FedEx
FedEx Complaints Continued... (Page 6)
506+ reviews added so far. Upset? Call FedEx corporate: 1-800-463-3339

Yesterday, 3-23-2011 I sent e-mail to webmaster@fedex.com AGAIN explaining in more detail how a money order sent by my customer in Denver,was never sent to me,… & somehow ended up in a FEDEX bank acct. in Penn, #180452250, almost 24 hrs & no acknowledgment or answer…. Mr.Mari had answered my lst inquiry saying something to contact your claims dept. on "this shipment", …shipment was picked up & delivered OK, what happened is that money order given to FEDEX was never sent to me,… & was deposited in FEDEX's acct.on 2-3-2011,… please acknowledge ASAP. THANK YOU, ReHo LLC, El Paso, Tx

Hi, We have shipment under clearance at Fedex for the past 2 months and the shipment has not been cleared. When we send mails to update the status no one come back with reply. We are regularly following up with the Fedex executives and no one provided the right status and the required information. One person at Fedex finger pointing the another. We need the shipment and we have ordered based on the requirement. If it reached beyond our expected time then there is no purpose of the shipment. If the project gets cancelled or if it not used for the right project. I hope at least my Fedex compliant may take action to clear the shipment and deliver it to our end with immediate effect.
FEDEX AWB No : 867291108510

FedEx shattered almost everything in my package. I paid for $200.00 insurance on my package plus shipping, and they sent me a check for less than half that amount. That does not cover even half of what they broke. The box looked like they ran it over is what my family said when they received it. I have used FedEx a lot in the last three years and I ship about 3 packages a month. If they don't fix this i will never use there service again. What i shipped was antiques for my granddaughter. These were things that were her great great grandmothers on both sides of her family. They can not be replaced! If they make things right with me i will gladly come back and leave a better comment…but right now i am very disappointed with FedEx.

I was doing a favor for a fellow employee. He needed a tail light for his car and could not find it locally so I told him I try and find it on the internet for him since he does not have a computer. I found a site that for 6.99 they guarnteed me that with in 24 to 48 hous they would find my part. The next day I get e-mail with the address of a broker in New York that had located my part. I contacted the company, paid 80.00, 40.00 to the broker in New York and 40.00 for the part that was comming out of Jersery. The broker gave the wrong address to the Fedex shipper in Jersery. Insted of Court the sent the package to Street.
The address where this STUPID Drived left the package was a vacant house. I Mean clearly vacant Steve Wounder could see this house was vacant. Fedex told me to go to the address and retrive the package. I went there and there was nothing. Being Dec. 24,th someone thought this was a christmas package and stole it. The broker got his money, the shipper got his money and I have nothig. Fedex told me the shipper had to file a claim. When I spoke to the shipper he told me it was between me and Fedex he got his money. I have had fedex leave packages outside in the rain, on the outside of my gate on the ground.
Fedex has to be the worst delivery company in the world. No respect for their coustomers or their packages. Therir drivers are anything but professional. tomkry4450@yahoo.com

Package scheduled for Fedex"Home Delivery" today, January 15. Have watched the tracking updates closely, as this is an urgent package. Situated myself literally 5 ft. from the front door, with inside door open with only a full-glass storm door between me and the outside. Check tracking at 11:30AM – "delivery exception: customer not available or business closed". Umm… no FedEx truck has even been on my road all morning. I can speak from my own watching for this urgent package. If it doesn't show up today, they will reattempt Tuesday, January 18… 3 days too late and a major inconvenience. She also said the option to pick it up at the fedex warehouse would not be available until next week.

My aunt had a box of her items shipped to me by Fed Ex. She was dying of cancer, and, was tying up loose ends because she did not have long to live. She boxed up 6 items for me to have as keepsakes. FedEx destroyed 3 of the items, never delivered ANYTHING, lost 3 of the items, and, did not so much as call or write to me to ask if I wanted the broken items. They threw them in a DUMPSTER! I've called them many, many times over the last several months. My aunt died on Sept. 1, 2010 and I am glad she didn't know this was happening. These were items chosen by her, for me to have, to remember her! FedEx has completely dropped the ball.

CHARLES MINSHULL
from Brandon, MS
Shipped four package (pictures) Saturday. Had them shipped to 16000 NW 59th Avenue Suite 1, Miami Lakes, Florida. But after checking their status this evening found out they were delivered to Hialeah Gardens, Florida.
Tracking numbers are: 782799223206, 782799211279, 782799197866, 782799190472.
Would like to know why they were delivered to he wrong address and would appreciate a call back. 601-954-4858.

Dean Bryant
from Charleston, SC
A Fedex slip was prepared on Thursday, August 30 for overnight delivery. The package was out in a pick up box around 12:00 pm on the same day. Friday August 31st, instead of telling me a delivery time, I was informed the package would be delivered Tuesday evening. We put it the right box, we filled out a form for "Overnight" delivery, but somehow no one knows where my package is, they just keep telling me "You must of put it in a box that had already picked up".

Alvin Ching
from Bloomington, IN
I am a student studying in Indiana University. Before coming to this university, I studied in Dean College which is in Franklin. I stored my suitcase and stuffs in the company called Collegbox. After I arrive Bloomington as a transfer student, I call Collegebox to send my suitcase and stuff to my current university in the early of August. However my suitcase is missing until now. Collegebox claims that my suitcase was picked up by FedEx, but FedEx has lost it. This is a big surprised to me since I am an international student and I keep all my clothes and everything in my suitcase. FedEx said they lost the label of it and they could not locate it.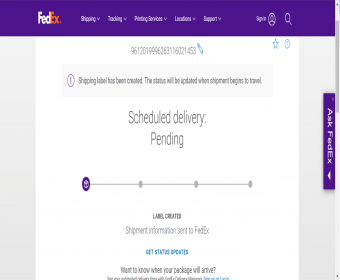 Antoinette scott
from The Bronx, NY
I ordered my replacement phone and today was very important because I have personal matters to attend and I decided to stay home because of the fact that FedEx is known in my area for not delivering packages unless you are ready at the door/they wont even come to the building they will scan and run and say you didn't reply. of course FedEx isn't the only but I paid for fast delivery and honestly its frustrating that you guys hire people that are too lazy to deliver packages. I Understand its summer you deliver millions but its their job why when they feel like the days to long the just choose to not deliver but I know they don't even try because they NEVER leave even a sticker on my door or at all I have to check my tracking number if I didn't you wouldn't think they even showed up. one time I found it outside of my building on the floor. it a 3 flight walk up they can ring the bell if doing their job is too much. I WILL COME DOWN I get so a few that will bring it to my door and I tip because its just that shocking. but the reason I'm asking compliant isn't because I just love missing out on a days pay because new Yorkers rent isn't high enough and everyone loves losing money. I'm complaining because the person choose to ding and dash the personal matter I tried to finish is incomplete and I guess we cant get a casket for a funeral I stayed home and ended up still missing the phone. all I ask is if can hire people who don't mind doing their job signed Antoine scott

melinda brown
from San Francisco, CA
FedEx driver left notice without option to redeliver. Notice indicated pick-up at 3225 Fillmore, San Francisco. When I called to verify, the clerk indicated they were very busy and put me on hold - never to return. This package weighed 13 pounds and required transportation to pick up. When I arrived, there were two clerks, no other customers, and neither clerk acknowledged my presence. After calling out twice to them, one (Roy) begrudgingly came forward, grumpy and irritated to be disturbed. I do not consider any of this experience to be good customer service, and suggest you review your employees' behavior. I sure did not receive any service that would reflect positively on your company.

Gregory Bush
from Suitland, MD
Package delivered to neighbor's driveway. Driver had to be blind stupid or intentionally ignored me. My house is the most clearly marked in the area.

Charles Evans
from Brevard, NC
Driver drove truck into soft yard on both sides of driveway and through flowers and over hose pulling up rotted plants and leaving huge grooves.
He shouldn't drive up a driveway if he cannot back down.
http://www.fedex.com/apps/fedextrack/?action=track&tracknumbers=45269610...
The last photo shows what the planting looked like before. I had just planted 50 sprigs that he ran over.
I want someone to put my yard back like it was or give me $400 so I can hire someone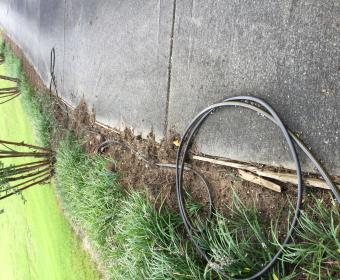 Isaac Blum
from Scarsdale, NY
On Monday August 6, I received a package from HP with a printer, in the morning. Using the same box and a return label I called FedEx for a pick up and I was told will done during that afternoon.
Around 7.30 PM a driver came but, after seen the label said that he can not take ground packages and to call again FedEx.
In the new call I was told that the driver was to be today in my house most likely about the same time that was yesterday.
Since was passed noon and since I saw the track of FedEx passing in the street I call again. This time I was told that the pickup will be tomorrow between 8AM to 8PM.
This again means another day and a long wait.
I did not take the package to some of your locations because I'm 84 yo, the package is a large box (24"x 24"x 21") and around 30 lbs.
It is hard for me to believe that a big company like yours is unable to provide a better service: 1) if the driver was here and I was not asked about ground return, was not my fault, and the driver should pickup the package 2) If somebody again make a mistake have to be a way for a company to dispatch any driver to pick up the package
I know I can not improve your company behaviour in this opportunity but, maybe you could make changes for the furure.
Sincerely
Isaac Blum MD (ret)

Jeff S Seymour
from Mascoutah, IL
every time I receive a package fed ex there is a problem, the last package was delivered to my neighbor at the same time he recieved a package , before the package was late then they called and asked if I lived here how hard is it to find a 40 x 70 brick building that is 40' tall and has a sign in front yard by driveway saying 4673 my address ups , speedee usps etc all find it with n problem just fed ex this is ridiculous I can even understand if they cant find the address but when you are at my neighbors and deliver the package there it is inexcusable 4430 1497 1980

Wesley D Cobb
from Fayetteville, AR
Hello my name is Wesley Cobb my Address 24378 East 813 Welling Ok 74471 tracking #447641546104 I found my item at the bottom of my driveway today 8/4/18 it should have been deliverd at my house but it was not. it was left were anyone could have picked up and took off with it . This is unacceptable it must be deliverd at my house from now on. I order thousands of dollars worth of merchandise on a regular basis if it continues I will use ups for all my deliveries they may be a little slower but they at lest deliver to my house. would like to have feedback on this situation before my next order. Thank You for your help

clarence marshall
from Mount Shasta, CA
2 deliveries in last month.First one sat at the Sacramento hub for 4 days before finally leaving, total delivery time ended at 11 days.Next package meandered across the country and made it to Tracy Ca. from there ,instead of going to the Sacramento hub, it was sent to outside Portland Oregon .I live in northern Cal. about 2 hours from the Sacramento hub.Package returned to the Sacramento hub days later, and now delivery has been pushed back 8 days for a total estimated delivery time of 17 days. Thats 17 days....NY to Cal. Sitting here,pissed off ,knowing that if seller had sent item ups or usps,i would have already had it. Knowing that package had traveled up the interstate, within 2 miles of my house ,traveling about 800 miles round trip to pretty much end up back where it started. I need this package, my week was planned around the estimated delivery date and you guys farged it up.....yet again.....You watch nascar?....you should continue to sponsor Denny Hamlin until he dies ,he could be like 80 years old out there ,getting in the way ,messing other people up.He will never win a championship and most of the time, while his teammates are winning races...he sucks.You guys are a perfect match......friggin perfect.....you both suck. Finally ,from now on ,I will only make purchases that do not use your company for delivery, I don't care if its the greatest damn sale in the history of mankind.....never again

Shawn Parisi
from Hillsborough, NJ
My package has been at the fedex terminal for 6 days still no package delivery. I have called for 3 days straight and only got excuses and promises to be delivered next day. Yet next day no delivery. I want to file a complaint on Kent, Jill, Jason, and Michelle at customer services.

Bill Hogan
from Wilmington, DE
I need to have the zip code fixed on my account (FedEx rep typo). Because we haven't done a shipment in over 6 months - I'm being told the only way to get this fixed is to ship something to myself (done today at about a $19 cost) to create an invoice (in 3 days). This while I'm trying to send out 26 packages for a marketing program.

Disgruntled Customer
from Port Chester, NY
Typically when one uses a delivery service you expect to receive your package on time. This is one area where Fed Ex truly separates from its peers. You can always rely on Fed Ex to not ship your package, not inform you and to have a glitchy and poorly designed website. It is truly a pity that Apple insists on shipping with them. I sure would like to receive the things that I pay for but Fed Ex has something else in mind. But I suppose they have a better idea of when I should get my mail right?
Best to leave this to the so-called professionals who take thee business days to print a label for something to be delivered elsewhere in the same state. Just like with most Airlines if you want basic service you better pay extra. Do not expect to get your package within a weeks time unless your willing to pay more than a college education costs.

Ruthann Mitzel
from Dallas, TX
The delivery man assigned to deliver to 1596 Whitehall Rd in Annapolis, MD, at approx. 2:00 on July 31st, had an extremely nasty attitude and was very inappropriately dressed, as his shorts were down low for us all to see is undergarments. Not a good representation of your company.
This is a place of business and it is clearly noted on our front door where to take the deliveries. He proceeded to pound on our door so loud and hard it brought everyone to the front as it sounded like it was being busted into. When told where he needed to take the delivery the attitude that shown through was totally unacceptable and appalling, the look on his face and his mannerisms spoke volumes. We observed him throw the boxes back onto the truck and slam the doors to proceed to the correct area. We will be inspecting our merchandise carefully for any damage that may have been caused from his lack of care. I am absolutely astonished by the behavior of this person who is supposed to be a positive representative of your company.

Joseph R. Crawford
from Denver, CO
I HAD A PACKAGE 61290983275125621985 , COMING FROM CHICAGO IL. (7/17) , IT ARRIVED AT FEDEX ( AURORA , CO. 10:41pm 7/20 ) , HERE IS WHERE I WAS LIED TO , I WAS TOLD THAT MY PACKAGE LEFT AURORA CO. 12:06 am , BUT THE INFORMATION TO USPS FROM FEDEX WAS SENT TILL 1:59 am 7/25 , IT ACTUALLY DIDN'T TILL LATER THAT DAY , I SHOW TWO DIFFERENT ARRIVES AT THE HENDERSON CO. FEDEX , WEDNESDAY 7/25 3:34 pm & THURSDAY 7/26 6:33 am , ANOTHER LIE , THE USPS RECEIVED THIS PACKAGE THURSDAY 7/26 6:16pm , AND DELIVERED IT TO ME FRIDAY 7/27 10:23am , TWO DAY LATE , FEDEX HAD THIS PACKAGE IN AURORA CO. FOR FIVE PLUS DAYS , BEFORE THEY GOT IT TO THE USPS , THATS TOTALLY UNEXCEPTABLE SERVICE FROM A COMPANY LIKE YOURS TO A CUSTOMER LIKE ME , I WANT SOMETHING DONE ABOUT THIS FOR ME NOW AND FOR ANY FUTURE CUSTOMERS NOT TO HAVE TO GO THROUGH EVER AGAIN ... JOE

Ann L Drury
from Lagos, LA
Held my package for 4 days without being able to call me to tell what's happening. When I called,I was treated with disrespect and still wasn't able to tell me where or what's happening with my package. This was a express priority service which is 3 days but its a 7 workings day already!

Bryant mccPheeters
from Ocala, FL
used fed ex for my business in Stuart fl for many years With no problem. EVery time I have to use them in. Ocala fl
They deliver when ever they fell like it I can have a package tracked for delivery today and not get it for 2 or three days . Don't have this problem with UPS . I can not control incommunicado star rating -10

Conchita Reyes
from Cypress, TX
Today, 7/21 at 6:11 pm one of you FedEx trucks purple and lime green writing decided to run over two of our SEnterra Lakes subdivision ducks. They were in the middle of the street and he did not stop. He went straight through and ran over them. It's all on video. It happen on SEnterra Lake Blvd cross street Valhalla.
We have it on video which has been posted on Facebook and turned in to a news reporter!!!
This was a complete heartless act!!
Conchita Reyes
Creyes121@gmail.com
832-647-0016

Ronald J Henke
from Braceville, IL
My address is 160 S. Will Rd. Coal City, Il. 60416. Received e-mail on Wed. July 18th. stating package can't be delivered. Track # 419970427659. My address is correct. I called Fedex to tell them this address is correct. Well same day I got a phone call from a guy about a mile down the road from me and said my package is at his place. So when I was about a block away I saw the local Fedex truck so I stopped & asked him if he just delivered said package and he replied yes, very rude tone. He can't read addresses. He was told that address is on my mailbox. I told him I got a call & was going to pick it up so I told him go get the package. Driver delivered my item and he asked if the address was on the other side of my mail box & I replied yes. I wasn't very happy about all this simply that this driver by the name of Nick was very rude and had very little pride or concern about his job or others. He also said he's been on this route for a year, well not so, there was another guy on this route about 4 months ago who was a very good people person. Oh, the Fedex location is out of Romeoville, Illinois location, so this driver must drive out of that location. Well anyway, you's know who the driver was by my address & the route area. Thanks so much, Ron.

Frazer Andrews
from London, ON
I am not very comfortable with the way one of your managers Jamie and Fedex in general handled my complaint over the phone. I had two invoices 739586101 and 234047984 with Fedex which I might add was my first unlike purchase. I paid the full amount $194.65 through unline banking and quoted the 739586101 invoice. This money was received and only the 101 invoice paid. No one can tell me where the $107.77 was applied but my 984 invoice was sent to Services Financiers NCO. Inc for collections. I advised them the invoice paid in full but my family and I continued to receive daily calls of harassment. Jamie was in my opinion rude and showed little regard for just how uncomfortable this experience has been. I have asked for a letter of apology with the assurance my credit rating is still unblemished and that the collection agency is aware of the issue and that it was the fault of FedEx. Jamie suggested his personal apology was the best that could be done. The first two agents in customer service, Stephanie where I was disconnected and Ann id# 3572468 were most helpful and understanding but I quickly learned there was a major disconnect between Financial and Customer Service. To Jamie's credit he was only one in managerial position to take my call. I believe that FedEx must do a much better job of making the customer feel understood and not dismiss the issue in fact making the customer feel it was their fault as I did with Jamie. Take ownership FedEx and stop passing the buck. There was no attempt to call me to let me know I had a $107.77 credit balance because as Jamie put it FedEx is a huge cooperation with way to many invoices to start checking to see if customer has other accounts. In this case one other with the balance owing exactly the same as the amount that went to some unknown account. How often does FedEx do this. To suggest I was at fault is well no words can describe my frustration. I can only hope this email will rise above the weeds and finally land on someone's desk who has the answers and can do the right thing. I am assured by Jamie that his manager will take the time in her schedule to call me back in a timely fashion. Also he insisted that someone in Financial would do the same. My cell should the person reading this require further explaination is 519-868-1867.

Frazer Andrews
from Dorchester, ON
I am not very comfortable with the way one of your managers Jamie and Fedex in general handled my complaint over the phone. I had two invoices 739586101 and 234047984 with Fedex which I might add was my first unlike purchase. I paid the full amount $194.65 through unline banking and quoted the 739586101 invoice. This money was received and only the 101 invoice paid. No one can tell me where the $107.77 was applied but my 984 invoice was sent to Services Financiers NCO. Inc for collections. I advised them the invoice paid in full but my family and I continued to receive daily calls of harassment. Jamie was in my opinion rude and showed little regard for just how uncomfortable this experience has been. I have asked for a letter of apology with the assurance my credit rating is still unblemished and that the collection agency is aware of the issue and that it was the fault of FedEx. Jamie suggested his personal apology was the best that could be done. The first two agents in customer service, Stephanie where I was disconnected and Ann id# 3572468 were most helpful and understanding but I quickly learned there was a major disconnect between Financial and Customer Service. To Jamie's credit he was only one in managerial position to take my call. I believe that FedEx must do a much better job of making the customer feel understood and not dismiss the issue in fact making the customer feel it was their fault as I did with Jamie. Take ownership FedEx and stop passing the buck. There was no attempt to call me to let me know I had a $107.77 credit balance because as Jamie put it FedEx is a huge cooperation with way to many invoices to start checking to see if customer has other accounts. In this case one other with the balance owing exactly the same as the amount that went to some unknown account. How often does FedEx do this. To suggest I was at fault is well no words can describe my frustration. I can only hope this email will rise above the weeds and finally land on someone's desk who has the answers and can do the right thing. I am assured by Jamie that his manager will take the time in her schedule to call me back in a timely fashion. Also he insisted that someone in Financial would do the same. My cell should the person reading this require further explaination is 519-868-1867.

JoAnn Brown
from Riverside, CA
The FedEx driver more than half the time delivers my package to the wrong house. Yesterday my package was delivered two blocks down, on a prior occasion, my package was delivered two doors down. On another occasion, the tracking system stated my package was delivered, it wasn't there. I reviewed my camera an hour before and an hour after the package was supposedly delivered, it never was delivered. I have had only three packages from FedEx delivered properly to me. I always cringe when the company uses FedEx, as I have experienced inefficiency with this company. UPS and Amazon drivers have never once lost or misplaced a package, and they make a delivery to my house approximately five days out of the week. FedEx needs to hold their employees accountable for the deliveries they make. I would think FedEx would want to provide a service where the customer does not need to locate their packages around the neighborhood. I told Chewy.com if FedEx cannot deliver my items to properly to my house, I will cancel my account with them.

Emma Pfau
from Sandpoint, ID
According to the FedEx tracker my package is taking a world tour. One of their stops was just 1 hr 20 mins from my address. Instead it came within 10 mins but right on by. They even went right on by a major hub and continued another 700 miles west to Seattle/ Tukwila, WA. My package should have been delivered today. Because they don't give a damn it is going to take an addition 3 days. I tried the Ask FedEx thing, but they refused to address the issue. I will avoid ever using them again. I have experience with UPS and every thing works very well. NO PROBLEM. FedEx needs a major overhaul and a crash course of common sense. Why would they add at least 1400 miles when it could have been delivered ON TIME! How do you justify a 3 day delay over coming within just minutes. I will in the future make every effort to choose UPS over FedEx.

Pasquale Savino
from Wynantskill, NY
On Thursday (7/12/18) the fedex carrier dropped off a package at my address. NOTICE I said at my address and not my house. A number of times this year your carriers have left packages at my mailbox which is street side. when I checked the tracking it stated DELIVERED _ LEFT AT GARAGE. I would like my packages delivered to my HOUSE not street side.
The package delivered on Thursday was definitely manhandled by fedex. maybe it was the man loading the packages, maybe it was the carrier, I don't know. But I do know for sure that a fedex employee threw that package so hard that the contents came out. The contents was placed back in haphazardly and a piece of tape was placed on the open end to barely hold it in place. a two hundred dollar item!!!!!!! never had that problem with UPS or USPS. Wish I could rate you NO STARS

Janis Griggs
from Littleton, CO
My package, tracking # 448267920512 has been out for delivery 4 days in a row with NO ATTEMPT. Your customer service supervisor "Nestor" location id: CURC was unable to help me at all. Refused to say anything but that package will be delivered tomorrow. REALLY.....I have seen this and heard this for 4 DAYS NOW. THIS IS UNACCEPTABLE AND SHALLOW CUSTOMER SERVICE. I expect better from you, shame on you FEDEX. I am so disappointed and unless I have resolution, I will SLANDER YOU THROUGH SOCIAL MEDIA AND EVERY PERSON I SPEAK WITH.
OVERSEAS CUSTOMER SERVICE.....SHAME ON YOU !!!!!! I AM FURIOUS AND WANT A PHONE CALL FROM A SUPERVISOR IN DENVER COLORADO IMMEDIATELY.
WAITING WITH DOUBT...…
Janis Griggs
303-258-6086

Art Girard
from Richmond, VA
On 7\11\18 Amex shipped us a replacement card. While our address on the envelope was correct, the FedEx driver delivered and left the envelope at the home of an HONEST neighbor who brought it to us. This driver is so careless he\she should be fired for leaving a credit card at the wrong address!!!
Art Girard

Jeffrey nelson
from Pleasant Hill, MO
I have tried to get a shipping lable for 1.5 hours your teck suppert say drive to new York for a shipping laybel there is only one
office that can make shipping laybells up here in Scottsbluff Nebraska and every one I talk to don't understand English good
they tell me I must drive to a bigger town to get a shipping card what the f*** I can't under stand that how do you people stay
In business now they say I need to go to another mailing company that fed ex doesn't make shipping labbles anymore this sucks
we need help up here

Jose A Acosta
from South Richmond Hill, NY
The driver claiming that an attempt was made to deliver my package either went to the wrong address or is not being truthful. I, my brother and my mother have been home all day waiting for this delivery, fedex number 781715759484. No one from fedex rang our doorbell.
A driver was in front of my home between 11am and 11:10am and I spoke to him. He stared at his delivery sheet and proceeded to search the truck for my package and was unable to locate it. He stated that he and another driver split the packages to be delivered and that the driver would be in my area between 1 and 2pm. I received an update after 5pm indicating that an attempt to deliver my package was made and no one was present to receive it. This is not true being that I was home all day waiting to receive it. Please followup. Thank you.

George
from Virginia Beach, VA
FEDEX Ground Delivery person in Virginia Beach Virginia twisted his ankle while making a delivery to my property. He refused companies workmens compensation and has hired an attorney to be compensated by the homeowner for medical expenses. I no longer want FEDEX to deliver packages to my properties.

Yolanda Rich
from Valparaiso, IN
This is the second time in just a little over a month that we have not gotten a package when you say we're going to and this is unacceptable! Now I would like to know why you seem to lie to people about the date they are to receive a package when you know good and well it will not be delivered then. There is no reason for this at all. Fedex is supposed to be this big reliable company. It sure doesn't seem that way to me. When you tell us a package is to be delivered today, we expect to get it today. Why have we not received our package? And when the hell will we get it? Our tracking number is #Tracking # 448259561719

HoustonWoods
from Fayetteville, NC
Reference Tracking Number 4403 8782 6588
Address: Melvin Woods
512 Glen Canyon Dr
Fayetteville, NC 28303
On June 30, 2018 at approximately 1:55 PM a FedEx deliveryman walked
Across my lawn and through my flower bed and place a package on my
Porch.
I would greatly appreciate in the future the person making a delivery to my
address use my driveway and not take a shortcut across my lawn and through
my flower bed.
Thanks,
Mr. Houston Woods
512 Glen Canyon Dr.
Fayetteville, NC 28303

Susan Terry
from New York, NY
I paid $50 for print and delivery.
On 6_20 Delivery next day Did not happen. I had been told
it will be here 23, then 24 the on 24 I called filed complaint. Someone called back. To say Address Error. But We verify that Adress was correct. I went to depo and picked it up 85 miles away I want a refund.
P.O.Box 301Cecilton M.D. 21913

Debra Wentz
from Tollhouse, CA
Around the middle of March of this year I ordered a car cover from Walmart online. The item was shipped..... and this is where the nightmare and frustration begins! Just last week, (today is June 27, 2018) I finally received what was the THIRD shipment of my car cover. ALL OTHER ATTEMPTS had been returned due to delivery 'exceptions'. I finally contacted FedEx upset needless to say and began asking them questions to ask their driver regarding what he met when he was at my 'residence' supposedly making the delivery.
I learned that at one point he had walked into my front yard and left it to the side of the yard. I told FedEx that in order for the driver to have left it in my front yard, he had to walk past my front porch! He was at the wrong address. Another time I called them and they contacted the driver, the driver told them that I had a large pit-bull chained up in my front yard and he was unable to access it..... I don't have or own a pit-bull! He was once again at the WRONG address! I then asked them to have the driver call me the next time he was ready to deliver my package. Well, NO phone call was made but another delivery exception was filed! I was pretty fed up by this point in time, and almost 8 weeks over due, with endless emails regarding shipment notifications received, and one day low and behold I see a FedEx truck pulling into to the driveway! You could have knocked me over with a feather. As the driver got out, and unloaded my parcel, of which there were two, one I wasnt expecting yet along with my car cover. He stated that 'he had been here before' and I told him yes, numerous times in the past. He just chalked it up to a 'brain fart' moment!
So, I now have my car cover after almost 10 weeks have passed, along with another parcel for an item I had won off an auction site I frequent. (NO NOT eBay!) ~ and the package, which I watched him drop onto the ground by over a foot, and was marked vividly in red and white FRAGILE TAPE ALL AROUND THE PARCEL, and BEFORE I realized that was also my parcel!!! was accepted. However. When I opened this other parcel, it was broken! I figured I would chalk it up to those things that are, and simply replace the broken glass on the artwork.
Fast forward to one week later.....and I receive another email notification of another attempt to deliver to my address....and once again another deliver exception has been filed! I immediately call FedEx support and begin another complaint..... and I also ask them to escalate this complaint to someone in charge at the actual facility that my packages come through with the assigned driver.
This was today, at approx. 2 pm the FedEx truck shows up again, and goes into the back of the truck, and I hear packages being moved around and then a loud thud! Bang! and then the driver moving again inside of the truck towards the exit. He has a large parcel with him and the whole top of one side has been smashed in! This item was also damaged only this time it was a lamp which I am not able to repair or replace easily! what so ever!
Upon discovery of the damage to the lamp, I got on the phone once again to customer service to #1 explain the damage to this parcel and the other parcel I received a few days ago which was also damaged!!! and to advise them that I did NOT receive the phone call I was promised from the facility where the driver is out of.
So tonight, as I sit here steaming but not wanting to cost anyone their job, but wanting my parcels delivered in a timely manner and intact? I cant decide if I want to scream or cry~ On a side note. Yesterday, when this last parcel to me was to be delivered, (but another deliver exception was filed instead)~ FedEx was HERE making a delivery to my house! They delivered a parcel that was meant for another address to another individual, where the only thing that our addresses shared, or had in common was we live in the SAME CITY! (once again I will point out that my own parcel which was due for that day was NOT delivered as stated above) it was not delivered until today! The driver while he was here delivering my parcel, did ask me about the package delivered by mistake and I told him that I called the phone number on the outside of the package for the people the package was to be delivered to and told them I had it here and they were more than willing to come and pick it up! The person who picked up the parcel told me that she advised her husband to also file a complaint based upon their dependency of obtaining the parts they order be delivered ON TIME so that they can keep their customers happy!
I told the driver when he asked me about the package delivered here by mistake the day before, that I called the people and they were here and picked it up in less than 5 minutes. His offering of today? "Guess he was in a hurry and didnt read it close enough...." more unacceptable 'excuses' which do little to sooth or restore any confidence at all.
The two parcels which were damaged when I received them, are themselves not replaceable as they were purchased from an antique sale. I have never had broken items before when FedEx was used, and I have never had an issue when the USPS or UPS services have been used, So I am not left with any other alternative but to advise the companies I deal with who offer different shipping handlers to NOT use FedEx for any purchases I make from them! I spend a small fortune in shipping charges which average anywhere from $80 - $200 per package- several times a month! You would think that FedEx would value my business and at least attempt to resolve these issues with me, but as I stated before, I have not even received the phone calls I requested to make a formal complaint regarding what has been taking place with me. Is the drive deliberately damaging my parcels? (Today sure sounded like it!!!) because he is mad that he himself could not remember where I lived so he kept returning to the WRONG address repeatedly?, AND without bothering to call me when I supplied my phone number? 10 weeks is a long time to deliver a parcel that should have been delivered within 3 days time frame and took 3 re -shipments from the supplier to make it here finally~ I had hoped that FedEx would at least attempt to resolve this issue satisfactorily, but so far not even the phone calls I was promised have been made. Being left with no further recourse, I have advised the companies I deal with each month who offer shipping options to NOT use FEDEX when sending any packages to me! I stand a good chance that I will get them as promised without hassle and damage!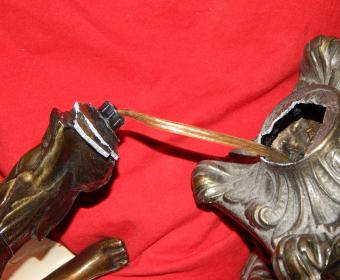 Saul Burciaga
from Del Rio, TX
A pair of car tires were delivered to my residence but left at the bottom of my house steps, which I was unaware. When I walked outside my house to leave to the store, I saw them.
I do not know if the delivery drivers are supposed to just leave the items and not knock. My items could have been stolen since I was unaware that they were outside.
It would be greatly appreciated if the delivery drivers could at least, do a courtesy knock.
tracking # 7050 0428 3020

anna m kruger
from Buffalo, NY
I fell getting my package from front porch. I am in a wheelchair and have signs to deliver to back porch. 2nd time this happened.

MARY wELLS
from Camden, SC
I do quite a bit of online shopping and in the last couple of weeks the packages have been delivered but they are left in front of my carport instead of under the carport near the door. Most of the packages are quit heavy, why are they no longer delivered to the door or at least left under the carport. We have been experiencing heavy rainfall, there is the possibility of the boxes getting wet if no one is at home.

Tejit
from Oakland Gardens, NY
Fed Ex lost my package while collecting it. They say that there is no scan showing the collection of my package, however my University has a log showing that they passed on the package to the FedEx guys. The customer service is useless and does not help in this matter. It has been seven days since either have lost such an expensive package however FedEx has taken no action whatsoever, other then making excuses about how they are still looking into the claim.
The package had a laptop sent out for repairs and I cannot work without the laptop. My boss has been shouting on my.
The least they can do is reimburse me for the loss, instead of denying that it's not their fault that he package was lost

Linda Hammond
from Alto, GA
-Re: Tracking number: 409483292079 On Thursday, May 31st, called fed ex customer service and check on line. My package was to be delivered June 1st with signature ordered by seller. I stayed home from work to receive this package, did not leave the house, and called Fed EX about 3:30 on June 1st to see if they could provide me with some window of arrival so that I could run an errand. I was then told my package was in Texas and would not be delivered on June 1st. I was told my package was in Arizona. I said I wanted file a complaint and they told me someone would be returning my call within two hours. No one called.
On June 2nd (today) i called around 9:30 to be told by Eric (?) that the complaint had not been filed and he filed it. He also told me someone would be calling me within two hours. No call yet.
Spoke to customer service again around 4 pm today, June 2nd. Then was transferred to Sheila in ground tracking department who tried to tell me that someone named Rosa in her dept had called and left a voicemail. UNTRUE. Rosa is either lying or called the wrong number. Sheila told me my package left AZ for CA Bottom line: I don't know where the package is and neither does Fed EX Beyond unacceptable experience!!!!

Shashank Gupta
from Sunnyvale, CA
The driver didn't bother knocking or delivering the package. I took 2 days off from work to receive some important housing supplies. When I contact customer service, they tell me my only option is to drive all the way down to their pickup location in another city to get it now. Terrible service and terrible customer reps who made me wait and didn't connect me to a supervisor or refused to register a complaint.

Cheryl Robare
from Prosper, TX
My son paid 63.00 to send me a overbite priority from Florida. He was guaranted delivery by 1:30 the next day. It finally got here at 3:45. Far from 1:30. Why pay high dollar and y'all make promises you can't keep. I will use UPS from now on.

Lori Davis Valentine
from Beaufort, SC
I have a package that was to be delivered from my daughter and it is not here and when I spoke with your last person in customer service he was not pleasant at all if this is how you treat your people I will make sure my family never use your service again. It appears someone would know something but with your company no one knows a dam thing. Unbeliveable

I needed to send a document to Ann Arber, Michigan and have it arrive next day. I was told by the worker that the fastest way would be First Overnight and it would be delivered on next day (May 1st) by 8am. so I shipped my document on Apr 30th 2018 at 8:39am using FedEx First Overnight. But the document was delivered on May 2nd , 2018, which was one day delayed than promised.
I want my money back!
Custom Xi Geist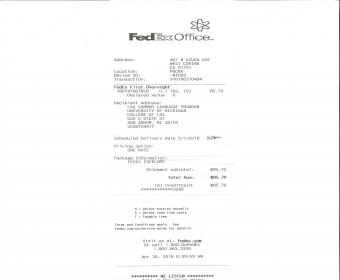 JANIE BABCOCK
from Albuquerque, NM
I RECIEVE MY BIOLOGICAL MEDICATION THAT HAS TO BE REFRIGERATED FROM FLA EACH MONTH. THIS MONTH THE FED EX EMPLOYEE DECIDED THAT HE COULD LEAVE IT AS THE APARTMENT OFFICE INSTEAD OF MY APARTMENT LIKE USUAL. IT NEEDS TO BE REFRIGERATED ON ARRIVAL AS THE BOX IS CLEARING MARKED IN RED. 1" LETTERS . HE DIDNT DELIVER IT AND IT WAS DUE THAT DAY TO INJECT. I HAD TO TRACK IT DOWN. THE TRACK NUM BER WAS 44373 2794 2200. HE TOLD THE OFFICE NOT TO REFRIGERATE IT AS IT WAS GOOD TILL OPENED. THIS IS A FLAT LIE. HE DOESNT KNOW HOW EXPENSIVE THIS MEDICATION IS AND HOW TO HANDLE IT. HE IS NOT A PHARMACIST OR DOCTOR AND NEEDS TO FOLLOW INSTRUCTIONS AND DO HIS JOB. THANKS FOR LISTENING AND IF HE HAD TO PAID THE $3000.00 HE WOULD THINK TWICE.

Deepti Ganu
from Milpitas, CA
My name is Deepti Ganu, I live in Milpitas. My tracking no is 9612804573154497964671. My package is supposed to be delivered on 13th I still haven't received it till 18th. Since 13th the tracking site is showing status as "out for delivery" but didn't get delivered at the end of the day. The status changed to delivery scheduled to next business day. From 14th to 16th it was lying at Newark facility. Don't understand why not sent for delivery on 14th. On 17th I saw same status on tracking site as "out for delivery" but ended up not being delivered. The package came to my apartment at 8 pm. I was at home but leasing office was closed by that time. Instead of calling me on my cell no the delivery person took it back to Newark facility. I called atleast 6,7 times to know what's happening with my package, every time I was given something or other reason. Someone told me that I was not at home on 13th. In fact I was at home and they don't usually bother to walk till my apartment, the delivery person just goes to leasing office and keep it there.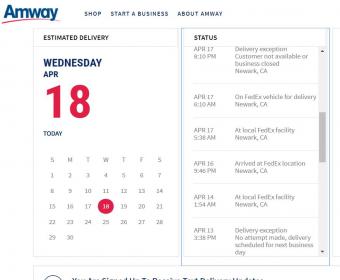 Genn Richardson
from Stamford, CT
Received notice on my door of delivery that require signature (4/16). Contacted your office and set up delivery for 4/17 after 5pm. My wife came home early from work at 2pm. We have 4 cameras on our house. She heard a truck coming up the hill and looked at the monitor and she saw a fedex truck. She walked up front to and opened the door and the truck was coming down the hill and did not stop and went out of the neighborhood. She thought that they will be back as it was set up for after 5 and it was just a little after 330pm. They never came back. I called you again and was told delivery was attempted at 338pm. The driver never approach my house and never left a notice as seen on my monitors. The agent also stated that he will not return and I would have to pick it up at the office as that was the 3rd attempt. Third attempt??? I only knew of one attempt. Apparently, the first attempt was on 13 April. I never received a notice on April 13. Never!!! No note on the door, nothing. I asked to speak to a supervisor who put the blame on me for not getting the package within 3 attempts and said there is nothing that he can do. Yes there is, since money was paid for delivery, and given the circumstances he should have have it sent out one more day!!! Poor customer service all the way around.

Helen W Riddle
from Deltona, FL
A package was delivered to my home, containing medicine. The box clearly states with a big pink sticker "Please ring doorbell or knock on door at time of delivery"
This package contained medicine that had to be kept cool. I was sitting just inside the door and the driver did nothing except toss it in front of my door. If I had not know, the medicine could have easily been damaged. A yellow sticker on my package says RT 589 ST 53. I don't know if these numbers mean anything; but I am very displeased with your service. It was sent Overnight at greater expense.
This happened once before to someone I knew. The neighbor called my office to tell me that medical packages were left on the man's carport. It was days later that it was discovered that the man was DEAD. His packages stated that if no one was home, he was supposed to call the vendor, which he did not do.
I think it would be better if you trained your drivers to read instructions, instead of the major emphasis being to just deliver as fast as they can. I can affect more lives that a package being a few hours late.

Ms. Robin Day
from Sevierville, TN
I had ordered a dress internationally and the dress (a bridesmaids dress) was tracked to the Memphis HUB 03/21/2018, where is was scanned in. But then disappeared! I had talked with customer service, NO HELP. I contacted the vendor of the dress, and Amazon where I ordered it from, and they were in contact with FEDEX. The dress invoice and photos were sent to Memphis as well. Again, NO HELP. As of today, 04/12/2018, FEDEX has closed the case ID and told me on the phone there is nothing they can do. FEDEX LOST MY PACKAGE!!! THEY ARE RESPONSIBLE FOR THE AMOUNT OWED TO ME ($70.99). Not once did FEDEX call back me as I always called, several times, or the vendors, they just decided to close the issue so they can sweep it under the rug. This is TOTALLY UNACCEPTABLE. I went online to fill out the form and the forms cannot be filled out without an account. RIDICULOUS! I called customer service and they sent me the form thru email in PDF format and it CANNOT BE POPULATED! NEEDLESS TO SAY, FEDEX IS LOUSY, UNPROFESSIONAL, AND DOES NOT CARE ABOUT CUSTOMERS. THEY OWE ME $70.99, WHICH I MOST LIKELY WILL NEVER SEE FROM THEM. BECAUSE THEY ARE A CONGLOMERATE IN THE SHIPPING INDUSTRY THEY DO NOT TAKE RESPONSIBILITY. I believe the local NEWS would be interested in this and other cases. FEDEX must be held ACCOUNTABLE for their actions and reimburse me and everyone whom they lose packages.

jack garman
from Ruckersville, VA
my package left Ca 3/30 and arrived NC 4/5 and tracking shows it hasn't moved from there for 7 days and I can not get any one to find it ,by phone 3 times nor by email. Do something.
Thanks for your feedback!
Sorry. Please try again later!