FedEx
FedEx Complaints Continued... (Page 8)
498+ reviews added so far. Upset? Call FedEx corporate: 1-800-463-3339

Robert Ozols
from Columbus, IN
While fueling at the TA, in Seymour IN.A FedEx double came blazing through the fuel lane alongside mine. Incredible how fast this truck was moving, it never stopped and continued through to the rear of the truck stop which is apparently a FedEx drop n swap location. While I was turning down an isle to look for a parking space another FedEx truck was coming up the isle toward me. This driver was in such a hurry that he actually crossed over and drove up the opposite side of the isle to pass me on my right side before I completed my turn.
Surprise, I stopped Therefore he had to stop. I'll not go on about the many other careless drivers from FedEx that were racing in and out of the truck stop but there were many. If your drivers don't have any pride or self respect for the job they are doing, then I would suggest that they display respect for others. To be fair I did see a few good FedEx drivers coming and going. Like I said a few. TY for your time.
This morning Fed Ex delivered my package to the hotel in Dallas. I must go to Chicago in the morning, but my suitcase is in Dallas. Moreover, instead of concentrating on my stay in Dallas, I spent hours on the phone trying to get this mess resolved. So as I write this complaint, my bag is in Dallas, I am in Nashville, and I must fly to Chicago in the morning.
This is the third time in two years that Fed Ex has mishandled my things. You have misplaced my Golf Clubs twice and now this. In my profession we ship important things frequently and I have always used Fed Ex., but my faith in you is leaving. A company considered to be the "gold Standard" of shipping should not allow such mistakes to happen.
Then, at my other apartment out of state something else happened. A package was attempted to be delivered and no one was home, so my package was left in front of my apartment door u attended. I live in a apartment building and leaving unattended packages is not the safest thing to do because any one can take your package! Thank goodness for my trust worthy and honest neighbors who noticed and took my package in to their home to give to me the next day.
I am highly upset and disappointed by the actions of the delivery man or woman who carelessly left my package in front on my door as if I live in a private building with a door man! This can not happen again, I order a lot from online and don't have much control over what company delivers my packages but I would have been infuriated if it was taken by a stranger! Please do better! And or take the option of actually leaving it with a neighbor on purpose with a note stating you did so. My sons brand new luggage could have been in someone else's hands.
For a friend, I have been tracking his package # 9261299994729422119151. It arrived at the Tilton, N.H. 003276 post office at 12:30 Saturday Afternoon. I called the Post Office to see what the problem was with my Package. They said they were contracted to deliver the package from the Post Office to me on Monday. I said I'll pick it up now.
They said No. It's just 2 miles from the Post Office to my House. "Not Happy" Bad Service. Bad Delivery Policy. UPS doesn't do that. Monday I have to take my Wife to the Concord Hospital for a Cataract Operation for 10 o'clock in the morning. "Nice".

I saw a FedEx blocking handicapped parking spots in front of a Novant walk-in medical clinic. Before I could get my cell phone camera ready, he moved to a Wells Fargo branch bank (9725 Rocky River Road, Harrisburg, NC) and backed into a handicapped parking space there. I have attached photos of this incident. After about a 5-10 stay he left this area to park in a designated "Fire Lane" at Harris Teeter. The photos were taken an 11:26 am today (4/6/2016). As a disabled Veteran and legally permitted to park in handicapped parking spaces, the action of this driver really sends the wrong "corporate image" of FedEx.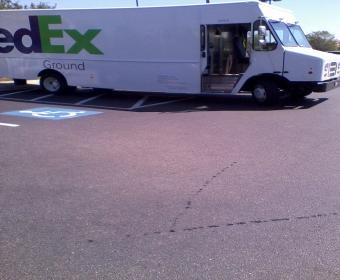 Judy Jessee
from Edgewood, MD
This complaint is in reference to one of your drivers delivering a package to a neighbor. I live on Darby Ct, Bel Air, Md. While one of your drivers was dropping off a package he left his door open to his truck. His radio was so loud I heard it over my tv with the windows closed. If he drives around like that on public roads he would never hear a siren of an emergency vehicle. This happened on 3-30-16 at 1055 hrs.

Lois Qualben
from Austin, TX
I am quite irritated. Fedex driver did not even tap our door or doorbell when he delivered 2 boxes of books (38 pounds each). I'm 81 years old and had to lift them to get them inside. I was here--and would had he knocked, I would have requested he set them inside. This has happened before. Just a knock--a doorbell--it was wet outside.
On a recent Business trip to Dallas Tx. from Lawrenceburg, Tennessee, on 03/30/2016, my suitcase ripped , so I needed another one. I had my secretary ship my spare Hartman Roller bag to me via Fed Ex. for next day delivery on 03/31/2016. The bag did not come to my hotel as directed. On Friday, 04/01/2016 the tracking number revealed that my package was in Columbia, Tennessee. My secretary called the complaints number 800-463-3339 and spoke with a person named Shawn.
Then a person named Tamara, who advised that the bag had been found in Columbia and would be delivered to my Hotel in Dallas no later than Saturday Morning. When the package did not arrive on Saturday morning, I found out it was in Memphis, Tennessee. When I called the 800 number, I was told that the package would be delivered to the hotel in Dallas on Monday. The person I spoke with agreed to return the Package to Lawrenceburg, Tn.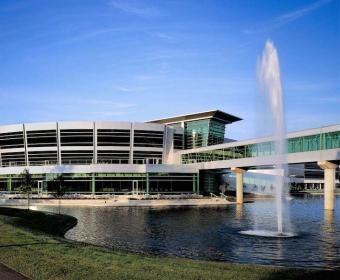 Vincent Maldonado
from Tuckerton, NJ
Package was to arrive by 8:00 pm never arrived waited around for it. When something is coming to me from FedEx I should know better then to wait around for it. I never receive it on time why should I pay for delivery and not get delivery on the date I am told I will receive it. I really think the US Postal service is faster well lets see if and when my package arrives.

David S. Robinson
from Manassas, VA
I want to commend my delivery driver "Eddie" who delivers to 12680 Cobblestone Ct. Manassas Va. 20112. He consistently goes beyond the call of duty in service as well as protecting my items from theft and weather. I look forward to seeing him because he always has a smile. Simply put, he epitomizes what service is.

James M Reynolds
from Gilbert, AZ
I dropped off a 16"x16"x28" high, 104 pound item at the FedEx store in Lee's Summit, MO (location OJCKO) on Rice Road at about 5 pm Thursday 2/11. I had been assured they could safely handle the item before flying from Phoenix to Kansas City to deliver it to that location. It was too late to be packed and go out that night. It sat again on Friday. After repeated calls to the station manager and other staff I was assured it would be properly packed (I paid $75 for that) and leave the station via ground on Saturday 2/13 going to a FedEx location on Power Road in Mesa, AZ scheduled for delivery by the close of business on Wednesday 2/17/16.
Fully packed it weighed 120 pounds according to staff. It never arrived. After a hour of diligent checking on it's status on 2/17/16 I found it never left Missouri. Apparently the staff don't know how to handle it or don't care to handle it and no management person intervened to make sure it was handled in an expeditious manner. I was lied to and ignored. It would have languished forever at the location had I not searched out answers on 2/17. I've started various claims and no one is getting back to me with answers on what is to be done to remedy this problem.
The item is irreplaceable and valued at $3000. I want FedEx to do whatever is necessary to remedy this unacceptable situation. Someone must step to the plate to right this wrong. A contract has been breached and my item is effectively being held hostage, and I'm not amused. I sent an email to CEO Mr. Smith last night. It's now been a week and my item is still in MO with no word of movement. I don't care if FedEx has to take it to UPS or a crate and freight operation to get it to AZ, but whatever happens, it needs to move today and entire week after being dropped off.

A time sensitive drug delivery sent to an address a half mile away from actual address. And by a stroke of luck for you this person was a friend of ours. His address was not even close to ours. He then delivered this package in his own car because he knows how sick my wife is. Thank God this is a small island and we help each other but please tell the FedEx drivers to slow down and read the addresses correctly.

Irving Ramirez
from New York, NY
In a few occasions my packages have been delivered to the wrong address, lost, or stolen cause the delivery person does not come to the door or is too busy on the phone on social media. This happens too often to be a simple mistake and the company take it too lightly.

I am waiting for FedEx to pick up two big boxes from since after Christmas. When I call FedEx they either tell me the driver doesn't have a tracking number or that I request to cancel which is not true. I am home all day waiting for the pick up. All FedEx has to do is ring the bell downstairs and I let them in. I need someone from FedEx to pick up these boxes as soon as possible. I was told someone will come to pick them up on Monday 18, 2015 and no one showed up now I have to wait for a new tracking number. I appreciated very much if someone could look into this matter and have someone come to pick up these boxes. Thanks

Robert Osuna
from Katy, TX
I ordered a gift for my grandson 2 weeks ago to be by here by the fifteenth & now you are saying that it won't be here until the 20th. Fedex corporate sucks!

Claire Cervinski
from Bismarck, ND
A family member of mine had mailed 2 packages, one to my place and one to another family members that was only a few towns over and had a very similar zip code. She wrote the correct address on the package and whomever had picked up both packages from her had written the wrong zip code on mine. Without even checking the 2 different zip codes they mailed it to the wrong town. They said they delivered it when that address doesn't even exist in the incorrect town!
After filing a claim and getting the package much later with perishables in it nonetheless I get a letter from FedEx denying the claim saying that we had written the address down incorrectly when in actual it wasn't and they never even bothered to call either one us to figure out the 2 different zip codes on the package! Needless to say very upsetting that they blame their customers. I refuse to continue using FedEx for the way they treat customers unless they can actually take blame in their own faults. I had no problem with the mishap until I got a letter basically saying it was our faults for supposedly writing an incorrect address.

James Jackson
from Florence, SC
FedEx had me scheduled for a delivery on 1/5/16. I was going out of town for the day, and was unable to be there for package delivery. Called them and asked if I could meet the driver somewhere to get my package. Never heard anything back. I called them back and ask them to hold the package and I would pick it up myself today 1/6/16. I went to the FedEx express ( this is the place that I spoke to on the 5th) first of all had to wait for 30 minutes while they took a one hour lunch break.
Everyone's entitled to a break. Once they open back up, I give them the tracking number and they tell me they don't have the package that it's at FedEx ground. I spoke to Wendy Wethington at FedEx customer service on the 5th, she said the driver was Todd and that he had the package, and that she would ask him to leave it at the Fed ex express office for me to pick up on the sixth. I don't know the name of the person behind the counter but she entered the tracking number and could not pull it up. She called FedEx ground and said they had the package.
I told her that I spoke with Wendy yesterday and that it would be at FedEx express for pick up today. She called Wendy on her cell phone standing at the desk and I could not help but overhear the conversation. Wendy stated that he (referring to me)was so ugly on the phone that she didn't care where the package was. When I asked the girl behind the counter what they were going to do, she stated that I would have to pick it up from FedEx ground. I asked why they could not get the package to me then and now , and she stated that FedEx ground and FedEx express are two separate entities ( now here is lie number one ) I just watched you call FedEx ground asked for somebody specifically and that they had the package, but now all of a sudden you and FedEx ground are not associated.
I asked to speak to the manager she was nice she gave me directions to the FedEx ground office, and sent me on the way. I get to FedEx ground obtain my package and told the receptionist i suppose that's what she was, that I had not received my package. She asked why, is there a problem with the address. When she said why, it made me think, that's not a question you should be asking me, it's a question you should be explaining to me! That's correct why can't FedEx deliver a package to me. I have lived in Florence South Carolina for almost 4 years.
I am in Amazon prime member and shop online 3 to 4 times a month. I have never received a package from FedEx delivered to my door! I have either had to go to a Distribution center or meet a driver in some vacant lot somewhere. On one occasion, two other people were driving up to meet the driver at the same time I was, so I guess they couldn't get packages delivered to their door either! Extremely dissatisfied with this company! They could have cared less, whether I receive my package or not! But it does go back to consistency.
And in my experience FedEx is consistently bad. I would like resolution from FedEx! And I will make it my personal goal to cost them as many customers as I can by making public the horrendous service, or better yet, no service that FedEx provides! If a merchant that I use says that use FedEx, I will cancel an order and inform them that if they use FedEx for delivery I will take my business elsewhere! I will post to social media and verbally tell everyone about the horrible service FedEx gives!

Gregory Walker
from Chicago, IL
On Dec 23 I reordered a item from walmart, the first labeled wrong and never got shipped, so I reordered the item, I started calling about the delivery on Dec 28 no one could find the package. I called everyday and finally someone told me on Jan 4 the package could not be found, and my only option was to go back to the company for a third time and reorder. Now in all this time no one ever called me back with a update on who was looking for this item (witch by the way was a bed frame. I'm still sleeping on a mattress on the floor) at this point I am very upset with your company and how it treats its customers. I have never written a complaint letter before, but this being the holidays and how mine was ruined by this confusion. I though I should say something, if I can find a way around it I don't think I will use Fedex again.

Gloria Wagner
from Durham, NC
I brought Christmas Gifts to be packed and shipped to Castleton, NY on 12/18/15 to Brier Creek, Raleigh, NC only to be told the only way to get it there was to send it by Air for $92.13 for a total of $109.20 when it should have been FedEx Ground for approximately $50! I was told no guarantee it would be there by Christmas! I explained my family was leaving for Texas on 12/26! I can't believe that in six days FedEx Ground could not get it there by 12/24! Just learned it was delivered this morning! UPS was still guaranteeing Christmas Delivery! I have always used FedEx because of your advertisements and past experiences Delivery Guaranteed! I believe I should be compensated for the angst and expense incurred! I expect to hear from FedEx corporate.

Jeff
from Newbury Park, CA
I guess FedEx gets a buy to park anywhere they want to. Like they say if it wasn't for the handicap you wouldn't have any place to park during Christmas. Not that it seems to matter that I am a disabled vet in a wheel chair... was sort of obvious. Oh well.

Diana Turney
from Rocklin, CA
Tried to order a Canvas Picture. First picture looked like it was done by a kindergartner canvas picture was blow up 10x's the frame. Second time was much better but head of subject wrapped around the top. They said they could bring the canvas down and run again to fix. The fix, was a huge white border that wrapped around to the front of the picture. The assistant manager came out when I said it was worse than the second and it didn't seem like the staff were communicating.
The representatives I spoke to each time stated it could be done when I came each time to pick it up, it wasn't. It seemed as though the application was either not user friendly or that the staff didn't know how to run the equipment. Needless to say the assistant manager came out and the first thing he said before even greeting me, or that was his greeting, was, "we have done this 5 times, and I said I would have thought I would have been able to look at the sample before you actually printed it. Seems like a waste of money for Fed Ex. I left without a product they stated 3 times could be done.

Mrs. Lewis Clark
from Doyline, LA
When I spoke with Ground shipping they could not see it in their system. Tracking # 781864475027 With this being holiday season, a new employee should not be in store by themselves. Well I take it she must of been new, as the customer in front of me had to go to Shreveport to mail her United Kingdom package. I do want to hear from someone on this matter, and the use of my coupon. Why I could not use it at the Shreveport office. I was shipping a 20.7 lb. computer to 94561 Calif. from Beene Blvd., Bossier City, La 71111 Ground. Filled out paper word and gave it to the girl.
She put all my information in and told me it would be $7+.00 to ship. I told he that no it was to go ground and should be abound $33.00. She told me well I put it in and that's how much it will be $7+.00. I told her to go ahead and wait on the next customer and I pulled up FedEx.com and put in the information and it was $34.70. When she was done with that person I showed her and she was on the phone with another person at another location, as she was needing help with last customer. She was telling the phone person that she put it in and it was $7+.00. She informed me that her system was different from online.
At that point I told her to give me my paperwork and $5.00 off coupon back. I went to my car and pulled up the next FedEx office that was in Shreveport, LA about 5-6 miles away. I took my paperwork and coupon in to that office and They told me that I could use my $5.00 off, I would have to use it at the Bossier Office! I went a head and sent the package, costing me the $34.70. I called and filled a complaint about this that day. A man from Ground transport called me, and told me that his area was not were the complain should of been sent and he was going to call the Beene Blvd. Manager. I mailed on 12-5-15 and have not heard from anyone else yet.

Walter Young
from Greeneville, TN
I was to receive my package on Monday, Nov. 30th. The package came but never left because it needed a signature according to the note left on the door. However, my wife was home all the time and evidently he did not knock on the door. The note said he would deliver it on Tuesday. He never made an attempt. We were home waiting the entire day for the delivery. I called FedEx customer service and spoke to someone and told him we had to leave on Wed. at noon so we would need it delivered by noon. He said he put the request in and we could expect it before noon. Noon Wed. came and no delivery. I called again and spoke with Peggy. I said I tried to track the package and it did not even show that it was out for delivery. She tried and agreed that nothing indicated that it was out for delivery or where it was. I told her it was very important that I received it and that I should have received it no later than Tuesday as the note said.
She said I could request that it be left at the terminal in Johnson City, TN and I could pick it up on Thursday morning. I told her to do that as I needed it in my hands. She confirmed there were multiple packages. She took my phone number and my wife's phone number and email and said I would get a call and an email that it was at the terminal. I just called the customer service number again and was not pleased with the person I spoke with about 10pm as she would not listen to what I was saying. She then said it would be at the terminal in Kingsport,TN.. I asked if it was there and she said she didn't have any verification that it was there. This is the worst experience I have ever had trying to get my shipment. I will not use FedEx again for anything I send. What a disappointment. This should have been delivered as promised on Tuesday by end of day.

Tim Owen
from Coppell, TX
I can't get FedEx ground to pick up packages at 2475 esters blvd, grapevine Texas 75061. I have 14 packages from November 25, that are still due to be picked up. This is the 3rd time they have resisted / refused to pick up. I have contacted customer service and have spent hours on the phone to get this poor service resolved, with no success. I have talked with Rich ( manager at the hub) still with no resolution, he appears to not care what so ever. Each time I call corporate offices at FedEx it appears that the pick up request has been cleared from the system. After a lengthy conversation with a number of people at FedEx today , someone was to pick up before 4, after no one showed up , called again with commitment to be there before 6 pm and no one showed up. If someone could please FORCE FedEx ground to come pick up these packages between the hours of 7am - 4 pm on Thursday the 3rd. Would be appreciated.

Stephen W Elliott
from Cleveland, TN
I was expecting a very important package today from Amazon. it was guaranteed to be at my house before 8:00 pm. When I tracked the package, there was a message that there was an attempted delivery to a closed business. I am an individual and a member of Amazon Prime. I have had over 60 orders delivered this year. I have never had a problem with UPS or USPS. The Fed X customer service rep hung up on me. He was rude. The Amazon customer rep said that it was a driver scan error. They assured me that the shipping depth has been put on notice. Fed X was completely at fault but they refused to deliver my package. I am 71 years old and need my medicine. I expect that both the Fedex customer service rep and driver will be reprimanded. With Amazon hiring locally, I'm sure it is difficult the hire competent people. But UPS does a great job.

Kay Schiller
from West Des Moines, IA
I purchased an item on Amazon that I needed by/on Thursday, November 19 for our business. I received a message from Amazon that it would be delivered by 8:00 pm, November 19. Our retail deliveries are usually made after 10:30 am. I missed the delivery by a few minutes as they attempted to deliver at 10:36 am. A signature was required. They made a second deliver attempt November 20 at 9:14 am. I wasn't even at our store by that time. So, on November 20 shortly after 11:00 a.m. I requested it be sent to a location where I could pick it up. The location told me it would be there Saturday, November 21. I tracked the package and it was in a different location and FedEx told me that location was closed for the weekend and my package would not be delivered to the location I request until Monday. So much for needing this Thursday! Terribly disappointed. This delivery man knows we do not open until 10:30 a.m. and hours are posted on our door.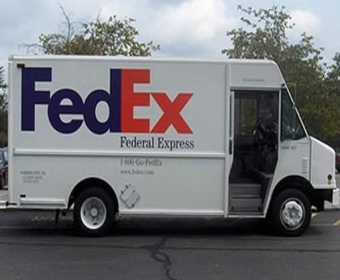 David L. Buchanan
from Campbellsville, KY
My recent package I ordered online was not delivered. Except here is the problem, the FedEx website said it was delivered today. Support cannot tell me where this is. No refund, nothing. Having a terrible time with this and calling customer service is no help. Anyone have the contact info for the corporate location? Would love to call and give the CEO a piece of my mind.

Billy Smith
from Fayetteville, GA
I received a nine package order at 160 Marilyn Dr. E., Fayetteville, GA 30214. The tracking number was 651156685190. The problem I have is the delivery gentleman dumped the order at the end of my driveway in the grass. He did walk the 75 feet to the front door to ring the door bell. When I went outside he yelled that I had packages out here. Not the normal service I have come to expect from FedEx. This gentleman needs some counseling.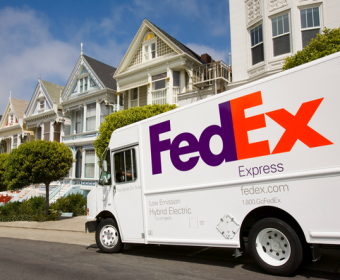 Steffi Black
from Toronto, ON
First, I went to local office and they told me I had to do online order andI tried to do an online order and it wouldn't work and then I had to wait so long to speak to an actual person and then he couldn't help me. Next I tried to call back this local fedex office and the phone didn't answer and it went to a call centre and after pushing too many buttons to get an actual live person they couldn't help me find the office in Toronto, Canada and I was transferred to international and that took 15 minutes. I think I am going to go to my local printer as this was a very frustrating experience with no actual people and too many messages. The local Toronto office was friendly - they just need a local answering machine so I don't go into voice mail oblivion for ages. I would rather deal with people than technology and answering services. Hope this is helpful feedback.

Pastor Keith D. Sanford
from San Antonio, TX
I was given false information about location of my package. It was suppose to be held at an office closet to my residence then I was told to go the ground office in Shertz. Upon my arriving there I was treated with hostility and contempt by the security guards there. I had my expensive watch, government issue radio and identification cards tossed out of the basket I placed them in and thrown on the desk in front of me. Finally, I entered the main reception office and waited patiently for over 30 minutes only to find out it wasn't there. When I left I went back through security office where I was harassed by guards because I didn't leave with a package and they treated me like a thief and a liar saying " I need to frisk you before you leave."
I am a local Pastor and a Full time Supervisor of Maintenance Operation at a Federal Facility where we have Inspector Generals and Federal police officers and not one time in the almost 20 years I have been there have I been treated in that way nor have I observed any of the employees treating our guests in that manner. I received a call, from a dismissive manager named Able who didn't address the reasons I was led on a wild goose chase in finding out where my package was nor a satisfying explanation on the consequences of the actions taken by the security guards who were such aggressive actors in this horrific experience.
I use delivery services to buy resources for my local under employed community residence and our local homeless residence. I spend several hundreds in doing so and I will not be using Fed Ex for this anymore and I am really considering sending a copy of this letter to my Clergy Co-Pastors in this nation as well as my Federal Co-Workers and urging them to use other companies to successfully get the delivery needs taken care of. To say the least, I'm disappointed and appalled at the half hearted response I have gotten. The package was suppose to be picked up at Notheast loop 410 but it was delivered to my house when I was instructed to pick up package 1 hour away in Shertz, Tx.

Robert Kirchner
from Johnstown, PA
My package coming from Fredericksburg, VA to my home in Meyersdale, PA was in Hagerstown, Md this morning on its way to me. However, this evening the package is way out in Grove City, OH --just south of Columbus. Why would the package be 6 hours west of me when it was just 2 hours south of me this morning?

James Parks
from Morristown, TN
Driver stating unable to deliver package unknown address, been at this address for 8 years and 3rd time Fed Ex has said they could not find us, we live 45 min. from a larger town and expect the package to get to us, UPS has no problem even DHL found us what is your problem, now we have to spend our gas money to go to the next town on a Saturday to pick up our package, poor poor customer service, this is why I never use fed ex you are not customer friendly at all and sure do not go the extra step to make sure you find the customer. I wonder if this package would have had medication in it I needed life or death if your driver would have found us.

Sandy kerns
from Andrews, SC
A package belonging to someone else was delivered to my home. I called them within 1 hour of them leaving to let them know. This was on a Friday the package is still at my home. They have not even attempted to come and get it. I have called them for the last 5days. I will no longer be using Fedex for my business any longer. I have seen how they treat their customers.

Michael W. Lucey
from Jamesville, NY
Ordered 8/20 from white mountain puzzles in Jackson, New Hampshire order # 417179 tracking # 6129999 how did it go to conn. And then Ohio and is not to get to the finger lakes area to me until Saturday. You have the tracking number check it and let me know as this is ridiculous. Three packages were sent one by mail and one by fed ex which got here Saturday the 22nd which the driver left against the garage when some was home all day. From my perspective the competence level is not good.

Christi-Ann
from Lebanon, OR
Second day in a row where FedEx driver cannot read the address. We include both our physical address, and our PO Box on all Amazon orders because we do not know who they will use. USPS won't deliver to our address. So we put street address, and under that, in parenthesis, the following: (For USPS ONLY use PO BOX 5557). After 20 minutes on the phone yesterday, our package was delivered.
And today, another call and email, driver is confused AGAIN! I wish that Amazon Prime would use UPS, USPS, or any other company but FedEx. This has been going on since October. The driver is surly, and asks for help because he has a 'bad back.' If I could rate zero stars, I would. I have complained by both phone and email about him, and get the standard corporate response: We are so sorry this happened..blah blah blah.. And nothing changes. Will be adding this review to YELP next.

Nick Halley
from Choudrant, LA
On Friday, 06/26/2015 at approximately 1:15 pm, I observed the FedEx delivery van enter my driveway. At this time I exited my residence and approached said vehicle to obtain my expected package. At this time, the driver ( white male, slender build, approximately 6 ft, mid 30's, dark hair) exited the vehicle and started toward my secondary residence ( which is directly adjacent to the residence I came out of) this is a rural neighborhood and both of these residences belong to me, both residences do have different addresses.
The addressed package was post marked to the one the driver was walking toward. I advised him the package was for me ( which was clearly addressed to Nick Halley. The driver became very rude, telling me I needed to change the numbers on my residence!! I own several businesses in my town and use Fedex a lot, but at this time will be sure to seek out other options and share my experience with my clients.

Gwendolyn Davis
from Fayetteville, NC
I've been at home, all day, waiting for a delivery. When I checked the delivery status on line I found the FedEx driver indicated "the customer not available". I also saw a DT (door tag) number so I checked my front door and there was nothing there. I called CS and they are useless. The driver lied about making a delivery and he lied about leaving a DT on my door.

Jessica Emanuel
from Norwalk, CT
Came from work at 3:15 pm on 05/12/15, saw a package on the grass in front of my house, and I had to go back to work. But since I knew I didn't order anything I left the package their but when I got home again from work at 6:10 pm the package was still their so I decided to take a pic. I open the package and it was insulin. That insulin was sitting under the sun for three hours. I look at the box and it said a different address so I went to drop it off and that insulin was for a 4 year old who the parents were concern because the insulin arrived 4 days late. Your delivery employees should be more careful when delivering packages and pay attentions to the addresses.

ronald c. holmes
from Leola, PA
Twice now my orders was dropped at other peoples places. The one 2 days ago was dropped 3 houses up the road that no one lives at! There is no house number on this property! The driver should have known no one lived there! The grass is over a foot high! The driver just don't care where he drops it!

Daniel Arquero
from Albuquerque, NM
Shipping center in Santa Fe NM did not even try to deliver my package. I had to pick up my package at the center myself. Most horrible service ever! I called customer service twice to have driver call me so I could meet them if having problem locating my home. No one called. I called service again to find out what was problem, then was adivsed my package was still at the warehouse but was put out that "unable to find adress"?? Blatant lie, I will be contacting Lawyer!

Addie B. Ford
from Philadelphia, PA
On April 23, a package was left on my Patio according to the driver, I never received it. I called and was never given a satisfactory response. I contacted the company which sent the package originally, and they replaced the product. My problem is that FEDEX took no responsibility for the LOSS.
The next package was delivered on Wednesday, April 29, 2015.Ssince the last package was delivered around the noon hour, I doubled back to receive my package. It was on my Patio standing upright by the gate ripe for the picking. Evidently, the driver was not trying to conceal the item from anyone who passed by. His concern was that it would be seen as you walked up the steps.
BECAUSE THERE WAS NO DOOR TAG STATING WHERE THE PACKAGE WAS. Had I not came home early this would have been another lost package. Your drivers are only concern about delivery not whether the package gets to the proper person.

Md Jahangir alam
from Aurora, CO
I went to this fedex center at 9:30 pm Wednesday to send some parts. I asked the representative about it and also told him that I have fedex lebel and I need just print it. But he pushed me $28 to spent. I refused his offer and after that he seems rude to me. And he start to give me hard time as much as he can. I sent e-mail couple of time to him computer but he denied that he did not get that but at my end its showed sent status. My complaint is since I refused to pay him $28 dollar after that he intentionally gave me super hard time. And he had no good attitude to me.

There is a worker for the company that BANGS on client's doors to the point where you would think he's trying to bust through. Everyone complains but does nothing. He acts as if he really has a problem and actually what he is doing could cause him some problems. Very disrespectful and not professional at all.
So I decided to ask him nicely not to BANG on my door like that and that I could hear him if he knocked like a normal person. He looked at me like I said something wrong to him then proceeded to say in a very nasty disrespectful way that most people can't hear. I'm not most people and I hear very well. If he can't interact with the public any better then that then he needs to find something else to do.
I feel when a person tells you that what you are doing is not necessary and that they will be sure and get the door no worries they can hear you when you politely knock then that should be respected. I really want no dealings with this person

Conley Forrest
from Sapulpa, OK
I pick up packages from a local store and deliver them to the pickup point located at a gas station (Bunch's Gas Station in Eureka Springs, AR.) The pickup times are posted there for ground and express. Friday, I took a ground package to the pickup point arriving there at 1:45pm. The store clerk said the driver came early and was already gone and the package would not be picked up until Monday. That following Sunday, I also took a package to the same pickup point at 2pm which should have been picked up on Monday.
Today, Tuesday, I was in the gas station at 10a.m., and the express package was still there. What is going on? These are perishable items from a chocolate shop and delivery time is critical in that many are gifts to be delivered at a certain date and also perishable. If you are not going to respect the posted times or just show up on some days, then changes will have to be made. Please check into the problem. Maybe it is a personnel problem, but whatever it is, it is a problem. If necessary, I can provide tracking numbers for each package.

Gloria Jones
from Newport, VA
My package which was a box of checks was thrown out in the drive way in pouring down rain. There was no excuse for this! There were six vehicles in the yard they could have been placed in, and also my son and I were both at home at the time .If they had been brought to door and the driver had of just blew horn we would have come out and got the package. I have never experienced this with fed ex or ups service before and hope to never experience it again. I will let the driver no of this when I see him.

Vladan Borisavov
from Fort Lauderdale, FL
First of all you have to wait all day for package to be delivered. You never know if they are coming at 11am or 6pm. Fedex didnt show up today but on tracking it says customer not at home. Package will be delivered next day. I wasted whole day waiting.

Carla Chew
from Norman, OK
I went to your Fedx office in Norman, OK to get some business cards printed. I wanted 500 cards printed. When I came back to pick them up, your assistance manager Kristine waited on me. When she pulled out this tiny stack of cards and requested I pay $109.00 for the cards I informed her that was not 500 cards. She told me I was wrong. I said that is not true. She proceeded to start counting them out in order to show ME that I was wrong. I was in a hurry to meet my client, so when she got to 28, I told her let me show you how you can do this really fast. She then took the cards away from me and said wait, I can do this. I then told her I did not have time for her to count out the 100 cards and said watch.
I removed the 26th, 27th and 28th card and then put that stack next to the remaining 75 cards to show her that was not 500. She saw there were 63 sheets in the order but still was not convinced I was right. She finally said she agreed and was really hesitant to give me a few cards so I would have some for my meeting. She started all over again counting out 25 so she would know how many I took. I told her I only needed a few but she kept on counting! She was rude, totally ignorant to what she was doing and totally unprofessional. Anybody with any type of knowledge about business card could see there were only 100 cards. DUH!

Janet Messier
from Newburyport, MA
I am a former teacher who uses your services frequently. My complaint is about your voice mail messages concerning package deliveries. I know that I am being a bit petty but the fact that the grammar is incorrect drives me nuts. Your message says that " a package will be delivered by three o'clock that requires a signature." Give me a break. You should be saying that a a package that requires a signature will be delivered by three o'clock. Three o'clock does not require a signature.

Nelson j. Stephan
from Strongsville, OH
My wife and I where are our way home from dinner. We decided to take the freeway 480 to 71s and this is when we encounter the driver of a FedEx box truck. I had the right of way, and your driver decided to speed up from behind us. That's when I realized he was trying to pass, but you see it was two lanes, that merged into one. I was doing the speed limit. The driver drove his truck right next to my car at 60mph and preceded to run us off the road. We feared for our safety, and other's... He had no accountability. This took place about 7;10pm on Wed. 4/15/15. Box Truck No.243851.

Michele Tereletsky
from Schertz, TX
This is second notice on my door for delivery of package. The first notice was on door with package on porch. Second notice on door. I assumed first was with package. When I called to have delivery, was told there would be a five dollar charge to schedule. If you try to deliver at same time each day when I'm not home at that time, no one will be here. I will never, ever use fed ex service. There should be a local number to call to state that resident is home and package can be delivered or statement on notice to advise as to when next delivery is scheduled so that arrangements can be made. It's no wonder you have a 2 star rating.

Fred A. Dunkley, Jr.
from Jacksonville, FL
My complaint is about the delivery of a package by a truck on 8 Apr 2015 @ 2:42 pm. I need to file a personal property damage claim. Was observed as a Fed Ex truck. Please confirm that it was your truck or not and if so, what procedure to follow. I pay to have my packages delivered to me and FedEx takes to Post Office. I have talked to many people who are having the same problem. I would think the post office would get tired of doing their work.

Daniel Caruso
from The Bronx, NY
I expected a delivery during the first week of April 2015. It didnt come so I tracked it on the fedex site. the information showed it was already being returned to shipped for incorrect address. I made sure the address was correct when I placed my order. I called fedex about the shipment. The rep told me she couldnt see what was wrong with the shipment and I should have tracked it earlier and called to have it corrected. Then I asked her to intercept the package before it reach the return destination. She said she couldnt do this and I had to call the shipper to correct the address and have them reship it. During email communication with the shipper they made arrangements to have the package corrected, missing an apartment number, intercepted it and had it sent back to me with the apartment number. Next I received a call from fedex stating they will be delivering the package next friday the 17th. I told them although the shipper didnt place the apartment number on the package, my building clearly has a full directory of all apartment numbers. The rep told me the driver has no time to look up apartments in a directory. are you kidding me? Thats exactly what there for. How unprofessional was fedex during this whole process. no wonder fedex is getting exploited on the internet. I will request, in the future, to use any other carrier for my future deliveries.

Shola Aloba
from Houston, TX
I ordered a Dyson DC65 Vaccum Cleaner on Ebay and it was to be delivered by Fedex. It was marked as delivered on 03/31/2015 at 4:44 pm with tracking number 636054435735 and the following details. This is the 3rd time i was meant to receive a package via Fedex and on all occasions my package was never delivered to my door. First it was tee shirts for my son which i ordered from Walmart which never got delivered to my door even though tracking information said it had been delivered to me. Secondly, it was my exercise machine and this was delivered to a different address in my complex and i was lucky the lady who received it brought it to me. This is the third time with my Dyson Vaccum Cleaner and again i never received it even though the driver claimed to have delivered it to my door. I have been deprived the use of my vacuum cleaner for a considerable period of time now and having saved up to buy this item, the joy and excitement of having it in my home has been extinguished by this appalling situation. I would appreciate it if this matter is looked into.
Thanks for your feedback!
Sorry. Please try again later!