Facebook
Facebook Complaints Continued... (Page 9)
555+ reviews added so far. Upset? Call Facebook corporate: 650-543-4800

floyd hood
from New York, NY
Some one from New York keeps getting on my facebook account. I have changed my password many times and still does NO good. Please stop some one from New York from getting on my fb. Thank you very much.

Rehana Safia Abdi
from Karachi, SD
My Face Book Page does not open fully

Nick Riggio
from Ormond Beach, FL
Facebook told me a football article was spam. Then they said it wasn't. They banned me from posting in groups even though I did not post spam.

april laping
from Coal Township, PA
Why does a facebook user like me complain about the games you entice people with? Because maybe facebook could be a little more fair minded and not have customers wait for nearly two days to play a game because one runs out of life, and now one needs three keys to play any of their games. Reward? Punishment! That's what you get with FB. Unless your willing to throw lots of money away to play a simple mindless game. But....also because their games are flawed, and manipulated, and destined to allow greed before customer pleasures. But that's the selfish endeavors of FB games. So, I have only myself to blame for a least expecting fairness to surface.

MARSHALL PHILLIPS
from McAlester, OK
I was kicked off Facebook for no reason or explanation. i was told unusual activity had occurred. i was given a code and had to send my photo 3 times. then it happened 3 more times. now every time i get texted a code to my phone the code comes up as expired.

Facebook spam department has locked me out of my account because of issues with my name. I can understand the need for accountability but it leaves me in a precarious position as I have been professionally known as Rat for over forty years and even my mother calls me Rat. The friends I have on my page (about 5,000 in all) are people that only know me under that name which is the reason they have friended me.
My account was suddenly closed without warning giving me no chance to inform my friends and family that I would no longer be contactable on that page and I now find myself unable to access my photographs, which I believe remain my property. This also applies to my personal messages and other information that I have not been able to view and had I known I was about to be locked out of my account I would have taken the time and trouble to download all of my data and deleted the account.
Anonymity to a public figure is a valuable thing and is a step taken to maintain personal privacy while the public figure belongs to the public and that is the purpose for which I use my FB page, the public. My main point is that I don't want the public to know my real identity as it raises all kinds of privacy issues including being stalked and dealing with over vigorous fans turning up on my doorstep, this is not to mention that in these days of political and social uncertainty it poses a very real threat to my family and friends.
I would ask for limited access to my account so I can retrieve my personal data, intellectual property and inform my friends that I will no longer be available on Facebook.

Laura Cole
from Birmingham, ENG
I have some items for sale and was re-bumping them to then be told that I cannot do this anymore. I have been banned and blocked as my posts were abusive and offensive. If Facebook took the time to look at my for sale posts they would see that they are pictures of furniture.

mark davick
from Port Townsend, WA
I was extremely disappointed to hear that facebook had declared the movie "A Billion Lives" a tobacco product. It is about the most anti tobacco film ever made. I have to wonder if Facebook is in the pocket of big pharma, big tobacco, and big government. By doing what they have done , Facebook has joined the status quo and the big boys. Lining your pockets at the expense of a billion lives lost is criminal. Please be part of the solution, not part of the problem.

mackenzie
from London, ENG
I can't log in to my account because of some stupid extra secrity I didn't want/ask for n have no way of uploading. I'd to verify who I am this is totaly disgraceful when I need Facebook to contact people in emergencies. Pure hatered towards Facebook because of this.

When Facebook is responding, it works reasonably well. But it keeps stopping and I have to re-boot. Is that my problem or Facebook's?

Tyrion Thompson
from Newport, WLS
I wasn't on line at all yesterday because of not being able to use Facebook. The corporate office is banning me for no reason that I know of but there is something on my page that I did not do. Please can you find out who is using my account because this is not only worrying me but frightening me too. I do thank you for looking into this matter and providing services for Facebook users when they ignore us. Please, could you give me a date as to when I will receive answer?

Nearly 5 years ago I complained about some pictures and comments posted on face book by some one posing as me. I didn't open an account and have never used Facebook.These pictures and comments are still on facebook after I was assured that they would be removed it's extremely upsetting to say the least!

Jose Bayanilla
from Clermont, FL
On 4/26/2016, someone (unknown) has gained unauthorized access to my Bank (Banco Popular de Puerto Rico) Visa Logo Debit card ending in xxxx xxxx xxxx 2736 and charged $500 each for two separate Facebook Ads. I need for a Facebook security representative to contact me as soon as possible to coordinate the next steps in releasing the funds amounting to $1,000 back to my account. I have already notified my bank, reported the unauthorized transactions, and cancelled my debit card.

David Allen
from Belvedere, ENG
I am getting a load of notifications on Sky adverts, that I do not want, and I want them stopped and don't know how to do this. Can someone tell me how to report spam advertising to the product management team at Facebook?

Marty Nelson
from Fort Worth, TX
I would like for my Facebook page be deactivated for good. I ask that it be deactivated once and I went through all the steps to deactivate it but a couple of days later a friend of mine said it was still on there. So please could someone deactivate it for good. Or maybe this company does not want that too happen?

jagruti bandhankar
from Mumbai, MH
I am upset. Ordered new blinds and they never came.

Jody Reynolds
from Fort Worth, TX
I have an android phone. The new version of Facebook and messenger are impossible to see the small print. It's so hard to see it gives me a headache and my eyes hurt so bad. I know other people have a problem with this too. They must. The print is so tiny.

Shakira
from Ipswich, ENG

Jule Westcott
from Legazpi, 05
They censor free speech and ban me like they are punishing me like a red headed step child. I want my acct terminated, but Facebook does not allow you to do that. Only deactivate the acct. I don't like them to keep me on file forever.

I have a set of 5 pages of the same name, same category, same thing, which I ADMIN for two! All criteria mentioned in the merge requirement is perfect. Yet Facebook customer support center in India keeps telling me unable to merge pages every time I send a humble request to merge them. Kindly take up an action before we forward this complaint to your higher authorities in India branch. This is definitely going to be a problem going forward if they do not listen to their customers.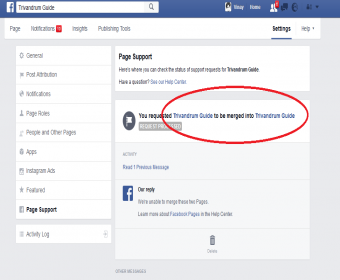 David
from Colchester, ENG
I have been hounded by face book, first I was banned for sharing my group with other groups which as I understand is a legitimate way of promoting a group. I have now been banned for posting photos containing nudity and yet I have not done so, face book presented a picture as 'evidence' that showed no nudity. I am now unable to contact friends and family or reply to adverts etc.

Denai Holts
from Detroit, MI

Russell
from Winchester, KY
You have people coming online saying they work for Facebook and telling people that they have special offers or have won a sweepstakes and want person information from us and in their background pictures have a photo of Facebook. I think you should investigate this matter.

My husband is in the United states army fighting in a war in Sudan. There is a facebook page with his picture, on his profile it says he is engaged. I spoke to him last week about the page. He told me that he doesn't have a facebook page. I don't know who created it. But I would like to have it removed immediately. That's disrespectful to me. Can ya'll please do something about it or I will contact the army and have them to do something about it.

Disha Classes
from Delhi, DL
I have promoted my page from facebook but now i don't want to continue but the amount was been credited from my account. Please cancel my promotion and do not deduct any amount from my account. Please reply as early as possible.

dawn keeble
from Mataram, NB
I was contacted by a Ensley Charlean Bernice (Charlean Bernice Ensley) to inform me that I was one of the lucky ones picked to receive 6,000,000 us dollars from facebook. After I gave her some info (no bank details) I began to get suspicious. I accused her of being connected to a scam. She has now removed her contact details. Facebook should do a much better job at the corporate level of removing these types of scams.

T. Whyman
from Palmerston North, MWT
Internet 'trolls' are a reality- it is unavoidable. No one would disagree that they exist. Anyone who has used social media for enough time know just how nasty they can be. No one should disagree that the administration of a page has the right to remove 'trolls' that are causing disruption on their own page by such people. But should the 'trolls' be able to report someone for being banned? Certain Facebook administration staff seem to think so.
It seems that my account has been suspended for a month due to a 'troll' taking offense at being identified and banned as such... ..of course the contents of the post that the 'troll' made which necessitated his removal were completely in line with Facebook Terms of Service.
Of course there is no appeals department for Facebook to look into overworked ( and/or lazy or prejudiced) staff members which means countless individuals, and pages have been unfairly targeted. This is nothing new it seems. It has been going on for years and absolutely nothing has been done about it. Where is the justice? Where are the checks and balances? To whom are Facebook accountable for upholding their own rules consistently?
Realistically, I don't see any substantial restructuring of Facebook policies, yet there should be an impartial appeals process in place for this "first world problem"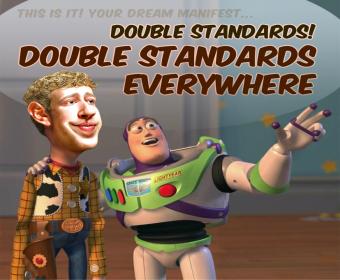 Just got Windows 10. Now I hit FB and it goes there & then just goes back to cover page, it doesn't stay on. Did get a e-mail from FB and when I clicked on, it was something about a job? Maybe my computer just got hacked. Does this sound familiar to anyone?

Cynthia
from Rockford, IL
I have a group that is supposed to be secret and I am getting requests to join my secret group. How can that be if they aren't supposed to see my secret group? Also when I go to Facebook's to find thing to post in my secret group every time I make a copy of an article and paste it to my group and then go back to Facebook's it takes me back to the beginning of Facebook. I don't like it and neither do any of the people I associate with. I would appreciate some answers and some help with these two problems please. I expect to hear from you about these problems.

The man created another(fake id) for blackmailing and he blackmailed me and said that he will leak my personal data in the public. This matter is very serious but Facebook does not take an strict action to this id and suspend him. I have asked that they trace his location via his fake id. I'm sending you his screenshot.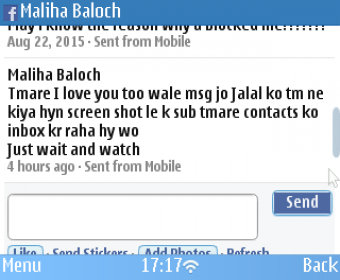 The reason why I have complained to ya'll about Facebook is because I am being harassed. I reported a user to Facebook corporate before and nothing was done about it. He has another facebook page and now he have his girlfriend writing to me. Can ya'll please do something about it or direct me to the customer service line at HQ?

Muhammad Lak
from Pasadena, CA
My facebook account was hacked and now the person who has it is demanding 1,000 rupees to give it back. I have tried to email Facebook support and they are no help.

Leon
from Newcastle-under-Lyme, ENG
I am complaining on the other half of my mate as he is unwell to do so. My mate has never had a problem with Facebook until yesterday. He received many messages from a fake account, asking for is location, who he is? etc. The account was Emma Jane it looked like it was someone from Pakistan. Also many people has just been using his pictures without his permission that should never be allowed. He reported it all but Facebook couldn't take them down. Why? Are you dumb? Cant you see its fake accounts? Cant you see people using his pictures?
It has made him very ill, and really paranoid, i woke up to find the toilet seat rip off and placed under the bedroom door without things. He is ill as it is and he takes 30 tablets a day for his adhd and many other things. This has made him even worse. If you DO NOT DO ANYTHING about this, we will be taking this to court as its breaking Facebook corporate policy.

Alex jobling
from Quatre Bornes, PW
A person has posted a nude image of me online. I have reported it but I want it gone quicker then 3-5 days. Is there a contact phone number for Facebook I can call with a complaint? Their support form seems like a waste of time for situations like this.

Chris Lakes
from Virginia Beach, VA
I have been banned from Facebook for 24 hours now and additional 13 hours has been placed on me. This is unfair to me I do not swear and always fact check my posts. I have seen far worse on Facebook than my true picture. I have seen lies. I am a historian and fact check everything I post please lift this unfair ban from my account or help my contact Facebook corporate offices so I can plead my case to them.

Mary O'Brien
from Shamokin, PA
Is there a type of contest going on where a friend from Facebook tell you to contact a John Bilscher to obtain $50,000 in cash or a new apple computer? Then he wants you to fill out a form and then he will notify you if you are a winner or not. I found this highly unlikely, so I thought I had better notify someone in case it was a scam. But I could not find a phone number to call Facebook customer service, so I thought I would file a complaint here. Thanks for your time and have a Merry Christmas.

Jerome
from Bakersfield, CA
Dear Facebook Complaint Dept. -- I went on a post that had a picture of a woman with one leg and an artificial leg. And this Jim McQueen comments to f*** her and he think ls that's okay? So, I told him that is not right and he answers me with even amputees need to be f*****. Please get this jerk off facebook for very inappropriate comments. This is why people need to be banned instantly for comments like this.

Donna Tribble Smith
from Miami, FL
I discovered that someone used my picture to create a Facebook account, pretending to be me, soliciting my friends, and messaging them, saying that they received $150,000.00 via FedEx, free, and you don't have to pay the money back. I informed my friends that this is a bogus account, fraudulent, and do not give out any information about me or you. I went into Facebook, left several messages with my complaint. I than changed my password. However, I was asked to update the Facebook app, so I did. But, I immediately started having trouble logging in. Next, the Facebook website stopped working, so, thinking it was because of the upgrade, I un-installed what I thought was the upgrade. But now when I try to login to my Facebook account, I seem to have been caught in a loop where I am asked for my password, next I am told that my password (for security) has to be changed. Once I change the password, I am told that my phone number is incorrect. Sometimes, I make to a page that says you can login, but when I do, I get another message that says you have timed out, tap the screen to login, next the program goes to a blue screen, and nothing happens. I am stuck, and I need help.

I reported a picture some KKK member had up of two men being lynched. Facebook replied that it didn't violate their Community Standards policies. It's a picture of two men being murdered. Quote from a March 2015 Guardian article regarding the updated FB policies: "We also remove content that expresses support for groups that are involved in the violent, criminal or hateful behaviour mentioned above. Supporting or praising leaders of those same organisations, or condoning their violent activities, is not allowed." What liars.

Sue Tomulaitis
from Kingston, PA
So many things were going on Facebook that needed legal attention and just to follow up on harassment by some. I filed complaints and tried to get some kind of help regarding people bashing me and causing harm to my livelihood and not one of my complaints were ever looked into. I have been suspended from my job and harassed by people on here over and over called at my home making terrorism threats and carried concocted stories that did not mean a thing. Facebook has no scruples and could care less of something very serious would happen. My attorney will be looking into this mess and will find the answer since no one there even cared and let unethical things happen. My job is still in jeopardy and I am summoned to court over Facebook. I guarantee there will be an answer to all this because I will not suffer any more because Facebook did nothing to stop the problems I encountered. And am still going through a living hell from all this. Some one has to be responsible.

Debbie Wilson
from Salt Lake City, UT
Hello this morning I was on facebook. After that it would not let me back on, it is 12:05 here, so it has been hours that I have tried. its after midnight here. I like playing happy acres on facebook but havent been able to since this morning. Could you please help Ive tried everything I could think of, I thought at first facebook was down but I was told it wasnt by family members.

varsha mawal
from Pune, MH
Someone has created a fake Facebook account with my information and photo in it. I believe the company should make it easier to stop these kind of fake pages from being created, and easy to report and shut them down. I have had no luck shutting it down so far, or a response from the company's customer service line.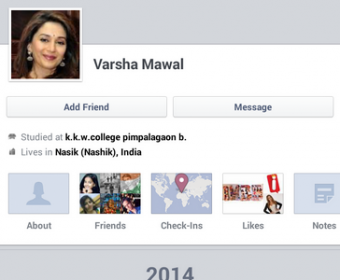 Sushia
from Thornhill, ON
I ordered for an authentic coach purse on October 27th, 2015. The ordered item was promised to be delivered within a week by "SHENSHUNFA" in BEIJING (CHINA). After more than three weeks, the above item has not been delivered. I have already made the payment by my master card of a total amount of $88.90 ($CAN) to "SHENSHUNFA" in BEIJING (CHINA). I have sent them so many reminders but it was in vain. There was no response from "SHENSHUNFA". I am beginning to believe that this is a fraud company and making customers fools. I wish to file an official complain about this matter against this Chinese company. I am sending you the initial letter I received from the company identifying my order confirmation number. This product and other fake items.

I am in a Facebook group called depression support. Someone posted something about muslims i went to tag the admins in it so that it could be removed and i get a notification from Facebook saying I've been blocked from posting in the groups. There is no Facebook support number to call either, which is frustrating.

Deepti
from New Delhi, DL
I want make a complaint about a facebook id which is a fake name this account is fake account in this account my pictures is using someone else so i want please stop this happening please help me what i do please block this id he upload my picture one by one. How do I contact facebook?

Mary Smith
from Carnegie, VIC
Have had the same Facebook account for 4 or 5 years now and not experienced any real problems. Being advised my FB account name was no longer 'valid' and needing to be confirmed by sending my driver's license, bank, credit card, and birth certificate details I (understandably) dismissed it as a rather elaborate phishing expedition, changed my password, advised Facebook and thought not much more about it ... right up until I found myself locked out of Facebook.
Seems that like many domestic violence survivors who manage to stay alive & relatively safe (from ex-partners) by not being easily found ... AVO's, silent phone numbers, not appearing on electoral rolls etc. etc means absolutely nothing to Facebook. I am required by FB to use whatever name I am known by with no exceptions permitted and no, my 'real name' isn't Mary Smith... to do what FB wants would almost certainly guarantee injury to myself and my children so I have no real alternative other than to stay away from FB and lose the (albeit at arm's length) contact and conversation it gave me.
Oh and just to be clear, other than an irrelevant pro forma response I have received absolutely no explanation or attempt at understanding from Facebook. Any suggestions as to how I could handle this better and how to get FB to listen/do something to re-instate my account?

Bonnie Maffe
from Canton, OH
I updated Facebook Sunday. Now when I tap to view video on Facebook, it starts to load then immediately switches back to the original post. It does this with everything I try to click to. Very frustrating! Can Facebook fix this please? It was fine before the update and there is no help for me to get it back to working properly on the mobile app.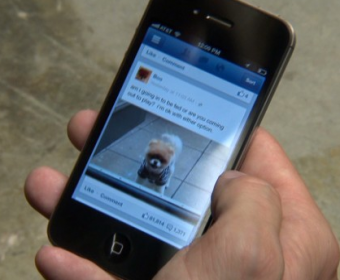 Scott Krumwiede
from Denver, CO
Facebook websites have been sending me emails to information about what people are making comments about women, someone who works for the website added me to their list without my permission. I don't want to have anything to do with that website. How can I report a rogue fan page to Facebook?
Have feedback for Facebook?
Thanks for your feedback!
Sorry. Please try again later!