Facebook
Facebook Complaints Continued... (Page 8)
561+ reviews added so far. Upset? Call Facebook corporate: 1-650-543-4800

Kathleen Kelley
from Woodstock, GA
Ordered 2 pairs of shoes from chicmolly which took 6 weeks to receive. They were shipped from China. The shoes don't fit. Asked for return instructions, told cost more to mail back. Asked for mailing instruction and received no response. Stuck with shoes can't wear.

Richard Gabie
from Hayward, CA
Tried to reactivate account. Am blocked from logging on. Using same IP, email and device as at original sign-up. Provided new info of tel number and photo even though you have nothing to match to, and now I get blocked because you're "checking the photo". Appealed on disabled account page, but was told that email-linked account is not disabled. If you won't let me log on, it's disabled.
What is required for me to use mt account?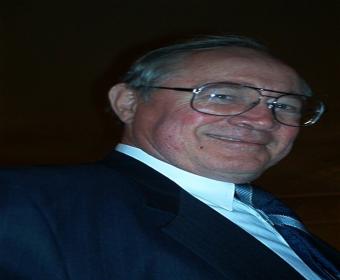 I have deactivated my account again I do like to check certain things on my friends' legitimate business pages but immediately after that it gets deactivated, I'm contemplating deleting it but not sure just yet since I am totally private or should be. However every time I logon, I get lists of tons of "people you may know". For a company that is supposed to care about the privacy of their users, showing names of people that I have absolutely no idea who they are nor do I care about is absolutely ludicrous.
They finally stopped sending the "trending" topics. If I am interested in that, I can go online to my local news or google whatever I need to. Most of the nonsense they sent was just that, pure nonsense and nothing interesting. In addition, their "suggested groups'" were also at times obscene. How they come up with recommendations when I do not post since I am basically private is a mystery.
Facebook has gone over and above what it was supposed to be originally.

Christopher beasley
from Tottenham, ENG
Forgot my password. After loads of attempts at changeing my password and not receving a email with a 6 digit code. I tried your online help. Arsked why iam not getting a email with 6 digit code and got no response. I then phoned your help line.only for you to hang up on me. Costing me 6 pounds for nothing. To say iam not happy is an understament. Ive wasted 2 hours thismorning trying to login. Well no more!! I will not be wasteing my time on this anymore. Either send me a new pass word or you wont be seeing me on facebook anymore.

Lisa Chambers
from Prospect Heights, IL
I have Christian preachers that I have been following and I thought maybe they were just off line. After I went to investigate, I found out the ones I haven't heard from are still posting, I'm just not getting anything. I also checked if I was still following and I was. So what? Your trying to stop GOD now?? GOOD LUCK! I will be taking my business back to MYSPACE!!!!

Dan Singh bhat
from Wardha, MH

IVY CHASE
from Silver Spring, MD
Hello my name is Ivy chase i used to WORK facebook activity page i keep getting hacked they use profile pictures to hack & scsm people im fed up with it sll i want to do us be done & they owe me a pay check from 2015 when they allowed my data to get lost im done with facebook im giving this up its to dishonest

evelyn miller
from Dallas, TX
my account was blocked from liking or commenting on posts for no reason this morning i would like it to be unblocked

Marcia Soyster
from Valparaiso, IN
I just got a phone call from the number 1-844-873-6057 . On this message it said that my account has been command it will be shut down if I dont pay ! I talked to an India Person and he barely spoke english ! I asked to speak to a person that spoke english and he said yes that I can that I have to fail a different number and then I told them that u , as them are a SCAM ! They tried to call me back again but hung up ! I just want to make Jeff aware of it that there are people out there trying to scam others on here !
Thank You !

Kathy M
from Keosauqua, IA
We are getting a REFRESH demand from Facebook to change our password to verify changes and to secure our account. It will not let us into our Facebook account. Why?

Scott wilson
from London, ENG
On my point that face book should be band as things that are posted like rude remarks people want sex and young people that fake there age this is such a disgrace and discussing and most 100% this page should be closed and will complain everyday

sir/mam i need ur help anybubby missuse is my name and photo on facebook plzzzz decativate fake id
fake id name surbhe jagota

conover Stokes
from Lockhart, TX
I want to know why I'm blocked for saying a child rapist looks like a shaved gorilla, how is that hate speech?

Diane Huff
from Ocean City, NJ
1) Please stop greeting me with my town, state mentioned. I have asked before that you stop this!
2). Please stop emailing me about what others post...I don't want any emails about posts on Facebook.
3) Please stop putt friend requests to me and having me think the person wants to be Facebook friends. How dare you do this!

Danielle couillet
from Germantown, MD
The format of my page has changed to something i have a hard time to relate (i m 71 ) , none of the 500 <friends >i have have not , could you please revert my page to the old format ? it happened twice before in the past 5weeks but it always got back to the <normal > way .can you please look into that ? Thank you ,if not i probably will no longer be on it ,of course i am sure it would be of no matter to you , i hope you have good buisness ethic as without us ..you would not have a job ,best regards , Danielle Couillet

Christine hickman
from Douglasville, GA
I have messenger and I use it for family members ,you recently blocked my granddaughters for going to fast .What does this mean? How i cannot speak and see them unfortunately due to illness and distance i cannot go visit .There names are Brisa Antonia and brilee williams When you blocked them they are not online .Could you please unblock them ? Regards Christine

Joan Sharma
from Fresno, CA
Someone added a name to my account and used my gmail address: joansharma@gmail.com
They used the name John Sharma and there appears to be a phone number from India.
My name is Joan Sharma and I did not add this name to my account.

patience demideh ossai
from Pasadena, CA
I recently updated my fb account and ever since then I can't access my account. Every time I try I always get"unfortunately, fb has stopped" Honestly this is ticking me off as I can't access anything. I don't think its a crime to update. Pls fix asap

Elfie
from Shepherdstown, WV
I have been blocked from FB for making a comment about the German Government and the rising crime in Germany. There was no hate speech or derogatory words...just the truth. So much for free speech...
I am disappointed that FB supports this...a gag order for people who dare to criticize

daniel moran
from Gateshead, ENG
I have been banned from facebook on 3 occasions usually 3 days, but now I received a 30 day ban, I use facebook to contact my family n friends in Ireland, I live in England, I am housebound so really need to message family I'm 63 in july. what I posted was about,..... murderous muslems n terrorists on UN human rights council. now the last time n the time before I was banned for having the word muslim in it. seemingly we cant disguss anything about muslem crime or rape gangs but the muslems parade down the streets of Britain threatening to kill n behead also on facebook but nothing but if I tell the truth I am banned for speaking out. by the way isreal and the USA have left the council of human rights, that is why I made the post giving the reason I thought they left can you help me please thank you so much. Daniel.

Sheila Osborne
from Montreal, QC
You may have someone pretending to be offering grants for and from Facebook if you contact me I have more information with his name contact info

Raymond Connors
from Bray Park, QLD
I got a 30 day ban for making a comment that was pretty mild compared to what others have not been banned.
I do not use bad language, and my comment was classed as hate speech- yet others comment using very bad language and nothing happens.
This is selective bullying.
Then Facebook encourages me to spend money advertising or says "post in your business account because people are trying to contact you" But I can't because they have blocked me. Therefore I am losing customers.
When I try to comment I get the thing "If this is a mistake let us know" but when I do that I get a further message "this action can not be performed"
What's the use?

Stacey
from Kenilworth, ENG
Hi I'm complaining about a girl kiara Jones who posting false stuff been to police been told to contact you to remove it all

chris young
from London, ENG
An unwanted upgrade that limits me to reading no more than ten words of any comment and blocks me from editing or deleting anything I have posted. I fail to see how this increases my enjoyment of Facebook but frankly I expect no explanation.

Kate Fucile
from Methuen, MA
I have been charged a charge I did not make. #4HN73GGNFJ2 on the 10th for $33.95!!!!!!!!!!!!!! on the 9th...$10.57...I want to make it perfectly clear.....I DID NOT MAKE THE CHARGE FOR $33.95 Please reimburse me for these bogus charges! Thank You...Kate Fucile Otherwise I love FB!

Blaine Staver
from White Plains, NY
my facebook was trunned off ,. a statement stating that I need to send a picture of myself to be able to get back online. I have a prophile pic on phone and I believe is on facebook too..... I do not have a pic in my computer

Brinda Ketron
from Oxford, MS
Help Center
My. stepson used my phone number on his phone and set up a FB account. Without my permission. I'm now receiving all his notices in my messages (32665) and it's getting annoying. How do I make it stop.....? How do I get him off of my number with out messing my FB up?
We did not find results for: My. stepson used my phone number on his phone and set up a FB account. Without my permission. I'm now receiving all his notices in my messages (32665) and it's getting annoying. How do I make it stop.....? How do I get him off of my number with out messing my FB up?

N. Capko
from Streator, IL
WHY...has facebook BLOCKED me from some of my selling sites? No one can explain it that I've contacted. It does annoy me, since it's been going on now for over a month. Can you PLEASE fix it? Thank you.

Sonny Stark [Dr. Sonny Stark]
from Crestline, CA
I changed my password this morning [04/13/18] utilizing my phone number that's listed. I received an incorrect home page, front page, and all my pictures and friends have been deleted. Hopefully, my personal and confidential information has not been accessed and/or released. Please correct ASAP.
If you have any questions, please contact me via my phone or email.

my profile was blocked for 30 days accused of spamming

William Casper
from Lufkin, TX
I did not give Facebook my cell phone #. Yet I keep getting notifications on it. I deleted my account 18 days ago, but I'm still getting these notifications. They are using up my minutes on my cell phone. It is evident that they don't go by their own policy rules. All notifications were to take up to 14 days to stop. Do I need a Lawyer to get them stop?

Rika Wentzel
from Pretoria, GT
Ive been blocked for some reason. Want to be unblocked and want to know why and by who. Trying to do my work and its to easy for yealous to block people. Ive send many requests to know why, untill now now reply.

fred p delli santi
from Millsboro, DE

Yvonne Hargreaves
from Southport, ENG
I did not subscribe to my personal life being placed on the Google without my permission. I'm horrified and would like my details and MYlife .com removed with immediate effect. Please remove Yvonne Hargreaves Chorley from Mylife.com as it could only have been initiated by joining Face Book!

Keith Minder
from Miami, FL
I Have 2 Accounts you SHUT me out of. Now you want me to Give you a copy of my PASSPORT, LICENSE,CREDIT CARD, and you even asked for my S.S...Since when has Facebook demanded peoples PRIVATE Accounts to Regain Access..

Patrick
from Carbondale, IL
I'm a member of the Free Energy Party group on Facebook, and apparently, the new membership counter is broken....
Talked to an admin of the group and they pointed me here.....
So come on, Facebook!....
Fix the counter!....
Seriously dropping the ball on the whole "social" aspect by not knowing how many members are in the group....
Thanks fer listening....

teresa mize
from Lincoln City, OR
As admin to The Free Energy Party I am complaining that as new members, hundreds of them, join not a one is being counted. I want the counter fixed, rest assured, my goal is to make a complaint at least once a day until it is fixed and know that I am encouraging every single member to do the same, of course many will not, i only pray enough do that you will remedy this issue ASAP!

Les McFarland
from Knox, IN
I cannot log into my Facebook Account that I just recently made. I obtained a picture security email and did what was required and have had no response.

Danae Rodriguez
from Coral Gables, FL
Beginning December my Facebook page one day I can't open until today , I don't know who open new page taking pictures from my pictures, I have to change email addresses long time ago but still I can open my page, how can I recover my page?

Braelyn Cary
from Fond du Lac, WI
Received a message saying I needed to upload a photo to verify my account and that I would be locked out until the photo was verified. I have now been locked out for days with no word.

Why my facebook messages block again an again?what is my fault??please solve my problem.

Dawn Holmes
from Chicago, IL
I was logged out due to verify my account 2 weeks ago. I sent my pic like requested. I Want my Fb ASAP ! It's been long enough !

Victoria Duffy
from Saint Paul, MN
I created my Facebook account the end of December 2017. During the 2nd week of January 2018, I was unable to log into my account. The error message said that I needed to send them a photo of myself to verify before I could get into my account. They then sent me codes to reset my password so I could gain access to my account. This has happened at least a dozen times. Yesterday I thought I would create an email account on Yahoo and then create a new account on Facebook. That didn't work. They continue to ask for my photo. Please provide me with access to my Facebook account.

ٹھرکی چار سو بیس
from Dubai, DU
SIR THIS IS MY REAL ACCOUNT AND MY ACCOUNT HAS NO ISSU AFTER THAT FACEBOOK TOLD ME THAT UNFORTUNATLY YOU WON'T BE ABLE TO ACCES YOUR ACCOUNT WE R REVIEWING THESE ADDITIONAl DOCUMENTS .WE APPRECIATE YOUR PATIENCE,AND WE WILL GET BACK YOU AS SOON AS WE CAN .THEN SAY LOG OUT . AND NO MORE OPTIONS . SIR THIS IS MY BUSSINESS PROFILE AND IM WORRIEED ABOUT THAT BECOUSE OF MY BUSSINESS HAS STOPED

prabakaran
from Chennai, TN
This is
Unfortunately, you won't be able to access your account while we're reviewing these additional documents. We appreciate your patience, and we'll get back to you as soon as we can.

REGINALD LACHANCE
from Hollywood, FL
i kip receive this i do not know what it is the claim it is for advertisement would please look in to it i wish it would to stop at once WOOD CARVING DISPLAY # 1 REGINALD LACHANCE
messages
Messages
globe-americas
Notifications
compose
Publish
camera
Photo
camcorder-live
Live
megaphone
Promote
LikesViewsPosts
42
0 new likes this week
Your Ads Payment Failed
We were unable to charge your ad account. Please add a new payment method to your account.
Add New Payment Method Amount You Owe: $98.89 USD
We were unable to charge your ad account. Please add a new payment method to your account.
Have feedback for Facebook?
Thanks for your feedback!
Sorry. Please try again later!