AT&T
AT&T Complaints Continued... (Page 2)
1116+ reviews added so far. Upset? Call AT&T corporate: 1 (800) 331-0500
Ramiro Ortiz
from Racine, WI
I been on the phone with att, Trying to resolve problem with my att bill for 8 hour's for the pass to day's. I have spoken to 15 staff members as of today. On one seems to now where the problem is. I keep getting passed around to told hold for the next member. I was put into a collecting for Owen $504.32. For a services I do not have. Am told I having been using a iPad that I don't . Then its a prepaid card? Now being told the acc# belongs to another person? This has been going on for 2 years. I only have one cell phone, This is not right. you leave me no choice but to contact Tv news.
I added a line last December and availed of the BOGO ( buy one get one free phone)promotion. Every month that I get my bill, I am being charge for 2 phones. Customer service said I have to talk to the store that sold the unit. I called multiple times and the branch and district manager promised to get back to me with a resolution but never did! Now, every time I call the store, somebody will pick up and hang up!!! I hope somebody can help me resolve this issue!
Maureen meiers
from Mesa, AZ
I'm done Talking with incompetent people I called to ask you to stop sending my deceased husband.A Bill!,! They intern cancelled me.6 days without a TV.finally after 6 days AXEL was able to hook me up from his office which I knew COULD be done..I have a box to send equipment which I threw in the trash!!
I am NOT A.
NEW CUSTOMER?I was also told I would get an extension on my current bill..$54 a month for another year. And a $100 gift card which I Haven't received as of yet..
Maureen Meiers
Dedria Whitely
from Fayetteville, GA
May 19 I drop my phone and it stop working. I went into your store on Glynn St in Fayetteville Georgia to purchase another phone. I informed the person I need a phone immediately I was informed that I would be contacted in approx. an hour to meet someone to pick up a phone the one I wanted was not available in the store. I called the store several times and was told I would get a call. As the day went on I got worried and I text the employee and asked where could I go to pick up a phone. I was told I could pick up the phone at the Pavillion in Fayetteville. I informed the employee the imporance of me having a phone today my husband was in intensive care at the hospital and my granddaughter is out of state. I need to be able to be reach. I have text messages to confirm this conversation with your employee. When I went to the Pavillion I was told they could not give me a phone and the phone I purchase was previously mailed and to allow 2-3 days. They also told me they could not cancel the order. I have been a customer many years. I was lied to by your employee. If I am unable to be contacted and my husband has a problem it would be due to the info I received from your employee. Again I have text messages to show the treatment your company is giving their customers. My phone number is 6789384826 my name is Dedria Whitely. I want a credit to my bill for the days I am unable to have full use of the phone and I am requesting the money I paid toward the new phone to be returned. I am also requesting you give proper training to your employees so this does not happen to someone else. I pray no emergency happen
On September 28th of 2018, AT&T allowed an unauthorized user on my account to make purchases. They sent a temporary pin and did not notify me of a purchase. I tried to call several times to resolve the issue, but their Fraud Department says that it was not fraud on their end, even though I did not purchase these phones. I don't understand how this person was able to complete a purchase without my, the account owner's, permission. Ultimately, it is MY account and MY credit. To send another phone on the account, but not the primary account holder, a pin to complete such a big purchase, should be considered fraud.
There are now two phones prices at $915.80 each. I would be more than happy to pay for the 3 phones that I did actually purchase, but not the two BRAND NEW iPhone XS Maxes that were added to my account illegally and without my permission.
This is the worst company ATnT and there bulling ways have gone to far and im so sick of them and the lies I have now filed a formal complaint with the FCC and they don't play, They have sent me mass e-mails and when ive called they send me to every department but the one I want after 12 years with them ive now shut off 5 accounts and don't have a thing good to say about ATnT and the customer service department lol.. they all are uneducated rude hateful people who have lied to me, said I had to talk to different dept and they would send me to Spanish speaking dept and think its funny, I have herd them laugh out loud at me, make comments like this I was told by a rep to just deal with it. its not ATnT problem, someone switched me to paperless billing with out my permission, my account password was changed and not by ME, they have said they would call me back and had not done so, they are the worst ever.. theres a lot more they have done and it continues today i have a phone that i bought to use with my cell service i switched to and they don't own this phone yet they have it locked and refuse to unlock it even though they no its my phone i paid for it and own them not a dime on this phone and they still wont unlock it, ive had enough of them and the lies and the bulling.. i have a terminal illiness don't drive and this phone has my DR numbers in it and they wont inlock it still they need to be held accountable and stopped from treating people like dirt... I will scream it from the roof tops to everyone PLEASE DONT GET ATnT SERVICE OR DIRECT TV YOU WILL BE SORRY THERE ABUSIVE AND BULLIES TO THE MAX,, THEY OVER CHARGE CHANGE THINGS WITHOUT PERMISSION AND THEY THINK THERE ALWAYS RIGHT EVEN WHEN THEY KNOW THERE WRONG... AT N T NEEDS TO NO THEY CANT ACT LIKE THIS ITS WRONG, SPCIALLY TO PEOPLE WITH HEALTH ISSUES AND DISSABILITIES LIKE ME...
Nancy and Harry Kabasakalian
My mother is 80 years old. My father is 83 years old. They had two cell phones that they misplaced. They found the phones today May 7, 2019 and returned them to an ATT&T store. I can't understand why they weren't given a credit? Two years they paid the phone bill 89.00. This is a shame. She loves ATT&T. Why can't someone help these old people out?
Thank you
Kim
I have called on this landline for a couple of years ,check the records.Same complaint cuts off,voices are quivering can not be heard.Talked to agent today ,yep it cut off no call back.I pay ATT on time so I want the service I pay For.What are elderly and must talk to Dr and Nurses.It cuts off and can not heard voices are quivering Phone number 334-875-5500
This is horrible I have been on the phone over an hour transferred in a circle and still have not been help. I order home internet with a technician to come out and install it and instead they shipped it with self installation, that is not what I wanted I needed a technician that's why I requested on. This has been the worst experience yet u am so over this company they really are the worst very dissatisfied.
This is a follow up complaint for a survey that was sent to me in text form and my rebuttal , for the Horrible level of service that I received. Like I stated to her I talked to 12 plus different AT&T representatives over a 5 hours period to still not get the issue resolved in timely manner or professional manner. I've been with AT&T for this long and the level of service I received was deplorable. The ball was dropped, bucked passed on , on ,on. All told me different reason why this why that. It's not my department, I can only see this or that. Call this number they can help just to be put on hold and the representative never returns!!! My whole Saturday was wasted to say the least. I can't believe this happened to me. I assumed I was with the best carrier, but I couldn't tell that yesterday!!!I I even had two different representatives tell me to pay more money are you serious after At&T dropped the ball. Now I have two 5 days to get service after you dropped the ball. What type of service is this , to a loyal customer?? I have a very bad taste in my mouth at this juncture!!! And I was quoted another package with some incentives but later to be taken away . Again your fault because one of your representatives told me this and I have in email. But yet it wasn't honored . Only to get another package which is higher and no bundle discount!!!!
I am highly upset by the unprofessionalism and unacceptable type of customer service from AT&T. Not only is this my first time using your services it is the WORST service I have received in my life. All I am asking for internet service in my new apartment and yet this situation has been going on since May 2nd, it has taken 5 AT&T representatives, more than 2 hours of talk time on the phone, and I STILL DO NOT HAVE INTERNET AND STILL DO NOT KNOW WHEN I WILL. I have had one representative hang up on me, one that misinformed me to call another line to verify information that he was supposed to do, another rep say that they were going to call me back when they did not. I NEED SOMEONE TO HANDLE THIS AS SOON AS POSSIBLE.
Fulvio balsamo
from La Grange, GA
I just sign up 3 weeks i was told by a sells rep her name was yana I was getting a reward card has not came they said it was mailed now they said I don't qualify please let me know my no 7065610253
Worst customer service I have ever dealt with. We signed up for direct tv when we were adding to our cell phone service in store. We were told we had the direct tv and internet package for $85 a month plus would be receiving the visa gift card by mail after 2 billing cycles. When they came to set up our service they didn't have the correct equipment so they only installed internet and came back 2 weeks later and set up our direct tv service. We were charged 130 for installation. The next bill was wrong also the lady I spoke with fixed the installation and credited me $100. She assured me the I was in the promotional rate of $85. I asked again about the visa gift card if there was anything I needed to do to claim it. She said no it will be mailed to you. Today I received a bill for $211 I spent 2.5 hrs on the phone with your customer service they said we didn't have the promotion price I asked again about the gift cards and was told it's too late that I didn't claim them. I told the manager I was never told to claim them even when I asked when I set up the service. She told me there was nothing she can do about the visa gift card.
1). the automated phone system constantly sends you to the wrong place. Than you are transfered , than told to call 800 331-0500
that i just called.
2). got put on hold to be transfred, still cant a rep on the phone.
3). My plan was changed withour my authorization with a $ 10.00 increase a month.
i have spemt 3 days getting transfred or sitting on hold.
I am going t terminate my sevice. ATT has no customer service and just keeps charging more.
jay branham
from Edmond, OK
Nobody knows what to do please help. Transferred 8 times still nothing. When I get on my wireless account the passcode is sent to my second line. I am the primary wth? Great julie will not call back with any info.
I have tryingn from 11.20 a.m. to 12.07 p.m. talking to 3 representative across the water, one US representative to get
ONE question answered. The foreign C/Service did not question for my code number, no information, please
what a waste of my time. I do not have an app on my flip phone as your voice mail suggest. The promotional
people are not doing you any service, NO TELEPHONE number other then SALES on billing, HA, get on line,
what a joke. It's an insult to me personally to connect to uninformed C/Service person across the water. Do
AT&T a favor and after servicing me for over 40 years, don't make me look for US company. Please contact
me after your take my complaint to CORPORATE.
Nancy Sobo STARS-NONE
Vivian Taylor
from Marietta, GA
I have AT&T internet services in Atlanta, GA. I closed the service in February in hopes of moving to a new location. In March, my plans to move changed. I contacted AT&T billing and was asked to pay a past due amount of $50 for February and for the Month of March. On March 9th, I made a payment of $114.25 to cover all charges due. I was told by the representative that she did not have to do a new credit check and she would re-instate the services. I was told I would not be charged any installation or re-connect fees. My understanding was that my bill would return to the normal charge of $50 a month. Of course, that is not what happened. The first bill came in April and it was $107.65. I contacted the customer service department on April 17th and I was advised of installation fees added to my bill. I requested to have the initial recorded call pulled and reviewed by a Supervisor. I informed the Representative that the customer service rep that re-instated the services informed me that my bill would be only $50 moving forward. The Representative stated that a Supervisor would have to pull the recording and give me a call back. I was promised a Supervisor call back in 1 hour. Of course that never happened!!. A few days later, I called back and gave the customer service department the same information. The second representative stated she would escalate the matter. As if it was never escalated after the first call. Again, I was promised a Supervisor call back in an hour. That never happened!!! I filed a complaint with the BBB. I started getting calls from AT&T's so-called Presidents office. I discussed the matter in detail, however, my billing has still not been adjusted. This company makes Billions from overcharging customers and providing low level customer service!!! There is no accountability!! There is no sense of urgency on this company's behalf. After numerous phone calls, emails, and complaints, AT&T is refusing to accept responsibility for the actions of their untrained, unprofessional, unethical employees!!!
I really my home phone , but all day long , until about 8.pm they keep calling my home , these robo call almost make me want to get rid of my land line, these people are causing you to lose customers because they call you all day long every day ..
Mr. Chavez. Federal Gov
from Oceanside, CA
I am very disappointed in the service I got this evening on the phone, first of all I got a person in the philapinees that could not pull up my correct billing information, my wife and I spend three hours being handed over to other people. Totally unsatisfied. I am being charged for both uverse and direct tv at the same time after I cancelled my service in Jan 2019. I need to speak to someone ASAP before I cancel all my services and file a major complaint to the Federal Gov who I know you have major services. I am very sick of what we had to deal with tonight, here is my contact number 1-760/583-9418 Mr. Chavez, my wife is sick of your services and lack of service we were provided tonight.
We moved in Nov 2018, I called to say stop our internet and tv service, keep wireless only. Since then my husband has control of the account. And due to his mental issues should not have been. We couldn't get together to call AT&T. And finally he put me as authorized user. Since March we have called several times; supervisor was supposed to call back, never did. Finally someone told me I could return the equipment by going to UPS store, which I did on 3/25/19. Since then, we had to file a dispute after being turned off, so we, made a payment and we are awaiting the outcome. Since that payment was made 4/25/19, we got turned off the next day 4/26/19 & 4/30/19. What is going on? Today, 4/30/19, I spent 5 hours getting transferred to every different department and being disconnected without a call back!
Everyone said we were suspended due to non payment. Not true. We are disputing the charges of being billed for TV and Internet for the past 5 months, one supervisor said he could only go back two months, he didn't seem to care about any mental health issues we were having, no compassion at all. We were requesting 4 months (now 5) and now we're still getting billed for services never used by us. There is a way AT&T can look and see if we in fact did or did not use those services, but that doesn't concern them.
Finally someone turned us on at around 2pm. My concern is we will be turned off again tomorrow. And how are we notified of the outcome of our dispute? I was told I could call tomorrow to inquire, seems a bit archaic, why can't they contact us? Isn't that a better solution, easier for them to reach me than me reach them, since I don't know who to reach. She gave me the main line and to ask for collection's dept.
We need credit for the past 5 months,TV and Internet charges and 8 months of a phone number that never got stopped in Sept 2018, late payment fees waved total credit of approximately $1350.
I have had billing issues basically since I contracted with you in 2018. The core issue revolves around a buy one - get one phone. You process the get one free credit after the bill is processed but the credit never reconciles. I've called each month since January without resolve. I ask for someone to call be me, ticket number, something / some way to have accountability but still no resolve.
Last week I asked to speak with a billing supervisor. After an hour I was told the supervisor would come online and the line went dead. No one called back.
How do I get this resolved?
Phone numbers include 940-390-8840 or 940-765-1034.
Please call me.
David Ware
I switched to direct rv on 22 feb,19,as Asian channels were no longer available with at&t.even DIRECT-TV PROMISED THAT THEY WILL PROVIDE ASIAN CHANNEL BUT ON 24FEB,19 AFTER OUR TV,INTERNET,PHONE SERVICES WERE PROVIDED BY DIRECT-TV,NO ASIAN CHALLES WERE PROVIDED.SO,WITHEN 30 DAYS OF GRACE PERIOD FROM DIRECT-TV,WE SWITCHED SERVICES TO XFINITY ON 28FEB,2019 FOR T.V,INTERNET,HOME PHONE.NOTIFIED TO AT&T ON 22FEB,19 FOR CANCELLING OUR SERVICES WITH THEM,AS WE WERE JOINING DIRECT -TV AND INFORMED DIRECT-T.V FOR CANCELLING ALL SERVICES ON 26FEB,19.XFINITY HAS ALREADY SEND ME A BILL OF $262 FROM 2MARCH,19TO 3APRIL&$162 A BILL FROM 3 MARCHTO4TH APRIL19.AND AT&T AND DIRECT TV ARE ALSO SENDING ME BILL FOR SAME PERIODS;AT&T FOR $406 AND DIRECT-TV FOR $206.74 FOR SAME PERIODS FROM 28FEB-4APRIL,19.BOTH THE BILLS WERE CANCELLED BY YOUR SALES EMP#T22693 ON 4/7/2019 BY MISS TRACY WITH CANCELLATION #4800619548.SHE WAS TO SEND ME THE CANCELLED BILLS FROM AT&T AND DIRECT-TV WITH VOID BILLS.BUT IT HAS NOT HAPPEN SO FAR.PL.VOID ALL THE BILLS FROM 28FEB-APRI 4,19 AND SEND ME THE CANCELLED COPYS AT THE EARLIEST.THANKS
I was sold a bogo iPhone when mine broke. I told the salesperson I didn't need another iPhone but he convinced me I would be paying the same amount whether I got the free phone or not. He told me to buy it and gift it to someone. After making 4 payments I was billed on the free iPhone. I called on 3/25 and was given a case number CM20190318140299034, they said they would be calling me very soon. After waiting a week I called back on 4/2 and spoke to a Helen. She looked up the account and after she spoke to her manager and after spending an hour on the phone explaining the entire experience, her manager said they would accelerate the payments on the free phone. I would only pay 28 payments of $23.95 on one phone. I thanked her. She said I would be credited for the payment difference I'd already paid. My payment would only be $107, not $141. She said it would only take a few days. After not hearing anything further, I looked at my on line account a couple days ago. There was no credit and still both phones were billed on my account. I called and a Manny, said nothing he can do. No notation on 4/2 except for Helen taking the call no managers approval, nothing!! I have to pay! This is so unjust, I'm sure if there's an investigation I would not be the only senior citizen ripped off by your salesperson that was less than truthful in order to boost his sales quota!! He didn't mention all the requirements in place before he could sell me a bogo iPhone. I do not deserve to be treated like this. I've been a loyal customer almost 20 years!
This so called News Network is a complete fraud and become an arm of the Democrat Party, AT&T should either divest them from the Corporate Structure or shut the complete failed network off the air waves.
I've been trying to bundle my services. I talked to someone on the 19th they said that i needed to fill out a transfer of billing form which i did. And when I called back (cause i couldn't get anyone on live chat) the customer service rep couldn't help me said i would have to unbundle and then rebundle after two months which sounds ridiculous. I just want all my services on one bill. Is that too much to ask for. I was also told on Friday that i would get a $10 a month discount. which i loved $10 is $10. But the one I talked to today said that I couldn't have anymore discounts. So one person tells you one thing and then another tell you something else. Then you call and you're put on hold for over 15 mins and no one ever gets back with you or calls you back. I love my Direct TV and internet plus my new wireless. But I don't appreciate the run around that i have gotten. Also I ordered my wireless on-line and when we went to the store to pick it up they had no record of it. i had the phone number and everything that was assigned to us. Make a long story short I have not received my $200 visa for signing up for a new wireless service.
I have a company that sold AT&T phones for many years with great customer service. My husband passed away 4 months ago, and in his inventory he has many used phones that customers traded in for an updated cell phone. I called this morning to 611 for help in removing a password on an iPhone that was a trade-in. I explained my situation to the first person I spoke to that took 30 min out of my time, but she was using my number instead of the phone I wanted help with. I had the SIM number for the phone, but she was confused and told me she didn't need it. I explained my story several times. I gave her the SIM #s, and she told me she couldn't help me, and she then put me through to Jackie that could help me. Jackie told me she couldn't do what I asked of her. She then gave me a spiel about she always has a password on her phone for protection. She then told me to call the person that previously owned it and ask for their password! Well, I don't have records to even tell me that, and I wouldn't want to call them for that, anyway. So, my last comment to her was, "so, I have a dud phone that can never be used and should be in the garbage". No response from that one.
In retrospect, the store here in town had told me they couldn't do it anymore because of the terrorist involved in the U.S., so only AT&T could. Someone is lying to me, but I feel it isn't the store.
We moved in January 2019 called at&t to get internet, cable, home phone. I talked to young man very polite. He set me up for my service. He said I would receive 100 dollar gift card I had to call twice before i received it. I was told i would receive a tablet free did not know i had to pay every month for the service. I talked to customer service they said i have to pay for the tablet because i agreed to it. I would not have taken the tablet if i known this. He made it seem like it was free because i toke the service. I am very upset I fell like I was taken for granted. I well not ever sign up with at&t again.
MY COMPLAINT IS ABOUT WHEN I CALL DIIRECTV FOR ,I GET THE OFF SHORE CALL CENTER,THEY DO NOT PROFIDE QUALITY
SERVICE AND AND THEY DO NOT KNOW WHAT THEY ARE DOING....WHAT HAPPENED TO TALKING TO SOMEONE HERE IN
AMERICA THAT YOU CAN UNDERSTAND..... I WORKED FOR AT&T FOR 39 YRS.....THIS IS ANNOYING
THANK YOU
Have been on the phone for 3.5 hours trying to get some help on signing into my ATT account with 11 different service personnel hanging up on me each and every time I tried to get help. At times it was probably unintentional in the constant transfers. They DO Not know how to get into my account or open a New account. This just to setup a Wireless ATT Hotspot account, ATT- NetGear Hotspot MR1100, I have purchased on Ebay and a ATT $29.99 per month unlimited Data Plan.
This has been the worst experience with a Phone Service I have ever experienced. I have tried to ask for a Supervisor with NO Response from ATT.
I have an email from ATT with a Urgent Case follow up number of: CM20190412_140819570, NO one is able to get my problem solved.
All I need is to get into my account to setup my HotSpot!!!
Nashat Hijazin
from Silver Spring, MD
Hello,
I upgraded my phone on the month of January buy one get one for free. The associate did upgrade the wrong phone 2408887184 instead of 2408887183. I called AT&T they activated the line back 2408887183 but the line 2408887184 was still active. I called back the service I got is very bad, then I spoke with customer loyalty and they suggested to suspend the line 2408887184 and that will not costing me any money, whoever on my next statement I found I am getting charge for that line. I called again and it was bad service either they hang up on you or I can't help you. I spent too many hours talking to ATT customer service which they never provided any service. They made som adjustment to my bill and they said the issues were resolved. And it was not. I called back on March 22,2019 and I spoked with them again. I am being charged more money that usual . Finally they toled me that I need to cancel 2408887183 and activate 2408887184 and then change the number on that line. I did. They said everything will be fine for next biling cycle. I got my statement and I am getting charged extra $80.97 more. I spoke to att again today April 19,2019. I was not able to get my issues fixed. I spoke with the first associate then the line got disconnected I called again and I spoke to Chris he was not able to help at all. I asked him to transferred me to customer loyalty. A spoke to a lady and she said my phone is not clear let me call you back which she never did. Finally I spoke with Armando which she provided exceptional service and looked into my concerns. She was able to resolved part of my concerns and the other part she did escalated to promotion department. I upgraded the offer buy one get one for free. Know I am getting charged for the free phone for $25 dollars.
This is un acceptable at all. You are offering something and you get charged for the free phone you supposed to get for free. I am asking that all the extra money I paid for February, March and April must be credit back to my account. ATT made the mistake activating a wrong line and I ended up paying for their mistake. Therefor I am asking you review the statement and pay me back what you charged me extra. I will reach out to the media and To the CEO of ATT and if I have to go father I will. The service I am getting really bad and I am very dissatisfied you your service and how you handle the customer issues. My bille supposed to be 136-140 dollars a month and I am getting charged much more. Actaivation fees I have been told it will be waived which was not. I have to call for it . Again I should be getting all the charges for line 2408887184 for the last three month and also, you need to take off the charges for the free phone otherwise I will reach out to the court for misleading promotion. Please I am waiting for your response . I will give you seven days to resolve this issues. Have a great day
Regards,
Nashat Hijazin
410-919-8813
WILLIAM Martin
from Jacksonville, FL
Received a notice about upgrading Direct TV equipment . We have service in Jacksonville at our residence, and also have this service at a house in Frostburg, MD, which remains vacant. To summarize my complaint, it is as follows: I called your 800.531.5000 number and explained that we would not be in Frostburg by the end of April: however, we had a relative in Frostburg who could make an appointment with a technician and let them in the house. I was told that all this person had to do was call the aforementioned number to arrange this equipment upgrade. I provided our relative with four digit security code and answer to security question: however, when he called yesterday he received lip service and the person he spoke to said they would call me in 10 minutes to resolve the matter. No call received. Needless to say, I am not happy. Request you have someone call me at 904-382-7289 to resolve this matter.
Xiomara Garcia
from Winter Park, FL
I have to say I am extremely dissapointed at the poor customer service I have received from AT&T in the last 3 months. I have een a customer with AT&T for over 3 years. I made the mistake of opening another acct for services at a different house but ever since I did that AT&T has completely mixed up my accounts, charged me monthly but yet I keep getting frequent annoying calls that my bills are past due. I have enrolled in auto pay so that I don't have to be dealing with this but it does not work. I have been on the phone and on hold for the last 2 days with nobody available to help me fix this issue. I need for a manager please to review both of my accounts listed above and take care of this, below you will see all the payments made from my bank account for for acct at address: 629 Seven Gables Circle. My best contact number is 321-419-2426 which I have given to AT&T at least 3 times and they keep calling me at my work number. Also they have charged me twice for reconnection fees that I was not informed off but when AT&T charged the wrong back account I didn't even get an apology for the mistake or fixed it.
Xiomara
Brenda Louise Miller
from Thornville, OH
I am frustrated and looking for answers. I am considering going live with these complaints with our local radio station. I have monthly payments made to AT&T and was recently told I owe $250.63 on 4/19/19 and then I must pay $553.69 by 4/30/19. I speak to representatives in the Philippines and they have no idea what is going on.
I plan to leave ATT as soon as our contract is finished because this is the second time now I've been through this.
I have tried contacting someone in your company to have my local business rep to reach out to contact to me. It seems that I have run into nothing but road blocks. I have been very patient in waiting for someone to contact me, but it seems that your phone operators are not helping you increase your business. I have contacted your competitors to reach out to me. Thank you for your time.
Deon Wilmot
from Port Saint Lucie, FL
Good day,
Im confused as when i signed up for this i was told but the phone agent that its a $99 fee for the tec to fit the system i explained that we were on a budget and could not afford it right now. He then told me that the $99 could be split over a 3 month period and not to worry as after my 1st payment i would be mailed a $50 visa gift card.
When i looked at my 1st bill on line i see they have charged me the full $99 on my 1st payment after calling customer service they said that its no possible to split the payment over a 3 month paired and i will not be getting the $50 gift card.
I was with A&tt a few years back and also experienced this hidden costs and false promises but like a fool thought i would try your services again. I was also told the its $50pm for 50 mbps when i tested it its only giving me 23 to 28mbps?? I was also insured on this phone call that AT&T after giving him my zip code are using fiber optics but when chatting to the instillation tec he told me that the box 3000 feet down the road has fiber optix and the rest to my home is copper cables?
I then received a brochure in my mail box advertising the plan im on for $50 a month is offed at $40 a month?? I called customer service but of course the office that handles this was closed and they will get some to call me back at 9am on Monday 15th?? No call
Im shocked and would like my concerns dealt with asap via email as at lest i have it documented. and not some random promises buy your telly sales department to make a quick sale.
William Kattner
from Chicago, IL
My name is William Kattner, On 4/13/19 I call AT&T to have my direct TV service transferred from my residence at 26423 NE 98th St Excelsior Springs, Mo 64024 to 108 Southview Dr Excelsior Springs, Mo 64024 on 4/27/19 but my service was immediately cut. I have made numerous phone call and have spoken to countless employees that could not remedy the problem. Your employee's lack the training to give good customer service and quality that consumers rightfully deserve. I have been a faithful AT&T customer and the fact that I have waisted way too much time trying to resolve this issue I have decided to switch my provider, all this because some idiot couldn't follow simple directions and not one person could help me out of the dozens of employees I spoke to, very sad and disappointing to see the way your company treats a loyal customer I also Filed a complaint with the FCC and called Fox 4 problem solvers, I also intend to post my awful experience through social media because nobody should go through the hell me and my family experienced with AT&T!
FELICIA LANGFORD
from Cleveland, OH
We have had to have countless tech personnel come to our home to fix the same problem over and over again.We have missed work,rearranged schedules to accommodate tech support. This last outage was a real inconvenience for I am a teacher and I had grades to input but I couldn't because I had no service and grades were due first thing this morning which caused me to have to get to work early ..When we tell ATT that the problem isnt inside the home they refuse to send techs because they state the problem is inside and each time we are correct the problem is outside.We have had equipment replaced to fix the problem and yet we still have the same problem. We pay Att 6,000 dollars a year for service that is not provided, maybe Infinite would like my money for their service. You have my permission to contact Jerome Lawnrence at 313 977-0003 to discuss a solution to the reoccurring problem and incontinence.
Dora Bailey Bailey
from Haslet, TX
our acount #142907023 C.D. Bailey We have been on the phone at least eight hours today trying to get our land line re connected. We have talked to at least 8 different people that ask the same questions over and over again. We have our house phones and the equipment. Why would we need new equipment and a service call to get this done. All we need is for someone to reconnect us. We have the package deal with our internet, direct TV, 2 cell phones and need to reconnect our land line. It seems that all your customer service people do not know what they are doing. We have been a customer here in Texas for almost 20 years and many more in other states. At this point I would love to just get rid of ATT altogether. Thank you, Dora Bailey
People that work at ATT IN RUSSELLVILLE, ALABAMA. I have a store in the same plaza with them. They are rude and disrespectful. Issue is with them parking in back of store which is where my truck delivers. They refuse to move when my truck comes. I need to talk to a regional manager.
Lan T Nguyen
from Jacksonville, FL
To whom it may concern,
I just want to write this message to let the AT&T company aware and re-train your personnel when he/she entering people houses, on 04/13/2019 I had an appointment with the Directv technician arrived at my home for service, out of the blue there was this guy wearing a badge of AT&T (Kenneth Williams) with a back pack entered my home without calling, without knocking, without introducing himself, I assumed he was with the Directv technician, after he left my home, I realized he was not, the way AT&T employee entering people houses without permission he/she might got shot then your company responsible/liable for the situation, as a home owner I do not wish to see any strangers entering my home without my permission, it's a dangerous & careless thing to do when one of your employee barge into my home.
William Kattner
from Chicago, IL
On 4/13/19 I called ATT Direct TV to have my service transfer to my new address on 4/27/19 but was immediately canceled, I was very clear on what I wanted and was on the phone for 6 1/2 hours the next 2 days trying to resolve this issue. I was transferred numerous times and everyone seems like totall idiots and I'm still without service. I'm livid! Although I've been a loyal customer I'm seriously thinking of switching to a different company.
Mary Hoffmann
from DeLand, FL
Poor internet service around our neighborhood and most areas in the northern section of DeLand. We pay a full price for part-time service.
Keri Hessels
from Hartford, CT
Dear Sir or Madam,
I have been a loyal AT&T customer for several years. I recently purchased the iPhone7 and added an additional line. I asked to switch my unlimited plan to a shared 9GB due to myself and my mother not using much data. I inquired about a 25% discount through my employer as well as autopay discount of $20 per month, and possible waiving of my activation fee. The individual that I spoke to, Steve, via online chat on AT&T's website told me everything I wanted to hear.
1. Activation fee WAIVED
2. 25% discount through my employer
3. Auto-pay discount
4. Iphone7 $15 per month for three months followed by $5 per month until phone was paid off
5. My plan was switched to a shared 9GB as requested.
6. Monthly bill of $118 for three months and then it will be reduced to $108 per month
He promised all of the above and confirmed it THREE TIMES (I took screen shots of the conversations for proof in case something like this were to happen).
First issue: I requested a 203 area code and when I received the phone in the mail it was a 475 area code so I had to contact AT&T to change that number which they did without issue. HOWEVER, I was being charged for THREE different numbers when I only have two.
Two weeks later I received my first bill from AT&T with all of the supposed discounts/packages listed about (1-6). To my surprise, my bill was $225.00! I called and wasted another hour or so arguing back in forth with this time, Daniela, who is also an AT&T representative. She apologized for Steve's wrong doings and issued me a credit of $82.38 to make up for all of the overages. I received (and still have) a confirmation letter "AT&T Post Call Notification Summary of Changes to Your Account" from Daniela confirming that there was a pending credit of $82.38 in my account. A few days passed and after checking my balance daily, I realized this credit was NOT pending and my balance has not changed. AGAIN, I had to contact AT&T for a third time, wasting more of my time and energy on something that should not even have to be fixed in the first place. This time I talked to Charles who had no idea I had any credit on my account and apologized for Daniela telling me that I did because I did not in fact, have any credit pending. Charles more or less told me that I was responsible for the full amount owed, my bill will not be $118 as promised, the activation fee is not being waived, and that I was being charged for two plans instead of one. I was being charged for my original unlimited plan and the shared 9GB the original representative told me I was switching to. They treated my line as being three phones and two separate plans. I honestly have no idea what they did but it was a giant mess. This last representative ended up apologizing for both Steve and Daniela and issuing a credit of about $60.00 which does not come close to what I was promised from the beginning.
A credit of $60.00 does not makeup for all of the time I spent arguing back and forth trying to fix AT&T's mistakes. I have never been lied to so much from a company that I have been so loyal to. I would like to be compensated for my time, stress, and OVER CHARGED BILL!
Thank you,
Keri Lee Hessels
73 Academy Hill Road
Derby, CT 06418
Khessels@sbcglobal.net
(203)278-7398
Hi everyone,
Coming here to ask for your help and suggestions on what you think should be my next steps. This is probably the most dishonest company I had business with in the past years.
Last February I called AT&T to discuss my wireless plan and complain about the so called "connection fee" ($20/month just to connect my smartphone to my plan, like I could use my plan in any other way). After being transferred to the Loyalty department and discussing with them I was offered an upgrade from my iPhone 7 to the new iPhone XR at a discounted price ($349 if I remember well) and asked to call back on the closure of my billing cycle to change for an unlimited plan. I asked and the agent clearly stated that from then onwards I'd pay a lower amount vs what I was paying at that time.
Fast forward, they have INCREASED my connection fee to $40/month, my plan was not changed and now I'm locked for 2 years in the contract because of the discounted phone. Which btw there's almost nothing discounted there, because on top of the $349 already paid I have these extra $20/month disguised as connection fee for the 2 years of the contract, so another $240 on the price.
Spoke to the Loyalty department yesterday and they say there's nothing I can do about it, I requested them to pull the recording of my call with the Loyalty department and they say that's not possible also, informed also that if I change providers I'll have to pay the early termination fees (around $300). On top of it to unblock my phone it would take about 2 months, since they say I have to pay my early termination fees (about 1-2 cycles after I leave) and then request it to be unblocked.
So my questions to you:
- Any suggestions on how to proceed from here?
- Does anyone know how to accelerate the unblocking of the phone once I transfer to another provider?
And my suggestions: don't EVER do business with AT&T!
Thanks!
divachic_45
from Maryville, TN
Worst mistake ever coming to this company!!!! Service has never been right from the start, Bill never what they promised. Over charged for services every single month causing hours of hold times every month to get it straightened out. Then my account was hacked!!! Someone was actually able to lock me out of my account. Order 2 new phones and stick me with a $2500 bill. Their Fraud department is supposed to be handling the issue but my service continues to be turn off every month. I hate AT&T!!!!! I have to explain the situation every single time I call and get transferred six different times. this is no less than 3 hours every time.
Kathleen Ross
from Marshfield, WI
As a customer of At&t, and as a leader in the OUTDOOR AMUSEMENT INDUSTRY, I am respectfully asking you to remove the OK Carnival advertisement.   Safety is of upmost priority and your portrayal of the ride being UNSAFE is false and effects my business adversely. 
Kathleen Ross
President National Independent Concessionaires Association
Julie Combs
from Auburn, CA
Misleading promises about reward card, Never received it, THEY claims it wasn't valid. My agreement for service installatio shows a $200.00 reward. When Direct tv came out to install our service, THEY had to reschedule due to the rain!! We did not cancel! They finally did install service a few weeks later. I recently called ATT customer service because I hadn't received the gift card. I was told the reward was not valid because a new service agreement was set up for the installation and the reward was not included? THIS IS RIDICULOUS!
MARTIN SVRCEK
from Gaithersburg, MD
The ATT television advertisement that implies that carnival rides are unsafe and operated by those who do not care about quality and safety is a characterization that demeans a group of hard working folks. The need to falsely represent the ride industry to the gain of ATT is a display that should not have occurred and shows a character flaw within the corporate structure of the company to allow this to occur. It is in the best interests of all concerned to remove this marketing tool and work to improve the ATT brand with non-judgmental advertising.
Martin E. Svrcek
I have been a AT&T customer since 1997 with the one rate program. I am writing about the Horrible commercial you currently have running about the Carnival. I have been in the Carnival Business all my 60 years. My family goes back to '46. It is a difficult business dealing with the DOT, Insurance. The biggest being help and this Psychopath president does not help.
The commercial is a slap in the face of my family and me. Note, I am into food not a actual carnival it self. There is a movement with the OABA to stop all dealings with AT&T . I am in a contract so I cannot right now but hope I don't have to.
Please stop the sickening commercial.
I pay my mother bill who is 85 yrs of age. Your online payment system in which I set up keeps changing security questions which in return makes it impossible for me to pay her bill. Your entire billing system horrible
I have not received my lge v40 slim armor case black I was told it was 2 weeks ago and I have not yet gotten it
Beverly A Dennett
from McKinney, TX
Wanted to settle a billing dispute with a Supervisor, but was denied by an AT&T Agent. His/her tactic was to keep you going in circles until you were too frustrated to continue. I have a $2000 a year contract due for renewal next month. Right now I have no incentive to renew with AT&T.
Beverly Dennett can be reached at 972-658-3832
Sonja Mapp
from Columbus, OH
This a complaint about services received by AT&A customer service representative named Zachary J Bastian zb406@att.com, 614-208-1140. He came into my home 11/27/18 approx. 9: am as we were moving in. He convinced me to sign up for a "Switcher" promotion with many promises including paying off Verizon, lower monthly payments for the same services, better services and even a discount on our Uverse account. I traded in 7 phones and switched 8 lines from Verizon to AT&T. This experience has been a nightmare for me and my family. He convinced me to sign up for a "Switcher" promotion with many promises including paying off Verizon, lower monthly payments for more phones and for the same services, better services and even a discount on our Uverse account. We have been conned into becoming ATT&T customers by offering a promotion, guaranteed payoff of our previous carrier and matched services, and not following through and honoring the promises. We have contacted several AT&T employees and reached out to Zach with no resolve. We turned in 7 phones and AT&T has no record of 4 of them which Zach collected from my children. I have received several notices stating invalid AT&T Reward Submission invalid, which Zach convinced us that he would handle everything right in my kitchen. I still have an outstanding bill with Verizon $2,727.95 which he promised would be taken care of. This will definitely negatively affect my credit and also my relationship with Verizon whom I have been a loyal customer to for over 25 years. I called AT&T, to find out how to deal with this problem. After I had been on hold for several minutes, with different Representatives on numerous occasions. I had to explain my problem to them several times because they did not seem to be listening and therefore asked me the same questions repeatedly. They put me on hold for several minutes, and then returned to say they could not help me. Needless to say, I was quite frustrated. I expected a much higher level of service from your company, and I am quite disappointed. Because I do not want to spend any more time on this problem, My fiancé Lorenzo Jackson and I have been on the phone for several hours with AT&T reps who we spoke to were rude, did not help and gave me the run around and refused to give me the appropriate department to resolve this issue, and even tried to blame this on me. I found out that the phones were uninsured when I received an offer in the mail, which Zach promised we would get everything we had with Verizon. We have had other problems with the service from ATT as well. This is outrageous that this is happening to us with such a reputable company as AT&T, that you employee people that would misrepresent you and you have a promotion that does not honor what you promised. I turned in 8 phones, switched from a reliable company like Verizon based on your promises. I would appreciate this being resolved at this level without involving a third party. I am asking for at least $2,000 to reimburse Verizon as we were promised and that Zach Bastian is reprimanded for misrepresenting your company, lying, fraud and theft of our phones and ultimately termination. I have numerous correspondence with Zach and myself via text to support this complaint. Please contact me to assist in resolving this matter. I will be informing my friends and family regarding this experience, and perhaps the local news station, BBB, and the Attorney General's office.
Gee logan
from Marshfield, WI
Att store in tupelo,MS 2436 main st. 38804 has terrible customer service and the parking lot is to small with people having to park there cars behind each other is accidents and lawsuits soon to happen but back to customer service there they are slow and rude and every time I go there for a problem people are waiting in line complaining about this store I mean I've been here a few times and they were sitting at tables doing nothing while we waited and like 15 minutes in line asked who need help I mean there very lazy at this store and making att lose customers someone with authority needs to check on this store its terrible
While assisting my 92 year old father with dementia with his bills etc. yesterday I discovered a cell phone sent to him from AT&T and a recent bill for $95.31 for his first month wireless bill. He advised me he called originally to see about getting a metered number of calls to his house telephone, but instead the lady talked him into a cell phone and wireless service. He was trying to get a lower bill because of financial difficulties and very few received or made phone calls. He felt his $41.00 a month bill is to much for how much he uses it.
The problem now is he was talked into the cell phone and service without knowing exactly what was going on because of his condition. He has never used a phone and does not understand all that happened and now I believe I have him convinced not to talk to other people besides family members!!!! This was not his first time getting confused on the phone., but he definitely has no use for the cell phone and I would appreciate your help on this so I can send the cell phone back and get his money reimbursed for the phone. The bill for $95.31 is due tomorrow but I had no idea he had the phone or the service bill until yesterday. The account number is 243030743129
Fathers Name: Joseph R. Linville 1213 E. Bacon Street Indianapolis, In. 46227
Thanks in advance for your help getting him back on track.
Michael J. Linville
Kimberly Holloway-Hill
from Stockbridge, GA
I live in Georgia and had AT&T for about 5 months. I had on going issues with my services the entire time. I had problems with either my cable or my internet. I gave AT&T several opportunities to come out and fix my issues. My final straw was March of 2019 the internet was not working properly in my home. When ever we tried to log on either the computer or our smart Tv's that need internet we couldn't. We kept getting messages saying there was no internet connection. I called AT&T and made an appointment for an technician to come out. I was given the date Tuesday April 2, 2019 between the hours of 10am-12pm. On Tuesday morning the technician arrived at approximately 10:33am. I explain our problem with the internet and walked him around to each room and showed him that the internet would not connect to my Tv's nor to my computer. The tech told me that all of my Tv's and my computer was broken which had nothing to do with the AT&T services. I then explained to him that I had just moved into my newly built home in July 2018. I bought everything in it brand new which included all the Tv's and the computer. The tech then told me it was nothing he could do and walked out my front door. I asked him for his name or a card and he refused. He yelled out " call 18002882020, they can look me up." I called AT&T to make a complaint and to cancel my services. My date of cancelation was Friday April 5, 2019. I called today Saturday, April 6, 2019 to confirm that the services were canceled. I was then told by the Customer Care Rep that my services wouldn't be canceled till the end of my billing cycle which would be after April 19, 2019. Even though I no longer have AT&T and now have another cable company due to AT&T failure to provide adequate services, I'm being forced to pay until April 19. I was told that AT&T bills me a month in advance so I'm responsible to pay. This is a total rip off.
IN FEBRUARY OF THIS YEAR I CANCELLED MY SERVICE WITH YOU AND REQUESTED TO HAVE SOMEONE COME OUT AND REMOVE THE DISH (SLIMLINE) FROM MY PROPERTY. ALSO IT WAS NOTED THAT I COULD EXPECT A CHECK FOR A CREDIT OF $113.58. TO DATE NONE OF THIS HAS HAPPENED. I DID CONTACT SOMEONE BY PHONE AND THEY SAID IT WOULD BE SENT SOON. PLEASE LET ME KNOW IF EITHER OF THESE THINGS ARE IN THE WORKS. I WOULD LIKE TO FINISH UP THIS SERVICE ON A GOOD NOTE. THANKS, ROBERTA A. BREBAUGH
Angela LeMay
from Richmond, TX
Recipients
AT&T Customer Service 31 March, 2019
From Angela LeMay
RE 11060737705
On 20 March we called to inquire about continuing U-VERSE TV and internet service as the first year of service was over. Your rep gave us the usual sales pitch, when it came to cost we told him we are currently with Verison , it costs $70 per month and provides good service, so we are not interested in AT&T wireless phone service or Direct TV.
He continued to press bundle sales of TV, internet and cell phone, we declined cell phone and Direct TV. After the ongoing sales pitch we asked for a different sales agent and got the same run around. The new agent finally gave in and told us he had signed us up for U-Verse and internet after our repeated request for U-VERSE and no Cell Phone service.
Within a few hours we got an email from AT&T congratulating us for selecting your bundle of Direct TV, wireless and cell phone service.
Over the next three day we called nine times and spoke with different sales staff asking for the manager after being told they didn't have the authority to change anything. Several times we were transferred to a Manager. Always they said its fixed, often given a policy change request number. Each time we got a email from AT&T telling us we'd be receiving more instructions and SIMM chips for our cell phones. We called again and were told it's fixed and to just throw the SIMM cards away when received. Which we did.
We got a statement from you advising us our monthly cell would be $188.07. I will advise my credit card company to deny any auto pay charges from AT&T. I will pay for the TV and wireless service by check.
Please have a manager who can get this mess straightened out. Someone in the USA, not one of your out sourced agents in a foreign country.
Angela LeMay
(254)681-1715
Send
MHarshaw
from Charlotte, NC
This has got to be the worse service ever....I do not get any high definition Channel therefore cannot do playback...AT&T has high jack MY EMAIL ACCOUNT - DRIECT TV CALL MY PHONE AND pretends to be WellsFargo Bank and if I receive another call I will report you guys to the communication authority. Paid my bill and AT&T lost the information and blame it on my bank even after I got a confirmation -- bank stated they were lying no payment had been returned.
The bill pay is horrible and it is long and exhausting.....I hate this service you guys need to be put out of business.
Blas and Silvia Torres Landline 816 452-3231 Cell Phone 816 868-1276
from Kansas City, MO
My complaint is with your whole company. I had landline, Direct TV with you. An AT&T came to my house and told me he would save me money if I went wireless on 2/4/19. 1, My landline quit working. Called several times and waited for repairman to come (3 whole days) Finally, a man came reconnected landline but disconnected my Internet. After numerous calls, I was informed that I had a port and AT&T had given away my port. So I said give me UVerse. After answering all these questions, the man told me they could not check my credit report, because Missouri has an issue with AT&T. However it will be resolved in 2-3 months. By the way we had AT&T for 50 years but that doesn't count. So, I went with Spectrum. One phone call, I had Internet and TV in one day. I had Verizon since 1996. No problems with Verizon. The AT&T representative told me I would be reimbursed $700 to pay Verizon for cell equipment. I have submitted the paper work via email (denied). Sent all information including last Verizon bill with equipment costs via UPS. Not a word from AT&T.. Now Verizon wants $700 for my equipment. My cell phones are 816 868-1276 and 816 868-5461. My landline 816 452-3231 charges me $60/mo. I just received a bill where they charged me for a long distance phone call ($80.42) when I clearly indicated that I call Bolivia all the time. I have a sister there and needed a long distance plan. Also, you unbundled my bills. I would not recommend AT&T to no one. The right hand does not know what the left hand is doing. Your customer service is a sham. No follow through... You do not even deserve 1 star.
I'm complaining about the rude and disrespectful customer representative that,I spoke today on my cellphone about my account.And the customer representative that was suppose to set up my payment arrangement on my account and she didn't set it up for me because when,I got home my service was suspended and,I'm a very unhappy customer because how the customer representative was talking to me on the phone.So,I'm canceling my service with y'all because,I'm not happy with y'all no more.And you contact me on my cellphone because,I don't be getting no email or nothing from y'all my cellphone 615-848-4865
Unfortunately, I cannot rate AT&T a ZERO. I've been a customer for over 30 years with a break of a couple of years in 2002 2004. My most recent experience started March 21 when I got a bill that was nearly double what I had been paying for DirecTV, 100mbps internet and home phone. After spending well over an hour on the phone with various departments I canceled home phone service. No discussion with"Customer Retention" just IMMEDIATE (in the middle of our conversation) disconnection! More time on the phone to finally get a $20 credit on the phone service. Then came negotiating with DirecTV, pretty much the same treatment so I canceled it. NO attempt to keep me as a customer. Then I get an email estimated bill for just internet for $105 a month. I had been paying $118 a month for two years with various bundle credits. I need the internet, no question. All my doctor and medical information are digital and only accessible to my health network via the internet. A retention specialist told me if I subscribed to DirecTV NOW, I could keep my internet discount (it was supposedly for "life") Sorry, but DirecTV NOW is pathetic for $50 a month. Constant buffering, error message, screen lockup, and no direct channel access or guide. I was unable to ever speak to a live person, only chat with a woman that really knew nothing about the service and keep me chatting by asking the same questions over and over with 5 to 7-minute pauses between chats and responses. Disgusted, I finally just ended the chat. For the last three days, March 28, 29 and 30, I've spent just under three hours on the phone (again) with retention specialists, supervisors and I don't know who else, some that could actually speak and understand English to finally get my bill to $150 a month for basic TV and internet 100. $32 a month more for fewer services! Makes a lot of sense. I'm 71 years old and retired. Of course, my wife (75 & retired) and I watch a lot of TV and spend time on the internet. We're on Social Security; fixed income. I don't expect any sympathy or compassion as I know you're only interested in profits, NOT people. Finally, when this one-year agreement is over I intend to cancel all AT&T services. I don't care who I choose or even what they charge, anyone is better than you.
I went overseas in March of 2018. Prior to leaving, I contacted my wireless carrier, AT&T, to inquire about data packages to add to my existing plan to use my service while out of the country.
I spoke to a customer service representative who detailed to me a data plan that I could add to my service to provide "unlimited" data while traveling. I added the service to my plan.
Upon returning, AT&T sent me a bill for overage charges - about $400.00. I promptly called AT&T to resolve this matter, as I believe it was a mistake.
I spoke to another customer service representative who informed me that the original rep I spoke to had misinformed me, but that I could dispute the overage charges and have them removed from my bill. I filed a dispute, and was informed that AT&T would contact me within 10 business days with a response.
Weeks go by, and I received no communication from AT&T. I contacted Customer Service again to inquire about the status of the dispute. I was informed that AT&T had not yet issued a decision, but that I could file another dispute to expedite the process. I was also informed on this call that I did not have to pay the overage charges while the amount was in dispute.
More time goes by, and late charges start to accrue. I received no communication from AT&T and the bill was nearing $1,000. I reached out to the company again to inquire about the disputes, but also to arrange a payment agreement to pay down the bill as the total amount had become much too high for me to pay all at once.
I spoke to AT&T's billing department - I was informed they would not be able to allow me to pay down the bill overtime and that the total amount was due all at once, but that once again, I could either file another dispute, enter into arbitration or contact customer care.
I reached out to several department heads, managers, and customer service representatives to complain about this dispute process, and resolve the outstanding balance.
I received different answers each time - some customer service representatives advised "waiting it out," others advised filing more disputes.
Finally, the bill has reached more that's $2,000 and AT&T has cancelled my service, threatening collections actions.
I have worked tirelessly for the past year to resolve this issue with AT&T, all the while they have not provided me with a workable solution to resolve the bill.
The overage charges are the result of being initially misinformed by their customer service representatives, and they have not acknowledged this initial issue was their fault. Further, I have reached out to AT&T in several attempts to resolve the bill by asking for entering into at least a payment agreement, but they have refused to work with me on this, even though this matter is their fault.
Further, the late fees and cancellation fees are the result of their negligence in handling the dispute process in a timely manner, and having under informed customer service representatives provide me with misinformation, causing confusion, stress, and a lot of lost time.
I would like for an organization to help resolve this matter. I do not wish for this issue to be resolved in a collections process, as I've done everything that I can as consumer to be responsible, responsive and proactive in informing AT&T's channels of customer service and billing about the ongoing issue with my account, but never received any helpful or accurate advise, assistance, or resolution.
I would like for an organization to interface with AT&T to present this information and impress the importance of treating their customers with dignity and respect, and to acknowledge their fault in this matter, to remove the erroneous overage and cancellation fees, and to work as a organization to improve how they interface with their customers and public.
I went to playa Vista location supervisor name Bella on March 26th was rude disrespectful and Agrresive and threatening towards my self and my 10 year old daughter, I asked for a hot spot device and said I don't have it and go to another store, told he what time the store closes she said now , which was 7:30 pm , I giggled and the time show 9:00pm , she didn't like I searched, She was on cellphone all the time and was bothered helping me ,I asked for her name and she got upset and said to me my child she was on a demo phone looking to buy a phone, she said get out my store , I will call security, I said my daughter wants to buy a phone she said in a very bad way and looking at my 10 year old daughter and insulting her and saying you mean you are telling me she can afford a 700 .00 phone
My child got so scared and traumatized.
We left s store , called and filled a complaint, no one has contacted , I have bee a customer of AT&T since 1995. I have never been treated like this , she discriminated us and insulted and a child so vulnerable, she verbally attacked my child and emotionally insulted her.
My child and I couldn't sleep that night,my child got trumatized and scared
Sincerely your,
Farideh Knapp
Faridehknapp@aol.com
Tel 310 77955128
can ANYONE tell me what the ATT service actually costs....in dollars and cents? I HAVE AUTOPAY....had a two-year contract which expired in March.
Just wanted to KNOW [!!!!!] how much it costs to keep my bundle. How hard is it to come up with a price? First I was told the price would go up from 107 dollars to 163 dollars....firm. Then someone told me about discounts....and fixed a price at 85 dollars...wow. loved that. got a letter confirming the discounts and new price....the a bill arrived for 155.01....they will charge that to my checking account and I have no choice in the matter!!!!
is that extortion? is this even legal?
if I buy a product...is it my right to know the price? or can ATT take what they want when they want? must I close the checking account to cancel the payment? So, now I want to cancel ATT and Directv bundle....can I do this? how????
the lowest price they quoted was 87 dollars for the bundle....is that truth or fiction? how soon can I find out?
Spectrum is offering a no-hassle no-strings-attached deal for 81.95 dollars....ATT and Directv can't beat that....minus the frustration and annoyance.
there is no way....that I'll pay 155 dollars per month for this nonsense....Don't even watch cable....have a pre-paid cell phone for ten dollars a month.
I would give no stars if possible. My husband and I pay more than $200 per month for phone service and see NO SERVICE on our phones. We live 4.7 miles from the AT&T Tower in our town and cannot get service. Forget the internet. It is impossible to do anything with NO SERVICE or 1 bar. Sometimes, if we go to the exact spot in the yard where we can get service, we can make a phone call. I'm so disgusted with their service and their customer service. I'm told that it is 'just the way it is'. What the heck does that mean. What am I paying for if I cannot make a phone call from the comfort of my house? Don't be fooled. AT&T Sucks! Go with someone else.
walter goldman
from Greer, SC
Dealing with ATT has been a nightmare. Direct Tv went in with few problems but promised $300 reward card using code wbk 11 received $200.
Uverse internet high speed -Rep. took a week to get in service and lost a week internet. Took many calls and 120 days to get line buried. It took many calls to get $100 reward card. Mobile free phone I am still working on , $30 added to bill each month for free phone. Customer service has no clue. The company is run like three separate companies. I have spent 40 hours dealing with one problem and then another. I got billed on March 19 for$213.20 which was correct. On March 20 I got billed $213.20 which was double billed. Since I was in auto pay I called bank to get one cancelled. On March 22 I get email from ATT that they made a mistake on charge which they credited out. However, with the bank holding the $213 and ATT credit it shows that I did not pay bill so I was kicked out of auto pay.
Is today a legal National Holiday that I'm not aware of? I've spent the past 30 minutes on the phone trying to get someone at AT&T to just answer the phone. I''m put on hold for several minutes and then, either asked to leave a message (great service) or am disconnected and asked to call back later. This is unbelievable. I'm trying to order a phone for my wife and had several questions but can't get anyone to just answer the phone. The store involved are 110000 N. Pt Washington Rd, Mequon, WI and 6150 N. Pt Washington Road, Whitefish Bay, WI
I have three cell phones, Direct TV, WI-FI and a landline, all with AT&T. Maybe it's time to look elsewhere.
What gives? More business than you can handle? Understaffed? Very disappointed in AT&T Maybe one of your competitors can at least answer the phone.
Ian wrench
from Howell Township, NJ
Won't honor price given monthly after phones paid off dishonest service unhelpful insist they are helping when in reality they still won't honor the original price jump you around from person to person they are very good at misdirection and misleading so big a corporation they don't care been with them for many years will try to find honest carrier.
I just noticed that I am being billed $32. Per month for a home phone. I do not have or ever had a home phone. I have two cell phones and an iPad.
At the current time I have been on hold for 1 hour and 16 minutes. This is my second call, the first one said they were transferring me to a specialist which turned to be a non-working number.
I called the number for customer complaints and so far have been on the phone for 12 minutes without an answer.
This is a extreme example of poor customer service.
Enrolled in your buy a phone give phone promo on 8/15/18. Salesman said all I had to do was add a line. I did turns out i bought two phones called customer loyalty people (christina) called me liar. All this after 21 Years as a customer. Just paid off both phones so I can get them unlocked and shop for new service. I want not to believe what your customer loyalty person said to me and how rude she was. I trusted you (ATT) thought you were the best. My mistake was not looking at my detailed bill which comes electronically. I just pay it and trusted you. I now truly believe that customer service does not exist. Went to cancel you guys cause of bad experience with you customer service i got conned into the buy one get one free when you add a line. Look at me as a customer since 1998...504-495-4537. Contacted you back in August about the bad experience via this same platform. Never heard from as I'm sure I won't this time
I have disabled parents that have a At&T landland that is not working. I refuse to speak with your automated service. I received a text yesterday 03/20/2019 that it would be (6) days before someone could repair their phone. This is unacceptable. You method for trying t call and get a human being on the phone is the worst I have ever experienced. I have 5 AT&T cell phones and I am seriously thinking about dropping this ridiculous excuse for a company. I want my parents landline repaired NOW. Priscilla Owen-Fredieu - (817)946-3554
Elizabeth Koltes
from Minneapolis, MN
I got treated rudely by 1 manager who was cashing his attitude was nasty towards me in front of the customers because I went in to subway to get a seafood sensation he also had an associate involved in the matter which I am upset about. The associate had dark skin had a foreign accent one manager had glasses on the associate than told my friend to get out of subway just because he was not ordering anything the associate for involved with the 2 managers and than the 3 of them gained up on me by words the managers yelled at me just because they worked overtime I than told them that it wasn't my problem it was yours
Ana Bacellar
from Los Angeles, CA
I'm not from the US and more than a year ago I came here to study. I got two pre paids, one for me and one for my mother. We stayed here from january until mid march 2018, and, on my last day, I went personally to an at&t store just to be sure that bot lines would be cancelled. When they said it was properly cancelled, I went back to my country and forgot about it. Even though we did not enroll for autopay, after a month, we received billing for each of the simcards in our creditcard. We tried to solve the problem online, but the website said our numbers were cancelled, so we couldn't access it, only via telephone. We called, which is pretty expensive since we live in another country, and after a long talk, they said they couldn't do anything because our lines were cancelled. This last months we tried to solve the problem several times, including calling the bank and asking for them to refuse the payment (they said they couldn't do so, that AT&T was the one that shouldn't charge).
Now it is march 2019. It's been a year since I asked AT&T to cancel my two lines, but I'm still getting the bill. I came to the US for other reasons and already went 3 times to stores and spent a few HOURS on the phone with them. Today, I talked to Jane and Anna on the payment phone number. Firstly, they were both very nice, but said they couldn't refund us.
Jane found out that we're being charged because of two numbers from 2017, which doesn't make much sense - even though yes, we also came to the US at the end of 2017, we also didn't enroll for autopay and didn't start being charged until 2018.
We didn't have any numbers from 2017, only two from 2018 that, as they keep telling us, aren't at the system.
Jane first said that they could refund only 90 days for each line, but the line magically was cut when we told her that we wanted a refund for the whole year that they billed us the 40 dollars without our permission. When we called again and Anna picked up, she said they wouldn't refund the 90 days, even. When we complained, the line was cut again.
We tried calling a few more times and the line kept being cut. A girl called Maya picked up one time, she said she was going to check something out and the line was cut. We kept calling, until Jane said that they wouldn't do anything for us and that we should stop calling, that she was trying to help her customers. We told her we are customers and she said "you WERE customers" and the line was suddenly cut again.
We're extremely upset, extremely angry and chocked that a company would treat their clients like that. It was clear to us that Jane shouldn't have said that they would refund 90 days, and when she realized it, she cut the line and all the other assistants would do the same.
We're going to cancel our credit card and ask for a new one so AT&T can't charge us anymore, but we still want a refund. It is absurd that I have to get to the point of writing this review, but I lost all hope of talking to AT&T.
Would never buy any of their services again, and not only I will not recommend, but will recommend to NOT to buy their services.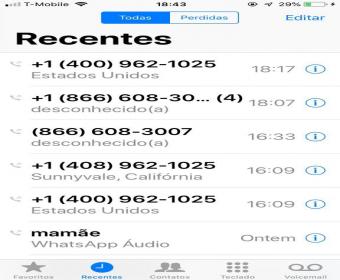 Johnny Parker
from Panama City, FL
I spent over 2 hours on the phone with AT&T on March 13th,2019. I was advised after timely conservations I could not put my cable and internet on vacation, due to already using this privilege 3 times in the past year. I cannot understand why you would give up a good paying customer of 3 years.
I live in a community which only offers AT&T cable and internet. I wish someone in authority would give me a call at 256-759-5535 after looking up and either listening or reading conversations made to AT&T on March 13,2019! I finally asked to have my service cut off since I will be out of town. I was not offered any concessions to work out my problems!
James Hartness
from Marshfield, WI
The only way they addressed my problem was asking me to leave the store. I did... the problem with my phone (256 620 2139) is I had an old Yahoo account. My wife and I came into ATT Cullman, Al 35055 store. We got two phones and paid them out on a two year contract. Her phone crashed and got a new S-8 phone through insurance. My phone some how picked up this old Yahoo accout. Had to be my mistake. Anyway, yahoo took over my Google account. I have been in the ATT store my fourth trip to get it fixed at the front door. They get me back on my google account. Then after using the phone, yahoo takes back over and I can't use it for what I need. I go to the store for the fourth time explain to the store clerk my problem and how I am aggravated. I still did not get my phone working. And the manager asked me to leave, in which I did... All I Want is my Phone Working.... thanks bohart7122@gmail.com
JD Kuhn
from Columbus, OH
Purchased a new IPhone 7 last week NO cell sevice in my apartment despite the fact I had no problems with my old 4.I now have 1 star and must go out into my buildings hall way to use the phone!!!!I have called ATT probably a dozen times over the last week to no avail....
Matthew Handt
from Oakes, ND
I was promised pricing and discounts by a salesman that flat out lied about all of it to get me to buy more phones and add another line. I recorded the conversation to show the level of fraud that your customer service reps are guilty of and this is the second time this has happened to me. I would really appreciate a call to straighten this out. I called in on March 8th around 10 am and talked to a man named rashief from Jamaica so please take a listen to your recording of the conversation or if you would like I can send you a copy of mine.
Alfred Mary surwin
from Ventura, CA
LATE PAYMENT CHARGE $9.25 BUT WE DID NOT PAY LATE
our invoice was under-paid by $6.60 on a total bill of 80.60 in ERROR ONLY UNDER-PAID NOT LATE
YOU CHARGED US $9.25 ON AN UNDERPAY OF ONLY $6.60 REALLY
IS THAT OVER 100% PENALTY
COME ON THIS IS ABSURD BUT PROFITABLE
Kevin Lehan
from Champlin, MN
I had changed services and was with At&T for 2 days. You attempted to charge me for an entire month of service. My wife called and had it reduced to $56.89. Really, for 2 days of service? I called on three occasion with no progress and told them to send a revised bill. And you did not. And now you add a $5.75 late fee!!!! Furthermore your bill is unclear.
Clearly your policies get in the way of your customer service.
Regards
Kevin Lehan
The problem began in January. I went into the Sitka, AK ATT store to sign up for a travel plan, the passport, around January 3. I wanted one for me and one for my wife. This was after I attempted to do it on line, which was also frustrating. I understood I could begin the plan within thirty days of implementing it. I asked that it begin January 17. Several days later I received a notice the plan was in force. I was in Ketchikan, so I went to the ATT store there. They looked up my plan and saw it was already in effect. Seeing me in Ketchikan convinced them I was not in Costa Rica, so they told me they were terminating the initial plan and would begin a new one beginning January 17. I am certain you can look at my record and see one phone call and lots of data use between January 17 and February 8. So now I have been billed twice, totaling $120 for each incident, two passports for two months.
I called 611 around February 11 to explain the problem. I was given an incident number and was told it would be looked into. After a week or so waiting, I called again. I was told it is being looked into. I asked to speak with the department, who does the looking into and was told that is not possible. Even with an incident number there was no one to speak with or a supervisor to speak with to learn what was going on with my billing problem. This is after trudging through several menus, being placed on hold and being cut off. As of now I'm still waiting for a refund.
As a customer I am completely frustrated. Unfortunately, I have no choices in wireless carriers where I live or I would switch. As a shareholder in ATT, I am concerned about our business practices. Clearly I am not the only customer who experiences this appalling service.
I request that my claim be quickly resolved and that your practices for managing customer problems be vastly improved. I would even expect some form of extra compensation for all the time I have put into communicating with ATT but will not hold my breath for that.
Michael F Hubiak
from Birdsboro, PA
DirecTV Complaint about customer service, budgeting billing, FEES, the high COST addons, Satellite and TV performance, TERRIBLE.
I chose DirecTV because of a lower monthly cost for TV. This not true anymore, it's very embarrassing that DirecTV would be so deceitful, billing/price extortion, fraudulent and unlawfully acts. THIS NEEDS ATTENTION!!!
I Was told in September 2018 (from your Loyalty department) that I would continue to receive a -$15.00 credit on T.V. for 12 months, of course 6 months later it has fallen off and they wont put the credit back on. This was promised on 9/12/2018, AND WAS SUPPOSED TO LAST 12 MOS. They also needed me to commit to another year, which I did and I have paid every month on time. OK for them to breach the contract, but not the customer!!! Every three- six months you have to call them to complain that the bill is not what was told. Today- I told the rep I was speaking with, this is your guys problem not mine, I told them their customer care calls are recorded and to go back and pull the recording from that day and honor it. He told me he didn't have any promotion he could add to my account at this time. I want AT&T TO HONOR WHAT THE HELL I WAS TOLD FOR ONCE IN MY LIFE! By god I'm going to file a complaint with the CEO of AT&T, BBB, FCC, Ohio State Attorney General Office. Your lousy practices NEED to STOP!
Nasim Ghayoumi
from Urbandale, IA
I contacted costumer service 3 times and before the problem was solved I got disconnected and did not received a call back. I was provided with wrong offer detail to add a line and now I am being charged for without my consent. I have been an att costumer for over 8 years and this is the type of service im getting for being a loyal costumer. so disappointed and after all this time I have to move on and do business with other competitive wireless providers. att loss $350 a month.
shannon Handy acct # 250333229 address: 4711 Conward Dr 77066
from Houston, TX
Last year I caught several employees lying to me about my account and service and when I filled complaint/law suit I was called from the office of the President, she left me a message and told me that they would give me a payment of 27.00 per month indefinitely as long as I didn't miss any payments. I then called her back and got the same information from her verbally.
Now they have increased my bill again stating that I was on a promotion which I was not.
Now I don't know how that had to fix it in the system to make my payments 27.18 but I know I was not on a promotion so if they DONOT correct my bill, I will continue with a new law suit.
kenneth croft
from Palm Coast, FL
when they call to sell directv they will lie to sell you the service soon as they put the dish on your house they got you they change the service they sell u to what they want you to have have to call every time I get a bill they never make it right I think one star is to much if you stop service they charge about 400to 500 complaint do not help thanks
Suzanne Newman
from Deerfield Beach, FL
Dear Mr. Stevenson,
Re: Account #101303582
Hi, I would like to introduce myself and tell you what recently occurred with my experience with an ATT representative and really hope that you can help us out with the situation. I know that you are really busy, but I am hoping that you can take the time to read this.
My name is Suzanne Newman I am 74 and live in Coconut Creek, Fl. I have been a long-term customer of ATT (internet, Direct TV & land line & always trusted your brand to be honest and forthright.
I was contacted by an ATT Rep asking if we wanted to increase my internet speed & agreed to have a technician come to our house on Friday 2/22/2019 to check the wires for the ability to have the speed increased . The same day a Mr. Marco Vergara from Integrated Solutions Constant in Home Solutions, rang our bell asking if he could talk to us about cellular service.
He was selling ATT cellular, we made comparisons with Sprint our current carrier. He advised that there was a promotion now that ATT would payoff our contract with Sprint.
He promised new phones, a drop in our Direct TV bill and the if we switched, we would be entitled to free HBO & a choice of another premium station for as long as we have our phone. He also said that he sent to his manager for us to get a discount on our cellular bill and for the internet.
I agreed to switch since he said that he could match our Sprint monthly bill he left & returned to provide us with a new I phone and a Samsung Android for our 2 numbers. We transferred the data onto to the new phones and he said that he would return the next day to erase our old phones and take them with him.
He also said that he was leaving on a 2-week vacation, but that he would set us all up before he left. He advised me that I would need to call ATT's number to have the HBO started.
I called 800-288-2020 and spoke with several customer service reps. I spent about 2 ½ hours on the phone trying to txt words to a 5 digit # to start the HBO, I asked to speak to a supervisor, but none were available. I gave up after I was placed on hold for over 20 minutes.
Mr. Vergara returned on Saturday to erase our old phones and take them with him. He left on vacation
I called back and spoke to Marvin, I provided him my account number and when he looked my cellular service & advised that I didn't have the correct (more expensive plan) that entitled me to the free HBO.
Therefore, Marco Vergara misled and misinformed us of the information, to switch from Sprint to ATT and I am very unhappy with this poor customer services. On Monday we went into an ATT store to see if they could help us. The issue is that we were paying $135 a month with Sprint, and he promised that he would meet that monthly amount with ATT, but we understand that is not true, but will be closer to $177. We are both on social security & can not manage that amount of money. Since we have been customers for a long time and have our other services with ATT, I am hoping that you can help keep us by matching our bill with Sprint and provide the HBO as promised by your representative. The issue is that we can not find our old phones to even switch back to Sprint, so we really need you help. Thank you so much for your consideration in taking care of this. Suzanne Newman
Lorie Howard
from Gainesville, FL
My cell phone only works in a few rooms in my house and not very well in any.
My wi fi and internet comes and goes.
A tech has been here 3 times and never fixes the problem. As soon as he leaves modem goes out again. I am a real estate agent and this is killing my work at home. Cell phone has no signal in my office. Friends phones doesn't work here either. I have had service for almost 20 years and this problem began a few years ago. I used to have good service.
patricia a fowler
from Sudlersville, MD
I BOUGHT A T&T phone at dollar store. Paid 30.00 for minutes. Had to return phone as it got stuck on Dutch language by mistake and it wouldn't correct itself. I returned the phone but I am out $30.00 and I need that money. I am 82 years old and on a fixed income. Very upset that the phone did not work. I had to buy AT&T minutes because of your policy. Would love a refund.
Lynda Malone 5809 Eldorado Ave Louisville, KY 40291
I am registering a complaint against your company because iI feel like I have been scammed. I signed up with your company after I was told by your customer service rep that if I bundled my phone service and internet service it would be cheaper. At the time their was a special that I would receive a 300.00 Visa card for joining. I did this. I received a 100.00 gift card. After spending 3 hours on the phone and internet trying to get an explanation why I did not get my 300.00 I was told I only had 120 days after joining to spend this on my bill. I was NEVER told this on the phone. I spoke to numerous customer service reps and was told that there was nothing they could do for me. One was Gil at the Loyalty Dept. and a supervisor by the name of Crystal. I have worked in Customer Service for 32 years and we have never treated a customer in this manner. I feel that I should be reimbursed my 200.00. The Better Buisness Bureau needs to be notified of this scam so it does not happen to others. I am a widow and on a limited income and I was looking forward to the money. I can be reached at sdf2lmm@ups.com or 502-544-6321. My rating is a 1. I look forward to hearing from you. Again as I stated earlier I was never told any of this on the phone when I signed up. My account number is #4764-7501-0418-2017 Lynda Malone
I am following up my phone complaint with a email for documentation. I spoke with Yanira last nite about my complaint about a service tech that came to my house. I received a call saying the service tech coming out to my house was going to be a female and i asked that someone call me before they came out as my road was flooded and was going to give directions around the water and i was going to put my animals away so the tech didn't have to work around them. I am a single female that lives in the woods with no one around me so i was glad they were sending a female tech. i was outside when a very poorly maintained truck with no identification on the vehicle pulled into my drive, not thinking of the tech because they were suppose to call, a very large man with a burly appearance pulled into my house. i became very frightened not expecting this person. He had no identification, no uniform, or marked vehicle. as i was screaming at him through his window..DO NOT GET OUT OF YOUR TRUCK!! over and over. as he was opening his door.. I finally yelled at him, WHO ARE YOU!!!??? AND WHAT DO YOU WANT!!! He replied I'm hear to fix ur tv.. Very surprised I yelled ..YOU WERE SUPPOSE TO CALL FIRST!!! AND YOUR BOSS SAID HE WAS GONING TO SEND A GIRL!?? I want to express my concern about how this tech was sent to my house and his boss did NOTHING that he said he was going too. As I said i spoke with Yanira, she was very helpful and had the most respect for my feeling the way I did and that this was a very inappropriate way for them to do business and that it shouldn't have happened. Please see that this doesn't happen again to anyone it was a terrible experience .
Thank you
Krisanne Waske
I changed my service from spectrum to direct tv in December 2018 . I was told an i have a contract that my bill would be 147.99 for 12 months. I am on disability so that would save me about 25.00 from my old company i said ok and my bill has not been this amount yet every month higher and higher more than what I was paying with spectrum. I am very disappointed at how me being disable and trusted your word an i have this in writing how I am being treated. I am going to contact channel 9 news action reporter . Julia Vickers
Since Dec 2018, I've been charged for home phone service that I did not ask for and AT & T did not install however, AT & T have yet to rectify the issue and have yet to refund the charges. Once AT & T is allowed to make automatic deductions from a bank account it seems they are even slower about making corrections to accounts. Sad, especially if you are on a fixed income.
Barbara Parker
from Canyon Country, CA
HORRIBLE CUSTOMER . WAS ON THE PHONE FOR AN HOUR AND A HALF AND NO ONE COULD HELP ME. THEY KEPT TRANSFERRING ME TO DIFFERENT DEPARTMENTS WITH NO RESULTS i HAVE HAD THE SAME ACCOUNT FOR OVER 40 YEARS AND HAVE NEVER HAD ANY PROBLEMS. i AM SERIOUSLY THING OF CANCELLING MY LANDLINE ACCOUNT.
Renee Clark
from Granite City, IL
on 2/14/1/9 I had my personal email taken away from me. I have tried with no avail to get back my personal email account. I have lied to, hung up on, transferred and that's just the nice parts. This isn't my first run in with ATT. but to allow a customer of Att. to outright steal it beyond me. I have tracked my email to the Indianapolis, in region. Att still has my documents and all my intellectual property. I will be contacting the federal authories and the attorney general. I'm have let this go on far too long without any results. You cant thieve law biding citizen and get away with it....l want my property back!!!!!!~!~!~
We contacted AT&T in 2017 for service at our house in Fairbanks AK. They sent a landline phone came out and determined there was not a line of sight for service and was never activated. We returned the phone the same week and after 2 years you have tried to collect funds for services never provided and turned it over to collection.
You violated our contract by inititiaing a combining of my internet and wireless bills my consent. Please see below documentation of the problem. To ensure that no further complaints are filed you will need to issue a credit in the amount of $1000.00 which is equivelent to the 30 plus hours I have spent on the phone dealing with your poorly educated and unaccpetable customer service team which needs about 100 more hours of training. I have been with AT&T for well over 20 years and have never been treated with such callousness and disdain. Is this how you repay your loyalty for long standing customers? I can't even trust anything any representative states in your organization because everything that spews from thier mouths are lies.
On December 4, 2018 your company initiated combing our wireless bill Account (#436044660926) with our internet account (#285522852) without consent.,
December 26, 2018 – On or about this date I began an online chat with Christine and asked her to please identify what was happening with our account as the payment had been made on the wireless account #436044660926 but the auto pay on our internet account #285522852 was stopped and I had to make a manual payment. I advised Christine that I noticed a memo on my account stating that there was a combining of bills that I had not authorized and asked her to identify who and when this process began. She advised that the process had begun on December 4, 2018. I advised Christine that this was unauthorized activity on my account and to cease the activity immediately. She advised that she could do nothing and sent me to the Elite billing department in Chicago. I then re-explained that this action was not authorized, in fact that the person who set this in motion was advised that such actions could not be done because of the circumstance behind this. I was then advised that nothing could be done until the billing combining was complete. I would then have to call again and have them undo the process which could take up to 3 months. I advised her that was unacceptable and reminded her that this action was taken on by AT&T without my consent. I had exchanged several emails between myself and the Elite Care Team in Chicago over the span from this date up until early January.
January 15, 2019 – After checking my bill and receiving notification that the combining of my wireless and internet bill was complete, I once again called AT&T and spoke with Paula. I spent almost 2 hours on the phone with her (please note that between the previous phone, internet chat, and emails back and forth to date all totaled close to 6 hours of time to repair the damages AT&T did on this account). I explained in great detail to Paula all that had transpired and needed her to explain how I could go from paying a bill of $487 to having a bill of $911. She advised that since my account was so old, I was grandfathered in to one payment style which changed and now I had to pay two months because I had to pay the current and one month ahead which was their current billing pattern. In the past apparently, I had been paying the current month opposed to prepay which apparently is how AT&T works now. She advised that the billing statement generated on January 1, 2019 included two billing periods. The first was on the old cycle for January 1, 2019 to January 31, 2019, and the second encompassed the billing cycle for February 1, 2019 to February 28, 2019. The next bill generated would be March 2, 2019 and would be due March 22, 2019. I advised her again, as I had done to the previous other agents of AT&T, that their intervention into my account is creating an unnecessary hardship for me and that I did not want this in the first place. I advised her that I could not pay this bill in full and should not be made to do so since this was not my doing and was done against my consent. Paula graciously setup a payment plan to accommodate the hardship of which I was to pay $573.84 on January 17, 2019 and the remaining balance of $337.77 was to be paid on or before February 20, 2019. Please be advised that I complied fully with this payment arrangement.
After a long conversation, Paula convinced me to keep the bills combined that the benefit was worth the effort. I agreed to keep the bill combined and asked Paula several times to please check my account and make sure no other action was pending, that I wished to have my account as is and that AT&T did not have permission to do anything further on this account. The conversation closed with the promise from Paula stating that on January 15, 2019 no further action was pending on this account, the account was combined and would remain combined, and from that day moving forward my account charges would be $252.40 for my wireless and my internet would be $60. I once again reiterated that AT&T has no authorization to do anything further on this account. Paula stated that my account had been noted for future reference.
February 13, 2019 – I woke to find our phone service had been shutdown for nonpayment. I looked at the account which clearly showed the pending payment agreement with an amount of $284 left to pay on February 20, 2019. I then attempted an internet chat with Josh because I had no phone service. He treated me with disdain and would not listen to what I was stating. He advised that I needed to contact the fraud department, I told him no I needed to have my services turned back on. He said he could not comply with that, I had an outstanding bill that needed to be paid. I told him that everything was paid as agreed and the only outstanding balance on the account was part of a payment agreement made on January 15, 2019 with Paula that clearly showed on my account. To expedite the reinstatement on my account I paid the balance of the payment plan in full in the event this was causing the current shut down of our phone.
Not getting anywhere with Josh I had to go to my parent's house and call AT&T to get an explanation as to why my phones were shut down and to advise that payment had been made and that AT&T needed to reverse all late charges and additional charges applied to my account as a condition of this action taken against us. I called at 8:09 a.m. from my parents' home and spoke with Jaime. I explained to Jaime that I was beyond upset with the manner in which AT&T had taken upon themselves to make changes to my account without my expressed consent. I then advised him on what had been done on this account and that I had been compliant with their requests from the start. Jaime advised me that my bill had been uncombined, once again AT&T had acted on my account against my wishes, and that a new account number had been generated for this account (New #436161367368) and that bill was the one that triggered the shut down of my phone. I advised Jaime that I had only two accounts with AT&T, our old wireless account 436044660926 which had been cancelled on January 24, 2019 by AT&T, and the new combined bill which incorporated both the internet and wireless which was account #285522852. Jamie advised that the other account number #436161367368 was established on January 8, 2019 of which I had no documentation, nothing had been emailed to me, and this account number does not even appear on my account information attached to this phone number. I requested that this new bill be sent to me by email as my account currently did not reflect this new account number and that when I pull up any account under my current phone number 209-535-2534 it shows a zero balance and the information reflected above. Jamie apologized for any inconvenience and stated he would make payment arrangements to hold off the other bill payment until February 23, 2019 until I had sufficient time to review and act on the information provided.
February 19, 2019 - To date, having now asked twice for the information to be sent to me, I have not received any documentation with regard to this account # 436161367368 of which they state that I owe $301.58. To date I have already paid the outstanding balance of $911.61. Online shows that I have a zero balance as of today, no other account is showing on this phone number 209-535-2534. I fear that they will once again be shutting my phone down no matter what I do to try to comply. I am being charged fees of which I am not being given the opportunity to dispute or even validate.
February 19, 2019 – spoke with Rose @ 4:33 p.m. and explained everything. I provided her with all the account numbers in question. She was unable to advise me how this could become such a problem. She and her supervisor Sue took well over three hours, almost 2 hours with me on the phone, reviewing the transactions that had occurred on all three accounts. Rose and her supervisor had determined that payments were being applied to the old account number instead of the new one which had a credit balance of $483.84 which she then applied to the new account # 43616136368. She advised me that the balance owing was $374 due on March 1, 2019. I then asked that she ensure that they were not going to be shutting my phones off if this amount was not paid by February 23, 2019 because presently, I was being threatened with that if payment was not received by the agreed upon time frame. She assured me moving forward that she would notate the file of the transfer in place for the credit balance on account 436044660926 and that the account was in good standing. I advised Rose that it was necessary that they make sure my account was reversed of all late fees and anything showing s been looking into the problem and enlisted the assistance of her supervisor to resolve the issue.
February 20, 2019 – AT&T doesn't seem to learn their lesson and once again shut off our service after I received confirmation from Rose that this would not happen. Had to do a live chat with Mark Pattinson @ 12:40 to get this resolved again. They continue to say that my account is past due when it is not. They continue to screw with my account without permission, they continue to add late charges and they continue to shut my phone service off.
After three hours on the phone with 7 different people I finally spoke with Meagan who essential told me that everything Rose advised me of was a lie and that there was no credit being generated on this account. I was once again forced to make yet another payment of $296, adding to the $911.62 that I have already paid and according to AT&T still owe and additional $556 by March 1, 2018. No one could explain to me the nature of the bill, why it was lapping over in the same billing period, and why this happened in the first place. I am basically being told to shut up and pay or not have the service which at this point is not an option since my husband uses this for work and we have no land line. I am currently looking into another service for my husband as this can't continue and AT&T has not assured me this will not happen again.
This year we have had at least 20 days without of land line and your efforts to repair are only temporary. We are ashamed and disgusted with AT and T.
Rogers Peterson
from Miami, FL
call Three times to make a payment arrangements and three different people toll me three different answer does not work, such a big company and doesn't have a simple answer what a shame not good for customers....they don't care.
I am a new internet/TV/phone customer, living in Indianapolis, Ind. Two AT&T salesmen came to our door and quoted us a price of $140.99 per month for that package. Your recent bill came to $159.47 per month. The only document I have from this transaction is an AT&T Order Receipt. The sales agents names on the document are Brandon and Eric with no last names, and a phone number of (765) 617-5254. i called Brandon at that number, but he has not gotten back to us, although he said that he would. i realize that we do not have that offer in writing, but we are feeling quite deceived at this moment. We are not happy, believing that you should stick to what your salesman quoted us.
Kim Conkle
from Carthage, MO
Signed up the for next program in the middle of the month with when updating my phone. I was offered the u-verse phone option at that time so I signed up for that too. I had a combined billing that was due at the end of the month. AT&T did the split around the 20th. I then received a bill from ATT cellular (same billing dates) and a separate bill to pay u-verse internet and phone which I did two weeks before they were due. The following month I get a collection letter from the combined services that state I did not pay my bill. After 2-1/2 hours and getting hung up on several times and calling back I found out they were closed. I called back the next day they told me a claim will be filed and someone would call me.
After two weeks no call, I called them said it was still in process and I would get a letter by the end of the month with the resolution. I never received a call or letter I just figured it was taken care of. Another month goes by and now I am getting calls from a third party collection agency on this bill. Called AT&T back and they cannot find any records of my combined account and have no idea who to send me to. After being transferred 10 times and 45 minutes later no resolution. I got hung up on again!!! Next step will be finding an attorney.
Susan Anthony
from Houston, TX
Grossly over billed for services. Was on phone with 3 customer service reps for over two hours, only to be told be all 3 of them that their phones and Internet were not working!!! And this is their business! One rep was located in Montego Bay, one sounded Chinese, the other sounded Indian. All said they were having too many technical issues to resolve my problem!
Mary Mitchell
from Raleigh, NC
My experiences with AT&T products is fine. i am mad that your people have sprayed expensive plants with orange paint in North Raleigh. I am not buying fiber optic use and have told you so. My computer is with Time Warner and will stay that way. You do not have the right to tear up my yard by digging. It is too hard to grow a yrad here, and I have rare and expensive plants, too.
The least you can do is contact me. If you are digging, You need to let me know so that I can remove the plants and take them to my greenhouse and replant them at a later date. I am thoroughly disgusted. As far as I am concerned, this is vandalism.
Barbara Hopkinson
from Washington, DC
First of all, I deal with your AT&T customer service every month. It seems as though your department lacks accountability. Every month my bills are messed up. But recently, I got an email telling me my bill was due- this was in April of $128.15. I made the payment right away. To be exact, my bank paid it on 5/5/2015.
I have been getting threatening emails from AT&T saying my bill is past due, and my services will be discontinued. I spoke to a supervisor yesterday, she informed me this is a past due bill, I said my bill has been paid as soon as I receive them, I explained to her I don't know about any pass due bill. I made the payment yesterday which was a holiday, and you should receive it very soon. I spoke to Emerly Carlson this morning, she was very nasty, telling me if they don't receive the money soon my service will be cancelled.
I can't believe I've been with AT&T for years and now I am treated like a dog. What can be done to fix this issue? I am seriously thinking about going with another company! I also mentioned to your supervisor and Emerly this morning, if I never got a pass due bill, how am I suppose to know there is a past due balance?!?! I am so upset that I don't know if I'll use AT&T ever again!
Lugenia Twombly
from Enid, OK
My husband has terminal Brain cancer and we live on a very limited budget. I was with a different carrier and wanted to find a better cheaper plan! I called AT&T and spoke with a present at seven she assured me that she could get me a better plan for less money she also told me that they were having a promo and I would you see the hundred dollar credit for each phone. That there would be a one time fee of 40$ to connect my phone lines but that it would be dropped because I was getting the 200$ credit for the two phones. And my monthly bill would only be 105$ (30$ cheaper than I was paying at the other carrier) I thought wow great deal! Then I got my bill and it was 250$ nothing was credited as a matter of a fact they couldn't even find a promo and if there was one it wouldn't be added to my account for 10 weeks! That's not what i was told in the beginning but since I couldn't even find a promo and her notes I wouldn't be credited that anyway! On top of that my bill monthly would be 125$! I asked to speak to a supervisor but have yet to be able to! I feel very taken advantage of. I came to this company expecting better service. And I've only been disappointed lied to and handed a large bill that I can NOT afford to pay!
Susan Johnson
from Cleveland, OH
I received a notice about our business account - service contract expiring soon and to call discuss options. I called the 800 number for AT&T specified twice. Each time I was on hold for over an hour. There was no way to get to a live person, no option to have your call returned and not lose your place in line. I tried in the morning, noon, and late afternoon. On hold for 3 hours that one day. Worst customer service ever. If you want to change my contract, give me a way to get a hold of you and not wait for 3 hours.
Michele Gonzalez
from Mobile, AL
Went to AT&T store. I wanted to combine phone accounts between my husband and myself. Bought a new phone $1,000, plus ordered Direct TV and obtained a security system. I was told combining the phones with Direct TV would save me money.
They told me the plan would be for 2 years which would include NFL package for 2 years. I was notified in mail NFL package would be for 1 year. And the direct TV with all the hidden cost will cost me more than I was paying for cable. was not told they had to run big wires across house nor a big dish on top of house. drilling in house for security was a mess. left dust from drilling everywhere. Didn't tell you system issues.
I went to ATT over 2 weeks ago my account still is not right on the billing side however, it is closer after they told me I would still have to pay for 2 separate accounts for 2 months and I had a melt down. so I was mislead in multiple directions and after being a customer for many years I was greatly disappointed. Now I know for sure when this contract is up I will switch my plans to another company, bc I don't like being mislead.
Emily Duke
from Lawrenceville, GA
We have AT&T u-verse, Internet and direct TV. When this months' bill was received it is almost $50 more than last month's. When establishing the account, we were told the bill would be the same for 2 years. When calling customer service, I was told there was a change in the billing date, and that was the reason for the increase. My complaint is that we are senior citizens living on a fixed income. A sudden $50 increase in a monthly payment impacts us. We do it have extra money. Why were we not previously informed? I was told in my conversation with customer service that we could get a discount for being AARP members and a discount for my husband being a veteran. You web sites appear to have discounts for cell phone users only. Please advise how to get these discounts.
Hodson, Hannelore
from Chicago, IL
3/17/2016 - No phone service(landline) no internet as well. 1st appointment 3/18/16 had to cancel toward the end of the promised time as I had to leave the house. Rescheduled for 3/18/16 PM and services reestablished by 9:30PM. 3/21/16 - rental unit in same house without any service; AT&T provided them with services the same evening. However, I again had no more phone or internet services(3/21/16). Another AT&T appointment 3/22/16 (now the 4th one) made and was informed that service man the evening before had given my line to rental unit and just cut me out and left me without services. Not only that the service man on 3/21/16 refused to reestablish my line as he did not have a "ticket".
Knowing very well that he had just given my line to his customer and that I was left without services. What kind of way is this to treat a customer? Unacceptable. It took 4 appointments and a lot of waiting time to have my services reinstalled. To reimburse me for all this inconvenience and unprofessional way of handling this matter I would appreciate if you would wave my service charges for one month. Thanking you in advance.
Brandon
from Union City, CA
I just got a new phone, the one plus two, and the mobile data wasn't working. So I went to the att store to resolve this issue. I went to the att store in downtown San Leandro and was helped by Berlin. He did not inform me of why the data wasn't working nor did he tell me that he needed to install a new sim. He takes my phone and disappears for awhile and when he came back, there was a scratch on my brand new phone. I brought that to his attention and he simply denied that he did it. After expressing my discontent with what happened, he brought his manager, Taira, over. All she managed to do was tell me that they take no responsibility and that they could not do anything about it. She told me that it is not a phone they carry so they can't reimburse me in any way.
At this time, my data was still not working and they told me that they were not trained to fix the data situation and Taira then left. I asked Berlin for both their names and he decided to bring over his other manager Evan. Evan simply did not listen to what I had to say and instead got angry at me for being upset about a scratch on my brand new phone caused by his employee. He continued to say that sometimes sim cards need to be installed and sometimes the phones have to be laid on its screen, so if a scratch occurs, it's part of the job and not their fault. Luckily my phone had a screen protector on it and the screen was not damaged, however, I'm still disappointed and outraged at the fact that they believe it's ok to damage a customer's phone while servicing it. This is not acceptable.
Frank Camarotti
from Fernandina Beach, FL
I switched to ATT from Verizon because I did not have service at my home from Verizon. The ATT representative said with ATT I would have wireless service at my home. I recorded this conversation and in reality I do not have service. The only reason I switched is because ATT told me I would. I have called Customer service and they said there is a device I can buy to give me service. The ATT store personal were I live said they should give that to me. Why should I buy this device when ATT said I have service and do not. Yes I can afford the device, but it is the principle of the thing. Give me the service I signed up for and you said I would have. I have been a satisfied U verse customer but am not satisfied with ATT not doing right by what is told me. I appreciate your consideration in this matter.
Absher Enterprises
from Virgie, KY
We moved from our location in Prestonsburg, KY to Betsy Layne, KY. AT&T does not service this area. We would have kept AT&T if possible. We had to go with a different carrier and had our phone number ported to new number. I paid what I thought was our last phone bill and then began getting calls from a collection agency. When I filed an appeal with AT&T, they did a credit for part of the balance. That left a total of $495. We were still unhappy, feeling we should not be charged a early termination fee.
I tried the appeal again and got a reply that it had already been filed and turn down. When one of our other businesses came due to renew, we gave a stipulation that before renewal this $495.00 needed to be taken off. Just got a call that they are still unwilling to do so. So, AT&T will be losing our other business, Highland Theatre Corp and several restaurant business owned by the same owner. We have businesses in Prestonsburg, Pikeville, Martin and Paintsville, KY. of which all have AT&T phone service, but be assured with those contract come up for renewal we will NOT renew with AT&T. Our biggest account to be cancelled.
sheilah anderson
from Houston, TX
I have changed my account three times in the last mo and each time a day later my account goes back to the original order. I am trying to get my payment down. I am a senior citizen. When I SPOKE with a supervisor on Saturday, they stated someone in my home was changing the account bank. No one is changing anything!! His attitude with horrible on Sat... accusing me of changing it back..AT&T is the worse company I have ever done business with. This is just one incident the payment issues is another huge issue....taking the bill out two weeks early and on. I AM NOT HAPPY AT ALL.
Samuel L. White, Sr.
from Marksville, LA
Around mid-November, 2014, Deviney Construction Co. (an AT&T subcontractor) did some underground cable work in front of my house located in Fayette, MS. They made deep tire tracks, displace the sod and left a sizeable hole in the front yard. While the area in question is a part of the City's right-a-way, it is maintained by me as the homeowner. I asked the Deviney crew if they were going to restore the lawn and they agreed they would. On an earlier work project they had re-sodded and returned the lawn to its original condition. This time that was not done.
To date, I have repeatedly contacted AT&T regarding this issue. Ms. Mylissa Nevels of your Brookhaven office has sent Chris Nelson and Derrick Manuel to the site to investigate and take pictures. The matter is well documented, but no corrective action has been taken. I am a loyal AT&T customer, and I feel less than valued. Curb appeal is of value to me. Please address my concern immediately. I have informed the Mayor of my dilemma. I look forward to your response.
Gus Navarro
from Milwaukee, WI
I just had the worst customer service experience of my life. AT&T has the worst automated phone system I've ever used. I want a call back from a customer service manager ASAP. We are a new commercial customer. We have had nothing but problems, from before we were even open. Because of a clerical error, our bill was mailed to the wrong address. Consequently, we missed a payment. Our service was interrupted. We discovered this at 10:00 AM. We made a payment quickly. It is 3:20 PM and our service is still not back up.
In the computer age we live in it should take a couple of computer key strokes to get us back up and running. Any delays in the process are, I'm sure, built in by at and t to punish customers who don't pay on time. What about the customer who has a problem because of an error on your part. Your collections department is horrible and I'm beginning to think AT&T is horrible. I think I'll be making that opinion public, in every way I can from now on. I spoke to a manager named J Moore in collections this morning, and she was especially unhelpful. I tried your automated repair line, and it keeps hanging up on me. Terrible service, just terrible. I expect a return call from somebody with some authority ASAP.
This is by far the very worst company out there. I broke up with AT&T a few years ago. I used them for my home and mobile communications and after 12 plus years and in the end they just robbed me. I could kick myself now for forgiving them and giving them another chance to do business with them. This time I got screwed over even worse. PLEASE, PLEASE, PLEASE, Run from this company before they snatch your purse. I did not sign up for a contract, nor did I want a commitment, and expressed that at the time of purchase. I was told that I would not have a commitment, so I decided to give them a shot again in hopes that they would treat me as a valued customer.
Setting up my service was a nightmare and they billed me over $300 when i was told there was no fee to turn on my phone line. When I disconnected my service AT&T informed me over the phone that I would not have any disconnection fees (I checked). I should have known they would send me a huge bill regardless of what they said (close to $400 and that was not even the final bill). I called to complain, was very kind, but they could careless about you or myself. They are white collar thieves looking to swipe your wallet. I was told by the rep that they had sent me a letter that basically states we are allowed to rob you for any reason when and if you decide to use our service(s). Please run, there are better companies out there, AT&T is no longer the an American company, they are a terrorist company. I am actually embarrassed that I chose to do business with them.
A representative came to my house to sell me ATT Uverse. I reluctantly took the service and have had nothing but problems since. First my bill was more than I expected. Then a piece of equipent went bad. I was told that I would have to send it back within certain time. I had to drive 35 minutes to turn in equipment to the closest UPS store.
When I got there, they would not take it because they had no pick up order. Really? Then I had my service cut off because my bill was sent through email along with a million other ATT emails daily which I automatically deleted not realizing a bill was included. When I called to get this mess straightened out I was charge a huge reconnection fee. They would only take the charges off if I agreed to let them automatically draft my bank account. I had enough. I canceled service and was charge an early cancelation fee.
I refused to take equipment back since it was a 35 minute drive and was sent a prepaid UPS box to mail it back. I sent it back the next day after I received it. That was in January and I am being billed for this equipment, even though I have a receipt from UPS with tracking number and signature of person receiving it.
I have made numerous phone calls and ATT just can't find the equipment. Now I have been turned into collections. AT&T is the worse company I have ever dealt with. THEY SUCK!
Tamisha Wilson
from East Orange, NJ
I joined AT&T last April based on a promotion for the iPhone, buy one get one free promotion. Based on this I opened 4 lines. The BOGO promotion was supposed to go into effect after 45 days. It never happened. I have made over 12-15 calls to ATT since May/June trying to get this resolved. I was told it takes 2-3 months for the BOGO to go into effect. Again, not what I was told when I joined. After 3 months still no BOGO. I have called, I have spoken to multiple supervisors, I have had multiple tickets opened, all with no resolution.
I am being told today that a ticket that was opened on 8/22 as urgent is still not resolved. I am also being told today 9/7/16, that it clearly indicates that the BOGO should have gone into effect for me, but it was put in incorrectly?? After 3-4 months of me paying over $300/month, this can't be resolved? I am also writing a complaint letter to corporate headquarters with a more formal complaint, including names of the repa sand supervisors I have spoken with. I have had cell phones for 20 years and this is the worst customer service I have ever experienced. I would never recommend ATT to anyone.
Kristen Painter
from Fresno, CA
I am writing this formal complaint, because we have been lied to for the last time by one of AT&T's "professional" customer service representatives. Let me start out by saying, we have been loyal AT&T customers for many years, more than I can count and when we went into an AT&T store around June of 2015 to upgrade our phones and were talked into switching to Uverse from our current Comcast cable is when this all started. The representative in the store went through his whole spiel about the Uverse package and how it would save us money.
We liked that idea and had had some issue with Comcast in the past, but our only concern was that we had already paid for the MLP Xtra Inning's package through Comcast and it was only 1/3 of the way through the baseball season at that point so we wanted to make sure we would still be able to get the MLB Xtra Inning Package with AT&T Uverse. The rep at the store said "absolutely" you will and the Gift Card you will receive will make up for the money you lost with already purchasing it with Comcast. It was 189.00 for the package and if I remember correctly the Gift Card was for 200.
So we agreed to switch and were told that after they install your service, you can call to order the MLP Xtra Innings Package. Well, AT&T Uverse doesn't carry that package we found out when we called to order about 2 weeks later. We had already canceled Comcast, turned in all of our equipment, lost our money we had paid for the package with Comcast and your service tech ripped out all of the Comcast lines to our TV's. We have 5 TV's with cable boxes. The only thing we got after we called to complain was, we are sorry you were misinformed, this happens a lot when customers purchase services in the stores.
2 months ago I called to talk to someone about getting another Promo, because our year was up and our bill would go up over 100.00 a month. I either wanted to dropped some services/channels or get another promo so our bill would be about the same. Comcast did that for us every time our year or 2 year agreement was up without hesitation. I was told at that time, that they couldn't offer a new promo, but would continue the same one we had for 6 months and to call back in December.
Last month I received our bill and they did not extend the promo, our promo was over and our bill was way more than expected. So of course I call to find out, tell them I need to drop some services and ask why I was told the promo would be extended for 6 months. The rep saw the comments on my account and apologized, he wasn't sure why it wasn't applied, but told me he was able to adjust the bill and told me how much to send for payment to make the Uverse account current.
I don't remember the exact amount, but I think I paid 196.00 for that month. At that time he said if you combine your Mobile bill and Uverse bill it will save you 30.00 a month, so I agreed to do that. He also came back on the phone and said "I have found another savings for you, if you change your mobile plan to unlimited data and it will save you another 30.00 a month". To that I asked, that's funny last year you had us change from unlimited to our current plan to save money. He said it's a promo that we are offering at the moment. I said my only concern is that with the unlimited we can't use our phones as 'Hotspots" and that is the main reason we went from the unlimited last year to our current plan.
He told me that we still have the ability to use the hotspot on the phone. Well, that is not the case, because the first time we went to use it, it was not available. We called to complain and of course were told, we are sorry you were misinformed. So we opted to switch back to a plan that allows us to use our hotspot. He also told me that AT&T was "giving" me a tablet and I would not incur any costs associated with this. I asked him what is the catch? He said nothing, it was a gift and it would not cost me anything per month. It would just be added to our data plan. I got an email saying this would not ship until I accepted the terms and conditions, which I NEVER DID. It showed up a few days later, I opened it, turned it on and played with it for a few minutes and it has sat on a shelf since.
Yesterday I opened a bill for $588.62, you have to understand this was shocking to say the least, it said I had a past due amount of $233.22, which I now understand is because we combined our bills and not only am I paying for last month mobile service, I have to pay ahead for next month's mobile service. Which was never explained to me, but I understand. This needs to be explained to customers, they are basically paying for 2 months on the first bill, and this is tough for most people who are on a budget. The upsetting part about this bill is I am being charged a monthly fee for this "tablet" and the phone number associated with it. I was never told it had a phone number, I don't want nor do I need another phone number.
I was also told yesterday when I called that there is nothing they can do (Theresa from the WV office) because I accepted the terms and conditions on 8/4/16, which I did not, I specifically refused to do it until I saw the first bill and was convinced that everything I was being told was the truth. There was never any mention of this tablet being on a "2 year contract" when I was "given" it. Makes sense, because I would have questioned a contract, when I was told it would cost me nothing per month. I did not accept the conditions, and neither did anyone else in my household. I would like to turn this tablet into a store and have this taken off our account.
I can understand being "misinformed" maybe once by your customer service reps, but this has been multiple times over a 14 month period. I have spent hours on the phone trying to get these issues resolved and now I have to somehow come up with 588.62 when I usually pay about 390.00 a month for our services.
I have also requested a call back from a supervisor and the representative that "GAVE" me the tablet and that has not happened yet. I know you are a multibillion dollar company that I hope takes pride in your honest employees. Well either we are extremely unlucky that we got 3 of your "dishonest employees" or you have some serious customer service issue. When I call it says that the conversation is recorded, I would like someone to listen to that conversation from last month with the employee that changed us to unlimited date and assured us that we would be able to use our hotspot and about giving me the tablet that "would cost me nothing per month". See how dishonest he was, "just to get a sale".
Looking for a resolution in a timely manner. I am sending this complaint into the corporate offices today.
S. Gravel
from Rochester, NH
I was on the phone for an hour trying to add a service to my mother's land line phone. I called the number on their website for New Hampshire customers and I was told I was calling for South East customers. In all I was told to call 5 different numbers (some of them the same ones I already called). The last time I asked to speak to a manager but was put on hold for another department. I finally hung up. Changing over to Fairpoint. Everyone I talked to (but 2 people) had accents and were very hard to understand. I have never had such a problem in my life as this.
Kara Burgess
from Columbus, OH
I am done with this company it has the absolute worst service and absolutely no help when needed. I used to love this company but as of now I give you a negative 20 stars.
Reginia Abdul-Mateen
from Houston, TX
I noticed that my back gate was open and went outside to close the gate. At that time I saw a MAN ENTERING MY BACKYARD! I asked, "who are you?" He did not respond and I ask again. His response was, I don't have to tell you anything! He finally told me he was fixing a phone line. I asked him why was I not informed as I had been in the past. Once again, he told me he did not need tell me anything. In the past, when AT&T company works in my backyard, they have left a tag on my door to inform me that At&T would be working on my property. This was upsetting because I live alone. This was a serious safety issue for me.
jenifer dillow
from West Dundee, IL
I closed my business in mid October and when I canceled my service with AT&T we put in an order for an intercept number to be put into place so that my customers would know how to get a hold of us. This was all suppose to be in place by October 26th. I have made a total of 6 phone calls to AT&T to get this started and each time I am given a new conformation number and told that an order will be placed and it should take about 6 days. Once I was told it would take 4 hours. Tell me, why would a new order need to be placed with each phone call? The order was started why is no one taking care of it? I am in Illinois and I am losing business because you are not doing what you told me you could do. Believe me...EVERY SINGLE CLIENT that does find me or my stylist DOES hear what a lousy job AT&T is doing!
Tim McAllister
from Fort Worth, TX
My auto refill for my cell phone did not process (1st payment) and I got the 7535 message and made the call. My plan is $40, but all they want is $45 and next month I may be reinstated to the $40, etc. Long story short, no root cause of the problem, at&t customer service reps can not help, supervisor, no help and then the manager hangs up on me. I would pay the $40, but immediately wanted to be reinstated. I was read the same script by everyone I talked to, not one person could make a $5 decision to make a customer happy. So to get my service, I made the $45 payment with a new rep. Asked to speak to another corporate AT&T manager to voice my displeasure and wanted a contact to escalate the problem to. AT&T has no email accounts for complaints, nor anyone to address these kinds of issues to. But I was offered a snail mail address to at&t in ft. wayne, in. No person just at&t. If the bird has it's head in the sand, guess everyone is happy. NOT What ever happened to good old fashioned Customer Service? And treating people with dignity and respect? Now, it's all about the money.
Jerry Lopez
from Moorpark, CA
AT&T fees for TV, phone, and internet are out of this world, The worse thing is that they are an American Co. and they have just moved their customer services out of the country. When you call or email AT&T for any service, you are connected to the Philippines, and you can no longer speak to anyone in the US. How many jobs did they cut in the US? They should be helping build US jobs, and they are sending them out of the country. I will not support this anymore and will be switching my phone service to another company like Verizon or T-Mobile.
Louis M Aiello
from New Castle, PA
I am so fed up with AT&T, as my wireless carrier, which I've had for the last 10 years. Their customer service stinks, no one solves your problem, and you can't get a callback from them. Recently, I tried to upgrade my phone, which would cost me more money, went to the chat session and after about 45 minutes online with a service rep.- she told me she couldn't help me. I called customer service, and got nowhere , I asked to speak to a supervisor, naturally none available, but one would call me back, Right, that was 4 days ago. Seems like AT&T cares more about getting new customers, than worrying about keeping the ones they have. I am so sick of getting offers from them, which I can't use, because it applies to new customers only!!! This is not my first incident with them either. I am going to Verizon, or Sprint- see if they are any better!
Helen Peterson
from Spearfish, SD
WHEN I WENT TO RENEW MY COMTRACT I HAD ONE OF THE WORST EXPERENCES I HAVE EVER HAD TO DEAL WITH IN MY 61 YEARS. I went to the local store explaining that I wanted to renew 4 of my 6 contracts as the were expiring in under two months... was told I could do this BUT I could save money doing the NEXT program RIGHT!!! I did not fully understand this program I and tried to explain this to the sales man but of course he just kept saying this was better . I ended up getting 1 blackberry which will cost me over $499.99 @ 15.00 a month over 30 months (that's almost 3 years ) more than it would have on a 2 year contract with the phone costing .99, 2 other phones for 199.99 at $8.99 over 24 months this does not include the monthly charge and taxes on each phone.
Not only is it costing me more but I received a different phone than I wanted. They gave me a TO-GO PHONE.. I told them that I do not text or want a smart phone but a simple flip phone with a camera as I have problems hanging on to a phone with arthritis and drop my phone. The one they gave me I just found out has not camera!! This phone cost me $5.00 a month for over 18 months RIP OFF RIGHT I tried to return it with in 5 days informed it would cost $40.00 restocking fee and I then I would be charged this and have no phone. Now I have a phone without camera and a phone with a small screen small numbers. Of course calling AT&T does not help because the 15 day grace has now expired ( nice rule right) I wish we had a different cell phone company besides AT&T or Verizon out here in South Dakota.
Rick MacInnis
from Pompano Beach, FL
I have been dealing with AT&T for months trying to get a credit on my company's DSL line and it has yet to appear on my bill. We are now moving (to a place with better internet service) and have transferred the service to the landlord and they are charging me a $120 early termination fee. They have the worst customer service policies and it seems no one can issue a credit the same day on the account. They are operating in the dark ages!
Thomas Cooley
from Greer, SC
Ever since I have been with AT&T I never know what my bill is going to be. It has ranged from $27 to over $200 a month. I am supposed to have basic phone for about $16 and high speed internet special for $19.95. I was told my bill would be $36.44 per month.
After I kept calling someone decided to lower my internet speed to as slow as it would go. After calling I got someone who told me I should have the high speed internet for $19.95, so she set it back. Then I get a letter on May 4, 2015 that said my high speed would be $34.00. My total bill was only to be $36.44.
Does anyone know what they are doing at AT&T?? Each time you call customer service you get a different price for Phone and internet. I got this special deal back in November 2014 for one year, but have never got the special price I was quoted. I'm sorry I don't have another choice at this time, but when I do I will leave it with AT&T.
Edward James
from Indianapolis, IN
My bill went from the end of the month in December. I agreed to U-Verse, then it went to the 14th of January. Now it is saying it is due on the 10th? There has only been two months with 31 days since then. I am being scammed by AT&T crooks. I was told by Rosanna when I spoke with her on Dec. 19th. that my bill would be no more than $130 a month with taxes. Rosanna called me on Dec. 20th from a 702 area code to make sure AT&T was doing what we agreed upon in order for me to accept and agree to our contract. A 40" television was offered. I didn't receive a television.
The contract was supposed to include me being hooked into the U-Verse lines, and I wasn't until near Feb 2015. I have had old Lead lines at the back of my house for 5 years. Lead is degraded Uranium. Every time it would rain my phone would go out. This happened so much, there were time I didn't even call because so many thugs would come to my home and spend multiple hours at my residence looking at the box on the back of my house, and it was always the same thing, the old lead lines. Creeping my bill earlier and earlier each month will cause me to have to pay an extra bill in two years. YOU ARE TRYING TO ROB ME!!!!!!!!!!!!!!!!! YOU HAVE LIED TO ME, AND CHEATED ME!!!!! YOU HAVE GIVEN ME HORRIBLE SERVICE FOR YEARS!!!!!!!!!
Clara Schollian
from San Diego, CA
I closed my AT&T account on January 31, 20015, witnessed on that date by 4 persons. AT&T is still billing me more than I originally was billed every month since I closed my account. One month it was over $300.00!!!! Every month on the 2nd I am billed by you taking my money from a bank account. I finally had to close my account. I am 81 years old and have a fixed income. I have to borrow for gas and other items as you take all of my extra money from an account that was closed back on January 31, 2015. Give me back my money.
Now you have started to charge me an additional bill for my phone; no account number visible, verified by a customer supervisor. I DO NOT HAVE AN AAT&T ACCOUNT. I HAVE COX. I WANT AN IMMEDIATE REFUND FOR ALL THE CHARAGES YOU TOOK FROM ME WITHOUT MY PERMISSON. ELDER FRAUD IS JUST AROUND THE CORNER ALONG WIWTH ELDERBUSE AS I AM DEVISTATED, DEPRESSED AND ETC. BECAUSE YOU ARE TAKING ALL MY MONEY AND I HAVE A CLOSED ACCOUNT WITH YOU. Immediate action needs to be taken NOW.
We noticed a charge to our home line for long distance. Since our plan with AT&T was for unlimited free long distance, this was naturally a cause for concern. We called the customer service line and they looked into it, explaining that we were "slammed". "Slamming" is basically a scam where one company calls AT&T (and I presume other carriers as well) and tells them that you have authorized the new long distance carrier. AT&T says "Okay!" and starts incorporating their charges into you AT&T bill. That's it. No phone call, email, text, carrier pigeon, smoke signal; nothing to the customer from AT&T asking if you did indeed authorize there change.
When I call AT&T, I have to answer 57 questions to get a customer service rep to agree that I am the person on the account. But they just take "company XYZ" at their word? And why in the world would I switch from free long to distance to paying for long distance? Anyway, multiple phone calls to the customer service line, dealing with multiple people, all who have said that it was indeed fraudulent, will be taken care of, and that it wouldn't affect my services. That was December. This is almost May. Since then we have had our internet service suspended every month when the new bill posts. Suspended for non-payment. Non-payment for a fraudulent amount. Each phone call results in a long wait, a long discussion, and MORE assurances that it will be taken care of. Assurances that all they're waiting for is "company XYZ" to reverse the charges. Does that make any sense?!?
Now my internet is completely suspended, until we pay the outstanding balance. The FRAUDULENT outstanding balance. This is after months of paying our bill, our legitimate charges, and having internet restored in 24-48 hours. Now, I'm being told that we have to pay the entire amount, and that the money will be refunded to me when the discrepancy clears. Right... In supposed to take them at their word after months of fighting with this. And just fork over $300 dollars, which, if I get back will probably be in the form of a bill credit, instead a cash refund.
I would switch carriers, but I live in an area where I need a land line due to spotty cell service, and they are my ONLY option for internet, other than satellite. I just want this cleared up and some acknowledgement for the insane difficulty it has taken thus far!
Glenn Hall
from Silver Spring, MD
On Saturday, September 5, 2021, I went to the AT&T store located at 10729 Columbia Pike, Silver Spring, MD 20901 and spoke with the customer service representative, Timothy. I told him that I had gone to the AT&T website to receive the teacher appreciation program which offered qualified teachers a 25% discount off their bill if they added four phone lines to their service. My family and I have been customers with AT&T for over 15 years. My wife (Jennifer Hall) was in charge of our plan to begin with and I took over the account in 2018. I traded in four iPhone X's that met all of the trade-in requirements in order to receive the $700 discount that the promotion provided if my family turned in their personally owned phones. I was told by Timothy and the manager of Ben that my total bill would be $214.88 and that included surcharges and government taxes. I looked at my AT&T online account today and was shocked to see that my next bill would be $380. I called customer service and spoke with DJ who said he was unable to help me and that he would have his supervisor call me. I received a call from a supervisor named Jam. I explained my situation and how I was lead to believe that my total bill per month would be $214.88 including surcharges and government taxes and the only solution she offered was to downgrade my wireless plan from Unlimited Extra to Unlimited Starter which I told her was unacceptable. The only option she said she could offer was to change my plan. She did not offer any other type of help to resolve my issue no matter how I pleaded with her. This is not the first time that an AT&T customer service representative has given me the bait and switch offering me one plan for one price only to find out that I have been lied to and that the plan I signed up for is far more expensive than my budget could afford. This is not the first time that I have been treated like a second-class citizen by AT&T. My family and I have been going month to month for the past 10 months trying to figure out how we could transfer our service to another company so we wouldn't have to be abused by AT&T anymore. We are just tired of being constantly getting the run around by the customer service representations we have spoken to. In the past month or so, I have been told that I could not speak to a supervisor, hung up on more than twice and spent countless hours on the phone trying to understand why my 15% teacher discount has not been applied to my bill when I signed up during COVID. One customer service representative told me that I did not meet the requirements and I had to take my active teaching certificate, current school ID and a letter from my principal to a brick and mortar store in order to have the discount processed even though it stated that I was supposed to receive the discount in on my account. The only customer service representative that helped me was Jessica who filed an investigation for me to inquire why the discount hadn't been applied for months (case #20210903). Other than that, I have received absolutely NO help from any of the customer service representatives I have spent numerous hours talking to either on the phone or in chat. I am seriously considering paying the opt-out service charges and canceling our contract in order to move our service to another cellular company that might possibly treat us with respect and dignity. My family and I have been dealing with these issues for far too long. As I said, when we signed up for the promotion the website stated that the Unlimited Extra plan was dropped to $30 per month if four lines with added to the plan. That included new and previous customers. It also said it included HBO Max which it does not. Once again, at every turn, AT&T has lied to us and pulled a "bait and switch". No one can help us just receive what we were told to expect. My wife and I are both teachers with two children and on a very limited budget. We do not have $380 to pay each month for cellular service. If you look at our account (#418093619867) you will see that our bills rarely stay the same amount. It has gone from $297 to $211 and anywhere in between. How can I make a monthly budget when I do not know what to expect each month with my cellular bill? I ask people if they experience similar billing issues with the other big three cellular companies and the answer is always "no". If you listen to the recorded conversations I have had with your representatives, you will hear how uncooperative they are and do not try to resolve the situation to the customer's satisfaction. I thought taking notes would help document all of the information I have been told when trading in our phones and purchasing new ones, but what I should have done is take screenshots of the promos from the websites because I have been told by Sum (supervisor) that they did not exist. I told her that she really should not lie to a customer and definitely patronize a customer. All she continued to say was "I'm sorry sir, but there is nothing I can do to help you". I am trying to file this complaint first before I take matters to the corporate level and BBB. I just want the deal that I was told I would receive with having to downgrade my plan from Unlimited Extra to Unlimited Starter. I do not think that is too much to ask for from a loyal customer. Again, check the records to see how long Glenn Hall and my wife, Jennifer Hall have been customers of your company. You would think that after this long, the last thing your company would want is to loss us to one of your competing companies which I do not really want to do, but I feel like I am being forced to by the constant mistreatment and abuse. I sincerely hope that this message is read in it's entirety. There is a lot more I could write, but that would take pages upon pages. I could write an entire summary of my experience with the buy 2 get 2 free iPhone X promotion that AT&T ran two years ago from this past November 2020 (I think the promotion began around 2018).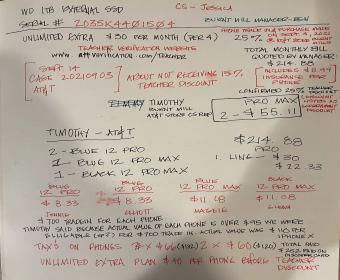 Brenda Martin
from Meadville, PA
On Sunday, August 29, my husband and I entered your Meadville store 4:50 PM. It was difficult to tell who was a customer and who was an employee as nobody there appeared in a professional manner. We were approached by a young man who told us we were second in the waiting line. He took our name and reason for visit. Seven other people came in, waited a half hour or so and left. Initially, there were two "technicians" assisting people. When the one technician finished, at approximately 4:35, she left the building and we saw her drive away. As she drove away there were seven people waiting for service. At 4:50, the individual who left returned in her car and sat in the parking lot. That left only one person, Jasmine, the manager, to assist customers. What a shame. Seven people left the store in frustration. At 5:05, we were called to the table. The store was now empty. Jasmine was attempting to assist us. We informed her that her employee was sitting in her car and she responded "I know". At about 5:15, the other employee walked back,in, sat at the table we were sitting at and never said a word. Jasmine was unable to assist us as she was apparently having "computer issues". We left with our issue unsolved. The employees had a channel with black people arguing and screaming on it the entire time we were present. The atmosphere was disgusting and one of utter apathy. Your "employees" did not care one bit about service or customers and they made it apparent. We understand that AT&T is of the "woke" mentality and as such is accustomed to a nonchalant and uncaring attitude. To us, as customers, however, this is unacceptable. The face of AT&T is forever disgraced in our opinion after our experience. We have begun a search for a new provider. Best of luck to you, you're going to need it with employees like you have in Meadville PA.
Brenda L. Martin M., Ed
Jacqueline Ann Shiver
from Huntsville, TX
No service now being told we have limited service but bill still the same..Use to get full service at home now absolute none ..Even text won't go out ..But that bill rolls in every month ..No credit for no service
Is it asking too much to put a tower up in Glen Allen Mo? Not in Marble Hill or Grassy but Glen Allen. Horrible to have a service that is over priced & can not use it at home.
Boost your signal for rural areas please
Donna Fiallos
from Miami, FL
My internet was shut off without notice my bill was accidentally not paid due to losing my card and number being change on it . I called and paid the past due amount and was supposed to recieve new equipment in a couple days and it has been five days. Now I call and there is a technical problem meaning I owe 50 dollars on the account that they abruptly closed. I must open a new one but in the mean time I am paying over a hundred dollars a month for a TV package why shut off the internet I cant watch the package that I currently have. I am on fixed income and I am sick I am sorry I made a mistake but why am I treated so poorly by your customer service. I was not told I have to pay the 50 dollar balance before my internet box could be sent out. Can I pick it up at the att store I have been without so long and going on two weeks not being able to watch my tv package. Thank you for any help
Jana Everett
from Keller, TX
I sent a payment out on April 2,2021 for $94.95, to the mailing address envelope which I had Att Atlanta Georgia then on May 3, 2021, I sent out a payment for $95..19 on the address envelope to carol stream Illinois, why the address change, to get more money from customers. I heard the att Atlanta Georgia never received the payment so I sent out another payment $94.95 on June 2, for the April 2 bill, my mother 95 does not call anyone. I have my cellphone I use, being her daughter. All she receives is scammer calls who spoof important numbers and call her number and probably charge it to her number. Att is charging her it was $250 but it has gone down to $124, she has to pay for scammer calls I guess , not right, this world sucks, people doing anything to get more money from the elderly customers. Att getting more money by having an att address to Atlanta Georgia and changed it carol stream Illinois.
Eva Mayer-Meek
from Belleville, MI
I have been without a Phone service for more than a week because of a very noisy line, my appointments to have this fixed have been changed several times.I have spend too many minutes on the phone trying to have this taken care of only to be transferred from one person to another or put on hold for 20 minutes or longer so I would hang up. If I where an invalid who needed this phone I would be in serious trouble. I did finally get my appointment on Friday the 23rd and I think I will seriously consider moving my service to a different company.
the phone in case anybody really gives a hood.
Vicente Soriano
from Lemon Grove, CA
The reason is that I am trying to get help with customer service for mistake and unprofessional way of of getting my daughter to upgrade her phone not been honest and wait to the end of the transaction to inform her that her phone was damaged and it didn't qualify for the promotion
Sharon A Shannon
from Hazelwood, MO
I am very disappointed in the customer service department at ATT. I called three times inquiring about my landline phone bill and the credit I was owed. Each and every time I speak to a customer service representative and explained to them the purpose of the call; I am put on hold for so long, I must hang up. As a matter of fact, I'm on hold as I am writing this complaint. The initial hold time was quoted for three minutes, my phone is reading 19:01 minutes. Please feel free to call me back at 314- 731-3122 to answer the simple question regarding me having a credit on my account or credit my bill. Thanks!
willis walthuis
from Los Angeles, CA
over billed me. and will not tell my why owe this money?
James Elliott
from Woodstock, AL
On June 8,2021, I agreed to sign contract to keep internet with att CSR, Karen, sold me the idea after I called to cancel to move to T-Mobie internet. Stated would have it installed quickly. Appt was set for 6/10/21 between 9-11AM. On nite of 6/9/21, att sent me msg needed to move appt to Fri 6/11/21 between 11AM-1PM. I was ok with this. Fri at 140PM, I called att to see where tech was. I was told, apparently, one big old LIE !! Told by rep that tech was held up at elderly Cust to teach them how to use equipment. No problem here, as I am 70. We'll tech never called or texted me, as requested by me, AT ALL !!! Called att again around 5:30PM to find out what was going on. I was told by him, NO RECORD of fri appt. Stated I wanted to talk to supervisor. I was put on hold for 4-5 minutes. CSR got back on line and stated a SUPERVISOR would call me within 15 minutes. NO ONE called at all. At 8:05PM this evening, got msg from att stated they noticed I hadn't rescheduled Thursday appt. SIMPLE question: Do you have to be a LIAR or a DUMBASS to be employed there ? Not kidding about this. Dead SERIOUS !! Apparently, someone got rid of Fri appt, prob to cover own ass. I'm going to call T-Mobile , where.I've had their phones,( now 6 on acct) since 2005. Offered new internet service recently at about same price. Whoever gets here first Monday, will get or KEEP my service. I've done all I can do at this point, except for acting like a complete ass and JERK. J Elliott
Szyja Samuel Szniatkiewicz
from Fort Lauderdale, FL
I switched on 05/26/2021 from Fiber1000 to Fiber 300. Special offer for existing and new customers for the Fiberglas300 Internet service ended up with paperless billing, Auto pay and $20 Discount ended up to $45( including Equipment Fee). AT&T denies now to provide this price and stated it would be now $79. As attachment i provide a print out of the published special offer as well the Customer Service Summary which I received from AT&T after I changed my plan to Fiber300. I contacted AT&T customer Service 31 times, they are unfriendly, unprofessional and even threatened to cut my Service off. I don't even want to mention which remarks I had to hear regarding my dialect and age. I`m a low income senior citizen and feel greatly abused from this company! I have the Confirmation from AT&T about this special in written and AT&T customer service ignoring it. Because i live by myself and it is very stressful for with almost 70. So my neighbor copied the AT&T Customer summary from th05/26/2021 and sent formal complaint to the Federal Trade Commission as well to the Public Service Commission of Florida. For me it is not understandable how AT&T treats Customers and absolutely doesn't care, basically lies.
Attached you find the Documents
Diane Bohn
from Ashburn, VA
I just bought a phone from At&t. I just got it today it was not what I order and I have had nothing but trouble from customer service I want a Samsung note not what they sent me since than the AT& t website locked me out of the site asking me to change my password 6 times and I still can not log in I do not want thiscphone I want a Samsung note delivered to my home address it's phone is not working it is slow and I need a note to handle my work I have no car so I want my note delivered to me and they can have this phone back I am not happy when the guy left the phone not set up and than I said this is not what I order the note came with a cover this phone had nothing just the box I am a senior and I do not like to be taken advantage of Diane Z Bohn..465 West San Carlos San Jose art 3105 please get back to me I can notveven down load my files on this little phone my old phone is better than this one but I moved my service to upgrade my phone and to get better service I am shocked I want my new phone Samsung Note delivered to my home they have my payment already no excuses from them
I have had a very bad experience so far with AT&t I am going to be paying allot every month for unlimited service and for a phone that will do the job not this one
My bill has been incorrect and I've been over charged since October 2020. It is now May 2021 and I just received June's bill. Still wrong. No matter who I talk to, I get a different answer every time. Adjustments have been made, yet every month I call and waste hours of my time to get the bill "corrected".
Jay Thompson
from Hanford, CA
Wife put down payment on Galaxy s21 plus. Was sent s21, not plus. Customer service lied repeatedly. Never once did they try to make things right. Called numerous times, was told numerous lies. Haven't been a customer for even a week. Worst experience ever. I am deeply disappointed how they treated my wife and I.
Linda Donnell
from Chicago, IL
I am a longtime AT&T customer, having AT&T service since 1967. I currently have landline, uverse internet, and DirecTV service.
My email accounts do not work. I spoke this morning with Stephanie in your AT&T Atlanta Executive Office who assured me someone would get to the bottom of my issue. She called me before 7:00am CST. She informed me that someone from digital assist would contact me to resolve the issue. It is now 3:05pm CST and I have not heard from anyone. That is not quite true as someone called to try to offer me an internet upgrade to 1 gig. I've tried calling customer support since 1May 6th. I have been transferred to 12 different individuals to no avail. Each transfer takes me to the automated caller system and I wait in queues once I've answered the same questions over and over. More upsetting is the fact I've asked to speak to a supervisor and was not put through.
I also attempted to work with AT&T customer service on May 5th. These sets of calls were transferred and made me so upset that I filed the FCC complaint 4757566.
AT&T is supposed to be a communications giant. Has it gotten so big that it no longer provides customer "service"? It appears the only thing AT&T cares about is making a sale and collecting money; that the customer is having issues with AT&T products is not important.
It is now May 10th. I will continue to try to work with AT&T but have no confidence that anyone there will assist me. I have already discontinued my mobile service and am investigating other carriers regarding internet connectivity. I am also looking to try Dish rather than DirecTV. The only service I cannot transfer is my landline; for that I must remain at AT&T.
Other companies value their customers. Somewhere along the line, AT&T devalues their customers.
Yasir Mahmood
from Costa Mesa, CA
AT&T in a nutshell
5/5/21
-filed insurance claim on broken phone
-rep told me after claim was filed, i had an upgrade and could trade my replacement phone in for upgrade
5/6/21
-received replacement phone, went to AT&T to trade in. Rep (Ana) told me i have to wait 30 days to upgrade with trade in, was told to call insurance and send back replacement and pay for upgrade. We looked at my account, verified me with my id. She said i was eligible for an upgrade
-called and said i was sending phone back and paying for upgrade since i wasn't offered that in the beginning
-waited 30 mins for rep(Ana) while she was in the back of the store (I asked another rep to contact her)
-Ana came out and said her manager said we cant help you as i have a note on my account saying not to touch account this account and she cant tell me why. Told her call manager
-Manager said i have a lawsuit with AT&T(i do not)
- Told me to go to another store or call 611
-I called 611 to verify, said no such thing is true
-Ana told me to leave and go elsewhere
-Jerome (rep on the phone) was on the phone for 1.5 hours with me and verified over and over again that i was not being rude to anyone and was also confused on why they wouldn't help me.
-Jerome asked me to ask her why she couldnt help me - she turned her head and ignore me
-store called 911
-gentleman came out from the back and told me "its in your best interest to leave the store"
-said i am not leaving - please let the police come here
- police came and said that this was unnecessary by AT&T
-The manager came outside and was talking with the police and said she will show me that it says i have a lawsuit - pulled up my account and nothing of that showed, then proceeded to say she cant access it anymore.
Thanks for your feedback!
Sorry. Please try again later!