Western Union
Contact Western Union Corporate
Toll free phone number: 720-332-1000
---
Welcome to the Western Union complaints department brought to you by HissingKitty. Experienced poor customer service? We make it easy to file a formal complaint against Western Union online. Simply use our free form and your feedback will be instantly forwarded for review. Need to contact the Western Union corporate office? We have the mailing address, phone number, and email address listed below.
Upset with Western Union?
Reach Western Union Headquarters
Send your feedback directly to the management team
Western Union corporate office

115 Grant Street
Gadsden
AL 35901-2415
United States

Company website

1-800 phone number

720-332-1000

Better Business Bureau rating
Top Western Union Complaints
Browse more than 1 reviews submitted so far

Donna Dickenson
from Colorado Springs, CO
I went to Enterprise, Oregon Safeway store earlier this evening to shop , use ATM machine and pick up a western union. There was nobody in their office as is the case many times but tonight was ridicules ! The ATM was not working and no one around to ask about it. When somebody did finally blow buy me and go in I showed him that I had a money pick-up Western Union. I was not too politely informed that he didn't have time for that then and maybe he would in an hour and a half. I was not going to stand there for that long to see if he had time in an hour and a half. I have a family I had to get home and fix a meal for. My time is also valuable. I know he is one of the store managers although I do not know his name at this time. Having people like that employed is a good way to loose customer.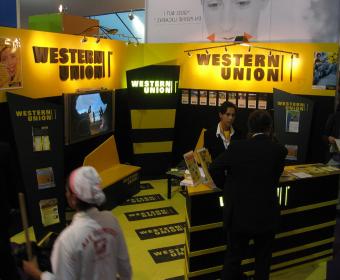 Comment (0)
Browse reviews of other Banks
Have feedback for Western Union?
Thanks for your feedback!
Sorry. Please try again later!