Pizza Hut
Pizza Hut Complaints Continued... (Page 2)
902+ reviews added so far. Upset? Call Pizza Hut corporate: (972) 338-7700

Judy Waggoner
from Kernersville, NC
This Pizza Hut, located at 3460 Robinhood Road, Winston Salem, NC, was absolutely filthy on February 18, 2019. There was paper, food and chairs in total disarray when I walked in to order a pizza. The manager was the only waitress and she was also making pizzas. There were two drivers and only one filled any orders. No one answered the phone within less than 10 rings and no other customers at the counter or on the phone. There were two children, approximately ages 10 and 4. It appeared they were there waiting to be picked up and the youngest moving from table-to-table leaving it a mess and leaving with the manager. She may be the manager's grandchild, I'm not sure. There were several uncleared tables; approximately eight, but I was the only customer. There was a broom out as though someone had the intention of using it, but in the almost two hours I was there, the broom never moved from its position leaning against a table. The manager delivered my drink after 20 minutes, a second female employee came on their shift and she delivered my pizza and no one ever came to my table again. I had to flag one of the employees in the kitchen to get a box to take my leftovers home. It was the WORST experience I have ever had at a Pizza Hut! I have attached pictures for your review.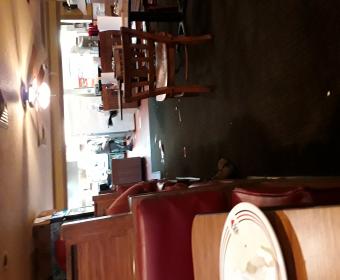 Judy Waggoner
from Kernersville, NC
This Pizza Hut, located at 3460 Robinhood Road, Winston Salem, NC, was absolutely filthy on February 18, 2019. There was paper, food and chairs in total disarray when I walked in to order a pizza. The manager was the only waitress and she was also making pizzas. There were two drivers and only one filled any orders. No one answered the phone within less than 10 rings and no other customers at the counter or on the phone. There were two children, approximately ages 10 and 4. It appeared they were there waiting to be picked up and the youngest moving from table-to-table leaving it a mess. There were several uncleared tables; approximately eight, but I was the only customer. There was a broom out as though someone had the intention of using it, but in the almost two hours I was there, the broom never moved from its position leaning against a table. The manager delivered my drink after 20 minutes, a second female employee came on their shift and she delivered my pizza and no one ever came to my table again. I had to flag one of the employees in the kitchen to get a box to take my leftovers home. It was the WORST experience I have ever had at a Pizza Hut! I have attached pictures for your review.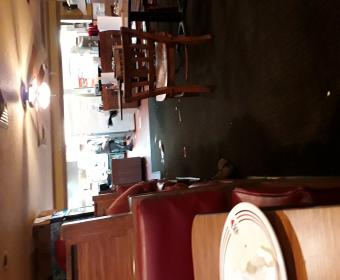 penny cramer
from Billings, MT
I order against my better judgement as ive had bad luck with this store in the past. I FINALLY got my pizza 25 minutes later than they said it would be. when I started to eat it it was dry and ice cold, so was the dipping sauce for the bread sticks. when I called to voice my concern the manager "John" said im sorry. didn't offer to replace it just so much off the next one. there wont be a next one ive given them their last chance!! this is piss poor service! I want my money back. the store was the Laurel montana one on bernhardt rd 406-628-6382. in my opinion John should be fired! I will spread the word. laurel is a small town. thank you Penny Cramer 1130 11th ave laurel mt 59044 406-628-7512

Ms Gregory
from West Valley City, UT
Just watching a commercial on Fox for Pizza Hut. Two female teeny boppers - one of them said, Oh my ???
Try to teach my children not to use the name of deity in vain. That was not cool - scrap that add.

Alan K. Hancock
from Blue Springs, MO
Pizza Hut; North 7 Hwy, Blue Springs, MO.
Called for a delivery pizza which was not delivered. Called one hour later and was told the order was for Carry-Out, which it was not, And was told as soon as they got a driver (no time just when they got a driver) it would be delivered after sitting there for a half-hour+. No offer to cook a new one just to deliver the one that had been sitting there. I have ordered pizza from this Pizza hut twice a month for twenty plus years (check your records). Something like $10,000+ in pizzas and you have lost me as a customer and I will happily tell everyone I know of how I was treated. On my way to Godfathers to pick up a pizza right now.
I will never eat another Pizza Hut pizza in my life because of the way your franchise treated me. Way to go. Amazing!

April Burnette
from Hixson, TN
Ok 2nd time having to do this on the soddy Daisy tn Pizza Hut. My delivery was 20 minutes late after getting confirmation that is was out to deliver. My food was cold I didn't get correct pizzas and I didn't get got wings instead they brought cinnamon rolls. It's aggravating because I like Pizza Hut and my kids to but this Pizza Hut is horrible. I called them and told them and they told me to file a complaint!!

if there was an option of -20 stars I would, on Friday 3/1/19 In new braunfels tx I ordered @5:40 pm for delivery then 7:20 come along and nothing called nd of course its answered from another pizza hut from another state which is just idiotic and transferred me o the local ne and said they lost my order so they were going get on it, here it is an our later and no delivery they finally called about 8:20 to see if we still wanted the pizza we said yes and here its already 8:45 still no delivery which pizza hut only 3 miles away, we called the local number back that the employee called s from but we only got a busy signal and here are Monday and still no delivery or an apology call.. I did post on my local social media and I guess this is normal
customer service.....how is this establishment still open is mind blowing!!!!!!!!!!!!!!!!!!!!!!!!!!!!!!!!!!!!!!!!!!!!!!!!!!!!!!!
thanks from a non return pissed of customer

Ta'Wuan Howell
from Peachtree Corners, GA
I ordered pasta from my local pizza hut and it came in a pizza box. When I opened the pizza box my food was falling out of it and its spillage throughout the box.  When I called in they agreed to remake it and send it out. An hour later I recieved nothing so I called back.  When the associate picked up he told me they haven't made it yet and it'll be 40 mins. I began to tell him I just want a refund. Before i could finish talking he hung up on me. This is terrible customer service and an overall bad experience. I would like a full refund due to this terrible service.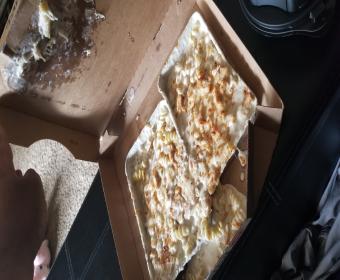 Martha
from Birmingham, AL
I ordered a large meat lovers for delivery - 2 hours later I still haven't heard from them , so I called and they stated that they no longer had a delivery driver. There was no phone call to tell me that the driver was gone and they couldn't deliver. The payment was on my card and the money was taken out and it still has not been returned to my card. Just horrible service and they actually got an attitude with me like it was some how my fault! Ill never do business with this particular place - 2145 Bessemer Rd. Bham al 35218

Wenceslao Nocon
from Calamba, 40
I have been a customer of Pizza Hut eversince my return to the Philippines in 1996. I have lived at 280 Pasic Ave, Bucal, Springhomes Subdiv, Calamba City, Laguna, Philippines. I have dined at Pizza Hut, SM Calamba and Pizza Hut in Los Banos, Laguna. I have also ordered pizza via Pizza Delivery service. Today, I can't get hold of Pizza Hut delivery service. The local number is no longer in use for Pizza Hut Halang, Calamba!
I tried calling the provincial delivery number #1-11-11 but could not get a response. Please advise.

Brent Tanner
from Kansas City, MO
Pizza Hut 9515 Blue Ridge kc I. Terrible customer service. Will never buy from Pizza Hut again after dealing with this location. Never reimbursed me or brought my boneless chicken, Wich was paid for. They just grabbed random sodas only one was correct.
I called corporate before the Pizza gave me food poisoning. And they told me to take my refund up with the 9515 blue ridge kcmo location. When I started throwing up viciously for 2 days. I called corporate again about my 41.07 refund from very neglected customer service delivery. And they tried to offer me coupons for more after telling them no that I was still sick they told me I had to be hospitalized for the refund. I also missed a days work. I didn't have health insurance at the time. I'm very sure corporate know about this specific location having very bad reviews.
If I had known I would have never went.
Used to be my favorite pizza place. Never will spend my money again with them. And will detour all my family and friends from buying from them. Since they choose to have fault customer service and break health codes.
I'm not into proving anything. Like they want . I'm not in court. I was their customer. I wasted my money on thier knowing that this location is complete crap.
I've even scene

Angie Oorlog
from Sioux Falls, SD
Put my order in and paid for it 3 hours before I needed it. Order came they forgot a pizza I had ordered and paid for. Called them about it. Was told it was on its way 45 minutes later still not here. Called again the guy that answered the phone was rude and hung up. I then called again asked to speak to a manager and the same guy was rude again and asked me what the issue was. Finally I got to speak to a supervisor which she was nice, ended up getting our missing pizza and a refund for everything. But now today I got another charge for a totally different amount, no idea what it is for probably my missing pizza that was supposed to be refunded anyway. The food we did get was not great at all, was cut terrible. Very disappointed in Pizza Hut in general after this and getting charged for something I should not have. Customer Service is awful as well at least it was Saturday night. This was the Pizza Hut on 41St in Sioux Famls

GM and DM st Joseph Mo fired for refusing to work sick bringing me to think how I'm treated and how much$$$ is stolen by their dispatching practice. I want to work but not when I am vomiting and certainly not for free. Jim Colby and Jen and Liz at 22 and st store
Please respond

Punitaya
from Kuala Lumpur, 14
Good day. I have experience in many branch. All is quite fantastic the workers commitment. Unfortunately I have experienced few times in Pizza Hut tampin the service was so bad. If take a way take too long time even no customer. Hopefully take note this issue.

Kelly Seigle
from Spencer, IN
You advertise, that when a person offers breadsticks or garlic knots , that you receive a marinara sauce with it. It even states on your web site when ordering online. I have never received any! I am presently speaking with an attorney about filing a lawsuit for false advertising.

Matthew tabb
from Laurel, MS
I order a large pizza from pizza address on Broadway drive in Hattiesburg ms.39401 and the pizza was not done! I called back and the operater reordered the pizza ! At 9:44 someone who say their the manager at pizza hut on Broadway dr. Call me and reply that wat i order they cant fix! Very rude!!! Because ask why can't get what i ordered he begin to get mad ! He was very nasty and replied he aint got time for this mess and will call authority about a pizza!! Very unprofessional! Im very disappointed in the service i have received tonight! 6019663958

Linda
from Bedminster, NJ
Ordered a medium. When got to pickup window, we were told that we could have had a large for $6 less than the medium offered. When asked why they didn't tell us when ordering, they laughed. Really bad service

Keith Rowell
from Charlotte, NC
Your Crestview Florida store is run by a bunch of idiots. Ordered a take out and it took over an hour to get two pizzas. No wonder y'all suck

Amber Cole
from Chicago, IL
I called to make an order the attendant answered the phone and put me on hold to never to return 40 minutes I made it to the store and still no answer. I placed an order left went shopping at s schunks and my order still not ready. I asked to speak with management in which no compassion was given towards my situation. That is not the first time this have happened. I was refunded my money and I took my business to IMO pizza. I like Pizza Hut but I refuse to be treated in this manner. Corrected action is requested

Melissa
from Indianapolis, IN
The employees were really roude the pizza was disgusting and I'm tired of getting treated bad by the employees

Jimmy
from Washington D.C., DC
Me and my family went to the dillonsc location my son and his girlfriend which are mixed these people are very racists had bad attitude s we spent 66 dollars we will not be going back store#012687 they had very bad attitudes

Pamela Brown
from Atlanta, GA
I put a order online and waited about a hour and called them they kept me on hold and came back and said that my order would be free and it would be on it way,I waited about 2hours and called back they said their driver had been out here and no one came to the door lies from hell he told and they cancelled my order didn't no one call,they then turned around and told their supervisor that they thought it was a prank call and the driver had been out here two times not one and that someone peeked out the door the first time smiling and that's why they thought it was a prank even though I had paid my money and the supervisor told me well I can only give you a $35 gift card do you want that,my family orders too much out of the forestdale Pizza Hut for this kind of treatment,you don't give businesses that don't deserve your money learn how to treat good customers period!

Sophia Reynolds
from Pottstown, PA
If I could rate this Pizza hut it would be a negative %. I ordered at 6:09 pm on March 1, 2019. When I ordered the amount of time for delivery was 60-77 minutes. It is now 8:48pm. I have received no call have not received a text message to inform me of the problem. I ordered these pizzas for my daughter birthday. She has friends that are spending the night. My order number is it was 3190301170927001411028200. When I placed my order I received an e-mail stating my order would be delivered on March 1, 2019 at 7:25 pm. Still nothing. I called the and was waiting for 15 minutes hearing the same stupid message over and over. Finally someone picked up the phone and then just hung up. Unfortunately I paid with a credit card so I could get some deal on pizza. Since have not received the food I believe pizza hut stole my money which also includes a tip. I decided to look online and website said delivery closed. Never again will I ever order pizza hut again. My husband was just now able to get through and the pizza still wasn't made. Reason is due to a manager who quit tonight. he cancelled the order . I will be checking for a refund on a daily basis. Thanks for nothing..... My daughter is extremely upset and is crying at her own birthday party. Thanks for ruining her party. Pizza hut should be embarrassed for having such terrible service. If you can't run a business based on customer service then shut it down. At the very least since pizza hut embarrassed her they should apologize for their idiotic service. Completely disgusted. Such a shame.

Went to pizza hut with my young daughter and her friends for her birthday. Getting seated was a situation in itself. 5 ppl shouldn't be a problem considering there wasnt 10 ppl in the whole place. Waited 15 minutes and wasnt even asked about beverages. Waited 10 more still noone. After that 10 mins a group of 4 was brought in and sat next to us. Beverage order was taken right then and there as should be. So I gathered my family and friends up and left this is redicoulas service. My child looks forward to coming here and it is her favorite pizza place to eat. I cant believe that any manager would allow an establishment to be run this way I'm a paying customer who tips very well so the loss is not mine. I'm a firm believer in giving what respect you receive this will be my last visit to this establishment and anyone I know or see will know why. Thankyou and have a good day. The pizza hut location is Salisbury md on mt. Hermon rd. Hopefully you can resolve the problems here and bring back the old ways of the great establishment thx.

Tonya Vazquez
from Denver, CO
Came to the Pizza Hut in Kemmerer Wyoming tonight at 1905pm order are food. At 826pm our pizza was not out. Everyone that came in 15 minutes after us got there food. So went up to the counter and asked why everyone else was getting there food and we did not have ours. The guy looked at said our order was put in at 736pm and that it would be out shortly. At 820pm the guy came over to. Our table and stated that our order was not put in and he didn't know what to tell us very rude. Finally received our food at 836 pm.

I have loved Pizza Hut but I'm going to patronize another company it's become a inconvenience to order pizza the people answering the phone are not helpful and there is always difficulty getting deliveries the cost has increased and the service is terrible.im so disappointed in this only order online service and it's terrible to have to order pizza online just to take family to eat there and in house prices are ridiculous

If I could rate the location at 5252 W. State Road 46, Sanford FL 32771 a ZERO, would.
I spoke with a driver named Chris and a Shift Manager named Patricia on 2/28 at 6:20 pm.
Both were extremely rude and uninterested in taking the call. I placed an order online and it defaulted to carry out when I wanted delivery. So I called my local store to have it corrected. Chris, had no interest in assisting me. It sounded as if I was putting him out and taking him away from more important things. When I asked to speak with a manager, he informed me that they were too busy for me to do so. Nice, right? I then demanded and Patricia came to the phone. I asked her title and she paused for a long period of time, leading me to believe she wasn't truly a manager. Finally she responded with, Shift Manager. I wasn't born yesterday and know that there has got to be a level of management in between a shift manager and General Manager, but I wasn't given this option. Patricia informed me that she was the highest level of manager at the stores. From there i5 went to the GM. She too, was very disinterested in not only helping me but to listening to anything I had to say. When I began to ask her questions about the stores location # she informed me that she wasn't allowed to share personal store information with me. I'm not even sure what that means. What is personal store information??? Then I asked for the name of her supervisor. She informed me that the GM was Melissa but she wasn't allowed to provide me with a way to reach her. I then asked for the corporate phone number and she told me she didn't know it. At this point I was furious. I therefore asked that my order be cancelled and my credit card be credited. If I don't see this credit tomorrow we will have a whole other issue to deal with. All I wanted to do was change my, already paid for, order from carry out to delivery. Unbelievable!!!
I can't even begin to express to you how rude, impersonal, uncaring and awful my experience was with this group of people. If these individuals don't want to work at Pizza Hut then they should allow others to do so, who would appreciate you. This type of behavior can't be good for your business and I would hope that you would take something like this very serious. You may, or may not. I can't control that. I would like a call back tomorrow to discuss further. If my voicemail is received, please leave a call back number on my voicemail. My number is(954) 652-9789.
Thank you!
Sarah

Tuesday night I pre-ordered 2 Pizzas for 6:45 so my dinner would be hot after noticing one was incorrect. I immediately called my corner store half a mile away to place correct order. Automated hold took me to a corporate number all I needed was a pizza guy to change order.
This continued for 2 hours people hanging up on us my husband called on his phone too. After 7 the pizzas arrive we tried to ask him for help when he spoke no English. I am shocked at this company they have been delivered to us for many a year and we told them Tuesday we just want a refund but hang up over and over. Today received email saying since pizza was early we can have free ones! Never want to do business with them again. Redicuous not having anyone to talk to on phone.
What kind of communication is this?

I've never had a problem with the service or the product. However, I am offended by the ads on tv where the two girls exclaim "oh my god!" When they see a pizza. Gods name is to be revered.

I ordered online and paid online. I got there a few min. earlier .ended up waiting 20 more extra min. And watch my pizza sit at the end of the oven finally it was moved to cutting table and sat there for sometime also ordered cheese sticks they forgot to put them in the oven all the while they were playing and cutting up.. not checking on the food, pizza wash cold ..... I had no time to wait for another one I thought it would be faster to order online and pay . Not very efficient.pizza hut in Rock Hill s.c Cherry Rd ..will not be back..

Stephanie Shy
from Los Angeles, CA
If it was possible to write this company as a -negative 5 I would.
They have been other little small incidents that I live past but this was the last straw.
After being charged 2495 for three pizzas which actually was a good deal, I was told I was not able to get any condiment cheese I would have to purchase it! Are you effing serious? I was told that I would have to purchase a dollars worth of cheese if I wanted it there are no more condiments cheese packets.
And you're trying to grasp the public with these advertisements more like grasp more money out of their pockets! Any and all restaurants should at least offer condiments with purchased food, ok charge if it's excessive if you must but charge right off the bat? Bye-bye Pizza Hut!

When I received my pizza and bread sticks, both boxes were smashed almost flat and he did not check to bring the sauces I paid for (3 sauces) and when I went to tell him, he had already sprinted back to his car. I yelled it to him and he was quick to dismiss it. Not using them again.

ordered 2 large pizzas at 12:00 pm. was on the answering service told him 3 times and spelled it 202 s. neilson ave, 81001
. they told me delivery would take 58 minutes an hour later the delivery driver calls and and is on s. nelson ave .gave here directions to my house.
40 minutes later still no pizza. so I called the bonforte store they said they had no pizza for me there. so I called the other two stores and the one on northern had my order but cancelled it because I wasn't in there area. I had tried calling driver multiple times after her initial call. why they never called and said my order was cancelled is still complexing

I always order from Pizza Hut, the pizza is great. The last 2 times I ordered, my pizza was really bad. The crust was not good. I ordered one of the new pizza's with the cheese crust circles, it looked nothing like the commercial and the crust was flat with no taste. I ordered a second pizza, hand tossed, it was not even close to hand tossed, yet it was not thin either. It looked like bread that doesn't rise, just flat with no taste. My code would not work for the survey so I had to go this route. SORRY, I never complain, but you should know the quality of your pizza's going out are not good.

on 2/23/19 I placed an order online with the jefferson location in newport news, va. At 8:13 pm I received a phone call from the location stating they were out of the stuffed crust dough and would be unable to fulfill that order. The gentleman offered me a pan pizza with a discount, I requested instead of a discount could I just an order of the cheese bread sticks, he stated that's fine. I received an email stating my order should arrive at 8:47pm. A little after 9pm I called the store to inquire if the order had went out as the app (tracker) was not showing anything. A gentleman answered the phone, i asked about my order he stated they still had 19 minutes to deliver it, I explained that was not accurate. He proceeded to call me a liar stating they still had time and that my order was already out for delivery and had left the store about 15 minutes prior to our call. I asked about the time it was out as I didn't want it cold. He asked me if I wanted to speak to a supervisor and I stated yes. I was transferred to call center where a young lady confirmed that my order was late by 20 minutes at that time, she called the store and discovered my order was in fact still there and not out, so I told her to call the store and let them know I will be picking it up and to refund my delivery fees. By now I am extremely upset as I was called a liar and then lied to. When I showed up to the store I requested to speak to the manager and to my surprise the manager was the guy whom I spoke to on the phone who called me a liar and gave me false information. I had him write his name down and he states its Courtney.
When the manager gave me my order I was still forced to pay regular price and it was cold to where I had to recook it in the oven when I arrived home. Being a woman of age I was raised on Pizza Hut, but now I am reconsidering my choice, ESPECIALLY AT THIS LOCATION. You may want to evaluate this facility a little more closely.

Frank Feagan
from Hampton, VA
After seeing your commercial with two ladies entering a Pizza Hut and leading with "Oh my _ _ _!" i am highly offended and will no longer be purchasing Pizza Hut pizza nor eating any.
"You shall not invoke the name of the Lord, your God, in vain. For the Lord will not leave unpunished anyone who invokes his name in vain." Exodus20:3
Nothing short of a public apology and removing the commercial permanently gets my friends, family and myself back into or phone ordering from a Hut.

Whitney Ray
from Williamson, WV
We drove 45 minutes just to get Pizza Hut and only to get home to find the cheese was burned on pizzas and didn't even add cheese to our breadsticks our order was $53 I think my grandchild could of done better.

Mary Jane Skowron
from Reading, PA
Ordered(2)$5.00 med pizza thin & crispy worst pizza ever it was like eating cardboard. Everything was dry,could not taste sauce & onions were burnt. Will be a long time if ever I order again. This was not our first order. Last one was also dry,but we thought we would give it another try. NO MORE!!

Angel kendrick
from Mount Airy, NC
To whom it may concern,
I am a regular customer in at your Pizza Hut in Mount Airy NC 27030. Tonight on 02-23 at 6:30pm I placed an online order for the 7.99 large pizza carry out and some breadsticks. I ordered the thin crust, half pepperoni and onions and the other half cheese. I got to the Pizza Hut at 7:00pm. I went ahead and paid the total which was 13 and some change. I was told it wasn't ready yet. So 30 mins later, I was giving a large pizza-pepperoni and sausage. NO breadsticks. I went back in to return and they took it back and made me wait again. 20 mins later got a second pizza that was wrong AGAIN and they gave me breadsticks. So I went back AGAIN and they took that pizza back and made me wait another 20 mins. I finally got my order almost an 1 1/2 after I was supposed to receive it. The whole store was filled with customers with wrong orders and complaints. I am very disappointed in this whole situation tonight. I was not offered any free items nor a discount or for them to take care of the bill. This is very unprofessional for a food business. My family will NOT be back to this particular Pizza Hut.
Matthew and Angel Kendrick
336-673-8243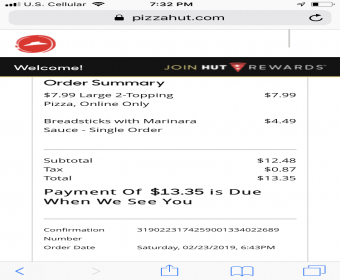 Susan Rucker
from Carrollton, TX
I was watching your tv commercial where s girl sees the new scalloped edge pizza and then proceeds to say-'oh my —-! That made me not want to order from your Pizza Huts any more. Please remove this add to stop broadcasting God's Name in vain.

Donna
from Alpharetta, GA
I called South Main Street location in Alpharetta they put me on hold for 15 minutes and then when I tried to call back and make an order they acted very clueless and kept putting me on hold and I called five or six times. When I called back the last time I told her I had already placed my order she kept asking for my telephone number and I said look I've already placed my order tell me how much it is and she just kept saying give me your telephone number so I hung up tried to call back to say I was going to report her and she would pick up the phone and hang it up pick up the phone and hang it up I have all the calls to show you . No wonder this Pizza Hut has a very bad rating. The only reason I go there is it's right across the street from my house. Please contact me and let me know what you plan to do about this

Jennifer
from Vancouver, WA
After waiting over 2 hours for our order and being hung up on twice, our order finally arrived... Cold. The marinara sauce tasted like it just came out of the fridge. We ordered a LG regular pizza, a gluten free pizza and bread sticks. The gluten free pizza dough was raw in the middle. The cheese was sour on both pizzas. We had to throw our pizzas away because we were afraid of getting sick from the undercooked food and apparently old cheese. So.... About $40 down the drain and we had to go get something else to eat. Totally disgusting.

Ordered pizza from the Derr Road Springfield, OH location. I've never been so disrespected on the phone before in my life. I called to inquire about my delivery order which was placed at 533pm. The quote time was 45-55 minutes. No big deal. However at 700, 90 minutes after placing my order I called to check on the pizza. I worked a 12 hour shift, and was hoping to be able to feed my children pizza. The lady on the phone proceeded to tell me it would be another half an hour. I responded I can't wait another half an hour to feed my kids as they have bedtimes. This set the lady on the phone off, Sandra or Pamela or something of that nature. I was then told about how she only has 1 driver and what do I want her to do. When I attempted to respond, she proceeded to hang up on me. When I tried to call back, it just rang and rang and rang. The driver showed up shortly after that with my food. Oh, which by the way we had to heat up before we could even eat it. I place an order, pay for it online, get yelled at, hung up on and avoided. I understand being short people, but that's not my problem or my fault. I ordered pizza which is supposed to be delivered hot, it's luke warm at best, I'm yelled at, hung up on, and avoided. Absolute bullshit and no way to handle customers. I spent 30 bucks for cold pizza and a bad attitude on the phone. Driver was very nice, and apologized more than once, but extremely upset with the disrespect and lack of care by the employee. I'm pissed and super unhappy. If I don't hear back from someone about this, I will never eat at another Pizza Hut again, and I order pizza at least 1 or 2 times a month when I've had a long day at work and the kids are hungry. I work in customer service and it would never be tolerated at my job to ever deal with a customer like this.

I called on 2/17/19 about a deliver service and still haven't received any email or response, my complaint is Me and my fiancé ordered on Sunday night at the Brandon ave pizza hut in Roanoke va 24015, it said the delivery would be 25-30 threw the complete process and even when we had to verify the order , then after we entered the credit card information and submitted it said 80-90 minutes, then it was 30 minutes later than that so to get our order it took 2 hours UNACCEPTABLE AND NOT RECEIVING A RESPONSE ON THIS COMPLAINT IS UNACCEPTABLE!!!!!!!!!!!!!!!!!!!!!!! The pizza was cold and the chicken wings were all dried out this is not acceptable from your company.

Mark Brown
from Denver, CO
Ordered my food online. Pan pizza and 6 wings for 14 bucks. Wait 45 mins and head over to the store to only find out that they have not received my order. I ask to be refunded, lady said yes. As of today 14 bucks was charged and never received no food. Thanks Pizza Hut.

I ordered a cheese pan pizza online for the #026794 store in South Boston, VA. I picked it up and looked at it, but it was not a pan pizza, it was very thin. I told the woman at the register, she went in the back and told the manager, the manager didn't come up front but told her that all of the pan pizzas were turning out like that. when I got home to eat, it didn't taste like a pan and had very little cheese on it. it was the worst pizza hut pizza I had ever eaten.

Last night while watching a basketball game I saw your ad and I was shocked and insulted. I have been a loyal customer for years and even started a program at my former school. We served your pizza every Friday and were always satisfied with your service and reputation. When we had a teachers meeting, we would order pizza.
The ad I am referring to showed two young girls (high school age) one girl said loudly and emphatically "Oh my God" look at that crust. I waited and watched it again to make sure that she was really saying "God". The message was very clear, it is perfectly acceptable to use God in that manner. In this age it is already very difficult to instill Christian values within our youth, but to use an ad that reaches so many young people is deplorable and out of place as an example of moral and Christian attitudes. I am very disappointed and will do whatever I can to see that anyone I can influence will no longer
frequent your stores until there is a positive change with your advertisements.

My complaint is not about the quality of pizza or service at any Pizza Hut. I would like to express my displeasure at the recent ad involving the
two girls coming up on the pizza with the different shaped crust. Of all the excited exclamations your advertising department could have come up
with why did the powers that be decide on "oh, my God.?" As a Christian, I find it offensive and inappropriate.

My son placed an online order @ 1/20 for delivery @ 1 pm. I called @ 9 pm because we never received the order. The manager said they had no drivers after my son had been told after he called twice that the order was on the way... The manager said he was crediting my account $30, but I had to call rather than order online to get the credit. Today I tried to use the credit only to be told it's not showing. Spoke with the manager who seems to not remember any of this! Darrell Raddens refused to give me the corporate/complaint # & hung up in my face! He's the store manager & has this type of behavior! The level of customer service or lack there of is horrible & I don't think it is up to your standards or the public for that matter. I have been a long time customer of Pizza Hut, but now you're with Papa Johns (I'll never order anything again)! Someone will need to contact me because this is RIDICULOUS! (205) 821-7353

Richard Stinson
from Pensacola, FL
after receiving my pizza and cheese sticks they were both burned, then when my wife called to complain the second order was the same, the driver said the reason they appeared burned was because of the cheese, which is an insane answer, also upon 2 request we were not give the packets of crushed peppers, I really can't believe the poor quality of service we have gotten in the last 3 purchases, seems like training of the employees in the kitchen needs to be improved, I cannot believe that I payed $33.00 for a meal that was worth no more than a store bought pizza, I'll be surprised if I get your response to my complaint, please know that if this is the service I'll be getting in the future then I will not indulge in this poor service of your products.
Respectfully,

Cindy Cumberledge
from Dayton, OH
Your new commercial "OMG" is offensive to God and to me as a Christian. There are so many other phrases to choose from, for your delicious pizza.

Aquita Russell
from Lancaster, CA
I order online & was highly disappointed. I spent $44 dollars & I didn't enjoy my food first my order was warm not hot & I stay right around the corner, my food on had 6 wings & I had brought an 8 wing order the sauce for the breadsticks where watery & I really am unhappy with the food I didn't even eat. I will never order from Pizza Hut again online

Katie Gingery
from Winter Park, FL
Really offended by your commercial aired during Daytona 500. Oh my G** is not something I want to hear.

William Krug
from Clifton Park, NY
Your TV commercial has a teenage girl exclaiming "O my God!" over a pizza crust. I am a Christian and believe we should not use God's name in vain. Please respect Christian values and edit that exclamation to "O my gosh!"
I will not buy Pizza Hut until you do.
Thank you.
W. Krug
Clifton Park, NY

Robert Quarzenski
from Chicago, IL
Driver forgot my wings called pizza hut said he was coming back he never did

Bridgeport pizza hut bout to be on news for allowing toddlers in restraunt & kitchen while parent works & knowing (Alyssa Custer) the childsmother doing pills & smoking marijuana at work.. I went to school with her never changed came to eat not smell that an see pills getting done by workers in your bathroom.

I order basically the same thing when I order (might change up the flavor) 6 pc wing and fry. I ordered 6 pc garlic Parmesan with lemon pepper fries and side of ranch just a few days ago and amount was $12 and change. I added tip to equal $15. Today I go to order the same thing because I did enjoy it last time and the woman who took the order said it would be $14.98. I asked why the price difference and she said delivery charge went up 29 cents. Ok mathematically that does not add up. I said to cancel my order and I will order else where. I am not sure if the employee's are making their own prices and pocketing the difference because that's how I felt. It's a shame because I did really enjoy Pizza Hut until now.

Jessica Mingo
from Spring, TX
The food was not how i ordered it. I ordered a pan pizza that I paid extra for the gave me thin whe I told them it was incorrect the young lady told the cook amd she said you can give her a dollar back no apology no can we make you another pizza thet were just unprofessional. The wing I order bonless with garlic parmesan barely had any sauce on them. My order was to be ready at 7:05pm I didn't get it until 7:27pm.

Genene Blades
from Wausau, WI
I was charged for a order I didn't order you owe me $17.83 cents it was put on my credit card 12/12 / 2018 I believe have screenshot and a credit card ( debit card ) as my proof This better get resolved. I have contacted you 10 Times I will have the bank handle it next...

Initially when I received my large pizza which was supposedly "straight out of the oven" is was barely warm. I checked immediately after getting into the car and the temperature felt like it was sitting around for about 20-30 minutes before giving it to me, but the wait time for it did not take that long. Also i did not see anyone making pizza behind the desk and i'm pretty sure they gave me an attempt at a reheated pizza or something. I did not make a complaint because I was tired and not feeling well and not in the mood for confrontation, so I just took it home and threw it in the oven to heat up.. Not worth $30 in my opinion. The location was 7485 Tecumseh Rd E, Windsor, ON N8T 1G2 the time and date of ordering was 9:30pm on February 14th 2019.

My complaint has to do with your online Customer Service rigamarol!
I filed a query and was given Case #168577 on a no-reply email, which said another email would direct me to help.
That other email said I must enter email address and a password, which did not go through.
So I'm back to square one without any help.
How about an email to answer my initial query without all this carrying on?

I had ordered 6 medium cheese pizza for my preschool class did not arrive on time matter of fact it was 30 min late and when arrived other class did not receive their pizza so I gave one of mine to them. I called back was asked to be put on hold I said no because you didn't come he said to bad and hung up.

Ellen Brion
from Danville, PA
Worst experience ever. Took 40 minutes to get a pizza. Waitress made excuses that take out and delivery was before us. This was a slow night and if you cannot provide 1 pizza maybe you should just shut your doors and do only takeout. I will never return and not recommend to everyone!

Mark Nasi
from Minneapolis, MN
I ordered a pizza for delivery. Never got a call or knock on the door. 2 hrs later I finally got a hold of someone who would listen to my complaint. They said the delivery driver brought it back to the store. What the heck?!? Ordered Sunday, February 10, 2019 from the Bloomington, MN location. The guy also said my money would be refunded with in 24-48hrs. Well that has passed by almost 5hrs. What a joke!

Misty Oler
from Bridgeport, CT
I walked in to the Pizza Hut restaurant on Boston ave Bridgeport ct and the employee running the front informed me it would be a hour wait! There was only one customer in the lobby at this time. I said wow a hour, his response was yes were backed up on everything. I would understand a hour for delivery customer but here I am in your store already! I personally work at another fast food pizza place in the never by area and I know based on my work history it shouldn't be a hour wait no matter how "backed up" the service my be running! I am very disappointed because I like your guys food over the place I work and it was my night off so I figured I'll go in. Also to be noted I asked will everything be a hour wait even if I only got a order of chicken.. his response was yes! A hour! And that's unbelievable

Ordered a supreme pizza Sunday evening for take out, got home with it & it certainally was NOT a supreme, not sure exactly what it was! It was overdone with nothing on it but cardboard pepperoni, at least we think it was pepperoni, hard to tell. We were unable to eat it. I can not imagine sending something so pathetic out. Shameful! So disappointing. We just relocated to this area & really looking forward to a Pizza Hut pizza. ☹️

Sarah Ward
from Leicester, ENG
Hello
We ordered take away pizza, when we opened the pizza boxes one of the pizzas was burnt ( please see attached image). Also I selected re order from a previous order and to my disappointed it had a garlic and herb dusting on the pizza, this wasn't on our previous order. We were very dissatisfied with the pizzas we received. I look forward to your response
Kind regards
Sarah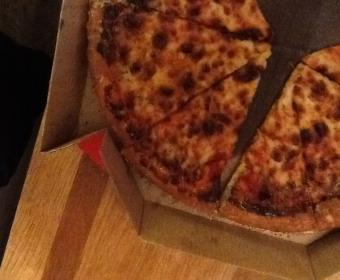 Sarah Ward
from Leicester, ENG
Hello
We ordered take away pizza, when we opened the pizza boxes one of the pizzas was burnt ( please see attached image). Also I selected re order from a previous order and to my disappointed it had a garlic and herb dusting on the pizza, this wasn't on our previous order. We were very dissatisfied with the pizzas we received. I look forward to your response
Kind regards
Sarah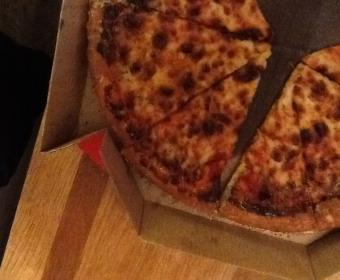 Mary Allen
from Houston, TX
Ordered two cheese pizzas that taste like they came off a buffet table that had been sitting for over an hour, thin hard crust, hardly any cheese and over browned.

Carr Mitchell
from Clarion, PA
Me and my husband went into the Pizza Hut in Brookville Pa, well when we first walked in the floor was disgusting food every where, so I thought they had a lot of people in and didn't have a chance to clean up, well while waiting to be served we watched 5 people stand around and did not attempt to clean the floor. then we asked about the salad bar it was empty and asked if it was going to be filled that we would like to have the salad bar, the waitress laughed and said ya it is empty I just got here so not sure who or when it will be filled. then the Manager came out and sat in a booth by us with one of her workers and proceeded to tell him well your not going to be fired but you need to start doing more things and she was very loud about it do not think this was really appropriate to do n front of customers. I really do think someone need to look at this place very disappointed with my experience.

Yesterday I ordered 2 medium pizza the $5 when I took a bite it tastes different. So I look at both pizza no sauce i called the pizza hut talked to manager out me in hold for 8 minutes really. Finally talk with him and explain to him he's ok that give me 2 large pizza and return the other two pizza so he could see. And drive supposed to take them back. The driver came have me the two pizza and I have him back other two. 39 mins later when I went outside i saw the two pizza boxes on the streets behind the car's. Just like he tossed it out in the streets to me that was really inorgorance that young Mexican driver did. I called back the manager told him he was sent the driver to get it but it's still in the streets. Now this pizza hut i ordered was at 47th Damen back of the yards.This is why I rather ordered from lil
Ceaser the two large pizza they sent finally sauce they did put sause on this time but the crust suck. This pizza hut has issued no more i ordered pizza hut it will be boneless wing's cause my son like them. Hopefully this issued take care of and the driver . Again this on 47th Ramen that why my husband don't order from no more it took 45 minutes and the ride was messed up and cold. So he cancelled his ordered. That's shamed this pizza hut don't care but there's lots other pizza to eat. Thanks Tisa

Michael Swartz
from China Grove, NC
We were debating about from where to order pizza and although I really like your pizza, we went with papa johns. Why? Well the last pizza we got from your franchise had toppings over, maybe, half the pizza....given that area is pi square radius.....you can see where that is a problem. Had they bothered to lift the box lid, I would have declined to pay for that POS, pardon my English. Not only was there no cheese and toppings over less than half the pizza, they completely neglected the extra sauce request. Even though I believe that 'Papa John' was screwed by his company, I will now order from them rather than your company. I really regret leaving a 25% tip at the counter.....you should be ashamed of handing me a pizza of such completely crap quality.

Patricia whitmore
from Scotland Neck, NC
I went ahead at-11 one one North Fairview Drive in Rocky Mount North Carolina order a hand for medium cheese. Waited for almost 30 minutes before the pizza was ready got home get ready to eat my supper. Gave me I had a thin crust cheese pizza I called and on the explanation if they could give me was there was running out of dough. I do not think that is a good excuse not giving me what I ordered. I spoke to the manager and we said that there was making them so fast that they ran out of dough. Only do that on Friday Saturday and Sunday I don't think that's proper business for the customer thank you

Paul Clay
from Hendersonville, TN
The last two times I've ordered carryout, this long haired red headed young man waits on me rubbing his hands through his hair I don't like that, and I don't think anyone else would. If your reading this in the Complaint Department you wouldn't either. 170 E. Main St Hendersonville,TN 37075

The pizza hut in yukon is absolutely trash. The female that addressed me when i came in immediately had an attitude. I even saw her say something under her breath. She was rude when asking me the name on my order and acted like she didn't want to be there at all. By the end after I got my pizzas i asked her if i could speak to her manager and she told me that she was the manager. Her name was michaela and she was rude throughout the entire process. they need to hire staff that actually cares and it's rude to their customers

Tried to order 20 pies online but website wouldn't take more than 1 pie at a time so I called the Ennis, TX 75119 Pizza Hut and asked if the manager could place the order, was told, "No, go online". I filed a complaint and a rep from Pizza Hut called , Daniel, and he placed the order. I ordered the online special of large pizza two toppings $7.99. I get to the store to pick my 20 pizzas up and was presented with a total of over $200 so I asked to see what was charged. Manager comes out and I told her $7.99 times 20 is $159.80 plus the tax. She redid it and now it came out to $183.59 but instead of arguing with her and needing to get back to the plant I signed off on it. I'm telling you that you need to watch this place as it was trying to overcharge me by almost $30 and I still feel she overcharged us by $10. Instead of ringing up $7.99 she rang us $13.97 for each pizza and then deducted $109 for the ? coupon but should've deducted $119. Don't know if this manager is shady but who knows how many other customers have been overcharged. Altogether NOT a good experience with Pizza Hut

When I picked up my pizza from the boulevard & 33rd store in Edmond Oklahoma I could smell one employee in particular and I worry about the cleanliness and hygiene of the staff who are handling my food. His body odor was overwhelming and filled the small lobby. Frankly it put me off my appetite and I will not be returning to this location.

We made a mistake on an online order and instantly called and tried to fix it and the gentleman that I spoke to told me that it's too late and I needed to pay more attention.

Matt long
from Yeronga, QLD
So what a joke you take money from my account, we sit here for 40 minutes waiting for food we have payed for.
Then when we ring we get a child with no idea what to do and then tells me his manager is out. You have no idea where my money is or my pizza is WOW
At least this will look good on facebook

Thelma L Armstrong
from Pooler, GA
Ordered a pizza in store st Berwick in Savannah ga associate looked it up
By phone to make sure I got right pizza I waited 35 minutes they didn't check the pizza when I got home it was all completely wrong called to tell them and was told it was my responsibility to check before I left the store I was charged for something I didn't receive. Never got to talk to manager won't be back to Pizza Hut

Ordered pizza online total came up to 34$ my credit card got charged 51$. Talked to the sturgeon bay Pizza Hut and they told me there was nothing they could do. Contact corporate. The least they could have done was offer a free pizza or two. It's customer service. They won't refund my money or give me a credit on my account for the 20$ difference

I was over charged for a stuffed crust pizza w cheese and pepperoni
It should have came to $14.83 without coupon , I was charged $16.63 , the Manager Jim at the presqule Erie pa location said oh you paid for it already there's nothing I can do about it and it should not have costed that much , oh well , Seriously?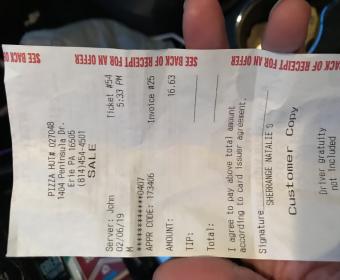 I placed an order online on Saturday 2/1/19 My email confirmation said it would be 25-35 min delivery to arrive at 8:15 pm at 8:45 I called to ask where my pizza was, and the manager said it's on the way. I said it was supposed to be here by now I need to know where it is. I have children to feed that need to go to sleep. She was very rude and said you can't get a free pizza until it's been over an hour. I said I'm not trying to get a free pizza, but I want to know why it's not here and being that I'm the customer spending money you should be more empathic to the situation. She then started to argue with me and hung up in my face. Her name is Elana. The receipt says unit #004122 the phone number for the store I called is 901-309-0612. This manager was so unprofessional and rude. She said they messed up my order at the call center quoting me the wrong delivery time and that they were on a 90 min wait. I told her several times I didn't order through the call center. I ordered online, and it said 25-35mins. She said she didn't have anything to do with that which sounds ridiculous. After she argued with me and hung up. I called back and someone else answered the phone and I asked for the manager's name the person wouldn't give it to me. They too argued with me and hung up in my face. So, I called the call center and asked for a manager. At this point I have been hung up on twice by people that work for your company. I spoke with Deon he was the only person I spoke to from your company that had sense that night. He was very polite and understood the situation. At this point I was upset, and he managed to calm me down. He also said that the store wasn't on a 90 min wait but at that point a 45 min wait. Still wasn't the time I was quoted online but wasn't what Elana said (Deon gave me her name). So not only was Elana very rude, argued with me but was also lying. Deon refunded me my money for the order which I appreciated. The pizza didn't arrive until 8:54 And like I told Deon I spend too much money with your company to be treated this way. This is unacceptable.
I hope you will address this matter promptly!
Thanks
Disappointed Customer
Michelle Brown

Very hostile driver followed me home swearing and taking pictures of vehicle when I called store to get resolved the guy had a attitude like I was wrong for. COmplaining about his driver who was swearing if any damage happens to my car I have the license plate to the driver Quentin took a picture to protect myself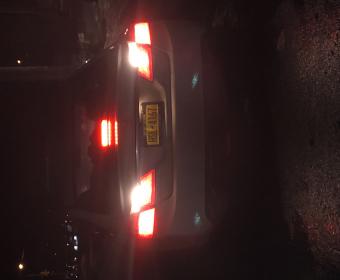 I'm an American living in Egypt. When I go to an American franchise I expect the same food experience that I'm used to in the states. I'm irritated that Pizza Hut charged extra for tomato sauce on our pizzas ! I worked for Pizza Hut many years ago and know that the first ingredient is the tomato sauce. The employee's response when asked why they don't use tomato sauce was that Egyptians don't like it. That's funny because 90% of Egyptian recipes have tomato sauce. I don't think it's fair to charge me for something that is supposed to be on our pizzas. I've had other Americans living here complain to them about this same issue. The problem in Egypt is that there is never consistency in this country so it's alien for them to conform .

I called the Pizza Hut number only because I was having trouble placing the order on line I told the guy who answer that I need to place a order because when I did online he was logging me out so he ask what I wanted so I told him two 5.00 pizzas and I will Pay the extra topping and he said he could not do it that he had to charge me full price and side it would let me do it online so why can't you he said fine then go online and do it because I can't do it but he said it in a rude way I said let me seek to your manger he said he was one I said then I want to seek to you Gm he said not here I said when will the GM be in he said I don't no but I hardly understand him he did not seek good English at all so I told him I will call back tomorrow I don't like turning people any but he was a rude guy and probably won't go back to Pizza Hut again will not that one anyways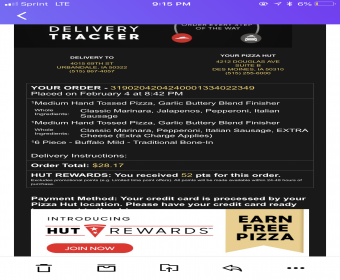 Debi Strawn
from Hazelwood, MO
On Super Bowl Sunday I ordered 5 pizzas online. My email said they would be ready at 5:15. I arrived at 5:20 and had to wait 40 minutes for my order. 4 of the 5 pizzas were not what I ordered and they were cold when I got them. Needless to say I wasn't happy, but also wasn't going to wait another hour and a half to have my order remade. I had a houseful of hungry people at my house waiting for pizza. I may never order from Pizza Hut again.

Chester
from Etobicoke, ON
2066 Kipling Ave., Etobicoke, ON M9W 4K3
4167430062
Untidy kitchen + cutlery

Went if for lunch. 4 people ahead of me. 3 trying to order and 1 said they gave her food and did not take her money. She was just trying to pay for her food. The cashier announced to the rest of us they had no pizza. When the man making the pizza came back they had words and one of the customers asked him how long before there would be pizza. He ignored her. It took her being persistent and not leaving before he even acknowledged her. He said it would be at least 30 min before he would have any pizza. The worse part was the employees were fighting verbally among themselves. This restaurant lost at least 3 customers in less than 5 minutes.

Order number 3190203175704001181026200
Was placed at 3:57pm and I called at 6pm to the store. They told me the order is ready and should be out for delivery in 30 minutes. At 7pm, I called again and they had to transfer me to a manager. I spoke to someone name Diana from the store and she said the all the orders are disorganized and the order I placed was not carried out. This is ridiculous. If I never would of called, I would of been sitting here waiting. The store manager told its because I had a big order. Ridiculous. They did not even provide customer service recovery. This is the worse experience I had with Pizza Hut.

Madhuri mahendhravarmen
from Houston, TX
We ordered a pizza for game day. The estimated time it was to be complete was 5:41 and it is now 6:00. They took our money and then told us it would be 10 minutes late. Then acted rude and said "it's only 10 minutes behind" when we went to get it again. The behavior and lateness is not okay.

Latrice Jenkins
from Los Angeles, CA
I placed an order online today and my order was incorrect they forgot some of my order and then took forever to bring the rest of my food and it was t hit when it got here. I am very upset with their services today and would like to be composited for my troubles

Lester Bernard
from New Iberia, LA
I have been a long time user of Pizza Hut, and after my purchase on Saturday. February 2,2019 I have to say I was very disappointed with the price
It cost me almost $68.00 for 4 large pizzas
I am posting this on Facebook in hopes for all of my family and friends as well as Facebook readers to see how ridiculously high priced Pizza Hut has become.
I could have gone right next door to the Chinese Restaurant and got a lot more for my money , but I wanted pizza.
Pizza Hut the only pizza place I would go to
Thanks

Breia
from New Castle, DE
Ordered food at 530 and the estimated time was 80 to 90 mins, no problem, but it was over 3 hours and the app said it was still being made, called at 8pm to cancelled and was given no explanation or even an apology on now having to figure out dinner plans, someone need to really check on the store in new castle, de 19720, the beaver plaza location. This was horrible customer service and really made late night even later! This is so not fair! Please do better!!
Sent from my iPhone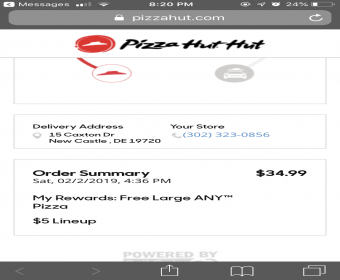 WILLIAM D ESPARZA
from Fort Worth, TX
Dear Sir/Madam:
On 2/1/19 at 8:22pm I placed an order by calling 817 581 3700, for 24 piece bone out medium wings, bread sticks, ranch dipping sauce, blue cheese dipping sauce and a 2 liter Pepsi. The call lasted 6 minutes 17 seconds. The person taking the order sounded new to the job. She was polite and professional, but seemed to be struggling with taking my order. After taking my card information she notified me that it would be 1 hour 4 minutes for delivery. This is an acceptable time to wait for Friday night. At 9:47pm I dialed 817 581 3700 to get the status of my order. The gentleman on the phone took my phone number 817 968 6512, and informed me that they did not show an order in the system. He offered to re-take my order, but it would be another hour before I would receive my meal. This was not an acceptable solution. He then asked if I would like to speak to his manager, Nathan Flores. When Nathan got on the phone, he had not been informed of the situation and simply says "Yes?", I asked, "Is this the manager?" He says "Yes. What can I do for you?" At this point I felt as if I was bothering him. This frustrated me and I immediately became defensive, as if I did something wrong. In my experience, if someone is asking for a manager, then something must be wrong. Know the problem before you get on the phone, so you know how to handle the situation! He then asked if I had an email confirmation of my order. I informed him that I did not order online, that I called 817 581 3700 and placed my order over the phone. He then ignored my response and continued to explain that if I had ordered online that I would have received an email confirmation. This did not apply to my situation. This frustrated me further because it was obvious he was not listening. He seemed unapologetic and offered to retake my order, informing me that it would be another hour for delivery, which would be 11:00pm. NO!
I do not know what an acceptable solution to this problem would be, but had Nathan feigned concern of any kind, maybe I would have let him retake my order and I would not be writing this complaint.
I do not know where the miscommunication happened, but there needs to be an investigation. I gave my credit card information to a stranger. It was obviously not put into your system. I was not charged, but I do not feel comfortable knowing that my information is out there. It was obviously not put into your system. This may seem a little dramatic, but it is not too far fetched in todays day and age.
My complaint is not about the food, nor is it that a mistake was made. These things happen. I realize nobody is perfect. My complaint is how your manager handled the situation without compassion or concern for your now former customer. There are far too many Pizza choices for me to accept being treated as if I am a bother because of your company's miscommunication.
Sincerely,
William Esparza

TOMMY KRAUSE
from Hedgesville, WV
Stopped to pick up pizza hut on line order on Friday, February 1, 2019 and I found the establishment/floor not very clean and it was very understaffed. I mean very understaffed. The men's bathroom was disgusting. One of the waitresses dropped a tray of soda and then she walked away from the mess. Finally, came back to clean it up after about 7 minutes.
In my opinion these waiters and waitresses were not dressed appropriately for the job. All employees should be a reflection of the business they work for. They should look presentable when serving customers.
I had to wait over an hour to get my pizza on line order after I had paid for the order. This food order was guaranteed in 15 to 20 minutes. They gave me the wrong order so that means someone else got the wrong order as well. Simply no excuse. We buy a lot of Pizza from Pizza Hut, if this service continues my wife and I are done. We will take our business else where unless we see some changes to this establishment. Simply no excuse for the conditions of this establishment or the service I received.
My experience was a 1 on a 1 to 5 scale.
As a business owner, all employees should be a reflection of the business they work for.
Simply unexcusable.
Take my observations/opinions constructively to make some positive changes with this establishment.

My concern is the time I sat on hold in your customer service queue to complain about my order. I finally called back on another phone and got order desk to put me through to customer service - that process took 10 mins whereas I video taped my initial call at 44 minutes and now at 55 mins on hold I have not been answered. My problem was readily solved but based on this experience you place higher value on orders than servicing customers after they leave - I have taken a video of the phone with elapsed time and playing Pizza Hut recording - I look forward to hearing from you before I post the video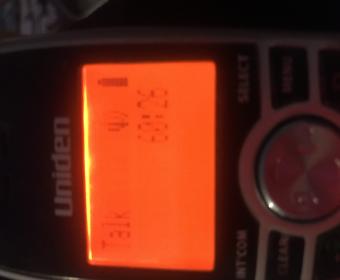 Kwonesha Phillips
from Atlanta, GA
I Placed an order at 5:24Pm and have yet to receive it. It's now 6:47pm. I was told 25min to 30 min of arrival. When he bought the pizza it was cold and the drinks were warm. He gets out of the passenger side of the vehicle. Seems to me he was riding around with my pizza and his buddy I guess. I'm just upset and hungry. Poor customer service. 1809 S.Sherwood Forest Blvd is where they are located; they didn't even have the decency to call and let me know they will be running late. I called them and they just let the phone ring

Kwonesha Phillips
from Atlanta, GA
I Placed an order at 5:24Pm and have yet to receive it. It's now 6:47pm. I was told 25min to 30 min of arrival. When he bought the pizza it was cold and the drinks were warm. He gets out of the passenger side of the vehicle. Seems to me he was riding around with my pizza and his buddy I guess. I'm just upset and hungry. Poor customer service. 1809 S.Sherwood Forest Blvd is where they are located; they didn't even have the decency to call and let me know they will be running late. I called them and they just let the phone ring

I ordered 2 pazones from our pizza hut in fayetteville tn. I asked them to only put hamburger meat and cheese because we don't eat the other stuff they put in them. When we got them home they had put everything in both of them and we could not eat them. I called and spoke to the manager and she said they did not fix them the way I ordered and they only came 3 ways. I asked her if they fixed them there or were they frozen. She said they fixed them there, so I asked her why they could not fix them the way I ordered or why I wasn't told that at the time I ordered them? She said she didn't know. So we were very upset about our dinner that night and will not order anything else from them and will go to the new pizza place we have in our town. thank you june owen

Tina Ferguson
from Cleveland, OH
Right now I wouldn't rate you a 1 I would rate you a zero I called and I got a large veggie Lover's which was correct and I got it for my son well I also ordered a pan cheese pizza medium and I got a hand tossed Pizza I know the difference between hand tossed and pan dough if the dough is heavy or what I could go to the Stow store I guarantee I'll get a pan pizza vs hand-tossed I can't help it they make mistakes on my order quite often like the last time I ordered a thin crust veggie lovers like I always do and a cheese pizza like I always did and I got a pan veggie lovers but my pizza was right that we kept the order but I let them know and my son ate it I don't know what's going on with the store and Monroe Falls that something's got to be fixed I don't appreciate a driver coming to my door and asking for the pizza back and I tried to give him back to him I had one bite out of the pizza I don't care if I ordered it 2 hours ago 5 hours ago if I bit into my pizza and it was wrong then fix it it's not that I wanted hot pizza I don't always eat my pizza right when it gets here anyway but the driver and for me that he wanted to see the pizza I should have met had one bite out of it I was not satisfied it was not deep dish and he told me he was not replacing it he's been with this company for 8 years and he drove off I'm not very happy I will never ever order a pizza from Pizza Hut again I'll go to Domino's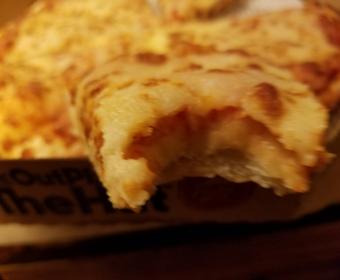 Kathryn
from St Louis, MO
upon checking out, Mariah I believe is her name refuse to check me out. She was assisting another customer, but I waited until she was finished, i stood there and she asking another employee to cash me out. Like what the hell - I thinking she was very unprofessional, rude and racist. I WILL NOT BE GOING BACK TO PIZZA HUT EAST 80 IN LONGVIEW TEXAS.

Tiffani Bell
from Davenport, FL
Hello, last I went to my online Pizza Hut account so I could order dinner for my family a little after 8p.m. to be delivered as soon as possible, only to find out after waiting an hour for my cash order to arrive that my local store only had one delivery driver they said was overwhelmed with last minute orders after looking up my address I was told my order was already out for delivery in the order they were processed and yet another hour and a half went by now we're approaching 11p.m. and still no delivery only to have a female worker tell me that all deliveries had been made and their was no record of my online cash order because I placed it at the wrong store and I was out of their delivery area very rudely then hung up on me. I know this was their mistake because I'd just had a delivery made to me here in Bartow, Florida from my local store like I always do with only difference being my payment method, but to be treated like I didn't know what I was doing as well as being lied too in such a rude manner by an employee makes me want to be a Pizza Hut customer anymore. Lastly, I've never been treated in such a manner like that before.
Sincerely:
Tiffani Bell

Ordered Italian sausage and mushroom pizza received a pepperoni and mushroom. We confirmed our order on phone and called Ashley store asst manager, she said there was nothing she could do because it was ordered online at pizza hut's website and they were not responsible for the order being incorrect. So when you order from your stores online they can send you whatever they want and not be responsible. I can not believe this is true. i have been a customer for years. Would you check this and let me know because I will never order from pizza hut again if it is . Thank you for your time. Jamie Teakell

Angela Draper
from San Angelo, TX
We order from Pizza Hut all the time . Over a month ago I had ordered pizza one night and the order was wrong and t never called that night and complained because we had a family emergency and I never got the chance to complain until several days later and when I did call . I wasn't asking for anything I was just letting them know what' was going on two different managers were very rude . Well we have ordered from there a few times because we love pizza huts food . Well last night I ordered the order was wrong and the food was cold well I called and talked to the manager they sent replacement pizzas out that was still wrong and they were very rude so I called again and a man manager was very hateful and they sent another pizza that was right . But the management there is very rude and disrespectful to there loyal customers . The Pizzahut was knickerbocker location San Angelo tx

Absolute worse service ever!!! Waited forever to get a personal pan pizza - at least 30 minutes!! Then the when the pizza came out,I had to wait for the soup that I had ordered for 10 minutes which at that time I was informed they were out of the soup I had ordered. The salad bar had items on it that were old and dry!! Totally an unsatisfactory experience and we don't plan to ever come back to this Pizza Hut or any other if this par for the course for your company!! We have a Mazio's that is very good, but we decided to eat at Pizza Hut tonight. When we first came in around 6PM, there was only three other customers and we still had such lousy service. So,Bad Decision all around on our part.

Masum patel
from Little Ferry, NJ
Every week we order pizza and when we go for pick they denied for plates even after asking .they said always out of stock. Also if we asked for red peppers they are saying that we don't have enough. Please don't take and give us just couple pack with ugly and roof face. After spending 30$ for food there face like we are getting free food.....
Location-pizza hut ,Hacknesack,NJ

Shyanne powell
from Ft. Washington, MD
Pizza was cold and thin as a board might as well got thin crust bread sticks hard and stuck together

We went for buffet night pizza was cold salad bar not refilled and drinks not refilled. There was no one to work the dining room. Heat table was not at temperature and once a pizza pan was empty there was not another one to take its place. Pasta was cold. This Pizza Hut is located in Nicholasville, ky

Theresa LaFountain
from Saint Albans, VT
I have been going to Pizza Hut for years in the Essex Vermont location up until now my service has been great, today was the Worst service and experience ever in any restaurant I've ever been in. Nor have I ever been treated so poorly before by the Manager or a Server. I was there for dinner with my 9 year old daughter which I had called in a pizza and decided to eat at the restaurant. I pulled the server over to let him know the shakers were health code dirty. He went back to the kitchen told this manager who streaked very loudly across the whole restaurant she just change those shakers. She came to the table I showed her the shakers she said she would wash them tonight and walked away. I was trying to provide feedback as it was disgusting eating a pizza, wanting to use condiments and not being able to use them because the tops were nasty. I've worked in a pizza place 30 years ago myself and we always had to wash down our shakers each time we washed down the table. I was simply providing feedback and it became dramatize to the point that i told the Server I was done talking about it and just wanted a box and bill. The server decided to tell me he was not going to serve me anymore, I could go get my own box and my own bill. I understand that you have changed managers I would rethink the manager you've hired as she did nothing. There was other people in the restaurant that were employees who have been there other times when I"ve eaten there before and have gotten pleasant and never have had a problem. If you care, call me and I will review this with you.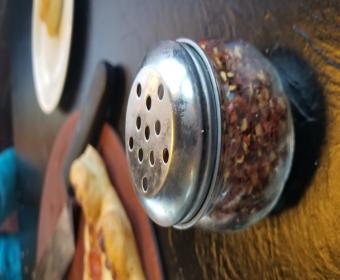 Erik Rask
from Honolulu, HI
We are regular customers and we have pizza delivered. On March 23rd I placed an order for pizza to be delivered and received confirmation at 21:34 that the pizza would be delivered at 21:50. At 22:14 I called 808-643-1111 to find out where the pizza was and spoke to a person at the call center (I was not able to contact the store directly). I waited a long time and was told that there was only one driver on duty and that he was out with four pizzas for delivery. I said that I would like a coupon or refund because our pizza was late and would be cold. The lady told me that she would have the store manager contact me and that the call center has no authority to resolve such complaints, although it was clear that our pizza was very late. I asked again "are you sure that you cannot just resolve this now?" and the lady hung up on me.
I called back and spoke to a different person at the call center (now it was 22:20 and the pizza still had not arrived). This person did not hang up on me at least, but she said that she would have the manager of the store call me, which never happened. The pizza arrived while I was on the phone with the second person, and it was completely cold. I should not have to pay for cold pizza and for late delivery--please resolve this or I will move on to a different company. Your pizza is not good when it is cold. I would like a full refund.
Store that we order from: 2320 S. King Street., Honolulu, Hawaii 96826
My phone number: 808-286-1577

Jeff Kosloske
from Des Moines, IA
Ordered from Urbandale, Iowa pizza hut. Food was delivered on time which was great. But first our pizza had the wrong crust which wasn't the worst but I expect to get what you order and most of all the wings we ordered showed up in a melted plastic container. Out of a dozen wings we could eat three. Photo attached, wings were melted into container and we were going to eat plastic. So not impressed by this. We are planning on going back to another pizza store for delivery.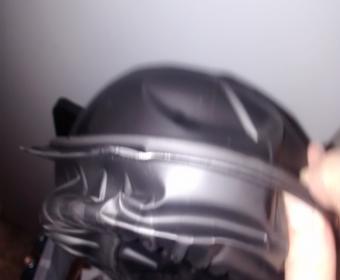 anthony valeriano
from Bernville, PA
we all want the perrotso pizza back please .

Jonathan Berryman
from Nicholasville, KY
Order online pizza from my local store in Nicholasville Ky at 6:07pm order was sent got email it would be about 40 to 45 minutes no problem. They arrive at my house at 7:28pm can deal with the wait, but when the two pizza's and the cheese bread is room temp and taste like it was out for a very long time. Very sad to many place to order pizza from in this city, and we do not order from this store very often that maybe the last.

I have no complaint. I do not eat at pizza hut. Have none in our immediate area. I just wanted you to go to a facebook site. Fairbury Ne for sale.. There is a very bad ( in my opinion ) complaint about Fairbury Nebraska Pizza Hut. About a cook wearing his Pants WAY below Belt and Above Knees. Made me sick to my stomach. Sure it had same effect on at least half of the people that read those comments. Just tore up my Daughters free pan pizza coupon for that store. She got it from a carnival at our school.I will let the school know why we did not use. We used Geneva. Very nice . But closed now. And Superior Ne Now closed.

Ben Navey
from Lincolnton, NC
We placed an online order at our pizza hut in Lincolnton NC just before 8pm Sunday night. The estimated delivery time was 35-45 minutes. After waiting more than an hour,my wife called to find out about the delay. The gentleman on the phone was very rude and hateful. He told her that he did care what the online delivery time said and that it would get here when they could get it here.

Rebecca england
from Miami, FL
I ordered on line. Once my pizza showed up I looked at them and seen that the 1 pizza that was supposed to have bacon on it had if I was luck a teaspoon full of back on the whole pizza so I called the store and spoke with a gentleman and he looked up my order and said they don't deliver where I live after 8pm that he would be more then willing to remake it at no cost if I was to come pick it up, I proceeded to tell him that I did not pay for delivery for me to have to go pick it up and he kept saying there was nothing he could do so I flat out told him either deliver my correct order or send your drive who is only a couple blocks away to bring me my money back and take the pizza and he hung up on me then bout 15-20 min later the driver showed up and gave me the amount for the pizza and walked away no apologies or nothing

Casey Lyon
from Falconer, NY
I don't typically like to complain, but I had a frustrating issue today with Pizza Hut in Jamestown, NY tonight. I called to order 2 pizzas and let the employee know I had coupons for 2 free pizzas I'd received from a charity fundraising event. After giving my order the employee told me they could not place my order because they didn't accept those coupons, and said I could come in the store to order. I drove to the store (about a 30 minute drive from my house) and placed my order and was told by employees that they didn't accept the coupons I had. After a lengthy explanation of how people forge coupons, the employee said that she would honor the coupon anyway. I ordered and then waited the 15 minutes for my food to be made. This was a bit irritating because I tried to order ahead to speed up the process of grabbing some dinner. I brought the food home to realize that one of my pizzas was made incorrectly. I had ordered ultimate cheese lovers and the pizza had marinara sauce on it instead of Alfredo sauce. I called the store and was given to a manager to speak with. I let the manager know that my food was made wrong and she said she could make it correctly and I could pick it up. I let her know that would not be possible today as I live 30 minutes away and had a commitment to be at and asked for a credit. The manager said she could give me a $10 credit. I questioned if I would be able to get the ultimate cheeselovers with the several toppings I'd ordered for only $10. She then said "oh you were the one with the coupons we don't take." I replied that yes I had 2 coupons for free pizzas anyway I'd like them. The employee did not apologize once for the mistake but said if I gave her my phone number she would put a credit in for me. I again clarified that it would be a large ultimate cheeselovers with as many toppings as I'd like, and she replied if I had an issue to ask for a manager and it would be resolved. I'm not too confident in that happening but hope it will. I was disappointed in the customer service I received at multiple occasions today. From when I called to order, then had to go in the restaurant to order, to when I called when my order was made incorrectly. What was supposed to be a quick dinner for my family before running out the door turned into a frustrating night where someone wasn't able to eat dinner due to an issue with tomatoes. I hope my issue will be resolved, but I also wanted to make Pizza Hut aware of the poor costumer service at this store. (I did not receive a receipt to attach). Thank you for your time.

Tom gough
from Ashburn, VA
Tried going to Petoskey Michigan's pizza hut at 4:30 PM Friday 3 /22/19 waited 15 minutes with another customer who said he was there 5 min before us. I left after the 15 minutes without seeing a single pizzahut employee ! There was 3 tables that had pizza and all had empty glasses . Really really disappointed

Today I tried to order a pizza with a voucher that I received it wouldn't go tru I tried a few times then the payment went tru not the voucher but I didn't mind as I was treating the kids to pizza I was waiting then I rang to inquire about the pizza but there was no order gone tru but my account had Been deducted the money after ringing customers service the first girl was was half asleep spoke quiet and just not interested at all then top it off she hung up the phone i asked to speak to someone more senior she. Said she was busy and will call me back before 10 pm this was at 4pm so I rang back the second person blamed my bank for the problem at 7 pm I received my phone call back from the manager she was very not interested the fact that I had too send my kids to bed with no pizza she seemed to find it amusing and I felt I was getting laughed at I could hear people in the back ground I found it very rude and unacceptable and the need to train there customers service team it ruined my Saturday evening and my kids too as I promised to a Pizza Hut night and out of pocket disgraceful the way customers service deals with these issues when clearly it was a issue problem on Pizza Hut.behalf I shall not be ordering from Pizza Hut again and I advise people to think twice as customer service seems to think that the problem was not there's

Angela Jenkins
from New Iberia, LA
Order a pizza online it say 15-25 minutes but had to wait an hour then the employees are so unprofessional and have nasty attitude.

Shane Nichols
from Portales, NM
how do you do a national campaign about the pzone and then local restaurants do"nt have any to sell i will not be a pizza HUT customer anymore tonight it is Dominoes instead what a waste of advertising sheesh

I ordered a pepperoni lovers pizza. The pizza was made wrong, it had bacon and pepperoni on it. I called the store about it. The guy told me that was a day manager and this manager had just came on. He stated he wanted to see the pizza when they replace it. I said no problem and had pizza waiting. They never showed up and he didn't seem too even care. We get a lot of pizza from this store and the past 3 orders we have not received a great order. At the same time as this order, I also placed another order for a supreme lovers large. They sent us a medium and no reason why. In the past 2 months 1 order was 2hrs late, I've cold and looked like they laid something on kid so cheese was stuck. We have received wrong stuff. I don't know if this store has new people or what but service has been going down hill.

Sheena Hamilton
from Bedminster, NJ
I was at drive thru and my food was not ready on time. My pizza was left out by the window to just sit for over 30 minutes. I was told it would be 10-15 minutes before I could get a refund. Employees were coming to the window complaining about their problems. I am about to stop completely supporting Pizza Hut.

I can not express the disappointment that I have felt with the Pizza hut in American Falls, Idaho. We loved the Sandwiches that they use to have on the menu and those were taken off the menu. Then we would go in and order a salad to go and that was removed from the premises. I also use to order a personal size thin crust pizza and they would make it without hesitation. Now they refuse. We live in the country so we do place orders to go frequently but most of the time we get the wrong order and after traveling 14 miles I do not have the energy to take it back. What is wrong? Why is the Pizza Hut having so many problems? It has no competition, We are a small town and should be given good service?

Doug Hughes
from Cheyenne, WY
I live 2 minutes away from YOUR restaurant on Western Way. Yet I'm unable to submit an order because I can't get my DAMN PASSWORD RESET. I called your Customer Service #, ONLY to be told I could sign in as guest. WRONG, there's NOTHING TO SIGN IN AS GUEST OFFERED.
PAPA MURPHY'S GOT OUR BUSINESS.
ONE MORE COMPLAINT
Your STUPID SYSTEM WON'T TAKE MY EMAIL ADDRESS
duggiedean@hotmail.com

Vishal Thadka
from Thane, MH
I have ordered a meal for 4 from Pizza Hut, Majhiwada, Thane(w). They have cancelled my order without my knowledge and delivery boy was late to 20min.I haven't receive any refund till now nor any solution.
This is how you treat the customers????
Very dissapointed by the Store manager behaviour and response.He was very rude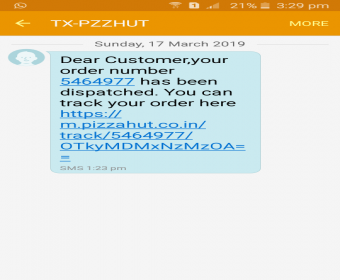 Rogelio Benavides
from Reedley, CA
3/16 2019 around 6;15PM pizza hut in Selma, California would not accept my 100 dollar bill (MONEY!)" DUE TO THE RULE THAT THEY DONT ACCEPT 100 DOLLAR BILLS". The manager at that time said it was due to all the fake 100 dollar bills lately, I said don't they give you a pen to check the bills or get training to identify a fake bill. She said you did not. Your rule for 100 dollar bills is complete garbage, not everyone uses a debit card or orders online. Seems to me that probably why you are a dying company, total lack of service to all people. Good riddance pizza hut I won't be coming back
Rogelio Benavides

Carnell Matthews
from Marrero, LA
I made an online order and waited for 45 mins and it never showed so I called the store and the young lady stated that she cancelled all deliveries. I asked why was the tracker indicating that it was being made. She had no reason to the fact. This was very disappointing my kids were upset for the sleep over. The store was located in Manhattan Blvd unit D Harvey La 70058

Kiranjeet kaur
from Thrissur, KL
I got my order cancel after paying for it through credit card then I didn't get my refunds back in my account and that was the worst experience of my life with pizza hut .

Derrick
from San Antonio, TX
I was given the wrong pizza. Both were made incorrectly and one was cold without the extra cheese I ordered.
My new email is cooksdd@outlook.com

Donald E. Voyles
from Calhoun, GA
I went to the Calhoun GA Pizza Hut, address 613 Hwy 53 East SE 30701. I went to this store ordered my pizza and waited. When it was ready the checker just looks at me and walks off, KNOWING my pizza was ready. She had just finished checking out several other customers and looked dead straight at me and left, went to back and was wandering around like she was lost. One of the other guys from the back and told me my pizza was ready, and had to call the girl back up to check me out. When she got back she had to get my pizza from the warmer, when she should had went ahead and checked me out in the first place . I mean it was just plain rude the way she did. If these people do not want to do their jobs and do them right maybe they should just stay home. Donald E. Voyles

Gloria Burk
from Overland Park, KS
I am offended by a new Pizza Hut TV ad where 2 young women swear (« Oh my god »). Isn't there enough words on our language without teaching our young people to take the name of God in such an inappropriate manner? Shame on you!!!

bill swearingen
from Elgin, IL
In your latest commercial with the two young ladies, the one girls says, "Betsy, oh my God look at that pizza !" unquote. While I realize that we live in uncaring world, I do not like people using GOD'S name so casually. Let's have some respect for the ALMIGHTY.

Victor Gonzalez
from Jacksonville, FL
Good evening,
It is Inconceivable that I did order on line to Pizza Hut and the drink on delivery was open.
This is a very delicated matter even the Health Authorities should be involved on this matter.
The branch is located at 25 High street, Witton, Middx, TW2 7LB, London, phone number 02088933003.
When I went out to check for the driver he was already gone.
There are millions of people out there ( millions of pounds ) expecting to change their preferences at any time and with this sort of incidents it is easy to do it.
Thanking you in advance for the attention to the above written,
Victor Gonzalez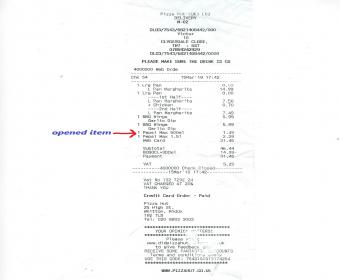 Cindy Maas
from Mankato, MN
Faribault, Mn 55021 Pizza Hut delivery we has was on 3/11/2019. Ordered at 7:36pm on line and it was delivered at 8:05pm which was fine delivery time but they forgot the wings on my daughter's Allison order. So I called them back at 8:06pm and let them know. They said that they would get them out right away. So at 8:45pm I called again to say they still were not here. Again I was told that they would check on the driver and if they had them and get them delivered. Amy told me that they were slammed with orders all at once and they would get them to me hopefully soon. So again at 9:19pm still not having the wings delivered, I called for the 3rd time. I told them that I also work in food service and when a mistake is made, the delivery mistake usually gets bumped up to the first delivered the next time the driver goes out. They finally had an adult female deliver the wings and a lame order of mini cinnamon rolls as an apology for being almost 2 hrs late with the remaining part of our order.
Now, I myself like Pizza Hut and this is the only time it was time bad other then the one time our order was late and I received a free coupon for it. Nothing was offered like that which struct me as not good customer service. I know how things are when you get slammed and I know your drivers my be on the younger side and may not full understand the goal of good customer service. I hope that Faribault can work on this with their workers and drivers. My family prefers I not long order from you anymore, especially my husband who was extremely upset with the service.
Thank you for your time.
Cindy Maas

RACHEL M BYERS
from Laplace, LA
I had order two boxes of pizza online and they both did not tease right and it had smell bad had to throw both boxes of pizza away did not want it to me the kid sick it had my stomach hurting

tim harmon
from Glendale, AZ
1300 S Watson Road
Suite A103
Buckeye, AZ 85326
The manager came out an ranted at my 62 year old wife. She was very upset by this. A worker at the store, parked right behind her, she back up and didn't see the car because it was hidden from her view. The manage ranted at her about her having a back up camera. So what there is no need for this behavior!

Sharon
from Bedminster, NJ
The driver was rude. When we asked for grated cheese and pepper and garlic butter he rudely said we should have ordered it.
The new store manager there said the drivers do not deliver inside the mall. What is he use of delivery drivers if they are not going to bring it to your door.
The manager and the driver were both rude

Jennifer Dyer
from Kansas City, KS
Good Evening,
I hope all is well. I am very disappointed with the Pizza Hut on page I'm St. Louis, Mo. I placed my order at 5:25pm and didn't receive my order till 6:45pm. Please note: When I ordered the delivery time stated, it may take up to 20 - 30 mins. I also received a text stating the time of delivery will be 6:05pm.
I'm sending this email because I didn't get a sorry from the delivery guy or the manager, when I called. The delivery guy stated, we have a new guy. I signed my receipt and he left. I wasn't given a copy of the receipt. When I called to speak to the manager and she asked, what wrong with the order. I said nothing( because I refuse to wait again for another order). I just told her, I was upset for waiting so long. She stated, oh yeah we're busy. Really?!? No apologies! She provided a discount and I ended the call.
I proceeded to eat my pizza and I realized the pizza was cold, I barely had sauce on the chicken and no garlic sauce on the pizza. So now I'm stuck eating a dry pizza and plain chicken. I ordered the big box. I have NEVER received such bad service from Pizza Hut. I'm so disappointed and I hope things change. I feel like I just wasted my money. Ugh!
Dissatisfied customer,
Jennifer Dyer

Cynthia Yosten
from Paris, TX
I quit going to our local Pizza Hut in Paris, Tx for a year because of poor service and never got pizzas right. I started back a couple months ago to try it again. Time before last I got a pizza and when I got home it was wrong. Called and manager said she would give me a 10.00 credit. Ordered a couple weeks later and it was 6.50 and the manager again talked to me and said I still had 3.50 credit. So I ordered tonight March 13th at 5:30 from a coupon you sent me on line. Got to Pizza Hut and Manager and I did not get along, never seen her before. Pulled up to window set there with no one in sight two cars came in behind me and a lady with a full mouth of food came to the window. I did not want to see that and she brought me my order and it was 6.50 and I told her I had a credit. First of all she new nothing about the online special and she was head manager. Secondly I told her I quit coming here because of service for about a year. She let me know I could quit again. She said if I had used part of credit I lost the rest. Even though other manager before told me how much credit I still had left. She went to back of store and I could hear her ranting while I was setting in my car. She told me if I wanted the special I had to order on line and I told her I did. She was completely clueless and did not want to listen to me cause she felt she was right. She told me I was being hateful cause I was trying to get across to her what I had been told before. If she doesn't know the special and cannot work with public any better than that she doesn't need to be there. Won't be back for another year or maybe never. There's so many pizza places here I don't have to put up with this. Don't understand why this Pizza Hut can't keep employees and have grown ups running the place.

i got my pizza the driver put the wings intop of my personal pizza when i got the personal pizza all the cheese was stuck to the top of the box told the lady about it she gave me a audited, soo i tried eating the pizza and it sucked so i went online and cancel the order, then the lady calls me 15 minutes after and tells me she is coming to pick up the food i told her i tried eating it so it will be mostly gone by now, then she starts to trash talk me on the phone then tells me she will call the police on me it was just a total shit show how do they have people like this as managers i cant believe it wont ever order from here again and i legit have thousands of point with u guys like i order every other week LOL crazy employees run background checks plz

I have deliveries to my home from Pizza Hut in Downey California. Someone is Chicago logged into my account? and used my credits, picked and ordered merchandise under my name and added a phone address to my Pizza Hut order page. I have deep concerns about your security and how they got into my account. The store was not helpful.
Pizza Hut - 5401 S Wentworth Some named KOBE. How do I know they did not get my credit card information and then I cannot reach anyone at Pizza Hut to discuss.
Have feedback for Pizza Hut?
Thanks for your feedback!
Sorry. Please try again later!