Pizza Hut
Pizza Hut Complaints Continued... (Page 8)
902+ reviews added so far. Upset? Call Pizza Hut corporate: (972) 338-7700

Karen Bennett
from Louisville, KY
While at the Pizza Hut located at 2508 Preston HWY, Louisville KY 40217 On May 29th 2015 at approximately 12:30PM I had ordered the buffet as I have done quite often. I noticed a family of 3 with one small child eating the buffet as I was. Keep in mind there are a stack of to go boxes located next to the soda machine.
I witnessed them stuffing box after box of buffet pizza into those boxes and piling them up next to them on their chairs. They even had 2 or 3 of them on top of the table. Then an employee was wiping tables down right in front of them and he said nothing to them so I figured it was ok to take a couple of pieces home to my family for later when they got home. While I was putting the 2 pieces into a box the employee told me that I wasn't allowed to do that and I informed him of the other family that had several boxes full of food. Naturally they had already left the building at this point as it was time for the buffet to end.
I am not asking for anything, just know I am not happy for the double standard that went on today and I may not return to this location for the buffet. I just think that if the boxes are not to be used for buffet leftovers or otherwise they shouldn't be set out during the buffet hours.

Darin Suhs
from Houston, TX
Walked in for dining with my parents at 6 pm in Cedar Park Texas. No one greeted us and we waited over 15 minutes before we got handed menus. The manager said his server was out. I asked for any specials and he said two large pizzas with Pepsi and bread sticks for 25.00. We had to go to another table to grab silverware and we ordered two medium pizzas and small wings. No one filled our drinks or checked on us and we were the only ones in the dining room. I had to go to the counter to ask for box and pay and the bill wad over 45.00. I feel I was taken and want to complain.

I went to the Pizza Hut in Claremore Oklahoma to order one large pizza. The website was temporarily down and when I called was hung up on TWICE! Which is why I went in, tell the young man behind the counter what was going on he replies " our phones are down" but I see a girl answer another order right in front of me!? The guy takes my order then walks away to another kid and says help her!? I thought he already did.
So then this kid walks up and says I can help you but you need to hurry because our system is about to shut down!? What customer service! I think the district manger needs to know how this location is being run. I would've talked to the manager but she was hiding behind the wall listening to all of this. She obviously didn't want to rectify the situation. I've never had a problem at this location until now. A check on staff is much needed at this location and I would like my bad experience to be resolved!

Kathy Love
from Chattanooga, TN
Pizza Hut# 031140 5/9/15 We ordered from our hotel room on line in Fairburn GA. Two custom expensive pizzas. Order arrived, one pizza great, one pizza completely wrong. Called and spoke to "manager." They agreed the order was wrong and promised to send new pizza (another 45 minutes).
New pizza arrived - same wrong order. Ran and caught driver, who compared his actual order ticket and what he'd delivered and agreed that indeed it was wrong AGAIN! Called Pizza Hut again! They apologized, told us to keep both of the yucky pizzas we didn't want, and they would credit my card for the pizza. We would only be charged for one pizza.
Very unhappy but at least we had 1 good pizza and 2 crappy pizzas for the price of one right? NOT SO FAST!!! They have never credited my account!!! I was charged $31.03 not including the driver tips for a single pizza (we could not even eat the two incorrect ones).
Believe it or not, we have always ordered Dominos, this was our first experience with Pizza Hut. I still have the receipts showing the correct pizzas on the receipt - how frustrating. My family and I will NEVER order from any Pizza Hut again, and it is too bad for them. I also order huge pizza quantities (typically 12-15) for my work at least 4 times a year and obviously I would NEVER order from any Pizza Hut for that either!

Reneh Mcpherson
from Big Rock, TN
Hello, We had an experience last night that may keep us from ordering from your company again. About a week and a half ago we ordered the new Big Flavor Pizza Dipper and it was absolutely delicious! So last evening we decided to order another one, we do order online. My husband ordered the pizza and was told the wait would be 15 minute, so he got there early but they said it wasn't done. Finally he went back inside and it was there waiting, he opened it up and we got one heck of a shock.. The pizza was stone cold and nothing like the first one we had received before. Now in the add it has 3 pepperoni's on each piece, but unlike the first one, this one had only 2 pepperoni's SHARED between 2 slices! So instead of 3 pieces on a slice, it came down to one pepperoni to a slice.
Now when you see the add on television it clearly shows exactly what you advertise, so why has it been changed now? Are you comfortable enough in selling his new pizza that you think you can get by with that? Have you told employees to be a little light handed now? Sadly we paid money for a cold, rubbery cheese pizza with a very stingy amount of pepperoni. We could have taken it back, but the stories about employees (spitting) on the new one sticks in my head and I for one don't like taking anything back. All in all, this was a horrible attempt to make a pizza. Maybe they were close to being out of pepperoni, but if so they should have just told us. It would have been kinder in the long run! I'm not happy and neither was my husband, we did eat a couple of pieces I will admit, but soon gave up out of pure irritation :( It's such a shame to cheat people, not to mention false advertising. You may have lost our business as I refuse to go through that again!

lenae andrews
from Waunakee, WI
My complaint is not with my service today, but with the fact that I am charged a 2.50 delivery fee, and then expected to tip the driver. If I already pay a fee for the delivery , then pizza hut should give a certain amount back to the driver, like at least 1/2 of my charge. I will not tip a driver when I have already paid for the delivery. I am sure I am not the only consumer who feels this way. This is a pizza hut problem!

I ordered two large pizzas online, and a wing meal. I ordered one with Italian sausage and pepperoni. The other with chicken and fresh spinach. I opened the boxes of pizzas to find that the Italian sausage and pepperoni pizza was burnt. I opened the other pizza and it was missing the fresh spinach. The breaded wings were hard to bite through My order didn't arrive on time thirty minutes late. I am very disappointed and will not order from the location on Cullen ever again. Poor service.

Deanna Asbell
from Long Beach, CA
I placed an online order to the Pizza Hut on Market Street in Long Beach California. The time of delivery would be 30 minutes...Approximately 10 minutes later, I jumped in the shower and proceeded to get ready for work knowing I would have enough time before my order would arrive. I was left a message on my phone saying that if I didn't return their phone call in 5 minutes they would cancel my order,which they did. The manager was rude and told me I could reorder but I would have to wait another 30 to 45 minutes. What's the point of ordering online if you get a phone call back?

mary thomas
from Biloxi, MS
I ordered 2 pizzas by phone at 2 pm. They told me it would be 45 minutes. At 3pm, no pizza. I called back and they told me the driver was out and had 3 deliveries before mine and it should be coming. At 3:30 the store called and told me they do not deliver to our area. I told her that we always have our pizzas delivered from there and have never had a problem before. I live 10 minutes from the store. She said I would have to wait for the driver to return with my pizzas and see what he wanted to do.
Does she think I would want a pizza that has been out in the car for almost 2 hours?? She asked me if I wanted to cancel my order. Well of course if it can't be deivered and it is old now. What was the driver going to do change his mind and deliver it. I am confused over this delivery thing. When they have always delivered and if not anymore they should have said so when I called. Supper ruined!!!

The cashier at the desk at the Cleburne, Texas store was rude from the very beginning. When I asked for Parmesan and red pepper, she clicked her tongue and sighed. Then she only gave me one cup of Parmesan cheese and a couple single servings of red pepper. I asked her if I could have some more Parmesan, two dipper pizzas was a lot of pizza. She replied "well that's a lot of Parmesan" then walked off. She said her name was Stacy when I asked.

I ordered a pizza from the Pizza Hut store located on 15th street in Tuscaloosa, AL. I was never contacted about my order, and I waited over an hour. I decided to call in and check on the order, and the associate placed me on hold never to return. This is my second time not getting an order and I wonder if management is aware of the careless acts? Young kids are usually running the place, but are they doing a good job? If they don't like to make money they should close the store.

robert quinn
from Erie, PA
My family and I visited your store in Erie Pa on Buffalo rd tonight for a birthday dinner. As we were at the register paying our bill, we hear someone screaming from the back of the restaurant. They were screaming somebody better answer the f*ing phone or else. I was stunned to be hearing that while in line with my three children.
When I asked the young gentleman cashing me out who or what that was, he looked at me and said I am sorry sir that is just our general manager. So disappointed to be a witness to this, and I will assure you we will not be visiting your establishment anymore. My children nor I needed to here that and the employees should not be talked to like that. Just felt that someone should know

Calvin Tharp
from Marinette, WI
We ordered a large supreme pizza, barbecued wings with waffle fries, bread sticks and garlic butter sauce. When the order arrived, there was no garlic butter sauce, and no waffle fries. We called the Pizza Hut where the order was placed and told them of the shortages and they told us they would have a driver deliver what was short. the garlic butter sauce, and the waffle fries. They sent old cold waffle fries.
My order came to just over $40. For that price they need to get the order correct. I've never complained about a food order before, and felt this could not be over looked.

christal
from Bainbridge Island, WA
Last nite I ordered the new big dipper pizza for me and my 4 kids. It did not feed us all, did not get sauces shown, same as cheese when I said make sure not too. The website would not take the special so I got charged more and no free soda. We order every Wednesday and multiple times a month, 3 to 4 pizza each time. Every time I order here the cheese is put on blotchy and does not cover all the pizza, sometimes to greasy makes everyone sick. Also time before this the pizza was burnt and missing a topping, sent a new one out and still burnt. If I could I would eat pizza every day, my kids are obsessed. So i would like to get 4 pizzas no cost plus it delivered and the 2 littler or two for not being able to get my soda and extra charged. Every thing you look about pizza hut or talk to people its rated very bad. Its my fav but its getting bad. I need to make my children happy and they love pizza special hearing the pizza man is coming so please make this right. Maybe one dessert with all this since there are 4 kids. Also every time I get extra cheese only for my pizza and it never is.

Kathleen Eldridge
from Gainesboro, TN
We ordered pizzas and hot wings online on April 19 from the store on West Main Street in Livingston, Tennessee. We have ordered before and have been pleased with the orders. We got this home and the pizza, which was vegetable had scarcely enough bell peppers and onions. . . The wings were ordered with no sauce and came drenched in a hot sauce that we could not eat. I would have told the store, but I somehow deleted the form that wanted to know if everything was satisfactory.

After entering Pizza Hut in Nettleham road, Lincoln with our three hungry children for dinner. We were not welcomed nor acknowledged by any staff at all, then one of the staff finally came over and offered us a table but because we needed a high chair said we'd have to wait a little longer. After a further twenty minute wait, more customers came in who also required a high chair was offered a table before us. Once I made the staff aware we were first and had been waiting a while. She rudely replied that we had a further wait as she was busy setting the table for the other customers. By this time my children were very upset after a 30 minute wait, so we left to leave without dinner. We are extremely disappointed as we have used Pizza Hut for our family dinners out for many years.

Christi Silcox
from Winnie, TX
I called at 9:45am in the morning. I told them I needed 15 hand-tossed large pizzas for 2pm for a party at our Elementary School. I was told to call back at 11:00am as they didn't take orders until then. So, I called back at 11 and was told that they cannot do that many pizzas by 2pm. She said there are area schools, churches etc... We are a small community. There is nothing going on at any of the churches and very doubtful much is going on at the schools. She couldn't name one single event that she was talking about. We have never had to give 24 hours notice for 15 large pizzas. She told me I had to. So, I called Beaumont Pizza Hut. They agreed that was ridiculous. What if 5 people call in 3 larges each? If I had time, I would do that. She also gave me a quote "school discount" which is the online price with a coupon. That is not a discount. Very rude and seemed like she just didn't want to do the work to fill our order. We have never had that experience before.

When I walked into Pizza Hut, the male manager was sitting on the counter with his cell phone in hand. After noticing we had come in, he barked to his female cashier that "she had customers". Okay...we thought maybe it had been a slow night and maybe she was slacking off...but then we heard him ask another employee to do something when in fact it was obvious she was in the middle of another task. It just occurred to me that he could have been helping these girls instead of telling them to do things, so he could sit in a bin and do whatever on his phone...these girls still remained polite and happy to complete our order. I wasn't able to get this manager's name, but I'm sure I cannot be the only customer to say something about his behavior...not professional, not a place I would come back to in the future. People make the place. You should know who is representing your brand...in my experience the more they suck up..the less they do!!!

Sam Rodriguez
from San Antonio, TX
My girlfriend's ex ordered Pizza to be delivered for their kids. When it got here, we opened it seeing it had been almost dropped by the driver, or when they put it in the box. The initial delivery time was 45 minutes to an hour. We called back to complain and the General Manager said they could re-make it it'll take 45 minutes to an hour. I asked if we could get a credit for the pizza and we'll keep the pizza. This was the agreement, when we went to get a slice, there was a hair on the pizza slice. I called back and was asked if I could hold, I said I needed to speak to a manager. I spoke to the Assistant Manager and he said it'll take 45 minutes to an hour to get a new pizza to us, bare in mind they're about 8 minutes away. I said no I needed one in 15-30 minutes, he said it'll be the same time frame, 45 to an hour. I asked to speak to the General Manager - Beatrice, she said the same thing that the Assistant Manager said.
I asked for the district's number, and got a voicemail. I decided to take the pizza down there. When I got there, I told the CSR that I wanted the pizza re-made and explained what happened. The pizza was taken to the GM - Beatrice, and she came to tell me that my girlfriend's ex had said he didn't want the pizza remade. I said okay, and left the store calling my girlfriend to confirm. She said that wasn't true, I was the only person that had called the Pizza Hut. I returned to explain the situation, and I asked if the money was going to be returned. She said it would, and I asked if we would still have the credit for the pizza as well, and she said that my girlfriend's ex said not to put it on the account. I knew it was a lie, and I said to her I spoke to her, she kept questioning me, asked for his full name, and I gave it to her. She continued to contest me, and I said I wouldn't deal with her anymore, I was going to speak to district.
I was upset at her poor customer service skills, and her stand offish attitude. I called my girlfriend to explain what happened, and she said that her ex called the Pizza Hut. The General Manager - Beatrice said that I was threatening, making a scene and if I had gone back in she would call the cops on me. It was discussed between the GM and my girlfriend's ex that the pizza would be delivered. They arrived 45 minutes after that, knocked on the door, when we went to get the keys they left (30 seconds).
-I was far from being disrespectful to the General Manager, I was not threatening nor used vulgarity
-It's $2 to make a large pep pizza
-My complaint had no priority as the normal delivery time was 45 to an hour, and we were told we'd still have to endure that same wait.
-There was a hair in our pizza
-Our pizza was sloppy
-I gave them plenty of chances to fix it
I'll definitely never go back, and I'm definitely going to pursue an official complaint, as well as maybe one with the BBB.
To say this experience was ludicrous isn't even coming close.

Richard A Georgick
from Decatur, TN
My wife myself and my 23 year old grandson went to the Pizza Hut in liberty ky today thursday 4/16/2015 at about 5:45. We ordered appetizer wings a salad for 1 and 2 large pizzas.The service was very good as usual, but in the other dining room there was a childrens party. We could not believe the screamimg running and seemed to be awful behaivor. We ate 2 slices of pizza and one salad talked to our server about the 150 decebel noise. We were told that the manager was not there. We paid our 50plus dollar bill and got boxes to bring the food home. I am 64 and my wife is 70. My 23 year old grandson could not hear any of our conversation over the screaming. Should not a adult have been present? We are both retired and on social security. Fifty dollars for dinner is hard to afford as it is, could we have a little consideration for us too? If as a adult I was making I tenth of that noise I would have been asked to leave. How can I or others that I KNOW go back to eat and have this happen again?

Lucille Black
from Marionville, VA
We live in Suffolk Va 23435. I was tickled to death when a Pizza Hut delivery and take-out come to our area so we could get delivery to our home. I love Pizza Hut pizza's better then Papa Johns or Domino's. Domino's was the only one that delivered to our area. My first order from the new Pizza Hut on Bridge Rd Suffolk Va came on time and was right. From then on it was a disaster. Couple of times they couldn't find us, but also didn't call to get exact directions. I think because it's not run very well that they get a big turn over of delivery drivers. So, with that said, I decided to start calling in the order and going and picking it up. I called in my order Friday evening April 10th 2015 and got there to pick it up and it was made incorrectly. I call in the order instead of doing it online because my husband likes different things on his pizza then I do and he can't eat the cheese.
I called in my order and specifically told the order taker that it has to be definitely NO cheese on one half and when I got there it had cheese all over so I had no choice but to wait for them to cook another. Another lady come in right after me who had made an order and it wasn't even in the computer and she had a confirming email on her phone that the order was made. I've had enough of these problems. I will just have to call in my order to a location further away that I hadn't had problems with and drive to get it cause that location doesn't deliver here. This new location has truely got a lot of problems and is very much a disappointment to a Pizza Hut Lover.

I was placing order online using my code from the survey $10 off when i spend $20. it take my code so i called pizza hut in galloway NJ 08205. The guy told to place my order and they gonna take care of it when i get there so i did. When i got there the lady told me can't use the code co'z my order is on the deal sale.I was trying to cancel she said i can't and she was rude. When i got home and ready to eat my pizza i was very very disappointed. The pizza wasn't even slice and its sticking on the box and its falling apart. I had a feeling that they might mess up my pizza co'z of the argument that we had. I used to love this place and i switch to papa johns, but they close. So! I went back to pizza hut, NOW! I think I'm done, this is not the first time it happened to me at this place. Im going to try dominos pizza

Well, I ordered my kids a stuffed crust pepperoni pizza (their favorite) and it was HORRIBLE!!!. There were hardly any pepperoni or cheese on the pizza, just the bread for the most part. Then the man said that I had 15 minutes before they closed and that might be the reason why it was awful: cause they were rushing. Well, the pizza was horrible....soggy, half done, and only 10 pepperoni's on the entire pizza! I am never going to Pizza Hut again! They have lost my business. I will be going to Dominoes instead! At least their pizzas never come out soggy.

Karen craft
from Ashland, OH
I ordered the garlic parmesan chicken like I always do and two large pizzas from Claremont ave Pizza Hut in ashland, Ohio. When it got here it was dry and over cooked with no sauce. I called for reorder and when the order came I have them the old order and proceeded to kitchen to eat. When I opened the box it was almost full of sauce. Drenched. So much it soaked through the box and those are very thick boxes. I felt this was unnecessary as I only wanted a good dinner as I had always received in the past. I wish I could attach a photo of the box. I gave up cause each time I tried a piece I would choke on the sauce. This was not an accident someone had to purposely pout that much sauce in the box. I will not order from Pizza Hut again. Can't rust someone that allows crew to do that with food. Manager should have checked it before it left to be delivered since it was a reorder.

Candice Palmer
from Odenville, AL
I was sitting facing the back where the pizzas are made. The manager who had long hair in a pony tail went back there, stuck his finger in his ear, then touched the food in the containers where the food is kept. When confronted, he apologized and did not deny this. If the manager does things like this what do you think the other staff members are doing.

Tammy Elder
from Las Vegas, NV
Almost every time I order from store #026596 (Blue Diamond Location), they have managed to screw up the order or once delivered it 30 minutes past the 1:20 they said it would be here because the driver got lost. Tonight was the final straw as we waited 45 + minutes only to have the wrong pizza delivered. I had ordered a large cheese with half cheese, the other half with extra black olives and extra mushrooms. The pizza was half black olives and half pineapple. They did offer to make a new one but it was already 8 pm. I chose to have a credit for next time. I feel at this point a credit isn't enough as I have had continuous problems with my orders from this location. I shouldn't have to go through this every time I order. I have decided that I will order one last time to get my credit but from now on I will order from a different pizza company. I am tired with Pizza Hut screwing things up but only willing to provide a credit - they should do more for the customer who waits for their delivery only to get the wrong order.

Vashea Stanford
from Chicago, IL
Was calling to make a order did not have the exact number for the address. One of the employees was still taking my order. So after the supervisor Patty got on the phone with an unpleasant attitude and was cutting me off during the conversation. She also did not want to progress my order even though i was going to call right back with the right number for the address. Patty needs to learn how to courteous and respectful towards the customer.

Rick and angie Hawkins
from Mountain View, CA
We ordered 2 pizzas online with specific instructions. Even delivery specifications were noted due to our neighborhood. . Despite our online attempts to ensure that the driver didn't go to the wrong house or the pizza maker prepare our order incorrectly, our pizzas were not edible. . I received a call from the driver asking me to open the door bc he was at my home, which he was not. . After redirecting him, pizzas arrived. . We had teenagers over and after the 1st bites, each one put the pizza down and couldn't eat them bc the wrong drizzle sauce was put on it. . We ordered balsamic vinegrette and got buffalo. . After calling and asking what happened the employee who answered explained by my description that the wrong sauce Was used. . Then I am placed on hold only to be scolded by the manager who argues with what I am telling her. . She said that I was wrong and she knew that for a fact bc she personally prepared the pizzas herself. . She was rude and increased her volume as I tried to explain that I could take a picture and send it to her that the sauce was indeed buffalo. . She hesitantly said she would send another pizza but had to send the other pizza back. . I had no problem sending the pizza back and explained that it had extra cheese on it from our home to try to make it edible and jokingly asked her if we could have extra cheese since I used ALl of mine. She again raised her voice to speak over me and rudely cut me off at any attempt to speak at all. . When I raised my voice back, she rudely told me that I would have to eat the damn pizza bc she was not going to send another. . I called back to ask if I understood it that we would not receive a new pizza and she rudely said no we would not get a replacement pizza and that I could call corporate if I wanted to . . So after discussing this with my family and friends, I called back to get her name and she immediately gets on the phone and asked me if I was the one who keeps calling. . I told her yes and tod her I wanted her name. . She told me her name, wouldn't give me the number, and told me that if I called back, that she would call the police. So here I am, sending this lengthy complaint to hopefully encourage pizza hut in warner Robins on Watson Blvd to hire someone who is empathetic and actually concerned about the products being prepared and sold to customers. After all, we are the ones who put the numbers in her paycheck. . Managers name was "carshinka byrd" according to the woman who fought with me over the inedible pizza that was never replaced. . Please make it a priority to have this store replace my order from that evening. . A personal apology from Ms Byrd would be extremely appreciated as she embarrassed our family while hosting guests. I will never forget that evening but I love pizza hut more than any other store and would like to continue to enjoy it.

lakenya Crump
from Pfafftown, NC
I placed an order today at 7:04 online and it is now 8:08 and my order is still not complete. I have been waiting on my wings all this time. My total says $20.54. But the manager on duty tried to charge us $30+ dollars. After we checked our wings while there 2 of our boxes only had 5 wings. Then the manager said sorry but you will have to wait if you want the rest. I said sir just give us some type of discount so we can leave and he said no. I order from pizza hutt every week. And this is not how a loyal customer should be treated.

First our waitress poured all of our drinks down one of the girls backs and all over her child. She constantly came to our table. Good service is great when you need it like a refill but every 5 mins isn't necessary. She also constantly kept taking plates off of our table with our food still on it! She was horrid. The food was good and fresh but the servers def need some training. This was in Jackson, Ohio and the servers name was Tia.

Kimberly
from Louisville, KY
My order was delivered to another address. I was on hold for 7 minutes. The manager finally got on the line and tried to convince me that I signed for my order. Needless to say I didnt! I paid online. The driver told 2 different stories where my order was delivered. There was a gentleman by the name of Joseph who signed. That was not me. Rudely I was told we technically don't deliver there at night.... So I don't know what to do ma'am. After 17 min going back and fourth my food was delivered with no receipt, no refund offered, or coupon. I will not be ordering from Pizza Hut buechel bypass Louisville ky again!!

Went to the Pizza Hut in Dahlonega GA today for lunch. They only had one waitress and she couldn't get everone watied on. Keeping in mind that me and my group only had one hour for lunch. I finally went up to the register and asked for a salad plate so that I could at least eat something for lunch. She finally got our order and whe it arrived at our table the order was wrong. We had ordered a large pizza -1/2 cheese and 1/2 veggie. It was all veggie. My grandchildren will only eat cheese. They also made us pay in FULL for the order even though it was wrong. Won't be visting there for a VERY long time!

When I walked in it took 5 minutes before anyone acknowledged me there were multiple people working in the front the woman who helped had a nasty attitude no greeting rang me up and handed me my pizza I told her I had wings with my order and her response was I don't know when she is the one who rung me up and gave me my receipt which had my order of wings on it when my wings were given to me there was no thank you and I placed this order on my phone at 3:43 pm and got to the store at 4:13 pm and didn't leave the store until 4:25 there was no one in there but me this is not the first time this location has left me unsatisfied they need a course on good customer service this is why I choose to drive to a farther location instead of this one

ali a. mostafa
from Gainesville, GA
I went to pizza Hut brown bridge rd. Gainesville ,Georgia, I placed the order (2 large) and I handed $100 bill , that is what I have at the time, the girl she took the order refuse to accept the money even befor she touch it, she said we do not accept $100 bill. the lady manager was standing next her, and they asked me to go and get change from somewhere else. IT WAS 6PM ON FRIDAY BEFOR EASTER. 6PM they must have change for $100. 6pm on Friday the customer fighting the traffic to buy pizza. $100 is an American money issued by the American government to be spend in usa. I am wondering what the law can say about it?

I ordered 3 different pizza's and 2 family size breadsticks, order of garlic bread with cheese and chocolate dunkers with cheese sauce, and marinara sauce. Got all of it the small taco pizza didn't have hand tossed, it was thin the manager said they couldn't hand toss with a small, started to eat it and there was a black hair in it. and all three of the pizza's were cold. as well as the bread sticks, garlic bread with cheese, and the sauces were cold. Called the manager again and she said she needed the taco pizza back, and the ticket number is 00110 on 4/3/15 at 7:00 pm. This is the second time they screwed my order up, and not tell me the order is more than I was told on the phone and I spent 42.79 on this and I want you to know that this pizza hut is just right down the street from where I live so I don't understand why it was cold. The girl who took the order was new and she should have had help with it from the managers, since there are more than 1 managers there tonight. try 3 and they still screwed my order up. Cause they only put one double order of bread sticks on the receipt so please get some new managers!

Sarah cooper
from Sheffield, ENG
we tried to use a sorry code for delivery and was told rather rudely it wasn't worth the delivery drivers time for £5. We wanted to order the spring Easter deal which is £15 - the £10 sorry code which left us £5 to pay. We was also told it was a minium payment of £10.99 for deliver which technically we was willing to spend. Iam rather confused ??? We ended up ordering elsewhere. We order from pizza hut at least Afew times a month .. I don't understand the confusion???

Patti Smith
from Jefferson City, MO
first I would like to say we have had negative experiences with the Capital Mall Pizza Hut in Jefferson City MO in the past but yesterday was the icing on the cake. My husband all them at 3:53 and ordered a large thin super supreme with extra cheese. They gave him the total and said it would be ready in 20 minutes. He phones me to go by after work and pick it up. I get there and the manager is at the register. I told him the name and what I was picking up and he said he didn't have any order for that. After giving him my name my husbands name both phones numbers he still says he has nothing. Not to mention he is rude and short. He didn't seem to care one way or the other to help us out or anything. Didn't apologize offer a discount nothing. I said never mind I don't have time to wait. My husband calls back and talks to a woman there and she says she is sorry and agreed he must have called considering he knows the exact total, they offer to deliver it. Again we are on a time frame here. He gives her our address and they said they would have it there in 15 min. 25 mins later she calls back and says out computer messed up can I get your address again. It will be another 10 mins. He said no. we don't have time for all this. this will be be LAST time we EVER eat at pizza hut. There are way to may pizza places in Jefferson City to put up with this crap. I seriously have no idea how this place stays open if they treat all their customers this way and that manager needs an attitude adjustment. If he hates being so bad then maybe he needs a new line of work. I'm not expecting a reply. I'm sure you all don't care is why you want this emailed and won't talk on the phone about complaints.

This is my second time calling the Pizza Hut in the batesburg area at 30 minutes before closing and them telling me there wing machine is broken down and cleaned really I was once a shift manager and thirty minutes before closing is a no no .

I placed my order online like always 3/31/2015 7:48 p.m. Ticket#00164. Okay when the driver got to my house she didn't have the whole order. She had to go back and get the 2-liter Dr.Pepper. Ok so while she was gone getting that I opened up The waffle fries they had been cooked so hard you could not even bite them. So then I checked my Cinn Sticks nothing was wrong with it. the pizza had been over cooked it was so hard it didn't make any sense. So when the driver came back I asked her to look at the pizza and the fries. She said she would tell her manger, I told her better yet here take this back to pizza hut with you my husband said no it was not here falut so I gave her the box of waffle fries and said make sure you show your manger and tell her about our pizza too. She said she was sorry someone would call me I never heared from anyone. When I called up there I didn't get a answer and I waited and called later still no answer. You would think they would fix the order or give me my money back call and apologize I got nothing and I am very upset that nothing was ever done about it

I wanted fo reward the a team of ladies I work with for a great job they did in our department store in Louisville Kentucky. i order three large pan pizzas from the Pizza Hut on shebyville Rd near St Matthew Mall. First the who delivered the pizza was rushing me and when I checked the pizzas they were not pan they were thin crust the topping were wrong. I call and spoke with the manager he said he gave me the thin crust because they ran out of pan.He didn't even call to ask If It would be ok. I order pizza all the time from the Preston Hwy location and Its great. I was very disappointed.

I ordered a large pizza with two toppings. The pizza had very little topping. I showed the pizza to lady at the window and her reply was that was the proper amount. I looked at the add on the box and it had a lot more topping. I told the lady that she had just lost a customer. This bate and switch is clearly poor business and problably against the law.

I ordered a carryout order for 24 wings and received 16. Also ordered a Pepsi that was supposed to be in the bag uugh. I will never use pizza Hut again. This was order that was placed to the on perkins in Stillwater Oklahoma.

I have made a home delivery order at 8.15 p.m. today i.e. 31st March 2015 at Hyderabad Sindh Pakistan it is already 9.45 p,m, and pizza delivery is not received and my kids are drowse to sleep as they have to School in early morning. Please make it possible to send us pizza before my little kids sleeps hungry. Thanks

I sent a email before to pizza hut guess it went to wrong place back on 2/27/15 I ordered pizza ticket 144 unit 004287 went to your call center ordered a med extra. Extra sauce guess what no sauce pluce it was 1hr late I don't know what is happened to ya but I am going to buy from the store t then I can blame myself hope one day you can get back the way us use to be

I had ordered two pizzas for pickup, and they were terrible. The order had been placed at the Wilmington, DE location (302-998-8859) on 3/29/15 (ticket# 48) for my wife and I. She even said, "This is the worst Pizza Hut pizza I ever had", which is really revealing as she worked for your company before for 12 months. I went out of my way to select Pizza Hut and , unfortunately, we received a product that was virtually inedible; we forced down two slices apiece as hunger got the best of us. In the future, I will not purchase your product and will, instead, "go out of my way" to choose a competitor.

Matthew Killian
from Atwater, CA
We ordered the pretzel stuffed pizza with medium hot wings. The pizza was delivered late. The cheese inside the crust was solid (not melted), the bottom of the pizza was soggy ( like it was raw). The wings were cold! Very disappointed! This was from the Atwater, Ca Pizza Hut!

I placed an ordered at 6:48pm. I didn't receive my order until 8:30pm. My wings were greasy and the pizza was cold. I called several times and they hung up in my face. This ridiculous and my family wasn't satisfied. My order was over $30 and it was horrible. AMERICUS, GA location has pitiful customer service.

Lois Bentz
from Mooseheart, IL
I ordered a personal pan pizza in Brownsville , TN on Thursday evening to be picked up at 6:20. They were not busy and only had 2 tables to serve. I stood there for 10 minutes looking at my little pizza sitting on the counter waiting for me to take it out. I finally asked someone from the kitchen to please hand it to me so I could go. It took longer for them to give it to me than it did for them to make it. Never again. I asked for red pepper flakes and did not get them either.

Marion Whight
from London, ENG
Went to pizza hut Covent garden which had gone so update your web then walked to strand pizza hut and was closed So not got our pizza had to go elsewhere Not hapoy

Howard Rooks
from Naperville, IL
This complaint is to Pine Ridge SD Pizza Hut We have been calling for 30 minutes! They finally answered and told me they are not taking orders for 30 minutes! Last time we called in a order we went to pick it up some ladies were outside smoking in the back and no one to help us then they didn't have our order ready! This place needs a new manager!

Mr Paz Chande
from Telford, ENG
The wife and I decided to book a table for 7 of us at the above Pizza Hut restaurant as we were having friends that were visiting us in Telford for the first time. The table was booked for 7:45pm and when we arrived we were made to wait 25 minutes before we were seated which was some what surprising to say the least as there were only a handful of people in the restaurant. We were eventually shown to our table which in fact could barely seat seven of us and which was cramped when we sat down and I new that once our food and plates came along we would not have much room whatsoever, we were seated in a booth type seating, all seven of us!!! I kindly requested the staff members if we could move to somewhere with more room and I was abruptly told that there was no other room in the restaurant???? I was shocked to hear this as the whole restaurant was virtually empty apart from one other occupied table with four customers - whom in fact - over heard our conversation with raised eyebrows!! Anyway, this is not the main reason for my compliant.
The same male staff member came back to our table after a further 20 minutes to take our order, 20 minutes!! (Bare in mind only two tables occupied in the whole restaurant) he then plonked down salad bowls on our table which had NO cutlery and which we requested and then eventually had to get ourselves from other tables!! Once we all got our salad from the salad bar to nibble on we were abruptly told that we are only allowed 4 salad bowls and that his Manager had just pointed this out. We were actually eating from the salad bowls at this time which the staff member provided for us in the first place!!!!! When our pizzas arrived they were just about warm and in fact once of them, the margareta was stone cold!!! The plates that were provided, 4 of which were not clean and also wet!
To be perfectly honest with you if I had not been with my visitors I would have walked out well before I even placed any orders with your restaurant. The whole situation was embarrassing for my wife and myself in front of the friends we were entertaining that evening and not to mention the fact that the staff were very abrupt with their customer service and the way we were spoken too. I also blame the Management that didn't even bother to address the situation. I was told that this restaurant was under new management. What a pity if that's the way this restaurant is now under!! Can I also point out that when our bill came through - we were charged for the 3 extra salad bowls (that we weren't told about in the first place!) and I also want to mention that the glasses were also filthy at the refillable drinks machine area too.
Rather than making a scene I decided to pay the Bill and not have any further embarrassment, but, it will probably be the last time I visit this restaurant under this management!! What is going on Pizza Hut?? Recently there has been chains of other restaurants opened in this area like Zizzis, Nandos, Pizza Express, Franky & Bennys etc and with all the competition around - it's no wonder that the whole restaurant at Pizza Hut was nearly empty and if this is the way customers are treated is it any wonder???

Russell Swart
from Seymour, TN
This order was awesome got stuffed crust meatball pizza n apple sweet and was great but last time i ordered i got a pizza with the sauce and seasoning and it was first time i tried it and seemed just regular so i called and asked for manager and seemed i didnt get the sauce n seasoning on the pizza cause i couldnt reconizr it and when manager answered the phone she was like oh its on there i know it cause i put it on there well after this order second time trying i realized it def wasnt on it i dont want amything but if you can look up my last order to 106 jersey dr apt 7 russell swart who ever managed that day you may want let them know not lie that something was made right when it wasnt i work pizza and i realize customer complaints can be annoying but i was going send whole order back just the pizza actually just to get it right for i could try it way its suppose be cause heard how good it was and i will admit getting it this time was awesome one best pizzas id ever have thank you for that

Larry Cooley
from Greenville, OH
I visited the pizza hut in Eaton, Ohio with my son. First off there was only about 3 tables of people, but still waited 10 min for a waitress. I ordered a stuff crust pizza with sausage and boneless wings with buffalo sauce. The wings came out first there was only sauce on about half of them and was not fresh at all. Then the pizza came out, when the waitress set it down there was literally puddles of grease on it(which I don't mind a little grease) when I said something to the waitress in her exact words she said"When I get something greasy I get it off with a paper towel." Then I should of just sent it back, but I'm not like that. Me and my son ate 1 piece apiece and couldn't eat anymore. I'm a single dad so needless to say I eat pizza hut once a week in my town of Greenville, Ohio and it is always great. To put it lightly if there was a negative star rating I would give it to this store.

Bobbie Seaberg
from Richmond, VA
Horrible service from manager Blanca off of Orchard Road in Aurora IL She was rude and mean. She should not be a manager or a counter person with such a horrible attitude. She did not wan t to correct my order that was wrong.

I had a really bad experience, first of all the staff needs to be more friendly, they need to learn how to explain the menu to people who doesn't speak english and lower them selfs to a child who its trying to order a pizza. Really bad service!

We called & ordered 2 large stuff crust pizzas & they were suppose to put garlic butter on the crust it was the worst pizzas we have had in a very long time. They did not put anything on the crust,we were 25 miles from that pizza hut otherwise we would of taken them back. They did not have hardly any toppings on them & the crust was like card board.

Ashley Martin
from Maryville, TN
Submitted a order for pickup. Waited an hour past the time the order was said to be ready.

T Christian
from Sugar Land, TX
We ordered 1 Large, Thin Crust Bacon and Pineapple with Extra Bacon and Extra Pineapple. 1 Large Thin Crust Supreme. These were ordered from the store in West Columbia Texas @ 625pm and picked up @ 700pm. When the we started to eat the pizza the Pineapple was so Bitter you couldn\\\'t eat the pizza so we decided to eat the Supreme instead. When we took several slices of pizza from the box it had Two pieces of hair cooked into the pizza. I called that Stupid Pizza Hotline you people ignorantly started and I was told that there was No direct number to the store and when they Tried to call the store so i could speak to a Manager, the employees at that store conveniently Didnt answer.
So, I had to speak to a Customer Service Manager by the name of Michael, who was of NO Help at all. He did NOT ask what was wrong with the pizza. He didn\\\'t even care that we found HAIR in the pizza. He asked if he could have the store make more pizzas and I explained to him that tomorrow would be good cuz it took us 35 min to get there and 35 min to get back and it wasn\\\'t worth the drive to go back tonight. He then offered to give us a credit. With 3 pizzas we paid $42. He Said that he could only give us $25 credit for the pizza and that was All he could give us. My daughter\\\'s ordered pizza from the Same store in West Columbia Texas and when they went in to get their pizzas, that were Already done and waiting, they were made to Wait 10 min before someone came to the front, the kid putting together the pizzas was Not wearing a uniform, no apron, no Gloves, and nothing protecting his hair from falling into the food.
She also said that the blond woman working there was treating the pizza maker Really Bad, ignored them, and was then Rude to them when they finally got her attention to give them their pizzas. Pizza Hut has become a Real Crappy business over the years and these incidents shows that Pizza Hut is only getting Worse instead of Better. I would Greatly Appreciate someone contacting me back so that these Issues can be Resolved.

Pizza was cold and hard and was post to be 2 cheese stuffed crust supremes and wasn't and. They wouldn't. Do nothing bout it when I called back I would lime my pizzas replaced.

Lon Dee
from Arlington, TN
I called the Pizza Hut line to place an order. I placed the order and requested that the special garlic sauce not be spread on the crust. The call taker assured me that the garlic sauce was only used on request. I attempted to explain to the call taker that this particiualr location puts it on all pizzas. The call taker abruptly gave me my total and time for pick up and hung up on me. Of course when I arrived to pick up the pizza, it had the garlic sauce on the crust. Guess I can't blame the location but the call taker was very rude and not customer friendly. No pizza for me.

They delivered the pizza to the wrong address three times. Finally, they realized there are no stores that will deliver to my address. Not the brightest company.

I recently ordered 3 large pizza's from the Scottsburg Indiana Pizza Hut. When I placed my order I was very adamant about extra sauce, But when I received my pizza's they had no sauce! I called to complain, and the manager was very polite and replaced the pizza's, But when I got my replacement pizza, again NO SAUCE even though I specifically asked for EXTRA SAUCE. The replacement pizza's not only had no sauce, but the toppings were skimp and center loaded.I was a manager for Pizza Hut for 6 years, and I would have never let product like that leave my store, and I will never be back to this store again. I guess Papa Johns will be our new pizza place, and we eat pizza at least once a week.

Jean Garder
from Saginaw, MI
Found out today that Pizza Hut is going to discontinue their eat in restaurants and go to drive in and take out only. No wonder they are charging their customers such high prices. I won't bother taking advantage of their new set up. Plenty of other pizza places in town. I don't have to bother with them. Corporate has their ideas where the sun does not shine.

Tysha Chambliss
from Salisbury, MD
My family and I dined in your Pizza Hut on Mt. Herman Rd, Salisbury, MD, and we were ALL highly disappointed. We entered the establishment on today, Thursday, March 12, 2015 at approximately, 6:50 p.m. When we entered the place of business, the main door was propped wide open and there were several customers in line to pick up their pizza. To the register, was a gentlemen named Larry, who displayed a very nonchalant disposition. When we were finally seated, I asked the server if someone would "tidy up" the salad bar because it was a mess. Once we received our drinks, I went to the bar again and it was still a mess. I then asked Larry, if someone would tidy up the salad bar. He looked at me and didn't say a word.
Nevertheless, the salad bar was not maintained and I was told that the bar could not be "turned over" because they would be "taking it down at 7:30 (mind you I had already been there by 7 p.m.). When I placed my ordered I asked for extra cheese on my 2 pizzas and it was not included. We only received our initial beverages and never did see our waitress again. The server, Jessica was the only server trying to provide orders to several customers in a hectic environment. This establishment was not well maintained, unorganized and chaotic. The customer service was very poor. As a Government Employee, I was very dissatisfied with this establishment and would not recommend any of my colleagues to visit this Pizza Hut. I was so frustrated that I contacted your corporate office and spoke with "Zack" to voice my complaint. He did give me an incident number which is 0100791922. Therefore, I will be eager in hearing back from someone who really cares about the customer relations and satisfaction of this establishment as it relates to the quality assurance of this facility.

Alandis Davis
from Atlanta, GA
I placed a order at 7:46 the order was said to arrive at 8:46. I called at 8:50 to see if it had left yet and they told me that the driver had not come back yet. I called at 9:22 and they said the drive had just got back and was leaving with the order. Then I called back at 9:33 and they said he had already left. I asked to speak with the manager and the lady on the other end said that she was busy. She said that my order would be free due to the terrible service and long wait. Eventually I end up driving to the pizza hut and when I arrived they said that my order had been cancelled because they did not have any meatballs to make the pizza with. They also said that they tried to call me and tell me that they where out of meatballs but I never received a call from them, neither did they tell me during the times that I called to check on my order the service was TERRIBLE. I never received my food and now me and my two year old daughter are eating grilled cheese and noodles good job Pizza Hut.

james anderson
from Silver Spring, MD
Store #023623 - paid $18.28 for a large pizza and i never had a pizza that was. this bad.it was so salty and greasy and the box weighed as much as the pizza. I asked for thin slice with extra sauce and extra cheese as well pepperoni and green peppers. It taste so bad that we could not eat it. It was less than a quarter inch thick. I have eaten at Pizza Hut for years and never was served food this bad -- at Pizza Hut and/or anyplace. I feel that I should be reimbursed for this bad experience. Maybe you send somebody to check it out. I was the only customer there. That isn't saying much for someone who has that franchise. That looks bad for Pizza Huts reputation. Other Pizza Huts that I have been too, I have always been satisfied with the food and service. This was the first time that I have been at this Pizza Hut and the last time. The location is Rock Creek Shopping Center in Rockville, MD.

Janelle Beecham
from Bulimba, QLD
Just ordered 3 five dollar pizzas over phone. Moorooka qld store. Was so noisy could hardly hear or understand person on phone. When pizza was collected charged 23.65. First pizza ordered was five dollar meat pizza on pick up had turned into BBQ meat lovers at 10.95.... 5 dollar ham had turned into ham and pineapple 7.95 and pepperoni was 4.95 as all 3 should have been. Second time they have pulled this so were very clear about 3 five dollar pizzas....daughter who wanted ham is allergic to pineapple....... Disgusting service when picking up.. Should have apologised and given order customer wanted instead od charging extra and not giving what was wanted. NEVER again.

Well me and the wife went in to Princeton In. To pizza hut very bad don't know how they stay in business. You pay for a buffet and they don't put any pizza out there. They had one pizza to much money for that . Never go back again I hope they go belly up.

Floyd Miller
from Brunswick, GA
I ALWAYS ask for extra sauce but never get. Tonight I have almost no sauce at all. My money is always good so my pizza should be good also.

James Jones
from Houston, TX
I ordered a pizza on line i got charged 31.38 never got pizza and bread sticks order # a027119x81t2353 how do i get a refund i will never order from Pizza Hut again i even called and the lady said it was scheduled for delivery at 1:07am now we are starving and will have to find a burger joint thanks a lot Pizza Hut i have to go out on the road with all the rodeo drunks .

Patricia Roberts
from Jacksonville, FL
I ordered two pizza at630 didn't get it until820 That was bad enough then it was cold ordered thin pepperoni with rxtra extra sauce gess what there was no sauce it was like cheese toast the other was abeef an mushroom it was also cold igot one bite of sauce your cooks need to read an learn to make the pizza to order!

I ordered the boneless honey bbq wings. I like the flavor, but the pieces have progressively been getting smaller. And the fact that they charge $.75 for a single dipping sauce is terrible. For the price you should get at least 1 free sauce.

Brad Blanchard
from Baton Rouge, LA
On Thursday, February 26, 2015 I visited the Pizza Hut in Baton Rouge, LA located at 2906 Government St. I came to pick up an order I called in 20 minutes prior. Upon arrival, I noticed my name on the screen with a status "Ready" next to my name. I gave the cashier my name and she pulled up the order and I paid. I waited for the cashier to retrieve my pizza. Upon return, she said it wasn't ready. I told her the screen indicated it was ready. She said "it's almost ready." I waited. Then I waited some more. People were coming in, ordering, and leaving with their food all while I was waiting. The cashier was back in the kitchen preparing hot wings and there were four people waiting in line. When she finally returned, I asked if she could check on my order.
She said she was about to find out. Nothing. Finally, after waiting 30 minutes, the manager came to the front. She gave me a ticket which indicated the sale had been voided. I presumed she was giving me a refund for the trouble. Nope. I said, so, I'm not getting a pizza today? She looked at the cashier and said "you told me he wanted a refund!" (I never requested a refund). Feeling frustrated by the incompetence of this location I left and reordered at a different pizza company. There was a least one other gentlemen who did request a refund while I was there. I like Pizza Hut pizza but the mental and emotional cost of getting one is too much.

andrea shelton
from Orleans, IN
On Feb. 23,2015 I took my family to the local pizza hut located in paoli indiana. I place a dine in order starting with 2 orders of breadsticks the first order was brought right out they was hard and cold. You could definitely tell not fresh at all. The second order took several minutes to arrive to which was hot . We then finished our breadsticks and sat waiting for pizza over 20 minutes or longer. Watching others come in to dine finally our pizza arrived to our disappointment . I had order a half pepperoni/ half supreme large pan pizza. I was beyond disappointed the pizza was barely warm the pan itself you could touch it with your hand without being burnt. It was barely brown on the bottom. The supreme side of the pizza didnt have a single pepperoni on the pizza was over killed with sausage and raw vegetables. I have never paid 34.65 for a dinner so piteful in having. I left without barely eating and would not recommend this resturant to anyone. I was beyond upset with the lack of caring the manager showed and give us in the complaint i had with the barely cooked messed up pizza. :(

Eric Rummel Sr
from Rootstown, OH
Server was very RUDE to me and a another customer in line. Had been to this store many times and this was the first time I was treated poorly. Even though there was a kids party going on was no reason not to be greeted when at the counter to pick up a on line order. I spent 40 years in retail management and if I had a employee like it would have been her last day of employment store #024643 Server Melissa

kerry
from Rhinelander, WI
We go to rhlinder once every two months and we always stopped at that pizza hut we walked in six of us there wasn't any one in there. So we were happy we will get good service well let me tell you we didn't get any service at first we had to wait at least a good five min. so we were just about to leave then someone finally gave us a table like I said no one was in there. We sat down and said we were going to have the salad bar. So we went up to it there wasn't anything on it so we started to get are salads the waitress said she would be right back with are silver wear. Never and I mean never came back so I went up to the counter and said can we please get some forks or something to eat with.
She said you will have to wait nothing is clean right now. How can you not have anything clean for god sakes its lunch time and no one is in here.So we waited 10 more min and are salads wee getting soaked with salad dressing.Than on top of that there was no pizza ready to eat.The restaurant was a mess the employees were talking way to kmuch to each other to care about the people that were in the store. I guess we are going to have to find somewhere else to go.Sence no one cares there.Very disappointed. we would of liked to go in there on Monday the23rd but I don't think we will This is not the first time it happened and it probley wont be the last.

The Virginia MN store. I would not recommend this restaurant to anyone had a bad experience a few months ago and went back last night no change in the condition of how dirty the store is bathroom the floor grout has dirt filled in with dirt you can kick it loose with your shoe pee stains all over. In dining room by the heating and air vents on the white cling you can see black stuff and dust hanging from popcorn ceiling. They really need to redo everything at this place staff and all.
From when we got there it took 15 min to get something to drink 30 min for Bread sticks 45 min for only 1 of our pizzas 20 min later someone came out and asked is we were still wanting our other pizzas they could box them up when done it 20 minutes more for us to get the rest of order. There was only 5 other tables with people we had the biggest table of 5 People. The sad part the phone only rang one time the 2:45 we were there. 2 hr after we got home 4 out of 5 of us got sick bad sick stomach and diarrhea.

On Super Bowl Sunday I called Pizza Hut @ 5:36 pm to place an order of a large dinner box and 2 liter of Pepsi. After I was done the person taking my order advised me that delivery was 1 hr and 30 mins long. I had no problem with that. I called Pizza Hut at 7:05 pm to check my order and was told it was on the way and should arrive in 20 minutes. I called again at 7:30 pm because I didn't receive my order yet. The employee who answered said delivery was up to 2 hours long, I explain I called 25 minutes ago and was told it was on the way.
He ask for my phone number which I gave, after being placed on hold for 5 minutes he returned to tell me that my order wasn't made yet that is why I hadn't received it. I was very upset! I told the employee I should get my order free or discount, something. He then said "You will get this order you placed "FREE". I ask to speak to a Manager. Placed on hold again for 5 minutes. The manager answers my call and I explain everything to him, he said "We will give you the order "FREE", but couldn't promise what time I will receive it because of delivery. I told him I didn't want my order anymore because it's been 2 hours already, and explain how could they do this to customers. He didn't have much to say after that. I again told him to cancel my order and I would order from Toppers Pizza and would get my pizza in 30 minutes.
Around 8:05 pm a call came through my phone and it was the delivery person from Pizza Hut, I ask was the pizza "FREE" like I was told on the phone by the Manager and she said "No, it doesn't say that on here". I said "Return it, I don't want it". This Pizza Hut is very unorganized, disrespectful and rude. Place customers on hold for 20 minutes, sometimes they don't even answer their phones. The Pizza Hut Store I'm complaining about is in Milwaukee, Wisconsin 1515 West Burnham (414) 643-6200.

I will NEVER order from Pizza Hut again and heres why. My debit card was fraudulently used on 9/6/2012. There were 2 fraudulent charges.on my debit card from Pizza Hut on the same day. Apparently, my card was used to order pizza online. Pizza Hut is supposed to get a imprint of the debit card & view a picture id at delivery to make sure it matches the name on the card. Pizza Hut failed to do so. The reason I know they didnt do it is because my debit card was fraudulently used but it or my id never left my possession. I called the two different Pizza Huts where my card was used & even though I caught the charge within the first two days they were not willing to refund my money & both managers were very rude! I was told that I had to fight it through my bank. In my opinion Pizza Hut promotes fraud because had they followed their own procedures then this never would have happened!

I ordered my pizza for carryout. I go to Pizza Hut#024503 and stand at the counter for more than fifteen minutes,just to pickup? No one there to help.Employees walk by and no one greets me last least. Until I stop someone's that walks by and ask for the manager. Then they want to help me. So I still ask for the manager. And one young guy comes to me and said his the manager. No name batch? He said,ooh I forgot it?? Then he said his name was Dennis and that his the manager. I didnt believe that! He said I'm wearing a shirt and as tie. I told him what happen but he was careless. I will NEVER go back!

I place my order online and requested delivery. My order consisted of a dinner box and added 8 wings this was at 5:40 pm once order was approved my quoted wait time was 7:35 pm almost 2 hours later I assumed this was just to be on safe side. At 7:20 i still had yet to get order I placed a call just to see if at the very least it was on way the woman that answered was very rude put me on hold before i could even respond to the request to hold then when I explained reason for call she informed me that i have not waited 2 hours it was only 74 min (only longer then I have ever waited) and was very rude and snippy as she told me that I am next delivery out the door. I place my 2nd call 40 min later to asked what was going on ans asked to speak with a manger I was placed on hold for 12 min and 3 different times someone came to the phone and asked what I would like and I had to repeat 3 times I was holding for a manger whom never came to line I finally got my order 3 hours later. I think this kind of service is 100% inexcusable and I will never order from them again.

Me and my family attended Pizza Hut leamington spa Tuesday 7th may 2013 after waiting along time for our pizza to come out. When it finally came out the pizza was like water in middle which didn't look cooked properly they took pizza back to cook more by this time the kids were gettin restless and didn't want to wait any longer. The pizza finally came out and was cooked in middle and hard round edge. We use Pizza Hut a lot but am very disappointed and will find it hard to use Pizza Hut again.

I just purchased 3 pizzas at the helensvale store at 18;58 pm according to my invoice which I will be faxing to fair trading on monday. I was charged an additional 10% public holiday surcharge. I told the young lady it was not a public holiday and what they are doing is illegall. Anyway what a ripoff.

On February 20, 2013 at 6:45 i place a order with pizza hut (which i paid wit my cc) at the 7996 Miramar Pkwy
Miramar‎ Florida‎ 33023 after waiting 1 hour n half I decided to call Pizza Hut to inquire about my order which than i was told that the driver tried calling (which i have ordered from that located Multiple times) that he tried calling me n was Unsuccessful which i Received no call from the driver nor the Location informing me that these attempts were made after asking to speak to a Manager i was told that the wait was going to be a Addition 45 to hour wait wit no Sympathy or a knowledge of my bad Experience

I eat Pizza hut almost 3 times a week because they deliver to my job. this has been the worse experience that i have ever had the food was cold and wasnt fresh... the estimated wait time time was supposed to be 30 minutes and to arrive at 3:52 and the food arrived at 3:37 and i place the order at about 3:22 meaning the food was already done and they just decided to get it to me. I did not like that and i do not appreciate that at all

Today my 67 year old mom went to get our family dinner from Pizza Hut in Mauston, WI. Our first mistake!!! Like so many times before nothing but disappointment. She ordered wings, Alfredo, Stuffed crust pizza, and bread sticks to go. They said it would be ready in 25 min. My mother left and went to do some shopping. She came back in 20 min. and yes she waited and waited and waited. When they finally came over they said they forgot the wings. She said forget them and went to the car. When she got to the car she noticed no Alfredo.
So she went back in and they blamed her saying she didn't order it. So now she orders it and yes she waits and waits and waits. Now our pizza has grease forming on the top and the food is cold. She gets the food home and the Alfredo is is cold in the middle. I call the manager and he to blames it mostly on my mom and then tries to humor me with a free order of wings. What a disgrace, they disrespected my mother, and then my intelligence.
With the economy being this hard you would think they would work harder to keep customers not drive them away. I hope this manager gets taught what it takes to make a good manager and no its not to insult the customers...

To whom it may concern: On Friday Jan 18, 2013 we ordered 2 large pan pizzas and chicken wings online for delivery. Our order came to $33.24 and I entered my visa card number for payment. When the driver arrived, he said he had forgotten the credit card slip for me to sign and that I'd have to pay cash. So we paid cash. The next morning, Saturday Jan 19, 2013 I called my bank and found out my credit card was still charged $33.24. I called pizza hut and asked to speak to the manager. He didn't give his name, just said he was the manager. I explained what had happened and that he may want to see if this driver was pocketing the cash. He said, no the driver had told him about what happened.
He then went on to Tell me that I needed to bring in a bank statement showing I was indeed charged along with my I.D. and credit card. I work every day except Sunday and am unable to just run to the bank to get a statement. I can wait til I get a statement in the mail, but my question is this: why, if the manager knew what happened do I have to do all this running around? Shouldn't they be able to tell at closing when they do a deposit that they were over in their totals? The pizza hut we ordered from is on Sunny Lane in Del City, Oklahoma. We live on Askew Dr in Midwest City. I'd appreciate you looking into this and letting me know why I have to jump through hoops to get my money back.

Dear Pizza Hut. I'm writing you today because of the local Pizza Hut in my area. It seems like every time I call in an order they seem to make up excuses for delevery time so I won't try and place order but I do anyways they always tell me "it's gonna be like an hour or two before my order will leave. My pizza always end up wrong or when I order a lovers pizza there isn't anything lovers about "hardly any topping" and the dine inn service it bad cause no one ever wants to want on us Pizza Hut is my favorite pizza I don't wanna stop eating it just wish the service was better.

On March 22, 2013 my wife ordered a pizza from the Pizza Hut at 1965 Coliseum Blvd Montgomery Alabama at 6:30 p.m. The Pizza was a store credit because the week before the pizza we order and picked up was terrible, cold and was not able to eat it. When we arrived at the store I went inside and told the cashier why I was there. She said in a mean voice, " a store credit" I said " Yes " itwas becuase ya'll messed up our pizza so bad last week the manager gave us a store credit and my wife called ahead talked to the manager and he made sure all was ok. The cashier chose to be rude in front of customers that were in line and standing around so I didn't hesitate to tell her how sorry the servcie was and that she needed to check with her manager. She just walked off.
When she came back I told her the name and she looked around then started waiting on other customers. I asked her again about the order she replied it's coming! I stood inside for over an hour and others there to was there for a long time and I could hear them complaining so we all talked about the terrible way things were at the Piza Hut. One family of eight had waited hours at a table for their to be completed and finally went to the counter told them they were leaving and only paying for two drinks since no one was concerned about serving them.
After I was there over an hour or more I asked about my pizza the server kept saying three minutes, then about 25 min's later I asked again she said three min's. My wife said for us to just leave so I asked to see a manager. It took awhile for them to get one because all the cooks were in the back talking and laughing and not cooking. This type of service is uncalled for and we will not go back and I will report this to the local newspaper section that talks about local places to eat.

We called in our order for some boneless wings tonight and was told they would be ready in 20 minutes. I arrived at store 30 minutes later and still had to wait 40 minutes on my food. When I finally asked for my money back, the lady at the front laughed and told me that my food was ready. As cold as the wings were, I can only assume they had been sitting there for at least 20 minutes. The store was filthy and the staff was very unprofessional. Most of them were either standing around talking on their personsl cell phones or leaning up against the walls. (Guess this is why my food sat for so long). And while they were all doing nothing, the store phone was ringing off the hook. The floor looked like it had not been swept in months and the tables had not been wiped down. It was disgusting!! I will not be back.

My husband and I went to Pizza Hut in Chippewa, Pa. we noticed a long wait in the line for window service . But we were seated inside immediately. We placed and order for 2 personal size pizzas , 2 drinks and breadsticks. We recieved our drinks immediately . We noticed no one had any food infront of them. We waited and I finished my soda . About 40 minutes later, I noticed an older lady and man who came in after us left, the people outside were leaving the outside window without their order. Our waiter never came back to refill our sodas or to bring our breadsticks. Finally a waitress who was waiting on another table came and refilled our drinks. We waited another 15 minutes and finally our breadsticks came with no explantion, just I am so sorry. We ate our breadsticks and about 30 minutes later still no pizza, so we went up to the register and paid for our breadsticks and sodas, never an apology, or an explanation. The waiter said I can give your pizza for you to go, I said no thank you. I am sure they lost alot of business tonight. I think someone better see whats up there. My husband and I ended up at Wendys and the little girl apologized because I waited about 3 minutes for a burger and I said believe me this is nothing. I told her what happened and another server over heard me and said another women came in there and said she had a 2 hour wait !!! I love pizza hut , but I will never go in there again. I definetly know it is courteous for the manager to come out and go table to table to explain the wait or apologize, he never came out. I seen alot of very disappointed consumers there.

On Dec. 10, 2013 my stusents were on an outing. Pizza Hut was where we called earlier and placed the order for our students. When we got there I waited at least 10 minutes for service. Along came two of my students wanting to place an order for carry out. I told them to wait because ai had not given my order so tha I could eat from the salad bar. The supervisor proceeded to take their order. I told her that I had been waiting a while and that the students already had food at the table. She ignored me. Therefore I asked another employee to take my order. She told both employees not to because she was going to take it when she finished. I told her that because of her rudness, she could not wait on me.
She was adamant about not havcing anyone take my order. I am a diabetic. I left and went elsewhere to eat. I am asking that thhis supervisor be reprimanded and if possib le suspended for a few days. I also demand an apology from her. This incident took place around 12:40 p.m. at the pizza hut on the waterfront in ST. Thomas, USVI I am consulting an attorney.

I went to Pizza Hut located at 1420 NE Evangeline Thruway at about 2:30 PM on 12/15/12. My grandson ordered the meal which included a personal Pizza Hut pan pizza, 3 breadsticks and a drink. When his order came out, there were no breadsticks. He asked the server (a black male) when he would be bringing his breadsticks.
The server told him that meal did not come with breadsticks, so I asked to see a menu. Sure enough, breadsticks were part of the meal. Server had gone back behind counter to ring up an order, so I went to counter and pointed out order and that breadsticks were part of it.
A Pizza Hut co-worker of his (black female) asked him why he had warmed breadsticks. His reply: "I'm go'in tell ya'. He went to her, leaned in close, and told her something which I could not hear, but I can imagine. Anyway, we finished our meal and I went to the counter to get a to go box and to also collect the breadsticks which he had never brought.
After he gave me the to go box, I still had to ask for the breadsticks to be boxed also. We were the only customers, so it's not like it just "slipp-ed his mind". I found the food to be of poor quality and the staff to be rude.
Not a Pizza Hut location I will visit again. I will also recommend that friends avoid going there.

My wife ordered a pizza online at the Pizza Hut website for the 35th ave and thunderbird location. The order got messed up and they sent a pizza with onions instead of black olives. Not a big deal. We called the store and said we still have the whole pizza but we would like our correct pizza. He said a couple things that are really bad. One he said because the order was an online error that they are not responsible for that. It is pizza huts website. Yes it is your problem. Second we asked for the corporate number and he said that the location was franchised so he didn't have a number to the corporate office. Are you kidding me right now. Are you not one company. His name was Edward and was a supervisor there. Please do something about this or I will report this incident to the BBB. Also, the fact you are not one company is really embarrassing. It's sad that a 10 dollar pizza ruined my night. I hope to hear from you soon.

Recently, my cousin & I decided to go to Pizza Hutt for some yummy pizza for lunch. As soon as we sat down we were told REPEATEDLY that the buffet was closing in 8 min & to get what we wanted. We assumed the remaining food at the buffet would remain & no new pizzas would be cooked.
Like a countdown, we were told we only had 5 min to get our food or we wouldn't get any at all. I did not enjoy my lunch as I was rushed! I won't be eating there again. The pizza & Dr pepper were delicious were delicious but it was not a pleasant experience.

Me and my family and friends went to Pizza Hut in Tarboro, North Carolina. Once waitress finally took our orders she brought plates and they fell on table, water got on one of family members, the waitress never said she was sorry and just walked away. It took three workers to come to our table to ask what our orders were. They kept bringing the wrong orders and some of us never got our food while others did and finished eating. The waitress never came to table to refill our drinks. By the time we were leaving is when our food was ready but we asked to box it up. It was the worst experience in a restaurant we have ever experienced

I call around 9 o'clock n ask for their specials and they told that they were out of special and they only had the thin crust. I would of not have made this complain if it wouldn't had been the first time they wer out of something. So i went on and call a different location and made my order there at 50 n L.
Once i got home n ready to eat the pizza was a little burn from the crust on top of that when i open my wings only 3/4 of the wing was covered with sauce. Not a happy dinner for me i was upset and didnt even bother calling back because they were already closing when i was picking up my order...

Placed an order online with Pizza Hut in Midland Texas at the Wadley Drive location. Went to pick up my order and the order was never made. Had to wait for another to be made. The staff was yelling back and forth and seems there was no manager in the store because I could not imagine a manager allowing the yelling that was going on back in the kitchen area. The floors were filthy and probably will never order from Pizza Hut again, or at least from that location. It's a shame that such a big name corporation cannot manage their restaurants.

I order the Margireta Pizza sometimes its moist which that is how I like it. Sometimes has d instead of. The the sliced ones. And most of the time the green basil isn't on it. Don't they have a chart to go by. It kinda makes you not wanting to go back. I really like that pizza cause I dislike your pizza sauce. I wish you would bring back the cavitini surpreme again. My favorite. I eat there quite a bit. But this new pizza hut isn't like the old one. Miss the salad bar terribly. This is the Pizza Hut in Valentine. NE

I placed an order online (2 medium 2 toppings, bread sticks and 2-liter drink) and everything seemed to go just fine until I received a message from "Michael" that my order was cancelled. It was very hard to understand him because he spoke so fast and he did not leave a call back #. I called the number back from the caller id and spoke with Megan. I had called the Pittsburgh customer service. Megan could not tell why my order was cancelled other than my card had been declined. She did not know why the card was declined. She then would allow me to order again and I would need to give her my card #.
At no time did Pizza Hut make me feel my card was secure or that I was really speaking to Pizza Hut. I tried to order again online but was not able. I called my local store, 11018 Old Saint Augustine Rd, Jacksonville, FL, 32257. The young man I spoke with was nice and courteous. He understand my problem, placed my order for me again and worked through the kinks that my first cancelled order had caused (that I was now out of the delivering area and my order had to be overruled by the manager).
My order was placed and was upgraded. I was given the total of $27.11. I didn't realize this was now almost $7.00 than my order online($20.67). I called the store back. The person I spoke with explained that I could not change an online order. I then explained that it wasn't an online order. I asked to speak with the manager. I was told she was too busy to speak with me. The person I was speaking with finally just discounted my order to $19.51. Although, I am grateful that my order was reduced to close to the correct total, I was made to feel like they were doing me a favor.
I didn't need two large pizzas as we will not eat them all. I spent 40 minutes just trying to order dinner for my family that should have taken me no more than 10 minutes. I first thought the store was helpful but in the end they were just like Megan I spoke with in Pittsburgh, not willing to take the time to listen or answer my questions. I am depending on Pizza Hut to keep my credit card secure and in the end and I am not sure that they are. The whole experience has made me question if I will ever order from Pizza Hut again.

Todd Cornwall
from Chicago, IL
I filled out a survey, and will copy/paste for you:
A huge miss on everything. I ordered double sauce, I got regular sauce. Everything was 10 minutes late and not even hot. It seems that some things were cooked and ready, but they sat on a shelf getting cold waiting for the other items. Chicken in the pasta was gross. That's the second time I get hard crunchy grissly fatty pieces of "premium" chicken. The pizzas were rushed. They didn't look at my order and get me the double sauce and some slices had NO pepperoni while others had 4 pieces.
Based on this last visit, I don't think that I'll return to that pizza hut until things get better. They were doing really well for a while, I was really impressed with the food. Last two times were absolute failures. It seems that when they get busier, they don't bother with quality. I get emails about "game day promotions" in order to get me to order from them on game day, yet, your so damn busy, the food quality is horrible. The chicken is getting specifically nasty. Fatty, crunchy grissle. It's the garbage you should be trimming off the chicken instead of feeding it to people. Slowly losing me as a customer again, and this time not sure I'd come bad since there are other options nearby.

Earl Hansen
from Killeen, TX
Yesterday, 11/15/18, my wife and I stopped at the Belton, TX Pizza Hut at the 6th ave., exit on I-35 for lunch and ordered wings and a medium meat lover's pizza. While waiting for the meal the friendly waitress brought our drinks and I noticed pizza goo caked around her thumb and finger nails. Shortly thereafter a cook brought out part of our order and the waitress then brought out the pizza. She then began mopping the floor, stopping shortly to give out an order to go at which time she opened each of four boxes to show the products inside. She then walked out with the customer and had a smoke while outside, returning in a couple minutes to continue mopping the floor and hallway to the bathrooms. She then checked on the inside customers stopping to pick-up trash off a table and the floor, after which she broke down the buffet stand and stored the food in the back. She returned carrying toilet paper and installed it in the bathroom, returning to the dining area to wait on customers. At no point did this waitress stop to wash her hands and we saw none of the employees, waitresses or cooks wearing any hand covers, including what appeared to be the owner that went back and forth between his car, cell phone and kitchen area. DISCUSTING and UNSANITARY - WE WILL NOT RETURN TO THIS ESTABLISHMENT and I would highly recommend the health department investigate and issue a few citations.

I ordered a simple cookie and some cinnamon sticks and it was $20 and i never got any of it and Pizza Hut never showed up. They robbed me of my money and never delivered my food.

Wood Shopp
from Sarasota, FL
Since PH moved stores I an 2 to 3 blocks out of range for delivery with 2 stores! I can't get delivery anymore!

Jamekia Caldwell
from Greenwood, SC
I ordered your 2 or more $5.00 deal tonight. The order was a hand tossed pepperoni pizza and a hand tossed beef pizza with no extra toppings , this order was placed online under the name JAM CAM at 10:15 pm. After I placed the order I called to see if they were still going to make the food because it was 45 minutes until closing time and I also called to see if I could add a garlic sauce on to my order but I nicely declined after the young lady said it would be $1.00 extra for such a small sauce, so my total was still $14.72. $10.00 for the 2 pizzas, $3.50 for delivery and $1.22 for tax as the receipt online explained. I work from 4 pm till 12 am so the pizza was supposed to be delivered to my job and I also gave instructions for them to call my number (864) 377 3714 when they were at the guard shack with the order. The young lady said it would be ready by 10:45 and I agreed. I waited outside in the freezing cold and rain for this food and no one showed so I called again as to where the young lady working had just told me that the man was "on the way now" with my food. This was at 10:52 pm. As I waited there was no car to pull up with the pizza hut logo on the hood nor did I receive a phone call, so by 11:14, 22 minutes later , I called again. The young lady said they were closed so I asked her ' At this point is my food going to be free? or atleast discounted? " she says, "Well he was supposed to be on his way , so let me just call him really quick" and she hung up. I called several times after we hung up to tell her to just cancel it but didn't receive an answer from her again. The driver called my phone at 11:18 and said he was at the gate. I flashed my lights on my car and told him I was sitting outside at the gate for atleast 20-30 minutes , and did the girl say anything to him about a deal for the strenuous wait? He said " No but I got your food, I'm the only delivery guy they have tonight and she hit me with like 5 of them back to back." I said well she said she would call you because you were supposed to have been here before now"...he said "Well aint no discount and it shouldn't be cause the food is still hot so just come and check your food and pay for it..when she called I told her I was on south main!" Even though I was inclined to still buy the food after he was being rude with that nasty attitude on the phone, when I walked up to the car he was still mumbling and talking trash, with what I would assume to be his girlfriend or something on the passenger side of the car. So I said no thank you , and he said, "fine fuck it" and sped off. I am so disgusted by the driver and the cashier for not finding a better solution, especially seeing that my job Carolina Pride, on 1 Packer Ave Greenwood SC 29646 is only 5 MINUTES away from 1506 Edgefield st, Greenwood SC 29646 which is Pizza Hut NEAREST THE JOB. Everything that I have stated is true please check your online system so that you can verify the addresses, the distance , and the times. THE DRIVER CALLED FROM THE NUMBER (864) 554 8622.No matter if he was having an awful day or not that attitude took my whole appetite away, and even if the young lady decided not to answer the phone for me anymore at least she was half-way courteous. This is bull crap and I will be calling corporate, and although I didn't lose anything because I didn't pay for anything I did wait an extra 15 minutes past my 30 minute lunch break. I feel cheated. Please resolve the issue.

Mamiedoylemd@gmail.com
from Alexandria, VA
I ordered pizza online for delivery from your store 703-781-8181 I spoke with the manger Ingrid who was very rude and had very poor customer service! When answering the phone I said hello how are you this evening she said what ?? I repeated my self and her response was ok !! I explain that I was not satisfied with my pizza that had no topping that I order she well ok we just put on there what corporate tells us then she said you. An send those back and I will put alittle more on before I could say anything else she hung up I called back no answer and I never got my pizza . I paid $ 4 dollars for dilvery and I gave a tip ! Very disappointed with the way she talked to me and how she treated the situation has if she gave me the pizza I paid for it and wanted what I paid for ! Unexceptionable service amd I will never order pizza from there again .

Laurie lyall
from Whiteland, IN
So we went to Pizza Hut this morning at lunch at their lunch buffet and when we got seating to sit down they had us it wasn't no Pizza Hut on the buffet and we had to wait 10 mins the first time to get any pizza there was apiece hair in my pizza. And we tried to go up to get more we had to wait 15 mins for pizza the was not one piece on the Buffet pizza hut was in new castle,Indiana

Terri / Lavar Johnson
from Cordova, TN
I wish I could give minus 5 stars!!! My husband called a store around 5:30pm on 11/13/18 to order a pizza. The store he called was Store Number 4137 at 1947 Exeter Rd. The representative had to put the address in incorrectly. We waited on the order until the driver called us back at 901.289.7779 to inform us that they don't deliver to our address. We verified the address with the driver and he stated they had the address in wrong so they cancelled the order. I called the call center and they replaced the order being ticket number 80.
We decided at this time to just go and pick it up. We get to the store and they tell us the order has been cancelled AGAIN. I called customer service again and they asked to speak to the manager on duty. The manager REFUSED to get on the phone. So the CSR (Felicia at 901.362.3333) called the store and the manager or assistant manager would NOT get on the phone to speak with her while we were on hold. The managers on duty at Store 4122 named Samantha Chastain and Alana Ware at 714 N. Germantown Parkway in Cordova, TN. are very RUDE, DISPECTFUL and need more training on customer service! For Customer Service to be on the phone trying to get our order correct and them to REFUSE to speak to them is unbeknownst to me. Then the so called supervisors are going back and forth arguing with a CUSTOMER. How professional is that? Should be a disgrace to Pizza Hut!

Merkis Pina
from Orlando, FL
My name is Merkis Pina, I made an online order at the Kissimmee Florida location on BVL. I waited an hour and 15 minutes for them to tell me the pizza was still in the oven and would take another 10 minutes atleast. It was only a large pizza and cinnamon rolls. We just went ahead and cancelled the order. I understand sometimes it's busy but i was the only person sitting in the waiting room for 30 minutes. And no manager came to speak to us and it was known we waited over an hour. I can send a online order if needed. We order at 7:33 online and then told at 8:40 it would still be another 10 minutes. We did check in multiple times from 8:00-8:40.

Tammycullison
from Arlington, TX
The general manager at your 407 location is very unprofessional and rude . He didn't want to give me the special that you all had online. He was saying it was one price and I was trying to show him the picture and the price on my phone but he didn't wanna to hereit he said he had never seen me before and I come in here all the time an order pizza. But this will be my last time..

Jenna Scheidegger
from Perry, FL
The restaurant stinks like mildew and there were worms all over the toilet paper in the mens bathroom.
We will never return.

Brenda Scruggs
from Overland Park, KS
YOUR ORDER - 3181112164107001181025553
Placed on November 12 at 4:41 PM
I am a long time Pizza Hut customer but the pizzas I received last night were not an experience I want to repeat. It was only the fact that I had very hungry children at my house - ages 5-3-2 that prevented me from calling and sending the pizza's back. The toppings were about 2 inches away from the edge of the crust -- which was overcooked and too tough to eat -- even for the kids who usually love the crust and eat it like bread sticks. The Canadian bacon was overcooked and I could only find one or two pieces of bacon, there were puddles of grease in parts of the pizza -- maybe the buttery garlic spread but I didn't bite into the grease to test that theory.
The cinnabons are wonderful -- usually -- but last night all the frosting was poured into the center leaving the outer edges dry. Of course we tried to redistribute the frosting but the outer rolls were noticeably drier than the center.
I wasn't even tempted to keep any of the left overs -- didn't look good, didn't taste good. Not sure I will use the local pizza hut any time soon.

Mindy E Grider
from Charleston, IL
Dear Pizza Hut. Let me start out by saying I usually order pizza hut once a week. Well I did until a recently. I am not looking for anything in return no free food, no I'm sorry please come back. I just want you to be aware of the situation. I recently place a on-line order and while placing the online order I requested that a text be sent when my food was on its way. I received a message at 7:01 the order was out for delivery. 7:25 our food still had not arrived. I called the store and was told they where cooking new breadsticks then sending out our order. Which means it was not out for delivery. Our food was delivered about 10 minutes after my call was placed. So then our delivery driver arrives with our food. She then proceeds to say that our house is not lit up enough for her. That if she would have fell on our property she would have sued us. Our weekly orders/deliveries from pizza hut ended that day.

Shakina Jackson
from Cordova, TN
I ordered a Medium Pepperoni Pizza on Nov.10,2018 .Originally I was told, the wait time will be 1 hour. Once my order was placed the rep stated it will be 1 hr 35 mins. I advised the rep to cancel my order. After we hung up, I checked my credit card. It had already been charged $16.46 . I called back to speak with a Manager who was not helpful at all. I advised to send the order out since my card was already charged. The manager advised he does not see my order in the system and I will have to wait 3 to 5 days to receive the credit back on my card. I insisted that I need my delivery. He stated he would have to charge my card again. This time $3.05 was charged to my card. He stated he can't send the order unless the full amount is charged. AGAIN, I advised the $16.46 had already been charged. I finally placed the order with another rep and used another card and paid $13 plus tax, only to be told the wait is now 2 hrs. 2 hours passed and my pizza didn't arrive until 3 hours. It is utterly ridiculous. I expect my $ 16.46 plus $3.05 (19.58 TOTAL) to be charged back to my card. I attached the screenshot below.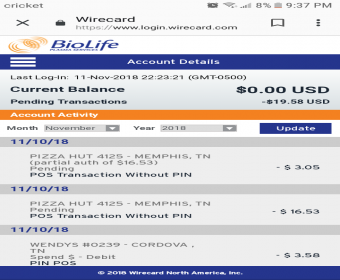 Glenda Foster
from Wichita, KS
I placed an order at the store at 1659 S Webb Rd, Wichita, KS at 1:30 pm and it did say it would be 60-70 minutes but 1 1/2 hr later I still didn't receive my order. I called the store and had to wait 15 mins before anybody came on the line and then was told they only have one driver. That is unacceptable! Whoever the manager is needs to maybe have more training on how to schedule enough people! I did cancel my order and whoever I talked to didn't seem to have a problem with me cancelling BUT if I were the manager I would have went ahead and sent the order for FREE. Pizza hut is my favorite pizza but I will now think twice about ordering especially from the above store! I am very upset about all of this and think the store has very poor customer service.

Denise M Thornton
from Savannah, GA
, last night we called to order pizza they said they didn't have that many drivers It'll take two hours for the delivery hold. I was told about the 5.99 medium pizza deal they have I ordered 4 of them. One with bacon and onions another with meatballs and ham , 3rd one with pepperoni and ham last one with ham and bacon. I also said the chocolate brownie that's on the 5.99 menu and the chocolate chip cookie. they told the price would be $44 and some change then pit me on hold got back on the phone and said $31 and some change I believe. I never received my cookies or brownies and have them 46.00 when they delivered the food. My pizza order was also messed up only 1 box was right.

DeborahBaker
from Jeffersonville, IN
I have been told 3 times in less than a month that you are out of personal pan pizzas at your Crawfordsville location in speedway area. How can that be??

Gayle Kimbal
from Humble, TX
We placed a web order at 5:44. We received a text saying 35-44, at 6:48, I called the store inquiring about our order. I was told that there was an error with our order and it had to be remade and they were fixing to walk out the door to deliver. I called again at 7:18 because we still have not received our order. I was told it was Friday and they were busy and it was on it's way. Our pizza arrived around 7:40. It was burnt and arrived cold.
I dont know what happened in the local store, but 2hours for burnt, cold pizza is unacceptable. After 2 hours, I was hoping for fresh pizza, it was just gross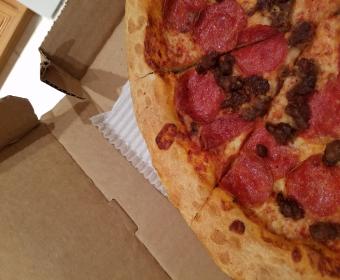 Bodie Selfridge
from Hays, KS
So I ordered pizza with wings and a book it coupon we never got the wings got the personal pizza right before we left and they were under staffed they were gonna give us a free order of breadsticks and never got those so that was a terrible visit I was at the location in Hosington Ks

Carlisa Williams
from Chicago, IL
I placed an order online with the pizzahut here in Chicago at the 6700 StonyIsland llocation October 20,2018... My order totaled 35.00 it was delivered.... My order was supposed to been at my home at 2:30... I order the 5 dollar deal which was 2 pizza's chicken as well as 2 order of the boneless wings both were to be honey barbeque.... I ended up calling as usual to try and find out where the driver was in which I got a young lady name teneshia who was very rude and she stated the driver was on his way.. The time was 3:05 then and I asked if my order was going to still be hot considering it's almost an hour late and she said yeas..... The driver didn't get to my home until 3:30 p.m. And when he did he discovered that they didn't give him my 2 orders of boneless wings and told me he had to go back and get them..... My pizza's were cold and I had to reheat them. And when he finally came back with my wings which took another 20 minutes they didn't give him the correct one I had one barbeque and one order of hot. In which they were to be both honey barbeque... I called back to speak with a manager and I was put on hold and then someone hung up on me... I didn't call back at all. I filled out the survery I always get about my order experience in which I wasn't happy...I had originally stopped ordering from this location because they always have an issue and not enough drivers and are rude.

Michael S
from Grand Rapids, MI
i ordered a salad from Pizza Hut on Wealthy st, in Grand Rapids, Michigan. The cashier then handled cash as someone paid for a pick-up pizza. she then went right to the back without washing her hands and started making my salad. I have video of her touching my salad without gloves on. At one point she is wearing one glove, then takes it off and continues adding to salad with bare hands. I talked with the manager and she said that she had been standing next to the girl that was making my salad the whole time and insisted she was indeed wearing gloves. So the manager completely lied too.

Sundee Guffey
from Mountain Home, AR
I have lived in Carthage, Tn for 30 years and having been eating at the Pizza Hut here for a loooooong time. And for as long as I can remember I get spaghetti with meat sauce and then ADD mushroom, onion and green pepper. I literally just ordered this a week ago FROM THIS PIZZA HUT! As I was stating my order, the server interrupted me and with a horrible attitude said "I can't do that". I tried to explain to her that I order it all the time, as I just did last week and before I could even finish talking she snapped at me "well it's not in the menu like that". Ummmm there are a lot of things not on the menu that people order, miss you gonna get smacked if you talk to me like that again! I then complained to the manager who had been hear forever and told her as long as I've been coming here I have never had a complaint but her server was just straight up rude and I was genuinely concerned she was going to spit in my food. She said she would ensure that didn't happen, but didn't seem to concerned with the attitude of her employee. After 30 years, I very likely won't return to this location.

Stephanie Fusner
from Chicago, IL
The last few times I have ordered from the Pizza Hut in Monee Illinois off Monee Manhattan road, the service has been beyond terrible my first experience I was picking up, the manager Stephanie was to busy washing her car outside in back when I could see right out the back door, waited ten min till she finally acknowledged me. The next issue was several online orders and wrong food or missing food and when I would call I would get attitude and laughed at and nothing could be done about the mishaps and money was wasted. The final straw was last week I ordered for delivery, the driver dropped my pizza in the driveway, then half my order was missing. ( I live 5 min from Pizza Hut) i called to let them know I was missing items and the driver had dropped my food, was laughed and and not even discounted or apologized to for the inconvenience. One of the orders was my sons dinner we waited 40 min for the food to return again not even cooked all the way and sloppy. Will most likely never order from this Pizza Hut again I understand accidents and mistakes but not repeatedly ever order.

Sonya Purba
from Pearl City, HI
Ordered pizza today 11/7/2018 at 740 PM. Delivery was made at 832 PM. The pizza arrived severely under done borderline mushy. I called pizza hut, store manager calls me back. I explain to him he tells me that he can send me a new one and he needs this one back. Intelligence him it's late already not waiting another hour. No apology nothing. The WORST service, and most unprofessional store manager.
Location
Hawaii kai, Oahu

Cidalia pinheiro
from Newark, NJ
Your customer service and delivery sucks this is the fourth time and I'm done I will never order from you guys again

RON
from Ciudad Acuña, COA
SHIFT MANAGERS FRIEND (MARIA) WALKS IN FROM STREET AND MAKES CHANGE FROM CASH REGISTER, DOES NOT WORK HERE. THEN WITH UNWASHED HANDS BEGINS TO MAKE PIZZAS. I HAVE SEVERAL PICTURES OF THIS HAPPENING. WHEN BROUGHT TO MANAGERS ATTENTION HE CUT MY HOURS THEN FIRED ME.

bobby oliver
from Mobile, AL
we order pizza 2 times a month everytime we pick it up their is not enough topings saterday i asked the cashier why she said when you buy a pizza for $7.99 you get less topings if that is so that is false advertisement we are going to take our business elsewhere,

Linda Sacca
from 'Ewa Beach, HI
I ordered 2 medium Pizzas,1Bottle Diet Pepsi and 6 Chicken Wings on Friday the 2nd of November.I didn't speak to anyone at the Pizza store in Ewa Beach,Hawaii. I spoke to someone at a different place.She was not someone I would have hired in my stores in New York.She was not personable and lacked the good manners one needs to be an asset in any business.I was still. talking to her when she abruptly hung up .I. Immediately called back and didn't she did not apologize at all .I said she was rude and asked her if the delivery person has change of $20.00. She. Said yes and hung up again.The delivery man was polite and I welcomed the change.
Upon opening my pizza ,I found it very thin and over cooked.The Chicken Wings we're soaking in a very oily sauce.I and my family have ordered many times from the same Pizza Hut store.but we always received a delicious meal. This was horrible and the girl on the phone needs to change her behavior.New York Pizza Huts are second to none.
Thank you for this opportunity to help your business improve communications with your Pizza Customers

Jaclyn Hudson
from Houston, TX
i had for extra sauce on pizza and didnt get any, the food was cold and the driver didnt come until 1 hour and 30 minutes later

Christopher Gray
from Winchester, KY
Online order at 4:16 for delivery at 7:30, it's now 8:00 and no pizza! Run around from PH and no answer from local store. This is ridiculous and completely unprofessional and unacceptable. Pizza Hut you have failed miserably...you had one job!

Since 5 months ago, I have noticed that Pizza Hut restaurants in China no longer have any vegetarian pizza options in their menu. Not even vegetarian pastas, nothing. In the world nowadays more and more people are becoming vegan or vegetarian. It would be nice to bring back your veggie pizza deals, so everyone can enjoy the delicious food of Pizza Hut.

I was trying ordering for deliver person on phone was very rude wait time for delivery is 90 mins thats just sad. I was trying to cancel my order had to call back 10 times before someone answered

Antawnett Smith
from Irving, TX
Well I Have Numerous Of Complaints For The Sycamore Store , From the time I walked in customer service was bad I seen a young lady sweep the floor the later on go prepare food after that I didn't seen no employees wash their hands before handling food I walked out sat in my car and waited until my order was ready !!!!! WELLL I WAITED I 15 Mins Plus TO RECEIVE COLD BREAD STICKS & Warm PIZZA THAT WAS FOREMOST THE WORST EXPERIENCE IVE EVER ENCOUNTERED SO WHEN I WALK THEN AND TALKED TO THE MANAGER SHE WAS NOT SO FRIENDLY AS WELL PIZZA HUT GET IT TOGETHER

Amanda Batten Pepevnik
from Gastonia, NC
I order from pizzahut quite often and usually my order's are correct ,but this past time I ordered a few day's ago ,it wasn't ! I ordered a brownie and the brought me a cookie and see my kid's we're hungry ,so I didn't want to have to call them and have to wait for them to bring me a brownie back,so we just went on ahead and ate ,but here I am ordering tonight and I noticed that the brownie costs more than the cookie the other night ,which it's not but a couple of dollar's more ,but still to a struggling family every dollar counts ,so I would just like to say that maybe they should have the delivery driver make sure everything's correct before they leave ,from now on ! Maybe that'll solve the issue ,you know ?

Randall Hankinson
from Las Vegas, NV
It is bad enough you stopped serving warm marinara sauce. You don't get nearly enough with one sauce for the breadsticks so I buy and additional one. Now I pay 49 cents plus tax for a sauce that is filled 1/3 full. (SEE ATTACHED PHOTO). The portion cup and lid cost more than what you filled it with. Bottom line is pizza hut just lost a customer because you are being cheap and skimping on your product.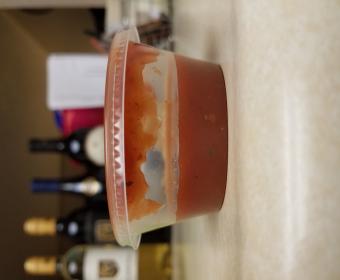 On 10-22-18, at your store in Canton NC, we had a bad experience. We arrived for the lunch buffet at 1143am. We were seated, and told that due to being understaffed, there would be a limited buffet. I asked if pizzas were still going to come out, and we were assured that they would be. There were parts of three pizzas at the buffet. In the next 50 minutes, two pizzas came out. One pepperoni home crust, and one thin crust pepperoni and banana pepper. The waitress never did come and refill our waters, and never apologized for the lack of variety or quantity of pizzas. This is the second time in 6 weeks that we have had issues with this store. My employees will be taking your store off of our lunch rotation because of this poor lack of management, quality, and quantity. The waitress' name was Chelsea. I still have my receipt. This is the second complaint I have filed, as I have not heard back from my complaint on the 22nd.

Lisa M Huntley
from Bettendorf, IA
The store is completely ridiculous! I ordered the pizza online, changed my address because sometimes I have it delivered to my work and Hayley calls me to say half the stuff I ordered can't be made because their fryer is down and when she called she was so rude I hung up on her! I called back to get a corporate phone number she put me on hold 8 min to tell me there is no phone number to call and the website she gave directs you too a website of survey are you shopping black Friday at Walmart. The delivery driver calls and says hes at Walmart.. I said I changed it on my app to my home address ok where do you live, I tell him and he says ok, 4 min later hayley calls again rude and making excuses of why her stuff doesn't work and she doesn't control the app and being very rude..I ask for her bosses information she takes another 4 min to come back and say she will send him an email..I do not trust her, I want my money back and her manager to call me!! I will never shop pizza hut again. The regional manager over this area just called and offered free pizza but based on customer service and now my kids will be late to bed and my day starts at 5 am I am completely pissed!

I ordered online a $10 dinner box when the delivery driver got to my residence I made sure to go outside and greet her so she'll know which apartment to bring the pizza to Incase she tried to call because my phone had been disconnected & she sees me and gets out & i waive to signal I'm the one who ordered the pizza but she gets back in the car and drives off and i try to flag her down but she keeps driving. I finally get a hold of a phone to call the store and they tell me it's my fault because she called but my phone was disconnected but she'll direct me to a manager & i hear the driver in the background say f*ck that I'm not coming back ,what she need to speak to a manager for ? They place me on hold and the call mysteriously drops. I call back and finally get the manager on the phone he tells me there's nothing he can really do because i paid with my card and he didn't want to void the order out to give me a discount for waiting so long for my order because it would "make him look bad in the system " so all he can do is give me a $10 gift card for my next order and I'll have to wait for the next shift driver to come in and deliver me my pizza. I ended up waiting over an hour and 20 mins for my pizza. When I finally got my pizza it looked like it had been messed with and it was cold .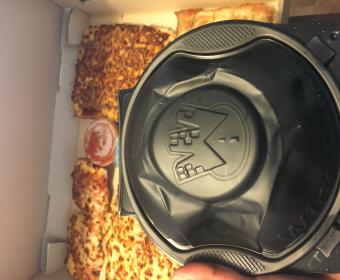 Jennifer
from Perrysburg, OH
I live in Perrysburg, Ohio. Our Pizza Hut has recently reopened. On our local Facebook group someone asked how the pizza and service is now that it is reopened. One lady stated a poor experience that she had. Attached is a response from I believe someone said a kitchen manager. I can't believe that this is how Pizza Hut employees treat customers who have had a poor experience. Then when another lady defended her for stating her experience, he then threatened to get that customer banned for life. I have zero desire to support a company who supports such disrespect from their employees.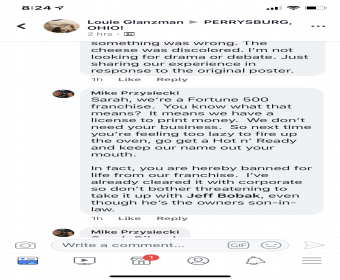 Lucinda Taylor
from Beachwood, OH

Jennifer S
from Chicago, IL
We just called to order a pizza for delivery. It is 6:13pm on Friday evening 10-19-18. We were told that delivery time would be 10pm!!!! I thought the guy was joking!!!! I've never in my life heard something so outrageous. Even on super bowl or New Year's Eve. This is some kid either TRYING to get fired or hates the owner. Pathetic.

Lisa McCaughey
from Dahlonega, GA
We just ate at the Dahlonega Georgia Pizza Hut. Took over 35 minutes to get our food. The soup had mold in it, the personal pizzas were not cooked all the way and the waitress was rude and not at all in touch with customers.

Elizabeth Irvin
from Amarillo, TX
I ordered a pizza to be delivered and after waiting 45 minutes I called and they said it never left the hopper. They brought the pizza and not only was it cold it was the wrong pizza. I called and they said they would refund my money. When I didn't see a credit I called back and they said It would take up to 5 hrs. I was never credited!!!!!!!!!!!!!

Kathy Lewis
from Troy, MO
we visited the pizza hut in houston, missouri on monday 10/15/18 for the lunch buffet. Purchased 2 buffets. The buffet had 3 or 4 pizzas over cooked, dark crust & what looked like dried up toppings on the pizzas themselves. We sat & waited for them to clean these pizzas off & put out fresh, new ones. All but 1 was left the entire time we were there trying to eat our lunch. Melinda our servor was very apologetic & had told the cook & the manager on duty. She also explained she could not remove them that the cook would have to. No one ever removed them, we paid the entire bill reluctantly & left. This is a location we have been to a number of times & was very surprised. Respectfully, Kathy Lewis

Thomas Toole
from Indianapolis, IN
I ordered 6 pizza online to be deliver at noon. I had a problem getting it thought because I pick the 12(noon) and had to go back to put in the "00" They did not show up until 12:33. it was Pharmacy technician appreciation day. I ordered it at 10:30. They all did their work to be free at noon for hot pizza. We do not have a lot of extra time and they had to get back to work. So they all got warm to cold pizza.
Thanks
I watched your tracker and they did not put the pizza in until after noon. They were made 317 917 8844 there was no address. The drive was nice. I can not order from you for event again. it has to be on time. maybe in the future you will not treat other large orders like this.

The online web made my order at location 30 minutes away, I still drove to pick up my order, it was wrong and the manager give me attitude, was VERY RUDE and ended up giving me cold pizza. This place is terrible, the customer service is terrible and (this is my opinion, but the pizza tasted like shit, which it probably was mixed with) NEVER ORDER FROM THIS ESTABLISHMENT.

Donna Rigaud
from Denham Springs, LA
Your advertisement stuff cheese knots ,did not have cheese in them ,if I wanted bread I would have ordered bread sticks ,waste of money ,pizza is awesome

Jeanette Jackson
from Akron, OH
I placed an order today at approximately 5:12 pm. I can see in the email I received that it was to be delivered approximately 25-35 mins later. I waited by the door for well over an hour but no delivery. I came back to my phone and saw a message was left indicating that the driver could not find my address. Well, I find that hard to believe because I have been a long standing customer for well over four years at this address. I raised three children who love Pizza Hut! I have been a loyal customer thru the years(40yrs). However, not only am I disappointed in this service failure but the manner in which your General Manager at the Copley store addressed my concern was appalling. He refused to give his name and when asked for the phone number for the Corporate Office he refused that as well. In my mind, a general manager is trained to solve customer concerns and problems regarding service. What makes a product great is not just the product itself but the outstanding customer service given that compliments the product offered to the public. Your Copley Pizza Hut General Manager(Mr X,) is in need of re-training and/or replacement of his service or lack thereof. This is the second time they have disappointed me. In the summer, my delivery was so oily I could not manage to finish it. After making the manager aware of this I let it go. But, this time I knew I needed to make someone aware of how your customers are being treated by the Copley Store and how the managers there lack sensitivity.

margarete lapointe
from King, NC
orderd a large pizza baccon and italian sausage went to pick it up they had 2 mediums pepperoni and the manager said and pork pizzas we said no thats not correct we still where going to buy the 2 wrong made pizza at the price of the one we where going to buy the manager said no and we had to waite 15 minutes he was and acted as if there was going to be no pleasing the costumer and was rude so we left and went to little italy and bought a pizza their he has no social skills
Have feedback for Pizza Hut?
Thanks for your feedback!
Sorry. Please try again later!