Pizza Hut
Pizza Hut Complaints Continued... (Page 3)
902+ reviews added so far. Upset? Call Pizza Hut corporate: (972) 338-7700

Kevin
from Vegreville, AB
I think that the toppings on your pizza has been getting less and less at the vegreville. Alberta. Canada location

MELONY GALLOWAY
from Neenah, WI
I have now ordered two times at the Pizza Hut on Oneida ST Appleton, WI. My first order came to me cold. I did not receive all I had ordered and paid for. The manager told me he would have a $20 credit for me to use with in a months time and to call to get credit. Pizza Hut 25.86
Hi, Melony! My Order
Delivery To : 431 E Eagle Flats Pkwy, APT 409 Appleton, WI 54915
(The price of your order has changed from $20.79 to $30.29.) I had a 35% off my order. My total order came to $20.79. With my credit, I should've had to pay .79cents. I have a copy of my order below. When I called and placed my order, first they said they couldn't find my credit then, the manager said he would give me my credit but, I didn't have enough ordered to have my order delivered. So I had to add chicken alfredo pasta with bread sticks. He said my order totaled $18.52. When I received my order, I was told I would have to pay the $18.52. I have always ordered Pizza Hut pizza but, this store makes and deliver nasty pizzas. I always get extra cheese and the pizza looks like there is hardly no cheese at all. I hate to go to another pizza store. Can you please help me. I feel I am owed $18.52.
Create Your Own Pizza Edit
Medium Thin 'N Crispy ®, No Sauce, Extra Cheese, Garlic Buttery Blend Crust Flavor, Pepperoni $13.38
Extra Sauce Order - 50 Garlic $0.60
Baked Cinnamon Sticks With Icing - Single Order $4.99
Icing Dip Edit $0.60
Stuffed Garlic Knots With Marinara Sauce $6.29
Subtotal $25.86
Delivery Fee $2.99
Tax $1.44
Total $30.29
The price of your order has changed from $20.79 to $30.29. My 35% off order disappeared.

JAMES WESLEY RAINEY
from Chesterfield, VA
I ORDERED A PIZZA FROM 6203 BELMONT RD ONLINE IT SAID PICKUP IN 10 TO 20 MINUTES IT TOOK WELL OVER 35 TOTAL ALSO SAW EMPLOYEES HANDLING FOOD WITH BARE HANDS ONE EVEN HANDLED MONEY THEN HANDLED FOOD NO GLOVES FLOOR WAS DIRTY WITH DROPPED PEPPERONI AND FIXINGS DONT THINK I WILL BE GOING BACK

Mark A. Canfield
from Hardin, KY
The ultimate cheezy crust commercial.
This is the worst PH commercial I have ever seen. How do you think two bug eye girls and one cross eyed and the hip sway and whip sound is funny NOT AT ALL. Totally stupid, tasteless. I cringe ever time that commercial comes on.
You can do a lot better. Go to You Tube and see all the negative comments on it.
Just my opinion
Mark A. Canfield

Miyoshi Barrett-Davis
from Hampton, VA
There was something in my food, they charged me for food I did not order and the driver gave herself a tip.

constanceberry27@yahoo.com
from Atlanta, GA
I really don't have a complaint But I would like to know if you guys could go back to he small pizza size or make the personal pan in thin Being a senior I cant eat a med. But a small will work. for me and my dad. or even the personal size in thin crust

Heidi Atkinson
from Stanford, CA
On February 16th I had a very negative experience with the Pizza Hut in Heber City, Utah.
We ordered 6 pizzas for delivery 4 hours prior to the delivery time. When we were first delivered the pizzas (they arrived late) and there was no large supreme pizza (instead a smaller one topping pizza we didn't order), my sister called Pizza Hut and asked them if they could bring the correct pizza. They said they couldn't get in touch with their dispatcher so our only options were to give us a $10 store credit (which isn't even as much as we paid for the pizza) or we could come in to pick up the pizza. So she said we would come in to pick up the pizza right away.
I drove the 10 minutes to pick up the pizza. When I got there the employee at the front asked for the name for the order to which I gave him the name and explained that I was there to pick up our pizza they made a mistake on. The employee looked up the name and then went to the back to ask about the order He was standing behind some metal shelves (which I could hear and see through) and told a lady back there that I was there to pick up my pizza to which she replied "We're too busy. We can't make it. Tell her we will just give her a $10 credit." He came back out and explained to me that they hadn't gotten to making it yet and that I would need to come back to get it later or they could give us a $10 credit on our account. I explained that I didn't want the credit, I wanted the pizza that I was told I could pick up right away. I said that since it was their mistake and I had come all the way in only to be told that I didn't have a pizza, I thought it was only fair that they make the pizza and have it delivered. The worker then went to the back to explain to the lady that I had asked that they deliver the pizza since they told me I could pick it up to which she said "I already told her we would give her the f*****g credit. WE aren't making her a f****** pizza!". It was at that moment that I spoke up and said to them in the back "Excuse me. I can hear everything you are saying. If you have a problem come out here and talk to me to my face but don't talk to me with that language." Immediately the front employee and another man came running out front and told me I needed to "bring it down" and "calm down". I got very frustrated and said "Do not tell me to calm down. Your employee is the one who is raising her voice and using very inappropriate language." He said "she's actually the manager here. We've been so busy that she hasn't slept for over 48 hours and that's why she said that." After much talk, the man agreed that they would make the pizza but they would not deliver it to me. Instead he said I could pick it up in 30 minutes (they made it clear that delivering it was not an option).
I went back 30 minutes later, was completely ignored by all the workers and after waiting 30 more minutes, went home without the pizza. When I arrived home without the pizza my sister called Pizza Hut again. They acted very apologetic and said that she would make the pizza herself and have it delivered right away. She double-checked the address and we waited for the pizza.
Two hours later, the pizza STILL had not come, so I called again. By that point, we had gotten other food so we no longer wanted the pizza, we just wanted a refund. I called and explained that we had still not gotten our pizza after four hours of trying very hard and doing everything they said in order to get it. He said they had the pizza right there, and I said that at this point we no longer wanted it, we just wanted a refund since it had been 4 hours. He said that the problem with doing that would be that he would have to refund our entire order. I suggested that he do that since they had put us through such a hassle for four hours trying to get our pizza. Upon suggesting that, he got extremely hostile and started yelling at me over the phone. I'm not exaggerating when I say yelling. He said that although they were "partially" to blame, they had been very swamped that night (as though that was my fault). He literally screamed the words "the customer is not always right!" (I promise if you have a recording of this call you will hear this). Upon being screamed at in this manner and generally treated so rudely, I told him to just go ahead and give me the store credit, but that $10 did not even cover the cost of the pizza, which was $17. In a very condescending manner, he said "fine, I'll make it $17. Is that good?"I said it probably been a little more with tax but that was fine. He responded in very snotty voice saying, "fine, I'll make it $18". I can't underscore how much his tone with me was rude, snotty, and down right hostile.
At the end of the day, what needs to be understood is that we ordered a pizza that was never delivered or made for us when we went to the extra trouble to pick it up. 4 hours later, the store still refused to give us a refund on the pizza we paid for. On top of this, we were treated incredibly rudely and unprofessionally through the entire experience, being blamed as if it were our fault that they were so busy. Although we were given store credit, it really doesn't help the fact that we didn't get our pizza. Our aunt paid for the pizza, and she lives on a small island in the pacific where they don't have pizza hut so she is never going to get her money back. And after an experience like this, who would ever want to return to Pizza Hut again?

Robin Thomas redrobinthomas@gmail.com

On March 6, 2019 at 6:02 P.M. order (order #319030618025800258001333034240) a pizza online, before the pizza was delivery I inform the manage by phone that I only had a $50 dollar bill. The pizza was deliver cold and the delivery driver didn't have change had to give the driver $3.00 over my bill. This service was sad.

I ordered two family tus chicken and they were the worst we ever had, The pasta was dry lacking and sauce a very little chicken. my ticket #27,invoice #16 for a total of $25.38. I would never reamend Pizza Hut to anyone from what food we received.store#010690

Averi
from Washington D.C., DC
I placed an online order at 8pm on 03/06/2019 with a time for delivery was 85-95 minutes. I called about the timeframe at 9:50 pm and was told by Alvin that the pizza was only 18 minutes late it should be on its way at 10:07 pm I called back and spoke with Alvin and the supervisor name Shelby on duty she advised me that the order would be cancelled. At 10:17 pm I received a phone call from the driver stating that my order was outside. I then advised the driver that the order was cancelled over ten minutes ago. I didn't get an apology or anything I have been in customer service for 15 years and that was beyond unprofessional. I ordered a pizza a week ago and received my order from the same location that looks like the pizza was dropped with a hole in the order and the cold wings. Every time I order from this location I have an issue or concern about my order. Customer Service at its worst.

Judy Waggoner
from Kernersville, NC
This Pizza Hut, located at 3460 Robinhood Road, Winston Salem, NC, was absolutely filthy on February 18, 2019. There was paper, food and chairs in total disarray when I walked in to order a pizza. The manager was the only waitress and she was also making pizzas. There were two drivers and only one filled any orders. No one answered the phone within less than 10 rings and no other customers at the counter or on the phone. There were two children, approximately ages 10 and 4. It appeared they were there waiting to be picked up and the youngest moving from table-to-table leaving it a mess and leaving with the manager. She may be the manager's grandchild, I'm not sure. There were several uncleared tables; approximately eight, but I was the only customer. There was a broom out as though someone had the intention of using it, but in the almost two hours I was there, the broom never moved from its position leaning against a table. The manager delivered my drink after 20 minutes, a second female employee came on their shift and she delivered my pizza and no one ever came to my table again. I had to flag one of the employees in the kitchen to get a box to take my leftovers home. It was the WORST experience I have ever had at a Pizza Hut! I have attached pictures for your review.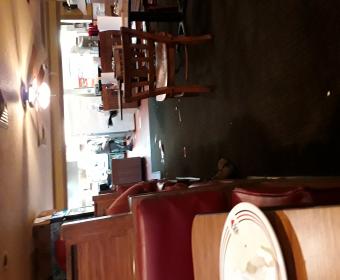 Judy Waggoner
from Kernersville, NC
This Pizza Hut, located at 3460 Robinhood Road, Winston Salem, NC, was absolutely filthy on February 18, 2019. There was paper, food and chairs in total disarray when I walked in to order a pizza. The manager was the only waitress and she was also making pizzas. There were two drivers and only one filled any orders. No one answered the phone within less than 10 rings and no other customers at the counter or on the phone. There were two children, approximately ages 10 and 4. It appeared they were there waiting to be picked up and the youngest moving from table-to-table leaving it a mess. There were several uncleared tables; approximately eight, but I was the only customer. There was a broom out as though someone had the intention of using it, but in the almost two hours I was there, the broom never moved from its position leaning against a table. The manager delivered my drink after 20 minutes, a second female employee came on their shift and she delivered my pizza and no one ever came to my table again. I had to flag one of the employees in the kitchen to get a box to take my leftovers home. It was the WORST experience I have ever had at a Pizza Hut! I have attached pictures for your review.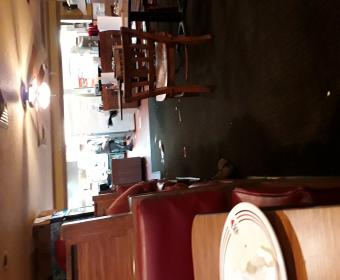 penny cramer
from Billings, MT
I order against my better judgement as ive had bad luck with this store in the past. I FINALLY got my pizza 25 minutes later than they said it would be. when I started to eat it it was dry and ice cold, so was the dipping sauce for the bread sticks. when I called to voice my concern the manager "John" said im sorry. didn't offer to replace it just so much off the next one. there wont be a next one ive given them their last chance!! this is piss poor service! I want my money back. the store was the Laurel montana one on bernhardt rd 406-628-6382. in my opinion John should be fired! I will spread the word. laurel is a small town. thank you Penny Cramer 1130 11th ave laurel mt 59044 406-628-7512

Ms Gregory
from West Valley City, UT
Just watching a commercial on Fox for Pizza Hut. Two female teeny boppers - one of them said, Oh my ???
Try to teach my children not to use the name of deity in vain. That was not cool - scrap that add.

Alan K. Hancock
from Blue Springs, MO
Pizza Hut; North 7 Hwy, Blue Springs, MO.
Called for a delivery pizza which was not delivered. Called one hour later and was told the order was for Carry-Out, which it was not, And was told as soon as they got a driver (no time just when they got a driver) it would be delivered after sitting there for a half-hour+. No offer to cook a new one just to deliver the one that had been sitting there. I have ordered pizza from this Pizza hut twice a month for twenty plus years (check your records). Something like $10,000+ in pizzas and you have lost me as a customer and I will happily tell everyone I know of how I was treated. On my way to Godfathers to pick up a pizza right now.
I will never eat another Pizza Hut pizza in my life because of the way your franchise treated me. Way to go. Amazing!

April Burnette
from Hixson, TN
Ok 2nd time having to do this on the soddy Daisy tn Pizza Hut. My delivery was 20 minutes late after getting confirmation that is was out to deliver. My food was cold I didn't get correct pizzas and I didn't get got wings instead they brought cinnamon rolls. It's aggravating because I like Pizza Hut and my kids to but this Pizza Hut is horrible. I called them and told them and they told me to file a complaint!!

if there was an option of -20 stars I would, on Friday 3/1/19 In new braunfels tx I ordered @5:40 pm for delivery then 7:20 come along and nothing called nd of course its answered from another pizza hut from another state which is just idiotic and transferred me o the local ne and said they lost my order so they were going get on it, here it is an our later and no delivery they finally called about 8:20 to see if we still wanted the pizza we said yes and here its already 8:45 still no delivery which pizza hut only 3 miles away, we called the local number back that the employee called s from but we only got a busy signal and here are Monday and still no delivery or an apology call.. I did post on my local social media and I guess this is normal
customer service.....how is this establishment still open is mind blowing!!!!!!!!!!!!!!!!!!!!!!!!!!!!!!!!!!!!!!!!!!!!!!!!!!!!!!!
thanks from a non return pissed of customer

Ta'Wuan Howell
from Peachtree Corners, GA
I ordered pasta from my local pizza hut and it came in a pizza box. When I opened the pizza box my food was falling out of it and its spillage throughout the box.  When I called in they agreed to remake it and send it out. An hour later I recieved nothing so I called back.  When the associate picked up he told me they haven't made it yet and it'll be 40 mins. I began to tell him I just want a refund. Before i could finish talking he hung up on me. This is terrible customer service and an overall bad experience. I would like a full refund due to this terrible service.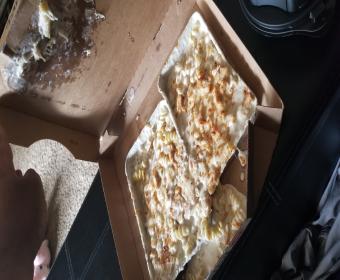 Martha
from Birmingham, AL
I ordered a large meat lovers for delivery - 2 hours later I still haven't heard from them , so I called and they stated that they no longer had a delivery driver. There was no phone call to tell me that the driver was gone and they couldn't deliver. The payment was on my card and the money was taken out and it still has not been returned to my card. Just horrible service and they actually got an attitude with me like it was some how my fault! Ill never do business with this particular place - 2145 Bessemer Rd. Bham al 35218

Wenceslao Nocon
from Calamba, 40
I have been a customer of Pizza Hut eversince my return to the Philippines in 1996. I have lived at 280 Pasic Ave, Bucal, Springhomes Subdiv, Calamba City, Laguna, Philippines. I have dined at Pizza Hut, SM Calamba and Pizza Hut in Los Banos, Laguna. I have also ordered pizza via Pizza Delivery service. Today, I can't get hold of Pizza Hut delivery service. The local number is no longer in use for Pizza Hut Halang, Calamba!
I tried calling the provincial delivery number #1-11-11 but could not get a response. Please advise.

Brent Tanner
from Kansas City, MO
Pizza Hut 9515 Blue Ridge kc I. Terrible customer service. Will never buy from Pizza Hut again after dealing with this location. Never reimbursed me or brought my boneless chicken, Wich was paid for. They just grabbed random sodas only one was correct.
I called corporate before the Pizza gave me food poisoning. And they told me to take my refund up with the 9515 blue ridge kcmo location. When I started throwing up viciously for 2 days. I called corporate again about my 41.07 refund from very neglected customer service delivery. And they tried to offer me coupons for more after telling them no that I was still sick they told me I had to be hospitalized for the refund. I also missed a days work. I didn't have health insurance at the time. I'm very sure corporate know about this specific location having very bad reviews.
If I had known I would have never went.
Used to be my favorite pizza place. Never will spend my money again with them. And will detour all my family and friends from buying from them. Since they choose to have fault customer service and break health codes.
I'm not into proving anything. Like they want . I'm not in court. I was their customer. I wasted my money on thier knowing that this location is complete crap.
I've even scene

Angie Oorlog
from Sioux Falls, SD
Put my order in and paid for it 3 hours before I needed it. Order came they forgot a pizza I had ordered and paid for. Called them about it. Was told it was on its way 45 minutes later still not here. Called again the guy that answered the phone was rude and hung up. I then called again asked to speak to a manager and the same guy was rude again and asked me what the issue was. Finally I got to speak to a supervisor which she was nice, ended up getting our missing pizza and a refund for everything. But now today I got another charge for a totally different amount, no idea what it is for probably my missing pizza that was supposed to be refunded anyway. The food we did get was not great at all, was cut terrible. Very disappointed in Pizza Hut in general after this and getting charged for something I should not have. Customer Service is awful as well at least it was Saturday night. This was the Pizza Hut on 41St in Sioux Famls

GM and DM st Joseph Mo fired for refusing to work sick bringing me to think how I'm treated and how much$$$ is stolen by their dispatching practice. I want to work but not when I am vomiting and certainly not for free. Jim Colby and Jen and Liz at 22 and st store
Please respond

Punitaya
from Kuala Lumpur, 14
Good day. I have experience in many branch. All is quite fantastic the workers commitment. Unfortunately I have experienced few times in Pizza Hut tampin the service was so bad. If take a way take too long time even no customer. Hopefully take note this issue.

Kelly Seigle
from Spencer, IN
You advertise, that when a person offers breadsticks or garlic knots , that you receive a marinara sauce with it. It even states on your web site when ordering online. I have never received any! I am presently speaking with an attorney about filing a lawsuit for false advertising.

Matthew tabb
from Laurel, MS
I order a large pizza from pizza address on Broadway drive in Hattiesburg ms.39401 and the pizza was not done! I called back and the operater reordered the pizza ! At 9:44 someone who say their the manager at pizza hut on Broadway dr. Call me and reply that wat i order they cant fix! Very rude!!! Because ask why can't get what i ordered he begin to get mad ! He was very nasty and replied he aint got time for this mess and will call authority about a pizza!! Very unprofessional! Im very disappointed in the service i have received tonight! 6019663958

Linda
from Bedminster, NJ
Ordered a medium. When got to pickup window, we were told that we could have had a large for $6 less than the medium offered. When asked why they didn't tell us when ordering, they laughed. Really bad service

Keith Rowell
from Charlotte, NC
Your Crestview Florida store is run by a bunch of idiots. Ordered a take out and it took over an hour to get two pizzas. No wonder y'all suck

Amber Cole
from Chicago, IL
I called to make an order the attendant answered the phone and put me on hold to never to return 40 minutes I made it to the store and still no answer. I placed an order left went shopping at s schunks and my order still not ready. I asked to speak with management in which no compassion was given towards my situation. That is not the first time this have happened. I was refunded my money and I took my business to IMO pizza. I like Pizza Hut but I refuse to be treated in this manner. Corrected action is requested

Melissa
from Indianapolis, IN
The employees were really roude the pizza was disgusting and I'm tired of getting treated bad by the employees

Jimmy
from Washington D.C., DC
Me and my family went to the dillonsc location my son and his girlfriend which are mixed these people are very racists had bad attitude s we spent 66 dollars we will not be going back store#012687 they had very bad attitudes

Pamela Brown
from Atlanta, GA
I put a order online and waited about a hour and called them they kept me on hold and came back and said that my order would be free and it would be on it way,I waited about 2hours and called back they said their driver had been out here and no one came to the door lies from hell he told and they cancelled my order didn't no one call,they then turned around and told their supervisor that they thought it was a prank call and the driver had been out here two times not one and that someone peeked out the door the first time smiling and that's why they thought it was a prank even though I had paid my money and the supervisor told me well I can only give you a $35 gift card do you want that,my family orders too much out of the forestdale Pizza Hut for this kind of treatment,you don't give businesses that don't deserve your money learn how to treat good customers period!

Sophia Reynolds
from Pottstown, PA
If I could rate this Pizza hut it would be a negative %. I ordered at 6:09 pm on March 1, 2019. When I ordered the amount of time for delivery was 60-77 minutes. It is now 8:48pm. I have received no call have not received a text message to inform me of the problem. I ordered these pizzas for my daughter birthday. She has friends that are spending the night. My order number is it was 3190301170927001411028200. When I placed my order I received an e-mail stating my order would be delivered on March 1, 2019 at 7:25 pm. Still nothing. I called the and was waiting for 15 minutes hearing the same stupid message over and over. Finally someone picked up the phone and then just hung up. Unfortunately I paid with a credit card so I could get some deal on pizza. Since have not received the food I believe pizza hut stole my money which also includes a tip. I decided to look online and website said delivery closed. Never again will I ever order pizza hut again. My husband was just now able to get through and the pizza still wasn't made. Reason is due to a manager who quit tonight. he cancelled the order . I will be checking for a refund on a daily basis. Thanks for nothing..... My daughter is extremely upset and is crying at her own birthday party. Thanks for ruining her party. Pizza hut should be embarrassed for having such terrible service. If you can't run a business based on customer service then shut it down. At the very least since pizza hut embarrassed her they should apologize for their idiotic service. Completely disgusted. Such a shame.

Went to pizza hut with my young daughter and her friends for her birthday. Getting seated was a situation in itself. 5 ppl shouldn't be a problem considering there wasnt 10 ppl in the whole place. Waited 15 minutes and wasnt even asked about beverages. Waited 10 more still noone. After that 10 mins a group of 4 was brought in and sat next to us. Beverage order was taken right then and there as should be. So I gathered my family and friends up and left this is redicoulas service. My child looks forward to coming here and it is her favorite pizza place to eat. I cant believe that any manager would allow an establishment to be run this way I'm a paying customer who tips very well so the loss is not mine. I'm a firm believer in giving what respect you receive this will be my last visit to this establishment and anyone I know or see will know why. Thankyou and have a good day. The pizza hut location is Salisbury md on mt. Hermon rd. Hopefully you can resolve the problems here and bring back the old ways of the great establishment thx.

Tonya Vazquez
from Denver, CO
Came to the Pizza Hut in Kemmerer Wyoming tonight at 1905pm order are food. At 826pm our pizza was not out. Everyone that came in 15 minutes after us got there food. So went up to the counter and asked why everyone else was getting there food and we did not have ours. The guy looked at said our order was put in at 736pm and that it would be out shortly. At 820pm the guy came over to. Our table and stated that our order was not put in and he didn't know what to tell us very rude. Finally received our food at 836 pm.

I have loved Pizza Hut but I'm going to patronize another company it's become a inconvenience to order pizza the people answering the phone are not helpful and there is always difficulty getting deliveries the cost has increased and the service is terrible.im so disappointed in this only order online service and it's terrible to have to order pizza online just to take family to eat there and in house prices are ridiculous

If I could rate the location at 5252 W. State Road 46, Sanford FL 32771 a ZERO, would.
I spoke with a driver named Chris and a Shift Manager named Patricia on 2/28 at 6:20 pm.
Both were extremely rude and uninterested in taking the call. I placed an order online and it defaulted to carry out when I wanted delivery. So I called my local store to have it corrected. Chris, had no interest in assisting me. It sounded as if I was putting him out and taking him away from more important things. When I asked to speak with a manager, he informed me that they were too busy for me to do so. Nice, right? I then demanded and Patricia came to the phone. I asked her title and she paused for a long period of time, leading me to believe she wasn't truly a manager. Finally she responded with, Shift Manager. I wasn't born yesterday and know that there has got to be a level of management in between a shift manager and General Manager, but I wasn't given this option. Patricia informed me that she was the highest level of manager at the stores. From there i5 went to the GM. She too, was very disinterested in not only helping me but to listening to anything I had to say. When I began to ask her questions about the stores location # she informed me that she wasn't allowed to share personal store information with me. I'm not even sure what that means. What is personal store information??? Then I asked for the name of her supervisor. She informed me that the GM was Melissa but she wasn't allowed to provide me with a way to reach her. I then asked for the corporate phone number and she told me she didn't know it. At this point I was furious. I therefore asked that my order be cancelled and my credit card be credited. If I don't see this credit tomorrow we will have a whole other issue to deal with. All I wanted to do was change my, already paid for, order from carry out to delivery. Unbelievable!!!
I can't even begin to express to you how rude, impersonal, uncaring and awful my experience was with this group of people. If these individuals don't want to work at Pizza Hut then they should allow others to do so, who would appreciate you. This type of behavior can't be good for your business and I would hope that you would take something like this very serious. You may, or may not. I can't control that. I would like a call back tomorrow to discuss further. If my voicemail is received, please leave a call back number on my voicemail. My number is(954) 652-9789.
Thank you!
Sarah

Tuesday night I pre-ordered 2 Pizzas for 6:45 so my dinner would be hot after noticing one was incorrect. I immediately called my corner store half a mile away to place correct order. Automated hold took me to a corporate number all I needed was a pizza guy to change order.
This continued for 2 hours people hanging up on us my husband called on his phone too. After 7 the pizzas arrive we tried to ask him for help when he spoke no English. I am shocked at this company they have been delivered to us for many a year and we told them Tuesday we just want a refund but hang up over and over. Today received email saying since pizza was early we can have free ones! Never want to do business with them again. Redicuous not having anyone to talk to on phone.
What kind of communication is this?

I've never had a problem with the service or the product. However, I am offended by the ads on tv where the two girls exclaim "oh my god!" When they see a pizza. Gods name is to be revered.

I ordered online and paid online. I got there a few min. earlier .ended up waiting 20 more extra min. And watch my pizza sit at the end of the oven finally it was moved to cutting table and sat there for sometime also ordered cheese sticks they forgot to put them in the oven all the while they were playing and cutting up.. not checking on the food, pizza wash cold ..... I had no time to wait for another one I thought it would be faster to order online and pay . Not very efficient.pizza hut in Rock Hill s.c Cherry Rd ..will not be back..

Stephanie Shy
from Los Angeles, CA
If it was possible to write this company as a -negative 5 I would.
They have been other little small incidents that I live past but this was the last straw.
After being charged 2495 for three pizzas which actually was a good deal, I was told I was not able to get any condiment cheese I would have to purchase it! Are you effing serious? I was told that I would have to purchase a dollars worth of cheese if I wanted it there are no more condiments cheese packets.
And you're trying to grasp the public with these advertisements more like grasp more money out of their pockets! Any and all restaurants should at least offer condiments with purchased food, ok charge if it's excessive if you must but charge right off the bat? Bye-bye Pizza Hut!

When I received my pizza and bread sticks, both boxes were smashed almost flat and he did not check to bring the sauces I paid for (3 sauces) and when I went to tell him, he had already sprinted back to his car. I yelled it to him and he was quick to dismiss it. Not using them again.

ordered 2 large pizzas at 12:00 pm. was on the answering service told him 3 times and spelled it 202 s. neilson ave, 81001
. they told me delivery would take 58 minutes an hour later the delivery driver calls and and is on s. nelson ave .gave here directions to my house.
40 minutes later still no pizza. so I called the bonforte store they said they had no pizza for me there. so I called the other two stores and the one on northern had my order but cancelled it because I wasn't in there area. I had tried calling driver multiple times after her initial call. why they never called and said my order was cancelled is still complexing

I always order from Pizza Hut, the pizza is great. The last 2 times I ordered, my pizza was really bad. The crust was not good. I ordered one of the new pizza's with the cheese crust circles, it looked nothing like the commercial and the crust was flat with no taste. I ordered a second pizza, hand tossed, it was not even close to hand tossed, yet it was not thin either. It looked like bread that doesn't rise, just flat with no taste. My code would not work for the survey so I had to go this route. SORRY, I never complain, but you should know the quality of your pizza's going out are not good.

on 2/23/19 I placed an order online with the jefferson location in newport news, va. At 8:13 pm I received a phone call from the location stating they were out of the stuffed crust dough and would be unable to fulfill that order. The gentleman offered me a pan pizza with a discount, I requested instead of a discount could I just an order of the cheese bread sticks, he stated that's fine. I received an email stating my order should arrive at 8:47pm. A little after 9pm I called the store to inquire if the order had went out as the app (tracker) was not showing anything. A gentleman answered the phone, i asked about my order he stated they still had 19 minutes to deliver it, I explained that was not accurate. He proceeded to call me a liar stating they still had time and that my order was already out for delivery and had left the store about 15 minutes prior to our call. I asked about the time it was out as I didn't want it cold. He asked me if I wanted to speak to a supervisor and I stated yes. I was transferred to call center where a young lady confirmed that my order was late by 20 minutes at that time, she called the store and discovered my order was in fact still there and not out, so I told her to call the store and let them know I will be picking it up and to refund my delivery fees. By now I am extremely upset as I was called a liar and then lied to. When I showed up to the store I requested to speak to the manager and to my surprise the manager was the guy whom I spoke to on the phone who called me a liar and gave me false information. I had him write his name down and he states its Courtney.
When the manager gave me my order I was still forced to pay regular price and it was cold to where I had to recook it in the oven when I arrived home. Being a woman of age I was raised on Pizza Hut, but now I am reconsidering my choice, ESPECIALLY AT THIS LOCATION. You may want to evaluate this facility a little more closely.

Frank Feagan
from Hampton, VA
After seeing your commercial with two ladies entering a Pizza Hut and leading with "Oh my _ _ _!" i am highly offended and will no longer be purchasing Pizza Hut pizza nor eating any.
"You shall not invoke the name of the Lord, your God, in vain. For the Lord will not leave unpunished anyone who invokes his name in vain." Exodus20:3
Nothing short of a public apology and removing the commercial permanently gets my friends, family and myself back into or phone ordering from a Hut.

Whitney Ray
from Williamson, WV
We drove 45 minutes just to get Pizza Hut and only to get home to find the cheese was burned on pizzas and didn't even add cheese to our breadsticks our order was $53 I think my grandchild could of done better.

Mary Jane Skowron
from Reading, PA
Ordered(2)$5.00 med pizza thin & crispy worst pizza ever it was like eating cardboard. Everything was dry,could not taste sauce & onions were burnt. Will be a long time if ever I order again. This was not our first order. Last one was also dry,but we thought we would give it another try. NO MORE!!
Have feedback for Pizza Hut?
Thanks for your feedback!
Sorry. Please try again later!