BMW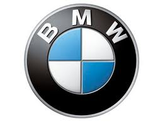 BMW
Latest Complaint
Complaints Department
05-02-2013 11:00 pm
My Car is Breakdown today near Udaipur beacuse of Tyre burst and Parsoli Motors, Surat, Sales Manager told me that your Car will be running up to 100 Km. that's why BMW has not given the spare wheel & spare so today I am in trouble beacuse my car is not abale to 100 Km. so what can i do and I demanded service from Customer Care with no. 31207 to drop me up to my place but the behaviour of driver is not very well and He is asking extra money and Customer care also not responding very well.
My Car Number is GJ-21-AA-8969
Thanking You,
J M Shah
Maroli
Do you have a problem with BMW?
Contact BMW
Corporate Address
300 Chestnut Ridge Road
Woodcliff Lake,NJ
7677
Phone Number
201-307-4000
Website
www.bmw.com
Email Address
feedback@bmw.com
More BMW Complaints
Complaints Department
03-17-2012 11:00 pm
I am extremely disappointed with My 335i hardtop convertable car. This is my 3rd car I have purchase from BMW in 9years. I have never own another made car but BMW & purchased my first in 2002. My new 2011 car has been a problem car from the time it reached 2,500 miles. The car has been in the shop four times for the same problem(fuel pump issues) My car stalled out while I was driving several time on the highway almost causing a horrible accident three times.
I was faced with a truck & several cars almost hit my new car from the rear because it continues to stall out or have extremely reduced power. P&W BMW dealer located in Pittsburgh,Pennsylvania is where I purchased my convertable. I had my 3rd updated fuel pump installed Monday March 12th & my car stop running while I was driving on the highway(extremely dangerous & life threating) This is my 4th time experiencing this situation & I am very unhappy with BMW.
I've been a loyald customer for 10years & purschase my very 1st car from BMW. The car is defected(lemon) my car has 13,000 in only 1year & 8months. Not happy!
Complaints Department
11-02-2011 11:00 pm
I received a postcard from BMW advertising oil changes for only $79, but after the oil was changed, the serceceman called me telling me that my car had a oil leak. I became found the finding a little sospiscious because the car had been serviced with another shop for the past two years and he told me that the car didn't seem to have any oil leaks. then, I remembered another incident of one year earlier at BMW during oil changes special for $99. The radiator was starting to leak just one hour after the oil change. Could all this be a pure coincidence, or could be a pattern for these guys to promote more repairs that are not due yet?
Complaints Department
10-09-2011 11:00 pm
Dear Sir, This is to inform you that we have purchsed three no BMW car from you bearing Regn.nos. DL7CK-3399,DL13C-2499 DL10C- 2001 & DL10CA-4040.(7 -series, 5- series and 3- series.) Recentely tyres of the above cars get damaged frequently. Inspite of our repeated change of the damaged tyre again the same get damaged and are sufering heavy financial loss. We request you to send your competent technical personal to sort out the problem. Treat this as most urgent. NOTE – NEXT TIME NO PURCHSES BY ANY BMW CARS. MY COMPANY PURCHSES BY 4 CARS. THANKS
Complaints Department
06-28-2011 11:00 pm
I have owned a BMW 550I X sedan equipped with Good Year run flat tires since Ocotber 2010. The car has 6,000 miles on it and I have replaced 8 tires due to blow outs and or severe side wall bubbles that efected the handling of the car. I love this car but hate these tires. I can't even use this car for a long trip because i am afraid of blowing a tire and not being able to find this tire (which is incredibly hard to find). What are my options with BMW? i want them to replace the tires with a conventional tire and supply me with a spare tire. Who invented this tire??? Why do they still make them??
Complaints Department
04-13-2011 11:00 pm
To whom this may concern, I own an 325I BMW that I put in to the shop because my check engine light was on. The service manger told me that they would check my car out and call with the diagnosis. Later, I recived a call from Osar Crisostomo the service manger from Advantage BMW. He told me there were several problems with the car and the car and it was fixed. After driving the car home, and to the local store, the next day, the light came back on. I called him, he told me to bring the car back, and I did. The following day he tells me he thinks itwas something else causing the problem.
After another diagnosis, he says that I need to pay $2,300 more dollars because it was something else wrong with the car and that the machine code did not show it last time. My respone was, "I brought my car in for an inspection and because my check engine light was on. Why was my car not fixed, and fixed correctly the first time?" I asked to speak to his boss, Mr. Gallvian. I hysterically informed him I would go to the media on this issue. Everyone from the dealership then seemed to call to tell me false diagnosis or hopeful diagnosis statting it maybe my transmission. This is unsettling to me because the car drives great with no signs of it going bad.
We have the car back and the light is still on. In closing, they have offered to give me back 741.oo dollars and a still broken car. We took this car to the BMW shop expecting a good job, but we wer not pleased at all. This is sad and no one should be treated this way after paying there hard earned money. We simply want our car fixed correctly andtreated respectfully.
Complaints Department
03-27-2011 11:00 pm
i am using bmw 3 series that i have not had long at all. i have use it only 53000 km and i dont know how before 15 days it didnt start itself. then i call up the bmw people and they take my car to there service centre to check out. they told me that my control unit is gone and for a new one you have to pay 49816 rs, which they gave me in an estimate document. im so much surprise that how control unit can stop working so soon. as i know bmw is a world class brand and if control unit is not working it means there was some manufacturing defect with bmw on the 3 series. so kindly change my part free of cost, it is not my problem to fix now.
Complaints Department
01-14-2011 11:00 pm
Many problems we are experiencing as clients of BMW in Saudi Arabia. Unfortunately, a lot of people have not known a real methods or ways to send their complaints about the worst services and inaccurate diagnoses and non-commitments provided by the BMW exclusive dealer. This dealer have a very bad customer services, and they do not have real skills for the BMW clients as additions to lies repeated to meet their commitments as deadline dates. And the large confidence of BMW in a critical situation by almost Saudi people is lost. Due to poor management of work and lack of attention, respect, and truth to BMW clients as it is well known to a lot of people in Saudi Arabia.
Complaints Department
10-02-2010 11:00 pm
My BMW X5 was blowing intermittent smoke. Independent garage quotes $2500 Vent valve and oil pump. Went to BMW Dealer to see if factory issue. Week later dealer said I need a new engine $25, 000. $15, 000 for used engine! Warranty expired BMW Canada said I had no claim. Up until I towed the car to a qualified honest independent repair shop, Sales Team at dealer were still suggesting new engine. The engine is fine, strong compression problems. Always ask for a written quote and your parts from dealer service. This is your only evidence of a crime that probably occurs daily.