Subway
Subway Complaints Continued... (Page 2)
185+ reviews added so far. Upset? Call Subway corporate: 1-800-888-4848

Maryanne
from Lancaster, NY
Been saving my receipts from October and November, at least 10. And no way I can get tokens for them ! Thanks subway

Darrell Tetterton
from Charlotte, NC
Went to subway @ Hartley Bridge rd, Macon, Ga and ordered a 6 inch tuna sub they only put 1 dipper of tuna on the sandwich and spreaded it over the whole sandwich, where normally they would put 2 dippers of tuna on the sub. Is this is a new thing with subway then I'll have to stop using Subway. Thank you for your time.

MICHAEL E. DANIELS
from Los Angeles, CA
Today I ordered a Foot Long Cold Cut Sandwich. I ask the cashier about applying my military discount. She stated they don't have military discount.
I think all Subway's should have a Senior or Military/Veteran discount.

Heather auer
from Philadelphia, PA
1 star I was very disappointed in this store not having the new garlic bread spread for the new sandwich......

steve hill
from Bowling Green (201), OH
Subway #28589-0 Inside the Walmart on 131 Gypsy Lane Bowling Green, Ohio The store personal were in the back room at 12:00 NOON!!! I was in line for over 5 minutes I finally went to the register to look in and they were putting away a shipment of supplies. (AT NOON!) I have limited time to get a sandwich, and get back to work. I ordered a 6" meatball and ask for ground mozzarella they said it was against company policy..??? I have had this before and do not understand it is in the bane why can't I have it??? I would have gladly paid extra but the employee was adamant... Ok so I paid for my meal deal then there was no ice, and the Ice tea dispensing area was not prepared at NOON!!!! I certainly hope that this was an isolated incident and wish to hear you comments on these 4 issues,

Larry Gleaves
from Dallas, TX
The Subway (on Little Rd in Arlington, Texas) door was locked again, the fans and lights were on but no one was there You lost two customers tonight while I was waiting in my car for the third time tonight. This is the third time in a month the door was locked. Once it had a note on the locked door saying "On break. Be back shortly". I waited 30 minutes and the employee never did return. Whoever owns this franchise is losing money.

james smith
from San Francisco, CA
girl named simmi was making sandwich but lady was doing alot she was still nice to her and at the end lady complaint to another girl working with her i looked everything girl has good attitute that lady was so mean

Tracey and chris nockels
from Stróvolos, 01
Me and my husband both had same filling sandwich also hdnt eaten anything else. We had chicken rotisserie my husband had the large and i had the small this was saturday 8th Dec we have both got food poisoning very bad. I have sent msgs to the shop in question and no replies which i find very destressing and rather ignorant. Waiting for your reply

Lupe suarez
from Houston, TX
Coupon misrepresentation had coupon for 2 foot long any sandwich and employee said coupon wasn't valid because I had to pay for the bacon coupon states any sandwich on coupon which would include subway melt which she charged me 4 dollars for bacon she said bacon wasn't include she needs to letting public know before making sandwich I will not be back isn't the only issue at the subway in Giddings txthank you

john endruschat
from Milledgeville, GA
on November 25 ,went to store at 15050 s springdale blvd,middlefield ohio inside Walmart. ordered 2 salads to go ,and had to tell the girl that was trying to make them to fill them up more,her attitude sucks.the salads were about 3/4 full.i had a 50 dollar bill to pay for these salads,was told that she could not take a 50. I asked where the sign stating this and was told that her manger told her no. I was told to go to Walmart customer service to get change.when I told her no because in the past I have paid with a 50 and told here to keep the salads,iwas then told that I was a ASSHOLE! I have called customer service 2 times to have the manger of the store call me. I guess he does not care about his customers because NO CALL BACK. I will no longer go to this store, I am glad that there is another store in town -subway that I might go to?. is this what I should expect from the new employees that subway hires?,good luck

joyce
from San Francisco, CA
The cashier won't tell you, but when you use Rewards to pay for a $3.50 sandwich, you'll lose a full $4.00 in that transaction. I don't know if it is even possible to put $2 in rewards and pay cash on the balance of the order. What a rip off. Subway has a truly lousy rewards program anyway. Besides that, there's this subterfuge stealing. They can't deduct $3.50 from total balance in rewards and keep a total? I've come to loathe Subway and its rewards. I was leery of their change to the "$2 rewards" in the last year - I was right: They found a way to fleece customers. I bet people lose extra points on every redemption - and don't realize it. They disappear fast enough anyway considering the money you spend in getting a $2 rewards.
Then when you complain "online" through a company that appears not even to be Subway, you get upon submission of complaint: "But you are not done yet. There are still critical next STEPS that you need to take in order to complete the process. Start by sharing your complaint on social media using the Facebook, Google, and LinkedIn sharing widgets below. The more people that read your review, the greater chance of a resolution. " Good grief! Not everyone does social media. Then when you decide to just do a ratings for them instead, you get a notice that only one is allowed every hour and yours wasn't submitted. So 2 strikes - no complaint submitted. Lousy company.

Joyce
from San Francisco, CA
They don't tell you but when you pay for a $3.50 order with $2 Rewards, you lose $4.00. Every time. I don't know if it's even possible to just pay for $2 worth of the order on a $3.50 order with 1 $2 rewards - and pay with cash for the rest. Subway is a rip-off - it has been for years. They have a truly lousy "rewards" program.

Wilson Rodriguez
from Watertown, MA
I went to eat at subway WALMART in Waterbury ct. I bought a tuna sandwich and a cup of soup. I ask to get a cup of water and I was denied water. Reason: some people asked for cup and they get free drink. I'm a 65 year male and I would not do that. I ask to pay for the cup and the clerk said we do not sale cups you have to buy the soda to get a cup. I also contacted the health dept in that town and I was advised if you sale food you need to serve water for free. They are looking into this matter seriously. I also call the manger of that store and she said the owner is the one who stablished that rule.
Please look into this complaint seriously.
Very disappointed with this subway store
Lived in Cheshire and they always give me cup of water free so I can take my noon medicine
Thank you
Wilson Rodriguez
71 Rumberg Road Cheshire Ct 06710.

sarina pace
from Tacoma, WA
Hello. I ordered the cheese steak full sandwich with the extra meat. They didn't add the extra meat. I found out when I got to work. I was gonna split it with someone. Since it wasn't meaty enough, this person had to order something else. My lunch is only 30 minutes so didn't have time to return to Subway. I called the store and asked for a credit on a new sandwich complete with the extra meat. I was told they would give a couple cookies instead cuz they didn't charge for the extra. It's not my fault your employee forgit to add it. I feel full compensation is due. I look forward to my lunch for enjoyment. Now I'm upset. The meat was tasteless too. Makes me wonder if she put the wrong kind. And the pepper jack didn't taste right either.
Thank you,
Sarina Pace
Liberty Lake, Wa. location

Laurel Peterson
from Saint Charles, MI
After 11:00 AM wanting to use a coupon (free soup with purchase of sandwich), I chose a sandwich and asked for soup. The employee was working with another customer and me at the same time. She told me that soup was not thawed and became angry at and insulting to me when I said I didn't want the expensive sandwich without the free soup, and saying I SHOULD have told her I had the coupon before ordering. She was not willing to do anything to compensate for the non-available soup. I definitely will not go back to that Subway restaurant again. Laurel Peterson

Thalia Ballardo
from Los Angeles, CA
I hesitate to step into this subway at 6020 Paseo Del Norte #D, Carlsbad, CA 92009 because there is always an unpleasant encounter and the staff are always rude and unhelpful. I came into this shop to order a tuna melt and before I even said anything the employee asked me what my nationality was, I believe his name was Alex, I cannot recall. I awkwardly answered and began to state that I wanted a tuna melt on honey oat bread. The employee got the bread and came back and asked me what kind of meat I wanted. Very confused and I repeated, a tuna melt? He made my sandwich and in between the counter was another customers sandwich and he scooted it away very aggressively. The other employee looked at him very upset and realized that I saw, so he quickly turned away. He has completed my sandwich and the other employee who was upset with him shoulder shoved the employee who was working on my sandwich and states, "oh sorry" as if he did it on accident when it was so obviously intentional. When I go to pay for my meal, the employee who made my sandwich then leans over and tries to ask for my name and number. I have never felt so violated. This Subway needs a huge reevaluation of their employees.

Jeri Yamanaka
from Los Angeles, CA
I frequent this particular Subway location at least twice a week. Last week I was the only customer in the Carlsbad (Paseo Del Norte store) at 7:15 am. There was only one employee in the store, the other was outside smoking. I requested a breakfast steak egg and cheese sandwich. The employee asked what kind of bread, and cut a 12 inch Italian bread. He asked again what kind of meat. then proceeded to finish the sandwich with cheese. I had to ask for the egg. I was confused at first because the menu listed the breakfast sandwich at $4.79. Ended up with a 12 inch steak egg and cheese sandwich which cost me $11.84. Service was incredibly slow for having only one customer in the store and the employees are either not listening to their customers or are distracted. It is frustrating to go to this store at lunch because the service is terrible and incredibly slow. The employees are also very unprofessional

Brian Van Horne
from Seattle, WA
The quantity of vegetables provided was comically low, when asked the employee added a single additional jalapeno pepper. In comparison to other employees at this store the sandwich made was the about 1/2 the size for the price. The employee was also extremely slow taking over five minutes to make a sandwich. The store on Aurora and 125th street in Seattle will be losing my business from now on.

Dana Sellers
from Blairsville, GA
Ok thank you for your time in this matter. I've been working at the Blairsville Georgia subway for almost 5 years now and i love an enjoy it, my complaint is very important to me and my customers "WE HAVE NO FOOD". we haven't had a food delivery in almost 3 weeks. And my sales are down 40% and my customers are not happy, and I don't understand why subway corporate want come in and force the owner to take care of his store and employees. "THIS IS MAKING SUBWAY GOOD NAME "BAD"
You don't know how hard an embarrassing this is to me and my coworkers. Me and my coworkers represent subway and not Ed singleton who is the franchise owner out of ellijay Georgia. And I'm sorry to say that if this problem is not address "ASAP" then we will be forced
To find other jobs. We are barely surviving on a pay check that only pays 7.25 an hour. So please help us improve our situation. Thank you for your time in this matter. Sincerely Danasellers50@gmail.com

samantha gold
from Glenroy, VIC
The subway in Victoria in the area of Fawkner had a very rude tone to her voice, she gave me attitude, she was not putting enough salad into my meal, she was very hostile and passive aggressive when i asked her to make my toasty wholemeal when i SPECIFICALLY told her TWO time for wholemeal, she was very slow at her job talking her sweet time. this happened at 5:30 she was working by herself she had black hair and she was Indian i think. this has made very upset and I will never step foot again into that store until she fired or something has changed thank you for you time
p.s this is not the first time this has happened with her.

Tony Wooten
from Douglasville, GA
I went to get a sub and the open sign was on and there was a employee inside. There was a Paper sign on The Door saying closed Because of no Employees

Lisa
from Goodlettsville, TN
Subway subs have declined over the past few years. The price keeps going up and up while the ingredients in the subs goes down and down. Put some meat and cheese on the subs along with more than 3 pieces of onion or a couple of spinach leaves. At least when we go to Jersey Mike's we get our moneys worth in substantial ingredients like meat cheese, and fixings. The only thing I get when I go to subway is bread. When I asked the gentleman making my sub to put more vegetables on my sub, he laughed at me. I thought this was extremely rude and inappropriate. It's really disgusting how this company is ripping off everyone while they rake in billions of dollars yearly. I will not be going back to Subway again. They have lost me as a customer.

Arnaldo Cru-Ayala
from Manchester, NH
I have decided I will not rant about my abysmal service at the above mentioned Subway. I will just state the facts and hope that someone in the corporate office will deal with this manager. I am a VIP customer at Subway--I'm an RN at the local hospital and I work weekend nights. Most weekends I try to order from Subway online so I can just swing by and pick up my sandwich on my way to work.
--Numerous times I have come in to pick up my sandwich that I had ordered remotely with the Subway App to find that it was not ready. There is a line at the store and the employee doesn't know enough to put my remote order in line as if I was in the store ordering. Consequently, my order has to wait until they get done with everyone in the store before they will make my order. This is unacceptable--especially since I ordered my sandwich 30 minutes ago. Since I can't wait I have had to leave without my sandwich--after having paid for it.
--Yesterday, the Subway app doubled my order for some reason and charged me twice. I went to the store to pick up my sandwich and told the employee not to make the second sandwich because it was a duplicate order. I then informed him that he could just save that duplicate order for tomorrow and I could come in the same time and pick it up then. Well tomorrow comes and the manager is working when I arrive. I inform her of the situation and she states, "I don't have a remote order". I inform her again of the situation and she continues bewildered stating, "I don't know what you're talking about". She then states, "If you wait, I will make your sandwich when I'm done taking care of this customer". I informed her that I could not wait and that I needed the corporate number so I can discuss the matter with them. She informed me that she did not have the corporate number and that she is the manager. I told her she has an issue with accountability in her store and someone needs to fix it.
I will give Subway 48hrs to get to the bottom of this and take care of my issues. If nothing is done, I will mount a campaign against Subway and it's poor handling of customer service complaints. I pay good money for a certain level of service and respect when I frequent an establishment and I have not received it. That manager is unprofessional and has no sense of accountability. I'm surprised that corporate, or the owner of this franchise has not realized this yet. I will work my shift without the benefit of eating tonight due to the lack of service at Subway. I wish I could say this was an isolated incident but it's not. If anyone with any intestinal fortitude to do the "right thing" wants to contact me I am available--571-521-9340.

We were in subway last Thrusday Sept 13 ordered2 foot longs x meat 2 30 is drinks got to register to pay and wouldn't accept to forms of payment so why it take 1 week to call back to say they can't accept different forms of payment now I couldn't eat lunch that day because of this this is unacceptable I don't feel it was resolved in a timely manner and then to be told oh no we can't accept different forms of payment but if store manager had been in store that day she would have done whatever she could to resolve this so why not resolve it now

Michelle Foster
from Atlanta, GA
On 7/7/18 @ 11:23 am, I witnessed the manager George hollering over the counter @ a employee coming into work while he was supposed to be making my sandwich. I found that to be extremely unprofessional. Anyone in management should pull an employee aside not scream in front of customers over the counter. This the 3rd time I've seen the manager do this & the 2nd time to this same employee. I informed her mother because she park beside me. The manager refused to give the mom the owners number & told her to find corporate herself.
This manager is a poor representation of subway & management. If that's how subway treats & talks to their employees like garbage then I will not use my hard earned at a business who treats employees in that manner & people need to know how employees are treated at 6116 Covington hwy Lithonia ga

Jody Stribrny
from Woodville, OH
I've always had acceptable experiences at the Genoa Ohio Subway, but maybe you should take a look at the Facebook string of posts on a thread called "The Talk of Genoa" Sounds like someone may be dropping the ball there.

Carolyn Byers
from Ardmore, OK
When I walked in 1 young girl was waiting on a Customer. The other employer was talking to a lady working in the store. She came back into Subway rinsed hands & ask what I wanted. I said. Black Forrest Ham & Turkey first I said, 6 inch, then I sais, No give me a footlong. Italian bread she cut and started to fix it, I told her what I wanted in it, you can't see threw some of the lids. So I asked did you toast the bread, she said, did you asked. She said, no. I said, I'm always asked at the other Subway. She said, I can take the stuff off & toast it is that what you want. Bad attitude. Got home Meat Cold, No Cheese just not good. My first time at that one I go 2 to 3 times a wk. Then I look at complaint line y'all never do anything. Paid $7.19 for cold had service. Need a answer.

Melissa K
from Rochester, MN
We went into a Subway two days ago, ordered a foot long meatball on Italian Herb bread....no Italian herb bread. We were looking to order two meatball sandwiches, however there was only 4 meatballs and that is all we got on that foot long! The guy ahead of us ordered a pizza, the kid working couldn't find the boxes, the customer spotted them and folded it into a box himself. He asked for it to be cut and the kid acted like that was unusual. The one running the register didn't wash his hands before gloving up and helping put fixings on the sandwiches. Once we paid, the kid couldn't figure out how to print a receipt.
I called to talked to the manager yesterday to be told there was no manager at that store. I then called again today and was able to talk to the manager, he was at another store. He was very rude. He kept saying "You just don't get it." However I do "get it", I used to work at a Subway years ago. He told me he didn't have coverage cuz 3 people called in sick and 1 quit that day so he had to pull 2 brand new kids (less than 2 weeks) to run a store for the night. He acted very over worked and unhappy with his job. He kept saying my name is Mike, make sure you report me too since you are taking the time to complain to me about it and "you just don't get it". This was in Rochester, MN.

Mandrill Toles
from Birmingham, AL
This Subway is located inside of the hospital where I work. I come here often for lunch with no problems. But today the manager in that place today was a awful mess.....I ordered a BMT like I often get. She tried to give me am BLT. So when I realized what she was doing, I told the guy next to her who always prepare my orders it was supposed to be a BMT, he said ok and tried to correct my order. I didn't have time to wait on them to start over so I said just put pepperoni on it so I could go being that I'm on a lunch scheduled break. She asked me with the nastiest attitude "Why didn't I say something?" to be honest I would think she would have known what BMT was since she was a manager. Her reaction to her mistake was just unbelievable. I asked where was the manager the guy looked at and said she is the manager. The guy always carry himself in the most respectable way. I would have believed he would be the manager over her. I love Subway but I refuse to spend my hard earned money in that place where when I leave I feel upset or uneasy.

June kaye Smith
from Elm City, NC
I went to Subway at 313 Bickett Blvd. Suite 313 Louisburg,N.C. 27549 and when I asked for my senior citizens discount they told me they had not offered one in 2 years. Subway is one of the restaurants listed that offers the senior citizens discount.

Tara
from Blairsville, GA
Went to get lunch At Subway in Blairsville, GA. The lady that waited on me was just nasty. I believe her name was Kerri. She was sweating and rubbing her forehead with her arm, wrist & hand. So I requested someone else to help me because of the uncleanliness. The other lady working with her was rude and would drop food and still pick it up on start to put it on my sandwich. I told her I wanted a new sandwich please and that really ticked her off. We love eating at Subway in Blairsville, GA located on the Murphy Hwy but there was no call what so ever for there behavior and the nastiness.

Dena Jourdan
from Lake Charles, LA
At approximately 12:50 p.m. on yesterday, I went to the Subway located at 1608 Sampson Street in Westlake, Louisiana. There were two female employees in the restaurant. One employee was at the register with a customer paying for his meal and the other employee was assisting a truck at the drive thru. In the meantime, I was the only other customer in the restaurant. Once the first employee completed the transaction at the register, she went into the back of the restaurant, came back, washed her hands, held a conversation with the second employee, put on her gloves and just stood in one spot. The second employee went to the drive thru to assist a customer who drove up after I entered the restaurant. During all of this, I was never greeted by either employee. Meanwhile, another customer entered the restaurant who was never acknowledged either. The second employee began to make the sandwiches for the customer at the drive thru and she looked at me and said I will be with you in a minute. In the meantime, the first employee was just standing there doing nothing. It was approximately 1:10 p.m. and I still had not been assisted. I left the restaurant without placing an order because I was upset. I honestly feel that the two employees at Subway did not want to assist me because of the color of my skin. I am 50 years old and I have never encountered RACISM before yesterday afternoon! I will NEVER return to this place of business and I am appalled that in 2018 people act this way! Since this happened to me, I assume others have encountered this same behavior when they enter the Westlake, Louisiana restaurant when these two female employees are working a shift because they were very comfortable with their actions. I do hope that you take this complaint seriously and you take some type of action.

Gary
from Grande Prairie, AB
We've been there 3 times and each time order 2 - 6 inch veggies on flat bread. We always pay $6.30 for the 2 - 6 inch at the Subways in Grande Prairie Alberta. In High Prairie the same person tries to charge us over $`10.00 for the usual $6.30 cost everywhere else. He should know by now that he should only ask for the $6.30. His body language suggests to me that he is trying to make a few extra dollars -he corrects the over-charging when I mention it to him - but there is no obvious embarrassed fluster that he truly made an honest mistake. He should know his menu cost by now - he has served us at least 3 times and has tried to overcharge each time. I believe he tries to rip us off. I'm not usually a complainer but 3 times in a row suggests he's trying for an extra few bucks. I don't expect anything much will change but we'll find out next time we order there. Thanks for listening. Love Subway food - eat there (mostly in Grande Prairie) quite often!

Cynthia Pratt
from Strongsville, OH
Subway located in Strongsville ohio on Prospect Rd and Albion RD. I just paid for the most pathetic tuna 6 inch sandwich It had maybe a table spoon of tuna salad,5 slices of black olives which is probably 1 black olive sliced, 6 small pieces of diced green pepper, and pieces of red onion that did not equal a slice. the bun was smashed down and the top was off to the side of the bottom. I haven't gone to this subway even though it's within walking distance of my home because they really skimp on the sandwiches the first time I went there. They really don't know how to serve the public. and my neighbors feel the same way my sandwich was worth $1.50. I would be ashamed to serve this to anyone I had to open a can of tuna to add to the sandwich, None of their sandwiches look like the pictures they have on their front windows. They are a poor advertisement of your product and not worth giving them another try The elderly man waiting on customers is not friendly and doesn't speak much english , his daughter is the owner I was told. she needs to have a refresher course on running this type of business Im not looking for free food, no coupons no refund, just getting what you advertise on TV . I will not be returning to this subway again.

I was going to have my meal at 845pm may 10th 2018. I saw being served by employee and I notice that hair net or cap was not worn, and I reminded him to wear the hair net and he refused to do so, than stated my employer does not provided hair netting or cap for him. My understanding in the food industry it is mandatory to wear hair netting or cap ,so the hair does not fall in the food. Therefore it is giving bad reputation to the subway franchise where employee or employer does not abide by the industry standard or the high standard set by subway office. .This employer or the owner have 5 subway in the area ,and such monopoly should never be allowed .the Nordel and 120th female washroom has been out of order for 5months and female customers have to use male washroom which they find it very absurd. The line up are so long and only one employee serving have to wait for 20 to 25mintues for a turn .The monopoly is giving bad reputation to subway chain. Please reply and do something this time or next option is media regarding this email this time. Thanks Randy

jimmy booth
from Clarksville, TN
ordered a blt sandwich. it was a 12 inch, guy just put 4 pcs of bacon on same. basically all I had to eat was bread. tomato, lettus and lite mayo. i.e. how many strips of bacon should go on a 12 inch sub ????? by the way he put bacon ass backward on bun i.e. put bacon on top of bun then lettus on bottom thence mayo thence tomato.

Cathy Taylor
from Cleveland, OH
I was in line waiting to be serviced the Puerto Rican (Latino) employee was very inconsiderate and rude. I was in line before the Caucasian female and she waited on her when I was in line first. She stated that the female was in line but sat down, nothings wrong she just went to use her cellphone and was sitting down for a long while. The employee did not wait on me she told the other employee to wait on me and she took the Caucasian female order which put her in front of me. The service that was rendered to me was very poor rate it as a "0". I always go to that Subway at that location (Broadway Plaza, Cleveland, Ohio) this is the first this has happen. Thank you for your assistance to this matter.

brenda chatman
from Walnut Cove, NC
To night around 8:30 I took my daughter to the Walnut Cove Subway and when she went in to order she come back t the car and said take me somewhere else because they only had two bread and that was wheat and white. So I went in to see what the problem was and she said we only have two breads. If there is not enough employees there to fix the bread then way are they still there. This is not the first time this has happened and another thing is when you go in there you are normally in there 20 to 25 minutes waiting to get what you want and out the door. No I'm not a complainer but something needs to be done. Sincerely Brenda Chatman

Alan Ritchie
from South Bend, IN
On Wed, March 14th at 12:15 p.m. I went to a Subway inside a Wal-Mart at 3701 Portage Avenue, South Bend, IN. I have been going there periodically for a couple of years. The quality of food and especially the service have been steadily going down hill since. Yesterday was the final straw for me. I came in to find only one person working at the peak of lunch time. You could tell right away that she was pissed off about being there alone. There were two parties ahead of me and two behind me soon after. She was complaining to her current customer about her situation and her disdain for her manager loud enough for the whole line to hear. She did not demonstrate any sense of urgency at all about the growing line of customers. The entire time I was there she was complaining to herself and anyone who would listen. She was putting sandwiches together sloppily and venting her anger on the equipment and utensils. She was rude and short tempered with me during my order and never made eye contact. I could not believe her conduct in front of customers. She had no name tag on so I can't give you a name but I'm sure the franchise manager can determine that easily enough. Your chain has a very good reputation and generally very good quality food and service. I will continue to go to other Subways but never again to that one.

Marcella Swallows
from Hermitage, TN
My daughter went to this subway to get two footlongs but because they were out of bread and was only one foot long and a six inch. Called them and verified my daughter's statements. There were only two women and neither said it wasn't their fault it was first shift fault. I'm very upset and my daughter is so upset she didn't even eat hers. One woman was on a cell phone leaving other unattended and said she had only worked there three days. They didn't wash there hands or wear gloves to fix sandwiches. They both were very rude unfriendly disrespectful to us. They even charged my daughter for a footlong when all she got was a six inch. I'm also contacting the health department.
5760 old hickory Blvd
Hermitage tn 37076
2/8/17. 8pm

Carol Colclasure
from Jonesboro, AR
I am a good customer of Subway, but may not be after the experience that I had today. This was at 2302 East Johnson Jonesboro Arkansas. I went into the subway to get a salad. There was a very nice young man waiting on a customer who was getting 2 foot long subs. I noticed the other employee was outside talking to her friend!! He saw me keep looking at the girl outside, knowing that I knew she was suppose to be in the subway helping him. He said to me, "they are out there "chit chatting" I said to the young man, "well, I'm kind of in a hurry" he knew that I was upset having to wait for the girl who was suppose to be taking care of customers, "chit chat" with her friend!! He asked the other customer if he cared if he fixed my salad first?, (the other customer was a friend of the young man working, I know this because they were visiting when I went in the store) ..... and I said, " absolutely NOT, you shouldn't have to be waiting on customers by yourself while shes out there visiting with her friend. I told the nice young employee that I was leaving, so I just left, I was so angry!!! This happened on 2/2/18 at approximately 2:15 p.m. The slothful female employee had shoulder length red, hair, small build and glasses...I did say as I walked by her when I was leaving that I couldn't get waited on, and she said, "No one is in there?" I said yes, but he can't take care of all the customers by himself!!" she just blew me off and kept talking to her friend!!!!!

sandy jones
from Cortland, OH
I wanted a cold cut sub with only with bologna that I have gotten this way for years for . They just throw the rest out . But today the Manager at the Cortland Ohio subway would not do it and said no one here has ever done that here and its against company policy. She made such a scene and other customers were laughing at me when I told her I always get it like that. With all due respect she should not be a manager or even a worker at your facility. What would it hurt to remove the other meats for me ?? I was so embarrassed and clueless to why she would take this trivial issue so far !!! Sandy jones

Val
from Jensen Beach, FL
No rolls except wheat to make subs it is Saturday at 3:00 pm really out of rolls so I ordered nothing employee was very nice but your manager needs food for us to have to order I don't believe a sub company is out of regular rolls and why do I have to write 100 words

Deb Haney
from Huntington, IN
Very poor quality! I have always loved Subway salads! I would choose Subway over any other restaurant when ordering a salad. Last evening, I got a salad to go after shopping at Wal-Mart. Got home (15 miles out of town) and the lettuce in the salad was NASTY! Brown and slimy! Threw it in the trash! I know things happen, lettuce turns bad quickly. But come on... this was so obvious! I just don't see how the server could've possibly thought it was edible! I would have taken I back, but it was getting late, I was hungry and the price of the gas to drive back into town wasn't worth it. I've never had such a disappointed experience at Subway before!

L.meriwwther
from Indian Trail, NC
Subway number# 37910-0
transaction 1/A-105689
The sandwich was empty with a small amount of meat.
t appeared that they were running out of steak meat or cutting back on meat. The bread had a small amount of veg. in between the two loaf of bread.
The associate spent his time talking to other customers and ignored his job of making a quality product.
This is my last visit to the location..

Jerry Holland
from Richardson, TX
I went in tonight at my favorite Subway restaurant in Shelby, NC #23439-0 and ordered a Ruben. I will make it short but I did leave a lengthy comment on the tellsubway.com. The manager Courtney said that on a foot long sub they only put 2 scoops of sour kraut! The ratio to corned beef & sour kraut proportion isn't right. I almost got in an argument with the Manger Courtney and she said that was Corporate's rules. I called back for the Corporate phone number and no one would give it to me! Keep your Rubens we have plenty of other places to get Subs here in Shelby with Jimmy Johns being only one of them. This is my first bad experience at any Subway.
Jerry Holland
704-482-8928

David Johnston
from Lexington Park, MD
Order three sandwiches online when went to pickup the store said that online order was down he suggested I need to contact bank and would not help no sandwiches took my money can talk to any one till Monday. Very bad service all he had to do was look at order was on my phone refused.

Vivian Burch
from St Louis, MO
I live in West Plains, Mo & I visit the Subway @ Southern Hill shopping center on Preacher Roe Blvd. I visit @ least 3 times a week & every time I go there one of the employee's is very rude to me. Every time I go in she is helping other customer's but when it is my turn she turns around & tell the other worker that she is not going to help me then laughs about it. I was just in there on 12/12/16 & she was not only rude to me but my sister also. I don't know why she is that way with me but if that is the way I am going to be treated I will not be going back. I like going there & all the other employee's are very friendly & helpful but not her. I don't know her name but she is a little heavy set, her hair is always up & she wears glasses.

Gloria J Labbe
from Greater Sudbury, ON
Served by Tylar at the 207-1720 Paris st. Sudbury, Ont.Canada P3E3C2 Subway restaurant. Had a run in with him before , hurt my right arm going out the door, which left a big bruise and when I let out a scream he showed himself from the kitchen I guess you would call it and never came to help me. I complained the next day to a boss and I guess they had a talk with him and now he treats me like dirt.
Never pleasant and comes up short on the vegetables and meat that I chose for my sandwich. I guess that is his way of getting back at me. Example: I usually order a 6" ham, tonight I ordered a 6" turkey and He told me, when I questioned it, that turkey comes with only 3 slices and ham comes with 4 slices. He's maybe right I don't no. But when I ask for bacon on a 6" sub he gives me 1/2 slice of bacon, if I order double bacon I get a full slice, that is not what I get with other people at many Subway restaurants I attend.
If I don't watch him he will only give me 2 slices of tomato which s/b 3 slices. then the rest lettuce, cucumber, green pepper, green olives and pickles are very sparse. I continually have to ask for extra which might be like 1 or 2 more olives and pickles and 1 or 2 slices of green pepper. To night he didn't ask what cheese, so I have no cheese on my sandwich. I am never treated like that by anyone else and I am totally fed up with him. I buy lots of sandwiches from Subway, like 3-6 a week so If you don't want my business I will give some one else my money.
Funny last year when I hurt my arm, I told another person at a different Subway restaurant and they knew who I was talking about right away without me telling them his name. but he is still working for you. Must be the owners son that is the only way he could keep that job. Please help me forward an answer via my e-mail.

Randy Davis
from Pleasanton, CA
Was told this week that the Subway located at 249 and Cypresswood drive quit selling coffee but it is still on menu board there. Well, that is the best item on the menu so why should I go back? If you are going to sell breakfast you need to sell coffee plain and simple. Someone at Subway corporate should be fired for this.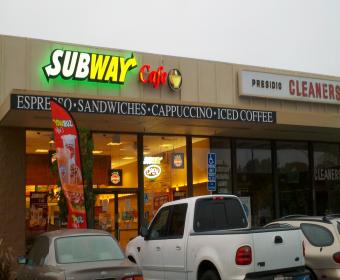 I visited a Subway branch on Squiresgate Lane in Blackpool on Thursday eve to take 2 x 12 subs with us to eat. Approximately an hour later to find that all the bread had gone wet, too wet to eat. It was as though there was to much water in the salad that was placed on the sandwiches, we had to throw them away. I have had many from this branch before and eaten them later, it makes me feel that I have been let down.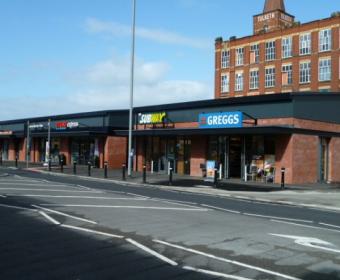 We order from Subway at 8:17pm and it was suppose to get here at 9:17pm and it never came. We went from contacting Subway customer service calling the store and everything and the manager at the store told customer service he was backed up but the order is on the way. This was after an hour and a half almost two hours. Still nothing so my friend and my sister went to the store to find out apparently he had cancelled the order without letting us know and then lied to customer service. I've order from here all the time and have never ever had such a horrible experience in which I wouldn't order from here again. It was food worth $50. That was a lot of food a family was looking forward to and never got and got lied to about.

Went to get a sandwich on 8/6/16 around 5ish in the afternoon. The young female who was asked o fix my sandwich by another employee came from the back rubbing on her face. I asked her if she was going to wash her hands and she said I did. But I said you are rubbing your face near your eye. She says I am putting on gloves to which I said you were rubbing your face which is not clean. After rolling her eyes ,she disappeared to supposedly wash her hands. She came out and just looked at me and never asked me what I wanted on my sandwich.
She just looked at me as I asked for the fixings for the sandwich. I had to ask to get the sandwich heated. She was very nonchalant and disrespectful . Subway should remind employees that if they soil their hands after washing them and then touch the gloves on the outside (which they must do to get them out of the box) then the gloves are contaminated. I have not eaten the sandwich yet but if I get sick I will call the health department and that employee should be disciplined for her attitude.

Beverly Carignan
from Fort Worth, TX
Ordered a BMT salad today....brought it home to eat (about 5 min. drive) It is big as you know....took some out to put in a bowl, felt very wet....there was no dressing on it. I tried to eat it but was all wilt...spinach and lettuce. Went back to look at all that was left and poured out between a 1/4 and half cup of water! I used 8 full Bounty Paper towels and squeezed out more water....ended up throwing the $6 plus salad away and I mustn't forget to say the top of a tomato complete with stem was a part of my salad.
I have had stale bread before and wrong bread and have seen flies flying merrily around the food before but have never felt the need to complain to anyone except the store employees. I have had bad customer service on occasion and the managers conveniently are never in. I have lived all over the US and traveled even more. Subway has always been a constant for me...after today it will be no more. I wish I had known there would be a place to upload an image before I threw it away!

Beverly Carignan
from Fort Worth, TX
Ordered a BMT salad today....brought it home to eat (about 5 min. drive) It is big as you know....took some out to put in a bowl, felt very wet....there was no dressing on it. I tried to eat it but was all wilty...spinach and lettuce. Went back to look at all that was left and poured out between a 1/4 and half cup of water! I used 8 full Bounty Paper towels and squeezed out more water....ended up throwing the $6 plus salad away and I mustn't forget to say the top of a tomato complete with stem was a part of my salad!
I have had stale bread before and wrong bread and have seen flies flying merrily around the food before but have never felt the need to complain to anyone except the store employees. I have had bad customer service on occasion and the managers conveniently are never in. I have lived all over the US and traveled even more. Subway has always been a constant for me...after today it will be no more! I wish I had known there would be a place to upload an image before I threw it away.

Jasmine Hernandez
from Husum, WA
At the Sunnyside washington store I seen an employee named Lauren smoking marijuana in her vehicle a Nissan Xterra and think it very inappropriate.

nelly
from Liverpool, ENG
I work in royal Liverpool hospital Prescott street Liverpool. I think you need to look at the dirty place flies every were never cleaned early morning bins smelly food crumbs down chairs for several days this is not the way we want to eat and pay for food needs a major clean up daily. I myself work in the hospital as a infection control nurse and you let patients into your food hall with cannulas ie needles to use toilets needs too be addressed asap. Sorry for this message but I hope it reaches the Subway CEO at the corporate headquarters.

Mary Edmiston
from San Francisco, CA
Slowest I have ever seen line way long & couldn't get waitress to give me what I wanted! Toasted? No & in the toaster it went toppings all wrong. Really bad experience! Even cashier..new? Confused slow couldn't keep up Hoping GP has another one & it's better service.

Kelly Drake
from Allen, TX
Went into Subway. A party of three, we all ordered separate. First lady gets her meat sub in 20 minutes. Next lady gets hers 45 minutes later then mine 20 minutes after the second lady, never once did they apologize. Never brought us refills we had to take our glass to the front to get drinks. This was the worse service I've encountered in a restaurant. If they had been busy I wouldn't even complain, but it was one other couple in there..These workers undoubtedly don't like there jobs. They should not be working for the public, and they give Subway a bad name for sure.

Sandra Castro
from Elizabeth, NJ
I received my subway coupons in the mail and the subway located at 238 Route 9W in Haverstraw, NY 10927 does not want to accept the coupons because they are loosing out on them. Are they allowed to deny the coupons? I thought discounts and billing complaints were resolved at the corporate level.

Barbara Rector
from Grants Pass, OR
My experience is the disrespectful disgusting TV commercial concerning used car salesmen. We are retired and have never been car sales people, there have been new dealers along with used car sales in family. Honest hard working people. We or large extended family will not go to a subway again since. we now know how stupid and elitist your company is. The proof of that was just shown 5 times in an hour program. I bet there are thousands who feel the same as we do, l'll do my best to ask as many as I can.

Gayathri Bahumanyam
from Toronto, ON
I am a regular customer to the subway in 4101 york mills center, ON, Canada. I am terrible disappointed with the customer service in the branch. Especially the server named Amitha. Every time I ask for a chopped salad, she is the one to make the salad. She makes faces whenever I ask for a few more veggies in my salad or ask anything in general. I see no reason why this should happen. Also she refused to serve me soup when asked for. I love the chopped salads in Subway and enjoy them very much but with such a service by Amitha, I am forced to go elsewhere for my food.
And It is not just a one time experience. I have been to the 4101 subway for quite a few times now and I have experienced dissatisfaction every single time I have interacted with Amitha. Other employees seem to be very friendly and interactive. I am very sorry to make this statement but "I will not be visiting The subway located in 4101 Branch " Please take necessary actions. Much appreciated. Thanks!

David Crandlemire
from Edmonton, AB
I went to the subway in Athabasca Alberta Canada, I waited in line 30 min when I got to the counter they had one sub bun left I got my sandwich made when I got home the bun was stale very hard and crubble, this was at the dinner rush there were people lined up out the door. What kind of sub shop runs out of buns at 5:30 pm and serves stale buns. I will not rate my experience because it would be negative and it will be a long time before I ever go back if ever I was very disgusted and threw my sub away.

Roland Deschamps
from Ottawa, ON
May 25th purchased a 6 inch turkey/ham sub at McGill st in Hawkesbury On. Got 2 slices ham, 2 slices turkey, 2 slices cheese. Certainly far from what is advertised on your website. I got a bread and vegetable sandwich. Is this the "Subway" standard?

Karen Wood
from Humble, TX
An order was placed on line. We had a coupon and forgot to enter that. We called the subway and asked if it could be adjusted when we picked up our order. They said yes we could. No where on the coupon does it say it cannot be used with on-line ordering. When I went to pick up our order, they refused to let me use the coupon which they said we could use. The coupon was a current and active coupon to be used on this day. It was a young manager there and he couldn't help me but a female there kept butting in and telling him what to do. I am very disappointed that a "good" coupon could not be used at your subway on West Lake Houston Parkway in Humble. We would not have ordered our meal on line if we knew we could not use the coupon.

Larry
from Port Richey, FL
I went to subway on my way home at my wife's request. I did not have here subway card and was told I would have to add points by going to a web site on the receipt. The associate did not ask for my phone number. I was told that they could not add the points. Are they lazy, untrained, or told to not help so Subway does not have to honor points? We have decided that SUBWAY is basically dishonest and we will start going to other sub shops so we will not have to be left frustrated.
Why would you offer points that cannot be claimed? I checked on face book and there are a tremendous number of similar complaints. I did find that I could go to a web site and provide a copy of the receipt to get points added. I do not know how to do what the requested. Store #2417-0, transaction# 63479, 5/6/2016, 7:05 PM.

Capt. DJ Durrance
from Floral City, FL
I'll make it short.... Long time Subway customer complaint. I get 4-6 sandwiches every week. Now, it seems the management in this area has a problem with the already minuscule amount of tuna that goes on a sandwich. They actually level the dipper with the knife so it doesn't go over! I don't get anything on my sandwich, thus, it really surprised me. Is the company in this much trouble that it actually has to proportion out the tuna? I'm not overly excited about bread sandwiches either...

Julio Alicea
from Miami, FL
I went to one of your Subway location. With my family my daughter at the time proceeded to walk to an empty Subway take your order here spot where one of the staff was serving to my daughter and without finishing with my daughters order she pushes her sandwich to the side unfinished skipped me & my Brother by not taking our order and proceeded to attend other customers that were on the left side of the ordering section ignoring us I couldn't believe how she left my daughter food undone and not finishing with our order never again I will do anymore business at this unprofessional server location. People are constantly complaining about the customer service at this Subway location.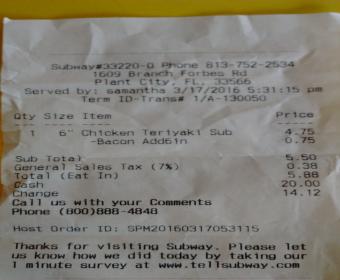 Passion Skelton
from Bluffton, SC
Visited the subway in Savannha GA on waters ave, across from the hospital one afternoon. They were having the 6.00 foot long special at the time.The cashier yelled out that there was only wheat bread available due to the lunch rush. I'm thinking to myself, you have a special going on, you should have had, twice the bread. Well I didn't want the wheat, but I was on foot from out of town, staying with my son in the hospital, that was rub and shot over 5 times. Stranded. I wanted a sub, a subway sub, I only eat subway. Thinking Oh well let me get wheat.I eat wheat,but the wheat bread was not fresh. I'm sick of going to eat out and people just serve you anything.Bread was toasted and still was thick and not fresh. I did not enjoy! I was not pleased.
On the back of the receipt was a free cookie give away.Went the next day for the cookie and they had no chocolate chip cookies.I almost lost it.You guys still don't have what I want.I wanted the chocolate chips. The whole month of Feb. I'm in the hospital wanting a sub and never knew they were right there,across from the hospital. Was so happy I found it and was not happy about it.Now I don't even have the receipt,cause I gave it to the cashier to redeem the free cookie. I use to work at subway and I own a sub shop of my own in the past. If you don't pull that bread apart after its cut open,it is not fresh. If you saw the bread....it isn't any good.

After a year and a half of building up my subway card of 1200+ points to have a sub party, the company took away more than half my points away saying I didn't use them soon enough. Their thieves and they stole from me. Not going to subway ever again!

Roberto Gomez
from Los Angeles, CA
I to a Subway in Santa Monica which is located at 26 and Santa Monica Blvd. Address is 2461 Santa Monica Blvd., 90404 which is right next door to a Starbucks. I went there to buy a Sub and use the internet that is present because of Starbucks. I arrived there a little past midnight on February 14, 2016 that turned into morning, February 15, 2016. I must admit I was there for a long time, but at non-peak hours. The place never got full, I was not just sitting there only, I was a paying customer. I purchased a Sub, drink and cookies throughout my stay. I was not depriving anyone of a place to sit. In short the place was mostly empty. The following morning an employee came up to me and told me that a customer could only be there for 30 minutes.
I politely told her that there should be signs posted to let people know of this policy. I also added that there have been many other people going there to use the internet that comes from Starbucks next door. She just walked away angry. I stayed for about 20 minutes and left. I did not return until the following Friday, February 19, 2016. Put my things down on a table. She said she would be back and I told her to take her time. She cam back about 5 minutes later and informed me that I was not going to be served and that I was not wanted at the store.
At this point I asked to talk to the owner and wanted to leave my telephone number so he could call me. She not only refused to take my number down. She refused to give me his name. I feel that I have been discriminated and am contemplating filing suit. Everyone should be treated equally, If not, this is discrimination. It is ridiculous not to be given the name of the owner so that perhaps he and I would be able to resolve the matter, But no, the employee chose to have her way, and in the process, and put the owner smack dab in a lawsuit. Not very smart at all!

Mike Bott
from Berwick, PA
You (Subway) switched to only Muslim approved meat. What a travesty! This meat is produced within a Islamic religious ceremony during Muslim prayers and including Muslim Allah blessings being invoked during this process. Secretly forcing others to consume Halal meat is the implementation and enforcement of Sharia Law upon those who may not wish to be subjected. I will no longer eat at Subway, spread the word and warn others at every opportunity to stay away. Hopefully protests will go nationwide and Subway will stop submitting to this subtle brand of Islamic bullying and proliferation. What happened to religious freedom in America? Will Subway workers next be required to wear the Hajib?

brenda matheso
from Caithness, NB
I live in St George, N,B. and was wondering why you only offer Feb. five dollar footlong only in Saint John N.B. I love the subway and go at least twice a week,more sometime. Feeling disappointed. It seems strange to me because they are all Subway.

Jennifer Teall
from Albertville, AL
I went to the Subway in Guntersville, Alabama, to purchase a sandwich. I ordered a 12 inch sub on white bread. The person working said she could not sell me a sandwich on white bread because she only had one tray left and she had to have it in the morning.
It was 7:00 p.m. and the store does not close until 10:00 p.m. She was very rude and did not seem to care that she would be losing a customer. She could have baked more bread in the 3 hours that she had left in her shift. This also tells me that the bread is not fresh if it is left over from the night before at 7:00 p.m. This is very bad business and I will certainly tell everyone I know about this treatment by Subway and will be posting it on social media. I will not be visiting any of your restaurants ever again.

Ramona Shiver
from Lawrenceville, GA
I arrived at this Subway a little after noon. I parked on the side of the building. I walked inside and the guy making the sandwiches said He could not serve me because I was not in a parking space. I will file a discrimination case because I've been here a few times and parked in the same spot with my clients. I feel this Caucasian guy is racist because of his actions each time Ive visited this store. I was the only African American person inside the store at this time. I did not park across the street because I had my client that has a diagnoses of MR and Bipolar and my coworker in the car. I needed to be as close as possible to my vehicle due to her behavior issues. I hope that in light of what has happened lately that Subway corporate office responds directly to my complaint.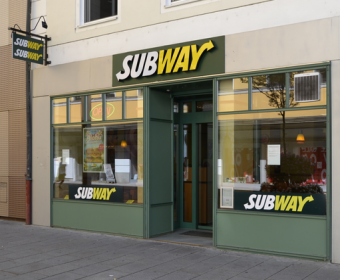 Mo Barlow
from Montgomery, AL
I went to subway this morning for National Sandwich Day. First of all, the worker informed me that I could not purchase a pizza sub or meatball sub because "It's 7 o'clock in the morning" and the marina sauce ain't ready this early". So of course, I had to purchase another kind of sub sandwich that I did not really want (Italian BMT). I brought 2 plastic containers to put lettuce, tomato and jalapenos in because I will not eat sandwich until lunch time around 1:30pm. I told the worker that I would like vinegar and oil packages to put on the sandwich later because I did not want the sandwich to be soggy around 1:30 pm. I was then told that they were out of vinegar and oil packages. Next, upon ringing up after my sandwich was fixed, I was told that I had to order a drink to get the bogo free sandwich promotion. When another customer stated, "Well that's false advertising, the promotion said bogo free sandwich". "It's didn't say you have to buy a drink".
The worker then stated "Well it said that on the commercial". There were no visible signs posted in the window or at the counter stating this. When I went to get a vitamin water and minute maid juice out of the cooling machine, the worker stated "No, it has to be a fountain drink only, it doesn't apply to bottled juices or sodas". When I went to the fountain machine to get a cup of sweet tea, the container was empty. I told the worker that I would like sweet tea, she stated, "It's 7 o'clock, the tea isn't ready this early, you will have to get something else". I was VERY displeased with the service and what was available for purchase this morning. I told several family and friends about the National Sandwich day yesterday to bring subway business today and that was clearly a mistake. From the service I received, I will from now on take my sandwich business to Tropical smoothie because they are open and ready for business at 7 in the morning.
I am a civil service federal employee and I have informed all of my coworkers this morning about the type of service I had this morning at this location and they too will not be visiting this location ever again. Two week ago, I had this same problem with the marina sauce not being available around 720 am in the morning and I had to go to the Atlanta Hwy location near Publix in Montgomery, AL. The Atlanta Hwy location did have the marina sauce available around 730 am and just like the Perry Hill Road location, there was only one worker available. So clearly, that is a lack of productivity on this particular employee's behalf.

Austin williams
from Dublin, GA
We had called in an ordered 6 sub's but.when we got to the store the girl said they had not received any phone order so I ask if she could call the other stores to check for us but she got rude an said we should have made sure we're we was going before we came an next time maybe should just go somewhere else instead. If you see Jared or the Subway CEO, let him know they have problems to solve and are upsetting loyal customers!

This happened today, Thursday, March 26 at 11:15am at Subway in Westridge Mall in Topeka, Kansas. I had just finished ordering a footlong sandwich (cut into two halves) when I was at the cashier and was about to pay, but had asked the person who made my sandwich to please put the halves in separate paper wraps. The employee looked at me and rolled his eyes and said "well you should've told me this before". I then asked him what is the problem with me asking (nicely if I may add), to separate the sandwiches? He rudely told me "I already changed my gloves". At this point I was upset because I didn't think it was a BIG DEAL to have my sandwich cut in half and put into different wrappers BEFORE I even paid. I don't think that just because the employee had already "changed his gloves", he had the right to roll his eyes at me and give me attitude.
I didn't see the big deal about the gloves, really. If he's so worried about it, I will eagerly pay for those 2 plastic gloves that he was wearing. I really think it was a sign of laziness on his part. Oh and I'd also like to add, that this lady whom he was working with came out from the back and had the nerve to yell at me and say that "no other customers have asked them to do this before." Ok first of all, they shouldn't even have compared me to other customers. Every customer orders different things. Second of all, she shouldn't have yelled at me while all of this was happening in front of my 3 year old son. I wasn't a very happy customer to say the least and I hope this kind of service doesn't happen to anyone else. Very unprofessional in my opinion, mixed with laziness and rudeness. Never ordering at that branch again.

I am in Amsterdam and went to a Subway here. The sandwich tasted very different than in the US. I got the honey oat bread and it tasted very bland. It kind of overpowered the sub and I couldn't really taste anything. Do you do something different abroad with the way that you make bread? It was very unsatisfying.

Derek parton
from Widnes, ENG
I ordered the foot long meal deal that is advertised as £5 and they over charged me!!! They charged me £5.60 for my steak foot long and £1.00 for a drink! Please explain how this Is a £5 meal deal ?? Also it was freeing cold when I asked for it to be toasted!! I'm upset about the fooed! I will not be resisting any of your stores again as I have been faulted advertised and will be visiting my local paper. Your staff was very unpleasant towards me and the lady on the till was ignorant. I visited the subway in widnes today at 14:49:13 on the 14/02/15.
Store #29384
VAT Regd No#
190 Widnes road
Widnes, Cheshire

Willard Cox
from Houston, TX
While I was there eating, two Hispanic females talked incessantly in Spanish and laughed out loud often. Bothe seemed to be employees, one seemed to be "working" and one seemed to be leaving! I was there about 20 mins and did not see either one perform any function. A young male was busy the whole time serving customers and cleaning etc. by the way your store is out of salt. This is the store nearest Walmart in Cleveland Tx. This occurred from 350pm to approx 415pm.

michael
from San Lorenzo, CA
I hate costco, i dont like to shop at costco, i dont want to go near costco.. I haven't shop at costco for 15 years and even before that I only went there twice and the loser employees were so rude. So I cancelled my membership after one year. However, my doctor sent me there to pick up a prescription. When I went there in Octover, 2014 everything went smoothly. I was so relieved that no crazy employees harassed me. However, when I went back in Jan. 2015 it was a different story.
I told the lady who checks the costco card in front that I am going to pharmacy but she would not let me in. I told the lady I do not need a card to go to pharmacy. So we went back and forth and she finally called the supervisor.
Half of the time I wasnt sure whether she was talking hispanic or english. She really had a thick hispanic accent and looks like a drug addict. The supr. name Will came to front and he escorted me in. While we were walking to pharmacy I told him I didnt need to show any card when I was there in last October. I thought he was going to say sorry or explain to me why but he simply said if you dont like it dont shop here. Walk away pointing the exit door.
I finally purchased the medicine without the card (you don't need to be a member to buy something from pharmacy) and walking towards the exit and ran into to that same supr. name Will. I leaned forward to see his name on the name tag but he said "keep walking, punk", yes, this was exactly what he said. i was so shocked and I stood there and he stood there too. I was running late to pick up my kids so I just left. When I came back home I called and complained to a manager name Bobby and he said he will take care of it. Bunch a thugs working there if you ask me. I will never ever shop there.

What happened to the $5 footlong sub? They had this and I used to order it all the time then the started jacking up the prices. It sounds like your typical bait and switch if you ask me. Subway reels you in with the ANY promise and then tells you it doesn't apply to any of the subs you want to order. For one, I am taking my business somewhere else.

pearl blackburn
from Little Rock, AR
I really don't think this will go very far because i already read all the complaints people have made and it don't look like they are solved or answered but here goes the Brownwood TX subway does not hardly give you any meat and it only proves you are doing false advertisement as in your commercial the subs are very full and looks like subway used to !! so what is up ?? why cheat on the sandwich ?

They have a terrible corporate policy. Fuck them.

You have hires a desipcable ex-convict named BETTY ANN FOPMA TO manage your Shickshinny Subway. She spent 17 years ina Kentucky prison for kicking a woman to death .She is an unremorseful sociopath and a chronic alcoholic who totaled my friend.s car.. She abuses old people by striking them with a switch and pushes sick people to the floor. I'm telling everyone NOT to eat there. If you want a public relations nightmare, keep her on. I told you once about this sinister convict and you expressed doubts about her criminality.
IF you know how to use a computer, click on the links below:
https://law.justia.com/cases/kentucky/supreme-court/2004/2002-sc-000802-...
https://mugshots.com/US-Counties/Kentucky/Perry-County-KY/Betty-Fopma.45...
If you refuse to fire her, I will blanket the internet with this information and persuade everyone in the area NEVER to eat there.
Do not underestermate the drop in sales.
DO NOT tell me she is not the same woman. She is EVIL!
Bad things will happen to your franchise if you keep her on.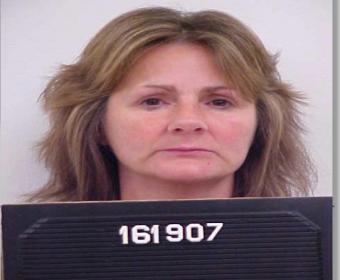 Good afternoon I usually don't like to make complaints due to the fact that I don't like to get no body in trouble. But this time I experienced a very unpleasant treatment from one of subways employees located on 5 st Washington ave Miami Beach Florida 33125 at 3:10 on Friday 6/14/19 can't provide her name because she wasn't wearing a name tag , Two costumers where trying their best to order their food with the help from another costumer because they didn't know how to speak fluent English, they were very embarrassed and look very uncomfortable I try my best to make them feel better by telling them not to feel bad that indeed she was very unprofessional and has a very nasty rude way of treating them I try to translate my self to the clerk but she gave me the same nasty rude attitude. I was in chick she was making the sandwiches by slamming the ingredients on the sandwiches she ask them if that was all they wanted the costumers not understanding what she asked looked at me to translate and she continued by saying in a loud rude voice , "I asked a question !!! They looked very upset and proceed to pay for their food and thank me in a very humble way. I tried to place my order but due to the fact that she continued with her nasty rude attitude towards me I just left without buying anything I was not going to let her treat me the way she treated those two nice costumers, this subway is located on a touristic area where the majority of tourists speak Spanish, A supervisor should have a talk with this employee to let her know the proper way of treating her costumers . It's a shame I know the store manager from this subway I've been going there for years she's very nice I never had problems with her or any of her staff until today with this lady. I don't know her name but she was the only one at the store at 330 pm on Friday 06/14/2019 dark skin lady on her lates 50 or early 60s. Thanks for your time have a good afternoon

I ordered through Uber Eats and my sandwich came to me made wrong. I ordered it again and now Uber is refusing to refund my money. Had you guys made it correctly I wouldnt be going through this.

drea Davis
from Cloquet, MN
last night my husband and i went through the drive through subway in moose lake Mn after a long day of work, not only did we wait almost 20 mins for our subs to be ready but once we got them home they had completly forgot to put any meat on my steak wrap. i'm usually not one to complain about service but this was a little ridiculous.

Estella Grimaldo
from Nampa, ID
Subway at 509 2nd St., Nampa, ID. I have gone to your store two times since your new manager has started there. Both times she was throwing pots just 3 pounds she was upset we're not greet anyone was cussing at her self. Stating that why do so many people keep coming into the store she can't get anything done. If this is a customer service said you guys provide I don't think will be coming to the store again.

Melodi Jonas
from Fishers, IN
The Subway on the base at Camp Atterbury in Edinburgh, IN is run very poorly.. most times they barely have any cookies to purchase, they are constantly running out of items, and lately they just lock the doors if they're low in items or whatever!! Today I went over there to eat lunch & the door was locked! At noon on a busy day here!! I rely on getting my lunch there every Wed but it's going downhill very fast!!

My complaint is in regards to your 509 2nd st Nampa Idaho store. I normally go to Subway 2 times a week. I've went to Subway last Friday and today and I was not welcomed both times with the new employee who I noticed must have just started working there. I asked one of your employees whose name is Esmeralda who always smiled and welcomes Me when I walk through the door. I asked her who the new gal was. She informed me that she was the new Manager. To my surprise I was shocked. Your new Manager does not greet or smile when people walk through the door and it is very unwelcoming to have her take an order. As she is standing there She asks in a rude and unwelcoming way what she can get for you In my opinion it looks like she is not happy with her job. I recommend giving your new Manager some training in customer service or you might be losing faithful customers that have been going to your establishment since it has opened. I only state this as I have never since I have been going to your Subway have been so unwelcomed by any of your employees.
I enjoy going to your Subway but if this is the service I am going to get you will lose me, my family and friends as we do not appreciate this kind of service.
Thank you for your understanding.

I ordered a footlong steak club.she cuts it in half and puts on the toppings. I get to the end to pay.this other lady charges me for 2 6inch $13.89 I tryed to explain
I got a foorlong.she didnt want to hear it.i live behind this subway atlease 3times aweek we eat dinner there.and this is how you treat a customer?

kativia ferrer
from Troy, NY
on 6/3/2019 i went to the the subway on wolf rd Albany NY 12205
I ordered a meatball sub with provolone cheese and pepperoni on a 6" subb , Italian herb cheese bread
the associate ask to toast the bread in which i agreed and as i checked out and got in my car on my way to work because i was already late.
i took a bite out of my sandwich the the meat was not even cooked.ewww so gross .. i hope i don't get sick.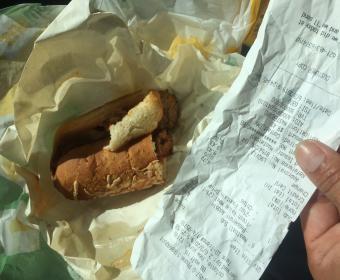 joseph curtis
from Fredericksburg, VA
I want to file a complant,i went to subway today in Boling Green,Va. around noon today (6/2/ 19)I got bad service,i ored my sub,i wanted it heated after this Lady made my Sub,she let it sit on the counter for aleast 10 minutes while she made Bread,time I got it it was cold,i said something to her,she got an attitude,i started to tell her to ram it but I paid for it.i don't think she should be waiting on customers acting like that.the subway store is 33930-0,its on Broddas Avenue BOWLING GREEN,VA.22427.I just thought I would mention it because this will cost you customers.
thanks
Joseph Curtis

i have gone to this Subway because it is on the way home. But the last three visit have been very bad. First of the three visit it was the service, in the middle of me ordering I was cut off rudely. So i just didnt finish odering. I got the sandwich i already order and left. I didnt come back to that Subway for awhile. Last night i went back. The service was bad and so was the food. We order a foot long sub and two salads. I have a food allergy to green peppers and i always tell them first but the young lady last night seem to have a problem with it. plus when i asked question like wicth one would have it in it. finally they fix the salad right but they drowned it in dressing. . Today i went back to get a salad for my husband and the service was just rude. IT will be a long time before i go back to this one. did i mention today when i was in there the store manger was and hear and did nothing1!!!!!!!!!!!!!!!!!!!!!!!!

I am writing to say your new commercials have gone past annoying and are now offensive. The noise level is extreme. I will not be frequenting a Subway in the near future. Subway is not the only company that has passed the threshold for noise, I am now muting all commercials. Do you have 14 year old boys making the choices?

One of your Subway restaurants in Bowie, MD (15480 Annapolis Rd, Bowie, MD 20715) does not honor your survey policy. I visited this location a couple of weeks ago and handed them my receipt with the survey code on it. They were adamant only one cookie applied. I explained the end of the Subway survey clearly states the customer's choice for completing the survey is either 2 free cookies or a fountain drink. The person called her supervisor and was advised this is the case so she added another free cookie. Today, I happened to go back to this store and the person said it was one cookie and tried to charge me for another cookie without telling me. I noticed the price was higher than normal and explained the second cookie is free too. I think this was the same person who I dealt with the last time. She called a supervisor (Diana, 240-264-9834) and was told only one cookie applies. I explained I don't have this issue at other Subways. I usually go to the Bowie Subway on Laurel Bowie Rd and have no problems. I took a screenshot of the end of the survey in case this would come up again. It's just wild that I would have to do that. I don't usually. I showed her the photo of the Subway screen at the end of the survey that clearly shows the options but she didn't care. She said her supervisor said one cookie. I decided not to purchase the sandwich and go elsewhere for lunch. I forgot my receipt and didn't have time to go back for it so they still have my redeemable survey receipt. This is very poor service. Why do they choose not to honor/follow Subway's survey choices for customers? I understand they want to cut costs but to do so at the expense of a company policy is not the way to do it. They also wasted a sandwich because it was made but I didn't purchase it since they did not honor the survey. Well, maybe one of them will eat it. I just want the Subway survey rules to be followed by the store and receive my 2 free cookies. I don't plan to go back to that store since they are not compliant with Subway's national campaign. Thank you.

First everywhere you look online the customer care number is listed as 1.800-888-4848, but when you dial it it says it has changed to 833...
I had a very dissapointing experience at store #27352 being out of food. They told me they had a busier than usual Saturday $1k vs $600 and were out of a number of items including bacon, american cheese, spinich, pickles, ice tea and gluten free bread. This was 2 days later. Why didn't they restock either from another store or grocery store? A number of people left after hearing the laundry list of non-available items, but since I was traveling with my 91 year old mother we settled for a tuna sub vs the Subway Melt we had hoped for. Every experience counts against the entire network and one bad experience can spoil them all. I called and spoke with a representative who couldn't have been more condesending. I've heard through the news a number of stores have closed lately. Maybe this is the beginning of the end!

wendell rhodes
from Casper, WY
I went and got 2 sandwiches from your subway on CY ave in casper Wyoming and the lettuce tomatoes and bread tasted like it was old and stale tasting...didn't go back don't like confrontation.

Pamela Delgado
from Donna, TX
Sunday May 5th ordered 3 pretzel 's with cheese they were burnt and she didn't have cheese and no butter either
poor thing was swamped with customers unable to complain in store still no excuse for poor service I and my
guests will not use this subway again throwing food way in this age is sinful

sally eastham
from Thornton, ENG
I must say at the outset that, in general, I am a great fan of Subway. I visit regularly when I am out and about and these include Fishergate, Preston, Burscough, Southport plus several others. Whilst I have had the most courteous and welcoming at these places the one I wish to complain about is the Subway on Liverpool Road, Penwortham, Preston. I have been in and bought sandwiches on several occasions during the last say 12 months. On each occasion I find the staff completely disinterested to the point of being rude. They appear to be simply going through the motions of the job, they show no pleasantries, no manners, completely discourteous and generally can't even be bothered serving you. It really is an appalling experience to go into this Subway. At one point I thought, "everyone has their off days" but I have spoken to family members and friends and business surrounding this shop and many people are of the same opinion.
I am not one to complain about service but this shop does not do justice to the good name that Subway has. I thought I would draw it to your attention but this does bring down the very good name which Subway has. I will not be visiting again to be treated in this way.

Flavia Montano
from San Jose, CA
Had paper coupon buy 6in sub and drink get one sub free
Was charged 6.30 sub drink 2.19
2 chips 3.18 total11.96
Suppose to be 3.99 sub drink 2.19
Chips 3.18 tx.20. 9.58 total
Owe me 2.38
Trans1/A-40189 serveby0810 date 5/2/19 400:32 time
1041E Capitol expwy San Jose,Ca
Greatly appreciate a responds thanks
Flavia Montano

David wippich
from Akron, OH
Me and mine will never use subway again and I will make it my mission in Pittsburgh Pennsylvania to try and have all your stores boycott you don't sell ham and bacon in some of your stores what a shame you buckle to pressure there are more Christensen's in the world the Muslim so sad

Yeah I went to Subway last night me and my wife and there was a guy and a girl I see the guy washes hands with a girl just was cleaning the oven or something and she didn't wash your hands but we bought two sandwiches in it when I got home we just didn't feel right the guy made mine but my wife didn't eat hers I don't know your protocol over there for Subway but I think your people that the young Mexican girl names of wash your hands any time she steps away filming the sandwich bar or something it's just not right for us to see that and I go that Subway little bit of not very much but I noticed a big difference in cleaning at that store is very clean now but I think you guys will work on your your workers a girl so let her know the washer hands anytime she's away from the sandwich bar she when she walks up to her she should wash your hands. T yeah the store I went to 933 North Mountain Avenue Ontario California 91762. Sincerely Jerry Sans thank you please address this please

I was in subway located at 2370 e irlo Bronson hwy suite A-101 Kissimmee fl on 4/20/19 between 8.00pm -9.00pm after a hard days work stopped n to get a footlong sub there was only 1 person working a teenager no older than 21 there was a line of about 8 guest I do not blame the guy making the sandwich i blame management for having I person making the sub and than cashing guest out the sandwich was made so sloppy and flimsy the meat was not heated to correct temperature because the guy was hurrying too much to serve guest he kept looking at new guest coming in and line getting longer the management should close store if they cannot staff it properly not fair to the guy who was working there .

My main complaint are your annoying loud TV advertisements.

jose l santiago
from Columbus, GA
Purchased wrap from local shop at Wallmart. Close to lunch hour11:48 am. Out of chicken sesame out avocado for the steak wrap. order ID 623440910525. 2801 airport thruway Columbus ga 31909. served by 628 4/18/2019. my number is 7063415945.

I have been a regular customer at the above subway for quite some time and a subway customer for years. I went last night 4-15-19 and had the worst experience ever!! I walked in and restaurant was so cold and was playing country music this store always played country but that is least of my bad experience. A young woman with a bandana around her head was very rude. She did not listen to me when I was giving her my instructions for my sandwich due to the fact that a man walked in and the walked out and when he did she started saying F---- you and threw both her middle fingers up. I was absolutely appalled and when not return until she is no longer at that store. I always have had a good experience at that store and the other woman that works there she is little older and I believe her name is Gale I could tell she was embarrassed. The older woman is such the opposite has always been so polite, professional and takes pride in her work. I really hope the other girl is not the direction Subway is taking with there employees.

Deborah Williamson
from Faribault, MN
I arrived at the Subway on Bridge St. in Owatonna, MN at 6:20 pm last night (Sunday, April 14, 2019). It's a familiar place I've gone to over the past 14 years since I've been here in Owatonna. Usually the employees there are polite and nice. On this particular evening, there was a young woman who was waiting on all the customers, making their subways, ringing up their purchases, etc., all by herself. Why? Because there was another young woman there who was doing nothing except wiping down the counters and the containers and generally ignoring the customers. When the hard working young woman was ringing me up, I asked her why the other young woman (named McKensey -- I asked) wasn't waiting on customers, too. She just gave me a weak smile and shrugged her shoulders. McKensey heard me and said to me, "I'm doing my job!" Then I said to her, "There are customers waiting." She then just shrugged her shoulders and walked away into the back of the restaurant. That's when I asked the hard working young woman McKensey's name so I could report her to you. I hope you take action because that young hard working woman (who has short, dark, wavy hair with braces on her teeth and was very nice) needs help. She can't be expected to do the work of two people while one person (McKensey) just piddles around and expects others to call it work! Thank you.

Chris Barrett
from Amherst, MA
On Thursday evening, I ordered a meatball sub from your Amherst, MA location. I have no had food poisoning for the past three days; vomiting, diarrhea, body aches, and a high fever. Never in my life will ever eat your food again. Please do what your suppose to make sure this does not happen to anyone else again. I can not explain how awful this has been.

Grant southorn
from Toronto, ON
Zero stars tried to order a meatball long sub was told it would take 20 minutes to fill my requests left angry never to return

WILBERT BEAUGARD
from Edmonton, AB
SIRS OR MADAM-TODAY I EXPERIENCED THE VERY WORSE UNFRIENDLY AND INEFFICIENCY SERVICE OF ANY SUBWAY STORE EVER !THERE WERE ONLY TWO GIRLS WORKING DURING LUNCHTIME ,NEITHER OF WHOM COULD SPEAK OR UNDERSTAND ENGLISH .THERE WAS ONLY ONE SOUP TO CHOSE FROM AND THE GIRL AT THE TILL WAS VERY ANGRY WHEN I EXPLAINED THAT I WANTED A LARGE , SOUP RATHER THAN THE SMALLER ONE !
AS A PREVIOUS PART OWNER IN 2 SUBWAY STORES ,I KNOW HOW SERVICE MUST BE CARRIED OUT IN ORDER TO HAVE CUSTOMERS WHO ARE HAPPY AND WILL RETURN IN THE FUTURE .THIS IS THE VERY LAST TIME THAT I WILL EVER RETURN TO THIS STORE AT 132 AVE .IN THE TERA LOSA SHOPPING CENTRE.
WHEN I ASKED FOR A CUSTOMER COMPLAINT CARD ,THEY COULD NOT EVEN UNDERSTAND WHAT I WAS TALKING ABOUT !
THERE WERE ONLY 2 GIRLS WORKING ,WITH ONE AT THE TILL AND THE OTHER ONE MAKING SANDWICHES ! AFTER I ORDERED MY ROAST BEEF ,IT WAS TOASTED ,THEN LEFT TO COOL WHILE SHE SERVED ANOTHER CUSTOMER .BY THE TIME SHE FINALLY WAS ABLE TO CONTINUE WITH MY SANDWICH ,IT WAS COLD .NOT A GOOD SCENE! WILBERT BEAUGARD

This is not the 1st time this has happened to me, but it will be the last. Subway is always sending emails on deals for subs. Well, the one particular I'm speaking about is Any foot long for $5.99. I got a turkey bacon not realizing it was not considered to me apart of the deal. I was charged $2.00 extra for bacon. The coupon never said anything about an extra charge for bacon. I ended up paying more than $8.00. I could have gone to Firehouse and got a better sandwich with quality meats and a deal for $8.00.
Doris

Michelle
from Westborough, MA
Decided to take my daughter to breakfast on the way to school at the Georgetown, TX location off Austin Ave. Saw the "OPEN" sign lit up, 2 cars parked right in from of the entrance (it being the 2 associates in the building which I thought were guests since they were parked right in front of the entrance), with 2 associates standing at the front talking, lights on, door unlocked @ 7:50am. Walked in and they said, "we're not open, sorry" as I was being given a disturbed as if I was crazy look. I asked what time they opened and they said 9am. A bit embarrassed I said ok and walked out. 10 minutes later, I pulled the website up which said the location was "OPEN", called to ask what time they opened and the associate said 9am. I asked why their sign said it was "OPEN and lit up. She said, well it shouldn't be! I informed her that it was and let her know that I was contacting Corporate. No real issue experience other than, I feel this is false advertisement at the restaurant location level as well as via your website. The other concern I would have if this was my Company and associates working in a building when they are supposed to be closed is the safety concern of associates leaving the front door unlocked and just chatting at the front.

Elizabeth Lee Koltes
from Minneapolis, MN
Tonight when I got up to subway I treated rudely by the one manager who was cashing at the cash register not the assistant I ordered a sea sensation sandwich which was they told me to wait patiently which I did the manager was telling at me for no reason and complaining to me that they had to work overtime and then then the associate was in My face as well all three were gaining up on me for no reason and my friend was with me they even asked him to get out of subway be cause he did not order anything I have never gotten treated in subway like that before I even told them that it was not my problem I am very upset by the behavior of the three of them my friend did not deserve that treatment of did I the worst part about it is that this happened right in front of the customers I am very upset about it the associate had dark skin and Mexican the 2 managers one was Nick and the other one I do not recall I was being gained up on

Samantha windfelder
from Harmony, NC
Harmony Nc union cross, I am always getting food from the store or online. Ever time I go up there food isn't ready or when it is done from online ordering it is cold and messed up missing things. Got meat ball subs and one of them online had I meat balls on them. My chicken sub which should have been tosted was cold. I order for 6 people every time I go I never complain but this is getting old. very friendly staff when I go just we need corecert orders and right food when you place a order online. just between 40-60 when ordering is a lot of food and it to be messed up. Would like monry back on this last order please.

I had a sandwich order that came to $6.88 tax included. I had a pocketful of change and a twenty. The server who happened to also be the manager said she really needed pennies. No prob, I had plenty, so I would cover the 88 cts first. I gave her three quarters, a dime and thirteen pennies. I mistakenly was thinking I gave her two quarters, two dimes, a nickel and 13 pennies. She took the money and began saying something I could not understand after I handed her the twenty. Her English was nearly not there, at all. I could not figure what was wrong...all she had to do was count the money and give me my change. Finally, after holding on to the twenty she angrily registered it and gave me the correct change back for the purchase, $13.12. I asked her to give me back all the coin change I gave her before, since this was now a clean $20 transaction. She adamantly refused and hurried off to another customer. So, I wind up paying $7.86 for a $6.49 sandwich. Okay, my math sucked, I admit but that could have been remedied with her counting what I had given and giving me back correct change. I know .98 cents isn't the end of the world but it means something in my world. I want it back.

I walk into the subway and there is a young man in front of me just standing there. I asked if he's been helped. He said no. I peek in the back to see if I see someone and out walks a young girl. No hello. No sorry for keeping you waiting. Nothing. SHe said " what do you want"? Very unprofessional. Ok. When it was time to make my sandwich, she puts her hands in her shirt to fix her bra strap. Then asks me what do I want. I said I need you to change your gloves. With an attitude she throws the gloves away: she then goes to the back to get a box. It was just attitude from that point on. I did not even get my receipt. This is not the first time this same individual prepared my food. When I saw her I didn't even want to get anything. Customer service is horrible.

Jacquelyn
from Joplin, MO
I came in Subway for my lunch break and got harassed by an employee about how much my job sucks and got told I was basically dumb for where I work. When I told the store manager she didn't give a fuck and kicked me out and told me not to come back. Why can't management tell their employees to just stop harrasing customers? Your job isn't so great either.

Mrs. Kathleen Nunez
from Pompano Beach, FL
Good day, The other day, I ordered 3 subs and a personal pizza. I tried the online order. so I wouldn't have to wait, since I had been sick all day! We picked up our order; and I will never do online ordering with Subway-again! OI ordered 1) an BLT Italian, it came with no lettuce, or tomatoes; no capicola ham to make it an Italian, plus all the side stuff was on a different sub, not on the Italian. 2) was a meatball with America cheese, it had lettuce & tomato & pickles! 3) was a Blk. Forest Ham sub with just Lettuce, Tomato & extra pickles, it came with that, the onions, peppers & blk olives also! The personal pizza was supposed to be with xtra cheese-it didn't.! I did not immediately take them back because I was sick, in my bathrobe; and left first before checking! This has been the worst experience I have had in 57 years of fast food ordering! oh-I ordered bacon on the Italian also, which was on the Forest ham, old & nasty looking! I ordered this from the Pompano Beach mall on Federal hwy., in Pompano Beach, Fl. 33064.. Also, I wanted to pay for it all in cash once I got there to pick it up, but my card had been put thru already! We still use cash here in the USA! Yes, my whole family were disappointed this past Sunday! Any question, please feel free to call me back! 954-588-4339 Kathleen Nunez 3120 N.E. 5th ave. Pompano Bch., Fl. 33064

I received a flyer in the mail advertising your new sweet and smokey steak wrap. They told me it isn't available yet. I ordered a steak and cheese wrap and on the back of my receipt it advertises the same wrap. What the heck ? is this a bait and switch ? very disappointed !!!!

Greg Tyson
from Warner Robins, GA
My wife and I was driving behind the subway on Watson Blvd in Warner Robins, Georgia about 9:00 tonight and noticed "" ALL "" of the subway employees were out back smoking on the back porch, I don't have a problem with them smoking, but not all of them at once. Someone could have come in and they wouldn't have known it. I thought that they were from another restaurant until we went to the front and seen all the male employees wearing the black shirts, because it was all men working. I use to smoke, but we ALWAYS had at LEAST ONE inside the store or restaurant to cover the rest that was outside. This is for the owner, telling them that they might want to do a drive by without saying anything to anyone, so that they could see for themselves. There was four men out back smoking.

The Subway on Chincoteague Island is always nasty including the bathrooms. The staff that works in the morning are rude, having attitudes and they are not dress professional with scarves on their heads. The women bathroom was locked and had to ask to be let in and the toilet would not flush. The restaurant establishment needs to be look at or need new management that can serve with excellence.

I went to the Subway located in Wal-Mart on O'Neal in Baton Rouge, LA this afternoon. I saw tuna listed under the sandwich menu. When I placed my order, I stated that I would like a 6" tuna salad sandwich. The employee came out w/a bowl in front of the toppings & asked what I wanted; I then chose lettuce & tomato, which I thought was going on a sandwich. She chopped the lettuce & tomato, & said there ya go. I asked if she would be putting tuna or tuna salad on that. At that point, the other employee behind the counter told me that I ordered a chopped salad. I said no, I specifically ordered a 6" tuna salad SANDWICH, not a tossed salad. The employee was very argumentative to the point that I just stopped speaking, as I felt like she was going to literally jump the counter & come after me. Most frightening, unprofessional experience I've ever had in a restaurant. Needless to say, I will NEVER go back to THAT location!

Debra Duran
from El Paso, TX
I'm a regular customer at 12210 Montwood. Always good service, great sandwiches. On1/31/19 was terrible, wrong bread, and hard as rock, tuna had bad smell,and veggies were all wrong!!! Bacon on other was missing! Will not order from there again . will try other one nearest to me .. Thank you.. I still love subway!!

I went into the store to get a sandwich, it took about thirty seconds of me standing at the counter to get one of the two workers out to help me. The worker was very rude and to a point. Simply saying "What do you want?" With the other worker staying in the back on her cell phone. Moments after I got done paying, she left the bag on the counter and went back to the back of the store, leaving the front unmanned

Went to the Kingwood wv subway with husband and son. they couldn't take my discount ticket so I jokingly said I would have to complain to subway. The other employ said - or take your as to McDonalds. this was in front of a line of customers. If this is how your company treats senior citizens my family an I will go to mcdonalds from now on.

LORETTA CLAYE
from Laurel, MD
I notice gloves are donned to prep the bread and then with the same gloves, the oven handle is touched to open the door. When ready, the oven is reopened and the same gloves are used to prep the remaining fixings on the sandwich. It presents a great opportunity for cross contamination of germs. Please consider switching out gloves as there are many germs on handles. It is like when a dressing is changed. The same gloves to remove the dressing, are not to be the same gloves to redress a clean wound.

Rick Plaia
from Mexico City, CMX
Recently at the Houston Airport and got my usual and favorite Teriyaki Chicken with ranch and chipotle sauce and ended up throwing up all that day and all that night. One or more of the ingredient's were old and/or bad. Not good for me, the other people on the airline nor the people on the transfer to my house. Your moto is fresh ingredients...….

worker with open sandwich in this hand, sneezed twice, half over his shoulder ( spittal doesn't travel?) With wet face went into the preparation/kitchen area returned with dry face and never changed/removed gloved hand. This happened Jan. 9, 2019 . There were two people behind counter, this was done by the male. ID 746 181111668 from receipt
After 6 years of occasionally stopping at that Subway, I can say, never again.
Subway: inside Walmart at 6150 S. 35th Ave., Phoenix, AZ 85339 @1:00
Have feedback for Subway?
Thanks for your feedback!
Sorry. Please try again later!