Sam's Club
Sam's Club Complaints Continued... (Page 5)
320+ reviews added so far. Upset? Call Sam's Club corporate: 479-277-7000

Robert L Duckworth
from Cape Girardeau, MO
My Wife and I went to Sam's Club in Cape Girardeau, M....63701...there wasn't any handicap parking as to where you would go in, so we drove to the next door and found a place to park, that door was very close to the area where we needed to shop, they wouldn't let us enter even though we were both handicap, they made us walk back outside to the other door, when they should of allowed two handicap people to enter, if this continue you have lost one customer for sure. The people just ahead of us was allowed in, talk about discrimination, this is a classic case. I see NO harm letting people that are handicap enter the exit door, especially when they are having trouble walking, I fought and served this country and to be treated like this is unimaginable, this just shows what you think of seniors and people that served our great country, and people that are handicap.
I really think you need to do some changing on this policy....other stores in our area allow handicap people to enter the exit door just because they have trouble walking.
Yes, I would very much so like to hear from you about this matter, should be one big laugh of an answer.
Robert L Duckworth
466 Hawks Landing
Cape Girardeau, Mo..
618-201-8483

kathy crenshaw
from Tyler, TX
Rate is less than 1 star ordered an item as our local store in longview texas was, out per recommendation of sales associate, ordered item online 11.22.18 was told two weeks for delivery, not a problem as I thought I have time. no updates were provided at all during shipping time. online research stated product in process. product in process began calling 12.11.18 as promised date of deliver was 12.2.18 did not call earlier as I was trying to be generous as is holiday season my package in not the only one out there. after 2 hours on phone with 3 reps no help was received
they all were going to create and "incident report" no supervisors apparently work in the afternoon, or the reps answering the phones have no latitude to help. called fed ex myself and found out fedex never picked up the item. why sams did not have this info already not sure, took me one phone call and about 5 minutes. rec called today from supervisor? item is now out of stock. Supervisor could not tell me why no notification was sent or any update was sent. is refunding money back. item ordered SURPRISE is a Christmas gift for a person with ambulation problems.... Look It up..... but it's ok I will receive my money back so I can pay more for another one from a reliable company and pay extra shipping because of the late ordering date. thanks for that as my husband and I both work two jobs and have a very tight budget this will help us cut down on necessities because unlike sams we will not let this person down. I'm sure whomever receives this will not give a rip and will send some kind of placating response however it does help to vent. I bet all your presents are under the tree huh your company will not destroy our Christmas Spirit, but rest assured I will share my story with everyone I know and meet so as to cut into your profit sharing. word of mouth still works.

Richard Christensen
from Los Angeles, CA
Just purchased a piece of jewelry from Sam's Club Murrieta. Before I could even see the item, I was asked for my ID. I showed it and that wasn't good enough. Sales person had to "hold it". I looked at two pieces and decided on one. Didn't even get a thank you upon completion of the transaction.

george taylor
from Bear Creek, TX
!2/05/18 I made a quick stop about 3:15 PM into the club 8244 on Fuqua Rd in Houston Tx. Lucky it was a quick stop as when I returned to my van the drivers door handle was smashed in an attempted theft. The manager Jenny called police and an incident report was made. The police officer said the film was too grainy to make a positive identification. One would think that Sam's would have "state of the art" security systems. After the police left I was approached by Bozeman Security who required me to give them my drivers license for their "investigation". I complied but upon leaving became angered as to why I was being "investigated". I do not know who Bozeman Security is. I feel they should be the ones investigated. The Houston police officer said theft of vans at Sam's is a common occurrence. If that is common knowledge it does not say much for Bozeman protection. I returned on 12/06/18 and asked to speak to the manager. I spoke to a Derick/Darren ? I asked if it was Sam's policy to allow Bozeman to investigate club members. I was told I would receive an answer within 24 hours. The call never came.Grainy cameras, inept security, being required to provide my personal information to your "security" and not receiving a return call from management is a poor reflection on your company.

Kia Thomas
from Dallas, TX
Please refund my money immediately. I have never had a membership with your company but you took $45 out of my account on 11/30/17. This is fraud

Margie Bates
from McKinney, TX
Ok- not sure if the first one was correct because I was so upset this morning after the incident. Long story short, this is the second time I have faced issues with your company. The first involved the store in McKinney not being open after 7am for plus members. It was raining and they would/did not open door. Now, I am being charged late fees when I have auto pay. When I called in to find out the details, the gentleman came across as rude. As I told him, I wanted to speak with his supervisor but I was left on hold and was forced to hang up. I have never filed a complaint in all the years I have been a customer but if this is the new customer service, I will pass and take my business to a company which appreciates a good paying customer like myself. My experience is less than one-
Thanks

Gregg Mackey
from San Angelo, TX
I ordered a serta mattress on line from sams in san angelo texas .Irecieved a email from sams stating that the mattress will be delivered on wednesday 6 2018. No matress on wednesday ,no matress on thursday , no mattress on friday.
I finally talked to welch transfer and storage and they said it will be saturday 8 2018.
I believe that the mattress was in the welch warehouse wednesday and not delivered. I am very disappointed in the service and do not plan to ever usethe email order again.
Gregg Mackey
325-949-4461

msmarg43@yahoo.com
from McKinney, TX
I called your customer service line on 12/7/2018@ around 8:40am. I was trying to get clarification on the late fees on my account. I have set up auto pay and these charges should not have occurred. The gentleman on the line appeared rude and very short when I was asking him for more information. You record these calls so please listen. When I asked to speak with his supervisor I was placed on hold, in my opinion to long for this matter. I have been a loyal customer for many years and this is the second time in the past couple of months your customer service has failed. I would really hate to leave but I have not problem taking my business to another company- I don't have to put up with not being allowed in the store when its suppose to be open to plus members early- your staff just watched me via the window but never opened the door and it was raining and now this issue with your auto pay. This is just terrible!!

Rob Schroeder
from New Orleans, LA
Sams store # 4874 Covington LA automotive department staff are very courteous and helpful. The problem is now and for a long time they are ALWAYS understaffed! When you call the store they immediately say "HOLD PLEASE" and place you on perpetual hold. So if you need help hang up and keep calling until until they answer without placing you on immediate hold. When you finally get someone to answer then it's time to be transferred to automotive, if lucky you wont get disconnected when your call is transferred. Really doesn't do much good to call because the automotive staff can't answer the phone because the are UNDERSTAFFED. Sorry I purchased tires for two vehicles. No way the will be able to provide timely service if you have a flat or any other issues. The store in Slidell LA actually discourages you to come back for service. The store in Baton Rouge LA told my daughter she would have to get service at the store I purchased the tire from which is the Covington store. If tire were perfect and never need rotating, get a flat or need balancing there would not be any issued. Wish there was a nation company that provided service and training the their staff.

bryan m fierro
from Ashburn, VA
good afternoon as I was walking through your store I stopped and employee ,denise to ask for help when she approached us she smelled like marijuana and her eyes were glossy. so it made me wonder do you ALL PERMIT THIS. is this a drug free establishment.no drug testing.

Tom Newman
from Venice, FL
On 12/3/18 at 4 PM I was rudely treated and yelled at by the employee attending the self check out in Ocala Florida. Since this site allows only 100 words, I want to be contacted so I can further describe the unprofessional treatment by the employee, the register supervisors lack of concern and the store manager being too busy to talk to me after being notified several times that I had concerns. I feel discriminated against and offer you the opportunity to hear my concerns.

LaRetta Winn
from Sullivan, MO
Long time member but very disgusted with Sams.com service. Will have to re-think my membership status. I ordered online, and it looked on my end like my transaction went through including me getting an email from my card company letting me know a pending transaction had gone through. So you think everything is good right? Wrong, checked days later to see why hadn't gotten order yet and noticed charge no longer on my card as pending. Called and they said that they authorized the transaction, but did not receive the request for payment from Sams.com, so after 5 days, automatically cancels out. Called Sams.com and even spoke to supervisors and at first they told me it had not liked that I used my secondary email address rather than the one on file. The other person told me that my zip code I put in on billing didn't match. When I proved that it was put in correctly, they just said that the order never finalized, so nothing they can do. Strange how they don't want to help especially since they can see it in the system and can see I put payment in, but since it was some how never FINALIZED on their end, there is nothing they can do to give me the sales price and just put the order through again, especially since I didn't cancel it on my end. Just feel highly disgusted and let down. I intend to take this much further since they have cost me a lot of money now, but finding something higher up than just customer service is difficult online. This would have been the second computer I would have bought through them.....I will definitely be searching else where to purchase it now since in my eyes it is on their end and they "CAN'T" fix it.

Cary Merryman
from Birmingham, AL
I went to Sam's on Goodman Rd. on Monday mourning. When I got there Sam's had 1 & 1/2 employees working in the tire and battery center. I say 1/2 because one of them didn't know how to do hardly anything. There were 6 people waiting to be served and plus incoming calls. I waited
30 minutes or better to be waited on. I was there to get 2 tires. When they finally got to me I was told the guy I wanted 2 195/65r15 tires. They said
they had 4 different ones. I forget the first tire but I remembered a Perrill for $90? something & he said a Goodyear for $66 & change and a
Goodrich for $64 & change I chose the Goodyear. They pulled 1 off the shelf close to the register it had a stick price clearly mark on it of $73? & change. 5 minutes later plus a phone call between they got the other tire. When they scanned it the price came up $89. I told them I wasn't
paying $89 for the tire. They said ok and that was all that was said, nothing about the sticker saying $73 & change. What is ironic my wife had
just "upgraded our membership to Plus" the other day. 30 to 40 minutes of my time I walk out of Sam's with nothing but a bad mood. I WILL NOT
EVER CONSIDER SAM'S FOR TIRES ON ANY OF MY VEHICLES. I will talk with my wife about NOT Renewing our membership. We have lots
of other places in our area to do business with that are just as price competitive and who would like our business.

Karen Northrup
from Knoxville, TN
Customer service Department,
My husband and I went shopping at the Sam's Club on University Drive in Huntsville Alabama on Saturday 12/1/18 and checked out at 5:36 . We did not place our items on the roller because there was something wet all over the roller and we did not know what it was. When a woman came up and started putting our food and other items on the roller my husband told her that we had not put our items on the roller because there was something on it and we did not want our things in whatever it was. She continued putting our items on the belt trying to miss where it was wet. My husband asked her if she could wipe off the belt and she said with a lot of attitude and very rudely "I am NOT wiping off that belt!" So again we asked her not to place our items on the belt and she said "You can't talk to me that way!"
My husband walked away very angry and I focused my attention on the cashier and ignored her and the fact that she put our items in something wet on the belt.
My husband went to the help desk and asked to speak to the store manager. When a woman walked up the young man asked her who was on tonight and she stated that she was. When we started telling her what had happened she said "I already know. I was standing right behind her and I have already talked to her about it but you know that people hear things differently. I asked her if she was saying that it was our fault that we were treated this way and she again repeated that people hear things differently."
I walked away in complete disbelief that a store manager would speak to us like this. My husband told her that we have been Sam's Club members for 15 plus years and that we would never step foot into that Sam's Club again. She did not say anything more and we left.
We have always been treated well and have been very happy with Sam's Club until now. How do you excuse not only the cashier's helpers attitude but the lead cashiers as well?
I have been in customer service and a manager for years and I would NEVER treat a paying tenant or employee like that!
How sad that this is how your company is being represented!
Please respond to this letter and let me know that someone at Sam's Club cares about how their customers are treated.
Karen and Cal Northrup
931-993+-5081

Raymond Leege
from Mesa, AZ
We have been a Sam's Club member for well over 30 yrs. and we are completely disgusted with the check out service at your Sam's Club located at 16573 West Bell Road Surprise, AZ 85374. First of all this store has more self check out stations which were just added about four months ago or longer then cash registers, and since we always pay with cash these stations are of no use to us. Secondly every time we've been to this Sam's Club over the past few months and most recently yesterday they had one cash register open, one cashier and one worker to load and unload our merchandise, which by the way I am quite capable of doing this process myself. After a while and noticing a long line starting to build up an employee finally opened a second cash register but, it took us 30 minutes longer to check out because the cash register stopped working and the employee working along side the cashier along with the customer had to move all their merchandise to another cash register as we all in the line had to make the move also.The couple ahead of us and the long line of people behind us were thoroughly disgusted as we were. This isn't the first time having to wait in long lines to check out, that's why I decided to voice my complaint enough is enough. If this is the way Sam's Club is changing their check out procedure, catering to people who pay with their credit card and going to treat their cash paying customers like we're in material, then we're not going to re-new our Sam's Club membership which is coming due at the end of this month, but instead we're again going to join Costco, which we had been a member for the same time period that we have belonged to Sam's Club before cancelling our Costco membership. The main reason we're continuing to stay with the Sam's Club located in Surprise on Bell Rd. is that it is far more convenient than Costco to our home, but convenience isn't the important factor, it's the service a store provides to it's loyal paying membership customers. I'll be waiting for your response since at this point we are extremely dissatisfied with the checkout service and believe customer satisfaction and loyalty should be a priority for any company . Please feel free to contact me by phone 623-322-6532 to discuss my dissatisfaction further. Thank you

Nita Martin
from Florence, MS
Yesterday 11/30/2018, I arrived at your store located in Pearl, MS about 1:30 pm and during the time I was there 4 different isles were closed for restocking. During this busy holiday season how are the customers supposed to shop and spend money in a store where product is not accessable? Why can't these shelves be restocked at night or early morning before the store opens?

Rebecca Adams
from Los Angeles, CA
My club in Corona has very nice people working there. No complaints there, however, as an early shopper at 7:00 a.m., there always was coffee for us. There once were goodies which they took away, and recently gave back. Now, no coffee or goodies. We enjoyed walking around with our coffee and usually shopped more, and bought more in doing so. Now, I go there and get one or two items and leave to get coffee at starbucks.
Also, older people do not like the extra self checking. Lines are long now if you want to buy wine, etc. as you can not buy it in self checking.
We also enjoyed our independent "sample" people before they were replaced by the other sample people.

April Beard
from Beckley, WV
27 November 2018
April B. Beard
871 Wandering Ln.
Beaver, WV 25813
Sam's Club
702 Southwest 8th Street
Bentonville, AR 72716
Subject: Customer Relations Complaint re Ms. Susan Williams
I opened a Sam's Club Membership on 11/16/2018 and on the same business day ordered and paid for 4 tires for my vehicle. I was instructed the tires needed to be ordered and I would be contacted when they arrived to schedule an appointment for service. I received my call and scheduled an appointment for today, 11/27 @ 11 a.m. EST. When I checked in for tire installation, I inquired approximately how long would the appointment take, and I was informed that the usual time frame was approximately an hour but that since the department was short-staffed that it might be a bit longer.
I shopped and checked back in with the Tire & Battery Dept. at 12:30 pm and was informed my vehicle was still not ready. I continued to shop and eat and finally check out. At 1:30 p.m., two and 1/2 hours post appointment time, I noticed my tired were still not installed. I instructed the bay staff to stop working because I was leaving and to re-install old tired if needed. I requested to speak to a manager to voice my complaint and instead was brought a $20 gift card via courtesy Susan Williams, whose presence was still obviously absent. I explained to Chris, the dept. lead, that the gift card was not going to suffice for my complaint being not heard. He related to me that he understood and promptly walked me to the manager's office to speak to Susan Williams personally.
I asked her professional status and she introduced herself as the manager. I started to voice my complaint and she stood up from her chair in the business office and moved us to the consumer aisle outside her office. She started to berate Chris, the Dept. Lead, in front of me, for my experience that she had yet to hear of, for I had no issue at this point with customer service but rather with operational issues that resulted in an unacceptable time frame. I was extremely offended by this professional handling of the situation as she is the manager and was trying to hand off the responsibility of my issue. I stopped her in the middle of her tirade and explained to her I would not allow her to speak to her reports in that manner. I requested her business card to file a formal complaint which she instructed me she had none. I requested her name and store number and she ripped off the bottom of an 8x10 sheet of paper and wrote her name and office number of #4860. I started to walk away and she re-initiated her berating of the employee in the customer aisle. I informed her my complaint was still not wrapped up as I was not checked out and taken care of. Chris excused himself from her tirade and escorted me to Tire & Battery and wrapped my vehicle up and presented me with paperwork and with a proper apology.
I followed up this charade with a personal phone call to the store to learn that the actual GM was Tasha Segura and that Ms. Williams was an Asst. Manager. I was never informed of the additional escalation process that could have my voice my heard at a different level and was never given Ms. Segura's business card for follow up. I followed up with a formal voice complaint to Ms. Segura where she shared her concerns with the operational manner in which this was handled and assured me she would follow up on her end.
I am not requesting a refund in any shape or form. I would be offended if any was offered at this point - I am only offering my voice and my complaint and do not want my intentions muddied but would rather request corrective action be taken to prevent this scenario in the future with a separate customer.
I am requesting my membership to be cancelled and I would like the address to return my $20 Gift Card.
I appreciate an analysis of this situation and how the customer relations scenario could have been improved if not for Ms.Williams' poor skill set. Please feel free to reach out with any additional questions.
April Beard
(304)673-7010
Membership #10142100933606832

Stacey Hoffman
from Clinton Township, MI
I bought tires on11/9/18 said they would be installed the same day then was told 3 to 5 days. Mean while another cashier has the same vehicle as mine tells the guy ringing me up to add 4 tires for her car. Which I think she got my tires. I took a picture of the tire size and gave it to the guy. I call to set up my appointment 6 days after and they say we have nothing until the 26th or you can come in on Sunday between 10 am and 3:00 pm so I go there shopping on a Saturday I stop to see if my tires are in and she don't see my name. I give her the tire size and name oh here they are. No name. And mind you I only got A Sam's club recipe nothing with the tire order the guy said I was all set. So 3 weeks later On a Sunday they don't take appointment just come in between 10 and 3 and they will get you in. I'm number 10 in line on Sunday morning they say at 10:10 you are the last on we are taking for the day. I say okay. Then another lady comes out and says we are booked no more appointment you al have to reschedule. So the guy I'm front of me says no her and I are the last cars for today. They say ok. So have standing in line for over and hour I get up to the counter and she says we will have to schedule you an appointment. I say no I need my tires. I already had a blow out and had to buy a used tire because Sam's Club couldn't fit me in. I come up to Sam's to see if my tires are in and she can't find my name. Because now I'm thinking that he ordered my tires and the other cashier got them. so she finally finds a tire order with no name. I get a call at 5:00 threat they ordered the wrong size tires. I go there with my Sam's club recpiet and she said that's all you got? She went looking for the Tires and can't find them. Comes back and says he never order my tires. So now she looks my the tires I ordered and they only have 2 left in stock. So now I have to get another tire. And set up another appointment. As much time that I wasted $170 wasn't worth me saving. Because now the snow is here and I have to drive on unsafe tires. I will never buy or recommend anyone to buy tires from here. And I spend quite a bit of money at Sam's club. Thank you for your time.
Stacey Hoffman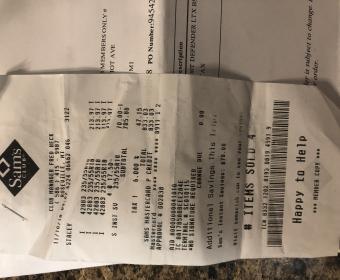 Robert Lawrence Thein
from Cheyenne, WY
I have purchased glasses from Sams Twice in the last few year's….The first pair was lost, and the would not replace because I didn't have the frames...I then purchased a replacement pair and used a old frame I had purchased from Walmart, the frame broke and was told they could not replace it also….to go to Quick Draw Optical in Cheyenne...This new pair is only 3 months old....Can you please help...Thanks Robert/Martha Thein...Cheyenne Wyoming....

Thomas Mioducki
from Hoffman Estates, IL
Our membership renewal was due in November. BEFORE our renewal date, we cancelled & received a confirmation number for the cancellation. We received in the mail, after the renewal membership date, a postcard indicating membership renewal cost had been automatically deducted from our checking account. We called today to get our membership charge returned to our checking account. Customer Service stated we would have to go to the store to get this cancellation. The store we signed up with was closed shortly after we began our membership. Any other store is much further away and inconvenient.
On top of all this, Customer Service advised us in spite of cancelling ahead of our membership renewal date, and receiving a cancellation confirmation number, Sam's Club policy is for Sam's Club to withdraw the membership charge from the card on file. And it is up to the customer to handle this. What the heck kind of business is this? Is this legal? We want our money back right now!

Connie Henderzahs
from Jeffersonville, IN
I bought a pumpkin pie on Wednesday 11/21/2018 from Sam's in Clarksville, IN, to have for Thanksgiving. We had our Thanksgiving dinner and after awhile we went to eat our pie. I got pumpkin and went to eat it and had 2 bites and could not eat anymore as it was gritty and extremely moist (way too moist for pumpkin pie), the bottom crust tasted like it was not done! In the middle of the night I was ill and vomited up the pumpkin pie! I hope no one else experienced this. No one else at my house ate pumpkin pie after my taste experience.
Connie Henderzahs

Linda a Rios
from Cleveland, OH
We bought 4 tires in june of 2018 from sams club which comes with a 4 year warranty on the tires. on 11/15/18 one of our tires was flat, my son checked and found the problem so we called sams club tire department multiple times and kept getting a message that they were busy and transferred up back to the service desk. I was finally able to talk to someone in tires on 11/16/18 after going through the same problem and was told they were booked uo and I would need ti schedule an appointment next available was on 11/24/18. We finally gave up and took the tire for repair at an outside company. Why can't customers with flats be able to get the tire fixed at walmart if sams is that busy. We had to pay for the tire repair instead of getting fixed under warranty at sams?

Nathan Kittrell
from Cedar Rapids, IA
Quincy IL, Sam's club sucks.you buy 300 bucks in merchandise and have to wait in line to check yourself out,over priced with no customer service, never going back

Stephanie Mora
from Louisville, KY
Tire Auto Department:
I attempted to call the tire center at the Elizabethtown, KY Sam's Club for 20 minutes with no success. Eventually the line connected me to Member Services where they directly transferred me to the Tire Center where it proceeded to ring and was not answered for 26 minutes. After that length of time the phone disconnected. I called back and my call was answered by a tire associate who did not introduce herself, she merely said, "Tire Center please hold," and promptly put me on hold without allowing me to speak even one word. I then was left on hold for 7 minutes before the line disconnected again. Why does Sams have such little regard for their customers and why was it such a task for someone to answer the phone?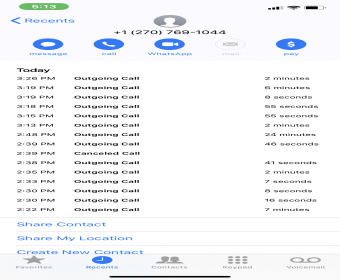 Myra Poss
from Birmingham, AL
Words cannot describe how dirty the ladies room was at the Sam's Club located in Trussville, AL November 16, 2018 at 1:00. I've added pictures just to show the conditions. It was obvious these conditions didn't happen recently but the dirt and mold built up over time. It was hard to find a clean stall that was working. The ladies room at the Sam's Club located in Irondale, AL was always clean but unfortunately this was the only Sam's Club in Alabama that was closed.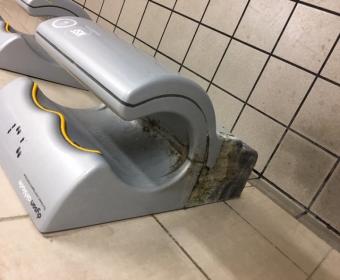 Herman Dove
from Athens, GA
Bought new tires had appt to be put on got to appt couldn't do it then set up new appt got to new appt 15 minutes early after one and half hours nothing done the workers out in parking lot helping someone out there meantime we still waiting paid for tires up front bad bad service very unprofessional would never use Sams club again regret getting a card and opening MasterCard with Sams

Charflie Parsons
from Jonesboro, AR
I picked up my medication on 10/18/18 (after a delay as they did not order it). Today I called it in and the voice recorder said it would be available 11/17/18 after 12. Not a problem but I decided to check and make sure they had the medication. They did not and claimed it was unavailable from their warehouse. I asked them to check with Wal Mart but that was refused as they said Wal Mart had a different supplier. I called 2 other stores that said they could order it and it was available, Why would you not call a customer if you did not have a heart medication and could not get it?
If you have a customer on heart medication would it seem logical to order right after you sell the bottle? I can also see not calling CVS or Walgreens but somehow I thought Wal Mart and Sam's were sorta kin.
Again I know one customer in the pharmacy will not break the bank. However, do you want them to be unhappy?

Marvin Jackson
from Southaven, MS
I visited store #4740 Tire Center in Southaven, MS, 38671 on 11/14/2018. I am very, very, very disappointed the operation I encountered. I was scheduled for a 5:00 pm to put on four new tires and didn't leave until 7;50 pm. The two tire workers were trying to put on tires and run the cash register, totally unsatisfactory. The management stated several employees called in because of snow flurries but did little to assist with the back log in the department. There were long periods of time when absolutely no one manned the desk, while the phone ranged constantly without being answered. One gentleman stated he arrived at 3:45 and didn't leave until 7:30 pm. I've not witnessed such a poor state of customer service in a very long time. I am very put off by the experience. After purchasing my tires, I paid the additional money for lifetime package; however, after today's experience, I am very reluctant to use the service because of the horrendous service provided today. How can a Fortune 500 Company with revenue totaling 59 billion dollars have lousy customer service. Before i end, I want to acknowledge and commend the two gentle doing the work of six people, especially James. Despite being overworked and ignore by non-responsive management, he was committed in getting the job done. I am a member account # last four: 6088. Please get your act together and impress upon your management that customer service matters.

robert king
from Midland, TX
My company,Sundance Energy Corporation, has been a member of Sam's Club for 25 years. Recently I got an email and then later a flyer that if I upgraded my I Phone on Saturday November 10th I would receive a $300 Sam's gift card. My wife and I went to Sam's that day to upgrade our phones and were informed we must get an appointment for the next day which we did. We both returned for our appointment and began our "upgrade" for our new phones. My wife worked with not one but two employees attempting to log into her Verizon account. Both of the employees were very cordial and helpful. Finally two calls were made to Verizon to enable us to access our account. This process took in excess of 30 minutes. Finally, they were able to access our company account and we were at that time informed the upgrade and $300 gift card did not apply to corporate or business accounts. The only place where this information was stated was in footnotes to a Verizon document which of course we had no knowledge of until they showed it to us. My wife had indicated these would be business phones when we started the process that Sunday. We indicated to both the employees that none of the information that we received or that was provided to us indicated the promotion did not apply to business phones. The email sent by Sam's did not indicate this, the flyer at the door did not indicate this nor did the form we had to complete to set up our appointment indicated this. Thus we made two trips to our Sam's club and spent considerable time going through a process that was unnecessary. I really consider this to be at best very faulty advertising or maybe even false advertising. I believe that both and my wife should be provided our $300 gift cards just for the time spent and for the aggravation of trips and spending that time trying to access our company Verizon account.
Sincerely,
Robert King
account #69010140177687057

Greg K
from Milwaukee, WI
Wanted to buy a TV during your one day November event. YOUR SITE IS DOWN AND CANNOT BE ACCESSED FOR HOURS. IS THIS SALE A SCAM OR DID YOUR MARKETING DEPARTMENT NOT TALK TO YOUR IT SUPPORT DEPARTMET TO VERIFY THE CAPACITY OF YOUR ON LINE STORE. TOTAL FAIL! YOU HAVE ALIENATED A CUSTOMER THAT SPEND A LOT OF $$ AT YOUR STORE. AMAZON HERE I COME!

Kay Payne
from Maryville, TN
This complaint is specifically directed to the location on Walbrook Dr., Knoxville TN. I have wasted close to an hour during two separate trips trying to locate Natural Brew #4 cone coffee filters which Are normally carried in this store. On 10/25/18, after not being able to find them in their regular place, I went to customer service to inquire. There was ONE person working in customer service at the time, so I waited 28 minutes just to be helped. He looked up the item and told me a shipment was coming in the following day and they would be back in stock. We live some 25 miles away and I don't go to Sam's at the drop of a hat, so I returned today and again could not find them. Again I went to the CS desk and had to wait before being helped. The man made some calls and pages and several minutes later, he said he was meeting the managing another part of the story to see if they could be located, as they showed up as being in stock, and just left me standing there! A very pleasant employee checking receipts at the exit observed what was happening and asked me if I had other shopping to do, took my cell number and said she'd call when he returned with the info. I finished my shopping and she had not called, so I headed back to CS. She saw me and said the CS person was again away, but she located him and he finally returned, only to tell me that the units showing on their inventory had probably not been unloaded from a trailer and I could check back tomorrow! I told him I did not live close by, so he offered to order them until I reminded him this is a club only item. I don't understand why something shows as in stock when technically it is not. I have found your customer service to have declined in recent months. I have been shopping more frequently at Costco and less frequently at Sam's, and I expect this trend will continue.

DONALD WRIGHT
from Milledgeville, GA
I purchased 2 packs of pork ribs. when I got home and open the packs they were smelling really bad. I tried to call your branch in Augusta GA 706-863-7846. every time I call they put me on hold. I started calling at 6:30 PM and at 7:00 PM I called back and stayed on hold till current. they would pick the phone up and never say anything and just place me on hold. I live 80 miles and it will be Saturday 11-10-2018 before I can return the ribs. I only open 1 pack and the other is still sealed. They cost me $22.26 and $18.37. They were reduced for quick sale and because I was going to cook them today for some Veterans that was all doing a reunion here at me place and that should have been great, but it never happened. it was bad enough to get the bad ribs but being put on hold and no one caring was something else. I hope there want be no problem bringing them back Saturday because it will be the only time I can get back there and not to mention the cost for the 160 mile round trip I have to make. The bar code on my receipt is TC# 6180 7656 9267 1916 3196 6 and I am still on hold now.

April Rhea
from Virginia Beach, VA
The pharmacy at the Sam's Club Virginia Beach Blvd, seems to be having a bit of trouble fulfilling prescriptions in a timely manner. When I call for refill and the auto reply tells me it will be ready at a certain time, I normally take an extra day prior to pickup just in case they are running slow. The past two times, there has been a lapse in communication from them to inform me that my RX cannot be filled due to lack of inventory of the product or pharmaceutical and their would be a delay in pickup. When I arrive at the pharmacy, I am told my order is not ready and they are waiting for delivery of certain drugs.
They have my contact information and I feel they should notify me as I do have to make arrangements for a ride to the store to pick up my RX's. Just recently (today) I was again notified that because of a shortage of a certain drug for me, my order is incomplete until it arrives at the store. I am considering taking my pharmacy needs to another vendor, although I do shop at Sam's and enjoy the experience.
PLease try to either increase your pharmacy personnel to help expedite these prescription fulfillment's in a timely manner. It will be greatly appreciated since the majority of my drugs are cardiac related.
Regards

Sam's club is impossible to reach via email.
I have a simple question which they can review and answer at their leisure, but they have two ridiculous, time-wasting options:
1. wait on line forever for a CSR
2. go to live chat, which doesn't work on my computer (probably my fault, but can't help it.)
This really pisses me off because their Indian CSRs can read emails and either answer or kick the issue upstairs.

Sandra Everett
from Hampton, VA
I call your Bakery at the Newport News store on Oct 16th, 17th and 18th 2018 , all day long and no one answered the phone What kind of business is this I call back on the 19th and a lady answered I told her that i had been calling and she act like and so I mainly keep my membership to order birthday cakes if I can't call an order in I need to take my business some where else I gave them a second chase because on the 19th when they did answer I asked her if they had any round cakes with butter creme frosting and yellow cake she told me yes I went all the way to that store and they only had chocolate cakes I again told her how I had been calling trying to order a cake and she told me they were so busy that they could not answer the phone Now it was four people working in the bakery and you tell me one of them could not answer the phone and believe me this is not the first time that they did not answer the phone I call the bakery number (7578750870) no answer I call the store number (7578750243) they answered and transfer me to the bakery still no answer this went on for three days and no answer I just don't understand but I have truly had it with this Sam Club at 12407 Jefferson Ave in Newport New's Va If I could I would give them all zero's because that is what I think of their customer service

Veronica Devillier
from Carencro, LA
I am a charter associate from Sam's #8275 . I retired from Sam's in 2006 and have gotten a free charter membership since. I now live in Louisiana
and have tried 3 times in past month to renew my membership #24843971 in the club only to be told I have to do at home on my computer. I have
been unsuccessful at doing this and the store associates are not inclined to help me. I am very upset and disappointed in the lack of customer
service in the store. Can I get some help in this matter. I have tried to login into website given to me but there are no options for renewal on a
charter membership.

Michelle Wilkinson
from Reston, VA
I called into customer service to close an account I didn't authorize to be opened. Sam Club refused to close account I did not authorize because my name was not primary on the account. They refused to refund money that was spend in fraud. The associate in the call center by the name of Mary, refused to let me speak to a supervisor from her poor attitude and language towards me and hung up. Mary should be fired, and my fraudulent charges should be refunded.

Tom Wells
from Ellicott City, MD
I signed up about an hour ago and even though I got mail from you I still can't order

Darlene
from Birmingham, AL
I work for the Jefferson county school system. I order several times a year for the system. On October 14 I picked up an order I placed online as normal. I pulled up to the pickup loading area. I went inside to pay for the purchase. My order was ready. I was not in the store 10 minutes when I hear on the your store radio about a car in the loading area. I told the person helping me that it was my car to let them know I was paying for my order. The lady did radio the person who called the police to let them know I was picking up my order. However, the policeman was nice and only gave me a warning but I should not have gotten that. So where am I suppose to go if I order online, which I do several times a year (ranging from $200 to $700 dollars a trip). I did nothing wrong. I placed my order online. I pulled up to the pickup area. I went in and paid for my order and I felt like they enjoyed the fact that I almost got a ticket for pulling in the correct area. Granted some people probably do park there and shop. I did not and it was relayed to the lady who called the police. She was informed that I was picking up an order, which was $260. There needs to be a better system of catching people who actually park in the loading area and go in and shop. Please let me know what I'm suppose to do when your signage clearly direct people where to go. There are no signs that say park first, go inside and pay, then pull to the loading area. Thank you.

It was time to renew my membership. They insisted that I get a plus card. I didn't want one. They said I had to go to customer service before checking out. I had already stood in line for 45 minutes. I still said no. Why do you inconvenience customers like this. It is stupid. Cut the crap.

Paul MacDonald
from Nottingham, MD
Today, Saturday around 2pm my wife and I went to Sam's Club #6239 to buy a couple items that Sam's club near my house did not have. We drove about 30 minutes to out of our way to get to this Sam's Club. As I was walking past a food sample cart one of your employee pick up a sample cup and went in from of me and I had to sidestep. As I was sidestepping I said excuse me and sorry, soon as I said that the employee said "get the f*** out of the way" She said is low voice and at that point she did not have her blue Same's vest on so I did not know she was an employee so I said back to her excuse me did you just say F-word at me, as I asked her she speed away from me in a rush. I asked one of your other emplyee who was stocking a food if that lady was one your co-worker and she said yes. I ask the lady where is the manager? She said the manager is in the front near the cash registers. I went to manager C. Brittney and told her what just happen and the manager said the employee was on her break and could do anything until the employee comes back from her break. As we were walking out of the store I saw the same employee on the parking lot talking to a couple other employees and pointed finger at us as she was talking to the other two employees. As she was pointing I said, "do you still have a problem with me?" when I said that the employee started yelling and other saying we should just get out here. My wife hearing that did not like what was happening and she said few words and as my wife saying your employee said: "get out of here or I will punch you in the face." As we were other two employees went back into the store and came back with one of the supervisor, the supervisor did not help the problem, she sided with the employee saying both sides must having a bad day and just told us to leave. As a Sams Club member since 2006, I was not happy what just happened so I went back into the store and meet with Brittney and told her what just happened outside. She said again she will have talk with the employee and the supervisor. I did tell Brittney that I will write a complaint and I will follow up with her next if anything has been done with the employee and the supervisor. As a Korean American, this is not the first time I was treated this way. It seems that some of your employees think we do not speak english or understand english that will and so they think they can get away with saying things. I will follow up with Brittny next week and will ask her if she got any complaint letter from corporate. As a member for over 10 year,s I don't think we should be threatened by anyone. Please let me know what action will be taken. Thank you.

I visited the Joplin Missouri Sam's Club 10/8/18 at 0930 and I am not a Plus member. I was not told hours before 1000 were only for Prime members when I got my membership. I walked in with a baby carrier in one had and bags in the other and the greeter, Vicki Waggner, told me I needed to get a cart from outside the doors and didn't even offer to help me. Another lady was leaving and said I could use her cart and Vicki said "Oh well I guess that was good timing." She proceeded to ask if I was a Prime member and I said no and she still had me dig my card out to prove it. Vicki said "Yeah these hours are for Prime and business members only, you need to come in at regular hours." I asked her when they were and she said 1000. I told her I didn't know and that I really can't shop another time that day. She told me I could do it this time but next time after 1000. After I was done shopping Vicki was waiting to check my basket. Let me tell you it was extremely thorough! Vicki made sure to count and touch every thing that I put in the basket. Now I understand that they need to do a general count but never like that! No one has ever touched the items in my basket and I've had a membership for a little while now. She made me feel like because I didn't know the rules and came early that I was going to steal something. She was very inconsiderate and rude especially when the store was going to be open to everyone in 30 minutes. I understand that I would've been told the hours eventually and will follow them but I do pay for a membership regardless and shouldn't be treated like that.

Latoya Lawrence ID#101 42100 907244347
from Forest Park, IL
Hello,
I just left the Sam's Club in North Lake, IL today 10/5/2018. I am a new Sam's Club Plus member, after being a Costco Member for about 5 years. I think I have made a big mistake, not do to the quality and selections of the Club. I LOVE all the shopping varieties that are offered, it was just what I was looking for and I usually have very good interaction with the store employees.
My complaint is that on 2 different occasions I have had no luck in getting assistance with tire service, All I needed was for someone to check my tire pressure (the light came on). About 3 weeks ago, I was told by a tech they were busy today and would not have a chance to look at my tire today. Okay, I accepted that it was a busy day and went on with my shopping.
Again went to the tire dept today to see if someone could look at my tires. I could not get anyone to assist me at all. I knocked on the overhead doors, and honk my horn, nothing. Well,after about 20 minutes I finally decided to check my own tire pressure and put air and all 4 tires. I was amazed that when I finally finished I looked up to see a Service Tech looking at lady car that just drove up 15 minutes after me! They were looking under her hood! I felt very disappointed in this type service.
What really got me is when I asked to speak with a manager, a person named Jason approached saying he was the manager, I introduced myself and explained my issue. He looked at me like I was taking up his time, as if I was bothering him. I did not feel her cared about my service AT ALL. I am very disappoint in this matter. He seemed to be totally confused that Plus member get tire service "at this store", Jason said that this store does not assist with tire inflation, I was confused because that is what Plus membership states, is this false? Because I see it in writing. And if this is false, this is misleading, and just to get someone to upgrade to Plus, I will have a definite issue with this false information.
Also, the checkout is more hectic, than Costco, so in that respect Sam's Club is lacking.. Again, I like the variety that this store offers, so I am on the fence as to whether I will renew my membership Plus card.
Thank you in advance for your assistance. I look forward to any feedback or response to my complaint.
Mrs. Lawrence

Mary alden
from Temple, TX
The MEMBERS MARK food is HORRIBLE. I have done business with Sams for around 20 years and at this point I am so disappointed. As a matter of fact, trying to get products other places. The french fries taste dirty, green beans are not good. I bought egg rolls there and had a lot of people loving them at my business and can't get those but the ones they have are horrible and look horrible when cooked. When you try to talk to someone it's always somebody else fault
I shop at the Sams in Waco, Tx and has gotten to the point where I hate to go. There are three people there that are very friendly, Ana, Sheila, and June.
The green vest person, I think her name is Christi makes you feel very uncomfortable. I hope that things will get better or I will have to go somewhere else. I also wish that Miracle whip or some brand of salad dressing could be brought back in the gallon. Sorry, but get no help at the store when ask about things. Thanks for your help

P. Robinson
from Rocklin, CA
I go to Sam's a couple times a week and I have lunch and buy a few things. Today is 9-22-18 and I just left there. I have called about this problem before and even talked to the store manager. They do not have enough people working the snack bar. The people there are working their butts off so it is not their fault. It seems that a assistant manager or someone on the floor could help when they get backed up. There is always someone walking around not really doing much. They need to fill in when a snack bar person goes to lunch. Another matter is they do not provide stress mats for the check out clerks. There is a girl for the ' Home Service Specialist ' she stands her whole shift with no mat to stand on or the place to sit. I would think Sam's could provide in this area for their employees. I will also call in this complaint as I'm not sure these are read by the powers that count. P. Robinson

lewis robert dalrymple
from Cape Coral, FL
8/19 - we ordered a 2-burner gas grill, 862730, online and it was delivered on 8/24. We attempted to assemble it on 9/2 to use on Labor Day. However, the Grill Body did not fit the cabinet so we could not cook on it as planned. Cabinet was 21.5" square, grill body was 21" front 7 20" back, not remotely square. Called Sams Club on Tues, 9/4, and they told us to call Rankam, the manufacturer. We called and emailed pictures and the sales receipt. We finally received a recycled fire box from Rankam on 9/17. We are very upset that Sam Club made us deal with their manufacturer to get a replacement part and that we received a box marked recycled part and that we still need to take the recycled part and piece it together with the grill body. Not a good product to be selling and forcing the customer to deal with the manufacturer is absurd. We had to spend too much of our time assemblying all the various parts and dealing with Sams Club business partner. Very dissatisfied with the product, service and Sam Club response to our issue. Today is 9/22 and we still do not have a grill we can cook on. We have had a Sam Club membership for a long time and this situation has soured our desire to renew that membership. Costco & BJ are looking a lot better to use and spend our purchasing dollars.

robert sachs 1013@aol.com
from Annapolis, MD
Can't find items they have had in the past at Sam's
club 6357 in Annapolis,. Called club and they said they could could not help answer my question. I wanted to know if they were going to restock the following items: 1. frozen sockeye salmon 2. Jimmy Dean hash browns &3. Boulder potato chips(cooked in olive oil). I spent a lot of time on the phone and could not get any answers. .Please let me know who I should contact in the future.

Gregory Joyner
from Wilson, NC
Today I called the Rocky Mount, NC store to inquire about trailer tires. I am ready to purchase. The first call the associate ended my call by hanging-up the phone. I then called 3 more times without an answer. After requesting a manager he transferred me back to the tire department and made sure my call was answered. The associate then told me "we have to order trailer tires." That took 15 minutes in total.
Our most valued commodity is "time." We spend it every day, and can not get time back. No one have 15 minutes of their time to waste. Now the next time I need to purchase something I have to consider the length of time I want to spend when considering Sam's Club. I can go to Amazon, make my purchase and pay in 2 minutes.
There is currently a retail war and Sam's Club will not win with this type performance.

Thomas E Martin
from Topeka, KS
Went to Topeka, Ks. Store today to see if I could get my tires rotated that I purchased from them 6,000 miles ago. Was told by service technician that it would only take 45 minutes to an hour at most. Went shopping in store for over an hour, went to pickup vehicle, was told by another technician that there was 5 more vehicles in front of me. Easy to figure this out: not busy when I dropped off vehicle, moved other vehicles ahead of mine because a tire rotation was a freebie. Great way to eliminate customers! Never again will I purchase tires from Sam's or refer anyone else to do so. I'm a pretty good customer spending over $1,000 weekly at Sam's. I'm sure I can curtail some of my future spending habits.
Have feedback for Sam's Club?
Thanks for your feedback!
Sorry. Please try again later!