Sam's Club
Sam's Club Complaints Continued... (Page 3)
320+ reviews added so far. Upset? Call Sam's Club corporate: 479-277-7000

bryan m fierro
from Ashburn, VA
good afternoon as I was walking through your store I stopped and employee ,denise to ask for help when she approached us she smelled like marijuana and her eyes were glossy. so it made me wonder do you ALL PERMIT THIS. is this a drug free establishment.no drug testing.

Tom Newman
from Venice, FL
On 12/3/18 at 4 PM I was rudely treated and yelled at by the employee attending the self check out in Ocala Florida. Since this site allows only 100 words, I want to be contacted so I can further describe the unprofessional treatment by the employee, the register supervisors lack of concern and the store manager being too busy to talk to me after being notified several times that I had concerns. I feel discriminated against and offer you the opportunity to hear my concerns.

LaRetta Winn
from Sullivan, MO
Long time member but very disgusted with Sams.com service. Will have to re-think my membership status. I ordered online, and it looked on my end like my transaction went through including me getting an email from my card company letting me know a pending transaction had gone through. So you think everything is good right? Wrong, checked days later to see why hadn't gotten order yet and noticed charge no longer on my card as pending. Called and they said that they authorized the transaction, but did not receive the request for payment from Sams.com, so after 5 days, automatically cancels out. Called Sams.com and even spoke to supervisors and at first they told me it had not liked that I used my secondary email address rather than the one on file. The other person told me that my zip code I put in on billing didn't match. When I proved that it was put in correctly, they just said that the order never finalized, so nothing they can do. Strange how they don't want to help especially since they can see it in the system and can see I put payment in, but since it was some how never FINALIZED on their end, there is nothing they can do to give me the sales price and just put the order through again, especially since I didn't cancel it on my end. Just feel highly disgusted and let down. I intend to take this much further since they have cost me a lot of money now, but finding something higher up than just customer service is difficult online. This would have been the second computer I would have bought through them.....I will definitely be searching else where to purchase it now since in my eyes it is on their end and they "CAN'T" fix it.

Cary Merryman
from Birmingham, AL
I went to Sam's on Goodman Rd. on Monday mourning. When I got there Sam's had 1 & 1/2 employees working in the tire and battery center. I say 1/2 because one of them didn't know how to do hardly anything. There were 6 people waiting to be served and plus incoming calls. I waited
30 minutes or better to be waited on. I was there to get 2 tires. When they finally got to me I was told the guy I wanted 2 195/65r15 tires. They said
they had 4 different ones. I forget the first tire but I remembered a Perrill for $90? something & he said a Goodyear for $66 & change and a
Goodrich for $64 & change I chose the Goodyear. They pulled 1 off the shelf close to the register it had a stick price clearly mark on it of $73? & change. 5 minutes later plus a phone call between they got the other tire. When they scanned it the price came up $89. I told them I wasn't
paying $89 for the tire. They said ok and that was all that was said, nothing about the sticker saying $73 & change. What is ironic my wife had
just "upgraded our membership to Plus" the other day. 30 to 40 minutes of my time I walk out of Sam's with nothing but a bad mood. I WILL NOT
EVER CONSIDER SAM'S FOR TIRES ON ANY OF MY VEHICLES. I will talk with my wife about NOT Renewing our membership. We have lots
of other places in our area to do business with that are just as price competitive and who would like our business.

Karen Northrup
from Knoxville, TN
Customer service Department,
My husband and I went shopping at the Sam's Club on University Drive in Huntsville Alabama on Saturday 12/1/18 and checked out at 5:36 . We did not place our items on the roller because there was something wet all over the roller and we did not know what it was. When a woman came up and started putting our food and other items on the roller my husband told her that we had not put our items on the roller because there was something on it and we did not want our things in whatever it was. She continued putting our items on the belt trying to miss where it was wet. My husband asked her if she could wipe off the belt and she said with a lot of attitude and very rudely "I am NOT wiping off that belt!" So again we asked her not to place our items on the belt and she said "You can't talk to me that way!"
My husband walked away very angry and I focused my attention on the cashier and ignored her and the fact that she put our items in something wet on the belt.
My husband went to the help desk and asked to speak to the store manager. When a woman walked up the young man asked her who was on tonight and she stated that she was. When we started telling her what had happened she said "I already know. I was standing right behind her and I have already talked to her about it but you know that people hear things differently. I asked her if she was saying that it was our fault that we were treated this way and she again repeated that people hear things differently."
I walked away in complete disbelief that a store manager would speak to us like this. My husband told her that we have been Sam's Club members for 15 plus years and that we would never step foot into that Sam's Club again. She did not say anything more and we left.
We have always been treated well and have been very happy with Sam's Club until now. How do you excuse not only the cashier's helpers attitude but the lead cashiers as well?
I have been in customer service and a manager for years and I would NEVER treat a paying tenant or employee like that!
How sad that this is how your company is being represented!
Please respond to this letter and let me know that someone at Sam's Club cares about how their customers are treated.
Karen and Cal Northrup
931-993+-5081

Raymond Leege
from Mesa, AZ
We have been a Sam's Club member for well over 30 yrs. and we are completely disgusted with the check out service at your Sam's Club located at 16573 West Bell Road Surprise, AZ 85374. First of all this store has more self check out stations which were just added about four months ago or longer then cash registers, and since we always pay with cash these stations are of no use to us. Secondly every time we've been to this Sam's Club over the past few months and most recently yesterday they had one cash register open, one cashier and one worker to load and unload our merchandise, which by the way I am quite capable of doing this process myself. After a while and noticing a long line starting to build up an employee finally opened a second cash register but, it took us 30 minutes longer to check out because the cash register stopped working and the employee working along side the cashier along with the customer had to move all their merchandise to another cash register as we all in the line had to make the move also.The couple ahead of us and the long line of people behind us were thoroughly disgusted as we were. This isn't the first time having to wait in long lines to check out, that's why I decided to voice my complaint enough is enough. If this is the way Sam's Club is changing their check out procedure, catering to people who pay with their credit card and going to treat their cash paying customers like we're in material, then we're not going to re-new our Sam's Club membership which is coming due at the end of this month, but instead we're again going to join Costco, which we had been a member for the same time period that we have belonged to Sam's Club before cancelling our Costco membership. The main reason we're continuing to stay with the Sam's Club located in Surprise on Bell Rd. is that it is far more convenient than Costco to our home, but convenience isn't the important factor, it's the service a store provides to it's loyal paying membership customers. I'll be waiting for your response since at this point we are extremely dissatisfied with the checkout service and believe customer satisfaction and loyalty should be a priority for any company . Please feel free to contact me by phone 623-322-6532 to discuss my dissatisfaction further. Thank you

Nita Martin
from Florence, MS
Yesterday 11/30/2018, I arrived at your store located in Pearl, MS about 1:30 pm and during the time I was there 4 different isles were closed for restocking. During this busy holiday season how are the customers supposed to shop and spend money in a store where product is not accessable? Why can't these shelves be restocked at night or early morning before the store opens?

Rebecca Adams
from Los Angeles, CA
My club in Corona has very nice people working there. No complaints there, however, as an early shopper at 7:00 a.m., there always was coffee for us. There once were goodies which they took away, and recently gave back. Now, no coffee or goodies. We enjoyed walking around with our coffee and usually shopped more, and bought more in doing so. Now, I go there and get one or two items and leave to get coffee at starbucks.
Also, older people do not like the extra self checking. Lines are long now if you want to buy wine, etc. as you can not buy it in self checking.
We also enjoyed our independent "sample" people before they were replaced by the other sample people.

April Beard
from Beckley, WV
27 November 2018
April B. Beard
871 Wandering Ln.
Beaver, WV 25813
Sam's Club
702 Southwest 8th Street
Bentonville, AR 72716
Subject: Customer Relations Complaint re Ms. Susan Williams
I opened a Sam's Club Membership on 11/16/2018 and on the same business day ordered and paid for 4 tires for my vehicle. I was instructed the tires needed to be ordered and I would be contacted when they arrived to schedule an appointment for service. I received my call and scheduled an appointment for today, 11/27 @ 11 a.m. EST. When I checked in for tire installation, I inquired approximately how long would the appointment take, and I was informed that the usual time frame was approximately an hour but that since the department was short-staffed that it might be a bit longer.
I shopped and checked back in with the Tire & Battery Dept. at 12:30 pm and was informed my vehicle was still not ready. I continued to shop and eat and finally check out. At 1:30 p.m., two and 1/2 hours post appointment time, I noticed my tired were still not installed. I instructed the bay staff to stop working because I was leaving and to re-install old tired if needed. I requested to speak to a manager to voice my complaint and instead was brought a $20 gift card via courtesy Susan Williams, whose presence was still obviously absent. I explained to Chris, the dept. lead, that the gift card was not going to suffice for my complaint being not heard. He related to me that he understood and promptly walked me to the manager's office to speak to Susan Williams personally.
I asked her professional status and she introduced herself as the manager. I started to voice my complaint and she stood up from her chair in the business office and moved us to the consumer aisle outside her office. She started to berate Chris, the Dept. Lead, in front of me, for my experience that she had yet to hear of, for I had no issue at this point with customer service but rather with operational issues that resulted in an unacceptable time frame. I was extremely offended by this professional handling of the situation as she is the manager and was trying to hand off the responsibility of my issue. I stopped her in the middle of her tirade and explained to her I would not allow her to speak to her reports in that manner. I requested her business card to file a formal complaint which she instructed me she had none. I requested her name and store number and she ripped off the bottom of an 8x10 sheet of paper and wrote her name and office number of #4860. I started to walk away and she re-initiated her berating of the employee in the customer aisle. I informed her my complaint was still not wrapped up as I was not checked out and taken care of. Chris excused himself from her tirade and escorted me to Tire & Battery and wrapped my vehicle up and presented me with paperwork and with a proper apology.
I followed up this charade with a personal phone call to the store to learn that the actual GM was Tasha Segura and that Ms. Williams was an Asst. Manager. I was never informed of the additional escalation process that could have my voice my heard at a different level and was never given Ms. Segura's business card for follow up. I followed up with a formal voice complaint to Ms. Segura where she shared her concerns with the operational manner in which this was handled and assured me she would follow up on her end.
I am not requesting a refund in any shape or form. I would be offended if any was offered at this point - I am only offering my voice and my complaint and do not want my intentions muddied but would rather request corrective action be taken to prevent this scenario in the future with a separate customer.
I am requesting my membership to be cancelled and I would like the address to return my $20 Gift Card.
I appreciate an analysis of this situation and how the customer relations scenario could have been improved if not for Ms.Williams' poor skill set. Please feel free to reach out with any additional questions.
April Beard
(304)673-7010
Membership #10142100933606832

Stacey Hoffman
from Clinton Township, MI
I bought tires on11/9/18 said they would be installed the same day then was told 3 to 5 days. Mean while another cashier has the same vehicle as mine tells the guy ringing me up to add 4 tires for her car. Which I think she got my tires. I took a picture of the tire size and gave it to the guy. I call to set up my appointment 6 days after and they say we have nothing until the 26th or you can come in on Sunday between 10 am and 3:00 pm so I go there shopping on a Saturday I stop to see if my tires are in and she don't see my name. I give her the tire size and name oh here they are. No name. And mind you I only got A Sam's club recipe nothing with the tire order the guy said I was all set. So 3 weeks later On a Sunday they don't take appointment just come in between 10 and 3 and they will get you in. I'm number 10 in line on Sunday morning they say at 10:10 you are the last on we are taking for the day. I say okay. Then another lady comes out and says we are booked no more appointment you al have to reschedule. So the guy I'm front of me says no her and I are the last cars for today. They say ok. So have standing in line for over and hour I get up to the counter and she says we will have to schedule you an appointment. I say no I need my tires. I already had a blow out and had to buy a used tire because Sam's Club couldn't fit me in. I come up to Sam's to see if my tires are in and she can't find my name. Because now I'm thinking that he ordered my tires and the other cashier got them. so she finally finds a tire order with no name. I get a call at 5:00 threat they ordered the wrong size tires. I go there with my Sam's club recpiet and she said that's all you got? She went looking for the Tires and can't find them. Comes back and says he never order my tires. So now she looks my the tires I ordered and they only have 2 left in stock. So now I have to get another tire. And set up another appointment. As much time that I wasted $170 wasn't worth me saving. Because now the snow is here and I have to drive on unsafe tires. I will never buy or recommend anyone to buy tires from here. And I spend quite a bit of money at Sam's club. Thank you for your time.
Stacey Hoffman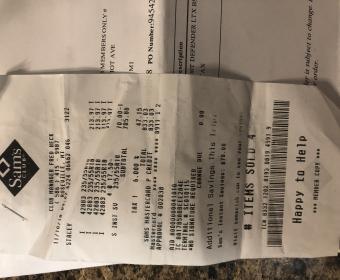 Robert Lawrence Thein
from Cheyenne, WY
I have purchased glasses from Sams Twice in the last few year's….The first pair was lost, and the would not replace because I didn't have the frames...I then purchased a replacement pair and used a old frame I had purchased from Walmart, the frame broke and was told they could not replace it also….to go to Quick Draw Optical in Cheyenne...This new pair is only 3 months old....Can you please help...Thanks Robert/Martha Thein...Cheyenne Wyoming....

Thomas Mioducki
from Hoffman Estates, IL
Our membership renewal was due in November. BEFORE our renewal date, we cancelled & received a confirmation number for the cancellation. We received in the mail, after the renewal membership date, a postcard indicating membership renewal cost had been automatically deducted from our checking account. We called today to get our membership charge returned to our checking account. Customer Service stated we would have to go to the store to get this cancellation. The store we signed up with was closed shortly after we began our membership. Any other store is much further away and inconvenient.
On top of all this, Customer Service advised us in spite of cancelling ahead of our membership renewal date, and receiving a cancellation confirmation number, Sam's Club policy is for Sam's Club to withdraw the membership charge from the card on file. And it is up to the customer to handle this. What the heck kind of business is this? Is this legal? We want our money back right now!

Connie Henderzahs
from Jeffersonville, IN
I bought a pumpkin pie on Wednesday 11/21/2018 from Sam's in Clarksville, IN, to have for Thanksgiving. We had our Thanksgiving dinner and after awhile we went to eat our pie. I got pumpkin and went to eat it and had 2 bites and could not eat anymore as it was gritty and extremely moist (way too moist for pumpkin pie), the bottom crust tasted like it was not done! In the middle of the night I was ill and vomited up the pumpkin pie! I hope no one else experienced this. No one else at my house ate pumpkin pie after my taste experience.
Connie Henderzahs

Linda a Rios
from Cleveland, OH
We bought 4 tires in june of 2018 from sams club which comes with a 4 year warranty on the tires. on 11/15/18 one of our tires was flat, my son checked and found the problem so we called sams club tire department multiple times and kept getting a message that they were busy and transferred up back to the service desk. I was finally able to talk to someone in tires on 11/16/18 after going through the same problem and was told they were booked uo and I would need ti schedule an appointment next available was on 11/24/18. We finally gave up and took the tire for repair at an outside company. Why can't customers with flats be able to get the tire fixed at walmart if sams is that busy. We had to pay for the tire repair instead of getting fixed under warranty at sams?

Nathan Kittrell
from Cedar Rapids, IA
Quincy IL, Sam's club sucks.you buy 300 bucks in merchandise and have to wait in line to check yourself out,over priced with no customer service, never going back

Stephanie Mora
from Louisville, KY
Tire Auto Department:
I attempted to call the tire center at the Elizabethtown, KY Sam's Club for 20 minutes with no success. Eventually the line connected me to Member Services where they directly transferred me to the Tire Center where it proceeded to ring and was not answered for 26 minutes. After that length of time the phone disconnected. I called back and my call was answered by a tire associate who did not introduce herself, she merely said, "Tire Center please hold," and promptly put me on hold without allowing me to speak even one word. I then was left on hold for 7 minutes before the line disconnected again. Why does Sams have such little regard for their customers and why was it such a task for someone to answer the phone?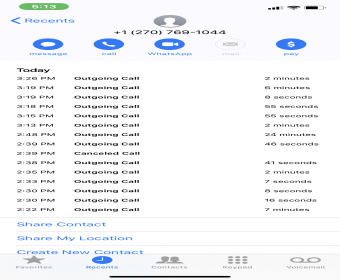 Myra Poss
from Birmingham, AL
Words cannot describe how dirty the ladies room was at the Sam's Club located in Trussville, AL November 16, 2018 at 1:00. I've added pictures just to show the conditions. It was obvious these conditions didn't happen recently but the dirt and mold built up over time. It was hard to find a clean stall that was working. The ladies room at the Sam's Club located in Irondale, AL was always clean but unfortunately this was the only Sam's Club in Alabama that was closed.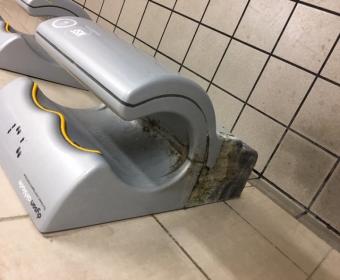 Herman Dove
from Athens, GA
Bought new tires had appt to be put on got to appt couldn't do it then set up new appt got to new appt 15 minutes early after one and half hours nothing done the workers out in parking lot helping someone out there meantime we still waiting paid for tires up front bad bad service very unprofessional would never use Sams club again regret getting a card and opening MasterCard with Sams

Charflie Parsons
from Jonesboro, AR
I picked up my medication on 10/18/18 (after a delay as they did not order it). Today I called it in and the voice recorder said it would be available 11/17/18 after 12. Not a problem but I decided to check and make sure they had the medication. They did not and claimed it was unavailable from their warehouse. I asked them to check with Wal Mart but that was refused as they said Wal Mart had a different supplier. I called 2 other stores that said they could order it and it was available, Why would you not call a customer if you did not have a heart medication and could not get it?
If you have a customer on heart medication would it seem logical to order right after you sell the bottle? I can also see not calling CVS or Walgreens but somehow I thought Wal Mart and Sam's were sorta kin.
Again I know one customer in the pharmacy will not break the bank. However, do you want them to be unhappy?

Marvin Jackson
from Southaven, MS
I visited store #4740 Tire Center in Southaven, MS, 38671 on 11/14/2018. I am very, very, very disappointed the operation I encountered. I was scheduled for a 5:00 pm to put on four new tires and didn't leave until 7;50 pm. The two tire workers were trying to put on tires and run the cash register, totally unsatisfactory. The management stated several employees called in because of snow flurries but did little to assist with the back log in the department. There were long periods of time when absolutely no one manned the desk, while the phone ranged constantly without being answered. One gentleman stated he arrived at 3:45 and didn't leave until 7:30 pm. I've not witnessed such a poor state of customer service in a very long time. I am very put off by the experience. After purchasing my tires, I paid the additional money for lifetime package; however, after today's experience, I am very reluctant to use the service because of the horrendous service provided today. How can a Fortune 500 Company with revenue totaling 59 billion dollars have lousy customer service. Before i end, I want to acknowledge and commend the two gentle doing the work of six people, especially James. Despite being overworked and ignore by non-responsive management, he was committed in getting the job done. I am a member account # last four: 6088. Please get your act together and impress upon your management that customer service matters.

robert king
from Midland, TX
My company,Sundance Energy Corporation, has been a member of Sam's Club for 25 years. Recently I got an email and then later a flyer that if I upgraded my I Phone on Saturday November 10th I would receive a $300 Sam's gift card. My wife and I went to Sam's that day to upgrade our phones and were informed we must get an appointment for the next day which we did. We both returned for our appointment and began our "upgrade" for our new phones. My wife worked with not one but two employees attempting to log into her Verizon account. Both of the employees were very cordial and helpful. Finally two calls were made to Verizon to enable us to access our account. This process took in excess of 30 minutes. Finally, they were able to access our company account and we were at that time informed the upgrade and $300 gift card did not apply to corporate or business accounts. The only place where this information was stated was in footnotes to a Verizon document which of course we had no knowledge of until they showed it to us. My wife had indicated these would be business phones when we started the process that Sunday. We indicated to both the employees that none of the information that we received or that was provided to us indicated the promotion did not apply to business phones. The email sent by Sam's did not indicate this, the flyer at the door did not indicate this nor did the form we had to complete to set up our appointment indicated this. Thus we made two trips to our Sam's club and spent considerable time going through a process that was unnecessary. I really consider this to be at best very faulty advertising or maybe even false advertising. I believe that both and my wife should be provided our $300 gift cards just for the time spent and for the aggravation of trips and spending that time trying to access our company Verizon account.
Sincerely,
Robert King
account #69010140177687057

Greg K
from Milwaukee, WI
Wanted to buy a TV during your one day November event. YOUR SITE IS DOWN AND CANNOT BE ACCESSED FOR HOURS. IS THIS SALE A SCAM OR DID YOUR MARKETING DEPARTMENT NOT TALK TO YOUR IT SUPPORT DEPARTMET TO VERIFY THE CAPACITY OF YOUR ON LINE STORE. TOTAL FAIL! YOU HAVE ALIENATED A CUSTOMER THAT SPEND A LOT OF $$ AT YOUR STORE. AMAZON HERE I COME!

Kay Payne
from Maryville, TN
This complaint is specifically directed to the location on Walbrook Dr., Knoxville TN. I have wasted close to an hour during two separate trips trying to locate Natural Brew #4 cone coffee filters which Are normally carried in this store. On 10/25/18, after not being able to find them in their regular place, I went to customer service to inquire. There was ONE person working in customer service at the time, so I waited 28 minutes just to be helped. He looked up the item and told me a shipment was coming in the following day and they would be back in stock. We live some 25 miles away and I don't go to Sam's at the drop of a hat, so I returned today and again could not find them. Again I went to the CS desk and had to wait before being helped. The man made some calls and pages and several minutes later, he said he was meeting the managing another part of the story to see if they could be located, as they showed up as being in stock, and just left me standing there! A very pleasant employee checking receipts at the exit observed what was happening and asked me if I had other shopping to do, took my cell number and said she'd call when he returned with the info. I finished my shopping and she had not called, so I headed back to CS. She saw me and said the CS person was again away, but she located him and he finally returned, only to tell me that the units showing on their inventory had probably not been unloaded from a trailer and I could check back tomorrow! I told him I did not live close by, so he offered to order them until I reminded him this is a club only item. I don't understand why something shows as in stock when technically it is not. I have found your customer service to have declined in recent months. I have been shopping more frequently at Costco and less frequently at Sam's, and I expect this trend will continue.

DONALD WRIGHT
from Milledgeville, GA
I purchased 2 packs of pork ribs. when I got home and open the packs they were smelling really bad. I tried to call your branch in Augusta GA 706-863-7846. every time I call they put me on hold. I started calling at 6:30 PM and at 7:00 PM I called back and stayed on hold till current. they would pick the phone up and never say anything and just place me on hold. I live 80 miles and it will be Saturday 11-10-2018 before I can return the ribs. I only open 1 pack and the other is still sealed. They cost me $22.26 and $18.37. They were reduced for quick sale and because I was going to cook them today for some Veterans that was all doing a reunion here at me place and that should have been great, but it never happened. it was bad enough to get the bad ribs but being put on hold and no one caring was something else. I hope there want be no problem bringing them back Saturday because it will be the only time I can get back there and not to mention the cost for the 160 mile round trip I have to make. The bar code on my receipt is TC# 6180 7656 9267 1916 3196 6 and I am still on hold now.

April Rhea
from Virginia Beach, VA
The pharmacy at the Sam's Club Virginia Beach Blvd, seems to be having a bit of trouble fulfilling prescriptions in a timely manner. When I call for refill and the auto reply tells me it will be ready at a certain time, I normally take an extra day prior to pickup just in case they are running slow. The past two times, there has been a lapse in communication from them to inform me that my RX cannot be filled due to lack of inventory of the product or pharmaceutical and their would be a delay in pickup. When I arrive at the pharmacy, I am told my order is not ready and they are waiting for delivery of certain drugs.
They have my contact information and I feel they should notify me as I do have to make arrangements for a ride to the store to pick up my RX's. Just recently (today) I was again notified that because of a shortage of a certain drug for me, my order is incomplete until it arrives at the store. I am considering taking my pharmacy needs to another vendor, although I do shop at Sam's and enjoy the experience.
PLease try to either increase your pharmacy personnel to help expedite these prescription fulfillment's in a timely manner. It will be greatly appreciated since the majority of my drugs are cardiac related.
Regards

Sam's club is impossible to reach via email.
I have a simple question which they can review and answer at their leisure, but they have two ridiculous, time-wasting options:
1. wait on line forever for a CSR
2. go to live chat, which doesn't work on my computer (probably my fault, but can't help it.)
This really pisses me off because their Indian CSRs can read emails and either answer or kick the issue upstairs.

Sandra Everett
from Hampton, VA
I call your Bakery at the Newport News store on Oct 16th, 17th and 18th 2018 , all day long and no one answered the phone What kind of business is this I call back on the 19th and a lady answered I told her that i had been calling and she act like and so I mainly keep my membership to order birthday cakes if I can't call an order in I need to take my business some where else I gave them a second chase because on the 19th when they did answer I asked her if they had any round cakes with butter creme frosting and yellow cake she told me yes I went all the way to that store and they only had chocolate cakes I again told her how I had been calling trying to order a cake and she told me they were so busy that they could not answer the phone Now it was four people working in the bakery and you tell me one of them could not answer the phone and believe me this is not the first time that they did not answer the phone I call the bakery number (7578750870) no answer I call the store number (7578750243) they answered and transfer me to the bakery still no answer this went on for three days and no answer I just don't understand but I have truly had it with this Sam Club at 12407 Jefferson Ave in Newport New's Va If I could I would give them all zero's because that is what I think of their customer service

Veronica Devillier
from Carencro, LA
I am a charter associate from Sam's #8275 . I retired from Sam's in 2006 and have gotten a free charter membership since. I now live in Louisiana
and have tried 3 times in past month to renew my membership #24843971 in the club only to be told I have to do at home on my computer. I have
been unsuccessful at doing this and the store associates are not inclined to help me. I am very upset and disappointed in the lack of customer
service in the store. Can I get some help in this matter. I have tried to login into website given to me but there are no options for renewal on a
charter membership.

Michelle Wilkinson
from Reston, VA
I called into customer service to close an account I didn't authorize to be opened. Sam Club refused to close account I did not authorize because my name was not primary on the account. They refused to refund money that was spend in fraud. The associate in the call center by the name of Mary, refused to let me speak to a supervisor from her poor attitude and language towards me and hung up. Mary should be fired, and my fraudulent charges should be refunded.

Tom Wells
from Ellicott City, MD
I signed up about an hour ago and even though I got mail from you I still can't order

Darlene
from Birmingham, AL
I work for the Jefferson county school system. I order several times a year for the system. On October 14 I picked up an order I placed online as normal. I pulled up to the pickup loading area. I went inside to pay for the purchase. My order was ready. I was not in the store 10 minutes when I hear on the your store radio about a car in the loading area. I told the person helping me that it was my car to let them know I was paying for my order. The lady did radio the person who called the police to let them know I was picking up my order. However, the policeman was nice and only gave me a warning but I should not have gotten that. So where am I suppose to go if I order online, which I do several times a year (ranging from $200 to $700 dollars a trip). I did nothing wrong. I placed my order online. I pulled up to the pickup area. I went in and paid for my order and I felt like they enjoyed the fact that I almost got a ticket for pulling in the correct area. Granted some people probably do park there and shop. I did not and it was relayed to the lady who called the police. She was informed that I was picking up an order, which was $260. There needs to be a better system of catching people who actually park in the loading area and go in and shop. Please let me know what I'm suppose to do when your signage clearly direct people where to go. There are no signs that say park first, go inside and pay, then pull to the loading area. Thank you.

It was time to renew my membership. They insisted that I get a plus card. I didn't want one. They said I had to go to customer service before checking out. I had already stood in line for 45 minutes. I still said no. Why do you inconvenience customers like this. It is stupid. Cut the crap.

Paul MacDonald
from Nottingham, MD
Today, Saturday around 2pm my wife and I went to Sam's Club #6239 to buy a couple items that Sam's club near my house did not have. We drove about 30 minutes to out of our way to get to this Sam's Club. As I was walking past a food sample cart one of your employee pick up a sample cup and went in from of me and I had to sidestep. As I was sidestepping I said excuse me and sorry, soon as I said that the employee said "get the f*** out of the way" She said is low voice and at that point she did not have her blue Same's vest on so I did not know she was an employee so I said back to her excuse me did you just say F-word at me, as I asked her she speed away from me in a rush. I asked one of your other emplyee who was stocking a food if that lady was one your co-worker and she said yes. I ask the lady where is the manager? She said the manager is in the front near the cash registers. I went to manager C. Brittney and told her what just happen and the manager said the employee was on her break and could do anything until the employee comes back from her break. As we were walking out of the store I saw the same employee on the parking lot talking to a couple other employees and pointed finger at us as she was talking to the other two employees. As she was pointing I said, "do you still have a problem with me?" when I said that the employee started yelling and other saying we should just get out here. My wife hearing that did not like what was happening and she said few words and as my wife saying your employee said: "get out of here or I will punch you in the face." As we were other two employees went back into the store and came back with one of the supervisor, the supervisor did not help the problem, she sided with the employee saying both sides must having a bad day and just told us to leave. As a Sams Club member since 2006, I was not happy what just happened so I went back into the store and meet with Brittney and told her what just happened outside. She said again she will have talk with the employee and the supervisor. I did tell Brittney that I will write a complaint and I will follow up with her next if anything has been done with the employee and the supervisor. As a Korean American, this is not the first time I was treated this way. It seems that some of your employees think we do not speak english or understand english that will and so they think they can get away with saying things. I will follow up with Brittny next week and will ask her if she got any complaint letter from corporate. As a member for over 10 year,s I don't think we should be threatened by anyone. Please let me know what action will be taken. Thank you.

I visited the Joplin Missouri Sam's Club 10/8/18 at 0930 and I am not a Plus member. I was not told hours before 1000 were only for Prime members when I got my membership. I walked in with a baby carrier in one had and bags in the other and the greeter, Vicki Waggner, told me I needed to get a cart from outside the doors and didn't even offer to help me. Another lady was leaving and said I could use her cart and Vicki said "Oh well I guess that was good timing." She proceeded to ask if I was a Prime member and I said no and she still had me dig my card out to prove it. Vicki said "Yeah these hours are for Prime and business members only, you need to come in at regular hours." I asked her when they were and she said 1000. I told her I didn't know and that I really can't shop another time that day. She told me I could do it this time but next time after 1000. After I was done shopping Vicki was waiting to check my basket. Let me tell you it was extremely thorough! Vicki made sure to count and touch every thing that I put in the basket. Now I understand that they need to do a general count but never like that! No one has ever touched the items in my basket and I've had a membership for a little while now. She made me feel like because I didn't know the rules and came early that I was going to steal something. She was very inconsiderate and rude especially when the store was going to be open to everyone in 30 minutes. I understand that I would've been told the hours eventually and will follow them but I do pay for a membership regardless and shouldn't be treated like that.

Latoya Lawrence ID#101 42100 907244347
from Forest Park, IL
Hello,
I just left the Sam's Club in North Lake, IL today 10/5/2018. I am a new Sam's Club Plus member, after being a Costco Member for about 5 years. I think I have made a big mistake, not do to the quality and selections of the Club. I LOVE all the shopping varieties that are offered, it was just what I was looking for and I usually have very good interaction with the store employees.
My complaint is that on 2 different occasions I have had no luck in getting assistance with tire service, All I needed was for someone to check my tire pressure (the light came on). About 3 weeks ago, I was told by a tech they were busy today and would not have a chance to look at my tire today. Okay, I accepted that it was a busy day and went on with my shopping.
Again went to the tire dept today to see if someone could look at my tires. I could not get anyone to assist me at all. I knocked on the overhead doors, and honk my horn, nothing. Well,after about 20 minutes I finally decided to check my own tire pressure and put air and all 4 tires. I was amazed that when I finally finished I looked up to see a Service Tech looking at lady car that just drove up 15 minutes after me! They were looking under her hood! I felt very disappointed in this type service.
What really got me is when I asked to speak with a manager, a person named Jason approached saying he was the manager, I introduced myself and explained my issue. He looked at me like I was taking up his time, as if I was bothering him. I did not feel her cared about my service AT ALL. I am very disappoint in this matter. He seemed to be totally confused that Plus member get tire service "at this store", Jason said that this store does not assist with tire inflation, I was confused because that is what Plus membership states, is this false? Because I see it in writing. And if this is false, this is misleading, and just to get someone to upgrade to Plus, I will have a definite issue with this false information.
Also, the checkout is more hectic, than Costco, so in that respect Sam's Club is lacking.. Again, I like the variety that this store offers, so I am on the fence as to whether I will renew my membership Plus card.
Thank you in advance for your assistance. I look forward to any feedback or response to my complaint.
Mrs. Lawrence

Mary alden
from Temple, TX
The MEMBERS MARK food is HORRIBLE. I have done business with Sams for around 20 years and at this point I am so disappointed. As a matter of fact, trying to get products other places. The french fries taste dirty, green beans are not good. I bought egg rolls there and had a lot of people loving them at my business and can't get those but the ones they have are horrible and look horrible when cooked. When you try to talk to someone it's always somebody else fault
I shop at the Sams in Waco, Tx and has gotten to the point where I hate to go. There are three people there that are very friendly, Ana, Sheila, and June.
The green vest person, I think her name is Christi makes you feel very uncomfortable. I hope that things will get better or I will have to go somewhere else. I also wish that Miracle whip or some brand of salad dressing could be brought back in the gallon. Sorry, but get no help at the store when ask about things. Thanks for your help

P. Robinson
from Rocklin, CA
I go to Sam's a couple times a week and I have lunch and buy a few things. Today is 9-22-18 and I just left there. I have called about this problem before and even talked to the store manager. They do not have enough people working the snack bar. The people there are working their butts off so it is not their fault. It seems that a assistant manager or someone on the floor could help when they get backed up. There is always someone walking around not really doing much. They need to fill in when a snack bar person goes to lunch. Another matter is they do not provide stress mats for the check out clerks. There is a girl for the ' Home Service Specialist ' she stands her whole shift with no mat to stand on or the place to sit. I would think Sam's could provide in this area for their employees. I will also call in this complaint as I'm not sure these are read by the powers that count. P. Robinson

lewis robert dalrymple
from Cape Coral, FL
8/19 - we ordered a 2-burner gas grill, 862730, online and it was delivered on 8/24. We attempted to assemble it on 9/2 to use on Labor Day. However, the Grill Body did not fit the cabinet so we could not cook on it as planned. Cabinet was 21.5" square, grill body was 21" front 7 20" back, not remotely square. Called Sams Club on Tues, 9/4, and they told us to call Rankam, the manufacturer. We called and emailed pictures and the sales receipt. We finally received a recycled fire box from Rankam on 9/17. We are very upset that Sam Club made us deal with their manufacturer to get a replacement part and that we received a box marked recycled part and that we still need to take the recycled part and piece it together with the grill body. Not a good product to be selling and forcing the customer to deal with the manufacturer is absurd. We had to spend too much of our time assemblying all the various parts and dealing with Sams Club business partner. Very dissatisfied with the product, service and Sam Club response to our issue. Today is 9/22 and we still do not have a grill we can cook on. We have had a Sam Club membership for a long time and this situation has soured our desire to renew that membership. Costco & BJ are looking a lot better to use and spend our purchasing dollars.

robert sachs 1013@aol.com
from Annapolis, MD
Can't find items they have had in the past at Sam's
club 6357 in Annapolis,. Called club and they said they could could not help answer my question. I wanted to know if they were going to restock the following items: 1. frozen sockeye salmon 2. Jimmy Dean hash browns &3. Boulder potato chips(cooked in olive oil). I spent a lot of time on the phone and could not get any answers. .Please let me know who I should contact in the future.

Gregory Joyner
from Wilson, NC
Today I called the Rocky Mount, NC store to inquire about trailer tires. I am ready to purchase. The first call the associate ended my call by hanging-up the phone. I then called 3 more times without an answer. After requesting a manager he transferred me back to the tire department and made sure my call was answered. The associate then told me "we have to order trailer tires." That took 15 minutes in total.
Our most valued commodity is "time." We spend it every day, and can not get time back. No one have 15 minutes of their time to waste. Now the next time I need to purchase something I have to consider the length of time I want to spend when considering Sam's Club. I can go to Amazon, make my purchase and pay in 2 minutes.
There is currently a retail war and Sam's Club will not win with this type performance.

Thomas E Martin
from Topeka, KS
Went to Topeka, Ks. Store today to see if I could get my tires rotated that I purchased from them 6,000 miles ago. Was told by service technician that it would only take 45 minutes to an hour at most. Went shopping in store for over an hour, went to pickup vehicle, was told by another technician that there was 5 more vehicles in front of me. Easy to figure this out: not busy when I dropped off vehicle, moved other vehicles ahead of mine because a tire rotation was a freebie. Great way to eliminate customers! Never again will I purchase tires from Sam's or refer anyone else to do so. I'm a pretty good customer spending over $1,000 weekly at Sam's. I'm sure I can curtail some of my future spending habits.

Winston Sherman
from Ocala, FL
I spent over two hours in Walmart in Ocala Florida to make a simple purchase. The employees did not know what to do. Today, at approximately 5:45 pm I entered Walmart with the intent to purchase a new television and a sound bar. I had spoken to several employees there earlier in the day and was told that if I purchased the product protection plan for $99 they would deliver the TV, set it up and add an additional four years to the manufacturer's warrant of one year. I returned and picked out my TV and sound bar. The guy in the store selling Directv was most helpful and assisted me in the selection of the TV and sound bar that I eventually purchased.
After waiting in line at the service desk for over 20 minutes the service desk employee said that she would call someone from electronics. Well, I looked for someone in electronics for several minutes and could not find a single employee on that side of the store. She called someone to come to electronics and after 15 minutes an employee materialized. I told "Mr. Feroze" my intention of purchasing a television and a sound bar with delivery and ad-on warranty. He said they don't deliver sound bars but I would have to purchase it now and take it home. But first I would have to pay for the TV and then establish delivery and set up. I said fine. He found a cart and placed the sound bar box on it and promptly disappeared. After waiting in line about half an hour I was able to tell the service person my intention to purchase the sound bar and I gave her the TV model number, price and product number. She was perplexed as to why I didn't have it with me at the time. She had to call electronics again and get it delivered to the service desk. I purchased the sound bar and took it to my car. Upon re-entering the store I saw that a damaged box containing the TV I wanted to purchase had been pulled from the display section and set up front. I then took a cart and retrieved a TV in an undamaged box. I told the customer service employee that I did not want the damaged box TV and would take the one that I had retrieved. At that point in time it was simply a matter of me paying for the TV and scheduling delivery and set up. The electronics guy came back and asked why he was required to retrieve a TV since I had one. I told him I didn't want the TV he retrieved because it had a damaged box. I was taking the one I had with the undamaged box. He began to complain about having to get the TV again. I told him not to argue with me. He should just take the damaged box TV back to the display area.
The day before I was told that delivery, set up and extended warranty is $99. I learned that this is not true. Because of the cost of the TV the actual price is $129. The customer service representative was on the phone another 20 minutes or so in an effort to schedule delivery and set up. I was initially scheduled for Tuesday morning, however, I have a meeting on Tuesday so that day was out. It was scheduled for Thursday. Today is Wednesday. That means that delivery would have to wait for at least a week. I told the assistant manager this and requested that the customer service person try to obtain a Tuesday afternoon delivery. She called back and was successful. I was then able to sign the paperwork and leave. The paperwork does not denote the time and date for delivery. I left the store at approximately 7:10 pm.
I am appalled by the lack of training and poor attitude of the staff in this store. The individuals on the floor, specifically electronics, don't seem to care and are argumentative, lazy and uninformed. I suggested to the assistant manager that this individual should be fired. Secondly, additional customer service personal should be hired. There is no reason that anyone should wait in line up to half an hour to be served when there are employees standing around the store doing nothing. This is outrageous.

Linda Bell
from Dallas, TX
I was in Sams on Wheatland Road,Dallas Texas 08/07/18. I picked up a box carnation creamer and the bottom of the box opened and the bottle hit my foot mainly the big toe. It hurt and continued to. I am diabetic so I felt needed to advise mgmt in case I had problems . The manager on duty Roland don't know if first or last name he never said. I told I thought be okay but just in case I wanted to complete incident report He gave me paperwork and said he be back My husband and I waited 30 minutes with various Sam employees calling him to come back. we saw him walking around picking up paper and doing every thing to make us wait. one employee said it looked like he was avoiding us . I was angry and I am honest person I told him to watch tapes if you have them but it was accident and if my toe got inflamed I be in trouble. I have called the phone number on my receipt 972-283-1704 to speak with store manager at least 7 times today and no one answers. The was the worst service I have ever experienced and Roland is horrible manager. He treated me like I was dishonest and I hope you have footage and you can see this bottle just fall out of the bottom of the box and hit my foot. He told me he had store duties and told me he would be back . I told him all you had to do was come get the form or send another employee for it but to make us stand around that long was wrong.

donald g martin
from Tucker, GA
Purchased auto tires (4) around 7:20 am Sat. Aug. 4, 2018 at Tucker Ga. 30084 store. Made appointment to have tires installed at 10:00 am on Tues. Aug. 7th, 2018. Arrived at service desk at 10:00 am and was told by employee that our appointment would be honored and that we would next. I waited 45 minutes in the store and went back to check on tire installation. My car was not even on the rack. When I ask the employee at the desk why my car was not being serviced and my 10;00 o'clock appointment not being honored he said that one of the other employees had put another car in front of my car. No apology from anyone for the delay. My 10:00 am appointment to get tires installed took 2 hours of my time that I did not have to spare on Tues. I was not pleased with my experience at Sam's and most likely will not visit Sam's again for auto tires or recommend Sam's in the future. Your appointment on tire installation is of little value to your customers. What a shame. Don Martin 770-939-9298

Marie Voyles
from Lexington, NC
I went to Sams today to shop and planned to update my 25+year membership. After shopping I went to get in line. I noticed that there were only three checkout lines open with many customers waiting at each line. I saw several employees walking around and I asked one employee "are there really only three checkout lines open"? She nodded yes. I then saw another employee and asked her "does your manager know there are only three checkout lines open and it is Friday afternoon. While she kept walking she told me yes and that the manager is upstairs and I could tell him if I wanted.
I did not tell the manager. Instead I used a self checkout and left. I did not renew my membership, I have not made up my mind if I will. I shop Sams almost weekly and usually enjoy shopping and looking around. Today I was quite annoyed. I cannot see if they can have two checkout people at each register, I assume to keep people honest, they could have more registers open on a Friday afternoon where customers are shopping for the weekend. I thought you would want to know.

Delores Adams
from Fort Mill, SC
I visit the Sam's Club store locater in Rock Hill S.C.
Store #6236
Manger Marcus Potter
Store Phone Number 1 803 372 6500
I usually shop the store whenever our church has several large yearly functions. This day there was only 1 cashier with the manger helping the customer to remove items from cart. He could plainly see others were in the checkout line .One family of several people were shopping for a family reunion and had 5 carts. Never once which in tee did the manger offer an apology for our wait he instead left the area and went over to another register that was not open. They offered others to be check out at the customer service desk which only made that area crowed. I shop Walmart often and just expected more from the Sam's Club. I hope this type of service will be handle.
Thanks

Patricia Nice
from Santa Maria, CA
The return center is the worst I have ever dealt with. I returned a couple orders, & received a confirmation email that I would be credited on my original payment card within 48 hours. That was on 7/4/18. Today is 7/21/18 and still no credit to my account. When I called I asked to speak to the manager and was put on hold for almost 20 minutes. She introduced herself as Latera, and then told me at the end of our conversation her name is Tyrea. She gave me a ref # of 180717-014419. She assured me my money would be returned the next day. Nothing happened. I also contacted the help center and was assured it would be taken care of. Nothing. Here is my order information. Please credit my account.
Order # 1337734303 received back to your return center
Order # 1551564529 received back to your return center. I was charged for a pair of boc sandals women's size 11. Never received them, but was charged for them.
Please correct this situation.
Patricia Nice
805-478-9117
donor-mom@hotmail.com
2221 Garden Drive
Santa Maria
Ca. 93458

Carmita Arencibia
from Fort Lauderdale, FL
To Whom It May Concern:
I am writing to express my dissatisfaction with store number 6341, located in Sunrise, FL, Club Manager John Padgett.
The reason why I am extremely upset is because while making my purchase, I asked the cashier if I could exchange one of my sequence tote bag for another. She said "yes", but to hand her my membership card so she can start ringing up my order, at which point I did.
When I came back with my exchange, I noticed my order was run up and set to the side for payment process. The original cashier left her post for her break, while the other cashier whom was helping put my items on the counter took over the register. The second cashier retrieved my order at which time I proceeded to pay for my items. I asked for my membership card, but she had no idea what I was talking. She stood in place and didn't bother asking someone to get the original cashier from her break to ask what she did with my membership card.
Finally, another member came back and when in the break room to ask her what she did with my membership card, and her reply was that she left it near the register. We look for it, but it was no where to be found. I was FURIOUS to see that no one took action to try to find where my card was located. Both members stood still. All I got was to proceed to the customer service line to get a replacement card.
When I got to the customer service line, I explained my dilemma to the customer service person, of course, I was FURIOUS with the situation and was hoping to get some understanding from her but all I got was disrespect. She dismissed my concern and was not a bit empathy to my situation. In my opinion, this person shouldn't be working at the customer service desk, if she isn't going to be helpful and courteous.
As for the original cashier, she lack professionalism and cautiousness with customer personal belongings. I have had bad experience with Sam's before relating to my credit card, and now this. Makes me think twice next time I need to renew my membership.
Please ensure that the manager at this store address those concerns with the staff, so no other person experience what I did. Not only did it get me upset, but also inconvenience me in such way that I had missed my son's baseball game.
If you need to discuss this further, please do not hesitate to call me directly at (954)554)4026.
Sincerely,
Carmita Arencibia
Dissatisfy Customer

PHYLLIS ADAMS
from Shepherdsville, KY
In case you are keeping surveys:
REGARDING July 10th order with the confirmation number 1665363850
Shipping info - ON BOX 1 OF 2
Ship to:
PHYLLIS ADAMS
321 WHIPPOORWILL DRIVE
BURNSIDE
KY, 42519
606-561-7702
FEDERAL EXPRESS tracking number
448707156954
Shipping details(9 items)
Item Qty Orig. price Total
1. SensodyneExtraWhiteningToothpaste65oz3pk
Item # 123652 1 $17.86
Free Shipping
2. MembersMarkUltraPlate101/16204ct
Item # 980076970 1 $14.68
Free Shipping
3. CloroxwithCloroMaxTechnologyRegular
Item # 980042447 1 $9.47
Free Shipping
4. Clorox2MaxPerformanceLaundryStainRemoverColorBooster11275Ounces
Item # 980007836 2 $13.98 $22.96
$2.50 off Instant Savings $5.00 savings included
Free Shipping
5. MMSublingualVitaminB125000mcgmethylcobalamin300ct
Item # 156350 1 $18.98
Free Shipping
6. MembersMarkBiotin10000mcgwithKeratin100mg250ct
Item # 438723 1 $14.83
Free Shipping
7. MembersMark220mgNaproxenSodium400ct
Item # 391250 1 $12.98
Free Shipping
8. MembersMarkHandSanitizer676floz
Item # 980060231 1 $5.48
Free Shipping
ITEM NUMBERS 3 AND 4 ALL LEAKED IN TRANSIT. NOT FEDEX FAULT. The wrong sized box was used versus all the weight involved. Packing was inadequate. All contents wet. The packers were either ill trained or didn't care! Fedex did major re-taping so box could continue.
Shipping info ON BOX 2 OF 2
Ship to:
PHYLLIS ADAMS
321 WHIPPOORWILL DRIVE
BURNSIDE
KY, 42519
606-561-7702
FEDERAL EXPRESS tracking number
445658046158
Shipping details(11 items)
Item Qty Orig. price Total
1. KeurigK50ClassicSingleServeKCupPodCoffeeMakerRhubarb
Item # 980116379 1 $89.98 $69.98
$20.00 off Instant Savings $20.00 savings included
Free Shipping
2. CarnationBreakfastEssentialsNutritionalDrinkMixVanilla30ct
Item # 91487 2 $9.44
Free Shipping
3. DuracellCoppertopAlkaline9VBatteries8Pk
Item # 279654 1 $18.48 $15.98
$2.50 off Instant Savings $2.50 savings included
Free Shipping
4. MembersMark650mgArthritisPain200ct2pk
Item # 390716 1 $13.98
Free Shipping
5. LiquidPlumrProStrengthFullClogDestroyerPlusPipeGuard128ozbottles2pk
Item # 389458 1 $13.68
Free Shipping
6. MembersMarkOmega369DietarySupplement325ct
Item # 610421 3 $14.98 $35.94
$3.00 off Instant Savings $9.00 savings included
Free Shipping
7. EcosPlusLaundryDetergentWithEnzymes225HEloads225floz
Item # 539297 1 $15.94
Free Shipping
8. OralBGlideProHealthComfortPlusFloss6pk
Item # 399324 1 $13.98
Free Shipping
ITEM 7 LEAKED IN TRANSIT. AGAIN, NOT FEDEX FAULT. The wrong sized box was used versus all the weight involved. Packing was woefully inadequate. All contents wet. The packers were either ill trained or didn't care! Fedex did major re-taping so shipment could continue.
Unfortunately, most likely will not use this service again. Great idea on Sam's part, but poor execution.
Acknowledgment appreciated.
Regards,
P. Adams

Dave Jones
from Mt. Pleasant, SC
Recently I purchased a Members Mark , Hard Arm Chair , from your Charleston ,SC , Sams Club . After approximately six (6) times of use , the front right hard plastic slider snapped in half , thus making the chair un-useable . I am 6'1" , 220 lbs , so my weight shouldn't have been a problem . I'm curious if there have been other complaints ?
Dave Jones

Lekreeta Jackson
from Fayetteville, NC
Hello I'm a member at your Sam's club in Macon GA I shop there all the time love the place but on July 12,2018 between one and two as I was unloading my shopping cart someone took my purse out my shopping cart while I wasn't looking I spoke with the manager that was there his name was Mike I had to call the cops because he refused to tell me what happened to the purse once the cops got there he refused to show the cops the security cameras he treated and talk to me very rudely because he said he couldn't access the cameras and that the manager that could wasn't there I asked him what was the other managers name and what time will they be in so I can call and have a talk with them he refused to give me their name and the time that they will return he act as if he didn't care about someone walking past and taking my purse with all my personal information in it that I own I've been shopping there for a long time and I'm a member Plus the way I was handled was very upsetting Mike wouldn't even give me his last name I feel so violated his customer service was very poor

Dale Gillespie
from Appleton, WI
I purchased three sets of titanium copper colored flatware 11/22/2017 and the copper color is coming off and turning back to silver. This is a major health concern for an item that's being placed in a persons mouth and I want a full refund on my three sets. The cost of each set was $29.98 item # 908051 20Pc flatware set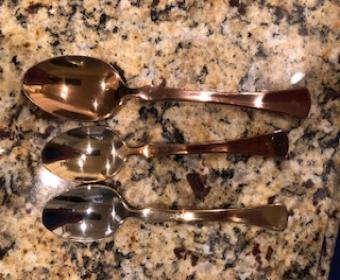 Judy Slavin
from Tarboro, NC
We were in Sam's Club in Rocky Mount on Sunday July 7, @ 4:30 PM. Waited in line to order a hot dog, drink, and ice cream for two people for 15 minutes. Told that they were out of hot dogs right then and it would take 30-45 minutes before they had more. Sounds like a management problem that could use a fix.

byron levinson
from Cairo, NE
I purchased two bottles of honey july 5 th at a sams club in ne. Labeled pure clover honey . As a former bee keeper I know what clover honey tastes and smells like . Your honey was mixed with inferior and much darker honey . I would like some compensation , as I am a regular customer , and spend a ton of money at sams every month . Mr Levinson

Chris Phan
from Saint-Quentin, NB
I entered the Sam' club in Southgate California within 72 hours approximately to return my HP Envy Desktop + 27-inch Curved Monitor Display purchased on 6-20-2018. After presenting my club membership ID, driver's license, and physical receipt, an inspector was called to open to contents of the closed item. Before opening the item, I showed the inspector photos of the item opening the box after buying it. The photos depicted the monitor before use powered off and then powered on. The inspector deemed that the screen was defected as no physical damage was done to the screen after physically opening all items and checking by hand + eye. Due to the 'price' of the item a manager by the name of Eric G. was called in to take a second look at the item. Contrary to the technician, he accused me of piercing the screen. I said, "are you stupid". Then he called me chink, and I said, "fuck you". He spat in my face and called security. Upon his calling security I said to him, "you little bitch", and I took my leave peacefully along with my item and vacated the Sam's Club premises. In addition, he marked a special note in the system. His action(or his notation) was further cause for the disallowance of the return of the item to other Sam's club locations. At the other Sam's club locations, the process was the same. Check and verify ID, membership, identification, and receipt + item. The employees deemed the item returnable due to defect as item was still excellent condition at time of attempted return and all accessories including manuals and items wraps were still there. At the final call, again the manager stepped in to give his approval(or disapproval in this case). When the manager came he refused my return, overturning once again all the other employees' judgment and said leave and take the item with you threatening once again the same actions as the first and initial employee, Eric G. of Sam's Club in Southgate CA.

Jinu jacob
from The Bronx, NY
Abraham very bad customer service.crazy and old.should be fired .

Mary Jane Betts
from Birmingham, AL
I wish to complain about the closing of your Irondale, Alabama store. I have been a member for over 20 years. Your store closest to me does not carry what I need. and I now must drive over 90 miles round trip to get what I need. Your Trussville Alabama store does not carry the Friskies Buffet classic Cat food, only the shredded kind which my cats will not eat. Nor do they keep in stock the small cans of the solid wet food. I spend approximately $400 to $500.00 twice each month. PLEASE NOTE THAT I DO NOT AND WILL NEVER ORDER ANYTHING ONLINE. I DO NOT USE CRESDIT CARDS AND NEVER EVER USE MY BACK ACCOUNT NOR ALLOW ANYONE TO DRIECT DEBIT MYBANK ACCOUN T. IF THAT IS THE ONLY WAY THAT I CAN DO BUSINESS WITH YOU, YOU CAN TAKE THAT IDEA AND STUFF IT WHERE THE SUN DOES NOT SHINE. ADDITIONALLY I DO NOT ALLOW UPS ON PROPERTY AT ANY TIME FOR ANY REASON WHAT SOEVER, THAT IS ALSO AN IDEA YOU CAN TAKE AND STUFF WHERE THE SUN DOES NOT SHINE. YOU NEED TO OPEN ANOTHER STORE IN THE EASTERN AREA OF THE BIRMINGHAM, ASLABAMA AREA. or your Trussville Alabama store needs to have the foods that my cats will eat.

John
from Albuquerque, NM
In the food court at this Sam's Club, I always buy a frozen yogurt cup after shopping. About two months, I went to buy the frozen yogurt as usual, and was told the machine was broken and was awaiting repairs. The following week, I was told the same thing. Eventually, (weeks later) I was told there was a new replacement frozen yogurt machine on order. Weeks later, I was told the new machine was in the back of the store awaiting installation and would be up and running in a few days. Two weeks later, (still no frozen yogurt available), I see the new machine is installed but is still not operational. How can such a simple process be delayed over, and over, and over again? If I were the store manager, this problem would have been fixed long, long ago. What needs to happen to make someone get off their butt and get this resolved? The very least they could do is to cover up the sign showing that they're selling frozen yogurt, but no -- they make me waste my time again and again standing in their darned line just to tell me the machine still isn't up and running. What a poor way to run a business and a good way to frustrate customers. Please get this fixed!

tommy gullett
from Macomb, MI
Roseville Michigan. Ian a small bussiness owner in Michigan for 63 years .I shop for my company at least 4 days a week.I spend between 1600.2000 a week at our local sams club. Friday I was shopping here and there were so many non sams sales agents INSIDE selling home repair. Photos. Cable TV catering parties landscaping what the heck I was stopped from my shopping 5 times. I AM HERE TO FILL MY COMPANY NEEDS not for some who rents floor space from a retailer. If this is a thing to come I will just go back to having product delevered from local merchants. Thomas Gullett Jims Industrial Catering Co. 241 Cass Ave Mt.Clemens Michigan 48043

Rebecca Fields
from Newnan, GA
I received an email to renew my membership. I did not respond to that. Monday I received an email that said my membership had been renewed and my card was charged. I called and was told they didn't see that on the record it was most likely a computer glitch. I said I don't like a glitch that says anything about my card being used. I ask how did you get my card number to pay for this and she said like I said it was just a glitch. Today I look online at my bank account and someone charged my debit card $45.00 without my permission. I called today and was told this had to be done at the store and I would need to go by there. Why should I go by the store and be inconvenient for your problem. I called the store tonight and was told that I would need to come by. I am not going by the store to receive credit for you charging my card without my permission. I ask the lady how this could happen and she said corporate. I love shopping at Sam's but this isn't making me like it. I don't know what needs to be done but my card needs to be credited back.
Thanks

Bruce Bero
from Shelbyville, KY
Yesterday we visited Sam's in Louisville, Ky. ( Middletown ) location and was surprised when we went to check out and saw two open lanes with cashiers and several with self service. We lined up in one that had a cashier. Another employee approached us and asked how we were going to pay. I said, with a check. (just like i have for the past 28yrs) He escorted us to the Electronics dept. to be checked out. The employee there said we have self check out now. He was told to check us out. I asked him if this is Sam's new policy. He said yes because 35% of customers said they wanted it. I didn't tell him that that means 65% had no opinion on it or didn't want it. He then told us that they couldn't hire new employees now.
Listen......We have been loyal customers for 28years. I told my wife that i guess it's time to visit Cosco's She agreed.
Thank you for your time, it's time to move on Bruce Bero

Douglas J Kreiling
from Littleton, CO
Yesterday Monday April 30th 2018 I purchased medication at the Sam's Club Pharmacy on South Wadsworth Boulevard in Littleton Colorado as I've done multiple multiple times, I've been a Sam's Club member for 10-plus years with a business account membership never really had too many problems until Monday .
I do not know the pharmacists name he was a male approximately in his 30s not sure if he was having a bad day but decided to act as my doctor instead of my pharmacists (if i wanted his input and help i would have asked for it)he reminded me that I'm on high doses ofa controlled medication and should talk with my doctor about getting it lowered, i told him which i think is none of his business to begin with that I've had it lowered 3 times in the last 2 years due to Colorado's restrictive system on controlled medications...
He has no idea of my medical conditions that I have and I've had four numerous years ,and for him to prejuge me is totally unacceptable .
I also added that its this or using marijuana for pain control, as seems to be his m.o. told me there's no proof / studies that marijuana helps. I think that's kind of funny how that's totally opposite of what I've heard with cancer patients and other issues that it helps not that I'm using or plan on but again he had to make sure that he was the boss and I was the idiot.
Upon us having a somewhat heated conversation I asked him after he handed me my medications if he needed my Sam's Club card, he then stated no it's been paid for ,which my medication is paid by a third party which I pay online ,and that was it he turned around and walked away no thank, you no thank you for your service (which he did not need to do anyway I was wearing my army hat)...
I just hope someone has a talk with him I'm a very mellow person but when somebody in his position acts like a pompous ass needs to be reminded ...
I've talked to numerous friends and family who also think he overstepped his boundaries and I hope you Sam's Club management will have a discussion with him on his actions I can't imagine I'm the first to complain...
Sincerely,
Douglas J Kreiling
dougkreiling94@gmail.com

Steven Watson
from Los Angeles, CA
Good evening Sam's Club Corporate Headquarters:
I am writing to you today regarding a horrific experience that I went through at your Long Beach Towne Center location. On Saturday, April 7, 2018 I was racially profiled by one of your employees named Jaime who was checking the receipts at the exit.
After I purchased all of my merchandise, I proceeded to the exit as usual. When I got to the exit, a Sam's Club employee by the name of Jaime took my receipt, and then started checking my cart for a very long time. I thought that this was very unusual since I didn't have very many items in my cart to begin with. But I gave him the benefit of the doubt, waited for my receipt back, and then left the store.
Something still just wasn't sitting right with me at that point. So I decided to stop outside the door to monitor how this employee treated the next customer. The next customer happened to be an Eastern Indian family. When they gave their receipt to the same Sam's Club employee, he checked it off right away without even checking their basket. And they had much more merchandise than I had.
The third customer was an African American family who were the same nationality as I am. When they gave the employee their receipt, my suspicions were indeed true and confirmed, The Sam's Club employee was treating this family just like he had treated me by taking a very long and checking their basket as to if the black families might have stolen something.
I then went back into the store and asked to speak to the manager. I spoke to the manager by the name of Jeremy. After I had explained to him what I had experienced with the racial profiling, he just responded by telling me that they do random checks on customers who have items at the bottom of their carts. All three customers that I mentioned above, including myself, had merchandise at the bottom of our carts. So this explanation didn't add up. I wasn't even given an apology by this same manager who didn't even seem to care at all.
I have been a member of Sam's Club for a very long time, and I have never experienced any type of treatment like this from this company. Everyone there has always treated me with the utmost respect. That is why the last time that I renewed my Sam's Cub membership, I actually had to convince my wife that we should remain with Sam's Club, because she wanted to try out Costco instead. Is this the type of treatment that Sam's Club is now administering to its customers? Are only certain types of people welcome at Sam's Club now depending on what nationality you are? Is this the type of treatment that I should be expecting from now on if my wife and I decide to remain customers of Sam's Club?
I was very much insulted during my visit on Saturday, April 7, 2018. I really feel betrayed by my favorite store that I always like to shop at.
Sincerely,
Steven Watson
Member# 101 42120 841212327

Lorri Howes
from Forrest, IL
We have been members since 11/1997. The past few years have been difficult due to loss jobs and illness and we let our membership expire. However, imagine my surprise to receive in the mail a free 60 day membership or renew and get a $10 gift card. I went to Sams today at 9:50am 2/10/18. I went to the service desk and asked if I could use this. I spoke to Mervis she said I had to renew. I stated and pointed out on the flyer that I could have 60 days free membership. After "receiving attitude" i was told renew or I could not shop there. She also said I should of never received that in the mail, but I did. I was HUMILATED!!!!!! and walked out of the store. I do not understand.... This flyer came to me in the mail. Why did I receive this if I could not use this? Why would I want to pay to shop at the store after being treated with no respect? I need explanation, please.
Sincerely,
Lorri Howes

Andre Taylor
from Hephzibah, GA
I ordered a childrens bedroom set from Sam's Club on 26 November 2017. The bedroom set was supposed to arrive between 12/12/2017 and 12/21/2017 and as of today Sam's has not called or written me to apologize. I've called Sam's at least 5 times, was cut-off by them twice, and the representatives have no clue when the bedroom set will arrive. I called the carrier MDS in December and they stated the shipment was left on the dock because the truck was full and offered me a $100 gift card to compensate me. They could not tell me when the furniture would be delivered, and that they would have to get with Sam's Club. Every time I call Sams to inquire about the order they have to call the shipping company and they can never get through. Sams has taken no responsibility or offered no apology for the merchandise which I ordered through their web site. I would not recommend ordering any furniture from Sams Club to anyone. Not surprised they are closing stores.

Rosemary
from Philadelphia, PA
I was talked to very poorly when refused to get rung up by a palm pilot by a cos manager lamar. This happened at the Cinnaminson N.J. Sams club. He replied to himself as gay and he don't take boujie customers that he doesn't have time he has things to do talked about my hair to his co worker and laughed and made fun of me I was humiliated and it was unprofessional of him to do so I have the right to refuse any services I choose.

Henry Johnson Jr
from Colonial Heights, VA
About a Month ago I went to our Sam Club in Colonial Heights, VA, to Purchase some King Crab Legs and saw that there was a few bags there. I attempted to purchase one bag but noticed that there wasn't a Price tag on it. I went thru several bags before I could find one with a Price tag on it. When I went to pay for the produce I mention to the Cashier that there was a problem with the King Crab not being properly tagged as far as the price of each and that there was tags laying in the cooler because there was just stuck on there and that the cold made them fall off. I told here that anyone could take a 20 dollar label and place it on one of the more expensive bags and she said she thank that this has been happening because some have been paying a little for a large bags of the legs. I asked who I could complain to and she said I could try to talk to some back in the meat department. There seem to be only one guy in the department working and he seem to be busy and a few people was waiting on him for meat to be cut. When I got home I called the store and spoke with the manager of the Meat department said he I could come and talk to him and I told him that I made an attempt to do so but the person that I saw in the department seem to be very busy with other customers. He said he would look at my complaint to see what he could do because he wasn't allowed o staple the Price receipts on the bags, I said ok and I would check on my next trip. About two weeks later I went to make a purchase of the King Crab Legs an this time there were bout eight bags in the cooler but none had price tags on them and all the tags were laying in the bottom of the Freezer, I asked for a Store Manager and spoke with a Lady who said she was the store assistance manager and when I explained the complaint to her she said she would have it corrected. Today I went to the store which has been three weeks later from my last visit saw many bags in the cooler but none had any price tags on them, I spoke with several people standing by the cooler and some was saying just place one of the tags laying in the bottom of the cooler and just go pay for it. I do try to be as honest as possible and would not listen to them and for the third of forth time am making a complaint that I'm not satisfied with this department, the store is being cheated by consumers that just place any price on any bag that they want and just go and pay for it. I haven't purchased anything from the store lately because I don't want to cheat the store the same as I wouldn't want to be cheated. Hopefully with this information given directly to you this problem can be taken care of. At the local Food Lion Store they were having this same problem and People were stealing the produce like crazy, they started stapling the Price tags on the bags which has stop the problem per the Meat department that I spoke with at Food Lion. Please Help!

Teresa Kelly
from Roanoke Rapids, NC
I bought a set of Purelli Tires from Sam's a couple of months ago and they have been nothing but a headache. They keep loosing air. I went to Sam's today because one of the tires look as if it was going flat. The girl in the automotive dept. informed me that my card had just expired and they could not look at my tires without renewing my card. When I purchase the tires, they did not tell me this. I spent almost 800 dollars and they told me I would be able to come and get my tires changes, aligned and rotated as long as I owned them, not as long as I had a Sam's card. I am on a fixed income and I don't have the money to renew my card. This is so wrong, I had to leave with a half flat tire. I wish I would have known I would have to have a Sam's card to get my tires checked. I would have never bought them, I don't always have money to renew a card. This is so wrong of Sam's, I was never informed about always having a card to get tired checked!!!

mike sheehan
from Tahlequah, OK
Unbeknownst to us Sams raised our contract to Premium adding $55 dollars to our yearly charge. After hours of phone time we were able to revert contract back to the original agreement however we had to call back second day in order to receive a refund and we have to wait 8 to 10 weeks?
Poor customer relations service. Bye bye sams hello Costco! :)

William Kuehnhold
from Lady Lake, FL
Just to let you know that I have shredded my card due to absolutely the worse customer service department I have ever tried to work with. Top management should be made aware of this since even the service desk at Sam,s "The Villages, Florida couldn't help and stated several others had complained of the same problems.

Imad Youssef
from Baldwin Park, CA
I received an email that said my tires were ready as club #6611. I went over there and i spoke with Daniel who went to the back 3 times and came back to tell me i cant find your tires, then i spoke to Rosanna, the manager, who told me we cant locate your tires, call us back in 2-3 days. I said no just go find them now. She said it would take 1 hour to locate them. After 5 minutes she came back to me and told me we found your tires. Now the biggest problem is that after 1 week, i discovered they replaced only 3 steam valves, which means now i am driving with brand new tires and 6 year old steam valve, and the person who did the job was named Eric.

Deborah Schoepfer
from Dacula, GA
I bought Samsung headphone from Sam's club back in Feb, with extended warranty. today 10/3117 I went back to have it replace due to issue with the right ear phone was not working. I spoke to Steve ( team lead) he refuse to give me and my husband his last name. He said that he will not replace it and for me to call Samsung and deal with it. My husband was on the phone and ask to speak to him, he took the phone and I can hear that he will not give his last name and he said " if you are shouting at me I will not talk to you, do you understand." he said that about four times to my husband. I asked him to return my husband back to me. He handed me back the phone and took off. And left me standing there. I asked my husband what happened, he said that he ask Steve for his last name and he refused and Steve said not to shout at him. I went around and asked a few associate to help me locate manager on duty. few said they don't know if there is a manager on duty. After 15min Antonio came to speak to me and I explained the situation to him and he spoke to my husband. Antonio said that he will read the policy and will take care of it. I finally got my exchange. I will not buy another extended warranty again. And please talked to Steve about customer service skill. Leaving me standing there without and help is not customer service. Antonio gave me Steve last name Edelman thanks to Antonio helped I am still a member today.

Etta Swann
from Long Bottom, OH
I placed an online order been a month still dont have it not shipped says exception have called customer servivpce numerous times they just hang up on me worst service ever. Please hire new people to do your customer service because horrific. I just want my merchandise I ordered as soon as pissible order number is 186290133 Please make this right just send me my item geeez. I am going to call corporate asap.

Melissa Starkey
from Memphis, TN
I placed an order on 9/8/17 for a case of whole chickens, to be picked up on 9/13/17 at the Joplin, MO store, as I was getting married and this was for the wedding reception. I got there and my order was not available. I got an email 10 minutes after I got there stating my order was cancelled. I had to speak with 3 people to find what happened. I was told that the orders are filled the day the order is made and I was not there to pick it up. This makes no sense as I requested the pickup for 9/13/17. I was also told that they go by not what is ordered, but by what was bought the previous year. Why place an order if no one is going to pay any attention to it? Luckily there were enough in the case on the floor for me to purchase, but they refused give me the price by the case, which is what I ordered. Instead, I had to pay for each double pack of whole chickens separately. This is extremely terrible customer service, I had even shown them the confirmation of my order. I will never place another order from Sam's and I have nothing good to say about my experience and do not recommend anyone else to order for any occasion. I'm attaching my confirmation order along with the cancellation notice, which shows 9/13, which was the date I was to pick it up.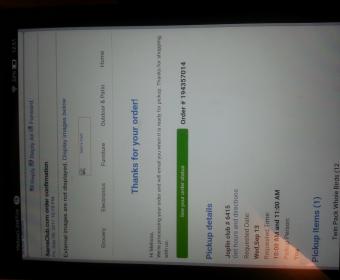 Karen Patete
from Willoughby, OH
Wrong delivery for mattress received a Beauty-rest paid for Serta Perfect Luxury Hybrid Glenmoor Super Pillow top and box spring.
Its been 4 days and still no one has a complete answer SOME ONE NEEDS TO CALL ME BACK AND NOT CUSTOMER.

Michelle High
from Kennesaw, GA
I ordered pizza cutters over a month ago and they were shipped to a Pregnancy Crisis Center in Arkansas, the young lady is about 2 hours away from the nearest Sam's and they expect her to take the pizza cutters to them, this is unacceptable. This is the last time I will order online from Sam's. My telephone number is 770-293-1822. See order below that I did not received.
Item / Item # Qty Status Gift Shipping Method Price Total
Wheel Pizza Cutter
- 4" diameter - 6
pk.
Tracking Number#: 742242376103
Item # : 161587 1 Delivered
08/30/17 16:30
No
Standard
Shipping
Delivery Date:
Wednesday, 08/30/2017
$10.88 $10.88

Jacob Monroe
from Albuquerque, NM
EEL Marketing
P.O. Box 5235, Vail, CO. 81658
(970) 690-7600
To Whom It May Concern
From: Mr. Monroe
On Wednesday, August 30th, 2017, I was on my way to a meeting and stopped into the Sams located at 4827 S. Wadsworth, Littleton, CO. They had some shirts I had spotted on a previous visit when I had waited for a prescription to be filled. I picked up the shirt and used self-checkout.
Right before I walked into the meeting I threw on the shirt and noticed it had a broken button. As I was quite early, I decided to run back to Sams and switch out the shirt for a second one I had seen of the same style, size, price, and color. Pulling into Sams parking lot, I grabbed the shirt and receipt believing that the exchange could be accomplished quickly. Leave one and pick up the other.
I parked, rushed into the store with my shirt and receipt and proceeded to customer service. After arriving in line, with one person in front of me, I was accosted by a Sams employee, who began an attempt to belittle and demean me in front of other customers and employees.
She stated that I should have heard her yelling and screaming at me. (The yelling and screaming were her own words. She stated, 'Why didn't you hear me yelling and screaming at you?) Then she began a lecture on the proper doors to enter and how that next time I was to enter the proper door when I returned an item. Her entire demeanor was rude and unflatteringly ugly. Her actions were similar to a pit bull, taking snaps and bites at people to show who's boss. I was appalled at the attempt of this female employee to scold me as if I were a criminal or an unwanted visitor, who had no right to be where I was. She did this in front of the other customers and employees as if to show the world that she was in charge or, whatever else her ego required. However, I do not do rude well and responded back.
As she would not stop her snipping and biting and rude remarks, I told her to go back to her dog house and turned away. Her comment was, 'Okay fine, I'm going to call the manager. I don't have to take that.'
Really? And yet I, as the customer, am supposed to accept and take the vicious nasty attitude of Sam's little attack dog because I failed to hear her yelling and screaming at me as I entered! What a great procedure Sams has taught its employees, that of yelling and screaming.
Next, I stood in line for approximately 10 minutes waiting for customer service to figure out how to help the one person in front of me. That always seems to be a problem at Sams. Customer service often appears confused and unable to figure out how to help their customers. It always amazes me. More often than not, they consistently have to call a manager over to deal with what they are not or have not been taught to deal with.
Finally, when it was my turn, I still ended up waiting another 10 minutes for the customer service clerk to do whatever it was that he needed to do to verify my purchase before he would simply allow me to grab another replacement shirt, same size, color, price. I had the receipt in my hand that verified the shirt was only bought within the last 30 minutes. However, the receipt alone was not acceptable. Meanwhile, the pit bull waited impatiently for her manager to come over and pat her ruffled fur.
Finally, I was allowed to go back and grab my shirt. Upon returning to the front, I now had to wait behind another customer. It was then Mr. Manager appeared on the scene wanting to know what happened. This also was in front of other employees and customers, as if that is Sams big procedure, 'Show everyone who is boss.' I explained that I did not appreciate first being yelled and screamed at, and then being lectured in front of the customers and employees as if I was some type of criminal. He stated he understood but that 2 wrongs do not make a right. Excuse me? I was flabbergasted. The wrong was the attitude and mouth of their employee and now, a lame manager who could not address his own employees rude and noxious behavior but instead, wished to defray blame on me. In a way then, he was correct. Two wrongs did not make a right. The employee was wrong in her general obnoxious and disrespectful manner yelling and screaming, along with her intended rudeness that was directed against me personally. The manager's inability to honestly assess the situation and deal with it accordingly was the second wrong. The Manager must have also feared Sams Pit Bull, as he vainly attempted to make me share the blame for his employee's bad behavior. Unbelievable!
The only thing the manager probably got right was that two wrongs do NOT make a right. Neither did the employees intentional rudeness nor the managers inability to manage, make anything right.
I had to state to the manager that this situation was unacceptable, and that if Sams allows its employees to act like pit bulls, to yell and scream at their customers, and then attempt to lecture and rebuke them in front of others, snipping and biting, then customers certainly had the right to tell them to Heel, and request that they return to the dog house from which they emerged.
If Sams management lacks the courage or integrity to do this then it is up to the customers. During the entire encounter, I did not scream or yell or use profanity. I simply responded to a rude and ugly employee, who would not stop harassing me or demeaning me until I firmly told her to return to her dog house. It is clearly where she belonged and it was only then that she at least shut up after stating that she was going to call the manager. A veiled threat? Was her thought, 'Now I'll show you!' Again unbelievable!
And a manager who seems to hold no control over his employees and so must find fault with the customer seems to sum up the problem with this Sams Club. If it were not for a quality Pharmacist, I would never walk in these doors again. I can just hear the morning manager talk.
'Okay employees, today I want to affirm that when any issue arises, please feel free to yell and scream at these customers who must be forced to obey our rules!!! And when a customer does not respond to your yelling and screaming, then rebuke them soundly! And please do this in front of other customers and employees so that all may fear you. Furthermore, if any customer dare responds back while you are lecturing them, and say anything that hurts your feelings or makes you feel that you are not worthy to be worshiped, then please call a manager so that we can point out that customers bad behavior!
And finally, on a more pleasant note, please be assured that our employee shipment of rattles and pacifiers has been delivered and will be passed out during our afternoon nap time! Enjoy your day and do not let these horrible customers that parade into our store, do anything amiss!'
It absolutely amazes me that retailers still do not have a clue regarding customer service and success. They hire expensive consultants and advertisers with 6 figure salaries, spend millions on advertisements, and yet they fall short. However, the difference between success and failure is so evident, that Sams would be well to fire a few of their college educated consultants and advertisers and take up what I call the Costco Challenge.
What is the Costco Challenge? Well, first let me ask why it is that both Costco and Sams basically carry the same products at the same price and yet the Costco located just a few blocks up the street flourishes while this Sams struggles? If you think this statement is off, then let us prove it with the Costco Challenge.
Disclosure: I do not work for Costco. I am not hired by Costco or paid by Costco for any purpose. I am simply a card-carrying member of both Costco and Sams, and so, am able to share a completely honest assessment.
And thus, the Costco Challenge.
For one week, require each manager at Sams to pick a day, any day, and pick a time, anytime. On the day and time selected, have the manager do a walkthrough of their store, observing customers and employees. Take notes on the approximate customer count. Then immediately drive to Costco a few blocks up. Walk through the Costco store. What will they notice?
Sams: Entering Sams always feels like you're entering a graveyard. It is dark and somewhat gloomy. Its employees, for the most part, are unaware of the customers and care little about their needs. (Please note: This should not be taken as negative on your employees. Employees are only a reflection of management.) Although there are exceptions, Sams employees always seem low energy and often confused by what they are doing.
When it is time to check out at Sams, a customer can expect a long wait time. With few exceptions. it doesn't matter how many customers are present. It is almost as if Sams believes a waiting customer is a happy customer. Or, it is part of some genius plan to force customers to use self-service and thus cut down on paid help at the cashier's stations. If customers won't use self-service, they can wait 30 minutes to get checked out.
A GRAVEYARD ATMOSPHERE WITH GLOOMY CONFUSED EMPLOYEES, WHO DON'T WANT TO BE THERE. A WAIT TIME AND CUSTOMER RELATION PROGRAM THAT INCLUDES YELLING AND SCREAMING WHILE DEMEANING AND BELITTLING CUSTOMERS PUBLICLY.
Then we have Costco.
AN OPERATION OF LIFE, WITH BRIGHT CRISP EMPLOYEES, WHO ARE EAGER TO REACH OUT AND HELP THEIR CUSTOMERS, BECAUSE THEY ACTUALLY CARE. A QUICK CHECK OUT TIME AND A CUSTOMER SERVICE THAT OFFERS SMILES, UNDERSTANDING, AND HELP, BOTH PROFESSIONAL AND FRIENDLY.
Walking into Costco one has a feeling of brightness and life. Things are happening here. The customer count, at a minimum, is always double Sams and often 5 to 10 times above the Sams Club down the street. It does not matter what day or what time of day it is. The Costco on the corner of Bellevue and S. Wadsworth is always full of life and action. The employees are professional, quick, and friendly. They look like they want to be there. Even if they do not, they look like they do. They also look like they know what they are doing.
Costco Customer service is quick to help, resolve, and take care of any issue, and always with a smile.
Costco employees do not need to yell and scream at their customers to force them to follow the rules! They do not corner customers and attempt to lecture and belittle them in front of other customers and employees. They are helpful and energetic. How would the same situation as I experienced at Sams probably be handled at Costco?
An employee would have walked up to the customer with a smile and said, 'Hi! I noticed you have a return. Here, let me put on this sticker to make the process easier for you. And you have a nice day.'
Less than 10 seconds and a quick win win for everyone. (Even though I must state that Costco does not feel the need to use little green stickers to confirm an item is being returned. A receipt always seems to satisfy them. And so Costco does not require attack dogs or pit bulls.)
The Costco Challenge, if honestly completed, would teach your managers more than all of your high paid consultants and experts. If you fail the customer on the retail level, all the other money you spend is wasted. Fire your failed upper echelon consultants, re-train or change your management staff and inspire your employees to go beyond themselves, with both incentives and honest recognition. It is, after all, the customer that you desire to shop within your store. Your store should be designed for that customer. It should be a store of life, with kind and helpful employees, not distant yellers and screamers, many of whom do not have a clue.
Am I simply rambling on because of an incident? What I state, I have observed for quite some time. Over time, my visits to Sams have become less and less. In fact, if not for your pharmacy, I would have stopped visiting Sams a couple years ago.
Now you can take the Costco Challenge and find out. It will not matter which day or what time of day each Sams Manager chooses. Simply entering each store paints an immediate picture of what is right about Costco and wrong about Sams, and it has nothing to do with advertising or high-priced consultants. It has to do with the lighting in the store, and the light within those who work the store. Costco will always have at least twice the shoppers, normally 5 to 10 times the shoppers of Sams, and yet half the wait time for check out and/or customer service. Costco customer service also actually does know what they are doing.
Hanging a picture of the store manager on the wall that then states, 'My goal is that you are completely satisfied," is not an honest sign when the completeness lacks fulfillment. Sams has no viable concern for its customers. They mistakenly believe it's all about the discounts. Wrong. It's more than the discounts. It's about customer service and actually caring about your customers, employing and training employees to know what they are doing and to be a helpful solution to any problem, not a mad-hatter who believes yelling and screaming and scolding customers is an efficient way to govern any situation that arises. To have a store that operates as a customer friendly store means a management that actually cares, employees that actually care. Care is not found in a plaque hanging on a wall but in the actions of the managers who are on call to sort out problems before they happen. At Costco, you will not miss these managers, always on the lookout for any problem or issue before it arises. They and their employees are crisp and alive. Sams? Not so much. At Sams, they all simply drag along, digging graves and waiting for their time-clock to tell them it's time to return home.
Now, in ending please note that I do not wish a response. I know how to respond for myself. I do not require an insincere statement of understanding. I also do not need another rebuke by those who have not a clue. Take the Costco Challenge and you will quickly see that every statement I have made is correct.
Do not take the challenge and your store will forever be nothing more than a graveyard located at 4827 South Wadsworth, always wanting and never fulfilled.
P.S. By the way, this consultation is a free gift from EEL Marketing, in order to help you set aside the tombstone, return your pit bulls to their dog houses, and walk once more with the living.
Will you respond? Unlikely. And so, Costco will always run circles around you.
Respectfully, Mr. Monroe

gary stafford
from Melbourne, AR
my wife had a car battery replaced at sams club in fort smith ar yesterday they started the car twice but didn/t let it run long enough to reset computer it cost her atoll bill and garage bill she goes back to sams club and they will not take blame for their mistake and will not let her talk to manager I thank they owe the cost of fixing car

Khalid Munir
from Multan, PB
Thanks for your attention. I'm facing the crisis on call with customer service center. It was a universal standard service 5-6 months ago. But after that the changes made and its blasts. Its good to make changes but it also should be good for the customer. My most important issue is that the FedEx clearly states that the item was never received. But instead to process refund or replacement the representative said that he is going to forward the issue to back department. I don't know what is this back department which never responds. My issue is that If you are seeing that there is issue then why don't you solve at that time. Please do some thing.
Thank you.

Shaney Deloatch
from Louisville, CO
My family and i visited Sam's Club Bogart, Ga at 2:30 11/21/16. I felt Like I was being treated like nothing but a thief. I walked up to the lady at the door to check out, she looked at my receipt for 5 minutes going through my cart full of items. I know she was doing her job but when someone with more groceries was ahead of me, had more groceries, and didn't get a whole cart strip down it was obvious that we were being profiled as thieves.
She kept telling us that the eggs and muffins did not get paid for and that we needed to return them. The line was getting longer and longer as other customers watched me, my sister and children get humiliated. I wasn't for sure if my husband forgot to scan the eggs or not but when she found out that the eggs and muffins were indeed on the receipt I got no apology or anything. I am a 7 year member and a frequent shopper and never felt so disrespected.

Margo Santiago
from Schertz, TX
On Nov. 16th I order a recliner Number Item #: 299758 because it matched the sofa I purchased in Sam's months ago. I ordered it because it was out of stock in the store. I requested delivery on Wednesday. Everything was confirmed on your ordering system, the order number was; 5596574467 I asked for a text for pick up between the hours of 1:00-2:pm. When I never received the text I called the store I was dumbfounded to talk to three managers that had absolutely no ideal how to help me. I felt as if I was disturbing them from something important.
I called the website .com people talked to a Sam's Club manager and was equally as disturbed to get such treatment and answers that I all ready knew. Now The local Club manager promised he would call when the recliner came in and set one aside for me. well on the 24th he did he left me a message that it was in and ready for pick up. He called again this time I answered and he said they got some in and he would have one for me. Well on my way home to get my track he called again and said he had mistakenly read the invoice the recliner is not in it will be in on the 25th. Well I called today and I was on hold 1 hour I held on to see how long they would take and was told they have 8 on order and none in.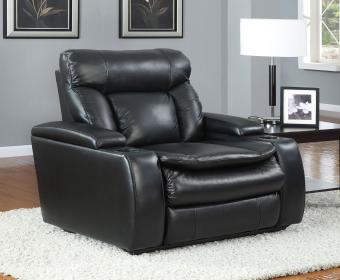 Wenceslao D Santiago
from Schertz, TX
On Nov. 16th I order a recliner Number Item #: 299758 because it matched the sofa I purchased in Sam's months ago. I ordered it because it was out of stock in the store. I requested delivery on Wednesday. Everything was confirmed on your ordering system, the order number was; 5596574467 I asked for a text for pick up between 1;00-2;pm. When I never received the text I called the store I was dumbfounded to talk to three managers that had absolutely no ideal how to help me. I felt as if I was disturbing them from something important.
I called the .com people talked to a manager and was equally as disturbed to get such treatment and answers that I all ready knew. Now The local Club manager promised he would call when the recliner came in and set one aside for me. well on the 24th he did he left me a message that it was in and ready for pick up. He called again this time I answered and he said they got some in and he would have one for me. Well on my way home to get my track he called again and said he had mistakenly read the invoice the recliner is not in it will be in on the 25th.
Well I called today and I was on hold 1 hour I held on to see how long they would take and was told they have 8 on order and none in. What do you think about that?

Shane McCardle
from Sterling, VA
Worst return policy despite fake "customer satisfaction guarantee". It's really much sad when you invest in an expensive electronic and want to return after some time. Apparently, they kept my return without issuing any refund because over the period of a month, I have called their customer support at least once a week and each time I am given a different timeline to expect the refund. Next time, only buying from Costco. If it doesn't have it, I will wait but never again from Sam's Club.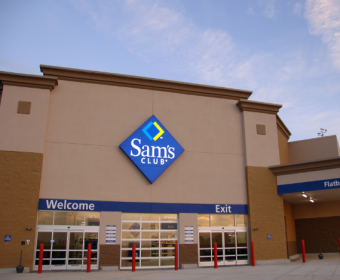 Mark Brown
from Houston, TX
I purchased a new set of tires for my daughters car in July. As required , I purchased the warranty / the road hazard protection. I purchased these at Sam's Club because they assured me that should she have a problem while at school that they would take care of it. I have had my card for many years but have not been in Sam's in the past couple of months so have not had an opportunity to renew it in September. My daughter had a warranty problem with one of the tires and took to Sam's to have it addressed. They would not honor the warranty unless I renew my Sam's membership. In my opinion, one has nothing to do with the other and that Sam's Club is using warranties that they make you purchase to ensure that you continue to renew memberships. I want my tire fixed under the warranty that I purchased. They are crooks and people need to be warned about their slimy business tactics.

James O Smith
from West Lafayette, IN
I went to Sam's Club today to purchase a whole pork butt and have it sliced as I have done several times in the past. When I asked the man who was working the front of the meat department, he said they don't cut raw meat, only deli meat. We could see another man in the back cutting meat. The man in the back agreed to slice it for us. We told the man in the front we wanted it cut 1/2 inch thick. When we arrived home and were re-packaging the meat into smaller packages, we found the meat had been cut much thinner than 1/2 inch.
It would be nice to get a consistent answer among your employees, and/or post the policy on slicing meat. I could understand if it was near closing time and they had already cleaned everything, etc., but this was at 2:30 in the afternoon. This is not the only time we have had to go through several employees to get the service we needed at this Sam's Club. We've found which customer service desk employees can get things done and which seem to make an issue out of everything. Maybe some re-training or shadowing is needed so all employees are on the same page.
This was at the South Street store in Lafayette, Indiana. We did not notice the employees names we dealt with today.

Rochelle McCrackin
from Memphis, TN
My family and I have been Sam's Club card holders for I believe 20 years. And unfortunately witnessed a sharp decline in service, cleanliness and overall standards of our location. I visited the store today and was completely shocked by the customer service I received. It seemed that the bad attitudes started at the door and followed us out. When we arrived, we were not greeted. There were 2 representatives standing at the door. Neither looked or said a word at us and even appeared disgusted as we voluntarily showed membership cards. Upon entering the store there was trash covering the floor. While shopping I tried to flag down an employee to ask a question. She quickly waived me off and gave me the wrong information without stopping.
She also did not greet me or even smile, in fact it was as if I had bothered her for asking a question. I found the organic juices on my own after being pointed to the wrong place. Once I found them, I was shocked to see all the bottles of the particular use (green machine Naked Juice) were all mangled with the necks completely bent inwards. The bottles were also dented and damaged. I regret not taking pictures of this in the store. I tried to flag down another employee to ask if there were any others but of course no one could be bothered.
I finally choose the best bottle I could find and proceeded to the customer service counter to request if perhaps the item was marked down. The customer service rep also did not greet me. I asked to speak with a manger and she simply told the manager. Of course the manager could not be bothered to come out of the office to personally attend to my complaint. I explained that all the bottles out for display looked horrible and completely under standard. The rep hung up the phone and told me "he said only 10 percent off. I was so disgusted with the level of customer service I elected not to purchase. I did not demand and remained pleasant but was very disappointed.
I tried to redeem my experience and visited the food court. I was shocked to see food handlers operating the register taking money with gloves on and then preparing food with the same gloves on there hands. The area was filthy: trash on the floor and the counters were sticky and disgusting. I decided not to get any food and only chose a beverage item. And of course not one person at the food court smiled or greeted any customers. It was as if this bad attitude and nonchalant behavior is now the new norm for this location.
Upon existing the store, again the rep there did not say a word to any customers just stood at the door. Customers were not thanked or treated with any level of professionalism. At lease I can say I experienced consistency: a consistent level of dissatisfaction, disgust, and terrible customer service. I left that store feeling as though my business is neither appreciated or wanted.

Jean Hartley
from Pittsburgh, PA
Customer service at the store is the worst that I ever came contact with. I stood in line for about 10 minutes and not one of the three even said I will be with you as soon as possible. One of the three was talking to a women and it look like they was just talking about weather or what not. After when the women left the person got on the phone and talk and again did not even look my way. The young fellow was busy with customer so that I did understand. But the other women who was on the other side took care of a customer and when she was done I thought good It is my turn wrong again.
As another customer who was not in line came in and walk right up to her and she took her. All I wanted to do was pay my bill and it was like they were doing me a big favor in taking it. Finally the first one who was on phone called for to come over. I am a server and I know if I am busy with another customer I do go up to them and say I will be with you as soon I can. Then they know that I saw them. For this reason I may not renew my membership. You know what they say about word of mouth, right?

judy crull
from Strawberry Plains, TN
Sam's Club customer service was very bad at 2920 Knoxville Center, Knoxville, 37924. My husband placed a order on line. We ordered sodas,chicken breasts and some other things. On August 16 was pick-up day. So in the afternoon, we got a call from Sam's support department. The women said she was getting my order together.Then she started yelling at me over the phone. Then she started yelling at me again. Saying to me, do you agree to this, do you agree to this, do you agree to this. The women is totally nuts. My phone was not on speaker and my husband heard every word she said.

roberta schertzer
from Marietta, GA
I have been a Sam's Club customer for many years & this is the first time that I have a complaint. Unfortunately due to Age & to problems walking, I am now forced to use an electric cart (which I am grateful to have available to me). My problem is that they are not plugged in to be charged when they are returned & I have been stranded in the store or, worse yet, I have driven to the Club, managed to find a parking spot & there were no electric carts available.
After waiting to get one, I found that while shopping there were two in the aisles that were out of juice! I believe that your handicapped customers would benefit from your looking into this problem or possibly obtaining additional carts. I shop in your Marietta club on Cobb Parkway near Roswell road. I don't see a store # on my receipt, but the name of the manager is Marc White, who I did leave a message about this. I am very satisfied with the courtesy of the staff at the club & hopefully, I will be shopping there until I can no longer drive.

Robin Senn
from Columbia, SC
I ordered 2 Shark Vacuum HV325 on Saturday August 6th on the one day only sale. Online was out of stock so they sent to the Spartanburg SC store for pick up and they let me choose the day to pick up. I noticed as of the August 11th the day I was suppose to pick up the order was still pending so at that time I called the Sam's Club 1-800 number on my confirmation and they told me to hold on so they could call the store and find out what the problem was. The store said they had the order and I could pick up within 2 days so I went on Friday August 12th for pickup.
When the 2 vacuums were brought to me and scanned for me to pay it rang up regular price and not sale price. I then told the cashier the price was wrong and she called the manager (Vickie) and she would not honor the price and said I was suppose to have paid on Sat the 6th of August. I told the cashier that online I was told to pay at the store. Vickie never came out to talk to me she only spoke to the cashier on her speaker phone but I could hear very loudly and she wouldn't even come out or listen to the cashier all she would say is I should have paid on the 6th.
I left the store and didn't purchase the items because of the price. I have a confirmation email from sams.com with the sale price not the regular price on it. I went home and called the 1-800 once again and they tried to help but then they told me I ordered them on the 7th not 6th. I told them I ordered before 12midnight but the confirmation came on the 7th. If I was suppose to pay the regular price and not the sales price why did I get an email with the sale price on it and it said to pay in the store at pickup. Please help me with this matter, this is the first time I have ever ordered online to pick up at the store and its been a nightmare. My 2 order numbers are 7863479988 and 1722817843, I have all my emails saved if I need to send to you.

Purchased items on July 16, 2016. Had to return 3 items, 130103 Salsa $9.57; #760373, Scallops $30.98; SMDGOUDAPIM $7.98, all of which expired on July 1, 2016, 16 days' pass had expiration date. Returned items back to store on July 17, 2016 at membership desk. While speaking to manager regarding expired items being sold and how disappointing to buy items for a party to learn that food you are going to serve is out of date. This is a very serious health matter. The manager seems not very concern and stated that she would talk to the department. This is a membership club and this should not be happening.

Sherry Wilmoth
from Cookeville, TN
I received a recall on Nature Valley nut bars on June 2, 2016 that I purchased as a club member in December 2015 that states to return the bars for a full refund because they are potentially contaminated with Listeria. I had eaten 10 of the 16 bars and did get sick with vomiting, diarrhea, fever, and chills and missed a day of work and stomach issues for a week. Expected to receive a refund and apology, but was refused a refund because my membership expired in Dec. 2015 which is totally irrelevant.
Your letter is totally valid for a food contamination recall. The customer service gentleman proceeded to ask me why I had let my membership expire and that I would have to buy another one in order to receive my ten dollar refund! I will not be renewing a membership which is a shame since I have lived here longer than the Sam's Club has been in business in Cookeville, TN. Seems like greed is more important than consumer safety.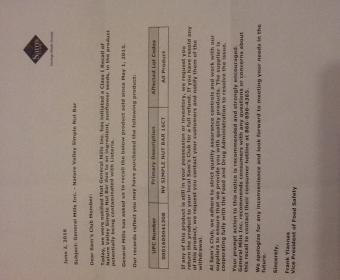 Gwendolyn Griffin
from Newport News, VA
My daughter, along with my grandson went to Sam's Club in Newport News, Virginia this afternoon to do monthly grocery shopping. First, I was looking for a specific lotion to help my grandson's skin, couldn't find it , so I asked a group of three employees if it was in stock. They were so nonchalant. Well, we completed our purchases totaling almost 500. We proceeded to the door where they check your receipts and look over the items in your basket. I disagree and believe that if enough customers begin to change their minds about accepted this. I would like to be contacted by a customer service representative.

Harmony Landry
from New Britain, CT
The Newington Store on the Berlin Turnpike is the worst store that I have ever been to. No one knows their job and everyone has an attitude. An time i have an issue they tell me to call a number. I want to get rid of my sam's club altogether because of this store. I just want to pay of my bill and be done with sams club. I been a member for seven years too long enough is enough. I done with same clubs.

This needs to go to corporate. Sam's Club hire's managers who don't know anything about the store or the area in which it is in. They put managers in who don't know how to listen to their employees. Instead of listening and trying to figure out how to make things work out, employees are written up and then fired. The manager doesn't want to admit that the employee may be right and have a good reason for the things that they do. The manager doesn't want to admit that he/she is inferior by being new to the area The manager who thinks they know better than anyone who has worked and lived in the area for years and won't listen to their employees is not a good one. People who have worked for the company for years, are dedicated and do everything in their heart for the customers who shop at Sam's get the shaft.
Employees are told what a great job they are doing, how wonderful they are, They are trained to do manager and assistant manager jobs, know the store inside out even tho they don't get the same pay level but do it any way because they are dedicated. They go out of their way to keep customers coming in, rain, snow, storms and all. Drive all over the area keeping customers happy and wanting to do their business with Sam's Club. They cover for their manager and train them because they are new. Then all of a sudden they are a threat and the next thing you know everything they do is on the line and then they are fired. I have known several people who this has happened to. I have walked in the Sam's Club in my area and felt at home, loved to shop there. I have seen employees in there that do a great job, you know they care about the customers.
Every time you get to know them you find out they have been fired for some reason or other. Cashiers come and go, understandable. The main employees who work 40 hrs a week who I see work very hard at least when I am there come and go also. Why is this? Familiar faces is good, people you know you can count on if you have a problem, will answer your questions and you know they are truly trying to help you with anything no matter how outrageous it might be is very welcoming when you come into the store. I don't want to go back to Sam's to do my shopping anymore.
Not a great loos to the company I am only one person. It is a great loss to the company when the customers who find out the employee was no longer working for Sam's Club I wonder how many will continue business with Sam's. I am done going on and on. Firing employees because a manager feels threatened with her job I don't feel is the right solution.

Pauline LeGrand
from Ft. Washington, MD
was in the Tire And Battery Center on 4/4/2016 and purchased two P195/65R1591HP4FS and two wiper blades. I requested two front tires, change wiper blades and battery if needed. The receipt states battery declined. When I reminded the clerk at the register, she stated that I needed to take the car to the dealer for a battery replacement because the work could not be done at Sam's! Also it was suggested that the new tires should go to the rear. Anyway, when I went to retrieve my car, I was told that I had two bad nuts and stud on the drivers rear. The technician broke my nut from the stud. The Tire And Battery Center claimed no responsibility for the damage of my vehicle.
I was told by my mechanic that my nut was stripped, most likely due to the technician using high power tool that stripped the nut, which no longer fits on the stud. In order to fix the problem, the drum has to be taken off and the stud replaced and the damaged nuts! Darcars Chrysler in Marlow Heights charge $150 an hour for labor plus parts and additional fees.
I have been a plus member for a very long time. It frustrates me that I left the store as a unsatisfied customer. I want Sam's Club to pay for the repair of the damage to my vehicle. In addition, last month I purchased 4 tires for my Volvo C90. I took my car in for service to the Annapolis Volvo Dealership and was told that one of the four tires was put on backwards. I think you might need to check the competency of your technicians in the Tire And Battery Center. I thought Customer Satisfaction is guaranteed at Sam's.
I phone the Sam's Club and spoke with a woman name Julie in management. She said she spoke with someone in the Tore And Battery Center. Basically, she is siding with Brian, the tire technician in the Tire And Battery Center!

Gary Buffington
from Largo, FL
I received an email for free Garcinia Cambogia, from Sam's Club. My wife takes this product for weight control, so I opened the email. I was informed that I would only have to pay shipping cost of about $5.00. After accepting this offer, I was asked if I wanted any other products from this company. I thought I clicked, no thank you, but the way the email was written, I was tricked into ordering another product. When I discovered this, I tried to cancel the order and could not find anyway to accomplish it.
I received my Sam's Club bill today with two charges of $84.71 and $79.31. I called and found out that these bills were for the continuation to ship me these two products for ever if I did not cancel. I was told that I was sent an email telling me that since I had not canceled this order within 15 days, I was stuck with this deal. I firmly believe that I was tricked and I'm disgusted with Sam's Club for allowing a unscrupulous company like Nature Review to use your name.

Ronald Miser
from Oklahoma City, OK
As I was exiting the self service check-out register in Midwest City, Oklahoma, one of the associates very unprofessionally asked me for my register receipt. Her tone of voice was loud and "demanding" so much so that other customers stopped and looked. She was within 5 feet of me so there was no need for the loud, harsh tone. I gave her the receipt, she stamped it and I left. I completed a survey on-line to your company but the survey was very limited. I strongly feel I was being profiled for whatever reason. I spoke to an acting supervisor today, who although he apologized, I still feel the urge to follow through with the corporate office. As I said earlier, I seriously doubt I will patronize that store or perhaps other Sams store. How one says things is more important than what one says. Overall, yesterday experience, March 10th, 2016 is disgusting.

Gwen Benton
from Chicago, IL
Our church has business account with Sam's Club. I am having difficulty understanding the store policy that will not accept a check if it is not presented the same day it is presented. We have times when we are planning to purchase an item(s) from the club. Usually, a volunteer stops in to pick up the check, which is for the exact amount of the item being purchased. We usually run checks on a specific day and the volunteer(s) will stop in usually within 2 - three days to get the check and complete the purchase. However, we find that your stores will not accept the check because it is not dated the same date as the purchase. Now keep in mind, I am not speaking of a post-dated check, a check dated AFTER the date of purchase. This is the only store I have encountered this problem. I do not have this problem with Wal-Mart, Costco, Big Lots, etc.
The Sam's Club is conveniently located for us, but the policy makes it difficult for us to shop for large ticket items when we have to write checks one-off, and only have a limited staff. This forces us to shop outside of your community for large ticket items, and only shop at the club for small items that staff/volunteers can pay out of pocket, and than be reimbursed.

I have had it with Sams club. The poor quality of their products, the constant wrong prices, the indifference and rudeness of the staff. The person that pretends to count my items and check my receipt that digs thru my cart and comments on what I buy. She even ran my foot over as she pushed my cart back and around because she couldn't get out of her chair. The cart guy ran into my shins with a whole row of carts. If I could rate them a minus 10, I would.

Bought a set of tires paid for tires and made an appointment approximately 3 weeks in advance to have them mounted. When I arrived 15 minutes before appointment time was informed it would be approximately three and one half hours before they could start on my tires. This was at 7:45 am, only have one vehicle and this pretty well ruined my day. What is the point of an appointment if the time is not honored forty five minutes after opening time. I have walked in for service before and had to wait because other people had appointments, I just don't get it.This is the third set of tires I have purchased at Sams and it will likely be my last . This seems like Discrimination to me.

I try to order pizza at sams and employee stated tgat sahe is not going to
make pizza becouse they are closing in 45 minuts. Employee was very rude and unprofesional. I will cencel my member ship wich is 100 $ a yer and swich with some other industre where they trat costumer with respect.

Michael Feigin
from East Rutherford, NJ
I have visited Sam's Club #4831 in Durham, NC on 4/17/2019 in order to get a passport photo taken. The photo department was right at the entrance, but since I did not know that I asked the greeter lady whether I may have my passport photo taken there. She said she was not sure and sent me to the Customer Service. Then I noticed the sign right above her saying "Passport Photos $4.96". I sowed it to her and she was like "I did not know that, I am new".
Since there was no one at the photos department, I went to the CS anyway and asked them page someone to come over and take a photo. They did and told me that someone was coming. Ten minutes later - nothing. I asked to page again and they did. They told me the guy that was working there is on a lunch break (6:45PM), but the manager (Carmen) was coming. Another ten minutes - no one shows up. My wife went to find the manager (Carmen) and Carmen told her that the photo department was closed. That was obviously a lie since there was no sign that it's closed, the photo department hours do not appear to be different from the rest of the club, and there was a person sitting there editing his photos for printing. Still, I asked another greeter to page the manager and the response was the same - she is coming (nothing about the photo department being closed).
After I wasted 30 minutes I had to leave and get my photos taken at CVS for $14.99 instead of $4.96 - quite a difference.
That was a really terrible, right "in-your-face" service.

Melissa Rogers
from Peekskill, NY
I am so angry and frustrated that customers are allowed to check out items at the pharmacy! Twice I have gone in sick, needing to pick up medicine, and I have had to wait in line while customers checked out huge carts of groceries. This is absolutely ridiculous and unfair to customers who need to get medication.
I get many prescriptions every month and although Sam's Club has very low prescription prices I'm planning on getting mine elsewhere, somewhere where I can pick them up with ease.
I strongly suggest that you consider a policy that prohibits customers from checking out goods at the prescription counter because other customers in line complain as well and may also consider going elsewhere.

I am a former employee of Sam's Club store 4989. I transferred to Walmart Neighborhood Market in January 2019. I left the store in February 2019. I reapplied for Sam's Club Store 4989. I was called in for 2 interviews one with an assistant manager and then the store manager. The store manager informed the assistant manager to call me on Friday April 12, 2019 and tell me the store is not allowed to do rehires after I was told I was eligible for rehire. My contact number is 334-750-0029.

Our Sam's club (Bluffton SC) sells medium size eggs marked as large.(Sunny Meadows) They weight about 10% less than Large.
Large eggs everyplace else are about 2 ounces each. Sams club large eggs weight in at about 1.8 ounces each. It has been like this for quite a while now.
If Sam's club is going to sell medium size eggs then just call them medium size eggs.
My wife will no longer buy eggs at our Sam's Club because of this.
This appears deceitful and you really should correct it. I haven't brought this up on social media but I plan on doing so. I thought it would be fair to give Sam's club a chance to explain first.

Jerry D Gritzmaker
from Allendale, MI
I thought that being a "club" meant that the instore activities and procedures would be for the benefit of club members not corporate cost cutting.
THE REMOVAL OF "OPEN/CLOSED" SIGNS AT THE CHECKPOUTS is a gross inconvenience for members in a hurry to get back to work. Time is wasted looking for an open checkout.

Ani Cortes
from New York, NY
Was in the line to check my receipt there was a cuatomer upfront of me his cart was not checked or counted for items then i was next the guy a african male bald headed with glases cohnts my items more then 3 times at the 3rd time i shook my head he blew up on me started shaking and screamimg in my face that he was doing his job i was with my child who got really nervouse so after he finish screaming i go to walk without not saying anything to escalate more the situation he continues on talking really loud and walked out of the line and did not continue to check this happen at Sam's clun at union rd buffalo will never come here again this was my first time ever in this store

4/14/2019 My daughter was on her way back to Tyler from Fort Worth and we noticed her tire was flat. I called Sam's club @ 8351 Anderson blvd in Fort Worth, Tx @ 5:17 pm to see if they were open in order to get it fixed. Customer service said yes and that the closed at 6pm. My daughter arrived at 5:21 pm ( we live 1 or 2 minutes away) I followed in my vehicle. When she arrived about 5:21 pm, she was told by the 2 workers that they were closing and that they had 1 car they had to finish and would not be able to get to her. (How long does it take to fix a flat???) They stressed that because they had the one car ahead of her it would take the rest of the time to finish the car and there would be no time to fix her flat tire. I asked to speak to the manager. ( very nice man) He said if my membership was current i can fill out the work order and they would fix it! My membership had expired. I asked if i could get another member in the store to help me with the work order because I did not have enough money to renew at that time. A very nice lady helped me out and we proceeded to get the tire fixed. Both workers in the tire shop were not eager to help fix the tire and told me they may not be able to fix because #1 It was too late #2 she drove on it #my membership expired. The manager was quite helpful but it was almost impossible to get the staff to comply with helping my college student get on the road before night fall. There are exceptions to everything but this was unacceptable! We were there over an hour , we left at 6:30 pm. Here's the kicker to my complaint!!! THE WORKERS WERE WORKING ON THERE OWN VEHICLE. I SAW THEM DRIVE OFF!!! SMH

Lyra Williams
from Columbus, GA
Good Afternoon, My name is Lyra Williams. I normally do not write a commit when I experience bad customer service, but this put the icing on the cake. I'm speaking of the Sam 's in Columbus GA. My member number is 10142110617154430. I have been a long time member of Sam's and haven't had a problem before. I was at the store 4/13/19 my receipt number is TC# 50767543659671751100. The total amount of my bill was $130.93. The store manager name is Madeline Torres. The person who was rude to me name is: Ashley. I spoke with De Marcus to get this information. I walked around and got the items I needed and headed for the register. When I got to the front, the line was so long, probably had 10 or more people in line waiting for assistance and their carts were full. This was the cash line. The credit card line didn't have that many people. The people in line was complaining about only one cash line available, so I said to one customer, I will go and ask someone if they can open another register. I walked up and asked a young lady, if another line could be open and she stated, "if I had someone over here I can open the register" I took it as if she meant customers in line to serve, so I said to another lady in line, this young lady said if she had someone over here she can open the register" Ashley started yelling at me" THAT IS NOT WHAT I MEANT, I DIDN'T SAY THAT, IF I MEANT THAT I WOULD HAVE HAD PEOPLE OVER HERE ALREADY, I MEANT ANOTHER TEAM MEMBER TO HELP ME." First it threw me off guard, and I replied back to her I know you are not talking to me that way, I had no idea what you were talking about. She talked to me as if I knew the guideline of Sam's. She knew I was mad. Another lady was there but I didn't get her name. She checked me out in Jewelry. She was kind and she knew that it wasn't right of Ashley. This is not acceptable behavior of an employee. Is this the type of service Sam's is allowing to represent their company now? There is really no excuse for this behavior. De Marcus apologize for this incident. You may contact me if necessary. I will call the store tomorrow and speak with Ms. Torres to ensure she sees this complaint. I just don't want Ashley to think she can speak to customers this way. If she did it to me, she have previously spoken to someone like this before. Respect and good customer service goes a long way. Thank you.

Today 4/14 @ 11:30 am I visited the Sams club in Sunrise FL (13550 Sunrise Blvd.Sunrise, FL 33323) Tyre department. It was one of the worst experience I experience in all of my years dealing with any service. I simply walked in the Tyre department for my Tyre specifications I had to explained everything to the tire expert as he was giving me incorrect Tyre ratings to put on my car he has no knowledges of tyre specifications. Wants me to go to tire websites and check what Tyre fits my car which I explained I already have it in my shopping cart from online. I am visiting from TX and would like to replace my tires 4. He rang me up for 4 incorrect tires. I explained tires are different sizes for front compare to back. He then give me tires with incorrect ratings. 1.5 hrs later he told me he don't have that in stock, I politely asked him if he can check other store he said I have to call each store as it my responsibility. In my experience they would call as a courtesy to the customer. I politely asked can you check for me he was rude and said I pay $45 membership and I feel like I can ask for everything. I clarify I am paying over $100 and that's not the point. I explain-service provided to me in Houston Humble TX store. I then took a pic of all three employees as I would take it to the store manager to show them these guys has no customer and won't help. I was walking out as I am on the phone calling other locations as I was in the parking lot making my calls one of the guys was screaming telling me I won't ever be allowed back in that store. At that point I was furious and treated. I will cancel my membership and try to get with corporate to get this investigated as there are cameras in their stores. I felt insulted and unappreciated after being. Member for 10+ years.

Lisa Treem
from Albuquerque, NM
I am a premier member. On the 11th of April I shopped at the Eubank store in Albuquerque. My total bill came to 193.00 dollars. At the check out , I was informed that I was PRE-APPROVED for a card with a 1900 dollar limit. I was further informed that if I accepted this offer I would get 30 dollars off my total bill for that day. I was asked to punch in my ss# and i did. Now remember PRE_APPROVED. the clerk then told me I would be getting a letter in the mail. There were several people waiting in line behind me and I was completely mortified , humiliated and embarrassed. I NEVER would have agreed to this if I had known I was not PRE APPROVED as stated to me. This is a sneaky and terrible practice. Not only that your company did an unauthorized hard inquiry on my credit and it dropped my credit score. I will NEVER shop at your store again.

Tracy kowalcyk
from New Castle, DE
Went to have tire repaired. When arrived waited for someone from tire department to show found out that he would not be here till 9am. Bull shit I pay a plus membership for service not for this shit. Someone better make this right that's for sure

Alma Beck
from Georgetown, TX
Bought tires at Sam's 6188 (Lakeline.) On Thursday, 4/4/19, my tire lost air. I drove to Sam's 6259 (Sundance,) but they closed as it was after 7pm, Friday, 4/5/19, went back to Sam's Sundance. Parked across from automotive doors and went to desk via through the shop. Waited about 10 minutes for someone to come and wait on me. Rick was my first contact. He had a very flat affect, did not greet me and gave me the impression he did not want to be there. Another gentleman came up behind me. He had an appointment for 5 pm. It was 5 pm. I was told it would be about 11/2 hours which I understood since I did not have an appointment. At 6:30 pm I was informed that the tire was not fixable. I went to the desk and Rick checked stock. He indicated the tire was not in stock. He said he could put another brand on. I declined as I want my tires to match and ask if he would check the Sam's Lakeline store. They did not have the tire in stock. I ask that it be ordered. Rick could not give me a timeline that the tire would arrive and said it would be several days. I would like to add that my spouse and myself went back to the shop area to check on the progress. We saw that Rick and the other mechanic, Jarren looked at their personal phones multiple times as well as stood around and talked with each other. The appearance from this customer's perspective was that there was no urgency to get my vehicle back to me.
On Saturday, 4/6/2019, I received a call from the Sam's Sundance store that my tire had arrived. I was told there were no appointments available for the rest of Saturday or Sunday. The person calling said Monday was available from 9-4. I was not able to come during those hours so I set an appointment for 5 pm today, Tuesday, 4/9/2019.
I arrived at the desk a couple of minutes before 5 pm. A young man by the name of Coltan was taking care of another customer and his friend. There was a third man standing near. Coltan took care of the two men and gave the keys and paperwork to another mechanic. The third man's car was ready and Coltan gave him his key and paperwork. I told Colton that I had a 5 pm appointment to get my tire mounted. Colton was clearly frustrated. He indicated that the two men were under the impression that they could immediately get their tire fixed because they bought them at Sam's Sundance. Colton had apparently given them a timeline which upset them. Evidently a manager got involved and told Colton to get the car in because they were so "mad." Because of this, the 4pm appointment had been pushed back causing my appointment to be pushed back. Colton could not give me a timeline of when my car would be ready. He did apologize. He then asked to look at my tire. We went to my vehicle. I opened the back and only the rim was there. The tire had not been put back in. I told Colton that Rick was the one who assessed the tire on Friday. Colton spoke with Rick who apparently did not know where the tire was. They were unable to locate it. Colton wrote up the ticket. I paid the 15 dollar mounting fee and he took my key. Coltan stated again that the two men were upset because they thought they should get
immediate repair service since they bought the tires there. I replied to Colton that I also had bought my tires at Sam's and now I was upset.He offered to get a manager and see if he could bump me up. I told him there was going to be a letter because of Friday as well.
My spouse and I checked on the progress a couple of times. We again saw Rick and Jarren looking on their phones and talking to each other. There seemed again to be no urgency. We did see Colton go out into the shop. He was busy working on various tires and seemed to be trying to make up some time. I got my vehicle back at 6:35 pm. It was an hour and a half to mount one tire.
Part of the reason for making an appointment is to keep my time out of pocket to a minimum. Allowing someone without an appointment to bully their was into someone else's time is not right. I do not know what the policy is, but every customer cannot be right. It seems that two customers got bumped, so two who are not happy and one who's bullying techniques worked.
I would like to see that the mechanics understand that expressing an apology and acting with urgency creates an air that the customer is important. While Colton probably should not have shared quite so much with me, I felt he was frustrated and wanted to help me. In this case, his explanation of what was going on helped me. I felt he cared and could see his urgency in trying to get things done.
I would also like to see that Managers are provided with more training regarding customer service. There is a way to tell the customer "no" while being able to keep their business. The few customers who leave are not worth keeping as they will end up causing other customers dissatisfaction.
Thank you for your time and review of this information. While I do not have intentions to use the Automotive Department at Sam's Sundance again, I will use the one at Sam's Lakeline. My experience with them when I bought the tires was great. The mechanic was knowledgeable and even though the tires had to be ordered and I could not get them that day, the mechanic did a good job of engaging me and keeping me at that store.

On Saturday April 6th I visited the Sam's Club store in Bluffton SC. I purchased a case (12 bottles) of Oyster Bay wine. I was charged for 13 bottles. When I mention this to the cashier she said that as Sam's Club policy she could not credit my credit card and that i had to go to Customer service for a refund. There I was told I would have to wait in line (about 20 minutes). I later asked the assistant manager to get me one additional bottle in settlement and be on my way. Now to the main substance of my complain:
- What a coincidence that the client ahead of me purchased a case of wine and he came back complaining that he had been overcharged by one bottle. I noticed this and it made me more attentive to the transaction.
- The electronic panel in front of the customer that enables him or her to read was conveniently OUT OF SERVICE and naturally you could not see
the articles and amounts being entered by the cashier.
I recommend Sam's Club to be vigilant with their employees an avoid falling into a reputation that will keep customers away from the store. The quality of your employees is not good probably due to poor training but poor supervision and control is a more important factor in my view.

ardrow james vause
from Aiken, SC
I just got off the phone with a call center and could not understand what he said. I authorized my sons girlfriend to charge 800 dollars in groceries(2016 and 2017) while she lived with him. She moved out and stole the card. She charged a total of 3800 dollars in groceries. I have paid it down to about 2500. I am buying a new house and this is the only blemish on my credit. I am willing to pay this account off if Sam's will remove the blemish from my credit rating. The last outsource agent told me it was impossible. Please help.

The woman I had to deal with behind the customer service desk (Mary) was extremely rude and unhelpful repeatedly to my elderly neighbor the last few times I reluctantly had to accompany my friend, who has been coming there for years. I'm trying to encourage her to never shop there again and she is scared to complain... Please get better employees!!!!! Mary is a detriment to your store!!! On top of that I have personally witnessed a guy in a green vest at the registers bullying customers and cashiers!!! Who is running that store!! Everytime it's chaotic..... My neighbor paying to shop there is nonsense... Aldi's treats customer's with respect and the don't charge a fee to enter.
I've personally called for a manager when my friend was treated with extreme disrespect and been ignored.. My neighbor is elderly and cannot wait forever for just simple customer service...
Paying to shop there is a laughable.

Lenore Vnuk
from Tunkhannock, PA
On 04/03/2019, I purchased 2 large lobster tails at the Wilkes-Barre, PA Sam's Club. One was very good, the other was mush and uneatable. They cost me $34.47 and $33.93, and I have the receipt. Checking on-line, the problem seems to be with your supplier either harvesting the tails from dead lobster, or the refreezing of the tails. I am a loyal member, and purchase lobster often. I expect some satisfaction in the form of compensation for the lobster that I had to discard.

Genny Cory
from Jacksonville, FL
I am a widow who is 69 years old and have a defective King mattress. I was told that I had to physically bring the mattress to the store,
return it at the customer service counter for my refund. Then I had to buy another King size mattress and "Physically get it into my car "
I was told that Sam's would not pick up the defective mattress and would not deliver the new mattress.
I am so upset with Sam's and will not shop there again.
Sincerely,
Genny Cory
gennyc612@aol.com

Theresa Dore
from Westland, MI

Lisa Ellis
from Sayre, PA
I special ordered a wedding band from the Vestal NY store....on March 1st 2019....was first told the ring would arrive by March 28th....i never received it or even a phone call...i tried calling 5 x...they were very rude, then hung up on me. I then on March 30th went in for a refund....they told me i never would have received the ring as it was put in the showcase with all the other rings.....this is not good buisness by any means....i bought a year membership but will never return to this store...seeing first hand how they do buisness....i will also b letti.g all friends & family to b aware...

Louise Hardison
from Enfield, NC
Was at the pharmacy to pick up meds, use my bank credit cart, purchase went thru without a problem. Continued my shopping for food, went to the self service register to check out, my card was declined , tried another register, same thing, declined, an associate came to help, she said they had had some problems with some of the registers. Tried a third time, card declined again. Very frustrating ! My bank put a freeze on the card at that point.
Went to my bank, their policy is to freeze the acc. for 5 days, then I can get a new card? That started a domino effect, were is my bank drafts were not going thru!!
Plenty of money in my acc.Tried to contact the manager, Blake Martin several times without success, THE PHONES RING FORVER, NO ONE ANSWERS, IF AND WHEN SOMEONE DOES ANSWER, THEY SAY THEY WILL GIVE HIM THE MESSAGE.
All of this occurred March 9,2019
My question for the manager was to ask if anyone else has had problems with the self serve register?
Thank You
Louise Hardison
Customer since this store opened !

They canceled my sams card because I pd with a debit card.

Michael J Sullivan
from Seminole, FL
I filed a complaint with the cooperate office and should be on file in re: to the Sam's on Park Blvd Fl. I was told I was reviewing a $30.00 gift card which I never recieved. Which really isn't much for the embarrassment I recieved in front of other store employees and the public. I was basically threatened by an assistant manager to have a notice put on my Sam's card club membership about returning a defective item. Making this short you can look on my membership which should explain what occurred. I'm very upset over the whole expiersnce still, then a little apology and gift card which was never recieved. I look forward to a call. Thank You.

I just purchased 4 tires online for my F150, they weren't available in store,They offered me $45 credit if I took their Master Card from Synchrony Bank! I applied and they OK'd me immediately! days later when my tires arrived (Friday) they notified me, I said I couldn't come get them yet because I had no new credit card yet! They said OH you can come down anyway, they'll swipe my Drivers license and it'll go through! LOL! The following Tuesday I went to have them installed, I had told them I had another tire with a nail in it that was warrantied and gave them ALL the specifics, they said it was in stock no problem! ALL that went to hell in a hand basket at the store! They couldn't get the "Credit Card" to go through as stated, they also didn't have the other tire ( Replacement) as they stated! That waisted an hour and a half plus all the BS it presented! My card showed up two days later, I went get installed and they didn't have ANYTHING in the computer! Like I was never there! 20 yr customer! FOUR & a HALF hrs later, they finally finished! Worst service ever! A manager gave me a $50 Gift Card LMAO> For My Trouble saying they have "ISSUES" they were correcting ( New Crew) and said it wouldn't get fixed over night!LOL! I said I was there months ago for tire repair and went through hell over it so it's not been FIXED in many months not just now!> Brooksville Florida store! STAY AWAY!

returned 1 item which was purchased with a debit card. the item was not credited to my bank same day. I was told it takes 3 to 5 daysto be credited. purchases with a debit cadr are taken immediately. it is 2019 review and chan ge your policy!!!

I fell in a hole and broke my ankle in a grassy island adjacent to the parking space I had parked in. Your claims department determined it was my fault because of where I was parked. It was a designated parking spot. I'm having trouble understanding how this company doesn't feel responsible for maintaining the entire property in order to keep customers safe. I feel as though my medical Bill's should be paid by your company.

I have had Sam's Club membership for over 20 yrs. I now have the Plus membership and expected to have free shipping on Online orders. I recently ordered a Crank Operated Shade size 10X8, I noted that the 9X8 was free shipping and failed to see that there was no free shipping for the 10X8 an additional chg of 144.58. The Shade has not shipped or had not shipped as of the 26th ordered on the 24th. I tried to cancel this order to no avail. All calls to Customer service were unproductive. I can return the shade, but still have the 144.58 Charge for shipping? I requested the # for the vender to cancel the order and was told it has shipped , I have not been notified of this via e-mail to date , other than by the Customer service Rep I spoke with in Bentonville Ark. I will not renew my membership ever again and give them a 0 rating, Not that it matters. I can understand why Costco is # 1. Dorothy Kronschnabel, Mission TX

Debra Colbert
from St. Petersburg, FL
I fell in a hole and broke my ankle in a grassy island adjacent to the parking space I had parked in. Your claims department determined it was my fault because of where I was parked. It was a designated parking spot. I'm having trouble understanding how this company doesn't feel responsible for maintaining the entire property in order to keep customers safe. I feel as though my medical Bill's should be paid by your company.

M.E. Thompson
from Fort Morgan, CO
I am a sr citizen, rancher 30/40 yrs, member for 30 yrs +, bought tires for all these yrs & have 5 vehicles now with Sams Michilin (sp)tires; ie the last bought 2/13/19 @ $1,000+---today was told I can't get in for rotation on one of my trucks till 10:00am, OK, was told have to have appointment, asked if I needed one today---was told no, come back at 10:00am---adv w/wait---adv I was 50 miles out of town, they (2 of them) were doing absolutely nothing & there was no other customer in tires, but me---at 1st Brandyn said they weren't open & walked away in back, then Bret said I needed appointment--adv again I was from out of town & needed to wait & he walked away in back---I recognized Brandyn from previous visits & went over & tapped him on the arm & smiled & asked if they were open---he gave me a dirty look & said NO/walked away---they never offered to take care of a loyal repeat customer & left a very bad taste--they hid behind policy with no respect for a loyal repeat customer who just spent $1,000+---its not the 1st time either---it was 8:30am +- & I would have waited as I had driven 50 miles to get the rotation done--they did not care & it was plain to see---even the lady n/customer service commented to me after I advised her what happened "they were not doing anything now"--now I w/need rotations per terms of agreement & don't know if I sh/trust them---what to do???? thx, M.E. Thompson

Peggy A Bunch
from Norwalk, CA
This is all about 80 dollar rewards. In 2006 I convinced my husband to join Sam's club. We were members of COSTCO at the time. We are early risers and wanted the early open time and was curious in what the difference would be. We have found Sams Club to have Superior meats and better discounts on furniture. We do watch the prices from other stores too. Now we are senior citizens, have 7 grandchildren and grandpa loves cooking for them often. I am the primary card holder, but I no longer do the shopping. The store allowed my husband to upgrade our account to get the rewards, but now will not let him redeem the awards. I am care giver for my 94 year old mother and makes it inconvenient for me to have him drive me to get my 80 bucks back. It looks like you are punishing senior citizens. It seems wishy washy to let him make some decisions about our account without my permission but not this. How about servicing senior citizens, what a concept. You don't realize the difference in life until you are experiencing the new travel in life. When you sent the check it was simple for me to sign it. We called customer service and talked to Ryan, he just couldn't do anything. I don't like complaining but this is just plain wrong.

Carmelita Kohl
from Columbus, IN
We purchased the Member's Mark Hughes Reclining Sofa by Member's Mark Item # 980134030 Model # MNY2715M-44; this past Saturday, March 23rd at the Columbus Indiana Sams Club.. It is the one we have had previously before a house fire back in November that required the couch to be thrown out due to smoke damage. It was our favorite couch recliner and we wanted to be sure to get another when we are able to move back into our house after reconstruction/restoration is finished on our house. We are nearing that date that we will be able to move back in in a week or so. So we bought the couch while we had the use of a friend and his truck on Saturday and had 5 guys to help with lifting and carrying it into the house.
Yesterday on Sunday afternoon my husband and I were working at the house and decided to unload the couch from the box and put the seat backs on. All was fine until we placed the right end back on and there was a big gap between it and the middle seat. It didn't look right at all and we checked if we had attached the back correctly and all was fine. We lifted the couch up and found the problem. The frame was bent at that end causing the seat to lean out away from the couch. There is no way we would be able to straighten that bar and keep the couch. Very Disappointed.
I called SAMS club today to see if possible to have a new one delivered and they take the damaged one since we do not have the man power of a truck accessible to us until next weekend. The young lady said they do not deliver furniture...so that put a damper on getting it replaced. Then i asked if she could check availability of how many they still had in stock. After awhile she came back and said just display floor model and one other in a box. I then asked if they could please put a Hold on the one in a box for us so that we were sure there would be a replacement when we could get the damaged one back to the store. She said no, we would have to pay for it in order for them to hold it for us. This put us in a bad situation of possibly not getting a replacement until they get another shipment in.
With us possibly getting the okay by inspectors this Friday to move in...we would not have any living room furniture. I asked her if any way she could ask a manager to waive this time and hold that couch for us as it is not our fault they gave us damaged goods. Manager would not agree, she said we would have to pay for the new one and then we could get refund when the other was brought in.
That puts a big strain on our pocket book as we have not been paid by the insurance company to replace all of our furniture yet so we are having to buy necessary items so that we do not move in without the basic fridge, stove, couch, beds....That's not your fault and not our fault, just a flaw in the insurance system when dealing with families losing homes to fires.
If they had several couches in stock we would not be so worried about not getting a good replacement soon; but with only one in box left I would have hoped that the manager would go ahead and put a hold, event if she said for 24-48 hours without paying for it. My husband could have called around for some quick help and use of a truck.
I know you are a huge store and our business means peanuts, but sure would feel better about SAMS club had we gotten better understanding of our situation and some override approval. Would have felt better if she said , yes the manager will put a hold on it for 24-48 hrs and then we will have to take hold off unless you pay for it after that time is up.
Thanks for listening to my concern.
Carmelita Kohl
Member since 3/2001 account 101 42120 121129001
|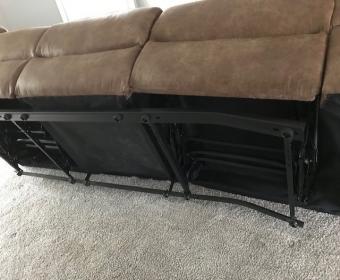 Your shopping carts never roll correctly no matter which store I go too in Louisiana. You need to maintain them better.

Cynthia Holmes
from Kenansville, NC
I bought a package of 252; 18 ounce cups. Over third of the cups have cracks or holes.
I have been a customer of Sam's Club in Jacksonville, North Carolina for more than
15 years and this is unsatisfactory to me.
Sincerely
Cynthia Holmes

The Concord, CA office did not handle my auto tire rotation. They cancelled Feb 25, due to power failure and Derek called me while I was in a meeting. I called back that day and the next day 5 times and no one in the tire and battery department answered. I had to drive (25 miles) on Feb 27 to go and try to get my vehicle done. Haylai said she is always at the desk and did not know what happened. She said she could reschedule me. I asked her to take my vehicle at that time or after the finished the vehicle in the bay. She said she could not because they had appointments. I asked for the manager. Maria came and said the same thing. They refused to take my vehicle because they had other customers scheduled. I asked them to move one back and fit my vehicle and they would not.
I called Sams club on Feb 28 and was told someone would call me back within a couple of days. No one called. I called today 3/20 and Rosanja called Concord sams club and got Haylai on the phone and later Maria. They both remember the incident and both offer to reschedule me. This does not help or resolve future problems. like this. They should have taken car of my vehicle the day I was there, I did nothing wrong and I was there in person after their failure to answer phones. They still feel they did nothing wrong. I want address to write a letter to Sams Club Corporate and have it placed in their records for future issues. Maria lacks the management skill to deal with customers when a situation like this comes up. She still doesn't realize that she could have resolved the issue right then but chose not to. You can email me to give the address to mail the letter to place in both Haylai and Maria's records.
Thank you, Robert

Christopher Fairbanks
from Glen Burnie, MD
The service (or lack there of) at the food court is beyond unacceptable. If that was my business, I would be firing people left and right. The employees don't care about providing good service nor providing the service that the food court is there for... food! Two days now I've went to buy a whole pepperoni pizza and two days now they have told me "we have no pizza" once followed by "I can't make any, we close at 6:00 anyway" after standing in line for 30+ minutes (4:45 to 5:16). I wasn't aware there were special hours during your hours of operation that I had to come during just to order food. Just being open apparently isn't enough. And if they were really out of pizza (which it didn't appear to be, appeared to be just refusal to make what I wanted being that it was close to closing time), that's an even bigger issue. You are inside of a bulk big box store. How can you not stock enough food to handle your demand? This shows poor management if this is the case. This place has become so unprofessional it's become a laughing stock. Even the music that is played by the cash registers is highly inappropriate and should not be played in a family environment such as what Sam's Club is supposed to be (and I like the music that is being played, it's fine for a bar or dance club). It makes me wonder if corporate even cares how this place operates or if they are just content with it barely running. There is a handful of good workers there so it's not every employee but those good workers are outnumbered by workers that don't care and appear to just be there to do as little as possible to not get fired and still be able to collect a check. This place is in serious need of an overhaul. For starters, a sign that allows you to write that you are out of a specific item on the menu would be nice so we don't wind up wasting our time in a long line waiting to place an order for something you supposedly don't have. Next is to get some people that care about providing quality service and are there to do the job they are hired to do. And finally, please have a surprise (or better yet undercover) walk through by someone in corporate so they can see what a mockery this place has become. Your employees are made to care about upselling memberships when they should be taught to provide the basic service they are there to provide first.

My Name
from Milwaukee, WI
I called customer service prior to ordering and then eight times after placing the order for a Mattress and Bed frame assembly for $3,000.00+ dollars. They did not ship together so a week ago I received the Mattress and have 4 weeks to wait for the bed. They told me they would time the shipping to keep them together. Now my home is a mess with everything moved around to accommodate the next delivery and my $1,000.00 Mattress is on the floor.

I bought a twin size mattress for my grandson. I slept in the bed to try it out. That mattress had a lump in the middle and very uncomfortable . It's been 3 months since I bought it. I don't know if you through in a damage mattress because it's for a kid or you just didn't care. Plus you delivered the mattress twice. I should had stuck to Big Lot mattress. Sam's Club did me wrong. Disappointed ☹️

Rashie G. Sanderson
from Kinston, NC
On Feb 23, 2019 I purchased a Intuit TurboTax Deluxe program at the Jacksonville, NC Sam's Club. When I got the chance, I tried to install the program on my computer. It would load to 49%, stop and give me an error message. I tried it again on a second computer, repeated to 49% and error message. I went to Goldsboro on March 3, 2019 with the program and went to the service desk. I explained to Belva at the Service Desk the issue I had. She said she could not refund or exchange it because it was open. I asked her how was I to know it was defective without opening the product. I was not trying to get a refund, just wanted an exchange for one that works. She said she had to call a manager. She spoke to a guy named David, who I assume was a customer service manager and he told her that we could NOT refund or exchange if it was open. I asked to speak to a manager. David showed up and told me in person no refund, no exchange if opened. I said, you sold me a defective product and all I want is a replacement for it. Not asking for a refund. Still refused to help. I then, extremely upset now, asked to speak to a Store Manager. After a couple of attempts at calling to find who was on duty, finally they got hold of someone named Shannon (did not come to see me) who David said that Shannon said they will exchange it this time, one time only doing this for us. David got us a replacement and Belva did the exchange paperwork.
I have been a member of Sam's for many years. I shop at several of your locations when I am in the area but after today and the service we received at Goldsboro Sam's and if this is Sam's policy of treating customers who in good faith purchased a product that you will not stand behind on exchanging (understand if this was a refund for cash, only wanted a working product) I will be terminating my membership and will be shopping where my money is appreciated.

On my last three trips to Sams I did not find merchandise expected to purchase. Phillips Motor Oil Choice 5W30, 5W20, and Refrigerant R-134A, and undulated anti-freeze. I understand the seasonal restraints on the refrigerant but not the oil. My trip is 120 miles RT so this is a waste of time as well as expensive. Seems the store is becoming a place to purchase garments and books more than what a "big box store" should represent and certainly not what it use to be. Additionally I checked with the West Wichita store and their inventory was weaker the East location. In case your buyer has not learned as the Yankee Pedler did, "You Cant Sell Out Of An Empty Wagon". Costco has the stock so it is forcing a long time business member to switch if you can't get it right. Thanks for listening.

Linda Courtney
from McKinney, TX
I was checking out of the 1670 W. University Dr. McKinney, Tx. 75069 store when this redheaded Indian lady can up to me to talk about upgrading my membership. I was right in the middle of checking out I told her NO I was not interested. But she kept on taking and got into my personal space. I told her No again and tried to tell her she was harassing me and customers did not like that and she said Oh you do not like me. I said very loudly for her to stop talking to me. She told me she was just doing her job.
So I ran my card in an
effort to pay and get out of the store. I was very upset by this time and did not use my chip and she was quick to point out my mistake so I used the "B" under my breath. So she went on the other side of the counter and told the cashier. Who then told me there was no need for me to be RUDE she was just doing her job. So they tag teamed me !
Someone need to explain to them went a customer says no- not once but several times they need to move on.
02/28/19 15:15 5878 04906 001 1746 Terminal # $SC11263

Closed for lunch. Open at 2:00. I had been waiting since 1:35. I was only person in line. They helped me at 2:06 pm. 40 minute wait on 1 refill. No other customers in sight. I have waited a lengthy time every time I come for refills. Terribly slow. Poor customer service.

I would like to file a complaint with Sams Club where we were recently notified of your employee Micah Pfeiffer (spelling may be incorrect) in your distribution department. We are out of the Lake of the Ozarks, MO area. My wife placed an order approximately a month ago and we have since had multiple issues and still have multiple issue with getting a replacement order (Order # 2406672683) as we had an order shipped to Indianapolis and signed for by a K. Grant on accident or your driver was told to. I am absolutely disgusted with this issue that an employee would intentionally sabotage any orders that we placed due to circumstances outside of the work place at Sam's Club. I know Micah has a half brother named Nic Grivainis out of Kansas City. It was conveyed to this Micah that any purchases that we made were to be hassled with so that we cant get our deliveries. We have called multiple times to customer service and have gotten nowhere. I will no longer do business with Sam's Club ever again. I currently will have an attorney and possibly federal agents who can get involved cause of this Micahs involvement. If you think I am lying I would like someone to contact me immediately or give me a phone number where my attorney can contact someone in upper management with Sam's. Yes! I am furious and an employee like this should be terminated immediately.
I would like someone to respond with appropriate contact information ASAP.
Sincerely,
Brent Brandmeyer

This store needs management change/ supervision.
I have been a Sam's Club Prime member for over 30 years and in five different states, and this is the worst club I have ever experienced. The parking lot is filthy with raw garbage and trash spread about, the last five times I visited there were no cart wipes (I told the personnel at the entrance and the management), today (Feb. 27th) there was uneaten food and garbage in many of the carts at the entrance (told management I would report to health dept if continued), although a Wednesday and not a holiday almost all carts were in parking lot forcing customers to go to cart racks to retrieve, many times advertised specials are not in stock, wine area is mislabeled and mispriced, checkout clerks are frequently on cell phones and mis-scan items (two consecutive trips I had items scanned twice and had to go to customer service to correct - Charlotte at the exit caught them thankfully), and the list goes on and on.
I do not like making this type of complaints. I do not want to have to make a longer trip to the Pooler, GA club if I don't have to do so. I am a retired corporate executive and CEO and always appreciated feedback info when one of my operations failed to measure up and hope you will also. This operation needs some serious oversight from Corporate.

waldorf,md store:at the check outs,on many occasions your associates(especially the girls) have been unprofessional,i.e., they turn their backs to customers (done it to me many times)when handing receipts to them. my complaint would be meaningless if I don't have names to it, so make them wear name tags so they can be identified when making a complaint.

Could not give you my new credit card after the one on file was scamed. Tried on line for half a day. Told by to persons to go to Ocala 30 miles away. When I got there I was to go On line .Tried again for most of the day. Too long a story so I will not continue. However I paid for a prime membership

jeff cingle
from Morrisdale, PA
Hello Lexi,
I have been trying to get Sam's Club to honor their promise concerning my warranty of the battery I bought in February 2016.
I explained to my Sam's Club service desk and at the time in January 2019 that my cars battery was not working. (had it checked by a AAA Rep.) After telling them that the car was in ERIE Pa, because my daughter was using the car for college, they the desk at Sam's in State College Pa.told me to just bring it in and they would take care of it since I informed them that the battery needed replaced since it was under warranty at the time.
My daughter is on spring March 4 and will be back with the car and the battery that I had to have replaced because it was leaving her stranded..
NOW some of your representatives at the State College store said they wont honor your agreement.
Please advise and help me we have been Sam's Club members since the opening of this store and have never used a warranty.
Thank you
Jeffrey Cingle
Cingle Brothers Inc.
Clarence, Pa 16829
8143874207
jdcingle@msn.com

I I HAVE BEEN DEALING WITH THE COMPLAINT DEPT NOW FOR ALMOST A YEAR WAITING TO GET A REFUND FOR A RETURNED SOFA.
I HAVE BOUGHT TOW, BIOTH WEREE DAMAGED, THEY HAVE REFUNDED ON BUT SINCE MY ORDER HISTIORY SEEMS TO HGAVE BEEN DELETED FOR SOME REASON, EVEN THOUGH THEY HAS THE SECOND SOFA PICKED UP AND ACKNOWLEDGE RECEIIPT., THEY REFUSE TO REFUND ME. I HAVE NO IDEA WHY MY ORDER HISTORY IS MISSING 8 MONTHS OF PURCHASES.IT IS A MEMMBERS MARK SOFA AND NO ONE SELLS THOSE BUT SAMS CLUB. I HVE BEEN WITH NO LESS THAN 10 DIFFFERENT REPRESENATIBVES AND EVERY TIME I CONTACT ONE IT IS TURNED OVER TO ANOTHER PERSON AND NO ONE DOES ANYTHIONG. THEY HAVE THE RETURNED SOFA AT THEIR WAREHOUSE AND I HAVE SENT THE CONFIRMATION. I WNAT MY REDUND.

Sam's Club in McDonough Georgia has 215.9 listed on their sign outside and on the pumps they are charging 216.9. I realize that this is only a dollar per gallon, but I am more concerned with the principal of the situation. They should display only correct amounts. I called customer service and got hung up on.

Was in your Sam's club in Winterville, was leaving out of store 1 of salesman held us up at the door looking through our stuff well the lady before us had stuff and he didn't look through her stuff but he held us up after I gave him each receipt,i stood and watch him after I left out her did not treat the next customer like that and the next customer like that. But ask to speak to manger her name was terry she said she would see I ask how will I know she said I wouldn't because what see did with the employees was not my concern
Have feedback for Sam's Club?
Thanks for your feedback!
Sorry. Please try again later!