PETCO
Contact PETCO Corporate
Toll free phone number: 1-877-738-6742
---
Call the PETCO customer service hotline at 1-877-738-6742. You can use PETCO's Live Chat for customer service needs here. They have a company help page at www.Petco.com/help.  The company's customer service team is also on social media. So, if you do not get a response by phone or chat you can attempt to connect with them on Twitter or on their Facebook page.
Founded in 1965, PETCO (Pet Animal Supplies, Inc.) has grown to over 1400 locations across North America.  The major pet retailer has their corporate headquarters in San Diego, California and corporate offices in San Antonio, Texas. The privately held retailer is owned by CYC Capital Partners and Canada Pension Plan Investment Board.
Common problems reported by consumers include poor customer service, rude employees, poor treatment of animals, unhealthy fish, and grooming issues. If you have experienced anything close to these comments, please let us know immediately.
PETCO Contact Information
Report complaints to corporate and get satisfaction
PETCO headquarters address

9125 Rehco Road
San Diego
CA 92121
United States

Company website

1-800 phone number

1-877-738-6742

Support email address

support@petco.com

Better Business Bureau rating

A
Browse reviews of other Pet Care
Top PETCO Complaints
Browse more than 177 reviews submitted so far

I went to the San Juan Capistrano Petco to visit with the two cats up for adoption. I also looked to purchase a bag of cat food for my two cats. While shopping there was a teenaged girl and her younger sister with a four week old kitten. They were asking for some assistance about what to buy for the kitten. As I was talking with her a female manager approached and was providing them with information as well about how to rub the cats "private parts". I then tried to explain why to the young girl and the sales associate turned to look at another associate and very obviously rolled her eyes. I informed her that I actually volunteer in the cat room at the local shelter. She rudely replied "good for you." I proceeded to leave the store. I will not shop there not any Petco. I will also not recommend Petco to any of may family or colleagues. She was rude, dismissive and unprofessional.

Kimri White
from Raleigh, NC
Today at the Durham, NC store I was denied the opportunity to purchase goldfish for my daughter as a Christmas present. I was told repeatedly that it was for the "good of the fish" that he could not sell them to me because my brand new 10 gallon tank was not properly prepared (it needed to be on for at least 3 days). I told him I understood that but even if I couldnt put them in the tank I would still like to purchase them (since tomorrow is Christmas) and I would put them in a regular bowl until the tank was ready. Still, he REFUSED to sell me the 15 cent fish because he did not approve of the environment I would be taking them home to.
How insulting! My daughter will not have her fish tomorrow because the self-righteous salesman did not think that I could properly care for some goldfish. I called customer service and another Petco employee stated that the life of the goldfish was a very serious consideration and I should understand that they are just looking out for the well being of the pets. This implies that I am not taking the life of the fish into consideration and AGAIN that is insulting!

I seriously don't get paid enough for my job. I work in the grooming department at Petco which isn't so bad…until yesterday's freak accident! This grungy, oily haired 40-something man comes into to the store to get his dog's nails clipped. The dog looks like a black lab mixed with something, fairly normal sized. Well, turns out it was mixed with a rottweiler! Seriously…YOU try clipping this dog's nails! It was going fine until I got to his back paws…I don't know what I did, but the next thing I know, this dog has turned on me and taken a HARD bite on my left ear and jaw!! Blood? Yes. Pain? Oh heck yes! Don't worry…since it's a part of my job, I CAN'T sue them…just gotta suck it up and look like Mike Tyson for a few weeks.

Dorothea Kibler
from Minneapolis, MN
My boyfriend and I went to our neighborhood Petco, in West St. Paul, MN 55075-Store Number #1652. We saw the following Savannah Monitor (see attached picture) at the store. My boyfriend loves these lizards and that's why we have at home a healthy 4 month old Savannah monitor, named Reptar, my boyfriend had bought when he was less than a month old. So it was to both of our horror to see this poor lizard in such shape. The lizard in the picture was actually trying to be sold at the Petco store.
Because both my boyfriend and I have a soft spot for reptiles (we have adopted a 8ft, red-tailed boa, adopted a 3yr. old ball python, and bought a baby ball python)...needless to say we are experienced in these reptiles. When my boyfriend inquired about the Savannah Monitor on Friday, 8/26 to the clerk and the manager he was received with snippy attitude and they completely tried to pawn off that the lizard came from the Rochester store, meaning they are taking no responsibility for his current condition. The store clerk lied saying it was taken to the vet and fed a "pinkie" just yesterday...but yet they just got the lizard in on Wed. 8/24...the day we first saw him(we came in that Wednesday...we wanted to buy him then and there but had to wait till our payday on Friday).
And if he actually ate a baby newborn mouse he would of had energy and some life to him. For anyone who knows anything about these lizards know for one they need calcium powder to make sure they gain enough calcium to develop properly-there was none. The crickets in the cage were huge...bigger than the ones our Savannah could eat-so I know for a fact he would not be able to eat them if he wanted to. The cage had wet sloppy moss substrate which is not their habitat type. The poor thing already looked dead because he was just lying out in the open because he had NO hide to hide in. We of course bought him in hopes we could nurse him back to health.
On Saturday we took him to our "reptile guy/friend" to see what he thought about his condition. He was just as angry and upset as we were of his condition. Even though he felt our lizard was probably already beyond help, he was still able to help us assist feed him two small roaches. We thought after our lizard would eat he could regain his strength and would hopefully be fine. On Sunday we assist fed him again two small roaches. We thought he was getting better because he was actually moving around and going in and out of his hide. Before, when we first brought him home wherever we placed him in his habitat he would stay for hours till he would walk maybe a few inches from where he last was. Sadly, just last Sunday 8/29 he walked into his shallow water dish to soak himself but as my boyfriend went to check on him his mouth and eyes were wide open. He probably passed shortly after he got in his bowl with his last bout of strength.
Just today Mon. 8/29, we brought his little deceased body back to Petco to return him. Now some people won't get it but my boyfriend and I got really attached to him. We love reptiles like most people love puppies or kittens...so even though we only had him for a few days we were heart broken. We really thought we could help him survive and push through his life of being starved for who knows how long! I was extremely upset when the same clerk was there. We told her we did actually get him to eat but he still passed away on Sunday. She looked almost amused and had the audacity to say, "My condolences." in a mocking tone like it was a big joke! Really!
We actually cared for this lizard, for all I know she was the one who starved him and neglected him! She was the one like a tape recorder repeating over and over how he was a transfer from Rochester....which shouldn't matter because once he's at your store, you need to make sure he gets the best care possible.
They basically let this lizard starve to death and couldn't care less! A Savannah Monitor is an intelligent lizard. They can actually learn their names and come when called, plus they can live up to 20 years and grow up to 4 ft. long if well cared for. He was such special lizard that could have lived two decades but they just left him to die. Both the clerk and the manager were upset we even wanted to buy him because they questioned us and whether or not we could give him better care then them, damn right we could!!! And did for the last days of his life.
I don't know if this will get anywhere but at least others will know you should never buy any animals from a horrible place like Petco(we originally just bought substrate from that location but will not be returning-ever!) We also saw a poor baby bearded dragon a month or so ago that had a broken leg...who knows what happened to that little guy. I don't care if it's a dog, cat, lizard, or any other type of animal I cannot stand animal abuse or neglect and that's what this situation was. Thanks for taking the time to read my long story.
In reference to the picture...they labled him a baby Savannah Monitor but even a baby should not be that thin. They actually can grow really fast if you feed them the right food and with the right habitat. Clearly whoever previously cared for him did neither. He was so thin he almost looked like a different species of lizard because Savannah Monitors can get fairly stocky even as juveniles.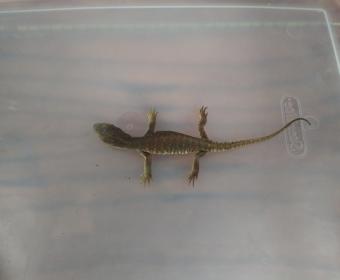 Humberto Alvarez
from Weslaco, TX
Grooming associates should not retaliate if question why it took four hour to groom a Schnauzer pet. Retaliation in making me wait to trim the nails of a dog that came after my pet dog who had been there for four hours. I didn't want to wait because I conceived it to be a form of retaliation- so I took my pet and paid at the retail counter. Service should be prompt and service scheduled-appointment should be adhered. Happened on June 18,2016: ref: associate #16: ticket#2413120716: Pals#423404769: store#2413: phone# 956-969-4959.

The Petco in Avon Ohio is the dirtiest store. Understaffed. The cats in cages are never cleaned. I feel so bad for them. You can never find anyone in the store to help you. Only the girl that's at register. She tries put is busy.

Dennis Borman
from Bellefonte, PA
Looked on Internet and found dog crate on sale for 34.99. Wife went to store purchases purchased the same sku number and was charged 99.00 for the same kennel. Original price 79.99 on Internet on sale for 34.99. Called store and they stated that was an online price and they do not match price. What is going on with the store in state college. All other stores we have ever shopped match price on their Internet price. Needless to say had to return item for over twice what it was listed for on internet. Big ripoff and will not shop at store again. What a disappointing venture not to mention had to drive all the way back to the store.

So I lost My 250 phone after leaving petco the ladies said if they found it they would save it well I came back after 3 days to check because my hamster was dyeing and they said we found it I was like ok one good thing and then they said it was in the dour so they checked and to find out nothing was there so cold hearted jerk took it and then they did not even look at my hamster because I bought I some where else I hate pet co and will never return so thanks for that you lossed, a member and costumer.

Sylvia Wilkinson
from Trussville, AL
I did not want my Maltese shaved and she scraped her neck so bad we are having to put medicine on it every day. I showed her where the two matted spots were and I said yes cut those two off., but I like her hair long for winter. When I returned, I wanted to cry. She shaved ALL the hair off of my Maltese and really made a mess of her.
That made me fuming mad. My husband paid the $57.00 and said lets get out of here before you exploded. I want my money back, but I'm sure that will never happen. The girls name was Heather at The Hoover Petco in Birmingham, Al.

Ronnie Dias
from Pittsburgh, PA
I took my Mini Schnauzer in to be groomed. The groomer called me and informed me she would have to shave her instead of dematting her. I told her any other Petco I have taken her to had no problem dematting her. I told her that was fine but I was not happy about it. Within 5 minutes the manager called me and informed me I would have to come pick her up and take her to a Vet and have the matts cut out that they would not touch her. I have never been treated this way at any other Petco. I have spent hundreds of dollars at Petco stores and my dog has never been groomed at any other place. I have used Petco's from Florida to Pennsylvania and have never been treated this way. I took her to a private groomer and she had no problem dematting my dog. I will never spend another Dollar at a Petco store and will recommend my friends go elsewhere to have their dogs groomed and buy their pet care stuff somewhere else. Already 2 of my friends have decided to take their business elsewhere. As far as I'm concerned the groomer is lazy and didn't want to do her job. I will make sure everyone knows Petco groomers don't want to do the job. I will be filing a complaint with the better business bureau and will post my experience on social media. You don't have a 0 in your rating or I would be rating it a -10.

Lisa
from Miami Beach, FL
I came to Petco to get my dog vaccinated. When I arrived they did the paper work and then gave my dog a shot of Benedryll since she is 4 lbs. I waited for the next shot and all seemed good. When I returned home I realized that the 1 year supply of worm pills turned into 6 months because they didn't give me the right amount so I called and they sent out. Then I went again to get the last of the shots. I arrived right on time 30 minutes prior to closing at 230 by the time I got to the front of line 240pm the Vet Dr. Furgang said she would not take her because she needed to take a shot of benedryll and to wait 30 minutes before she administered the vaccine.
She then proceeded to take all the other dogs and would not take her. A women walked in with a 4lb or less dog like mine at 2:50pm and the woman asked if she can get a copy of the rabies shot paper that she lost and Dr.Furgang said I can re-give her a rabies shot the girl seemed livid because she couldn't understand why the vet would say such a thing I told her she can call love my pet and get a copy. The vet was willing to take her but not me. When I approached her she totally disregarded me. Since then my dog has a large bald spot where she was vaccinated. I called the office several times in Pompano to get a supervisor and no one has ever returned my call. I also called Petco and reported it they said they would get back to me and still I await. What in the sam hill is going on? I took my dog back to New York where she had her last shots and it was a pleasure working with the right staff. Thank you.

I signed up for my dog to have training classes. The trainer called me, and we agreed on April 2, 2014 at 2pm to 3pm. We talked a week before the training class. I told her I could not do evenings and she got a class together for 2pm. I showed up with my dog. It was raining and also had a bad hail storm I drove in, to get there on time for the class. I got wet trying to get my dog out of the car and into the store. Then I find out the cancelled the class. I told them no one called me. The person working in the store, said it was the manager who cancelled the class and it wasn't the trainers fault. I feel it was both their fault, for not calling the customer to let them know.
The manager never came out of the back room to apologize. He or she sent the employee out to apologize to me and offer me five dollars off for my unconvinenced it caused me. I was truley upset. They should of given me half off the six sessions of training and the manager should have come out of the back room and spoke to me. I told them I would go some where else for training and they could keep their five dollar off coupon. I spend a lot of money in that store, between dog, cat, bird, food and grooming. They just lost a good customer. How dare them offer me five dollars off for my inconvience. I should of received a phone call after I left that store from the manager. I'm sure his employee told him how I felt. I'll be going somewhere else, unless they want to offer me more for their rudeness and my inconvience.

Terrence R. Bliss
from Salem, OR
I was falsely accused of having counterfeit money and threatened to b I was falsely accused of having counterfeit money and threatened to Have the police called on me. They said my bills were counterfeit. I had just gotten The bills from the bank. They gave me the bills back and I took them back to the bank and they ran them through their automated counterfeit money machine and affirmed that none of the bills were counterfeit. I called Petco back with the purpose of suggesting that they check their machines and when I called and before I could even explain why I was calling, the employee told me that I was lucky that they didn't call the police and hung up on me . I spend close to $2000 a year at that store and I will never go back there again. This is the south Salem, Oregon Petco on Commercial St., Southeast.

I went to Petco on 7/17/2019 to purchase supplies for my 5 dogs as well as to work a couple of service dogs. Having used Petco many times before over the last three or four years to work my service dogs I was never made aware that I was not allowed to do so. My most recent trip to PETCO, the manager approached me with the intention offend confrontational. Rather than ask to speak to me privately to inform me of this policy they have in which they claim I cannot train service dogs in their establishment because they offer obedience training she chose to loudly and rudely shame me in front of other customers in the store. I attempted to inform her that I am not in competition because I trained service dogs I am not their training obedience saying I was playing the victim because I attempted to inform her that myself and the person I was with are both disabled veterans. A good manager would have professionally and politely taking me aside and informed me of their policy answered my questions about policy since I had not been made aware of it in previous visits, but clearly Petco has failed in their ability to properly train management.

VALERIE ABRAHAM
from East Orange, NJ
I ordered food for my dog and cat on Thursday morning. The site says if I order before 3pm, it would arrive the next day. Great...so I thought. Friday evening, I'm home and my bell rings. I asked "who is it" 4 times, no answer. I get my keys and go out to see who it is and I see a box by the building's front door. My box. I open it, only my dog's food is in it. I call Petco to find out about the rest of the food. I was told by the CSR that it would be delivered Saturday. Ok. Saturday I stayed in the house all day, checked the site and I see a note that the UPS driver made an attempt at 5:24 pm but I wasn't home and it will be dropped off at UPS Access Point. The problem with this info is its INCORRECT because I've been home all day, no one rang my bell or knocked on the door. Lazy UPS service. I called Petco again, spoke to a CSR who said that she would put in the notes for UPS to re-deliver Sunday and they should ring the bell or knock on the door if they are able to get in the building. All day Sunday, nothing. I called Sunday after 6pm to find out UPS does not delivery and they will try again Monday. I'm done with Petco. I requested a refund. Your service was deplorable. I purchase food for my pets and find it upsetting to have to go to out and buy food again when I've already paid for food. You need to speak to UPS drivers on proper delivery protocol.

Avery
from Washington D.C., DC
I was at store 1602 located in fenton missouri. I witnessed the cashier and manager charge a man in front of me in line for a whole 65 dollar bag worth of dog food. He did not seem to notice the receipt. He entered the store a second time once he realized the false charge and once he confronted the manager and employee that checked him out. They became huge bitches and told him to get lost. The man was so sure that they stole his money that he called the cops and the manager turned into even more of a bitch claiming she doesnt have to show receipts even though it was his purchase history. Furthermore Not showing the receipts because i saw her throw it away after his first time complaining. I am almost positive she pocketed the extra money. This is a horrible location and they lost multiple dependable and normal customers. They may have gotten away with it for now but i will file complaints until they are gone. Managers name is lynda and the other employee i didnt catch her name but she has a huge extra foreskin piece on her eye. This may seem like an extreme name calling message but i want to show the emotions im feeling towards these "criminals" in regards to the way they played customers today. Somehow she just went braindead didnt remeber the transaction then quoted the law like the back of her hand on receipts. Seems very suspicous and should be looked into. Lastly to finish it off this man was robbed and i know for a fact he was telling the truth and never purchased any bag of dogfood i am absolutely positive he got a bag of treats and two tennis balls. DONT BE A MANAGER LIKE THEM ACTUALLY HANDLE THIS ISSUE WITH DILIGENCE.

Cari Ladson
from Yulee, FL
Mgr: Hannah
Front register: Priscilla
Three (3) days in a row I have called both morning and night trying to reach grooming and customer service and no one answers.
Weds 6/26
Thurs6/27
Fri 6/28
On Friday I called customer service 3 times. Last call someone finally picked up the phone but no greeting...there was no one on the line to speak to me as they set the phone down on counter...I could hear all conversations and transactions for over 15 min. I hung up and called back again. No answer. I again called a second time and Priscilla answered. I asked her for store manager. It was Hannah. I explained to her what happened. She was unapologetic saying store was busy.
I spend a lot of money in your store on professional grooming, high end Orijen dog food, toys, grooming supplies and supplements. You've lost me as a customer!
I will be posting reviews online about your poor service plus I'm contacting your orijen supplier because your training is slack. No one has correct info regarding the product.
Cari Ladson

Unknown
from Bedminster, NJ
Your pet co in bountiful ut I must say worst one I've ever seen dead fish dirty tanks and the most Disturbing thing was the mice one had a open wound and the others was just eating at it while the employees was aware of this I won't ever go to that one again

I went in to buy fish. I was shocked at what I saw. The Tanks were Cloudy. And in several tanks Fish Were DEAD. Need less to say
I walked out. I'm not going to buy and have them Dir in a day or so. And I was there for about 15 mins. No one to help me. And I sang even greeted when I walked in. I'm also filling a complaint with Fresno County. Your fish dept. Needs to be SHUT DOWN.

I have tried to place an order #11696636409050 from half a day on 06/14/19 and from 10Am 06/15 to 2PM. The problem being your set up will not allow me to delete my credit card information and use my husbands Visa card to purchase items, including meds. $79.94. I have spoken with at least 10 reps. who have tried to help but unable to .Sending me back and forth. I was supposed to hear back from a supervisor and have not. Now I should be getting email from on line help who seemed to be trying very hard to fix this. If my order is unable to get put thru I will have to have my prescriptions send to another company and will not purchase any other products from you..I had heard complaints about the service you have given others and can now see what they are talking about. I never had a complaint when it was Foster and Smith. They were great. waiting for response

Dave Bradley
from Santa Ana, CA
I scheduled an appointment to groom my 15 pound dog. Needless to say that he needed the works since it was over one year without a groom. I let his fur grow in order to develop a style. I arrived at the Rancho San Diego Petco on time. When I got in, the lady said: OH.... he has too much fur.... and I said: this is why I am here. she says: Oh.. I cannot groom him.... He needs to see a vet? I said: see a vet for what? she said: oh because I can hurt him ... I looked at her with misbelief.................. She told me that they had instances of law suit from customers and they no longer would groom dogs with lots of fur..
My thing is that there are two kind of worker: one that works and the other that would like to work but decide not to work! I called another place and they took him without any issue.
Bottom line: stay away from Petco at all cost! I hope they go bankrupt.

Sally Spencer
from Cary, NC
I have been trying for **** FIVE SOLID WEEKS**** to get a refund for puppy classes that we have not started and will not be able to take due to medical issues. My daughter bought the puppy complete package, took the beginner 6-week class but DID NOT START the intermediate or advanced classes. Brian, manager at the Burke, VA store #1723 has been nothing but UNPROFESSIONAL AND RUDE. We called the corporate office and have talked to Harmony, Supervisor, Customer Relations who has sent NUMEROUS emails to Scott, District Leader who must never work because he HAS NOT RETURNED one call. With every call, I've had to wait 24-48 hours for a response. My complaint has been escalated twice but still no response. I'm about to escalate this myself. My next step is to call Ron Coughlin and have him solve this...Case #0179136. DOES ANYONE READ THESE COMPLAINTS or did I just waste more of my time???

Karen Harper
from Staten Island, NY
Lying customer services reps, 4 calls issue not resolved. Worst company EVER.

Rose Hernandez
from Fresno, CA
Store 1207, Gig Harbor, WA. Haley has very POOR customer service skills. You offer walk in service but on MULTIPLE occasions I've had to walk in for pet services & every time she's at the counter, she lectures me about making an appointment. I work in Nursing and my schedule is NOT 9-5. Today 6/2/19 I took Roscoe in for Mary to groom him. She ALWAYS does a wonderful job. When she went to the back to get him, I heard Haley tell another male employee that Roscoe is a maniac. She continued to bad mouth my dog. I do NOT appreciate her behavior towards me or my dog. He growled at her ONE time (guess he didn't like her scent) and she thinks she can talk bad about him. I did mention to Mary that Haley's rude behavior is not acceptable. I was TOO mad to tell Mart what I had just over heard Haley saying.

Cary Jensen-Madison
from Chatsworth, CA
Grooming Department of Porter Ranch CA is an absolute disaster. Please, do me the favor of hiring half competent, LITERATE people to work the phones/ front. I would GREATLY appreciate it if the next time I book an appointment and am asked to retrieve documents from my vet to prove he has his rabies vaccine (because his rabies tag isn't good enough) that you UPHOLD THIS BOOKED APPOINTMENT. If there is some issue IN HIS FILE, maybe do what other people do and read it so this can be avoided. DONT BOOK THE APPOINTMENT THEN TELL ME YOU CANT TAKE HIM AFTER I SHOW UP. Jesus Christ this is why PetSmart is better than you

Lea Knapik
from Philadelphia, PA
Absolutely the worst customer service ever! Many of the Supervisors need to be fired and many of the call representatives. There is a TOTAL disconnect with the Veterinary Team that needs to get Prescription approvals with those Petco staff members on the phone! For an entire week my veterinarian waited for a call or fax to approve the food for my cat. No one made any contact with my veterinarian. They said they sent a fax, but I did not give a fax # & no one called my veterinarian for a fax #. I made numerous calls this week. Today was the worst. I constantly heard 'it is in progress' or 'they are working on it now' or 'they were calling my veterinarian in a few minutes'. Nothing was done! Absolute and utter lies by all the staff members. Why should I ever believe them.
Also I totally despise the fact they no longer ship to the US Virgin Islands, even if we agree to pay for the shipping! This needs changed! You need to serve all Americans!

RaVeeka Harris
from Houston, TX
On today 5/30/2019 I came into your THRIVE Affordable Vet clinic located at 10245 North Fwy Suite 150 Houston,Tx 77037. My dog ( 5yr old; poddle mix) had a large open wound on her mammary gland, the wound was open and draining upon arrival at the clinic. I asked if they could possibly wrap the wound so I could get her to her own veterinary clinic as the clinic she normally goes to was closed. I was turned away sent to leave with my dog because I couldnt afford the $26 fee it costed to have it wrapped. As a pet lover I was shocked, how could you not be willing to wrap the wound. PETCO stands by their name and as a person whom cares for animals how could you allow my dog to leave the clinic in such conditions. I dont think the employers at this clinic are TRUE animal lovers but are more so ONLY there for a pay check. I however did go to the next near clinic and they promptly wrapped her wound and also gave instructions on how to care for her until the morning when i can get her to her own doctors office. This was VERY poor care and hurtful to have to leave the clinic this way.
A VERY disappointed customer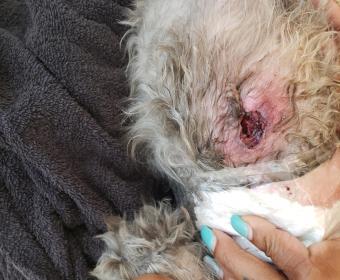 I want to return a prescription medication, Heartguard and the representative said you do not accept prescription medications for a return. I find this unacceptable as the prescription medication has never been opened and is still under the expiration date. At no fault of my own my dog developed whipworm and Heartguard does not protect against this parasite. I would not expect a refund but at least an in-store gift card.
You have a very large company and I am sure you donate medications for those in need. I will no longer visit your store or make any purchases on-line.
Sincerely,
Lynn Wonderling

FEEDBACK ON MY MAY 20, 2019 VISIT TO PETCO, RICHLAND, WA
Once again, there was no record of previous purchases having earned any discounts. This is a recurring problem that I provided feedback to PETCO a month or so ago. At that time, a manager called me and I explained my problem. He said that most of the PETCO stores require on-line activation of rewards (which I have previously done several times), but the Richland store does this all in-store on their computers. He said that he would fix the problem and to ask for him if my next visit if I encountered the same problem. Well, guess what yesterday, I made a purchase and no discount information showed up. I asked to see the manager and a woman came out to talk to me but the problem remained unresolved and I paid full price, once again. I had forgotten the male manager's name. In spite of the store running well, when it comes to the earned discount process, everyone that I have encountered seems clueless. Prior to about 4 or 5 months ago, I received a $5.00 discount every so often and everyone seemed to be aware of the process. When I tried to submit this feedback in response to PETCO's email, a message came up that I had alreday commented onyesterday's purchase. NOT SO>
August J. Trottman

I had appointment for dog groom at 1:00 May 3rd. Arrived early and was advised it would be 2-3hours before they could start. They had someone call in sick and was working on their dogs. They also advised me my dog would be in a kennel waiting 3 hours. My dog was not waiting that long. It only took an hour and a half both times before. I waited in town for him .They should have called me. I would have came later or reschedule and nit wasted gas ir time I had appointment at 1:00. There was no need for us to come if unable to meet our agreement of 1:00. They both stood there looking dumb founded. I got my dog Teddy and left. Very disrespecting not calling if unable to meet appointment time. I was mad had been waiting 3 days and wasted time and gas. I cut him my self and had never cut hair of dog before. Done good job to.

I went to PETCK 5/5/19 to buy a bag of wholehearted dog food. At the store there was a sign of buy one get one 50%off so we grabbed 2 bags, I verified the dates on the sign to check if it was still valid and it was from april to may 27th. At check out the offer didn't come out, the cashier called the managet and the manager said she was going to go check the sign, and said it was not valid yet until 5/24/19, we went to put a bag of dog food back and to check the sign and the manager literally took the sign off so we couldn't get the offer which was valid because I had checked already. Horrible customer service and rude employees.

Rosenberg Petco in Rosenberg Texas was and awful experience Kat the manager and rude. She has helpful didn't know what she was talking about most of the information she was giving me was completely false if i didn't know any better i would of got my puppy sick. I really can't believe they let a incompetent person work around animals. Something needs to be done with her

Bailey Lundholm
from Eaton Rapids, MI
I just went to the Petco in East Lansing, MI (in the Frandor plaza) and was horrified by the condition of the guinea pigs. For one, there were so many in the small glass tanks with only a small house and food dish to share. Worse of all, they looked weak and many of their eyes were crusted over and barely open. Having six guinea pigs myself, I know this can be a sign of an upper respiratory infection which can be fatal if left untreated. I will never return to a Petco again knowing that these are the conditions these poor animals are forced to live in. All in all, I went to Petco to buy a dog carrier which was mislabeled on the shelf and I ended up paying double what the sticker price was. Luckily I realized when I got out to the car and was able to return it. I am extremely disappointed and saddened by this treatment.

The product "vita-bug" meal worms by Timberline does not contain the number or the proper size of the meal worms as advertised on the package.
I purchased six containers of worms this morning for the price of $99.64. Four of the containers were suppose to contain 500 giant meal worms, The fifth and six containers were supposed to have 500 large meal worms.
Containers 1-4 were supposed to be giant meal worms for a count of 500 worms per container.
I spent several hours counting, photographing and documenting each and every container because I knew that would be an easy way for the retailer to commit fraud and make a lot of money on the side. Put less worms in and sell more containers, deceiving the public. I was absolutely correct in my analysis:
Container 1-- was suppose to contain 500 count of Giant meal worms. Container only contained 129 count of meal worms. Most were giant, and others were considerably smaller, the size of large meal worms.
Container 2-- was suppose to contain 500 count of giant meal worms. Container only contained 274 giant meal worms and no others.
Container 3-- was suppose to contain 500 count of giant meal worms. Container only contained 147 giant meal worms and no others.
Container 4-- was suppose to contain 500 count of giant meal worms. Container only contained 86 giant meal worms and no others.
Container 5--was supposed to have 500 count of large meal worms, but there were no large meal worms present. The total count was only 333 total count. 2/3 were medium sized meal worms (and the other 1/3 were very small meal worms. There were no large meal worms in this container.
Container 6--was suppose to contain a 500 count of large meal worms. There were no large meal worms. There was a total of 361 worms; 2/3 were medium in size, the other 1/3 were very small meal worms.
I purchased these meal worms today at the Fairfield,CA. store of PETCO off Travis Blvd.
I usually purchase this same product from the PETCO store in Vacaville, Ca. but strongly suspect that they do the same thing.
I want to know who controls the amount of worms that end up in the containers? Is it Timberline Corp. or Petco. I will be submitting my finding s to the state.
Susan Magliano

Was just at the new petco in laurel maryland..the one on cyprus road... the fish tanks were incredibly dirty especially the salt water tanks... one tank had a dead fish being eaten...the glass on the tanks was so dirty in some it was obvious they hadnt been cleaned in a while...( im in the fish hobby so i know the difference ) also was looking at the ferrets and they were living in unkempt conditions...piles of feces eveywhere that they were rolling around in and the smell was horrible... upon walking into the store the smell of urine and feces was almost unbearable...my wife and i do alot of business with petco and are considering never returning to that location

Was just at the new petco in laurel maryland..the one on cyprus road... the fish tanks were incredibly dirty especially the salt water tanks... one tank had a dead fish being eaten...the glass on the tanks was so dirty in some it was obvious they hadnt been cleaned in a while...( im in the fish hobby so i know the difference ) also was looking at the ferrets and they were living in unkempt conditions...piles of feces eveywhere that they were rolling around in and the smell was horrible... upon walking into the store the smell of urine and feces was almost unbearable...my wife and i do alot of business with petco and are considering never returning to that location

Online you show a item available in the store for free pickup @ 16.49 and when I went to the store I was Charge 24.99 I called your number and was told that the store has a different price then whats online. No where did it say I had to order it on line. b all it said was
Free Pickup
$16.49
Available at:
EGG HARBOR
6801 Black Horse Pike Suite 103
Egg Harbor Township, NJ 08234
609-415-6388
Store Hours

Angel loenolan
from Olathe, KS
To whom it may concern,
the other day i was at the Independence mo Petco.... i was looking at bearded dragons and i asked too see them when a Manager Whom his name was Tim poorly assisted me. I asked to see multiple and he told me "no, It's either this one are that one." I asked other questions and he was really rude and short with me. If this is how you have your managers treat costumers i want no part of it and this is not the only time this manager has talked down to me im just finally fed up with it. i was a loyal costumer to petco but i have too many interactions with this poorly trained manager "Tim" .. I will be going to pets smart from now on. I deserve better.,
respectfully,
Angel

A certain brand can dog food was on sale buy 5 cans get 1 free. Some cans were 3.49 since were 2.49. So we got 12 cans thinking we were purchasing 10 cans and giving two three free a whole whopping $5!!!!! Well when the cashiert rung it up it did not ring up correctly so the one manager went back and said oh it's not the 2.49 cans it's only 3.49 cans which the sign did not specify which cans. Our total bill that day came to $148.32 do you think the manager could have made the choice to make your customer happy and give them two free cans of dog food but no they would not let us have it!!!!! Very poor customer service for people that spend a lot of money in your store!!!!!!!!

Fred Diaz
from San Jose, CA
Ever since Pet land went out of business, Your company ( Pet-Land ) has taken advantage of the situation by increasing prices and than having customer cashiers debate you on that's not true , Very upsetting, here I have at home 3 Dogs, 1 turtle, 2 hamsters, and a parrot. I'm in the process of getting a King German Shepherd. What do you think is my cost on just feeding my Pets , let along, Medical Care, Grooming, love. So it's upsetting to me, When I went to my nearest Petco store, that an item that costed me at Pet land $ 4.49 , cost $6.99 at your store, not fair, not fair at all. A Item Number 000582921 ZMD 7.5Z AQ TRTL A COST $ 4.49 at the formally favorite Pet-Land , Should cost higher at Petco, and also item number 0007083560 ZMD 2.25Z REPTISAF $ 4.49 at your Petco, The cost at Pet-Land was only $ 3.49, Petco is very expensive and takes terribly advantage of it's customers, I for one will now order my weekly order of $ 200 per week of food and pet products online, I had to air out my frustration ,Thank you ,Fred Diaz ,Retired USMC, NYCD

I I'm very disappointed in the customer service at Petco location 6557 Riverside Drive Fresno California 93722, product that I went there to buy was out of code date by 2 months (BUG BITES Fish Food CICHLID FORMULA) and only one item left on the Shelf, when I asked the member at Petco (Kimberley) her lackadaisical and carefree demeanor and response were very unsatisfying responding with (oh really) and when I asked if there's any new product in back that I could buy, her response was there's too much product in back that came in this morning to go through... when asked to speak with management she said I am ...sorry there's nothing I can do was her response. I asked if she could scan the UPC to see if there was any additional product and once again her attitude was very poir saying there's nothing I can do there's too much product to go through...So The lack of detail to customer needs is very obvious at this location. 4/18/19 3:10 pm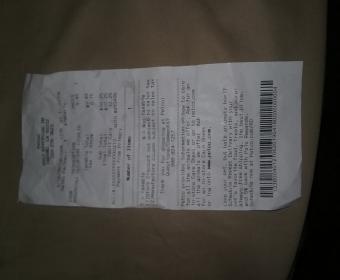 I am a 100% Disabled Veteran. In Oklahoma, a 100% Disabled Veteran is tax exempt. Previously I had ordered my pet meds from Dr. Foster and Smith. Petco took over that company. They have started charging me sales tax on my orders. I contacted them via live chat and was told that I am not exempt from sales tax regardless of whether Dr. Foster and Smith had not charged me sales tax of prior orders. Lara refused to refund the sales tax or allow me to send her a copy of my tax exemption certificate. I then emailed corporate headquarters to complain. They have never responded to my email. I then called the customer service and spoke to Mae. She had me email her a copy of my tax exemption certificate and said she would forward it to the finance office and they would refund the tax. While I had her on the phone, I asked for a confirmation email for when she had my email and forwarded it. She never sent me the confirmation as requested and promised. I then sent another email request for the same information. She still has not responded. I have not opened either order and will not until I have confirmation that I have received the refund of the sales tax which they were not authorized to charge me. If I do not hear from them soon, I will return both prescriptions and file a claim with Pay Pal to refund my payment. They were not authorized to charge me for the sales tax and I refuse to pay it even though they have charged me without my permission. That is fraud. Furthermore, I will more than willingly pay a higher price from another vendor before I let any company take advantage of me and refuse to correspond with me or even make an attempt to resolve the issue.
For your reference, the order number is 8504359757852.
James Bybee
28285 S Big Hollow Rd
Park Hill OK 74451
918/457-5566

Where do I begin? I am so disgusted with this company, I find it hard to believe they manage to stay in business. I ordered prescription meds-Galliprant-- for our Rottie who had just been diagnosed with terminal cancer on Monday, April 8, 2019. They must have sent the script in to our vet immediately. The order number was 8561087799999. On Wed, April 10, 2019, the order was still pending or in progress and I decided to add another medication to the order, so I would not have to pay shipping costs for another order that was below the "free shipping" amount. When I called them to ask them to do that, they informed me it was not possible. I was surprised, because the company they bought out (Drs Fosters and Smith) was always so good about doing these kind of things for their customers. I also had good experiences with 1-800 Pet Meds on requests, returns, etc. Anyway, I was taken aback, but told them, that's ok, I will order this from someone else because it was apparent that Petco did not have the flexibility or the desire to offer the kind of customer service I was used to. As I looked around, I checked out Chewy's and found a better price for the original medication. I immediately called Petco and asked them to cancel my order as it had not yet been shipped. They told me they would do that. I called the vet and told her what I was doing and asked that they not respond to return a prescription to Petco. Her staff was not aware that she had already sent in the script. I found that out later. When I did not receive an email confirming the cancellation of my order, I called Petco back. By now it was Friday, April 12. The order had not yet been shipped. I spoke to someone who said that the could not do anything, but would request again. long story short, I asked to speak to their supervisor-who had no more power to make things right for me. or to explain whey they could not honor my cancellation request, other than the company policy.? This was very time consuming and it was never explained to my satisfaction why why they could not cancel the order. On Saturday, April 13, 2019, I contacted Petco again-through the online chat-and was assured they would look into it. "I will follow up on the cancellation request that the previous representative already sent on your order."
Now it is MOnday, April 15, and I have received no updates from Petco. I went online for another chat and was told that the order had been shipped. And because it was a prescription medication, it could not be returned. I asked when it was shipped and was told it was shipped "today." Apparently it is Petco's policy that once the vet approves the prescription, the person who is paying for this-the customer, has no power to cancel the order. Kurt repeated it for me: "If the vet approved the prescription prior to the cancellation request your order will be shipped. That is the reason why our pharmacy was not able to cancel the order." Something about this smells really bad. The person paying for the order is not allowed to cancel the order, once the vet responds with a prescription? I see this as PETCO POLICY and call BS. I asked Kurt to deactivate my account and remove all my personal info and cancel any future scheduled shipments. The main point is, I asked them to cancel the order on Wed, April 10, 2019 -five days before it was shipped. I was never told of this policy, or I would have had my vet rescind the prescription, if necessary to stop this shipment. When I told Kurt I planned to return it, I was informed of their other policy: you cannot return prescription medication. I felt like I got the runaround for nearly a week and will never do business with Petco online or at one of their stores, and will do everything I can to inform as many potential customers as possible about my experience. This is not how you treat customers if you want to stay in business. One more thing, right after my chat I get their little online survey asking how satisfied I was. Of course I gave a big fat Zero for my satisfaction level. I wonder if Petco even reads their online surveys--or complaints like this. I think not, or they would have already changed their ridiculous policies.

Liliana Shannon
from Chicago, IL
We waited 20 minutes for service in the fish department. I walked around the store and did not find any employees aside from the one employee at the checkout. I had to ask the cashier for assistance, and when the request for assistance didn't work, I finally found an employee in dog training whose call for assistance worked 20 minutes later.

danielle letinski
from Huntington Woods, MI
I ordered 30x Deramxx for my dog on April 1 order #8289542581416. I started calling on April 7 why my order had not shipped. I was told my vet only approved 15x. I was seeing my vet Monday April 8 for blood work, they approved they additional 15x and re faxed the info. I called on Tuesday April 9 and was told everything was in order and I would have tracking info sent by the morning of Wednesday April 10 NO TRACKING email came. I just hung up with a "manager" that contacted the pharmacy after I told her I was going to take my business elsewhere and now I am being told that I should have tracking by Thursday night. NOW here is the BIGGER dilemma with this RX I can only get the refill a week out. My dog is now going to be missing her PAIN MEDS for DAYS! why? I NEVER had this problem with Sterns and Foster before they switched over to you guys. This is totally unacceptable and to make matters worse I wasn't even offered a discount for the mishap? What kind of customer service is this? Beyond POOR I am beyond disgusted with Petco at this time and ashamed!

I ordered prescription med for my dog 3 weeks ago. My vet never received a prescription request via fax, and they don't call in to place a prescription. I am trying to contact petco the 3rd time in 3 days, and each hold was over 40 minutes!!! There isn't even a way to file a complaint again them on their website! Their customer service is horrible! I will never order prescription drugs from them again!!

Nigel Benjamin
from Bedminster, NJ
I was transitioning my dog to a new food and was waiting for a shipment as the previous food had been discontinued .
I was told as the brand is the same I did NOT have to transition my dog to his new recipe .
I now have a very uncomfortable dog acting as a septic tank overload all around my house. He is 135 lbs.
You can imagine ALL the damage to him and my house.
Petco is a joke . A painful and financial and potentially life threatening NOT joke to my dog.
NEVER AGAIN PETCO!
I may sue.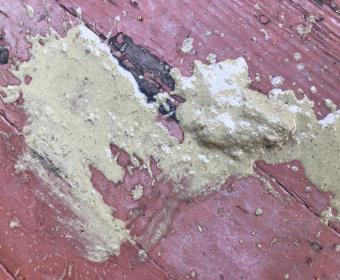 Nigel Benjamin
from Bedminster, NJ
I was transitioning my dog to a new food and was waiting for a shipment as the previous food had been discontinued .
I was told as the brand is the same I did NOT have to transition my dog to his new recipe .
I now have a very uncomfortable dog acting as a septic tank overload all around my house. He is 135 lbs.
You can imagine ALL the damage to him and my house.
Petco is a joke . A painful and financial and potentially life threatening NOT joke to my dog.
NEVER AGAIN PETCO!
I may sue.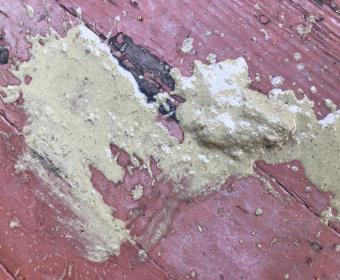 Georgia Geymuller
from Stillwater, OK
I go to petco all the time. Have taken the CGC class and my service dog passed. Legally I do not have to have my service dog on a leash and your Petco store in Stillwater, OK just does not understand. I have gotten approached by two staff members that I know because I am always doing training there, and they tell me to leash my dog. First off I do not leash my service dog for medical reasons that I prefer to keep private and also legally I do have to. THIS HAS BECOME A COMMON OCCURRENCE. I am fed up especially with the manager at the store (I believe) because it is so embarrassing to sit there and bicker back and forth and frankly it is uncomfortable that management keeps telling me I am wrong and to leash my dog. This is very upsetting and this needs to be fixed, and employees and management need to be updated asap!
Thanks for your feedback!
Sorry. Please try again later!