PETCO
PETCO Complaints Continued... (Page 4)
177+ reviews added so far. Upset? Call PETCO corporate: 1-877-738-6742

Susan Bauer
from Delhi, IA
I had an appointment for 12:00. The groomers were so worried about helping all the other people who didn't have an appointment I waited 4+ hours. This is ridiculous! I want a refund!

Tsion snider
from Silver Spring, MD
On January 17, I placed an order and received a shipping confirmation stating that my Items were shipped. However, when I tried to check my order's status, it says it was an invalid tracking number. Attempted to contact customer service three times and was told i will be receiving my order on Tuesday January 26. Nothing happen on January 26. So contacted Petco again and today, I was told there is nothing they could do about it but refund my money back. what a shame, waited two weeks and no product, instead return my money. Hope some one will do something about this.

lucille dzurnik
from Romeoville, IL
I visited the store on Weber Road, in Romeoville, IL. The clerk was setting up in the fish department. I waited for 15 minutes, then while waing for him, he waits on somebody else. I think I should been given the courtesy to be waited on before he waited on somebody else, since I gave him the courtesy to wait for him.

On this Sunday I was shopping for some fish. I noticed a girl stomping out of the grooming salon so I decided to watch. She went up to two other managers and proceeded to cuss and I mean the (f) word. I was in shock with the mouth on that female because if I owned a place where children go because of the pets I would fire her on the spot. I don't know if I will shop there cause if they hire and keep people like that what's next? And I don't want to be there when it happens and let me tell you something it will. Oh and by the way her name is Robin cause I heard someone call her.

Dana Wood
from Duluth, MN
I have bought five guinea pigs from there in the last 7-10 years and ALL have died within a year or two. One died in a couple months and one died in less than two weeks (after spending $300 on a vet bill!!) I had three guinea pigs from breeders and all three lived more than SEVEN years! You have to do something about this!

Ana Thoericht
from Minneapolis, MN
I went to the Petco store located at 1970 South Roberts Street in Minnesota to buy a big bag of dog food. When I grab the huge bag of food my new Coat That I purchase yesterday Ripped when it got caught with the shelf that had a broken metal piece that was sticking out. I call for the manager & I was told that she was not in. I explained to the associate that my jacket Ripped when it got caught with the metal shelf that should off been replaced because it's metal & it can hurt a child or any other customer.
It took me to Ripped my jacket for them to fixed the shelf. I fill that the Associate didn't even apologized & I should be reimburse for the value of my jacket & since no one seem to care about how upset I was I decided to write to the headquarters & complained about my incident. I will appreciate a response as soon as possible.

david goldstein
from Boise, ID
i was in a pressing situation where i could not order and wait from Amazon cat felliway refills as my 1 of 4 cats was attacking the other and upsetting the baby. It was getting late and i knew our grocery store did not carry it. I called petco in Meridian, Idaho and they said they carried it. I found two refills for 49.99. When i asked if they matched anyone, their response, was, "we match our online prices" I asked if many of their items were cheaper, they said, :not really".
I said, "whats the point in telling me you match something that in the spirit of trying to be competitive essentially does nothing?" I bought it anyway because i was in an urgent place. I looked up on Amazon that i could have ordered 6.....(SIX!!!) for 59.99. I am completely horrified at this price Pet Co charged me and you HAVE NOT earned another visit from me. POOR POOR handling and poor pricing! I will not recommend PETCO, nor will I shop there and every chance i get, I will tell others about this unreasonable experience.

Rosa Villa
from Skokie, IL
Had to comeback to the store to let the manager of the grooming place to check on my dog his tail is bad and look like they damage him. She said is normal and dogs sometimes act weird after the hair cut. WHAT, this has not happened before and why now. I told him i will take him to the vet because it looks like the tail is broke, they said they will not pay for the bills. This was at the PETCO on Webster in Chicago, Illinois, i will never come back and not recommend anyone to cut their dogs hair there. Manager she said to go there to see the dog and this is their conclusion. At least take responsibility for doctors cost, this is not fair to the customer.

David Reavefs
from Salem, OR
I took my dogs to Petco to get their nails trimmed and get a bath and when I picked them up I noticed they were itching a lot. I wasn't sure what to do since we had to take my dog into the vet for surgery. They said he had a lot of fleas so I got some flea medication not thinking I could probably take them back to Petco until my wife had mentioned it. I went to Petco and spoke with the manager, and he said he would give them a flea treatment no cost but could not at that time because we had already given them flea medication he didn't offer any other choices. He was like oh problem he has fleas here is the solution. He wasn't very nice when he went to the computer in the groomers and entered it in there that we would get it for free if they still have it within 30 days.
So today 30 days later i took my dogs back in, and they took the dogs back and printed out the form for me to sign. She said I was getting the flee treatment for free but was going to have to pay for the bath and that's the only option they had was a flea bath. I told her that the manager said it would be free no charge. She seemed reluctant to give me service but then she said fine and crossed off the where the charges was and I signed the paper. The whole experience made me regret that I went back worried because they had already taken my dogs back there they were reluctant on going back which is not normal she said she would call me within about an hour to two hours but they didn't verify my phone number or anything.

Kay baxter
from Arlington, VA
I bought 50 dollars Worth of dog food and clothes for my pets. At the register I handed the sales person 60.00$. When I pulled out another 1$ so I could get a 10$ bill back. She became very rude and refused to give me a 10$ bill. Said she had already rung it up. The other sales person chimed in telling me that I couldn't get a 10$ back because of store policy. They did this in front of my client embarrassing me in front of the client. I left your store angry and embarrassed.
I tried to explain that I didn't have room for additional bills in my small wallet and she ignored me refusing to speak to me.your employees need to learn to count and I will be getting my dog food online from now on. Free shipping, no tax, and no attitude. I believe we should help produce jobs but I will not be abused by your employees. I'm finding it so much easier to shop online and I have a lot of clients that feel the same way. Feel free to explain why your employee would not take my 1$ and give me 10.40$ change for 3 20$s and a 1$ bill.

Dana Doyle
from Shrub Oak, NY
I have no problem with your stores or the employees. They are terrific. My problem lies with the "corporate" end of your company and how you make decisions to remove and add new cat food so frequently. I have a cat who has multiple food allergies and is a very picky eater. One of the foods that he can eat and LOVES is Pride by Instinct, Ritzy Rabbit. I typically shopped in your Hartsdale, NY store (right down the street from my job and love the staff there).
But sadly I had to move to the Mount Kisco, NY location (also wonderful staff) due to the Hartsdale location no longer carrying my cat's favorite food. It did not leave the shelves due to unpopularity as there were multiple times that it was sold out due to it's popularity. I was so happy the Mount Kisco store still carried it. Recently I have noticed that it is not being stocked anymore and staff tells me that they worry it too will be discontinued from their shelves. When I ask, why - it is a very popular and sought after brand/flavor, the answer I get is, "corporate makes those decisions and we have no control over what they do".
Well, then - DEAR CORPORATE - Please bring back Instinct by Pride for cats! Cats do not like change and it is not healthy for them to keep changing foods. Why would you remove a big seller from your store and why would you not care about the people and PETS you serve? WE are your "bread-n-butter "- not the pet food companies that fight for and offer you big rewards for a place on your shelf. BRING BACK PRIDE BY INSTINCT FOR CATS! Kitties all over Westchester County will thank you :)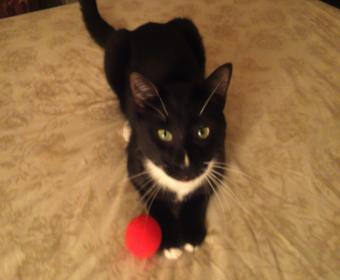 justin
from Mount Vernon, WA
Numerous times recently I have ordered items from Petco.com and been jerked around. they offered 5x rewards points on all online purchases at the end of November. Then refused to honor the advertisement until I complained to the BBB and the FTC. Once they finally caved and awarded me the points they offered, now they don't have the items that I order and have been told by their customer service they won't be available for over a month, in other words after my reward dollars expire. Do not use PETCO.

Jill keirns
from Upper Sandusky, OH
I went to the Marion store and the person who waited on me was very rude. She looked right past me in the fish section and walked away. When she was at the register she didn't greet me or even look at me. Also, the fish tanks looked awful and the birds had no light and the temp was way to low to keep them healthy. This is sad for these poor animals and I hope that PETCO and their executive team reads this complaint and investigates the condition run but the employees at this store.

Brandi
from Federal Way, WA
My mom and I lost our beloved pet and were heartbroken so we went in store at lake Stevens, WA to return the things we bought before our pet passed the manager was rude and would not fix the merchandise card they gave me would not work I spent 140.00 dollars and am out the money I asked them to put on a gift card so I can give to nephew as gift or get my money back and he refused I am going to take my shopping to petsmart if this is how they handle things I have never returned anything so why am I treated like I'm in the wrong when my pet passed away.

Michelle
from Pflugerville, TX
I was checking out at the Petco in round rock tx, and cashier asks me if the dog food is for me! I told him "i am not a dog", and his response was I know your not a female dog, a b____. I asked him where he was going with the questions, and I think he thought I was man, which I am not! Very insulting and this literally ruined my day! The cashier's name was Kyle at the round rock tx store. How rude. After this I am calling the complaint line with my feedback.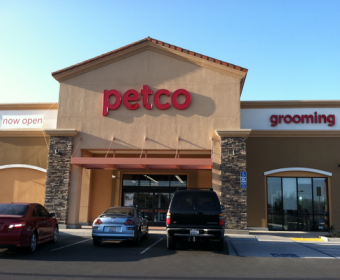 Nini Lacour
from Alexandria, LA
I recently went into Petco on 10/22/2015 at 4:45pm in Alexandria La 71301 store# (1583) their telephone # is (318) 484-4723 there address is 1438 Macarthur Dr Alexandria, LA 71301 i came in to get a haircut for my Parti-Color Cocker Spaniel he is a healthy 9 weeks old I was told by the groomer i thank her name is Mindy or Mandy that Petco doesn't and her exact words were (Petco doesn't groom puppies what does it look like grooming puppies because they don't sit still). Can someone help me with this issue? I go to Petco all the time i spend money frequently my rewards card is connected as well.

teri kimball
from Maple Valley, WA
If anyone has an account "pals rewards" with Petco, stop to add your rewards column. Yes all of the transactions are there but the amount is always $3. to $15. off, in their favor. So if you have an account and they come on to chat and you give them the issue? NO THEY DO NOT STOP TO ADD IT. They simply argue with you from every angle they can. Imagine cheating oh just 100 people makes them money ahead on on every person. A billion dollar company becomes that way due to cheating, lying, and stealing.

Michele Knight
from Saint Petersburg, FL
Within a week, I have had a few major problems with PetCo...and it's only getting worse! I ordered a cat tree from Petco's online eBay store. After purchasing it, I noticed that their online website and their Amazon store, had the same item at the same price, but had different shipping times. Both their website and their Amazon store, state that the product would ship out within 48 hours. Their eBay store...2 WEEKS!!!
After reviewing their online website, I went to my local Petco store in Pinellas Park, Florida. I grabbed the items and took them to the register. That's when some snot-nosed brat behind the counter informed me that the stores will not honor the prices that are on the website.
After my bad experience, I called their 800 customer service number to register a complaint. A middle eastern man came on the phone and told me his name was "John" (yeah...right!). After voicing my complaints, he then proceeded to give me excuses as to the different shipping times for the SAME ITEM. When I caught him in his lies, he then stated to me, "Let me educate you on how we do business." Right then, I interrupted him and told him, "No...you don't educate the customer! You make the customer happy! You don't give the customer lame excuses...and you don't talk to customers like they are stupid!" I requested to have a supervisor contact me back.
About 3 hours later, I received a telephone call from another middle eastern person who stated she was a supervisor. I, again, told her my complaints and what the customer service rep stated. Midway through our call, she decided to inform me that the call was being recorded. Also, she started giving me excuses as to shipping times and never addressed the price matching problem between their website and their stores. I was very frustrated with her excuses and I told her that they need to stop thinking that Americans are stupid. I told her that I was contacting Petco's corporate office in the morning and I disconnected the call.
I have noticed that the Petco in Pinellas Park, Florida is a brand new store...but feels very "dirty". They do not carry a wide variety of ANYTHING and their cat department is ridiculously small. From here on out, I will conduct my business with PetSmart. Not only does PetSmart have a larger variety of products, they have cleaner stores, knowledgeable employees and excellent customer service. When I told them of the problem that I had at Petco, they offered me 20% off of the items that I didn't get at Petco. Plus, they informed me that not only will they match their own website prices in store, but they will match ANYONE's website prices on same products that they carry.
In all honesty, Petco states they have been in business since 1965...I really don't see how. Especially with all of the complaints they have, the poor inventory of products they carry in stores, and the way their stores are not cleaned!

Cleo Moffitt
from Yuba City, CA
I dropped of my Pom today to get a bath and for grooming. My husband specifically told them not to cut his head or tail. When we picked up Charile I noticed that a piece of his ear was cut and hanging. I called and spoke with one of the employee's in the grooming department. She told me to bring him back in to have him looked at. When I arrived, she said that his ear always has looked that way. I told her to take a closer look, that they clipped his ear and it was bleeding. She called the manager and he looked at my dog and he told us we should take him to the vet. I told him that's exactly what I plan on doing. I took him to Davies Vet in Yuba City and they had to sedate him and repair his ear. I am very disappointed in the dishonest and unprofessional employee's at Pet Co. When we took him back to have him looked at one of the employee's said "that the groomer said his ear did bleed a little." Why did they not say anything to us when we picked him up??? I will never take my dog their again. They need to hire professional, honest people that can fess up to a mistake. I consider my dog part of my family and only want the best quality care for him. I want my money back for one; inuring my dog, secondly for our inconvenience and time running our dog to the vet!!

The petco at 2435 N. HWY. 67, Florissant, Mo. 63031 on March 25, 2014 went to pick my dog up from the groomer and when I was in line two more cashers came to check customers out the employee Logan who waited on me while checking me out he stopped waiting on me to wait on his fellow co-workers customer. He wanted to get purchase crickets. I felt this was very rude, he should have finished with me before helping her. The only reason for informing you about this is because I am half blind and need rides to and from Petco and when he rang me out he only rang out the two treats and not the bath and I thought I gave him a $100.00 bill.
So when I got home I was going over my receipt thinking he pocket the $100.00 and not ring up the bath. What happened was he rang up the two treats didn't ring up the bath and I did only give him $20.00. So I had to find another ride up there and when I arrived at Petco and ask for the manager I talked to the employee told me that she just stepped out, I then ask to speak to another manager she refused to let me talk to him/her and said she would talk to him/her about situation. If a customer wants to talk to a manager they should be able to and not get told by an employee that they can't. So I ended up paying for the bath and only getting $5.00 for my next purches. It cost me $20.00 just to get up there and back home both times. The clerk who waited on me who wouldn't let me talk to the manager said to ne that she was sorry it happened but he just needed to wait on another customer and sometimes this happens.
This should not just happen when an employee is checking someone out and is not paying attention to the money transaction. This female employee also said to me awhile back about not tipping the groomers and ask one of the groomers in front of don't you like getting tips? I got my dog groomed there many times, but the second or third time there the groomer left the leash to close to cage and my dog got a hold of it and chewed part of it off. Since it was the groomers fault she left it there Petco should have given me a new leash, but I had to purchase a new leash and only had been given $5.00 off. I am so disgussed with Petco I would never recommend Petco to anyone.

I bought some Koi for my small outdoor pond, 6 of them. After a couple of weeks they started dying, 2 at a time. So twice I exchanged them, 2 and then 2 more. Both times they tested my water and said other than being a little low on Ph the water was okay. The second time the manager said I needed to get some Ph tablets and test strips, so I purchased those also. I put in 1 tablet and waited til the next day to test the water.
The API test strips have a card in them to compare the strip to, but doesn't tell you what level it should be at, you have to go on-line, but when I went to the website they listed all I could find was how to purchase the strips! Anyway, all of the fish died within the next 2 weeks, 1 at a time about every other day! I was just going to give up but at $5.99 apiece that is alot of money, so I went back to the store.
When they tested the water this time they said that the Ph was too high, and since it was too high there wasn't anything they could do for me at this point! I think I should have been refunded for the fish since the only reason it was too high is because your employee told me to purchase and use the Ph tablets!! I do have my receipts for everything and would like a refund, Thank You

I went to PETCO to purchace a ferret and a guinea pig for 2 different daughters. I saw that the only cashier was talking with two girls at the counter so I waited and waited and waited to be polite. After 20mins. I said excuse he sir can u get someone to assist me with the animals…he nods and keeps talking and talking to same girls. So I wait another 15 mins and said sir I need someones help still he completely ignores me. I walk around looking for some one else's help. 2 women's walked in a side office and shut the door. I waited another 15 mins and finally left with no animals and I was there for about a $400 purchase.
Oh yea and the guy and girls he was talking to kept playing with a snake at the check out counter and I overheard him telling her stories about his own pets. Omg run the stupid store and call the girl when ur off the clock moron. This was Sherman PETCO by the way. Young guy shaved head and tattoos all over. Petco employees get poor reviews in my book if you ask me, they couldn't help me a paying customer out with a single one of my problems.

i have a long hair guinea pig her back hair was mated in a spot with litter and needed shaved. i called petco 2-8-12 to see if they can shave guinea pigs hair the manager in grooming said they could and to bring her in at 8am 2-9 and they can do it no appointment so on 2-9-12 at 8:30 took my guinea pig in the grommers aid she could not do it and if i wanted it done and the manager said they could i would have to come back when the manager was there told her i drove along ways to get there and they told me they could do it.
so she finally shaved a spot on my guinea pig than took me in the store to pay the person that rang me up told me from now on not to bring a guinea pig in they only groom dogs. he was rude and made me feel ashamed humilated i told him i would not have brought the guinea pig in if they told me i couldnt i told him the manager of grooming said they could do it. i will never go to a petco store again……

I went to Petco in Patchogue, NY. Well being as I am an animal lver-ALL animals I am ALWAYS looking to speak for those who can not speak for themselves! So I went to Petco today (10-10-11) Monday. I was with my 3 yr old daughter. Well I went to purchase a hiding rock or cave for my male Betta. While I was there I saw ALL of these poor Beetas-males and females in these TINY little cups!! I saw one male LAYING on the bottom of this cup. I thought he had given up and passed on. I picked up the TINY cup and the lil guy moved around. Well the freakin water was FILTHY!!!!!!!!
Poop and filth! COME ON!!! This is BS!!! Ok so I went to the ONLY girl in the fish dept I could find. Well she was helping a high maintainence man with kids so I KNEW it would be awhile. So I moved on to see if I could find someone else. Being as it was Columbus day it was quite busy. So I went to pay for my item and then my daughter wanted to look at the cats which are kept in small cages for adoption. They are kept on the wall window of the grooming dept. As my daughter looked at the cats I saw this bitch (sorry) grooming a pug. My mother has a pug so I said to my daughter, "look honey-that dog looks like Frodo" and she looks.
As we looked at this grooming going on (if you would call it that) she was ROUGh to say the LEAST with this dog. Shoving him left and right. Then the poor dog (who seemed PETRIFIED) jumps up with his front paws onto her (obviously to seek comfort-as dogs will do in fear or excitement-and it WAS NOT EXCITEMENT) as this lil dog did this this horror of an employee pushes him/her off of her and yells at the dog "GET OFF ME"!!! and continues to borderline abuse this dog!!! JUST as i had enough my daughter tells me she has to go to the bathroom! Shes newly potty trained and I couldnt put that warning off as it was number 2!!! So we HAD TO GO!!!!
BUT im calling there Tues (tomorrow) and WILL FOLLOW up with the SPCA (like the aspca but for suffolk county-long island). This girl should LOVE dogs if shes working closely with them and caring for them. There are UNSUSPECTING customers out there dropping off their loved ones to get cleaned and groomed and this Bit*h is giving these poor animals a nightmare experience!!! She wasnt wearing a name tag-go figure! But Im not one to let this go. Thought I'd put it out there for anyone who this could help and who will listen! Thanks for reading!! Freakin PETco……..bad choice in names.
Unless they consider them to be a company based soley on making $$$$ on your Pets. Money driven.

Please do not entrust the care of your pet to Petco grooming! I had taken my dog to get groomed and our usual groomer was not available so the appointment was booked with another Petco groomer. My dog seemed extremely distressed at pick-up time; she was crying and squirming while being handed over the counter into my arms. After leaving the store and arriving home I discovered that my dog was in such pain that she was unable to move.
I examined her more closely and noticed an enormous bruise covering almost the entire left side of her tiny body! Since being groomed at Petco my dog has had to undergo four surgeries. The veterinary surgeons believe that my pups injury was the result of a burn. As for me; I will continue to deal with the guilt for trusting Petco with my precious little companion.
Thanks for your feedback!
Sorry. Please try again later!