PETCO
PETCO Complaints Continued... (Page 3)
177+ reviews added so far. Upset? Call PETCO corporate: 1-877-738-6742

Teresa Ream
from Ford City, PA
I made an appointment to have my dog groomed. When I called, I told the technician that I had an English Springer Spaniel and that he had never been groomed before. I told her that he is 7 yrs. old. She asked if I wanted him shaved or groomed like a show dog. I said not shaved and that I had a picture. She said great! I live over an hour away and was never told that there could be an issue with his grooming. I arrived at 10:05 am the next day. One technician was on the phone, the other was talking to an insurance agent, in the store, about an accident she had with her car. After about 5 minutes, the technician started taking my information and at that time I gave her the picture. I knew then that there was going to be an issue because after looking at the picture, the technician asked how short I wanted him cut. My response was...like the picture.
She insisted that I chose a length from the samples, so I did. Still thinking that she should just use the picture. Then she said that if he gets too stressed, she would have to call and I would need to come back. I said, he would be fine. He just needs to get used to the new environment. I left the store at 10:22 and was called to come back to get him at 10:32. On the phone, I asked what happened. The technician said that he was drooling and had "pooped" and he was too stressed for her to groom him. I asked that she give him a drink and a few minutes and that he would fine. He is healthy, had been to the vet within the past 6 months and has no issues.
She said no, she would not groom him. When I came back I expected to see a very upset dog. He was fine. I asked if he was aggressive and she said, no just drooling. Then, she proceeds to tell me that she ran the clippers down his back. He looks awful. He has a big tuft of fur on his shoulder and nothing is blended from the back to the long fur down the sides. I would think that a trained technician could have worked longer than less than 10 minutes to make my dog more comfortable.
Or, if she thought he was stressed, at least take a minute and fix the mess she created down his back. I wasted my entire morning, wasted gas, and now I will have to use another day to have someone, who actually knows how to work with dogs, fix the mess she made of my dogs coat. I had the feeling that she expected (she was not who I spoke to on the phone) to shave him and did not actually know how to properly groom a Springer. The technician works in the store in DuBois, Pa. Her name is Kerry.

Anonymous
from Greenwood, SC
Greenwood, SC have been a frequent shopper of this particular Petco since it's opening. I've usually encountered nothing but pleasant shopping experiences however, this time, I was met with unnecessary criticism. I had entered the store to purchase supplies for my pet snake who was snuggled up in my pocket book and asked an employee about her opinion on different types of branches to support his weight. She was very helpful as usual, but when walking up to the register, I overheard her speaking to another customer in whispers about my body odor and how I shouldn't have a snake.
I suffer from a medical ailment that prevents me from wearing deodorant. My personal hygiene should be NO indication of the care my pets receive. This was highly unprofessional and very offensive. I do NOT believe that she should be terminated for such a slight breach in judgement. I do not believe any rash action should be taken. I do however believe that additional sensitivity training would greatly benefit all employees, as I'm sure that there are many more customers with embarrassing medical issues such as mine.

Raymond Bacon
from Pasadena, TX
A rescue group, Texas Boston Terrier Rescue , had their van blocking the access to two handicap parking places as well as the access ramp to the sidewalk when my mother, who is disabled and I arrived. The van was off with all of the dogs inside while the " rescue " guys were setting up. I contacted them and they were rude and unapologetic and suggested I should volunteer so they could unload more quickly. There were plenty of regular spaces open at the front of the store. Next time I will contact the police. Your employees could clearly see the van but did not ask them to move it. I was very upset but did not want a confrontation while my mother was present. I have contacted several media sources as well as my contacts on social media. I hope this doesn't reflect your attitude towards the disabled as I would then have to take my business elsewhere.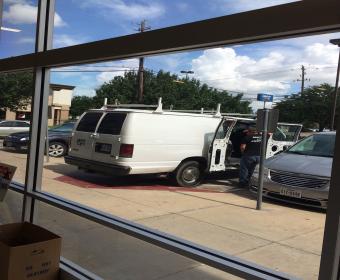 Joanne Ouellette
from Meriden, CT
Pet was tested for heart worm on 5/28/16 test negative. Unable to get Petco to fax approval for medication to ALLIVET. Trying for 1 week so far. Next step. To file a Consumer Protection complaint here in Ct. Please advise ASAP!

Danielle
from Meridian, MS
Sunday, June 12, 2016 my husband, 2 kids, mother, and I went into Petco in Meridian MS to look around. My kids love looking at the cats. My husband saw a cat that he really wanted, which is very unusual for him to really want an animal. He asked me how much. So I went to the cashier, who was sitting on the counter playing with her phone. Upon my approach she continued to sit on the counter, which to me is extremely rude. I asked her how much for the cat and she told me with her back still to me but her head turned that someone had already turned in an application of approval for that cat and continued with the application processes inch she specifically stated was three pages. But I had to ask again how much. The whole time I was talking to her she was on the counter.
I went to tell my husband that the cat had a family waiting for him. So he understood but was upset that he could not take the cat home. He didn't care if he had to pay more, he just wanted the cat. We walked over to another area where he was explaining about his animals to my mother and the lady came up and asked if something was wrong because he was being disruptive and offending the other customers. My husband was loud but not screaming and was not talking about Petco nor was he using any foul language. My husband apologized if he offended her or her other customers and that if we needed her we would ask.
She gave him a face that if my kids had looked at me that way I would have smacked them. I looked at her and said, "Everything is fine. Thank you." And she still wouldn't leave. My husband repeated himself that if we needed her we would ask. She was very rude and childish. And Petco will be very lucky if I go back in there to purchase anything. We left without making any purchases that day. I do not know her name but she was short and had blond hair. IF we do go back there it will be when she is not working. If I see her I will turn right back around and leave. If it wasn't for my husband I would have asked for her manager before we left.

Jeffrey Parkin
from New Milford, CT
I was treated very rudely by an employee at the Petco in New Milford CT, Store #3772. I went in to buy a feeder mouse. A sales girl called over a man - late 20s or early 30's wears glasses. He gave me the official mouse registration form for feeder mice to fill out. I object to this form and usually fill it out with an alias. He rudely came over to me and said that was not my name and I had to fill out the form with my real name. I asked for a pen (and I was intending to use another alias) and he demanded to see my driver's license. I refused and he stated that he would not sell. I left the store sans mouse.
This is an outrage. While he may not have found humor in the alias I used there is no reason any person cannot use an alias at any time as long as it's not for something illegal. I had no illegal intentions for this mouse. Furthermore, it is an outrage that I have to "show id" to buy this mouse yet I can vote without showing id or otherwise proving identity. I demand an apology from this store. And that individual needs counseling on treatment of customers. He was exceedingly rude in his demeanor. I'd like to discuss this with a Petco official at corporate.

Thomas Powell
from Tucson, AZ
I am the store manager at the Mattress Firm next to the Petco in Green Valley, AZ. Now I have worked here for well 15 months and over those 15 months I have asked the employees of the Petco to not smoke in front of or near the store. Having mattresses smell like smoke only makes it that much harder for us to sell not to mention it is against the law. Now honestly I could say that over the past few months it has been ok, but now since I have noticed the bald headed manager return to the Petco, he and his employees seem to wander and drift and have meeting right in front of my doors.
I am requesting that someone from corporate please talk to the manager at the store and have him cease from smoking in front of my store. Again I have asked them in the past to not smoke close to the store and the doors of the store. Jackie, Bree and one of the other groomers have all been great in staying near the bench that is far enough away. It has only been when the short, bald headed, male, Caucasian manager is out there. I would like an email back from someone stating that this is being addressed.

Eileen Stevenson
from Oak Harbor, WA
I am excited to have a PetCo so nearby. My complaint is simple, they put in this nice landscaping including lawn in back, and it is never mowed. The grass is higher than the empty field across the street. I know this isn't the front, but this is my side where I walk, drive and live and it looks awful. Thank you for listening, store is in Lake Stevens, WA.

Vickie
from Waitsfield, VT
I wrote them a small check (under $20) for dog food at their local store about a month ago. It was from an account I've had for years and use to pay all my bills, never had any problems before and there was (and still is) more than enough money to cover the check. Last week I was notified by a collection agency that Petco had reported my check as "dishonored" for the reason "unable to locate account". I checked with my bank who said the check had not been declined by them, in fact it was never presented to them for payment and would have been honored if it was (they also gave me a letter to verify this).
I called Petco Customer Service and was transferred to the "Escalation Experts" in Wisconsin who had no explanation for why a perfectly good check was sent to a collection agency without any attempt to cash it or contact me (I'm a member of their "rewards" program and they have my address, phone#, and email address on file). They have not called me back on any of the 4 occasions they promised to, whoever answers always says the person handling my case will get back to me but they never do. Meanwhile, the collection agency/check verification service they use (TRS Recovery/Telecheck) won't approve my checks at ANY of the stores they service, so I can't write checks at grocery stores and other places where I normally shop.
TRS has also previously been fined $3.5 million by the Federal Trade Commission for fraudulent practices, so I'm reluctant to deal with them and just want Petco to admit they screwed up and correct the problem. Clearly they don't care that they caused a major hassle for me and are too stupid and/or dishonest to fix it. I will never shop there again and urge others to avoid them unless you want your finances messed up for absolutely no reason.

M. Ferg
from Spanish Fork, UT
Our issue is not with the store in Riverdale, Ut, it is with lady who was "PUSHING" her pet food, Blue Bullalo. We had our normal food in a cart and was approached by a older lady named Cheryl. She started to tell us that the food we use was "CRAP"! That her food was the the best. She was loud, rude and some other words I won't use. We were very offended by her and left the store. We will go back if she is not working. This was Sunday May 29. The worst person we have ever met that was representing a dog food.

Kathy Schultze
from West Chester, PA
I just wanted to say that Annie (unsure of last name) that works at the West Chester, PA Petco is a delight. She is a very nice young lady. She always goes out of her way to be pleasant and helpful. I have many critters of my own, as well as work at a cat hospital. I spend a lot of time popping in and out, and I am always happy to see her smiling face working. My kids agree. :) We are always so quick to complain, so I thought that I would take the time to praise Annie for a job well done for a change. There is also a wonderful young man that works there too!

Nikki Harmon
from Buford, GA
As I made my way through the Olive Branch store with my $200 worth of supplies, I passed a sales associate who was stocking a shelf. She turned to look at me, and just went right back to her shelf without a "may I help you" or a simple "hello". When I arrived at the check out counter, I stood there for a few minutes before Joshua came to check out my purchases. I said "good morning" and he said in a very abrupt tone " do you have your Petco reward card". I said "yes i do and good morning".
He said, again in his abrupt tone, "how's it going". He handed me my receipt and promptly left the area before I even had put the receipt in my purse. All through my encounter, Joshua NEVER gave eye contact and was the most rude person I have ever had the misfortune of waiting on me. I have three dogs and three exotic birds and spend quite the bundle at Petco every month. This has made me rethink who I will give my business and hard earned money to in the future...there are certainly other options!

Lisa Coleman
from Lakewood, CA
I bought 5 small tropical fish (tiger/barb) on a Sunday, was treated very well and bought $120.00 worth of equipment (aquarium, rocks, plants, food, drops, etc), I was informed that the fish came with a 15 day guarantee, if they should happen to die to remove them from the tank and place them in a baggy and freeze them until I can return them to the store. This information was informed to me by the fish representative and the check-out clerk . I followed the instructions for tank set-up, water conditioner exactly.
The following day - two fish had died at the end of the day. I returned to the store with the fish. Spoke with the first manager "Manny" who directly told me to speak with someone in the fish department and asked did I bring a water sample? I stated "no" that I wasn't informed to do that/ I proceeded to see "Nick" who apparently is another "Manager" who said "Where is your water sample" I informed him that I wasn't told to bring that in. He asked me didn't I read the back of the receipt - that's why we give you that information. Condescendingly. He proceeded to say he could not sell me any more fish for the fear of me endangering them. I informed him that the three other fish appear to be fine.
He said I could get a refund and that was it. The first manager ran to the back of the store to hide in the dog food department. Both appeared unprofessional and not interested in listening to the customer. I obviously care about the life of the fish or would not have purchased over $100.00 of equipment for $19.00 dollars worth of fish. I proceeded to leave the store and go to Petsmart to find out that most of the information I was given about "Fish Care" was completely conflicting with what I was informed. I was told that the amount of fish for the tank size we purchased was incorrect. I was informed that you only change 10% of the water per week, not 75% of the water once a month and that we should have put water in the tank for five days prior to bringing the fish home to allow the water to settle and be gentler on the fish.
I was not only offended by the was I was treated buy now feel your staff aren't giving quality information about the care of fish or the return policy. I deal with people and customer service in the healthcare industry and have a lot of patience, however when you are treated as if you are stupid and cannot read a receipt or follow directions, you DO NOT want to shop in that store. Please follow up with your employees to improve customer service and learn how to treat customers with the attention they deserve to keep your store in business. Also, by the way - when I called back to get the customer service number, "Nick's" attitude changed tremendously and was very apologetic.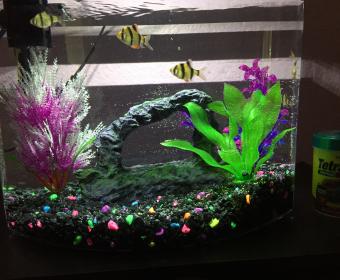 I have entered the petco location on stage road and Bartlett blvd in memphis TN 3 times over the last 6 months and every single time at least 6 tanks (if not more) in their fish department are infested with ich. This is an incredible problem because the fish are not being quarantined or cared for and are still being sold to customers. I will not be returning but demand that something be done.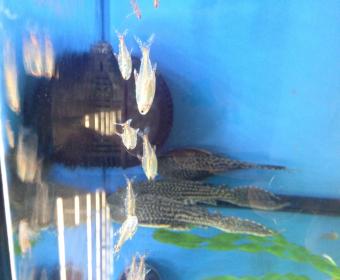 Christina Giudici
from St Louis, MO
Purchased 2 cat scratchers online did not receive them, called the store 2 days ago. They have not left the warehouse yet, cancelled order said it would take 7-10 days for a refund. Called customer service today and asked to speak to a supervisor none available. Called PETCO corporate HQ back several times same scripted response all foreign operators hardly could understand their English.Said a supervisor will call me back. Where in this world do you purchase a product, not receive it, cancel order and not immediately receive a refund?

Sally Gallop
from Mount Kisco, NY
While holding a guinea pig against my chest a employee of PETCO made an inappropriate comment. The guinea pig was nuzzle up to my chest and the employee said "I think he likes you, or he likes your boob. Probably your boob." I immediately felt uncomfortable and put the guinea pig away, purchased my items and have not been back since.

Robert Cole
from Cottageville, SC
I am a Veteran with a Service Animal. I went to the store in Kyle, Texas, and could not find an employee available to help me. At first, I actually thought that there were no employees in the store at all, then I found the entire group chatting away in a far corner of the store. Even as I walked up on the chatting group, I was completely ignored. Now, I had to go to Pet Smart to get a helpful employee. Now, I hear about PETCO disrespecting another Veteran with a Service Animal, by not allowing him into the grooming area? They may soon loose my, and others patronage.

Tracy Lee
from Evansville, IN
I ordered 360.00 worth of aquarium supplies from PETCO.com including a 40 gallon SeaClear aquarium. All items were in-stock and "usually ships next business day." I decided within about 10 minutes of placing the order that I wanted to upgrade the shipping to next day so I started a chat with someone online. This was late Thursday evening. I was told that because it was so late that the soonest "next day" would happen would be Tuesday. I understood that and decided to wait figuring I'd probably have my stuff on Wednesday.
Sure enough, I received an e-mail saying my things would be delivered by UPS on Wednesday. Everything that is except the most important part, the AQUARIUM!! Customer service says it's impossible to upgrade just the aquarium to next day because it's already in progress. Of course, they have my money so why do they need to be in a hurry? I will never do business with PETCO again. I have contacted customer service 4 days in a row and have received as many different answers. How is this possible or even legal?

Harold Huckabaa
from Ladera Ranch, CA

Heidi Curtis
from Middletown, NY
PETCO recently awarded the NYC ACC SHELTERS a 500G donation. I hope your making sure this money goes towards helping the animals. They need new shelters in the Bronx and Queens. This shelter is very dishonest and is killing healthy adoptable easily treatable animals including kittens and puppies everyday! They lie and deceive the public and push their propaganda to make themselves look good. The truth of the matter is that they are a monster killing machine, they even kill despite the animal having a rescue!
It shocks me that you are supporting them, this money will not go to benefit the animals!! I have first-hand experiences and proof that they are a slaughter house for the cities homeless and abandoned animals! Their live release rates have gone up but the animals are leaving the facilities on their death bed (from their disease infested facilities) the rescues and the public are footing the vet bills nursing these animals back to health while the NYC ACC does nothing but take all the credit for their LRR going up.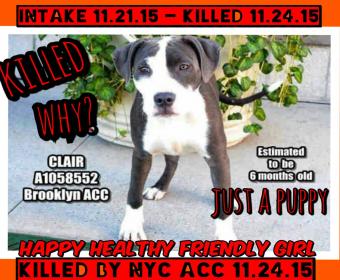 Virginia j Long
from Dallas, TX

Susan Archilla
from Anchorage, AK
I use to enjoy going to Petco in Fairbanks AK, with my pup we came in weekly, went in last night to buy a new fish tank and more fish and find out about signing my puppy for puppy class but last two customers service encounters I've had with an older lady named Pamela (Pam) working in the aquatics department have been ridiculous.
And last night topped it off 4-19-16 she proceeded to get loud with me when I told her she had horrible customer service (she proved my point with the yelling) I told her you did the same thing to me a few days ago like if I'm bothering you to get me some fish she yelled some more. Maybe a few extra customer service trainings would do her well.
And FYI you are there for the customer, I'm not there to know anything about you, she also decided to tell me I don't know anything about her life.... Um I don't care (she's like I know you don't care it shows) hello who says that to a customer? I'm here to buy fish and that's all I was waiting for when you ignored me for the Umpteenth time. I will never shop petco in Fairbanks again. Also the fish I bought Saturday died so I wanted to ask about that! She is possibly the worst employee I've ever encountered.

Susan Archilla
from Anchorage, AK
I use to enjoy going to petco in Fairbanks AK, with my pup we came in weekly, went in last night to buy a new fish tank and more fish and find out about signing my puppy for puppy class but last two customers service encounters I've had with an older lady named Pamela (Pam) working in the aquatics Dept have been ridiculous! Saturday 4-16-2016 And last night topped it off 4-19-16 she proceeded to get loud with me when I told her she had horrible customer service (she proved my point with the yelling) I told her you did the same thing to me a few days ago like if I'm bothering you to get me some fish she yelled some more. Maybe a few extra customer service training sessions would do her well.
And FYI you are there for the customer, I'm not there to know anything about you, she also decided to tell me I don't know anything about her life.... Um I don't care (she's like I know you don't care it shows) hello who says that to a customer? I'm here to buy fish and that's all I was waiting for when you ignored me for the Umpteenth time. I will never shop petco in Fairbanks again. Also the fish I bought Saturday died so I wanted to ask about that! She is possibly the worst employee I've ever encountered.

The Niagara Falls location has terrible customer service. They are NEVER available for a simple service such as a nail clipping that takes less than 5 minutes so we have to drive all the way out to Amherst. The last time we called they said an appointment for a bath and nail clipping would be 3 weeks away. Either they need to hire more workers or the ones they have don't know what they are doing. Thank god for the Amherst store. They are very friendly and always make time for the pets!

Kimberly Dunn
from Dallas, OR
I am a former Petco employee at Store 1261 in S.Salem, OR. My complaint is regarding my general manager, Sarah Whiney. I was promoted to the position of IPDM in July, 2015. I was thrown into the position with no training. In September, 2015, Sarah decided I needed some training so we sent me to another store. She chose to send me to a store in Jantzen Beach which is way out of my district. Sarah was dating the manager of the Jantzen Beach store at the time and my parents lived in Portland, OR so she thought it was justified to send me out of district.
I didn't get reimbursed for mileage and when I asked about it, I was told my district manager, Wess Roberts, wouldn't approve it. It is very unprofessional to send me to a store that is out of district just because she was dating the store manager. I recently left my employment on April 1st. I left after lunch and never returned. I know the way I left was wrong but I couldn't take it anymore. On Sunday, April 3, I received a text message from the assistant manager, Melanie Boyd. The message said "Wow, you are really classy......NOT!" That message never should have been sent and I consider it to be harassment. I want to file a formal complaint about both Sarah Whitney and Melanie Boyd.

Justine
from Philadelphia, PA
I recently visited the Petco in Andorra to purchase a few items for my dog. When I went into the store I was greeted by a woman who was the manager at the time. She seemed like she was all over the place. Completely neurotic and maybe even high. She spoke over me when I had a few questions about a certain food. I stopped talking and walked out. I will not be back!

Elizabeth Gomez
from Dallas, TX
I called the grooming service to make an appointment for my dog, I called a week before they told me the days available and the hours, I choose the specific day and a specific hour, 04-13-16 at 1:30 the lady repeat the day and it was set up for that day and that hour, I showed up to my appointment on time for nothing, she told me she had my dog for 12:30 and that I was late an hour I told her that was nothe my appointment but yet she told me she could do him today but it would take 5 hours!

Rajee Singh
from State College, PA
An employee at petco grooming her name is jasmine was being very mean and rough with a small yorkie. The yorkie was in obvious distress and whining and yelping loudly as she cut its nail. She kept yelling at it and made it bleed twice. She pulled its legs harshly when it attempted to bite her for her own mistakes. This lady is very unsympathetic towards animals and after witnessing this I am scared to take my own dog here. I don't agree with this harsh treatment of animals as it leaves them traumatized and afraid of grooming. This occurred at the petco on Colonnade drive in State College PA.

Chad Harrie
from Oshkosh, WI
I wanted to write because I am EXTREMELY dissatisfied with the grooming service my dog received today. I had requested the standard bath and brush PLUS the de-shedding package. When I picked her up, she appeared to be in good condition, however that was not the case. As soon as I got her in my vehicle, I noticed she STILL had an enormous amount of hair that was loose and I was able to literally pull it off of her in clumps. I paid over $63.00 for this service and I am going to end up having to groom and brush her again myself. I really don't know what I really paid for if this is the case. I have been a loyal customer for quite a long time and this has me sincerely questioning if I want to continue doing business at this location. I have included a picture of the hair that I pulled off of her within 30 seconds of picking her up.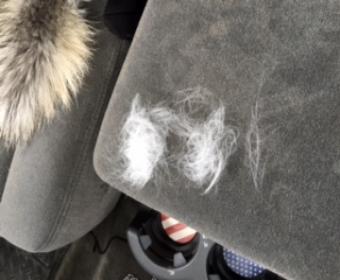 Mandy
from St. Augustine, FL
Went to get our prescription diet food for our cat like we do at least every week among other items purchased. Our coupon printed from the hills petco website wouldn't scan with the hand scanner so the manager looked at our coupon and accused my boyfriend and I of "duplicating coupons", took it into the office- came out and said he couldn't use the coupon but gave us a store credit. A week and a half later I am so outraged.

diane cortese
from Fort Lauderdale, FL
First off: Petco customer service stinks. The Philippines! Why? Then you have to WAIT for an American. Then wait for a return call. Then Never get the call. Then get a call from Amanda at customer service when you're on another. Then you must call again because she leaves a message. Then it starts all over again! Now wait again hours just for a poorly made dog toy. Then you finally reach a smarty pants supervisor named sue after waiting ANOTHER 12 minutes holding and waiting from the Philippines. Totally time consuming and the Sue the smarty pant supervisor states: "IF your raise your voice I'm going to disconnect this call" - Well she did.
I will never and I mean never even walk into a Petco store and definitely NEVER even accept a toy for my dog that anyone ever purchases from Petco. Remember this is the United States! Wake up and learn how to treat customers. Send your agents, especially sue to customer service training. Just horrible.

Emily
from Wellsville, UT
I received a damaged order and have no way to return it. The closest store is an hour away and the order is huge 4'x2'. The website won't let me even print the return to store receipt. I have sent numerous inquires and have had no response. Customer service at PETCO is no help. This has been a huge hassle.

joie eatrella
from Ypsilanti, MI
Around 10:20am today 3/30.i went to Lakeside branch of Petco. I don't appreciate the attitude of a certain LINDA in the cashier. My bichon dog entered the store, of course already went outside with his business, he maybe just too excited as he was very happy& having accidents (peeing) on corners inside the store. As I approached the cashier, this Linda blatantly told me, "ma'am, u should not be walking around the store with your dog peeing everywhere".
My complaint is this: they were accidents related to my dog being excited, we are in a pet store & accidents happen, I told somebody that my dog went, there are no paper towels in the sanitation area I could have used to wipe them off. This Linda was giving me a mean look & she doesn't deserve to work in a pet store. I called Ethan who said he will tell Jason of pet store. I'm not able to but the needed dog food as I walked out and dropped them off at the cashier out of embarrassment & frustrations. Please make action on this complaint because Linda doesn't deserve to work in a pet store.

Jill Unger
from Sacramento, CA
I went to the Petco in Fair Oaks, CA at Madison and Hazel to buy two fish. The fish guy told me that people buy too many fish for their tanks and it ruins their tank. I told him I have a 35 gallon with 6 fish. He then just ignored me (after I told him I was there to buy fish) and went on about his business cleaning tanks. I figured he was trying to finish a task so I waited. After 15 minutes of this guy ignoring me I left the store. I have never in my life been treated so poorly. This guy does a great job on maintaining the tanks in that store. Very impressive!!! I bought 2 fish from him about 3 weeks ago and he acted fine. Today he was a total jerk! Is he bi-polar? Did he just want to get his chores done so he can go home?
I would love to return and buy the fish I wanted (which were $9 a piece) but now I feel like I will get a lecture from this guy. I would hate to have to find out when he is off shift so I can get someone that wants to help me. I am truly perplexed. This is the first time I have ever had a response like that from this guy at Petco. Anyway, employees have no business telling customers how many fish they should have in their tank. If we ask, that is one thing but I really resent being told that "people add too many fish to their tanks" and then being ignored - not served. It's not like these fish and tanks were his personal possessions. Geez. By the way, I am 60 years old and this is the first complaint I have ever filed. I am patient and kind but this was a little beyond me. It is definitely a first and does not promote good customer service.

Regena Callaway
from Dalton, GA
Visited Dalton, Ga (30720) store to purchase Petmate Programmable Pet Feeder 5 lbs. Item was priced $79.99 in this store. When checking the product reviews via my phone; I noted the feeder was priced $47.99. Upon inquiry of the price difference, I was informed that they do not price match with PETCO online. Therefore, I did not purchase this item. I frequent PETCO often as I have 3 cats and 2 dogs and to shop locally in support of this store. I find this inexcusable......perhaps you might offer some reasonable explanation as I would like to continue to shop with PETCO or I will take my business elsewhere.

I have been a custumer of the PETCO North Town location in Reno Nevada since the first day it opened. But yesterday one of the customer service employees was being just gross you have a He/She working at that location and it walked up behind me and ask if I remembered him and winked at me. Then asked if I wanted to go for a spin with a real lady. I almost hit him when he said that. My daughter was with me and was asking what he meant by that. And another thing. He has breasts and a beard. Sorry but if that's the way you are going to display your store and employees are going to treat costumers then I'm going to have to go somewhere else.

I was looking for food for my dog while the petco employee was standing there talking with someone. I kept reaching over behind him to look at the different foods than reaching back to put it back and he didn't move so I said excuse me. He still didn't move. Than I said can I get food for my dog if you don't mind and he gave me a dirty look and started staring at me. While we were walking to the register I looked back and he's still staring than yelled keep walking. That's when I yelled back your a rude guy who has no respect.
My sister than told me lets get out of here and just complain to the front because she was shocked by his attitude too. We told the front desk what happened and the guy at the register said he's a manager and his name is Evon. I don't know if I'm spelling it right. It's the petco on ave y in Brooklyn. My sister and I decided we won't be shopping at petco anymore for our pets because of Evon. He was very rude and disrespectful toward two females for no reason. Not professional at all so my family is done with petco from now on.

Karen Napolitano
from New York, NY
I saw a Russian tortoise greens (kale) yellow and dried up. I spoke to an associate he said oh they got that way since the morning, plus the animal was not on proper substrate. The tortoise wasn't moving and had his head stretched out with his eyes closed. When I brought that up to the associate he said oh a few customers mentioned that. When I read up on the Russian tortoise it turns out most of them are taken from the wild. If petco or petsmart want to sell these animals take proper care of them. I worked with many wild animals and reptiles. So I am not unaware of the crap I was being told. I want to buy the animal just to save him. I should have taken a pic but wasn't thinking at the time.

allison milazzo
from Spring Hill, FL
I have been taking my kitten to the grooming at Petco in spring hill FL . use to only be 25 now it gone up to 40 and over same treatment no extras and I think this is crazy. Also last time I was there to cancel and reschedule Girl was very rude. And told me That if she was bad overgrown ID have to take her to someone else' . I take very good care of my pets and feel I was disrespeced and prices are getting ridiculous

Dawn Gant
from Denton, MD
First off I was misquoted a price for 2 huskies for bath/brushing and pick three add ons. Jess quoted 109.00 with my five $ rebate after extensive discuss of add add on. Dropped them off @ 12pm on 3/18/2016 and was called @ 2:22pm to pick them up. Right away she started in on excuses why things were not done on the male husky she stated he didn't like the dryer he acted shady about nail clipping an continued to state how the dog peed and pooped. She never tried to call us about any problem she was having which we had ask her to do. The male is the most laid back dog I have ever seen.
She could of tried a muzzle if she was afraid, she did not. Could have hand dried him I am sure my dog is not the only dog in the world afraid of a dryer. He smells terrible, and my other dog (female) doesn't seemed have been brushed let alone extra brushing. She actually seems to be shedding more. I paid a 141.00 dollars for a dog that stinks and one who is shedding more just because she was washed and not brushed. I know she wasn't brushed because that what happens after bath no brushing chunks fall off. This petco was located @ 22 Denton Plaza, Denton MD 21629.

Jorge Flores
from San Antonio, TX
Today 3/13/2016 around 4:30pm my wife and I went to your store, PETCO 12651 Vance Jackson ste 11, San Antonio, Tx., to buy dog food and your employee MILES was moving merchandise and show me his finger "to move" and said "out of my way". He was unprofessional and not polite to us. Filing this complain for records and against MILES's attitude.

James Harper
from Holmdel, NJ
Went to my local petco in el paso tx i have always shopped at the eastside petsmart but was exited that this new petco opened up down the street. I was there this past Thursday and for some reason cannot shake off how i was treated after spending almost $200 in supplies for the zoo of pets i have at home. My wife was taking a couple of complimentary dog cookies to take home our spoiled pups just to see if they would like them and one of the employees,a heavier set male told me in front of the two woman cashiers, not to mention in a rude tone .."the treat bar is over there so that way you can pay for them" as if i didn't want to purchase them.
Before the cashier gave me to total which was about $200 i told my wife just go get a bag of treats so we can purchase them instead of taking a couple of "complimentary" treats so he wouldn't be upset at us...it was embarrassing that he did this in front of the two woman cashiers, and wife.Not to mention makes me not even want to set foot back in that store just for someone to treat me in a negative way after trying to have a positive experience in this store..so sad..i guess i can go else where because i will def not be shopping there anymore...

Phyllis Schulman
from Mount Vernon, NY
Petco does not honor their online order promotions. I have had multiple live chat sessions - with all of the order information in front of me. I believe that the Live chat representatives delete the information or fail to competently assist. How can I call Petco customer service and complain? Is there a 1-800 number listed online, because I cannot find it.

Signed up for dog training classes. Signed up in December with flexible start date for January. This was second session of 6 classes we attended. Went to first class and then got a call from the instructor stating she was no longer with petco. Maybe resignation maybe fired. She said call the store to obtain refund for classes. Wife called and spoke to the manager. He kept asking who she was. She continued to tell him her name and they would converse back and forth and she asked.
Do you have another trainer? He said yeah we have Ryan. She said ok how do we continue classes. He said bring in your paperwork. She said that we no longer had sign up paperwork because we had already started classes. He said who is this? Again. She asked if he could look it up in the system and he said he wasn't at work. She said i called the store so how are you not at work? He said who is this again. Really?
Long story round and round. We don't have pink paperwork but shame on petco for firing or allowing trainer to resign and NOT reach out to customers to refund or reintroduce a new trainer. This is totally unacceptable and it starts with manager Jim at highlands ranch Colorado store. Because we have no paperwork and he is too lazy to provide customer service for his operation downsizing we will have to forfeit the money spent on training our pet.
With using a previous store credit gift card today to clear the balance this will be the final dollar that will be spent in this store and likely petco as a company. Many other options.

It is really hard to get through on the PETCO Customer Service line. I have waited on the line up to 25 minutes before giving up. Previously when I called and actually had someone answer, the people spoke very broken English. When I called their competitor, Petsmart, someone answered fairly quickly and had adequate language skills. Petco really needs to step it up a bit with the phone service, surely they can afford the staff to do the job with all those stores.

james doyle
from Fort Worth, TX
Told the girl at the Arlington Texas store 11 am feb 9, 2016 at pleasant ridge and little road that I wanted two Platies ... She asked about my tank and I told her it was 30 ty gallons, she asked if I had done this and that to the tank ... I told her my tank was ready, that I had done everything the book said to do, she continued to ask questions.
I told her again my tank was ready , that I had been maintaining a fish tank since before she was born. I am 72 years old. She told me that until she was satisfied about my tank and had decided to sell me fish that she would refuse to sell any fish to me. I left the store and went to Pet Smart an purchased two platies without encountering any kids being rude.

Allyson snyder
from Tampa, FL
Carrollwood petco grooming- had a 3pm appt for a wash/ear cleaning and nails. They said it will be 2 hours and we will call when ready. At 5 pm when I hadn't heard anything I called and they said it would be 7pm. Furious I went up there to just get her in whatever condition and I was told they hadn't done anything on her. She sat locked in a crate for 2 hours. They went ahead and cut and buffed her nails but still charged me for it. Will never go back. Mistreatment of animals and I always wondered why my dog hated to go to that store when she's fine going to other pet stores. Never shop or Groom there again.

I placed an order for 12 bags of Iams adult hairball food (12/30/15). 10 bags arrived and I was short 2 bags. I called to report and they acknowledged that I was shorted 2 bags. They refused to resend. I have called 3 times and have not yet received the promised refund after over a month. I expect a refund in a timely manner. Included attachment of order number and previous date of complaint as well as today 1/31/16. I emailed customerrelationship@petco.com but they never answered.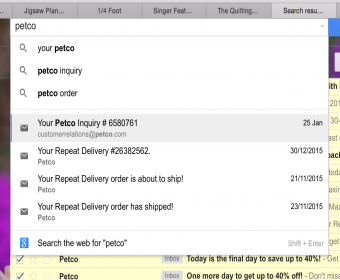 Thanks for your feedback!
Sorry. Please try again later!