Family Dollar
Family Dollar Complaints Continued... (Page 5)
619+ reviews added so far. Upset? Call Family Dollar corporate: 704-847-6961

katherine James
from St Louis, MO
I OWN A HOME NEXT DOOR TO YOUR FAMILY DOLLAR STORE LOCATED AT 5000 UNION BLVD. IN ST. LOUIS, MO.63115. IHAVE BEEN IN TOUCH WITH THE STORE MANAGER AND TOLD HER THAT HER EMPLOYEES KEEP DUMPING YOUR BOXES AND TRASH IN THE RESIDENT TRASH BIN AND PUTTING IT ALL BESIDE THE BINS. YOU HAVE BUSINESS BINS AND THEY NEED TO USE THEM. THIS IS CAUSING TRASH TO PILE UP BEHIND MY HOUSE, AND NO ONE IS TAKING RESPONSIBLITY. I HAVE BEEN TAKING PITURES OF THIS. I TALKED TO YOUR ASSITAN MANAGER OF THIS STORE, SHE WOULDN'T GIVE ME HER NAME OR THE PHONE TO THE CORPORATE OFFICE. SHE WAS VERY RUDE AND DISRESPECTFULLY. SHE SAID THEY HAD A RIGHT TO SE RESIDENT BINS AND THEY DONT HAVE NO CONTROL OVER PEOPLE TAKING TRASH OUT OF THOSE BINS. I TRIED TO TELL HER TO REQUEST A FENCE AROURND YOUR BINS SO PEOPLE CAN NOT IT THE TRASH OUT IF THEY PUT IT YOUR BINS. SHE BRUSHED ME OFF AND WALKED AWAY. THIS YOUNG LADY WAS BLACK , SLINDER, WITH BLUE HAIR. WHAT KIND OF DRESS CODE DO YOU HAVE. ITS BAD ENOUGH YOU HIRE GHETTO PEOPLE AND ON TOP OF THIS WITH NO RESPECT. I SHOP AT YOUR STORES OFTEN BUT TO BE DIS RESPECTED I WILL GO SOMEWHERE ELES. PLEASE EMAIL ME BACK WITH YOUR RESPONSE . MY NEXT STEP IS TO CONTACT THE CITY FOR VIOLATION, BBB, ATTORNEY GENERAL AND OUR CONTACT 2 OFFICE. IF I DON'T HEAR FROM YOU.

Diane
from Kansas City, MO
I went to Family Dollar to shop . There were two ladies leaving and complaining about my car and my parking .The manager was wondering who's car it was .I was honest and said it was mine. He wanted me to move my car and started getting rude towards me . I lost my temper with him after he started being rude with me .I had parked between the lines . He told me to leave the store . The ladies in the mean time had gotten in their car just fine and were leaving . The manager continued to harass me to leave . He was saying the ladies were handicap. They were not parked in handicap . The parking lot was bare . I do not treat handicap people wrong . My husband was handicap so I sympathetic to all handicap . The issue had nothing to do with the ladies . I'm a paying customer too , and have been shopping there for years long before this manager . People park crazy there all the time .I've never complain about it . The manager had no call to treat me in such manner . I know he could have handled in such a way and I would have gladly moved . Other store managers deal with issues in a way where the out come is solved without issues .This manager needs to be taught how to handle these type of things . The customers are what makes a business . He did not treat me with respect .I too am on disability .Why was I discriminated against ? I told him this . He didn't care .

Tracy Mackey
from Omaha, NE
60 Sorsenson family dollar, customer service very poor Tamarrin cashier. We stood at the register for 3minutes before she came. She did not speak. No hello, or how may I help you. I asked for Newport, she proceeded to ring them up. Told me the total. I can the my money, As she was giving me my change she dropped all the coins. I told her, this probably would have not happen had she spoke in the beginning. Her reply was WHAT!!!. No thank you or have a nice day, she just rolled her eyes. She don't need to working with people. or assisting, she acts as if I was bothering her. Please address. Omaha Ne 68152

Lanettaa Strong
from Buffalo, NY
I would like to speak with management due to one of your employees, being extremely rude to me and verbally insulting me continually while in the store. This individual was not only rude to me but to another customer to. I would like to file a complaint because I do not feel, that it is healthy to keep this individual in customer service. My contact information is is my email and phone number 864-903-6389 I look forward to speaking with you as soon as possible about this matter.

misty frazho
from Temple, TX
On 9/6/18 II bought a 6.00 of extra laundry detergent only because of the 1.00 digital coupon,. Normally I buy name brand as I, use the digital coupons once a week at family dollar. On 9/7/18 I, went to return this because I, accidently bought the wrong size and the coupon didn't work. I, had the unfortunate and very unpleasant experience of speaking with the shift manager named Amy, who told me she would not return this because she thought I, had used it. I explained I did not use it and in fact I never opened it. I, was very embraced as she spoke to me in this manner in front of other customers and staff. Again , I was a loyal customer but because as I had my receipt , wanted to return or exchange in compliance with the return policy and treated as a thief in some way , myself nor my family or friends will shop at family dollar. In fact because of this humiliating experience, I will post on face book and send a tweet to anyone that expects customer service to AVOID family dollar.
the location of this store is 508 west adams ave. temple tx 76501
misty frazho
254-6+24-0633

Mary kunkle
from Fayetteville, NC
I was faulsly accused of theft today by my local family dollar. Its humiliating. I'm warning customers please be aware. I have never stolen anything in my life. Why was I accused. I was given a letter banning me from the premise. There is no proof. Yet I might receive citation. The security systems they have are broken. Every time I leave they beep and I always stop and comply. Always. Today was one of the rare times it didn't even beep and they called the cops on me. Cops found no merchandise on me. Again I complied. I never stole anything. Always been a good customer but now I will never shop there again. So buyers beware. I guess they did me a favor because the store is always Unkept and messy. Employees do nothing but complain about their jobs. Miserable shopping experience anyway. I will be seeking legal counsel and will try and sue. At the very least make sure the employees are fired. There was absolutely no reason for this to happen whatsoever so please be careful.

peggy pareseau
from Fairborn, OH
have shopped your store many times and recently been frustrated with the new manager. while I was paying for my merchandise there was a new employee checking me out and after her rang up my order I said I needed a pack of smokes which at that time he closed the drawer and started to get them, the manager jumped him in front of a line of customer
which I thought was very unprofessional, I told her it was my fault and not to jump on him and she just stated that wasn't policy with checking people out. she should of waited till she had him along/ yesterday I went in and ask for someone to help me with getting 2 lamp shades off the top shelf and she was putting things away and said what do you want, kind of hateful , I told her not to get short with me and she went over stood on the bottom shelf took another priducts and pulled it towards her to where she could reach it. when I got home my lamp shade was bent in two places from her doing that, didn't realize it till I got home. I just think she is very unprofessional

Tamara McNair
from Rochester, NY
I visited a local Family Dollar and had a very nasty experience with the MANAGER. I asked another cashier to cash me out because i had a previous bad experience with the current cashier at a different location before. So i was talking with cashier and customer when the cashier the store manger ANGEL budded in and said something to me. So i explained to him why i did not want him to cash me out. So the manager gets into a argument with me the customer while he is ringing other customers out going back and forth with me. Like i explained to him he should not have said anything to me specially him being at Work with customers watching you and plus you the manager of the store. I feel he should have just said nothing and continued doing is job. He wants to argue telling me this his store and he could say what ever he want to say going back and forth with me the customer. The actions of this young man was a very bad impression on Family Dollar. Like i said before i had a previous experience with him not doing his job and blaming it on Corporate keeping sale signs up three days past expiration date and not wanting to honor the price. I stopped visiting that location and visited another thinking he wasn't at that one to find out he was. He has put a nasty taste in my mouth for Family Dollar that i'm not going to visit any location anymore because of this guy you guys choose to hire people of this nature. This single guy is a bad representation of Family Dollar to where i will start plus family visiting Dollar General instead. Family Dollar employee all need some customer service training and skills.

anthony t morgan
from Atlanta, GA
To the Corporate Office: I have notice the increase in the opening of New Stores in Georgia for the past few years and am very happy to see the progress, updated, and new community locations that each store is placed in, but i am not happy with how the stores are operated. As a person that have visited and shopped at over 10 stores here, i find that there is one thing missing, and that is Customer Service, from Management to the employee's. Why open New Stores and not have good customer service? I have been in Customer Service for over 40 years before i had retired and i have never seen so much dislike of customer service in my life, from people that do not know there store, to one person trying to run the store by there self, to new stores that are open and a month later shelves are not stocked, to a lot of young people that are there just for pay check but don't care about appearance's and having the knowledge of there stores stock and not willing to find out, people pretending to be in management so that you don't contact a real store manager. The Training in your stores for your employee's is very poor, the people that are training these people need training there self, you as a large company should be a shame to build all of these stores and not have the proper people in place to serve the public. You and I know that know matter how big or small a company is that your CUSTOMER SERVICE can make or break your business. So i hope that in the future as your company grow that between all of your District, regional, managers etc, will do a better job of training.

Leslie A. Royal
from New Orleans, LA
On 08/28/2018 I purchased 6 items and of the 6 items I was over charged. I brought the price discrepancy to the cashier's attention and even walked to the shelf the items were on, pointed the price as on the shelf yet the cashier insisted that the price she rang up was correct and final. The cashier was to say the least unfriendly. Items: EZ Nite Sleep Berry 12FL (032251380495)-shelf price $3.00 I was charged $5.00 each. I purchased 4 bottles. Palmers Flip Lip Balm .025OZ-shelf price: 1.75, I was charged $3.00.
I've previously experienced similar in another Family Dollar Store (price listed differed from the price rang u on the register), whereby the cashier verified the shelf price and charged the shelf/listed price and even offered an apology. The cashier I encountered on 08/28/2018 did not.
I have no plans of visiting this store even though it is convenient for me to shop there on my way home from work or during my lunch break, as I have a daily 1 hr. commute each way.
Family Dollar Store #05363 9999 Burbank Dr. Baton Rouge, LA 225-766-2485 Date: 08/28/2018 11:46 05363 02 1179964 6513
Thank you,
Leslie A. Royal
225-265-4766

The stores never open on time. Have to wait for employees to show up for work. This is both Allentown Rd stores in Maryland. It's frustrating trying to get my morning going when I am delayed like this. Please do something.

Linda Handle
from Oakley, KS
I live in Kanorado Ks and I go to the family dollar store in Burlington Colorado and the manager there won't let anyone use there bathrooms there because some kid damaged the bathroom but when you get old like some of us we cannot hold it and need to use the bathroom right away is there anything you can do to have the bathrooms opened up to the public again?

Margie Thompson
from Charlotte, NC
Sunday, August 19, 2018, I was in the Family Dollar Store in Clarkton, NC. The clerk that was checking me out could not answer my questions, because she could not get her cell phone out of her ear. From the time I walked in to the time I walked out, she was on the phone, about 45 mins. + or -. She only spoke to the black customers and the only two white customers were invisible to her. Not a hello or goodbye, just a look of contempt. Now the Dollar General is just down the street and they at the very least speak to you. I will go there going forward. I only spent approx. $60 but I work hard for that money and I don't appreciate being treated like I don' Exist!

Linda Pollard
from Columbus, GA
About some coming into where i work and being intoxicated and trying to fource me into a two party sale using skin tone as an excuse

Lonnie Moore
from Parkersburg, WV
I am an old man that is handicapped. I have had 2 hip replacements that left me with a paralyzed left foot and severe Neuropathy in both legs and feet. Needless to say I can barely walk. I am not able to wear shoes or socks because the pain is too great. I recently had a DRG stimulator implanted in my back and spine to help my condition but it hasn't helped me enough to be able to wear shoes. I must be barefoot to walk every day of the year including winter time. It was not my choice to live barefoot but I have to to be able to walk at all. I frequent Family Dollar store #1249 at least two or three times a week and buy the bulk of my groceries there. The store is always spotless and neat and the staff is exemplary. They are friendly and understanding and they have never said a word to me for shopping there barefoot. I pulled in this evening on 08/17/18 to purchase some grocery items. I pulled into the handicap spot by the door because I cannot walk far without my cane. As I got out if my car I noticed a Family Dollar employee sitting out by the front door and she smoking and talking to some guy on a bicycle. As I approached the front door she said "Hey do you have shoes?" And I replied "No I cannot wear shoes." She said "Well if you don't have shoes you can't go inside here and shop." I said " I beg your pardon, I shop here 3 times a week and have done so for years and I have never had a pair of shoes on inside this store ever". She said "Really?" I said "Yes the manager has talked to me many times and understands my situation". "She said "Well you can't go in without shoes". So I told her I would drive acrossed town to that Family Dollar store and spend my money there. So I got in my car and drive there and spent $37. So that's $37 my favorite store got cheated out of tonight because the employee accosted me even before I got to the door. I take issue with this because I have to shop somewhere to live. I didn't choose a barefoot lifestyle, it was forced on me. I like to just go and shop and not be singled out and embarrassed because I am handicapped, it just isn't right. My wife and I spend alot of money at Family Dollar, she dowloads coupons constantly from the internet to use at Family dollar and we both love shopping there. I don't want to lose the priviledge of shopping there. Can something be done about this so that I can still shop at my favorite store and not be discirminated against because I have a handicap? I wish I had gotten the employees name. She told me as I walked by to my car that they were under new management and I replied I know I'm in there all the time. Can you please help me? Lonnie Moore

Bob Anderson
from Houston, TX
No shopping carts or hand baskets. The cashier made an error at the cash register in marking down a product that had been discounted. The error was the fault of the cash register because the discount price is not recorded in the cash register program. The system needs updating. As of 8-8-2018 store #04787. Also, I attempted to call to make a complaint but the answering system will not allow for such verbal complaints everything is recorded and the operator just hung up on me several times and or transferred me to an automated mess of an answering system. I have been a regular and longtime customer. But that will change if this is how this busnies operates. This store is convienant for me.
Sincerely
Bob Anderson

Joseph D Spivey
from Moss Point, MS
I visited store#00871@18:29:10 on 8/9/18 and the asm raised her voice because I asked y I could not have the one with the 50 cent off coupon had not left the store at this time.all I ask can I have refund and she told me no that was against store policies. I laid my recipe on the counter with my change that was given to me. She told me she could not refund once the purchase had been made.I don't think that was fair. I choose to come to Family Dollar to save but she would not give me that option and I didn't feel she should have raised her voice at me.Really really bad service.

Kimeon Moore
from Atlanta, GA
the family dollar in my neighborhood is out of control , the never have anything stocked its always messy ! if they dont have bags they dont have what it is you would like to purchase its so inconvience. they always have signs up ... no cash back no cards ect ...in which most times its a lie ...yesterday i was in there and the lights blinked out and the employees including the manager was sooo excited about it as if they was doin any work anyway... i really hate that family dollar its sad we have to go to another family dollar when that one is literally in front of our home. its located on raph david abernathy in the plaza with angies beauty supply its been a whole mess since 8 months ago ... just close the whole store get new better employees cause at this point its not a resourceful asset to our community! the customer service is not good the guy thats the manager the big guy he always so uninvolved with whats goin on and he has the type of attitude as if he dont care ! also the stuff in the store is out of season and no in order its just a mess something needs to be done about that store PLEASE

GERONE THOMPSON
from Rialto, CA
I entered store #08808 this morning of 08|07|2018 . As I approached the product my fiancé and I were seeking , I noticed a man sitting directly under the product we were seeking. I now know this was an employee(ANOTHY). As I turned and called my fiancé over ,this employee (ANTHONY) spread his legs open and this is when I noticed his zipper to his pants was open and he had this sinister grin on his face as my fiancé approached. It was then I asked him (ANTHONY) to move, and he just sat there , I then asked him (ANTHONY) again to move , but I was forced to be a bit more assertive. I then told him (ANTHONY) that his zipper was open, that's when another employee who I now know as the manager (YVONNE) yelled at me saying he (ANTHONY) was on his break and didn't have to move. I am African American , and there is NO DOUBT that if I were of another nationality I feel I would have been treated with more respect. In my 59 years of life I have NEVER EVER shopped at ANY establishment where the EMPLOYEES take breaks in the SAME LANES THE CUSOMER SHOPS FOR PRODUCTS, never the less THE MANAGER (YVONNE) telling the CUSTOMER its okay because he is on his break. I am glad I didn't have my granddaughters with me, they certainly would have been upset to see a grown man (ANTHONY) who is an employee sitting there in front of something they want WITH HIS PANTS UNZIPPED. THEN THE MANAGER( YVONNE) TELLING THE LITTLE GIRLS ' HE IS ON BREAK. we don't know if this employee is exhibiting signs of a type of SEXUALL PREDITOR , after all, the thing that sticks in my mind most is him (ANTHONY) widening his legs ,knowingly having his zipper to his pants OPEN ,AND grinning like a demented pervert as my fiancé approached. I think I should have made a police report, before he (ANTHONY) fully exposes himself to some other customer. And if the manager (YVONNE) thinks its okay to come into work with your pants unzipped and take your break in the lanes the customer is shopping, good luck with that. I have a range of emotions I am feeling right now, not to mention my fiancé had to view something so disgusting, like an employee (ANTHONY) sitting in front of what she wants to buy , on his break with his ZIPPER DOWN. Good luck getting THAT image out of your head.

Matt Snyder
from Arlington, VA
There is a family Dollar located in Orange Virginia there is a store manager Nichole Jenkins and as I walked through the doors I noticed she didn't look up too par i proceeded to ask if she was ok and that's when I noticed in her eyes that she seemed to be high on drugs her pupils were diolated small as a pin point she was sweating and knodding out and slurring her words.i also smelt alcohol on her breath very dissatisfied with her help poor work ethic she definitely needs to get drug tested I will be calling corporate cuz she was very unprofessional

Steven Kownslar
from Irving, TX
I have a complaint about Family Dollar Store #07096 on Esters Rd. Irving, TX. First I would like to say I enjoy the pricing and often shop there, problem is that the lines to check out are far too long. Today, I almost walked out because the line was 8-9 deep waiting to check out. A tall blond woman named Jeannie was the cashier and while I was waiting saw two people with items that sat them down and walked out. 2 out of the last 5 times I was there had to ask for another cashier to come check people out or I would leave.
To me, a Territory Account Executive for Telecommunications Company believes in the aspect of customer service, there are way too many choices for consumers to have them wait 5-10 minutes in line. If this was a one or two time occurrence. I would not waste my valuable time to send a letter to corporate. I asked both the manager and the tall blond woman to give me the corporate headquarter's number and they showed my a plaque with the Local Regional Mgr. number. I want my complaint to go to the top and have something done. I will make a copy of this letter and send it in the mail so even a customer service rep will be in trouble if this is not escalated. For evidence of how often I shop there I will give the last four digits of my debit card for research, which are 4756 from a Visa Debit from BBVA Compass.
I will take my business some where else if this is not corrected within a week or so.
I am really surprised that no one has complained to have had this situation corrected sooner as it is a busy store. I can't count the times I have seen shoppers arrive at the checkout line and realize they don't feel like waiting and walk out. How much money does that represent per customer to your business?
Please Do Something Soon or you will not enjoy posts I will leave in various sites.
Steve Kownslar

Cyndi Brawley
from Lake Charles, LA
i downloaded smart sense ap for coupons, never have did this before, drove out of my way, used gas and my time to find to employes that did not know how to use smart sense coupons, not trained or just dum do not know, but a waste of my time. Workers need to be trained to use this if you want your customers to use the AP---dum dum dum, , I need some items and did not get one due to the experience which was not good rude workers and yes I raised my voice because I do not like dealins with untrained or dum cashiers, if u want your customers to use ap, then train these workers and if they can not be trained, fire them, I wasted a lot of my time, I could of went to dollar general and not have to have ap. Call me Cyndi 337 304 9904

shannon garcia
from Detroit, MI
almost every night they close FAMILY Dollar store earlie I'm so tired of it lived here my whole life and all 2018 they close between 9pm and 9:30pm and have argued with me for wanting to shop at 9:30 the lady told me I had 24hrs to shop all day why am I coming in so late .The way they treat people is so unperfessional this store has been closed for 45 mins now.auburn r.d.pontiac Michigan and not the one they just built the store across MLK across from Karen circle get it together .was my favorite place to shop I'm done with this store really I'm sorry its bad business can't never depend on them I need formula and can't get it have to drive to another store when they are 2mins from home ..

Arletta Brown
from Logan, WV
I shop at the family dollar in Logan, WV and I have a complaint out the rest rooms. OK I know the get clogged but this store has 2. Me and my 10 year old grandson was shopping the other day and he needed to us the restroom. Well I was shopping so I sent him in the direction to where to go.
Well, he came back and said it was out of order . I went up front didn't finish my shopping and started checking out and I asked the clerk about the rest room she had said it didn't flush. I said but there is another one. She said oh it's messed up to. she said we have to go somewhere else to use the bathroom. OK. so your telling me you have to leave here to go somewhere else to use the bathroom. I said you know what I don't believe you and that's wrong for you all to tell people this. I'v had this problem with this store before about the same problem and I sent in a complaint I see now
they just treat people any at this store. I go to the one at Man, WV also, and I'll tell anyone the manager and her workers are great . I have never had any problems at all with them. I read the complaints about your stores and Man WV will be the store I shop at from now own. They are very very , nice to their customers...Thank you.

Diana Bordsen
from Indianapolis, IN
On July 21st i was doing my usual shopping at family dollar, i visited family dollar on C25 in Belleview Fl. As soon as i walked in your store i noticed the ladies section right to the left and seen all on top of area buy one get one 50 % i made it down first idle with one thing in hand looking for my second item while going down the second aisle a big cart full of miscellanious clothes was in the way of the section i wanted to look at so i lightly pushed the cart but didnt get quite enough out the way so i lightly pushed a little more, well i guess the cart was heavy on one side and fell right over !!! why the cart was in that aisle and not in the back with all the other equiptment blows my mind. This was an accident waiting to happen. The cart hit my leg so bad it had minor cut but the very next day a bruise the size of an average orange. Now me the customer suffering from pain that could have been prevented sees an employee rushing over looking very angry raising his voice says "WHY DID YOU DO THAT" now that is heartless and an absolute dissapointment to FAMILY DOLLAR, he didnt even ask if i was ok he was worried about picking it up. I was so disgusted i wanted to leave family dollar then but i have been shopping at family dollar for years. I talked with a claimes adjuster who was very hard to get in touch with , i left numerous messages with Mrs Quana Jones expressing my needs to talk with her, She made it seem like nothing was wrong with the cart falling on me and asked me about 5 different times "What would you like us to do?" very uncaring for your customer along with Bill. Im beyond dissapointed with Family Dollar now i should never leave a store hurt and your employees make it seem like no big deal. My name is Diana Bordsen and want to speak with someone who can help me ! Thank you and look forward to hearing from you SOON. Diana Bordsen

Brenda Comeaux
from Lafayette, LA
4301 Moss street Family Dollar in Lafayette La.
For the past several months at different times of the day. I will pull up to this Family dollar to pick up a few things, just to find the door locked, a note on the door saying they are closed, and will be back in 15/20 minutes. I think that is very unprofessional. It happened to me today around 11:20. Date today is 07/30/18. It has happened to many times to count but I will say this, it makes me go to Dollar general next door.

geraldine mcmullin
from Mountain Home, AR
I used to work at Family Dollar,I heard everyone gt a settlement because of Scott Brown,I didn't receive one can you tell me why?

Deborah Wilson
from Philadelphia, PA
I was threatened by an employee at Versailles ave. McKeesport Pa. Location at approximately 138 pm today, have witness,& receipt showing actually time, she refused to honor self price called me a trouble maker, refused to wait on me sent me to another register , and said she would get someone to beat my ass, I'm 61 years old have lived here all my life shop at all of your McKeesport locations I am appalled & expect results my phone # is412-877 -3764 Thank-you

Mamie Faye Stelly
from Dallas, TX
I went in to the family dollar store to do some shopping but I really needed to use the restroom before I started shopping well I looked around for someone to point me in the right direction to the restroom finally the store manager came out from the last isle and I asked her where was the restroom and she said they did not have one that it just got fixed from a customer breaking it and now it won't flush
So I wonder if they have to go all day without using the restroom also because it seems they just don't want to be unconvinced by their customers.
If that's the case I will just take my business to the general dollar about 2 blocks away from family dollar and over there you do not need permission to use their restrooms

Michael
from Saint Paul, MN
So I go to f.d . On 91 grnfld ave in West Allis, Wi. couple weeks ago with my 50 $ gift card, grab some items, take them to the cashier and swipe my card. Nothing. After over 15 attempts and 15 mins, one of the girls decides to finally tell the manager" Bren " she tries and can't make my PRE PAID gift card work and tells me she'll have to contact corporate office, half hour has elapsed by then. I tell her I have other errands, She takes my phone number , I leave, bout an hour later she says we're all good so back I go. Hour and a half I spend so far, gas, time and wear and tear on my nerves. Ok, I walk in there's the items checked out and ready to go. I decide ok, cards working , I'll grab some ice cream and I'm gone. Go to ring up my ice cream....... what do I hear ? I'm sorry, we can't check you out because " BREN " the manager didn't show us how she did it.... Yeah ? So ? Go get BREN and have her show you. I can't she tells me, why not I ask ? Because BRENS at the bank right now but she'll be back in a few mins. Are you freakin kiddin me ? I grab my items and leave PISSED. 2 weeks later, yesterday to be exact I go to F.D. 43 grnfld , walk in and before I pick up a few things , stop dead in my tracks and have the cashier check to make sure my cards ok , nope. Invalid she says, then tells me she's a new manager and doesn't know how to fix my problem. This by the way IS A PREPAID CARD you know same as cash...... So I call to see if BREN is at the store on 91 grnfld, the barely intelligible lady tells me they can't give out personal information on the phone but, she'd pass on my info to BREN and she'll call me. No call 5 hours later so I call 704 847 6961 Corporate hq. Automated directions tell me what number to press to address my issue. I press my number and wait and wait , and wait. No automated instructions , just dead silence, so I call back the FAMILY DOLLAR on grnfld ave hoping BREN was available, what do I hear ? I'm sorry, all our representatives are currently busy please call back later. So I did. What do I hear ? I'm sorry all of our representatives are busy, please call back later and hangs up on me...... again. Fathers Day will never be the same. And I swear if anyone ever gets me or mine a GIFT CARD FROM FAMILY DOLLAR......I truly believe I'd be inclined to drink. What a enlightening experience.

Sierra was very rude extremely rude cussed me out saying bitch tuck you i cannot get a bag

ASHLEY PREWETT
from Scottsboro, AL
I was in store 00298 last night at 19 :47 and had purchased 15 items i spent a hour downloading the app and coupons then spent a hour in the store getting my items when i got to the register the cashier was nice but i knew the total was higher than should be so i asked did my coupons take off and she said as for as i can tell yes she was rushing me so i paid with my receipt when outside and started checking and noticed 3 of my items were over charged on and 3 of my digital coupons didn't come off so i went back in the store and told the cashier and she told me that she had to get the manager to the front i told her that was fine. Manager came up I explained to her that I was overcharged on serveral items and that my coupons didn't come off and several items. She preceded to tell me that it would have to be given to me on a gift card and i told her that was not acceptable to me because it should go back on my card or cash but would rather it be on the card, so then she voided 3 items and then wanted to give those back on a gift card to me i told her no just better yet refund everything i bought to me because everything was shady to me i watched her ring up the refund as not having a receipt in fact i did i just felt like something shady was going on then she said she had only been there a couple of weeks and if she didn't understand the process she should have asked for help i felt if things were not being done the right way and people were looking at me like i had done something wrong i explained to her that was my money that purchased the items and that i shouldn't have to take a gift card for the difference it what i was cheated out of... we have just moved back to Scottsboro the last few months and that was my first time being in there in about 6 years and i probably not be back after the way i was treated yesterday

Johnny Patrick
from Indianapolis, IN
3 months later and still no coffee filters. Between 3 mangers and 3 stores later I was explained that they cannot carry every item. The shelf is still missing the item that has a price tag in front of it. One manager explained that the truck was coming today, I asked if there were going to be coffee filters on it and he said he didn't know. LMAO. Get to your stores and look at what is going on with them. as for me, I will go to Walmart till you can correct your problems with your staff.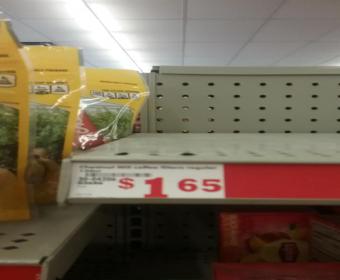 Helen Parker
from Rochester, MN
My name is Heleln Parker.I go in Family dollar almost everyday. July 10th when I went in the store to return I was told that I cant return but 3 times in a month even with my receipt. I wont be shopping there anymore, I am going to WALMART FOR NOW ON, I don't apperaite beinging treated like that. I know it is because I am BLACK. Lets face it, they don't like blacks here.I ALWAYS HAVE MY RECEIPT. THIS IS SAD

Melanie Barber
from Pulaski, NY
Our local family dollar is nasty. They use to be a nice store. Well not anymore. I was there Monday. I kept walking around just looking in shock. Grabbed a couple of things got to the register and asked them what happened to the store it was so filthy. The floors were so nasty. They both looked at me in shock. Like they couldn't believe I asked that with other customers there. I said I wouldn't be back until they clean it up. The store is in Pulaski, Ny 13142

Manieshia Hamptom
from Chicago, IL
Greetings,
It's paramount I take the time to inform you of my recent experience at one of your stores. I frequent the local family dollar located at 1533 W Chicago Ave #37, Chicago IL. On Sunday 7/15/18 at approximately 12:30pm I went to the above listed location to purchase a few items. Here in Chicago we must pay for our bags so I always bring a red shopping bag with me when I walk to this location. However, this Sunday when I entered the store an associate asked me to check my bag. This has never happened. I thought he meant for me to open it so I quickly opened it and revealed it was empty. However, he asked to check it again and hold it at the front of the store. I complied, giving him my bag. I then collected my items asking another associate to retrieve my bag when I was checking out. At the check out register I asked the associate for the gentleman who asked for my bag name and was told his name was Juan. Please investigate this for me.
This has not been the standard nor is there signage that says we need to check our bags when we enter the store. My question to you is why did this happen to me? Please contact me with an answer within 30 days. You may contact me for any other information you need. Have a wonderful day.
Manieshia Hampton
312-952-8987

flower
from Fayetteville, NC
Carlos is a manager that works in store 292 he has no respect for employees that are older he is always yelling at them in front of the customers all you have to do is look at July 3 at 530 pm on you cameras and you will see it . the store manger was their and said nothing. may be you need to visit that sore more it stays dirty and the employee is not doing the customer correct.

The Manager (Diana) of this store is lazy, rude and nasty towards both customers and staff. She was politely asked to open up another line because the line was too long and she not only got sarcastic with the customer that asked her to do this but she was rude to the other cashier. She just stood there watching the cashier work hard and move as fast as she could and pretended to be busy to avoid getting on a register. When she got on the register and asked for the next customer another customer and myself walked over to the register, the customer that were in front of us decided to stay in the other line but instead of taking us so we could leave she decided to stall and urge the other customer to come and check out. After that customer left another customer was getting ready to be checked out but she told him no just come to her register to be spiteful because we asked her if she could open another register. I have never had this type of experience at one of your stores but as a manager she should know better than to display that type of attitude with customers. On top of that she embarrassed the cashier by telling her that she needs to hurry up and finish checking out her customers and that young lady did an excellent job getting the customers out. She need to not only work on her customer service skills but she need s to learn how to talk to her employees. She always has this attitude when you walk into this store and it is uncalled for. If she cannot handle the job then she should look for another one that fits her personality.

tina duncan
from Central Islip, NY
I live in the Brentwood, NY (long island) area, Store 4771, 753 Suffolk Ave, Brentwood, NY 11717 - 63-434-2882
This store is terrible, I hate to go shopping in this store for anything. The employees, even the store manager Martha and assist store Mgr Yasmine, are so rude. The store is externally under staff, they barely speak english, and only want to help their own people. This is a mixed neighborhood. All people should be accommodated. I was hung up on twice, once by store Mgr and then by assisting Mgr. She was screaming at me!!! Over the phone. I am really starting to hate this store/company, they do not give their employee training on customer service skills, but yet they want your money When they go out of business, (which they will, like all the rest of the stores), then they will think of the customers that got overlooked for for proper services.

Donna Thompson
from York, PA
I went to your store on my.rose ave.in York.It was so messy and dirty.I couldn't believe what it looked like.so much stuff on the floors and the floors where so dirty.Workers doing nothing.We turned around and left that store.Went to the one on Maryland Ave.Which looked great,clean and stuff not all over the floors and cleaner.Yoi need to do something about the my.rose one and give the workers at Maryland ave.a raise.

Dean christiansen
from Troy, NY
Went to msin street wynsntskill,ny store, bought some daddy ray's fig bars, bought them home for the kids and a cope neighbor kids, they all complained didn't taste right, looked back at package to find exertion date was 12/14/17 7 months outdated, now I had just bought these 10 minutes earlier of course called store 12 times and associates to busy to answer. What kinda of quality control is that and also to sell food outdated that far.managers and workers need to be trained to identified outdated products and pull from shelves, it could mean someone getting sick or dying worse case.maybe need some undercover boss to go thru. Been a patron many years but really disapointed in this.I would like to hear back.
Sincerely dean christiansen
2 albert st
Troy,ny 12180
518 527 5882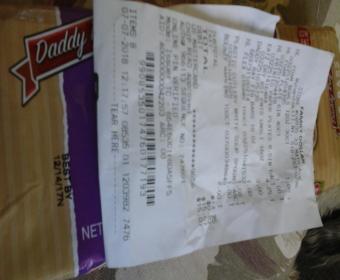 Vannessa Hyter
from Longview, TX
I am in Marshall,Texas 75670 I was in the store to take back some ear phones that was broken, your manager there has a smart mouth and was very rude. His is Jason I don't know his last name. The store number is102883 1113 E.Grand Ave. Marshall, Texas 75670 phone number 903-938-4145.

Sharon Jordan
from Leland, MS
First of the air conditioning has been out for a while. It's like walking into a store with the oven on and a smothering feeling which makes individuals feel bad. Last but not least as soon as you open the door to enter the store it smells like rotten dead rat. Is anybody responsible for taking care of this problem. Myself and family spend anywhere from 200.00 to 250.00 dollars in this particular store monthly. We refuse to continue enduring this. What if something happened to a customer from being overheated. The terrible odor is unhealthy and only God knows what kind of germs are in that store. Please please take care of this problem it is also very embarrassing.

Frances Feaster
from Montgomery, AL
The Family Dollar, store #00960, located at 2807 Lower Wetumpka Road, Montgomery, AL 36110, has a dumpster behind it. The dumpster isn't emptied on a regular basis and trash just piles up which causes flies, roaches and other vermin. Also, the dumpster needs to be in an enclosure so that the general public will not be able to bring their trash, old mattresses, furniture, etc. and dump it around the dumpster. I am a senior citizen and my house is directly behind the store and this is not only a health hazard but it is an eyesore. I have contacted the store but they just brush me off. The previous manager did attempt to handle the situation over the years but the new management just give me excuses. They told me the regional manager's first name is Amy and that is the only information they can give me. They won't give me her last name, a phone number or email address. I need this situation to be handled as soon as possible. Thank you for your time.

Christina Memmers
from Columbus, OH
I'm am a loyal customer at family Dollar store on 19 North arlington st. I spend probably 150-200 dollars every week we'll because of a altercation between myself and another customer that had nothing to do with me shopping at that store the so-called assistant manager I'm not sure what her name is was very rude to me and came up to me and told me that I was not allowed into the store because I so called talk to her best friend wrong so she Banned Me from the dollar store I don't understand how that's even possible she says she's assistant manager but she's very unprofessional she was calling me names on the way out the door telling me that I wasn't allowed in there and barisan me in front of customers I just think that it's really wrong not to mention it's a very very what's the word I'm looking for unprofessional it's like really get old Family Dollar Store there's no front doors and it's a bunch of little young kids that work in there who smoke weed right outside of the door sell weed out of there I know for a fact I just don't understand how this woman could tell me I'm not allowed in the store and like I said I spend a lot of money at this dollar store so if you could please contact me back my number is 3309061618 I would really like to speak with somebody regarding the situation so once again my number is 906-1618 330 area code thank you very much and have a blessed day I'll be looking forward to hearing from you thank you

john a livengood
from Concord, NC
I was overcharged $11.12,i called the store manager Sonya Davis (store#088846). I brought my printed ad ,sales slip and my phone with the app on it. She said it was my fault due to the coupons were not on my phone. I explained while shopping I added items to my chart. she reviewed my phone
which I felt was an invasion of my privacy. she acted as if she was judge and I was a defendant of a crime. I was offered $2.25 cent settlement.
The fact I was embarrassed at customer service desk.She said I had to between 2-3pmto meet with her.
I am disabled and it cost me more in feul for what she offered.

Sharon Perkins
from Rosedale, MD
Today I visited store number 07330. Let me just say that my visit was less than satisfying. I walked into the store with my 8 year old granddaughter and there was already an altercation taking place with a customer and cashier. He was clearly annoyed at the customer and the tone in which he spoke portrayed that. I am not sure what took place in the beginning so I cannot comment on that. Fast forward to my time to purchase my items. I went to the register the same gentleman that I heard speaking harshly to the lady as I walked in to the store was the cashier that helped me. He was very nice and helpful to me. However I realized the amount he told me my order was slightly higher than I expected. I did not question him because he had a long line behind me. Instead I decided to speak with the store manager. Her name tag read Brea. I explained to Brea that my purchase rang up $18.50 which I thought was a bit much for the items I was purchasing. I informed her that I noticed on the receipt the gain liquid detergent that I purchased rang at $9.95. I then told her that the tag on the shelf showed the price at $7.95 and she asked me to show her. I walked with her back to the area where the detergent was and showed her the tags on the shelf. She observed it and realized that there may have been a mistake however she asked me to follow her back up to the front where the registers are. When she went to do the return to give me the difference on the price she realized that the item is the incorrect size gain which promoted the price to ring at $9.95. I reminded her that she saw exactly what I saw. She asked me to hold on for a second and she then asked another coworker to walk her to the back. When she returned she went on about doing the return of the difference to the amount that I paid. She asked me to sign a document and then stated She will have to keep the original receipt. I asked her why because I need that receipt due to the fact that I had other items purchased on that same receipt. She stated I need it for my manager. I then asked her can I get a copy and she stated no because she needed the receipt to show her manager. She then stated I voided the transaction for YOU. Excuse me! How was this transaction void for me when the error lies with the store? I'm confused and rather taken back by her actions and verbiage .She then abruptly stated, never mind we're going to just do this so we can keep the day moving. She then took the said receipt and placed it in my purse: how disrespectful can one be. Some may not see this to be an issue however being that I am a manager and have been for 15 years I see the issue with this. There may have been an underlying issue that I am not aware. She could have been upset with the coworker that made the error in the first place and now realizes that more work that could've been avoided has to be done. However that is not the way you act towards or treat customers. She crossed the line in a couple areas. This should not be tolerated. I am not asking for anything more than just for you to train your associates one how they should deal with the public. I understand that this store location is not the best and the community can cause issues. However this is the second time that I have been in this store and witnessed inappropriate behavior . I cannot say that I will not go to this store in the future. However I will will make a conscious effort to shop elsewhere in the future. Thank you and have a great day.

Rebecca Smith
from Columbus, OH
WENT IN YOUR STORE AROUND 9:00 AM, WAS SHORT CHANGED $5, LATER THAT EVENING SENT MY SON TO STORE, HE WAS SHORT CHANGED $10, I WENT OVER AND ASK WHY BOTH OF US HAD BEEN SHORT CHANGE, GOT A DISRESPECTFUL ANSWER, WALK OUT THE STORE AND A LITTLE BOY WAS CRYING I ASK WHAT WAS WRONG, HE SAID TO MY SURPRISE, THEY DID NOT GIVE ME MY MOM'S $5 CHANGE, AND SHE IS MAD AT ME. WELL, IF HE IS SHORT CHANGING CUSTOMER'S, MAYBE HE IS SHORT CHANGING YOUR COMPANY, ALSO I LIVE ACROSS THE STREET FROM YOUR FAMILY DOLLAR, I SHOP THERE THREE TO FOR TIMES A DAY, I WILL NOT GIVE YOU ANYMORE OF MY BUISNEES , UNTIL YOU GET RID OF YOUR CRAPPY MANAGER, I HAVE HAD TO MANY PROBLEMS FROM HIM,TAKING MY BUSINESS ELSE WHERE.

Ralph Weekly
from Grand Rapids, MI
The cashier took a personal call concerning a problem about a 'leak in her sink' ,while all the time she had customer's in line waiting to be served!! THIS LADY HAS A VERY NASTY ATTITUDE AND IS VERY RUDE!! SHE WAS LEANING ALL OVER THE COUNTER AND JUST IGNORING HER CUSTOMER'S!! When I complained,,,she continued to talk on the phone and told me in a very unprofessional voice,,,'GO OVER THERE I'M CLOSED!!!! WE SHOP FOR JUST ABOUT EVERYTHING AT FAMILY DOLLAR AND SHE NEED'S TO GO!!! WE LOVE FAMILY DOLLAR,,,,BUT NOT HER SERVICE!! THANK-YOU!!

Al Morris
from Kalamazoo, MI
Today I came into the family dollar located in the1200 blk. Of Portage Rd., Kalamazoo mi. I purchasing two bottles of two liter coke as I do every week and returning three empty bottles of coke. The clerk Breanna I think was her name said she couldn't take the empties because there were drops of coke in the botttoms of the bottles. That was residual water drops since I had just washed out the bottles I explained that to her but she still refused to take them. I walked out not purchasing anything leaving the empty washed out bottles behind, your loss.
I walked across the street purchased my coke there and will continue to do that until the new shopping center a couple blocks away opens.So done with the long wait lines at this store and now this rediculous incident. I've spent a lot of money there, say goodbye to that. A few drops of diluted coke and a unreasonable clerk did this.

Loved the store. 1 employee was and is not nice at least to me. I did get up set when over a month ago I was trying to buy something to stop getting sick on the counter. She was rude and I said I will pay full price, I just need to try and leave without making a YUCK thing. She was more that rude...I said I will pay full price...I went to the ER soon after that. She is still not nice...she sings "God Word" every time I try and shop there. I Love Gods Word.... but being Hypocritical against shoppers... I will not shop there anymore even though I love all of the other employees. But is wasn't just me...she ran out a 45ish female when I was waiting for service. She said she would never shop there with that "Crap Out Loud". I will send this everywhere I can. I actually wanted to work for a company with your "quality", but apparently you really do care. About customer serves and loyalty....
INFO ON THE STORE>>>>>>>>>>
#08033 ….. 321 S. Bowen Rd. #821, Arlington, TX 76013 #817-804-0485. MGR, John Nobbles # 314-249-5516.....?????
Tried to call and say my issues...no response...
The not nice for an Employee to loudly shame customers with the HOLY BIBLE.... I love Gods Word....But if a customer doesn't like they are being treated does not give an employee to "Loudly" sing and miss quote the Bible... .
Not nice,,,,,, Not even... I recorded it when I went back in to just buy what I came in to do. Her YUCK response will go viral for ….We have enough on our plate....but not nice employees.....I will spend my money anywhere but there unless she is addressed.

Eufemia Herrera
from Newark, NJ
I was at family Dollar in Cuba New Mexico. On 6/2/2018
I always do my shopping their. Well on this day I was shopping
Went to the check out counter paid for my stuff.The cashier.
MR. Romero. Told me not to go back again. That shocked me
and.I was very surprised that he would say something like that.
It left me speechless.

Kimberly Klement
from Milwaukee, WI
I went to the Family Dollar by my house on 27th and National (Milwaukee,WI) Yesterday May 10,2018 and it was really busy. There was a line of about 10 customers at least.. I did have a backpack because I drove a moped from work. Only one person was behind the counter. No one asked for my backpack, there wasn't any rules written on the door when I first walked in that said I had to give my backpack to someone behind ingb the counter. I walked in the store, went directly to the batteries which were right in front of the registers, and I dug through my backpack that my purse was in to find batteries so I could match them to the right size batteries that I needed..... as I was matching the batteries, a young woman with tattooes on her face approached me aggressively and just blurted out rudely, Whats in my bag on the floor,.. which was clearly a mini cooler ( I am a construction worker) a mini cooler with shoulder straps... I know the store was busy, but there isn't justification on why she approached me like we were doing business in a back alley. I nudged the cooler with my foot because my hands were full and told her to look herself since she was being so rude.... She screams at me that I should of checked my bag at the door like it was common knowledge and I should "GET THE FUCK OUT CUZ SHE IS CALLING THE POLICE", I told her I didn't care and I was go to go check out. She continued to argue with me about staying and another employee came out, a African american male who put his arm in front of her and told her to calm down and she was being too aggressive to just leave me alone. He had to tell her at least 3x's to let me stay in the store. I told him I couldn't believe how she's acting.. I went to check out, as I paid for my batteries, I asked the cashier for corporate's number. The cashier asked the woman with the tattoo on her face and she responded by saying "NO" she wasn't going to give me the number, and she was the manager.

Georgann Dix
from Harper Woods, MI
Store waa to open at 9 am on 5 11 2018 at the famaily dollar store on E third street dayton ohio.45417. dayton There was 5 customers including myself waiting between 845 and 900 to go into the store. The employee shows up at 9 tell us it will be another 30 before he opens. The is totally unacceptable.. He should have been there at 830 and opened at 9am or open at 930am what are you going to do about it. That is lost revenue. I don't even want to go back.

Jose I. Olivera
from Haines City, FL
This lady that live 's in my house she's 72 years old when to the family dollar store in 1683 E. Hinson ave Haines City , Florida to get a case of water the only cart available the manager had it ,she ask him if she can bowerred the cart to carry a case of water she was going to buy to take to the car ,she told him she was sick, his answered was no. This lady had open hard surgery if he didn't want to give the cart away he could at least ask her what she needed help carrying is kind of sad for a manager to act so rude In this store that so many people like to go.

Lisa Sapp
from Columbus, GA
On Saturday April 21,2018 round 7:00 -8:00pm I walked in the store to purchase cleaning supplies and there was no carts or buggies. The store was nasty and dirty merchandise all over the floor down every isles.. So I had to carry my items in my arms. When I got to the counter I drop a bottle of detergent. The manager behind the counter in front of customer said you are paying for that very rudely. .. I told her that there was no carts and it was a accident. She said I don't care you are paying for it.... I left everything and walked out. Bainbridge Georgia 39817 store number 1132. The black manager was very Unprofessional. Lisa Sapp 229-220-7745

Sandra Greenwood
from Harrison, OH
Hello, my name is Sandra and i live and shop in Harrison, Ohio 45030. I choose to shop at your Family Dollar store because you generally have the products i use at a reasonable price, and also very much because i love the friendliness of the store manager that works there, she is helpful, kind and really goes that extra mile for her customers. However when she is not there, several times there is an older associate who has been dis-
courteous, nasty and down right rude to me, which i have brought to the attention of the store manager and the associate was given a warning i was told that i was not the only customer that complained about her. The reason for my complaint to corporate, is because on April 16th this very same associate saw me walking toward the front door and she rushed to lock both doors before i could enter. I then walked back to my car, seen the time was 8:53 pm so i called the store it rang until i got a recording.I only had a need for a few items that i could of purchased in the allotted amount of time. This upset me so much that i walked back up to the door and saw that associate standing at her register laughing with the other employee. I know the store closes the doors at 9:00 pm, not a minute before no excuses, depending on what you do,you may lose a lifetime customer, because Dollar General is just a block away. My mother owns her own dart store, my grandmother ran her little grocery store for years, and neither my mother nor my grandmother would of ever closed early, or locked out a customer. Sincerely, Sandra Greenwood

What a junky store, It was a MESS! The shelves were all in disarray. There were carts waiting to be unpacked sitting everywhere. I did find a card to purchase and waited in line and decided I was so disgusted with the look of the store, I walked out without purchasing it. It Needs a beauty makeover badly.

Virginia Wren
from Dallas, TX
6565 colquitt rd, Keithville, la 71047 : Very CONDESCENDING attitude. at the register, they ask me to enter my debit card 'number' 4-5 times, in front of nearby 4-5 customers: this is a regular occurrence. all their employees have a 'talk down attitude': I won't return. (It appears the few store shootings in Shreveport, la are family dollar stores: Is the problem their bad attitude.)

Billy Reed
from Youngsville, LA
I am not sure if she was the store manger or a cashier but she was very unprofessional and rude . You can tell she is friends with higher ups in the company because no one in there right mind would act like that .

Store #08177 541 Smith street Providence RI. I am tired of the management and the state of the store. Inventory left on the floor and not on the shelves. The floor is filthy and disgusting.Fire hazards are everywhere.Inventory is blocking some of the aisles. They never seem to be able to do cash transactions in the morning. Claiming they have no cash. They are very unprofessional, swearing at the customers, telling people that they need to run their cards again because supposedly the transaction didn't go through the first time. But I have been charged 2x on a number of occasions and had to basically get very loud and lower myself to their level to dispute the transaction. Once I was told that I had to wait for that employee to be there to put refund my money. I am not the only person this has happened to either.
The manager, Anna is rude, loud and has her boyfriend and his friends hang out there at night playing inappropriate music loudly, harassing the customers. There is the constant smell of marijuana in the store and really heavy towards the back of the store. The employees always look and act like they under the influence. The cold food case is not up to safe food holding temp, always half full with the inventory still in boxes on the floor. Employees screaming at each other about their scheduling and their duties.
It seems that because it is located in a low income area that a store should be allowed to operate this way and treat people this way.The people who work there are the most unprofessional, rude, slovenly employees I and the rest of this community have ever seen.
It has gotten to a point that the local news station wants to do an investigation about the dealings in this store.

Mary Landrum
from Chillicothe, OH
I went to Family Dollar yesterday March 28,2018 in Frankfort Ohio and made a purchase that came to $7.46 I give the cashier 2 dollar bills and I had $5.50 worth of quarters. He looked at me and said I can only take $4.00 in change per transaction we had too many poker players bringing cash in baggies and making purchases and it takes too much of our time so i can not take that change. For one thing this is not posted anywhere and he was very rude The man behind me bought $4.00 worth of quarters from me or I would have left and not made the purchase. I use to go to Dollar General quite a bit but I wont be going in there anymore. You need to give your workers some training on how to treat their customers. I don't know the man's name I was just too upset with him to see what it was. I won't be back

Susie wright Wright
from Miami, FL
Cashier,rude,didn't acknowledge my presence,I bought two RCA INDOOR ANTENNAS,COULDNT GET IT TO WORK PROPERLY,I PUT all items back in original box with and family dollar bag,she flatly told me noooo,no RECEIPT no returns.Store#11414
Address 1700 n.w. 183rd st.
POOR CUSTOMER SERVICE
Rating 0

Syreta Holiday
from Philadelphia, PA
I visited Family Dollar at 5807 Torresdale several times in which the employees give poor service, the cashiers eat while waiting on customers, also they are on their phones having personal conversations with headphones in their ears while ringing up merchandise and never give eye contact to customers, the shelves are hardly never stocks and the store is usually a mess, I never saw this behavior while shopping before, these employees need to be trained on professionalism.

Patsy Stoll
from Oklahoma City, OK
I would like to receive a phone call 580-678-0222/ I was told that the employee I had an issue with was Tamara H. At the store on 2nd Street in Lawton,OK . It was a very ugly scene and I called the store and talked to an assistant manager and apologized for losing control but will not stand for an employee to yell at and verbally assault me! I let my daughter in law make her purchase but mad none myself because the employee would not shut up and kept mouthing ugliness

To Whom It May Concern
This date February 17, 2018
visiting the Clayton, North Carolina 27520
Family Dollar Store on Hwy 70
I admit I'm not a regular customer at this particularly Family Dollar Store but If you wish to review your cameras on this date 2/17/2018 around 4:35 the service that I received was beyond believe. I'm not sure what the cashier (a man) what his problem was not to mention he never addressed me but the fact that he literally through my change on the counter and then threw the bag at me. Mind you I was not offended that he didn't want to speak but the attitude was disrespectful.
I know from watching your undercover boss that this would not be normal protocol for your employees. I believe this individual should be question about his representation of the Family Dollar Store values. I would never allow any of my employees to be so condescending to anyone.
Respectfully yours,
Elsie

Yolanda Whiteside
from Elgin, IL
I brought some pant legs for the family dollars in Rockford il on st Charles st and I was going wash them and it was vomited on the bottom of them andi was use the lotion and i broke out from it.

Quantana Mckinney
from Nashville, TN
the location I need to complain about is 836 Dickerson Pike Nashville tn 37207. This is the worst location in the entire chain. They are never open when they should be they ALWAYS have down registers and no change. They damage merchandise when restocking shelves. I purchased a sheet set from here and did notice that it was cut on one side. I got home which is 3 min from the store and I saw the cut I went right back to the store and they refused to exchange it. The cashiers re always rude and have inappropriate conversations loudly where customers and children can hear. today I went to the store at 1045AM and they were closed with a note on the door the computers were down(again). The store is almost never clean with boxes in the aisle way.

Cornell Tanksley
from Miami, FL
The Manager told one of the employees that I be stealing from out of the store and they never caught me nor can't prove that I was taking from the store. That store is the only one that is close to my house and I really will appreciate it you can fix the problem because that is the closest Family Dollar to my house

Patty Brown
from Birmingham, AL
I have a serious problem with your parking lot on Hwy 80 in PHENIX CITY Alabama there is a massive hole in your parking lot that I hit last night and it messed my tire up to the point now I've got to buy a new one because I understand this has happened to lots of people and y'all refuse to repair it.ThankGod the nice lady that worked there was getting off work at closing and her mother which works for the Sheriff's office would not leave me until it was fixed which had to call her dad which is also a sheriff and very wonderful family wouldn't leave me which was 3 hours later and 200.00 for a new tire.I think y'all should be responsible for the bill since I understand y'all have had many complaints about this I would be very satisfied just to hear back from someone are if I don't I will be following up with y'all Please get in touch with me my number is 334-468-4099.Thank you

Jordan Shuler
from Louisville, KY
I bought Omeprazole last night for my mother, it was not the right medicine. Today I went in and politely asked if I could switch for the right kind. Not only did the man non-chalantly say no, goodbye, when I asked him if there was a problem he told me, in front of All the other customers, "I'm not letting you return that, you probably STOLE them last night anyways!"
I have never been more embarrassed in my life. I told him he was not allowed to treat me like that and he advanced towards me in a threatening & intimidating manner that suggested physical altercation, literally Scaring me out of the store...

Glenda Gleaton
from Stone Mountain, GA
I tried to do a transaction with debit card and cash to purchase cigarettes and the cashier did not do this it was oa young man I stated to him before he had me to insert my debit card he argued with me and was very rude he said I did not ask him to do the transaction that way location of store is Lyndhurst Dr SW Atlanta ,GA I am a regular customer at this store and I have a pretty good idea of not returning to this because of this I have never had this problem at this before most of the store clerks are very friendly this young man is a new clerk

yehuwdiyth y. yisrael (being falsey accused by family dollar manger Carl)
from Miami, FL
Hi my name is Yehuwdiyth Y. Yisrael, and my twin sister, Abiygayil C. Yisrael, bluntly accused of stealing falsely; that is why I am filing a complaint, for being violated and for being falsely accused of doing things, like stealing at and from family dollar located at 8900 N.W. 7 avenue in Miami, FL, by manager Carl; to be exact on 2/6/2018 round about 9:00- 9:10am, I decided to go to family dollar to purchase two, or three things that I needed and when I entered the store on that day, that Moring up front in the area of the cash register where mgr. Carl was standing taking a customer, he openly presented to me the matter, stating that he was told by someone that when he was away for a week from the store that me, and my twin sister was doing some things in the store and that we are not longer welcome to family dollar at the location where he work at, because he automatically amused that I was guilty by saying that I and my sister is no longer can come here to this family dollar; so I was confused as to what he was talking about when mentioned it, this nightmare to me on that, to me it was an outrage, because we are a customer that been shopping there for a very, very long time and we are practically there every day, till they some of the workers there say that we, the twins is here each and every buying something and we come we always spent money and not still; so I was very hurt and very stressed behind this hurtful accusation that is not so; especially with no facts, or evidences that happened; so I feel that he ought to lose his job behind it, because it is not fair to me and my sister; at this moment I'm writing this report complaint I am still frustrated about this matter, it has made my pressure high, blood pressure that is and even my sister is disturb by this here, it has ruin our character and our good name and I strongly don't appreciate that at all; so what I did after leaving the store when he stated to me that I was not welcome to family dollars, I came back and address him, by saying that, I didn't appreciate him dealing with the matter in that way, because there is always a right way to help the situation by telling him, you should've have called me, or pulled me to the side and point me and my sister out on the video, or what not, showing to me that you had caught us on video stealing instead of just pre judging me, us like that and in that fashioned to be a criminal without any proof at all; I told him is wrong for doing that, because he didn't witness no such action for him self and so why did he take this false story on us to be the gospel; he replied and said that it is, because that someone, or people had say that they say us stealing things from the store and while one of us was outside on the phone communicating with each other on the phone planning and plotting our strategy to steal ; I quickly explain to him, that is absolutely not the case at all, because if it is one of us that is buying, or spending money then the other says outside until I am done buying, or spending for the both of us and vice versa and after I had brought to his attention that he was wrong to believe a customer, or a worker without proof is absurd and crazy; for that I have no mercy for him; then suggested for us to be welcome back to the store with no apologies, simply because he figured it out that he was in troubled then when I told him, he himself and or the person, or people who made the accusation better find and or present the videotape and or the proof of this incident that me and sister was guilty of this made-up accusation ; I then questioned him why? all of the sudden that we are welcomed and for what. he replied and said, cause I have talked to you and I looked at him in a crazy way, because he taught that he was talking to a fool, but I am not. I simply told him that I will filed a complaint and a that I will sue him, because he has ruin and stained our character in the eyes of many; that there is not something easy to forget, or to take light. for this matter here is definitely real serious me and no joke to neither one of us who is being accused of wrongful doing. so what I would like to be done about it, is for him to lose his job behind this real unprofessional action. if any questions feel free to contact me at 786-800-4099/ or 305-613-3014 and or at my email: yehuwdiythyisrael44@gmail.com. for we do matter and so do your business also; so I hope that you all sees it that way; that this is unfair to us both. God bless. yehuwdiyth/ Abiygayil Yisrael.

Missy Malacara
from Irving, TX
Family Dollar store # 07077 1826 rigsby avenue February 3 2018 13:56:24 went and bought milk and cereal for my kids and didn't bother to check the milk cause I go to that store everyday and to go home and serve my kids my lil ones enjoying there cereal then he started vomiting to find out the milk was expired,, aren't they supposed to keep updated on expired items especially the milk ,, so yes am returning the item

Brenda Williams
from Detroit, MI
Visit store 08423 , 14321 livernois Ave in Detroit, 1/31/2018 at 18:23:39, I decided I didn't want a pack of light bulbs the cashier was very rude, she call for someone to take it off , after she threw the light bulbs, I handed her my money and she gave my change to a child under10yrs old that was working behind the counter with her there was also two other children standing behind the cash register

Addie mccormack
from Ormond Beach, FL
I was in your Family Dollar left my wallet one of your employees found it returned it to the manager they both disappeared from the store they no longer work there they stole $920 through my ID and the trash out back please call me at area code 386-235-2871 sincerely addiemccormack

Jacqueline miller
from Media, PA
First of all I'd like to say that I shop at your stores for years and I probably shop at 20 different locations and I've never had a problem I went to the Darby store two days ago , I bought headphones they did not work I asked the girl the night before when I bought them if they did not work would 'l be able to bring them back she said yes if you bring them back within two weeks you can exchange them . When I came back the next day there was a different girl at the register and a manager there, a young girl named Tanisha I asked her if I could just exchange them for another pair that worked and I would add on a couple dollars to whatever it was, she said no we don't do that , I asked her if I could buy a different brand at the same exact price and she would'nt have to do the paperwork and she said no , we don't do that , I asked her so if I could buy a different headset the same exact brand and the same price and she said no we don't do refunds at all,!!! That's absurd I've never heard of that in my life I am 55 years old I have never ever heard of any store not letting you be able to exchange an item !! I had my receipt.. So I asked her your refund policy says that you can't take him back for a refund which was fine but I'm not able to exchange them for anything at all I'm not even allowed to exchange them for the same exact thing only a pair that worked , also I'd like to add , both of my children are managers at your stores in Alden and Lansdowne, they both are managers of your stores, and have been for a long time that's why I cannot believe the way I was treated in the Darby store, !!!! This happened on. January 25 th at one in the afternoon so whoever the manager in there on that day at one in the afternoon needs to be disciplined I'm not trying to hurt her , but she needs to learn how to treat people I just can't believe that out of all your stores she's the only ignorant person I've ever dealt with she was extremely rude she's been extremely rude, on several occasions!! She was very very ignorant for lack of a better word once again she's at the Derby location I Macdade Boulevarrd her name is Tanisha , but I would like a response from you or something because I was never treated so rudely in my life I could not believe it and like I said I have have shop there million times I've never had a problem with anything, or anybody, they have always been nice to me !!! please respond to my email or you can call me at 610-333-0934 , my name is Jacqueline Miller 200 walnut st, Darby, pa 19023 please be kind enough to respond to me, either phone, address or e-mail thank you for your time!

scott smith
from Philadelphia, PA
hi me and my wife visit your storte at broad and chelten ave here in phila 2 3 time a week there is always no bags no one at the register takes some time for some one to come to the register the floors are always cluttered the managers clothing are always dirty customers are complaining that,s no bag. this has been going on for some mouth. to day sat 27 of 2018 i almost taken a fall SINCERELY YOUR CUSTOMER AND NEIGHBORS THANK YOU

I was in your Cleveland TN store yesterday on Grove Ave . I was falsely accused of being a thief by store employees I had nothing on my person I stopped by the location to see if they carried DVd players the lady said no and when I left the store when she gave me my answer the lady and another employee brought me back in the store because the alarm went off I let her look in my purse and everything nothing was there I didn't even get a apology .I will never shop at family dollar again

Belinda Webb
from Charlotte, NC
I purchased a ball speaker meant to enhance the volume on my phone. It is no louder than my phone volume without the speaker. So I took it back with my receipt. I was told it's your policy on electronics not to refund but to only replace. I see no need to getting another speaker since this is just a cheap item with no results. I was not given an option to use the cost of the speaker toward something I could use.
What can be done about this issue. The store is located on Milton Road near Sharon Amity, 28215. I had the receipt when I went back. I emailed over a week ago with only an acknowledgement of the receipt of the email - NO resolution.
Belinda Webb
980-299-0346 home
704-998-9978 cell

Lora Wagner
from Greenfield, IN
1/10/18 10:45 am Sign said up to 50% off BLACK AND BROWN TAG I had 4 items, all kids clothing. 2 of which were BLACK TAG with a $6. price tag. BOTH RANG UP $6. I brought it to cashiers attention. SHE RUDELY POINTED TO THE UP TO PART of the sign. She said 3 times up to 50% off. I said OK IT'S TAKING NOTHING OFF THE PRICE. NOTHING NOT EVEN A DIME. She says she cant do anything about it. THAT IS FALSE ADVERTISING AND DECEPTIVE BUSINESS PRACTICE.
Store#10925 7835 Brookville Rd, Indianapolis Indiana 46239-2157
I am raising 3 grandkids and have to shop wisely. I have spent hundreds in your stores over the last year. So I left all 4 items
I WOULD PERSONALLY LIKE TO KNOW WHAT IS GOING TO BE DONE BEFORE I AM FORCED TO CONTACT FEDERAL TRADE COMMISION.
Thank you,
Lora Wagner 317-418-3023

Robin Royston
from Dover, DE
I went to Family Dollar today in Cheswald, DE 19036 1-7-2018 @ 3:50 p.m. I did my shopping and then went to the very friendly cashier. She rang up everything and gave her my coupons. She was fine until she got to the Colgate tooth paste and they cost $1.00 and my coupon was for $2.00 so she would not honor it. I told her to take it off. She had to get her assistant manager . Now, everything I bought I should not have owed anything and showed I owed $2.00. Then the Assistant Manager re-rang up everything and then put my coupons through and said I owed $11.00. The coupons I had from coupons.com were products that actually cost less then what I needed to pay. I understand that if they rang up for the price the merchandise was it not a problem and I would lose the difference because you do not refund the credit. But, the Assistant Manager was unprofessional and could care less. I told her to keep everything and walked out. I looked on line at your policy and she have taken my coupons. My friend who is a full time couponer never has issues where she live in Seaford, DE Thank you, Robin

kristina smith
from Atlanta, GA
12/15/17 Store # 02349 My daughter and her sister walked in. There was a man standing in front of my daughter (a male dressed as a woman) "He was not in uniform" (beige jeggings blonde hair and beige jacket). So my daughter asked was (he) in line or does he work there and the employee (Taylor) Responded for him and said yes and you mean "she" (with a attitude) and that individual (male) snapped his fingers at my daughter. (with an attitude). (Taylor) continued to say well are you woman or a man because I see a boob print in your sweater. My daughter is a minor (16). In no shape or form should a Grown woman approach my daughter and ask her what she is or her preference. especially when she simply asked a question because he was not in uniform. So of course she told me. I come to this store all the time and always have issues and when it comes to my children I should not have to come of to a store on my day off or resting to tell someone not to disrespect my child. (if you watch the camera) you'll see us (me and my children) talking to the ladies for hurting my daughters feelings. and the (Male dressed as a woman) walked up and approached me as if he wanted to fight or take it further. Being that he was considered a male and not a female. Taylor tried to justify why she said that to my daughter and never said sorry or pretty much anything until my Other daughter angrily told her why would you speak to a minor that way why are you not apologizing... Taylor continued to lie and change words around. and my other daughter who was with my daughter when it happened was like no that is not true... this is exactly what you said. (this is not the first time this has happened) that is why my daughters came because just the day before my daughter got overcharged for a item that was cheaper. and my other daughter got told that the way she dress is inappropriate (she is also a minor) These people are inappropriate, unprofessional and this has got to stop.

kristina smith
from Atlanta, GA
12/15/17 Store # 02349 My daughter and her sister walked in. There was a man standing in front of my daughter (a male dressed as a woman) "He was not in uniform" (beige jeggings blonde hair and beige jacket). So my daughter asked was (he) in line or does he work there and the employee (Taylor) Responded for him and said yes and you mean "she" (with a attitude) and that individual (male) snapped his fingers at my daughter. (with an attitude). (Taylor) continued to say well are you woman or a man because I see a boob print in your sweater. My daughter is a minor (16). In no shape or form should a Grown woman approach my daughter and ask her what she is or her preference. especially when she simply asked a question because he was not in uniform. So of course she told me. I come to this store all the time and always have issues and when it comes to my children I should not have to come of to a store on my day off or resting to tell someone not to disrespect my child. (if you watch the camera) you'll see us (me and my children) talking to the ladies for hurting my daughters feelings. and the (Male dressed as a woman) walked up and approached me as if he wanted to fight or take it further. Being that he was considered a male and not a female. Taylor tried to justify why she said that to my daughter and never said sorry or pretty much anything until my Other daughter angrily told her why would you speak to a minor that way why are you not apologizing... Taylor continued to lie and change words around. and my other daughter who was with my daughter when it happened was like no that is not true... this is exactly what you said. (this is not the first time this has happened) that is why my daughters came because just the day before my daughter got overcharged for a item that was cheaper. and my other daughter got told that the way she dress is inappropriate (she is also a minor) These people are inappropriate, unprofessional and this has got to stop.

Loraye Linville
from Charleston, WV
As I was waiting in the only open long line the lady in front of yelled out "we need help up here". The manager named Mark started yelling" who said that" over and over. I said "up here". He then verbally attacked me saying " I have listened to this shit all day and if you don't like it you can get the fuck out now. Really what you need is to get a real job. ". To which I replied " You shouldn't assume we don't have jobs.". He then said oh not you but you back to the same lady as he had previously insulted and finisher with you are old I know you don't work.". She then came back with "I am on disability". I knew what was comingn next , Mark completely lost it and said oh I see but you don't look disabled probably faking it for that gov check. At this point I defended the first customer by telling Mark you shouldn't call her old and you don't know her story. She then told him maybe hounded a new job. Mark then told her " Get their fuck out now". She started throwing stuff and he batted them back to her all the while threatening to call the police. He escorted her while calling her an old fat fuck who didn't look or act disabled to him. While Mark the Manager was ranting he stated I don't give a fuck they are shutting this store down in 2 weeks. Please don't put this guy at another store in any capacity that works with the public. My phone had died so I couldn't call the police but it would not have been on the customer. He was so close to grabbing the customer that if he had I would have told another to call the police now and most likely gotten way more involved. I am pretty sure none of this is in your training manual. Please address this situation soon as Mark is preety much at his end.

Debra Griffith Howard
from Milwaukee, WI
I went to the Family Dollar on 930 N.27th Street @ 9:40am, They had a sign on the door saying come back later Closed, Another Lady went there also & they told her they Only Had 1 Cashier , (Unacceptable ) This Store is located in Milwaukee, Wisconsin.

Takiyah K. Allen
from Albuquerque, NM
11-23-17 i stopped at the family dollar on wyoming and central near my job. I needed something to wear to family function due to forgetting my clothes at home. while looking i had to use the restroom and had held it as long as i could. I was refused and as i was leaving a hispanic male cashier started making sarcastic comments. I turned around and asked for a manager. As im explaining the situation this unprofessional rep starts yelling get out my store, get out my store. I turned around and let him know i wasnt speaking to him and then this incompetent "manager" says if he wants me to leave, i have go. Wow! Are you serious? This man still was making remarks on the intercom as i was leaving. This is totally uncalled for and needs to be addressed. Thank yo for your tiime.

Tina White
from Charleston, WV
On 11-12-17 approximately 11:00am. I was shopping in the 1500 Erie ave phila pa store, located at Erie Ave & O street. I made a purchase for $ 95 and some odd cents, as my bags were being packed i notice that they were extremely heavy. The young man packing the bags went to look for a cart without a pole so i would be able to my purchase to my carry. I openly stated that i felt it was somewhat ignorant to have packed the bags so heavy, one bag contained ( 3 - 4lb bags of sugar and to large tins of ground coffee) the cashier (Ebony) who was working at the time said who the fuck you calling ignorant , i stated i wasn't referring to no particular person i was committing on the packing of the bags being so heavy, she said i didn't pack the bag. I turned and said i didn't call anyone ignorant. She told me to get the fuck out her face before she smacks the shit out of me! She continued to be belligerent and proceed towards me in a hostile manner where another store associate had to step in front of he tor keep her from making any physical contact with me. I noticed the bags continuously being over packed by the cashier (Ebony) when instated that she was putting too much stuff into one bag she said so the fuck what! At this point i felt my best option was to ask four a refund to avoid any further conflict. I ask if i could just get a refund and the cashier said get the fuck out my lune your not getting no fucking refund, snatched my receipt out my hand and threw it on the next checkout isle. At this time someone had gotten the store manger who came and assessed the situation in a very professional manner asking that we both cease the back a forth comments. The store manager proceeds with the refund process and the cashier began placing the remaking bags of the purchase on the floor and began kicking them saying this her fucking trash too! While this incident from beging to end is taking place there are about 6 other customers in line waiting to make purchases who were subjected to the cashiers inappropriate as well as unprofessional conduct!! She neglected the customers as well as her duties as a cashier, by paying no attention to there needs and continuously displaying , abrupt , unprofessional and degrading conduct. I've never experienced such humiliation in a public places of business.whwre within reason the customer is always right. I felt i had the right for my purchase to be pack as i wished it to be without any hesitation or rebuttal!!! I benn patronizing this establishment since coming too the phila pa area and i continue to do so in the future. I feel the store camera needs to be looked at and the cashier reprimanded for her behavior!! Think You For Your Time And Consideration in this matter. P.S. my delayed response to the matter at hand is due to having the deaths in my family over the past 2 weeks! Again i thank you for you time! Have A Blessed Day To All !!!!!!

Michael A Kilgore
from Fishers, IN
I went to this Family Dollar Store and spent 87.00 . I went in the next day and was told I was not allowed in the store because a customer thought somebody that was with me the following night had stole something. The manager asked me in front of customers to leave the store, I have never been so pissed off in my entire life. I told her to look at the cameras. I called back the next day to see if they had looked at the cameras The manager hung up on me. I spent 87.00 that night and my 70 year old mother spent 30.00 My mother is the one they THINK stole. The only proof they have is this customer who said she saw my mom stick something in her purse. She does not know what..only SOMETHING. We spent over 100.00 have the receipts and this is the way we are treated. As I said your day manager asked me to leave the store in front of other customers on the words of an anonymous customer. The cameras will PROVE nothing was stole. I am going to contact an attorney if this situation is not corrected. I spent 87.00 and you treat me like some thief on the words of some customer that they won't say who it is. I am mad as hell this manager asked me to leave making me look like a thief when in reality my mother and I spent a 100.00 that night and have the receipts to prove it.I want that manager fired and I want compensated for the 87.00 I spent in a store I will NEVER frequent again. My demands are small compared to a discrimination suit. I am on disability and I feel I was discriminated against because of this fact. I expect to hear back something TODAY. As I said when I called back to see if the cameras had been observed yet( something a guilty person would not do) the manager HUNG UP ON ME AND I DID RECORD HER ACTON ON THE PHONE. YOU NEED TO GET RID OF HER. I SPEND APPROXIMATELY 200 A MONTH IN THAT STORE. NEVER AGAIN. SHE COST YOU A GOOD CUSTOMER. AND I WANT THIS SITUATION FIXED. SHE CALLS ME A THIEF WITH NO PROOF IN FRONT OF OTHER CUSTOMERS? CONTACT ME ASAP

Keith Evans
from Philadelphia, PA
On November 10, 2017 I went to store # 11978 to purchase 6 ( 2 Liter Pepsi products ) that were on sale if you bought 3 at a time it would only equal 3 Dollar per bottle. I carried 4 regular Pepsi and 2 Red Mountain Dew.to the cash reg. The clerk said it would be over 6 Dollar I mention that her add on the shelf said buy 3 would be 3 Dollar with a limit of 6. They said Red Mountain Dew was $ 1.80 per bottle I told her they were not and on the shelf they were $ 1. per bottle she walk down to the shelf saw the labels never appolgize that I was right and she didn't know the right price. Then she told the other young lady that was working that Red Mountain Dew was a dollar from shelf sticker price. I ask both of them if Red Mountain Dew was a Pepsi product they both said yes but still would not sell the 4 regular Pepsi and 2 Red Mountain Dew for $ 6 as your add said, I then ask for the store manger name and phone number that first refused then I ask for the District Manger name and phone number witch they refused. I final went and got 2 more regular Pepsi then they went by the add and charged me the correct price after the sale I bought the Red Mountain Dew and paid one dollar per bottle. On the back of my rect. the young lady wrote 1193 and name Katie who she said was the manger. Before leaving she said the other lady was the Manger ( I don't believe her ) I well be sending a hard copy of this Mr. Howard L. Levine both clerks told me to leave the store and threaten to call the police they laugh because I refused to pay more then 6 dollar on sale promotion items but yet both had to agree Mountain Dew was a pepsi product. Bar code on transactions 99119780199290174803 and transaction 99119780199300174803 the date was Friday November 10, 2017 time 20: 12: 44 and 20 : 12: 16 both of them were on there personal phone with face book and being very rude and unprofessional Thank you Keith Evans Keith75105@comcast.net

Attention:CEO,Vice president,customer service and personal department management.
My name is Denise Calhoun my husband Jay Calhoun and I have been very loyal customers of Family Dollar for 20+ years until at approximately 3:45 today, 11-10-17, we was extremely humiliated, falsely accused of being ran out and banned by your employee the otherday as she screamed at us made us get out of line to put our basket down and leave ..I asked for a manager as was she running us out, she covered her badge and said she was a manager and did not give us her name just contiued to rush us out the door as rude and fast as she could.The lady running the register had a line of customers waiting as she didn't hear what had been said that lead up to that point.We have never been so embarrassed in our lives!!! I worked customer service and collections Dept for 17 years at ODFL Freight line as well as attended many training classes for Excellant customer service skills.I ask that you please look into this incident asap,This lady acted very childish and loud and just pure mean as she was trying to show off with pure rage.She in no way what so ever handled this in no professional nor acceptable way.This was at your 905 Randolph Street Thomasville,N.C location..
I even offered my licence or name for her to verify that it was not us she banned the other day .She stood and stared at me like I was lying and then done nothing but try to pick an argument with us to the point that I advised my husband to just get in line and us pay and leave .She stood over there contiued to run her mouth where I and others could clearly hear her Saying she knew it was us she knew it and i again offered some type proof for her and she then got very loud and aggressive and ran us out.
Please pull your surveillance ..like I told her I have never been ran out of any store nor had any type charge /ticket at all on my record.We were treated as thieves or clearly not wanted there .SO extremely childish and unprofessional..I am 39 and my husband is 44 we were just trying to do our regular every Friday shopping which we didn't even get to do.She had me in such shock and upset we come on home and will now do our shopping elsewhere ..If you have any further questions please call #336-762-1958.. again this took place at your 905 Randolph St.Thomasville N.C location .She Covered her badge so I could not get her name while stating she was a manager!!! I did advise her that she shouldn't be!!! Very unprofessional !! We are very disappointed and I'm sure the. Line of customers will form there own opinion as this should never happened in the first place nor handled as it was.
Thank You in advance,
Denise Calhoun

Maureen J. Gasiorek
from Chicago, IL
I want to Complaint about 1 of your store that is at: 6109 S. Archer Ave, Chicago, Il 60638 #008532. I apply at that store for a job. I went to the Hiring Event in Oct' 2017, had a n interview and took a drug test. The Store Manager (Christine) told me to give her a week to make up her mind, to see if I am going to get this job or not. Well I go to this store to buy my animals their foods, every time I go into this store and asked the Store Manager (Christine) to let me know if she is going to hired me, but she lead me on for 3 in a half weeks, telling me she hasn't made up her mind, then finally, she asked me to go into the back of the store, just to tell me that the job she has was for a Freight job, which that wasn't the job I applied for. I applied for Customer Team Member. Now I am very disappointed, cause this job would be perfect for me, cause I live about 7 minutes away from this store. I have 12 years of very good Customer Service and 12 years of Cashiering. I see this job is still open on the Family Dollar Web site and also posted on the window of the store. I thought I would of got this job. Very Disappointed. I really wanted this job!

Lizette Torres
from Philadelphia, PA
Today i went to the family dollar at plaza Americans Erie ave. and castor. You can't walk thru store to many stuff in the isle to many boxes the shopping carts don't fides i had to lift mine from the back to go to the line number 1

The cashier that waited on me had a very bad ATTITUDE maybe she shouldn't go to her car and smoke WEED. STORE # 07266 12207 Grand River Detroit, MI 48227

Maureen J. Gasiroek
from Chicago, IL
My Complaint with a Family Dollar Store is that I put an application online for the store at 6105 S. Archer Ave, Chicago, Il 60638. I went to the Hiring Event in Oct, had an interview with the Store Manager (Christine) and she was to let me know if I had the job or not, well it took her about 3 in a half weeks, just to let me know about the job that I was applying for wasn't for me. But the job she told me was a Freight job, which that wasn't what I applied for. So I am complainting that she Store Manager (Christine) didn't want me to work for her. And I still need a job, and I live like 7 minutes away from the store. I do have a lot of customer Service and I have experience in cashiering. Please help! Thank You-Maureen j. Gasiorek

Debra Jones
from Chicago, IL
Yesterday, as I was standing in line to check out, the gentleman behind me began to open a package of several candies to eat one. The cashier told him he couldn't open it before paying for it. Then she giggled and said, "I'm so mean!" I responded to her and said, "Yes, you are mean, because as long as he pays for it, it's not stealing. He then said the same thing. She, and her male co-worker (who appeared to be acting as security) told us that THEY couldn't even eat anything without paying for it first because it was store policy. I told her that they were employees and they had to adhere to the policy, however their store policy does not supersede the law when it comes to customers. She then kept saying, "Its stealing, its stealing." I told her that it was not stealing until he left the store without paying (actually, if he had traveled beyond the last register to pay, that inference could have been made). She then told me to shut up and stop talking to her, because I didn't know what I was talking about. I told her, "Maybe if you would listen, you could learn something about the law." As I was walking out of the door, she yelled (with all the other customers still in line) "Why don't you come teach me, stupid ass!" I must admit that at that point, I did reply and called her a stupid bitch, which I should not have. However, as I was opening my car door, this girl left the register (with customers in line), came running out of the store (another male employee was trying to stop her) and started yelling at me nastily, " I thought you were going to teach me, bring yo ass back here and teach me something!" I responded, "You're not teachable, because you're too ignorant." She then yelled to her co-worker who was trying to get her to come back into the store, "Fuck that bitch!" Then I drove off. I decided to pull up the actual law which is exactly as I stated. The main factor with shoplifting is, intent. What was the intent? Intent cannot be inferred until the merchandise is concealed or, in this case, consumed AND the customer leaves beyond the last station to pay for the item. Until then, it is not theft, not shoplifting. The really sad part about all of this, I called a nearby police station and asked the officer about it, and the police officer DID NOT KNOW THE LAW when it comes to shoplifting. This officer said to me, that whether or not its stealing depends on who owns the product. Huh???? Our society is going to pot!! I have attached the law, for Illinois, so others can know their rights!!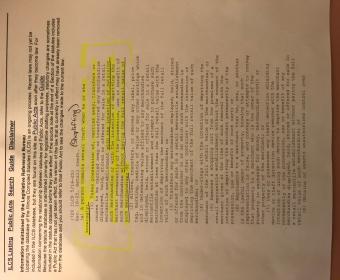 Jennifer Fosuaah
from District Heights, MD
I've Been to so many family dollars for years never had a issue at all until today. I experienced at very unprofessional experience which is a complete disgrace especially to our race. I came in saw some great deals. Apparently there's a new system clipless coupons which you have to download a app. No problem that's fine I like the advanced technology. The lady at the cash register extremely nice pleasant and showed me how to use it. The young professional employee while she assisted me the line was getting long so she asked her unprofessional co worker to assist. The unprofessional employee takes my items off the register so the pleasant employee can assist other customers. The unprofessional employee ask the other customers in the line to come to her register???? The correct way was to open another register but where she was completely wrong was moving my items to the side so the professional employee can help other customers while I've been there for a while and it's because the professional employee took the time to help me with this new system. I worked in customer service for so many years I've never ever took to write a letter at 11pm. As I told the unprofessional employee that she should not remove my items aside while I was there first learning how to use the app effectively this is new and many customers will ask to assist I will not be the only one. She then proceeded to tell me well I did move your items because you can't hold up the line. I told her she was wrong and she should never come up here to move my items.She then said well I did move it you don't have to treat me like this. Are you serious you treated me very rude from moving my things. I told her she should proceed to work as the professional employee helps me. I will take this to a higher command I will get names and address this in yelp. Please call me at earliest 3013568060. Tomorrow I will go there to get the name of the unprofessional female that don't know customer service. The address is 7939 Annapolis rd Lanham md 20706 store #08973 I arrived there around 830

Teresa Parker
from Anderson, SC
Store number 00091 1402 East River Street Anderson SC 29621. I went into the store today with my shopping bag. Your manager asked me to leave it at the front. I have no problem with that, my problem was after making my purchase she expect me to go get the bag so her store clerk could bag my things. I dont work for her. If you want customers to not bring their own shopping bags in then she or her clerk can go get my bag. I think this is purly a race thing. I was the only white woman in the store. she didnt ask me her self but had an employee address me, why? then she was rude when I asked for the 800 number, I had to go on-line to file this. Maybe instead of harrasing customers who bring their own shopping bags in she should spend a little more time picking up the trash outside the store. Teresa Parker 864-245-7763

Dissatisfied Customer
from Oklahoma City, OK
there's a new store that just opened it a couple of weeks ago located on Southeast 29th Street in Oklahoma City just off of Durland Avenue. The first time I went in that store the manager insinuated that I was shoplifting and I was informed of previous shoplifters that have been escorted out of the store. The store is very close to my home but I will not shop in there again. The manager's name that I talked to was Qui. she was very sassy towards me and accusatory.

Shonda Dryden
from Indianapolis, IN
Manager Rose refuse to give me the corporate number to complain and told me I could get it online and also was rude while I was shopping. I simple asked for a restroom and she informed me that they didn't have a public bathroom she was extremely rude about it and when I said well that must be new she said loudly and very rudely no it's not new. Very very poor customer service, the store is very trashy and need some attention.

I just left the family Dollar on Cullen right by Walkin center they really need to check that store out, it's more stuff on the floors, u can't even walk around it's so nasty, I mean very very nasty today is May, 30, 2019 it's a shame for the workers in there to not to do there jobs.

R. Yellow
from Revere, MA
The store is an absolute mess! There are many boxes in almost every aisle and no one is restocking the shelves. There were at least two workers standing around doing nothing, one of them was busy texting on her cell phone. They have been out of a certain product I usually buy for at least two months now. The outside front of the store is littered with trash all over the place. Overall, the store looks horrible, absolutely horrible!

ayannia samora
from Raleigh, NC
I was with my brother and he stole something without me knowing and I got banned for it I wasn't even apart of it and yet I am the one getting banned for it also that's not even fair

Why does your store insist on putting stickers over the manufacture instructions? I purchased a bottle of Mr Clean which I have never bought before. Upon getting home I realized that a Family Dolaer sticker was pasted over the manufacture usage instruction. When I tried to peel it off the instructions came with it rendering the product useless. Is this a common practice? It is positively illegal to hide warning and instruction labels.
Worse than that I am out my purchase!

Some of them don't have respect for their customer they have long line with one person 2 out side smoking one walking around in store. One worker told a customer they do not take change money Poplar and Cleveland family Dollar

Dear Family Dollar Complaint Officer,
We were shopping today 5/29/2019 at store number 10679 at 12:45 pm with my four year old son and one and a half year daughter. The items we bought (four 1/2 gallon Breyers ice cream) was not the correct price at the register and a manger by the name of (Demetria, spelling). Had to make a partial refund as a result of the discrepancy of the displaced price and the price at the register. My four year old wanted a candy instead the MM's so I asked if that same manager make an exchange. At this point the manager became very rude and reluctant to any further help under the excuse that they already made a partial cash refund and she was not supposed to do that since the purchase was made on and EBTcard. Her register will be $2 short, the amount of the partial refund on the ice cream. I explained to her that it is her responsibility to do her job correctly and verify what payment method has been used. She showed me that her screen is refusing to make allowing her to make EBT refund and refused to move forward and left us waiting for another family dollar employee to finish her job. The unprofessional treatment at family dollar led me to talk to my son and explain to him how his desire to exchange has led us to this award situation and how the manager acted as if we were asking to something not entitled or paying for and that is was not her job to deal with us and that we were added burden. As a was explaining this awkward situation to my son, this manager confirmed that no one will complete our transaction and that we will need to leave the store and that she is the manager. I ask that you look into this type of treatment to your customer, I should not feel humiliated when shopping at your store. It is the customer that is the foundation of your business and should not be subject to mistreatment by your employee, please respond promptly to my complain with a satisfactory resolution. I can be reached at 713-885-7812 or by email h.astrophysics@gmail.com.
Thank you,
Dr. Haitham Abdelmoaty

If I could give the location in Maywood, Il on Madison no stars I would. I am a new homeowner and I have visited the location twice. The first time I experienced a cahier that was so rude that I requested my money back and drove to Melrose park and bought my items from Walmart. When I walked in that Sunday morning the cashier did not greet me nor did she greet me when I got to the register after searching for my items in this unorganized store for 20 minutes. There was clutter in the aisles and things on the shelf were out of place (a mixture of different products). The cashier had no knowledge and reeked of alcohol. I had a bottle of fabric softener that I didn't realize was leaking however, the cashier did and was willing to let me purchase it rather than say please get another. Her approach was less than friendly which was a turn off and I immediately left the store without purchasing my cart full of items. My second experience was no better. That Saturday afternoon I went to the store in a rush for WD40 because my garage door was stuck. when I walked in there were 2 young ladies at the register, 1 was tending to customers while holding a conversation with the other young lady behind the counter that was dressed in a sports bra and leggings. The store again was like a flea market. Things were cluttered in the aisle and there were mixed products on the shelves. I approached the young ladies to asked where to locate the item I was looking for and they had no knowledge and were irritated because I interrupted a conversation about why the cashier that was ringing customers up refused to come in the day before unless her hair was done. Again, I left the store without what I needed. I have decided to never visit that location until something is done about the poor customer service and the organization of the store. It's down right sad to see in a beautiful are that doesn't have many functioning businesses and I'm sure that this store won't be there long just like the Aldi that was located down the street. I intend to send this email to whom ever will make a difference until something is done.

Store #03574 3901 Cleveland Rd Dalton Ga 30721 looked like a tornado hit it it was so nasty the floors haven't been mopped in months and clothes and shoes every where it was the nastiest I ever seen family dollar you had employees sitting around talking about going to the gym and stock sitting all over the store !! It was unreal !! The CEO needs to visit this location

Shirley Smith
from Houston, TX
I went into Family Dollar to purchase several items. I noticed that they had a clearance area with a sign stating that the items in red were an additional 50% off. At check out the cashier did not give me the additional discount. I requested that I speak to the manager. The manager stated that Family Dollar hires a contract company to do inventory and they placed the sign. The manager stated she would not honor the sign by taking the additional percentage off. I stated that when it is displayed that the customer should be able to honor the price. She was rude and stated she will not take any mark downs. I informed her that if she was aware that the contract company made a mistake why did she allow the display to be placed on the shelf. The corporate office should be called and the error should be corrected. However, the manager thought is was her best interest to be rude to customers. This Family Dollar is located 11253 Fondren, Houston, Texas 77096. I requested the Family Dollar telephone number and I called and was on hold for at least one hour before I hung up. Poor business. I have seen several compliants on the internet so how do you compensate for this . Please advise. Hopefully my attorney should not contact corporate for further resolution..
Thanks you.

Family dollar on 1st ave lyons , il I am not sure if it was assistant or the manager in the store , white guy with short beard, I had problem with simple mobile card that my sister purchased and went there for assitance , the guy was extremly rude , the way he talks I wonder if he had finished 2nd grade, horible horible horible , I use to love that store but this guy ??? Who hired him ??? I will never ever set foot in that store.

Darlene Jones
from Union City, GA
The manager was so rude to a customer today are used to go in there all theTime but now I don't go in there anymore because The workers are so disrespectful

On March29,2019 I receive a phone call from my mom the my sister-in law the she have a problem at the store and one of the employer accuse false my sister-in law the she take a cell phone the belongs to her and her little son was use and the employer see the he take the cellphone from the store and they call police on my sister-in law and because I when to help her they say I can not go since the store open my sister-in law and my self we are customers since 5,6 years is not fair for something we not do they tell me the I can not shop in the store never give a paper in hand the I can not shop in the store so I want to clean my name me and my sister-in law Im going to talk to one of the store manager his name is Jesse avila
my phone number is (760)399-0574 for any questions feel free to call me thank you
Also I want to say the store is the only one always is here in the Little town we have

Store # 04574 is a disgrace it's filthy there , the floors are dirty and stained .
The computer section to apply for a job has old empty or half empty gatorade bottles along with empty bag of chips . Broom is thrown on the floor , merchandise is always out of place.
Clothes are alway on the floor, dolly if blocking several aisles in the store . Boxes are in the middle of the floor as well . I'm very shocked that corporate office ignores this store . And that manager that you have her name is Michelle she doesn't do a damn thing but sit on her butt must be nice to get a free check I might as well apply there so I can get a free check I'll blend in just fine by not doing nothing like everybody else doesn't . You have the laziest people working there it's a hazardous place as well . Someone can get hurt there and believe me if they decide to sue Family Dollar ,,, Family Dollar will lose no doubt about it. after taking pictures and showing this to the judge family dollar will lose everything it will be a big settlement for the injured persons. I used to work there in 2005 and management was all up on everybody's ass that store was kept clean at one time . It seems Mike stop caring about the store before leaving to retirement. And I'm pretty sure they gave this job to Michelle to be the next manager. You people are doing such a bad job, you don't seem to care how the store is and you have a manager . That doesn't know how to manage that store . she Is lazy herself. I've seen her sitting using her phone while a line is backed up . And reply is I'm on break, really? So the people have to wait longer to get checked out.
Common people I've been a customer for over 19 years and I'm very ashamed of this store , I've even talked to other customers and they agree that the store is totally dirty. I heard a worker say that Sales we're down . I wonder why ? You need a new manager because that one just too lazy every time l go in there , l have my eye on her and she nothing to better the store . Even when she was a cashier she did nothing at all . This is terrible that corporate office just don't give a damn . It's time to hire new management and cashiers.
Many times l can't to the merchandise because it's being blocked with a dolly packed with boxes other boxes on the floor are in the way also not permitting baskets to get through. This mess is 24/7 including boxes in the way . Please do something about this store it's been too many years being disorganized .

Lyndsey Strunk
from Akron, OH
Employee tae tae is very rude. Everytime were in there which is pretty much everyday she rude with all the customers nothing is ever stocked there item shoved down where u cant get them n if u ask her to get it she wont n if u try n get it she gets really nasty n says ur not allowed.

Store # 04574 is a disgrace it's filthy there , the floors are dirty and stained .
The computer section to apply for a job has old empty or half empty gatorade bottles along with empty bag of chips . Broom is thrown on the floor , merchandise is always out of place.
Clothes are alway on the floor, dolly if blocking several aisles in the store . Boxes are in the middle of the floor as well . I'm very shocked that corporate office ignores this store . And that manager that you have her name is Michelle she doesn't do a damn thing but sit on her butt must be nice to get a free check I might as well apply there so I can get a free check I'll blend in just fine by not doing nothing like everybody else doesn't . You have the laziest people working there it's a hazardous place as well . Someone can get hurt there and believe me if they decide to sue Family Dollar ,,, Family Dollar will lose no doubt about it. after taking pictures and showing this to the judge family dollar will lose everything it will be a big settlement for the injured persons. I used to work there in 2005 and management was all up on everybody's ass that store was kept clean at one time . It seems Mike stop caring about the store before leaving to retirement. And I'm pretty sure they gave this job to Michelle to be the next manager. You people are doing such a bad job, you don't seem to care how the store is and you have a manager . That doesn't know how to manage that store . she Is lazy herself. I've seen her sitting using her phone while a line is backed up . And reply is I'm on break, really? So the people have to wait longer to get checked out.
Common people I've been a customer for over 19 years and I'm very ashamed of this store , I've even talked to other customers and they agree that the store is totally dirty. I heard a worker say that Sales we're down . I wonder why ? You need a new manager because that one just too lazy every time l go in there , l have my eye on her and she nothing to better the store . Even when she was a cashier she did nothing at all . This is terrible that corporate office just don't give a damn . It's time to hire new management and cashiers.
Many times l can't to the merchandise because it's being blocked with a dolly packed with boxes other boxes on the floor are in the way also not permitting baskets to get through. This mess is 24/7 including boxes in the way . Please do something about this store it's been too many years being disorganized .

Shelethia Burns
from Tampa, FL
I purchase an oscillating fan approximately 3 weeks ago and it abruptly stopped working May 25th 2019 I called the store in Lakeland Florida where I bought it at on the same date I called five times I never got to speak with anyone in customer service or otherwise it just rang and never it was answered I took the fan back today to try to get another one and they wouldn't give it to me so I left the fan in the store I didn't want my money back I paid cash for it 3 weeks ago all I wanted was another fan in the acting manager at the store located in Lakeland East 92 Lakeland is very rude. Saint for me that if I left the fan and we'll be going in the trash I asked her if she would scan the barcode she could trace it back that way till the day that day that was there money and paid and that it hadn't been brought back or no issues prior to May 25th 2019. Therefore the store has my broken fan and they are threatening to throw it away and I will have no proof after that did I even bought it there and I don't plan on purchasing friend next door again because of the way I was treated all I want is to be reimbursed for my fan I don't want money I want a new fan still brand new thank you. I may be contacted by the email address I provided with this complaint thank you.

barbara johnson
from Dallas, TX
I live in a predominately African American neighborhood where there are several Family Dollars and each one I patronize the clerks have a habit of referring to women of my color as mama. I have told them I would prefer to be addressed by maam and I have gone as far to tell them my name. Today I told one clerk my name . She went on to state she addresses all customers by mama. I would hope that does not include men. The next customer behind me was called maam. I had one clerk to state to me he addresses Black women by mother or mama because we are the mother of all. I know that is inaccurate and please tell your employees to have more respect. There are some of us who may not have children or maybe have children who have passes on before them and bei ng called mama by a stranger may hurt. In another store near me I was called mama by a Chinese man and I told him the last time I checked all my sons were Black. Referring to Black women as mama and older Black men as old school has become a trend in some areas especially blacki neighborhoods has become in my view as disrespectful. I did tell the clerk today the proper address for customers is maam or sir. I would truly appreciate if your company would address this issue with all employees. Thanks in advance!

Kendra Jacobs
from Washington D.C., DC
I was treated horrible Gina store number 06470 I came in to do a refund on a shirt I purchased that was too small and I asked for two newspapers she said you can get one newspaper she was scream at me when my pregnant 8 months daughter happen to be shopping at the same and heard her yelling at me so I started recording this incident and the manager herself try and justify her a actions by saying she was have a bad day Gina should not be in customer services if she treats her customers this way at one point that was not recorded she called customers vogues waiting at door before store open this not the first time she was rude with me during my shopping experience at this store .

Sandra Schiffer
from Bedminster, NJ
Store #11445 at 9:10 am on 5.26.19 went in to buy cigarettes only for the women behind the counter to busy counting money in her safe with her back to me blaring music to bother even acknowledging that I was even there. Then to act as if I inconvenienced her and when she had no clue the difference between any of the product her to slam doors and tell me I was wrong on what I wanted (really). She slammed doors 4 times and was acting pissed I walked in. My husband has been telling me for months he no longer goes there because people are rude. Thought you needed to know what kind of employees you have.

Richard Thompson
from Hyattsville, MD
I was shopping at the family dollar in Baltimore at Waverly towers on 2-25-19 at approximately 350pm when i saw a female imployee going in a backroom where the door is never closed and while i could still hear her talking with some one back there i thought I'd stick my head in the door and ask where are the bead sheets. She then snapped on me rudely and said, you don't come back here the bead sheets are out there and walked back out. I then asked why are you being so rude and you still didn't tell me where it is. I explained i only stepped in the door way but still your attitude is unbecoming and rude it was then that another female then lashed out at me then ordered me out of the store after telling me to put down what i had. She then proceeded to shove me towards the door calling me names like snagga teeth. She pushing me with her breasts was equal to an assault and before the store cameras.

Lisa James
from Winnfield, LA
I am in Winnfield La. I went as I always do to Family Dollar to pick up things I need. I am leaving tomorrow to take my Grand child to NO to Dr.
I had 3 bags of things I really needed. When I went to pay her I gave her 100 bill. She rudely said she couldn't take it. She threw all my stuff to the side and that was it. She should have had a sign or something. There should have been someone to assist in that! I have never had this problem. All the other workers are nice and will help you. Maybe she is new, Her name is Ebony. So I walked out with nothing and she seemed to not care at all. I am very unhappy at this ser. We have a nice Dollar General I can shop at! I would appreciate you correcting this!

Kristy Webb
from Buffalo, NY
the staff is unprofessional and rude the store also had a dead rat under the the food shelf as well which I brought it to the manager that was on duty at the time he simply said oh well they don't pay me enough pick that nasty thing up I believe if you're there working you should take pride in the cleanings as if it is your second home because I'm sure that the pay they receive payment makes there house payment so I can imagine what there homes look like and smell like gross

I was treated very respectable upon trying to return a pair of sheets that once taken out of the package were torn and stained.
These sheets were bought 2 weeks before Mother's Day for my mother in law. When she took the sheets out of the bag she noticed stains on the sheets and a pillowcase was torn.
I called Family Dollar and was told that i could return the sheets with the receipt but could only purchase something of equal value.
When i tried to return the sheets a Manager named Allison said she will not accept the return and that the sheet set was not damaged when purchased. She very rudely snatched the receipt from my hand and told me to move the bag off her counter and to call and complain to anyone I want to because she still will not return them even if Corporate said she has to.
She also would not give me a number for the corporate office or for anyone over her head for me to talk to.
I am a regular customer at the Family Dollar Store and have never had a complaint until now and have never in my life been treated so rudely and disrespectful by anyone in management anywhere as I was treated today.
This is the Family Dollar in Houma, Louisiana at 7468 Main St store number#01858

I went into the Family Dollar here in Port St. John, FL and heard a male employee Complaining about a female employee. This I found to be
totally unacceptable in a place of business. There were other customers in the store at the time and I am sure they heard him. This made my mind
up to start shopping somewhere else!

Janet Squires
from Belmont, NH
The condition of the store is atrocious. There is freight piled in every aisle. They are using products to hold extra freight like totes and trash barrels and leaving them on the salesfloor.
It does not matter that it is "truck day" the condition of the store has been this way for months.
They are even blocking the fire doors!
Pittsfield ,New Hampshire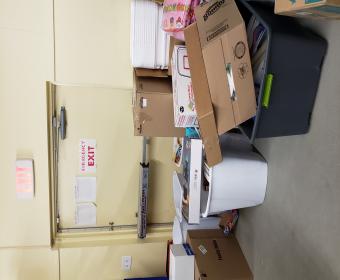 Dale L Lewis
from Dallas, TX
Cashier representative "Semaj" store #07620 Store manager Steve Semaj threaten to beat me up while I was existing the store. He was listening with his ear buds and failed to hear my request of 2 packs of cigarettes, when I ask for another pack he became very angry, tossed my receipt at me and stated he would beat me up as I was leaving the store. The store manager Steve has yet returned my call to discuss my situation. I have called the store and no one will answer the phone. When the phone was answered and I ask to speak with Steve my call was disconnected. This is not typical for this store, employees have always been very nice with excellent customer service skills. I have tried different methods to contact Family Dollar and i consider this a serious situation. "I WILL BEAT YOU UP" from a cashier is not acceptable. The failure of Steve the store manager to respond to me in a appropriate time, shows a lack of professionalism.

I am a US Military Veteran with a full medical retirement for my MST-PTSD and I have a disabled license plate for my physical injuries I have frequently been harassed in the Columbus, USA Family Dollar store because have to be served in English as I am just learning Spanish and can not speak it. This store is the ONLY store in Columbus that has a good selection of US products in it. There is also a small country gas station and a grocery store in Columbus NM but they do not have nearly the selection of Family Dollar. The next town is literally 35 miles away with nothing but desert between them.
I have submitted a complaint through the corporate web sight and asked for them to contact me back by EMAIL so I would have a record of their response. Then some smug manager named Karen called and spoke her name and number so fast that I could not get her last name and number correctly. That was two weeks ago with no email response.
This pituitary middle aged cashier whose name begins with an M, has always gone out of her way to make me uncomfortable every time she has had to serve me. I know that she speaks English because she has spoken to me in it before in broken English. The last time I was in I asked for rolling papers and she did not understand while intentionally being rude and I left the store frustrated and almost called to make a complaint but my cell phone service is not good there and I did not want to drive several miles North to be sure I had a better connection.
There is at least one cashier that is by-lingual and she is always friendly. Once about three weeks ago I asked of a male employee that was stalking the shelves for the cleaning spray to remove dog and cat smells and he could hardly understand a word I said. But at least he was not rude to me for not being able to express myself in Spanish. He had to go get the manager that speaks her name too fast for me to understand and she was rude acting as if was putting her out by expecting service in English in an US convenience store.
This last time I walked in and walked past Cashier M and said "Good Day" brightly in Spanish and she rudely corrected me with decent in her voice saying "Good Evening" in Spanish. Then I got my stuff and walked back by her as she was stalking the shelves right next to the cashier stations and stood there with my back turned to her register to watch her. She kept looking up at me as she was stalking the shelves less than ten feet away making no move to serve me for about one minute. Then I hit the bell for service and she came over to check me out. I said to her "Seriously you are going to stand there and force me to ring the bell while you are standing there watching me when you know I want to check out?
She refused to speak any English to me as she was checking me out. She appeared to be enjoying my confusion as she kept picking things up and rattling sentences off in Spanish as if what ever she was saying was relevant. I told her you will speak to me in English in my own country. She said she dose not speak any English which I know is a lie and continued to speak multiple sentences to me in Spanish. She was obviously trying to insult me for not speaking Spanish and who knows what she was actually saying in her native tong. Then another Family Dollar store patron came in through the door and they had a conversation in Spanish. Then the other Family Dollar store patron told me "She is of my family and we have been taught that we do not have to speak English if we do not want to!" As you might understand I was getting quite upset at having been strung along so far because for not speaking Spanish in my own country.
Then a lady came up from the back that had gotten rude rude with me before because she had had to be called to translate my English into Spanish for her employees. She then threatened to call the Sheriff If I did not leave. She said "I could hear the screaming all the way from the back." Yes I was upset with a the quality of Family Dollar service! I was not trying to hide the frustration in my voice because she and her employee had been doing everything to harass me for my broken Spanish in my own country. Cashier M having also involved other Family Dollar store patrons in her predijest to shame me for my expecting service in English in my own country. But I had not been screaming. I was thinking: why didn't you come forward as soon as you realized that there was a problem? Or where you enjoying the show? But did not say it.
I said so you are going to refuse to let me conduct this transaction and call the Cops on me if I do not leave? I had been asking her for a peace of paper and a pen so I could write down their names. She kept refusing to let me have a pen and talking over me seemingly to continue to aggravate the situation. There was a cup with pens within her reach over the counter but out of mine. Each time I looked at the cup of pens she just smiled and said nothing. I did not reach past her for the pens because she could have misconstrued my movements as aggressive. I asked her for her name againe and she said it very fast then REFUSED to repeat it slowly enough for me to understand it. She kept telling me she was going to call the Cops if I did not leave.
I asked so you are not going to let me finish this transaction and you are going to call the cops if I do not leave? She said she would let me finish the transaction so I turned to pay. But she would not stop telling me what I had done wrong seemingly to continue to get a reaction. I said "Please be quiet so I can finish and leave." She "Well you keep talking..." but did not finish her sentence. I said something like please be quiet and let me finish this transaction and leave. But I am going to report it to Corporate. She said go ahead report it to Corporate…, again not finishing her sentence.
Then when I went to pay the dollar amount the card machine asked me to approve a total of over $40 and I hesitated over it getting ready to say something. The manager craned her neck to see cashier M's screen and cashier M quickly did something to make it the correct amount of just over $12 and I hit the approve button. Then the machine told me to remove my card because there was a chip malfunction so I did. Cashier M quickly did something again on her screen and my card was accepted the second time. Then I left.
As I said this is the only store with US products within 35 miles so I will be forced to continue to use it to get the US products I need. I am wondering what Family Dollar is going to do about this form of blatant harassment? Because if it ever happens again I will let your manager call the Cops and there will be a very public lawsuit. In the current political climate I think it would be very bad for Family Dollar in the hundreds of other towns and cities accost our country where Family Dollar actually has competition instead of being the only store within 35 miles that has US products.

Your store at Baldwin and Montclam in Pontiac, Michigan is a dump. Stock always blocking the aisle, rear entrance door blocked with boxes, and the store is always filthy.

I am a cashier at Family Dollar and our manager is horrible how she treatsbus employees her name is Jodi garettson could you.please do something about her thank you

Family Dollar Store
Store # 07898
Located @ 408 W. Maumee St., Adrian, Mi 49221 (517) 263-8508
This evening my husband and I walked over to our local Family Dollar Store. We bought groceries and pop as well as tried to return some cans that were clean and bagged. The manager said no, they do not take back returns after 7 pm. I've complained about the same lady before when she said there is a $2.00 limit.
We questioned the validity of her latest made up rule. She said too many people abuse the privilege. (She likely means people who are homeless in the area but she's likely only one paycheck away from being in the same boat as they so should not be judging them.)
I SAID I notice she has no problem selling pop, just taking back the cans! I said I intended to contact Corporate when I got home and asked her name.
She said I DON'T HAVE A NAME!!!!!!!!
I shot back that they'd know who it was if I described her as the bitchy one behind the counter! I told her you'd probably already had enough excuses about her attitude that you'd know who I meant!
My husband and I are both disabled due to COPD, I am on oxygen, we're seniors - and she's telling me I have to take the bag of bottles/cans home as well as my groceries and an additional 12 pk pop.
She told me I am not allowed in the store again, I told her that had corporate been here it would have been her who wouldn't be allowed back!
She is a manager there, she was working with a young black man who tried to tell me her name but he had to speak low, which was too low for me to hear. He couldn't speak up because she was 4 feet away. She has medium long hair part grey and part brown and is middle aged. Her name is Karian.

I tried to return cans to the store and the manager refused them with one of her random rules once again. Previously, I complained she'd only allow $2.00 worth while selling cases of pop 3 @ 11.00.
Tonight my husband and I went in to purchase groceries including pop. To our dismay she made up a new rule. This one is that they don't accept returns after 7 pm. I am on oxygen and he is disabled so having to lug the bag back home along with our groceries was no easy feat. She said too many people take advantage of returning cans. I said that should not affect me since I have never abused the priveledge!
I tried to reason with her, she refused, so I asked her for her name and said I'd be contacting you. She smugly said, "I don't have a name".
So I said not to worry, I'll just tell them the bitchy lady behind the counter who doesn't want to do her job!
I felt she should have given me her name without escalating it but no. On my way out she said you're not allowed in the store anymore! My guess is she wants to make it our fault she was being rude. She is a manager there at store #07898 located at 408 W Maumee St., Adrian, Mi. 49221 Reciept #99078980120490180363 dated 5/20/2019
Sincerely, Kathy Brighton

Mark Clay
from Saint Augustine, FL
Hello my name is Mark and I live here in St Augustine,Fl and I`m filing a complaint with one of your stores here
and it is on 3501 N.Ponce De Leon U.S. 1 and I had a rotten experience there and I got banned for no reason at all
because I trying to prove to them I don`t shoplift because I have a backpack on and I had money on me as well
and the manager try to ask of me to place my backpack at the counter but I refused too because I`m responsible for my own belonging
and not the store and plus I have no intention of shoplifting at this store but I was treated unfairly by one of the store managers because
I refuse to place my backpack on the counter and this happened on 5/19/2019 and she took away the items that I was going to buy
and this was not right for her to do so otherwise and she called the cops on me on top of that and to tell you the truth I truly did nothing
wrong but just trying to prove that I`m not here to shoplift or cause trouble in any shape or form but she did cause grief and trouble for me
while being there but this particular store has gotten many bad reviews as far as I`m concerned and what I`ve heard and they gave me a crappy
service that day and to this day I`m still disappointed with what this store has done to me and it was not right and I had two other people behind me witness her dispicable behavior as well and she is a very horrible manager at best and does not know how to handle a situation in a professional manner and it just makes me wonder why is she a manager anyways? She is just plain terrible and needs to be fired!

The lady at the register was VERY rude!!!! She told me I saw a sign that I clearly did not understand what it meant and she said i DID understand and I told her I did not!

Nancy McFall
from Ypsilanti, MI
I've always enjoyed shopping at Family Dollar so when you opened one near me I was very happy. I live inBelleville, Michigan and I've been shopping at your location on Rawsonville Rd.
I have never seen such an unkempt store. I look down the clothing isle and there are more clothes on the floor than on the racks.
This place is horrible, I can't believe all the clutter.
I won't be back.

Tonight I stopped at the S Adams location as I do at least 4 times a week and received the worst,most hostile treatment I've ever dealt with.Not sure of her name young,longer blonde hair cashier,My husband put our items on the counter and ask that a can of coffee and creamer be rang up separate,He proceeded to put those to items up front and says these 2 items,She glared at him and said very loud and rude to be more specific.He replied the coffee and creamer,she said Was that hard?So,my husband says Are you having a bad day?Its Ok,it will get better.Her response was Well if it wasn't for people like Yu.I ask her people like you?Whats that suppose to mean?She than goes on to tell us to leave.The manager on duty tall dark hair and eyes and glasses I think his name is Jared or something comes to the front and yells just to pay for our stuff and that it's not a big deal.I tried to explain to him that his coworker was rude and belligerent to my husband and myself,He said again,it's not a big deal to just pay and leave.The whole time the blonde cashier still being loud and rude.As we was grabbing our bags to leave the manager told the customer behind us he could help her at next register.The blonde replies to him while rudely grabbing other customers items,I already have her Crap.I was also in the store about a week ago and the blonde and same manager on duty had speakers hooked up behind register blaring punk rock music that it was heard all thru the store.She , the blonde had to speak very loudly to even hear the customer being cashed out.I am 43 yro and I have never had to file a complaint like this.My husband and myself are respectful,hard working people,to be spoke to so rudely and treated the way we were both by Blonde Cashier and Manager on duty is totally unacceptable to me.I hope you can watch surveillance tape for tonight and see it for yourself.Thank You for you're time.Lisa Alsip

My husband purchased a couple of boxes of Gain dryer sheets on Sunday May 5,2019 but he was supposed to actual get gain fabric softer. We hardly ever shop at the Family dollar store on Hogansville Rd LaGrange, Ga 30241 but we stop there from time to time if we're passing through and need to pick up a few items. I politely asked the cashier if I could exchange them for the item I needed, she replied "no not without an receipt because I don't know if it let here with or without an receipt" my reply was ma'am I'm sorry but I don't have one and only want to exchange and every store allow you to exchange without an receipt I'm not asking for any money. I asked for an manager but she gave me an 866 number. It clearly states on the web site and receipt that you can exchange without an receipt. I've never felt with such a rude person just because of a simple mistake! I would like to return the sheets for the softer if it's not a problem.
Thanks B S

On 4/25/19 @ 8:30 PM I went into the Family Dollar on the corner of McCreight Ave and N. Limestone St Springfield, Ohio. I wanted to purchase a foil balloon and cookies. The streamer balloon I wanted was very short so I took it to the front of the store where two employees were putting unpacking boxes. I inquired if they had a longer streamer and was told no. They could have taken it off another balloon especially because they had plenty of balloons for advertising. I told the girl I didn't think I was going to buy it and as I turned to walk to the register she said "I'm going to need you to put it back where you got it." I couldn't believe she said that go I let go of the balloon and proceeded to the check out. She came around to the check out and said in the most rude voice, "that was really rude of you to do that". I replied well I can't believe you asked me to do that. I said that I am 62 yrs old have never been asked to do that before. She said she "asks people to do it all the time, and they do it". I did say well I'm not your bitch! I asked her name as she did not have a name tag on, she said it was either Jennifer or Tiffany( can't remember) and that she was the assistant manager, and pointed to the other girl and said "and she's the manager). I said I would never be back, and she said "good, I don't want you to come back".

FOR THE PAST 6 MONTHS OR MORE THE LINE STRETCH FROM THE CASH CHECK OUT TO THE BACK OF THE STORE OF
FAMILY DOLLAR,MANGER @ ASSIT MGR CAN BE VERY NASTY,YOU CAN ASK IF YOU WOULD PLEASE GET SOME HELP UP FRONT
AT THE CHECK OUT,AS OTHER FAMILY DOLLAR WORKERS AS USUALLY WALKING AROUND THE STORE DOING NOTHING OR
OUTSIDE TAKING A SMOKE?? @ THE STORE IS JAM PACKED??,THE FAMILY DOLLAR WORKER TAKE THIS AS A JOKE @ JUST
LAUGH EXCEPT FOR THE ONE'S WORKING HARD,WE NEED BETTER SERVICE, PLEASE LOOK INTO THIS.
TKANK YOU CB

Dickinson ND store on villard has people using and selling meth from store.the manager that was working at Familly dollar in Watford ND that is in Dickinson store. Dawn Remlinger is a meth drug dealer and her brother working there. It's unbelievable how much they have stood in merchandise. How can stores operate like that. If you drug test them they'll drink baking soda to pass test . I won't stop there n Heather my friends till the drug usage is out of that store.thank you.

Cashier was real nasty.Waited in line, ask for help face frown,cutting eyes. Look at the camera. First a fellow left the line then I left, everything on the counter. Spend my money some were else. May 6 2019 around 11:50.

I have shopped your stores exclusively and today went into the store to do some shopping and ask where the restroom was- the clerk said that there is no public restroom… Lost a sale and a customer. I have used your facilities in the past. This was 9070 Kingston Rd. in Shreveport Louisiana

Family dollar on 27 th and national in Milwaukee Wisconsin. This store is beyond dirty trash is everywhere floors are disgusting shelves are dirty and empty but boxes are everywhere employees have attitudes yelling at other employees and customers this my neighbor store I would travel too go too a different store this store needs a strong lead person someone who cares Sorry about video this is not my video

Denise LaFlair
from Ogdensburg, NY
I I went to family store #03904 701 on Canton st, Ogdensburg, NY. They had coach sports wrap 3 in and the price in front said $1.75. There were 4 there and I wanted 2. When they rang them up it rang up as $4.25. I told him how much they were and took him back and showed him. He said he'd give them to me for that ad they were in the wrong place. So we get back to the register and the manager , Robin said we will give you one for that price but not the other one. I told her that the guy said I could have them for the lower price as it's yheir fault that they were in the wrong place. Well they would only ring 1 up. I was very ticked off. So I left upset and got home and they never put the spirts wrap in my bag. I had to drive back then I told the guy and he called me a liar saying it was in my bag. I swore to him it was not. Again he called me a liar. I told him I cannot believe you are calling me a liar. Then he said I was rude. Yes I probably was but having all this crap go on was crazy. I will no longer patron that store and I will be telling everyone who will listen as to what happened to me. I've gone to this store plenty of times and have never been so insulted. I didn't catch the guys name but I wish I would have. But I asked Robin as I told her I was going to file a complaint. I know this will be ignored but I wanted headquarters to know!!

Sonya Brown
from Christmas, FL
The Family Dollar at 2900 Curry Ford Road Orlando, Florida Store #05111 is selling tainted frozen food products. I bought fries and chicken and they both have an odd taste to them and now I am sick. I don't know who else to contact on this matter and I am seriously thinking about getting an attorney to deal with this because people should expect good service and products along with the good name.

Stacy Whitley
from Hattiesburg, MS
I went to visit my local Family Dollar (#05360) this evening to make a large purchase. I carefully shopped to get the items that were listed on sale and prior to going to the store I clipped what I thought were the available smart coupons. My purchase total was $81.56 after coupons. I asked the young man if all the coupons were honored because the amount should not have been more than $40 - $45. He informed me that the only way to see what coupons were used was to pay for the purchase and look at the receipt; which is what I did. As the young man and I went through the receipt, it was determined that half of the coupons did not work or were not available online. The member of management was called up to assist. I hate that I did not get his name, but there were only 3 employees there; the young black gentleman who checked me out and the two Caucasian gentlemen (the manager was the older one that wore glasses). Apparently, the manager had a bad day, because he was very unprofessional. The items totaled up before the coupons used was over $100. I understand that the coupons did not work and if I wanted the items that I would have to pay full price for them, but that was not what I wanted. The manager began to get frustrated because I did not want the items. He informed me that I could not get the full refund for the total purchase ($81.56), because I would have been refunded for the coupons that were used and the actual price of each item. I understood that I could not get the money back for the coupons and that was not my intention. He went on and on telling me that I could only be refunded for the items that were not used with coupons. He also told me twice that if it was another manager, that I would have to get my money back the best way I can. He informed me that I had used up over 30 minutes of their time, which was not acceptable and if the video was pulled there would be a problem. I eventually got my refund ($38.09) for the items that were not purchased with coupons. The transaction number is 9977.
First, I was a paying customer. Secondly, I should have not been spoken to nor handled that way. I understand that I took up time to try and get the situation resolved but that was his job; I was a paying customer. I am puzzled as to why he could not override the transaction and refund me for the $81.56. He (the Manager) used the cashiers' number to do the refund and informed him that his numbers were going to be crazy. I am applauded at how I was talked to and how the refund was handled. How is it that he can say to me that if it was another manager, that I would have to get my refund the best way that I can? I would like for someone from the corporate office to contact me by phone and if I cannot be reached, I would like to be contacted via email. His behavior is unacceptable, unprofessional and tacky. If he does not have the patience or the knowledge to take care of customers, he needs to find another profession.
Stacy Whitley
601-20-8639
sawhitley66@gmail.com

Stacy waters
from Cleveland, OH
Englewood Ohio store the store manager I do believe her name was Chelsea. She was walking around and sitting in office nodding out like she was on drugs. My daughter even asked me what was wrong with her. I will not be going to that store anymore. Dam shame you got people like this working for you.

Rosa Delgado
from Los Angeles, CA
Hi,my name is Rosa Delgado on May 2,2019 I went to apply at Dollar Tree and the manager ask me for my ss # to check if I was available to work for this company, and she came to me and told me that I wasn't re hired, I look at her and tell her why?? So she told me to contact family dollar and ask why I can't be re hired,so now on 1999 -2000 I worked for family dollar,I was a cashier few months later they had inventory so the manager talk to me they were going to fired people so he told me to stay more time so I said it was ok for me,the next day I went to work and he told that I was going to work only 2 hrs a day ,a told him why and he said a do not have hours for you,since I needed my job I started looking for another job,so I went to store and talk to him and tell him that I already found another job since he was cutting my hours,so he said it was ok.my point is that if the manager its telling me that there are no hours for me,and I am applying for dollar tree as a part time,how come I'm not re hired,I know that dollar tree and family dollar is the same company so please I need an answer, I need a part time job .
Have feedback for Family Dollar?
Thanks for your feedback!
Sorry. Please try again later!