Family Dollar
Family Dollar Complaints Continued... (Page 3)
619+ reviews added so far. Upset? Call Family Dollar corporate: 704-847-6961

Store # 04574 is a disgrace it's filthy there , the floors are dirty and stained .
The computer section to apply for a job has old empty or half empty gatorade bottles along with empty bag of chips . Broom is thrown on the floor , merchandise is always out of place.
Clothes are alway on the floor, dolly if blocking several aisles in the store . Boxes are in the middle of the floor as well . I'm very shocked that corporate office ignores this store . And that manager that you have her name is Michelle she doesn't do a damn thing but sit on her butt must be nice to get a free check I might as well apply there so I can get a free check I'll blend in just fine by not doing nothing like everybody else doesn't . You have the laziest people working there it's a hazardous place as well . Someone can get hurt there and believe me if they decide to sue Family Dollar ,,, Family Dollar will lose no doubt about it. after taking pictures and showing this to the judge family dollar will lose everything it will be a big settlement for the injured persons. I used to work there in 2005 and management was all up on everybody's ass that store was kept clean at one time . It seems Mike stop caring about the store before leaving to retirement. And I'm pretty sure they gave this job to Michelle to be the next manager. You people are doing such a bad job, you don't seem to care how the store is and you have a manager . That doesn't know how to manage that store . she Is lazy herself. I've seen her sitting using her phone while a line is backed up . And reply is I'm on break, really? So the people have to wait longer to get checked out.
Common people I've been a customer for over 19 years and I'm very ashamed of this store , I've even talked to other customers and they agree that the store is totally dirty. I heard a worker say that Sales we're down . I wonder why ? You need a new manager because that one just too lazy every time l go in there , l have my eye on her and she nothing to better the store . Even when she was a cashier she did nothing at all . This is terrible that corporate office just don't give a damn . It's time to hire new management and cashiers.
Many times l can't to the merchandise because it's being blocked with a dolly packed with boxes other boxes on the floor are in the way also not permitting baskets to get through. This mess is 24/7 including boxes in the way . Please do something about this store it's been too many years being disorganized .

Lyndsey Strunk
from Akron, OH
Employee tae tae is very rude. Everytime were in there which is pretty much everyday she rude with all the customers nothing is ever stocked there item shoved down where u cant get them n if u ask her to get it she wont n if u try n get it she gets really nasty n says ur not allowed.

Store # 04574 is a disgrace it's filthy there , the floors are dirty and stained .
The computer section to apply for a job has old empty or half empty gatorade bottles along with empty bag of chips . Broom is thrown on the floor , merchandise is always out of place.
Clothes are alway on the floor, dolly if blocking several aisles in the store . Boxes are in the middle of the floor as well . I'm very shocked that corporate office ignores this store . And that manager that you have her name is Michelle she doesn't do a damn thing but sit on her butt must be nice to get a free check I might as well apply there so I can get a free check I'll blend in just fine by not doing nothing like everybody else doesn't . You have the laziest people working there it's a hazardous place as well . Someone can get hurt there and believe me if they decide to sue Family Dollar ,,, Family Dollar will lose no doubt about it. after taking pictures and showing this to the judge family dollar will lose everything it will be a big settlement for the injured persons. I used to work there in 2005 and management was all up on everybody's ass that store was kept clean at one time . It seems Mike stop caring about the store before leaving to retirement. And I'm pretty sure they gave this job to Michelle to be the next manager. You people are doing such a bad job, you don't seem to care how the store is and you have a manager . That doesn't know how to manage that store . she Is lazy herself. I've seen her sitting using her phone while a line is backed up . And reply is I'm on break, really? So the people have to wait longer to get checked out.
Common people I've been a customer for over 19 years and I'm very ashamed of this store , I've even talked to other customers and they agree that the store is totally dirty. I heard a worker say that Sales we're down . I wonder why ? You need a new manager because that one just too lazy every time l go in there , l have my eye on her and she nothing to better the store . Even when she was a cashier she did nothing at all . This is terrible that corporate office just don't give a damn . It's time to hire new management and cashiers.
Many times l can't to the merchandise because it's being blocked with a dolly packed with boxes other boxes on the floor are in the way also not permitting baskets to get through. This mess is 24/7 including boxes in the way . Please do something about this store it's been too many years being disorganized .

Shelethia Burns
from Tampa, FL
I purchase an oscillating fan approximately 3 weeks ago and it abruptly stopped working May 25th 2019 I called the store in Lakeland Florida where I bought it at on the same date I called five times I never got to speak with anyone in customer service or otherwise it just rang and never it was answered I took the fan back today to try to get another one and they wouldn't give it to me so I left the fan in the store I didn't want my money back I paid cash for it 3 weeks ago all I wanted was another fan in the acting manager at the store located in Lakeland East 92 Lakeland is very rude. Saint for me that if I left the fan and we'll be going in the trash I asked her if she would scan the barcode she could trace it back that way till the day that day that was there money and paid and that it hadn't been brought back or no issues prior to May 25th 2019. Therefore the store has my broken fan and they are threatening to throw it away and I will have no proof after that did I even bought it there and I don't plan on purchasing friend next door again because of the way I was treated all I want is to be reimbursed for my fan I don't want money I want a new fan still brand new thank you. I may be contacted by the email address I provided with this complaint thank you.

barbara johnson
from Dallas, TX
I live in a predominately African American neighborhood where there are several Family Dollars and each one I patronize the clerks have a habit of referring to women of my color as mama. I have told them I would prefer to be addressed by maam and I have gone as far to tell them my name. Today I told one clerk my name . She went on to state she addresses all customers by mama. I would hope that does not include men. The next customer behind me was called maam. I had one clerk to state to me he addresses Black women by mother or mama because we are the mother of all. I know that is inaccurate and please tell your employees to have more respect. There are some of us who may not have children or maybe have children who have passes on before them and bei ng called mama by a stranger may hurt. In another store near me I was called mama by a Chinese man and I told him the last time I checked all my sons were Black. Referring to Black women as mama and older Black men as old school has become a trend in some areas especially blacki neighborhoods has become in my view as disrespectful. I did tell the clerk today the proper address for customers is maam or sir. I would truly appreciate if your company would address this issue with all employees. Thanks in advance!

Kendra Jacobs
from Washington D.C., DC
I was treated horrible Gina store number 06470 I came in to do a refund on a shirt I purchased that was too small and I asked for two newspapers she said you can get one newspaper she was scream at me when my pregnant 8 months daughter happen to be shopping at the same and heard her yelling at me so I started recording this incident and the manager herself try and justify her a actions by saying she was have a bad day Gina should not be in customer services if she treats her customers this way at one point that was not recorded she called customers vogues waiting at door before store open this not the first time she was rude with me during my shopping experience at this store .

Sandra Schiffer
from Bedminster, NJ
Store #11445 at 9:10 am on 5.26.19 went in to buy cigarettes only for the women behind the counter to busy counting money in her safe with her back to me blaring music to bother even acknowledging that I was even there. Then to act as if I inconvenienced her and when she had no clue the difference between any of the product her to slam doors and tell me I was wrong on what I wanted (really). She slammed doors 4 times and was acting pissed I walked in. My husband has been telling me for months he no longer goes there because people are rude. Thought you needed to know what kind of employees you have.

Richard Thompson
from Hyattsville, MD
I was shopping at the family dollar in Baltimore at Waverly towers on 2-25-19 at approximately 350pm when i saw a female imployee going in a backroom where the door is never closed and while i could still hear her talking with some one back there i thought I'd stick my head in the door and ask where are the bead sheets. She then snapped on me rudely and said, you don't come back here the bead sheets are out there and walked back out. I then asked why are you being so rude and you still didn't tell me where it is. I explained i only stepped in the door way but still your attitude is unbecoming and rude it was then that another female then lashed out at me then ordered me out of the store after telling me to put down what i had. She then proceeded to shove me towards the door calling me names like snagga teeth. She pushing me with her breasts was equal to an assault and before the store cameras.

Lisa James
from Winnfield, LA
I am in Winnfield La. I went as I always do to Family Dollar to pick up things I need. I am leaving tomorrow to take my Grand child to NO to Dr.
I had 3 bags of things I really needed. When I went to pay her I gave her 100 bill. She rudely said she couldn't take it. She threw all my stuff to the side and that was it. She should have had a sign or something. There should have been someone to assist in that! I have never had this problem. All the other workers are nice and will help you. Maybe she is new, Her name is Ebony. So I walked out with nothing and she seemed to not care at all. I am very unhappy at this ser. We have a nice Dollar General I can shop at! I would appreciate you correcting this!

Kristy Webb
from Buffalo, NY
the staff is unprofessional and rude the store also had a dead rat under the the food shelf as well which I brought it to the manager that was on duty at the time he simply said oh well they don't pay me enough pick that nasty thing up I believe if you're there working you should take pride in the cleanings as if it is your second home because I'm sure that the pay they receive payment makes there house payment so I can imagine what there homes look like and smell like gross

I was treated very respectable upon trying to return a pair of sheets that once taken out of the package were torn and stained.
These sheets were bought 2 weeks before Mother's Day for my mother in law. When she took the sheets out of the bag she noticed stains on the sheets and a pillowcase was torn.
I called Family Dollar and was told that i could return the sheets with the receipt but could only purchase something of equal value.
When i tried to return the sheets a Manager named Allison said she will not accept the return and that the sheet set was not damaged when purchased. She very rudely snatched the receipt from my hand and told me to move the bag off her counter and to call and complain to anyone I want to because she still will not return them even if Corporate said she has to.
She also would not give me a number for the corporate office or for anyone over her head for me to talk to.
I am a regular customer at the Family Dollar Store and have never had a complaint until now and have never in my life been treated so rudely and disrespectful by anyone in management anywhere as I was treated today.
This is the Family Dollar in Houma, Louisiana at 7468 Main St store number#01858

I went into the Family Dollar here in Port St. John, FL and heard a male employee Complaining about a female employee. This I found to be
totally unacceptable in a place of business. There were other customers in the store at the time and I am sure they heard him. This made my mind
up to start shopping somewhere else!

Janet Squires
from Belmont, NH
The condition of the store is atrocious. There is freight piled in every aisle. They are using products to hold extra freight like totes and trash barrels and leaving them on the salesfloor.
It does not matter that it is "truck day" the condition of the store has been this way for months.
They are even blocking the fire doors!
Pittsfield ,New Hampshire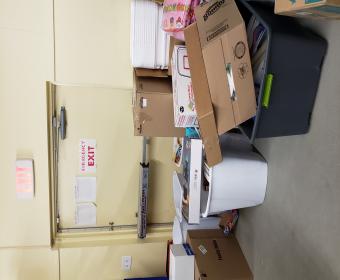 Dale L Lewis
from Dallas, TX
Cashier representative "Semaj" store #07620 Store manager Steve Semaj threaten to beat me up while I was existing the store. He was listening with his ear buds and failed to hear my request of 2 packs of cigarettes, when I ask for another pack he became very angry, tossed my receipt at me and stated he would beat me up as I was leaving the store. The store manager Steve has yet returned my call to discuss my situation. I have called the store and no one will answer the phone. When the phone was answered and I ask to speak with Steve my call was disconnected. This is not typical for this store, employees have always been very nice with excellent customer service skills. I have tried different methods to contact Family Dollar and i consider this a serious situation. "I WILL BEAT YOU UP" from a cashier is not acceptable. The failure of Steve the store manager to respond to me in a appropriate time, shows a lack of professionalism.

I am a US Military Veteran with a full medical retirement for my MST-PTSD and I have a disabled license plate for my physical injuries I have frequently been harassed in the Columbus, USA Family Dollar store because have to be served in English as I am just learning Spanish and can not speak it. This store is the ONLY store in Columbus that has a good selection of US products in it. There is also a small country gas station and a grocery store in Columbus NM but they do not have nearly the selection of Family Dollar. The next town is literally 35 miles away with nothing but desert between them.
I have submitted a complaint through the corporate web sight and asked for them to contact me back by EMAIL so I would have a record of their response. Then some smug manager named Karen called and spoke her name and number so fast that I could not get her last name and number correctly. That was two weeks ago with no email response.
This pituitary middle aged cashier whose name begins with an M, has always gone out of her way to make me uncomfortable every time she has had to serve me. I know that she speaks English because she has spoken to me in it before in broken English. The last time I was in I asked for rolling papers and she did not understand while intentionally being rude and I left the store frustrated and almost called to make a complaint but my cell phone service is not good there and I did not want to drive several miles North to be sure I had a better connection.
There is at least one cashier that is by-lingual and she is always friendly. Once about three weeks ago I asked of a male employee that was stalking the shelves for the cleaning spray to remove dog and cat smells and he could hardly understand a word I said. But at least he was not rude to me for not being able to express myself in Spanish. He had to go get the manager that speaks her name too fast for me to understand and she was rude acting as if was putting her out by expecting service in English in an US convenience store.
This last time I walked in and walked past Cashier M and said "Good Day" brightly in Spanish and she rudely corrected me with decent in her voice saying "Good Evening" in Spanish. Then I got my stuff and walked back by her as she was stalking the shelves right next to the cashier stations and stood there with my back turned to her register to watch her. She kept looking up at me as she was stalking the shelves less than ten feet away making no move to serve me for about one minute. Then I hit the bell for service and she came over to check me out. I said to her "Seriously you are going to stand there and force me to ring the bell while you are standing there watching me when you know I want to check out?
She refused to speak any English to me as she was checking me out. She appeared to be enjoying my confusion as she kept picking things up and rattling sentences off in Spanish as if what ever she was saying was relevant. I told her you will speak to me in English in my own country. She said she dose not speak any English which I know is a lie and continued to speak multiple sentences to me in Spanish. She was obviously trying to insult me for not speaking Spanish and who knows what she was actually saying in her native tong. Then another Family Dollar store patron came in through the door and they had a conversation in Spanish. Then the other Family Dollar store patron told me "She is of my family and we have been taught that we do not have to speak English if we do not want to!" As you might understand I was getting quite upset at having been strung along so far because for not speaking Spanish in my own country.
Then a lady came up from the back that had gotten rude rude with me before because she had had to be called to translate my English into Spanish for her employees. She then threatened to call the Sheriff If I did not leave. She said "I could hear the screaming all the way from the back." Yes I was upset with a the quality of Family Dollar service! I was not trying to hide the frustration in my voice because she and her employee had been doing everything to harass me for my broken Spanish in my own country. Cashier M having also involved other Family Dollar store patrons in her predijest to shame me for my expecting service in English in my own country. But I had not been screaming. I was thinking: why didn't you come forward as soon as you realized that there was a problem? Or where you enjoying the show? But did not say it.
I said so you are going to refuse to let me conduct this transaction and call the Cops on me if I do not leave? I had been asking her for a peace of paper and a pen so I could write down their names. She kept refusing to let me have a pen and talking over me seemingly to continue to aggravate the situation. There was a cup with pens within her reach over the counter but out of mine. Each time I looked at the cup of pens she just smiled and said nothing. I did not reach past her for the pens because she could have misconstrued my movements as aggressive. I asked her for her name againe and she said it very fast then REFUSED to repeat it slowly enough for me to understand it. She kept telling me she was going to call the Cops if I did not leave.
I asked so you are not going to let me finish this transaction and you are going to call the cops if I do not leave? She said she would let me finish the transaction so I turned to pay. But she would not stop telling me what I had done wrong seemingly to continue to get a reaction. I said "Please be quiet so I can finish and leave." She "Well you keep talking..." but did not finish her sentence. I said something like please be quiet and let me finish this transaction and leave. But I am going to report it to Corporate. She said go ahead report it to Corporate…, again not finishing her sentence.
Then when I went to pay the dollar amount the card machine asked me to approve a total of over $40 and I hesitated over it getting ready to say something. The manager craned her neck to see cashier M's screen and cashier M quickly did something to make it the correct amount of just over $12 and I hit the approve button. Then the machine told me to remove my card because there was a chip malfunction so I did. Cashier M quickly did something again on her screen and my card was accepted the second time. Then I left.
As I said this is the only store with US products within 35 miles so I will be forced to continue to use it to get the US products I need. I am wondering what Family Dollar is going to do about this form of blatant harassment? Because if it ever happens again I will let your manager call the Cops and there will be a very public lawsuit. In the current political climate I think it would be very bad for Family Dollar in the hundreds of other towns and cities accost our country where Family Dollar actually has competition instead of being the only store within 35 miles that has US products.

Your store at Baldwin and Montclam in Pontiac, Michigan is a dump. Stock always blocking the aisle, rear entrance door blocked with boxes, and the store is always filthy.

I am a cashier at Family Dollar and our manager is horrible how she treatsbus employees her name is Jodi garettson could you.please do something about her thank you

Family Dollar Store
Store # 07898
Located @ 408 W. Maumee St., Adrian, Mi 49221 (517) 263-8508
This evening my husband and I walked over to our local Family Dollar Store. We bought groceries and pop as well as tried to return some cans that were clean and bagged. The manager said no, they do not take back returns after 7 pm. I've complained about the same lady before when she said there is a $2.00 limit.
We questioned the validity of her latest made up rule. She said too many people abuse the privilege. (She likely means people who are homeless in the area but she's likely only one paycheck away from being in the same boat as they so should not be judging them.)
I SAID I notice she has no problem selling pop, just taking back the cans! I said I intended to contact Corporate when I got home and asked her name.
She said I DON'T HAVE A NAME!!!!!!!!
I shot back that they'd know who it was if I described her as the bitchy one behind the counter! I told her you'd probably already had enough excuses about her attitude that you'd know who I meant!
My husband and I are both disabled due to COPD, I am on oxygen, we're seniors - and she's telling me I have to take the bag of bottles/cans home as well as my groceries and an additional 12 pk pop.
She told me I am not allowed in the store again, I told her that had corporate been here it would have been her who wouldn't be allowed back!
She is a manager there, she was working with a young black man who tried to tell me her name but he had to speak low, which was too low for me to hear. He couldn't speak up because she was 4 feet away. She has medium long hair part grey and part brown and is middle aged. Her name is Karian.

I tried to return cans to the store and the manager refused them with one of her random rules once again. Previously, I complained she'd only allow $2.00 worth while selling cases of pop 3 @ 11.00.
Tonight my husband and I went in to purchase groceries including pop. To our dismay she made up a new rule. This one is that they don't accept returns after 7 pm. I am on oxygen and he is disabled so having to lug the bag back home along with our groceries was no easy feat. She said too many people take advantage of returning cans. I said that should not affect me since I have never abused the priveledge!
I tried to reason with her, she refused, so I asked her for her name and said I'd be contacting you. She smugly said, "I don't have a name".
So I said not to worry, I'll just tell them the bitchy lady behind the counter who doesn't want to do her job!
I felt she should have given me her name without escalating it but no. On my way out she said you're not allowed in the store anymore! My guess is she wants to make it our fault she was being rude. She is a manager there at store #07898 located at 408 W Maumee St., Adrian, Mi. 49221 Reciept #99078980120490180363 dated 5/20/2019
Sincerely, Kathy Brighton

Mark Clay
from Saint Augustine, FL
Hello my name is Mark and I live here in St Augustine,Fl and I`m filing a complaint with one of your stores here
and it is on 3501 N.Ponce De Leon U.S. 1 and I had a rotten experience there and I got banned for no reason at all
because I trying to prove to them I don`t shoplift because I have a backpack on and I had money on me as well
and the manager try to ask of me to place my backpack at the counter but I refused too because I`m responsible for my own belonging
and not the store and plus I have no intention of shoplifting at this store but I was treated unfairly by one of the store managers because
I refuse to place my backpack on the counter and this happened on 5/19/2019 and she took away the items that I was going to buy
and this was not right for her to do so otherwise and she called the cops on me on top of that and to tell you the truth I truly did nothing
wrong but just trying to prove that I`m not here to shoplift or cause trouble in any shape or form but she did cause grief and trouble for me
while being there but this particular store has gotten many bad reviews as far as I`m concerned and what I`ve heard and they gave me a crappy
service that day and to this day I`m still disappointed with what this store has done to me and it was not right and I had two other people behind me witness her dispicable behavior as well and she is a very horrible manager at best and does not know how to handle a situation in a professional manner and it just makes me wonder why is she a manager anyways? She is just plain terrible and needs to be fired!

The lady at the register was VERY rude!!!! She told me I saw a sign that I clearly did not understand what it meant and she said i DID understand and I told her I did not!

Nancy McFall
from Ypsilanti, MI
I've always enjoyed shopping at Family Dollar so when you opened one near me I was very happy. I live inBelleville, Michigan and I've been shopping at your location on Rawsonville Rd.
I have never seen such an unkempt store. I look down the clothing isle and there are more clothes on the floor than on the racks.
This place is horrible, I can't believe all the clutter.
I won't be back.

Tonight I stopped at the S Adams location as I do at least 4 times a week and received the worst,most hostile treatment I've ever dealt with.Not sure of her name young,longer blonde hair cashier,My husband put our items on the counter and ask that a can of coffee and creamer be rang up separate,He proceeded to put those to items up front and says these 2 items,She glared at him and said very loud and rude to be more specific.He replied the coffee and creamer,she said Was that hard?So,my husband says Are you having a bad day?Its Ok,it will get better.Her response was Well if it wasn't for people like Yu.I ask her people like you?Whats that suppose to mean?She than goes on to tell us to leave.The manager on duty tall dark hair and eyes and glasses I think his name is Jared or something comes to the front and yells just to pay for our stuff and that it's not a big deal.I tried to explain to him that his coworker was rude and belligerent to my husband and myself,He said again,it's not a big deal to just pay and leave.The whole time the blonde cashier still being loud and rude.As we was grabbing our bags to leave the manager told the customer behind us he could help her at next register.The blonde replies to him while rudely grabbing other customers items,I already have her Crap.I was also in the store about a week ago and the blonde and same manager on duty had speakers hooked up behind register blaring punk rock music that it was heard all thru the store.She , the blonde had to speak very loudly to even hear the customer being cashed out.I am 43 yro and I have never had to file a complaint like this.My husband and myself are respectful,hard working people,to be spoke to so rudely and treated the way we were both by Blonde Cashier and Manager on duty is totally unacceptable to me.I hope you can watch surveillance tape for tonight and see it for yourself.Thank You for you're time.Lisa Alsip

My husband purchased a couple of boxes of Gain dryer sheets on Sunday May 5,2019 but he was supposed to actual get gain fabric softer. We hardly ever shop at the Family dollar store on Hogansville Rd LaGrange, Ga 30241 but we stop there from time to time if we're passing through and need to pick up a few items. I politely asked the cashier if I could exchange them for the item I needed, she replied "no not without an receipt because I don't know if it let here with or without an receipt" my reply was ma'am I'm sorry but I don't have one and only want to exchange and every store allow you to exchange without an receipt I'm not asking for any money. I asked for an manager but she gave me an 866 number. It clearly states on the web site and receipt that you can exchange without an receipt. I've never felt with such a rude person just because of a simple mistake! I would like to return the sheets for the softer if it's not a problem.
Thanks B S

On 4/25/19 @ 8:30 PM I went into the Family Dollar on the corner of McCreight Ave and N. Limestone St Springfield, Ohio. I wanted to purchase a foil balloon and cookies. The streamer balloon I wanted was very short so I took it to the front of the store where two employees were putting unpacking boxes. I inquired if they had a longer streamer and was told no. They could have taken it off another balloon especially because they had plenty of balloons for advertising. I told the girl I didn't think I was going to buy it and as I turned to walk to the register she said "I'm going to need you to put it back where you got it." I couldn't believe she said that go I let go of the balloon and proceeded to the check out. She came around to the check out and said in the most rude voice, "that was really rude of you to do that". I replied well I can't believe you asked me to do that. I said that I am 62 yrs old have never been asked to do that before. She said she "asks people to do it all the time, and they do it". I did say well I'm not your bitch! I asked her name as she did not have a name tag on, she said it was either Jennifer or Tiffany( can't remember) and that she was the assistant manager, and pointed to the other girl and said "and she's the manager). I said I would never be back, and she said "good, I don't want you to come back".

FOR THE PAST 6 MONTHS OR MORE THE LINE STRETCH FROM THE CASH CHECK OUT TO THE BACK OF THE STORE OF
FAMILY DOLLAR,MANGER @ ASSIT MGR CAN BE VERY NASTY,YOU CAN ASK IF YOU WOULD PLEASE GET SOME HELP UP FRONT
AT THE CHECK OUT,AS OTHER FAMILY DOLLAR WORKERS AS USUALLY WALKING AROUND THE STORE DOING NOTHING OR
OUTSIDE TAKING A SMOKE?? @ THE STORE IS JAM PACKED??,THE FAMILY DOLLAR WORKER TAKE THIS AS A JOKE @ JUST
LAUGH EXCEPT FOR THE ONE'S WORKING HARD,WE NEED BETTER SERVICE, PLEASE LOOK INTO THIS.
TKANK YOU CB

Dickinson ND store on villard has people using and selling meth from store.the manager that was working at Familly dollar in Watford ND that is in Dickinson store. Dawn Remlinger is a meth drug dealer and her brother working there. It's unbelievable how much they have stood in merchandise. How can stores operate like that. If you drug test them they'll drink baking soda to pass test . I won't stop there n Heather my friends till the drug usage is out of that store.thank you.

Cashier was real nasty.Waited in line, ask for help face frown,cutting eyes. Look at the camera. First a fellow left the line then I left, everything on the counter. Spend my money some were else. May 6 2019 around 11:50.

I have shopped your stores exclusively and today went into the store to do some shopping and ask where the restroom was- the clerk said that there is no public restroom… Lost a sale and a customer. I have used your facilities in the past. This was 9070 Kingston Rd. in Shreveport Louisiana

Family dollar on 27 th and national in Milwaukee Wisconsin. This store is beyond dirty trash is everywhere floors are disgusting shelves are dirty and empty but boxes are everywhere employees have attitudes yelling at other employees and customers this my neighbor store I would travel too go too a different store this store needs a strong lead person someone who cares Sorry about video this is not my video

Denise LaFlair
from Ogdensburg, NY
I I went to family store #03904 701 on Canton st, Ogdensburg, NY. They had coach sports wrap 3 in and the price in front said $1.75. There were 4 there and I wanted 2. When they rang them up it rang up as $4.25. I told him how much they were and took him back and showed him. He said he'd give them to me for that ad they were in the wrong place. So we get back to the register and the manager , Robin said we will give you one for that price but not the other one. I told her that the guy said I could have them for the lower price as it's yheir fault that they were in the wrong place. Well they would only ring 1 up. I was very ticked off. So I left upset and got home and they never put the spirts wrap in my bag. I had to drive back then I told the guy and he called me a liar saying it was in my bag. I swore to him it was not. Again he called me a liar. I told him I cannot believe you are calling me a liar. Then he said I was rude. Yes I probably was but having all this crap go on was crazy. I will no longer patron that store and I will be telling everyone who will listen as to what happened to me. I've gone to this store plenty of times and have never been so insulted. I didn't catch the guys name but I wish I would have. But I asked Robin as I told her I was going to file a complaint. I know this will be ignored but I wanted headquarters to know!!

Sonya Brown
from Christmas, FL
The Family Dollar at 2900 Curry Ford Road Orlando, Florida Store #05111 is selling tainted frozen food products. I bought fries and chicken and they both have an odd taste to them and now I am sick. I don't know who else to contact on this matter and I am seriously thinking about getting an attorney to deal with this because people should expect good service and products along with the good name.

Stacy Whitley
from Hattiesburg, MS
I went to visit my local Family Dollar (#05360) this evening to make a large purchase. I carefully shopped to get the items that were listed on sale and prior to going to the store I clipped what I thought were the available smart coupons. My purchase total was $81.56 after coupons. I asked the young man if all the coupons were honored because the amount should not have been more than $40 - $45. He informed me that the only way to see what coupons were used was to pay for the purchase and look at the receipt; which is what I did. As the young man and I went through the receipt, it was determined that half of the coupons did not work or were not available online. The member of management was called up to assist. I hate that I did not get his name, but there were only 3 employees there; the young black gentleman who checked me out and the two Caucasian gentlemen (the manager was the older one that wore glasses). Apparently, the manager had a bad day, because he was very unprofessional. The items totaled up before the coupons used was over $100. I understand that the coupons did not work and if I wanted the items that I would have to pay full price for them, but that was not what I wanted. The manager began to get frustrated because I did not want the items. He informed me that I could not get the full refund for the total purchase ($81.56), because I would have been refunded for the coupons that were used and the actual price of each item. I understood that I could not get the money back for the coupons and that was not my intention. He went on and on telling me that I could only be refunded for the items that were not used with coupons. He also told me twice that if it was another manager, that I would have to get my money back the best way I can. He informed me that I had used up over 30 minutes of their time, which was not acceptable and if the video was pulled there would be a problem. I eventually got my refund ($38.09) for the items that were not purchased with coupons. The transaction number is 9977.
First, I was a paying customer. Secondly, I should have not been spoken to nor handled that way. I understand that I took up time to try and get the situation resolved but that was his job; I was a paying customer. I am puzzled as to why he could not override the transaction and refund me for the $81.56. He (the Manager) used the cashiers' number to do the refund and informed him that his numbers were going to be crazy. I am applauded at how I was talked to and how the refund was handled. How is it that he can say to me that if it was another manager, that I would have to get my refund the best way that I can? I would like for someone from the corporate office to contact me by phone and if I cannot be reached, I would like to be contacted via email. His behavior is unacceptable, unprofessional and tacky. If he does not have the patience or the knowledge to take care of customers, he needs to find another profession.
Stacy Whitley
601-20-8639
sawhitley66@gmail.com

Stacy waters
from Cleveland, OH
Englewood Ohio store the store manager I do believe her name was Chelsea. She was walking around and sitting in office nodding out like she was on drugs. My daughter even asked me what was wrong with her. I will not be going to that store anymore. Dam shame you got people like this working for you.

Rosa Delgado
from Los Angeles, CA
Hi,my name is Rosa Delgado on May 2,2019 I went to apply at Dollar Tree and the manager ask me for my ss # to check if I was available to work for this company, and she came to me and told me that I wasn't re hired, I look at her and tell her why?? So she told me to contact family dollar and ask why I can't be re hired,so now on 1999 -2000 I worked for family dollar,I was a cashier few months later they had inventory so the manager talk to me they were going to fired people so he told me to stay more time so I said it was ok for me,the next day I went to work and he told that I was going to work only 2 hrs a day ,a told him why and he said a do not have hours for you,since I needed my job I started looking for another job,so I went to store and talk to him and tell him that I already found another job since he was cutting my hours,so he said it was ok.my point is that if the manager its telling me that there are no hours for me,and I am applying for dollar tree as a part time,how come I'm not re hired,I know that dollar tree and family dollar is the same company so please I need an answer, I need a part time job .

Betty Harp
from Modesto, CA
The store on Praire Avenue in PuebloCO is so cluttered, customers trip over it. Very difficult to push a cart down the aisles. Customers are always in each others way making them feel very uncomfortable. I thought it would have been organized by now but it seems like it gets worse.

Patrick Hramika
from Spring Hill, FL
Spent $12. today on laundry products. Thought they were on sale. Asked at Ck Out and said you have to use your phone. No explanation. Then when I asked and said, may I have a roll of quarters she asked manager who said very nasty, NO WE DONT HAVE ANY. I JUST BOUGHT LAUNDRY STUFF AND NO HELP WITH DISCOUNT....Terrible. will not be back. Mariner/County on Rd, spring Hill Fl.

On 4/26/19-Destiny was cashier and while my daughter and I were purchasing items at the register, she began to wait on another customer behind us. Reasoning: They only have 1 item. I informed Destiny that this was unprofessional and requested to speak to Manager. Manger present was Trinity. She stated she would speak to cashier. Cashier response was shrugging of shoulders and comments, "Oh really you were doing a transaction?" Mind you, I spent around $125.00 and my daughter and I were still putting our other items from the shopping cart unto the counter. Destiny reached over the counter on the side and grabbed the diapers from female customer standing behind me to the right. Even, the customer stated that, she understood and felt that it was wrong. I utilized the website and left my contact information on 4/26/19 and still have not receive a follow-back email or response. I can be reached at 216-318-4690. I shop there regularly for years and would like to hear from Family Dollar.
Thanks
Deborah Washington.

Janet Cavazos
from Columbus, OH
I arrived at store #12242 at 8:48pm. The hours posted clearly stated open till 9pm. The doors were locked, there were customers trying to get out and 7 customers outside wanting in to purchase items.. the customers inside went & got a cashier to unlock the doors. When she did she told the people outside we had 2 minutes to get what we needed, she was extremely rude!! 1ST...THIS IS AGAINST FIRE CODE.
2ND.. THIS GIRL SHOULD NOT BE AN EMPLOYEE AFTER MAY 2ND.

I was in at. St Joe, mo
The workers act like they are the police one guy put his hand on a lady shoplifting and was going to let her out the store continued to fight her back then they call the cops they don't even talk about the lady shoplifting almond there just a customer shopping and I thought I'd video recorded it so they threw a big fit when the cops got there and even if I did record it if that's not against the law they kicked me out of the dollar store in the cold I lost my wallet there the cops handcuff to me we're going to take me to jail made me walk home in the cold I walked back in the cold to see if they have my wallet the lady said get the hell out of her store look I wasn't the one shoplifting I'm just a customer I want to speak to a CEO they tried they treated me like pure crap the cops took my phone I couldn't call a ride it's 0° out my friend asked to use their phone she said yeah until she found out he was with me and she snatched it from him something's going to be done so how do I proceed with some sort of lawsuit I was outside your store handcuffed it look like I was a shoplifter I don't know it was embarrassing just put a lot of stress on me I walked in the freezing cold they won't let me use the phone she kicked me back out for no reason not one reason whatsoever 7023052538 please call me and I'm taking this up with the police department also they strong-armed me for my phone and the dollar store without a warrant they didn't even look at your guys as cameras and there's 10 of them on the wall they didn't get on to that guy for putting his hands on that woman the way he did they was worried about if I video recorded that cuz they were going to be in trouble if so my name is Betty Sue Fanning please call me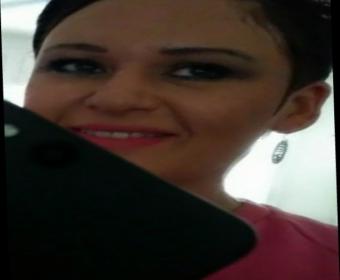 Mary Napiet
from Philadelphia, PA
I work near the Braddock,Pa Family Dollar and I am truly appalled at how dirty and unkempt this store is. This is a vital store for this small borough, however, the current manager doesnt seem to care about his store or the people that shop there. The floors look like they havent been swept or mopped in weeks with dirt and grime every where. The shelves are stocked, but many in disarray with items on the floor as well.
As I was writing this it also occurred to me that your store in North Versailles in the Great Valley Shopping Center has a very similar unkempt unclean appearance.
Both of these stores have a strong customer base, and as such should have enough respect for the people that spend their money there to keep them clean, not to mention your own reputation in these areas.
Please send somebody from your office to check on these stores and get them cleaned up.
Thank you
Mary Napier

I was in the Family Dollar 3390 S US 61 in Memphis TN on April 30 2019 about 8:00 PM They was playing rap music in there calling women the B and W words in the songs. How unprofessional and degrading and on top of this the parking lot is fifty.

I'm having trouble getting into my digital account after I won a free spin . It froze my app. So that I cannot get into it. Please help. I cannot use my phone either. This problem needs to be fixed. I'm getting afraid to use the free spin cause it freezes up mostly every time I use it. Please help

To it may concern....i was in the falimy dollar in honeapath sc and i was with my girlfriend i went to look at juices and my girlfriend was just looking around i didntfine the juice i was looking for and i send alot a money there but this is not my complaint my complaint is that the employees on that shift were asking my girlfriend if see needed help but for the fact that they thought see was stealing my girlfriend jas never been in trouable or never been arrest and when we were leaving they yell out to her and asked where the candy was she had she decided not to get it and they accused her od steal i was so enbaressed and huilmated and she was to she was crying and highly upset

I went to my local family dollar today where I'm a everyday shopper and have a very rude bad experience. So I'm shopping and I notice everytime I look up there a employee asking if I need help finding anything and I respond no just looking this happened about 5 times within the half hour I was there so the last time they made me feel very uncomfortable so I check out again they say nothing just mean mugging me. I paid got my receipt and leave. I get

It's 9:55pm and the door is locked. I know it may not matter to employees but 5 minutes can be the difference between a customer never coming back to a store. This store is located off of Yadkin road and Sante Drive in Fayetteville NC

I went into a Family Dollar Store today.
Store # 008102082 in New Castle,DE,19720.
When I went to the register, an African American man and a couple of young African American women (all wearing red, Family Dollar vest) were up front in back of the register laughing and talking loudly. The man was using the word "nigger " as part of his conversation with the women, as he talked about someone. With customers at the register you'd think they would have had a more professional demeanor, but they didn't.
I called back to speak with the store manager. The man whose voice I had heard earlier engaged in inappropriate conversation for a store employee, said the manager would not be in until Thursday and that he was was the assistant manager. He wanted to know if he could help me. Well, I think not.
I'm appalled that I was subjected to this kind of behavior by people who should know better.

On 4/26/19 at roughly 2:35 p.m I entered the Family Dollar located at 2128 N Washington Blvd, Sarasota, Fl. I went there for men deodorant. I was checked out by the store manager named Shawn. I wasn't sure if the deodorant was gel or powder form. During check out, I asked Shawn if he knew if the deodorant was gel or not. Shawn picked it up, looked at it and said he doubt it was gel. Two hours later my husband discovered it was gel. I immediately called Shawn using the phone number on the receipt. I asked Shawn if I could return tomorrow to exchange it because I live in Palmetto, Fl. Shawn told me yes & that he won't be there but Nicky will. I even stated I should be there by 10:30 when I click out.
As planned I entered the store around 10:35 am. I asked for Nicky. Nicky was extremely unprofessional and said no she will not exchange it because it was open. I then told Nicky that Shawn was aware that it was opened and Shawn said he'd still be able to sell it because they sell single bars of deodorant. Nicky still refuse to exchange the d.o. I asked Nicky to please call Shawn due to the fact that I live in Palmetto and Shawn won't be in until 2pm. Nicky said well just exchange it in manatee county. I immediately asked why put the burden on another store & further more I purchased the d.o from this store. Nicky stated, "I didn't sell it to you". I stated lady you're not the store. Nicky wouldn't call Shawn only texted him. After no response, I asked Nicky if it was a crime to call Shawn instead of texting. Nicky was all around nasty and unprofessional with me. I asked what was her name? Nicky would only give me her first name. Nicky didn't have on a name tag. I asked Nicky for a number to call. Nicky said the store number is on the receipt. Please watch the camera. While still in the parking lot, I contacted the Palmetto store where I'm an avid shopper & explained my situation. Assistant manager Ally had no problem switching the d.o out. Ally also gave me corporate number.
Managers like Nicky will hurt the Family Dollar brand. I feel Nicky needs manager and customer service training. Nicky refused to give me her last name or phone numbers that I asked for. Nicky should be reprimanded for her unprofessional behavior and also get sent to classes before she is promoted to store manager.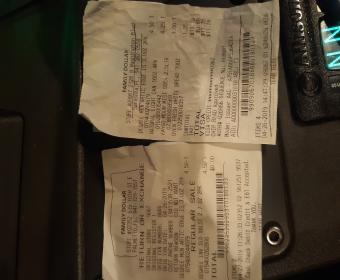 Sherrickia S King
from Pompano Beach, FL
On 4/26/19 at roughly 2:35 p.m I entered the Family Dollar located at 2128 N Washington Blvd, Sarasota, Fl. I went there for men deodorant. I was checked out by the store manager named Shawn. I wasn't sure if the deodorant was gel or powder form. During check out, I asked Shawn if he knew if the deodorant was gel or not. Shawn picked it up, looked at it and said he doubt it was gel. Two hours later my husband discovered it was gel. I immediately called Shawn using the phone number on the receipt. I asked Shawn if I could return tomorrow to exchange it because I live in Palmetto, Fl. Shawn told me yes & that he won't be there but Nicky will. I even stated I should be there by 10:30 when I click out.
As planned I entered the store around 10:35 am. I asked for Nicky. Nicky was extremely unprofessional and said no she will not exchange it because it was open. I then told Nicky that Shawn was aware that it was opened and Shawn said he'd still be able to sell it because they sell single bars of deodorant. Nicky still refuse to exchange the d.o. I asked Nicky to please call Shawn due to the fact that I live in Palmetto and Shawn won't be in until 2pm. Nicky said well just exchange it in manatee county. I immediately asked why put the burden on another store & further more I purchased the d.o from this store. Nicky stated, "I didn't sell it to you". I stated lady you're not the store. Nicky wouldn't call Shawn only texted him. After no response, I asked Nicky if it was a crime to call Shawn instead of texting. Nicky was all around nasty and unprofessional with me. I asked what was her name? Nicky would only give me her first name. Nicky didn't have on a name tag. I asked Nicky for a number to call. Nicky said the store number is on the receipt. Please watch the camera. While still in the parking lot, I contacted the Palmetto store where I'm an avid shopper & explained my situation. Assistant manager Ally had no problem switching the d.o out. Ally also gave me corporate number.
Managers with Nicky will hurt the Family Dollar brand. I feel Nicky needs manager and customer service training. Nicky refused to give me her last name or phone numbers that I asked for. Nicky should be reprimanded for her unprofessional behavior and also get sent to classes before she is promoted to store manager.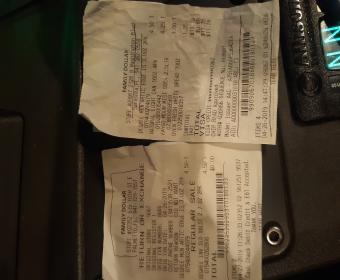 On 4/26/19 at roughly 2:35 p.m I entered the Family Dollar located at 2128 N Washington Blvd, Sarasota, Fl. I went there for men deodorant. I was checked out by the store manager named Shawn. I wasn't sure if the deodorant was gel or powder form. During check out, I asked Shawn if he knew if the deodorant was gel or not. Shawn picked it up, looked at it and said he doubt it was gel. Two hours later my husband discovered it was gel. I immediately called Shawn using the phone number on the receipt. I asked Shawn if I could return tomorrow to exchange it because I live in Palmetto, Fl. Shawn told me yes & that he won't be there but Nicky will. I even stated I should be there by 10:30 when I click out.
As planned I entered the store around 10:35 am. I asked for Nicky. Nicky was extremely unprofessional and said no she will not exchange it because it was open. I then told Nicky that Shawn was aware that it was opened and Shawn said he'd still be able to sell it because they sell single bars of deodorant. Nicky still refuse to exchange the d.o. I asked Nicky to please call Shawn due to the fact that I live in Palmetto and Shawn won't be in until 2pm. Nicky said well just exchange it in manatee county. I immediately asked why put the burden on another store & further more I purchased the d.o from this store. Nicky stated, "I didn't sell it to you". I stated lady you're not the store. Nicky wouldn't call Shawn only texted him. After no response, I asked Nicky if it was a crime to call Shawn instead of texting. Nicky was all around nasty and unprofessional with me. I asked what was her name? Nicky would only give me her first name. Nicky didn't have on a name tag. I asked Nicky for a number to call. Nicky said the store number is on the receipt. Please watch the camera. While still in the parking lot, I contacted the Palmetto store where I'm an avid shopper & explained my situation. Assistant manager Ally had no problem switching the d.o out. Ally also gave me corporate number.
Managers with Nicky will hurt the Family Dollar brand. I feel Nicky needs manager and customer service training. Nicky refused to give me her last name or phone numbers that I asked for. Nicky should be reprimanded for her unprofessional behavior and also get sent to classes before she is promoted to store manager.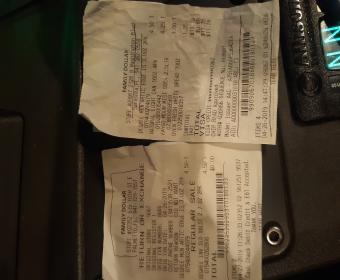 Audrey Stewart
from Detroit, MI
On Easter Sunday 2019 the store at 655 24th St Port Huron MI has falsely accused my husband of trying to steal hair clippers. He was confronted in a store full of people by Sam, the sales associate. When purchasing pineapples he was told he Cannot return and was highly upset bc of the embarrassment over something he did not do. We have returned to see the tape but have been given the run around by the manager Lillian. Yet to this day we have been given no proof and have considered a lawsuit for the whole ordeal. Please contact us 810 292 2436. Thank u

was in family dollar 2809 tobacco rd hephzibah ga on friday april 26 about 1:15 had 6 items told the gentleman I had 2 coupons he asked the young lady that was working how to do coupons he scanned them first he said I should have rang the items first she replied common sense should have told you that. that eas very rude then she tells me you can not use but one coupon I reply they are 2 different coupons .she starts doing the neck move and mumbling I said if its a problem for you to wait on me you keep the merchandise I WILL TAKE MY BUSINESS SOMEWHERE ELSE. when she saw that I was leaving she want to turn it around like I was wrong my baby had some cookies in her hand I took them out of her hand and threw them on the counter and walked out .she was unprofessional anyway had juice in her hand and eating something.people work to hard for their money to be treated so rude

I would of given this experience a 0 if I could. I go into Family Dollar on a regularly, so much so I know right where the items are that I need. So I'm never in there more then 10 minutes, 15 minutes tops. Well this time I go into your Family Dollar Store # 03053 @ 500 Butternut Street, Syracuse, NY phone number 315-472-9560. When I walked in your cashier greeted me. While walking towards the aisle that I need to get my first items, I noticed this lady with a red Family Dollar shirt on come rushing down the aisle. As I turned into my first aisle she was popping her head around the corner watching me. When I looked up from bending down she pulled her head back around the corner. Well at first I didn't think anything about it. I go onto the next aisle, only to notice that she is following me. Then I look at the end of the aisle and there is another lady watching me. I had headphones on so didn't completely make out everything they had said. But they it was referring to me. The one lady near the cooler said something about he is right here. Then she said he has something in his ears. I continued on to my to my next aisle Then the next thing I know 2 ladies are following me. One lady was in the aisle near the coolers and the other lady was standing at the other end of the Aisle poking her hear around the corner. Then when I walked down the center aisle to go into another aisle the lady near the coolers came rushing down the aisle to keep an eye on me as the one in the main aisle pretended to be facing the end cap. At this point I have NEVER felt so disrespected while shopping in a store. So I decided that I better leave before I became upset. Once at the register the one lady came down the main aisle and watched as I paid for the items and the other lady that that was near the cooler came around and gone behind the counter. When I asked the cashier for the phone number to there corporate headquarters she acted shock and scared. She said she didn't have a number. Then the lady that was near the coolers originally, came over and said oh it should be here some place. I didn't want anything to do with her, so said that I would look up the number online. Then I exited the store.
I have NEVER felted so disrespected while shopping in a store. So I can guarantee that I will NEVER set foot in that store again! I can always go into Dollar General or the Dollar Store on the next block. I didn't know that your stores used amateurs to profile customers and to harass them. I will be sure to inform everyone I know how that store on 500 Butternut Street profiles people. I'm so upset about this I feel like contacting the local news station to make them aware how your store profiles customers.

The customer service is horrible! Employees are very rude and disrespectful and the store are a mees

this complaint is about store 5748 in Robstown Texas you have two people working there which are very rude and treat customer like crap a month ago i went to buy detergent and one of the I think her name is voila was very rude to two lady that were there had a little boy that was crying because he wanted a toy and she approach them and told them to leave the store and they were banded from the store because the little boy was crying that is this is wrong and then yesterday I went to get some snacks and the other manager dark skin lady was talking to a friend of hers holding the line and I complain and I guess she got upset and told me I will help next one in line and I was going to pay she said she didnt have change that if I had a smaller bill and she was giving me attitude I really don't appreciate being treated like that I sincerely suggest you change those two worker's because your losing profit or going to end up with a law suit this people talk ugly to the people if you need to call me 361-249-4401

i purchased movies, only to find out that it was gay men porn. and to top it all off they were teaching about hiv. and it was mis leading.

Philip Lowe
from Smiths Grove, KY
Well theres a employee named Sonya at my local store in Glasgow ky southgate location who just keeps being really rude to my girlfreind. This one employee keeps getting smart with her really badly. She just gets in the store and this Sonya begins following her around harassing her. I know of this were my business I'd flat fire a employee in two seconds if I owend a place or building. . I mean doing it once was bad but this girl has done it lots of times now to the point my girlfreind doesnt even wanna go back there shopping. She came home in tears today on her birthday or all days horrified because Sonya had embarrassed her so badly. Can someone please look into this horribl2 unfired unjust behaviour please. Thank you.

We went to the F.D store @ 3731 MLK drive in St louis Mo. on Saturday April 20th. day before Easter and the doors were locked at 7:27 pm but the stores hours say close at 8:00pm. There were many cars and pedestrians pulling up on the lot and leaving. We live in the Neighborhood and frequent this store every week and it is our stock up store. The eve of Easter is a bad time to close this store I would think because we were actually looking for Easter stuff.

Bill junt
from Detroit, MI
Store #12174 picked up bread all the loaves were on shelf that said $1 when i got to register different price no apology just a clerk who wanted to argue tjis store is close to me i will drive to dollar General or dollar tree next time .F- FAIMLY DOLLAR ON PRICING AND STICKING CORRECTLY!!!

I would like to file a complaint on family dollar store in Dorchester mass. 1089 Dorchester ave. Milk has been left out till the point of being warm. Frozen foods being stored in the fridge and on three separate occasions i have gotten thawed pizza and burgers. the the packaging clearly states keep frozen. The fridge is at a 40 degree temperature. i have also gotten food that was out of date and moldy. Something needs to be done as people can get really sick from the food not being properly stored. Until this changes my family and i will not be shopping at family dollar.

Your truck blocking a city street and my driveway for over two hours. Also I called your home office and waited for over one hour and never spoke to anyone. Next time your truck blocks my driveway and street I will call the police. Your location is at 1508 Center Street, New Iberia, LA. This is not the first time this happens.

I purchased 4 Grommet Panel Curtains item #032251284687 at the Family Dollar store located at 8404 Madison Avenue, Cleveland Ohio. The sale signs were posted all over the store and said take an additional 25 % off on Red Tag Clearance items. When I went back to the store to tell Sherae the Manager that I did not receive the sale price she told me that she could not give me the 25 % off because she was a newer store. I told her all I wanted was for her to honor the additional 25 % off on my curtains which were red tagged. She then stated to me that she could not do it for me to go to another Family Dollar that I just came from in another city. I told her why did I have to go back to another store when I purchased the curtains at this store. She then said that she would do it just this one time but that I always give her problems. When she said that I always give her problems I was very disappointed and I asked her when have I ever given her problems. She said one day when I bought some dog food. She was the one who rang me at the register and the price was not reflecting the price on the shelf. She went to check the price and she had to adjust it for me. as she walked to the register she said she was not going to honor the 25 % price change for my curtains now. I told her how can she say she is going to fix and then not do it. But she started to do it anyway. My experience was not a pleasant one by any means. When I went to my car. I noticed that she did not give me the correct refund. I really did not want to go back in seeing how she treated me but when I went back in to tell her she still owed me money and if it would be better for her to just refund me all my money for the curtains and then I can just repurchase them. She said no that it would just come out the same way. On the return or exchange receipt somehow it subtracted some money it has buy 1 Get 1 50% off. I was owed $8.64 and she credited my credit card $6.48. My original receipt does not have buy 1 get 1 50% off. So how can she give me less then what I paid. If you can please take the time to respond to my email. I would greatly appreciate it. I have spent over $250 this week alone at 6 different Family Dollars locations. I am still owed $2.16. I told her to just give me the number so that I could contact some one to help me retrieve what I am owed. I do not wish anything bad to happen to Sherae maybe just some training on customer service would be nice.

Very rude girl ,and loud heard her half way across the store and using cuss words f.... Bomb had my kids and it has happen more then once it's every time I'm in this store, her name is Cheyenne.

Store #1756 (Houston) is one of the worst stores yet. It's filthy, merchandise all over the floor, and most of the items are not on the shelves. It might be because they're too lazy to put it out or the manager doesn't know how to make the order. I have gone into the store to buy the Money Pak cards. At first there was not a problem. Now, if the Manager is not there you can't purchase the card. When is she there? I work during the day and I stop on my way home. This is one of the worst stores yet. I use to spend almost $200 every other week and I have done this for the last few years. As of today, I will no longer be shopping at your store, nor will my family residing in the area.

On April 14,2019 around 10:00am. Entered Family Dollar at 1315 Boston Road. The employees were talking then after the slim lite skin female after Finnish ringing up a customer she turned to her co-workers and said you see that customer that just left? I beat her up. There's more please call me Thank you Renee Banks

Hli Xiong
from Oshkosh, WI
On April 13, 2019 at 11:30 am I decide to stop into Family Dollar located on 2017 Jackson street, Oshkosh, Wisconsin. I typically do not stop into. Since it was close by I decided to stop for time sake. I entered the store in my black north face jacket, jeans and my traveling small purse backpack, since I had just came back from South Carolina the night before. I went towards the house-wear section and detergent area bc obviously I needed detergent and I saw some cute decor stuff. After I checked the detergent and was looking around house wears, I checked my phone and texted my mom back. Right after that moment a larger white female employee, around her mid 30's, came up to me with an angry look on her face asking me, very unfriendly, if I needed help. I was a little confused because I've literally been in the store for only 5 minutes, haven't even had a chance to get the things I needed. ( just wanted to add that within those 5 minutes of being there, no one was around me, as this store is not a store that typically has a lot of ppl in there). I answered the female employee politely, "no, thank. I'm just looking" and even smiled. As I was walking towards the middle end isle literally within a minute later the same large white female employee now tells me that she needs to look in my bag. Shocked and confused I told to her to go ahead, that I don't have anything to hide.
I would however like to ask to that female employee and to the family dollar corporation, after YOU/YOUR employee searched my bag not once but twice, took out my Michael Kors wallet, Quay sunglasses, $160, my small Pandora gift bag, searched every Pocket and receipt AND even searched my jacket, convinced I was a thief and treated me like I was a criminal. AFTER the stereotyping, racism, profiling, judging, assuming, accusing... After all of that, when she couldn't find what "she thought" I stole...
I didn't even get a simple apology, sorry for searching your bag, sorry for stereotyping and profiling you, sorry for treating you like a criminal! She gave me her sad excuse that someone had heard packages being open so she had to check "only my bag" (Mind you, I was in there only for 5 minutes with no one around me) and she had no proof of me taking anything! I was a criminal already just by walking into the store. So I want to know, why did she not check the other peoples bag also and only just this Asian girls bag?! Was it because I wasn't white?
"Family Dollar Corporation" is this how you train your employees? To stereotype and profile people, show racism, assume they are criminals and not even see the wrong they did? I'm NOT sorry to say... You have lost a PAYING customer.

I stop at the family dollar in newton falls Ohio April 13 2019 at 11:30 and the store was lock customer standing outside said they would be back they had to go to the bank and had some arrons to run and this is not the first time I went to that store and its was closed

I go to family dollar alot bc it's 2 mins away from my house I needed a few things so went last night I was using coupons as always the same old lady keeps telling me I can't use coupons to try another store which I knew better so I waited for diff cashier she comes up an says u can only get what is on the picture of the coupon which is a lie I have a app that states every item that can be got I say nvm an go on next item won an hands me back my coupon says it don't work then says oh yea it did next item I used a buy one get one free coupon an tgere was a 4.00 off 2 item coupon I said it did not come off she said oh tgat was me I didn't hit total I went ahead an paid bc by this time i was allready aggravated. I got my change went straight home looked for receipt I always view my receipt every single time we'll I didn't have it remind u it only took me probably 2 mins to get home I call the store an say yes can u get the otger cashier to get my receipt an I'll come right back for it? She rely the message then says she done bagged up the trash an took it out back the cashier is hollering through the phone tell her she shoukd of grabbed it she repeat an said yea u should of grabbed it ok it shoukd been given to me with my change shoukd I reach over the counter an take it every time? Tgese 2 woman have no idea how to run a store much less be a cashier an be around people I can get there names if I need to now tgey knocked me out of 10.00 my total shoukd be around 3.00 now 12.00 now I can't take these 2 items back without my receipt the 2 coupons I had would of made both items 1.46 but no. I never got tgese items cause I needed them I coupon am get best deals I can't handle someone tgat can't even give me a receipt or even as much as can't scan a coupon now idk what to do. The store is Columbia ave in Glasgow ky the one at Southgate is just as bad I can't even walk through the store for boxes an garbage everywere an tgese ppl work at both stores there's only 1 black lady that I've seen that's a good worker. Do i need to get these 2 woman name or just go take care of it myself?

Tenían el sticker d la oferta y no la kizo aceptar m dijo despotamente q era una oferta caducada y aparte voy a pagar y m dijo q no tenía cambio q fuera a cambiar y volviera

mary olio
from Winter Springs, FL
i purchased a box fan 4-9-19 took it home and when I took it out of the box it was dirty and had a fan blade broke off. I went to the store to exchange it and they indicated that it wasn't the fan I purchased that it had to be used it was dirty. she said the receipt didn't match. bull I paid for the fan that was the one I purchased. they were rude and would not do anything it wasn't the fan. its not the money but the way it was handled. I will never shop at that store again . I am in customer service and the customer is always right well they suck when it comes to customer service. this was store # 03933. people like that don't need to be In the retail business. I got totally screwed and I am not a happy camper. but no longer a customer .

Belinda
from Louisville, KY
They advertised in store and online a "Red Tag Clearance" with 25% off the red tag price. When I went to check out I was charge the red tag price and no 25% discount was given. They REFUSED to give me the additional 25% off despite the multiple signs in the store advertising this. I was on hold with corporate for more than 30 minutes before I got to speak to someone and they provided not resolution to the problem. The district manger was supposed to call me back and to date I have heard nothing.
Check your receipts whenever you shop here as they will over charge you for items and they don't care.

I live in a small residantial community we were excited to learn we were getting a family dollar, this store is the worst store I have ever been in it is nasty floors always filled with paper and products laying on the floor. the outside is also a trash pit no one working there takes things serious . the manager is rude to say the least she should never be in management, I hope this store is set for closing as I will never step food in the store again and I have lived in this area for fourty years.The manager always rude says she does not have time to discuse new hire as she is always working alone a person I know went in the eight times and the manager blow her off who does that. stock is always pilled up on floor waiting for someone to put the product on the shelves. why does someone not fix this problem.
The outside lacks much needed care trash and boxes everywere. HELP THIS STORE MUST GET CLEANED UP< WE DO NOT WANT IT HERE I would rate it as a minus 10 worst store I have ever been in. along47@cfl.rr.com

Tammy Morgan
from Dayton, TN
I went into my local store and when it came time to check out I put in my phone number for my digital coupons and the screen went blank after I entered my number.
I asked the cashier about it and she said it was the computer and nothing she could or would do about it. I wrote to you about this and have had no answer. The people in this store are very rude, always on their cell phones and do not care about the customers or the store. I can say this because I worked for your company and know this is not the way to run a store.
This is the info for the transaction, store#02640
04-04-2019 19:01:02 02640 02 6404682 9834
I had $6.50 in coupons that should have been redeemed and were not.
Thank You, Tammy Morgan

Marla Hodge
from Wausau, WI
Your store at 6827 blue ridge was closed and has been closing before it's time to close several times I arrived at 9:49 and the door was locked I knocked on the door to employees were in and I said why is the door locked he said because we're close I said you close at 10 and she walked away from the door I knocked again and said it is not 10 so the manager came to the door and said it don't matter is 10 I closed it and buy

Stacy Brady
from Cleveland, OH
My father went to buy cat food and it was supposed to be $6.50 a pack he even mentioned this to the cashier. Well he didn't see that it rang up over $9. Then some guy named Darnell it Darrell comes from the back pretty much giving my 75 y/o father that next time he comes back it will be $9. Then wants to stand there and argue with me and his cashier saying he shouldn't have changed it for him. Then when we leave the store he Darnell or Darrell comes out still running his mouth to my father while he is trying to put his great granddaughter in the car. I don't appreciate it nor will my father go back to another Family Dollar. This is truly sad a man who has worked all his life has to be degraded by a worker that's probably half his age. Attached is the receipts and the didn't even get his phone number right after I gave it to them 3 times. It's suppose to 330-958-0729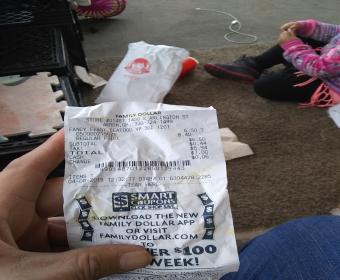 I am sick of the rude lound mouth cashier at Bentleyville store, she grabbed a bag off my arm that had my work shoes in it and yell NO BGS IN STORE, I was walking home from work needed to, this is 2nd time she embarrassed me and hurt my arm, and I'm not the only one,she threw my bag on a register that wasn't opened and yelled through the store get out never come back in front of other customers I work hard all I wanted was toilet paper not to have my arm ripped off and embarrassed, I did have choice words back, but she has done this b4. I don't need abused when I walk in to a store.People now call family Dollar FILTHY DOLLAR, and I will post this on Facebook, might even get a attorney

Leann davis
from Bellevue, WA
I don't know where to start The family dollar located at 602 Spring Street Sparta Ga 31087 store number 1936 is the worst. The managers need some customer service training and employee interaction training. The way the boss speaks to employees and customers is degrading, disgusting, and down right disrespectful. I witnessed the boss yelling at the staff and making that employee cry in front of customers. Where is the professionalism and common decency. The boss named Theresa doesn't know how to talk to her employees, her attitude towards them is despecable. Please give her some customer and employee training.

Robbie Browning
from Tampa, FL
Tried to exchange an itime without receipt. The manager Coleen refused with out a receipt when knowing i bought item the day before. This is the Brandon fl location on hwy 60. I pulled exchange rules which she said she new which was incorrect. Will never go to this store again.

I was in the store on Jefferson and high in buffalo NY here is this store manager who has the nasty attitude ot only towards the customers but to staff as well I've had her personally argue me down about the red clearance sale now if I'm not mistaking we are to get an additional 25% off the red sticker price well she tells me that that's not what that means n I don't know what I'm talking about basically I guess she thinks I can't read n wen I said she got very nasty with me it was ridiculously unprofessional and then one day I was in the store where she was following an employee yelling and screaming at her I don't know how she thought she was going to be able to come to a mostly African American area and talk to our people any kind of way I've heard her speak to many people in a nasty way several times of me being in the store it's great to have a store here however the correct staffing is greatly appreciated

I'm having a hard trouble logging in in fact it happens a lot you're trying to say that this is in my email door they don't recognize it and it's been the same ever since I got the app Family Dollar installed in my phone and I don't understand it's really irritating could you please help sincerely Patricia Trujillo

The family dollar store in Ecorse, Michigan 48229 on west Jefferson. This store is nasty. It is horrible in there I wish there was a way that I could send you a video of the inside of this store. It need to be shut down for a deep cleaning. I am going to also contact the health department in Michigan. I love family dollar, my daughters call me the Queen of family dollar, because I do a lots of shopping there. But this store I will not step foot by in there. This store give family dollar a bad name The video is on Facebook but I don't know how to share or send it

James McDowell
from Kearny, AZ
I am not one to complain about to many things, but everybody I talk to feels the same but no one does anything about it. Our Family dollar in Kearny Arizona 85137 is the dirtiest most cluttered store i have ever been in. You pull up outside and there are weeds, garbage everywhere, cigarette butts, and cardboard boxes everywhere. When people from out of town turn in to Kearny this is the first thing they see,which leaves a very sour impression of our little town. All the garbage that is always in front or on the side and back blow across the highway and again , that is the first thing you see when you enter town. Then you go inside, cluttered isles, stuff always on the floor , you wait five minutes for the clerk to finish smoking there cigarettes outside. Our little town needs help as it is with attracting tourism and people to do business here, and this is not the way they should see the first store in view as they enter. Thanks, Jim

Roxann Pattison
from Greenwood, IN
The store at 8083 madison ave indpls in 46227 is the filthiest store I have ever seen. As soon as you walk in the door there is a pile 7 ft by 3 ft tall of random stuff. It looks like a bomb went off in the store. This is not an exaggeration either. 1 star is overrated.

There was one male employee at was very rude and disrespectful.all I said was this store can be better organize ..they was boxes and stuff everywhere.. it was horrible in there..it wasn't neat at all..then the worker threatened to pull my hair off my head...and I asked all the employees that was working there at 18:12 pm on today's date 4-1-2019. They was like they don't know him so everybody was very rude so I called the police but they didn't show up I waited 20 minutes I had to take my babies home out this weather

Everytime I go shopping in Family Dollars it's always a problem with there prices in the store and that make not to come in there to shop anymore. They had sign on clearance rack with additional 25% off on the orange sticker like $ 1.00 will be ,.75cent and so own.I ask the manager she has a nasty attitude.I spend my money just like everyone else. I will not be going back.All your Family Dollars employee attitude is awful

Romelle Odle
from Chicago, IL
I live within eye sight of the sellersburg store so I shop there often.Some time's its late in the evening before I make it there.Recently when I've gotten there such as tonight I got there at 9:37 and the doors were locked and the cashiers standing by register but won't look my way.this is the 3rd time in about a month this has happened.theres a middle aged women short black hair always working and she should not be running register or be in contact with customers.extreamly rude.The last time I came here was 9:50 pm she was outside smoking and informed me they were closed when I told her there was 10 min left she snapped well we are fixing to count the drawer so you only have a minute or 2.The guy outside with her looked at me and said ma'am if you want to go ahead and go in I'll check you out.he is always working when I go in as well and always very kind and helpful...I was once a manager for a fast food restaurant I know when it's late and your tired you just want the day to end.Unfortunatly when you work in the public there are certain things that go along with the job and that's those last minute shoppers.I normally don't make complaints but I spend a lot of money here weekly and hate the feeling of being a dreaded customer because your wanting to go home.the sign on the door states they close at 10pm so that's what they need to abide by.nit leave all lights on and appear to be open and go to open the door and it's locked....bad business.thank you for your time Romelle Odle

Earl barnes
from Orlando, FL
Blamed me for shoplifting and then blamed me for having a gun.
On mar 30th I go into the store to buy some snacks, I go to check out and kneel down to tie my shoe, when Karen"if that's really her name" walks up to me and rudely tells me to stand up and empty my pockets I start emptying my pockets and she tells me do I have a gun, after I prove to her I didn't steal anything, I ask for the corporate number to file a complaint, the lady rudely tells me to google the number.
I been shopping at family dollar for years, I have never been humiliated like I was on March 30, rude Karen never bothered to apologize for being wrong.
This cashier has issues, it took everything I had, not to snap on her, This happen at approximately 10:38Am"give or take 10mins"

Was shopping with friend on March 28, 2019 and as we were browsing through the store we heard loud shouting, it seems a male employee was berating an older lady behind the counter. He was in back of store and she was behind counter trying to get his attention. He kept yelling at her as he moved to the front. I do not know who was cashier and who was manager on duty but, being older person myself i was appalled at the respect this man was showing towards the older lady. My friend informed me that he had acted the same way couple times before even cursing in the middle of store and trying to involve customers into his verbal assault of the same older lady. If he treats a coworker like this how would he treat an older customer? I left immediately and will never return to this store or any Family Dollar, as it appears they let this behavior go on in their stores. This happened in the Rucvkersville Va store.

Sher lee
from King George, VA
Family dollar in colonial beach va
Here is the corporate number
1 800 don't give a crap!
That's is their take on their customers!! I won't give another dime to this store until they replace that rude manager!!!

Jeanette Swallow
from Marion, IL
On 20 March 2019, I went into family dollar store on Southwest Avenue in Saint Louis, Missouri, just to purchase a small bottle of chilled water for the walk back home after picking up a couple of Rx's from around the corner. The management told me to leave my bag on the counter. I told her not because I DID NOT want it stolen. Not only did the bag have my Rx's in it, it also contained my wallet, some cash AND my bank card. First of all it you CANNOT FORCE someone to leave personal items out like that for anyone to walk off with. Had the Rx's been stolen the store, it's personnel and the company would have been liable to the Drug Enforcement Agency for prosecution.
The manager Michelle, made a remark to the effect that I must be having a BAD day. It was said SARCASTICALLY!!!!!! THERE IS ABSOLUTELY NO EXCUSE FOR SARCASTIC REMARKS from employees to customers. Because of Michelle's BAD MANNERS AND SARCASTIC REMARK I WILL NOT BE BACK TO SHOP AT FAMILY DOLLAR ANY TIME SOON. She needs to be DISCIPLINED AND BE DEMOTED UNTIL SUCH TIME AS SHE LEARNS CUSTOMER SERVICE!!!!!! Personally the times I have seen her and chatted a few moments with her, she DOES NOT SEEM to be personable enough for any type of retail management position.
If she were in the position of the customer, she would certainly have been having been throwing a larger hissy fit.

phillip cobb
from Greensboro, NC
TRY CALL COMPLAINT DEPT OVER 20 TIMES, PUT ON HOLD OVER 5HRS PER CALL. THEY NEVER RETURNED MY CALL

Yes I went into a store on 3/28/2019 an was standing in line as I over hear someone getting yelled at.. so I move up closer in line to see and hear what is going on the cashier was getting yelled at in front of all customers in line and the person yelling at her was the district manager Ricky Brown . He was on the outside of the counter as he was doing this . as he walked away the cashier breaks down crying not understanding what was going on fully.. that was very unprofessional to do that in front of the whole store and customers.. store was at mabank on 3rd street .. Was very un called for .. I know that something like that should have been done in the back room or in the office not in front of people like that ..

Sharon Waterbury
from Clifton Park, NY
I bought a cell phone from one of your stores on 3/10/19. Went to charge it 3/16/19 it would not charge. I called the store and they said to return it in the box. Told them I did not have the box but I have the reciept and every thing else. They refused to help. I told them who keeps a box for a week. I am so disgusted.

I went to family dollar in Warren Rhode island in Friday March 22nd and bought a Magnavox antenna for my tv. The cashier William proceeded to cash out the next person in line and never have me my receipt. I tried returning the antenna because it didn't work in my house and because I had no receipt there was nothing he could do, not even store credit. It was his fault I had no receipt now I'm stuck with a useless antenna and am no longer shopping there. And I will inform others of t the incident

Joshua timmins
from Arbutus, MD
Went on 26 this month to rosebud plaza in Clarksburg WV the store charge me twice an refuses to pay me I payed in cash then 5.28 debit card an then the lady just rang it up as debit so she could keep the 15 dollars they have rob me an wont pay me so please call me 304 629 3288

Linda Sanford
from Williamston, MI
i was at the Laingsburg Michigan family dollar a short while ago. and had a great deal of difficulty again with your app for the smart coupons. I was told by staff that another shopper this evening had a problem too. I did however remain diligent and got on the app. I am very disturbed that the app did NOT offer the 180 sheet box of bounce that the sign beside it for smart coupon displayed. I needed the bounce and I would think with the discrepancy staff should have offered me the item even though the online app did not show it. The clerk could have done some kind of override. I do have my receipt.and I was charged 8.50 but with the advertised offer It should have been 4 dollars and something..its on that little sign.8.50 then a markdown to to like 6.50, and finally 4.50. Sounds like a misprint or something. Any way you look at it. I should not have been charged 8.50. I am in your store several times a week. i enjoy your staff there and the nice clean store. They are always working in there Just FYI. I hope you will take whatever action necessary to fix your app and make it more user friendly and also refund me per your advertisement. Just a few dollars but right is right and you know I'll end up spending it there. anyways... Thank you! Have a great night!! I was there just before 8:30 P.M..
Linda Sanford
lindasuesanford@gmail.com

Lois Appleberry
from Dayton, OH
I have a complaint about the Family Dollar store on West Third St. Dayton, Ohio. First of all the store is always dirty and cluttered. I was in line and a customer was in the isle and informed the cashier that there was a large roach on the floor in the second isle. The cashier told him not to be starting anything. He said know I'm serious, she was on her phone while ringing me up and not pleasant at all. She didn't welcome me to the store or say thank you. I just felt the people who work on this side of town doesn't care about their job, or the people who helps them maintain their jobs. The company doesn't care, because they keep sending these rude, unprofessional people to the store we patronize. I used to come in this store all of the time, but not so much any more. I would like a clean store, and nice pleasant cashiers where I spend my money. I hope corporate office will take a look at this job and get this store together, and not just care about getting the money.

sign was up for pepsi 4/$5 manager would not allow sale because she said it was over
store is a mess with stock on boat carts and I had to get my downy sheets out of a box that I had to open myself
I hate this store!
need new management that want to work!
937-615-6234 is my phone number

Robin Brooks
from Akron, OH
Cashier was on her cell phone the entire transaction

Anna
from Little Rock, AR
Yesterday June 28th 2019 I was in the Family Dollar in Dilley TX. It was in the evening between 5:50pm and 6:00pm. While waiting in the check out line the cashier was engaged in a conversation with a man she was checking out at the time and during the conversation she used the " F " word 2 or 3 times she was laughing and carrying on have a good old time. I feel this is completely unacceptable to have hear in a Family Dollar business. It is language you might expect to hear in a bar. I was not the only person waiting in the check out line at the time it was also children in the store at the time. Her name tag said Betty. I hope you will take care of the matter. I know I will not be returning to this Family Dollar location ever again. The F word she used was fuck just to clarify. Thank You

Timothy Niles
from Bedminster, NJ
I was in the store in warsaw Kentucky at 8 on June 29th 2019. Another lady and I do it at the counter ring the bell one-time apiece stood at the front counter to cash out for 15 minutes while the cashier who is at the front desk was outside doing a refill on a LP canister and there were three other employees standing at the back of the store just talkin nobody came to help the other customer and I were there for a total of 15 minutes that's unsatisfactory unsatisfactory there were three employees standing back there

Today an employee grabbed my beard and tugged down on it hard, this same employee, a few months ago, rubbed my leg. I need somebody to contact me. Two incidents with the same employee? And no response on my first complaint.

Amanda
from North Wilkesboro, NC
Went to use my coupons two of which were expiring. Cashier whom I think is also the manager is always rude but extra rude today. Tried to checkout had my digital card ready to scan he tells me no info found so no discount. I ask him how it could say no info found I showed him my profile. So then I ask him to scan the coupons he just rolled his eyes but did it and said it's not taking anything off. He could clearly see my coupons and everything but was unwilling to try to do anything more. I said I guess I won't buy that if I can't use my coupons. He rolled his eyes again. No apology or anything. He is always so unwilling to do anything to help the customer. Something needs to be done.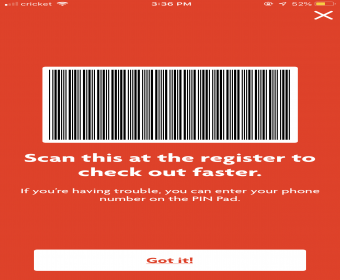 Larry Lyons
from Galax, VA
I arrived at your store in Hillsville Virginia at approximately 8:30 p.m. at that time, your manager was pulling the sidewalk merchandise to the inside. I questioned him and asked if he was closing early and he gruffly answered to me, "no I close at 5 minutes to 10" I proceeded into the store to get my cleaning products and ask him another question. He did not reply. I could not help but think of his attitude towards his job and the customers. I went on to pick up the one item you had out of the five that I needed. I took it to the manager, I believe his name is Robert, and ask him to look at it. I pointed to the item with my cane and he accused me of trying to hit him with a cane. I have been a store manager 45 years and have managed some of the largest stores around. I have managed Service Merchandise, Sam Solomon catalog showrooms and even manage the PX on Parris Island South Carolina. All of these stores did in the millions of dollars, with the PX being the largest with a volume of 12 million per year. I have never found it necessary to harass customers and be impolite to them. Unlike Robert oh, I would always greet them at the door and welcome them to my store I would also ask if there was anything I could help him find. I proceeded to go to Dollar General and walked in the door with my list and the manager said hello how can we help you. She proceeded to take my list with a shopping basket and collected all of the items I needed. This is the kind of service you need in your Hillsville Virginia store. Robert is not a good store manager and is certainly not a people person. My name is Larry Lyons and you are welcome to call or contact me at any time. My phone number is 276-237-5559.

I am speaking on behalf of my husband who currently is an assistant manager for almost a year now. I don't understand how, as a company failed to keep your customers and employees updated without saying a word, leaving everyone hanging for 3 weeks after your store gets shut down due to pests, insects, etc. Not only the store has those problems, but other issues of the A/C unit not working, hiring lazy people to fix it when it hasn't been fixed yet properly, having theft problems, your freezers broke and you expect the managers to do all the work? they are there to do their jobs, not fixing your store because the company fails and doesn't want to. My husband and employees are very dedicated and hard workers who deserve better! I am disgusted on how you treat your employees! It's no wonder Family Dollar stores are shutting down.
Family Dollar
11371 Us Highway 190 E
Livingston, TX 77351

Today as I went in the store this afternoon I've seen the district manager Matthews getting on the store manager Darrell. In front of all the customers yelling and screaming so everyone can make a Jack butt of his actions towards the store. Everyone that works in that store does a good job what they do. That district manager needs to clean up his act.. What's I've seen that Matthews needs to be replaced that is friendly or do it somewhere else. The store manager Darrell at the stephenville store and his crew does a good job and the service is great. I've been going to that store for a long time. I've a long time customer.

ch out of the bag, the bleach leaked on my son blue cargo shorts and stained his shorts.His shorts is ruined and he is very upset. i call Family Dollar three times, no one answered the telephone. The number I called was 443 602-8597. My son would like to be compensated for his shorts. The store i purchase the gallon of bleach was located at 2500 Gwynn Falls Parkway, Baltimore,MD.

Michelle Stransky
from Washington, DC
Wouldn't honor price of item found in clearly marked clearance. when asked to speak to manager, was told they were one, and she couldn't do anything for fear of losing her job. We spent over 500$ in one day and felt like they could've handled the situation differently. Then when card was declined, we were chastised and made to feel inferior. A phone call to the bank quickly cleared up the situation. This location has very poor customer service and lacks the ability to keep us happy. If it weren't for the location we would boycott them altogether.

Angela Green
from Atlanta, GA
Spanish rude dirty manager with nasty tattoos threatening me using profanity and she followed me out the store continued to use rude word telling the milk man what she wanted to do to me it's on the cameras watching her leave the store to harrase me. I don't like and I don't have to I come for items not to he her friend I don't thinking's it's safe to he following customers outside especially if on her I didn't do anything but place the money on the counter I will be doing a police report on by immediately.

Donna Davis
from Raleigh, NC
i thought i was going to be contacted to the CEO of family dollar, only to be called back by the district mananger Renee Roberson. which was a waste of time because her words were "Y'all should keep your problems out of family dollar" as if i had said something to this person, Jennifer Newsome. She falsely accused me of threatening her and trespassing when either one occurred. All this is coming from the officials i contacted of NC. made her boyfriend move those junk vehicles near my house where i live. and control the noise and traffic in the community where i live. i can't believe that Jennifer Newsome can use a company such as family dollar for her own selfish and vendetta needs. because this was exactly what it was and is. and she has done this without any reparation whatsoever! She borrowed me for this and my friend who said nothing to Glen (her boy friend or her). This really shows and prove to me what your company is all about ND I FEEL, I HAVE TO TELL MY STORY TO OTHERS. I was completely ignored by you and no one is doing anything about this, and i feel the public has a right to know the truth.

Valerie R LaMar
from San Diego, CA
I was in the Family Dollar Store today at 22st & East Broadway, Phoenix AZ, 85040 and spoke to the manager there about him disrespecting and yelling at my 81 year old mother on June 11. He has never apologized and continues to yell when she goes in the store. After he yelled at my mother, He then proceeded to retaliate against my niece, Joshanae Brown whom is an employee there, by changing her schedule to 8 hours a week. Today I asked him why he did that and he told my niece Joshanae to take the rest of the day off. This is retaliation! Then Joshanae's step dad went there to talk to him and he discussed Joshanae Brown's work record with her step dad which is a 3rd party violation.Supervisor Jesus in the store, wears ear phones with spanish music blaring so loud that he can't hear the customers, he never even looks up to attend to customers. How does this manager Clinton, get away with giving them a 5 minute break, and no lunches after working 8 hours? This is in violation of the Department of Labor Issue. Please contact me before I go to the media and file a discrimination complaint against the store.
Valerie LaMar 602-643-8939
Joshanae Brown 602-475-8999

Ok I live close to the Family Dollar at 28 Broadway Albany NY and spend money frequently every week there sometimes daily. The manager Alethea has a very poor attitude and terrible customer service. I was going to complain lots of times before but I let it go but tonight was the last straw. I have asked her about coupons/sales in the past and refused to help me saying just because there is a tag stating it is on sale doesnt mean it's on sale and along with it made smart comments instead of helping me. The sale even had a picture, and date of expiration which wasn't expired and refused to help me and told me if I have a problem contact the main number.
Another time I bought several $1 items and she made a slick comment that she can't wait for the dollar tree to open so she doesn't have to deal with people buying $1 items. I told her that her attitude has changed and she said yup this place and the people do that to you! But I didn't do anything but buy items! So me purchasing from your store gives you an attitude and say you can't wait for the customers to go else where! Unbelievable! I even let that go.
But Tonight June 24 around 7-8pm was the last straw! She was in an aisle close to the register listening to comedy on her phone laughing and cracking up with her phone turned up..I waited and waited to be checked out...she saw me standing there not only because I passed her in the aisle but she was standing at the end of the aisle by the register but she continued to be entertained by her phone. I finally asked if she can check me out and said she will get there when she can. So when she came to the register I tried to lightly say girl people have things to do and shouldn't have them waiting...she rudely said don't call me girl I'm not your girl and I have stuff to do too. I am busy and get to you when I get to you. I said wow but you work here and blatelently ignoring me to check me out. I said your customer service has gone way down hill since when you first started and always treating me rudely. She just kept getting loud and smart with me. I told her I am not scared of you because of the way she was getting loud and really smart mouthed. I left and put my stuff in the car, I came back to look for a contact number because I felt appalled how she treats me every time I come in. When I walked back in the store a lady with her son was now waiting and waiting to be checked out and asked me if there's anyone working to check her out, I said good luck with that because she told me she has stuff to do and will get to me when she can. So then here comes the manager Alethea cause she had went back to the aisle when I was waiting on her still laughing at her phone and could hear me because she was close by the register. So she was mad that I said that to the customer and started getting loud...I asked her for her manager's phone number and refused to give it to me and told me to look it up. I said your name is Alethea correct? She said yup and you are not allowed in this store anymore! I said why because you refused to wait on me and kept me waiting and now refusing me to come back because now I am asking for a manager's phone number? I said I spend way to much money in here to be treated like this and you are very rude to me every time I come in here and had enough of how you talk to me and treat me.
If she doesn't like her job she should look for another place to work then taking it out on the customers. I witnessed a man a couple months back come in stating he was missing a bag and was chewed up and told not to come in again and he was also floored.
I am in my 40's, I am a wife, mother, grandmother...I am not a smart mouthed young kid. I deserve respect and not talked down to when looking for help or get the oh well attitude. Very unprofessional. I spend alot of money with Family Dollar cause it is close by and convenient and should not be banned because an employee doesn't want to do their job and that I won't allow them to disrespect me.
I just don't understand what her problem is or why she gives me that I can't stand her attitude when I don't know her and just being a paying customer. And I definitely should not be banned from the store. I never cursed, I never threatened I only told her that her customer service has really gone downhill. She should not be ready to get smart or snap...I had to pick up my son and it's like she purposely was making me wait and I should not have to wait like that, be ignored and not able to make a complaint.
Sent from Yahoo Mail on Android
Sent from Yahoo Mail on Android

George Perry
from Gary, IN
Today (June 27, 2019) I was overcharged by an associate in the Michigan City, Indiana store. Went back and was confronted by a mean, nasty, uncooperative assistant manager. What are my options to rectify this situation and get the money which is owed to me. This store is #03138 and my receipt # is 99031380179380180743. I would greatly appreciate your help in rectifying this terrible situation. I would it a great service if I didn't have to communicate with this assistant manager. Thank you in advance,

Lacie Jones
from Malad City, ID
I live in Malad Idaho every time I go to Family Dollar which is a couple times a week the manage Matt Gulas is rude, or outside smoking in his car and no one at the counter to ring you up. He is always out in his car with different women smoking or kissing them. When he is inside the store he is creepy, disrespectful, and rude. I know from talking to others that they will not go to Family Dollar because of him. I also know there was a facebook post about the Malad Family Dollar from a employee about him stealing money from the petty cash. I will no longer be doing business with this Family Dollar as long as he is manager and I know that I am not the only one.

Jennifer Lade
from Nashville, TN
To whom it may concern:
I just arrived home without any Family Dollar Merchandise, much to my chagrin.
My mode of transportation is by foot, bicycle or bus. Therefore, I carry a backpacks, of excellent quality. Your store is half a mile from my home and I frequent your store at least 3 times a week, sometimes more, for 2 years now. I alone spend over $2,000.00 per year at your store alone. I had enjoyed it so much, due to the associates, that I would stop in to make small purchases to say "hello" to them.
About 1 month ago, I went in expecting the same cheery greetings and friendly atmosphere. However, after being in the store for over 10 minutes, I was abrasively approached by an associate I had never met before. He didn't introduce himself, say "hello" or ask me how I was doing. He rudely demanded I take my bag to the front of the store and leave it lying on the floor next to the entrance/exit doors. I was so taken aback, I did but as I walked away from my real Coach bag, lying on a filthy floor amidst shoppers and random merchandise, I stopped shopping, picked it up and said I felt rudely and unfairly treated, as other women had their bags. Mine was the only one lying on the floor next to the entrance.
I mentioned I was going to relay this to the manager, LaKeisha, whom I respected and got along with. He shrugged his shoulders and said "so what...go ahead." At the time, I didn't know James was the next manager.
Today I rode my bicycle there in the rain. I was the ONLY customer at first and then there were 2 more. I brought some items up to the counter for James to do a price check and he was snide, rude and acted like it was inconvenient. He sneakily, in the meantime, followed and watched me shop like I was a criminal.
When I was ready to check out, he, without any managerial or peoples' skills, told me he could not let me in there again unless I left my bag by the front door. He never offered to put it behind the register, to watch it or any other alternative. I replied "OK, but if it gets stolen you'll have to reimburse me for my bag, wallet, and belongings. He said "that isn't their responsibility." I replied "well no other store requires that nor are they rude. I will go to another Family Dollar." James replied "well then you don't need to buy this stuff from here" and took all of my merchandise off the counter. I said "I come in here all of the time and recommend it to people I know and don't know. I will stop recommending it and also inform management." James replied "Go ahead. I DON'T care!"
I felt insulted, offended and made to feel inferior.
I believe James may benefit from some managerial training.
I am quite upset and a bit frustrated for this unwarranted treatment. In addition, l have been incredibly inconvenienced since my items I was about to be purchased to make supper for my family were removed from the counter by James.
I am forced to go to another store today to feed my family.
How can this be fixed?
Please inform.
Sincerely,
Jennifer

Michelle Reling
from Marlton, NJ
This place is disgusting! There isn't an aisle where there is clear walking room. Baskets, carts filled with balanced containers, trash and whatever they can balance on it. The employees look like they just left a bar or partied too much. This place looks like it belongs in Kensington! Get a manager who works and expects her fellow employees to work. Clean the place!

Deja Anderson
from Philadelphia, PA
I went to the FD in my area. And when I went to use my debit card. The cashier informed me they don't do cash back I call bull, if you have cash in your register and a machine that ask do you want cash back I have the option of cash back if I choose I'm glad these stores are closing down. Good riddance

Cheryl Morris
from Bedminster, NJ
I bought a garden with intent to use with a small child's sprinkler which I also got at your store took then home for grandkids to play that's when I found that the hose is very unflexible and very hard it is not safe for little ones they we're getting welts on legs from hose. I tried returning it but was told that once water went thru it no returns. WHY. Would you sell this product next to a sprinkler recommend for 3 years old and then expect me keep it!!!! I will not be shopping in your store chain again. Any company that condones little children getting hurt and does not stand by product. Is not getting my business and I'll be making friends and families aware of this too!!!

Why would any one want to work at family dollar in Springfield, Ga. 31329 when they are to cheap to run the air to keep the store cool for the customers and make their on people work in a hot store ???????? Family dollar Store is to cheap. Don't care I will not shop there any more. Sad they don't care about there people!!!!!!!!!!!!!

The store manager was very rude and followed my sister and I around the store the entire time insisted that we stole items when I manage to show him that nothing was stolen he decided to go out to my vehicle take a picture of my sister and I and my license plate yelled obscenities and stated that he is going to send us to jail very loud in front of other customers when he found out that we didn't steal anything he did not apologize or say anything helpful and refused our returns as I Insisted the return of the items that I bought he called the police on my sister and l several times And demanded we leave the store Store number 10630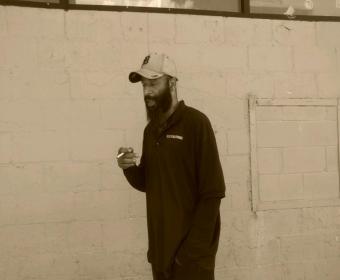 My grandson and I were in your store at Jefferson Square in Pine Bluff, Arkansas as we were leaving the hinges broke from the door and the door failed toward us which caused us to have to hold this door up,if someone can give me back a call at 870-643-5473

Your customer service ppl had me hold twice for over an hour two times and hung up on me because they don't have the right answers you guys owe me 53$ whice I will not give a rest until someone gives me some answers I know you not going to call me back but I'm not I will be calling till I get satisfaction

Heavy set curly hair young lady yelled from 4 aisle down that my service animal was not allowed in the store .
Requesting and indicating I need to show proof and paperwork and a vest .
Clearly she is not well educated with policies which she claim she was enforcing.
1. Violations of my HIPPA rights asking for me to disclose my illness
2. She is not to request any paper work
3. My dog does not have to wear a vest
4. There's a sign at the door service animal welcome
5. She was extremely unprofessional very ghetto and nasty
6. She affected my medical situation I had to rush my shopping to leave my dog is a medical alert dog very well behaved and trained .
7. She needs to be informed that there's only 2 questions to be asked and all the employees need be aware
Of potential legal action I could've taken
I have contacted your company since Jan and no responses yet I have not been to your store since Jan 29,2019 to avoid her attitude . Whether she there or not she is not a person whom you like representing management .
Thank you
I would hope and pray there are no others that have had this situation

Donna Davis
from Chicago, IL
My civil rights have been violated! By your employee/ manager. She had me borrowed out the family dollar store where she work that's close to my home. Because of her boyfriend. Glenn LASSITER. He is a junkyard dealer and auto shop. Recently I have been having problems with her boyfriend WHERE I live. Junk vehicles e everywhere, traffic , noise in the. community where I live. She lied and told the police I THREATEN HER in the store. When the last two months she have been waiting on me with no problem. All you have to do is check the cameras. I am bringing outside help in because I was lied on. Their are running.ors of her and her boyfriend selling drugs to several sheriff's. One of them knew her and ask her what did I do. She couldn't even hardly get her lie straight. But I will Not let this go away! All because of her boyfriend that the zoning ordinance off I we had him move those cars. Look at the camera from last month untill this month. Her boy friend put her up to it. The sheriff wouldn't listen to me. Even though she couldn't get her lies straight. She even called her boyfriend up to the store. While I they both was whispering to the sheriff. But legally I will have something done. I rd enough racist I am tension going on.

Wanda F Jordon
from Gilbert, AZ
Is a very much a concern with the management in Tempe off of Apache and McClintock the Family Dollar the management is poor in that she only had one shopping cart in the entire store and wanted me to give it to a customer and then trespassed me off the premises because I disagreed and I spoke up and she called the police on me I called her like profiling races type and that I didn't feel like I had done anything but brought that to her attention and I shopped there as much as anybody and she kind of these people were more of her regular shoppers and I asked her what happened to the card she said I guess people took them I guess that would be her regular shoppers cuz I went around there a Christmas and I'm on a fixed income so I go in there probably once a month.today is June 25th it's a Tuesday 2019 I proceeded into the Dollar tree and there has been a lot of concern for Dollar tree and the police brutality here in Phoenix the couple that got beat up by the police because they were in the dollar Family Dollar and I didn't want to get beat up because I came in there unknowingly thinking that I could shop there and I was told I couldn't shop there I would like all my money back from previous shopping times and I guess you all can look at the look at the various tapes and see how many times I came in there at the shop probably once a month I probably spent close to $100 a month for almost a year and a half so that would be all my money back for this poor customer service and just getting treated poorly.thank you for your concern perhaps I will need to go public with it and go to the TV and tell them about my concern am I experience shopping experience thank you.

Maureen Espinoza
from Phoenix, AZ
I was accused by a manager for stealing. I am 7 months pregnant and I had my 15 yr old daughter with me. The lady named Evelyn gave me attitude and accused me of stealing after I paid with 100 dollar bill I had no reason to steal. I asked to speak to a manager and Evelyn gave me an attitude saying that she was the manager. She was rolling her eyes and telling me that I was not a good customer. She then had another girl call the cops which I was ok with because I didn't steal anything. I told her to look at the cameras but she just told me that it wasn't worth it that I would be gone by the time all that happened. I did not leave I stayed and another lady working there tried to start saying stuff to my 15 year old daughter I told the lady not to talk to my daughter at all. I feel that I need to sue Family Dollar for the Manager accusing me and she also had me trespassed from that store when I did nothing wrong! they told me that I could not go back for 6 months, I worked in customer service for 5 years so I know what customer service should be and if Evelyn is the manager at Family Dollar then she should be trained more in customer service. We didn't even get greeted when we walked in the store. I have been trying to call Corporate about this and nothing is going through. I will continue to call corporate until I speak to someone because this is totally wrong for any person to be treated this way.

Aundrea Singleton Brown
from Fort Worth, TX
It was about 8:05 am when I pulled in the family dollar on Brentwood Stair Road in Fort Worth, Texas. The manager or cashier was outside picking up trash I guess from the night before and I said excuse me, and no response. I then said excuse me again, no response. I thought maybe she was hearing impaired because she looks about in her late 60s, so I spoke up loudly and said excuse me what time do you open? At this time it was 815 and she walked towards the door and locked it and turned to me and said in a minute you don't have to yell at me. I then said wow you old lady you are so rude. She then continues to pick up trash and then goes to her car and gets a cup and then unlocks the doors and goes to the register. When I get up there, she doesn't speak and speaks to the other guest as if nothing happened at all. I told her if you don't like your job, get another . It makes no sense to be that rude and angry at 8 in the morning and your late opening up already. I didn't care about the time, if you wasn't going to open by 830 I was going to shop at another store that is why I asked her in the first place. Please talk to your employees about customer service. I will not shop here again. This is not my first in counter with delliana. She is rude, and just doesn't like her job . Last time EVER SHOPPING HERE.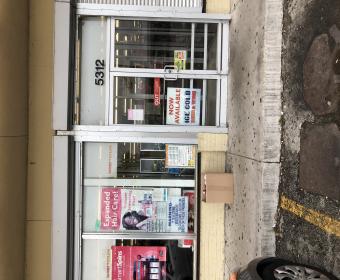 Gale D Dooley
from Washington D.C., DC
I'm sick & tired of you people trying to make me change a password that I have been using for years. We loved our Montvale Va store, & you took it away, but I can see why y'all are closing when you're trying to force people to do this just for your coupons, so we are thinking about ( & so are a lot of other people I know not shopping at any of your stores.) I won't be bullied into changing my password for your store coupons, & that should be illegal since you lied & said I asked for the change, but I didn't

Toni Nichols
from Houston, TX
I was overcharged for an onsale item. Instead of correcting before I ran my debit card they made me pay the wrong amount and reran card to credit my account. However they processed it as a debit. I contacted bank and they had to dispute the 2nd charge so I had paid the overage twice. I returned to store for refund showing the charge receipt as a debit and he said to get paperwork from the bank showing it was not a credit. I would have to pay more for the bank confirmation than the refund is so I am not going to do that so it's only 4.87 but its the principle. The manager spoke to me in Spanish so a clerk had to translate. I'm in Texas not Mexico. Shouldn't management speak English? How many others have they made money from this way?

Candy moreno
from Topeka, KS
Yesturday06-16-2019i went into family dollar store#5652 and i got abasket full of dog food cleaning supplies and bathroom supplies got to the counter and 2 cashiers accused me of stealing.i waited so they could check the camera and give me an apology.they said they will NOT APOLOGIZE BECAUSE I HAVE SOMETHING THAT BELONGS TO THE STORE.after about a horrifying 10-15 minutes of waiting for their verdict they asked to check me out.i said no mam absolutely not.i will never go there or any other family dollar PERIOD.SHE SAID GOOD YPUR RUDE ANYWAYS.i said rude you just wasted my time acvusing me of stealing and tarnisjed my character infront of all these people.then stacey if thats even her name said bye have a good day i said i wont thanks to you and she said well i will then i said im sure you will u got yor dramatic story for the day.needless to say ive been a customer for about 30 years but now to their rude wanna be the police cashiers accusing innocent people of theft ill not spend another cent there.

ANGELA LEWIS
from Fayetteville, NC
I came to shop in your Fayetteville, NC Family Dollar Store located off of Cliffdale. I believe it is store 9535 and when I arrived at the store between 4:30-5:00 p.m. on 6/14/2019 a young lady that was one of your representatives came to the door as she ushered two other ladies out and said I have to go to the bank. I was not allowed in the store, not given any time of return, and she went back in the store to lock the door. Is this protocal for Family Dollar? If so, this is definitely bad business principles that forces customers to take their business elsewhere. I live 5 minutes from Family Dollar and this forced me to have to travel out of my way to shop for my needed items. The representative was not compassionate about what I needed she was only concerned about her own needs. This is bad business.

Caryn Beades
from Philadelphia, PA
Its hard enough to remember to bring a bag with you everytime. I dont mind even paying for them but to not even get around the corner and they have ripped apart. Now if i buy anything oversized you dont have a bag big enough. So the last time this happened i bought a couple of pillows and because there are no bags big enough, didn't buy them. So if this is worth it to you to and your business then I will purchase elsewhere ! You do realuze not everyone is putting things in their vehicles and do not take public transport during the week.

Catherin
from Philadelphia, PA
The lady from Family dollar on Marlton pike gave me a fake 20$ bill.

Rafiah Saleem
from Cleveland, OH
I have your ad for this week which ends on 6/15/19 . I was trying to purchase the cordless screwdriver for 15.00 and I visited 3different location and all of them said that they hadn't received this product. I even called the 260 Euclid location and read what it said in the paper and she said that she had the item but when I arrived at that location she told me they didn't have it (plus before I could finish the conversation she hung up on me. Please respond

Rachel Schubert
from Houston, TX
The store and coolers are nasty. The isle have stuff you need to walk around. Love the store just hate that the store is not kept clean. Will send photos if you would like. Have told employees and nothing has been done for months.
Thank you

Shelly Amos
from Houston, TX
Family Dollar Manager at store 12283 was very racist and disrespect to a group of black women who was ask for refund. The manager told they could not read because the was black. The manager call the police instead of gave them their money and de-escalate situation, The lied to the police office that they call her racist name so she can have them band from the store. I told manager gave them their money a let them leave the store to stop all of the arguing and the police don't need to be involve. Manager told the police office to band all the black women including me. The police office told her no she could not band me because I was help to solve her problem and she became very angry about it. Manager created a hostile shopping environment for everyone that was on the store. Manager need to be reprimanded and take sensitivity classes. The whole situation was uncalled for and all the manager need to so was give the customer her money back.

Beatriz torres
from Danville, IL
I have been a customer for a very long time and I am dissapointed and disgusted on how this assistant manager has treated us on a daily basis and how I heard this lady talk to other employees why would you hire some one like this and on top of that has a daughter working in same store and was fired from Cassie's for embezelenig money both mother and daughter please do something about thisThe names are Tammi this store number is 1244 in Danville ill

Rhonda L Stinnett
from Louisville, KY
I am writing about the Family Dollar located at 6621 Southside Dr Louisville, Ky 40214 This store has been closing everyday @ 3 pm due to the air conditioning unit being out. That is what the sign on the door is saying. Also, before this issue they are opening at 11 am not at 8 due to not enough staff. That was another sign on the door. This is the only store like this in the neighborhood. And has a lot of residents upset about the closing. It is located right by apartments and a subdivision. Your company is missing out on a lot of money due to repairs not being made nor having enough staff to open on time of close at regular time. I have been a loyal customer for years. This is the worse i have seen this store. I hoping things can get fixed and more staff will be hired so the store can be back on schedule for the residents who rely on this Family Dollar for daily needs.

Kimberly Cordeiro
from North Easton, MA
I go to the Family Dollar located at 611 Washington Street Whitman ma 02382
I go to this location a lot for products I need at home along with work. I am a retail manager I have never see such poor customer service as I do at this location. not only are they rude, swear at each other with customer in the store, but just today 6/13/19 as I was shopping I had the clerk come down the back of the store and was told I needed to cash out right now or leave right now with out the stuff. He told me " I have been here all fucking day alone and need a Fucking break! as he was cashing me out he was tell all customer coming they had to leave. this is very poor service. Again you can not bring you kids in this store because The crew there swear and just do not care that there are children in the store. I think I will be doing my shopping at Dollar tree from now on they have respect for there customers.

Joshua Roelofs
from Bedminster, NJ
Manager says she is too busy to exchange my stuff? I'm the customer! Jessica at the Fulton family dollar

Carolyn Wallace
from McKeesport, PA
It is horrible that I have to listen to employees playing music using the (NIGGER) word in it hen I am trying to shop. I reported this to the manager a couple of months ago and she said she would make sure the employees stop playing that kind of music ). Today I went into that same horrible family dollar store and there was a (White) employee playing loud rapper music with the NIGGER word in it. I go to many family dollar stores and never hear this kind of offensive racist loud music playing in their stores. This store is in McKeesport Pa located on Versailles avenue. and it is horrible. I told the white girl playing the music loudly it was offensive. I have went in that same store several times and Black people were playing rapper music with the (Nigger) word constantly being repeated in the music loudly. I told the supervisor today (6.12.2019)no one especially Black people should have to shop in a business with the ( Nigger) word being constantly repeated loudly in the music for the customers to hear it is a business. The top manager never stopped it months ago and lets the employees do anything in that horrible store. I love going to the other family dollars they don't have any of that Racist Offensive horrible (Nigger word music) playing for all customers to hear. THIS STORE IS AWFUL
PLAYING ( MUSIC WITH THE NIGGER WORD IN IT) AND THE TOP MANAGER DOES NOTHING TO STOP IT I REPORTED THIS BEFORE MONTHS AGO TO HER. Maybe the only way to stop this is to report it to all the news channels because it is horrible to have to listen to the (NIGGER) WORD IN A BUSINESS

Kevindria Malone
from Houston, TX
I was at Store #06766 and the entire time and the checkout counter the worker was on the phone. Not one time did she say anything to me. She didn't greet me she didn't thank me for coming in and even when I put my card in too soon and had to remove it and reinsert, she still stayed on the phone. At some point common sense should tell you to at least greet the customer. People like that should not be the face of your brand. Very rude and unprofessional. If I could take away that one highlighted star I would.

Lionel Guillot Jr
from Chalmette, LA
I shop a lot at family dollar at 8330 w judge Perez dr in chalmette, la. 70043. For the last 3 days they have been out of milk, any kind of milk. Tonight I went back again and a private truck pulled up with a refrigerated trailer on the back. The employee said that might be the milk. Now is that said or what. Very unprofessional.

Kathleen layton
from Van Nuys, CA
Yes i was hired as a temp for remodel on niles in bakersfield california. Well i worked 5 days one of those days i wasnt clocked in the whole day they said they would fix it i dont know if they did anyways well i had last saturay off went to work the next morning they told me no hours sent me home. That was 5 days ago no one will tell me anything deborah the manager told me she would call me but hasnt this isnt an on call job i feel like im termed but they wont give me my check. I feel like my check is being held hostage .. They dont answer me dont telll me any information. Also they had the fire doors completely blocked to the celing, the whole ttime i was there if i wanted water i would have to have my own cup and get it fron the bathroom sink thats gross also the lady from dollar tree who was running the remodel martina was using foul language on the floor with customers there. Very unproffessional . i want my last check this is wrong what there doing to me my employee number is 6510293 kathleen layton 6616345898 thank you for your time. She also said i would get paid last friday which i did not. Very unproffesionall and very hot and dirty.i have never had any employer treat me like this . i have picures and correspondence. I wasnt my last check i feel i was termed but not told. I still dont even know how much i was making an hour they had me come in an hour early and stand around waiting. Off the clock the whole time i dont think i got paid for the two hour onboarding. either.

Elizabeth Lingo
from Grand Junction, CO
I sit a do the digital coupons app to save money nothing has ever worked. I have sent three emails no response.looks like I will spend money elseware.

Sarah Burks
from Louisville, KY
Worker at the store # 08696 on Wilson Ave in Louisville KY is very rude. Told to leave bags at counter, then saw her going through my bags. Will not leave them at the counter. Don't know her name, but she's black with bleach blonde hair in front. She's new, never had any problems before her.

Eith Logan
from Atlanta, GA
I went to the one on 3435 Roosevelt Hwy, Atlanta, GA 30349
I started to shop I realize I need a buggy Ilooked for one in ths store
I ask the cashier she told me to look out side, I didn't see one she told me to look in
the park lot If i could have have I would looked I have had a coulpe of strokes if I could
have I would I just put everythink I had in my hands down and walked out.

I was in the store one night to get beer. I picked up a few cans and I picked one up and got sprayed
with cold beer! There was 2 punctured holes in the can! All the girls didn't DO A THING!! One girl
was stocking cigarettes, the manager was off-work, she sat there in a short dress. Not even an
apology! "Hey, I'm not working." She said!
This store is in Tampa, Florida. N. Nebraska and Bougainvillea and needs to be SHUT DOWN!
People are rude and it's always a mess!
Have feedback for Family Dollar?
Thanks for your feedback!
Sorry. Please try again later!