Domino's Pizza
Domino's Pizza Complaints Continued... (Page 2)
388+ reviews added so far. Upset? Call Domino's Pizza corporate: 734-930-3030

MARGUERITE J CURRY
from Supply, NC
Domino's - 5051 Main Street, Shallotte, NC
Rating them one star is one to many. Around 7:30 pm, on Thursday evening, June 27, ordered a medium with extra cheese, mushrooms, green peppers, pepperoni. Pizza arrived approximately 2 hours (9:30) after initial order placed via website. When I called to inquire as to status of pizza, was put on hold over 7 minutes, someone picked up phone and asked me to hold, who knew I would be on hold for so long!! When pizza arrived it was so cold I really didn't want it. The store could have, at the least, put it in fresh box.I don't believe that I will ever order another one.
I did not even think to take picture of cold pizza. Who would want to see a cold pizza with shriveled up toppings.

Dale
from Abbotsford, VIC
I called and ordered some pizzas for a delivery and the young kid on the phone took my order and address and told me it would be half an hour. After an hour I called and they said they don't deliver to my area and they had no record of my order. Fucking pissed off considering we have had deliveries from Dominoes before.

I ordered a 12" pizza with extra cheese and extra sausage and normal mushrooms.....was good pizza EXCEPT: there was hardly any sausage on it and the cheese looked no different than other regular orders I have made before....not a good thing when there are only 2-3 pieces of sausage on one slice of pizza...sucks!!!

Angela Brandon
from Cleveland, OH
When I got my pizzas they were over cooked could not eat them! They were super hard. Also they forgot my cookie

Tenayah
from Buderim, QLD
So you get an add on TV saying you now have this amazing scanner that makes sure each pizza is made 'perfectly'. Please explain this sad excuse of a 'Godfather' that we got the other night. Also your garlic bread is getting way too small. I used to be a baker and my long rolls (aka hotdog bun) are bigger then your garlic bread. Please up your game.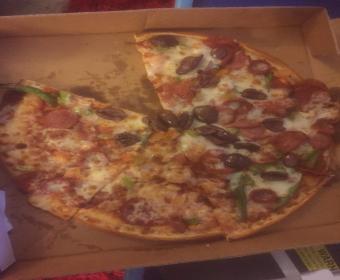 Elizabeth Brown
from Fairmont, WV
First my cheesey bread didn't have hardy any cheese in it .then my cinnamon . twistt barely had cinnamon on it.en my cinnamon this isn't the first time i have had it happen. why is this happening? please tell me why this happening?

Trisha Ortiz
from Orlando, FL
Be careful when ordering here. Last night I ordered a lg 2 topping and a lg 3 topping for pick up - $17.94 tonight ordered the same 2 pizza's and added an order of boneless wings for pick up...she says $34.64. WAIT WHAT? How much are the wings? She says $6.99... so ok please tell me how you came to that total? She says you don't get the deal unless you ask for it. $12 less bc I questioned her. SHADY DOMINOS That's it I'm done with them, AND the pizza barely had ANY toppings on it.
I would have never questioned the price had I not just ordered the same pizza the night before. I wonder if it's common practice for this store to steal from customers.

Poor quality pizzas and service and misleading advertising. My family and I will never buy your food again

We always get the 2 for 5.99 medium two topping. Husband goes into store to buy the same deal and gets hit with a $74.00 bill. Stores says they are discouraged from telling customers that in order to get the 2 topping 2 medium for 5.99 they need to go on line to order. Extremely disappointed. I guess this is how much they care about their customers.

joseph n brisini
from Myrtle Beach, SC
HI, I ORDERED A PAN PIZZA FROM A MYRTLE BEACH LOCATION TODAY WITH PEP,ONIONS AND BAN.PEPPERS ON LINE. I HAVE ORDERED FROM THIS LOCATION SO MANY TIMES FOR THE PAST 10 YEARS OR SO AND HAVE ALWAYS BEEN PLEASED. TODAY WHEN I GOT HOME WITH MY PIZZA,I WAS NOT PLEASED. IT SEEMS THAT WHILE THEY WERE MAKING IT, THEY COMPLETELY FORGOT TO PUT MARINARA SAUCE ON IT. ALTHOUGH I WAS ABLE TO EAT 2 SLICES, MY WIFE ON THE OTHER HAND THOUGHT IT WAS NOT UP TO HER SATISFACTION. I DID NOT CONTACT THE STORE BECAUSE I DO NOT LIKE CREATING WAVES. I DO BELIEVE THAT THERE SHOULD BE SOME KIND OF DOUBLE CHECKING GOING ON IN THIS STORE TO MAKE SURE THAT THIS MISTAKE DOES NOT HAPPEN AGAIN. THANK YOU SO MUCH AND REST ASSURED I WILL REMAIN A LOYAL CUSTOMER. SINCERELY JOSEPH N. BRISINI

Melissa Meredith
from Atlanta, GA
I ordered a pizza last night 06-07-19 at 10:48 and was told that I would be about a 2 hours before it would be delivered. My account was charged and I NEVER RECEIVED My PIZZA. I would like a refund. This is bad business. Please just refund my money!!!!

Mary Cook
from Port Orchard, WA
We order Dominos every Friday night. It has always been hot and the order was right on. Tonight the pizza and bits were barely warm. The pizza was dry and did not have the double pepperoni or double cheese that I ordered. I was really disappointed. If you look at my orders you can see we have a pretty consistent history of ordering from you. Hope this doesn't continue or I will go back to Papa John's and Pizza Hut.

Scott nelams
from Richardson, TX
I ordered pizza and sandwiches at location 7500 Stacy RD in McKinney TX. I placed the order about 3 hours in advance for a 3:15 pickup. When I arrived the SO CALLED tracker showed my complete order is ready NOW. That was not the case the lady making the pizza said give me 5 minutes Im fixing to put in oven now. I will never use Dominoe's ever again....What's the point of making an order for a future pickup time just to go in and be told it is not ready....NEVER AGAIN.
You lost a very regular customer.

Angela Brandon
from Cleveland, OH
I had two medium pizza also a cookie. Pizza was nasty, cold, burnt. Also my cookie was nasty hard as a rock

Duane R Allbaugh
from Denver, CO
Went in to the Rifle CO. new location after golf on a Thursday night.Without thinking I ordered a medium two topping pizza. Was charged sixteen dollars, I never paid that much ever. Was it worth sixteen dollars? Because they moved and had no price board up I was thinking that was the new price but knew I would not be back and told my friends to look out for the new pricing even if the TV says low prices. Do I need to go back to my car and call in. Is that what I should of did. It was my fault for not asking the price first, but who knew it would be sixteen dollars.
Thank you, I needed to complain .

Leah McHugh
from Perth, WA
I have been extremely disappointed and turned off by the staff and management at the New Lambton store.
I needed to order pizza for approximately 60 people for sat 1/6. I went in earlier in the week to give them notice and get some information on the pizzas, prices and nutritional information. There was only 1 staff in store and she had no idea how to help me. Another another staff member came flying through the front door, and proceeded to pickup pizza dough and mould and kneed it without following any hygiene procedures at all. This staff member that did this turned out the be the store manager, who finally came to the counter and knew a little more about ordering for a large group than the initial staff member.
I had several vegans and vegetarians to cater for and FINALLY when the delivery driver came in, he suggested they give me the nutritional brochure from under the counter.
I went back again a few days later and received pricing. I ended up sending my husband to pick the order up on the night, as there was a delivery fee for each and every pizza even though they were all being delivered at once.
On Wednesday evening I was driving past dominoes (as we live nearby) and witnessed a dominoes delivery driver on a motor bike give a Ute behind him the rude finger very aggressively.
I should have gone to a different store for my order at that point, but as it is the closest store and my husband had to do the pickup on sat night, I went ahead with my order anyway.
I dropped in and did the order the day before face to face, and asked if the pizzas could be marked with meat, vego and vegan options on them. When the 24 pizzas arrived absolutely nothing was marked (not even ticked) and my husband had been told we should know the difference and that they didn't have time to mark them!!! Upon opening every single one, we THOUGHT we knew which ones had the vegan cheese option.
Today I called in to the store to speak to the manager about all these issues but was met with lots of excuses and told they didn't need to wash hands necessarily when dealing with the pizza dough.
If it was my business I would want to know what is going on there, and maybe provide more training and rules.
Regards
Leah McHugh

W. Shane Austin
from Upper Marlboro, MD
On June 2, 2019, while visiting relatives I placed an order (Order #623571) at your Domino's store (4657) located at 796 Harry S. Truman Dr in Upper Marlboro, Md. The order was placed at 7:08 pm with a Carryout time of 10 - 20 minutes. I arrived at the store to pick up my pizza order of two large 3 topping pizzas at 7:20 pm. When I arrived at the store after waiting 10 minutes before anyone asked me if I was picking up or ordering, I paid for my pizza and I was told that one of my pizzas was still in the oven. I waited and waited and no pizza. At 8:00 pm I asked for a manager. One worker said he did not know who the manager was while the other workers completely ignored me. The girl who waited and took my payment disappeared into the back while the other workers appeared to be standing around looking over the shelves where completed pizzas were placed. As several more customers came in all had to wait for orders that were either placed online or phoned in. It appeared that the workers did not know what they were doing. There was no organized effort to service customers. It was a completely disorganized setting. At 8:10 pm I began to protest that I still did not have my order which had now been placed over an hour earlier. I called one female worker over to the counter and gave her my order number again and my name. She looked on the shelf removed two boxes of pizzas and handed them to me at 8:20 pm, exactly one hour and 12 minutes after my carryout order had been placed. The woman then told me to "GET OUT AND HAVE A NICE DAY." Her behavior and nasty attitude is completely unacceptable. My pizza was barely warm as it had been sitting on the shelf apparently for some time. I hope this is not an acceptable way of doing business for Dominoe's Pizza. Future purchases from Dominoe's is seriously in jeopardy from my perspective.I waited an hour for two luke warm pizzas and then treated rudely by your employee. This is unacceptable..! I would rate my experience with a '0' if that was possible.

nabih chiha
from Montreal, QC
i ordre a medium pan pizza , to be delivered , the driver came , i was paying , i noticed that the delivery charge was added to the bill , driver tells me what about tip , i told it is already included from what i noticed on the receipt , he walk away saying to me fuck you , i called the dominos branch to complain , they did not respond and looks like they did not care , covering up for there driver .

Wyvette Tabb
from Randolph, MA
Ordered pizza over phone was quoted $ 8 and change. I went to pick it up and then quoted $18.07. ??? Another customer comes in her price was $15 and change. She said I was told $8 and change.
Either it's false advertising or we're getting buked.

I ordered a delivery from Washington Court House Ohio the manager Michael said you no longer deliver to vfw or legions per his district manager amber why I asked he said it was a corporate policy why have you changed I got a pizza Friday check out my points I had to order from donators I am a member of the state vfw and I am putting this on nationals web site that you will no longer deliver to us that's 1.7 million vfw members to see it we never asked anyone to come into Iestablishment we just wanted food at door they called me back when I was on phone with you he was rude and the corporate guy disconnected with me I asked to have amber call me and he said he would try I think this is b.s. and I will be contacting vfw and legion nationals if you do not want to serve us

A large pizza with 2 toppings was advertised last night on Tv costing 5.99. I went out to buy the pizza a few minutes age and was told that the promotional pizza was this week. Would not give me the advertised pizza. My pizza would cost $13.00.
While I was in the pizza store, a man asked for some of the sauces. The employee said, "How many do you want man." No payment was made for the sauces. I told the employee that I would also like some of the sauces. He said that will be 50 cents for the sauces. I had already paid for the pizza and when he told me that I asked for my money back and left without the pizza.
If the pizza was advertised last night, then it should have been a promotional pizza and should have been sold for what was advertised on tv last night. Also, you can't give one person free sauces and not give another person who is standing there and seeing the employee give sauces to one person and then when the customer asks for sauces....charge him/her for the sauces. My suggestion is you need to hire employees who are not
sun-down and pay day employees!

Melinda Abdellatif
from Mechanicsburg, PA
We live in a place that has several units.On Memorial Day all together we ordered $95 worth of pizza.Not only did they get our order wrong they went to the wrong address.So instead of 30 minutes we waited almost an hour for our food.When I called the manager he was extremely rude and wouldn't give us a discount but told me we could just forget the order and give it back.We had hungry children and adults waiting to eat.I will never ever again order from them again.And we tipped the driver because it was not his fault.

Ericka Rochon
from Gonzales, LA
1:08pm
I called dominoes that was near my home. I live in a neighborhood that is three years old. I asked the worker to deliver she said, 45 minutes. I said ok. And then she asked for address. I spelled it. She said, i"it's not popping up in our system. I 'll give you the number To another location. " i Saïd , "but that's too far". She said, " some locations have other areas they cover." I said, " ok. But that's stilll too far. You are closer!"
1:12 pm
I called the recommended location and I got a wonderful manager, jimmy who said, " yes they do! I used to be the manager there. I know exactly where you live". I said ,"well, she's not having it. She was firm in her stance that she was not doing it." So, he called her and told her better.
1:19pm When I called her back she said, "ok , 45 minutes. I said , "fine and placed a $35 order" @ 1:19 pm
2:38 pm
I called Ann Arbor Michigan and made a complaint
2.49pm
I called the location and asked, y'all ok? Y'all lost? No, she already left, she should be there any minute.
3:02pm
I called the other location thanking Jimmy for intervening on my behalf, but that it had been close to two hours. For a 45 minute pizza. He said,, " If you ever need anything, please stop by location". Which was admirable .
3:30pm
The driver arrived with my order which was over two hours including me trying to tell her it was the correct location to
Order.
I tipped the driver $5 because I believe in doing what's right. That it was t the drivers fault. Somehow the system failed along with a lack of training in good customer service.
You all Should recognize Jimmy for his excellent customer service going beyond his role as a manger for his location. I assume he worked in Gonzales, LA 226-644-8484
The manager (female at the location) was not rude, but I was told she couldn't help me, and I was given the wrong delivery quote.
1829 N Airline Hwy
Gonzales, LA 70737
United States
+1 (225) 647-9442
I believe in honesty and constructive criticism and I believe this issue needs to be addressed as we have other choices.
I paid close to $40 for a cold pizza after it was all done with. I told jimmy I was afraid to eat the pizza because of fear. He assured me there were cameras in the pizza store.
Nevertheless, if I ever decide to order dominoes. I'll be reaching out to the other location to visit Jimmy even if I have to drive.
A complaint was made at ‭(734) 930-3030‬ while I waited close to two hours for a cold pizza.
Best,
Disappointed customer

PATricia
from Indianapolis, IN
Today my sister called your store to place an order as she was telling the guy what she wanted he hung up the phone in her face so she calls back and a young lady answer the phone again while she's was telling the lady her order she told her that they can't take orders from a child my sister immediately got pissed she looked at me and told me that they said she was a child so I took the phone from her and I told the lady (Katie) that is a grown ass woman you talking to after I said that she started laughing then I told her that she don't have no respect for customers then she asked me did I want the order and I told her I placed the order didn't I and she hung up the phone in my face. So now I'm pissed because this disrespectful employee (Katie) did not have the customer skills to try to make things right nor did she apologize for being so rude. After she hung up in my face I go to the store #5968 and I asked to speak the manager (mike) and I told him what happened he acted as if he didn't care I told him she needs to be retrained on customer service policy and he said with a nonchalant attitude I'll talk to her at that time she was taking another order on the phone and when she got off the phone she had an attitude with me and I told her that was a grown woman she is old enough to be your mother that you hung up on and Katie said I didn't hang up the phone on you Jacob took the phone from me and hung up the phone Jacob did admit that be hung up the phone in my face and to further the disrespect no one not even the manager (mike) apologize for the behavior of his employees now from this day forward I will and my sister will no longer purchase anything that has to do with Dominios as I was walking out the door I can hear them back their laughing if your people don't have any respect for company policy that store future does not look very bright at all

beverly anderson
from Hammond, LA
Why don't you have specials on small pizzas? My child is the only one in the family who eats only pepperoni pizza and he cannot eat a hold large one. He does't like it warmed over so half is wasted. I pay much more for a small one than a large because you have specials on the large. Please consider specials on small!!!!

I called Domino Pizza (360-636-6000) I asked for the $5.99 special 2 or more. Was told it was no longer available. Their pizza was $7.99. I called the other Dominos on Ocean Beach Hwy (360-442-4882), I ordered two pizzas at $5.99 each. My sister picked them up & they didn't understand why they didn't honor the pizza on Washington way for $5.99? Their website even show it for that price at their location! Still told no! I'm wondering how many people are they cheating? Perhaps, they ring the pizza as $5.99 and sell for $7.99? Someone is pocketing extra money! Please investigate this situation!

John Smith
from West Monroe, LA
I placed an order online on May 26, 2019 at 4:39pm for delivery services. I paid with my debit card. At 5:35 I contacted the Domino's store located at 4920 Cypress Street in West Monroe, La; I was told it would take another 2 hours to get my order out to me. The guy then stated my order hadn't even been made after I'd already waited almost and hour before reaching out to them. Then I can't get my money refunded back to my card for 3-5 business days. I'm pissed because I don't have funds to even cover another order to even get something to eat. This is not the first time I've had issues with this store regarding delivery services. This is unacceptable because the online site gave me a timeframe of 25-35 mins from the time I placed my order to receive it. If that's the case they should have informed me that it would be an unrealistic wait time and I darn sure wouldn't have placed this order. This is unbelievable!!!

Former Customer
from Lincoln, NE
I called to order a pizza, I said I didn't want to give out my phone number. It is their right not to take an order if they insist on having a phone number, but I drove over there to tell them it was not a joke, and the employee dismissed me as if I were a nothing, his demeanor, his attitude his body language all told the story (as well as the tone of his voice). That Dominos pizza didn't need or want my business...if this is the way the company REALLY FEELS about people, only customer's money....not their loyalty....then the business deserves what it gets....
I went to Casey's pizza to get the pizza I wanted instead....they were more than willing to take an order over the phone without giving them my phone number, and it was ready when I got there to purchase it. I'm going to Casey's pizza from now on !!! The extra cost was worth the excellent customer service !!!

2 incidence. First incident order two pizzas one came cooked the other was brought their solution was to give me a coupon for free pizza whatever. Second issue the very next time I order from there once again they handmade pizza comes to me raw

Ordered a pizza for pick up was told 25 minutes , waited 25 minutes went to Dominoes store , paid for my pizza then was told it hasn't even been put in the oven yet !! So now I'm waiting in your parking lot even longer. Will never ever order another one !!

Janet Schultz and Rick Selph
from Tampa, FL
Rate as 1. Date: 5/4/2019
To: Domino's Manager/ Corporate.
From: Janet Schultz and Rick Selph - Customer's
Subject: Over the telephone order & delivery
I had used Domino's for years, they make some of the best pizza. After this experience I will never go back. Worst experience with food I have ever had. How disappointed I am.
The call was Thursday May 3rd around typical dinner time 5:00 pm. To the gandy and Dale Mabry location.
I asked for 2 (two) medium pizza's, Cheese pizza with a thick crust. The other pizza was to be sausage, pepperoni and mushroom on a thin crust.
The delivery was good and swift. I tipped the guy well, like several dollars. The order was paid cash like $19.00.
Right away started to eat and after a couple or so bites noticed how BURNED the pizza's were. I mean Burnet, the cook was big time in a hurry and it was not good.
To much going on for us to deal with this at that time, so the next day took the over cooked pizza's in directly, in person. How disappointed.
We asked for our cash money back with a reciept. The girl indicated, they don't do that. And "that's the way it's supposed to look". We said, are you kidding me. The girl behind the counter stated, you can take a credit, take two new pizza's. And she stated we have to take the order back, Domino's/we can't take it back.
We/customer, were so disgusted and left. So we got screwd, no money back, no receipt and just a simple credit noted on our telephone number account.
Hence this letter. It will be reported.
Sincerely,
Janet Schultz and Rick Selph
3706 Yardarm drive, Tampa, FL 33611,
Home phone: 813-515-7644.

George Crouchet
from Fullerton, CA
During my 15 min+ wait in store, of the two employees preparing orders, only one washed their hands. Both employees were handling pizza makings and non-pizza items. I do not know what your SOP require but I would think after handling money, door handles and other assorted items, the employee would be required to wash their hands BEFORE making a pizza. I am not a "germaphobe" in any way. Just wanted to point out what I think all restaurants should be required to do when handling food items. Thanks, George

I just got off the phone with one of your customer service person at the domino's on 38th College, in Indianapolis, Indiana trying to place an order for the 2 med pizzas 2 toppings for 5.99. I asked for the first pizza to have the garlic sauce, chicken and half spinach/half pineapple. On the second 2 topping pizza I asked for reg sauce, half pepperoni, and half Italian sausage, half spinach and half banana peppers. So your guy said so you want 4 pizzas. I said no, 2 pizzas half and half. Then he kept asking me to repeat the orders over at least 4 times, while never getting the order the way I asked for it. He became argumentative saying I ordered 4 pizzas and putting the order in the way he wanted to do it. When I said I only have 2 pizzas, then he put the phone down without finishing the conversation. I am very upset that you would have someone this rude working that doesn't understand how to take an order and keeps repeating over and over and not ever understanding what is being said to him.
On top of all of this disrespectful to the customer. I never completed this order with him after trying to order for over and hour. I finally went to Papa Johns. I have worked in customer service and I know that is no way to treat customer if you want to stay in business. I hope you look into this matter seriously.

Joseph king
from Kissimmee, FL
On 5/1/2019, I placed a order for a pizza ( #394827), using the Domino official on line ordering system, placing my order with the dominos store in Kissimmee, Florida, behind the Fast gas station. they started the order around 2:30 pm, I watch the Tracking screen so I can notify our Solivita security guard, when the driver leaves the dominos store, the driver left around 3:00 pm, according to the tracker display screen, no sooner did I get off the phone with security guard, notifying him to expect the dominos pizza delivery driver to send him thru to my house. As I returned to my computer and the dominos tracking screen displayed that my order had been delivered. I know this not to be true since it takes 20 minutes to reach Solivita and the security guard had not called me to notify the pizza driver is coming to my house. So I called the pizza store to make a inquire as to incorrect tracking display information, the clerk cashier did not know why the display showed delivery was made to my residence, so she passed on to the store manager, The claims she pushed the button by mistake, I find that unacceptable excuse for management, this tells me poor training or a very unqualified person is working for you. I definitely will not be ordering from Dominos Pizza again, when their are other pizza places I can order from. Joseph king, 348 rock springs drive, Kissimmee, Florida, 34759

Adrienne Rubel
from Georgetown, TX
I love the friendly personalities of dominos employees. I may not know there names but they know what I want each time I visit the store. Pleasant with a smile and greeting every time.
My issue is every time I go there and watch them make my pizza, I've never ever have seen any workers such as handlers, pizza maker, cashiers ever wash their hands.
I've seen the hand sink in view. No one washes their hands. Some have handles money, cash registers, wiped their brows, arms are hairy, workers multitasking and never ever wash theirs hands. I've seen employees enter the bathroom and come right out so fast that I know no one could use the toilet so fast and they almost for sure didn't have the time for hand washing. I also know that restaurants has a policy for how to hand wash for so minutes.
I think as a good handler there should be a health inspection by someone. Maybe the Health Department or a meeting with the entire staff on what a hand washing station is used for.
Don't get me wrong but I do have a weak immune system and can't afford to get sick.
The Dominos is located in Pflugerville, Texas 78660, off of FM686, Dessau Road, 78660.
I also bought a pizza on Wells Branch Parkway in the HEB location which is just right off of Interstate highway I-35. Same issues.
I just might stop by the pizza if things don't change.
Oh, speaking of coughing and sneezing....no hand washing either.
Getting fed up with filthy food handlers even if they are nice. It doesn't make any sense to put someone's health at risk due to laziness. Or even if you are so busy that you can't be clean. This goes for all these employees.
I also noted that the dough sits out and starts to look like it's been sitting out waaay too long and not covered. The sauce in the bucket looks as if it's been out way to long also. I've seen flies.

I ordered two gluten free pizzas from Domino's Pizza# 6183 in Covington Tn 38019 on 4/25/2019 as I normally do order from them . I have ordered at least twice a week from them ranging from $30 and above on every order. But this order was late, cold and burnt so hard that I could not eat it. I called the store with my complaint and the so called manager told me that this type of crust is always like this. I explained to her that I always order this type of pizza from them and have never had this to happen before and the manager hung up the phone on me while I was still talking.

chris saroli
from Palm Desert, CA
I ordered online, #304366 server 0882 store 8148 My bill was $63.53 + $ 5.95 for delivery This is the worst pizza I have ever had. It totally stressed me out that I got sick to my stomach. That's all I have to say.

Pizza delivery to my hours for 10 years and suddenly told by the people there that I am out of their area 3 miles away.

Your commercial says you can get a large pizza at $7.99 every day takeout . I was shopping at ingles super market , on the back of the receipt was a coupon for domino's pizza stating buy 1 large pizza get another one free . when called to order my pizza the manager said he will not honor the coupon . how do you people stay open with this false advertising !!

I just had the worst Pizza in my life at the Kutztown Domino's in Kutztown, PA near the university on 4/19/19.
It was like eating a dry cracker with dry pepperoni on it.
I paid $8.47 for this disaster.
You need some corporate oversight on this poor excuse for Domino's.
A refund would be totally appropriate.
Stan Galorenzo
201-953-4105
yelnats@mail.com

Robbin Biggerstaff
from Houston, TX
Yesterday 4/17/2019 I ordered 2 sandwiches for delivery. It had to be a $12 minimum. Plus delivery fee, plus a tip. I spent $19. I ordered the Philly steak sandwich which was all bread (although good bread), hardly any cheese and the cheese was burnt onto the bread, hardly any meat or vegetables. What meat that was on the sandwich was only in the center. It was pathetic. I was hungry so I ate the meat off the bread and threw the bread away. Thought about the $19 I spent on a crappy lunch and started to get irritated enough to send this email this morning. I wasn't given a receipt but I do have the emails. The total was $16.45 Order# 288262 11:49 am. I paid cash and a tip to the driver. The Dominoes stores phone number is 972-608-2929. My order was delivered to 5800 Granite Parkway Suite 100 Plano Texas 75024. To: Platinum Title Partners.
For: Robbin Biggerstaff cell# 469-323-2797
I would like to give this store another chance but I do not want to spend another $20 for less than acceptable food. Especially at lunch. Is there anything that corporate can do for me? I didn't complain to the store yet. I thought about that as well.
Thank you,
Robbin Biggerstaff

Laronda Lowery
from St Louis, MO
0n 12-25-2018 I spent about $40.00 dollars on a pizza deliver to my office. A few times for different orders it was more. I am not sure if the pizza normally cost that much or if it's a special promotion that's offer every blue moon or something but I believe I am being over charged. A few time the drivers had forgotten the kind of 2-litter soda I wanted; but if I have enough I would make sure I left the driver a good tip. Sometimes 7-10 dollar tip because I know gas isn't cheap…
Outside of that I never had any real problems from this deliver location. Until December 25, 2018.
On this date I order 2 medium 2 topping pizza's; initially I ordered 2medium 1 topping pizzas then I called the store to add to the order. The exact order was for the 2medium 2toppings 1thin crust with chicken & bell peppers; and the other pizza was a pan pizza with beef & black olives and 2choclate lava cakes and a two liter soda.
I ate a lot of the pizza and my mother ate some of the pizza as well. The pizza made me very sick and my mother she is deceased now. I was going to send the pizza to a toxicologist so I put it in a zip lock bag in the freezer. I am not sure but I think she must have eaten more of the pizza again in the month of January when I came back from running a few errands 01-25-2019 she was in the hospital and some of the pizza was missing. I am not sure if it was the pizza dough or if was something related to when the government was shut down for a little while; but the pizza dough was under cooked. I had not order any more pizza from that location since then.
I also thought it was a little strange that the young lady that delivered the pizza said she wasn't the regular driver and when I offered her a cash tip she said that wouldn't be necessary.
The store number where the problem was is #1594

Amy Rogers
from Newark, NJ
call in order: they couldn't find it and then sent us out with the wrong order, there was approximately 5 Tiny broken pieces of chicken in the chicken finger order . while waiting for the New Order I watched everybody including the manager do money transactions credit card transactions and not one of them had on gloves or wash their hands while grabbing cheese pizza dough toppings with bare hands again including the manager the gentleman next to me asked for his money back. I hate to complain about any business. but this is about food safety
I didn't ask for my money back although I should have but there was many unhappy customers around me I didn't want to add fuel to the fire

Isabelle Exume
from Miami, FL
I placed an order online.
Order Details 
Order #: 870573 
Date: 04/14/2019 8:15PM
It is now 10: 30 and I have not received my order. The tracker shows it was delivered but that is not the case. I called the store and I sat on hold the 1st time for approximately 40 mins. I then hung up and called back, and am currently sitting on hold again for another 45 mins. I will continue to hold just out of curiosity to see how long the store will leave a customer on hold, as I do not expect any satisfaction from your company at this point. I have sent three instant messages but have received no response despite the statement that says they have my undivided attention.
This is horrible customer service. It is bad enough my food was not delivered, but now I have to endure over an hour long hold just to let them know that! Truly disgusting!!!

Aakash Trilok Jain
from New Delhi, DL
Hi,
Case-1, I have made an order on 3rd of March for my wife and I, it was 1 farm house ordered. I was asked to wait for 1 hour and I waited for more than 2 hours but, I could not get the delivery at all. Next day, again I called Domino's and ordered same again, I was asked to wait for 1 hour and I waited for 2-3 hours but I did not get the pizza. I told them that I am very much frustrated and my wife also did not like it they said that we are sorry for the inconvenience. They also told that, on the next order I am eligible to get a discount of 300.00rs, and I will get a call back, I said okay but nothing happened.
Case-2, I went to Domino's yesterday on 13rd of April with my wife and I told them about my complaint and asked them to provide the discount but they have no any information about and they said sorry we can not. Now this time this was not tolerable at all for me. I called again to Domino;s right there and spoke with a person named "DIPANSHU", I told him all this and he put me on hold so that he can get my call transferred to his supervisor, however after a long hold he cam back and said I will get a call back like earlier. I have warned him, if this time I don't get the appropriate assistance, I will write about it on Facebook, he assured me that I will get a call with in 10 minutes but I waited with my wife at Domino's for 1 and half hour. Now this time I am gonna share a link with your guys please suggest what should I do..This is the worst experience that I have every got.
Thank you.

jonathan martin
from Klamath Falls, OR
today I went to the dominos on washburn way in Klamath falls. When I walked in, music was blaring so loud , it was hard to concentrate on the menu. I ordered a pasta breadbowl and an Italian sandwhich. I asked for double the meat and paid for it . The young lady asked me four times what I ordered. each time I told her the same thing. Even after taking my credit card she asked again what I ordered. There were four guys in the back cussing very loudly at each other about a delivery. It was very uncomfortable listening to them talk that way in front of customers. After getting home I discovered that they did not double the meat and I fully expected that and had asked the guy who made the sandwhich when he gave it to me if he doubled the meat, he said he did. My fault, I should have looked before I left. Kids these days have no pride in there work and just throw things together . I feel these kids were not properly trained to do what I know is an easy job. I worked at Abbys pizza before I joined the Army in 1981 and we never behaved in that maner. We would have been fired on the spot. Anyways just airing out my frustration. Thankyou. Jon Martin

suzanne schmidt
from Bedminster, NJ
the manager was very rude to a disable person and that person is my mom name is Suzanne Schmidt and my name is Joshua Schmidt u can contact me at joshuaschmidt385@gmail.com and my phone number is 5636769766
the place said that it would take up to 45 minutes and the manager said when we try to do a complaint he said never call back and the pizza was cold and a little under cook but very rude sever please take care of this or please get a hold of me and the manager never said his name and the address is 1926 Brady street 52803
please fix this because this was the worst service we ever had!

Sheila Fritsvold
from Phoenix, AZ
I ordered a side order of Banana peppers, And they brought the wrong kind .I know I have ordered Banana peppers before from them now there telling me they don't do side banana peppers! And instead of offering my money back they want to Credit me .No either bring me the banana peppers or my money. I'll never order from them again.

Jay Jay
from Drexel Hill, PA
get better people I never dealt with so much disrespect from these people I highly not recommend this place this place should be reported to cooperate after 5 times hung up the phone and lied that we never tip them smh I was so pissed off at these people and even come from a general manger so unprofessional plus they messed up our order and ontop of that they offer a discount to replaced something they made do not give them there service they do not deserve it screw dominos pizza we even called other dominos they suggested we should called cooperate on these people at first we have been ordering them since they moved there at the beginning they were great we have no problem all the sudden now we been having problem yess I could understand if it was 1 or 2 or even 3 times messed up things happen but not something like this tonight it was hell they need to treat there customer with more respect I hope they see this as well and learn how to trained there staff and even manger as well but never ever again Iill be ording from them if I were you do the same as well don't order from dominos

Victoria Juarez
from San Antonio, TX
Ordered pizza n had it delivered when it was delivered they said by the way we dont deliver in ur area but we did it cuz were slow . I left it at that started to eat my pizza n it was the total wrong order so I called n complained n they said they were sending a new order out so I waited an hour n still no pizza so I then called n they never had a pizza being sent out n was told to write a complaint online

I order lunch from Domino's Pizza shop on 146 Smith Street Brooklyn New York 11201. I order Bread Stick and Chicken. The chicken was not cook well. Called them the lady said no one else complaint and I didn't say well done. Who says well done for Hot wings. She was very nasty. Thought chicken is suppose to be cook before it given to the customer. I wanted my money back she said no. I didn't have no lunch. I was not eating raw chicken. Please handle this matter.

Tonight, April 1st at 6:15 pm my daughter ordered a Domino's pizza online. The wait time was 57 to 67 minutes. At 7:29 (on hold for 12 minutes) she called to find out what was going on. The guy at Domino's answered with "We've had three people quit. It's a 3 hour wait for pickups and a 4 hour wait for delivery" This is the THIRD time this year people have quit. What is the issue with Domino's? Why do people constantly quit? They need to evaluate this location and find out what the heck is going on. One more issue like this and we will o longer order from Domino's no matter where we happen to be. We really enjoy their pizza but this is enough!!!

Alley Hunsinger
from Riverside, CA
When i called and ordered the wait was an Hour once we got the pizza half of the pizza was correct I ordered I got the 2 cheese pizzas but my other 2 pizza were not correct I ordered 2 cheese and Pineapple but i only got one and the other one was cheese and Pineapple with ham but i didn't want nor asked for it and then when my mom call a girl answered the phone put her on hold then hung up so my mom tried again the girl said after she answered the phone said to another co worker "i don't know what to tell her" and then hung up but before that my mom asked to talk to a manager and then they hang up on her. So again my mom proceeded to call them again so this time a guy answered the phone this time so my mom re ask to talk to the manager and he tells her "oh well there is no manager" then he proceeded to ask her "did you eat it" but my mom had said before he asked that that she was allergic to ham. Then my mom said how mad and livid she was about the pizza and he go on disrespecting her and saying "How livid" like that was rude then he accused me of asking for coupons that i had never asked for and when i did order the person on the phone never told me how much is was and just hung up. And again the guy on the phone with my mom said that some employee don't care and don't have to offer the coupons if they don't want to. and that whenever someone is going out to delivered or whenever someone wants to and you could hear the girl from before laughing. They also said that they wouldn't recredit the card that they over charged and on TV its shown for 5.99. I don't plan on ordering from there again or doing business at dominos on felspar in Jurupa valley ever again and i request that they are either fired or punished for their actions.

Harold McIntyre
from Tavares, FL
I called corporate and made a complaint about a franchisee and was told someone would get back to me from that location well that never happened so why bother taking complaints at all I'm TOTALY DISGUSTED with the hole company No resolve or returned contact. A simple apology from the manager would go a long way I guess they don't care about costumer service or satisfied patrons

jeff fowler
from Spanaway, WA
Ordered 2 large specialty pizzas on 3-24-19 from the Graham, Wa. 98387 store and was very unhappy with the finished product. One was the Memphis bbq pizza that had very little bbq sauce, minimum toppings, and very little cheese. The second was the Meatza pizza that again had minimal topping and very little cheese. The only positive was that they were on the 50% sale because in my opinion I only received half of the toppings. I have order from this store several times and the last 2 times have been horrible. It is doubtful that I will be returning . I could have bought a store pizza and been happier. Jeff Fowler

The help us rude.can't get my order right. Terrible food in Kingston wa.

Alan Casey
from Brisbane, QLD
I purchased a pizza from the Mt Ommaney store in Queensland tonight and to get straight to the point it was disgusting.
The only good thing about the order was the Pepsi,the pizza looked like the toppings were dropped from a ladder onto the base,
and the amount of grease that come out of it made it in my opinion un eatable,a $35 pizza went in the bin.
I think you should maybe send someone with some authority to check out whats happening in the store ,before someone gets sick
from eating this sub standard product.
Thankyou Alan Casey.

On 3/17/19at approximately 5:00PM, I ordered a pizza on line for $7.99 from Dominoes in Agawam, Mass. on Springfield St. as I have done many times in the last 6 months or so. When I went to go pick up the pizza , the car did not start. I immediately called Dominos and I spoke to a female then a male. I explained the situation and he said they would deliver, (I lived 5 minutes away) for $3.00. I said ok but we now had someone to jump the car and I will call him right back. The car would not start so I called back and explained situation to another person and he said it would cost $18.78. I asked about the $3.00 and he said the coupon was ordered on line and could not change it. I pleaded for understanding as I was in a situation and was a customer and could they please help me. I said I would try to find someone to help me. I called a 3rd time and spoke to another person (male) and he said the cost was now $21.??. Can't remember the amount. I said "so you cant help me" and he rudely said NO. I asked for his name and it took him about 5 seconds to answer. He kept saying " my name is..my name is..my name is Heath (I think). I said " you had to think about that?" I finally got my grandson to pick up the pizza which was a little well done. Not a big deal. I guess my complaint is the rude manner in which the whole situation was handled. And the price kept going up! There is no personal touch anymore. Just being neighborly in our small community would go a long way. I hate to think that Dominoes is just another big corporation with no heart or have compassion to help out one of their customers occasionally. Thank you for reading my email
Ronald Piteo
478 Cold Spring Ave.
W. Springfield, Mass 01089
413-739-3105

Jack Leibl
from Brookfield, WI
I ordered a pizza delivery to my residence on 3/12/2019. I have ordered from that location on many other occasions and the service was generally good. The delivery was usually on time and satisfactory. However, on my latest delivery order, I waited for approximately two hours before I telephoned the store to inquire about the status of my pizza delivery. I was connected to the manager who was VERY rude, wouldn't let me explain the problem, and blamed ME for the fact that the delivery person wasn't able to locate my place of residence. His argument was that I failed to provide a phone number at this particular place. The reason for that is that I live in an assisted living facility and there are no personnel to answer the phones after hours. I'd like to note that my location is approximately TEN blocks away from the Domino's location. Straight down the street!! I would recommend that you find more intelligent drivers, provide them with maps, take away their dope, or get them GPS. The name of the obnoxious, combative, and uncooperative manager at that store is Dontrell Richardson. I hope you deal with him appropriately. The address of the store is unknown to me. It is located at 76th Street and Mill Rd. in Milwaukee, Wisconsin. Thank you.

Tyree Bonner
from St. Petersburg, FL
when I called dominos pizza in st.pete fl...9th st southside about 945 pm a young man answered the phone and took my order as I told him that it was for my kids he told me hold up a couple of seconds and after 10 min I realize he wasn't coming back and afterwords I tried calling back but no answer!this is the 2cd time...I try n not complain because I know people need there jobs but yall be hiring some nasty gedo as people down there and need to fix it please and thank you.

Hattie Williams
from Moss Point, MS
On 3/7/19 around 8:30 p.m. I had my grandson order a pizza and it was not delivered until around 11:00 p.m. This is not acceptable. You advertise fast service but this was not fast. The address was to 1106 1106 Tree Lodge in Lithia Springs, GA and it was charged to my credit card. I don't know what happened that night but this was a bit too long especially since my grandson had to go to school the next day.You need to credit my debit card or deliver my grandson a free pizza. Thanks for your time and consideration. Hattie Williams

Natasha Wilson
from Taylor, MI
Ordered from the Taylor location all the food was horrible and burnt very unsatisfied

Susan
from Manchester, KY
We absolute love dominoes girls. We eat there once a week sometimes more. We spend almost 40.00 each time. Our last order on Saturday or Sunday. The pizza was like cardboard, burnt not much sauce. Our HOGIES were burnt sauce, cheese not melted, meat was so burnt the ends curved up, we couldn't even eat most of it. I don't understand why they sent food out like that, I'm a regular as well. I don't like to complain, but it's nit right. I work hard for my money. I've been a server fir 30 years, customers are important. Thank you.

Katelyn Bacon
from Holyoke, MA
3/4/19- I ordered from dominos in Holyoke, MA on Appleton Street at 7pm. We got our order delivered and we were missing the marinara sauce for our cheesy bread. Mind you it took over an hour for us to get our food to begin with when online is stated that it would be ready in 30-45 mins. We called and explained that we don't want to wait another hour for the sauce if we can get a new order of cheesy bread with sauce and we would return the old one if need be. She said it's fine, but it would take 30 mins. Okay no problem, so we waited 35 mins and called back. The manger Melanie told us the driver just walked out the door and has to drop off a couple orders before ours and it'll be there soon. WHY HAVE I ALREADY WAITED 40 MINS WHEN I WAS TOLD 30, AND THEN HAD TO WAIT ANOTHER 20 FOR IT TO GET TO ME. We called and asked for a refund instead of keep waiting it's already been 2 hours. She told us she would have void it and recharge me for everything and I wouldn't get my money back for a week. When confronting her on this, because last time I had a problem to took care of it and I wasn't charged double for a week, she hung up on me. I called back and she had one of the employees answer and put me on hold for 10 mins, so I hung up and called back. He answered again and said he was the manager so my boyfriend took the phone and tried explaining the situation to him and she ends up taking the phone and yelling at him. She is VERY unprofessional and this isn't the first time we've had a problem with her. We got our cheesy bread and just threw it out because they're known for fucking with the food when things like this occur. If nothing happens to her Dominos will lose us as customers and we will let everyone know how shitty our expierience was. We shouldn't have to go through this, and we tried being nice about it and she was just rude as hell.

Susan Galloway
from Brunswick, OH
I ordered two pizzas total was $14.73. on 3-2-19. From store # 2453. I spoke with manager Jonathan. I told Jonathan that both pizzas were not hot and they were not what we ordered.
I asked him for a credit for two pizzas.
He answered"You just want free food"! I am a great customer here in Berea Ohio and in California. This manager needs ALOT of training. !
I not only want two pizzas credit but I want an additional two pizzas for the way I was treated by your employee.
My phone number is 310-502-9738
and my address is :P.O. Box 66
Berea, Ohio 44017
Thank you
Susan Galloway

3/1/2019
Ordered pizza online and it said the delivery wait would be 21-31 minutes, At the hour mark, we began calling the store to see where the pizza was and the phone just rings and rings. We spend around 10 minutes trying to call and no one answers. We call another location nearby who says they are probably just busy??? We then spend another 10 minutes trying to call looking for our pizza. Needless to say 1.5 hours and we still have NO food. Absolutely ridiculous! If and when someone shows up with this food, we will be sending it back to Dominos and expecting a refund of money!!!!!!!!!!!!!!! I understand busy but no one answers the phone??????? I have heard about their specials 15 times now trying to call them! Will NOT order again!
********Update......driver shows up after 1.5 hours with the pizza and says they are busy. We sent the food back and asked for a refund. We are still trying to call the actual store to speak with someone and are still unable to get anyone to answer the phone!!!!!!!!!! WTF?*******************
*****Still unable to speak with anyone on the phone, nearly 2 hours after we initially ordered our food!!!!!!!!!!!!!*******

Sandra Davis
from Kennesaw, GA
On Thursday afternoon. I ordered a large thin crust pizza with peperoni and a double order of bacon to be delivered to my address. This is my standard order of choice for more over five years. When the pizza arrived. I tipped the driver, and joined by family in the kitchen. I was disappointed to find that my order was burned and uneatable. I contacted the 3545 Canton Road store in Marietta, Georgia, and was greeted on the phone by a representative that argued with me that my pizza wasn't burnt, and that type of pizza was crispy around the edges. When I challenged her about the condition of the pizza I received. She became even more annoyed and advised me to calm down. This added insult to injury.
I requested a manager, who came to the phone, and she advised me that if I wanted my pizza replaced. I had to bring it back to the store. I replied. Why on earth would I bring a pizza to your store when I paid for a delivery and tipped the driver. I have fulfilled my obligations and was disappointed that Domino Pizza had fallen short on their end. I advised her that I wouldn't bring the pizza to the store and I would contact Corporate, because after being a domino pizza customer since 1986 I felt the service was not what I felt corporate would be satisfied with.. As she was hanging the phone up on me she express her dissatisfaction of communicating with me via the phone. I'm attaching photographs of my pizza which I threw in the garbage. I took my loss and ordered another pizza from your competitor, which wasn't as good as my domino's but surpassed you in customer service. If this if the attached picture were what I have been receiving in the pass. I assure you I wouldn't have never ordered a second one. I was truly disappointed in the quality service I received. I was robbed and berated.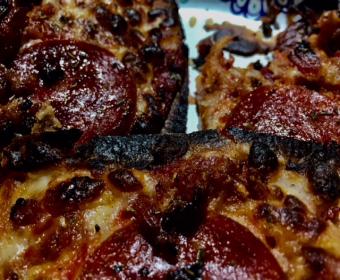 Erica Perez
from Sacramento, CA
I'm a regular at Dominoes pizza on 7250 fairoaks blvd. Carmicheal Feb 21st I had a pizza delivered to me the delivery guy named David gave me some herb I gave him My number he was txt me sexual stuff I have all the messages..

Kenneth Kartheiser
from Port Clinton, OH
On Friday February 22 2019 We ordered two Pizzas and chessy bread from store # 2412 in Port Clinton Ohio. When I took my first bite of the cheesy bread a foreign object, (later identified as a small piece of plastic) snapped off my new front tooth implant and it was swallowed by accident.
I found the piece of plastic right away before I swallowed. (I did not realize at the time my tooth was missing. My wife ran in and asked what happened to my tooth and I freaked out. So far I have not ,or probably will not recover the tooth.
Here is all the info I have
Dominos store #2421
Phone # (419) 960-7992
Order # 14796
Time : 7:17 PM
Card # ending 1652 Ref #160097585981
Phone # on slip (419) 341-5367
contact # (419) 734-4808
Please Email me with a solution to this problem as soon as possible.
I did talk with the Manager and she told me she would send out a new cheesy bread at no charge, I refused and asked If she could send me a new tooth, she replied no, contact corporate office
I await your reply.
Sincerely
Ken K.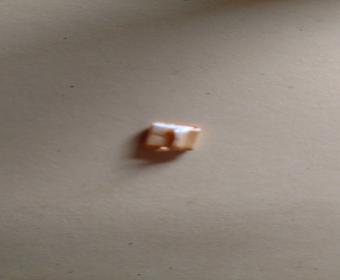 my girlfriend ordered food and it was delivered, but it was wrong and she notified thestore and they said it would be sent out right away, it's been 2 hours since then and when she called back the girl got ignorant and cursed at her and said she will f@$king get it when it gets there and she should be f@&king happy if it gets there at all and hung up on her, this is from the store in Millville, n.j. 08332

Sent a salesman from my office to pick up pizza. The store was full of customers with one person working. Waited 30 minutes to place order and the person working kept calling other workers on what to do. Oizza come under cooked. We had to cook it in our toaster oven 2 pieces at a time. This was not a Dominos pizza. Actually it tasted awful. Something has got to be done in your Naoa , Ca. store. Ve3ry bad.

Amy Granger
from Longmont, CO
Good Afternoon.
I live in Longmont, Colorado and always use the Domino's located at 1106 Main St. Longmont, CO 80501. They deliver an incorrect order 8 out of 10 times. On average we order 3-4 times a month and have started to tire of always feeling like we have to call and feel bad for complaining or just accept an order we are less than satisfied with. Today was no exception and I chose to call.
I called and a woman named Traci answered. I explained that we did not receive our frosting with our cinnamon twists, that normally that would be trivial and I would hate to run someone out for it but that it's happened so much I could no longer just let it go. She said someone would be right out with it. A few minutes later I noticed that Domino's had called and I had missed the call. There was no voicemail so I called back and once again got Traci. She said the call was simply to tell me it was on it's way.
When the delivery driver arrived she stood at my door without handing me the icing, which was in her hand, and told me that her manager wanted her to tell me that I did not order the icing but that he was going to send it anyway. Still holding the icing and reprimanding me, she told me that I had clicked that I did not click on it and should have and that's why I originally did not get it, but that her manager said this time it was okay to bring it back out to me. When she was done telling me how this was all my fault but that "they would make an exception," she handed me the icing. Then I let her know that it was not her fault, but that her manager shouldn't be sending an employee out with messages and leaving it to them to face customers and tell them that they are to blame for issues regarding orders. I apologized to her for being upset and her having to relay the message, but that I would be calling her manager.
I did. I reached the manager and explained the above situation to him. He claimed that he was the one who called me back and was trying to explain that it was my order which said I didn't want the icing but that he received my voicemail. I had enough. It was clear he didn't care and simply wanted me to understand it wasn't his problem, so I let him have it. I told him it was unprofessional to send an employee out with his message, that if he received a voicemail then he should have left one, that I NEVER receive the correct order and that's why his store has a two star review, and that I had no intention of using his services again. Additionally, I explained that I always use the coupon that provides two med, one topping pizzas, pop, garlic bites and cinnamon twists for my kids. It's their favorite. And that I always add a few toppings and dipping sauces. Typically that system pops up the bread items individually and I can see that icing is on the order. Today it was not so. Today was the first day that the system simply added those items when I was done building the pizza. It was different than I was used to but I assumed it was just the new way it worked. And because the cinnamon twist come with icing I didn't investigate, but I certainly didn't go in and take it off. I place the exact same order every week and never make that selection. So I told him that instead of explaining to a customer why it's their fault, simply send your driver out with the icing. Don't send her to face customers with your messages, don't stand and reprimand them while you withhold icing until they listen, don't call and fail to leave messages, and don't be angry with me when you get my order wrong again and I call angry. The manager offered no apology and continued to explain that it wasn't his fault.
I will never use his store again and may not order from Domino's again. We are surrounded by great places to order that are not full of frustration. The customer service is unbelievably appalling and it's represented in the ratings. It's unfortunate that another customer is gone in an already competitive market.
Amy Granger

On Super Bowl Sunday it took over three hours to deliver our food it arrived after the game was over everybody left without eating and when the food finally got here I had a backup plan already so I didn't buy it my complaint was I am sure Dominos knew it would be very busy that day and our service was very poor. My first job out of high school was at Dominos Pizza and the manager always overstaffed we never had this problem with service also I ordered online don't know if that was the reason for the delay but over three hours not excusable I would have tolerated two hours but not over three. Hope Dominos can improve customer service

I order a Specialty Pizza the Memphis BBQ Chicken and there was little to no BBQ sauce on the pizza. I also order a handmade pan extra cheese pizza and there was little to no sauce on the pizza. I have order many pizzas from Domino's in the past and I have never experienced a problem like this before. This was our first time trying your Memphis BBQ Chicken pizza and I am very disappointed. The pizzas were ordered from your Domino's store #4885 4229 Tilghman Street Allentown, PA 18104. I would like to see some compensation for my disappointment.

on friday night 02/08/19 at approximately about 9.30 pm .I walked into the Domino's establistment at Montgomery and Nostrand avenue i bought a pizza for 10.88$, and they changed me 1,088.00$. I went to my bank the next morning and they asked for me to go back to the store to rectify the mistake. the manger of the store was nasty and obnoxcious and was no helpful. And for that reason i will never buy from Domino's again. I was told by his subordinates that his name was Espinaze. Somebody of this nature should not be working at any of your establishments.
nygell charles
concern customer.

Mark Boudreaux
from New Iberia, LA
My wife went into a local Domino's and ordered a 3 topping hand tossed pizza and was charged full price of $17.00 plus taxes. She was not informed that the every day walk-in special was $7.99 plus tax. I called the store and asked what was the price for a pick up pizza with the same toppings and was told it was $7.99. I then asked why was my wife charged so much and they indicated it was because she didn't ask for the price. I was told by their general manager that unless a customer asks the price or if they have coupons, they charge the full price without offering a lesser price. One, the manager was very rude on the call, and two, this seems to be a terrible policy and is not consistent of my experiences with Dominos at most other locations I have used. If this is supposed to be your company policy to not inform customers of prices, then I think I will choose another vendor. I hope you can alleviate my concerns and I hope you can better train managers of dealing with customers. If she were my employee I would have fired her.

Paula
from Port Chester, NY
I used a coupon to order dinner from the Port Chester, New York store. $19.99 -- 2 med. pizzas, bread sticks, cinn. twists, and a soda -- and three marinara sauces (for the bread sticks). I order placed at 6:15 p.m. and was told 45 minute delivery. 1 hour 5 minutes later order came. First thing I noticed was no soda. I ran after the driver to get the soda .... he did not have it. Next thing was no sauce for the bread sticks. I called and the manager was very decent over the phone. He offered to send the soda and sauces over but it would be at least 25 minutes. LOL. Back and forth and he promised me a $5 credit back to my card. So, now we sit down to eat. Tell me -- would you put garlic sauce on cinn. twists???? Yep -- that's what was sent ....garlic sauce. So I now have 1/2 of a plain med. pie and 1/2 of a pepp. pie (because there was no soda), almost all of the bread sticks (because there was no sauce), and half of the cinn. twists (because no icing) as leftovers. And -- you charge $4 for delivery!!!! So the $19.99 deal ended up being $27.95. Hmmmmm.....$4 delivery fee, $4 taxes??? and then the $3 tip. Turned out to be a much more expensive dinner than I calculated on. If my family ate everything -- I wouldn't be so upset. The manager did try to do right -- he offered me $1.53 back because of the soda -- and ended up promising me $5 back -- he even offered me $3 off my next order .... but yeah, there won't be a next order. Suggestion -- hire people who speak English clearly and can take an order properly, hire people who know the area for deliveries instead of taking the scenic route, and yep .... the all important one -- hire people who can read so they can see the difference between garlic sauce and icing. Now I feel better .... disappointed, but at least I got that off of my chest. By the way -- you should give people the option of rating no stars.

Steven England
from Oxford, PA
i order dominos all the time every couple months the mess my order up ,ive got the free pizza and extra free stuff. i just get tired of going to get the order and they say we do not see your order. Why cant people do there job properly Please call me 484 643 6118

Nilda Dumas
from New Iberia, LA
My complaint is that I order online and at pickup time there were 2 girls standing at 1 of the drive thru windows. So I proceed to the next window. I waited for a long period of time. One of the workers was moving things around and saw me but never intended to knowledge me. We notice they were helping the other window and we drove to it. We sat there for another 5-7 minutes. They saw me we such a hatred. I'm Hispanic and I'm now thinking that's the reason nobody came to help. I love your company. But, if I'm going to be treated and discriminated I won't ever come back. I'm going to make sure this is going to be exposed. Nobody deserves to be treated as bad as the 5 employees did to us.

Terry Barnett
from Odessa, TX
My complaint is about the location in West Odessa, TX at 9001 W. University Blvd, 79764. Today, I ordered a pizza that I earned with points. I also ordered some chicken bites, and added a cup of blue cheese for dipping. This location is app 1/2 mile from my residence. I waited until the tracker showed 10 minutes or so left after the progress showed it was in the oven.... Drove to the location, there was one vehicle in front, and no cars at the drive up window... I opted for the drive up... to pick up my carryout order. I waited 10 minutes minimum for someone to even come to the window. I told them my name, took another couple of minutes to find my order, then they said they did not have change so the girl had to get another employee to bring my change... That clerk tried to tell me he didn't have change, so I told him I would wait. (At this point it seemed they were counting on me saying to keep the change, but after the poor service,... there was no chance I would tip someone for slow service)... Then when I got home, I did not get my dipping sauce... so I got screwed out of the cost of that...
So, the reason for this is to ask, have you ever done an "undercover boss" type situation when there are problems at a location? This one needs serious help, I only go to this pizza location about once every month or two because of bad experiences every time I order from there. I usually don't complain, but I am at the end of my frustration after today's visit. Most times when I want pizza, I drive 4 miles into town to get it from one of your competitors more often, because of the poor service at Domino's.... please, please follow up and put better service personnel in this location.

Eric Bowman
from Minneapolis, MN
I ordered a pizza and wings for carryout from the Blaine, MN location. I asked if after taking the wings out and putting sauce on to put them through the oven another half revolution. They said they will not do that, store policy, but they were also extremely rude. I said I wanted to cancel and the guy hung up on me. Called back to speak to the manager and told him the guy hung up on me to which he replied "well you called to cancel, didn't you". This is by far the worst customer service I have received in a long time and I hope you will consider a restructure at the store. I used to manage a Dominos and would do things like this for the customer because it is how they like it and will keep them coming back. The service was terrible and I hope you guys take action on this. Seems to be a common problem looking at reviews of this location.

Birk tab
from Minneapolis, MN
Went in to night and orderd 3 sandwhices and a 2 lieter if coke . bill was $ 20 somthing.
(Cary out not delivery) mind you tried to pay with good old american curency. 100.00 bill .the worker told me they cant break the bill.
I said why they said it was DOMINOS policy not to except 100 dollar bills. Mind you they had change it was 630 at night dinner rush was was going on. I asked for the manager. Because you must have change for a hundred.after collecting money all day and hslf way thru dinner rush. She insited she did not .i was asked to leave as i was leaving several employees started to snicker and heckel me. I turned around and asked what was said and people tried pushing me out the door .at that point several words were exchanged. I left .end of. Story....now how could this possably have been your policy. Mind you im in a town that has one of the lowest crime rates in the state. And what makes matters worse i was there on buisness so the people with me were embarrassed to no end.. Is this your pollicy to not except 100 bills at carry out . you should put up signs at the store informing customers so they dont have togo thru this type of. Embarrassment. I came to you to enjoy dinner not tho be shunned and escorted out . thanks for reading

Gemma Brighton
from Sheffield, ENG
Customer service was absolutely awful. Not organised no acknowledgement of customers by minimum 4 staff in store. Looking and aware of customers far too busy chatting.

April McLamb
from Raleigh, NC
I would give zero stars if possible. This is the second time I have ordered a pizza from store # 8855, in downtown Raleigh, just to have it canceled both times, due to no delivery drivers. How can they not have delivery drivers at a Pizza place? This is ridiculous!!!! You have forever lost my business downtown! Surly you guys hope to stay in business?
Thank you!

stephon sellers
from Dallas, TX
I ordered a pan pizza and 2liter got a hand toss. Told the driver the order was wrong after signing my receipt asked him to take it back. He tells me to cancel the order and try's to force his way inside my home to get the 2liter. I tried closing my door twice yet he still pushing on my door. This is not professional nor good customer service skills

annette
from Covington, TN
Made an order at 10:59pm and at 11:45pm I called asking about my order and realize that I was not going to get it...some violin excuse about the delivery driver had to leave early...really...this location has only one driver? Pathetic excuse and the manager named Jodi didn't even offer me any consolation for the mishap on their part. Yes. I have not updated my profile with my number but still she could have made some kind of attempt to rectify things. I should have went with my first mind and gone to Little Caesar's! Your Covington Tn location...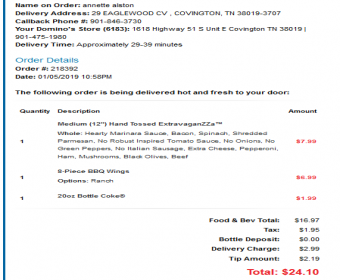 Charles Hallmark
from Bedminster, NJ
You advertise that a three topping carry out is $7.99 but when I go to the store to order a three topping they tell me bacon is a premium topping and it is extra. Nothing in your advertisements exclude certain toppings.

James campbell
from Indianapolis, IN
last night i ordered a large pizza with three toppings i was charged 26 dollars and there was very little topping on my pizza its the worst i have ever had i will never eat your pizza again in life and i will post on facebook warning others not to patron you establishment happy new year

gordon w yocum
from Calumet City, IL
on this date I ordered 3 pizzas from the store in Lansing, Il.
1 hand tossed med sausage & Pepperoni
1 hand tossed med Sausage & Pineapple
1 pan pizza med with Sausage & mushrooms
all were to be cut in squares. I order this way because there are small children here and it is easier for them to handle the pizzas.
this is what I received
2 hand tossed with sausage & Pepperoni
1 hand tossed with Sausage & Black Olives there was NO pan pizzas and NONE were cut into squares.
Papa johns, Pizza Hut, Little Ceasers and several non chain pizza stores in the area.
The pies I got were very good but not what I ordered. I did not call the store because i have called in the past and all I got was lip service
Please either hire some one who can read English or a manager who does a better job of overseeing his operation
Gordon Yocum 708 868 0873

adam grayson
from Jacksonville, FL
Was fired for not showing up on a day that i never worked . Plus the GM is dating one of the insiders and she gets the special treatment over the other works. I don't think that is allowed or permitted in the domino handbook

Marlys Galler
from Port Saint Lucie, FL
Went to pick up a pizza today and the guy making the pizza was putting all
the items on all the pizzas with bare hands. This is unsanitary. I question this
and they told me the government gave them these instructions. Then he went
from making pizza to bringing supplies out from the cooler and then back
to making pizzas. Being a former owner of a fast food usually the Health
Department is involved in this. thank you!

Chip P
from Greenville, SC
Complaint for Dominos Pizza 356 W Main st Hendersonville Tn
This location in the last month has just got worse. The wait times have got longer, the attitudes of the employees are bad and it is easy to see why. The new manager is talking down to white employees and running them off and appears to be replacing them with black employees. I hate Racism of any kind and I will not support it. Sorry this location has lost a customer until this changes.

Incomaptant staff members and arrogant managers

Teddy mason
from San Antonio (North Central), TX
Dominos 15502 huebner rd. Two times it his I order on line pay never get pizza.Have to drive to store to get refund waited 2 1/2 hours on Monday had to go get refund and tonight same thing Going to get refund went order on line 35 mins going on 2 hours I am sick of it.

Kim A. Driscoll
from Needham, MA
On 12/4/18 I ordered a pizza with my phone to pick up at 271 County Street Attleboro, MA 02703. i picked up my pizza and drove home. When my son opened the pizza it was not the cheese pizza I had ordered it was a pizza made with a white sauce which we didn't like. So I called the store and ask if they could bring me the right one. First they said yes and then they realize I lived in South Attleboro and couldn't deliver there. I said okay what can you do for me then. The gentleman on the phone told me that he would put a note in the computer to give me a free pizza next time I came. To just let them know when I came in so they could look it up. I said fine and called the Domino's at 250 Mendon Road in Cumblerland, RI 02864 and had them deliver me another pizza. I usually order there on the weekend all the time it's a good store. Today 12/18/18 I placed an order at the County Street store on my way home. I had my points for a free medium pizza so i used that and order another pizza that should have been in the computer as a free pizza. The manager said it wasn't in there computer and I would have to pay for it. I said no I will just take my free pizza and I walked out. This store on County Street is always making mistakes on peoples orders. Last week I was in there forgot about free pizza but i ordered cinnamon twist and they made me cheese twist instead they did catch this mistake but I had to wait for them to remake it. While I was waiting 2 other ordered where also wrong that they had to fix. I order from Domino's once or twice a week sometimes 3 times a week because my son only eat pizza but if they can't keep there promises I'll go to Papa John's, Papa Gino's or Pizza Hut there all very close and it make no difference to me. I would like a response back from you.
Yours truly,
Kim A. Driscoll

HRUDYA DATTATREYA
from Hyderabad (Charminar), TG
This is the worst response from your end that i have ever seen before, earlier you only called me for the delays that happened before that complaint.and now you are not answering my call & rejecting my call.
coming to delivery i have ordered a pizza before 45 mins . the delivery have been done now.
Coming to taste of pizza, it's worse even .you have sprinkled the salt too much.

Nancy Toombs
from North Little Rock, AR
Ordered on line. Did not get what I ordered. Guy at the store said "well I guess you hit the wrong button, because this is what the order said". Told him I didn't want that pizza. He kept saying "that's what you ordered". I asked him if he was willing to lose a good customer over $7.99 and he just shrugged his shoulders. Took the pizza out of the store and put in trash bin and left. If I don't here something from this complaint, I will assume Dominos is always right and customer always wrong. Won't bother you again.

Kristy gross
from Celina, OH
Ordered 2 salads and 2 subs also ordered a pizza never got the pizza and the subs were not done and said was brown and no chicken was on it

Christina Taylor
from Petersburg, VA
I ordered roughly about 4-5 orders on 12/07/2021 at the Vinton 8093 location for a work function. When I spoke to the employee on the phone who I placed my order with, I mentioned that I would like one order around 5:30PM and the other sometime after 10PM that night - they said no problem. When the order arrived at 5:30PM, I signed for the order and tipped the driver $25 for BOTH deliveries, including the 10PM one. Since this is a work function, the company would not approve me giving a $50 tip. Therefore, I signed the 5:30PM ticket and put $25 as the tip and I received the ticket for the 10PM order, but I did NOT write or approve anything for that order (the tip).
I'm not sure if the young man was confused, but I was over charged for the order of $120.86 - there should not have been any tip added to that order that day. Below is a breakdown of what was ordered:
Order #1 - $56.37 + $10 tip = $66.37 (No problem here)
Order #2 - $61.16 + no tip = $61.16 (this was a pickup - again, no problem here)
Order #3 - $168.91 + $25 tip (for orders 3 & 4) = $193.91(No problem here)
Order #4 - $120.86 + no tip as it was included in order #3 = $120.86 HOWEVER I was charged $145.03
Therefore, I am asking my credit card be refunded in the amount of $24.17 as I did not authorize Dominos to charge the difference. I called the store about a week or so later when I received my statement and spoke the the GM, Joe. He said he would get me in contact with the district manager and took my information to pass it along. He told me that this person would reach out to me via email, but I have not received it. If I missed it, I apologize, but I have not seen a credit on my card either. Then, I forgot about the issue as life continues to happen, but when I realized today that I had still to hear from anyone, I called the store again. This time I spoke with someone named Arland. He told me they could not help me because it was too old and that I needed to contact corporate to help me with that. I did mention that I was told that already, meaning someone would contact me because that is what Joe said, and I hadn't heard from anyone, therefore, I called back.
Would someone kindly reach out to me to resolve this issue? and my name is Christina Taylor. I look forward to hearing from someone in a timely manner.
Christina Taylor

Joey Schmidt
from Dallas, TX
Tried to order at 9:45 but they refused to take any more orders even though they close at midnight. Total lazy bullshit.

Betsy Keener
from Middle River, MD
Why are the dominoes in Baltimore county have such horrible service?Every time I try to call the Essex store on Eastern avenue they never pick up! I tried the Domino's on Harford road, ordered a pizza online. It was a timed orders. Came an hour and a half late. it was for a party, hence the timed orders. I canceled the order upon delivery a $35 + order. Talked to the manager, they said it was going to be refunded. THAT never happened. Domino's has totally lost my business! for all of Baltimore county Domino's can't believe how far their service have lowered!! I doubt that this will even GET A Reply.
Betsy Keener
443-600-7869

Jennifer Ann Sargent
from Baltimore, MD
2 bacon ranch sandwich was made poorly there was no bacon just the fatty part of the bacon I was very disappointed they were the worst we have ever eaten from there

Sue Irwin
from Minneapolis, MN
I ordered the 5.99 for two on January 2, 2022. The service was ridiculous. I asked for delivery. 2 hours later I still didn't have my food!!! I tried calling and couldn't get through on the phone. Finally after 2 hours the delivery person called and said they were 2 minutes away and meet them outside. Okay Eieieieiei. The pizza was hot, but the cheese was thick and not melted. For my trouble Dominos said my next pizza would be 50% off. Big deal they do that anyway. Completely unacceptable!!!! They emailed me. Not a happy customer. Thank you.

Laura Steger
from Rialto, CA
I put gate code in my online order now the driver could not get in because my Spanish isn't good enough to say # in Spanish. I want my money refunded and the manger in of the store my order was routed to to be retrained to give the drivers all the information on the order. I ordered because it raining nonstop. There is no reason why that driver should not been able to get in the fault is been not the drivers

Noble davis
from St Louis, MO
I ordered from my local domino's and never received my pizza
I called all night long and never received an answer
I waited All morning long the next day just to see if I would get a courtesy call Or anything and that never happened
I finally called back at 3:48 pm and was placed on hold for 30 mins b4 I hung up the phone
When I called back the manager did apologize but she told me she couldn't provide me with a refund because of an Apple Pay account number she is asking for that Apple says is encrypted
But I paid with my debit card just using Apple to check out but it's to my chime account and not my Apple account
Long story short I have been a customer to this store for years and I and appalled at this situation never ordering from domino's as a whole ever again !!! I just want my money back.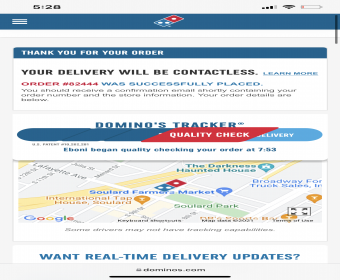 Michael Heindl
from New York, NY
I ordered the large 2 topping pizzas with the two liter drink and a bread side. The two pizzas I got are not what I ordered. Instead I ended up with two nearly supreme pizzas with everything except what I ordered. I called to see what the establishment could do and they were very irrational. Denying any resolution to the issue.

Dee Trychel
from Madison, AL
We order from Domino's pizza on Martin rd in Huntsville Alabama and have never been so disappointed in a pizza. It was just bread. Literally no sauce or cheese. I mean none. Now my husband won't order from any Domino's locations.

Stacey Matushin
from Norristown, PA
I placed an order at 6:04pm on Sunday November 28th. After an hour waiting, I called to find out about my order. I sat on hold for about 10 minutes. A nice young man got on the phone and I asked what the heck is going on? Where is my order, he explained he is alone and is trying to get the orders out...then he tells me it will be another hour can you come pick up, I told him I couldn't, no car right now...over the past several months this is not the first time. I believe this will be my last order through dominos, I think I am finally done.

John Morelli
from Floral Park, NY
domino's never has either any drivers working or none at all. Placed order at 245 pm came out of oven 309 pm Then food never left store until 326 pm, didn't arrive until 340 pm The store lies on times, I watch the clock. Not good for almost hour on delivery and food is cold.

Sayyeda Razi
from San Antonio, TX
I've been ordering Pizza for our school at one particular location since more than 10 years but recently since 6 months this location is giving us very hard time and they are very rude, not delivering on time and stop giving us school discount which we used to get since 10 years. Several time I requested and told manager but he is very rude and talk very rude and said we stopped giving discount which I know he gives to other school but to us he is not giving and said this how we are. We order at this location because they are very close from our school and other locations I had call they said it's not in our range. We used to order almost 100 pizza per month because of our children's birthday but I am not ordering here just because of this manager's attitude. This location is at Plano street is Communication.
I would really appreciate if you take this request seriously and take some action.
Please call me back.

dean knipe
from Atlanta, GA
I called yesterday at 230 pm and they said they have no delivery
This evening I call about 7 pm and the phone has a busy signal
The dominos pn highway 280 phenix city al

Kristina Hilton
from Atlanta, GA
The delivery driver was extremely rude to me. This is the same guy who a week ago put my food a good 10 feet from my door and never knocked. There is no telling how long it had been out there and it was cold by the time I realized it was out there. His name is Benjamin and he should not be doing this if this is how he treats the customers.

Kisha Davis
from Frederick, MD
I order on a regular basis and I'm having trouble redeeming my rewards and unfortunately I tried calling the dominos that's closest to me and they couldn't help. I tried to order online for 30 minutes.

Daniel J Windham
from Fort Worth, TX
The food took 2 and a half hours to get here and was freaking cold when I got it. Worst pizza place I have ever had!

Michele Di Masi Jr.
from Houston, TX
On September 18th I ordered a pizza. My pizza was delivered COLD! When I called the store to complain I asked to speak with Ryan who had prepared my order. I was told he was making a delivery. That did not make any sense to me. I asked to speak with the manager. She identified herself as Mavloyn. I told her that my order was completed at 4:23 and did not leave the store until 4:45 and driver made 2 additional stops before delivering my pizza. When I complained to him he just laughed and told me to call the store. She just replied the driver had to make multiple deliveries. I told her my pizza was cold and she did not care. When I told her I was going to call corporate she replied OK. I have been ordering from Dominos for a very long time and I have never been treated like this. REF CASE ID: 5261997.
The restaurant was located at 5647 Treaschwig Rd, Spring, TX 77373. 281.645.4443. I was given a case number an that was all. Nobody has contacted me. I replied to the email with the case number 2 times and nobody has bothered to respond. I have been ordering from Dominos for over 40 years and I have NEVER been treated like this. I also feel with nobody responding that your company is blowing me off.
Michele Di Masi Jr,
6435 Fallengate Dr.
Spring, TX 77373
832.928.5608

Linda dodsworth
from Valrico, FL
Put a order in on line for two steak subs and cinnamon rolls.ended up getting one sub with steak and cheese on it the other just bread and nothing else.called the store witch is 5 minutes away and was told from the manager he knre busy before eating and didn't have the phones on us.he never left a message so we didn't know who called.we got charged the same price for a sub as we did with the toasted sub roll.was never told at delivery that we had a problem and the manager was very rude poor businessw the order was wrong tried calling once and got voicemail.we we

alexander doychinov
from Venice, FL
Are Domino's pizza sizes getting smaller?
Because every time I buy one of your pizzas its size is less than advertised. Today, Wednesday September 29, 2021 I bought a 14" large pizza that seemingly looked smaller, so I measured it -- and, as seen from the enclosed photo, the pizza was indeed smaller. 14 inches are equal to 35.56 centimeters, but as seen from the photo the pizza is approximately 33 cm, or about an inch shorter. I bet you will try to explain the fact that the pizza was smaller due to the heat shrinkage, but when using proper heating temperature a 14" pizza should not shrink more than one quarter of an inch.
Alexander Doychinov

Cheyenne Hibbs
from Greeley, CO
I order the same thing hot wings with extra sauce and when I called to ask them for extra hot wing sauce she said she couldn't so she didn't upstanding me and then she said she had to charge for extra sauce and come to find out she chagered me for a dipping sauce and then when I called to complain the guy wanted to disagree with me and tried to blame me and all I wanted was for them to fix's the mistake and he would rather say well that how it's going to be!

Tammy Brook
from Atlanta, GA
I ordered a free 2 topping pizza at 5:55 p.m. The tracker said in oven at 6:01. It has been 1 hr 15 min. I called the store, NAOMI said "we've been running behind 1hr to 1 1/2 hrs all day. I said well what stage is my pizza?? She said I dont know..and it went downhill from there. This location has never gotten an order on time. I am going on every social media site and warn people about the lack of customer service, unprofessional behavior and advise to order anywhere BUT Dominos. I live on disability and now my money is tied up for 3-5 business days waiting on a refund. So i cant order anything else. Further the REASON i ordered was because i had SURGERY on Fri and do not feel like cooking. This is outrageous!!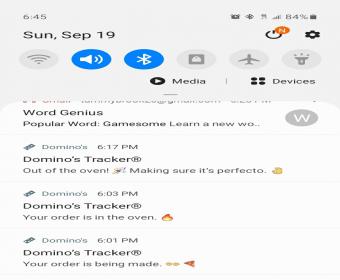 Dominos pizza on mes on road in Cumberland is awful. Charged me twice. Woman gave me such attitude about it. Kept talking me to call the bank. Extremely rude was along her questions. Then told me she was putting a note so I couldn't order again and hung up on me

I ordered a large thin crust meat lovers,pizza,the crust was burnt and a order of chicken wings,was supposed to be honey barbecue and the sauce was hot.

This describes my last two visits to the dominoes pizza located on corner 3rd and gst chula vista CA 91910. Order pizza and salad for pick up. Placed order, when I was informed order was ready for pickup drove to dominoes they handed me my pizzas and a bag with my salad. I get home and theres no salad dressing. So I call dominoes and tell them about missing dressing the employee says whats the whats the big deal most people have salad dressing in their fridge and if I didnt it would be ok if I wanted to drive back and get the dressing I paid for. I could understand that response if the dressing was free. But dressing atleast at that dominoes is an additional charge. When ask ti speak with manager they responded with im not the only customer they have and that he was to busy to come to the phone. I dont know what other people expect when they order food from a restataunt. But if I order food and each item has a price that I have to pay then when Im handed my order I expect it to be complete. Just as the payment is worth the dollar amount is represents. Thus my salad dressing should be included since I have paid for it. As I continued to call back not satisfied by the service being given someone finally decided to deliver my dressing I guess they got tired of me calling. That was the last time I told my self I would frequent that dominoes since I have had previos incidents like pizzas not being made as ordered things missing like salads or dressing when using delivery. I guess its really is my fault because I cntinue to go back thinking it might be different. The definition of insanity right doung the same thing and expecting a different outcome. Well this really is the last I go there but before I wanted to share my final experiece at dominoes. I order ppizza and salad online and following dominoes puzza tracker it informes me my pizzas are ready ive expressed I want curbside so itthen me that it shall be brought out in no more than two mins or pizza is free. So pull up hit the button saying im here and the timer is on. There is also saying if anythong wrong call manager phone # right there ready for anyone to call. Like that is supposed to fix anything. Its now been 20min ive been waiting, does that mean I get 10 free pizzas it was 1 for 2mins so 20mins hmm. I now decide to call someone answers says hes put me on brief hold . He never came back , called again put on hold this time didnt even tell me just stated putting me on hold. Been over 40min multiple calls still no food has appeared as I continue to wait outside. Then finally try to get my order by walking up, they tell me they dont have an order for me . I said the pizza tracker said my order was ready. Then they said oh its not done yet. This is like 45mins after pizza tracker ssid it was ready for pick up. So they funally hand my order no appolligies for the extended waiting no thanks for waiting no nothing. I even thanked them after they handede the food. That was something they didnt earn. Any way that will be my last time at that dominoes maybe at any dominoes,cant imagine anywhere being worse. They dont even care how they treat there customers well im not one of there customers anymore.

Tammy J Lowell
from Denver, CO
Ordered a large pizza and hot wings last night. Food was horrible. Tasted liked it was not cooked all the way. Had to throw it in the garage

Jeanne Rosen
from South Lake Tahoe, CA
I am concerned about health issues. When I arrive at 987 Edgewood Circle store in South Lake Tahoe, CA, the garbage can was upside down and garbage was strewn all over the place. Had to ask Domino employee to pick up garbage. She was the only person on duty that day. Later I came back to get a pizza. The same employee prepared my pizza without gloves, no mask, and did not wash hands from previous pizza order. When I addressed that with her, she stated "we don't need to do any of those things". I wasn't surprised because she was young, not informed, and whoever trained her did a poor job. Her attitude explained how oblivious she was regarding my concerns. When I went home I trashed my pizza!
Then I called the store, spoke to the Assistant Manager, Emily, who was very helpful and professional. Most of the people who work there are young folks who really are not well informed about speaking with customers and answering customer questions. The staff would not give out the General Manager's phone number and finally after my second attempt and explaining the situation I finally called Anthony(General Manger) who left me a message but without a phone number. Again I called and spoke to the Assistant Manager, who really should get a General Manager position, because she was the only PROFESSIONAL person in that facility. I made many calls to Anthony who never returned calls which is why I am filling out this form. I also understand that Anthony also has two other stores.
I am a nurse and I focus on COVID, cleanliness especially when preparing food. Had Anthony returned my calls, I would not be calling the Health Dept to make them aware of this situation. This is a major health issue, and most of this staff are totally unaware. I hope you can resolve this issue with the Franchisee, otherwise that store should be shutdown and closed!
I would like a response to this complaint and your plan moving forward!

Jessica Bias
from North Myrtle Beach, SC
Friday night I made an online order. After 2.5 hrs my sister went to the store just to be told that they do not take orders before 5pm and weren't delivering but, didn't call to inform us of this. Then Saturday night my father ordered online for pickup at 6pm. When we arrived to pick up the order not only was my dad charged. But, we were told that they never got the order and when we asked to place the order in person the manager replied, " you guys can get the F out" I've ordered from this store for 3yrs without ever having a problem. Until now. The charge on my dad's credit card was never put back so he paid for something we never got.

Cheri Ann Cristinziano
from Camp Pendleton North, CA
I ordered 2 pizzas one for me the other for company that was visiting, it was awful very bad,, I thought maybe it was just me,, but they also thought so but didn't want to tell me ( wanting to be polite) but to this day they still joke about it,, and talk about that horrible pizza I got them,, it's embarrassing, but I liked to get them often, since then I havnt been able to bring myself to ordering again and I dont think I ever will,, it's been over a week, I'm mentioning it now because, I'm thinking about what to get for dinner and Domino's would of been my choice but because if that horrible pizza I can't bring myself to order again cause I don't want a pizza like that ever, I told them I even paid extra to get them extra cheese they laughed and didn't believe me they said it tasted like there was no cheese on it,, I said I know,, don't k ow why there's no way I was the only one to complaifor that time if they made other pizzas like mine then there has got to be other complaints this site is horrible I can't read what I'm. Typing it's super light, the words are too light to read, so you may have alot of typing errors since I can't see any of it, Cheri cristinziano

Eric fisher
from El Mirage, AZ
I tried to call Domino's Pizza and was on hold for 15 minutes then I ordered online and when I saw the water print it out it was wrong so I went to the location and told the unkempt Pizza Guy if you would fix the mistake and he said it's already in the oven I said I know but can you fix it he said it's already in the oven" yelling"! And I said well can you fix it oh, and she said I guess I'll eat the $4, in the rudest way possible! Proceeded to sloppily throw my pizza together and when I got home it was still wrong! So disgusted with this experience!

Mark jackson
from Owensboro, KY
As I placed an order at he Morehead store the claimed t was fifteen dollars then a five dollar delivery charge I'm right cross st and charged 22.60 for on large pizza once the delivery guy came the box was wet pizza taste like soap as well. Store number is 1416 if anyway possible please step up and figure the problem I like dominoes but feel if this is professional way I will never eat there again or anyone this did it for me. I ask that if ya need any further question contact me by phone ty.

Teri Lucas
from Knoxville, TN
We ordered by phone at 5:10 pm today, was told it would be about 35 minutes, the Dominos app showed order delivered, it was now 6:15 pm so we called the store again and they asked what our address was AGAIN, this was after we had given it to the guy that placed our order 3 times, while on the phone they said the driver just walked back in with our order, so at 7:25 pm we finally received our order, we have Pizza Hut, Marcos Pizza and others close to us, if no satisfactory response this will be the last order ever from dominos

Jo Glover
from Anderson, SC
On June 18 @ 10:28pm I placed an order by phone for a medium pepperoni pizza I was told that it would be 40-50 minutes(this was acceptable) after 65 minutes had passed I called to see if the order had gone out.I was told that I would have to come in and pick up my order because the number the driver had was wrong and when he called he didn't get an answer so my question was "Who gave him the number" you had to have given him the number from the Caller ID, the same number that I'm calling you from now, because you didn't ask me for my number… so why should I have to come in and pick up my order when the "mistake" is clearly not mine. She responded I don't know but my manager said you would have to come in and pick it up, I replied I ordered it delivery for a reason so you can cancel that order…she said yeah right I don't know what that meant but it was very bad customer service the whole experience especially for a loyal customer

Rebecca Graham
from Schenectady, NY
Grace dominos 11:04 Friday night 24-72 hours refund I spoke with who said they were the manager and complained after an hour of waiting for my delivery I received a text it was on the way a little over and hour later it came the driver told me he had 5 delivery's before mine and he was sure my food was still hot at this point didn't even want the food! My kids were fed something else and in bed I spoke to that person was told she was sorry and had my receipt in her back pocket and she would give me a full refund it was never refunded to me but I got an email about a free pizza went to use it tonight and didn't get it free I'm very upset and this is the reason I stopped ordering from here when it's my kids favorite place to get pizza and if something is not done I promised my kids I'll never order again from domino's and will let everyone I know how bad of service I received that night after it was a reward for my kids and I had to let them down!!!

Richard D Duncan
from Salem, OR
Domino's has a buy 2 (or more) items for $5.99 deal. If you want a specialty pizza, it's $3.00 more. When I add $8.99 and $8.99, I get $17.98. Tried it on three different calculators just to make sure. Came out $17.98 every time. But when I ordered on their website, using that coupon/deal, the charge for the two pizzas was $19.98. I had committed (to family) to buy the pizzas, so I went ahead with the order, but I'm definitely going to let everyone I know hear about it.
I have included a screenshot which shows both the price advertised and the price charged on the same page. So who is getting the extra dollar per pizza? Their web designer? The CEO? This is the kind of thing that companies end up paying out big for in class action suits. I don't have the time or energy to file one, but some lawyer with nothing better to do could probably make a bundle. If you know one let him/her know about this.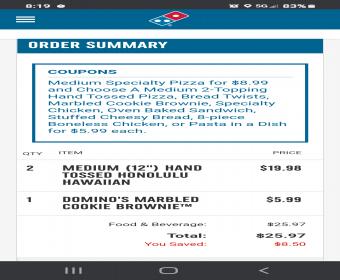 Phyllis banks
from Ruther Glen, VA
Ladysmith Virginia the minor that took my order was really rude I was talking to my grandson who was really loud I told her stop hush up the girl told me to hold on came back took my order was laughing and joking then hung up; I went outside left phone in the house came in noticed dominoes had called me back so I called the manager David told me the girl said I told her to shut up I asked to speak to his manager he told me well I don't know what for her name is Jennifer and that's her daughter you was talking to so nothing will be done. So I want the highest available person to address this issue because I spend to much money at Dominoes to have someone being rude to me. Thanks

Kenneth Ramirez
from West Jordan, UT
Dana Null denied me and my children food and hung up on me

Ivonne Esparza
from El Paso, TX
Tonight was the worst experience I've ever had ordering from a Domino's. I placed my online order and was called a minute later by an employee who asked, " Do you still want to order because the estimated delivery time is going to be over two hours and not 25 minutes as the app had estimated." I spoke to the manager Marlen who reiterated the same information as the employee. I told her this was completely unacceptable, but I was willing to pick up my order since I'm 5 minutes away. I told her I wanted my delivery tip refunded, which she could've adjusted, but no, she decided to void the entire transaction, and she also tried to charge me again when I showed up to pick up my order. I told her to show me proof that she voided the entire transaction, and that was absurd; she was trying to charge me twice; she pointed at a screen that was too far for me to see from my vehicle. She should have had a receipt ready that said Transaction Voided; I told her I obviously could not see the screen she was pointing to from where I was since I was sitting in my vehicle at the pick-up window. However, I also told her I would take her word for it– but I was still submitting a complaint to Domino's. Upon hearing that, Marlen then unprofessionally handed my husband our debit card back, then said, and I quote, "I'm NOT DEALING WITH THIS!" She then RUDELY handed the pizza boxes to my husband and slammed the pick-up window shut; like a child! So rude and unprofessional for a MANAGER.
I expect not to pay for this awful experience, and I hope the manager, Marlen, gets reprimanded for her disdainful and unprofessional behavior towards a paying and highly unsatisfied customer. She could have offered me a gift card because I asked for the delivery tip I added to my online order to be refunded. She could've shown me on PAPER that she voided the transaction. There are a million ways she could've handled this better, but at the end of the day, she decided to be rude, unprofessional, and I don't think Dominos should have someone like her representing their franchise. If you're going to keep her, I suggest you invest in training her on handling customer complaints efficiently and effectively. I expect to hear from the franchise owner. This was bullshit.

Karl Lavandeyra
from Miami, FL
At 3: 05 PM I order a pizza for delivery, order #969289, as always I tracked the process thru the app tracker. At 3: 40 PM the tracker showed that the order was complete and delivered and that wasn't the case. I called the store 4 times and 4 times I was put on hold with no "please hold" or with any customer service respect. Finally at 4:00PM I was able to speak to woman and I explained that I didn't received my order and that the track system was showing as delivered. This RUDE woman told me that they had only one driver and hang up on me. Driver deliver my order at 4:06 PM... it took 21 min for the como mete delivery message to the actual deliver.

For the second time cold pizza ... I live in Canton Rd ... 5 minutes from the place and this cannot happen .... Horrible .. I will never buy a pizza in Domino again

Anna Lavespere
from Wilmington, NC
This dominos on hwy 9 longs , s c we ordered a pizza about 5 days ago and when we opened the. Ox the pizza was half raw so we called them and let them know about it it was so late they said that they would replace it they put it in the computer and whenever we're ready for it we could come get it or call and get it well they say get up here the little manager on Wednesday night on April 21 he's working and we're here at 9:30 and we been hauling for two days tonight can't get through can't get through on the computer and we get here and he says phones are down and we came about the pizza he's so very rude he tells us that we do not have a pizza free and then he walks away I asked him for his name he said he did not have to give me his name and he said I won't sure asking what you gonna do about the repeat that and he said he would have a general manager called me back and said we weren't in my name and my number but he would not give me his name or his managers are than his general manager's name so this plan he looks like he's about 12 years old they look very nasty walk around with his hands in his pocket and then making pizzas very unsanitary and very rude not a place to go and The whole time he stayed his cell phone and then he leaves and both of them walk out the back door to smoke a cigarette lazy whole place unattended this was the worst experience I've ever had edit restaurant do not go there and I thought managers with love by law have to tell you their name and then he thought we were we ordered the pizza but it on the rules and they're about pizza that was no good if they would replace it

Summer massenburg
from Phoenixville, PA
Delivery driver left pizza on the step Didn't ring the doorbell or call us. Left pizza on step for 15 minutes which resulted in ants in our pizza. We also have video evidence that this happened because we have a camera that points at our front door

Diana bradish
from Decatur, TX
I ordered pizza from our one and only dominoes and the order obviously did not transmit correctly through their system and I called immediately to tell them. The manager was rude and yelled and hung up on me her name was destiny. Told me I would have to call corporate that it was not her problem. I paid them over $40 for pizza I could not eat !!!!!! I tried calling corporate and they were closed and said if I had a problem then I needed to call my local dominoes pizza. I called again and the same manager hung up on me again !!!!! This lady Destiny who says she is the manager has no business whatsoever dealing with the public and lacks any kind of customer service skills. I want to be refunded the money I paid for pizza I did not order. This is not the pizza I ordered !!! Their is a problem with the app that is placing the order. All I can say is this is not my problem and I tried my best to report the problem as your system advises to do. To make matters worse the manager disregarded everything I said and hung up on me !!!!!!

Sandra Jeanette Bradley
from Norfolk, VA
I ordered a pizza and the order was set... then I get a call saying they can't take anymore orders and I say what happens to my money and the response is it should go back on my card!?!! IT SHOULD????????
I ordered at 8:32 why did it not say that then????
I asked is the order could be transferred to another store abs the tools need no

Belinda
from St Louis, MO
Have ordered from the one in Salem we for years I live only 5 mins from them all his last night ear they have went to crap customer service hangs up on you when you call to inquire about your order they leave ur food along the main road not your home and then not even call to say it's been delivered their drivers refuse to get out of their cars because they don't wanna get their white shoes dirty that was the last excuse we got of why our food was left along the road absolutely horrible we will drive to the next town to prefer pizza for now on we will get it faster with better service going 20 mins into town to get it from another server

Troy wilson
from Mattapan, MA
I placed my order at 1240am n got to the store at 1am n was told carry out was closed I told the employee that i ordered online already an he didn't listen an was rude so me an my daughter had to travel elsewhere for horrible food

Stacey Sue Czirr
from Kansas City, KS
order pizza from the state Avenue dominoes from Kansas City Kansas quite often at my place of employment Bills 32. I have never had any issues I've always had really good customer service with everybody until last night. Last night an hour and a half went by my pizza had not got a ride I called them they said it be another 45 minutes and then it still never arrived and it was past midnight by the time that I had a chance to call back and obviously the store was closed I am highly disappointed in this customer service I had a bar full of people that were wanting pizza

Kathy Jorgenson
from Columbia, IL
Wow! I can't believe the service tonight. We ordered a pizza for delivery and watched the delivery person leave our neighborhood without delivering it. Someone had called but we didn't recognize the number so we didn't answer. I called the store and when I asked where the pizza was she insisted that it wasn't out for delivery and it was there with her. I said it was noted as delivered on the app but she just kept insisting that it was there. I asked if it was out for delivery and returned to the store she only would say that it was still there. I asked if it had been out for delivery and returned to the store was it going to deliver cold? She only said that it was under the warmer and it would be fine. She said it was going out with the driver on her next trip.
When the driver showed up she went to the wrong address. This is normal so no issues there; however, she confirmed that she'd been out earlier and went to the wrong address. So the person who answered the phone danced around my questions and lied. After I paid for the pizza - yes, paid for it - I took it inside and it didn't travel well. It was all over the box (lots of miles on it!) I called back dominos and got the same person. I told her it was unacceptable and she proceeded to ask me what was on the pizza because she couldn't pull it up!?!? I told her that the driver confirmed she had tried to deliver it earlier. She didn't acknowledge any of my feedback and I expressed my frustration with that. She insisted she was addressing my frustrations but she was only listening at best. There was no concern that she lied to me. She did make a large instead of a medium but not until after she asked what size we ordered...because she couldn't pull up the order. As I listed off the ingredients she got frustrated with herself and started to cuss on the phone. After all that the second pizza arrived an hour and a half after the original order was placed and it came without the chicken.
No call, no apology, no refund.
Have feedback for Domino's Pizza?
Thanks for your feedback!
Sorry. Please try again later!