Best Buy
Best Buy Complaints Continued... (Page 8)
516+ reviews added so far. Upset? Call Best Buy corporate: 1-888-237-8289

D. Matthew Evans
from Providence, RI
I am a long-term customer of Best Buy, having purchased 3 computers, 3 TVs, 2 entertainment systems, a Bose system, etc over the years. Overall, I have been very happy with my experiences at Best Buy especially the customer service. So, when I needed to add 2 phones to my existing Verizon Wireless account, I decided to shop at Best Buy (Seekonk, MA) on 08/15/16 and was pleased to learn from Monica (rep) that there was a promotional BOGO on the IPhone 6s....perfect. I was unable to finalize the purchase at that time and asked if the promo would still be available on 08/19/16 when I had more time to devote to the purchase. Monica (rep) checked the flyer and was unable to determine the expiration date.
She called her manager (Dylan) and then reassured me that it would still be available on 08/19/16. As planned, I purchased the phones on 08/19/16 and once again was reassured by Josh (rep) that the BOGO was available and was given instructions on how to redeem it (yourdigitalrebatecenter.com). When I attempted to claim the BOGO there was a problem....no promotional match found. I called Best Buy for some help and after some research was informed that the BOGO had in fact expired on 08/19/16....the date of purchase.
Had I been correctly informed of the expiration date, I easily would have made the purchase ahead of the deadline. The advice I received was to send an email to Verizon Wireless requesting that they reconsider the BOGO. This should not be my responsibility to resolve. Best Buy Seekonk clearly made an error, which they acknowledge, that if unresolved will cost me $750.....totally unacceptable. The offer to comp me the accessories I purchased (2 screen protectors) is borderline offensive. And, to expect me to resolve this issue is infuriating.
Best Buy customer service needs to support me in this by admitting their error, honoring the BOGO I was repeatedly promised was available, and fighting Verizon Wireless on their own time for not clearly indicating an expiration date on the flyer. Very unhappy.

I just saw a back to school commercial that shows bullying. A kid is studying in his room and another person comes in and shoves the note book on the floor and says the kid should be using a computer. Please try to make the commercial less bully-ish. Why not a comparison and have the kid with the book ask about the computer?

Coralie Wallace
from Parker, CO
This is the worst Best Buy customer service experience I have had. I have had two Samsung refrigerators go out within a 15 month period. Lucky I had an extended warranty? Wrong--I had the warranty but cannot get my refrigerator (bad compressor--15 months old) replaced for another 8 days!!! This after waiting until day 6 after reporting the problem for technicians to come out. I have tried to escalate the problem to no avail. At each level of Best Buy management, you are told "you can talk to my supervisor, but they will tell you the same thing." And the sad thing is, that is true. No extra effort to help the customer at all. I have been a loyal customer for over ten years, purchased all of my appliances and appliances for other family members from Best Buy. Add me to the long list of unhappy customers. I will look for another appliance store in the future. I would not even give the service a single star!

Patricia Crane
from Webster, TX
7/2/2016 ordered convection single wall oven and over the range convection microwave, plus induction cooktop over $5,000 in merchandise. The month before we purchased Samsung French fridge over $2700. Delivery was made properly. After paying communication by Best Buy was non-existent. Delivery was scheduled four times and none were delivered. Lost two days of work because of the no communication. 7/26/2016 I cancelled order after being told system said we had wall oven (which we did not). No one would try to get to the bottom of why delivery could not be made or to get it resolved. I will never buy appliances from Best Buy again and have done so for over 20 years. They no longer care about their customers or service.

Thomas R. Burgermeister
from Markesan, WI
I purchased a TV & stand on 6/9/2016 from Best Buy In Oshkosh, WI. My salesman was Micheal W. At the time of the sale he told me that there was promotion going on and that I would get some rewards if I bought the TV and stand now and took out a Best Buy VISA credit card. He said the amount would be about $175.00. I made the deal and waited the appropriate time to receive my rewards money. Now, after checking with Best Buy Corporate, the store manager, and VISA (spending 1.5 hrs on the phone), I am entitled to only $110.00 of in store credit. This isn't right. I was misled.

Saleanna Case
from Millington, MI
My oven went out so I looked online to buy a new one since I have bought my entire kitchen appliances with you in the past and been very satisfied. I spoke with a lady on the telephone that said she would be happy to place the order in for me (order number above.) She said that it would be delivered on the 19th and installation in my area was free.
It was a sacrifice to wait since I had no oven but I agreed and also purchase the gas line too. I came home 5 days later and had a message on my telephone answering service telling me to call and reschedule the delivery. I called up and spoke with a Ken that said he was from Best Buy Corporate and he said that they would honor another stove that was 20 more for the same price but the installation would be 160 dollars.
After being upset again I told them that I would take the stove and my husband would set it up. Then they asked for my credit card again. I said why cant you just switch the order it is the same exact price. She informed me that I would have to pay again and that I wouldn't receive my first refund for 3 to 5 days. By this time I was really upset. I said you mean to tell me that I have to buy 2 stoves in order to get one that was promised to me the 19th. She stated yes you will.
I told her to cancel the whole order that I was going to be making my purchases at ABC from now on. I spoke with another lady and she told me that they didn't even debit the cost of the stove out of my Best Buy account just the connector. I told her why didn't the lady tell me that? There is a communication skills that are lacking with your staff. I will be searching for a new oven from a different company because of this.

Caitlin Pierce
from Worcester, MA
I purchased a fridge and scheduled delivery. Delivery was rescheduled 4 times and pushed out over a month. I have called several times and visited the store I bought the fridge at and still cannot get the fridge delivered to my house. This last cancellation notification came at 2AM

Mary Krebs
from Absecon, NJ
On May 16 2016, we ordered a washer and dryer (Bosch) Order #111613727016. The order taker (Nancy Castro of your Mays Landing store) failed to tell us that we needed a 4 way outlet for the dryer. Delivery was scheduled for June 4. The delivery men could not install the appliances because of this "small" detail she left out of our conversation. I scheduled an electrician to install the outlet and then called Best Buy back to reschedule. I talked to your customer call center and after an aggravating one hour of disconnections and misunderstanding what I was trying to do (they thought I was rescheduling the whole delivery and were giving me a new delivery date three weeks out), I finally spoke to someone named LeeAnn.
She got in touch with the warehouse and assured me that the technicians would be back today, June 13, that I would receive a call the night before confirming the order, and that I would receive a call in the morning regarding the time period they would be here. Since I did not receive a call on Sunday night, the 12th of June, I called the call center and after being put on hold for approximately 40 minutes was told they did not have anything scheduled for today. Right now I am waiting a call from a "supervisor" to try to resolve this. I am extremely frustrated at this point and will NEVER buy another thing from Best Buy again.

B. Johnson
from Gilbert, AZ
I purchased an antenna that a sales person said would work so I could drop my cable co. It did work to some degree I was able to bring in some stations but 50% were Mexican stations...My biggest complaint is with Best buy on how my money was refunded. I used a debit card for the purchase and the money was taken from my account the same day. But on the return I have to wait 3 to 4 days for the money to be put back into my bank. This is not fair and Best buy has lost me as a customer. I will do my best to keep my friends from going there also.

Paul Carroll
from Scranton, PA
I bought a dell computer around Black Friday. 11/27/15 @14:58 at store #341.. We were going for an extended visit to my daughters in Pittsburgh, Pa. and My wife reminded me that I NEVER even plugged the computer in and the 30 days return was going to be up and I better fire it up and make sure it is OK. Slipped in the virus disk that came with it fired it up and put in a password did it twice for confirmation OK. Went to my daughters for a very nice visit, came back home fired up the Brand New Lenvo $455.78 that I SAVED $199.99 on and it LOCKED ME OUT This computer Geek guy that sold it to me, When I Asked Him About a START UP disk told me I DON'T NEED one it's Built In. THIS GEEK GENIUS assured me it wasn't needed.
I Asked him Repeatedly, said Your Covered, Everything is in there! My Uncle Tom had a saying, " It's important to be understood But more Importantly to NOT be Misunderstood!" Thanks Uncle Tom. When I called the store they got real snotty with me and said for $37.00 they would UNLOCK IT! I told them it was Never used, said they don't care $37.00 is what they charge to Unlock My Brand New $455.78 + $199.99 savings computer. I asked to talk to a Manager, was told makes No Difference, he will tell you the SAME $37.00 to unlock your brand new computer If they Do Not Unlock & give me an Apology THIS $455.78 is the LAST Penny you will ever get of of Paul & Doris Carroll of Taylor ,Pa. 18517 They should ALL be Ashamed for this behavior. I must be getting Mellow at 6'5" and 245 lbs. There was a time the police might have been called.

Manuel Salgueiro
from Miami Beach, FL
My last payment on my former best buy credit card was on March 3 2016 for 90.36. I checked my card balance and it should have been 0.00. I looked at the statement and saw 49.79 as a balance. I called best buy customer service and asked her were this balance came from since I knew my balance was 0.00 She stated that this was a charge from 2012 webroot purchase. Now I would like to know how you can try to collect on a bogus charge like this.
I have since cancelled my best buy card and will never buy anything in your store ever again. I do not intend on paying this since I know my balance is 0.00 Please remove the 49.70 from that credit card. If I get no satisfaction from here I will gladly call the CEO Herbert Joly at 877-415-3487 and express my dissatisfaction to him. I pretty sure he`ll take care of this issue.

Lela Diggs
from Baltimore, MD
I went to the Belmont store in Baltimore , MD on March 5, 2016. All of the sales representatives were very helpful and I ordered a refrigerator and a cook top. These items were not delivered together. One I received on March 24 and I have yet to receive my cooktop. When I received the refrigerator, the delivery person could not get the water to come out and stated he would bring another one, I never heard anything more about that. Using his own initiative, my husband read the manual, and called the Frigidaire Company and now we have ice and water.
The is the first time getting appliances from your company and I wanted to get all of my Kitchen appliances from Best Buy. I have had quite a few delays I might have to shop elsewhere. I would like to know if I can be compensated in any way for having my kitchen looking a wreck, not being notified, and not getting my order in a timely matter. I think I'm almost ready to cancel my cook top and close my account.

As a lady who has been a very good customer of Best Buy, I feel it is incumbent upon me to tell you how disgusted and offended I felt in your retail store located in Lake Charles, Louisiana, #1080, last night (April 9, 2016) because of an arrogant so- called "manager," namely his disposition and treatment of me. I have spent $1,106.92 at Best Buy since December 2015...Order No. BBY01-773187004597, $525.59 on 12/8/15; Order No. BBY01-773850020760, $443.97 on 12/13/15; Order No. BBY01-776235015854, $137.36. I purchased an ethernet cable at the Lake Charles, Louisiana store for a total of $27.42. I do not live in Lake Charles and have to drive a round trip of 60 miles from my house to that particular Best Buy store because it is the nearest Best Buy store to where I live. I had bought the ethernet cable because I thought I needed it for a device for my TV.
I wasn't exactly sure how to attach the device, and a friend of mine came to help me with that task on Friday, April 9, 2016. As it turned out, the ethernet cable was not needed, so I made a trip to the Best Buy store in Lake Charles, Louisiana, to return the ethernet cable for a cash refund. A nice male clerk waited on me and advised me that there was a 15 day return policy, but that he would check with his manager to see if he would make an exception. I thought that was very nice, since I had not asked him to do this; he volunteered to do so. I had not read the receipt and had assumed that I had 30 days to return the item, since that is standard at most any store.
He said he could only give me a store credit, which I had to take, because he refused to give me my money back. I didn't and don't want the store credit, as there is nothing I am interested in buying anytime soon. I want my money back. He said that I had bought the cable a very long time ago, and I couldn't believe that! WHAT A RIDICULOUS EXAGGERATION! I had bought it 22 days prior, which is only 1 week over the 15 day period. Are you kidding me? I mentioned that the item wasn't for a large sum of money...$27.42, and he said, "Exactly," as though I was making a big deal over nothing. Is this any way to treat a customer who values her hard earned money?
Customers should be rewarded for their patronage and loyalty. I have my own business, and I can tell you that I bend over backwards to satisfy my customers. I would never treat any of them this way. It pays off in the long run to bend a little and go the extra mile, rather than be so rigid and uncaring as MICHAEL SONNIER. I did not witness a store manager at work, but rather someone who thinks he is Master of the Universe. I am disgusted with customer service behavior and lack of respect and will be disgusted with Best Buy if you do not do something to rectify this matter. I am asking you to please refund the cash amount of $27.42 to me. I hope that you do not want to lose a good customer over this matter.

Mike Griffen
from Sherman, TX
Went to Best Buy in Sherman TX, bought a "new" Xbox, got it home and the thing was literally in pieces. Took it back to exchange it, was refused an exchange and got accused of doing it myself. Because that makes sense obviously. All in an hour!

Donna Hague
from Los Angeles, CA
I Pre-ordered Game of thrones DVD set a few weeks ago. Release date 3/15. I received a call from a local store employee (Apple Valley, CA store) AND a 'corporate email' on 3/14 stating my order/DVD's were available for pick up "NOW" and up to 3/24. I go to the store for pick up, show them the email, ID and CC. They would not release the DVD set stating 'release date is not until tomorrow'. Again, I had them read the email. I left w/o the DVDS, very angry. At home there was a vm from a store employee, stating the same "I can pick up my DVDs 'now'."
I called and spoke to "Jenna" the acting gm on duty. Although apologetic, it does not solve this problem. I find it appalling and horrible customer service that a patron would be notified by the local store and corporate email stating their order is ready for pick up "NOW" and yet the staff refuses to release the product until the next day. This is incomprehensible and needs to stop immediately. Either do not call and notify the customer for order pick up "NOW" OR honor the notification and release the order per the notifications. If this isn't changed at the corporate level on down to line staff, this problem will continue. I personally will not shop at Best Buy anymore. And yes, I have the email saved.

I was in the Honolulu store on 23rd of February trying to purchase a Bluetooth transmitter while walking around the store I approached one of the sale person and ask could he assist me in finding the item. He had some paperwork on the counter and a cell phone on his hand, the minute I asked if he could assist me he started dialing the phone and informed me it would be a few minutes before he could assist me. I told him at this point not to worry about it being the phone call was more important than waiting a customer standing in front of him.
I noticed an other employee could I ask him a question I was told again by an other of you employees it would be a few minuets. This was around 1:30pm and the store was not busy. The second employee never came back! Another employee finally came by and did ask if he help me find something, we did find where the item was but there where none on the display, he did check an returned and then I was told the item was sold in that store. I had checked on line and had found it online at that store and had checked at another store and was told that they had it at the Honolulu store. I left the store very upset and have no plans of ever going there again and if the store employees have a problem waiting on all of there customers then they really don't want everyone businesses.

Brian Peterson
from Moses Lake, WA
We have come into the store in Yakima, Washington to purchase a television and for the last two times have been ignored they say they will be right with us and after waiting. Twenty minutes with no help we leave the store in frustration. I am calling the Best Buy headquarters tomorrow with my complaint!

William & Diana Spires
from Lombard, IL
Everyone told us not to buy from Best Buy because once they have your money they could care less about you, their customer & today this was proven true. You can be assured this is our last purchase from Best Buy. The Kitchen Aid downdraft vent that was delivered to us was a used, returned item, and a defective vent. We paid full price for a new vent. Our contractor returned the vent to the Bloomingdale store today, a credit was issued & he was advised a vent would be reordered & would be delivered in about three weeks! We have already waited several weeks for this one. When our contractor stated this was unacceptable Dan Cavazos, your employee stated he could ask for a rush.
But our contractor felt that Dan had no interest in doing this & probably wouldn't. Our contractor was able to temporarily install the Kitchen Aid cook top, also ordered from Best Buy. But now we have to pay him additional fees to return here to install the second vent. Why should we have to go this additional expense plus be so inconvenienced. We now have a gaping hole in our counter top & the cook top is just temporary. We have a large family event planned in less than two weeks, with out of town guest staying with us & our kitchen is a mess.
Best Buy is a large organization, why on earth are they not able to get an inconvenienced customer a replacement for a defective item sooner than three weeks. Since Best Buy can give us no service,you can be assured tomorrow we will be at HHGreg & other stores to determine if they can give us better service than you organization. I have also sent an email to Kitchen Aid letting them know how disappointed we are in there product.
This is a copy of the email I attempted to send to Best Buy through their customer service email. What a joke, the site continually gave a message that the email could not be sent.

Lori
from Vernon Hills, IL
I put a item (computer monitor) into my cart for the early access president's sale yesterday morning. I took a screenshot to send to my husband to see what he thought and waited for him to respond. When I came back to complete my purchase the price went up to regular price. I tried to log back in and the price would not come back. I went to a local store where they told me they could not do anything because it was early access.
I called 1-888-best-buy customer service phone number and was literally on the phone with customer service for an hour before the manager hung up on me. They told me there was nothing they can do because this item is not part of the sale. I said I have proof. I took a screenshot. She got her manager and said there was no way for me to send them my image and they would not honor it. This is false advertisement and rude customer service.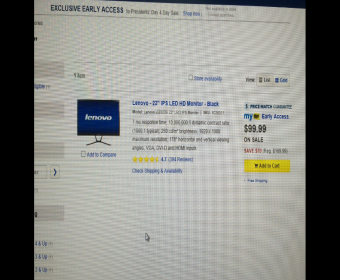 Alicia
from Youngsville, LA
Best Buy in Lafayette la would rather watch me carry a infant seat and printer with 10 people standing around not one offered to help. Customer service also gave all kinds of issues picking up my purchase. Buggy is not made to carry infant and purchase.

Ben Best
from Gastonia, NC
My husband to our laptop computer into the local Best Buy this morning with an issue of a darkening screen. We have a current maintenance contract, When the technician plugged in the computer the screen was completely black. Ben was told the back light was out. He was told it would cost $250 to repair and recommended a replcement. Ben discussed prices on a new computer and left with our computer. When he got home I plugged in the computer and the screen was still slightly dark BUT NOT BLACK. I am now very suspecious of Best Buy's motives and WILL NOT but from them when I do replace our current computer.

I placed a order for a electric range on DECEMBER 5,2015 at the Best Buy store on Ritchie Hwy in Glenburnie Md 21061. at that time I was told that my order would take 2-3 weeks to come in. The 2-3 weeks turned into a month which made my appliance to be set up for a delivery on 1/5/16. I received a delivery time frame for 1/5/16 between 2-6pm. After waiting a month for my purchase once the delivery man arrived at my home he once then brought in the range which turned out to be the wrong item. At this point I'am furious because I had waited a month for the range and now was sent the wrong order. I then made several attempts to call the Best buy store but was unable to reach someone.
I then drove to the store and spoke with the gentleman who originally placed my order and he said after checking the order that he had made a mistake of placing the wrong order. So now once again I have to re-order another range and wait another couple of weeks for it to be delivered. So in the mean time I placed another order and picked a new delivery date of 1/9/16. The salesperson confirmed my date for 1/9/16 and said that someone would call with a time frame a couple of days prior to the delivery. So on 1/9/16 I waited for my delivery between 2-6pm and no one showed up with my order.
I then at about 6:15 pm called the the store and spoke with a salesmen stating that my order did not make it to the warehouse so a new delivery date was set up for 1/13/16.First of I never received a call from Best Buy customer service stating that my order was not in the warehouse, secondly no one ever call me to ask if I was available for a new delivery date. I then had to go to the store once again after missing work for a delivery that never showed up and driving again to speak to someone about this situation. The manager came out and had no remorse or and concern for what had happened.

Zadok Stewart
from Magnolia, AR
I was charged the monthly fee and was going to be selling the phone so I called to cancel so that when the month was over that I would not be charged again.. Well I call to make a claim on the phone and the guy wanted to get smart with me and said it was canceled and I was getting a refund then. I said that the person did not tell me that nor did they tell me I was getting a refund. I did not ask for a refund cause I was under the impression that it was still under contract till the end of the month. Now I am waiting on the phone for his supervisor and its been over 20 mins. wow great customer service.

Judy Frye
from Atlanta, GA
I purchased an open box smart tv from Best Buy for a Christmas gift. When the tv was plugged up it did not work. The nearest Best Buy to the family that the tv was given was 1-1/2 hours away but they drove the tv there. All information was given to the customer service people and they were able to pull all information up and see the tv was paid for, etc. There reply was they could not do anything to help us but would send a label within the next 5-7 days and once the tv was back to the distribution warehouse, they would return the money within another 5-10 days. This is truly unacceptable for consumers to be treated this way when the tv was bought in good faith accepting their word that the tv was just an open box and there was not anything wrong.

Gary Debevec
from Marshall, VA
My wife and I went to our best Buy in Winchester, Va. on black Friday to purchase a smart phone for her. She was pretty excited about it until 4 and 1/2 hrs. later we finally left the store, the hold up was no one could get through to corporate to issue the $250.00 best buy gift card. Finally we had enough and told them to send it to my e-mail. Got a phone call saying that it would be issued in 24 to 48 hrs. Well three weeks later I went to the store to find out what happened and boy you sure have a lot of love for your customers. I was treated like I had robbed the place, and was waiting for the cops to arrive. I will be honest with you we finally did receive the gift card, but once It is spent I will never shop in your stores again

I purchased a Dell laptop and have had continued issues with it and it's software. I purchased a GEEK squad service package and have called a minimum of 20 phone service calls in less than 10 months. I finally agree to pay the $49.99 in home service call, took off any entire day from work (my appointment was schedule for between 12:00 and 4:00 pm), sat the entire day only to receive a call at 3:45 pm saying that they couldn't find the home. 12 years ago I lived in Riverside county, then I moved elsewhere and live there 7 years and now live in LA county. They had my appointment scheduled at my address from 12 years ago and the technician said. Sorry he couldn't help me and that I would have to reschedule. No one would take responsibility and Best Buy customer service, well they gave me a sorry-ass apology!

John Kuehn
from Rosedale, NY
I went in to get a new Verizon phone contract for 2 phones on 10/30/15, at the Best Buy Baldwin NY store location. The sales person Nick (employee# 1200258) had totally misrepresented the pricing for my contract. I did keep the paper work which he wrote on (attached), because there was another lady there, complaining about her bill. First, I was told there would be no upgrade charge. This is represented by a $0 charge for each phone on my credit card bill (attached) The problem is that Verizon charged me. They said speak to you. The Best Buy manager said speak to them.
Second, the plan was presented as $20/month access fee per phone ($16.20 with the school teacher discount of 19%) plus the $45 3gb shared plan. I could either pay a $25.42 charge each month for the phone, or buy the phone for $100 each and avoid the installment charge. I commented who in their right mind would pay $610 in 24 months, than pay $100 one time. He replied some people do not have the money.
I restated that I would be responsible for $16.20 for each phone, and the $45 for the data, plus taxes. About $80 plus taxes. He said yes. I said I would take the phones, which when he put them in the system, said they where now on sale for $49.99 each. What he didn't say was that the access charge would go to $40 each, and that the teacher discount was on the $45 data plan, and not the access fees. He basically got everything wrong.
The person trying to rectify this said, I can do nothing. This was a Verizon plan, I was past the 14 day return date (I didn't know of the problems till the phone bill came 30 days later). Verizon said this was a best buy problem. Even the person looking at this problem, tried to get me to change to the installment plan, thinking it would be cheaper, but forgot to add 1 phones $25.42/month into the calculations. The manager Yohance Anderson, was sitting right there, and had no time for me. I waited 20 minutes)
So basically I had to pay the $80 one time upgrade fee, and an extra $40 month for access ($960). So I paid the bill (so as not to ruin my credit). I will no longer shop here, will boycott Best Buy corporate offices, and I will cancel my Best Buy credit card.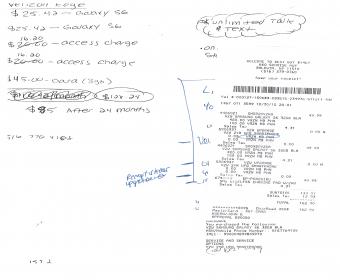 sharon m kalasky
from Youngstown, OH
My son and I each have best buy visa cards. because the item my son wanted cost more than his credit limit we chose to use both cards, because I was to be out of town, my husband, an attorney, drafted a power of attorney granting my son the right to use my card to make a purchase. When my son presented the power to customer service at your boardman, ohio store he was told that my legally binding power was absolutely worthless. In a very short time each customer service rep became extremely rude. One of them started yelling at my son. My son, matthew, is autistic. When he got home he was visibly shaken and began to pace around the house. pacing is a coping mechanism matt uses when he is extremely upset.
Best buy's corporate policies leave much to be desired. in fact, your online cancellation policy clearly violates federal law. your policy states that cancellations must be made within a mere 30 minutes of the moment of purchase. However, the commercial codes at both federal and state levels grant the buyer the right to cancel up to the time at which goods are shipped. Amazon recognizes the law. Why do you choose to break it? Greed, perhaps.
should my son not be handsomely compensated for his mental anguish caused by your employees, my husband will file complaints in each and every appropriate forum. your litigation costs would be extremely high. I am also considering to notify 60 minutes to tell them how your company treats those afflicted with autism. I anticipate your prompt and considered attention to this matter.

Juanita L Hand
from Fredericksburg, VA
On December 3, 2015 I drove to Delaware to pick up my Grandson's desk top computer, along with the graphics card purchased from Best Buy online, and drop off at the location above. The computer was working fine, with no issues. We just wanted it to have a better graphics card installed. Throughout this process, I told the Best Buy associates that we needed the computer back before December 14, 2015. I was told that the install would take 3 to 5 days. When I checked the status online, it indicated "Checked in and will be assigned". I called the store on December 6, 2015 and the phone rang for 30 minutes, with no answer. I went to the store and the Geek squad associate told me that the computer was currently being worked on and would be ready for pickup the next day. I had to return to Virginia to work. I called several times the next day, but once again nobody answered the phone on the Geek Squad extension.
When I checked the status online, it indicated "Checked in and will be assigned". I call the Geek Squad at 1-800-433-5778, explained the situation, and they attempted to contact the Delaware store for me. When they could not get a response, they told me they would email the manager and have him contact me with Status. I did not receive a response. I checked the status online, it indicated "Checked in and will be assigned". I called the store today and got a sales associate, explained the situation to her and she walked over to the Geek Squad to get status for me.
She came back to the phone and told me that the Agent she spoke with told her the computer will be ready in 48 hours, because the computer had to be taken apart to perform the repair. As I mentioned above, I was told the on December 6, 2015 that the technician was working on it. Throughout this process, I told the Best Buy associates that we needed the computer back in time for a December 14, 2015 departure date. At this point, I felt that it was time to contact you.
Keep in mind, I am doing all of this from Fredericksburg, Virginia. I purchase electronics. for family members living and attend school in other states, from Best Buy. Our experiences with Geek Squad service on these products have always been favorable. I have always been informed of my service status if it can't be performed as planned. I understand this is a busy time. However, at a minimum, I should have receive an update from the location performing the service if they could not deliver as promised? This would have allowed me to make other arrangements, in order to meet our deadline. At this point I do not have time to make other arrangements.
Please look into this issue for me as soon as possible. My Grandson is leaving College and entering the United States Marines on December 14, 2015. We are all sad that he will not be with us for the holidays and hope that you can ensure the return of his computer prior to his departure. He doesn't drive so we need to know the service is completed, before we can make arrangements to have pick it up.
Thank you in advance for your attention to this matter.

ed english
from Haverhill, MA
My complaint is that I was double charged. Best buy says they never too ANY money Well, I conference called in my bank and they verified double charge. Best buy again says never charged. Even after calling their billing number to complain. I actually received my item and was charged for 2 they say NO CHARGES. Never shopping at Best Buy again.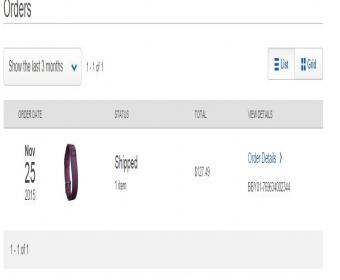 Angie Gumbs
from Kissimmee, FL
Hi, I purchase a Toshiba Laptop in August of 2014. about 2 months into having the computer, I had to take it back to the store because of technical difficulties. During this time, I explained to the geek squad agent that my mouse pad has been sticking and I have to constantly tap it for it to work. A few months after I had to return the laptop again because I received a message stating that my 1 year subscription to Microsoft 365 has expired way before the expiration date. I complaint about the mouse sticking again and still nothing. All I was told is that the mouse seems to be working fine. I then inquired about returning the computer because I am having so much issues with it. I was told that I could not return because of a mouse issue, if it have to be something more serious of a matter.
Feeling like I am stuck with a product that was obviously a bad choice I took my lap top home and left it untouched for a few months. When I finally decided to use the computer again, I encountered another issue with Malware, although I purchased the protection plan from best buy. Seeing that I couldn't take any more of this obvious defective product, I inquired about my warranty again, this time I was told that my warranty has expired and there is nothing can be done. Called the phone number to complain to the Best Buy corporate office, but they did not answer either.
I was really disappointed at this point. I have made several complaints about this laptop which I feel had a defect from the beginning and no one did anything. Now I am stuck with a laptop that has a defective mouse pad and the solution that I was told was to purchase and external mouse for the laptop. My experience with this service was really unacceptable. I feel that the customer service representatives are trained to not honor the warranty that a customer paid for to ensure quality product. It was just a total rip off to pay for a warranty that could not be used although I complained about the defective product. No one did anything to assist, not even document my complaints now I'm stuck with a laptop that continuously gives my problems and to top it off the mouse pad decided not to work at all anymore.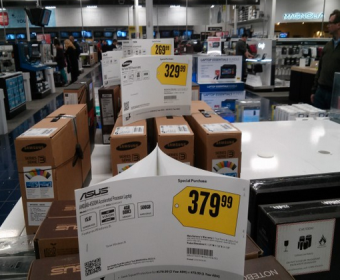 Michael kegley
from Kingsport, TN
Went to the Best Buy Black Friday sale for the 50 inch tv for 149.99 was in line for a ticket the people in front of line kept letting their family an friends get in line with them. A lady complained to the person who was in control of the line he said he could not control that they should not let people skip line that he could not do anything about it. Which caused me and my son not to get a ticket for the TV. I know it just a TV that why I did not complain or cause fuss a the store I just thing they could have handle it better.

Rouel Paz/Rosalie Go-Paz
from Charlotte, NC
My husband, Rouel Paz, purchase ipad-mini via online on 11/23 and we have 4 gift cards amounting to $350,00 (3 - $100 and 1-$50). When he finalized his order he noticed that he forgot to include the $50 gift card and cancelled his order. When he redo the order, he noticed that the other $100 gift card is reduced to $50. And today, November 24, we called customer service to complain as to why the gift card balance got reduced. The first person my husband talked to was able to add 34.58 to the missing $50 and will send the remaining balance via mail. When my husband checked the amount again it is now showing a balance of ZERO. We were transferred to supervisor and now they are telling us to wait 3-5 business days to have this fix. We are on the phone for more than 3 hours and they cannot return back the original value of $100 to our gift card. This is a very bad customer service.

Jim Title
from Braddock, PA
2 days late on returning item. Went on vacation after spending $248.00 on a vizio sound bar. Was told to purchase a digital optical cord ($24.00). Best Buy would not issue me a credit for the cord which did not fit my tv. I left the cord and told them to keep it. What was I going to do with it? I have spent a lot of money there over the years and to be denied the credit is just not right. Now they get to re-stock it and profit twice on the cord. This is the second complaint I have filed with you. Looking for help.

O. Joseph Spagnolo
from Dearborn Heights, MI
I am so tired of trying to buy something on sale at Best Buy. You weekly sales or Deal of the Day are just a way to get people into the store. You never have the product or so limited that they try to sell you something else or just tough! With no availability of a rain check online or at the store. I have had this experience on more than one occasion. Once for a TV, Samsung Tablet, and now for a cell phone.
You had a special on the Samsung Galaxy S6 edge + 64 GB Gold Platinum for $249.99 with a 2 year contract with Verizon. A saving of $ 200.00. The sale was from 11/11/2015 to 11/14/2015. I called my Best Buy store first thing on 11/11/2015 @ 10:00 AM when the store opened to find out (as usual) that they were our of stock and to try to get it on line. How can you put stuff on sale when you do not have it in stock? I went on line and guess what no phones available.
Only one phone available in black and it was 32 GB. The online customer rep checked all the stores in Michigan and none available. She was very helpful and noted that this is not unusual and so did the store manager at my Best Buy. I am a senior citizen and try to save money where possible and when I cannot even get a deal that you falsely promote and you will not even honor it with a rain check you should be ashamed of yourselves. I will never, ever purchase anything from your company again. I was so mad and very disappointed and I will make sure I let everyone know that I possible can. I will post it to social media for sure and make sure I put a complaint on every website I can find about Best Buy. I know this email will not make a difference, but I home someone will have the respect to respond and if possible honor you sale and find the cell phone for me!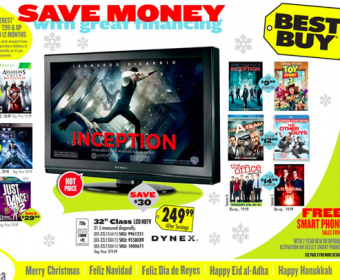 Daniel
from Asheville, NC
Approached by Steven, a store sales person (looks like a clown) and accused me of stealing a memory card out of a camera and I was then told that the cameras didn't have a memory cards installed. When I showed him that the cameras didn't display functions for the many buttons attached he said it was because the memory card wasn't installed. Then accused me of arguing with him. I told Steven I wasn't arguing with him and that other stores had cameras on display without memory cards and they displayed the functions for all the attached buttons. That's when he finally offered to install a memory card (carried in his pocked) so I could check the functions of the cameras. After returning home I called and talked to a manager named Mason from store #445. He told me this sales person was a supervisor and one of the best sales personnel he had. I ended the call with; Sales persons should look and act professional. So what can corporate do for me. Just take a look at Sales Person Steven ( if you can without laughing) and tell me he looks like a professional. And if that is true, then why do all the other sales people look like normal Professionals!

Christine Harper
from Orlando, FL
I placed an online order and I called Best Buy customer service on 11/06 /15 at 4:59 PM because UPS lied about attempting to deliver the package to my daughter who stayed home all day expecting this delivery. They usually leave the package at the door, or leave a slip on the door. This was not done, so I asked the Best Buy Agent to contact UPS. She was very reluctant to do so, kept me on hold for over 30 minutes, then hung up on me when I asked for a supervisor. No one called me back, and they have all my contact information. I called back several times after that, and was on hold each time for more than 20 minutes without anyone picking up the phone. If their calls are recorded as they state, they should review the call. I was not rude. Their agent was very passive-aggressive. I just wanted them to intervene on my behalf with UPS, not act as if it was no BIG DEAL that a re-delivery attempt would be made on Monday 11/09/15. My daughter is a college student who stayed home on FRIDAY for this delivery. I'm very upset. Worst Customer Service ever!

Larry Majors
from San Antonio, TX
Best Buy's new TV commercial suggestion to go "Elfing around" is unnessecary and unacceptable. My family will not be purchasing our electronics from a company that uses disgusting innuendos to be trendy. I will also make sure my church of 9000 attendees (Community Bible Church - San Antonio, Texas) is aware of your unproffessional attempt at advertising.

Brenda jolly
from Wilson, NC
The 53"inch Samsung TV"my Husband and I, bought from Best Buy around 4years ago needed service the first month.and now it's no longer usable because of ticking noises. We paid a lot of money for your product and we're out of a TV". Hopefully you value your customers and your product to try and appease your customers some way to fix this problem. Also learn on the Internet that there was a large suit against you all about this probably we are experiencing now with Our television. Will be faithfully waiting for a response from your Company.

rick labrecque
from Battle Creek, MI
I took back a Linksys router that was not used and was told there was a 15 day no return policy that I wasn't aware of and did not get a refund. so I now have my own policy, I will never buy anything at best buy again! I own 3 businesses, I buy printers, I am always replacing TVs I own 36 TVs and replace them occasionaly, replaced a 60 inch today at ABC, bought an Epson printer at staples today am adding to my sonos and camera system, ink, dvds etc. I will never make a purchase at Best Buy again. I hope the $249.99 was worth that business to you.

Michael Berry
from Yorba Linda, CA
Best Buy used my credit card without my approval. I had a Geek credit for a year but apparently it closed on Sept 22, 2015 and I thought the credit ran through the 22nd. Instead of telling my credit ($199.00) ended they never said a word and in fact paid via my credit card. As I said, I never authorized this and shouldn't have to pay for this. If I knew the above I would never have allowed Geek people to work on my computer. This happened at the Fullerton Store on Imperial.

Steven & Aloma Cardoza
from Coeur d'Alene, ID
My protection plan had lapsed one month, I found out that it had not been renewed (one month later) I called and asked to renew the protection plan Best Buy will not honor a one month lapse at all. this is totally unfair as my husband travels the united states and can not all ways check our email. We have spend thousands of dollars at Best Buy, I find this to be just outrageous. So much for shopping at Best Buy we are done with this store.

Chotika Annillo
from Jacksonville, FL
I bought a Hotspot device at Bestbuy it would not work with the ATT Gocard. I received a refund for the Hotspot device. However I could not get a refund for the ATT Gocard $53.90 The order number was 0350 070 1751 July 1 2015 I returned it the same day about 4 hours later. The hotspot kept cutting off every minute. Both the Customer service dept and Store Manager at 9930 Southside Blvd Jacksonville, FL 32256 would not refund my money. Of course I'm very disappointed, you would be too if a device would not work and you could not get a refund. I believe this is an unsatisfactory business practice. Of course my experience is a 0 not even a 1.

Charlayne
from Atlanta, GA
I purchase a refrigerator and when it was delivered it was damage so I rejected the delivery. I had to reschedule. This is where my nightmare begins with this company. They have the worst costumer service I have ever seen. No one from the warehouse call me the day before to give me a window for my delivery so the delivery came when I was at work and they advised me that I would have to wait another week because I was not home to receive the refrigerator. I was told that I could cancel and go get another refrigerator from someone else because it was nothing they could to help me for their mistake.
I stayed on the phone for hours trying to explain that I was never called. So I guess they wanted me to have ESP on when they were going to deliver my refrigerator. I was given the run around to find out that I would not be able to receive a refund and cancel my purchase until the truck return back to the warehouse. They really lost me as a customer and I will never shop at best buy in life! please take your business elsewhere.

I have shopped at Best Buy for years and consider it to be a good store to find anything electronic. I was just in the Pineville NC store and was appalled at the apathy the workers showed and to be honest just basic rudeness.
I had trouble getting anyone to help me when I first came in. Normally I know where to go but I live in Greensboro, NC. I finally just walked up to someone and they told me where to find my item but I was an obvious interruption to their day.
Finally, I get my item, I'm ready to checkout and there is NO ONE at the checkouts. I stand there confused but no one tells me what to do. Finally, I find a sign at the very end of the checkouts saying go to customer service which is no where close to the checkouts.
Well, here is the final insult. The woman who checked me out was Monica (African American probably 25) who is rude (mainly in an unresponsive way) but also chewing gum very loudly in my face. When she asked for my best buy shoppers card, I responded I didn't have it with me and she rolled her eyes at me and asked for my phone number.
I just felt like the whole experience should have been better. The one shining moment was the lady at the door when I left. She was older and very friendly and thanked me for shopping at BB and to have a great day. She is the only reason I'm even giving this one star. When you spend hard earned money you expect better.

Normalyn Szudarski
from Hialeah, FL
My granddaughter needed an adapter for her laptop when to the Best Buy in Hialeah Fl. and was looking for the one she originally had since I saw it on their website. When she went to the store they said they didn't carry that one and sold her a more expensive one she even showed them the ad and they just shrugged it off. I guess Best Buy is into False advertising now. I suggest you check out store #555 and see what's going on. Thank you for any consideration in this matter.

greg desmith
from Westlake Village, CA
I purchased two laptops online with store pic up the next day. Total price for both was $504.78. Whenever there is action on my card I get a text from my bank, within a minute. Right on time I got an text telling me there was a $504 hold put on the account. The available balance now should show the hold with the pending transaction later.
So about a minute later there is another text for the same amount. Now there are two holds totaling $1008. This has happened before and it messes up the whole account. I'm there at the store picking up the laptops, and for some reason they refunded me $6.48 off the $504. Tis plays a part later in the story.
I asked about the other hold. They were rude and talked to me like I was stupid. I'm 64 freakin years old. They say that they did not charge my card, which is right, But a hold is like spending it. WE go around for a while and they give me a phone number in Atlanta. I'm in the California desert here. So after the robot gets done I explain this whole thing again. They tell me they will send a letter of release.
I need this money. I'm on a fixed income. This account is only for SSI, and a couple pensions to be direct deposited in. I can't add money to it. I have automatic payments coming out and like that. I wait all day and then I call the bank. They got the release form, but the dollar amount was wrong and the authorization number was wrong. Back to the two hour sessions. Best Buy tells me it will drop off in a couple weeks. REALLY??? I tell them I can't wait that long and besides it was there fault it was on there, not mine.
They send another FAX Same thing and the bank cannot accept the number from me, it has to come from Best Buy. In between these FAXes. I'm dealing with really rude and stupid people. So my bank tells me they will FAX them a letter and all they have to do is sign it and return.
So back to pending transaction. So back to Best Buy I go. This time they will not give their FAX number saying the can only send but not receive. I lost it. This is the sixth day SO I go down to the store and demand a refund on the laptops. Just like the movie Ground Hog Day, I explain the whole thing. Then they tell me it will be 3 to 5 business days for the money to be available. I took the laptops back and told them I'm getting some legal advice. And that is where I am now.

Anthony Perry
from Strongsville, OH
I bought an iPad and had it 3 weeks and it would not charge. I took it back for a return and they said no because I did not purchase the warranty they had to offer. After I complained again they exchange it with another which I did not want. This is the 2nd iPAD in 3 months that I have bought along with 2 cameras, computer, monitor, vacuum, games and much more. I feel that other stores have 30 days and Best Buy just wants to sell you the warranty. I have the Best Buy card and I want them to know this is the last time I will ever deal with them. Just 1 week over they want to get hateful and not help a loyal customer, that's poor business.

Christopher Emerson
from Victoria, TX
I found an ad on Xbox home about a trade in for 360's. ANY 360! "ANY WORKING 360" was the ad.
I take my console up there and it's 15 minutes until they figure out its a 20g. They say trade in value is 0. It's a working 360 but it has 0 value. The service people had no knowledge of this rebate, even tho I had called to ask about it several hrs before, and it was validated fully at that time. I returned home with console and looked up ad again. It said "ANY WORKING 360". I called best buy and spent 20 minutes, 15 of which on hold. Then I'm told it's a minimum of $125 for 'any' followed quickly by $175 for a 250g. Then back to a 20 g having no value.
This was all in one breath with me asking no questions. I fully understand the younger generation is better w computers but when it comes to getting your knowledge correct and customer service, this young generation sucks! I will still buy an xbox1 but I'm in no hurry and will prefer to buy from anyone other than Best buy.

Vicky Howard
from Jefferson City, MO
My complaint is against Glenn, a member of the geek squad store #30 in St Louis. I bought a tablet there and it got a crack across the bottom. I went to the store to let the geek squad look at it. Glenn took the tablet out the box said someone applied pressure to the back, and that's why it cracked. He was very rude and arrogant. He spoke down to me has if I was stupid, and I inform him that he will not speak to me in that manner. He continue to do so. I didn't receive any customer service from him. I didn't go into the store for a refund, I wanted my tablet repaired.
I asked for the manager and he stated the manager will tell me the same thing, but the manager was helpful. He tried to solve the situation. He gave me a number for the manufacture customer service. This is not the first incident with the geek squad they are arrogant and disrespectful, and they DO NOT! know how to speak to customers. SOMETHING NEED TO CHANGE ! As a consumer spending money with your company, the customer service is HORRIBLE !
Have feedback for Best Buy?
Thanks for your feedback!
Sorry. Please try again later!