Best Buy
Best Buy Complaints Continued... (Page 2)
516+ reviews added so far. Upset? Call Best Buy corporate: 1-888-237-8289

Sandy Lau
from Harrisburg, PA
I went in to best buy to buy a new phone and to get the free headphones. I ask the sales representative about purchasing the Samsung galaxy s10e and asked if the headphones were included and doubled checked. She said "yes". So I said ok. I'll buy the phone. We got throught everything and told me to pick them up in couple of days. So I did but when it came to ordering the headphones, it wouldn't work. They told me that I had to purchase the s10 or the s10+ in order to get the headphone. I have been calling best buy for 3 days and trying to get corporate on the phone was a horrible experience. I finally got throught and they told me that its not their fault. The girl had the information wrong. Ok? But that's not my fault too. I was promised the headphones and if I had known to purchase the other phone then I would of. This is the worst experience I've had and had to deal with at best buy. Why do people have to go through wasting their time to try to get help. Nobody cares they just keep sending to a different department. It shouldnt be this hard to get help

I was in Best Buy in Garner, NC yesterday. I was trying to talk to someone about a cell phone. I was about to get a phone and the Best Buy employee looked at me strange. Then she said she was not going to help me. And she didn't even have a customer with her at the cell phone area. She then said that the man next to her could work with me on that but not her. I didn't know what to say! I got offended and upset and I left the store! This is very upsetting to me! I guess she just didn't want to help me! I don't know if y'all would care or not but I think this is the last time I will go to Best Buy in Garner, NC. The overall customer service is bad compared to what it used to be. But yes the young lady at Best Buy in Garner has ended me going in there again!

Chrystal
from New Pekin, IN
My refrigerator went out I called to schedule an appointment. The refrigerator is still on warranty. I was told first available appointment was yesterday April 17 I called that morning to get an idea of when would be there. I was connected with service, and informed they weren't coming and wasn't going to even call and tell me. A supervisor was supposed to call me. Never happened. Now I get this crap that they've scheduled me for 26 th. That's another week with no fridge. I told them when scheduled first time needed my fridge by Easter. Guess you all don't care about your customers. We will never purchase another item from Best Buy nor will our friends or family. Very disappointing service!

Sandy Lau
from Philadelphia, PA
I went in to best buy to buy a new phone and to get the free headphones. I ask the sales representative about purchasing the Samsung galaxy s10e and asked if the headphones were included and doubled checked. She said "yes". So I said ok. I'll buy the phone. We got throught everything and told me to pick them up in couple of days. So I did but when it came to ordering the headphones, it wouldn't work. They told me that I had to purchase the s10 or the s10+ in order to get the headphone. I have been calling best buy for 3 days and trying to get corporate on the phone was a horrible experience. I finally got throught and they told me that its not their fault. The girl had the information wrong. Ok? But that's not my fault too. I was promised the headphones and if I had known to purchase the other phone then I would of. This is the worst experience I've had and had to deal with at best buy. Why do people have to go through wasting their time to try to get help. Nobody cares they just keep sending to a different department. It shouldnt be this hard to get help

Mike Rommes
from Caledonia, MN
I purchased a 50" Westinghouse TV for $299.99 back on 8/30/16. Order # BBY01-788993043950. I had never purchased this brand before as the TV was going in a location that wouldn't be used very often. So after looking at the EXTREMELY positive reviews, I decided to purchase vs going with a more popular name brand. The TV worked fine when needed until recently. I called Best Buy and basically was told if I didn't buy a protection plan, I would need to call the manufacture. So I did thinking we could work something out. Wow, they have one of the worst customer service groups that I have ever dealt with. I wasted over $300 of my time talking and emailing with them. In the end, they are doing nothing. Told me to take the TV to a repairman. Now I realize you are the re-seller of their product, but because of their lack of trying to take care of the customer, I will never buy a Westinghouse product again and as long as you carry that brand and not interested in doing anything for me, I will not buy from Best Buy. I had purchased a $2,500 Samsung fridge and almost $1,000 Bosch dishwasher from you guys with no problems and great customer service. I certainly understand the warranty world as I am a sales director for a sporting goods manufacture. There is always room to take care of the customer if the company truly values them. I guess we will see what Best Buy's position is. Sad as I live in MN and love to support local companies.

Donna wright
from Mesquite, TX
I visted your mesquite location on town crossing. I was purchasing a prepaid phone and employee and I ask if he could get the phone that's what I want to purchase at that time Preceded to let me know He didn't work in that Department and that he had to go get em ployee from that de apartment He came back with the key unlock the gate for the phone and escored my phone to the cashier I had just broken my phone About 15 minutes So I decided after purchased the phone with go to the counter that was empty next to cashier that I had just checked out with and at that time to took my old SIM card out of my old phone into the new phone just in case the phone that b ought did not work with t phone I could take it back at that time when I was still standing there cacrcasion had also purchased a phone but they have their phone in their hand at that time the cashier said that the total would be $150 which was Not without the protection plan that with the protection plan ever gonna be around 200 something now keep in mind I purchased a phone for 28 dollars and my phone was to taken to thc cashier I am a black African American female I feel like I was racially profiled at the store at this time at looking at the couple that purchased the phone that they took to the counter by there self I notice that the lady had a baby in the stroller and also carried a big baby bag and also a big purse which could basically take the whole store if she really wanted to do was a lot of things in there keep in mind I came in with nothing but my shirt and pants on m money in my back pocket with phone Time so I have nothing to say anything him and I can understand why I would Treated that way in the store in my my phone with taking to the front counter to the cashier to winco at that time with the couples up there with another cacacsin men in line also purchasing a phone over $30 Also a white man the couple before that was also cacusion He was not takeng to counter with his phone nor with the phone to the cashier it in time I did speak to a manager at that time in hand sure about it A day later I still didn't feel comfortable about the situation and I called again encountered another manager that said that they will get back in touch with me at my number is something found out any informationI waited waited waited no phone call for next day I'll call Again and other manager which was a lady at the time with me explaining what happened she cut me off and laughed I asked talk to another manager she put them on the phone which I let him know before we started the conversation that his manager about thought it was funny I would like for someone to get back in touch with me at that phone number 9034019523

Rob Bateman
from Federal Way, WA
I purchased a car stereo from your Federal Way WA store and I was scheduled for an installation in about three weeks because we had to wait for a part. The tech told me I was on the schedule and he wrote the time and date on his card in his handwriting and handed it to me. My parts came in early so I wanted to see if I could have it installed earlier. I scheduled it on a Saturday when I would not have to take a day of vacation. When I talked to the tech I was informed that all the other tech did was give me his card. And my slot was now taken. Now I have to loose a day of vacation because everything was full except on a day I need to take a vacation day. I came back the next day because that was not right and I was more angry so I went in to tell supervisor how s@$&ty of a thing to do on a customer that had already paid for install and everything. He told me I. Could leave the truck and they would try to get it done in between the scheduled jobs which would mean I would not have transportation for several days.

Rob Bateman
from Federal Way, WA
I purchased a car stereo from your Federal Way WA store and I was scheduled for an installation in about three weeks because we had to wait for a part. The tech told me I was on the schedule and he wrote the time and date on his card in his handwriting and handed it to me. My parts came in early so I wanted to see if I could have it installed earlier. I scheduled it on a Saturday when I would not have to take a day of vacation. When I talked to the tech I was informed that all the other tech did was give me his card. And my slot was now taken. Now I have to loose a day of vacation because everything was full except on a day I need to take a vacation day. I came back the next day because that was not right and I was more angry so I went in to tell supervisor how s@$&ty of a thing to do on a customer that had already paid for install and everything. He told me I. Could leave the truck and they would try to get it done in between the scheduled jobs which would mean I would not have transportation for several days.

Rob Bateman
from Federal Way, WA
I purchased a car stereo from your Federal Way WA store and I was scheduled for an installation in about three weeks because we had to wait for a part. The tech told me I was on the schedule and he wrote the time and date on his card in his handwriting and handed it to me. My parts came in early so I wanted to see if I could have it installed earlier. I scheduled it on a Saturday when I would not have to take a day of vacation. When I talked to the tech I was informed that all the other tech did was give me his card. And my slot was now taken. Now I have to loose a day of vacation because everything was full except on a day I need to take a vacation day. I came back the next day because that was not right and I was more angry so I went in to tell supervisor how s@$&ty of a thing to do on a customer that had already paid for install and everything. He told me I. Could leave the truck and they would try to get it done in between the scheduled jobs which would mean I would not have transportation for several days.

Kathy Ansted
from St Louis, MO
I bought a gas dryer from Best buy. We told the salesman when we bought it that we had propane gas. He said no problem, but when we got it home and went to install it , it was never converted over to propane gas from natural gas. So we had to have a guy come over and convert it over and install it for us. This cost us another $150.00 dollars, which I think best buy should pay. I am really shocked that the salesman screwed us, I have always had good look at best buy, but if this isn't taken care of you will definitly hear some bad complaints from me to all mhy friends on facebook. Please respond thank you

I purchased a car stereo from your Federal Way WA store and I was scheduled for an installation in about three weeks because we had to wait for a part. The tech told me I was on the schedule and he wrote the time and date on his card in his handwriting and handed it to me. My parts came in early so I wanted to see if I could have it installed earlier. I scheduled it on a Saturday when I would not have to take a day of vacation. When I talked to the tech I was informed that all the other tech did was give me his card. And my slot was now taken. Now I have to loose a day of vacation because everything was full except on a day I need to take a vacation day. I came back the next day because that was not right and I was more angry so I went in to tell supervisor how s@$&ty of a thing to do on a customer that had already paid for install and everything. He told me I. Could leave the truck and they would try to get it done in between the scheduled jobs which would mean I would not have transportation for several days. I purchased the extended 4year warranty. If something needs warranty will it take several months to get resolved? There is a car toys directly across the street that charges more but they are very very busy and you can get stuff installed the same day. You are loosing a ton of sales to car toys. Yes they are more expensive but the has customer servise that Best Buy does not have. My next purchases will be someplace else. I have serious doubts that anyone will actually read this and give me a reply but at least I got it off my chest.

GIL MAKARYK
from Richmond, IL
I purchased a LG UBK80 4K ULTRA-HD BLU-RAY player on 2/23/2019. Since the first time I put a BLU-RAY DVD in to watch on my new LG 75" 4K TV ,I have had a issue with the tracking . This happens approx. 45-60 mins. into the movie. When it first starts everything is fine and then after about 45-60 mins the tracking is not in sync. The mouth moves and then a second later the sound. NOT IN SYNC.! Called the GEEK SQUAD 800 # and they said they can't do anything for the syncing that I should return the unit where I bought and they would exchange it for a new one . So I took the player in the next day and told the geek squad agent what the geek squad agent told me on the phone the night before. That didn't matter to the geek squad agent at the Lake Geneva BEST BUY, she said she will send it to be serviced. I argued , but to no avail . So they sent it to their service center for repair. Today they emailed me to set up an pick up appt. I set it up for 12:20 pm pick up. When I got there I asked what was wrong and did they fix it ? She said according to them , there was nothing wrong with it.(maybe I needed a different cable or another port. I told her I am not very happy with this and if it doesn't work ,I WILL BRING IT BACK AND GET MY MONEY BACK. They said that it might be past the time I could do this. I have spent a lot of money over the years at Best Buy and have always had great things to say about Best Buy , but now I will probably never buy anything from Best Buy again if this is how they treat their customers . I had a business a while ago and if any of my employees treated my customers in that manner , they would be terminated. But I guess BEST BUY can afford to lose customers. Disgruntled , Gil Makaryk

I purchased a car stereo and the tech scheduled an appointment about three weeks later because they needed to wait for parts. The tech wrote down on his business card in his handwriting the time and date for the installation. My parts came in early so I went back to see if I could have it installed earlier. That is when I found out that the tech did not put me on the schedule that all he did was write a time and date on his business card and he gave my slot away to someone else. I scheduled the appointment in advance so that it would be my day off and not cause me any work issues. When they rescheduled it was on a Thursday that now I have to take a day off work adding to my cost. The next day I got more and more angry and went back to the store and told the supervisor and all I got was you can leave the truck and they will try to get it done sooner and that will leave me with no way to get around or go to work for probably several days. I kept the rescheduled appointment loosing one day of vacation instead of several days. There is a car toys across the street that is more expensive but they are much much busier because they actually do customer service. If I had not already paid for everything I would have had car toys do this installation at the additional cost. Now I have a question. I paid for the four year extended warranty Does this mean if I need to use it will I be without my car stereo for months. Car toys is directly across the street and do much more busy and charge higher prices than Best Buy. Only difference besides price is that they do practice customer service and they stock all there parts.

Monica Tusing
from Tiffin, OH
I sent a complaint letter out to you yesterday. Last night I received a call from Michael at around 7:30 pm. I could not answer the call because I was on the phone with an urgent call from my grandson regarding this very problem with his laptop.. It seems that his professor has requested that everyone bring their laptop with them to class on Monday morning. This presents another problem for him. Michael was suppose to call be back in 30 minutes the voicemail said. I wish he would have left me his extension number so I could return his call. I have been waiting around for him to call me back. It a new day at 1:15 in the afternoon. Now I am still aggravated and still waiting. Please tell Michael he is not very good at his job or he lost his watch.
Someone call me please so we can discuss the next step in solving this problem we have.
Sitting by the phone in Ohio
Monica Tusing
567-938-9890

I am writing this letter with great frustration. I was hoping for better and faster service from best buy. I have spent over $5,000 in one month last year at the store located in Findlay, ohio. I bought 2 laptops, a home computer system and a 65 inch television, a nikon 3200 and a video camera. With that being said, it means nothing to me when I cannot get a laptop repaired in a timely manner. One of the laptops was for my grandson that attends Findlay College. The thing almost caught fire and has totally shut down. It left black charred marks on his desk. He could not touch it without it burning his fingers. We took it in the geeksquad. I have all the warranty and queeksuad protection you can think of. It was purchased on June 5, 2018. This is no good to me. They have to send it away to microsoft so they can check out the damage before I can get a refund for this computer. It will not turn on at all. It's completely fried. It's a sin that your store cannot even look at this computer to decide on the damage. Or be able to give him one to use with a small deposit.
My grandson does not want this computer back. I do not blame him. He now wants an alien ware computer. I have no idea how long this is going to take. He will be out of school before we get any information from the service department. This is crazy. This is time sensitive to us. He has so many reports due. You would think your company could have arrangements in place to deal with this situation. I am so mad right now. I will no longer do any business with best buy. I spent good money on these laptops for these boys to be able to get their work done in a timely manner. Not to have to end having to go to the library or a friends dorm room.
As I said he now wants an alien ware computer. I want the money back so I can buy directly from dell. They have a $300.00 coupon we could use to lower the cost for me. Of course you will not give me the money back to use anywhere else. Again, my hands are tied. I am being punished for being a good customer at best buy.
I think you should at least give us an alien ware at the same cost ( or better) we would be able to buy straight from dell. We deserve compensation for all our trouble and time we are wasting on this matter.
Please get back with me with your thoughts. I will write a letter to the better business bureau as well. I am very unhappy that my grandsons have to suffer for my mistake thinking Best Buy was the go to place.
Frustrated in Ohio
Monica Tusing
567-938-9890

Mitch Carroll
from New Orleans, LA
Purchased the wrong Turbo Tax 2018. Tried to return. Best Buy in Harahan, LA. would not refund me said I am past 15 day return period.
I purchased the correct version I needed on 4/10/2019. If I cannot get some one to talk to me about this. I will never purchase anything again from Best Buy and will pass this warning to everyone I know about not buying anything from Best Buy. I thought I was getting the version with the state return but picked up the wrong one and did not realize this until I started to work on my taxes. Any help on this will be greatly appreciated.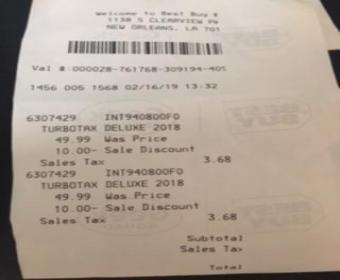 Visited the Grand Junction, Colorado store on 4.8.19 at 4:40 pm with the intention of purchasing a new desktop computer. My wife and I browsed the computer department for 20 minutes, and were never able to locate a clerk for assistance. We finally went to ask for help at the front door, and were told the only person who could assist in that department was with someone else, and "would be a while" We did not receive any offer for help at all. When we told the clerk we would probably need to go somewhere else, she just shrugged her shoulders and turned her back. Needless to say, Best Buy missed the sale. We will not be returning to this store.

George M. Pierovich
from Sparks, NV
Yea, I'm an extreme elderly, on a limited budget and electronically illiterate. I've relieved on the Geeks to overcome these shortcomings the past few years. Recently I purchased a TV and accessories at the Best Buy store in Sparks, Nevada for about 1,500 dollars.I insisted on the Geeks for the installment and was told that I would have to wait 10 days for the service. I was also told the Geeks would address all problem issues involved in this installation. I agreed to this service. Two days before the scheduled install I was contacted by a Geek personnel to confirm the appointment and told only install issues connect with the new purchase would be addressed. I was also informed the Geeks were 10 days behind schedule and would not spend more the 2 hours on my installment. Also,I was told only a verbal explanation would be provided for the new remote and TV. I listen in total amassment - I thought all customer needs were a priority with Best Buy. I immediately cancelled my order and will look elsewhere for a company that appreciates the elderly customer and is compassionate to our needs. Order #1119088532260 George Pierovich

mike weidner
from Sterling, VA
first appointment was ok but the dash in my g37s coupe was cracked and only the 2 amps were installed . so we made another appointment to finish and per Thomas he was going to put me alone for 6 hours so he could finish, well only 4 speakers out of 12 got put in and I brought a new sub amp with a 4 fared capacitor and he put the cap on the wrong amp also he took deck screws and drilled them through the adapter plates at all different angles instead of through the provided holes, ended up having lied to me about my car being the only one to be worked on he had 3 and only spent minuites on mine and threw everything in the front seats and in doing so he put an amp box on top of one of my 2oo dollar orion speakers and ruining it, days later my son and I went to use my car and he opened the passenger door and went to pick up one of the orion speakers that they put the sharp deck screws through and my son cut his arm requiring stitches,, both times I picked up my car I got home to find that the windows roll down when you shut off the car, brought car in again to check clearance issues on door speakers so we knew what adapters to get for april 9th final install ,, when Thomas took off my door panel I saw the 3.5 inch mid he installed moveing around so I took a closer look and wow no screws at all he just put a dab of silicone around the speaker to hold it in, UNACCEPTABLE, I am also having issues with the subs playing at different levels as you drive and hit bumps, loose wires, and the list is growing ..I am consulting with

Steve Mills
from Amelia, OH
Please look at the attached pictures. I purchased a washing machine and it was delivered today (4/4/2019). I was told that the new washer would be hooked up and the old one hauled away. I was also told that if I didn't use new hoses that the factory warranty would be voided, so I purchased the new hoses. Your deliveryman told my wife that there was too much lime buildup for him to uncouple the old lines and install the new ones, so he couldn't hook up the new washer or haul away the old one. If you look at the pictures you'll see some white coloring on the side of the valve and a geen color on the neck of the valve. The white is paint from where I painted the wall. The green is called patina. The valve is a brass valve. Brass is used in water applications because it doesn't corrode. It will however over time develop a patina from contact with moisture. The moisture in this case isn't caused by leaking through the stem packing, but from condensation through sweating. This is common, especially on the hot water valve. The point of all of this is that had the deliveryman made even a modest attempt to take the hose off, he would've encountered no problem. I know this because when I came home I disconnected the hoses with ease. The unthreaded completely by hand. If you look at the pictures you'll note that there is no evidence of lime buildup on the hose fittings. When there's a leak that causes a deposit of lime, the buildup will be on the hose fitting as well as the valve. If taking these hoses off represented an untenable challenge to the deliveryman, I would guess that he doesn't actually make many installations. A washing machine that's been in use for even a couple of years won't have fittings that look pristine and new. I pointed this out to one of your service reps, and he informed me that his doesn't look like mine because he sprays it with WD-40 once a month. Dilligent washing machine maintenance indeed. I told him that he must be in the 1% of washing machine owners that actually do that. I understand that there's concern for not causing any damage when removing a hose. But you represent to people that it is a service you provide. I feel that it's incumbent on the delivery person to a least give it a cursory attempt. If you man would've done that he would've found that the hoses came off easily. By the way, a woman I work with told me the same thing happened to her with Best Buy. But in her case the deliveryman unhooked the hoses from the washer and just used them on the new one. To wrap this up, I spoke with my "case worker", and told her that under the circumstances I felt I should receive a refund for the money that I paid for the hoses, as well as the $20.00 for hauling it away, She disagreed. I was also informed that the old washer can't be picked up until Monday, which doesn't work because we aren't able to be home during the available hours until Wednesday. I thought that given my anger perhaps she would try to squeeze us in on Friday or Saturday. No can do. I think she was mad at me. Just in the last 6-7 years, we have purchased from Best Buy a Frigidaire refrigerator, a 55" LG tv with an entertainment center with stand, a 32" Insignia tv for the basement, a 42" Insignia tv for the bedroom, and X-Box S1, a Lenova laptop, a Cuisinart coffee maker, a Hoover vacuum, a Dynex DVD player, a Toshiba vcr/dvd player, a Honeywell Quietset fan, an HP officejet wireless printer, a Chromebook, countless gift cards. I bought my first desktop computer from Best Buy back in 2001. The washing machine we're replacing is an LG front load that I bought from you back in 2006. I'm sure I've forgotten more than I can remember. So you keep your hose and haul away money. Guess how many things I'll buy from you in the future. I'm also going to check with Maytag to see if they would've voided my warranty if I hadn't used new hoses. If they say that isn't so you'll hear from me again.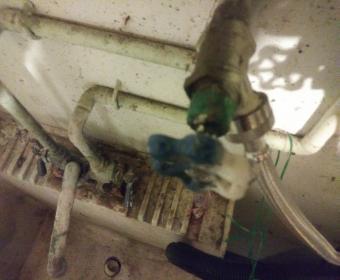 Ron Richardson
from Corning, NY
I called to make sure the payment was recieved on card 6030 and it says that my account is closed.
I was not notified of such actions and I have been making payments, what is going on?
Ron Richardson
(607) 542-5899

Irvin Clark
from Cypress, TX
I went into one of your stores (0359) and had a horrible experience. I went into the store to have my computer repaired/rebooted. Keep in mind that I am a 63 year old black man. There was one other man behind me in line who happen to be white. The young lady to worked in Geek Squad was also white, her name was Sarah. Without saying hello/good morning or any kind of greeting, she just asked if I had an appointment. When I said ,no. She asked the man in line behand me the same thing. He also said no. Then she to me to come forward; which I did. After explaining to my problem, she asked me about my warranty. I then gave her my warranty information and she verified it. Without physically examining my computer, she told me that my warranty didn't cover my problem and it would cost $250.00 to repair. Then she said the only other thing I could do is take it back home and try to reboot it myself. And if that don't work bring it back so they can repair it. To save time I asked her if I could just step over to one of the unused tables and quickly try to reboot my computer. But she said no because she would need to use all the tables. That's when I looked around and told her that there were no one waiting. I then aske to speak to a manager. Before I allowed me to do that she talked to him herself for several minutes. He then came out and agreed with her. So, without causing any trouble I took my computer to store (0876) who treated me with respect and help me right away; and informed me that my warranty did cover my problem . My treatment was totally unacceptable. by Sarah and her on duty manager. .And I can't allow it to happen to someone else without speaking up.

Jim Howard
from Cedar Rapids, IA
The four time I was in your store, you have not had anything that I was looking for, was told go online well I didn't want online I like brick and mortar.
I told the customer service that you might as well close the store, if you go online I have found There is a lot of other online stores cheaper. But what sent me off was I stopped at your Lacrosse store wanted A video card installed , they gave me the price I was ok with it told them I would call for an appointment, when I called they wanted add extra service plans which I didn't want, they wanted for you guys not me I found you guys are desperate just to sell well I went someplace else and got it put in and won't buy you guys again there are other places.
Jim

Patricia Dorman
from Lompoc, CA
Terrible service which is mostly non-service They had no customers in the store but me and a roll call of geek squad appointments on the wall people who were not there They push for appointments and that is probably why. I asked for a bag to place my returned and unfixed pc lape op in and was told that no sacks or bags were allowed in the stor A tall young man came and guided me to three things I wanted but ignored my request for a bag I went up front and asked the man sitting at the desk for a bag when I checked out and he said no the store didn't have any I said there is no way I am wahey might have some over there and over ther a man was just chitchatting with another guy but did help me and bag items on the way out I said tolking out of this store just holding electronics and I heard laughter and two women workers with laughing behind me And he grinned and pointed to the side and said on the way out the guy in the highchair a fat Hispanic would not aknowledge my saying have a good day until he finally grinned at me sicky Why do you have this store on 2326 s Bradley in santa maria CA 93455??? why???? you should send me a coupon or something and I think this store sucks

Cassie Motten
from Los Angeles, CA
The installers that installed 3 out of 4 appliances, said they installed the dishwasher and they did not install. Your trying to keep money that doesn't belong to you. The plumber that I hired hooked up both the sink and the dishwasher. How could you installers say they installed it, when it was still in the box. I have the receipt from the Plumber to prove he installed it, not your guys. Would like to get my money back. Please and Thank you.

Rick Sanders
from Troutville, VA
On March 29, 2019, I purchased a set of AirPods made by the Apple company at Best Buy Store located in Roanoke, Virginia. The salesperson/cashier was Alyssa. Anytime I need any electronics, Best Buy is my store to visit. However, with services being portrayed by Alyssa, left me feeling upset with how she conducted herself.
Here are some of the things I did not appreciate as a customer. When she removed the item (AirPod) from the enclosure, she would not allow me to view or to handle the item and insisted that she had to carry the item to the register because it is Best Buy store policy #434. So, a customer can only read what he or she is purchasing after the fact is what I am interpreting. Secondly, when Alyssa was tallying my order, there were several prompts I answered, and each time she pointed out what button I needed to press to proceed. There are several options to select from, therefore, as a customer, I have the right to review before selecting. In addition, she insisted that I had to provide an address to continue with the purchase after providing an email address. This I challenged and finally, she entered Best Buy at 4707 Valley View Blvd NW address. I thought my son phone number and email I provided was sufficient since he was going to be the owner of the music device.
Finally, after the purchase, I was told leave by Alyssa in a rude manner as if my financial support to Best Buy has no value. Subsequently, requested to speak with a manager, and was directed to Courtney Bernardo, who was the assistant on duty. The vibe I received from her did not favor my complaint and concerns about future visits. Of course, this does not indicate that the matter was not handled appropriately after my departure. What I do know, Alyssa demanded I leave after my purchase when I was being civil about her addressing me disdainfully is not the best practice for any business. I felt Alyssa attempted to get a negative reaction from me in which she almost did when she told me to leave instead of being silent or saying have a nice day (0434 044 0359 03/29/2019 17:49).

Rick Sanders
from Troutville, VA
On March 29, 2019, I purchased a set of AirPods made by the Apple company at Best Buy Store located in Roanoke, Virginia. The salesperson/cashier was Alyssa. Anytime I need any electronics, Best Buy is my store to visit. However, with services being portrayed by Alyssa, left me feeling upset with how she conducted herself.
Here are some of the things I did not appreciate as a customer. When she removed the item (AirPod) from the enclosure, she would not allow me to view or to handle the item and insisted that she had to carry the item to the register because it is Best Buy store policy #434. So, a customer can only read what he or she is purchasing after the fact is what I am interpreting. Secondly, when Alyssa was tallying my order, there were several prompts I answered, and each time she pointed out what button I needed to press to proceed. There are several options to select from, therefore, as a customer, I have the right to review before selecting. In addition, she insisted that I had to provide an address to continue with the purchase after providing an email address. This I challenged and finally, she entered Best Buy at 4707 Valley View Blvd NW address. I thought my son phone number and email I provided was sufficient since he was going to be the owner of the music device.
Finally, after the purchase, I was told leave by Alyssa in a rude manner as if my financial support to Best Buy has no value. Subsequently, requested to speak with a manager, and was directed to Courtney Bernardo, who was the assistant on duty. The vibe I received from her did not favor my complaint and concerns about future visits. Of course, this does not indicate that the matter was not handled appropriately after my departure. What I do know, Alyssa demanded I leave after my purchase when I was being civil about her addressing me disdainfully is not the best practice for any business. I felt Alyssa attempted to get a negative reaction from me in which she almost did when she told me to leave instead of being silent or saying have a nice day (0434 044 0359 03/29/2019 17:49).

sonja williams
from Calumet City, IL
I purchased a Brothers ink cartridge in 12/21/18 - it was not the right cartridge - I tried to return it in January - the clerk said anything brought around Christmas it had to be return in the beginning of January - I brought it back in the middle of January - I told him I did not buy it as a gift and I wanted to get the right cartridge and I wanted to purchased three more of the right cartridge. I am a good customer - I have purchased and paid for a refrigerator, dishwasher, washing machine and dryer, laptop within six years and I always go to Best Buy. I would like to return this cartridge. This is my third time trying to get this resolved.. I am sorry I didn't get back to your store sooner. I am hoping to return this purchased. My customer pin number is 1048 001 0999 122118.

Kenneth Kozar
from Christiansburg, VA
On 3-28-2019 at approximately 7:45 PM I went into the Best Buy store in Christiansburg, VA. I had a bad experience with a salesperson. I would like to have a regional or district manager to call me when they get a chance.
Thank you,
Kenneth Kozar
540-320-7761

Johnny Pettit
from Floyds Knobs, IN
I was looking for a security camera that did not require a monthly fee and the sales agent at Best Buy assured me that there was no monthly fee with the Ring Security cameras. He was very helpful, but misleading when he told us the cloud storage was free. Today I received a notice from Ring that my temporary subscription was over and that I needed to pay a monthly fee of $10 a month for continued cloud storage for my 2 cameras. I went to the Best Buy in Clarksville Indiana and was told by the sales person that there was nothing they could do because it was beyond two weeks since I bought them. I would like to return these cameras for a full refund because I was mislead by the original sales person. Thank you.

JOSEPH AMOROSO
from Winston-Salem, NC
I BROUGHT MY DESK COMPUTER THREE WEEKS AGO & THEY TOLD ME ONE TO TWO WEEKS A SHOULD GET IT BACK FROM DELL THEY HAD TO PUT A HARD DRIVE IN IT. WELL I CALLED YOUR GEEK SQUAD THREE TIMES & THEY NEVER CALLED ME BACK.YOUR SERVICE IS VERY BAD THEM ANSERING THE PHONE I WAITED FOREVER. YOUR SERVICE USE TO BE GOOD NOT NOW.

Harold Atkins
from City of Saint Peters, MO
I purchased a dryer Maytag MEDB835DW (order number 1119021855640) the order called for the dryer door to be reversed. The dryer arrived without that being done. I contacted the store and a team was sent out to correct the issue,but they were not able to do so. The response that I got was that I needed to contact Whirlpool, which I did and they advised that I needed to contact Best Buy. When I contacted the store(#32/Saint Peters,Mo) the department mgr had some one contact me. The young lady who called back stated that She would research the issue. The return call from the same lady told me that I had to contact Whirlpool(perhaps She was just reading the prior note and nothing else was done) My wife is very upset because She thinks that Best Buy reps don't care about Her complaint. I would like someone to get a resolution once and for all. (if for some reason the reversal can't be done please let me know) This should not need to be an executive escalation.

Best Buy's insurance claims company Sedgewick will not return any calls even though I have a claim filed with them for my house having flooded because the Geek Squad agent did not reconnect the drain hose. I can not get any kind of response from this company or from Best Buy corporate whom I also called. I may have to get a lawyer.

alfred howard
from Jonesboro, GA
i bought a lg 75uk6570 lcd 2160 smart 4k on March 18,2019 at best buy Mcdonough, Ga. i had a delivery date of march 22,2019. on 3/22/19 at 12:30p i called best buy regarding delivery. the answer i got was delivery was cancelled. i asked why my response after time was they didn't know and then computer glitch. i went back to best buy, Mcdonough on Friday 3\22\19 to get a real answer. the solution was to redo the transaction and get the merchandise delivered on Saturday 3\23\19 since it was the warehouse that made the mistake. i was promised a call on Saturday on 3/23/19. i called early Sat morning to which no one could fully answer my question. i was told that the delivery Date was 3\29\19. i explain my delivery should be priority since they messed up the delivery/transaction. i got the old i have a mgr or case mgr get back to me. again! I ordered a product on the 18th of March 2019 for a function planned on Friday the 22nd of march 2019. I lost my function plan and then on top of that got lousy customer service regarding the whole situation. Now I'm told my delivery is scheduled for 3/29/19 for a product i bought on 3/18/19. This is definitely not acceptable and i feel is absolutely a terrible way to treat a customer. the excuses are far fetched and horrible. I didn't get any communication from the beginning to even know the merchandise wasn't being delivered. I had to call to find out. Now i don't even get the courtesy of having my merchandise?delivery being a priority only that we got the money you'll get it when you get it attitude.
absolutely horrible and may never get my business or referral again.

I bought an Alien Ware computer form Best Buy Clackamas Oregon in November 2018 for around $1700. After 92 days it stopped turning on. I returned it and asked for a replacement. Return policy wouldn't all that but the shift manager told me if I had purchased the extended warranty then he would have exchanged the PC. It got sent off for repair, shortly after we were told it was fixed and on it's way back. Then we were told something happened and it needed major repair and then would be shipped back. So now I paid $1700 for a refurbished computer. I received no help from the shift manager during all this, as he was listening to me he kept one eye on his watch as it was the end of his shift. Best Buy needs to go out of business, I suggest Costco or Amazon for your electronic needs. I was a long time Best Buy customer. I'm going to spread the word about their lack of customer care. Worst treatment I have ever received from a company that I have done business with for years.

I ORDERED A WD-EASYSTORE 2TB EXTERNAL USB 3.0 PORTABLE HARD ON 3/17/2019 FOR $69.99 AND WITH SALES TAX $4.20 THE TOTAL CAME TO $74.19. THE EMAIL I GOT BACK FROM WWW.BESTBUY.COM/CHECKOUT/R/PAYMENT SHOWS MY NAME, ADDRESS,CREDIT CARD NUMBER AND EXPIRATION DATE. THIS EMAIL THAT I GOT BACK SAID "GET IT BY TUES 3/19/2019. I HAVE BEEN GOING OUT EVERY DAY WHEN THE MAILMAN COMES BUT NOTHING AS OF 3/23/3019. I DON'T HAVE AN ORDER NUMBER ON THE EMAIL I GOT BACK FROM WWW.BESTBUY.COM/CHECKOUT/R/PAYMENT. CAN ANYBODY HELP ME.
MICHAEL FORTUNATO
EKIMF@EMAIL.COM
TELE: 703-620-6432

Best Buy Sucks! Stacy purchased a ring doorbell pro model. Wanted to wait until the house was painted to install. When we called geek squad to come out and install, they opened the box, looked at our intercom system and said they could not install that model and we needed the battery powered one. We went to exchange it at the best buy store and was told because it was opened and over 15 days since we purchased it, they could not take it back, even as an exchange. Told us to call corporate. Spent two hours trying to talk to the right person. Overseas call center kept sending me to the wrong person(s) who continued to tell me I needed to take it back to the store.. Absolute runaround. So i get on their website and click on the customer service link only to get a new window that says the customer service link does not exist, I thought No Shit! Neither does their customer service. Here are the problems with all of this. CAVEAT EMPTOR FOLKS, DO NOT BUY A CHRISTMAS PRESENT AT BEST BUY MORE THAN 15 DAYS BEFORE CHRISTMAS BECAUSE YOU WILL NOT BE ABLE TO RETURN IT! NO WONDER THEIR STORES ARE CLOSING AT RECORD NUMBERS.. AMAZON OUT PERFORMS THEM AT EVERY LEVEL. WELL WE HAVE LEARNED OUR LESSON...BEST BUY - HOPE ALL YOUR DOORS CLOSE AND DO SO SOON. CAN'T WAIT FOR THE GEEK SQUAD TO CALL ME BACK.....

RICHARD PAULSON
from McGregor, TX
BOUGHT ALMOST $800 DOLLARS WORTH OF CAR AUDIO
5/1/2019 INSTALLED 5/13/2019
DID NOT RECIEVE ANY PAPERWORK OR WARRANTY PAPERWORK
THEY THREW THE BOXES AWAY SO NOT I CANT WARRANTY THE STUFF AND
DONT KNOW HOW TO OPERATE ALL FUNCTIONS DUE TO NO PAPERWORK
CONTACTED STORE AND I AM NOT HAPPY WITH NO PHONE CALL BACK
FROM INSTALLER THAT SAID HE WOULD CALL BACK THREE DAYS AGO
THEY WILL NOT MAIL ME OPERATION MANUAL
STATED I HAVE TO COME TO STORE TO PICK UP WCICH IS 82 MILES ROUND TRIP
I WILL NOT DO BUSINESS WITH YOUR COMPANY AND WILL NOT RECOMMEND YOUR COMPANY
TO ANY ONE IF THIS IS NOT FIXED RICHARD PAULSON

had a repairman come to my home
he was at my home previously and mentioned to my husband he needed a part to be ordered
when i asked about the part he denied that he said he had to order the part
words were exchanged and he walked out
i would like to speak to a supervisor about this
the repairman's name is Jeffery, and he covers the Middletown, NY area
Thank you,
Sandra Rubino

Jacqueline Childress
from San Leandro, CA
I purchased a Hamilton Beach-Artisan dough and bread maker as a gift about a week before Christmas ($87.79). The person I purchased it for was in the hospital and was only recently able to try it a few weeks ago. The machine is garbage. It doesn't mix very well and the bread just falls apart. I have a bread machine myself and I think the blade is just to small for this machine. I went to their website and started a return. I was directed to print a return form and label. It was not prepaid. I am disabled and gave it to my husband to take to UPS. He was under the assumption I was being reimbursed for the shipping cost to return it to them ($60.00). When he told me the price I called Best Buy and spoke to a very rude man who informed me that not only would I NOT be reimbursed for shipping but that they would be sending it back to me once they receive because it was past they'd 15 day return policy. I was not even offered a store credit. I had even given a review on the product on their website before I returned it. I filed a complaint with the BBB and is currently in process. A woman called me the following day after filing the complaint. When I returned her call I was not directed to her and someone else helped me. By the end of the conversation she told me I would be getting a full refund for the machine itself. I questioned about the shipping cost and was told she had to look into that further and would get back to me that day. She never did. Now yesterday I get a phone call from the original person who called me and was informed that I would not be getting that refund even though the other woman told me I would and it's still going to be returned to me. So now I will be stuck with a useless bread machine and out of $87.79. Plus out of the $60.00 to return it to them. Plus what it cost me to buy my friend another replacement gift. I will never purchase anything from this store again.

Best buy is false advertising with cell phones. Don't advertise a phone that you can't keep your promise with. My daughter got screwed from you guys on buy one get one free S10 phone. Telling her oh well the new white ones phones haven't came in yet. Called Saratoga Springs New York talked to Tyler on march 12th said she would receive an email on the phones between 13th and 15th never received it. I'm putting in a complaint to the better business bureau also and tell ATT&T about her experience as well.

RandyRandolph
from Las Vegas, NV
Went to the Best Buy this afternoon around 2:45 p.m. located at 6455 N. Decatur in North Las Vegas. made a purchase and when the Best Buy rep name Victor gave me back my change, some of it dropped out of my hand onto the counter. Not a major thing, but most customer service reps would have simply said, "I'm sorry, or My bad" and picked up the loose change again and put it in the customer hand. Victor just stood there and looked like "next person in line." There was a manager by the name of Jonathan standing right over him as he was there to approve my exchange. I told him he was a poor manager if he didn't speak to his worker about his attitude and how to "PROPERLY" deal with customers. Fortunately, Mike Isabelle, the head manager said he would address it and totally understood where I was coming from. It's small stuff like this that causes people do bad mouth an organization on social media and it's small things like this that can send a "unstable or a person already on edge over the cliff and cause a serious problem where every local news station will have to cover."

Hello and Good Day,
I purchased a camera for my son at Christmas time. We just opened the camera due to saving it for a vacation.
There seems to be issues with this camera. It keeps shutting off and the zoom lens gets stuck in the in position and at that time the camera keeps shutting on and off.
We went to the Customer Service Department at the Best Buy near our home , in which they said they could not do anything about the camera, that we needed to return the camera to Sony. The claimed it was not their policy to do an exchange on the camera. We never did ask for a refund. Unfortunately, we have discarded the receipt not even giving it a second thought that we would have theses issues with the camera.
Description of the Camera:
SONY - Cyber Shot
DCS-W800
SKU 4349004
MODEL DSCW800/8
20 Mega Pixels
26 mm Wide-Angle lens
HD Movie 720p
I paid a little bit over $100 for this camera and we are so disappointed Best Buy could not help us.
Please advise
Thank you
Sincerely,
Nancy Lee Straube

yes I did try to up date my service on my 3 year old hp computer before it was out of date they told me late to last day 1/19/2019 or day after that on phne calls sevice on line calls all I got was run around all time after 3 years servies on computer they can keep iti got rerd of best buy card and will not shop there any more all I ask for new price for computer services and just wait to long you wait I did what they said to and know this is how customers get help

michael patena
from Strongsville, OH
I purchase a Samsung 40" flat screen TV two years ago and added and paid for a 2 yr extended warranty. The TV failed a week ago and Out of Warranty by two months. The General Manager (Dan) indicated that they could do nothing, even the Geek Squad indicated they cant repair TV's. I contacted Samsung direct and they indicated that the extended warranty that Best Buy offers should start at the end of the 1 Yr Factory warranty. I believe this Best Buy product is a Bait and Switch. I indicated to Samsung my disappointment in their Reliability and their relationship with BEST BUY. Samsung did offer to cover the Parts but nothing else which would cost in excess of $200 which was over 50% of the cost of a new TV. I will be making a formal Complaint to the State of Ohio Atton. Generals office.

Pissed off customer
from Panama City, FL
more like "Worst Buy". You don't need my name, address, phone number, email or any other bit of personal information for me to make a purchase. This is how purchases work: I place an item on the counter, you tell me how much I owe you, I pay it, I take item and leave. PERIOD. You have zero need for my personal info and zero right to even ask for it to start with. I though the little bitch would get the hint after I said "Do you need my Social Security number and blood type too?" but no, the dumb little bitch just kept asking for info, so I just said "Can I just give you my money and leave?"

Scott Brammer
from Miamisburg, OH
If I could give my experience 0 stars I would. I set a pre-order with this location to come in at 10am this morning, 3-9-19 at the Dayton Ohio location (General Manager Ruben Ortiz) I received a confirmation phone call, an email, and 2 texts regarding my appointment! My order # is 3319062918178. This is for a blue Samsung Galaxy S10+. Sku # 6326993. I drive home from Indiana on the weekends. I work in the field and travel Monday-Friday. After these FOUR confirmations, and an appointment, I bring my son into this location. Providing my paperwork, I was then told my phone had not arrived. The general manager, Mr. Ortiz could only blame the 3rd party provider...in this case Verizon. If Best Buy has my information, which they DID, I should have received an email delaying my appointment with an apology. While Mr. Ortiz was not personally involved in this process, there MUST be some accountability for wasting my time and even more for upsetting my 11yr old son who really wanted to see a smart switch on my phone for the 1st time. How many other customers will this affect?? I am an Extremely Disappointed customer to this location. You set appointments, you better be darn sure there is follow-up communication and/or an action plan if something hinders this process! I expect a call ASAP to address this situation and receive contact information from a district or field manager!

I have been trying for weeks to purchase a TV and sound bar system. First I went into a store and was ignored very unprofessional. Then I called customer service and they said they could send someone out to my home to measure my wall for a TV. That was this past Saturday I stated to him a needed time to think about it. Now I've been reaching out to the person and haven't received a call back. Now the prices I was gone up much higher now. I am a loyal customer and I think I haven't been treated well at all. Something needs to be done about this. If not I will no longer be a customer of best buy Thank you Shaquita Boyd

debbie seibert
from Poway, CA
For the first time I had to use the geek squad repair, I have been a fan of best buy until now, I drive a school bus and the 4 hr window is not very customer friendly, My washing machine was having issues, and I tried to change my home number to my cell so I could maybe talk to the driver, not a robot, I am off from 10 to 1pm every day, kind of in the middle of the 2 repair sessions, I was unable to get off from work and had to ask my 86 yr old mother to drive over because Nathan never changed my home number to my cell, and I didnt want to miss my appt. People have jobs, why dont you have a late session, you claim 24/7 , I would have had to wait 2 wks for a Sat. I tried to talk to a manager, I called several times got disconected several times. I was finally able to talk to Nathan, to maybe get scheduled not the first appt. he said he changed the contact number which didnt happen when I got my robo call the night before on my home phone, Nathan was robotically apologetic, in fact everyone I talked to was nauseatingly robotically apologetic, to the point I no longer believed them. I was very pleased that Vincent was able to repair my machine in one visit, so I didnt have to wait any longer for doing laundry, but I will seriously have to consider buying the extended warrenty on my next purchase unless something changes.

Aaron Whitsell
from Owensboro, KY
I ordered a media storage unit from you guys online and received a box that clearly had been opened before. So in checking the contents of this box I found broken pieces , a opened nuts and bolts package with bolts that had spilled out into the box. Also there was little to no protective packing. Why we were sent an item that was clearly returned for broken pieces or what ever really makes me wonder about your quality control. Or lack of? I ordered another one and im having it shipped to my local store so I can check it there verses breaking my back lugging another bad one back. Very concerned being we are long time customers of Best Buy. But now im kind of reconsidering continuing to buy items from you in fear im getting broken returned or low quality. Im not expecting anything from this complaint but REALLY want to stress the fact that im disabled and having to load up the heavy box into my car and then unload it at the store was complete BS.

Velma Murphy
from Lynn Haven, FL
I purchased a computer in Panama City and was to pick it up in Tallahassee. Before I could pick it up, management gave it to someone who did not present ID or receipt as required by their policy. I have been threaten with ruining my credit if I do not pay for it, so I am now force to pay for an item that I did not get. I filed a complaint with the local police, went to the store and also talk to the store manager, alexis I will never purchase anything else from Best Buy. This item was purchased around 8/8 thru 8/10 and according to the store it was picked up 8/27. I never pick up the item.

On 2-19-19 I was told by Sharron if I combined my GEEK Squad protection I would get a $20.00 discount on WEBROOT. Today Ramses told me I could not get the discount. The notes are in my file. Why is the agreement not being applied. Been waiting 30 minutes to talk to the supervisor, Sophi. Phone is still ringing

I have filed an insurance claim for damages on the delivery and installation of a washing machine.
The Claim number is: 301917145570001
You/he has all the records on the issue. ie. Damage claim, Photo of the damage, repair bill, photo of repair.
I have sent many e-mails to your Armando Reyes (armando.Reyes@bestbuy.com)
I have yet to receive my money and follow up from you/him.

I bought an LG 65" TV on Dec. 22,2018. When I was checking out I was asked if I wanted to purchase the warranty for this product. I mistakenly thought that this would cover all damages like the WALMART SERVICE PLAN! I had a problem with the screen becoming cracked and spider webbed. When I tried to return the TV I was told that because of the Spider Web the service plan would not cover it. I asked where this information was at and after 20-25 minutes of looking (yes I timed it) the person at the service desk came up with the service contract online. I was then told I should have read it. Then I asked him to show me where it said it was not covered in the contract and after minutes of searching we found it on page 35. Let me ask a question here: Am I supposed to read a document of considerable length at least 50 pages of Legalese and I am sure most of your customers do not have a legal degree nor do I. I am now going to replace this TV with a new one. I plan on going to Walmart to make this purchase and also purchase the warranty. I have triple checked that it covers the cracked screen which it does and it was not on page 35! I would be ashamed offering such a pathetic form of insurance to your customers (the lifeblood of your company) and also the way it is handled by telling me I can check with LG and maybe they would fix it for free. I had this TV for a month when this happened. I used to shop at your store for many items in my household, you know little things like Washers and Dryers, IPADS, IPHONES, and computers. I cannot get myself to look again at TV's there when I go shopping this weekend but I can tell you I will be at Meijer's, Walmart and Sam's Club. I need to feel secure when I spend $800 that I am getting what I pay for. I would like for you to spend my money well as it is the last you will be getting from me.
Chris Inde
chris_inde@outlook.com
Cell (260) 341-1075
LG - 65" Class - LED - UK6090PUA Series - 2160p - Smart - 4K UHD TV with HDR
Purchased on December 22, 2018
You've seen all your devices!
LG - 65" Class - LED - UK6090PUA Series - 2160p - Smart - 4K UHD TV with…
________________________________________
Nickname: -
Purchased on: December 22, 2018
Model: 65UK6090PUA

I purchased 2. Door 2 units for my home on Tuesday or Wednesday of last week at your location in Hammond, Louisiana
I paid 269.99 for each.
I decided to bring one back and exchange it for a mounting door bell unit which at the time of purchase was $269.99. When I returned on Sunday, the price for the mounted door bell went up to $199.99. I was told that the sale ( of which I was unaware) was over and the price went back up in Sunday. If I had realized there was a sale of the unit, I would have returned before Sunday.
I was very disappointed that the unit will cost me an additional $30.
I love Best Buy and the Geek Squad.
This is the first time that I have been so disappointed with this company
Dan Keen
Kaykeen@att.net
985-597-0526

Vicku snider
from Birmingham, AL
I have been calling Hoover Al. Store since 3:00. Finally got a answer at 6:30!!!!. Spoke with salesman last night SAHAB OR SABR. ?? Needsd a sd card and he left my plug adapter out of bag. Told me i DIDN'T need internet in order for it to work. Which i told him i did not and would not have purchased the sd card. Called today he said no he did leave it out which obviously he did when i got home not with it. Rude. Transferred me only to hold again. RIDICULOUS HOLDING 3.5 HOURS FOR ANYBODY TO ANSWER AND WHEN SHE DID I TOLD HER AND SHE SAID SHE KNEW CALLS GO THRU ANOTHER PLACE?????? . RETURNING MY PURCHASE. IMMEDIATELY.

I have been a Best Costumer every since a store opened in the Mobile,AL area. The problem I had at the store today was horrible. The supervisor working the service desk could not have any people training at all. When I tried to explain my problem he assumed I was lying and had attitude with me from that point on. For official uses he was working the service desk between the hours of 1 and 2:00 pm central time I kept asking for a store manger he replied every time I am the manger when his name tag stated that he was just a supervisor as if I could not read. And finally after my time wasted.He called for the assitian manger her job skill was just as bad as the other employee and she has racial issue I will never shop at this store any more and maybe never at any best store or even online. The service I got today was not even 1 Star. This is just how i feel thank you Nathaniel Washington Mobile,Al

Refer to Insurance Claim Number: 301917145570001
I have constantly been getting the run-around/No response to my damage claim.
I request am immediate response as I must have have my claim money

I have purchased the Geek Squad program on several major appliances over the past two years. Every time I call when I need service it states over 30-45 minute wait. I have stayed on the phone several times for over 45 minutes and I never get to talk to anyone. If they are small appliances you can make an appointment online but not for large in home appliances. Its so not fair when you pay all that money and then can never even get a person to request the service call. Horrible customer service, Just horrible.

paul drew
from Quincy, MA
I bought a dell inspiron tower key board @mouse got home mouse is every hard to move took just mouse back a the manger said no return u have to bring back whole package I said no I have everything is downloaded to my computer well we can't help you I said are u kiddin it a mouse you can't exchange it he nothing I can't do I said that don't sound like good customer services weather I spend 10 dolloar or in my case 700+ do you want a good custumer happy or disappointed can't do even exchange for another one said no again so I spent another 29 dollar for a mouse that I already paid for this one crazy best buy westgate Brockton mass hopping to do more business with you we'll see no happy at all Paul.D

Greg Cerillo
from Levittown, NY
I entered in to your store on Sunrise Highway in Patchogue this past weekend, ready with my flyers and adds to get my best deal on an upgraded aftermarket radio for my Ford F150 Pickup.
Your sales folks were great an knowledgeable. I would up getting ready to purchase a radio far more expensive than my original plan because of the product description by the Sales Person. I was even going to add a back up license plate camera to my purchase because it was compatible with my upgraded purchase.
Here is where my experience went a bit wrong. The advertisement stated free installation on the radio purchase. However the license plate camera, truly an add on to the purchase, I was going to be charged something like 120-130 dollars to put on. Really? Seems silly that a radio can be installed for free, but a license plate camera would exceed the purchase of the camera itself (I believe around 79 dollars).
Is this right?
I canceled the entire sale because of it.
My cell number is 1-631-365-9285

John Dowd
from The Villages, FL
In December I purchased a MacBook Pro from your Plattsburgh, NY store. I paid over $2,500 for the computer and additional devices. I had to take the device in twice for issues I had with the computer. The Geek Squad in Plattsburgh were helpful but issues kept coming up that did not cure my problems. I was told that Best Buy cannot get into the computer due to some arrangement with Apple. I am in Florida for the winter and I am having more issues with the unit. I made arrangements to have the Best Buy store in Lady Lake, FL. look at the unit. This was a big mistake. I brought the unit to the store. The Geek Squad section of the store is obviously employed by several individuals that are not trained in how to handle customers and the individuals I spoke with did not know anything about Apple products. They wanted to take my unit and send it to an Apple store. I expended the $2,500 plus on a new Apple unit, I purchased the year repair agreement and now I have to take the unit to an Apple store. My mistake was not buying directly from Apple. I will not make this mistake again. In fact, I will not be purchasing any products through Best Buy. If your Geek Squad cannot repair or have knowledge about Apple devices, you should stop selling Apple. John Dowd

We purchased an entire kitchen from your company. On Friday 2\15\19 it was delivered. Our kitchen was left in the boxes in the flyer of our home. We called immediately Friday afternoon and were told someone would be out Saturday 2\16\19 to take appliances out of their boxes and would put on the handles and take empty boxes and Styrofoam(we have no where to put in our trash barrel). No one came Saturday. We called and were told there was nothing on our account about the Saturday appt but he booked an appt for Monday 2\18\19 and said we would get a call Sunday to confirm a window of time for Monday. Sunday we got no confirmation call so we called again, Dave said there was nothing on our account and then we spoke to Rachel who said the best she could do was Friday 2\22\19, and we should call Monday to discuss an earlier date for someone to come out and unwrap boxes and install handles. We called Monday 2\18\19 to be told by a miserable women in your delivery department that our appliances were label Drop Off only and quote "gotta pay extra for that cause that's installation, I asked to have them come back for the boxes and Styrofoam and she said she'll send someone out Wednesday 2\20\19 between 7am-1pm. I am not getting on it but we had to open boxes ourselves and put on the handles, now we have boxes and Styrofoam in the plastic from refridgerator. At no time did anyone tell us prior that it was extra to unwrap our appliances until that woman who made everything worse said it is your policy. I have never had such a bad experience like this,unfortunately I will never do business again with your company.
Regretfully.
Sharon R Blye

I ordered a Toshiba 55 inch television via the best buy website. I advised the best buy, that I was hearing Impaired and looking for a television, that I could attach my hearing impaired devices to, by taking them from the old set and attaching them to the new one. The hearing devices are 1. a mobile head seat and 2. a Samsung soundbar. buying a set without the attached devices would be idiotic for me to do, being I couldn't hear anything on it. I did advise the best buy of this and was provided limited product information. they were not able to provide me with any information in regards to attaching my hearing devices to the television I was purchasing. In fact, sales and service were not able to provide any information on television that this procedure could be done. purchasing this tv, I have already had issues, being the tv after being delivered and set up, without my headset has been found defective. I am now awaiting a replacement television, with still the unknown question, will my headset be attached to the television after installation.

I have spent several thousand dollars over the last 2 years at Best Buy. When I call for information on a product either before or after purchasing, I am on hold for 30 to 60 minutes with nonsense irritating "music". This is a serious customer relation problem that makes Best Buy less than concerned with the customer.
Either take care of your customers or shut the doors.

RAY LUDWICZEWSKI
from Las Vegas, NV
I PURCHASED A LG GAS RANGE FROM BEST BUY ABOUT 2 YEARS AGO. I WENT TO USE MY OVEN AND SUDDENLY SPOKE AND A FLAME WAS COMING OUT OF THE REAR OF THE OVEN.
WE CALLED BEST BUY (GEEK SQUAD) ABOUT THE PROBLEM. GEEK SQUAD SENT A REPAIRMAN, WHO ORDERED A PART AND MADE AN APPOINTMENT I WEEK LATER. THE SECOND REPAIRMAN ARRIVED A WEEK AFTER THE FIRST ONE AND INSTALLED THE PART. iT DID NOT WORK, FLAMES STILL COMING OUT OF THE STOVE. HE ORDERED MORE PARTS. A WEEK LATER ANOTHER REPAIRMAN ARRIVED. HE INSTALLED THE NEW PART. THEY DID NOT WORK. HE ORDERED MORE PARTS.
NOW A FOURTH REPAIRMAN HAD AN APPOINTMENT FOR 2/13/19. I RECEIVED A CALL FROM BEST BUY CONFIRMING THIS APOINTMENT AND A SO CALLED SUPERVISOR ALSO CALLED TO CONFIRM.
IT IS NOW 12:40PM AND NO REPAIRMAN.
I CALLED CUSTOMER SERVICE TO FIND OUT WHERE IS HE. THEY TOLD ME THE APPOINTMENT IS NOW FOR SATURDAY 2/16/19. NO ONE CALLED OR ANYTHING TO SET THIS NEW APPOINTMENT.
IN TALKING TO CUSTOMER SERVICE THEY TOLD ME THEY HAD TO ORDER NEW PARTS. I ASKED WHAT PARTS HAD TO BE ORDERED. THEY Said A FAN ASSEMBLY. IT WAS A LIE. THE FAN WAS HERE A WEEK AGO.
THIS IS THE 4TH TIME TRYING TO FIX MY STOVE. WITH IT IN NOT WORKING ORDER FOR OVER 30 DAYS.
I GUESS IF THIS REPAIRMAN CANNOT FIX IT HE WILL ORDER MORE PARTS.
MY EXPERIENCE RATING IS A QUARTER STAR AT BEST.

jerry rakestraw
from Lawrenceville, GA
2-12-19 Went to your store in Snellville, Ga. to purchase TurboTax Deluxe. I asked Anthony for the downloadable version. He got the item from behind the counter and rang me up. When I got home I discovered that he had given me the disc instead. I returned and he said he didn't have the downloadable version. He started to process my return and called for an override. The manager who responded said since the seal on the package was broken he couldn't refund my purchase. Even with your employee admitting it was his mistake he said no. I told him I would guarantee him that it would be refunded if I had to contact corporate. He then told me I had threatened him but couldn't tell me how. I asked to speak to the store manager and was told no. He then said he would go see if he could do it. I waited 10 minutes for him to return and finally left. He never returned.
I asked 2 different employees if there was a local corporate office and they didn't think so nor did they know of a District Manager. This situation needs to be resolved and it was your employee's mistake

Julie Carstensen
from Medford, OR
On December 15, 2018, I purchased a portable 26 lb ice maker for $99.99 as a Christmas present. The person I gave it to did not need it, and wished to have the money or store credit instead. Twice before individuals have tried to return the ice maker, but because it was not returned during the 30 day store policy time period, it was declined. Today I personally tried to return it, but received the same rejection due to store policy. I expressed my disappointment as I have been a long time loyal customer of Best Buy, as has my family. This is the first time we have ever tried to return something, and though the information is written on the receipt, I did not know about the unusual return policy (as standard practice from my experience is 90 day return policy.) I feel that if the return policy is only 4 weeks, that should be verbalized at time of purchase as not many people read details in their receipts. I asked that an exception be made in this case due to: 1) My family are long time loyal customers of Best Buy 2) The return policy is an unusual policy and we were not educated of this at time of purchase 3) We are not requesting a refund, but for store credit 4) We, as customers, are not habitual returners of product, and therefore, the oversight could be excused this one time.
The manager, Miranda, was professional and apologetic, but refused to make an exception for us. I told her that my family will not return to Best Buy as customers if we do not feel we are valued. Miranda verbalized understanding.
I am asking for approval for store credit, showing that a policy does not take precedence over the satisfaction of a loyal customer with the understanding that we now know the policy, and future late returns will not be accepted. Otherwise, as explained to the manager, my family will not return to Best Buy, choosing to patronize a business that shows they value our business.
Thank you for the consideration to a mutually beneficial resolution;
Julie Carstensen
458 220 8624
BEST BUY #2517
2370 POPLAR DRIVE
MEDFORD, OR 97504

George Wood
from Wytheville, VA
I have always had good service when patronizing your store in Charlottesville, Va. The people are friendly, courteous and professional. No complaints there. I have purchased computers, TV's and other items with no issues. In the past I have also returned TV's, VCR/DVD units and such and was not charged when returned to this location for recycling. Recently I purchased a TV/DVD combo unit to replace an older TV and stand along VCR/DVD player which I returned for recycling. This time I was charged a $25.00 fee to have it recycled. When I was told I would have to pay this I asked the associate why did I have to pay to have it recycled and she said it was store policy which I informed her I had not had to do it in the past. I then told her where is the incentive to recycle these items if you have to pay to do it. No response. My feelings are if you are going to charge me to purchase a new item and then charge me to recycle the older unit, I will just shop at your competitors and take the old units to the dump. At least I can take a whole truck load of junk to the landfill for a whole lot cheaper. I am requesting you reconsider your policy on charging to recycle and it would be most appreciated if you would send me a $25.00 gift card for free to replace what you charged me on my last visit. Thanks.

Michelle Mork
from Traverse City, MI
I have an issue with the printer ink replenishment program. I have an Epson XP 6000. Mine has run very low on black, and is getting low on magenta. It did what it was supposed to do with ordering replacements. The magenta order went through fine and I received that one today. The black ink was "unable to be fulfilled" I still don't understand why. I have called Best Buy support and talked to 8 different people there. Was referred to Epson, where I talked to 2 there (lost the call once there), and was referred back to Best Buy. After 9 more people and still no help so far, lost connection again. I seem unable to see if I am able to get any other color then magenta in auto replenishment. I keep cycling through the pages over and over and find no answers, and those that I have talked to have no answers either. I finally tried cancelling the replenishment and now cannot get back into it no matter what I try. I have spent 3 hours trying to get this resolved and have gotten nowhere. Can anyone help me with this? At this point I am extremely angry unhappy with this replenishment program that should be saving me money and time!

Michael Aldea
from Port Moody, BC
Hi,
I have a Best buy receipt with this content:
81131 GSP 4YR* CP
GSP 4YR* CPU/MON CL
SKU #10298741
EXP DATE 05/04/2019 $299.99
This Geek Squad Protection was for 1 DELL Computer Tower X8700-3131B bought on 05/04/2015 = $899.99
I would like to know if this computer is covered for Antivirus Infection until 05/04/2019 when this GSP 4YR* CPU/MON CL will expire.
Thank you for your prompt response,
Michael Aldea

I writing to inform you of the horrible GEEK Squad service I have received from Best Buy. In December of 2018 I called bestbuy to schedule my machine to be serviced due to my machine not draining the clothes, the person who is scheduling the appointment takes all my information and we schedule an appointment for Friday January 4th 2019.
First attempt to get my machine serviced:
On January 4th 2019 before the person who is scheduled to service my machine arrives at my house, he contacted he and stated that he is 10 minutes away and than proceeded to ask what service is needed. I explained to the person on the phone that my machine is not draining, he replied that he is a delivery guy. My response to him was did he not realize before he made his way to my house that he had nothing to delivery . So bestbuy caused me to miss a day of work for nothing. I called bestbuy to reschedule for another day to have my machine serviced.
Second attempt to get my machine serviced :
On January 11th one of Best Buy's geek squad members James contacted me prior to arriving at my house, and inquired about what service was needed, I explained to James that my machine is not draining and before he arrived at my house he was able to tell me he would possibly need a water pump for my machine. James arrives at my house in 5-7 minutes tells me the machine will need a new water pump and theres nothing to be done today and they would have to order that piece. This is the second day of work Best Buy has wasted of mine to not service my machine so now I missed two days of work to still hav nothing done.
Before James left I asked for his managers number. I spoke with the manager and explained to the manager the horrible service I have been receiving with Best Buy and he told me he would over night the the piece that way my machine can get service as soon as possible which means me missing another day of work. This was Friday January 11th the manager promised to over night the piece. The piece was never overnighted my machine has still not been serviced.
I did not bother to contact Best on Monday January 14th 2019 I was giving them time to contact me regarding the piece.The piece was never overnighted my machine has still not been serviced.
January 15th 2019 - I contacted both James (geek squad member ) and garon forester ( manager ) and not response
January 16th 2019 - I contacted both James (geek squad member ) and garon forester ( manager) finally I was able to get through to the manager who pretended he had no idea what was going on. He never took my name nor number but claimed he was going to follow up.
So I am reaching out to corporate. I spoke with Linda from the corporate office who said she will follow up.
Linda still has not followed up with me. Linda has tried to contact James and his manager no response, so unprofessional.
THIS IS THE WORST CUSTOMER SERVICE I HAVE EVER DEALT WITH. I WOULD NEVER RECOMMEND ANYONE TO PURCHASE FROM BEST BUY THE WAY THEY TREAT CUSTOMERS IS HORRIBLE.
James (geek squad member 347) 909-9365‬.
James (manager) ‭(917) 648-1285‬
Linda ‭(612) 292-0916‬
Miguel from the 86th street store in Manhattan,NY is horrible.
OVERALL BEST BUY SERVICE IS HORRIBLE WHEN IT COMES TO HELPING CUSTOMERS 2 MONTHS AND I STILL DONT HAVE A WORKING WASHING MACHINE EVEN THOUGH I PURCHASED THE PROTECTION PLAN...
YOU CALL CUSTOMER SERVICE THEY DONT EVEN SPEAK ENGLISH. THEN YOU TELL ONE REPRESENTIVE YOUR ISSUE THEY TRANSFER YOU TO SOMEONE ELSE THAT PERSON TRANSFERS YOU TO SOMEONE ELSE TO TELL THE NEXT PERSON AND TO JUST TO KEEP GETTING TRANSFERRED AROUND JUST TO STILL NOT HAVE YOUR QUESTION ANSWRED. Horrible

Edward DeBruyn
from Dundalk, MD
Best Buy FU my refrigator order and deliveried the wrong one and after I confirmed with the sales person the proper meausrements needed. Now I have been out of a refrigator for a week and this is the worse service I ever got from Best Buy. They suck!

Leah Alsanders
from Columbus, OH
On 2 February I went into Best Buy (8210 Agora Pkwy
Selma, TX 78154) to purchase a new TV to replace the one broken in my move. I went in for an $800 TV and walked out with a $3100 bill but Briana the sales person that helped me was super knowledgeable and for once I actually felt like I was talking to someone in Best Buy that knew the area she was working in. I could not have been happier with my purchase until I was walking out the store.
When I went to walk out the store the alarm went off and I didn't think twice about turning around because it's an electronic store and there was probably a sensor on one of the products I had in the bag. In the bag was an HDMI cord and the kit to move the electrical sockets when they mount the TV. When I got to the man at the door he takes the bag and says "it can't be what's in the bag go back through without the bag" it took me a few seconds but I realized this man was indicating I was stealing something. I got so mad I just left because if I had said anything at that time it would not have been nice. I believed he realized what he said and instantly scanned the product which was the problem.
I went to go get the truck to pick up my 65 in TV and sound bar and when I came back I was standing at store pick up watching him because I was still very angry and wanted to go say something but I know myself and it would have been a scene. Two black men was walking out and the sensor went off and he checked them before the bag.
I am not sure what type of training the Best Buy employee get when they are door monitors but the man that was there around 1:30pm that day need additional training. A great buying experience was reined by one obvious untrained or prejudice employee.

George Mason
from Portland, OR
I spent time with a sales associate at my local Best Buy (Clackamas, Oregon) to purchase a new iPad. I reviewed how to use the pencil with him, debated about other models, and went ahead and bought the 11.5 iPad Pro, plus asked the salesman for the Bluetooth keyboard/cover. Turns out you didn't have it. Finally had him find a case that he showed me had a special area for the pencil. Got home and opened the box and there was no pencil. I called, three times to speak with the salesman. No answer. Finally spoke with another sales person who got ahold of him and was told there was some mistake, to come on in a get it fixed. Once more I drove back where I was told the pencil was sold separately. No where did it say that, and I was not told that, despite the fact that the pencil on the two floor models were attached to the iPads, and as you walk in the door you're greeted by a large poster for iPad showing the pencil. I asked for the manager who came and found at the far end of the table a small sign listing all the benefits and wonders of the iPad, at the very bottom of which, in 6-point type was a paragraph in which was buried the statement that the pencil is sold separately. Really? It's attached the model I'm buying, touted in a large floor poster as I walked in, I'm given a demonstration of how to use it, sold a case to hold it, and made a second trip after calling to discover it is sold separately? I returned the iPad, angry, and now must make yet a third and my last trip to Best Buy to return the other assessors I purchased, (HDMI connector and case, that guess what, holds the pencil that doesn't exist).
I have been a loyal customer for years, purchased loads of things from you such as appliances, computers, equipment, etc., and this will be my last purchase. It should clearly state on the table at the iPad models that the pencil is not included, despite being attached. I should have been told that as I was purchasing the product an the case to hold a pencil that was not included, and at the very least, I should have been informed of all of this when I called and spoke with your customer service, rather than having to make a second, and then a third trip to the store.
Yes, I feel really put upon, and I'm not happy.

John Graham
from Nanaimo, BC
I purchased a refridgerator at your Nanimo bc location In mid December and received shipment In late January. The freezer unit Is icing up so I contacted best buy In nanimo and spoke with four different reps and got four different return policies. First they told me they would just come and get the fridge and replace It with a new one, They then phoned back and told us we would have to wait two months for a replacement. I then asked for my money back and told me that would be no problem they would come and get the fridge and I could go instore to get my money back. They then phoned back and told us they cant do that and we would have to wait for the replacement.
NOT ONCE DID ANYONE APOLOGIZE FOR THE INCONVIENECE AND A S MATTER OF FACT YOUR MANAGER LYLE WAS VERY RUDE AND MOUTHY. They told us they would phone with a date on the replacement that was three hours ago and nothing. I realize you no longer want to do business with us but playing these games Is very unproffesional. We expect prompt and curtious service!

George Wood
from Wytheville, VA
I have, in the past, purchased TV's and computer components along with having your tech support repair my pc and all experiences were great. I have also turned in items for recycling in the past and on those occasions did it for free. I recently purchased a TV/DVD unit to replace an old TV and stand alone VCR/DVD player. This time when I took it to your store in Charlottesville, VA they charged me $25 to recycle it. I personally do not think this if good customer service especially since I bought the replacement for these units from you. I asked the employee where is the incentive to recycle if I have to pay to turn items in especially since I had bought a new device from them and she didn't make any comment. If you are going to charge me to recycle old devices after purchasing a replacement item, I will consider buying items from some place else. At least when I take an old device to the landfill it's cheaper to dispose of it.

Chris Cole
from Mettawa, IL
They don't really give a military discount. Went into the store, my son showed his ID and they balked. Excuse, we don't do that here. Do yourself a favor, but from Amazon or somewhere else. Feels like just another scam. $2000 computer

Cassie zambetti
from Scranton, PA
Best Buy ripped me off 600$. My family bought a television from Best Buy in Wilkes Barre Pa. We went to pick up our TV and all was fine, the workers at Best buy loaded my new 65" TV in our truck, ...its snug as a bug, fits perfectly in the back of the truck. We get home and take our old entertainment system down, we proceed to pull the TV out of the truck with absolute care for new item. I myself open the box and remove the foam over it. Before I pull the television out of the box, I see a huge crack in my TV, my brand new TV. It looks as if it was hit with a hammer. I call Best buy instantly where they tell me "Come on up to exchange it." No issue right? Wrong! My husband rushes to best buy because they close in 30 minutes and we need the TV. We live 24 mins away. He gets there and suddenly there is a problem, first Kyle the sales manager says he can not replace the TV because the box is not damaged, there for he is implying I took it out a dropped it, when confronted about the accusations, he denied it and says "That's not what I'm saying." My husband then says, "look bud, the TV never even left the box. I would not make this up. " In the meantime I'm calling the store because I'm livid. He gets on the phone with me, I explain the situation again. He tells me it's a LG issue and I have to contact the factory if it came that way? What? I just got this TV 45 minutes ago!!!! As all this is happening. Kyle wants to go home. He began closing the gates half way and his employees are putting on thier coats rushing Carl to "TAKE HOME THE BROKEN TELEVISION HOME!" is this a joke? He leaves after some heated words and left the TV there, comes home, he then calls corporate where they tell us they can not override a store decision and to talk to the GM, he should give us a TV and if it were up to them we would already have one. We figured we would give it a chance and sleep on it. The next day I call the GM of Best Buy, where he tells be the Kyle lied! He said he saw my husband repeatedly slamming the truck door on our new TV. Would the box not be damaged if this happened? I would love to see this footage. The TV I got at Walmart today fit perfect, same size and all. The manager lied, flat out. I have no reason to make this up. It is not a money issue. I spent 200 extra on another TV where I got good customer service. Best buy can keep the broken TV. Kyle the sales manager has it. Kyle was trying to save his but and covering up for selling me a broken TV. I am so disgusted and will never shop at best buy again. I spent another 800$ at Walmart on a new TV today. They will get my business. You can keep your broken TV best buy. I have disputed the charges and if I win, you will lose put on 1200, the broken TV you tried to sell me and the 600 I would have spent. This was the worst experience I have ever had at a store.

JoAnn Warner
from Valdosta, GA
My daughter loss her sim card tray. I called the store in Valdosta Ga to inquire if they carry them. They told me yes, tray and card for 9 bucks. Husband and daughter went down. They took the sim card they got from verizon to show the size. The lady that helped them said that she cant handle that sim card and conversation ended there. Husband told her he needed the tray. Not impressed with the customer service received. All she needed to do is ask a few questions.

I called Best Buy at 7:35pm a Black Sounding Female answered the Phone and would not assist me in making a order. After the second call see put me on hold for One and half hours refusing to give me a associate, it just played music and then a statement would come up. I notified customer service on another phone where she listen toi the Best Buy recording, I wasted 1 and a half hours on this employee lack of customer care. I would like to have someone call me in reference to this Gerald Soper 903-244-9532 I bought a item for $450.00 without getting advise from any Best Buy Employee.

Linda Davis
from Philadelphia, PA
Went into store #582 on 1/28/2019 Wanted to know why I was told the plan I had purchased 12/27/2017 was for two years. So why did Best buy go into my Discover credit card and take out $215.99. I was informed by person in service that I had call 1-888-237-8289 because they don,t handle that at store. called that number and spoke to Riz a Geek squad agent, she informed me the plan was only for a year Iinformed her that when I brought my Laptop I was informed By Stephen M That plan was for 2 yrs, I also informed her that I gave no one at Best Buy permission to go into my Discover acct. she informed me that only 197.99 would go back on my card. Iinformed her I wanted 215.99 to go back on my account.Because I did not give anyone permission to go my account that I paid for my Laptop with.. I informed her that I wanted to file a complaint against Stephen M and Best Buy. She told me I had to call Corporate office to file a complaint gave me # 612-291-1000 I called that number spoke to R J . He told me I Had to go back to store to talk to manager . I informed that I went to store and was given number to call. He stated their was nothing he could do for me he handles account that are ordered on line . I request for supervisor or someone to call me back.He stated his boss did not call customers back. I was on phone with 2 people from Best Buy for 11/2 hr still have not gotten a returned call

Marla Glover
from Reynoldsburg, OH
January 27,2019
Best Buy
Corporate Offices
7601 Penn Ave S,
Richfield, MN 55423
Re: Return w/o Receipt
Hello,
I am reaching out to let someone know about the most unpleasant experience that I have ever had as store number #292.on January 26th of 2019 approximately 3:00pm. I presented to the Customer service desk with my ink cartridge all I needed to do was exchange it for the right number. I got the wrong number, I bought 61 and I needed a 63. Once I preceded to customer service desk and was asked if I had the receipt I told her that I did not and she said that she needed the receipt and the only way she could return it is if it's in the system under my phone number, so she checked to see if it was in there under my phone number it was not .that is the store way of tracking customers receipt by asking their phone number ,he asked for my phone number but did not put it in the system, she was not able to locate the transaction.. She then explained to me that she would have to give me an in-store credit but only for the price of the item and not the sales tax, which was ($1.45).She then swiped the in-store credit card for a $19.99 and then made me give her a $1.45 for the tax in order for me to exchange my ink cartridge. I explained to her that I've never heard of anything like this before. I also explained to her if her employee had it done his job and put my phone number in the system she would be able to locate the transaction even though I did not have my receipt .I left the store I went to my car I look for the receipt and I found it the receipt was a little torn but the numbers and the date need it where on there. So I went back into the store and I gave her the receipt and I asked her if she could scan it in to give me my $ 1.45 back, she didn't Spider-Man she could not really read the numbers but they were clear on there as you can see attached to this email I did take a picture of the receipt that I brought back to her, she then had me waiting at the Customer Service desk for another 10 minutes as she went to go and talk to another manager and then came back and said that she would have to make other transactions in order to give me my money back.. I told her I cannot believe a manager is putting a customer through all of this just for $1.45.it doesn't really work like that, customer service is number one and I don't feel like I was treated properly or fairly and that I was being discriminated against..
Also by the looks of your website, Best Buys' overall rating is (2.0). I guess that does not bother you that you have a "POOR" rating with customers!
I will wait for your response and I appreciate your attention to this matter..
Sincerely,
Marla D. Glover

the first dishwasher did not fit after they refused to look at our measurements! it was a borsh or something like that so they put ours back in said it not their fault it is not adjustable-back to the store bought a kitchen aid it was replacing a kitchen aid. more waiting- an 700 or 800 dollar purchase- this one rattles everytime you start it and while it runs it is so loud you can hear it upstairs in our bedroom easily over the tv! They came back today said without checking it or looking at it that after hearing it only that it is so powerful it rattles the pipes -really- the store manager gave me abunch of baloney- the second and third call to corporate got me the company that makes it to laff at me for the explanation- said they never heard such a thing but offered to send someone at OUR EXPENSE!!! to look at it - its brand new-so you have lost us as customers because we are not stupid- our children- relatives anyone else we can get to listen- you will lose like the 7 or 8 hundred we have lost over this-not to mention two tries at the store two deliveries of machines- bad install 2 to 3 hours on the phone trying to get help- maybe I will call the local tv help departments where they will put it on the news section about local store problems to get even for all my trouble!!!!!!!

Linda Davis
from Philadelphia, PA
went into store #582 0n 1/28/2019 wanted to know why I was told that the plan that I had purchased 12/27/2017 was for 2yrs so Why did Best Buy go into my credit card and take out $215.99 .I was informed by service dept that I had to call 1-888-237-8289 because they didn,t handle that in store.Went home called that # spoke to Riz she informed me the plan was only for a year I told her when I brought the Laptop I was informed by Stephen M THAT PLAN WAS FOR 2YR NOT ONE..And I never gave Best Buy permission to go into my credit card account and take out money. She informed me that plan would be canceled and part of my money would be refuned.I informed her that I wanted all me money put back on my credit card. informed her I wanted to File Complaint against Stephen M and Best Buy .She told me That I had to call Corporate Office to file complaint she gave me #612-291-1000 . I spoke to RJ at that #he informed me that their was nothing he could do for me to go back to store I informed him that is what I did first. I asked him to have someone call me back he stated their was no one to call me back.. I told him I was going to file complaint with better business buearu.Iwas on phone with these 2 people for over 1hour . Have not gotten call back

Best Buy
Corporate Offices
7601 Penn Ave S,
Richfield, MN 55423
Re: Return w/o Receipt
Hello,
I am reaching out to let someone know about the most unpleasant experience that I've ever had as store number #292.on January 26th of 2019 approximately 3:00pm. I presented to the Customer service desk with my ink cartridge all I needed to do was exchange it for the right number. I got the wrong number, I bought 61 and I needed a 63. Once I preceded to customer service desk and was asked if I had the receipt I told her that I did not and she said that she needed the receipt and the only way she could return it is if it's in the system under my phone number, so she checked to see if it was in there under my phone number it was not .that is the store way of tracking customers receipt by asking their phone number ,he asked for my phone number but did not put it in the system, she was not able to locate the transaction.. She then explained to me that she would have to give me an in-store credit but only for the price of the item and not the sales tax, which was ($1.45).She then swiped the in-store credit card for a $19.99 and then made me give her a $1.45 for the tax in order for me to exchange my ink cartridge. I explained to her that I've never heard of anything like this before. I also explained to her if her employee had it done his job and put my phone number in the system she would be able to locate the transaction even though I did not have my receipt .I left the store I went to my car I look for the receipt and I found it the receipt was a little torn but the numbers and the date need it where on there. So I went back into the store and I gave her the receipt and I asked her if she could scan it in to give me my $ 1.45 back, she didn't Spider-Man she could not really read the numbers but they were clear on there as you can see attached to this email I did take a picture of the receipt that I brought back to her, she then had me waiting at the Customer Service desk for another 10 minutes as she went to go and talk to another manager and then came back and said that she would have to make other transactions in order to give me my money back.. I told her I cannot believe a manager is putting a customer through all of this just for $1.45.it doesn't really work like that, customer service is number one and I don't feel like I was treated properly or fairly and that I was being discriminated against..
Also by the looks of your website, Best Buys' overall rating is (2.0). I guess that does not bother you that you have a "POOR" rating with customers!
I will wait for your response and I appreciate your attention to this matter..
Sincerely,
Marla D. Glover

Had bought computer from Best Buy and it is still under warranty called geek squad to look at computer after having a few problems with it and the last time I called them to look at my computer on they said as long as I was hocked to my rauter they could not help me again because I would have the same problem again so the next time I try's to use my computer it had locked me out, so I had to take it back to store and a few days later I was notified that my Bois password had been changed and locked me out. I have now been given my computer back because the store says it can't be fixed, so what good did It do me to buy a computer at Best Buy and go as for as buying a warranty. I'm just out a lot of money and nobody's cares that I don't have a computer that I can use and still have warranty with them LOL shame on me for trusting Best Buy and Geek Squad . I even spoke with the manager that was a joke to.

Robert Boyd
from Seattle, WA
I attempted to get the receptionist on the phone at your Puyallup Washington store on South Hill to allow me to speak with a computer person in that department but she refused and would not let me speak to anyone but herself stating that she worked all over the store and new everything. Fine, I asked her my question and she had no answer. She would not transfer me to the computer section, so, I quit. I have had it with your stores politics and terrible service. Even though I have had an account at your store for a few years now, I am done with you; I called your credit card company and closed my account. I will not be returning to your store. Period. In addition, since I am a member of many fraternal groups within the confines of the USA I will endeavor to contact them all and allow them an understanding that your Australian based firm refuses to even attempt to work with Americans and suggest they do business elsewhere.

Laura Halsey
from Stevens Point, WI
I was informed today that your return policy for an item that I purchased during the holiday cant be returned (unopened) nor can I receive store credit. This wasn't told to me when I purchased the item. We have spent 10's of thousands of dollars there over the last few years. 5 TV's, Computers, Watches, gaming systems the list goes on and on. The staff was beyond rude and when I asked for a manager to speak with they told me he didn't speak with anyone. I then called the office and spoke with a woman who basically told me the buck stopped with her and I didn't need to talk to her manager. This all over a $99.00 headphone. I would love to actually hear from someone on this matter. If this is the type of service you are starting we wont be back. FYI- we originally went into the store to purchase our son a new tv for his new home. My number is 937-604-3884.

Al Gelders
from Modesto, CA
Went to the Riverbank, CA store this morning to buy several USB cables and wanted to pay. I was told that the only register open was at Customer Service. I got in line but left without paying after 5 minutes since both representatives were working on complex issues. Come on, guys. It was 11 AM on a Monday. You've got sales people all over to answer questions, but only 2 people handling all the customer support issues as well as manning the registers? I try to buy local but you turn it into an unpleasant shopping experience. I'm ordering the cables on Amazon. BTW, I would have given you 0 stars had it been an option.

HUEY NAPIER
from San Jose, CA
i was shopping at the curtner st plant location of the best buy store the manger and i never so eye to eye that afternoon the manager and i exchanged words with one another then he told me that he did not want to see my FAGGOT AS IN HIS STORE AGAIN i said you cant do that he told will just have to see if i can do that HE REALLY HURT MY FEELINGS AS AN ELLIOT MEMBER OF BEST BUY. please contact me right away befor i do something like call the news and report this manager to channel 7 or 5 and or 2 news
THANK YOU
SINCRLY YOUR Huey Napier

Angela Weber
from Atlanta, GA
I ordered an installation for a wall-mounted TV. The Geek Squad person didn't show up during the designated time, and they never called me to say they were late. I had to call Best Buy to see what happened during which I had to hold for over 30 minutes before anyone answered. The Geek Squad person then called me and said they would be over an hour late, and that they were late because they were picking up my TV from the store (I already had the TV at my house). The overall customer service experience was so poor which is really frustrating when you've spent a lot of money. I also took off of work when I don't have much time to take, so very disrespectful and unprofessional.

On Black Friday 11/2018, I went to Best Buy to buy a set of AirPod at $180, but they didn't have them in stock and they said they will ship the to my house. Then a few days later the provided a USPS tracking number, and I waited, and waited, and waited, and NO AirPods ever arrived. Checking out the USPS website with the tracking number, which said it received the electronic information from Best Buy, which assigned a tracking number but nothing was shipped. Came into the local Best Buy store to cancel the order to get my money back, but then the customer service people there said I need to call their toll free number to have the order cancel and they can't cancel the order from their store. Kept calling the number they provided, but they kept saying we will ship them to you, wait a couple of week. We're talking about over a month later (today is 1/15/19), and I finally came back to the store demanding to cancel the order and a refund. But NO, they gave me another number to call and they finally issued a cancellation case number, which I will have to call back 3 days later to follow up on. Damn, this is ridiculous, over a month later and approaching 2 months, no AirPods and no refund. NEVER EVER buy anything from them if they don't have it in their store., or you will be very sorry and waste a lot of time trying to get your money back.

I was in the niagrafalls blvd store on sat. past. I walked around looking for a item [n the 26 mins not one may I help you find something. although several blue shirted employes walked by yapping with other not one stoped to ask did I need help. these people walked back to front side to side laughing with one another but never stoped for me the coustmer.as it was 7:45 maybe they were all getting off work. finaly a guy stoped by where I had been standing at a display for 12 min asked to help me and sold me the 250 dollor item in the case that I had been standing in front of for the past 12 min .maybe it is not brst buys policy to ask the consumer about help but as there were more employes than consumers I would have thought else wise

Daniel Laudisio
from Newark, DE
Trying to get a dishwasher installed. They give you a time frame of 12 to 6 My wife happens to call to see if we're in the list. The girls says no. We received an e mail the day before saying they will be out. The employee calls back and says of ok you are on the list. 10 minutes later. They won't be coming out. The truck broke down. No call back. Nothing. What a joke of a system. I want someone to install the dishwasher. I don't need a truck. Very unhappy.

Zac Morgan
from Ogden, UT
Riverdale Utah bestbuy
I spend around $700 recently at bestbuy within the month. $515 for 50" flatscreen tv. $80 gaming mouse. $70 for a logitech g633 gaming headset($40 off)(down from $110
(I can provide all of the receipts for proof)
I noticed the better version of the logitech (G933) for $100 with $50 (down from $150) but i chose the g633
On the last day of return the g633 headset completely broke, my girlfriend noticed noises com ik ng from it during play that i could not hear and then the lights went out and it never worked.
I took back on the same day and was seeing about upgrading to the g933.
Since i bought during christmas i wanted the store sales rep manager Scott to make the price similar to the christmas sale of the other headset so i could upgrade.
Scott would only price match amazon and take off an addition $3 which would make the difference $85 where the sales should be $50 difference.. i wanted to pay at max $60
He would not budge and i was furious at how little he would help though i had spent so much at bestbuy. Both of the headsets were on sale when i bought then and the one i bought simple broke with no type of miss use. I was sold a faulty headset and treated unfairly.
Though i spent around $700 i saw little leeway in return with anything.
Very poor customer satisfaction.
Scott should be demoted.

Tom van Laak
from Seattle, WA
Open box items listed for sale yet when I attempt to purchase, the item does not exist. I have talked with: Customer service, Sales and Management to no avail. Nobody is interested in helping me but a discontinued item for less money. I spent two days of effort and yet no one is willing to help. Only explanations of what I am doing wrong or ?

Eddie Stewart
from Canoga Park, CA
On 7/7/18 I took my laptop in to geek squad for repair problem that I was informed they could fix, however when I got home the problem re-occurred
but due to the fact I had to leave town I put my laptop in storage until I returned. My problem is they did not fix it at the time I had their protection plan which has since expired. I took it in asking if they tell why this problem has re-occurred they informed that they could but I would have to pay them $299 for diagnostic testing. I do not believe this is right since they didn't repair it in the beginning. Below is a copy of the message I get I open up and try to sign on [ Enter Administrator Password or Power On Password] I bought this laptop at Best buy and I never had a n Administrator password.

David Kwiatkowski
from Kenosha, WI
I bought nest thermostat from Best Buy. I notices a week latter amazon had the exact nest thermostat for $30 cheaper and also free shipping. I contacted Best Buy and they said they will not price match with amazon. So, why do they say they price match when they don't????

Michael Wathen
from Hagerstown, MD
there should be no reason why I cant dial directly to the store and speak to a live agent. If best buy is to cheap or become complacent with customer services then the hell with ever using the store again.

Marty Gould
from Atlanta, GA
Crappy service. Had appt this Sunday a.m. 8-12. It's now after 2 PM. Called a dozen times, a dozen numbers. Store manager assured me the problem was fixed. Not my fault, phone operator. Crappy management unavailable. I'm moving out of state shortly, wasted this Sunday over 6 hours plus. Can't get a person in management period. Phone operators can't speak understood English. I'm very angry at this moment!!!!!!!

Randy Potter Potter
from Chichester, NH
Following is a note I submitted to Best Buy on their forum. The Outcome was not favorable.
Hello Mariah,
I went into my Best Buy location today at Concord, NH and I was to say the least largely unimpressed with the attitude of the associate who said he'd assist me with my concerns over my cell phone. I don't have the associates name at this time although I'm sure with minimal investigation he could be identified as he logged into my account from a POS location.
I purchase my phone in November 2017 and in the Fall, October 2018, I broke the screen. I paid for the $200 deductible and was sent a phone that immediately malfunctioned and if memory serves I was ultimately sent two more phones that immediately malfunctioned, so if memory serves It was the fourth phone that apparently was satisfactory but by this time I had little faith in the potection plan I had purchased.
Over the last month my current replacement phone has started to malfunction, the ear speaker for phone calls is largely unusable due to reduced volume I chose not to file a claim because of the experience of my previous claim. Currently over the last week my phone's screen has begun to malfunction with the "Green Screen" effect. I've been researching my options and I'm looking at other phone choices though not particularly excited about buying another phone after shelling out a two hundred deductible as well as the original cost of my phone purchase and protection plan.
I don't remember exactly what the original cost of the plan was, maybe $200 so now with already having paid a deductible of $200 I find myself having to pay another $200 deductible for a replacement phone that hasn't lasted a year? I find it a bitter pill due to the fact that there is an apparent lack of quality in the replacement phones. It's one thing to pay a deductible but when my first experience with the replacement phones was so far below any Best Buy standard I would normally expect it's not something I want to repeat. I don't feel Best Buy lives up to the spirit of the plan when replacement phones are of sub par quality. I know all about the 30 day return for replacements now, but was not informed at the original time of purchase. I see a "no lemon" clause in the contract but that is only good for 90 days if I'm reading it properly. Ultimately Best Buy doesn't have much confidence in the quality of their replacement phones if they only offer a 30 day warranty. Why should I be any more confident?
Aside from my lack of faith and trust in this protection plan that reflects poorly on Best Buy as a consumer oriented store I was completely dissatisfied with the attitude displayed by the store associate. He implied that the cause of my "green screen" was my fault when he said that I had "too much garbage on my phone." I asked him to clarify his statement and his reply was that I had too many apps on my phone. I have 122 apps on my phone I don't have a count of the originally installed apps and which were installed by me but his comment and demeanor were flippant and insulting. Had he wanted to inform me that too many apps could exacerbate the issue I might have thanked him for his advice. I don't recall anyone at Best Buy going out of their way to tell me there might be a limit to how many apps my phone can handle before my screen fails. He also stated that I should consider it a benefit to have received the three or four replacements phones I received when trying to have my phone replaced the first time around when I submitted a claim after having damaged my screen. It is by no means a benefit when the phones that are being sent are defective. I spent a week transferring data from one phone to the next and then having to repackage and ship. Granted a relatively easy task but having to do it three or four times is largely inconvenient.
I told him I didn't particularly care for his attitude after which he told me that he didn't appreciate my feedback and that I should leave the store if I was going to continue to point out to him my dissatisfaction with him and my entire Best Buy experience regarding my phone and GSPP experience. I have spent a considerable amount of money over the last couple of years with Best Buy and have been largely impressed with service, quality and over all experience but any experience regarding my phone right from the initial purchase has been a bitter pill that I have largely chosen to ignore. I wonder just how important it is to Best Buy that I continue to remain a customer?
Best Regards,
Randy Potter

Rick Dimmick
from Sanford, FL
I made an appointment for apple watch repair for 1:40 Jul 12 and I was late to the appointment. The person at the service counter was very rude and informed me they could not help me because I was late. They offered to make me an appointment for Monday at the earliest. I said this was too far out and could I come back today. I was told no only appoiontments available were for Monday the 15th. This I felt was a rediculous response with no concern for the customer as there was nobody waiting for service. The place was literally empty. I then went to my car went online to Best Buy and found I could make another appointment online for today at 2:20 pm which was in 10 minutes. Why did the rude person behind the counter lie to me stating I had to come back Monday? I would have made the appointment for 2:20pm, but by this time I was very frustrated since I had taken timeout from work to drive all the way to Best Buy just to be turned away by a rude person at the "NO" Customer Service counter and I did not have any desire to talk or work with the girl behind the counter. Based on this experience I guarantee I will never do business with Best Buy again, I will take my apple products to Apple where I am always greeted with a friendly face. I did not want to drive all the way to Apple in Altamonte Springs but I will go out of my way to avoid Best Buy! Now I know why Best Buy's parking lot is empty!!!

jim story
from Cumming, GA
horrible people there who don't give 1 sh*t about your problem, everybody with any knowledge is leaving this dying company. they will not resolve your problem, and they put off appts that you have. I personaly am done with best buy, I would urge others tom look around, they won't be here in two years to fix your electronics. sad, but now they are hiring the low life types only in management.

I bought a tv about four years ago, it died, I scheduled an appointment for july 11th, to see if it can be fixed or? this am 7-11-19 i received a call from the 3rd party repair people best buy uses, oh gee, sorry, we can't make it, we only have 1 tech, we've only had 1 tech this week,, so they knew that they were not going to make this appt, all week!!!!. but they didn't call until the day of the appt to tell me the customer. now they want to reschedule me for 1 more week? what makes me think this same ol crap won't happen on july 18th? it will be the same old crap. I read that best buy won't be doing business much longer than this year, due to low sales , higher prices, lack of customer service etc. if they give me a new tv, I wonder who i can get to fix it in 3-4 years. I have now talked to 7 people regarding this sh*tty service, nobody I have spoken to has even botherd to give a sh*t yet, 2 of them said hey this happens a lot, 2 more it seemed, that I woke them up, 1 put me on terminal hold for 22 minutes. I ask to speak to a manager, I guess managers don't work at best buy during the open hours. this type of ploy I expect from low life type companys, best buy is now a very low life company, I will not be buying from a dysfunctional, secretive "I don't give a sh*t about you company". best buy is dead, it's management team must be spending their days at the coffee shops, looking for new jobs...be warned, losers in the stores, it's called management.

Pamela ravazzolo
from Guelph, ON
My 80 year old mother went to the best buy store in Guelph Ontario and purchased a dishwasher, washed and dryer, and freezer. They delivered the washer and dryer no problem it was hooked up the freezer came by puurolator without warning my mom was not home but when she got the notice that there was a parcel at percolator she thought must be fittings for her appliances but no it was the freezer how is an 80 year old woman going to lift a freezer or carry it into the house because purolator only drops at the door. Also the arrangement were made that the plumber would come on the Monday to install the dishwasher he called that Monday sick and rescheduled for Wed fine but instead of coming at 5:00 he showed up at 2:00 said he thought he had to be here before 5:00 again no problem go ahead and install it but no he gets a phone call oand told my mom he will be back at :5:00 well surprise no show and no call is this how you treat the elderly I expect thar t this is going to be fixed please if not I will hit social media about how the elder!y are taken advantage of i m .hoping it does not come to that please respond.

on 3/14/19 I (member id 4644138884) purchased a LG 70" 4K television. The selling point being that i would be given $ 105 in store credit for my next purchase. I visited the store soon after to purchase a dishwasher at which time i was told the 'in store credit' could not be applied to this. So i went to Manard's and purchased the same dishwasher for a comparable price. I have since returned to Manard's to purchase a front loading washing machine, which was in stock (another positive), and got an 11% in store credit which is applicable to ANY PURCHACE at any Manard's store.
I would not have purchased the original television from Best Buy Had it no been for he supposed 'In Store Credit' i was suppose to receive since it was not priced any lower than any other store selling comparable televisions.
The staff of the store were quite helpful and professional so there is no complaint there but I find that the misleading practice of so called 'in store credit' has caused me to make my major appliance purchases elsewhere as well as to not recommend Best Buy as a sole source for others to purchase their major appliances
Todd Lawrie - Less Than Happy Camper

Jorge Diaz
from Boston, MA
I am forwarding you this email to seek some help with this issue. I have copy and paste the emails I send to Best Buy media directly and the General Manager for the store and I have not gotten any update or reply. I am also sending this email to to manufacture of my product to see if they messed up the prefer. Any help with my merchandise would be greatly appreciated.
---------- Forwarded message ---------
From: jorge diaz <jldiaz1979@gmail.com>
Date: Tue, Jul 2, 2019 at 6:43 PM
Subject: Missing Merchandise
To: <Kenny.Branco@bestbuy.com>
Hello Sir,
My name is Jorge L Diaz an active duty military service member for 20 over years in the United States Marine Corps. I am sending you this email because I ran into an issue with a purchase from Best Buy that was delivered to your store in South Bay Center. My member number is 3788266200. I was giving your contact information from one of your employees who notice the issue that I was trying to correct with your managers and Best Buy corporate. I will try and keep it short but the customer support and service was not there besides the employee who gave me your contact information.
This issue that I am trying to get help with is a purchase I made for a pair of "Elite Active 65T Copper Blue", order number 1119172270348. Today I went to pick up my order and when I got home and open the box, the box was empty. The head set and charging case where not in the box. I immediately headed back to the store, roughly 15 mins after I pick them up to customer service. I spoke to one of your managers James Diploma who kept the other managers aware of my situation. James was doing his research to figure what happen from the time they received my package until I picked it up. This took roughly almost an hour, than he came back and told me that there is nothing he can do after researching and that he would not be able to accept my return and order me a new set because the box was empty. He almost made it seemed like I was trying to pull one on Best Buy. He told me to contact corporate and see what they can do. I explain to him why do I have to call corporate for an issue that I was not at fault. He told me that he will not accept it and that I had to talk to corporate and they can figure out how to replace my purchase. He gave me the number to call and I went to my car to call them. I talk to corporate and they told me that the store is the only one that needs to help me with this issue because it was delivered and ordered from the store. They told me to tell manager to call them so they can explain to them the process. I went back into the store to talk to James but they said he left but while I was waiting for another manager, he walks right besides me heading out. The employee who gave me your number told me to go talk to the manager at customer service. I went to her and she was tracking the issue with me and I told her that corporate told me to tell them to give them a call about my issue. She stated they don't do that, I explain to her what they told me about that they where suppose to weight every item and check that the item was in the box and she said they don't do that. She talk to other managers and they said that they do not call corporate and I ask her if she wanted me to call so she can talk to them so that she can hear what they are trying to do. I called them and she talk to them and told them that they cant do anything for me because the box is empty (which I received like that) and that no manager was going to accept it. She gave me back the phone and the lady from corporate said that they cant do anything for me because they are online help only and that the store is the one that needs to help me. She also told me that the other choice was to write to corporate explaining the issue. By this time I have already spend enough time dealing with bad customer service in both ends, especially from your store because it seemed like they thought I was trying to pull one on them. I went back to my car again and decided to call corporate to talk to a manager. I spoke to a manager and I explain in details everything that happen and he ask me to go back in the store so he can talk to the managers. So I went back in and the employee who gave me your information try to get a manager to help me talk to the guy on the phone and no one was around. He decided to talk to the guy on the phone. He explain to him my issue because he saw and heard everything and they both agreed that I should talk to you about this issue. This is the short version of everything that happen.
I have been a loyal customer to Best Buy and serving my country. The way I was treated today is not the way a customer should be treated. James even said it that I am a elite customer and that I purchase lots of merchandise from Best Buy, but him and the other managers made it seemed like I was at fault, trying to pull a quick one and not helping me. As I look at it right now, I only have three choices. First choice is talk to you and see what can you do for me with this issue that it seems to be a bad dream or a horrible movie. Second choice, proceed to push this to higher up about this issue and the lack of customer service and spend my time trying to figure out what happen and continue fight the system to get a replacement. Third choice, just cut my lost of almost $200 for something I am innocent and stop being a Best Buy customer. I really hope you can help with this issue in replacing my purchase. What I don't understand is that James saw my receipt where I purchase other items that day like "Air Pods" for my daughter and a speaker for my office. Why would I waste my time to pull a quick one and make a big issue about this. The Air Pods cost more than these and the speaker almost the same. Makes no sense!!!! I hope you can help me out. Thank you.

paskel traylor
from Royse City, TX
Drop off my Laptop on Monday the 24th of June and pick it back up on the 28th of June, I got it home and tried to use it and nothing, it would not connect to internet. The 29th June, I took it back to best buy and they told me to come back in 2 hours. I ask to speak to the Manager and he told me to come in 2 hours and I said that he could have check it in, and he said No. For me to come back in 2 hours. I run a business too, and I never tell my costumers that.

Robert Couch
from Springfield, MO
I was granted a replacement number from Samsung for a TV I bought online with my Visa card as a disabled person that was delivered by UPS to me directly, I have completely run out of patience with best buy and there LIES!!!!!!!!!!!!!!!¡!!!!!! I want my replacement 50 in., 4k 6 series Samsung TV shipped to my house at my new address 2236 n. Fort Ave. Springfield MO. 65803 immediately!!!! Got it???????? My phone number is 417-234-7817 Robert Couch

For me, Best Buy's In Home Consultation for home theater set up, was the biggest reason I chose to purchase two new TV's from them and have the Geek Squad install them. The In Home Consultation took place on Saturday, 6/22/19, with Kelly Colo. The consultant arrived on time, but took no notes as we talked about what I wanted in two different rooms, and what her recommendations were. In fact, she was in and out in 15 minutes maximum time. We discussed the haul away needed for the 65" rear-projection TV sitting in the entrance way, which she volunteered to make arrangements for. She handed me her card to let me know she was off work Sunday and Monday, but said to feel free to call her anyway with questions or to make arrangements for the install. She stated that she would put together the itemized list of what was needed and email to me later that day, and she was booking for the end of the coming week. I called her the following Wednesday, as nothing received yet. She did not remember me until I mentioned the haul-away of the big TV, and said she would send me something that day. (My question to her was how will you remember what we talked about when you didn't take any notes and you didn't remember me?) Today is Friday, June 28. Still nothing from her,.... Terrible service! Obviously the rep is either too busy, not interested, or both. I would not recommend Best Buy's In Home Consultation, at least not the rep. Don't tell your customer something that you cannot fulfill. This has been a huge disappointment.

Bruce Dukas
from Dallas, TX
No one has responded back to my emails… not the store manager or the District Manager. (sent this letter to customer service 3 times)
See Below…
Mike,
Obviously a poor follow through on your part so I'll move this up the chain. Mike just so you know I've been in the Retail arena for over 40 years and what I've learned is customer relations is paramount. If someone ever took the time to write me a letter and it got to my desk their satisfaction would be of my utmost importance.
Bruce G Dukas
From: bgdukas@tampabay.rr.com <bgdukas@tampabay.rr.com>
Sent: Wednesday, April 17, 2019 11:29 AM
To: 'mike.brophy@bby.com' <mike.brophy@bby.com>
Cc: 'Jade.Esparza@bestbuy.com' <Jade.Esparza@bestbuy.com>
Subject: Complaint
Mike,
I had an unpleasant experience at your Citrus Park location. It had nothing to do with the individuals that worked there it was your online system. I ordered an LG 75 inch 240 tru motion TV online and paid for it. I also received a text telling me it was confirmed and would be ready within an hour. So I asked my neighbor to borrow his truck and headed down to the Citrus Park store from Trinity.
When I arrived I was told that the TV was not there and there was a problem with the online order. Of course I was like well there must be some mistake and I showed them my confirmation text. They searched but to no avail and finally I just asked to speak to the store manager. I was greeted by Jade who was very pleasant and offered to help me.
I won't bore you with the details but he ended up giving me to the electronics manager who showed me an open box Samsung that was comparable to the LG. The problem was that it was $150 more in price than the LG which was $1100 and was on display and turned on for 8 months and had no packaging and no stand. Now I am estimating that I would pay somewhere in the vicinity of $800 or $900 for that TV because of the circumstances but Jade said he couldn't do that. At that point I was in the store for almost 2 hours, I was tired and I borrowed my friends truck. So I took the deal. I am not happy with my decision and if you can't help me please give me to a Regional VP or someone at your corporate office. I have shopped Best Buy for years and would have anticipated a better outcome only because of the fact that it was on display and playing from store open till store close for 8 months and also the fact that nothing came with the TV.
Please call or email me at your earliest convenience.
Regards, Bruce

Linda Barrett
from Dallas, GA
We've had a contract with you for almost three years and our complaint is not with your Geek people, they are very nice when we call them for help. We have major issue with your reps at your store in Hiram, Ga. We've been in that store lots of times and you have ALL these people standing around and no one seems to care to help us.We took one of our computers in on June 25th for service ,about 12:00 and no one was in line at the Geek desk, finally LEON came over and asked if we had an appointment, and we said we just wanted to drop our computer off for service, as we have done in the past. He told us they had an appointment scheduled at 12;00 and we would have to make an appointment to drop it off, it was very obvious this guy did not want to be bothered with us. WE protested and then left, didn't look like the 12:00 person showed up! We are not going to renew our contract with you, in a couple of months, and it's for lack of customer service from your store reps. If we are not important to Best Buy, you evidently do not need our money. We've never gotten okay service from your in store people, we liked the idea of the Geek Squad, but your in store people are ALL a real joke. Linda and Wayne Barrett

virgilio ureta
from Paterson, NJ
The delivery of my washer machine is very frustrating happen 2 times already failing I was suppose to have on Monday 24 they did not make it ,again new delivery date for Thursday 27 still I did not get it... please solve muy problem . thank you

George Kuruvilla
from El Cajon, CA
I've been on hold for best buy complaint department for over an hour. I had a fridge delivered to my home yesterday, the person delivering it pointed out a scratch on the bottom left corner when he saw me notice it inside my home. Told us if we wanted, to contact best buy and let them know. After they left, I walked by the passenger side of my car and there a 2 in scratch and a missing chip from that 2 inch section they hit. My neighbor has a camera facing my property and told me she has it on tape. I'm furious that they did this and tried to hide it. I contacted best buy and they got through with me while I was in the middle of writing this message and reached out to Sebgwick Insurance Claims. I'm at the point where I want to post this video on social media accounts and exposure the company, it's just not right what they did.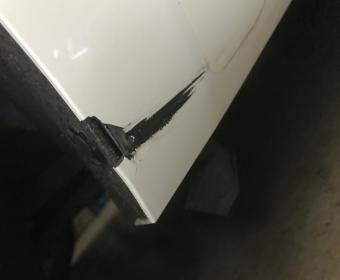 Barbara A. Oliver
from Dayton, OH
My name is Barbara A Oliver, 2238 Mayfair Rd. Dayton, Ohio. I bought a Samsung TV from Best Buy at 131 Mall Woods DR. Dayton, Ohio. August 31,2017. I'm on my third Samsung TV from Best TV. The first one something went wrong with it at about 6 months. The Geeks bought me another one that was suppose to be new it didn't work and so they bought me another that worked up until about 3 months ago. I have a extended warranty. When I called Best they told me that the warranted didn't cover something going wrong with the screen. A cable technician told me that the screen was getting ready to go out. Best told me they were sorry but to buy a new TV. Just wanted to let someone know how best handle customers when things go wrong with their products. I don't know what to do from here but buy a new TV. Thank you so much for listening. Barbara A. Oliver

Gloria Cantu
from Vernon Hills, IL
I ordered an item on 6/8/19 to be picked up at bolingbrook warehouse. I had to change it to be closer to my new home and it has been a hassle ever since. One item (TV) was set to be picked up in Bloomingdale and it was not ready when the website said it would be now the washer and dryer is the same. I am purchase high priced items and no one can help me get them. I have spoke to multiple people with customer service and no are no help only to continue to tell me to wait 24 hrs but cannot rush it or give me other options. I had someone coming out to install my items today and now i have to wait 24 hrs and there is no guarantee it will be ready tomorrow. It is set to be cancelled tomorrow because of lack of pick up but how am i going to pick up my item when there is this verification. I will never purchase anything from best buy again this has been the worse process i have ever needed to deal with.

I purchased a compact refrigerator it was damaged they sent me out another one it was also damaged I waited three weeks now they want to give me a refund and start all over again this is totally ridiculous why can't they may just give me another one and take this one back I'm 75 years old and I don't drive I will never recommend Best Buy to anyone again

Patricia McMartin
from Leander, TX
Please listen to the recording below. My refrigerator has been broken since the last week of April. It is covered under your Extended Warranty. I am livid at the lack of response, non-information, inactivity and lack of concern that a product you sold an extended warranty on can go unfixed for a month and a half -- with no resolution in sight.
I will send this to the news media next. There is a 97 year old and a 92 year old in my home. George McMartin is a veteran of three wars -- WWII, Korea and Vietnam. His birthday is today. He will make great coverage on the evil big box store which doesn't seem to stand by its warranties. At this point, I can't even call your customer service bad. Your company is evil. I can't even recall the number of times your folks have hung up without doing anything. All the while they tell me I'm unreasonable. Net, you think it is unreasonable to expect you to repair a product covered under an extended warranty? I have spent well over 50 hours trying to resolve this. You even went so far as to tell me that I have to prove ownership through a power of attorney document! I also have that to share with the news media.
As a CX professional, if you add the hours you have had to deal with this. It would have been far more profitable for you to fix the refrigerator. But, you can be assured that I will make certain that BEST BUY does the right thing. Even if it takes 50 more hours of your CSR's time.
Also, I can upload the recording. It is a shame that you can't hear what the news media will receive. It is classic.
Pat McMartin
512 258 8452
512 658 1976

Kathie France
from Tallahassee, FL
I took in two computers to the Tallahassee Geek Squad …..they said they could be fixed.....talked into a hard drive to combine the two for info and free up space. went back to get my Lenovo that I had purchased from you people years ago, and they said it was dead in the water and couldn't even open it to turn it on......scrap that....was called to get my Toshiba (the issue I had was I could not connect to wifi and to condense info.) started right up for them....took it home and can't use wifi, even with an adapter. The FORGET to tell me that the internal wifi is broken. I AM SO VERY ANGRY !!!!! Talked to the Manager, he said to bring it in and they will send it out and if it is broken, they can fix it ...maybe...at a cost to ME ?????? This is highway robbery. DO NOT SAY SOMETHING ABOUT FIXING IT....AND FIX NOTHING !!!!! THIS COST ME 60 FOR A HARD DRIVE AND MY TIME. I feel very used in this !!!!!! I am 69 years old, and this is wrong !!!!!!! Kathie France 850-765-9011

Beware of their Returns Center scam!
I returned a defective incomplete phone they sent me by mail.
I dropped off the "open box"phone at UPS location on May 15, and it was delivered to the warehouse on May 21.
After not having heard anything regarding the status of my return, I started a chat online on May 28. I was told I would get a notification and refund within 24 hours. That did not happen. I contacted bestbuy thru chat again on May 29. The conversation was identical to the one on May 28, with no updates, but with "guarantee" that my refund would be processed within 24 hours.
After having waited another day for the update and refund, I filed a complaint with Better Business Bureau on May 30.
I was shocked to see this response from Best Buy to BBB a week later:
"Our return center reviewed this return and noted we did not receive back the correct item, and it is being sent back to the customer. Best Buy is unable to accept incorrect merchandise for returns and considers the matter closed"
That felt surreal. I rejected that response, saying the item sent back was exactly what I had received, and asking to be told what exactly they claim I sent them. I noted in my rebuttal that whatever they intend to send back would be refused. I think my reasoning is transparent - there are only two possibilities of what they would be sending back - it is either the phone that I returned, or it is something else that is not mine. In both cases, I would refuse the "item".
My inquiry was ignored. The responder just repeated what she said originally.
I did refuse the package they sent me. I do not know what was in it, and the fact that they flatly refused to communicate and figure out where the disconnect was, is just mind boggling. I know that I followed the return policy and returned correct(!) merchandise within 14 day return window (which had long passed by the time they came up with their response).
I am absolutely stunned and horrified by this experience. My return was either a)lost or b)stolen by Best Buy!
If you do buy from them, and need to return - record what you put in the return!!! They are either totally incompetent, or thieves!

Larry Carter
from West Wendover, NV
I was sold your service plan an couple month ago he young talk me into buying it after she sold she switch me to another person just blow it off the young man was rude. Friday I bought an new gps and as some questions..And one question do I have to be White r Haspic to get good service from your staff

Mrs. John Scott
from Rochester, NY
we have been members of best buy for many years, we loved coming there because of the great customer service. The customer service has not changed but recently we are very disappointed and devastated at the chain of events we went through recently! On memorial day we went into the Greece location to get a new refrigerator because ours stopped working. We where working with Kalie I believe that to be her name . I presented the measurements from our present non- working refrigerator. I took us about an hour to work out all the details to get a new fridge for the memorial pricing; so we found the perfect fridge we thought. The delivery date was for June 2nd. It was the wrong size would not fit!! so we are without a fridge again! we decided to return and talk to a manger named Nick, we gave him the same exact measurements as to the other rep and we proceeded to repurchase a fridge he seem to have it all together for us per explaining this should fit/work. (might I add the measurements was a picture from the inside of our non- working one). We had to pay more money than we wanted.
Now it will be going into another week to get our delivery on June 6th. The refrigerator came and it was wrong again it was even worst then the last one that came meaning to big!!!!
So we want our refund back on our card, we also would like to be confiscated for their mistakes we are still without a refrigerator!!! so are going to have to go to the competitors. please contact us at 585-766-0177 or 585-967-5966

Went to buy a tv and a mount for a non profit charity. Went to pay and went through 5 minutes of trying to get it to work. Finally told card was declined. Checked with the bank on the account, everything was fine. They saw that I had swiped and said "only use the card reader for this amount". Turned around and went back. Went through the process again on two different registers. Kid says "yep, declined" like he knew it would be. I asked "so what now?" He shrugged and smiled like it was my problem. I was so dumbfounded I didn't ask for a manager. He walked from a $500 purchase. I still need to get this for a remodel project, but I'm not sure I'm ever going back. I go in there all the time for a audio studio I own and video gear etc. It's always a hassle to be in that store!

Purchased a comupter from Best Buy 2014, already had the Geek Squad service agreement. Computer came with a anti-virus software which, unknown to me, was on a auto-renewal. Finally found out April 2019 and called the Geek Squad. Was told I didn't need the program and they would refund the $53.04. Nothing happens. Three calls later and I'm in a circle of hell. Tried disputing thru my credit card and Best Buy sends them receipts of original purchase.

Carol Lloyd
from Massapequa Park, NY
No agent showed up for my scheduled smart home service. Called support they said they would get back they did not. Terrible service, very disappointed, have been a geek squad tech support for many years.

Jay London
from Mansfield, MA
i purchased a Dell Starlord 15" 17kbl lap top on 06/01/2017 for my son to use at college. I also purchased a 3 year warranty. The hinge on the cover was broken and I brought it in to the Geek Squad at the Best Buy in Mansfield, Massachusetts on April 27, 2019. I was given an estimated completion date of May 14, 2019. As of today I still haven't received my computer back and I have to go to the store to get the status of it.
The computer was sent to the wrong place at first and if I didn't inquire about the status then it would have sat there forever. One of the mangers there said they would expedite the repair but to her that meant to expedite it to the correct repair facility and not to expedite the repair. Now six weeks later I am still waiting and when I went in last week I asked to expedite the repair and she told me she couldn't do that only that she could expedite the shipping back to the store. So now I am told it is waiting for parts (six weeks!) I paid good money for the computer and the warranty and this is not acceptable to me. I have repeatedly asked to get the repair expedited without any luck. I have asked them to replace the computer and they said they could not do that. My son has been in school without this computer for too long. I am very frustrated with the service I have gotten and told the manager I would write this letter tonight. If this is how people get treated it is a poor representation of Best Buy.
If this does not get resolved to my satisfaction I will be escalating this complaint as high up as I can get it and letting people know how Best Buy has treated me through all of this. Please respond to my email address as soon as possible as I will not wait another week to write again.

Denise BassKnight
from Midlothian, TX
I went into the Best Buy in cedar hill Texas. This is not the first time, but yet another time I was treated poorly. I was trying to do a price match and felt extremely harassed not to mention I felt like I was being treated like a robber. I wanted to price match against NFW FOR subwoofer that they had on sale for 299....Best Buy has it for 449. I made it clear from the start I wanted to match against the store. Sales rep had to get manager approval. Manager arrived, short , rude and indifferent handing out orders. Not a please or thank you. First it was : put it in ur cart....ok I'll try...then it was it better be there for you to pick up or in stock today....ok I think it's...then it was. I'll be back. I asked for another manager. Next manager was ruder than the first. He quickly stated it's at our Disgression....after him reading me the riot act...he quickly dismissed me and said. " this is over 42 miles outside the area" I'm not honoring it. Well...the first manager knew that and after 3o minutes of waiting trying every angle not to honor it, u now decide the area is an issue????? I'm ok with that but he would not look at me, stated " call a Best Buy near NFW n see if they will honor it because I won't" smh. Really? I can take no for an answer, but I will not except rude, dismissive and unprofessional behavior. To make it worse this is a reoccurring behavior at this location. Bad attitude and awful customer service. I'm tweeting, BBB AND ANYother way I can blast this store ( and Best Buy ) ...I'm not happy n will be severing my relationship with bb ASAP.

Michael Solomon
from The Bronx, NY
I buy all my electronics through Best Buy and am a loyal customer with a Best Buy credit card. NO MORE. I Purchased a tv and only opened the box about 7 days later when installer came to hang on wall. When the Verizon Fios guy came to turn on tv the tv was cracked on the inside of the monitor. Best Buy would not allow me to return or exchange tv.(I was within the 2 weeks) I was so mad I left the tv at the Best Buy in nyc.

Michael Solomon
from The Bronx, NY
I buy all my electronics through Best Buy and am a loyal customer with a Best Buy credit card. NO MORE. I Purchased a tv and only opened the box about 7 days later when installer came to hang on wall. When the Verizon Fios guy came to turn on tv the tv was cracked on the inside of the monitor. Best Buy would not allow me to return or exchange tv.(I was within the 2 weeks) I was so mad I left the tv at the Best Buy in nyc.

I called geek squad which I pay an annual fee to help set up a new printer that I bought at Best Buy. The people online couldn't help me fix the problem because they don't speak and/or understand English. Now I have to have some one come out which costs 49.95, what a rip off. If you are considering buying this service the only thing I can say is DON'T!

Tim Collins
from Fresno, CA
We, my wife and I, had over $320 in Best Buy rewards. We went and purchased a Hitachi TV today at the store located in Clovis, CA on 5/31/19 at 5:03 PM. The cashier, Jesus, rang us up...and the price was $12.38 after applying our rewards; however, his registered "froze" and could finish processing the sale. We moved to another, and he could no longer pull up the rewards. The manager, Richard, couldn't clear it through your "bridge", and told us we would have to come back next week after the computers reset and he would pick up the $12.38! Richard said he couldn't approve it for that amount? We walked out with NOTHING and a waste of over a hour of our time! You just lost a pair of customers that spend thousands in your stores!
Sincerely, Tim Collins. (559) 500-9304

Bought a iphone6s from best buy may 24,2019 an it quit working in 4 days an best buy says they can't help me took me 3 months to save $260 an I'm out of money an a phone

Shawnamae D Mcgarrell
from Philadelphia, PA
My dryer wouldn't dry and I called best buy and the problem and geek squad schedule an appointment with a tech to come and fix on 5/16/19 between 8 to 12. on 5/16/19 tech Anthony called my phone at 7:19 from this number 215-390-3702 and left a reminder message that he'll be there at between 8 and 12pm. He came and said that the dryer heater is gone that's why the clothes is not drying, and if its ok to order the parts and have them come to my home, I said sure.
Anthony schedule me for next Thursday 23rd 2019 and I agree on 8 to 12 window for him come out. 3 packages came to the home on 5/20/19 I text the 215 390 3702 number to say that the parts are here. On 5/22/19 I got a reminder call telling me my appointment is schedule for 8 to 12pm on 5/23/19. On 5/23/19 I got a called that I missed saying that this is Anthony and I'll be there between 8 and 12 to fix the dryer this was at 7:13. I waited home and no calls or text or anything, Anthony called at 1:09pm after his schedule window to say more parts is needed, how do he know this when he never came back to the home, to see what parts came or didn't come, and that was the last communication. I have been texting and calling this number and no help. Its 5/30/19 and am still without a dryer, called best buy and spoke with Cheryl from Orlando at 763-256-1367 and she wasn't able to get in contact with Anthony. She told me that she'll email Marcel Gomez his supervisor. Am only asking to have my dry fixed. My next step is to call fox news and report best buy to the Better Business Bureau and tell my side of the story on my social media pages and the very poor customer service. Not 1 phone from best buy from or Anthony since 5/23/19. Am a long term customer that you just lost, but believe me dryer will be fixed. I have all the text messages, voicemails and the 6 packages that came to my home.

David Scigliano
from Mentor, OH
I took in a 7 year old computer for repair and the Geek Squad said the board was bad and cant load windows . Told me if I want to give them the computer and they will get rid of it for me and said to buy a new one which I did but did not give them the old one . Only to have a friend that works for IBM (should have taken it to him first) but trusted the geek squad look at it and he said they lied at the geek squad and he got it running, He said it needed a Bios change and updates from HP. If it was the board you would not run. I have had it now running again for 2 month already. I feel I should be able to get more than a $20.00 credic for a $600.00 computer that I added a $110.00 ssd drive to and 8 more gigs of ram $50.00 so now its worth $760.00 for NOTHING. I have contacted Best Buy main number and NO one will HELP me. I have shopped at that store for 20 year and spent over $7000 probably and am disappointed to say the least. Please contact me at 440-478-2339. Would GREATLY APPRECIATE IT. I have inclosed a pic. On the left is the new one (1 month and a half old) on the right is the 7 year old one that does not work and cant boot up as they say but LOOK it works !!!! I feel more should be donr . I have all my proof of there work and proof of my new purchase.

Good Afternoon - The Best Buy at Montfort & Beltline in Dallas, Tx has the WORST Customer service in Dallas. I shop Best Buy all the time. I buy a lot from Best Buy. If I order something online and it comes in damage they will not take it back. Other Best Buy stores do. If I have a return for any reason the Montfort- Beltline store will not take it. All the other Best Buy stores work with me on Open Box items not the Montfort - Beltline store. I will continue to shop at Best Buy. Just not the Best Buy on Beltline & Montfort. The Best Buy On Beltline & Montfort is the WORST. THANK YOU !!!

Zenia Kohler
from Waterloo, ON
FORMAL COMPLAINT - URGENT ATTENTION NEEDED
I am writing this correspondence as I am truly disappointed with a product that I purchasedat Best Buy in April 2018 and therefore it has just passed its warranty period. The product was an HP Pavilion X360 Convertible, Model 11-AD018CA, Product ID 1UG52UA#ABL, Serial # 8CG813321N, Warranty 1y1y0y.
I was told by one of the agents that HP would be the best way to go at time within my budgetary constraints.
Last year we arrived in Canada as new immigrants without jobs and had to ensure our kids settled well in school and that we went out to the job market as soon as possible. So when we found out that our daughter was struggling at school we had to buy a computer to assist her with the transition into the new schooling methods. She had to learn to use a computer and complete all her work on the computer when at home - so the computer was only used at home and under our parental supervision. It was a huge expense of $499.00 that had to be paid by us within the circumstances at the time - and just over 1 year later we were told that the computer is a "write off" as it cannot be switched on and has to be thrown out and replaced. (This has been confirmed by IT specialists). also had to purchase spyware - bit defender at a cost of 489.99.
This is absolutely ludicrous that something like this should happen to basically a brand new laptop. It is clear that you have not fulfilled your promise made with this product and therefore I would urge for Best Buy to show its uncompromising integrity and do the right thing here as the product you provided is not of the highest quality, not a useful and innovative product and therefore was false advertising.
I do not wish to have it replaced as I do not intend to buy a new HP. I just want to have my money refunded for this waste of a laptop that was sold to us. I am able to provide you with the proof of purchase made at Best Buy in April 2018.
Also - in closing I contacted the customer complaint line today just to be put on hold and the line was cut - so my issue was not addressed and disregarded.
Just do the right thing.

David Taylor
from Huntington, IN
I am an Elite Plus Member who has spent a lot of money over the past few years at your store here in ft wayne,in. I went in today to purchase a t.v that was out of stock at that store. Samsung - 40" Class - LED - 6 Series - 2160p - Smart - 4K UHD TV with HDR
Model:UN40NU6070FXZA SKU:6332597. It was available at a store that was 57 miles away. I wanted this t.v at this price but no one would bend over backwards for me. So I contacted your online support whom the best they could suggest for me to wait till the t.v came back into stock or purchase another t.v and return it when the original wanted t.v came into stock. What an absolute waste of my time. I provided a link to the Walmart website which had this t.v in stock and still they acted as though there was nothing else they could do. After all the money I have spent with bestbuy over the years I felt so patronized. The agent who was supposedly a manager said he appreciated my business over the years however he didn't even know my email address which proved to me that he never even looked at my purchase history. This totally insulted me to be treated like this. All I wanted was that t.v at that price but no it had to come to this. I explained to the alleged manager that from here on out I will only ever use bestbuy for a backup store and not a primary store for electronics purchase I will use amazon or Walmart as primary. Feel free to call my cell 260-3886994 to discuss this if needed. The original transcript can also be emailed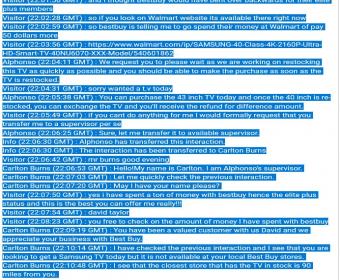 Suzanne Rosin
from Waipahu, HI
We Purchased a Samsung 75" television on 5/4/2019, it was delivered and set-up by the Geek Squad. On the very same evening after the delivery, we were having problems with the sound bar not syncing with the television. I called for another visit from the technician and they returned a few days later and synced it again with our Bose sound bar(which was purchased at Best Buy on 9/30/2018 for $549.99) /spectrum remote control. and the very next day, the problem started up again. The Bose sound bar not working and syncing with the tv sound again. I called the Geek Squad once again, very frustrated with the situation, a different technician came out and spent some time here and told us we have a defective sound bar or that possibly may have been broken during installation due to a blinking light that kept flashing on the bar, in which he said, should not be happening.
He said we should call the store manager or supervisor and tell them exactly what he told us and they would be more than happy to swap out our bar for another one at no charge and he would come back and hook it up for us. I took his advice and I called the store, spoke with an associate and waited over 2 hours for a phone call, and got none, so I went down to the store with my sister-in-law. Store manager was off and I spoke with a supervisor named Gammen, who told me he can't do nothing for me and to call Bose since it is still under the 1 year manufacturers warranty. That was all he could do, not even offering up how I should go about it. He showed no concern or care for his customer's and as a sales person myself, I felt he was not a good representative for his cold and rude attitude. At that point I told him he could cancel our television purchase and come and pick it up, and we would go some where else such as Costco which is right up the road from where we live and purchase a 75" tv. I have been doing business with Best Buy for many of my major purchases and have never come across someone so unwilling to help and satisfy a Best Buy customer who has patronized your store for many years. It seems he does not care about your customers satisfaction and said " You can go to Sam's Club or Costco it's your choice", Such a rude representative. Our television is scheduled for pick-up next Friday on 5/31. You have lost a rather large sale, but I guess Gammen could care less.

My Complaint is I purchased a Hover Cruse Electric Skate board from Best Buy and was told by an associate (Val) this product was under warranty for 1 year through the manufactory . This was a Christmas gift for my Grandson purchased in Nov 22, 2018. This gift sat under my Christmas tree for a whole month until Christmas morning. I was very surprised when this Skate board was having issues in April and I called Best Buy to see what I needed to do to have this looked at and again was an associate that this product was covered through the company for a year. I emailed them and they advise me it was only covered for 90 days. All my Grandson and myself want is Best Buy to stand behind their merchandise. I'm not asking for a refund but some kind of assistance to either fix the Skate Board or replace the Skate Board that only lasted a few months after purchase. I truly appreciate your assistance in this matter. I have my reference number for this purchase 47722302702846 if this is any help.

They called while on their way to let me know they were 20 minutes out. I tried to ask a question and they hung up on me. When they got here I went to the door and hollered to wait so I could put my dog out. They continued pounding on the door and ringing the doorbell while I tried to get my dog out. My washer sits on top of a drawer held on with two screws. They said we don't do anything with those. I said give me a freaking wrench and I'll unscrew it!. He said alright, walked out and drove away!
Worst most rude customer service I've ever experienced with Best Buy. Laziness in the extreme! Will never buy another thing from them.
X-customer
Kimber Glidewell

I arrived at best buy in Rogers AR at 1030am to purchase a laptop. I looked around in the laptop area approximately 10 minutes. No one showed up. I walked to the front of the store to ask if anyone works the laptop area. The greeter said "yes we do but we just opened so we don't have everyone here yet. Just wait a few more minutes and someone will be here to help you. I asked the kid how long a few more minutes were and he couldn't answer. I told him I will buy from someone else who has time to help. I don't have time to wait that long. His answer was "ok that's fine." On the way up to the front, I noticed 4 employees standing around talking to each other, I'm guessing try to catch up on last night's events instead of helping customers. If the store opens at 10:00, why would customers have to wait till 11:00am to get help? I am very upset with the lack of service at this store. The store manager needs to be looked at and replaced due to lack of training the people and no scheduling of employees to work. Best Buy in Rogers Arkansas gets a 1 star only because they have a building standing there. Will not recommended to anyone but I will tell all about the crappy service.

On Monday 5/20/19 I went to the Best Buy Store on Muldoon rd. here in Anchorage AK. We were looking for a new TV Stand so we went back to were they were we found one that we liked but there was none on the floor that we could just pickup and go to the Cash Register. So we was waiting for the person that was back in that Area to help us but he was helping another Customer we stood around for approx. a half hour waiting on him to get done with the Costumer he was helping when I saw another employee walk by I asked him if we could get some help and he said he would call someone back to help We waited another half hour and STILL NO HELP and that one Employee was still talking with that other Customer (It don't take an hour to sell a TV)
So we Left
This is Terrible Customer Service and it waited my whole evening

James Zolli
from Reston, VA
Cell phone sales person put new chip in wife's cell and put my cell number on it. She is in Texas and I am in Pennsylvania now she needs to overnight new chip, meanwhile my cell has no service.

I went to Best Buys to buy a car radio and have it installed. They sent me back to the car installing shop in the back. It was locked. They said they would send back the installer. I waited for a while. I went back up and then one of the geek squad went to the side room and the installer came out. He said it would be a week before they could get to me. I asked him if you are so backed up with appointments, then how come nobody is back there installing car radios? If you have a back log of so many people, how come you are not scheduling the appointments in a fashion to get them done. It looks like they don't really like doing their job, because they know nobody is going to wait a week out for installation. I got the runaround all over the store. A lot of people standing around with nothing to do. But please don't ask anyone to do their job. If there were people in the shop installing radios, I would of scheduled an appointment, but if you want to make sales then this is not a good way of encouraging people to buy stuff at Best Buys. BTW....I requested the installer to five different people before I got him, and then when he came out, he wouldn't acknowledge me, while I stood there and waited. It is shitty customer service.

Purchased a Samsung TV, also purchased five year warranty with TV. TV started making a popping noise, screen would go black and it would cut off. The internet quit working and you could not access Netflix, Hulu, etc. Called Best Buy (April 4, 2019) and to file a claim and was told we would be contacted by a repair company to come out and repair television. Received an email from Seneca Micronics asking for information on tv and what problems we were having. Emailed info to them and waited for parts to come in which took over three weeks to come in. Made an appointment with Seneca to come out May 6, 2018 to complete repair. Service man arrived and did not have all the parts to complete repair and took tv with him and said he would have to complete repair at shop and needed additional parts. I was told parts would take 3 to 5 days to receive and they would call to bring tv back to me. I have called Seneca almost every day the past two weeks and I get voicemail and leave a message. Still have not received a return call. I have contacted Best Buy and have been told there is nothing Best Buy can do I have to wait to hear from Seneca. My son has been with his tv for over 6 weeks and I still have no answers as to when repairs will be made, if ever!! I need help, what do I do to get this matter resolved???

Belete Mekuria
from Cambridge, MA
On April 28/2019 I purchased a 55" Class-LED-curved-Q7C series-2160p-smart-4k UHD Samsung TV with HDR for $849.99 from Cambridge Side Galleria Best Buy store in Cambridge Ma on price match basis as offered by a competitor. Three managers, including the sales manager (Kathy) were involved in verifying legitimacy, confirming availability of apparatus and price overriding the orginal peice to match the offer by the competitor. When the sale was approved, I paid and scheduled delivery for Tuesday May 30/2019 between 12 noon and 6 pm EST. I was informed that I will receive a confirmation phone call the day before.
After I spent most of the afternoon waiting for the delivery on May 30th, I called customer service for an update on the delivery status. To my surprise I was told that delivery was rescheduled for May 7/2019 because the item wasn't available. I indicated my preference for an afternoon delivery and email as preferred means of contact to confirm delivery. I stated my unhappiness wasting time waiting for delivery that wasn't coming and that I should have been contacted about the schedule change beforehand but the agent appeared not bothered.
A few hours later, I received a call from customer service and was told that I either should get a refund or wait until the item became available as it isn't at this time. I explained that delivery was just rescheduled and that there was no mention of unavailability. I strongly stated that way this matter is being handled lacked professionalism, doesn't seem right and that I didn't like it. I told her that I would like my TV, not a refund and that she may need to consult with superiors to resolve the matter as per expected standards and to my satisfaction as a customer.
There was no communication from best buy until May 7 noon . At this point I decided to contact the store where I purchased the apparatus. While at the store I also discovered that it was recorded that I refused delivery, which is an absolute fabrication. I talked to William (one of the managers) who made efforts to resolve the issue for me. He finally informed me that a store in Rhode Island has the TV and that he will work on a transfer and contact me to schedule a delivery. I left satisfied but when I didn't hear from him, I called the number he provided only to find that he was still working on it and that he will get back to me as soon as he is done.Later in the afternoon , I received a call from him but I was offered to either cancel or get a replacement for the value I paid. I argued that I could have purchased the TV from the competitor had Best Buy not agreed to the price match and am therefore being unnecessarily disadvantaged. Best Buy's refusal to honor the price match it granted and offering an apparatus that is by far inferior both in quality and features as a replacement isn't only unfair but I'm losing the value in the discounted price offered by the competitor.
Honestly, the entire process by which this issue was handled itself is suspect. I was made to miss out on a very good discount and I feel I'm being denied delivery of an apparatus I legitimately purchased. I;m being unfairly disadvantaged because I am made not to benefit from the discounted value the competitor has offered . A replacement apparatus of inferior quality and features that doesn't take the price before the discount into account isn't a price match and is unacceptable.
I hope someone will take look and resolve this matter for me.

Bought a refrigerator and had it repaired multiple times. The first two times under the manufacturer warranty and 4 times under geek squad warranty. It's broke again. They say it has to be three times for the same issue. Sick of this pos. Now geek squad giving me run around about the repair.

DEBORAH JOHNSON
from Winston-Salem, NC
I am planning out of state travel and needed a new laptop which I shopped for yesterday and I thought I found exactly what I wanted. This morning, I planned to go pick up my items at the store and I checked the status and I see it is still in cart and NOW it says my item is sold out! It did not say that yesterday. Right after I placed my order, I had a question about the protection services for it and chatted with geek squad, which I have been with for MANY years now. They could see my order and we got my question cleared up.
Right now, I am extremely frustrated and angry. Did they sell my laptop to someone else? That is SO WRONG! PLEASE HELP!!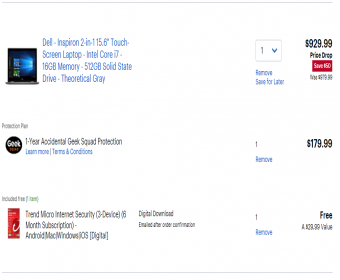 Have feedback for Best Buy?
Thanks for your feedback!
Sorry. Please try again later!