KFC
KFC Complaints Continued... (Page 4)
846+ reviews added so far. Upset? Call KFC corporate: 1-800-225-5532

Scott A Callaway
from Wichita, KS
After purchasing 66 dollars worth of chicken and tenders, we got home and found that we didn't get one of our sides. That wasn't the worst part. The tenders were dried out, the biscuits were too hard to eat and most of the pieces of chicken were 'old' and dried up from sitting for a long time. This was at the Wellington KS KFC. We will no longer be getting chicken there, as this wasn't the first time that we have had issues with the food quality. It was 3:50 in the afternoon, and no other customers were there.

Hannah Brook
from Southwark, ENG
I have come in to order 2 bargain buckets in Alphington, Exeter (its currently 1450... not even lunchtime) and there is a 10minute wait on chicken!!!.... that's all you bloody sell!!
Seriously disappointed in you lot, no where near as good as you used to be!!

Tania Ashworth
from London, ENG
https://www.complaintsdepartment.co.uk/kfc-uk/ i would like to know if kfc is a franchised business as I have noticed that maypole kfc and Northfield have both changed hands to Asian owners both shops are not selling kfc chicken it's not the same recipe and Northfield i had a zinger fillet burger in a shiny bun the chicken wasn't spicy at all it was slapped together with so much mayo the lettuce was swimming everything slipped out the bun maypole kfc i had a family bucket and the chicken all had a different crispy coating not kfc coating What s going on kfc of its not franchising it's sabotaging terrible please tell me thanx

Vickie Kinsey
from Antelope, CA
I went to your store on greenback Blvd. in Citrus Heights Ca on Oct.4th 2018 at 9:30 pm. I waited behind a pick up truck the truck drove off so I pulled up to box then waited about 7 mins. no one answered even after I said hello several times. I pulled up to the window no one was there I waited again till I saw someone walk passed I honked my horn with no response I finally got someone's attention he tried to open the but couldn't he went to the office and asked the manager about the window, he still couldn't open it so he went back to the office to tell the manager he couldn't do it she didn't come out, the young man went on to do something else and just left me sitting at the drive up window. I drove around and went inside saw the young man that couldn't open the window and asked why he just left me their with no response the manager heard me and came out to say that they closed early because they where out of chicken I asked why they didn't post a sign saying they where closed or why no one answered at the order box she said she had everyone turn off their headsets. what kind of service is that to your customers that are waiting to order but they never get an answer. As I drove out someone else was waiting I told them that there closed so she didn't have to wait till she got discouraged and drove away. I will never go to that store again and will let others know what kind of service they will get there.

brenda sprow
from Altoona, PA
I had to want for 45 minutes to get my chicken. they had nun ready. That s unacceptable The places wasn't that busy. This isn't the first time they didn't have something ready for customers.

Pamela Walbom
from Tucson, AZ
The KFC store at 6872 E. Tanque Verde in Tucson, Arizona phone 520 505-2047 is a disgrace to your name. They never have half the items in the menu, especially CHICKEN. This occurs especially at meal times. The staff always forgets part of your order and you always have to wait 20 minutes or more if you want chicken. They are totally disorganized. We have lived in Tucson for 20 years and enjoyed KFC. However, the last few years it has been awful. Tonight my husband drove down placed his order for chicken and was told he would have to wait 20 minutes. He came inside the store to wait. After watching several other people getting there orders, he asked about his. They had lost it, and he had to start all over. His words were "I WILL NEVER GO BACK TO KFC AGAIN". He is a successful business owner. I hope someone can check into this as it is very bad for KFC's reputation in general and I don't know how the store can stay in business. Thanks for listening.

S Bar
from Petersburg, IL
Called 20 minutes ahead of time to see if they had 10 piece 19.99 meal was told yes I did not need to order it ahead of time they would have it my husband drove 30 minutes to the place on ninth Street in Springfield Illinois and was told they only had original recipe and he would have to wait 25 minutes she tried to explain to me in that 20 minutes they had 20 customers getting that same exact meal. Find that hard to believe and most of the staff was standing outside talking when he got there Won't go there ever again

We very rarely eat at KFC and chose your restaurant near Colwick Nottingham as it was close to work. The restaurant itself was filthy, half eaten food on tables, pop bottles on the floor with contents spilled everywhere, unclean tables. We waited at least 6 minutes to be served and there wasn't anyone else in the restaurant. The member of staff seemed very distracted and uninterested in our custom, he forgot our drinks order and when we received our food my chicken was cold (I had 3 boneless peices) and my partner had a zinger burger with way too much mayo and what looked like the ends of a lettuce no actual leaves. Very disappointed with the whole experience, money wasted and will not eat at KFC again.

Stephen Jenkins
from Edinburgh, SCT
I ordered a family bucket after 10 mins I was told there was no coleslaw & corn?
I advised the staff my wife was vegetarian and this was her part of the meal, I then asked for rice as an alternative but was refused then the manager came and refused the request?
I then had to ask for a refund
No apologies after leaving the store I found that I was not refunded the bag cost maybe this is why the manager was unwilling to give me my recipe
This is not the first time I have went to livingston KFC and they adviced they have no product.

Mark Pengelly
from London, ENG
Waiting over an hour for food

Kevin Curry
from Macon, GA
The KFC on 190 Tom Hill SR BLVD, Macon,Georgia, 31210, has the worst service I have ever experienced. The management and the employees are terrible. They are very disrespectful, inconsiderate, and sloppy. There Drive-Thru service is not where it supposed to be. I had to wait over 45 minutes for a $20 Fill Up. Not only that, but when I received my food my order was wrong and the chicken was dry and falling apart. Also, my biscuits were as hard as a rock but somehow still undercooked. When I went to complain to the employees and managers about my food they came back with an attitude, very mean and disrespectful. While trying to tell me that the restaurant was fully functioning as intended, a roach crawled besides my shoe. I will make sure to never come back to this establishment again!

charles pedroni
from Antioch, CA
at 6;00 pm kfc in brentwood ca. on lone tree way. has no wings or chicken ready. This is not my first time with this location always a problem.THIS IS MY LAST TIME I WILL COME HERE.This place is so poorly run I hope it goes out of business.

B J Cisco Gordon
from Tulsa, OK
I shop in Kansas and Missouri. The stores that are in my area are forever running out of Potpies. Why cant' they keep up with the customers demands? is there a reason why this is an on going problem...West 75th in KS, 47th St in MO, Barry Rd in MO, The one on 95th Quivira does way better than the other three.

David Grainger
from Newmarket, ENG
Was in your Sudbury branch today on my lunch break and the customer service was shocking,, I'm never one to complain but it wasn't busy and the girl serving the orders ( not the women on the til) attitude and work speed and effort was shocking I was second on the order list and it took 16 minutes to get my 2 piece vvariety meal and it was all cooked ready! All in all it took twenty mins to get fast food when I was second in queue when walking in! I wouldn't mind if it was busy you the girl was working hard but in the end I actually had to speak out to say can you get my food please!!

Bonnie Barton LongKnife
from Box Elder, MT
This complaint is a long time coming .I have finally decided to take the time to write concerning our Havre Montana KFC.
We continue to try ordering from this KFC and very rarely have a pleasant experience and stop going to this establishment for quit a while then decide maybe we will try again. Our main complaint is receiving wrong order, less chicken in the bucket than what we ordered or having to wait for chicken 20 mins or longer (which has been the norm at this restaurant. The many times we are told that we need to wait for the chicken has been too numerous to count . Its very frustrating when this is a fast food restaurant. Several people in Havre feel the same way. I have talked to people travelling through and they also have complaints. Last evening was the final straw. We went to the drive up window and requested original recipe 3 piece meal. The lady noted that it would be a 20 minute wait. I said never mind I would like 2 famous bowls she told me to park over between 2 vehicles. This also took a long time so I went in and asked if they were ready. There was the lady that took my order verbally yelling at employees in the back. She was yelling "where the fries and something about coleslaw. She was very condesending and rude to them( I would have walked out) The whole restaurant heard. A couple of customers even walked out. I will not ever go back the this particular KFC. Several people in Havre have stated they would love to go to KFC but I am following suit and not returning .Also its very dirty. Thought this should be brought to someone's attention. Thank you for your time. I did call and speak with a manager and told her what happened last evening and was told "okay"

david jackson
from Mineral, VA
I ordered a 3 piece meal with slaw and potatoes also ordered 5 dollar box meal 2 pc leg/thigh box, once home ( 5miles) I opened the 3 piece meal and found 3 thighs a biscuit and potatoes/gravy no slaw, and the biscuit was old and crumbly . in the 5 dollar box leg thigh there, no fries but another mashed potato and crumbly biscuit, no cookie either. im not one to complain but when your on a fixed income and you are paying almost 15 dollars for our meals we just expect to get what we pay for, also the girl who took the order was rushing the order, I did ask her at the window if she was rushing me to which she stated no and went back to looking at what I think was her phone, this is the third time in a month that something was messed up on the order, were not bojangle fans but I think that may be our option in the future as the service and accuracy of the orders makes us question what could actually be going on inside that we don't see. as a paying customer I will tell you kfc is gone down hill fast and when I pass them in the future I will hit the gas

Tracey Jacobs
from Lake Mary, FL
hello, I am writing this complaint because of the issues I have encountered on my visit's to the kfc in Deltona Florida location, providence blvd.
on 3 different occasions I have received messed up orders and nothing was done to resolve the issue but the manager saying sorry. I live on one side of town and to drive back an fourth is and issue.
1. the first and second issue we ordered buckets and no wings where in the bucket.
when I called was advised they would replace the wings and when I went in the person I spoke to never wrote it down .
3. the third issue the food was cold have not been back since then
please assist me thank you

Susie Bridges
from Trimble, MO
I ordered 80 pieces of chicken a day ahead of time. I told them I'd be there at 10:30. He DID NOT tell me to call and confirm. When my dad went to pick it up the chicken was not ready. Not only that but the manager was downright rude and said it was our fault! My dad was very upset!

joseph randall
from Chandler, AZ
I can't even give you a single star i went to kfc taco bell combo and ordered a k-5 and they had me go large so i could get a large lemonade and another side cool right? but they forgot my cookie and they know me because me and my family eat there at the one on 75th ave and thunderbird road in Peoria AZ and so the next day and yes we eat at least 6 times at this restaurant a week spending an average of $75 per visit (large family) so again i come to the same restaurant the next day and i said lets go large and when i get to the window and gave them my card after they charged me for the meal including the go large fee that is additional and then said oh we are out of lemonade and so i had to get a root beer. Not happy but nothing compared to today. i went to the same restaurant and ordered the k-5 and had them go large again and i ordered the lemonade at the speaker and they took my order with it and then i give them my credit card and they charge me then they say oh by the way we are out of lemonade and that pissed my off because i would not eat there without a lemonade and could have cancelled and gone elsewhere and they waited till they charged me again and then said we don't have lemonade and i was pissed and said give me a root beer then since i was there and he said they did not have root beer i was forced to take a sprite like product that sucked and then he tells me that they do not have biscuits now I'm fuming and they said they would give me an additional mashed potatoes and gravy and to go around front and they would bring it out but i opens the k-5 box and there was extra crispy instead of original as i requested and so they replaced it quickly with the original and then gave it back to me and said what about the mashed potatoes and gravy and he said go ahead and go out front and i ll bring it right out. after 3 minutes i walk in and its sitting on the counter and a gut picks it up and says is this yours and i said its been sitting here while i sit for 3 minutes in 111 degree heat. no response but there will be one when i post my blog about this whole thing next week unless there is some kind of settlement for the crap and I'm so mad i wrote this before i ate so you knew` how pissed i am and the 2 million followers will know too look at Payson Az you had to close that i blog how bad they were and well you know what happened you can't mess with people like that or they will not come back and that is what i am requesting others do just to teach you a bout maintaining your supplies and doing the right thing you have a week to make this right. then get ready because if i can i want to hurt your company so bad after all this you do not deserve to be in business look at britain it was a simple switch and your stuff got lost there are to many who can do things beyond your control and i am that fear.

Mr saunders
from Tottenham, ENG
Its been several months since iv been to the local whitfield branch as last time i went i had severe food poisoning, (for the second time) but benefit of the doubt i returned again today, upon entering the drive through i was greeted with a mutter of half rehearsed english, i assumed the worker was ready for my order, eitherway i ordered a larger meal with bacon and cheese and specificated the filling being without salad or mayo, when i got home not to my surprise, i had a single piece of chicken in a bun... oonce again a disappointing meal at kfc. Its a roullette as to wether i make the night unwounded!! And to add insult to injury the ingenuity of your chipdrens boxe meals i leave you the attachment i hope i need not comment further...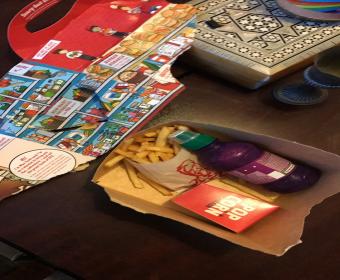 christie dent
from Hurricane, WV
yesterday my husband stopped at rhe kfc in louisa ky to get the $20 filet meal when he got to window they told him they only had 5 pieces fixed and asked did he want to wait for them to fix fresh he said yes they parked him cars streamed thru drive thru almost 30 min later they finally brought his order out i dont know how long exactly it takes to fix filets but id assume pressure cooking it shouldnt take that long and even if it did shouldnt they had enough fixed up all honesty since new owners this resturant really sucks ppl always waiting on different things on buffett chicken biscuts just name couple things

Debbie smith
from Los Angeles, CA
No pot pies three times I've been there. Requested phone number refused to give me.

Sacha arnold
from Lewisham, ENG
What a terrible service, staff didn't know what they were doing running around like headless chickens. 1 girl was doing till, fries, and trying to give out food, another one was just stood there not got a clue. I use to work for the company's which gives great training, so I don't understand why they had no clue what they were doing. Food order was wrong had to go back 4 times
Very disappointed with the vist with my family
We were at havant NEW kfC next to Asda
Many thanks
Sacha

Gloria San Nicolas-Avery
from Los Angeles, CA
My complaint is KFC at 2424 Encinal Ave in Alameda .Vs. 94501 Manager and store owner Had Her 6 or 7 yr son running in the area where staff were working on this day around 3:00 pm pst customer had tried to explain abt a safety issue because of hot equipment running and Manager Started cursing and yelling at customer. "This is my store and I can luv my son here and threatening customer that she was going to kick my ads. Police arrived gave me information who to report and I am now reporting plz Contact David Novack and return my call at 510 228-2504 Thank you a quick response would be greatly appreciated

Mary C. Jojola
from Las Vegas, NV
I stopped by KFC and ordered 2 Bar-BQ chicken little sandwiches. When I got home I found there was only a whisper of bar b-q sauce on the sandwich and only on one side of the chicken tender. There was more mayonnaise than bar b-q sauce on the sandwich. Also the bar b-q sauce looked dried out. Maybe left over from yesterday? I tried calling them to complain but they would not answer. The restaurant is #0212091 @ 71 North Nellis Blvd. Las Vegas, Nevada. The ticket is #2485. I have ordered this sandwich before so I know they definitely messed up this time!! It is too hot here in Las Vegas to drive back to complain in person!!

Devon Adkins
from Saint Joseph, MO
I was waiting for my food for half an hour, they were giving the people who were behind me their food but not mine. They didn't know the orders, so I had to go up to them for my order.

joseph cianciolo
from Clinton Township, MI
Piked up a bucket of your chicken yesterday at KFC only to be disappointed when we sat down to eat. The chicken pieces looked like they were cut from a small Turkey- (all the pieces were 2-3 times there normal size} The meat was very tough and we were having difficult time chewing (Tough) I thought that your outlets had standards on size and preparedness. Unhappy customer....

Vanessa Fry
from Trowbridge, ENG
We went to Trowbridge KFC today 28/7 for a simple coffee. My husband decided on coffee and a cookie and myself just a coffee. We were told we could have black coffee but nothing that needed milk because they didn't have any. My husband was also told that no cookies were available also. The store was empty and I can't say I blame people. They were queuing at MacDs. The toilets were stinking. When the occupant next to me flushed her loo the water and contents came up to meet me in mine it was disgusting.And no working lock on the door. It will need to pep up the store for me to want to go back.
Vanessa

Lynn Windham
from Odessa, TX
I stood at the order counter for 15 minutes waiting while the employees were either texting on the phone, another was sweeping and one was trying to fill orders. There were 7 other customers in the place and they were all eating their food. The poor guy trying to work in the kitchen did tell me that someone should be with me soon.

Beth Meiers
from Morgan Hill, CA
I volunteered to head a committe to provide a picnic lunch for an organization I belong to. The date was 7-21-18 I decided to have the luncheon provided by KFC. A couple of months prior to the event, I visited our local KFC. Terrence was very helpful at that time answering my various questions and providing me with a catering brochure. At that time I was informed that although your brochure states that delivery is offered , that service was no longer offered. I used the brochure to determine how much we would need to charge each paarticipant for the items we wanted to order so that we would break even.. Four days before the event, I went back to the restaurant to give Terrance my order. I requested the BBQ Baked Beans for one of my sides and was told that they were no longer available at that location. I then requsted Corn on the Cob and THAT was not available so I chose Potato Wedges instead. After my order was completed, I asked Terence if he could give me the total that would be due at time of pick up He said "unfortunately" he couldn't give me the total and that I should just add up the amounts listed on the brochure. I did so and arrived at a total of $317.88 not including tax. When we arrived to pick up our order we were informed that the total due was $363.41 not including tax.....a difference of $55.53. First of all, your Corporate Office should provide your stores with current brochures. Secondly, Terrance should have informed me that the brochure was outdated and definitely NOT told me to determine the total cost by adding up the incorrect figures. I feel that I am entitled to a refund of the additional amount $55.53 Thank you for you attention to this matter

Rena P
from Baton Rouge, LA
I visited KFC location on 3709 Hollywood St on 07/22/2018 thru drive thru and after placing my order presented KFC coupons that were mailed to me and was told by the night shift manager that the restaurant was not set up to accept any coupons. After purchasing my order, I was served cold food... I immediately refuse the food and was told that fresh food cold replace but I would have to wait and have it bought out to me...while waiting I came inside to use the restroom only to find both men and women restroom was over flooding with sewer and having a male employee in the ladies was down right DISGUSTING!!!!! I notified the manager on duty and was told that they always be in those conditions and that she was unaware that a male employee was in the ladies restrooms. After waiting for my order, I was served again that same cold food. I tried calling the restaurant to informed them of the order no one answered the phone after several attempts. I called another location (Perkins Rd) and left my name and number to have the area supervisor Renee to give me a call. As of this written complaint, I have not received a call from her

Karol. M Isenberg
from Kirkland, WA
in the drive-thru, when I asked what side dishes were available, I was told to read the menu. I am sure the young man did not want to be there since it was a sunny and very hot day. I know that it is most unlikely that I will return any time soon Perhaps this is the NEW customer service but, since I belong to the old school, I will not knowingly subject myself to that again.
I too am in business and know that I could ill afford this attitude with my clients. Hence my writing
Karol. M. Isenberg

You're company is shit.. every time I try to go to any of your stores they are either closed for some reason or you have run out of products, quite frankly I am sick of going to McDonald's because of this constant problem

Tricia Salgado
from Magnolia, TX
I went to restaurant #D212015 here in Magnolia,Texas and the staff was not paying attention to the front counter. Some employees were very rude and the food was very cold and the biscuts were very hard almost as hard a brick.

Ron Hall
from Mansfield, OH
I was in your Mansfield Ohio Ashland Rd store on 7-20-18 at about 12:40 I order a kids meal a 5.00 fill up breast meal and I thought a 3 piece strip meal plus a cole slaw. When I went to my car I didn't get a receipt and no strip meal so I went into the store and the Manager look it up and said that I never order one and did nothing else even the cashier who grab up at least 10 receipt's left me just standing their for at least 2 mins and I was planning on ordering the meal. I called the store and that manager answer the phone and was very rude on the phone I ask for the district manager number and he didn't know it so I called your other store in Mansfield and got her number and when I called her she was more concerned if it was a male or female who gave up her phone number and not what happened and she called me back saying she was trying to help me which she wasn't at all. I was in management for over 25 years and my district managers didn't care if I gave up their phone numbers they was there to help a customer not worried about who gave up the number. I called this into your corporate office and did not feel that he cared about it either so it makes me feel your company is just out for the money and not your customer's and I will not visit your store's again and I will let others know how I was treated. And the breast I got in the meal was small like a chicken thigh not like a breast

Nisha patel
from Norwood, ENG
I ordered my food 15 minutes ago still waiting for my order the customer service Is so poor getting frustrated as I have hungry children could you pls look in to this for me I am not a happy customer

Rachel ingram
from Camberwell, ENG
Service was appalling waited ten minuites just to order food in the drive through and didn't even get a sincere apology absolutely fuming shall not be coming back ever again and will be publicly shaming you!!

E Fowler
from Sunderland, ENG
Yet again I tried to get a Friday night treat for the boys and myself 40 mins stood in the preston queue is just not my idea of fun,the whole family have decided it's not going to be repeated, come on KFC sort it!!!!!

Penzance kfc is well known for being dirty and dail My food hygiene inspection but since being closed earlier this year, I had heard that they had cleaned up their act.
Was a bad sign that the intercom was covered in dirt and spiders webs but the staff were worse. They were out of all sides except gravy as their delivery has failed. The drink tasted like carbonated chemicals and the whole thing was more expensive than other fast food and besides the chicken and corn was not worth eating. Hoping this was a one off, the Next week I tried again and went for a bargain bucket but asked if two of the chips could be exchanged for corn (as chips here are like limp cardboard and devoid of all taste) but that was impossible. In the end I went to McDonald's which was cheaper and tastier. Sad as o prefer Burger King over McDonald's but kfc Penzance is not worth wasting the petrol to go through the drive through.

Adele
from Liverpool, ENG
Drives in to the drove threw to see NO SIGNS stating it was cash only! Starts my order in the the speaker before being told! Then had to drive 10 min to get a cash machine. Goes back decided to go in the store as I had already taken so long for quickness I wanted a fast service.
No one was serving tolls were empty and the que was out the door.
Signs in store to say cash only.
No hot drinks were being served also no water available.
The service is terrible to think people are paying for food they should be providing a fast effective service.
One bad experience can put someone off every going back. It's not somewhere I would go kfc I just fancied it tonight for tea. I won't be rushing back. The girl serving Jess was really polite an effective when serving, it's a shame she was hosting on her out.
You really need to pull your finger licking finger out! Kfc. Av you ever heard a happy wife is a happy life.
customers left fed up an hungry isn't good.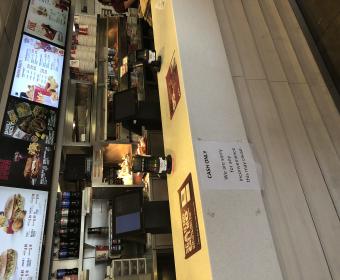 Chris chapman
from Croydon, ENG
Your kfc at birchanger services was vile I ordered a twister fillet wrap and they pretty much slapped it together one big piece of chicken no salad didn't even fold it properly. I am very disappointed with this kfc it isn't the first time . They don't care how they make your food and I won't be coming back again

william laflair
from Kennesaw, GA
My family and I stopped at the KFC in Carrolton Ga last night (The one close to the collage) and it was the worst experience of our life. We arrived at KFC at 2110 and did not get our food until 2150 - it was outrages !!!!!! According to girl at the counter, there was only 4 people working - yet I saw the manager just sitting in the office, 1 girl was just walking around on her cell phone, and the guy that was there walked in and out of KFC about 10 times - this was the worse and most incompetent staff I have encountered at any restaurant. No since of urgency and obviously had no problem just letting customers wait and wait -I had asked for a refund but was told due to using a discover card they were unable to reverse charge - so I am now going to refuse charge with discover - even though we got our food 45 minutes later, I will not pay for that service. The only reason we waited was because your staff basically held us hostage and made us wait. If you have video surveillance of that store, start watching from about 2100 and you'll see what I'm telling you. Found out also that we were not the only ones made to wait like that - that whole shift should be fired. I live in Kennesaw and visit the KFC in Marietta often(The Big Chicken) now that staff knows how to perform and treat customers. But the one in Carrolton should be shut down if that's the best they can offer - What a disgrace!!!

I don't know what's going on at the KFC at 1501 S Nevada avenue Colorado Springs Colorado BUT::
1. Never have any pot pies and one time I got a pie with ABSOLUTELY NO chicken in it!!
2. Long wait times. Say they're out of chicken??? Then it's frozen- have to wait- then forget about you.
3. When you call (to check if they ever HAVE pot pie lol) the phone just rings and rings- then hangs up on you. They say it's broken. Hmmm

The stupid workers charge me regular price when I gave them a coupon and then told me that it was too late it's already been paid for.! Then I had to wait 15 minutes for a biscuit.

Roy Esslinger
from House Springs, MO
The KFC store in Pacific Missouri is terrible. Several times now I have gone there to get our family supper and have seen employee's standing out behind the building smoking what smelled like Marijuana and just acting stupid. on 3 occasions they put old and dried out chicken pieces in with fresh, I am so sick of dealing with these people I will no longer go there nore will the rest of my family all 28 of them. I am sure you really don't care what I say cause I am just one of those disgruntled customers but at least I got to vent.

Connie massey
from Vonore, TN
I have taken KFC to my uncle's house for the last several years. As a rule, I normally go to the Store in Lebanon Tennessee. The problem is that you never know what you are going to get. My regular order is the 8 piece chicken only crispy and side order of Mac and cheese.
In the past, I have gotten the wrong pieces of chicken and one time was given mashed potatoes instead of Mac and cheese. It seemed like they had gotten a little better but 2 weeks ago, they gave me original instead of crispy. Tonite, I went and ordered the same thing. They did at least tell me they did not have any crispy wings but when I got home, I had 4 thighs, 3 legs, 2 wings and 1 breast. This may seem trivial but when I order something, I want what I order.
I have even tried going inside and trying to watch them but I usually get frustrated doing that. I know how hard it is to get good help but I am tired of never knowing what I am going to be eating. Tonite, I was given a higher price but since I knew the amount that I usually paid, I got that corrected.
I know there is no way you can make sure this problem is corrected and if I am going to continue to go to KFC, it will be my responsibility to check my order before I leave with it but feel it is a shame that is necessary.

Rick Teeple
from Bullhead City, AZ
I complained to you about getting chicken with NO meat on them. Now this has happened twice from the same location and I contacted you and you said you were sending me a voucher for me to use on my next purchase yet I have NOT received it. My case number is FGY9N. Now I have not purchased any more from you since you obviously don't really care if I spend my money on your chicken or not and only told me you were sending me a voucher hoping I would go away. Well I have found out recently that I am not the only one complaining about the lack of meat on your chicken bones. I know of at least 3 other people that were NOT satisfied with what they received at your establishment as well.
Now a friend stopped by yesterday and although I had no idea he was even coming he just happened to bring a bucket of chicken from you with him and it was supposed to be 16 piece bucket meal and even though there was 16 pieces in it we had 9 wings... REALLY??? Now I don't know about you but when I pay TOP DOLLAR for something especially food I expect to get what I pay for and not get robbed just because you decided to pawn off more of the cheapest cuts on me.
I just want to know if you are sending that voucher like you said or should i go on all my social media sites and tell everyone about my experiences with you? I can NOT afford to keep purchasing food from you if you insist on not giving me what i pay for.

Brandon mcmullen
from Marshall, TX
Went through drive through in Center T.X. Store.Ordered family mashed potatoes checked order jalf full took it back into dining area and told cashier she then called manager over i told her then she asked who made order the whole kithchen employees started laughing and called uppon another employee and said u got caught then they filled another container of mashed potatoes and the manager handed it to me and said have a nice day

richard
from Taylorsville, UT
My compaint is i went to get 10 hot wings with other stuff, the lady went and checked and she said she only had six i said ok plus a couple of legs for being short hot wings she said no i would have to pay the same price for six as i would for ten i told her no just put a couple of legs in will call it even this lady should be fired. I will never go back to that store ever again and i am telling everyone to stay away. What a rude cheep person .

Rachel Evans
from Woolwich, ENG
KFC Barlborough. Made an order at 11am for collection at 1:30pm. A large order. When collected was missing items and had to do 10min drive back. When collected just got a curt sorry and had to wait again.

Deb Holmes
from New Port Richey, FL
We spent almost $20 for 2 dinners, for BOTH to be wrong and didn't get close to what I paid for. I then called the store to be put on hold twice and be "disconnected ". Unacceptable.

Hi myself and my family went to kfc on Salhouse rd Saturday 7.7.18 for the first time . I was absolutely appalled at the hygiene pics to follow.. firstly my burger was stone cold drinks were flat told the machine had broke.. my children's corns on the cob were green, I went to use to toilet absolutely disgusting clearly hadn't been cleaned that day!! The bin beside our table that we sat to eat our food had old liquid spilled to the bottom of it.. the window to the other side of us had dead flys all over it.. the tables where dirty not the service you expect in a restaurant..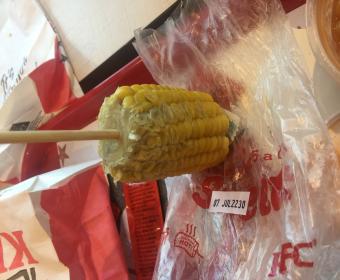 Maxine
from Birmingham, ENG
My Husband and I use the KFC regularly at the Princess Alice dr,B73 6RB.
We order a fillet meal and a zinger meal mostly box meals from the drive through.
We are getting a bit tired of getting home and the boxes are not marked so we have to sort who's is who's and I don't like bitting into a spicy burger. But it just so happens this has not been the case on our last few visits as both burgers have been fillet ?? I have managed to persuade my husband it's been a couple of one offs but today was the last time. We never get what we ask for so we will take our orders somewhere else as this is the only KFC close to us.
Mrs Hawkley

SPI tx location...Food was cold like it had been sitting out and there was hair In the popcorn chicken. The manager BLANCA refused to replace the order!

Lorena
from Pawtucket, RI
Had to wait an hour in my car for my food. They didn't have any grill chicken so they told me it would take 20 minutes to be done and that they would bring it out to my car. After waiting for 50 minutes they brought my food out. No apologies what so ever. Is kind of ridiculous that it's supposed to be a fast food drive thru and I had to be pulled to the side and had to wait 50 minutes. So disappointed.

Peter Wolland
from Springfield, QLD
I went to KFC Deeragun QLD 4818 at 8.59pm on the 4/07/2018. [This has happened regularly] and they had no regular chicken ready I would have had to wait 25mins while they cook some. This has happen to me lots of times I have been there at different times of the day, If its not Chicken then its there chip's. This has happen to lots off people at Deeragun that I have spoken to that live in Deeragun
I hope the 1 star is for very poor.

pATRICK w. cROWE
from Nashville, TN
WED. July 4TH AT 9:18PM;
Stopped by your facility and
placed an order of 12 piece with all the trimmings. After this the operator of the window told me " We have No Chicken". I thought to myself not only this affects me but my guest and family too. I have enjoyed your service for years.
Are y'all really out of Chicken?
Location was on the corner of Metro Plex and Harding Rd. Nashville Tn. 37211
Fell free to talk to me about you not Having Chicken, 615-779-1477.

I drove approximately 15 minutes for a meal and got a Milkybar krushem, on my way back home I had realised their was bright orange bits in my Krushem and they were a potential choking hazard, I rang the store which was Milton Keynes Stadium and the manager was rude on the phone and claimed it was mixed with skittles but that's unacceptable as I had asked for a Milkybar not Skittles, so I brought it back to the shop which was a 15 minute drive and spoke to the lady team leader, she was quite rude and never apologised for her teams mishap, I asked for a receipt on my previous visit and they never gave me one so I asked the team leader and she gave me a bit of paper with the words "Milkybar krushem" I'm sorry but that is not professional and I am not happy with the service I received.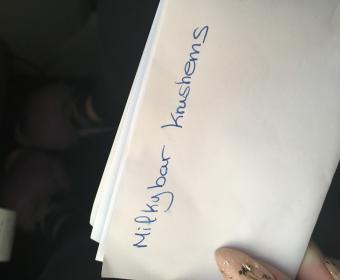 Shari Everhart
from Torrance, CA
I went through the drive thru and ordered the Mountain BBQ Sandwich. Went I got home I opened it up and it looked old as if it had been sitting under the heating lamp for hours. The chicken was old and the bread was stale. The sandwich looked disgusting. When I took it back I talked to the supervisor, Jay Escobar, and he immediately took the sandwich away. When he came back he dismissed my complaint saying that I had my sandwich for half an hour, so that's why it looked old. Really? The sandwich didn't even look edible and he was placing the blame on me. This manager was rude and dismissing. The worker who took my order at the window was laughing with another worker that I was complaining. This sort of customer service is horrible and I will never go back to KFC again.

Garry Walker
from Manchester, ENG
I went to Cheshire oaks kfc At 7:30pm to be told there's no crush'em so I had to go to brombourgh kfc, I got there at 8:00pm and I waited 20 mins in the drive through and when I went to order they told me it's cash only. I then had to wait another 15 mins just to get out of the drive through as there is no other exit. I then went to the cash machine and went in kfc brombrough, inside the service was probably the worst I have ever experienced. The staff were talking to each other and busy giving their friends free drinks, there was at least 10 very unhappy customers plus myself. Eventually I got my food for my family's treat and spent almost £30 to receive cold food, warm drinks and my original zinger burger had salsa on it for some unknown reason so I couldn't eat my food and I'm not wasting another 90 mins trying to sort it out. I am absolutely furious as I've wasted time and money AGAIN on complete crap! A total joke and I'm sure the "big boss" of kfc would probably be just as furious as me! I find myself wanting something that yourselves just cannot provide! Plus the money I clearly wasted I wasted time and fuel. Fuming is an understatement!!

Garry Walker
from Manchester, ENG
I went to Cheshire oaks kfc At 7:30pm to be told there's no crush'em so I had to go to brombourgh kfc, I got there at 8:00pm and I waited 20 mins in the drive through and when I went to order they told me it's cash only. I then had to wait another 15 mins just to get out of the drive through as there is no other exit. I then went to the cash machine and went in kfc brombrough, inside the service was probably the worst I have ever experienced. The staff were talking to each other and busy giving their friends free drinks, there was at least 10 very unhappy customers plus myself. Eventually I got my food for my family's treat and spent almost £30 to receive cold food, warm drinks and my original zinger burger had salsa on it for some unknown reason so I couldn't eat my food and I'm not wasting another 90 mins trying to sort it out. I am absolutely furious as I've wasted time and money AGAIN on complete crap! A total joke and I'm sure the "big boss" of kfc would probably be just as furious as me! I find myself wanting something that yourselves just cannot provide! Plus the money I clearly wasted I wasted time and fuel. Fuming is an understatement!!

Garry Walker
from Manchester, ENG
I went to Cheshire oaks kfc At 7:30pm to be told there's no crush'em so I had to go to brombourgh kfc, I got there at 8:00pm and I waited 20 mins in the drive through and when I went to order they told me it's cash only. I then had to wait another 15 mins just to get out of the drive through as there is no other exit. I then went to the cash machine and went in kfc brombrough, inside the service was probably the worst I have ever experienced. The staff were talking to each other and busy giving their friends free drinks, there was at least 10 very unhappy customers plus myself. Eventually I got my food for my family's treat and spent almost £30 to receive cold food, warm drinks and my original zinger burger had salsa on it for some unknown reason so I couldn't eat my food and I'm not wasting another 90 mins trying to sort it out. I am absolutely furious as I've wasted time and money AGAIN on complete crap! A total joke and I'm sure the "big boss" of kfc would probably be just as furious as me! I find myself wanting something that yourselves just cannot provide! Plus the money I clearly wasted I wasted time and fuel. Fuming is an understatement!!

Briana wilson
from Detroit, MI
My debit card was stolen in the drive thru by one of ya'll within 30 min 800.00 bills were run up 400.00 at walgreen s 180 at dollar store etc I live on social security this is seriously impair my finances I won't be able to get groceries etc I have a fatal brain disease which I am not sposed to have any stress !! Sunbank andjax police too this was at the Roosevelt store9043889341 I will have the culprit arrested plus all the people that I am gonna tell about this incident thank you tho happened yesterday @1257

Martin bradshaw
from Loughborough, ENG
Today 12th May 2018 at 16.15 hours.
I drove through the drive through. I ordered a 8 piece boneless bucket. As Jed what drink I would like I said Pepsi. I was told they had no diet so would normal be ok and I said yes. To which I was then told it would be 50 pence extra because of sugar tax. It clearly states the price on the board for the meal deal inclusive of a bottle of pop. No mention of extra for full fat Pepsi. Also I wanted diet but because they had non the alternative was full fat but with an additional charge which is unacceptable. The male operative then passed over to a female operative who asked what my problem was. She said I could have tango instead I wanted coke, it's not my problem that they have no diet and if they offering full fat instead then there should not be an additional charge and it isn't stated either on the drive through. Also she said it's stated inside the building and like I pointed out on not inside the building I'm on the drive through! Iv never come across such stroppy bad management in all my life. It's been bad enough when they often run out of other things but to told to pay extra for something not advertised as extra is also false advertising! The attitude of the operatives itself was also bad enough! I have never in my life complained before to any store so this is a first and I'm 50 ! It's totally out of order.. I cancelled and drove away and went to mc Donald's instead. And I intend to let everyone know about this as fb is a good tool.. I'm so so disappointed as myself and family have often used kfc but it's looking like a boycott is in order and your staff need tracing and your advertising needs to be correct. At the coalville store Leicestershire. England uk

kfc portadown
fillet chicken over fried to crispy on edges
beans dry
wings tasted like they were not cooked or they used a different batter.....

Phillip O'Brien
from McComb, MS
Today, Friday, May 11th at aprox. 4:15 PM, central time, I placed an order at KFC, in McComb, Ms. Presley Blvd. The order was for #5 original with tea. When I got home and opened the box, there was two Biscuit and a cookie inside. I live two towns south of McComb and can not return today. I want the chicken I ordered. I did call and will say the manager was a nice person. I want her to hear the order and maybe look at video tape of my white Nissan Truck come thru, and please talk to worker whom screwed this up. The manager Ms. Tifony Knox, did say they will replace my order on my next trip to McComb, Ms.39648.

Gary cookson
from Stoke-on-Trent, ENG
I visited you kfc at sandyford near tunstall stoke on Trent and have never seen anything like it food all over the floors the bins all over flowing on to the floors all tables covered with waste as there was no were to put it once you finished your food . People took photos and you will be getting more complaints I'm sure . It's down to bad management of the branch . Then to put the top on it after 30 mins some one who was serving food at try clean it all up then I dare bet once it was all cleaned up went back serving food in the same clothes she just cleaned all the bins out with and crawled all over the floor in trying to gather all the waste up .very very poor branch won't be going there again

cheryl franklin
from Flushing, MI
About 12:30 went on corruna rd. flint,mi. to get some chicken. Got right through and ordered 3 pieces of kfc original...cost about $6 and change. Got home and had dark dry,crunchy KFC. I get origtnal because of teeth problem. Well there was no receipt. This is the second time I've complained about this same place. I love your KFC when fresh and hot but I won't be going back. No one seems to care about quality....too bad.

Marilyn
from Bloomington, IN
Been to KFC in a month to get Chicken ,,Two of the times no chicken...Went today on 4/21/18 order the special 8 pieces with 2 mash potatoes ,1 gravey ,4 biscuits,cole slaw..ask if I could replace the cole slaw lady said yes so I replace it with mac &cheese the chicken was suppose to be half /half oringal and ex crispy ..Got it to go..Live 30 minutes away ..Got home NO half /half chicken and chicken wasn't really done..No mac& cheese ..Like to got hot wings but they don't sell them NO MORE..back them back please..Only one mash potaoe and suppose to been 2...Not happy with KFC...For the money I spent there I should had my items...Very upset ..

Mrs Williams
from Stoke-on-Trent, ENG
I went to treat my family tonight at 7.45 to order a 10 piece family feast to be told there was an half an hour wait for chicken?? Its a drive thru service? Who wants to wait around for half an hour!!! It wasnt busy at the time and there wernt many customers in the shop? This is not the first time it has happened at the kfc in Sandyford, stoke on trent. We have been there twice in the past ( before 9pm) to be told there isnt any CHICKEN left? Its kfc why wouldn't there be any chicken left. The staff are rude and ignorant and the service is very poor! We ended up driving away and getting a take away which took them 10 mins to bring!!!! Really not happy at all. Thanks for your time mrs Williams

Brady Hatch
from Lehi, UT
I just wondered why we always see the $20 fill up box on TV for $20.00 but the Lehi (Robinson) store always sales it for more? They used to have a big red 5 sticker over the 0 and charge 25.00 I did not come back for a long time and now I see they charge $22.00.
I do not know how you can show it on TV for $20 But charge $22.00 for it? It was way out of control tonight but the food was still good. Usually when it is out of control the big Lady is their and the food not so good.
Glad to see the American Fork store is open now so I can go there. Years ago there was a young husband and wife that ran the place in AF and it was really great not the same anywhere anymore but that is the way it is.

Skye Elson
from Andover, ENG
My husband has just been to the kfc store at the leisure park Basingstoke. He was the only customer in the drive through being 23:45 and ordered and paid for two big daddy box meals. Only to be handed two crushems at the next window. Obviously he said he didn't order these to which the staff argued that he did! After getting the big daddy boxes he drove home. Once he was home we opened our meals to find the spiciest pieces of chicken. I don't eat spicy food and it didn't have a hash brown in either. Very disappointed.

Eve
from Blue Springs, MO
About two weeks ago, I went to KFC located at 3522 State Ave Kc KS. Went through their drive-through and after a couple minutes of waiting the worker got on the intercom and said they were closed and couldn't help me. This was around 8:50pm, I then asked what time they closed and he said "well we will be closing soon" I asked again for a second time when they closed and he finally responded with a time 9:00pm. I said to him technically this location is still open, you guys are just refusing to take my order? He didn't respond anything back. I then pulled up to the window where I clearly saw their hours of operation and decided to call and speak with their manager and got no answer. I went home very upset and will not return back ever again to this location. I've heard very poor stories of this location and never thought I would experience one myself. Worst thing is, I contacted the corporate office and was promised a call back from the owner but never got one. I feel that this owner perhaps should take his/her franchise somewhere else or at least educate the staff.

David kyte
from Skelmersdale, ENG
Ordered zinger tower burger from robin park wigan see photo attached disgusted

Josh Wiedemann
from Sterling Heights, MI
I went to the kfc Taco Bell in Fort Stockton Texas and ordered 3 honey mustard tenders and 2 hard shell taco plain meat and cheese only, with extra meat and a drink that I had to switch out because it was bad. I went back to the hotel ate the chicken which was good and opened the taco wrapper up and it had everything on it and no extra meat. It's to late to go exchange it and I was pulling my work trailer through the drive thru honestly it's not that big of a deal I just want y'all to make it right thank you

Nina Milner
from Hull, ENG
I visited kfc in hull St Andrew quay. Where there was hardly any stock and so I ordered a zinger burger meal with beans the beans where cold and the zinger burger bread roll was rock hard. I will not be visiting this branch again and will be telling family and friends about my experience

Anita Salters
from Birmingham, AL
15 members of my family went to your Gardendale, Al location on Sunday 03/25/2018, to begin with we all love the Chicken Livers and were told they no longer serve Chicken Livers! (Big Mistake for Gardendale) as I know for a fact that my family alone goes at least two times a month for the Chicken Livers. Then there was no crispy wings even though that is one of your special boxes you advertise. They messed up with giving the correct sides. They had one person taking orders and pulling the orders at the peak of after church service time. Not friendly at all and it was take what we got or not attitude. Then Monday I learned their was a grease fire and they are closed down temporally. But I must sat that I think if you advertise you have specials and Chicken livers those items should be available. To discontinue an item without previous notice is totally not good customer service.. My family we not be back until better customer service can be accomplished. And please bring back the Chicken Livers...

Mrs Massingham
from Wigan, ENG
We went to Elk Mill restaurant today and there was no drinks and no BBQ sauce I was very unimpressed and not happy with the services

David kyte
from Preston, ENG

Barbara
from Powhatan, VA
On March 17 at 7:15 -7:30 pm ...at Kfc in powhatanva on Anderson highway ..I waited in drive thru placed my order , went to window to pay and item I order the cashier said I needed to wait three minutes for the item I ordered , which was 2 apple emborto for me to pull up and they will bring out to me . I said ok I'll wait .
I waited for three minutes and when the Kfc rep brought my food to me ... he said we not suppose to give extra items such as an apple embornada , (this is what I waited for ) maybe a cookie or something but not an apple embonado . I said well since I waited I think it would've an complimentary to receive it . He said yea but I'm not suppose to give it to you .
He was so rude to tell a waiting customer about what he couldn't and he can't do this next time ...how disrespectful and inconsiderate of him .

Daniel Beaton
from Newport, WLS
I arrived at KFC nant-garw last night at 20:38 and I ordered 2 10 piece family feasts which was stated on the board and with a ubrupt sarcastic voice I was told I can not have family feasts and when I asked why I was told I just can not have them but I can have the bargain buckets which is the same 10 piece for the same price but I won't get the sides but I can order them extra at an extra cost... so I just accepted the rude attitude and order what I was told and when collecting I placed the food in my car and took it to work and then couldn't believe it when dishing the meal amongst 8 people turned out there was enough chicken for 2 pieces each with none left over quite shocking I believed and as I was in work I couldn't return so thank you for such a horrifying experience with KFC and hope the penny pinching does you well!

Sean Christopher
from Hacienda Heights, CA
I stopped at a KFC located at 41 800 Washington Street in Bermuda Dunes California telephone number 760-200-4255 my ticket number was 2711 on 315 of 2018 at 2:05 p.m. I bought a $5 fill up box I asked for two size coleslaw and a dr. Pepper I received my $5 fill up but with mashed potatoes and gravy I went through the line a second time and as I come out the order was wrong again because I had placed a leg and a thigh in the order so I ended up throwing the whole order out in the trash and I left. I'd like to have be compensated for my meal which was $5.39 and why was it after I went through the second time they still got the order wrong and of course the supervisor was working the window so what's going on here?

Richard lee
from Shaw, ENG
Made an order of mighty bucket for one and a boneless banquet only to be told no chicken. They said it will be seven minutes to cook. Half an hour later it was done. Other customers was coming and going with discust of the wait. This was at Greenwich London

sall padilla
from Riverside, CA
again, I got chicken pot pie with no chicken

Keith Wilson
from Brookville, OH
Slowest service ever plus order was wrong again! The Brookville Ohio store is the absolute worst and they don't care. I swore 3-4 months ago I wouldn't go back. My wife and couldn't decide on supper tonight so she asked to try it. Big mistake, worse than months ago. I will not return. My only hope is they build a RAISING CAINES in town that knows how to give good service and get their order right.

Tony duncan
from Mount Washington, KY
All of your colonel sanders commercials are just annoying but the reba colonel commercials are the worst most stupid an annoying of all.

KFC in Stevenage leisure park took ages got people's orders wrong and staff a girl called Katie were extremely rude. She got our order wrong didn't say sorry just rolled her eyes and gave us a dirty look and then didn't bother getting us drinks had to wait for someone else to come by to ask. Shocking behaviour.

michael moss
from Columbus, OH
MADE A RECENT VISIT TO YOUR WESTERVILLE,OHIO LOCATION. NOW I WISH I HADN'T. WENT DAIRY QUEEN AND THEY HAVE A SO MUCH BETTER PRODUCT. I TOOK A GAMBLE AND TRIED YOUR SKOKY MOUNTAIN BBQ FINGERS FIRST OF ALL THEY LOOKED LIKE STRIPS OF BACON. THAT THIN. OVER COOKED. AND DRY. I SHOULDOF KNOWN BETTER.. YOUR COMPANY AND OTHERS GET AWAY WITH MAKING THE FOOD LOOK GOOD ON TV.IN REALITY IT'S NOTHING LIKE THAT. I MIGHT AS WELL TELL YOU ABOUT YOUR SO-CALLED 11 HERBS AND SPICES. I REMEMBER WHEN MR. SAUNDERS WAS STILL ALIVE AND HE OWNED THE COMPANY. THE PIECES OF CHICKEN WERE MUCH LARGER, THERE REALLY WAS 11 HERBS AND SPICES. YOU COULD ACTUALLY SEE IT ON THE CHICKEN,NOW IT'S GONE. THE CHICKEN WAS COOKED IN A PRESSURE COOKER MEAT WOULD FALL OFF THE BONE, REALLY! IF YOU EVER GET BACK TO THE WAY IT USED TO BE , CARS WOULD BE LINED UP DOWN THE STREET. I PROBABLY WILL NEVER EVER TRY YOUR PRODUCTS AGAIN. UNLESS SOMEONE CAN PROVE TO ME IT'S CHANGED FOR THE BETTER. HERE I AM LONGING FOR THE REAL THING, MICHAEL MOSS

Lawrence Salem Preston
from Maryland Heights, MO
Me and my family were on way back from long drive after funeral. We decided to have KFC for dinner, my kids choice bc they usually love it. Well we ordered a 16pc Original Meal with Mashed potatoes, green beans, and macaroni. We get home which was another 30 min later and we all gather around the table to enjoy our food to open and realize that our chicken was destroyed completely and we had no macaroni or green beans. The chicken looked like it was squished in purpose bc I do not see how it could of gotten that way without. My food was cold but I did drive home so that may have helped with the coldness but with the chicken destroyed and sides missing my family was very let down and had to go to gas station to grab expensive pizzas to have supper. I don't have receipt, I have looked but couldn't find. What can I do about this?

The KFC store in Cowra, NSW, Australia must have to be the filthiest KFC in Australia and I am very well travelled and have never seen worse, carpark always has rubbish blowing around, dining area always has rubbish everywhere, floor always filthy, tables are filthy, chicken dried out and unappetising, I have eaten there many times out of nothing else available but never again.
Sell me the store and I will clean it up.

Dewayne Johnson
from Fort Stockton, TX
I went to the KFC here in FT. STOCKTON TEXAS 79735 tonight to get some chicken. I tried to order 6 original thighs. They told me that they no longer have original, that all they do is crispy. I said ok, then give me 6 crispy thighs. They said that they can't give me 6 thighs that they have to do a mix. Well, in the 40 years that I have been buying KFC, I have never been told that. I have always been able to buy anything that I want to order. Has it come to this or not? Is KFC trying to tell me what I have to eat? If so, I will never step in another KFC as long as I live and that is a promise. The people in this store have always been a little on the rude side. I have been going to this KFC for the past 4 years and this is the first time I was told what I had to buy. I am very disappointed. Not only in the service here, but also the fact that they no longer serve the original receipt. What is up with that? I have been in your stores all over the USA and this is by far the worst of them all. By the way, I drove a few blocks down and went into Bush's Chicken and asked if they would sell me 6 thighs and they gave me 7. Go figure. Some people just want my business.

I drove by your KFC located on 6566 Riverside Blvd, Loves Park, IL at approximately 6:05pm on Monday, Feb 5th. We wanted to try the new Smoky Mountain BBQ basket that has recently been advertised. To my dismay-the restaurant was closed! I do not understand why they would be closed during the prime-time dinner hour as they close at 9:00pm. I am very unhappy and chose to spend my money elsewhere.
Can somebody get to the bottom of this?
Thank you for your time regarding this inquiry.

Victoria lowe
from Chelmsford, ENG
Svery time I got there I have to wait for chicken to be cooked I never see it probed it took 25 minuets for my order because they were waiting for pop corn chicken and we collected out goo last night and since 3 o'clock this morning my the 3 that ate it have been really I'll never using your service again as it's always happening at the Horsham branch i use to buy it all the time but for the last 6 months when ever I purge as it we have food poisoning chickens always raw and I'm sick of it a very angry customer that yet again has to change loads of bedding due to poorly children and to be honest it make me sick that it's always happening there also couldn't alter my order as the pressed subtotal absolutely ludicrouse

James Washington
from Arvada, CO
On February 1st, 2018. I entered a KFC store located at 2815 Colorado Boulevard around 5:15 pm. The KFC employee that took my orderi had asked him if they still had the chicken wing special. he asked me if i was talking about #13 ? I told him I didnt know. I, was still looking at KFC menu board and I didnt see the chicken wing special. So I proceeded to describe to him the KFC chicken wing special that I wanted: chicken wings, two sides and a biscuit.. The KFC employee completed the order and I paid him for my meal. When he brought my order, I look in side of the bag . I notice that this wasn't what I had ordered; and I told the KFC employee this isn't what I had ordered and didn't want it. He replied I gave you what you had order. I, reiterated that I don't wanted. The KFC employee disappeared for about five or six minutes before returning with my order. when I got home and began to eat my meal. The chicken wings crust was greasy and the meat was hard, dried out and over cook. I, started to sick and couldn't finish my meal. I immediately call the store numerous times trying to reach a store manager no one answered the phone. I have also called numerous times throughout the day ( 02/02/18) to no avail. I, believe that KFC employee may have intentionally gave me some old chicken wings out spite because I didn't take the first order. I am requesting that KFC corporate headquarter investigate this complaint and review the surveillance cameras to determine whether or not this KFC employee intentionally gave me some old stale chicken wings.
Im still going to try and contact a store manager at that location to file a complaint with them

Waited nearly 10 mins to order no reply went to window we're member of staff very rude refused to serve me got manager who in turn was rude and said I swore at member of staff which I didn't as I had my children in car with me what a job baildon kfc is

Charlie Smith
from Hampton, VA
Stopped in for 6 Chicken Littles and 3 tenders. Took 6 mins just to get waited on. After waiting 20 mins went to counter to ask about my order. The cashier said "MY Bad, I Did Not Put it On the Screen". 6 more mins finally saw my food arrived. This is not unusual for this store, it is ALWAYS very slow. Your chicken is good but this is the slowest FAST FOOD place that you claim to be I have ever been in. Wife called to see what happened to me, thought something had happened to me. Told her the story and made her mad also. Guy waiting with me also said he did not know why he came in here because it is always the same. KFC 1604 Pembroke Ave Hampton va

Peter nile
from Newton Abbot, ENG
Visited plymouth branch about 10 miles from home for lunch,was busy at 1.35 pm receipt code110510129182028 order no 2028.had ordered 2 meals.fltbgr1pbxmlwith side and drink side I requested was coleslaw meal 2 3 PCs ml.got to our table to find got wrong side and both meals was cold and felt like they had been re warmed.at this time of day was very busy so tried to get attention but with no luck so put both meals in you trach.so that make a bad day.always had good meals in the past,but has put me somewhay

I've visited your store today in foresters,derby,U.K.,spending just short of £30,we ordered a family feast and requested corn on the cob and coleslaw as our sides both of these were missing when we arrived home,I also ordered x2 Krushums,we wanted Oreo but ended up with Maltese's,I'm very sorry to complain as I've always been happy before,please find enclosed my receipt codes for your reference...
030290310191095 and
030290310196065.
Thank you for your time
Sharon reeves.

Martha Wagner
from Henderson, KY
I would score KFC but it would be -5 stars. I went to KFC on 3-2-19 waited for more than 10 minutes to place and order. Once someone finally came on the speaker and asked for my order it started like this. "Just to let you know it is a 45 minute wait for chicken, the only chicken we have are wings. We have no pot pies, no mac and cheese. No, no, no, it just went on and on of what they were out of, I just drove away. I went back on 3-05-19 and order a $10 chicken deal all dark and a large coleslaw. I asked first if they had enough dark meat to get all dark for the 6 piece meal. The lady said let me check she came back on the speaker and said yes. OK that is what I want. Everything went smooth. I get home and I have a 20 legs 2 thighs, a breast and a wing in my box. So today 3-6-19 I take the white meat back to the store and as soon as the shift leader saw that I walked in with a FKC bag she asked me what was wrong with my order. In a very emphasized tone. After her protesting that she couldn't do anything about it she informed me that GRUB HUB orders came first then people who came in the restaurant and drive through was last to be waited on. Wow, that was a blow. She proceeded to ask me if I was the one that called corporate on them. Finally the lady at the window who filled my order was told by the manager that I couldn't get all dark meat.....What, really! That is how I ended up with a breast and a wing. Had she told me this I would have changed my order. This I don't understand white meat is more expensive than dark. This is just one of a long line of ordering problems over the last 3 years. I don't know why I keep going there, but I do 2-3 times a week. Last year I quit going there for about 3 months. It is store #c119002, ticket #2532 in Evansville Indiana. I love the chicken but when will service get better?
.

The staff here are rude!
When I ask for what I would like for my families dinner using the drive through (I have a physical disability) I expect my order to be correct & not have to go in to ask for the actual food I ordered and be met by 'kids with attitude' I don't expect an arrogant person a third my age to say that's what you ordered & not even apologise when they read my receipt properly!
Some serious staff training is required at the very least...
A) so your staff know the difference between different pieces of chicken and fillet strips
B) more importantly Customer services!!!
It's not the first time this has happened, I fact it's happened the last three times! From now I shall drive to Cardinal Park which is out of my way & hope we get better service

over charged in drive thur and manager said that's the way it is in front of a dozen cust. call your cust. serv vice # and then hung up on me ticket #1274 533 pm sunday

Ian Peter
from Widnes, ENG
I bought a zinger box meal from Runcorn branch in Cheshire England. I've had food poisoning for over three days since and have not been able to eat since.

Willadean B. McRae
from Indio, CA
JUST SPENT ALMOST $30 FOR 3 (2-PIECE MEAL) WITH MASHED POTATOES, COLE SLAW, MAC & CHEESE & COLE SLAW. WE WERE NOTGIVEN THE COLE SLAW ON ONE OF THE ORDERS. INSTEAD WAS GIVEN 2 MASHED POTATOES/GRAY. VERY DISAPPOINTED.
ALSO, WHEN WE TRY TO CALL THE # LISTED FOR THE KFC IN iNDIO, CA IT GOES TO A FAX MACHINE.
QUESTION: THEY INSIST WE BUY A HUGE DRINK WITH THE MEAL. iS THIS CORRECT? (ALONG WITH A COOKIE).
QUESTION: CAN ONE BUY OVEN-ROASTED LEGS WITH A 2PIECE ORDER OR DOES IT HAVE TO BE ORIGINAL OR EXTRA CRISPY?
THANK YOU FOR ANSWERING THE ABOVE.
OUR ORDER FOR THE ABOVE IS ON SATURDAY, MARCH 2,2019 FROM THE INDIO, CA 92201 FRANCHISE ON HIGHWAY 111.

Katy hodgkin
from Milton Keynes, ENG
I went to the drive thru on the 1st March ordered a fillet meal and when I got home it was a zinger tower meal I was so disappointed and was sooo hungry I love kfc and always have a good experience with urselves, I would have driven back but the kids had their meals.
The receipt number is 84190301194113

1st time they forgot to give me my chocolate cake at the drive thru window and I had to drive back to the store to complain and get my chocolate cake, manager apologied :/
2nd time same location and about two weeks later again they forget my chocolate cake, and I drive back to the store to complain and get my forgotten chocolate cake, manager said to me next time bring back the whole order , so she can see what is missing on the order, (No way the kids are hungry when I get home and we are all upset No chocolate cake) but I promiss to go back for it) totally not friendly manager and no apology.
3rd time always the same order of Chocolate cake 8pieces pieces of chicken grilled which most of the time they do not have so I say OK give me the rest in original recipe, One mash potatoes, One Green Beans, and One Cole Slaw. and a Chicken pot pie meal with a drink and a cookie.
What I get is 8 pieces of chicken and two mash potatoes, NO greens means and NO cole slaw :(
First and second time OK, but the 3rd time, I have to complain... sorry and upset at KFC Harman-Douglas # 147 on san pablo in Richmond CA 510-232-1527

Waited 20 minutes in line for chicken to be cooked for lunch. Location 6000 block Lancaster ave Philadelphia pa

the manager on duty working the window was cussing at the other employees and had a terrible attitude

On 2-26-19 I was taking a meal to a family of 6 because the mother had suffered a serious concussion I ordered 20 piece chicken with 3large sides of potatoes and gravy, 2 cole- slaw and 1 mac-and cheese with box of biscuits. received order and I asked if all the sides were there and the order complete , the gentle-man said yes and I even put in some honey and butter. As I had a few children and thought that the two large bags did in fact have every thing. Took the meal to the family and later they called because I accidently left the receipt in the bag, $75,00, they said the bags contained only chicken and biscuits. I was so embarrassed. I tried to call the store every 10 minutes from about 6pm until 7:15 pm, had to leave and returned and tried to call again, every 10 minutes until I went to bed around 9pm. The phone was always busy. I called the next morning around 10:30am when a person answered refused to give me his name or the name of the manager, kept asking what I was calling about so I told him. He said that was impossible, very argumentative. Now I am 77 years old and from Louisville, I know KFC does not treat their customer this way.
The next day I went to the restaurant at 11:15 am to show them my receipt, asked for the manager and a young woman announced that she was the manager so I explained what happened and a man, name Zane I think, took over the conversation, still argumentative, told me he would talk to the young man and call me later that day. He never called, I am not satisfied and of course I will never go there again and will let my family, friends and other know why. This is a franchise I believe and they are not representing KFC as you expect. My sons worked at KFC when they were young and I remember how they said customers were supposed to be treated. Sadly store #S720008 located 1216 Grant Avenue in Ogden Utah

Mary Stubblefield
from Greeneville, TN
went to KFC today at7:53 did not get my food until 8:27 my lovers where like rocks they had cars pulled up everywhere waiting on there food one car left got tried of waiting for there food then the girl came out with 4 bags of food everybody food was messed up they was going around the parking lot looking for the people to give the food to want to back I am done with that restaurant I will go out of town next time

I love your chicken, but l love your coleslaw even more. I ordered a breast, coleslaw and biscuit for take out. I opened the container and what was inside - mashed potatoes. I hate mashed potatoes!! I think you owe me a container of coleslaw.

I ordered the 8 piece meal. The chicken and everything was very good. The problem is that two pieces were wings about the size of my thumb.
They looked about the size of a pigeon wing. Where do you get wings that small. I was disappointed in the wing size.

Received chips that were extremely over cooked, looked as if they were left out then re cooked for service.

Today @ approx.11.20am. I went through the drive through at Kings Park KFC.NSW.2148, I purchased a Honey Mustard twister Plus a coupon for small chis & drink. When I arrived home, I unwrapped the twister and everything fell out making a mess, after cleaning up (no serviettes supplied)
I did enjoy the mess!!! Normally twisters are wrapped properly and turned up at one end to avoid this. PO. Box 833,Kings Langley, NSW.2147. I must admit that I was very disappointed.

Your store in Yreka ca is awful I waited 20 minutes at drive they window for the young man to tell me he didn't have the order and told me to wait anoth 10 minutes. Your staff there is very rude. This is not the first incident I have had there and other people that had traveled thru here said they will never come back. You really need better people there that are better trained and care about the people who pay there wages.


I ordered a 3 piece variety meal however I received a normal 3 piece meal. The service was terrible as I was waiting approximately half an hour, to top it all of I noticed they forgot to give me my drink to go with the meal!

Ticket #1855, Restaurant #G135428. Yesterday, I purchased 2 a la carte pot pies. I am very unhappy with the quality of the items in that there was very little chicken in the pies but more importantly, a chicken bone (approximately 1-1/2 inch(s) was found inside the pie! Needless to say, this upset me! Obviously, someone could have choked on it! No, I did not contact the restaurant as I live quite a distance away and would not have been able to drive back there. To me, that was money down the drain!! I would appreciate your responding to this.

Aletta Willemse
from Johannesburg, GT
We love KFC, but I were very disappointed on Friday the 15th of February 2019.
I saw your New street wise deal and just love the roll, mash and everything that comes with it.
How disappointing when we got home and all the other food was there but me with the new Streetwise mix only got the roll and mash, no 1 piece chicken or my 2 zinger wings.
I phoned both the numbers on the slip attached with no avail. Kept going onto voicemail.
Thought I will leave it, but yet again I am sure you would like to know about it. Cannot get slip uploaded.
Thank you.

I ordered two three pieces meals I had to wait over 20 minutes for them to be cooked they will cooked in dirty Grease the chicken was dark even though I ordered white pieces it was over seasoned I tried to call back and got no response also they did not give me a receipt

When being served the employee serving me was spitting in a box that was on the floor next to till not just once but twice. This was at kfc Bristol fishponds time I was served was 7.58 on 15/2/19

Half of food missing in fact quite a lot. Paid over £30 and got like £20. I have an autistic son who looks forward to his kfc when half was missing it was me dealing with the meltdown no one from kfc. This is from the Oldham town centre branch. I have told friends and family to avoid

Barb Kerkstra
from Bedminster, NJ
We visited KFC in Bonita Springs,Fl. One day last week. This is the second time they were either out of chicken or refused to give us chicken breasts on the all you can eat buffet. The buffet promises you white or dark meat. I asked the lady for more breasts and she said "no". I asked the guy and he gave me 1 piece. If this is how it is! No more buffets and maybe no more kfc.

Merlynn Lenders
from Cape Town, WC
Last nite 10/02/2019 I went to KFC Pelican Park, Western Cape after we had loadshedding. I had my kids with me in the car and was disgusted by the service serviced by the staff. Loadshedding was done already it was before 9pm. 3 ladies came to the door, which was shut. They refused to let us in. They laughed at us, told us DON'T WE HAVE FOOD AT HOME. I find this extremely disrespectful, they don't care about the customer service they give. We pay for this. Staff have horrible attitudes and this is unacceptable. We have pics of how they simply refused us entry and service. They allowed cars at drive thru though.

Went to get my food on the drive through Hatfield lady comes out finishes a cigarette she left on the floor !!! See her go in and handle my food I had five kids with me was very bloody hungry but couldn't stomach it told her she needed to wash her hands and I'm a regular !!!

Jason Dysart
from Bedminster, NJ
The $5 famous bowl I got from KFC @ 4909 East McKinley Avenue Fresno, Ca. Was very light on everything. This is the third time in a row that i have gotten " light bowls" from this location. All others are great.
I would like a complimentary famous bowl combo and for this store to correct their practices, thank you.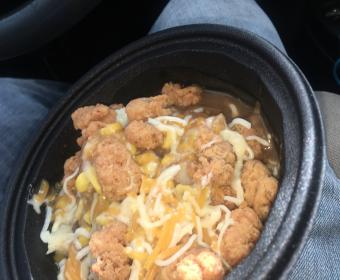 I think the commercial where he stubble and says what he does is not a good way of advertising the food any child can put 2 and 2 together that he is saying a bad word I think you need to change the commercial or take it off

Kevin McAbee
from Bedminster, NJ
I was in line in the drive thru of the Boiling springs NC location for 26 minutes before I got my order! Then it was wrong when I got it home !

kitty miller
from Augusta, GA
I WAS TRYING TO DECIDE WHAT TO ORDER THERE WAS NO BODY BEHIND ME I WAS TALKING TO A LADY ON THE SPEAKER AND HER WAS SO RUED WHEN I GOT UP TO THE WINDOW I SAID YOU DON'T HAVE SO RUED AND THE YOUNG GIRL AND THAT WAS NOT ME IT WAS THE MANGER THE I SAID I COME UP HERE 4 TIMES OR MORE A WEEK THE THE GIRL SAID SHE SEE ME A LOT THE MANGER DID NOT COME OVER TO WINDOW OR SAY SORRY. I ALSO TAKE CARE TO OLD PEOPLE HIS IS 90 AND SHE IS 85 THEY LIKE KFC . I FEEL LIKE RIGHT NOW THE MANGER NOT CARE ABOUT HER REGULARS.

Milton Hanson
from Columbus, MS
went in to kfc at 5:59 p.m. ordered $5 fill-up box with thigh and drumstick did not get a drink or side when asking the cashier she said it did not come with anything but chicken and biscut. Finally complained enough to get mash potatoes without paying xtra but still no drink other customers ahead and behind me were getting the same treatment almost like they were saving back these sides to sell later and pocket the extra money. the food was not hot at all chicken was almost raw just got mad and threw away what I got and left the store I don't plan on going back to get robbed of what was advertised on t.v. and internet

Kathryn Eikenberry
from Cincinnati, OH
The person who took my order was rude, and unpleasant. I do not hear well and had to ask her repeatedly what she said. She spoke quickly and softly and the more I had to ask what she said the ruder and more irritated she became. II also became more irritated and less pleasant. I did finally get my order placed and it was filled correctly. A napkin included in the bag would have been nice. I will not be going back to #H127027, 3945 Redbank Rd..
Ticket#3674
Date of visit 2/3/19 at 12:15pm

Kristy kemp
from Baltimore, MD
I came on a Friday night around dinner 6:00. As I pulled up after I paid for my order I was told it would be a 10 minute wait on 8 pieces of chicken. I ask for my drink while I waited it was completely flat. I walked in and the restaurant was so dirty I couldn't even eat the food from seeing how unsanitary the place was. I wasted 21.20. 8 piece meal and a Diet Coke. Will not be back. Unacceptable!

I ordered 2 $5.00 Fill boxes with boneless chicken breast and got one breast in one and a back in the other. When i took it back the KFC on Bee Ridge Road in Sarasota, Fl. I was told that they do not sell the boneless chicken breast and everything they do sell has a bone in it.
I am 72 and fried and cut up lots of chicken in my life and the manager tried to tell me the "BACK" was a thigh! Give me a break. She gave me 6 chicken strips for my trouble and they were so tough I could not chew them.
This means to me that the National ads are not honored by the local franchise store owners so I can not get the $20.00 Fill up for my family with the boneless Chicken breast.
I will just to to Cik-Fil-A in the future and drive right past all KFC in the future to get the best. This is why you are #2 in the US
Uncle George

This is the 3rd time in 6 weeks that KFC Tambotie mall gives me the wrong order. When i phone them they said i must come back and they will correct my order. I'm staying 16km away from Kfc. I cant drive up and down because of their mistakes. If this is the way kfc operate i will NEVER buy from you again. And i will shame kfc tambotie mall. You are stealing my money. I have kept my slips as proof
Gerda


Regarding Davis CA 95620. Over the last two years I have been stopping at the noted restaurant approximately once every two months. I have yet to have a good experience. I have arrived home (10 miles away) without my complete order, been told that they are out of something I want and the best asking to wait until they finish the next batch of tenders and while I was waiting they gave the last of the coleslaw to an order that came in after me. I noticed that every time I go to the Davis place the staff is completely different. So I again tried to take home and order. Asking , before I ordered, what they were out of. Being told they had everything I order the 12 piece tender bucket. After the employee went around looking in the kitchen and checking with someone, I was told they only had 7 tenders left for the day. This was at 6:00 PM on a Sunday. I left immediately and went to a Pop-eyes, out of my way, and got my complete order, without any excuses and no wait. I have sent this complaint in a couple of times before but nothing has changed.

Samiya
from Northampton, ENG
I really did not enjoy my dinner, KFC is my favourite but This time it was bad. I did not say "mmmmmmmm"
The chicken was cold and dry, the wings were so small and looked like they were fried twice because of how hard and chewy they were. The peice I requested wasn't even the one I had in my box.
I am very disappointed with KFC tonight as I travel far for the halal resturant. It was not finger licking good:(
Hope I enjoy it next time...if I do go again.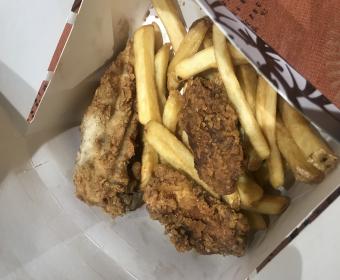 No chicken, 25 minute wait if you want any kind of chicken. Staff does not know what they are doing! They would rather play on phones and make disgusting jokes then do their jobs. Could care less that they are unprepared for any kind of dinner rush. This is not the first time this has happened. KFC needs to be shut down on Bristol rd in flint mi! Waste of a building.

Paul Holland
from Winston-Salem, NC
You probably don't really care because this is petty, but we eat at KFC Long John Silver right often and little things like this matter to your customers!!
I ordered one piece of fish for my wife who is sick and ask for the vinegar packs in bag. They gave me the bag and when I got home no vinegar. I called and they said they were out and had been ordering for awhile !!!!!!!!!!!!!!!!!!!!!!!! This SUCKS in the customer service world !!!!!!
Rest. # G 135201 / 7:11 PM
5715 University Parkway
Winston-Salem NC

David willett
from Cleveland, OH
Henderson Ky has the worst service in the world.

florim mahmudi
from Kenosha, WI
i placed a order of 20 piece meal.
i had all crispy chicken was suppose to be original
the side of mashpotatos were cold and i brought receipt same day in kenosha wi on 94 and hwy 50 they did nothing very upset and caused me family probalem

Eric Johnson
from Broomfield, CO
We went to KFC January 26, 2019 at 10:55 am Store # E720302. Address is 6400 West 120th Broomfield, Colorado
There was open boxes of forks stacked by the soda fountain, also noticed that the soda fountain was not clean in the tray
dried up soda in the pan.
If you need to contact us my email is johnsoneric56@gmail.com. Eric Johnson

Neelofar taj
from Nottingham, ENG
I had few online offers on my kfc app flaming wrap £1 and bargain bucket £3. I went to keighley West Yorkshire KFC, when I placed my order and showed offers on my phone to the girl who was taking my order, she said her scanner is not working and took the code directly on her system, than she said code is invalid, she didn't take both my offers, I had the same offer on my husband's phone and when I showed those offers, she said the same thing, she was smiling because they don't accept any offers and make their customers fool by saying that codes are invalid. I was very disappointed, why would you send offers when you don't take them. My order cost me £26, it should have cost me only £10 due to these offers.

Hyacinth waite
from Southwark, ENG
I went to your store R kfc T 2340 to purchase a meal on my night break and the shop was closed I knocked the door an the person walked into the back
If the were closing they could have at least beckoned to me so I took a photo of the times it clearly stated store closed at 12 midnight
I enjoy my breaks at your kfc and was really disappointed I had no meal Lewisham high street
Thanks for your feedback!
Sorry. Please try again later!