KFC
KFC Complaints Continued... (Page 8)
846+ reviews added so far. Upset? Call KFC corporate: 1-800-225-5532

On Friday March 2 22.013 I went into KFC store # 1326 at 9025 Torbram road in Brampton Ontario at 6;42 pm. I ordered athe 18 piece bucket of chicken with large fries and i upsized the fries to an extra large fries for a dollar more. 2 mediem sides and medium gravy for $6 more and 2 popcorn chicken snack packs. the total came to $49.69. When I got home with my order and opened it I had only 14 pieces of chiken in the bucket. i called back to athe KFC and I asked to speak to the manager. i explained to the manager the situation and she to ld me to hold on. She started to talk to her staff in their language then she came back on the phone and in a very rude tone she said "Ok what are you missing cause you got all of your chicken" I told her what I had in the box and she rudely interupte me by saying " Youn lbring in the box and you show me," then she hung up. How rude of her i was a paying customer I wasn not begging her for the food. I am very disapointed in the way she spoke to me on the phone and I am a regular customer there. i guess those are the type of people that you want working for your franchise and bring it dowm.

On 10/31/12 at 1:37 pm my father ordered 2 chicken and corn dinners and one 6 piece chicken bites from the KFC A&W drive-thru at 130 north Carbonville Rd. He pulled up and said he wanted 2 chicken and corn dinners and one 6 piece chicken bite. The server asked him if he wanted 2 A2s he said no that he wanted 2 chicken and corn dinners. When he pulled up to the window the server handed him 2 A2s and said that that would be 19.18. He told him that that was not what he ordered and the server argued with him until he finally took the food. My father is 73 years old and lives on a very limited income. When he goes out to eat it is a treat for him. I must say that I was very disappointed when he told me all of this. I"m pretty sure that this is not that big of a deal to most people but it is to him and he says he"ll never go to KFC again.
Thank You
Bobbi Dadgari

This is the only KFC store that is close to our house so we had no choice but coming to them. After the last incident we no longer go there when food was never available as ordered. This happened to us 3 times at the same location.
The last straw was we put in an order for 2 pot pies with our name, including our last name. Then 45 minutes later we came to pick them up but they told us to wait for 20 minutes or so because they just sold our pies. We asked for the grilled chicken and were told to wait for 10 minutes because they were not ready. This was around 5:45pm on a week day.
I just wonder why they even asked for our name and last name.
I wonder if KFC headquarter gives customer training to their store employees or not. This location sure needs one so badly. Here is the store's address and its manager name is Dora Medina, shift supervisor's name is Jahaira Ruz:
10414 Southeast 260th Street
Kent, WA. 98030
(253) 852-3603
Before you go there for food, think twice!
A very, very unhappy KFC customer.

just now i visit the kfc, mani square mall, kolkata, india. I got an insult from the counter person, i buy chicken king kong and i got thr pepsi with the meal only half glass and same i report to the conter and they give me full glass pepsi as insult way. I reach the counter and inform that i got only half pepsi but there in no answer from the counter person and they collect the half glass pepsi from my hand and full glass pepsi not giving throw infront of me to the counter table and folldown luckly i catch the pepsi to avoid any damage on my dress. I am a frequent visiter in kfc and i got an insult first time, may be this my last visit in kfc, because of the above issue. Waiting for immediate reply

I work with disabled people. Yesterday my clients and I went to KFC , I was so disappointed in what I saw. They did not have proper sitting for wheel chairs. They had tables marked handicap, but they were not. The tables were to small to get the chair under. Also the rows where way to small, we had to move the chairs over just so the wheel chair could get pasted. The one table that was big anuff for the wheel chair was placed by the door. If my Clint would have sat there then they would have been in the way as people were comming in and out of the door. My Clint had to sit sideways with her tray in her lap. Not only that but the food was nasty. I did not enjoy anything that I ate. Please do something about this, fix this problem so next time we go in there we can enjoy our visit.

went to the kfc in reidsville nc . me and my girlfriend ordered i got 3pcs meal x crispy.she ordered liver dinner.right off top there out of the liver this is the 5 time this has happen to us at this store in 3 months time we get home n both our meals r over cooked n half the crust has fallen off the chicken.i had 2 thighs an a leg no white meat at all but was charged for it . this was the worst ever.

I was in a rush and went through the drive thru thinking it was going to be quicker but I was wrong I was in line for about 20 mins when I got to the window I seen two crew members sweeping and mopping the floors now being a manager in a fast food restrunt I know you need to get things done but when having a rush like that I also know not to keep the guest waiting that long for food. The most that upset me was the girl that took my money never once said sorry for the wait or even have a good night. This is one place I will not be going back to .

Store G135024 Shawnee KS - Ticket 1053 3:13 PM 11-2-12 Amelia - I went here to get a 2 piece chicken meal (breast and thigh) and a pot pie - drove up to window and said I wanted a two piece extra crispy meal - she said it would be 16 minutes before the breasts would be ready so I said I would wait and parked in the parking lot. After 16 minutes I went back to drive through only to be told it would be 10 more minutes - now that in itself is ridiculous - I drive 20 minutes to get to this KFC and 20 minutes back and then wait again - so I did - all I got was a sorry! And when I get home I didn't even get a biscuit - since when don't you get a biscuit with a meal. Don't these people even care - maybe someone who really needed and wanted a job would like to have their job! We are in our 60's and it is hard enough to get out and do things and then you get this type of treatment - what a way to run a restaurant - customer service gets a 0.

I live in Kingman, AZ. Last night I went through the drive thru at KFC on Hualapai Mtn. Rd. This store has KFC and Long John Silvers combined. I ordered a bucket of chicken with 2 sides of Mashed & Gravy and some side orders of fish and shrimp. I was handed a large bag and drove off. I got down the road a ways and looked at the bag and realized that I didn't receive all my order. I went back and went inside. I went to the counter where they hand your food if you're eating in. I said "excuse me, I just went through the drive thru and I think she forgot to hand me a second bag. I am missing some of my food."
The girl that was working asked "what are you missing?" With my receipt in my hand, I told her I had only received one Mashed & Gravy and was missing the fish and shrimp. Without saying a word, she walked over and put some food in a bag, came back, tossed it on the counter and walked off. I inspected the bag and said, "excuse me, I was supposed to have 2 pieces of fish." She came back to the counter, grabbed the receipt out of my hand and looked at it. Then she went to the back and put a piece of fish in a small box. She came back, tossed it on the counter, turned and walked away still without saying a word.
I said "Sorry I bothered you!" She turned and gave me a glare. They weren't that busy that they couldn't have taken a minute to acknowledge that they made a mistake and appologize. I'm just glad I didn't wait until I got home to look in the bag.

I live in China, and the Chinese managers tend to run their KFC stores like mom and pop stores. For example, they have a beautiful menu and but half the menu is out (mei you) don't have. False advertisement 24/7 over here. In ZaoZhuang Shandong and Shouguang Shandong, they never had the value menu items on hand. Mash potatos, 9 rmb chicken piece original, corn, and main items at times. But the value items was a daily occurence. Pizza Hut does a great job with food and service over here. Kfc the managers don't care that I complain. when I threatened a complaint they give me free sodas and some soup.
This is systematic. Customer service is lacking in these small cities.

We arrived at Acocks Green (1160 Warwick Rd West Midlands, Birmingham B27 6BP) KFC at 22.50 on Thursday 4th April 2013 and the door was open so myself and my friend went into the restaurant. There was no food whatsoever in the hot holds and although we could see the staff members behind the counter they ignored us completely. The KFC website stated that the store was open until 23.30 and we waited 5-10 minutes for somebody to come and take our order but this never happened. We didn't manage to talk to any members of staff as they made it quite clear that they were avoiding eye contact with us and made no effort to speak to us. We were very disappointed and expected better service considering according to the website the staff should still have been serving food for approximately another 40 minutes however it was clear that the staff had stopped cooking/serving way before this and they were just hanging around together waiting to go home. We are regulars to KFC but found this behaviour rude and unacceptable - we ended up driving out of our way to go to Mcdonalds!! If this continues to happen then we will have to start taking our custom elsewhere!!

The biscuits were raw in the middle. No regular chicken at all. 2 meals were $20. Extra crispy breasts were so dry inside it was inedible! Potatoes were so dry they were gray instead of white and almost zero gravy. But the worst offense which made me drive nearly 15 miles to demand my money back was a huge coarse gray hair buried in the box on my 2nd piece of chicken which was smaller and I thought might actually be edible. I have enjoyed KFC since my childhood when a snack pack was 99 cents. NEVER again! Harlan Sanders is certainly spinning in his grave! N A S T Y! Furthermore 2 male cooks came in from smoking & scratching and returned to their stations without washing their hands. The girl at the drive thru wore black pants that appeared to have been worn for a minimum of 3 days prior with dirty, stringy hair hanging out from under a filthy hat. Where in the world is the work ethic in America? I was even willing to OVER pay for the chicken when Chili's, Outback, Zaxbys & O' Charleys would have been cheaper and cleaner & tastier but NO MORE! This was the Lebanon TN location which OBVIOUSLY needs attention!

On the 23rd of febuary 2013, I purchase a family 10 piece bucket , at the Loughton Essex KFC retaurant, this food was for Take away.We were made to wait 20 min for the chicken to be cooked, during this time I noted that a large amont of chips were held in the bags already prepared. When the chicken was ready the already bagged chips were emptied from the bags and mixed with a new batch of chips and then re bagged and put into the meal bucket. I then took the whole meal home. during the trip home the grease from the chicken soaked through the bucket soaking the rest of the food and servietts. the chips were cold and stale , the chicken was soaked in oil which had escaped though the bottom of the bag and soaked into my jogging bottoms. this is fag below the standard I expect and would like compensation for the food and the trousers whcih have been wased twice now and the stain will not come out.

I have been eating at this paticular KFC for 20 years. At least once a week and most of the time twice a week. In springfield Missouri. At the cornor of Sunshine st. and Interprize streets. They started a food bar. I usually eat inside. Yesterday at noon April 4th 2013 I went in and ordered to go. The Chicken I got was light yellow and did not even smell like KFC chicken. It was like dipped in flour then cooked. No KFC erbs and spices at all. I know hard times are her and they want to make more profit but I will not be back. Your chicken is the best however this is terrible. It is fraud and deceitful. Thank you for listening. I have the chicken in my fridge if you do not believe me.

Went in KFC Darnley as usual with my family but this time everything were rubbish service late 1 lady was on the till and serving food 15 minutes to my order and funny things fried chicken was cold and dry even dog can't eat I returned that guy came and told me it will take minimum 15 minutes to get fresh so over all I was in KFC for 45 minutes to have a meal. Bad experience

Two weeks ago I emailed a complaint to kfc about their dumfries branch and the very very poor standard of services and the food which to be honest I would not of fed to a dog let alone served it to a huma!! On Sunday evening I pulled up to the kfc drive through waited for 30 minutes to get to the microphone box then sat for 20 more minutes before anyone was ready to take my order I was then told their was no chicken?? Only chicken burgers I had already waited fifty minutes and feel that when I pulled up to the microphone I should of been told about no chicken giving me the choice to wait to order or go else where, I then ordered a big daddy meal an my son order a hot shots meal when I got home we had the same meal neither of which was what we ordered? Why? This happens every single time I go how hard is it to get a order right! Both our meal were cold and missing items my son ordered baked beans which were a glob of dryed muck! The chips were cold and tasted like they had been cooked days before hand I put the food u eaten in the bin and emailed and phone to complain still waiting for an answer?? Poor services will not be back and I'm considering taking this to trading standards?

Many times have not received what I ordered and paid for. The last time, a few weeks ago I called them when I got home to tell them I did not get the mashed potatoes for $3.99 and I gave them my name and was told that next time I would get them. I went tonight and because I didn't have the receipt they would not give them to me. I think I am done going there now. There is a Popeyes right next door. Store is located in bails gate, ny.

I went to Mint Hill, NC KFC on Friday, I asked about the price before buying the 16 piece chicken only bucket. The girl at the counter told me it would be $29. and change. I asked her to look again because last time I came it was $22 and the 16 piece meal was $32. She came back and appologized and said it would 23. I thought that was a little high but ok. I got to the window and sat there for 15 minutes, I gave her my debit card and was told my card would not process through their equipment. I asked them to try another register, another person came over and told me the registers were all the same and I would have to find another method of payment. I had a $20 and 2 ($1.00) and serched the car for change. I found the remainder in change and gave it to her. She gave me my chicken and left the window.. I had handed her a total of $26.01. I started to drive away and she hung out the window screaming I had not given her enough money. I slammed on brakes and said how much more do you need. She said she had $25.41 and the total was 25.91. I handed her 2 additional quarters and proceeded to drive away. She leaned further out the window and screamed, you didn't give me enough money, by this time I had been there 25 minutes with my 2 grandsons in the car. I said I gave you 50 cents and that should be exactly what she needed. She said Oh and I proceeded to drive away. She hung out the window again as the cars are piling up behind me and said you still owe me money. By this time I was furious and embarressed. i told her that was all she was getting and left. I don't understand how so many people are in a service position and can not count, treat people with respect or have common sense. I am furious and will never return to KFC.
Kathy Artom

The new KFC at Silverdale Town Centre, Auckland, New Zealand advertised specials and on opening day was a roaring success! The place was packed so sure we expected a wait for our order which surprisingly arrived within minutes nice and hot, well done KFC! Oh no! Not so several days later, a wait of 27 minutes with our order disappointedly cold, what a let down!!! The regular Pespi advertised as a special was charged full price, sure a trivial matter which we were ashamed to correct.
Where were KFC's ergonomics? Where were the management to adhere to the Company's time scales? But when added to the cold food and slow service up gave us good reason for not wishing to revisit this KFC. Also disappointing was the seating arrangements, what a haphazard idea of some idiot architect to literally scatter all manner of seating that made it difficult for us to find comfortable seating even with a moderate attendance. Please, please, please the tried and proven four seater table caters for those of us elderly pensioners to sit at a table without having hyperactive youngsters at the same table making our meal very uncomfortable.

I visted the KFC franchise located inside Almead Mall in Houston, Tx. I ordered, or shall I say, tried to order chicken and mashed potatoes, The "cook" told me he didn't have any mashed potatoes cooked and he was not cooking anymore. Naturally I got upset because I'm paying for food as well as service, and the "cook" tells me NO he won't and will not cook them. When I asked him why, he stated, "because it's too close to closing time." It was 5 p.m.!!! KFC was no where close to closing. He refused my order and I asked for the manager, which he claimed his name was Rodney Lewis, but everytime I've tried to contact him to complain he is never available. I will never eat here or recommend anyone fot that matter to eat here. THE SERVICE WAS HORRIBLE! I spent my money somewhere else!!!

hi,my name is randy
i stay at the holiday inn in central point or.every thursday nite
i eat at the kfc in central point 2 or 3 times a month
tonite i ordered a dblcs small cole slaw and 10 pice hot wing.the employee named jerremy.was very cocky.complained about cooking my sandwich and all in all very un profesional in his actions.
when i asked for hot mustard sauce for my wings,he said he could only give me hot wing sauce.and would have to charge me 15 cents for the mustard.i been eating there for 6 or 7 years now.not sure i will go back.my guest number is,0172, the store number is e156-d15.
this happened on 4-11-13.at 1900 hoursthanks for your attention to this matter.
i do realize this is a job for younger kids to start out.but i have been in the coustmer servcie bussiness for about 35 years.and yeah,i started at the bottom.im thinkin he needs to be trained or find a different occupation

It's thrus night on the 21/03/13 at 7pm decided
To go to KFC morley perth drive thru placed an
Order for grilled wrap blt I was told 5 mins later
After ordering they didnt have any. So ordered
Something else and was in drive thru for 20
Mins what a joke. Got hm and food was cold
The chips were dry and over cooked I will be not
Going back there again .

Over the years I have taken my children to KFC on numerous occasions in numerous locations around the uk. Two of my sons always have a two piece meal with drumsticks only as they find the breast is too much for them to eat. However when we stopped at the services on the 9th of August 2013 and I asked for two drumsticks I was told that I would not be able to do that and I had to have a drumstick and a breast. I explained to the man behind the counter why I was asking for this and he still refused. I was shocked and explained that in all the years I have been using KFC I have never been refused two drumsticks. I was so shocked as I stopped at the fleet services on the m3 four days earlier and there was no issue with me asking for drumsticks only. The manager came over and said it company policy that no changes could be made to the meals as he couldn't do it for me then refuse a customer who wanted two pieces of breast. He was very abrupt and rude and after seeing i was unhappy, he pointed at some leaflets and told me to read the small print. I normally pay around £24 when eating in KFC, however I paid around £12 as two of my children declined to eat as they don't eat anything else on the menu. I had a mini fillet burger as did one my children and the bread buns were so dry that they were falling apart which made eating difficult. Underneath the table were the remnants of another customers meal and after a drink had been split,
It was not cleaned up but a wet floor sign was placed over the spillage. The ladies were dirty and the men's toilets had no toilet paper as my son had to get some serviettes to wipe his bottom with. Overall I was extremely disappointed with the whole experience and will never use the solstice park restaurant again. I have taken pictures on my phone that I can forward to you to show you just how dirty the restaurant was.

KFC Corporate
August 22, 2013
To Governoring boards, officers and inspectors, and Corporate officers:
Wash Your Hands Before Returning to Work. Not at Kentucky Fried Chicken located at 16150 Los Gatos Boulevard in Los Gatos, California. Although, the familiar sign seen by everyone (see Poster) is posted in both Men and Women's bathrooms. To prevent larceny from their premises, the management, knowingly and purposefully, has taken upon themselves to remove the most important gradient from this equation, the soap. Soap is required to get bacteria and germs off of the hands.
Yes, the manager admitted that he is trying to combat larceny by not providing soap in either of the restrooms to his employees and customers ignoring the FDA Food Codes, OSHA Regulations (Standards - 29 CFR) , California Retail Food Codes, and Food Handler Training procedures (OSHA Regulations (Standards - 29 CFR, 1926.51(f)(3)(iv)) and California Health and Safety Code Article 4. SECTION 113952-113961).
On August 23, 2013 around 3:30 PM , I took my family to Kentucky Fried Chicken located at 16150 Los Gatos Boulevard in Los Gatos, California. We ordered a 10 piece family pack and some other items. Before sitting at the table, my wife went to Women's restrooms to washout out son's milk bottle. She noticed that the soap dispenser was removed from the soap dish, and the employee that was in the bathroom before her did not wash her hands. Later, when I went into the Men's restroom to wash my son's pacifier, I too noticed that the soap dispenser was removed from the soap dish. I went to the cash register and told her that the soap dispensers are empty and that is against the law. Someone brought soap from the back for Women's bathroom. Upon leaving, I went to Men's restroom to wash my hands and my son's pacifier. Again, there was no soap in the restroom. As I walking out of restroom, one of the employees was coming out of Women's restroom. I pointed out to her that there is no soap in Men's restroom. She told me that, "we know; our policy is not to supply the restrooms with hand soap."
As, I was about to sit down at my table the manager walk out to our dining area and introduce himself and handed me an orange coupon to take the survey online regarding my visit to KFC and discuss these issues with them. He said, "our policy is not to stock the soaps in our restrooms as people will steal them. We just stocked the one in the Women's bathroom after you told us and it is gone." He said we have cameras pointed to the restroom doors and has a very good idea whom is stealing the soap. He said that we used to lock the restrooms, but this was too inconvenient for our customers so now we just do not stock the soaps. He said the employees wash their hands in the backroom. I asked him what happens to employees between the time that they come out of the restroom and before they wash their hands, then asked him why do not you change the soap dish so people cannot steal the soap dispenser. He referred me to KFC's website. My wife told me that she visited the restroom before our departure and the soap was still there, so the manager on duty was untruthful.
I think people need to know this, so their health and life would protected. This is a public safety issue. Proper hand washing is a critical but often overlooked in the prevention of food borne illness. Perhaps the continuous promotion of food safety education will promote effective measures that can reduce illness. But in this case, I believe a hefty fine or even the closure of restaurant is the key because management has had complete knowledge of public health safety issues but knowingly and purposefully avoid them.

I went to KFC on ballan rd werribee last week, and they did not include the 3 large chips and sauces I paid for so I rang them and they said no worries I have written you in the book for next time your here, well tonight I went to collect my 3 chips and sauces and the store manager said I'm not in the book and it's their policy if it's not in the book don't replace, I explained I rang is in the book, she got rude with me and said no because people are decetful and rip them off, so I said what do now it's ok for you to rip me off I paid for this food, she told me to move on!

I went to the drive up on the evening of 11/06/2012 and ordered the 8 piece family meal with grilled chicken (19.99 beore taxes) Went I got home I was very surprised and upset that I received 5 VERY SMALL wings, 2 VERY SMALL legs, and a thigh. This was to feed a family of 3 and was hardly enough to feed 1-1/2 people. To top it off the chicken was cold as well as the biscuits. The cole slaw was good and the mash potatoes and gravy, but the rest was at best the worst! I phoned into to complain and the person I spoke too was not very concerned and their response was sorry maybe you should have ordered a 10 piece......What! This KFC will never ever be favored with my business again and I will think twice prior to visiting any location. Location of this KFC was in Brandon, MS Hwy 80, Government St.

On the 4th of May we purchased a kfc pack chicken and chips from your princess highway store Warrnambool
we are older so it was to be a treat at $20.00 thats a lot for us
the food was cold chips looked end of the cook we were very
dissapointed our home a small drive away we boiled the kettle open
our pack had to re heat in micowave and found it a very dissapointing
tea as it was to be a treat it was not !! remembering other enjoyable
family tea in the past we were shocked as we say $20.00 is a lot at our age
so from a very dissapointed customer your adds look good but food was not sincerly Frank and Geraldine Dalton Warrnambool

I visited a KFC today, and was shocked to learn that they no longer provide knives with their food. It's nuts. The only way to eat one of their breasts now is to pick it up (which is both messy and difficult, especially when the meat is hot), or claw at it with the plastic fork. Some genius in the accounting department probably figured out that each store could save a few bucks a week if they eliminated the knives. What's next--no more napkins?
KFC, you're the only restaurant I know of that's 86ed your knives. Please have the good sense to bring 'em back.

I visited the restaurant in fenton today and ordered a hot shots box meal (no hotshots available so had 2 habe hot wings wiith it) a fully loaded box meal (no chicken on the bone available. So had to have popcorn chicken with it) and 3 chicken strips. When I got. Home I noticed the chicken strips were missing and both Box meals had hot wings not popcorn in 1 and a ginger hair in my burger. After poor service, poor quality, poor food safety standard and half the menu unavailable i will not be using this store again

I want to say I love KFC I am 55 yrs old and have ate KFC all my life. The Place in Lafayette,TN. is with Long John Silvers I have ate there twice an wasnt happy either time the food isnt prepaired well and the store itself isnt clean the tables the floors are dirty they just dont do a good job at all the Buffa table had little food in it and looked like it had been there all day not something you would want to eat. I Usually go to the Glasgow KY. store which has always been very Satisfactory condition. I wish you could or would see that this could change.

I have enjoyed on many occassions the vanilla sparkler (my fiance enjoys the apple) but last night I discovered that when choosing a sparkler with a large combo it is more expensive! If I buy a reg combo and choose sparkler I accept its a specialty drink and more expensive BUT when I buy a large combo an choose sparkler, not only is the sparkler smaller than a large post mix the combo is actually more expensive! That doesnt seem ethical or logical. It would make sense to me that if buying a large sparkler combo the price remains the same OR a larger sparkler is sold at the more expensive price! Had I have known this from the first time I purchased the sparkler my choices from then to now would have been different.

I went to KFC in Strongsville Ohio, on Pearl Rd. Sunday, Nov.11, 2012, about 12:30 pm. There were 3 kids working there, and did not see a older manager. There was only one family dining. I went up to the counter to order a bucket of "CRISPY" chicken. The boy say to me, "would you like to order something else? We only have 3 thighs." I looked at him and said, You do not need my business."I wasted my time to go there to order chicken, and if 3 kids cant see there is no chicken to sell, I do not need to waste my time, and gas, going there. I am a senior citizen, and don't tollerate sub-standard laziness. I do not see any reason to patronize that KFC. apeI

I went to my local KFC tonight to get 2 chicken pot pies. It was 7:30 and they said they were completely out. The store closes at midnight. If this were the first or second time, I can understand it, but every single time I go there they are out of something. I'll run down a list for you. They Never have chicken pot pies when I go there, they have been out of breasts, original chicken, mashed potatoes, Mac n cheese, and get this - one night, they didn't have any chicken cooked! A chicken restaurant has no chicken? They mine as well close their doors, right? This was around 7:30 or 8 pm on a Friday night. They told me to come back in 15 minutes. I gave them 20. I came back and the lady said again that they were out of chicken and it will be about 15 minutes. When I told her that is what she told me 20 minutes ago, she said, oh sorry. I really don't understand what's going on in there. Do they not want to cook after a certain time? Maybe they should close at 6pm then. They don't look understaffed. There always seem to be plenty of people behind the counter. What are they doing? Why no food at a restaurant? I would love to visit another kfc, but the other one is 25 minutes from my house. When I can't get KFC, I go to another restaurant and KFC loses money. This store is a joke around town. When people go there, jokes are made saying expect them to be out of something. They are always out of stuff. I'm not talking napkins. I'm talking out of major stuff that they are supposed to sell. Chicken and pot pies are pretty popular. They should have food ready or shut their doors! Management needs to be talked to about this situation, or maybe they need new management.

I recently visited the KFC on Taunton Ave in East Providence RI and first I was told it would be ten minutes before the biscuits were ready even though it was only 12:15 and I had to go without them because I did not have the time to wait which for a fast food restaurant is just not right. I also got several drinks to go and was told that there were no cup holders. I ended up losing two of the drinks because of that. So not only did I not get my biscuit, but also lost out on two drinks. I hope that you will resolve this problem for I am a frequent customer and the location is close to my home!

Thanks again KFC ARARAT, VIC.. i was in line at KFC Ararat just last week & this guys in front of me placed his order (didnt pay at this stage), then when to the toilet.. Yep, off he went to the dunny. im next in line waiting, thinking "yep, she will serve me know, im next".. Arh, NO..!!
can you believe i had to wait until the guy who went to the dunny to return before she could serve me..O.M.G.. thanks Mel. i complained at the time but as normal they try & blow it off & calm you down... I thought it would have been common sence.. My feet are never walking in there again.. no way in the world..

debra smith
from Staunton, IL
I'm upset about the quality of KFC today. It's slipped many times in recent years to now being one of the worst ever. How can your franchise serve chicken like that. They were so small had to go and make more food at home to eat to get full. What ever happened to QUALITY... I quit buying KFC six years ago for the same reason, thought I would give it another chance. $23.00 for anorexia chicken. Never again.

I have been patronizing the KFC location in DeQueen Arkansas for the past 8 years since moving here. This Business is progressively becoming more and more poorly run as the dining area is always filthy. The salt and pepper shakers were greasy at out table today and the chairs had to be raked out before we could sit down. The windows and floor are nasty in the dining area as well as the floor in the kitchen. My Wife wanted to go somewhere else before we even ordered, but I was rushed due to owning a Business in town myself and had limited time to eat. Dining out is limited here due to being a small town, but there is no excuse for uncleanliness in any public Restaurant that expects to have a steady Customer base.
This KFC is going down. The food is usually good, but the thought of the process and help handling it is not appetizing at all. The Manager was filling an order and asked the Employee cleaning and wiping tables to help us. He did not wash his hands, had no gloves on while separating our buffet plates and cups to put on our trays that were also wet. The help employed there are very undesirable looking people also. I do not want any "free meal," "coupons" or anything else from you. I am letting you know this as one Business Owner to another. Someone needs to try to clean up this Restaurant while you can. I'm done eating there until I see improvements. Sorry for this note, but I felt someone needed to know.

Nicole Morgan
from Paramatta, NSW
Hi, My Name is Nicole Morgan, I went through the Merrylands drive thru at the Merrylands KFC store on Saturday 7/2/2015 at 1pm. Ordered my food which came to a total of $35 the order was all wrong and when I question the young lady who served me all I got was attitude and she completely ignored me. I will never eat at a KFC restaurant again. I am extremely unhappy.

Jessie Richmond
from Swartz Creek, MI
I choked on this bone, and complained only to be told by the store..well your ok and we all make mistakes and no ones perfect? We will give you a free 2 piece dinner. I am upset and insulted. This happened Friday the 30th of January 2015 at the Grand Blanc MI store on Dort highway. I have pictures of the pot pie and the bone if needed.

Tina Boyd
from Brantford, ON
Hello... I don't usually write in to complain, and I'm usually the one who sends the positive emails of praise, but...... I am REALLY not happy with the service from today. First of all, as I entered KFC this evening for a meal, I noticed it was pretty backed up and no one seemed to be getting their food. I waited and watched as the cashier kept taking orders and the sole cook was beside herself frustrated at the lack of organization of receipts. Every order was messed up and people were ending up with the wrong orders. As I waited, someone who had just left, called in saying their order was wrong. A guy who had placed his order an hour previous was yelling at the young cashier because he was STILL waiting for his order.
I honestly felt so bad for the two girls working as you could see they were trying so hard. The thing is...... I waited over 40 minutes for my meal, which I honestly didn't mind (although I was getting pretty restless and annoyed as orders kept getting taken when about 10 of us were still waiting for ours and it was obvious to everyone that they needed to slow down and organize the orders first) My order was placed at 6:28pm and I finally received it at 7:09pm. It took 40 minutes!!!!!!!! But that's not even what I'm upset about, I could handle the long wait, what I can't handle is that when I finally got my food, not only was it SUPER cold (I don't live far at all so it should've still been warm), my fries and popcorn chicken were way underdone and so soggy (we couldn't even eat them), the grease was literally dripping off the chicken pieces (WAY more than usual) like they hadn't been left to drain at all, and the dip'ems were tasteless and chewy. Even the gravy was so chunky with slimy balls in it that even once stirred, my kids wouldn't touch it. The only good thing about the meal was the salads, which were great.
I'm frustrated because I spent $54.22 on this meal and we don't get to have this very often so it's a treat when we do. This was extremely disappointing to say the least. Like I said earlier, I don't usually complain and I'm gonna be honest to say that I've complained twice in my entire life and both have been to KFC for this location. Funny thing is that I stopped going to that location after my last bad experience, especially since I never heard back from my complaint. But I figured it was a long time ago so I would give it another chance..... and THIS is what happened.
I am a store manager at a large retail store so I understand the importance of customer service. I do hope that unlike the first time, I hear a response from you regarding this horrible experience. Date of visit January 31st at 6:28pm KFC #1518 - Charing Cross, Brantford ON Term ID K3101518 and total $54.22. Please understand that this by no means is meant to jab at the girls working since I know they were getting stressed and flustered, but of the circumstance that caused me to waste a great deal of time, food and money. Please feel free to contact me if you should have any questions.

Carla Claycomb
from Crawfordsville, IN
My son and I went to the KFC on Lafayette Ave. in Terre Haute Indiana. We were in Terre Haute for a dance competition at Terre Haute North High School his daughter was in. We got to the high school, paid, she performed so we decided to go out and get lunch before she performed again. We went to KFC and was very impressed. It was clean, the employees were friendly, the food was good however my son left his coat there and another customer had to have taken it after we left. We are not accusing any employees of taking it. The coat was a medium green aeropostale mens coat. We left and realized he didn't have it so found the number on the internet and called. They said it was not there so we too went and looked and it was gone. Gary is 38 and dealing with some health and financial issues. I asked if security cameras could see who took it and was told there are none in the dining rom. Yes Gary left it there but a customer had to have taken it. I was wondering if you have any suggestions because it was a coat his brother gave him so not even sure how much it cost.

Richard Johnson
from Houston, TX
Stopped by KFC at 9510 Main St Houston TX today (1/30/15) around 3:30pm to treat my kids. The service was slow. I noticed that several customers had received their food prior to me placing my order. I called out my ticket #4497 to the (female) cashier and before she responded a male employee shouted out and began cursing and threating me physically in front of my kids and several customers standing waiting on their order. As I stood their with my kids not knowing what to expect next. The manager standing as an on looker did nothing to defuse the aggression he had towards me. She later pulled him aside as if it was OK and more my fault.
A female customer in line (Lori Williams) asked if she could call the cops. I said thank you and she did. The cops arrived 45mins later after the manager slipped the male worker out the backdoor and denied everything that happened. She refused to provide the store owner's name and number and continued to lie in to Ms Williams who witnessed the whole incident. This was an extremely frightening experience for my kids and myself. And for the manager to try an cover up and protect an employee of his wrong doing is an all time low.
A police report has been filed. And I promise you that I will see this to the end.

Christopher Eklund
from Hanoi, 64
I'm American living in China. The KFC does deliver breakfast food at all in the city of Wuhan where I live, so today I ventured out in an ice storm (I didn't know when I left or I wouldn't have bothered) to get my favorite breakfast at KFC, the bacon-egg sandwich with the real bread which is a luxury in China. I live in Hankou, and all of the KFC's near my home are on Jifeng Dadao street. I had to go to three different KFC's because each one was telling they were out of the that sandwich (the ham one too), and I was furious because I was freezing cold, burning my hands off as I forgot my gloves, it was that important I have this breakfast. But three places said no. Finally, at 9:50am, at the third restaurant, I explained to one Chinese girl who had good English that I had gotten out of bed early, drove to two other KFC's and now was frozen nearly to death, and two other stores had refused me. I said "Why? Why don't you have this sandwich? I've been to KFC's in Hangzhou and Shenzhen and they always have them.
No one ever eats that sandwich but me. At those cities, I ate the same meal every day for a week while on vacation, it was always there, because they don't run out of something Chinese people won't eat. So I am sure you really do have those sandwiches, you just don't want to have to make one because it will take you 10 minutes, and by then it's 10:00, isn't that the truth?" And she turned red and nodded that yes, I what I said was true. And she told me they have the sandwiches and that she would go ahead and make them for me. Which leads me to believe that none of the other restaurants wanted to make it for me, and so they lied about not having them. In China, KFC's are willing to throw away customers and not help them, and even infuriate them and make them hate you for not having certain key foods that really make our lives feel happier in a country where our kind of food is not popular and is not found often. For example, in 2010, China banned pancakes from all McDonald's in china.
PANCAKES, a foreigners favorite breakfast food. It was like China and Mcdonald's were saying "forget you, we hate you, get out of our country!" ... they are many of my foreign friend's and my own favorite breakfast. Now I go to KFC for this breakfast sandwich which is the best, because they won't even deliver that to us in the morning! I would order this every day, spend $10 a day if I had to! (Delivery is only $1.25 in China, very cheap for delivery fee, and no tips can be given, either.) KFC Corporate, you've got a real problem with customer service in China, I just wanted you to know. You don't make them support delivery, and we the customer never know when they are lying about ACTUALLY being out of anything, since the main reason they say they are out is because they don't want to make that food because foreigners are the only ones who eat it and they either A)don't know how to make it or B)refuse to make someone's day that much brighter by offering the very thing they came there for. It's just sick.

david suire
from Lafayette, LA
I had a very bad service at your restaurant #K032026. The location is 2630 N. Westport Drive, Port Allen, Louisiana and the phone is (225) 346-1748. My son and I stop to get something to eat, on Sunday January 25. We place our order and we had to over 30 for us to receive our food. My fired chicken was cold, and my son order taco bell. There was three people working on the KFC side, and only one person was working. The other two person was just standing around. I always enjoy eating KFC and Taco Bell, you shouldn't have to wait over 30 minutes for your food. I am just a concern customer, and you need to know what gone on at your restaurant.

sayed jaffar
from Dubai, DU
I like KFC a lot. I always go there to eat. Today when we asked for 3 lunch treat spicy we have been served with non-spicy chicken pieces. One of us went and asked so the guy in KFC changed his entire plate and he got spicy chicken.me and my other friend didn't bother but we left without eating n decided not to come there n tell our friends as well. More over the guy says he has never received a complaint from people eating same chicken. Please understand we are not mad to complaint if we have got the right spicy chicken. This is Happened At a KFC outlet in Dubai (Al Khaleej center mall- Bur Dubai, Dubai, UAE). I will suggest my friends not go there again.

Col Rupinder Singh
from Mansa, PB
I am one of the oldest and biggest fan of KFC but yesterday at KFC Barnala road Bathinda when we asked for RIZO RICE and FIERY GRILLED CHICKEN we were served with plain boiled rice with soggy cold fiery chicken . On inquiring we were told that company has recently changed the contents in the dish and method of preparation. A huge disappointment. Ultimately went to Mcdonald close by.

Sayed jaffar
from Dubai, DU
I like KFC a lot. I always go there to eat. Today when we asked for 3 lunch treat spicy we have been served with non-spicy chicken pieces. One of us went and asked so the guy in KFC changed his entire plate and he got spicy chicken.me and my other friend didn't bother but we left without eating n decided not to come there n tell our friends as well. More over the guy says he has never received a complaint from people eating same chicken. Please understand we are not mad to complaint if we have got the right spicy chicken.

Dennis R. Lawrence
from Wilson, NC
My name is Dennis R. Lawrence I have been employed for five years part time at the kfc in Tarboro, NC, never miss anytime out of work for anything. Just a few weeks ago my mother passed away so the general manager Monica Ricks.. gave me a few days off . I work a full time job so my schedule at kfc is 7-10 and 7-11fri. And sat. Yesterday 1/23/2015 I was only 15 to 20 late due too traffic heavy coming from work and the general manager Monica Ricks got a cashier to call me and say u just got fired. The general manager claimed to call me numerous times never received any calls from kfc, never did she call my home phone. Then when I arrive at kfc she had already left 10 to 15 min. Prior to me getting there and left message for me to leave my shirt and hat plus she had already call another employee in too do my job. But never did she contact me direct as general manager. She said it was a no call no show but i arrived at work 7:20 I was a few minutes late but i did showed......Then most night that I get off at 10 she tell me it's my job too stay there off the clock until then manager on duty locks the restaurant for the night or the night she do inventory I have to clock out at my regular time but still stay there off the clock til she finish .. so that's working off the clock..she has a very nasty attitude don't know how to talk too the employee very disrespectful! My question is if u disrespectful too your employees how do u as general manager expect your employees to be respectful too the customers. Then I only work 3 hours a day and she have me to clock out 30 min for break period I thought over 4 or 5 hours then u clock out for a break period I'm not sure but most employers are different. I really need my job.

Sabir Hussain Muhammad
from Sharjah, SH
Hi , I went to KFC Al Ramsa , sharjah, uae. me and my 3 brothers faimly we are regular costumer. but last night I was realy disappointed to find the recook chicken. means to say the chicken was not fresh. just little bit worm. the potato was also not fresh .i also order for the rice . but result is same. the rice was also not fresh and its happening last 3,4 times.If this is a change in your product we will go some another fast food.We also notice that there is Not much chicken. What was there was dried up. Empty pans. Mashed potatoes dry. 2 workers sitting on a chair.staff manager also sitting on chair and enjoing the music.he dont care about costumer. just 1 worker sweeping the floor and Puddle of water on floor. Now I know why there were only a handful of customers in there!

Ken Harlow
from Sunapee, NH
I went to KFC in Claremont NH got 4 famous bowls. I was disappointed to find that there was only 4 small pieces of chicken in each one. I also got 4 biscuits and there was no butter with them. If this is a change in your product we will go some place else. We have also noticed that there is no more popcorn chicken. Thanks for your time.

vidal clark
from Moody, AL
Just like clockwork every Wednesday night I go to the KFC in Leeds, Alabama to order takeout for dinner. The last 2 times I went to get food there it was around 7:30 and they was out of Original Chicken. This was made known to me after I had swiped my debit card. I only get a 10 meal most of the time so I was baffled that they didn't have 10 pieces of Original at 7:30. So I agreed to take Extra Crispy. Come to find out they was out of wings in that. So I told them to give me whatever at this point. The lady said she would give me an extra side for my trouble. When I got home I realized that the free side was a bowl of gravy and she forgot my Biscuits. As much as I love KFC I just really hate going to the one closet to my house because I know something is gonna go wrong.

Donna king
from Jonesboro, GA
We ordered 2 señor buffets. It was 11:45. Not much chicken. What was there was dried up. Empty pans. Mashed potatoes dry. Chicken livers. 3. Never got refilled. 3 workers sitting at a booth. One worker sweeping the floor. Puddle of water on floor. Now I know why there were only a handful of customers in there! Our bill 14.82. Won't go back. 3 dried up biscuits ! Gross! KFC. 205 hwy 314 Fayeville ga Restaurant # E121020

Tara Smith
from Orlando, FL
I went into the store on East Michigan St in Orlando Florida 32806 and was denyed service. A few years ago this also happened and my daughter and I was confronted from a manager outside of the store about a check that we had given them for a company my ex husband was working with. Apparently he had given several of these. He got several large/catering orders from places, this specific one he'd asked us to hand them the check (my daughter) because he had to go to the store, she did later to find out the checks he wasn't aloud to use. He has since left the state and the company was closed. I had no knowledge about it nore did she, we have lived here next to KFC since before it opened, we were there the day it opened, I am known around here by everyone. I have never done nothing like that nore has my daughter she's 17. I'm disabled in a power wheelchair and I'm quite offended as to the way we were talked to and treated. If this issue isn't resolved I will be contacting a lawyer.

kulsoomkamran
from Dubai, DU
I went to KFC C.C.DEIRA yesterday 15thjan2015 at 10:31.My receipt number is 30746.The lady who was taking order was philipino and could not understand proper english except those pet words which she is used to.Her name is CARMELLIA.She said me "what are you saying I dont understand you".She said that in a very rude an annoying way,after I have already given her the order.I said her that i want two sets of chicken pieces with two pieces each.One set spicy and the other non spicy....Well I had to explain my order again for which she said..."one by one...YOU TALK TOO MUCH"....This thing really pinched me that atleast you should respect your customers.How come she said her customer that you talk too much...Such a poor customer service.My order number was 97....After I got my order...it was two sets each having one chicken piece n one burger...Now i never ever mentioned burger...where did she get the idea that I wanted burger....when I showed her the Order she was very annoyed n changed the burger into the smallest wings she could ever replace with...ofcourse she wanted to serve the worst she could ever do....n when i said that cant i have a better piece for which she replied "that is what we have "in a very very rude way.N then she started taking order from the other customer,completely ignoring who Ever is there.......That is reducluse...I felt so upset That i didnt even talk to my husband about it and started to cry.He just couldnt understand what happened n then we packed it up in tissues n didnt feel like eating it.

made an order Jan. 15,2015 at Hamdan branch around 11:21pm...orders made before and after mine were already served so I approached a crew to follow up, she said to just wait till my number is called. My order # is 69 and are calling 92, so I came to ask again another Filipino crew, only to tell me another 10minutes I have to wait since the order was not relayed. I waited more than 20 mins and I guess 10minutes more is a stupid thing for me to do... it was 11:48pm then... the cashier then asked me if she can give back my money...it get into my nerves so i left after taking the receipt without the money due to frustration...it's not a matter of placing a cheap, single order...the manager was there but he didn't do anything

My wife went threw drive thru at the KFC located in Oakland Maryland 21550 the manager working (Chasity Hall) and my wife do not get along she told my wife she refused to serve her and that she would call the cops if my wife didn't leave the store we have a witness to this event and would like to have drastic matters taken on this so that No legal matter need to brought up... Thank You for your time..

Rick Gonzales
from Visalia, CA
I have been at KFC number H830015 in Visalia Ca several times at 12 lunch time and they never have their pot pies ready. Why have something on menu when it's never going to be ready. Cashier and mgr could careless of my complaint. Marie Calendars is wher I will be going to

I just bought. A box of chicken tenders when I order at the drive thru the guy took forever to understand what I'm ordering. Then I had to 20 minutes for my order he could of told it would take time to make. What a horrible place to go grt food . Super upset with the people servicing the location was on New Ave. and Valle y Blvld. Ca

I went to the local KFC to grab food for me and my family, when I asked for original fried chicken they told me they where not going to make any more and that I had to take what they had. This was not what I wanted so I left, not to mention that I over heard the manager talking to a customer about under cooked food.
I was disappoint by this and as I am a shadow shopper would have given them the lowest grade possible for this shop. If you don't believe this have me shadow shop them through Trend Source which this the company that I work for out here. I am sorry to say but things have to change or you will loss business.
I was going to post this to the web i.e Facebook and other online places that for warn customer of bad places to eat. But thought that I would send you an email instead. best of luck and thank you for the years of good food, please fix our KFC it's like a second home to me :'(

I visited the KFC drive thru which is only 4 min from my house. this is the third time I have been there and yet again very bad service. I had to repeat my order to the girl 3 times and when I went to collect it there was only 2 piece's instead of 3 which corrected, then when I got home I was charged for beans but never received them the fries looked as if they had been chucked in the carrier instead of the containers and the whole meal was yet again cold so had to be warmed up in the oven which never tastes the same. I've tried phoning them but no-one ever answers the dame thing I will never visit there again I will continue to use our other local one called Favorite fried chicken. I have written on your customer reviews and told all how very poor the service is, perhaps you should retrain your staff or employ new ones.

I visited this KFC location yesterday 4/3 at 6pm. When it was my turn to get my food at the drive through window, the worker at the window placed my two orders in a small paper bag instead of a plastic bag and when handing it out of the window, the bag ripped and all food fell to the ground between the drive through window and my car. The girl at the window immedidatly slammed the window in my face and stood there for me to drive off and/or pick up my food from the ground. I did pick up the food from the ground and hand it to her through the window and informed I did not want that food after falling on the ground. She and the manager took the two boxes out of sight and came back in a couple of seconds which was obviously two soon for them to re make my food. After she came back to the window then with food in a plastic bag as it should have been from the beginning with a horrible attitutude as if i had done something to her. I asked for her manager, the manager came to the window and I informed that I did not want the food off of the ground and demanded my money back.
Again with a very nasty attitude she did give me back my money but there were no apologies or this entire episode. The thought of how the girl at the window just slammed the window after my food dropped to the ground makes me never want to patronize another KFC ever again. I thought when food drops it is the worker's responsibility to come out and pick up the food off of the ground. After handing the food back she just threw the food to the garbage as is she was throwing a football. The same food she expected me to pick up from the ground and eat was just thrown to the garbage. I am so disappointed in this establishment and the way I was treated.

i was at the kalgoorlie kfc on the 29 of march i ordered a family feast waited 45 minutes for the order and upon returning home with the meal i noticed not only my chicken being raw but the whole box of chicken was raw as a qualified chef and mother i rang the store and asked to speak to the manager i was told to bring tchicken back which i did and by the time i arrived at the store it had closed i rang again the next day only to be told it was my problem and i should have taken the food back to the store the manager then told me tget a life and stop being so fussy needless to say i was not at all impressed with the service as that is a weekly treat for my family my children were very ups.

The place was a filthy mess and the rest room looked like a rest room in an old garage I have pics ordered 2 piece dinner white meat got a breast and a 1/4 of a wing the wing was one small bone with breading on it I ask the manager and he said it was a wing and walked away this place is a big mess with very small portions will never go back to that kfc ever and someone need to go look at that place and how filthy it is it is located at 4721 Morse Rd, Columbus · (614) 418-9104

I have just working for KFC, I have no training whatsoever which annoys me because I believe I am a hard worker and willing to learn. I am keeping making mistakes due to lack of proper training and I notice that managers and employees are getting annoyed with this but the management team say this is the only way I can learn. I am having low morale and confidence due to customers complaints about me but I do not want to quit because I need to support myself and for my family.

went to our local KFC Sunday March 30 2014 approx. 7 pm. Could not get product that I wished to purchase from your menu. Stated they only had a few items left that were available. They refused to make chicken breast original .The attitude from their staff was degrading. I ended up with the 20 piece boneless family dinner for $28.00+ the chicken was hard as a rock and may have been sitting for a long period of time. Threw out your product and made PB&J's for my family dinner, not only was my family disappointed, I was out $28.00. I hope you can address this situation and tell that location that they need to be fair to the consumer. Thank you for your time in this matter.—Karen Greene (860) 370-9171

Each time I've gone to the KFC in Federal Way Washington (98063) I had surprising experiences. 1. Sunday Night at 8:20 pm, (2 months ago) I called to find out when they closed. I was told by a male voice "9 pm", so I jumped in my car and arrived there at 14 minutes before 9 pm. I walked in and a woman standing close to a side door yelled out, "We are closed." I could see all the food was taken down. I said I called and was told you were open until 9 pm. The manger (she said she was the manger -I asked her name and she said Bonnie) said, we close early most nights.
A young man came out of the back and said, "He did call, and I told him we were open until 9." The manger, who was clearly up set with me, as she shook her head, said, "ok, just this one time." So, I went to the counter, ask for this, then that, but there were out of everything…eventually I realized there was no food to buy. So I left.
Recently, last Friday night I went in around about 7:10 pm. I asked if they had any chicken pot pies, they said they no, then I asked if they had any Mac and cheese, there was a long pause and I could hear the young man arguing saying, we need more. He said, it will take a few minutes that he was out. I ask if I could get 3 piece which he said, "yes." I went to the drive through window and bought the 3 pieces of chicken and ask him, "what is up with this place man? you guys are always out and seems really stress out in there…" He said we are always under staffed, Bonnie runs this place her way. I said, "they are advertising the chicken pot pies; I drove all the way here for those, my kids want them and I do too," He said yea, she only lets us make a certain amount when those are sold out we don't heat anymore — he mentioned how embarrassed he is all the time having to turn people away and it was the manger, she just doesn't care, she hates this place.
WHen I got home the 3 pieces of chicken were torn up -was sure but looked like someone took a small bite out of one – it smelled weird- I just threw it away.
Each time I've gone there – when I go in side you can see it not very clean in the kitchen area and they are always out of something, I never gone there once when they had want I originally went there to buy.
It is a shame – that KFC is a joke – too bad – I tried to get a hold of Harman Management group but no response from them -left several calls – I don't know who to complain about – note, this is the KFC right off I-5, there is another one – which I am going to check out – but this one (98063 off 348th street exit off I-5 is a joke)
whether anyone care corporate wise – I don't know but you are killing the brand in Federal way Washington – I'll never go there again- just glad I threw away the chicken – given at least I able to write a complaint – no telling what might of happened if I ate the chicken the other night
Average joe consumer – oh yea, a few friends had similar experiences with this KFC – note, I am guessing via big bags of food leaving before I walked in – via giving what is left and closing early – so I will with hold what clearly appeared as giving away food in conjunction with closing early –

We have lived in the area near the subject store for 10 years, and we have freqented the restaurant many times. A couple of years ago we were visiting the restaurant and Thought the tables were not clean, the floor was not clean (trash everywhere) knapkins, straws, straw paper some scraps of food, etc. I ask to speak to who ever was in charge. I pointed out the issues and suggested that they improve the situation. we were there about another 30 minutes, but there was no attempt during this time to make any corrections. We went back about a week later and it was exactly the same way, my wife and I discussed it and decided to stop using the restaurant.
Until 3-23-2014, we had not been in this restarurant for approximately 2 years. On this day we decided to check and see if there had been any change, much to our dismay. We placed our order and proceed to the drink machine. I had a small cup and filled it. I reached for a lid in the holder hanging on the wall next to the counter. there were no small lids in the holder (2 empty positions), noticed that there were at least10 small lids laying on the floor along with at least 6 straws and straw wrappers. There was other trash laying all over the restaurant. I ask the attendent at the counter for a lid, and also told him that the holder was empty and that the lids were laying on the floor. He got me a lid and didnt say anything else, just turned around and walked away without even looking over the counter to check the situation.
Next we selected one of the only 3 clean table in the place (at least we though), when we were seated we touched the table and it felt very sticky, you could hardly drag a knapkin accross the table it was so sticky. So we hand checked the other two "clean" tables and they were the same way, we really did not want to sit there but we wanted to eat the food we had just purchased in the restaurant because we weren't going home right away. We were in the restaurant about an additional 45 minutes after the counter attendendant was told about the lids, i made it a point to check before we left and the lids and trash wer still on the floor and the lid holders were still empty.
Also, when we did decide to leave we took our trash to one of the trash bins and found that it was actually overflowing, we checked the other two bins and they were the same way. It was apparent that no one in the place really cared about the situation. If it were my restaurant I would have fired everyone on the spot for not taking care of the facilities and supplies. it was not a case of being to busy to take care of things, when we got there there were only two tables occupied, with only two other groups of 2 and 3 people in the groups. so there was plenty of time to manage the situation.
Prior to any of the abovwe, as we approached the entrance which is recessed under a room, we noticed that the entire area was wet with standing water, which had to be coming from a leak in the roof, probably from an earlier snow. the side walks and drive were all dry adjacent to the wet area, so it had to be leaking from the roof. As we stepped in through the door and walked up to the counter we both felt uneasy because of the our wet shoes and both slipped a little, until we got to the rug mat in from of the counter.
We have decided to boycott this restaurant again, because it appears the over the last couple of years there is no one monitoring the cleanlessness or the maintanence of the restaurant. We really like the KFC/Long John Silver food experience, however we will not be going back to this restaurant, even though it is only about a mile from our house and eat out a lot, we will be searching out restaurants that do care. Thank you for taking care of this situation, so we may feel like going back to your restaruant.

Two weeks ago i went with my family to eat at KFC in Blantyre , Malawi.. We ordered chicken, burgers and wings. In the night all the family members started vomiting had severe stomach pains and diarrhea. The next day we went to the hospital and we were diagnosed with food poisoning. On Saturday 22 March 2014 we again went to KFC and the same thing happened. How can a franchise like KFC not have hygiene standards. It is now scary to eat at KFC. The food poisoning has made us so sick and weak. Something has to be done. The whole of Sunday we were sick in bed and even today we are so sick and weak.

I went to the KFC in Elyria Ohio Sunday. The staff was standing around and I had to wait for several minutes before I was greeted and waited on. I got my food and it was very greasy and tasted bad. The mash potatoes where awful. I went to wash my hands and the bathroom was filthy. When I looked behind the counter the area was very dirty. The area under the back counter was very nasty. I will never go in here again. Needs shut down redone and opened with a new staff and a CLEAN store.

On Friday the 14th of March I visited your KFC restaurant in Monaghan town with my daughter at apporximately 7pm to purchase a family meal. When i entered the restaurant it was totally empty excluding the two members of staff, which after my experience I can understand why. I was served by what only could be described as a rude employee. Who barked at us "wot u want" we ordered a family meal to take away,on return to our car my daughter took fries out of the bag they were cold. I returned to the restaurant and complained about the fries when I checked on the chicken it was also cold when i told the assistant he said there was nothing he could do about it. He was not at all pleasant about it, I asked for my money back and left the restaurant. I am a cook by trade and understand hot hold regulations but there is no excuse for bad manners or cold food! I will not be using your Monaghan store again.

I want it known that there was a line going in the drive thru. I ordered my meal of T4 and 2 chicken little. The line moved well considering the volume of traffic. I got my drink and my order. I went thru drive thru and opened my bag of food. The taco's were not even wrapped. There was zero chicken little in the bag. I could not believe anybody would hand out food without putting it into a wrapper. I had to get out of my car and go inside. I asked to speak to a manager. I talked to a Ms. Knight. She was working the drive thru window and handed me my food.
I asked her did she even look into the bag to double check before handing it to me. She said she was to busy to check every order. She asked me if I want them to fix it again and I said no . I felt that if it was a bother to even wrap up the food why would I chance on it happening again. I thought managers set the standard that everybody followed. It took some time for me to get a refund to my credit card. She never said I am sorry or nothing like this happens a lot I guess. Nobody is perfect but to send food out laying on top of the wrapper is not good for business and sooner or later it will cost more costumers.

On Friday, March 14, 2014 my fiancée and I went to Long John's Silvers on East Jackson Road in Macomb,Il for lunch. Our fish and hush puppies were very greasy, In fact the grease was dripping from the fish, and the hush puppies were grease soaked, I threw them in the garbage. and the French fries were cold and limp. We have eaten there several times in the past and was very satisfied with the food. We were very disappointed with the food there. Of course we won't be going back there for lunch again. We will go to Pekin or Springfield when we want fish again.

I am allowed 30 minutes for lunch. In the past I have had to wait in drive-thru for over 20 minutes to get food. Today I actually go in. One girl waiting on people during lunch rush. 3 employees outside smoking. One had her kids there and left them unattended. One being an infant in a baby seat. Manager finally came in, took my order and put my food down to cook. 25 minutes later, I had to ask for my food. She said oh yea. Grabbed it and now I was 2 minutes late for work. Might not be much but I am a sticklar for being on time.
Employees are very dirty and unprofessional. Needless to say I will no be back to this KFC that is located in Osage Beach, MO Very poor work ethics. There were even a couple of guys talking about it and one let me go in front of him because he was just getting a soda. As a former resturant owner, I would be ashamed to say I work for this paticular store. Move way to slow when people are on a luch break. They need to learn elite customer service. Out of a 1-10 point system, I would give this store a -5. On second thought as a former owner I would not hire such inadequate people. I would be very embarrassed to have this staff.

I picked up two of your 9 pc family feast last Sunday and I have to say I ordered the Original like I have all my life. This chicken was terrible. The coating was tasteless and was definitely not the Recipe we all have grown to love. I can't see you staying in business as I don't intend to purchase anything from a KFC. To bad it was once so good.

The KFC chicken I purchased on my last two visits to the Riverdale, Ga. KFC has been very dark and hard. I purchased the extra crispy, but never expected to receive extra burnt. I have purchased from this location for as long as it has been there and have always received excellant properly cooked chicken until my last two visits. I thought the first time well they just have a new employee, but after getting this last batch it is obivious that the vats are not being cleaned properly. Flakes of burnt crush seem to sprinkle the chicken. Either they are not straining the grease before using it again the next day or changing it out when they should. Plus are their timmers broke? The chicken has a dark look to it, hard and has a burnt ordor and taste. I said something to the manager about this problem the first time it happened, but nothing was ever done to correct the problem. This is the closest KFC to me and so I am hoping someone listens and cleans out the bad employees that just don't care what kind of product they are serving to the public. Ticket numbers: #2647 02/22/2014 and #4436 03/11/2014. Your help would be appreciated in this matter. M.W.

First. The food was subpar. The table was dirty and place was empty so no excuse. Third the tray our food was on was simply put gross. There was dried food and not just a little bit but a lot. We go there about once every two weeks. But after that it may be hard to go back. The date was march nineth at approximately two pm. Thank you for your time.

I went to KFC/Taco Bell in Exton, PA, after I got off of work. I am also in the food service industry, a server at a popular steakhouse. And I usually love Taco Bell. I got there at 10:15, after leaving my work starving! I sat for 15 mins for my order and one guy in front of me. I was served at 10:31. That would've been fine, but I get home, the bag two chicken soft tacos were in was so greasy it soaked through the paper that wraps the taco. I asked for extra sour cream on both, and paid for it (pic incl) and there was hardly any on either taco!!  (Pic included).  It's the worst experience I've ever had at any Taco Bell, ever. Couldn't even eat the second one, made me sick.

Worst service ever. We attempted to order. Potato wedges, no wedges. We attempted to order pot pies, no pot pies. We attempted to order Mac & cheese no Mac & cheese. The staff apologized, however, it did not end there we have been in line at the drive thru for 28 minutes and we are still not to the pick up window. Sad to say but the drive thru lane is narrow and you cannot easily remove yourself from it. My time is valuable as is yours.

On Sunday afternoon, 2nd March 2014 i went to Cresta KFC at Cresta Mall and ordered a 15 piece bucket and two coleslaw"s. It was a take away. I was requested to wait 18 minutes because they were still cooking the chicken, which I did. i took my order and drove home and when i sat down with my family to enjoy supper I noticed that from the 15 pieces bucket i had purchased, none where drumsticks.
My three boxes of 5 pieces each were packed with 1 side breast and 4 small pieces of chicken. why did they even bother to put all those small pieces in three boxes because all those little pieces would have fitted in one box. Furthermore as we tasted the chicken, it resembled nothing of the original KFC taste one is used to when you buy chicken from KFC. It was totally blend.
I was not impressed at all and I did not feel like wasting my money and driving back to that KFC to complain. I threw the chicken in my dogs feeding bowls and even my dogs pulled their noses at it. I mean what KFC chicken can taste so bad that even dogs wont eat, besides who purchases a 15 piece bucket and gets no drumsticks at all. who pays that amount R212-00 for tasteless scrimpy chicken wings and reject pieces.
Since when does KFC taste like nothing, not even chicken boil in salt water tastes like what i was sold on Sunday. All they needed to do was inform me that they had run out of chicken and let me decide if I wanted to buy the off cuts they sent me home with. KFC has just lost a very loyal client. i am disgusted to say the leas.

On April 18, 2013, we came to eat at the KFC on Brentwood Drive, Columbus, IN. Anxious to try the new boneless white chicken we ordered the 2 piece boneless meal which included the chicken, mashed potatoes and gravy, and a biscuit and drink for a total of $10.68. This meal was undoubtedly the worst we've ever had. The so called boneless "white" meal was not at all " all white". It had lots of dark meat in the pieces and was mushy and not the least bit crisp. The potatoes had a strange taste to them (we usually enjoy the potatoes and gravy very much). The gravy was even a little watery. The biscuit and drinks of course were okay. But, again the chicken was soooooo disappointing and so we ended up just throwing it in the trash along with the potatoes. I considered just forgetting about it but then decided that was the wrong way to go. Thus, this e-mail complaint. If you are calling it "white meat", you should reassess and having it mushy and not crisp is a definite mistake. I don't understand how you can mess up mashed potatoes but these sure were. Bottom line, we didn't a decent meal we just paid $10.68 for 2 biscuits and 2 cokes. Asking that you consider reimbursing us $10.68 for the cost of our meal. Thanks for your consideration. Also, we will not go there again unless there is some assurance that things have changed.

i entered the store at 8;15. there were three people at the one register that was open. I STOOD IN LINE for 35 minutes before they took my order.I know this was real stupid but—- I placed my order which was special 6 piece leg and thigh 2potatoes 2 slaw. by now my wife had called inside to see if i was ok. after i paid they informed me that they did not have any slaw. I asked for my money back. then the manager told cashier to go get slaw from somewhere. when i went in at 8;15 all the trays were cleaned out like they were closed already I informed the manager that i would complain to corporate about this and she said this was the way they scheduled things

Four of us tried your new boneless chicken this past Thursday, May 2, 2003, at the Muscatine, Iowa Restaurant . We were all disappointed-the regular recipe which it features certainly had too much pepper in it. It was almost not edible. I don't know if the restaurant makes up the recipe or if it is supplied to them. We will not be purchasing it again.

Dear KFC, I have been to your business 4 times recently. Your chicken is so salty that my entire family has thrown it out all 4 times. I kept going back and I complained to the employees about the salty chicken and each time they assured me I would now recieve a normal batch. Wasted my money and didnt get to feed my family. I have made the last mistake with purchasing your food. We now go to Church's chicken.

I would really like someone to call me about my complaint i sent my son to the kimball tn kfc they said they had to cook chicken and would bring it out it 45 min to get order after i called no one anwered the phone i had to get him to take his phone in the reataurant for me to speak to someone they were rude said they were busy never apologetic it is rideiculous service i would really like someonme to call me at 605-3585

Store #j625009 in irving texas we went through the drive through and ordered our food. We were told it would be 15 min so we decided to go inside we stood in line for 15 min.we ordered a buy one get one free boneless chicken meal with a coupon. A trainee took our order i asked for an upsize on my drink.outside the sign said 20cents more. He ended up costing over a dollar it took another 15 minutes to get the food and most of it was cold .i have never had this this problem there before .

Last night I consumed the Ultimate Zinger Box, I later became so sick I had to take the day off work and go to the doctor. The doctor said it was Food Poisoning. The cost of medication so far is $27.00.

I was at the restaurant this evening 5/2/2013 around 7:30 pm, with my mom and toddler. So after I order my food I began to wait for it, it took a few mintues. So after waiting and watching the employee do basically nothing. I decided to ask the young man what I was waiting for. I got no response. So I asked again, and he was really rude. And told me dont ask him anything because he dont take orders. So the young lady that took my order came over and informed me that I was waiting on the shrimps. I said ok, how long. Before she could answer the young man came over to us with the shrimps in his hand in a colander. He asked me if the shrimp look done to me. I jumped back and so did the young lady cause we thought he was about to throw them on me.
I feared for my life and the safety of my mom and my child. I asked to speak with a manager. He came and was unable to defuse to situation, so I called the police. As I waited from the police the employee contiued to yell and use profanity, so for my family and my safety we decided to wait in the car. After the police arrived they talked with myself as well as the employee, who by this time has changed out of his uniform into his street clothes. They informed me that basically it was nothing they could do, no one was phycially harmed. I should call corperate to make a complaint. I need something done about this immediately. I will not return to the location or any other location until I see the I can be respected as a valued customer. I would like to be contacted by someone to inform me of the actions that have be taken if any. If I hear nothing I know I have to go a step further.

Place my order for 12 tenders and was told to pull to side door, they were dropping some fresh tenders. Stated it would be about 5-7 minutes. This was at 3:57 pm on May 1, 2013, I waited until 4:22pm and called inside from my cell phone and was told they were on their way out to my automobile. At 4:53 pm, I entered t he store and asked if my order was ready yet, and was told, "Yes". This was a ridiculous situation, and I feel that I will never return to that store. The service was terrible.

First off, I do not make complaints about service, BUT in this instance I am making this complaint for the reason it isn't the first time this has happened to me. It is the 3rd!
I or in this last instance someone went for me. We both ordered the same item, and got two totally different orders. Neither being the order placed.
This location needs some training in the worst way! Service is extremely slow, and incorrect as much as it is right.

April 24 13′ I took my pregnet wife and I out on a date. Dinner and a movie, she was craveing KFC's mash potatoes . We went their and ordered 8 pc boneless chicken, 2 sides, wings and a drink. Waited patiently 10 min for hot white meat and cold dark. Heres were the problem comes in, I found a pieces of what looked like to me, my wife, and the ladies behind the counter to be a scrubby pad ( brillo pad) for cleaning.I asked what it was and why it was in my food and if the rest of my chicken was still good to eat.her response was "I dont know".
I asked what she can do about it like a refund and i was told she cant do nothing about it and would have to talk to the district manager Stan who runs the rice lake Wisconsin division . What, to get my 30 bucks back for chicken I had to throw out. Im talking to him tomorrow Friday the 25 th to resolve this and if my refund Plus this stupid effort to right the right I will have to take further actions. Thank you for your time

Within the past 2 hours my husband and I went to the KFC on Mechanicsville Turnpike in Mechanicsville, VA to order and eat our dinner. My husband uses a walker and we do not go out often to eat because with his second condition of Parkinsons he feels embarssed with his shaking. Today was a good day and we decided to have a treat. Well my experience was certainly not a treat. Went up to the counter and told the clerk that the order was for there. I wanted a 3 piece dark meat with mashed potatoes and cole slaw and before I could go any further she was busy in conversation with another clerk behind me about someone in the back. Then she ask what sides I wanted.
I repeated myself and proceeded to order a 6 piece chick strip meal with the same sides. She ask about drinks, I asked what sizes they come in and she said the meals come with a medium.. I sais fine and then she gave me my total – well over $18.00. I ask how with $6.39 for the dark meat meal and $6.59 for the strips etc. She informed me the strip meal was $8.59. No where on the menu board did I see that but okay. Still should not have come to over $18. Then I was told drinks were on $1.00 each while another girl in the background was shaking her head no, they were only $.20 each. By this time there were at least 5 clerks milling around – I guess making sure I did't do anything. I'm 74, I certainly could not have done anything but I did cancel my drinks and changed my order to go.
Then a gentleman came out from in back and ask the girl what she needed. She said to take the drinks off. He did. Never acknowledged I was there or there may be a problem or ask if something was wrong. Not even a Good Afternoon. They gave me my bag and I ask if all was in there and was assured yes. I told them I do not want to come back up so it better be. By the time we got to the car, the one clerk came out waving a bag. And I said to her oh you did forget something. She gave me a smirk (not a smile) and said no they only gave me 3 strips instead of 6. I told her I was coming home and writing a complaint.
There is too much talking and not enough customer service, learning menu, etc. Again she smirked and went inside. You know the old saying if something is good maybe 5 to 10 people will hear about it and if something is bad many many more hear about it. I hope you can do something about this. Training, menu and price learing and manager education on what to do if a customer is not satisfied besides ignoring the problem by ignoring the customer.

This store is a couple blocks from my house so after several bad experiances I have continued to try and find a good one. This time is the last i will ever go back. I will now be going down the street to Poppeys atleast there they get your order right and treat you good. I stopped in at 9pm on 4/11 to get a 6 piece strips and a swirl. I was told to wait they would be right with me in drive thru. 4 minutes later as the 3rd car pulled up behind me someone came on and rudely took my order.
They told me if i wanted that then i would have to wait 5 minutes…i agreed. I pulled behind the vehicle at the window and waited 5 minutes before they drove offi checked the time because this has happened before and did again this time. I was asked what my order was and when i answered was told…"Oh yeah thats yours…gonna be atleast 7 to 10 minutes before thats ready do you want your swirl while you wait? r do you just want to forget it?"
No I wanted my order is what i wanted and didnt want to wait another 7 to 10 minutes. After all the other times of paying for an order and coming home and its half there or waiting for way longer then someone should with out even being comped a soda or saying sorry it took so long. I will never go back in or thru this store again. The others I go to when i travel out of town i will continue to go to but I will make sure none of my friends or family eat at the one on Vasco in Livermore again.

We go to KFC in queanbeyan NSW Australia as our choice of take away and two nights in a row we had issues the first night it was 8:30 and they had run out of chicken except nuggets and popcorn chicken to me that is not good enough. The next night we went to the same store And there was no burger buns. We went again tonight April 1st and went through drive through I was served by 3 people at the same time all asking the same things. I had to ask twice to be served by only one person as I could not understand what was being asked.
This than resulted in the staff getting my order wrong thankfully I had checked while still at the window and the staff after a grunt or to changed the food that was served. We saw the manager standing out the front of the store having a smoke as we drove up to the store. I doubt the service would have been any better if she had been in the store as I have been there while the staff have been joking and swearing with the manager joining in on many occasions before
I believe that something needs to change within the management of this store as the staff do not seem to have any discipline or respect for their customers. If something is not done about this store I will no longer be going there and I am sure there are a lot of other people that feel this way as I have spoken to many friends and family about this and they all seem to agree.

Until recently, I was an employee at KFC in Big Stone Gap, Virginia. While I was there a suffered through the worst working experience of my life under the management of Cathy Ryan. She should not be allowed to be a manager and if any managers above her were aware of some of her actions I'm sure she would have been relieved long ago.
There's a long list, so I'm not exactly sure where to start so I'll just start with the reason I quit. She threated to write me up for refusing to serve people with lettuce that was three weeks out of date, telling me that if I didn't put it on there that it was a refusal to do my job. She wrote me up once for using my cell phone while I was breaking down boxes, even though I did not even own a cell phone at the time and when I told her that she told me that I was "talking back to her" and that if I didn't stop that she would write me up again.
Once, when we were going to be having an inspection the next day, she had me combine all of the out of date white meat and dark meat together and put them all in one box. She then had me go outside and pull all of the stickers out of the combination boxes that were still in date and put them overtop of the stickers of the boxes that were out of date so she wouldn't get in trouble for having severely out of date chicken. When I was making coleslaw one time, she told me to use my bare hands to mix it up because it was a waste to use a pair of gloves every time I made coleslaw. I've watched her on multiple occasions pick up old, nasty food off of the floor and throw it away; then, without washing her hands, go and "count" chicken on trays, making sure to touch every single piece as she counts them.
Our schedule would end on Sundays and the new schedule would not be made until Wednesdays and if you called to ask her when you worked, you had to suffer through her telling you that everyone in the world had been interrupting her all day long for their schedule and that she was tired of it. Even though she won't just make the schedule ahead of time so that we don't have to call her. She neglected to put my name on the schedule for a month straight and when I reminded her to add me to it, she would schedule me two, sometimes three days a week if I was lucky. When I asked her if I could work dayshift to make up the hours, she would get mad and tell me that if the man hours were up for that week that she would be talking to me about it because "it was my fault."
She refuses to let people change shifts, even if both people agree on it and it won't affect the schedule whatsoever except for the two people trading shifts. This woman is the most horrible person that I have ever had to work under and any other person who has ever worked there will tell you the exact same thing. If KFC cares about its employees any at all then they should look into this woman and do something about it.

I visited the KFC northland today, I asked for 8 chicken thighs. I was told I can't have it because KFC needed to keep some for other customers!!!! What kind of policy is this! I'm paying for these items so I believe I can ask which part of the chicken I want!
Isn't the customer KING! I was told by the staff I can have only 2 thighs then she went to ask her manager and he said I could have 3 thighs out of the 8!!!!KFC, you might need to get your staff to review their CUSTOMER Service responses!
Because telling the customer in front of you that you can't offer them something because you have to keep it for other customers!!! Seriously!!! The assistant manager clint Wilson was not very friendly neither , what's with the whatever you say attitude!!!

I must advise you of two of the most gross events that I have witnessed in thirty years of visiting food establishments. I am currently sat in kfc green plaza in Alexandria, Egypt, where ac member of staff has just used the brush that he was sweeping the floor with to then sweep down a table top. He then pulled a dirty cloth from his pocket to wipe the tabletop.
After this he used the same cloth to wipe a tray. Another member of staff took this that and placed food upon it. If I was you I would check my insurance for cover against lawsuits for food poisoning. I can guarantee that someone will become very I'll if this practice continues.

I went to the KFC on York Rd in Towson, Md. Went through drive thru paid and was told to pull into parking lot while they made my chicken. The restaurant then caught on fire and I never received my chicken. While that may seem insignificant to KFC (as I reported it to their customer service website and never heard back) I believe I should get my money back. That money is important. I understand there was a challenge that day, but I expected a response. I will not return until this is taken care of and I will tell everyone I know.

The Kentucky Fried Chicken location on 65 Highway Sedalia, Missouri 65301 is very poorly run. Every time that I have stopped ( almost every Saturday evening ), there are several unprofessional young staff members. They do not seem to have any idea what they are doing, i.e. at the front register is unattended; it is impossible to order off of the menu (when trying to place an order, after a long wait for staff to come take the order, the answer is always "We don't have that item ready tonight if you would like to order that you need to call ahead at least 20 minutes"). Tonight 01/18/2013 a customer had taken the time to call ahead for a large order, and he had to stand and wait for at least 45 minutes, because he was repeatedly told by at least 3 staff members that they hadn't received the message that he had placed an order ( The entire staff stays out of sight behind the counter, at least they should be able to answer the phone and have orders ready, but this team is hopeless! Also, it seems futile to call ahead for a Chicken fried steak, or a pot pie, as the message would not be relayed appropriately!) The staff obviously feels that the poorly stocked buffet is all that they are responsible for (in what other resteraunt would you place an order off the menu and be informed that the item is not available!)
Also, many times there is very limited amount on the buffet, and the selection is obviously been sitting too long, i.e, the chicken is soggy, the biscuits are hard, etc. It is obvious that KFC does not care whether they continue to have customers come into the Sedalia, Missouri location! Truly it is amazing that anyone continues to stop at and place orders for food at the Sedalia, Missouri KFC, it would require a great love of fried chicken or the ability to overlook a terrible group of employees who are obviously only present for the pay, and have not been trained to provide even tolerable customer service. Also, the bathroom is filthy and the toilet seat is too small for the toilet! Management please visit and correct this situation!

On the 19th of January 2013
At bently bridge KFC wednesfield
We ordered at a drive through was asked to wait in a bay
As they was awaiting on fries.
We was waiting 10mins in a bay and another car pulled up
Next to us they waiting 5mins their food arrived
We waiting a further 10nins before my sister sally flavin
Went in and asked we're our food was.
When the food did arrive we was short of gravy and popcorn chicken
This resulted in a further 10mins of our time waiting on food we was appalled with this as my sister sally flavin works in a macdonalds restaurant as he knows this waiting time is unacceptable
Especially when all we was waiting on was fries they said.
This is ridiculous service at such a high rates company we are appuled with this service and would kindly appreciate a reply at this email.

My family and i went to KFC for dinner in Balch Springs Texas on a Wednesday night we ordered a two piece dinner all white the chicken was so dried out you could'nt eat it. We also ordered three chicken fried steak dinners and two chicken sandwiches. we stood there an waited at least fifteen minutes to place are order and when we finally get up there they decided to change there money drawers out wich took another ten minutes or better. It took at least twenty to twenty five minutes to get ate food after we ordered. Went to get silverware and condments and there were none it took another ten minutes to get them buy time everyone got the crappy food was cold. So we finally went to the counter to ask for a manager and was told there wasn't one there so we left. Called the next day to to a man named Saul said was the manger he said i could come back with my family at anytime and he would replace the order so we went and he refused to replace it because it was not a wednesday I asked him the day i talked to him and he said any day . So my family an i have never gotten are food yet.

You're company is shit.. every time I try to go to any of your stores they are either closed for some reason or you have run out of products, quite frankly I am sick of going to McDonald's because of this constant problem

Tricia Salgado
from Magnolia, TX
I went to restaurant #D212015 here in Magnolia,Texas and the staff was not paying attention to the front counter. Some employees were very rude and the food was very cold and the biscuts were very hard almost as hard a brick.

Ron Hall
from Mansfield, OH
I was in your Mansfield Ohio Ashland Rd store on 7-20-18 at about 12:40 I order a kids meal a 5.00 fill up breast meal and I thought a 3 piece strip meal plus a cole slaw. When I went to my car I didn't get a receipt and no strip meal so I went into the store and the Manager look it up and said that I never order one and did nothing else even the cashier who grab up at least 10 receipt's left me just standing their for at least 2 mins and I was planning on ordering the meal. I called the store and that manager answer the phone and was very rude on the phone I ask for the district manager number and he didn't know it so I called your other store in Mansfield and got her number and when I called her she was more concerned if it was a male or female who gave up her phone number and not what happened and she called me back saying she was trying to help me which she wasn't at all. I was in management for over 25 years and my district managers didn't care if I gave up their phone numbers they was there to help a customer not worried about who gave up the number. I called this into your corporate office and did not feel that he cared about it either so it makes me feel your company is just out for the money and not your customer's and I will not visit your store's again and I will let others know how I was treated. And the breast I got in the meal was small like a chicken thigh not like a breast

Nisha patel
from Norwood, ENG
I ordered my food 15 minutes ago still waiting for my order the customer service Is so poor getting frustrated as I have hungry children could you pls look in to this for me I am not a happy customer

Rachel ingram
from Camberwell, ENG
Service was appalling waited ten minuites just to order food in the drive through and didn't even get a sincere apology absolutely fuming shall not be coming back ever again and will be publicly shaming you!!

E Fowler
from Sunderland, ENG
Yet again I tried to get a Friday night treat for the boys and myself 40 mins stood in the preston queue is just not my idea of fun,the whole family have decided it's not going to be repeated, come on KFC sort it!!!!!

Penzance kfc is well known for being dirty and dail My food hygiene inspection but since being closed earlier this year, I had heard that they had cleaned up their act.
Was a bad sign that the intercom was covered in dirt and spiders webs but the staff were worse. They were out of all sides except gravy as their delivery has failed. The drink tasted like carbonated chemicals and the whole thing was more expensive than other fast food and besides the chicken and corn was not worth eating. Hoping this was a one off, the Next week I tried again and went for a bargain bucket but asked if two of the chips could be exchanged for corn (as chips here are like limp cardboard and devoid of all taste) but that was impossible. In the end I went to McDonald's which was cheaper and tastier. Sad as o prefer Burger King over McDonald's but kfc Penzance is not worth wasting the petrol to go through the drive through.

Adele
from Liverpool, ENG
Drives in to the drove threw to see NO SIGNS stating it was cash only! Starts my order in the the speaker before being told! Then had to drive 10 min to get a cash machine. Goes back decided to go in the store as I had already taken so long for quickness I wanted a fast service.
No one was serving tolls were empty and the que was out the door.
Signs in store to say cash only.
No hot drinks were being served also no water available.
The service is terrible to think people are paying for food they should be providing a fast effective service.
One bad experience can put someone off every going back. It's not somewhere I would go kfc I just fancied it tonight for tea. I won't be rushing back. The girl serving Jess was really polite an effective when serving, it's a shame she was hosting on her out.
You really need to pull your finger licking finger out! Kfc. Av you ever heard a happy wife is a happy life.
customers left fed up an hungry isn't good.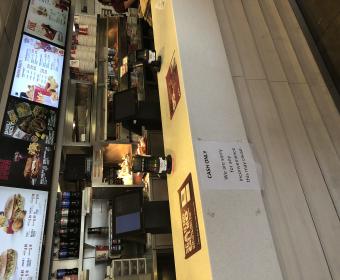 Chris chapman
from Croydon, ENG
Your kfc at birchanger services was vile I ordered a twister fillet wrap and they pretty much slapped it together one big piece of chicken no salad didn't even fold it properly. I am very disappointed with this kfc it isn't the first time . They don't care how they make your food and I won't be coming back again

william laflair
from Kennesaw, GA
My family and I stopped at the KFC in Carrolton Ga last night (The one close to the collage) and it was the worst experience of our life. We arrived at KFC at 2110 and did not get our food until 2150 - it was outrages !!!!!! According to girl at the counter, there was only 4 people working - yet I saw the manager just sitting in the office, 1 girl was just walking around on her cell phone, and the guy that was there walked in and out of KFC about 10 times - this was the worse and most incompetent staff I have encountered at any restaurant. No since of urgency and obviously had no problem just letting customers wait and wait -I had asked for a refund but was told due to using a discover card they were unable to reverse charge - so I am now going to refuse charge with discover - even though we got our food 45 minutes later, I will not pay for that service. The only reason we waited was because your staff basically held us hostage and made us wait. If you have video surveillance of that store, start watching from about 2100 and you'll see what I'm telling you. Found out also that we were not the only ones made to wait like that - that whole shift should be fired. I live in Kennesaw and visit the KFC in Marietta often(The Big Chicken) now that staff knows how to perform and treat customers. But the one in Carrolton should be shut down if that's the best they can offer - What a disgrace!!!

I don't know what's going on at the KFC at 1501 S Nevada avenue Colorado Springs Colorado BUT::
1. Never have any pot pies and one time I got a pie with ABSOLUTELY NO chicken in it!!
2. Long wait times. Say they're out of chicken??? Then it's frozen- have to wait- then forget about you.
3. When you call (to check if they ever HAVE pot pie lol) the phone just rings and rings- then hangs up on you. They say it's broken. Hmmm

The stupid workers charge me regular price when I gave them a coupon and then told me that it was too late it's already been paid for.! Then I had to wait 15 minutes for a biscuit.

Roy Esslinger
from House Springs, MO
The KFC store in Pacific Missouri is terrible. Several times now I have gone there to get our family supper and have seen employee's standing out behind the building smoking what smelled like Marijuana and just acting stupid. on 3 occasions they put old and dried out chicken pieces in with fresh, I am so sick of dealing with these people I will no longer go there nore will the rest of my family all 28 of them. I am sure you really don't care what I say cause I am just one of those disgruntled customers but at least I got to vent.

Connie massey
from Vonore, TN
I have taken KFC to my uncle's house for the last several years. As a rule, I normally go to the Store in Lebanon Tennessee. The problem is that you never know what you are going to get. My regular order is the 8 piece chicken only crispy and side order of Mac and cheese.
In the past, I have gotten the wrong pieces of chicken and one time was given mashed potatoes instead of Mac and cheese. It seemed like they had gotten a little better but 2 weeks ago, they gave me original instead of crispy. Tonite, I went and ordered the same thing. They did at least tell me they did not have any crispy wings but when I got home, I had 4 thighs, 3 legs, 2 wings and 1 breast. This may seem trivial but when I order something, I want what I order.
I have even tried going inside and trying to watch them but I usually get frustrated doing that. I know how hard it is to get good help but I am tired of never knowing what I am going to be eating. Tonite, I was given a higher price but since I knew the amount that I usually paid, I got that corrected.
I know there is no way you can make sure this problem is corrected and if I am going to continue to go to KFC, it will be my responsibility to check my order before I leave with it but feel it is a shame that is necessary.

Rick Teeple
from Bullhead City, AZ
I complained to you about getting chicken with NO meat on them. Now this has happened twice from the same location and I contacted you and you said you were sending me a voucher for me to use on my next purchase yet I have NOT received it. My case number is FGY9N. Now I have not purchased any more from you since you obviously don't really care if I spend my money on your chicken or not and only told me you were sending me a voucher hoping I would go away. Well I have found out recently that I am not the only one complaining about the lack of meat on your chicken bones. I know of at least 3 other people that were NOT satisfied with what they received at your establishment as well.
Now a friend stopped by yesterday and although I had no idea he was even coming he just happened to bring a bucket of chicken from you with him and it was supposed to be 16 piece bucket meal and even though there was 16 pieces in it we had 9 wings... REALLY??? Now I don't know about you but when I pay TOP DOLLAR for something especially food I expect to get what I pay for and not get robbed just because you decided to pawn off more of the cheapest cuts on me.
I just want to know if you are sending that voucher like you said or should i go on all my social media sites and tell everyone about my experiences with you? I can NOT afford to keep purchasing food from you if you insist on not giving me what i pay for.

Brandon mcmullen
from Marshall, TX
Went through drive through in Center T.X. Store.Ordered family mashed potatoes checked order jalf full took it back into dining area and told cashier she then called manager over i told her then she asked who made order the whole kithchen employees started laughing and called uppon another employee and said u got caught then they filled another container of mashed potatoes and the manager handed it to me and said have a nice day

richard
from Taylorsville, UT
My compaint is i went to get 10 hot wings with other stuff, the lady went and checked and she said she only had six i said ok plus a couple of legs for being short hot wings she said no i would have to pay the same price for six as i would for ten i told her no just put a couple of legs in will call it even this lady should be fired. I will never go back to that store ever again and i am telling everyone to stay away. What a rude cheep person .

Rachel Evans
from Woolwich, ENG
KFC Barlborough. Made an order at 11am for collection at 1:30pm. A large order. When collected was missing items and had to do 10min drive back. When collected just got a curt sorry and had to wait again.

Deb Holmes
from New Port Richey, FL
We spent almost $20 for 2 dinners, for BOTH to be wrong and didn't get close to what I paid for. I then called the store to be put on hold twice and be "disconnected ". Unacceptable.

Hi myself and my family went to kfc on Salhouse rd Saturday 7.7.18 for the first time . I was absolutely appalled at the hygiene pics to follow.. firstly my burger was stone cold drinks were flat told the machine had broke.. my children's corns on the cob were green, I went to use to toilet absolutely disgusting clearly hadn't been cleaned that day!! The bin beside our table that we sat to eat our food had old liquid spilled to the bottom of it.. the window to the other side of us had dead flys all over it.. the tables where dirty not the service you expect in a restaurant..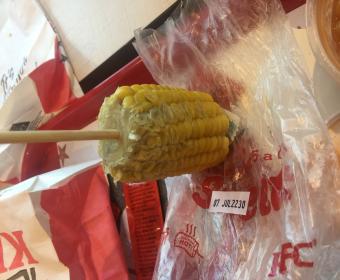 Maxine
from Birmingham, ENG
My Husband and I use the KFC regularly at the Princess Alice dr,B73 6RB.
We order a fillet meal and a zinger meal mostly box meals from the drive through.
We are getting a bit tired of getting home and the boxes are not marked so we have to sort who's is who's and I don't like bitting into a spicy burger. But it just so happens this has not been the case on our last few visits as both burgers have been fillet ?? I have managed to persuade my husband it's been a couple of one offs but today was the last time. We never get what we ask for so we will take our orders somewhere else as this is the only KFC close to us.
Mrs Hawkley

SPI tx location...Food was cold like it had been sitting out and there was hair In the popcorn chicken. The manager BLANCA refused to replace the order!

Lorena
from Pawtucket, RI
Had to wait an hour in my car for my food. They didn't have any grill chicken so they told me it would take 20 minutes to be done and that they would bring it out to my car. After waiting for 50 minutes they brought my food out. No apologies what so ever. Is kind of ridiculous that it's supposed to be a fast food drive thru and I had to be pulled to the side and had to wait 50 minutes. So disappointed.

Peter Wolland
from Springfield, QLD
I went to KFC Deeragun QLD 4818 at 8.59pm on the 4/07/2018. [This has happened regularly] and they had no regular chicken ready I would have had to wait 25mins while they cook some. This has happen to me lots of times I have been there at different times of the day, If its not Chicken then its there chip's. This has happen to lots off people at Deeragun that I have spoken to that live in Deeragun
I hope the 1 star is for very poor.

pATRICK w. cROWE
from Nashville, TN
WED. July 4TH AT 9:18PM;
Stopped by your facility and
placed an order of 12 piece with all the trimmings. After this the operator of the window told me " We have No Chicken". I thought to myself not only this affects me but my guest and family too. I have enjoyed your service for years.
Are y'all really out of Chicken?
Location was on the corner of Metro Plex and Harding Rd. Nashville Tn. 37211
Fell free to talk to me about you not Having Chicken, 615-779-1477.

I drove approximately 15 minutes for a meal and got a Milkybar krushem, on my way back home I had realised their was bright orange bits in my Krushem and they were a potential choking hazard, I rang the store which was Milton Keynes Stadium and the manager was rude on the phone and claimed it was mixed with skittles but that's unacceptable as I had asked for a Milkybar not Skittles, so I brought it back to the shop which was a 15 minute drive and spoke to the lady team leader, she was quite rude and never apologised for her teams mishap, I asked for a receipt on my previous visit and they never gave me one so I asked the team leader and she gave me a bit of paper with the words "Milkybar krushem" I'm sorry but that is not professional and I am not happy with the service I received.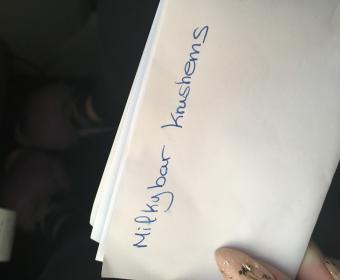 Shari Everhart
from Torrance, CA
I went through the drive thru and ordered the Mountain BBQ Sandwich. Went I got home I opened it up and it looked old as if it had been sitting under the heating lamp for hours. The chicken was old and the bread was stale. The sandwich looked disgusting. When I took it back I talked to the supervisor, Jay Escobar, and he immediately took the sandwich away. When he came back he dismissed my complaint saying that I had my sandwich for half an hour, so that's why it looked old. Really? The sandwich didn't even look edible and he was placing the blame on me. This manager was rude and dismissing. The worker who took my order at the window was laughing with another worker that I was complaining. This sort of customer service is horrible and I will never go back to KFC again.

Garry Walker
from Manchester, ENG
I went to Cheshire oaks kfc At 7:30pm to be told there's no crush'em so I had to go to brombourgh kfc, I got there at 8:00pm and I waited 20 mins in the drive through and when I went to order they told me it's cash only. I then had to wait another 15 mins just to get out of the drive through as there is no other exit. I then went to the cash machine and went in kfc brombrough, inside the service was probably the worst I have ever experienced. The staff were talking to each other and busy giving their friends free drinks, there was at least 10 very unhappy customers plus myself. Eventually I got my food for my family's treat and spent almost £30 to receive cold food, warm drinks and my original zinger burger had salsa on it for some unknown reason so I couldn't eat my food and I'm not wasting another 90 mins trying to sort it out. I am absolutely furious as I've wasted time and money AGAIN on complete crap! A total joke and I'm sure the "big boss" of kfc would probably be just as furious as me! I find myself wanting something that yourselves just cannot provide! Plus the money I clearly wasted I wasted time and fuel. Fuming is an understatement!!

Garry Walker
from Manchester, ENG
I went to Cheshire oaks kfc At 7:30pm to be told there's no crush'em so I had to go to brombourgh kfc, I got there at 8:00pm and I waited 20 mins in the drive through and when I went to order they told me it's cash only. I then had to wait another 15 mins just to get out of the drive through as there is no other exit. I then went to the cash machine and went in kfc brombrough, inside the service was probably the worst I have ever experienced. The staff were talking to each other and busy giving their friends free drinks, there was at least 10 very unhappy customers plus myself. Eventually I got my food for my family's treat and spent almost £30 to receive cold food, warm drinks and my original zinger burger had salsa on it for some unknown reason so I couldn't eat my food and I'm not wasting another 90 mins trying to sort it out. I am absolutely furious as I've wasted time and money AGAIN on complete crap! A total joke and I'm sure the "big boss" of kfc would probably be just as furious as me! I find myself wanting something that yourselves just cannot provide! Plus the money I clearly wasted I wasted time and fuel. Fuming is an understatement!!

Garry Walker
from Manchester, ENG
I went to Cheshire oaks kfc At 7:30pm to be told there's no crush'em so I had to go to brombourgh kfc, I got there at 8:00pm and I waited 20 mins in the drive through and when I went to order they told me it's cash only. I then had to wait another 15 mins just to get out of the drive through as there is no other exit. I then went to the cash machine and went in kfc brombrough, inside the service was probably the worst I have ever experienced. The staff were talking to each other and busy giving their friends free drinks, there was at least 10 very unhappy customers plus myself. Eventually I got my food for my family's treat and spent almost £30 to receive cold food, warm drinks and my original zinger burger had salsa on it for some unknown reason so I couldn't eat my food and I'm not wasting another 90 mins trying to sort it out. I am absolutely furious as I've wasted time and money AGAIN on complete crap! A total joke and I'm sure the "big boss" of kfc would probably be just as furious as me! I find myself wanting something that yourselves just cannot provide! Plus the money I clearly wasted I wasted time and fuel. Fuming is an understatement!!

Briana wilson
from Detroit, MI
My debit card was stolen in the drive thru by one of ya'll within 30 min 800.00 bills were run up 400.00 at walgreen s 180 at dollar store etc I live on social security this is seriously impair my finances I won't be able to get groceries etc I have a fatal brain disease which I am not sposed to have any stress !! Sunbank andjax police too this was at the Roosevelt store9043889341 I will have the culprit arrested plus all the people that I am gonna tell about this incident thank you tho happened yesterday @1257

Martin bradshaw
from Loughborough, ENG
Today 12th May 2018 at 16.15 hours.
I drove through the drive through. I ordered a 8 piece boneless bucket. As Jed what drink I would like I said Pepsi. I was told they had no diet so would normal be ok and I said yes. To which I was then told it would be 50 pence extra because of sugar tax. It clearly states the price on the board for the meal deal inclusive of a bottle of pop. No mention of extra for full fat Pepsi. Also I wanted diet but because they had non the alternative was full fat but with an additional charge which is unacceptable. The male operative then passed over to a female operative who asked what my problem was. She said I could have tango instead I wanted coke, it's not my problem that they have no diet and if they offering full fat instead then there should not be an additional charge and it isn't stated either on the drive through. Also she said it's stated inside the building and like I pointed out on not inside the building I'm on the drive through! Iv never come across such stroppy bad management in all my life. It's been bad enough when they often run out of other things but to told to pay extra for something not advertised as extra is also false advertising! The attitude of the operatives itself was also bad enough! I have never in my life complained before to any store so this is a first and I'm 50 ! It's totally out of order.. I cancelled and drove away and went to mc Donald's instead. And I intend to let everyone know about this as fb is a good tool.. I'm so so disappointed as myself and family have often used kfc but it's looking like a boycott is in order and your staff need tracing and your advertising needs to be correct. At the coalville store Leicestershire. England uk

kfc portadown
fillet chicken over fried to crispy on edges
beans dry
wings tasted like they were not cooked or they used a different batter.....

Phillip O'Brien
from McComb, MS
Today, Friday, May 11th at aprox. 4:15 PM, central time, I placed an order at KFC, in McComb, Ms. Presley Blvd. The order was for #5 original with tea. When I got home and opened the box, there was two Biscuit and a cookie inside. I live two towns south of McComb and can not return today. I want the chicken I ordered. I did call and will say the manager was a nice person. I want her to hear the order and maybe look at video tape of my white Nissan Truck come thru, and please talk to worker whom screwed this up. The manager Ms. Tifony Knox, did say they will replace my order on my next trip to McComb, Ms.39648.

Gary cookson
from Stoke-on-Trent, ENG
I visited you kfc at sandyford near tunstall stoke on Trent and have never seen anything like it food all over the floors the bins all over flowing on to the floors all tables covered with waste as there was no were to put it once you finished your food . People took photos and you will be getting more complaints I'm sure . It's down to bad management of the branch . Then to put the top on it after 30 mins some one who was serving food at try clean it all up then I dare bet once it was all cleaned up went back serving food in the same clothes she just cleaned all the bins out with and crawled all over the floor in trying to gather all the waste up .very very poor branch won't be going there again

cheryl franklin
from Flushing, MI
About 12:30 went on corruna rd. flint,mi. to get some chicken. Got right through and ordered 3 pieces of kfc original...cost about $6 and change. Got home and had dark dry,crunchy KFC. I get origtnal because of teeth problem. Well there was no receipt. This is the second time I've complained about this same place. I love your KFC when fresh and hot but I won't be going back. No one seems to care about quality....too bad.

Marilyn
from Bloomington, IN
Been to KFC in a month to get Chicken ,,Two of the times no chicken...Went today on 4/21/18 order the special 8 pieces with 2 mash potatoes ,1 gravey ,4 biscuits,cole slaw..ask if I could replace the cole slaw lady said yes so I replace it with mac &cheese the chicken was suppose to be half /half oringal and ex crispy ..Got it to go..Live 30 minutes away ..Got home NO half /half chicken and chicken wasn't really done..No mac& cheese ..Like to got hot wings but they don't sell them NO MORE..back them back please..Only one mash potaoe and suppose to been 2...Not happy with KFC...For the money I spent there I should had my items...Very upset ..

Mrs Williams
from Stoke-on-Trent, ENG
I went to treat my family tonight at 7.45 to order a 10 piece family feast to be told there was an half an hour wait for chicken?? Its a drive thru service? Who wants to wait around for half an hour!!! It wasnt busy at the time and there wernt many customers in the shop? This is not the first time it has happened at the kfc in Sandyford, stoke on trent. We have been there twice in the past ( before 9pm) to be told there isnt any CHICKEN left? Its kfc why wouldn't there be any chicken left. The staff are rude and ignorant and the service is very poor! We ended up driving away and getting a take away which took them 10 mins to bring!!!! Really not happy at all. Thanks for your time mrs Williams

Brady Hatch
from Lehi, UT
I just wondered why we always see the $20 fill up box on TV for $20.00 but the Lehi (Robinson) store always sales it for more? They used to have a big red 5 sticker over the 0 and charge 25.00 I did not come back for a long time and now I see they charge $22.00.
I do not know how you can show it on TV for $20 But charge $22.00 for it? It was way out of control tonight but the food was still good. Usually when it is out of control the big Lady is their and the food not so good.
Glad to see the American Fork store is open now so I can go there. Years ago there was a young husband and wife that ran the place in AF and it was really great not the same anywhere anymore but that is the way it is.

Skye Elson
from Andover, ENG
My husband has just been to the kfc store at the leisure park Basingstoke. He was the only customer in the drive through being 23:45 and ordered and paid for two big daddy box meals. Only to be handed two crushems at the next window. Obviously he said he didn't order these to which the staff argued that he did! After getting the big daddy boxes he drove home. Once he was home we opened our meals to find the spiciest pieces of chicken. I don't eat spicy food and it didn't have a hash brown in either. Very disappointed.

Eve
from Blue Springs, MO
About two weeks ago, I went to KFC located at 3522 State Ave Kc KS. Went through their drive-through and after a couple minutes of waiting the worker got on the intercom and said they were closed and couldn't help me. This was around 8:50pm, I then asked what time they closed and he said "well we will be closing soon" I asked again for a second time when they closed and he finally responded with a time 9:00pm. I said to him technically this location is still open, you guys are just refusing to take my order? He didn't respond anything back. I then pulled up to the window where I clearly saw their hours of operation and decided to call and speak with their manager and got no answer. I went home very upset and will not return back ever again to this location. I've heard very poor stories of this location and never thought I would experience one myself. Worst thing is, I contacted the corporate office and was promised a call back from the owner but never got one. I feel that this owner perhaps should take his/her franchise somewhere else or at least educate the staff.

David kyte
from Skelmersdale, ENG
Ordered zinger tower burger from robin park wigan see photo attached disgusted

Josh Wiedemann
from Sterling Heights, MI
I went to the kfc Taco Bell in Fort Stockton Texas and ordered 3 honey mustard tenders and 2 hard shell taco plain meat and cheese only, with extra meat and a drink that I had to switch out because it was bad. I went back to the hotel ate the chicken which was good and opened the taco wrapper up and it had everything on it and no extra meat. It's to late to go exchange it and I was pulling my work trailer through the drive thru honestly it's not that big of a deal I just want y'all to make it right thank you

Nina Milner
from Hull, ENG
I visited kfc in hull St Andrew quay. Where there was hardly any stock and so I ordered a zinger burger meal with beans the beans where cold and the zinger burger bread roll was rock hard. I will not be visiting this branch again and will be telling family and friends about my experience

Anita Salters
from Birmingham, AL
15 members of my family went to your Gardendale, Al location on Sunday 03/25/2018, to begin with we all love the Chicken Livers and were told they no longer serve Chicken Livers! (Big Mistake for Gardendale) as I know for a fact that my family alone goes at least two times a month for the Chicken Livers. Then there was no crispy wings even though that is one of your special boxes you advertise. They messed up with giving the correct sides. They had one person taking orders and pulling the orders at the peak of after church service time. Not friendly at all and it was take what we got or not attitude. Then Monday I learned their was a grease fire and they are closed down temporally. But I must sat that I think if you advertise you have specials and Chicken livers those items should be available. To discontinue an item without previous notice is totally not good customer service.. My family we not be back until better customer service can be accomplished. And please bring back the Chicken Livers...

Mrs Massingham
from Wigan, ENG
We went to Elk Mill restaurant today and there was no drinks and no BBQ sauce I was very unimpressed and not happy with the services

David kyte
from Preston, ENG

Barbara
from Powhatan, VA
On March 17 at 7:15 -7:30 pm ...at Kfc in powhatanva on Anderson highway ..I waited in drive thru placed my order , went to window to pay and item I order the cashier said I needed to wait three minutes for the item I ordered , which was 2 apple emborto for me to pull up and they will bring out to me . I said ok I'll wait .
I waited for three minutes and when the Kfc rep brought my food to me ... he said we not suppose to give extra items such as an apple embornada , (this is what I waited for ) maybe a cookie or something but not an apple embonado . I said well since I waited I think it would've an complimentary to receive it . He said yea but I'm not suppose to give it to you .
He was so rude to tell a waiting customer about what he couldn't and he can't do this next time ...how disrespectful and inconsiderate of him .
Thanks for your feedback!
Sorry. Please try again later!