Fedex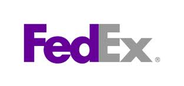 Fedex
Latest Complaint
David Craig
01-21-2015 9:59 pm
An item bought from Amazon prime with free, two day shipping, shipped via FedEx Package not delivered, tracking page says: "No attempt made, delivery scheduled for next business day". This was the day after the tracking status said: "Business closed or no one was home" even though we were home all day! Now, the item is still on the truck and FedEx customer service says it will be delivered tomorrow.
Do you have a problem with Fedex?
Contact Fedex
Corporate Address
Phone Number
Website
www.fedex.com
Email Address
More Fedex Complaints

Robert
01-15-2015 8:45 am
This incident took place on route 286, approximately 1 mile outside of Saltsburg PA on the Indiana County side. I was parked on the side of the road (Route 286) to look up something on my phone. When I was done, I pulled out onto the road. I look in my rear view mirror and noticed a FedEx truck coming up on me fast. I looked at my speedometer and I was doing 45 in third gear. This truck immediately passed me in a NO PASSING ZONE. This truck almost caused a huge accident because the FedEx truck came within 3 to 4 feet of hitting another vehicle in the oncoming lane. This vehicle was forced off the road. I would like something done. Here is the info.
Incident: happened on route 286 west approximately 1 mile outside of downtown Saltsburg on the Indiana county side.
Time: approximately 9am
Date: January 15, 2015
*License Plate: YTR9885
*Description of driver: Young. Maybe between 22 and 35. Wearing a blue hat.
This should be more than enough information. Also, as I was following the driver trying to memorize his plate, he pulled off the road. He might say that I pulled out in front of him but that is nowhere near the truth. I had plenty of time and at the point of him passing me, I was doing 45mph. That is the speed limit. I hope this doesn't get swept under the rug.
Thank you for your time
Robert N. Davis

Joan White
01-12-2015 11:05 am
Sent large Christmas pkg from Brantford Ont Dec10/14-still no results finding same..pkg was passed off to Canada post in Dartmouth NS (1hr from destination-Canning NS) and missing since..I was not given this info regarding Canada post taking over and this did not happen last year. very dissappointing that grandson did not receive his gifts!!! and still has not.. Labeling of this pkg was small and because was packaged at depot I asked if I should write directly on box as well and was told would be sufficient with your printed label.. I will not send fed-ex again as delivery now is in two systems making much much more difficult to track!!!! Still hoping this pkg will be found(as sentimental gift also enclosed from deceased grandpa) Value I placed was $200.00 but also want my postage returned as well.

Complaints Department
04-05-2014 11:00 pm
Dear provider, 'm Angolan citizen and live in Lobito , and very recently started using the services of FEDEX through MYus.com importing material for Angola .
This week I imported from the United States , goods worth 466.39 USD + 147.13 USD shipping by FEDEX .
These figures do not take any additional cost by the Customs .
Thus , should be delivered to my home at no additional cost, because there is no custom to pay …very low valwe.
But Rangel Group , which is the fedEx representative in Portugal and Angola , charged me 10,473.75 ( KZ ) Angolan Kwanza
(100 US Dolars) claiming the following :
1 – TITLE OF DEPOSIT , STORAGE AND HANDLING : 3,325.00 KZ – (I had to pay for the rent of theyr warehouse to keep my package).33 Usd
2 – CLEARANCE AND PHYSICAL INSPECTION : 6,650.00 KZ – (I pay for they FedEx agents inspect my goods). 66 Usd
Three weeks ago , I imported from Hong Kong goods worth 50,000.00 kz and also came by FEDEX , was delivered to me at home at no additional cost .
My question to clarify this situation is to get feedback on two questions :
1st – there are criteria by agents of FEDEX to charge goods when the merchandise come in transit from certain countries ? ? ?Ex: Portugal????
2nd – It must be the end customer to pay the expenses of storing goods , and travel agents of FEDEX to inspect the goods of the customer ? ?
I have several emails since i changed today with FEDEX agent that dealing with this issue , but without success.
This is how I come to show my indignation at the service of Rangel group.(Representative FedExGroup in Portugal and Angola)
I will give preference to your competitor DHL because I can not accept these terms of service. DHL deliver me the goods free of charge, unless if i have to pay customs when applicable.
I do not have to pay additional costs for storage of my merchandise and travel agents for inspection.
For this reason, from now on i give preference to Myus to start shipping by DHL.
This is my indignation, Tomorrow I will pay for these values, and quit my orders with FEDEX.
I have another order with you in transit, just hope it does not happen the same.
Best regards
Sandro Galante

Complaints Department
04-03-2014 11:00 pm
My neighbor sells Mary Kay, UPS and Fedex trucks stop almost daily, Today at approx 1:05pm your
truck number 747731 Lic plate # 465 WSI pulled up with obscene rap music being played. The music
was so loud I first heard the truck when he turned the corner four house 's away, all you could hear
was "keep da bitch away… F___ this and f___ that.
I have never seen a UPS driver do this, someone needs to hand this driver his walking papers and
escort him to the door.

Complaints Department
03-30-2014 11:00 pm
Today is the third time I went to mail a package from this fedex location. The customer service is horrible, there is one particular lady there that is rude and not helpful. Very low on staff and can't be any slower not to mention some of the employees aren't sure what their doing. I thought fedex would be more efficient, friendly than the U.S. Postal Service but this location is the worst I've ever seen. The address is; 3815 Veterans Blvd, Metairie, La. 70002

Complaints Department
03-24-2014 11:00 pm
I received (2) shipments on Friday, March 20, 2014. I instructed the mailing company to please put on mailing label Basement, Alley Entrance. This information was on the label. My Landlord left a message stating a shipment was sent to me & left in the front of the house, by her entrance. It was left at her doorstep, In plain view for anyone to go by and pick up it up, themselves. My entrance has nothing to do with my Landlord's entrance, that's why I specified Basement ALLEY ENTRANCE. If my packages were taken up by a perfect stranger, a passerby, I would hold FEDEX fully accountable for not following these specific instructions.
Thanks,
Roger SC Cordner

Complaints Department
03-19-2014 11:00 pm
I am 75 years old I purchased a Tracphone to be shipped by FEDEX I called at 8:00 P.M. on Tuesday to find when my package will arrive. I called at 8:00 A.M. on Wednesday today to find out. After many call check your records I was told the Driver would call me. After another call I was told his Boss would call me. It is now 2:01 P.M. I feel I should not have to pay for this shipment. I would not recommend your Company to anyone. You have no respect for your customer. I know you won't do anything, but if you do I would like a explanation to what happened. Your company in all my years is the WORST
Respectfully Submitted
James E. Zaitz Sr
181 Rutherglen
Valley Park, Missouri 63088
636 861 4519
Disclaimer: This complaint was submitted by James E, Zaitz Sr on 03/20/2014 at IP address 107.202.196.202 using our FEDEX complaint form. This opinions contained in this FEDEX customer review titled, "Lack of Communication" do not reflect the opinions of this website.

Complaints Department
09-20-2013 11:00 pm
Saturday 10:30AM September 21, 2013 a package was delivered and dropped at 1551 Delmond Ave Toledo Ohio 43605, this package was dropped outside of gate by the sidewalk. Driver did not attempt to come inside yard and ring doorbell to deliver the package.
Package was mailed from Brian Whitman, AIM Mail Center #170
1046 Church Rd Ste 106 Southaven MS 38671. PKG ID: 35626
Ship date: 10Sep13 CAD: 104675763/WSI2750
(9612804) 7108354 15036616
(240H-8500) 432:200
Disclaimer: This complaint was submitted by Judy James on 09/21/2013 at IP address 72.241.228.123 using our FedEx complaint form. This opinions contained in this FedEx customer review titled, "Delivery of Package" do not reflect the opinions of this website.

Complaints Department
04-28-2013 11:00 pm
on 04-26-20013 was expecting a 2 day delivery marked EXTREMELY URGENT tracking # 799586739507 after checking my tracking # on line, I notice it was marked as delivered at 1:50 pm.. I had being waiting for this package all day. no one had show up, but thankfully I have HD CCTV on my building, and after reviewing my CCTV ofcourse no one had attempted to deliver anything. so I have being calling fed ex ever since to get an answer from them and 3days later still haven't received an answer. My question is with proof that no one has show up here to delivered anything. why cant they locate my package? or at least the person who is claiming he or she deliver my package? please answer me back because .

Complaints Department
04-11-2013 11:00 pm
I have so far received no reply to my complaint of 10.04.2013. As the contents of that package were of considerable value I think the way the delivery was carried out by your courier should be given some attention. No instructions that the package should be left with a neighbour had been issued by me. Whenever I am away from home and expecting a parcel I leave a notice in the porch "Please leave parcel in porch". This request was not necessary on the 10th April as I was at home. No attempt was made to deliver the package, the 'Sorry we missed you' notice was left as a result of your courier's reliance on the statement of a neighbour from whom he had obtained directions to my house. The neighbour's suggestion that the package should be left with her was followed without attempting to verify the claim that I was not at home.
It is disturbing to conclude from this incident that FedEx couriers will hand over a package to anyone who happened to ask for it.

Complaints Department
04-10-2013 11:00 pm
Today 4-11-13 the driver delivered a package with a tracking #912952760817380. Their normal drop of is on my front porch that has a roof over it. It is raining and they probably didn't want to get rained on so they backed up to my basement door and basically pitched it out in the rain. The contents are a wood veneer and it is clearly marked on the outside of the box and is unuseable if wet. This sheet of veneer costs over $150.00, fortunately I arrived home before the water soaked into the contents.
Thr next package that is left out in the rain I will tell the shipper to use UPS.
William Blanton

Complaints Department
04-09-2013 11:00 pm
Your Driver delivered our package to wrong address! It was a prom dress we've been waiting for since las month! The next day no one can figure out where it was dropped off and driver can't remember!! Employee at 72nd and Q street in Omaha, Nebraska suggested I go out and buy a new dress. She didn't seem too concerned that you lost our package!

Complaints Department
04-09-2013 11:00 pm
I ordered a new phone on 4/3/13 order number 90410555480164. It was delivered to a non existent address. It was sent to 2 Cottage Place Gardens, Apte 2E. The Correct address is 2 North Cottage Gardens, Apt 2E, Yonkers, NY 10701. It was returned back to you. Fedex confirmed with me that it was delivered back to you 12:00 noon yesterday, and signed for by C. Ruben. Twenty-Four hours later I have called you and there is no sign of the package although the tracking number confirms the return.
I have been waiting seven days for a Fedex phone that was delivered incorrectly by the mistake of you worker and I am paying for the mistake. I was just told that nothing can be done until after Friday. This is not acceptable and blatantly unfair. You took my money, but you are running into problems with your employees, your systems, and your records and I am paying for it.
This should be fixed immediately. I was also told that if the Fedex order was cancelled, it would take a week to get my money back. I want the phone. What is the advantage of cancelling the delivery to redo this all over again? What do i have to do to be treated fairly? I have talked to eight different people and am no closer to getting my phone.

Complaints Department
04-02-2013 11:00 pm
Dear Sirs, I am so frustrated and fed up with FEDEX that I cannot even express it. And, I do understand that everyone makes mistakes in life and in business but when I do make a mistake I learn out of it and I also do everything in my power to correct it!
Yesterday, I was supposed to receive a package with important papers to take on a trip Thursday (tomorrow – March 4) morning.
The delivery address was:
The sender had given me the tracking number and surprisingly, according the tracking information on your system, the package was already delivered. Where ever to, it was not delivered to me even though I was home all day long.
Here is the tracking information:
After I had called this morning (March 3) about 9 a.m., I received a call back from the North Miami Beach office and was informed that the driver misread the address.
And, for sure, there is no Apt. 43 A in this building since IT IS A SINGLE FAMILY HOME!!!!! The driver obviously even received the authorization from his supervisor to leave the package at the totally wrong address with NO APT. NUMBER, the WRONG ZIP CODE, and the TOTALLY WRONG PART OF THE CITY!
Can we ask for more educated decisions combined by driver and supervisor?
Watching and hearing all this, wouldn't you also react the way I do? Is FEDEX paying such low wages that it is forced to employ the dumbest people in this country – illiterate and brainless???
To continue the story, I received one more phone call from the North Miami Beach station in the early afternoon that they have made another unsuccessful retrieval attempt for my package and that they will do one more in the evening. Nothing else I would have heard if I would not have been proactive and kept calling.
Ladies and Gentlemen, I wasted my entire day today in order to get this package delivered to the right address. And, this was not the first time that I had problems with the delivery of FEDEX packages. My neighbors and associates just tell me the very same frustration.
Most of them went to UPS but I cannot tell the sender which company to use. But, in the future, I will ask beforehand and simply not order anything from companies anymore using FEDEX! I can do without this frustration and wasting my time! The Internet will get this story as well – a great add-on to the already plenty of horror stories about FEDEX allover the world!
I hope you at least have the decency to reply to this complaint and offer a little something as a customer satisfaction after this nightmare!
I finally received my package on march 3 at 8:40 p.m. after I was talking to FEDEX all day long, otherwise nothing would have happened!!!

Complaints Department
01-14-2013 11:00 pm
I have ordered items from a company I have used many times. I recieved a Fed Ex tracking number which is invalid. The message indicated that the parcel was attempted to be delivered on Jan.6th. Since we weren't home, the driver delivered the parcel to the local post office.
Took the message to the local post office and they knew nothing about this. Seems that they see this action frequently and it is fraudulant. Is there any way that your company can research this and correct it? This message came up on my spam!!!!!

Complaints Department
01-10-2013 11:00 pm
My tracking number is 526984604345, the tracking information of the package says it was delivered January 11,2013, 9:08 a.m. and signed by initials of FP my name is Michelle Williams, and I have no neighbors on either side of me home at this time of the morning. I have cameras on my house and no one came on my porch. I called the same day at 3:00 p.m. because the tracking information on the internet showed it was delivered in the morning, they said they would call the driver and have the driver locate the package. I received a call at 5:21 p.m. and the representative informed me that I would have to wait until Monday for the package to be located she also informed me that it could have been delivered to the wrong address.

Complaints Department
01-09-2013 11:00 pm
A Fedex driver just left my place a while ago. On his way out, it appears he closed my gate. The gate is attached to a bent pole I haven't been able to fix yet because of the weather. It's sufficiently skewed that the driver had to put great effort into closing it, I was unable to put it back where I had it.
It appears he felt such a misguided sense of propriety as to hang a sign on the gate, on his way out, reading "Keep gate closed."
This gate, even when in a condition that it can easily be opened and closed, is usually left open to aid the the delivery people in their haste to drop off packages. The house is 1/10 of a mile off the road and no one comes in here but delivery drivers, a few of my neighbors, my wife and myself.
Why did your driver treat my property as if it belonged to him? Are all Fedex employees Democrats? Is that the sourcce of disrespect for private property? This can't end well. It was never a problem in the past, why now?

Complaints Department
01-07-2013 11:00 pm
On Saturday (1-5-2013) the driver left 2 packages at the end of my driveway at the street. On one of the packages the driver wrote the address of where the packages were to be delievered, also wrote that the driveway was too long. He also left at note in the mail box saying that the packages were left by the sign post at the end of the driveway. We have had many other Fedex delieveries and they have been placed on the front porch. This is unacceptable of the delievery driver, there are too many people looking to steel packages that have beed delievered and left on porchs, not to mention when they are left at the street. The address is 3877 Burnt Pond Rd Ostrander Ohio 43061.
Thanks
Jeff Sparks

Complaints Department
01-03-2013 11:00 pm
The past 3 deliveries from FedEx that we have had have all been female drivers. The 1st driver dropped the box in front of me and themn walked away. Then the 2nd driver was walking up to our front door so I went out there and went to get the box from her. I asked her if the box was heavy and she said no then she handed me the box which was very heavy and she said "not for me it isn't" and she walked off to her truck. Today the driver came to our door and slammed the box on our front doorstep. We have a Licensed Daycare and she woke some of the kids up. Where did our male driver go? He never dropped our boxes and he was always very nice.

Complaints Department
01-01-2013 11:00 pm
I live and study in India, study program is tight such that i can't have time to visit my family back home. Such was the case at the end of 2012 when i decided to send a package to my family to assist them at Christmas. FedEx took my parcel and promised me three days. The website tracking page showed me DELIVERY EXCEPTION after more than three days, and it's the same at this moment after almost three weeks. The normal post office will cost me less and deliver at about this time. Yet they more money from me, betrayed me before my family, and their local offices in Cameroon are having out of service contact numbers online. Whether they deliver my package now or not, it is useless to my family now, and before i ever die in this world, THEY WILL PAY FOR MY DAMAGES.