FedEx
FedEx Complaints Continued... (Page 3)
233+ reviews added so far. Upset? Call FedEx corporate: 1-800-463-3339

peggy toole
from Littleton, CO
I've had it. Do anyone know how to sue Fedex? Fedex has denied one claim too many. Does anyone know if you can go thru small claims or AAA (arbitration). I don't care that this is only a $100 claim- people should not let Fedex get away with this kind of thing. The use of these scanning devices has created a syndrome where Fedex drivers scan these packages as delivered though they have no poof that they have delivered these packages to correct address. And Fedex routinely just denies claims despite the $100 insurance because they claim to have PROOF.
My brother was home at the time the package was supposed to have been delivered and left on front porch. They have 4 dogs that bark like crazy when anyone comes to the front porch whether they ring or knock or not. My sister-in-law gets home from her job at almost exactly the time the package was supposed. I don't advise anyone to use Fedex- the drivers are careless and in a hurry and don't check these addresses. My brother says they are dependent on GPS devices that are not always accurate. And the drivers are talking on their cell phones and listening to the radio at the same time they are doing deliveries.
You are better off with the USPS because your local carrier at leas who you are.

Abel Alva
from Houston, TX
Waited for weeks for my ink jet cartridges for my fax/copier machine, tracking said YES they were delivered to my front door, that didn't sound right at all. they never leave it there on account of my fenced in yard with a pit- bull in it. so they said the driver would call me in a few days, that never happened. so I filed a claim, 20 days later they said " Unfortunately , upon completing our investigation , we must respectfully decline your claim." what good was that? in other words, sorry your fucked, goodbye have a nice day.........it reminded me of the movie cast away with Tom Hanks on a secluded beach with all those packages scattered around him. or maybe like in the movie I'll get my package in 4 or 5 years, anyway it turned out that it was delivered to my neighbor who came by saying , Oh we forgot to tell you about your package that we got from Fedex, sorry about that. Ridiculous foolishness lives...

Robert Hannula
from Las Vegas, NV
Tracking # 993022472703457 (4 items) Package picked up 1.31.15 - Package on truck for delivery in Henderson , NV on 2.7.15 _ Driver could not find my address; needed more information. I called FedEx Tues. 10th talked to Cindy I believe. She told me needed more information Apt did not have enough #s. I ask her to read delivery address they had . She read my address correctly 8122 W Flamingo Rd Space 56 Las Vegas ,NV 89147. I ask her what more did she need . I said space 56 is a Manufactured Park and the driver would know that if he went near the address. we have Fed ex in here all the time. She said she would put on truck for delivery Wed . Today is Thurs. I could have walked from your office to my address in a day. FedEx has had my package for six. Do you see a problem here? Pony Express in 1800 would have been here quicker. Twelve Days and Counting.

robert
from Winchester, VA
I am having constant delivery problems with this company. Fedex is not a service I would choose personally for shipping needs! Every delivery that comes to my door has been left out to the elements,they don't ring the door bell to let you know you have a package I have watched the driver leave packages out in the rain and walk away while I was home looking out the window, my packages come opened up? I can't believe that they are still in business the customer is definitely not a priority to them the service is despicable!

David Craig
from Keene, NY
An item bought from Amazon prime with free, two day shipping, shipped via FedEx Package not delivered, tracking page says: "No attempt made, delivery scheduled for next business day". This was the day after the tracking status said: "Business closed or no one was home" even though we were home all day! Now, the item is still on the truck and FedEx customer service says it will be delivered tomorrow.

Joan White
from Brantford, ON
Sent large Christmas pkg from Brantford Ont Dec10/14-still no results finding same..pkg was passed off to Canada post in Dartmouth NS (1hr from destination-Canning NS) and missing since..I was not given this info regarding Canada post taking over and this did not happen last year. very dissappointing that grandson did not receive his gifts!!! and still has not.. Labeling of this pkg was small and because was packaged at depot I asked if I should write directly on box as well and was told would be sufficient with your printed label.. I will not send fed-ex again as delivery now is in two systems making much much more difficult to track!!!! Still hoping this pkg will be found(as sentimental gift also enclosed from deceased grandpa) Value I placed was $200.00 but also want my postage returned as well.

Today is the third time I went to mail a package from this fedex location. The customer service is horrible, there is one particular lady there that is rude and not helpful. Very low on staff and can't be any slower not to mention some of the employees aren't sure what their doing. I thought fedex would be more efficient, friendly than the U.S. Postal Service but this location is the worst I've ever seen. The address is; 3815 Veterans Blvd, Metairie, La. 70002

I have so far received no reply to my complaint of 10.04.2013. As the contents of that package were of considerable value I think the way the delivery was carried out by your courier should be given some attention. No instructions that the package should be left with a neighbour had been issued by me. Whenever I am away from home and expecting a parcel I leave a notice in the porch "Please leave parcel in porch".
This request was not necessary on the 10th April as I was at home. No attempt was made to deliver the package, the 'Sorry we missed you' notice was left as a result of your courier's reliance on the statement of a neighbour from whom he had obtained directions to my house. The neighbour's suggestion that the package should be left with her was followed without attempting to verify the claim that I was not at home. It is disturbing to conclude from this incident that FedEx couriers will hand over a package to anyone who happened to ask for it.

Today 4-11-13 the driver delivered a package with a tracking #912952760817380. Their normal drop of is on my front porch that has a roof over it. It is raining and they probably didn't want to get rained on so they backed up to my basement door and basically pitched it out in the rain. The contents are a wood veneer and it is clearly marked on the outside of the box and is unuseable if wet. This sheet of veneer costs over $150.00, fortunately I arrived home before the water soaked into the contents. The next package that is left out in the rain I will tell the shipper to use UPS.

Your Driver delivered our package to wrong address! It was a prom dress we've been waiting for since las month! The next day no one can figure out where it was dropped off and driver can't remember!! Employee at 72nd and Q street in Omaha, Nebraska suggested I go out and buy a new dress. She didn't seem too concerned that you lost our package!

I ordered a new phone on 4/3/13 order number 90410555480164. It was delivered to a non existent address. It was sent to 2 Cottage Place Gardens, Apte 2E. The Correct address is 2 North Cottage Gardens, Apt 2E, Yonkers, NY 10701. It was returned back to you. Fedex confirmed with me that it was delivered back to you 12:00 noon yesterday, and signed for by C. Ruben. Twenty-Four hours later I have called you and there is no sign of the package although the tracking number confirms the return.
I have been waiting seven days for a Fedex phone that was delivered incorrectly by the mistake of you worker and I am paying for the mistake. I was just told that nothing can be done until after Friday. This is not acceptable and blatantly unfair. You took my money, but you are running into problems with your employees, your systems, and your records and I am paying for it.
This should be fixed immediately. I was also told that if the Fedex order was cancelled, it would take a week to get my money back. I want the phone. What is the advantage of cancelling the delivery to redo this all over again? What do i have to do to be treated fairly? I have talked to eight different people and am no closer to getting my phone.

Dear Sirs, I am so frustrated and fed up with FEDEX that I cannot even express it. And, I do understand that everyone makes mistakes in life and in business but when I do make a mistake I learn out of it and I also do everything in my power to correct it!
Yesterday, I was supposed to receive a package with important papers to take on a trip Thursday (tomorrow – March 4) morning.
The delivery address was:
The sender had given me the tracking number and surprisingly, according the tracking information on your system, the package was already delivered. Where ever to, it was not delivered to me even though I was home all day long.
Here is the tracking information:
After I had called this morning (March 3) about 9 a.m., I received a call back from the North Miami Beach office and was informed that the driver misread the address.
And, for sure, there is no Apt. 43 A in this building since IT IS A SINGLE FAMILY HOME!!!!! The driver obviously even received the authorization from his supervisor to leave the package at the totally wrong address with NO APT. NUMBER, the WRONG ZIP CODE, and the TOTALLY WRONG PART OF THE CITY!
Can we ask for more educated decisions combined by driver and supervisor?
Watching and hearing all this, wouldn't you also react the way I do? Is FEDEX paying such low wages that it is forced to employ the dumbest people in this country – illiterate and brainless???
To continue the story, I received one more phone call from the North Miami Beach station in the early afternoon that they have made another unsuccessful retrieval attempt for my package and that they will do one more in the evening. Nothing else I would have heard if I would not have been proactive and kept calling.
Ladies and Gentlemen, I wasted my entire day today in order to get this package delivered to the right address. And, this was not the first time that I had problems with the delivery of FEDEX packages. My neighbors and associates just tell me the very same frustration.
Most of them went to UPS but I cannot tell the sender which company to use. But, in the future, I will ask beforehand and simply not order anything from companies anymore using FEDEX! I can do without this frustration and wasting my time! The Internet will get this story as well – a great add-on to the already plenty of horror stories about FEDEX allover the world!
I hope you at least have the decency to reply to this complaint and offer a little something as a customer satisfaction after this nightmare!
I finally received my package on march 3 at 8:40 p.m. after I was talking to FEDEX all day long, otherwise nothing would have happened!!!

I have ordered items from a company I have used many times. I recieved a Fed Ex tracking number which is invalid. The message indicated that the parcel was attempted to be delivered on Jan.6th. Since we weren't home, the driver delivered the parcel to the local post office.
Took the message to the local post office and they knew nothing about this. Seems that they see this action frequently and it is fraudulant. Is there any way that your company can research this and correct it? This message came up on my spam!!!!!

My tracking number is 526984604345, the tracking information of the package says it was delivered January 11,2013, 9:08 a.m. and signed by initials of FP my name is Michelle Williams, and I have no neighbors on either side of me home at this time of the morning. I have cameras on my house and no one came on my porch. I called the same day at 3:00 p.m. because the tracking information on the internet showed it was delivered in the morning, they said they would call the driver and have the driver locate the package. I received a call at 5:21 p.m. and the representative informed me that I would have to wait until Monday for the package to be located she also informed me that it could have been delivered to the wrong address.

A Fedex driver just left my place a while ago. On his way out, it appears he closed my gate. The gate is attached to a bent pole I haven't been able to fix yet because of the weather. It's sufficiently skewed that the driver had to put great effort into closing it, I was unable to put it back where I had it.
It appears he felt such a misguided sense of propriety as to hang a sign on the gate, on his way out, reading "Keep gate closed."
This gate, even when in a condition that it can easily be opened and closed, is usually left open to aid the the delivery people in their haste to drop off packages. The house is 1/10 of a mile off the road and no one comes in here but delivery drivers, a few of my neighbors, my wife and myself.
Why did your driver treat my property as if it belonged to him? Are all Fedex employees Democrats? Is that the sourcce of disrespect for private property? This can't end well. It was never a problem in the past, why now?

On Saturday (1-5-2013) the driver left 2 packages at the end of my driveway at the street. On one of the packages the driver wrote the address of where the packages were to be delievered, also wrote that the driveway was too long. He also left at note in the mail box saying that the packages were left by the sign post at the end of the driveway. We have had many other Fedex delieveries and they have been placed on the front porch. This is unacceptable of the delievery driver, there are too many people looking to steel packages that have beed delievered and left on porchs, not to mention when they are left at the street. The address is 3877 Burnt Pond Rd Ostrander Ohio 43061.
Thanks
Jeff Sparks

The past 3 deliveries from FedEx that we have had have all been female drivers. The 1st driver dropped the box in front of me and themn walked away. Then the 2nd driver was walking up to our front door so I went out there and went to get the box from her. I asked her if the box was heavy and she said no then she handed me the box which was very heavy and she said "not for me it isn't" and she walked off to her truck. Today the driver came to our door and slammed the box on our front doorstep. We have a Licensed Daycare and she woke some of the kids up. Where did our male driver go? He never dropped our boxes and he was always very nice.

I live and study in India, study program is tight such that i can't have time to visit my family back home. Such was the case at the end of 2012 when i decided to send a package to my family to assist them at Christmas. FedEx took my parcel and promised me three days. The website tracking page showed me DELIVERY EXCEPTION after more than three days, and it's the same at this moment after almost three weeks. The normal post office will cost me less and deliver at about this time. Yet they more money from me, betrayed me before my family, and their local offices in Cameroon are having out of service contact numbers online. Whether they deliver my package now or not, it is useless to my family now, and before i ever die in this world, THEY WILL PAY FOR MY DAMAGES.

Hi All,
I was supposed to receive the shipment against the POD(800994290758) on 24 Dec 2012.I have not received this shipment yet.3 times i have raised the complaint in the fed ex customer care services also but every time they assured the delivery in 24 Hours
I am genuinely frustrated with this service.I am not going out of my flat as i am waiting for the courier but they are just giving false commitments
Please help to get my shipment delievered
Prateek

I was to receive a package fron eddie bauer for 4 days it was at a fedex location ,they webset site would say it was out for deliver, but was never but on the trucks . Did not know till Christmas Eve when I call there 800#. Went down to there center 40 minutes away.There was 2 hour wait and overwhelmed customer service. I never received the package.They will not send to the person who the gift was for, I will not see this person for months. Fedex wouldn't even send me a voucher or discount to ship the package out. Please let me know if there is a goverment agency to complain about big companys.

I guess that fedex off loaded my package 9102901001300283010970 to the local USPS which they say they put it into my box at 10:35am. I went to mail box at 12:00 everydsay at this time duriong lunch and got the mail and this box was not there. Did she put it in the right box? I thought when thanks were shipped by fedex that they had carriered it to the door. I am holding Fedex smartpost responsiblee for the loss of this item. Giving it off to another service does not let fedex off the hook for this loss.

Track # 612161716783324
12/11/12 Tracking system says delivered to front door @ 1:20 pm. We were home and nobody delivered anything. I called FedEx customer service. They told me it shows it was delivered. IT WAS NOT.
They said it would be investigated and they would call me back. They never did, I had to make every call. On 12/13/12 this was really bothing me how someone you pay and trust with your package would not really give a damn. I drove around the block and found a house with the same house number but different street name. Found nobody home, so I left a note for them to please call me.
The next morning the resident did call me and said he did receive the package and called Fedex, and a white van had picked it back up.
I called FedEx again to tell them what I had found out. They said the driver brought it to my house and no one was home so they left it on my porch a second time. Which they did not. We were home and if someone comes to the porch our dogs will go nuts, barking.
Wouldn't you think if you lost someones package you would want to deliver it in person to make sure you could verify it was received and case closed.
Anyway they told me to contact the shipper and report it to them and they will send out another one. I called the shipper, they did not have anymore, but I could order something else. I did not want something else but ended up picking out another item which I didn't really care for. Someone in this transaction (Fed Ex) is lying but that's what I get for not using UPS.
ONE VERY UNHAPPY CUSTOMER!
Shipper: Leather up . com
Customer no service: Fed Ex

It is Fri, 12/7/2012. It was about 2:40 pm, I was driving down Sunnyside Rd, going about 45-46 mph (in a 45 mph zone), when Fed-ex van #112096 came speeding up behind me like a bat of a hell, you could tell he was going more than 45 mph… Then at the light I turned onto 64 hwy, going to Alma, I was going about 50 mph (in a 55 mph zone), when he came passing probably going about 65 mph. What the heck, I know you guys are in a hurry, probably wanting to get home or late, but do you have to kill someone in the process??? Slow down

Stayed home expecting an urgent package from FEDEX. Monitoring online status. Suddenly saw "Delivery exception. Customer unavailable or business closed" we looked outside and there on the door was the non- delivery sticker stuck to the door. The door bell never rang nor was there a knock on the door. Since both myself and my husband were home and sitting mere feet from the front door, I called FEDEX and complained. They said the driver would return with the package before 7PM. At 6:10PM I looked at the online status and once again , the dreaded "delivery exception, customer unavailable…"
I looked outside and again there it was, another non delivery sticker!!! At this point I was livid, no door bell no knock on the door. I called FEDEX again and they once again said the driver would return tonight with the package. At 8PM no package, no updated online status. I called again and was told there were no drivers available to bring the package. This is totally ridiculous. Why would a driver come to the door and not knock or ring the door bell? Why would FEDEX give such mixed and faulty messages? Very poor customer service, but an apology.

Legal documents were sent to us from Florida to Freeport, Grand Bahama, on 16th Sept, with our name, street name & number P.O.box number & house telephone number on the FedEx label. After 3 telephone calls from sender asking why we did not return the signed legal documents, we told them they had not yet been delivered. The sender said they had been tracked, delivered and signed for by a person named T. Williams, on the 19 September, in Freeport. This individual turned out to be one of the staff at the Freeport office. We only found this out when my wife went to the office on the 4 October, that is 15 days LATER.
No explanation was given, for the documents not being delivered to us, and I feel this is not a very professional or acceptable way to run a Courier service. People paying for a premier service expect a premier service. We could have received these documents through the postal service, in the same time frame, at a much lower cost to the sender. The sender, who also sent a return FedEx envelope which was a Intl. Priority, should, in my opinion, be afforded some form of compensation.

The FedEx shipment is not delivered yet to the receiver because of custom payment is required for the shipment. Therefore, the status must reflect the actual. I called today the customer service on 920009999 & I had to call 3 consecutive times because everyone replies said to me it is received by the receiver while it was not because I was in contact with the receiver in MOROCCO. They keep me on the line until it is cut off. During the last call, they told me to call MOROCCO customer service which I did & they told me to real thing. Now the status must corrected so that I can track it because the shipment is still with the customer service in MOROCCO & not submitted yet.
This is the last time I deal with FedEx because I am not getting the help yet no body is replying to my e-mails & even calling me for clearing the issue. I will raise this concern to the higher management of the company out of kingdom.

I was driving thru the parking lot at the Gene Autry Center in Palm Springs on May 25, 2011 at approx. 4:35. A Fed-Ex truck was sitting, idling towards my left, the driver apparently reading something on a clipboard or some type of manifest, map, whatever. She wasn't driving, just sitting there. I had NO stop sign, and was on the main lane to leave the parking lot, while she was in a side lane…like in a parking place. As I proceeded to drive past her, she SHOT out of the space and out in front of me causing me to slam on my brakes to avoid hitting her…then she threw her arms up in the air like it was MY fault!!!
She then drove like a bat outta hell…breaking the speed limit…I know this because I was trying to catch up with her to get her license plate number and truck number and I had to speed to do it! I followed her, getting the info, and she turned off, I presume to a Fed-Ex yard because there were 3 other trucks all heading the same way…this driver nearly caused an accident and then was RUDE…I am keeping a clear distance from this area from now on. Her license plate is 6B80046 and the truck number is 229354 PSP.
I hope she has diarrhea over this because I nearly did when she bolted out at me!!!

Yesterday, 3-23-2011 I sent e-mail to webmaster@fedex.com AGAIN explaining in more detail how a money order sent by my customer in Denver,was never sent to me,… & somehow ended up in a FEDEX bank acct. in Penn, #180452250, almost 24 hrs & no acknowledgment or answer…. Mr.Mari had answered my lst inquiry saying something to contact your claims dept. on "this shipment", …shipment was picked up & delivered OK, what happened is that money order given to FEDEX was never sent to me,… & was deposited in FEDEX's acct.on 2-3-2011,… please acknowledge ASAP. THANK YOU, ReHo LLC, El Paso, Tx

Hi, We have shipment under clearance at Fedex for the past 2 months and the shipment has not been cleared. When we send mails to update the status no one come back with reply. We are regularly following up with the Fedex executives and no one provided the right status and the required information. One person at Fedex finger pointing the another. We need the shipment and we have ordered based on the requirement. If it reached beyond our expected time then there is no purpose of the shipment. If the project gets cancelled or if it not used for the right project. I hope at least my Fedex compliant may take action to clear the shipment and deliver it to our end with immediate effect.
FEDEX AWB No : 867291108510

FedEx shattered almost everything in my package. I paid for $200.00 insurance on my package plus shipping, and they sent me a check for less than half that amount. That does not cover even half of what they broke. The box looked like they ran it over is what my family said when they received it. I have used FedEx a lot in the last three years and I ship about 3 packages a month. If they don't fix this i will never use there service again. What i shipped was antiques for my granddaughter. These were things that were her great great grandmothers on both sides of her family. They can not be replaced! If they make things right with me i will gladly come back and leave a better comment…but right now i am very disappointed with FedEx.

I was doing a favor for a fellow employee. He needed a tail light for his car and could not find it locally so I told him I try and find it on the internet for him since he does not have a computer. I found a site that for 6.99 they guarnteed me that with in 24 to 48 hous they would find my part. The next day I get e-mail with the address of a broker in New York that had located my part. I contacted the company, paid 80.00, 40.00 to the broker in New York and 40.00 for the part that was comming out of Jersery. The broker gave the wrong address to the Fedex shipper in Jersery. Insted of Court the sent the package to Street.
The address where this STUPID Drived left the package was a vacant house. I Mean clearly vacant Steve Wounder could see this house was vacant. Fedex told me to go to the address and retrive the package. I went there and there was nothing. Being Dec. 24,th someone thought this was a christmas package and stole it. The broker got his money, the shipper got his money and I have nothig. Fedex told me the shipper had to file a claim. When I spoke to the shipper he told me it was between me and Fedex he got his money. I have had fedex leave packages outside in the rain, on the outside of my gate on the ground.
Fedex has to be the worst delivery company in the world. No respect for their coustomers or their packages. Therir drivers are anything but professional. tomkry4450@yahoo.com

Package scheduled for Fedex"Home Delivery" today, January 15. Have watched the tracking updates closely, as this is an urgent package. Situated myself literally 5 ft. from the front door, with inside door open with only a full-glass storm door between me and the outside. Check tracking at 11:30AM – "delivery exception: customer not available or business closed". Umm… no FedEx truck has even been on my road all morning. I can speak from my own watching for this urgent package. If it doesn't show up today, they will reattempt Tuesday, January 18… 3 days too late and a major inconvenience. She also said the option to pick it up at the fedex warehouse would not be available until next week.

My aunt had a box of her items shipped to me by Fed Ex. She was dying of cancer, and, was tying up loose ends because she did not have long to live. She boxed up 6 items for me to have as keepsakes. FedEx destroyed 3 of the items, never delivered ANYTHING, lost 3 of the items, and, did not so much as call or write to me to ask if I wanted the broken items. They threw them in a DUMPSTER! I've called them many, many times over the last several months. My aunt died on Sept. 1, 2010 and I am glad she didn't know this was happening. These were items chosen by her, for me to have, to remember her! FedEx has completely dropped the ball.

Gloria Wagner
from Durham, NC
I brought Christmas Gifts to be packed and shipped to Castleton, NY on 12/18/15 to Brier Creek, Raleigh, NC only to be told the only way to get it there was to send it by Air for $92.13 for a total of $109.20 when it should have been FedEx Ground for approximately $50! I was told no guarantee it would be there by Christmas! I explained my family was leaving for Texas on 12/26! I can't believe that in six days FedEx Ground could not get it there by 12/24! Just learned it was delivered this morning! UPS was still guaranteeing Christmas Delivery! I have always used FedEx because of your advertisements and past experiences Delivery Guaranteed! I believe I should be compensated for the angst and expense incurred! I expect to hear from FedEx corporate.

Jeff
from Newbury Park, CA
I guess FedEx gets a buy to park anywhere they want to. Like they say if it wasn't for the handicap you wouldn't have any place to park during Christmas. Not that it seems to matter that I am a disabled vet in a wheel chair... was sort of obvious. Oh well.

Diana Turney
from Rocklin, CA
Tried to order a Canvas Picture. First picture looked like it was done by a kindergartner canvas picture was blow up 10x's the frame. Second time was much better but head of subject wrapped around the top. They said they could bring the canvas down and run again to fix. The fix, was a huge white border that wrapped around to the front of the picture. The assistant manager came out when I said it was worse than the second and it didn't seem like the staff were communicating.
The representatives I spoke to each time stated it could be done when I came each time to pick it up, it wasn't. It seemed as though the application was either not user friendly or that the staff didn't know how to run the equipment. Needless to say the assistant manager came out and the first thing he said before even greeting me, or that was his greeting, was, "we have done this 5 times, and I said I would have thought I would have been able to look at the sample before you actually printed it. Seems like a waste of money for Fed Ex. I left without a product they stated 3 times could be done.

Mrs. Lewis Clark
from Doyline, LA
When I spoke with Ground shipping they could not see it in their system. Tracking # 781864475027 With this being holiday season, a new employee should not be in store by themselves. Well I take it she must of been new, as the customer in front of me had to go to Shreveport to mail her United Kingdom package. I do want to hear from someone on this matter, and the use of my coupon. Why I could not use it at the Shreveport office. I was shipping a 20.7 lb. computer to 94561 Calif. from Beene Blvd., Bossier City, La 71111 Ground. Filled out paper word and gave it to the girl.
She put all my information in and told me it would be $7+.00 to ship. I told he that no it was to go ground and should be abound $33.00. She told me well I put it in and that's how much it will be $7+.00. I told her to go ahead and wait on the next customer and I pulled up FedEx.com and put in the information and it was $34.70. When she was done with that person I showed her and she was on the phone with another person at another location, as she was needing help with last customer. She was telling the phone person that she put it in and it was $7+.00. She informed me that her system was different from online.
At that point I told her to give me my paperwork and $5.00 off coupon back. I went to my car and pulled up the next FedEx office that was in Shreveport, LA about 5-6 miles away. I took my paperwork and coupon in to that office and They told me that I could use my $5.00 off, I would have to use it at the Bossier Office! I went a head and sent the package, costing me the $34.70. I called and filled a complaint about this that day. A man from Ground transport called me, and told me that his area was not were the complain should of been sent and he was going to call the Beene Blvd. Manager. I mailed on 12-5-15 and have not heard from anyone else yet.

Walter Young
from Greeneville, TN
I was to receive my package on Monday, Nov. 30th. The package came but never left because it needed a signature according to the note left on the door. However, my wife was home all the time and evidently he did not knock on the door. The note said he would deliver it on Tuesday. He never made an attempt. We were home waiting the entire day for the delivery. I called FedEx customer service and spoke to someone and told him we had to leave on Wed. at noon so we would need it delivered by noon. He said he put the request in and we could expect it before noon. Noon Wed. came and no delivery. I called again and spoke with Peggy. I said I tried to track the package and it did not even show that it was out for delivery. She tried and agreed that nothing indicated that it was out for delivery or where it was. I told her it was very important that I received it and that I should have received it no later than Tuesday as the note said.
She said I could request that it be left at the terminal in Johnson City, TN and I could pick it up on Thursday morning. I told her to do that as I needed it in my hands. She confirmed there were multiple packages. She took my phone number and my wife's phone number and email and said I would get a call and an email that it was at the terminal. I just called the customer service number again and was not pleased with the person I spoke with about 10pm as she would not listen to what I was saying. She then said it would be at the terminal in Kingsport,TN.. I asked if it was there and she said she didn't have any verification that it was there. This is the worst experience I have ever had trying to get my shipment. I will not use FedEx again for anything I send. What a disappointment. This should have been delivered as promised on Tuesday by end of day.

Tim Owen
from Coppell, TX
I can't get FedEx ground to pick up packages at 2475 esters blvd, grapevine Texas 75061. I have 14 packages from November 25, that are still due to be picked up. This is the 3rd time they have resisted / refused to pick up. I have contacted customer service and have spent hours on the phone to get this poor service resolved, with no success. I have talked with Rich ( manager at the hub) still with no resolution, he appears to not care what so ever. Each time I call corporate offices at FedEx it appears that the pick up request has been cleared from the system. After a lengthy conversation with a number of people at FedEx today , someone was to pick up before 4, after no one showed up , called again with commitment to be there before 6 pm and no one showed up. If someone could please FORCE FedEx ground to come pick up these packages between the hours of 7am - 4 pm on Thursday the 3rd. Would be appreciated.

Stephen W Elliott
from Cleveland, TN
I was expecting a very important package today from Amazon. it was guaranteed to be at my house before 8:00 pm. When I tracked the package, there was a message that there was an attempted delivery to a closed business. I am an individual and a member of Amazon Prime. I have had over 60 orders delivered this year. I have never had a problem with UPS or USPS. The Fed X customer service rep hung up on me. He was rude. The Amazon customer rep said that it was a driver scan error. They assured me that the shipping depth has been put on notice. Fed X was completely at fault but they refused to deliver my package. I am 71 years old and need my medicine. I expect that both the Fedex customer service rep and driver will be reprimanded. With Amazon hiring locally, I'm sure it is difficult the hire competent people. But UPS does a great job.

Kay Schiller
from West Des Moines, IA
I purchased an item on Amazon that I needed by/on Thursday, November 19 for our business. I received a message from Amazon that it would be delivered by 8:00 pm, November 19. Our retail deliveries are usually made after 10:30 am. I missed the delivery by a few minutes as they attempted to deliver at 10:36 am. A signature was required. They made a second deliver attempt November 20 at 9:14 am. I wasn't even at our store by that time. So, on November 20 shortly after 11:00 a.m. I requested it be sent to a location where I could pick it up. The location told me it would be there Saturday, November 21. I tracked the package and it was in a different location and FedEx told me that location was closed for the weekend and my package would not be delivered to the location I request until Monday. So much for needing this Thursday! Terribly disappointed. This delivery man knows we do not open until 10:30 a.m. and hours are posted on our door.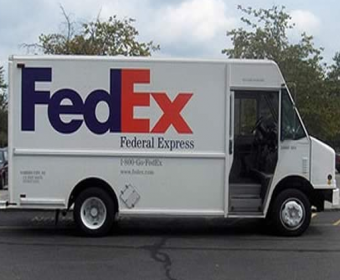 David L. Buchanan
from Campbellsville, KY
My recent package I ordered online was not delivered. Except here is the problem, the FedEx website said it was delivered today. Support cannot tell me where this is. No refund, nothing. Having a terrible time with this and calling customer service is no help. Anyone have the contact info for the corporate location? Would love to call and give the CEO a piece of my mind.

Billy Smith
from Fayetteville, GA
I received a nine package order at 160 Marilyn Dr. E., Fayetteville, GA 30214. The tracking number was 651156685190. The problem I have is the delivery gentleman dumped the order at the end of my driveway in the grass. He did walk the 75 feet to the front door to ring the door bell. When I went outside he yelled that I had packages out here. Not the normal service I have come to expect from FedEx. This gentleman needs some counseling.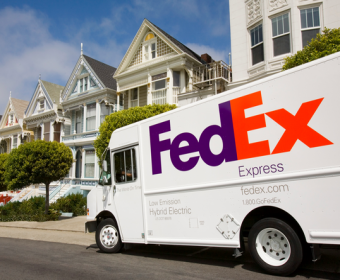 Steffi Black
from Toronto, ON
First, I went to local office and they told me I had to do online order andI tried to do an online order and it wouldn't work and then I had to wait so long to speak to an actual person and then he couldn't help me. Next I tried to call back this local fedex office and the phone didn't answer and it went to a call centre and after pushing too many buttons to get an actual live person they couldn't help me find the office in Toronto, Canada and I was transferred to international and that took 15 minutes. I think I am going to go to my local printer as this was a very frustrating experience with no actual people and too many messages. The local Toronto office was friendly - they just need a local answering machine so I don't go into voice mail oblivion for ages. I would rather deal with people than technology and answering services. Hope this is helpful feedback.

Pastor Keith D. Sanford
from San Antonio, TX
I was given false information about location of my package. It was suppose to be held at an office closet to my residence then I was told to go the ground office in Shertz. Upon my arriving there I was treated with hostility and contempt by the security guards there. I had my expensive watch, government issue radio and identification cards tossed out of the basket I placed them in and thrown on the desk in front of me. Finally, I entered the main reception office and waited patiently for over 30 minutes only to find out it wasn't there. When I left I went back through security office where I was harassed by guards because I didn't leave with a package and they treated me like a thief and a liar saying " I need to frisk you before you leave."
I am a local Pastor and a Full time Supervisor of Maintenance Operation at a Federal Facility where we have Inspector Generals and Federal police officers and not one time in the almost 20 years I have been there have I been treated in that way nor have I observed any of the employees treating our guests in that manner. I received a call, from a dismissive manager named Able who didn't address the reasons I was led on a wild goose chase in finding out where my package was nor a satisfying explanation on the consequences of the actions taken by the security guards who were such aggressive actors in this horrific experience.
I use delivery services to buy resources for my local under employed community residence and our local homeless residence. I spend several hundreds in doing so and I will not be using Fed Ex for this anymore and I am really considering sending a copy of this letter to my Clergy Co-Pastors in this nation as well as my Federal Co-Workers and urging them to use other companies to successfully get the delivery needs taken care of. To say the least, I'm disappointed and appalled at the half hearted response I have gotten. The package was suppose to be picked up at Notheast loop 410 but it was delivered to my house when I was instructed to pick up package 1 hour away in Shertz, Tx.

Robert Kirchner
from Johnstown, PA
My package coming from Fredericksburg, VA to my home in Meyersdale, PA was in Hagerstown, Md this morning on its way to me. However, this evening the package is way out in Grove City, OH --just south of Columbus. Why would the package be 6 hours west of me when it was just 2 hours south of me this morning?

James Parks
from Morristown, TN
Driver stating unable to deliver package unknown address, been at this address for 8 years and 3rd time Fed Ex has said they could not find us, we live 45 min. from a larger town and expect the package to get to us, UPS has no problem even DHL found us what is your problem, now we have to spend our gas money to go to the next town on a Saturday to pick up our package, poor poor customer service, this is why I never use fed ex you are not customer friendly at all and sure do not go the extra step to make sure you find the customer. I wonder if this package would have had medication in it I needed life or death if your driver would have found us.

Sandy kerns
from Andrews, SC
A package belonging to someone else was delivered to my home. I called them within 1 hour of them leaving to let them know. This was on a Friday the package is still at my home. They have not even attempted to come and get it. I have called them for the last 5days. I will no longer be using Fedex for my business any longer. I have seen how they treat their customers.

Michael W. Lucey
from Jamesville, NY
Ordered 8/20 from white mountain puzzles in Jackson, New Hampshire order # 417179 tracking # 6129999 how did it go to conn. And then Ohio and is not to get to the finger lakes area to me until Saturday. You have the tracking number check it and let me know as this is ridiculous. Three packages were sent one by mail and one by fed ex which got here Saturday the 22nd which the driver left against the garage when some was home all day. From my perspective the competence level is not good.

Christi-Ann
from Lebanon, OR
Second day in a row where FedEx driver cannot read the address. We include both our physical address, and our PO Box on all Amazon orders because we do not know who they will use. USPS won't deliver to our address. So we put street address, and under that, in parenthesis, the following: (For USPS ONLY use PO BOX 5557). After 20 minutes on the phone yesterday, our package was delivered.
And today, another call and email, driver is confused AGAIN! I wish that Amazon Prime would use UPS, USPS, or any other company but FedEx. This has been going on since October. The driver is surly, and asks for help because he has a 'bad back.' If I could rate zero stars, I would. I have complained by both phone and email about him, and get the standard corporate response: We are so sorry this happened..blah blah blah.. And nothing changes. Will be adding this review to YELP next.

Nick Halley
from Choudrant, LA
On Friday, 06/26/2015 at approximately 1:15 pm, I observed the FedEx delivery van enter my driveway. At this time I exited my residence and approached said vehicle to obtain my expected package. At this time, the driver ( white male, slender build, approximately 6 ft, mid 30's, dark hair) exited the vehicle and started toward my secondary residence ( which is directly adjacent to the residence I came out of) this is a rural neighborhood and both of these residences belong to me, both residences do have different addresses.
The addressed package was post marked to the one the driver was walking toward. I advised him the package was for me ( which was clearly addressed to Nick Halley. The driver became very rude, telling me I needed to change the numbers on my residence!! I own several businesses in my town and use Fedex a lot, but at this time will be sure to seek out other options and share my experience with my clients.

Gwendolyn Davis
from Fayetteville, NC
I've been at home, all day, waiting for a delivery. When I checked the delivery status on line I found the FedEx driver indicated "the customer not available". I also saw a DT (door tag) number so I checked my front door and there was nothing there. I called CS and they are useless. The driver lied about making a delivery and he lied about leaving a DT on my door.

Jessica Emanuel
from Norwalk, CT
Came from work at 3:15 pm on 05/12/15, saw a package on the grass in front of my house, and I had to go back to work. But since I knew I didn't order anything I left the package their but when I got home again from work at 6:10 pm the package was still their so I decided to take a pic. I open the package and it was insulin. That insulin was sitting under the sun for three hours. I look at the box and it said a different address so I went to drop it off and that insulin was for a 4 year old who the parents were concern because the insulin arrived 4 days late. Your delivery employees should be more careful when delivering packages and pay attentions to the addresses.

ronald c. holmes
from Leola, PA
Twice now my orders was dropped at other peoples places. The one 2 days ago was dropped 3 houses up the road that no one lives at! There is no house number on this property! The driver should have known no one lived there! The grass is over a foot high! The driver just don't care where he drops it!

Daniel Arquero
from Albuquerque, NM
Shipping center in Santa Fe NM did not even try to deliver my package. I had to pick up my package at the center myself. Most horrible service ever! I called customer service twice to have driver call me so I could meet them if having problem locating my home. No one called. I called service again to find out what was problem, then was adivsed my package was still at the warehouse but was put out that "unable to find adress"?? Blatant lie, I will be contacting Lawyer!

Addie B. Ford
from Philadelphia, PA
On April 23, a package was left on my Patio according to the driver, I never received it. I called and was never given a satisfactory response. I contacted the company which sent the package originally, and they replaced the product. My problem is that FEDEX took no responsibility for the LOSS.
The next package was delivered on Wednesday, April 29, 2015.Ssince the last package was delivered around the noon hour, I doubled back to receive my package. It was on my Patio standing upright by the gate ripe for the picking. Evidently, the driver was not trying to conceal the item from anyone who passed by. His concern was that it would be seen as you walked up the steps.
BECAUSE THERE WAS NO DOOR TAG STATING WHERE THE PACKAGE WAS. Had I not came home early this would have been another lost package. Your drivers are only concern about delivery not whether the package gets to the proper person.

Md Jahangir alam
from Aurora, CO
I went to this fedex center at 9:30 pm Wednesday to send some parts. I asked the representative about it and also told him that I have fedex lebel and I need just print it. But he pushed me $28 to spent. I refused his offer and after that he seems rude to me. And he start to give me hard time as much as he can. I sent e-mail couple of time to him computer but he denied that he did not get that but at my end its showed sent status. My complaint is since I refused to pay him $28 dollar after that he intentionally gave me super hard time. And he had no good attitude to me.

There is a worker for the company that BANGS on client's doors to the point where you would think he's trying to bust through. Everyone complains but does nothing. He acts as if he really has a problem and actually what he is doing could cause him some problems. Very disrespectful and not professional at all.
So I decided to ask him nicely not to BANG on my door like that and that I could hear him if he knocked like a normal person. He looked at me like I said something wrong to him then proceeded to say in a very nasty disrespectful way that most people can't hear. I'm not most people and I hear very well. If he can't interact with the public any better then that then he needs to find something else to do.
I feel when a person tells you that what you are doing is not necessary and that they will be sure and get the door no worries they can hear you when you politely knock then that should be respected. I really want no dealings with this person

Conley Forrest
from Sapulpa, OK
I pick up packages from a local store and deliver them to the pickup point located at a gas station (Bunch's Gas Station in Eureka Springs, AR.) The pickup times are posted there for ground and express. Friday, I took a ground package to the pickup point arriving there at 1:45pm. The store clerk said the driver came early and was already gone and the package would not be picked up until Monday. That following Sunday, I also took a package to the same pickup point at 2pm which should have been picked up on Monday.
Today, Tuesday, I was in the gas station at 10a.m., and the express package was still there. What is going on? These are perishable items from a chocolate shop and delivery time is critical in that many are gifts to be delivered at a certain date and also perishable. If you are not going to respect the posted times or just show up on some days, then changes will have to be made. Please check into the problem. Maybe it is a personnel problem, but whatever it is, it is a problem. If necessary, I can provide tracking numbers for each package.

Gloria Jones
from Newport, VA
My package which was a box of checks was thrown out in the drive way in pouring down rain. There was no excuse for this! There were six vehicles in the yard they could have been placed in, and also my son and I were both at home at the time .If they had been brought to door and the driver had of just blew horn we would have come out and got the package. I have never experienced this with fed ex or ups service before and hope to never experience it again. I will let the driver no of this when I see him.

Vladan Borisavov
from Fort Lauderdale, FL
First of all you have to wait all day for package to be delivered. You never know if they are coming at 11am or 6pm. Fedex didnt show up today but on tracking it says customer not at home. Package will be delivered next day. I wasted whole day waiting.

Carla Chew
from Norman, OK
I went to your Fedx office in Norman, OK to get some business cards printed. I wanted 500 cards printed. When I came back to pick them up, your assistance manager Kristine waited on me. When she pulled out this tiny stack of cards and requested I pay $109.00 for the cards I informed her that was not 500 cards. She told me I was wrong. I said that is not true. She proceeded to start counting them out in order to show ME that I was wrong. I was in a hurry to meet my client, so when she got to 28, I told her let me show you how you can do this really fast. She then took the cards away from me and said wait, I can do this. I then told her I did not have time for her to count out the 100 cards and said watch.
I removed the 26th, 27th and 28th card and then put that stack next to the remaining 75 cards to show her that was not 500. She saw there were 63 sheets in the order but still was not convinced I was right. She finally said she agreed and was really hesitant to give me a few cards so I would have some for my meeting. She started all over again counting out 25 so she would know how many I took. I told her I only needed a few but she kept on counting! She was rude, totally ignorant to what she was doing and totally unprofessional. Anybody with any type of knowledge about business card could see there were only 100 cards. DUH!

Janet Messier
from Newburyport, MA
I am a former teacher who uses your services frequently. My complaint is about your voice mail messages concerning package deliveries. I know that I am being a bit petty but the fact that the grammar is incorrect drives me nuts. Your message says that " a package will be delivered by three o'clock that requires a signature." Give me a break. You should be saying that a a package that requires a signature will be delivered by three o'clock. Three o'clock does not require a signature.

Nelson j. Stephan
from Strongsville, OH
My wife and I where are our way home from dinner. We decided to take the freeway 480 to 71s and this is when we encounter the driver of a FedEx box truck. I had the right of way, and your driver decided to speed up from behind us. That's when I realized he was trying to pass, but you see it was two lanes, that merged into one. I was doing the speed limit. The driver drove his truck right next to my car at 60mph and preceded to run us off the road. We feared for our safety, and other's... He had no accountability. This took place about 7;10pm on Wed. 4/15/15. Box Truck No.243851.

Michele Tereletsky
from Schertz, TX
This is second notice on my door for delivery of package. The first notice was on door with package on porch. Second notice on door. I assumed first was with package. When I called to have delivery, was told there would be a five dollar charge to schedule. If you try to deliver at same time each day when I'm not home at that time, no one will be here. I will never, ever use fed ex service. There should be a local number to call to state that resident is home and package can be delivered or statement on notice to advise as to when next delivery is scheduled so that arrangements can be made. It's no wonder you have a 2 star rating.

Fred A. Dunkley, Jr.
from Jacksonville, FL
My complaint is about the delivery of a package by a truck on 8 Apr 2015 @ 2:42 pm. I need to file a personal property damage claim. Was observed as a Fed Ex truck. Please confirm that it was your truck or not and if so, what procedure to follow. I pay to have my packages delivered to me and FedEx takes to Post Office. I have talked to many people who are having the same problem. I would think the post office would get tired of doing their work.

Daniel Caruso
from The Bronx, NY
I expected a delivery during the first week of April 2015. It didnt come so I tracked it on the fedex site. the information showed it was already being returned to shipped for incorrect address. I made sure the address was correct when I placed my order. I called fedex about the shipment. The rep told me she couldnt see what was wrong with the shipment and I should have tracked it earlier and called to have it corrected. Then I asked her to intercept the package before it reach the return destination. She said she couldnt do this and I had to call the shipper to correct the address and have them reship it. During email communication with the shipper they made arrangements to have the package corrected, missing an apartment number, intercepted it and had it sent back to me with the apartment number. Next I received a call from fedex stating they will be delivering the package next friday the 17th. I told them although the shipper didnt place the apartment number on the package, my building clearly has a full directory of all apartment numbers. The rep told me the driver has no time to look up apartments in a directory. are you kidding me? Thats exactly what there for. How unprofessional was fedex during this whole process. no wonder fedex is getting exploited on the internet. I will request, in the future, to use any other carrier for my future deliveries.

Shola Aloba
from Houston, TX
I ordered a Dyson DC65 Vaccum Cleaner on Ebay and it was to be delivered by Fedex. It was marked as delivered on 03/31/2015 at 4:44 pm with tracking number 636054435735 and the following details. This is the 3rd time i was meant to receive a package via Fedex and on all occasions my package was never delivered to my door. First it was tee shirts for my son which i ordered from Walmart which never got delivered to my door even though tracking information said it had been delivered to me. Secondly, it was my exercise machine and this was delivered to a different address in my complex and i was lucky the lady who received it brought it to me. This is the third time with my Dyson Vaccum Cleaner and again i never received it even though the driver claimed to have delivered it to my door. I have been deprived the use of my vacuum cleaner for a considerable period of time now and having saved up to buy this item, the joy and excitement of having it in my home has been extinguished by this appalling situation. I would appreciate it if this matter is looked into.

Packaged shipped o 2/27/15 3 weeks later wpb. Airport offic found part of parcel at their location the mailed it back told me I would recieve refund , but must go back to shipping location to retrieve Contacted shipping location they asked me to come down in one week then they asked for another week called them phones are disconnected Out of business fedex won't stand behind refund because the said refund was sent directly to shipping facility This is wrong fedex screwed up del not the store the store stated they were an authorized shipper for fedex They should refund my monies regardless or be more particular who they choose to represent them where is the goodwill $28.30 is not going to break fedex I am disabled and experienced nothing but aggravation and stress with this matter.

Frank Thorley
from Sebring, FL
At 11:51 AM, April 4, 2015 I witnessed a FEDx truck speeding past the front of our home. We live in a 55+ community with posted speed limits of 17 mph for all vehicles including golf carts, cars and service vehicles on all roads in Tanglewood. Our residents frequently ride bicycles, walk (some walk dogs) and run for exercise from the early morning darkness to late evening darkness. I do not have a radar gun, but can tell when a vehicle is exceeding 17 mph. It is obvious. I assume all trucks have GPS and possibly data monitoring. The owner of our community does have a Radar gun. There has been 1 death on the streets in Tanglewood caused by a vehicle swerving quickly and caused a worker to fall and was pronounced dead at the scene. I am sure FEDx does not want to face legal responsiblity for injury or death of a resident or pet. Our park owner frequently mentions 17 mph speed limit at Monday morning coffees.
Please contact your driver and advise him/her of our 17 mph speed limit and speeding concerns. I would like to have the FEDx email address for submitting speeding notifications. I searched and could not find one.

Dan Redman
from Belvidere, IL
You damage everything I have shipped with fedex and can,t get I insurance to pay it wood furniture and has to be handled in the right way not dropped and thrown around a rotten company to do business with the only complaint s I have gotten sense I stated my little furniture co.was about damage by fedex and the insurance is a real joke . You just don,t care and that is the worst thing you can say about a co.

I am the owner of the truck I drive, time is important. Last night I was at a truck stop and a fedex truck was parked at the fuel island for over 30 min with no driver around. He only came out after the manager announced on the pa fedex move your truck and had time to take several pictures of truck and licence plate. Blocking a fuel island is not the place to park, blocking other trucks waiting to fuel. No manners or curtesy . If the reason for the stop is other than fuel park out of the way. After fueling park out of the way.

William Higgins
from Bala-Cynwyd, PA
Driver left envelope at front door. He did not obtain signature, I did not authorize envelope to be delivered without obtaining a signature. The front door he delivered to could be anyone's house. I did not check the box authorizing delivery without a signature ( my an oversight ) this oversight however did not give the driver permission to make a front door delivery. He could have delivered the envelope to any house in Brooklyn. There are sick people in this house, and there is always someone with the sick man. I would like a refund ot the charges for this delivery. Complaint 0327557671 filed. Your employee refused to give me his name or employee number, except to say Edward.

Jason Hew
from Malacca, 04
Dear Sir, Refer to CTRL - 0325563873 FOLLOW BY PICK UP NO LUMA119TH FOLLOW AIR WAY BILL NO 806354455613. We using priority freight but good colected on yesterday at Shen Zhen Why delayed until 1ST APRIL the good than ETA KLIA port? We pay high cost on this shipment but good cannot deliver on time as per comit TODAY should ETA KLIA.... possible to make the good eta our customer place on NEXT MONDAY? We very UNHAPPY this time arrangement. Our Company using FEDEX service near to 7 year. Please expedite & get back to me.

mary chretien
from Ozark, MO
We live on in Marshfield, MO 65706 and live on a private road and the speed limit is 25 mph however, your drivers go by here at about 50 to 60 mph and it is tearing up our road. It is unsafe since it is gravel. Please address this issue asap!

Mark Williams
from Matawan, NJ
Had an Amazon Prime package coming via FedEx, guaranteed delivery on Saturday. Tracking number showed package scanned at my local office at 6:49 a.m. on Saturday. Perfect right? No, it didn't go out for delivery that day. Sat in there Monday also, not delivered. Finally complained to FedEx, and they said it would get solved. Package showed up on Tuesday (3 days past guaranteed delivery!). When the girl showed up, I took the package and politely said: "This thing must have gotten lost in the shop, huh." She hands it to me and mumbles something like "Yeah", then turns and walks away!!! No apology, no nothing!! Pathetic, it's really sad when rude people won't admit that they screwed up.

Shirley Riley
from Lombard, IL
Fedex delivery my package they say 1/24/15 time 8:47 am this morning Tuesday saying they put it at my door but that is not true because i was standing out this morning at 8:00 am i new it was coming and fedx do not ring door bell or nothing they put your packer anywhere this is the second time this happened i will not be using this company any more, because the drivers dont care all they want is they pay check dont care about the customer if it wasnt for the customer they wouldt have a job something need to be did !!!!! a $200.00 package gone!

Susanta Kumar Biswal
from Cuttack, OR
My item is showing that it is at NW Delhi from 20th March. Why so much delay in delivery? My tracking is 635253392640. why?

Saundra L. Fraley
from Lexington, KY
I ordered several items, one being a wedding gift of Pyrex Bake-ware. I am disabled, as is my roommate and at least one of us is home all day. When my roommate opened the front door to check if we had mail, she found a box and envelope containing part of my order (including the bake-ware.) Fed-Ex driver had not knocked at the door, nor had he made an attempt to put the packages inside the storm door...out of the pouring rain! When my roommate carefully picked up the box, there was the sound of rattling (broken) glass! Since the package weighs more than 2 lbs, it cannot be returned to the store through mail pickup. It must be returned to the store personally, or mailed from the post office. As I stated, we are disabled and do not drive/own a vehicle. The box corners were dented in, showing obvious signs that it was mishandled, yet the pieces were individually wrapped in bubble wrap and packaged where they could not move about. We've had packages that never show up, or are delivered days later...in one case 5 WEEKS later...and this is why we prefer UPS. In this case, we weren't given a choice. I will NEVER willingly use Fed-Ex, again!

Jennfer
from Huntington, WV
I honestly wish I could give zero stars because they aren't even good enough to have one star. I have had two packages drop off at random houses around my neighborhood. If it wasn't for honest neighbors I would be out a lot of money. In this day and time with all this technology it makes no sense as to why they can't find someone's house, other delivery companies do it all the time with no problem. I might be one person but if I can avoid it I will NEVER use FedEx AGAIN!! This company is lazy and don't care about the customers getting their packages. ZERO STARS!!!

gerold clough
from Flat Rock, MI
Had an overnight package sent out thursday 3-5-2015 it's 3-10-2015. The package, a very expensive, just released medication, worth $28,000.00 for 28 pills, has been stuck in Memphis since friday 3-5-2015. They're saying weather related. The last I checked memphis had a temp of 54 degrees. Even if it's weather related, why don't they have the equipment to remove snow or melt ice. As for rain, rain shouldn't even be a factor as their site is saying. In this day and age, there's no reason why a company, as big as fedex, can't move packages in anything smaller then a blizzard. What really bothers me is that fedex called to make sure I would be here to sign for the package and I took friday off work to make sure I was here. Now it's tuesday and I'm still here waiting. I'm tempted to drive from Detroit to Memphis and just pick the damn thing up myself.

Rita price
from Olive Branch, MS
FedEx driver pulled in driveway to deliver package, got in the grass and spun like crazy continued to spin until a hole is dug in my yard, my husband tells her she's making a mess of our yard, she finally get out of the yard an into the road gets package as i am taking pics of the mess she made, hands me the package never apologizes for making a mess of our yard just says "here" how rude!!

Thomas Bonner
from Clarksville, TN
Had Verizon wireless send me a phone priority ( emergency) for my business and you guys got all the way to Clarksville tn from pa. in 12 hours through snow and ice and the crappy facility in clarksville couldn't get across town to me in 9 hours now I have to pick it up myself tomorrow, I want an explanation why, there were fedex trucks running and if they would have called me I would have picked it up today. very upset.
Thanks for your feedback!
Sorry. Please try again later!