eBay
Contact eBay Corporate
Toll free phone number: 408-376-7400
---
eBay is one of the world's largest online marketplaces and home to millions of auctions each day. It was founded in 1995 and also created Paypal to handle financial transactions online. Common eBay complaints include billing problems, seller issues, scam merchandise, and auction fraud.
Because of their unique relationship with Paypal, any billing disputes are usually handled directly through Paypal. If you have a problem with eBay you can contact the corporate office by writing a letter to eBay Headquarters at 2065 Hamilton Avenue, San Jose, California 95125, USA. For complaints, call the customer service phone number at (408) 376-7400.
Technical issues should be routed through (866) 961-9253 or you can visit their customer service website online for more information and helpful guides. eBay as a company is active on Facebook and other social media accounts. The best way to contac them is through Twitter at @AskeBay.
eBay Contact Information
Report complaints to corporate and get satisfaction
eBay headquarters address

2145 Hamilton Avenue
San Jose
CA 95125

Company website

1-800 phone number

408-376-7400

Support email address

support@ebay.com

Better Business Bureau rating

A

Customer service hours

8am-6pm PST
Browse reviews of other Online Shopping
Top eBay Complaints
Browse more than 98 reviews submitted so far

Tony Loft
from Lynnwood, WA
Here is my latest issue with Ebay, believe me, I have a lot of them. With this one I am extremely frustrated with the overall system that Ebay uses for Item not as described cases. I recently sold an autograph that had a C.O.A. I don't sell autographs very often, I mainly sell toys. When I got an offer for this particular autograph, I did my research on the buyer. He is a seller of high end autographs on eBay. So I thought this is the perfect buyer, because he knows what he is doing. He, I would assume also did his research on the item before making an offer.
So we went back and forth before agreeing on a price of $400. I get a message 3 weeks later, he is stating the item is not authentic. I have a 14 day return policy, which he missed by a couple days. But, I still was curious as to how he came to this conclusion. He said he has a letter of Authentication from Academy of Manuscript and Autograph. That was it. He didn't even show it. So I called eBay, and they said that under their 30 day money back guarantee, that he has 10 more days to return the item for a full refund. I asked them why do I have my own return policy if you just bypass it? They said my policy is just for buyers that change their mind. But for an item not as described, they use their 30 day policy. I then asked, don't they have to prove that it is not as described? They said no they don't. WOW!!!
So I decided to look into this buyer and AMA. I got the buyer to send me his letter of rejection. With that and some information from some of his current listings, I did some research on them. I found discrepancies left and right. I went to AMA's facebook page, they have not had a comment since 2011. I also googled both AMA and eBay user b7312. I found multiple blogs showing listings that had gotten pulled because they were fake. Nobody has anything good to say about AMA. So I showed some of the info that I found to b7312 and he quickly closed the return case. That to me shows that he is a complete fraud. I have reported some of his listings that I found to be fake to eBay, but they still are up more than a week later. He left me a negative feedback stating that the item was found to be a fake and buyer beware!
I asked eBay to remove it, because it is a completely false statement. He showed nothing to prove that it was not authentic. They told me I had to prove otherwise. What a joke! How can I do that? I don't have the item anymore. My listing showed that it was authentic already. They still would not remove it. So now, out of all this, I am the one who gets hit with my first negative feedback, after working for a year to get to be a top seller so my listings will show up in search. That is a whole other issue I am having. It should have been months ago that I was top seller. Again, a whole other issue.
Anyway, Ebay please clean up your site. You have top rated sellers who have over 300 negative feedbacks and treat their customers horribly, but as long as they sell thousands of items their percentage qualifies for Top Rated Seller. Just wrong!

As much as I hate to blab and report I will relate a negative buyer experience and I'll do so to help the negative feedback customers on this sellers page. Girard1222. Kept lying to me about issuing the refund on the item she must have gotten (it arrived) 2 days after I sent it back. I only got my refund because my paypal case expired but that was almost 3 months after I shipped the item back. Don't sellers have to issue refund within 6 days of receipt? Girard1222 did not, I kept waiting and waiting, all I got was time biding in answer as well as outright avoidance of Cases filed and communications sent. If you look on that seller's page you'll see the negatives and neutrals left which I did not peruse first. THIEF is in plain sight from one buyer and that this person should be taken off ebay. I think from now on I'll pay via credit card and not a bank card submitted thru paypal, as if one's bank deals with it directly you have a better chance of getting relief, whereas with paypal as the ACH they are the only entity who can deal with the matter. With this experience I've learned ebay does not "necessarily" honor their Buyer Protection or money back resolution, on one help screen they say "...and we'll get your money back ASAP for you" but I didn't experience that.

Just before Christmas I was trying to order a new Wii game for my grandson. An Ebay advertiser; "funtastic", offered the Wii plus 91 games and I ordered the product. I quickly received an email from funtastic saying "opps" the listing was wrong [which, if it was 'wrong' should have been and could have been easily pulled off the site] and they did not actually have the 91 games but did I want the Wii anyway. I said no and was finally able to cancel the transaction. Then I received a 'warranty' insurance for the Wii which I did not order and immediately deleted. I was subsequently charged nonetheless so 'funtastic' had to have been part of that since only they had access to the credit card number.
I have only now, January 16, 2012, been credited back for the fraudulent charge for insurance on a Wii I did not buy. This seller; funtastic, appears clearly to be a 'bait and switch' operation which also illegally accessed my credit card. In my opinion Ebay should not allow this seller; funtastic, on the Ebay site.

April Dawn Savage
from New York, NY
There is a 2 horse trailer listed on Craigslist. Currently have police involved with this cause. It is a 1999 two horse bumper trailer. Ad was placed in several states of origin. Current price on it is $2021. It appeared to be a legit transaction with eBay as a 3rd party. To make sure she got no money til delivery after I paid $2000 for the trailer and another $1000 for insurance. She hasn't contacted since on January 28th 2015 when I paid the insurance the ad was re-posted. The reply from the eBay site was that delivery was January 30th 2015. Insurance was refundable on delivery and never got item and she refuses to email back. Police are involved with this contact local state police in Montana the address given as hers and ours. Name on this scam is Emma Duncan.The email address is only shown after you contact the person who put add on Craigslist.

Henry Ridner
from Burlington, KY
I ordered a tailgate fro from an EBAY seller. He said that it was in great shape but had a small dent. I paid $350 for the tailgate & $120 for shipping. He used UPS. When I received it, I opened the carton that it was packed in. It looked as though it had been packed well. I was not happy to see the damages that I found. The sides are bent, there is about a 3 in dent below the handle, & other dents in the outside painted panel. I took it to my body shop & was told that it would cost more to repair than to replace with a new tailgate. I have photos of the damaged tailgate to support my claim. I've tried numerous attempts to get the seller to refund my money. He has been persistent to say that it was in good shape as he had claimed in his selling info. He has offered me $100 up until today & he said that the best he could do is refund $150. That is no good. I've sent Ebay a message several days ago but have not heard anything. I would like a full refund. I paid for it thru PayPal. What is my next step to my resolve?

I have been a seller on Ebay for over a decade. For the most part their site has worked well. However, over the course of the years, Ebay has wanted bigger pieces of the pie so to speak. I feel they have become very greedy. It has become increasingly difficult to make much of a profit. There is a lot of work in setting up good listings, taking pictures, posting pictures, writing descriptions, not to mention packing the item up and sending it. It has come to a point now that in order to make any profit, one must make their prices higher and this hurts the seller and the consumer. With this bad economy, Ebay should be giving more and taking less. I'm about ready to give up.

Simon webb
from London, ENG
The drill was given to me Christmas Day and after two days relised the drill was not functioning properly so I contacted the seller he refused to help contacted ebay no help there as they have a 30 day money back garantee but as the drill was diliverd to the wrong house I am 22 and it was deliverd to 24 ebay said my 30 days starts when 24 got it I never recieved the drill till the 8 dec as away visiting family for Christmas i contacted the seller on the 30 dec well in the 30 days and still was refused my money back not happy as I have sent the drill to hilti and the cost to repair the drill and duff battery is £270 for drill repair and £333 for new battery the seller is (polo 1011 ) and wonderd if there is anything I can do from here as I am try to get reimburse for my loss I know it's not pay pals fault but have to try everything possible to get help

I am a seller on ebay and recently sold a Georg Jensen necklace that I had purchased 6 months ago from an ebay maga seller. The buyer said it was a fake and conplained to ebay. I offered to return the buyers money and the buyer then offered 25% of the price she paid and asked me to refund 75% of the purchase price and she would keep the item. I said no… I'll take the item back and refund all the purchase price plus shipping charges. She did not send the item back to me and ebay allowed her to rate me as all ones and add a note that I sold a fake! I spoke to an ebay supervisor and she said that their policy is never to change a rating and shove off.
I have sold over 175 items and this was the first time that I was rated anything less than a 5. I am really pissed!

Hi, sometimes when i buy on ebay and have it shipped an address in my paypal and ebay address list, when the shipping information reaches the sellers store, the address that they gets and shipped the item to is not an address that is not comming from me, and it is causing problems between the seller and myself, i lost alot of items because the seller says that they ships the item to the shipping address that they get's . I don't think It's their fault because some of the items went back to them and i have to pay for re-shipping. Whatever the reason is, what can your security system do to protect a buyer from that situation. thank you.

I just spoke with Feebe at ebay customer service . The experience was less than dull. I explained my trouble with ordering to her and her final say on the matter was for me to contact the seller. I'm sure you record every call so please contact me for whatever info you need to identify my call so you can listen to it . I prefer contact by phone. 604 466-3200 .

AFter more than 80 good purchases on eBay - I had one Seller who was unreasonable with shipping cost - when I tried to negotiate , the seller immediately reported a non-pay infraction against me. eBay does NOT have any recourse for the seller here - its a one-way road ! Whan I tried to buy an item this evening, I was refused and I get the following message "•This item is available to buyers who have not received 2 or more unpaid item strike(s) in the past 12 month(s)." Looks like the Seller hit me twice and eBay does not even notify me and there is no way to get it corrected.
Placed a bid (winner) on an eBay item. The seller was unreasonable in the cost to ship. Seller cancelled the transaction and then logged a non-pay infraction against me. Now I try to buy an item and I get the message "•This item is available to buyers who have not received 2 or more unpaid item strike(s) in the past 12 month(s)." Looks like the seller pig'd out and went full-bore on me. eBay never even gave me the chance to tell my side of it and took the seller's opinion. Looks like Sellers are God and Buyers are just P-ons.
I purchased a police patch from a seller on eBay. I did this with cash. He has answered our deal with favorable feedback and I have the patch in my possession. I can not give back feedback as I am blocked by Ebay due to their saying I have not payed for the patch. I have contacted the seller but have no comment in return. This is the second complaint against me as there was a late payment charge against me due to the Canadian Postal Strike. I have that patch in my pocession and have received favoriteable feedback from the seller in that transaction as. My complaint is simply when is it going to end. Thank you.

Don't buy from this Seller and check the Seller's record - there was another person who had the same problem I had in the same month...she must have posted her rating after I purchased my item. I purchased a wig at $468.00 form this Seller that looked nothing like the wig i purchased from Ebay, nor did it fit the description of the wig. Also, if a return is required-you will need to send it to China and not Ohio (her page indicates she is doing business out of Ohio and this is not the case). Ebay has been little help, although I managed to recently get some names and phones numbers and plan to contact them directly to see how much traction I get. The Seller would not refund my money and agreed to exchange the wig for the one I should have received. I purchased the wig late november, shipped it back to China in December (can cost upwards of $200 for express shipping), here it is late January and I still have nothing. Buyers beware!!!

Rebecca Tandy
from Mooresville, IN
I bought a diet pill. They are validating his return policy. I contacted the seller several times telling him that they were not working. He emailed me phamlet. There were no instructions. They didn't come in a bottle just slips of pills. Didn't work one bit. I finally told him I wanted a refund because I gained a pound and these were too dollar pills and found out later he wasn't even allowed to sell them on eBay!! I asked for a refund 3 times once through eBay. The seller rejected saying if I didn't eat enough fat, the pill wouldn't work. Which was never disclosed. The seller is rude. And they is no way to get through to eBay because the refund policy has expired and they won't honor it. If I would have known that I would have never worked with the seller as much as I did. They took a month to receive!!

I made three offers on an item and they were rejected. Then your outfit locked me out of any futher offers. This is very irritating. What is the purpose of this? Why is this limit not disclosed in the listing?. Why do you limit the number of offers? Would you not want to offer me the opporutnity to offer the lister a better pice. This is VERY STUPID and is an insulting way to treat an ebay buyer!

I ordered a ladies belt from ebay through a seller called "daisy like" from China. On tracking the parcel number I found that it had been delivered on 4:11. But I have not received it and want to know who signed for it, I have not been given this information although I have asked several times. This item has already been paid for and I cannot find out how I can be refunded I would be obliged if you could give me some advice on this matter. 

I bought the item Sale date: 04/10/13 Tracking number: 9400109699939780392951.She sent me the wrong item and refused to refund me regardless the fact that she had put on her page the following: <> I contacted eBay authority several times , sent the photo of shonnaspretties page and all of 3 co-workers admitted during phone call: 866-540-3229, one-time passcode: 1703444 that I was right and was going to get the refund within the vicinity of $10 US Dollars.
In a minute I received email from eBay customer support stating the following: (ebay@ebay.com)1:21 AM. And they closed the case which I appealed. Regarding to that fact, I feel terribly offended (actually $11.88 US Dollars is not a big sum) and swindled by eBay.com representatives who lied to me and supported the seller who obviously broke all Terms of Service. I have already made other purchases on eBay and now feel very insecure about their delivery. Please, consider this case and let me know Your valuable opinion about the fact stated in this email.

Keep eBay a fair and safe marketplace for all members, we routinely review buying and selling activity. In reviewing your account, we found:– An unusually high rate of buyer protection cases being opened for items not received.
Because of this behavior, we've removed from related seller profiles any neutral or negative Feedback, and any low detailed seller ratings left by you within the past year. Please be aware that if this activity continues, you may be subject to a range of other actions, including limitations on your buying and selling privileges, and suspension of your account.
If you have a problem with a transaction, we encourage you to contact the seller first to work out a solution. I have been a buyer on Ebay for well over 15 yrs. over the last 2 yrs. I have filed 4 complaints on a did not receive item, but only after contacting the seller first. When the resolution did not happen between myself and the seller I put in a claim. I have never had any negative feedback from sellers. I have very, very insulted and angry with Ebay for treating me this way.

I have been selling on Ebay for several months, initially the prceeds from my sales were placed on hold until the item was received. Recently my funds were again placed on hold. When I inquired as to why the funds where again place on hold I was told that my account had been reviewed and that my seller ratings had dropped below standard I shippd the items via another provider since I was unable to add a new credit card to my paypal account for payment of the shipping now because of that Ebay is telling me that my shipping time fell below standards?
The items were shipped in a timely manner but because Ebay didnt get to monopolize the shipping Ian being penalized. I would think Ebay would want to be under the radar since they are double dipping there customers through Ebay and Paypal. I just stayed on the phone with them and realized that I was speaking to reps in the Phillipines. I cant believe that with all the money they are making they outsource their jobs. My issue of course was not resolved as they can not even relate to my issue or the anger that I have towards these policies and they have no authority to resolve any matters so there is no accountability. I want to cancel my account they couldnt help me with that either.

arnold R saitow
from Methuen, MA
Two issues, if I may. A while ago I purchased (for approximately $21.00) from Ebay two pairs of rechargeable batteries to use in my TV Ears (2.3 mhz). I know these batteries are fast going out of style.In any case the products arrived promptly. I have been trying for weeks to charge these batteries so that they would power my TV Ears headsets. Despite many iterations I have been unable to get these batteries to charge up and be able to power my listening devices.
For the past week I have been trying to contact eBay about this problem. Again, numerous attempts to access my account have repeatedly been rebuffed with the "ooops" message. I have also tried many times to set up a new account. Again, even though it looks as though that was successful when I try to log in to the new account, all I get is the "ooops" message.
All in all, my experience with your web site has not been very useful to getting things done. Perhaps, you might be able to help.
Thank you.
Arnold Saitow

My experience with eBay customer care as well as a Supervisor in the Money Back Guarantee department was the absolute worst. I work in customer care so I understand the job. This was my first time ever getting loud or upset. I filed a claim for an item I didn't receive on May 1st. The gentleman I spoke with was very nice and showed much concern. He opened a case and advised me to wait for the seller to contact me. If the seller and myself can't agree on a resolution to call back in 3 business day and he would issue a refund. I called back today and was told they cannot give me my money back until I get a police report and they would give me 10 days. At that point I asked for a supervisor due to being given misinformation on May 1st. If I needed a police report why didn't he tell me that initially????? The supervisor overtalked me and cut me off and talked to me as if I was lying. The police report wasn't a problem I would've liked to known that upfront and it would've been taken care of. Instead I'm given the run around, my time was wasted and I'm without my money or my order. The customer service for this company dropped the ball and refused to make it right. I will never do business with this company again.

Stephanie Smith-Stowe
from Sicklerville, NJ
I received an email suspending an account I have NEVER USED OR CREATED! I have never bought or sold any product on this website. It is my challenge to this company to prove that I have exchanged information with anyone via this search engine.
I DO NOT EVEN HAVE A PAYPAL ACCOUNT.
I FIND THIS ACTIVITY SUSPICIOUS.
DO NOT CONTACT ME AGAIN.
I am contacting the New Jersey Office of the Attorney General this.

James Montgomery
from Yonkers, NY
I ordered a item from goodtop.165 I didn't receive anything yet to my house it was said that the item was delivered but I didn't receive my item they stop communicating to resolve this issue I would like to get a refund or get the item that I paid for they are giving me a hard time to resolve this issue

cary peeples
from Cleveland, OH
I just bought a 1963 chevy Corvair here on eBay from a person in Carmel California (Thomas Leverone) The car is not as the listing said it was There are more miles on the car then stated in the listing and the over all condition shows this. The amount of things wrong with this car was not described in his listing. I contacted Thomas Leverone about some of the major issues with this car and his response back was he didn't know any better because he's not a mechanic and doesn't know what he's looking at. In his response back he said that he himself had put over $ 5'000 into repairs to the vehicle. This leads me to believe that he new the car had a lot more issues because the person working on it would have currently saw the other things wrong with it and brought them to his attention . With everything that needs to be done on this car I will be in way over market value and not be able to recover it if I would resell it some day. I have over $ 11,000 at this time and the car still needs at lest another $5,000 to make it some what right to drive it on the road.

Jacob Gross
from Brooklyn, NY
The seller should be banned from eBay.
Seller misrepresents product. Listing fails to make very clear that the product is "initlal" (starter) ink cartidges, intended to last just a few days, supplied with the EPSON printer -- and *marked by Epson as "Not for retail sale"*. These have a far smaller quantity ink than "regular" ink cartridges.

I would like to talk with someone with out my daughter was treated with her small business on Ebay and how I was treated by the representative on the phone. I have contacted my attorneys and the last person you want to do this to is me. I have a very VERY big following and many celebrities I don't mind telling my story to! I have recorded the conversation on video and have no problem making it go viral. It is disgusting how my daughter was singled out by your company and bullied. Very sickening!

A ndy
from Gold Coast, QLD
ozso-mart
User ID ozso-mart (Feedback score 589)
97.8% positive Feedback
Items for saleVisit storeContact
Save
Based in Australia, ozso-mart has been an eBay member since 27 Jan, 2012
This guy bis a rip off merchant had discount code on listing now will not honor it AVOID THIS CHINESE WANKER AT ALL COST!!!!!!!!!!!!!!!!!!!!!!!!!!!

Ron Guenther
from Roscoe, IL
I sold approximately 36 coins to one individuals (jsindustrial surplusstuff) Jasmine M Engelbrecht on 4 Jan 2019. All these items were filed under 3 orders, so I had 3 tracking numbers. The rest had no tracking numbers because I did not know that requirement. I went from top rated to above standard and 48 of my transactions are not available for the 10 or 20% savings. My buyer listed above is more than willing to validate those coins. His reason as stated "CHANGED MY MIND NOT READY TO COLLECT THESE YET".
I had talked to 4 people that handle this type of problem to include one supervisor on or about 27 Jan 2019. The last individual cleared one transaction and stated he would need 72 hours to complete the removal of the rest. I waited at least 96 hours and nothing has been done for the removal of said items.
Please look at my account Seller dashboard and see they were all done by one individual. I am not complaining about the buyer. He stated he did not know how to handle the situation, but stated "This should not be held against you". Please have one of your better personel aid in this problem to make it go away. This has cost me much stress in trying to get this completed. It is as no one cares about me the seller!. Any additional information required can be addressed to me: email rigun41@frontier.com or by phone : 1-815-623-8419
Thank you for your concern Ron Guenther

I tried to buy off craigslist in Toledo ohio,and the lady told I would have to go through ebay,she gave me there # and I called them and was told I could only use ebay gift cards,so I purchased I 500 at dollar general and 4 -500 at riteaid in Toledo. called back and gave them the card codes, and found out it was a scam,called ebay support with in the hour, and reported I gave him the card codes and was told he would stop the cards and investagate , Monday I sent copies of gift cards and receipts, called 2 days later and was told 1 card was cashed I would get a refund on the other 4 cards, this last sunday ebay support said the investigation is over and no refund,i reported it to Toledo ohio police, and said they would investagate it, if these cards where blocked how come the cards are showing 0 balance?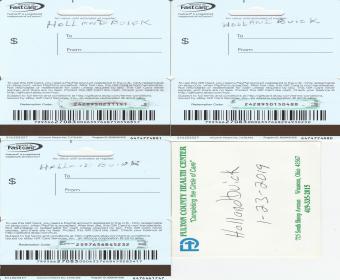 Vincent Alexander Taglieri
from Palmdale, CA
zero stars. hung up on by your customer service team member. an refused to be allowed to speak with a supervisor. very poor attuite only wanted to tell me how it is. your way you have your system set up does not have a question reason to contact e-bay not here. very hard to get to customer service very long wait for call back. your set up on offers on listing stinks. made 3 offers an canceled 2 because of mistakes an was locked out from making another offer seller changed listing and you would still not let me make offer seller would take. YOU STINK 5105 Vincent and I am still waiting for a call back over a half hour. what is wrong with you genus's

John Hartsock
from Dayton, OH
I bought a ego 16 inch 56 volt li-ion cordless chain saw. ITEM 163379897200 $323.00 from e-bay
it was shipped form 8ten19449 (name of the co.) from MI. it was to be a new item unused in and unopen undamaged box. when I received the box had been open and taped up with brown strapping tape it had a label to someone (under the tape) in another state. the box said that there was a 3 year warranty on the battery. On contacting the EGO company after several e-mails that they would not reply to and 2 phone calls . I was told that they would not cover the warranty unless it was bought at HOME DEPOT OR AMAZON EVEN THOUGHT THE BATTERY HAD A DATE of 2017 on the battery. I not sure if any of this is lawful. I do not want the battery in my house if it is defective and don't no what to do with it.
I do no that I will not being buying any more EGO product if is their how they handle their products that are defective.
I suppose that I should only buy thing at Amazon in he future!

melvin d mcwhorter
from San Antonio, TX
On Dec24, 2018 I ordered 2 pair of Sneaker Magnetic Shoe Buckles Shoelaces Laces No-Tie Closure Casual. The price was $1.69. When I received an email confirming my order, it stated that I ordered 1 pair and the charge was $3.38 for 1 pair. My complaint is that the seller had two different prices at two different areas. I contacted the seller and his reply was that because I ordered black, the price was more. When I clicked on the black color on the ad, the price didn't change. He refused to send an additional pair for the $3.38 that my credit card was charged. This seller should be reprimanded for having an unclear charge.
You may check my accuracy by 1. Google to Ebay.
2. Search for 1 Pair Sneaker Magnetic Shoe Buckles Shoelaces Laces No-Tie Closure Casual . 3. The price is $1.69 for one pair. When you change the color to black, the price is still $1.69 4. The seller is yuxi99.

Marianne Dougherty
from Washington D.C., DC
I will never use eBay again! RIDICULOUS that with a company as large as yours is no live person to talk!!! I don't care if you are giving stuff away for FREE, I will NEVER use eBay again. The WORST customer service I have ever experienced!! I am willing to pay more in the future, even double, before I ever use eBay again. I regret not following my usual practice of ordering on Amazon, and most certainly will in the future. I went to eBay this last time to save a few dollars. I now see how there was a small saving on the item since the seller fraudulently sent me an item of lesser value. It is very clear to me how Amazon has outperformed you for years.
He KNOWINGLY SENT ME THE WRONG ITEM BECAUSE HE (KNOWINGLY) DID NOT EVEN HAVE THE said ITEM I ORDERED IN STOCK. Admittedly I am not sure if that constitutes consumer fraud, but I intend to research as to whether this is consumer fraud: That HE KNOWINGLY DID NOT EVEN HAVE THE SAID ITEM IN STOCK). HE KNOWINGLY SENT ME THE WRONG ITEM. HE KNOWINGLY sent me the wrong item.
HE KNOWINGLY SENT ME THE WRONG ITEM. IT WAS HIS "MISTAKE" and he was simply counting on me not noticing. IT WAS HIS "MISTAKE" AND HE WAS SIMPLY COUNTING ON ME NOT NOTICING. I missed the return window by a few days and he refused a return. After placing a complaint, eBay then merely sent me a form letter with apparently no additional recourse. At best this was poor customer service and all around bad business. THUS, I WILL BE TAKING MY COMPLAINT TO THE NEXT LEVEL since eBay sadly refused to rectify the situation.**.
I am a very sick woman with a multitude of serious health problems and he wouldn't allow for a reasonable accommodation of extending the return period a few days. Of course my cognitive injuries I am suffering from both now and when I placed the order were the major reason I missed the return date by merely a few days.
ALL of the following are documented in my medical records and can be proven by affidavit or in a small claims court:
I am a retired first responder and am suffering from not only POST-TRAUMATIC STRESS DISORDER, chronic,
I also have a TRAUMATIC BRAIN INJURY and
LYMES DISEASE,
Chronic fatigue and
Major depression.
**I WILL BE REPORTING BOTH YOU AND THE SELLER TO THE FEDERAL TRADE COMMISSION AND THE ATTORNEY GENERALS OFFICE. MOST LIKELY YOU WILL END UP IN SMALL CLAIMS COURT. If I do not hear from you in 4-5 business days, I will begin the above filings. In addition to yelp posting, I will also consider local news outlets and social media.
Marianne Dougherty
301-318-1500

Betty Joe Williamson
from Opelika, AL
For four(4) weeks, I have not been able to list with eBay. I did about 10-12 years ago, but want to go back to it. However, for the past 4 weeks, doing so has been unforgiveable. Every person I have talked to can't get me in because of my passwords not being accepted. True enough, most all have tried to help and the first thing that we all know is that it is YOUR problem as I can get into all other websites. Instead of admitting they can't fix it, the people they is on the phone keep on trying, keeping me on the phone for sometimes 2 hours. Last week-end one told they he would a have an internet specialist to call me within 10 minutes and get the problem fixed. You need to find this person as he has never called me. Maybe he got tangled up in the phone wire. Today, Carol, did the same when I told her I did not need eBay. I am totally disgusted and when I find a way to order the one item I need on eBay out the door I will go. But, my problem has to be fixed for me to order it. You probably will not heed this warning, but if it is happening to me it is probably happening to others. Of course, you are so BIG why should you care? How can anyone of you care when you don't know my heart?

Kris Harris
from Columbus, OH
I ordered and paid for a designer shower curtain item #263787679845 on 7/28/18. The item took so long to get to me that I had to keep emailing seller Kartska-0 (kha_chm_fpe1zvg) to inquire the whereabouts of my product. I was assured it would be arriving in a few days as it was held up. Against my better judgement, I trusted this explanation. I did not receive the item until 8/27/18. The worst thing was it was not what I had ordered! Horrible mess!! i immediately emailed this Kartska-) person and told them what I got. No response from them. I then contact Ebay complaint department who tells me to mail they will contact the seller and have them send me a return label to return the item. Not even a day later I receive an email from ebay stating the seller WILL NOT send a return label. I was told that I will need to mail it back and then they(ebay) will let me know something. I was shocked! never have I been emotionally raped like Ebay did me. They stood by this thief and extortionist and to date I have not heard from Ebay nor got my money back from them! I have contacted Consumer Affairs and all other media outlets to report the business practices of Ebay! This includes the ATF!
I have attached pictures of the advertised shower curtain, item #263787679845 and the fraudulent item I received from the extorting thief!!!!!
Ebay had better know this is not over! I don't care if it was only $38.98...it was MY HARD EARNED MONEY!!!!
GIVE IT BACK!!!!!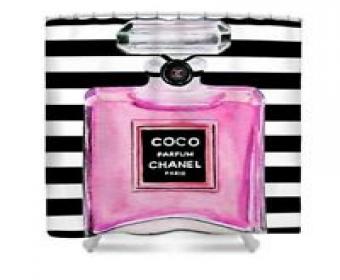 Dale R Henley
from Gillett, PA
over a week ago I had placed a order for a brand new husqvarna chainsaw. This item was only listed for 85.00 which seemed to good to be true, so I called up the next day and cancelled the order. the person I spoke to said it would be 24-48 hrs before I would receive a refund. 3-4 days later nothing so I called again. I also was told same thing by another person it would be 24-48 hrs. before I would receive it. still nothing. Today I called for the 3rd. time im getting really irritated of everyone telling me the same thing. so the lady I spoke with today tells me it will now be up to 10 days to get my money refunded . It only took you guys a few minutes to take it from my account, so it should only take a few to put it back. This is unacceptable. I am so pissed off right now thinking about saying the hell with ebay and closing my account. If this is the way im going to get treated. It might be only 85.00 but to me I need that money right now . When your on disability its hard . All im getting is the run around this is bullshit.

susan silcock
from Manchester, ENG
Received goods badly damaged delivered by UK mail what is the next step
Thank you Susan Silcock

Jerry Davis
from Oxford, MS
I ordered a red white and blue totes umbrella 54" from "bizoppman" and when I got it, it was onliy 48" and he told me he only sells 54". I know what I received and it was a 48". I have a black totes 48" now. the reason I ordered this one is because I wanted a larger umbrella. I would like my money back but I don't want to pay for shipping it back. can you help me.

Hazel James
from Wolverhampton, ENG
I ordered Schwarzkopf hair dye no 79 from 123 hair and beauty, they advertise it as X 3, for £6.62. It came today, I was expecting 1 pack of 3 as it seems to be described, I received only 1 box not 3. I phoned 123 hair and beauty and the girl on the phone said that there is no X 3 on there description, I had it there in front of me but she would not have it. I told her that £6.62 is an extortionate price to pay for 1 dye, as they are only £2.90 each in the shops. I then put the phone down but told her that I would not be ordering anything from them again. They should have their advertisements worded clearer, but then they wouldn't sell anything would they.

anthony coia
from Sparks, NV
vinyyccorp changed ETA dates 3 times. Billed pay pal $15.99 days before shipping. Refused to cancel order (Oct 8th 2017 Kirkland daily)
Vinyccorp, dishonest, untrustworthy, hurts E-Bay brand.

Ed Chalpin
from Windsor Mill, MD
A nasty buyer left negative feedback. I called to resolve the issue and eBay ssid they would remove the feedback in a day or so. They did not. I called again and the new rep said that he would not remove the negative. Why two different stories? Btw this buyer keeps his feedback private!!!

Linda Jai
from Sacramento, CA
I ordered an item and paid for it right away. A notice popped up on Ebay stating, "You missed out on this item.." A a result I searched and found another seller to buy from. However, I found that the item Ebay said I'd "missed out on" was in my purchase que and my money had been taken.from my banking account. I contacted seller right away to let him know about the notice and that I wanted my money refunded back to me. He ignored me and shipped the item anyway, and blamed the issue on Ebay, who, by the way, do not offer "no real" solution/assistance to help with the matter.
Ebay makes it very difficult to remedy complaints! I want a refund. Also, the seller hurried and sent a notice of "pre-shipment label" to make it seem like it was too late to receive a refund. He had not actually sent the item!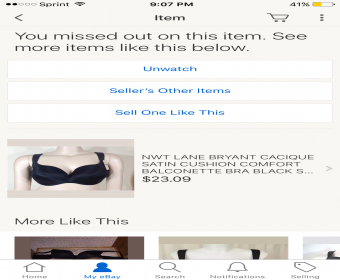 ron thompson
from Pittsburgh, PA
I ordered a Swarovski piece on 8/16,it was called the 5th anniversary cake, the piece never arrived

Tried to fill a new item sell page in Google Chrome and it stuck on thinking forever. Switched to MS edge, no freezing, but numerous errors when tried to upload various image (a stupid mandatory requirement): "Some of your photos do not comply with our policy". Bug in UX - eventually managed to upload a photo, but the red warning message ("Some of your photos do not comply with our policy") remained. Contacted eBay chat support and eventually spent more than an hour resolving this issues. Think twice before posting an item to sell on eBay.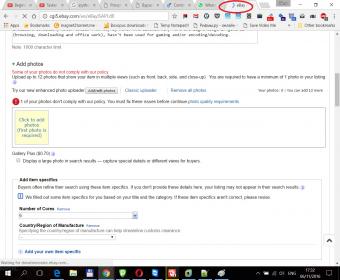 Sanjaya kumar mohanty
from London, ENG
On the 4th of October 2016 I ordered an iPhone 5 it was received 28 Oct 16 from eBay. Which I received, but I have a problem that the phone is not working. It is a CDMA iPhone which is not use in India that was confirmed by Apple customer care. Many times I have called eBay support but their response is to sell not help. I want this replaced.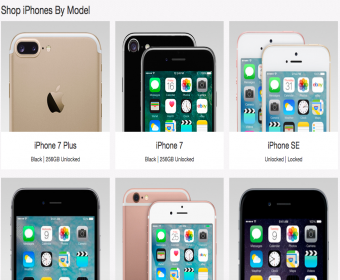 Yvette Freudiger-Caton
from Lausanne, VD
I bought item 291167129241 - 14K white and yellow multi-tone gold box chain from USD 363.95 and paid for through PayPal who I have filed a complaint with PP-005-130-624-467. I received the parcel more than 2 weeks later and the parcel was empty.
I filed a "Process verbal" with the Post Office and they found nothing. I often buy things on eBay and this is the first time I have encountered any problem. Also I have no idea how to file a complaint with eBay - please see Paypal PP-005-130-624-467.
Swiss Post Customs put an Exempt de redevances label on the parcel worth USD 363.95 which is very strange (they always charge). I therefore have to imagine that there was nothing in the parcel.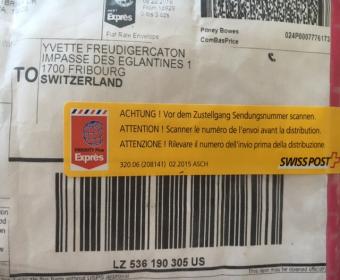 Therese Short
from Orleans, ON
I am receiving messages about some purchase and cancellation of purchase, I am under the impression that someone is using my email address with their credit card to do so. Can you rectify this situation please and thank you. This is the message I had receive about a purchase. A compensation has automatically been started on your account on October 3, 2016. As our freighting partner not proved pickup of your shipment from the seller within the timelines. We are also confirming with FedEx on pickup confirmation, if you have any inquiry about this reimbursement, please contact our Customer Support. You will be informed via email when refund request is approved. Thank you, eBay Client Help Center.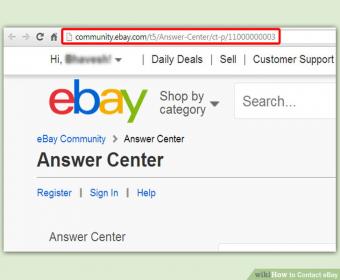 Kip Crocker
from Williamsburg, VA
I ordered 4 tires off eBay on Sept. 8, 2016. Seller and tracking say you have had them since the Sept. 13, 2016. Why do you still have them instead of me? I have called the tracking line 2 times and talked with someone who claimed they get back in touch with me 2 times. My business is suffering because of this. My next step will a legal one.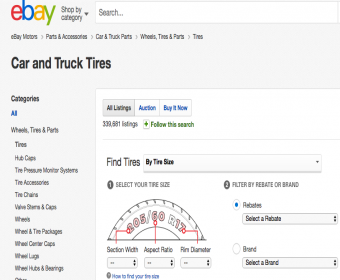 Steve Slater
from Santa Rosa, CA
I am an older, retired person living on a near zero income, and have been utilizing eBay again for the last few months (after over a DECADE of non-use) in order to supplement my income.I was an 'original' user of eBay's website, (back in the late 90's when eBay was half-decent) before the advent of 'outsourcing' and 'automation' ruined it forever. Initially everything was great. I had a 100% positive feedback and dozens & dozens of completed sales.
Unfortunately I had some extremely disappointing experiences with eBay back then (mainly surrounding eBay's lack of support for small-scale sellers - and your tendency to favor the Buyer and the Big-Seller) and because of eBay's lack of support -- out of principle -- decided to leave. Only recently (after hearing from several friends that eBay had improved) I decided to give eBay another try. Things were going quite well. Up until two days ago, when I received a call from an overly-scrutinizing employee whose job it is to search out and find any items that might just violate eBay's 'Policy' and which fit his requirements to 'Remove' from the website.
I had posted a 'whale tooth' for sale. This is a Numbered & Catalogued Specimen from an older person's estate sale and which had been in his possession since the early 1960's. Prior to listing the item, I did read thru eBay's Policy & Rules, and found no sign that my item would not be allowed. This assertion on my part was added by my having found in a 'Completed Items' search, that the exact same item (a whale's tooth) had sold on eBay less than 3 months prior.
Later that same day (many hours after I'd successfully listed it) when I received a call from your overly enthusiastic employee, I confronted him on my research about the item prior to my listing it. I found that it did not violate Ebay policy, as it is not an item "..made from marine mammals.." (it is literally grown by a marine mammal), nor is it an item containing 'Ivory' (as mammal 'teeth' are made from 'Cementum' and 'Dentin'), nor is it an item restricted by any State or Federal Laws. Coupled with the fact that another Whale-Tooth had sold recently on eBay, I was certain that this would not be a problem.
Apparently I was wrong. When I discussed with this individual (your employee) these facts, his response was, "..well, we have to remove it because we can't be sure if it is indeed an older specimen or a newer one." By his logic, you should also not allow any Diamonds to be sold on your website -- because you can't be sure if they are 'conflict diamonds' -- nor should you allow any German Gold from WWII era, as you can't be sure if it contains gold from people's dental-work.
Obviously -- this was a matter of opinion. And (obviously) the individual who decided to interpret eBay 'Policy' in a way which (in his mind) prevented me from selling my whale tooth on your site. Listen, I am not an unreasonable individual. I understand the need for most of the restrictions which eBay has placed on items which can/can't be sold on your website. I would very much like to sell my whale-tooth on your website. It is legal to own, legal to buy & sell, is not regulated by any Federal or State Laws, and it appears as though the only reason you have placed a restriction on it -- is out of supposed 'Political Correctness'.
If eBay were to practice Political Correctness, you would prohibit the sale of all Nazi Memorabilia, Confederate Civil War items, Slave-related items, etc, etc. However, I don't think you want to go there. Unfortunately, if you were to do so -- you would very likely lose members due to your proud exercise of your Political & Small Interest views.
I am proudly a very principled person and I stand by my principles with conviction. I don't believe that it is the job (nor the Goal) of eBay to restrict it's members to operating by its own particular political views. This is why - after receiving this offensive & selectively prejudicial removal of my listing from your website - I can no longer support nor participate in your attempt to force your own views upon US (your money making members) and have removed my profile.
I am disappointed in eBay -- for the second time -- and I am unlikely to return again, ever. If -- However -- in eBay's limited wisdom you should choose to contact me; and if you are willing to reconsider your position on the sale of my item on your website (just like the previous individual did - apparently without incident); perhaps along with an apology for the misunderstanding; I would consider allowing you to reinstate my eBay profile and re-join the community.
If not, I will have no other choice than to remain off eBay, and far away from your politically statement and myopic restrictions. If not, I will become one of your greatest detractors.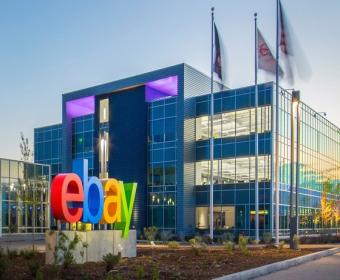 Tia Williams
from Anderson, SC
Usually, when I make an order, the confirmation occurs, then the some hours later when the shipping is completed I got a notification. Two weeks ago, I didn't hear from the company until day three. They said that my card didn't go through knowing good and well it did. A lot of these people made me Public Enemy #1 therefore whenever one goes into my account, he sees what other worker wrote on my the "note" link of my account. They messed up an order I met last month too. I didn't order the bag nor the bra top and they took my $28. How can eBay corporate allow this?

Kristian Yeager
from San Jose, CA
I purchased an iPad mini on eBay that said it was refurbished and "checked" (what ever that means). It came in the mail earlier than expected (3-4 days) and the screen soon began to glitch. I paid $140 for this iPad I thought had no problems at all except for a minor dent as listed in the buying contingencies. I was excited to use this iPad for work and all hopes were dashed when the screen began having difficulties. I hope the eBay seller can do some serious explaining for the obvious problem on this iPad mini.
Thanks for your feedback!
Sorry. Please try again later!