eBay
eBay Complaints Continued... (Page 2)
113+ reviews added so far. Upset? Call eBay corporate: 408-376-7400

eBay kept sending the same message that provided from Hong Kong seller who claimed they mailed this order. All the while Paypal transferred 79.99 to Hong Kong and item arrived in New York much later. eBay provides Buyer Protection Fraud in favor seller who keep pay eBay listing fees and PayPal transaction fees, but they rejected my refund request since buyer pay nothng to eBay. PayPal is an eBay company. I did not receive my order from a Hong Kong seller though eBay and made payment to Paypal. eBay so call Buyer Protection nothing but fraud in favor of seller who keep pay eBay listing fees and PayPal transaction fees. Never ever care buyer interest.

Today, February 14th at 3.30 am phone call received re Ebay. This is inappropriate use of a private line at that time of night,
It is quite frightening when at 78 years old and my husband at 81 years old are disturbed when asleep by a fatuous voice saying 'this is an automated call…' we hung up. Ebay this cannot happen again.

I was suddenly suspended on eBay because they said that my seller standards were not up to their par. This was something new that they implemented about a year ago. I believe that this is their way if getting rid of their small sellers because the IRS is now involved. Ebay has no regard for the sellers and I think that it is ridiculous that the buyers can leave negative feedback but the sellers cannot. Some of the buyers are very anal and do not read descriptions before bidding on items. I truly hate eBay and I'm so happy that they have some competition. Eventually I hope that eBay goes out of business!

I paid for shipping labels which did not print due to some site issue on ebay, I then had to void 8- shipping labels then pay for 8-new shipping labels on the 25th I called to request a refund and was given the refund for 1 out of 8 within a few hours of the phone call. 16 days later after numerous calls still no refund for 7 labels and now ebay has placed a hold on my account for the total of the funds equaling the voided shipping labels that I had set aside for the seller fees. They are not consider one bit whatsoever about returning the money I paid twice to them in shipping fees so that I can then pay them for the seller fees?
Once they have your money they do not want to give it up~!!! ebay customer service is the worst… all outsourced to manila Philippines… where they can speak English quite well but understanding and listening… no way.

Dear eBay. Last week I went looking for a TV to put into my laptop and saw one on your web site advertised for 37.99. the seller was glbargain. The TV was a 150551058462 Haugepaug wireless TV. Last Friday, I went to purchase one on eBay but did not pay. I had second thoughts about my balance. The next day I received an e-mail to confirm my purchase. I went to the payment page to make my payment. I pressed the green button to pull-up the payment area and the page did not appear. I drew up the page again and pressed the green button. I got the payment area but the computer added on a second TV.
I did not have the funds to pay for a second TV. Mad and frustrated, I typed in my card no. and got a red sentence that informed me that my card was invalid. I went back through the eBay pages to find my honesty and ended up pressing the green button for a third time. There was no way for me to adjust the amount of TV's that I had to pay for. How do I reconcile my situation with eBay? Thank You. faster4u11.

International customers be patient! If you are paying $3 for postage and handling your are not receiving and express mail service. Your eBay item may take a couple weeks to arrive. Stop bombarding me with "where is my item" emails when it has only been 10 business days. Patience has become something of the past on eBay.

Being i am one of many who buy and sell on ebay. being a collector and a numismatic member. for many years i warned the collector and seller this is not the place to buy or sell are coins. every thing that ebay does is a charge. over priced final cost of sell. you can not make a profit selling your collectibles on ebay. we have sent letters around warning are fellow buyers and collectors of this rip off that ebay charges its about time we stand together on this. what ebay represents. Do Not Sell Your Collectibles On EBAY!

This is ridiculous eBay bull sh** again. They keep emailing me for nonpayment, but I can't freaking pay them if I wanted too! My eBay account is now past due, and the credit card they have on file for me expired. So I login and go to the account page (like they instruct you too), and click the PAY button. Then poof I am immediately whisked back to the eBay home page with my recent purchases and sales. Shouldn't the PAY button on the account tab take you to some kind of checkout. My eBay account just got suspended because their stupid website won't work! Gawdddd!!!

eBay charged the extra fee for listing my item but when you search for my item it doesn't show up on the list. I filed a complaint with eBay which they said they were escalating but gave me no feedback or followup and didn't fix the problem. I spent 3 hours just to get a tech to "tell me" he filed a report with tech support. So, I'm currently on hold for eBay again with an estimated wait time of 91 minutes and I"m sure I"ll get the same thing. eBay is completely unethical and takes no responsibility for their problems. There is no way to track down the eBay support technicians (who don't even speak fluent English) and impossible to speak to a supervisor!

eBay items were never paid back to me due to the following: the case for the panasonic, I never saw the message to give a postal number for return and I got it a day late, product was returned and I was out my money. I also sold an xbox with all attached to someone in October, the money went to paypal and paypal had the hugest problem because I no longer had my password and could not get one since the account they were putting it in no longer exists so I could do no verification. They know of this problem and still ebay will not help me. They told me I had to go thru ebay to resolve the problem. I am on disability and was out $200 for Christmas thanks to ebay and their complaint page is impossible to reach anyone.

I have been a long time eBay user, a loyal customer and seller, advocate, cheerleader, and even a shareholder of the company stock – but my most recent experience has forever changed my opinion of this company. My journey to resolve a 2-minute simple situation took me deep into the bowels of eBay's indifferent and arrogant customer service department, tumbling down a black hole I found myself in the pit of customer service hell, snarled for weeks in their labyrinth I was flushed out the other end of this mind-numbing experience having wasted countless of hours of my time, only to find myself no closer to a resolution, convinced this company couldn't give a damn about their customers.

I bought a Cartier watch through eBay with the description "Original Cartier Box and booklets". When the item arrive, the accompanying booklet is not for the model that I bought but for a different model. I called them to report that they send a different manual and the owner said that they do not pay much attention about the booklet when they list the item on eBay which I think is BS. So I left a negative feedback on eBay and they retaliated by leaving a feedback that I am an extortionist and a liar.

Having a hard time dealing with eBay online customer services. Tried to get copies of receipts and my printer messed up, but I needed these receipts for business tax info. Next day I get up and call eBay number for customer service, but get put on hold forever. After waiting and waiting, I just need somebody to help my get these records, I get fed up and hang up. A few days later I hold for 20 minutes, still no answer, I give up again. This whole experience has drained me and left a bad taste for eBay in my mouth. Normally I'd have no complaints, but they really need to look at their customer service lines.

susan silcock
from Manchester, ENG
Received goods badly damaged delivered by UK mail what is the next step
Thank you Susan Silcock

Jerry Davis
from Oxford, MS
I ordered a red white and blue totes umbrella 54" from "bizoppman" and when I got it, it was onliy 48" and he told me he only sells 54". I know what I received and it was a 48". I have a black totes 48" now. the reason I ordered this one is because I wanted a larger umbrella. I would like my money back but I don't want to pay for shipping it back. can you help me.

Hazel James
from Wolverhampton, ENG
I ordered Schwarzkopf hair dye no 79 from 123 hair and beauty, they advertise it as X 3, for £6.62. It came today, I was expecting 1 pack of 3 as it seems to be described, I received only 1 box not 3. I phoned 123 hair and beauty and the girl on the phone said that there is no X 3 on there description, I had it there in front of me but she would not have it. I told her that £6.62 is an extortionate price to pay for 1 dye, as they are only £2.90 each in the shops. I then put the phone down but told her that I would not be ordering anything from them again. They should have their advertisements worded clearer, but then they wouldn't sell anything would they.

anthony coia
from Sparks, NV
vinyyccorp changed ETA dates 3 times. Billed pay pal $15.99 days before shipping. Refused to cancel order (Oct 8th 2017 Kirkland daily)
Vinyccorp, dishonest, untrustworthy, hurts E-Bay brand.

Ed Chalpin
from Windsor Mill, MD
A nasty buyer left negative feedback. I called to resolve the issue and eBay ssid they would remove the feedback in a day or so. They did not. I called again and the new rep said that he would not remove the negative. Why two different stories? Btw this buyer keeps his feedback private!!!

Linda Jai
from Sacramento, CA
I ordered an item and paid for it right away. A notice popped up on Ebay stating, "You missed out on this item.." A a result I searched and found another seller to buy from. However, I found that the item Ebay said I'd "missed out on" was in my purchase que and my money had been taken.from my banking account. I contacted seller right away to let him know about the notice and that I wanted my money refunded back to me. He ignored me and shipped the item anyway, and blamed the issue on Ebay, who, by the way, do not offer "no real" solution/assistance to help with the matter.
Ebay makes it very difficult to remedy complaints! I want a refund. Also, the seller hurried and sent a notice of "pre-shipment label" to make it seem like it was too late to receive a refund. He had not actually sent the item!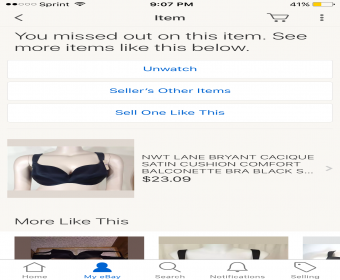 ron thompson
from Pittsburgh, PA
I ordered a Swarovski piece on 8/16,it was called the 5th anniversary cake, the piece never arrived

Tried to fill a new item sell page in Google Chrome and it stuck on thinking forever. Switched to MS edge, no freezing, but numerous errors when tried to upload various image (a stupid mandatory requirement): "Some of your photos do not comply with our policy". Bug in UX - eventually managed to upload a photo, but the red warning message ("Some of your photos do not comply with our policy") remained. Contacted eBay chat support and eventually spent more than an hour resolving this issues. Think twice before posting an item to sell on eBay.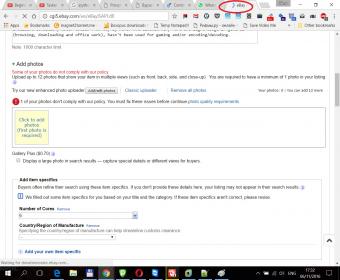 Sanjaya kumar mohanty
from London, ENG
On the 4th of October 2016 I ordered an iPhone 5 it was received 28 Oct 16 from eBay. Which I received, but I have a problem that the phone is not working. It is a CDMA iPhone which is not use in India that was confirmed by Apple customer care. Many times I have called eBay support but their response is to sell not help. I want this replaced.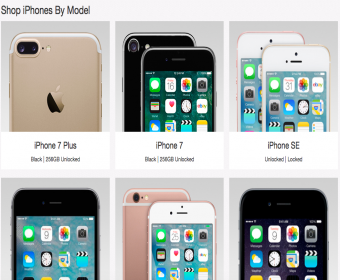 Yvette Freudiger-Caton
from Lausanne, VD
I bought item 291167129241 - 14K white and yellow multi-tone gold box chain from USD 363.95 and paid for through PayPal who I have filed a complaint with PP-005-130-624-467. I received the parcel more than 2 weeks later and the parcel was empty.
I filed a "Process verbal" with the Post Office and they found nothing. I often buy things on eBay and this is the first time I have encountered any problem. Also I have no idea how to file a complaint with eBay - please see Paypal PP-005-130-624-467.
Swiss Post Customs put an Exempt de redevances label on the parcel worth USD 363.95 which is very strange (they always charge). I therefore have to imagine that there was nothing in the parcel.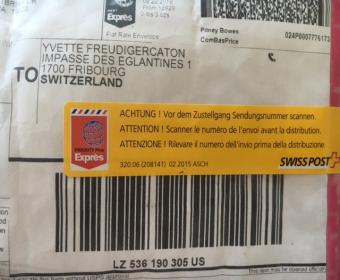 Therese Short
from Orleans, ON
I am receiving messages about some purchase and cancellation of purchase, I am under the impression that someone is using my email address with their credit card to do so. Can you rectify this situation please and thank you. This is the message I had receive about a purchase. A compensation has automatically been started on your account on October 3, 2016. As our freighting partner not proved pickup of your shipment from the seller within the timelines. We are also confirming with FedEx on pickup confirmation, if you have any inquiry about this reimbursement, please contact our Customer Support. You will be informed via email when refund request is approved. Thank you, eBay Client Help Center.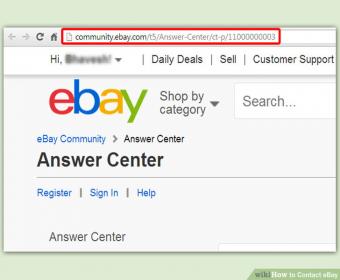 Kip Crocker
from Williamsburg, VA
I ordered 4 tires off eBay on Sept. 8, 2016. Seller and tracking say you have had them since the Sept. 13, 2016. Why do you still have them instead of me? I have called the tracking line 2 times and talked with someone who claimed they get back in touch with me 2 times. My business is suffering because of this. My next step will a legal one.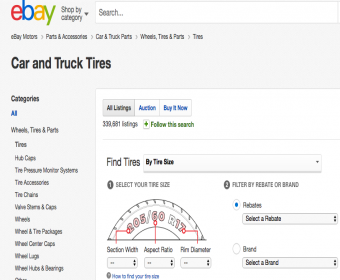 Steve Slater
from Santa Rosa, CA
I am an older, retired person living on a near zero income, and have been utilizing eBay again for the last few months (after over a DECADE of non-use) in order to supplement my income.I was an 'original' user of eBay's website, (back in the late 90's when eBay was half-decent) before the advent of 'outsourcing' and 'automation' ruined it forever. Initially everything was great. I had a 100% positive feedback and dozens & dozens of completed sales.
Unfortunately I had some extremely disappointing experiences with eBay back then (mainly surrounding eBay's lack of support for small-scale sellers - and your tendency to favor the Buyer and the Big-Seller) and because of eBay's lack of support -- out of principle -- decided to leave. Only recently (after hearing from several friends that eBay had improved) I decided to give eBay another try. Things were going quite well. Up until two days ago, when I received a call from an overly-scrutinizing employee whose job it is to search out and find any items that might just violate eBay's 'Policy' and which fit his requirements to 'Remove' from the website.
I had posted a 'whale tooth' for sale. This is a Numbered & Catalogued Specimen from an older person's estate sale and which had been in his possession since the early 1960's. Prior to listing the item, I did read thru eBay's Policy & Rules, and found no sign that my item would not be allowed. This assertion on my part was added by my having found in a 'Completed Items' search, that the exact same item (a whale's tooth) had sold on eBay less than 3 months prior.
Later that same day (many hours after I'd successfully listed it) when I received a call from your overly enthusiastic employee, I confronted him on my research about the item prior to my listing it. I found that it did not violate Ebay policy, as it is not an item "..made from marine mammals.." (it is literally grown by a marine mammal), nor is it an item containing 'Ivory' (as mammal 'teeth' are made from 'Cementum' and 'Dentin'), nor is it an item restricted by any State or Federal Laws. Coupled with the fact that another Whale-Tooth had sold recently on eBay, I was certain that this would not be a problem.
Apparently I was wrong. When I discussed with this individual (your employee) these facts, his response was, "..well, we have to remove it because we can't be sure if it is indeed an older specimen or a newer one." By his logic, you should also not allow any Diamonds to be sold on your website -- because you can't be sure if they are 'conflict diamonds' -- nor should you allow any German Gold from WWII era, as you can't be sure if it contains gold from people's dental-work.
Obviously -- this was a matter of opinion. And (obviously) the individual who decided to interpret eBay 'Policy' in a way which (in his mind) prevented me from selling my whale tooth on your site. Listen, I am not an unreasonable individual. I understand the need for most of the restrictions which eBay has placed on items which can/can't be sold on your website. I would very much like to sell my whale-tooth on your website. It is legal to own, legal to buy & sell, is not regulated by any Federal or State Laws, and it appears as though the only reason you have placed a restriction on it -- is out of supposed 'Political Correctness'.
If eBay were to practice Political Correctness, you would prohibit the sale of all Nazi Memorabilia, Confederate Civil War items, Slave-related items, etc, etc. However, I don't think you want to go there. Unfortunately, if you were to do so -- you would very likely lose members due to your proud exercise of your Political & Small Interest views.
I am proudly a very principled person and I stand by my principles with conviction. I don't believe that it is the job (nor the Goal) of eBay to restrict it's members to operating by its own particular political views. This is why - after receiving this offensive & selectively prejudicial removal of my listing from your website - I can no longer support nor participate in your attempt to force your own views upon US (your money making members) and have removed my profile.
I am disappointed in eBay -- for the second time -- and I am unlikely to return again, ever. If -- However -- in eBay's limited wisdom you should choose to contact me; and if you are willing to reconsider your position on the sale of my item on your website (just like the previous individual did - apparently without incident); perhaps along with an apology for the misunderstanding; I would consider allowing you to reinstate my eBay profile and re-join the community.
If not, I will have no other choice than to remain off eBay, and far away from your politically statement and myopic restrictions. If not, I will become one of your greatest detractors.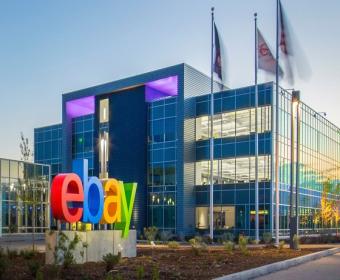 Tia Williams
from Anderson, SC
Usually, when I make an order, the confirmation occurs, then the some hours later when the shipping is completed I got a notification. Two weeks ago, I didn't hear from the company until day three. They said that my card didn't go through knowing good and well it did. A lot of these people made me Public Enemy #1 therefore whenever one goes into my account, he sees what other worker wrote on my the "note" link of my account. They messed up an order I met last month too. I didn't order the bag nor the bra top and they took my $28. How can eBay corporate allow this?

Kristian Yeager
from San Jose, CA
I purchased an iPad mini on eBay that said it was refurbished and "checked" (what ever that means). It came in the mail earlier than expected (3-4 days) and the screen soon began to glitch. I paid $140 for this iPad I thought had no problems at all except for a minor dent as listed in the buying contingencies. I was excited to use this iPad for work and all hopes were dashed when the screen began having difficulties. I hope the eBay seller can do some serious explaining for the obvious problem on this iPad mini.

robert deming
from Santa Barbara, CA
I know after a dozen phone calls & hours of work, on my part, to get a situation resolve with a bad seller, that eBay doesn't really care about me as a frequent buyer of things thru eBay. I have spoken with a least three different people in the eBay customer resolution department concerning a pair of red & white brooks running shoes. There are countless e-mails concerning this situation. I won't go into the problem again. Should you be interested, & i doubt that you are, you can look into this major issue from my stand point. each time i spoke with one of your people. I was promised resolution of the obvious problem. Nothing ever happened. I finally sent the shoe back today at my expense. Shame on you eBay. You have shown very poor attention to me as a good customer.

Christopher Ormondroyd
from Ashington, ENG
This is one of two complaints. I wish to speak directly with an e-bay representative on a matter of importance. Your automated responses are inappropriate for the information I require. I have spent over an hour in a frustrating and failed attempt to discuss an issue with an actual person. I do not wish to be put in touch with e-bay community; I do not wish to wade through countless multiple automated responses. I wish to speak to a representative of the company. Please contact me or provide me with a direct line (not one where I am kept waiting for ages). If the above star system went from 0 to 5, my evaluation would be 0.

gaurav chopra
from Pyrmont, NSW
I bought a laptop through ebay. But when i got the laptop, the laptop box seal was not proper & when i open the laptop there is another file in recent items in that laptop. I'm following up with ebay team from last 20 days but I'm not getting any resolution from there side. eBay claims department has not responded to any contact so far.

april enriquez
from Downey, CA
I was over charged for fed ex express saver one rate which is a flat rate for fed. ex I contacted ebay and they said they would look into it. the messaged me said I was correct and they issued me a credit. But the my balance for my invoice never went down. I called everyday to get help and I was told each and every time that they are working on it. I paid my bill and I got my march invoice and my account has been placed on hold for non payment. my march bill is $363. but the invoice says I only need to pay $333.00 my February payments and credits added up to more than what my bill was so for the month of February I had a credit of $30.00 therefore making my march bill $30.00 less. my march invoice isn't due till April 15 2016 so how can I be on hold for non payment of an invoice that isn't even due yet.
I can't sell or buy anything I am losing money and being charged a late fee for a bill that isn't do. I call everyday and no one can help me. the calls are all routed to India and let me tell you they do not know what they are doing over there because I have to educate them on eBay policies. one rep did not even know anything about fed ex. I told her to please transfer me to the right department she said you have the right dept. but I still don't know how to file a report about how to help you I know you are not past due but what do you want me to do about it? I told her never mind I will just call tomorrow and hopefully get an American who knows how to do their job.
I have been calling the eBay customer service phone number every day since march 5th. these people have brought me to tears because I get so upset that no one will help me and that they promise to then nothing happens. I hate ebay now I am staying with etsy but as for now I have to pay the march invoice but how can I when I can't make money they set me up to fail.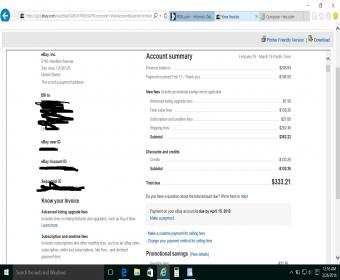 Selma Henry
from Wheeling, WV
Item was for sale, made contracted purchase paid in full. eBay canceled the order saying item was not available even though seller has the same items for sale but different prices. No refund from eBay billing department and no call back after waiting on hold for their 1-800 phone number. eBay customer support did not answer our calls!

john bartholomew
from Champaign, IL
I bought a re-manufactured alternator listed as a brand name type, from seller Pyramid. It was a spray painted junkyard part, with fake-o stickers.The re-manufacturer they claimed it was from confirmed it wasn't theirs. eBay made me mail it back to the crooks to get a refund, and ignored their brazen fraud. And the many other counterfeit car parts I found and notified them of. Most from California, because of unlikeliness of someone looking for cheap car parts going out that far to file fraud complaints or hunting them down to beat the crap out of them.
A lot, maybe 50% of what is on eBay is flat out garbage, ruined, faked, overpriced, etc. There are good deals, but eBay favors crooks. They hold transaction money for several weeks, and that earns interest while they have it. Crooks get money in their hands. They don't care what direction it goes in, refunding for a crooked deal,or into the sellers hand for a valid sale. As long as they get to hold it and have a large pool of cash in limbo. They also run the eBay-paypal scam where each charges a fee. There are, or were the same company. They had to break up. And in selling electronics a lot of people get scammed.

Michele Garrison
from Bixby, OK
I ordered a gift on eBay which was delivered to the Tulsa office for delivery to me on December 5. The tracking notes say out for delivery. don't have a clue what they are talking about (at least 10 packages have been delivered to my address since the last of November). There are three gates into the property (all open). The notes also say out for delivery next day but I haven't seen anything and it's now December 18 and there has been no second attempt to deliver. So, where's my package? No updates on the tracking since December 5!!! Also did not receive any communication that a delivery was even attempted! The tracking info gives me no info beyond last attempt was December 5.

Niveditha K A
from Bengaluru, KA
I have returned an item bought from ebay asking for refund of money on September 15th. Same day i got a mail confirming that claim is closed. But even after weeks when there was no reply from eBay i called them to ask the status. They told Demand Draft is in hold due to improper address. I provided my full address. But even after 1 and half months also i didn't receive any update or DD. But even if i call to ebay customer service there is no proper response, and everyone will tell its under process. I am not understanding if they have processed the DD how can i believe its taking more than 2 months to reach me? And to ask same i used chat option from ebay. But service people left the chat in between without any proper response. Is that what ebay customer service has been taught? I was told they have a "money back" promise for their shoppers? But I guess that is a lie too.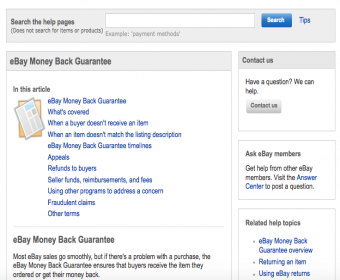 Cartwright
from Las Vegas, NV
We sell some of our vehicles on eBay. We recently had a Mercedes Benz E550 posted for sell on eBay. A person (Alfred Smith) bought the vehicle. We had it transported to him. He paid for the car, but once he received it, suddenly he did not like the color. Mr. Smith demanded his money back. However like any other Used Car Dealership, the car is sold as is. Mr. Smith was sent many photos of the car to include specifications and a Carfax report. After extensive conversations with him, we finally agreed to take the vehicle back and refund his money. Mr. Smith in turn agreed to remove the explicit comments about Cartwright Motors from the eBay reviews. He never did what he had promised. Therefore, we are asking for assistance from eBay to remove these comments as it has a negative impact on our business. Your immediately attention to this matter is greatly appreciated as we have sent numerous complaints with no response.

Chris Wilson
from Sorrento, LA
My eBay account was un-linked from my PayPal account! I have been on the phone three hrs and talked to 15 different customer service reps at Paypal and eBay both. I'm on 16 now different employees now with no end in sight. Can anyone help me out? Has someone hacked my account? With how much money I spent the service is unreal.

Thomas R. Lawson
from Fairmont, WV
I ordered outboard motor parts (fuel line) from Leader RPM Kalamazoo, MI 49009, and when the parts came I only got one (1) foot of each item ordered, not the small roll of fuel line which was shown/pictured in their advertisement. Nothing in the page said I was ordering one foot of fuel line, or that the line was sold by the foot. The add is misleading and is not as advertised. The add should be corrected to reflect the amount (feet) of line you are bidding on, and the price per foot. Their price on the fuel line, at the per foot rate, is three times what I could bought it for at a dealer (almost $5.00 per foot).

Christine
from Compton, CA
The buyer of my sweatshirt claims it is not authentic. - ok, so she doesn't like it, I say it is authentic. I paid to ship it to her, FREE SHIPPING to her. Now why in gods name do I have to pay her to ship it back to me? If she doesn't like it or thinks it is not authentic then fine. But her stake in the transaction is she pays to send it back to me. I pay - she pays 50/50. This is a scam.

James Gibbons
from Winter Haven, FL
There is no way to contact Ebay if your trouble does NOT fit in their pre-described radio button select-able boxes! I have a warranty issue with an Ebay purchase. I am well within the window of the sellers described warranty window. The seller has not responded to multiple Emails. Ebays customer support is just a source of frustration and I have no further recourse! Its obvious as it can be to me that Ebay does not care! I have been a long time user over 10 years and have over 1600 transactions! I am sad they will not help me!

schutzen
from East Orange, NJ
been member here since apx. 2001 - received email last month that one of my listings were canceled for policy violations - item was a rifle muzzle brake - 6 + phone calls 3 with supervisors ? - at the time of listing there were over 1,300 of like + similar items for sale + over 400 in sold listings ( currently over 2.270 for sale ) - explained to supervisors + provided listing #'s - was told that they would review + that i must call back to find determination ( would not email ) - now probably over 3 hours on phone - called back + was told that my listing was a violation , in that phone call i provided them with multiple firearm receivers for sale that are a definite violation of both ebay , federal , + most state laws - all of those listings were completed + i reported 8 others to them via report this item - none were canceled - still more are listed currently - does any body at ebay have a working knowledge of their own policy + firearms laws - total frustration - then i was told that it was an assault weapons part , it was not ! - total frustration in dealing with ebay + clueless administrators + supervisors !

nadine dacosta
from Phoenix, AZ
They issued me a coupon for $10.00 if I sold an item on eBay. When I went to redeem my item it showed I would pay $0. I ended up only getting 5.00 credit for the 10 coupon. They didn't tell me before I clicked by it now that It was a typo and I had to pay shipping and lost the other $5.00 of my coupon. Customer service was no help at all. They didn't offer to give me a new coupon or nothing. Amazon would have made it right.

chris est
from Searcy, AR
I noticed that eBay is one of many places that the confederate flag is no longer sold. You may notice that because of this eBay will be one of many places I refuse to spend my hard earned southern money. If these changes please contact me and I will be pleased to do business with eBay again. But in the mean time this is good bye!

john fulce
from Huntington Beach, CA
I sold a nice collection of comics books on eBay, only to have the buyer complain the comics were not what was described. The ad read as such, and the ad also stated in bold. And this same ad ran for several months, with other potential buyers asking questions and making contact with me.
I had lots of very clear photos, front and back covers. The buyer decided he couldn't do a quick flip and a quick profit, so he wanted to return the comics. I said no, and he cried to eBay. I contacted eBay corporate offices at least a dozen times, and was told they understood, but could only go by what the 'BUYER' said and his photos.
The buyer was trying to pull the old switch-a-roo, and show eBay a photo of a comic that was clearly not even mine with pages cut out? EBay took his word for it, withdrew the total amount plus shipping from my bank account. I'm so upset, that I'm thinking about contacting an attorney and filing a claim against eBay. I would tell ANYONE, that eBay are crooks, they cater to crooks, and they (eBay) will lie to you and tell you anything to suck you in and then suck you dry.

Warren P Padla
from Springfield, MA
Absolutely ridiculous! Their program does not erase the last shipping address and return to the customers shipping address; therefore, if you mail a gift to a friend and then later order something for yourself, the item goes to the friend, not to you. I was in the systems business for 39 years and told them in December they needed to change their system.
Recently, I order an item for myself and instead of going to my shipping address, it went to a friend for whom I had sent a juicer about a month earlier. Customer service in eBay on the phone told me I had to contact the shipping company to resolve the matter. Can you believe that? eBay is out of control!

I have ordered 8 Items on eBay since January 2015 and have only received 3 of these items. I have tried contacting eBay and seller several times with no avail.
I am currently living in China but I do not speak Chinese, so I had to use Ebay as a guest so as I could order in English which was suggested by an eBay member. I have only received 3 items and 5 items have never been received. I contacted sellers through email and they said I would need to be a member to receive a refund because I would have to accept insurance file claim on Ebay.
I then contacted Ebay on several different occasions over the last 2 months to receive a user name Id to get a refund or for them to do it on my behalf but they never solved issue and then closed the email address I had to contact with them.
It is a joke at this stage to be honest and I can't contact ebay from China on any given phone numbers and they have now closed to email account.
I have bought several items over the years from Ebay. I don't know how to contact Ebay from here? I suppose I am just out of pocket now. I will not be shopping on Ebay in the future.

george DAILEY
from Augusta, GA
On 4/25/15 I ordered a turbo torch from eBay from seller dak809, there was not enough information on torch, only 2-pictures. When I got torch, it was the wrong one I needed. It only connected to large tanks. I ask eBay and seller to except a return and they both told me no. I told them I would no longer do business with them. I am a business owner and purchased a lot of items from them and this is the way they treat me. Be very careful on there, they are not loyal to customers.

Well I bid on something and seller agreed. She said her account was compromised with her checking account on eBay, and she needed a money order or check. I sent a money order, and she received it. I waited almost 2weeks and I sent her a nasty message wondering where my item was. She said she had a death in family and would send it. I never receive it. The worst part is she filed a complaint on me. It said I never paid for it but I did.
She said she received it and since she won her complaint, she would mail the money order back. Still no word after over a week. This has gone over a month now...I have a copy of money order an all the emails. I feel like I was scammed. I'm pissed about it,,,,then she tell me to not email here again or she report me to eBay,,,,she got the item and my money and won her case supposedly for me not paying here!!!

Shawn L. Smith
from Amherst, MA
Ebay has slowly but methodically taken away the amount of free listings it offers to it's sellers. This process began with not allowing sellers to RE-LIST items for free through there bonus offers to sellers making it only possible to list NEW items.
Now they have gone a step further by decreasing my number of free monthly listings from a usual 100 to 40! There has been no explanation nor is this in isolated case. Other sellers are experiencing the exact same issue. I understand that Ebay has been going through financial problems but this is certainly NOT the way to solve them! Ebay should realize that without sellers they have nothing!
Ebay and Paypal already take a generous portion of every sale when our items sell and now they are pushing is toward paying 30 cents every time we list an item regardless of whether it sells or not. I WILL NOT pay the 30 cent insertion fee! I do hope Ebay changes it's direction here. If they eventually take away all free listing offers I WILL be shutting down my seller account which has just by the way reached 1,000 feedback rating.

william durys
from Bonita Springs, FL
I was a seller on E-Bay since 1999,with over 3,300 feed backs.They permantely suspended me,because I did not give all the buyers tracking numbers,I have not been able to get back on for the last 16 months.I thought that was pretty picky to do for a good seller like me, I want to get back on,Any help out there on what to do?

dennis lockhart
from San Diego, CA
I purchased a fin for swimming called the force fin. The seller stated the fin was a large size. When they arrived at my house the fin were a medium size. To tight for my feet. WHAT DO I DO? I assumed the seller was honest with his add, but he was not, maybe to him it was no big deal but to me it was huge.

Frank Polizzotto
from Spring Hill, FL
I was sent the wrong color glasses and am told by seller he has no more. I even sent him a picture of the glasses. I should not have to pay for returning something I did not order. He says he has no more of this color and I can pick something else for free but there are no more cat eye glasses in lavender. So no I am out $8.00. More so, he sent the wrong color and that's fraud in my opinion...never again can I trust shopping ebay.

lizzy falk
from Naperville, IL
I bought a PS4 From Newlineelectronic2014 on Ebay the other day. I received it in the mail but had to ship it back to him right away because the item did not work. He sent us another PS4 however, it has stopped working a month after being used. We are very disappointed in this seller and are now out of a PS4 and money. This seller needs to be banned from being a seller on Ebay.

Mr. Cantu
from Houston, TX
I'm a first time user, placed an order, it didn't arrive, so i checked with ebay they said my ebay acct. was hacked! I hurridly cancelled my credit card and called paypal was asked to refund my acct. Nerve wracking fiasco. Last time i try ebay.

On Mar 3 2013 I responded to an Ebay ad and was contacted by the seller with whom I arranged to buy a 2005 Cat 416D backhoe loader. The ad was removed from Ebay but the seller Frank Barnes sent me a copy which doesn't include the EBay number. He set up the EBay Business Equipment Buyer Protection Plan and i received the forms , confirmed the info, had my questions answered promptly , sent my money $21250 US to your security system and lost contact.
I can't find the money. I suspect Frank Barnes highjacked your entire format and somehow used all your pages and email address but directed the money elsewhere. I don't know how to proceed. I doubt Ebay is liable for this scam but I have the whole transaction which i can forward to you if you wish to examine it for future fraud prevention.
Maybe you have information about this man that could help me track him down. I only have his email address.I hope you will examine the fake documents. Tell me where to send them.

I'm from India came to US recently for couple of months and I have entered my card details to bid. There is big miscommunication…. I thought its like ebay we can bid first freely and then buy it. So I started bidding….later I came to know that $89.00 was charged on my card. Its a huge amount for me, its half of my monthly salary (India). By this I learnt a lot that I never do any online shopping, especially bidding.
I requested them like this "PLEASE!! PLEASE!!! PLEASE!!! ….. I BEG YOU!!! DO NOT CHARGE ANY THINGS ON MY CARD. I Pray you like GOD. please do not charge. It's my humble request. Try to understand my situtation. I have not won any thing. This is one of my sadest day in my life. Defenetly hey will have an option to refund this somehow.
My monthly salary is $500 and I spent $100 just like that. Do you think I can bid this like this knowngly out of my salary ($500 Monthly). Turst me I'm not telling lies. I don't know how to write English in better way to explain my situation. But I request them to refund. Thank you so much!!!

I am writing this complaint regarding Sugarbarrel Antiques- I bought a mid-century rosewood sideboard and the transaction was done with Jeremy who I believe is an owner (Design Modern). The delivery of the piece was arranged through plycon. When I received the piece I noticed that 2 of the shelves were not rosewood and therefore did not match the others. I called Jeremy and he admitted knowing that there were 2 shelves that were different and promised me that he would drive down to deliver the shelves in person. This was in december 2010.
I then left on a short vacation and informed him that I would be back on the 2nd week of January 2011. Since then I have repeatedly called to be told he was not in or not available. I finally sent an e-mail last week but have still not received a reply. The reason I even bought the furniture from them was because of the wonderful rating on e-bay.Now I feel duped and angry about the entire transaction. I hope e-bay does not give these great ratings to this seller, so that another buyer is suckered.

item was not as described from seller so contacted seller with no reply,ebay voted in my favour in this case after returning the item. should have recieved my refund months ago but ebay keep coming up with" there is a virus or problem with there system "but i will receive my refund? first they said 3-7 day "no refund arrived" then 9-15 days no refund arrive, now they say they cannot put a time when i will receive my refund" so in other words they will pay when they want if at all EBAYER PROTECTION "WHAT A JOKE" SHOULD CALL IT EBAY PROTECTION

Ordered item from this ebay seller located in the UK on March 1, 2011. Paid 36.77 USD via paypal. Paid addtional amt for postage due to exchange rate. Attempted to contact the seller who responded on two occasions stating that she will post the item, but never received. It has been 39 mailing days and I have not received the item. The ebay seller has failed to respond to my recent emails. Seller is a new ebayer since 02/24/11 and may not be registered properly. I beleive I have given more than sufficinet time for the item to be shipped from te UK to US. Where do I go from here??

Won an item from seller named electronicusuk, on eBay for 20.00. Seller from Hong Kong told me it would arrive in 40 days. 40 days later, no item. 45 days later and seller is no longer a registered seller online and it is past the magic 45 day cut off set by eBay. Lesson learned, never ever buy anything from China on eBay, especially from Hong Kong.

i bought an item on ebay. the seller sent me a message saying that if my item does not arrive in 40 days i should contact him. after 40 days i kept sending e-mails to the seller, but he never replied. i tried to contact him directly, but got a reply saying the sellers mailbox is full. obviously he disappeared with my money. i wanted to file a complaint at ebay, but got the automated reply of "you can only open a complaint within 45 days. what do i do in a case like this, where the seller just stops trading under one name and start doing this to other people. i checked the sellers name history and it seems he changed his name one day after i bought this item and is now trading under electronicusuk. obviously fraud like this will never come to light if there is no way to contact ebay to report this after 45 days.

eBay kept sending the same message that provided from Hong Kong seller who claimed they mailed this order. All the while Paypal transferred 79.99 to Hong Kong and item arrived in New York much later. eBay provides Buyer Protection Fraud in favor seller who keep pay eBay listing fees and PayPal transaction fees, but they rejected my refund request since buyer pay nothng to eBay. PayPal is an eBay company. I did not receive my order from a Hong Kong seller though eBay and made payment to Paypal. eBay so call Buyer Protection nothing but fraud in favor of seller who keep pay eBay listing fees and PayPal transaction fees. Never ever care buyer interest.
Thanks for your feedback!
Sorry. Please try again later!