AT&T
AT&T Complaints Continued... (Page 4)
859+ reviews added so far. Upset? Call AT&T corporate: 1 (800) 331-0500

Ronald E Walker
from Alameda, CA
I dealt with three different employees. The problem was a difficult one, and it took two referrals and three employees to resolve it. The first employee (AT&T Mobility) gave poor help. She could not deal withn the problem and transferred me to the wrong department (billing). The employee in Billing did not have the resources to respond to my problem but found and gave me the number she had for the problem I described. She also was helpful and patient even though she had no resources for dealing with it. The number she gave me was disconnected but gave a new number to call. At that number (U-Source) the service representative gave good service, seemed to have access to the resources to deal with it, and gave me other useful information.
The situation was that I was receiving multiple calls from "the Federal Investigation Department" threatening to "go to court" with certain unspecified charges. I knew the falsity of the calls and called the number given twice to ask that they stop calling me. After repeated additional calls (six times yesterday) I verified that the incoming calls and the return call were from the same number and that it traced to AT&T Mobility. I called AT&T Mobility, described the problem and suggested they investigate. They told me they could do nothing unless the calls were coming to my cell phone. I explained the calls were coming to my land line, not my cell phone. Finally they said I should request a blocking order. I requested to be transferred to the proper department to do that.
The department I reached was the billing department. The woman I spoke to there was patient and helpful and researched the number to call. The number I called had been disconnected. I called again to make sure I had dialed right and got the same message but noted a new number, which turned out to be the number which connected to a U-Verse number where I got the blocking order and obtained other useful information.
SUMMARY: the AT&T Mobility service was neither helpful nor forwarded my call correctly. The billing department was the wrong department but patiently went over the problem and gave me the most recent information she had, which was outdated but apparently correct. The only flaw was that she didn't sem to have received information about the change. The U-Verse service was excellent.
RonaldEWalker@aol.com

Weiping Hu
from Bellevue, WA
Still get shutdown. On Sunday, March 13, 2016 at 11:45 PM I emailed my complaint directly to AT&T Customer Care at attcustomercare@att.com. I wanted to tell them about the requested AT&T wireless account change. Apparently my phone's SIM card was disabled when I change SIM card for my son's phone. After hours I still can not get my phone restored. Please fix it, the number is linked to a very unhappy customer.

Dana Yoshioka
from Kane'ohe, HI
I had one of the most upsetting, disappointing, and stressful experience with an AT&T employee the last night. I had a problem where the charger connector could not connect to the port on my iPhone. I went to a female employee at the Kaneohe location (#808-236-4494) and she assessed the situation as a loss and that I would have to file a claim to get a new one. She told me to get a cheap phone from Walmart or Target until I receive my phone. I then proceeded to Target and purchased a $15 flip phone and $30 refill card. I wanted to get a second opinion, so I went back to the same AT&T today and met with one of a representative whom I fully trust. He looked at my phone and just said that there was lint in it, so he cleaned it and it worked great! He said that it was a common problem for those who put their phone in their pants pocket. He was then able to charge my phone.
So, I went back to Target to get a refund on my items, but unfortunately, they could not refund me the $30 refill card. I would still have to pay this bill on my credit card! I feel that AT&T should refund me the amount for the refill card since the purchase of these items could have been avoided. I don't understand why there was such a discrepancy between the two representatives. Is it due to lack of training? Ignorance? Incompetency? I feel that AT&T needs to remedy such unfortunate situations such as these. I have told my friends and family about this and I know this will have an impact on this company unless something is resolved. I am a loyal customer to AT&T and I want to continue having this company as my carrier. Please let me know what the solution will be. Thank you very much for your time and support regarding this matter.

Kelley C.
from Las Vegas, NV
On 10/14/2015, I called AT&T to ask if there were any options available that would lower our wireless bill and to also ask about upgrading my iPhone 5s and my husband's iPhone 4. I was transferred to AT&T's "Retention"/"Loyalty" Dept. (I put those in quotation marks because I am not sure if the "Retention" Dept. is the same as the "Loyalty" Dept.-I don't think that some of the AT&T customer service representatives know if there is a difference either!)
When I was finally connected to the "Retention" Dept.; I spoke with a representative named "Mary Ann". Mary Ann reviewed my bill and said that she could double my data (from 3GB to 6GB) at "no extra charge." I was happy with that and she said that she would have that taken care of.
During this same conversation with Mary Ann (on10/14/2015), I asked how much it would cost for my husband and I to upgrade our existing iPhone 5s and iPhone 4 to either an iPhone 6, 6plus, 6s, or 6s plus. I specifically asked what the monthly cost was for the different GBs of each iPhone model under their NEXT plan. I also asked her how much each phone cost if bought outright.
Mary Ann informed me that if I upgraded BOTH phones, my bill would be $116.66. (She also offered two free Otterbox cases.) I reviewed the amount of my bill with the two upgrades 3 times; to ensure there was no misunderstanding when I reviewed this with my husband.
In addition, I asked Mary Ann to note my account to document what we discussed (the doubling of data from 3GB to 6GB at no additional charge, the 128GB iPhone 6s Plus pricing, two free Otterbox cases and what my bill would be if I upgraded BOTH phones). I asked her to note this discussion on my account to avoid any confusion if I called AT&T to order the iPhones or if I went to an AT&T retail store to purchase the phones.
Little did I know that this was the beginning of an ongoing and still unresolved NIGHTMARE. Since my initial call with Mary Ann on 10/14/15, I have called AT&T at least 5 times; with each call lasting anywhere between 45 minutes to a little over an hour. I have been transferred, hung up on, and have been told that there is nothing that can be done. My most recent call was yesterday, 2/29/16, which lasted 2 hours and 8 minutes.
Mary Ann failed to properly document our conversation regarding the price of the phones she quoted and what she quoted for my bill. She also failed to double my data as she had promised, which resulted in some inept person messing up my data plan, being charged for a "change" in my plan and losing rollover data.
Yesterday was the straw that broke the camel's back. I was told by AT&T Customer Service that "there is nothing more that we can do for you". And that I will need to go to an AT&T retail store to resolve these pricing and billing issues. That didn't make sense to me, but since I needed to pay my bill anyway, I went to the AT&T store in an attempt to resolve these issues. This turned out to be a waste of time. At the store, it was suggested to me that the only way to lower my bill was to lower my data plan to 2GB.
I almost lost it! I explained to them that my data plan is not the issue, since I was receiving 6GB of data for the price of 3GB due to the double your data promotion in October 2015. Rosa, the manager at my local AT&T store was just as inept and unhelpful as Customer Service! She said that this was a Customer Service issue; so I could come back when I had more time and I could contact Customer Service while I was at the store. For what?! So she could look at me while I call Customer Service?! That was ridiculous.
The Customer Service at AT&T really sucks. They lie and lead you to believe you will be receiving what you were promised; then purposely do not document you account. Which then leaves you on the hook for paying way more than you were promised, or having to decide if you want to pay a termination fee to get away from them, their shady practices, their crappy customer service and their overly inflated cost of services.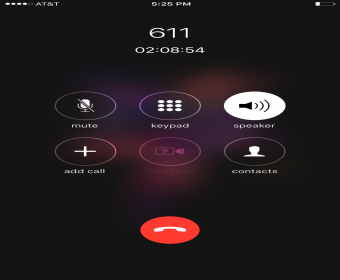 Faith hall
from Fort Lauderdale, FL
I had this service for five years. I called because of I was having trouble paying the bill. I had to cut my favorite stations to get a discount. I went without channel 7 for almost a month. If I called the customer service I will not get any help.

Bruce Reichenbach
from Arlington, TX
At&t Hasn't provided a reference channel line up card with numbers any time recently. I can down load a colored chart, but it lacks channel numbers. When I select movies, news channels, etc the channel names and numbers are shown, but when I hit print the same color coded chart, with no numbers is displayed.
When I try to print the pages that show all channels by plans each page must be printed separately, which will use hundreds of pages. Universe should provide a durable color folded card by service from basic through 450. In short AT&T should provide a quick reference card or come up with a way to print one. I like universe, but find feed back to the company lacking and is not to be found.

Robert Kontout
from Bradenton, FL
I bought a Beatbox Portable Devise around three years ago. I notice it was not working so I bought it to the Apple store. I bought it from the Apple Store for around $399. My family loved the bluetooth box. It was so maddening when the Apple Store said they do not work or replace any items on the Beatbox to date.
Really AT&T, you say that to a customer who has phone service for their family and who purchases items from you on a regular basis. Apple said to go to a store that fixes Iphones or computers that works with AT&T items. I took the beatbox and they cannot work on it because they cannot get the parts. How many companies put an item in their stores that retail for $400.00 and do not have replacements for this item to be fixed after three years.
Our contract is coming up with our phones and we are very disappointed in your service for a very expensive Beatbox that cannot be looked at or fixed. Shame on your company for the consumer. I would like to have a response from your organization on this matter. Something to believe that you care about your consumer. I bought the box at the AT&T store in West Chester Ohio. I live now in Sarasota Florida. I just took it to the AT&T store in the UTC Mall, 2831 University Pky-Sarasota, FL 34243.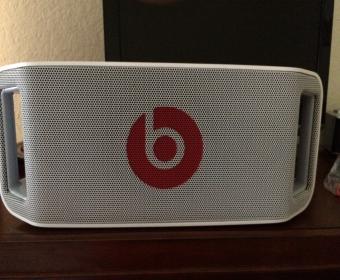 On 1/15/16 I called Customer Service to check on Account #847-674-3342 because the phone in my husband's room in a nursing home wasn't working. I was told that 3 bills were sent and not paid. I didn't receive the bills. I found out they were sending them directly to the nursing home and they were not forwarding to me, I talked to Joshua in Customer Service and requested they make sure the address on the bill was my home address.
This month again I didn't get a bill. I talked to Antonio in Customer Service and he again changed the address. He said he woud take another billing cycle before this change would be in effect. I don't understand why it takes that long to change an address. My husband depends on this phone to contact me about any issues that come up in the nursing. It is very important that I receive this bill on time.

Mary Mitchell
from Raleigh, NC
My experiences with AT&T products is fine. i am mad that your people have sprayed expensive plants with orange paint in North Raleigh. I am not buying fiber optic use and have told you so. My computer is with Time Warner and will stay that way. You do not have the right to tear up my yard by digging. It is too hard to grow a yrad here, and I have rare and expensive plants, too.
The least you can do is contact me. If you are digging, You need to let me know so that I can remove the plants and take them to my greenhouse and replant them at a later date. I am thoroughly disgusted. As far as I am concerned, this is vandalism.

Edyln
from North Augusta, SC
I am learning disabled and choose to write over calling. Warrenton, Ga 30828 is where I live. The internet service here is beyond poor especially in the morning and evening. During the day it is fair. I see where my connections are coming from a tower in North Augusta, SC. That is ridiculous. If you cannot provide me with faster and more stable connection, i would like to discontinue my u-verse & at&t account if we cannot resolve the issue. would need a technician to come to house and do all the work for me...i cannot take instructions over phone.
I will use all resources to register this complaint and express my most unhappy experience that started when U-verse was installed. Also, you don't even have this service at all at my cabin. Thank you to the customer service person who finally helped me with this this. I know nothing is your fault, but your attention to this matter would be appreciated.

S. Gravel
from Rochester, NH
I was on the phone for an hour trying to add a service to my mother's land line phone. I called the number on their website for New Hampshire customers and I was told I was calling for South East customers. In all I was told to call 5 different numbers (some of them the same ones I already called). The last time I asked to speak to a manager but was put on hold for another department. I finally hung up. Changing over to Fairpoint. Everyone I talked to (but 2 people) had accents and were very hard to understand. I have never had such a problem in my life as this.

Sirena Rivera
from Milwaukee, WI
I called ATT customer service in attempt to extend my payment arrangement two days so my direct deposit could hit my account. I spoke with a woman who was more eager to end her shift than assist me. I asked to speak with a supervisor & ended up speaking to a Tia Wheeler who stated she could not help me even though I've been with ATT for sometime. It was made very clear they would rather loose a consumer than work with individuals.
I asked for the customer service representative name I spoken with earlier & was told she is no longer on the phone so I wouldn't need it & she refused to provide me with their location so that when I did "complain" it would be a bit more difficult for them to track down exactly whom I was speaking to. I am very disappointed in the treatment I have received & will be looking to move my business elsewhere. I cannot support a company who is quick to take people's money yet lacks the proper customer service skills needed. After all we are the reason any of your employees have a job.

Bryan Godwin
from Oklahoma City, OK
I am wondering why your employees have to lay to us. The told me and my wife when we went to the AT&T store in Moore, OK. to see about if we could get a better deal on a new contract. First they told us we would have to go to Directv because they are getting rid of uverse tv. Also your installers told us the same thing the you were finding out uverse services. Your installers said that new customers would have to have directv that they were not going to fade out uverse all together. We are about 75% satisfied with our service.
We told our neighbors that they said about uverse being fading out. But the came over and said they got a new uverse contract from the same store. They told them that they were not going to fade out uverse. Now I fill stupid that I told them anything. So five employees lied to us. So I would like for you to have your service people come out and do there work in the future and just not speak unless spoken to. Now the contract is in my wife name and not mine. I just want you to know that I do not like or need to be lied to.

Rodriguez
from Chicago, IL
I`'ve had to contact AT&T customer service representatives since January about adding and having a technician out to connect internet to my services. On February 3rd I called off of work and they were scheduled from 1-3pm. No one showed but I received a text stating " they were sorry they missed me"!! I was home from work waiting.
They rescheduled for Saturday the 5th from 11-1 and at 9 am I receive a text again "sorry I missed you" ! I have been on the phone all day with one department to another just to get rescheduled again. Who makes sure these technicians are following through? Is there even communication between departments?? This is the worst service ever.

Don McCarty
from Tampa, FL
I was never told I had to wait 6months to unlock my prepaid phone. I want to switch carriers but can't. So if I want more Data on my hone I have to pay $15 more if I stay with AT& T. I bought the phone and don't owe any money, I should be able to use my phone where ever I want to. We will be filing a complaint with the BBB and telling everyone we know to stay away from AT&T. Your customer service reps are not very helpful. Told us you bought your phone at Walmart they don't know anything about AT&T. Well it wasn't just them that didn't tell us your cs reps didn't either.

James Arnold
from Dallas, TX
We have contacted customer service more than 20 times now. We have been given the run around with several departments. We have been having the same trouble with land line for over a year now. The phone has a humming noise that is so bad that you can barely hear the party speaking. We have had technicians out and they have not been able to fix it. The last technician said that the underground cable to the house is bad and needs replacing. That's been over 6 months now and no one has been out to replace it. We have been paying our phone bill on time and have not missed a payment. We really feel that we are getting taken advantage of and being charged for a service that cannot be used. We have bundled with our cell phones.

Jeannine M Ruse
from Homewood, IL
01/25/16 Made a credit card payment over the phone to pay off the balance of an installment plan for a phone purchase. 01/25/16 ATT misapplied the payment to the phone bill in general rather than the installment plan. Made several phone calls to several different departments to get this matter corrected. The best ATT can do is refund the payment to the credit card. 01/25/16 ATT refunded the payment back to the credit card. 01/26/16 Made a second attempt to pay off the installment plan with a credit card over the phone. Was careful to explain the problems from the previous day to insure this would not happen again.
01/26/16 ATT misapplied the payment again to the phone bill in general rather than the installment plan. 01/27/16 Am now on the phone with ATT for over 2 hours and 22 minutes to have yet another refund of credit card charges and will now have to pay a 3rd time to try and get this installment plan paid off. No words can express the incompetence of a company that can not take a payment and apply it correctly.

Nina
from Dickson City, PA
My name is Nicole and I have been a customer of AT&T for about 10 years now, I currently have four devices on my plan which I am paying for by myself and my bill is well over $200 a month (not the problem). My problem is with one of my devices, It loses service, drops calls, gets call interference and the battery is poor. I called customer service and they did a trouble shooting session with no result and the phone was under warranty so they were able to send me a refurbished phone without issue.
I received the refurbished phone and all was well for awhile but then the same issue started happening again so again I call customer service get the trouble shooting run around of course it didn't help and this time it is out of warranty however, I have insurance on it and I can send it back yet again but this time with a 200$ deductible. My contract for this particular device is not up until June of 2017 and if I wanted to upgrade to a different phone I would have to pay 389$ to get myself out of that contract and in to a different one. The thing is I refuse to pay $200 to send it back to Asurion (spelling?) only to get the same phone yet again and probably have the same issues with, and I do not feel that I should have to pay almost $400 on a defective phone. customer service was rude, unhelpful and transferred me to 3 different departments with no help.
I have recommended them to friends and co-workers since I've always had great luck with them, but I think it's a complete breech of contract for them to make me get the same phone I am unsatisfied with or pay such a high amount to get a device that works. All I am asking for is to upgrade this phone that does not work, that I have gone through all the motions with without having to pay the remaining $389 . It's not like the user just got sick of the phone, it legitimately is defective.
I would rather pay for a NEW upgrade on a different phone that will work. I would like to mention also that the other 3 users on my account have no trouble with their phones, they are all different brands, and we all use our phones in the same places so it's not like this user is going out a coverage area. Please help, I am fed up and I feel its immoral and quite frankly illegal to continue to charge someone for something that doesn't work and or make them pay to get the same device that they are unhappy with

Kara Burgess
from Columbus, OH
I am done with this company it has the absolute worst service and absolutely no help when needed. I used to love this company but as of now I give you a negative 20 stars.

The week of 2016 New Year, my landline started giving Static, dropping calls and hearing conversations from unknown persons. By New Years Eve I had no phone service. Unfortunately it was ;late when I realized I had no service, and the Office was closed. So Saturday Jan 2 (my birthday) I called and was given a date of a service repairman to come out on Tuesday January 5th.
I waited all day as instructed and no one came. Called on Wednesday, they said they would send someone out on Thursday which was totally unacceptable due to business contacts, as well as I am also caregiver for my elderly disabled Sister, and have a 8 year old daughter, and with no phone and I leave home no emergency call could be possible. I requested immediate service and someone came out Wednesday afternoon. Service seemed restored, but on Thursday, the next day service was off again. I called again as was given an appointment for Monday and repair was made and service restored.
Unfortunately this is not the first unpleasant encounter I have had to stress through. A few years ago trying to get internet service, for some unknown reason was without phone or internet service for 2 or 3 weeks, which really brought me to tears. I have been offered and accepted service to increase my internet speed, which absolutely did not work. I can not believe a company of this magnitude has so many problems. I never complain about anything, but enough is enough. I am totally disappointed at this time and hope this is the last time.

Ryan Ragan
from Orlando, FL
I would like very much to speak with someone in corporate about my complaint. I was promised a new phone I got the wrong phone it's too small for my vision and I wanted the one that was two years advanced upgraded to galaxy note 5 that I was promised.
Instead they sent me the galaxy 6 at 6 or something. I've activated I tried to use it for a week my eyes are used to my other phone that I've had for 3 years and I'm getting older. I can't use the phone that they sent me they told me that they were sending me a replacement but a two year newer version of my own phone instead I got this the at 6.
I do not want this I can't see with this phone and I was promised this or one of three choices now they're saying that I didn't return it within the two week period which she told me I had 30 days to return it. The girl on the phone so she must have made a mistake as well as sending me the wrong phone it's not the phone I ordered or requested and I can't see. I been with AT&T for a very long time through my business for 17 years this is my personal line and I don't want to cancel my service with you guys.
I've been very loyal to AT&T for 17 years my personal line for 3 years I'm very very hurt and upset and I need someone to call me asap.

Nina Hauser
from Ann Arbor, MI
I ordered an Apple I Pad Pro before Christmas from the Apple website. As soon as I received it from Apple, I called AT&T to order internet service for it. No one ever told me that I have 14 days to try out the internet service, after which I am signed up for TWO years. I returned the iPad a few weeks ago because it doesn't work for me as an artists but I forgot to cancel the internet service until yesterday (1/18/2016) When I spoke to the representative, she was quite unpleasant, telling me that I Cannot cancel the service because I am on a two year contract. I do NOT have the ipad any longer, and yet I am expected to pay for service for it.
I think this is outrageous. I have been a loyal customer of AT&T for many years , using it for my TV, Internet, two phones and one would think that's it just good business to grant my request to cancel it. Now I'm expected to pay $146.00 to get out of the contract. I am probably going to switch to t-mobile. I've heard that they have much better customer service. I know AT&T won't care one bit. I find that sad.

Elaine Boudreaux
from Delaware, OH
There wa phone that my mother returned. I am authorized on the account and have POA. I have the email memo that ATT received the phone. The account was never credited for the phone and the whole phone amount was due. I went round and round with ATT saving all chats with them. The bill was always paid, just not the phone amount. ATT in agreement with that as well. After many months still no resolution, no credit for the phone ATT received, and no phone returned. Then ATT suspended the account without resolving the issue. SO now 2 whole phone amounts due and no phone, no service.
After many months, now when I call, they finally after trying to explain months worth of the problem, they transfer me to retention dept where calls are not returned as promised, and one guy even hung up on me. I have made a federal complaint with the FTC. The phone number involved is wrong. I can provide all chat info and the power of attorney to resolve this matter on my mothers behalf. My mother has always and still does have a superior credit rating and has ALWAYS paid her bills!! Again, the lack of ATT resolution to this matter, and now ignoring my mother has resulted in elderly abuse in my opinion.
I also want all future communication and bills to STOP being sent to my mother.

Danielle adams
from Madison, AL
Bought new iPhone 6s online 12/20/15. Somehow I got singed up for the next payment plan program. I intended to buy the phone for 299.00 and have a two year contract. Not sure how I got the next plan. I only noticed it because my credit card was only charged $75.00.
I called customer service on 12/28/15. Explained my issue. Was told nothing could be done. Rep transferred me and then I was disconnected. I called back. Rep said I needed to bring phone to att store and return phone. They would then start over and have me buy a new phone. 1. That is stupid. 2. My area was under a tornado watch and I couldn't leave the house. 3. I was flying out the next morning. Rep said she could file a case and it would be handled from their end. It would be faster to go to the store, but this would work. Rep said case #J05879992 and that I would be contacted.
1/15/16. I called att because I was not contacted about my case. Rep asked what my issue was and I told her I was following up on my case. She put me on hold. Rep came back and said what wa the case about. I said here is the case number. She said she didn't need the case number and out me on hold. She came back and asked me what my case was about. I told her my case number and what my case was about. She said she my case has not been looked at. I asked her to get me a rep that could help me find out about my case. She transferred me and then disconnected. I called back.
Rep said my case has not been looked at and said she would have the case expedited. She then said I had to pay for my phone $800. I said no, and repeated my issue. She said I should have gone to the att store and returned the phone etc. I asked for a supervisor. Transferred to supervisor. He told me my case was looked and and rejected. I said I was told by two reps that my case had not been looked at. He said case had been looked and and was rejected.
I asked why I wasn't notified of the rejection. He said they don't notify customer. He then said that I a new plan stated 1/8/16 that only allowed for the next plan. No more 299.00 two year contracts. I said I was never told about the date and I had proof that tried to resolve the issue on 12/28/15. He said I should have gone to the store and too bad. Nothing could be done. I asked to cancel my account and he transferred me to the DSL department! I hung up and called the cancelling dept. rep told me I had to talk to the retention dept.
I was transferred and disconnected. I called back. Rep said he would sorry about my issues and could understand why I was so upset. Rep said he could see the supervised transferred me to the wrong dept on purpose. I never told this rep I was transferred to dsl. He could see it somehow. I was then transferred to retention. Rep said she understood why I would want to cancel my service. I told her att reps were fraudulent. I was tricked into a next plan, told it would be taken care of, case was never handled, lied to by several reps, disconnected repeatedly, transferred incorrectly on purpose. Rep said she would talk to her supervisor. Put me on hold.
Came back and told me nothing could be done. I said cancel. Rep was quiet for a long time. I waited. Waited. Rep said she was having connection issues. Rep then said if I cancel your service it will disconnect mother current call. I said don't cancel, I'll go into the store and handle it there. She said I already cancelled the other lines. I said why did you do that without asking me a date for cancel etc? I told her to not cancel and I would go into the store and talk to a human.

Gerald Bell
from West Monroe, LA
i cancelled my landline phone service with AT@T on Nov 30, 2015 my number was supposed to be ported over to Verizon at that time. i talked to AT&T before doing this to be sure I could keep my DSL and they said i could. i rec my bill for the billing period of Nov. 29th thru Dec 28th and my landline charge was still on it. I called A T @T to get this corrected and they told me it was not ported and if it had been that I could not keep my DSL.
I have a wireless box for Verizon and they are telling me I was ported on Nov 30th and I am being charged for both companies. I do not understand what is going on. I have tried to contact them by phone about 5 or 6 times and they keep hanging up- Verizon will charge me $175.00 to cancel. But I'm not hooked on the phone line for AT&T I'm on wireless for Verizon. Would you please get this corrected. I have talked to the Better Business Bureau and filed a complaint.

Michael Jordan
from Brighton, MI
Not sure WHY you don't add routers but this address 204.255.137.154 is choking my connection to a server I have been using for a decade. Since switching to AT&T last year this connection is bad and THAT address is the one router set that has made it worse. Why you can not invest in your business to maintain internet is beyond me....a YEAR for Christ sake and this major choke point has not been resolved. is it time for a class action suit against AT&T? Getting tired of AT&T service standing in a circle and everyone pointing to the left and hearing a chorus of "it's not our area it's theirs" the pingplotter image attached is from a GOOD day.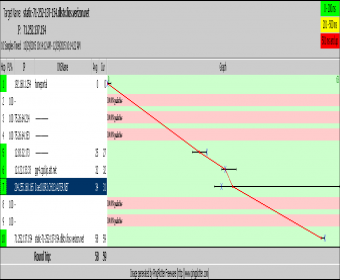 Brandon
from Union City, CA
I just got a new phone, the one plus two, and the mobile data wasn't working. So I went to the att store to resolve this issue. I went to the att store in downtown San Leandro and was helped by Berlin. He did not inform me of why the data wasn't working nor did he tell me that he needed to install a new sim. He takes my phone and disappears for awhile and when he came back, there was a scratch on my brand new phone. I brought that to his attention and he simply denied that he did it. After expressing my discontent with what happened, he brought his manager, Taira, over. All she managed to do was tell me that they take no responsibility and that they could not do anything about it. She told me that it is not a phone they carry so they can't reimburse me in any way.
At this time, my data was still not working and they told me that they were not trained to fix the data situation and Taira then left. I asked Berlin for both their names and he decided to bring over his other manager Evan. Evan simply did not listen to what I had to say and instead got angry at me for being upset about a scratch on my brand new phone caused by his employee. He continued to say that sometimes sim cards need to be installed and sometimes the phones have to be laid on its screen, so if a scratch occurs, it's part of the job and not their fault. Luckily my phone had a screen protector on it and the screen was not damaged, however, I'm still disappointed and outraged at the fact that they believe it's ok to damage a customer's phone while servicing it. This is not acceptable.

Reginia Abdul-Mateen
from Houston, TX
I noticed that my back gate was open and went outside to close the gate. At that time I saw a MAN ENTERING MY BACKYARD! I asked, "who are you?" He did not respond and I ask again. His response was, I don't have to tell you anything! He finally told me he was fixing a phone line. I asked him why was I not informed as I had been in the past. Once again, he told me he did not need tell me anything. In the past, when AT&T company works in my backyard, they have left a tag on my door to inform me that At&T would be working on my property. This was upsetting because I live alone. This was a serious safety issue for me.

It's 12:46 PM and I am literally still on the phone right now for 49 mins and 10 seconds waiting for a "manager or supervisor" since 12:18 PM. I was calling them because they "updated" my service today (DEC 21, 2015) without my permission. Lady on the phone with customer service said to me that she doesn't see any new order confirmation on my account. The reason I called in the first place is because I received an email confirmation on my new order!! And i definitely do not want to re new my service because they are so rude and so expensive every year to re new service. My bill goes up $30 every year.
They do not care if you're a returning customer or not, they just make promises they can't keep when you sign on the first time. (it's 54 mins now and she said "I am still waiting on a supervisor lets go over this one more time together." I said no I will wait for a manager) The area I live in only has Comcast or ATT. I think I will just take my laptops and devices to Starbucks Coffee down the street. The baristas there are 10,000 times nicer then the people on the phone. Oh look i finally hit 1 hour on the phone with them and still no supervisor. I really hope people can get together and some how shut down this company who claims to have fast reliable internet, when their system is constantly crashing during a call (every single time I call).

Cristy Minear
from La Fargeville, NY
I've been with AT&T since it bought out Cingular. I'm VERY disappointed that I can no longer upgrade my iPhone by signing up for a 2 year contract and purchasing the phone at a discounted rate because I have a value plan. I guess being a loyal customer doesn't matter to AT&T. I will consider changing companies once all phones are out of contract.

Harold Burtt
from Orange Park, FL
Promotion on my two year contract expired on 12/12/15. I tried for a week before it expired to reduce my service to the same amount that I had been paying for two years. One night I waited in hold for at least an hour the next night more then forty minutes. My complaint is about the AT&T billing department, it is a joke could care less about customer service. Supervisor William needs some retraining in Customer Service not interested in fixing a problem just pass it on to someone else. Would love to have the customer retention dept give me a call if they want to keep me as a customer other wise Comcast here I come yes William as a retired manager if my employee treated my customers with the could care less attitude you have you would be looking for a new job.

Sherry Means
from Maryville, TN
Horrible time getting AT&T service set up at new address. It took a week later and twenty phone calls to customer service at AT&T before phone and internet were on. They didn't cancel service at old address when scheduled and now getting bill and didn't live there at time. Two months and still calling them.

Xiaowei Li
from Kalamazoo, MI
About a month ago, my Galaxy S6 Edge phone stopped working. So I contacted AT&T customer service. They sent me a new one and asked me to return the defective one since it was under warranty. Today I received my defective phone along with a letter stating that it was water damaged because the liquid indicator was activated, and $606 was charged on my bill. I agreed with the term of return because I did not do any liquid or physical damage. My phone simply stopped working overnight. I also have a witness who can prove that the phone did not make any contact with any liquid. The indicator was activated does not mean the phone was water damaged within my procession, it can be activated when AT&T received it. I talked to a customer service warranty dept representative and a manager today.
They kept telling me it has liquid damage, and if I don't pay the full amount they will disconnect my service and going to debt collection. If there was a liquid damage why would I return the phone. I would have just gone through insurance. I am extremely disappointed at how my issue was being handled after being a customer of AT&T for over 11 years. If this issue can not be resolved, I will file a complaint to Federal Communication Commission, Consumer Affairs, and Hissing Kitty, and start with other mobile providers.

Cherr're Jones
from Roanoke, VA
I have been an AT&T customer for a little while now and I have had something happen that is going to make me change carriers. I have insurance on my phones my son has sent is phone back three times. The third time we sent the broken phone back they said it got scratched in shipping and because of that I have to pay for a broken phone. I have not even finish paying for the orginal phone and they say I have to pay the balance of the broken phone by Dec 18th or my service will be paid off I was willing to pay 100.00 over the amount of my monthly bill until it was payed off I was told that will not work must pay balance of be cut off.
.

Randy Helmonds
from Campbell, CA
During June – August I tried to update my AT&T account to include Passport Plus plans for my two sons. Despite at least 10 attempts utilizing: my AT&T account, chat, Customer Service and International Customer Care, I was unable to activate the Passport plans or completely resolve the billing charges. This included receiving an email confirmation the account was activated. After additional calls on 11/2 and 11/3 in which AT&T agreed to adjust the billing, there have been no credits to my account. I have accumulated over $1,500 in international services, most of it from AT&T's failure to activate the plans. I have invested too much time and patience with AT&T, and I need assistance to escalate my case.

jenifer dillow
from West Dundee, IL
I closed my business in mid October and when I canceled my service with AT&T we put in an order for an intercept number to be put into place so that my customers would know how to get a hold of us. This was all suppose to be in place by October 26th. I have made a total of 6 phone calls to AT&T to get this started and each time I am given a new conformation number and told that an order will be placed and it should take about 6 days. Once I was told it would take 4 hours. Tell me, why would a new order need to be placed with each phone call? The order was started why is no one taking care of it? I am in Illinois and I am losing business because you are not doing what you told me you could do. Believe me...EVERY SINGLE CLIENT that does find me or my stylist DOES hear what a lousy job AT&T is doing!

Tim McAllister
from Fort Worth, TX
My auto refill for my cell phone did not process (1st payment) and I got the 7535 message and made the call. My plan is $40, but all they want is $45 and next month I may be reinstated to the $40, etc. Long story short, no root cause of the problem, at&t customer service reps can not help, supervisor, no help and then the manager hangs up on me. I would pay the $40, but immediately wanted to be reinstated. I was read the same script by everyone I talked to, not one person could make a $5 decision to make a customer happy. So to get my service, I made the $45 payment with a new rep. Asked to speak to another corporate AT&T manager to voice my displeasure and wanted a contact to escalate the problem to. AT&T has no email accounts for complaints, nor anyone to address these kinds of issues to. But I was offered a snail mail address to at&t in ft. wayne, in. No person just at&t. If the bird has it's head in the sand, guess everyone is happy. NOT What ever happened to good old fashioned Customer Service? And treating people with dignity and respect? Now, it's all about the money.

Marsha Richmond
from Dahlonega, GA
I opened an AT&T internet account in September of 2014. At the time I told the AT&T rep that I would only be at that residence for 9 months (I moved the first of June 2014), and I was then told by the rep that I would have to pay for the contract for a full year. Since there was no other alternative internet service where I lived I did not have a choice but the pay for the 3 months I wasn't going to be using the service (or so I thought). In August of 2015 I got a phone message saying I needed to cancel my account because someone was moving into that apartment and wanted to sign up for AT&T. I called back and explained to the rep that I was told I had to pay for a full year. It was only then that I was told I could have canceled when I moved.
Needless to say I was irate because I had paid for THREE MONTHS that I didn't need to (approx. $150!!!). I told her I wanted to cancel the account then and she said I would have to talk to another rep so she transferred me. I was extremely upset about the situation but I never cursed at the rep or called her names (since you record calls for "quality purposes" if guess you can hear the call). As I was angrily telling my story the second rep HUNG UP on me. That was so totally unprofessional and rude! I would have hoped you had trained your staff to handle upset customers. A couple of weeks later I started wondering if either of the reps had cancelled my account, so I called back and spoke to a very nice gentleman and found out that in fact my account had NOT been cancelled.
My guess is that was done out of spite. The man on the phone said he would go back to that August date and cancel my account as of that date. Since I had paid $46 on 8/6/15 he said I would be getting a bill for the difference between the billing date I already paid for and the date the account was cancelled (which would have been probably under $20). Instead, I get a bill for $100!!!!! Not only was I lied to and overpaid $150, but now I was (I guess) lied to again and I was asked to pay an additional $100! I do not feel that I owe this money and intend to fight it by lodging complaints with the BBB and whoever else I can. Not only have I over paid and was asked to over pay again, but now this matter had been turned over to collection.
I was going to transfer my phone service (3 phones) to AT&T, but if your staff can't handle something as simple as setting up and canceling an account, needless to say that transfer will never happen! I would appreciate a quick resolution to this problem from the corporate offices in Dallas.

Theresa Kimbrough
from Lombard, IL
I called the billing department at AT&T to have my service transferred from one apartment to other apartment. I told the person that's all I wanted to have done. She insisted in all ways possible, including harassment, attempting to change my service plan. after telling her over and over I didn't want the new service plan offered she insisted It would be cheaper and that I should be glad to have it, I said no. The last time I heard No meant No. It was such a simple request and she made it like having hot coals being applied to your feet. I didn't appreciate the harassment, I have being a customer 40 years. Unbelievable that customer service has gotten to this low level. I don't this behavior is customer service, I wasn't being served I was being Harassed. I hope who ever read this c/o, know I don't take this lightly, in forty years I have never had a complaint with AT&T until today.

jack conrad
from Hanover Park, IL
AT&T technician was to come out and install cable and or tv left work early to meet, when I got home I called my wife with home phone to her work to let her no that technician had arrived home phone worked fine. Technician leaves and we have no phone service. The technician left at 5:20 pm we have been on the phone with at&t trying to get someone to fix the problem to no avail. They tell us they cannot get anyone out here until tomorrow. I am starting to deduct payment since it is your technicians fault also your tech left.

I get 1.5 Internet speed. My husband plays online games and the AT&T connection to online is very poor I have called a couple of times to see if I could get faster Internet I am even willing to pay for it but every time I call, they are telling me that they can not offer no faster service to this area and I thing that's a load of crap. All I want is faster service but they are telling me that I can't do that unless they put anther box here and they say AT&T is working on other areas right now all I'm trying to say is that I am seriously about to disconnect my service with you all, and make sure I never suggest AT&T again to another person I know so if AT&T does not want to start losing customers and fast it would be best to do something about this.

Stacy Holland
from Oviedo, FL
"move with AT&T and receive $300" What a load. After myself and husband both called to ask why our reward was only 150$. We were told that we were ineligible. My husband called to see if your new house was in the service area. He then said that he would move service. He was told for a bonus he would get a 300$ bill credit and 100$ gift card. Instead, we got a 150$ gift card. My husband and I both called to see why it was different. I was told we were ineligible because I had chosen a 5$ a month discount on my cable bill. (I did not). My husband was told it was because he didn't make the changes online. When myself and my husband asked to speak to a supervisor we were both hung up on.
I took a picture of the times AT&T hung up on me. Then the "supervisor" called me back 15 minutes later to tell me again that was was wrong and that I had no proof. In all, we were over-talked, told different stories, lied to, and hung up on. What a shame. The funny thing is, I recorded the conversations. I guess I have learned my lessons. You have to record the conversations to have any proof with this company. You guys are running scams. I'll be looking into a different company. Sad really. We have been with you for cable, phone and internet for over 10 years. You'll lose customers over 150$? My bill alone that I pay every month should make you want to keep us as customers.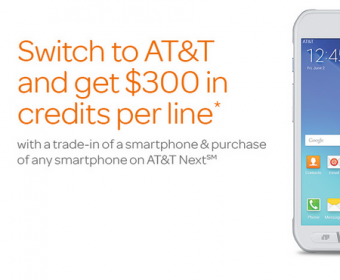 gary sanders
from Carrollton, GA
AT&T has the worst service for cell phone, internet and tv services. if the wind blows the internet stops and the tv stops. cell service is random at best. my internet service is so slow I believe I could mail a letter using the usps and get an answer back faster. 5 years ago I was sold AT&T u-verse and after about 2 weeks of trying they decided that their u-verse was not available in my area. I have changed my personal cell phone and will change 5 more family cell phones to Verizon asap. I have contacted a satellite internet service and am looking to change back to dish network from direct tv. I have had AT&T service as long as I can remember cell was with singular until they bought them out and ruined the service I had. I have no use for the land line that is required for internet service and will be dropped as soon as my new provider can install their equipment. Thank you AT&T for the sorriest service and your we don't care attitude.

Wes Breaux
from Dearborn, MI
On November 10th, I informed at&t that I would be moving and would like to have my home phone transferred to my new address. The rep told me the soonest they could have it done would be November 13th between the hours of 9am and 11am, we sat home all day, calling them at least six times and no one showed up, each time they said someone would be there before 8pm, well it's now 8:36pm and no one has come yet, We have been loyal customers of at&t for 24 years, have been late paying my bill only once in 24 years. I think that's pretty dam good. No one called and said the technician wasn't coming or anything.
They instead cut my phone off at the old address and I am now left without a phone. I guess Monday morning I will be calling comcast to connect me a home phone. I am getting rid of u-verse and their internet service. I can spend my money elsewhere. Just got u-verse on the 10th. This is really sad how you treat people and still think they are to be loyal to you, to hell with at&t, your name is is small letters for a reason, this shows just how much I think of you. If I was half ass paying my bill you would worry the hell out of me everyday. I will call you on Monday to come pick up all, you u-verse equipment and I am not paying a cancellation fee.

Curtis Washington
from Stafford, TX
Ever month the service go down. This has happen each month for the last five month not for hours but days. I pay my bill every month on time. I called on Tuesday to tell them my phone, tv, and Internet was out. They said Mr Washington we will have someone there Friday. They did not give me an explanation no reason if I don't pay my bill they cut me off if I pay my bill they cut me off I can not win. The most reliable company out there I am losing business every day because of this company AT&T.

D.V. Pasupuleti
from Flint, MI
Our cell has been giving problems and we are getting bounced between AT&T and Comcast and still problem is not solved. We are AT&T customers for decades. Today at 4:45pm we went to the AT&T store in Grand Blanc, MI. There were three techs helping 3 customers. We stood there for 5-10 minutes and the manager Kelly comes out from break room and goes back and forth and doe snot acknowledge our presence.
Finally I have to ask her if anybody can help us. Her answer " I am the manager, wait for the techs". Meanwhile 4 people walked in one by one, 2 white ladies, 2 white males and immediately she greeted them and to them to sit down. Here are the 9 things I hate about AT&T customer service.
1) Your service is getting lousier and lousier each time we upgrade the I-phones (5 of them).
2) Our I-phone does not forward calls when patients call and directly goes to voice mail and patients are upset about this.
3) Our phone problem was not resolved.
4) You have no problem hiking prices and with false charges and paying penalties in millions because it's a slap on your wrist
5) You have no gratitude towards loyal customers.
6) You get tons of complaints and do you actually care?
7) Teach your employees not to show racism and discrimination because we all pay the same hard-earned dollars like white folks.
8) Just to let you know I am a physician for 40 years and racism in America is the worst in last 36 years I have been here.
9) Don't ignore customers genuine complaints and teach class and tolerance to your employees.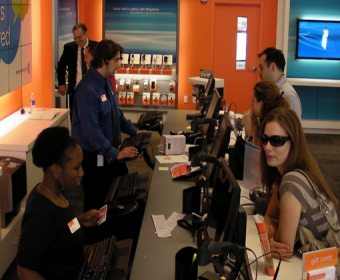 Randi Whitcomb
from Garland, TX
Y'all no showed after we took off work for internet installation; we called and were told they'd reschedule us in 2 weeks. I called to complain about it because I think that it's ridiculous to not fix the issue asap, especially when it was not our fault in any way, but only got an I'm sorry. No one seemed to want to FIX AT&T's issue or compensate in any way for y'all problem. I can understand if we weren't home or needed a reschedule having to wait 2 weeks, but why should we be inconvenienced, yet again, because y'all didn't show?
We were inconvenienced by taking off work for the original appointment, we did our job by being home, we called when y'all no showed because y'all didn't contact us at all; we're inconvenienced by having no internet for any period of time, let alone for 2 weeks, and not just for leisurely use, but we can't work from home, which we both need to be able to, so that makes us have to stay at work later/go in earlier, or not get stuff done when it could be to let things pile up because we have other priorities. We have to be inconvenienced again by taking off work again, and not being able to work from home while waiting...and who's to say if y'all will show or no show again?
In every way, we did our job as a customer, but AT&T never seemed to do yours. I'm sorry doesn't cut it. How about getting out and doing the job when your scheduled to and when a "mistake" happens, not waiting 2 weeks to fix it and overly inconveniencing your customer repeatedly.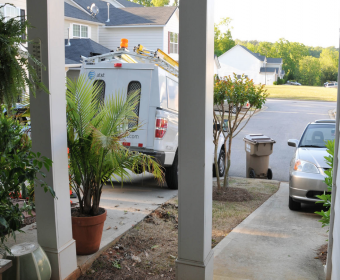 Barbara Sainte
from Marietta, GA
My services were temporarily disconnected without my knowledge. On 10/6 all of my services were disconnected. My bills were up to date in payments. My next bill was due on 10/13. i paid the bill before time and still was not able to get my service restored. I had to get out of my house to go to an AT&T location to get my service back. I was told that my 19 years old son cell 404 7190707 had a past due balance and since I had him on my plan they disconnected me. i was also told that someone called me on a number that i don't have to inform me of such. AT&T has my primary number on file they never called me and all my minors children. I'm more upset because I'm a health care provider and my hospital was not able to contact me on the phone that they pay me for.
Furthermore my 13 years old was unable to get in contact we me for hours in the dark in the yard of her school. This was the worst costumer services ever. I am very disappointed at AT&T. On top of that I was told that I may get a $40 re-connection fee. I'm a very busy person I don't have the luxury of time to spend talking for hours to clarify stupidity or to get out of my way to an AT&T store. I'm a requesting a written apology as proof of such misconduct. If this issue persist I will take all my business elsewhere and I BETTER don't be charge for early disconnection. I have 4 phones , cable and internet with AT&T I deserve better than that.

Jim Kment
from San Jose, CA
AT&T Inc. 208 S. Akard Street Dallas, TX 75202. Dear Att/Uverse, As a long time ATT/Uverse customer that ALWAYS pays my bill on time. I would like to express my disappoint with your unprofessional and sometimes deceptive business practices. First of all the fact the email communication is not permitted to confirm telephone discussions, send copies of error messages etc. is ridiculous. Case in point. My newest agreement Feb 24, 2015 was arranged by Customer Retention. During this phone call I asked several times what my charges would be. The CSR (Lisa, Mississippi retention) informed me that my service would cost $152.00. During the call, I confirmed this several times. The bills that followed were $173.56.
Further deception/omission during the phone conversation included the fact that my 45mb internet was restricted to wired connection only. With wireless devices getting the same speed from my previous internet. If I complained I would get I dont know why they would say that.! Or No you must have misunderstood. My notes confirmed otherwise. This installation was done very unprofessional by the Serviceman. The modem is being pulled off the computer desk because the tech was too lazy to get a longer Ethernet cable. It remains that way today. Poor customer service. First of all most time it is very difficult to understand the reps because of their poor English. I have at times disconnected a phone call because of this. I'll bet Im not the only Customer that would rather put up with a minor inconvenience than call Customer Service. I returned a receiver in Sept. 2015 and it took me two phone calls and 90 minutes of my time to get the receiver removed from my account. If we get frustrated and forget to call back we lose our rights to a refund on our bill after 6o days. The UPS Store tells me to keep my return paperwork forever, because you (ATT) have gone after Customers after 6 months. That is scary.
On 11-4-2015 I began having difficulty with the Uverse apps. Specifically FOX News. I called the Tech support line because I was unable to connect to the Fox News channel. I had a printout of the error message which took up an entire 8.5x11 sheet of paper. I have enclosed copies from both the Windows and Android environments. This error occurred on SEVERAL different wireless devices using Windows 10, Android and Apple systems. The error was also present on my Windows 10 desktop and laptop . To my amazement the tech advised me she could not receive this error printout by email but had me start reading the entire printout over the phone. Comments from her were Was that a C or E. was that an M or N, Was that an A or J and so on.) During the day on Thursday Nov. 5th these discussions were ended with the hopes that the error would be repaired overnight.
On Friday November the 6th, I called support again. I was told that there must be issues with my equipment. They wanted to reset every device, LG Android Phone, Samsung Android Phone, Android Tablet, Chromebook Laptop, Nexus 7, HP Laptop and Dell Desktop. I knew this was ridicules. My son lives a few miles from me so I went to his house and logged using his Apple Laptop and my Uverese logon information. FYI his internet connection is with Comcast. The same error occurred on his IPhone and Laptop. The tech support still insisted the issue was with my equipment even telling me that if I changed my Uverse password it would fix the issue. CHANGING MY PASSWORD IS A HASSEL and it DID NOT fix the issue. Telling me to do that was insulting but I did it anyway. I asked every one of these individuals if they could log on to Uverse.
They all advised they could not. I also asked every one of the Techs I talked to if they had Uverse at home, again NONE of them did. How can you support something you have never experienced? Next, while I was on hold the SAME Tech I was talking to, called my phone. I put the original call on hold and asked her why she would put me on hold then wait 30 minutes and call me back? She completely changed the subject and did not answer. Oh So Sorry was her response. After over 2 hours of nonsense explanations she decided to escalate my issue to tier 2. I started talking to Tier 2 support and asked if I could email them the error message that I was receiving. Tier 2 advised they could not do that either and asked me to read the error over the phone. Really? (ATT Uverse Customer Service Rep. are you getting frustrated reading this yet?)
I advised Tier 2 that it was 4:05PM and I had to leave my house at 4:25PM to run an errand. She replied with an OK and put me on hold. I left my house at 4:25 still on hold and started my errand. At 4:35 support came back on the line wanting me to reboot my desktop. I asked her if she was listening to anything I said, reminding her of my 4:25 errand. She said Yes you leave house at 4:25. During this phone call the Rep asked me at least 3 times what my call back number would be. I gave her the same number 770-507-1888 all three times. She advised me she would call me back in one hour. Well she called she called my wifes phone. When I asked why, she could not explain why! Her response So Sorry Mr.Geem. My Name is Jim!
During all my conversations with the different reps I kept advising them the issue was with ATT and Fox News, because the error indicated that. They insisted it was my equipment. During one of my call back cycles I called my Brother In Law that lives in Michigan and asked him to try to log on to Fox News, He advised he got the SAME error I was getting.
When the Tech called back wanting me to cycle my equipment again I advised them NO! I tried to explain that if the same exact issue occurred to my brother in law in Michigan over 700 miles away. She had NO Clue what a Michigan was. Quite frankly ATT should be embarrassed by trying to pass these Techs off as Professional, knowledgeable, English speaking support. There were more issues occurred during these call then I have not documented because so much of the call was repeat request to do something I already had! "So sorry is the catch all phrase used by these Techs. I am writing this letter to document in writing my lack of customer service, my overall disgust with ATT and the fact that I am NOT receiving the services I am paying for.
The Hours I spent on the phone on Thursday and Friday were a waste. Late Friday afternoon the Tech matter of factly advised me that the issue was between ATT and Fox News and they were working to get it fixed. She also said she would call me back Monday. I am afraid to answer the phone. I might get trapped into two more days of HELL! Wow, 2 days several countries later and they came up to same conclusion I advised them of two days earlier. On November the 4th your Memphis office received and signed for (by:Love) another receiver that I sent back to ATT. IM sure this is going to be another nightmare!

leon bevins
from Edinburg, TX
Paying our telephone bill through your automated system was no problem. Trying to pay our cell phone bill was a nightmare. The automated system required some kind of a code before it would accept any info on our payment. I have never had so much trouble getting someone to accept payment for a bill. I had to wait 10 minutes to talk to a real live person and explained the problem. She stated I needed a code in order to pay this bill. Any code given me would be forgotten by the time the next bill comes due. Why can I not pay my cell phone bill without any problem, just like I pay our telephone bill at home? Why does at&t try to make it so difficult just to pay a bill?

Keri Barbosa
from Trenton, MI
I ordered service on 9/10/2015 it was installed on 9/11/2015. The package that I ordered was u-family+Internet for 55.00 which that wasn't right. After calling and calling several times yes I did receive credits but this last and final time I spoke with Hassan about my bill and he sold me the U200+Internet for $90.00 minus $10.00 for having wireless,so I said ok that's good. Until I received the bill. I had to call your company again which was a waste of time. I explained to Bianca who was the manager on the floor at the time the situation,Bianca reassured me that all the notes were in the computer what I was saying was in fact true,she put me on hold to see what she could.When she came back to didn't know how to apologize for what was done she said the package that Hassan sold me was no longer available. I told her well it had to of been cause it was there in order for him to sell it to me.
She said no it expired.She did give me a little credit for this month but rest assure my bill next month for U200+Internet will be $120.00. I told her I cannot afford that and that is not what I was sold and just cancel my service,she said I would be charged a cancellation fee,I said so let me get this right I'm being charged for a promotion that I was sold but not availiable and now because of that I'm wanting to cancel so you want to charge me that as well. So I filed my complaint with the BBB since I cant get anywere with your company. I want the service that I signed up for or cancel it, this is one good reason why I will not renew my cell phones with you for the same reason.2years ago I was sold 4 phones and the rep ttold me one thing until I got the bill. The definition of your sales people are LIARS and there very good at it.

(Not even one star but I can't erase the auto-filled one on this site) I have spent months trying to resolve AT&T billing and plan problems. have talked with over 30 people. no one can resolve these issues, or even can figure out who to refer me to. I just lost service today, they want to charge me $40 to reactivate the phone (!) and Amex has confirmed multiple payments to AT&T and my acct. I think it is called fraud and theft if they take money from customers' credit cards and don't properly apply it to the customers' accounts.
Then there is the constant changing of the phone plan. Originally I was assigned to Nations 450 - but somehow that was the plan to which my phone was assigned. Then there was the share plan then mid-month I got switched to a larger plan - but I think I lose my unused minutes when I 'change plan' - this is obviously a company that is too big. I don't blame the employees, many of them do try, but these AT&T systems are impossible, deliberately or otherwise. Maybe the company needs to be broken up, again. and by the way, get rid of Chairman Stephenson, he and his buddies are probably a large part of this problem.

Donald Crittenden
from El Paso, TX
As an AT&T customer today was the worst customer service I have received. All I wanted to know was why I waited from 1pm to 7pm and nobody had the courtesy to even call and say the technician was cancelled. I called because my AT&T u-verse has been pixeling and completely cutting off during television shows. I talked to four people within 30 minutes before I could even get to the right department to include a so called supervisor that by the way had me on hold for 15 minutes. I expected better service, I am very disappointed.

janice powers
from Champaign, IL
On receiving my bill I knew it was too much and so I called 11-4-2015 to see about lowering it. Talked with Shena and she tried to offer higher incentives (better phone service, more channels of tv) with NO lowering. Which I explained to her that I wanted a lower bill. She said there were np plans available. I said "well, I guess that means goodbye" and she transferred me to a person named Cindy in Loyalty Department (yea sure) and she talked up this new service, really good, and a lot cheaper. It was Dish. If I had wanted Dish I would have gotten it a long time ago. But I caught the excitement and went for it. My husband hit the roof. So I called 11-5-2015 to cancel. First your stupid voice mail. How maddening is that? Had a 8 minute wait after playing games with Mr. Canned AT&T.
Got a gal by the name of Porshe who could not help me because it wasn't her department and had to wait for Dealer Services(?). Finally talked with a guy, who must have had a hearing problem, because he couldn't hear me and it's AT&T phone service. I hung up. I think you've got a problem. All I want is to get my bill down to a decent amount. I don't like having to bargain for lower rates, I don't like having to talk to people who I can't understand nor can they understand me. But I really, really hate playing this game with AT&T once a year. Why can't I just get a fair bill instead of "jewing" for it. I don't, repeat, don't want to go to Comcast, but If that's what I have to do I will. Will You help me out?

Frank Camarotti
from Fernandina Beach, FL
I switched to ATT from Verizon because I did not have service at my home from Verizon. The ATT representative said with ATT I would have wireless service at my home. I recorded this conversation and in reality I do not have service. The only reason I switched is because ATT told me I would. I have called Customer service and they said there is a device I can buy to give me service. The ATT store personal were I live said they should give that to me. Why should I buy this device when ATT said I have service and do not. Yes I can afford the device, but it is the principle of the thing. Give me the service I signed up for and you said I would have. I have been a satisfied U verse customer but am not satisfied with ATT not doing right by what is told me. I appreciate your consideration in this matter.

Thomas Givens
from Kerrville, TX
A couple of months ago we had signed up for combined billing for the Direct TV and AT&T. We did this because it as going to save us $10 on both our phone bill and our Direct TV bill. Recently we wanted to buy new iPhone 6s phones, so we went to the Apple store to try to do this. They wouldn't let us do the purchase because we had combined billing. We then decided to go to an AT&T store and tried to buy the phones and they said we couldn't buy the phones from them because we had the combined billing. This is just absurd that we weren't able to buy the phones even at the AT&T store. So AT&T forced our hand, so we decided to switch to Verizon where we were able to purchase our new iPhones. They didn't care that we had combined billing. AT&T lost a couple of good customers due to the his horrible service.

Takara Mabry
from Columbus, GA
I recently applied for service. the customer service rep had to transfer me over to the fraud department. When i got on the phone with the lady she told me that i had inconsistencies on my credit report that denied me service in definitely and might I add she was very rude. So I called back the fraud department to see exactly what that meant and the same nasty woman answered again and she stated that I needed to pull my credit report to see what she was talking about. I stated to her that I had my credit report in hand and that i didn't see what she was referring to. So I asked could I speak to her supervisor. She said sure so she can tell you the same thing that I just told you. The supervisor comes on line and says that my credit report had different application with my social but different names and address.
So I was like that cant be possible. I asked her could i could inside a store with my ID, SSN card and birth certificate tp prove that I'm me. She stated NO. I could receive services from them because of that. How is this my fault? They wont even give me a chance to prove my identity. Nothing. Those women are so rude and att ought to be ashamed of themselves for even letting that go on. If someone did still my identity and was trying to apply for service with my social, they could at least let me come in or send them paperwork to prove otherwise. This is ridiculous. So now im stuck with no cell phone service right now because att wants to be a**h****! They were they top company with all the things i needed in a cellphone company. So disappointed.

Jerry Lopez
from Moorpark, CA
AT&T fees for TV, phone, and internet are out of this world, The worse thing is that they are an American Co. and they have just moved their customer services out of the country. When you call or email AT&T for any service, you are connected to the Philippines, and you can no longer speak to anyone in the US. How many jobs did they cut in the US? They should be helping build US jobs, and they are sending them out of the country. I will not support this anymore and will be switching my phone service to another company like Verizon or T-Mobile.

Dear Mr. Stephenson, CEO of AT&T. I have a major complaint with your company. I'm a former employer of T-mobile and I wanted to share my complaint that made me literally cry. On October 30, I called to make a payment arrangement on my account and to make a payment. So, I explained to the representative that I didn't have the entire past due and that I could only pay 100.00 on the past due. The representative explained in detail if I paid her there would be an extra 5.00 charge. So I made the payment on my app. In return she stated that she was holding my account til November 30th and to make sure I keep the arrangements. I hung up the phone and ended my night. On today, I'm not relieved that nothing we discuss on the call was done.
My account does not have a payment arrangement. I have called numerous time for someone to listen to the call to see if I was wrong or what really happen. I'm not disputing the charges. I understand that I owe the bill. But I'm wondering why my account is in jeopardy of getting suspended when I called on October 30th and requested more time. I don't make a lot of money but I try to pay something on my service. I was treated horribly by your representatives and managers. I felt like a liar and all I was asking for someone to listen to the call and go over the information with me. Nothing was done about my situation. One representative told me that a payment arrangement was a a courtesy. I just need someone to hear me out. Please don't ignore this message. I would love to hear from you. Thanks for your time.

Sandra Giles
from Pinson, AL
My modem went out in July 2015. The AT&T customer service rep said the modem was free. I received billing October 2015 where the modem was credited and then charged back to my account with a $19.95 shipping fee. I explained on 10/23 & 10/26 to AT&T customer service and they said the billing was wrong. A modem can't be free and the credit on the account was an error. They further explained it could have been returned within 30 days. I asked how, when I received the billing 90 days later. Both times I asked to speak to a manager. I was placed on hold for over 10 minutes and then the call was dropped. I was never allowed to speak to a manager or to voice my AT&T complaints with someone at the corporate offices. I don't understand how my billing shows I was credited $100 for the modem and then turn around and charged for it. Our income is very tight due to company downsizing. This was unfair to be hold it was no charge, credited and then re-billed. This was very rude and shows no courtesy for the customer. I only have internet. Maybe the CSR's are trained to handle situations by placing you on hold and then dropping the call.

Julie karkula
from Sorrento, LA
Our family have been with AT&T for a very long time. Sept 11 we got two tablets for our kids, it was at our local store who I've always got great help from. They said the tablets would be an extra 10 dollars a month a piece w no activation fee. I also got other merchandise to go with it so I spent close to 200 dollars. The person told me I would receive a plentiful card in the mail for 200 dollars to go back on my bill. First issue. Second I received the card and it has only 55 dollars on it. Then we ordered two phones on line thinking the 200 dollars we were promised would cover all the costs. Make a long story short with all AT&T activation fees and hidden things our bill is outrageous. Then we have no internet where we live so I went back to talk to the guy about changing our plan so our bill would not be crazy and he talked me out of it thinking it would t cost to much more. In the end I'm a good customer and will probably owe 1000 dollars and I'm I'll about it. I went back to explain, I even called the AT&T manager to complain. He said they couldn't help me their just a retail store. So I am up a creek without a paddle.

debra mack
from Stone Mountain, GA
I am complaining about how your employee give false advertisements. I went to AT&T in 5170 Stone mountain, GA, 30087 -- his name is David. He told me an my husband that we can get a phone an tablet Free if we sign for 2 years. Then, we get our bill an we are paying 180.00 a piece for the phone. I will never deal with AT&T anymore. I have digital life and internet. I am going to another carrier that is not right to charge for something that he said it is free. I called AT&T the rep took 45.00 off but I don't want these phone at all, or the tablet. Can I get someone from the corporate office to please respond back to me?

Vickie Watson
from Conway, AR
I have been trying to get my old DSL account closed since Aug when I upgraded to Uverse. I am STILL receiving bills for the account and even had my email suspended which I migrated to the new Uverse account. I have spent literally hours and hours on the phone and online chat trying to get this resolved. Each time I am told it's settled, I won't have anymore problems and that notes are being made on the account. Each time I have to start from the beginning, today alone, I was transferred 3 times and was in the process of being transferred a 4th time when I had to disconnect. This is terrible! I wish I had NEVER upgraded and I will NEVER recommend AT&T to anyone.

Myles Jackson
from Kansas City, KS
My name is Myles Jackson I live in Kansas City, Kansas 66101 my lane line number is 913-371-1285. I have called numerous times in four months to have the my old name change, this is necessary to be able to received life line services. From May, August, September of 2015 and today 10-06-2015. I have called to have this changes made to be qualified, I was informed by the person it was being changed as we spoke this October. I suggested that the change be made latter in October 21, to give lifeline enough time to approve my application. I received a rejection letter from lifeline of no name change. WHY is this such a problem?

Louis M Aiello
from New Castle, PA
I am so fed up with AT&T, as my wireless carrier, which I've had for the last 10 years. Their customer service stinks, no one solves your problem, and you can't get a callback from them. Recently, I tried to upgrade my phone, which would cost me more money, went to the chat session and after about 45 minutes online with a service rep.- she told me she couldn't help me. I called customer service, and got nowhere , I asked to speak to a supervisor, naturally none available, but one would call me back, Right, that was 4 days ago. Seems like AT&T cares more about getting new customers, than worrying about keeping the ones they have. I am so sick of getting offers from them, which I can't use, because it applies to new customers only!!! This is not my first incident with them either. I am going to Verizon, or Sprint- see if they are any better!

Trish hornsby
from Ashland, KY
I went to the AT&T Kiosk at the Ashland Ky Town Center Mall (500 Winchester ave. space K003. 606 329-0140). Not currently a customer with your company. I had saw on your web site you were now offering the LG G pad X 10.1 for sale. The price was stated to be $350 without a contract. So I went to this kiosk in order to see if I liked, and if I did purchase this tablet. I really liked it told the girl that I would like to purchase the tablet at no commitment cash price for the $350. She said okay but then started to sell me other products, like Direct tv. I said no thank you just the tablet. After several minutes of them getting the tablet ready for me to purchase they told me I could not purchase the Lg G pad X 10.1 tablet because I had to be an AT&T customer for them to be able to sell it to me.
What? I am standing there with cash in hand wanting to buy this tablet and your company wasn't willing to sell it to me. I did not see anything posted online or at store that stated you had to be a customer to purchase this tablet. Is this company policy? Or just very bad customer service? No one I have told this too can't believe that AT&T wouldn't sell to me with me willing to pay cash no commitment agreement. I promptly went to WalMarts and purchased a iPad Air 2 64gb, they were more than happy to have me as a customer.

Abdel
from San Francisco, CA
I moved to a new address on January the 10th 2015, and the phone number I had couldn't be installed, after many phones calls and explanations, nothing was done, so I switch to comcast and cancelled my account with AT&T, but until now every month I receive a bill for a phone number and account I don't have with AT&T anymore. Every month I Have to call and explain that I am no an AT&T customer. any more, but the following month I receive a bill where the previous balance is void but there a new balance for the new month. I am tired for calling and explaining and been promised that they will take care of it, but to find out that nothing is fixed and still have the same problem since January the 10th.

Larry Daily
from Springfield, MO
After doing some research into internet providers I found that AT&T uverse DSL was offering a higher download speed (45 mbps) from what I currently have (18 mbps) I went to there official site online and entered my address to see if it was available for my address, it was, so I then contacted AT&T about upgrading my current services only to find out that the upgraded service was not available in my area.

Gary Adams
from Dallas, TX
Went to store at Abrams and Royal. I believe the address is 8520 Abrams Rd. Talked to Sam, worst customer service. Was going to buy a smartphone, he never once got out of his chair to help me. When I asked to look at the smart phones he just said there over there on the wall. I needed help, he was very unhelpful, I just walked out after a while. Don't know if I'll buy one now at least not from AT&T.

Valarie Dye
from Highland, CA
We have a credit with AT&T but getting voice mails on my cell phone we owe $139.00. Called AT&T the last 5 days with no resolution. No one know why we are getting the voice mails. They said the calls aren't from them but it clearly indicates AT&T and gives the phone number for AT&T. Finally filed a complaint with PUC. Maybe AT&T will listen to them

Bill & Marian Bates
from Paducah, KY
Telephone (and FAX) went out 5/31. Called & explained this is both a home and business line for our representation of SSA disability claimants. As of 6/2 4:00PM no sign of repair service or even a courtesy call to indicate one is approaching. Last word was it would be between 8:00 AM and 6:00 PM, which anchored one of us here all day. This is abominable service. We are going to chat with Verizon.

Barbara Hopkinson
from Washington, DC
First of all, I deal with your AT&T customer service every month. It seems as though your department lacks accountability. Every month my bills are messed up. But recently, I got an email telling me my bill was due- this was in April of $128.15. I made the payment right away. To be exact, my bank paid it on 5/5/2015.
I have been getting threatening emails from AT&T saying my bill is past due, and my services will be discontinued. I spoke to a supervisor yesterday, she informed me this is a past due bill, I said my bill has been paid as soon as I receive them, I explained to her I don't know about any pass due bill. I made the payment yesterday which was a holiday, and you should receive it very soon. I spoke to Emerly Carlson this morning, she was very nasty, telling me if they don't receive the money soon my service will be cancelled.
I can't believe I've been with AT&T for years and now I am treated like a dog. What can be done to fix this issue? I am seriously thinking about going with another company! I also mentioned to your supervisor and Emerly this morning, if I never got a pass due bill, how am I suppose to know there is a past due balance?!?! I am so upset that I don't know if I'll use AT&T ever again!

Alina Rodionoff
from Los Angeles, CA
I am a proud customer of AT&T since 2012. Recently, I had a horrible experience at one of your stores which is located at 8471 Beverly BLVD, #101, Los Angeles, CA, 90048.
I had a problem with my iPhone 6 on Sunday, May 25th, 2015. Since I have two iPhones I had to sell one of them and it had to be unlocked because I wanted to give it to my mom who uses Verizon carrier. At the entrance a lady, without introducing herself, she asked me what I needed, I explained to her the situation about the phone. Her answer was that I had to go to the Apple store since they are the ones who are locking phones for AT&T. I thought her answer was strange, but I felt like she just wanted to kick me out from her store so I had to leave.
When visited the Apple store, the IT technician told me that AT&T are the ones who lock the phones and that I have to back to them. So I went back to the same AT&T location. As soon as I got there, I came up to that same lady and asked for a manager. She assigned me to a lady named Jennifer, who was on lunch and whom I had to wait for an hour. I waited for so long because for some reason my name on the screen appeared as the 4th person in line, even though I was the first person in line. So my guess is that the lady who assigned me put me 4th in line on purpose.
Finally, an hour passed, I almost fainted since I am 5 months pregnant, Jennifer came up to me. I explained to her the situation and she says that all I have to do is go on the website and the company would be able to release it for me. A simple answer gave me so much trouble, for just this one sentence I had to go to AT&T store, than apple store, look for parking, pay for parking, I was late to work, I almost fainted and at the end the manager of the store did not even say that she was the manager of the store.
When I was sitting down REGINA CERVANTEZ (manager) was passing by and laughing at me, she put me 4th in the line. I waited for an hour. The whole process of finding out an answer to a simple question took me around 3.5 hours.
REGINA CERVANTEZ the manager at 8471 Beverly BLVD, #101, Los Angeles, CA, 90048 brought me a lot of trouble and she treated me with disrespect by laughing and treating me like I do not exist. I cannot believe that this person represents your company and she treats people with such a disrespect.
I wasted my time, gas and money, just because of this one person, an AT&T manager (representative). She could not answer a simple question for me and made me really up set. I tried asking her for the employee ID but she never gave it to me.

Fiameta Pellicer
from Atlanta, GA
I signed up for a promotion bundle of $89.99 of internet, wireless, phone, and direct TV with AT&T. Then I get a separate bill from direct tv and separate bill from AT&T which is 4x the promotional offer. I've been having difficulty trying to resolve the discrepancy, along the way I discovered they have my address without the unit # so I gave them my complete address.
Then I get another installation schedule, I called them and they said they'll cancel the duplicate account. I was sent around to different departments and my head is spinning in confusion about where to describe the problem. Now I'm getting threatening letters because I refused to pay my bill until it is corrected to the promotional amount. I'm stack how to proceed further, every time I call it takes over an hour and I have to hang up because I'm at work and they're only open during work hours. I want the promotional charge billed correctly before I pay my bill.

Jasmine Steen
from Jackson, MS
I had previously spoken to the company about taking my money for my bill and set up automatic payments for my funds to be deducted on the 15th of each month when I get paid. AT&T took the money from my account earlier than the 15th which caused me to have an overdraft fee of 30$ and left my acct in the negative.
I spoke with a female customer service rep and she was rude and disrespectful. I then asked to speak to her supervisor, whom it took 30-40 minutes to get on the phone. I explained to her the situation and she also was rude and disrespectful and did nothing to resolve the matter.
AT&T gave me the worst customer service ever and I am currently searching for a new service provider.

Cheryl Woodhouse-Hampton
from Decatur, GA
This complaint starts from date 10/2014. I had decide to upgrade my phone. The phone I had upgraded to is a (ASUS PADPHONE). Since I had this phone I had return this phone 4 times due to different issues. Now they want to charge me $499.00 for property damage. The complaint starts with everytime go back to the AT&T store in Morrow Gerogia. They work on every phone that I brought back to the store, however, they never put the chief complaint in my file.
Since I had this phone I never had a chance to enjoy this phone. I have been a dedicated customer since 2003, never had a complaint, everything in my home is AT&T. I have my alarm system, my wireless home phone, cellphones and my internet with AT&T. Every phone they sent out I'm sure is refurbish. I never seem to keep this phone charge. I had lost so much information and personal pictures. Just fed up with this phone and they want to charge me $499.00 when every technician in AT&T worked on every phone I had, trying to move information to the next phone ASUS or AT&T send back to me.

Doris Karriem
from Lawrenceville, GA
We are being charged for gibyte overage due to our WiFi signals not working in our home. We have been complaining about issues with the services going in and out all the time. We have a Netgear connection and have been told by the AT&T Techs that this is not their equipment. Every so often they come out to work on issues we have, but it only last a short period of time. I also have an issue with them allowing one of my sons to have access to add a tablet to my account without my permission and I have to pay for it.

Bryan Moore
from Fort Smith, AR
I have 2 cheap cell phones that haven't worked since I got them. I have now spent 2 afternoons on the phone with them several hours 10-12 people I have tried to make understand that all I want is a new phone that works. They have told me that I cant do that, I can get a new phone but I still have to pay for the bad phones that don't work for another year. My husbands health is bad and he almost died because he couldn't call me from the bathroom floor to the bedroom on these bad phones. I cannot afford to pay for a new phone and 2 that don't usually work. These people cannot possibly be this stupid they are just trying to get more money out of us. I have given up and will go to Wal mart to buy another phone but I will make sure that everyone around here knows about at&t.

Helen Peterson
from Spearfish, SD
WHEN I WENT TO RENEW MY COMTRACT I HAD ONE OF THE WORST EXPERENCES I HAVE EVER HAD TO DEAL WITH IN MY 61 YEARS. I went to the local store explaining that I wanted to renew 4 of my 6 contracts as the were expiring in under two months... was told I could do this BUT I could save money doing the NEXT program RIGHT!!! I did not fully understand this program I and tried to explain this to the sales man but of course he just kept saying this was better . I ended up getting 1 blackberry which will cost me over $499.99 @ 15.00 a month over 30 months (that's almost 3 years ) more than it would have on a 2 year contract with the phone costing .99, 2 other phones for 199.99 at $8.99 over 24 months this does not include the monthly charge and taxes on each phone.
Not only is it costing me more but I received a different phone than I wanted. They gave me a TO-GO PHONE.. I told them that I do not text or want a smart phone but a simple flip phone with a camera as I have problems hanging on to a phone with arthritis and drop my phone. The one they gave me I just found out has not camera!! This phone cost me $5.00 a month for over 18 months RIP OFF RIGHT I tried to return it with in 5 days informed it would cost $40.00 restocking fee and I then I would be charged this and have no phone. Now I have a phone without camera and a phone with a small screen small numbers. Of course calling AT&T does not help because the 15 day grace has now expired ( nice rule right) I wish we had a different cell phone company besides AT&T or Verizon out here in South Dakota.

Rick MacInnis
from Pompano Beach, FL
I have been dealing with AT&T for months trying to get a credit on my company's DSL line and it has yet to appear on my bill. We are now moving (to a place with better internet service) and have transferred the service to the landlord and they are charging me a $120 early termination fee. They have the worst customer service policies and it seems no one can issue a credit the same day on the account. They are operating in the dark ages!

AT&T has the worst customer service and no respect for their customers whatsoever! I put my account on vacation status after finding out that I would have to pay to cancel my account. Well, today, I found out my account was never put on vacation status and I received a $200 bill for cable and internet I haven't even used! I disconnected everything the day I put it on vacation status and put it in a box.
Today I get a sorry apology and the offer of a $50 credit! Are you kidding me!?? I'm not paying for something that was never supposed to be there in the first place! This is definitely fraudulent and completly outrageous!

Randy Rowe
from Tulsa, OK
I am locked out of my AT&T online account leaving me unable to view and pay bills. I am the primary Account Holder on my wireless account and do not receive paper bills. I got a phone for a friend and she has changed numbers and left town. I do not know the new number and I do not remember my passcode.
The customer service rep told me that since I do not remember my passcode I have to go the AT&T store with valid ID and they would help me reset the online account so I can pay my bill. The AT&T store told me they could not help me because I did not have new phone number listed on my account and do not have a passcode.
I, again, called customer service and they, again, were no help and told me to go back to the AT&T store. Again the AT&T store wouldn't help me because I don't have a passcode. I want someone to send a paper bill to my address but said I need a passcode to do this. I want to pay my bill but I don't have a passcode.
I give up!! This is stupid! I have a valid I.D and can answer all the security questions on my account but can't get a bill sent to my house or pay my bill because I can't remember my passcode. You would think they would not want to give me the run-around since I'm giving them money!

Rebecca Crawford
from San Antonio, TX
I spoke with Omar on 4/15/15 and asked him about a regular home line service. Let him know I need it for work purposes and my past issue with AT&T. They don't come in to make sure the phone lines are working. He stated they have had problems in the past with that and they will come inside to make sure it works. He said will have a deposit of $50. I was hesitant because of past issues with AT&T. He said I will get my money back if they don't. Well, they didn't and I didn't get the money back!!!!

Patricia Kendall
from San Diego, CA
Worst service of my life. First I went to three places to get a data cable and was told they don't have that size. att has made it so you have to call them to service so they can charge you for service . I Was without phone service TV service and computer service for 2 days was told it would be repaired at no charge by agent. second I scheduled an appointed between one and four on Friday and at four got a message they were running behind but that it would still be repaired and waited til 9 pm for someone not even a courteous call to say they wouldn't be out. I called and was very upset that my time had been wasted and got hung up by a agent. supervisor and a manager. Sunday I call to have someone come out to fix the problem on Monday.
Monday they show up fix the phone computer and one TV. The other TV would not pick up a signal and was told It was the box the Thech said his manger said he could not just swap the box that was need was not on my plan that I would have to update. So I did he left with out hooking the box up . Said he would come back today to hook it up. and I said if you can't make it give me a courteous call and he said he would. This Morning he never showed up I called left a message on cell phone no reply so I called the Supervisor and was told that he would be there between 4 and 8 pm no one showed up got a call at 8:20 that I would have to reschedule. Worse service of my life. I am a senior I was without a phone or TV or Computer for 3 days what if my cell phone got broke and I fell and hurt myself.
It would be on your head. Dangerous as a matter of fact. I plan on calling the Corprate Office in the Morning about the poor service.

Pastcolee Montgomery
from Austin, TX
My phone system has been down now for 2 days, I have called on several times to get someone to come out and fix the phone.They said that they fix the main box so my phone should work,but it didn't so I set up another appointment with a no show. I was told that some jump my fence from att&t to look at the phone line but to no avail.I am really upset with your service to fix my phone.I need my phone fix asap and adjustment to my bill for no phone service for 2 day and damage to my gate where your people enter without my OK.PS everything was working until my tv box had problem. Your service man ID is GR1799 and LKH60H.

Harland J. Davis
from Chaffee, MO
When I ordered my phone service on April 26,2015, I ask for a regular LAND LINE, but the the order the tech had when he arrived was for a Uverse service. This is not what I ordered. He tried to get the order changed, but was not able to get it done.
So he installed a Uverse line and told me somebody would be out in a day or two to rework the hook up. A friend came by and told me my phone was not working. I checked it out and found it was not working, because the number had been changed. I had requested to keep my old number. I called customer service to complain and they told me I could keep my old number.
While I was talking with them we got cut off and my phone went to constant busy signal. I was also told it would be in service by tonight (May 5,2015) by 8 P.M. No one ever showed up to day. I have medical health problems and the phone is need badly. Can you get this fixed for me ??????

Nancy Lizza
from West Hollywood, CA
Every time I receive service, whether phone support or a house call, they always follow up w/ automated calls. I told them many years ago (at least five) that I do not want to be called, ever. The automated calls come two hours apart, between three and four times a day, for the next three days.
Nobody leaves a message and they hang up when I don't answer the phone. Every time I complain, they tell me it takes thirty days for my name to be added to the list, Yet, I told them years ago not to call. It still persists. Since I can't write to them and I can't make it stop, I am filing a complaint with the FCC.

I've used AT&T in the past. I'd like AT&T UVERSE to my apartment area. It's all over OWASSO OK just not at this new complex.
The apartment complex refers everyone to Cox Cable. I asked AT&T and they really couldn't answer why it wasn't available to this area.
Cox is running unopposed and the service is terrible.

Stephen Haydel
from Fort Collins, CO
I have been with AT&T for nearly 30 years. I have a home phone, I-pad and until recently a go-phone. Two weeks ago, I was trying to determine if I wanted to change my go-phone for a smart phone and monthly plan, so I talked to a rep on the phone about what options I had. The rep convinced me to start a 1GB monthly plan, but misinformed me about the price. She assured me that the plan was only $45/month.
I asked her at least three times if she was sure the plan was only $45/month and she guaranteed me that was the price. I even asked her at one point if there would be other fees and such that would run the price up to $70. She said no, that with tax and fees the plan would be right at $50/month. This was a major reason I went ahead and ordered the plan.
A few days after receiving my phone and starting the plan, I received a plan statement that told me that the plan would be $65/month and with taxes and fees would run about $70/month. I am not satisfied at all, and in fact, tried to discuss this incident on the phone with another rep. After being transferred several times, I was cut off! At this point I'm debating whether to Change to another phone company.

Jim Moore
from Corona, CA
We have been phone and Internet customers for awhile. We found out AT&T now has Uverse service available in our neighborhood. We decided to order the TV service. We were scheduled to have the TV service installed on 4/27/15 between 9-11am. No one showed up.
We received a text saying the installer was running late. We received a second text and confirmed we still wanted the install. The installer called about 2:45 pm and said he would arrive within the half hour. He never showed up. We called AT&T about 4 times that evening but no one returned our calls to tell us what happened even though they all said they would look into the problem and get back to us.
We finally called AT&T Thursday, 4-30-15 and said we decided we did not want the TV service. We also said we wanted to ensure we would still have phone and Internet service. We were assured that service would remain. On Friday, 5-1-15, we discovered our phone and Internet service had been disconnected. We were gone and when we returned to our home, we could see we had 2 phone messages, but could not retrieve them because the phone was disconnected.
We had a medical issue and we're waiting for results from the VA concerning a CT scan. The VA is a large medical facility and I an unable to discover what the message was. Additionally, I just started a new internet site and have been without Internet service. We continued to call and finally on Friday, 5-1-15 were promised our service would be reinstated today, 5-4-15. No one showed up this morning.
Moreover, we were told we would be able to retrieve the phone messages. It is now 5:25 pm and a technician is here. However, he said there are only two lines running to our home and he needs 4 lines. He has called for someone to come out, but I would bet this does not get reconnected today.
I don't understand how you can disconnect my service remotely, but cannot reinstate it the same way. Nor can I understand why everything worked fine last week, but now we need extra lines to get the phone and Internet to work. I will be filing a complaint with the Attorney General and Better Business Bureau since we have medical conditions that require we have a land line and since our business has been impacted since we lack access to the Internet.
Please contact me on my cell phone if you require further explanation. You should find all of my complaints on file.

Thomas Cooley
from Greer, SC
Ever since I have been with AT&T I never know what my bill is going to be. It has ranged from $27 to over $200 a month. I am supposed to have basic phone for about $16 and high speed internet special for $19.95. I was told my bill would be $36.44 per month.
After I kept calling someone decided to lower my internet speed to as slow as it would go. After calling I got someone who told me I should have the high speed internet for $19.95, so she set it back. Then I get a letter on May 4, 2015 that said my high speed would be $34.00. My total bill was only to be $36.44.
Does anyone know what they are doing at AT&T?? Each time you call customer service you get a different price for Phone and internet. I got this special deal back in November 2014 for one year, but have never got the special price I was quoted. I'm sorry I don't have another choice at this time, but when I do I will leave it with AT&T.

Carolyn Whitehead-Summers
from Princeton, NJ
First let me say that I was a customer of Cellular and then when AT& T came on board I decided to stay with your company, which have been well over 10 or more years. Have I been an on time payer, no, has my phone been interrupted, yes, I am saying this because it's the right thing to be upfront from the start.
But here's the problem, I purchase an iPhone 5s under your installation plan, it seem to be a good deal, from the start. Your representative explained to me that if and when I wanted to upgrade to a different phone I could, because it was better than a (2 yr) plan. Unfortunately, that has not been the case. Spoke with your representative on the phone as of today 5/4/15, and he express to me that if I wanted an upgrade, I couldn't get one until August of 2016. Really, does that make any sense, or if I wanted one I would need to pay over ($200)?!?!
Maybe I won't get any answer from AT&T, but whatever happened to having loyal customers that won't leave but continue to stay. Don't want any violins playing, but I just don't understand. Again I know I won't get any answer, but at least I spoke what I believe to do the right thing.

When you sell a product and your advertising you should stand behind their products. If you have a recall, you should notify your customers and when they call you trying to get the problem resolved don't give them the runaround. Fix the damn phone that you've been charge and insurance on and quit playing games. You knew about that recall but you do not make your customers aware of it. You should stay responsible. Is this the kind of customer satisfaction that you were looking for???

Debra Bourgeois
from Gretna, LA
My ADT screen reads faulty communication. ADT called and U-Verse is compatible with ADT. The wiring of U-Verse needs to be checked because the ADT system works fine. I need a technician to come out as soon as possible to fix this problem.

cindy feliciano
from Brooklyn, NY
Don't waste your time ever going to this store. The customer services representatives are complete and utter MORONS. One in particular is a manipulative incompetent rude sale person. Unfortunately I didn't get his name however he attempted to inform me that I could not get my upgrade without paying a $40 fee which was not correct. When I asked him to contact corporate he told me there was nothing they could do about it. I insisted that he dial the number and I would handle the rest. The corporate office informed me that I could get the $40 fee waived however I had to purchase the order on line.
I went back to my office and made the purchase online. I chose the option of in store pick up at the same store I had just left out of convenience only for them to cancel my order. I attempted to contact the store about ten times but no one was answering and the automated system repeatedly rerouted my call to customer care who could not explain why the order was cancelled. I later found out that the order was cancelled because they no longer had the phone in stock which was a LIE!
I decided to go to Best Buy to make the purchase thru AT&T however that was an EPIC FAIL. The sales representatives informed me that I had to give up my grandfathered unlimited data plan for the mobile share plan accruing charges of $ 40 monthly and pay the $40 upgrade fee. I told him that he was out of his mind because customer care informed me that I could keep my current plan and just upgrade my phone without paying any upgrade fee. He attempted to show me the information online but low and behold he couldn't access my AT&T account because the system was down.
I walked over to another AT&T store to get some resolution on this matter with a customer care service representative on the phone and was immediately informed that I had to change my plan and pay the upgrade fee regardless of what customer care was telling me. I waited for the manager who decided that shredding papers was more valuable than my time to address the matter. When he finally made time for my issue he informed me that the store representatives are instructed to get customers to change their plans to the mobile share resulted in a $40 access line fee, charge an upgrade/activation fee of $40 and promote the Next program regardless if the customer has an eligible upgrade with a 2 year contract on their account in order to pay the total amount of the phone over a specific course of time. I told him that it was completely unacceptable for the AT&T stores to strong arm people into accepting their last wave change regarding the Next program yet the 2 year contacts are still offered. He informed me that I would have to contact customer care and order the phone because no store was going to allow me to make the purchase keeping my current plan or avoiding the UPGRADE FEE.
I left the store and remained on the line with the customer care representative that connected me to her manager, Michael. He advised me to order the phone on line regardless of any changes to my plan that are force because he would rectify the issues the next day. I was able to upgrade my phone, keep my current plan and have the upgrade fee waived after three days of UTTER NONSENSE.
Stay away from the STORES!!! IT SUCKS THAT I HAVE TO WAIT ABOUT FOUR DAYS FOR A NEW PHONE BUT I REFUSE TO DEAL WITH ANY MORE DECEITFUL, MANIPULATIVE, RUDE WORKERS THAT ONLY CARE ABOUT MAKING COMMISSION OFF THE SALE. Signed, ALMOST A METROPCS NEW CUSTOMER.

Joan Taylor
from Hollywood, FL
I was given a price of $114 for TV service (I already have Internet and house phone) by a customer service person on April 24, and made arrangement for installation on April 30. The price quoted was for U300 Latino service, No contract for two years, $250 Visa card, five receivers (including one wireless) and no increase for a year.
When the technician came, all my DIRECT TV receiver and wires were disconnected and UVERSE equipment were installed. At that point, I realized that I had no HD service. I call AT&T UVERSE and explained that HD was offered to me included in the above package. The "rep" checked and told me that the package that was listed couldn't be offered to me because of the offers I already had with the TV and internet, and that I would have to pay more.
I disputed that and asked to speak to a "supervisor." A Female supervisor came on the line and told me bluntly, "either I want the service or not" I told her not for the new price and my service was instantly disconnected. The technician then packed up all the equipment and left.
I call the UVERSE number again and got a rep who said her name was "KEAIRA" who offered me a package for $101.00. This package was for the U400. The total with the three service would be $145. Keaira then said that she tried to put the offer through, but it wouldn't. She then sent me a email with the price and told me that because of the time(8:20 pm) she would get with her managers the next day (May 1) and would call me by 12 mid day local time. Keaira assured me that I would get the U400(an upgrade from the U300) for $101.
May 1 at 12:45 pm not a word from Keaira so I call back again and got a guy who said his name was "DANTE" who said that he could get me the U300 Latino TV package for $105, Dante then said that he was having a problem canceling the previous order placed by Keaira.
I asked Dante if it was possible for him to call me back in an hour with the new information because i had to go into a meeting, Dante PROMISED that he would call me back by 2:15 pm, "no matter what the outcome". Dante never called back.
At 4:45 pm I called back and ended up speaking with a lady by the name of Ms. "LOWE" who told me that because of the promotions on the internet and house phone I couldn't n\get the prices that were quoted.
This whole experience only shows the LIES and CUSTOMER SERVICE PROBLEMS that AT&T is known for is true,
The Reps admitted that when the original order was placed the pricing was incorrect, and no one alerted me to the price difference. The installer was sent out and i was made aware of the new price then.
Rest assure, as soon as I am able I will be canceling my three wireless phones, internet and house phone,

andygarelahonda@yahoo.com
from Fayetteville, NC
On 4/18/2015, I contacted AT&T about my bank fees of $84 because I believed it was AT&T's mishap prior to the bank fees I made an arrangement to pay my phone bill by a certain date. I made that bill prior to my promised date, AT&T try to take that amount from my bank on the promised date.
When I noticed the fee I contacted AT&T ON 4/18/2015 I was told that AT&T will look into the matter case number cm20150418. On 4/21/2015 I received a text " your case has been worked. Please contact Customer Service by dailing 611 from your wireless phone or 8009475096.
On 4/29/ I contacted AT&T was told that I will be credited for my $84.00 I received a text "you received a credit adjustment of 84.00 on 4/29/2015 your balance due on 5/1/2015 is 184.90.
ANDY GARE 9109648391
On 5/1/2015, I contacted AT&T and was told that I did not get the $84. credit. If AT&T had told me no on 4/29/2015 I was not going to be as upset. But I am very upset that AT&T is not honoring the text 4/29/2015.
I feel that AT&T should honor the 4/29/2015 and give me credit for $84. Now if AT&T does not honor the 4/29/2015 text I will make plan to change wireless company. Because I want to do business with company I can reply on.
Once again I am not upset about the $84.00 I am very upset that At&t send me a text saying that AT&T has given me the credit for $84 and now is not going to honor it.
I want AT&T TO HONOR THE $84 CREDIT THAT AT&T SAID IT WILL DO ON 4/29/2015

David Higgins
from Rahway, NJ
I have a been a loyal AT&T costumer for years. Back in September 2014, I purchased an iPhone 6. At this time I also traded in an older iPhone. I received an AT&T promotional card. The date of this transaction was Sept 29, 2014. I was told I had 7 months to use the card. I tried using the card in April of this year, and was told it was expired.
When I called the number on the back of the card to inquire about this they told me I was give the card in July of 2014. This was incorrect, and I have the paperwork to prove it. I went to the AT&T store where I received the promotional card, (Westfield, NJ) and they said they could do nothing. But the employee did also confirm that I did indeed receive the promotional card on Sept 29, 2014, not in July of 2014.
I have tried calling multiple times and visited the store to explain the problem to no avail. As a result, I am out $106.00 because of something that is an error on the part of AT&T, and cannot get a sufficient answer as to why. Going further, I will be switching my mobile provider to Verizon in the near future.

I had DSL and paid with autopay. I was persuaded to switch to DSL - said to be cheaper and faster. Not faster and, actually more expensive, after the first 12 months. But the worst was that AT&T tried to bill me for both services for the same days. I had discontinued autopay on DSL because I would not pay for services not rendered.
It's been 7 long phone calls with customer service and billing representatives who promise to help but just read inane scripts no matter what you say, trying to get this fixed. I even received a notice from a collection agency dated 13 days after the duplicate bill was supposedly due!
Interesting that the collection agency was stating that I owed only the original amount of the bill with no "late fee" added. That's so outrageous that a disinterested observer would be inclined to think that sending such an actively disputed and obviously incorrect on its face item to a collection agency was malicious rather than another one of AT&T's frequent mistakes.

Michelle matrician
from Tuckerton, NJ
My husband called around 730 to change his number from a pa to a nj number. Plus lots of harassing telemarketers calling. The lady hung up on him and shut his phone off? In the meantime i had no idea he is 2 hours away at work. I tryed calling him to tell him we had a emergency here with his young daughter. He finally called on his lunch using a office phone to tell me why his phone is off. I then tryed calling customer service to see what is going on? A markus a lady was given to me. And it was the worse experience i ever had under the stress i was under. My husband pays the phones. I have no pin or codes to give or get he was at work with no cell! She would not give me her name at first or transfer me as i had asked?? Very rude and poor business. I asked for a manager or supervisor and this lady played me on the phone. Im very upset with the whole situation .

Brad and Connie Homen
from Fresno, CA
Set up appointment to install Direct TV and internet for today between 9 &11. No one showed up. Called and dispatch was suppose to make sure someone was out today. Waited at home all day. No phone calls and no one showed up.
Customer service was clueless and only frustrated me.

Bob Ramirez
from Woodstock, GA
AT&T send my bill July 12, I receive on July 23 and it is due 11 days later. So it takes 11 days to reach them and a few days to clear, so what do the crooks do??? They slap you with a 20% late charge. Way to grow your business... and you want me to sign up for DTV and all the other mediocre services you provide? No way!

ROBERT MORAZZI
from Summerville, SC
I have AT&T phone service at my place of business, a consignment shoppe. I have two phone lines. One phone line is to handle credit card processing. That line has been down since July 17. Today is July 21. I started calling AT&T customer service on July 17. I was told they could not get a service technician to me until July 23. I made it clear that my business could not accept credit cards from customers and that July 23rd was not acceptable. They said this was the best they could do.
I called again on July 20 and got a customer service rep who agreed that I should not have to be treated this way and claims he scheduled a service call for the morning of July 21. I was at the business all day and did not see that a service call was made.
To date, I have lost in excess of $17,000 in credit card sales because AT&T cannot provide the service its customers deserve. I will be sending AT&T a bill for this lost business.
This is not the first time this has happened with this phone line. I have lost my patience with AT&T and will be cancelling this account with them as soon as I can locate another phone company.

Freeda Parson
from Columbus, OH
Why is it that when I get my bill EVERY THING ON IT IS DARK BLACK AND LARGE IN SIZE ---------------EXCEPT the account Number which A person My age has to take it to someone to read it for me or find a MAGNIFYING GLASS TO READ IT ...CANT IT BE PRINTED TO A SIZE THAT CAN BE READ YOU HAVE NO TRUBLE PRINTING THE AMOUNT I OWE 50.... TIMES LARGER THAN MY ACCOUNT NUMBER,,,, WHY WOULD YOU TELL ME TO INCLUDE MY ACCOUNT NUMBER ON MY CHECKS WHEN YOU DONT THINK IT IS INPORTANT ENOUGH TO PRINT IN A SIZE THAT CAN BE READ

PATSY JONES
from Cordova, TN
On July 18,2018 one of your installer came to my home and preceded to go in my backyard without my permission and took my gate apart .because his manager told him he could go in my yard. my property is private I did not give the idiot permission to go and take my gate apart he was told by the manager to do it. that's is what normal people called breaking and entering. my neighbor has this all of this on video and I will be speaking with the news people on Monday about this. I was told by the police if you guys don't handle it to call them back. I called my attorney this morning and I file a complaint with the better business bureau today.

Melissa Gray
from Memphis, TN
Account #286200382
I was scheduled for Installation of Wireless Internet today 07/18/2018 and the Tech did not make the appointment. He indicated he called a (812 number) which is not my number on file, the Tech is a flat out liar, he never was at the service location. He was suppose to be there between 1-3 pm and fail to attend. I had to pay someone to be there all day and your Tech fail to show up and lied about calling me. No email from ATT what so ever about this mishap. No phone call or anything, If I wouldn't have called them , they would not say anything.
Now I am rescheduled for tomorrow 07/19/2018 from 11 am -1 pm and the people who answer the phones never know what's going on. They fail to let you speak with a Supervisor. I don't trust anything that those rep say, its freaking horrible. At this point I been with you guys for years and I don't feel your company provided good customer service , technical support , or installation anymore. This is outrageous and to have representative not be able to help is even more horrible. If my service is not installed tomorrow, I will cancel all my accounts with your company. I need a call back from a Manager/Supervisor like I been requesting for the past 8 hours. Contact # 469-359-0601

Anita Garcia
from San Antonio, TX
I have been a loyal customer with AT&T since 1971 and paid my bill on time. I was interested in getting WiFi and was told that I had WiFi already. Told them I did not they insisting that I did. After all this mess turns out I did not have it, which I told them. They said I would need another modem that would cost $100. Told them why was I not informed about this modem since the beginning I would need for the WiFi. Said she would speak to the department that handles this after a while on hold, she said they would send the modem at no charge being of how long I have been a customer. They she transferred me to another customer service rep, the loyalty group and said they had a promotion for the monthly services ,Complete Choice Enhanced at a discount for 1 yr I agreed but never happened. These customer service reps tell so many lies which is a form of fraud for customers to buy and I wonder what kind of people you hire to train these reps to lie. I hope this can be resolved. Please answer

Madeleine Manire
from Arlington, TX
I have been a good customer of AT&T for 25 - 30 years. My services include 3 mobile phones, 2 Galaxy pads, internet, Direct TV and landline phone. Almost without exception, my bills are paid before they are due. Within the last month, I've experienced an issue that I believe should be elevated before it becomes anymore convoluted.
Upon receiving my Jun 10 - July 09 bill ($617.04), I called AT&T to inquire about whether there was an international calling plan that I might add to my account. I explained that my daughter was required to make and receive several international calls to Tanzania, East Africa during the billed period (86 minutes usage). Her father (age 76) lives in Tanzania and was very ill. She thought he might have to return to the US for medical care. In my initial call, I spoke with "Marion" or "Marianne" and she was very helpful. She offered a plan that is $5/month plus $.55/minute usage and indicated that my bill would be adjusted to reflect the new plan and a new balance. I accepted the plan. She then transferred me to "Emerson in International customer service" for authorization. Emerson spoke with his supervisor and the supervisor approved another new balance based on the new plan and a new adjustment amount. Emerson indicated that I would receive some type of communication within the next few days. I did not so I called again. This time I spoke with Colin on 7/1. He looked into my account and said I should receive a call within 4 - 5 days with the amount I would need to pay by July 13. Unfortunately, once again, I heard from NO one! So on July 13, I paid the entire bill of $617.04. Please note: in every call I asked the rep if I should go ahead and pay the entire billed amount and we could settle the adjustment issue on the next billing period. Each one of them said "No"... Today, I spoke with Adrian to verify that the new international calling plan was, indeed, added to my account. Well, guess what, it HAD NOT BEEN ADDED. Adrian indicated that he added it today (7/18) and to call back when I received the next bill and any international call charges would be made retroactive to 7/1/18, when I spoke with Colin.
Please let me say how disappointed and extremely frustrated I am with AT&T at this point. Since AT&T indicates that all calls are recorded, I will appreciate receiving a call or email from someone in management who can verify all of the foregoing and especially confirm my enrollment in the international calling feature. I am a Senior on a pension and social security and I cannot afford to pay $617 per month and more for mobile telephone service. Thank you in advance for your assistance.

Lakita Wells
from Milwaukee, WI
For two weeks I have been going back and fourth with AT&T. Spending a total of 4 hours and 20 minutes of my time to not get any service. Monday I got a confirmation that someone would be out on Friday the 13th and this was sent via email so I have proof. I took off work to make sure someone would be home for the installation. 3:10 come and went no signs of the technician, I called the customer care line to see if the technician was on the way. They said there will not be a technician coming out today because, they didn't have the proper equipment to do the install. So, they said someone will be calling me in 3-5 business days and my order was on high priority. So I have taken off from work for nothing and told someone will be calling me in 3-5 business So I called back to speak with a manager to be told the manager will call me back; I never got a call back from the manager. AT&T customer service has really gone down the drain. Nothing about this company is professional or worth having.

I did NOT even want to give one star. That might give the impression that I was even remotely satisfied with the performance of the AT&T customer service rep that I have been dealing with for over ONE MONTH. Lightening hit a pole in my yard and I have not had internet, phone or cable since that day. UNBELIEVABLE! I have called every single day for 30 days and they still will not come out to fix the problem. All I have been able to get to get a massive run around from every person at the call center. I understand that they are busy, but there should be a department that they could transfer me to, that handles certain calls, like mine, with some sort of detailed assessment to find out what has happened and how to fix it. Instead, I am disconnected rudely or transferred to having to leave a voice message that says someone will call you back. They WILL NEVER, NEVER call you back. They are the only cable company that runs service where I live, so I don't know what I an suppose to do. I would NEVER EVER recommend AT&T to anyone who could be sitting at home and have the unfortunate luck of lighting hitting a pole because you now are off the GRID. Especially in ATT&T EYES

Latoya Wright
from Charlotte, NC
I am not sure if the sales associate was new, but my screen was blank. He did not try to help me, but kept giving me the insurance number to call. I told him ¨How can I call someone and my phone screen is black?¨ It just felt like since I was not there to buy a phone, he did not offer any other options. I would have been willing to buy another phone. He sucked. I will never go to that location again.

Eloise Miller
from Stoney Creek, ON
July 12, 2018
AT&T sold my pastor and wife an iPhone 8 (buy one get one) in January 2018. The Rep told him that his wife could keep her current phone number (She had been a long termed customer), but they gave her a new anyway. They ended up paying for three phone bills since January 2018. They overpaid a minimum of $550 for the old number which should have been disconnected.
AT&T said it was their fault that they should have cancel the old number because in order to take advantage of the getting an additional phone you had to get a new phone number. She could not use her long termed old number. Both are long termed customers of AT&T. But we won't be one for long.
I was on a 3 way call with pastor and AT&T and heard the reps say you can keep you old number. It was not noted in the files and AT&T said she did not asked for her old number to be disconnected. Pastor had been on line with AT&T for two days and spoke with 11 Reps in 8 hours. Some reps are just incompetent. We call the 800.331.0500 for complaints and this is the kicker. At this number a guy name Bruno say, I will have to transfer because I don't change account. Also at this number, I got a Toni who put me on hold for 4 hours. She never came back and I finally hung up. On July 10th, I had spoken with 8 reps and their story was not consistent and they didn't know what to do. I wonder whether their names were correct.
I am beginning to believe all the thousands of complaints about AT&T. That it is a scam for profits business. Our phone bills have continues to increase every month while we are using them the same with no changes to the services.
Finally, I talk with a second Bruno, he said, that AT&T had changed and we don't care if you leave. I will give you up to two months credit because the account notes doesn't show a request to cancel the old number. This is just good will. It seems that all the bureaucracy is for the benefit of AT&T and customer are left out. In my research, I've found that complaints made about AT&T are rarely solved and it appears that most complaints are ruled in favor of AT&T.

Jessica Spinelli
from Topeka, KS
We moved into another home in December of 2017, at that time our contract through the combined Direct TV and AT&T INTERNET services I spoke with someone about possible canceling my services before we moved. The person I had spoke with stated that he would get my bill under a hundred dollars and we could decide to cancel when our contract was up in August of 2018 if we wanted to. He specifically stated our contract would not change upon moving services from one home address to another. He also stated our combined bill would be approx. 88 dollars per month. Charging me INTERNET 50 for only 30 a month. We moved and approx. around March I had received an email stating my Direct TV and AT&T bill were going to be separated and no longer combined. While I thought this was odd I assumed it was something they were doing across the board. All of a sudden I realize that I was now paying 74 dollars for internet alone. When I called customer service about this they had stated that it shown that I had chose to separate my bills and in turn that lost my bundle savings. Common sense alone should have be apparent that a person would not choose to pay two separate bills and pay more. I was frustrated but the technician stated that they would combine my bills and credit me for the past months I had been over paying. Also that the next month my bills would be combined and at the 88 dollars I was originally told I would be paying. This was at the beginning of June. I called customer service again yesterday after looking at my bill for internet alone again at 74 dollars on July 11,2018 and I was told that it would take another month before they would be combined and when I asked then if they would take away the 74 dollar charge for internet as I was already credited for the last mistake (why would I pay 74 the next month after I thought I resolved this issue) I was told that whoever I spoke with in June not only did not fix my issue but downgraded my internet without my authorization from Internet 50 to internet 25 I was furious that now not only am I paying more but for less internet essentially. When asked if they could fix it they stated that it was "not allowing" them to give me the internet 50 back for the price I was told at 30 dollars a month. On top of all that I found out that when we had our services moved it DID in fact extend our contract out another TWO YEARS. I feel like every time I call customer service they say they are fixing my issue then I find out they have messed it more, I feel I have been lied to on numerous occasions, I feel that they give you false information and trick you into services (ie. our contract. I wish I would have had that recorded because I specifically asked him that and he said no.) Another issue we had was at one point during all this was I had found out we had been paying for an extra receiver for two months.

Veronica Brown
from Dallas, TX
I spoke with a rep regarding my telephone bill. I have been a customer for about 17 years. I had some concerns about my bill and a credit that a sales rep told me I could get if I were to call customer service, which I did. The male rep I spoke with on 07/11/2018 was extremely rude he kept cutting me off and over talking me. He had way to much "sass" in his voice, and lack understanding which made me completely feel as if my concern didn't matter. He put the manager on the phone, and he didn't try to help at all. This is the worst customer service call I've ever had from at&t which left me crying because the rep was so rude! And nothing got resolved.

Narcille Morton
from Waco, TX
I called back in the beginning of April I believe. (I don't have my notes with me right now). We went over on our phone internet and were charged an extra $15.00. I called to see how much it would be to up the usage some. The girl told me I could get unlimited internet on all phones and it would save me $20 a month on my wireless phones, and $15 a month on my Direct TV. My wireless phones ran $205 a month. So she assured me my wireless bill would be $170 a month and my direct tv bill would be another $15 off a month. She said it started right then. Well my next bill WENT UP to $303 a month. I called and it I was told it would be fixed, that it would run $186 a month plus tax, not including my direct tv bills, and that they would give me a credit that would show up on the bill that would be due on the 17th. Well the credit was never put on. I called again and was told it would be $186 month plus tax, not including the direct tv bill (the $170 a month was never mentioned, when I asked they said it was $186). Well I was assured it was fixed. My next wireless bill was $280. I called again and was told that it was not correct, and he would fix it but it would run $240 a month plus tax. My husband did get a phone but that was only $18 a month. The guy told me he saw how many times I called in and that he would have someone call me. Well that has been over a week and never heard from anyone. Every time we have ever changed anything on our phone we ended up getting overcharged and if it is fixed it takes forever. Once our phones and contract are paid off I will switch to someone else. I am not the only one who has trouble with ATT. I have never been lied to so much.

I just came from the AT&T store in ElDorado, Ks. I went there to see about getting my cracked screen protector replaced. When I first got my iphone from you the clerk asked if I wanted a screen protector put on the phone, i said yes. She never said the protector would need to be registered to get the warranty. Later I cracked the screen and when I went to have it replaced I found out it would cost me $50. The clerk at the time asked about registering the new screen protector with Gadget Guard and I asked her to go ahead and do it. This afternoon I went to see about getting a new screen the clerks claimed they could find no registration. The clerks were not only not very helpful but acted like I had never registered the screen. I know the screen was registered by the clerk after the first one was replaced, it makes absolutely no sense that we would not have registered the screen after the first broken one. When I could not remember the password to get to the Gadget Guard account they claimed my e-mail address was no good, I can assure there is nothing wrong with my e-mail address. I am being told that the only way I would get a screen protector is pay $50. I know I was registered and feel that the clerks were trying to take advantage of me. My account no. is 444019670.
Thank You
Larry Doornbos

Michael Fetcko
from Fountain Inn, SC
High speed DSL department is a joke! Their Reps are incompetent & when you finally get through after multiple calls & excessive wait times they state "wrong department this is Uverse I'll transfer you" then they just hang up! Then if by chance you finally get though to the department for DSL which is handled by Bell South [no fiber optic out here] on 855-466-2691 and get their "code of the week", which is useless as it goes to voicemail of some fictitious Rep who asks you "give all your info all over again and what problem you are having". Ridiculous/stupid/incompetent as well as the computer answering system they have! All the while they want you to "Pay your bill today" for their crappy service! If I could give them a minus 5 star rating I would! These outages happen every month and last a week or more. AT&T cares? NOT!!!

Juan Mendoza
from Idalou, TX
I applied online for service, was approved had to pay a small amount. amount was paid, went to store to pick up merchandise and was told had to pay 500. i was approved in the morning and mid afternoon was not i have emails saying was on zero down payment. and now i cant get my phones. its sad that people get treated like this and cant even speak to someone of higher authority.

Robin Tice
from Plainfield, IN
We have had DirectTv since about 1995 in California. We moved to Indiana and signed up for the service 2 years ago. When the promo for Direct TV and internet was coming to an end, we went to an ATT store near us to see if there were other options. This was a authorized dealer, not a corporate store which we didn't know at the time. The difference between the two, ended up costing us in the long run.
We asked what we could do to keep direct tv, since our bill was about to double in price since we are on a fixed income. The manager said there was nothing they could do about keeping the cost the same for us. His option was Uverse, that was owned by AT&T. He told us that it wasn't cable, it was all fiber optic. And the internet would be about 4 times as fast as our current internet and no weather interruptions like satellite. Since there was no help from Direct TV as far a price, we chose to get Uverse. We also switched our cell service to ATT, got new phones and got the Uverse TV and internet package. The main reason we even considered it was that he said everything would be "better", as far as internet speed. We would have rather stayed with Direct TV, we have never had any issues with them.
When the installer arrived, I found out there is no fiber optic anywhere near our area. So everything they installed is running on CAT-5 phone line. The tech told us our internet was exactly the same as before. He said its running at 6 megabites and no where near the 4 times faster we were told we would have. I took it for granted the manager at the store who helped us, knew what he was talking about. We found out that's not the case. He looked up our address online, so he knew exactly where we lived. The install tech told us the only fiber optic in the area was a new sub division was a new sub division being built now. I feel like I was deceived, in order to make the sale.
I contacted the Direct TV loyalty dept.which told me they were very sorry but couldn't do anything to help me. Contacted AT&T to find out about returning the Direct Tv boxes, explained the situation to them and received another, I'm sorry. They did say I could double my internet speed to 12 megs for additional $50 a month. So much for the help...Customer service did say we have 30 days from installation of Uverse to cancel. But none of the terms were put on paper at the time of purchase.
I was surprised and disappointed no one at At&t / Direct TV loyalty dept. wanted to work with us.
Here is the store we went to:
At&t
Justin
2683 Main St
Plainfield, IN 317 838 3099
These authorized dealers are using your name, to make money and deceive your customers. We have 30 days from install to decide to keep or drop everything.
Concerned Customer,
Robin Tice
154655975

Chris McReynolds
from Itasca, IL
Have the unlimited plan worked great went and got a new phone now this unlimited plan has a limit and it made my hotspot absolutely worthless after 10 gb that wasn't in the plan we paid for have been customers for decades and this is how they treat us? Upgrade your phone and downgrade your plan? $1000 phone that I can't truly enjoy because the hotspot is worthless not what I call good service. Speaking of service we'll that isn't great either.

Dennis L. Harris (334) 507-0955
from Moundville, AL
As an AT&T customer for over 20 years and an Apple user of more than 10 years, I have been very displeased with my services with AT&T for the past 3 to 4 months. I have an iphone 7+ and cannot have a work or personal conversation over 1 minute. I have called for assistant several times and I can truly say that the young ladies have really did their best to help; from walking me through resetting my network to referring me to help from customer care. On today (July 5, 2018), I received a very important phone call, but was unable to communicate with the other person due to drop calls back to back. The same thing happened yesterday and the day before. This has become an ongoing issue. I depend on my iphone for work as well as personal uses. Today the representative walked me through resetting my network again. After she finished I requested to be reimbursed for the inconvenience for the last 3 to 4 months, she informed me that I would have to speak with some one in customer care. I was transferred to customer care only to hear that I was only entitled to $25.00, in which I refused to except. The representative then informed me that $25.00 was all that AT&T would reimburse to customers. I informed the representative that I had been a loyal customer for over 20 years and I wanted to speak with a supervisor. The supervisor informed me of the something. I also informed the supervisor that I would not accept $25.00 for reimbursement for missing work-related calls as well as personal calls for the past 3 to 4 months. After speaking with a colleague about this issue, I was informed that the information that was provided to me from the customer care representatives was not correct. I was advised to call AT&T complaint center and make a formal complaint. After speaking with the representative in the complaint center and sharing the past discussion, he informed me that someone had already applied a $25.00 waive on my account. I instructed the representative to remove the $25.00 from my account. He placed me on a brief hold, after he returned he advised me to choose another data plan which was cheaper but had less date to save money. I informed him that I didn't want another plan. He also informed me that I was not using a lot of data on my current plan. I then informed him that this was the reason I was calling; my phone is dropping calls and is not working correctly when trying to use the network. I informed the representative I was seeking a waiver for the 3 to 4 months that I was unable to use my device reasonably, a device that I pay for each month, a service I have been a loyal customer to. $65.00 is not an adequate or a reasonable amount to waiver for 3 to 4 months of unsuitable service. I am requesting a waiver for one full month. Please contact me if needed (334) 507-0955.
Thanks for your support.

Todd Laviolette
from Marquette, MI
I scheduled a repair appointment because I wasn't getting anywhere near the speeds promised I currently have the 1000 Mbps plan and was only getting 250-400 Mbps the appointment was suppose to be between 10 am and 12 noon. It currently is 1:45 pm and they still have not arrived.

Sarah Bailes
from Fresno, CA
This afternoon, between 4:00 & 4:30 PM, I started a job application, which took 2 or more hours to complete. Problem was that a resume writer sent my updated resume by email. I opened another window to assess my email. Now since the email icons/functions have changed, & I am unable to just click on "Move" & transfer it to "My Documents" as I had before, I needed instructions/assistance to walk me through this process. So I called AT&T for tech support. I talked to a female who's directions were unsuccessful. Then, and only then did she tell me that there were no tech support persons on duty tonight, they wouldn't be back until tomorrow. So I said," Hope u have a good night", before hanging up. I realized that she did not tell me what time tech support would be returning in the AM. I called back, just for that that information. I asked the next person, "What time will tech support be back tomorrow morning, & got no answer. Instead he also tried to have me try things that did not work...I had asked a few times during this interaction, "what time will tech support be in/back, in the morning ? ", each time he ignored my question; he even tried to redirect me to another company for help, so unprofessional, when I know AT&T usually have an excellent support team. That is inexcusable. Before hanging up, @ 9:00 PM, My resume that was on my email & the application have both been deleted, and I still don't know what time the knowledgeable tech support team will arrive in the morning. I work in a field in which these applications need to be carefully worded, & it takes a considerable amount of time to compose, so I am very upset about this extremely poor service, & especially the persons whom are obviously not capable to solving a basic issues.

Donna Makowski
from Chicago, IL
my uverse has not worked for weeks and I have called and complained and no one fixes this problem. Mark a service tech installed another service and charged me again and it is still not working. I want credit for the month of June. I also want a service tech to CALL ME before he comes, not to show up when I am out of the office. This is ridiculous. The service is terrible. The ban # 285544238.I want a credit for all the time of non-use. Donna Makowski

Edward Hedin
from Las Vegas, NV
Directv Account 35056717 Had a service appointment today, 6/28/18, between 8 and noon. Received an email yesterday reminding me of the appointment. Received another email this morning at 10:00 am saying I was still scheduled. No show by 2:00 pm so called 800-519-1823. I was told the technician came to the door and I cancelled. No one came to the door and I did not receive a phone call saying he was coming. I did not cancel the appointment. I confirmed the technician had the correct address, 2848 Carmel Ridge Drive, Las Vegas, NV 89134. Obviously he went to the wrong house. Doesn't he use a GPS. I am asking for a month's bill rebate for my lost time and inconvenience. BTW, rescheduled appointment is not until July 10th. Poor service.

Eloise Miller
from Atlanta, GA
I received an administrative broadcast from ATT regarding an application today
(June 27, 2017.) Your technical support is familiar with this broadcast and could not assist me.
I had previously requested that ATT not call or email me about selling products or service, yet you disregarded my request and force this message on me and taking up my time for the past 4 hours to get the mess you made cleared up.
Just as soon as I can find another carrier, you have lost me as a customer. You failed to respect my request to not contact me, especially to sell a products and services and then made it impossible for me to delete the message.
The call was spoofed on my caller ID that showed it came for Allstate Insurance.
of which I am not a customer.
This voice mail cannot be deleted by me using the regular way from my phone voice mail. I had requested that ATT not call me or email for any product. I am furious and will file a complaint. You are just like all the other business no respect for the customer.

christopher robinson
from Ashburn, VA
TO WHO IT MAY CONCERN,
MY NAME IS CHRISTOPHER ROBINSON..
I'VE BEEN AN AT&T CUSTOMER FOR A VERY LONG TIME.. LAST YEAR AT&T INSURANCE DEPARTMENT BEAT ME OUT OF $250.00 FOR A IPHONE THEY SENT ME WAS MESSED UP! I ENDED UP TAKING IT TOO THE APPLE STORE AT LENOX MALLS IN ATLANTA, GA. WHERE THEY REPLACED IT FOR FREE DO TO THEY STAND BEHIND THEIR PRODUCT... I STILL ENDED UP PAYING AT&T FOR A MESSED UP PHONE WHICH I SENT BACK TO THEM.... NOW THIS MONTH, MY TABLET WHICH I HAD A ONE YEAR CONTRACT EXPIRED THIS MONTH ON JUNE 14, 2018... THEY DIDNT EVEN TAAKE THE TABLET OFF! I STILL GOT CHARGED FOR THE TABLET THIS MONTH!! WOW!!! INSTEAD OF THEM TAKING THE TABLET OFF MY ACCOUNT WHICH I WAS TOLD THAT IT WOULD COME OFF MY ACCOUNT AUTOMATICALLY.. I HAD TO CALL THEM AND TELL THEM TO CANCEL THE TABLET OFF MY ACCOUNT!! WOW!! THAT'S SOME BULLSHIT!! NOW IM UNHAPPY AGAIN BECAUSE IM BEEN RIPPED OFF TWICE BY AT&T!! THAT'S REDICULIOUS!!! I JUST WANT THE CEO OR PRESIDENT TO RESOLVE THIS ISSUE!!! I LOVE BEEN AN AT&T CUSTOMER AND WOULDNT TRADE YA'LL FOR THE WORLD, BUT IF THIS ISSUE CANT BE RESOLVE THEN IM LOOKIN' TO GO TO VIRIZEN WIRELESS... PLEASE CONTACT ME 404 990-0925 OR EMAIL@: christopherrobinsonsr.197401@gmail.com
THANKS,
CHRISTOPHER ROBINSON

Steve Hawryluk
from San Francisco, CA
June 2018 - I called AT&T to let them know that the address they had on file for me had the incorrect house number. I spoke with a representative who kept questioning if I wanted to move my internet service to another location. He could not grasp the concept that I was simply calling to correct a clerical error. I asked to speak with a supervisor after 30 minutes or so and was quickly told that the steps that had been taken were the correct ones. I was told that their system required that they disconnect my service from the "old address" and then reconnect my service to the "new" address. I was told that I may have a brief period of time where I did not have internet access while the system "moved" the services to the "new" address. Remember, that I did not actually move anywhere. The equipment never left my house... I simply wanted to correct the house number they had on file for me.
1 week later
Tuesday - I came home from work and my internet service was not working. I called AT&T to speak with resolve the issue and was told that my services were disconnected because I was moving to another location. I spent another 2hours on the phone with some poor tech guy until he finally said there was nothing more he could do. He suggested I call back the next morning when the correct people would be in the office.
Wednesday, Thursday, Friday, Saturday - Each day this week I have called, spent about 2 hours each day on the phone, and spoken with 2 to 4 different people each call to try to get this resolved. EVERY person I spoke with said one of two things... 1. I will get to the bottom of this and you will have internet shortly... OR 2. I need to dig into this, contact the "back department", and you will receive a call within a few hours with an update. I have. I have not received a single call back and, you guessed it, It's Saturday and I still don't have internet.
The most frustrating thing about this situation is that there is no one accountable at AT&T. Each time I call I speak to a new person, and have to spend 20 minutes reviewing what has happened so far. Then, an hour or more later, I get off the phone with that person (or multiple people) and they are off the hook. There is no follow up, no need for them to every question or check to see if their customer's issue had been resolved.
AT&T,,, please help me. I don't know what else to do here. Unfortunately, AT&T is the only internet service provider in my area so I don;t have the option of going with someone else.

JIM RYAN
from Stockton, CA
I CALLED YESTERDAY WITH QUESTION REGARDING BILLING ON MY WIFES PHONE, 1-209-603-2629. THIS PHONE HAS NOT WORKED SINCE MAY 3 THIRD. YET I AM BEING CHARGED $93.95 A MONTH FOR A PHONE THAT DOESN'T WORK. IT NEEDS A NEW BATTERY AND CHARGE PORT NEEDS TO BE REPLACES. THE PERSON I TALKED TO TOLD ME TO BUY A NEW PHONE, I WILL NEVER BUY A HAND HELD COMPUTER WHICH ARE THE NEW PHONES YOU SELL. ONE I AM ON SOCIAL SECURITY CAN'T AFFORD THE OVER PRICED PHONES. THE MAN I TALKED TO SAID THERE WAS NOTHING HE COULD DO ABOUT THE CHARGES FOR A NON WORKING PHONE. I A HAVE A LONG TIME ATT CUSTOMER FOR MANY YEARS. I DON'T APPRECIATE THE AGENT IF YOU CHOSE TO CALL HIM THAT HIS ENGLISH IS TERRIBLE COULD NOT UNDERSTAND EVERY THING HE SAID WHEN I ASK FOR HIM TO SPEAK UP HE STARTED TALKING LOWER . ALL I AM IS A FAIR DEAL REGARDING THE PHONE. IF THIS CAN NOT SETTLED I WILL HAVE TO FIND ANOTHER CARRIER FOR MY SERVICES.

Gary Rutherford
from Dimondale, MI
Have called 5 times...…….Can't get anyone that speaks good English...…..asked to be switched to someone in the U.S...…….response..call back please...…. Unbelievable that a corp. as large as you has such bad manners...…..never again...…….

Ron Wilchek
from Cleveland, OH
We had at t tech come in and upgrade our router. After he left out Wi-Fi printer is off line. Called customer service. They informed me it is not their problem. I should call the printer manufacture. It was working fine before they showed up. My money their way. Zero stars !!!

Mk Jeskey
from Houston, TX
I had Uverse installed in my new home in March 2018. After 2 weeks a TV issue appeared, could not access recordings or pause a live viewing. Tech came and fixed it, said it was a bad box. Same issue returned this past Sunday (no recordings access, no pause). Tech comes Tuesday. End result without consulting me, he deletes all my recordings on the grounds the disc was full (it wasn't), 2 of those recordings I needed for work (3 of those service calls were Sunday-Wednesday this week). Not 10 minutes after he leaves I lose Internet. Another call to "customer service". Eventually get the Internet back. I return to the TV and THE SAME ISSUES ALLEGEDLY JUST FIXED! Except now in addition to the recordings/pause issues, I can't record at all. For the third time this week I call. I'm told a tech will be here between 4-8pm last night (Thursday, June 14). NO ONE CAME AND NO ONE CALLED!
Rating ATT with 1 star is 5 stars too high.

+richard l green
from Harlingen, TX
after 61 years with same phone# my uncle86 and aunt82 feel betrayed by you. a letter said they must upgrade so they made an appointment.3 guys came in took away landline and DSL[they did not ask for this] and put in VOIP. no amount of calls has resolve this. it seems everyone involved is denying any wrong doing. so, congrats to you ATT customer service. they have only been with you 61 years

Richard
from San Jose, CA
Our landline is out of service. No dial tone and the phone doesn't ring when called. I checked and there is no dial tone at the service box on the side of the house (the demarcation). I found it very difficult to report the repair issue to AT&T. When 611 is called you are put through various levels of automated nonsense before being routed to the wrong person, generally in the sales department. Finally got through to a human who made a repair appointment 4 days out with a 4 hour window. On the appointed day no one showed up and no one called. Called back to complain and AT&T has no record of either the repair request or service appointment. So I made another appointment, 4 days out and with a 4 hour window. I waited all day and no one from AT&T showed up. Tried to call AT&T, but by then their call center was closed. Today is Saturday, they will reopen on Monday. I will call on Monday and make another appointment. I will wait all day and they will probably not show up again. It's not like they can't find us. Their RT is at the end of my driveway. Meanwhile, we will continue to get billed for the phone service that we don't really have - payment for which they will continue to demand on, or before the due date...

Susan Conca
from Arvada, CO
I called to pay my bill. First call use automated service, didn't work. Second call, talked to billing customer service. I was told amount and it would cost an extra 5.00 to pay with James. I explained automated service was not taking my information. In fact it tried to have me pay someone else's direct tv account. I only have a wireless account. Was told try again at *611. Tried the automated system tried to add 40.00 for me paying my bill. Called back spoke to Casey she took my payment charged me 5.00. When I asked about my bill I was referred to app. Spoke to Randy supervisor. He was rude, nasty and talked down to me because at this point I had been told 4 different balances not including what the app said, 5 different balances. I tried to tell Randy I had never had another carrier but that was going to change. I have had a car phone before they had cell phone to now a cell from age 16 to current with AT&T. Randy basically said AT&T didn't care about my loyalty and should leave. Last time I checked AT&T was doing better but still in the forest and not even close to the woods let alone in the clear. I don't understand why Randy (supervisor) is able to talk like that to anyone! Randy needs a mouth wash and a very long time out, possible long enough he is no longer on AT&Ts payroll!

Stephanie
from Garland, TX
I am so extremely disheartened with AT&T customer service. I have had several issues in the last two months related to Internet and DIRECTV. I've spoken with countless customer service agents and multiple supervisors who have not not only not helped at all but have also been dishonest and none have returned calls as promised. I've invested at least 15 hours in phone calls. I'm at my wit's end and still have no resolution. I am ready to take legal action if I cannot get a resolution to my billing and contract issues.

Sherry Stephens
from Royal Oak, MI
ATT U-Verse service went out at approximately 2 AM Saturday, May 12, 2017. Spoke to 3 representatives and 2 supervisors starting at 7 AM who had me do a reboot before telling me it was a problem in my area and would be restored in 2 -4 hours to telling me I would have to wait until Tuesday, May 15 for a repair.

walter asbell
from Neodesha, KS
some one called me from at&t but instead of fixing my problem he just wanted to give me a few bucks and that's makes things alright? why do you not fix the problem. then told me he would take phone back but would give the taxes I paid

C. Montgomery
from Houston, TX
Our beautiful lawn is DESTROYED from your company (AT&T) digging up my yard to put in new lines and the DEAD SOD and ROCKS that was put in to replace the dug up holes looks like TOTAL CRAP and I AM VERY UPSET. I would like AT&T to put down sod that is actually alive and make it look like it did before my lawn was destroyed!!!!!!! I already cleaned up most of the rocks so the lawn mower doesn't hit them as well as fixed the huge bolts that had springs in them which I had to take off for the bolts to fit level to the ground (nothing like a trip hazard) very dangerous. PLEASE FIX THIS ASAP!!!!!!!!!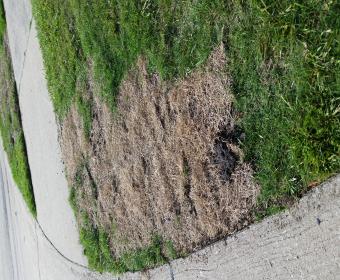 Danny neeley rome ga 30161
from Rome, GA
You lied multiple times about our bill an the perks you supposedly where letting us have what a joke charging us twice for phones that where supposedly free or we would not have gone this route maybe that's why we havent received a paper bill for 3 months no happy customer here ever wonder why? Even the so called credit cards where nothing as to what you advertised to us amount cut in half per Pam @276 254 9587 she said would return calls an never had please pull taped phone call if you don't believe this !so why am I receiving so much dung from this so called customer based company you can contact me three the snail mail @ Danny Keeley 1480 ward my rd rome has 30161 of you have the gonads to I'll be waiting today is 5/10@8:45pm

walter asbell
from Neodesha, KS
your sell man lie to me I have been with you for years time to look for new company

Roy Holton
from Stowe, VT
On April13 I made a call to the ATT service department reference my direct tv not working properly. On this date I'm not sure if I spoke to a person or not about getting it fixed. On April 15 I spoke with a person who set up a service call for me for repairs on the 16th. The 16th came and no one showed up advising road conditions were too bad to get here. Personal in the survey department called wanting to know if my tv had been adequately repaired at which time I told the person no one had showed up. This person set up another repair date for April 19. Again no person showed up for the repair. I called the repair service once again asking why. The lady advised that she would have the service supervisor call within the hour. Needless to say no call. I pay 124. dollars a month for a service that I'm not getting. I feel that ATT show prorate my bill for this inconvenience and I will be looking elsewhere for tv service.

Chad Schwartz
from Stroudsburg, PA
I needed to purchase a new cell phone. I'm an HVAC service tech and I'm crawling in and out of attics and crawlspaces all the time. My old Samsung flip phone was a military grade phone and has been through the war. I asked for a rugged phone and was pushed to an $850.00 phone plus a case. I didn't need a smart phone for where I was working, I knew it wasn't going to last. I was offered one flip phone which is a cheap piece of plastic for 63 dollars and change. But, I can buy 6 of them and still save 500.00 dollars over the smart phone which will only last two years anyway. I called tech support to find out how to import my contacts, there isn't anyway to do it. I have to input 239 contacts by hand. He told me I had 14 days unconditional to return the phone so I went back to the store to return it and was informed there is a 45.00 restocking fee on a 63.00 phone. So, I'm keeping it while I go out to bid for a two new phones and carrier, did I mention there are two phones on this plan and carrier. I've been with AT&T for 13 years now, but I guess that doesn't mean a thing. You're only as good as the new money they want you to spend in there store. I now understand why they are rated the worst of all the carriers for customer service.

Carolyn
from Gainesville, FL
I am a handicapped seventy year old. I came to this store to pay a final bill for a family member. Three people behind the counter and I have been waiting over 30 minutes and no one is taking my money. This is unacceptable

Howard L. Love, SR.
from Little Rock, AR
0n 4/2/ 18 I spoke with an agent regarding a $40.00 charge for a mini genie that a tech left at my home & a $9.00 late charge. advised the agent that I had contacted agents in feb. & mar. 2018 and was told that the non owed $40.00 & 9.00 late charge would be removed. this did not happen. the agent that they were generating the paper work to effect the removal of these charges.also onthis date i advised the agent when I attempted to schedule $153.52 payment due 4/ l7/18 the system was showing a payment for $151.51 was schedule for 4/13/18.the agent advised me she entered and scheduled the $153.52 for 4/7/18. in checking bank account on this date I did not find the that the payment had not been processed. an agent advised me, after inquiry that they were unable to process the schedule payment because my banking information was not available and because of this I would have to pay $5.00 or processing fee and, be charged a $ 9.00 late charge on my next billing I schedule my paymentst to be drafted from my checking on the scheduled due date. when I do this it shows my banking information is stored in the system. the time I have spend on the phone waiting and the thank you for being a valued at&t customer at the closed of the call is not true. I trust that your response to this complaint will make it true.

Taylor
from Milwaukee, WI
I have been promised a credit on my account since November of 2017. Its now April 2018 and every time i call, I am told the exact same thing. The rep sees all notations on the account for every month I have called and promises me that the credit will be applied to the next months bill. Today I was transferred to 7 representatives. 7! And they each claimed that they were transferring me to a supervisor to apply the charges. Finally after the 7th rep tried to transfer me, I just hung up! ATT is the worst company I have ever dealt with! Not only will I never do business with them again, I am making it now my personal mission to express in every outlet my dissatisfaction as well as notes of names, dates and recorded conversations I have contacted.

I feel compelled to contact you in support for the young students at Stoneman Douglas school. I would like to ask that you think about being on the "right side of history" and DO THE RIGHT THING and drop your support for the laura Ingraham show. She is a loud mouthed bully and should not be allowed to act in such a manner, without being held accountable. Please, DO THE RIGHT THING. BE ON THE RIGHT SIDE OF HISTORY!
the boatwrights from Oregon

Jonathan Stern
from New York, NY
I am a longtime customer of ATT with a family plan that costs us about $4,500 annually. I notice that ATT advertises on Laura Ingraham's show, and am very upset that she was so cruel to school shooting victim and high school student David Hogg via Twitter. (Her subsequent apology was just to save face and advertising support.) I hope you are very upset by her cruel words too and will stop advertising on her show. I'll wait to see if you stop endorsing her to decide whether or not I stop using your services. I don't want to give so much money to a company that supports such cruelty. It makes me feel like, indirectly, I'm supporting her too. Please stop supporting such a mean-spirited person; it's not in keeping with the spirit of your company.
Thanks for your feedback!
Sorry. Please try again later!