AT&T
AT&T Complaints Continued... (Page 4)
1009+ reviews added so far. Upset? Call AT&T corporate: 1 (800) 331-0500

Karen Woods
from Chester, GA
Would like to have someone call me at 731-695-5850 please.
Too lengthy to go into. But I am sure Att would love to know what has happened! Please call

SAM ATCHLEY
from Euless, TX
REGARDING MY PREVIOUS COMPLAINT, I WANTED TO ADD THIS TO IT, BUT YOUR SYSTEM WOULD NOT LET ME BACK IN UNTIL NOW.
THE PROBLEM WAS FINALLY RESOLVED WHEN I TRIED TO CALL YOUR COMPLAINT DEPT. AND WAS INSTEAD, REFERRED TO CHRISTELLE WHO WAS VERY HELPFUL AND RESOLVED THE ISSUE. I FAILED TO ASK CHRISTELLE WHICH OFFICE SHE WAS IN.

SAM ATCHLEY
from Euless, TX
THE PROBLEM WAS FINALLY RESOLVED WHEN I TRIED TO CALL YOUR COMPLAINT DEPT. AND WAS INSTEAD, REFERRED TO CHRISTELLE WHO WAS VERY HELPFUL AND RESOLVED THE ISSUE. I FAILED TO ASK CHRISTELLE WHICH OFFICE SHE WAS IN.

SAM ATCHLEY
from Euless, TX
ERICA, OR ERICKA WHICH EVER WAY SHE SPELLS IS A SUPERVISOR IN YOUR LAS VEGAS OFFICE WHO HAS NO REGARD FOR YOUR CUSTOMERS AND BASICALLY LET ME KNOW SHE WOULD NOT CORRECT MY BILL WHICH I HAD BEEN OVER CHARGED ABOUT $8.00 AND I WAS WELCOME TO HAVE MY SERVICE DISCONNECTED IF THAT WAS MY CHOICE. I WAS ACTUALLY OVERCHARGED MORE THAN THAT BUT SHE WAS NOT INTERESTED IN THE ENTIRE SITUATION OF YOUR BILLING ERROR AND JUST BASICALLY LET ME KNOW I COULD JUST GO FLY A KITE AS FAR AS SHE WAS CONCERNED. I WAS REFERRED TO HER BY CARLA IN THAT OFFICE WHO DIDN'T UNDERSTAND THE BILLING ERROR EITHER.

william rodriguez
from Fort Myers, FL
I moved from coral springs fl. to north fort myers fl. had great connection on the east coast. but to make or receive calls in my house in n.ft.myers, I have to go outside!

Dorine
from Pompano Beach, FL
561-926 1883
We got cut off yesterday and you never called back to reconnect ...
I'm waiting for my refund check for 240.56 now for 3 mo.
Claim number cm 2017-12957571
Acc 523019059444
Email states that it would be put back into my checking account on the 12/13/17
I have been on the phone for hrs dealing with this matter next I will be cancelling my Uverse account do to poor poor business matters with att
This is becoming principal now ....
Please email me a legal response so I can move forward with legal action against att ... I'm making a copy of this for my file which I should of done yesterday
Cera1955@att.net 1/18/18 11:53

Veta McCoy
from Dallas, TX
Our internet service keeps going out when calling AT&T keep getting the same excuse that there's an area outage. I work from home and this does affect my job I do not want to put my job at risk because the Internet service is horrible.
What is causing these outages if they are outages and what can AT&T do to prevent them. I'm sure I am not the only person that works from home that is affected by these multiple outages on a daily basis.

Martha Larson
from Faridabad, HR
I dialed their customer service phone number +1 833 663 66OO and the support guy was very rude,He fixed up the situation but was not good in behavior and talk
i am looking to complaint him regarding that

William M. Jones
from Richmond, CA
I had att telephone, and internet. For the past, nearly 3 years, the phone hasn't worked, at all. I cntacted att concerning this problem when I got a new modem. Nothing happened, they still charge me for the phone.

Virginia JoAne Johnson
from Carson, CA
ON MAY 22, 2017, I SPOKE TO JARAMINE WHO PROMISED THAT I MY INTERNET, PHONE AND DIRECTTV WOULD COME TO $143.74 PLUS TAX FOR 12 MONTHS. OCTOBER MY BILL JUMPED TO $178 + AND NOVEMBER IT JUMPED TO $199+. NOVEMBER 24, 2017, I WAS TOLD I WAS NOT ENTITLED TO ANY MORE LOYAL DISCOUNTS AND I SHOULD BE ABLE TO HAVE SOME ON DECEMBER 1, 2017. I CALLED AND SPOKE TO NELL WHO STATED THAT I WAS NOT ENTITLED TO ANY MORE LOYALITY DISCOUNTS. WHAT HAPPEN TO THE 12 MONTHS I WAS PROMISED? AS LONG AS I HAVE BEEN WTH YOUR COMPANY AND PAID MY BILL ALWAYS, I SHOULD BE ABLE TO RECEIVED GOOD CUSTOMER SERVICE. I WANT SOMEONE WHO KNOWS WHAT THEIR TALKING ABOUT TO ANSWER THE ABOVE QUESTION. IF I CANNOT RECEIVED A SATISFIED ANSWER, I WILL HAVE TO GO TO ANOTHER COMPANY SINCE I CANNOT AFFORD THESE CHARGES.

Terry woodard
from Stockton, CA
I recently applied for the access program and qualified. I spoke to a representative and they schedule a date and time to send as technician out to my home address @ 813 Adeline Dr in Oakland California. On 12/13/17 they never showed up they reschedule for 12/14/17 and I'm still waiting for them they don't call or let me know if there is anything I can do from my part to be able to process what ever its needed as soon as possible.
Thank you
Terry Woodard

Brian Jaskowiak
from Minneapolis, MN
Someone ordered a iPhone X on my account. I've been on hold for 6 1/2 hours today and no success. There's no one to talk to and no one to complain to. The phone is going New Jersey and includes an address. The retail store says tough luck. I'll have to pay the $1200 if I can't get a hold of fraud. What government agency can I contact.

Janice Carol McManus
from Spring, TX
I recently bundled my AT&T wireless and DirecTV. Since that time I have been unable to access any DirecTV apps or sites. I contacted AT&T customer service today and spoke with a young lady whose name I did not get. She transferred me through to Micah in customer support division. After once again explaining to her what my problem was, she became very obstinate. I had to ask her several times to please let me finish. When I tried to explain to her that there some things on my account that got confused after the bundling, she became very unprofessional, argued with me that did not happen, and once again refused to listen to what I had to say.
I just completed going back through my account and correcting the mailing and service addresses. I was incredibly shocked at this woman's idea of customer service. She also changed the password on my account to send me a temporary one. When she did this, my email no longer worked. At the time I didn't know why, but found out after I got off the phone with her that is what happened. Once I corrected the password issue, my email began working fine.
I still cannot access any apps related to DirecTV and after searching through all the help and support online, I made the decision to ask someone. However, after being on the phone with her for over 30 minutes, my problem was not resolved, and AT&T customer service gets a terrible rating.

Lois M McClurg
from Ashburn, VA
to date I would not even give you 1 star, but not an option-billing process is horrible your local sales representatives in Jackson MI are the worse nothing is their problem! they tell you that verbally. My bill is always sent 4 days before due go to the store to pay they tell you cash or credit only then tell you cant take cash-and when asked say oh its a new store policy -told them paid in cash before -was told by young very rude arrogant young man (not first bad experience with sales reps) "NOT MY PROBLEM" tried several times to get through to complaint line on hold 3 times for over and hour to be hung up on. So of course left with the only other option which is to send via mail by check making my payment late and now added late fee. My experience to date I will never do another thing with AT &T once my contract is complete. I thought Comcast was bad they have AT& T beat with customer service hands down, and that's not saying much.

Ryan Freyre
from Miami, FL
My family has had AT&T for the past 10 years to my dismay. Throughout this time the service has been awful I'm constantly being belittled by the employees that are trying to "help" me. We have been having issues with slow and unreliable internet for years and every time someone comes out to "fix" it they just end up testing the box saying it's all good here and walking off. The last technician that came this past August or June was the most help because he and I went through and tested the internet speed to prove my results but even when he saw the issue for himself he was unable to fix it. Every year I come home for holiday only to see that the wifi situation keeps getting worse. Someone get on this shit. I'm pissed.

Bernice Clements
from Pana, IL
Each month I am receiving a bill for service that I have never had. I have called customer service each and I am told it will be taken care of. Let me give some background. I live in an apartment which until 8/31 had a contract with NEWWAVE which allowed us to receive cable service at a discount. When we were notified, I shopped around and decided to go with DIRECTTV. Little did I know, until day of installation, that cable dishes could not be mounted to the building. I had to stay with NEWWAVE. When the AT&T installer arrived a couple days later, I explained to him. He told me not to worry that he would mark canceled. APPARENTLY NOT-----the customer service files indicate that I received box. I DID NOT AND I AM NOT GOING TO PAY A MONTHLY CHARGE. Please remove charges.

Daniel Devine
from Farmington, CT
In short because your time is valuable; I spoke to a rep from the retention department on 11-11-17. They offered a BOGO deal to add a line and a price of $99.00 for an additional iPhone 7. I informed them I had to call back due to needing to return to work. Today I began to contact them again through chat message. I explained again I would need to add a line and use the BOGO to get two iPhone 8 and therefore to keep everything simple instead of the iPhone 7 offer I would like to purchase 2 additional iPhone 8 phones for a total of 4 and having added a line I would have 5 lines. The chat lasted 45 minutes then I was transferred to a phone that was supposed to be a manager in Loyalty (I have been with ATT forever). The phone transferred me to a robot that disconnected me, then I was called back by sales they then transferred me back to loyalty as each department kept switching me back and forth. 2 hours on the phone and someone actually told me the first rep that I spoke to on the phone on the 11th was wrong. They should not have offered me the iPhone 7 for $99.00 as that was a promotion from 2 years ago. I explained I had been speaking to Xfinity voice and Verizon to shop for Black Friday options for the iPhone 8 and there are plenty of deals to be had. It made no sense to me to have to switch carriers to have At@t to try to win me back in less than 2 hours. I feel this type of charade is dishonest and I can't believe I was treated this way. All this should be documented in my account. Please Mr. Randall L. Stephenson, CEO learn to treat loyal customers better.
Sincerely Dan Devine

Joseph O Wright
from Richmond, KY
Constant DSL outages. No resolution after calling level one, level two, chatting with "Steve", two missed service appointments....and one kept service appointment. DSL goes out about every night!

George Callas
from Hemet, CA
Spent an hour on the phone with your AT&T service reps and complained about background noise which is continuous in YOUR LAND LINE. Your various "reps" clearly heard it. Reps did everything to discourage me from complaining even stating they did not recognize the information I was giving them which I read from your own bill. Finally I was cut off with a curt thank you. Would somebody plz fix the annoying noise in my home phone 951 929 5714 asap or I will be forced to cut off your next months check. I would appreciate a callback asap and the clock starts running now.
Account #: 951 929 5714 1484394. PS. Nobody recognized YOUR OWN INVOICE ON YOUR OWN LETTERHEAD BUT DID RECLUCTANTLY ACKNOWLEDGE THEY WERE WORKING FOR AT&t. wHAT A WAY TO RUN A CORP.

Thomas A. Ross
from Toledo, OH
Hello, my name is Tom Ross and my Direct TV account # is 18841432. We have direct TV and have had nothing but problems since June when it was installed. The system does not work anytime there is inclement weather and will take several days to recover once it has been knocked out following inclement weather. I contacted direct tv to cancel the service due to the poor performance and experienced the worst customer service I have ever encountered in a company. I asked to speak to a supervisor and then the supervisor's supervisor but to no avail. I was told that since we hadn't called in for service repairs we were not going to be helped. FYI - direct TV service lines are only open during normal business hours. My wife and I work 12-16 hour days in the medical field and cannot make personal calls from work. I literally had to take a vacation day to actually contact direct tv and try to resolve the issue. Customer service was so AWFUL that Ipent literally 2.5 hours on the phone trying to explain that we cannot simply call anytime and asked for our money back and the service to be cancelled.
The only resolution I was able to get was for the company to send out a technician that day (yesterday 11-10-17) to look at the installation. According to the technician (who was very helpful and excellent to work with BTW) the system was incorrectly installed originally and he indicated it was a miracle that we got any channels at all.
Once again we contacted direct TV (yesterday at 2:30 or so EST) to get our money back due to the improper installation and got put on hold for over an hour trying to get someone to assist. AT&T is the parent company for direct TV so i am reaching out to you for resolution. I would like the past 6 months fees refunded and the service cancelled as we are so disgusted with the lack of customer service and the ridiculous "run-around" you get trying to get issues resolved that we will never recommend direct TV to anyone. Please help me.

Bobbye Robinson
from Smyrna, GA
A sales lady came to our home and we decided to switch to ATT from Spectrum. She said all installation would be free for three TVs. The installer said she had to move the wiring under the house about ten ft. in the room with the modem. The SAME room we had the spectrum wiring. She never said a word about this costing an extra fee of $55.00. The contract stipulates that any extra installation fees would be discussed with the customer. It didn't happen! We feel this is a bad way to treat seniors, one of which is a veteran.

caleb a williams
from Hammonton, NJ
services i was with at@t for the last ten years never see the service so bad remember how bad the services was in the 90,s well it is back again so sad what,s up is a free app i was charge for a 2 minutes call charge me 8 minutes the weather was bad and bad recption i call after making the call and said to the customer service person this was a free call what.s up she said to it was a mistake i call later some one else told me it was not free , my services are in america not india they don,t care all they want is a pay check please takecare this problem else i will take my buisaness else where only on princeiable. phone number is 6093691924.

Trent matthews
from Smyrna, GA
Service was down app three days from 09/13/2017 through 9/16/17. Manager text because of my concern for the inconvenence. I was instructed to call for a credit after the boardband outage was complete for credit. I called immediately and was told I would rec a 30.00 credit. After two billing cycles l have not rec ed the credit. I called numerous times and was given a ticket #J93601302 on the three call. Last bill did not rec credit an called today 11/01/17 and was told I could get only 15.00 anothr rep stated 6.00. Asked for supervisor and was not allowed
7706962210 and 6785256681

calvin blythe
from Boynton Beach, FL
AT&T took money away from disabled person then cut service off ''
wrong in ever way . against a disabled person and big mistake
charge me 4450 for modem and money while no service , hurricane irma

Anthony p. hall
from Madison, VA
Very ,very poor repair service.Telephone is out an average of 2 times per month.Repair service tech. takes about 3 days to arrive. They work on it long enough to fix it,I dont know how, then on average it will work about 7 or 8 days, guess what? Out again. Worse service in the world to be such a large corporation.

My fax line quit working on Monday 10/30/2017
i was told by technical support the earliest they can come is Friday November/03
im a Pizza Delivery Store where i get an Average of 15 order on my fax
Fax LIne 615 846 1804
store number 615 231 1000

Johnnie Irving
from San Francisco, CA
My complaint is your customer service reps seems to have no clue as how to treat your customers. After my u-verse was increased in August I called to see if I could get it lowered and was advised that there was nothing more that could be done. So after going basic for a few weeks the lost of the channels still did not warrant the price I was being charged. I called in September, I believe it was the 6, spoke with a rep and set up a price of $119 for 24 months if I would switch my u-verse to direct tv. Now I am being told that I am not eligible for that rate before of me having phone service since 2013, that is not what I was told, so if you cannot honor your agreement I would like you to take me out of this one sided contract so that I can look for service with another company.

Doug Nelson
from Eugene, OR
Starting on Aug 23 we switched from a family plan that we had for many years to a unlimited plus plan along with switching to Direct tv so we could save money. our Bill should be 140 roughly every month but the last few months since switching over it has been almost 200 this is not what we have agreed to and i am extremely unhappy. Like i said i did this to save money not spend more. Every time I call in I get a different answer and they change the bill but every time it gets changed i then have a prorated bill and that yet still doesn't help me because my bill is more then it is supposed to be. I would like a answer and a solution to this or I will be taking my 20 plus years of business to a different company.

Christie wilkerson
from Montgomery, AL

Wayne Davis
from Colorado Springs, CO
I have had Service with ATT for 10 years I have a Cell Phone I call to have Unlimited service put on my cell phone that is Unlimited Data Plan the Girl of the phone told me because your a long time Customer we have a Gift for you it is a new Tablet and it is FREE I told her Nothing it free and she assured me there was only one charge for the Tablet that was $10.00 a month that's all I said ok I hope there is not a gimmick here just to sell me a Tablet she again assured no Gimmick well I got the tablet I put it on the charger and as it was charging up the Tablet started ringing I said what the heck is that well this tablet is a Phone I did not ask for a phone it has a dial and everything and I kept getting messages from Direct TV to set that up and they wanted a credit card Information for it to run it I did not ask for that and it had HBO and want me to set up an account I did not ask for that either the girl did not tell me anything about this stuff and she added up the billing and told me all this will cost me a month was $106.53 I told her that was fine but when I went on my billing on ATT it said they wanted $259.00 for the month of November this was not told to me I was being charged for the phone and a new phone number Direct TV and was going to be charged for HBO why do people lie to you on the phone I have trusted ATT for 10 years now and they do this to me, I don't no if the Girl gets a commission for selling Tablets or what but she socked it to me and this is not fear to me I wanted to keep the Tablet so Badly but I could not pay those High prices. I am a Disabled Vet and I am on SSI and I am having it hard enough but I keep the ATT account because they have been good to me for 10 years now I get this pulled on me and it is not right by ATT.
I took the Tablet back to the ATT store and I have 2 receipts for proof where I turned it in. Shame on ATT to do this.

Viola McEwan
from Eugene, OR
We had trouble with my DVD and called AT&T. They had me on the phone for 2HRS.and a half. Got nothing resolved. I an so tired of getting nothing resolved . Both me and my husband are in our late 70's and its hard to be on the phone that long.

Wesley Rees
from Gallatin, TN
Hello,
My name is Wesley Rees. I have been an AT+T customer since May 2016. At that time, I ordered internet service (U-verse) and had it installed at our new home. Within a few months, I saw the need for home phone service and added it.
Earlier this year, I began experiencing some issues with the internet service and called about having some service done. The reps checked remotely and said that they could reset some things from where they were. I continued to experience the issues until it started to affect our home phone service also.
I called in to have a tech come out and check things in and outside of our home. (The phone and internet service started to drop out for several hours during the daytime). The tech was supposed to come out one weekday afternoon. He called us an hour after his appointment was supposed to be over to let us know that he would be late. I told him not to come out, and that I was probably going to cancel the service with AT+T. Needless to say, I was not happy about this.
A few days later, I called in and requested a service call for a Saturday, when I would be at home from work. The same guy came out and did a few things- troubleshooting and feeling confident that he had solved the problem. Within an hour or two of him leaving, the issue occurred again and our service dropped out for about an hour or so. I called him from my Tracfone cell phone to let him know that the issue had not been resolved.
After a couple more weeks of this I saw that my AT+T bill was going up and was paying around $100 for internet and home phone service. Unhappy with the service, I attempted to call in to see what could be done to lower the bill. We do not use the amount of internet that we are given and I cancelled the international calling plan to help reduce the bill. An online chat rep, on August 20, stated that if we ordered wireless tablet service, that my overall AT+T bill would be reduced from around $100 to around $60. I questioned this, as it didn't seem right- that we could add a service and get our bill lowered. So I double-checked and was assured that this would be the case. ( I do not have a record of this chat now experience, and am kicking myself now, since I have been told that since I do not have a record, that I will now be charged an early termination fee).
A few days later, I was billed for the shipping of the tablet and received it. (I did not need a tablet, and only ordered service because I was told that it would lower my overall bill with AT+T). We continued to have service outage issues, and I was calling in after work to let them know how unhappy I was about the service. I wanted to cancel all service with AT+T, but you are the only providers in my area for internet, so I held off on cancelling. The outages continued and then, upon seeing that my bill did not decrease but instead went up(!!!) I called in to have the home phone and internet checked again. The same service tech came out and worked on the service at the house here, but by the time I got home from work, I was furious. Not happy that the online chat now rep was wrong in what she told me about the billing, and still experiencing the outage issues, I finally cancelled the home phone and wireless tablet service. I also told the chat now rep at this time that I only wanted to pay about $30 a month for internet and not the $50+ that I was currently paying. After being switched back and forth between departments, I was told that everything was taken care of. However, there was no indication of what I was supposed to do with the tablet in order to send it back. I had barely used the tablet and wanted to send it back because it was AT+T equipment and not mine. I had told the chat now reps that I wanted to send it back, but they did not inform me on what to do.
A few weeks later, while checking my account, it appeared that my billing was still messed up and was now being charged even more money for service that I was supposed to no longer have. Upon checking in with chat now reps, I was informed that I had not cancelled my wireless tablet service in time and was now going to pay for the early cancellation fee. I asked why this was the case, since I had been misinformed about the pricing. I was told then that since I did not have a record of the chat with the rep who ordered the service for me, that I would have to pay for all of the wireless tablet service and fees, including the cancellation fee. I told them that I should not have to pay the fees for services that I did not want. The rep said that I would have to pay them. I said that I would not pay for fees and services that were misrepresented to me.
And that is where we stand now. I have not paid for any of these services and fees and would like them removed from my bill. I have been told that this will not happen, and I stand by my statement that I will not pay for them.
So my question now is, How do I send back the AT+T tablet. I do not need it or want it and have cancelled the service. I have cancelled the home phone service, and would cancel the internet if I could find another provider in my area at a reasonable price. So the ball is in your court. I will await your response...
Respectfully and sincerely,
Wesley Rees

In May we called to get a land line hooked up to our house. The tech showed up and all he had to do was hook up the wires in the box outside of the house. The tech stated that he was told he was going to have to run new wire inside. I explained that I had already ran all of the wires inside the house so he would not need to do that. Tech checked the phones after he hooked them up and everything worked. The tech stated that he would note the file so we would not be charged as he did not have to do the extra work and would be approx $120 off . We received our bill with the charge on it for the Tech running the wire that he did not run. We were told that the file has been noted and sent for a Manger to approve and remove. We were told to only pay the difference and that AT&T would resolve the issue with the over charge. We have been going around since May It is now Oct. We have spoken with sever Managers and finally go the charges dropped. When the charges were dropped so was my long distance service. We have been calling for over 2 weeks trying to get our long distance service turned back on as my Wife and I work from home and this has caused a big issue. I would like to get this resolved as soon as possible I feel we have been way more than patient 6 months in the making now.

Nancy G. Riggins
from Fletcher, NC
I have been a customer of ATT since 2015 and prior to that my husband a former employee for 37 years. I am upset with the price increase of my bill since I went under contract. I went to Direct TV, then they were taken over by ATT and thus my prices continue to increase. I decided to go with another provider which gave me a price guaranteed for 2 years. I went back to ATT on Oct 5th to get a quote for my internet service. I was told it would be $47.00 monthly with a $15.00 credit giving me a price of $32.00 plus taxes. Today the 20th of Oct. when my contract with ATT would expire I cancelled my service with them and told the agent I wanted to continue my internet and gave her the price of $32.00 I was given. She came back and said my cost would be $54.00 a month with the $15.00 discount coming to $49.00 a month because of not having Direct TV. I am not the only one sick of ATT because of their price increases. I have no complaint with their services but only with their prices increases. Also the agent I spoke with today, tried to charge me with a cancellation fee until I assured her that was wrong, that my contract expired today. She then said she had pulled up the wrong account. I am sure she did, really? I would not recommend ATT to anyone. I am stuck with them for my internet for a year, but after that, I am through. I hope other customers will read these complaints before signing with ATT. Nancy Riggins Oct. 20, 2017.

Zulema Vazquez
from Miami, FL
Terrible customer services!!!!
I called AT & T yesterday because my larm is beeping despite all my efforts to fix it. The lady over there "scheduled an appointment for today from 8 to 12 but nobody showed or called me, so I called customer services at 12:30 and the c.s representative told me that my appointment was open and that they called the tech who never aswered the phone and for that reason a supervisor will call me to let me know what was going on with my appointment. By the 1:30 pm after several calls, a lady told me that I did have any appointment (I request a day off at work to make this appointment). Finally I spoke with a supervisor called Charles who was very rude and who informed that my original and only appointment was scheduled for 11/7....so,, 3 more weeks heraing a bepp ....This is SO unrespetful !!!! As soon I completed my contract I will running out from this incompetent company. I missed my work day and my patience with these peple who turned ny day in a nightmare !

Gerry Brown
from Monroe, LA
I was told my a representative before I joined AT&T on August 26 (cell phone) that my bill would be a certain amount but now that I have joined I am being told he misinformed me so now my bill is much higher. I do have a copy of our chat. I have called several times to correct this problem, I have spoken with a supervisor on tonight Oct. 15, 2017 only for him to get smart and very unprofessional.

Dorothy quick
from Hayward, CA
I have been trying to get internet at our place for 2 weeks now. I had a bundled plan with directv, I have my cable but still can't get a straight answer from anyone. I keep getting transferred to different departments, hung up on, and my credit ran every single time. I went from a 570 to a 419 in a matter of days because Everytime I call you run my credit! Why is that if I have an account already? Now my credit is too low to get service from anyone else. Was this the plan? So that I had no other option than to stay with you?

Syed ali
from Lawrenceville, GA
I have some grave concern inregard to my exp at att wireless retail store in lawrenceville ga 722 Collins hill . As a loyal Cust which I have been for ten yrs..
And same time it's a shame . That it's came down to loyal client have to file a complaint form. To get at & f to stop ruining a relationship of 10yrs. There is fraud that has occurred in during a visit at att wireless store for five minutes. To check out the new product .ans at same time was shopping a birthday gift did my wife's which was on 9-29. .so the fraud incident that occurred was on 9-27 as I mention I was in store . & it's a shams to mention that I went in with in mind to get new phone for wife but due to the unpleasant conversation with rep and type question I was being asked . I ran out of the store pretty much . I felt some ons trying to gather to much personal info so I stop from caring any further . I left shortly after I left I recieved voice mail from the SAMs rep wanting to know when I would come back and for me to call in regards to wanting some info . Which I did not same day my wife experienced some issue with her existing phone went black out not knowing what the seems the problem . We waste days from apple to AT&T to mall repair place but no one could tell what went wrong I wasted 2 days of my time going in circle.from pl to pl . My last option which was buying new one. But that also failed due to I being told that upgrade was already done & I was the new owner of i8 & cannot upgrade. & that if was dons at this particular store where I was on 27 sep well then this just beginning now wife with out phone with young kids not exceptable . So back to start again I was then told that fraud dept shut my wife's ph off ( this ph with no under contract or term) and with out warning or courtesy call . AT&T decide to kill my existing phone .after hours if waiting on hold I was told to go retail store and pick up new sim after that ph shokd be fine since tits reset by fraud dept .so we did and my wife went to same store that I did and. We where told we just purchased a new phone from them . And I couldn't even get new phone . Now we r still with out ph after store replacing SIM card phone still did turn back on . Now still I have been accused by rep on phone in person they all think I am thief & lier and request for arbitration dept to contact me ASAP but no response none I am requesting some one need to respond accordingly & investigate to the fact and answer to my concern my phone ruin due to fraud dept #2 paying for servics that is not active now I just received a bill with terms on new ph & ins as well for znd in amount $ 42 I have also filed a police report and I need att full investigate outcome report once it's completed. Obviously crime is being done by people who represent att and if this statement dosent alert att then they need to clean up the bad seed . Before it's too late thank you

Michael Schroeder
from New Orleans, LA
My AT&T account is 9852649108. My contact number is 985-264-9109.
This complaint is about Upper Level Customer Service personnel and NOT about the lower-level operators that answer the initial telephone calls. It is my opinion that the your 1st level operators are routinely given information by higher level managers that appease the customer when the upper lever manager has no intent of following through on the actions.
My experience involve and insurance claim that turned into a warranty claim and two and a half months of shear stupidity involving broken promises for resolution, callbacks, and credits. I cannot believe that it took AT&T from on/or about July 18, 2017 until on/or about October 11, 2017 to figure out that I had returned a telephone despite that fact that the information was publicly available via the newgistics.com website and that Customer Service Reps for AT&T and Asurion had acknowledged the return of the phone.
I easily have over four hours of phone time (conservative estimate) in trying to resolve this issue once AT&T decided that I had not returned a telephone. This does not include an initial answer as my calls have always been answered very quickly. This means that AT&t personnel also spent that much time on the phone.
I was promised a Credit for the missing phone was going to be applied at least three times. Starting with October 6, I was told three time I would be receiving a phone call from a supervisor. I never received a single phone call, message, or email from said persons. I was told three times that my problem had been escalated. So what. It did not product any results.
Why do I blame the upper-level supervisors? Because a good deal of my time was spent waiting for the agent to receive an answer or proposed action from their supervisor. This is why I don't blame the front end personnel.
Finally, I was given a number to call at Asurion where I was given a number for your Warranty Department. Problem was resolved in about two minutes. It turns out, the information had been available since July. It turns out that tracking information previously given to me by Asurion was correct and that I, as a consumer, was able to verify the device had been sent back. Why could no one tell me this before and why couldn't AT&T figure this out?

owedia sanders
from Arlington, TX
I've been with at&T since 2001. I recently changed my billing. I was offered unlimited data, unlimited text and free hbo for 60.00. I received a bill for 137.00 vs. 92.00. I called t mobile and can get a senior citizen discount for 70.00 which includes insurance protection. when I advised this to customer service they thought it best I change. I applied to unlock my phone which takes 24 hours but I wanted you to know a 17 year customer is leaving

Manuel del Puerto
from Opa-locka, FL
My name Rosario del Puerto my Phone 786 262 3490, my account # 152224776 under my husband name Manuel del Puerto. July 5, 2017 I talked with Mr. Sebastian I did a contract for one year for AT&T and DIRECT TV for 155.13 until April 2018. Now the bill is or 233.00. Before I wanted to cancel AT&T and Direct TV because I had very problems each month with the bill but AT&T told me that is going to give a credit for 80 dollars that why I didn't cancel it. After 3 months AT&T put me back the 80 dollars. Are you playing with me? Please try to find a solution and give a call back. Thank you Rosario/

Matthew Ory
from Houma, LA
My office has placed over 25 calls to have my number released to Charter when I moved office locations. I still do not have phone service that is potentially costing my business thousands of dollars. This has been an absolute joke. Legal action will be taken. AT&T has refused to release my phone number OF 985-446-3333 after several hours spent on the phone with you. This is disgusting customer service. I am cancelling any further affiliation with At&t.

I got a notification that my payment method failed. I realized it was the card that I had reported lost/stolen. I call and spoke to a rep becuase the system wasn't allowing me to just make the payment arrangement of ~$315.00. The rep stated that I could do it on line and then set up payment arrangements for the balance. I was able to make the $315.00 payment and was not able to set up the payment arrangement. The next rep I got named Debra was so unsympathetic and refused to listen to my explanation. She stated the entire amount was due. I informed her that I just made a $315.00 payment! She stated there was nothing she could do. I was naturally upset, because she seemed not to believe me when I told her that I made the payment and wanted to arrange for the balance. I have been a customer of AT & T since day one, having this account for over 20 years since the GTE Mobilnet days. She then stated it would be $5.00 for her to make a payment with her. I asked her to waive that fee as I really couldn't afford the $317 additional payment. She then changed her story and said she would need $100 to restore the account! I told her I get paid on Friday but she refused to assist. I got the distinct feeling that she was getting an incentive to get any kind of money, but once again I stated I just made a payment of $315.00. She had a mocking tone so I was getting upset over her attitude. She then stated that I would have a restoral fee of $35.00. I again asked her to waive that fee. Really? In all the time I have been a customer with a bill over $300.00 monthly she couldn't waive the fee? Once again I informed her it was not my fault my card was stolen ( and not to mention all the money in my wallet).
Please look into this matter and please listen to the first recording where I was misled. If reps are like that AT& T are bound to lose more customers.
Regards,
Diane Bettencourt
dsbettencourt@yahoo.com
(408) 931-4476

C Salcedo
from Ashburn, VA
AT&T Customer service department doesn't know what they are doing. I have been trying to get my mom's line block (she is 84 years old and doesn't know how to use the whatsup so she ended making long distance call) without success. Now after being promised that it will be done, I find out that it was not done and I am supposed to pay $600 in long distance calls.
I have a chat printout as a confirmation and for them it's not a valid proof. Are you serious?

Nancy Byrd 504 452 3805
from New Orleans, LA
I called about a replacement phone. salesperson offer buy one get on free with direct tv offer on phone for over an hour with both people
they both gave their good salesmen spill but when phones arrived I am being charged for 2 phones not one. was given miss info
called at&t customer service no help

Linda Russell
from Brooksville, FL
Was without service for 5 days due to hurricane. Been on the phone for over 1 hour, talked to 5 different persons. Got cut off, put on hole for 30 min. then cut off and told to call again. Reg. bill $91.03 being without service for 5 days was charged $93.00, what a company.

Wendy Griffin
from Birmingham, AL
When will my AT&T be back on - -I have no tv, no phone and no computer (using mine at work). How long will my service be out - I live in Birmingham, Alabama, zip code is 35224.
Have no complaints about U-verse...until now. There is no bad weather in the area or anything so....what happened?

Ruth Ann Hermann / Charles
from Festus, MO
Att agents need to be better informed. Was lied to about our internet plan we choose and amount we would to pay. Received first bill and it was for $85.41 not $30.00 . Called ATT and customer service agent did get bill down to $50.41 but still not correct amount. Was told < we would have to pay the $85.41 and I said "NO" because that was a incorrect amount. A few minutes after we came to a agreement, my internet was cancelled. I spent another hour on the phone trying to get my internet turned back on. Then was told I would need another modem because this one needed updated. So now I have to go thru with waiting for another modem ,setting it up and then reinstalling all my items back on a new modem. Every Att agent , except for the lady that reinstalled my internet, everybody else ,starting with the very first person we talked to about signing up for internet, has lied to us and told us misinformation. I don't know how Att has stayed in business so long, with such stupid prople working for them. I just heard a ad this morning on the radio, and ATT said, no activation fee or free modem and Wi-Fi. Apparently this message hasn't reached all the customer reps. Tired to telling Att reps how to do their job. I feel like I should be on the pay-roll. Can someone please get my bill straightened out.Thanks.

Pam Hinkle
from Morrisville, VT
Their cuatomer service is the pits! I wanted to add money to my prepaid account. The menu is not clear as to what button to push to add money to my account, so I pressed 0 to speak to a representative. I told the rep that I wanted to add money and told her the amount. She then rrpeated, "So you want to add money to your account? Everything I said, she repeated. She slso asked if it was from this phone number, and she was one digit off. Whatever happened to quick and efficient service?
The reason why I have been calling to add money this year is because I am dissatisfied with the way they have been handling the auto pay option, which I had for a few years with no problem - I had a certain amount taken out the 5th of the month and it was great! All of a sudden, they stopped withdrawing the money and after 2 months, I got a recorded message that my minutes were about to run out in 7 days. When I called to complain, I was on the phone with customer service for a half hour because she repeated everything I said. I then sent a letter to the President/CEO and I received a call from his assistant informing me that they don't withdraw the payment until two days before they expire. So for 5 days before, I would have to hear a recorded message before I make any call that my minutes are due to expire. MY REASON FOR WANTING TO HAVE A CERTAIN AMOUNT WITHDRAWN ON A CERTAIN DAY OF THE MONTH IS TO AVOID WAITING UNTIL THE LAST MINUTE!!! WHAT PART OF THIS DON'T YOU UNDERSTAND??? And who trains these customer service reps to repeat everything back to you with every sentence? What I want is to go back to have a certain amount taken out of my account on a certain day of EVERY MONTH, no matter how much I have in my account!!!

rita kappenstein
from Pottstown, PA
having trouble with iPhone 6 went to store two time said have to go to apple store drove 40 miles got my phone checke told me I had to go thru insurance I went last Tuesday had file for insurance still haven't got phone I really think people are not trained I am senior use my phone to keep in contact with grandkids really hard to believe I at my age get run around by people at store that don't know what there doimg

Gayle Day
from Decatur, GA
I have internet service for one year at $50.00 monthly. In August I received notice that my year would end in September and to contact AT&T prior to 09/15/2007. I contacted Terrell and asked if I could continue at $50 per month and explained my financial situation. He left a voicemail stating it would continue for 12 months at $50.00. I also received an order confirmation to that effect. However, the new confirmation was effective in August instead of September and contrary to what was promised, I received a bill for 60.00. If this could not be accomplished, Terrell should not have promised this. My concern is that AT&T failed to live up to the written and verbal confirmation. Then I was told if I cancelled, I would be liable for charges. Why? Since I was not given the arrangement that was agreed upon. Why should I be penalized for not receiving what I was promised. If necessary, i can send you the audio recording.

Lovell Ford
from Decatur, GA
I have contacted customer service approximately 4 times over the last week because my internet service is out. The automated system as well as the representatives there are saying that the outage is still existent. The rep I spoke to yesterday said services are normally restored in a 24 hours so I asked to speak with a supervisor. The supervisor I spoke to named Richard was chatting with me and did not give me a chance to type anything before disconnecting our chat session. I have not received any calls or notifications regarding an outage until I called only to have a supervisor be rude to me. This is some of the worst customer service I have experienced in a while and I am definitely shopping for a new carrier in my area!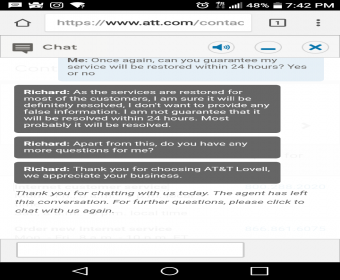 Rosa McDaniel
from San Diego, CA
To whom it may concern,
I am writing this letter to relay my great dissatisfaction with the services I received recently from AT&T. I am a disabled, elderly woman on a fixed income and appalled with the run around and poor customer service I was given as I attempted to retain services at my new residence. As a customer of AT&T of over 8 years, I had been pleased with the services provided, but this current ordeal has lasted over four months (from May 2017 to present), as I have been told incorrect information, stood up for appointments and promised things that have not come fruition. I would like to provide a brief overview of the egregious manner in which my case has been handled in hopes that something can be done.
In May of 2017, I moved to a new residence and requested that my cable services be instated at that location. Upon contacting AT&T customer service to begin the process, I was told that I had AT&T gear that I needed to return in order to clear the previous account. I told them that the items had been returned, but the system did not reflect that I had done so. Over a month and a half passed and numerous follow up calls later to verify if the account was cleared, I was continually told that the items were still shown on my account. This was a tremendous stressful situation for me, not to mention prolonged period of time that I did not have services in my new home. All the representatives I spoke to did not take the time to research the situation any further, which was perplexing to me to say the least.
I was finally able to speak to a manager and able to plead my situation for assistance. It was found that the account was cleared and I was promised a $200 gift card and a reduction in monthly services to $80 per month for phone, internet and cable for my inconvenience. The installation of services was ordered and scheduled at that time. The tech did not show up on the day and allotted, which was another added stress to an already absurd situation. When I called to advise AT&T that the tech did not come as scheduled, they researched and advised me that a $100 advance payment was needed, which I was not told about beforehand. If I had known this information during the initial call, I would have been prepared to pay it, but as I mentioned, I am on a fixed income and did not have the funds to retain the services at that time. More time passed and I saved the money to get the services, which I was then told that due to my credit, I had to pay a $449 non-refundable fee to obtain services, which I was not able to negotiate. An option for Direct TV was offered to me as the only option of services in my circumstance, which I had to check with my landlord to ensure that it was okay to have the equipment placed on the residence. The representative stated they would call me back, but never did so. Again, I had to call the AT&T customer service department back to say that I was interested in the Direct TV services. Hopeful at that point, I set up a new installation date. The tech arrived and again I was dismayed to find that he only bought hook ups for 2 rooms, which I had ordered 3. I called yet another time to verify the actual order and was able to get the situation rectified. At this point, as you can see after much time and stress, I finally received cable services after 4 months, but have yet to receive the internet and any of the guarantees I was promised from previous interactions with the company. I am hopeful that the company is interested in compensating me and my family for the blatant disregard for time and poor customer service it has displayed over the past 4 months, as it has definitely soured the perception of AT&T in my mind.
If there are any further questions or information needed pertaining to this situation, I can be reached at 619-715-0776 at your soonest. Minimally, I would like to receive some type of acknowledgement of this situation from the company to ensure that this is addressed in an appropriate manner because no one should have to enter such a stressful ordeal just to obtain internet, phone and cable services in their home. Thank you for your time and consideration in this matter.

Robin Bagster
from Boynton Beach, FL
On June 24, 2017 I switched my wireless service from TMobile to ATT. ATT promised to credit me up to $650.00 to pay for the phones I still owed to TMobile which was 2x$540.00. On June 24th, a trade in deduction was made for the phones of $376.00 and I was promised the balance in Visa cards to take care of the balance. I submitted my final TMobile bill TWICE because I was told I did not qualify for the credit the first time!! The second time they accepted it, however, 3 months later I finally received the Visas (9/16/17) for only $190.00 each because ATT decided to deduct an additional $150.00 for trade in from the approved amount of $340.00. First of all....why was the approved amount for $340 when the bill clearly stated I owed $540.00??? And secondly, deducting trade in twice totaling $676.00 on brand new LG V20 phones is outrageous!! How is this right??? ATT is making false claims that they will pay for your phones to switch over!!! I am pissed that I ever believed them.

Katherine
from Darien, IL
I ordered a new SIM card because the old one didn't work, but with one time visit at&t store, one time phone order, one time online chat order, and more than two week's waiting, I got no SIM card. When I talk to the online customer service, chatting with a person named Jennifer, the woman is even worse. I think I deserved a refund for so long a time not being served, but she didn't think so, and without asking if there is any question, she finished the chat!

We were promised 3 services for $68 dollars a month. Had them for 3 months and every month we are charged almost $100 more than that. End up spending 2 hours or more each month talking to numerous departments. They lower the bill, eventually, but the amount they take off is added to the next month's bill. They are unethical, I'm so fed up, I'm switching all my services to another company.

Maria Doody
from Houston, TX
My youngest son called a the week before to get service on Saturday, September 9th. Came to my house so that he could assist the AT&T service people with any questions. He spent a good part of the morning trying to find out where the service tech was. Speaking to someone in another country who knew nothing. I called later in the afternoon on Saturday to see why they still had not shown up to come check our equipment, since we believed that Hurricane Harvey had fried our receiver. This was a no show and a lot of static on the phone. Now I am being sent out new equipment that should arrived today (Tuesday, Sept 12) . What service, I am so tired of being jerked around with them. 281-484-4902
My oldest son had the same experience yesterday at his apartment NO SHOW, NO CALL- This service SUCKS!! 346-900-3989
So you know what AT&T Uverse needs to reimburse us for our time and does not deserve even one gold star.

Christine A. Lamachy
from Santa Clara, CA
Account: 116979669 [see attached image]
For TWENTY YEARS - - ALL my checks arrived on time and cleared my bank.
I got notification that a check (sent on Aug 12th) had not arrived by Aug 22nd (confirmed by bank. that it had not been posted to them)..
[Note: the USPS, apparently, has had some sort of deliver problem. because a first Comcast/xfinity check (mailed the same day that my first AT&T check was mailed) also never arrived, and i had to send a second check, too (on the same day as i sent my replacement check to AT&T]
I called the Philippians AT&T Support Center and spoke to "Lea" [ID no. 60197-5014].
She failed to document this: that i would be charged a late fee even if i sent a second check.
[Note: i could have walked 20 mins to a AT&T store at a mall to pay with cash or check or credit card if i knew i was going to owe an addition $10 that i can't afford]
MY UNDERSTAND WAS THAT I WOULD NOT (NOT) GET A LATE FEE CHARGE.
I understood from "Lea" that everything would be Okay, since i was sending a second check, SO LONG as it arrived before Sept 15th, WHICH IT DID (confirmed by my bank / posted Aug 28th).
I now have a new billing that includes a $9.00+ late charge with the bill totaling ten dollars more than normal.
[09-11-17]: Successive and Repeated phone calls to your incompetent Philippines' AT&T Support Center produced only people wanting to do power over me and not be supportive. [Hanna/ID= 4504 and Rachel/ID= ?] Repeatedly they refused to connect me with a supervisor who could remove the late fee which should not have been there in the first place. Then Hanna said she would call me back in 30mins. SHE DID NOT. || An hour later i called again (Rachel), and was finally to someone who was supposed to be a supervisor. I got to Bryan/ID= V3FP7Y6, who, supposedly, was a supervisor. His language was practically impossible to comprehend. His demeanor was the opposite of helpful. He kept trying to say i did not have the correct Account Passcode. I did. I always give it and it always is correct. Then he said he was in the cellphone department. It seemed to me he wanted to do-power over me and have control. The hostile attitude of Filipinos is generally combative, not polite and not accommodating. They demonstrated this toward me, an American [a 70 year old white lady in my case]. This is not good for your AT&T reputation and not good for your PR. || — IT WOULD BE SMART BUSINESS PRACTICE to honor the No Late Fee understanding i had and credit my next bill.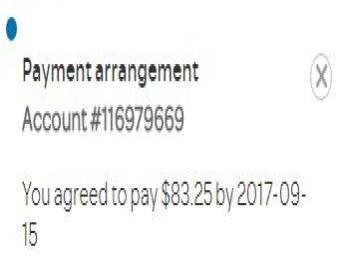 Yogita More
from Irving, TX
I was ATT Corporate store Employee. I was getting 50% discount. I lost job on 27th July 2017. I called same day to customer service to know up to which date I will get discount and they said up to that billing cycle. On 19th August I went to Beltline ,irving store and changed plan from post paid to prepaid and next month I got bill around 106 dollars. I did chat with customer service they adjusted amount and told me to pay $ 73.97, which I pad immediately. Still I was seeing 32.50 still needed to pay. I again called customer service and told them that I changed my plan the very first day and they said still I have to pay $32.50. As I was charged for whole month even though I have not used it. From her tone she was not ready to look in the matter or asking supervisor and was not ready to give me email added for making complaints. I am very upset with this. As an employee I was always feeling proud for working for my company and Team and I thought they will help me out as much as they can.My account no, is 177056942461. Please help me. Thanks.

X Alvarez
from Austin, TX
my bill is never the same every month and never in my favor.
when I call, get no help and when I asked to speak to supervisor they are not available and will call me within an hour RIGHT
no call back. I am very unsatisfied with their customer service ..

Cynthia Kalman
from Oak Creek, WI
Ive been a loyal customer of att for over 10 years. I bought my house and moved in 2 1/2 years ago. I transferred my u-verse to my house. I had noting but problems with it going in and out all the time. Countless phone calls and men coming to my home would never solve the problems. They convinced me that by installing direct tv, drilling into my brand new roof to install a dish would solveall these problems. I expressed concerns about my new roof having holes drilled into it. Att said it was the best option. Direct tv never worked properly. I had so many outages with internet and tv going down all the time. By all the time, I mean many times per week. I was charged 100 the day they came with the service man telling me I had to pay this fee or they would not install it. Then I find out I never should have been charged this because I was a current att customer. I never got reimbursed for this. Finally, after over a year of this, with service men coming out 5x in one week we decided to cancel due to att not providing the service in the contract they promised. The past 6 weeks, I have been on the phone with att to get the termination fees reversed as they told me they would do. The final bill is almost 321.00. I have been transferred 11 times in one almost 3 hour call, hung up on, the managers, customer care people and billing managers that promised this bill is being escalated and would be reversed in 24 hours, stated they would leave notes in my file, it is still not taken care of. Now my credit scare reflects late payment. I have a great credit scare and this does not sit lightly with me. The notes they state they cannot find. The agent id numbers I give them, they refuse to look up and ask them. I have asked for the ceo email or name to file a complaint, they refused to give me any name or email. They never reimbursed all the money I aid for services I could not use. ATT is quick to take all my payments, never late once in 10 years, but as soon as you cancel, they shun you. I'm to the point I am going to call my attorney and let him handle it. Why can't they reverse the charges and just do the RIGHT THING? Do NOT get att service. They do not take care of their customers before, during or after service.
Account# 103701486

Whitney DAiley
from Atmore, AL
They are selling Asurion Insurance for phones and not telling that they only cover liquid damages and physical damages for certain zipcodes and making you pay the same price for the insurance and will not find the address that does and mail the phn to be repaired and mail it back so everyone would ge treated equally. Why cant we get the same coverage for everyone if we all pay the same price for insurance but only have one option. you should tell customers this up front.

Cathy Pardee
from Carmel, IN
Hello,
I have tried to submit a complaint 4 times and get an error, talk again message only AFTER I finish filling out the form and submitting.
On Wednesday Sept. 6, 2017 between 5:00 and 5:30 p.m. EST my UVerse U200 cable went out briefly. When it reset and came back up local Indianapolis channel 13 WTHR had been taken off the lineup and was no longer available. I found that there is a contract dispute between ATT and WTHR.
To be clear I am not upset with WTHR, I am ANGRY with ATT. This type of contract dispute should NOT affect or involve customers!!
Customers pay a high cost for cable and if they want cable they have to pay it. This channel is not available since last night and still not available. I am still paying for cable! It may seen like a small thing since it is one channel BUT it is the principle that this type of thing is passed on to customers. If WTHR does not want to pay what ATT is asking, that should NOT AFFECT CUSTOMERS.
I am strongly considering leaving ATT. I will be following up and continue to voice my complaint through all resources.

Cathy Pardee
from Carmel, IN
Hello,
This is my third try to email a complaint. I could get all the way through and submit, then I would get a # (1504742100), an error message and it said to try again later.
On Wednesday September 6, 2017 between 5:00 and 5:30 p.m. EST my UVerse 200 cable went out. When it reset itself and came on, Indianapolis local channel 13 WTHR had a message that it had been taken off. I looked online and it has to do with a debate about money between ATT and WTHR
I am NOT angry with WTHR. I AM ANGRY with ATT. This type of thing should NOT affect paying customers!! Cable cost a lot and if you want cable you have to pay the price. If WTHR doesn't want to pay what ATT wants, that should NOT affect customers.
I will continue to voice my complaint and follow through.

Cathy Pardee
from Carmel, IN
Hello,
On Wednesday, September 6, 2017 between 5:00 and 5:30 p.m. EST, my UVerse U200 cable went off for a brief moment. When it reset itself and the cable came back on, local Indianapolis channel WTHR was not available. It seems there is some dispute between WTHR and AT&T re: money. So WTHR, cable channel 13, is unavailable to me, a paying customer.
Let me be clear-I am NOT upset with WTHR. I am ANGRY with AT&T. Contract and money disputes should not affect customers who pay quite a lot for cable. If WTHR does not justify paying what AT&T wants, it should NOT AFFECT CUSTOMERS!
I am strongly considering leaving AT&T. Cable charges are way too high and people have to pay it if they want cable. Now this.
I will be voicing my complaint to AT&T in any way I can and will continue to follow.
Thank you

Cathy Pardee
from Carmel, IN
Hello,
On Wednesday, September 6, 2017 between 5:00 and 5:30 p.m. my UVerse 200 cable service was interrupted for a brief couple of moments. When it reset itself, local Indianapolis channel WTHR (Cable channel 13) was not available. There was a message stating that this channel was removed "despite our efforts". I looked online and saw there is a contract dispute between AT&T and WTHR over money. I confirmed this by phone call with AT&T.
Let me be clear-I am NOT angry with WTHR. I AM ANGRY with AT&T. This contract dispute over money should not affect customers!!
I pay a good deal of money to have cable which is already too high. If I want cable I have to pay it. Customers already pay too much. I am strongly considering leaving AT&T. Whether WTHR is willing to pay what AT&T wants to keep in on cable SHOULD NOT BE TAKEN OUT ON CUSTOMERS.
I will be voicing this complaint in as many ways possible and will continue to follow up.

cheryl burke
from Augusta, GA
I have been having trouble with my land line phone for some time now . I called to have my lines worked on , the first guy that came out here said the problem was down town . and they would have to fix it down there . a while went by and i was still having trouble . so i called again . they said they would send some one out in 2 weeks . the next guy came out he said it was the underground wire out on peachorchard rd and he was not authorized to go under ground . so i waited longer for someone to fix it . when nothing was happening and i was still having trouble with the phone service i called again and asked if they were going to take some money off my bill because the phone service was not right still . he told me he would take 27.00 off .that was aug 8 to the 15 . it is now sept . l have tryed to get the phone fixed from before july . and still having trouble with the phone service . I think i should not be charged for service until it is fixed or turn off the phone until the company can fix this .the only other thing i can think of doing is to report it to the bbb. because im not getting nothing done like this . and to think when i call to report the problem they try to sell me more services . i dont think so if you cant get one service fixed.
my name is cheryl burke
address is 3515 old tobacco rd augusta ga 30906
phone number 706-796-9381

lamego_nelson@yahoo.com
from Detroit, MI
On Aug 28, 2017 ATT was supposed to install my internet service, so I had my daughter to take a day off from work and stay home between the hours of 8am-8:00pm. I called on Aug 27, 2017 that morning to see if they could narrow down a time I was told no but they would be more than happy to call me 30minute before arriving. I get an email on Aug 28, saying that I cancel my Appt. So when I call back they told me it was due a payment not going threw, I said if that's the cast when I called on Aug 27, they look up acct. information every was thing set to go Aug 28. When talk to att. customer service rep. she told me she apologize and she can set up Aug 30, I paid ATT $100.00 payment . On the 30th no one came out I was told between the hours of 8:00am -12:00noon no show no call. So called back they I was told I don't see appt. for you we have you down for Sept 5,2017 8AM-12:00 NOON I said could please see if I can be there first stop she said I will put in the notes. Sept 5 get here I get email 11:38AM saying they will not be able here by noon. So I explain to them this would be my 3rd install date and was lack communication on Att. How sad I had buddle packages with Direct TV SO I CANCEL MY SERVICES ITS POOR CUSTOMER ALL WAY AROUND.

ken reese
from Riverside, CA
on 9-1-2017 I called on 18008940374 for a down phone line in my yard got transferred to 18002882020,8773770016 got someone fro india two time gave a# to risk management 6268174294 got one more # one hour pass called again talked to jill she sent me to a line that I could speak the language called again was transferred to 611 talk to steve told me that some one will be out to fix it now to day is 9-5-2017 not done my dogs or kids was told to stay away I called the city utility serves got a number got it done 5 days later very pohave re serves that why I have cable and will never have att

Jerrold W. Schwarz
from Hilliard, OH
Charged twice to purchase Direct TV equipment .In Store i was told you never sell the equipment ! I have spoken to at least 10 customer service agents and no one can help me
Account No. 251237543
Case # 1-209873458253
Jerrold W. Schwarz
614-499-3474

Sandra Orlowski
from Skokie, IL
I spent over 20 minutes on the line holding to complain about exposed wires in my garden. I am a DirectTV customer but I did not have a service call but apparently my neighbors did. I spoke to 2 ATT techinicians that were on site.
I am on hold not for another 10 minutes and still waiting for resolution so submitting this as well.
The one told me that he wasn't the one to burry wires. It is unsafe and very unsightly for my yard to have exposed wires. I have landscapers coming this week to work in that area of my yard to clean it out.
This needs immediate attention.
thank you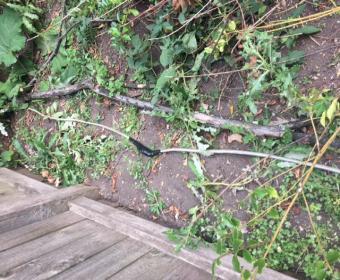 Richard Fiser
from West Plains, MO
I applied for the Directv / ATT Wireless special pricing in February of 2016. I was overcharged more tan $100 per month for 14 months and then they offered me $25.00 credit every month to add HBO if I had unlimited talk/text/data wireless plan. I agreed and have had to call in three times and still no $25.00 credit. They owe me over $1100 in overcharges for my Directv service and they stole over 13 hours of my time calling and fighting with them for 14 months. I truly wish each incompetent person at AT&T that has been involved in screwing up my account could feel and experience my frustration and disappointment.
Can anyone imagine 16 months of incorrect bills and calling into customer service one or two times a month for 16 months? AT&T so pathetic in their intercompartmentalizations, it results in complete stupification of every employee!

Victor
from Orland Park, IL
I signed up for new Internet and Direct TV services based on a advertisement sent to me home. the deal was for a 2 year contract I would recive Internet TV for $55 a month with a $20 discount on my mobile phone bill and a $100 Visa card
The day of insulation the rep told me Direct TV could not be used even thought I had this service before. The only option was universe and that would be an additional $25 per month but all of the services were the same. Today I called because I had no premium channels per the deal. I found out my monthly cost is $133 per month and after 2.5 hours with your customer service I'm told the only thing I can d is cancel service
I would never have switched had the prices be HONESTLY told to me at insulation.
After 1.4 hours on the phone a team manger named Vaughn was rude and condensing telling me I lied about the package bought. This experience has left me doubting that AT&T is a quality organization
I fully expect AT&T to honor the CONTRACT we agreed too

Maria Valencia
from Visalia, CA
I did an online AT&T purchase on June 21, 2017 at 6:24 PM for an Netgear 7550 Accessory for a total of $107.75. I received this online purchased on June 24, 2017. I was not happy with this purchased and on the their return policy for a refund, it said to return it to any AT&T store. No luck. Me and my son went to three different AT&T. First stop was at AT&T in Dinuba, Ca.they said we needed to take it to a bigger store. We went to AT&T in Visalia, Ca, they said they do not take item like that and we need to take it to the post office. We took it to the AT&T in Tulare, Ca. and they told us the same thing, take it to the post office. This is June 27, 2017 we send it back through the USPS. I called AT&T on August 4, 2017 I was on the phone for over 2 hrs, they kept transferring from U-Verse to Wireless back and forth.I spoke with Anika, Austin, Natanya, Richard, Samuel, he was able to find through tracking number and return label, that they received it! I was transferred again I spoke with Jennifer, Loren and Janet. Janet said it takes 90 days for refunds. She said the last of August I should get the refund.I thought it was too long. On 8/8/2017 I did an online chat with Sofiya G. Let her know the Online purchased of Netgear Model 7550 was returned back on 6/27/2017 and wanted to know when I would get my refund! She said she would have her Supervisor give me a call. At 11:13 a.m. James her supervisor called me and said he would fix everything , not to worry, I would get my refund back in my account in 48-72 hrs. That didn't happen. August 21, 2017 I called and spoke with Edward from Refund Costumer Dept. he tells me it will take 30 to 40 days more for the refund of $107.75. I have been waiting since June for a refund. AT&T has their product, I haven't received my refund. All they are doing to me is lying. Hope you can help me! Here I'm sending my order forms, Account Activity where &107.75 was taken out and my Return slip from Visalia Post Office. Thank you, Maria Valencia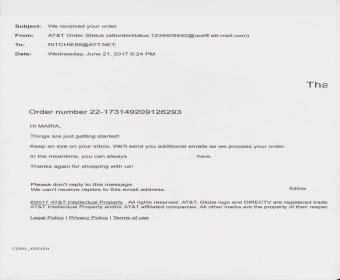 Tabitha
from Peculiar, MO
When switching to at&t from Verizon I was offered a promotional deal to cover the cost of my cancellation fee (up to $650). Then later on I was asked if I wanted at&t to buy my cell phones or keep them and sell them. We asked how much they would be willing to buy them for, AT&T offered $200 each ($400 total, they were in really good shape). We figured we would probably only get $125 each, so sounded like a good idea. We had the manager come over to confirm that the "deals" were separate; One deal to buy our phones. Second deal cover cancellation fee up to $650.
We got our final bill from Verizon, took it into the at&t store and they uploaded everything and we were told we are good to go. We would get 2 visa giftcards in about 8 weeks ($220 each to cover the cancellation). All is well with the world.
Then I get the email stating that my cards have been approved and put in the mail... $20 each. WHAT?!?! At this point I click the link attached to this email to discover that they are NOT separate deals and that you had to trade in your phones and they DO subtract it from the amount they are going to "cover" for you to switch. Not to mention all this happens after your first 30 days so you can't just cancel.
I called customer service only to be transferred 4 times, totally over 2 hours, just to be informed that they are not AT&T (they are a third party - Extra Measures) and cannot do anything and they suggested that I go to the store, but it doesn't matter because they told me wrong and at&t will not honor it.
So I go to the store, wait 30 mins just to be signed in. But I was happy to see both the girl that helped us and the same manager were working that offered us the deal. I was told when I checked in that they can text me when I'm next in line if I want to run some errands, but she would wait if it was her because they were moving fast and had 2 more employees coming in. I wait another 45 mins and don't get either the girl or the manager. I explain to the nice new lady what all happened and that $400 is a good chunk of change and I want it. She writes everything down and says she has to talk to the Manager (super nice about everything). After 15 mins of her and Manager in the back room, they both come out and walk over to me. The Manager then starts to tell me that I somehow misunderstand and that herself and the girl that tried to help us the first time are "actually really good about explaining the deal" so there is no way she told me that. I explained again and she claimed she would never say that and there is nothing they can do. Again "she is really good at explaining it and we have to trade in our phones." I say, again, BOTH my husband and I didn't misunderstand you, we confirmed several times. She just shakes her head at me. At this point I am so angry I just start to cry (not ball, but I ask for a minute). I tell them I will have to talk to my husband and walk out thanking the new lady that tried to help me. I had to leave because it was either I leave now or I throw a BIG SCENE.
I am tired of being lied to. I just want what I was promised that made me switch to at&t. Sprint offered the same deal (but explained it better, because we understood the cell phones would come out of the $650), but that is why we went with at&t – we thought they were offering a better deal. That is also why we ASKED SEVERAL times are "you sure these are separate deals?" That is why we asked the MANAGER to come over to make sure we understood them correctly! So, in other words Sprint and at&t were/are offering the same deal, however at&t is doing a bait and switch (aka lying about it until you are a customer).
My question... how do I make AT&T honor the promotion I was promised when signed,because they wait after the 30 day period so I can no longer cancel without HUGE fees?

Edelmiro Ramirez
from Austin, TX
My wife and I went into your Floresville, Texas store on August 27th around 4 pm and asked one of your reps to help us understand why my Iphone 5 had a black screen. The gentleman that we were dealing with was new and did not really know what was going on with the phone. He told us he was in "training", he keep going to the back of the store and speaking with someone and coming back to speak with us. Finally a female rep came out to help him and us. She informed us that the phone needed to be replaced or fixed by another company. She explained about the "BOGO" deal and told us we needed to change our phone numbers in order to get the deal and we could not get the Iphone 7 like we wanted because of our eyesight. After we had been there for about 30 minutes or so, she informed us that their system was down anyway and we couldn't buy any products until Monday so we needed to go back to the store on Monday. We disappointedly agreed and we left with my cell phone still not working. We went back to the store on Monday, August 28th and none of the people that were there on Sunday were working so we spoke with Seth. We explained the situation to him and he stated that we could get some good deals but he would have to speak with his manager Justin Sixsmith so we needed to come back on Tuesday because the manager wasn't there but Seth assured us that he would be working the next day until 8pm. Again, we left very disappointed and upset that we were not getting anywhere with our situation. We returned to the store on Tuesday, August 29th around 6:45 or so and lo and behold Seth was not working!!!!! There was another rep there and he informed us about the "BOGO" and we told him about the situation and asked to speak with the Manager. He said the manager would be out in a bit and continued to look at the ipad for more deals. Finally, after about 15 minutes, a gentleman came out from the back room and I asked him if he was the manager and he said yes. I explained the situation and he did not care, he stated that we could get "BOGO" but we needed to add a line or take one off and get a new phone number and told the other rep where to look for the deals on the ipad and told us that he needed to leave because he was suppose to be off at 6 pm and he had personal things to do. He just left us standing there with the other rep. The rep then told us to come back in September because At&T would be offering good deals on the Iphone 8. We just left very upset and couldn't believe what was going on with your store. We have been customers for a few years and we are very, very upset and disappointed that your reps could not/would not help us get a new phone!!!! My name is Edelmiro "Eddie" Ramirez. My wife's phone number is 956-236-2207. I still can not use my phone (956-220-8799).

Suzanne Yanta
from Austin, TX
AT&T digital life is the worst product on the market. They came out to repair one digital door lock that had a key. The new digital door long no longer had a key. Needless to say, it did not function and lock me out of my home. I had to pay a locksmith $180 to break me into my back door, currently the only door that works. They have promised me over and over phone calls, on site visits to correct the problem, supervisor phone calls, etc. – Nothing has happened. I have been with AT&T for over a decade I spent in excess of $8700 a year with them on their wireless plans Internet and DirecTV. At the very least they should treat me with respect They do not. If they cannot treat someone who spends the kind of money that I spend with them with a modicum of respect then how are they going to spend the average AT&T user. I am demanding to be let loose of my digital life contract immediately and I will be taking my phones elsewhere in addition to my high-speed Internet and I will be dealing with DIRECTV one on one without AT&T and Bault if that is not possible I will deal with dish network. AT&T is officially Lost all my am business. We live in a capitalist society and the only thing that these big corporations understand is the loss of money. It has been three days now and I still cannot get into my front door; The last customer service person this morning had the audacity to tell me that there is a technician coming to my house today but no one has called me to see if I would even be home today to receive a technician. This treatment is out rages. They have lied to me now on four separate occasions for this one instance

Joe & Millicent Monk
from Birmingham, AL
I have written several letters regarding the repeatedly bad phone & internet support,and subsequent poor repair service I have been receiving from AT&T since April 2017.
I have contacted the local AT&T office several time and had over 15 technicians here in my home within the past 4/1/2 months and the issues have not been resolved.I cannot understand why no one at AT&T can correctly identify and fix what should be a simple problem.

Dorothy Munsey
from Bethlehem, PA
I went to at&t to ask about switching from Verizon. the sales rep at the Quakertown pa store advised that there would be 3 gift cards for 650.00 so I wouldn't owe Verizon anything. I offered to pay the deposits on the phones at that time. However the sales rep used the credits for the deposits on the phones without my authorization. I am stuck with a 1500.00 bill from Verizon which now has me in collections .I traded in 2 Iphone7 and an IPhone 7 plus I got credit for 3 IPhone 7's. I am also going to contact better business and file a complaint . I have been to the store in Quakertown the day after I switched and several times after that with no resolution. If I knew this was going to happen I would have stayed with Verizon
I did try and contact the regional manager and they would not return my call . My supervisor at work advised she has had the same issue and is filing a complaint with bbb and she is going back to Verizon. I will also be leaving att and advising anyone I know not to switch to att. If you are trying to send away customers this is a good way to go about it. I am so sorry I ever left verizon

Carol Anne Watkins
from Irmo, SC
I moved from Georgia to SC in July. In June, I established new service with AT&T which included DIRECTV + AT&T internet bundle for $80.00 per month. This included free installation, free premium channels for 3 months and a $200.00 Visa Rewards card. After signing up online, I received Order Confirmation Number: 22-173667914113234. Later that day, I received another email from AT&T asking me to contact them because they could not complete my order. It took 5 phone calls (one lasting 1 hour and 26 minutes) to explain to the AT&T reps that I was moving and wanted to sign up for the current promotion. The representatives were so busy reading a prepared script they were not actively listening to what their customers are saying. I finally had an installation date of July 18th with the AT&T rep telling me they would honor the same promotion $80.00 per month, free installation, free premium channels for 3 months and a $200.00 Visa Rewards card.
On July 18th, my internet was set up at my new address by AT&T. Later that day the DirecTV tech came to my house to hook up cable. He advised that he could not hook up DIRECTV because there are too many trees in my backyard. I called AT&T again and was told they would hook up AT&T U-Verse on Friday, July 21st and honor the same promotion of $80.00 per month, free installation, free premium channels for 3 months and a $200.00 Visa Rewards card. My appointment was set between 11:00am - 1:00pm. The technician did not show up until 3:30 that afternoon and although he was setting up 2 televisions, he only brought 1 remote.
Two weeks later, my premium channels were cancelled with no prior notice. When I contacted AT&T I was advised I was not eligible for the premium channels at no cost for 3 months even though I had been watching them until they were disconnected. I eventually resolved that problem. A few days later I noticed that I was charged an installation charge of $35.00 and charged for cable service beginning on July 18th even though it was not hooked up until July 21st. I again had to call AT&T to resolve that problem. The AT&T rep issued a credit to my account and confirmed that I would be getting my $200.00 Visa Reward card in approximately 3 weeks.
Five weeks went by and I had not received the information for the $200.00 Visa Rewards. I contacted the AT&T Reward Center and was told they did not show any rewards for me. The rep said he could issue rewards in the amount of $150.00 and he would transfer me to AT&T Customer Service to obtain the additional $50.00 in Visa Rewards. I requested to speak to a manager and was supposedly transferred to a manager named Matthew. Matthew told me he would issue the additional $50.00 in rewards. That was 5 days ago and I still have not been issued the additional $50.00.
AT&T has poorly managed my account since the day I signed up. AT&T incorrectly bills its customers, fails to honor promotions and won't provide any meaningful resolution to their customers.

S New
from Douglasville, GA
I spent four and a half hours today calling AT&T customer service regarding my account. I had a new bundled account with Direct TV, landline phone with unlimited long distance and internet that was to take effect in December 2016 and was a 12 month agreement. I have not received the same bill two months in a row. I have called every month and been told things that I knew were not correct. Today was no exception. I was disconnected numerous times. There were a few representatives that were rude and clearly were not going to assist me. A forty plus year customer should be one that you would want to keep. Not so. When they can not tell you why your bill has not been the same for eight months in a row and are rude you no longer have my respect. Asking you to read your bill to them while they look at it on their end and say "good job" is unacceptable. I did my work by keeping records of names, dates and times. They will say anything to get you off the phone. They do not even think about some of the ridiculous things they are saying and when you call it to their attention they just stop talking or hang up on you. Looks like you would WANT to retain long standing customers. Guess AT&T does not care.

Ellaird Bailey
from Altadena, CA
This saga starts mid-afternoon Wednesday August 16th coincidentally within 5 minutes after I had called Spectrum Time Warner to order their 100 MG Internet Service, and right before I called AT&T to cancel my internet service. An AT&T representative just happened to knock on my door, informing the residents in my area AT&T had just installed a new fiber cable. He told me I could get Direct TV and Internet service with a total savings of about $50.00 per month, and that AT&T had Internet speed available at 1000 MBPS (1 GIG). The reason I called Spectrum was they advertise 100 MBPS for $49.95 per month. I was told by the representative, I could get 1 Gig Internet speed for only $70.00 per month. My first thought was 10 times the speed with AT&T (and I'm already with AT&T) for only $20.00 more a month, that is a no-brainer, what a deal. I signed up for the Direct TV package, plus the upgrade to my Internet Service. Sounds good, but………. I was told the following Friday the 18th AT&T would be out to install the service. I took off work Friday (1) for the person to install the services requested.
When the man arrived, he told me he was only out to install the Direct TV order. I presently have 6 televisions in my home with 6 cable receiver boxes. The installer informed me with Direct TV I could only have 3 or 4 active receivers and for anything above 4 boxes I would have to activate and de-activate a box each time I wanted to use the 5th receiver. Also, he and whoever sold me the package were 3rd party vendors and in spite of the fact the person was wearing an AT&T ID card they are 3rd party vendors and will say anything to make a sale. When I called AT&T to verify what the installer had said, I was told what the installer had said was correct. Anything above 5 boxes I would have problems. I cancelled the order, and kept my original U-Verse service with 6 boxes.
When I asked what time, the installer would be out to install the Internet service I was told there was no order placed for service. I was under the impression the person I placed the order with had placed the whole order, but was later told since he is an independent contractor, and NOT an AT&T employee he does not have access to the AT&T ordering system and that I would have to start the whole process over again. At that time, I placed an upgrade to my Internet to 1000 MBPS (1 GIG) and was told an installer would be out Tuesday August 22nd between 09:00 and 11:00 am. I took another (2) day off work expecting to be able to return later that afternoon. After about 4:00 pm I called AT&T and spoke with a supervisor named Swami who issued another trouble ticket and told me he would be monitoring the job and that someone would be out that day. The installer finally arrived around 5:00 pm and stayed until after 7:30 pm. He told me his job was to install, THE FIBER ONLY, and that someone else would be out the next morning, to complete the job. Consequently, I had to take another day (3) off work Wednesday the 23rd.
Sure enough, another installer showed up around 08:30 am and he was here all-day Wednesday. One of the problems he mentioned to me was, there was something wrong with the way the order was blocked in the CO and that it reverted back to copper line speed and it would take 6 hours to correct. He called his supervisor and everyone else associated with the order and within about ½ the time the problem was corrected. The installer was here over 12 hours trying to get the service working, correctly. When he left he told me 1 was getting over 1 GIG download speed and 750 MBPS upload speed. He left and everything was working great.
Saturday August 26th, I just happened to check the internet speed, I was getting and according to www. att.com/speedtest I was only getting 38 MBPS upload speed and 51 MBPS download speed. I again called AT&T and scheduled an appointment for the next day Sunday the 27th between 08:00 am and noon. When I realized there was a conflict with the times I called back and re-scheduled for between noon and 4:00 pm. The technician showed up and within 10 minutes was gone telling me there was an outside problem and he would refer it to the correct department and someone would be back that same day. Thankfully, I didn't have to take another day off work but, I wasted another day waiting for someone to get my internet working, all for nothing. About 6:00 I called into AT&T again and spoke with another supervisor Mel who issued another trouble ticket J 864 994 56 and told me the problem was outside my house and he would be "monitoring the job and that someone would be out that day, and that they would be working until about 10:00 pm."
Before I left going to work Monday morning the 28th I thought I would give AT&T another chance. I called again, spoke with someone named Jason and he issued another trouble ticket J 866 391 10. He gave me the standard phrase about monitoring the problem……We agreed before I take another day (4) off work he and the technician would call me at least 30 minutes before the technician arrived. Within 15 minutes he called me saying the guy was on the way. The tech arrived about a couple of hours later. The first technician, polished the connections and said whoever was here the previous day (Sunday) did not do everything he was supposed to do and he would refer the trouble back to him. I explained this had been referred, referred, and referred again, but the service still was not working correctly. He called and got someone from the same department as the original technician who came out Sunday and together they made the following conclusions: (1) my desktop computer is working wireless, as opposed to being hard-wired, which is the optimum, (2) the network interface card in my computer is too old and cannot operate at 1 GIG speed, and (3) that there are too many programs operating on my computer, in the background. In order to solve the first problem, I would have to authorize an additional charge to "hard wire" my desktop. I authorized the charge, and when he finished hard wiring it still did not meet the minimum requirements. After he finished, my internet speed is only 138.1 MBPS download and 143.0 upload. It improved about 10 % from the download speed of 32.5 and an upload speed of 36.9, but nothing close to what I expected or what is acceptable. I'm paying for 1 GIG speed and I find it extremely hard to believe AT&T is advertising 1 GIG speed and in reality only offering less than 15% of what is promised.
When I asked the installer that question his response was I should expect 1 GIG leaving the office, but only 500 GIG, (under perfect circumstances) at the gateway, and since my computer is in such bad shape, I should replace it. AFTER I PURCHASE A TOTALLY NEW COMPUTER SYSTEM, and the absolute best I can expect is 300 GIG at my computer.
Concern – Every time I call AT&T I get an agent who is extremely apologetic, very sorry I have a problem, and they are more than willing to help. The problem is they never solve problems just refer them to someone else. Please consider teaching your foreign agents how to test problems, or bring that function back to the US, where the testers are? Results matter to me as a customer, not someone who is being condescending.
Question: How do I get what I'm paying for 1 GIG Internet Service, without having to take another day off work, or going to another vendor? I'm a retired AT&T employee who chooses to do business with AT&T, exclusively.
Ellaird Bailey, bailey3507@yahoo.com
Account Number – 104 800 705
Home 626 798-6755; Cell 626 644-2778

Lessie Jackson
from Murfreesboro, TN
Landline goes dead often. Phone has been dead for almost 2 weeks. Previous request to check line with no results. Tired of paying bill when service is not available. Mrs. Jackson is 100 yrs. old and needs her phone to work in case of an emergency. She furthers needs a reduction of monthly bill charged because of her age and service of the phone.
Thank you for your attention to this matter. This is our 3rd request to fix the landline of 615-895-1312.
Patsy Highland, Daughter
Cell Phone # 615-585-7030

Hetan Patel
from New York, NY
My bill is different every months. I called few times to AT&T but those people don't understand. It's look like they are reading from computer screen. When I requested to speak to manager the person said we have no manager or supervisor. I'm going nuts with AT&T wireless customer service. Alot of people talking in Spanish and hard to make them understand. My phone number is 732-692-7038. If my issue is not resolved then I have to cancel the service and move to another company. Someone pls give me call from management to resolve my issue.

Jennye Miller
from Oak Ridge, TN
On 8/15/17 I contacted AT&T to change my U-Verse TV package to reduce cost. Since I also have my landline, internet & cellphone services with AT&T I requested any other "deals" for these 3 additional service. That call ended with reduced costs for TV, landline & internet but not cellphone. Several days later I received in the mail a printout of the changes. All 3 (TV, Internet & landline) changes/reduced costs were incorrect. On 8/21/17 I contacted AT&T regarding these errors & at end of that phone conversation was guaranteed all errors would be corrected. On 8/28/17, 1:20a.m., when the changes to the U-Verse TV package happened, a number of channels were not included that were guaranteed to be available. This began a series of phone conversations with 3 different representatives on 8/28/17 & the error is still not corrected. The final conversation ended with the representative telling me someone will contact me in approx. 1 week regarding the additional TV channels that should have been included in the revised U-Verse TV package. It is extremely frustrating that a change to a TV package & revised costs for these 3 services can not be coordinated by AT&T in a timely manner. Each time I talked with representatives (different city, different reps, etc.) they all indicated incorrect information/data had been entered by the previous representative. Nothing like "passing the buck", so professional. Any AT&T Customer Service rep anywhere in the country should have immediate access to each customer's complete "file", including previously quoted costs, dates of service requests/changes, etc. I have recently retired from almost 40 years in the Hospitality industry. I have hundreds of contacts in various organizations, companies, groups, businesses & associations throughout the US that I will gladly share this AT& horror story with immediately.

Claudia O'Connor
from Corona, CA
My service was canceled after one year because AT&T said that my address does not exist! they gave my address and number to another customer. My business was left without a phone number! ATT has not resolve the issue I talked to customer service who advise me they would take care of the issue.
Nothing has been done and I just received a call from collection saying my account was sent to collections.
I do not want to call customer service since we been trying to resolve the issue for months and nothing has been done I don't know where to go from here I don't have a phone number and I have unpaid bill for equipment that AT&T supplied to me when they open my account .
account number 152406439

Mike
from Pompano Beach, FL
I have tried a dozen times to get someone to change my service to make my bundled internet and Directv affordable. Customer service keeps transferring me to another department then hanging up. This is the worst service I have ever had. I will try once more then cancel it all.

Matthew
from Indianapolis, IN
I think it's a shame that AT&T does not support its military. There are no special deals for soldiers and Airmen being deployed overseas. They want us to buy into the standard international plans. As if we were businessmen traveling overseas. It's very expensive to use your phone to call loved ones back home when you're serving your country. I'll be telling everyone I know that AT&T does not support our military.

Carol Sterner
from Cameron, MO
Two different days last week I visited the at&t store at highway 152 and Flintlock Rd in Liberty, Missouri. Both days I was greeted by a woman named Sue. She was very cold the first visit and the second time, 9/27/16, she was rude and not helpful at all. I finally went around her and asked my question to a representative. He was very patient and helpful.

David
from West Hollywood, CA
I went into the AT&T store to see if I could retrieve the unlock i needed and requested for over 3 weeks for my qualified and paid off galaxy S5. On July 13, 2016 is the date i went to the store. Of course i did not get the code but a sales rep talked to me and suggested getting an S6 for the wifi calling would resolve my home cell signal reception quality. This Microcell box is not the answer because i do not offer or will i pimp out my internet service for another companies benefit. and i do not even get anything. I get a compromised network that lets data to be used and exchanged for another companies benefit. I lost 20.00 from TWC because they could see another LAN connection using other sources, and ip addresses etc. thats not theirs.
My point is the sales rep said if i bought the S6 it would resolve the cell signal problem. and i would have aback phone if i lost or it got stolen. The S5. so stupid me bought the S6and on day 8 i had cell phone signal problems to the point they were important phone calls. I realized the wifi calling did not kick in. I called the AT&T phone customer service. I was told that the S6 does not have the wifi calling working yet. The only S6 is the active which i was not sold and the entire purchase was based on that fact. So here we are 2 months later and i must have spent over a solid day in these 2 months talking to everyone and i thought thing got resolved with them offering me a warranty replacement for the S6 Active. when i opened the box oit was another S6. Called the 1 800 the rep told me to go to the dsc near my apartment.
The employee at first refused to help me. then he finally after 30 minutes of talk decided to help. Then he read the notes and i showed him a copy of the chat i printed with the details and he said there was nothing he could do. So I called chatted today. I got no where. Lies, BS, a sore through, hurting fingers and again no where. now i am sending a formal complaint to the CEO and I have filed a complaint with consumer affairs and am going to contact the FCC. This is just wrong from the beginning and my time is not even factored in.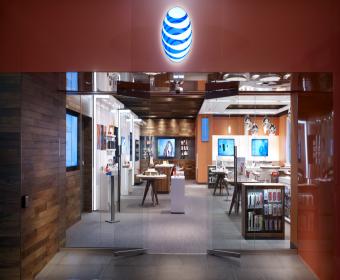 John Kovacs
from Burbank, IL
Bought the new Samsung 7 Edge at buy one get one free. They charged me full price on both phones and refuse to make things right. I have been with AT&T since 2003, but I will be finding a new carrier this weekend. If I could have given 0 stars, I would have.

vinay reddy
from Concord, NC
I got bill 119.03, for the month of Bill Cycle Date: 08/09/16 - 09/08/16. I was upset about International Long Distance (2. Minutes Billed 16 56.32). Intentionally i did not make any out bound calls to out of the country, I would kindly request you to remove this Internationally billed amount. None of the customer agents are not understanding my situation. I am with AT&T more than six years. Please understand my situation. I am hoping you to resolve this issue, and deduct the amount and finally to providing loyal customer service and satisfaction to the end customer.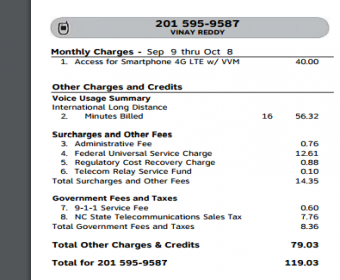 Akira Gamblin
from Milwaukee, WI
I have been trying iPhone and iPad unlocked for two weeks after paying off the balance on each device. I've called numerous times to get this issue resolved, and each time a representative promised to call me back within 24-48 hours, but I have never received a return call. My wife has been without a phone for the past two weeks. I cannot go to another phone carrier because the phone is locked, and AT&T has purported that the IPhone has not been paid off. I have a receipt date August 31, 2016 that shows both devices have been paid in full. This is really frustrating, and I want to get this resolved as soon as possible.

kevin miller
from Dallas, TX
I moved my service and was due a $400 reward card for moving and when I didn't get it, I contact them. They told me yes I was due the 400 but I needed to speak to rewards. I speak to them and they say it was only 100 and it expired. Customer service told me I was owed nothing.

Stacy Ellis
from Greenwell Springs, LA
I spoke to Jessica Fox who is a collection specialist on September 12, 2016 around 5:56 pm. She was trying to compare AT&T's business to gas, which was very unprofessional. She also agreed with me about downsizing and switching to another company. I think Jessica needs more training, she should never agree with the customer on those terms. If so, there would not be an AT&T and she is not representing the company in the appropriate manner.

Bruce Kowalewski
from Chicago, IL
My neighbor was having work done because he lost service, I saw the AT&T truck in front of his house when I got home. My wife and I had a very busy Friday and Saturday and all we wanted to do is relax and watch a movie.
We turn on a movie and after a minute the screen freezes for 10 seconds and then tells us channel can't be reached try another channel. Well no channels worked, so I went to the main box and saw the broadband 1 light flashing green and red, all the other lights below were off.
So I powered it off for 10 seconds and powered back on, same thing, so I rebooted the box connected to my tv, nothing changed. I called support, they stated they can't even reach my box, so I went outside to see the tech on the ladder and doing something in the box connected to the line. I introduced myself, and told him that tech support can't even reach my box and by chance did he disconnect my wires. His exact words were no, I just bumped into your lines, I didn't disconnect them.
I called support back, went through the same line test and was told I am unreachable, I told them what I thought, and they said to ask the tech to take a look, I did and he said I just bumped them. I told him it was working fine until he wen't into the box and his reply was he would get in trouble with his union if he went in the box. I said you were just up in that box putzing around and his reply was I don't like the tone of your voice and walked away. The support person was still on the line and asked when should they send a tech out tomorrow.
The tech arrived Sunday afternoon, I explained what I saw and thought, so he took his ladder out and climbed up and took a look. He stated the wire is broke, and reconnected it, and everything worked fine. My neighbor came out saying his Uverse/Internet wasn't working right and scheduled an appointment for the next day, but the tech said seeing he was here yesterday, and you scheduled an appointment, I will take a look. After 2 hours and some replacement parts my neighbor was back up.
I am really pissed off at that tech, so I called to file a complaint, the girl took my information down and said she is transfering me to her supervisor. Well after 20 minutes she tells me her supervisor is working on another issue and when she gets done she will call me. Well its been 36 hours later and no call. I just called back, and was told our systems are down, call back in 2-3 hours, well just goes to show how from the top down AT&T could care less about their customers.

Ray Story
from Portland, TN
I have had intermittent internet service (Uverse) for 3 weeks now. I spent a considerable amount of time on the phone yesterday with a AT&T rep trying to resolve the issue. My internet was completely out at the time. After all the tests she told me she could,t resolve the issue. She set me up for a service call today from 1:00 to 4:00PM. I waited here during that time. No one came & no one called. After 4:00 pm I called only to find out due to "overbooking" they couldn't make it. I am 72 years old & remember when At&T was a professional company that could be depended on to follow through on commitments. What has happened to this company?

Linda Ensley
from Pine Bluff, AR
I am having a hard time getting my u verse account transferred, however AT&T has no problem auto drafting the amount out of my checking account on a monthly basis. I have been given the run around for about 2 weeks now. Every time they give a scheduled date to have it transferred they never show up. When I call about the situation they tell me they will be out on the next day, and they still haven't showed up yet. I took off from work on Tuesday and they never showed. I had some stay at my house on yesterday and they never showed up.
I called them on yesterday and they assured me that the tech was still coming, but guess what no one never showed up. The lady I spoke with on yesterday evening would not let me talk to her supervisor. She indicated that she would call me back in thirty minutes and guess what I never heard back from her. I called back to day and they told me that my appointment was scheduled for tomorrow. Is this a joke or something? Will I be able to get my service transferred or will I have to discontinue my services. If no one shows up on today or tomorrow I will take my services elsewhere where I will be greatly appreciated.

Wendy Ann Earp
from Goose Creek, SC
First I want to say that AT&T is the worst company I have ever had to deal with in my whole life when it comes to customer care. I have been lied to continuously for 6 months now and with no resolution thus far. I would think that with a corporation as big as AT&T, you would have better customer care and make sure there are resolutions that do not keep lingering for over 6 months. I have an existing account with you (acct. #152144336 Jordan Douglass) as of now. I will talk about that issue at the end though.
The issue I want to complain about first is about account # 119331175 Jordan Douglass. This account is closed and was one that we had back at an older place we lived at in 2012. When we moved to a new resident we had to get another internet provider since you did not service that area at the time. When we left your company we were told that there was no need to return equipment since it was outdated anyway, so we boxed it up and put it in the closet during moving. I left it there and when we moved to the new place this year I found it and did not throw it away.
We moved from that area as of April 2016 and into the AT&T service area and got new service with you. So here is the problem.....When we moved here in April 2016 I called ATT&T and asked about service here for internet, cable and phone (landline) I was told by your agent that in order to get service here I would have to pay for equipment that was not returned from old account and also pay the $481.00 equipment fee until they receive it and once received they would reimburse/refund me my $481.00 back within 30 days after receipt of equipment.
I made sure I asked the AT&T agent if I would get my money back in that time frame with no issues and they assured me I would. That was a lie. I just want to say that the only reason I never returned the equipment in the first place back in 2012 is because we were told there was no need since it was outdated equipment. That was also a lie. I returned the equipment April 26,2016 and your company received it April 28,2016. I waited a month before I called to inquire about my refund on that equipment I was promised by AT&T's people. They told me that it would be another 30 days. I waited and did not receive anything. I called again and was told by an agent that it takes 90 days to get a refund, not 30 days.
So since it was past 60 already I would only have to wait another 30 days. The agent also said that if I didn't want to wait that long I would be able to get that $481.00 credit to my new account. I asked if that was the ONLY option at the time and she said "No, you can wait 30 days and get a check or get a credit right now to new account" I opted to wait 30 more days. This was a lie. I called again and spoke with an agent who was a supervisor. We discussed the whole situation and at the end of the conversation he assured me that I would be contacted with in5-7 business days by someone after they listen to the calls where the agents made those promises and lied to me. He said that IF they see that the agents lied, I would be getting a credit in the amount of $481 to my new account or a refund.
That was over a month ago. I did not get a call. I have called several times and I get the same old story that someone will be returning my call that day and no one does. I have to repeat this over and over and over every time I call and then again when I am transferred. I am s tired of repeating myself. I just want your company to do what they Promise and just give me the money I am owed. You got your equipment, Now I just want my money and or credit so I can be done with this and move on. I do not want to mess with this further, but if there is no resolution I will find a way to reach out to someone else and resolve this matter.
The other issue is with the New service. Where I live the cables/wires/lines for our internet and phone service is on the ground and every month we have to contact you to send out service men to repair them. There are power poles out here and our community is wondering why you do not put them on the poles. I work from home and so does my neighbor and we need our internet and phone service in order to do our jobs. We can't work if there is no service. I have had to miss a whole day of work due to the neglect of fixing this problem. I will be very unhappy if I lose my job over this continuance of outage due to your company's lack of taking care of the problem.
Again, as of Now, I am a customer. All I am asking is to resolve these issues. Your company is not supposed to be some shabby fly by night company, but as of now it feels like it is. I would like to think that you take pride in your company and care about the customers that support you. If it was not for the customers, you would not be a company, am I right? So with that being said, I would like to think that you would attend to this matter so that we can move forward without further ado.
You do not need to write me and tell me that I am not getting a refund or credit because it was returned way after the allotted time, because that has already been said and I do understand that now. But I also understand that your agents know this policy as well and should not be making promises you can't stand by. I would not have bothered returning outdated equipment if I was told that I was going to have to pay for it anyway. Do you understand where I am coming from on that? It just sounds like your company lied to me and told me that just to get money out of me on April 2016. That is just bad business ethics.

Ana Bacellar
from Los Angeles, CA
I'm not from the US and more than a year ago I came here to study. I got two pre paids, one for me and one for my mother. We stayed here from january until mid march 2018, and, on my last day, I went personally to an at&t store just to be sure that bot lines would be cancelled. When they said it was properly cancelled, I went back to my country and forgot about it. Even though we did not enroll for autopay, after a month, we received billing for each of the simcards in our creditcard. We tried to solve the problem online, but the website said our numbers were cancelled, so we couldn't access it, only via telephone. We called, which is pretty expensive since we live in another country, and after a long talk, they said they couldn't do anything because our lines were cancelled. This last months we tried to solve the problem several times, including calling the bank and asking for them to refuse the payment (they said they couldn't do so, that AT&T was the one that shouldn't charge).
Now it is march 2019. It's been a year since I asked AT&T to cancel my two lines, but I'm still getting the bill. I came to the US for other reasons and already went 3 times to stores and spent a few HOURS on the phone with them. Today, I talked to Jane and Anna on the payment phone number. Firstly, they were both very nice, but said they couldn't refund us.
Jane found out that we're being charged because of two numbers from 2017, which doesn't make much sense - even though yes, we also came to the US at the end of 2017, we also didn't enroll for autopay and didn't start being charged until 2018.
We didn't have any numbers from 2017, only two from 2018 that, as they keep telling us, aren't at the system.
Jane first said that they could refund only 90 days for each line, but the line magically was cut when we told her that we wanted a refund for the whole year that they billed us the 40 dollars without our permission. When we called again and Anna picked up, she said they wouldn't refund the 90 days, even. When we complained, the line was cut again.
We tried calling a few more times and the line kept being cut. A girl called Maya picked up one time, she said she was going to check something out and the line was cut. We kept calling, until Jane said that they wouldn't do anything for us and that we should stop calling, that she was trying to help her customers. We told her we are customers and she said "you WERE customers" and the line was suddenly cut again.
We're extremely upset, extremely angry and chocked that a company would treat their clients like that. It was clear to us that Jane shouldn't have said that they would refund 90 days, and when she realized it, she cut the line and all the other assistants would do the same.
We're going to cancel our credit card and ask for a new one so AT&T can't charge us anymore, but we still want a refund. It is absurd that I have to get to the point of writing this review, but I lost all hope of talking to AT&T.
Would never buy any of their services again, and not only I will not recommend, but will recommend to NOT to buy their services.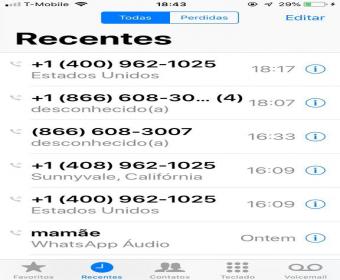 Johnny Parker
from Panama City, FL
I spent over 2 hours on the phone with AT&T on March 13th,2019. I was advised after timely conservations I could not put my cable and internet on vacation, due to already using this privilege 3 times in the past year. I cannot understand why you would give up a good paying customer of 3 years.
I live in a community which only offers AT&T cable and internet. I wish someone in authority would give me a call at 256-759-5535 after looking up and either listening or reading conversations made to AT&T on March 13,2019! I finally asked to have my service cut off since I will be out of town. I was not offered any concessions to work out my problems!

James Hartness
from Marshfield, WI
The only way they addressed my problem was asking me to leave the store. I did... the problem with my phone (256 620 2139) is I had an old Yahoo account. My wife and I came into ATT Cullman, Al 35055 store. We got two phones and paid them out on a two year contract. Her phone crashed and got a new S-8 phone through insurance. My phone some how picked up this old Yahoo accout. Had to be my mistake. Anyway, yahoo took over my Google account. I have been in the ATT store my fourth trip to get it fixed at the front door. They get me back on my google account. Then after using the phone, yahoo takes back over and I can't use it for what I need. I go to the store for the fourth time explain to the store clerk my problem and how I am aggravated. I still did not get my phone working. And the manager asked me to leave, in which I did... All I Want is my Phone Working.... thanks bohart7122@gmail.com

JD Kuhn
from Columbus, OH
Purchased a new IPhone 7 last week NO cell sevice in my apartment despite the fact I had no problems with my old 4.I now have 1 star and must go out into my buildings hall way to use the phone!!!!I have called ATT probably a dozen times over the last week to no avail....

Matthew Handt
from Oakes, ND
I was promised pricing and discounts by a salesman that flat out lied about all of it to get me to buy more phones and add another line. I recorded the conversation to show the level of fraud that your customer service reps are guilty of and this is the second time this has happened to me. I would really appreciate a call to straighten this out. I called in on March 8th around 10 am and talked to a man named rashief from Jamaica so please take a listen to your recording of the conversation or if you would like I can send you a copy of mine.

Alfred Mary surwin
from Ventura, CA
LATE PAYMENT CHARGE $9.25 BUT WE DID NOT PAY LATE
our invoice was under-paid by $6.60 on a total bill of 80.60 in ERROR ONLY UNDER-PAID NOT LATE
YOU CHARGED US $9.25 ON AN UNDERPAY OF ONLY $6.60 REALLY
IS THAT OVER 100% PENALTY
COME ON THIS IS ABSURD BUT PROFITABLE

Kevin Lehan
from Champlin, MN
I had changed services and was with At&T for 2 days. You attempted to charge me for an entire month of service. My wife called and had it reduced to $56.89. Really, for 2 days of service? I called on three occasion with no progress and told them to send a revised bill. And you did not. And now you add a $5.75 late fee!!!! Furthermore your bill is unclear.
Clearly your policies get in the way of your customer service.
Regards
Kevin Lehan

The problem began in January. I went into the Sitka, AK ATT store to sign up for a travel plan, the passport, around January 3. I wanted one for me and one for my wife. This was after I attempted to do it on line, which was also frustrating. I understood I could begin the plan within thirty days of implementing it. I asked that it begin January 17. Several days later I received a notice the plan was in force. I was in Ketchikan, so I went to the ATT store there. They looked up my plan and saw it was already in effect. Seeing me in Ketchikan convinced them I was not in Costa Rica, so they told me they were terminating the initial plan and would begin a new one beginning January 17. I am certain you can look at my record and see one phone call and lots of data use between January 17 and February 8. So now I have been billed twice, totaling $120 for each incident, two passports for two months.
I called 611 around February 11 to explain the problem. I was given an incident number and was told it would be looked into. After a week or so waiting, I called again. I was told it is being looked into. I asked to speak with the department, who does the looking into and was told that is not possible. Even with an incident number there was no one to speak with or a supervisor to speak with to learn what was going on with my billing problem. This is after trudging through several menus, being placed on hold and being cut off. As of now I'm still waiting for a refund.
As a customer I am completely frustrated. Unfortunately, I have no choices in wireless carriers where I live or I would switch. As a shareholder in ATT, I am concerned about our business practices. Clearly I am not the only customer who experiences this appalling service.
I request that my claim be quickly resolved and that your practices for managing customer problems be vastly improved. I would even expect some form of extra compensation for all the time I have put into communicating with ATT but will not hold my breath for that.

Michael F Hubiak
from Birdsboro, PA
DirecTV Complaint about customer service, budgeting billing, FEES, the high COST addons, Satellite and TV performance, TERRIBLE.
I chose DirecTV because of a lower monthly cost for TV. This not true anymore, it's very embarrassing that DirecTV would be so deceitful, billing/price extortion, fraudulent and unlawfully acts. THIS NEEDS ATTENTION!!!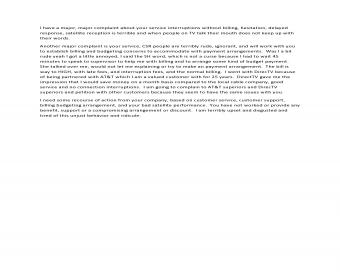 I Was told in September 2018 (from your Loyalty department) that I would continue to receive a -$15.00 credit on T.V. for 12 months, of course 6 months later it has fallen off and they wont put the credit back on. This was promised on 9/12/2018, AND WAS SUPPOSED TO LAST 12 MOS. They also needed me to commit to another year, which I did and I have paid every month on time. OK for them to breach the contract, but not the customer!!! Every three- six months you have to call them to complain that the bill is not what was told. Today- I told the rep I was speaking with, this is your guys problem not mine, I told them their customer care calls are recorded and to go back and pull the recording from that day and honor it. He told me he didn't have any promotion he could add to my account at this time. I want AT&T TO HONOR WHAT THE HELL I WAS TOLD FOR ONCE IN MY LIFE! By god I'm going to file a complaint with the CEO of AT&T, BBB, FCC, Ohio State Attorney General Office. Your lousy practices NEED to STOP!

Nasim Ghayoumi
from Urbandale, IA
I contacted costumer service 3 times and before the problem was solved I got disconnected and did not received a call back. I was provided with wrong offer detail to add a line and now I am being charged for without my consent. I have been an att costumer for over 8 years and this is the type of service im getting for being a loyal costumer. so disappointed and after all this time I have to move on and do business with other competitive wireless providers. att loss $350 a month.

shannon Handy acct # 250333229 address: 4711 Conward Dr 77066
from Houston, TX
Last year I caught several employees lying to me about my account and service and when I filled complaint/law suit I was called from the office of the President, she left me a message and told me that they would give me a payment of 27.00 per month indefinitely as long as I didn't miss any payments. I then called her back and got the same information from her verbally.
Now they have increased my bill again stating that I was on a promotion which I was not.
Now I don't know how that had to fix it in the system to make my payments 27.18 but I know I was not on a promotion so if they DONOT correct my bill, I will continue with a new law suit.

kenneth croft
from Palm Coast, FL
when they call to sell directv they will lie to sell you the service soon as they put the dish on your house they got you they change the service they sell u to what they want you to have have to call every time I get a bill they never make it right I think one star is to much if you stop service they charge about 400to 500 complaint do not help thanks

Suzanne Newman
from Deerfield Beach, FL
Dear Mr. Stevenson,
Re: Account #101303582
Hi, I would like to introduce myself and tell you what recently occurred with my experience with an ATT representative and really hope that you can help us out with the situation. I know that you are really busy, but I am hoping that you can take the time to read this.
My name is Suzanne Newman I am 74 and live in Coconut Creek, Fl. I have been a long-term customer of ATT (internet, Direct TV & land line & always trusted your brand to be honest and forthright.
I was contacted by an ATT Rep asking if we wanted to increase my internet speed & agreed to have a technician come to our house on Friday 2/22/2019 to check the wires for the ability to have the speed increased . The same day a Mr. Marco Vergara from Integrated Solutions Constant in Home Solutions, rang our bell asking if he could talk to us about cellular service.
He was selling ATT cellular, we made comparisons with Sprint our current carrier. He advised that there was a promotion now that ATT would payoff our contract with Sprint.
He promised new phones, a drop in our Direct TV bill and the if we switched, we would be entitled to free HBO & a choice of another premium station for as long as we have our phone. He also said that he sent to his manager for us to get a discount on our cellular bill and for the internet.
I agreed to switch since he said that he could match our Sprint monthly bill he left & returned to provide us with a new I phone and a Samsung Android for our 2 numbers. We transferred the data onto to the new phones and he said that he would return the next day to erase our old phones and take them with him.
He also said that he was leaving on a 2-week vacation, but that he would set us all up before he left. He advised me that I would need to call ATT's number to have the HBO started.
I called 800-288-2020 and spoke with several customer service reps. I spent about 2 ½ hours on the phone trying to txt words to a 5 digit # to start the HBO, I asked to speak to a supervisor, but none were available. I gave up after I was placed on hold for over 20 minutes.
Mr. Vergara returned on Saturday to erase our old phones and take them with him. He left on vacation
I called back and spoke to Marvin, I provided him my account number and when he looked my cellular service & advised that I didn't have the correct (more expensive plan) that entitled me to the free HBO.
Therefore, Marco Vergara misled and misinformed us of the information, to switch from Sprint to ATT and I am very unhappy with this poor customer services. On Monday we went into an ATT store to see if they could help us. The issue is that we were paying $135 a month with Sprint, and he promised that he would meet that monthly amount with ATT, but we understand that is not true, but will be closer to $177. We are both on social security & can not manage that amount of money. Since we have been customers for a long time and have our other services with ATT, I am hoping that you can help keep us by matching our bill with Sprint and provide the HBO as promised by your representative. The issue is that we can not find our old phones to even switch back to Sprint, so we really need you help. Thank you so much for your consideration in taking care of this. Suzanne Newman

Lorie Howard
from Gainesville, FL
My cell phone only works in a few rooms in my house and not very well in any.
My wi fi and internet comes and goes.
A tech has been here 3 times and never fixes the problem. As soon as he leaves modem goes out again. I am a real estate agent and this is killing my work at home. Cell phone has no signal in my office. Friends phones doesn't work here either. I have had service for almost 20 years and this problem began a few years ago. I used to have good service.

patricia a fowler
from Sudlersville, MD
I BOUGHT A T&T phone at dollar store. Paid 30.00 for minutes. Had to return phone as it got stuck on Dutch language by mistake and it wouldn't correct itself. I returned the phone but I am out $30.00 and I need that money. I am 82 years old and on a fixed income. Very upset that the phone did not work. I had to buy AT&T minutes because of your policy. Would love a refund.

Lynda Malone 5809 Eldorado Ave Louisville, KY 40291
I am registering a complaint against your company because iI feel like I have been scammed. I signed up with your company after I was told by your customer service rep that if I bundled my phone service and internet service it would be cheaper. At the time their was a special that I would receive a 300.00 Visa card for joining. I did this. I received a 100.00 gift card. After spending 3 hours on the phone and internet trying to get an explanation why I did not get my 300.00 I was told I only had 120 days after joining to spend this on my bill. I was NEVER told this on the phone. I spoke to numerous customer service reps and was told that there was nothing they could do for me. One was Gil at the Loyalty Dept. and a supervisor by the name of Crystal. I have worked in Customer Service for 32 years and we have never treated a customer in this manner. I feel that I should be reimbursed my 200.00. The Better Buisness Bureau needs to be notified of this scam so it does not happen to others. I am a widow and on a limited income and I was looking forward to the money. I can be reached at sdf2lmm@ups.com or 502-544-6321. My rating is a 1. I look forward to hearing from you. Again as I stated earlier I was never told any of this on the phone when I signed up. My account number is #4764-7501-0418-2017 Lynda Malone

I am following up my phone complaint with a email for documentation. I spoke with Yanira last nite about my complaint about a service tech that came to my house. I received a call saying the service tech coming out to my house was going to be a female and i asked that someone call me before they came out as my road was flooded and was going to give directions around the water and i was going to put my animals away so the tech didn't have to work around them. I am a single female that lives in the woods with no one around me so i was glad they were sending a female tech. i was outside when a very poorly maintained truck with no identification on the vehicle pulled into my drive, not thinking of the tech because they were suppose to call, a very large man with a burly appearance pulled into my house. i became very frightened not expecting this person. He had no identification, no uniform, or marked vehicle. as i was screaming at him through his window..DO NOT GET OUT OF YOUR TRUCK!! over and over. as he was opening his door.. I finally yelled at him, WHO ARE YOU!!!??? AND WHAT DO YOU WANT!!! He replied I'm hear to fix ur tv.. Very surprised I yelled ..YOU WERE SUPPOSE TO CALL FIRST!!! AND YOUR BOSS SAID HE WAS GONING TO SEND A GIRL!?? I want to express my concern about how this tech was sent to my house and his boss did NOTHING that he said he was going too. As I said i spoke with Yanira, she was very helpful and had the most respect for my feeling the way I did and that this was a very inappropriate way for them to do business and that it shouldn't have happened. Please see that this doesn't happen again to anyone it was a terrible experience .
Thank you
Krisanne Waske

I changed my service from spectrum to direct tv in December 2018 . I was told an i have a contract that my bill would be 147.99 for 12 months. I am on disability so that would save me about 25.00 from my old company i said ok and my bill has not been this amount yet every month higher and higher more than what I was paying with spectrum. I am very disappointed at how me being disable and trusted your word an i have this in writing how I am being treated. I am going to contact channel 9 news action reporter . Julia Vickers

Since Dec 2018, I've been charged for home phone service that I did not ask for and AT & T did not install however, AT & T have yet to rectify the issue and have yet to refund the charges. Once AT & T is allowed to make automatic deductions from a bank account it seems they are even slower about making corrections to accounts. Sad, especially if you are on a fixed income.

Barbara Parker
from Canyon Country, CA
HORRIBLE CUSTOMER . WAS ON THE PHONE FOR AN HOUR AND A HALF AND NO ONE COULD HELP ME. THEY KEPT TRANSFERRING ME TO DIFFERENT DEPARTMENTS WITH NO RESULTS i HAVE HAD THE SAME ACCOUNT FOR OVER 40 YEARS AND HAVE NEVER HAD ANY PROBLEMS. i AM SERIOUSLY THING OF CANCELLING MY LANDLINE ACCOUNT.

Renee Clark
from Granite City, IL
on 2/14/1/9 I had my personal email taken away from me. I have tried with no avail to get back my personal email account. I have lied to, hung up on, transferred and that's just the nice parts. This isn't my first run in with ATT. but to allow a customer of Att. to outright steal it beyond me. I have tracked my email to the Indianapolis, in region. Att still has my documents and all my intellectual property. I will be contacting the federal authories and the attorney general. I'm have let this go on far too long without any results. You cant thieve law biding citizen and get away with it....l want my property back!!!!!!~!~!~

We contacted AT&T in 2017 for service at our house in Fairbanks AK. They sent a landline phone came out and determined there was not a line of sight for service and was never activated. We returned the phone the same week and after 2 years you have tried to collect funds for services never provided and turned it over to collection.

You violated our contract by inititiaing a combining of my internet and wireless bills my consent. Please see below documentation of the problem. To ensure that no further complaints are filed you will need to issue a credit in the amount of $1000.00 which is equivelent to the 30 plus hours I have spent on the phone dealing with your poorly educated and unaccpetable customer service team which needs about 100 more hours of training. I have been with AT&T for well over 20 years and have never been treated with such callousness and disdain. Is this how you repay your loyalty for long standing customers? I can't even trust anything any representative states in your organization because everything that spews from thier mouths are lies.
On December 4, 2018 your company initiated combing our wireless bill Account (#436044660926) with our internet account (#285522852) without consent.,
December 26, 2018 – On or about this date I began an online chat with Christine and asked her to please identify what was happening with our account as the payment had been made on the wireless account #436044660926 but the auto pay on our internet account #285522852 was stopped and I had to make a manual payment. I advised Christine that I noticed a memo on my account stating that there was a combining of bills that I had not authorized and asked her to identify who and when this process began. She advised that the process had begun on December 4, 2018. I advised Christine that this was unauthorized activity on my account and to cease the activity immediately. She advised that she could do nothing and sent me to the Elite billing department in Chicago. I then re-explained that this action was not authorized, in fact that the person who set this in motion was advised that such actions could not be done because of the circumstance behind this. I was then advised that nothing could be done until the billing combining was complete. I would then have to call again and have them undo the process which could take up to 3 months. I advised her that was unacceptable and reminded her that this action was taken on by AT&T without my consent. I had exchanged several emails between myself and the Elite Care Team in Chicago over the span from this date up until early January.
January 15, 2019 – After checking my bill and receiving notification that the combining of my wireless and internet bill was complete, I once again called AT&T and spoke with Paula. I spent almost 2 hours on the phone with her (please note that between the previous phone, internet chat, and emails back and forth to date all totaled close to 6 hours of time to repair the damages AT&T did on this account). I explained in great detail to Paula all that had transpired and needed her to explain how I could go from paying a bill of $487 to having a bill of $911. She advised that since my account was so old, I was grandfathered in to one payment style which changed and now I had to pay two months because I had to pay the current and one month ahead which was their current billing pattern. In the past apparently, I had been paying the current month opposed to prepay which apparently is how AT&T works now. She advised that the billing statement generated on January 1, 2019 included two billing periods. The first was on the old cycle for January 1, 2019 to January 31, 2019, and the second encompassed the billing cycle for February 1, 2019 to February 28, 2019. The next bill generated would be March 2, 2019 and would be due March 22, 2019. I advised her again, as I had done to the previous other agents of AT&T, that their intervention into my account is creating an unnecessary hardship for me and that I did not want this in the first place. I advised her that I could not pay this bill in full and should not be made to do so since this was not my doing and was done against my consent. Paula graciously setup a payment plan to accommodate the hardship of which I was to pay $573.84 on January 17, 2019 and the remaining balance of $337.77 was to be paid on or before February 20, 2019. Please be advised that I complied fully with this payment arrangement.
After a long conversation, Paula convinced me to keep the bills combined that the benefit was worth the effort. I agreed to keep the bill combined and asked Paula several times to please check my account and make sure no other action was pending, that I wished to have my account as is and that AT&T did not have permission to do anything further on this account. The conversation closed with the promise from Paula stating that on January 15, 2019 no further action was pending on this account, the account was combined and would remain combined, and from that day moving forward my account charges would be $252.40 for my wireless and my internet would be $60. I once again reiterated that AT&T has no authorization to do anything further on this account. Paula stated that my account had been noted for future reference.
February 13, 2019 – I woke to find our phone service had been shutdown for nonpayment. I looked at the account which clearly showed the pending payment agreement with an amount of $284 left to pay on February 20, 2019. I then attempted an internet chat with Josh because I had no phone service. He treated me with disdain and would not listen to what I was stating. He advised that I needed to contact the fraud department, I told him no I needed to have my services turned back on. He said he could not comply with that, I had an outstanding bill that needed to be paid. I told him that everything was paid as agreed and the only outstanding balance on the account was part of a payment agreement made on January 15, 2019 with Paula that clearly showed on my account. To expedite the reinstatement on my account I paid the balance of the payment plan in full in the event this was causing the current shut down of our phone.
Not getting anywhere with Josh I had to go to my parent's house and call AT&T to get an explanation as to why my phones were shut down and to advise that payment had been made and that AT&T needed to reverse all late charges and additional charges applied to my account as a condition of this action taken against us. I called at 8:09 a.m. from my parents' home and spoke with Jaime. I explained to Jaime that I was beyond upset with the manner in which AT&T had taken upon themselves to make changes to my account without my expressed consent. I then advised him on what had been done on this account and that I had been compliant with their requests from the start. Jaime advised me that my bill had been uncombined, once again AT&T had acted on my account against my wishes, and that a new account number had been generated for this account (New #436161367368) and that bill was the one that triggered the shut down of my phone. I advised Jaime that I had only two accounts with AT&T, our old wireless account 436044660926 which had been cancelled on January 24, 2019 by AT&T, and the new combined bill which incorporated both the internet and wireless which was account #285522852. Jamie advised that the other account number #436161367368 was established on January 8, 2019 of which I had no documentation, nothing had been emailed to me, and this account number does not even appear on my account information attached to this phone number. I requested that this new bill be sent to me by email as my account currently did not reflect this new account number and that when I pull up any account under my current phone number 209-535-2534 it shows a zero balance and the information reflected above. Jamie apologized for any inconvenience and stated he would make payment arrangements to hold off the other bill payment until February 23, 2019 until I had sufficient time to review and act on the information provided.
February 19, 2019 - To date, having now asked twice for the information to be sent to me, I have not received any documentation with regard to this account # 436161367368 of which they state that I owe $301.58. To date I have already paid the outstanding balance of $911.61. Online shows that I have a zero balance as of today, no other account is showing on this phone number 209-535-2534. I fear that they will once again be shutting my phone down no matter what I do to try to comply. I am being charged fees of which I am not being given the opportunity to dispute or even validate.
February 19, 2019 – spoke with Rose @ 4:33 p.m. and explained everything. I provided her with all the account numbers in question. She was unable to advise me how this could become such a problem. She and her supervisor Sue took well over three hours, almost 2 hours with me on the phone, reviewing the transactions that had occurred on all three accounts. Rose and her supervisor had determined that payments were being applied to the old account number instead of the new one which had a credit balance of $483.84 which she then applied to the new account # 43616136368. She advised me that the balance owing was $374 due on March 1, 2019. I then asked that she ensure that they were not going to be shutting my phones off if this amount was not paid by February 23, 2019 because presently, I was being threatened with that if payment was not received by the agreed upon time frame. She assured me moving forward that she would notate the file of the transfer in place for the credit balance on account 436044660926 and that the account was in good standing. I advised Rose that it was necessary that they make sure my account was reversed of all late fees and anything showing s been looking into the problem and enlisted the assistance of her supervisor to resolve the issue.
February 20, 2019 – AT&T doesn't seem to learn their lesson and once again shut off our service after I received confirmation from Rose that this would not happen. Had to do a live chat with Mark Pattinson @ 12:40 to get this resolved again. They continue to say that my account is past due when it is not. They continue to screw with my account without permission, they continue to add late charges and they continue to shut my phone service off.
After three hours on the phone with 7 different people I finally spoke with Meagan who essential told me that everything Rose advised me of was a lie and that there was no credit being generated on this account. I was once again forced to make yet another payment of $296, adding to the $911.62 that I have already paid and according to AT&T still owe and additional $556 by March 1, 2018. No one could explain to me the nature of the bill, why it was lapping over in the same billing period, and why this happened in the first place. I am basically being told to shut up and pay or not have the service which at this point is not an option since my husband uses this for work and we have no land line. I am currently looking into another service for my husband as this can't continue and AT&T has not assured me this will not happen again.

This year we have had at least 20 days without of land line and your efforts to repair are only temporary. We are ashamed and disgusted with AT and T.

Rogers Peterson
from Miami, FL
call Three times to make a payment arrangements and three different people toll me three different answer does not work, such a big company and doesn't have a simple answer what a shame not good for customers....they don't care.

I am a new internet/TV/phone customer, living in Indianapolis, Ind. Two AT&T salesmen came to our door and quoted us a price of $140.99 per month for that package. Your recent bill came to $159.47 per month. The only document I have from this transaction is an AT&T Order Receipt. The sales agents names on the document are Brandon and Eric with no last names, and a phone number of (765) 617-5254. i called Brandon at that number, but he has not gotten back to us, although he said that he would. i realize that we do not have that offer in writing, but we are feeling quite deceived at this moment. We are not happy, believing that you should stick to what your salesman quoted us.

We switched from WOW to AT&T on 12/30. We were told that AT&T would handle all the transferring of cable, phone and internet.
We happily wanted for the new service to be installed.
On their first attempt, the AT&T tech did not have enough wireless boxes that we requested.
Why wouldn't they call and say something BEFORE arriving on site and then telling us. My wife had to take a day off of work for the install that didn't happen. So we had to reschedule. On the second install date, the tech did install the new cable and internet. The install of those two went ok. Notice that I didn't say phone, we were told that AT&T informed WOW a week ahead of time of the swap to give them a heads up of the changes coming. We were told at the second install that the phone port change would take about a week. We called numerous times after that checking on the status and kept being told it will just be another couple of days for WOW to release our phone number that we had for 15 years.
Today when i called the lady she said no problem and the phone would be ported on 2/26. GREAT, or so I thought. A little while later the AT&T rep called and said we couldn't port it any more. We had to call WOW. WOW closed the account and wanted $50.00 to connect a box and reactive the account but only if we responded in the next day. Then they wanted another $50.00 to disconnect the box. Someone also needs to be home for this to happen, both on the install and disconnect. What happened to customer service and doing what you tell the customer you are going to do the first time??? Now our doctor appointments have been missed because we used the house number.

Linda Gutierrez
from Granite Bay, CA
I bought an iPhone 7 Plus a couple of years ago. And paid cash for it. Now I wanted to switch to Verizon and this phone will not switch. It was not disclosed to me that this was could not be used on another network. I am requesting a refund or to replace a 7 plus that could use on Verizon Please contact me to resolve this issue
Thank you

The e-mail listed above, frankcabral442@att.net, I have not gotten in it for over 5 months. I have tried everything and I mean everything, I have called at&t to fix it so many times it is not funny. I went to a corporate store to get it fixed and nothing happened. You try to improve AT&T but you are making it worse. If you should know of a fix send it too maryjtetrault@hotmail.com Thanks.

John P. Figlar
from Galt, CA
Jan4, 20199 I called AT&t 18007502355 to ask why my business monthly charge doubled and spoke to a rep named Sam in Milwaukee Wisconsin who said that upgrading to u-verse internet phone service would save me money. After he explained to me the new service He assured me that I would enjoy the same type of access service as on the the upgrade, FALSE! Because it was late Friday afternoon He said a confirmation would be sent to me the following Monday with further instructions and that He would call. Well I waited all day Monday NO E-MAILS OR PHONE CALL FROM HIM> the following day Tuesday still no contact from Him so I sent Him e-mails in the morning and another in the afternoon. Wednesday still no response from Sam so called the 800# again and and was contacted with your office in Missouri and spoke with Sarah and she researched my account and could not find an order I placed last Friday with Sam and I had to place an order again. I was assured again that I would have the same access of service with the upgrade as i currently am using, FALSE! Jan21 the new modem was installed and this was the start of all my more problems. Three service calls later and a supervisor in my office all assuring me all is working and many other phone calls for service that I feel I have been deceived, placed on hold for a long time and then transferred to a new person and all l would be told is, I am sorry for all my problems, by your rep. I have spent many hours to work this out and it has cost me many hours of production work which means lost revenue for me! I now find out I cannot open my fax messages sent me from my clients. At&t your service is deplorable!!!! John Figlar, 209-744-9332, jfiglar@juno.com, regarding account # 291406623, order # 451056916

I bundled DIrectv with AT&T internet and my nightmare began. The internet was never strong enough to provide TV service, on demand features or record back. Over FOUR MONTHS, I had ELEVEN technicians at my home. All arguing over whos fault the problem was. I spent over 100 (ONE HUNDRED) hours of my life on the phone or waiting/home with these technicians. I lost a tremendous amount of work over this. After 4 months of HELL I was told by an AT&T manager that I should cancel my services, WITHOUT CHARGE and go to another carrier after all they put me through. I did just that, went to another carrier for 30 days for both internet and TV. I have always preferred to DirecTV and returned to them 30 days later but kept my internet with Spectrum. Once I did this, ALL issues were resolved and everything went back to normal.
Eight months later I receive a collection notice from Diversified Consultants. I called them on Februrary 11th and the rep told me that it doesnt matter if AT&T provides TERRIBLE SERVICE THAT DOES NOT ADEQUATELY SUPPORT EVEN THEIR CABLE NETWORK, that their contract states I am required to pay them regardless of the trouble, time I invested or that I returned the equipment. I am appalled that AT&T thinks they can sue me for $600 after I gave them FOUR MONTHS to resolve the issue. I not only lost work hours, but the damage they did to my house installing wires that didnt belong, the hours I spent fighting with people over the phone, the frustration and anger I experienced over this. Now I am forced to hire an attorney to SUE THEM for damages to my credit, lost wages and pain and suffering.

Don Kostrzewa
from Chicago, IL
ATT does not honor what they promise. I was promised a $79.99 bundle price after our 2 year contract expired in September of 2018. I having been fighting over the phone with your customer service people. Even spoke with a manager John who assured me I would not be bothered again with a service interruption.
So for the 4th time is 4 months my service has been interrupted.
I will be calling your CEO.

Dale Phelps
from Barberton, OH
My experience has been horrible from day one. When I first signed up with ATT and DirectTV I signed a 2 year fixed price contract and was told my fixed price was $95 plus only my local taxes. On install day found out they were installing wrong equipment and only way to fix it was to cancel my order and place a new order. Next day got correct equipment installed and had to sign a new contract. This is where they pulled the switch on me. I did not receive a copy of my new contract but I see on the web site that the price in only guaranteed for 12 months instead of 24 and my new price is now $114.I signed up for auto pay and that did not happen either. Absolutely everything I was told was incorrect. I have called and asked several times to get this corrected with no success. I want to cancel my entire contract, I have been taken advantage of and lied to from day one. I see there are many, many others with the same complaints, I don't want to pursue this legally but I will if necessary.

Leonard Ray / Beverly Foster phone # 760 294-8796
I have been dealing with an AT&T Uverse issue for the past 5 days [2 Feb 2019-SAT during the SUPERBOWL, until current] due to an error on the part of an AT&T service issue Representative. I have been on the phone with different AT&T Reps [ Supervisor Ms. Eva and Mr. Sakis] today for 3 hours and I am currently still on the phone working for resolution. Besides filing a complaint with the BBB and FCC (which are not going to get my cable services restored) who can I contact with in AT&T that can actually get me results? The AT&T team has been unhelpful, unconcerned, and have yet to resolve anything. I do not want to cancel my service, my family has been happy thus far. I just want my services restored and the issue resolved that AT&T caused in the first place.
Thank you for your support.
Leonard / Beverly Foster # 760-294-8796

in November I purchased a new galaxy 9 smart phone. Going from a Galaxy 5. I never went over my 300 data limit with the 5. In fact I rolled over my data. In January AT&T pushed an app to manage my data. On Friday the last week in January I received a message that I had used 75% of my data plan. 2 hours later I had the text I had reached 90%. On Saturday I received a message I was over and a charge would be added. All this happened without using the phone once.
When I contacted AT&T by phone they said I had to shut off the data usage. It would not allow me to do that. So I had to go in and have a tech do that. His explaination was that the G9 updates more often and therefore uses the data. I was also told the new charge would be reveresed-that didn't happen. AT&T should be fined for these types of activities. It just seems every month there is some new scheme to get more money added to the bill.
I want to be reimmbursed for the charge and my time to fix something which should not have happened. The data usage increase should also have been explained at the time of purchasing the phone.

Marcus Berry
from Buckeye, AZ
I live on social security. My bill went from $44.00 a month to $103.00 for Direct TV
I had to cancel which I did on January 3oth.
They gave me a conformation number of
3970673720 My account is 260902438 Marcus Berry 3945 N founder Circle Buckeye AZ 85396
I have called a number of times to get the cut off date for January 30th. I have been treated as if I am a simpleton and the latest call The agent was outright rude, would not put his supervisor on the phone and told me I could go in que for another supervisor and wait again. I waited over 17 minutes on hold to speak to this agent.
Please help me resolve this issue.
on Jan 27 I was told by another agent he could lower the bill to $75.00 which I agreed but let him know I would have to cancel because I could not afford that bill.
can someone please resolve this issue.
Marcus Berry

at&t sent me a bill for unauthorized connection. I tried to contact them again today (2/1/19) to settle this, and they hung up on me TWICE!!! What kind of people are working for you?? The number I called was 866-595-1329. Even though I cancelled my base station acct. in 9/18, I keep getting billed for it. It's up to $220 and I didn't authorize it. This is the fourth time I have contacted at&t about this. I WILL NOT PAY IT!!

To whom it may concern,
I am writing this letter out of frustration with AT&T wireless.
On December 24th, 2018, I went to our local AT&T store (Village Point-Omaha, Nebraska) to inquire about phone options for my family while in Mexico. I explained in detail that my entire family(5 lines of service) would be in Mexico for my youngest daughter's destination wedding. We discussed in detail with Shea Lechner and Emily(the manager) whether we needed to turn off cellular data and just use Wifi versus adding a $10/day plan for each phone for international use. We were told that our current plan(shared 15 G data) covered Mexico and that there was no need to add any coverage. Specifically we were told that we should use our phones just as if we were in the US, without any additional surcharges and that any data used would accrue to our plans in the normal manner. The representatives even double checked the plan, showing me the written verbiage covering my AT&T plan. I informed my son-in-law and oldest daughter, who were going a week early of this information.
Less than 24 hours after they arrived in Mexico, I received an email and my son-law a text message(12/28/2018) that our international data charges had exceeded $100. I made of copy of the e-mail and promptly went back to the same local AT&T office that same day. This time I saw Emily and another representative Victor, who rechecked my plan and reconfirmed that indeed our plan covered Mexico and was just a mistake. Victor even volunteered that the same problem occurred with his own phone when he went to Mexico earlier in the year(July, 2018) and had received notices that he has exceeded data usage but was not a problem. They again reassured me that my plan indeed covered everything in Mexico.
I received a second e-mail that our charges exceeded $300 dollar in date usage on 12/29/2018 (my son-law got a similar text) and I returned to the store and was again told not to worry.
I received a third e-mail on 12/30/2018 that charges now exceeded $500 and that they had suspended international and domestic data (line 503-708-9355). I returned to the local store and again spoke with the company representatives about the turning off of my son-in-law's phone. After some discussion among the representatives, they apparently realized that some codes needed to be inputted into the system(for my particular plan), after which my son-in-law's phone began to work again.
I subsequently received a bill for December, 2018 for $754.80 (of which $525.80 represented overcharges from the Mexican data issue). I received the bill on 1/9/2019 and promptly went back to the store with a copy. I met with Shea Lechner who initiated a call to corporate headquarters to correct the issue and was told to pay what we normally pay and the problem would be corrected.
I received a denial call from AT&T (phone number 855-419-7365) referencing case # 15159046 on 1/12/2019. I returned to the store again and played the voicemail left. Victor again called the internal AT&T auditing department and was apparently denied again. We then talked to the current store manager Brad, who related that he would escalate the matter to his superiors and would get that charges taken care of.
The check for the difference of $229.46 was mailed on 1/14/2019 and apparently received on 1/19/2019. My online bill continues to read $525.34 overdue. I did place a call to the store manager on 1/24/2019, but has not been returned to the present time.
The amount of time that this has required is ridiculous and AT&T response is outrageous. This is an issue that was proactively addressed and a series of problems that ensued within the internal network of the company was thrown onto the consumer.
I plan on making other consumers aware of these AT&T issues. Certainly this makes one have to think of changing carriers and letting our friends and relatives know of the company policies. The irony of this entire issue is that my son-in-law and daughter work in management in the computer arena(Intel) and were extremely astute in identifying the problem.
Peter M Gordon, MD, FACS
402-598-3338

I own two homes, one in Texas and one in Oklahoma. We have AT&T internet in both homes and had Direct TV in Texas and AT&T U Verse in Oklahoma. We are selling the Texas home due to my retirement and when I cancelled Direct TV they charged me a $100.50 early termination fee. I cannot transfer Direct to my other home because I'm already paying AT&T for their services there. So in effect AT&T charges you if you have a life event that requires a move. I am going to work very hard to get AT&T out of my life.

Jacinda Tobin
from Prescott Valley, AZ
If I could make the rating zero stars, I would. I have now been on the phone for over 5 hours with customer service over a period of nearly 4 weeks in an attempt to resolve a huge billing issue. I am going out of mind with the constant lies and incompetence and fear that this will have an adverse effect on the excellent credit rating that I have worked so hard to achieve.
WHY CAN'T SOMEONE HELP ME!?
Not only am I being charged $293.04 for an NFL SUNDAY TICKET that AT&T was not able to provide due to technical issues and "program updates" at the time, as a consolation for the trouble, AT&T wanted to provide me with a free movie package, which I didn't care about, AND THEN CHARGED ME AN ADDITIONAL $45.72 FOR IT!
But wait, there's so much more... I am also being charged $149.98 for NFL SUNDAY TICKET MAX that I never wanted or ordered.
I have never dealt with such horrible, inept customer service representatives.
Next, a call to the corporate office and the Better Business Bureau.

Cecil Cooper
from New York, NY
I canceled the satellite service to be effective 01-10-19. I was promised that no further withdrawals would be made from my account and that in fact I would receive $64.86 would be refunded because I pay in ADVANCE. On 01-16-19 an amount of $138.97 was taken from my bank account (which made me overdrawn and cost me Bank fees. I have spent over 10 hours in the last 2 weeks on the phone with about 8 different people giving me promises that I would receive the $64.86 plus the $138.97 that was taken from my bank AFTER I had already canceled the service. I only just received the return kit to send back the DVR on 01-23-19 and sent it back on 01-24-19. I have been promised phone calls that I never receive. I have been promised E-mails that I never receive. I am a 74 year old disabled person living on a little over$1000/month. The money that ATT has taken from my account and is taking forever to get back to me is 20 percent of my monthly income. I cannot buy prescriptions that I need because your personnel don't seem to know what they are doing. EVERY time I call someone gives me a different amount and a different time to expect my money to be returned. I have now been sitting here waiting for a promised phone call (she said 10 minutes) it's been 30. I probably won't even receive a reply to this but 20 percent of my income is life threatening to me, so I must do something because your support(including 2 supervisors) don't seem to know what they are doing. Will someone PLEASE solve this problem!
Cecil Cooper

Anne Teixeira
from San Jose, CA
Short and Sweet. Went to your AT&T on University Street in Palo Alto and was told that my speaker was out and need to get online to get it my phone fixed. Told him I do not do things online. Was told that the AT&T would help me on Page Mill Road. The lady I could tell really didn't want to wait for me to get my son's past word so she could help me. She kept on at me four times to change my password. I told her no because our son pays our bill and it is his password. I got a hold of our daughter and she refused to talk to our daughter;I would not have to keep repeating to her what my daughter was telling me. She also recommended for me to get an I phone because they had classes to teach me how to use the phone after I told her that I wish they had classes for my Galaxy 8 phone I stormed out of AT&T because I have never been treated like I was not making them any money. I did tell both places that I think I just pushed a wrong button or more that may have caused the problem. They said no I didn't.
I left upset that I was crying on my way home because I felt your workers didn't want help and I hate it when you want everyone to get online to deal with a problem. I like to talk to a human, not a machine or computer. I was treated I feel like a stupid old ladies they didn't want to bother with. On the way home I called my boss and I ended up taking my phone to him; It took him two minutes to fix the problem. I had hit some buttons I should not have. Maybe if your people were educated in the phones they are trying to sell and know how to fix a minor problem. I would not have been shipped to a different store. I never have been treated the way she made me feel. When you give someone permissions to talk to your daughter why do you get treated like hell no way?
The San Jose Store I go to all the time never has treated me like that. I am still very upset. I have been with AT&T since they took over Pacific Bell. Anne Teixeira

sheila fedaczynsky
from Little Ferry, NJ
was hung up on by a tech. rep I have 2 phones I can't use.am disabled n have no way to call anyone-he never called me back to set up phone.long time customers,thinking of goin to sprint. I am LIVID

David Magness
from San Antonio, TX
I work for a police department in Texas. We have a total of 19 IPADS that we use to our job. 17 of them work and 2 don't. I have been given the run around by numerous of people. I even have emailed several and have been on the phone countless of hours dealing with AT&T personnel. I even spent 4 hours in a store and the employee there was given the run around. This issue has been going on for 3 months.
I have asked for supervisor names and number and when i do your employess will not reply or return calls. Is this how your company likes to handle your customers? We need some help in getting this fixed.

landon wells
from Atlanta, GA
my home phone has been working on and off for the past year or more they have came out several times and replaced my direct bury wire and I've replaced every wire and phone in my home ...I see now they are replacing my neighbors line direct bury but that wont help we have been told its a cable failure and every time the ground gets wet it goes out again... I live rural and I am unable to get cell phone reception at my home that's why I require a land line ... my wife has heart issues and needs the phone in case of emergencies!!!! I've reported this several times and done everything I can on my end I've been a good customer for many years cell and land line and don't feel they are working to resolve my problems just attempting to drag out what needs to be done!!!! I am not the only one in my area who is experiencing problems I have talked to my neighbors and we are considering all our legal options!!!!!! please respond to my complaint as I've been through many many robotic call transfers and non helpful people to no results as well as repair men which should be documented with unnecessary cost to myself and neighbors pocketbooks my address is 5020 Johnson line road Bolton Mississippi 39041 phone number 601-866-7775 again not only is it an inconvenience but my wife's health and well being and possibly her life depends on this phone working when its needed sincerely Landon wells my cell number is 601-519-6535 I can be reached on this Monday through Friday 8 to 5 ........help........please now.......

Nancy moore
from Wilmington, NC
1 - When ordering Internet service, I was told there would be no installation fee. Charged $99.00
2 - cancelled within 3 days and was told to return equipment and there was no cost for the 3 days. Billed $218.54
3 - Called customer service 3 times for help regarding this issue and all 3 times spent over 1 hour on phone only to be transferred to different people who in the end would just terminate the call. Never received a solution

jodi bodenstein
from Chula Vista, CA
tech (Javier) came to my apt. to have uverse and internet installed and while checking if fone jacks were working he cut up the fone lines in my apt..tech spoke to landlord to explain that fone jacks are not operating correctly and he was told by landlord that he was going to send out a maint. person to have that checked out. and when ever it was ready that att was going to be contacted by tenant to have services installed...by then he cut the wires on my wall for my fone line,and opened up and pulled out the cable wires outside the apt.and never put things back or covered the cable box..This morning 1/18/2019 I have landlord looking at the damages that were done by Att tech. and now im being billed for damages...as of now property maint. said that a new wire has to be run thrue the wall and rewired from main central box do to being cut and not able to be repaired needs replacement..wires need to be just put back in cable box and secure and secure cover plate..landlord is charging $1200.00 in repairs towered my rent lease..this issue needs to be resolved asap please this is not my responsability...supervisor (beto) came latter that night thinking that installation was performed and to see if were happy with installation..and we explained the issues and he took pictures of the damages done by javier..he said that he sent all info. to his supervisor..he left me his email..his name is Alberto...Al0041@Att.com..that all i have from that att supervisor and javiers fone number that i have from were he called me is (619) 370 6989 ...Please help me ..i called Risk Manag. dept. and filed a report Ref.#190-100-27-92 Ref ID Call # K600-698-86 spoke to Ann..MY acct. # is 291-482-317 please call me for more inf. @ 619 481 8832 Thank You ...and hope to here from att soon.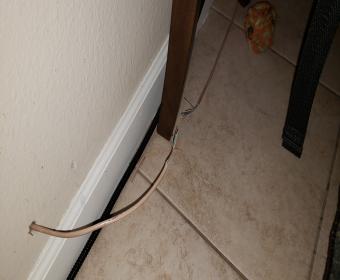 Lee Stacey
from Dearborn, MI
I called today about upgrading a phone. The battery in my phone is bad. I spent over 4 1/2 hours on the phone with different departments and different people and finally I got someone who was going to help and they messed everything up. I was told I had accepted a 2 year agreement on a 4 year old phone and was charging me $20.00 for this phone. THE PHONE IS PAID FOR AND YOUR GOING TO CHARGE ME AGAIN!!! then I was told I had accepted the terms and agreement when I had not gone into the site provided. I was told I could upgrade this line for a 2 year contract and receive a new phone for a one time fee of $.99 with the 2 year contract. the lady I spoke with last said I had accepted and then she said well you need to accept this agreement to receive the phone. I told her again I was not paying the full price when I was given the option of a 2 year contract for $.99. Some of ATT representatives asked for the same information multiple times and one who said he was a supervisor, said" I am Jesus, what can I do." I said I was told I would be speaking with Jessie, Jesus said" Jessie, Jesus what's the difference what do you need." I will say this I have 8 months left on a couple of phones . The 4 cells i have, the 4 tablets, the internet, home phone and Direct TV will no longer be in my home. I have had service with ATT (BellSouth) 20 plus years, cell service 13 years. The service or lack of and the mishandleing of the situation was below 1 star. Yes the lady asked to reorder the phone again and i laughed, no i did not order the new phone.

Janet Valentine
from McKinney, TX
AT & T cancelled my service due to an address mix-up. I DID NOT CANCEL ANY SERVICE!
I was told I will need to be set up with new service. Needing permission for a credit check. I am requesting A T & T to restore my service that I did not cancel. I should not be penalized due to your mistake. This also has effected my billing as I had a package deal.
saying I'm sorry isn't helping me at all!!! Should I contact the news station to assist me?
Thanks for your feedback!
Sorry. Please try again later!