Woolworths
Woolworths Complaints Continued... (Page 7)
689+ reviews added so far. Upset? Call Woolworths corporate: 1-800-638-434

I recently went shopping on the 21/11/2012 I purchased a recharge docket for my phone Vodaphone from the service desk. I then started shopping, I tried recharging whilst shopping but had no luck due to no mobile reception. While at the checkout I tried again even asking the lady if I was typing in the right number. She informed me it would work better at the front of the store and I was typing in the right number. I went to the front of the store and stood just outside the door trying to recharge. After several efforts I noticed the recharge docket was for Virgin not Vodaphone so I went back in and talked to the lady at the service desk who had served me. She was ready and waiting, no sir this is your mistake you said Virgin and you left the store so I cannot change it to Vodaphone store policy. I said I was sure I asked for Vodaphone she said no Virgin. This is my first recharge as I had been on a plan and even checked the phone before purchase it said Vodaphone Au you can see in security tapes. Well I asked if we could work this out somehow as I wasn't trying to scam or get something for free I still had my shopping $225 in my trolley. No she said I started to ask for another recharge then told her to wait can I speak to someone else. I am the manager you are speaking to someone. I then asked for the store number and her name Neresa Walker service manager. Store Huonville Tasmania store number 7011. Now I rang complaints they tried to conferance me with the store manager no answer she said someone would ring back that is now 3 days later and I would like a resolution to this problem. I have now sent you a hard copy of the complaint and will be following this up with an ombudsman soon.

Yesterday (4/11/2012 at 7.15pm) I had visited one of your Woolworths shops at Rockdale, NSW which I do a lot of my groceries shopping at. I had chosen to use the self-serve as the lines for the check-out personal were extremely busy. I finished scanning my items in and had noticed that two of my items had not scanned up as per the special ticketed price. I waited for the customer service lady who was helping others at the time. Once I had informed of her my predicament, she walked off and calls someone from the back to come up and asked if I was in a rush and I responded yes I need to pick up my partner. She then processed remove my order from the machine and advise me to wait for someone to come from the back to clarify the price, stating they are extremely busy and need to push people through. I look back at the line to see two other customers waiting to use the self-service machines.
The extremely friendly and polite gentleman came and asked where the item was and I showed him the price. He advised me that it was last week's special but he will give the two items to me for that price. As I came back to where I left my groceries I come to find them moved and waiting on the front desk. The Lady at the front desk was advised of my situation was finishing an transaction with another customer and left the front counter for 10 minutes. Not only leaving myself but two other women how have been waiting on her service. When the front desk lady finally returns she removes both items which was not scanning up at the original price and advises me to pay without informing me what she has just completed.
I then find out that the was giving them to me free of charge. When I got home that evening I was unpacking my groceries and I come to the realization that she had only put one of the two items which were on sale back into my back and another two more items which I had purchase were removed from my bag. I did not return to the shop as it was 1 hour and half after the incented and it would have been a waste of my time. The service plus the way I was treat by both the customer service lady on the self-service machines and the front desk lady was disgusting and made me feel like less of a personal for bringing to the attention of two of my items which did not scan up correctly.
Then on top of that to find items which I had paid for and one of the items I was told I will have free of charge to be removed from my shopping bag. This has not been a pleasurable shopping exercise and I will not rush back into your shop after the way I have been treated. I will be informing other of the lack of customer service which I had received from your shop. I do hope this is not the way all staff carrying on as you will quickly loss shoppers. Yours sincerely a very disgusted shopper awaiting your response.

I do a small shop at Woolworths Cairns City Store,at the end of my general shop I proceed to the Lake Street counter to purchase my cigarettes,this usually takes place between 8.30-9.00 pm.On nearly each occassion there have been up to four staff behind the counter,usually one serving(sometimes two) whilst the other staff stand around conducting private conversations,ignoring customers awaiting service.Last night 26/2/13 the same scenario with one serving,two conducting a private conversation and the girl who attends the self service area sitting on the bench at the front of the counter joining in the conversation.I work in a service industry and if I performed my duties in such a manner I know the consequences.Perhaps this email could be onforwarded to the Cairns City Store manager for his perusal.

For the first time on Sunday 5th may 2013 I used a kind of new trolley at Woolworths in Benmore (less deep than the standard ones). The front wheels of these new modern trolleys stick out further than the handle bars which is dangerous. I turned quickly to get some vegetables and caught the front wheels. I went flying flat onto the floor and the trolley fell over too. Luckily I was not hurt just shocked...I would advise Woolworths to re assess these trolleys or face the consequences of accident claims in the shops.

not sure if anything will happen with this but here goes. yesterday afternoon my wife and i were driving in the Palmerston area approaching a set of traffic lights at the University Chung-Wah intersection, there was a Woolworths van rego# CA44ZM in front of us and he proceeded to go through a very obvious red light (was red for at least 15 seconds before he went through). and as if this wasnt bad enough we ended up passing him up the road (well worth going through the light) only to see him talking away on his mobile phone. this is pretty disgraceful as he could have caused multiple accidents and was lucky that it was a Sunday and not during peak traffic times.

My wife and I live on the Woy Woy peninsular in NSW and shop at both Woy Woy and Umina Woolworths stores for our needs on a regular basis.
Last week Woolworths put out a brochure advertising Natures Own Odourless 1500ml Fish Oil 200 caps, and 100g Moccona Classic Medium Roast coffee for 1/2 price.
We could not find either item available on the first day Wednesday 16th January 2013 in the Woy Woy store or on several other visits to both stores on subsequent days.
There were many other similar varieties on the shelves but it would appear the items offered on special were made available in very limited numbers or shelves not replenished adequately to supply customers' demands.city

I shopped at Woolworths in Leanyer just last Wednesday. Usually on Wednseday evenings, I take what I don't need or what is defective that I bought throughout the week, and return it to the store for a full refund. However, last Wednesday a lady by the name of Tso would not refund the items worth and called the customer service manager (A lady by the name of Palak). This "customer service" manager gave us a returns card with the amount: $10. We had the store policy with us which said anything under $15 is refundable in cash, so asked her why we did not receive the amount in cash. We were told that this was all that could be done, so I said we would not be shopping here anymore. The "Customer service manager" replied with "go, go and shop elsewhere" as we did not like what we heard, we left. Never shopping there again.

On the morning of 2 Dec 2012 on my way back from work I went into Woolies Riversquare branch to buy my groceries. I spent about 10-20 minutes picking various food items in the food market section of the store. I then spent another few minutes waiting my turn to pay at the tillpoints. I paid for my groceries, packed them back into my trolley and walked torwards the door past the children clothing department. On my way a swimming trunk caught my eye which I took to clothing department cashiers, paid for it and left. I walked out of the door past a security guard who as though as a second thought called me back into the store when I had walked about 5 steps away from the door and said 'someone' was coming to talk to me. Another security guard came and mumbled inaudibly about something in the foodmarket and a cashier. At this point I just handed him the tillslip which was still lying on top of my groceries. At this point I was raving mad , paralysed and speechless with disbelief.What is the big deal, I can hear you wonder. Retail sector experience a lot of shoplifting especially during this time of the year. This shop is about the size of a 4 roomed house,(seriously) and when compared with other branches such as Eastgate where the foodmarket is bigger than the entire Riversquare store, why is it that I have not encountered this there as I frequent such stores often. Could it be that the security is oblivious to what is happenening in this small shop at any given time seeing that I had spent time going around the food market and spent time on the tillpoints waiting to pay. One might think that this was just a random search, but I have however in the not very distant past,I saw a security guard playing hide and seek with me in the very foodmarket.How ridiculous it was to be followed in a a small area on a quiet midweek afternoon. Is it possible perhaps for you to ensure that I have a pleasant shopping experience each time I visit your business without risking having your wares looted in the procees ?

I have just returned home after my 3rd visit to Woolworths kiama store were I have spent in excess of $230 so far this week. The store lacks any management expertise, is poorly staffed and overpriced in comparison to other Woolworths Stores. Today as is usual only two major check outs open with large queques, empty trolleys left outside of cashier isles blocking exists ,also empty trolleys and steps left in grocery isles after shelf stacking and empty grocery sheleves in the dried fruit area. You need need to search for a plastic bag to put your goods into in the fruit and grocery area. and it is also not unusual to have to go looking for a shopping basket after entering the store only to find a great stack of them left in the 8 items and under cashier area. I know that KIama residents are mostly aged Pensioners (I am one of them) and that there is no other competition in town. That other custmerson on weekends are mainly tourists who wont complain about poor service rotten fruit and overpricing besides they are only here one or two days. This store needs to smarten up now not wait for competition to arrive, as Coles at Shellharbour is not that far away.

My last visit to Woolworth Carnegie Vic 3163 was so unpleasant and seen such unprofessional behaviour from one of the manager of the store . one of the employee was been embarrassed in front of all the customers and other employees . I am really sorry for the employee who"s been treated in this manner and works in so unhealthy atmosphere .
Manager name Gayle hill brick
store Carnegie Woolworth
Timing 7.10 pm
Date Sunday 23/12/2012

I am working in Woolworths on checkout as a part time employee.I want to do complaint about one of my supervisor his name is KUMAR.Yesterday(31/10/11) he start yelling and abused me in front of my customer and colleagues.If you want check you can see on the cameras its around 6.56pm.Its very shameful behavior by a supervisor,and its not a first time.I talk with another managers about that but nothing changes.Before one of my colleague complaint about his rude behavior before. He is friendly with some of employees and he never put them on full service.
I think its not good for other employees too. I want to let you know what happened yesterday,he told me to open the checkout and by mistake i opened another one and he start shouting and abusing me from the service desk in the front of customers and colleagues.Even he did not come to me and speak gently. i know i do mistake but its not that much big to start shouting on me from long distance.Around 6.40pm he told me to do returns and he was collecting returns from service desk rather to pass me he start throwing things on the checkout and there was one breakable thing and he did not care about that and its falls on the floor and got broken.
I think its not under our safety policy to throw the stuff.May be he can injured me or any customer.I think if supervisor don't follow the rules than everyone going to ignore the rules. I want you to take step about this behavior.

Since your SwanHill store installed self serve check outs the quick aisle is never manned .I find this extremely as often only have a few items and sometimes have waited up to half an hour to be served in the other checkouts.There are lots and elderly people and others who cannot cope with the self serve aisles and I'm beginning to think Ill try Coles whose quick check out is at least manned .this is not an isolated case ,it happens every day at your Swan Hill store

I have shopped at Woolworths Kiama for 27 years and will not go back again. I have discovered Aldi and a new Coles Store at Shellharbour which is an absolute delight to shop in. Your Kiama Store is dirty on the floor, especially the fruit and veg section and I am sick or walking around looking for plastic bags to put my fruit and veg into. There are always people stacking shelves during shopping hours, who are polite and it isn't their fault, but they are always in the way when you want something. All us locals know it is one of the dearest stores in the State because you have a monopoly. I have progressively become more and more disillusioned with this store and the state of it.

in December, just before Christmas, i was given a voucher to buy some new clothes. i bought 3 shirts. all three shirts have holes in the same place. initially i thought it was fish moths and i fumigated as well as put moth balls in my cupboard but nothing changed. i also noticed not one other item of clothing had been affected, only the 3 shirts from woolworths. i have taken photos and will send them in with pleasure. you are also welcome to send an agent to my house to see the shirts and inspect all other items of clothing to prove my point. this is obviously a problem with woolworths clothing and after spending R1000 on 3 Shirts i would like something done about it.

I have been buying the triple decker chocolate dessert since Woolworths starting putting it out on the shelves. Lately I've been noticing that the "chocolate ganache" gets spreaded around to create the impression that it makes out a whole layer... after proper inspection... that's not the case. I have tried and tested this... its a fact .. take the thing apart and you won't find any ganache in the middle. White chocolate is also mentioned on the description of the packaging. Nope.. sorry.. that's just cream you're looking at. Lots of chocolate mousse, cream and a little of the cake at the bottom. Looking at this dessert from the outside it creates a different impression. Disappointing indeed especially at R49.95 for 430g.

My daughter bought me some panties from Woolworths on Wednesday 31 October. Two panties were bikini style which I do not wear at all. My daughter is obviously not aware of my preferences. I went to the same Woolworth on Friday the 2nd October to ask if I can change it for a full fit panties. The lady behind the counter said she would like to help me but her manager will have to authorize it. Lerato the manager on duty of the customer care then came on the scene. She had a total unwillingness to assist me and just said it is company policy not to exchange underwear. I can understand such policies but my problem is that any one with a bit of common sense can differentiate between underwear that's been worn and those that was not. Those panties were just as it was bought in the parcel with its price tags still attached. It was not like I bought it for myself. Both cos R80-00. For me it is unacceptable to waste money like that. Can anybody reasonable maybe assist me? I've been a loyal client for more than 35 years but will truly reconsider if I am not helped with this matter. The manager did not even LOOK at the panties! She said Woolworths received complaints about underwear being used and returned and since then you do no take underwear back. Well I do have a problem with that and feel my complaint weighs equally too that you have received before. Why should we carry the cost of R160 of something I did not even fit and have no use for it. Why not even look at what I have had to return? Surely one should be able to differentiate. Must all clients be treated the same because one or two who have been abusing the system. I am not somebody that can afford to waste R160! Please assist!
Regards
Maretha Vermaak

I just went to woolworths Legana ( 1pm 19/3/13) and purchased some brie cheese for my daughter, not sure if it was the correct one i told the cashier that I would need my reciept incase it was the wrong one. when i took it back yo my daughters house ( 5 mins away) it was the wrong one.
So I returned it to the supermarket. I was met at the front counter by the front end manager she proceded to tell me that i was not suposed to return cheese that it was a new law, when I told her that I was not aware of this law and that I had mentioned that I may need to return it to the cashier and I still was not told about this law she picked the cheese up and threw it across the kiosk area and into the bin. Her atitude was extremly condescending and rude.
No where in the supermarket does it state this law, so it is very difficult for general public to know. I don't think that it is very good buisness practice to have managers that make customers feel stupid or belittled. afterall they are paid to serve.

I bought a pair of slippers for my 2yr old and it looks like two left feet when she had it on. I then took it back to woolworths. I was attended by a girl call Jesse and she then told me that she will call the manager who was anthea fountain. She came not friendly did not greet. I explain to her my problem and she told me that it was worn and she fines no fault in it.
Not even sorry. But there is nothing she can do. Then she walk away. I bought it two days ago then took it back immediately when i saw fault. I always by by woolworths and believe its quality that we get. But im not happy at all. Its not the first time. Major attitude at woolworths vangate mall. They need service training.

My wife Mary received an offer by email 11th November titled "Mary, your first exclusive offer" Save 10cents per litre on fuel when you spend $30 or more this week. Offer ends Sunday 18 November". We spent $257.97 at Woolworths Gordon on the 17th split into 4 invoices. Her account was credited with 4 cents per litre. I queried why she wasn't credited with 10cents per litre. Today I called by phone and was eventually routed to a man. He was aggressive and rude.
First he didn't want to hear the reason for the complaint from me and only wanted to talk to Mary. After he had verified her account details he then talked to me. He wanted receipt details which I advised I didn't have as they are shredded after purchase items are checked and charges verified on our card which is normal. To cut a long story short this guy is unsuited to liaise with a customer. Furthermore Woolworths haven't honoured their offer. Mary's account clearly shows the 4 invoices on the 17th and only 4 cents per litre credited when she had clearly qualified for 10 cents per litre within the validity of the offer. Why does Woolworths make an issue out of something that should be so straightforward? It isn't the amount of money that's the issue it's that Woolworths haven't honoured their offer.

I was in the store early Monday morning on my way to work and I noticed that one of the female employees in the front desk with blonde hair
was very rude and abrupt towards another female employee. It was very unprofessional and made me feel uncomf0rtable while i was doing my shopping. She has served me on numerous occassions and it seems to me like her attitude to her work is giving a negative vibe to the woolworths brand. Since this person is behind the front desk she should always look and act professional towards her employees and customers.

I am formally emailing you this complaint. I have lived in Coorparoo for 25 years, prior to you building the new Woolies at Coorparoo, we had the shops downstairs and the car park above, exactly where it is now. There are a couple of Swallow families that have been nesting in that same car park for years now and we've noticed recently that many of their Nest have been ripped down from the marks on the walls. What the hell is wrong with your managers? These little birds Have been nesting there since before you came along, they are not doing any damage! they return every year to the same Nest and bring up their babies?
My friend and I purchased a seed ball on Thursday and hung it up out of view to the public, for the mothers To eat, yet when I went back yesterday it has been taken down? Seriously that is ridiculous, the Swallows alone? You'll never get rid of them, and why would you want to? I'm disgusted at this and would appreciate you not allowing the cleaners to continue To destroy their nests? If this isn't stopped I will make it my job to make sure it's stopped. What is wrong with you people? We're talking about beautiful tiny little birds, and lets be honest we don't have many beautiful inner City birds, Swallows are one of the few smaller birds that are left in the city. Your attention to this would be greatly appreciated.

Dear Sir,
I am writing to register my disappoint at the Customer Service available at the Livingston Woolworths in Perth WA. This is not the first time that I have provided feedback on this issue. It seems that this subject is not being communicated to the responsible Store Manager with an expectation that things need to improve.
For quite a period of time now this store has lacked sufficient staffing levels in store at peak periods. Quite regularly on a Thursday night there is only 3 or 4 individual checkouts open. Staff are not available to serve in the deli area, and the staff in that area are so busy attending to chores such as washing / cleaning up that they quite regularly leave customer standing at the counter waiting to be served.
To add to this issue is the stock fill that is now carried out during shopping hours. We are reguarly having to dodge around stock that has been left in aisle waiting for staff to come along and put it away. Or several pallet loads of stock on trolleys with two or three staff trying to load shelves whilst customers are trying to select product or move around. Customers are not able to shop in areas where they need. I would also suggest that it would only take one customer to move a trolley of stock, resulting in injury to the Customer from falling stock or twisting to trying to move the trolley and Woolworths would be looking at a lawsuit.
The Livingston Store is now going through a refit, the stock layout is confusing and dis-organized at best. Last night we went to select mens razor blades and we found that a security lock had been placed on the prong with a message to seek sales assistance. In that area there are no sales assistants (and I wouldn't think you would want Checkout staff to walk away from their tills to help), the help desk is down the other end of the store and there were no staff in nearby aisles. This situation is intolerable!
Looking around the store, each and every check out had long queues (including the help desk selling smokes), however staff were closing checkouts to go on break or finish without any other staff to work their area. This was at 6.30pm!!!!
Please understand, I am not an impatient person, however my time is valuable and I do not like the cost cutting or the attitude that we will have to wait - which is clearly what is being suggested by the lack of service in this store.
Hope to see some improvements in this store or I will utilize my option to shop in another location. It would be nice to have the Customers in our local area receive the service that they should be entitled to.
Kind Regards
Lucinda

Went you woolworths in boval qld 4305 twice in the last fours days and found that some of there. Staff are unprofessional and full of shit the first time was friut and veg who lied to me as I was told they had run out of product but when I went back there was plentlt on the shelf.
The second time was fresh Milk the area was unclean with milk products everywhere but where there should have been when I was for a product again I was told they were out of but this time your employee laughed at me and thought it was a great joke.
And again I went back next day and there was stock on the shelf as I woolworths is my closeset store I won't be returning back there I would now prefer driving to Coles it's just down the road about five Klms rather than deal with people that treat you like sub humans and really don't give a shit.
Sending this email is most likely a waste of my time if the rest of woolworths staff are the same I would like to thank for listening my complaints if you get enough of these complaints woolworths will soon be gone.

Do yourself a favour and avoid at all costs. Where to begin..... So my little girl was getting her room redone and we decided to order her a new bed, ottoman and wardrobe from Woolworths. The ottoman showed up as in stock and during checkout gave us the option of next day delivery for a few pound extra, seeing how excited she was we decided to go for it.
Nothing showed up, phoned up a few times and every time we were told it would be delivered the following day, didn't happen. After a week we phoned again and were told that it may show up in two weeks time, that's after we paid for next day delivery. Still have not received the ottoman. The wardrobe we ordered, we were told it should be with us by the next Tuesday, nothing showed up. After a phone call we were told it's probably three or more weeks away, don't bother phoning again until then. The bed, well apparently we're looking at several months from now.
Their tracking system is the worst we've ever come across, for several days there were no updates. Then all of a sudden we received an update for three days earlier saying the item was on its way to us, useless. When we asked about a refund we were told that the supplier has the right to refuse the refund so there is very little chance of getting our money back. If you are thinking of buying something from them, DON'T. Do yourself a favour and find somewhere else, over the years we've used lots of online companies before and never once had problems like this.

Last night a couple of girlfriends and myself went into our local Woolworths in wagga to buy some fruit, I searched everywhere for mangos but there wasn't any left, as I reached the check out with my other items I noticed about 10 shopping baskets with end of the day items that people couldn't purchase and that looked like they were getting put back, my friend pointed out that there was a mango in on and I was so excited, so I picked it up and headed for self serve, all registers were taken so I stood behind my friend and waited, as I did this out of the corner of my eye I noticed one of your employees staring at me, which she continued to say " Ahh you have to pay for that?" I looked at her baffled and replied " well that's why I'm standing at the register waiting" she then said " well some customers just think they can walk out of here with those items" I relied " well im not going to" then she added " wasn't there any left in the fruit section that you could of taken?" I relied " well no that's why I'm taking it from here" she soon walked away, but there was so many people at the self serve I was so embarrassed! I felt like she accused me of something I'd never do and she didn't even apologize! I love woolies and this has just turned me off completely.

Hi we purchased two packets of roast chicken crinkle cut chips and inside the packet was plan flavoured chips. This is very disappointing from the Woolworth's select brand. Please advise what can be done to compensate me to correct this issue.
Best before date on packet: 01 Jun 13 307172 10:14

Today at 12.45pm I visited your Coburg store and I was most upset by the attitude of your deli staff who refused to serve me and the defensive attidtude of your assistant manager that did not understand the nature of my complaint and was defensive of his staff. Briefly, I took a number from the deli section and await service, the young girl called a number that I did not hear and I ask if she was using the number system, she said yes and asked what we wanted. I asked again if she was taking number and she said that she would not serve me because I was rude towards her. I said that I simply asked if she was using the number system at which time she turned around and walk-off refusing me service.
Another young girl took our order and I asked for the manager. He (named Richard) arrived and as I was explaining the issue he refused to accept my complaint and told me that I was aggressive towards him. He kept asking if I was sure that the girl had refused me service, I kept saying yes. By this time, I was totally frustrated by your staff that I simply explained that I would take the issue to the complaints department. At the counter there where two girls a younger one that eventually served us and a more mature lady who explained that the girl was was young and didn't know or understand what she was doing. I explained to this lady that the young lady who refused me service is not aware that my business should be appreciated as I help pay for her job.
Your assistant manager who also seemed very young had no idea how to take my complaint and kept questioning my reasons and accusing me of aggressiveness. As a 56 yo speaking to a tall, stronger and much younger male, I fail to see why he would feel threatened. In short I was totally embarrassed by the attitude taken by your staff. I will also refuse to shop at Woollies until your management take a good look at your policy of employing young, incompetent and inexperienced staff who keep defending their actions. I will also investigate the possibility of taking the issue further as this refusal of service is not acceptable and Woollies should be made to account for this action. Bad staff and bad management woollies.

The service at Woolworths in Sydney is worsening. At the most, there are a maximum of two check outs opened and most of the time, only one check out at which frequently there is no operator present! Very often I have to wait for a long time at a till where the light is on and where there is no person attending it. This is appalling. I've asked one of the staff to send someone over to attend the unattended register, and I was dissmisively and rudely told to go to the self-serve check-outs. Often there is long waiting time to get served. Many of the employees are not customer friendly and some are impolite. I have been very frequently upset and inconvenienced by this very poor service.
It is imperative to have an adequate number of people serving (an increase in this case) with efficiency and that service be done with a polite and pleasant manner.
This refers mainly to the Dee Why branch of Woolworths where I do my shopping. I will be forced to shop elsewhere (another store, not Woolworths) if this problem is not adequately and rapidly addressed.

We to get milk at my local woolworths service station in geraldton WA at 8:30 pm on 22/01/2013. It was marked on special for$2 for 2 ltrs. The girl wanted me to pay the full price. When I told her it was on special she said just pay the fu#*en money I have just about had enough of this f**#n job. With her friends all hanging around the counter I just walked out. Very discussed. The girl was working by her self.

There is a very small Woolworths store at Padstow that I only frequent out of convenience because more often than not the service is very bad and nearly every time I walk in the store I notice a merchandising mistake or product pricing mistake without even trying.I have to ask them to fix it because it's intellectually frustrating to see it.Obviously it occurs through either carelessness or stupidity.It is a small store in comparison to other stores & therefore they don't have a great range of product brands and types, so you would think it would be easier for them to manage it but no...
There is one particular cashier there (an older lady with short brown hair) who is so hopeless that I just leave my goods and walk out in disgust at mainly her stupidty.I usually try and avoid the stupid ones but yesterday I stood in her line to be served & sure enough she still had not learnt a thing about efficient high service cashiering...She refused to give me a bag when I asked until after I'd paid, so my goods were still sitting there on the counter after I've asked for a bag?? It varies from that to her triple handwork to get the goods in the bag (very slow and inefficient).You get the idea...
Many times I've vowed to boycott that store & I stay away for some time but due to convienience only I go again.They've lost a lot of custom from me...Most people go to Riverwood to get good service and product range.At least there I can serve myself...

Arlene Warren
from Blacktown, NSW
I'm upset because every time i go to Woolworths I see that the items I buy are the same price but they are smaller. The bakery, the choc cake is half the size now and is the same price, it is disguisting to see I hate going to Woolworths and see the items smaller, but seem to be the same price. In the bakery, the choc cake is half the size, and yet the same price is on them, I think this is terrible and disgusting. Went to Coles and the choc cake was not half like in woolworths, so I would prefer to shop at Coles instead of Woolworths.

Someone from woolworths credit card division contacted me on the 26th June 2013 to advise that I pre-qualify for a Gold Woolworths credit card because I was such a good payer on my store card. I advised that I accepted, he did a credit check on me and approved me for R29500 on the credit card. I received an sms on the 3 July 2013 to say my credit card is ready for collection. I went in with my required documents (my ID is on my maiden surname and proof of address on maiden surname but my credit card was approved on married surname of which I took marriage certificate with as well) which was approved in store and my credit card was open and made available to me. I used approximately R9000 on the credit card and went into a Pick n Pay 2 weeks later and the card wouldn't work, I phoned into the credit card division and was told that my card was blocked because my fica documentation wasn't correct.
My question is, how can Woolworths/Absa approve me with a credit card without validating my Fica documentation first? And how can they block my card after providing me with the credit? According to the consumer protection act I am In all right to not pay that credit card and service fees for a service I do not have? I have an Absa credit card which is also on my married surname and have no issues with that so I don't understand and I have a woolworths store card which is also on my married surname?

I have been a customer in your Mirrabooka store for over 20 years and in the past 12 months the standard has gone down hill. The meat department is absolutely disgusting there is never any stock on the shelf even if its in the brochure. When I have asked for the meat I would like I am told that the truck has not arrived. Some of the cuts of meat I wouldn't even feed to a dog. I shop the same time and day every week by 9.30 in the morning and you would expect the shelves to be stocked. Do you only supply people that shop after lunch? Not good enough....... For your fresh bread department I shouldn't have to ask for stock but again I have too because its never on the shelf and most shelves are empty. I like shopping in your stores because I can find everything I need and sometimes the unusual items. But I am finding I have to start shopping elsewhere which I find quite sad.

I went to the woolworths branch in kerk street to exchange my son's boxers.. I understand that your policy states yhst underwear can not be exchanged but exceptions csn be made especial when you can see thst there is no ways thst that those could have been worn. I was referred to a supervisor/Manager (Pacience Ledumo)and I explained to her that my x took our son for shopping and the bought 2 of those 3sets boxer shorts of the same colour and socks which are not his size and that all I wanted was to get a different colour of the boxer shorts and the correct size of socks.
The lady advised that she can see that those were not opened but they need to be consistent in a sence that they cant exchange for one person and not do for the next which I do not agree with as situations and circumstances are different. I could not speak to the store manager ss I was advised he is on leave. All I want isto exchange which to me seems reasonable since I have explained my reasons. I hope someone will be able to make a decision.

When there is nil completion Woolworth's treat customers second rate. I only shop at George Town Woolworths when I'm desperate because they rate GT customers second class. Last night I wanted one lemon but there was only a pack of 6 for $7.00 available. This is only one example, they don't have much variety because there is no completion in G T. I travel to Launceston to get my weekly groceries at COLES because they are friendlier and very helpful, Woolworths should take a leaf out off their book.

Wendy Martin
from Brisbane, QLD
Woolworths have now redone the isles in the Fruit and Veg Isles. Where as before the fruit used to be in the front isles and the vegetables at the back, Woolworths have now mixed up the Isles so that they are intermingled. Whoever came up with this stupid idea obviously does not do the shopping. It has now become very time consuming to find items. I will now be shopping at Coles as I haven't the time to go up and down isles looking for what I want.

Being 1 of 2 main food stores in the main town area of Alice springs , I used to regularly shop at the woolworths store, as their deli and fruit and veg was 1st class and the store made an market day event every Saturday , 2 years ago. I rarely go there now , only if there is something I really need. On 2 seep rate occasions in one rare week that I go that store, the first being on the 24th January, Unfortunately I was in a que that stretched from the self service registers all the way down to the cosmetic section.i went to complain to the desk and query why do you have only 3 registers open and the self service registers open at 11am on a Saturday morning , with a que like this.
Wowever 2 customers were already venting their disappointment to the front end supervisor,(Indian lady). Who I thought walked off to do something about the issue, but walked away and did not return for the 20 mims we were all waiting! The second incident was on Sunday the 1st February, when I went to the deli at about 4.30p.m., when I was served ,I asked if there was any more roast beef . The deli assistant said that it was to busy to slice some. I said to her there was only 3 including myself at the counter , how was that busy?I asked , please could you slice some. She said again, that it was to busy to slice today.
I have been in Alice springs for a few years. And can appreciate the difficulty in getting good staff and staff that can provide a level of acceptable customer service. You want to monitor the level of service and how and what the staff do and don't do in this store, as the level of service and standards , particularly in the deli and fruit and veg are the worst ,I have seen , in the 5 years I have been shopping (less and less ) there.

Roma Barker
from Perth, WA
I have been a customer at Dianella, W.A store since it was first opened, and at the moment will be very glad when Coles will soon take over the IGA store . Firstly, why can't more than one checkout be opened when there is a queue - this seems to be the norm Australia wide. My main complaint is the quality of the meat - I buy Lamb Steaks - tasteless and not tender as lamb should be, but the Scotch fillet steak which we had for dinner tonight was absolutely tasteless and tough. The wording on the back of the package goes.. We Aussies are passionate about our food which is grown by Aussie farmers and supposed to be top quality meat etc. a laugh!! The mince hasn't even got the taste as it has in years gone by . It's no wonder there is now a queue at the Butcher Shop,which I will be joining, until Coles opens and then I'll see what their meat is like, otherwise back to the Butchers.

Patricia Faye
from Johannesburg, GP
I bought shoes at Sandton city branch on Thursday 22 January 2015, Friday morning I realised at work the shoes are too big that's when I decided to exchange them at Wood mead branch. I explained my issues to Tshepo (cashier) he called manager Dumisane who was so rude to me telling me I must go where I bought the shoes I was so disappointed by the service provided by the manager I even left those shoes with Tshepo (cashier) worth R799. 00 I am not willing to pay those shoes up until I get the right size.

Smita Kale
from Mooroolbark, VIC
On 22/01/15 I 'bought midnight beauty seedless grapes' from Woolworths store in Croydon (store Id 3216). There was no price tag at the shelf where we picked up the grapes... At the self-scan counter I was surprised to find that the grapes were priced $8.98/kg. I walked back to the shelf to check the price again, when I found that the price was not displayed at the shelf, I asked the attendant if the price was correct.. She assured me that the grapes were indeed $8.98/kg. by this time my husband had finished scanning all the items and we didn't bother about returning the extravagantly expensive grapes (we paid $9.74 for 1.085 kg grapes).
Next day my husband happened to go to the same store again to buy something else. He was shocked to find that the same 'midnight beauty seedless grapes' has a display stating 'was $2.89 now selling @ $1.89/kg '. He called me immediately to find out if I still had the receipt from previous night's purchase. Fortunately I still had the receipt in my wallet. When we questioned the staff at the customer service about the price difference, she said it was the fault of the scanning machine and refunded the extra money charged for the purchase (it was a refund of about $8.00).
My question is how does such a thing happen and customer is overcharged 8 times? Does the Woolworths store know how many customers bought those overpriced grapes that day and never realised they paid 8 times the correct price? How often does this happen at Woolworths? It is impossible to check the correct price of every item from the grocery trolley . Woolworths should track all the sales for those overpriced grapes and refund the money to the customers. Very annoyed about this lapse from such a reputed retail giant..!!!

Dawn Bannon
from Perth, WA
Unable to get Cougar and Cola from Woolworth liquor department Derby WA, I have been given 3 different excuses. Cougar and Cola was popular and always sold out. It's my favorite liquor and I wish they had it in stock. Please bring this back!

ruth hannagan
from Quakers Hill, NSW
I will never buy fruit and vegetables from Woolworths again. I am sick of throwing out rotten avocados. No more! Does anyone else shop their and find the quality of their food to be going down lately? I would be curious if you had the same response!

Fezeka
from Johannesburg, GP
In December 2014 I made a payment towards my credit card and I usually pay R1 000 every month. I have now received a statement for January and the installment is R2 000. when I called them to inquire about this , I was told that in December I made an early payment therefore what I paid was not taken into account for December. they have now charged me an overdue fee because of that. I refuse to pay the r2 000 as I did pay my account and I am not in arrears. Apparently they do not cater for advance payment when it comes to credit card. I was never informed about this and I need this to be rectified ASAP.

To the Hierarchy of Woolworths management, I'm a loyal customer who shops at the end of the day after work and I find it excessively inconvenient when I purchase items and the express lane at Woolworths Chester Hill is unopened due to in sufficient staffing. What is the point of having an express lane when it is un staffed? How come Woolworths doesn't hire staff when they are needed. Every time I go there it is an on going scenario, same situation where the staff there simply say use the self service lane or wait behind the heavy trolleyed shoppers. How inconvenient is that when every second counts? I don't want to use automated or self service, I want a person to serve me. I am un satisfied with the customer service to a degree that a lot of my friends and colleagues agree with me. I hope this matter resolves quickly

Marise
from Cape Town, WC
Good day. I would like to bring it under your attention that I have bought a Woolworths food product without any expiry (or best before date) on the item. On Thursday, 15th of January 2015, I bought the Slimmer's Choice - Chicken & Brocolli Bake, from the Woolworths Food store at the Engen garage in Gardens, Cape Town. There was no best before or sell before date on the product. I have put the meal in the microwave today as per the sleeve and was hesitant to taste it since there is no date on it. The cheesy sauce in the meal tasted sour and was definitely off . There is a number on the sleeve: 11120115. I have taken photos in case you need proof that there is no date on the item. Can you please help me understand why there is no date on this food item and what you will be doing in future to prevent it from happening again.

To whom it may concern, Woolworths are advertising Australian prawns at a discounted price for Easter unfortunately, I have had two unpalatable experiences with Australian prawns which I purchased from two different Woolworths stores…the prawns were bought about four years ago…too afraid to buy since then.
My complaint is; the prawns are too salty…my Aunty also bought prawns from East of Perth, Belmont area (I live North of Perth) and had to throw them away, too salty.
I am annoyed because I am a weekly shopper at Woolworths and am unable to take advantage of Woolworths Australian prawns when on special.
Prawns are the only seafood that is inedible at Woolworths…salmon, lobster, and other sea food is fine.
Kindest regards,
Lesley.

We are a two car family and share the reward saver card for fuel discounts. i used to be able to get an original receipt that would indicate the expiry date of an existing "voucher". This has happened for many months. The other day I requested a receipt before any input by service centre attendant, and still got a duplicate receipt with the original suppressed.
I would like to know the purpose of this. If it is to keep the customer "in the dark" about remaining "vouchers" , then I will go back to the original method of getting the voucher on my shopping docket.

Normally if a pruduct I buy is unsatisfactory I either throw it away or never buy that product again. However this seems to be happening more frequently especially with Woolworths Home Brand. Many named brands that you used to stock seem now to be unavailable. It wouldn't be a problem if your Home Brand was of equal quality
Woolworths Home Brand Fishfingers – absolutely tasteless, appeared to be some form of mash inside the crumbs that was a grey colour. No sign of any fish flakes whatsoever. Will definately not buy again.
Woolworths Home Brand Pizza – a cheaper product than McCann or similar but you seem to have forgotten the topping. We had to add cheese, ham etc to try and make it edible. Very poor quality and will definately not buy again.
Woolworths Broad Beans – please bring back Birds Eye. Your product is inferior and a strange muddy green colour. I bought two bags and had to throw both away.
Today I cooked a piece of Shoulder Pork (1.9kg) that was purchased at Woolworths Dural. There waws so much fat which had obviously been added to make up the weight. After having the pork for dinner (for two people) there is about 250g left. I intend to return the product to Woolworths tomorrow
This is really just a small sample of my gripe against Woolworths. You're making massive profits so why are you trying to rip off customers. Maybe you have such a huge market share that you are becoming blase and as a result quality is suffering. I'm thinking of shopping at Aldi's instead.

when if ever will it be possible to buy a packet of unbroken biscuits every time I buy a packet from woollies they are always broken this means that no matter the product they are damaged goods and that's not good enough do woollies care seemingly not as nothing changes I would like a reply to this complaint however knowing the disregard woollies has for its customers and its products if I do get a reply the shock I would get will probably require a crash team to be in attendance

We bought some mince from Woolworths Beenleigh on 25th march 2014, this mince had a used by date of the 27th march 2014. We cooked the mince on the date of purchase and noticed a rather foul smell emanating from the mince. After trying the mince once cooked the smell and taste was still not right. We believe this product may have been already out of date.
This has cost us an entire meals worth of products as we had bolognaise that night so we used sauce pasta and cheese for this meal. Feeding 2 adults and 5 children is expensive enough without having to throw out an entire meals worth of food because the product is not edible.
We anticipate that woolworths will respond to this matter.

For the last month there has been no Home Delivery at Bankstown Woolworths.. Many elderly people from Bankstown Community are affected by this change and cannot do their weekly and fortnightly shopping because it is too heavy for them to carry the groceries. This has been the main topic of discussion among the seniors. Why did the Bankstown Woolworth manager let go of the previous delivery person before rehiring a replacement. It seems to me that it would be an indication of his management skills to preform a basic management task. The manager "Tony" assured us we would only need to wait maximum a week for a replacement driver but it's now going on the third week since it was bought to his attention.
We cannot do our shopping because the manager is not competent enough to resolve this basic issue.. We have been loyal customers and all we ask is that Woolworth provides a delivery services for the most vulnerable who can't carry heavy groceries.

I bought a pair of size 13 school shoes at Festival mall in July 2013. I could not understand why the one shoe after six months are torn in the front. Just to discover that one shoe is a size 12 and the other one a size 13. How did something like this happen as the cashiers at Woolworths check everyting thoroughly? The size 13 is still in a good condition.

I would like to inform you that I have had some very unpleasant shopping experiences in Woolworths Supermarket at Wynnum Plaza, Wynnum West. Usually I prefer to check out with the self service machines as I can use up some coins. Recently the machines have failed to count my money correctly when I put it in on three separate occasions. On the first occasion when I asked for help, the store manager (Deb) told me that as she can't tell how much money in coins I put in, she was unable to help me.
The second time I put in a $20 note which did not register and had to argue with your manager to get my money back. The third time it did not register my coins, and again when I asked for help, the store manger (Deb) told me that she was unable to check the machine as it only gets reconciled once a month and if I have trouble with them then I shouldn't use them. I find this both extraordinary and unacceptable! Normally businesses count their money each day and if this was done and there was a discrepancy, then that would account for my money. If the machines are only reconciled at the end of every month then it would be very difficult to attribute any excess money to me as it may happen to others.
I have also experienced poor customer service on other occasions when I have asked about products on special but the shelf is empty. In this instance when I asked your staff for assistance, they ignored me. I am Asian and feel victimised, prejudiced and very unwelcome in their store.

For the past two to three years, I have been buying uniform for staff at Woolworth Alberton branch and I never had any problem. However, this year things seems to have changed. This afterI requested the branch management to sign a declaration of interest form (which is a pre-requisite for for all suppliers rendering a service to the company I am working for). The declaration letter only serve the purpose of confirming that Woolworth is independant and has no business interests in the company that I am working for. The branch management indicated that they could not help me because they are not allowed to sign such documents, which I find strange considering that the letter does not bind Woolworth to anything, but just need a declataion to be made. Please help me in sorting this problem, out because I have R8,414.00 to spend, which I will forfeit if I do not get any resolution to this matter soon.

On the 7th and 8th of April I noticed packets of chips advertised for $2.00. These were on the end of a stand facing the rear of the store. On both sides of that stand they also had chips, so one would think that all the chips there (front and 2 sides), would all be the same price. But when I got home I realised I was charged $2.50. On inquiring I was told they were not on special. As many people don't check their dockets (I do, as I often found errors in their favor), they would not be aware of Woolworths misleading tactics.
This would be a good case for "The Checkout" program on ABC

One teller was available and I waited in the queue for a few minutes when i was approached by a staff member who asked if i am paying by card or cash because they only accept cards. When i answered that i am paying by cash he asked if i don't have a card. I then couldn't pay for my goods and left the store.

I've been having this problem for the last 3 months. My family and I only drink woolworths milk for as long as I can remember and I have never had this problem until lately.the customer service consultant at woolworths gateway(umhlanga) think that the solution is an apology and a refund! But the problem has NOT even been addressed because I just opened 2 bottles of milk and guess what? Its spoilt again!! I thought that just maybe the problem was sorted but I was wrong, I dread to think if I had given it to my 6 year old in his cereal this morning. Now have 19 bottles of milk expiry date 13/07/2013 and I won't even bother opening the rest! Having to carry all those bottles back to the store will surely make me look stupid!I can't imagine having to have my coffee with any other brtand of milk, if this problem is not seriously addressed URGENTLY!

I bought my 6 year old boy some brown boots for winter at woolies and he wore them twice only but already they are peeling off on the the top. Those boots cost R270.00 and they are the new arrivals for this winter at woolies. I am disappointed because i don't go anywhere else to buy my kids some clothes. My account is forever up todate but today i have to understand that my R270 is gone in just 2 days.
I want to return the boots since i have the slip still. How am i going to get help!!!

Hello, I have been a loyal customer of your Woolworths store at The Pines – Doncaster East. Great lay out and lovely staff. HOWEVER .. 8 of the last 10 times I have been in to shop over this summer period .. and the last being 2pm Friday Feb 22nd – the wait time to be served has been well over 10 minutes.
Last Thursday nearly 20 minutes! Just one register was open for normal service, one register for 15 items or less one poor staff member at the self serve section and one lady at the cigerette counter!
The staff were apologetic – and it is not their fault is it the fault of the manager in charge of resourcing/rostering!
The stores reputation is taking a hammering amongst the community – I can tell you that for a fact .. and next will be social media unless you improve it.
Surely your revenue is down on last year due to this – its no good reducing your costs .. Coles will beat you with their service and inflict further pain. All we wantis good service – partiularly in this side of town where we dont put up with things for long.
I look forward to a speedy response.
Anthony

I made an order on the 8th of February ( order no: 5487706) for a woolworths online delivery. The time I was allocated was between 5-8. 8 was the latest time I could have anything delivered as I started work at 8.30. The driver was over an hour later than 8 and arrived at quarter past 9 in the evening with melted prawns and fish. I rang up at 7 to ask when the food would be delivered and I was told 7.45! I called up again at 9 and spoke to the manager to express my frustration. This is unnacceptable. I was an hour late for work and had to pay a fine as well as not being able to eat dinner before going and having to buy dinner elsewhere. We had to throw the fish away as we couldn't put it back in the freezer and had no time to eat it. I was told by the manager we would get a refund for the frozen goods but we haven't and it has now been 2 weeks. This is extremely poor service from woolworths, it is clear that they don't care about customer satisfaction and ensuring that their customers return. A refund on the frozen food (which we still haven't received) is simply not good enough to resolve this matter. I spent over $300 on the order and expect to receive the service I pay for and I have received not even a fraction of it.
Honey

Hi, i placed an order for a washing machine and fridge freezer on friday 8th feb 2013 online. i selected the delivery option of "within 6 working days" and as our new house is not available until 22nd feb 2013, i asked for it to be delivered to my mums address. i paid with my card and left it at that.
quite satisfied that the items would be delivered within the week to my mums address. the following morning, to which i placed the order, i woke up to an email from woolworths to say that they were "confirming your order for delivery on thursday 23rd march 2013″ this is NOT within six working days its not even within the same month…if i had been told this before i had paid for the items i would not have purchased them as this date is far to far away and no good to me! i called the contact number on the website (0844..)
which cost me on my mobile… i told the lady on the phone that this was no good. i asked her why the option was within six days and thrn the items werent going to be delivered for over a month…she didnt particularly seem phased by the time.scale hut said she would try and get an earlier delivery date. she said the order had already been processed and she couldnt change it.
i asked her why it was being processed already as it apparantly wasnt due to be delivered for over a month..she didnt answer the question and informed me that she could cancel it and put the other through again over the phone to ensure i got the correct delivery date as there was one available earlier. i asked her how long the refund would take to get into my bank account.
she told me two days. i would have to wait until then as the costs ment i am out of pocket by over 500 pounds!! After speaking to my partner about this he suggested we buy the items on our credit fard and just pay the money off

I bought a bunch of what looked like good bananas on mon.7-1-13 at the Ermington branch of Woolworths and they were absolutely awful. They were black on the inside (not outside )and tasted chalky without any flavour.I was unable to eat them ,so just wasted money.iInow remember why I NEVER buy fruit and vegetables at a super market.It is time our super markets shaped up and stop serving us crappy food.

Woolworths shopping trolleys are some of the worst I have encountered. I have a very sore foot and a bad back and these trolleys are almost impossible to push around. Yesterday I tried out three trolleys before thinking I had a decent one, only to find part way round, that it kept veering towards the shelves. I was absolutely frustrated and exhausted by the time I reached the registers, I am sorry to say I let fly at the poor girl there, I do know it's not her fault, and am sorry for that. I think Woolworths need to lift their game regarding the repairs and servicing of trolleys, they certainly charge enough for our groceries, particularly when they don't look after their customers. I for one will be spending more time at Aldi's and Coles where I have had better trolleys. Shame on you Woolworths.

I have been a Woolworths shopper for many many years. Slowly over the last couple of years I have been disenchanted with initially the meat and then the fruit and vegetables, so much so, that I have found myself buying those products from independents in the same area. I shop at Victoria Point in Queensland. Over this Christmas period while doing my normal weekly shop and rather than making another trip elsewhere, I bought some lady finger bananas. Typically, as I had found previously, they soon became over ripe in a matter of days. Roughly a week later doing the same thing, I though I would give Woolworth's bananas another chance. These lady fingers, even after 4 days at home, were still as hard as a rock and you could have thrown then against the wall and damaged the wall. I am afraid that the fruit. veges and meat will remain with the independents from now on.

Today at around 3:30 i went to woolworths caltex in eaton and the lady on the counter was rude and lacked all the manners that are integral part of customer service. She was ok with other customers but she didnt greet when i entered the shop for payment and never said thanks while i was leaving. She discriminated me being from asia and i feel extremely offended for this act. I have never come across such a racist during my stay at Australia but today I am very sorry to mention but I personally experienced racism and discrimination at woolworths caltex eaton. I request a strong action over the matter and example should be set so that such ridiculous minded people mend their ways and refraining from earning bad repute for such a big brand like woolworths.

I am absolutely appalled at your service 3 times I have phoned and been on hold an hour which has no doubt cost me a fortune when my bill comes in just to be cut off my poor daughter has not been able to play with her Xmas percent which is broke and all I am trying to do is return it I want someone to call me over this matter as I want to log an official complaint,as soon as my account is paid I will be cancelling this account, 07946739441

I had a $15 off everyday rewards voucher to be used between 17-24 Dec for a bill over $150. I spent $203.09 on the 24 Dec. I forgot to give it to the checkout assistant at the time of the transaction, then remembered as I was putting the final bags in the trolley. The assistant told me to take it to the service desk & they will fix it up. When I got there I was told it couldn't be corrected!!
I find it poor that a company as large as Woolworths couldn't correct something so simple. I would spend over $20 000 a year at Woolworths and after this experience I am seriously thinking about whether I will continue shopping there.

I write to report a couple of incidents that occurred last year at Dapto Woolworths. The first occurred when I was in the isle looking at underwear with my daughter A female night packer (the packer) wearing glasses was standing nearby also. Later on, while I was waiting at the checkout, the packer was waiting on the exit side of the checkout with a group of co-workers. I am informed by my daughter and her boyfriend, who were also on the exit side of the checkout, that the packer said to them that I had changed my underwear in the isle with new ones from the shelf, and shuved the old ones under the isle shelf. I believe the packer also asserted that this had occurred on multiple occassions without me having paid for the underwear. Statements from witnesses have been made
The second occurred after I received assistance in finding gravy beef from deli worker. After paying for the gravy beef at the counter a female superviser approched me and said words to the effect of " I just received a phone call from the deli informing me you stole meat" After I explained that that was false, she went somewere and and came back telling me every thing was fine. These matters were reported to the Woolworths Support Office and it was suggested that I contact the Woolworths manager for an appointment. I did as suggested and faxed him a letter together with my complaint, but there was no response.

I write to complain of a forced bagcheck that occured between late Nov & early Dec 2011 at Dapto Woolworths.
The facts and circumstances are that a female superviser asked to check a bag I was holding. The bag was a backpack packed with the kids pre-school cloths. I refused to open it while explaining my rights under the Bagcheck Guidlines. The superviser became agitated and begun arguing – demanding that I open the bag while co-workers blocked the exits. Eventually a male male night manager or something came and told me to open the bag. With the exits blocked by staff members and security guards, I had no choice but to open the bag. No stolen items were found.
Fair Trading has made an attempt to resolve the matter, but the Woolworths manger denies any breach took place based on signs of entry to do with bagchecks. However, that has nothing to do with Forced Bagchecks .
In view of the above, I seek to have the matter resolved with the scandalous Prohibiting Entry Notices issued against my wife and I revoked, otherwise Ill seek legal action to sue.

I recently was trying to take up a online offer from 14/12/12 for 66% off canvas prints which was valid till 18/12/12 but your server was having issues and I was unable to create canvas on your site from 14/12/12 till 18/12/12. On approximately 15th or 16th December I called both woolworths online and woolworths photo department at George street to report the problem and no one was able to assist and all I got was hang ups by woolworths online operators and promises of phone calls back to help resolve within 24 to 48 hours.
I continued to try and log onto woolworths site and create canvas about 8 times a day every day until finally on the 18/12/12 I was able to log on and created 6 canvas prints when I finally got a call back from a male rep from woolworths online to try and help me resolve the issue. I advised him that after 5 days I've finally been able to get on and have created 6 of them but advised him due to offer expirying today at midnight I'm not going to be able to complete all canvas prints that I was after. He asked me to relax and advised that it would be fine and I would be able to get same offer at later date and to ensure this he would need to create a log to guarantee me that I would get this offer at later date. I went through all issues with him and he created log and provided me with log number.
He advised me that at a later date once created other canvas I would need to call up and provide log number and they would have to provide me with a manual code to get the 66% off as per the original offer. The second part was he said let's stay on the line and make sure that your able to complete your checkout with 6 canvas that are there now with the code that was valid with offer untill midnight that day. 4 of them worked fine with the code provided and other 2 canvas needed staff to give me manual code for as your system started to play up again which they did.
Once this was completed and I was happy with result of completing part of order and being promised extra time to complete rest due to system being down for 5 days I asked to speak to supervisor in regards to having previous staff hanging up on me and receiving poor service. Supervisor provided me with a further discount code of 20% off valid for 1 year as compensation.
On 24/12/12 I called woolworths online to get manual code for 66% off for rest of canvas that I was ready to complete and spoke with Beth whom advised had no employee number and she advised me that this was fine once looking up my account but advised me that canvas items would need to be in my checkout online before code could be provided so as I do not have Internet at home I drove 40 minutes to a Internet cafe on 31/12/12 and created new 4 canvas's and put them in my checkout which took 2 hours to complete and called back up and spoke to Beth on 2/1/13 again whom advised will not do now and placed me on hold and went to speak to manager with same result even after seeing log created. I asked to stay on hold to speak to supervisor and was advised that I couldn't and I couldn't hold as had other calls. I even asked to speak with Nother representative which was declined and Beth then hung up on me.
I ask that you guys stick to your word and provide me with manual code for 66% off canvas as per promise and original offer and also that you train all staff involved with customer service skills and also reprimand staff that hung up on me. My items are in my checkout now and it took a lot of effort from me to travel to Internet cafe and create canvas as per request from your staff.

Woolworths – Macquarie Fields, Sydney. I am a loyal Everyday Rewards customer who On the 17/12/12 at 6:25pm I purchased a $29.00 Vodaphone Recharge voucher from 1 of the self serve registers, I got one of the staff girls to help me as I was having trouble. The girl helped me and left me to collect the receipt printing out, as I grabbed the piece of paper that came out (thinking it was my Recharge voucher), without looking at it I popped it straight in my wallet and left as I am 6 months pregnant and I was with my 18 month old daughter who was crying in the trolley. It was 10:30pm when I thought I better recharge my credit as I had a hospital appointment the next day, I pulled out my voucher I had a at look for the 12 digit recharge pin and it was nowhere.
I had a closer look at the paper and it was just a receipt showing that I purchased a Virgin recharge not Vodaphone. There was no voucher attached anywhere under the receipt. It was too late to call Macquarie fields Woolworths as it was closed by then. I then went to see them at 7am the next day, and I spoke to the morning Manager there Michelle, she was no help at all, she asked me if I can wait or come back later as she will need to call the night manager that was on the night before to see if someone had left my voucher behind the counter etc, etc, and also she will need to print off some report off the register to prove I had purchased my voucher from where I said I did. As I had an hospital appointment at 7:30am I couldnt wait around so I told her I will be back after my appointment.
I returned to see her at 12:30pm Michelle was on her lunch break, lucky for me she was just on her way back from her break, I waited for about 20mins and Michelle came to me a bunch of paperwork showing that I had purchased a voucher from there, yes but I didnt get a voucher I only got a receipt! she then said if I can bring the Virgin voucher back she can cancel it and reissue me with a Vodaphone Voucher otherwise there is nothing else they can do. I told her numerous times that I never left with a voucher I only had a receipt! she then said she will need to go and see another store manager, I dont know who coz he/she never came and showed there face, they just hid behind the walls and just told Michelle to tell me there is nothing else they could do, so basically I paid for nothing!
Michelle made no effort to help me, she just gave me the run around, made me wait, come back, and still nothing! Thanks alot Woolworths, Thanks for nothing! I deserve some sort of compensation for all my travel and time leaving my daughter with my Mother so I can try and go and get my credit and public transport reimbursment for travelling to and from Woolworths 2 different times a day, but most of all a refund for $26.10 that I paid for my Vodaphone recharge I never left the store with.

I was shopping at umina woolies on sat 29-12-12 at abt 6:15 there were 2 big registers open plus 3 items regusters & 3 self checkouts opened & at least 30people lined up at items & self checkouts & 4 at normal registers as i am a local & its holiday time i feel that to stand in a lineup for more than 5mins i find very annoying & the young at self checkouts never appologised for the wait but was too busy swinging her keys around while customers where getting annoyed with the wait because 2 self checkouts were closed apparently due to crashing all we asked as customers is to be informed of what wait was all about but the young wasnt even intetested in her job i will never shop at that store again to incompotent staff members ….

Since the 28 Nov 12 until 1 Jan 13 Woolworths in SA has been offering 2 for 1 at BWS for Matua Marlborough Sav Blanc. On 2 occasions I presented the dockets to two separate BWS outlets, to be told that they don't have any of the wine in stock. On both occasions I left without purchase. This is a blatant case of misadvertising to get customers to visit BWS in the expectation that they will buy other product. It also shows the lack of Woolworths commitment to honouring company commitments (The dockets do not suggest the offer is while stocks last). I have better success with these type of offers with Wollworths' competition and will be using them in future. I shall look on these offers with much suspicion and distrust in the future. In a time when trust is a rarefied comodity in retailing, Wollworths management should taks a careful look at their fraudulent promotions.

I recently shopped at Woolworth Nightcliff in Darwin nt, I was extremely disappointed and angry in the customer service I received, I was there to ask for a refund on two item I ha brought which I was charged wrong for I receive emails from you and I know that if a customer is charger wrong they then get the whole amount of the item refunded to them which I was not.
The ladies at the service desk continued to argue with me and tell me I was wrong.! They. Then only refunded one amount of part of the item. I am upset as I have received shocking customer service and was not even helped correctly in the end. I will NOT be shopping at woolworths Nightcliff again because of those two ladies!.

This is a genuine complaint, I do not go out of my way to winge about trivial things.but I am so frustrated and appalled in the quality of produce and lac of staff care and more so knowledge or experience in the dayly preparation in your fruit and vegetable section not to mention disgusting state of shelving in the meat department I worked at this store glenhuntly for six years. So I have seen the care for your customers and the quality dissappear it has no baring on the fact that this store is being refurbished that will not change the quality of produce provided I have shopped at this store for twenty years each time I walk through the produce department I feel sick in the guts with the crap overripe Rotherham and withered mess that you provide your customers with. Yesterday I filmed with my iPhone the wrinkled up yellow potatoes rostering tomates, lettuce with slime apples with spots and the mess on the meat department shelf inc dried blood on rusty shelving with paint lifting.i am posting it on YouTube under the heading woolworths glenhuntly and sending a copy to Coles new world elsternwick who put your staff to shame and a copy to the health department and consumer affairs because you make me sick your staff are lazy dirty and have no commitment providing your shoppers with quality I would be speaking for eighty percent of the shoppers at your store. My name is David baker my contact number is 0419755046.

I purchased a pack of Chistmas Mince Pies this morning as a treat for my colleagues. When opened, they were pale and tasted dreadful. We had to hunt for the filling and the pastry was really disgusting. What a disappointment! Although – why was I disappointed? The hot cross buns I purchased at Easter were as insipid and doughy as these pies. I am 61 years old and have supported Woolworths always but I will not be purchasing anything again. I'm wasting my hard-earned cash. This is not my only complaint as I have had bas service and clothing incorrectly sized during the last two years. What has happened to good old Wollies where you got value for money?

Well I have never seen this happen before in my life, about noon yesterday Woolworths Mowbray store (Nth Tasmania)ran out of shopping bags. I got to the checkout and its taking ages to get through and the girl is very apologetic and when its my turn im told they have run out of bags and are using garbage bags off the shelf to pack peoples groceries, what a shammozzle I feel so sorry for your staff as they were great under such duress and improvising best they could.
It was just an awful experience I should have just dumped my trolley and gone home, packing the shopping into garbage bags was just a disaster, not only me but others in the car park had groceries going everywhere as we were trying to transfer the bags to our cars and the flimsy bags broke and dumped the contents on the ground. Why couldnt they have used all teh available green bags ?
I know they may have an excuse but the other launceston store was out as well so to me the management and procurment leaders employed at woollies may need to think about a career change – It was a bit like the pub with no beer story gee if I turned up at the bottle shop and they said sorry we don't have any cartons to put your beer in we can put 24 cans in garbage bags for you what do you think would happen !
you know there's a new Coles being built across the road and after today I cant wait for it to open even though I have never been a coles fan. And you know this doesn't even start to describe the problems I had when I got home trying to unload the stuff.
.

On Monday the 5th of march i went into woolworths at bateau bay bay village I was In the dairy department when I slipped on some water in the middle of the isle I was lucky I didn't fall to the floor but was quite concerned that this may happen to someone else so I approached a gentlemen in the isle who was a senior and told him that he required a wet floor sign in that part.
he just looked at me and said there is paper towel there when I looked backed there was paper towel over the whole isle that clearly wasn't doing anything I am disgusted at this response I am 3 months pregnant and classed as a high risk pregnancy due to previous miscarries if I had in fact fallen to the floor I would have no doubt that is possibly could have caused another miscarry I understand that there was water.
but I am not happy at the fact that the whole store including the meat department had paper towel shoved over leaking water but not one wet floor sign I am so angry that I will never shop at a woolworths store again I will now be going to Coles. I am not upset about the water I am upset at the response of the team member and at the fact it was obvious that there was a freezer and no signs to warn customers of the slip

I believe one buys 'supposedly' good quality at a higher value than competitors for a reason. I bought milk, 2×6 pack of low fat long life milk and a 6 pack of full cream early Feb 2012 so that the milk can last me longer. A first, I received promotional mail saying 1.5l milk on sale, instead, only to find it was 1l bottles in a six pack on sale at the Potchefstroom mooiriver branch. Nonetheless i bought the 3 six packs though disappointed but later discovered it was at selected stores only.
When i opened my second bottle of milk out of the 12 low fat milk pack,in the last week of Feb, i found out it was spoilt. I called in the customer services no. and tried to report the matter. The lady assisting me told me what kind of info was needed so i asked her to give me a call back at 13h30 but she never did. The following Day i called in again and Cindy was very helpful and apologised on behalf of the previous call centre agent and Woolworths Stores. I gave her the information she needed and she promised the matter will be resolved within 7 days, which i did not have a problem with.
Then on monday, the 5th of March, i received an sms saying i should go collect my gift card worth of R150. I feel it is so impersonal and rude of Woolworths to do that without apologising. I immediately called Woolworths customer services to try and understand how do they do that and guess who i got on the call…the very same Akhona who did not return my call. I tried to explain my concern and frustration and she plainly told me she will not entertain my arguement. A cherry on top, when i reminded her that she never returned my call, she did not even bother to apologise!
I wonder why do we keep unconsiderate and unsympathetic people on customer services! Place people like her in other divisions, they are not doing you any good and will chase customer away, like i feel i want nothing to do with your store at the moment. You sell good quality stuff to be honest but such behavior from staff is not acceptable. I was willing to let this go as we all make mistakes both as individuals and companies but this service sucked. The 1 thing i know for sure now is that Woolworths can also be sure of one loyal customer lost!

Hello, For the first time ever I took Woolworths advertising to heart and planned our Xmas fare around the exciting special menu and products – punted in the magazine. Imagine my huge disappoitment and frustration when I got to the Sandton store only to find ….firstly staff didnt really know what I was talking about and secondly after being pretty persistent and finding someone who did have a clue….. to be told "Sorry No Stock" Out wonderful Xmas meal deteriorated into one or two items that I finally located at the Hyde Park store – where staff were again clueless.
I have spent a fair bit with Wollies – not all of which is visible because I dont always have my card on me and felt pretty aggrieved. Lets say loyalty has slipped quite a bit. Im finding Spar a lot more helpful and friendly …….. and its a shame really cause the one or 2 products I did manage to get gave me a taste of what we had missed. You should have visited the store earlier I hear you say ………… and/or we didnt realize the items would be so popular and under ordered……excuses really….not reasons.
When going into redeem the Herald Sun voucher Woolwoths Eastwood Street outlet. What a disappointment it was to have only 4 legs available to purchase all priced between$45-$66 range.On enquiring if there was other legs available the answer was a big NO. Registered disappointment with Manager and told No Rain Checks, but there was a new supply coming tomorrow 24th Jan still no good to take advantage of $10 saving. My feeling was on this promotional gimmick that there was only going to have large legs available.
Cant say it was a rip off because I made no purchase at that extremely inflated price.

I went to the Deli department at Ballina Fair Woolworths and was served by the rudest person I have ever had to deal with first the fact I wanted a quarter of of BBQ chicken (why do you advertise to sell as a quarter if the staff resent having to cut) then god forbid I wanted some seafood and that did not go down well . Got to the checkout and discovered that instead of marking my two items chicken and seafood both chicken . I was not going back to Deli as staff sooooo rude so the nice lady at the service desk checked and said it was cheaper anyway.
I will never ever set foot in Ballina Fair Woolies again and will tell all my friends what a shocking place to shop it is .

I am a pensioner residing in the Lower South Coast KZN and where we do not have many shopping options. I have always been an avid Woolworths supporter but am getting very disillusioned by the poor standard of food items available to us at the Shelley Beach branch.
Yesterday was a good example – Your full cream milk has as little cream as your low fat and fat free versions. Are you trying to save by dispensing inferior products into Full Cream bottles? I think YES. The fat free Sweet Thai Chilli cream cheese container was only 2/3 full – again, are Woolworths stealing from the public? YES
Worst case was your chocolate cream cake!! This delicious looking item has supposedly a layer of cream in the middle throughout. We happened to open the cake up and there is only about 15 mm of actual tasteless cream on the outer circumference of the cake – nothing on the inside at all. Come on you Woolworths guys, is there no Quality Control or is Shelley Beach just a poor relation being supplied with second rate products. I hope someone at WW has the courage to address these complaints of mine.

I'm very disappointed about the service from Woolworths financial service, I've send an email on the 2nd of November 2011 No respond from them, I have lost my instore card, and went to one of the branches to request a temporary card I was told Woolies don't do temp card anymore I must wait for 6weeks for a new card, I was very angry and disgusted, then I ask when did this new rule or policy began, did you inform customer's if yes what method was used as I receive my statement very month why I did not receive such communication, its inconvenient for me, and need to use my card, preferred Store is Menlyn.
Please send my request and approval of my Temp Card, every case there must be exception. Maybe because I used to work for Woolworths that's why my complain is not consider.

I went to woolworths Maponya mall yesterday with my sister inlaw who is over 8 months pregnant we purchased a few items left and we got home she realised she left her phone in the woolworths trolley we were using. We called the phone it was still ringing so we hurried back to the parking area trying to locate the trolley. We were told that the trolleys had been taken in we got there and found that they were letting the last few customers out and but the security gaurd Mxolisi was there he was not helpful at all was not intrested in trying to hear what we were telling him.
Some other gentle man called Vusi who also works for woolworths was going out to either lock the doors we explained our issue and he listened let us in, Mxolisi was shouting at him for letting us in and continued to make an ass out of himself in our presence. We got to the trolley and when we called it we could hear that the cellphone was in one of the trolleys and we managed to find it. This really tarnished my image of woolworths don't the security gaurds who work for woolworths get proper training inregards to customer service.
Had he handled the issue differently if he thought we were going in to try shop he could have found someone to escourt us to go look for the phone. We would like to also thank Vusi for assisting us to find phone.

AFter phoning Woolworths financial services durring the last 4 weeks spending almost 20 hours on the phone with vsrious peopla and departments not 1 person is able to give me the balance of my woolworths credit card. I have not received a statement in over 3 years. I have not received a call sms email or postal letter regarding my account. I have been told i have been handed over and this information reflects ob my credit record now but no collections agency used by Woolworths has any record of my account. I have laid 3 complaints to woolowrths customer service department via there constants emails as you are not able to call them directly apparently.
No on is able to help or even knkows how to help me or who I can call. Everytime some ones says they will phone me back they never do. I am so frustrated by this disgusting service I have received. I am handed over but no one can tell my why or even how much i owe to set this account in order for it to be removed? Logically thinking how on earth can Wooloworth – who is a financia services company not be able to give my something as simply as an outstanding balance?? It is insane and I trully have no words to discribe the incompetence of this company.
They shoul dbe bane from provding financial services to anyone as they have no service abilites.

On the 25th 07/2011 I walked to Maponya Mall to find one of my brothers a birthday present. As usual I walked to Woolworths Store. I then got fascinated by this jacket for R599 witch I thought he would like I then paid for it with my bank debit Card. The next day I took the present to my brother but the guy never liked the jacket then on the 27th I took back the disliked jacket to the same store in Maponya Mall. I then explained to the lady behind the counter as per my reason for being in the store she then pulled the pack from my hand in a very rude manner without saying a word back to me she left with the item.
Within 3to 5min she came back with another lady whom approached me to say No we cannot except the item I then immediately said to HER but I got the cash payment receipt .she the turned around to say the item is no more in a resalable condition I then demanded some clarity to that she then said no the is cigarettes in the pockets I then said please give them to me No she could . she then turned around to say no she had to go get her manager as she couldn't give me anything the manager guy by the name of Tebogo very arrogant said to me the jacket has some Odor smell under the arms I then disputed that as I know for the fact that the jacket was never been abused in any way since I was under the same roof with my brother.
I was driven to frustration as I felt being treated like a shop lifter by store stuff and they Manager I was left with no choice but to dump them with the jacket with my receipt. I then called the customer service on the same day to lay my complain up till today I never had from Woolworths.

Have you noticed how majority of staff at woolworths petrol are unhappy due to moral problems and lack of training. Workers are expected to work by themselves with minimum training and when they ask for help are told they should know. Quite simply the whole woolworths petrol systems relies on bare minimum staff to keep prices down, this is okay but there should be some way that there is a better support for staff. Staff are overworked, put up with numerous customer complaints as they are the frontline of the business, they work for minimum wage and the amount of people suffering from work related issues is numerous.
So much for a family orientated business woolworths markets itself on. They cannot even look after own staff.

I went into Woolworths in Jean avenue Centurion. Bought a few things like I always do. Went to the cashier, she scanned the items. I gave her my standard bank card. She swiped it 3 times and said it was declined. I said I would draw the money but for some odd reason none of the ATM's worked, I guessed standard bank must be off line. So I drove to the next place, to see if I could draw money. Due to me not be able to buy it there I went to another store to buy the things I needed. To my surprise it went off from my account. So now what?
I was humiliated in front of a whole store, I didn't took my items home as my card was declined 3 times according to the cashier, so I paid for what exactly?

Woolworths call centres are a waste of time and money!! For 2 days I have been calling, faxing and emailing. Emails don't get responded to and calls don't get returned. Every time you call you get through to a different person who you then have to explain the whole sob story again to or leave a message for the 5 other people who you originally spoke who never return calls. In-between this you get cut off after holding 20 min!! I find it ridiculous that the very same documents that FNB will accept to change details they will not!!! Woolworths spend less money on your adverts and more on your call centres and training up your staff!!! Your service is PATHETIC!!!

Maree Barnett
from Moonah, TAS
I have been giving feedback for the past couple of months after each visit to my local Woolworth's store and received for the month of Oct 2018 this email from:
Support-Woolworths
christoffer_christiansen@outlook.com
Dear Maree Barnett Thank you for visiting our stores. As a sign of our gratitude, we want reward you with this amazing surprise. Click here to receive your gift!- https://sound-warehouse-sw.myshopify.com/products/auwoo Prizes are these two flagships below! Click here- https://sound-warehouse-sw.myshopify.com/products/auwoo This email was sent to mareeann2002@yahoo.com.au why did I get this? unsubscribe from this list update subscription preferences Sound Warehouse SW · Lundevænget 75 · København K 1326 · Denmark
I went through the process trusting your brand and filled out my personal details and address and bank details (as I was offered a choice between 2 phones for being a valued customer)
It was only after giving all my details I was taken to bookfeen.com a tv & movie site online stating id signed up for that instead and paid a fee of $1.49 for this month. I rang and cancelled my visa card immediately and told them I was also contacting you about the SPAM Support - Woolworths email.
I think this will be the last feedback I will give about my recent shopping experience at our local Woolworths store as I was excited that id received a gift for my feedback but Ive had to cancel my bank card because of this SPAM. I am wondering how the spammers knew I was giving feedback in the first place?
Kindest Regards
Maree Barnett FSC No: 9355080402642
Scottsdale
Tasmania 7260

Peter Bishop
from Broadbeach, QLD
Some weeks ago I fed a $10 note into a self service machine at Richlands Plaza (Brisbane) and it disappeared. The machine either spat it out and I didn't or the machine didn't register.
I asked the girl on duty to look under the machine but there was so much rubbish under the machine and they were not allowed to move it. I wrote to the Manager(Marty) who didn't have the courtesy to reply.
Certainly not a good look customer service wise. This is not the first problem I have had with self check out machines.
I will not use them any more or use cash.
Peter Bishop

Dennis M Felgate
from Denman, NSW
I do not really have a complaint yet?? - but would not have a clue who to contact with this question
one of your Hotel's which Woolworths own and operate, the trading hours are
Mon - Sat 10:00 AM - 12:00 AM
Fri - 10.00AM to 12.00 AM
Sun 10:00 AM - 10:00 PM
QUESTION - what does the 12am and 10PM trading hour mean?? Can you purchase a drink at 11.55 or 9.55 ? or does this mean the place stops trading 30 minutes earlier (ie. 11.30 or 9.30 ) and refuse patrons service after this 11.30 or 9.30 time period, Then at 12 AM or 10Am the patrons are asked to leave.
can you please reply by e mail
Thank you
Dennis (m) 0458 742 236

Tom Hilton
from Annerley, QLD
I have just thrown out my middle rash bacon I purchased at Woolworths on 28 th of September, I have registered my complaint twice before but no action,the bacon was totally fat and as we live out of town we haven't been back in to town. I always get my bacon at Woolworths plus our shopping I can't express my disappointment as I needed it for a special occasion and had to go to the local store and pay heaps Regards Tom

Augastin Fernando
from Blackburn, VIC
As a normal practice when i come to work in the city (Adelaide rundle mall ) ,i come to your store to buy a bottle of water today at 2.45pm.
i came to the cashier who were free at the time (named Tamara ) to pay .
when came to the counter she said and i quote " I'm sorry i ask the people behind to come first so i can't serve you" (who were coming from the selfservice counter side).
It was a 80 c water bottle and it would not even take a minute to do the transaction but she enjoyed i think making me go behind .
I thank her for the polite gesture she gave me and did not wait for her but went to the self service and did my transaction .
I wanted to speak to the manager but she was busy with few customers and i ask one of your stuff how to make a complaint and he gave me the details to send you this info .
I thought it was very unprofessional to ask the people who have gone to the selfservice to come to her and who is at her counter to go behind.
I think tamara has the right to have her own private beliefs and opinions in dealing with multicultural people at her free time but when she is working for a company like wooly's she should know that you need to serve all customers who pays the same dollars to get the same service and value for money.
I would like to make this complaint so that another customer like me will not be served the same way by tamara as i feel its very low for a company like you .

kay evans
from Coffs Harbour, NSW
The Classics range of frozen dinners "Slow Cooked Pork" with cheesy potato & cauliflower ,mash and carrots
Was actually Pork sausages with gravy and mash I liked it but it was NOT as described on the packaging

sheila pope
from Toorak, VIC
since Woolworth Moama NSW 2731 has been refurbished the service from checkouts is very very poor...At 9am No checkouts were open only the do it yourself area which was manned by an employee but which nobody was using, 1 fast lane which I had to use & lift groceries which contained heavy bottles from the trolley to a double story counter which no 80yr should expect to be doing...something must be wrong in the running of this supermarket to not have more employees to man the ordinary checkouts. I have been a customer with woolworths for many many years and feel very disgruntled with this situation...This isn't the first time this has happened tooo many.. but enough is enough.....

christine johns
from Melbourne, VIC
I wish to provide feedback bout the customer self serve check out area for the Bundoora Melbourne store. I was using the self checkout recently and had a male employee of around 16-18 stand approximately 2 feet from me watching me constantly. I felt so intimidated by his behaviour. Obviously he had been told to watch the customers as they scanned their items, but he made me feel like I about to do something "illegal". I got very flustered and felt quite anxious at his over the top and intrusive manner. I will not be shopping there again as this was not an isolated incidence of this type of heavy handed customer service behaviour. I will be shopping at Aldi from now on even though they do not have packing and self check out, I get treated with respect at Aldi and do not feel "watched" as I do at Woolworths. The store can use cameras at the self checkout in a discreet way, it is NOT ok to make customers feel they are criminals in training.

I have visited Woolworths Supermarket in Unley to buy a catch day gift card shown on a catalogue with a 1000 points promotion. I have been advised the store dont have any gift cards available and the promos was displayed on the walls. I have asked store to check if any other nearby have any of these vouchers so I can go there.The lady (or the manager) advised that none of the stores in Adelaide have these vouchers. I was intending to buy $500.
It is very disappointing that is stated in this catalogue and promos were clearly displayed in the Woolworths supermarket but the shelf across all the stores are empty. Ver bad service.

Peter Davies
from Lilyfield, NSW
Woolworths advertised "buy any 2 Philly products in one transaction and receive a platter. For two weeks in a row I purchased 2 Philly products requested a platter only to find the staff knew nothing about the promotion. I gave up in the end.
Secondly, I was informed by you that I would receive reward points for bringing in my own bags. I asked the checkout girl why she did not credit me with my bags, I had produced my rewards card. I was told we longer have that promotion. I checked with the store manager on duty who told me I was right and the checkout girl was wrong.
There seems to be a communication problem at your Park Beach Plaza store. Does management even both to speak to their staff?

Adam Spinks
from Parramatta, NSW
On the 17/08/2018 i was waiting out the front of Mount Druitt Woolworth's for them to open up at 7:00am. Once they opened up i went in to buy a packet of smokes, i got asked for my I'D i gave them my forklift license as its my most recent I'D, they said they couldn't accept that so i gave them my Learners License and they said your License has expired we cant accept that i said but it has my picture and my date of birth which my date of birth is the 17/03/1997 and they said no we still cant accept that. I did say to them that it is stupid and stuff i did go off at them which i am sorry for doing i was just annoyed at that certain time of what was happening. I would just like to know what can happen or is all this true with the I'D.

John Thomas
from Beaumaris, VIC
Why have you stopped selling eggs that are not refrigerated? I do not, and will never keep my eggs in the refrigerator and so your eggs are no longer suitable for me. Woolworths at Thrift Park, Parkdale has always had both refrigerated and off the shelf, but with the new layout, which I might add, is very inconvenient because the isles now have no break in the centre, has stopped having them non refrigerated, leaving me no choice but to go elsewhere. I might add that I have been a loyal Woollies customer at this shop for over 40 years but once I start going eslewhere I will most likely do all my shopping elsewhere as well.
A lost customer,
John

Someone here recently said that customer consultant "Barrington was "Awesome" - well I'm not so sure. What unnerved me was how easily he managed to wind me up over what was a simple matter: Jalapinos in my Sourdough Bread. To the uninitiated Jalapinos are Mexican Chilli. I must have been slow off the mark because Im 67, however his supercilious voice reeked of antipathy towards my problem. When I tried to explain that I suffer from GIRD and that Chilly can put me in hospital he turned my complaint into a university debate. "Halipinos" he said in a stuffy Melbourne Grammar accent, when I tried to explain how labeling Bread as Sourdough then writing underneath in smaller print - "with Jalapinos" was misleading. I tried to add that when I typed this label into Google that every one of the many hundred examples of this item were returned labelled - "Jalapino Bread", bar one - Woolworths. I then contended that the effect strong chilli can have on some people is akin to that of peanuts on others. I even presented recent evidence that people of different ethnic backgrounds had different tolerances to things like peanuts and Chilli. No nothing I said he agreed with. He, despite being half my age was more traveled and knew more about food allergies. When I mentioned I was sick and had sought medical assistance. He then came back with the line - so you went to a doctor, we have to escalate this! No I said I went to the chemist it being 8pm, with my script for 40mg Pantoprazole and additionally purchased double strength Gaviscon.
The real issue anyone with empathy would have understood without turning it into a university debate was Woolworths inappropriate product labeling. Woolworths it seems are trying to cash in on the Sourdough bread label by adding additional varieties that in effect are no longer Sourdough Bread - and need to be labelled as what they are: "Jalapino Bread". Or as Barrington said correctly in exquisite mocking Spanish - "Hallapino"
Well Barrington whoever you really are, you sure wound me up and pushed the right buttons. At first I thought you were Canadian with that Christopher Plummer plum in the mouth - then I thought Melbourne Grammar - then I thought Oxford educated South African via Durban. Now I just think you are the wrong type to be in customer service.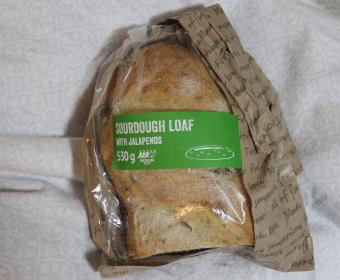 I needed to return 2 packs of Golden Delicious Apples purchased at Woolworths Kloof Branch because my child said they were sour but the staff member Princess Dlamini totally refused to process the return although i had a valid till slip. I tried to explain that my sister bought the same apples and had a similar complaint and my child also found that the apples were sour as she eats these type of apples all the time but she was not happy with these purchased from Woolworths. Princess refused to hear any excuses and did not take the items back for a refund or offer me an alternative. I am totally disgusted with her attitude and bad service. I eventually had to drive further away from where i reside to another Woolworths store where they gladly took back the items and gave me a refund with a smile and without any fuss or questions raised. I also am disgusted with the service from the Woolworths Customer Care whom i phoned on Monday, the consultant that answered the phone did not seem helpful so i asked to speak to the Supervisor/Manger whom to date have not called me. I then called the branch on Wednesday to speak to the store manager but he was not in, i left a message and he too has not called me since. I am very upset and disappointed in the way my complaint is handled and the disregard from customer care and mangerial staff in regards to my complaint. I will also post my complaint on social media so other customers can see what disgusting service Woolworths provides to their loyal customers in regards to returns or any type of complaints.

Robyn Meyer
from Cape Town, WC
I bought a Woolworths Pepper Steak Pie 450g, the one that you heat up in the oven for 30 min last week.
I have bought numerous pies in the past and have never had a problem but the latest pie I bought was very disappointing, to say the least.
The meat was inedible, only gristle and no gravy at all
I don't normally complain but felt this should be brought to your attention.
Regrds
Robyn Meyer
078 359 0354

kIT
from Dulwich Hill, NSW
I bought a bottle of milk online from Woolworth. I picked it in the evening on the 27/07/18. On the 2nd August morning, I found the milk is already expired as it was marked on the bottle best before 1/8/18. I called Woolworth customer service, the lady told me she cannot refund me for that milk because there is a 5 days policy on dairy products. I should consume the milk within 5 days not wait until it is expired.
As a customer, I am very disappoint with Woolworth's policy. My experience is I should open every single bag in store to check if all items are right before I picked up from the store. My experience is I should not bought any products online because you do not know what they will give you. Woolworth's policy only know by their staff and not by customers.
Eventually, the lady refund the money to me. She said I shall put down a note in your account that you have been educated about the dairy products. I feel bad for such a bad education with Woolworth

Kath Jackson
from New Farm, QLD
I have been a customer of woolworths for many years – probably your longest customer.
After being sick for several days and unable to shop I decided to order online for a delivery.
What a mess.
First I put in my postcode – to problems appeared.
Then my address – again no problem with delivery.
Trying to make up the order was hard with the specials keep appearing but I persevered and finally got to the checkout.
Free delivery on first order – no mention of the $100 limit.
Order before 6 pm for next day delivery – oops – no let's try 2 days.
I spoke to your customer service (why you call it that is beyond me – rude covers it)
I was told that the store's quote for that day was already filled.
Rang the store to check – oh no was the reply, we don't deliver.
So I am sitting here with an empty pantry and fridge – fingers crossed that I might
feel better tomorrow to go shopping –
Definitely NOT at woolworths.

raelene
from Bankstown, NSW
I am sick of your LACK of staff on the checkouts, your business takes billions of dollars from customers and we stand behind loaded trollys for an age because there is no customer service at the checkouts.Today was no different and while I was waiting 2 checkouts were closed leaving only 4 operating. I think its time a bit of service was offered to the people loyal to your store, incidently I shop at your Mount Gambier stores. Thank you.

Brenda Cernat
from Johannesburg, GT
Why are is WW using Killarney mall as a training ground for young inexperienced staff who have millennial attitudes?
All the older ,mature ,experiences staff seem to have disappeared and have been replaced by a rowdy,rude ,slack attitude filled bunch!
This store is no longer a pleasant shopping experience.
I have on many occasions had to remind the cashier that I as the customer in front of her,and I am the ONE she should be interfacing with and should NOT have to speaking to the packer or other staff members hanging around in her,in her African language.
The cashiers DONT SMILE ,they look grumpy and disgruntled .Should I have to feel bad that I can afford to shop at WW??????
This afternoon between 16H50 and 17h05 ,I strongly suggest you watch your camera footage of your incompetent ,arrogant "store manager"
Abraham Langa.
I had to remind him of who was the customer ,while he danced around with a hanger in his hand and we had to wait for 15minutes to pay.
Its quiet easy WW ,I can take my R3000 that I spend on food weekly elsewhere.The staff you have placed in Killarney are not representative of customers that shop there ,most so in ATITUDE!
He must be replaced, HIS ATITUDE SUCKS and he represents WW.Most concerning is that yo have placed him in this store !Have you not done your market research ?
I am expecting feedback regarding my complaint!

Rike Kullack
from Brisbane, QLD
Artisan bread. Over the past 4 months the walnut, currant & fennel loaf has deteriorated dramatically. When Woolworths first introduced the new line it was delicious but very expensive- ($6) but I would treat myself to it(I'm an age pensioner)..today when I bought a loaf it tasted & looked nothing like the walnut , currant & fennel bread. I have tried calling the number at the top of my docket on many occasions over the past months with no success. Is there no quality control of the product? So who is responsible? I'm upset that the quality has totally come to this & I've not been able to talk to a manager about this problem- I've been a loyal Woolies customer for many years & would like that to continue. I look forward to a response from Woolworths. Thank you. Rike Kullack

Nurunesa
from Cape Town, WC
I Bought shirts and was over charged by R10.00 by one of your cashiers Portia Cupido - who also didn't know about any of Woolworths products.It may seem like a small amount but if Woolworths gets away with overcharging people like this it will accumulate a higher value.
I cannot seems to attach the pictures here, upon your response I can send it.
Regards,
Nurunesa

Rang customer service line with enquiry, spoke to Barrington & he was awesome. Transferred me to my local store te issue. Spoke with Michael who's the manger, who also was awesome. Gave me all relevant information. They were both helpful & professional. Was a pleasure speaking to both.

Jennifer Argyrous
from Sydney, NSW
I know this is a 1st world problem, but the three Woolies stores I access (Bankstown Centro, Stockland Wetherill Park and Bonnyrigg) have been out of my current favourite chocolate for weeks! It is the Freys hazlenut MILK chocolate bar. Apparently it is everyone else's favourite too, because the stock is regularly out. Please note: no one likes the dark chocolate version or the popcorn crunch! Also, the GREEN TEA flavour of mochi (in the Asian products section) has also been out of stock at these locations as well (again, everyone's favourite!)
Could these items please be restocked more regularly?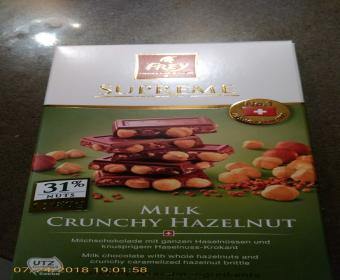 angela law
from Brisbane, QLD
Today at UNDERWOOD KURABY only 2 checkouts open both had long queue the 15 or less checkout not open people queuing up for self servethis is not good enough .I will be shopping at Aldi in future.

TIm McCarthy
from Sandy Bay, TAS
Beef Bourgignon 500g product was of unacceptable quality due to high component of inedible gristle. Shared product in a meal with two friends and one in particular had to leave a high proportion. I expect better from your own product priced at $20 per kg

Brian J Coles
from Baldivis, WA
I recently shopped at Woolworths in the New Mandurah Forum W.A , can you tell me why you don't stock spinach from Australia as I could only buy spinach from the Netherlands or New Zealand, surely we have growers here in Western Australia or even the whole of Australia.
My family only buy's Australian produce as we can rely on it's quality and we support jobs here in Australia.Can you look into this and see if you can rectify this problem please as I would like to continue getting all my needs from Woolworths rather than having to shop else where to get all my Australian produce. Many Thanks .
Kind Regards Brian Coles

Robert deans
from Armadale, WA
Bought Woolworths brand Frozen snack Chicken satay with long grain rice. Expiration date Dec 19. Bar code 9300633320751. Package had no chicken in it. The rice was present but the satay side was empty except for a small amount less than a tablespoon of sauce in it. This is the second item that I have bought of Woolworths brand in the past 2-4 weeks that has failed to meet expectations. The first being an oats breakfast product that was short the amount of packages that were meant to be inside it. This is leaving me with the opinion that while Woolworths may think their home brand products are improving their quality control seems to be decreasing. After buying 2 such poor quality products I am starting to rethink I should stop buying home brand products because while they are cheaper the price is becoming indicative of their quality. Like the porridge oats I will not be wasting my time returning this item to the shop as I do not keep shopping receipts and its not worth the effort on my behalf or my time. I will simply not buy these products in future nor would I recommend buying Woolworths branded products if this is how their quality continues to be.
Regards
Robert Deans

Pauline Crannage
from Wellard, WA
This morning at approximatley 11am I unwisely shopped at your Kwinana WA store. At the checkout we had to wait while "maggie" finished her conversation with an off duty staff member about " here age when she started going out with her husband ". Really I don't care or need to know this information. When eventually "maggie" starting registering my items she recognised me as an ex employee. Note I have not worked in that store for at least 8 years and while there we were not personally close or friends "Maggie" then enquired as to what I was now doing. I replied and stated my current occupation with no further information as it is of no concern to her. Then to my horror remembering that at this time I am " THE CUSTOMER" Maggie then proceeded to " slur " my occupation and my character while I was employed at Kwinana while in the hearing of other customers and my friend who was at the checkout with me. We were not at this point engaged in friendly chit chat.I rarely shop at Woolworths these days and won't be returning. I suggest that you advise "Maggie " to keep her loud mouth firmly shut. As a customer to your shop I do not expect to be subject to service assistants personal verbal comments regardless of what they think of me. How often has this same type of incidence happened to other customers in your Kwinana store???.

Keith H. Burgess
from Sydney, NSW
Our normal big shopping is done online, with which we have no complaints. But occasionally, like last night, my wife does a top up shopping after work. There was only one staff member, & my wife had to use the automatic tellers. These were not working properly & my wife complained that there is not enough room by the teller to place the purchases. My wife said that the staff member was seen being very rude to a young lady customer that was also having trouble getting the machines to work, going from one machine to another. Because of the problem with these auto tellers my wife was late home; we live out of town. We will no longer be doing any shopping at Woolworths other than online pick-ups.

Denise Borg
from Baulkham Hills, NSW
I received your email of 18th instant quoting $8.50 per kilo for chicken thigh fillets. I travelled to Woolworths
at Vincentia only to be told their price was $9.50 per kilo. Does this mean I cannot rely on the emails
you forward to me for weekly prices.

I want to put in a complaint about Nicholas who works at your Colac store (young blonde, maybe late teens to early twenties) using offensive language in range of customers hearing. Talking about how his boss is a "c**t". Might be worth reviewing his adherence to customer service and store policy

Carol bayliss
from Kangaroo Point, QLD
Hi
I wish to vribg to ur attention about my lical store at collingwood park qld 4301
I used to do my shopping at this stire in last 6 minths this store can not providefresh good i had dry meats frim deli also fruit that is vad off sealed in vags rage from tomotoes fruurs strawberrys grapes pototos . Not costomer job to make sure the good are fresh to sell
This is a local store i deoebd on as i am disabled there a numver of staff that are very gelpful an lot staff that are out right rude i gave never in my life stolen from no where i feel intimadated when i go to this store staff tread everyone with same cover as a thef . I refused to use self serve as the demale staff treat you like ur stolen something it rude not none perfessional . I travel to go to the next closedt store .
Reagards
Carol bayliss

Michel Alfonzetti
from Cranbourne, VIC
Just today, I bought some Woolworth brand Salted Pistachios. Tag read BB 10/01/19 10:12 3
Well, I was just wondering whether you should be brought before the ACCC for false advertising.
1.....They were not salted......not at all. Did someone just wave a packet of salt over the pistachios during production??
2......They are tasteless.... I can get better at any other store.
My wife wants to shop at Woolworths, as we have done for decades. But for the first time ever, she agreed with me that your standards have slipped.
We have spent, over the years, hundreds of thousands of $$$$ with your Company. That is about to change.
Clever advertising does not belie the fact that some products are 3rd rate.
Aldi is cheaper, and the products are just as good if not better in most cases. The new German interloper will be here soon, and the race will truly be on.
Tell me, why on earth would I give you my hard earned money anymore???
And,..FYI....also my family members? Just saying.....if you can afford to lose a long term many $$$$ customer like me.well good luck to you.
Hope to hear from you.and please...........none of the usual template messages
Sounds sill eh..over pistachios?BUT??
Many Thanks.........Michel 0402 245 933 studdyone@yahoo.com

wilhelmus kruize
from Townsville, QLD
My complaint is against the blatant misleading advertisement in you catalogue with the starting period 11 Jul. 2018.
The reason is that on the front page you have a classic family roast at $6 a kilo.
I have been to the shop at park side and their answer was (Oh we are changing managers and he forgot to order it try the avenues or the willows.
Fair enough so I went to the avenues no we don't have any.
OK next stop the Willows none there so I spoke to the butcher and he advised me that there were none and the other shops have any either.
I have just wasted a lot of time to try and get something that is advertised and not supplied, at no store was there a retraction or an explanation about the goods not being available.
This is not acceptable, it is not the first time that this has occurred and I want to know why there are so many faults in the catalogue.

Karen Holahan
from Balwyn, VIC
Today the 13/7/2018 I went through the self serve checkout at 11.30am at Woolworths Supermarket Epsom Victoria, I had a can of mother drink which I got out of the fridge near the checkouts, it did not have a bar code on it, I was the only person going through self serve at that time and I said to the Woolworths attendant (Cherylene her name I think)" excuse me this drink can't scan" and she replied "well you will have to go and get another one"I replied Ï can't leave all my stuff"and quite nastily she said " Ï will stay here"at this point I said ÿou are being very nasty"she replied "what did you say"I replied ÿou are very nasty", she glared at me and said "how hard is it for you to go and get it" she held her stare on me so I said "I am not going to play your childish games"and I ignored her to continue on with my purchases, I have been a customer of Woolworths for over forty years and I have never had a complaint, I rarely go to any other supermarket, I really felt that this girl was out of line and would hope that she does not treat any other customers in this way, I have always found Woolworths Supermarket staff to be very helpful and friendly particularly where I most shop which is Woolworths Golden Square Thanking you
Karen Holahan

Jack
from Wentworthville, NSW
Today afternoon I went to Burwood Westfield Woolworths to buy seafood. A customer service lady from Island grap the lobster tails and King Green Prawns by hands and didn't use the disposable gloves. Then she thrown the package on the counter without saying anything.
I brought the lobster tails first. Then when I saw the king green prawns on special, I asked this Island lady to give me some prawns as well.
I have been to many different woolies stores. Today was a nightmare that broke the good impression of high hygiene and good customer service used to be.
I complainted to the store manager before I left the store. However, I think this is quite serious against the hygiene rule and terrible bad customer service, so I think I need to lodge a formal complain throught online.

keryn mclean
from Kellyville, NSW
For a long time I have been buying microwave dinners (kids left home) have been happy with quality. What pisses me off to send this is, you have made the instructions so bloody small in print on packet. I have had eyes tested only need low readers, now I have to use a magnafiing glass to understand cooking instructions! You go to the shop and buy a 400g beef lasagne. These meals are made for one, but we are important.
I love my local woollies but this needs to be addressed for us older folks (61)

Naomi Lindenberg
from Cleveland, QLD
After writing and submitting my original complaint, I was advised to share it via social media in order to get your attention. WTF?

Mrs Sam Cele
from Umzinto, NL
My ID NUMBER is 781026 0255 083. When I gave my banking details to Woolworths in 2016 I was told that I was only owing R4000-00.. I would like to know how much more that I still need to pay before your company stops deducting the R300-00 from my bank account.
My contact number is 076 6494 333/074 266 7069
Thank you

Naomi Lindenberg
from Brisbane, QLD
My husband bought me the wrong cigarettes and I returned to the store with both cigarettes and receipt only to be told that they would not be exchanged. He bought the wrong ones and the most expensive and I had reason to return them. Why could I not do so? Explain your policy regarding this as if it were an unopened food item it would not have been refused.

Fay Ryan
from Melbourne, VIC
i am sending this complaint about Roket apples they are much smaller now they roll around in the plastic case they are in but you are still charging $4-90 for 5 . If you are going to charge that much then put an extra apple in the container it is large enough now or drop the price . My sister and i buy at least 6 pkts a week and we are pensioners.When we first started buying them we couldnt get them out now they are like marbles rolling around . Be fair please .

Robyn Seale
from Bondi, NSW
I downloaded sometime ago a Woolworths shopping ap for my smart phone. Over a period of time I constructed a list of my regular items for my weekly shopping which I find extremely useful. This week I tapped my Woolies ap for my list and got four different options, mainly to do with online shopping, and no access to my list. Where has it gone. One screen says access your shopping lists but it won't let me. Help.

Sandra Love
from Windsor, NSW
My problem is the new changes with delivery of grocery items now for a lot of people this has become a necessary help especially if people who are disabled. So you charge now 12.00 which has just gone up from $11.00 for delivery. Now witth the new delivery in bags 1.00 extra per bag i assume and then which is really a major problem with me you want to charge another 3.50 to put on the bench which is what happens and the person receiving always help drivers on top of 12.00 my god you can surely suck up the cost of fellow putting on bench it is ludicrous . This is probably first time in my 67th year ever putting in a complaint and seriously thinking to go to sunrise with it. I will however wait for your response
Thanking you in anticipation
Sandy love batemans bay nsw 2536

Linda Friedrich
from Mount Gravatt, QLD
14/6/18 at 2.30pm my daughter who is 19 took her Grandmother to the cigarette counter at Woolworths Deception Bay whilst helping her do her grocery shopping. She has told me that when the young girl at the counter who had dark hair and glasses and was about 20 years of age served my 80 year old mother she just shoved her cigarettes at her across the counter. There were no other customers waiting to be served. My mother asked "Oh do you have a plastic bag I could use"? as she had not yet entered the store to start her grocery shopping. Your employee's response was "Oh I don't know...maybe if you're polite and ask nicely"..My daughter who is a university student and does not live in this catchment was absolutely appalled at this interaction with someone the same age as her towards her grandmother. The bag was then just shoved across the counter towards them and they took it and moved away from the counter. However after they moved away from the counter and went to enter the store my daughter looked back to see your employee rolling eyes and clearly talking in a negative tone about my mother to another employee in the section who she has described as a short older blonde lady who was in her forties who did not engage in the same behaviour.
I am sorry but I can not let this go....My mother is 80 and yes she does smoke! but she is a well regarded person of Deception Bay and has lived there for 40 years. To have my daughter come home quite upset about how someone her own has treated her grandmother at the "smoke counter" makes me wonder how this young woman actually interacts with your other clientele who are not so well dressed, or elderly or accompanied by loved ones as my mother was. I seriously think you should reconsider if she is the best person you want representing your company perhaps she would be best at back of house with no customer interaction.
I look forward to a response to you regarding this very concerning incident!

Andrew Parker
from West Hoxton, NSW
I am an avid woollies shopper and of late I have been buying your brand of choc chip cookies because they are the best tasting and are good value but the last 4 packets I have purchased have all been broken and I end up with a tray full of crumbs and pieces and lucky to get more than 6-8 full cookies out of a packet.
If I was only getting a couple of broken cookies I could live with that but every time I buy a packet is too much in my opinion
Hopping you can rectify this or I will be changing where I choose to shop
Not happy Jan..........
Regards
Andrew Parker

Steven
from Johannesburg, GT
Visited Woolworths at Boksburg Retail Park like I usually do daily today,Friday 08/2018
Just needed doughnuts a beta tub of ice cream
Proceeded to pay at your 10 items or less cashier.
To my horror I find two people in front of me with a trophies full of merchandise.
Now why have you got a fast que?
After 25mins my chance comes to pay and I asked the cashier why does Woolworths allow anyone to pay at a fast que. Your cashiwrrtold me why don't I ask the customer myself why he came into that que with more than Ten Items???? THAT IS RUDE!!! I DO NOT WORK FOR WOOLWORTHS. IT'S NOT MY FAULT YOU HAVE INCOMPETENT STAFF.
I then called a manager. Portia. Just as use less and more rude than your cashier.
I will never spend Amy money at your store again. I used to do all my shopping which is good and groceries at your store. I SPEND APPRX R18000 MONTHLY AT YOUT STORE. NOT ANYMORE. I WILL RATHER GO TO CHECKERS FROM NOW ON.
For a so called up market store you are the pots and so are your staff. You have no capable management at your stores.
I own 20842 Woolworths shares and I will be bringing up your poor customer service and bad attitude at the AGM.
Shame on you! !!!

Matleme Wiggins
from Footscray, VIC
I took my own bags.On checking my docket later,I found I was charged for my own bag.I didnt need extra bags as I had some of my own I had taken in left over at the end after paying.for items

Joy campbell outman
from Durack, QLD
This is a complaint against kerry
(i had a simple enquiry)
and liam (Asking to speak with a supervisor)
who could possibly work at the same centre
Very distressing to be spoken to in such a rude way from both
I dont know if they are overworked or not having enough breaks or just dont like their jobs whatever the reason i wont tolerate rudeness from anyone
If im nice to them i expect the same in return to end up hanging up on the 1st call was bad enough but twice ? Talking so abrupt and rude to people is unacceptable on top of not even mentioning his name i had to ask for it
They have a way of getting people all fired up and the best thing is to hang up
I was having a wonderful day until i got on the phone to the call centre
It took a lovely lady from my local woolworths to calm me down
i was in tears
im always quick complimenting people but not today and not standing for rudeness from anyone anymore ever !

Alan Lane
from Noble Park, VIC
Woolworths supermarket Dingley Village, today at 10:30 AM. My wife approached the butcher counter to purchase a half leg of lamb. The butcher would not serve as he was on his way out of the section for a tea break!! He asked a lady from the bakery to assist but her knowledge of the meat was non-existent and she did not know how to cut a leg of lamb in half and was probably not qualified to do so. My wife left the store very angry and will purchase the meat at Lindens butchers at Southland.
Questions: Why couldn't the butcher show a bit of courtesy and serve a customer before his tea break?
When the butcher is on a break why isn't there a fully trained person available to assist customers?
Are your staff fully trained in customer service procedures and protocol?
We will never buy meat from this store again while this rude butcher is in attendance.
Have feedback for Woolworths?
Thanks for your feedback!
Sorry. Please try again later!