Woolworths
Woolworths Complaints Continued... (Page 5)
689+ reviews added so far. Upset? Call Woolworths corporate: 1-800-638-434

brenda bensley
from Wantirna, VIC
It is bad enough to get those annoying phone calls every night about free lights, but to have it shoved in your face going into and out of your seaford store. They are not a charity but people making money from a government run scheme. She could not be avoided as she was standing next to the trolleys. I complained but they told me the directive had come from head office. You could tell people were very annoyed.

Gail Huth
from Kallangur, QLD
This is a complaint about one of your products. I have been purchasing your Woolworths market value pack of 10 burgers for several years and have found them to be excellent however as of late not only your packaging has changed but the shape also. I am not to concerned about the shape of the burger but the packaging of the burgers need to go back to how they were with the freezer paper between each burger as to make it easier to separate. As they are now with no freezer paper they are so hard to separate it ends up that I am re-making the burgers each time I go to cook them. Please if it's a matter of cost I would pay the extra to have them back to the old packaging.

S. Butler
from Brisbane, QLD
I purchase the Classic Marinated Roast Beef on a semi-regular basis and usually find that the cut of meat is a silver-side roast. However on carving a rather large roast tonight, I found it to be not one cut but a collection of off cuts 'glued' / welded and rolled together. This was obvious by the meat grains heading off in all directions plus encasing an extremely large amount of fat in the center of same. Looks like my expensive roast was a collection of the cutting bench leftovers netted together. Extremely disappointed Woolworths.

Joseph Chan
from Broadbeach, QLD
Today I purchased some grape in the supermarket at Pacific Fair store, the grape advertised 4.50/kg but I was charged at 15.98/kg. I found out the customer service gave me refund of overcharged portion only. I asked the staff when something like this happened before the item which was overcharged will be given for free. The staff said this was human error have to charge and pay the original price. But after I continue to argue and eventually I got the item for free. Please tell me what is the company policy when this kind of things happen? Just imagine if customers not checking their bills will be ripped off a lot of money.

Peter Davis
from Fairfield, NSW
I am a lacto vegetarian but our household also eats seafood. Because we have no shops within many kilometres I buy frozen prawns, squid and fish in multi kg packs. Often two or more if on special. I ask sales assistants if they have larger packs out the back not "thawed for you convenience" as those are useless to me. These packs clearly state Nett Weight which of course means dry weight before packaging.
In the past your assistants weighed a package marked 5 kg Nett Weight and tried to charge me up to $16 extra for packaging weight. Most staff including many managers were (and still are) oblivious to meaning of Nett Weight. This often caused embarrassment to me in front of waiting customers when I stood my ground against being ripped off. I was told one time to "take it or leave it". Some offered to unpack the contents from its thick double plastic, cardboard box and strapping which I prefer remain intact to ensure more secure freezing at home. Even when unpacked they would charge me 0.2 or 0.3 kg extra for the accumulated ice crystals. I accepted this extra charge frequently through sheer necessity.
I complained to you over 8 years ago that I was being regularly overcharged for these bulk frozen seafood. I was sent an apology and voucher with assurance the problem was fully rectified and would never happen again.
It did though and often. Then I stopped using Woolworths altogether for some years after finding new Manager at local Windsor store to be an extremely arrogant, very tall football type bully. I had asked to see him after still being overcharged repeatedly he said he had never heard of any such directive from above on this subject and that I was talking nonsense when I pointed out consumer affairs had imposed huge fine on Costi Seafoods for similar practices. I didn't go back there and made sure friends etc online were aware of the Woolworth's malpractice. I found many other Woolworths stores to have the same problem on our holidays in QLD, VIC, ACT and other areas of NSW.
I recently went to Windsor store again and encountered same problem but didn't call manager. Explained again to staff the meaning of Nett Weight and described previous manager behaviour. Shocked and said they didn't remember one fitting description. They then used five I kg packages of dried goods in place of Box of prawns. Label was still about 4% heavier than 5 kg net shown due plastic wrappers, but I paid.
I suggested previously that you need to better train staff and supply a set of 1 2 & 5 kg weights for complete accuracy on pre packaged goods. Our lost custom over past few years would have paid for a gold plated set. It would be less expensive than loosing so many customers. I will be copying this complaint to consumer affairs as it really annoys me that you still let this unfair practice continue after so many years.

Robyn Courtney
from Sydney, NSW
I went shopping on Friday 22nd January at 7.30am to Woolworths Richmond NSW. After I had purchased all my fruit & vegetables I headed to the deli section to buy some ham, there was no-one around to serve me but I noticed a woman off to the side of the deli section who was placing chickens in bags.
She was not wearing gloves though she was using tongs to place the chickens into the bags. I then witnessed this same woman tearing off bits of the cooked chicken & placing those bits in her mouth then licking her fingers before placing the chicken into the bag. I witnessed her do this with not just one chicken but three (3). I will NEVER be buying any cooked chickens from this store again. Had I not been so horrified I would have thought to film her behavior. If you wish to contact me regarding this my phone number.

Denise Haldane
from Hawthorn, VIC
Today I went to my local Woolworths here in Colac and decided to get a blue swimmer crab based on the emphasis that they were advertised as FRESH. To me, for crab to be fresh it means it must have come in that mornings delivery. I asked the girl serving I she could confirm when they arrived. She couldn't nor could anyone else begin the counter.
Being such a precious and possibly volatile creature, I just presumed Woolworths would serve FRESH if the description said fresh and given the lack of knowledge behind the counter I decided to trust your brand and its protocols and buy. I also got some marinara mix and was set to have a feast with a couple of friends for dinner. When it came to taking it out of the wrapper it REEKED of a gnarly rancid fish smell.
I knew it was bad but I continued to see just how bad. Taking the back plate off I noticed the tell tale black lines around the edges of all the shell compartments. I took off the plate and instead of a delicious pink and firm liver etc it was black...black and runny with green slimy throughout. It was one of the most foul and disgusting thing my worldy eyes and nose have had the misfortune to meet. Needless to say, there was no dinner. Once everyone helped me clean that up, no one was game to eat the marinara or anything at all from my kitchen tonight.
Blue swimmer crabs are a rare thing here and that's why I wanted that little bit of crab meat in my dish. And might I say, when the marinara was unwrapped, although it didnt stink, the mussels had been sitting around in the fish juices so long they literally disintegrated between my fingers. I cannot express to you how disappointed and embarrassed I was. And can I add, this is not the first time. There is seriously something going wrong in that fish department. I have had to bring back prawns and fish fillets for similar reasons.
Frankly, I'm done with the fish dept. at Colac Woolworths. I bought these today in the late morning. Someone should have checked them for I they did, they wouldn't have been able to put them out. Is it the lack of knowledge of staff to identify the tell tale signs of bad shellfish? Are they educated about smell, black lines, grey meat? Is it a temperature problem in the case? Who's checking it every day, a few times a day especially in these successive hot days? Is it delivery refrigeration?
Is it laziness in getting it out of the truck? All these are possible factors and considering it happens more often than anywhere else in the store, it really should be looked into. Meanwhile, I have had a crap night thanks to this scenario and as I said, thats it for me. One loyal customer exiting the fish deot post haste. Thanks for taking the time out to read this and I look forward to some kind of response soon. Kind regards, Denise. (photos attached)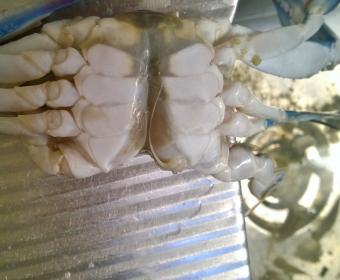 Shirese Spannenberg
from Bellville, WC
I made my December account payment on 15 December. Only to receive a call to say my account is in arrears. I explained i made payment on the 15 December 2015 and was told because i paid before the 16 of December the payment is seem as a payment for November even though i made payment on 23 November 2015 for November. I paid other accounts on the same day and only experienced problems with Woolworths. I checked my November statement and it says payment is due on the 10th December so how can the payment i made on the 15th December be for November if i already paid my monthly installment for November? Also where does it state in the Woolworths term and conditions that payment made before the 16 of a month will be for the previous month even if you already made that months payment?

Treat your staff better, treat your customers better, don't try and hush your staff up about the poor condition of your meat, don't leave pallets of chicken mince out in the sun on there own. Pick up your game Woolworths.

Taryn Burland
from Sydney, NSW
I bought chicken cold meat (Woolworths brand) from your Bondi Westfield branch yesterday (Sunday 17th Jan 2016). When i came home i opened the packet and fed it to my little boy and ate some myself. Half way through i said the taste wasn't right as it tasted really sweet and went to check the sell by date on the packed. The expiry date on the package was 25th Dec 2015.
I find it utterly appalling that you keep expired food items on your shelves way past the sell by date and both myself and my little boy could have gotten very very ill. I find it unacceptable that i will now need to look at the expiry dates on all items at Woolworths before i put them in my trolley and will therefore have to go elsewhere.
As you will be able to see by looking at my account (card number 9344668 029579) we are regular shoppers at Woolworths and spend well over $1200 on a monthly basis.

Linda Passingham
from Sydney, NSW
I went into Cumberland Park, SA Woolworths yesterday to buy groceries and tobacco. I requested a pouch of JPS tobacco at the checkout and paid by card. I was in a hurry and foolishly, neglected to check docket while still in store. Once home I opened the tobacco and realized it was a very similar packet but not the JPS I had requested but was Winfield. Consequently I had been charged an extra $5 and could not return because it was opened already.. I am an older, single woman on Newstart. Money is short and I can do without service staff who pay no real attention to what you ask for. It is only a week since I had to return to that supermarket for a refund because I had been incorrectly charged. I can only hope your people actually read this at least but I don't actually believe anything comes of making a complaint.

Maritess Dee
from Ashfield, NSW
Purchased 2 packages of salad from Woolworth Strathfield on Tuesday night 12 Jan. Brought the tabouleh salad for lunch at work the following day, Wednesday, 13 Jan. Towards the mid part of lunch, I bit into 2 brown pieces of hard small stones nicely camouflaged with the colour of the salad. In the chewing process, it hurt my front upper plate which I thought partly broke off. The stone further split into small tiny pieces . This is very dangerous! I am only able to capture the bigger pieces of the stone with the image attached below (highlighted and encircled).
I am now very paranoid and scared with the other salad pack that I bought ; and likewise with future purchases. How do you ensure safety with this type of food? What QA measures are in place? How do you compensate me for this scare? I have kept the stone and the picture for reference. Does this need further reporting?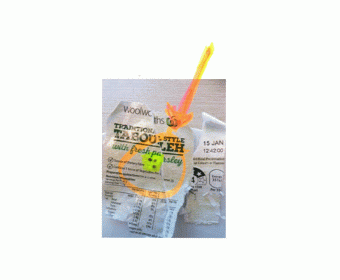 D. Obrien
from Thornleigh, NSW
I regularly shop at Metro West Pennant Hills, and up until recently have always had a good shopping experience, but lately the music on the PA system, while not loud, it is a fm station and it is very annoying, the music is dreadful, it may be good for the teeny boppers but it is not very pleasant as back ground music as you shop. It used to be pleasant. Why the change to a FM station? I cannot wait to get out of the shop it is so annoying.

Helen
from Centennial Park, NSW
On Christmas Eve I shopped at Erina Fair store, and among other fruit items I purchased 2 mixed fresh fruit slices ( mostly melon and pineapple slices)in trays, priced at $6.00 each. I put them on our table along with cheeses etc, for our guests. only to find that the fruit had fermented quite badly. FRESH? How stupid was I to believe your "fresh" advertising. Perhaps you should look at Hanging (typo) changing your advertising agency. Shame on you. Your company is getting quite a negative reputation. Well deserved, I say.

Annette Kerr
from Perth, WA
I bought over $60 worth of porterhouse steàk at livingston in Perth on the 29 dec, we BBQ most of it and found it very tough, the next day we cut some up in very fine pieces to do a stir fry and found the same. I have found since you started putting meat in the stores pre packed the standard had gone down and had not bought meat in store for a while because of this reason.

Mark Phillips
from Sydney, NSW
Homophobic staff vilified me as a member who was also encouraging a member of the public(friend) to also engage on this behavior. This violates your staff code of ethics. When I complained to the manager she told me that she was gay and had no problems from staff. Implying that i was making it up about staff treating me differently. She told me that she would get back to me that afternoon and i am still waiting to hear from her 5 days later. This is professional mismanagement from your manager and the Woolworths corporate team should hear of this. I managed to get a photo of the customer but the staff member quickly ran out the back of the store.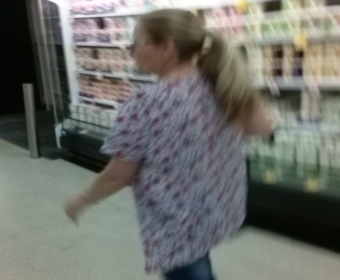 Jasmyn Budworth
from Adelaide, SA
I took my elderly client food shopping, she uses a wheelchair and enjoys shopping with the wheelchair trolley. Woolworths at Elizabeth SA only have one wheelchair trolley and this couldn't be found. We struggled to complete her shopping without it. Another customer was in a wheelchair too so there is obviously a need for more. My client was upset by this.

Poppy Peris
from Castle Hill, NSW
My husband and I went to your store at Burwood Plaza (Sydney) this morning, as we do every Saturday and left very angry, frustrated and disgusted. First of all, there were only a few trolleys at the entrance. A couple were broken and when we put our $2 in the second-last one available the chain would not release and we could not retrieve our money. We brought this to the attention of your staff only to be told that the matter had been reported. We were not very impressed with the indifference of your staff and do not feel that they tried to or even wanted to help.
Finally, we picked up a basket each and proceeded with our shopping. I had quite a long shopping list this week and as you can appreciate 2 baskets were totally inadequate. Furthermore, I have a back problem at present and should not be lifting/carrying heavy things. We were so frustrated by this experience that we cut our shopping trip short at Woolies, bought our fruit from FreshWorld and left. We went to Coles at Birkenhead in the afternoon and did the majority of our grocery shopping. I am seriously thinking of not shopping at your store again.

Richard Parsons
from Canberra, ACT
On paying for petrol, I presented my Amex card and was not advised that this now carries a surcharge, a fact I only discovered later on checking the till slip. My complaint therefore is twofold, a) that a surcharge was levied and b) that I was not informed that this would occur.

Beth Woodhouse
from Brisbane, QLD
I agreed to do a Woolworths survey online some months ago and although I declined every offer that I possibly could, I then began receiving large volumes of junk email from so many sources. It has taken me months of unsubscribing from various mailing lists as YOU obviously passed my email address along to all these people. I have been so angry about this behavior by Woolworths that is certainly has reduced the frequency of my visits to your stores. It was disgusting behavior from what we would like to believe is a respectable retailer.

Lynette Smith
from Adelaide, SA
At the checkout I noticed large signs advertising 20% off I-runes cards.i purchased a $20 card.On arriving home I noticed I had not received my discount.on returning to the store I was advised the $20 cards were exempt,they pointed out there is a small notice you can read on entering the store.All the advertising in store is very large but nowhere does it advertise the exclusion.i find this very misleading & unethical. I am seriously considering my loyal support of Woolworths for the future.

Glenys mccarthy
from Melbourne, VIC
I Shopped at Canterbury gardens Woolworths in Melbournes outer eastern suburbs the other day and purchased a 2kg pack (24) of the WW barbecue thin sausages. I have been buying these for over 20 years and a loyal customer of yours for over 40. In the last month at two different stores the quality has been discgracefull. Dry, tasteless and hard, obviously something has changed. If so will this be an ongoing thing? Would quite happily do my shopping elsewhere if this continues.

I was doing my weekly shop at Woolworths Belmont, they shop was so out of stock, no 1.25 Coke Zero, no boxes or pkts of 15-18kg boys huggies nappies, no grain waves, & there was some frozen crumbed chicken in the freezer that was on special that wasn't there! Now as a mother of 3 children it's a real pain in the backside when so many things that I go to get aren't there!, I understand if it was 1 thing but it wasn't & it's not the first time this has happened!, so I had no choice to go to Coles to do the other half of my shop as I really needed some of these, this made things quite hard for me as my days are already very busy!

Susan Greenwell
from Sanctuary Point, NSW
I am writing to inform you of an item that was listed in your catalog that went on sale on Wednesday 28 October 2015 page 11, it mentioned that when you purchased zooper dooper cosmic flavors 24 pack you would get 2 free tube holders, when I purchased this item on the 28 October 2015 at the Woolworth's Bega Store I asked about this offer and they informed me that they did not receive these items, then 2 days later I entered the Tura Beach Woolworth's store to again be told that they did not receive this item, my disappointment was that my children were quite excited to get these tube holders and to be told by 2 stores that they were not available was not good enough that is why I am sending this email, I don't normally complain however in this instance I have a sound reason to, firstly for the advertisement in your brochure that took up half a page and really stood out and secondly not even being informed that someone would look into this for me, we shop at Woolworth's department stores all the time and purchase quite a lot of zooper doopers especially over summer so I would like an explanation as to why you would advertise an item for 'FREE' and not provide it. I look forward to receiving an explanation, what would you like me to tell my children?

Tracey Febbraio
from Melbourne, VIC
Went to store at Taylor's lakes vic on Tuesday 3rd nov. Very bad One register open and long queues. Manager standing looking at everyone and ignoring the unhappy customers. I shop at Woolworths nearly everyday and the customer service at this store is really bad. Not sure if Woolworths even take complaints seriously but I wanted to let you know.

Maureen Paterson
from Hinchinbrook, NSW
I would like to give my dissatisfaction at not being able to buy the Áncient Animals' book that accompanies the collector cards. I have tried to buy it at my local store (Woolworths Erina Fair) - service desk over the past few weeks since stocks sold out. I have been to the desk on numerous occasions and staff could offer no idea if and when the books may come in. I now have a very upset/disgruntled 5 year old grandson who was looking so forward to putting the cards in the book. If Woolworths wishes to continue with these promotions, which I think are a great learning tool, Please ensure you have ordered/printed enough of the books to cover expected numbers. I will not participate in any future promotions for fear of being let down again.

Seifert
from Armidale, NSW
For the last few week's the stock in Woolworth store Armidale NSW 2350, has been very bad, but today was the last draw for me after going through, the check out, I was forced to go to Coles, I went into the WW store on Sunday about 10.30 only 2 check outs open, bad enough, but half the items, were not there, a sign said in the Deli and cold section truck had broken down, fair enough, but today, still missing items, no name milk 2ltr, today, not even the light bulb I had to get. It is bad enough the magazines, take 5 and that's life has not been on the shelves on a Thursday by 10.0clock I have complained about this before, as we do not have a news agency near buy. I am most fed up, as I live out of town, and have to drive in for my shopping. Not good enough any more.

Derek N Lyle
from Perth, WA
The Kalamunda branch of Woolworths has a problem with shopping trolley collection. On occasions, at least once per day, the trolleys are left all over the car park in a most random, untidy and bogan manner. The effect of this is to prevent people (customers), from being able to park to go shopping. It is also impossible to walk along the paved area due to the number of trolleys simply left there. The effect of this is to deter both myself and other customers from entering Woolworths in order to spend money.
I now do the bulk of my shopping at Coles which is approx 2 km away. It appears that the old saying that the customer is always right has disappeared and has been replaced with the need and greed associated with today's larger businesses. It should possibly be remembered that the customers actually pay Woolworths and your business advisors don't. Indeed, it is suspected that Woolworths pay their advisors (possibly lawyers and accountants) reasonably large amounts. At the end of the day, do you listen to your customers or ignore them and listen only to your paid staff ?

Leonard Walker
from Pascoe Vale, VIC
Last night we went to the new Woolworths at Point Cook and went to bye a roast pork. The young girl just finished serving chicken to another person and and asked me what would I like and I said the roast boneless shoulder please then she just grabbed the roast pork without changing her gloves this is cross contamination and staff should be taught properly and made to do a refresher course.

Noella Bloomfield
from Perth, WA
Sorry Woolies I am getting sick of the quality of meat that is being provided, tonight it was round steak that when I was cooking it produced a full 250ml of water, yes I measured it. Once a week its the skinless chicken breast, I buy 1 and half kg that I still have to get skin off, cut out gristle, cartilage and veins, losing about half a kilo in the process. The whole reason I chose to buy the skinless breast chicken is so I don't have to do this as I am a busy mum. I have taken photographs to support my complaint. It's not good enough, I really think its time you look out your outside distributor of your meat and poultry products as if the standard does not change I will be forced to shop else where for these products just as many people already are.

Lynette Bignall
from Booker Bay, NSW
I am wanting to complain about Select apricots I purchased yesterday at Cardiff NSW. 03 May 2016 - 52153. They are dried apricots - very dry. I use these to make items for charity and normally purchase at Aldi or Coles but for convenience I purchased at Woolworths. The packet has 'Ideal for snacking' - they are so hard I was not even tempted (normally I am when cutting them up). 200g for $5. I certainly won't make this mistake again.

mark jones
from Sydney, NSW
if you spend over 20 dollars you get the latest dinosaur cards, but not if you spend at the cigarette counter...your refused because you smoke, your made to feel like your scum..its ok for them to sell the product and to take your money and make a profit but you are not allowed the rights as other customers. This is discrimination and they deserve to be taken to court over this matter, this was at he Moe store and every local gippsland paper is going to hear about this. Woolworths you are a greedy disgusting company, it is not illegal to smoke or to sell the products so you have no right to humiliate and degrade people who have spent money in your store, my money is as good as the next persons and you take it readily, there is now a small boy who hates you as much as I do......I will not let this matter drop.

Julie McCallum
from Kallangur, QLD
I am sending this as I can't afford to keep throwing out food that I have purchased from various stores in Brisbane only to take it home and it being off. I purchased about 3 weeks ago yogurt from your Cannon Hill store and when I went to eat 1 of the 6 pack the next day it had a very funny taste to it so I threw that one out. I opened a second one and the same taste to it as well. I purchased 2 x 6 packs of yogurt ( different varieties) from your Park Ridge store on the weekend and I have had to throw out one lot of the 6 pack as this had curdled. I didn't ring the store as I had already thrown out the receipt. I have shopped at Woolworths for years and would like to continue but as I said in my first sentence I can't afford to keep throwing it out at $5 a pack. This adds up over time.

I bought a gown for toddlers the first one tourded i returned it the second on tourded as well then i was given another again and only to find out that 2 days later it toured again now i dont understand how that happens more than twice and worse im being given hassels and i have to wait for hours to actually get served so this is pathetic service and poor quality of clothing

Cahill Ross
from Blackburn, VIC
This evening (25/05/2015) I made a familiar trip to my local Woolworths at Blackburn North Shopping Centre and was extremely dissapointed with the customer service of the cashier whose name badge showed "Brooke." When purchasing my items, the cashier did not even acknowledge my presence, let alone smile, or seem remotely interested in serving me.
I hadn't realised Blackburn North Woolworths installed machine operated cashiers already. She rudely demanded my money and seemed to be pleased when I walked away, just as a machine would do.
I am a regular customer at Blackburn North and am usually very pleased with the service there. I have not yet come across an employee at Blackburn North Woolworths that has disappointed me and made me feel as un-welcomed as I felt today. I am writing today in the hope that this issue will be addressed.

Helen Thelander
from Lidcombe, NSW
I purchased a block of Danish fetta on 23 May 2015, at Jordan Springs NSW 2747 Woolworths. Upon eating half of it, I noticed that the back of it was completely moldy. I returned the product back within a half an hour. I suggested that they throw the rest out and I demanded to speak with the Manager.
Even though they apologised and refunded my money and gave me a wish gift card, this does not help me having to spend the remainder of the weekend in my bathroom. I did file a customer complaint form in case I would end up in the emergency room. My complaint is I have been shopping at Jordan Springs since it has been opened and there has been a few occasions that I have had to return your products for example your fruit is tasteless, your yogurt has been our of date, your bbq chicken under cooked, lettuce covered by worms. Woolworth do take pride in their motto "the fresh food people" and this is unfortunately not the case. Trying to settle this matter with a "wish gift card" does not help this situation.

Kime Wilson
from Glenwood, NSW
Hi my complaint is with Woolworths Nowra in Stockland. Every time over the last month there has been a mistake on my docket and every time a get a grumpy girl with a false smile if a smile at all making be feel like Iam cheap for complaining.
You have to remember this is all in the last month I am disabled so waiting every time hurts. It is never less then a 5 minute wait today 15 minutes. First time scale were out so my shop come to nearly 100.00 dollars more. My water melon was over 50 dollars tomatoes 25.00 and so on. They refunded me after re-weighing every item then charging the right price.
Next my husband buys 3 boxes of Pepsi max get charged over 90 dollars they have a sign on saying 15 a box. They refund then recharge. Freddo frogs got charged full price for each four packet's this time refund with a packet for free. bbq chips maxi got charged over 3.50 a packet but on sale for 2,15 got refund and one packet for free. Tin of milo this time was on sale for 8.00 got charged over 10 dollars.
12 pack of pepsi max got charged 15.00 a packet price was 5.90 got refund. I have always shopped at Woolworths but am getting stressed what if I am missing some I am on a pension and every cent counts and what of all the others out there getting ripped off. When I go back to get my money they should show more respect and not make me feel so bad about it yours sincerely a very unhappy family that shops at Woolworths

Heather Reardon
from Sydney, NSW
My problem is a lot of Australian products such as Birdseye broccoli , Birdseye carrots , BX hand care wash just to name a few things I used to be able to purchase at Woolies Menai are no longer available they are replaced with there own SELECT brands , I purchase these lines elsewhere , what ever happened to CHOICE.

Nomkhosi Hlongwane
from Johannesburg, GP
I have an in store card with Woolworths and I fully paid the account. Also wanted them to remove my name on credit betray and to close the account. I paid R1500 via EFT only to find out that I was owing 1370. I was promised by Woolworths that they will reverse the difference on my account I sent the statement to them it's been more than 2 weeks with no response. I'm very disappointed with bad service from Woolworths

Amanda Jones
from Noble Park, VIC
Woolworths Ballarat has a customer service operator by the name of Tim. He is a very rude, obnoxious person to be served by. Doesn't smile and doesn't greet customers the way that they should be. He also spoke very rudely to the young girl that served me and my partner last night.
Instead of saying "excuse me Abby can you serve" he said oi to her and pointed to her register. This sort of behaviour is unacceptable. I know this as I used to be a retail supervisor and am mortified that your staff talk to each other in such a way and have rude staff at front end. My partner and I where that disgusted in his behaviour we shall not be entering that store again

rex travers
from North Tamborine, QLD
See Woolworths are considering putting off 400 staff a couple of suggestions to maybe avoid this 1. Out of stocks you cannot sell blank shelves, my local Woolworths Hermit Park Qld is a great location but poor stock control 2.Have stores do an out of stock report daily and send to HO you will see problems we face. 3. Get the Managers on the floor especially at checkouts occasionally to watch how the customers suffer with poor staffing at registers 4. Side stack and off location displays put fast moving stock in these areas not slow movers to relieve the shelf holdings. But no stock on shelves is the biggest problem.

James Woolford
from Brisbane, QLD
I purchased four Connoisseur Ice Creams for my children which I always do when I visit your Service Station at Mango Hill Queensland. On this occasion when the children opened the packets the ice creams fell off the sticks into their laps and they were very disappointed. I buy around $200.00 of fuel there every week and I always buy something for the children from your shop. The following week I reported this to the staff and they told me that they test the freezer temperature three times a day. The week after I purchased the fuel and I bought two packets of lollies which were two for $6.00.
These lollies had the price on them and the bins were beside each other. The lollies were made by the same company. On checking the docket I found that I had been charged over $8.00 for the two packets and on going back to see the console operator I was told that they had to be out of same box not one out of each box even thought they were next to each other and both boxes that "2 for $6.00" on the box. I feel that if you were not supposed to take a packet out of each box the sign should have informed customers that the lollies must come out of the same box and the boxes should not have been placed side by side. I feel that this is unorthodox way of displaying and selling goods at a set price.

In their weekly catalogue that ran until the 5th of May, Woolworths Wellard advertised Nescafé 500 gram tin of coffee for $16.00, but at rear of store they had a stand of them ticketed at $19.99. Regardless of if they would scan at 16.00 at the checkout, how many people, more so the elderly, would not buy them, nor question staff. I went to another Woolworths in the area and purchased one at $16.00 and they were well ticketed. Also like to complain about the lack of open checkouts at Wellard, one to be honest. Not everyone wishes to use the self service checkouts

Bought your so called scotch fillet steak, we could not eat it. I am an excellent chef, but this steak was appalling. Your butcher at the Busselton store should be reprimanded over this. All the steak is good for is cooking it up for the dog, if he is able to chew it. A response would be appreciated but from what I have read I will not hold my breath. I very rarely shop at Woolworths as I find all your products very expensive. Love Coles real value and good customer service.

I would like to inform you about disgusting behaviour from one of your store managers . On Friday, the first of this month late afternoon at the Clare south Australia store, assistant manager, Helen Jurgens, verbally abused a staff member in front of other staff and customers! At the same time, insinuating the customers were potential thieves. The staff member was embarrassed and belittled and the customers highly offended. This sort of behaviour should not be tolerated by anyone ...

Nonhlanhla Ngubelanga
from Durban, ZN
I bought clothes at Woolworths on sale only to find out that 3 of these items had factory fault. 1 dress was loosing colour, and 2 tops were torn and still new, never worn. I still had proof of purchase. Then Thursday 30th, I went to Hillcrest to return these items and ask for credit. I spoke to the manager, Sharon D, who told me the items were no longer on the system and they can't credit me. Instead she will send the clothes to be checked if they do have problem but that will take the whole month and still she does not promise I will get credit because they never do.
I am fedup with all these excuses. It's your duty to make sure that your garments are of good quality and they are very expensive to begin with. I want my credit as in yesterday! I'm not waiting for a month to get another excuse from Woolworths. I left the clothes with Sharon D at Woolworths Hillcrest and would like to credit according to what i paid for.

Karen Hamilton
from Sydney, NSW
Woolworths had Felix cat food on special from Wednesday, April 29 and it is now May 3 - Since then, April 29, I have constantly checked the Dickson store and the shelf is always empty. I live nearby so I have constantly checked. On April 29 at 09.30 am there were only 2 packets of this product on the shelf and only 1 type (there are three different types of this brand).
Ever since then I have made a point of checking - first thing in the morning - late morning - late afternoon and evening. EVERY time the shelf is empty. This is clearly a con on Woolworths part as every other shelf is constantly refilled - but how can that one shelf be constantly empty ?? According to the ACCC this is illegal.
I have seen this happen with other products, and I know that it is no coincidence - I am really angry, and am now looking forward to Aldi and Coles opening up in this area, as this is just blatant and arrogant because Woolworths currently have no competition. I used to be a staunch Woolies customer, but not anymore.

Mel Kilner
from Bentleigh, VIC
Been shopping at Woolworths in Kyneton for years and for the last year the stock levels have been really bad. Today I went shopping and went to get some milk and there was no milk that's is one thing that a supermarket should have I think it's really really pathetic. Hope we get a Coles soon!

Kevin Evans
from City of Parramatta, NSW
The woolworths at Marrickville metro is poorly managed. The fresh food is far from it. Tonight 27 April the silver beet was clearly old with slimey leaves and many stalks snapped off and tatty. The displays are sloppy and generally untidy. Nobody seems to have oversite of store front of house. The meat section is plain idiotic. How about signs that say beef, pork, lamb! Frozen peas regularly are left at the bottom of the freezer for days. Labels about Palm oil on many products don't explain if it's from a sustainable source. Consumers want that information to make an informed choice. Many shelves were bare this evening. Standards have been slipping for months it's time to lift your game. You need a larger store to meet increased demand.

paul thompson
from Strathfield, NSW
Went to my local woolworths at jesmond on Sunday like i do every Sunday and spend around 300 a week with you get to milk section and no milk on shelves as usual and the freezer room behind full of milk . I do think no milk on shelves cant be sold when sitting out back .l had to drive to your competitors to get milk what a joke Coles had all there shelves stocked up need to pick your game up and think about your customers .

peter lees
from Bundamba, QLD
I went into woolworths redbank plains on Wednesday. I was going to buy a packet of pascal hard jubes which was advertised on hanger as on special for $3 normal price $3.99. I buy these often and $3 is normal price manager told me they had gone up in price this is fraud she has lied to me. went to foodland store next afternoon brought them for $2.59 normal price $2.99. it is obvious w/worths thinks their customers are mugs will be doing my shopping at foodland store from now on.

Francois Stassen
from Cape Town, WC
My second pair of shoes within a year's time. Smart shoes. I cannot keep up. The first pair took back and replaced. Second pair busy to tear loose again. Visit one of your stores in Cape Town and the prices suddenly increased to price I no longer can afford. Extremely disappointing. Even my casual shoes soles underneath has for some strange reason cracked in half which I try only to wear at times. Very big disappointment.

Neville White
from Glen Waverley, VIC
Hello to the team at Woolworths. I have no gripe or bent ego because I shop at Woolworths Wheelers Hill and Waverly Gardens in Victoria and both these stores are managed well and the staff are true blue collar hard working employees. After a busy day there will always be the opportunutiy to whine and complain and carry on like a pork chop because someone looked at you sideways so keep your hat on and smile because when customers want cheaper prices then they cannot have all the bells and whistles also . So this is a message to all the customers who whine as a hobby: Please smile and if you think that you can do better then apply for a job.

Sandie mccaroll
from Brisbane, QLD
Went into store to buy groceries did shopping picked up 1 litre streets blue ribbon vanilla ice cream the price under it said 5 dollars the one underneath said 6.99 then Cadbury was 5 dollars next to it we proceeded to the checkout they charged us 6.99 for the ice cream I said it's only $5 they sent a lady to check she came back and said no it's Cadbury I then informed her she had it wrong she said no it's 6.99 Cadbury is $5 I again explained but nothing was done I am disgusted in the service I received regarding this matter maybe you people need to have a good look at the pricing tags and where you put your products , I will no longer shop in your stores and I will inform my friends on the poor customer service I received .

Adnaan Solomon
from Cape Town, WC
I always asociated woolworths with quality but i am very dissapionted in the shoe i bought in December last year the sole of the left shoe has cracked and its only a couple of months old , i dont have the slip anymore and i bought it cash i mean come now man if you pay so much for a shoe you would exspect it to last , i am very dissapionted because i realy liked the shoe.

Susan Boyd
from Sydney, NSW
Sunday the 19th of April, I purchase some custard tarts, 4 small in a packet with a use by date of 22/04/2015. When I open them, they weren't even cooked on the bottom and they were soft and doughy. They wouldn't come out off the foil cup. Same day, I purchase buttermilk fruit scones pack of 6, use by 21/4/2015, and they were as hard as rocks. These items were not reduced down, so I believed they were baked fresh that day. Very disappointed with the Fresh Food people for spoiling my afternoon tea with my grandchildren. I did not take them back as I only shop once a week as I live 30 mins away to my nearest woolies, but I did ring the Raymond Terrace store to let them know. But they said ok and didn't even ask my name or any questions. I have taken photos of the items, and I know you might think this is a silly complaint, but I'm sure every one else that brought these items threw them out also

I like the woolworths fresh magazines that comes out.The problem is that you cannot buy any of the ingredients from any of the stores. I live in Melbourne and in one day I went to 5 stores and could not buy any items for the meal I wanted to make . So I went to Coles and got everything in one shop. The other issue I have is ,it does not matter what time of the day I go into one of your store all the shelves are empty except for your home brand (select) which you have shelves of. I do not want to buy select every time I want to buy the original brand. I will continue to get your fresh magazine but I will never buy any of the items from a woolworths store again as you never have any of them and it is a waste of my time and petrol going to your stores. I spent in excess of $100.00 a week on groceries and I now spend that at Coles where I can get everything I need.

Laurinda
from Melbourne, VIC
I visited a Woolworths store straight after work and always carry my back pack with me! It's easier to put all my stuff in it and normally goes to the shop after I get of the train from work ! My bag always make the beepers go off ! Firstly it is very embarrassing when everything beeps when you enter the store !!!! Anyways because I always shop at woollies I sometimes have products in my bag from woollies in this case it was panadols and a packet of cuppa soup What I expected make the beepers go off ! Anyways firstly why would I buy and pay $100 worth of groceries but steel Panadols and soup that's $3 aprox??? And the Panadols in my bag has been opened already with about 6 already out !! Did not drink 6 Panadols while I was in the shop ???!!!! And the soup packet had one sachet left !!! I surely did not drink six Panadol and ate a packet of instant soup while I was in the shop for opprox 15 min!!!! Just to save a buck!!
Anyways so while I was paying for my groceries the beeper kept going off and the employee asked to search my bag !! I did not mind that as I have nothing to hide !!!!!! He could have called his manager over and took me somewhere private to do that !!! Not infront of the whole store !!!! For everyone to witness !!! Which by the way he did not find anything in my bag that was stolen!!!!!! I left the store upset ! Embarrassed and will not be shopping there again ! Even though I love woollies !!!!! I really do expect some sort of apology! As I am not a thieve !!! Even though I was made feeling like a criminal!!!!!! And the whole situation was handled unprofessionally And why was the lady infront of me not searched as she made the beepers go off also !!!! Is it because I'm not Australian????? Would love to hear from someone!! Am also happy to view any sort of cctv camera footage showing that I have done anything wrong to give the employee a reason to embarrass me!!!

Lynette Doyle
from Brisbane, QLD
I purchased a Vodafone smart 4 mini phone on 15th April 2015 for $29.00 at Woolworths store, Capalaba Park, Qld. Took phone home and opened the box , charged phone which started at 50 percent charge and then over the next 24 hours went down to 10 percent, instead of going up to 100 percent. I took phone back in its box to said store today only to be told I could not have a refund as I had opened the box. How else was I to set the phone up if I couldn't open the box?
The attitude of the staff was the most upsetting aspect of my complaint, very rude, not interested in listening to my complaint at all. I was told Woolworths do not always give refunds or replacements! Different to what Wooworths advertise! I trust sanity will prevail here and either a replacement phone or full refund wil be granted. I have always been a loyal Woolworths customer, but after this debacle I shopped at Coles today.

Margaret grima
from Saint Peters, NSW
I haven been a Woolworth customer for many years. My complaint is about the dominos folder. I have been asking at the store for about 5 weeks to buy one and they keep on telling next week next week. Now 2 days ago I was told that they don't not have any more and won't be getting any in, so now I have a very upset child as she doesn't have a folder to put them in. It has cost a fortune trying to collect all of them, and now have nowhere to keep them. If Woolworth is going to do something like this they should make sure that they make enough! You cannot advertise one thing and then you don't supply, very disappointed.

martin fitzpatrick
from Baldivis, WA
I have been collecting domino stars from my local Woolworths store and now find that the promotion has come to an end. My daughter is 9 short of the full collection,she also has over fifty domino's from the same collection. We were told over a month ago to keep our till receipts and we would receive domino's when they next became available. My daughter is heartbroken and i am disappointed to say the least. I understand that promotions have to end sometime but to get so many of the same domino's and for promotion not to last long has made it impossible to collect them all. Needless to say i will not take part in any future promotions should i choose to shop in Woolworths in future.

Shirley billing
from Moonee Ponds, VIC
You are Woolworthless. I am totally offended by you using Anzacs in a marketing campaign that up you claim is not marketing- it has your branding all over it. Tasteless, crass, disrespectful and totally unaustralian. Marketing gone sick!

Nyrelle armitage
from Burwood, NSW
This complaint is in regards to the everyday rewards $30 offer. I followed the steps correctly even though it would have been easier and a lot less travel to shop at the local IGA yet I still have not received the $30. If Woolworths were not able to honour this offer in the time they specified they should not have done it at all. Very disappointed

Xoliswa Yengo
from Cape Town, WC
On 01.04.2015 I bought a Round Toe Block Coura Heel Shoes size I fit on the shop , of which I wanted a sock to fit on unfortunately the sock was not provide then I fit on the shoe without a sock of wich it was my size it was ok without it, little did I know the shoe will going to give me problem wearing it with pantyhose, I bought a shoe rushly then when I am wearing it on Friday the 3 April 2015 the shoe is bigger than than I I thought when I am wearing with a pantyhose, I was very disappointed going to the shop Woolworths in King Williams Town in Eastern Cape, they refused to take or exchange the shoe, I ware that shoe only 2hours straggling I explain to them, but the refused to give me another shoe. My surprise they did not take the shoe for exchange but when I asked to live the shoe because I do not know what im going to do with it they took the shoe. I gave the Manager Maxwell in King Williams Town Branch.

Asanda Meddy Twala
from Johannesburg, GP
On the 13 April around 19:17 pm I have receive a call from one on your team member. I forgot his name he sound Indian. He said the call was about the outstanding payment that I owe the Store. I have try to explain my purchase was two weeks ago. He said I have been owing the Store R46.00 for six month, when I ask why I was not been notified about the balance. I ask him to check first, I hang the phone. He called again rudely. Demanding R180.00 to be paid urgently.
1.The bottom line its the manner of communication
2.Disturbance of my Leisure time ( CALL AT 19:17PM) DEMANDING PAYMENT
3.RUDENESS OF A CALLER
I will appreciate if my complaint could be considered, as I am not happy about this

John Connell
from Adelaide, SA
My local supermarket at Marden SA has ceased stocking "Continental Dinner Rolls [Soft] 350g Net Qty 6" ; these rolls are in Woolworths packaging but are made by Riviera Bakeries, Adelaide. The manager at Marden and his staff tell me they are now not permitted to stock these rolls [after many, many years] and that if the did, the "Regional Manager would have a fit [my words]. This is said to be a "direction from Sydney". They have had many complaints about the demise of these rolls, which have been deleted. I rang Riviera, who told me they still supplied the rolls to Woolworths Felixstowe store, about 5 minutes up the road from Marden, by car. So now I am forced to shop at Marden then make a special trip to Felixstow to get the rolls! Some customer service, I don't think! I am a senior person and have a WW loyalty card. I sincerely hope the result of this complaint will not see their demise from Felixstowe; if it does, watch out! I am VERY annoyed at the ham fisted way this has been handled and the lack of attention to customer satisfaction.

Sueanne
from Melbourne, VIC
I want to share my frustration - I have a Coles within walking distance to me in Cranbourne, however as my 4 year old is in to the new Disney Dominos so I had to drive out of my way, battle for a car park only to find out when I finish at the checkout that the store has no dominos.....if you are going to run a promo like this make sure you have stock. The staff couldn't give two hoots, some customer service would be nice....sorry we are out but keep your docket and come back when we have more would have been enough...but NO.
I then had to deal with a 4 year old tantum for the next 20 minutes as he had been waiting all week for these. Not only that most things I purchased I could have got cheaper at Coles. This may be a minor thing that you wont take any notice of, but let me tell you I will be thinking twice before going out of my way to shop at one of your stores.
Very disappointed customer!

colleen ryan
from Hawthorn, VIC
Was in Croydon Vic store this morning and pointed out to staff member that they had on open display packaged beetroot that was required to be kept refrigerated at all times between 1-4 degrees, along with ones that could be displayed without refrigeration. They looked at product and agreed that it was supposed to be refrigerated but they responded with " I know they usually are refrigerated, but we have to follow our planogram and it says that are to be on display so there is not much we can do about it, we have to follow instructions" I know you might not think its a big deal but with the recent food recalls I thought maybe your response to the welfare of the consumer would be a bit better.

Jeffery Eaton
from Brisbane, QLD
Every week I order 1 box of Kirks sugar free 1.25 lt Lemonade, most times I try to order on a fortnight basis, this incompetence has been going since November last year. When I go to collect my order, there is insufficient bottles or like today 13/04/2015, there was NOTHING, if I drank Coke, I could buy a pallet of the rubbish no problem. How hard is it to get an order right ? I have placed many orders in my employment without any problems, if I was to make as many stuff ups as the crew at Yeppoon, I would be demoted or sacked.
Why is it so difficult ? Give me the job instead, no more incompetence. NO stars today.

Nikki Reeves
from Sydney, NSW
I just like to say I never write in and complain about things but this really upset me today. I went into my Bowral Woolworths today and wanted to get my fresh ham but have found the deli has now gone and you are doing pre packaged lunch meat. I very unhappy with this service, I like my meat freshly cut and have the options of having shaved or sliced and asking for how much meat I want. I know you can ask you deli stuff to cut your meat for you but this takes time. The fact that there is more packing is very bad for the environment.It's a service that has realy put me off going to Woolworths and now we have a new Coles across the road from Woolworth it looks like they will be getting a lot more of my business.

Roy Hayward
from Casino, NSW
On occasion I have tried your own brand Select, but have been mostly disappointed. I have twice bought your Original Wheaten Biscuits, but will not be buying them again. On both occasions when I opened the pack, I found the first 2 or 3 biscuits to be broken in many pieces. And when I tried to butter others, they just broke in pieces. I have tried other items produced under your own name, but have found the quality to be much inferior to the well known established brands, and although your Select brand is cheaper in price, they represent poor value. So I suggest that you need to lift your game.

Metin Demircan
from Yarraville, VIC
I have been a loyal customer to Woolworths, to the Ararat Woolworths, for over a decade and so have many of my friends and family. Lately in the past few weeks and months, every time I go in there it is filthy. Every department looks horrible, shelves are empty and not everyone but a very large majority of staff particularly management,  their uniforms are so dirty and they absolutely stink. It has come to my attention and also to my friends and family that shop here and also to many other customers that shop there, the assistant store manager Chris is an absolute asshole. He knows nothing about customer service and how to treat people. His loudness really makes everyone feel so uncomfortable and he disrespects and insults his own staff whilst there are customers around him. Is this the professionalism of a manager that works at Woolworths? He likes to verbally belittle, bully and harass his staff and also a lot of great workers have left because of that asshole! He also swears a lot too especially in front of customers! When customers ask him something he just gives the shortest and blunt answer and the customer walks away regretting that they asked him something in the first place. There are many many wrong things I have seen him do, there is too many too list so I can't name them all.
Everyone is sick of him and all this bullshit with him it is happening too much lately and he acts all smart-ass to whatever is asked to him and he acts like he owns the entire woolworths company. Now as I said I have been a loyal customer for well over a decade and I spend at the very least $400 a week and my friends and family each spend a lot more than that a week. Now because of this asshole, everyone i know and myself who shop there regularly, will no longer never ever again go into Ararat Woolworths. We're all just going to go somewhere else like IGA or Aldi, there's plenty other supermarkets here and I will be telling other people also to not go and shop there at the Woolworths. Because of 1 germ, you are losing hundreds of customers and tens of thousands of dollars. And there are so many other people I know that hate him and wont shop there and won't go in there purely because he is there. Now because i shop there very regularly (not anymore) i would easily notice when something in the staff is different, it is easily noticeable when the staff and particularly the managers work harder because then straight away all the customers know that the higher bosses of this store are coming and they're trying to make it look good so they can cover their asses and make it look as if they're doing something.
If my complaint gets read by somebody important and by somebody who actually cares about the Woolworths store in Ararat and also for the future of this store then please as a higher managers DO NOT tell them when you guys are coming! Just come unexpectedly without notice and then you will see the true face of the store and how rubbish the store truly looks and you will see what we as customers walk into everyday.  It is not alright for that prick to bully his staff, let alone do it in front of customers. I don't understand whether he gets enjoyment from that because he seems really mentally sick and fucked in the head. Please, somebody has to do something about him because he is absolutely fucking up that stores image and giving the Ararat Woolworths a shit name. Please no one go and shop in that store.

Jeannette Balliu
from Greenway, ACT
I am a very loyal customer of Woolworths Supermarket at Lanyon ACT. I have noticed on numerous occasions when I have bought caned or other overseas produce that no used by dates are stamped on or use before a certain date. The latest is Campbell's soup tin. It has a code stamped underneath the can however when yesterday I went to ask if I could speak to the manager (Saturday 11/4) I got four people who all said they didn't know one said that cans last forever and I should open it and taste it to see if it was alright. Finally the manager came who said she too didn't know why it didn't have a used by date that it seemed the code was regularly read by reps from Campbell's on routine inspections. I have had the can maybe 9 months so I am not prepared to take the risk. In future any overseas products that I see no used by date I will not buy and certainly no Campbell's anymore also some Heinz cans have no used by dates. All Australian produce have so much for foreign imports. I have shared this knowledge with my family and friends so they can be aware. I am deeply disappointed as I have always revered your logo for being the fresh food people.

Tricia bell
from Canberra, ACT
for the last two weeks grocery shopping at many Canberra woolworths store the dominos have not been there.. You hype up the kids with the dominos lure and yet when i shop they r not there for the promos..buying items that guarantee an extra..or the staff don't offer and u have to ask or they run out all together. Lanyon are the only store that seem to have any and they won't accept dockets from other woollies stores. I have foster care children and grandchildren. It's hard enough collecting for them all 4 in total but when the stores run out the kids are devastated. Really really disappointed with this promo. It's been a nightmare.

Ms Josephine Mueller
from Perth, WA
My complaint with Woolworths Store in Kelmscott, Western Australia is firstly the amount of choice is very limited (other customers agree and have "moved on" to other outlets, the meat is thoroughly tasteless and tough! Secondly, your recent Dominoes promotion I have dutifully spent, to gain the dominoes for my grandchildren. Last week, I should have received 11 dominoes, but was told, the store was "out" and the cashier signed the receipt and said, try and redeem them next week - good naturedly I accepted this, only to be dismayed this week - the receipt says I should have a further 6 dominoes (total 17) but the cashier said "all finished, no dominoes - see they are swapping outside the store"....
I went to the service desk and asked for this complaint to be escalated to the Manager, the operator was red faced and said, there was nothing to be done (although she did offer to call the Manager, which I declined) - as no dominoes available!!. I replied that Woolworths have made a "killing" out of this promotion, what with the parents and grandparents spending to get the dominoes, plus, buying the merchandise and this in a way was false advertising on Woolworths part and that this always happens and people will get well and truly disillusioned with the promotions and vote with their feet as many have already. Why is the Kelmscott store being downgraded in oh, so many ways?

Roslynn Parkhill
from Penrith, NSW
On Saturday evening we stopped at woolies seven hills to pick a a handful of groceries. At the express checkout we were distracted because the girl who should have been monitoring this section had wandered off. We wanted our dominoes we collect for our grandson. To this we left two items in a bag at the express checkout. We went home noticed drove all the way back. The girl on the service desk probably the service manager on duty told me I had not left the groceries. How dare she brush me aside we did not drive all the way back for no reason. The other girl said too bad nothing she could do. Now I know it's not your fault we left the bag but if the girl was in position she may have noticed. Obviously someone took it. To be dismissed like I am lying is such bad customer service. These people are the face of woolworths. We have shopped in that store for 36 years. Probably going to aldi or coles now in the same centre. Train your staff with good customer service skills. Very disappointed and probably not coming back to your store!

Barbara Bowtell
from Brisbane, QLD
My complaint concerns the self serve checkouts at Morayfield shopping centre in Queensland.I have used my own reusable bags for many years and always fill two to three of these bags at every shopping trip.I always have trouble with these self serve registers.They will accept one bag but not two.I am always instructed to call for assistance.The girl who is watching these registers is usually inundated with customers having the same problems so this means waiting your turn before you can even begin scanning.Then when one bag is filled you attempt to remove the full bag and move the second bag into position the same problem occurs.Either the register informs you "please place the correct item in the area" or once again "call for assistance". This happens every time not occasionally.I have on occasions shopped at Coles and this problem does not occur.I have begun to avoid the self serve if possible but if the other registers have queues of shoppers with fully loaded trolleys I have to use the self serve as due to two herniated discs in my back I am unable to stand for more than a few minutes without severe pain.If Coles can have self serve registers without these hassles (also without a staff member in attendance),why can't Woolworths?

Athena
from Johannesburg, GP
Went into Woolworths to get some dinner however no stock of soup. Your Breyani, told me the delivery did not take place. Ended up buying the Durban style chicken curry.
How disgusting! The potatoes were hard, and there were so much tomatoes. Terrible! Cannot believe Woolworth's would approve such a product. Woolworth's needs to be better at deciphering what products they keep on their shelves!

I went to woolies in heidelberg 3 weeks back to pay my account in the morning and I found staff members crying about the treatment they getting from their co ordinator, they feel that they are stupid cause she shouts them in front of the customers and tells them she's been in woolies for a long time. I find that disturbing cause nothing can be done since she's close with the store Mananger, is it fair for other kids to work scared cause management won't take their cries to head. I'm an angry customers cause even a white customer asked if somebody died as they were crying all of them.

I was shopping at a store close to where I am holidaying and was pleased to see that there was a local Woolworths close by at the 19th avenue village on the Gold Coast...the first impression of the store was great! Fresh food departments were fully socked and considering the store was very busy it looked clean and tidy. But with my experience in customer service the last impression is the one that sticks! Saying that, I would like bring your attention to my complaint concerning the service manager and the lack of communication Jodie (supervisor) had, I was standing beside the customer being served and Jodie looked at me and proceeded to finish with her customer, which clearly was a regular at the store, from over hearing there conversation. She then said see you next time, closed the draw, grabbed a piece of plastic rubbish off the counter directly in front of where I was waiting and turn around walking away slowly putting rubbish in the bin and then commenced talking to a male staff member (just saying hello) . I thought she would come back so I waited but clearly her priority wasn't serving. The next day I went to the same store and it was very clear to me once again that she was not in a good frame of mind to be smiling or friendly and in my experience, if you as the customer service supervisor is not approachable or friendly to the customer this gives the company as a whole a bad reputation...maybe she needs a break?

Chris Ingram
from Gold Coast, QLD
A few months ago I sent you an e-mail about woolworths brand sliced brown bread packaged in plastic that turns sticky and greasy after a few days storage and has to be thrown away. I received your gift card and response which was much appreciated. The problem is that this has occurred again. There has to be something wrong that you have not addressed. The store is Southport Park Qld. I am not complaining about the store. It is a very good store but when you go to make a sandwich for lunch and have to throw the bread away you get annoyed and start to think I had better not buy any more bread from Woolworths.

Cathie Crampton
from Blacktown, NSW
I have been a customer a Woolworths, Fluschombe Rd, Prospect NSW since it opened approx. 15yrs ago and have a growing dissatisfactions with this store on a number of points. The number of check outs open-often prior to 0900 on a weekday there will be one check out and self serve (3 self serve checkouts) and often one will be out of service. The customer service with personal conversations around the service desk whilst people are waiting in long check out queues. The self stacking leaving multiply boxes in the isle-which is a trip hazard-or boxes/stock trolleys and staff doing the online groceries blocking isle's, so paying customers have to divert to another isle. A car park that floods reducing the available customer parking and spots that remain flooded several days later. Woolworths staff (and there are many) who park in the main car park at the front of the store, limiting spaces for paying customers, worse with inclement weather and just last weekend end just before the Easter long weekend customers doing loops of the car park trying to find a space to do there shopping competing with staff (obvious in their uniforms) taking up valuable parking spaces for customers. Even in the middle of the day when the shop is near empty the car park is nearly full due to staff parking their private cars in prime positions is front of the store.
As you should be aware this is a stand alone store, not located in a shopping complex, there is also a rear car park near the docks that staff can park in but no one does , to allow your customers to park and shop and not divert out of the car park to competitor down the road, as there is also a large 7 block unit complex going up directly next door to this Woolworths, I suggest you address this parking issue before is worsens and your staff go else where. As a side note I have worked with a government department for the last 26yrs and they do not provide parking we need to park offsite and leave our cars to damage and theft, what makes your staff different? that you allow them to take valuable parking spots which should be left for your customers- or is the staff parking more important than customers and profit?

sandra pryde
from Browns Plains, QLD
I have shopped at your cooloola cove shop ever since it opened, and now a new manager is there my complaint and four of my lady friends is, lack of stock on the shelves. Lots of silly excuses, not true. This is meats and dry goods, and bread redelivery after 10 30 am. That means if you buy your bread before then,all is yesterdays! We are all going to pool our cars and shop at gympie coles unless this is fixed. Just looks like not much ordering is done. Thanks if any action is taken, but we doubt it.

Shirley Bold
from Perth, WA
I am a senior with little money, but i started to collect dominoes. I was told today that the promotion is ended. The promotion is said to go from 4th March to 14th April, it is only the 7th April today, our store in Wellard has not had any dominoes for at least 2 weeks, and i still need 16 to complete the set of 44. I purchased the collector box but now can't fill it, shame on you Woolies.

Noel Herbert
from Adelaide, SA
In a Select Brand of Rogan Josh with Rice I found a piece of cotton measuring 23 cms in length. It was in the meat side of the container and dragged out when I took a spoonful of meat from the compartment. . I have 3 photos of it which I want you to see but can't send them to you as I don't have your e mail address. I have the offending piece of cotton in an envelope in case you want to check it out. As a pensioner I budget my food so I don't want to throw out the others I have bought. What do I do with them?

I am really ticked off. I went out of my way to do my shopping at Woolworths today in order to collect Domino's in the hope of getting the ones that my little cousin is missing. We have managed to collect a full set for my grandson. I thought "Great" now I can shop wherever! What? NO DOMINOS! NOT HAPPY. I asked if I would be able to claim them when they came in. The young girl just shrugged and said "Keep your receipt - jut in case" - Just in case? What does that mean? I wouldn't have minded had I been warned before entering the store. A sign would have been nice. All the promotional crap is still on display. NOT GOOD. I wont be falling for your "Collect some more junk" promotions again. I know I sound nasty but I am really annoyed. Thank you for taking the time to read my gripe. Normally I would have given the Carousel store a 5 star rating BUT not today.

A manager, Sam is his name could not exchange a pair of boots for my son because of a dirty sole on one of the boot. The boot is in good condition but the sole on one boot and I am not even sure if it was caused by my son or I could have bought it like that. I still have the boots and want to exchange them for a right size.

We shop at Woolworths for several reason mostly due to the kids wanting to collected what ever is being given when you spend spend and spend some more. The last week you have no dominos to give in any store. If you have kids you would know what its like and the disappointment on their face. UP YOUR GAME WOOLIES!

Today Saturday 4/4/15 I went to Woolworths at Mt Gravatt Brisbane and went to the deli department took a ticket and waited to be served. The lady next to me was served first as she had the previous number then when the staff member finished with her he just walked past me to go and help with the pre-package meat for the fridge until one of the other staff members told him to go back and serve me. Finally he did with his hand in his pocket and his shirt hanging out. I asked him for 250gms of Devon thickly sliced he then proceeded to the pre package section and wanted me to take this. I said I wanted it thickly sliced and there was not 250gms sliced but he tried to give me a 200gm and a 150gm in the first place this did not add up to 250gm and it was not thickly sliced. It was obviously going to be a effort for him to slice some for me.
I went to repeat myself and as he was putting back the pre-package meat he then said in a loud rude voice that I had very bad manners and I then said excuse me what did you just say and again he told me I had bad manners Well this was a shock! The same time a woman(staff member)who was slicing meat put her hand up in right in front of my face as though she was stopping traffic. She said she would get it for me I told her what I wanted and also asked to speak to manager and then she said she was the manager. I then asked her again was she the manager of that department and she finally said no she was the seafood manager. I then asked to speak to the store manager and another staff when off to get the store manager.
Now while I was waiting for the meat and waiting to speak to manager the young man in question with the attitude and rude tongue then proceeded to get the attention of another young staff member and took him into this small nook at side of the deli wall and laugh and talk about me. I witnessed this and as he turned around he was taken back to see me standing there but he just walked off with this big smirk on his face. The manager came and I spoke to him about this young man that seemed to have a lack of respect for customers and how he was very rude. I also pointed out that his work attire was disgusting to be serving customers as his shirt was not neat and he had his hand in his pocket while serving . It seems to me that a number of Woolworth's staff need training in customer service and dress standards while at work. I will not be shopping at Woolworth's again!

I am asking why after a few months of being able to purchase White Wings GF plain and SR flour from the store in Clare SA I have been told that the product has been deleted I cook often with this product and have recommended it to lots of other unfortunate people who are GF free This product is as near as using non GF flours It is hard enough and much more expensive to cook GF without finding a product that is so good that I now have to wait to go to Adelaide and once again search for this product and stock up with it as we are 2 hrs away from the city Could you please give me a reason for not supplying this here I will be very disappointed if you say it is because of small movement Give us GF people a go Some of us do prefer to cook and not buy redi made products Looking forward to hearing from you RP

Hello I shop for 2 families and spend heaps at this store as u would see with my orange card which I do not use half the time but it will give you some idea.I also shop at coles and aldis so I spend $$$s.I never get any of the promo but today I was so upset with Miller staff I wont be shopping in woothworthless again.You have lost a good customer and others that use this shop will no longer shop there.This may sound petty but this annoyed me to the max.I went today to miller at the checkout a lady in berka was being served she bought a small amount of items 4 items or so and the checkout lady gave her change and a handful of the dominos the lady was very grateful.I bought $100 worth of shopping got asked at payment if I wanted the dominos and for the first time ever I said yes that would be nice and she handed me 4 after I SAW HER GIVE A LARGE HANDFUL.I stood there and thought that's not fair I went and asked 2 girls at the cigs counter one I was told was the manager and all she was interested in was who the person was .There was only 2 on the checkout.You would think they would be obliging and say positive things instead they where like big deal she gave heaps to other and u 4 keep your orange card and the staff at miller are pathetic lazy and dirty shop.Aldis is my new shop now.

On the 29th of April 2015 I did an online order for groceries as I was offered free delivery for first time delivery. I phoned the online number and was told two times available early morning or mid morning. I also explained that the address was for friends of mine and was told that they do deliver to that address, I was also told that to place the order on Sunday morning as to do it earlier was impossible, so we placed the order at 8.30am Sunday to be delivered the following Saturday. I recieved a call at 12.00on Wednesday from Mohamad in the online dept saying that this is no longer possible and that my only option was to do click and collect or Monday delivery. As we are holidaying from Saturday to Monday at this residence that was not an option as the food would be too late. After many calls to online dept again speaking with Mohamad I was told did I realise that it was a long weekend no explanation other than he had only been told himself that day and could do nothing about it. I phoned a 1300 complaint line and was told that someone would call back in 24 hours, when that didn't happen I phoned and was told three times that I would get a call back. I phoned 4 times and said I would wait on the line for someone to be available. As my credit card had been charged with the order and no refund came through as promised by Mohamad by today Thursday I eventually spoke to Shaun at online. He said there were no notes on my file order no 12103726 but he promised he had refunded my credit card today, I asked for some compensation for the many phone calls and inconvenience and he said he would forward a 15 dollar voucher. My complaint is that the order should have never been taken if it was not possible and why so many calls to obtain a refund. I of course will never try online shopping with Woolworths again as it is not worth the hassle.

My self and quite a few other customers were looking for a certain Easter egg, that was in a Woolworths catalogue witch was due to start on Wednesday the 1st of April 2015. That is today and todays date. We approached a Woolworths staff person and asked where we could find them,( Woolworths select chocolate hollow bunny 125gr 90C each ), she then told us they went on sale yesterday, yesterday was Tuesday the 31st of March, and that they had sold out at 10am, this is false advertisement, there was quite a lot of upset and hurt people, I then went to the check out to get my purchases, asked for the dominoes that I am collecting and was told they had no more left and weren't getting anymore in. I am very disappointed with Woolworths, as I haven't got all the dominos ,I paid $5 for the album to put my dominos in now cant fill it I have around 60 domino that are all the same, the same thing happened with my Shrek. I no longer have faith in Woolworths and I will let all my face book friends and family know, I also am considering on going to another supermarket that don't have false advertisement. I am a very unhappy customer,

have been shopping at the woolworths narellan store for past few months and the fruit and veg section is a complete joke. always out of stock, rotten fruit left on show and the prices are usually either missing, incorrect or a completely differnt description from whats on show. Have asked to speak with the fruit manager on numerous occasions and has never been there when i have asked, hence the reason to take it further. will no longer be shopping here as its a waste of my time!

I purchased some goods from Mill park (3082) store on 29th March 2015 and kept my I phone on the counter to take out my credit card. Unfortunately I forgot to take my mobile back and I went there approx.two hours time and inquired about it. Then the supervisor checked the camera and informed me that its not clear and he cant see what has actually happened. I am pretty sure that it has been taken by one your staff as the place where I kept it cannot easily seen by a customer. I have lot of important date saved in my phone and desperately need it. Can you please investigate this and let me know what actually happened. I have the receipt with me and I can provide counter person's code no if needed.

The so called "FRESH FOOD PEOPLE" slogan is NON EXISTANT!! Especially when it comes to the fruit! I have been shopping at the Chullora branch for over 10 years and rather than improving, it is getting worse and worse. In the past 5 weeks I have been buying royal gala apples as they are supposed to be in season. Now by being in season you would think the apples would be hard and crisp but this is not the case. 2 out of 5 apples that I have been buying are absolute CRAP! They are chalky mushy and tasteless! its as though they have been frozen then thawed out. This has also happened to me previously with the Pink lady apples. To me, this is false advertising as there is nothing "FRESH" about a frozen and then thawed out apple. I am sick to death of getting ripped off by this very large company! and I will not be buying anymore fruit and veg from woolworths anymore. They should also call themselves THE FROZEN FOOD PEOPLE!

Linda Wease
from Brendale, QLD
Butchers out the front of the store smoking with their butchers coats on. Their coats also full of blood. I have watched them walk back into meat department with the contamination coats on. As a loyal customers to Woolworth I don't want to see this sort of thing especially when I buy my meat from you. It's your store at Brackenridge. 4017.

Alan Forrest
from Perth, WA
Woolworths Gateway, Cockburn Central. I went to purchase cigarettes and looked through the pricing on the sealed locker. I decided to purchase two cartons of "JPS 26 Blue" which were advertised at $129 (and change) per carton. on running these through the till the price came to $328.00. Obviously much more than the $259 (and change) as advertised. I pointed this out to the staff member who said the advertised amount was wrong as they had not had the chance to put up the correct price but the till price was correct. On hearing this I advised the staff member that the advertised price should be the amount paid as they were offering the sale of goods under "Invitation to Treat" as generally accepted. I the customer has accepted Woolworths offer to sell. The sales assistant asked the Manager who said the goods were for sale at the till price and not the offered price. The sales assistant then destroyed the ticket on display. I find this behavior very disappointing to say the least.

david farrimond
from Melbourne, VIC
You have been advertising Easter bunny for 90 cent up and till Easter but they are not available in your stores

carolyn jones
from Melbourne, VIC
To who it may concern,
Ref: car insurance claim no 911424
I had a minor car accident early this year & what should have been relatively easy lodging a claim to repair my car has caused me just so much stress & major upsets. I went to a repairer & they quoted $1,402 & sent it to you but I got the "we never received it", I then have sent it 15 times & it's the same story. I feel so let down & on the brink of a breakdown & therefore are withdrawing my claim with naturally a lot of hurt & anger, the bottom line is it's just too hard & not worth it if it effects my health & well being. You must work out a better system & much clearer email address to forward quotes as I truly do not want another person to go through what I have, it's been a very bad joke & has really taken it's toll on my health.
I am not going to report you to consumer affairs & do not wish to speak to anyone from your company, I just want to try & forget about the entire mess but strongly feel I am entitled to some form of compensation, whether it is a gift voucher ? I don't know. I will leave it in your hands but truly expect nothing.
Yours sincerely from an extremely disappointed & disallusioned long term 'Woolworths customer. Carolyn Jones

On 13th Feb, I bought a punnet (250gm) of Imported Strawberries at Woolworths Eastate for R44.99 and they have no juice and are sour and unpleasant. Sell by date is 16th Feb.
Please arrange replacement or credit.

Good day I bought Posh Pets Sachet of dog food today and noticed at home that the best before for this sachet was in October 2018 already
This is really disappointing for me from Woolworths, we do all we can to prevent our dogs from getting sick at all, didn't expected this from Woolworths
Charlotte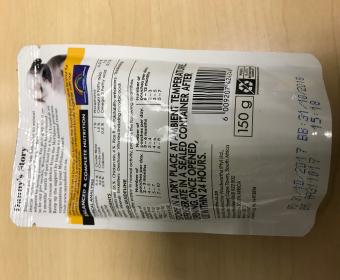 Ricky Midgley
from Brisbane, QLD
My post paid mobile (NOT! prepaid) is not allowing me to make a call with a voice message telling me that there are insufficient funds to make this call please recharge you account bla bla bla....
I have never ever missed a payment and i am unable to contact some one to sort it out when i very much need to use my phone. I have tried to call support using another phone only to find that this area is closed and won't be open till 09:00am. I have also tried online chat only to have chat repeatedly closed.
This is an extremely inconvenient system error this morning!
I have recently reported tower error/fault as well which is also another ongoing inconvenient error!
Having to type this instead of being able to utilise the very unit that is designed to talk to some this pains me as well!
Ricky

John Sparke
from Gold Coast, QLD
I buy a raffle ticket and then every time I enter the store I'm asked to buy again so to avoid this I will shop elsewere

Frank Azzopardi
from Glenmore Park, NSW
On 10 February, 2019 I purchased a 400 gram tub of Potato Salad (at a cost of $4.50) from the Woolworths Store at Allison Crescent, Menai.
The majority of the potato within potato salad was near uncooked/raw and uneatable.
We had a gathering to celebrate my partners birthday, and everyone complained that the potato in the salad was hard and uncooked.
I have attached a copy of the receipt.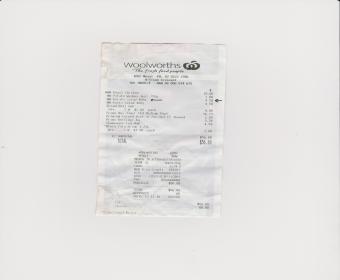 Hi
This is the second time I've submitted this complaint about poor customer service. As yet I've received no verification of receipt of my complaint via the above email address.
The complaint submitted was in regard to an incident which occurred on 9th Saturday at 3:30 pm. The shop in question was Woolworths, Ocean Keys in Perth. As I said in the previous email I was rudely affronted by one of the packers, a female ,middle aged , brunette who admonished me for replacing food containers on the wrong shelf. consequently I had a not very enjoyable shopping experience as I was astounded at her rudeness. I assume and hope it was not racially motivated on account she had heard our accents just prior before putting me down. I've been a loyal Woollies customers for many years and now it makes me rethink my position.
I really do like shopping at this particular store and hope I to continue
Could you please acknowledge my email.
Gary Smith
24 Paymaster Way
Alkimos
0413774822

Karen
from Wollongong, NSW
My complaint is with the trolley collectors, they are rude and disrespectful.
Placing my 2 yr old granddaughter in the trolley, apparently taking to long for him. He jammed the trolleys through the door, which then trapped both of us against the window amongst all the other trolleys until he moved the ones blocking the door.
I totally understand he has to deal with cars and trucks and pedestrians and some people are just very unhelpful and rude. I am not one of those people and he make me feel quite angry and disgusted in his behaviour.
I am not one to complain but this man left a very sour strike against your otherwise great supermarket.

carolyn jones
from Glen Iris, VIC
My complaint is about an on going insurance car claim no. 911424, I just want my car fixed with is my right & I've
just about given up trying ! so very hard when it shouldn't be, impossible to get answers & correct email addresses
via phone & no-one replies to my emails except when you wanted me to pay my $800 excess which
I promptly did. I have a quote for repairs but just so hard to know where to send it & after waiting 30 minutes on
phone on 7/2/19 I was given the incorrect email address. Just so frustrated & will definitely be changing insurer's.
The service I have received deserves zero stars. Extremely disappointed & really don't think I will ever get repairs to my car & close to paying the $1,500 myself, out of my own pocket as just not worth the stress dealing with your employee's that really don't care.

Gary Smith
from Perth, WA
Hi
I've been a loyal Woollies customer for the last 10 years and in particular I shop often at the Ocean Keys branch despite living in Alkimos. I occasionally shop at the Butler branch. The reason I chose Woollies as my preferred grocery store as that the staff have always been very courteous and helpful, probably on par with Bunnings.
However, yesterday afternoon, 9/02/19, at about 3:30 in aisle 9, all that changed. I was behind my schedule and in a hurry. My wife had added disposable plastic food containers to our trolley. After a brief discussion we decided we had enough of these containers at home and did not need more. I proceeded to place them on the adjacent shelf,(not from where I had collected them from). I was then confronted by an Woolworths employee( a middle aged, brunette Caucasian woman) who was clearly having a frustrating afternoon and admonished me for not placing them back from where I picked them from. I was taken aback and did not enjoy the rest of my shopping. Consequently I will no be reconsidering shopping at Woolies and may use other grocery stores.
I will, also be extremely disappointed if this was racially motivated and hope that this not the case. Whilst no direct racially discriminating words where used, the employee clearly heard our accents during our discussion.
Kind Regards
Gary Smith (0413774822)
24 Paymaster Way
Alkimos
6038

Denise February
from Cape Town, WC
On 28th January 2019 I bought double pack Lean Mince (R99.99) at Woolies Soneike. Used the first one on Wednesday evening only to realised that there was something wrong with it. Didn't smell but the taste was different. Took the other one back to Somerset Mall (this is where I usually do most of my shopping) and was told by the Food Manager (unable to get the name) with an attitude that he finds it very strange. I kept my cool and just asked him what he suggest I do. made no contact with the cashier and told me "yes".
As a loyal customer of Woolworths I really felt disappointed in the way I was treated. This is not the first time it happened. I had a similar experience at another branch a while back.
I look forward to your reply and a resolution to my query.
Regards
Denise February
0823734231

On January 10, 2019, @ 12:23 pm, I paid $6.49 on assisted checkout using my NAB Visa credit card. Took a bus home, and when I reached Castle Towers and needed to buy something, can't find my credit card, went home and did ring NAB right away. While talking with a guy he cancelled the card right away, was told, same store, purchased of $79.65 was made at 12:30 pm, a gap to 7 minutes..
When I reach home, did ring Woolworth Town Hall in the city, I was told someone will get back to me. After @15 minutes someone called me saying I left my card in the machine and can come back to the store to get it. When I asked how come someone used it, as if maybe, a voice of an Indian girl had a panicked attack. She talked so fast, addressing me darling, telling me not to worry because it will be reversed, because it is money, did not mention that matters will be reported to the store manager and will look into it. Left my card accidentally.
Opportunity occurred, chance to take advantage to obtain goods and pay using/tapping the card that belong to others. It is FRAUD, and it is a criminal offence to act like that.
Received a text from NAB yesterday, Thursday, 31/01/2019, transaction has been reversed.
I was thinking to report matters to police or Current Affair because big or small amount is the same offence. Please check cctv, and verify the footage of that person, between 12:23 - 12:30 pm, Jan, 10, 2019.
Awaiting reply and sorry for the inconvenience that might caused you. I loved shopping in Woolies, trusted and nice staff especially Metro in West Pennant Hills
Thank you,
Victoria Bayad

I've lived in my suburb for 2 years, we have 2 woolworths stores. I throw out over half of my fruit everyday I buy it.
My baby has special dietary requirements and his fibre needs to come from fruit. Everyday i buy strawberries, blueberries, grapes and raspberries or blackberries.
I do not get more that 3 or 4 strawberries out of a packet, daily they are rotten, theimported grapesin winter from America arebetter quality than australian. Blueberries lucky to get 6 out of a packet. Its all rotten when i get home, doesnt last a day.
And their meat, wow, thats really bad, boxes and boxes of pre packaged rubbish, 3times i have been sold off chicken mince, yesterday i took back beef mince, its become to expensive for me to shop there, i cant throw all my food in the bin everyday.
Yesterday I decided I'd take the meat and fruit back, i had a receipt on my phone for the fruit and they had the other order as it was a click and collect. Person atthe front desk got someone, he said i wouldnt get a refund with a receipt so i began arguing he said i wouldnt get anything, then he got the manager who refused to comme over and deal with it and stood metres away talking to 2 staff member, sent the youngest virl over to tell me we can only give you store credit, i said i paid with money and i want money back. Apparently the computer records and the book i signed when picking up my groceries isnt enough to prove I paid. Ive already had to stop shopping at this store once before because the staff were so rudeand refused to serve people at the cigarette counter, and when they finally did serve you they were so rude you couldnt ask them to bend down to even get smokes out of the draw..
I lived in a rich costal town before moving to Newcomb Vic. Newcomb is a poor suburb with a lot of battlers and government housing, low income earners. I noticed moving here the difference in the quality of the produce, I am convinced all the bad old food gets sent here, i usedto shop once a week before moving here, now its daily because of the bad quality of produce. Im 100% convinced Newcomb people get sent the garbage.
Also they refuse to put air conditioning in the store, been that way for 7 + years.. its really bad and i am contacting the council in regards to the rotten food. I picked up my order Friday last week, it wasnear 40 degrees, my trolley of food was sitting waiting cor me, how long wasit sitting in the heat with no air con? Week before went to get my order, got home hadto go back because they forgot half of it. I could let 1 or 2 things slide but this is ridiculous. Allthe elderly people living here are being sold rotten fruit n vegetables.
I will never ever buy another thing ever from there, coles online here I come. Woolworths you left me no choices, you stealing from your customers.

Hi
I am writing on behalf of many neighbours on Peel St Tuncurry, I am at 20 Peel St Tuncurry.
They have spoken with staff with no result.
1. The grounds now are very untidy & not kept clean.
2. Sometimes various Derelicts abusing & hanging around front doors & grounds. (not sure what can be done here?)
3. The guy who blows the leafs on Peel St (photo attached), blows out onto the road, & with the N/East Winds, these leafs end up all over our front yards. He only needs to use a Vacuum instead of a blower, a neighour spoke with him, & no results.
4. I have had a Semi Trailer, drop off his trailer? Across from Loading Dock in front of my driveway, blocking any emergency egress. Very very dangerous & poor commitment by Driver & staff not realizing the emergency danger if a situation occurred.
We rarely & do not make complaints, but this now has caused an upset with many of the older neighbours in this street.
Appreciate a response & actions.
Regards
Rod Tonkins
20 Peel St
Tuncurry NSW
Mob: 0438466172
Director
Valentine Controls & Services Pty Ltd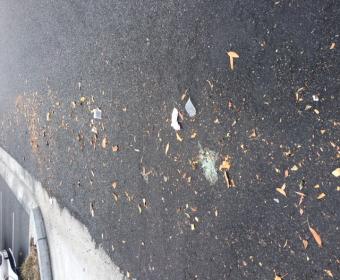 Jeff Williams
from Sydney, NSW
Tonight I purchased ice cream from your Lake Munmorah store at 18.49pm. Most of the ice cream in this section was in a thawing state, some were liquid. I let the lady at the self service know that there appears to be a temperature problem that has not just happened. This should be monitored regularly though out the day and never be left in this state for customers to purchase. Obviously a fridge break down that hasn't been dealt with in the correct manner. I hope that the ice cream is not refrozen for resale.

Vicki Botha
from Pretoria, GT
I live in Montana area in Pretoria... near my business, however to shop at your store at Zambezi Junction , which is so sub standard to Woolworths brand... and the management are so arrogant. This store has had a sign up for +_ 2 weeks in the area where chickens are riadted stating that due to a technical problem , it will be closed for a few hours..I adked manager to put a sign up which is more teuthful & he said no he cant .. so i adked would he rather bullshit people , which he took exception to... i did jot swear at him but yeah, rather not put sign up at all than to have a sign up which we have seen fir padt 2 weeks so it cant be "for a few hours"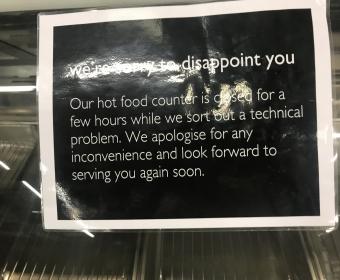 jennifer sibley
from Guildford, WA
I have no complaint about staff, but am extremely disappointed with quality control.
On Friday 26th January, Australia Day, I bought flowers from Woolworths Kingsway. To be specific, dahlias at $10 for three blooms and Singapore orchids at $10 for five sprigs
When I went to arrange them, at the most half an hour after being bought, the dahlias lost at least half of their petals when they were released from the plastic sleeve. The Singapore orchids only lost a few of the lesser blooms,
The NEXT day the dahlias had wilted and were significantly browner and in not good shape.
Today,Monday 28th Jan, the orchids are dropping a large amount of blooms.
This may not seem like a big deal however, as I am on a restricted budget,$20 for flowers that don't last is seriously NOT acceptable.
Jennifer Sibley

Virgilene
from Johannesburg, GT
I was unable to find stock on the shelves at two Woolworths stores - Greenstone Mall and Green Valley. I went on Saturday at 10h30 and Sunday at 13h00, there was no low fat drinking yoghurt, 6 pack low fat strawberry joyhurt, red apples and Lite Hummus.Surelt these stores shoudl not run out of stock knowing full well that this is the peak period.... it so frustrating!!!!

Iris Owen
from Melbourne, VIC
I am writing for clarification of when a refund and no charge for an item is applied.
Today I purchased at 3364 Bellarine Highway ,Newcomb some items which included a packet of Beef Stir Fry 500 g .at $9 .Usually I check receipts in the car but the car was far too hot today and I was unpacking the items as they were being processed so I did not check the computer screen.At home when I checked the receipt I found I had been charged for 2 packets of Stir Fry @ $18 instead of one packet at $9.Very occasionally I have purchased something which may have been officially reduced by about $1 but have been charged the full price but I have not bothered to return for a correction as the amount has been so little and I was prepared to pay the normal price.
This time however I was double charged and I drove back to the supermarket a little annoyed because of the return journey.I was refunded the overcharge of $9 as it was said to be a scanning error.However I understood the product should have been given to me free.Could you please clarify this proceedure for me as I was the person inconvenienced by making a return journey to rectify the scanning error and have been a long time customer of Woolworths.Surely I am not at fault for scanning errors.
I await your reply in anticipation.
Signed
Iris Owen
irisow@icloud.com

Shopped at your Woolworths Warriewood store, was served by a girls called Charlotte, she is extremely rude, it's not the first time I have been served by her.
All the other girls are extremely nice bar this one. I do not like to use the self checkout as I feel I am taking someone's job away but if need be I may have to start using them.

Jana van der Merwe
from Cape Town, WC
Dear Woolworths
I buy roses on a weekly basis as I believe that every home and office should have flowers.
Yesterday however I went and bought roses from Woolworths in Palmyra and not even 24hrs later and my roses look half dead.
Now this is really not the norm, especially being a very cool day and it is sooo appauling.
Please can you rectify this.
Jana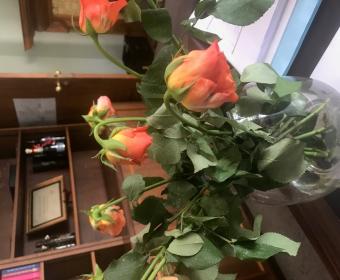 Ben Clark
from Moonee Ponds, VIC
I shopped at Woolworths Upper Burnie in Tasmania, and went thru a register and the staff member's name was Madison.
No greeting, no smile, no farewell. Sour faced and she was also rude to another staff member at your store. How do you employ staff like this.
Get rid of her. She is hopeless.
I have gone thru her register in the past and i see she is the same at all times.
Needless to say disappointed but with not enough manned registers available i had no choice but to go thru her, very rude !

Sheree Schofield
from Johannesburg, GT
Woolworths Campus Square - Ladies under wear - bra division - There is a huge sign stating that a trained staff member will assist.
December I was told that the lady was on leave. I went again yesterday and was informed that non of the staff is trained to assist. I asked for a tape measure and w
I Was told that they do not offer the service at all.
Shocking as I had wasted petrol to go there. I chose this branch as I thought that there would be more privacy .
SO MUC H FOR THE BRAND. THIS IS MIS ADVERTISING ..SHOCKING

Hi there,
I was shopping at Woolworths store.
You have advertised the 1.2kg weetbix at everyday low price $4 on a big sign in the cerl isle, but today it scanned up at $5. I was using self service and mentioned it to the lady working there. She wouldn't do anything about it, even when i mentioned about the massive isle sign, she just said all the prices that scan up correctly.
If thats correct you probably should take the sign down since it's false adverising.
Thanks

Aaron Mirshahi
from Alexandria, NSW
Hi
I have a really bad experience in customer service on the 19/01 at woolworth Springvale.
When i came to the front desk, I was given a distaseful facial gesture by One of the customer service name Jessica, she was helping another customer and she told me to wait and will get back to me after she finished helping the customer, i said ok. but afrer awhile i have waited at the front desk. when she was finished helping the first customer, she came toward the front desk with her body facing me, but her face kept away and avoided to eye contact, as though i am nonexistence and then turned and proceeded to serve another customer that was there after me at the register 6. i still waited for her to serve me but after a while but i felt small waiting there deliberately neglected, i decided to line up at register 6, as it was soon my turn, she came out of the front desk, and as she was about to leave the area, i confronted her as to why she neglected me in a degrading form, she then said to me that she will get masood to serve me, so i went back to the front desk, i was not served, so when i saw jessica again, i directly looked her in her eyes and using body language got her attention and told her to serve me. by then i was very stressed by the treatment and had to go out for a walk before coming back to make a complain. her way of degrading was very distasteful and uncalled for.
My name is Aaron Mirshahi, My number is 0451 089 140
Kindly contact me via my number about this issue as it caused a great deal of emotional stress and effected my day in an unpleasant way.
thank you.

Geoff Weston
from Liverpool, NSW
My local Woolworths supermarket at St Clair has recently undergone a makeover which I believe is a standard design for all of your stores. The net result of this refurbishment for the customer has been one of confusion, frustration and anger.
The dropping of certain product lines while understandable in the competitive world is disappointing as many appear to have been local product.
The main concern from my perspective and many of the other customers is the ridiculous product placement.
Comments from other shoppers are less than complimentary when discussing the designers of the store layout
Once again I understand that product placement is something of an art-form for the savvy marketers but wandering up and down looking for a specific product is not an enjoyable shopping experience especially after a long day at work.
Out of pure frustration I am now not looking any further and moving my business slowly to another supermarket and I do not think I am the only one.
A few examples, breakfast and deserts were always together, drinks are split over a number of aisles; finding a particular dairy product is pot luck and my personal favorite placement of "Back to School" products in the drink and confectionery aisle, which is quite a instance from the stationary displays.
I sense a lot of frustration and I respectfully suggest that you have a closer look at the way this is impacting on your customer base before you start losing big time.
regards Geoff

Charlene nagiah
from Midrand, GT
I was at your West Street Woolies store on the 15/01/2019 , I made a total purchase of 488.85. I bought LF CHOC pack of 4 milkshake on promotion .When I got home my son had opened it and it was horribly spoilt. I also tasted . My concern is that this is not the first experience I had .
I purchased the chicken steaklets last week also on promotion and that was sour . I purchase food items regularly at woolworths and im concerned as it seems like stuff that go on promo seem to have a defect.
Unfortunately I mislaid the till slip from last week items , but I do have the tillslip fot the pack of milkshakes .
I have been a customer with woolworths for years and I am very concerned now about the quality of goods sold.

Tania Scheepers
from Sandton, GT
I am a regular client at Woolworths Rondebosch, I love all the staff at the tills even the floor staff, but the problem I have is your Management, especially the Lady, she does not greet at all, not helpful either. it never was be like that before, you hardly see them on the floor.
Secondly , you never find what YOU LOOKING FOR, LIKE TODAY I WAS LOOKING FOR 6PACK HOTDOG ROLLS AND KEBABS, no stock
it is Friday and the weekend.
Very disappointing.

Charlaine Love
from Durban, NL
My complaint is I purchased a cooked chicken from woolworths mount richmore yesterday 17/01 round 17.00 hours and that was all we had for dinner when coming to dishing up the chicken was still bleeding inside and pink. Which I then had to put into the oven as there was no other food to make. I just feel this is unexceptable . I love my woolworths chickens . Anyhow think you should just check on your ovens or something.
thanking you kindly

Teresa Rose
from Modbury, SA
I spent about 3 minutes in woolworths tonight, (Casuarina woolworths, Darwin NT) walked in grabbed some oranges and bananas and quickly went to the self sevice cashier to pay. As i was walking out i was stopped by the security guard and asked if he can look in my little bag. I was quite insulted as they saw me walk inside (security was standing with 2 other woolworths staff) I said why? the security said again that he wanted to check my bag i refused and said that i was already out of the shop and told him to check the camera if they were suspicious of me. I was upset as im a regular customer and not once has my bag been checked in woolworths. Think there was a previous incident tonight as it was noisy before i walked into Woolworths. they think they can do that to any customer but all they do is chase good customers away from returning to woolworths. I was then followed by a woolworths staff and the same security and was told i was barred from returning as i refused to let my bag be checked. I responded to the staff and said i have the right to refuse and to please check their cameras if they were so concerned about me taking something. Was very disappointing as I have shopped in the same Woolies for over 6 years. Just shocking.

GEOFF ROBINS
from Tooronga, VIC
A month ago approx. I spoke to the regular Manager about poor quality meat from Drysdale store Victoria. I might ad I have been a happy customer for 40yrs until this pig of a manager NEEDS A REFRESHER COURSE IN PR.THERE ARE NOW 3 Supermarkets in Drysdale now Id love to see an improvement THANKYOU.

Rashmi Gupta
from Ryde, NSW
I bought this packet of Bicarbonate Soda from Woolworths and weighed to use from the packet. To my surprise the packet only contained 250g whereas it is clearly marked as containing 500g.
This is not expected from Woolworths !!!
I feel cheated and I don't know if I can trust Woolworths for other products.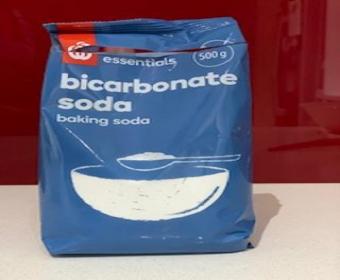 Marlene Sharpe
from Pretoria, GT
Pickled fish... .not expired ...opened today ..tranferred to another dish ...found an awful looking peace of SOMETHING in it .......immediately placed it in a bottle bottle to freeze and kept the container ..fish is is now in my own container .
So revolted and horrified that I expect immediate attention please for you to collect and analyse what this foreign peace could be ( now frozen) .
Do you slso want the fish and your container ,.I live nesr Valley centre ...Jhb .
Cellphone 0828519701 MARLENE SHARPE

philip Kavanagh
from Ashburton, VIC

Corinne Caqueux
from Melbourne, VIC
Please, do not sell Ben & Jerry ice cream who has been under intense scrutiny in the US as described by a reputated US consumer association. Ben & Jerry have been found to lie consumers regarding their "quality ingredients" as they like to claim. Sadly it is loaded with glyphosate as well as other unhealthy ones. Read on the court evaluation: https://www.organicconsumers.org/press/organic-consumers-association-win...
Note: make sure you keep updated on imported products for protection against such unhealthy practices of farming and what those products are labelled with.

A employee at Northgate south Australia 5086 her name Sharon she was dispectful annoyed mean nasty not helpful didn't even want to help out me at all.

Vanessa Devlin
from Sydney, NSW
I was in the Woolworths Macquarie Fields store and purchased a wish gift card and asked for $5o.oo to be put on the card and asked for $190.00 cash out. The cashier mistakingly put $190.00 on the gift card and gave me $190.00 cash out. I didn't realze the mistake tll I got home. I rang the store and said I would bring it back the next day to have it fixed up to which the person on the phone said" that is a good idea as the service manager and store manager will be in and know what to do. I returned today and the service manager had no idea what to do. "oh I will ring someone and find out what do" Then she said. "here you keep the card and I will see what I can do and I will let you know when I find out. I was furious at this response as I needed a gift card and then had to puchase another one with $50.00 on it. I thank her for her help and said I would go home and deal with it through the head office.Well that was a mistake. I was put threw to 3 different people to wich I had to relay the story each. And was finally told that there was nothing that could be done about it. I Asked the girl on the phone to pass it on to someone who could do something about it. I was then told that someone would get back to me in 1 to 2 days. This is disgraceful, this is not my fault. This is a mistake made by a woolworths employee. A multi million dollar compay and they can not even organise a refund. This mistake has really upset me and taken hours out of my day trying to sort it out to no avail. Shame on you woolworthsYou really need to get your act together. Appalling customer service. I would like to think that I get a respnse back from someone.

Rex Simmons
from Canberra, ACT
I have been purchasing Vaalia "Natural" Yoghurt 900g tubs from Woolworths for years, but suddenly Woolworths no longer stocks it, only the sugar-added fruit versions. Coles still sells the "natural" (plain, unsugared) variety, so the manufacturer still makes it. Why then did Woolworths take the HEALTHIEST CHOICE off the supermarket shelf? If you wish to boost your reputation as the healthy, so-called "fresh food people", it does you NO SERVICE in the public eye to stop stocking the healthiest yoghurt option for this old Australian supplier! It may interest you that these days, I hear more and more the customer comment that "Oh, Woolworths only stocks what THEY want you to buy, which is not giving the customer real choice at all." Please consider re-stocking the healthiest version of Vaalia yoghurt forthwith.

Michelle Gray
from Sydney, NSW
Why is the quality of your meat department in the new Deey Why store poor and looks like it's been there all day where The Mall with Tim the butcher it's fabulous and why at Dee Why is the meat old and dry so disappointing and the butcher is too busy texting

D. REEVE
from Johannesburg, GT
On Sunday 6/01/2019 I went to shop at Woolworths at Mall@Carnival.
I was absolutely shocked to see how filthy the trolleys were. There was not even any
cleaning equipment to wipe them off.
PLEASE! Food gets put into these trolleys. This is unacceptible!!!!!

Marilyn Watson
from Brisbane, QLD
IYesterday I purchased a "250 gram" block of Woolworths Essentials unsalted butter at Woolworths Margate and when i weighed the product I had only received 219 grams.

Wendy Jones
from Melbourne, VIC
Where I live in Mossman, NQ, we have one option to buy food, and that is in a Woolworths. Since the megastore opened, all other small food retailers have closed, now we have no choice. Our store is open at 6 am, so to avoid the crowds and/or use the only time you have available, this is when you shop. At that time unfortunately, the bread isn't available in the bakery, the deli counter (meats) are still the leftovers from the day before, the deli counter (seafood) isn't stocked at all..zilch, nada! The fruit and vegetable section, has not been restocked, so many items are missing. One would have to question the wisdom of opening that early, if you are not going to staff adequately. So this brings us to the crux, the fresh(?) produce. I gave up buying stonefruit this year except for apricots, because they were rotting before they ripened, ditto for the avocados, I kept buying ones black and/or stringy inside. When I visited the store this morning at 7.30 am, I could not find a punnet of strawberries that did not have one or more rotten fruit in the punnet, the purple grapes were the same, I could not find a bag with no rotten fruit inside. The silverbeet and kale were 2nd rate at best. Onto the flowers, looking for flowers to place graveside, this area obviously, had not been looked at for a while, some bunches were days past their 'display till date', and many blooms were actually dead. When I mentioned this out to a staff member, he very helpfully pointed out that they were discounted, and they were, very heavily discounted, because they were dead!!! I'm sure you are aware that this is an ongoing problem, so don't bother blaming the floods, heatwave or any other handy excuse.
Thanks for your time, and if you thinking of sending me one of those placatory responses, about how important my message is to you don't bother, because we all know how much that means. Just another sign of shareholder driven strategy, and lack of respect for your customers. At this point I would like to mention what great staff you have here in the Mossman store.
Don't forget your customers are also shareholders.
Regards
Wendy Jones

Mrs. C. Wilson
from Melbourne, VIC
I am a very frequent customer of Woolworth Abbot Street but Also Smithfield. I have had some rather very unpleasant dealings with a female employee at the Abbot Street shop, actually on December 27, 2018. The 1st was when I asked at a cash counter if I could have a word with the manager. The young girl serving me shrugged her shoulder, moved her head towards another female employee, she then whispered something in her ear. The female employee came to me and her body language alone was hostile. I asked if she was the manager and with a swift nod she acknowledged that. I told her the reason; our daughter had done shopping for me from a list I had given her. Emptying the shopping bags I found a packet of cigarettes on the bottom of the shopping bag. We don't smoke in our house and she knew that. I told the "manager" this and asked her for a refund. I was asked for the receipt of the article but I could not provide that. The manager looked at me and said "no, we do not refund cigarettes" and walked away. I called her back and asked if I could change it for another brand and that she would to which I said "if you can do that then refunding can be done too". Woolworth "manager" walked away!
Since then I have been a number of times in the store to buy things and each time I was served by the same female, I saw her name = Karen". Woolworth has many employees but none of them is as notorious as "manager Karen", not many customers have a good word for her and as the reviews go it seems that it is apparent that Karen has got a severe problem.
Not getting a refund for a new and intact item is wrong, I mentioned that I was willing to given my name, address as well as telephone number and email address, to no avail, Karen just walked away.
On another occasion I asked Karen if it was possible to order an overseas drink as my terminally ill husband needs it. Now we have to drive all the way to Clifton Beach to buy at Coles 20 or 30 cans. Karen said "no" and again walked away . I am not upset, I am stunned that a person dealing with public in this way is kept in this demanding job. I look forward to your reply, please do not call me, a text message or email is appreciated.
(Mrs) C. Wilson van der Hulst

Ricki Clarke
from Melbourne, VIC
One the worst front end services I had took my own bag in self checkout and when I used it she said have to use a Woolworths bag in this area and to made it worst she looked in my bag took things out after I was done then put it back felt like my space was taken away from me , her name was Mellissa blonde person Upper Burnie in Tasmania … cant miss her she always talking to customers at self service instead giving people there space acting like being friendly very rude person … beware customers of this snake very fake at her job :(

Brett Noonan
from Sunshine West, VIC
My wife purchased Golden crumpets 6 pack bar code 9310043003014 Expiry date Jan 19 from BellPost store on Monday Dec 31st and when we went to use them on Jan 2nd they had already gone mouldy. Considering the time from between date of purchase and date of use by I find this unacceptable by any standards.
I await a response.
Yours Brett Noonan.

Suzanne
from Cape Town, WC
Wonderful that Woolworths store were open on New Year's Day, however the staff never felt the same at Besonia , we went to shop for our holiday. Decided to pop in and and have a quick breakfast, ground staff were great, however your kitchen staff and management where a no show waited for over nearly a hour , and to top it all got the incorrect breakfast the garnish was so old.... in my opinion it should just be a quick cake and coffee shop...... very poorly managed ....
Have feedback for Woolworths?
Thanks for your feedback!
Sorry. Please try again later!