Kia
Kia Complaints Continued... (Page 6)
329+ reviews added so far. Upset? Call Kia corporate: 1 (800) 333-4542

Rene van Heerden
from Pretoria, GP
I am very satisfied with my Kia, just one thing that I an furious about. Bought a demo model with a scratch at the back bumper that needed to be fixed. Allison Orpen who I bought it from is very sick and in hospital. Kobus Visagie manager of Kia Hatfield took over, after one year the scratch is still not fixed. I could not attach the communication. Will forward it if you reply.

John Tesoriero
from Delray Beach, FL
I have a 2013 kia optima that's now needs a motor I was driving while approaching a red light the car started smoking then just shut down in the middle of the road.I had it towed to the dealer Kia dealer in delray beach and was told I needed a starter they replaced it then called and said I need a motor that it locked up. They requested receipts as the car should be covered now after over a week I still have heard nothing back from them at all. This is a well known issue with this car and it is still under Factory Warranty. I'm not sure if I should at this point have my attorney in on this or not. Im also being to that I should have sold or traded it in over a year ago from the sales reps in other kia dealers because of the motor problems. I was also put in a test drive for a new car instead of getting my car fixed and when I said I just want my car fixed I have heard nothing at all now I am just wondering if they want to fix it or not this is not right.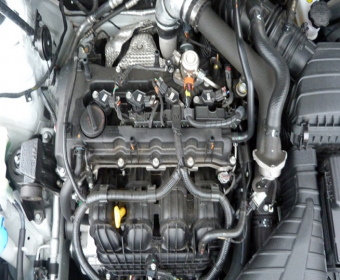 Mary Ann Gates
from Minneapolis, MN
I appreciated you notifying me as a reminder to get my Navigation software updated. Since I had bought the car I had questioned whether I had the latest version of the software. To my surprise when I call the service center to inquire about how much it cost they told me around $265. I was shocked. I could buy a new navigation system with lifetime map upgrades for that money on the open market. Google gives it to everyone who has a smart phone and so does Apple. I have had many different cars/models in my lifetime and have been able to see what quality customer service and support really means. I usually have purchased BMW's and still own a BMW Z4. I have bought for my kids a Mazda, Nissan, and Subaru and several Honda's. My son talked me into buying him a KIA Optima. I never thought of buying KIA before and when I went for another car I was looking for at the KIA SUV and found the KIA Cadenza.
I liked it and bought it. I have been pleased with the service and so far so good…except when I feel I am being taken advantage of. Overall the cost is relatively small but it is frustrating to see a company not do the "right thing". With all the innovation and technology options available, not giving no or low cost options for upgrading to current maps is frustrating. If you want customer loyally you need to earn it. This was my second KIA and looks like my last. Having a up to date navigation system is important to me and should be a given in these times. To make you a leader in the field you need to do it right! Convenience and current technology without going over-board is key. Sorry to have to leave the KIA family over such an aggravating thing.

Chenoa McGee
from Sorrento, LA
My husband brought my car yesterday, an hour from where we live to a KIA service department, to see what was wrong with it because the check engine light was on and it felt like it was trying to miss while driving. They said there was "nothing" wrong with our car. The next day, while commuting an hour to spend the day with our family, the check engine light came on and it started to miss again. So, we came back to the service department my husband was at the previous day. After they drove it, and we sat waiting for almost 3 hours they tell us that it is a coil, then its an injector. Which they stated they didn't have in stock. I went to clarify with the manager because they said the coil was not in stock and she said "its just the injector".
That isn't what the mechanic said. The "manager" began talking down to me telling me she wasn't a brain surgeon and didn't get paid like one. Also, how she is doing us a "favor" by getting it looked at because we didn't have an appointment today. If they would have looked harder yesterday, when we had an appointment, SHE wouldn't be having to do me any favor. Now, we are sitting here for over 5 hours with our 9month old baby, and it could have been fixed yesterday when my husband brought it up here alone. Not only was the manager rude but now our "family" day has been ruined due to them not assessing my car, apparently very well. I have never been treated so rudely and disrespected by a manager. Also, what is the point of the computer in our car that they hook up to to find out what is wrong with it if they are just going to clear the history and not go by it anyway? Cause that's what she told me they did.

Stuart Edge
from Suez, SUZ
April 2015 bought a Cerato in Hurghada Egypt and paid LE 160,000. In less than 6000km while braking for a hump the car jerked hard and I heard a loud chaffing and screaming noise from the rear right side wheel. I thought something had collapsed inside the brake drum so I slowly drove home at night. Next morning I went to the service station and explained and was told a great many Kia cars do that so I told them I wanted it correcting,.
reception took my details and filled out a work sheet and asked me to sign it, when I read it I was surprised to find a charge for labour and a bottle of solution they said they would have to use, I wouldn`t sign but I relented as they said they wouldn`t put it right unless I did. The wheels and brake drums were taken off, then the brake shoes, they told me the solution would be coated on the surface of the brake shoe until it had completely soaked into the brake shoe material, this would stop the noise.
They told me Kia cars have had this problem since they stopped using asbestos material. I told them then Kia cars should have resolved it a long time ago and if I had known that this would happen I would not have bought a KIa car and I am certainly not paying to fix a problem that Kia knew about. Kia should replace all these shoes for one`s that there is no problem with. The expense though only small is Kia`s and I am not going to pay as this should be under warranty, they argued that this problem has to be paid for by the customer. Anyway in the end they actually waived the charge but now I think what other sub standard materials have been secretly used that the customer must`nt know about so my confidence in this car has gone and I will now sell it and never buy another KIa car.

Muhammed Saley
from Riyadh, 01
I am a South African currently staying in Jeddah, Saudi Arabia.After a month and a half I received delivery of the vehicle that I had purchased from KIA Al Jabr on Madinah road in Jeddah, Kingdom of Saudi Arabia. I received the 2015 KIA Sorrento 3.3 V6 All Wheel Drive, vin no:KNAPG8144F5028774 on 11 October 2015. I was shocked at the bad condition that the car was in. The car was badly rusted to a degree where the rust had eaten into the body of the car and the rust could not be removed. I complained to all the necessary persons in charge at this dealership because the car should not have been given to me in this condition since I ordered a brand new car! I was told that the car had been standing outside in a "sand parking lot" for 5 months and that I had to accept it in this terrible condition! I requested that they exchange this car for a new one, but they refused to do so. I then requested a refund which was also refused! I am shocked, disgusted and disappointed at the unprofessional service at KIA Al Jabr. I am hoping that someone will be able to assist me in any way...

Gloria Ryan
from Norton, MA
10/2015 I purchased 2015 Kia Optima. At the time I did not notice how very low the passenger seat was and it has no way to raise it. I have noticed many complaints regarding this on the internet and several dealers have said they have received many complaints. Please advise if KIA is planning on correcting this low passenger seat problem any time soon? I am willing to pay for the new seat or for a knob applied to raise the seat. Hoping KIA is standing by their customers to solve this back breaking problem.

Felix Judi
from Niles, IL
My complaint is about the dealership where I bought my 2013 Sorento from, Grossinger Kia in Lincolnwood, Illinois. Yesterday I went in for the 30,000 mile maintenance service and the voluntary recall on the ECU reprogram. The service advisor told me that the transmission fluid needed to be changed, or the warranty will be voided by Kia if a transmission problem occurs. When I got back home, I checked the owners manual, and it clearly states that no change is required under normal driving conditions, and 60,000 miles under severe conditions.
So clearly it was a deliberate ploy by the service advisor to sell me unnecessary service to generate income for the dealership. This is the second time this dealership has sold me unnecessary service. The first time was on my first oil change, when I was told that the engine oil had to be changed at 3,000 mi,, max at 4,000 mi. Again, a check on the owners manual showed a recommended change at 7,500 miles. What a misinformation! What are these service people, vultures waiting to prey on their customers?
I googled these two items, and found out that the 3,000 mi oil change is indeed a myth, as tests conducted in California showed the oil still have usable life even after 7,500 mi. On the 30,000 transmission fluid change, there was this guy from Pa complaining on Kia forum about this unnecessary service sold him way back in 2011. He complained to Kia Corp. directly, and so Kia Corp. is aware of this malpractice by dealerships. Since this disservice is still being committed by the dealers, it would appear that Kia Corp. is condoning this practice. In fact, it may also be abetting them by sending out complimentary services to Kia owners just to go to their dealerships.
Something should be done about this, and Kia Corp. should warn their dealers about alienating their customers, or perhaps they don't care at all.

Lou Daniele
from Westfield, NJ
Bought my first and last Kia approx. 8 months ago - a K7 model completely loaded at Sansone Kia Route 1 dealership . Recently the car will not shut off unless I put it in gear to shut it off doesn't happen every time but happened at least 20 times. Brought it in for service today 8/4 and was told they can not find the problem. In addition I was told when I bought the car that it was covered bumper to bumper for the first 60,000 miles - the two front tires have a bubble on the outside of the tire on the wall of the tires not the tread. They want to charge me to replace defected tires really? Not only can't they diagnosis the shutting problem they don't want to back defected tires. I will never consider buying another Kia and wish I had stayed with Ford never had these issues and if I did they would back the product.

Pamela Land
from Bethel Park, PA
I purchased a 2008 Sorento in 2009. It was a left over but brand new from Baierl Kia Mcnight rd. I loved it! After about 3 years, I started losing power in first gear occasionally. I took it for service several times, but they can never seem to find a problem. So I would take it home and it would still do it. Try pulling out in traffic with no first gear.
I thought I would try another dealership so I took it to South Hills Kia. They told me they couldn't find anything wrong either. I was furious it was doing it more often now. I am so tired of the run around having to do without my car and then no results. They finally said they would put a new transmission in.
Well it still did it so they put in another one 2 months later. Picked it up Friday, went to the lake with my family for memorial weekend and guess what ? IT IS STILL DOING IT! NO POWER IN FIRST GEAR!!!! Come on Kia really?????

Marisal Santiago
from Chicago, IL
On 5/15/2015, I went to KIA to refinance my car. The salesman's name was Danny Jones. I was not looking to purchase a new car, just to refinance cause I need a lower car payment. He explained everything to me how everything works. That was fine, but with this whole process of all the waiting and the back in fourth with how much it would be was a bit much.
So to make it really short, my final amount was $409.00 which I currently pay $483.06 already. This didn't help me much. I was looking for $350.00 to be my highest total. I wasn't looking to pay ANY MORE MONEY EITHER so the transaction never happened.
However, I continued to get calls to come in saying hey'll work with me. After so many calls, I said if it can get my $350.00 no down payment, I will come today which is 5/23/2015. I stopped what I was doing, and I told the sales person I'm very busy I have a lot to do please do not have me come out there for nothing. He assured me that I will get it for $350.00 and no catches to this.
So when I get there he was already saying well MARISAL your going to have to help me get there that indicated to me that $350.00 offer what not so. I guess this is what car salesmen do, play around with a potential customer and lie to them. Kia just lost a customer and I did not appreciate that he wasted my time or my gas. I was out shopping for my daughter's graduation and I didn't finish just to go to KIA and not get a lower payment.

Adrian Alessandrini
from Hamburg, NJ
I went into the Newton, NJ dealership a couple of weeks ago because of a mailing I got regarding their new showroom that had moved. The mailing had a number on it to match at the dealership for prizes. Mine didn't match but said I'd get a lottery ticket and $5 Walmart gift card. I got the ticket but not the gift card. But that's not my complaint....
I was approached by a salesman before I even shut my own car off and got out. I told him I came in because of the mailing but that I was looking for a used BMW or similar car. He took tons of information from me but said not to worry because it was for marketing purposes only. He told me that a couple of times.
The salesman was not from that dealership - he said he was from Michigan and traveled to different dealerships for short periods of time.
He then brought a car around for me to look at. One car. I didn't even get the offer of looking through the inventory. I reluctantly took it for a test drive after he opened the door for me to look at the interior and in the meantime, buckled himself into the passenger seat without even asking if I wanted to test drive it. He did not give me a price on the car. He told me we'd negotiate that later.
So we had some small talk while driving, and I inadvertently told him I was house-sitting for someone in the area. He proceeded to ask me if I could "take people there". I thought it was an odd question but shrugged it off. He then started telling me about his wife and how they have an "open relationship". (there was more to this but I don't think I need to go into such detail). Then he asked me at least twice during the test drive if I would go out for a drink with him. I got the impression he wanted to do it that minute but I don't know that for sure. Of course, I told him no.
Back at the dealership he proceeded to tell me how much money he makes - to impress me I guess. I really didn't care.
Upon arriving to the dealership and after the test drive, the salesman kept asking me if we had a deal that night. Before I drove the car I told him it was possible if I liked the car. After driving it, I wasn't sure. He would not give me a price!!! He then called over a woman he said was the finance person and she asked me if I would purchase the car that night. I told her I wasn't sure about the car and she walked away, again not giving me a price. I told both of them it would depend upon the price of the car. She told me that she WAS NOT going to contact a bank that night if I wasn't sure on it. And, I still don't know what they wanted for the damn car.
Also.....as I was leaving, I was again asked by the salesman if I'd go out with him.
Now, today, I get a letter in the mail stating that Kia turned down my credit application and it was reported to the 3 credit bureaus. First of all, I DID NOT fill out an application. Secondly, how can they run my credit if they won't even give me a price for the car????
I did not authorize a credit check. Of all the questions I answered for the salesman, he told me it was "for informational purposes only". No one told me they were doing a credit check that night. And I know that if I agreed to buy the car, they would have given me financing no matter what - my credit score is average. I am beyond livid.
Although the salesman showed a lack of class and acted unacceptably, I wrote it off to him just being a jerk. Then when I wasn't given a price (they said they'd give me a price if I said I'd take the car that night), and to top it all off, now I hear that my credit report was pulled and reported to the credit agencies. And I didn't even get the gift card for my trouble!
I have been telling my friends and family to NOT go to that dealership, but now I suppose I'll tell them to not deal with Kia at all.
If this is the way you do business, then I don't want anything to do with it nor would I want my friends to be subject to it.

Brandon Hanson
from Columbus, GA
I went to this Kia Autosport with my girlfriend to look at used cars. She had previously went and got a quote for a used Sorento and was told she needed to come back with a down payment of $1,500. The salesperson we spoke to was less than enthused when we asked to look at the "used" cars. He, nonetheless, took us around and looked.
The Sorento was gone, but there was a cheaper Ford Focus. We then went inside to re-enter all of our information. The salesperson (Andrew) noticed we had been in before and got a quote on a different vehicle. He didn't indicate there was any problem with that.
Halfway through gathering our information, his manager (Aaron) walked over and began to berate my girlfriend and myself about our age (we're 25 and 26 respectively). He then looked over Andrew's shoulder and told him to stop and exit out. Aaron told Andrew to not even bother getting our credit information (mine wasn't even previously on file) and began telling my girlfriend (in a rude, loud tone) that she had come in before and was told she needed a co-signer.
I spoke up and told him that she was never told she needed a co-signer, just how much of a down payment, and he yelled "I don't care. She needs a co-signer." I mentioned I could co-sign and he laughed, told Andrew to exit out of the application and walked off before even bothering asking about my employment or credit score. Andrew, looking startled, then promptly apologized to us and told us his manager was "just ready to go home" and told us to have a nice day. I have never seen such unprofessionalism in my entire life!

Carol Edwards
from Port Elgin, ON
I purchase a Kia Soul in 2013. I love the vehicle. Last November/14, I went to the dealership to have my winter tires put on (which I had purchased from the dealer), and I had asked them to check the breaks because they had been squeaking. I was told that the break pads needed sanding and the cost is around $450 and nothing covered under warranty. I only had 9500 KM on the vehicle and was told it's part of regular maintenance and the cause was "lack of use". I'm sorry I have owned a few vehicles and never heard of such a thing. I use it every day to and from work. There was many emails back and forth with the sales person who by the way was very eager to help.
Finally, I had to call the service manager and after much discussion she had agreed to speak with Kia Canada and see if anything could be done. Well guess what I never heard another word. April/15 arrives and I go to the dealer to have my summer tires put on, and they tell me if I don't get the pads sanded I will need a break job, so I went ahead and $480 later not very happy.
I have spoken to other Kia owners who tell me the same thing has happened to them, also mentioned to mechanics and other car dealers. I think we are all in agreement that maybe there is a problem with the break pad themselves, the quality is not there. I don't know if anything can be done to look into this matter, but I am worried that this is going to happen again. Thank you for your time and I would love to hear from you soon.

Alease Shropshire
from Fairburn, GA
I purchased a 2013 Kia Rio in Oct. 2014 from Kia of Union City, GA. I financed it for one month with Kia Finance, paying it in full on 11/10/2014. That is over 5 months ago, but the dealer has not given me the title and won't tell me why it is taking so long. Each month, I've been getting temporary tags from the dealer one month and the DMV the next. I've been going back and forth for month now doing all the legwork even though I paid the dealer over $700 in dealer fees to process the sale.
The DMV discovered the dealer has been changing the sales date on the contract so they can keep issuing temporary tags. The DMV also discovered, as I suspected, there is a lien on the car. In essence, I was sold a car the dealer did not own outright. I believe that is illegal. So, now I've paid for a car that is titled to someone else and a dealer who is doing nothing to satisfy the lien so I can own the car free and clear, as was the intention of the sale.
This dealer is dishonest, disreputable, and a crook. I bought the car for my niece, who needs it for work. We have no problem with the car, only the way we have been treated and the horrible realization that I have wasted my money if I cannot get title to this car. I called a lawyer today. We will sue Kia for every penny I have spent for this car, and then some. If you can help, I beg you to please do so.

tarynh harper
from London, KY
Bought my first Kia Soul . 2010 with over 40,000 miles ended up being more than a new vehicle. Sould have learned my lesson. Every time I go for an oil change they want to know if I want to buy a new car. Explain each time my first encounter. They proceed to tell me they have new management. Decided to give them another try. My daughter bought a new car. The payments were set up to be biweekly though a company that paid the payment to the bank . Money was taken out but never sent to bank making payment late because of improper paper work from Kia. no return call from Kia . Also had encouraged my brother to check with them about a car which he bought this year,. Very disappointed in Kia and will never encourage anyone else to go. Should not have to write a letter of complaint,should be able to talk to a human being that really cares about there business. Everyone works hard for there money and would like to be given a chance to afford one and be proud of there cars.

Kenneth Codney
from Eastlake, OH
My complaint is the radio. I listen only to AM and many times when listening I go over a small bump, and there is a quick snap and the radio volume goes up or down. The dealer said it was the antenna and replaced it. Same thing. Quality of sound is bad. I listen mostly AM 1100 WTAM a 50,000 watt clear channel station in Cleveland, OH and the dealer told me it was a weak station.
They advertise they cover 38 states and half of Canada but like you they might exaggerate a little. Since I am with 35 miles from the broadcasting tower, I do not think the poor quality of volume is because they have a weak signal. I love my radio and enjoy listening to it but the quality of the sound on this radio is worse than poor. My last car was a Mitsubishi and it had a wonderful radio, and I would hope to have the same with this car. I currently have a 2014 Kia Forte 5 which so far has been more than satisfactory other than the radio. Can someone help correct or if necessary replace this radio?

Richard Lever
from Perth, WA
The following is the final paragraph of a letter I sent to the dealer from whom I purchased my 2014 Rio, and was sent following the first service and dated 12th May 2014. I forwarded this same letter to your "surveyscustomer services" e mail address on 31st March 2015. I have not to date received a reply from any source. Good relationships??
"In a nutshell, I felt my treatment was somewhat off hand and cavalier in fashion, I was not offered the opportunity to discuss any of the cars features with staff, all in contrast to the manner in which I was treated by the staff of John Hughes when I purchased a car from that company some 8 years ago. In closing, I am perfectly satisfied with the vehicle, but suggest your staff be reminded that people are more important than the vehicles they own." P.S. I am 93 years,old. been driving cars and airplanes for 70 years!

Kenneth Codney
from Eastlake, OH
I have had trouble with the radio since I bought the car a year ago. I use the AM almost all the time. When going over a bump there will be e crack and the volume goes down or up. There is often static and weak reception. I listen to radio WTAM a 50,000 watt clear channel station in Cleveland, Ohio and am within 25 miles of the tower. The service manager told me I listen to a weak station. Pardon me, but this station can be heard for hundreds of miles from Cleveland. They told me it needed a new antenna which was replaced, but it didn't help at all. I want a radio that works and do not appreciate being told they can not find the problem or blame it on a weak station. I know this does not happen al the time since sometimes it is constant and other times happens constantly. I have not noticed it on the FM side because I do not use FM much. It also seems to happen more often when the radio is cold.

Beth
from DeFuniak Springs, FL
I purchased a 2015 Kia Soul last week. I'm very upset that your service department wanted to sale me a spare tire kit for $244. I just spent $22,000 with you. I was told that Kia doesn't offer spare tires because of the 24 hour roadside assistance. I live in a very rural area with desolate roads, cell phone service is hit or miss so you want me to walk somewhere to find phone reception and sit on the side of the road for hours waiting for them not to even give me a new tire?!?!? I can change my flat in 10 to 15 mins. I'm a single woman so your telling me that's its safe for me to get outta my car to walk and find phone reception and then walk back to my car and sit for hours waiting. Umm yea not safe and not happening. KIA NEEDS TO GIVE ME A SPARE TIRE!!!! I plan on making complaints everywhere and anywhere I can!!! I will not recommend KIA to anyone for this very reason, and wil take my business somewhere else next time. Over a tire!! Just sad!!! This is ridiculous!!! Put spare tires in your vehicles. Not concerned with your customers safety at all!!!!

Jill Parvaresh
from Trinity, TX
This car has been the worst car I have ever owned! I bought the car used on September 20th of 2014. It is a 2008 Kia Rio LX. It has 97000 miles on it. I drove it for about 2-3 weeks. On October 7, 2014, the car idled funny and before I could make it home, it had a major loss of power not going over 20 mph. Well, we finally got the car home and hooked a scanner on it. They pulled P0016 and P0300 codes on it. Because of the various codes, we agreed to put it in the shop to get fixed. Finally, we received a call today from the mechanic. He was out sick with pneumonia and had tons of work to catch up on so it took him a while. It turns out, the cylinders 1-3 had bad coils and cylinder 4 had no compression meaning that the valves on that cylinder are damaged. My timing belt was not broke and was actually replaced as maintenance because we did not know when the previous (and original) owner changed it or if they had and we wanted to be on the safe side. The belt and all the teeth were fine. The car had not jumped time. Basically, from what we can gather, the coils went out and somehow made the valve go bad.
That's the best we can figure. When we bought the car it had no warning lights on of any sort. All of a sudden, in normal weather and driving conditions it messed up that bad? I don't think so! This was a fault in the car that got worse over time until it messed up my engine. I have two kids, work a full time job, and go to college and I have no way to get anywhere I need to get. Well, then I contact a Kia dealer to see about the warranty. They tell me that because I am the 2nd owner of the vehicle, the warranty is only for 5yrs/60,000 miles and not the factory warranty. So, just because I didn't own it first when it was brand new, they won't cover it under warranty. The fact that I am the second owner doesn't have any bearing on this car or its problems!!!!! It seems to me that Kia wants to get out of warranties so they apparently make very bad decisions like this. From all the complaints I have seen, nobody keeps Kias long so they don't have to worry about fixing their screw ups! I will never buy a kia again! In addition to that, I will be filing a complaint with the BBB as well as posting my story on every site that allows complaints of this nature. I am usually a person that takes things in stride and doesn't get this upset, but this is ridiculous!! If the warranty was good enough for the original owner, it should be good enough for me! If they had faith in their vehicles, it would be also. I want everyone considering a kia to know what they are getting themselves into because nobody should have to deal with this crap!
If for some miracle of a reason, Kia decides they want to talk, call 903-389-8802. If they fixed this like they should, I will post a rebuttal and be fair. If they decide to fix this mistake of a car, I will post that experience as well because that is just the type of person I am. I do not want something for nothing. I just want what I feel is right. Otherwise, you will see more complaints from me on different sites as well as hearing from me on the BBB complaint.

Mark Williams
from Tahlequah, OK
I'm concerned that I may have a problem that could cause a wreck. Enterprise told me when I purchased the car that I had a 10 year 100,000 warranty. So why haven't I been notified about recalls? I have a 2008 KIA Optima, purchased in July 2009 from Enterprise. Why haven't I been notified of recalls?

Rozanne Muccino
from Olean, NY
Purchased 2015 Kia Soul Red Zone on December 31,2014 from Paul Brown Kia in Olean, NY and I am having problems with the paint. The red strips on the sides are fading and the black on the lower panels looks as if they were sand blasted. Day I purchased vehicle I requested mud flaps but was told Kia didn't make them for this model and couldn't be put on. I only have 1800 miles on the car and already needs a paint job. Traded in my 2012 Soul which didn't have a mark on it for this car which you can't even touch it without leaving a scratch on it. Dealership told me it needed mud flaps and go to an Auto Zone and have a pair of generics put on it. Never have been so disappointed in a vehicle as I am with this one!!

Laneesha Holiday
from Sacramento, CA
My lease ends April 4, 2015. On 3/24/15 around 5:30pm I arrived at Roseville Kia to drop of my lease vehicle. I called them a week ahead of time and told them I needed to drop off my leased vehicle before April 4th and was told it was okay to do so. When I arrived I was greeted by a man in the parking lot. I informed him I was here to drop off my vehicle, he took my keys and asked me to go inside and speak with the manager. The conversation between the manager (stocky Asian Man) and I started off good until I told him I want to return car and not purchase. I went over my miles and understood I was obligated to pay. I'm sure I was not the first person in this situation. He got really defensive and questioned why I don't want to keep the car. My whole experience changed after that.
I was asked to have a seat while he looked into my account. After sitting for about 30 mins, the manager finally come over to me and inform me I can't leave my car there and that I would have to make my last payment before I could return the car. I showed him paperwork showing my lease ends April 4th, he rudely said even though it states my lease ends April 4, 2015 I have to make April car payment and return by May 4, 2015. I informed him that I will make my payment but I need to keep the car here because I'm not going to be driving it and that it would be difficult to find someone to give me a ride home. He did not care and basically treated me like dirt and refused to help me in any kind of way. When I asked what he recommends, he told me I need to call customer service and that there was nothing he could do for me.
When I asked him what would be the difference between leaving it today or bringing it back in a few weeks, he could not give me a concrete answer and his final answer was I couldn't leave the car because he did not have room to keep the car at his location. I asked if I could use their phone to call customer service because my phone was dying and he was hesitant on letting me use the company phone. I felt like if I came there with the intention to return my current Kia for a new Kia my whole experience would have been a lot different because he would have gotten an incentive. When I contacted customer service the next day, I spoke with Jamie and she informed me the car must be returned by April 4, 2015 and she was puzzled as well on why Roseville Kia would not accept my car.
That was the worse experience I have ever had dealing with a car dealership and the manager at Roseville Kia was not professional at all and needs more customer service training. If he was not familiar with the lease end process he should have at least offered to have someone call me the next day that could assist me. I have arrangements to take it to Davis Kia which is an inconvenience because I have to find someone who has time to drive to Davis to pick me up once I leave the car when I had already taken it to a Kia dealership. As a manager he has an obligation to represent the company in a professional manner and now every time I see a Kia vehicle in passing I think of that awful rude Asian manager at Roseville Kia. First impressions last a lifetime.

Service is bad really bad 5 hr wait every time, on top of that I have to keep calling the service dep for a part they keep telling me oh it was sent back because you dident come in , I dident revive a phone call how was I suppose to know this is the 3rd time wow. Love the car but the service is so bad won't be buying a Kia in the future and I have a lease.

Brenda Rasnake
from Indianapolis, IN
I have a 2012 Kia Optima and have been having problems with the engine for the year. The engine has gone out. They are telling me that warranty will not cover it because I had 2 receipts missing for oil changes. I had the oil changed just don't have the receipts. Even if I didn't have the oil changed you can not tell me that a lack of 2 oil changes would cause the engine to go out. Someone needs to make this right. I can't believe the whole warranty would be void. I will be obtaining a lawyer and will be talking to the local news about this problem.

I LOVE my 2014 Kia Optima but I have a complaint about it. The passenger seat is entirely too low, it should have been made to adjust like the driver seat is. Other owners that I know that own the Optima have the same complaint as well. In manufacturing your newer models please take this into consideration. Thank you.

I took my car to Cobb County Kia dealership in Kennesaw because I had a problem with my satellite radio. The display just keeps showing that it is loading. They told me that there was a problem with the antenna and ordered me a new one which would be covered under the warranty. When I brought my car back to install the new antenna, the service agent now tells me it a problem with the radio itself and it would need to be replaced. They then tell me the radio would not be covered under the warranty. I have a big problem with this. I bought this car new about 3 years ago. To have a busted radio already when the car is only 3 years old is ridiculous. The radio should not break down in this short amount of time and for it to not be covered under the warranty because I am over 36000 miles is just as ridiculous. Obviously, this car came with a defective radio and I should not have to pay for a new one. The car is still fairly new. I have been a loyal customer since I have purchased this car. I have only taken my car to Kia dealerships for any problems and for all maintenance issues. I am very unhappy with the way the service agent handled this situation. Also, very unsatisfied with the defective radio that came with this car. I hope you will remedy this situation or I will not be investing any more of my time or money at any Kia dealership again.

I am the owner of a 2011 Kia Soul and a previous owner of a 2007 Kia Optima. In April 2011, I traded my 2007 Kia Optima in on a 2011 Kia Soul. When I asked the salesman about the gas mileage, I was told that I would get better gas mileage than I was getting on my then owned 2007 Kia Optima, which is mostly definitely not true. I have complained to my service man who has stated that there are many complaints of the bad gas mileage. I drive 75 plus miles round trip a day, 5 to 6 days a week, and am spending an outrageous amount of money on gas. Living in the Los Angeles County area, gas is NOT cheap. Although I love my Kia Soul, I'm not sure how much longer I can afford to put gas in the car. I believe the window sticker on the car at the time I purchased the vehicle was misleading, as was the salesman.

First my wife and I love our kia optima what we didnot like is how we were lied to by Smithtown N.Y kia We were told the would give us one price and after we signed the lease agreement everthing changed not once but twice be never recieved a signed sales agreement . I have been in sales for going on 40 years and I am a man of my word and exspect others in sales to do the same.We have always bought hondas in our family and was the first time we ventureed away ,if this is how kia does bussiness even though we love the car it wil be the last .I would like to add we had put a deposit on a kia at meford but they could not locate aan lx for us very professional and I wish I bougt the car there.I hope to here from you JohnDellaria 631- 255-4791

I've never seen such a piece of junk manufactured in my life...this car was the worst investment I ever made... I purchased a 2005 kia rio about a year and a half ago...thought it was a good deal with only 80 thousand kms on it...well, after only owning this car for a year and a half.... the car shut down, I had it towed and was told that the timing belt broke, and most likely my motor is gone! Are you kidding me? A simple belt can ruin and entire engine? I'd like to be alongside the brilliant one who decided this would be a great feature to add to the car when they made it...
I have no warranty, no money to fix it or even know for sure if the engine is shot...but based on the mechanic's opinion, 98% of the time, that is the issue...I had to go buy a new car right after Christmas... yeah, thanks Kia...I will never buy from you again!!!!!!!!
I brought in my kia for a diagnosis. They came back three hours later saying I needed a module so windows would work. With there price to high I purchased a genuine kia part for much less from a nother site and put it in. No change so I recieved a misdiagnose. Broughtnit back and they fixed it. The issue is now since I turned the key for a few seconds to see if the partworked a charge went through the board and is nonreturnable. do to their misdiagnosis the repurcussions are im stuck with a 250.00 part I dont need they are unwilling to take the part and make it right no credit nothing but soooorrrryyyy.
Were gonna make you eat the mistake repurcussions we made and sweep this under the rug so we dont have to take responsibility and tarnish our image. Thanks kia for maaking life more difficult than it needs to be.

I purchased this car because in big letters on the sitcker it said 28 and 34. we all know what that means. After 1500 miles I'm getting less than 20. (over 19 but under 20) in all situations. It's not fair. I love the car but purchased it for the mileage. Anyone know of a class action suit. I'm thinking of mobilizing and putting my car by a different dealer every week with the actual mileage in big white letters on the windows. I was duped!!!!!!!!!! I love the car but purchased it for the mileage which was obviously a total lie!!!!! How can they get away with it. Please don't send me any stock corporate nonsense. It gets less than 20 MPG. I'm angry.

I have a 2007 sorento with 60,000 miles on it and I purchased it off the showroom floor in 2007, the drive train has a 100,000 miles warranity. My vehicle has a whinning noise when it shifting gears and it has got worse as time went along so I went to the dealership for them to check.
Their service manager  told me I would have to pay them to check for the problem of course I refused because the drive train is under warranity. Mr. French refused to took at my vehicle unless I paid them to find the problem. I
f this is what they call a warranity then they have lost a good customer because I only let Kia service this vehicle and have done all the recommended mainternance. IF they had looked at the problem and found it was not under warranity I would have been happy to pay the bill but to refuse to even look at the vehicle is not right.

A few months ago, my car died while driving. When I called Kia, they asked if I was out of gas, and I said, the light is on but I know it's not out of gas. After a few back and forth phone calls and trying to get it started it started briefly and then died again. Long story short, I towed it to Kia. They said it was a sensor and the fuel pump just happened to go at the same time. So they had to fix both. Now, after talking to many people, they said that they seriously doubt that "both" would go at the "same" time. I walked away questioning if your company was taking advantage of me.
Fast forward-- I just brought my car in for service for an oil change. I knew my brake light has been flickering on and off at a downhill or fast stop. I suspected that my brake fluid was low. When I brought my car for service, I specifically asked them if they would be checking the fluids. The service person said "yes". While there for service I came around the corner to hear the mechanic commenting about my filter and stating that's he's waiting "for Mike to go try and sell me a new one".
Well, I drive away and of course the light started to flicker on downhill stops or quick stops. Checked the fluid and it was down at the minimum level. An inch between max to minimum. Which shows me they did NOT check the fluids as they said they were going to. Perhaps they shouldn't be concerned about "selling" me a 30 dollar filter and actually do their job as they are supposed to. Which completely makes me question the prior service about the fuel pump and sensor going "at the same time". I'm VERY disappointed in your company and will be looking for a new place to service my vehicle. And, I will make it very clear to everyone I know what has taken place. People take their vehicles to mechanics because we can fix them ourself. We are left to trust you. Your company"Wagner" has completely broken that.
Regards,
Jennifer Reilly

I am a Paramedic and I recently attended a road traffic crash on the Sunshine Coast. One of the vehicles involved was fitted with airbags but they failed to deploy at a speed of around 80kmhr. The car rego was 829LMQ, 2008 model VIN KNADE241296485440. QFRS were on scene also and took photos to forward to kia. I trust you will investigate this issue further. Thanx for your assistance.

My wife and I have owned our Kia Sedona for almost 4 years with numerous problems since purchased, First all the electrical went out on my wife while she was driving with our two young children. We brought in to dealership and they did repair problem with no cost. Then my wife and children were driving on the road and side door opened on its own brought back to dealership and they said nothing was wrong lubed door and said should be fine. We moved to another state and while my wife and kids were on the highway the door opened again. Went to dealership and was told that the was a serivce call on the latches for the doors which we were never informed of because I was told that its not a recall just a service call. Now last time I checked latches are pretty inportant when it comes to saftey. Well latches were changed and just recently Noverber 2012 the door opened again while my wife and kids were driving on the highway a year after they changed the latches. Now they tell me that my warrenty has run out and I need to pay to have fixed $700 now to me warrenty or not this is a manufacture problem which has been documented with all our trips to the dealership. Everyone from the dealership to Kia Corp Customer Service says oh well to bad that happened. Well maybe someone will care when my lawyer is contacted about the saftey of my children falling out of a car. i can take this a far a Kia would like but its not the money its the saftey of my family and Kia does not seem to care all they want is for me to pay for something that has nothing to due with wear and tear because the issue was supposably fixed last October by the dealership. Now Kia wants me to pay $700 for a latch that the mechanic said was not working properly. Trust me I nor anyone I come in contact with will ever consider Kia as an automobile to own.

I own a Kia 2008 spectra. On January 1, 2013 I was in a very minor accident sliding with wet rain water and hitting the curb with my front driver's side tire. I had the car towed to Capital Kia Austin as I like to work with the dealer whenever I have significant work to be done.
On January 2, 2013 they said they would have a look at it and get back to me. On Wednesday 3, 2013 they called telling me the control arm needed to be fixed and replaced the tire rim.(approx. $660.00) They then said an animal had chewed my O2 sensor wire harness and that it needed to be replaced it would cost $1200.00 but insurance should cover it.
I said no thank you. Not right now as the Holidays are a high expense time of year. Perhaps in the future. Having not heard since Wednesday January 3, I Called again on Saturday January 5, 2013 they said my car would be ready on Monday January 7. On Monday January 7, 2013, (5 days after the initial conversation) I called 3 times wondering when my car was to be ready.
Finally at 4:30 I called, and Ian said that the control arm sub- frame was damaged, and it was $1200.00 to fix it. It seemed strange that they had found this and not told me until I called considering the magnitude of the expense. Also, it seemed strange that the sub-frame was damaged when I had not even hit the curb hard enough to pop my tire and barely bent the tire rim.
Over the next day my Dad and I called 3 other automotive companies and based on the minor accident they all thought that needing a new sub control frame was very strange. I started to feel like Ian wanted to get $1200 out of me one way or another and would keep inventing problems until I paid. On Wednesday January 9, 2013 I then called your dealership as I was going to have it towed to another shop.
The lady, Ian, replied you cannot take the car. We have fixed it and you owe us money and hung up the phone on me! I had not even raised my voice to her and I was shocked at her response.
Thursday January 10, 2013 we had the car towed to an alternative mechanic. I was forced to pay the $675.73 to take the car away, although the car is not drivable. I had it towed to another shop.
The next mechanic who took a look at it, also, took pictures. It turns out Capital Kia had taken out the bolts to the control-arm that attach to the sub- frame and not replaced them. This mechanic insisted that the sub frame was fine and as I mentioned earlier had pictures to prove it. I then had to pay this new another $300.00 to properly attach the control arm and get a wheel alignment. The car was now drivable.
The other mechanic who looked at it can say the sub-frame was actually fine, and the O2 Sensor harness is also fine. No holes at all!
I have to say, your Service Writer lied to me. My car did not have a damaged sub-frame and my car's sensor harness was fine as well. Capital Kia seemed to want to get another $1200.00 from me. Capital Kia not only had my car for 10 days (leaving me with no alternative form of transportation) but they lied to me. Is it fraudulent to tell people they need work done when they don't!
This is not my first bad experience with Capital Kia. Last time I had my car in, the mechanic left a big grease smudge mark on the seat and his lunch trash (Chinese food containers) on my floor! Needless to say, I am more than disappointed. I feel cheated.
I am requesting the $675.73 refund as Capital Kia did not do the initial work to a satisfactory level and repeatedly lied to me about other work needed. I feel this is more than fair as I also incurred additional expense to have a different mechanic do the job right and I went 10 days without transportation.
This is not the image that Capital Kia shows on TV and I can imagine you would like to do something to create a better impression. I would be happy to talk with you personally about this if you would like. Please consider doing the right thing here to save a customer.

i went to two kia dealerships in nj last week and i wanted a price on a new kia sportage. i wanted to get a price for my 2008 trade in kia sportage. for what ever reason the salesman and managers at both dealerships would not give me a straight answer or any number for my trade in either verbally or in writing. i was wonderiing if this is something that is done because it is hard to make a decision when you dont have a trade in number. please let me know what the situation is regarding a trade in. thank you, anne fiore

It seems everytime I bring my car to Brown Daub Kia Service, they treat me like I don't know what I'm talking about. When I bought the car it had low profile tires, the steering wheel shook everytime I was on the highway and every three days one or more tires would lose air and the pressure indicator light would come on. I took the car back, they said the rim might be bent. They didn't fix it. I took it again, they said, low profile tires can look low...
I fianally bought new tires and rims after one of my tires went completely flat. I took them to BD Kia to have them put on. I asked, would I need an alignment?... they said no. I got my car back and it severely pulls to the right. I called them and they said changing tires has nothing to do with an alignment, but the tires could have worn and caused the alignment to be off. Knowing this...why wouldn't they have someone test drive the car to check? Now they want to charge me $80 to do an alignment and I will have to be without my car another day!

I have a 2007 sorento with 60,000 miles the drive train has a warranity of 100,000 miles. It has a whinning sound coming from the drive train so I took it to the dealership to get it check out and get the problem solved. The service manager Danny French informed me I would have to pay them to find the problem, of course I refused. So they would not even check my vehicle and if it was something that was not covered by the warranity I would have paid for it but they would not even look at it to determine this without pay. They have lost a good customer and I will speak aganist them in all my fuctions here it Vero.

I've have had my 2009 Kia Rio5 for over 2 years and have less than 7,000 miles meaning that I dont drive it a lot. Well recently my brakes began to make this loud squealing noise whenever I used them. I knew that I had not used the car enough to have worn out my brake pads so I took it to a Kia dealership. I was told that it was not the brake pads but that the rotors had developed a "glaze" and the necessary repairs had been made. Less than a month later the noise started again and so I took the car back to the dealership again.
This time I was told that some dirt had entered the rotors. This time the dirt was supposedly cleaned out and a lubricant added. Once again the noise came back. This time I took the car to a mechanic who told me that the Kia just has bad brakes and that it would keep happening. I ended up having the mechanic just replace my brakes entirely. This is my first and last Kia ever.
Then the seat belt on my daughters 2004 Kia Sedona broke recently when my 8 year old grandson tryed to hook it.Not the belt itself ,but the latch that is mounted to the floor. I noticed that it is made from a steel cable.(the cable was broken in half) I asked the dealership if it would be considered a safety recall issue(even though it is out of warranty)they told me no and that the new seat belts were now made out of nylon and I could replace it for around $80.00.
That would mean I would have to replace all of them at my expense.I feel that this is definitely a safety issue and should be taken care of by KIA. Has there been a recall I'm not aware of ? If< God forbid, there was an accident and the cable on these belts can break that easily,then I'm afraid of what the outcome might be. Please contact me as to what can be done about this.

I have been a customer of Kia since purchasing a 2005 Kia Sedona in 2006. For the majority of the time sincee then my dealership of choice has been the Southtown Kia dealer for all of my service. I have always had good service, however I have had previous problems from the new and used car side of the business. On one ocasion the matter was settled through the intervention of AMVIC, In that case it was satisfied to my satisfaction. On the 23 of Feb 2013 I approached the dealership with the intention of purchasing a newer vehiclee. This is where my troubles stsrted. After looking at numerous vehicles with Kia and other dealers, I decided to purchase a 2009 Jeep from Southtown. I was told that the vehicle was fully loaded with all features including heated seats and AWD.
The vehicle was listed at 13,900.00 and I paid 12, 081.00 and my 2005 Sedona in trade. The manager insisted that the would be no compensation in this transaction and I shaoud be happy with the deal as the had another buyer who was willing tto pay even more for the vehicle then I did and he would be more than happy to reverse the sale. I didn"t believe the other buyer tactic and believe he wanted me to go away happy. I was also told about the 90 day 5,000 bumper to bumper warranty, which was also a farce. my digetal dash showed to chect the TPM module., but when I brought it to service I was avised that there is no waranty on this part. As I had not been givin any iformationn on closing re the guaranty,I called the branch and was told a copy would be left at the fromt desk and my waranty would be extended from that day. The financh manager said it was a mistake on the salesperons part. ( another mistake ). And here is the kicker, I went to a Lubex to have the oil checked and transmission.
I was told that a cover on the fuel line must have come apart because someone had tied it back on with wire, This whole transaction has been a joke and I feel that I want what I paid for. I am sending this matter to you for a resolution. A few days after purchising the vehicle I took it to a local Dodge dealer where the mother of my sons girlfriend was Leasing Manager to have her look at it for me. She said that it was in very good condition as far as she could see, Only 44,000.kms. were on the vehicle. This was the major reason for my purchasing, along with the AWD feature and the heated seats. Her recommendation was that I take this vehicle back for some type of compensation as the vehicle was definately NOT AWD or 4x4. I tried to make an appointment with the selling salesperson but he was not available that day, sso I took my concerns to the manager of the branch, ( Johnny ), who advised me it was just a mistake on the salespersons part. Supposedly this person Chad Raymond was one of the top salespeople in the branch.He was also assisted in the sale by another salesperson. In the event this matter is not satisfied to my satisfaction, I will be looking at all remedies, including AMVIC.

I recently purchased a used 2010 Kia Soul with 45000 mile on it. Not even a hour after I left the dealership, I discovered the there was a roaring sound. We took it back to let them know, upon which time they saw the rim was bent. Immediately they said that must be it. The fix the rim and I left. The roaring continued and now the wheel shook when I put on the breaks. I called the service center to let them know the roaring was still a issue. I got appointment, I was told it was the barrings (something I already told them before I left) but it wasn't a safety issue or scam so they were not replaced but if I wanted to spend the money to replace them it was fine.
My heart dropped to the ground. I am a single women. This is my first car since I filed for bankruptcy in 2009. I put $2000.00 to have to find another $500.00 to fix a pre-existing condition. DO NOT patronize Hatfield Kia in Columbus Ohio. The bearing on my Kia Soul are a perfect example of why not to buy this piece of junk! It's a scam 100% all the way. Fix this or don't sell crap Kia!

I have a 2010 Kia sportage with a full log book history going through the warranty process I have been mucked around continuesly for the last 9 weeks an it's just not good enough the problem needs to be fixed warranty keep rejecting claim asking for more information an photos if vehicle I'm at my wits ends the motor seized with absolutely no warning in the middle of no where no warning lights nothing I'm sick of waiting on return calls that never happen Kia please hurry up an warrant your 5year unlimited warranty it has been a horrible ordeal an I just want my car back if the problem isn't fixed shortly I'm going to have to take it higher

I purchased a Kia Forte in May of 2011. I have to have the transmission replaced. I contacted Kia customer service on Sept 28 and had one return phone call saying to call Shamaar back. I did this three times. I have updated my complaint on their website and recreated a complaint that is now not on their website and as of today, I have not heard from anyone. The car is less than 5 months old and I have to have a transmission put in it. Sure, I understand that is what a warranty is for,but who expects a 5 month old car to need a transmission replaced?
I feel as if I am paying for a used car now. I took the car to the dealership on a Friday to have the work done and because they said 11:30 was too late for them to work on it and they were not going to pay for a rental car for a weekend, they said the bring the car back. I work where it is hard to get to a phone, so e-mail is my main point of contact.
So I emailed the Service advisor on the following Monday and I did not hear from him Monday or Tues as I was going to drop the car off. He finally called me on Wednesday to say he was extremely busy and does not get a chance to check his e-mails and wanted me to bring my car in again on that Friday. I advised I had plans and it would have to be on Monday after I got off from work.
When I spoke with the owner of the dealership, he advised me that I would not be getting a new car and that he would not have a problem himself purchasing a new car and having to have the transmission replaced if it was under warranty in 5 months of owning it.
First off, the car is now 5 months old. The transmission needs rpelaced. Who is to say that the mechanic does not mess something up in the car while replacing the transmission or I have problems further down the road from the work. It is like purchasing a car and having it wrecked. You no longer even like the car. At this point, that is where I am at. I do not like the car, customer service or the dealership. Kia's customer service obviously leaves alot to be desired and I am sure I will look somewhere else in the future and so will the rest of my family that owns a KIA.
I recently purchased the Kia forte and first off it is a complete rip off the seats are uncomfortable, the stereo system is awful you have to double the volume to even get the normal sound of another car, their are no arm wrests. in general it is one of the worst cars i have ever had or been in I would not recommend this to anyone looking to buy a new car . I previously had a kia a couple years back and thought i would give them another try since they are under different people, but still the same quality as last time. Im already haveing trouble with the transmission at least i have the warranty.
At this point, replacing the car is the only thing that would even make me happy, based on the customer service alone and their lack of response or care for their customer. They have to deal with me for 5 years and my whole family has a KIA. I certainly would take this into consideration.

Please I need your intervention now. Kia Midrand is really giving me hypertension now. I stil don't have a car licence disk! I bought a car and was given temporal permit as usual. It expired afta 21days, I went to kia to get my number plate, I was told it's still not ready. They gave me another temp permit expiring today 14th. Yesterday, I went to kia and was told number plate is not ready but Nash,a salesman would deliver it to pretoria where I'm residing. I am still waiting, no Nash, no call for apology, no permit neither number plate.
I have been moaning about the service I got from the beginning from them until Denzel at web customer service intervened. I think I was the first to buy this new picanto in gauteng as a whole. I have been waiting for this car since I saw it online, february when wheels.com was talking about Audi who drew it. I went to the web online support,requesting them to let me know when car has arrived. I kept on calling, surfing , going online just to keep my patience strong. Finaly july15 it was launched. I tried dealers, they said it had not yet arrived due to snow. 21st July I bought the car. Believe me we were struggling for the colour, no one knows which colours were coming. Fine, I tried to understand cos maybe I was quick before they knew anything about new picanto.
What keep bothering me is the ignorance and poor service from Christo, the manager. Believe me, he never came out to speak to me afta I waited from that 21 july till my BIRTHDAY 2 August where I had to go for any colour. I never saw his face at all as the first customer to buy this new car in his branch ON MY BIRTHDAY! I was there for almost two hours waiting waiting for Nash to get full info from headoffice . He kept on going to the manager but he would just peep.
He stil did not make any effort for me to understand what next about car disk because he is the one who refused with another permit yesterday. They don't bother meeting me halfway in terms of service, I keep on leaving work in joburg to them and I see other dealers delivering products to their customers at work like that permit was going to be delivered. I really regret choosing their branch, this always pains my heart but now again it's worst.
I love kia product. If they valued me as their important customer, do you think they were not going to follow up and give me update in everything! I am really troubled in spirit. Please help Me kia, I will not call them again , I will use taxi whilst waiting for the disk.

In June of 2011 My car a Kia optima started acting up. The throttle would not work and the car wouldn't go anywhere. this intermittant problem persisted until I took the car to KIA of Des Moines to have it looked at. Ultimatly it cost me almost $400.00 to repair. I asked about the warranty and the dealer told me it was 2 months over the set warranty period.
I complained and aked them to help pay for a portion of the repairs considering the car only has 47,000 miles on it. The dealer acted as though he didn't care. Now they want over $800.00 in Preventative Maintenance work to "ensure" the rest of the warranty remains valid. I also own a Chevrolet and I spoke to them about the problem and they laughed and said they wold have at least help pay for a portion of the repairs, if this were a chevy.
Kia builds nice looking cars CHEAP! I consider them disposable cars and will never buy another one!!!!!!

Trying together reimbursed for fuel is a real challenge. First had to take off 2 hours from work to get there on time. Second I live over 60 miles from nearest dealership. The dealership was ok but when they went out to check miles on vehicle the lady just had me look in to check the odometer ( if that is all I came in for let me call in).
To summarize the 15% inconvienence tacked on did not make up for hassle, I cannot get rid of vehicle due to diminished value, the MPG was a big factor in buying the vehicle not just for economic reasons but for environmental impact as well. Not sure that Kia has addressed this issue at all.
I do not think that Kia is honest, one does not get the MPG on a Kia soul that was claimed unless they were driving down a mountain the whole way. This compounded with the hassle I have received from Kia finance to change my due date. So far the vehicle drives well but I am worried now about warranty should I need it. I hope that that dept is overseen by someone else.

I bought a 2013 sorento . I like the suv but I'm disappointed. I had it back to the dealership for a computer update for the rough idle with The a/c on. Now it idles rough sitting at a stop light with the a/c off. I was going for a v 6 but they didn't have one on the lot and told me I would be happy with the gdi 4 . I feel now I was lied to.. I have to put the car in neutral at stop lights. A simple fix would raise the curb idle up. Mine is at 500 rpm. If I press down on the Pedal and bring it up to 700 to 800 rpm in drive with the break on it is prefect. I bring it to the dealership and of course they say not codes no fix. I have owned may cars with 4 cylinders and never did this. Is there a fix or should I just trade it in. I bought it in crystal river citrus Kia.

The commercial with the red car nor the green is not their idea. the idea came from Joe Ann lias book The wood rats dragging their long tales not tails behind them.Page 20.Whoever you are I hope you stop stealing my work.The The bible say whatsoever one sowth that he shall reep.You stole from me ,the same people stole from me will evently steal from you. You could have gave me something for my work.Since I'm next to being homless.I didn't go to college not much school.I wonder why big shots like your company would steal my idea. whoever did it they darn near copied the whole book. where is my share since the book copyrights belong to me.
That kia comercial the idea is mine. I stand out a lot because i have this weird imagination. I have my on style.Kia got the idea for their comercial from my book calling all mouse.In the book The wood rats dragging their long tales behind them PAGE 20.Whoever is doing all that stealing I have a word for you.Whatsoever a man sowth,that he shall reap. I want to tell you later on down the line you gone lose your job. Your wives and family is going to be begging.and there will be a sickness that will spread that will have no name.The No Name desease Their is no cure.
The old lady.How about 20 million after taxes The old lady.That's not to much to ask since you made billions overseas the movies.Everyday 24/7 they were on tv.Enie Meanie Miney and Moe the rapper the domineering one.my idea my characters my scenary my paperboard box my boombox my jewlery. my everything
Thanks for your feedback!
Sorry. Please try again later!