Kia
Kia Complaints Continued... (Page 2)
319+ reviews added so far. Upset? Call Kia corporate: 1 (800) 333-4542

Everardo Quintero
from Los Angeles, CA
I bought a Kia Seltos 2021. This is my third vehicle from the same dealer. I noticed from the time I got my first to the third vehicle is, that they give a lot of false information and they waste a lot your valuable time. I schedule and appointment for detail three times just for them to tell me, detail does not not have enough trims or not available and to keep rescheduling it. Well I just had it with Valley Kia of Fontana. They would never get my business again.

Manuk dzhrdzhyan
from Van Nuys, CA
My account has been paid off since September of 2021 there's an outstanding balance that needs to be paid to me from Kia and nothing has been done about it yet I've tried called multiple times and sent emails and nothing is being done very poor service I'm very unsatisfied

Charlotte Prather
from Paducah, KY
I had a recall on my 2013 Kia Optima in July it caused my engine to shut down it's been over 5 months I still don't have a car to drive it went from my engine then starter then battery now it's my transmission I really don't understand wasn't nothing wrong with my car before I had it towed to Larry Stovesand Kia in Carbondale my car was on the lot for 2 months I called just about every two weeks Shonna the service manager said it was in line to be fixed two months later Jenny told me to report my car stolen cause it wasn't on there lot I paid $180 to get it there they hadn't even registered it in Jenny called me back two hrs later they found my car it had been on the lot the whole time Jenny told me not to expect a miracle so I called the corporate office I can't get help from them either I'm still paying on this car it's been over 5 months and I'm still paying for a way to get to work and making payments I'm not a rich person I guess that's why I'm getting ignored but I'm not happy with the service manager or the rude workers at Kia even Troy was rude how can you be so cruel over a car that I still have to pay for that's not even working....I Pray For My Car Back I Can't Afford This I'll Never Buy Another Kia

Was having issues with my cars temperature gage going all the way to as hot as it can get while parked. Heat and air not blowing unless the car was in motion. Took the under warranty still Kia Sorento in to the dealership where they had it for days and said it was all fixed. Well it wasn't. Took it back and now they state there is a blown head gasket and that unfortunately they would have to keep
My car at least a month. No
Loaner vehicles available and sorry. So a month comes and I receive a call, it's all fixed. New engine rebuilt. Had the car 36 hours and while driving on the highway to work the car starts acting up, makes horrible noise and dies. Call Kia towing tell them the situation. They tell me towing is not covered, charged me 125.00 dollar towing fee. Call them today to find out what is wrong now and am notified that Kias engines are garbage and that I need another ENGINE!!!! This time it will take a minimum of two months!!! Call Kia Customer Service to see what options or remedies they can come up with and the " Agent" basically tells me to go fly a kite, deal with it and there is nothing anyone will do for me. Great Job Kia!!

Clifton S Hackler
from Indianola, MS
KIA Dealership (Wilson KIA) in Flowood Ms. has my NEW car OF 17,000 MILES and can't even look at for 3 weeks ! They claim to have no loaner vehicles which I AM ENTITLED according to my VERY EXPENSIVE WARRANTY ! They claim to be going thru ownership changes. This is causing me great distress due to my home has two people who work and one of them needs her car !!!! I would bet that THEY DO have loaners but those vehicles are being used by employees. I am very close to filing suit as it will be very difficult to keep going for another month or two !That car is our lifeblood. At the very least they can move monthly payments around so I can afford to rent a car ! No one is being helpful.

Addie Clark
from Pontiac, MI
I have a kia Niro that you can smell gas in the oil it bellows smoke out the back end and coolant just flows out the back. I took it to summit place kia in auburn hill mi in Oct. 2021 from engine light on they reset it and said they couldn't find anything wrong. In Nov. 2021 I took it back to summit kia for the same problem they were going to send me home with the vehicle doing the same thing until I made the mechanic ride with me then he seen what I was talking about he said No one told me it was doing that.. I contacted kia Corp and spoke with 10 diffent people and a case # 14486243 handled by Britney 3 wks have gone by with No loaner and a bill from service for $1600. Still no msg or call from Britney at Kia Corp and No help from additional warranty purchased when I bought the car in 2017. I have purchased 3 cars from Kia since 2013 after this crappy and unprofessional service even with 100000 mile warrant kia has not lived up to there warranty and I won't purchase another KIA

kaitlyn gambon
from West Roxbury, MA
I have just purchased a brand new 2022 telluride from this dealership and the car is completely broken. Every single light went on and the car doesn't even start. I had to get the car towed to the dealership. The car is not even a month old and they refused to be helpful. I have spoken to about 10 different people regarding a loaner, which is the least they can do, and now I can't even get that. They are incredibly disorganized and awful at dealing with customers. They sold us on their 'AMAZING WARRANTY', which we added additional warranty on the car yet we can't even be helped with a dead car that doesn't even start 3 weeks after purchase. I am SO frustrated with each person who was polite to us, but very unhelpful and gave fake promises and lied to us. I need this problem resolved and I will never buy a car from this dealership again. I wish I could give Dan O'brien Kia 0 out of 5 stars. All they care about is selling a car, which is clearly broken to a customer. I will be issuing formal complaints on the individuals who I have spoken with throughout this awful process as well.

Andrea Rivera
from Ocoee, FL
Poor service... after a $902 bill I am still having mechanical issues with my vehicle.

Stephen Nowak
from East Rochester, NY
Reimbursement from Kia for a rental on my recall as my contract stated.

Candace Chapman
from Tampa, FL
I called on October 3 to make a payment and talk to kia about getting a defferment the first rep told me I qualified for 2 and after the payment went through I could call back and they could process them. I called vack and the lady was so rude did not want to honor the notes and refused to get me a supervisor worst experience ever. I plan on taking this to the top kia needs to honor what they tell you and I had been sick with covid. Train your people from overseas to be nice im.nice and expect the same.

Houston Shepherd
from Amarillo, TX
My 2013 Kia optima caught fire while I sitting idle in the vehicle in a parking lot outside of an establishment in May of 2021. I started my vehicle, and was finishing up a phone call when I noticed smoke coming from my hood. When I opened the hood to investigate flames shot up from my engine. I called 911 and fortunately the fire department was close and we're able to put out the fire quickly and no one was hurt. If it hadn't been for the phone conversation keeping my attention, I would have taken off normally and the outcome could of been seriously different. I'm not sure what happens when you are actively driving a car that engulfs in flames but I imagine it's not pretty. There was a open recall on my car for a low pressure fuel tube malfunction that was thought to cause fires. The Kia dealership denied I had an open recall asked me to remove car from facility or they would tow it . They were low on space. . They said that they wouldn't cover my car for any reason anyway because it doesn't have the original engine it came with. The engine was replaced by Kia because of engine defect and recall but the local dealership could not see this car history. Eventually I was able to get a case opened with the corporate office and an inspection was done. They still denied me and no one was on the same page as far as car history. Was given the run around. The inspection report and estimate I have contradict one another. They spent 6 to tell me my cars problem is not there fault. They are unable and willing to answer my questions about inconsistencies.

Iskander nadeem
from East Meadow, NY
I leased Kia seltos 2021. What a horrible car.It's in the dealers work shop 3 times with the same problem, less than 9k miles.It just dies,starts rattling and stalls the transmission shuts off completely in the middle of the highway which is very dangerous.Manager of the service department Brain is very unprofessional.Car is in work shop for 4 days and no body is even calling me to let me know the progress.Ask for a loaner and they refused.Staff at Kia Karp in Rockville center ny got to get better.I'm very disappointed to how they're handling this.I want to get out of this lease right away. Please I request someone to please get in touch with me to resolve this issue.

Yvonne Payne
from High Springs, FL
I have left 3 messages for both the General manager and Finance Officer to call me regarding issues I have with our sales agreement. After rushing thru the "signing process", and receiving the signed papers in the mail (approx. 1 to 2 weeks after the sale), I have noticed several items I have questions about and can not get anyone to call me back.

Griselda
from Fullerton, CA
hello,
I took my car on Saturday for Service. (2016Kia Soul) I receive a letter to take my car to reset something in the engine or a sensor, but when we left we notice the car acting weird and a noise. Thank God we didn't take the freeway , because they left my hood open and I even notice some scratches in my globe compartment , that my car didn't have. I know my car is not a new car ,but still. The kids out side don't even know how to move the cars. This two kids one with short curly hair and the other skinny with glasses driving the cars like if they were toys. Get more professional people please and The mechanics to be more careful after they return the cars. Horrible Experience!!!!!!!!

Audrey Andrews
from Jackson, MS
I had a issue with my engine and looked up online and found out that there was a recall. I did not know about it because of my address being messed up with their account. Whomever updated my address only updated half of it. Called Kia they told me bring it in it would be fixed it's under the recall. Took it in I was then denied. Called other Kia dealership they told me to bring it in it be done. Denied again. Then they towed my car after I told them I was going to pay to get fixed.

Worst company ever. The number for Corporate Complaints is for roadside assistance and no one ever calls you back. I am still waiting for the corporate office to contact me.

Stephen NowK
from Buffalo, NY
They will not reimburse me for a car rental while my KIA 2015 SPORTAGEwas being fixed for 3 weeks at Bob Johnson Kia Rochester,NY as my contract stated. They lie to you.

Sharon Peters
from Miami, FL
Hollywood Kia customer service is the absolute worst. I been waiting over five months for a refund check. I left numerous messages and even went in person and still no refund check. The manager does not respond or return phone calls. I've bought five Suv's from them and this is how they treat me, one of their loyal customer. Do not purchase their warranties because when you try to cancel, you will get the run around.

Sharon D Peters
from Miami Gardens, FL
My name is Sharon Peters and my complaint is Hollywood Kia in Pemroke Pines FL. I traded a 2019 Telluride for a 2021 Telluride and a 2020 Sportage for a 2022 Sportage in April and May 2021. I cancelled the tire and wheel warranty on both the old Suv's in April and May 2021. After many many calls and visits to Hollywood Kia, I finally received the refund check for the 2019 Telluride two week ago. I'm still waiting for the refund check for the 2020 Sportage. Again, I've called the dealership numerous times and left messages for the finance manager Mitchell and JC to call me and they do not call or respond to my calls about my refuund and I'm feed up with this dealership and how they treat their customers. i've bought five vehicles with Hollywood Kia and this will probably be my last. Please have someone check on my refund ASAP and get back to me. Thank you for your prompt attention to this matter. My contact # 786 586-8588. Email petersmccall@bellsouth.net.

Patrick o'donnell
from Hartford, CT
Michael Kia of Groton, CT "repaired" my front right light a few months ago. Little did I know, they caused a fire hazard and it was slowly catching fire the whole time. Had it second checked by a private mechanic after it went out on 19SEP21 and was informed that I had a fire hazard on my car. Great time!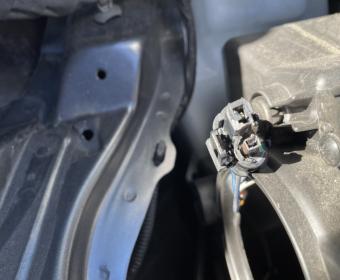 Freelisha Ingram
from Wilmington, NC
I've never felt so bad after leaving a dealership. The service department we're so arrogant. I was trying to fix and issues they became rude and argumentative. I do not appreciate the ladies that were represented KIA today

Kenneth Sinacori
from Boca Raton, FL
I had a oil light blinking ,I went to Phil Smith Kia for service. To say the least I was in a vounable state and very nervous ot thinking I let the sell me a wheel alignment, new new air and compartment filters, they tried to sell me a battery this car is a 2018 soul with 26000 miles they didn't find out what the the warrantee problem was until they finished the other work 8 spent 591 dollars they tried to tell me my battery needed replacing I said I will do it I took it to A1 !uto parts they said it check out perfect on their machine.at the end of th e day he said he blew out the oil pressure line.591 for alot of not needed repairs aI will ne er bring my car ba k to them again.anther 5hing I told them 5he take from a red light was sluggish the sold me injection service then after they were done he said that the problem was the type of transmission t h e car had. Crooks if you ask me the care is still sluggish on takeoff . This was done on 08/18/21

Tamara Barron
from Grovetown, GA
Just want to let you know you have lost a customer. I own a 2016 Sorento, which I purchased new from Kia of Evans (Georgia) and for the second time it is leaking water into the passenger floorboards due to a clogged drain. The service department has no desire to expedite the repairs, the first appointment they can give me is September 28. This is unacceptable. My car is being damaged daily by a design flaw and Kia's representatives in Evans do not care. I have reached out to a local repair service who will see my car tomorrow and who stated they will try to see if there is something that can be done to prevent the issue from reoccurring. Too bad the dealership service department didn't try that last year. I am very disappointed, I have enjoyed my car but now it seems as if the KIA brand is less reliable that I previously thought.

Sherry virgilio
from Newark, DE
On August 6 at 12:12 PM I noticed that my car would not start. I proceeded to call the Kia roadside assistance and gave them the Vin number of my car The representative told me that my car was not covered for roadside assistance because I did not own an Optima I owned a Sorrento. He said that the Sorrento did not have coverage for roadside assistance I told him that I drive an Optima. He told me to get out of the car and go look at the back of it and tell him what kind of car I drove as if I don't know what type of car I bought. This set the precedence for the rest of my calls for me not to have any faith in the Kia company since their employee had already accused me ofNot giving the right information. After I calm down I called back to the customer service department and I spoke to a very nice lady who helped me to look into the root cause of why your system would not allow me to have roadside assistance on my Optima. She came back after researching and told me that there had been a mixup and eight Sorrento was also listed under the same Vin number as mine in your roadside assistance system. She could not supply any information as to how this could've occurred other than just human error. I have worked in customer service for years and I understand how mistakes are made however the first person that I spoke to was very rude. After the lady found out what was wrong she got a manager involved and they were able to get the system worked out and get me approved to have my car towed however it did not get picked up until 5:30 PM. So now my car is sitting at a garage and I will not get it back until Monday so I am without a vehicle for the entire weekend because one guy decided that I did not know what type of car I drove and would not help me fix the issue. I have dealt with your customer service before and I've been pleased with the outcome. But due to one person's action it has put me in a bad mood for the rest of the day and has made my faith in your company very low. I am hoping to get my car back soon but I am not sure what is wrong with it or how long it will take but it could've been completed today possibly without the delay I had somebody just took my word for what type of car I actually own.

Bruce Bosko
from Portland, OR
Started contacting Kia on June 30th 2021Is for a power of attorney to register a least car in another state due to relocation Must have contacted Kia 20 times Absolutely no movement Kia finance and Kia titled apartment are 2 separate entitiesOne hand doesn't wash the other Is no way for them to contact them except for email And that's a croc If emailed all info needed to them 3 or 4 times they kept telling us they never received the email car has been sitting unregistered for over 35 days at this point in time of complaint Spoke to numerous supervisors Is God absolutely nowhere with any of them were told 5 different stories by 5 different reps including supervisors absolutely know action taken If you're thinking about leasing a Kia they're customer service rates below 0 They have a bunch of flunkeys answering the phone and absolutely no one has a clue what they're talking aboutAugust 3rd car still unregistered with no end in sight car will be dropped off at the Kia dealer and they can talk to my lawyer. It's definitely a breach of contract it's unusable on registerable and you know what will never buy another Kia

In 2019 I traded in my 2013 Toyota Camry for Kia Sorento LXW FWD. The sales rep was very pleasant, I think his name is Chris, he said he looks like Johnny Depp! He said as I was a single parent, he would help me get the best deal because he is also a single parent. We test drove a KIA Sorento VS and I liked it. My Toyota Camry was valued on Kelley Blue Book for $8,705. I didn't realize until later that Chris traded my car for $8,000 and not $8,705. I had to also put $6,000 cash down. Chris said the car lease would cost $350/mo. This was too much as I wanted to pay below my current monthly finance payment which was around $260. Chris checked the inventory and said there is another car exactly the same as I drove in the same color and would do a deal. He said he could do this for $265 which I was happy with. We went to look at the car and he said everything is exactly the same except there is no individual ACs, heated seats and automatic seat adjustments. I took the wear and tear plan also which increased the payment to $295.79. Signed the deal! Over the next week or so I started to realize that I didn't like the 'feel' of the car, e.g. when I put my foot on the peddle to accelerate it was slow to move and the car sound was not as smooth and sounded 'grindy'. I also started to ask myself why am I paying too much for leasing a car? Especially as I traded in my car and put cash down! I started researching and went to another Kia dealer. I test drove a Kia Sorento VS and this car was smooth and had the amenities as the car I test drove at Stevens Creek. We talked numbers and I gave the exact numbers as was on the lease I signed. i.e. $8000 for trade in and $6000 cash down. The dealer quoted $260/mo for the VS! He also mentioned that 2019 cars come with privacy screen, which I did not get from Stevens Creek. I was also told that I didn't need to put cash down either and said it would only mean you pay an extra $20 or so! Shockingly, when I went to Kia Stevens Creek website and did an online calculation and inputted all the same payment details for the car I have, cash down, trade in, etc. the cost was $129/mo. There were rebates included! I did not receive any rebates! Another example if I had full trade in value cost would have been $108/mo. (see screenshot) When I further researched, I found new cars get cash rebates/incentives, cash offers! I then started seeing TV adverts for the same car I have for $219/mo with less cash down at $3,650 and no trade in!! (see screenshot) I also phone Kia Customer Service and told them about this and had a case open with them but they recommended speaking to Kia Stevens Creek dealers first. I spent weeks trying to contact the General Manager, Tony whom I'm told is the most senior person I can talk to. He did call me back once, but we kept missing each other's call. I then emailed him a few times over the months and did not receive a response. When seeing advertisements, I feel very much cheated and scammed by Kia Stevens Creek! Especially as I am a single parent. I did not get a good deal. I even emailed the President and CIO of Kia and did not get a response. I emailed James Bell, Head of Public Relations from Kia USA and received a response! He said "Our dealers are franchised members of our business and as such are not employees of Kia Motors America. A customer financial decision and contract is entered with the dealer as a separate entity...not Kia Motors America. A complaint such as your own would need to be taken to the dealer for any potential solution." So, not even Kia HQ will get involved, knowing that Kia Stevens Creek cheated me!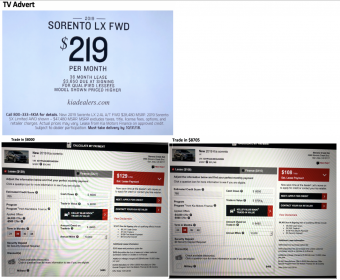 Heidi Kennedy
from Altoona, PA
I purchased a 2014 Kia sorento with around 60K miles on it. I drove it for about 2 years and put on 50K miles. The engine blew up with no warning, no dashboard lights nothing. I contacted kia about their goodwill program and they offerred me $2000 towards my $7500 repair bill. When I called to question the amount, the mean lady, Vicki in customer service, told me that it was nice of the dealership to offer that. She had no idea of the amount that was offered and had no notes from the supposed district manager. What a joke.

Donna Scott
from James City, NC
I am very agitated with KIA's service. I took my car 3 weeks ago to have my horn fixed. They called me and told me to come get it, that they would have to order a new horn and that it should be in that following Wednesday. It is now 3 weeks later and they have not contacted me yet. I have contacted them 3 different times and all they tell me is the horn has not come in yet and they will give me a call. Another issue is when I returned to pick my car up, when I got home my son wanted to know what I had hit. I replied nothing. He then lifted my hood and found where they had taken 3 screws out and did not screw them back. They had left the screws on the outside of the car's windshield. I even contacted the corporate office and received the same response ( I'll call you back).

Evan Moore
from Albuquerque, NM
I purchased a new Kia Rio from Pitre Kia on 6/16/21. My temporary tags expire in 4 days, and no one has contacted me about picking up my license plate. I contacted them last week to ask what the deal was, and still no one has gotten back with me. This is making me very angry, as I wasn't pleased with the sales process to begin with. I need my car to make money, I do door dash, and if I can't drive it come Saturday because I have no current tags, that puts me in a really tough spot.

AZZA GHERIBI
from Centre Urbain Nord, 11
Hello
I had an accident at the beginning of April 2021 I go to see kia agency kram (bouchamaoui chabchoub) for the repair, they tell me that they must make a paying estimate deductible from the final bill; I leave the car, they make an estimate with 13 missing parts we check on computer the availability of parts; they confirm me that they are available and put aside for the preparation of my car and that it misses only two parts to order. They ask me to pay 50% of the amount of the 02 missing parts and I order them to arrive 01 month later. When I come back after more than a month and after continuous calls to which they never answer to see if the parts have arrived, they tell me yes they have arrived but we don't have an appointment for the repair before 15 days. they give me an appointment on paper to bring the car in for repair on the 28/06/2021; I show up the same day, I order a rental car whose driver comes to see me on the spot at the kia house and who has been paid for the 10 days of rental but a surprise awaits me: the head of the spare parts department as well as the lady at the counter had lied to me because the initial parts that were in stock are no longer in stock and should be ordered and waited for another 1 month or more The only pretext they had to tell me is that these two people will be absent for 14 days because they have the covid and in the meantime I don't know what to do and who will pay for the expenses; I can't even change branch to go and repair somewhere else because they made me pay for the estimate and the advance on the spare parts to demand that I only repair at their place.
I find only one explanation for this is the lack of seriousness and professionalism of the team of Kram accompanied by a nonchalance and involuntary work; already that the Tunisians pay enormously expensive cars because of the customs too high and if then we do not find a competent after-sales service nobody will ever buy from them since to take the money they are the first but to solve problems they are the last and more they take people for fools.
now it's almost three months later and I'm still at the starting point with nothing in my hands

Joseph Bracciodieta
from Cape Coral, FL
I purchased a new Kia Soul in January of 2021. One of their selling points was a $400 rebate for veterans.The salesman informed me I would receive the rebate in about four weeks. When I didn't receive it I went back to Kia and they told me their was some problems and it would take three months. After tree months I went back again this time they said o give it about six months. After six months i went back again now they do not know what the problem is. So they give me a e-mail address to write to and assured me they would take care of it. I e-mailed them and got an auto response they received my e-mail and a representitive will get back to me in one or two business days. I emailed them twice and never heard a word from them.

Donald V Millsap
from Riverside, CA
I have a 2017 Kia Forte with barely 22,000 miles on it.
The service engine light came on in early May, was taken to Pomona Kia on 5/10 to be fixed.
I was told that the reading couldn't be found and told to return again if it came up.
The next day the service engine light went on again. I played phone tag with the service manager and finally got another appointment for 6/15.
The service engine light came on again 6/18. Obviously the issue is not being resolved and Kia offers no rental cars for an extended stay.
I had a 2011 Kia Forte that was in a near fatal car accident with over 124,000 miles never with any issues.
I am being sent to Kia Covina on Monday 6/21 to hopefully get the issue resolved.
Note: Between my wife and 2 older daughters we have owned six Kia's since 2011. If needed I will turn this one in under the lemon law!
Don Millsap

Rose Nieves
from Morrow, GA
I bought the vehicle on May 2nd, and I put down $23,000.00 and KIA gave $9,000.00 for my trade in. Until this day the 15th of June I do not have a legible tag. I tried to reach the financing manager to see if I can just pay the balance of what I owe on the Seranto 2021 and instead of making payments, being overcharge for the price that the vehicle was sold to me, so far no has reach out to me to work things out, this is my first time buying a KIA and all I want is to be part of the solution and not the problem.
Thank you
Rose Nieves

I have a 2019 kia Forte with 19000 miles and it dies while driving and sometimes jerks when I am driving it I have taken it to Kia and they can not find anything wrong so I tried again to have it looked at and wanted 300 just to look at. So I took it to a different shop and found out it needs a torque converter. Every kia in my area has a 3 week out to get it in and they all still need to look at it and want the 300. And also they are saying the part is not covered.

Rose Nieves
from Morrow, GA
It is two days that I am unable to drive my vehicle due to the temporary tag expired and I have called, sent emails and spoken to 4 customer service rep, it is now 19:00 and I haven't received no response. This is ridiculous that's two days that I have to carpool because I am unable to drive my own car to work. The complaints that I have sent through email not respond, then when they see the complaints then customers calls, listen but no solution. It's amazing that the down payment I've gave was cash quickly but to get a issue resolve does not work the same way. I did not buy a new vehicle to be parked in the garage. If not I will send emails to the next level.

Sheila D Cassel
from Pensacola, FL
First, I had taken my Kia Rio to the service Department (Had it towed) due to the fuel ignition system. It was VERY hard to start and it was missing and it was admitting WHITE exhaust. They said they could not find the problem, let it run and tried to say it was BAD gas. TWO months later it was missing and trying to stall. Prayed the whole time I got it two the dealer and they found the problem. It was still under warranty (that was good) Said it would be until the next day. I explained I was planning to go out of town (3 day holiday) WELL, kept waiting that Friday for a call and I had to call that late afternoon. They returned my call and said the automaniac worker had to leave for an emergency. I understand that, BUT why did they not call me before, It was a three day weekend, I had to FIND a ride to work because I was promise the NEXT day to get my car, and they did not even OFFER ME the option of a car to use because FIRST it was Kia's faulty ignition system (I understand about flaws) and it was like I do not care attitude from the workers (NOT the Head of Service department) ONE worker asked why did I not have a COUPON. FIRST it was KIA's First should have provided me a car, SECOND, they did not offer me an option to rent one (WHICH was late in the DAY) and offer to reimburse the rental fee. IF it was something like schedule maintenance that would take a while, I would have done that, BUT it was manufacture on the ignition/Fuel system. I do not understand while ALL the Kia Dealers so NOT have a car rental option on the site. They do in Greer SC, IF I would have called and explained what was going on with the issues of my car not running well, I would have been TOLD (from customer service) You did not schedule an appointment, so it may not have been seen for few days. I work for type of customer service and they would have tried, not to just blow me off. They Head of the Service Department was nice and understanding and did not know they was doing this.

Theresa Marrero
from The Bronx, NY
We leased a kia teeuride 2021 . the engine blew . no one in kia is helping us. The contract states we can take the vehicle to a third party for maintenance. they claim the cap for oil was not placed back . The vehicle was serviced two months prior to the engine blowing. the vehicle never indicated check engine or low oil. the vehicle engine just slowed down and once stopped the engine gave out. once stopped it blew all oil out and there a picture of all the oil spilled out. impossible for the car not to have any oil when engine blew. considering the vehicle is bran new how is it that it gave no indications of service or engine problems. it is a lease. we called our insurance and since we had no accident or fire they wont cover. the certified maintaince third party also indicated that if they failed to place a cap the oil would have been expelled two months prior.. we are frustrated and Kia has no answers

Tianna Schwab
from Riverview, FL
Recall vehicle!! With Extended Warranty, was not sent notice or given phone call. Car sitting at dealership for over 2 months due to Engine faulty, I have 7 days for approval from consumer or I'm out of a car. I'm a single mom and the position they put me in without a vehicle for 2 months has been depressing and disappointing.

Dale Thompson
from Minneapolis, MN
I purchased a Kia Care Choice Maintenance Plan administered by Fidelity Warranty Services when I purchased my 2021 Telluride in October 2020. I used a oil change coupon for my 1st oil change at Lupient Kia in Brooklyn Park, MN in March 2021 with no problems. The service was performed at no charge to me. Yesterday, 10-MAY-2021, I took my Telluride in to Lupient Kia again for my second oil change service. They refused to honor the coupon this time and I was treated very rudely. I spoke with Fidelity Warranty Services today about this incident and they verified that my plan is valid and that there is no reason why they shouldn't have accepted the coupon.

Eric Hilgendorf
from Jupiter, FL
The dealership has had my car for two weeks and I can't get a single person to call me. I've left message after message for the service manager and the service advisor.

Brittany
from Philadelphia, PA
My pay this is the worst company to work for

Michele Miller
from Marrero, LA
2016 Optima FE burning oil at the rate of a quart every 1000 miles. The car had about 32,000 miles when it started. The oil light flickered a couple of times on acceleration. It was still almost 1000 miles to go before the next oil change was due. It was 3 QUARTS LOW. It does NOT LEAK. It is burning the oil.
They want me to bring it in for an oil change. Hahahahaha hahahahaha. And, they're SERIOUS. My mechanic is capable of changing oil. AND measuring the correct amount.
KIA BLOWS. Especially Premier KIA in Kenner, Louisiana. One of the key fobs wasn't working so I brought it by the dealership. I was told it was NOT Kia's problem. The car was only 8 months old.
I can't continue, because I'm going to become beyond vulgar. ALSO, paint is already showing RUST. Just BEWARE!!!! KIA BLOWS.

Joseph Federico
from Inverness, FL
I don't know a lot about cars but I do know bullshit when I hear it.
I have been going to KIA dealership in Crystal River Florida for years, they were always great, then they were bought out by Jenkins KIA of Ocala, Florida. Now I can't even get service there and was told they are booked up for 3 weeks and to visit their other dealership in Ocala.
I lost my AC in my Sorento due to a high AC line leak which needed to be repaired.
They did not have the part in stock.
As you can imagine, a laundry list of "needed" fixes were found. They recommended I get all these flushes that were already performed on my car and my service record should have shown this to these so called "service advisers".
People think of the service advisor (also called a service writer) as a mechanic but basically, they are salesmen. They're even paid on commission. That means that the more work they convince you that your car needs, the more money that puts in their pockets.
I became a target for the service department to "upsell" as much additional work as possible.
The service advisor kept coming out saying things like "I respect Veterans" and "I'm on Your Side"
Introduction to the service manager is a gimmick to get you feeling special.
I have bought 4 new Kia vehicles in my life.
I actually love their cars.
KIA dealership in Ocala Florida put such a bad taste in my mouth that I will not fix my AC issue in my Sorento and will sell it.
I will never buy another KIA in my life.

Shamshad ahmed
from Paris, IDF
I am from Tinsukia Assam ..I was booking Kia Sonnet on 22-12-2020 .. First we were told that the car will be available in the February last.. Uske baad bola gaya ki march first week me milega .... or ab bol raha hai ki April 22 ko milega ... jabki mene un ko 50000 / - advance booking diya hai ... KIA SONET co. Was kidding for me .... Please solve the problem

I never had to deal with a bunch of i don't knower's, this is absolutely ridiculous we need a letter been asking 2 weeks everyday and everyday we get smoke up our butts. We heard we faxed it 3 times ,not here we faxed it to motor vehicle no you didn't , we mailed to your house nope .why can't you just do your job send me my papers..

Piyush Maheshwari
from Indore, MP
Worst experience with the dealer n executive delaing here in indore..very unprofessional

Peter A. Stokinger
from Nashville, TN
My complaint is with KIA finance. I have financed twice through their finance department because no one could match their percentage rate. I never missed a payment and was early more often than not. The problem has come with paying off my loan early. I paid a six year loan off in less than 2 years and now I cannot get my Title from them. I have called multiple times and have got the same story, we will send a request for the title department to send it to me. I cannot speak to anyone in the Title department, it is not allowed. I live in Alaska, and the way I understand it, the State requirement is that within ten days of payoff the tile should be sent to me. I have searched the internet for assistance and found this web site.

Tracy pope
from Miami, FL
Very rude wouldn't even run my credit told me i couldn't afford payments like he knew what I had in my bank account I very very well could I am a black man the only customer in the building I see why very very very positive this was discrimination I'm very upset.

Anna Richards
from New Bern, NC
The salesman was fantastic , but the service dept was horrible. My daughter bought a kia soul and 4 days later a deer hit her car and the door handle on the passenger broke off , and she had a dent in the rear passenger side door. I called the dealership and explained the problem and told them I thought it was a small dent. I was told my daughter was told she needed to order the door handle first. We brought her car in on Saturday because that is the only day that she is free. First the person at the service desk came and looked at the damage for less than thirty seconds and said they couldn't fix it. but what really got my daughter mad is that the person kept putting his finger in the space for the handle and trying to pull off the rubber that was there. We returned the door handle and got our money back. I have never heard of a dealership that doesn't do repairs on their cars. also the finance person led her to believe the factory warranty covered routine maintenance for 25,000 miles. we scheduled her first maintenance at Coastal Kia in Wilmington NC and was told she would have to pay for the maintenance the first maintenance is only covered if you the car to the dealership where it was purchased. My daughter would rather pay than go to Jacksonsville Kia again. we will never go there again. but ending on a good note the salesman was excellent, I don't remember his name.

Heidi Clark
from Atlanta, GA
I went to the Kia service department on July 17, 2019 at 10:15am to get a new tire. I had speaking to Debbie on the phone and she said she had the tire I needed in stock, I knew it would be no problem. I got there and not even a 1/2hour in Debbie came in and got me and brought me back to look at my car. She showed me the treads on my tires and showed me the wear on them and informed me I would need 4 new tires now instead of 1. Now I pay extra for the oil changes for life, and part of their oil change inspection is to check my tires tread and inform me that my tread is wearing low. If they had done that, I could have planned and prepared to get my tires done. Not get ambushed. Also part of their inspection is to periodically rotate and balance my tires also looking at them to check for wear and tear. None of this is ever done. Why have a inspection checkpoint system if you are not going to do it?? Every time I get my oil changed they say my car looks great, and I am on my way. Then they want to quote me almost 500.00 for 4 tires. That is ridiculous!!!
I had to turn into someone I hate to get them down on the tires. I shouldn't have to get mean in order for them to do their jobs. That is not my personality. Now i worry they will do something wrong to make me have an accident. I hope not. It is now 12:10 pm, and I know they have other customers but I have waited long enough. I have a very bored daughter with me. They have not stocked the customer service lounge, so there are no snacks, and no fresh popcorn, and there are flies buzzing around. This is disgusting. Something has to change. New management, or some people who give a damn. Thank you.
Thanks for your feedback!
Sorry. Please try again later!