Kia
Kia Complaints Continued... (Page 4)
292+ reviews added so far. Upset? Call Kia corporate: 1 (800) 333-4542

Debra Nesbitt
from Melbourne, VIC
3 years and 33,000kms ago I purchased a brand new Sportage. On day one I noticed a flickering oil light at idle. I rang the dealer and he suggested it could be a sensor and they'd check it at first service. I've had 3 services and each time have mentioned the issue but my concerns have been ignored and no investigation has been done. 3 weeks ago at a service I again mentioned the problem, but when I picked up the car and asked the service head man what they found ,he said the light didn't come on. I said the car has to be warmed up to see it he replied
' oh we haven't got time to do that'. Last Monday I booked it in to be specifically checked...and guess what..I have a damaged motor. I will now be getting a new motor under the cars warranty..all good . But now I'm stuck with a hire car for 5-6 weeks that they've provided and a $1500 excess if someone scratches it in a carpark or hits it and doesn't leave details. ALL THIS THROUGH NO FAULT OF MY OWN.
The condescending,arrogant and dismissive attitude from Kia service centres (2) has appalled me. Not once have they treated my concerns as being important enough to check. And then to be told that 'everybody knows that an oil light needs to be checked '. Insinuating that this has all been my negligence in reporting and I'm just a silly woman. I drive heavy machinery nearly daily in my job..I know how important oil lights are.
THIS ATTITUDE TOWARDS WOMEN IN PARTICULAR IS OUTRAGIOUS.
KIA YOUR SERVICE CENTRE PEOPLE DO NOT FOLLOW THE KIA CHARTER OF CUSTOMER SERVICE.

Bernie Nazer
from New Port Richey, FL
I have a 2017 Kia Soul with 10,000 miles and all of a sudden there is a loud ticking noise in the engine .The dealer said it was the fuel injectors and that's normal.Why did this just start.If that's normal I would tell everyone you don't want to buy a Kia they make a cheap engine .

Jerry Bishop
from Knoxville, TN
I purchased a new 2017 Kia Sportage EX awd. I drove the car out and on turnig right the car make a popping noise and also from a dead stop to about 50 feet it makes the same noise. I called the service department at the dealership I bought the car from and told them that there was a binding then popping coming from the car at the right rear. I also told him it was in my opinion it was coming from the suspension. When I arrived at the dealership I said it was a shock or stabilizer from the way it sounded. Fifteenn minutes later I was told my car was fixed. The problem was my Spare wheel package was installed improperly. I got in my car turned left from the dealership and then took a right to get on the interstate. The popping noise was still there nothing had changed. I do not think the suspension was even checked! I have little faith that this service department is going to find the problem and fix this car. I cannot believe I bought a new car and when I turn right I hear this wind up and popping sound. UNHAPPY WITH THIS KIA SPORTAGE!!!!!!

Arthur Fournier
from Phoenix, AZ
We have a 2004 Sorento we have 80k miles runs great milage? But what really bothers me the rims are peeling what is that about they look realy bad how do i fix this. What are they made of that doesn't be polished. I am open to suggestions.
Thank
Art

Laura Swink
from Roanoke, VA
Been sitting in service dept for 3 hrs now to get voice activation fixed on a kia I bought 3,wks ago .3 times radio has been updated in the last 3 wks..updating it now again..told to expect update to last an additional 45 more min.then they will make a decision..seriously..not happy.wasn't offered a rental was just told they wd drop me anywhere..I gave things to do..

Sharion Washington
from Houston, TX
I went to Kia on 10/16/2017 to purchase a vehicle. The choices were horrible. The service was disgusting I ended up with a 2017 soul for over 18,000.00. I drove this car two days and wanted to scream. I proceeded to take it back and get something more accommodating for my family. Once again, no choices and horrible service. The General manger had absolutely no understanding rude, unconcern and just out right didn't give a FUCK!!!! I would never in the lifetime recommend kia to anyone are anything. To think I was still trying to shop with them wow what a fool I was.

Bill cray
from Pittsburgh, PA
The sales mgr used foul language when I was in his office with other sales me around him and they all thought it was a joke and began laughing at me. I am 72 yr old and you need to have more information before we continue.

Glenn Green
from El Dorado, AR
We took our 2011 Kia Sorento to the nearest dealer (Sparks Kia, Monroe, LA) a couple of months ago for recall work. While there, we asked them to look at one of our key fobs to determine why it wouldn't work and suggested it might be the battery, since we have had this problem numerous times while it was under warranty. Instead, we were told it was defective and would cost $300+ to replace and program a new one, but it would have to be ordered, as they didn't have one in stock (lucky for us). Since we don't have a dealership in our town, we haven't gotten around to having them order a new one to replace the "defective" one. Today my wife decided to give a new battery a try and guess what? That "defective" fob cranked the car.
I'm extremely displeased that the dealership tried to bilk us out of over $300 for something a CR2032 battery fixed. Now, I can't help but wonder if they even completed any or all of the recall work for which we took the Sorento in to have performed. (I'm sure you can look it up by my name and address.) Perhaps this was all because we had purchased the vehicle through another dealership and they wanted to get a little extra from us for their troubles. Who knows? I just know they lied.
If it hadn't been for us discovering a battery would fix our problem, we would have been victims of highway robbery. The service manager was nice and they got our car back to us quickly (for that I would have given 5 stars); however, maybe that was because they didn't actually do anything to our car? How would we be able to prove this? We do know; however, should any of these "recalls" malfunction, we'll be sure to let you know via legal council.
We are most disappointed in this discovery and this, alone, will more than likely prevent us from ever purchasing another of your products.
Glenn Green
214 Amberway
El Dorado AR 71730

frankie valenzuela
from Dallas, TX
been having trouble with my 2016 optima turbo about 2 months after we bought it back in febuary 2017 I have been waiting to see what the dealer is going to do but know they tell me they cant do anything unless the performs bad when they drive it they worked on it once and it drove good but for about 5 days know they say its the transmission that it has to ajust to whos driving it nobody drives it but me and I don't belive that also the backup camera is not working right if you can please call me 817 420-0438

In September of 2014, my 2013 Kia Sorento seemed to be having some issues. Seeing as that I had done all required maintenance on the vehicle, I took it to the Kia dealership I purchased it from for them to take a look. They told me that the place I took it to for the last oil change, only 2 weeks before, put the wrong size oil filter on the vehicle and that there was a sludge build up in the engine. The company that did the oil change had the filter from my vehicle collected and taken to a lab for testing. Not only did the testing confirm the filter was the correct filter that was approved for the vehicle, it concluded that the filter was functioning properly and was not to be blamed for the issues with my vehicle. Kia advised me to bring the vehicle back every 300-500 miles for an engine flush and oil change. This cost roughly $300 each visit, and since the dealership was 30 miles away, these visits happened very frequently. When my engine did end up being destroyed, Kia forced me to pay for the engine replacement out of pocket. Not once did they ask for maintenance receipts or anything. I called corporate many, many times trying to tell them all maintenance had been done properly, and they just did not care. They said multiple times that "sludge in your engine proves failure to do maintenance, so your warranty is voided." Even when I tried to provide the receipts, they would not accept them. Oddly, after my engine was replaced and while the Kia tech was test driving it, my transmission blew! They covered this under the warranty, because "we were the ones driving it," but I am sure it would have been a different case had anyone else been driving it. A while later, I received a letter in the mail stating that Kia would be extending the warranties due to some reported issues with the engines. I applied for a reimbursement at that time, and was denied. I received a letter a while after that stating that there was a "service campaign" on the engines, and to take my vehicle in to see if any repairs were needed. I again applied for a reimbursement, and again was denied. I saw on the news that Kia was doing a massive recall on the engines, which included my vehicle. I again applied for a reimbursement. I was told they would process the request within 60 days. I called just before the 60 days was up for an update. They claimed that the 60 days started when they "received" my letter. I have a signature confirmation that the letter was received 30 days before Kia shows the letter was "received." I was told that due to the high volume of reimbursement requests, the letters were not being opened for weeks after they were received, but the 60 days would still start on the day Kia shows the letter received. I call again weeks later, and was told my reimbursement has been approved, and the check should mail at the end of the month. I call August 31st, and was told that due to Hurricane Harvey, there was probably a delay in receiving my check that had been mailed. I was told to call at the end of the following week if I still hadn't received it. I called September 7th, and was told the check has NOT been cut, but checks are cut on Thursday's, so "hopefully" it will happen soon. I called again September 15th and was told that he would call me back regardless if he has an update or not because he understands my frustration and wants to help me. I hear nothing until I call again today, October 2nd. The check has still not been cut, and she told me that I had been given incorrect information when I was told the check was mailed back on August 31st, because it hasn't even been cut. So even though it's past the 60 days that they established, and it's been approved for over a month, still not check in sight. I will be filing complaints with every agency possible until this is resolved. And for someone to blame a hurricane that completely destroyed MY city when a California office hadn't even cut the check yet? Words cannot describe how unethical and how disgusted I am with this company. The way they have treated their customers after their short-comings is unbelievably sad. It has been over 3 years, and I still do not have the money they owe me for their faulty product.

Valerie Myers
from Davis, CA
I started experiencing mechanical problems with my 2012 KIA Optima back in April 2017. I took the car to the nearest dealership to me and they charged me a diagnostic fee. After looking at the diagnostics they said the car had metal shavings in the engine and the engine needed replacing, it was going to be $10,000. Metal Shavings in the engine would not be the consumer's fault and so I did some research and found out that there was a recall on the motor. The dealership denied knowing anything about a recall. After contacting KIA's Consumer Affairs I was told that indeed all of the dealerships were aware of the recall. Jessica at Consumer Affairs told me my car was unsafe to drive and that she could arrange with the dealership to have it towed to a dealership near my home. She also told me I could submit a claim for the $145.00 diagnostics fee, which I did. They did tow the car and it has now been at the dealership since May 2017. I asked the dealership about a rental car and was told that they would only be able to give me a rental for 3 days which is no help to me whatsoever. I call Consumer Affairs again 2 weeks later and was told that was not true and that a rental car would be made available to me for longer than 3 days. I was originally told the engine was in stock at the dealership and it would be fixed within a week. That was in June 2017. Since then I've gotten little to no information from the dealership, they say they will call back and have maybe 3 times. No rental car yet. I called Consumer Affairs and the Dealership multiple times over the last few months and was told my case was escalated to Chris Beeson. I spoke with Chris Beeson and finally got a rental car in July 2017. I called Chris Beeson again in July 2017 and he told me they had to order the motor and it would be mid August before they had the motor. I've received 3 voice mails from Chris saying he's calling to update me.. but no information is left on my voice mail and when I call back his voicemail is always full. The dealership says they are working on it, they had to order parts, they are working on it, it'll be ready next week, it will be ready late August. It's now September 2017. I called Consumer Affairs again and was told by Josh that no one there at Consumer Affairs could help me because the case was escalated to Chris Beeson. Josh would not transfer my call to another person to help me nor did he offer Chris Beeson's number or help in any other way. I'm now in touch with an attorney. KIA has had my car since May 2017 and no one will give me any answers and they still have my car. September 5, 2017.

Maria Salom
from Torrance, CA
I took my Niro Saturday for the 1st time maintenance my appointment was at 8:45, we arrived 8:30am the service man advises me it could take up to 2 hours. At 10:00am, I asked him to verified my cell number, I was going to take the van to the mall. he was on the net searching for Dogs, not once did he look up to maintain eye contact. I also asked him if it was a normal waiting time of 2 hours, and he replied yes, we have over 120 cars having an appointment which does not cut the waiting time.
At 11:56 am I received a text car was completed. We returned and found my car with scratches on the passenger door and door behind the passenger I advised one of the service men and he brought the Service Advisor ( Lee Kahl), he came out with a condescending attitude without even listening to what I was explaining he proceeded to tell me it was my nails and that the car was dirty how would I know about the scratches; I emphasized that it is my car and I take care of it, I would know if any scratches were there. I also pointed to him that there were towels threads on the driver side door and he continued to tell me it was a complimentary car wash. Which I understand complimentary but that doesn't authorize dealer personal to damage or not perform the job to their best.
At that point, I request to speak to his supervisor, he rushed to go to his supervisor office which I followed. Immediately he told the supervisor I accused the dealership of scratching my car and it was my nails.
I explain to the Manager my car had no scratches prior to the service, and it was done at the dealership. The Service Advisor continued saying how would I know the car was dirty, yes the car was dirty it had rained a couple days before and I did not clean the car because I knew there was a cleaning included with the service.
The Service Manager offered a buffing of the paint to eliminated the scratches and It can only be done
Monday through Friday from 8am to 3pm. That is great however I now have to take a day off to have my car buffed out due to incompetence of the service department.
I am extremely dissatisfied not only with the service but more with the arrogance of the Service Department Lee Kahl his arrogance, and lack of customer service is at his highest.

Maree Skehan
from Wynnum, QLD
I have a Kia Sportage 2012 and is now 2 months out of warranty.
It is currently being repaired - a new alternator.
The initial quote was for $1900 but this has since been changed to $1450.00.
My car has less than 60000 km on the clock.
Why would a car with less than 60000km require a new alternator?
My car is being repaired at Kia/Pacific Motors on the Sunshine Coast.
Thank you for your help with this matter.

Sandy camp
from Mankato, MN
Coil spring broke and fell off. had to overnight it. The new one was put on. Cost $288.00 dollars I drove it but nothing changed.sent it back and back again for the third time!!! I really don't think they know how to fix it!!! Does anyone in service know how to fix anything!! at least KIA of Mankato, Mn. doesn't!!!!

Jamie Phillips
from Suleja, NI
I have a Kia that is under warranty in Abuja, Nigeria. I have been waiting for 2 months for my car to be repaired. The dealership is very unhelpful. They do not offer a loaner car while my car is being repaired. They do not return phone calls. They keep promising the car will be ready and it is not. Even after I have waited for 2 months for my part to arrive and my car to be ready, they still say something else is wrong with it. How could they not have tried anything else to fix the car in all that time? They are the worst customer service people I have ever experienced. I will tell every single person I know not to buy a car from this dealership.

Susan Servin
from Phoenix, AZ
My used 2013 Kia is supposed to be under warranty. I developed a loud rattle and lost power about 2 blocks from home. Once I arrived at home, the car died and it wouldn't start again. I had the car towed to my mechanic, who determined that it was the high-pressure fuel pump. He said it should be covered under warranty.
The dealership said the same thing, and I had my car towed to them. They then said that because my mechanic "touched it" prior to it coming to them, they would not honor the warranty. Having my mechanic look at it first did not mean that the part wasn't defective. The mechanic has only changed my oil since I got this car.
I had to have the car towed to the mechanic in the first place. Obviously something was very wrong with the car before he even looked at it. Even though the dealership was supposed to put a rush order on the fuel pump, it was not available when my mechanic wanted it. I had him do the work as the dealership wanted to charge me a lot more. I was without my car for an entire week. I did call the 800 customer service number and got no satisfaction. I feel that at a minimum, I should be reimbursed for the parts and labor involved.

Tammy
from Lucasville, OH
I bought a brand new Kia Soul in March of this year. I got to the dealership around 5:30pm and left the lot with the new car. I was told that I needed to bring the car back in on Friday and they would detail it and go over all the features and sync my phone. When I dropped off my car that Friday I came back to pick it up and nobody showed me anything. All I was told was that someone would be with me and then nobody ever helped me. I now have buyers remorse.
I now have a car that doesn't have keyless entry, no cruise control, had to buy the spare tire kit and I have no way of getting into my trunk when the car is locked unless I open the drivers door and unlock the car. I have never had or seen a car that you cannot unlock the trunk from outside the car. I really hate this car and I will never buy another Kia again. I have already had to have the roadside service come to my house and jump start my car because the battery was dead from who knows what. Nothing was ever found.
Its a brand new car, the battery should not just have died on its own. Never again! If I could trade it in I would do it without blinking or regret! If I could make this experience a zero I would.

Georgi Hristov
from Chicago, IL
I called Kia customer service because Grosinger Kia in Chicago IL owes me money. But the guy from the customer service was so root with me. Finally called Kia motors to ask them when they are send it to me that check for rent in car who I waiting for two months and still I don't have it. They left me on hold for 1 hour and 36 min and never answered me. Such a coward, and of course I call again and the next who answered. They give me little hope that maybe I will receive my money for two days.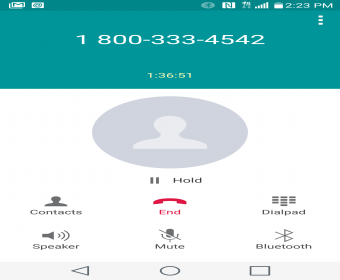 stephen mikus jr
from Lowell, MA
I reached out to KIA Customer Service for assistance because a KIA Dealer was unable to repair my Sorento's Brake Light/Shift Lock Problem, (e.g. 3 unsuccessful attempts). Dealer said vehicle needed a complete wiring harness replacement at an estimated cost of $5500, after I had already spent nearly $960. This diagnosis offered to me by a certified KIA Service Facility was based and what they described as a "Wiggle Test".
After some investigation I soon discovered after-the-fact that KIA had previous poor quality history as it relates to KIA Brake Light and Shifter issues, (e.g. two separate recalls in various models, including mine, since 2008). They have well known and documented problems with this design and the components used within. In my phone conversation with a KIA Customer Escalation Manager, I shared this information and expressed my lack of confidence in this KIA Dealership and their " Wiggle Test" diagnostic process.
I asked for his assistance to get to a reasonable resolution to my problem. I wanted some consideration from KIA to get a second opinion on the diagnosis and a report on what is found. I offered the following paths to corrective Action to repair my Sorento. That an independent Automotive Diagnostic Service, (e.g. agreeable to KIA) perform an inspection of my Sorento and provide a second opinion/report, (No Additional Cost to me). That a KIA specialist, (e.g. a regional technical expert) inspect my Sorento and provide a second opinion/report, (No Additional Cost to me).That another local KIA dealer who I have learned has a solid reputation inspect my Sorento and provide a second report.
The Kia Escalation Manager refused to offer any assistance to help mitigate my problem and closed my case. I have since written a letter to KIA management expressing my total displeasure with how my case was handled. I recently received a phone message in mid October from the same Escalation Manger that my case was re-opened and to contact him. I have attempted to contact him over a dozen times in the past (2) weeks-no response to any of these messages. So much for KIA's "Customer First Policy".

Yalonda
from Independence, MO
I woke up this morning to take my daughter to school. My rear back window was shattered. There wasn't any hole though the window indicated that some one busted my car window. Money had to come put my pocket 350.00 to repair the window. So i thought maybe a rock hit it. No the window was just shattered. Windows should be covered under warranty especially when i dodnt cause the accident.

Penni Dutton
from Marion, OH
My son purchased a brand new 2014 Kia Soul off the lot. The car has a total of 60542 miles and the engine seized up while going down the highway. It was towed home and then towed to the nearest Kia dealer which is 45 minutes away from home. The service department called asking questions about the incident and then ask for all the maintenance receipts. I explained to them that my older son is a mechanic at an auto repair shop and changes his oil after hours and has never charged him.
He has had a few oil changes done at other places for which he does have receipts. Kia stated there was sludge in engine and started it was from neglect, even though they have had this problem for years. I think someone needs to stop Kia! They are ripping off the consumers and getting away with it daily. Kia dealer wanted $5000.00 to replace the junk engine they put in. Ridiculous! This vehicle has 100,000 mile power train warranty but they will not honor it sure to we do not have record of all oil changes. Stop Kia!

Craig Flesher
from Roanoke, VA
We purchased a new 2016 Kia Soul "Sinister Edition" and my wife was in a accident with a deer. Car goes to the body shop and the front bumper isn't availiable until December 23rd and Kia Corporate doesn't think that we are entitled to a rental car and we have exhausted our rental car threw our insurance company.
So we are paying for a new car and cant drive it because of the front bumper facia isn't availiable.. Whenever I called and opened a complaint with customer service they said they would call me back within 72 hours and I haven't heard from them yet. We love the car and the dealership we got it at but the Corporate Office isn't doing there job and serving there customers. After they told me that is was our fault for needing a bumper cover because we wrecked the car , I was done talking to them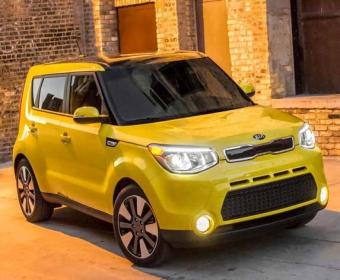 Line Delisle
from Hallandale, FL
My complain is that I have a Kia Sportage 2012 but bought it in 2011 the rack on the roof is peeling. I try to call the advisor since august 9 like he told me on my last visit call me I will take care of it. So try to call since august never return my call but today Sept. 20 the secretary took the message. He return my call to tell me that he is sorry but my warranty expired August 17 and if I want to have the roof fix I need to pay for it. Sorry but Mr. Randy if you would a return my call this problem would never occurred. He is busy as an advisor but I am busy too as a nurse and he is the one who told me to call him.
Now he is telling me I should a stop at the dealer and make an appointment. So much bull. I had a car with a rack on the roof for 7 years never had that problem with it yes sorry it was a chevrolet. The service at this dealer is so slow. I went there to change a high beam light. They want to charge me $425 they told me i have to change the hole part in the front went I refuse they clean all the wire and they make the light work. I'm sure down the road I will have the same problem. The warranty don't look like its covering anything. No more Kia for me.

Arthur Taylor
from Southington, CT
I own a 2012 Kia Optima Hybrid bought new in 2013. My complaint is with the front spoiler (air dam?) The spoiler has bee replaced 4 times at my expense.There is really no fasteners to secure the product in place. I find this to be a default in manufacturing and should be replaced under warranty. After 2012 I noticed Kia did away with the spoiler, could you have seen a defect with the 2012? Any help will be appreciated.

Arvind Sridharan
from Dubai, DU
I recently purchased a brand new KIA Optima T GDi 2.0 from one of your retails in Sharjah, UAE. Not a week has gone by and less than 1000 miles driven; the service team has already advised of a critical part replacement to be made to the steering box (rack and pinion arrangement to be precise). Within just a day after purchase the car's telescopic cover went missing due to a loose fixture and now this. I'm quite concerned if this is a pattern and god knows how many such encounters will I have to face in future.
As unfortunate as that may sound to your company, It is a very serious matter to me and I would like to understand what went wrong and why and how these kind of inconsistencies went unnoticed prior to delivery (It's an absolutely new car for crying out loud!!).
Ever since the time of purchase I have spent more hours at the service center than experiencing the pleasure the car is actually meant to provide. I'm completely dismayed at what has happened so far and would like to get a detailed overview of the quality testing procedures followed by KIA motors. Being a KIA fanatic (Note: this is my second personal car), I'm underwhelmed at the quality of product delivered to me this time around. I cannot even begin to comprehend how a faulty product could have compromised with my life safety. I demand a prompt response from KIA in this regards. I don't think I need to provide KIA with a summary of what are the disadvantages of driving a car with a faulty steering box? or do I?
As I'm sure you can appreciate, I rely on my car for transport and this is causing major inconvenience and disrupting my day to day life. I look forward to a satisfactory response at the earliest. I sincerely hope you take this email very seriously.

ashley boladeres
from Buena Park, CA
I purchased a lease on a new 2017 Kia Forte at the new dealership in Carson, California on August 18th 2016. I received a call from the financial manager Pedro on August 21st 2016 stating that I had to bring the car back in to the Kia dealership in Carson, California ASAP.
The reason was that he forgot to submit my application with finance for a loan approval. They submitted it two days after I've been driving my car around and showing it off to friends and family. He said the loan was denied and to bring back the car ASAP. What kind of service it this? What kind of financial derive representatives does this dealership have working for Kia in Carson? I am so disappointed in this dealership.
Two days later they call me to tell me I was denied a car loan after I've been driving it around. I'm so disappointed in there finance department. I ended up going to Honda in Torrance, California and got approved for a 2017 Honda Civic. Thank you! Danny, Honda sales representative!

Timothy
from Havertown, PA
Scott Kia promised that I would be able to download Apple CarPlay on my vehicle if I purchased a 2014 Kia Optima Hybrid. I bought this car on May 9, 2015 and is is a year later, no CarPlay. And they offered to change the radio. They backed out. They offered to put me into a new car to fix the problem. The fix would be a 2016 Kia but, it would make me pay an additional $102.00 per moth. This is unacceptable.

Bart seller
from Seattle, WA
Overall customer service is bad to begin with. I think a lot of these are independently owned so you're getting variables from each one in regards to issues. And loaner cars are another biggie some charge some don't. We have a 2016 Kia Sorento that was having problems, upon acceleration the vehicle would start to cut out and would not accelerate basically it was nothing there. And the check engine light was on very low miles under warranty and we took it into one dealership and they said they plugged it into the computerized system on board and found the history code reset it and the mechanic drove it and said it's fine now and after we got it within less than 24 hours the same problems were occurring and we contacted them and they had no records as of yet even in their system as far as what had been done.
Something to the point of not having their paperwork yet sent over to put into the computer system? So I had to describe to her what was going on and then she said sorry will bring it back in which was way out of our way to begin with. So we are going to another Kia dealership to try to have it resolved. And if we want a loaner car we will have to pay for it even though supposedly this is under warranty and you should get a loaner car complimentary but some places do not allow that at all. Or some of them have a miles cap and if you exceed that then you have to pay on top of that. Just poor customer service overall. I told this lady I'd like to talk to the head manager and I got hung up on so not going to that place anymore.

Tina Swanno
from Wilmington, NC
Internet ad states 0% finance on 2016 Sedona-all trims up to 66 months. After test drive of vehicle at Stevenson Kia of Wilmington North Carolina was told this vehicle was not included. Upon inquiry another exact same trim but more expensive model was available for 0% and I was told by sales manager that my test drive vehicle is exempt since Kia home office told them to list it as a test drive and it would no longer be available at 0%. This vehicle was on lot for awhile and had only 31 miles, guess I am the only one to test drive it.
This is a bait and switch, I have copies of all internet screens showing this vehicle listed 0%. I am filing a complaint here and with the NC Consumer Protection Agency. It also took 3 phone calls to get anyone at customer service 1-800-333-4542 to have an address of their employers headquarters. Wow this company needs some legal training and people skills training! Don't expect any assistance from this venue but posted to warn others.

Jim Hohman
from Johnstown, PA
I have a 2008 Kia Sportage since I had it nothing but problems. Replaced heater core, transistor and now a fan motor. Low millage on it and seems when I talked to a kia department manager he stated I am the only one who has major problems like this. Do you stand behind your product even after it is 8 years old I don't think so. I called today on 7/13/16 and got blown off by the person I talked to. I can't remember her name but I know she had a bad attitude.

Mamello
from Pretoria, GP
Horrible service as I am paying the finance house for central locking that was never fitted on my car, every time I call to ask about it i am told stories all the time.

Dave Silvey
from Nashville, TN
2014 Kia forte bought used last year with about 40,000 miles. Now has about 65,000. Broken timing belt while on vacation, possible engine damage and had to tow it back home for repairs. A two year old car that breaks a timing belt is just complete junk. And of course the 2nd owner only gets 5 years 60,000 warranty. So, kia's crap cars break down just after the warranty expires and we're stuck with this damn worthless thing.

Lowlrey
from Ballymena, NIR
Bought a 2015 Kia Sportage 1.7 diesel on 11/2/2016 clutch making a whirring noise as you go through the gears from stop position each time the clutch is pressed. Kia fitted new clutch 2/6/2016 noise still their. After fitting new clutch and all the wasted time.
Kia now saying that's the way the clutch works and sounds.Drove a 2013 Kia Sportage last week same speck all was fine no noise from clutch. KIA have changed something from 2013 and 2015 but are in denial. I drove another 1.7 diesel 2015 model this week the clutch sounded exactly the same as mine. Maybe KIA need to have another look.

Bonnie Judkins
from Orlando, FL
I bought my 2015 Optima February 2016 new, I've had it in the shop 3 times for front seat heaters not working. The first 2 times no heat and worked on connections, the 3rd time they replaced the passenger side heating both back and seat.
BOTH front seats only get to 90° f. On both low and high setting. I was told this is what their suppose to be no higher. After riding in other cars there is NO comparison and this is not right as I hardly feel anything. I had a mechanic look up the schematic for the Kia Optima seats and what the temperatures were supposed to be. 115°f+. I purchased this car with heated seats due to medical issues and needed the warmth of the seat for longer periods of time and this is very disappointing.
Also the car has very bad drift on long hauls at highway speed which makes for excessive steering. By the time I drive 6 + hrs fighting keeping the car straight it's tiring. It handles fine on short local trips at lower speeds. The KIA dealer "locked" my steering in "sport mode" but said they can't do anything if it doesn't do it for them and the can't possibly drive it to duplicate the problem.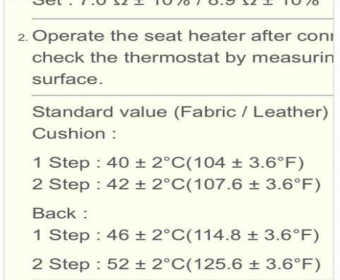 Brian Haynes
from Scottsdale, AZ
I had my Kia Optima SX serviced , Oil Changed on Monday 6/20/2016. I wanted service record sent to me by David the service tech. It seems the service dept. really is not there for the customer. I like to keep a record of my cars service but I forgot to pick up my service report and it seem your company will not send me my service report. I will not be back to Camelback Kia, I have asked for the service report 3 or 4 times and get no reply!

La'Chira Ennis
from Los Angeles, CA
My VIN # IS KNAGM4AD6F5078951. I got a 2015 kia optima in april of 2015. This year in march my car was having problems, there was an error message which read "check hybrid system,turn off engine" The car was breaking by itself, and it wouldn't let me accelerate full speed. I got it towed and fixed under warranty, 2 months later, which is now the same problem is occurring. The car has been in the shop since may 31st and they said it wont be ready until June 24th, 2016.
It will be almost a month without my car or a loaner car because they said they didn't have any available. When I called kia cooperate, costumer service was very rude, No one is understanding that I have barely had the car a year and it has broken down twice already. It has caused a huge inconvenience for me. I don't feel safe driving the car because it breaks by itself randomly, and I cant drive full speed. I just want this to be looked into further because I know its not normal. The downtown kia branch and the cooperate office is not understanding from my point of view, they just keep telling the car will be fixed because its under warranty. My issue is, the car stops in the middle of the road and my life is in danger. How many times will I have to take the car to be fixed even if it is under warranty, I shouldn't have to go through this. I am paying for a car that I am afraid to drive.

Mary hollingsworth
from Ocala, FL
I am overwhelmingly impressed by the impeccable performance I'm experiencing from 2010 Kia Forte purchased new with 17 miles. Have driven almost 160,000 long hard miles. Locked keys in car while running. Four hours before unlocked. Got in car after unlocked, drove 92 miles to OIA. Week later made 6 trips to Orlando. No major problems or repairs. Maintenance: Tires, oil change, brakes, headlights AC compressor went bad 2014, makes noise but still have cold air.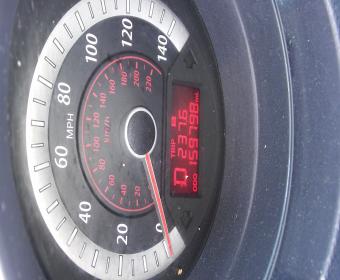 Paul Rozak
from Buffalo, NY
In March 2016 I purchased a 2016 Sportage turning in a 2014 Optima. They looked at the car and said I needed tires my lease was up in May 2016 so they told me they would not charger me for the tires in the new purchase. Then I receive a bill for them. I went back to the dealer and confronted Mr. Cho who sold me the Sportage. He denies ever saying anything about this. The dealership is In West Seneca NY on Transit Rd. The man lied to my face and of course the Manager who had to authorize the sale also lied. So this is how you do business. Say anything to get a sale.

Yalibra Dunson
from Round Rock, TX
I bought a used 2005 Kia Spectra from Round Rock Kia. In the 8 months I've had it, I've had to have leave it in the shop to have major repairs done more than 5 times, and counting. I get it out and two weeks later, it is having more issues. It has cost me thousands of dollars, and when I reach out to the General Manager through either a phone call or email, he refuses to reply. I think this is awful customer service and Kia should be the last place one should go when purchasing a vehicle!

J Muqtasid
from Morehead City, NC
Brought son a 2013 sorento, had good tags on trade in and transferred the tags to the Sorento. Weeks later received a bill from DMV for new tags. Went to Dealership and asked why. The office person accidentally ordered new tags instead of transferring the tags we already had. Why should we be expected to pay the bill when your company Made the mistake? The Manager said he couldn't do anything because the office person was off. The paperwork and the salesman agreed that it was the Business fault. I again have to go and talk to a office person next week when he returns to work when the manager was there and did nothing to help.

Andrea Guynes
from Palatine, IL
I purchased my 4th Kia, just made my first payment this past Friday. But 2 weeks ago I had to take it back because of no heat. They could not find anything wrong. I was told if the problem happens again bring it back. Before I could bring it back because of the same problem I was on my way home from work May 19, 20016 and the car stopped on the express way. I got it to the side of the road and called for a tow. Took it back to Kia in Evergreen Kia and was told that I couldn't get another car nor could I get a loner nor I couldn't get a rental.
I couldn't get anything from them. I have never experienced such unfriendliness nor I don't care attitude from Kia. I will never refer another person to Kia nor will I ever buy another car from Kia. I was treated with no respect nor regard as to how was I going to get home or to work that night. I have been a loyal customer for years, and this is how your loyal customers are treated. I know another dealership would love to have my business. I will not be doing business with your company anymore.

Clarissa Lyons
from Atlanta, GA
My first new car purchase feels like a disaster. I had a tire blowout on me at 1:30 in the morning on a dark highway due no puncture. The tire shop that I took it too informed me that the tire itself seemed to have been defective. I was told that I was going to have access to KIA roadside assistance and when I called them for help I got everything but that. I explained to the rep that myself and a 6 year old child was in the vehicle and that we did not feel safe being on side of the interstate. I explained to the Rep that not only was the situation dangerous but I was also very scared being that I am a female on a dark unsafe highway. I was informed by roadside assistance that they could not send a tow truck to come get me out of that situation because the KIA dealership was closed.
I feel like the car could have been towed to the dealership until they opened up and I would have gone to a hotel until KIA opened. It was senseless and careless to keep someone in a dangerous situation due to the dealership being closed. Thank God for sheriff who came and assisted me with finding a used tired (that I ended up paying $128 for) I don't have extra money to spend like that. I didn't make it home until 5am that morning. I went to the KIA dealership in Union City, GA and was treated like a liar about the tire situation my a guy in the service department.
The manager was very nice however. I was requesting a refund for the money that had to be spent and I was informed that nothing would be reimbursed. I ended up getting a new tire from KIA but ended up waisting $128. That could have been used towards my car payment or towards my remaining deposit. Dealing with Kia has been a nightmare. I'm about 23 days into my contract and I'm thinking about returning the car. I love my car but the customer service is unbearable.

Randi Williams
from Pittsburgh, PA
I have a 2013 Kia Sportage which was purchased at Cochran Dealership in Robinson Township, Pa. The car at times will not start unless I hit the gear shift with my hand and then sometimes it takes a few hits to make the car start. I've taken it to the dealership 2 weeks ago and they could not find anything wrong, of course the car started. I am stopping there today to try again so this problem can be corrected. I am very disappointed in this car and will never buy another Kia. I need my car to start when I turn the key.

James Lucas
from Wilson, NC
The handle to my door broke and I took it in and the fixed it under warranty. The next month the other one broke you could not open the door from the outside. The Kia dealership said it would cost $487.00 to get it fixed. My car just reached 85,000 miles and now the airbag light came on and it was not in any kind of accident or fender bender. The dealership is saying I have to pay to have the problem diagnoised and then pay for getting the airbag fixed. I was a loyal customer until all these extra charges. Can you please issued me a certificate or voucher to get the airbag fixed at the local dealership in Rocky Mount. It appears that little things are now happening that is costing hundreds of dollars.

bettyjo Hawley
from Mesa, AZ
Took my 2014 kia soul to peoria kia for an oil change and recall notice. Was waiting for my car and I inquired about two dents that I wanted fixed. I have the platinum coverage and was told any thing I wanted done pay 100.00 dollars and it would be fixed. Jay Morgan then stepped in and said that wascfor tires and rims only. I had no intentions of keeping the factory rims and I didn't. So that statement is not right. He was not there last year when I purchased my car. I fold him I will go home and look at my papers, he got mad and said he remembers me earnhart kia and called me a drunk. I told him thats a very bad think to do to any customer and get my car now. Thats5what you have employed.

Noaman Al-Sammarraie
from Scarborough, ON
Me and my wife and son went to the Kia Guelph Ontario showroom to see cars in view to buy one. The finance manager, John French came to "serve" us. When he shook hands with me, his looks were filled with hate. Honestly, you can feel the hatred vibes sprouting out of his body, eyes and every thing in the man. It is clear that the man is a racist to the bone, especially towards Arabs. I proceeded to ask him a few questions which he answered in a "get it over with" manner. I asked him about the price of the rondo, he answered me do you want to trade your car, I said yes, he repeated the question again.
He did this for at least 4 times, when I told him, I can get the price online anyway, but I want to hear it from him, because so far he has not been a great help, when i fact he was the worst customer experience I've ever had in my whole life. His reaction was appalling, he got nasty and he said why am I being rude to him, he's a manager and me and my family have to leave. I complained online and a phone call from James Britton, customer experience manager, Kia Canada saying that it's nothing to do with Kia Canada, it's the local dealer who run their business and asked me if it's OK to give my contact details to Steve Leech, general manager, Kia Guelph to discuss matter with me.
Then I had a call from him that ended up in a catastrophe because he was partial to his racist employee. I warned Kia Canada that if the matter wasn't solved satisfactorily for me, I will spread it to Kia Middle East and Kia Head office in Seoul-South Korea. I need Kia Canada CEO to know what an awful treatment prospective Kia clients are being dished out at them with incompetent, racist dealers who sadly represent an well known international brand like KIA.

Debra Miller
from Paris, TN
Had problems with my 2007 Kia Amanti not starting. I was on vacation in Southern Wisconsin and went to a dealer to find out what was wrong. It cost roughly $100 for them to tell me that my car had a faulty Smart Transponder Antenna and it would be about $450 to fix it. They would have to order the part and it would take 2 days to get there. I had to leave to come back home. The closest Kia dealer is about one and half hours away from me. I called to see if they could order the part and I could save a trip there. The guy told me that if they got the part and put it on and it did not fix the car that I would have to pay for it anyway.
So, it appears that I will have to drive an hour and a half to go and pay another $100 to have it checked out again. Then come back home and wait until the part comes in. Drive another hour and a half and get the car repaired. I do not think this is right. If I took the car to a licensed Kia dealer to start with, they should accept that diagnosis at a different dealer. I could understand if I took it Joe the Mechanic down the street. But, it was a Kia dealer!! I have bought five new cars from Kia. This will obviously be my last one. Will go where the dealer and service are closer to me and can work together to get an issue resolved. I really think this is ridiculous.

Betty McGuire
from Richmond, KY
I have a 2011 Kia Optima. I purchased this car new from Bruce Walters, Pikeville, KY. Today I was on my way home from school and hit something on the road which caused my tire to lose pressure and go flat. I didn't know what to do but a nice gentleman stopped to help me. We started looking for the spare and the jack but could not find it. I called Bruce Walters and their response to me was this car does not have a spare. I couldn't believe this. They did not try to help me at all. The nice gentlemen took my tire off for me and took it and got me a new tire and put it on for me. My concern is about not having a spare and circumstances were different. I often travel alone or with my 7 year old grand daughter and I can't afford to be stranded with no spare. This will keep me from buying another Kia. I never knew the car did not have a spare. Even cheaper automobiles have a spare.

Allen davenport
from Omaha, NE
I have been trying to get a release from so I can go to the dmv and get the title to my car. I called the 1st of march and they said it w as s mailed Feb 17 which I did not receive. So they would mail me another it will take 7 to 10 days. I called the 18 of march talked to a sup. And the best they could do is mail me another taking 7 to 10 days and you all call this good customer service be late on a payment and see what happens.
Thanks for your feedback!
Sorry. Please try again later!