Kia
Kia Complaints Continued... (Page 4)
333+ reviews added so far. Upset? Call Kia corporate: 1 (800) 333-4542

dear brother, kia cerato is a good car but the services & maintenance in jaddah is the bad thing. they are organised, they are not accepting cars easily, they are not working quickly, they do not understand the problems in cars,the number of staff responsible for the quick services are not sufficient (2 staff??), they are not doing all the chick list for each Km as specified by the company in the regular services, they requested from me ~620 RS for 20000 km to change only filter of air condition & one other filter & oil exchange.
In each regular check up i found they are putting more engine oil than the max. limit, which when i went to outside specialized oil exchanger he found ~700ml oil in excess. Also, i found other people in the same day that i was their complaining that the spare part ( as compressor of air condition, master of breaks)are not easily available & they are going to request them & ask them they will contact them after 2-3weeks..
is it correct to leave your care unrepaired for this period. Also, the lack of the number of point responsible for services & if you found a place they will said to you that they can not do all services. Until now no point for kia services in Makka which is a big countries in KSA...... Do they know about Kia car services?, Is this services for each car is sufficient to follow the car engine? i don't know if the Kia company will be satisfied for this or not? or should i go i seal my car??

The commercial with the red car nor the green is not their idea. the idea came from Joe Ann lias book The wood rats dragging their long tales not tails behind them.Page 20.Whoever you are I hope you stop stealing my work.The The bible say whatsoever one sowth that he shall reep.You stole from me ,the same people stole from me will evently steal from you. You could have gave me something for my work.Since I'm next to being homless.I didn't go to college not much school.I wonder why big shots like your company would steal my idea. whoever did it they darn near copied the whole book. where is my share since the book copyrights belong to me.
That kia comercial the idea is mine. I stand out a lot because i have this weird imagination. I have my on style.Kia got the idea for their comercial from my book calling all mouse.In the book The wood rats dragging their long tales behind them PAGE 20.Whoever is doing all that stealing I have a word for you.Whatsoever a man sowth,that he shall reap. I want to tell you later on down the line you gone lose your job. Your wives and family is going to be begging.and there will be a sickness that will spread that will have no name.The No Name desease Their is no cure.
The old lady.How about 20 million after taxes The old lady.That's not to much to ask since you made billions overseas the movies.Everyday 24/7 they were on tv.Enie Meanie Miney and Moe the rapper the domineering one.my idea my characters my scenary my paperboard box my boombox my jewlery. my everything

I purchased a 2012 Kia Optima in December 2011. It just reached 9,000 miles. All of a sudden the front end began to
make a rumbling noise like the front axle is about come off. The vibration is on the right front passenger side. I am now afraid of what I have invested in--I took it to the Kia Dealership on Mt. Moriah in Memphis, TN. The service department kept the car for two days and the technician stated that she heard the noise but could not find out what it was.....On Thursday afternoon I was called to come and pick my car up but there is no resolution to what the trouble is with the car. Bill in the service department stated that he would have to call the corporate office in order to find out what is going on.....I want this documented due to the fact that I am a Coach and I transport students and if something were to happen, I want it noted that I made the local dealership aware of the problem and now I am notifying the corporate office. The noise does not sound well at all. Please notify me to show that you read emails and you care about your customers.
I look forward to hearing from you....
Zinker Williams
5434 Eagle Bead Cove
Memphis, TN 38125
901-314-2731

I think it is unfortunate that the service dept at Kia of Vero beach is so fixed on how much money they can get from their good customers that they lose site of the big picture of having a satisfied customer that will continue to buy their product and use their service dept.
No one has touched my sorento but Kia, but the last visit I had with a complaint of winning noise when my vehicle changed gears has really turned me aganist Kia and their service dept. (I will not return at all) Instead of working with the customer all the service manager did was calculate how much money he could get of of me, that is very unfortunate of course I would pay any problem that was not covered by the warranty but to have the service manager to start adding up the cost before the problem was even found was not wise on his part at all.
Thank you

Sandy Mann
from Milton, WV
I went to put the seat belt on my grandson and it went down in the seat, it is not properly in the back of the seat to stay up enough to hook it. I couldn't get it out of the back seat and I took it to the Dealer and he said KIA has nothing to hold it up. He pulled it out for me and that was the end of it. Advanced Auto was my next stop to see if they had something to keep it up out of the seat so I could use it. Well they said they couldn't fix it. So I came home and put a close-pin on it to keep it up out of the seat, I don't know if the hole is too big or what it is doing, but it is very unsafe. The front passenger seat is so low, people complain all the time about it is so hard to get out of once you're down in it. I really like my KIA and the last one I had, but this is a real safety problem for children to be safe in their car seats. I just wanted to inform someone about the problem, before something happens and someone dies.

Kathy Montgomery
from Bethel Springs, TN
I am writing in reference to an extremely negative experience I encountered when I visited your dealership located on University drive in Huntsville, AL. I was looking to purchase a 2013 Kia Forte - VIN KNAFT4A24D5672173 - advertised on the dealerships website for $11,625. When I arrived at the dealership I was instantly approached by a salesperson who was very nice and eager to help. I explained to him I wanted to see the vehicle advertised online and also wanted to see a new Forte so I could consider the options of buying the used car compared to the new car. His response was you cannot believe everything you see online. He stated that cars are placed online to get customers to the dealership and once there they could see what the dealership had to offer. He then proceeded to show me the new cars. Finally, he took me around and showed me the used cars. The 2013 that was advertised was on the lot. After we looked at the new and used Fortes, I asked him to get me a price quote for a new Forte and the 2013 Forte. He came back and gave me a price of $16,999 for the 2013 Forte that was advertised online for $11,625. I asked if I could borrow his computer to pull up the dealership website and show him the price of the car. When I pulled up the website he took the price over to his manager. He came back and stated the online pricing was 2014 pricing and since it is January 2015 the price has changed to 2015 pricing. We then offered to pay cash for the vehicle if the $11,625 price would be honored. The salesperson did not acknowledge the cash offer and quickly changed the conversation to encourage me to buy a new car. Also, when I first arrived at the dealership, I was asking to trade in a 2011 Ford Fiesta. I expected to have negative equity in the Fiesta. I currently owe $8,500 on the vehicle and using Kelly Blue Book as a guideline I expected to be offered around $5,000 for the trade in, I was extremely shocked when I was offered $3,300 for the trade in. However, my disappointment is un-related to the trade in. My disappointment in KIA is the fact KIA advertises prices online but refuses to honor the advertised price. Finally, I am not a customer who needs or relies on generous credit approvals. I was told by the salesperson that I was not a typical KIA customer. He stated most customers were in desperate situations and were just happy to be approved for a vehicle. I appreciate the KIA policy to approve all customers. However, I believe you reputation as a company would be better served if you honored advertised prices. It is unbelievable that a company advertises a price but refuses to honor it. Until yesterday, my plans were to trade in my Ford and get a KIA Forte. As of today, I am unsure how I feel about KIA.

Donald Denison
from Wai'anae, HI
I went to town yesterday. I hit something on the highway on the way in. The my tire light came on. I pulled into a parking lot to check it out. I found out my back tire was flat. No problem, I always keep a pump and a tire plug kit in the trunk. So I start pumping it up. It's not inflating. So I thinking, OK I got to use the spare tire. Guess what? There's no damn spare tire! There's not even a frickin jack! There's a frickin pump that looks like it cost like 20 bucks and a save a flat container. Which is worthless because I can't inflate the tire. So I call the dealership, they tell me yea that car (2014 Rio) don't come with a spare. But they tell me that I got the road side package, and to call them. So I call. They said they would have someone out in about 45 minutes. The guy showed up, hooked my car up and towed it a couple of miles away to the dealership service dept. I'M HAVING MY CAR TOWED FOR A FLAT TIRE! WTF! Anyways. They tell me it has two holes on the sidewall. So I need a new tire. (105.00) bucks. They didn't have one, had to order it. Another hour. It ended up 3 frickin hours for a flat tire! I love this car, and your service dept. it is awesome. Never ever dealt with a service dept. like the Kia ones. Great people. I asked how much a new tire and rim would cost. They told me between $300.00 and $350.00. They said I had to buy the kit. I don't want a damn space saver tire. And I hate the jacks that come with most cars. I always use a floor jack. Anyways I had to write this a day later because if I had written it yesterday, it would have been unreadable. I was so pissed off I was shaking. I mean seriously, if I got towed into the service dept twice, that would pay for a new tire. On a side note. The salesman told me I had Sirus on my radio. Come to find out it doesn't work in Hawaii.

Kathy Spiegel
from Portage, IN
I bought my Kia Soul in May 2013. It has been great thus far until a few days ago. This past weekend, January 9th-10th, my Kia Soul would not start. I live in LaPorte, IN and the weather has been snowy, icy and with minus wind chill factors with temps in the minus 20's. I am in a band and use this vehicle to transport band equipment from job to job. If my car is not reliable, then I cannot continue to do this. We were finished with a gig and loaded the equipment into my Kia Soul. I got in and tried to start the car and it did not turn over. I tried turning the key in the ignition 4 times and each time all it did was click. The battery seemed OK as all of the lights in the dash were bright. I went back into the venue and asked if we could wait there as I had to call for a tow truck. The place was closing and I was imposing on the owners to wait with me when they truly wanted to go home for the night. In the meantime, my boyfriend went outside and he tried to start the car. He turned the key in the ignition 4 times and on the 5th try the car finally started. So we thanked the owners for waiting for us and warmed the car up and then made it home. The very next morning, the car would not start yet again. And the same scenario ensued. Finally, after turning the key in the ignition multiple times the car finally turned over. So we drove it directly to Neilsen Kia in Michigan City, IN. It was a Saturday and the service department had already closed. So I left the car with one of the salesman (Chuck) and filled out a form and dropped off my keys. On the following Monday, I called the Kia service department and asked if they were able to fix my problem. The mechanic on duty (Mike) explained that the problem was not fixable. I thought that Kia had a warranty that covered the car, bumper to bumper, for 5 years or 100,000 miles. This was one of the main reasons I bought the car to begin with. But Mike explained that the problem is in the design of the 2013 Kia Soul. He said that the starter is mounted to the bottom of the engine block and there is no splash shield protecting the starter from snow and ice getting into it. Thus, the starter froze. I asked if a splash shield could be put on my car to keep this from happening in the future. He told me "no" as they only started putting the splash shields on the 2014 models and the 2013 Kia Soul had a different body design which would not accommodate the 2014 splash shield. So I said, "Well, what can I do as I need to have a reliable car?" And he basically told me "nothing". He also told me that 3 other Kia Soul's of the same year had been towed into their dealership with the exact same problem that weekend. I can't believe that Kia would not address this issue. This is a design defect and it is not something that I am responsible for. I cannot continue to drive the car in the cold weather when it is not reliable. So we drove it directly to Apex Muffler in LaPorte and explained the situation to one of their mechanics. He said he could configure a splash shield for my car and it would cost $120. So I left my car with him to get this taken care of. In the meantime after he looked at the under carriage of the car, he called me and said that there were actually holes drilled for a splash shield placement. So what gives? Why couldn't Kia take care of this for me? It should be covered in the warranty. You must know of the problem because you have taken the initiative to redesign the car in 2014 to have the splash shield to protect the starter. This can become very dangerous to people as they can become stranded in below zero temperatures and it can be life threatening to those who live in states where the winters are challenging due to snow, ice and low temperatures. So I would like someone to address this issue or at least refund my money for forcing me to get an outside mechanic to repair a problem that Kia should have taken care of in the first place.

On April 1, 2014 on around 4 P.M. I was driving on Astoria Blvd, Queens, NY, and while approaching the red light the car all of a sudden shuts off. I waited few seconds to start the car again. The same day while driving to the Bronx, NY at around 5 P. M. while driving on the Cross Bronx Express Way and Middletown Rd. I experienced the same situation as stated above on this letter. I am very concerned about this, because is not only about my safety, but the safety of other people on the road.
Because there are no Kia service department in the Bronx, NY where I live I called Kia at Tenafly NJ, where they wanted me to take the car the next day 4/3/2014. I emphasize that it was impossible because on that particular day I was traveling to PA. The appointment was scheduled for today April, 2 2014 at 4 P. M.
Your attention to this matter will be appreciated. I can be contacted at 917-412-1356
Sincerely,
VIncenzo Castellano

I bought my second Kia within the last 12 month's, the last one being one of my daughters first car. Although it was used it still put her into a $14K debt and as a college student that ain't exactly peanuts. She took delivery of the vehicle and noticed the gas tank was only half full. I have since learned that this is a new company policy and I want to tell you that the policy sucks. It took the thrill out of the purchase and makes you guys look like you're hard up for cash. It also makes me wonder what else you've done that I haven't noticed yet, being that you seem to be that desperate. I have two more kids in line waiting for vehicles and considered trading in my 2011 for a newer model, but I think I will go to a company less cash strapped than you seem to be. I will pass this policy along to everyone I know in the hope that they reconsider buying from companies that do that kind of stuff.
Good luck
M. Vazquez.

This companys finance department has not got a clue how to organize finance. The right hand does not know what the left hand is doing. I decided to pay off the balance for my vehicle and contacted KIA finance department to get a final figure. They worked it out and I paid the required amount by card and I asked for conformation that I had now paid in full for the vehicle.
The conformation arrived next day saying that they had no further interest in the vehicle. Two days later I received two letters both from the finance department, both different, which stated that there was a shortfall in the amount that I had paid, one stated that I was some £112 pounds short and the other stated that I had not paid anything off the final payment. So what was going on in the same department and I said at first, the right hand does not know what the left hand is doing.
I decided to conact Consumer Direct, which is part of the Trading Standards Office. They advised me not to pay anything more as I had the letter stating that the company had no further interest in the vehicle, but I was to phone the company and point out their error and see what they said.
So I phoned the finance department, which by the way costs 10p a minute as it's an 0871 number. They don't hurry themselves and my phone bill is mounting up, they don't care it's not costing them anything.
To say the least, I had a good rant at them and the unfortunate lady on the other end is getting a right ear bending. She says she will look into this cmplaint right away and within a few minutes she is back on the phone and says that I am right and that there is nothing more to pay for this vehicle.
I once again ask for conformation in writing and sure enough two days later I get an identical letter to the first one that I had received, saying the they had no further interest in the vehicle. I have informed the Consumer Direct what I have received and we are now waiting to see what happens next. I have been advised that if they come back again for further payment, I should take out a summons agianst KIA for harassment.
I have never known such an incompetent company before and I am now wondering if the same sort of problems exist in all other sections of this company and I am now worried that I may have made a terrible mistake in buying a KIA car.

I had a day off of work and took my Kia Spectra in for a recalled part that needed to be fixed. During this time I also requested an oil change. I dropped my car off at 8:15am and was not called until 11:15am to pick it up. When I was trying to pay for the oil change there was no paper work on this being done.
The admin person told me to go walk back into the service center to figure it out. That was the 1st rude thing that was done. Customer service would have been for her to call or page the tech to come into the show room area. I went back to the service department only to find out my car had not received an oil change.
This dealership had my car for 3 hours to do 1 thing?!?!?! After the tech said he forgot about it that he would get it in for the oil change in the next hour. Are you kidding me?!?!? I had made other appointments that day since it was my ONLY day off.
Not 1 person apologized or offer any assistance or a solution to this issue. Don't you think these people could have said here come back to us and have a FREE oil change. I don't even care if I had to pay for the oil change but at least offer something. They were very unprofessional. I TRIED to give this dealership another chance. This is the 3rd issue I have had with these people.
They have a brand new building and I thought the help there would have been different. Though I found out the hard way nothing has changed with their service! I also don't think someone on the clock and working should be on their phone more than speaking to a customer.

I now know why you only give a 100,000 km warranty for your kia sorento i have the miss pleasure of trying to track down an engine for my vehicle. I have had brake rotars replaced $800 / a 4×4 problem repair $1900 / NOW I HAVE A ENGINE THAT NEEDS REPLACING and cannot find one in Aust. I have not had the vehicle 4 years yet and I dont think paying $44000.oo is value for my money. I have sent emails through to you guys before were can I get a replacement motor so I can at least off load this LEMON. I work for myself and this is costing me big time. Thanks.

I have a 2009 Kia Optima and the battery keeps dying if I don't drive it for a week or two. I keep towing this car into the dealer and they charge the battery and say everything test OK. I have had it into the shop 3 times over the last 6 months. Kia is refusing to replace the battery stating that once charged everything test OK. They said that I should start the car and let it run every few days. That's easy for someone that doesn't travel weeks at a time. I can replace the battery on my own, but that's not the point. I shouldn't have to replace a battery after 2 years.
The good news is that I have 5 years of Kia roadside assistance, so they will come out every time I need a jump and Kia will pay for it. I bet I can far out-way a cost of new battery with the roadside assistance charges that Kia will be paying for. Thanks for nothing Kia!

Kia is at it again using my rats. Their using stuff out my book again.I'm going to do this again.In the book the wood rats dragging their long tales behind them. page11 boutique page 12 four wood rats the red car page 19 calling all mice.page 20 the army of mice they came from all over th world page 20.celluar phone page 23 enie menie miney moe are their names black jogging suits page 28 shoes page 28 shoes female oufit page 31 purse page 32 mini van page 44 paperboard box page 56 nasty rat festus page 56 rats driving car page 93 sharp car page 94 moe the wood rat rapping page.
105 boombox page 111 poochie mama and black skirt jewlery page 128 green car page 131 earmuffs page 131 hair upkeep signifies a barbershop page131 brown wood rats dancing 133 red hooded jogging suit page 134 tennis shoes page 134 black sunglasses page 134 scenery the hood page 127 stefon with packages my characters page 127 Joe Ann Lias

Dear Sir, I own KIA car,and i do all the maintenance on time,suddenly i haired a sound in the gear box .i tried to call for an appointment it was impossible to rich anybody by phone,when i drove to auto mall branch in Jedediah they refer me to Sylemaniah becouse they don't have the service for gear box when i ruched to sulaimaniah branch they could notaccept my car before fife weeks from today and they refered me to nuzhah and i could not find the location nor the phone# Kindly help me with my case befor i loose my kia gear box.

My 06 kia optima has 42,000 miles and has had issues with the lights from the start. Finally the dealership said if I had any other issues with the lights bring it in they would give me a loaner car to drive until my car had its lighting issue fixed. My brake lights stuck on while the car was turned off and parked at my job. After the battery was drained and the car would not start to be driven ANYWHERE,the dealer said that no loaner cars was available and just bring it in and drop it off.The service dept. sales dept. or the dealership manager would not offer any other assistance.
I only live two blocks away but as a female living alone pushing the car to the dealership was not an option. The purpose in buying a kia was for the warranty coverage.

My Kia Sorento was leaking antifreeze. I bought it to Kia Flemington. First of all the person in charge of service would not return my call all day Saturday 5/21. I should have known that was a bad omen. Then he told me to leave my car there on Sunday night they would work on it with a diagnostic for $120. All day Monday no call, called back 4 times they said they had it on the lift all day and could not figure out what was wrong with it. Tuesday called back 11:30 John told me he would go get the estimate. Came back with all the hoses needed replacement, which I assumed.
Told me parts cost 451 and labor 1169. TERRIBLE LIE!!! Told him I was coming to get my Kia with this rediculous price. He told me the manager said he could take $500 off the job! You know he was lying about what the job cost. I took it to the neighborhood mechanic. He did the job for $459 in Hillsborough NJ. I will never buy another Kia because of these shysters. I have owned 8 cars and the best so far is Nissan. Don't get your repairs done down there you will be fleeced.

I* bought a brand new kia soul 2010 in jan 10 if I do not drive it for three or four days the battery is dead this has happe3ned 5-10 times had a new battery put in last may or june this keeps happening I bought aq battery charger running up my electric dealer sai9d i shoulod disconnect the neg battery if i go away for three or four days I am a single senior woman and have not got a clue about this that is why I bought a brand new car so Iwould nolt have this problem anyone out there kinow who I can contact

Myself has come up with a cure for people like Kia who take people.I will not mess with publisers anymore. I don't like when people still my work. So I got 25 of my friends to say this is my story then it will be be Goliath beat david down anymore I will copyright but I will not depend on them for support they know them rats is not no foreigns Enie Nenie Miney and Moe it was not ment for them to be gaggsters kia did that i guess that's how all blacks are. They are not gangbangers .The book The Wood Rats Dragging their long TALES is nobodies gangbanger. Thank you kia now I know what you think of blacks.
Peace I'm outta here. P>S.if you hadn't noticed the rats are from the hood and they are American americans just like me

beware cheating don't get you know where. Enie Meanie Minie and Moe I am going to sell the characters i got a good price I hate to do it but I think that is best for everybody. A company want to buy the characters .the wood rats dragging their long tales behind them is going to be history.Kia and this company will be running the same characters. They are mine and i can prove it. The put all kind of dates up there i have the original document. Kia picked They were created in 99 In the book The wood rats dragging their long tales behind them There is a story call beware cheating don't get you nowhere.
This is a paragrapg all the animals were preparing to run in the race,because the prizes were great! First prize was 2003 convertible second prize a 10 piece living room set. The next prize was a 52in.T.v.The third prize was 50 pairs of JazzEwalkers with the three buttons on the side.they were compliments of the jazzEwalker Boutique which is owned bt Enie Meanie minie and Moe. The shoes come in all colors in all colors including flowers and plaid. This man say he is willing to take the stories that i have written under another title. he want's to buy the copyrights It's gone be a quick because like before 2012.
The name of the book is DisNthat I think i'm going to put some of my stories on frre stories I'm not gone try and seel no more I'm going to let the people read them for free But you will have to go to Freestory to read them i just like to write. The boutique in the kia commercial is mine. I will not publish any more books i will just write them for free that's the only way to do it I will just put them on the net for free. I have some more about the rats and some more stories i rather for them to be free than some foreigners steal them.Look on free story and you will read them they are free. They were there for a long time.

i have decided after this book my which is called ?I will put them on free story and let parents read to the children.they want have to worry about cusing and talking bad.I love to write children stories I have found this black publisher I hope he is not a thief. One of my stories is on free stories so if you like them let me know I will do it for free maybe some one will be honest.But thankful i got someone to handle this but he is handling it different we are going on the road. You kia copied parts out of my book Anybody see those rats should no them is not no Japanese rats them wood rats and they name Enie Meanie Miney and moe

Kia client, Saudi Arabia, the world's worst car client in my opinion. Unsuccessful service, bad deal, there is no hospitality and welcome the customer never never at all. I bought the kia car and then try to connect with most branches of the Kingdom of Saudi Arabia and i have not been answered on the phone by anyone in customer service. Staff expertise in dealing with the customer is so so bad it makes not not happy at all. I honestly would not buy another car in my life from Kia never ever because of these experiences. Will not advise any relative or friend to this car company and this bad agent service.

mainly my complaint is with the way the dealership handles their customer after the purchase. i purchased a 2011 sx kia sorinto and my niece purchased a 2009 carry over brogero. the cars are what we expected. the customer relations suck. we ea needed a third key. simple enought. but after calling a "number" of times and talking to jordan we each gave up. they jordon nor the dealership took the time out of their busy schedule to call us back. finally after approx three months my niece got a call they had her key. she has already went to the local kia dealer berlin city and ordered one…
this one only took 4 days and it was in her hand. needless to say we drove 50 miles away from home thinking we were getting a better deal. well money wise saved a few dollars. service wise lost a bunch. i would think after two people bought 2 cars from me at a total of over $54,000.oo being a sharp sales person i would give them outstanding cust service. even go out of my way to make sure they were happy, but that's me. i nor anyone i know will go back to capital city kia in the future. kia is the one that going to hurt. i will look around for people that talk about their cust service next time because most of today cars carry out standing warranty along with the price being close together on the high end cars.
but thanks for reading and feel free to contact me. tct.payne@yahoo.com

As I said earlier on this thread Kia stole my ideas from My Book The Wood Rats Dragging Their Long Tales behind Them. In this book I describe all my characters even down to the last detail. In this book there are 38 stories in the book kia just took what they needed.They know all about me they lie about they didn't know me I been on the television two times and the news paper twice in their viewing area. They have a car lot down the road from me . Whats funny is whoever took credit which i know who. I'm going after them to. because they lied to kia about their idea. they had no idea both commercials all mine.
They copied my wood rats they are not hamsters they are wood rats. They might have hamsters where they come from,but in the hood we got wood rats. plenty lawyers wanted to help but they didn't. Because they had money problems. I've noticed that Kia has a track record for stealing other people's work getting rich. This has been Joe Ann lias Book every since i wrote and kia nor that ad campaign that stole it all mine. Kia need to get rid of you. I'm the monry maker.Thanks to kia for bringing it out. It's a gift Mr.
Kia Its a talent I was born with. I don't have to think because it is always on my mind. And you can't take it away. THE OLD LADY

I can't understand how Publish America don't say nothing to Kia about about stealing my work. They copied that commercial from my book. The wood Rats Dragging Their Long Tales behind them is my work I described all my characters in my book their cloths their shoes,their business their sunglasses their cloths. Kia stole from me nobody won't to get involved. I might be dead and gone. But when slavery come back again it won't only be ancestors but other races to. Somebody that Knows about this soul me out. The commercial Kia got you need to take a break. I will tell the whole world that you took my stuff. And guess what i ain't gone shut up. The Old Lady

Kia stole all my information from my book what i don't understand is why the book company which i have a seven year contract with publish I don't understand why they are sitting back not saying nothing. I hope I don't have a dead cat on my line. They stole my characters presented them like a describe them. kia was so sure of themselves they didn't change a thing they copied just like it was in the book. the idea for the hood was my story my idea i found out the first commercial with the red car was mine.
They copied my material and everybody just looking the other way. Every lawyer i get he tell me he has not got enough resources to tackle kia. well I just know the Kia are smart people when it come to stealing and lieing. SCRATCH A LIE FIND A THIEF!The story of the hamster comercials First of all they are not hamsters they are wood rats. they stole everything but the kitchen my characters say for instance:In the book the wood rats dragging their long tales not tails behind them on page 11 they stole my boutique.
lottie and dottie the twins are my god children i hate i put them white if i had they wouldn't have put them on televisiob all my characters thet were grey brown and white they used them. they they copies copied all the white light bright and they were layed to the side. In Double Trouble the wood rats are the gang of rats who called themselves The Erasers they are black then wood rats are brown and they are huged their are not like hamsters they can carry the hamsters around.In my story calling all mice kia stole my idea also the van i had was cool buth the rats going down the highway full of lanes is mine want to know where they were going.
Enie Menie Miney and Moe the four wood rats had been kidnapped by the lunitic Possum and was all tied up and hanging upside down with thick ropes tied in knots. Now T-kake the mouse by himself could not chew the knots by himself so he sent out a destress signal Calling all mice thats where all the mice is going down the highway to help their buddy t-Kake the mouse. The Boutique belong to Enie Meanie Miny and Moe they are selfmade millionairs like my uncle he was a great entertainer the material he wrote was happening in his day. The Old Lady

This is Joe ann Kia I want you to know the wood rats is getting old. to bad you don't have part 2 i have it and you is not going to get it. those commercials you playing is no good no talent how far you think you gone get. i wrote and i don't know howw you got a hand on my work. i don't need nobody to tell me nothing. the people that's steeling black people work. nobody in your company can come up with anything i got me another book company if you steal that i'll be coming at you.that junk you putting on won't sell a toad.I got something hot wouldn't you like to know.
Part 1 the Hood:All the animals were preparing for a race the prizes were great. They were compliments of the jazzywalker Boutique my idea you stole it. i saw one of them cars up close somebody would have to be out their cotton picking mind to ride in something we had three in our family we gave them back. when they found out you stole my rats and made billions. I got to go now I just bought a brand new rice patch. smile you on candid camera the old lady. You can steal but what i saw and read you were about to terminate them none talent hamster. but when you looked at my rats with no tails.
I will be writing stories out my book and out my new book I never heard of you I really would like to know How you got your hands on my work. from what I see the commercial uyou making want sell a toothless man a toothbrush I bet i can. THE OLD LADY

The twins you see dancing their stage name Lottie and Dottie they thirteen years old and they play piano and they go to acting school. They are dancing because they are happy their mom and dad gave them a birthday party If everyone stop taking pay offs I could get some help. If you watching the commerical They got this idea off the back of my book. The Title Is Lottie And Dottie's Birthda Party. Kia kidnap my god children Draw your own conclusion Once in a town, called Willow Spring Creek, lived a family known as the Bakers.
Homelee and Caroline baker.The Bakers had lived in Willow Spring Creek,all their lives.They also had two beautiful daughters. Lottie and Dottie were their names.Everyone in Willow Spring Creek,had met or heard about lottie and dottie.They were very well known for their beautiful red hair, and their beautiful blue eyes. I put them white because Kia would never have pick them all my white and light characters got picked not the black. See Lottie and Dottie is really black But I thought they would get further ahead if i patrayed them as white an they did.They both wore two pony tails and a bang, that rested across their foreheads. They looked so much alike until when people thought they were talking to Dottie they really was talking to lottie. It really got very confusing some time. Sought of like the wood rats I'm surrouned by twins you know.
There is something else to, Lottie and Dottie always dressed alike, and they always wore the same things all the time.Never would they dress differant.Although they had lots of cloths they all were the same color,the same shape,the same size and they were all cut from the same pattern. Lottie and Dottie were very neat dressers and also very well organized.The twins were so much alike When any one would see Lottie and Dottie they both loved yellow stll my idea differant color come from the same book The Wood rats dragging their long tales behind them.When any one would see Lottie and Dottie they would have big pretty ribbons on their pig tales. they both wore white blouses,and pretty yellow vests and skirts to match. They wore red fingernail polish white socks and yellow shoes. The twins came from the same book they stole my idea i told you they copted everything out that book if you noticed they getting rid of some stuff why you think that is?
I hope they haven't bought this sight. My complaining would be useless. They copied everything else from my book why not this if they had knew my god children they would never have been up their White folks were good to my family they had butchers pens and everythig we never starve . I will always love white people don't matter whether they were clan are what i can't speak ill because they always protected me and my mom. When crosses were burn we got lost for some reason my mother always knew. I can't fight them koreans but their end will surely come what goes around comes around.Lottie and dottie were very happy, because they were looking foward to valentines Day their 7th birthday party.The twins new anytime they had a birthday party.the neighbors would bring them all sorts of gifts. save the video in your favorites so you can com pare. they would get lots of surprises. and most of all their mother would make them this triple layer yellow vanilla birthday cake.Lottie and Dottie was very lucky girls.
Their parents own a very sucessful chicken farm.They supplied chicken eggs for the whole county. Lottie and Dottie got to go to a very good school.Green Hill's elementry was one of the best private school in the district. When Lottie and dottie would return home from school they would do their chores. Lottie would start out with gathering the eggs, or working in the garden.Lottie liked her chores because Lottie was sort of and outdoor kind of person. But dottie she was differant, she was the opposite she was an indoor person.Dottie was incharge of washing the dishes,dusting the furniture, and vacum the floors.One evening when Dottie had set down to do her home work.she said lottie tommorow is our birthday and we must make plans.Are you sure?asked Lottie of course i'm sure said Dottie. so Lottie didn't discuss it any further.She really hated disagreeing with Dottie. because dottie didn't take it lightly, when lottie disagreed with her, because Dottie just as usually thought she could never be wrong.So as night grew near lottie and Dottie made their plans for their birthday party.for the followering day which was February the 13th but the twins thought it was the 14th which would have been Valentines Day their birthday.As the followering day approached, the twins became confusingly happy more excited about their birthday party.
Lottie went to gather eggs as usually, she was also very happy, singing skipping all around. When Lotties dad noticed how strange lottie was acting,he said Lottie you seem excitingly happy today for some reason.I am replied Lottie,today is a very special day for me.What's so special about today?asked her father.Lottie whispered something softly from her lips and skipped on.now dottie was also in a very happy mood and her moyher said to her,Dottie I've noticed that you are very happy today for some reason.Today is a very special day for me.It is? replied Dottie's mother. And Dottie continued with her chores.So when the twins got finished with their chores Lottie asked Dottie would she go to the general store with her,and Lottie agreed to go with her.But on the way to the store,people began to noticed how happy Lottie and Dottie were.When they finally reached the store,Mr.Hall the owner of the store said hello Lottie and Dottie,hello Mr.hall replied the twins.What can I do for you girls today?asked Mr.Hall.Well Mr. Hall we were wondering do you have anymore of that good old bubble gum that we love so much?asked Dottie I sure do said Mr.Hall.As a matter of fact I just got some more in yesterday. We would like some please,requested Dottie.
how much would you like?asked Mr.Hall.Only 25 cents worth replied dottie.Alright said Mr.Hall.While he was getting the bubble gum and putting it in a bag he also noticed there was a certain glare of excitement on the girls faces.Why are you two so happy today?asked Mr.Hall.Today is a special day for us replied Dottie.And after they had settled up their account,with Mr.Hall,the girls went on their way smiling to themselves.On the way home way home all they could talk about were their birthday party.Because they knew as soon as they walked through the door,everyone would yell happy birthday Lottie and Dottie.it never cross their minds,that they had gotten their days mixed up.So as Lottie and Dottie approached the house,lottie suggested she would take a look in the window,and to Lottie's surprised there was not anything going on out of the ordinary.And then Lottie turned and said to Dottie maybe we came back to early,that's got to be it replied Dottie.The longer they waited, the plainer it became,that there was not going to be a birthday party.So as the girls went into supper,their faces were very sad. Even the twins parents noticed how sad the twins faces were.So their father asked was there anything the matter,and they replied no.
Then they asked if they could be excuse,to go up to their room.When they left,the twins mother said to the father, I wonder what on earth was that all about.I don't have the slightest idea,but I know one thing this has been one strange day, replied the twins father.Since tommorow is their birthday,seem as though they should be real happy.Their father didn't have the slightest idea,that the twins had gotten their days mixed up.That night the twins were very restless,they tossed and turned all night.They couldn't sleep because they thought their parents had forgotten their birthday.Before the twins knew it the next day had arrived.The twins were up earlier than usually.When the twins came down to breakfast, their parents looked so happy.They said good morning girls,how are you doing this morning? We're doing just fine replied the girls. Why are you and mother so happy?asked Lottie.well today is a very special day for me and your mom,replied the twins father.It is?asked the twins.Still not knowing that they had their days mixed up.As soon as the twins finished eating they hurried outside.You know what?asked Lottie.What!replied Dottie.it's a very hurting thing for your parents to forget your birthday.while the tears ran slowly down their cheeks.most children when they are sad,they have a very special p;ace where their can go and think.Well the twins special place was down at the duck pond.The Bakers they also owned a very big nice duck pond.
The twins were so caught up in their moment of sadness,until it seemed like time just slip away.It never cross their mind how late it had gotten.Lottie said to Dottie don't you think we ought to be getting back?Mom and dad will began to wonder where we are.So with their watering eyes and broken hearts,still thinking their parents had forgotten their birthday,the twins started homeward.As the twins began to get close to their house,they began to see lots of cars going and coming from all directions.Also people were going in and out their house like a shopping mall or something.I don't understand what's going on,yesterday was our birthday nobody showed up.Now today No party everybody in the neighborhood is at our house.What could be going on?asked Dottie.Maybe mother is having another one of her boring bridge games,replied Lottie.I sure hope not said Dottie.as the twins entered the house,all their friends and neighbors, screamed happy birthday Lottie and Dottie!There was so many gifts and surprises all over the place.And when the twins turned their sights toward the kitchen,their mother was coming toward them carrying the biggest three layer yellow vanilla cake,that anyone had ever seen.happy birthday Lottie and Dottie,said the twins mother.
Thank you,replied the twins,but we don't understand why you and father?would have our birthday party today,when yesterday was February 14th Valentines day,said the twins.No my darlings today is february 14th Valentine's day.You mean to tell me all this worrying and sadness was all for nothing?said Dottie,Well that explains a lot of things said the twins mother,it sure does added the father.Happy Birthday Lottie and Dottie said their father,thank you replied the twins.Today was one of the happiest days for Lottie and Dottie,it was not so much because of the party,but knowing that their parents really loved them,was the greatest present of all.Boo!now that's scary.and to think for once thet your parents,would forget your birthday,may be just a dream to some.But to Lottie and Dottie it would have been a nightmare in Willow Springs Creek.
Same book copyrighted 1999. This relieves the pressure . I love you no matter who you are no matter you religon no matter who you are you all are one to me that's the way it suppose to be. forever love the old lady

in the commercial they betrayed gangsters you will find out who they really are people talking about riding in toaster don't ride in no broke toaster when we got done passing the toaster around it didn't work. Matter of fact the cord was loose and a little two year old was electricuted why would any one in their right mine what to ride in a broke toaster when after we through it away side the road in the hood. They like picking up stuff don't belong to them.
The washing machine why would anbody want to ride in a old brogen down washing machine kia kept using my stuff to make the time run out they can't treat their on people right they fighting them coming over here stesling our talent one thing about they don't have a lick of talent back to the washing machine don't hunt no old broke washing machine kia trying to pull your leg cause out in them bushes where you find them old washing machine you also find dead bodies. the old lady

As you look at the veido you will see a pivture of my botique, you will see Two rats one with a purse that's poochie mama, the one with the tie is stefon. is my characters but they switch jabo and put stefon as her lover. Why? jabo is a soul brother. Read This draw your own conclusion. Beware Cheating Don't get You Nowhere! Today was going to be a very exciting day in the Green Leaf Forest because, it was the day of the Annual Animal race. This race has been held in the Green Leaf Forest for the last hundred years,but they had never had the same winner ten years in a row before.
Because of this, rumor had it that Pee- Wee the fox was a cheater. The other animals didn't believe that any one could be that lucky. Pee-Wee the fox was known as the fastest thing on the trot.He was also known as the only fox,indeed the only animal to wear HiFy Knee-High sneakers. all the animals were preparing to run in the race because the prizes were great. first prize was a 2003 convertable lynchburgh.Second was a 10- piece living room set which included a 52 inch TV, and third prize was 50 pairs if JazzEwalkers with the three buttons on the side. The JazzEwalkers came in all colors. including flowers and plaids.
They were compliments of JazzEwalker Boutique which was owned and manage by none other than the four wood rats Enie Meanie Miney and Moe the four wood Rats.The wood rats had begun to wonder how Pee-wee the fox could be so lucky as to win the annual Animal race 10 years in a row.The wood rats decided that the race needed some looking in into.To make sure there is no hanky panky going on,we have to come of with a plan to trap the cheater, suggested Enie. I've got just the plan.
What's your plan? asked the other wood rats. Enie began to whisper into the other wood rats ears.he told them about his plan and they all agreed saying,If any cheating is going on, we wil find it out.Then we will teach the cheater a lesson he will never forget.The lesson will be Beware Cheating Don't get You Nowhere! Ater the wood rats were through discussing their plan, the animals start to get ready for the race.First to enter the race was yours truly himself, Enie the wood rat not Hamster.Since the wood rats looked alike,who could say who was who,and really be sure.Nobody really knew,and that was the plan!O boy,was Pee-Wee the fox in for the shock of his life.He would not even see it coming until it was to late,especially since he was the cheater.
Next to enter the race,was the two bears,Honeysuckle and Buckwheat,and of course their little cousin Little Said,who had a very slim chance of winning becaue he was so short and plump and very low to the ground.But he was going to try anyway.nothing fails but a try,little Said thought.Who Knows? I just might win by some small miracle.
next to enter the rest was 2White the white monkey. Next was Mr. Simms the lion,then T-KaKe the mouse, next was Chatty the cat, next was Pelo the squirrel. Last of all Pee-wee the fox steps up to the starting line all ready for the race.Now that everyone was at the starting line, the baloon pop!and the race was on.
After they had been running for awhile ,everything seem to be normal,but of course the race was still young.
Finally Enie was getting tired. He signald for Menie to take over.After running for about two laps, Menie began to get tired,he signald for Miney. Miney took overat the point when the race was almost over and ran his course. Now it's was Mo's turn. All Moe had to do was wait at the finish line.and the wood rats would know who came in first.Moe was in place at the finish line when he spotted Pee-Wee the fox coming down on a sky glider. Now Moe had found out Pee-Wee the fox's most intimate secret.Pee-Wee the fox was about to lose everything.
But still the wood rats didn't let on that they knew he was cheating ans how He did it. In the meantime, Pee-Wee the fox couldn't figure out hoe Enie which was really Moe,beat him to the finish line. Now that the race was over,honestly, pelo the squirrel was the winner.He won fair and square without breaking any rules. Therefore the 2003 Lynchbugh Cooptaville was his, he was so happy. He was thinking of all the girls he could pick up.Second prize went to Buckwheat the bear.He too was very happy because he so needed that new 52″TV and furniture for his pond-side apartment.Honeysucklewas especially appreciative of the 52″TV considering he was a sports fan. He got to watch it all the time, because he and Buckwheat shared an apartment together to share the rent.
The third and last prize went to T-KaKe the mouse.His prize was fifty pairs of JazzEwalkers shoes with the three buttons on the side in his chice of colors. After everything quieted down a bit,everyone noticed that Pee-Wee the fox lost for the first time in 10 years and he was a sore loser. I don't understand how you beat me Enie,said Pee-Wee the fox First of all Pee-Wee before you get the wrong understanding, I'm not Enie,said Moe.Then all the wood rats stepped forward, and the eyes of Pee-Wee fo eyes was as big as two fifty cents pieces.
Until that moment,he always thought it was only one wood rat ant that was Enie. Pee-wee the fox never knew about Menie,Miney and Moe.Then Pee-wee the fos realized a joke had been played on him. But Pee-Wee the fox was the only one not laughing. Enie started to explain since it was his idea.The reason you don't understand because you cheated and so did we.Enie explained. We thought you were cheating but without any proof we couldn't accuse you.Now that we have the goods on you Pee-Wee you will not be allowed to partticipate in any other games because you cannot be trusted. You are band forever. We hoped you learned your lesson, said the wood rats to Pee-Wee the fox. From now on wherever you go and whatever you do, always remember to Beware Cheating Don't Get You Nowhere! The end
You see these are not gangster kia ran their reputation They some sweet guys as you will find out. Thank you copyrighted 1999 Washington DC. I'm out of here Love you the old lady

you want to know why i know kia is wrong. because i grew up in the hood and woods where the wood rats after we feed them grew as large as rabbits. They got the idea from my book the wood Rats dragging their long tales behind them. I have a story called beware cheating don't get you no where. and in this story They owned and manage the JazzEwalker boutique. they sell cloths different items that you might want to look cool in. But they sell more shoes than anything. you have to freeze the screen to catch all these details.
you see the red car with all the little rodents traveling in the road my idea in my story calling all mice enie meanie miney and moe got in troubl and their friend T-Kake the mouse sent out a destress signal that signal was calling all mice.I also have a story called Double Trouble in that story it tells their color.In the same story it talks about them very shoes you see on their feet.In the story Education it talks about the mini van the wood rats are driving.In my story you read about Moe the wood rat went to New york on a business trip and fell in bad company and end up moving in someone elses Brown Paper board box.In my story some cool dudes enie meanie Miney and moe received a credit card in the mail they bought a car together what a mess some could drive and some couldn't.it was a lynchburgh cooptaville.
It was nothing like the top car which is a Blow Fly the crazy eights own that. eight monkies with the worse one was Two Tone black and white to the top and polka dot to bottom he had a pack on his back which everyone thought was a back pack wrong again it was a battery charger.In the story the best old ice in town.they sing.The story the boombox it just like that i had in the seventies the boombox is my idea. I describe everthing in my book. about everthing and and everybody.I have a story called the Hood it' because I lived in the hood Poochie mama is the grey girl rat standing by the boutique with the purse came from the story Double trouble.in the story the hood the wood rats had on their hooded jackets jogging suis they had on their tennis shoes they had black sunglasses in this story.
also.on the back of the book you will see it talks about my god children their names Lottie and dottie that's where they got the idea from for the the twins.This is a free story for anyone who reads this. The title of my story is a town called stichesOnce upon a time in a place called stiches, some very strange things was going on on Troubleton street.There was a big argument brewing: the strange thing about this argument however, that it wasn't among people it was all happening in a sewing box.The argument was between the thimble and the needle. The thimble was mad because the needle made a mistake and poked him in the side.The thimble all of a sudden started hollering,getout!getout!
and take your cousins straight pins and afety pins with you.All you do anyway is hang out and stick people.So the needle straight pins and safety pins packed their bags and moved out of the sewing box.They left The thread , thimble tape measure buttons and the rest of their friends behind.soon word got out all over town of stiches that the needles, straight pins, and safety pins were useless.So the needles straight pins and safety pins packed up and moved out of the town of stiches.The next day disasterous things started to happen to the people in the town of stiches. for instance seams started bursting blouses started ripping zippers started unzipping but the worse of all the queen was having a ball and there were no needles straight pins nor safety pins anywhere what was queen to do?
The thimble came up with an idea, he decided he would hire his friend Cora the Porcupine. What a disaster that turned out to be, because every time the queen touched cora pocupine she pricked her fingers.The idea was so disasters until the queen was on the verge of telling the thimble to leave town. The town of stiches was comming apart at the seams, and thats because there was no needles and pins.I desire needles and pins!scesmed the queen When the queen finish yelling and screaming the thimible new he had to do something, and he had to do it quick. The thimble wnt around inquiring about the needle and pens. somebody told the needle that the needles and pins had moved to atown called cushions. When he arrived he wasn't met by a welcoming committee As a matter of fact, it was just the opposite.
The pins and needles made it very clear to the thimble that they didn't want to talk to him. The thimble knew if he could't get the pins and needles to come back to the town of Stiches,he would be finished.Then the thimbl said to the needles if you want me to i'll beg. See said the thimble. I'm down on one knee, please come home, I'm sorry for hurting your feeling. The stimble started to cry, and when he did that,The needles said that's enough of that mushy stuff how about we get this show on the road? The next day all the needles and pins they left the town of Cousins and move back to the hometown of stiches rips stopped tearing hems of dresses stop falling out sams stopped busting zippers stop unzipping,and the queen had her gown at last.
Now the thimble had learned his lesson he learned that he couldn't do without the needles and pins.The thinble also learned that the needles straight pins and safety pins could live just find without without him.From that moment on the thimble treated the needles and pins with respect,and they all became old and rusty and one day they were all thrown away,to make room for new ones.But the swing box lived on. copyrighted in washington DC A town call STICHES. This is also the book that kia stole they haven't stole it yet but I'm waiting on them to snatch and grab. compliments of the old lady that's me. copyrighted 1999

My name is girlfriend and have I got a story for you. Kia stole my idea Ihad it copyrighted in Washington DC I wrote a book Title The Wood Rats Dragging Their Long Tales not Tails. That mean my wood rats have no tails/ And they are huge you never seen a hamster that big. I can't believe you copied almost the whole story about Enie, Meanie, Miney and Moe yes that's their names. They are not gangsters they sang songs like Nearer my God To Thee. They are mine I slept in a bed with wood rats crawling all over me. Falling all out the lot.
KIA you got to be better than you doing. I'm getting up in age,my health is failing.In the book if you look in the book you will see eveything you see in the video. What that tell you? That mean it was copied. It was mine before those cars was born. And it's still mine. Kia you made billions. i know you a big comany, and I'm just Little David and you're Goliath all I have is a sling shot. The scienery comes from my book not you it's called the hood. everybody that bought a book know who they are everybody knows but you.
When i started complaining in may you kept running it you ignored me. I' m black and I'm not into color. i don't hate you Kia but I hate you stole my work. It took me five years to write that book. From page 11 to page 139 you copied. Hardly anything you showed was your own idea. I didn't go to school but guess what? i was born with it. god gave it to me and you can't take it away. I'm the one you should be the one you're dealing with cause you can be back on top at any time. i like to entertain. When I was going to school they didn;t have computers,at the black schools.Your no talent ad agency even copied my twins off th back of my book Lottie and Dottie's birthday party.
They are real they are my god children Their names was changed so when i get famous they will be protected.all the rodents going down the road on wheels the wheels are not mine but the idea came from calling all mice.I have a van to it's just not red. You copied so bad until copied the some of same colors. I was a best seller on various cites. I was on Tv in your viewing area and you gone say you never heard of me.I had two booksigning at barnes and Nobles my fans came out in the storm to support me. I was in varios news paper. I was on channel wtvm nine news at 12 in Colunbus Ga,descussing my book. I was also own channel 38 Rise and shine in Columbus georgia okay never heard of me other people have.
I wanted to picket but i never went to jail to old for jail and tatoos. People had started to reconize in walmart. I don't understand we have supported kia for avery long time. I never you would harm me.and gets what I almost can walk to your store I'm black I'm use to walking, I'm use to people stealing from. I stole my mother and she beat all the taste of out of me. Sh's dead now but I'm proud to have had her for my mom. enie Meanie Miney Moe and their characters are so sweet you betrayed wrong. I'm sorry you didn't get to know them the way I did.
Kia you stole my copyright an that's not fare. After 31 years of honest hard work I'm stuck in the givernment apartment with a bunch of crack heads eveywhere. I need a home in a nic area. and something to help me until I die. The said thing is we are in the same viewin area. SAD

Steven Rubin
from Valley Stream, NY
Went to KIA Auto World on Long Island NY, going to buy my 3 kia . I have 2016 kia optima ex they sent me e-mail saying that they give me 20% higher for trade in also had $3000. for trade in which they said no. Was looking at TELLURIDE EX LOVED IT . Told them I have poor credit and putting no money down. Just like when I got 2016 with no money down.They said ok after that the manager tells me I had poor credit and they want 250.00 so they get title I was using my old plates on 2016. which I said no when I brought the 2016 it was no money . When I told them I have no credit cards he did not believe me told me take out my wallet show him which I did . I feel he shame me because I had no 250. on me or credit cards feel this is wrong do business .
Thank You
Steven G. Rubin

Below is a short summary of a problem that I am having with my 2017 KIA Sportage and it seems as if KIA does not know what the
problem with my car is. At first they said I needed a new motor and after keeping my car for OVER A MONTH I was told I needed an
extension harness. I picked up my car yesterday and AGAIN my check engine light came on and the car went into limp mode again.
I would really like to have my car fixed or replaced because I am not comfortable driving it. This is the 2nd time it has it has gone into limp mode
on the highway.
8/18/2018 – Creaking noise – opening/closing rear door. Had to order parts. Installed parts
9/1/2018.
1/5/19 – Took car in for Software Recall update. (all 2016 – 2018 Sportage vehicles).
Update completed 1/5/2019.
2/22/2019 – Check light engine on and vehicle in Limp Mode on way to work. Had to call roadside assistance. KIA told me the motor needed to be replaced. Motor had to be ordered. Had my car from 2/22 – 4/10/2019. KIA never called to give me an update I always had to call and ask for an update. Each time I was told the motor was on backorder.
4/10/2019 – Kia called – told me it wasn't the motor that my motor was good. Told me my car was ready. KIA installed an Extension Harness. I picked up my car and as I was driving home the check engine light came on and my car was in limp mode. Had to call roadside assistance.
4/11/2019 – Waiting to hear from KIA about my car.
Thank you,
Judy Brown
1202 Fox Fox Hunt Ave.
Amarillo, TX 79108
(806) 223-7579 – Cell
(806) 468-4165 – Work
Email Address: jbrown@asarco.com

I recently
7 DAYS AGO I HAD TO HAVE MY 2016 KIA SORENTO TOWED TO MY DEALERSHIP..-Stevenson Kia jacksonville, N.C. 28540.
iF IT WERE NOT FOR ME CALLING THEM i WOULD NOT HAVE HEARD ANYTHING FROM THEM..NEEDLESS TO SAY MY CAR IS STILL THERE. i WAS TOLD THEY REPLACE THE ENTIRE SHIFTER AND STILL HAD PROBLEMS. ALL I WAS TOLD THEN WAS THAT THEY WERE TALKING TO TECHS AT KIA.. THEY WERE NOT SURE OF.. IS THIS THE LEVEL OF EXPERTISE AT KIA? IT SEEMS THAT EVERY OTHER MANUFACTURER HERE OFFERS COURTESY LOANER CARS..NOT KIAS POLICY? I HAD TO SPEND $240 TO FLY TO ANOTHER STATE FOR A FUNERAL SOMETHINGS NOT RIGHT HERE. I HAVE BEEN A KIA CUSTOMER SINCE 2013 AND HAVE SUNG THE PRAISES OF KIA TO ALL MY FRIENDS AND ON FACEBOOK.. I MAY BE RETHINKING THIS IN THE NEAR FUTURE..
OK#2 ABOUT 5 WEEKS AGO I HAD MY TRANSMISSION SERVICED,,FINE IT NEEDED THAT DONE.. BUT I WAS TOLD I NEEDED A NEW BATTERY, UPON LEAVING I WENT TO 3 DIFFERENT PLACES HAD MY BATTERY CHECK..GUESS WHAT.. NOT A THING WRONG WITH MY BATTERY.. I AM REALLY DISGUSTED.... STEVE MURRAY 910-650-9749
P.S.. I JUST CALLED FOR THE STATUS OF MY CAR..TOLD ME I WOULD GET A CALL TOMORROW...I DOUBT IT

Mina Lashbrook
from Chicago, IL
Yesterday, April 8, 2019, I took my Kia Sportage to Witham Auto Center, 2033 LaPorte Road, Waterloo, Iowa, and I was extremely disappointed with the service I was given. I bought my Kia in May of last year at that dealership, and when I bought it, there was a small chip on the driver's door. I told the salesman at the time, that I should probably get some paint to fix the chip, which I never got. Now, about ten months later, there are seven chips on the door ranging from the top to the bottom. The body parts woman that helped me immediately blamed the door chips on my seatbelt. There is NO WAY possible that the seatbelt could make those chips. I, as most people, release my seatbelt before I even open the door. Then she said the chips were caused by my hitting other cars with my door. Again, I take good care of my car, and I do not slam open my door if cars are near. I felt that she was blaming me for the chips. She seemed very defensive, so I got defensive. At one point, she asked me to stop talking and let her finish what she had to say. I call that very disrespectful. She started out disrespectful by not greeting me, nor asking my name, nor telling me her name. I felt as if I was putting her out when she had to go out into the garage area and check out my car. Needless to say, I left that dealership very angry. Back in 2014, I took my previous Sportage in for a tire rotation. I got about one half mile from the dealership and my tire fell completely off my car. The service man forgot to tighten the lug nuts. Did I get defensive or mad? NO. I probably should have. If I had gone another quarter of a mile, I would have been driving on the interstate going 65 miles an hour. Either I would have been killed or injured or I could have killed someone else when the tire flew off. Again, I was very nice about the entire incident. I have owned three KIA's and I really like this car. However, I will NEVER buy a KIA from this dealership again. I will not recommend this dealership. The closest KIA dealership is an hour and a half away from where I live, so this will be the last KIA for me. I will be trading my KIA because I will NOT give any more money to this dealership for oil changes, new tires, etc. The sales man who sold me the car was extremely helpful and nice. The KIA manager was only nice when trying to make the deal. The woman who answers the phone for the dealership should take a class on how to be friendly and helpful to customers. Key word.... friendly. I am extremely upset and disgusted with this KIA dealership!

Edgardo B. Polistico
from Paranaque City, 40
I'm disappointed of Kia BGC in handling my claim for warranty of my car's aircon. The claim was filed last December 1, 20018 and until now no action is done by Kia to fix my aircon. Take note that Pag-asa has officially proclaimed that hot weather/season in the Philippines has already started and here is Kia not complying to my car's aircon. You let me suffer the heat driving the car you promised with a warranty to fix the defect.
Reference is Kia Job order No. 015012 for my Kia Rio with Plate No. ABE3406. (erroneously written by your service staff as ABE5406) .
Please hurry fix my aircon. I badly need it this El Niño weather. Pls don't prolong my suffering driving toasted in Kia like an oven. Kindly advise the admin to wake up the Kia warranty section of Kia BGC.
How could I help promote Kia if this is the kind of service I will get. Imagine how intense it is for a Kia customer driving this El Niño Season. And that because I kept the windows open the whole stretch of driving to get cool air, consider the dusts and smokes from other vehicles coming into my car, thus damaging the interior and serious risk to my health. Since Dec 1, 2018 it has been like that. I hope Kia will see my predicament and will take care of me as a customer who religiously paid his bill and regularly visit Kia for maintenance.car.
I made too many follow ups but to no avail. It seemed my claim for service/replacement was ignored. it came across to my mind if I would post this experience in my blog. But I hold it patiently for months hoping now that I can get favorable action from Complaint Online.
I need immediate help now. Please.
Salamat
EDGARDO (Edgie) B. POLISTICO
Kia Rio owner, purchased from Kia BGC
ABE 3406

In 2013 I purchased a 2014 Kia Cadenza from your dealership in Cerritos California. While I was employed for the California Department of Corrections and Rehabilitation, I purchased a total of three Kia vehicles. I obviously enjoyed the service received and my family and I enjoyed the performance and reliability of your products. Upon completion of the leasing period, on what was to be my retirement vehicle, I contacted the Kia dealership in Henderson Nevada and explained to them that I really wanted to keep the vehicle and not turn it in. I was eventually told that there was no finance company that would finance me for the vehicle due to high mileage. After a few of hours going back and forth, the Sales Supervisor talked me into purchasing a new vehicle. I was unfamiliar with the leasing process and never told to contact the finance company and make arraignments with them to continue payments. Now I am getting noticed for payment of a vehicle that I know was sold within a week of being turned into the Henderson Kia Dealership. As a result of the tactics employed by the Kia salesperson, I have a vehicle that I am not happy with, costs the same amount as the vehicle that was turned in and I am still being held liable for the prior vehicle. I would like to know if there is any way that your company could assist me in resolving this as I am now on a fixed income and am desperately considering filing bankruptcy. I would prefer to have this situation and my credit restored without filing. Even though I believe that a dealer took advantage of my lack of knowledge and did not explain in detail my options, I still believe in the Kia vehicles. I look forward to your assistance in resolving his issue.

Tammy Spencer
from Paris, TX
We bought a 2019 Kia Sorento in September 19, 2018 @ Crown Kia in Tyler, Tx. We love our vehicle and are very pleased with it, but we are very dissatisfied with this dealership. They have done nothing but give us the run around, since day one. We set up payments with Bank of the West, and we refinanced it at Red River Credit Union in the city we live in. And we canceled our Gap insurance, and our service agreement, because we paid it off. And we were told we would get it back in Feb. And here it is in March, and still nothing. And we got someone else s paper work. It has been a terrible experience. Very unhappy customer, and I donot understand how they can stay in business .

Diane Eubanks
from Crystal River, FL
They sold a Kia with no spare tire to a 94 yr old man and wife in wheel chair. When dealership was confronted about it. they said He should of asked about spare tire. If he wants one it will be $260.00. Customer service said that's how Kia's come now, with no spare tire. No consideration about anyone or anything. They couldn't do anything to help.

Jeffrey Dean
from Indianapolis, IN
Our engine is apart of your recall....after two months are dealing with this engine blowing....you put a new harness on it...they it actually got a new engine...replaced and back on the road Feb. 13. Yesterday the check engine light came on again...no power...couldn't get it up to speed on the 465 interstate in Indy....almost got ran over by the traffic during the 5 p.m. rush hour traffic....thanks to this issue again!! At the dealership to be looked at again....this makes the 2nd engine...what is going on???

Andrew Wilson
from Lubbock, TX
I purchased a lease Kia Soul yesterday, 2/16/2019. I was a little early on the first lease and told the salesman that I was concerned that POTUS was looking at instituting a 20-25% tariff on this car. I wanted to run numbers and try to figure out what to do. They worked with me really well. I turned in my first one and got my new Kia Soul Lease in a matter of hours-- Vin#KNDJN2A21K7000228. I really enjoyed my experience at the time. My daughter, who drives me around a lot, was cleaning everything out of the first Kia and placing it in the new one and waited for us outside. My wife and I came out, daughter drove us 1.1 miles to our home-where we all spent the evening destressing. We got up to go 6 blocks down the street where my wife works and my daughter ask me if I wiped the water drops off the windshield. I had not seen them. My vision is very poor right now due to cataracts, hoping to get that fixed toward the end of the year. So she and I got out of the car and she showed me 2 significant chips about 1" apart on the lower passenger side slightly above the wiper. To me it looks like a 'tool strike'.
I still had the salesman's number on my phone, so I called him mid-morning. He said the car was in pristine condition when he turned it over to us.
When I mentioned the salesman's response to my daughter, she told me that she was not quite sure what the salesman looked like, but the man who came out and put the tags on the car walked over to the windshield and rubbed that area, shrugged and finished putting the paper tags on the car and left.
I am going to dealership in the morning, salesman wants the service department to 'look' at it. It is a NEW car with 171 miles on it, so who knows the history of that. But, to me, a NEW windshield is definitely in order or let's scream 'do-over' as another exact same car is sitting in the exact same spot where mine was yesterday. I want to be friendly, but I hate being tricked or lied to. I am sure you folks will feel the same way.
What can be done?
Andrew and Kathy Wilson
5444-14th St
Lubbock, Texas 79416
1-806-778-3498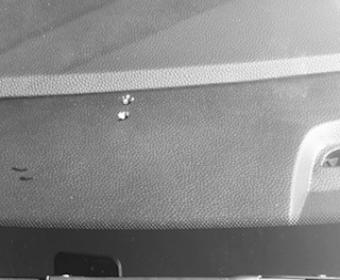 My sister bought one of your sportages, well it just so happen to have a engine that had a defect were it caused it to lock up. She had taken to the dealership in the town where she lives,and bought the carJonesborourgh, Tn, now the vehicle has been at the dealership for months on end. The last time she talked to them they said to her all promises made to repair the vehicle wouldn't be kept and they're going to keep the car till March and they may or may not repair it. I,ve started telling friends and neighbors about how she being done by the dealership and to be honest, I sure as heck won't be buying any KIA from anywhere. Right now I'm in the process of trying to get to talk to a lawyer, if I had a dealership selling my product and acting out this way to a customer I would seriously consider shutting the doors on them.Oh and before I forget, they also told her if she talked to anyone about it, it would never be repaired,and would keep it even longer. She can't even get the car out of their shop cause they refuse to release it.

JASON STIREWALT
from Canton, TX
ENGINE REPLACED DUE TO RECALL IMPROPERLY PUT BACK
ENGINE LIGHTS ON CROWN KIA OF TYLER TX SERVICE MANAGER REFUSES TO SEND ALL NECCESSARY WORK PREFORMED
CAR KIA SORENTO 2012 HAS BEEN TOWED MULTI TIMES DUE TU UNSAFE CONDITION
TRIED TO REACH CORPERATE OFFICE MANY TIMES TO FIX PROBLEM NO RETURN PHONE CALLS OR EMAILS SINCE NEW ENGINE REPLACED:::::::
1. CHECK ENGINE LIGHT ON DUE TO O2 SENSOR:::::CLIP AND MOUNT BROKEN
2. FUEL LEAK IN MY DRIVEWAY DUE TO SOME SEAL [SERVICE MANAGER KEVIN SHUTTER] DECLINE TO WRITE UP SERVICE REPORT
3.BATTERY DEAD VEHICHLE WONT START BATTERY AGE 8/13 YES IS OLD.BATTERY POST NOT TIGHTENED PROPERLY BY SERVICE DEPT. BATTERY IS STILL ABLE TO CRANK CAR. THE SHADE TREE MECHANICS AT THIS SHOP IN TYLER TX [CROWN KIA OF TYLER TX]
NEEDS REVEIWED CERTAINLY

Purchased a 2017 Sportage EX Turbo circa mid-2017. For the first 25000 miles, no mechanical or electrical issues. After 25,000, the driver-side door hinge failed, rear hatch (automatic - lousy feature) doesn't always go up, and passenger-side power window hasn't worked since mid-November.
For the power window fiasco, I took it to the same authorized Kia dealer from which I purchased the vehicle, only to be more frustrated with their lack of "customer service" toward my Sportage's quality defects. Today I took the Sportage to the same dealer only to learn the power window replacement part they ordered in early December had been returned to their supplier because I didn't return within 30 days. No warning about their 30-day "rule" when the first replacement part came in wrong; no phone calls from the dealer's service department to remind me about their 30-day "rule"; just received an apathetic and lackluster lame excuse. So, now I have to make another appointment to drive nearly 30 miles to the dealer (it is the closest to my home) in the hope that the correct replacement part will be there on my appointment.
Doesn't sound like the end of the world but their "sales prevention" attitude toward me has been a frustrating experience. It is as if the dealer could not care less about my business despite having purchased three Soul and one Sportage in the past several years from him. Well. if that's how this dealership values my business, I will never darken their doorstep again. And, based on the poor quality experienced on this Sportage, I have sworn-off future Kia purchases.

RENE GARCIA
from North Richland Hills, TX
In 2017 , I purchased two Kia Sorentos for my wife and daughter. Shortly after, purchasing these vehicles, my wife's Sorento front passenger
seat began to become undone at the Seam. I took to the service center and spoke to an individual name Javier. He informed me that they would replace the seat but that it was not avaliable at the time and did not know when it would be. I did not like the answer but said ok. After about three months and no news, I called Javier and expressed my dissatisfaction. He got upset and told me ,"I do not have to service your car". I than called Maurice Curley the salesman that sold me both cars and he expressed his concerned and said he would look into the matter. Shortly, thereafter, Frank the service manger called , apologized and informed me the part was there all the time. I was very upset at JAVIER rudeness and call the dealer sales manager and he referred me to the district manger, I repeated my problem and dissatisfaction and he told me that he found this very hard to believe. Frank called again , apologized and said he had taken steps to imporve method of keeping parts inventory. Needles to say, I am now in the marker for a car for my grand daughter and will now look at a Toyota Highlander.

Lori Delzer
from Alhambra, CA
We were completely misled and lied to! We didn't expect to buy a car, just look. When we found one, we asked about Costco referral and Mark Near, Used Car Director, told us he'd give us a better deal thru AAA than Costco. I believe saving us $1500. Smooth talking and distracting is what he did to my boyfriend while the salesman, Steve Harding was getting my info. In the financial area, that gentleman was very fast at handing me papers "sign here, initial here" so my bad on that. I told him I didn't want any extended warranty and somehow I ended up with two. That I understand I can cancel within 60 days. Then another addon I saw after the fact was $599 for Security ETCH. When I asked the financial guy about it he said it's standard. After digesting this at home, if it's standard why is it an "add on". I tried to return the car with only 10 extra miles on it 2 days later to no avail. Did I mention that we didn't get a discount at all and paid the sticker price plus add-ons? See attached. When we tried to return the car, I was able to talk to Mark Near and since we did get a Costco referral quote what would have saved us $2000-$3000, he manipulated me into thinking we saved $1500 and was going to give us a refund of $600. If you see the attached window sticker and the sales contract, there is no such difference. We paid sticker price. They did give me their Kia financing rebate of $2250 which has nothing to do with the price of the vehicle itself. I'm extremely unhappy and want this rectified. Also when went back to return the car, I believe the GM, Herbie Weston was present, he wasn't helpful whatsoever. Just a hardass!

Lori Delzer
from Alhambra, CA
We were completely misled and lied to! We didn't expect to buy a car, just look. When we found one, we asked about Costco referral and Mark Near, Used Car Director, told us he'd give us a better deal thru AAA than Costco. I believe saving us $1500. Smooth talking and distracting is what he did to my boyfriend while the salesman, Steve Harding was getting my info. In the financial area, that gentleman was very fast at handing me papers "sign here, initial here" so my bad on that. I told him I didn't want any extended warranty and somehow I ended up with two. That I understand I can cancel within 60 days. Then another addon I saw after the fact was $599 for Security ETCH. When I asked the financial guy about it he said it's standard. After digesting this at home, if it's standard why is it an "add on". I tried to return the car with only 10 extra miles on it 2 days later to no avail. Did I mention that we didn't get a discount at all and paid the sticker price plus add-ons? See attached. When we tried to return the car, I was able to talk to Mark Near and since we did get a Costco referral quote what would have saved us $2000-$3000, he manipulated me into thinking we saved $1500 and was going to give us a refund of $600. If you see the attached window sticker and the sales contract, there is no such difference. We paid sticker price. They did give me their Kia financing rebate of $2250 which has nothing to do with the price of the vehicle itself. I'm extremely unhappy and want this rectified. Also when went back to return the car, I believe the GM, Herbie Weston was present, he wasn't helpful whatsoever. Just a hardass!

jeff davis
from Jasper, TN
was told it would start with the uvo app but it want if I knew that I wouldn't have got it

joseph gilmore
from Memphis, TN
In June I purchased a Kia Stringer. As of today I have had about (5) five recalls and with each recall, the car gets worse. At present the car is at the dearlership and bee there for days. The techican cannot fix the car. I am asking Kia to buy back the car and free me of all responsibilities. Today 12 - 17-18.
Joseph Gilmore
312-622-6071

michele mackey
from Goshen, IN
I bought a 2013 KIA Sportage in 2015, paid cash for this vehicle because everyone raved how these vehicles are so good and dependable, had the vehicle for 3 yrs., and my engine blew. I was at a stop light and went to take off and my car sounded horrible, I pulled in to a gas station and called my brother and asked him what it was he replied shut it off your motor sounds blown. So I had to pay out of pocket to have it towed to the closet Kia dealership where they diagnosed my car as having a blown engine due to the bearings, and that my estimate was $5,768.90 to be fixed. That's when they told me about the recall for several different types of Kia's however unfortunately my engine isn't covered under the recall. Which after reading several other peoples complaints it doesn't appear theirs is covered either. Which is confusing to ME. Right now there are approximately 15 million Kia customers that are experiencing this same dilemma. And to find out Kia isn't going to help me replace my motor! I have went through every step there is through Kia to see about them adding my engine to the recall or some kind of "good will" assistance to cover this expense and they told me that my car has to many miles, My miles on this car is 139,864. And the recall claims unlimited miles. So explain that to me. This is ridiculous there are over 15 million recalls for this issue, and Kia knew these motors were bad and still sold the vehicles. For someone who is single like myself and rely on driving something dependable and can't afford something else or the outstanding amount for the repairs, Kia leaves me with nothing. Now do I not only have nothing to drive, have to gets rides to work, and try to figure out how to come up with over 5, 000 dollars to fix this issue, I guess it's a Merry Christmas to me. Thank you Kia!!! I will never purchase another Kia again. Something needs to be done about this issue not just for myself but all the other people who are going through the same thing I am.

mr John PAYNE
from London, ENG
I had a problem with my Sportage 3 months ago it kept going in to limp mode I contacted local Kia Dealer who after eventually looking said it was the Turbo . They said it would not be covered by the Warranty as I had been to a non Kia dealer for servicing and that they were not sure of the oil that had been used. I spoke to the customer services who were very rude every time I rang I wrote to the UK COE who said it was down to customer services to decide he was no use at all .Mr Paul Phillpot .I would state the millage is only 52000 and is only 5 years old.
I have ended up with a bill from a proper Kia dealer for £2600 it has now been sent to Ombudsman and OFT as this is wrong .

Robin Oakes
from Manchester (Buckley), CT
I'm forced to give you one star. That doesn't seem fair when you haven't earned one star.
I have a Kia Sole, 2011. Not long after I purchased the vehile the key snapped off/out of the fob. So I started using the second one I had (I received 2 key fobs at purchase). Just recently my second key broke, same place as the first one. I'm being told that it's going to cost me over $300 to get a new fob? That is so crazy! How about you come up with a better design for your keys? You're shoving a metal key into a plastic fob and think it's going to hold up? I'm still paying for this car and I was unaware that my keys were part of the warrenty otherwise I would have had the first key replaced. What can you do for me that is going to change my mind about Kia, about ever buying another Kia or recommending that another person purchase a Kia. At this point I am unwilling to do all 3.
Robin Oakes

Hany Essawy
from Kuwait City (Central Kuwait), KU
Hi , My Name is Hany Adel Abdalla Essawy , i am working as a financial Controller of one of reputed company in Kuwait.
I have a KIA Sorento 2014 , with 40,000 K.M driving , with Base No#KNAKT8132E5476135.
The Issue started in Jan 2018 . when i was facing a problem in a sound came from the right side in the car.
after many times back and forth discussion and wasting time , 3 times car was going to be checked inside the Garage , and feedback came with nothing there , with the technicians and head of Service about that there was no clear sound heard , then Finally they heard the sound and they changed the spare parts pertains to the problem in the Exhaust , they received the spare part after three weeks from Dubai because it was not there in Kuwait.
Once changes , the sound disappeared and the car came perfect.
3 weeks back , the same problem has been rising again , and same sound appeared and became stronger.
same problem i am facing each time with the unprofessional team of service there in the agency , for 3 times again back and forth for not hearing the sound.
i have explained to them that same sound has appeared again , so , you can recheck the spare part which has been changed before and feed me back.
but , unfortunately!!! , and as usual of same attitude of staff , ( His Name is Mr. Akbar in Shuwaikh Garage ) , after the car left for 3 days for ma n service of 40,000 K.M and the sound issue , they came with , that there is nothing in the car , and it was a normal sound.
i went again and again , then finally one manager there called ( Abu Tallal ) , he went with me in the car along with one of the Inspector there Called ( Abu Khalid ) , then he heard the sound.
at that time it was 2 weeks back and it was on saturday , and he told me to bring the car again by Mid of the week because he can't receive the car today because of the high traffic at the carage.
i couldn't bring the car again during the week because of the rain at that time in Kuwait and due to the holidays the Country took it during this days.
then , i went today once the weather came good at 10:30 am , and i intended to just leave my car to be inspected carefully and i never asked that i want to receive my car today!!
by bad attitude and unprofessional way of discussions , the Manager ( Abu Talal ) said to me again that he can't receive the car because of high traffic also in Garage and he left me with my car out of the area of garage outdoor with no permission for my car to enter although i saw another guy who is a Kuwaiti , when they didn't allow him to enter his car , he went inside , and took permission for his car to be entered.
My Comments is as follows :
- if the agency can't absorb the expansion of KIA Sales Strategy and Customer First in the ir Vision , so, they are not Qualified enough to have the agency.
- if the customers are been forced to deal with such poor qualified staff , at least they have to cover the concept of after sales service with more garage spaces to manage the KIA Cars Service. at least Normal Service.
- KIA is one of the reputed Cars Manufacturers , and not deserve this such bad impact , due to unprofessionality of The Agency they select in the Region.
- after all of that , do you believe that i will decide to have a new car with KIA Brand , or i will recommend it , or the mouth talking will be in good direction due to what i am facing from the KIA agency
- May be the Agency doesn't need to sort out the car issue due to that the warranty of the car will be ended in Feb-2019.!!!!!!!!!

Margaret Del Priore
from Middletown, NJ
November 15, 2018
Kia Corporate
Office Headquarters
11 Peters Canyon Road
Irvine , CA 92606
To Whom it May Concern:
I own a Kia 2013 Optima. The passenger side mirror was damaged in a parking lot in September 2018 I had called the Neptune, NJ Kia on Route 166 (Sansone Kia) to have the mirror replaced on October 2, 2018.
I was informed that the passenger side mirror would cost $502.20 to be replaced. I agreed to the charge and paid with my BankAmerica credit card.
They said it would take about a week to order the new passenger side mirror. I received a phone call on October 9, 2018 that the new passenger side mirror was in and I made an appointment for October 12, 2018 to have the new side passenger mirror installed.
On October 12, 2018 I went to have the new passenger side mirror installed. Then I was told that the mirror was installed and the air bag. They also replaced my digital clock with a regular clock and my map was gone …. They also said my free car wash was done , car was still dirty.. and I paid 138.00 dollars for labor.
I went home and notice the side mirror was not replaced, so the next day I called October 19, 2018 to complain to the Kia manager and agreed to return on October 22, 2018 , they could not find the original new side mirror and they would need to re-order the part. I was later informed that new side mirror was in and made the an appointment for October26, 2018.
I returned on October 26, 2018 to have the new side mirror installed- he told me I was luckey that the person who was going to paint the new side mirror was here in the shop only comes once in a while.
My digital clock was re-installed , but my display is not working. On the same day, I went to have the car washed and was told by the attendant that my suppose new side mirror was moving and most likely not new as it should not have any movement.
I am hesitate to return to the same Kia dealer to have the work done because I cannot trust them to do what I paid for- I paid 640.00 dollars for a new side passenger mirror for something I could have gotten from a used car dealer. I certainly should not have to return 3 or 4 times to have a part replaced . I bought this car in 2012 at Kia in Freehold, NJ had enough with them giving me a car that was in the lot instead of the car I bought in the show room. And now I cannot trust any Kia dealer …
I would like this resolved as soon as possible
Cell- 732-567-5490 email-maggiedel16@gmail.com
Regards, Margaret Del Priore -7 Hamiltonian Drive- Red Bank, NJ 07701

Tom Conlow
from Charlotte, NC
I call the Kia customer service number with the number given me by the person who is handling my issue and I get Kia roadside assistance after waiting on hold for 30 minutes!!! He tells me he cant handle the call and is unable to transfer the all using the extension number the rep. gave me. How in the world can I reach someone with a complaint about a Kia dealer????? Kia's customer service SUCKS

Betsy Marie Gorman
from Murfreesboro, TN
My 2014 KIA Sorento (6 cylinder - Vin #5XYKU4A73EG474932) is at a dealership because it needs the engine replaced. The Service Manager said that the oil pan was full of metal. It is going to cost me $6,700.00 to have the engine replaced. I think that KIA should be responsible!
I know that KIA has/are replacing engines on the 4 cylinder KIA Sorento's due to metal in the engine resulting in engine failure. They should do the same for the 6 cylinders.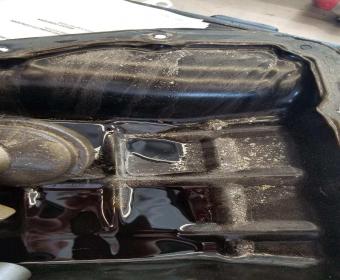 Angel
from Moreno Valley, CA
On Monday last week my sons Kia soul died coming home from school. My son called AAA and had it towed to the Kia in Pomona, CA. After delivery, it took them until Friday to look at it and figure out what the issue was. My son has been diligent on his end trying to maintain contact with the service manager Art Solis. In fact, my son had left a message for Art at the end of the week and Art told him that he never heard back from my son. Art informed my son that the repairs that needed to be done were under warranty and that they would be providing a car. Over the weekend Art told my son that Kia would be providing a rental car during this time. Due to the $10 daily copay because of my sons age, I decided that I would drive the rental and give my son my car to avoid the extra cost.
On Monday I drove from where I live (about 40 miles) to pick up my son and get the rental car. Once at the dealer, we were informed that Kia was not paying for the rental and that we were the 2nd customer to come in with this same issue. The gentleman at enterprise informed us that Kia does not have a contract with them and they have had to send people back to Kia. At this point, I called Art back to find out myself what is occurring. Art told me that they are trying to work with billing to get this covered. I told him that I drove down to my sons to take care of this car issue. Art told me that I could go ahead and get the rental and that they would have it figured out hopefully by tonight (mon). I agreed and put the rental car under my name and credit card number. Yesterday (tues) my son called them in the early evening and they still did not have this situation fixed. So, now I am paying for another day of this rental car. I feel like I am getting the run around from Art. This has been very frustrating. I work full time, 12 hour days and do not have ready access to my cell phone due to working in a jail.
Can you please help me get this situation figured out ASAP since I am now accruing daily charges for a rental car that I could have gotten a lot cheaper then the daily rate I am currently being charged and which the Kia dealer/Art said that they would be picking up.
Angel a.rosilez@ruhealth.org

Albert Vitale
from Peoria, AZ
I contacted the roadside assistance number on Aug. 15th this was the number that I was given when I purchased the car in Dec. 2015. My car battery was dead and I needed to have it charged. I spent25 minutes on the phone with 4 different people each one wanting all of my information, over and over again. The last one had me spell out the street address more then half a dozen times I dont know if she understood english. The final result was me screaming at her on the phone , to just forget about it as I will get someone else to come out. There was no apology from her , all she said was ok. When I purchased the car roadside assistance, was part of the sale and Im sure that I paid for this in the price of the car. If I were stranded on the road, I would never be able to depend on this so called roadside assistance.I have had many roadside insurances and never had a problem getting help.I definitely would have to think twice in buying another Kia car. Albert Vitale

Mike Collette
from New Cumberland, PA
08/01/2018 13:13:38
I am the original owner of this vehicle, 2012 KIA OPTIMA. Earlier this year my engine was replaced due to a recall when I had 13,200 original miles on the vehicle. Glad I didn't have to pay for that! On July 27th, 2018 my air conditioner stopped working with only 16,105 original miles. A check by my mechanic verified that the compressor was inoperative and needed replaced. I had to spend $1,079.24 (paid bill attached )to get the air conditioner in my KIA Optima working again. I cannot believe that a "High Quality" vehicle as stated by my salesman and sold to me would need 2 MAJOR repairs with only 16,000 original miles. I strongly feel that I should not have had to deal with these kind of failures at such LOW mileage and I am extremely disappointed that I am out of almost $1,100 due to what may be a faulty part/product. Up to this point I have spoken well of my KIA and convinced other co-workers to purchase a KIA product. Based on the above I am requesting a review of my complaint and reimbursement of money spent.
Update- I have yet to receive a response from KIA Consumer Affairs--7 days and still waiting
Thank You,
Mike Collette

Ray. Wisniewski
from Auburn, NY
On 7/27/18 I had an appointment for a recall notice for my 2015 Kia Sedona at 10am at Kia of East Syracuse. My wife and I arrived ahead of time and checked in. We waited for almost an hour and my car was still outside, not yet brought in for repairs. When my wife called for the appointment the service mgr., Bobby G. Told her it would take approximately two hours for the repair. When questioned why the service hadn't started yet she was told that there were three recalls on the car. We only knew of one. We had to drive 30 miles one way,on freeway traffic to get there. I decided we didn't have time to sit around in a waiting room for up to three more hours. Not happy with the way we were treated, nobody came out to inform us of any problems it was as if we were neglected sitting there. I would appreciate an answer to this email

Kay Thompson
from Louisville, KY
After two visits, service people decide I am imagining that cold air blows on my feet all the time from the passenger floor vent, tell me I'll need a third visit to do a diagnostic, and "NO" they cannot disconnect or block the passenger side floor vent.

Dennis Valdez
from Denver, CO
I thought that dealing Doug paid off no matter what you all and that should really apply for a car that you bought from him that you're still so far negative after 3 years they put you in a new car 16 days later take it away I won't never deal with them again thank you and no thank you

Kay Thompson
from Louisville, KY
Have taken my 2018 KIa in twice because cold air is blowing on my feet even when the setting is up. Kia service says it is OAD, nothing wrong. They never drove it, so I made a second appointment and they were to drive it. Nothing wrong. The service person asked me if "you tried setting the dial on face or vent?" I asked him if he thought my IQ was his shoe size. I told him I wanted the floor vent blocked off or removed. They said they could not do that and asked if I wanted to bring the car in for diagnostics!
I have learned that there are 3 tubes in there for directing air. All they had to do was remove the one to the floor.

Angela K Cestaro (Scarola)
from Waltham, MA
I have been buying and leasing Kias since 2005 and have had them serviced at Smithtown Kia in Nesconset, NY. Last October I purchased a Certified pre-owned 2015 Kia Sorento Limited with 19,700 miles on it. I was given one (1) key remote (keyless entry) with car. I asked for the second key and was told it only came with one. When I returned my lease I was asked to return 2 keys otherwise I would be charged $450. I brought my car in for its second service at 28,000 and was told I needed the 30,000 service on top of the tire rotation I requested from the suggestion on my first visit. I did not recognize anyone from service, there were all new people there. An hour later I was told by manager Charlie that I needed brakes they were extremely low. I asked how could they be so worn, I was here 4,000 miles ago and it was never brought to my attention? And if this car was KIA CERTIFIED how could I need brakes in 8,000 miles? I bought my 4th KIA because of the service I received over the years with Eric and Tom. Now I feel like I am being taken advantage of.....I also asked Charlie about getting a second key because if anything happens to the one key I received I wont be able to use car. Charlie proceeded to tell me I was out of luck unless I wanted to spend $300. When I started to complain he turned around and walked away. Then to add insult to injury when I returned to my car where service left it parked along the curb, I got into car and proceeded to put invoice away in glove compartment and I felt my car jolt forward. When I looked out the window I saw that a service person was bringing a customer's car into service garage and backed up and hit my car. I immediately jumped out of car and started yelling but they continued to drive to back of building to service. I checked for outside damage and didn't notice anything but the mechanic knew he hit me and did not stop. Could someone please explain to me how you can sell a KIA preowned CERTIFIED car with one set of keys and bad brakes? When did treating repeat customers like they mattered go out the window? Bring back the people that cared and worked with you not against you. This experience just may change my mind about a future KIA purchase after being a loyal customer for 13 years. So dissappointed.

al allred
from Fort Worth, TX
Moritz kia fort worth treats there customers very bad. I took my car in to be worked on at 7am on 7/6/2018. I was not told when i made my appointment that techs would not be there until 8:30. The service advisor said they had no shuttle driver and suggested i use my insurance to get a rental car. I left and will never go to Moritz again or buy another Kia.Horrible way to treat a customer!

Linda Babshoff
from Fresno, CA
I took my 16 Sedona in on Sat. 6/30 for battery issues - I spent 2 hours at the dealership. that I advised them had started on 6/28. They tested it told me I left a light on and it just needed a charge. I advised that was not the issue. The next morning 7/1 the battery was dead. I had it towed to dealership where the Battery was finally replaced. I was on vacation and spent 2 days 2-3 hours each day of my vacation at the dealership. on 7/1 we lost our prepaid non refundable reservations for lunch. If the dealership had listened to me on 6/30 and searched into what was actually draining the battery instead of brushing me off and stating I left something on. I feel discriminated against because I was a female and that is why I was brushed off.
Now for my second issue I now have 2 years of receipts showing my vehicle gets 15.4 MPH with a max on highway of 19.6 average is 17 highway. This vehicle gets the worst gas mileage of any 6 cylinder I have ever owned.

Byron McDonald
from Pell City, AL
at 31000 miles took in for second time driver heat&air blower out, I live 40 miles away,after about 6 hrs in lobby I was told back blower not working,but parts dept. can not order because it shows no part for my model 2015 soul was told we will contact Korea to see what to do & call you. after two weeks & no word I go back & they say we forgot to call you but yes we can order the part, BUT you will have to come back so we can be sure that it is the blower I said NO you already know what it is just order it I am not going to keep coming up here when you already know what it is Home 205-646-3731 cell 205-351-1038

hyunjun LEE
from San Bruno, CA
i can't believe KIA company anymore!!!.
i went the kia service( San Leandro, CA) center Jan/22/2018 for change engine oil, replace spark plugs, coolant flush, and transmission fluid exchange. the total amount i paid $683.77. it was terrible service and advisor. person who is service advisor name "Shivneel" did not explain to me about how bad my car and how changed parts of service. i was up set and i would like to know about my car condition and make sure about my car service was right so i complained someone in front of cashier. it was bad service i remember.
Today May/10/2018 i went my body shop for issue of headlight and diagnostic other problems. my new body shop engineer told me i need to change spark plug, but i already changed on January. i make sure that get safety check paper from him and i will visit kia service center again. i could not trust the kia service center and engineers did fix my car that day. i would like to full refund!!!

Anthony Macaione Jr
from Rochester, NH
Bought my 2015 KIA Optima SX GDI brand new in January 2017 it was In the showroom hadn't sold. I had this year January a problem with the gas tank power button not working and the over ride in the trunk not working either. The dealership I purchased it at in Somersworth NH is now out of business and so are six others in NH. I paid cash across the street at the Hyundai garage to get it repaired and submitted my claim at Quirk Kia in Manchester six weeks ago. Still no reimbursement of my money on a car that had 13,000 miles and was validated a part covered under the warranty. Now thousands of us consumers have no where to go in NH on the seacoast except dr8ve round trip 100 miles or more to get service atnt(entwo remaining dealerships. No notice on the closures of the many dealerships that closed. Nashua, Portsmouth, Keene ,Somersworth, Plaistow. Berlin ans others??

Maria F Biafore
from Largo, FL
We own a 2011 kia sportage with 33000 miles on it.I started getting a check engine light.Come to find out it was an actuator motor assembly(p/n#11B061705B),Anyhow before all was said and done we were out $500.00.We were ready to trade this car and my husbands 2011 Sonata on presidents day for two new Kias.MY HUSBAND SAYS "NO WAY".We have owned toyotas and nissans and had them for triple the mileage of my sportage.Large repair bills not under warranty are not something that would want me to purchase two new kias.I asked the dealer (lokey kia in clearwater fl.) if there was any way they could reduce this cost.THEY DON'T CARE AND THAT TENDS TO MAKE ME AGREE WITH My HUSBAND. Maria F Biafore
2198 Nottingham dr. Clearwater Fl
727-422-1135
E-MAIL : mbiafore@tampabay.rr.com

Jann Cissna
from Evansville, IN
I just purchased in July 2017 a 2014 Kia Optima. I previously owned a 2005 Kia Optima which I dearly loved and had no major issues other than an air conditioning unit installed. I chose another Optima since I had been so happy with my old one which I gave to my granddaughter.
My new Optima and the dealership is not providing the best care and seeing that issues are fixed. First, my service maintenance on or about Jan. 24th was poorly done. A week later, my car would not start. This was due to the battery not being bolted down and cable had come loose. The service department tried to assume that someone had tampered with my car and put in a different battery and removed the device that holds the Kia battery in place. Why was this not seen when the maintenence was done and no one has tampered with my car. Also on the passenger side door are a number of peeling paint issues running in a straight line. When I noticed this - after owning only 2 weeks - the service department implied that someone hit the door with something. That is definitely not the case as the small area only continued to get worse as time went on resulting in a much larger area now. I feel that this was a patch job gone wrong to cover up the areas and this should have been fixed by the dealership. A patch job to sell the car and mislead me into believing the car was in pristine shape. Instead, they sent me to a body shop who informed me that it would be over $800.00 to fix. I am very careful with my vehicles as you can see from the length of time I owned my old Kia. Maintenence is done regularly and only about 6000 miles are put on the car yearly. I am 69 years old and this was to be my "forever" car. Please respond as I am not happy with the outcome of my purchase and would like to have something done to fix my car properly. I am sure that Kia Corporate would not like one of their dealerships to be taking advantage of an elderly woman or anyone for that matter. This is definitely not good PR.
Thank you,
Jann Cissna
812-306-4664

Althea Kramer
from Homer, MI
I just found out that in April if I make a one time payment, I will be charged a fee unless I enroll in auto pay. I am very upset about this because I don't always pay on the same day. I get my paycheck different times of the month and like to pay my bill early if I can or sometimes it might be a day before. I hate the fact that I will be penalized even though I am still paying my bill. I have always paid my bill on time, why should I have to pay more just by simply not enrolling in auto pay? I love using my phone to make my monthly payments but it looks like I now have to send in a check payment so I don't have to pay the fee. I understand that I can just pick the due date for the auto-pay, but sometimes I have the money weeks in advance and like to pay my bill then.

Debra Nesbitt
from Melbourne, VIC
3 years and 33,000kms ago I purchased a brand new Sportage. On day one I noticed a flickering oil light at idle. I rang the dealer and he suggested it could be a sensor and they'd check it at first service. I've had 3 services and each time have mentioned the issue but my concerns have been ignored and no investigation has been done. 3 weeks ago at a service I again mentioned the problem, but when I picked up the car and asked the service head man what they found ,he said the light didn't come on. I said the car has to be warmed up to see it he replied
' oh we haven't got time to do that'. Last Monday I booked it in to be specifically checked...and guess what..I have a damaged motor. I will now be getting a new motor under the cars warranty..all good . But now I'm stuck with a hire car for 5-6 weeks that they've provided and a $1500 excess if someone scratches it in a carpark or hits it and doesn't leave details. ALL THIS THROUGH NO FAULT OF MY OWN.
The condescending,arrogant and dismissive attitude from Kia service centres (2) has appalled me. Not once have they treated my concerns as being important enough to check. And then to be told that 'everybody knows that an oil light needs to be checked '. Insinuating that this has all been my negligence in reporting and I'm just a silly woman. I drive heavy machinery nearly daily in my job..I know how important oil lights are.
THIS ATTITUDE TOWARDS WOMEN IN PARTICULAR IS OUTRAGIOUS.
KIA YOUR SERVICE CENTRE PEOPLE DO NOT FOLLOW THE KIA CHARTER OF CUSTOMER SERVICE.

Bernie Nazer
from New Port Richey, FL
I have a 2017 Kia Soul with 10,000 miles and all of a sudden there is a loud ticking noise in the engine .The dealer said it was the fuel injectors and that's normal.Why did this just start.If that's normal I would tell everyone you don't want to buy a Kia they make a cheap engine .

Jerry Bishop
from Knoxville, TN
I purchased a new 2017 Kia Sportage EX awd. I drove the car out and on turnig right the car make a popping noise and also from a dead stop to about 50 feet it makes the same noise. I called the service department at the dealership I bought the car from and told them that there was a binding then popping coming from the car at the right rear. I also told him it was in my opinion it was coming from the suspension. When I arrived at the dealership I said it was a shock or stabilizer from the way it sounded. Fifteenn minutes later I was told my car was fixed. The problem was my Spare wheel package was installed improperly. I got in my car turned left from the dealership and then took a right to get on the interstate. The popping noise was still there nothing had changed. I do not think the suspension was even checked! I have little faith that this service department is going to find the problem and fix this car. I cannot believe I bought a new car and when I turn right I hear this wind up and popping sound. UNHAPPY WITH THIS KIA SPORTAGE!!!!!!

Arthur Fournier
from Phoenix, AZ
We have a 2004 Sorento we have 80k miles runs great milage? But what really bothers me the rims are peeling what is that about they look realy bad how do i fix this. What are they made of that doesn't be polished. I am open to suggestions.
Thank
Art

Laura Swink
from Roanoke, VA
Been sitting in service dept for 3 hrs now to get voice activation fixed on a kia I bought 3,wks ago .3 times radio has been updated in the last 3 wks..updating it now again..told to expect update to last an additional 45 more min.then they will make a decision..seriously..not happy.wasn't offered a rental was just told they wd drop me anywhere..I gave things to do..

Sharion Washington
from Houston, TX
I went to Kia on 10/16/2017 to purchase a vehicle. The choices were horrible. The service was disgusting I ended up with a 2017 soul for over 18,000.00. I drove this car two days and wanted to scream. I proceeded to take it back and get something more accommodating for my family. Once again, no choices and horrible service. The General manger had absolutely no understanding rude, unconcern and just out right didn't give a FUCK!!!! I would never in the lifetime recommend kia to anyone are anything. To think I was still trying to shop with them wow what a fool I was.

Bill cray
from Pittsburgh, PA
The sales mgr used foul language when I was in his office with other sales me around him and they all thought it was a joke and began laughing at me. I am 72 yr old and you need to have more information before we continue.

Glenn Green
from El Dorado, AR
We took our 2011 Kia Sorento to the nearest dealer (Sparks Kia, Monroe, LA) a couple of months ago for recall work. While there, we asked them to look at one of our key fobs to determine why it wouldn't work and suggested it might be the battery, since we have had this problem numerous times while it was under warranty. Instead, we were told it was defective and would cost $300+ to replace and program a new one, but it would have to be ordered, as they didn't have one in stock (lucky for us). Since we don't have a dealership in our town, we haven't gotten around to having them order a new one to replace the "defective" one. Today my wife decided to give a new battery a try and guess what? That "defective" fob cranked the car.
I'm extremely displeased that the dealership tried to bilk us out of over $300 for something a CR2032 battery fixed. Now, I can't help but wonder if they even completed any or all of the recall work for which we took the Sorento in to have performed. (I'm sure you can look it up by my name and address.) Perhaps this was all because we had purchased the vehicle through another dealership and they wanted to get a little extra from us for their troubles. Who knows? I just know they lied.
If it hadn't been for us discovering a battery would fix our problem, we would have been victims of highway robbery. The service manager was nice and they got our car back to us quickly (for that I would have given 5 stars); however, maybe that was because they didn't actually do anything to our car? How would we be able to prove this? We do know; however, should any of these "recalls" malfunction, we'll be sure to let you know via legal council.
We are most disappointed in this discovery and this, alone, will more than likely prevent us from ever purchasing another of your products.
Glenn Green
214 Amberway
El Dorado AR 71730

frankie valenzuela
from Dallas, TX
been having trouble with my 2016 optima turbo about 2 months after we bought it back in febuary 2017 I have been waiting to see what the dealer is going to do but know they tell me they cant do anything unless the performs bad when they drive it they worked on it once and it drove good but for about 5 days know they say its the transmission that it has to ajust to whos driving it nobody drives it but me and I don't belive that also the backup camera is not working right if you can please call me 817 420-0438
Thanks for your feedback!
Sorry. Please try again later!