CVS
CVS Complaints Continued... (Page 7)
511+ reviews added so far. Upset? Call CVS corporate: 401-765-1500

Mike Brooks
from Dallas, GA
When having to call to order a specialized formula for my son, the wait times to talk to a pharmacy person are interminable,the only Pharmacist their at that particular store is a lady named Kathy, she is the only one who seems to have enough brains to get the job done, the rest as I have to go in their seem to be bumping their gums so much its agonizing. We were only a third of a mile from the store for yrs, now we are 30miles away, but still have to use that store, because the other ones are not convenient to where we live now, in Dallas Ga, and my wife still works at a close proximity to the store, the main complaint, can`t thru to order needed meds on the phone.Sick of that piano music over and over, how about hiring a real American who speaks fluent English to man the phone. A very frustrated customer.

I have been filling my prescription for 20 years at CVS and on a regular basis would get a hard time and treated like a dirt bag. I took my script to same CVS and from the same doctor every month and they refused to fill or order my medication. I am on disability and am very sick with blood diseases which prevents me from getting operations to repair my 3 ruptured disc and ligaments in both knees. I am on pain medication. I was constantly getting a very hard time unless the manager was working. She was made aware of this issue and did her best to control it.
She went on pregnancy leave and I finally had enough when they said they had to call the doctor and told me its just a recording and if they had listen to it all they had to do was press 1 for front office like I told them. They handed my scripts back to me and said can not help you. Best thing that happened to me although at the time I did not think so. Walgreens carries my medication greets me by name and are so nice. They honesty care and go out of there way to serve me. Thank you Walgreens, CVS is the worst and appear to profile and are prejudice.

Judy Brito
from Sorrento, LA
The store I went to is 296. I dad spent 20 minutes to pick up my medicine at the pick up window. And another 15 minutes waiting for a prescription inside. The medicine was only 2.60 they only had 3 employees who act like they hate their job. All the employees who have been there longer have quit and the new ones don't know what they r doing. They also had a sign for flu shots available and there was no pharmacist there to give the shots til Monday. They also have a Minute Clinic which won't b open for 2 yrs. But there is nothing saying it is open. You have to stand in line to find out. Also the night manager is rude. I have used CVS for years and she is standing there with the clerk watching us check. I guess she thought we were stealing and everybody in there knows me. There were a total of 10 people waiting on prescriptions inside the store. Some were talking about taking their business to Walgreens.

Jane Zlata
from Greenville, NC
Since CVS pharmacy started to close at six on Saturdays and Sundays it's been horrible. If your in the store is anywhere near that time close to the pharmacy, they will yell out to you we close at six come to the pharmacy before you start shopping in the store we close at six. I was actually approaching the pharmacy to pick my medicine up they didn't even let me get there yet before they yelled at me that they close at six and it was only 5:30 then. I was in the store at 5:40 one day to pick up a prescription that I called in earlier that day and there was a line of three people so I stood near the cash register next to the line that people were picking up there prescriptions so she turned and looked at me and said we close at six so please pick up your prescription before you start shopping and I said to her I know what time you close I was just retrieving a coupon out of my bag while you are still busy with a customer and plan to use it later in the store after I picked up my medicine.
One day I was on the phone with the pharmacy and spoke to her about a prescription she asked me what time to you want to pick it up I told her at 5:30 I live less than two minutes from this store well she said you need to get here before six we close and I said to her I know what time you close. One of the employees at that store told me that when the pharmacy closes nobody goes in there. This store is located at Arlington and Fire Tower Road.

LaNae Frew
from Kingman, AZ
On October 29, my husband had a surgery. His surgeon gave me two prescriptions to fill for him. One was an antibiotic and the other one was for Percocet for pain. I arrived at the CVS in Boulder City, NV to get these filled immediately after his surgery on our way home. After I handed the prescriptions to the technician, she told me that it would take 3 hours to fill because CVS has a policy regarding filling narcotics and they had to check with the DEA. What happened to the day when a sick person went to a pharmacy and could fill an RX in a reasonable timeframe?
I live 25 miles from this pharmacy so it wasn't like I could just go home and come back in 3 hours. I took the prescriptions back and went back into Henderson (8 miles away) to a Walgreens where I was able to get these filled. In the meantime, I have my poor husband in the car, post-op with his anesthesia wearing off. I would like an explanation for this Ridiculous policy so that I might understand what this is all about. As I see it right now, it appears that CVS feels the need to police the physician. All this does is hinder the patient to get their medication in a timely fashion.
I get an RX at this CVS for myself but will be looking for a new pharmacy so that I won't get in this same situation if I ever need a pain med.

David l. Anderson
from Allentown, PA
I do my neighbors pills for her. She is 77 years old and takes now 11 prescriptions. I have been filling her weekly pill box for more than 2 years. From the very beginning I have had trouble with the drug store. Until last year she was on automatic refill. Pat has a lot of health problems including cancer along with high blood pressure and etc. When her prescription dosage would change I would tell them to cancel the one dosage and they say ok but in a week or so I would get the old dosage along with the new dosage.
Again I would tell them but the problem would remain This also happens when I cancel a prescription. I would keep getting it. They would not take them back and would not give her her money back. In the last 2 or so years the wrong prescription would come into her house well over 10 times and I would have to go and try and correct it. Finally I took her medicine list in and had them copy it and cancel any thing else that was not on it. One time she got someone Else's prescription.
They took that back. Because of all these problems I am the only one going to the drug store and I check everything with my list which has become very exact. I still catch problems. Because she was on automatic refill she was getting to many of the same pills. She had at least 2 months extra on at least 4 or five of them. and more than 2 weeks on the others. 11 prescriptions is confusing enough. Having all those extra pills makes it worse. So I went off auto fill around 8 or 10 months ago and have had no problem since then until 3 weeks ago. All of a sudden I cannot fill a script until 6 days before I run out because of the insurance company. 3 weeks ago they filled a script 3 weeks early and I did not order it.
They do not know how that happened saying I must have done something wrong. The only thing I did was wrong is that because of convenience Pat picked up the pills. If I did I would have caught the mistake. Through all of this they have never admitted to making a mistake. So to counter act the 6 day window the last 2 weeks when I fill Pats weekly pill box which is on a Friday I go in and order the pills to be picked up 6 days later. Last week they only filled one and had no idea why the other one was not filled.
I had to catch the mistake or I would have not gotten it and would not have had enough of those pills to fill the pill box. This last Friday I ordered 2 more scripts to be picked up 6 days later. They said no problem when I ordered them. Today when I went in they had no scripts for me. I told them I had ordered 2 scripts to be picked up today. So they looked them up and 1 was put on hold and they had no idea why and the other 1 I had was going to pick up 7 days early and they could not fill it until tomorrow because of the insurance and I had to come back for it. I have a Question? Why when CVS was auto filling the scripts she was any where from 2 weeks to 2 months ahead on all here pills. When I went off of auto fill every thing was fine for months until 3 weeks ago.
I keep trying to work with these people but they are making it all most impossible. First with all there mistakes and now this. There is a problem here. Neither one of us drives. Pat at 77 and health problems cannot walk there. I am 69 years old but I can walk there for now. There is no other pharmacy close enough to walk to. We have to go there. I fill here scripts on a Friday and if there is not enough to fill the weekly box the next Friday I order them to be picked up 6 days later the day before they are needed. But that is still not good enough.
Because of 11 scripts I have to be able to do it all at once and not have to keep going back daily and filling days in I could not because of the 6 day window that is all of a sudden being enforced. I am sure by now you have figured out these people are not happy with and for some strange reason they are getting even with me. But it is not me we are talking about. We are talking about a 77 year old lady's health. I do apologize for not having the dates all this has been happening but I can assure you I am not making it up. I would appreciate it if some one contacts me about this. Also would it be possible if I could get a persons name and phone number there at corporate that I can call each and every time I have a problem.

Nicole Rynes
from San Jose, CA
I have been a customer for 2yrs now with CVS. I have never had any type of issues until today ( 10-5-15). Usually CVS has no problem contacting me regarding any issues with my prescriptions. Today i had my Dr immediately call in regards to my omeprezole substitution from capsule to tablet form as my insurance no longer covers the capsule form. CVS never called me in regards to my scripts so i called my Dr's office thinking that was the hold up. Found out from my Dr's office they had executed this issue this morning. Ok call CVS, the young man that had answered the phone looked up my prescriptions, told me the omeprazole went through and the inhaler has to be substituted as well. i explained to him this was already on the script.
He told me to hold, hung up on me and that was it. I decided i would just go up to CVS on Devon Ave in Chicago. Got to the pharmacy asked to pick up my scripts and was told i have 3 for pick up and if i want to wait another. I asked which one? He informed me it was the omeprazole in the middle of the conversation the pharmacy technician priscilla chimes in and says no it has to be ordered. I said so how long is that gonna be? She informs me " It should be in tomorrow". I asked if there was anything she could give me for now as my acid reflux flares up my asthma? She tells me " You can buy it". I then ask if she knows if walgreens maybe has it in stock as i really can not wait even a day as i said my acid reflux flares my asthma. She says " I don't know".
I asked is there any way she could find out. I got absolutely no response. I could have sworn that the pharmacist was there to inform you of your medications and assist you with any issues. I did not feel like they gave one iota of concern and I have been a faithful customer. I felt extremely dissappointed for the first time with the Pharmacy at CVS. Only the Pharmacy. CVS is priced way to high. Compare to Walgreens, CVS is at least always even on prescriptions $2.00 more.

Susan Majeski
from Saratoga Springs, NY
CVS continues to try to rip us off. My fiancée of six years is very ill and he needs his medication. We are not rich people and they just try to take money from us. The night person would not put his caremark card in the computer. She charged us the out of pocket price. I cried and she still did not care. She does not care for people and she is very mean. She looked at us and said, "I have too many refills to fill tonight to bother with you two." What? CVS wants to rip off the insurance companies and the consumer. It isn't right. If any one files a law suit, please get a hold of me. I am going to start my own petition. Store is at 34 Congress Street, Saratoga Springs, NY 12866. Amy works the late night shift. She needs to be fired. Store #731. Also, store 5456. Stop ripping poor people off.

Bette Schroeder
from Saint Petersburg, FL
I shop at CVS often but noticed something today that bothered me. I only went today to use the CVS coupon deals for Coke and candy. My receipt was for $1.00 and $.14 cents tax. When I questioned the tax amount I was told the company has me paying tax on the regular price not the price I paid. I usually buy quite a bit more and never noticed I was being charged more tax than I think is right. Is this allowed? I have been in business and have never seen this before. Also there was a coupon for money off the coke and it read that there was a limit of 5. When I went to check out I was told that discount was only allowed on one. That was not clear on the in store coupon. Do they think people can read their minds. This is all little stuff but annoying.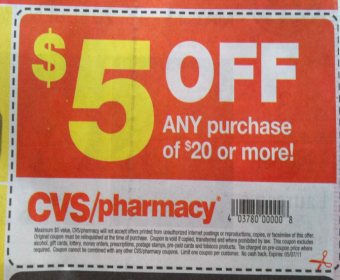 Bertha Abraham
from Tyler, TX
On 8/3/2015, I purchased Rephresh a product that I normally purchase at Walmart. However, they were out of this product so I stopped in a CVS located on Boling Highway in Wharton, Texas. I purchased the product at a total price of $24.89. On 8/4/201, I stopped in a Walmart and discovered they had restocked the product. I purchased it at a cost of $12.56. I certainly understand that you are in business to make a profit and I understand that CVS is no mom and pop store. What concerns me is that the price is overinflated. This is 2 times the cost. I am really surprised that CVS would treat their customers in this manner.

Judith Coenen
from Rockford, IL
I had a extremely bad experience with a pharmacist. I am very concerned for his mental health. I think he may be dangerous. My experience was that I had a serious oral surgery. Before it could be completed I was in bed for 5 days in extreme pain using Advil, Tylenol and Tylenol 3 prescribed for migraine headaches. I have used this perhaps 4 or 5 times a year for 20 years. When I left the 1 and a half hour surgery I had prescriptions for antibiotics, antibiotic mouthwash, muscle relaxant since I grind my teeth and was told this could be disastrous for the work which will need further visits and a pain medication that I cannot remember the name of.
I was told that before I could get my medications they would need to talk to the surgeon. Since I came right from the surgery I was still under anesthesia so I may have looked groggy but I don't know for sure. On four accessions I spoke to the girl at the counter and once to the pharmacist. They said I would need to wait an hour then two then three. When I finally asked them to get me the number off of the prescription so I make a connection between the two Karl erupted in front of all the staff and customers saying, "you have been taking Tylenol 3 and just had a prescription filled. You do not need this". I actually don't think he had ever talked to the doctors office.
They were there doing surgery all day. But the scary part is I said "You asshole you never even talked them"at that he said "you have crossed the line I will not take care of anyone that speaks like that to me" He then preceded to take his pen and make "x"s on the prescription and stab it with a pen.
I honestly don't believe he ever spoke to anyone there. I will call the periodontist on Monday to find out. Long story short I do believe the medication probably ended in Karl's pocket. As I am afraid of him I wonder if you could check with the people working there.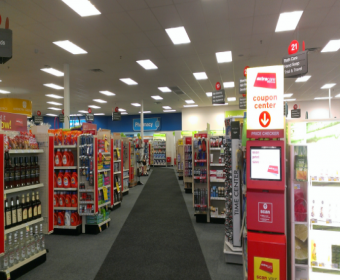 Carey Robinson
from Helena, MT
I switched from a CVS that was close to my home for a different CVS because they deliver medications on Tuesday and Friday. I am disabled and this delivery system was supposed to make my life easier. If going without medications for days is easier then I guess I've succeeded. Since switching I have had constant problems with my meds being delivered on time. The most recent:Yesterday. I am on Atenolol and cant be off of it. I called in Thursday for a delivery for Friday. It never came.
I called the store and she said I hadn't answered a "confirmation"call for the delivery. They have NEVER made a confirmation call to me after Ive placed my order. They have screwed up on four separate times. With my Thorizine. Klonopin and just totally forgetting others. Please realize I have no transportation and cant afford a cab. Going without my Atenolol is extremely dangerous and my heart is pounding right now is really getting to me.
I want a reply. I'm having several tests done in the next few months and the pharmacy I choose will be lucky to get all of the business I will be giving them. I want an explanation, not an excuse. I would hate for you to be liable for my hospital bill if I have to go in because of employee failure at CVS.

Cathy crumpler
from Angier, NC
After telling CVS on three different occasions that I was taken off a medication by the doctor they once again filled that medicine. I only had one bag in my name so I did not look to see what it was. I asked if they had the medicine I ordered and they said yes. The bag had two meds in it and the other is the one I told them to take off my record three separate visits. I am out $30.00 and do not feel responsible. I want my money back or our family will be making some changes.

James Black
from Owasso, OK
I use CVS call in subscription refills. The way it typically goes at my Owasso CVS is I place a call at 09:00am for pickup at 10:00am. Call back into the system to see if the order is ready for pickup at 10:15am and the system says it is still being filled, Call back in at 11:00am and the system says it's still being filled, call and talk to the pharmacy at 11:15 and told it would be filled by noon. Call into the system just after 12:00 noon and it says the prescription is still not ready. Still waiting CVS, and not the first time this has happened. I usually end up going in and then they act like they don't know I called earlier so I sit and wait up to an hour to get it filled. Why even have the automated system if you are not going to honor the times promised at all?

John E. Jones
from Bessemer, AL
I usually get extremely good service at my local CVS. Today, after standing at the counter for nearly 10 minutes, I left and went thru the drive thru. Quick service...The cashier that saw me at the counter kept waiting on drive thru customers. A girl looked up a couple of times and just continued filling prescriptions...apparently for call-in orders. The cashier at the drive thru said that they had been tolld to fgive the drive thru customers priority. Both of the girls working there were extremely busy.....one waiting on drive thru ...the other filling prescriptions.
Either you need to hire more people...or teach your people to treat everyone equally!!

Cathy Sherlock
from Havertown, PA
I dropped off my son's prescription on Thursday 5/21/15 at about 7:30am, went to pick it up Friday 5/22/15 about 6:15pm. There was no record of me ever dropping it off! They lost it! We were going away for the holiday weekend & got stuck in CVS for over an hour while they took their time & treated me like a liar. The comments were unexcusable!!!
This is not the first time we've had problems with this CVS. A couple months ago, I dropped off the same prescription, it's a narcotic, so they need a prescription. Went to pick it up & there was a problem with the way the Dr wrote it, it was written the same as every other time, but no one thought the need to let me know that they were not going to fill it! When I went to pick it up, first they couldn't find it! After a while they found it & gave it back to me. Which I took to another CVS & they filled it with no questions. So what could the problem be that one CVS can't fill it but the next closest DVD had no problem filling it????
I already changed pharmacies for my 10 prescriptions, & my husband's, it was just convenient for my son's because it's a narcotic & I have to drop off a prescription every time but guess it time to move on with my son's also!

Paula Trattner
from Los Angeles, CA
Today, May 6th, I had some extensive dental work. I had a prescription for pain medication. When I arrived at CVS pharmacy at 14375 Ventura Blvd, Sherman Oaks, Ca, to fill the prescription, I was informed that the prescribed medication is in stock but it would be a two hour wait because they were very busy.
Despite the fact that I informed the clerk I was in a great deal of pain, after checking with the supervisor, I was told I would just have to wait. Regrettably, I left the prescription to be filled rather than taking the script elsewhere. Two and half hours later, I received a text message that the prescription was ready for pick-up.
I very much doubt that all the prescriptions ahead of mine were for pain or another urgent need. CVS should adjust their policy to take into account the urgency of need in determining the order in which prescriptions should be filled. I have been a very long-term, loyal customer at CVS. With this type of treatment, I feel anything but VALUED by CVS.

Last weekend I had to pick up a few things but winded picking up more than I came in for because your store had a lot of great deals. I come here a lot because you are really close to my home and usually convenient. I have been coming here for quite a while and your customer service has really changed for the bad, in regards to some of your newer cashiers.
One in particular seems to pretty good at passing the buck onto other already customer assisting cashiers, and go do something else less important. Like talk on his phone, while I am standing in a long line. Last weekend I had to come in and get some cold medicine and a few other items to help me and my family feel better, and before I knew it, I had a cart's worth full of stuff I didn't intend to buy that day, but like I said you had some really great deals.
I was standing in line behind 6 other people, patiently waiting my turn. There was only one cashier; whom he was very nice and greeted everyone that walked in while he was ringing up customers, his name was Brian or Brandon, really nice kid and very helpful. The whole time I stood in the line, there actually was another cashier standing right next to the young man already ringing up customers, but he didn't seem to care about the long line forming including me being in it.
The lady that was already being rung up by the first cashier had a lot of stuff in her cart and a bunch of coupons, so therefore I could tell it was going to take her a while. The clueless cashier that kept standing there doing paperwork or whatever, doesn't seem to realize that if it weren't for these longs lines, he wouldn't have a job and the way he ignored all the customers, he shouldn't have one anyway.
Finally after the 4th person was being helped, there was one more and then me. I finally got to see the name tag of this lazy and careless individual, and his name is Kevin. I was disgusted and wasn't feeling well and I just wanted to go home and feel better. Had I not felt the way that I did that day, I would have stayed and asked to speak to the manager about Kevin, and his very poor attitude and performance.
Kevin finally helped the person in front of me and the other young man went to do something that Kevin asked him to do. Then came my turn "FINALLY" and instead of helping me, Kevin says to me "Someone will be right with me" and then he called the other cashier back to come help me, and then Kevin left. There was no one else behind me and I had been waiting for quite a while! Why couldn't he help me too? What a jerk! Was it something I said? Did I smell or something?
So the other cashier came back to help me and began to ring up all my stuff pretty quickly. While he was ringing up my groceries, the young man cashier told me that one of my items was a buy 1 get one 50% off item. He asked me if I wanted him to run and go get me another one, since it was half off. I told him no it's ok and that I would go get it, real fast.
So I ran to quickly go pick another item, and guess who I saw talking on his cell phone whining loudly how tired he was, to someone on the other end of his phone? Yep, it was Kevin!! What a jerk. I am sorry I am not as exciting as his phone call, but the fact that he chose not to help me and call the other cashier back just so he can go talk on his cell phone, is really disrespectful to me and probably to other young man too.
I come in here a lot, and this is not the first time I have felt so unimportant at this store in the past few months. I never knew his name before this, but I remember several times seeing him and his other guy friends help him move and put stuff away. If he is going to bring his friends to help him do his job, do you think maybe he/CVS could ask one of them to help ring up customers too???
Now that I know who he is, I hope he begins to treat me better; or any other customer for that matter. If not, I will be doing my shopping elsewhere, and I will tell my friends and family not to shop here anymore either! Kevin could learn a thing or two about customer service from the other young man!!

Martin Hornlein
from Millsboro, DE
I tried to drop off a RX at the CVS on Rues Lane in East Brunswick, NJ and was told that the medication was not in stock so they wouldn't take my prescription. They told me to come back next week. Since that time, I have returned to the store 6 times trying to get my prescription filled.
Last week, I was told to bring in the prescription for the person who does the ordering to see, and she would order the medication on Monday and it would be in on Wed. I went back today and they said that they only ordered 60 pills and since the prescription was written for 120 pills they couldn't fill it.
It's been over three weeks, my prescription is almost expired and no one cares. They tell me to take my prescription to another drugstore. I would have taken my RX to Walgreens 2 weeks ago, but my insurance chooses a pharmacy and insists that I get all of my prescriptions filled at the same pharmacy. I am disgusted.

Bette Prouty
from Plymouth, MA
I had two RX's for the same drug but different amounts and directions. The pharmacy at 517 State Road in Plymouth Ma
Chose to fill the one from last night instead of the one I brought in today. The RX from last night was for 1 tab 3's a day
21 pills.
Today after going to the emergency room the doctor changed the amount taken each day. It was for 1 pill 4 times a day for 12 days. 48 pills. I called the pharmacist on duty and asked why she didn't fill the current RX. She said it is the same pill as called in last night, however, as stated the directions are different. I wanted the current RX. There are no refills on either one. That is the reason the doctor ordered 48.
To make matters worse, the pharmacist was very rude. In fact hung up before I finished asking a question. (Slammed the phone down) I am transferring all business to Walgreens..never any more at CVS anywhere.

Bud Korotkin
from New City, NY
I ordered a refill for a prescription at the CVS at 280 S Main St, New City, NY 10956, 845-639-8150. This pharmacy has become a disaster and has gone progressively downhill over the last 6 months. Most meds need have to be ordered, adding at times almost a week to the pickup. And the wait times have gotten ridiculously long. I have been there when a nurse lost it after ordering a prescription 14 hours earlier and was not ready after her 12 hour shift. Today, I ordered a refill at 7 am, and it was not ready at 5:00 pm. I had to wait while it was "expedited." What a poor choice of wording they used. The pharmacist said he was "swamped." What a horrible experience. We are taking our business elsewhere.

Michelle Conley
from Phoenix, AZ
My mother is Diabetic and Elderly. She lives in Tennessee and visits me here in AZ at least 3x a year. Late September of last year, she was visiting and during this time, ran out of Insulin Syringes. Her Sugar was low, and she asked me to run to the pharmacy and get her a bag of BD UltraFine 31G 8mm Short Tip Insulin Syringes (10count). It is Legal to purchase this Medical Product in TN as well as here in AZ. I went to CVS, had no problems. Walked out with what was needed, good price, no hassle.
Today However, was Terrible. It has been a good 8 months since my last attempt of purchase. Similar situation as before, only I was told by the lady behind the counter "Brooke", that it was against CVS Policy to sell Syringes without a RX. I told her about my Mother. I was asked if my mother has a RX for Insulin here(CVS) I said of course not, she lives almost 3,000 miles away! I was given dirty looks, made to feel like a 'criminal' or drug addict, and was refused service.
I have no understanding of how it can be against policy to sell something that is OTC, Legal in ARIZONA. It's a sad sad day when either a Diabetic Elderly woman has to sit in Walgreen's for almost 2 & 1/2 hours while proof of a RX was faxed, all because CVS's inability to provide Indiscriminate Service..... Or sadly enough, (the whole reason for this I'm sure:addicts) the addict on the street who would choose to USE a Sanitary Implement for Administration, is denied and sent back out to the street with a DIRTY needle!
What kind of world is this?

Denise Batts
from Las Vegas, NV
This is a on going problem with most of the CVS stores considering the reviews that I read from last year to the present, nothing has been done to change it. The female person you have over the pharmacy lacks customer service skills. I take a control pain medication, and they are always out. She refuses to hold my prescription so I have to drive over there everyday. I would call but tried that and as soon as they pick up they place you on hold for days.
20 years, I have been going to the same CVS maybe its time to be an ex customer. Here is the rest of my story: when the young man not sure of his name, but he holds my script so don't say it can't be done because it has been. She is rude and uncaring of the fact I have a disabling illness and need my pain medicine. Most of the time I am out of meds for weeks at a time. I will be going again today and will get the name of the female with a problem. Oh yeah she even sent me to another CVS. They filled it once but sent me back to her the next month and told me its her JOB to fill it ....HELP

I took a person I work for with a disability and was inquiring as to why all of her medications and diabetes equipment had not been transferred over when the request was made three ago. Now, we were speaking to a clerk. A pharmacist by the name of ANN at store # 6040 and very rudely stated we don't transfer meds from another pharmacy (UNTRUE) very unprofessional. We went to complain to store manager, doing an interview. We heard there have been many complaints about this pharmacist. Why does she still have a job

jane clark
from Sarasota, FL
in march I purchased 5 ml of tobtamycin-dexameth ophth susp for $196.00. (At the time I did not realize that the prescription was for 10 ml). I saw my doc again on Wednesnday 4/22/2015 and he prescribed it again same as before.He was surprised to see the 5 ml bottle that i showed him on Wednesday and said i should have received 10ml. I went to pick up the new script on Thursday 4/23 and saw the same price but this time I received 2 5ml bottles. I asked the cashier lori about the same price but twice the amount and her reply was insurance charges what ever! I called Aetna to get an explanation and their records showed that i had received 10 ml both times rather than actual 5ml the first time and 10ml the second time (today).
I talked to the pharmacist at 4:30 pm 4/23/2015 to explain what happened and returned to the store within minutes. when i told her i wanted my money back for the purchase today because i now didn't need it because they should give me the 5ml bottle they never gave me the first time she said i was rude. she told me she had to believe me. i explained that cvs made the error and that i have been inconvenienced. she never said she was sorry and that she didn't know who made an error but she would be happy to help. obviously your pharmacists don't care about customer service. there is a walgreens across the street from cvs paradise plaza, Sarasota florida that would love mine and my families business.

Mark Lewis
from Hagerstown, MD
CVS store #4199 on April 3rd, we submitted 3 prescriptions: 2 for my wife and 1 for me. My wife went to pick them up and came back home saying they didn't have mine. Between the 2 of us, we get quite a few prescriptions filled there. We didn't find the error until my wife went to a doctor's appointment, and they asked her why she had that antibiotic she thought her other doctor called it in. Well that was my antibiotic after that I had to take the bottle with me to my doctors. I had a lung absess and was in isolation for 3 days in the hospital because they thought it could be tb. It wasn't. When I called CVS, they just told me to bring in that bottle, and they would put a new label on it! She could have had a reaction fortunately, she didn't. CVS's lack of compassion was nil. We are definitely going to change pharmacies, as soon as we can find one that carries all are prescriptions.

RA Isaiah
from Redondo Beach, CA
This isn't the first time that I have had issues with CVS. Just this morning, Apr 20, 2015, before going to work - I decided to purchase shoe polish and a breakfast smoothie. This is the problem the smoothies "Strawberry" had all expired May 25, 2015. I told the employee on the floor an older gentleman (Persian decent). I explain to him that the smoothies had expired and should be removed from the floor. He acted as if the he didn't know what to do with the product. Another time I want to purchase "string cheese," and it was not only past the expiration date...it has molded. I'm sure there is other products in the cool box that has expired. No, one has taken the time to check products that have expired. It isn't that busy in the mornings...there are shelves that are bare with no products. One store can mess up a whole chain.

Stephen Scruggs
from Knoxville, TN
I requested a prescription refill from my doctor that was called in to CVS Pharmacy #6355 on Friday April 10th per my doctor's nurse who said the prescription should be ready for pickup by Tuesday April 14th. After Tuesday the CVS recording repeatedly said the prescription needed to be authorized by my doctor and was not available. My doctor's nurse once again confirmed the prescription was called in on April 10th. On Thursday April 16th the CVS recording finally said the refill was authorized but was not ready for pickup. On Friday April 17th the CVS recording said the prescription was once again not available for refill and need to be authorized by my doctor. The IDENTICAL situation occurred on February 19th and when I spoke to the pharmacist back then I was told that the CVS recording system was in another state totally out of store control, does not work properly and should be ignored. So therefore this is not a complaint against CVS Pharmacy #6355. This is a complaint against a pathetic system at the highest level. You're wasting the customer's time, the nurse's time, the doctor's time and the pharmacist's time. You also affect peoples' physical health and this is utterly ridiculous, especially since Walgreen's is literally one block away. Fortunately my prescription is not life threatening but if it were, I would consider legal action.

Ricky Williams
from Phenix City, AL
After years of using the Pharmacy on South Lumpkin Rd. in Columbus , Ga. , I found the Winn Dixie Pharmacy across the street was %100 more efficient . The Winn Dixie closed last year and I started back using CVS. They have lost my prescriptions , late filling them , they`re not ready when they say they are , and the counter service is awful . Everyone in the lines are complaining about the service they receive there .

Rebecca Freeman
from Natchez, MS
I went in the store to purchase reading glasses. When I got to the counter no one was at the cash register as usual. I kept saying hello, hello, no one came so I walked over to the candy and grabbed two bags, walked back to the register still saying hello, hello. Finally here she comes.. after ringing me up I gave her my money. She got my change and slapped it down on the counter. I said excuse me but you could've put my money in my hand instead of slapping it down on the counter. She said that's what you did to me, which is a lie. I said you did that the other day when I was in here. I said that's whats wrong with this place why I don't shop here often and that I was going to contact her boss. Which if I said something to the manager here it would probably not get taken care of.
She told me to call him she didn't care. If she talks to and treats one customer like she did me, just think of the other customers that she does the same way. She is a racist, and undoubtedly does not appreciate her job. It is too many people in this town that needs work and would probably do a better job than her so I'd appreciate you checking into this matter for me, and in the meantime I will tell everyone iIsee how nasty she was to me and try to get them to stop shopping at CVS as I am going to do myself. I was in CVS-- 505 highway 61 north, i was at register #2, my trans #1221,, cahier #1136772, and store # 5870.. I would appreciate it if you would check your cameras in the store and listen to them so you will know how i was talked to, thank you, Rebecca Freeman

Nicole Chasse
from Hudson, NH
I had a script (which have been on for about 6 years now and have filled at the CVS in Merrimack almost the entire time) that had been filled in Merrimack (my previous address) and I had no way of getting there between work and school before they closed and needed my meds (Zoloft) that day. I had asked them if I could transfer the script to my CVS in Hudson, which I have had to do before and had no issues, and the woman at the Merrimack CVS said "yep let me just cancel this one and your good." Well she just so happened to "forget" to tell me that there was a new law put into place stating that these transfers can no longer be done. This would have been fine if she had given me ANY sort of notice about it because I wouldn't have canceled it, but she said nothing.
So I went to my CVS in Hudson asking if they had received the fax from Merrimack yet, and she then told me about the new law (was MUCH more helpful than Merrimack). So now at that point, my script in Merrimack had already been canceled and they claimed they were unable to refill it, and I was left waiting to get ahold of my doctor to have a brand new preauthorization sent over. The doctor proceeded to tell me that this could take up to 72 hours... If I had been told all of this when I first called Merrimack, I would have never canceled that one and would have found a way to get there!! But now I'm stuck day 3* with NO MEDICATION. And when I miss this medication I get EXTREME dizzy spells to the point I've fallen down/passed out because of it. I don't even feel I can drive when I'm like this.
I understand that cvs has no control over laws or doctors timeliness, but I truly feel that that pharmacist in Merrimack should have been obligated to explain what would happen if I did cancel it to transfer. Now I'm stuck in limbo. Thankfully I was able to get a single one to "hold me over" but after 3 days of none that isn't going to do too much about the dizziness in my head. I'm EXTREMELY upset that she didn't even say a single thing about this new procedure or that I would be without meds for a few days. (I was out which is why they had refilled it... hellooo! obviously I cannot afford to be without for a day, let alone 3. I am to the point where I feel I may have to go to the hospital if I do not get my medication within the next day. If that ends up happening I will have to take this to a higher power in the industry.
Overall I'm disappointed in the pharmacy's ability to give you the correct IMPORTANT information regarding medications BEFORE allowing you to cancel it. Especially when you have been a loyal customer with them for well over 5 years (not just myself, but my family as well.) We are now considering switching to a different pharmacy/company because this isn't the first time I have been either given the wrong information, or not been given any information regarding important matters that they should be obliged to discuss. I hate having to file a complaint, as I have always thought highly of CVS but the past year or two they have made life more difficult in terms of medication refills and what not. I would like to add that CVS in HUDSON has been much more helpful and did manage to get me a single one of my meds to hold me over, but at this point I'm behind three days, so one day isn't going to help much, but I do greatly appreciate they're concern in trying to help me out. This complaint is about the MERRIMACK CVS on DW Highway.

john barnes
from Sherman Oaks, CA
I was given a prescription by a medical doctor MD but the CVS pharmacy gave me something that was entirely different. Now you can't be reached i am going to call my relatives who are attorneys at law and see if you are allowed to practice medicine on a pharmacist's degree. I am also going to the LA area news and give it to them so all the world could see.

Jennifer Wilson
from Cape May Court House, NJ
I've been a customer at the CVS in Villas, NJ 08251 & did not have any major issues getting my monthly prescriptions filled until the pharmacist changed 6 months ago. The pharmacist now is extremely rude & ignorant & there's an issue now EVERY MONTH getting medicine I've been prescribed for years. It feels like there's a different person working every time I go in- the same horrible ignorant pharmacist- but always a new staff member I've never seen before with no clue how to do their job. Not that she sets a good example. My doctors office recently begged me to change pharmacies because they cannot stand dealing with them either. They are going to lose a lot of loyal customers due to their incompetence

Judy Gann
from Santa Rosa, CA
RE: Mendocino Avenue, Santa Rosa, CA Pharmacy I have always like everyone who works at your pharmacy but, the pharmacist Rachel is quite bossy and not very nice to customers or employees. I am not the only customer or employee who has commented on this and just felt the need to let you know that I feel that she could use some help with her inter-personal skills. She is driving away your customers as opposed to keeping them. I am close to switching pharmacies and it is because of Rachel.

I have been a customer at CVS for 10 years. When I was checking out of a CVS located on Dairy Ashford and Briar Forest in Houston, Texas, I was appalled. The cashier, Christina, treated me with the upmost disrespect and a sense of authority that was inappropriate. I had to use two credit cards for my transaction today, one for my personal purchases and another company card to buy items for the work place. Christina then began questioning me about my method and sarcastically commenting on my purchases. For example, one of the items I purchased with my company credit card was toilet paper, Christina commented about how strange it was that I was paying for toilet paper with a different card as if it's any of her concern. I felt interrogated and criticized. To make matters worse, Christina then refused to complete my transaction. Luckily, the other lady at the register, Khloe, was kind and apologetic. Aside from her atrocious behavior, her appearance was not fit for the work place, much less a PHARMACY.

I have been using CVS for years in fact thanks to the recent changes in Health care I am limited to CVS. Drug Insurance will not pay for any scripts to Walgreens or rite Aid. On monthly basis I have to run around from pharmacy to pharmacy in serious pain stemming from multiple injuries. I have been in chronic pain for several years. I have been told on one occasion it is up to the pharmacist who they give the meds to. It sounds like stock pilling and drug dealing. This war on pain patients has gone to far. I suffer everyday.
I would like to be productive and be able to do at least a part time job but due to not knowing if my pharmacy is going to fill my scripts I can not commit to any thing in my life. That includes cleaning shopping self care. taking away these medications only brings down productivity If a person is in pain they will not work. Watch the SSD skyrocket. The people that have been scared into thinking pain medication is a bad thing has been sold a bill of goods. what is bad is the criminals who get theses scripts and use them for the wrong reason don't punish the person who is ill.
When your taxes go up to subsidize SSD and the many other resources that pain patients need you will be screaming a different tune. I want my doctors and pharmacist Drug companies to stick up and rally for the chronically ill and pain patient.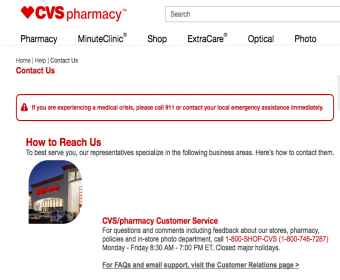 debbie lumley
from Bay Shore, NY
In your cvs flyers each time you have Pantene 120z 3/10 truly natural is nowhere to be found.. I have coupons for $5 off an can never use them it's be coming very frustrating. I love the product an I just can't find the shampoos or conditions. I spoke to a few of my friends and they all say the some thing, wish cvs would have carry more in their stores!

Anna Benyo
from Trenton, MI
Oh my the first time I wanted to complain about CVS and I just read a story exactly what I want to complain about! It's the same. Yes the RX was a narcotic. Mind u I get my other rxs there too. Cvs said they would order the narco be in by two days. I go there and nope probably another week. They should not look down on people who need these. I suffer with something I can't reverse that us painful. We aren't stupid we know these pharmacists look down on people with pain. Shame on cvs pharmacies for this. I took my RX for norco to a pharmacy out of my way who knows me for a while and he filled it. He told me cvs does this a lot and u guys lie and that norco is not a backorder drug. If a doctor hands me the prescription I expect it filled. Oh I work for a doctor 32 years now. And I spend a lot at cvs records will show this. Very sad and disappointed customer :(.

Donna Blakley
from Cincinnati, OH
Since our insurance switched to CVS, there have been three times when they did not have my insulin. Fortunately, I order a refill while I still have some left. They have referred my to other pharmacies, explaining that they have not gotten it from their supplier yet. They "break the box" on my insulin syringes, which my previous pharmacy did not. However, this time I went to a pharmacy and they did not "break the box". What is going on here? Do the pharmacies make their own rules?

I was in there to pick up a prescription for my daughter on march 31, 2015. They said it would take 20 minutes, so I walked around. I had an employee. ask if I needed help, I said I was waiting on a prescription. This worker followed me around the store like I was going to steal something. I'm not a thief. I decided to check on my daughter's prescription after being there from 10:30 am it was now 12:00. The women in the pharmacy said you haven't waited that long then looked at me like I just said that out loud. Said she would check on it. She then said it has been ready they must of forgot to call your name. No, your back there talking about each other's nails looking like Easter.

Jackie Goltz
from League City, TX
I spoke with 3 different people in the pharmacy (all very rude!!) Was left on hold for 5 minutes each time left on hold...total 15 minutes. Then when I asked to pick up my prescription to take to another pharmacy I was talked "down" to and treated with even less respect, by I think the pharmacist. You wont have to worry about me as I will NEVER shop here again. You should do an under cover shopper and see for yourself. Pittiful. The only reason I give one star is because I can not give a "0" stars.

Holly Minalgo
from Barberton, OH
I had a prescription that was to be refilled on 3/11/15, one of the staff informed me to call when I only had a couple, so I called on 3/13/15 and was informed that I had to wait till the 17th because it was too soon (which it was not) so I ran out as scheduled on the 13th, I called them this evening 3/16/15 to make sure it would be ready in the morning and was told I would have to wait because the other peoples prescriptions would come before mine. the pharmacy tech (MATT) was rude condescending and made me feel so unimportant. They lied to me and made me suffer for 4 days. I finally got angry, went and got the paper prescription and funny thing the other pharmacy filled it with NO problem just this evening. I explained to the new pharmacy what happened also.
I moved close to this CVS so that's where I went, I will never go there again, and will inform others to do the same. I wanted to let someone know who might be able to do something so no one else should have to go through this, all because it was for Percocet, I have been on this medication since 2009 and never had a problem, I also need major surgery so it is necessary at this time. these are pharmacy techs, not Drs, they have no idea what's wrong with me and should NOT be permitted to act as if they are. I realize it was only 4 days and dose not seem like much to anybody who is not in so much pain, but it seems like a month when your in agonizing pain for that long, I hate to think of anybody suffering and don't want this to happen to anyone else. I realize people do abuse this drug, but I am not one of them, I don't want to have to take anything but at this point I have no choice.
Thank you for your time. ( At this time I give them 0 stars)

Kathy Catellier
from Eatontown, NJ
This is now the 2nd time I am addressing the rudeness of Jennifer Vaughn and Doug Deurloo. Both are very rude to me and my sister in law. We have not done anything for them to be that towards us. Doug told my sister in law that if he were her doctor he would take her off all her meds. She only takes 3. I was in line to drop off prescriptions on Tuesday, he took my mothers, saw I had some and left. I stood there for at least 5 min and he finally got someone to wait on me. As I stated, I have not done anything to have them upset with me. My doctor said he even has problems with them. Please take care of this problem as I am on a lot of medical problems, a lot of medications, do not drive and this is the closest CVS to me and I would hate to have to change pharmacies due to 2 people in the whole store who upset me by being very rude in front of other customers. Thank you.

Tiana Griffin
from Manhattan Beach, CA
I ran into the Manhahttan Beach location on Rosecrans on my lunch break to pick up a birthday card for my coworker and as soon as I walked in I was being followed my the manager. I saw him while I was in cosmetics and didn't mind. When I moved to the greeting cards I realized he was following me. When I got to the register, there was a customer in front of me and a customer behind me. I was called to move to the next line, not the person behind me. I've worked in retail for 10 years, I know how things work. He even watched me as I got rung up. It was very uncomfortable being followed and watched while trying to shop. Not to mention I'm a black woman. I am not a threat, I do not steal, I'm 4'11, and was carrying a big cake in my hand for my coworker. I had a hard enough time looking through cards and holding the cake at the same time then trying to steal anything from CVS. I work in Manhattan Beach, 6 minutes from CVS. I dont need to steal anything. They need to get a new manager and FIRE Sam Desolva!!!! Very unprofessional and discriminative!!!! I will never go to that CVS again! 1570 ROSECRANS AVE., MANHATTAN BEACH, CA 90266.

pete skinner
from Atlanta, GA
i know that this mite not be important to most people but to me it is.i went to the cvs store on baston road in augusta ga. to redeem a coupon that was a buy one get one well due to e being a little forgetful i forgot to get the free one.the price was only11.29 it not the money but the way i was talked to by the the girl at the counter in front of the customers.this should not be tolerated by any company or by any customer.this isn't the first time i had problems;some of your people don;t know how to count pills several times my wife has been short changed.for custermer relations cvs sucks and i believe i will leave if we dont see a improvement sorry about the writing but i am having problems with my eyes thanks'.

I am a regular to the cvs on scioto darby rd, however I am now never going there again. I had went in to get a few things and over heard the Store manager telling one of her employees that she isn't aloud to take a break or use the restroom until she was finished unloading a truck. The last 3 times iv been in there the heat was broken and I had asked one of the employees, why don't you just put a heater up here, oh my boss will not let me. So I asked for her bosses name and she said bobbi cassady. I do not want to ever shop at a place where they get treated so horribly. Something needs to be done about the management in that store before I ever go back. & for "Bobbie" to treat her employers like that is beyond belief.

On Dec. 24 my father was rushed to Winchester Medical Center very ill, to make long story short after my visit with him I stopped at CVS in Stephens City VA. to pick up a few things to make him comfortable and one thng was a pair of bedroom slippers but when I got to hospital to my surprise and everyone elses including drs. nurses there was only 1 bedroom slipper! Everything was such chaos I did not have time to stop and write a letter to compny or even go by the store to tell them but was cleaning my Dads house found the 1 slipper still in box with dated reciept.I have not been to CVS after this trip where I spent81.04 and will probably never will again.
susan santmyers

I was notified twice that my prescription was ready..when I went to pick it up, I stood in line with 6 people ahead of me. I questioned the amount, due to deductible, and was sent to the drop off line with 2 people in front of me. I was told the deductible had been initiated.
I was then, sent back to the original line (5 people this time) just as frustrated as myself, and was told they were behind 2 days..I was notified 3 days ago...My wife and I go through this every time. Her prescription was to be ready yesterday at 2:00.
Today..... still not ready... there is no excuse for people to have to go through this.....nice people, awful service...We are changing Pharmacy's..

From: Georgia hughston 218 Swanson Drive Summerville,SC 29483 I would like to report the conduct of your employees that work in the CVS Pharmacy at 1602 Central Avenue Summerville, SC 29483.. there are 2 ladies that work in the pharmacy dept. named Bonnie, And Donna. every time I go there to try and discuss my medications etc. with them, they are plain out rude and have no manners. I am disabled on Social Security Disability and cannot work. but I do maintain an Associates degree in Criminal Justice and Bachelors degree from the Citadel Military College here in Chas, SC. they seem to discriminate against me for being on Medicaid.
Which they should do there jobs and not judge anyone. they always says on TV commercials your CVS pharmacist is like part of the family. then why cant they talk to me about my medications and help me when I have questions. today I attempted to speak with Donna at the drive thru window and she slammed the glass shut in my face. that's not proper courtesy or manner. please do something with these people. I am notifying the BBB of SC. and file a complaint.

This complaint is concerning store #3592 located on Avalon Dr. in Salisbury, N.C. 28146. My husband is on a daily medication of Levothyroxine-his d0sage since 8-15-2012 is 125 MCG. I received a call from CVS about an auto-fill on his medication and didn't immediately pick it up because I knew his script was not ready to run out. He had to be put on antibiotics and when I went to pick it up they gave me his Levothyroxine also. When I got home I realized the dosage was wrong-it was filled at 75 MCG, not the correct dosage of 125 which he had been switched to in August. The pharmacist was Charles Boakye-Agyemang and apparently never checked the bottle to see if it was corectly filled. I called that evening and spoke to a pharmacy tech and she said there was no new prescription for 125 MCG on file and I would have to go to his doctor and get a new script. By then of course I was hot. I didn't get her name but she is not as at fault as the pharmacist. I went in the next day with all of the bottles (all which had been filled by Charles) and he looked it up and after a few minutes and no apology he told me to go the the person at the register and she would give me a refund. I told him it was absolutely his fault for not checking the dosage and he never admitted to his error. After I left there I went directly to Walgreens and switched all of our scripts to their pharmacy. Wouldn't you know, Mr. Agyemang called that evening and admitted his error and asked what he could do to get our business back. I said it was a done deal and told him good bye. I feel if this pharmacist can't take 5 seconds to see if the script is correct then I don't want my or my husband's welfare in his hands. Since then I've heard horror stories from other people about his lax attitude. One was even from a doctor so I know he wasn't lying. Please take action with this pharmacist-I don't want him to lose his job-he just needs to do his job correctly before he really hurts or kills some one. I'm glad I caught this since my husband has had a brain aneurysm and would never had caught it.
Thanks for your feedback!
Sorry. Please try again later!