CVS
CVS Complaints Continued... (Page 3)
511+ reviews added so far. Upset? Call CVS corporate: 401-765-1500

Wanda Kachur
from Merritt Island, FL
Very bad experience. I needed hip surgery months ago. I can't afford it. My friend had taken me out for my birthday. We had a couple glasses of wine. I am not a habitual drinker. When we got to CVS, not only would they not fill our prescriptions, they said they would never fill our prescriptions ever. We tried Target, but apparently they shared info with the CVS at Target. What ever happened to HIPPA laws?? I am done with CVS. I don't like the new pharmacist. She moves like a slug and passes judgement according to her whim. She is at 1345 North Courtenay Parkway, Merritt Island FL.Don't go to this store, please.

Sandeep Bhanji
from Yorba Linda, CA
For several years I have been shopping at the CVS store in Anaheim on La Palma St. Always got a good service there. Recently an African American lady has started working there who is very arrogant. She is also the only person who checks IDs for purchasing alcohol. She claims that since she is new she has to check IDs. This cannot be true. Normally policies are same for all people. Can you please explain what is happening in that store?

Sheryl Denton
from Leesburg, FL
Last week's flyer advertised Pepsi products 3/$8 with card ( which I have). Wednesday I went to the CVS on 10255 SW 86th Circle, Ocala, Fl. store 873-6185 to purchase the Pepsi's and Scrubbing Bubbles. That store had only a few regular Pepsi's also regular Dr Pepper and Mtn Dew. I only buy Diet soda because that is what everyone wants. I did purchase the larger Scrubbing Bubbles (20z).
I went to the check out and since I was the only person in the store I was waited on promptly. First I asked for a raincheck because their was NO diet soda. The girl behind the counter didn't know how to give a raincheck because she was new. She asked the two other women behind the counter about the raincheck. Another female came to let me know that I couldn't get a raincheck because they had another truck coming in on Thursday. I said your kidding, right? "NO", she wasn't kidding! I said " I am here today". She said it was store policy.
Then I was left to purchase my Scrubbing Bubbles. Total $2.99. I had a extra care rewards for $2.00 and a $.50 Coupon. The cash register wouldn't except my coupon "good on any size"!. Couldn't override the system so their response to me was the coupon didn't work because the container gave me 10% more. I just shook my head.
I couldn't believe the nonsense that I had just encountered. On Friday, I returned to buy the diet soda and had a conversation with the manager who related to me that is store policy ( not posted anywhere) but, however if the customer gets really irate he it to them. Now I know why that CVS is empty. Thank Goodness I have another CVS that's convenient and more Customer Service Oriented.

robert edwards
from Media, PA
I would like to file a complaint against jim rose the manager of the cvs store in aston. He is totally insensitive to senior citizens who are handicapped. I am a 74 year old male with acute arthritis in my back and knees. I was waiting at the register to be checked out with my purchases-jim rose was letting people go ahead of me in line even though I was there first-when I complained he said I wasn't in line. There is no sign that indicates. I complained and he gave me a very rude answer and an even worse attitude-this man may think he is overworked and understaffed but that is not my problem. I am the customer-he needs some customer service training and some handicapped sensitivity training before you store is in violation of the federal laws concerning treatment of the elderly and the handicapped.

Mary white
from Baltimore, MD
My complaint is how I was treated in filling a prescription for my sister after she had knee surgery. How the pharmacist was not willing to fill the prescription based on what type of medication it was also where the doctor signature on the prescription paper was signed on the top and bottom by the doctor near the box location. I was told by the pharmacist the reason the pharmacist did not fill the prescription. I said to the pharmacist could you call the doctor because my sister just had knee surgery and I'm her care giver and we are two hours from her home.
She told me no she couldn't and then said the prescription is now void for my sister Beverly Dollard-Mack in the system whom was there with myself Mary White. This interaction happen on September 19, 2016 time between 8:00 - 8:15 pm. The address Cvs pharmacy, 1545 Pulaski Hwy, Bear, De 19701. This should have not happen to anyone.

Patricia Radford
from Tampa, FL
Was refused and told their computer system is locked out of Goodrx discount program. Contacted Goodrx and they claim CVS still accepting discount from their program. I love this pharmacy and its staff on 6295 W. Waters Ave., Tampa, Fl. They have always been so helpful to me and I wish more businesses had this staff. But now I don't know if you do accept Goodrx or not. Could you let me know Please by e-mail?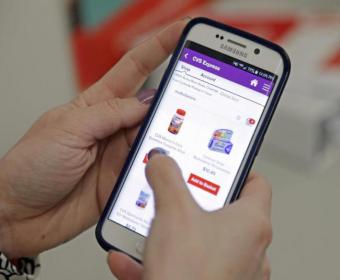 Tamaryn Smith
from Orlando, FL
I am a long standing customer of cvs, I love the store but unfortunately the pharmacy is shocking! I have had countless occasions where my prescriptions have not been ready when i had flu and not feeling well and i have never complained but last week i went in with my boyfriend who just had shoulder surgery and was in an extreme amount of pain, he needed his painkillers and they said they would only be ready in 2 hours! I had to drive that night and fetch them, we called in the second order a week later and was told they would be ready at 5 pm, drove there, not ready.
They said a 30 minute wait. We were going to get a flu shot at the minute clinic and the walk in wait was 1 hour 30 min! We drove home and now have to wait until the order is ready! I understand the pharmacy is busy! But something needs to be sorted out, the cvs was on the corner of federal and se 17th street.

walter dean
from Irvington, NY
I live at 642 Locust St Mt. Vernon NY apt. #3G. CVS Pharmacy called me and left Messages that I had medication to be picked up. I went to pick up my medication and parked in the parking lot but, before I went into the CVS. I went to a Store across the street . When I came back There was a boot on my car wheel. A man came to me and said that I was Illegally parked in the lot and I would have to pay $45.00 to get the boot off I explained to him that I was a customer of CVS and I was there to pick up my medication.
He said that It does on matter. I paid him to release my car But, I could not get my Medication. The time that I was away from my car was about 15 to 20 mins. He told me that when he saw me left the parking lot he booted my car. I explained this to the Manager of the store but he said that, the man told him not to get involved.

Teresa Thome
from Elizabethtown, PA
I received a coupon for a free gift when I purchased a certain amount. When I tried to order online, I could not complete my order - some orders would not go to my in basket. A message instructed me to call the CVS customer service 1-800 number. I had to wait 15 minutes. The CVS contact person said there were 3 different coupons. She was obviously unfamiliar with the specifics. I got so frustrated walking her through the order and discounts without a resolution, I decided not to complete the order. Why should I work so hard to give CVS my money - they should have been paying me! I filed a complaint requesting a better, efficient offer- have heard nothing. Not the way to keep a long term, loyal customer.

Tamera Mackson
from Corona, CA
I had two bad experiences with the corona pharmacy on magnolia located in corona. This time it was the pharmacy technician by the name of "John". I decided to relocate to another pharmacy, he stated to me that I was inconsiderate of the fact that they went out of their way to refill my prescription, and that I was being rude. I'm very upset by this, and I will not be returning to this pharmacy. I will also be reporting this to the CVS corporate office. There wasn't anything at all done, that I put in the first compliant about how rude "Elmer" was when he totally ignored me standing in line for a good five minutes, and there probably won't be anything done about this compliant either, I also contacted IEHP in regards to this matter, as well as Medicare.

Elizabeth Brooks
from Washington, DC
I lost my CVS Card and have been trying for months to get a new one. Last week when I was purchasing something and tried to use my phone number but it didn't work. I contacted the online contact email and have been getting the runaround since. I have not been able to use the cash you send me or the 30% off coupons. They tell me they have not heard of me. This is one of the several messages they have sent me. I have sent them my and my husbands email addresses, addresses and phone number for us for the last 20 years. They still never heard of me. I would appreciate it if you would help me with this problem. Thank you
Dear Mrs. Brooks: Thank you for taking the time to contact CVS/Pharmacy. I have reviewed your email and find that I need additional information to fully assist you. Please provide the following information: The email addresses and phone numbers provided do not pull up an account. Is there perhaps an old mailing address? There are a few Elizabeth Brooks in Florida. Once I receive your reply I will be able to complete the work and send you my response.
We appreciate your business and look forward to serving you again in the future.

I when into your store on Friday to purchase some VSL #3 for my wife. The pharmacy said they were out and would order some and that I could pick it up on Sat evening. Sat evening I when in to pick it up, no VSL. The Lady told me they would order it and it would be in Monday afternoon. I when Monday afternoon to pick it up, no VSL.
My wife talk to the pharmacy department again and they said they would order it and it would be ready Monday afternoon. Monday afternoon my wife called first this time to ensure the DSL was in, it was. I when to pick it up at the drive through window. The tech at the window told me that I could not pick it up at the window, that I had to park and come in the store. I parked, when in the store and guess what.
I had to go to the pharmacy counter 3 feet from the drive through window and ask for them to provide with the DSL. They got it out of cold storage next to the window and carried it past the window to the counter and I paid and left. If I had operated my business like this before I retired, I would not have had a business to retire from. I haven't decided what I'm going to do in the future, but I will not recommend your pharmacy to anyone else in the future.

kennith tackett
from Tucson, AZ
June 30th 2016 Tucson AZ. CVS Pharmacy (7901 East Golf Links Road, Tucson, AZ 85730). I was sentenced, a long time customer to 72 hours of stress,withdrawals and pain by CVS not filling and refusing to fill prescription even with my doctors approval that was called in for my prescription on June 30th 2016. On 06/27/16. I call My Doctor they say never heard from pharmacy they in turn call pharmacy to OK prescription.
On 06/30/2016 pharmacy calls me tells me they cannot fill my prescription until 07/03/2016 because I should have 2 more pills from my last prescription left ( last scrip was for 90 days and the dosage is very small). I tell her that I did not empty the bottle and count them when I got the script they must have shorted me two pills. I asked what am I suppose to do for the next 72 hours before I will have a pill to take on Sunday night at 9:30 the time that I take my one pill each night the pill makes my mind slow down and then I am able to sleep.( I am 65 years old, have never abused or used any kind of drugs. Her reply was you are missing 2 pills she cannot refill till Sunday July the 3rd its my Problem not hers.
She made me feel like I took the two pills stood on the corner and sold them like a drug dealer, I believe they shorted me the 2 pills. On Thursday night I took my last pill By Friday night 9:30 pm it had been 24 hours since my last pill. With no pill to take I was on my way to many hours without sleep. By Saturday afternoon I was tired cant sleep and withdrawals were starting to happen my body hurt, my head everywhere hurt. Without sleep I could not eat like I do in my regular routine I tried but diarrhea started and I started to o really feel deprived and confused with where I was and what I was doing.
By Saturday evening at 9:30 and looking at a long night ahead I found some over the counter sleeping pills and decided I had no choice but to try them along with a muscle relaxer(it did not work just made things worse). It is now Sunday Morning 07/03/2016 and I am still awake and am still 12 hours away from 9:30 pm when I can take my next pill and hopefully get to go to sleep, providing the Pharmacy has them ready. Monday is July the 4th our 45th wedding anniversary. I hope by then I am feeling better, we canceled our trip to Vegas and will be staying home.
Today if I get my prescription filled I will ask them to open them and count each pill so I know I wont have to go through this again. eMy plans on Wednesday my Doctor will b back in her office and I will try and make an appointment with her to make sure I am OK with the stress which I am suppose to avoids at all cost I do not want to take the chance of a possible stoke happening again, Then I plan to contact an attorney and see if I have any grounds to make this big pharmacy that play God with peoples lives pay for the pain I have gone through in the last 72 hours. I will be giving a copy of this letter to the manager of the pharmacy today and will email a copy to the corporate office, Better Business Office, and posting this on social media.(Face book. Twitter. ect.) I strongly recommend to all my senior citizen friends to avoid using CVS. They only care about your money not their customers. Ok just got call from CVS 10:am Sunday morning saying my prescription can not be filled until July 31st. Went there pissed they filled the prescription.
I had them count the pills. For 25 years I was an entertainer and well know personality I told the young lady I will be contacting the news stations, newspapers, ect so that this story would go out nationwide and local as much as I can make it happen. I set here dazed that this large company would treat a long time customer in this manner. Whoever it was that talked to me on Thursday should be released of her duty, your company is here to serve me and the public not to play God with my life or anyone else. I will never use CVS again and will never recommend them to anyone, I will make a point to alert everyone awful way you treat your customers.

Sharon Watkinson
from Riverside, CT
My husband and I went into the cvs pharmacy this weekend (memorial d weekend) the coupon that I had they said was denied but we never used it! The girl at the counter said she would need a manager so I said o.k. When the manager arrived (named Andres) started giving me a hard time said he wouldn't honor it I said I was going to complain to the corporate office and then his manager came down and gave it to us after Andre the manager embarrassed us in front of a crowd of people! He then tried to embarrass us further by trying to scold us in front of these people by trying to pull us aside to make himself look better. With no apology! We spend alot of money there and normally lately go with no problem. This guys profile its not worthy of cvs manager.

Bruce Barber
from Windsor Mill, MD
Doctor faxed a prescription on April 6, 2016. They have that it was received successfully. Pharmacy said they did not receive it. On the 7th doctors office called three times and waited for the pharmacist for over 15 minutes each time without success. On the 8th. Doctors office called several times with an extensive wait. Finally got through and them I am informed after stopping three times that it will take 5 days to get the medication in. This is garbage. Had the personnel done their job I should have this medication in hand. I am sure this is due to cost cutting measures and the only one who suffers is the customer. Have used the maple ave Vienna va store for over 30 years. You are going to force me to one of your competitors

Glenn Santiago
from Mililani Town, HI
My wife and I pick up our medicine from Long Drugs in Mililani. I've notice that they only give half our prescription of our Metformin. Doctor prescription is Metformin HCL 1000 mg twice a day for 90 days, but we only received only 90 pills per refill, which should of been 180 pills. This makes us go back to the store in a month and a half to fill the other half which is not what the doctor order. This also shorten our refill period and we have to call the doctor for an extension of our prescription. God know if we are paying the right amount for half an order for a month and a half. Please look into this matter, as a customer this is not acceptable.

Jna Crommen
from Kingsport, TN
I'm done with CVS. I have had quite a few customer service issues and concerns with filling prescriptions (rude pharmacists, not giving me proper information on refill options or wait times) in the past at the CVS pharmacy on Hazard Avenue n Enfield, which I brushed off as your Staff being busy and tired after a long day, just like me, but what I experienced today beats all. My wife has progressive MS, so she gets many medicines prescribed, including a monthly prescription for Vicodin (300/7.5) for pain management, a controlled substance which I have to pick it up at the neurologist Dr office 45 min away. Today I dropped of a new one, but apparently Dr Krinsky had written over the '300' nr on the strength a few times for some reason.
I was told (after some discussion back and forward) by the pharmacist Tom who was rude and come over with an attitude form the beginning when I asked to talk to the pharmacist, that he would not fill that because it as it was a controlled substance and could cost him his license and the Dr who prescribed it should know better. I told him I would understand that position if this medication and strength was never filled for my wife before, but it has been many times monthly at that Pharmacy, but he did not want to even check that.
Nor did he offer to call the Dr office to confirm the next day (which I have been offered by pharmacies before if there was a concern about a prescription on a controlled substance, that I can understand). In the end he literally threw the prescription back at me and told me I had to get a new one. Strangely enough, after this I went to the Rite Aid down the road and I got this same prescription filled with no questions asked.
Consequently I've had enough of CVS now, and will transfer all prescriptions for my wife to Ride aid as soon as I can, I have never been treated this rude as a customer. I guess CVS has enough customers so the can treat them like this and lose a few.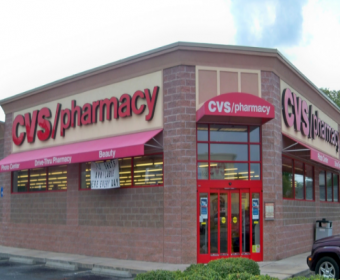 nightsprite46@yahoo.com
from Abilene, TX
I cringed when i found out I had to get my medication from cvs. I was right to feel so. I was suppose to get my medication yesterday. I called and even made sure of it because I knew of cvs reputation. Guess what! Not there! Maybe, I hope tomorrow evening. So now I will have been 2 days without my meds! But hay at least I don't have to worry about tobacco! I don't smoke but they are so worried about it I just wished they worried about me not getting my medication as much.

Karilyn Wood
from Bettendorf, IA
I have been a CVS pharmacy customer for years at the Bettendorf, Iowa store and have never had any problems or complaints until today when I stopped in to check on information about a medicare drug plan. The female person that helped me was very rude and acted like she did not have the time or even wanted to answer my questions. Therefore I am switching to Walgreens today. Seems there has been a big turnover in employees there, Wyndell who had been with your company for years was always so very friendly, helpful and kind unlike the one I had to deal with today. You lost a great pharmacist when he left and also lost a loyal CVS customer!. In return you gained a very rude unprofessional employee.

Charles Brousseau
from San Carlos, CA
ON or about 6/15 - 6/23/2015 CVS submitted a prescription request to Anthem for 3 prescribed medications. At that time Cigna was in the health care provider. On or about 12/20/2015 I received a letter from Anthem that an amount of $112.83 WAS DUE. I have received about 75 dollars from Cigna leaving a balance owed to me of about 36 dollars. I believe that CVS should pay the remainder balance. I can submit supporting documentation.

Marc J. Espieg
from East Brunswick, NJ
At the CVS Pharmacy on 330 Rues Lane East Brunswick, NJ 08816 I called in for 2 of my medications on the telephone 1. Escitalopram 10MG and Lexapro 200MG. When I called for my medication that I knew for sure Mercaptopurine 50MG I called first to see if the Esc. 10MG and Lexapro was ready for pick-up also knowing that it might not be ready for a few days. When I asked the question on the telephone the woman who sounded like she had a Asian-Indian accent said that the psychiatrist did not electronically order the prescription for me. I knew that she was wrong beyond a shodow of a doubt because on January 27, 2016 the psychiatrist also called in a prescription for Lamotrigine 100MG and handed me a hard copy prescription for Xanax.
I called my psychiatrist prior to going to CVS to verify that my psychiatrist sent in the prescriptions electronically and the office staff verified that he did send them in on January 27, 2016. I went to the aforementioned CVS to show them the other prescriptions requested for my on the 27th and still the debated the medications that I was requesting. Finally after me calling my doctors office the pharmacist began to work harder to find my prescriptions in the computer and after 2 minutes she found them informing me that I can pick them up in 2 days. I was spoken to very condescending on the phone and again in person before calling my physician which motivated the pharmacist to do her job and locate the prescriptions after aggravating me causing a rise in my blood pressure and inconveniencing my doctor who is very contentment with ordering my medication.
This is not the first or worst experience that I had at the Rues Lane East Brunswick, NJ CVS but I am tired of it as I spend a lot of money there on my numerous medications. I don't have any names however, noone there has ever respected me like a loyal customer hence I may leave the pharmacy even though it is the most convenient to my home. Terrible pharmacy for professional service.

Clark Veals
from Victorville, CA
This date, prescription due which was originally submitted in February. This particular medication, as well as 4 others began getting filled once a month for well over 18 months. These are pain killers, muscle relaxers and nerve medications, that an orthopedic physician in the State of California has prescribed for a back injury and subsequent botched surgery by another doctor. Presently, continued diagnosis by other specialist and my doctor, in reference to the best ways to proceed (ie. Another surgery, possible medtronic implant simulator, physical rehabilitation, etc.) are done in conference at the monthly appointment that I am scheduled for.
Each month, I have a needle stuck into my spine (Thoracic) to attempt at any relief from the constant and debilitating pain that I endure daily. Yet, I make good on my agreement to maintain a singular pharmacy. In fact attending physician, per agreement entered into, requests that prescriptions be filled at the same store each time, hence the perfect attendance at your #9644 store.
Unfortunately, I am told that your store policy dictates that a 30 day supply of pain medication can only be filled on the 31st day. Compounding this is, the utterly pathetic supply requisitioning and procurement observed at this pharmacy. As stated, I see doctor monthly, and upon leaving appointment, the prescription is submitted at CVS on my way home. Yet, in the past at least 9 of the past 12 months, on the aforementioned 31st day when prescriptions due to be filled, it is found that amazingly the medication is not in stock. Again, I have to remain at this particular pharmacy, moreover, I have substantial pain that does not alleviate because a stated professional cannot acquire the understanding to order this medication on time.
I do not request the medication prior to the 31st day, even though my insurance allows for filling 48 hours prior to the end date from the previous. Yet, because your pharmacy staff offer that they know more than my attending physician, I am subjected to excruciating pain until they " feel like" processing it. I do not accept that each month, on the date that I awake with no medication (I am diligent about following the times in which I take the medication) that miraculously it is out of stock. To understand this better, either the person who orders the medication is a failure at their job or the staff are just busybodies who want to dictate and play with someone's well being.
On this date, I was actually told that "I need to save some pills during month because they might not have in stock." In addition, I was accused of being an addict. This is serious, in that other people hear your inept staff slandering myself. Yes, were it not for being in the pain that I am, your pharmacist and the clerks would have received the same verbal lashing that I was given. If they feel like I have ever been scandalous in my medications, or given any reason to think that something was fraudulent or criminal, than they should call the police or my doctor...but do not pretend like I am anything but upright. Thus, I write this complaint. Your staff need to just do their job. In effect, I am being accused of being a drug addict or even a fraud.
If they ever want to come sit in an appointment with me, than lets do it. But, as it stands, medication that I take every 8 hours has to wait until sometimes 3 or 4 day later. Pathetic job performance if indeed it is a question of supply. Though, this happening almost every month to me...or is this the way business is done with all your customers who take pain medications? Why not dispense the medication the day before it is due rather than the day of...even in a perfect situation it would still leave 16 to 20 hours in which Am not taking my medication as prescribed by my doctor. One tablet every 8 hours.
Your #9644 pharmacy staff are mean and ignorant. I won't wish the pain that I live under upon them, though I wish they could feel it for a minute, I am positively sure they would shut their mouth. Very disturbed.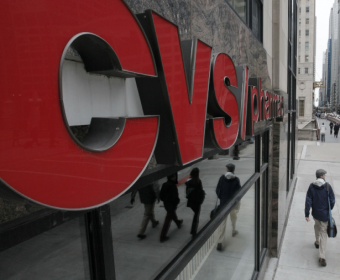 Gerald Landwert
from Spring, TX
On 12/11/2015 i picked up my Fluoxetine HCL 40 mg prescription from Texas store #0019 filled by a female pharmacist. when i got home and removed it from the bag, it was marked "qty 90" but was in a small container. I counted the caps, knowing that there was NO WAY this container had 90 caps in it, only to find 30 caps! I immediately called the pharmacy to relate the issue. they told me to come in and pick up the remaining 60 caps. I went to the store the following day, and the pharm. tech acted like I was senile, and didn't know anything about it.
The female CVS pharmacist told her where the container was, and they gave it to me. I spoke to the female pharmacist and she huffed at me like i was the one in the wrong. I reminded her that I was aware of the "street value" of that med and that this was NOT the first time I was obviously purposely shorted on meds that are in demand on the street!(at this facility) Today, I stopped to pick up my wife's prescription, and the SAME pharmacist took my info at the drive through, told me that I would have to come in the store to get the prescription. (why the hell is the drive through open if she couldn't help me there?) the prescription in question for the fluoxetine is: 687679.
Needless to say, we are changing our source for medications immediately! I suggest someone look into this young lady's background, or at least, let her know shes losing you business.

John Asbury
from Chattanooga, TN
CVS has an enormous problem with eprescriptions. I have been trying for 2 weeks to get my husband prescriptions filled. Several Drs have sent their eprescriptions 4-5 times, get a reply back that it went through yet CVS says they don't have it. I stood there yesterday after showing them the copies of the prescriptions that were eprescriptions and they had nothing. Pamela in the pharmacy called the Drs office to get the prescription for my husbands diabetic test strips. She left a message for them to call her. Later that afternoon I got a recorded message that the prescription was ready. I went over to pick it up and was told there was no prescription. I went to the DRs office got a paper prescription took it back to CVS and waited for It to be filled. As soon as these prescriptions are through, I will be changing pharmacies. I hate to as we've been CSV customers a long time. You really need to get the efile prescription line fixed.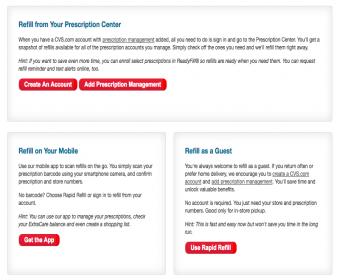 Mike Brooks
from Dallas, GA
When having to call to order a specialized formula for my son, the wait times to talk to a pharmacy person are interminable,the only Pharmacist their at that particular store is a lady named Kathy, she is the only one who seems to have enough brains to get the job done, the rest as I have to go in their seem to be bumping their gums so much its agonizing. We were only a third of a mile from the store for yrs, now we are 30miles away, but still have to use that store, because the other ones are not convenient to where we live now, in Dallas Ga, and my wife still works at a close proximity to the store, the main complaint, can`t thru to order needed meds on the phone.Sick of that piano music over and over, how about hiring a real American who speaks fluent English to man the phone. A very frustrated customer.

Ruthie Sakran
from Huntington Beach, CA
Cvs in Huntington Beach on Brookhurst and Adams is extremely busy where they do not have time to answer the phone. On December 2,2015 I was on hold for more than one hour and a half. I went to the pharmacy to let them know and the person in charge said that they are extremely busy. Perhaps Cvs can hire more people for that location so they can answer the phones. It is bad enough that the person is ill and has to be holding the phone for hours or wait in the drive through for more than thirty minutes. The aggravation of waiting is worse than the illness itself. If this problem does not resolve I would have to transfer my prescriptions to another pharmacy. I also have other family members that I get the medication for including my elderly mom and my sick brother. We have been with Cvs for many years. This is a frustrating situation.

I have been filling my prescription for 20 years at CVS and on a regular basis would get a hard time and treated like a dirt bag. I took my script to same CVS and from the same doctor every month and they refused to fill or order my medication. I am on disability and am very sick with blood diseases which prevents me from getting operations to repair my 3 ruptured disc and ligaments in both knees. I am on pain medication. I was constantly getting a very hard time unless the manager was working. She was made aware of this issue and did her best to control it.
She went on pregnancy leave and I finally had enough when they said they had to call the doctor and told me its just a recording and if they had listen to it all they had to do was press 1 for front office like I told them. They handed my scripts back to me and said can not help you. Best thing that happened to me although at the time I did not think so. Walgreens carries my medication greets me by name and are so nice. They honesty care and go out of there way to serve me. Thank you Walgreens, CVS is the worst and appear to profile and are prejudice.

Jasmine
from Columbia, MD
I recently went to the cvs in Martinsburg, WV to fill a prescription. Not only were they rude but they lost my insurance card and prescription. Instead of telling me it was lost, they replaced the prescription and I of course notice my insurance card was not in my prescription bag. When informing them, they said they would call if they found it. Never received a call and when I finally called back, I was told they couldn't find it so there was nothing they could do. I found this customer service unprofessional and irresponsible especially considering it has very important information on the card.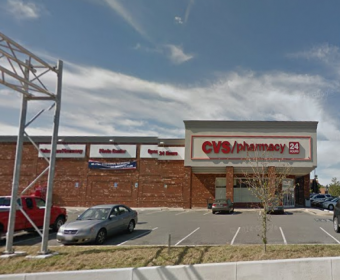 Judy Brito
from Sorrento, LA
The store I went to is 296. I dad spent 20 minutes to pick up my medicine at the pick up window. And another 15 minutes waiting for a prescription inside. The medicine was only 2.60 they only had 3 employees who act like they hate their job. All the employees who have been there longer have quit and the new ones don't know what they r doing. They also had a sign for flu shots available and there was no pharmacist there to give the shots til Monday. They also have a Minute Clinic which won't b open for 2 yrs. But there is nothing saying it is open. You have to stand in line to find out. Also the night manager is rude. I have used CVS for years and she is standing there with the clerk watching us check. I guess she thought we were stealing and everybody in there knows me. There were a total of 10 people waiting on prescriptions inside the store. Some were talking about taking their business to Walgreens.

Jane Zlata
from Greenville, NC
Since CVS pharmacy started to close at six on Saturdays and Sundays it's been horrible. If your in the store is anywhere near that time close to the pharmacy, they will yell out to you we close at six come to the pharmacy before you start shopping in the store we close at six. I was actually approaching the pharmacy to pick my medicine up they didn't even let me get there yet before they yelled at me that they close at six and it was only 5:30 then. I was in the store at 5:40 one day to pick up a prescription that I called in earlier that day and there was a line of three people so I stood near the cash register next to the line that people were picking up there prescriptions so she turned and looked at me and said we close at six so please pick up your prescription before you start shopping and I said to her I know what time you close I was just retrieving a coupon out of my bag while you are still busy with a customer and plan to use it later in the store after I picked up my medicine.
One day I was on the phone with the pharmacy and spoke to her about a prescription she asked me what time to you want to pick it up I told her at 5:30 I live less than two minutes from this store well she said you need to get here before six we close and I said to her I know what time you close. One of the employees at that store told me that when the pharmacy closes nobody goes in there. This store is located at Arlington and Fire Tower Road.

LaNae Frew
from Kingman, AZ
On October 29, my husband had a surgery. His surgeon gave me two prescriptions to fill for him. One was an antibiotic and the other one was for Percocet for pain. I arrived at the CVS in Boulder City, NV to get these filled immediately after his surgery on our way home. After I handed the prescriptions to the technician, she told me that it would take 3 hours to fill because CVS has a policy regarding filling narcotics and they had to check with the DEA. What happened to the day when a sick person went to a pharmacy and could fill an RX in a reasonable timeframe?
I live 25 miles from this pharmacy so it wasn't like I could just go home and come back in 3 hours. I took the prescriptions back and went back into Henderson (8 miles away) to a Walgreens where I was able to get these filled. In the meantime, I have my poor husband in the car, post-op with his anesthesia wearing off. I would like an explanation for this Ridiculous policy so that I might understand what this is all about. As I see it right now, it appears that CVS feels the need to police the physician. All this does is hinder the patient to get their medication in a timely fashion.
I get an RX at this CVS for myself but will be looking for a new pharmacy so that I won't get in this same situation if I ever need a pain med.

David l. Anderson
from Allentown, PA
I do my neighbors pills for her. She is 77 years old and takes now 11 prescriptions. I have been filling her weekly pill box for more than 2 years. From the very beginning I have had trouble with the drug store. Until last year she was on automatic refill. Pat has a lot of health problems including cancer along with high blood pressure and etc. When her prescription dosage would change I would tell them to cancel the one dosage and they say ok but in a week or so I would get the old dosage along with the new dosage.
Again I would tell them but the problem would remain This also happens when I cancel a prescription. I would keep getting it. They would not take them back and would not give her her money back. In the last 2 or so years the wrong prescription would come into her house well over 10 times and I would have to go and try and correct it. Finally I took her medicine list in and had them copy it and cancel any thing else that was not on it. One time she got someone Else's prescription.
They took that back. Because of all these problems I am the only one going to the drug store and I check everything with my list which has become very exact. I still catch problems. Because she was on automatic refill she was getting to many of the same pills. She had at least 2 months extra on at least 4 or five of them. and more than 2 weeks on the others. 11 prescriptions is confusing enough. Having all those extra pills makes it worse. So I went off auto fill around 8 or 10 months ago and have had no problem since then until 3 weeks ago. All of a sudden I cannot fill a script until 6 days before I run out because of the insurance company. 3 weeks ago they filled a script 3 weeks early and I did not order it.
They do not know how that happened saying I must have done something wrong. The only thing I did was wrong is that because of convenience Pat picked up the pills. If I did I would have caught the mistake. Through all of this they have never admitted to making a mistake. So to counter act the 6 day window the last 2 weeks when I fill Pats weekly pill box which is on a Friday I go in and order the pills to be picked up 6 days later. Last week they only filled one and had no idea why the other one was not filled.
I had to catch the mistake or I would have not gotten it and would not have had enough of those pills to fill the pill box. This last Friday I ordered 2 more scripts to be picked up 6 days later. They said no problem when I ordered them. Today when I went in they had no scripts for me. I told them I had ordered 2 scripts to be picked up today. So they looked them up and 1 was put on hold and they had no idea why and the other 1 I had was going to pick up 7 days early and they could not fill it until tomorrow because of the insurance and I had to come back for it. I have a Question? Why when CVS was auto filling the scripts she was any where from 2 weeks to 2 months ahead on all here pills. When I went off of auto fill every thing was fine for months until 3 weeks ago.
I keep trying to work with these people but they are making it all most impossible. First with all there mistakes and now this. There is a problem here. Neither one of us drives. Pat at 77 and health problems cannot walk there. I am 69 years old but I can walk there for now. There is no other pharmacy close enough to walk to. We have to go there. I fill here scripts on a Friday and if there is not enough to fill the weekly box the next Friday I order them to be picked up 6 days later the day before they are needed. But that is still not good enough.
Because of 11 scripts I have to be able to do it all at once and not have to keep going back daily and filling days in I could not because of the 6 day window that is all of a sudden being enforced. I am sure by now you have figured out these people are not happy with and for some strange reason they are getting even with me. But it is not me we are talking about. We are talking about a 77 year old lady's health. I do apologize for not having the dates all this has been happening but I can assure you I am not making it up. I would appreciate it if some one contacts me about this. Also would it be possible if I could get a persons name and phone number there at corporate that I can call each and every time I have a problem.

Nicole Rynes
from San Jose, CA
I have been a customer for 2yrs now with CVS. I have never had any type of issues until today ( 10-5-15). Usually CVS has no problem contacting me regarding any issues with my prescriptions. Today i had my Dr immediately call in regards to my omeprezole substitution from capsule to tablet form as my insurance no longer covers the capsule form. CVS never called me in regards to my scripts so i called my Dr's office thinking that was the hold up. Found out from my Dr's office they had executed this issue this morning. Ok call CVS, the young man that had answered the phone looked up my prescriptions, told me the omeprazole went through and the inhaler has to be substituted as well. i explained to him this was already on the script.
He told me to hold, hung up on me and that was it. I decided i would just go up to CVS on Devon Ave in Chicago. Got to the pharmacy asked to pick up my scripts and was told i have 3 for pick up and if i want to wait another. I asked which one? He informed me it was the omeprazole in the middle of the conversation the pharmacy technician priscilla chimes in and says no it has to be ordered. I said so how long is that gonna be? She informs me " It should be in tomorrow". I asked if there was anything she could give me for now as my acid reflux flares up my asthma? She tells me " You can buy it". I then ask if she knows if walgreens maybe has it in stock as i really can not wait even a day as i said my acid reflux flares my asthma. She says " I don't know".
I asked is there any way she could find out. I got absolutely no response. I could have sworn that the pharmacist was there to inform you of your medications and assist you with any issues. I did not feel like they gave one iota of concern and I have been a faithful customer. I felt extremely dissappointed for the first time with the Pharmacy at CVS. Only the Pharmacy. CVS is priced way to high. Compare to Walgreens, CVS is at least always even on prescriptions $2.00 more.

robyn jones
from Washington, DC
I have been suffering for 6 weeks with a horrific headache dr said to take clariton also have a bad eye infection so went to cvs for clariton 24 hour have to get it from pharmacy girl goes to ring product up and tells me I can not buy it the system is down Brunswick Georgia store. Several occasions have been treated very poorly by this store WILL never step foot in there again! This store is located on 341 Brunswick Georgia.

Susan Majeski
from Saratoga Springs, NY
CVS continues to try to rip us off. My fiancée of six years is very ill and he needs his medication. We are not rich people and they just try to take money from us. The night person would not put his caremark card in the computer. She charged us the out of pocket price. I cried and she still did not care. She does not care for people and she is very mean. She looked at us and said, "I have too many refills to fill tonight to bother with you two." What? CVS wants to rip off the insurance companies and the consumer. It isn't right. If any one files a law suit, please get a hold of me. I am going to start my own petition. Store is at 34 Congress Street, Saratoga Springs, NY 12866. Amy works the late night shift. She needs to be fired. Store #731. Also, store 5456. Stop ripping poor people off.

Bette Schroeder
from Saint Petersburg, FL
I shop at CVS often but noticed something today that bothered me. I only went today to use the CVS coupon deals for Coke and candy. My receipt was for $1.00 and $.14 cents tax. When I questioned the tax amount I was told the company has me paying tax on the regular price not the price I paid. I usually buy quite a bit more and never noticed I was being charged more tax than I think is right. Is this allowed? I have been in business and have never seen this before. Also there was a coupon for money off the coke and it read that there was a limit of 5. When I went to check out I was told that discount was only allowed on one. That was not clear on the in store coupon. Do they think people can read their minds. This is all little stuff but annoying.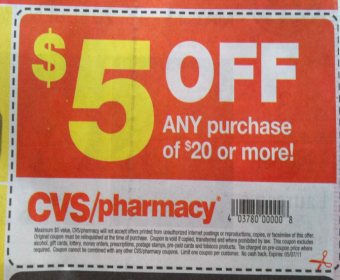 Bertha Abraham
from Tyler, TX
On 8/3/2015, I purchased Rephresh a product that I normally purchase at Walmart. However, they were out of this product so I stopped in a CVS located on Boling Highway in Wharton, Texas. I purchased the product at a total price of $24.89. On 8/4/201, I stopped in a Walmart and discovered they had restocked the product. I purchased it at a cost of $12.56. I certainly understand that you are in business to make a profit and I understand that CVS is no mom and pop store. What concerns me is that the price is overinflated. This is 2 times the cost. I am really surprised that CVS would treat their customers in this manner.

Judith Coenen
from Rockford, IL
I had a extremely bad experience with a pharmacist. I am very concerned for his mental health. I think he may be dangerous. My experience was that I had a serious oral surgery. Before it could be completed I was in bed for 5 days in extreme pain using Advil, Tylenol and Tylenol 3 prescribed for migraine headaches. I have used this perhaps 4 or 5 times a year for 20 years. When I left the 1 and a half hour surgery I had prescriptions for antibiotics, antibiotic mouthwash, muscle relaxant since I grind my teeth and was told this could be disastrous for the work which will need further visits and a pain medication that I cannot remember the name of.
I was told that before I could get my medications they would need to talk to the surgeon. Since I came right from the surgery I was still under anesthesia so I may have looked groggy but I don't know for sure. On four accessions I spoke to the girl at the counter and once to the pharmacist. They said I would need to wait an hour then two then three. When I finally asked them to get me the number off of the prescription so I make a connection between the two Karl erupted in front of all the staff and customers saying, "you have been taking Tylenol 3 and just had a prescription filled. You do not need this". I actually don't think he had ever talked to the doctors office.
They were there doing surgery all day. But the scary part is I said "You asshole you never even talked them"at that he said "you have crossed the line I will not take care of anyone that speaks like that to me" He then preceded to take his pen and make "x"s on the prescription and stab it with a pen.
I honestly don't believe he ever spoke to anyone there. I will call the periodontist on Monday to find out. Long story short I do believe the medication probably ended in Karl's pocket. As I am afraid of him I wonder if you could check with the people working there.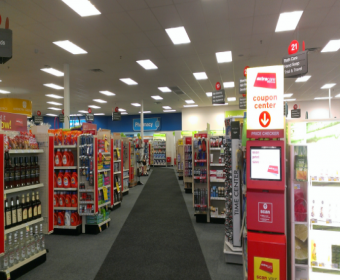 Carey Robinson
from Helena, MT
I switched from a CVS that was close to my home for a different CVS because they deliver medications on Tuesday and Friday. I am disabled and this delivery system was supposed to make my life easier. If going without medications for days is easier then I guess I've succeeded. Since switching I have had constant problems with my meds being delivered on time. The most recent:Yesterday. I am on Atenolol and cant be off of it. I called in Thursday for a delivery for Friday. It never came.
I called the store and she said I hadn't answered a "confirmation"call for the delivery. They have NEVER made a confirmation call to me after Ive placed my order. They have screwed up on four separate times. With my Thorizine. Klonopin and just totally forgetting others. Please realize I have no transportation and cant afford a cab. Going without my Atenolol is extremely dangerous and my heart is pounding right now is really getting to me.
I want a reply. I'm having several tests done in the next few months and the pharmacy I choose will be lucky to get all of the business I will be giving them. I want an explanation, not an excuse. I would hate for you to be liable for my hospital bill if I have to go in because of employee failure at CVS.

Cathy crumpler
from Angier, NC
After telling CVS on three different occasions that I was taken off a medication by the doctor they once again filled that medicine. I only had one bag in my name so I did not look to see what it was. I asked if they had the medicine I ordered and they said yes. The bag had two meds in it and the other is the one I told them to take off my record three separate visits. I am out $30.00 and do not feel responsible. I want my money back or our family will be making some changes.

James Black
from Owasso, OK
I use CVS call in subscription refills. The way it typically goes at my Owasso CVS is I place a call at 09:00am for pickup at 10:00am. Call back into the system to see if the order is ready for pickup at 10:15am and the system says it is still being filled, Call back in at 11:00am and the system says it's still being filled, call and talk to the pharmacy at 11:15 and told it would be filled by noon. Call into the system just after 12:00 noon and it says the prescription is still not ready. Still waiting CVS, and not the first time this has happened. I usually end up going in and then they act like they don't know I called earlier so I sit and wait up to an hour to get it filled. Why even have the automated system if you are not going to honor the times promised at all?

John E. Jones
from Bessemer, AL
I usually get extremely good service at my local CVS. Today, after standing at the counter for nearly 10 minutes, I left and went thru the drive thru. Quick service...The cashier that saw me at the counter kept waiting on drive thru customers. A girl looked up a couple of times and just continued filling prescriptions...apparently for call-in orders. The cashier at the drive thru said that they had been tolld to fgive the drive thru customers priority. Both of the girls working there were extremely busy.....one waiting on drive thru ...the other filling prescriptions.
Either you need to hire more people...or teach your people to treat everyone equally!!

Cathy Sherlock
from Havertown, PA
I dropped off my son's prescription on Thursday 5/21/15 at about 7:30am, went to pick it up Friday 5/22/15 about 6:15pm. There was no record of me ever dropping it off! They lost it! We were going away for the holiday weekend & got stuck in CVS for over an hour while they took their time & treated me like a liar. The comments were unexcusable!!!
This is not the first time we've had problems with this CVS. A couple months ago, I dropped off the same prescription, it's a narcotic, so they need a prescription. Went to pick it up & there was a problem with the way the Dr wrote it, it was written the same as every other time, but no one thought the need to let me know that they were not going to fill it! When I went to pick it up, first they couldn't find it! After a while they found it & gave it back to me. Which I took to another CVS & they filled it with no questions. So what could the problem be that one CVS can't fill it but the next closest DVD had no problem filling it????
I already changed pharmacies for my 10 prescriptions, & my husband's, it was just convenient for my son's because it's a narcotic & I have to drop off a prescription every time but guess it time to move on with my son's also!

Paula Trattner
from Los Angeles, CA
Today, May 6th, I had some extensive dental work. I had a prescription for pain medication. When I arrived at CVS pharmacy at 14375 Ventura Blvd, Sherman Oaks, Ca, to fill the prescription, I was informed that the prescribed medication is in stock but it would be a two hour wait because they were very busy.
Despite the fact that I informed the clerk I was in a great deal of pain, after checking with the supervisor, I was told I would just have to wait. Regrettably, I left the prescription to be filled rather than taking the script elsewhere. Two and half hours later, I received a text message that the prescription was ready for pick-up.
I very much doubt that all the prescriptions ahead of mine were for pain or another urgent need. CVS should adjust their policy to take into account the urgency of need in determining the order in which prescriptions should be filled. I have been a very long-term, loyal customer at CVS. With this type of treatment, I feel anything but VALUED by CVS.

Last weekend I had to pick up a few things but winded picking up more than I came in for because your store had a lot of great deals. I come here a lot because you are really close to my home and usually convenient. I have been coming here for quite a while and your customer service has really changed for the bad, in regards to some of your newer cashiers.
One in particular seems to pretty good at passing the buck onto other already customer assisting cashiers, and go do something else less important. Like talk on his phone, while I am standing in a long line. Last weekend I had to come in and get some cold medicine and a few other items to help me and my family feel better, and before I knew it, I had a cart's worth full of stuff I didn't intend to buy that day, but like I said you had some really great deals.
I was standing in line behind 6 other people, patiently waiting my turn. There was only one cashier; whom he was very nice and greeted everyone that walked in while he was ringing up customers, his name was Brian or Brandon, really nice kid and very helpful. The whole time I stood in the line, there actually was another cashier standing right next to the young man already ringing up customers, but he didn't seem to care about the long line forming including me being in it.
The lady that was already being rung up by the first cashier had a lot of stuff in her cart and a bunch of coupons, so therefore I could tell it was going to take her a while. The clueless cashier that kept standing there doing paperwork or whatever, doesn't seem to realize that if it weren't for these longs lines, he wouldn't have a job and the way he ignored all the customers, he shouldn't have one anyway.
Finally after the 4th person was being helped, there was one more and then me. I finally got to see the name tag of this lazy and careless individual, and his name is Kevin. I was disgusted and wasn't feeling well and I just wanted to go home and feel better. Had I not felt the way that I did that day, I would have stayed and asked to speak to the manager about Kevin, and his very poor attitude and performance.
Kevin finally helped the person in front of me and the other young man went to do something that Kevin asked him to do. Then came my turn "FINALLY" and instead of helping me, Kevin says to me "Someone will be right with me" and then he called the other cashier back to come help me, and then Kevin left. There was no one else behind me and I had been waiting for quite a while! Why couldn't he help me too? What a jerk! Was it something I said? Did I smell or something?
So the other cashier came back to help me and began to ring up all my stuff pretty quickly. While he was ringing up my groceries, the young man cashier told me that one of my items was a buy 1 get one 50% off item. He asked me if I wanted him to run and go get me another one, since it was half off. I told him no it's ok and that I would go get it, real fast.
So I ran to quickly go pick another item, and guess who I saw talking on his cell phone whining loudly how tired he was, to someone on the other end of his phone? Yep, it was Kevin!! What a jerk. I am sorry I am not as exciting as his phone call, but the fact that he chose not to help me and call the other cashier back just so he can go talk on his cell phone, is really disrespectful to me and probably to other young man too.
I come in here a lot, and this is not the first time I have felt so unimportant at this store in the past few months. I never knew his name before this, but I remember several times seeing him and his other guy friends help him move and put stuff away. If he is going to bring his friends to help him do his job, do you think maybe he/CVS could ask one of them to help ring up customers too???
Now that I know who he is, I hope he begins to treat me better; or any other customer for that matter. If not, I will be doing my shopping elsewhere, and I will tell my friends and family not to shop here anymore either! Kevin could learn a thing or two about customer service from the other young man!!

Martin Hornlein
from Millsboro, DE
I tried to drop off a RX at the CVS on Rues Lane in East Brunswick, NJ and was told that the medication was not in stock so they wouldn't take my prescription. They told me to come back next week. Since that time, I have returned to the store 6 times trying to get my prescription filled.
Last week, I was told to bring in the prescription for the person who does the ordering to see, and she would order the medication on Monday and it would be in on Wed. I went back today and they said that they only ordered 60 pills and since the prescription was written for 120 pills they couldn't fill it.
It's been over three weeks, my prescription is almost expired and no one cares. They tell me to take my prescription to another drugstore. I would have taken my RX to Walgreens 2 weeks ago, but my insurance chooses a pharmacy and insists that I get all of my prescriptions filled at the same pharmacy. I am disgusted.

Bette Prouty
from Plymouth, MA
I had two RX's for the same drug but different amounts and directions. The pharmacy at 517 State Road in Plymouth Ma
Chose to fill the one from last night instead of the one I brought in today. The RX from last night was for 1 tab 3's a day
21 pills.
Today after going to the emergency room the doctor changed the amount taken each day. It was for 1 pill 4 times a day for 12 days. 48 pills. I called the pharmacist on duty and asked why she didn't fill the current RX. She said it is the same pill as called in last night, however, as stated the directions are different. I wanted the current RX. There are no refills on either one. That is the reason the doctor ordered 48.
To make matters worse, the pharmacist was very rude. In fact hung up before I finished asking a question. (Slammed the phone down) I am transferring all business to Walgreens..never any more at CVS anywhere.

Bud Korotkin
from New City, NY
I ordered a refill for a prescription at the CVS at 280 S Main St, New City, NY 10956, 845-639-8150. This pharmacy has become a disaster and has gone progressively downhill over the last 6 months. Most meds need have to be ordered, adding at times almost a week to the pickup. And the wait times have gotten ridiculously long. I have been there when a nurse lost it after ordering a prescription 14 hours earlier and was not ready after her 12 hour shift. Today, I ordered a refill at 7 am, and it was not ready at 5:00 pm. I had to wait while it was "expedited." What a poor choice of wording they used. The pharmacist said he was "swamped." What a horrible experience. We are taking our business elsewhere.

Michelle Conley
from Phoenix, AZ
My mother is Diabetic and Elderly. She lives in Tennessee and visits me here in AZ at least 3x a year. Late September of last year, she was visiting and during this time, ran out of Insulin Syringes. Her Sugar was low, and she asked me to run to the pharmacy and get her a bag of BD UltraFine 31G 8mm Short Tip Insulin Syringes (10count). It is Legal to purchase this Medical Product in TN as well as here in AZ. I went to CVS, had no problems. Walked out with what was needed, good price, no hassle.
Today However, was Terrible. It has been a good 8 months since my last attempt of purchase. Similar situation as before, only I was told by the lady behind the counter "Brooke", that it was against CVS Policy to sell Syringes without a RX. I told her about my Mother. I was asked if my mother has a RX for Insulin here(CVS) I said of course not, she lives almost 3,000 miles away! I was given dirty looks, made to feel like a 'criminal' or drug addict, and was refused service.
I have no understanding of how it can be against policy to sell something that is OTC, Legal in ARIZONA. It's a sad sad day when either a Diabetic Elderly woman has to sit in Walgreen's for almost 2 & 1/2 hours while proof of a RX was faxed, all because CVS's inability to provide Indiscriminate Service..... Or sadly enough, (the whole reason for this I'm sure:addicts) the addict on the street who would choose to USE a Sanitary Implement for Administration, is denied and sent back out to the street with a DIRTY needle!
What kind of world is this?

Denise Batts
from Las Vegas, NV
This is a on going problem with most of the CVS stores considering the reviews that I read from last year to the present, nothing has been done to change it. The female person you have over the pharmacy lacks customer service skills. I take a control pain medication, and they are always out. She refuses to hold my prescription so I have to drive over there everyday. I would call but tried that and as soon as they pick up they place you on hold for days.
20 years, I have been going to the same CVS maybe its time to be an ex customer. Here is the rest of my story: when the young man not sure of his name, but he holds my script so don't say it can't be done because it has been. She is rude and uncaring of the fact I have a disabling illness and need my pain medicine. Most of the time I am out of meds for weeks at a time. I will be going again today and will get the name of the female with a problem. Oh yeah she even sent me to another CVS. They filled it once but sent me back to her the next month and told me its her JOB to fill it ....HELP

I took a person I work for with a disability and was inquiring as to why all of her medications and diabetes equipment had not been transferred over when the request was made three ago. Now, we were speaking to a clerk. A pharmacist by the name of ANN at store # 6040 and very rudely stated we don't transfer meds from another pharmacy (UNTRUE) very unprofessional. We went to complain to store manager, doing an interview. We heard there have been many complaints about this pharmacist. Why does she still have a job

Ryan Christenlall
from Uniondale, NY
I'm a former employee for CVS store 2041. I am filing this complaint because the management there never paid me for 5hrs I worked and the vacation time I had left when I resigned because hours were being cut and wasn't getting full hours for a full time employee. I had to go store to stores to make 30 hours a week. I have spoken to the store and HR about the situation and they keep telling me call the store and the store would say call HR. The store manger said it was logged in the system. It's been a month and still didn't received any check when they said that I would get in the mailed of what they owned me.

Cathy pierce
from Indianapolis, IN
I am sick of your automated calls regarding allergy season. I get calls sometimes twice a day and everyday. This has gone on for over a year. I am sick if it. Please stop!

jane clark
from Sarasota, FL
in march I purchased 5 ml of tobtamycin-dexameth ophth susp for $196.00. (At the time I did not realize that the prescription was for 10 ml). I saw my doc again on Wednesnday 4/22/2015 and he prescribed it again same as before.He was surprised to see the 5 ml bottle that i showed him on Wednesday and said i should have received 10ml. I went to pick up the new script on Thursday 4/23 and saw the same price but this time I received 2 5ml bottles. I asked the cashier lori about the same price but twice the amount and her reply was insurance charges what ever! I called Aetna to get an explanation and their records showed that i had received 10 ml both times rather than actual 5ml the first time and 10ml the second time (today).
I talked to the pharmacist at 4:30 pm 4/23/2015 to explain what happened and returned to the store within minutes. when i told her i wanted my money back for the purchase today because i now didn't need it because they should give me the 5ml bottle they never gave me the first time she said i was rude. she told me she had to believe me. i explained that cvs made the error and that i have been inconvenienced. she never said she was sorry and that she didn't know who made an error but she would be happy to help. obviously your pharmacists don't care about customer service. there is a walgreens across the street from cvs paradise plaza, Sarasota florida that would love mine and my families business.

Mark Lewis
from Hagerstown, MD
CVS store #4199 on April 3rd, we submitted 3 prescriptions: 2 for my wife and 1 for me. My wife went to pick them up and came back home saying they didn't have mine. Between the 2 of us, we get quite a few prescriptions filled there. We didn't find the error until my wife went to a doctor's appointment, and they asked her why she had that antibiotic she thought her other doctor called it in. Well that was my antibiotic after that I had to take the bottle with me to my doctors. I had a lung absess and was in isolation for 3 days in the hospital because they thought it could be tb. It wasn't. When I called CVS, they just told me to bring in that bottle, and they would put a new label on it! She could have had a reaction fortunately, she didn't. CVS's lack of compassion was nil. We are definitely going to change pharmacies, as soon as we can find one that carries all are prescriptions.

RA Isaiah
from Redondo Beach, CA
This isn't the first time that I have had issues with CVS. Just this morning, Apr 20, 2015, before going to work - I decided to purchase shoe polish and a breakfast smoothie. This is the problem the smoothies "Strawberry" had all expired May 25, 2015. I told the employee on the floor an older gentleman (Persian decent). I explain to him that the smoothies had expired and should be removed from the floor. He acted as if the he didn't know what to do with the product. Another time I want to purchase "string cheese," and it was not only past the expiration date...it has molded. I'm sure there is other products in the cool box that has expired. No, one has taken the time to check products that have expired. It isn't that busy in the mornings...there are shelves that are bare with no products. One store can mess up a whole chain.

Stephen Scruggs
from Knoxville, TN
I requested a prescription refill from my doctor that was called in to CVS Pharmacy #6355 on Friday April 10th per my doctor's nurse who said the prescription should be ready for pickup by Tuesday April 14th. After Tuesday the CVS recording repeatedly said the prescription needed to be authorized by my doctor and was not available. My doctor's nurse once again confirmed the prescription was called in on April 10th. On Thursday April 16th the CVS recording finally said the refill was authorized but was not ready for pickup. On Friday April 17th the CVS recording said the prescription was once again not available for refill and need to be authorized by my doctor. The IDENTICAL situation occurred on February 19th and when I spoke to the pharmacist back then I was told that the CVS recording system was in another state totally out of store control, does not work properly and should be ignored. So therefore this is not a complaint against CVS Pharmacy #6355. This is a complaint against a pathetic system at the highest level. You're wasting the customer's time, the nurse's time, the doctor's time and the pharmacist's time. You also affect peoples' physical health and this is utterly ridiculous, especially since Walgreen's is literally one block away. Fortunately my prescription is not life threatening but if it were, I would consider legal action.

Ricky Williams
from Phenix City, AL
After years of using the Pharmacy on South Lumpkin Rd. in Columbus , Ga. , I found the Winn Dixie Pharmacy across the street was %100 more efficient . The Winn Dixie closed last year and I started back using CVS. They have lost my prescriptions , late filling them , they`re not ready when they say they are , and the counter service is awful . Everyone in the lines are complaining about the service they receive there .

Rebecca Freeman
from Natchez, MS
I went in the store to purchase reading glasses. When I got to the counter no one was at the cash register as usual. I kept saying hello, hello, no one came so I walked over to the candy and grabbed two bags, walked back to the register still saying hello, hello. Finally here she comes.. after ringing me up I gave her my money. She got my change and slapped it down on the counter. I said excuse me but you could've put my money in my hand instead of slapping it down on the counter. She said that's what you did to me, which is a lie. I said you did that the other day when I was in here. I said that's whats wrong with this place why I don't shop here often and that I was going to contact her boss. Which if I said something to the manager here it would probably not get taken care of.
She told me to call him she didn't care. If she talks to and treats one customer like she did me, just think of the other customers that she does the same way. She is a racist, and undoubtedly does not appreciate her job. It is too many people in this town that needs work and would probably do a better job than her so I'd appreciate you checking into this matter for me, and in the meantime I will tell everyone iIsee how nasty she was to me and try to get them to stop shopping at CVS as I am going to do myself. I was in CVS-- 505 highway 61 north, i was at register #2, my trans #1221,, cahier #1136772, and store # 5870.. I would appreciate it if you would check your cameras in the store and listen to them so you will know how i was talked to, thank you, Rebecca Freeman

Nicole Chasse
from Hudson, NH
I had a script (which have been on for about 6 years now and have filled at the CVS in Merrimack almost the entire time) that had been filled in Merrimack (my previous address) and I had no way of getting there between work and school before they closed and needed my meds (Zoloft) that day. I had asked them if I could transfer the script to my CVS in Hudson, which I have had to do before and had no issues, and the woman at the Merrimack CVS said "yep let me just cancel this one and your good." Well she just so happened to "forget" to tell me that there was a new law put into place stating that these transfers can no longer be done. This would have been fine if she had given me ANY sort of notice about it because I wouldn't have canceled it, but she said nothing.
So I went to my CVS in Hudson asking if they had received the fax from Merrimack yet, and she then told me about the new law (was MUCH more helpful than Merrimack). So now at that point, my script in Merrimack had already been canceled and they claimed they were unable to refill it, and I was left waiting to get ahold of my doctor to have a brand new preauthorization sent over. The doctor proceeded to tell me that this could take up to 72 hours... If I had been told all of this when I first called Merrimack, I would have never canceled that one and would have found a way to get there!! But now I'm stuck day 3* with NO MEDICATION. And when I miss this medication I get EXTREME dizzy spells to the point I've fallen down/passed out because of it. I don't even feel I can drive when I'm like this.
I understand that cvs has no control over laws or doctors timeliness, but I truly feel that that pharmacist in Merrimack should have been obligated to explain what would happen if I did cancel it to transfer. Now I'm stuck in limbo. Thankfully I was able to get a single one to "hold me over" but after 3 days of none that isn't going to do too much about the dizziness in my head. I'm EXTREMELY upset that she didn't even say a single thing about this new procedure or that I would be without meds for a few days. (I was out which is why they had refilled it... hellooo! obviously I cannot afford to be without for a day, let alone 3. I am to the point where I feel I may have to go to the hospital if I do not get my medication within the next day. If that ends up happening I will have to take this to a higher power in the industry.
Overall I'm disappointed in the pharmacy's ability to give you the correct IMPORTANT information regarding medications BEFORE allowing you to cancel it. Especially when you have been a loyal customer with them for well over 5 years (not just myself, but my family as well.) We are now considering switching to a different pharmacy/company because this isn't the first time I have been either given the wrong information, or not been given any information regarding important matters that they should be obliged to discuss. I hate having to file a complaint, as I have always thought highly of CVS but the past year or two they have made life more difficult in terms of medication refills and what not. I would like to add that CVS in HUDSON has been much more helpful and did manage to get me a single one of my meds to hold me over, but at this point I'm behind three days, so one day isn't going to help much, but I do greatly appreciate they're concern in trying to help me out. This complaint is about the MERRIMACK CVS on DW Highway.

john barnes
from Sherman Oaks, CA
I was given a prescription by a medical doctor MD but the CVS pharmacy gave me something that was entirely different. Now you can't be reached i am going to call my relatives who are attorneys at law and see if you are allowed to practice medicine on a pharmacist's degree. I am also going to the LA area news and give it to them so all the world could see.

Jennifer Wilson
from Cape May Court House, NJ
I've been a customer at the CVS in Villas, NJ 08251 & did not have any major issues getting my monthly prescriptions filled until the pharmacist changed 6 months ago. The pharmacist now is extremely rude & ignorant & there's an issue now EVERY MONTH getting medicine I've been prescribed for years. It feels like there's a different person working every time I go in- the same horrible ignorant pharmacist- but always a new staff member I've never seen before with no clue how to do their job. Not that she sets a good example. My doctors office recently begged me to change pharmacies because they cannot stand dealing with them either. They are going to lose a lot of loyal customers due to their incompetence

Judy Gann
from Santa Rosa, CA
RE: Mendocino Avenue, Santa Rosa, CA Pharmacy I have always like everyone who works at your pharmacy but, the pharmacist Rachel is quite bossy and not very nice to customers or employees. I am not the only customer or employee who has commented on this and just felt the need to let you know that I feel that she could use some help with her inter-personal skills. She is driving away your customers as opposed to keeping them. I am close to switching pharmacies and it is because of Rachel.

I have been a customer at CVS for 10 years. When I was checking out of a CVS located on Dairy Ashford and Briar Forest in Houston, Texas, I was appalled. The cashier, Christina, treated me with the upmost disrespect and a sense of authority that was inappropriate. I had to use two credit cards for my transaction today, one for my personal purchases and another company card to buy items for the work place. Christina then began questioning me about my method and sarcastically commenting on my purchases. For example, one of the items I purchased with my company credit card was toilet paper, Christina commented about how strange it was that I was paying for toilet paper with a different card as if it's any of her concern. I felt interrogated and criticized. To make matters worse, Christina then refused to complete my transaction. Luckily, the other lady at the register, Khloe, was kind and apologetic. Aside from her atrocious behavior, her appearance was not fit for the work place, much less a PHARMACY.

I have been using CVS for years in fact thanks to the recent changes in Health care I am limited to CVS. Drug Insurance will not pay for any scripts to Walgreens or rite Aid. On monthly basis I have to run around from pharmacy to pharmacy in serious pain stemming from multiple injuries. I have been in chronic pain for several years. I have been told on one occasion it is up to the pharmacist who they give the meds to. It sounds like stock pilling and drug dealing. This war on pain patients has gone to far. I suffer everyday.
I would like to be productive and be able to do at least a part time job but due to not knowing if my pharmacy is going to fill my scripts I can not commit to any thing in my life. That includes cleaning shopping self care. taking away these medications only brings down productivity If a person is in pain they will not work. Watch the SSD skyrocket. The people that have been scared into thinking pain medication is a bad thing has been sold a bill of goods. what is bad is the criminals who get theses scripts and use them for the wrong reason don't punish the person who is ill.
When your taxes go up to subsidize SSD and the many other resources that pain patients need you will be screaming a different tune. I want my doctors and pharmacist Drug companies to stick up and rally for the chronically ill and pain patient.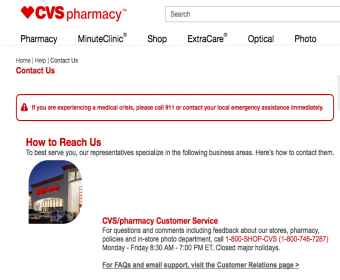 debbie lumley
from Bay Shore, NY
In your cvs flyers each time you have Pantene 120z 3/10 truly natural is nowhere to be found.. I have coupons for $5 off an can never use them it's be coming very frustrating. I love the product an I just can't find the shampoos or conditions. I spoke to a few of my friends and they all say the some thing, wish cvs would have carry more in their stores!

Anna Benyo
from Trenton, MI
Oh my the first time I wanted to complain about CVS and I just read a story exactly what I want to complain about! It's the same. Yes the RX was a narcotic. Mind u I get my other rxs there too. Cvs said they would order the narco be in by two days. I go there and nope probably another week. They should not look down on people who need these. I suffer with something I can't reverse that us painful. We aren't stupid we know these pharmacists look down on people with pain. Shame on cvs pharmacies for this. I took my RX for norco to a pharmacy out of my way who knows me for a while and he filled it. He told me cvs does this a lot and u guys lie and that norco is not a backorder drug. If a doctor hands me the prescription I expect it filled. Oh I work for a doctor 32 years now. And I spend a lot at cvs records will show this. Very sad and disappointed customer :(.

Donna Blakley
from Cincinnati, OH
Since our insurance switched to CVS, there have been three times when they did not have my insulin. Fortunately, I order a refill while I still have some left. They have referred my to other pharmacies, explaining that they have not gotten it from their supplier yet. They "break the box" on my insulin syringes, which my previous pharmacy did not. However, this time I went to a pharmacy and they did not "break the box". What is going on here? Do the pharmacies make their own rules?

I was in there to pick up a prescription for my daughter on march 31, 2015. They said it would take 20 minutes, so I walked around. I had an employee. ask if I needed help, I said I was waiting on a prescription. This worker followed me around the store like I was going to steal something. I'm not a thief. I decided to check on my daughter's prescription after being there from 10:30 am it was now 12:00. The women in the pharmacy said you haven't waited that long then looked at me like I just said that out loud. Said she would check on it. She then said it has been ready they must of forgot to call your name. No, your back there talking about each other's nails looking like Easter.

Jackie Goltz
from League City, TX
I spoke with 3 different people in the pharmacy (all very rude!!) Was left on hold for 5 minutes each time left on hold...total 15 minutes. Then when I asked to pick up my prescription to take to another pharmacy I was talked "down" to and treated with even less respect, by I think the pharmacist. You wont have to worry about me as I will NEVER shop here again. You should do an under cover shopper and see for yourself. Pittiful. The only reason I give one star is because I can not give a "0" stars.

Holly Minalgo
from Barberton, OH
I had a prescription that was to be refilled on 3/11/15, one of the staff informed me to call when I only had a couple, so I called on 3/13/15 and was informed that I had to wait till the 17th because it was too soon (which it was not) so I ran out as scheduled on the 13th, I called them this evening 3/16/15 to make sure it would be ready in the morning and was told I would have to wait because the other peoples prescriptions would come before mine. the pharmacy tech (MATT) was rude condescending and made me feel so unimportant. They lied to me and made me suffer for 4 days. I finally got angry, went and got the paper prescription and funny thing the other pharmacy filled it with NO problem just this evening. I explained to the new pharmacy what happened also.
I moved close to this CVS so that's where I went, I will never go there again, and will inform others to do the same. I wanted to let someone know who might be able to do something so no one else should have to go through this, all because it was for Percocet, I have been on this medication since 2009 and never had a problem, I also need major surgery so it is necessary at this time. these are pharmacy techs, not Drs, they have no idea what's wrong with me and should NOT be permitted to act as if they are. I realize it was only 4 days and dose not seem like much to anybody who is not in so much pain, but it seems like a month when your in agonizing pain for that long, I hate to think of anybody suffering and don't want this to happen to anyone else. I realize people do abuse this drug, but I am not one of them, I don't want to have to take anything but at this point I have no choice.
Thank you for your time. ( At this time I give them 0 stars)

Kathy Catellier
from Eatontown, NJ
This is now the 2nd time I am addressing the rudeness of Jennifer Vaughn and Doug Deurloo. Both are very rude to me and my sister in law. We have not done anything for them to be that towards us. Doug told my sister in law that if he were her doctor he would take her off all her meds. She only takes 3. I was in line to drop off prescriptions on Tuesday, he took my mothers, saw I had some and left. I stood there for at least 5 min and he finally got someone to wait on me. As I stated, I have not done anything to have them upset with me. My doctor said he even has problems with them. Please take care of this problem as I am on a lot of medical problems, a lot of medications, do not drive and this is the closest CVS to me and I would hate to have to change pharmacies due to 2 people in the whole store who upset me by being very rude in front of other customers. Thank you.

Tiana Griffin
from Manhattan Beach, CA
I ran into the Manhahttan Beach location on Rosecrans on my lunch break to pick up a birthday card for my coworker and as soon as I walked in I was being followed my the manager. I saw him while I was in cosmetics and didn't mind. When I moved to the greeting cards I realized he was following me. When I got to the register, there was a customer in front of me and a customer behind me. I was called to move to the next line, not the person behind me. I've worked in retail for 10 years, I know how things work. He even watched me as I got rung up. It was very uncomfortable being followed and watched while trying to shop. Not to mention I'm a black woman. I am not a threat, I do not steal, I'm 4'11, and was carrying a big cake in my hand for my coworker. I had a hard enough time looking through cards and holding the cake at the same time then trying to steal anything from CVS. I work in Manhattan Beach, 6 minutes from CVS. I dont need to steal anything. They need to get a new manager and FIRE Sam Desolva!!!! Very unprofessional and discriminative!!!! I will never go to that CVS again! 1570 ROSECRANS AVE., MANHATTAN BEACH, CA 90266.

pete skinner
from Atlanta, GA
i know that this mite not be important to most people but to me it is.i went to the cvs store on baston road in augusta ga. to redeem a coupon that was a buy one get one well due to e being a little forgetful i forgot to get the free one.the price was only11.29 it not the money but the way i was talked to by the the girl at the counter in front of the customers.this should not be tolerated by any company or by any customer.this isn't the first time i had problems;some of your people don;t know how to count pills several times my wife has been short changed.for custermer relations cvs sucks and i believe i will leave if we dont see a improvement sorry about the writing but i am having problems with my eyes thanks'.

I am a regular to the cvs on scioto darby rd, however I am now never going there again. I had went in to get a few things and over heard the Store manager telling one of her employees that she isn't aloud to take a break or use the restroom until she was finished unloading a truck. The last 3 times iv been in there the heat was broken and I had asked one of the employees, why don't you just put a heater up here, oh my boss will not let me. So I asked for her bosses name and she said bobbi cassady. I do not want to ever shop at a place where they get treated so horribly. Something needs to be done about the management in that store before I ever go back. & for "Bobbie" to treat her employers like that is beyond belief.

Mary Ann McDivitt
from Sulphur, LA
I had to have a new prescription and it is not covered by my insurance. It was sent to CVS Caremark by mistake by the Dr. I went to CVS and when they had not received the prescription I called the Dr and I called CVS Caremark. The lady at CVS Caremark gave me the prescription number and I took it to CVS. They took it and asked for CVS Caremark phone number which I gave them. That was on Saturday and they said it would be ready on Sunday and someone would call me. Needless to say no one did. I called them and they said they never received the new prescription and that I didn't need one becasue I could just come in and buy it over the counter. I told her that the Dr gave me the prescription and that is how I wanted it. She said you don't need it. I told her if you can't take care of it for me I would have to go elsewhere and she hung up on me. I then called the Dr. and she sent a new prescription but I have not heard from them yet. This was in CVS Phcy in Sulphur, La. on Belgis Parkway

James record
from New York, NY
Laura pharmacist at CVS route 4 Hudson Falls was extremely rude and has been for a couple months now she has no customer service knowledge or smile she's just plain blah like a dry cutting board I want action taken on this pharmacist she is the rudest one there and always has been

I live in North Manchester, Indiana. We have 1 pharmacy in town, CVS. I have today, decided to drive 20 miles to the nearest Walgreens for all of my prescriptions. As is common during my visits to my hometown CVS, I am greeted with the same rude service. I leave after each visit feeling like I am disliked for some reason. It is rare to speak with someone at the pharmacy who will even smile. I'm sorry to say I am not the only person in our small town who feels this way. I for one am willing to endure a little inconvenience to be treated like a human being. I intend to email a letter to corporate and am contemplating calling the pharmacist to voice my concerns.

On Monday October 28, 2012 I called the CVS pharmacy located at 2100 Dublin-Granville Rd. Columbus Ohio 43229. I called at approximately 8:05a.m. and when the young lady asked me what time I would be to pick up my prescription I told her 8:00p.m. That night I went to CVS to pick up the prescription a little after 9:00p.m. There was one lady in front of me who was very upset that her medicine was not yet avavilable. While the person who was waiting on her tried to correct the situation, no one else came to the counter to wait on the other customers. When it was finally my turn, 15 minutes later, I was told that my prescription was not ready. I told her that it was unacceptable that my medicine was not ready and I had phoned in the prescription at 8:00a.m. and told them that I would be there at 8:00p.m. And at that point I was later then I told them that I would arrive. There is no excuse that one prescription cannot be filled in 13 and 1/2 hours when there are like 5-6 people working there. I would also like to complain that there has been several times that I have walked up to that particular counter and have not be acknowledge for several minutes!! There has been times when I have went in there and there is a LONG line all the way down an aisle and no one will come and assist the customers to get them in and out and give them a pleasant experience. The only reason I continue to use this pharmacy is because it is open 24 hours a day. This situation should be addressed promptly s0 that others will not have the poor customer service that I have unfortunately experienced!!!

I'm a 24 year old female battling a brain tumor and recently had my 12th surgery on a Friday! I was released from the hospital with a prescription! I had a broken jaw with my mouth wired shut from getting a biopsy threw the inside of my mouth! And in order to do this they drilled my left jaw in half! I was weak tired and fatigued! I was always a Walgreens customer but had to switch because i had express scripts! From the beginning CVS has treated me horribly!
I don't know if its because of my age but they always give me hassle and embarrassement and torture to get my pain medication filled! I've never once abused or got early refills on my medication, these are things I searched to try and understand why they gave me such grief! I read maybe it was due to my age! But the day after my brutal surgery with a clear broken jaw and swollen head cvs would read my 10mg Percocet prescription and say immediately they didn't have it when they didn't even look!
Others said I couldn't fill medication there cause I've never been there before! So question how do they get new customers!! There always has to be a first time, even if it might be pain meds!They wouldn't even look me up in the system! I drove to 5 different CVS at first hearing there own versions of reasons why they would give me medication, some I knew we're lies because I've gotten my medicine filled there before! One said since it was Percocet my dr would of given me a second medicine that reacts with the Percocet and battling a brain tumor for 2 years I know that was not true! Another cvs said they don't give that dosage out and I knew that was a lie cause one other time I got my medicine there!
The main reason this was all happening was because my CVS that knows me was just out for the first time ever! So it sent me on a 5 hour man search after just getting out of surgery the day before! I even went to a CVS the next town over and they said since they weren't the city in which I lived they couldn't fill my meds which is another lie because CVS having 4,100 locations supposedly you can fill your medicine anywhere! And also I've filled my medicine once in the city my parents lived and in a city 100 miles away where i got treatment!
Im extremely aggravated and insulted how CVS is treating! I wish I could go back to Walgreens! Just because I'm 24 doesn't make me a drug addict! My dr closely monitors me and most of the time I refill my medicine weeks past the refill date! If I was an addict wouldn't I be there the day of! I know pharmacist have to be good judges of characters but what was sad was I had a wired mouth broken jaw face severely swollen and I'm battling cancer but none would even look me up they just instantly turned me away when they saw the medicine I was on! I didn't realize people after surgery shouldn't be allowed to get their medicine! I drove to over 12 CVS by the end of the day in a weak condition and the treatment was horrible until finally one CVS pharmacist was the sweetest woman ever and saved my life! She looked me up and filled my medicine in 10 minutes and asked for the first time how was I doing! I broke down and cried! In relief! I never knew pharmacist could be so cruel! I've had issues before with them but never like what I went through today!
I get I'm not old but isn't it bad as well that as a 24 year old i have to battle this illness! Again I've never given question that I was abusing my meds and second for 2 years I've never gone up on dosage which most patients do due to tolerances! I feel battling these surgeries and illnesses I deserve to be pain free and be treated with better dignity! It's not like I walked in and was a young girl that "looked healthy or like an addict like most Pharmacist try and look for or look at my history and see signs of abuse" but no I physically was showing all the signs of just having major surgery!
I'm waiting for the day to go back to Walgreens! CVS is sad and stereotyping! I know I'll hear some response like Pharmacist have to do their job when it comes to pain meds but they didn't do it correctly at all didn't try calling the hospital or lookin me up or realizing I need my medicine just by looking at me! They just turned me way one after the other in a cruel judgmental fashion! The excuses is what really got to me because pharmacies that previously helped me changed their policy all of a sudden common yeah right! Every other cvs is allowed to give 10mg out and now ur not!? And Than the CVS that made the lie of you can only fill your medicine in the city in which you live?
What happend if someone got hit by a car on vacation and got pain meds?! is CVS gonna turn them away!? Noooo! Lastly after 2 years on and off this medicine the Pharmacist said a doctor would always give you a counter acting medicine with Percocet and until i got that Medicine which they wouldnt even tell me the name of, That's was bull! Percocet 10 mg isn't even near the strongest dose of medicine and my drs have been appalled when they heard this story an told me to immediately complain! I'm scared in 4 weeks will I get the same treatment when I start radiation! Im realizing looking sick doesn't help me what about the day I'm not will they turn me away more if I look "healthy"!
I cant keep stressing and fighting with CVS about the medicine! I hope this complaint gets me somewhere! And look on my file and clearly see no signs of abuse! Yes I'm on pain medicine but I NEED it to have some quality of life! And I deserve it! I live in Boca Raton, Fl! Yes Florida supposedly is drug addiction capital I've read but the laws should be no different! And Deerfield beach fl shouldn't lie to their customers about not being able to fill Boca Raton scripts! I'm done now! Hopefully this can be resolved and I don't have to keep battling CVS or ever have to drive to 12 locations over 5 hours in severe conditions again!
If the CVS that finally filled my Scripts would of denied me I would of had not one CVS left to go to in Boca and plus it was Saturday at 7 pm and it was magically a 24 hour pharmacy!! And as Deerfield beach CVS said its not like I could of gone to another one in a diff city(lie)!!!! So that would of meant i would have been sent home to suffer and no one woth this amount of pain should ever have to! I can finally get some sleep and not worry about being in brutal agony and pain! Heather A very disappointed customer

On june 14th. i lost my job because of error made by cvs pharmacy on cannon avenue in hagerstown md.. I called about a refill on cymbalta, they told me to contact my doctor, and i did... So that was on June 8th. Doctor faxed my refill at 5pm on the 8th, i went in on the 9th, and was told the doctor did not faxed anything. So being told that, i waited monday the 11th to call my doctor, they said it was already faxed. So i called CVS, Cvs said it wasn't faxed at 5pm, it was about 6;15, so they said the doctored lied.. Was off medication from thursday to monday, take at bed time which is perscribed. Tuesday morning, from being offf the medication, i couldnt wake up to go to work. So that caused the loss of my job.. But the whole story, the medicated was at Cvs the whole time, from friday on.. Reported to manager and she was suppose to do video.. So I would like to be reimbursed my loss of wages, if not i will get an attorney, if not resolved... Thanks

I was at CVS Pharmacy in Reidsville, NC store # 361-0572 phone # 336-342-4741. My Reg # TRN #7574 CSHR # 1017087 STR # 4381 . It took me about 5 min. waiting to drop off my prescription and I was told it would be 15 or 20 min before it would be ready. So I sit there and RPH: Sean Sullivan walked over and put the prescription in the basket on the counter. He did not say who the prescriptions were for and the two ladies standing at the counter never looked to see who they were for. The prescription was finished 6:18 pm and it was not given to me till 6:39pm the young lady that was help feeling the prescription said King is ready. I'm sitting there in pain waiting and when I got up to get my prescriptions one of the ladies had the nerve to what's wrong. I was the only person sitting there waiting on a prescription. This happened on Dec. 12, 2012.

Hello, I just visited the CVS/pharmacy at 874 Harrison Avenue, Boston, MA. I visit this store a least 3-4 time weekly. Once you enter the store there is a smell of mold/mildew, at first I thought it was because it had rained. Butt the smell has become unbearable to the fact that today I had to leave. I coughed until I had to vomit and I am still coughing while sending you this note. I had to have some else make my purchase because the smell is so bad. Prior to leaving I aksed the store manager what is the smell and he saild they do not know where the smell is coming from. I am know expert of smell, but I think it is coming from the rugs, when they are/were wet. I would greatly appreciate if you look into this matter. I love shopping at your store and would like to continue to be a customer, but can not be a value customer if this issues is not resovled.

i gloria have gone to this store for a bit the staff is poor the way they speak to the people, old the is to the corp office head office. mrs nervana the lady would not full my order for nothing in the would. i have been there ther three day , my dr. dose not want me upset at all she lie and said that he said dont full the order that was date on the 12th of the mth . then put a red flag on the pharmacy online not to full tell the 19 onthe mth, after run the ins for ok i gloria have talk to the ins co for two day and was told that it was ok to pick up or full on the 12 she said her seft i dont no that going on around on 16th in meridan but it need to stop asap i am a sick lady and have been told this by drs i will be call the family lawayer too asap ! old and the manager told me to leave be cause she work to much will maybe she need to stop putin to hour and then talkin to the public the way she does mr. david should be wrote up as well for some one to be the head of the store and @ 3amstill salein alc, good luck with the store being open@ that time mrs. blairbrown hope to here from corp office soon!

My employees and I do a lot of business at the cvs pharmacy across the street where we work. On 3/22/13 I when across the street to do a little shopping. After completing my shopping I headed towards the checkout. The cashier seen me come and left the register and went to the photo department. She could see me standing at the register but would not come to check me out. After standing there for 5 minutes I left all the items on the counter and left the store. This has happened to all my employees at one time or another with this same cashier. This cashier seem to think that everyone has all the time in the world. I manage a car wash and my employees run across the street in between cars. When this cashier is working it takes them a long time for them to return. This cashier needs to be replaced. I will not patronize this cvs or any other cvs after this and encourage my employees to do the same.

On Monday, Jan. 7th. I stopped at CVS Pharmacy in Salisbury, NC at the corner of Avalon & Ennes St. to use the restrooms. I thought this would be a clean place as opposed to a Convenience Store restroom. Boy was I ever wrong.
The area to the restrooms was filthy, toilet paper was out and all over the room, mirror and sink was filthy, given, the commode was overrunning, even if fixed, the whole room was sickening and disgusting. Human waste was running on the floor. The health dept. would shut your store down.
I asked a female pharmacy attendant if I could use the Ladies, she said yes but stated it was not much better. I did, but paper was out, floors, mirror, sinks, and everything about both restrooms were horrible.
It was not just a commode, both restrooms were completely filthy. I could imagine Pharmacy employees using them, and then handling medicines and greeting customers.
I asked for and told the manager. He said he was unaware of the filthy bathrooms. I told him it was unacceptable and should be checked and cleaned several times a day. He acted like I should mind my own business. My visit to your store was suppose to be a quick in and out, prior to my trip but it left me with a negative impression with CVS.
In this economy you should do better. I have already mentioned this to several people. You need to visit your stores and see for yourself. Surely you can do better!

This morning, i returned a clipper i bought from CVS, and instead of getting the same clipper, i decided to get a better clipper (Whal). When i got home i openned the box, and to my great surprise it was a Conair clipper in the box. I was surprised! Then I go back to the same CVS store (Store: 399-8762 Lancaster, PA) to complain about that. All the CVS employee (Brittany) could tell me is that she does not beleive me, she thinks i swaped the clippers. That was so insulting to me. Told her am a minister and I would never lie for just a clipper. She did not want to exchange it, she did not refund my money back. I left the clipper with her, I got her name and took my receipt with me. I nearly cried this morning, first of all I spent my money, and then got a different product, and when I return the product, a CVS employee insults me. What do I do? Thank you.

During my employment with CVS, I noticed that my check stubs indicated sick pay had been used. Since I do not take off from work, I was rather puzzled. I spoke to other employees, who stated that the Manager (Sam Cortis) had used their sick pay as well as his own, even though they had not called off from work. I asked why the Manager did this, and I was informed that he used the sick pay to prevent going over his budget hours. Some of the employees were aware of what was going on, but were afraid of getting terminated if they were to report it. (myself included) This is very unethical, and do not understand how a big corporation would continue to employ an individual that does this.

I would like to know how a small pharmacy like smith drugs, can sell the same percription drug for 130.00 dollars cheaper then you can. I have no insurance or no job , I have a percription for singulair that they never even offered me a generic drug for , but i called around and found that minford ohio pharmacy had the generic drug for 130.00 dollars less then you. How can you get such a markup on the same drug as a little pharmacy that sells it for 130.00 dollars cheaper? Sincerely Arta Brigner

I have gone to CVS's in many cities I've lived in for many years to fill my Rx's. I have never encountered such a RUDE person as Stephanie at your Mattis St location in Champaign IL. I know her boss, Amy, and she would want to know as well how rude she treated me! At this point, I don't want to deal with her again so I am thinking about leaving CVS. You would lose a 10 yr customer because of this woman!!! She needs some serious training in customer service!!!! Carol Stuff 317.879.5862 I'm open to talking about Stephanie more to provide details.

I took coupons to my local CVS store and tried to purchase the items from the coupons. The cashier tells me that I can not use all the coupons that I had. The cashier then tells me that the register said that I had reached my coupon limit for the items I was trying to purchase. I took my coupons home and looked up the CVS coupon policy and it states under their multiple coupon section "CVS/pharmacy accepts ONE third-party manufacturer coupon AND applicable CVS/pharmacy coupon(s) for the purcahse of a single item, unless prohibited by either coupon offer."
I printed off this policy and returned to the CVS and proceeded to show them their own policy when they still refused to honor my coupons. I was told that they didn't know where I got the print out and that as long as the computer was telling them that I ahd reached my coupon limit on the items I was trying to purchase they could not accept them.
What is the point of having such things in your policies if even when presented in black and white with the printed policy you still aren't allowed to use your coupons? I believe that if your policy says you will accept them then your empolyees should honor that. I am very unsatisfied with this local CVS pharmacy and plan not to return. I am a mother of two small children and need to save money where I can. That is why I coupon.
But when you are denied the use of the ones you have for no valid reason other than the cashier is too lazy to push a few buttons to enter the coupon manually. That is what I believe they should have done instead of in not so many words that I had fabricted the printed out copy of their policy.

I've shopped at SavOn/CVS since 1969. The same location on Pico Blvd./Point View LA 90035. The pharmacy tech was rude to me on several occasions. On 12/31/11, after receiving several automated calls to pick up my refills, I did so. The rude tech, who has waited on me for years, asked for my name. She couldn't find any refills and proceeded to check the pc.
She asked me to spell my last name-I did-than my first-then my birthday-I did. Then she stated we have a communication problem as I received a phone call. The person on the line asked why this person was speaking to me as if I were a child. The prescriptions were filled and I spoke with the pharmacist. I told her I would not return and I will transfer my prescriptions elsewhere. I spent $2700 on prescriptions in that store last year. I won't do that again.
I have had Blue Cross Family plan for 25 plus years. Your pharmicist was rude and not professional. She filled my prescription but would not fill my wifes as she preferred to argue with my wife that she was not on my family plan marked Blue Cross. We have used this CVS and other CVS pharmacies within the US without challenge or argument. I understand that education is poor now days but CVS should screen the people that are going to talk to the public. Because of this my wife is still sick and we have to go to a different pharmacy and I will promise it will not be CVS nor will it be in the future.
We will never shop in your stores again and I am sure at that store I will not be the only person leaving that store upset. I reccomend anger management and just plain educate your personal. I'm a doctor and have always suspected rude pharmacy techs of having mood swings. She should be employed elsewhere.

Favortism in the workplace is very obvious! No handbooks given to me after I got promoted to clerk from cashier. Do as I do, is what I was told. No lessons on using there dex to do (1): ad reorders, (2): preboh, (3): cycle counts, price verifying, etc... Setting up the ad by myself. Also still having to ring customers when cashiers call for clerks to ring! No recognition when your day is over of what youv'e done.
And to top it off I am still answering calls to cosmetics when customers call on the phone, sometimes there are 2 -3 people on the phone at the same time. But you don't even get a soft whisper hint of Thank you for helping and working hard. Very uncomfortable atmosphere. Only thing you here is: you not finish? What were you doing this whole time? Hmmmm.... I speak for many that do not speak. I speak for many that can't afford to quit.
Especially when jobs are tight. So we just accept. But it is not acceptable. I have never made a costly mistake. I have never called in sick. I always came to work with a smile on my face even though I wasn't feeling right. I came to work and customers made me feel happy and they are so greatful when you assist them on small things like sharing a store coupon. Anyways, THANK YOU for reading my side and many silent sides of the story. I already feel better. :-)

Previously, I used a nice local, small, independent pharmacy with prompt & accurate service, friendly & competent employees & wonderful customer service. Unfortunately, they went out of business & after they closed, I transferred my prescriptions to CVS Pharmacy in Sandy Springs, Georgia. I thought the nearby location and 24 hour service would be a good option for me. I was very, very wrong. I am told that this is a "high volume" pharmacy, which translates into very long lines, long waits for medication fills, out of stock medications, frequent ordering errors & poor customer service. Not surprisingly, this pharmacy has a high employee turnover rate & as a result, most of the employees do not know the customers they serve.
Honestly, there is not enough room to describe the many problems I have with this pharmacy. I usually try to "deal" with the bad experiences & hope tomorrow will be different. However, today was the last straw. After visiting this pharmacy multiple times (as well as two other CVS pharmacies) for the same (C2) generic medication, I was told that my supposedly ordered medication was to be picked up today. I am at the end of the previous prescription & I found out that the pharmacist did not order the med but they can reorder (?) it & I can pick it up in a week. What? I explained that I was running out of my medication & that I did not have enough to last another week since I had been trying to get it filled for over TWO weeks.
The pharmacist tells me that I can get the name brand, which is 200 dollars more expensive than the generic. No, thanks. Then he says I can "partially fill" my prescription for a few days under the brand name "to get me through" & then go to my doctor, get ANOTHER prescription & fill it under the generic when it comes in next week. Since this is a narcotic medication, I am pretty sure this is illegal, and if so, this would not be the first illegal advice from this pharmacist. No, thanks, again. No apologies, by the way. In fact, he acted as if he was doing me a huge favor, while he clearly stated (twice) that the mix up was not HIS fault! I have observed this pharmacist before & his communication skills & his customer service skills are lacking.
Because I take several medications on different schedules, I spend time & energy keeping everything organized with my medication schedules, doctors' appointments & pharmacy refill requests, etc. I wish CVS pharmacy spent more time trying to be organized, efficient and effective. In my opinion, a well-run pharmacy should work hard to make the business of pharmaceuticals as efficient & as accurate as possible, especially for a customer of over 6 years. Excellent customer service does not include requiring that a customer travel from pharmacy to pharmacy, trying to get a prescription filled. Most pharmacy customers do not feel well to begin with, & if they expect & experience problems with every prescription, then the customer & the company have a problem. And if I were a leader within this company, I would want to know about such complaints. As a paying customer, I would like to be treated with at least some respect, perhaps following up with what he says he is going to do. When problems arise, & I understand that they will sometimes occur, I would like for my pharmacist to help me to find a positive solution, not deny blame & delay me getting my regularly scheduled medication.
Problems are rampant with my CVS pharmacy. In fact, I EXPECT problems with each pharmaceutical request I submit. If things go smoothly, then I am thankful, but surprised. That says a lot. I have asked family members & friends for recommendations for other pharmacies & the results are unanimous; do not go to CVS. Apparently, anywhere else is better than CVS. It is a big hassle to change to a new pharmacy, but based on what I have experienced, I feel I would be better served by using a different pharmacy. I certainly feel I have given CVS plenty of time to improve, but things are getting worse rather than better with time. I am at the end of my rope. I am so disappointed in this pharmacy.

Her name its Maria P. The first time, I make a mistake and have to cancel and start all over and she told me "always its the same mistake now I have to call the manager and void this ugh!" and the manager came and nicely void the transaction and said its no problem, and then she told me "step aside im gone a take care of the others first,you have to wait until im done".second time I was gone a make 3 transactions and I let people pass first,when I told her I was gone a make 3 transactions she told me she can only do 2 becouse I was make in a line, im so disappointed of the service its the only cvs in town, how this lady still working there with that attitude, I love shopping at cvs and now I always think about goin or not, becouse im gone a see her there, I hope somebody take care of this issue, thanks

The pharmacy failed to follow doctors prescription directions. Prescription stated clearly to fill "DAW", (dispense as written). Pharmacy filled with an alternate drug and then proceeded to lie when questioned about it. Pharmacy stated that the original drug was discontinued, then when confronted they produced the drug that was originally prescribed, but only dispensed 23 pills, insisting the drug was discontinued and that was all they had. I went to Walgreens and they stated that they have the drug and it is NOT discontinued, a fact that was also verified by the doctor writing the prescription. I fail to understand why and on what authorization a pharmacy has the right to disregard a doctor's prescription and then lie about it to a customer. then to add insult to injury charge full price for a partially filled order. I will be had pressed to continue to use CVS for any reason in the future. And please don't confuse me with some one time single purpose user, I have purchased many products from your store's and have never had a problem, however the actions of your pharmacy can not be excused and I find myself very reluctant to return for any reason, there are just to many other pharmacy's in the area to have to put up with this kind of incompetence.

I have been going to CVS pharmacy in Lambertville, NJ for almost a year. Everytime I go there they are extremely rude and I pretty much am in tears leaving there. I finally decided to never go back and I now bring my buisness elsewhere. It makes me sad being that this pharmacy is the closest to me and now I have to travel a long distance only so I can feel comfortable coming and going to another pharmacy. I belive it is because of the type of medicine I recieve. The one lady rolls her eyes at me, makes me feel like CRAP, and when I ask a question she always walks away and starts talking to either another customer or a co-worker. Many Many people have complained to me about CVS Pharmacy in Lambertville, NJ and I have heard many different stories about every single pharmacy worker in there. Please do something so they cant treat some poor person, like myself, the same way.

I was at CVS 349 broadway, in Amityville. when i was being rung up she asked me if i had a cvs card. i told her no,could i use the stores. she told me they dont have store cards. i explained to her i use them at other cvs stores. she said not here. what strange is i used the store card 3 days ago at the same store. she was very nasty and rude. i never took her name,although she has red hair. there are only two people working in that store today and she is the only employee with red curly hair. 12/8/2012. i know like everything else this will get swept under the rug since i dont have a name and even if i did nothing would happen. so why am i making a complaint. hopefully someone will take this serious and fire this lady. i always had good experiences with cvs,this was unexceptable because this woman lied to myface and was rude ontop of it. the only way ill know if she was fired is when i go back to the store. if she is still employed i know this complaint fell on deaf and dumb ears.

Today ( Feb 22, 2012 at 12:25 PM ) I was in CVS Methuen on RT 128, I have been since January going into this store on a regular basis ( at least 3 times a week ) however, after today, I would rather travel 5 miles to another non CVS store to purchase my goods. As I was being cashed out ( the associate, whom was not wearing a name tag ) was asked a question by another customer who appeared to be in a rush, this didn't bother me.
However her responce to another CVS associate who was behind me in line ( perhaps he was on his lunch break ) when he asked her what the customer was looking for, the following responces is why I will never shop CVS again, and I will quote her " He was looking for the shampoo that he probably stole the other day " the associate behind me said "What ?" then she continued on to say, well he is wearing a heavy winter jacket and its 53 degrees out, and there I stood with my down winter jacket on, as I along with thousand perhaps even millions of people are still cold when it is 53 degrees.
And with that said, I can only assume that CVS employees are trained that if it is 53 degrees out and customers are wearing winter jackets we all must be theifs. I was so dismayed by her remark that I went to the pharmacy department and obtain the district managers name and number, and he will be receiving a call tomorrow morning.

Shortly before Christmas I was shopping in the Centre St. #861 Brockton MA store. I have IBS and symtoms can come on strong and without warning. I asked the cashier if they had a rest room and she referred me to the rear of the store where the pharmacy is located.
There were a few people waiting at the counter (maybe 3) and I aksed the pharmacist (he was a Asian man) if I could use the restroom; which I noticed was locked, and his reply was "no I am too busy." At this point I am panicking in fear of having an accident however I did not want to argue with him and explain my medical problem in ear shot of the people at the counter.
I rushed to the front of the store and the cashier asked if I found the restroom and I said the pharmacist is to busy to help me. My office is close by and I made it back to my office in the nick of time. I shop at CVS stores frequently on my lunch hour; however I have the choice of shopping at either Rite Aid or Walgreen which are near by.
From this point on I will not shop at your store I will spend my dollars at either Rite Aid or Walgreens; the pharmacist at store #861 was very rude and inconsiderate exspecially considering you have customer with various medical conditions in your store at any given time you would think the pharmacist would be cognisant of this.

Store #1996
I went to CVS yesterday to pick up a prescription although I never received a call or text regarding it being ready for pick up! I am 5 weeks pregnant and have an infected wisdom tooth. When I requested my medication the girl said that she sent a text saying they were out of it and needed to be ordered. I told her that I did not receive a text message from anyone and asked her to repeat the number she said it was 281-433-3405 I said no it's 281-433-3406 and she said oh yes that's the number we called, I said you just said it was text that was sent. I never received a call or text and now it was after hours and my ob and dentist were already closed. My husband just stopped by AGAIN to pick up my medication which is Ampenicillin 250mm and now he is being told that it was back ordered and it will not arrive until July!!!!! What kind of service is this? I am pregnant with an infection and the lack of communication and from your pharmacist is impeccable. My dentist already closed for the day so again another day without medication because of improper care from your employee.

Kathy
from Massapequa, NY
I went into your Massapequa, NY store to purchase Bluediamond nuts. I was happy to see they were on sale by the yellow sticker saying so. I went up to the register, the associate was doing price changes with his back to me, he noticed me after a minute or so and huffed and went behind the register..he did not greet me, although I said hello to him..he rang me up, the nuts came up full price, I said they were on sale, he said no they're not..I said yes there's a sale sign, he walked to the aisle, came back and said, no they're not on sale. I walked to the aisle and pulled the sale sign and passed a manager who came and changed the price. I received my change and said thank you and received nothing in return. As I left I said out loud, you're welcome, thank you for shopping at CVS. This is not the first time, this location is below standards in CVS standards. More customer service training is in desperate need in this location..thank you

clifford preston
from Hightstown, NJ
I am getting quite annoyed with service at CVS 239 Forsgate Drive Jamesburg NJ 08831. When you make a phone call to this store it is nothing to be on hold 19-15 minutes waiting for someone to answer after the initial call into the automatic part of the call. I have been in the store at the pharmacy section when the phone rings and there can be several calls backed up waiting for someone to answer. This is uncalled for. The store has two or three people that are attentive, but most of the time the turnover of new people is unbelievable.

christopher Skundrich
from Bloomington, IL
On 06/08 I returned batteries to the CVS in Landisville Pa store. Store Manager John was manning the store. John asked me for a receipt. I indicated CVS emailed me a receipt. He asked me to insert a credit card and then provided me with a slip to sign. I signed slip and as I was signing slip I realized the refund amount was not correct. I question the amount and John was very condescending in his handling of the situation. I again questioned price and we walked over to the batteries to check the price. At this point I retrieved my e mail receipt and showed him the receipt. He insisted that I go print the receipt out and return to be able to obtain the additional refund. I thought this idea was ludicrous and questioned Johns motives.
There was no discussion about having a lower refund at register and he simply presented slip and asked me to sign. Quite the charlatan approach to customer service. I called customer service on Monday to file complaint and was instructed I would receive a call in 48 hours. Called back Thursday and was instructed someone would call me Thursday afternoon. No call as of yet.....Not sure why this is taking so long to investigate.

Rachel Harrison
from McDonough, GA
I have no rating for a pharmacy that sends notifications the prescription is ready for pick up BUT CAN'T FIND IT IN THE PHARMACY. After waiting at the drive thru window for several minutes, I'm told the prescription has been misfiled. The pharmacist and assistant continue searching. After 20 minutes, the assistant says they are still searching and if another customer pulls up behind me then I will have to move. I told her I'm the customer you're waiting on and I'm not moving. She says whatever you say and slams the window very unprofessional. I continue to wait another 25 minutes while they continue to search. Finally the pharmacist tells me the other pharmacist (Nikola) from the prior evening shift filled the prescription and they don't know where she filed it. She tried calling the other pharmacist but no answer. She took my cell phone number and said she would call when they find the prescription. This would be a great location to open a responsible Pharmacy that the community could rely on for their medications. I will also file this complaint with the Better Business Bureau.

Patrick E. Torres
from Kissimmee, FL
Since the departure of Mr. Beauvoir the pharmacist , it is not possible to obtain a monthly prescription of Concerta
36 MG filled timely. I arrived on the 10th of June. the date required to fill the prescription and I was told that it was out of stock. to return on the 13th when the delivery arrives . I returned on the 13th. at 2:30pm, and I was told that it was still out of stock. This is a pretty constant occurrence during more than one year. We have been customers since 2010 .
In my opinion, CVS, or any concerned pharmacy, ought to keep track of customers' needs, and insure that meds that those customers need on a regular basis be available when needed. My son is prescribed Concerta every 30 days, and I should be able to expect to find that med in stock. It's a simple matter of good customer relations.

Sandra Feagan
from Hot Springs, AR
We were very pleased with the service at the one CVS in Hot Springs, AR. Our complaint is the constant messages telling us that we had a prescription ready for pickup. When we went to pick up the prescription, there was none filled for us. This happened again and again, until we were sick of all of that communication. We are educated adults who are more than capable of ordering each others prescriptions when we need one. My husband and my payments were $7, 715.75 for the year 2019 through April. This amount may not matter to you, but the success of this store may matter on this amount. We were told in Amarillo, once you get on the automatic refill that there is no way they can remove it.
We have also been told that the message to pick up a prescription is a way to get people into the store and perhaps buy something.

Mr. & Mrs. A. Gasparino
from Palm Coast, FL
What I thought would be another pleasant experience at CVS today left us very irritated with the salesperson. The associates have always been very helpful and courteous. We have shopped at this CVS Pharmacy Store for 14 years utilizing the pharmacy services and retail products. We wanted to make a purchase of 3 Centrum products: 2 Centrum Multi-Vitamins and 1 Centrum Caltrate tablets and use manufacturer's coupons. The salesperson, Kourtney, was very obstinate and would not apply the coupons to each item. The coupons state, "limit one coupon per purchase of products and quantities stated. Limit of 4 like coupons in same shopping trip." We would have liked to use only 3, not 4, as stated and she would not apply the separate coupon for the Caltrate and said to use it on our next shopping trip because we could not use the same manufacturer's coupons in this purchase. It was 1 coupon each for Centrum Multi-Vitamins = 2 and then it would have been a 3rd one on a separate product, Caltrate. Rather than call the Store Manager, we made a purchase of 2 Centrum Multi-Vitamins, Osteo-Biflex , and a miscellaneous purchase of Lifesavers totaling to $44.96 where we would have purchased the Centrum Caltrate tablets at another $22.00. That would have given us a total of over $60.00 in purchases at CVS and enable us to use a CVS coupon as well for $10.00 off our total purchase which would have given us another pleasant trip to CVS, but instead we left the store unsatisfied with customer service today.

CeCe Cruz
from Los Angeles, CA
Went to Cvs Sunday morning, to shop and witness 3 people putting different products in there clothes and walking out, I asked them are they going to pay for it and they said mind your own business, but I and my husband told the cashier and IAN indicated that they can't do anything, he just said you know you guys aren't suppose to do that. But here is my problem,( so in reality anyone can walk in and walk out without paying?) To where down the street at Aldis someone walked in and walked out with liquor and they ran right after him and got there product back. So I live in Highland California, and I use to shop at the Cvs on Del Rosa and Highland where the area is bad, but they have security, why not on Baseline and Boulder? IAN indicated it happens every day, but put a stop to it. Its not fair. Talked to the supervisor and they apologized for us witnessing it, the problem is do something. Told her I was going to contact corporate its not right. So as I and my husband were leaving the store I over heard the supervisor say to IAN, that they were going to put pictures up in the back to watch out for these people, but that was because we said we were contacting corporate. We are working class and we don't steal we pay for our merchandise. DO SOMETHING ABOUT IT. NOT FAIR, IF YOU NEED TO CALL ME, CALL ME AT MY WORK: 909-387-3723, WHAT AN EXPERIENCE. But its not the first time we witness this.

elliot feit
from Far Rockaway, NY
On corporate problem, you have IT issues. I get medication in Florida and N.Y.(I'm a snow bird). Your renewal e-mails do not indicate which store they are from. The pharmacists tell me they can not have the computer switch diaries to other stores. When I get a renewal e-mail I have to call all the time to see which State it is coming from and have the order switched. One store has to call the other store to "back out" the order. One store should be able to do it on the computer without calling. The constant daily moving of personnel(more in N.Y. than Florida) does not help company loyalty. I prefer dealing with the same people all the time. We get to know each other and things move more easily. A specific complaint about the Woodmere N.Y. store (on Broadway). Last week I called about a renewal e-mail and was told it was from Florida and they'd make the change to N.Y. I received another e-mail which I assumed was from Woodmere, went to the store and was told it was from Florida. They did nothing in response to my phone call. At the counter, the clerk apologized and said the order would be ready in 25 minutes. I left and later in the day got another e-mail the order was ready. Two days later(Sunday), I went to Woodmere and was told again the e-mail was from Florida. They again did nothing! I had to wait 25 minutes until they called Florida, straightened out the problem, and gave me my medication. Needless to say, I was not happy. On both visits to the Woodmere store there were people there I didn't recognize. I would also point out that the Woodmere pharmacy is inadequately staffed. It takes a long time for them to answer the phone and the line is constantly backed up for pick-ups.

This year I switched from Walgreens to CVS and can hardly believe the difference in overall service. First, I have had trouble reaching CVS over the phone; minimum wait time on the phone has been 20 minutes at your branch on Northlake Blvd in Palm Beach Gardens. I have had to call the branch for two reasons: I have received texts from CVS indicating that prescriptions are ready for pickup, but the names are not disclosed. When I finally get a person to answer the phone, I am often told that corporate is sending the texts and the branch has no idea why it is doing so. One possible explanation is that my drugs have been put on automatic refill despite my original instructions NOT to do so. Second, your software which handles incoming phone calls is pathetic. Have someone listen to Walgreen's phone software to hear the difference. My advice: tell corporate to quit sending the confusing emails, have phone calls answered with dispatch and match (or exceed) the overall service provided by Walgreens. Give your customers a reason to pick CVS over its competitors

Willie jones
from Chicago Heights, IL
Why go to the store to purchase an item and get to the register and the clerk has the wrong sale paper. Therefore you cannot purchase the item at the sale price. Is this the bait to get you in the store?

Experience was fine. My complaint is every time I want to buy one of something,,it says buy 2 or can't get the deal. Sometimes buy one & get 50 off. I just sometimes only want to buy ONE, why can't you just set the right prices? I'm not the only one who feels this way, that's why Target, Walmart are doing so much better. It is quite annoying. Today I wanted to buy ONE Lays potato chips, that would be 2/4.00 but One is $3.79.. Ridiculous!!!!

When I picked u mu blood pressure last month I asked the young man at the counter how many refills I had left because I have to find a new Primary Physician. I was told 2 months left. I thought that I actually had 2 months left so I don't have an appointment until July 2nd with my new doctor. I received an text that my refill was DENIED by my doctor and I only have 4 pills left. When I called the pharmacy I was told that I was given the wrong information and that I have zero refills. Now, I have to go over 30 days without any HIGH BLOOD PRESSURE medicine and hope that I don't end up in the hospital...
THIS IS BAD CUSTOMER SERVICE FROM THE PHARMACY TECHNICIAN....

I have gone to the CVS store in Medford Ma. to by Nicotine patches---I have a 15% coupon from CVS to use on any product at Regular prices
The Nicotene patch was on sale=---buy one get one 50% off----I did not want 2---so I was buying one at regular price and they would not take
your 15% coupon---there is something wrong with your pricing policy

credit cards over phone ---- sr. can't get out and neighbor cant pick because you all don't take credit over phone WOW if your card was lost who would think to call cvs you lost me WHAT A GREAT SERVICE

James Nash
from Bedminster, NJ
I was recently disappointed with the lack of common sense and willingness to take responsibility for mistakes.
On 17 May I responded to a previous phone call that it was time to refill my prescription. I went to STR#7781 and was helped by Adriennia. She provided a 90 day refill for atorvastatin. When I returned home and looked at the prescription, I realized the dosage was incorrect. I previously had a prescription for 40 mg that was reduced by my doctor to 20mg. This 20mg prescription was filled by CVS on 5/9/19. I returned on 5/21/19 and was helped by Stephanie Han. After opening the 40 mg container and observing that the seal was unbroken, she told me she could not give me the correct 20 mg prescription until next month even though it was unopened and the mistake was made my CVS.
Summary of events
9 May - CVS filled 20 mg prescription for 30 day supply
17 May - CVS provided 40mg atorvastatin even though most recent prescription CVS filled was for 20 mg
21 May - CVS refused to provide the correct dosage, even though CVS failed to determine the correct dosage
Another minor irritation - every time I shop at CVS I am provided a extra 40 inch receipt with coupons that are not useful to me. If you want me to shop at CVS you would have a better chance if you trained your employees to acknowledge mistakes and correct them rather than quoting some policy about frequency of refills.
.....................000000000000000000000000000000000000011111111111111877777777777777777777777777777777777777777777777777777pp[[[[[[[[[[[[[[[[[[[[

Tell me do you treat all your customers like this or am I special. This is not thr first time I have had trouble obtaining my prescription for Lortab. Prescription was sent in by my Docyor. I went to pick it up today and was told it has to be ordered. Okay well if it doesn't come in tomorrow you will have to wait till Monday.Or you will have to call your Dr. and have him say it is okay to give you what we have in stock. Really wait till Monday a holiday weekend???? Last time my drugs were messed with it took almost 2 weeks to get straightened out. I should have left CVS right than and there but no I figured give it a try. Thank you for letting me see the light.

Violeta Barajas
from Stockton, CA
Cvs is the most rudest disrespectful store I ever shopped at for one they're look at u like u from head to toes follow u everywhere and when u used coupons at there store they treat u like ur stealing mean and ugly

Three weeks ago I sent an e-mail complaining about this store. I was at the register and the lady would not take my bill because my bill had a blue writing on it. Well tonight I was there a one of the sales associates was texting on her phone and laughing while she was texting. This is totally unprofessional when I called he asked me to describe her and he gave no other explanation like I'm sorry- this shouldn't of happened. something needs to be done about the customer service in this store. The employees look like they don't even want to be there. Nobody greets. The only person that is nice the young lady that was behind the register with dark glasses, she always so nice and when she is by the door she is always greeting. I really don't know how many bad surveys i have to give or how many complaints I give so that something can be done. the only reason I go there is for the Pharmacy and they are super nice. Matthew, Christine, Mike, Samantha and Julie the are awesome.

I don't get around to good, every time I go to drive through it's always closed, can't get my medicine

Had an emergency appointment with my doc Friday May 17 at 4PM To deal with potential onset of pneumonia again having been hospitalized at the beginning of the year for a week when it was touch and go.
Dr. Young immediately had three (3) prescriptions called in to the drive in window CVS at 7809 Wisconsin ave We have used this outlet and it can be efficient, pleasant but when it is not which is a majority as it was this past Friday it morphs into a full blown disaster.
When we arrived to pickup Dr. young's three prescriptions w were told they were not ready and we should drive around and come back in 20 minutes. My wife and I both repeated there were three prescriptions and he nodded his head.
Jill drove around the no turn community and fiunbally wound our way back to be given two presecriptions he telling us here were only two prescriptions and he will need a valid prescription for the cough medicine at it was a narcotic.
We saw three prescriptions be faxed to this CVS an hour before all on the same fax. By this time Dr. Young's office was closed per usual. Jill left a message in the hopes he will pick up the message asking him to call the Pharmacist. He did not respond. I emailed an left another urgent message as I was spiking a 103 ten and feeling crazy bad at that point having had this happen and I had yet to get the meds started.
My wife had just undergone a series of thyroid cancer tests and was to say the least very upset at this wrong goose chase as we were sure there was already a proper standing prescription read to fill there at CVS
I call the pharmacy line and asked so speak to the pharmacy manager and CVS fell into them ancient big company ruse of "there is no manager available to speak to. How can I help you. I explained and it was repeated that n prescription was available,
When might a manager of the pharmacy be available I asked? May sometime tomorrow.
Dr round did call back. He called he said and asked the person on line to look at the fax which Dr. young had just refaXed and there it was the cough medicine prescription after a lapse of two awful hours which really took a toll on us old people and I resent every minute of it the being sent on the road to come back and the blindness not to see they had the presecritioon all the while disturbing the doctor etc. give the condition inside the store when I am able to maneuver (I'm handicapped) and this mess seems to confirm three is no serious supervision on the spot and maybe I was told the truth rather then be protected with layers like the guy on the phone that the supervisor was gone and he was one his own and wrong.
After all my national work working on the Ways and Means Committee in the House or Representatives for many years we saw too many health related companies skillfully grown huge and rise to top positions long all in their category and simply become to big to function with nobody watching the store at the most common level to delivery of service like this but to continue to crow about the macro cue from 30,000 feet as sad and very dangerous place to be as the decent as Boeing just found out can be near fatal for real and virtually.
ill be writing bout the parable a great deal more once I recover and prevent pneumonia again this year!

Brenda L Reed
from Atlanta, GA
I have recieved by email the 40% off coupon to print and take to CVS . 1st time it took forever and many employee's to redeem my 40% but they got it through.This is the Cleburne ,Tx CVS on Henderson St. Today I took another , via email to me, a printed 40% off coupon , shopped and then again they could not get it to take. So I just walked out and wasted my 45 min. in the store. No apology , too bad for me. What is the problem , why send me the coupon if the store can not honor it? I was very disappointed with the whole thing. What can you do to make this right ,or I may just shop Walgreen and forget it. Thank you .

Steve Charlton
from Chagrin Falls, OH
Re: CVS store located at 4495 W State Rd 46, Columbus, IN This store building exterior, landscaping, parking areas and pylon signs are in deplorable condition. The cheap concrete block building is fading and water stained. The landscaping is dead with no grass or maintenance in the last couple of years. The drives and parking areas are in terrible shape w several large pot holes that damage your car. The pylon signs are rusted. This a relative new facility that has not been maintained. A terrible run down contrast to the Walgreen store on W State Rd 46. We have been long term loyal customers to CVS, but beginning to wonder if this is a sign of a failing company. The personal turnover in the pharmacy area over the last 2 or 3 years has also been a concern that the company is failing.

I had a complaint on an employee (Diane) at the Hartley Bridge corner of Houston Rd. store in Macon, GA. for being rude and disrespectful....including slamming the drive-thru window extremely hard on me while i was still talking.I got out the car and went inside and asked for the pharmacist (Renee). I explained what happened and Renee apologized and made me feel so much better. She was very calm and professional. Renee is a very good asset to CVS.
Renee handled the situation so well made me not want to submit the complaint, but I had to acknowledge pharmacist Renee for GREAT customer service skills.

We get a simple prescription at CVS. We pay for it. There is a VERY LONG RECEIPT given. WHY????? All the extra paper given with the receipt is a HUGE WASTE OF PAPER. We certainly do not need almost 25 INCHES OF WASTE in paper. Just think of all the paper you are wasting each time a customer checks out!!! In our day and age, wouldn't it be wiser to shorten the receipt?? Most folks probably don't even read what is on that long receipt anyway. Please think about it and see if you cannot be more considerate of our resources such as all the trees that are cut down to be used to make paper won't you??

I have a compliment not a complaint.
Store # 7382 Southport, NC Store Manager Connie
Store manager Connie personally helped find the sinus medicine I needed. It has specific ingredients used for my cat. I have been meaning to notify CVS of her outstanding customer relations ever since Hurricane Florence devastated my Southport, NC area. Myself and others were sitting in the bushes outside CVS charging our telephones from the outdoor CVS outlets used for the ice machine. Connie did not fuss but instead was kind and sincere. I will never forget her true heart-felt interaction while the entire town was going through a crisis.

Pharmacy.....Two issues with these people. First.....I was told my insurance company requires a 3 month supply rather than one month supply. I called when I got home and that is not so at all. It is a fraudulent way of the store to make money. I'm on a fixed income and my co-pay would be prohibitive.
Secondly, I call for a refill of Serevent inhaler on Tuesday. I went down on Friday to pick it up and no Serevent in stock and was told it would be in over the weekend. I went down again to CVS Trapelo Road, Belmont to pick up and they had a 3 month supply. I spoke with the head pharmacist and she said it is cheaper for a 3 month supply and is required by the insurance company. I sat and waited for 20 minutes till they changed it out to a one month supply. I have been taking Serevent for two years and filling it at this particular store. Why are they out??

I was at the CVS at 1200 Wilmington Pike West Chester PA tonight. I walked in at 9:50pm and picked out 3 items to purchase. At 10:01pm I walked up front to check out and the manager said that she had closed the registers already and I couldn't make a purchase. I asked her why she didn't tell me that they were closing and she said she didn't know I was in the store because he didn't tell her and she was closing registers. If you close at 10 you shouldn't have all of the registers closed at 10pm. And you should let the customers know they need to check out. I own a retail store and would never provide such poor customer service. There was another person in the store as well. You lost both sales and she didn't seem to care. She was very anxious to get out the door. Very poor customer service.

I am complaining regarding your store on Fair Oaks Blvd. in Sacramento Ca. I have been a patron of the store for 30 years, but, when it moved to the current location everything is just awful. First, the service is more than slow, store is poorly stocked. For example, I purchase my cosmetics there, and first, the popular products were gone. I inquired and received 4 different reasons: 1: the shipment was not in 2: have not had a time to restock 3: same as # 1, 4. because of neighborhood, a lot of theft. I asked the manager, and told her what I had been told and was accused of calliing her a liar. Wrong, only relayed the reasons given to me. Today was the final straw. I was in the "empty" cosmetic department and did find a new item. When I attempted to put it in my cart an alarm went off to send someone to that dept. Of course no one came so I left to pick up my prescription. The biggest irritation of all are all the coupons I can not use because there are no items to purchase. I am issuing this strong complaint, not only for me, but others with the same feeling. You can shoot a cannon through that store but still no help.

Janice Young Miller
from Indianapolis, IN
Twice cvs has filled prescript for ammonium lactate LOTION instead of CREAM. I did not accept first one when I saw it was wrong. CVS pharm assured me they would get it changed with doc. Second time I did not look until I arrived home. Returned UNUSED/UNOPENED but CVS would not take it back. Said will reorder CREAM but I doubt it
They are not very bright in this pharmacy and make many mistakes. I want them to take it back and refund my $26.94.
Was NOT my mistake! I am on fixed income and cannot afford their ineptness. May take all my scripts to Costco now.

Amy Beach
from Bainbridge, GA
Waited in line today for over 30 minutes in my vehicle at the drive thru window, never did get a response from any of the pharmacy workers. Pushed the button numerous times to no avail, it's a shame that they expect a lady in a wheelchair to come inside while we were under a tornado watch today.

Lynda C Rubin
from Framingham, MA
I needed to buy some greeting cards first and inquire about maybe transferring prescriptions and intended to look around for Easter gift at CVS located at 1280 Worcester Road, Framingham, MA
However I went to pay for the greeting cards first, but no cashier was up front, so I went to the pharmacy cashier and thought I would be able to pay for the cards and then ask out prescriptions. I had a coupon that CVS sent me online that I did print, but the cashier would not take it and was quite rude. I left the cards and walked and will never return to that CVS and will continue to get my Medications at other things at the pharmacy where I am treated with respect and courtesy.
I hope you will be able to train staff to treat customers in a better manner.
Sincerely,
Lynda Rubin

Dat dude
from New York, NY
Friday April 19 2019, unprofessional lady behind counter at pharmacy at 9 am. I guarantee if boss walk in there in disguise you'll see how she treats and speaks to people. Very rude. Disgusting attitude so early in the morning. Ya suck for hiring someone like that!!!

Sandy pearl
from Lynbrook, NY
Received a 5.00 extra bucks it expired by the time I went to use as I had the flu. I was told I could not use it it was a week old. I am a loyal customer to cvs for years . The manager was rude and said he could not take it and walked away. Ok I get it if he really could not take it he could have been a little nicer about it. Now if I really cannot use this $5.00 extra bucks I do not think I will be shopping there any time soon. Please let me know if there is anything that you can do.
Thank you in advance
Spvsandy@aol.com

marilyn nyborg
from Grass Valley, CA
I am offended to have purchased 1 birthday card and get a receipt that is 5 ft long!!!
An incredible waste of paper. Each coupon has some limit on its use. You CAN
email my receipt, and I can decide to use it or not.
PLEASE....if no changes made I will cross the street to Walgreens.
CVS Sutton Grass Valley, CA

The CVS in target on Geronimo in mission Viejo is making unethical decisions in filling prescriptions. When I call in a prescription they fill 2 or 3 more that I didn't request. The last time I was picking up a called in prescription they told me my doctor added a nose spray. I asked how much and they said $49.00. Of course I said no and when I got home I called my doctor and he said he did not add the nosespray.
This is scamming the customer and very unethical!
I want to hear from you and if this does not stop i will take this further.

LYONEL JEAN-LOUIS
from The Bronx, NY
MY METOPROLOL SUPP[LY ENDED BEFORE DATE OF REFILLING AFTER 2 CALLS THEY AGREED TO GIVE ME
ONE WEEK SUPPLY FOR $11.99 FINE I WENT FOR THAT.NOW DUE DATE APRIL 9 CAME ,I WENT TO GET MY
SUPPLY MR DAVID,HE WOULD NOT GIVE ME HIS LAST NAME ,TOLD ME I WOULD ONLY GET 83 INSTEAD OF 90
BECAUSE IHAD 7 FROM THAT SUPPLY!
WHAT KIND OF JUSTIFICATION IS THAT I HAD TO PAY FOR THEM, AND NOW I FOUND OUT METOPROLOL FROM
CARACO SUN PHARMA I WAS GIVEN IS NOT RELIABLE PRODUCT! THAT,S WHY I HAD TO USE ONE AND A HALF A DAY TO MEET MY NEED. NOW I WOULD LIKE TO HEAR YOUR EXPLANATION
REGARDS LYONEL,JEAN-LOUIS

Every other month I am emailed a promotion from CVS. Pay $3.99 Sensodyne toothpaste Reg. retail $7.49, details state If the item you are purchasing is on sale, you will pay the lower of the two prices.
The CVS I can walk to (#542 at 212 Northern Blvd. Bayside, NY 11361 718/281-3223) refuses to honor the promotion (most recently store manager Charles). I am told the item is on sale (although there is no sign) buy one get another for 50% off, none of which is less than $3.99.
As a result I have to drive to another CVS (#2413 at 35-26 Francis Lewis Blvd. Auburndale 718/353-1571) who will honor the promotion.
Sincerely, Raymond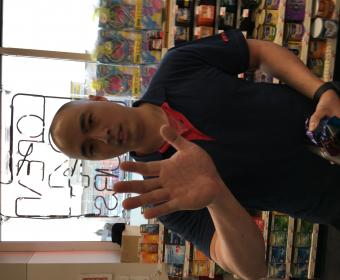 Anna Maestas
from Statesville, NC
I live in NC. I have been receiving automated phone calls from CVS that my prescription is ready for pickup at Cumming, GA (?). I called the phone number from the message, and is was in fact, for the Cumming, GA CVS store. They confirmed my name and phone number (704-682-4451), but said they show no prescription for me was showing on their system. They referred me to a corporate number which I called. The man I spoke to at the corporate phone number said that it was probably a glitch in the system (I had received only one automated call at that point).
I have now received 3 calls and it appears they will not stop...
Can someone please look into this and correct it? My greatest fear, of course, is that someone is trying to fraudulently fill a prescription in my name, from another state. I would like a response back from CVS confirming that it is a computer error, if that's what it is...(and not fraud).
Thank you,
Anna Maestas
anna_maestas@hotmail.com
(704) 682-4451

I told them several times I do not want the auto refill. This was at the Farmington Store Route #332and Rte #96. They still call and tell the Prescription is and there refilling it. I took it off auto refill because I was overstock Auto refill I still had some old Prescription left. I still having the problem. There doing thing and wasting time when there waiting for Prescriptions. I DO NOT WANT MY PRESCRITIONS AUTO REFILL DO I MAKE MYSELF CARE. I WILL BE ON MEDCARE SOON AND I HOPE WON,T HAVE TO DEAL YOU AGAIN YOUR STORES OVER PRICED. BY MR ROBERT E.REARDON

Elizabeth A HATFIELD
from Brandy Station, VA
This is about you at headquarters not caring about your employees at local pharmacies. You have plenty to pay these people and not make them work only part-time just because you don't want to pay benefits and better salaries. Your customers keep you in business and make you're one of the richest pharmacies with your cost too much prescriptions. I had to stand in line for 15 minutes yesterday while 1, yes 1 person was the only one working at the counter for customers. And she works part-time. Plus a friend of mine who works there told me she was cut to part time and hade to find another job to make ends meet. Shame on you and your company. Obviously, you do not care about your employees or your customers.! This message will continue on facebook and to my local reps in congress against CVS!

Kelly Wildman
from Ardmore, OK
I went to the CVS Pharmacy to get a prescription filled from my doctor, I handed the clerk two paper prescriptions, my drivers license and gave her the necessary information to fill the prescriptions for MS Contin 30 mg 120 count and Oxycodone 10 mg 120 count. She verified that the pharmacy had the product and took down my information and entered it in the computer and spoke with the pharmacist and said it would be about 45 minutes and it would be filled. I said that would be fine I would wait and shop in the store with my daughter as I live 2 hours from the doctors office. About 1/2 hour goes by and the pharmacist comes out to me on the floor in front of my daughter and starts to lecture me that he cannot ethically fill this prescription, and that he wants to speak to the doctor that has written the prescription and continues to rant about the quantity that has been prescribed to me by the doctor! About how no one person should have this much Class 2 narcotic and he wont stop and I try to tell him that I have had several unsuccessful back surgeries and I have been under several doctors care for years and that I am closely monitored by what I take and he just wont back off!! He continues in front of everyone in the store like I am some kind of street person with a stolen prescription humiliating me in front of my daughter and the staff and strangers until I finally tell him to give me the prescriptions and I will go elsewhere!! I went to one of your competitors and got the prescription filled with NO DRAMA and the pharmacist was sweet, kind and not HUMILATING! CVS needs to reprimand or fire that pharmacist because he is going to cost you alot of customers!! I intend to tell alot of people NOT to use that CVS on MAY until he is removed!!!

Patricia E Duffy
from Marshfield, MA
To whom it may concern,
A couple of weeks ago I went to pick up one of my medications that was put on hold and when I talked to the cashier she said that my medicine is backordered and all of CVS's did not have my medicine. That left me scrambling to find another pharmacy with no help from CVS. I realize that pharmacies are competitors; however, when medicine is needed it should be the patient first, not profit. I was so disgusted at the whole thing that I transferred all my prescriptions to Osco. Osco went to bat for me to make sure that I got my medication so I would not be without. CVS did not do that. It is such a disservice to tell a customer that they do not have their medicine and the only thing that they do is apologize and leave the customer hanging. I truly hope that CVS learns from this and changes their practices.

Karyl Larson
from Edgewater, FL
My 81st birthday was April 2nd. I got an email from CVS saying "Happy Birthday! Karyl, celebrate with a free gift courtesy of ExtraCare Beauty Club. I was supposed to get an Esse nail polish as a gift. Today I went to CVS and the clerk helped me find he product and select one. However, at checkout it rang up at $10, so I did not buy the product. Seemed like a scam to me!

I recently had a prescription filled for Phentermine on 18 March 2019. I noticed on Sunday 4/7/2019 that I only have 5 pills left. The prescription is for 1 pill for 30 days which means I am 7 pills short. This is not the first time that this CVS has shorted us medication but not to this degree. There are only 2 people in our home and my husband has a heart condition so he would not be taking them. I only take the prescribed amount which is 1 pill a day. I am extremely frustrated with our store and the quality of service we receive.

Barbara Robison
from Lake Station, IN
CVS sends you a coupon via Email, when you go to the store and pick up several of one item they will only honor the coupon for one. The coupon does not say 1 or give any limit. The manager treats you like you are a fool. And tells you he will not sell items at cost. and CVS will only honor the coupon for one. When you point out it does not have a limit on the coupon you are told if it does not show a limit then the customer should know it is limit one.
CVS thinks they can't be replaced. Well yes the can
Walgreen
Meijer's
Wal Mart

Barbara Robison
from Lake Station, IN
CVS sent me a coupon for Folgers coffee, $2.99, I went to the store to purchase 6 or 8 coffees
the coupon did not say a limit of one. or any limit
the manager Phil, insulted me at the register telling me he would not sell more that one on that coupon. $2.99 is his
cost. I really did not care about that
CVS sent me the coupon, it does not have a limit on the coupon. and Phil was an ass to me.
I did phone and file a complaint, I am sure no one at CVS cares but I plan to tell everyone how I was treated at CVS

Michael Lacy
from Chattanooga, TN
Flight delayed spent 12hrs in the airport missing my monthly PWP meeting with the Children of the Church where I'm Pastor. March 15th my return flight from Newark to Atlanta was delayed due to a problem with the starter on the left engine. My flight did not arrive in Atlanta until 3pm and I should have been in Chattanooga at that time. For 5hrs every 30min or so, I was told that the crew for my flight to Chattanooga had just landed at B12, A23, D24 or some other gate and would be at my gate in 15min or 20min which never happen. After being told this for 4hrs I felt betrayed and devalued as a customer, so I calls customer service and set on hold for a while to ask if they could tell me the truth about the delay. I needed to know if I should rent a car to drive home, because it didn't look like Delta was going to get me there. I was finally given a flight at 8pm that got me to Chattanooga at 8:50pm, when I should have been in Chattanooga around 3:01pm. Remind you It has only been 23 days since I had to sleep in this same "Atlanta airport" missing my Dads Doc visit at the Carti Cancer Center" because of a lack of communication about the status of my flight to Little Rock. My last two flights with Delta have been a challenge to say the least, and as a skymiles customer I don't feel valued anymore. I have several trips to book for work over the next three months and I'm not comfortable with the prior service.
Ticket #0067257733694 Flight # DL4060
Thanks
Michael Lacy

Michael Lacy
from Chattanooga, TN
Flight delayed spent 12hrs in the airport missing my monthly PWP meeting with the Children of the Church where I'm Pastor. March 15th my return flight from Newark to Atlanta was delayed due to a problem with the starter on the left engine. My flight did not arrive in Atlanta until 3pm and I should have been in Chattanooga at that time. For 5hrs every 30min or so, I was told that the crew for my flight to Chattanooga had just landed at B12, A23, D24 or some other gate and would be at my gate in 15min or 20min which never happen. After being told this for 4hrs I felt betrayed and devalued as a customer, so I calls customer service and set on hold for a while to ask if they could tell me the truth about the delay. I needed to know if I should rent a car to drive home, because it didn't look like Delta was going to get me there. I was finally given a flight at 8pm that got me to Chattanooga at 8:50pm, when I should have been in Chattanooga around 3:01pm. Remind you It has only been 23 days since I had to sleep in this same "Atlanta airport" missing my Dads Doc visit at the Carti Cancer Center" because of a lack of communication about the status of my flight to Little Rock. My last two flights with Delta have been a challenge to say the least, and as a skymiles customer I don't feel valued anymore. I have several trips to book for work over the next three months and I'm not comfortable with the prior service.
Ticket #0067257733694 Flight # DL4060
Thanks
Michael Lacy
Thanks for your feedback!
Sorry. Please try again later!