CVS
CVS Complaints Continued... (Page 6)
511+ reviews added so far. Upset? Call CVS corporate: 401-765-1500

I am a customer of CVS Pharmacy in Hattiesburg, MS, (Hardy St. location). I have always chose to fill my prescription at CVS, because I liked the staff, and I never seemed to have any problems… until a few months ago when they told me that my "Patient Assistance Card" was expired. I just assumed that they were right, until I realized that they would not take a coupon for 75% off, either. I hate to send in a complaint, but I have called there twice, trying to seek reimbursement for the prescriptions I paid for out of pocket, when I had coverage that should have been used–just like every other time.
If I could afford my medicine, then I would pay for it. I am part of the working class. I put in my 40 Hours just like them, (I'm sure). I am a twenty-three year old trying to pay for my college education out of pocket. I am not pulling a "sympathy" card; I simply want CVS to understand why I ask for reimbursement. I apologize for bothering you and or your staff, however, I am deeply offended for the way the staff at this location handled the problem. I even stated to them that my card should not be expired, but they insisted that it was. I just found out today that it did not expire until March.

i was at the cvs store in dundalk and there was a box of makeup on the floor with stickers marked 50-75% off. i took to the counter and she told me some one put the stickers on them and i told the cashier that there was a big box of makeup on the floor and they have stickers on all of them. she told me that there was no way they are 50-75% off and i asked her to check with someone in management. she asked a girl who was sitting on the floor doing i don't know what and she told the cashier that they go back. I said then they shouldn't be on the floor and i got a attitude for saying that..i go to the cvs pharmacy store on wise ave all the time but you just lost a customer.

We were denied care for our 3 year old, at the CVS Minute Clinic, because of the type of insurance we have for her. It's not just that they didn't accept her insurance, which would have been fine. We offered to pay the amount out of pocket, but the Nurse Practitioner refused to treat her entirely. Apparently there are some politics with CVS and the insurance provider, but that should not affect her right to be treated if we can still afford the service. Completely ridiculous, CVS. This was also after we had waited an hour and a half to be seen.

I got the CVS weekly store ad, I went to purchase the Scott tissue that is currently on sale, the 24 rolls for $10.00. the cashier called for the store manager. I asked if I could get a rain check but to my dismay I was told that the was a promo, that the CVS store would not be getting any more, nor can I get any other Scott tissue to equal that, nor can I get a rain check, because none will be coming in. When I asked the store manager if there were any CVS stores in the area that had any, he said none are in the area. Thank you for your help in this matter.

Hoy 1/5/2011 la farmacia CVS en potranco y ellison dr en san antonio tx a las 7.49 pm fui a levantar mis medicinas , y vi que el 12 de pepsi estaba a 3/10.00 y puse 9/12 en mi carrito al llegar a pagar el cajero le dice a el manager que no pasa la cantidad de 12's de pepsi (9) y biene el manager y dice que el limite son 6/12 y yo le dije que en el letrero que esta enfrente de los 12 de pepsi no dice que tiene ningun limite y me dijo que en el periodico decia y yo le conteste que no compre el periodico a lo cual el me respondio que podia decirle lo que quisiera pero que no le hiba a ganar que el limite eran 6/12 y yo le conteste que yo tambien fui manager de una tienda y sabia lo que le decia a lo que me contesto de nuevo diga lo que diga no me va a ganar.
no me importa que ese era el limite ok. pero de la forma en que me lo dijo fue muy rudo el "señor gerente" tenia muchas maneras de decir que si en realidad se le olvido ponere en el letrero que el limite era de 6, ahora yo tengo todos mis medicamentos en esa farmacia y se que medicaid paga varios cientos de dollares por mes y voy a tener que cambiar de farmacia por tener un "MANAGER GORSERO"
mi nombre es Estela Elizondo y pueden ver mi recor de compras en la FARMACIA CVS 9838 POTRANCO SAN ANTONIO,TEXAS STR#7832 TEL# 210-509-0319 gracias por leer mi reporte es la primera ves que hago uno pero la verdad me dio verguenza y coraje porque el "SR MANAGER" no le importo que habia gente oyendo Gracias de nuevo y espero sea la unica farmacia CVS que tenga un manager tan grosero
(espero que alguien lea en español)

I recently had the unfortunate experience of trying to renew a prescription at CVS. I told her that I only wanted one months supply and asked if that was a problem the way the prescription was written. She said No Problem! Ha! I went to pick up the prescription today at CVS pharmacy and asked what the renewals showed. It showed 3 refills at 30 each! She insisted that the computer was right, that I had 3 refills left at 180. Nothing I said could sway her feeble mind, the computer was right as far as she was concerned because she didn't know how to calculate the correct number. Mind boggling stupidity from CVS wow!

My brother Roger Crawford has no Rx Coverage and has to pay cash for his meds after taking his meds to my cvs pharmacy. I found out that my disabled, terminally ill brother has been being charged full price at this cvs pharmacy when I found out he should not have. They fixed it to where he now will get his long over due discount where other cvs pharmacy did not care enough to do so! There is a discount program for him which that pharmacy has never had the courtesy to let him know of and let him enroll in. They have been charging him full price!
This was soooo very wrong of this pharmacy. They take long time to fill meds, rxs and do not keep many in stock meds. I use to go there. They told me they would after not having 3 different meds in stock and would have to order. They said they would be sure to make it to where my meds would always be in stock if I was to continue to come there. I did for up to 6 months. Every month was same. Not in stock. Have cancer. Needed nausea, other meds urgently. I have ever since only gone to other cvs stores in the area, and only a couple times at other stores after leaving hospital some late nights! Otherwise I'll only go to silver lake cvs as will my brothers Rx all will be taken to cvs 61019 silver lake rd south Lyon pharmacies from now on. It was so wrong they never let him no this. Just to charge him full price (greed) the more money they could get.
He has not lots money. This was wrong. They need reported. I, his sister am reporting this for him. He doesn't have, or know how to use a computer. He should be reimbursed for this. The cvs on Pontiac trail pharmacy in south Lyon was, and still is wrong. I'm sure my brother is hardly the only one done this way? |This im sure of! People need to know this. All pharmacy staff made responsible for their actions and this discussed to them each. It looks very bad for this pharmacy. Am awaiting call from that store manager! Shame on them! Sisters of Roger Crawford…..his sister Wanda is guardian over him due to his medical conditions. Please contact this cvs 22381 Pontiac trail pharmacy. Do something about this! Shameful of them all at the pharmacy there!

Today I went to CVS and used the restroom while I was there. Apparently, there was a sign on the door that said "out of order", but I did not see it. The sign was posted only 3 feet above the ground on the door and I am over 6 feet tall. The restroom was not out of order, so I used it. When I came out, a CVS employee and manager were waiting for me. They immediately began verbally attacking me, telling me to get out of the store. I told them that I had just used the restroom and asked what the problem was. The manager told me that I have "mental problems" and that I have "the mental capacity of a 10 year old". The employee and manager chased me, yelling profanities at me. They chased me right out the door into the parking lot and continued to insult me outside.

After having numerous discussions with the manager and the corporate office of the CVS store, I am finally at my wits end with the last incident being the last straw. The pharmacy staff at this store is a group of young, arrogant know it alls, who feel they are not accountable to anyone, including the corporate office. I cringe at having to go into this store, and only do because I have to take a bus, and it is the closest store to my home. Unfortunately, I have to fill my prescriptions every two weeks, due to the type of meds I use.

I have been trying out the lines they now have available and I spent hundreds of dollars, and was very satisfied with some of the creams, but had a problem with a makeup remover and most recently an exfoliate. Their skincare "manger" there states he supervises all purchases. Apparently not enough. He caused me harm by selling me products that were not protected or marketed appropriately, and is now attempting to penalize me for it. I don;t think so. I will be printing flier's and placing them around the neighborhood warning customers away from pseudo-high end products that are sod to customers by a ridiculous child in a drugstore.

I went to this CVS pharmacy and asked to see if my son's prescription was refilled and it was not. The lady told me to check back next week and see if they get it in. Then I told her that my son is sick and he cant wait for the meds and he needs it asap. Well she then said with an attitude that i don't have a choice but to wait for it to come in. She was not very nice about it, and I don't like CVS pharmacy.

Maria Anne Kinney
from Albuquerque, NM
I have not said anything for a long time until now because I was worried that nobody would believe me or care, OR tell me "Its __________. They make the rules." I have been using CVS #7373 at 3011 N. Main St., Las Cruces, NM 88012, since January 2017. I don't mean to bag on your store or its employees, but I am concerned about the way certain pharmacy employees have spoken to me, treated me and worst of all, lie to me. Because I have a few incidents that I would like to explain, I will start with:
1. In January 2018 my insurance (Molina Centennial) removed my daily pain medication from their formulary and left me no choice but to ask my mother like a child if she could pay for it. She had paid for this medication every month since January 2018 (Methadone HCL 10mg tabs #120/30 day supply). During the course of 2018, I have had to pay out of pocket for the Methadone at different prices every month. Most of the time it was approximately $48.00; another time it was only $6.50. I've also paid $20-$30 dollars also for this medication...which is always the exact same brand and amount, yet I am constantly charged different prices for it. I have been using a CVS pharmacy discount card, but there has been three times since January that when I presented a new pharmacy discount card to help to pay the out of pocket cost for my Methadone-I was told one: "We don't allow people with insurance to use these cards", even though my insurance was NOT covering this medication and I was NOT using my insurance. Two: I was told that if I wanted to use the benefits of my pharmacy discount card that I would have to come inside because they "do not run discount cards at the drive up/pick up window." And three, I once reminded the employee ringing me up that I had a discount card on file, and he told me that he had ran the card...but the price was nearly $48.00--the most expensive cost number for this medication. On August 14, 2018 I went though the drive through pick up to purchase my monthly supply of Methadone and was initially told that it would be around $48.00. Luckily the actual pharmacist was the one helping me and when I presented an 80% off pharmacy discount card good for CVS, even though I was in the drive through, he ran the card for me and lowered my out of pocket cost from approx. $48.00 to $6.30. As I write this complaint I do wish to also mention the times where some of your pharmacy employees are exceptionally helpful and nice. It isn't ALL the time that I use this CVS that I have problems, but when I HAVE had problems, some have interrupted my continuity of care, cost me hundreds of dollars of out of pocket costs that I have had to ask my mother to buy. I have an incurable genetic blood disease called Porphyria, which is extremely painful and I also have some autoimmune disorders that all together cause many symptoms that are usually helped by the variety of prescriptions that my one physician provides as 'palliative care'.
2. I have counted since January 2018, four times one of my schedule 2 or 3 medications was missing a few pills from the bottle. I generally don't count pills, but then some months I was mysteriously coming up short by a day or two of doses. I didn't assume the pharmacy was responsible until I began immediately counting my schedule 2 and 3 medications, and I have found four times 3-4 pills missing from 4 bottles. I called about it the first time I realized this, but of course there is NO WAY I can absolutely prove that I was shorted pills once I left the pharmacy. I'm sorry, but I do not feel comfortable going inside to pick up ANY of my scripts and I rarely do (I use the drive up) and holding up the line to make the pharmacist count my pills in front of me. It also violates my privacy. I shouldn't have to ask anyone to count the pills, it is their JOB to correctly dispense the correct amount of pills. Due to one month of not having two days of my Methadone, I started having withdrawals which triggered a Porphyria attack and I was hospitalized for three days.
3. I have one medication (Dexedrine ER 15mg capsules) that I have trouble getting filled EVERY time I hand it in. I have been told that there wasn't any in stock and I would have to get the pharmacy manager to approve a special order that would take a week or longer to get the medication. That month (June I think) I had to fill this script at Walmart pharmacy (the worst pharmacy ever...you guys are platinum, Walmart is plastic). However, in July 2018 I went through the drive up window to drop off this script, and was told by a female employee that they didn't have it in stock and that it would take a week for it to arrive. I then drove around to 7 pharmacies, ALL of them either didn't have this medication in stock or wouldn't fill it. I finally had no choice but to return to your CVS drive up window and ask this girl to go ahead and please order the medication, weeks wait or not. It was a different female employee who I asked when I handed her the script I she could please order it, and she immediately looked at the script and told me that they did have it in stock. The first time I was there earlier that day, (and it was only about 3 hours I went to try and fill elsewhere...I DOUBT they had just restocked the shelves) I was lied to and told it wasn't available, and then later another employee was happy to fill it. In order to try and avoid the "we don't have this in stock....it will take a week..." I obtained a written script for this medication about seven days early and took it to this CVS to ask to have it ordered so that I would not run out and would have my refill when I needed it. The male employee told me that it was a schedule 2 drug and that they do not order schedule 2 drugs because "The DEA won't let us." I know for a FACT the rules the DEA has for pharmacists and pharmacies, and I know that isn't true. I waited the seven days and hoped that it would be in stock, (this was yesterday the 28th). Lucky it was in stock, but after I waited for about five minutes, the female employee who handled me at the drop off window told me that my insurance wasn't covering it, and she downright said, "they changed their formulary." I started telling her that I have a copy of my formulary and it is in fact, on the formulary. The pharmacist on duty (this was CVS #7373-male pharmacist working at 8:30AM) overheard and took a second look at my script. The girl had entered in the wrong dosing instructions for my medication and so therefore my insurance denied the claim. Lucky your nice pharmacist showed her that she'd made an error reading the dosing instructions and he busted out my prescription in ten minutes. So it wasn't all bad, but I am TIRED of being lied to. My experience is different with EVERY different pharmacy employee and pharmacist that I deal with. Some employees have made snide comments to me about how "Nobody should be taking this much medication unless they are dying." Well guess what, I AM DYING!!! My prognosis is extremely poor. A year, maybe two. All I want is to stop being discriminated against because of the medications I am prescribed. Look, I don't like taking them more than the next person, but they manage to aid in the discomfort that I am in 24/7. They give me my quality of life.
4. One night at about 2AM I was in real pain and it was time for me to refill my Morphine prescription. Your CVS #7373 is a 24 hour pharmacy. I NEVER have seen ANY signs that you don't fill schedule 2 medications between certain hours, yet your pharmacist rudely turned me away and told me "this medication is locked up and we don't fill schedule 2 medications until 10AM." I have also been made to wait to be able to have my pain medication when even though it was already paid for, processed and ready to go...because it was like 1:15AM I was refused my medication and made to wait until 9AM for my medication. I can't express enough how long 8 hours feels when your pain level is a 9/10. All I would like is for you guys to know that certain employees are being lazy and lying to me, their customer so that they don't have to do their job. That, and some of them mistreat me it seems because of what I am being prescribed. I still plan on using your pharmacy. Despite these issues I remain your loyal customer. I hope these issues get noticed. Thank you for your time.
-Maria Anne Kinney
(575) 405-2268
cookiem1313@msn.com

Bill Suleski
from Peabody, MA
I have been asking , calling & emailing for OVER a year now about the labels on your prescription bottles. you can't take them off ! can't you people use a label that will peel off easily ? find out who Wallgreens uses & get them labels. my GF uses Wallgreens & them labels peel right off. there are a lot of uses for them old bottles. the're also not as good to use if the labels don't peel off & they are all sticky when you do get the labels off. it's 2018 WAKE UP CVS !

Richard Ahlstrom
from Essex, MD
I was charged twice for the same purchases at my local CVS store yesterday. From the two debits ($82.62 and $75,62) I should have received a credit for the $82.62 but my bank does not show the pending credit, and I did not receive a receipt for the refund. The problem was caused by their new computer software from your company (I understand there have had many problems with the new system). The computer problem also caused my credit card to not be accepted for some prescriptions I purchased afterwards. I had to use another card even though I was told by the bank that there was absolutely no problem with the original card WHICH WAS ACCEPTED FOR THE FIRST TWO CHARGES (although the credit does not appear to have gone through on my account).
I also do not like having to wait so long to reach anyone from CVS on the phone from the company, or store. I finally hung up the phone and will try to contact the store manager again this afternoon when he/she gets in. Please note that I have been a CVS customer for at least 40 years up to now.

Mark Dabbs
from Chicago, IL
I have been taking Lisinopril for many years. The last time a refill was picked up no one told me that the strength and quantity of the medication had been changed. I am a heart patient and this is used to regulate my heartbeat. Since no one chose to inform me of the change, I continued to take 1 tablet daily as usual. After having to have 2 stents in my Right Coronary Artery, the medication mistake was discovered. Due to the mistake on the pharmacy's part, after the surgery, my blood pressure was too low, and it was then that the mistake was discovered. Therefore, I ended up in the Emergency Room yet again. Something needs to be done to red flag prescriptions that have been altered in one way or another so that patients are aware of the change. I have had pills change size, color and shape over the years due to different manufacturers used so I didn't think anything about the change. Due to this error, I will be taking my business elsewhere.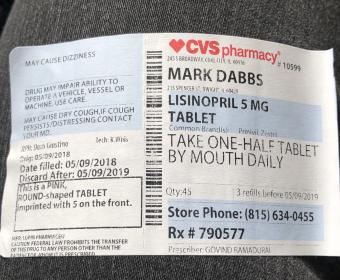 Lorri Christ
from Naples, FL
The complaint is about store 3107 a person named Kara that works in the pharmacy.
I tried to get my mothers pain medication prescription filled at store 3107.
I have had it filled there several times. Most of my mothers other medications I have filled
at another CVS in Pt Charlotte, FL. The only reason I have been getting her pain medication
filled at the store in Arcadia, is because the Dr's office is in Arcadia and I work in Arcadia so
when I pick the script up at the Dr's office I take it to the CVS in Arcadia as a matter of convenience.
Because to fill it in Pt Charlotte I have to drive past my parents home have it filled and then drive back
to my parents home. This person named Kara informed me she could not fill the script for me because
I get her other medication filled at a different CVS. I explained to her why I did this. Please remember both
stores that I am dealing with are CVS. Kara told me it looked sketchy , I ask her to repeat herself and she again told me
it looked sketchy . I feel this was very rude and she was stereotyping me. I was doing nothing wrong but if this is
against some made up CVS rule because I have checked the law and it is not against any pharmacy law all she needed to do
was say I need to take it to the other CVS and I would have had no problem with that but when she told me I was being sketchy
she overstepped her grounds. I require a formal apology from Kara or I will take this matter further. I have worked in the same job in the
same town for 32 years, I do not go around doing sketchy things and I do not appreciate being treated in this manner.
Lorri M. Christ
8635581988

Kenneth L McConkey
from Williamsburg, VA
I've tried for the past two months to get my daughter's ADHD prescription filled at the CVS in our town. The first time they didn't have the medicine and I had to drive 20 miles to a different CVS to get it. This time they still didn't have the medicine and I had to go to a Walgreens who had the medicine, but because we have never used them the Dr. Has to get the insurance company to pay for the medicine.this is not the only time this has happened. I will be changing back to my original pharmacy which is rite aid as soon as she calls the Dr. And gets it changed. This is bad business your store is doing.

Chriss Martorelli
from Fort Lauderdale, FL
I am caretaker of my husband Richard Martorelli and his medications. I couldn't figure out why we were short on one of his medications and he was without his pills for a week. Called the pharmacy and was told it was too soon for a refill. Called our Insurance and they couldn't understand the problem either but called our pharmacy to talk to them. I get a call from a very impatient lady named Angela (I think) who was asking about the bottles I had. Turns out that I had ONE bottle that should have been marked 1 of 3. There was no such thing written on the label nor did I have any other bottles. That would explain a lot. My husband takes 22 medications a day and it is a nerve wracking responsibility without extra confusion. I am becoming disenchanted with CVS because this is not the only issue I have had with them. One time receiving someone else's medications! I didn't make a big issue out of it at the time but maybe I should have. Angela was rude, talked over me and wouldn't listen.
Store #5929

charles rader
from Greeneville, TN
my wife and I went to c v s store on 837 Tusculum blvd Greeneville tn on sat june 23 to purchase some items.one of the items was natures bounty lutein 40 mg ,30 count.we purchase this item from c v s often. today only 1 bottle on shelf and shelf not on sale at checkout item shows up on register as buy one get one free. clerk would not give raincheck and manager would not check stock. about a $30 loss for me

charles rader
from Greeneville, TN
my wife and I went to the c v s store at 837 Tusculum boulevard Greeneville Tennessee on Saturday afternoon june 23 to purchase some items. one of the items was nature's bounty lutein 40 mg , 30 count with price of $27.79. we try to purchase this when its on sale at cvs but today there was only one bottle on the shelf with price of $27.79 and no sales sticker for on sale. when I was checking out ,and using debit card I saw on screen lutein was buy one get one free . when I called the cashiers attention to this , she agreed it was on sale, my wife told her there was not anymore back there. my wife asked her for a rain check and cashier said she couldn't give one. cashier's name on receipt is Amanda. I assume the manager ,a man, was also there and he said she could mix and match with something else, how foolish is that .. he made no effort to go back to look or do anything but run his mouth about it had already been rung up. not good customer service ,sure sorry service .we've purchased this item many times at cvs and have been given a raincheck when its out of stock or just one bottle when on sale. guess your employees were having a bad day or just don't do customer service well. how do you think we can make this right Charles rader

Donna Woody
from Media, PA
I was in Store #198 this morning with the coupons I received from CVS in the mail. I have been a shopper at CVS for decades. I have a CVS care card. I was told I could not use the coupons. you sent them to me and that the phone number associated with my CVS card was not associated with the coupons. I left the store after talking to the manage. I was embarrassed and upset. I was about to spend about $60. I went to Rite Aid instead and got my items. You can have your care card and your coupons. Remember you sent me the coupons at my address.
The Store is located at 1067 West Baltimore Pike media pa

Katie LeNoir
from Ocean City, NJ
Waited at photo lab for 20 minutes with no one offering any help. I then had to stand in line just to ask for help when the employee told me I had to wait until her line went down before helping me. During that time,all the time I spent downloading the pictures,everything got deleted because it took to long. When I asked if there was a way to retrieve all that before starting over,i was simply told nope. NO apology or anything. CVS had only two people on registers in a busy shore town in the summer. I ended up just leaving. So disappointed and will never get my pictures developed there again.

Terrelle C. Dotson
from Apple Valley, CA
April 09, 2018 at CVS Pharmacy 20180 HIGHWAY 18, Apple Valley CA 92307 I purchased several items. When I got home and reviewed my receipt I realized I was erroneously charged $8.49 for LBRDRM ADV THRPY 16OZ. April 10, 2018 I talked to the store manager Misha and she said no problem just bring in the receipt. I took the receipt in Wednesday April 11, 2018 and she said I walked out with the item. I told her that I did not have the item so she checked something and came back and said I walked out with the item and would not give me a credit or refund. I am 81 years old and handicapped. I would not have gone to all this trouble for nothing. I am a regular customer and had no reason to fib.
Any and all information you may give will be appreciated.

Regina M. Debevec
from Warrenton, VA
On 4/14/18 I picked up a prescription and when I got home there was another person's script in the bag along with mine. My husband was running out and I asked him to take this other persons script back to the pharmacy. He returned the script and was treated like he had stolen it from them. He explained what had happened they just did not believe him, he told them he was just trying to be a nice person and return the script finally the pharmacy manager came over and my husband explained to him again what happened, and after he made sure none of the pills were missing thanked him for returning them.. I have been a customer for 25 years with your company and I am very upset at the treatment that he received. Just be thankful that I did not contact any gov't agency to report your pharmacy screw up. The store is #5750 1379 North Frederick Pike, Winchester, Va.

Rebecca Shepherd
from Kansas City, MO
I am a long time customer with CVS in Kansas City, Missouri. My mother and I are seniors with lots of medicine to take. In the last month I exchanged cross words over confusion with one of my RX's the store is 3902 Main St. Kansas City, Missouri 64111, in this month alone they have delayed my Refills twice...spoke rudely at the Drive Thru window and once again today they delayed Rx's making it necessary for us to make two and three trips a week. If we use the phone with its prompts its always "MAJOR CONFUSION" I don't even know why you guys have it if its so FLAWED. This is "retaliation" for me telling the manager who , said he would call me back after speaking to the Pharmacy about staff. THIS DID NOT HAPPEN. I am a patient with PTSD....if I were not a Christian this would be a NEWS HEADLINE and a LAWSUIT because missing Meds not only poses health risks for me and my Mom but can send me into a downward spiral and something BAD COULD HAPPEN! I don't want that I want to rely on my Pharmacy to stay well. I want fairness and GOOD CUSTOMER SERVICE....I left Walgreens because of "incompetence" TEN years ago....Please advise me and speak to their Managers and Staff about proper etiquette with customers.
Sincerely
Rebecca J. Shepherd
816-569-2499
2651 E. 34th Street. Apt. 115,
KCMO 64128

Wendy Watt Fick
from White Plains, NY
CVS (Amelia I think may have been her name) left message that my prescription was out of stock and I should call her. Returned her called. She was busy. Another female looked at my computer records and told me "everything is fine. All your meds are here. Don't know why you were called."
Drove 5 miles to CVS. Was given generic instead of "as prescribed". This has happened 4 times in 6 months. CVS said come back in 1 hour.
(*10 mile round trip)
Got home and discovered totally different prescription was completely missing from several I picked up. Called CVS - whoops - we just missed it on the shelf.
Went back in 1 hour and was told my medication "as prescribed" was out of stock. I have been getting the same meds for 2 years - wouldn't you think the pharmacist would carry at least a 1 month supply? This is AFTER I returned call to CVS and was told all my scripts were filled and no problems.
Was told I could get 6 pills (for 3 days) - enough to last through Monday - I should come back in 1 hour.. Again, went home and came back. This time they gave me 6 generic pills instead of as prescribed so I had to go home and back again. CVS told me remainder of medication would be in by Tuesday.
Called Tuesday. Was told the "medication had not arrived and I would just have to wait - maybe it would arrive the next day." At that point, I told her it was dangerous to stop taking this medication "cold turkey" which is what my Doctor had told me. She said I'd have to talk to the pharmacist and put me on hold.
She finally came back on the line and informed me my prescription was being filled at that moment (so she was wrong about the medication not being in the store.) No apology. She was very condescending during the entire conversation and the last thing she said in a very loud and nasty tone of voice was "You can pick up your NARCOTICS today." How dare she speak to a customer that way.
This conversation took place on Tuesday, March 27, 2018 between 9:30 and 11:00. It was NOT the pharmacist I spoke with. I do not know the female's name but she has no business conversing with customer or checking on their orders. She was very nasty to me personally and careless checking my records to find out if my meds had come in. And 10 mile round trip 4 times was a bit much when it could and should have been handled in one, two at the most trips.
This is just one of many unpleasant experiences I have had with CVS in Cairo, NY. I will not be ignored or treated with disrespect by people working behind the pharmacy counter nor will I tolerate making 2 and 3 trips to fill my prescriptions because of careless CVS employees. I will be transferring ALL of my prescriptions as well as those of Brett Watts to the Hannaford across the street.
The associates in the main part of the store are wonderful. Vey helpful and courteous. But I will never shop at CVS again for anything

Eulogio Jesus Trujillo
from Miami, FL
I receive my prescriptions at your CVS Pharmacy located in the Crossings, Miami Florida. The address is 112th Street & S.W. 129th avenue. Twice I've had a bad experience upon picking up medicine from this Facility due to my very uncomfortable encounters with Alexandra Gomez. She is inattentive, unprofessional and discourteous. To be specific, I walked in this morning greeted her with a smile and good morning and her response was here is your medicine sign below. I guess in the scheme of things it really doesn't matter much because I have chosen to go there a anymore. I will tell my Doctor to prescribe my medicine to Walgreen's or any other place but there. Can you change this problem ? I doubted it. You would have to change the upbringing that was done by their Parents. As an unsatisfied customer all I can do is leave your Store and find a place where people that are hired to deal with the public at least have enough decency to respond politely and with respect when spoken to.
Eulogio J. Trujillo

A Departing Customer
from Taunton, MA
I am a Current CVS consumer which regularly uses the Taunton MA Washington St store.
Over the past 3 years the pharmacy as an entirety has lost its ability to properly serve its customers.
Orders placed online are NEVER as promised. Usually the next day. Drop off scripts promised within a 2 hour minimum take up to
4-6 hours. Personal attitudes of most of the staff are coarse and sometimes argumentative. (Ana) The pharmacist is knowledgable
but lacks the managerial skill to effectively motivate and run her staff. Other CVS stores have much better service. I would think All stores would be consistent in their service.
On one positive note, Nick who is a pharmacy assistant there is the Most thorough employee I have ever had the pleasure of meeting.
100 percent dedicated to his position and his customers.
On April 1st I will have moved on to Walgreens.

Judy Grise'
from Naples, FL
I purchased McCafe coffee on March 11th, 2018. It tasted bad when I made it so I checked expiration date and it was over a year old, Jan 2017. Store # 3616 FT MYERS FL. This is the second time I have purchased OUTDATED products at this store. Thanks for your attention. Judith Grise

I stopped into CVS str#299 this evening. I stopped to purchase a bottle of tums for my wife. I used your store instead of the SHAWS 300 ft down the
road because U are quicker to just pop in and out. The last time I was there I ran into the same issue. I could not remember what phone number
my wife used for her CVS card and was refused a store card to make an extra purchase. The last time this happed I told myself I wouldn't use CVS again. Until tonight I have driven by CVS to SHAWS to make small purchases and have almost always bought more than what I had originally gone in for. Tonight I stopped at CVS to buy some antacids for my wife and was going to purchase another 9.00 worth of product on sale and ran into
the same thing. I left the antacids and walked out. Do U not want customers coming into your stores? DO u not want impulse purchases while these customers are in your stores? I am a manager of a retail Buss and right now every one is fighting for the customers money accept CVS. You Will Never Get another penny from me or any other member of my immediate family.

Debbie Schwarz
from Lindale, TX
I needed to refill my dogs seizure medication, took bottle in 3 days early. It was also a transfer from a pharmacy . It was a controlled substance so I understand not being able to refill early.
Went in on the day I was told to return the technician told me she did not have the medication. She would transfer back to original store. I drove there only to be told it was a controlled substance and the prescription could not be transferred back.
Drove back to first store was told by pharmacist to go back to other store for medications. He had none to loan me until order came in!
Finally received 3-4 pills after 3 hours of going back and forth!
Terrible customer service
The tech should not be working if she does not know what she is saying is true!
Will move my service from CVS

Michael Lower
from New London, CT
TO THE ATTENTION OF VEENA CHANNAMSETTY:
The order for the Novolog FlexPens came through. Thank you very much for your assistance. The order for the syringes has not come through as of yet. I would appreciate it if you would follow up on this.
The problem of orders going through is a continuing one. I am a disabled senior citizen. I do not need to deal with the potential health risks and inconveniences created by your communications system.
If this failure to get an order to my pharmacy occurs again, I will proceed with the actions stated in my prior communication. I will contact the Connecticut Attorneys General office and I will consult my personal attorney. I suggest CHC technical people meet with the CVS technical people
to work this out.
Thank you again,
Michael Lower

susie brailey
from West Columbia, SC
we have had many problems since john floyd left. we have using cvs for 30 years, the lost a prescription that was a narcotic days went by they told my wife she did in hand it in. I call them and said we need to make a police report and told them i will give you one day to get this right. Then they found the so called lost Prescription . Then a few months later my wife was in line to pick up a Prescription she said the person look out and saw the there was three cars . she was in line before closing . when my wife with out and word being spoken the lady close the window on my wife. This is when i call and talk to cvs headquarters they said that it was wrong for them to do this. Now this last thing was out of this world and before i get to it you must realize that i when to 3 other drug stores to see what there policy was . we had a lady out of state we had to wait in line for over 30 mintues
and i said why did you not ask this person to come in side because this is what i normal policy for this store when John work there and other cvs stores concur with this policy of common sense,. WE are looking at you lack of care you have given to our complaint and the brush off that we have received.. 8033482965 8034638330 What price we pay when a complaint grows out to reach the many just because we did not take the time to do what was right. james brailey

Randy Berry
from Sacramento, CA
Today Jan 20, 2018 I went in to pick up prescription and the pharmacy was closed (10:30 AM) and employee did not know when it would open. I Need and antibiotic for an infection. The store is CVS country club drive in Madera, Ca - Very poor service- Overall your stores SUCK 559 674-0856. Also I went last night to pick up the same order and the said they were unable to find the order-COME ON

Liza Schrader
from 'Ewa Beach, HI
On Jan. 7, 2018 I shopped at my local CVS (Longs Drugs, 91-919 Ft. Weaver Rd Ewa Beach HI 96706) and I was in line for check out at register 3. ERIC the cashier (0843108) immediately told me that he would help the next customer at register 4 even though I am in line. Eric said that his register was closed but I pointed out that his register light was on and I was in line. He proceeded to argue with me saying that he will help the other person in line and not me. ERIC the cashier was very rude and disrespectful to me. ERIC spoke to me in a condescending manner and did not want to help me at all. After my repeated reminders to ERIC that I was first in line - he finally (and with sour demeanor) assisted me to check out my items.
I am VERY disappointed by CVS customer service. I, as a loyal CVS customer, felt highly disrespected, slighted, and devalued by ERIC the cashier. ERIC the cashier chose to ignore me as a customer and became tone deaf to my repeated assistance requests.
I hope that there will be correction, accountability and a positive change in regards to customer service at my local CVS.
Thank you.

Debra Paonita
from Brooklyn, NY
I WORK IN A DOCTORS OFFICE AND CVS ON 1361 HYLAN BLVD IS THE WORST PHARMACY I HAVE EVER DEALT WITH SENT PRESCRIPTIONS IN FOR A PATIENT 4 MONTHS AGO AND JUST FOUND OUT THEY ARE NOT COVERED SO I CALLED THE INSURANCE COMPANY AND FOUND WHAT WAS COVERED. I DEAL WITH ALOT OF PHARMACIES AND NEVER HAD THIS HAPPEN TO ME USUALLY THEY WILL CALL AND SAY OH THIS IS NOT COVERED BUT THIS IS. MAKES EVERY BODIES LIFE A LITTLE EASIER. THATS STATEN ISLAND NEW YORK

Donna Johnson
from Prairie Farm, WI
The wait time for 1 prescription to get filled was 1 hour. Any known customers were treated very well and in express time. The people were very rude and inconsiderate. This big company came in and bought out the small town pharmacy which had the best service. CVS does not have good customer service. This store is in Barron Wi.

Pamela Mercer
from Matteson, IL
The service is horrible. The female who answer the phone "jasmine" was extremely snotty. After two visits and 4 phone calls I was unable to get medication that was due to be refilled. There was no customer service and very little professionalism. I was on hold for 12 minutes. My doctor's office called after CVS lied about sending fax and the doctor's office was on hold for 9.5 minutes. Insurance is far to expensive for service this horrible.

Claude Jackson
from Albuquerque, NM
To whom it may concern,
This afternoon 10/12/17 at about 4:00pm I went to cvs store number7509 in Front Royal Va. At the time of pickup for my prescription I was attended by Jin Y Kim. What I experienced with her was unethical,embarrassing and potentially dangerous.
I was called by Jin Kim to the back door of the pharmacy very close to the waiting area. In a very load voice with many customers and staff very close by asked questions that should have been asked in private. I'm sure all the nearby customers heard all of what she talked about including what kinds of medications I have taken and where I go to get them.Privacy in these matters should be held with more importance than she displayed. I was embarrassed! She also shared my person info with everyone in hearing range(and there were many).Lastly letting a large number of people know that I am walking out the door with medications that have high "street value" put me in danger.
The medications I take for pain have a great deal of negative stigma attached.It seemed that Jin Kim felt the need to expose and embarrass me to as many people as she could and was quite successful. Her lack of professionalism should be of great concern and embarrassment to the CVS brand. I have shopped at CVS and Peoples before that for many years and hope to again if assured behavior like what Jin Kim displayed is not what one should expect from your company. Thank you , Claude Jackson

Nikki Harris
from Houston, TX
I visited the CVS at 19715 Tomball Pkwy Houston, TX 77070 AT 7:16PM. I went in to ask for a roll of quarters and cashier Amber assisted me. Amber informed me that she had to ask her manager if she was able to give me a roll of quarters, the manager stated that she wasn't able to give a roll of quarters however, if I was to buy something she is able to give me some quarters. I hears this from the manager.
Upon Amber's return to me with an answer from Grayce who was managing, Amber stated," I am not able to just give you quarters from my register!" in a very rude tone and jester as she leaned forward to tell me this. I then asked if I was able to get some quarters. Amber said in a very rude tone and louder, "I cant just give you money!" I explained to her that she did not have to be rude and that I needed to speak with her manager. Amber stated, "so what go speak with my manager, she will tell you what I said!" as I was walking away towards the manager. At this point there was a line with about 6 customers.
When I went to the manager, I told her how I was being talked to and I then asked the manager, why would she allow someone so rude to argue with customers work at CVS. The manager did not respond. However, Amber responded and said, "I don't care if you think I was being rude, your rude!" The manager asked me to buy an item to open the register and gave me $5 in quarters. She never apologized to me for the way I being treated.
I was embarrassed and appalled by the way I was treated. I have never gone into a CVS and received such treatment. I believe Amber and Grayce need to have customer service training and stress management coping skills so other customer will not have to feel the wrath of Amber and a Manager that is so passive that she can't control her employees.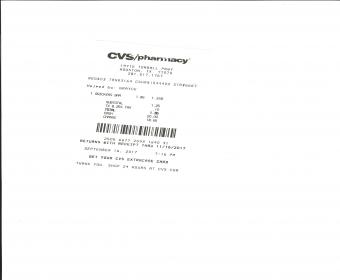 Wanda Kachur
from Merritt Island, FL
Very bad experience. I needed hip surgery months ago. I can't afford it. My friend had taken me out for my birthday. We had a couple glasses of wine. I am not a habitual drinker. When we got to CVS, not only would they not fill our prescriptions, they said they would never fill our prescriptions ever. We tried Target, but apparently they shared info with the CVS at Target. What ever happened to HIPPA laws?? I am done with CVS. I don't like the new pharmacist. She moves like a slug and passes judgement according to her whim. She is at 1345 North Courtenay Parkway, Merritt Island FL.Don't go to this store, please.

Sandeep Bhanji
from Yorba Linda, CA
For several years I have been shopping at the CVS store in Anaheim on La Palma St. Always got a good service there. Recently an African American lady has started working there who is very arrogant. She is also the only person who checks IDs for purchasing alcohol. She claims that since she is new she has to check IDs. This cannot be true. Normally policies are same for all people. Can you please explain what is happening in that store?

Sheryl Denton
from Leesburg, FL
Last week's flyer advertised Pepsi products 3/$8 with card ( which I have). Wednesday I went to the CVS on 10255 SW 86th Circle, Ocala, Fl. store 873-6185 to purchase the Pepsi's and Scrubbing Bubbles. That store had only a few regular Pepsi's also regular Dr Pepper and Mtn Dew. I only buy Diet soda because that is what everyone wants. I did purchase the larger Scrubbing Bubbles (20z).
I went to the check out and since I was the only person in the store I was waited on promptly. First I asked for a raincheck because their was NO diet soda. The girl behind the counter didn't know how to give a raincheck because she was new. She asked the two other women behind the counter about the raincheck. Another female came to let me know that I couldn't get a raincheck because they had another truck coming in on Thursday. I said your kidding, right? "NO", she wasn't kidding! I said " I am here today". She said it was store policy.
Then I was left to purchase my Scrubbing Bubbles. Total $2.99. I had a extra care rewards for $2.00 and a $.50 Coupon. The cash register wouldn't except my coupon "good on any size"!. Couldn't override the system so their response to me was the coupon didn't work because the container gave me 10% more. I just shook my head.
I couldn't believe the nonsense that I had just encountered. On Friday, I returned to buy the diet soda and had a conversation with the manager who related to me that is store policy ( not posted anywhere) but, however if the customer gets really irate he it to them. Now I know why that CVS is empty. Thank Goodness I have another CVS that's convenient and more Customer Service Oriented.

robert edwards
from Media, PA
I would like to file a complaint against jim rose the manager of the cvs store in aston. He is totally insensitive to senior citizens who are handicapped. I am a 74 year old male with acute arthritis in my back and knees. I was waiting at the register to be checked out with my purchases-jim rose was letting people go ahead of me in line even though I was there first-when I complained he said I wasn't in line. There is no sign that indicates. I complained and he gave me a very rude answer and an even worse attitude-this man may think he is overworked and understaffed but that is not my problem. I am the customer-he needs some customer service training and some handicapped sensitivity training before you store is in violation of the federal laws concerning treatment of the elderly and the handicapped.

Mary white
from Baltimore, MD
My complaint is how I was treated in filling a prescription for my sister after she had knee surgery. How the pharmacist was not willing to fill the prescription based on what type of medication it was also where the doctor signature on the prescription paper was signed on the top and bottom by the doctor near the box location. I was told by the pharmacist the reason the pharmacist did not fill the prescription. I said to the pharmacist could you call the doctor because my sister just had knee surgery and I'm her care giver and we are two hours from her home.
She told me no she couldn't and then said the prescription is now void for my sister Beverly Dollard-Mack in the system whom was there with myself Mary White. This interaction happen on September 19, 2016 time between 8:00 - 8:15 pm. The address Cvs pharmacy, 1545 Pulaski Hwy, Bear, De 19701. This should have not happen to anyone.

Patricia Radford
from Tampa, FL
Was refused and told their computer system is locked out of Goodrx discount program. Contacted Goodrx and they claim CVS still accepting discount from their program. I love this pharmacy and its staff on 6295 W. Waters Ave., Tampa, Fl. They have always been so helpful to me and I wish more businesses had this staff. But now I don't know if you do accept Goodrx or not. Could you let me know Please by e-mail?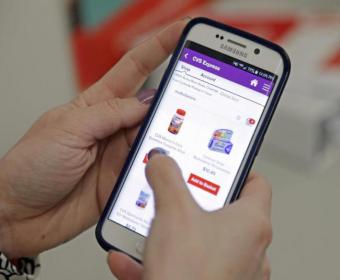 Tamaryn Smith
from Orlando, FL
I am a long standing customer of cvs, I love the store but unfortunately the pharmacy is shocking! I have had countless occasions where my prescriptions have not been ready when i had flu and not feeling well and i have never complained but last week i went in with my boyfriend who just had shoulder surgery and was in an extreme amount of pain, he needed his painkillers and they said they would only be ready in 2 hours! I had to drive that night and fetch them, we called in the second order a week later and was told they would be ready at 5 pm, drove there, not ready.
They said a 30 minute wait. We were going to get a flu shot at the minute clinic and the walk in wait was 1 hour 30 min! We drove home and now have to wait until the order is ready! I understand the pharmacy is busy! But something needs to be sorted out, the cvs was on the corner of federal and se 17th street.

walter dean
from Irvington, NY
I live at 642 Locust St Mt. Vernon NY apt. #3G. CVS Pharmacy called me and left Messages that I had medication to be picked up. I went to pick up my medication and parked in the parking lot but, before I went into the CVS. I went to a Store across the street . When I came back There was a boot on my car wheel. A man came to me and said that I was Illegally parked in the lot and I would have to pay $45.00 to get the boot off I explained to him that I was a customer of CVS and I was there to pick up my medication.
He said that It does on matter. I paid him to release my car But, I could not get my Medication. The time that I was away from my car was about 15 to 20 mins. He told me that when he saw me left the parking lot he booted my car. I explained this to the Manager of the store but he said that, the man told him not to get involved.

Teresa Thome
from Elizabethtown, PA
I received a coupon for a free gift when I purchased a certain amount. When I tried to order online, I could not complete my order - some orders would not go to my in basket. A message instructed me to call the CVS customer service 1-800 number. I had to wait 15 minutes. The CVS contact person said there were 3 different coupons. She was obviously unfamiliar with the specifics. I got so frustrated walking her through the order and discounts without a resolution, I decided not to complete the order. Why should I work so hard to give CVS my money - they should have been paying me! I filed a complaint requesting a better, efficient offer- have heard nothing. Not the way to keep a long term, loyal customer.

Tamera Mackson
from Corona, CA
I had two bad experiences with the corona pharmacy on magnolia located in corona. This time it was the pharmacy technician by the name of "John". I decided to relocate to another pharmacy, he stated to me that I was inconsiderate of the fact that they went out of their way to refill my prescription, and that I was being rude. I'm very upset by this, and I will not be returning to this pharmacy. I will also be reporting this to the CVS corporate office. There wasn't anything at all done, that I put in the first compliant about how rude "Elmer" was when he totally ignored me standing in line for a good five minutes, and there probably won't be anything done about this compliant either, I also contacted IEHP in regards to this matter, as well as Medicare.

Elizabeth Brooks
from Washington, DC
I lost my CVS Card and have been trying for months to get a new one. Last week when I was purchasing something and tried to use my phone number but it didn't work. I contacted the online contact email and have been getting the runaround since. I have not been able to use the cash you send me or the 30% off coupons. They tell me they have not heard of me. This is one of the several messages they have sent me. I have sent them my and my husbands email addresses, addresses and phone number for us for the last 20 years. They still never heard of me. I would appreciate it if you would help me with this problem. Thank you
Dear Mrs. Brooks: Thank you for taking the time to contact CVS/Pharmacy. I have reviewed your email and find that I need additional information to fully assist you. Please provide the following information: The email addresses and phone numbers provided do not pull up an account. Is there perhaps an old mailing address? There are a few Elizabeth Brooks in Florida. Once I receive your reply I will be able to complete the work and send you my response.
We appreciate your business and look forward to serving you again in the future.

I when into your store on Friday to purchase some VSL #3 for my wife. The pharmacy said they were out and would order some and that I could pick it up on Sat evening. Sat evening I when in to pick it up, no VSL. The Lady told me they would order it and it would be in Monday afternoon. I when Monday afternoon to pick it up, no VSL.
My wife talk to the pharmacy department again and they said they would order it and it would be ready Monday afternoon. Monday afternoon my wife called first this time to ensure the DSL was in, it was. I when to pick it up at the drive through window. The tech at the window told me that I could not pick it up at the window, that I had to park and come in the store. I parked, when in the store and guess what.
I had to go to the pharmacy counter 3 feet from the drive through window and ask for them to provide with the DSL. They got it out of cold storage next to the window and carried it past the window to the counter and I paid and left. If I had operated my business like this before I retired, I would not have had a business to retire from. I haven't decided what I'm going to do in the future, but I will not recommend your pharmacy to anyone else in the future.

kennith tackett
from Tucson, AZ
June 30th 2016 Tucson AZ. CVS Pharmacy (7901 East Golf Links Road, Tucson, AZ 85730). I was sentenced, a long time customer to 72 hours of stress,withdrawals and pain by CVS not filling and refusing to fill prescription even with my doctors approval that was called in for my prescription on June 30th 2016. On 06/27/16. I call My Doctor they say never heard from pharmacy they in turn call pharmacy to OK prescription.
On 06/30/2016 pharmacy calls me tells me they cannot fill my prescription until 07/03/2016 because I should have 2 more pills from my last prescription left ( last scrip was for 90 days and the dosage is very small). I tell her that I did not empty the bottle and count them when I got the script they must have shorted me two pills. I asked what am I suppose to do for the next 72 hours before I will have a pill to take on Sunday night at 9:30 the time that I take my one pill each night the pill makes my mind slow down and then I am able to sleep.( I am 65 years old, have never abused or used any kind of drugs. Her reply was you are missing 2 pills she cannot refill till Sunday July the 3rd its my Problem not hers.
She made me feel like I took the two pills stood on the corner and sold them like a drug dealer, I believe they shorted me the 2 pills. On Thursday night I took my last pill By Friday night 9:30 pm it had been 24 hours since my last pill. With no pill to take I was on my way to many hours without sleep. By Saturday afternoon I was tired cant sleep and withdrawals were starting to happen my body hurt, my head everywhere hurt. Without sleep I could not eat like I do in my regular routine I tried but diarrhea started and I started to o really feel deprived and confused with where I was and what I was doing.
By Saturday evening at 9:30 and looking at a long night ahead I found some over the counter sleeping pills and decided I had no choice but to try them along with a muscle relaxer(it did not work just made things worse). It is now Sunday Morning 07/03/2016 and I am still awake and am still 12 hours away from 9:30 pm when I can take my next pill and hopefully get to go to sleep, providing the Pharmacy has them ready. Monday is July the 4th our 45th wedding anniversary. I hope by then I am feeling better, we canceled our trip to Vegas and will be staying home.
Today if I get my prescription filled I will ask them to open them and count each pill so I know I wont have to go through this again. eMy plans on Wednesday my Doctor will b back in her office and I will try and make an appointment with her to make sure I am OK with the stress which I am suppose to avoids at all cost I do not want to take the chance of a possible stoke happening again, Then I plan to contact an attorney and see if I have any grounds to make this big pharmacy that play God with peoples lives pay for the pain I have gone through in the last 72 hours. I will be giving a copy of this letter to the manager of the pharmacy today and will email a copy to the corporate office, Better Business Office, and posting this on social media.(Face book. Twitter. ect.) I strongly recommend to all my senior citizen friends to avoid using CVS. They only care about your money not their customers. Ok just got call from CVS 10:am Sunday morning saying my prescription can not be filled until July 31st. Went there pissed they filled the prescription.
I had them count the pills. For 25 years I was an entertainer and well know personality I told the young lady I will be contacting the news stations, newspapers, ect so that this story would go out nationwide and local as much as I can make it happen. I set here dazed that this large company would treat a long time customer in this manner. Whoever it was that talked to me on Thursday should be released of her duty, your company is here to serve me and the public not to play God with my life or anyone else. I will never use CVS again and will never recommend them to anyone, I will make a point to alert everyone awful way you treat your customers.

Sharon Watkinson
from Riverside, CT
My husband and I went into the cvs pharmacy this weekend (memorial d weekend) the coupon that I had they said was denied but we never used it! The girl at the counter said she would need a manager so I said o.k. When the manager arrived (named Andres) started giving me a hard time said he wouldn't honor it I said I was going to complain to the corporate office and then his manager came down and gave it to us after Andre the manager embarrassed us in front of a crowd of people! He then tried to embarrass us further by trying to scold us in front of these people by trying to pull us aside to make himself look better. With no apology! We spend alot of money there and normally lately go with no problem. This guys profile its not worthy of cvs manager.

Bruce Barber
from Windsor Mill, MD
Doctor faxed a prescription on April 6, 2016. They have that it was received successfully. Pharmacy said they did not receive it. On the 7th doctors office called three times and waited for the pharmacist for over 15 minutes each time without success. On the 8th. Doctors office called several times with an extensive wait. Finally got through and them I am informed after stopping three times that it will take 5 days to get the medication in. This is garbage. Had the personnel done their job I should have this medication in hand. I am sure this is due to cost cutting measures and the only one who suffers is the customer. Have used the maple ave Vienna va store for over 30 years. You are going to force me to one of your competitors

Glenn Santiago
from Mililani Town, HI
My wife and I pick up our medicine from Long Drugs in Mililani. I've notice that they only give half our prescription of our Metformin. Doctor prescription is Metformin HCL 1000 mg twice a day for 90 days, but we only received only 90 pills per refill, which should of been 180 pills. This makes us go back to the store in a month and a half to fill the other half which is not what the doctor order. This also shorten our refill period and we have to call the doctor for an extension of our prescription. God know if we are paying the right amount for half an order for a month and a half. Please look into this matter, as a customer this is not acceptable.

Jna Crommen
from Kingsport, TN
I'm done with CVS. I have had quite a few customer service issues and concerns with filling prescriptions (rude pharmacists, not giving me proper information on refill options or wait times) in the past at the CVS pharmacy on Hazard Avenue n Enfield, which I brushed off as your Staff being busy and tired after a long day, just like me, but what I experienced today beats all. My wife has progressive MS, so she gets many medicines prescribed, including a monthly prescription for Vicodin (300/7.5) for pain management, a controlled substance which I have to pick it up at the neurologist Dr office 45 min away. Today I dropped of a new one, but apparently Dr Krinsky had written over the '300' nr on the strength a few times for some reason.
I was told (after some discussion back and forward) by the pharmacist Tom who was rude and come over with an attitude form the beginning when I asked to talk to the pharmacist, that he would not fill that because it as it was a controlled substance and could cost him his license and the Dr who prescribed it should know better. I told him I would understand that position if this medication and strength was never filled for my wife before, but it has been many times monthly at that Pharmacy, but he did not want to even check that.
Nor did he offer to call the Dr office to confirm the next day (which I have been offered by pharmacies before if there was a concern about a prescription on a controlled substance, that I can understand). In the end he literally threw the prescription back at me and told me I had to get a new one. Strangely enough, after this I went to the Rite Aid down the road and I got this same prescription filled with no questions asked.
Consequently I've had enough of CVS now, and will transfer all prescriptions for my wife to Ride aid as soon as I can, I have never been treated this rude as a customer. I guess CVS has enough customers so the can treat them like this and lose a few.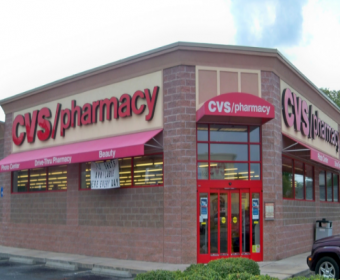 Karilyn Wood
from Bettendorf, IA
I have been a CVS pharmacy customer for years at the Bettendorf, Iowa store and have never had any problems or complaints until today when I stopped in to check on information about a medicare drug plan. The female person that helped me was very rude and acted like she did not have the time or even wanted to answer my questions. Therefore I am switching to Walgreens today. Seems there has been a big turnover in employees there, Wyndell who had been with your company for years was always so very friendly, helpful and kind unlike the one I had to deal with today. You lost a great pharmacist when he left and also lost a loyal CVS customer!. In return you gained a very rude unprofessional employee.

Charles Brousseau
from San Carlos, CA
ON or about 6/15 - 6/23/2015 CVS submitted a prescription request to Anthem for 3 prescribed medications. At that time Cigna was in the health care provider. On or about 12/20/2015 I received a letter from Anthem that an amount of $112.83 WAS DUE. I have received about 75 dollars from Cigna leaving a balance owed to me of about 36 dollars. I believe that CVS should pay the remainder balance. I can submit supporting documentation.

Clark Veals
from Victorville, CA
This date, prescription due which was originally submitted in February. This particular medication, as well as 4 others began getting filled once a month for well over 18 months. These are pain killers, muscle relaxers and nerve medications, that an orthopedic physician in the State of California has prescribed for a back injury and subsequent botched surgery by another doctor. Presently, continued diagnosis by other specialist and my doctor, in reference to the best ways to proceed (ie. Another surgery, possible medtronic implant simulator, physical rehabilitation, etc.) are done in conference at the monthly appointment that I am scheduled for.
Each month, I have a needle stuck into my spine (Thoracic) to attempt at any relief from the constant and debilitating pain that I endure daily. Yet, I make good on my agreement to maintain a singular pharmacy. In fact attending physician, per agreement entered into, requests that prescriptions be filled at the same store each time, hence the perfect attendance at your #9644 store.
Unfortunately, I am told that your store policy dictates that a 30 day supply of pain medication can only be filled on the 31st day. Compounding this is, the utterly pathetic supply requisitioning and procurement observed at this pharmacy. As stated, I see doctor monthly, and upon leaving appointment, the prescription is submitted at CVS on my way home. Yet, in the past at least 9 of the past 12 months, on the aforementioned 31st day when prescriptions due to be filled, it is found that amazingly the medication is not in stock. Again, I have to remain at this particular pharmacy, moreover, I have substantial pain that does not alleviate because a stated professional cannot acquire the understanding to order this medication on time.
I do not request the medication prior to the 31st day, even though my insurance allows for filling 48 hours prior to the end date from the previous. Yet, because your pharmacy staff offer that they know more than my attending physician, I am subjected to excruciating pain until they " feel like" processing it. I do not accept that each month, on the date that I awake with no medication (I am diligent about following the times in which I take the medication) that miraculously it is out of stock. To understand this better, either the person who orders the medication is a failure at their job or the staff are just busybodies who want to dictate and play with someone's well being.
On this date, I was actually told that "I need to save some pills during month because they might not have in stock." In addition, I was accused of being an addict. This is serious, in that other people hear your inept staff slandering myself. Yes, were it not for being in the pain that I am, your pharmacist and the clerks would have received the same verbal lashing that I was given. If they feel like I have ever been scandalous in my medications, or given any reason to think that something was fraudulent or criminal, than they should call the police or my doctor...but do not pretend like I am anything but upright. Thus, I write this complaint. Your staff need to just do their job. In effect, I am being accused of being a drug addict or even a fraud.
If they ever want to come sit in an appointment with me, than lets do it. But, as it stands, medication that I take every 8 hours has to wait until sometimes 3 or 4 day later. Pathetic job performance if indeed it is a question of supply. Though, this happening almost every month to me...or is this the way business is done with all your customers who take pain medications? Why not dispense the medication the day before it is due rather than the day of...even in a perfect situation it would still leave 16 to 20 hours in which Am not taking my medication as prescribed by my doctor. One tablet every 8 hours.
Your #9644 pharmacy staff are mean and ignorant. I won't wish the pain that I live under upon them, though I wish they could feel it for a minute, I am positively sure they would shut their mouth. Very disturbed.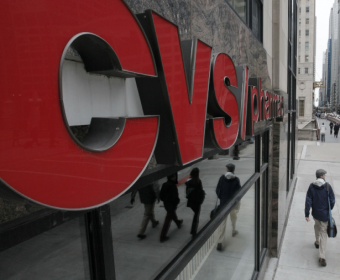 John Asbury
from Chattanooga, TN
CVS has an enormous problem with eprescriptions. I have been trying for 2 weeks to get my husband prescriptions filled. Several Drs have sent their eprescriptions 4-5 times, get a reply back that it went through yet CVS says they don't have it. I stood there yesterday after showing them the copies of the prescriptions that were eprescriptions and they had nothing. Pamela in the pharmacy called the Drs office to get the prescription for my husbands diabetic test strips. She left a message for them to call her. Later that afternoon I got a recorded message that the prescription was ready. I went over to pick it up and was told there was no prescription. I went to the DRs office got a paper prescription took it back to CVS and waited for It to be filled. As soon as these prescriptions are through, I will be changing pharmacies. I hate to as we've been CSV customers a long time. You really need to get the efile prescription line fixed.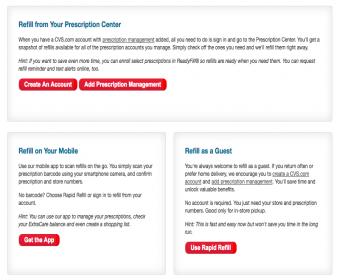 Thanks for your feedback!
Sorry. Please try again later!