American Airlines
American Airlines Complaints Continued... (Page 4)
415+ reviews added so far. Upset? Call American Airlines corporate: 817-863-1234

Robert
from Fortville, IN
Arrived Sun. Jan. 17, 2016 in Miami, FL from Columbus, OH my checked bag could not be located. Reported to your customer service desk. File # MIAAA00428898. Was told that my bag should be taken to my hotel by 8am (Hilton Downtown) or "worst case, be delivered to my cruise ship before departure..." Next morning Mon. 18, NO BAG at hotel, had to purchase gift shop shorts and shirt! Called airline, NO BAG!
Had to rush to a shopping area to try to find clothing and shoes to wear on my much anticipated vacation cruise! Also had to purchase essentials on ship, and just do without other belongings to make my trip great and comfortable. Called airline Tues 19, found bag "where do you want your bag delivered? they asked. Needless to say "MAJOR MISTAKE" . Now, after making an 80 mile round trip to IND airport to talk face to face with someone from American airlines, (because all aa phones are automated) hopefully my bag will be delivered to my home tomorrow. How can aa make this up to me?

Jane Wiggins
from Brandon, MS
I submitted a written complaint online the last week of January, 2015, regarding a request for airline credit for my experience flying from Jackson Mississippi to Lynchburg Virginia. My flight on the 23rd of December from Charlotte to Lynchburg was cancelled and I had to rent a car. The only one available was at the cost of $200. In addition to this, my bag was lost for two days. I have yet to hear back from someone regarding my submission of complaint. I would appreciate someone calling me.

Judith Shemnitz
from Brockton, MA
I had the worst experience of my life flying from Boston on Dec. 29 (800am flight to Washington DC. It was a terrible icy slippery ride (4hours ) to get to Logan Normally takes 45min. We left early knowing the weather condition. The major roads and buses were jammed. I made it to the airport by 8 but was not allowed on plane. I then waited standby several hours more refused on that one then tried again, and refused again. I had terrible anxiety attacks and the service dept agents were extremely frustrated and nasty.I received no definitive answers from anyone. I was treated poorly during my entire 12 and a half hours and was crying from frustration.
I missed an entire day with my grandchild. I headed home on bus to Braintree when my daughter called and said get off the bus. (I was on the last bus out) I was so exhausted mentally and physically I nearly had a nervous breakdown. This should not happen to a frequent flyer of your airline. I understand you have all kinds of dilemmas to face but I feel as if I was treated terribly. I would like either a refund or partial refund which I can use for my next flight. I always considered your airline reputable and have never been treated with such disrespect.

Carlos G Vazquez
from Comfort, TX
To: American Airlines Complaint Center. Re: Flight Attendant Carolyn – Aggressive Attitude toward traveler Carlos G Vazquez- Senior and Handicap person. Aboard the flight AA 2180 from SJ to Dallas TX with final destination to San Antonio TX, on Jan 8th 2016, . Boarding at 2.35pm. Record locator EGXFYG and with boarding passes attached in this email. Summary of Incident of Aggression: A flight attendant by the name of Carolyn, middle age woman with blond hair. Displayed an aggressive, harsh, demeanor, rude and loud words in front of a full occupancy flight to my husband Carlos G Vazquez, 62 y/o with disabilities.
Incident: While boarding the plane we were the last persons to board a full plane, an overhead storage area on isle 7 was empty was we walk in and I told my husband to use it to store a small computer and handbag inside it, as he was exhausted from walking and we thought the plane was full and maybe the storage areas in the back of the plane were full where we were to seated.
As we were placing our bags in the above bin #7 Carolyn was next to us watching near the front door entrance and didn't say anything. We them walk to our seats (24c&d) and after 2-4 minutes later arolyn walks up to my husband and very load and rude way, shouting at him in front of everyone in the plane said, " you had to place your bags back here where you are seated, I am going to let it go for now but make sure it doesn't happen again", as she is shouting to my husband ,I on the other side of the isle seated ,are saying " ok, we didn't know , thanks", Madelyn never turned to look at me, she continue to repeat the same words to my husband very loud , at the point where everyone surrounding us were looking to see what was going on.
My husband them upset and trying to understand her behavior, said to her " how do you know it was me ?. she responded, because I saw you, for which my husband asked her, " if you saw me, why didn't you say anything them and waited until now?. Madelyn paused and the responded because I was busy doing other things and didn't have the time.
My husband in astonishing and embarrass gesture turn to me and I said " don't let her bad mood and behavior take your peace". Never to said it was the worse flight ever after that incident. My husband had to take his blood pressure pills again because he didn't feel well the rest of the flight. If something happens to my husband to the incident , we could pursue a lawsuit against American. We had friend in the flight that are willing to testify as witness,
I understand the flight attendants are place in planes to help people, she could of asked us if we needed help relocating our bags, and if she saw us in the beginning placing the bags incorrectly she could of politely redirected us to another storage bin. There were so many way she could have guided us instead of displaying such a load and rude behavior. We didn't know there was specific designated area for bags.
After an ½ hr. on the air I believe she realize that what she did was wrong or maybe some of the other flight attendants told her she was out of place and as she was walking back and forth the isle she was holding her ID badge in her hand as if trying to hide her name avoiding for us to send a complaint. But in a disregard way one time I saw her name as she approach me, the rest of the flight she put on a red vest to hide the ID badge.
Madelyn knew she did same thing wrong and because of her aggression and rudeness, she placed us and the rest of the people around us in a uncomfortable tough spot the rest of the flight. We will never use American to fly again due to her behavior. But I am hoping that with this report Madelyn will never take her bad attitude , aggression and rudeness with anyone else. I will like to hear from American corporate office in regards to this complaint.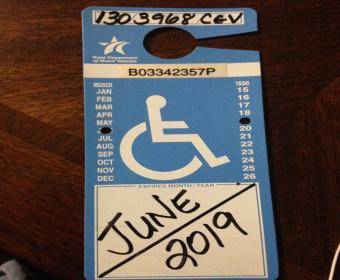 James H Moton Jr
from North Little Rock, AR
My flight left Las Vegas, NV on 12/23/15 via American Airlines. That flight was wonderful, however, the return flight via United Airlines was absolutely disastrous. The United Airlines flight was scheduled to leave 12/27/15 but did not leave until 12/29/15. My parents live in Greenville, Ms, whom I was visiting and I was stuck in Memphis, TN (2 and a half hours away). It was an inconvenience that I was not prepared for. I filed this complaint earlier but have not heard from your company. On the night before printing my boarding pass, I was informed that the flight was overbooked and asked if I was interested in taking a different flight, to which I replied "NO" because I had to go back to work. I am requesting that you compensate me monetarily or in flyer miles to supplement the expenses that I incurred. Thank you for you attention in this matter.

Bishnee samaroo
from The Bronx, NY
On November 17th I boarded a flight en route too Charlotte North Carolina after an hour and half delayed at la guardian airport in New York too be rudely ignored by an AA flight attendant when I asked for something too quenched my thirst. I am diabetic and all I wanted was some ginger ale and he heard my request and got a call or message on his phone and totally ignored me. I felt sort of embarrassed cause there were one passenger next too me and he heard when I asked and didnit receive the drink. My sister and her husband also experienced somewhat the same that we later related too also with American Airlines. Very very unprofessional.

Leonard O. Cooper
from Compton, CA
We had booked a flight from Palm Springs, CA to San Antonio, TX for Dec. 22 - Dec. 28, 2015. My husband was being seen by an oncologist for Mantel Cell Lymphoma. He had recently developed fluids in his lungs and stomach; prior to our flight the doctor ordered a bone marrow and discovered my husband now had stage 4 Mantel Cell Lymphoma and ordered my husband to cancel our flight immediately. Via e-mail, I sent American Airlines the letter that the doctor had composed that he could not fly and needed treatment ASAP. I now find that we have been denied reimbursement or refund. I would accept a voucher to be used perhaps at another time, but to deny us no refund whatsoever is very unfair. We have been world travelers for many years, our sons are world travelers (one son owning his own business). We have always when possible used American Airlines. I am appealing to you if you refuse refund to at least provide a voucher whereby we might use in the future.

wayne wise
from Olmsted Falls, OH
Flying from Cleveland, Ohio to Montego Bay, Jamaica for a Christmas Holiday Vacation ($5,000.00 including airfare and resort) on American Airlines. Missed connection flight in Philadelphia to Montego Bay because of a computer cliché on our flight from Cleveland to Philly. Plane had to re-boot computer and by the time it completed, we were told we couldn't take off for Philly because of weather in Philly. Missed the MO BAY flight. Jumped on a flight to Miami stand by. Missed the stand by to mo bay because it was overbooked.
Flew to Kingston Jamaica and a taxi to Sandal Resort in MO Bay. Didn't receive our bags til 3-days later even though they were sitting in airport at Mo Bay. Answer, our paperwork was in Kingston and would take a day or two to FAX over. Upon return to USA, Left Mo Bay Jamaica to Miami, had cancelled flight from Miami to Cleveland due to weather. Had to spend night in hotel at our own expense. No apologies from AA, and had to deal with the most rude individuals I have ever experienced. I will NEVER fly AA again. A nightmare of flying experience.

Jane Hall
from Scottsdale, AZ
I booked a return flight with AA to fly from Phoenix to LaGuardia, NY, with a transfer through Charlotte, NC, on 12/22/15, to return 12/27/15. On my return flight AA451 from LGA, ( having waited an hour to board ), a cancellation of that flight was announced. I was told by the attendant on duty, that there was no other flight out with AA, to get me home to Phoenix.
After a further long wait, the attendant returned to me, and told me the only available flight she could find, after research, was a direct flight on United Airlines, out of Newark, New Jersey, at 4.47pm, the following day 28th. Being now that I was stranded at LGA, until the next evening, I asked what the Airlines could do to assist with an overnight layover. I was told to deal with that with a complaint on line at AA.com. My suitcase was put on another fully booked flight to Charlotte. I had nothing with me but a purse and ticket.
I was able to locate my daughter, in Brooklyn, who came to my rescue. The next day, she had to cancel appointments, to drive me the distance in heavy traffic to Newark AP, which took an hour. I took my flight C137, and arrived in Phx 15 minutes early. I then had to take transport from the United Terminal to AA terminal, in the hope that my suitcase had arrived. I lined up for an hour, at Customer Assistance Baggage Claim, and then another 1/2 hour to locate it, from one of your 3rd "holding areas." By the time I arranged transport at Sky Harbor, to drive me 45 minutes to get me home, in North Scottsdale, I was very tired and frustrated. I am a 79 year old widowed lady, and I was traveling alone. I realize that cancelations do occur, but to be unable to find an AA flight, somewhere for a return to Phx, either on 27th or 28th, seemed to me to be very disappointing & and unbelievable.
Firstly, I would like to request, some compensation from you, for the great inconvenience I experienced with AA. Secondly, I have been a Frequent Flyer member with AA ( though I was not using miles on my booking ), and because I was placed on a United Airways flight, I fear I have lost my "air miles". I would like to be reimbursed for the loss of these miles.

Caleesa Donseroux-House
from Valdosta, GA
My son is active duty air force. He booked a round-trip flight 30 days in advance, with a return trip through american airlines. American airlines cancelled his return flight from atlanta at the last minute, did not place him on one of their other flights that left that same morning, and refused to reimburse him for the inconvenience and $$ of having to take a slow bus to return to his base. I spoke with some rude customer service rep called "tracy" (gmt), and an effeminate supervisor aka "billy ray" (said he/she/it was from the dallas fort worth dept).
American Airlines did not complete their end of the contract they entered into with my son, nor did they even bother to acknowledge that they were wrong for cancelling his economy military flight, (while keeping other (more expensive) flights). They owes my son his refund, plus the cost of his bus ticket.

Craig A Alexis
from Ashburn, VA
After my initial flight out of SFO was delayed by 3 hours I missed my connecting flight out of DFW. When I approached an agent to find out if I was re booked on another flight I was RUDELY dismissed! I was eventually helped by another agent (with attitude) who booked me on a flight going to DCA however IAD was my final destination. My checked luggage did not make the flight and I was informed that I have to wait until the following night to receive my luggage. Because of this I had to cancel my flight to Barbados in order to get my luggage. The way how I was treated by YOUR employees was needless to say VERY UNPROFESSIONAL. I vow NEVER to travel with your airline ever again.

Joanna Keeler
from New Hartford, NY
Months ago, I originally paid more for a "later" flight because it was important for various reasons to fly out after 9:00 a.m. I could have saved over a $100 on the ticket at the time if I booked an earlier flight, But again, I was willing to pay additional monies to have a later flight. Now, they canceled that flight and I am now on an earlier flight anyway. So not only am I paying "more" for 9:16 a.m. flight but now I'm on the flight I could have originally paid less for. Again, this earlier flight that I am on now was considerably less than what I paid for to get a later flight.
It just seems unfair to me to change my flights and still charge me for the later flight that was cancelled and put me on a cheaper flight without any type of reimbursement for services not rendered. Now, is it not only costing me more money to fly at an earlier time, I now must pay for transportation to the airport. I had previously arranged for travel; but the driver is not available that early in the morning. How can you charge me extra for a 9:16 flight and then put me on an earlier flight.

Angella Bunn-Smith
from West Monroe, LA
On November 21, 2015, my son and I were traveling to England with a layover at Chicago O'Hare. Our flight was scheduled for 7 p.m. on November 21, 2015. We were told REPEATEDLY that our flight was delayed due to mechanical reason - something to do with the gate bridge being broke. We were moved to two different gates and each time were told the same thing - it was a problem with the bridge. Finally at about 10:30 p.m. we were told our flight was cancelled due to MECHANICAL reasons and we were re-booked for the next night at 7 p.m. I filed on my travel insurance and was told I needed something from American Airlines indicating it was a delay due to mechanical reasons. I did that and American responded saying it was "weather" related.
This is so wrong - flights were coming in and out of the airport and we were told it had nothing to do with the weather that it was mechanical. Of course my insurance doesn't want to pay because of American's "reason". I am very upset. If the delay was weather related - that is what we should have been told. But the people at the check in desk insisted it had nothing to do with weather and it was mechanical and also we KNOW that flights were departing - we watched other flights leave!

jean obosu
from Nashville, TN
I purchased first class tickets traveling from Wichita KS to Port of Spain Trinidad. on my return trip 10/28/15 flight #5827 arrived late in Forth worth TX late causing us to missing our connecting flight to Wichita KS. The Miami FL flight was late because the pilot had to turn the plane around because someone on the flight didn't want to fly with that pilot. I was put up in a hotel and given a food voucher.
The next day I was able to continue my trip however, instead of being placed in first class, which I did purchase tickets for I was placed in coach. the reason I purchased first class tickets is because of my health situation.my flight information for 10/29/15 is #5831 @8:50 from Dallas TX to Wichita KS. I want to be compensated for my inconvenience as well as my extra cost of my first class tickets.

John Antonelli
from Auburn, WA
My wife and I coming home from Cabo san lucas on American Airlines leaving on November 21, 2015. We arrived at the airport early at 2:30 PM. We printed up our boarding passes and checked or baggage. Our flight was 770 leaving at 5:45 PM. The lady from American said that our flight was delayed so she had to put us on a earlier flight to arrive on time for our connecting flight in Phoenix Flight 603 to Seattle.
We arrived in Phoenix and we got there One hour before boarding flight 603. We already received our boarding passes in Cabo so we just waited until they announced us to board according to our seat number 16A and 16B. They called for us to boarded and they told my wife and I that we were not on this flight even tho we had our boarding passes we printed out that day. They asked us to go to talk to customer service. We talked to a very rude lady named Carol B.
She told us that we are not on this flight and our flight is not until 8:30AM the next morning. I asked her how this happened since we already got our boarding passes for flight 603 today. She said I don't know but your not on this flight. She said what do you expect me to do? call Cabo and asked what they did since they put you on a earlier flight so you can be on time for your connecting flight here in Phoenix? I said yes please. She said I can't I don't speak Spanish.I said the lady in Cabo speakes English and Spanish and she said I'm not calling her. She than said maybe you don't understand Spanish when she was talking. I said my speaks Spanish and English and so do I. My wife was born in Colombia.
Carl B said what do you expect me to do check for another flight? I said yes please and she said haven't you guys already did since your not on this flight and I no. She said there is no more flight's for tonight so you will have to rent a hotel and spend the night She said there are no more flights and if I don't believe her? I can check her computer. She was rude and very condescending to me and my wife. I asked to speak with a manager. The manage came and I explained the whole story and Carol B told her manager that I was not telling the truth about the whole matter.
The manager removed Carol B at this time because she got caught lying to me and him. The manage found us a flight the next morning at 6:00AM to Seattle and paid for hotel and apologized to us about her actions and being kicked off our flight. I told him I was going to write a letter to American Airlines corporate office and he gave me all the information to do so. I asked what happened to our baggage? He said it was already on the plane and headed to Seattle.
The other two women was at the customer serviced desk also apologized for what happened and Carol B actions towards my wife and I. They said they would also help us out about being compensated for the way Carol B treated us and also being taken off the flight The manager and the other two women asked what I did for a living in Seattle. I told them I own a Auto group in Seattle. Two Nissan Dealerships, Subaru and Hyundai. It's a small world to find out that one of the women son's work's in my service department at one of my Nissan Stores. So we went downstairs to catch the shuttle to the Hotel at the Airport here in Phoenix. My wife and I saw another American Airlines office. My wife said that looks like our suit case?
I said no they told us it was already on the plane and headed to Seattle. My wife walks in the office and it was our suit case. The bottom line is I fly all over the world every year and this has been the most horrible experience I have ever had with a airlines in my life from a customer service stand point. Being in the Auto business for Twenty Three years? I know all about customer service. Your airlines really disrespected myself and my wife. We should be compensated for a lose of flight and the stress your airlines put us through.

Lawrence Berger
from Sorrento, LA
Flight 5889 from XNA to Dallas on 11/18. We landed in Dallas and sat waiting for a gate for 1 hour. This was longer than the flight itself. Dallas is your hub. How can it take 1 hour to find an available gate. All I can say is another disappointment from American. Unfortunately I feel like a hostage since you are the only carrier that flies to my locations non stop. What a horrible experience once again. My advantage number is 94VFD38 so you can see I'm flying weekly on your horrible airline. A very unhappy customer!

Shenett DeWitt
from Columbus, OH
My Flight to California was very good but on the way home my plane was late out of Ontario California because of mechanical problems. Because of the late plane i missed my connecting flight to fort wayne, Indiana. I was told i could either get a hotel in Dallas at DFW or wait until the next morning after noon to get a flight to fort Wayne. I choose to fly into Chicago and get a flight. Waited 3 more hours to board flight the initial lady whom i spoke to who was a supervisor at the gate whether my flight took off from shortly after i arrived was fairly nice. But the lady who followed was very unconcerned no one ever apologized for me missing my flight because of American Airlines company's maintenance problems. I was told i could get a hotel in Chicago i landed in Chicago after Midnight and no one was around to help me. I called the American Airlines 800 support number and they kept me on line forever with no results I finally had my husband drive 4 hours from home to pick me up. I lost a day of pay at work and had a very frustrated experience and no one cares.

Erva Bruno
from Jackson, MS
On September 26th I booked flights via record Locator KEHDEB and purchased ticked on the 27th September. My itinerary indicated that I was in First class from Trinidad to Miami and business class for my next flights. I left my home without eating at 4 a.m. in the morning, On checking in I was told that I was not in first class and this resulted in me traveling all all the way to Jackson (JAN) without having time to purchase a meal and nothing was given to on flight. I am diabetic and suffered great discomfort because of the mistake made y American Airlines. I am now seeking some form of compensation for my suffering. American Airlines is the only airline I ave used for the past twenty or so years.

Sharon Hein
from Belcamp, MD
I was booked on a flight from BWI to Phoenix Arizona this past Wednesday with a connecting flight to follow to Palm Springs, CA. Unfortunately, the original flight had a 2 hour delay, which meant I was stuck in Arizona for the night (no connecting flights to AZ). I understand these situations will sometime occur and no one has control over them. What disappoints me the most is, I was put up in a hotel Ramada, that was filthy. Not only that, I stood in line for 45 minutes to get my voucher, and was told "you should be able to contact the hotel and send the shuttle bus over, IF they are still picking up since it is after 12 AM, not to mention I had waited 2 additional hours to get on the plane.
The attendant at the gate checking boarding passes was inconsiderate, especially to the elder people and not knowing how to proceed since the flight was delayed. I sat and watched the interaction she had with these people and was appalled at how she spoke to them (young girl, hanging on the podium acting as if she could have cared less). The stewardess's were rude, no hello how are you, no thanks for flying with us. I have to say, I have had no complaints with other airlines in the past - to be quite frank I would have never thought American Airlines would have been any different.
I spent a lot of money for this trip, and would like to be reimbursed in some way shape or form, whether it be a refund or a flight credit.

Sergio Murillo
from Pueblo, CO
Loise from counter was on duty along with another lady. I dropped my mom (68, Spanish Speaking only, flying to SJO CR). I initially talked to the nice lady on the counter but Loise interrupted our conversation to tell my mom that her carry on was too big to take on the plane. Her demeanor was just out professional realm. My exact complaint is that my mom was allowed from SJO to fly with the same carry on and in COS this disrespectful employee did not acknowledge nor honored the fact the AA had made a mistake. My mom had no choice but to leave her luggage behind or pay $150 as the other lady was quick to charge.
These kind of employees do not represent your company in the right light. This employee has no compassion and not willing to help a senior person. I bet if this situation had happened to one of her family members she would have been a bit more human. AA please train your personal a bit better to respect consumers. I would like to have a prompt response from your department.

Melody Wilkinson
from Honolulu, HI
Nearly impossible to describe the ineptitude and rude treatment in 100 words. Flight from DCA to Phenix was delayed because over weight - and 11 passengers had to be removed from the flight. (Don't overbook flights!!!!) This made us 1 hour late, and I missed my connection to Honolulu. I was given a ticket hen I arrived, routine me through LAX and arriving in Honolulu at midnight. I was aware there was a 3:00 direct flight, and requested to be put on the flight rather than routed through LAX. That was accommodated and I was assured my bag would be transferred to the correct flight. No such luck. I was too the bag was actually in LAX and would be routed to Honolulu. I spoke with the attendant at the airport who assured that he bag would deb delivered when it arrived. I called later to confirm that the bag arrived in Honolulu and would be delivered. The rep informed me that a file for a missing bag had never been filed, despite my prior conversations. When I asked for a customer service number, she hung up on me. Throughout this horrific experience, none has bothered to apologize or to offer to improve the situations. Beyond disappointed in the horrific customer service.

Clarence Perr
from Brea, CA
We made a reservation on AA 91/AA 1151 from LHR to LAX via ORG on August 29,2014 for our return from a cruise in the UK on August 25, 2015. Going to LHR was a great trip. When trying to check in at LHR for our return trip we were told that we had no reservations for the 4 of us. The agent there said our tickets were canceled so we had to pay for the tickets again. We had even received an email 24 hours earlier to pre checkin but could not as we were traveling. We had our record locator KGXCON itinerary showing our flight information and our seat assignments. We had used 180,000 frequent flyer miles plus $851.60 for taxes etc plus $140.00 for telephone reservation. This $991.00 was charged to my Master Card ending in ...2861.
At LHR we had to buy new tickets to ORG and LAX using the same frequent flyer miles number but had to pay the fees again. After our return to LA we spoke to an AA agent on the telephone who said the $991.00 would be returned to my new Master Card ending in ...7332. As of now, November 5,2015, we have not received the refund. Maybe I need to wait longer. My M/C card ending in ...2861 had been stolen so the new M/C card ending in ...7332 had to be used. I called the CITI master card company and they said even if AA credited the old card it should be transferred over to my new card. This could be the problem. Please help and tell me when and to which card AA credited my account.

Jean Vitalti
from Pawtucket, RI
Here is my complaint. The AA confirmation #TGCZMZ so the executives at AA can read my record if you don't believe me. I spoke to agent Carla, I was able to purchase a ticket at the price of what I paid. I had a specific reason to be back in the A.M. due to attending a Stake race 11:30 a.m. Saturday which I missed due to a long delay. My son (by the way won that race I this what I base by paying double for a ticket to keep me from not spoiling my day. In return either refunding my $1,500 or send me a voucher for two tickets for travel anywhere in the u.s. My charge was $1,200 per ticket and I would like a response to my complaint asap. Thank you for your attention.

katherine a cristy
from Aberdeen, NC
I flew from Greenville, sc to Charlotte then to Orlando, fl. When I arrived at the airport I spoke with 3 agents to insure that a wheel chair or cart would be there. I fly disabled. The cart was not there when I arrived and it came after 15 minutes. When we arrived at the gate they had just closed the doors. I missed my flight in Orlando. They re-routed me to Daytona Beach. My aunt was in Orlando and she was going to pick up my luggage.
However, after speaking again to 3 agents they informed me that my luggage would be re-routed to Daytona so my aunt could go ahead and drive to Daytona. When I arrived in Daytona, again, there was not a cart. When I arrived in the baggage claim area, my luggage was not there as it still was in Orlando. I received my luggage at 2am and retrieved it the next morning. I had a very bad experience and my first time flying AA. I typically fly Delta.

Barbara Webb
from Canton, OH
I received a e-mail back for Jada Sonnett AAREF#1-4658708532. I am very disappointed in her response. Making excuses for the airline personal is ridiculous. I and 3 other family members were treated so rudely by the airlines that I will probably never fly American Airlines again. I asked for compensation for 4 1st class seats and car rental, I got nothing but excuses and an apology.

Lee DiMartino
from Oxnard, CA
Returning from Italy we arrived to late to get our connecting flight 117 to lax. We were bumped to flight 118 and were downgraded from our seats. Trying to keep the upgrade but to no avail. We ended up in row 22 seat b and c. When we sat down after 12 hours on our previous flight we sat in some disgusting throw up on both my wife and I seats. When we realized we were wet we informed the flight attendant. She apologized but never cleaned up the mess. since there were no seats available she moved my wife and I. I personally cleaned up, and used blankets under me to sit for 6 hours.Without my wife. Everyone around me was in shock at the mess. I believe you should compensate us for this awful experience. Please respond to our official complaint asap. If the American Airlines company would like to keep us as customers, please do something to make this right.

Watch out for airline money conversion fraud. In Mexico AA charged $400.00 for reservation change, which was also a possible fraud, and I insisted the amount in Pesos was much more than $400.00 USD. (three times) they kept telling the charge was in Pesos. When I got home I checked my credit card and sure enough it was $470.00. American Airlines people, clerks mainly, and the people at the information center (reservations) either don't know anything or they outright give you miss information to get more money.

Tracey Akers
from Laurel, MD
On Oct. 3rd 2015 I was going to Maui for the 1st time I was suppossed to leave at 6:55 am, however our pilot never showed so we had to wait for a pilot from Virginia to get there. Then we got to Dallas/Fort worth 2 hrs. Late. So I missed my flight from Dallas to Maui with a lot of people which by no means was our fault. From there I had to fly to Phoenix then to LAX to Maui. Which was so awful! This trip had been planned for a yr. to get there as late as I got there I no longer had a ride to my villa. So it cost me over $100 to get to the resort. Really? That trip started off horrible ended terrible & on top of that my mother passed away.
Wow, what a memorable trip American airlines gave me as well as a lot if other people that were on the same flight. Furthermore, I was given a $12 voucher which was a huge insult & it was dated for Oct. 4th so no one would accept the voucher because I was traveling on Oct. 3rd not the 4th. What a disappointment all the way around (I gave the voucher still) shame on you American Airlines!

Megel Hamid
from Forest Park, GA
On July 27th 2015. my brother was murdered in Trinidad and Tobago. I booked an American Airlines flight on July 29th 2015. I arrived for my flight at around 5am. I waited for check in at the desk area of American Airline. As i sat in the waiting area to check in. I observed that the lines were getting pretty long with other traveling passengers so i walked over and stood there waiting to be checked in. The line was moving at a very slow pace. As i approached the desk to check in with the desk agent I was told that my flight was closed. I became very irritated and went into a panic because i was anticipating getting to Trinidad and Tobago for my brother funeral. I was then offered a flight leaving out at 7:50am as i boarded that flight it delayed for a couple hours. After reaching into Miami international airport that morning. I started to walk to every airline to get onto the next available flight so i can get to my brother funeral that day of July 29th 2015.
There was nothing leaving out until that afternoon around 4.45pm. My family tried to hold my brother's body until 4pm with the expectation that i would arrive that afternoon. Upon waiting in disappointment to get onto a flight going to Trinidad. It was now around 4pm as we boarded the afternoon flight. Well to my surprised that flight was delayed for 5 hours. After crying all day it finally created the most stressful moment in my life. We were routed off that plane to another plane so as i exit the plane and walked over to an American Airlines agent at gate 4 i believe. I asked if i can receive a voucher to get something to eat and the agent yelled out in the lobby that i wouldn't received none because i missed my flight. I became so embarrassed by her insensitive comment.
I stared to cry in a lobby filled with people. As i boarded that plane after 10pm that night, my world crumbled. I then realized that i missed my brother funeral that day and my life has never been the same. This was clearly one of the worst experience ever, I would never used your service again and would never encourage any of my friends or family to use American airline again. I would never be able to relived the memories of being there with my family and friends to lay my brother to rest at peace. Thanks American Airlines.

Imani Shanklin
from Orlando, FL
I am suppose to be landing in Aruba in 20 minutes. Instead I am sitting in a tiny seat for over an hour- for the second time trying to get to the same destination. Besides the fact that I will be 3 hours late and all reservations will be voided, I am disappointed that this is how your company functions. It is my intent to cancel my AA credit card as soon as I return home. This experience has caused me to rate your company very lowly. I will take any other airline from this point on, regardless if they are more expensive.
I spent over an hour sitting on the tar mat before the mechanic determined our first plane was not safe to carry us to Aruba. To your company's credit, the captain was upfront and displayed good leadership and customer service skills. However, after the ENTIRE plane rushed to the new gate, we were forced to sit for over an hour on the tarmac- again. The lack of organization, quick assessment and consideration of your passengers time has thoroughly upset me.
I will not be surprised if once again I am dissatisfied with your company's response to this complaint. Your customer service is rated 1.8/5 stars.

Cheryl Macken
from Huntington Beach, CA
Our ship required us to get up and out by 8 am so we spent from 10 am to around 8 pm waiting in LaGuardia. Our plane had mechanical problems and our 1:30 pm flight was delayed.When we arrived in Dallas FW, Texas there was a game and NO hotel rooms! We managed to acquire a cot (most uncomfortable) with a thin, small blanket under which we froze, ceiling lights at top capacity (we were told they would be dimmed---they weren't) and TVs blaring. Under those horrible circumstances, we tried to sleep. We finally reached CA a day late. The airline personnel were not very helpful. There was a VIP lounge, but they refused to open it for us, even under these trying conditions. They made promises that they didn't keep and seemed totally lacking in empathy. They really need training in dealing with such situations. My friend and I feel we should receive a refund of that part of our ticket to make up for the horrendous experience we had with your airline.

Linda wharton
from Sorrento, LA
My husband Robert Lee and I were on flight 1251 from DFW to Louisville KY on 10/7/15. We boarded the plane and sat on a very warm plane for 2 hours We were on for 30 min or so before anyone said anything as to why we weren't departing the gate. We were not offered the ability to deplane. I know that is more work for you but certainly would have been better for your clients. We were with about 17 or so other people and was suppose to catch a bus upon arriving for a drive to our final destination. Fortunately the bus driver waited but only for additional monies. Really put a damper on the beginning of a special vacation. In addition, we made reservation back in March and requested our seats based on the aircraft you said we would be on (2 seats on one side and whatever on the other) Turned out we were on a different type plane which resulted in my 6 ft 3 - 280 pound husband being crammed into a window seat. If we had known It was a 3 seater on each side he would have booked an aisle. Very bad experience.

Roberta Blummer
from Queen Creek, AZ
I could not print out my boarding pass and go in line at American Airlines to get help. After finally getting to a real person, he abruptly told me to leave this line and go to the U.S. Airways line. I said I did not understand why because my itinerary said American Airlines. He pointed to the left and yelled ... Just go over there! I am NOT an idiot and did not like how he treated me. He was rude and would not explain the confusion. Here is my flight info so you can know who was working that shift. He was of oriental nationality. ORD 6:50 pm to PHX 8:43 pm. American Airlines flight 414. I am also writing a letter to corporate with this complaint.

Ralph Urrutia
from Holland, OH
3/1/15 flight 3297 Chicago to Toledo after hours of delay NO Pilot we were offered lodging and meal vouchers we needed to be in Toledo on the 2nd early. We asked and were assured that if I rented a vehicle they would reimburse. Submitted receipts totaling $ 418 that included tolls and a service plaza snack. Under separate cover the credited my credit card $ 54.00 ?! I want what they promised me simply reimbursed.

Gail Golla
from Kingsville, TX
I have in hand my receipts from recent flights back home from Anchorage, AK to Dallas Ft Worth and then to Corpus Christi. My husband lost a new cap during flight in either the Anchorage, Dallas/Ft. Worth or Corpus Christi airport. I could not get the report claim to go through. It asked for destination and even though I completed it, it was all locked up. I needed to talk to a live person or have a help, technical button to push and there was nothing.
There no longer exists a live phone number or person to help. I could have used my home phone to call and paid for the charges but that was not an option. I do not have a SKYPE account as I do not use that. I could have used my cell phone but that was not an option. It looks as if the common courtesy that used to exists is not longer true for American Airlines. Surely their lines are no longer customer friendly. I am a professional person. I tried for over an hour to submit this request. The number for American Airlines is no longer functional at Corpus Christi, TX.
It would be very lovely to have a toll free number to call. Thank you!

elaine compton
from Carrollton, TX
I fortunately had an aisle seat because the man in the middle seat was so large he took up half of my seat as well the window seat. I could not put my armrest down or my tray table as his leg was so large the table would not lay flat. I had a back ache from having to sit half hanging over into the aisle. Is it not policy that a person the large must buy two seats? It was unfair and very uncomfortable for myself and the man by the window to have to sit like that for 3 hours. Your response will be appreciated and maybe encourage me to travel again on your airline. Thank you, Elaine Compton . flight #2314 RNO-DFW seat 23D

M. Elaine Stamp
from Waterloo, ON
My daughter and I flew AA from Kitchener, Ontario, Canada to Chicago to San Francisco on July 15. All was good. Yesterday, July 21 we flew from San Francisco with AA to Chicago and were booked through to Kitchener, ON, Canada. All was well and good until we were boarding our last flight in Chicago. Our luggage was already on the plane and the person checking us onto the plane sent me to talk to another person. That PERSON said that I could not fly into Canada and pulled our luggage off the plane.
He offered to book a flight into Buffalo, another 3 hour wait and then someone could come from Ontario to drive us across the border. The reason for this is that when I booked our flights online I gave my whole first, second and surnames and their site chose to call me by my first name and surname only and print it on the boarding pass. Unfortunately my passport has an initial for my first name and then the second and surnames. The second person to whom I spoke would not even look at my photo driver's license or health card with the 3 names on them.
He was very infuriating and so if the airline is going to be that stringent about name on passport matching exactly with name on boarding pass they should print the whole name on the boarding pass that you submitted in the first place. It was a very frustrating experience and obviously other airline personnel chose to accept my credentials on both legs of the journey until then. Oh a postscript, the AA site would not accept an initial for the first name.

Cancelled our flight to our resort in the Bahamas and could not get us there until the following day. When we arrived we did not get luggage for two and a half days (our vacation was only 4 days). Our flight getting back home was also cancelled and we spent the night in the airport. US Airways customer service could not even get us to the where we flew out of in Georgia. We had to fly in to SC and rent a car and drive to the airport in Savannah, GA. Horrible airline! We cut up our US Airways card with a big smile on our face.

Rose Henry
from Maryville, MO
I was scheduled to fly to Dallas from Kansas City MO on May 10th. When I arrive at the airport I noticed on the monitor my flight was cancelled due to flooding in Dallas. I live 2 hours away from the airport. After standing in line for over 3 hours this is what I was told, "we can get you out Tuesday", I needed to be there the next morning at 8 a.m. I told the clerk just that at which time she said "you can rent a car and drive". After standing in line for over 3 hours? Wasted a lot of time there. She then said maybe I could get out on Southwest Airlines. Which I did. I flew standby and they got me on.
It was to the wrong airport by I did get there 6 hours later. Forward to my flight home on Friday. I arrived at the airport 2 hours prior to my flight. I tried to check in and was ask if I could sit in the exit seat. I had fallen the night before and didn't think I should be responsible for helping anyone in an emergency so I declined. Apparently my response put me on the oversold list. Although ,all they would say was she's OS. I didn't know at the time what OS meant. I asked repeatedly and the attendant would not respond to me. The pilots and flight crew were both 20 to 30 minutes late with no apology for that either.
They boarded everyone but me. Even customers who were running to board the plane because they were late. I was the last person on that plane. One gentleman had opted to take a voucher not to fly on that flight or I probably wouldn't have gotten on. I had my ticket well in advance of my fly dates. I was physically upset and told the attendant I would sure think twice about flying American again. His response was "that's your choice". Customer service should be a priority when there are choices. Clearly American does not value their customers enough to try to keep them. I was never given an explanation or apology for this mess.
Please try to train your representatives as they are costing you customers everyday.

I booked AA flight #3682 going from LaGuardia, NewYork to Atlanta on May 15, returning May 18, which cost me USD 1018.80 for me, my wife and 2 kids. The departure time was schedule for 6.45am. When we arrived at 5:20am, we were informed that the flight was not leaving till 8.00am, which affected our plans and the functions we were going for. This upset our traveling plans tremendously as we had an event that we needed to be at and would miss by the late travel time.
Secondly, our return flight was scheduled for 12.46pm nonstop from Atlanta to NewYork. When we arrived at the airport 10:30am, we were informed that the flight have been cancelled and they will put us on a flight scheduled to go to Miami at 5:15 pm then we will transfer to New York flight immediately. After waiting for so long and finally arrived at Miami, we found out that there was no NewYork flights and we were re-book for the following morning flight. My family was forced to sleep at the airport!
Now my whole family is badly injured because of these undeserved ugly situation. My wife was fired from her job because of a no show on the 19 of May which she was supposed to go back to work as scheduled, my children missed a whole day of school which affected their class work and their school authority said is going to be in their record, and my job is highly threatened too cause it involves life. Please, we seriously need a compensation for these injuries American airline have caused us.

My 2 kids and I planned a flight, which was scheduled to depart May 13th at 11:59 pm fl 1283. We arrived to SeaTac airport at 10:50pm & after approaching the self service check-in machine, we stood in line for quite a while. A customer service rep (csr) approached me and asked where we were flying to. I told her Chicago & she led us directly to the front of the line.
When it was our turn to check in, the csr/Mary Ann/Marianne very rudely said she was not checking us in because we were required to be there 45 minutes prior to the flight. The clock read 11:20pm. I requested a supervisor after Marianne continued to be very rude. (We travel often) when the csr called for a supervisor, a return call came in. Marianne said she was going home when she got off work at 11:30 PM.
As we stood waiting- it was clear we could've made it to the gate in time. Marianne's entire demeanor, attitude & tone of voice changed when the supervisor arrived. Although Marianne initially told us we couldn't leave till the next night at 8 PM, the supervisor spent a lot of time looking into it & found a flight a few hours later.
We could have made the flight. We could've got a ride to the gate to ensure we made the flight. Your employee was very rude! She did not wish to assist us because she would rather get off work on time. This is the second negative experience I had with your airline in the last few months.

William Schlauch
from Fort Worth, TX
While waiting for the rain to pass, I was waiting in the lounge for your 7:10a flt DFW-GSP..supposedly the ramp was closed for a few minutes. But the storm passed and before departure time, we all noticed that you were missing a flight attendant. Calls were made but as cheaply as you must pay these people, you didn't have a ready reserve ( shame on you ) of poorly paid reservists to fill in.
Finally they posted a Cancelled sign and immediately made it a OMA flight? So they make the announcement that ( Due to local weather the Flight has been cancelled ) now that's a bunch of crap. Then they stated it as an ( Act of God ) so they weren't responsible for monies needed for a hotel room, as the remaining flights were full and not until the 18th could they get u on a flight.
How terrible first to LIE then to rub it in their collective noses!!! A pilot friend told me they cancelled due to missing crew member as I awaited my turn to be called. They wouldn't authorize a baggage retrieval so as I live in Southlake, Texas, my bag is now going to GSP?
Horrible, Horrible customer service!!!!!!! And outside of a WACO trip, we were the only flight getting cancelled for weather locally?? Now you tell me your not lieing through your teeth? I'm so disgusted with that branch of AA, someone should fold them and do everyone a favor.

James Cavender
from Nashville, TN
On Sunday, May 10th, I was scheduled to fly from Palm Springs to Dallas Fort Worth. First the flight was delayed in Palm Springs after getting up at 4:00 AM to catch the 6:05 flight. When finally departed, we were told we could not land in Dallas and circled for 2 hours before having to refuel in Lubbock, Texas.
Then arrived late in Dallas only to find out my connecting flight to Nashville had been cancelled. No one on the flight let anyone know of cancelled flights. Once at Dallas Fort Worth about 500 people were forced to stand in line to get rebooked. I stood in line 7 hours in order to get rebooked for the next day, Monday May 11.
No services were offered to those of us that waited in line, no water, food, etc. Once rebooked - we were given a card to call American Airlines. People were forced to eat from vending machines that finally ran out. Near riot conditions existed when told that the ticket counters would be closing at 10:45 PM and police were summoned.
I finally got my ticket at 11:15 PM - so from 3:30 until then I stood in line. We were told that it was weather conditions, but other carriers were taking off and landing because we heard it. Having not eaten since Saturday at 2:00 PM - 24 hours later - I was able to go to Hyatt and eat.
I finally got a Hotel Room at 2:00 AM at the Marriott which cost me $163.00 for 8 hours. I know that supposedly this was an act of GOD, but lack of consideration on the part of American and no information made for a most unpleasant experience. I am asking that I be reimbursed for my original flight from Dallas to Nashville as well as my hotel room.

I will never use your airlines since you discriminate against special needs people such as the beautiful family you removed this May!! Autism affects one in fifty people !! It looks like you should just close down !!! Poor poor pilot he fears children that have neurological problems !!! He should be fired and the public would like to hear an apology given to the family and to all there supports. Shameful!!

Patricia J. Radle
from Seattle, WA
I was charged $25.00 for having to check my carry-on bag. Many others got their bags checked free at the gate. One man got on the plane with two duffle bags and backpack and wasn't asked to check his bag. This type of service shows un-equal treatment of passengers. I want a refund of the $25.00 fee.

I bought a ticket through American Airlines to go from Little Rock Ark. to Fresno Ca. with a delay in Dallas Texas. I missed my flight to Fresno due to delay in Dallas. In La, I tried to get on another flight but they would not let me on since I had no reservations. Right after American Airlines made it for me to be on a flight then they said no more flights to Fresno Ca. until the next day at 5pm. I was so upset. I bought a ticket on United for the trip back home. I think American Airlines should pay me back the money I had to spend to come back home!!

I called at 2:30 eastern time and spoke with Troy URH is the name he gave me. He was very very rude over the phone saying things like "wow I cant believe this," "ugghh," "its crazy that you can't see, it's clear as day to me." He rudely hung up on me as well. He was not helpful at all and his aggressive tone, rude remarks and hanging up on me was not helping. This guy needs a serious attitude adjustment and should not be representing any companies. I will continue to file further complaints on all sites due to my disgust with his attitude. Listen to the recording I was nothing but polite in return.

Theresa Cavil
from Colorado Springs, CO
On Wednesday April 1, I contacted my travel Group TZELL Travel Group Northwest to book my sister, Christine Cavil, a flight from Des Moines, IA to San Diego CA on April 10th. When Christine arrived at the airport, she was told her flight had been cancelled and the next available flight was 7am April 11th through American airlines. She did make it to San Diego CA on Saturday. Her return flight was scheduled for Monday April13th with American Airlines from San Diego, CA to Dallas TX with a layover . When she arrived in Dallas her flight was cancelled due to weather. The ticket agent told her the next available flight into Des Moines IA would be Tuesday April 14th at 12.30pm.
Because of the cancellation my sister had to spend the night in Dallas. There was no hotel voucher offered to my sister for her inconvenience. Because of the two cancellation my sister's trip was cut short. This trip cost me $550.00. The confirmation number:BC2KDQ

Raul Kenrick
from Chesapeake, VA
Booked two flights from Norfolk ,Virginia to Trinidad and Tobago leaving April 21-29. Raul (Husband) was sent an email stating the original return flight was changed and to call. Called spoke with representative he stated the change was due to the flight being canceled and this was the best flight without having a long lay over. The problems begin on the return flight home to Norfolk Virginia reached MIami missed connecting flight due to IMM/CUST/CBP. Was booked on another flight leaving from Miami at 4:04 to New York LGA reaching at 7:00 next flight leaving at 9:00 to Norfolk Virginia. Once we reached LGA we circled the area for approximately 30 min. The pilot then stated we were going to land at JFK didn't give us an explanation.
We'll landed in JFK was told once we exited the plane there will be and agent out there to help us with our travel planes. Was told by the agent we had had to rebook with USAir went to the counter only to find that they were closed. Went back to American Airlines stood in line again to be told we needed to retrieve our luggage and that it was to late to catch a taxi to LGA because we would not make the flight. Then we were told there were no more flight out to Norfolk Virginia until the next morning and we would have to pay for our on transportation to the hotel and our hotel stay. I ask why female agent stated we had to land in JFK do to weather. Now I'm upset already missed two connecting flight now I'm being lied to she didn't know we had flew around LGA for 30 minute temperature was 76 degrees and clear. We booked a flight for the next morning out of LGA left the counter upset and very dissatisfied could not believe the poor customer service we received.
Proceeded to the counter to get taxi and hotel reservation to be ask why the airline did not cover our hotel stay. I stated I was told due to weather conditions, to only be told that's what your airline tell passenger so they don't have to compensate them for the inconvenience your airline caused. Cheapest hotel near LGA was Fairfield Inn Wehad to pay $174.47 for hotel stay and $32.80 for taxi I am requesting to be reimbursed for the these monies plus compensation for our inconvenience.

Leslie McCoy
from Tacoma, WA
On April 24,2015 I flew from a stop over in Salt Lake City flight1344 (First Class) to Dallas Ft. Worth arriving late . I am disabled so had a wheel chair & my attendant sprinted to get to the Americn flight 1572 to find very sadly that my 1st class ticket had been given/sold whatever to someone else. explanation. "We thought you were not going to make it". I'm here now , the doors were not shut, I explained I had 3 surgeries in the last 6 months & need the 1st class better seating. I have a 1st class ticket in my hand. As it was , I got no where & felt powerless less then throwing a fit. I did ask to talk with a supervisor who simply said"there are no more 1st class seats" and walked away. Due to a storm we all had to get off the plane anyway & re board later. Still no consideration for my situation. Why could they not ask this up graded person that I DID make the flight & would he/she please take his assigned seat in coach 9th row. That was a very long uncomfortable flight for post op back surgery . I will send a Docters note if needed. This is my 2nd written complaint.

08 04/20, My, flight was postponed from 7:10 am to 9:30am, then to 10:30, then to 11:30 am,then to 1:30 pm. Finally around 2: pm they told us the airplane could not be fix, this cause me a day of work and also another day that I could have spent with my family had they would have cancelled the flight from the beginning , I would have gone back home right after, since I knew my work day was already ruined.

noemi ramirez
from Detroit, MI
I am not satisfied with the ticket that was issued to me on April 13, 2015. The flight was books at 12:00pm and did not arrive until 3:00 am the next day!! This was very stressful, especially to my family members due to this being my first time as a passenger. Not only was the delay annoying, but on my way to Brownsville, Texas, the flight stopped in Arlington. The passengers were told that if they wanted to take a cab, they were allowed but had to pay out of their own pockets. American Airlines did not give us good service and for that, I am never using them again!

Leslie McCoy
from Plantsville, CT
On April 24, 2015, the flight #1344z from Salt Lake City to Dallas Ft. Worth was running late; my wheelchair attendant ran with me to catch my next flight to Hartford, Ct.#1572. I was the last person to enter the plane only to find out my 1st class ticket was sold. I had back surgery in Dec. 2014 & hip replacement in Feb. 2015 so I needed more comfort in seating. Ticket person just simple said "we did not think you were going to make it" The airlines, in my opinion could have found out I was in route with wheelchair assist. They should not have sold my seat without verifying. What makes it worse is that they refused to refund me my money for my paid first class seat! Very uncomfortable ride for me to my final destination!!

I went on a business trip to Louisville to speak at a conference. The flight was delayed 1 1/2 hours. Due to the delay, I missed the next flight from Charlotte to Louisville. The customer service rep told me that they would book me on the next flight, but it would be an hour and 36 min wait. I booked the flight, but ended up sitting in the airport for 4 more hours!! I missed the entire function. This made me look bad as well as made you look bad American Airlines! American can no longer be trusted as the best way to travel when dealing with a tight timeframe (which is my business as a pubic speaker). I will never use American again!

Caprice Horn
from Plainfield, IL
I booked an air ticket a couple of weeks ago, I realized yesterday I booked it backwards, I called to see how I could correct the mistake. The supervisor I spoke to said "that she would waive the consolation fee and I can pay the difference of the flight." I was really upset because the airline ticket was $264 more for each person.
So I told her I will have to talk to the other people and call her back. I called the next day still very upset and cancelled very emotional. The other person called me and said she wanted to pay the extra money, I called back and talk to the supervisor Ms. Taylor out of the Dallas office to see if I can reinstate the ticket and let us pay the difference for the trip.
She was very nasty and said no she will not because I should have caught that mistake earlier. She said she didn't care about how anyone feelings. I was a loyal customer and American Airlines Advantage preferred customer, I guess not anymore. Way to go with the nasty customer service, I guess helping people is not what they take pride in.

John Peeler
from Wheeling, IL
My wife and I travel each year for vacation. We always use American Airlines. The reason being is your on time arrival percentage and the overall cleanliness of your air craft. The pilot and crew always seem to know what they are doing follow all safety procedures and we feel comfortable flying with your company.
Unfortunately, that all changed for me yesterday, April 23, 2015, to the point where I am thinking of canceling our vacation plans with you in October of this year. I was on flight 2939 leaving Chicago and flying to Champaign April 23. I was seated in seat 3C which, of course, you know is located right up front near the cock pit.
At first all seemed normal as both pilots entered into the cockpit and closed the door. I could hear the different alarm and chimes as I assumed they were doing their pre flight check list. After a short time one of the pilots came out of the cockpit, closed the door, took his jacket from the closet near the flight attendants area, left the plane and walked up the jet way. I found this puzzling as I have watched pilots secure the fight attendant as a second person while they use the restroom during flight.
After the recent incident where the pilot was left alone in the cockpit and crashed the plane into the mountain I understood from the FAA director on the news that in the US this practice was not the standard. That the attendant is to be the second person in the need of the pilot having to exit the cockpit. This rule keeps anyone from being alone in the cockpit.
The pilot finally arrived back around 13 minutes later as I was timing it on my phone. I would think that whether the plane is in flight or not your company would want to follow this rule and not leave pilots or anyone for that fact alone in the cockpit.
As if that was not enough of a scare for me, a gentlemen came into the plane in civilian attire and began to talk and laugh with the attendant who I learned was named Pam. The attendant knocked on the cockpit door, and the pilots opened it. He began to laugh and talk with the pilots. The airport personnel removed the walk way and the attendant locked the door to the aircraft.
We then began to get pushed back from the gate and then I watched this person climb inside the cock pit and close and lock the door. The two people sitting by me saw this and asked me "did you just see that?" Of course I replied yes. This made everyone around who saw this very nervous especially with this happening right after the pilot had left the cockpit leaving the other pilot alone, exited the aircraft and went who knows where for 13 minutes.
And then finally came, the safety briefing the attendant chose not to wait for the prompts on the recorded safety announcement. She crammed them altogether and did not even announce to shut off your phones or any of that. Then she sat in her jump seat and texted on her phone the entire time we taxied and even through take off until we were I the air.
I understand your team knows what they are doing, and they are well trained. However, there is a point even a dangerous point where you become too relaxed in the fact that you know what you're doing. Not following simple safety guidelines, ignoring what is going on, and allowing people that are not uniformed ride in the cockpit I would think all of these infractions are totally unacceptable to you and your safety standard department.
I, and several people around me, never felt relaxed or safe the entire flight. I could not wait until we were safe on the ground again. If the flight crews are this careless with the safety rules, what are your mechanics and other personnel letting slip by or not following because they think they know better. It is my safety you are gambling with, and I don't feel like you have a right to do so.

Elena Herzer
from Victoria, TX
I missed my connecting flight to Mexico from DFW. I have never been to DFW. There was a man that I was helping on the airplane that was blind and did not speak any English. Even if I didn't help him, I don't think I would have made my flight. I ran across the airport to the terminal and was not allowed on the plane (they said my luggage was not on the plane). They rerouted me to the next morning.
The agent was rude. She did not have time for me. She told me that she had another flight that was coming in, and she didn't have time to deal with me. Then I had to pay for a room. I got a shuttle to the wrong hotel. (Same name -different address) Then the front desk wanted me to take a shuttle back to the airport at 8:00pm. That was not going to work for me, so I took a taxi that the front desk called. The taxi was a dump!!! A $26.00 DUMP. I made it to my hotel at 9:00p. I had to get up at 4:00am to make a 5:00am shuttle. And, my luggage was in Cancun in the American airlines office. @7:30AM. My rental car agreement was cancelled and I paid top dollar for my rental car on an Easter Weekend. I speak Spanish --- however, I'm still a foreigner. I'm a travelling woman by myself. I felt like I got thrown into cyberspace.

Gregory Wright
from Stone Mountain, GA
I got to Atlanta Hartsfield Airport at 4:00AM on 4/20/2015 making sure I had enough time to checked my luggage in my flight left at 5:20AM when I arrived at my destination my bags was not there. That's was very inconvenient for me I had a Major Presentation, the clients was waiting for me to show them our product. I couldn't present it to them because what I needed was in my luggage which had not been put on my flight I didn't receive my luggage until 12:30 or1:00 pm today. When they dropped them off at the Hotel I tried calling to check to see was my luggage and no one answered. Flight AA4256 Gate T10.

Carmen Fruge
from Kansas City, MO
My interaction with American Airlines agent "Scott" was notrosious. I had specifically asked if their was any flights that would get me home sooner. I was on a flight leaving from Kansas City, MO heading to Dallas, Tx flight #1535. She yelled at me saying that I was not a preferred customer and I didn't have "platinum priveleges." I asked her if I could pay the $75 standby fee and she replied that I couldn't pay it, that I wasn't platinum and wasn't approved for it. I asked if I could speak with a supervisor. She said "you gonna havta wait, he busy. " and she shoved me aside. 45 minutes later (I talked to "Scott" at 12:18 and didn't get a response until 1:05pm) she said "oh he busy still and there's nothing you can do. I asked for her name and she said "Scott" and I asked is that a first name or last name and she responded "that's all you gonna get." After I told her I would just stick to my flights, I turned to check in at the kiosk. I heard "Scott" tell couple girls laughing "after all that she gonna leave, what kinda girl is she? and laughed and pointed at me. I was humiliated. I felt like an animal at the zoo. "Scott" is a older lady, with curled up black hair. I will NEVER recommend this airline to anyone. If I don't hear from you all in 45 days I will complain to the US Transportation Bureau and the Better Business Bureau.

Roberto Palma
from Downey, CA
On 3/2615 I did a phone reservation with a voucher from LAX to NY. I was informed that since the voucher was for 382 and the cost of the fly was 463. I was going to be charge $81.00 ONLY. So I sent the voucher to FL along with the name and flights for this trip.
On April 9th I received a call from American airlines stating that my card was not working . So I provided a second one. They assured me that the charge would only be for $81.00 so I used a card that I did not had enough credit. To My surprise, the airline charged me $463.00 without my authorization. This is not right and will not be ok. Now I am over drawn and my bank withdrew a $50.00 charge for it . Plus I might have to pay so much for interest to pay it.
On the weekend April 18 and 19 , 2015 I called again to customer service reservations. which then they told me a different story. They said because there is another airline involved on it. They had to charge the full amount and wait till they have the voucher to provide me with a refund of the $382.00. I was so upset so the mis communication from the customer service team.
On Monday April 13, I spoke to two other two people at customer service which they told me other story. So I requested to speak to a supervisor. Which she noted that the refund showed being do on Monday april 13 2015. She told me that I was not able to see it on the aa.com website . but she can see it on her end. She did explain that they had the voucher and they should of explain to me how the voucher should of work. so she told me that the credit card refund should of been done no later than Wed April 15th 2015. She also advised me to call her back if this did not happen to try to help me other ways. So I waited.
On Wenesday April 15, I called again to check on my refund. First al all, I asked the rep to read the notes which I can not see. She read them and said that I needed to call the next day because the refund department was already closed since they are two hours ahead of our pacific time.
On Thursday April 16th, I called again to check on my refund. I asked the rep again to read notes. which she got all confused and could not help me. She just said that If I needed a refund I would get another voucher. WHY would I get another voucher, since the reason I paid so much and with stops to get to New York was to be able to use the voucher and since I did not had extra money to spend. I told her if I wanted to pay with Jet Blue or Expedia. NON stop from LAX or Long Beach to NY were only $269.00 round trip. Why would I wanted to spend the double with stops. So I asked her to put me through a supervisor again. Which I did . Laura Diaz, which by the way, has no customer service skills. She got upset at me and told me off. She also told me she could not help me and come to you for help.
This is awful business ethics! I am overdrawn with no way of paying and all b/c American Airlines does not know how to take care of their customers! The miscommunication from all of your team and lack of knowledge of how the vouchers work has brought me to make this complaint.

I had one of the worst experiences of my life while flying with American Airlines. I had to wait for three hours on the Tarmac while they changed a flat tire (as if they couldn't change it while we were waiting in the nice, air conditioned terminal with comfy seats, restaurants, and bathrooms). Also, while sitting there for three hours none of the flight attendants offered us something to eat or drink or anything. We had to wait, on a hot airplane, for hours without even water! It was cramped and other people were getting irritated as well. I could not believe how awful we were treated on that flight. I will NEVER fly with American again. My business will go to Virgin America cause I hear how awesome that airline is and how well they treat their customers!

Kerri Pyka
from Oconomowoc, WI
A 2 hour delay turns into a 2 day delay with young children! The original tickets were purchased on 12-02-2014. Flights were cancelled due to merge, lost seat assignments when traveling with children - no help to reassign. Short flight no problem, but 8 hours of small children sleeping on strangers is not acceptable. No movie on flight made long flight that much longer - unacceptable. Flight home from HNL to PHX was cancelled hours prior to flight, then reinstated but with a 2 hour delay. We knew we would miss our connecting flight, but were told no problem. They would help you in PHX. PHX sent us from 1 terminal to another with NO help for hours. I was on the phone for hours as well to try to fix. Put on standby, only to find out there were 55 others also waiting so we went to a hotel after waiting at the airport all day. Our luggage was sent to ORD without us.
Thought again all was fixed, went to confirm that night & see that my 8 year old son was put on a flight 24 hours prior to his parents?? Called & sat on hold longer than it took to take a shuttle to airport. Was there again for hours & told they could not help until 4 hours prior. We tracked down a supervisor who said he could help us & finally we had tickets in hand. New flight ended up being delayed as well. TSA dumped out luggage breaking 2 wooden cutting boards, a mug and getting oil stains on a sweatshirt. All was wrapped up well & I could tell it was dumped out. Cutting board pieces were not even in bag to try to fix them.
We were told there were no seats because people had already reserved these tickets in advance, but I said so did I. Put up in hotel with nothing, no clean clothes, no toothbrush or toothpaste. Had been in same clothes for close to 72 hours. Bought only the necessities to get through it. Kids missed 2 additional days of school & 4 adults each 2 days of work. Personnel was unaccommodating & rude. They would not look at us when they talked to us & showed us they did not care. Overall very disappointed and deserving of compensation. Our trip to paradise turned into a return trip from hell!!!

kenneth conway
from St Louis, MO
We were scheduled to leave Vietnam to connect in Hong Kong on 4/11/15 on flight CX0772 at 0625 wife's confirmation # 8BMP73 and mine was 8BFOX6. We were told by Cathay Pacific Air that our connecting flight from Hong Kong to Dallas was cancelled and we would have to rescheduled.
We and many other passengers were told we would have to contact our booking agent and American Airline to be rescheduled. This was when the nightmare started, while trying to contact an agent, Cathay Pacific said they could schedule me to Hong Kong that day but my wife would have to wait and go to Tokyo the next day. I ask I thought the flight was cancelled from Hong Kong they said yes but I have layover in Hong Kong, too confusing. I had to be on my personal cell phone for 1 hour and 45 minutes to an American Airlines agent. This time frame is insane, which we will have to pay for and is not cheap through our phone courier. There was other flights going out that that day 3 to 4 hours later, but was told that was not enough time to set us up. With todays technology and that's not enough time, I find hard to believe. At the end of 5 hours of hearing excuses and frustration, we were rescheduled to leave the next day.
This was very poor service and basically we were left stranded, America Airline was paid upfront and should have been doing the leg work to reschedule, a customer should not have to hunt down an agent spend hours on the phone (which will be a $230.00 bill) have to change our personal schedule for an unnecessary layover

It started in ST THOMAS on march 30,2015 at 8am to Miami I had board then then the pilot announce that is a mechanical problem.so everyone got off .when it was my turn at the counter I explain had a very important meeting the next at 8am .so they put me on cape air to Puerto Rico they did speak with some on the phone in front of me and confirm everything and give me tickets .I arrived in Puerto Rico stood in line then the person told me to go to USAir so I did waited in line they ask why am I here, that American and this is were it begins I had to go back to American then it was a big fight on the phone then American sent me back and a guy from USAir walk back with me to 2 different counter we never got waited on so he sent me outside to the American counter by this time all the flight left and I missed my meeting Indianapolis.
I put in the hotel at the airport in san Juan and the lady rebook me for the next day. So the next day I was in line to board the plane the lady told me to come out an go to the counter so I did. oh you ticket was cancelled I told her know it was issue to me the night before so she check and then said ok. The return to ST THOMAS my god was just as bad I work at the airport in San Juan 21years and 8 years in ST THOMAS my company has stores in most of the airport in the US and Canada the next day we had a walk through to see the stores in Indianapolis airport so I when to see if I could check in the lady say you have to do in the machine in front I try to explain what happen then she told me you need to come back tomorrow 4 hrs before your flight .My flight was noon I decide to come around 8am thank god I did.
I was told that my flight was cancelled to go over to American so I did American sent me back to USAir I ask to speak with a supervisor the gentle man came over I explain what had happen he was the only person that was professional doing this back and forth nightmare he printed out 2 tickets Indy to Charlotte and Charlotte to Miami then he sent me to American to get the ticket from Miami to ST THOMAS in all the years I have been flying American I have never wanted to use American or USAir again it is so obvious that their is a big war between the employee's and the passengers paying the price .This is just unacceptable. This really need someone's attention .

Vince Mangano
from San Angelo, TX
My flight was canceled due to mechanical problems. I was booked on a flight two days later but when asked if I coul rent a car and drive the five hours, I was told I would be reimbursed for rental car by an agent. Now they refuse to reimburse me for the vehicle. We had 9 passengers in the vehicle. Saved American airlines hundreds if not thousands of dollars. Shame on them. Their agents word is worthless.

Samantha Robinson
from Houston, TX
Today my flight from Houston to St Louis via a flight exchange in Dallas was delayed. Instead of the connecting flight awaiting they left so I am now stuck at DFW. I am a minor so this was a complete disregard for my well being!

Francine Campbell
from Castle Rock, CO
My baggage handle was ripped and need to be replaced when I checked my baggage it was in perfect working order no problems when I get back to Denver it was damage the baggage service person wasn't very helpful ,he was too busy chewing his GUM. I was told here is a number you can call and here is your file locator number, but I don't think that they will do anything for you. What bad relations in other words AA really don't care what happens to their customer's baggage, when we have to pay $25.00 per bag we should have the right to get our bags the same way we give them to be checked. I'm very disappointed in AA.

We booked our flight to Aruba 3.5 months in advance and confirmed having seats together. We are frequent flyers and they have all our contact info and were clear that if there was a flight change they would text me. They didn't. My flight was changed to the middle of the night but they didn't notify me, they also booted us out of our seats so we didn't have assigned seats anymore. We didn't find out until the day of the flight when we tried to check in on line and werent allowed. It took a couple of hours to find and get to the right people and have our flight work so that my 10 year old wasn't leaving at 2:30 am with a connection in the am. We did get it changed but it cost us a hotel night at our own expense in Miami. But then the seats were not assigned, so I had to call again because we still could not check in online. So they finally fixed that but now we have to leave for the airport, no more time, so we rushed to check in online.
We did get seats but not together, also had to rush to a flight 5.5 hours earlier with and were told to get seats at the airport. Long line, long wait, about 30 min, rude attendant. Finally did give us seats together but charged me for bags. I didn't realize my AA credit card didn't cover bags for this international flight. When i found out I wanted to exchange for my American Express Card which covers my bag fees for AA. He said it was enough he gave us seats together (to replace what they messed up) and didn't have time to do more I would have to contact customer service. When I contacted customer service to return the bag fee and charge to my AA card (only available through correspondence and now on 4th letter), they said they can't do it. So their bad service is costing me many extra hours and stress (thought they eventually fixed the flight and seats) and an extra $200 for the hotel plus bags. The last time we flew they never registered our FF miles for my husband and son (18k miles each) even though I contacted them 3 times and confirmed it was on there, not only at booking but each other time. Now it is 4 months later.

Ethan
from Mill Valley, CA
They charge you unheard of amounts of money to give your miles to someone. Even though you can use your miles for free to buy someone else a ticket

William Joseph Towson
from Tampa, FL
Folks, First I called your 1-817-786-3778 number as directed selected item 6 once done the phone cuts off EVERY time!!! My wife and I were trying to fly to Pittsburgh due to an unexpected death in family as you can imagine we were not in the best of spirits. We checked in,, obtained our tickets proceeded to the gate where we were told we were on standby!!! We explained our situation to the attendant but was told this happens period! I would expect an airline to try and help considering our situation, but no luck. Another couple were gracious enough to give us their seats which were on row 23! To make matters worse, my wife needs to use a walker due to a broken hip she is recovering from and it would be very difficult for her to maneuver the isle way and may fall down!!. I explained this to the flight attendant and was told if we didn't like it perhaps we should take another flight! Everyone in the front of the plane turned around in disbelief, the attendant turned around and walked away. This is how American Airlines treats passengers regardless of the situation! As a retired Quality Director in the Aerospace industry I could not believe how American's values have dropped, The sad thing is this message will in all probability fall on deaf ears!!!

Vincent Danna
from New Orleans, LA
All I heard from American Airlines was the more you fly with us the higher your Priority Status would become. Well, that is the truth but when it come to getting on a plane it make little difference what priority level your have because all levels are announced at the same time. Executive Platinum, Platinum , Gold, Emerald, Sapphire and Ruby making for one big mess at the gate. I'm at a very high level and now looking at other carriers because this has gotten out of hand.

Carlos R Lopez
from San Antonio, TX
Our flt was cancelled out of Fort Walton Beach FL ON SUNDAY FEB 22ND 2015. Flight number 3129 going to DFW, due to ice on runway. We were unable to flight back to Dallas, and our final destination SAT. Until Wed the 25th, We had extra expenses totaling 587.10. I am a Vietnam Disabled Veteran living on a fix income. If there anyway we can get this expense or some of it. This extra expense have put a big dent in OUR INCOME.

Gwen Haggis
from Wheaton, IL
Unable to enter phone contact info on AA website due to lack of space to enter all numbers. Called customer service directly and wash quoted a 45-50 minute wait for call back. Completely unacceptable.

James Jinsky
from Grand Rapids, MI
Approximately one month ago, I booked round trip flights from Traverse City to Nashville from March 24 through March 31. I received confirmation numbers, complete itineraries, seat assignments, gate numbers, etc. On March 23, I attempted to download boarding passes, but received a message that I had no reservations. After extensive amounts of time on the phone with your agents, I was told there was no record of my confirmed flights. Since the "solution" offered to travel from Traverse City to Chicago to New York , possibly Dallas, to Nashville was totally unacceptable, I had to cancel motel reservations in Traverse City, lose a day with family I had not seen for almost 2 years due to his deployment to Korea, and reschedule the flight for March 25. As I again tried to download boarding passes the next day, your agent who booked the flights forgot to assign a seat and I could not download passes. Again, after a couple hours on the phone with your agents, I was told only the airport could assign the needed seat number. After a trip to the airport an hour away, I finally received the required seat number so I could make the trip. This is by far the worst experience I have ever had in dealing with an airline in decades of flying. I have had absolutely no trouble with Delta and Northwest flights for many, many trips, and am sure they are the only airlines I will use in the future. I seriously doubt if I will receive any compensation for American Airlines completely messing up my trip and wasting a very important time with my family. I feel it would be totally justified for you to reimburse me for a portion of my expenses at least for this disaster.

Subject: Unsatisfactory Customer Service for 1st Class Passengers: AA Record Locator VQPWRX and HETCFD. Dear American Airlines, I would like to bring to your kind notice that myself and my wife Malti Gupta had to face lot of difficulties due to repeated cancellation (without any information) of American Airlines Flights from New York –JFK to Miami on March 20, 2015. I attach herewith copies of e Ticket confirmation dated Nov. 30, 2014, March 17, 2015 and March 19, 2015 and Boarding Pass for Flight # AA 1589 dated 03/20/2015. While I was confirming my reservation with the Kuwait Airways on March 16, I discovered that the AA flight # 2351 from New York – JFK – Miami on March 20, 2015 will depart from JFK at 5 PM although the E Ticket shows it as 7.20 PM. Immediately I called American Airlines and they issued new e ticket on 17/3/2015 changing the flight as AA#2387. It was my daughter in Miami who by chance found out on March 19, 2015 that flight # 2387 from JFK to Miami has been cancelled. Immediately, I called American Airlines from Kuwait and they issued a new e ticket for Flight # 2299 leaving JFK at 5.45 pm on March 21, 2015.
Later in order to avoid overnight stay at New York my daughter made a reservation for flight No. 1589 leaving LaGuardia Airport at 8.30 PM for Miami on March 20, 2015. After boarding the flight # 1589 and sitting in the Plane for more than 1-1/2 hours, this flight was also cancelled and we were asked to come next day i.e. March 21, 2015 at 8:00 AM to catch the same flight. Last but not the least, when we landed at Miami, out of 4 priority bags (suit cases) booked by us only one suitcase was delivered. We were told to wait for the next flight, which made us wait in the Baggage Claim area at Miami Airport for more than 1½ hour. Considering our age + 82 Years and + 78 Years (for my wife) and the snow and rain at New York on 03/20/2015, it was an ordeal which left us completed exhausted and tired on reaching Miami on 03/21/2015. We are extremely disappointed with service received as a First Class Passenger travelling without any advance information for the repeated flight changes/cancellation. We have been loyal American Airlines Customers for decades. However, after this experience, we have to seriously reconsider our options for any future travel plan.

American Airlines Customer Service - I have received this contact email thru customer relations in Miami Florida. I had to be rebooked on my flight - my original flight was coming from New York - Laguardia layover in Miami and then on to St.Thomas - So I started in NY and we were delayed a couple hours sitting on the plane for mechanical problems - this was cutting it close for my layover - I was getting worried on timing as we were getting close to landing and asked the flight attendant if they could let them know at the gate that I was coming in - she said she wasn't able to do that - so as I had paid for internet on the flight I kept checking the status and now the other flight was delayed by 10 then 20 min - so I knew I would have time and the gate was near where I was getting off - I run over scan my ticket and the man tells me the flight is full - to which I think he's joking and laugh - he's not joking there are about 5 of us from this other flight standing there as ticketed passengers that they know our flight is coming in yet they sold our seats - are you kidding ?
I understand if someone isn't there after an amount of time to sell them but we were on a flight at the gate - why would they do this - and on the last flight out for the night at that! I am then directed to rebooking - where they put me on an 11am for the next day - and I have to stay the night at Clarion hotel-without my checked bag mind you - I have only my purse - fantastic -I should also mention my reason for the trip as my friend is getting married - so now I have missed my friends rehearsal dinner - and since I won't be leaving until 11am ( first flight out ) get in at 2:00 guess what I will also miss my friends wedding!!!!!!
The whole reason I'm traveling is ruined ( oh and on top of that Alex Sent from my iPhone
I should also mention 2 weeks ago I traveled on American Airlines - from LGA to NYC for work -I was delayed for weather - then delayed delayed delayed get on a plane board then they take us off for mechanical problems - as I rush to the last flight of the night - delayed delayed again we were waiting for the Pilot - so traveled from 6am to 2am I missed my works preview night- This was suppose to be about a 5 hour trip and turned into 20 hours - It seems we wait and are delayed for everything other than the passengers -for this new 10min policy - and I am aware that this is because they want some award for on time departures well they may win the award but they are certainly going to loose many customers in this process - I am hoping my bag will have made it to St.Thomas when I arrive but I'm not having high hopes for that either - I also did hear that people on the flight were offered 1,000.00 vouchers - why was I not given the same ?

Sandra McDougall
from Calgary, AB
My husband Richard and I were booked onto flight 2806 out of Yuma flying into Pheonix. We had a e-ticket with assigned seating, which we had paid extra for by the way. We were at the Yuma airport by the designated time that your website had stipulated. We stood in line at the airport for 45 minutes and were second in line when half an hour before the flight was scheduled to leave your front counter staff shut everything down so that they could now become the ground crew. In the time that we stood in line a woman wearing a supervisors badge came out and talked to her staff for a moment then left and went in to the back leaving all of us standing in line, which there where approximately 16 of us. One of your front counter staff spent 20 minutes with a passenger will the passenger talked to someone on the phone instead of letting other people get booked in. We were than left to stand in line for another hour before anyone one would even talk to us again.
We were put on a standby list for the next flight which had already been over sold. The passengers who were over sold on that flight were given $600.00 and booked on another flight and were still standing in line without even being offered so much as a cup of coffee! Naturally we were not able to get onto that flight after we had stood in line for an hour to be put on standby and another 20 minutes to get through security and now had to stand in line for another half an hour to be put on standby for the next flight and another 20 minutes for the security line to again not be able to get on the flight. And once again could not get on a flight and had to stand in line for half an hour to get another standby ticket and another 20 minutes in the security line.
When I received my standby thicket this time I asked if we could have a lunch voucher as it was now 2:00 p.m. and was told you do not give out vouchers. We were finally able to get out of Yuma on this flight but of course our connecting flight to Calgary, Alberta had left the Pheonix airport at 10:00 a.m. and we were now on the 8:05 p.m. flight. We arrived at the Calgary airport, which is home at midnight when we should have been home at 2:42 p.m. I found your staff to be rude and uncaring. I am a manager in the food industry and I am appalled at the treatment and service that we received, if any of my staff would have treated one our customer in this manner they would be fired on the spot and that customer at the very least would have had their meal for free and offered a complimentary bottle of wine. I would appreciate a reply to this complaint.

Evan Hansen
from Glendale, AZ
I live in the Phx area. My father was ill so I booked a flt from Phx to Seattle on Feb 28th, coming back the next day, using my US Air dividends miles. I did this as it was a last minute decision to go see him. Since then, he passed away on March 18. I had 29,000 plus miles in my acct. I was charged the following for using MY miles: $12 taxes and fee, $75 quick ticketing fee and $25 award processing fee for total of $111.20!!! Just received the billing. I also have reward miles on Alaska Airlines. They charge me $12 TOTAL to use my miles. I see no reason to charge the amount that I have been charged. I see no reason to add additional miles to my account, then use them and be charge these high fees. Can you please reduce these charges? If not, you will force me to discontinue using my card and miles for future flts. Thanks very much for addressing this matter.

Flight 1429 to Orlando off this date 27 March was delayed four times and then all the passengers for this flight to Orlando were placed in an airplane that was still being repaired while the temperature was hovering over 100 inside. I suppose your American airline employees thought it was cute that Dadion want to hear anymore complaints from people so they stuck him and lock them inside the airplane to roast. The situation is still ongoing.

Nubar Hanessian
from Tucson, AZ
Flight from Cancun, Mexico to Dallas, Tx was cancelled on March 4, 2015 due to bad weather - I understand no problem. I (87NHJ94) and my Wife (Martha 18PHY68) were rescheduled on US Air for March 5, 2015 at 5PM from Cancun, Mexico to Phoenix, Arizona then to Tucson, Az. I paid extra for the seats I wanted on the original flight. On the change I also asked for the seats, but was given the seat across from the bathroom. 4 1/2 hours of having to smell the very strong disinfectant coming from the bathroom. I was complete abuse - completely unexceptable. For days I felt sick and continued to smell the disinfectant. Brain dead CEO's, decorators, designers, employees that only seat in 1st class have no idea what it is to smell the bathroom odors for 4 hours. Please have them seat there and give their opinion. I was abused by being put there. I was a loyal AA traveler-was. Hoplefully someone will understand.

Eileen Ferrarell
from Norwalk, CA
Last night on my flight 1583 from Phx to Ord,I was excited to be on new clean plane! Passenger across from me -large teenage boy began throwing up long before take off !Noattention given from flight attendants . I was shocked as he was allowed to travel ,exposing us all to who know what,as he continued to throw up the entire 3 1/2 hour trip. The only attention by flight attendants was he was given larger vomit bag after a fewhours! Also overheadcompartment above me kept flipping open - very dsngerous,too!this was ignored Horrible experience!

Lee
from Mercer Island, WA
I flew 4 first class American Airline flights to and from Ecuador in the last week. These were bought by long time Priority Access members who have been traveling in their first class cabins on and off since the 1980s. I have NEVER seen a more deplorable first class than my last two flights- a 4hr from Ecuador and a 7 hr from Miami. The seats were old with springs pushing through the cushions. absolutely NO ammenities were given. No TV, no fancy blankets, NO dvd's or personal viewing options and the planes were FILTHY. While I paid MORE for the return flights than the first class flights leaving the US-- they had less quality, cleanliness, and ammenities than that of the 1990s coach chairs. Priority Access members pay more for more quality, comfier chairs, and more leg room. NO upgrades at all had been made to the plane in over a decade except an extra blue light put in and internet access allowed.
Furthermore, urine was caked around the entire bathroom--- large yellow streaks covered the entire back and glowed under the light. Even the flight attendents complained they had never seen a more filthy airplane and did NOTHING. WHY SHOULD I HAVE TO PAY MORE FOR FIRST CLASS IF IT IS GOING TO BE A LESSER QUALITY THAN COACH??? American needs to upgrade all their planes and be consistent with the product they are offering. absolutely offensive.

Angel Rodriquez
from Sanger, CA
On March 9th, 2015, a group of friends and I tried to book a flight to and from Austin, TX. We all decided to book our flights separately. The total for the flight to and from Austin, TX, from Fresno, CA was set at $363.20. This was the total for the flights to Austin [American Eagle #5782 & US Airways $5570] on September 28th, 2015. The return flights were [American Eagle #5825 & American Eagle #2891] on September 28th, 2015. The members of my party include Joe Aguirre, Carlos Rodriguez, Matt Rodriguez and myself, Angel Rodriquez. We all booked separately and all saw the same price online of $363.20. Joe Aguirre was the first member to book and did so without any issues. I did mine online, was quoted the $363.20 and paid through PayPal. I was given a receipt from PayPal stating that the charges were made, totaling the amount of $$363.20. But there were errors on the website. The flights were not being confirmed.
I called 800-222-2377 to confirm my flight only to be connected to an individual that was no longer quoting me the price I was given on the website and on the receipt. I was being quoted a much larger price. These were not the terms established in our transaction. I sent over an hour being put on hold with this agent who did absolutely NOTHING to resolve my issue. The price I was being quoted now was $388.70, despite the fact that the agreed terms were already established by the very receipt and PayPal transaction record I have. After over an hour of dealing with someone who had no clue of how to respond to my complaint, I began to reach out on Twitter, but they were useless. I finally demanded to be transferred to a supervisor. He refused to give me his last name.
He simply identified himself as Javier and said his employee # was 1A. He seemed to not even care for my issue, refused to aid me in any way, and said it was impossible to stick to the price given on my receipt. I would have to pay the price of $388.70. After wasting away my cell phone minutes and time spent online with inept workers, I paid the $388.70 despite the fact that I knew US Airways was in the wrong! They didn't do a single thing for me other than waste my phone minutes and over-charge me after putting me on hold for close to 1 hour and 20 minutes!

absul khansahibzada
from Plano, TX
We were booked on AA 2413 from DFW to LAX connecting flight LAX-OGG flight AA 271, we had already gotten our boarding passes, when we got a call from american airlines that the flight had been cancelled, my wife and me were on the phone with AA rep. but no other flight options were given to us, earliest flight according to the AA rep. was monday 3/9. were on the phone for about 45 min. later when we searched we found seats available to the flight DFW-LAX-OGG for 3/8, when we called back and talked to them including the supervisor Theresea, we were not accomodated on this flight as we had coach tickets and availability was on first class, american airlines were not willing to accomodate us, AA should have the recording on file and the supervisor was quite rude. Cancellation of this flight has cost me 7 days of vacation time, at $300 /hour =$16,800 at $340 in non-refundable tickets on hawain airlines from 0GG to HNL for 3/8 and hotel reservations in OGG.

Christine Kaye Campbell
from Rancho Cucamonga, CA
I needed to make a change in my reservation. I was on hold for four hours before I finally gave up. I will just have to try when I get to the airport to leave and take my chances. Very upset by the inconsiderate nature of this. If it is that busy, HIRE MORE PEOPLE!!!

Monika Chapman
from Chagrin Falls, OH
I have a flight booked for my daughter that I need to change. Online it says, "this reservation cannot be changed on line please call American Airlines. I have tried for THREE days! Right now I am on hold for two hours and still waiting. This is outrageous...

Kim Lynam
from Des Moines, IA
Cancelled flight after sitting at airport for 5 hours! I was told at one point "we all have problems!" Also one lady told me after I said I had been up since 3:30 she had been up since 1:30! I told her she was getting paid and I was suppose to be on vacation! We missed our appointments in Phoenix and were not compensated at all. They could at least buy our lunch! I called customer service 3 times. One lady named Ashley from Charlotte was the only nice one.

on a recent flight to orlando from ireland i paid for 5 tickets with a travel agent in killarney southern ireland 3 adults 2 kids aged 8 and 9 years old flying from shannon to newark to orlando and orlando to newark and newark to shannon on both times we left newark 25 october and return on 2 of nov our kids were put sitting on their own as far as im concerned your company will have no luck in the future when your treating children like this i presume you alredy realise this is my last booking with american airlines

To whom it may concern receiving complaints about the service Eulen America:
I hereby make a formal complaint about the mistreatment and disrespect observed an employee of Eulen America named Olga, Mrs. old lady, gray hair with glasses, skinny and short, who did not want to provide us with her name or show his identification, covering it with his hands so we could not see it when we express our feelings towrad the way she was treating passegners, specially Cubans. This happened this afternoon, February 24th, at 2:00 pm in the Concourse D / E (for connection flights). This lady by the name Olga. treated contemptuously Cubans who tried unguided to walk out that door, and even some discrimination actitude was noted in her actions when he shouted: "Cubans are not allowed to use this exit, they must go down". However, many other passengers used that exit, without having any connections, but she apparently only referred to Cubans, by identifying them by their appearence and look like. More than once we saw her mistreat and humiliate comrades of the same staff, in front of everyone. When we told, (three people who were observing their behavior), we intend to file a complaint against her and asked for her name, she brought her 'Supervisor' Mr Miche Sixtol, who told us that she was not there to serve the customer, and that he could not give us her name, nor his name, since they worked for a private company. Similarly we saw he tried to prevent us to see his name, but we could see it. Olga's name we knew because we asked one of his coworkers, since all the time she hide her identification with her hand, so we could not see it.
They laughed at us when they saw we could not find someone to take seriously our claim, at least make known the discriminatory treatment of this person towards Cubans, whoonly showed a face of bitter and frustration towards passengers. We approached her just to ask a question, without even letting us finish it. I had to explain to some Cubans thatalso approached her to ask about Cuban flights, but as soon as she heard the word "Cuba" she not even allowed them to finish formulating tjir questions, and simply pointing his finger she sai in a loud voiced: "Cubans must go down ".
For your information, there were people who had the decency to guide us and tell us that this was the best way to make the complaint, and told us that it was not the first time similar incidents had been reported about Mrs. Olga, but no actions had been taken.
This same complaint I have posted on the website of Eulen America, hoping it gets to the appropriate persons/executives, so that this time action be taken to avoid this kind of situations. It is important to note that attitudes like this make a very bad image of the companies involved in any work done at the Miami International Airport, which counts on such a great international prestige.
I would appreciate a response to my emial.
Sincerely,
Maria M. Brito
Email: margaret.brito@gmail.com

This is a follow-up to a previous e-mail complaint that I made earlier this morning, 3/19/2013. Because of our counselled flight, I requested had 2 (two) round-trip airfares. Reason for was because we lost one full day of our Cancun vacation. To add insult to injury ,we were booked on the next flight at 1;40 pm and that flight was also delayed.
On arrival to Cancun we waited patiently for our baggage, too no avail. Our luggage did not arrive. We are now without clothing and bathroom neccessities . Not only did we miss a full -day because of American Airlines ""mechicanical malfuncutions"" but we did not receive our luggage with clothing and were not able to eat out with friends this evening.
We are very dissappointed with this airlines. Doubt we will schedule another flight with your airline in the future. This is our first experience with American Airlines and it has not been good.
Sincerlyl,
David M. Minniear

On November 2 my party of 5 was suppose to have nonstop American Airlines flight out of San Antonio airport leaving at 7:05 am arriving in chicago around 10:30 am. Our flight was delayed by american eagle because pilot refused to fly. We did not leave until 11:00 to Dfw airport and arrived in Chicago around 5;00pm we only had 2 days and our first day was ruined because we got caught in Chicago rush hour traffic. On our way bac on Sunday we sat on the Tarmac of dfw for 1 1/2 hours repairs. Needless to say because of the airliners I pretty much waisted my money on this trip because I did not Have enough time to do all I set out to do. Also the American Airlines customer service reps in San antonio were very rude to be specific T.k. Jones. I do believe I need to be compensated for my time loss,my party of 5 just threw our money and time down the drain.

On march,10 2013 i made my stop in New York and i found my self with the situation of having one of my bags missing, i filed my report at that same day. Sinse then i've been calling day after day and having nothing in results, no one of your employees seems interested on helping by discovering when i Am having my personal belongings back. It have been a week on my waiting im afraid that Ill have to find another way to have results...

I am writing this letter to express how disgusted I was with the Customer Service on my recent trip on American Airlines. Departing JFK was a complete nightmare. The flight was originally suppose to depart at 5:05 pm, Thursday, September 22, 2011. Upon arriving to the airport I checked the flight board and saw that my flight was scheduled to depart on time without any delays. Boarding the flight went smoothly until it was time to depart. We were sitting on the plane for an hour without any explanation from the pilots or flight attendants.
It's not until several passengers began to notice that we had not moved from our original spot that they began to stand up and ask questions. The pilot finally announced that due to weather that one runway was being used and we would depart.
The flight attendants service below average. I could not believe that on a flight from JFK to LAS would run out of beverages and snacks. Not to mention I was more appalled that American Airlines did not offer complimentary snacks but were selling snacks (that were sold out as well)! Worst flight I've been on in a long time!
When people fly they would like comfort when doing so. Good customer service should be mandatory! On a flight for 5 hours in misery is horrible. I will be sure to bypass American Airlines and take my business elsewhere until your company decides to step it up.

Christine Hall
from Chickasha, OK
I'm a white 62 disable female and I was asking one of your employee were do I catch a shuttle bus to go to a hotel and she told me that I would have to get in a line going outside so I did but when I did go outside she came up to me and ask me what the heck iI was doing I told her again I was waiting for a shuttle to the hotel she told me I was in line for the shuttle to the airplane I told her she told me to she got mad at me and told I could go to jail and she said you people think you can do whatever you want to and the person was black woman and I felt she was against white and I was very upset and wanted to cry. Also my flight canceled do to too many airplane needed to be de-iced there was 18 plane ahead of us do to all the flight crew wasn't there so by the they got one there they had to canceled the flight. They had me to the American airline desk they set me up with another flight and I ask her about staying in a hotel she gave me a voucher for a cheaper hotel and I asked her why would I have to pay for a room she told me they couldn't do nothing about so being disable is just to bad for me all this happened in Philadelphia, my flight number was 3780 the date was 1/06/15, trip number was 218-512-630-03 airline confirmation was BVBQJQ. I like to use American airline but I didn't like your employees in Philadelphia and I didn't like to be treated the way I was treated.

Becky Raes
from Rochester, NY
I have received a call from a representative concerning my necklace that they found it and they where suppose to call me back and I have not gotten a call back. I am not pleased with your service I have not only not gotten a call back but I have not received my necklace back either. I have been trying to call as well as sent several e-mail concerning this matter with no response if this matter is not resolved I will have no choice but to submit a complaint with the police department that It was taken out of my suitcase and I will never use your airline again. I have described the necklace to a tee and It also had my name and address with the neckless which is how mary got in touch with me. I have heard absolutely nothing and when I call all I do is get put on hold.Now If I am not gotten intouch with in 5 days I will go onto -facebook-twitter and pinterest and any other web site I can to let people know what kind of service you get and how things are taken out of your bags.not only was my necklace taken but my pajamas...really..baggage people are that desperate....My new address is <hidden>..My name is <hidden>..that necklace was a birthday gift..if I lost it ..it would be one thing, but my suit case was locked.

I left for the trip of a lifetime that I have planned for a long time to Australia/NZ. My 1st flight was to LA from Sacramento on American Eagle Plane. The lady at counter said she could only send luggage to LA, not to AUS. Went to pick up luggage to recheck in LA and wifes was there but not mine. We saw both luggage pieces go onto plane. The flight was delayed because it needed more fuel and they were shuffling luggage around for 45 minutes. LA did not know where my bag was. I caught my next flight to AUS and had tour company help me follow up. I did not have my dive equipment and missed out on the barrier reef dive. I did not have my belongings and had to spend tour time shopping, missing important events. AA ruined my trip and caused me a lot of stress for 8 days. My bags didnt even leave LA for 5 days. What is wrong with the people working there. If the lady in Sacto had put something traveling to AUS maybe my luggage would have made it. This is not the first time this has happened with this airlines. I think AA needs to pay me for 8 days of my tour that caused me such stress I was not able to enjoy it like I should have. I do not want a voucher for American AIrlines as I plan to never travel with them again. I think a cash settlement for $1,000 is more reasonable and I don't think that even covers the missed days and things I had to purchase. It does not cover the stress it caused, thats for sure. I do expect a response. If there is not a reasonable resolve to this problem I plan to write to the higher beings and the newspapers. I also no coming home this happened on another flight coming from Phoenix prior to picking us up in LA. The pilot explained exactly why they were late. Sounds like a pattern. Please respond. Thomas Morris.

I think someone been watching the clock or the 3 hr delay on the tarmac would have cost AA lots of $
AA6159 (british airlines code/share) time of flight was 18:00 At the gate we could see the plane so what was the reason for
showing it was to leave at 20;00 So then we started to board after 20;00 Then the hell began waiting another 2 1/2 hrs leaving
at 22;30 So the Captin finally told us why they had to change some electical problem and still were writing up the paper work
the rule as I know it is only after 3hrs or would there be compensation to the passengers. Good work AA you saved yourselves
lots of $, By the time we did reach LONDON there were at last 100 or more passengers that had misses their connecting flights
A real night mare for all of the parents of small children ,and disabled passengers like myself, From the time I left a bed till I arrived home to my bed was 33 hrs of hell. Why couldn't AA have taken care of altertive flights at the very least for the passerges that put a very heavy burden on them SHAME ON AA.

Due to late AA take off of two consecutive attempts to fly to SJC from DFW (direct flight) yesterday, my business colleague and I missed a very important meeting with Intuitive Surgical in San Jose, CA. Both delays were due to AA maintenance issues that should not have happened and posed great safety risk to all passengers.
1. Tires needed changed – we only learned once onboard so had to remain on plane. No choice.
2. Then we had to return to DFW post take off emergency landing due to hydraulics failure.
3. Second plane (no sense of urgency and had to wait in long line to get assistance) had 'Computer Malfunction' onboard – we sat on runway for another hour.
No offer of assistance to board another flight airline was provided by any AA gate agent or representative via phone as well. We had no choice once on Plane #2 to stay on as it was out on runway with computer problems.
As this AA negligence has caused us to lose business, waste an entire business day and create an embarrassing business situation for us, I would like to request a Full REFUND or voucher to compensate this embarrassing situation.
My colleague that I was traveling with spoke to Karen Manning in Customer Relations with American Airlines and she issued an e-voucher to her (Michelle Fleming). She was told that I needed to fill out my own form to obtain the same.
My record locator number is YNRVCV and my ticket number was 0012387866966. My AAdvantage number is 2U9M168. Please contact me by phone at (903) 530-6990 or by email billrwoods@msn.com if you need any further information.
Thank you in advance for your help and consideration.
William (Bill) R. Woods
Disclaimer: This complaint was submitted by William R Woods on 03/20/2014 at IP address 99.34.245.48 using our American Airlines complaint form. This opinions contained in this American Airlines customer review titled, "Poor Service = Multiple Delays" do not reflect the opinions of this website.

from Ontario Calif. to San Francisco was suppose to go to Washington DC but their was a ground stop in San Francisco so I ask them about my flight so They send me to Chicago when I arrive they said they don't make stops at GSP SC so they said they would send me to Charlotte NC before we left Captain was late and at Chicago they change gate from H3 to H2 so when I went they said I had missed the flight and I was there so they send me to Philadelphia and then after their was a 1 hour delay and then to GSP SC and all this was at American Airlines because of Untied Airlines could not get me home from 8:00 pm Sunday night to Monday night almost lost my job and no sleep for 2 days

De4ar Sir: I received an email today at 2:18 Pm EDT here in Bradenton , Florida. It told me that a ticket had been puchaed using my credit card. This ticket is absolutely fraudulent and must be cancelled immediately and you must tell me which credit card was used , what number, so I can cancel it immediately , as it is compromised now by thios mysterious traveler named: JACK SMITH. That is an obvious fake name, and ceratinly not my name: George P. Kickliter. I di dnot place this order myself and did not authrtoize such a trip. I live near Tampa, Florida, a long ways from Termpe, Arizona. Details below:
Thre email was from "Airlines" (manager.346@californiatickets.com)
Your order#:4182522…………………THIS IS A FALSE/FAKE ORDER NOT MADE BY ME!!!!!!
ELECTRONIC TICKET NUMBER: EH8356675802***THIS IS FALSE FAKE ORDER AND MUST BE CANCELLED IMMEDIATELY DATE TIME: 29 APRIL 2012, 10:52 AM ARRIVING TEMPE ref: LE8218 ST
WHEN I DONLOADED THE INFORMATION ON THIS TICKET , IT HAD DIFFERENT INFO:
ELECTRONIC TICKET NUMBER 27 APRIL 2013 ETICKET#: EH4267181601, ARRIVING TUCSON 09:35
PLEASE CANCEK BOTH TICKETS FOR FRAUD IMMEDIATELY AND NOTIFY ME OF ANY ANALL CREDIT CARDS USED ON THESE TRANSACTIONS. GEORG EP. KICKLITER TEL:941-75-0290//CELL: 941-773-5117 GPK

Candace Caric
from McAllen, TX
Friday Nov2 AA5938 scheduled 5;20 departure was delayed due to lack of crew then boarded 2hrs later then set on tarmac for 2hrs while mechanical issue was being resolved then deplaned then finally cancelled. was sent to various gates total confusion from agents Had a hard time retrieving my valet checked bag from plane. Then learned that that plane was giving to another group for people from an earlier flight. No hotel or food comp. It was an unbelievably stressful experience. I would appreciate a call please from someone to resolve before my next AA flights I have 3 more scheduled for November. Give me a reason to be loyal to AA when I book future flights for my company.

Paulette Norby
from Phoenix, AZ
I flew first class on flight AA372 , sitting in seat 4B on Saturday November 3, 2018. I pay extra to fly first class because I have sever spinal issues.
The seat was broken and would not recline. The stewardess was very understanding and customers around me gave up their blankets to try and make me a bit more comfortable. Needless to say my first class flight was absolutely miserable. I am still very uncomfortable which would not be as severe as it is if Id been able to recline my seat for at least part of the 3hr and 20min flight.
My AAdvantage member # is 27EP84A.
I asked specifically at check in, to make sure I had a seat that reclined because of my spine issues.. I was told yes because it was a row 4 seat.
Thanks for your attention to this matter and Im hoping something can be done to compensate me for my flight.
Paulette Norby

Ronald Moyer
from Forest, VA
Just submitted complaint today. Talked with American Airlines and problem is being addressed.
Please remove the previous complaint I just sent!
Thanks

Camelia Burkey
from Chicago, IL
We had flights leaving Tulsa, okla on Tuesday October 9th going to Charlotte and on to Cancun. We have flown American always and was shocked we I received and text saying our flight had to be changed the crew did not have enough time off for us to make our flight on to Cancun. I called and got a very nice man by the name of mike he got us on to Dallas which is where we usually go any way all is good. We leave Tulsa as planned get to Dallas head right to our gate they are boarding and 8:40 and to make a long story shorter I had paid for preferred seating to the tune of $176.00 well we did not get to board early there are no benefit to paying that we got NOTHING out of it. Not even a free drink, anyway we sat on that plane until !12:00 when they let us leave to get some thing to eat then they had us get back on and we still sat there because of weather then plane issues i have 11 text rescheduling that flight AA1190 the flight attendants were rude and did not care one way if we were happy. They did not explain one thing so when i finally ask about getting a drink she told me they were out ??? What ? WE still did not leave until after 1:30 so we got in Cancun after 5:00 we were scheduled to arrive at 11:50 ? It was a totally awful trip and i would my $176.00 refunded that is a joke we got nothing out of it i never paid the extra before and was so excited about doing thinking there were benefits to it well there weren't, plus your attendants were awful and i still cannot believe how rude they were cold and uncaring. Very disappointed i have never complained before this was just tooooo much.
I hope someone will at least acknowledge me.
Camelia Burkey

Darlene Lois Richert
from Scottsdale, AZ
Dear Customer Service,
I have travelled with American Airlines for over 25 years and have enjoyed great experience until today. Not only was it a horrible airline experience it was by far the worst customer service experience I've ever had.
Scenario:
June 6, 2018 Purchased Round Trip ticket from Phoenix to St. George, Utah Departing 10/24 and Return 10/27
paid $213 Confirm Code CSXAQT
October 20, 2018 Called to change my return flight. I requested information to return via Salt Lake City, Utah to Phoenix and was charged approx. $200 for the change. I told the agent I was still flying PX to St. George but decided I would drive from St. George to Salt Lake to see a friend as I'd heard it was a beautiful drive.
He changed my return flight and I got the confirmation. Confirm Code: CSXAQT (same as original)
October 23, 2018 Received email from American to check in
Discovered they completely erased my originating Phx to St. George flight
Talked with several agents and was transferred to a SUPERVISOR - PORCHE - Employee #RPG
She repeatedly acknowledged that it was an EMPLOYEE ERROR and he should not have erased my original flight nor should he have made representations about the incorrect fare. She said it was completely an employee error. I said I understood, things happen and could she just get it resolved so that I could have my important flight back which had already been fully paid for.
I would not have changed the flight to return via Salt Lake if he had said it would be a $374 fee
PORCHE repeatedly apologized that it WAS THE AIRLINE EMPLOYEE'S ERROR. But she still charged me $200 to rebook the flight I already had paid for.
Porche rebooked my flight from Phoenix to St. George Utah Departing on October 24 Code: DPCPZE
I would appreciate if AMerican would stand behind their error and not punish their loyal customers. Would you please issue me a voucher for the $200 I paid today. You'll keep me as a satisfied American Airlines travelor.
Thank you,
DArlene Richert
CEO - Avery Lane
602-501-6481
Darlene@AveryLaneHome.com

Sally Anne Kaiser
from Myrtle Beach, SC
On my flight from Chicago O'Hare to Venice flight AA 42 I had to sit next to a very large man. I would guess he was 350 to 400 pounds. I was in seat 18H on the aisle and he was in the middle. Luckly for him I am a small person, but I only had access to 3/4s of my seat. Now I paid for a full seat and didn't get one. I have always liked American Airlines and my number is AL 2P19AL4. I feel that I should be compensated for the discomfort that I experiences. I did not complain at the time as he was a nice man and I didn't want to hurt his feelings.
Sally Anne Kaiser
2 Chapin Circle
Myrtle Beach, SC
29572
843-421-9647

Jorge A Rocha
from Pittsburg, CA
On Wed Oct 17 2018 , I flew from San Francisco to San Diego on fli9ght # 1964 , after small drinks were served , I requested a cup of water to one of the attendants , and she replied Water ..? I said yes ...the wat6er never arrived , the problem is that I am Diabetic and I needed to get some water ASAP , I was feeling dizzy , I went to the back of the Plane and the attendant was seated chatting on her cellphone relaxing ....I had to drink some water at the Restroom ...I felt that she just did not care about the passengers ...I felt bad about her p
lack of care and performance ...what is her duty ..serve 1 drink and seat the rest of the flight ...? in the other hand on my return on Sunday at 2.35 from SD to SFO was an excellent experience ...well I just want to say that the Attendants need to be reminded about customer service , even a cup a water may represent a lot for some people . Thank you
my cell # 925-470-8291 , jrocha law.707@gmail.com

ourania/pantelis tsapos
from Saint Clair Shores, MI
when the clients arrived in PHL they were told the flight from PHL/BWI was cancelled. they put them on a flight that was leaving later and into
RAGON airport in Washington. they finally arrived into WASHINGTON very late MR. TSAPOS has alzheimeris and MRS TSAPOS had a
verey difficult time. i feel they should be compensated for all the trouble they. lucky that their son pickup them at the airport because they
donit leave in Washington.
tickeg no 0017094710238 PANTELIS TSAPOS
0017094710237 OURANIA TSAPOS
THANK YOU
AMALIA

deborah a chalifour
from Boynton Beach, FL
It took me 3 days to get home from Tucson Az through Dallas frt worth to fort Lauderdale due to cancel flight AA2199 having to rebook for following day due to full flights and having to stay at airport overnight .Oct 13, 2018 flight 107. Flight 1576 next day 10/14/18 had no flight attendants and I was on hold from 5am until 2:30 pm. I sat hr by hr waiting for updates only to stand in another line as I missed one connection after another in Dallas forcing me to reschedule my connections and stand in line with over 100 other guest. my connection in Dallas scheduled for 6pm boarding was again delayed at gate due to broken first class serving tray almost 2 hr delay. upon boarding plane and sitting in row 30B our plane was forced to yet another hr delay while taxiing around because of plane pileup at gate. I landed in fort lauderdale the following morning and did not get home until 2am. This was a horrific draining and exhausting end to my week stay in Tucson Az. I am still recovering from the ordeal of traveling alone and having to deal with all of these circumstances that just got worse as the days went by. I was very disappointed in the service as well..I was not offered any snacks by the grumpy stewardess but the man sitting beside me was...This only raised my level of frustration as I waited and held back tears wondering if I would ever make it home …also none of the monitors were working either which forced the flight attendants to have to give a very poor explanation on safety rules as the plane was making its takeoff. no movie or tv to watch either...my 4.5 hr flight took 3 days before finally coming to an end..I thought I would try American Airlines for a change but after this I don't think I want to travel anywhere ever again...especially if it involves fort worth Dallas, Texas. Thank god this nightmare is over. I lost 2 days of my life sitting in airport while waiting on flight atttendants to arrive and broken equipment to be fixed. I would like a refund for my time wasted ,,,as they were offering to buy seats for over $700 on other Dallas flights leaving gates as I waited to board and was told that I needed to sit and wait with everyone else. Awful ordeal that I would not wish on anyone.

Patricia A OConnor
from Hampstead, NC
This is the second attempt to put in a complaint about American air services. I am handicapped and was very upset with the treatment at LGA . My ticket # 0012306909033, flight 3943, from LGA to ILM on 10-2-2018. My name is Patricia A. OConnor. address POBox 4152, (1509 South Shore Dr.) Surf City N.C. and phone 910-328-2312 or 910-789-9053. I always arrive and check in early because of my handicap. I use a scooter and walker and cannot go through security by walking. I have to be pat down etc. This was taken care of and I proceeded to assigned gate. After being there for about 15 minutes We were notified of gate changed and being moved to Gate D by going downstairs to a bus for transport to new gate. I am unable to go downstairs and assistance to new gate was supposed to be moving me.. I waited over 45 minutes for this help and had to remind girl at desk of my flight time. Finally an airport person showed up and led me to the new gate area. where I was notified that I had to go through the whole security inconvenience all over again. did not understand this since I was escorted by airport personnel. I was extremely upset and anxious and then rushed to make flight. I fly American often and have to go to LGA in Nov. and I hesitate to get a flight. IT WAS VERY TRAMATECT FOR ME . I would think that I deserve compensation from AA. The stewardess was very lovely and helpful, on both my flights. My arrival from ILM on 9-26-18 was also upsetting because of ground crew man who was incompetent in getting my walker and scooter when I got off plane. A young lady crew person corrected him and with help from another passenger I was finally able to leave AA. Your customer service I horrible and definitely needs much help. Hopefully I will hear from you very,very soon. Patricia OConnor

Carole Clark
from Weymouth, MA
I gave my son and grandson 2 tickets to fly to Las Vegas Nevada on Oct 12 flight 2229 from Logan airport to Phoenix Az and then to Las Vegas for a birthday present The locator is HQQHKO. Their ticket numbers are William Clark 0793257 ; James 0793258 for first class seating. There was a mechanical problem with this plane. A representative from American Airlines placed them a flight from Logan Boston to Los Angeles and then to Las Vegas not arriving in time for a show in Las Vegas for which they had tickets. Neither of these flights placed them on first class for which they had tickets. I would like American Airlines to reinstate my miles. My AA number is 84W53M6. I would appreciate your help to give me back my unused miles so I can put them to future use. Thank you

Patricia A OConnor
from Hampstead, NC
Checking on previous complaint sent after flight 3943 on 10-02-18. have heard nothing and was disconnected on 817-863-1234 with no return call. your customer service leaves much to be improved. P. OConnor 910-328-2312.

James Maher
from Baldwin Park, CA
My flight from BR to Dallas was scheduled for 8 pm on 10/ 14. I received a text that it was postponed until 630 am the same day! It was actually delayed until next day at 630 am. Then next day that flight was delayed and i missed my connecting flight... I was put on stand by and that flight was delayed an hour. When i finally made it to ontario ca there was no baggage! They put my bag on a later flight and that flight was also delayed! No more American Airlines!

Renee Fox
from Carson, CA
I purchases first class tickets back home and on way back on a connecting flight, they mishandled my sons custom wheelchair by laying it on its side on the conveyor belt damaging the whole right side where the joy stick is and when we reached honolulu from maui, they gave us the wheel chair not only inoperable but unsafe to drive. We took a whole video of their handling from the airplane window seat. Needless to say, when we told them we took a video they began scrambling like a bunch of chickens looking for the manager. They did not think that we would detect it was from their luggage handling crew in maui on October 8, 2018. They were so shook up they did not know how or where to find a comparable replacement wheel chair for my son. He was very upset, crying and in alot of pain as he has muscular dystrophy and relies on the custom wheelchair to keep him propped up and comfortable. We had first class tickets and due to their poor service, they removed us from airplane last and bordered us on connecting flight last. i am requesting a refund on all of our tickets. I am hoping to hear back from a customer Service Rep soon. You can reach me at 909-851-5495. To help you out. This flight was Monday 10-08-18 Flight 385 Hawaiian Airlines from Kahului Hawaii to Honolulu then connecting to Honolulu to Long Beach on Flight 70
Best Regards,
Renee Fox

David Hale
from Riverside, CA
The Caucasian stout balding steward was EXTREMELY rude. He never smiled and was very blunt when asking we what we wanted. At a later time, I requested another bag of pretzels (since they ran out of cookies) and he didn't acknowledge he heard it. When he was serving others, I asked him again for a bag of pretzels and he threw up his hands and said "one moment PLEASE". I was extremely humiliated and informed the stewardess how rude he was. This man does not have the demeanor to be in a customer service capacity and needless to say I was very disappointed and taken aback.

Louise Lynch
from Missouri Valley, IA
My husband and I saved for several years to make this trip to Ontario California. We choose American Airlines for the service .we expected to receive Our trip to California went smoothly. Returning home was a different story. We arrived on Flight AA1472 15 September 2018.We arrived in Dallas/Ft, Worth and no wheelchair for my husband's deplaning and plane change .After a discussion he was told to go ahead and the wheelchair would meet him. No wheelchair arrived and my husband was forced to walk the entire jetway. We walked into boarding area and I began trying to get a wheelchair for my disabled husband .We contacted an American Airline employee Supervisor Michelle who attempted to assist us. She called 5 times on loudspeaker to get us a wheelchair. None arrived and I finally got hold of a moving cart as now our plane had been boarding for 20 minutes when we arrived .My husband was in excruating pain from an extended walk he wasn't expected to have to make.I am requesting you compensate us in some way to show us American wasn't a bad choice.Again being retired Navy wife just knew American would handle us just right.Prove me right.

Audrey M. Lowe
from Ithaca, NY
I am writing to relay a serious incident that happened to me at the Philadelphia airport - Gate 19 - on Sept 27, 2018. After flying in from Raleigh, NC on my way home to Ithaca, NY, my flight was cancelled as was one to Syracuse. Those providing wheel chair assistance to me were TERRIFIC. They took me to your Customer Service Desk where a very nice gal gave me a PRIORITY BOARDING pass and said I was #2 STANDBY to Ithaca on the 8:50 p.m. flight #4995.A lovely agent at Gate 19 said she would "take care of me" and to sit in the handicap marked seat, next to her "desk."
I had about a 6+ hour wait. There were also many others waiting on standby due to the 2 flights being cancelled. It was time to board flight 4995. I had been observing, in this long wait, one of your employees going from gate to gate in "civilian clothes" - not your uniform. She arrived at Gate 19 and told the lovely agent to go on outside and that was the last I saw of her. As People were boarding, I went up to make sure she knew I had the PRIORITY pass - she never looked at it and told me to go sit down. She then let a bunch (maybe 5 or so) "standbys" load. The gal sitting net to me trying to get on board was the #3 Standby. She was NOT one of the 5. I again went up to to see why I was not allowed to board and asked her to check her computer screen to see that I was indeed #2. She didn't bother and told me they would send me to a hotel which terrified me in my condition and traveling alone. Just about everyone was on board - but me!! I got mad! (So did another couple). She finally said "come here" (like calling a dog) and I'll take you to the LAST seat on the plane. She then grabbed my arm and told me to RUN as she pulled me. I told her I can't RUN (I could walk but not fast or far). I am 81 years old and have Mixed Connective Tissue Disease. She kept telling me to RUN and then proceeded to tell me that I (not her) was making the plane late several times.
Unfortunately I do not have her name. But if your security cameras were working on 9/27 between 3 and 9 p.m., you couldn't miss her. She wore royal blue slacks, a white blouse with flowers and birds on it and her hair was loose and untidy.
To say I was appalled at this woman's treatment of me is an understatement! Especially after all the kindness and concern I had received from the Prospect group (wheel chair assist) and your other agents who took care of my needs (food, ladies room etc) and bent over backwards to be sure that I was o.k.
I do not have my boarding passes. My record locator is: URJMMR. I was originally booked for Sept 13 to RDU and return Sept 20 but the Hurricane Florence delayed my trip one week.
I am not a "complainer" but this woman's actions were outrageous and I would like to spare another special needs passenger this type of "incident." Thank you. Sincerely yours, Audrey M. Lowe
I am sorry this is 1 week post incident but I returned to several problems that required my immediate attention.

Marcus Jenkins
from Long Beach, CA
my complain is about my trip last September 7,2018 . and American Airlines response on my complained with 3000 miles back , so sorry I wont accept that., all the stress , money, time , Big No. All I want is the money I spend , parking ticket , rent a car and hotel.

KAY l Brandt
from Cottonwood, CA
I received 2 messages from Kamera in lost and found regarding my lost ipad.
The flight number was AA674 17SEP 8531. I have contacted your lost and
found department to no avail and i have submitted a lost and found form with
the payment. I have received a
reply email saying they are unable to
find my ipad which is an apple, with black cover and a screen saver of my
family that includes 5 adults and 5 children,.
I have made numerous phone calls to you lost and found to no avail. I have
complied with the instructions. Since I received a personal call from Kamera
regarding my ipad and to call your lost and found regarding my ipad that she
indicated she had found, I find your response both troubling and unacceptable.
Your service is unacceptable and I find your employees lacking in competance
I would like to resolve this matter and hope you will look into it and resolve it in a
timely matter. Needless to say I am a very unhappy with your service.

Donald Dingus
from Rockford, IL
We had made reservation on June 10, 2018 with RC160S Thursday Sep. 13,2018 1470 flight round trip coming back on the 16th of Sep.2018 return flight 1253 redeye with the agency Bishop Louis # 844 816 9103 American Airlines QFDCDK flying out of O hare to San Francisco put it on our Discover card last four #s 2176.
When we arrived with our confirmation paper the lady said it had been canceled on June 12th. We explained we did not cancel that there must be a mix up. we paid $339.00 each for 4 tickets. But now the lady is telling us we have to pay $1000.00 a ticket. Sir we can't afford to pay this price but I am a Minister flying out to do my nephew wedding in Monterey, Cal. my Son is the best man we have to be there for rehearsal and we are explaining this to the lady and she doesn't care. I feel that since we had proof that we had booked with you all that we should receive a break in price.
We paid the price and headed to San Francisco with carry on luggage which we had to put in baggage claim because there was no room not what we wanted. on the way back we had to do the same with our luggage and by having to go to baggage claims we missed our bus to Rockford by 10 minutes and waited an hour for the next bus. Needless to say our first experience with you all was not good .

Raidel Villar
from Hialeah, FL
I bought a ticket on 9/10/18 (KIZKYV) I made a mistake,instead of buying in the morning time I bought for night time I called several times to American Airlines and I even went to Mia airport American desk trying to resolve this mater to change my ticket from 7:00 pm to 9:15 am in the morning same day they didn't want to help me out instead they want to charge me $200+ to change my time of flight. This was outrageous about these charges bc I would understand difference in the amount of the tickets it would be fine but not AA wanted to charge $200 just to change the time of the flight. well this is a rip off no way to treat a costumer so, I end up calling AA canceling my flight and losing my money bc I rather loose my money than fly with you guys. I would never ever buy a ticket or fly with AA. p.s. If you wouldnt have any other flights i would understand about the extremly high charges but,you did have flights Im preety much coming empty. shame on you AA. keep my money it looks like you need it more than I do.
Sincerly,
Raidel Villar

Louise Lynch
from Missouri Valley, IA
My husband and I saved for several years to make this trip to Ontario California. We choose American Airlines for the service .we expected to receive Our trip to California went smoothly. Returning home was a different story. We arrived on Flight AA1472 15 September 2018.We arrived in Dallas/Ft, Worth and no wheelchair for my husband's deplaning and plane change .After a discussion he was told to go ahead and the wheelchair would meet him. No wheelchair arrived and my husband was forced to walk the entire jetway. We walked into boarding area and I began trying to get a wheelchair for my disabled husband .We contacted an American Airline employee Supervisor Michelle who attempted to assist us. She called 5 times on loudspeaker to get us a wheelchair. None arrived and I finally got hold of a moving cart as now our plane had been boarding for 20 minutes when we arrived .My husband was in excruating pain from an extended walk he wasn't expected to have to make.I am requesting you compensate us in some way to show us American wasn't a bad choice.Again being retired Navy wife just knew American would handle us just right.Prove me right.

Janet L Melendez
from Monterrey, NLE
In Phoenix they took my VERY small bag because it had wheels on and said no room and threw it in the baggage.,,, there was enough room for it even under my seat. I carry my computer in it. At age 85 I carry support vitamins to keep me healthy. I am missing a 90 day supply of Vitamin C and same size of Magnesium. I cannot get quality replacements here in Mexico and I stay here 3 months at a time. My little bag was rummaged through at least 3 times, once within 20 ft of each other. I see others baggage much bigger than mine. This is the second time you have taken my bag from my possession and items go missing. Also in Mazatlan the wheelchair attendant pressured me for a larger tip than $2. Then he asked my driver for more tip....without letting me know. I will have to try and get vitamins shipped from USA to here and that will be iffy.

Jennifer Eskee
from Charlotte, NC
We paid extra for bigger seats, but my husband's seat couldn't recline. No movies or games or music? WTF? Delta flights were great today. Charlotte to Salt Lake City on AA807 was horrid. 4 hours of nothing. Antique plane. Shame on AA for charging for this trip! Pathetic. Pictures posted of the lousy plane on FB. Yelp rating 1 star. Delta next trip the whole flight.

debral.noble@gmail.com
from Tustin, CA
I have tried to contact the complaint department several times and have been unable to reach anyone. I traveled on your airlines in July 9, 2018 on FL 599 to Charlotte, NC at 8:15 PM and am a ADA passenger requiring a wheelchair. Upon my return on FL 5419 to Greensboro/High Point/Winston Salem to my connecting FL 3506 GSO Greensboro myself and my friend who is also ADA in wheelchair were treated horribly and were asked to get out of the wheelchairs and were put on a tram which took us to an elevator and left us there. We both have back and leg problems that do not allow us at our ages to walk any length especially through the airport. I am not a regular passenger on American Airlines and am very upset at the treatment that I was subjected to and had to consult my physician upon return to my home shortly after to get a consult regarding the pain that I suffered due to this incident and have had to have outpatient surgery on my back. My phone number is (858) 254-6901.

Sunday August 26, Flight AA3721 from Gainesville to Miami I was requested to deliver my carry on luggage at the entrance of the plane to be placed at luggage compartment of the airplane, as a result $150.00 was taken from my wallet which was in my bag. At security point I placed my wallet in the bag and retrieved it upon arrival at Miami airport. Credit cards and other id documents were found intact but the cash was gone.
I am a Platinum frequent flyer #MT99650, Harvard Business School Alumni, Retired VP from Citibank, currently 69 years old. Although the $150 are not going to break me, I needed to communicate the incident which in all years of being an AA nothing like this has happened to me making it a very sad experience of having my trust in AA violated.
Looking forward to your respond and resolution, thanks.

Ronnie Deatherage
from Danville, KY
We were in Cancun and were to depart at 4:20 pm (Flight #1778 for our return flight to Charlotte, NC on July 28. Our flight out of Charlotte to Lexington was to leave at 10:30PM (Flight # 5230). we received word that our flight was going to be delayed until 5:00. When 5:oo arrived we boarded the plane and sat on the tarmac until after 7:00. The pilot kept coming on the intercom saying that a new flight plan had been filed because of weather and he was waiting for it to be confirmed so that we could leave. We arrived at Charlotte and was hustled through customs, a party of 10 with 4 children under 6, and when we arrived at the gate it was closed with the plane sitting there. We were not allowed to get on the plane and when we went to customer service we were giving the cold shoulder. She would not offer any help other then the gate was closed and there was nothing that she or anyone else could do about it. We along with a round 50 other people were trying then to find rooms, something to eat and transportation but all she kept telling us that there was a convention in town and there were no rooms to be had in Charlotte. She was not sympatric nor helpful, almost on the verge of being out and out mean. We had to ask for/if any assistance would be given to get something to eat (all of the restaurants were closed/////0 she finally gave us a voucher for $20.00 for each family to use. She did not offer a blanket or pillows, we had to ask for those and another man had to go and get these. He ended up not having enough for everyone that was in line.
Bottom line, this was not our fault that we missed the plane and we were inconvenienced. Mater of fact this is the second time that I have flown American and it is the second time that I have been forced to sleep on the floor with my wife and family in Charlotte because of missing connecting flights. Will I fly American again,? Depends on what you do to make this right. Hope to hear from you soon. I had trip insurance but as not able to use it because of the convention and the inability of your employee to help. She did not even pretent to make calls to hotels to see if rooms could be had.
Ronnie Deatherage # 7W53FL8
6066699810
Linda Deatherage # 7LT98K6
Kevin Deatherage
Brittany Deatherage
William Deatherage
Cicily Deatherage
Kelly Deatherage Grigson
David Grigson
Annabelle Grigson
Asher Grigson

William Dayan
from Boca Raton, FL
On August 2, 2018. I William Dayan and Cynthia Kummer had decided to fly to Europe with the intent with surprising my sister for her 60th birthday surprise party. After arriving at the airport to fly flight number 1647 after a delay of waiting 2 1/2 hours we were than told that the flight to Philadelphia was cancelled due to A/C mechanical failure, which I have a document letter proven that. We were than told through American Airlines that we could catch a flight with delta airlines, that we should rush to get our luggage back and get on delta, after waiting 1 hour we were told that they were booked. We went back to American Airlines counter and they than had told us there is a flight out of Miami to Madrid Spain and than to Paris through Iberia airlines which we had to rush to take a cab to get from palm beach airport to Miami Once to Miami the flight was delayed over 3 hours, because of the delay once we got to Madrid the connecting flight to Paris left without us. Once again we were told again the flight was delayed another 3 hours to get to Paris. Our total flight time took 35 hours to finally get to Paris were we missed our party. Please note that all these delays were not due to any weather issues and I have documentation for. Please note that flight 787 coming from CDC to Charlotte North Carolina had no entertainment which was also delayed almost 2 hours . Please respond promptly to my complaint as we are so overwhelmed and feel we should be compensated for our experience. I look forward to continue flying America airlines and have this issued resolved promptly. Please contact me by email.
Dayan4@comcast.net
William Dayan/Cynthia Kummer
1026 Hythe B
Boca Raton,Florida 33434 561-504-6924

Aseneth May Castaneda
from Cambridge, MA
I am disappointed that American airlines did not offer compensation or reimbursement after the my last flight experience. My most recent flight with American airlines involved two delayed flights, one cancelation, and a connecting flight which I missed, due to the fact that I was put on a flight that boarded before my first flight had even landed. My first flight was delayed once, then cancelled. After hours of waiting in line to get my flights rebooked, I was put on a flight which was scheduled to board before my first flight touched down. I missed that second connecting flight, and was rescheduled for a flight that ended up being delayed as well. I finally got to my destination, but arrived much later than I was originally supposed to. I appreciate that American got me to where I need to be, but I am disappointed that greater effort has not been made to compensate for the time and trouble such frenzy caused myself and my family, as they were very concerned throughout the trip. Due to the extended trouble, I also did not have the opportunity to sleep for about 36-48 hours.

Joseph Thomas
from Orange Walk, OW
Hello-American Airlines You screwed up our flight 1441 to Charlotte - This original flight from Jfk left almost 4 hours late. So we couldn't catch up to the Charlotte connection.-So i ended up paid for a hotel I couldn't use >
When I spoke to your agent -all they could offer was a discount coupon that didn't work !-8/11 Sat Sun Mon was my original Hotel stay -But I never got there -spending the night in the Airport with no way to get to Belize !
When I finally got to the Hotel they said they were notified too late So my stay there was cut short. And they wouldn't honor my 3rd day. So I Had to leave.
We Originally asked your American Airline agents and nothing was done for food or lodging-No HELP WAS GIVEN AT ALL !! Apparently you do not care about your customers
I have 1more night and I'm out of money. I would like to stay at the Radisson -on my final night ? Is that possible - you could setup a coupon for thiis - in Belize ? Also I lost the $200 for that first night and had to pay another $175 for my third night somewhere else.
thank you
JThomas

Sharon Johnson
from Carlsbad, CA
I bought a two round-trip ticket from San Deigo Ca to Southbend Ind. my sitting was so bad I decided to upgrade and pay for better sitting on way back to San Diego. when I got to the airport in Southend, my flight could no take my bags. I would have to leave my bag and take the flight or take the bus to Chicago. I needed to be home in time for work so I took the bus to Chicago. I had to pay 84.00 dollars for me and my son and I was not reimbursed for my bus fare. When I arrive for my Chicago flight. They separated me and my son and put us in bad sits. Amercian Airline treated me and my son like second-class citizen. I will never take American Airline again. And I need to pay for my bus fare to Chicago Because I pay for a round-trip ticket home. My tickets no. EZJBWT and bus tickets no 99034111
Sharon Johnson
718 Sycamore Ave. Space 178
Vista , Ca 92083
760-295-7869

Juan Carlos Valdes
from Miami, FL
Ticket # 0012181520461
Back on July 18th, the f first leg from BCN-LHR went well but for some reason they could not issue me the LHR-MIA boarding pass telling me to go to the gate at LHR,.This is when the nightmare began, There I was told that I did not have any seats that First Class was oversold, which in my 42 year of flying and over 35 with AA, I had never heard off, then I proceeded to go thru 3 ticket agents that could not tell me the why, then they tried for over 10 minutes to get a supervisor who was busy getting another passenger a Hotel room, and after trying to give me all sorts of reasons why I was bumped down all Untrue ( That I was the last to buy the tickets =NO, that I used miles to upgrade = NO, etc )finally I was told to go to the gate for there was not much time left to board, so we had to Run to hte gate & there in lies the the REAL problem for I had had surgery 5/17 & could not run but was left with no choice. At the gate I was told the same reasons for the downgrade, again I told them that had not been the case for I bought my ticket back in March 2018, knowing that I was going to have surgery (Stomach)May 17th , 2018 I did not want to risk either not getting seats ( At the time I bought the ticket there were only 2 seats taken) nor buying Business hoping to be upgraded = I BOUGHT FIRST CLASS. I was also traveling with my 3 kids in Premium Economy.
In Short my health deteriorated so much that I had to go immediately to my Surgeon on the 19th & in to the Hospital on the 20th to have all the Excess fluid that the running and carrying and Frustration caused and also place a catheter in my stomach to try and reseal the injury by removing all the excess liquid that this episode accelerated and my recovery could take 2-4 weeks
I have been with AA Advantage for over 32 YEARS and flying longer and this is not RIGHT.
I await your response for this Disaster that took place at LHR caused much distress on my family & great peril to me and now 2-4 weeks of pain.
JC Valdes

Bill Strond
from Glenview, IL
My wife and I recently took a trip from Chicago to Arequipa, Peru in July.. Our service on these flights was very poor. We went from Chicago to Dallas and then from Dallas to Lima. We then used Latam airlines from Lima to Arequipa. Specifically we left Chicago, O'Hare on July 10th at 6:35pm on flight 2300. As we prepared to board the plane, we were informed that we were not allowed to store our carry on luggage as there was no room. I informed the check in crew that I was carrying $20,000 dollars worth of camera equipment and did no pack it to be checked. I indicated at the time that the probability of the telephoto lens and or camera being damaged was quite high. She repeated the statement that it would have to be checked. I asked to speak to her supervisor, Ms. Sharon Santiago, who acknowledged the information I explained to the other personnel. I felt and explained to her that she was exposing American to serious financial liability and ruin the activities I had planned in Peru. I indicated that this was not American's Policy. She indicated that she would note this but the bag had to be checked. I checked the bag, I was furious, and was unable to get my checked carryon until we go to Lima. We were unable to depart to Lima as scheduled, specifically 10:15pm to arrive in Lima at 5:18 am on flight 909, due to a documentation issue by the ground personnel who had worked on the plane previously. I was worried and stressed all night long. We experienced a further delay in Lima as there were no gates available when we landed and this reduced the time for me to make our connection to Arequipa. I checked my equipment as soon as we got our bags. It was a miracle nothing was damaged. However, one of my checked bags did not leave Chicago. We filled out the paperwork to find the bag. This resulted in a 3 day delay in getting the bag, and a special trip to the bus terminal in Mollendo, Peru.. This resulted in a waste of time reducing the activities I had planned. Not having a change of clothing for three days in Peru was very uncomfortable and I had to reschedule some planned activities due to the lack of appropriate clothing..
The return trip became a marathon event. We departed for Lima on July 25th. Specifically, we took Latam flight 7721 at 6:20pm arriving in Lima at 7:57pm. We the attempted to check our bags in Lima for American flight 988 scheduled to depart at 11:54pm and arrive in Dallas at 7:20 am. We then were informed that there was no plane, as there was adverse weather in Miami delaying our plane. There was no information at the American check in counter. Most of the passengers were very frustrated. We left several hours late. We then were concerned about making our connecting flight in Dallas for Chicago. Specifically, it was flight 2754 scheduled to leave at 10:30am and arrive in Chicago at 12:58. We had to go through customs and were told the wrong gate information on the plane. This resulted in our getting to the correct gate15 minutes before the flight. We were not alone. There was a father whose family was on the plane and they closed the gate early. We tried to contact the plane but were told that the plane had finished boarding. The father said he was at the gate 5 minutes before we got their. We were all transferred to the next flight..
My wife and I have used American for most of our flying needs. We try to comply with all reasonable regulations and requirements. People prepare to travel according to policy. I feel that I was treated very unfairly as all '"carry on' bags are not equal. People are not freight, and have scheduled activities when they travel. We are currently planning our next trip to Peru.. I am concerned ! What are your thoughts ?

Kimberly Galdi
from Wayne, PA
Flight 376 from Miami To Philadelphia on 8-1-18

ROBERT RAMOS
from Lexington, VA
i had a tickets leave lga to gso on 8/3/2018 at 335pm stay at airport untile 1130pm did not get greenbro nc at 1colock am sat morning this not good had to stay at greenbro all night to get a ride home. my ride had left.airport cancelling flight all night long.

Angelo Susini
from Arlington, TX
I filed a Complaint about my carry on bag on June 20 and gave a 5 star rating. Never got a response from them so I drop my rating to 1 Star. It was not about the money it was about the carry on bag. I am from Arlington Tx not Kennedale. Could some one respect me and get back to me please. I gave you a lot of business over the years.

lisa coltogirone
from Lutherville, MD
On Thurs Aug 2nd I had bought a ticket to travel from Sarasota to Balt. I originally was supposed to leave at 10:06 from Sarasota to Charlotte, then second leg was Charlotte to Balt arriving at 2:30. When leaving at 8:00 am for the airport I received the first notice that the flight was delayed. I got to the airport and eventually learned that the flight to Charlotte would be delayed to the point that I would not be able to make any connections from Charlotte to Baltimore. No other airlines had any flights for me from Sarasota and the delay was for mechanical problems according to the AA representative. The AA Rep then suggested that I drive to Tampa which was about 1 1/2 hours away and get a flight from Tampa to Philadelphia, then Philadelphia to Baltimore, which would still get me back to Balt by 6:30. The flight then leaving Tampa to Phil was delayed but it was due in at 5:03pm and the connection departed at 5:33pm so I sat at near to the front of plane as possible to be able to get right off and get to the next gate in Philadelphia. The plane landed a few minutes early actually and I immediately deplaned and sought out my gate for my Balt connection only to learn the flight had been cancelled. No other flights were available is what I eventually learned. I stood in line for 1 hr 45 minutes to try to speak to an AA customer rep, named Erica, who was the MOST unhelpful and rude person I have EVER encountered in my air travel experience. The manager, who was equally as unhelpful, Deb Gunn, told me I was rebooked on a flight for the following afternoon and I could sleep on a bench. I was denied a meal voucher, a hotel room and even though at first she said she could get me ground transportation, she then changed her mind and said if I wanted ground transportation for the 1 1/2 trip to Balt I would have to call the 800 number and have them add it to my reservation. I called the 800 number in front of her and it said the wait time to speak to anyone was greater than 60 minutes so the clock was ticking and I was panicked about the thought of my kids being unattended. The cancellation I was told was mechanical, not weather related. I tried to explain to the manager and the rep that I had unattended children that would be dropped off at my house later that evening and I the whole reason I was flying home 2 days ahead of my husband from our vacation was because my friend got us Darius Rucker and Lady Antebellum tickets for their Balt performance on Thurs night, August 2nd. So needless to say, I missed the concert, I had to call numerous people in an attempt to get someone to drive from Balt to Philadelphia to pick me up so I could get home to my kids. I had to pay someone $200 for that ride, I am out the cost of the concert ticket as I had already paid for it in advance of course, plus I am out the money for my plane ticket that was cancelled half way through my travel. I had $1.72 in my pocket and I pleaded with the manager for a meal voucher in tears. I have NEVER been so humiliated in all my life and I sincerely hope that after my complaint is received someone in American Airlines decides to make this situation right. As of this point all that I have encountered in AA so far has been unhelpful, uncaring, rude and unprofessional!
I want to be reimbursed for my out of pocket expenses, which includes car travel from Sarasota to Tampa, my ride from Philadelphia to Baltimore, my concert ticket cost, the cost of my original plane ticket and in addition I am requesting 4 round trip first class tickets for the extreme anxiety and mental distress I suffered, the treatment I received, from AA representatives in Philadelphia. To deny someone who had been traveling since 8 am on Aug 2nd and supposed to remain in airport until 4:30pm the following day, almost 32 hours with nothing to eat or drink, a single meal voucher is just absolutely horrible!!! Especially, when the whole reason I was in the situation was no fault of my own and 100% fault of American Airlines. It is my sincere desire to resolve this situation in an acceptable outcome for all, however, please know that I have been advised by friends and family to seek legal advice about this situation if American Airlines does not see fit to rectify this situation. I can be reached at 443-829-3332.

Horacio Assereto and Nelida Assereto
from West Palm Beach, FL
This is in regards of the cancellation of flight # AA2796 scheduled to depart at 1:41pm CT on 8/1/18 from Chicago O'Hare Airport to Miami International Airport which one after several reports of delay was finally cancelled without any substantial explanation. My wife and I spent around 10 hours at the airport during which we were in line for over two hours to reach the Customer Service counter just to be offered anything but to return to Miami the following day which was not good because that was a working day for us. Finally per our request and persistence we got to be placed on flight # AA2541 to Fort Lauderdale which departure time was 6:35pm CT but it was also delayed. We reached Ft Lauderdale at 12:00am ET and consequently we have to pay for the extra hours our car was parked. Finally we made it home at 1:40 in the morning. We are senior citizens and we were so exhausted that we could not make it to work, so we missed the day of work. I would like to know in what way American Airlines will compensate us for all that hassle and extra expenses that we incurred and also for the lack of income of the day of work missed.

Joseph Whitt
from Athens, AL
Flight # 5454- 07/06/ 2018 from Birmingham, AL to eventually Venice, Italy to start Seabourn cruise to Athens, Greece:. The following is a sequence of events starting in Birmingham:
1. I am handicapped (leg amputation)- an American employee put a red tag on my walker, leaned it up against the wall near the boarding entrance and told me it would be fine there until we boarded. At boarding time, it was gone. I told another employee about the red tag, etc.. She said she knew nothing about red tags until I showed her a stack of them behind her desk. I have not seen it since.
2. After we had already boarded the Business class flight to Philadelphia and directly to Venice, American canceled the flight ( I think because only 10 or 11 passengers were on it) and rescheduled us on another flight. The employee at the desk explained the only way we would make our cruise on time would be to downgrade to coach and go through Paris-DeGaulle. I explained that would be extremely uncomfortably for me and offered to pay extra for first class. She rudely said it was that or nothing and smiling with a smirk.
3.We took that flight- our luggage never arrived. We made the cruise with no luggage, It arrived 2 days after we returned home( my dress shoes had been cut into 6 pieces).
We returned Business class Delta with no problems at all. I don't think American instructs their employees to lie and be as rude as they can, but they should look at the Birmingham, AL location and correct some problems there.
I have not been contacted by American and don't expect to be. But a simple apology would be nice.
Thanks for your time,
Joseph Whitt
josephwhitt@msn.com

elma faye pone-fulmer
from Elizabethtown, NC
hi , on the 24th of july 2018 we where to fly out to seattle wa. never got to go because planes were noy available.we was going from fay nc with a great nephew taking him to his mother. disappointed child as well as ourselves the flight was 5788. we have to travel for 50 miles to get the plane,so imagine preparing for that and then you have to return and do it all over again. We paid to travel on the 24th returning on the 26th. we only got to go on the 25th. not fair! we had so many delays as to when we going to actually fly out ,to not fly at all that day!

William Jackson
from McDonough, GA
My name is William Jackson a (Retired Disable Veteran). This pass weekend I had a very bad experience with some of your employees. First it started at LaGuardia Airport and ended in Charlotte-Douglas as my wife and I Saturday morning 28 July 18 getting ready to leave at 7:55 to Charlotte N.C. connecting flight headed back to Atlanta Ga. Where we went to the Customer Service agent just before you board. Just before boarding they ask would anyone like to give up there seats to get a voucher starting out with $240, then they went up to 500, 800 then when they got to $1000 (NOBODY MOVED) so my wife went to the counter to obtain the vouchers for us both which first come, first serve, BUT this young man who was flying on a (BUDDY PASS) waiting to get on the plane just stood there for a couple of minutes, then told the lady he would take one of the $1000 voucher while my wife was standing there, which the customer service lady gave it to him instead of us which I thought was not very (UNFAIR) and UNPROFESSIONAL). Serving my Country for 34 years and flying to numerous of countries and cities I have never experience or been treated like this before, also I thought as a disable person we suppose to go on first, I was the last person to go on. This was so disappointing to me and my wife. last but not least, One of the supervisors in Charlotte Airport yelled at my wife about her purse.That is definitely not Customer Service. We could have chosen any other Airline but we wanted to give you guys a try for our first time and it wasn't pleasant at all from the "Beginning to the End". I wouldn't want to put this on Facebook or Twitter about my treatment if you guys would Please take care of this Matter and get back with me as soon as possible because (I know) you guys are more Professional than this Thank you for cooperation

Dwynwen Ann Jones
from San Miguel de Allende, GUA
Good afternoon
5th attemps with no reply only an acknowledgement receipt and informing me that me complaint being actioned but nothing happening, WHY?
6th attempt as my e-mailwas incorrect in last complaints - it is dwynwenjo@yahoo.co.uk. Thank you.
Your Reference number to this request: 1-27437937968
I am receiving flights feedback requests from yourselves which I would be delighted to complete once the above enquiry has been completed satisfactorily.
Still not received a reply to the above enquiry dated 25/07/2018, all I require is the procedure to reschedule a flight as I had to divert from Belize to Mexico instead of flying direct from Belize to London. Spoke to an AA Consultant in Belize whom advised me to buy a ticket privately from Belize to Mexico so I may get to Mexico in time, then make arrangements to reschedule and use my original ticket to continue the journey to London.
Appreciate your urgency in this matter enabling me to move forward with other business which is awaiting attention, without clarification from yourselves it is prevailing me from going on to other business I now urgently need to attend to..
Sincere thanks in advance
Dwynwen Ann Jones

I traveled from Miami to San Juan on the 18 of July , flight 2414, I was assigned a window seat on the back of the airplane. I arrived at the airport very early in order to change my seat . When I check in at airport, supposedly the only seat available was at the front for $73.11 , therefore since I am a very tall person, 6 feet 2 inches I decided to buy it,nevertheless it was a center seat. When I arrived at the point of the gate, I ask for a better seat and I got an aisle seat , which is better for me even though it was not a Main Cabin Extra.
I think i deserve the return of this extra money i payed for the seat. Since I didnt enjoy a main cabin extra seat.
I understand seats may become available at last minute, and your personnel do a great job trying to accomodate and satisfy many requests. But remember one thing is bussines and another is not to feel you are being treated deshonestly by company sales computer programers or whatever it is named. My reward number is F23D012.
Thank you very much.

Kerrie Collins
from Columbus, OH
I don't know if I can say everything in 100 words. I have traveled to Abilene,Texas several times over the years. This last trip was the final straw. On July 12, I had a flight from Columbus, John Glen International to Dallas/Fort Worth leaving at 6:20 A.M. due to arrive a 7:58 A.M. that flight was delayed because we had no crew they were late. We finally leave Columbus at 7:45 A.M. We get to DFW and make it to our gate to go to Abilene Regional only to watch our plane pulling out. Not our Fault. We was suppose to arrive at Abilene Regional at 10:00 A.M. Next flight to Abilene Regional was at 2:20 P.M. once again delayed no crew, then no plane. Next flight at 5:50 P.M. once again delayed no plane, then a tornado. We finally board and then sit on the runway because the crew had not run their computer check, then there is another issue. I've lost count with the issues and excuses by this time. I finally arrive in Abilene at 7:05 P.M. I had to reschedule my rental car that I had set to pick up by 11:00 A.M. just in case there was a delay. I just turned 65 years old and I had to spend the DA-N day in a airport. On the way back on July 17, 2018 6:31 flight. a delay from Abilene Regional to DFW. We get to DFW with just enough time to get to the gate for the flight to Columbus. We board on time but sit on the runway for an hour and a half. I finally arrived in Columbus at 1:20 A.M. OH! I have to say for all of my trouble I got a da-n $12.00 lunch voucher for the 8 hours or more I spent in Dallas. This is sick, the really sad thing is American Airlines is the only one that fly into Abilene, TX. I have lived in Columbus over 45 years and have traveled back and forth to Abilene, TX (my home) many, many times each and every time I have been stuck going one way or another or both. I can't even give a star . American Airlines You Suck!

ABID DANAWALA
from Garland, TX
My son just turned 18 and he was traveling alone on july 27 from Dallas to Indianapolis. Flight 2711 scheduled for 8:29 PM and arranged somebody to pick him up from indianapolis airport.
Flight was delayed to 9:15 then 9:25 then 9:35 then 9:45 and finally departed at 10:16. It was very embarassing when he came out from indianpolis airport at 1:30 am and there was no ride.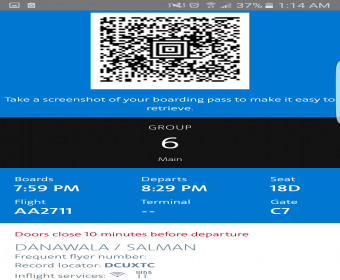 Richard Bayne
from Murrysville, PA
Record Locator WIZWAJ
Myself, wife and 2 19 year old daughters were returning from a wonderful vacation in Grand Cayman last Sunday, July 22. Our flight AA822 was late leaving Grand Cayman, but arrived in Charlotte in enough time to catch our connecting flight AA1749 to Pittsburgh. That flight was delayed and eventually cancelled. We were then scheduled for a later flight Sunday night, but was also delayed and cancelled after midnight ultimately because they couldn't get a crew to fly the plane. Stood in line for over an hour to try to schedule a Monday flight to NYC and then on to Pittsburgh for 4 of us.
We returned to airport in Charlotte at 7:00 AM and managed to get scheduled separately, 2 and 2, from Charlotte to Pittsburgh later Monday night.
One of those two flights was delayed by 3 1/2 hours and 2 of us got home after midnight Monday night. During this chaos we experienced, they were multiple delays, multiple cancellations, multiple gate chances, hotel costs, Uber costs, meal costs, etc. totalling extra costs to us of over $500. Charlotte American Airlines is out of control on so many levels our frustration is over the top. Disappointed in our experience. Once I use up my AA award miles I will cancel my AA credit card and find other airlines to fly.

Paricia Flick
from Beaufort, SC
This flight was a nightmare for sure. We boarded the plane as if all was well and then sat on the tarmac for well over an hour only to return to the Charlotte terminal. Told not to leave the area because of the uncertainty of when the plane would be leaving again. Finally boarded the plane and headed for Hilton Head where we circled HH for over an hour before the flight was turned around and returned to Charlotte. We were then told again to stay at the gate as they were trying to get a different crew to take us back to HH when in turn they cancelled the flight about 8:15. I should have arrived on Hilton Head that day at 2:00.
I understand that you say this was due to weather and they American does not have to provide ANYTHING for us.
I have lived on Hilton Head for a long time and I am aware that American has just started bringing larger planes in there. I attended the ribbon cutting with the Chamber of Commerce just a few weeks ago to celebrate this. I have been flying out of Savannah and decided to leave from the island this time. What a mistake!!!
If American is not going to be able to land due to rain, you may as well not have this service as it rains most afternoons.
I feel I was treated very unjustly and certainly deserve some compensation for this uncalled for inconvenience.

Dr. Harry Howitt
from San Antonio, TX
On 17 Jul I was on an American Airlines Flight from Fresno, CA to LAX. I was assigned to an Exit Row and acknowledged that Yes I could perform the required safety tasks if the situation were to call for such action. Prior to our departure the Stewardess informed me that AA recently issued a Policy that passengers in Exit Row seats would be provided with free alcoholic beverages! You CANNOT be serious!!!!!!!!!!!!!!!!!!! Can you imagine the law suits if something unfortunate were to take place and the passenger in an Exit Row seat was found to be under the influence of free alcoholic beverages provided compliments of AA???? Good luck with that! Suggest you revoke this policy forthwith.
Dr. Harry Howitt
210 861-9479

Louise G. McCrae
from New York, NY
I made airline reservations in February 2018 to and from Tokyo, Japan on June 23, 2018 returning July 3, 2018. Diamond Princess Cruise Line ad -vised me that American Airline would give me seat numbers but I should wait for a later date to apply for seats for Cathay Pacific.
When I called Cathay Pacific (I did not take the name of the person who answered the phone because I have never had a problem with my seat assignment before.). The person who assigned us the seat was very nice. I went on the internet and checked out the seats and was pleased that the seat were in mid-plane.
We were assigned seats 41 B & C. We arrived at the airport before 7 AM, our flight was not until 10 AM. We were assigned the last two seats on the plane 72 F & G we were told that there were no other seats available .
I 'm 92 years of age, my first air flight was a flight to Miami, Florida in 1985 and I have traveled on many, many airlines and I never had this problem.
I felt like I felt when I went to college in 1944 when we had to get on the bus and take the last seat on the bus and if there were no more seats we had to stand while other people sat.
The rest of the trip was very okay.
My flight #841 JFK Confirmation # QU13WH

Maria Orozco
from Des Moines, IA
well on 7/22/2018 my mother in law was leaving to mexico to be exact to Morelia, when my husband took her that morning, the employee was rude and did not help my husband told him the she was not on the computer and the she did not had a reservation, so he went home with an elderly person, so at 11am I called and ask the airline what happened, and they told me the reservation was cancelled the she did not show up so they canceled her, and talk to the supervisor and he told me the we had to pay 200dlls penalty well I don't feel the we are the ones to pay for something we did not do so can you please look at this is was in Desmoines air port at 4:45 am I want my money back don't think is fair we had to pay extra
Have feedback for American Airlines?
Thanks for your feedback!
Sorry. Please try again later!