American Airlines
American Airlines Complaints Continued... (Page 3)
427+ reviews added so far. Upset? Call American Airlines corporate: 817-863-1234

Chen Pei Stewart
from Allen, TX
Booked the trip to Cabo Saint Lucas for my good friends' wedding. I was 2and half hour earlier than the flight departure time to check in then realized that my name was not correct in the system ( my name is correct on the paper I have on hand which I printed out after booking the trip successful. The staff at the airport were nice and tried to correct the mistake made by original staff took the order, it still took more than 2 hours to make it right , but it was still past the boarding time so they couldn't put me on the plane to go to my friends' rehearsal dinner in Cabo Saint Lucas, instead of sending me home to catch the early flight next door. It cost me a night ocean front hotel in Cabo Saint Lucas I already paid for it, plus the taxi I had to ride back to my place , the drive the next day and spent $35 for the parking in Remote North, most important was I missed the fun time at rehearsal dinner with all my friends in Cabo Saint Lucas. I have been American Airline loyal customer about 18 years, this is unexpected unpleasant experience. I need the management team to dress my concern and take care of my loss. Thank you!

CelesteLane Grimm
from Wasilla, AK
68 years old and handicap so I fly first class to be close to bathroom not walk far and pick my seat. fl from Dallas delayed, put on another airline to make connecting, delayed again. first flight not isle seat next flight 5 hours not first class row 30! can barley walk and then no food or drinks and no luggage for 24 hours bought ticket in April to assure seats very disappointed with your service and expect more then just the difference in price. Was so confusing and hard on me.hopefully you can do something to make up for this nitemare before I write a review and take this to social media. have never had such a bad experience flying first class on any airlines, the only good thing was you put me on Alaska Air and they were nice and not as rude as your people at the service counter that told me to go stand in a long line and reroute my self or call American when I am rushing to make a connecting flight. living in Alaska you cant always get a ride in the middle of the night when you screwed up my plans. CelesteLane Grimm 907-982-1293

Lewis Lopez
from Houston, TX
On July 17 @ I was had a return flight scheduled for 6:40pm to return to San Antonio Flight 1751. When arrived at gate we were told the flight would be delayed to mechanical errors with the plane. The flight was then scheduled for a different time 8pm, however the flight was delayed again for reason of mechanical errors with the plane and apparently no Pilot to fly the plane as what we were being told. Flight 1751 was delayed again until 9:30pm, then 10pm @ B14 Gate then12:15am July 18th , then July 18th 1am in which me and my wife had to walk all the way to the other side of the airport from Gate C21/22. then the flight was rescheduled back to 12:30am then delayed again to 12:45am, then cancelled and I had to rebook my flight. My wife Reina Lopez missed work, I missed a very important business meeting. this irresponsible on American Airlines part and the customer service was extremely terribly poor. the flight attendants that were doing the rebooking of the tickets were extremely mean inconsiderate and could care less about everyone on this flight being left to fend for themselves and sleep in an airport. I want a refund and want to know how ill I be accommodated for American airlines lack of professionalism and continuous delays of service. I paid for a timely flight and did not receive that service only to be lead around like a puppet to different gates, my company is seriously considering not using you guys services.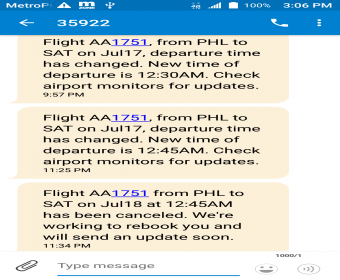 joan grant
from Ocala, FL
someone opened my suitcase and took 2 brand new bracelets left the tags but took 2 of them. very upsetting to say the least the flight was to Ca on july6th the rest of the flight was great but it will be a long time before i consider you again.

Sureatha D. Reed
from Stockton, CA
I would like for someone to contact me regarding my recent flight from New Orleans July 9th 2018. My flight was delayed (5) times and finally left out of New Orleans to Dallas Fort Worth at 12:00 am; on July 10th, arriving in Dallas Fort worth at 1:25 am. My next flight to Sacramento did not leave until 10:34 am. Because this delay was due to mechanical issues, all customers were given hotel vouchers, taxi and f$10 food voucher. When I attempted to call the hotel to make sure they had room for me; I was told by the Hotel attendant that they had already communicated with American Airlines letting them know that they had zero vacancies. Because of this issue, I had to sleep in the airport w/o my C-Pap machine that I must sleep with daily. When I went back to the American Airline Agents to let them know that the hotel voucher was no good; they told me that there was nothing that they could do about it. This situation was unacceptable; as I paid over $800.00 dollars for my plane ticket; there is no reason why I should have been sleeping in an airport. Please contact me regarding this matter. (209)483-8984

william robinson
from Taylors, SC
12 JULY2018 BOARDIED :AA1612 AT 14:30 TO DFW . DUE TO WEATHER REFUEL IN KANAS CITY,WE ARRIED AT DFW 19:30 HRS.(5) HRS LATER AND DUE TO BEING DISABLED AND NEED A WHEEL CHAIR TO GET TO MY CONNECTOR . I WAS LEFT AT THE PLAIN RAMP FOR OVER (15) MIN. WAITING ON SOME ONE TO TAKE ME FROM GATE C-21 TO D-40. DUE TO THE LIKE IN JUDEMENT I MISS THE 20:00 FLT. TO RNO AND WAS SENT BACK TO GATE C-21 FOR STAND BUY TO AA1027 THAT LANDED IN RNO AT (1) AM (3) AM EST 13 JULY .DUE TO AMERICAN AIRLINE SHUFFLING ME BACK AN FORT MY BLOOD PRESSURE BECANE UNSTABLE AND I WAS NOT ABLE TO ACCOMPLISH MY WORK ON THIS TRIP. ON 18 JULY 2018 FLT. AA6013 TO LAX AA2354 AGAIN I WAS SHUFFLE BY WHEEL CHAIR WAITING .ONCE IN DFW I WAS TAKEN BY CHAIR FROM GATE A28 TO D38 BY MOTER CHAIR AND REACH D-38 WITH IN (12) MINS.FLT.AA2426 TO GSP WAS DELAYED BY (35) MINS. BECOUSE OF NO FLIGHT CREW ,ON ARRIVAL T GSP MY WALKER WAS LEFT SOME WARE AT DFW I WAS TAKEN BY WHEEL CHIR TO MY WAITING AUTO AND CURRENTLY I HAVE NO WALKER. AS A DISABLED AMERICAN VETERANS I'm PROUD OF THE NAME ANERICAN BUT YOUR AIRLINE HAS TARNISHED THE NAME WE VETERANS FOUGH TO UP HOLD

Rosibel Rivera
from New York, NY
On Friday 6/8/18 I scheduled a last minute trip to MIA due an important family matter which I need it to attend by a certain time (RDZDLD). I did not make it as I did not make it to a last minute gate change at LAX by AA whom failed to notify me at least few minutes in advance to have enough time to run to the new gate which caused me to miss the plane and there on completely ruined my whole reason to travel. What is AA going to do to mitigate the losses I incurred and what is worst, the aggravation of the awful deficient service to its passengers?

Leslie Warren
from Columbia, SC
I already submit a complaint my flight was on July 3,2018 I need a Supervisor to give me a call ASAP 803-387-5722. My flight number was 1489 my daughter and myself. Thanks can't wait to hear from you.

Sylvia
from West Chester, OH
Bought ticket for my 73yrs old mum on flight 3724 from New York to Cincunnati on 8/19/2018 she couldn't get on board because no one was ready to assist her find solution to a problem when checking her baggage in. I called the support line to seek assistance and the representative didn't offer any help but said it's just a basic economy ticket. Do we have to lose our money cos it's just a basic economy ticket?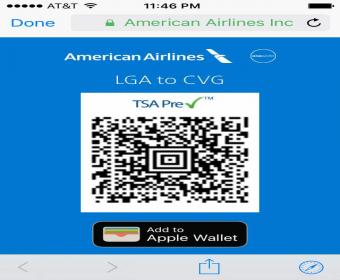 Mary Bethoney
from Orlando, FL
recenly we had a short vacation with our son in NY . DELTA AIR LINES LOST OUR LUGAGE at the end of this complaint to them sent us fifty dollers no appoligy. At SYACUSE ON OUR WAY HOME we where book on American air lines we waited 4 hrs then they informed us the plain was broken down I was insulted by a heavy set woumen sayingI was to heavy to push my husband heard her . my husband and I are on wheel chairs we get to the second plain our seats was at the very back of the plain i AM SO VERY DISAPOITED. on how we where treated so I wrote a lE mail to complain now this lady called back her name wasJENA HER EXSTENTION WAS ANY GOOD SO HERE i AM SIR i DONT WRITE VERY GOOD BUT PLEASE CONTAKE ME THANK U SORRY FOR DRAWING OUT BUT i DEEPLY HURT WE SAVED UP A LONG TIME WE ARE ELDERLY PEOPLE WITH DISABILITYS 407 852 6417.

Robert Faris
from Marshall, TX
On July 6 my friend and I had flown from Phoenix to DFW and had a connecting flight 3872 with American Eagle to Shreveport,La.
The flight was scheduled to leave at 2:45 and after comedy of malfunctions having to refuel at least twice because the fuel truck ran out of fuel
and then a mechanical problem and waiting and having to get off the aircraft we finally departed DFW at 7 PM. i sincerely believe the pilot was
at fault to some degree as well as maintenance and fueling. Probably not the only customer that complained, In the future I will trying to avoid
flying AA.
Kindest regards,
Buster Faris

Art Zimmerly
from Orange Park, FL
You cancel a flight from Jax to DFW tonight ( 07/15/2018)for my fiancé who has a consulting job in Dallas. You cannot get her there in time to meet her obligations so she looses $15,000.00 dollars for the week. How do you make that up to her?. . She is stuck in Jacksonville, Florida. Delta would never do this. I think I have finally convinced her to give up on American..I'm a 3 million miller with Delta. .She was a die hard American Airlines supporter until this. . any Ideas?

Leslie Warren
from Columbia, SC
My Complaint is that on July 3,2018 my daughter and I were traveling to New York for a family vacation we caught a flight out of Charlotte that boarded at 11:20a.m. suppose to take off at 11:51 so we headed out to our destination and then was informed that we had to stop in Philadelphia to fuel so we stop got off the air plane for bathroom break and food we got that then return back to the plane we sat for hours after hours waiting to leave. The pilot keep saying we waiting on Clarence to take off. That Clarence never came we sat on that HOT PLANE for at least 4 to 5 Hours! No air I couldn't breath I was feeling faint I hit the button for someone assistant and they came. I ask for the oxygen mask wasn't one I also ask for a cup of ICE of course it wasn't any she brought me cup of HOT WATER what was I going to do with that? This was the WORST trip of my life. A two hour trip turn into a all day process. We never made to our destination only by Trains and Taxi's after being frustrated for so many hours not including our luggage situation that's a whole different story to contact me I can be reached at 803-387-5722 Thanks in advance.

Burkhard Kraas
from Pitt Meadows, BC
On May 7, I booked a flight for my Pastor and Missionary friends from Miami to Port of Spain. It was part of our trip to Europe. We take equipment for audio, video, computers and Photo cameras along. Even when we streamline all the luggage and travel as light as possible for 3 weeks, we still have expensive equipment, which we cannot put in the luggage, but have to carry it on the plane.
They flew from POS to MIA with Caribbean and connected with Lufthansa to Germany. On the return we were able to check the luggage with Lufthansa all the way through to POS, and they continued the flight from Miami to POS with American Airlines. We were very happy with that because it is always a time issue to connect in the US.
Meanwhile, we got the news that they were not able to take their carry-on on the flight because it is a basic-economy ticket for all of them. It was never told to you to us that this is the case. We were not aware that there is such a thing as "basic economy" neither the consequences. The booking confirmation simply says "Nonstop, Coach". As frequent flyers we know the regulations. Changing your fares doesn't always reach to your Passengers and you cannot make them responsible to obtain the information. Even your own staff is not always on top of it. The procedure to pay additional fees und check-in the carry-ons is a very rude awakening and not considering the costly and precious load (content), especially when come after a long journey, tired and worn out.
With this said I want to tell you that in your competitive mind you forget your passengers and their needs. After all, its the customers who help you to stay in business.
Regards,
Burkhard Kraas

Jerome Boyd Jr
from Memphis, TN
Hi. I'm Jerome Boyd Jr. and my flight was 7/9/2018 at 4:29 p.m. We got on plane sat for hours from storm in Phoenix. So then they said we needed gas because we had to fly around which would double the time, next one of the stewardess got sick so the pilot said that we could get off because we would miss our connecting flight if we had another destination. I get off the plane and had to stay at airport all night. Wow!!! Incredible... I would like to be fully compensated for the worst flight experience yet. I'm sorry do this was just horrible. My code is QOQJOA My phone n
# is 954-870-1222

Janice Kurtz
from Haysville, KS
On June 23rd 2018 my husband and I and our daughter were on American flight #5844 from Wichita,Ks to Tampa,FL leaving at 5:00am. We arrived late in Dallas and ran to catch our connecting flight #1351 to Tampa. When we got to the gate we were told that our flight was being delayed at least an hour. Upon arriving in Tampa my husband received a message on his phone that our luggage was not on our flight would be coming on the next flight. We had a cruise ship to catch.Talking to them at the AA office by the baggage claim, we found out our luggage would be there around 2o'clock. We were told we could go ahead to the cruise ship but that it would take 4 hours for them to process our luggage and by then the ship would have left. Which was a big B.S. It was American's fault for not putting the luggage on the correct flight that had an hour delay. They also told us if we waited for our luggage they would have a driver standing by to take us to the ship. Now the driver could take us and the luggage right away but it would take 4 hours for them to just bring our luggage. American didn't want to pay the fare and they owe us that much since it wasn't our fault. We were very anxious we have missed our cruise ship before due to baggage delay with another airlines. We went and ate a quick .lunch and then went back to the baggage claim to wait for our luggage. My husband talked to the Carnival representative there and we decided to go with them since it was getting late and we had to be on the ship by 3pm. We thought if we were on Carnival shuttle they wouldn't leave us.There was another couple that had the same problem on the shuttle with us. We made it just in time we were the last ones on the ship and we had to haul all our luggage around ourselves because the porters had already quit by that time. This is not how you want to start your vacation. I think American Airlines should at least pay the $43.98 it cost for the three us to take the shuttle at the last minute. That is not how we had planned to to get to the ship. This is the second time we have had this same problem with American and not putting the luggage on the correct flight. The last time there was a whole cart left in Dallas and we had to wait two days for our luggage along with other people for American to fly it to our first port. American use to be a good airlines but I'm beginning to have my doubts. I would appreciate a refund check for the $43.98 that your mistake cost us. I look forward to hearing a response from you. Thank You! Janice Kurtz

Shirley Johnson
from El Segundo, CA
Ref#1-27259688910,I had a horrible experiecne with your airline. I hope this never happens to anyone else. Your airline took me and my family throuht hell it was a horrible experience you rescheduled our flight so many times until we almost missed out destination. We were a group of 14 adults and children who were tried and getting very restless some of your staff was very kind and some had very horrible attitudes. Thank God for the one that cared and delayed a flight for us so our destination was made. Coming home was almost the same except we did not make it home until the next day it Wes late at night all access to food was closed we had to leave the hotel walking to find our children somehing to eat. Next day was horrible we stood in three different lines got to the airport at 7:30 that morning but we were put on stand by because know one knew what to do with us. Finally we got service trying to check in they cut the check in time off putting us on stand by, they even told us that we could change flight for a additional $200 why our seats were already paid for our seats were purchased in 2017 for a straight through fight our flight was changed so many times that we ended up with nothing but confusion and disgust our whole group had to fly on different flights. We all came together and should have been able to leave together but oh no we have to sit all over the plane in different seats. Never again American Airlines.

Joyce Russell & Daniel Russell Jr.
from Owings Mills, MD
We landed in Miami (MIA)on June 28th 2018 on flight 1089 from Bridgetown (BGI). Due to a plane needing a tow-bar in the gate where our plane needed to taxi in. The plan needing the tow-bar was blocking the path to the terminal. We were forced to set on the tarmac for over two hours, all the time being told that all connecting flights were also delayed, which was not true. Our connecting flight left and we were told that we needed to rebook our flight. Customer service was horrible, we were finally booked on a flight for the next day and forced to stay in Miami. After over an hour of arguments with your customer services reps, and supervisors who would not even give eye contact with us. We were given vouchers to stay at the Double Tree Hotel. We waited there at the airport for more than another hour for a shuttle that never arrived, and my son then rented a VAN costing him another $398 to get us to the Hotel. Lastly when we arrived at the airport the next day to continue our journey home, your customer service reps tried to re-charge us for luggage we had already paid for. Again involving another supervisor, to finally get our bags on the plan and not be double charged. This was a horrible end to what was suppose to be a long needed vacation. We were extremely un-satisfied.

Victor Brown
from Orlando, FL
I filed a complaint over a week and a half ago and I was told I would get a response in 2 to 3 days, I am tired of being pushed to the side because you don't want to here my complaint. I will take this to the media if I don't get a response soon. I was misled and lied to to my face by a manager at the ticket gate and American Airlines seem to not have a problem with this. Can I please get a response to my complaint?

Lillian Elstun
from Standish, ME
I am writing in regards to my mothers flight on 7/2/18, flights 2410 and 2351. My mother plane was ground for greater than 2 hour due to mechanical reason. She boarded the plane on time and then was forced to remain on the plan for 2 hour before being asked to exit the plane and reschedule her flight. During the time that she was on the plane she was not offered anything to drink or eat. She reschedule her flight, board again for the second time and again had to remain on the plane for 2 hours due to security reasons, again not being offered anything to drink or eat. She was not offered at any time food vouchers to eat while she waited between this 2 flights. I feel that she was treated unfairly and that no person should have to wait on a plane for 2 hour without their needs being met ie: food and drink. I am greatly disappointed in the treatment of mother and request a full refund of her ticket. She can be reached by phone if you have any question at 1 719-345-3386 or 1 719-285-5366. She does not email... Please email me with any questions or concerns.
Sherry Mauzerolle

Paula Kearney-Cuff
from Media, PA
When my new luggage ( 1st time use ) arrived in Punta Cana, it was wrapped with AA strapping tape. The zipper was broken.
I have photos which I took before opening the suitcase and I had to get creative by stitching the zipper closed with Dental Floss ( very strong! ) in order to get it home. I also have the receipt from the luggage purchase ( $ 129.99 ).
My flight and baggage information is as follows:
FLT # 845 - June 20, 2018 10:26 am arriving Punta Cana 2:20 pm.
BAGGAGE tag # AA 87 86 50 (7001878650) PNR: IHDJVN
Respectfully,
Paula Kearney-Cuff

arthur stibick
from Las Vegas, NV
I flew American airlines for the 1st time with my wife to St Lucia we left las Vegas on the 19th of June and returned on the 24th of June
we upgraded our tickets both ways from las Vegas we upgraded to 1st class no service at all not even offered a glass of water next flight
at least they offered you something flight coming home but were still very rude we upgraded our tickets coming home for more leg space
saw there were 2 seats open in 1st class tried to get them instead they brought someone from the back of the plane who was a very large
man and took up both seats I don't know if this is normal policy for your airline but in the future I would think twice about flying with you I always
thought if you upgraded you would be treated better than we were probably nothing would come about this but I thought you should know
art

Barbara J Rooney
from Louisville, KY
so is there a problem today on this site. I would like to complain about my flight from louisville ky to huntsville al my spouse was informed my flight would be an hour late which was not true since i was already in huntsville she informed my ride of this which resulted in me sitting there for an hour and a half on my return she was informed my flight was cancelled till the next day this also did not happen this undo stress on my family and those who were to pick me up this was all not needed i was disappointed in this treatment. thanks Herbert c Pate

Helen Wahl-Stephens
from Portland, OR
On Wednesday, May 23, 2018 I took American Airlines flight 2216 from Chicago, Il to Portland, OR departing 5:40pm. I was the first person in one of the last groups to board. As I stepped into first class, a stewart asked me to "wait" and then proceeded to ask every seated passenger in first class for their drink order. I had a carry on bag plus a personal item and had waited some time to board. Only a few people ordered a drink and most looked at me, standing behind him, waiting to get through.
In some countries, on public transport, people give up their seat to a senior like myself with grey hair. For an American Airlines stewart to ask me to wait while he took orders that could have waited, was not only a surprise but rude. I think he would have gotten more drink orders if he had waited.

Deloyes Bathe
from Flower Mound, TX
on June 14, 2018 I flew from Sacramento, Ca to DWF on flight 2338. Before boarding in Sacramento passengers were told if they had roll on, carry on luggage that it would not fit overhead and courtesy check bag at door. I have a new Delsey Luggage bag from Paris and complied. When I arrived at DWF I went to baggage claim and retrieved my suitcase. The brown trim was ripped away from the bag and black scuff marks were on the light tan side of the case. I have attached a picture of the damage. Otherwise I have been very pleased with the polite and professional attention from your airlines. I have never filed a complaint before but hope that some compensation will be forthcoming.
Thank you.
Deloyes Bathe
2311 W. Grapevine Mills Ci. Apt. #1309
Grapevine, Texas 76051

Tom Manix
from Aliso Viejo, CA
I cannot get any help with my lost bag. None..No one at American Airlines knows anything. Thanks

Travis Berg
from Vernal, UT
My flight was canceled last minute June 12th. I missed my meetings, my company dinner, It was a great inconvenience!!! Plus I got to spend another 7 hours in your airport. I was never told why the flight was cancelled.. Just is. You made my trip hateful from the very start. I will never use you again.. I should get a refund of my ticket!!!

Thomas Lillie
from Las Vegas, NV
On 6/6/2018 I took nonstop flight 403 from Las Vegas to Philadelphia to attend my brothers wedding and a family reunion with siblings I rarely get to see. I wanted to take my small suitcase with me on the plane, but was not allowed to do that. Your agent insisted I check my bag. I did, and your airline promptly lost it! I am now across the country with the clothes on my back, no prescription glasses, no medication, and an automated voice telling me you still can't find my bag. Thank you for ruining my trip, and offering impersonal and inept service. How exactly do you lose luggage on a nonstop flight? If a passenger has a small suitcase and wants to bring it on the plane, LET THEM. Especially if you can't be relied on to keep track of it when it's checked! I don't fly often, but this experience ensures that I will avoid using American Airlines ever again. Horrible experience.

Arthur Irving
from Highland, CA
I filed a Complaint Reference a Flt I took on 05/10/2018 from Ontario Ca to Newark NJ.I received a e-mail dated 05/28/2018, Ref#1-26984296299 stating that arrangements have been made for a $100.00 eVoucher (via a separate email) for each of you toward the purchase of a ticket to travel with you. I hope that I am giving you enough time, however I am ready to use those Vouchers. As of now I have not received them, our record locator were SQSZHV. Any more information you need from me, please let me know. Thanks for your Support.
Arthur Irving
909-907-5578

wasiu kadiri
from Vaihingen an der Enz, BW
I am so disappointed at your service. I called and requested a wheel chair from gate to gate for my old age and injury passenger. I found out that wheel chair came pick her up after a very long flight from London but was taken to wrong gate. after few hours because she was suspicious at where she was, she then asked a stranger who took her to the correct gate for the flight by walking far distance. she is now in pain on knees and back. I suggest AA better start ready for hospital bill and extra. Very disappointed to here this while am still on deployment.
KADIRI, WASIU
US Army

jerome robinson
from Fort Lee, NJ
i booked a flight to montgomery alabama,flight changes were made,i was not notified.
when i arrived at the airport i was told that i could go to charlotte but i could not get
to montgomery.the reason for my flight was to attend the college graduation of my
granddaughter in auburn, alabama and my daughter was going to pick me up in montgomery.
the graduation was monday,may 7 at 10;a.m.
to be able to attend the graduation i took an uber car from birmingham to auburn at a
cost of 212.37 dollars.
i would appreciate reimbursement.
sincerely yours, jerome robinson

Zegrid Brandes
from Las Vegas, NV
My booking reference number is JMCMVC, first off, I had to change my flight date from Las Vegas to Washington and correct my surname to Brandes because my son who booked this trip used my married surname San Buenaventura and not my maiden last name Brandes reflected on all of my legal IDs/documents. The representative on the phone whom I spoke to was very efficient and helped me to rebook my flight and correct the surname but she failed to mention that all my existing seats reserved for the multiple flights that was booked under that reservation would be totally erased or deleted. We reserved seats during the booking online because I was travelling with my family from BMI to SJ PR thus my stress began. I found out later on when I arrived at the airport for my first trip that my original seat reservation was non-existent when I tried to check-in and that seats will be assigned to me when I check-in at the other airports, to my dismay couldn't even find any available seats on the mobile app which caused me to panic since I seemed to not have any seat at all. My daughter tried to reserve seats for me thru phone representatives but to her dismay was only informed that I will only be assigned seats at each airport that I check in at. Very frightening to think that you don't even know where you are seated and can't even choose where to sit or be seated next to your daughter who wants to spend time with you because she is about to enter the military and won't be able to see her mom for a long time. I rate this experience from 1-10 10 being excellent a 1.
Next incident, the day before I leave SJ PR to go home to Las Vegas, I receive an email telling me that there is a delay in my flight to ORD (Chicago) but I had already checked in online. Next email says I may miss my connecting flight to LV because of the delay of the connecting flight. I had to call 3 times and speak to a representative but no other flight going to LV that same night! Panic attack again! I had work the next day 7am PST. I tried to get another booking and the representative I spoke to on the phone found me a plane leaving in an hour so we all rushed to the airport not even folding the clothes just stuffed it in the bag. At the airport, I couldn't check my bags in, the machine kept saying see an agent and I did but he couldn't print a baggage tag too saying that the plane may be closed for luggages now. Such wrong choice of words to tell a passenger who has been through a lot just to get home that same day! He made me fidgety and panic attacks surged up again. Finally I was referred to the main customer service lane and I had my luggage checked in. Next rush was to get to the gate before it closed. 12:15PM and TSA line was ridiculously long. 12:44 is my boarding time, I am still nowhere near the end of the line. I got out of the TSA area 12:59 and ran for dear life got there just in time for my group number to be called to board. Arriving at FW Dallas, I had to run to the airlink to get to my connecting flight gate 7. Then run again to the gate because there was just 20minutes in between landing and next boarding for connecting flight to Vegas. I got there just in time again for boarding for my group number. After being settled and waiting for the plane to close its doors, 20 minutes or so later, they announced that there was a delay and we shall be leaving in a few minutes. That never happened because we were all asked to deplane and get all our belongings and wait for further announcement. So we waited until the caterer truck that was stuck under the plane was finally able to get out from under the plane and AA ground crew had to investigate if the plane was still safe to fly. Finally after more than 30 minutes we were asked to board again and this time with no order at all. Everybody wanted to get to their seats right away and fly asap! After all this trouble, I thought I would get to Las Vegas earlier than expected but we landed in McCarran airport more than an hour late. As you can see all of this has caused me a lot of running, panicking that I may miss flights, scared that I may get lost in new airport destinations, stress because of all the trouble that one delayed ORD Chicago flight caused me! I shall await your prompt action and response on this matter.
Zegrid Brandes

Mavis Irene Robinson
from Cadiz, KY
My Mother that is 84 years old in a wheelchair was stranded on American Airlines Sunday April 29th 2018. She missed her flight from Dallas, TX due to flight cancellation to Nashville TN. She was scared and crying!! I drove over an hour to Nashville TN airport to get her and she wasn't there!! Then had to come home and go again the next morning to the airport. We use American Airlines a lot. But now....it is in question.....We hope American Airlines will give my Mother a free ticket since she travels 2 or 3 times a year.

achamberlain@primexplastics.com.
from Dallas, TX
Your company doesn't even rate a single star! I fly Southwest weekly but had to fly American this week to get to Little Rock AR. Wow what a difference. Your people treat passengers like livestock. Entitlement attitude! Like I was doing them a favor. American has a great deal to learn about how to treat passengers. Two of my four flights were late. They took my bag in Little Rock on the return but when Ingot on the plane here were 4 or five places to put it in the overhead!
You and your team are really organized! Had to wait an additional 3 minutes for my small bag in Las Vegas! That was after the flight was one hour and 45 minutes late taking off!! God I miss Southwest. Needless to say the only time I will consider American in the future will be in pure desperation! Thank you for a truly miserable two days of travel!

Deborah Songer
from Pittsburgh, PA
On May 4th my flight AA1753 was delayed several times, then cancelled at end of night, when I went to gates to see what to do there were two lines to get changes, I let people go before be as some were more frustrated than I, the other line was down to 1 person so as there were only myself and one other left, I walked to other gate and as I got there he said "I just clocked out". I went back now I was last one, and the only one who had to be rebooked through a connecting flight in morning. I was not happy, I paid for a non-stop, I won't do connecting flights. He said only other option was 5:45 pm. The employee said there was nothing else he could do, did not inform me I could use another airline, I ended up just coming back home, telling him that wont work for me. Called AA when I got home they told me nothing they could do. This was not weather related, and there was no, not even minor compensation offered regarding this extreme inconvenience. Thank you for your time and response.

Joseph E. Abbott
from Lansdale, PA
I have traveled approximately 200 times in first class in my many years traveling and never experienced such poor service as on a recent American Airlines flight. I want to mention too that this is the first time I have ever filed a complaint after about 45 years of traveling. On April 24 on AA412 from Philadelphia to San Francisco, I boarded wearing a blue blazer. I held the blazer awaiting the Stewardess's (Sandy) assistance in hanging my coat. I ordered water and my wife, Diane ordered a ginger ale prior to our take-off. As Sandy was delivering the ginger ale, a hole in the plastic cup caused the beverage to leak all over my coat. Sandy briefly apologized, speaking to the hole in the cup as the cause. Surprisingly, she never again addressed the incident or took my coat for hanging for the rest of the 6 hour 18 minute flight! The only mention of the incident was to indicate in mid-flight that "you shouldn't feel like you're alone in your misery, one of the pilots also got a cup with a hole in it." I couldn't believe it!
I'm really not trying to seek any reimbursement for this (although it cost me $8.00 to have the coat cleaned). I really just wanted to bring your attention to the lack of service. I've never had to hold my sport coat in my lap in first class for a 6+ hour flight! Your Sandy really doesn't belong in first class servicing your customers!
I thought this was deficient enough service that American Aurlines really needed to know!
Joe Abbott

I am not one to ever complain, in fact I try to calm others down when they get upset over silly matters. With that being said, I did feel compelled to let you know I just had the worst travel experience of my life, and I mean both the going and return flights equally bad. I left Midland Airport on Monday 4/918 flight #5993 and that leg of the travel went well nice crew and clean plane and left on time, and now the fun begins when I arrived in Dallas I boarded flight 2387 to Charlotte NC, The flight was severally overbooked and my seat (that I reserved) was moved to a center seat 29E (I am 6'2" and approx. 245lbs so I try to get aisle seating. Then the 737 had mechanical issues so we all just sat there waiting, the captain did keep us informed which made it a more bearable and still landed a little late, then on the return flight back to Dallas #224 once again overcrowded conditions and again mechanical issues, however this time no information coming from the captain we just sat there, emotions started building as people started realizing our connecting flights were going to be missed. Finally the Captain came across approx. an hour after we were supposed to leave saying it was a minor issue and non critical to the flight and it would be resolved shortly. All the while there was an intoxicated woman causing a scene and largely being ignored by crewmember and the captain (she should have been escorted off the plane, but that is just my opinion). so after another thirty minutes or so we were cleared to leave. we arrived in Dallas very late and were met by One "ONE" ticket agent to assist everyone that missed their connecting flights, so after standing in that line we were taken off site to a hotel that was largely under construction and was old and outdated and given a 7.00 meal voucher that was really more of an insult than a help. I finally arrived home 13 hours late and missed my much needed cardiology appointment which now I have to wait another three weeks for my medication update. So I guess long story short how are you going to make this up to me, because as it stands now I don't see myself using your services after your 7.00 apology. please feel free to call or email.
P.S. Then crew was extremely professional especially when they did have to talk with the intoxicated loud and obnoxious lady.
Richard Kinney
Operations Manager
Republic Services
254-205-8006

Ohare airport 6:00 am on Thursday April 12, 2018. Security checkpoint 7. A woman named Evelyn (red blazer) was shockingly rude to me as I asked her if there were other security checkpoints open at the other end of the terminal; the line was moving unusually slowly. I mentioned I've never seen it this long so early (at least not in the past couple years) as I travel often for work, typically in terminal 1 or 2. It was a simple question and she told me I can just go fly United then. I understand maybe there is nothing she can do, but saying that along with a simple comment of apology for the wait would have been a less aggressive, more acceptable and more normal response. A little politeness can go a long way, and so can a lack of it.

Betty Warner
from Philadelphia, PA
Our flight was cancelled in Philadelphia going to Syracuse. We could not get on the next flight. But would need to wait until morning. We said we would try standby as well. They did not allow us to bring our carryon luggage from west palm beach. They told us the overhead compartment was full. My husband has life supporting medical equipment including a cpap machine and a heart monitor. Plus our overnight clothes and toiletries for a delay like this. We were not able to retrieve our carryon bag. We had to pay for a hotel and food and go there without any of our personal items including necessary medical equipment. We were given the runaround at the airport sent from counter to counter. We spent our entire day there. We have been an Advantage member for many years flying USAIR and now American. I don't know if I will continue business with this airline.

Sandra M Silva
from Tiverton, RI
We were on a flight to Maui and it was cancelled due to maintenance problems. We ended up stuck in Phoenix. It was 1200 in the afternoon, I find it difficult to believe they couldn't get an airplane to fly us to Maui. No one notified us until after the fact, I found out from the people in front of us.
We went to the counter to procure our new flight information. There were 3 representatives there assisting. We were in the middle line and were being helped by Ida. She was not helpful at all. We had to settle for 2 rooms when we had 3 families travelling with us. The gal at the next station gave perks to her customers, like $airline credits. When we asked, Ida was rude. My son went over to the person handing out the credit and she told us she only gave credits to "her people" Great.
We planned this vacation for 2 years with our family and had to pay for the night's hotel in Maui despite the fact that we weren't there. I don't understand why a major airline couldn't get us on another flight. They gave us airline miles, big deal. My children don't fly and that is useless.
I would appreciate a telephone call from American Airlines about this!

Christopher Kuchinski
from West Bend, WI
My advantage #1MV50B6 for flight details. I was treated unprofessionally and denied a hotel voucher after being delayed at the customer service counter for over two hours. Your staff members were not helping, are on their personal phones, and laughing at customers. It is all recorded. I have video and witness evidence. I was denied access to a supervisor when I asked. I would like reimbursement for hotel and my complaint will end. I have the receipt and used my AAdvantage Credit card for proof. We were humiliated and felt threatened at your service counter. Please reply by return email.

Michael Cohen
from Brooklyn, NY
Agents at the boarding counter extorted money from me for a double baggage fee. I was forced to pay a fee despite a bag that fit the requirements for boarding and flight that was not full, and was verbally threatened by the agents.

Rosemarie Powell
from Randolph, MA
Booked my flight,( booking # 32135373.2)(locater TLIFEA) submitted an email address for update. was not informed of the many cancellation/ updates or changes on flights via email. Stranded at airport on my arrival and departure trips for hours due to the many changes. After long delay on my return flight, was give a complimentary sandwich by AA staff that was expired, spent over 6hrs at airport waiting for the flight out of Jamaica due to mechanical problems that then forced me into an overnight stay in PHL without any extra funds for food.
This trip left me so exhausted, frustrated and totally took away the joy of my vacation. I had never had such bad experience in travelling and feels it necessary to share.

Martha Richard
from Toledo, OH
When I retrieved my luggage at Detroit airport after flight from Phoenix the front of it was covered with a black substance which I cannot get off. It looks like it's oil based but I'm not really sure. This is a brand new piece of luggage & first time used. While some wear & tear is to be expected, this is unacceptable!

Craig Stuart
from Wichita, KS
To whom it concerns: On Monday May 19 I had a connecting flight from Savannah to Wichita flight 1251 the Monday flight was canceled and I was rebooked on flight 1251 Feb. 20, that flight was canceled, not sure why it was raining but have never before had a flight canceled because of rain. I then booked a flight on Southwest Wednesday at 8:00 a.m. and arrived safely home. My expenses incurred are as follows: Uber rides to hotels and airports $157.50 meals $85.00 hotels $92.70 and Southwest ticket $$232.00 My expense total of $567.20 i feel should be reimbursed as the Monday flight if had flown I would not have these additional expenses for travel. A voucher or credit would be sufficient, I'm not sure how you handle this but your help would be appreciated.
Thank you
Craig Stuart

Daryl Hemingway
from Atlanta, GA
I paid $40 for exit seat. Knowing that if the flight was full, this would provide me ample room for my carryon bag. An expensive samsonite designed for overheads on CRJ 900 and other aircraft. Flight 5533 on Feb 16 Stewardess Ashley (refused to give last name) made me take my carryon out of the empty overhead where it fit easily and check it. I had to unpack all my electronics. She stated that all rolling bags are not allowed on This flight. Yet others were in the overhead. I was annoyed and inconvenienced by her arrogant and power trip attitude. I would like her to be reprimanded so passengers with carry Ina that fit and are safe can use the overheads.

William Farrell
from North Easton, MA
My wife and I were scheduled to fly from Boston to Miami on 2/9/18 on flight AA2538 with departure at 6:40 AM. We arrived 5:30 AM and checked in. At the gate, we discovered that there was no plane for our flight. When we inquired as to why there was no plane at the gate, the gate agent told us that they were bringing a plane from the hanger. Slightly after the 6:40 departure time, a plane was brought to the gate and boarding began. Sightly after 7 AM the plane was boarded and we were told that it needed to be de-iced. Our departure from Logan finally took place at about 7:30AM. Because of the late departure, we arrived in Miami at about 11 AM. Our connecting flight AA2405 departed at 11:10 AM and we missed the connection. There is only one daily flight to Antigua from Miami and so we were told that we were being re-booked for the next day's flight at the same time. When I inquired about accomodations for for that evening we were told that we were on our own because our Boston to Miami pilot said we had a weather delay of 20 minutes. That simply was not true as there was first a failure to bring a plane to our gate for the scheduled 6:10 AM .boarding which resulted in a late boarding which I contend result in a push back beyond 7 AM. This all culminated in my wife(Advantage Gold WAA8238) and I losing a day at our Antigua resort which we were charged for plus having to also pay for a hotel in Miami as well as meals for one day. We feel we should be reimbursed by American Airlines as the whole problem stems from the fact that a plane had not been brought to the gate on time. The Miami gate re-booking supervisor told us that what the pilot reported and policy regarding a delay of 20 minutes or less resulted in her decision not to provide a hotel for us. As I stated above, I believe that she had inaccurate information and I am asking to have this rectified. I would like to hear from you about this.I have receipts for the hotel and food.

Charles Rawleigh
from Rancho Mirage, CA
I was boarding a flight from Chicago Ohare to Palm Springs California And the ground crew bumped my wife and I from our seats to give them to a lady in a wheel chair who refused to wait until everyone had boarded so the could get her to her seat at the year of the plane. We called and complained and were told we would need to write in to get any action. They could not authorize any adjustment on the phone. I emailed customer service and after three emails was told they could not authorize giving us those seats, on our return flight in May, without an additional charge
It seems the way to discourage you is " NOT MY JOB" response. My last email I suggested they give me the name of someone in autority and got no response

Mariah Longenecker
from Hays, KS
We flew from Philadelphia to Garden City on January 25th. The staff there at the PHL airport were not accommodating at all! They stopped us in the security line and told us the bag, that we carried on on the way to PA and fit under the seat perfectly, was too big. They made us go clear back down to the ticket counter and check the bag for $25!! That put us out of line, so when we went back up, we had to go clear back to the back. Thankfully we had allowed PLENTY of time at the airport or we would have missed our flight..... All because of the grouchy security person who thought they knew more than we do. Next time we fly we will definitely consider another airline!!

dorlin e. wheeler
from Hyattsville, MD
Re:Flt #1904 from Tampa, FL to Charlotte NC...date 10 Feb 2018
Flight was delayed arriving at TPA due to "weight and balance issues" at its departure location. Delay was approximately 45 minutes. (the layover to make the connecting flight from CLT to LGA was 45 minutes) Therefore if things went on schedule,, it would be virtually impossible to make the connection without intervention by AA. During the delayed flight to Charlotte, I asked the flight attendant if she would ask the pilot to request through the company, to hold Flt #682 at the gate for apprx 15 minutes to allow for the connection that myself and 7 others on the plane were going to try to make in Charlotte. She said she would in fact ask the pilot. She then proceeded to go back and chat with the other Flt attendants for 5-10 minutes. When she again walked by, I inquired as to whether she passed along my request to the pilot. She responded that the lead Flt attendant told her not to do so, and that AA would already be doing that without such a request. (I knew that would not happen). When we arrived at Charlotte, I RAN to the OTHER TERMINAL (64 years old)...As I got to the departure gate of the connecting flight before the Take off time...the plane was just clearing the loading ramp and backing out. AMERICAN AIRLINES had obviously done nothing as I anticipated to alert Flt 682 of the late arrival of 8 passengers going onto New York. There were no other flights out of Charlotte to New York, resulting in an overnight stay in Charlotte. There was a complaint worthy delay at the customer service station as well, as both parties manning the booth appeared to not have the proper knowledge or authority to make the overnight arrangements. I was delayed an hour at the customer service station awaiting approval for the hotel. The hotel was about 15 minutes from the airport and was a dilapidated quality inn (photos attached of interior of room). I travel a great deal for work and am an AA member...but will definitely shy away from the airlines if this is the customer service that American airlines advertises as quality and caring. There were many ways to solve this along the way, NONE of which your employees did.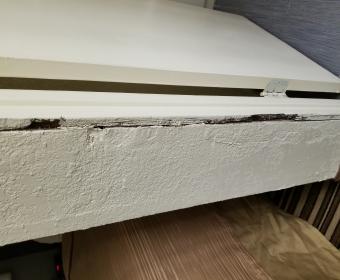 lisa vaughn
from Greenbrier, AR
my daughter had a ticket for a 720 am flight we got tothe airport at 30 min before the flight, she stopped to try and sign in at the kyosk but it wouldnot let her so she went to the ticket counter, at that time they told her she was tolate to get on the flight. however they still insisited that she check her bag , if they had not taken time to focus on the bag which was small enough for a carry on in the past, they would have probably had time to check her in before the flight closed. !st complaint!!! they told her there was another flight at 1105 am so we came back to airport intime for that flghjt but shortly realized that the flight was not leaving at 1105 but 155pm. so she waited at the airport for this flight, when it ame time to board she was told that she was on standby and that the flight was full, however they loaded her suitcase on the plane so it went to the destination without her 2ND COMPLAINT!! WHY PUT HER SUITCASE ON THE PLANE IF SHE IS ON STANDBY AND YOU DONT KNOW IF SHE IS GETTING ON THE PLANE. when they moved her to this flight they said " we have you checked in and you a re good go, no mention of being on stand by!! so then we were told there was another flight at 630 pm so we came back to the airport at 530 and waited for this flght, while speakingwith the manager of american airlines at XNA after she was not let on the 155 flight we were told she was on standby for the 630 flight and that she was the only one on the list so she waited after the flight boarded even though she was right there waiting they called another person over the intercom to come board the flight, my daughter asked at this time why this other person was getting the flght infront of her and was told she was on another list something like a OB or OS list or something like that,. we were not toldduring our conversation with them at 155 that there was another list . if we had we may have opted not to make the 3rd trip to the airport for the day. They were rude and condicending and very unhelpful throught this whole process. I will be putting in for a refund for the airfair that was lost and for the 25 dollars she wasmade topay for the luggage. this ,in my oponion is totally unacceptable!!!! where is your customer service, i will tell you it is nonexistent!! not one employee including the manager tried to help us in anyway and it actually felt like they did everything in there power to make things more difficult for us. she didnot get to fly out at all, i had to spend my whole day driving back and forth and her sister and brother inlaw who had taken off work and spent money preparring for her visit were left in the cold as well sonot only did this hurt her and myself it hurt them as well. understand that you have rules and of course if we could have we would have been at the airport earlier however when we left home at 6am to head to the airport, and it usually only takes us 30 min to get there from home. we had every intention of arriving in plenty of time but sometime there are unforeseen things that happen in this world. she was there in plenty of time to have gotten on the plane. i understand that the computers lock the fights at 30 min till departure, however, shoudl we really depend soley on computers , where is the human in your company????? 2 minutes late, someone should be able to push an override buttom and put her on the flight or at least make sure she gets on the next lfight, i remember a day when airlines would try everything possible to make sure there passenger/customers got where they needed to go and got the seats they paid for now apparently you dont care about your passenger/customers all you care about is the money. By the way the manager I spoke too told me that they always overbook flights, this should be against the law! you should not sell more tickets for a flight than number seats on the flight. that is not good for your customers you will always be leaving some one out in the cold. You should be ashamed of your self as a company and go back to giving your customers some service. I will never fly american again if i can possibly help it and will makesure everyone i know hears how we were treated and how unfriendly and unhelpful all of your employees were!!!!!!!!! I gave one star but that is an exageration it just wont let me give any less 0 stars is what you get 0000000000000000000000000000000000000000000000000000000000000000000000000000000000000000

Victoria Orlowski
from Cranbury, NJ
2/8 flight 1201 out of O'Hare I was told I had to check my carry on, that there was no more room. I told them I could not, they told me I had to. They did not check with the crew on board, just assumed there was no room. There was plenty of room, (the stewardess said the crew did not call them and tell them there was no more room, even when they closed the overheads there was still room. I have emphysema and nerve damage in my hands, I could not carry my personal item, laptop, dinner and water, and I could not carry them to the baggage claim after landing I had to get a wheelchair. I also needed to get some stuff out of the bag, and they told me I could open it about 2 feet from the boarding line, which would have been embarrassing, since I had dirty underwear and poise pads (which I needed). They were also rude about it, and so was I, since I was very upset over the situation.

Jannis Calderon
from Newport News, VA
To whom it may concern,
once again I had a delay issue in the same city as last summer. I was coming from Miami on 2/3/18 and had a connection CLT/Newport News VA flight# 5574, Once again I experience a delay at the same airport for the same destination as my bad experience in the summer. Both cases was maintenance problems.Then they put us in a super tiny plane from American Eagle. At this point I forgot I had great time on my vacation because I was so upset for the delay and tiny aircraft. I don't know if I will book with American Airlines any longer two strikes in less than a year.

Suzanne Elliott
from Ogdensburg, NY
Hi there! On a recent trip from Charlotte to Minneapolis the only seat choice I had was an upgraded one for $37 which I didn't need or want. Because there was only a single seat left I clicked on it. The gate agents said they could not help. You shouldn't force people to pay for an upgraded seat...not to mention that it was a middle seat which I never get. The flight was AA 2086 CLT to MSP on 2/3/18. Record locator XGBNZB. Trip Name BTV/MSP. Can you refund this to me?
Other than a mechanical issue with one of the planes, the trip otherwise went smoothly.
Thx,
Suzanne Elliott
985 Butternut Rd.
Williston, VT 05495
802-238-8811

Colleen Kelly
from Incline Village, NV
I have a reservation on AA, NTYQJV made today, 2-7-18. I wish to use my AA miles to pay and complete the reservation. I was 3 times put on hold for a total of 1 hour and 56 minutes, even depleted batteries on two phones waiting. Cannot complete the reservation without help. I asked for AA to call me when an agent who can complete the transaction is available. Again was put on hold after having to switch to a call phone while my other 2 were charging. Still no help. What is going on???

I have been an American Airlines/Citi customer for over 20 years and at Gold status. My AAdvantage # is 17UJ732. Last July I booked two airline tickets for myself and at that time my fiancé Brian Quinney. This was the very first time I was utilizing my miles. This was to be a honeymoon trip to Puerto Vallarta in November of 2017. At the end of October 2017 I was devastate with a break-up and the realization that I was no longer getting married along with a sudden death of my father. I called American Airlines during that time to see what my options were. I was told I could utilize the two established tickets as long as I used them within a year to the same destination. My sister and brother-in-law have a timeshare in Puert0 Vallarta and as a recent gift gave me a week's stay at their timeshare as they knew I had been through a lot and they were generous to do this for me and they knew that I needed to utilize my airline tickets that were purchased with my earned miles in 2017. Needless to say, I was shocked when I called American Airlines on Monday, February 5, 2018 anticipating an easy request of the same flights I had previously booked which were available when I searched online and to request and possibly pay a fee to have the 2nd reservation in my girlfriend's name to go with me in place of the original ticket for Brian Quinney. I was very quickly and rudely told that was not even an option to have the name changed on a ticket AND in order for me to receive the AAdvantage miles back from that ticket and into my account I would have to pay $150! I was beyond shocked and that was after I explained to the woman what had been my situation in 2017 and it was entirely out of my control and not a choice I had made but rather tragic events that I was given. I then asked her what my options were in utilizing my current ticket in my name for the same trip. At that point she said she would have to transfer me to an international agent. I then had to start from the beginning with the international agent as the previous woman did not share any of my information or AA# with her even though she told me the next gal would have all my information. The international agent then informed me that there were no seats available on my new departure date of 6/16 and returning on 6/23 and, in fact, the same trip and connections were now requiring 3 times more miles than my original reservations for last November. I was shocked as I know that my original trip in November 2017 was peak season for Puerto Vallarta and my trip in June of 2018 was definitely not. The gift I was given for a week's stay is specifically for 6/16-6/23 and cannot be changed. Again, I was treated rudely and told that if I was not able to utilize my ticket (which I did not have enough miles left to do so) then I could pay $175 to get MY miles back that I've earned over 20+ years for both of the tickets.
I was so shocked and appalled at the treatment I received and I truly feel that because I already had two existing tickets that utilized a total of 70,000 of my miles it was obvious that I no longer counted as a customer because either way I get screwed. Lose the tickets/miles completely along with the week stay I was given as a gift or pay $175 to get the miles back that are already mine.I received nothing but rude feedback and never once did I feel like someone was trying to help in my situation. I feel this is such a scam and fraudulent on American Airlines part and I'm asking for your help in not only returning MY miles back to me at no expense of my own AND helping to make this trip happen for me. Again, this is the very first time in over 20 years I even attempted to use MY earned miles for a special trip that didn't happen for me. I honestly had expected to be treated wonderfully as I was when I originally made my reservations in 2017 and utilized my points. American Airlines provided great customer service at that time and was more than happy to book my trip and take my points to do so. Now, I'm asking for that same customer service.
I look forward to hearing from someone at your earliest convenience.
Sue Fox
Advantage # 17UJ732
1650 E. Shepherd Ave., #122
Fresno, CA. 93720
559-287-9047

Syed Niaz
from Oshawa, ON
ISSUING AIRLINE: QATAR AIRWAYS
TICKET NUMBER: ETKT 157 2363716046-47
BOOKING REF: AMADEUS: SPPUCZ, AIRLINE: AA/SRWJKQ
BOOKING REF: AMADEUS: SPPUCZ, AIRLINE: QR/SPPUCZ
Flight Information:
Toronto - Chicago: AA 2947 @ 1506 23DEC2017
Boston – Doha: QR 726 @ 1825 23DEC2017
Doha – Karachi: QR 604 @ 2100 24DEC2017
The flight from Boston to Toronto did not arrive as the weather was as informed not good. My son was flying to Chicago with WestJet @ 15:00 hrs the same day and his flight left on time. I arrived Chicago at 18:02 but due to non availability of the gate the plane was held at the tarmac and flight to Doha left. We were 14 passengers for Qatar airways on this flight. The American Airline flight attendant provide wrong information about transfer desk. Finally after asking few places managed to find the right desk. The behavior of the staff and the Manager at the desk with another passenger was an indication that we were in trouble. American Airline moved me to American Airline flight to London at 20:00hrs and from London to Karachi by PIA with a layover of 8 hrs at the London Airport with no meal coupons or a hotel at London airport.
I reached Karachi but my luggage did not arrive although luggage tag information was provided to the Transfer desk at Chicago airport. PIA staff at Karachi airport were informed but despite of various call they kept on provide wrong information when asked about the luggage. It was the Qatar airways staff who went out of the way to find the luggage and informed me on 29DEC2018 that my luggage has arrived and handed over to PIA for me to collect.
I had to attend marriage of my niece on 24Dec2017 and reception on 26Dec2017. As the luggage did not arrive I had to buy cloth and shoes to wear on the two occasions.

Anthony Combs
from Marshfield, MO
Your crew treated Jen Selter and her sister very rudely and unfairly! How dare you throw a person off your plane after having a 2 hour delay and demanding them to stay seated. When all she was doing was using the overhead bin for a few seconds! I use to love using American Airlines.. but the last few times I have used them, your crews are mostly rude and treat YOUR GUEST as if we are just cattle!
Rememeber! WE CHOOSE YOU to service US. Jen was not rude or beligerante towards your fight crew! So many videos were taken by her and other passengers. Other passengers ALL sided with her and how she was so badly treated!! Shame on your company for not trying to make a 2 hour delay a bit more relaxed. You kick her off of a flight for a 15 to 20 second adjustment of her coat to a overhead bin?!?! Then cause her and her sister embarrassment of a cabin crew yelling at her... then having the pilot come back and continue to ignore the other passengers plea of the Crew being in the wrong! Then having 4 or 5 police officers come onto the plane and FURTHER EMBARRASS Jen and her sister!! SHAME ON YOU ALL!!
Pretty shotty customer treatment on a 2 hour delayed flight!! I will be thinking twice when booking my next flight!
Please fix this unjust action on this mistreated passenger!!
Crews need more training on thinking more clearly on the mindset of long delayed passengers!! You put them in this toxic environment to begin with and then overact over such a small thing. There were other passengers up and going to the restroom... getting comfortable while STILL SITTING on the tarmac not going anywhere should handled differently! I can understand if the flight was starting to move or in taxi to the runway, but to hold up the plane for an additional 20 or 30 minutes dealing with a minor infraction... or for Crew amusement ...for the Airlines fault of holding passengers for 2 hour!??!?

Sandra Chapman, Pamela Thomas, Mary Williams, Betty Malone, Doris Sawyer
from Gallatin, TN
I wanted to write you concerning our recent trip to Mexico. Our first issue was with American Airlines. We were three (3) hours leaving Nashville. First, the workers were late opening the ticket kiosks and counters for us to check our bags. No one used the weather as the reason. Second, we set on the plane two hours. We were told that they had to fix "a loose light on the plane". The pilot said it should take 20 minutes. It took 2 hours. We were hot and thirsty. We missed the connecting flight. We were put on the next flight to Phoenix. This flight took another 4 hours. From there, we landed in Cabo 3 hours later.
Nashville (BNA) - Charlotte (CLT) 13 Jan 05:40AM - 08:23AM American Airlines #887
Charlotte (CLT) - Cabo San Lucas (SJD) 13 Jan 09:55AM - 01:15PM American Airlines #836
Cabo San Lucas (SJD) - Dallas/Ft.Worth (DFW) 18 Jan 03:15PM - 06:54PM American Airlines #1385
Dallas/Ft.Worth (DFW) - Nashville (BNA) 18 Jan 08:55PM - 10:41PM American Airlines #2501
I feel like American owes each of us a refund for the inconsiderate way that treated us on the outgoing flight.

Kenneth Brown
from Ft. Washington, MD
On January 16, 2018 as I boarded my Flight 4529 from DC to Pittsburgh in Group 1 heading towards my seat 2A, I attempted to unload my briefcase into the overhead storage. All were full in First Class where I was seated so I went back into Coach to unload. Once seated I asked flight attendent Ariana (white female with red short hair) for assistance in moving my briefcase closer so that I would not be delayed upon arrival into Pittsburgh. As she continued to close the overheads she simply stated that "they were all full" without making any attempt whatsover to reset and make room for a briefcase she did not even bother to determine the size of. 5 minutes later a passenger seated in 6A, 4 rows behind me, says that he has a bag to be stored. Ariana without hesitation opens up the overhead that she told me minutes ago was full and then opens up others to accommodate his request. I wait until she is about to make room for his bag and then loudly state "I need to understand how is it that for me you would not look to make room for my briefcase but for him you happily and quickly are looking to satisfy his request." At that time the flight attendent from the back of teh plain walked up and smartly tells Ariana to accomodate me since I was there first and had requested prior. I went to the coach section, retrieved my bag and placed it where I had initially asked for Ariana to place my briefcase. I need to know from American Airlines how is it that a Sapphire Level member seated in 2A could be treated so nonchalantly and so receklessly. Ariana actions were total bullshit, lazy unprofessional and racist and yes I am an African American. It won't be tolerated and do not intend to let this blatant act of racial insensitivity performed by your employee go without documentation as I await your response here!!!!

Orlando cortez I arrived
from Brooklyn, NY
re. Spaceflight AA4527 delayed about 2 hr.s. to take of from N.Y, JFK to Washington Reagan on Jan. ,05,2018and caused me to miss my connection to Cincinnati on AA5133 on same date. I advise the flight crew of the need to attend my brothers funeral service. I was advised to fly to Columbus Ohio on AA4698 and take a taxi to Mason Ohio where my hotel is locate and that Mason was only one hour by taxi. I took their advise and flew to Columbus and had to pay the taxi $212.00 for the trip to mason which lasted more than 3hrs. to complete. I can submit the taxi receipt on your request for cab # 937 on United Taxi. I arrived att United Inn Express & Suites about 3a.m.on 1/6/18. For the incorrect instructions of the attendant on the AA4527 flight I need the refund of the taxi fee for $212.00.ref. EWGCPR. Orlando Cortez.

Celestine Shelton
from Akron, OH
On Saturday, December 23, 2017, I took an early 3:25 A.M. LIFT ride in order to take an early flight from CAK to DCA. Flight AA5260 was delayed over two hours due to a reported mechanical issue. After several gate changes and an airplane change we departed CAK @ 8:12 A.M. rather than the scheduled 5:42 A.M. departure time. We arrived at DCA @ 9:12 A.M. rather than the scheduled arrival time of 7:04 A.M. I am a 62 year old disabled veteran with a monthly pension. The additional expense of the early transportation, along with my checked bag could have been preventable if not for such an early flight. I certainly hope it's possible to be compensated by AA for an unfortunate inconvenience the mechanical issue subjected me & others to 12/23/2017. I also hope to have a more favourable experience on my return flight AA5188 scheduled for departure later today @ 5:10 P.M. I have not received a response to my online form suggestion/complaint submitted on or around Saturday, December 23, 2017. I look forward to a response to my email to address my genuine concern expressed. Respectfully, Celestine Shelton. 330-622-1699 #7031671278 2 Baggage claim # AA 79 54 83

Cathleen Creedon
from Phoenix, AZ
I was told after paying $50 for my carry on, that I could not take it on the plane. Everyone I dealt with was rude. I will NEVER fly American Airlines again

Janet Ohnemus
from Trenton, MI
To American Airlines Customer Service,
On September 30, 2017, I was transferred from a United Airlines flight to an American Airlines flight because of a flight cancellation.
I boarded the American Airlines flight and then it was cancelled due to mechanical difficulties.
I spent the entire day and night in the Sacramento California airport and was not able to get home to Detroit Michigan until the next morning!
As a result, I was late getting to work and missed an important meeting. And, I arrived stressed and exhausted after my upsetting travels.
The reason for my trip was to be with my Mother who is battling Cancer and was receiving a chemotherapy infusion treatment..
I would appreciate receiving a refund for my return ticket from Sacramento to Detroit. Thank You!
Janet Warda (734)-255-6578 // 22008 Provincial Street Woodhaven, Michigan 48183

Al Santini
from Geneva, IL
The flight and service were excellent! Beautiful new plane. My complaint stems from being forced to sit next to a huge person in the aisle seat. I consider myself and my wife to be of average size. We fit well in the seats. I put the arm rest down between myself and Mr. Huge. He objected a bit since his extremely large butt was now forced to conform. I had to keep the arm rest between my wife and I up and lean into her seat for the entire trip from RSW to ORD. By the time I got to ORD, my back was killing me.
This is not fair! I know he paid for a seat but so did I. There has to be something as an airline that you can do to accommodate everyone. Someone who tips the scales easily at 350 lbs should not be allowed to buy a standard seat. He needs to be in First Class, or buy 2 seats.
I am an Advantage member, flying a few times a year for business (V1232V4) and a few times for pleasure. We have a reservation for Dec. 29th to fly back to RSW (Flight 1267 at 12:05 PM). I assure you if I have another behemoth next to me it will be my last American flight!

Dianne Sager
from Kapolei, HI
I paid additional for exit row seating for my husband and myself to have more leg room and co,fort. However the seats we received were 13 D and 13 E on our flight home from Charlotte NC to Honolulu on October 28th and also,ashamed problem with seat for my husband from Honolulu to Charlotte on October 20th. These seats were smaller than any sea I've ever been in. No leg room or extra space whatsoever.m I do not believe we should be charged the additional a,punt that we were charged. D would respectfully request a refund for those fees. The flight home was Aa 694 on the 28th and the flight on the 20th was 433 the seat 24C. Thank you for your help

Charlie Flagg
from Chagrin Falls, OH
October 31, 2017
Charles W. Flagg
64 Owen Brown St.
Hudson, Ohio 44236
American Airlines:
My recent trip to Dallas from CAK through Charlotte was fraught with difficulties and inconvenience that you should be aware of:
AA 5245 took me to Tulsa on Tuesday 24Oct leaving the gate "late" and putting me in Tulsa with too little time to make my connection to Tulsa. Knowing this, AA held my bags for the 6:45 flight to Tulsa without knowing the 2:25 Charlotte-Tulsa flight, also late was able to get me to my destination…without bags. I was forced to return to the Tulsa airport late at night to retrieve it.
AA496 Dallas to CAK through Charlotte did not leave on time due to a "maintenance problem" we were preparing to leave the gate. Arriving in Charlotte "late" the gate was blocked by a another plane with "maintenance problems".
AA5134 Charlotte to CAK actually arrived "early" prior to 7:00 p.m. While waiting for luggage at the CAK carrousel for forty minutes another arrival came for their bags before ours…when an attendant at approximately 7:45 p.m. informed our group that: "the baggage bay doors were stuck, luggage could not be retrieved…."
Really?
My bag was delivered Sunday October 29th at approximately 3:00 p.m.
You will please note that each leg of my journey was affected by timing and service issues that should not be tolerated; leaving me completely dissatisfied with your airline…given a choice, I'll choose another.
Thank you,
Charlie Flagg

Martha Townsend
from Dover, NH
I had a horrible experience at Dulles/Reagan Airport in DC. Flew from Boston, MA where I had a connecting flight to Knoxville, TN, on Oct. 11, 2017. Asked a TSA agent if we were in the right terminal to catch our next plane which was gate 35X and she said, yes. No one told us we had to change terminals by riding a bus. There were no signs anywhere and no indication on our tickets! So, 3 of us missed the connection and had to spend 7 hours in the airport waiting for the next plane to Knoxville! It was horrible!!! Why is there not signs or information to guide you to Gate 35X? We lost a whole day, sitting in the airport! Went online to social media and everyone joined the party to slam American Airlines for not dealing with this problem. Tons of people contacted us to say they had also missed their plane in Dulles. Do you guys think we should KNOW we need to switch terminals? I think you should do something to make this up to us. You are responsible for 3 people missing an entire day by sitting in an airport! It was the worst experience I have ever had flying. I think you should give me a discounted ticked to make up for ruining my day. Please make a change at the airport and direct people to their "hidden" gate.

Anne G Grindle
from Dayton, TN
On October 7, 2017 my traveling companion (Sue Lytle) and I arrived in Lima Peru, after flying there on Latam Airlines flight 2068 from Cusco Peru. Our original booked flight was American Airlines flight 7694 operated by Latam, but due to problems caused by Latam we did not arrive on that flight. We arrived at 11:10 pm, with our connecting flight (AA 988) scheduled to leave at 11:54 pm. There was no one at the AA ticket counter or baggage check. Our cell phones did not work in Peru, so we could not generate electronic boarding passes. We did not know that the American Airlines ticket counter and baggage check closed one hour before the last flight leaves for the night, although we were later informed of this. We grabbed our luggage and went upstairs to speak with someone in the American Airlines office, but no one was there to help us. We were quite frustrated that we were going to miss our connecting flight!
A Latam attendant told us that the American Airlines ticket counter would reopen at 3:45 am. We opened up our sleeping bags and laid down in front of the AA ticket counter. After little sleep, AA opened up and we said we needed help getting back to the USA and told what happened. They sent us to the Latam counter for help. We hauled our luggage back and forth speaking with people at both airlines with no resolution to our dilemma. Finally, American Airlines said we would have to rebook, at a fee of $300 each, in order to get home. There was some hope that we might get a morning flight to Miami and then on to Atlanta, instead of our destination of Nashville, but by then, the Miami flight was full . Desperate to get home, we charged the American Airlines booking fee to Sue's credit card. Now, we were booked for an Oct. 8, 11:54 pm flight (988) to Dallas Fort Worth. We spent a grueling 24 hours in the Lima airport waiting. During this time, we spoke with Latam agent Ursula Olorregui who told us we should not have been charged for rebooking since missing the flight was not our fault. She advised us to file a complaint/claim.
We are requesting a refund of the $300 rebooking fee for each passenger, Sue Lytle and Anne Grindle. The record locator number for our trip was CKCREB. We have also filed a complaint/claim with Latam and disputed the charge on Sue Lytle's credit card. Your speedy attention to this disappointing situation would be greatly appreciated.

Charles brown
from Dallas, TX
I flew with u a month ago set in airport for 14 hours lost 500 pay from work now I am setting on a plane in Texas with no pilots wtf I will lose 500 again I can't say I will never fly with aa again because all airlines are the same where did custermer service go

Robert C. McEntee
from Jewett, TX
I was flying out of Shreveport, LA.(shv) on Monday, labor day, Sept. 4, 2017. My flight was suppose to be a direct flight to Charlotte, NC at 7:30 am. The plane was there from the night before. We boarded the plane, about 45 people. No sooner did we get our seat belts on and they told us we needed to deplane due to a mechanical issue, which they knew about all night long. I personally feel that was bull, they only had 45 people on the flight so it wasn't profitable for them to fly out. I was then rebooked onto a flight to Dallas at 10:30. My original destination was Raleigh, NC. We boarded that plane, a full flight, only to be deplaned again for hydraulic leak. This flight was suppose to leave at 12:30. They did arrange another plane for us but that plane wasn't leaving till 3:30. We boarded the plane only to sit on a hot plane for 1 and half hours. They had said we were free to get up and walk around and even leave the plane, but no guarantee of reboarding the plane. They said if you leave take all your belongings. Needless to say that flight did take off at 5:10 not 3:30. They were so generous as to serve us water and a cookie. My original itinery had me getting to Raleigh at 12:15 PM, I did not get there till 9:00 pm. This was my 2nd time flying American. My first time was not as bad but did have a problem. Back in May I was flying from Shreveport to Syracuse, NY. As had a carry on with me. When I went to board the plane they told me I had to check the bag. The incompetent clerk sent my bag to the connecting flight in Dallas not straight through to Syracuse. Needless to say I got to Dallas and had to leave the terminal and go to baggage claim and then proceed back through TSA check point. My overall experience with American Airlines is you are the worst airline around. I will never fly American again. In Shreveport we don't have many choices but the big 3, but I will definitely switch back to Delta anytime. Due to this problem on the Sept. 4th flight, I missed a welcome party at the function I was going to Raleigh for. I can understand having to deplane maybe once but certainly not twice and the have a long delay on the third plane. Thank you, Robert C McEntee, phone # 716-984-3636

Kegeia Reed
from Atlanta, GA
On 9/16/2017 around 5:50pm my family was traveling from Chicago to Atlanta in security checkout location 7a when we encountered a TSA officer which was very rude and unprofessional representing TSA also American Airlines in a very distasteful way. We had a baby bag with milk inside, I do understand the necessary process to undergo in order to secure everyone including my family. As we patiently waited 20 min for the bag to be picked up and checked thoroughly after we cleared a young lady ( TSO Taylor) made the statement " when will y'all realize we don't care about your flight" my daughter and I were offended we placed no rush on anyone we were actually there 2 hours early as instructed, we asked the young lady for her name she refused becoming defensive and a bit belligerent with disregard for other AA customers. we then found an onsite supervisor who was very helpful and apologized for her conduct then gave us her name which is TSO Taylor. Ms. Taylors conduct was very unprofessional and she not only represents ,American Airline and the Airline industry in a whole.

Rita Morrow
from Chatsworth, CA
I purchased an American Airlines ticket using rewards miles for my 17 year old grandson, Preston Corneau-Morrow. Preston traveled from Fayetteville , North Carolina to Los Angeles International Airport (LAX) on August 19, 2017. Preston was supposed to return to Fayetteville on September 9 but, due to a family situation, he needed to go to Knoxville. This necessity became apparent approximately 3 days prior to his scheduled departure.
I telephoned American Airlines and the representative told me that she could make the change and that the "number of points were the same" so it would be an even exchange. I would not have to pay any additional points. Several days after he flew, I looked back at Preston's original reservation because I was trying to understand why he was charged $25 to check a bag. When I looked at the original reservation, I saw that I was charged 20,000 miles for that flight. The flight to Knoxville was listed at 12,500 miles at the time of booking. This was clearly not an even exchange to me so I called American Airlines in an attempt to get a refund on my miles. The representative did not give me a reasonable explanation for not being able to refund my 7,500 miles nor did the supervisor I asked to speak with.
I am confident that if the situation were reversed and the original flight cost 12,500 miles and the second flight cost 20,000, I certainly would have been assessed the extra 7,500 miles. I would have understood and willingly paid the additional miles.
I also asked the representative about the $25 fee for Preston's checked bag. She said that he was assessed that charge because the charge was made on my husband's account. The baggage fee is waived only when he accompanies other customers on the same flight. We have been American Airlines Advantage members for over 25 years. I was never aware of this rule. I have flown both with and without my husband and have never been charged a baggage fee. Admittedly, in the past 3-4 years it has been more difficult for me to transact the business of booking flights and negotiating your website because the account is in his name. My husband and I tried to have the account changed to both our names but we denied that luxury. This is in spite of the fact that we both use an American Airlines Visa with the same account number and an American Airlines MasterCard with the same account number.
I am asking that the excess and unfair charge of 7,500 miles be reinstated in my account.
I am asking that you direct where I can see, in writing, that there is a baggage fee for customers who travel independent of the account holder.
I am asking that American Airlines add my name to the account so I am able to avoid past pitfalls and can continue to enjoy our long-standing relationship with American Airlines.

Anita Wheat
from Douglasville, GA
My flight on Saturday was cancelled without notice. I missed my son's first college game and feel like I was robbed of something I will never get back. Customer service was the rudest I have ever experienced in my life. No help no compensation, Nothing. I'm speaking to an attorney. They should not be able to do this to people. My tickets were over $1,000. I and my family are devastated!! 5 standby flights and Nothing still.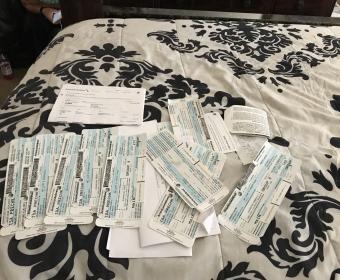 Raymond Martini
from Orange, TX
My wife and I had reservations to fly round trip from Houston, TX, to Providence, R.I., on 9/14/17, on a combination of AA and Delta. Because our house was flooded by Hurricane Harvey, we had to cancel our trip. I spoke to Travelocity, in some foreign country, and was informed that there is no refund, even in the wake of this national disaster, but that AA would give us a credit for up to one year. However, there would be an additional $200 fee, per person, per flight, plus any fair increase.
People in S.E. Texas will be suffering through this killer storm and many will not be able to travel, and you not only refuse to refund any money, but you are assessing any additional fee on top of this.
Are you serious,
Outrageous.
Ray Martini
Orange, TX
409-883-2005

Faith Crawford
from Anacortes, WA
On August 24th I Had A Flight Leaving Ontario Ca To Seattle Washington When I Got There I Used A Machine To Get Boarding Pass And pay For Two Small Bags That Needed To Be Checked The Machine Was Not Working Like It Should The Lady At The Ticket Counter Came Over And we Explained That We Pushed The Buttons For Two Small Bags At 30 Dollars Each We Asked Her If The Machine Took The Payment Off My Debit Card And She Told Us No No No And That Was Not True She Said She Could Help Me At The Ticket Counter She Charged Me 50 Dollars Then For The Two Little Bags I Would Like A Full Refund For The Additional 59 Dollars That Was Charged On my Card I Have Already Put In Claims For A Refund And It Says Still Pending The Lady At Ontario Ca Airport Lied And There Was No Excuse For That At All Please Respond To My Claims Soon My Ticket0012145323389 My Daughters Is0012145323390 Thank You The PRN Code Is UNQVKF

Faith Crawford
from Anacortes, WA
August The 24th I Had A Flight From Ontario Ca To Seattle Wa I Used The Machine To Get Boarding Pass And Pay For Two Small Bags That Needed To Be Checked The Machine Quit Working Before It Did It Charged My Debit Card 59 Dollars For The Bags The Lady At The Ticket Counter Came Over And Said She Would Help Me I Asked Her If The Machine Charged The 59 Dollars And She Told Me No That It Did not I Asked Her Again She Said No No When I Got Home My Bank Statement Said That I Was Charged 59 Dollars And 50 Dollars So I Was Charged 109 Dollars For Two Small Bags I Would Like A Full Refund Of 59 Dollars Back As Soon As You Can Do It Thank You Faith Crawford

Sophia Scott
from Woodbridge, VA
I purchase a ticket online with one of your representatives and paid additional $30.00 to ensure that my husband seating would be correct; all was great going to San Diego, however on the longest leg of the trip coming back from San Diego to Philadelphia. My husband who is 6ft. 3in. tall and was placed in a middle seat. I tried several times to get this corrected before boarding but each attendant suggested that I wait and speak to the agent at the gate. Once we got to the gate, they informed us there was nothing that they could do because all seats were full. This information was false, as well. I called the 800 number and they stated that they had one seat remaining, but because the agent at the gate had checked him in, she would not be able to change the seating. I am requesting a full return for my return seat or a round trip ticket. HERE IS THE RECORD LOCATOR NO: ZZ1QBU. I can be reached at 703-489-6991.

Penny Grizzard
from Emporia, VA
My husband and I experienced a problem going back home to Charlotte from St. Martin on August 12th. The check in machines were down and there was no one around to help get our tickets to go back home. We asked for help at the American Airlines service desk and she said that she couldn't leave here post. We arrived in plenty of time to catch the flight. We didn't have any bags to check since we traveled with only a backpack. We finally got in a line with others with checked baggage hoping that someone around would help us. While in that line the check in machines finally came back on so I got in that line to get our ticket. Others in line with us got the same black and white ticket out of the machine indicating that we should see an attendant so we went back to the service desk where the lady wouldn't help us the first time. She indicated that if we wanted to go home we would have to pay 150.00 more and catch the next flight back to Charlotte. We really didn't have the extra money and had to put it on our credit card but wanted to get home. We had no other choice. Yes,, there were people employed during that time but they were all downstairs at the boarding desk laughing about a shoe that was left on a plane. No one was upstairs to help us and we had plenty of time to get on our flight. I have tried to talk with Alicia Rande but she won't call me back after we got cut off on Friday. My next step will be in written form or with a call to Doug Parker to explain the situation. This is poor business and customer relations. This is a big matter to me and I don't expect to pay for something that is not my fault. My first correspondence back was an email that didn't have anything to do with my trip. It was a form letter. This shouldn't be the way you treat paying customers. We paid money for our trip and didn't use frequent flyer miles or credit card miles.

STANLEY M AND ROBERTA LEDERMAN
from Los Angeles, CA
ON 8/27/2017 WE HAD TICKETS ON AA TO FLY FROM ROME TO LOS ANGELES VIA DALLAS. AT THE ROME AIRPORT WHEN WE CHECKED IN WE WERE TOLD THAT WE WOULD HAVE TO FLY TO LOS ANGELES TO VIA CHARLOTTE. WHEN WE GOT TO CHARLOTTE ABOUT 1 AND 1HALF HOURS LATE FROM ROME AND RAN HUNDREDS OF YARDS TO A DISTANT TERMINAL THE PLANE HAD NOT YET TAKEN OFF BUT WE WERE DENIED BOARDING (BOARDING TIME WAS 5:20 AND WE GOT THERE AT 5:12). THE NEXT PLANE TO LOS ANGELES WAS SCHEDULED FOR 8:00 PM BUT DID NOT LEAVE UNTIL AFTER 9:30pm DUE TO BEING ONE STEWARD SHORT. THE ORIGINAL FLIGHT TO LOS ANGELES ON OUR ORGINAL TICKET WAS SUPPOSED BE 6:55 PM AND WE ARRI VE AFTER 11:20pm (OVER A 4 HOUR DELAY). WE HAD PAID FOR A BUSINESS CLASS TICKET AND WERE PUT INTO ECONOMY CLASS. WE OUR ENTITLED TO A REFUND BECAUSE WE HAD PAID FOR BUSNIESS CLASS. ALSO OUR LUGGAGE (3 PIECES) ARRIVED IN LOS ANGELES AT DIFFERENT TIMES AND AT DIFFERENT TERMINALS AND IT TOOK ABOUT TWO HOURS AT THE AIRPORT TO FIND THEM.
OUR NAMES ARE STANLEY AND ROBERTA LEDERMAN AND I CAN BE REACHED AT 310-780-1650.

Robert McCrary
from Greer, SC
I was booked on flight from Greenville,SC to Seattle,WA via Charlotte (Flights AA 5117 and 443 on August 26th, 2017). When I got to the main passenger ticketing area, there weren't many people there, and I was called up quickly. I was told to use the computer screen, but was unable to find the number required from the paperwork given me by Clemson University. When I asked the attendant to help me, she said " I don't really like reading", and stood there. The other woman behind the counter laughed. It was left to another customer to help me, and she determined that I hadn't been given the complete paperwork. Eventually they found me, and when handed my ticket, I asked the gate number. No answer. I did not have my glasses with me (they saw a case, but it was empty - the glasses were way in the bottom of my carry on), so I squinted and asked if it was 13A. One woman said "Oh Lord.....he thinks it's 13A," and they laughed. They asked me to look again, and after another wrong guess on my part (met with further condescending laughter), when I got it right, I got mock applause. One of them then said "I'll help you out sweetheart", and proceeded to circle the gate number several times. Seething, I then asked if the escalator was to my left, and was told "Oh, no....I'm not helping you with that kind of life changing decision!". When I left, they practically collapsed laughing.
I have never been treated like this by an airline. I was humiliated, and the butt of an extended joke. I travel often for Clemson, and generally take another carrier, but I was asked to take American this time because of a slight difference in price. You can be absolutely certain that the travel booking group at the University will get this report, in even more detail than I have given you. I am outraged.
As I write this, less 20 minutes has elapsed. Whoever was at the desk at 11:00 are the ones responsible - there were no other employees visible.
Robert McCrary
Environmental Compliance Officer
Clemson University

Eileen R Rubino
from Traverse City, MI
Fight from Las Vegas to Chicago on to Traverse City Mi was poorly handled by American airline. Costing us 8 hours of wasted time, $60 in additional costs and missed activities at our final destination. Flight 2562 from Las Vegas to Traverse City touched down early on the runway at O'Hare airport. We were told by the captain, twice, that we would get to the gate early. However, due to excess traffic we were left in the "airplane parking lot" for a length of time. We circled into the gate area only to go back to the parking lot.
Now instead of an early arrival we arrived at our gate late. These things happen, however, here is the complaint. Instead of being courteous and allowing those passengers with connecting flights to exit the airplane first our exit took 10 precious minutes. Then when we exited and asked the agent what gate we were to go to she did not call ahead to tell them that we were on our way or even tell us the distance to our next gate. We went from K1 to G 18, the farthest gate in the American airline terminal! We were 5 minutes late.
Doors were closed and we were rebooked on a flight instead of 1:15 pm flight 3576 we were to leave at 9:50 pm on flight 3303! So we had to eat lunch, dinner and get a taxi home! Our ride at 3:15 pm was not able to pick us up at midnight. The personnel were somewhat rude and not helpful. We would hope to be reimbursed our excess expenditures of $60. Otherwise I will find it hard to fly or recommend this airline to others.

Carol E. Crawford
from Greensboro, NC
Charging extra money for seats on flights is a bad practice. No other airlines that I have dealt with charges extra for selecting seats online or charges if you talk to a representative and are charged $50 per seat. I forgot that you charge for seats and that seems to be only since my last flight so I forgot on this flight this week. I will do my best never to choose AA again.

Jerald Falabella
from Costa Mesa, CA
I flew on AA 135 from London to LAX on Aug. 29th. (ticket code:1 001 2379856301 4). The flight attendants went through the plane delivering the "special request vegetarian meals". Next, they delivered meals to everyone else. When they got to me, the chicken meal was all gone and I was stuck with a vegetarian meal that I did not request or want. It was a pile of overcooked spinach and rice with a tiny bit of veg. sauce to one side of the rice. I left it and ate the tiny salad and roll. This was not up to American Airlines food quality that I am use to.
I feel American Airlines corporate office owes me some kind of reimbursement. At least a meal voucher for a domestic flight with no expiration date. I have been a loyal Airlines customer and even have the AA Citi Advantage credit card.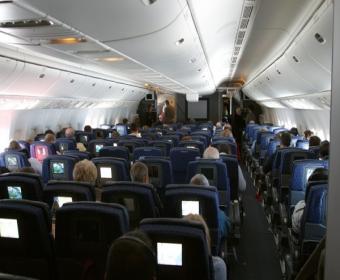 Cynthia Gallatin
from Huntsville, TX
My daughter was on a flight on Thursday 9/15/2016 from Nashville, TN to Houston, TX with a stop in Dallas, TX. Her flight number was 2259 & 2368. Her flight was late taking off from Nashville due to weather in Dallas. Upon landing in Dallas she was told by her flight attendant that she would be fine, her connecting flight was still at the gate. Upon departing the plane she asked an American Airlines employee to please radio the gate and let them know she was on her way, again she was told not to worry her flight was still at the gate, which it was. Upon reaching the gate my daughter was told that they didn't think she was going to make it so they had given her seat to someone else.
At this time the gate was not closed and people were still boarding. This was the last flight out of Dallas to Houston! My daughter was told she would have to spend the night in the Dallas airport until the morning flight. I am outraged by this, my daughter had a seat assigned to her and it should not have been given to someone else, I paid for that seat, it was hers! The attendant working that gate was rude to her to the point where she was crying. This was our first time flying AA and it will definitely be our last! That your company would expect a young girl to spend the night in an airport is appalling.
Thankfully my husband and I were able to drive the 3 hours there and back to pick up our daughter because we did not feel she was safe or being looked after by anyone in your company. I sincerely hope you change the way you do things so someone else's daughter doesn't have to go through this. I am sure this complaint will fall on deaf ears but I feel better!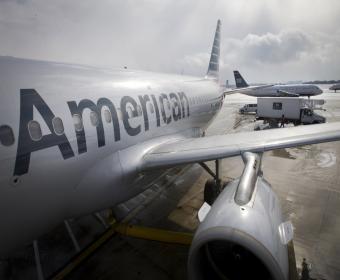 Marisol Berumen
from Washington, DC
On August 19, 2016, my family of four were sitting on flight 253 (Confirmation #HUROKR) to Hawaii, Maui in LAX for 3 hours unable to take off because the plane had a mechanical problem and was able to take off on time. We sat in the plane unable to get something to eat. We were told several times from the pilot that he did not have the authority to let us leave and had no exact time when our plane would take off to Hawaii. It was miserable not being able to get food. We did not get offer water or even alone snacks.
A lunch from American Airlines would have been the appropriate thing to do for a full plane. My family and I would like to request a minimal check to take the family to a nice lunch. Maybe a check of $150.00 dollars to cover the suffering and waiting. We paid a total of $3,500 dollars on tickets round trip for 5 people we deserve some type of compensation from American Airlines. Please contact for additional information if needed.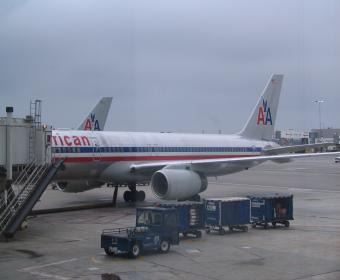 Flo Paterno
from Delray Beach, FL
I am not a person who normally complains because life is just too short, however this should be brought to your attention. This is in reference to a recent flight #AA1463 I took from Chicago O'Hare to Ft. Lauderdale on August 11th. I understand that the plane is going to be warm until we take off but this flight was unbearable for the first 20 minutes. The air was barely coming thru the vents; lots of people were complaining. They apologize and asked us to open the vents all the way however the air was barely coming thru. I took the first flight out so it should have not been this warm. My flight going to Chicago was in the morning and was nowhere as warm as this one and the vents were fine.
The biggest complaint I have is about 1 hour into the flight, I had gotten very congested and did not know why to find out there was a dog on board directly across from me. They kept him in a bag until the very end and that's when I saw the dog. I am highly allergic to dogs. I was not aware that passengers can bring animal's on board unless they were service pets. So the next time I fly with American I will inquire if any pets are around me. This was the worst flight I have ever taken, very uncomfortable and I suffered terrible breathing for the remainder of the flight. Had I known there was a dog that close to me I would have changed my seat. I hope you take this into consideration because if pets are brought on board, you really need to notify passengers or find out if anyone has allergies. You don't have peanuts on board anymore because of people with allergies and to me this is the same concept.

Mrs. T J Cottrell
from Bellevue, WA
On August 2, my family flew on AA Flight 530 from Seattle and experienced a layover in Philadelphia. We arrived at 6:06 AM on the morning of August 3 and made our way to our connecting flight 4855. A delay was explained as bad weather in Albany, NY. We checked and the ceiling in Albany was 12,000 feet. Then we were told of another delay. After waiting more time, we were told unceremoniously that the flight to Albany was cancelled. We could be wait-listed for the 9 PM flight that night.
My daughter and son-in-law decided it was best to take their toddlers and rent a car to make the trip north. Imagine being in the car all day with 2 toddlers from Philadelphia to Albany. Unable to rent a car one way to Albany and unsure how many days we would be stranded in the Philadelphia airport my husband and I decided to take the train. We were told to go downstairs and wait for our luggage, for which we had paid $25.00 for each suitcase. After 1 1/2 hours we were told that one bag was already on its way to Albany, the other was still being retrieved from the plane. At 2 hours I checked again and was told that both pieces of luggage were already in Albany.
Again, we could be waitlisted for the 9 PM flight for which there was already a long waiting list because the flight from the day before had stranded a number of passengers overnight at the airport. We thus chose to take the train into Philadelphia, proceeding to Penn Station and thence to Albany. It was an all day trip but we made it to Albany by 6 PM. Then we had travel from the train station to the airport to retrieve our luggage. (My daughter's family's reservations for the return trip from JFK on Monday, Aug 8 was cancelled without any notice from American.. They arrived at the airport to learn that just before boarding. Imagine their frustration with 2 toddlers to take care of).
My husband and I are petitioning for a refund on our luggage checked baggage fee ($50.00) plus the cost of our train fare, ($164.90). And we feel that we should be refunded for the Philadelphia - Albany leg of our trip. If there is no response to my letter I intend to contact my Washington State Senator who is on the Transportation Committee in the US Congress.

Arthur Carrera
from Redwood City, CA
I booked a flight for Christmas at 487.70 Total. The confirming email was very late--I never checked it. I didn't realize it was wrong until I received the pre-flight check-in notification one week after I booked the flight for Christmas. The dates were 10 days apart. The flight the reservation system booked for me was one week later for a short 2 day flight. I booked the car rental from the AA website that populated the dates automatically to match the flight days correctly for Christmas. I have the confirming email for the car rental. I explained this but All I got was "the system say's you booked the two day flight at that price one week before the flight". There are no deals that good for a flight one week before for two days at that distance but it fell on deaf ears.
There is no way that I mistakenly booked a flight for August for 2 days at that price instead of a December, January flight. The computer is always right even when basic logic is overwhelming and crystal clear. So now of course there are no flights at that price when I know they were available. Something happened and I'm very disappointed and hurt by the complete disregard for the facts.

Patricia Beirute
from Garland, TX
Here's a complaint. 6 weeks ago Gail and I were heading for Maui when American Airlines cancelled our flight out of Dallas. The next day we flew out, but this time they put us in Economy instead of the $1033 more we had paid for first class. Here's the thing: Despite 3 emails and the travel agent's efforts, they have not refunded us that money or even answered us. For a retired teacher and a teacher's aide, $1033 is a lot of money. If you can, avoid AA. They are always late, frequently cancelled and darned hard to get them to pay up on refunds. American Airlines just plain stinks!

Dawn Zigler
from Decatur, IL
I flew with my daughter and family to the Cayman Island on July 30th and returned on August 8th. The flight there was great . they were there with a wheel chair each time we got off the planes. But on the way back it was totally different. I had asked have a wheel chair when we landed in Charlotte NC and St Louis but that did not happen. I have lower back issue and can't walk that far. I was really disappointed because it left me in a lot of pain.

Melanie Jackson
from Lady Lake, FL
When I purchased my tickets, because I am disabled, I asked for a seat closer to the front because I'm on crutches. I was told I could not be helped at that time, but someone from the disability area would call me a few days before the flight to help with better seats. No one called and when I called, I was only offered seats in the middle or a few rows back. I asked if I fall trying to maneuver what will you people say. I could have gotten better seats but AA dropped the ball. When I asked if I could change my flight, I was told yes, but I would have to purchase a new ticket.
Even though AA didn't help, the offered to carry me back to my seat in a wheel chair, which I find so humiliating. Of course the seats in the front were available tto purchase, but I could not be accommodated. Instead of telling me I would have to pay for another flight, you already have my money, so there's nothing I can do. I should at least be offered a seat that is for purchase, but of course not. I ended up buying one on my own to try to help. But why did I have to buy it, if it was available. This is horrible how you treat those of us with disabilities, even when I tried to get a better seat earlier, but I was told I would have to wait--wait to be mistreated.

Camille Cheers
from Fort Worth, TX
I was traveling on American Airlines on Wednesday July 6th 2016. I arrived at the Dallas Fort Worth airport at 12:45pm traveling on flight #463 to Charlotte, North Carolina which was suppose to leave at 2:32pm but was delayed to 2:55pm. That really didn't bother me much but my return flight to Dallas Fort Worth is where it all started. I was returning on Sunday July 10th on flight #721 when it all started to unravel. I arrived at the Douglas Airport in Charlotte, NC at 4:00 pm for my flight back to DFW flight #721 leaving at 5:40pm.
I boarded the airplane at 5:25 which was suppose to depart at 5:40 but that did not happen. The captain came on the loud speaker at about 5:35 letting us know that we were waiting on passengers from an international flight to arrive to this flight. I had no problem with that thinking that it would be about 15 or 20 minutes, which it was. They arrived got situated and now I'm thinking ok now were going to be on our way. Now at this point it has been about an hour the captain comes on again and says he is waiting for numbers from the dispatcher to take off. Apparently he never received the numbers until 7:00 because we still haven't left yet. At this point I am very irritated seating on this plane all this time with no water offered to me by the staff. I guess he finally gets the numbers to take off and the time now is 7:15.
I travel Amercian Airlines paying the the higher price which I don't mind because I like to get where I'm going on time. I am an AAdvantage customer and this delay has really annoyed me to the point that I am writing this letter. If I wanted to be inconvenienced like I was I would have flown with Spirit Airlines. I feel at this point I need to be compensated some kind of way. Thank you, Camille Cheers

How does American Airlines not have a protocol with flights that are delayed and cancelled and get re-booked the next day. My 18 year old daughter and 19 year old friend got stranded in Orlando with no assistance from any American airline agent. How does this happen?

Arrived 3 hours early, checked in, terminal belt went down. Was sent to a new terminal, made to stand in two more lines just to be told they could not help us. When we finally got to someone and we were advised that the bags would not make it and we would be rescheduled for departure the next day. Meaning I lose on time, paid time off work, the money I spent for tonight's hotel, and the activity scheduled bc it has a 24 hour cancellation policy. This is completely unacceptable! I will wait for a response to this complaint.

John Bourgeois
from Raleigh, NC
My Letter to VP of Flight Operations: "Hi Mr. Stone, Thank you for accepting my request. On Sunday June 12 I was scheduled to fly out of DFW to RDU at 6:30 PM. DFW had canceled several flights to to sever weather. I understand that, but what happened afterwards has left me wondering if I should book future flights with AA. After arriving in DFW , I immediately located a boarding agent and requested a seat on the next flight to RDU. She took my ID an issues me a boarding pass. I was a little surprised but didn't think much of it. After boarding the plane I was informed that there was a mistake and I was issued the wrong boarding pass. It had another passenger's name on it. I was asked to leave the plane and I politely told them that I was not leaving the flight because it was American's mistake.
The captain said "Well we can do this the easy way or the hard way, but you are exiting this plane". What upset me most was that they allowed several stand by passengers to stay on the flight and did not ask any of them to leave. It was obvious that the flight was overbooked because there were 2 other gentlemen that were asked to leave along with myself. When I asked for compensation for a room, or an upgrade to first class on the next flight, I was told no because it was due to DFW ATC stopping flights for 4 hours. I have had other issues with American in the past, IE, Flight delays and changing gates.
At a time when oil prices are low and the Airlines are recording record profits, i cannot understand why AA was not willing to comp the Motel room and cab fair. I would like to respectfully request a full refund of my ticket plus compensation of $200 for the motel room and cab fare.Please let me know if AA can accommodate my request. Thanks." This is the response I received from the VP of Flight Operations: "Sir: I am away from my office at this time, but to ensure your concerns are reviewed, I would like to suggest that you contact customer relations via AA.COM. I work on the flight operations side of the business and customer relations is better suited to investigate your concerns." Unbelievable, blown off by the VP.

Doris Richrdson-Mason
from Garland, TX
I have flown on AA for he last twenty years. June 12th 2016 we experienced bad weather this is no ones fault. However, Sitting on the runway for approximately 2 hours inflamed my Fibromyalgia causing me sever nerve pain, my medication was left on the plane and I didn't get it until the next day June 13th around 11:00. No one seemed to care about my pain and discomfort except for Mr. Duke a kind and caring agent working the night of June 12th. I am extremely disappointed in the poor service, lack of communication and organization between employees throughout AA and the poor attitudes of most of the employees.

Patrica King
from Chesapeake, VA
I had a flight scheduled to leave Norfolk, Virginia, on June 3, 2016, at 11:40. The flight number was 5427. The flight was delayed for 2 hours as we sat on the runway. We missed the connecting flight because of the delay and the next flight was scheduled to leave 3 hours later. After sitting in the airport for the 3 hours, the next plane, flight number 2073, was once again delayed for another 2 hours. Once again we ended up sitting on the runway for 2 hours. I arrived in New York after 9:00pm. I had tickets to a Broadway play, which I missed.
The ticket to "Shuffle Along", cost me $169.00. It started at 8:00pm. When I called customer service from the airport, I was offered $50.00 as compensation and was told that there is no reimbursement for weather related delays. There were no weather delays. The weather was beautiful up and down the entire east coast. This was my first and last time flying American Airlines and I want justice from this airline. My weekend trip became a one day trip and I wasted much valuable time and money. There were no apologies made and no reasonable accommodations. There is no live person to talk to about this horrendous airline!

Robert Balletto
from New York, NY
I complained but received no action other than your receipt of my complaint. You have all the details. I paid for first class accommodations and was told that they could give me a simple egg omelet for my breakfast because they didn't have enough. They said I ad to have pancakes or nothing and that I should complain about this cost saving move. How is it possible to not get anything for breakfast on a first class international flight - March 15, 2016 from San Jose Costa Rica to Miami flight Aa1204, seat 4B.

Laura Speranza
from Washington D.C., DC
If I could give 0 stars I would. Going to see our Sailor graduate. Our direct flight was cancelled and we had to get a connecting flight. Payless car rental through the AA website wanted to charge us $118.00 more from r arriving 4 hours early. Then on our 2nd flight my husband and myself were placed in 2 different rows. No problem as per customer service. Just tell them at the airport and they'll change it. Get to Charlotte and they told us no! We have to fly out of one airport and return to a different one. Now we had to pay for car service instead of being able to take our car. So horrible!! I WILL NEVER FLY AMERICAN AGAIN

Got to my flight at 5 a.m. Told I could be bummed. Stayed they always over book. Did get on but satin seat 1 and literally froze. Got to Chicago got a w/c.the attendant grabbed the wrong suitcase which I didn't realize until I got to my gate.waited forever to get any assist. My bag was found and deliver with $300 missing. Who would go through personal items to find hidden valuables.? On the way back I had 3 hate changes. With just having foot surgery it made it very difficult. Besides that if it wasn't for me going up and questioning it many of us would of missed out flight. Not a frequent flyer so didn't even know they did this. I am finally thawed out from the trip back home. American airlines never again!!!!

Vonda Lashley
from Los Angeles, CA
I had a plastic jar of whipped hand exfoliate soap,That was very thick you turn it upside down and would not have poured out.Clearly not like a gel or liquid..They took it

Daphne Scales
from San Antonio, TX
I got removed from one flight, then scheduled on another one. That flight got grounded. So I have I to take a flight a day earlier than I planned, so I had to change my hotel reservations for a day earlier. I am out of an extra 129.00 because they were not able to find a flight for me that would get me where I needed to be on time. I made these reservations in January and they were changed 2 times within the last week. The agent was very pleasant and helpful though. I would like to be reimbursed the 129.00.

Jamie Robertson
from Munroe Falls, OH
First of all we booked round trip air from Cleveland OH to San Juan Puerto Rico and paid over $1400.00 for 2 tickets. On our return flight home, the 2nd part of our trip (Miami to Cleveland on a Sunday night)) was cancelled due to high winds in Cleveland. I am not upset about the cancellation (weather). What really irks me is the lack of customer service at the Miami Airport for American. As soon as our flight was announced that it was cancelled, everyone went to the proper desk (to reschedule). We were about 9 or 10 in line... they were 2 agents working that desk at first, then one left and came back about 20 minutes later. People were very upset. We were told that NO flights were going out the next day and had to wait until Tuesday to get back home. That is still fine in my book... what really aggravated us was the lack of help with the employees. We were told that we could go downstairs and get our luggage. We did.. NO luggage. We were told that it is on it's way to Cleveland !! How could that be if nothing was going to Cleveland because of weather??? THen we were told if wanted our bags we would have to wait 6-8 hours for them. That is horrific customer service!!! We were also told we were confirmed on a flight home, but had to call the next day to rebook our flights. No one knew what the heck they were doing. The absolute worse part is that not one person offered to help get our bags. We know that they were still in the plane that wasn't going anywhere!!!! The employees were rude at best. No one smiled, apologized, or tried to help anyone!! Great customer service is NON_NEGOTIABLE... period!!! I really expected more from you, American Airlines!!!. I wanted to mention also that the flight attendants on our flight from San Juan to Miami were very rude as well. No greeting when boarding the aircraft, only a drink was offered, no snack. It was as if there were no one on board except them. They were busy chatting with each other the whole flight and not paying attention to their passengers. I book a lot of flights for employees all over the US... I will NEVER use American again!! How about a refund or partial refund American Airlines???????

My wife and I called to make a change to our car rental reservation and we spoke with a Lindsy A. who asked us to hold. Thinking we were on hold I began to talk to my wife about the $30.00 fee charged just to make a minor change to our reservation. Not knowing the repersentative was still listening in, she then butted in and stated if I wasn't professonial she would hang up or discontinue this call. I then told her I was talking to my wife and I'm not the one at work and she needs to be the professional, and she needs to monitor her tone when talking to a customer. I the asked to speak to her superior, and I was told that her superior would not take any calls. After taking our reservation change she hung up befor I could get any information to file my complaint.March 19, 2019 at 10:23 am time of the call.

I am 87 years old who enjoy reading the Washington Post Sunday newspaper. I used my AAdvantage miles to pay for an additional subscription. I am very disappointed that you put a restriction hidden in the small print. I am even more upset that after you took my miles, you are not going to refund me them even you are not providing the promised service, it is not only bad customer service but I believe deceiving business practices. I am demanding you that at the minimum you refund my miles so I can get another newspaper.
Ana Calderon
From: Subscriptions <subscriptions@discountednewspapers.com>
Sent: Monday, March 18, 2019 2:28 PM
To: lopezcesarg@hotmail.com
Subject: ORDER 9991217702
Dear Ms. Calderon,
You recently used your airline miles to place an order for the Washington Post newspaper. Unfortunately, per the Terms & Conditions of the airline website, the newspaper has rejected your subscription request. There are no renewals allowed, nor will the newspaper deliver multiple copies to the same address or deliver to customers who have previously used miles to start a new subscription.
If you wish, you can revisit the airline website where you placed your order to review the disclaimer at the top of the page. It states:
Only 1 order per address will be processed. Not valid with other discounts.
*Note: Airline mile awards are for new subscribers at a new address only.
Existing customers of this newspaper are not eligible. Miles cannot be refunded.
You may also re-visit the Terms & Conditions at the bottom of the page, which you accepted before placing your order. Per the airline policy, miles or points you redeem to obtain a subscription are non-refundable, and all redeem transactions are considered final.
If you have any further questions please contact the airline directly.
Sincerely,
Newspaper Subscription Services
Customer service Manager
Newspaper Subscription Services

Selma Edwards
from Litchfield, CT
First the rep at bdl refuse to check me in so I could board my 632am flight that was there for cancel y connect flight in Charolette nc that i arrived in time put me on stand by for 159pm fligt that did not exist an rep in Charolette booke me for 440 flight upon trying to return on 03/11/19 myflight for myself and husband total cancel we went to bury my husband brother total delayed on making funeral arrangementd to the 8 of march. Cancel re turn caused my self and husband to sit up all night due to fact no tranportation check out of hotel and turn in rental and sched 530 am flight that left at 523am and the last icing on the cake a dirty derrogztive remark regarding the weight oa bag she assume was mines

Paid for seat upgrade to include free beverages and meal, and somehow ended up in the back of the plane and separated from my husband. When asked what happened and if the agent could help, her response was quick, and quite rude, and said sorry, the plane is overbooked. She (Patricia, gate agent) did nothing to try and help nor did she look up the history to see if there was anything she could do to make it better. It was merely a 'matter of fact' to her. In my opinion, the gate agents need more customer service training, this isn't the first time that AA agents have been rude and show a lack of concern. However, I will praise the flight attendant (flight no. 2469) named Tammy (confirmation no. ITOPXL), she did 'everything' she could to have someone switch seats with us, unfortunately we still ended up in row 28, but we were seated together, thanks to her.
I would not only like my money back (we were charged $100.66/pp for seats that we did not occupy), but an apology. What a horrible long ride in the back of the plane. If this doesn't get resolved, we refuse to fly AA again.
Please also add my recent trip to my member no. 5RU72P0

Robert Gunter
from Melbourne, FL
My wife and I flew from PHX to MCO on flight 1984 on 3/13/19.. We requested a wheelchair for our arrival at MCO. When we deplaned the chair was waiting at the door of the aircraft but the attendant was not. My wife walked up the gateway where he was standing talking. He immediately ran down the gateway where I was setting in the wheelchair. He pushed me to the lobby area where he told us (and another woman in wheelchair) to wait which we did for about 15 minutes. When he returned he scanned our tickets. He ask if we had checked luggage and we told him no...only carry on.. We told him we needed to go to terminal B-1 between gates 35-38. He then pushed both wheelchairs to the baggage claim area which was in terminal B-2 where we again told him we needed to go to B-1 gates 35-38. He then pushed us outside of terminal B-2 at gate 22-23.which was totally deserted. We again told him where we needed to go,, gave him the off-site parking firms ticket with name address etc and yhen called the off-site parking shuttle and gave him our phone so they could tell him where to take us. .As he was talking on our phone to the parking shuttle agent we moved to a nearby bench. He finished the phone call, handed us the phone and said he was done. We sat there totally bewildered. We then started walked to where we could find an elevator to level 1 which was quite a distance. Te elevator let us out at about gate 24 of level 1. We then walked to gates 35-38 which took us about 30 minutes because we had to stop and rest frequently. When we arrived at the gates 35-38 the shuttle had all ready departed. We called them and they returned about 20 minutes later. I was totally exhausted and my replaced ankle, knee and both hips were killing me. Needless to say we were totally dismayed with your lack of service and probably will not utilize your poor service in the future. Carol & Robert Gunter

On March 12, 2019 my wife Kamilah Townsend (AA Frequent Flyer Number 9V04LJ6) was scheduled on AA flt 0012 from Jacksonville, Florida. For what ever reason, after a 6 hour delay the flight was ultimately cancelled. American Airlines provided her a hotel voucher to Tri Cove Inn as well as a round trip cab voucher. When Kamilah arrived at the Inn it was a very undesirable Motel which the desk clerk informed my wife that he had not seen the voucher before and they could not honor it. The single room he had available was for emergencies only and she could not have the room. Mind you it is after midnight. Because of extended call delays at American Airlines Customer Service, my wife and I decided to divide and conquer. She called the cab company back and I called to get in queue with the airline. The cab company said only the driver who dropped her off could honor the cab voucher and he was no longer available. Ultimately, we found what seemed to be the only room left in the city at a Hyatt 20 minutes away from her original drop off. She called Uber and made it safely to her hotel shortly after 1am. Mind you, her flight was scheduled to leave at 7pm EST. Making for a very long, stressful, scary and chaotic day.
I received a call back from AA at 11:58 CST. Apparently the Reservation Center called me back. I began explaining the turn of events to the Rep and immediately she had no empathy. The Rep told me she was with Reservations and I would need to call another number for complaints. I explained that it took 2 hours to get through to her and all I wanted was to get the matter noted on my wife's acct if possible for tracking. The young lady continued on with a very rude rant so I then said, I can imagine you all are swamped due to cancellations and other things and I don't want to make this your fault so please forward me to a supervisor. Se laughed and said she needed my record number which I offered. She said she could not hear me and I would need to repeat it again so I did. Again, she said I cant hear you and if you don't speak up I will have to disconnect the call. Now I am agitated. I repeated the record locator again using alphaphonetics. This time she heard me. I said young lady I know what you tried to do just now which was find a reason to avoid the call transfer. She asked for the travels name then mine. Then she said had I shut up and quit talking this could have been handled differently. At that time she placed me on hold until a manager got on the line. The time stamp of this call was 12:02am CST. The manager was a great ambassador for American Airlines, she was empathetic, sincere and very apologetic. She confirmed my wife was scheduled for the 9am flight on March, 13 and she instructed me to follow these escalation procedures to ensure this matter is addressed appropriately and the Rep who was extremely rude be addressed accordingly.
My wife and I travel on AA at least every other week for leisure or business and never have we experienced this kind of mistreatment. From being sent to a nasty Inn in a horrible part of town with no rooms available, to the cab voucher that was worthless and had we not had resources, my wife would have been stranded and possibly victimized. Followed by a degrading and disrespectful customer service experience. I (we) need something to be done because we trust that American Airlines is better than this. At minimum we should receive reimbursement of the hotel and Uber fee too include Points of something added to my wife's frequent flyer acct (9V04LJ6) to compensate for this horrible experience. I know what ever ultimately happens to the young call rep who spoke with me will not be disclosed to me. However I expect that the call be reviewed and something be done to curb this behavior going forward.
Please contact me direct for any further questions.
LaPrie Townsend
(214)205-0966 direct
laprie.townsend@gmail.com

Jerold fallon
from Bethlehem, PA
Boarding our plain when they stopped it because the pilot had too many hours on ! Delayed on our vacation do to poor management!

Brenda Fox
from Milton, WI
We were told our son would be able to check his luggage straight thru from Green Bay to Fiji as long as he booked all through American Airlines. Well they lied and he had to get his luggage at LAX and try to recheck. He missed the time to check it by 2 minutes and they wouldn't take it. With only 1 flight a day, he had to stay over in LA. They made us buy him a new ticket, which cost as much as the original round trip ticket, even though they ASSURED us this would work fine when we booked it. I have send numerous complaints only to be told that Fiji Airlines is only a codeshare so it wasn't able to check through.
If they would have told me that when I booked it, I would of left enough time in between flights. I only booked the flights I did because AA confirmed they would send luggage straight through.
AA refuses to do anything except tell me too bad. I am out $1400 because of there customer service.

Barbara Claypool
from Noblesville, IN
I was online yesterday to get tickets for a trip I wanted to make in May. I then purchased what I thought was round trip tickets to Colorado Springs and back to Indianapolis for $364.00 along with an insurance policy. I was then told that my itinerary would be emailed to me within 3 hours. It was not when I called today I was told I did not get my flight. I then said I wanted my money back and that I would not purchase tickets for the same flight for over $400.00 without getting my 364.00 back. See the attached jpg showing the still pending charge. Until you release my money I cannot afford to buy tickets please either give me my reservation or my money.
Barbara C Claypool
317.432.1276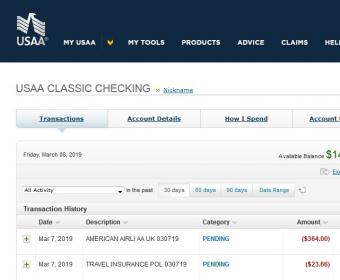 Herminio Cardenales
from Perry, FL
Discriminators ;
Hispano , mayor de dead , valva y canello largo ,pier negra ;
ERAN 4 Hempleados para tomar deciciones , solo 1 decidio,
EL TAMANO DE LA MALETA MUY GANDE , SINO HACE YO DIGO NO TE VAS EN ESTE VUELO " 02 mar , pnr JAITH — VETERANO % DESAVILITADO , RETIRADO FUERSA AEREA US , QUE NO ALLA MAS DISCRIMEN CONTRA PERSONAS EN DESVENTAJAS O VETERANOS
POR FAVOR PODO ACCION .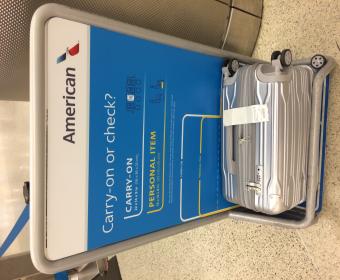 Barbara-Ann Garaventa
from Fayetteville, NC
I sent a refund complaint 2 weeks ago and a formal complaint 1 week ago and no one has had the courtesy to call me back regarding this. I am extremely upset regarding the experience I had to endure being a handicapped person flying alone.
My name is Barbara-Ann Garaventa (910) 491-8782. The following is a response to the complaint letter 1 week ago.
Your Reference number to this request: 1-28162085175.
I would appreciate someone getting back to me regarding this matter.

I called AA customer service department about an issue. After finally getting to customer service through a dozen menu items, I hear a recording: "our office is closed, call back during business hours" and then hangs up on you. It was 8:30 CST and there is no mention of their business hours. Just think, this is the customer service department!.

kenneth j zemencsik sr
from Northampton, PA
i was left unatended by a counter person in the middel of the walk way.my wife had to push me halfway accross the airport her self. our gate was changed 5 times while we waited for a flight. we got home a day late because of it,,'and at our flight from mobile;al. we had to wait at the airport 17 hrs before we could get signed in ...if you want the whole story ;please call me at 610-554-6253 ken zemencsik.theres just to much to type for me.thank you.

I booked a flight with a connecting flight to my final destination. The first flight was fine but my connecting flight was delayed 7 times in 5.25 hrs and it left me in the airport overnight and no compensation was offered. My flight was supposed to leave at 8:24 pm and after 7 DELAYS I found myself at the airport at 1AM with a trip to Universal for that day ruined! So not only was I stressed out but my daughter had to pick me up at 3:45am and I lost more that $100.00 worth of my Universal Studios ticket because we did not get to go until late in the afternoon since we were so tired and were supposed to be driving to Orlando on Friday, but instead we had to get some sleep! This was only a short 3 day trip that I only got to enjoy two days with my daughter and only two days at Universal! They NEVER explained why … they just kept saying they were waiting for maintenance and then at 11pm they said they were calling in another crew? They once we boarded we had another 40 min worth of navigation technical delay??? REALLY ? I think you owe me a vacation or at least another flight? Debra Pimental / identityoperations@yahoo.com / AA# 1XC82W2 / 843-251-7864. I left a call back on a 800# and they just called but the press #1 when I was on the line didn't work so they disconnected. Great customer service?!

MY FLIGHT WAS DELAYED 11 HOURS, I MISSED TWO DAYS OF WORK. MY FLIGHT WAS SUPPOSED TO LEAVE LAX AT 2:05PM AND DID NOT LEAVE UNTIL 1:10 AM. WE DIDN'T GET HOME UNTIL 6AM THE NEXT DAY. NONE OF THE AA EMPLOYEES HAD NO REASONABLE EXPLANATION ON WHY THE TIME KEPT GETTING PUSHED BACK TIME AND TIME AGAIN THROUGH THE ENTIRE DAY AND NIGHT. THEY WOULD NOT GIVE ME A FOOD VOUCHER FOR THE EXTREMELY LONG WAIT. I SPENT $65 IN FOOD. I AM LOOKING FOR FINANCIAL COMPENSATION AND A FIRST CLASS TICKET TO A DESTINATION OF OUR CHOICE. MY NAME IS CHRISTOPHER PERRY AND MY FIANCE NINA HART. DAY OF TRAVEL WAS 2/18/2019 THRU 2/19/2019 FROM LOS ANGELES TO PHILADELPHIA, PA. MY FLIGHT NO# IS 744. MY PHONE NUMBER IS 3473958659 AND EMAIL IS CHRISTOPHERCEP@MSN.COM

dale hendricks
from Lakewood, OH
My wife was scheduled out of MLI to ORD and then to ORF this morning on the 0608 flight. No crew arrived as they needed crew rest and did not call to tell the AA ticket counter until 6:00am. My wife then missed her connecting flight from ORD to ORF and was rebooked on a flight after noon that resulted in a 5 hr layover in ORD. Now her flight 3297 to ORF is delayed over an hour. This is utterly ridiculous. Instead of being in ORD for her work by early afternoon she now is scheduled to arrive after 10:00pm. You guys need to exercise much more - MUCH MORE - control over your feeder airlines. This is totally unacceptable and the worst part is it is more and more standard. The only airline I trust in the US is Delta. Good equipment, great people and they fly on time - anywhere. Get hot and get back to flying that can be counted on and trusted. I will never book with AA unless I have no other choice. What a compliment to and for you. Two huge thumbs down. I gave you the worst ranking available when I signed in.

Dr. and Mrs Paul Jelus (Carol)
Tuesday, February 5, 2019..American # 3103 Operated by Sky West Airlines..as American Eagle..PSP to Phoenix to Philadelphia
When we arrived at the airport, we were told by a tall white haired lady "supervisor", who said, we were two minutes late..and we would not be able to fly that day..We had bought 1st class tickets, for a "treat" and because of recent health issues I had....I believe it was the first time, we had bought 1st class seats..We were stunned..and said, we never had this issue before..as we fly at least 3 or more times from PSP to Philadelphia..each year..She told us, that the TSA did not have time to check our bag..and more over did not have any tickets available until Thursday..then she said.."People like you, really ruin my day.. I get people that do not know the new time frame for being at the airport..With no other options..my husband, stayed with the bags, as I ran for the plane..I fell in running and was helped by the TSA..who said, "Miss, you have plenty of time..you will make the plane..we have at least another 15 minutes before take-off..I asked if they could help get my husband on the plane but they were more interested in helping me, off the ground....Then I went to the gate, and a VERY nice 21 year old man, who had told everyone he was 21 that day..said, Oh, there must be mistake..I can help you..Well, he called..and got the same woman, who again identified herself as the "supervisor" and she was NOT changing her ruling..He apologized..again..and said, we have many people that come a few minutes late everyday..and we never stop them from getting on the plane..especially since they bought 1st class from Phoenix to Philadelphia..Then I walk to see, at least 40-50 bags not yet loaded on the plane..so when I get inside, I ask the stewardess, can she help me..since there seems to be plenty time for my husband to board..She said, absolutely..this is really bizarre..So she tries..and again. the supervisor tells her NO..Off we go to Phoenix..I am upset..but when I get to Phoenix, because of my inability to walk long distances, I reach out for a red jitney who takes me to where I should board the plane to Philadelphia..I asked this man, where would I go, if I had to complain..He said,well it is right across from your gate..it is our custom service..
I am greeted by a man who identifies himself as legally blind. He was kind..but could NOT read the information in front of him..Another custom service lady, who was seated next to him, came over to help him..when he asked her to read the small print..on a chart or something..He said, they gave me a big screen to help me do my job..but the printed material is too small for me to read..The woman, was less then enthusiastic to help him,,and I said to her.."You know, he is blind..could you not give him a little help so he can do his job ?? Since, I lost my sight briefly, due to a unexpected illness, I was annoyed at her lack of hello him.. She clearly was embarrassed...and returned to help him..With that, The blind man said, I am going to contact a supervisor..this is so wrong..and I want to make sure, you get some help..I was so concerned that with my walking issues and my husband who will be 80, and had a knee replacement, would not be able to catch the next flight that is always so tight, typically only 45 minutes between our landing and catching the next flight, I booked a later flight..to give us time to get to the next flight..with no issues..The supervisor came out in about 10-15 minutes and was MORE then KIND..She was stunned also by the actions of "the supervisor at the ticket counter, and said, PSP is such a small airport..what was she thinking..I do not know her name..but she was reassuring..had my husband cleared for another flight that day..and took special interest in getting him on board..as well..Although we have both had unexpected health issues, since Thanksgiving, I wanted to assure a nice flight for 1st class..and it turned into a nightmare..We are gold members of AA..We ONLY fly American..either PSP through Dallas to Philadelphia..OR..PSP through Phoenix to Philadelphia..We are totally disappointed in the ticket "supervisor" in Palm Springs..and the co worker of the blind man in Phoenix..I look forward to some adjustment on our tickets..since they were not able to give my husband a 1st class seat..as they did not have any more and we paid for 1st class.... The "supervisor at the PS ticket counter, should NOT be a ticket agent..and the blind man needs equipment he can use, to work and represent AA as it should be..I do believe AA should offer some sort of free 1st class tickets...and certainly give us the difference of cash for the 1st class ticket we paid for, but only used a coach ticket.. Sincerely, Carol Jelus.. 267-307-7410...pcjelus@aol.com

On January 31, 2019, we left Cleveland Ohio at 6:17 a.m. headed to Las Vegas. We had a short layover in Washington DC. Arrived 10 minutes early in Washington sat on the tarmac for 20 minutes because of a disabled plane got on the shuttle to one terminal had to take a second shuttle to a second terminal only to find our plane had already departed. Spoke with an American representative to find out that they wanted to send us back to Philadelphia PA to go to Vegas putting us on a flight to arrive in Vegas at 11:59 p.m. we ended up speaking with the second representative who did everything she could to get us to Vegas as soon as possible even speaking with the back office. She was able to get us on the flight to land in Vegas at 8:30 p.m. connecting through Dallas-Fort Worth. We ended up in the last row 36 of the plane after paying for seats in the front of the plane in our original flight. We used our advantage card to pay for the flight which was higher than any flight that we have ever purchased. One of the perks of our advantage card is to have priority boarding however we did not receive priority boarding we were in group 5. We ended up missing a rehearsal dinner and almost missed the wedding. We are extremely dissatisfied with American Airlines service and are contemplating closing our card and never flying American Airlines again. We ended up paying over $1000 even after using my husbands mileage for our two tickets.

I have no complaint regarding service during a flight. However, I attempted to book a flight from Columbia SC to Frankfurt Germany and use my accumulated air miles for an upgrade. I have roughly 187,000 miles which I have accumulated over a number of years. I communicated with a "gentleman" who indicated that he was the person with whom to speak regarding the booking of the flight. However, once I mentioned that I wanted to use air miles for an upgrade to business class (I have every intention of purchasing the ticket) and how many miles I have accumulated, matters became very strange and I have been getting a run-around without accomplishing anything at all. If you could be of assistance, I would very much appreciate it. Thank you.

On January 26th at 6:30 am, we were scheduled to fly from Milwaukee, Wi. to Chicago to Aruba.
On January 26th at 12:00 midnight, we received a automated phone call informing us we would be flying from Milwaukee, Wi to Charlotte NC to Aruba.
On January 26th after boarding our flight to Charlotte the plane experienced mechanical problems. we were returned to the terminal and taken off the plane.
on January 26th we were rerouted from Milwaukee to Dallas to Aruba. We asked about our luggage and were told no problem, our luggage would be with us to Aruba.
On arriving in Aruba 4 hours later than planned our luggage was still in Milwaukee. We were told it would arrive January 27 at 4:00 pm. It arrived at 5:30pm.
The results of this confusion is that we lost 2 days of our vacation.
January 26th we found our car rental was closed. We spent $31.00 on a cab to the resort.
January 27 we called the car rental and were told they gave away our car but would have one for us on January 28 at 2:00 pm
January 27 was spent in winter clothes in Aruba looking to purchase swimming suits and shorts and shirts(no swimming, no walking just stayed in our air conditioned room when not shopping for clothes within walking distance of our resort.We spent $248.00 on clothes we didn't need or want.
January 28 we missed our scheduled excursion because we were busy picking up the car we were too late to pick up on January 26. We spent $ 45.00 for a cab to get to the car rental place.
January 28 2:30 pm our expensive vacation begins 2 days late.
Now I understand scheduling and mechanical difficulties. I certainly would not want to fly in a plane with issues. My issue is with the logistics of losing luggage for 24 hours and the inconvenience and expense of losing luggage and missing prearranged plans. At the very least I expect to be reimbursed for my added expenses, just as other airlines policies. Southwest airlines lost the luggage of a woman at the resort, they reimbursed her 100%for clothes and necessities. Are you willing to step up and make things right?
Nancy Arnold
3048 Nagawicka Ave.
Delafield, Wi 53018
262-719-5382

Leander C. Berry Sr.
from Philadelphia, PA
On January 15, 2019, I flew American Airlines Flight #660 to Phoenix Az. from Philadelphia International Airport the flight was wonderful I was excited about reaching my Mothers home in Tucson Az. for Her 70th Birthday our connecting flight was to depart at 7:53 pm which would have gotten us there at 8:39 pm but instead the connecting flight was delayed then the flight was changed as well as the gate number this flight didn't
board until 8:30 pm which landed in Tucson around 9:15 pm this caused us to miss our dinner reservations, secondly my luggage was put on a separate flight from the one that I was on this flight was not due in until Wednesday, January 16, 2019, at 11:00 am this created a major problem for my fiance` and myself. My asthma medication was in my luggage I am on maintenance medication I need to use my inhaler twice a day
so that I can manage my asthma symptom this was very unnerving also my fiance` and I had to purchase toiletries and sleep ware for the night.
I really enjoy flying American Airlines but with this being the second incident in a years time the inconvenience is very disturbing, please rectify the situation and keep me as a loyal American Airline Advantage Member.
Sincerely
Leander C. Berry Sr.
(267)235-2407
damourberry05@yahoo.com.

felix alicea
from Fredericksburg, VA
My name is Felix Alicea. I am an active duty and I am submitting a complaint on one of the your employees at the San Antonio Airport agent counter this morning at 0315 am, 2 February 2019. I was trying to bring my hockey stick on board with me when the agent told me that I could not bring that on the aircraft (Flight AA1052). I informed the agent that TSA regulations told me that I could bring this on the plane. The agent told me that I could not bring that on the plane. I went to one of the TSA agents that told me that I can check the item and that they could check it on the plane. The TSA agent showed me the regulation and stated that the agent should have provided courteous service and should have never acted in a way especially if you showed him that you're active duty.
Also, when checking the item, I did not receive any polite service from the 5'6 Hispanic agent, black hair, glasses that when I asked her how to check the item, she was very rude in her attitude with me and did not want to assist me with the checking until I informed her that I need assistance.
After getting my baggage checked, my stick of item was lost at the time when I connected with another flight from Charlotte to Richmond, VA (AA 248). The baggage clerk informed me that it was on another flight that would come later in the airport. She listed to me and said it was wrong how the agents in San Antonio acted. I can believe that these people don't provide customer service and their attitude seemed to be inappropriate toward active duty service members. I frequently fly American Airlines and I felt very bothered by the conduct of these agents. I will inform the military about the attitude of your employees at this station and that they take their personal actions towards people. I am very disatisfied by their attitude and conduct. I believe that my baggage did get screwed up (RICAA0002736084) and that I believe that these agents did this action against me. I am very disatified by this service especially as an active duty service member and a constant user of your airlines. Either the personnel have attitude problems with certain people of race, or just don't like active duty service members.

Tried to check in 48 hours to try and book seats. Could not. Got through this morning and checked in and were given assigned seats. Was disappointed about the seating arrangements. My husband and I always sit together do not like the fact I am travelling 4 hrs and hes on one end of the plane and I on the other. Other airlines at least designate seats for you (and they are economy) together. You think, which I am sure the other airlines do, that if you are under the recorder location YUAGCF that they know you are travelling together that they would seat you together? Disappointed and also other airlines do have check bag that you can do online. You do not. And was using economy for the other airlines too. If you are going to use that excuse. Seating should be looked at if you are assigning. Should not be a penalty if you do not have the AAdvantage card? tks Faye Zayonc

My name is Alexis Alvarez I am very upset and annoyed with American Airlines , on January 27 on flight 310 from Miami to Cuba, my wife grandmother traveled, she is 92 years old so we always ask for a wheelchair , the chair service in Miami was delayed an hour and when she arrived in Cuba they made her walk from the plane until she left by the exit door, she never received the chair service in Cuba, that lady needed medical attention when she left from the airport because to have high blood pressure ,joint pains and severe headache , that is irresponsibility of the airline since she is a very old person and that service is requested for her medical problems , the airline has to take responsible for the health of that old woman

My wife and I booked a flight with united to Kalamazoo and got there ok , then we was to fly out Monday Jan.28 and it was canceled then canceled again so they booked us with American airlines for Jan.29 and we got to the airport and checked our bags in then and hr and 1/2 we were told our flight was canceled again then they put us again on a flight for Jan. 30 and it was canceled when we got to the airport so I asked them do they have anything out of Detroit so they got us on a flight that day how ever it took 6 trips to the airport and a long trip to Detroit and two more days to pay for my car at the airport in ONT. CA. and all these cancellations I never got a notice on my phone and I did checked on the computer for up dates before I left so I feel you all dropped the ball on this trip for we do travel a lot and hope communications get better with the customers . code=WLWSQL

Larry E. Linville and Sharon Kay Linville
from New York, NY
I (Sharon Linville) booked a flight through Expedia from Springfield,MO to Medellin, Colombia on November 19, 2018 ticket #0457223862503, to be with our daughter, who had been diagnosed with Stage 3 breast cancer, and was in Medellin alone. Due to a delay in my husband's passport I called the airline reservations direct and he was booked on same flight Eticket LA045-72696142 32-33. This flight was perfect!!! After arriving in Medellin, during routine heart tests for giving chemotherapy our daughter was diagnosed in heart failure and needed open heart surgery. All medical procedures required payment up front and she had no insurance. We had money for chemo treatment, but then had to spend it for her open heart surgery. After heart surgery was completed and our granddaughter came from U.S. to be with her, we started trying on Dec. 12 to book flight back to Springfield, MO to sell our truck and camper to provide funds for her to start chemo a month or six weeks after heart surgery. We had so much difficulty trying to change our return flight, we had another daughter in the U.S. call american airlines for assistance. They told her that change would need to be made with Latam Airlines in Medellin as that is where return flight would originate from. She tried talking with Latam several times and I emailed with them several times, but by Dec. 15, we could not received anything from anyone. Finally, my daughter in states contacted my husband's booking agent, Ivy Thomas, and she booked us on flight on Dec. 18,th, flight AA924 to Miami AA2700 to Charlotte, AA3868 to Springfield,mO and told it had to be confirmed immediately to get the flight, which my daughter did because she could not reach us in Medellin.
Our ticket prices were Sharon 1037.83 (including a 8.40 booking fee and 63.00 flight protection plan.) Larry 1089.53 plus 209.35 agent fee.
RETURN FLIGHT was 945.76 plus 526.50 plus 325.50. We felt we were taken advantage of on our return flight as we could have booked a one-way flight from Medellin to Springield, MO for $510.00 for each of us on that same date. If you need further information, please advise. If you can assist us in reimbursing us in some manner, we would appreciate it. We felt American Airlines did very little to help us economically change the return flight
Sharon Linville 417 848-4091.

Maryann McNeish
from Myrtle Beach, SC
I was on a return flight on Thursday 24,2019 out of Cleveland, Ohio flight AA5358. While in the boarding area before the flight, two service men with their dogs entered the area and sat. I thanked them both for their service to our country. They were members of SOWW from Myrtle Beach, South Carolina. The military dogs were well behaved.
When boarding started you could tell there was an issue, two others passengers and I were very aware of some confrontation going on. One soldier was refused boarding. So as follows:
1. military with dogs who fought for our country.
2. empty seats on the plane
3. one passenger gave up her first class seat for one of these men.
4. female attended made it clear she was afraid of the dogs
5. one soldier was left behind
6. pilot tried to get the other soldier on the flight and gatekeeper said no.
7. read about gatekeepers and not sure how it applied.
8. I want to know how an airline can refuse a military personal a seat that they had tickets for.
9. I am looking for an answer .
Sincerely
Maryann McNeish

Chinnu Vazha Joseph
from Sacramento, CA
Dear/sir/Madam,
My name is Chinnu vazha Joseph. I am writing this e-mail because I had a bad experience from American air line on 1/23/19. I am supposed to travel from JFK to BFL via Phoenix and Upon arrival in JFK I came to know that the flight AA 1587 will be departing late and I may not be able to get my connection flight from phoenix to Bakersfield (AA3010).Then I approached the enquiry and they said I can only travel from Phoenix to Bakersfield on 1/24/19 @1056 and I have to wait at Phoenix airport from 2115 till 1056(1/24/19). Then I asked whether I will be able to get a hotel room the clerk said ,no you have to get your on. I am a 62 years old lady with h/o diabetes on insulin, how can I sit at the airport Almost 14hrs?. The clerk issued a boarding pass for Bakersfield from Phoenix (AA5846) for 1/24/19 @1056 without answering anything. Then I approached another clerk and asked Is there any alternative way I can go home. Then she said one available for LAX and my two already checked baggage will go to Bakersfield and will reach on 1/24/19. Also she issued boarding pass from JFK to LAX (AA 302). I traveled from JFK to LAX and from LAX to Bakersfield I took a taxi and spend almost $75 and a 2hrs and 30minutes.Now again I went to Bakersfield airport on 1/24/19 two times to get my baggage and they said it is in LAX . I requested the staff to get my baggage from LAX to Bakersfield and she said she will try and it may get by tonight or may be Tomorrow. I am still waiting to get my baggage.
Now my concern is why I have to go through all these hassle?. What compensation are you going to give me for these suffering?. I truly think I have to get a complementary ticket From BFL to JFK to use anytime this year by AA . I am patiently waiting for your reply and my 2 piece baggage which i paid and checked in from JFK.
Sincerely,
Chinnu Joseph

Dr. John Lindsay
from Boca Raton, FL
My recent flight on Wed. Jan9th Nonstop from Mia to EGE my luggage was misplaced and didn't make the flight.Myself and 4 other friends were on a 3 day ski trip. We filled out all the necessary forms and explained to the agent that it was imperative that we get the luggage the same day because all of our ski needs were in that specific luggage. When we called to see why our luggage didn't make it the used the excuse that it was related to weight, fuel and head winds. The truth is that it was a half full nonstop flight that we checked in over 11/2 hrs in advance. We found at least 4 flights that could have easily gotten our luggage to us the same day but instead was delivered on the next day nonstop out of Miami. we didn't get our luggage until 12:30 and by the time we drove back to Vail and got our skiis we missed out on the entire day of skiing. I feel this whole situation was handled with neglect when it could have been handled much more efficiently. Your agents we spoke to were even embarassed by some of their answers that were read off a standard reply. I have been a advantage member for many years and this is the first example of total incompetence that I have experienced. This is the first such complaint that I have ever reported but the handling of the whole situation was extremely frustrating. I am anxiously waiting for a response!!!

Juanita Cheek
from Riverside, CA
I was on Flight 5880, flying First Class from Houston, Texas to Ontario, California, via Dallas/Fort Worth. My request for a wheelchair was on my flight reservations. When we got to Dallas/Fort Worth, I was detained on the airplane for about 1/2 hour waiting for a wheelchair. The crew made numerous callas as they had to remain on the aircraft until I was off, as you know.
When the wheelchair finally arrived, he took me into the terminal and that is where we stopped while he was trying to get someone to take me to Gate 26C. Finally they put me on a cart and the guy took me to the down to an elevator away from where we should have been going. Anyway, he stopped at the elevator and said follow me. I said I need a wheelchair. He said oh sit there and left. A woman came who obviously knew what was happening as she said I will see what I can do. I must have sat there for about 15 minutes and finally someone took me to the train and knew where we were to go. I was the last person to board my flight and almost missed it.
I must say this was the first flight I had made first class and the first trip down from Ontario was great, but the return flight was terrible. I was treated better on an economy class flight. I am 83 years old and this was my first, first class flight. I am really disappointed with American Airlines.My number is 951-410-5248, in case you would like to respond.

S. Prasad
from DeSoto, TX
I am medical doctor and an American Air lines frequent flyer on international routes particularly to India. i buy frequent flyer miles often.More recently I am having difficulty booking international Bussiness class or first class. When I want to book First class, the only choice I have is British Airways who charges >$560 above the 115,000 miles given each way for first class, this also I rarely get direct flights from DFW, they route it through different airports that too only one segment in First class ans the segment from london to Hyderabad only Bussiness class ,but takes full first class miles.
WhenI book on Qatar First class I never got first class availability, only bussiness class, rarely do I get a direct flight to doha from DFW. It is usually routed through other airports.
You encourage flyers in buying frequent flyer miles, but provide no availability of direct flights on international routes and poor availability of first class for the full journey. Are you going to provide some answers to this problem? Without answers to the problem I am afraid that you will loose some of the loyal frequent flyers like myself. Thank you for listening and hope you will rectify the problem soon.
S. Prasad,

John Olesky Jr.
from Cuyahoga Falls, OH
On December 3 I used 25,000 of my AAdvantage air miles to book a December flight from Akron-Canton to Orlando four our 3-month winter stay in The Villages, Florida. Record locator: ZWADDI.
On December 28 I was informed by my surgeon that I would require abdominal surgery to repair an aneurism that had a 50% chance of bursting within the year.
Being considerate I immediately canceled the flight so that American could sell the seats to someone else.
When I asked the American Airlines representative by phone to have my 25,000 air miles restored to me, he demanded that I pay $180 to buy back MY air miles that I did not use. I refused.
I sent a letter to Doug Parker, American Airlines CEO, in Fort Worth, Texas. I did not get even the courtesy of a reply.
Department of Transportation requires that American Airlines responses to my complaint. I'm waiting.
And then I have to decide whether I want to switch my Master Card from AAdvantage to another, friendlier airline.
American Airlines did not lose money if it filled my seat. Yet it wants me to pay $180 to buy back my own miles. My thousands of dollars of AAdvantage credit card purchased have benefitted American Airlines. Why punish me for being put under a surgeon's knife tomorrow?

arlys mcdonald
from Phoenix, AZ
I was caught in the mess on Dec 26 to and from Yuma Arizona. I realize the weather played a big part but I paid for assistance which I never received. I paid for seat assignment
which I only received twice and had to pay an additional $30 for seat assignment on my return trip. I also had to pay for a trip to New Orlenes where I could finally get a return trip to Yuma. I paid for assistance on the flight which I never received any more assistance than any other senior, which was an occasional wheel chair. I paid for baggage protection which upon arriving finally I found my bag contents were sopping wet. when I could not get out of Dallas FW I was 4 days where I had to purchase clothes for 4 days and make calls to obtain my extra medicine for the additional days. I have to admit that I thought I had purchased all the protection that a 83 year old would need to protect me on this trip. My PNR is OUIUW. Thank you for looking into this matter. Arlys McDonald.

tom owens
from Roanoke, VA
I requested a wheel chair on round trip from virginia to lax, there was no wheel chair when I checked in at roanoke virginia airport an when I arrived at lax there was none there to go to baggage claims which was a long walk. the returned flight was good until landing at roanoke airport around 11:30 pm then no one was there again. I'm a partial disable veteran an have a hard time walking long distances an stairs. just to let you know what happened an the last time I flew with american air the same thing happened again.

Joan Kutz
from Harrisburg, PA
My family was traveling to Madrid, Spain from Philadelphia, Pa on 12/21/18 Fight 740.We got to the airport at least 3 hours ahead of schedule.The TSA agent told us to put our 8oz Philosophy skin cleaner in our checked baggage.My husband went back to the check in area which was not busy.He walked right up to the counter.The airline personal refused to put the item in 1 of our 3 checked baggage.My daughter has very sensitive skin and needed this item and it was a Christmas present. We spent over $3000 for these tickets.The item was $35.00.American Airlines should reimburse this cost.
I hope to hear a response from American Airlines.The video on our flight stressed how American airlines wants to be "great".This small request would remind us to use American Airlines on our next trip to Spain.

Craig Gober
from Milwaukee, WI
Flight from CLT io SB In Dec 28 2018. AA 2923/28. My wife and me were completely overlooked by 2 attendees for drink and snack for 2 seats on row 10 when they were served. I raised my hand and yelled but to no avail. Everyone else was served beverage and snack. Very poor service by the woman and man. Especially by the woman who from the back with a cart. We were completely ignored. BAD!!! Also Aviator customer. Should get a Gift Card. Reply please. Craig and Mary Gober

Robert Draft
from Pittsburgh, PA
Flight 1064 Dec 26, 2018. Flight was to due to depart from San Diego at 10:51 am. Flight left at approximately 12:00 noon for Dallas. Nearly an
hour late. Pilot stated, "no problem he would make up the time." We entered Dallas airspace at approximately 4:00pm ,pretty much on schedule. But, Dallas was busy and the pilot indicated he would "hover". His hovering burnt too much fuel and he announced that he would fly to Shreveport, La. to refuel. After a delay, Shreveport gave permission to land. Time now, about 5:00 p.m. Problems, now escalate. Not able to refuel because no ladder tall enough to reach fuel port. Sat for hours. No food was handed out, none was offered for purchase during flight, just some old pretzels. Now about, 8:30 pm. Being a diabetic, I ask for some OJ. Reluctantly, I was given about an ounce. Now, an announcement was made, we would be staying in Shreveport overnight. They did not have a stairway tall enough to reach doorway to unload the passengers (approx 191). It has now been about 4.5 hrs on the tarmac, total of 8.5 on plane. No drinks, no food, paper towels and toilet paper depleted. Another 45 minutes goes by before a stairway appears. Passengers are told that they would have to step down a foot to reach the gangplank. Before disembarking a bus would have to be found to transport passengers 30 at a time. When finished we were 6 hrs on tarmac, 10 hrs on plane. It was now sheets of rain an severe lightning as we disembarked. No one met us to tell us where to stay. Word passed, we were on our own. No reimbursement. Be back at 8:30 am tomorrow. The next morning at 11:00a.m. we were told they were looking for the crew. They showed up at noon laughing and carrying pizzas' for themselves. Wish I had taken a picture. What an optic! If someone held fell down that gangplank with the sheets of rain and lightning it would have been quite a lawsuit. As of 12/31/18, my wife is still sick in bed. She has missed 3 days of work as a Registered Nurse, been to doctors, on antibiotics. We in addition, have bills for lodging, food and transportation. Their decisions were not well formed. If they say the weather
was bad, it only became bad after spending 4 hours on the tarmac. Their were other airports that would have been in their purview, or better suited
for the aircraft /airport.
Bob & Chris Draft
4523 W. Lawnview Dr.
Pgh. Pa. 15227
412-885-4337
Hotel $98
Work 840 24 hrs @35 hr.
Food 54
Trsp 19
Itemized costs as listed above.

Patricia Ortiz
from Elmhurst, IL
I took my daughter, Veronica Tovar (disabled) and her daughter April Ambriz, to the airport yesterday at about 11:00 am. We checked in at Customer Service because she was going to need a wc and assistance. The attendant was very helpful and called for wheelchair assistance for my daughter. We waited about 45 min. Which, I didn't mind being that the airport was pretty busy. We finally got the wheelchair and our escort. He was a very nice gentleman by the name of Mr. Dhairya Mistry. He proceeded to escort her to the security check. Then, that's when the problem began, we approached the conveyor belt and he told us to remove our items and place them on the bins. Then all of a sudden out of nowhere this one TSA by the name of "Ray" came over and told us not to be grabbing the bins. I told her we were instructed by the escort to do so. She, then told me well he shouldn't be grabbing bins when there are a lot more up ahead. I didn't know what she meant by that. Then another TSA told her that the line was open and he could proceed. She, then replied I don't care he shouldn't have grabbed the bins, I'm not done yet. So, then Mr. Mistry apologized to us for her tone of voice with us and misrepresentation of good customer service. So, we went on and I decided to stay with them at the terminal until she boarded. I wanted to make sure they didn't encounter any more problems. After they boarded I left to the parking lot and on my way out the parking lot, I realized the ticket must have fallen out of my pocket when I placed my jacket on the conveyor belt because we weren't allowed to get a bin and place it in. So, I approached the ticket gate at about 1:30 and, I apologized for losing my ticket. The attendant said to me "you lost your ticket?" and, I explained to her what might have happened to my ticket, I told her the time that I arrived there was no need for me to lie. She told me that I'd have to pay from 9 am up until the time, I left and so, I said ok how much. She then said id have to pay 40.00 and, I was so upset because I didn't mind paying up until I left the airport which was reasonable considering I lost my ticket. Then again parking was 2$ for every hr. I was parking in the hourly garage. I wouldn't have stayed so long if it hadn't been for the rude customer service of the TSA. My daughter has a special impairment which makes it hard for her to communicate well. This was her second time flying AA and, she told me she wasn't very happy with how we were treated.

Sandra Y Peters
from New York, NY
AA155409-Due to inclement weather my flight was cancelled 12-26 and rebook 12-27 for arrival at JFK instead of LGA. I inquired about my luggage and was told it would arrive with me, it did but not at the same airport, therefore my 1 piece of luggage did not arrive with me at JFK. I filled out the delivery on line. When I did not hear from anyone I called on hold for 2.5 hours. After completing the necessary info I mentioned my meds were in the suite case. Email stated luggage would be delivered by 4 PM. Luggged delivered at 7:30. 20 mile from LGA to 10469.
IT SEEMS LIKE NO ONE CARES. AMERICAN AIRLINES IS JUST TOO BIG A CORPORATION FOR MEDIOCRE SERVICES.
Upset and disappointed . Sandra Y Peters

fred fagyas
from Garland, TX
My wife and I were scheduled for a Direct flight to Buffalo, NY on Wednesday December 26, 2018.
Our record locator number was HOCVYG.
Our flight number was AA 502 scheduled to leave DFW at 8:30 PM.
This Flight had two schedule time changes, and then, was cancelled due to extreme Thunder/Lightening and very heavy rain.
Upon cancellation we were auto rebooked on a non direct flight for the next day which due to personal reasons was unacceptable.
After cancelling our flight, we were told we could retrieve our one checked bag at the the baggage claim carousel,
when we got there we were told to go back up to the ticket counter and enter a delayed baggage claim. At this point the agent told us
we could pick the bag up the next day or wait up to two hours at claim area D30 and our bag would be brought to us via the carousel.
We chose to wait the two hours because we live about 40 miles from the airport. After waiting for two hours i went to the baggage service
representative and gave him our information. He then issued a "DELAYED BAGGAGE RECEIPT" and told us no luggage would be retrieved that evening. When I asked him how long before we would receive bag, his answer was it will get there, when it gets there! By this time it was between 11:00 and 11:30 pm. We then had to hire a "LYFT" driver at the expense of $82.50 to get us home.
On Thursday we contacted the luggage claim people, the bag was not located and they had no idea of it's delivery time. It is now Saturday December 29, 2018 and after calling today to check the status we were told it was still at DFW in claim area C31. We still do not have our luggage and, realize there were many flight cancellations on the 26th, but our bag never left the baggage area for gate D37 and no one can still give us a time as to when our luggage will be found and delivered to our home.
We feel this was very poor customer service communications. We are reaching out to you to try to retrieve this luggage as soon as posssible.
Our "Delayed Baggage Receipt" file number is DFWAA03667576.
We can be contacted by either phone or e-mail. Cell Phone # 972-742-9915; Home: 972-530-0729; E-mail: bcs0049@msn.com
We thank you for any assistance you can give us in locating and getting our luggage back to us.
Sincerely, Fred and Linda Fagyas

Allen Stonebrook
from Miami, FL
First of all we have always had great experience with AA, always use them and have had the best prices. We took a trip to North Carolina to stay with the grand kids for Christmas vacation. We left Chicago on December 21 Flight 1668 PNR Code XEKFEZ. When we arrived at Charlotte airport one of our pieces of luggage didn't arrive. Went to customer service to file a missing luggage and she said it was delayed and will be on the next flight. So we waited and it wasn't. To make a long story short it arrived at our hotel about 4am.
Now returning from Charlotte to Chicago on December 27 flight 1821 XEKFEZ, my wife is 73 and needs a wheelchair and we had to wait for over an hour for a wheelchair to arrive. Good thing we got there early. So, we got on the plane and sat there for over an hour to be told they didn't have a front end crew to fly the plane and we had to deplane and wait in the terminal. Our flight was at 1:05 and after several delays the lady at the counter said the pilot should be there at 5:30. At 5:30 we were notified the flight was cancelled and we had to book another flight at customer service counter. The line at the customer service counter was a block long, literally. So we waited in line for about 30 minutes and I received an Email that they had booked us on a flight leaving at 5:45 at gate B16 and we were at B08, just to remind you my wife needs a wheel chair, but we had to walk because there were no wheel chairs around. The new flight number out of B16 was 2488 that was suppose to leave at 5:45, well it finally left at 7:45. I mentioned to the flight attendant that we had changed planes and that my wife would need a wheel chair at Ohara. We got there and no wheel chair. We had to wait about 30 minutes while the counter person had to request a wheelchair. So we finally got to Chicago at 9:00. What a long day.

Charles McHarg
from Sacramento, CA
While traveling with my daughter Tamieya Coffey on 12-20-2018 from Moline, Illinois to Dallas where she caught a connected flight to Tucson, Arizona while I caught my connected flight to Sacramento, Ca we both received each others baggage instead of our own. While American Air Lines did get her bag to her the next day they never were able to get my bag to me. By the second day I had to drive 100 miles each way to receive my baggage. I had to pay $30.00 per bag for this service for a total of $60 plus gas, parking and time off from work!

Karen Raynor
from Hamilton, HC
I had a round trip ticket from Bermuda to Miami then I received information which made me have to go to my senior parents in Orlando which I had to purchase another ticket for as well as pay to change my return date from Miami. When returning from Orlando, I had offered to bring back bags for my parents which would make their return less stressful. I had to pay $420.00 for 4 bags and then had to collect them in Miami and recheck them for another $420.00. I found this to be absolute robbery. $840.00 just for luggage to be transported back to Bermuda??? I could have bought 3 tickets for that price and to think that it was because I had to go to my senior parents before travelling back and assisted them with thier bags ALL on the same airlines. I always travel on AA and am a rewards member but this has left a very sore taste in my mouth. Where exactly is the customer service??? I could halfway agree with paying the $420.00 once BUT TWICE?? That's just ridiculous. My travel dates were Nov 29-Dec 12th (original return was Dec 6th)2018, Bermuda to Miami round trip then Dec 6th -12th round trip from Miami to Orlando.
Can someone explain this exorbitant charge? Record locators EQHNLI AND JHUQEQ

carilynyoumans@yahoo.ca
from Kansas City, KS
My flight back to KCI was a total disaster ON Dec 6 my flight at GRK Killeen Airport at 6:32pm was cancelled due to maintenance so that meant I would not connect to my 8:50 flight to MCI kansas city ks...this put a hardship on me...I had to catch an 8:00 clock flight to Dallas Tx then spend the night in the Airport in order to catch a 7:20am flight to MCI....This hardship I suffered was an extra day cost on my economy parking and a missed doctor appoint at 8:30am at the VA hospital and no rest all night....I would like to be compensated with a voucher for a round trip in order for me to ever use this airline again and this was my first experience with this airline

Carilyn Youman
from Kansas City, KS
I went from KCI to Killeen TX... on Dec. 5 flight 1098 to DFW the flight was good but the gate said B22 when it was actually B46 I was the last one to get to plane, nearly missed it but ok upon getting off bags was lost but found....it was the return that was a disaster...flight from killeen to flight 3545 at 6:32 never left the ground due to maintenance problems....well that through my whole schedule off for friday the 7th....first I had to sleep in airport in order to catch a flight out that morning to get to my final destination and had to pay for a extra day in economy parking....I would like some type of compensation for my inconvenience, stress no rest from your maintenance problems with your aircraft please..thank you!!!
Have feedback for American Airlines?
Thanks for your feedback!
Sorry. Please try again later!