United Airlines
Contact United Airlines Corporate
Toll free phone number: 1-800-864-8331
---
United Airlines is a major American airline headquartered in Chicago, Illinois and is publicly traded on NYSE:UAL. With 8 domestic hubs and 1 international hub the United fleet is 715 strong with over 375 destinations. In 2014 revenues were reported as over US 38 billion. There were over 84,000 employees reported in 2015.
If you have a problem with your United flight, call 1-800-864-8331 or with baggage call 1-800-335-2247. You will find helpful contact numbers here. Or if you need to call support while mobile, try the mobile phone contact information. Common problems include flight delays and customer service complaints.
If you would like to contact acting CEO, Brett J. Hart you may address you postal correspondence with United Airlines, Willis Tower, 233 S. Wacker Drive, Chicago, Illinois 60606. Mr. Hart was appointed acting CEO in October 2015 after then CEO, Oscar Munoz had a heart attack.
United began in 1926 as Varney Air Lines and has a rich history of holding many 'first in the airline industry' innovations. The Gershwin Rhapsody in Blue theme and slogan 'fly the friendly skies of United' are iconic. Social presence may be found on Google+, Facebook and Twitter.
United Airlines Contact Information
Report complaints to corporate and get satisfaction
United Airlines headquarters address

77 W. Wacker Drive
Chicago
IL 60601
United States

Company website

1-800 phone number

1-800-864-8331

Support email address

customer.service@united.com

Better Business Bureau rating
Browse reviews of other Airlines
Top United Airlines Complaints
Browse more than 140 reviews submitted so far

Donna L Cookson
from Waterville, ME
Flight UA986, Gate 43 Seat 38J CDC-ORD Paris to Chicago Gate 43 Time 11:40 am. I am a retied 71 year old female professional. My seat was at the rear of the airplane therefore I waited to board. The incident happen while trying to get to my seat. The incident was with a male flight attendant. He as heavy set, reddish/blond hair, working I think in first class. He was working the left side of the plane as you board. While boarding I observed first class relaxing and enjoying there drinks. The attendant was ahead of me coming toward me. He was very agitated and made it obvious he was not happy. I continued toward my seat, but there was a newspaper card in my way. (Perhaps he was trying to give out newspapers?)
This attendant came up behind me, took my right arm, lifted my arm and oversized handbag, placing it on the cart. The attendants touch was hot, and his anger was pliable. I moved forward and another male (younger) attendant was coming toward me. I voiced my complaint that the attendant behind me was very, very rude. His eyes go big but said nothing. I found my seat and tried to calm myself down. I was very upset for being treated this way. I do not know why I was treated so poorly. I do know from my work life these types of situations can go bad. You need to stay calm. If I had engaged him, the situation could have escalated. Please do not let this happen to anyone else. I feel he needs help.

Jeremy Schureger
from Hoboken, NJ
To United Airlines corporate offices. Here is my complaint. My name is Patricia Moore and I've been a long-time, loyal United customer. It was with excitement, that my husband, Jeremy Schurger, and I booked a trip to New Orleans on October 31st, 2015, 6 months in advance with 10 of our friends. We had group outings planned for Halloween and spent a good amount of money on elaborate costumes. However, these plans were disrupted on that day. After checking in our bags, we proceeded to our gate in Terminal A. We met all of our friends and proceeded to the gate for boarding. At this point, my husband and I were randomly told to step aside, that there was a weight restriction, and we were the last to check-in, so we could not get on the flight. A flight that was booked and confirmed 6 months in advance.
After asking the gate attendant for an explanation, she became very abrupt, did not offer a satisfactory explanation, and let another stand-by passenger board the flight, after telling us only 1 could go. The attendant proceeded to put us on the next direct flight, 7.5 hours later. We were compensated $150. Needless to say, our luggage continued on to New Orleans, and we missed all of the pre-planned activities with all of our friends. As you can imagine, we were quite upset. Our vacation was ruined. This flight was not overbooked. We were told our seats sat empty.
Upon our return, we did some research, speaking with associates who are United employees. We were told that this is common, but the protocol is to FIRST ask for volunteers to give up their seats. This DID NOT happen. We have many witnesses that can attest to this. Secondly, if they could not find volunteers, it is United's policy to compensate 4 times the original price of each ticket. The $150 was an insult. I don't know the name of the gate attendant, but she was very unprofessional. At this point, we are so upset with United, we are vowing to never fly them again, take our story to the news, etc, unless we are compensated the amount 4 times our cost, as per your protocol.
I would appreciate a prompt response, and hope to resolve this matter. Our flight info was UA4255 on October 31st (EWR-->MSY) in Terminal A.

LAWRENCE SIMMONS
from Olive Branch, MS
I purchased a ticket from memphis, tn to newark, ny, on unitedflight ua4411k/ date 1/15/2015, from there to beijing people china, on flight us89, then to yichang, china . When i arrived at airport in memphis, tn. I checked my bag.
I was told the plane had a problem, and i was going to miss the connecting flight to ua89 to china. I was given the option of flying the next morning at the same time. The next morning i was told my bag had gone to newark on another flight. It was not there. I have called united over twenty times, told the first 2 days my bag was still in memphis, tn. My father and mother went to the airport, got with the supervisor of baggage, she called newark and was told the bag was there, and they would put a rush on it and send it on to china. We called the toll free number for united 800 335 2247, and was told it was still in memphis. We were give a number to newark baggage, which was never answered. We called back and was told newark would not look for the bag. My parents again went to the airport, and were told they were couldn't do anything because they can't track a rush. Bag tag, which their company put on the bag. We have contacted air china, they say they never got the bag and united has it. The united people told us unless i filed a lost bag claim in china at the final destination i would not be reimbursed. When i first landed i attemped to do this but was told the bag might be on next flight. I insisted upon filing on the 20th and they brought the forms to my hotel, which i have copies of. United refuses to help, i furnish copies of my telephone bill with over 30 calls to united and air china. Enough is enough, what can i do. I have only two outfits which were in my carry on, i am here for three weeks, what can i do. My parents who are 80 and do not ceed to be going to the airport from mississippi, are going again tomorrow

We've had 2 delays In 1 week due to maintenance of your aircraft. I've had this current trip planned for a few months now. Paying around $1500.00 for my tickets and this continues to be a very big issue for me. Please give me 1 reason why I would continue to do business with United Airlines? I think United should take a better look at the 100 hour inspections. And now we just had our flight canceled. Thanks a lot

Roger Bryan Bocus
from San Fernando, SFO
Here is my complaint to the United Airlines Customer Services Manager. HC4LT9. I am a business man who travels regularly. Timing is very important to my business for schedule meetings and my customers contact and business. I was scheduled to fly from DCA to IAH to POS on the 15/02/2016. Your airplane was already taxing when encountered a maintenance (Computer) problem. We all sat on this plane for a period of over 3 hours (that was disgusting).
We were finally returned to the gate and left for Houston not until 1:30pm arriving after 4:00 pm missing my connection to POS. You customer care personal was not so caring after being told there was no accommodation for the group of us now stranded. After a loud out-bust by some of the customers one of your agent contacted Washington to find out the real reason for the delay (It was maintenance and not the weather). That was then corrected and vouchers were given for accommodation.
The wait to the Hotel was over 90 mins and I had to assist two of the passengers with their incidental deposit as to be able to spend the night in the hotel (Park Inn Suite).
The flight to POS on 16/02/16 was also delayed. We all had to deplane (due a maintenance problem) and re-board another plane again. I missed my scheduled meetings which I had rescheduled for that night at the airport.

Lin Fong Hom
from Los Angeles, CA
What is the protocol for duplicated seating assignment? On Feb. 16, 2015, I was en route to New Orleans from Los Angeles, via a layover in Houston. I was already settled when a couple rudely stated ," You're in our seats!" I took out my boarding pass and sure enough I'm in the correct seat. The white male attendant then took my ticket, not theirs, and proceeded to have my boarding pass reprinted, so that I was reassigned a new seat. Upon returning to the plane, he handed the ticket to a female attendant who proceeded to hand me my newly printed boarding pass w/a new seat. At this point, I am pissed to say the least. I told her that I was first to board the plane, first to settle in my assigned seat, and in no way was I going to move because if anyone had to give up the assigned seat, the couple w/ the duplicate seats would have to.
I demanded to know why I was being assigned a new seat when the male attendant did nothing w/the couple's tickets. Switching attendants to settle the same problem is horrendously unprofessional. She replied with, " I know nothing about the situation, but this is your newly printed boarding pass. I refused to move and in my mind if the Fire Marshall had to called in so be it. I felt that the situation was racially biased. I am Chinese American in my late 40's and so were the anglo couple also in their late 40's. Please respond as to the proper protocol regarding duplication of assigned seats. As a supervising manager, the actions of both of these airline attendants were unacceptable, especially in light of the fact that the couple effortlessly were reassigned new seats.

TiffanyNameth
from Tiltonsville, OH
Plan was delayed 20 minutes from Pittsburgh due to deicing the plan; arrived in Houston at 11:30 missed my connecting flight to Lafayette: which was suppose to depart at 11:25 a.m. Scheduled another arrive Flight to take off at 2:46 p.m. delayed until 4:40 p.m. on December 19,2014. December 28th,2014 arrived at Houston on time; flight was suppose to take off at 7:10 p.m. delayed until 8:30 p.m. Had made prior arrangement to have a service pick me up at the airport; had to call and tell them my flight would be delayed. Flew United years ago at that time it wasn't that much of a hassle. Wondering if I should even venture flying United again!

I was traveling on a business trip from Washington DC to Redmond Oregon on Friday March 28th. Our plane got in from Chicago to San Fransico at approximately 9:00 PM. At 9:35 PM the intercom said that our flight UA5414 was cancelled. We were told to go upstairs to the United desk for further instructions. The united agents said that there were no flight on other airlines and United was not going to put on an additional flight. They told us that they could not get us out until Tuesday April 1. They said that they would put us up in a motel for 2 night which is 2 nights short of the time United was going to delay. I had to get home to take care of animals and get back to work of which I had a important meeting on Monday. The United staff was very callis to what inconvience that United created by cancelling the flight. They could of rented a van or bus to drive us to Redmond which most passingers would of done. United did not offer any vouchures of any kind to help soften the blow. Out of the blue after 2 hours of offering us no real solutions they said that they would put on an additional flight Saturday morning. Some people left the airport and did not know about the additional flight because they took the information the agent gave them offering them no solutions until Tuesday. I feel that United owes us an apology, a truthful explanation and a flight vouchure before I want to fly and recommend United to anyone. I have flown on several airlines and I have never been treated so poorly and unprofessional as we were treated by United. Other airlines will do anything to make up for their mistake and this was United's mistake.
Bill Lang
6424 SE Scenic Drive
Prineville, Oregon 97754

Dear United:
As a 1 Million miler, I greatly resent your pulling UA Flight 5177 away from the terminal on 28 March only to sit on the Tarmac.
As I write this, we have been on the Tarmac for 1.4 hours and now the airport is shut down or closed.
I am in an upgraded seat 2C but would far rather be in the terminal.
Why on earth would you not leave everyone in the terminal until the weather passes?
It can't be to maintain on time departure because we left late anyway.
Gary Jones

Teresa Langley
from La Quinta, CA
On July 27 th I traveled from Florida to California. No problem with my flight. But I traveled with 2 pieces of canvas style roller luggage ~ one piece is totally unusable now. The piece has small area holes that were not there before. I had to purchase two new pieces for my return trip to Florida. If there is a number for United Airlines corporate complaints, I would really appreciate it!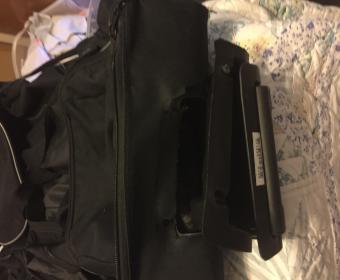 jackie O.
from Destin, FL
My husband is a contractor for the military. He has orders from the government for us to move to Japan. I called United Airlines Saturday, May 2nd for the first time to inquire about our luggage restrictions. i was told that since we have orders we were able to take 4 bags. Today, he checked in and was charged $400 for his third bag. I called after he told me that I could take 4 bags when I flew on June 2. I called United again today, May 8 and requested the information again with the hopes I could get it in writing via email. I was transferred to someone who spoke English as a first language (no other person I talked to fully understood me maybe? But, is that my fault??). The lady I was transferred to was RUDE when I told her what I was told and the outcome with my husband's check-in. She did not have good customer service skills.
I think it is horrible customer service on United Airline's behalf that my husband serves his country in a HUGE capacity. He is an aircraft electrician fixing the Air Force's F15s. His job is crucial to the military. We have moved THREE times in less than a year. Our life is very much like the military only much LESS stable. And, we have orders from the US Government, but are only allowed to check two bags at 50 lb each even though we are to move for 8-12 months for him to complete his job. My husband is no longer active duty with the USMC, but he is serving the Air Force. It's horrible you treat people like this. We are not just traveling. We have ORDERS from the US GOVERNMENT.
If my flight was not booked, I would definitely find another airline who is more respectful to customers on the customer service line and who trains customer service personnel correctly. Why did it take me getting transferred on my 4th call to get told the "correct" information (even if it was in a rude tone)?

Had 48,400 miles removed from my frequent flyer account because I did not have activity for 18 months. Asked to have them reinstated and they refused. Gave no options such as a penalty fee for reinstatement. Got screwed and without recourse. American Airlines allows miles expired after 2002 to be reinstated for a fee of $200 for up to 50,000 miles. American also sends out notifications of miles about to expire. Did not receive any notification that miles may expire and now am looking at getting screwed out of about a $1,000. There sole intent is to have as many frequent flyer miles expire worthless so as to reduce their liability. No one at United to whom I made this accusation argued my assertion. Horrible, horrible program. No wonder their customer satisfaction is so low. Sorry I could not rate them with zero stars.

Daniela Vargas
from Chatham, NJ
2 of my family members and I, were supposed to fly from NEWARK Airport to DULLES in Washington DC, to catch a plane there to SAN JOSE, Costa Rica. The flight to DULLES was delayed, which made it impossible for us to catch the connecting plane to Costa Rica. I made a huge line to ask the lady in charge of my boarding gate what to do, because we weren't going to make it on time to board the plane in DULLES. The lady never got to me before they ended the boarding there, I had to interrupt her to get an answer from her which didn't even make sense.
She told me to go to the customer service. I went and made another hour and 1/2 of angry people line there, and when I finally got to the end, the guy told us that the only option for us was to wait until FRIDAY 01/01/16 (Today being WEDNESDAY 12/30/15). Now we need to wait 2 DAYS to reach our destination! Our whole purpose of the trip which was to spent the 31st of December with our family was ruined because of some delay the United airlines had on their end.
Not only that but our bags left the airport already so now we have to let them sit in Costa Rica while we wait for our flight on Fri 01/01/16. This has been the worst experience we've had and I am 100% sure I will never use this airline again! If a customer months in advance for an airline to take you somewhere on a specific date, it's their responsibility to assure that this happens. I was at Newark airport from 4 am- 9.30 am, spent all this time there just to know that I am not reaching my destination until 2 days later.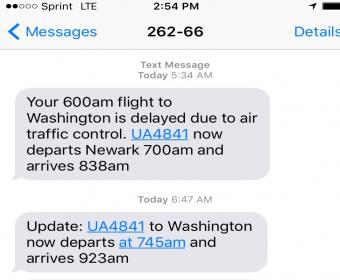 Me and my wife was catching a flight UA1764 from Orland to Newark 3.30 on the 25.11.15 to catch a flight to London-Heathrow.We got the on plane and as we was about to move away from terminal the captain said there was something wrong with the baggage door, after about half an hour we were told to take our small hand baggage and go back to the terminal as the plane needed to be pressurized, after another half hour we were told to collect all our hand baggage from plane as it would not be flying.This meant we would miss our connection at Newark, we were then told to go to gate 48 to fly to Newark and then fly to Heathrow the next day at 7pm as this was no longer an option for us as we had family commitments.
So my wife asked if we could get another flight, after an hour we was told we could fly with Virgin that night to Gatwick so we had to go to reclaim our baggage which took another hour as they could not open up the plane straight away. Then we had drag our cases to the main terminal to the Virgin desk after all this stress because we had to fly to Gatwick then get a taxis to Heathrow as our car was parked there which cost £91.00 which really stressed me out. so I would like the taxis fare back and compensation for the stress to both of us .we are 67and68 year old and this does not help at our age.

Kip jones
from Naperville, IL
I'm 6'8. I'm on flight ua5396 on mon feb 9th flying to Fort Wayne in. from Chicago at 12:45. I set in my assigned of 10b. All passengers were aboard. I ask to move to an open exit isle seat. The stewardess said no. Company policy is no unless you pay extra for those seats. Really??? Wow??? That's certainly some greed over common sense!!!

I had to change a flight date from March 26th to March 30th. I was charged $200.00 to make the change plus an extra $132.00 for the extra fare, which I agreed to because I had to be back in Wi by 4:00 PM. I was booked on Flight UA 4823 IAD-CLE which was to leave at 12:06. The plane was delayed over an hour and I missed my connecting flight to Milwaukee. United had to rebook me on a later flight UA4987, I did not arrive in Milwaukee until 6:00. United change the flight on me which I now I feel I deserve a refund of the $332.00 because that ruined my plans. I had the expection of being in Milwaukee at 3:30 not 6:00. For that I could have booked a 1 way ticket a lot cheaper.

RUINED ANNIVERSARY THROUGH SPRINGFIELD/BRANSON AIRPORT
An anniversary trip to Jamaica we booked approx.8 weeks before our anniversary.
We were to leave SGF on March 7 @ 5:57am from SGF arriving 3:55pm in Jamaica to celebrate our 34th wedding anniversary March 8th.
SGF to ORD to Jamaica on United Airlines.
We made arrangements for someone to care for our animals, kenneled our dog, spent the night at our daughters so they could take us to the airport.
Arrived at the airport at approx. 5:00am got in line, everything was good, when we heard a lady in front us say United had just cancelled the flight and a few moments later cancelled appeared on the flight board. We continued to wait in line and after 10-15 minutes, then a man comes around giving us an 800 number to call. We called the 800 number and gave them our conformation number and were told that we were booked on a flight for March 10th an and I told them no we were booked for the 7th and was told there was nothing they could do and we could stay in line and see what the agent had to say. At about 6:00am we got to the counter and the agent told us that we had booked at a bad time and everything was full in all the airlines. We asked what happened and we were told it was just something that happens!!! And the soonest they could get us out was March 9th going through Delta airlines and they would extend our vacation returning on the 16th, but we did not know if we would have hotel reservations through the 16th. We asked what kind of compensation we would receive and we were told not to worry about that now and nothing more was said. All they could do was get us out on the 9th and at that point another agent spoke up and said if we wanted to leave today then we need to go to another airport. We asked if United would get us a rent a car and the agent stated No, since we were dropped off, we needed to call who dropped us off to come and get us and take us to another airport! Because we were not going anywhere from SGF and that we had to go to another airport
We were able to get our son in law to pick us up, and that made him late for work! We drove back home, picked up the dog from the kennel costing us $16.00, calling the caretaker for our other animals.
Spent 2 hours on the phone trying to rearrange our resort with airlines and finally our resort helped us coordinate with the airlines the best they could.
Then we arrived at SGF on 9th went to check in with Delta airline arranged through United and were told we needed a Visa to go and then we needed to pay for our bags because we were not going Intl, so going back and forth until I was again in tears, we were finally Oked for the flight after almost an hour it was just chaos no one knew what to do (4 different agents). We did not arrive until 8:00pm and did get to the resort until 10:30pm missing the whole day and nothing was open to get something to eat.
Now to our return trip on the 16th.
We were returning on United airlines departing at 1:14pm, when we arrived at the gate it says departing at 12:20pm great! Then it was changed to 2:24PM and we connected at ORD at 8:13pm, got through all the chaos at ORD at the gate and now the flight departs at 8:40pm we just made it, then it changed to 9:35pm, then after 9pm it changed to 10:30pm, then about 10:00pm they cancelled the flight. Leaving us at customer service with about 50 people ahead of us. An employee passing by made a statement why don't some of us go downstairs to the ticketing counter. We made our way with 10 people ahead of us and finally at the ticket counter to book our flight and get a hotel room and to make them aware that I was a disabled veteran on meds and would be out in the AM . There were no flights available until 8:13pm on the 17th leaving us at the airport 24 hours then may be we would be able to get a flight, but we could get on a standby list. All food was closed and was told to call the hotel and was given a number for the shuttle, I called and it was the wrong number waking some poor lady up and then we had to go back up to the counter and get the correct number. Finding the shuttle pickup was almost impossible with the directions we and about 6 other people received. We finally made it to the shuttle and about 45min. later got our shuttle. When we got to our room we had 5hours before we needed to get back to the airport.
We arrive back at the airport at 6:00am and we are on a standby list and at this point my husband has no more meds and is a Disabled Veteran. We are 2nd and 3rd on the list, we were able to be ticketed for the first flight out, we entered the plane and found that there was only two seats available leaving me standing and had to returned to the counter. A passenger had boarded the plane without checking in! I was then put on standby for the next flight so I waited until the flight was on the board and ask if I would be able to get on the flight and to my amazement I

Donald Usher
from Castle Rock, CO
My name is Barbara Mendehall Prince, My husband was a pilot for you and had a crash and was killed in the 80s I had two children at the time and was all alone to take care of my young children, until this young gentleman a friend of my husbands decided to marry me and take care of me and my kids. Well im 77 years old and am traveling except I have to pay alot of money to fly because you took away my flying privileges away because I remarried. I think that is very unfair and I will never have my husband back and he worked hard for you and he is in heaven and Ive been flying a different airlines but I don 't know how long I have left so I would like to fly United one more time for my husband. I'm going to maine for a wedding next year so if you can help with the price I would really appreciate it. THANKS AND HOPE YOU CAN HELP

Leslie Murphy
from Great Falls, MT
On October 14th, 2017, my husband (Tom) and I flew United Airlines from Great Falls Montana, to West Palm Beach Florida. My husband had a board meeting he had to attend in West Beach Florida the following day. We left early in the morning on Saturday the 14th to make a connection in Denver, etc. The plane could not land in Denver because of fog and then because of fuel shortage landed in Wyoming to re fuel. We spent almost 2 and a half hours on the landing strip in the airplane in Wyoming and then flew back to Denver to land. Because of such a long delay we missed our connection and had to wait in a customer service line- (the only one open at the time) for three hours to speak to a representative. Finally after 6 hours we were told we had to spend the night in Denver and we could only fly to Fort Lauderdale in the morning and we would have to rent a car to get to West Palm Beach. Our luggage was lost and it took til 10:30 that night to finally track down our luggage in Denver. Tom missed his Board Meeting which was serious for him, and we had to pay $30.00 a day for the car rental because we couldn't return it in West Palm Beach. We fly all over the country and we know that their are situations that occur beyond anyone's control but we felt the United did not have appropriate customer service in making us wait for 6 hours before we could make different arrangements. No compensation was given for hotel or meals or rental cars. We also felt that the luggage was a huge error in that no one could find it til 10:30 that night. My husband's board meeting caused him extreme difficulty and we have to re schedule a meeting which is a huge expense. WE would like to be compensated for all of our additional expenses while flying with United Airlines. I would be more than glad to send you a copy of our itinerary from that day.
Thank you so much for your time in this matter,
Leslie Murphy

Nicholas Harvey II
from Houston, TX
On 10/9/17, I had take a United flight from Akron Ohio(flight UA4716) to Houston TX with a layover in Chicago(flight UA1218). While in Chicago, they informed me that I had to leave my carry on luggage at the end of the walkway so that they can put underneath the plane(cargo) area. When I arrived at Bush airport in Houston, they had informed me that my baggage was still left in Chicago on the walkway and that they never put it on the plane. Unfortunately my car keys were in the bag(baggage #4016 997852). Therefore, I had to take an uber to and from the airport to my home, which cost $45 each way. In addition, I had to take an uber to work that morning costing me another $9. Lastly, I had to pay for an extra night of storage for my vehicle($8) since I couldn't drive it home. I am very upset and would like to be compensated for my inconvenience. It was not fair for me to pay all of these extra fees due to the fact that you left my bags in Chicago airport. Please contact me at 281-235-7213 or nickharvey28@gmail.com
Thank you,
Nicholas Harvey II

Elisabeth E. Hau
from Newport Beach, CA
The complaints are many. Dating back to Dec. 2016 and Jan. 2017, but my latest is this. On my last flight with U.N. this is what happened. On
Oct. 23 2017 i had a flight from PWM to EWR and then from EWR to SNA. My almost new luggage was badly damaged for one thing. It is a hard
cover case the corner was crushed plus it has a cut on the side, and can't be repaired. Also I had given when i booked in september row 8 from
EWR to SNA why this was then changed to row 23A I don't know. I have a problem with my hip and walking that far back was a problem for me.
Also ;when going to the lounge at EWR with my voucher I was told by a very nasty counter employee no. even so, one other lady said yes come
on in. The shenanigans by UN is over the top. I feel discriminated I needed a wheelchair to get around at the airport to be treated that way. My
vouchers expiration date is 10/31/17 . My next flight on U.N. is in Dec. and I'm very concernd about it.
A reply how U.N. is going to handle my luggage case is appreciated
Sincerely elisabeth E. Hau
949-642-0665

GERALDINE PAGE
from Chesapeake, VA
THE FLIGHT WAS CANCELLED FROM MIAMI TO NEWARK NEW JERSEY, I ACCEPTED THAT THE PROBLEM I HAVE IS WITH THE AGENTS AT THE TICKET COUNTER TO CHANGE MY FLIGHT. I FELT LIKE THEY DISCRIMINATED AGAINST ME BECAUSE I WAS A BLACK WOMEN
AND THE REASON I SAY THIS IS BECAUSE WHEN I GOT TO THE COUNTER TO CHANGE MY FLIGHT FOR A LATER FLIGHT I WAS TOLD THE NEXT AVAILABLE FLIGHT WAS THE NEXT DAY AT 11:45 I ASK THE AGENT DID HE HAVE ANYTHING EARLIER AND I WAS TOLD NO.
SO I GOT OUT OF LINE AND THE CUSTOMER BEHIND ME TOLD ME SHE WAS GIVEN 9:45 PM THE SAME NIGHT. I WAS VERY UPSET WHEN I HEARD THAT SO I GOT IN ANOTHER LINE THEN THEY TOLE ME THE COULD GIVE ME A FLIGHT THE NEXT DAY AT 7:30AM THE NEXT MORNING, I SAID OKAY THE AGENT TOOK ALONG TIME PROCESSING WHILE SHE WAS SPEAKING SPANISH TO HER CO WORKER AN THEN SHE TELLS ME THATS ALREADY BOOKED AND THE NEXT FLIGHT OUT WOULD BE 3:00 PM THE NEXT DAY. I TOLD HER I COULD NOT WAIT THAT LONG BECAUSE I WAS A DIABETED AND NEEDED MORE MEDICINE THEN ALL OF A SUDDEN THE 7:30 AM FLIGHT WAS AVAILIBLE. I FELT LIKE THEY WERE HOLDING CERTAIN FLIGHT FOR CERTAIN PEOPLE. I WAS VERY DISAPOINTED WITH THIS SERVICE. I HAVE FLOWN WITH UNITED SERVERAL TIMES.

Ulrich Schaupp
from West Palm Beach, FL
Confirmation CZP48Q Flight UA 106 Sept. 23
still waiting for partial refund for me and my wife on this flight no AUDIO or internet food was terrible !
long time frequent flyer Ulrich Schaupp AR 821024

Raymond and Mary Stefanacci
from Morrisville, PA
while my flt mileage from newark nj to denver was 1604 miles each way ie 3208 times 2 tickets=6416 miles ,i only received 595 miles per ticket=1190 total miles. im told by united that i am only entitled to this amount based on the cost of the ticket not the miles actually flown.i have been saving my points for a trip to europe for my wife and i and i am very displeased with this policy. was i wrong to believe that your mileage plus program does not mean the miles traveled???? I drove from pa. to newark just to get a united flt. i believe i should be awarded the difference between the 6416 mileage indicated on my itinerary and the 1190 issued me. if this is your policy, their are many other airlines to choose from. i have only chosen united over other carriers and now that i am retired and have time to travel i would hate to change now.please advise as soon as possible as to the disposition of this matter
cc newark star ledger
r phil. inquirer.

Rather not say
from Gulf Breeze, FL
The flight from Kauai this last Friday night , the flight attendants definitely had attitudes. I'm not sure if burned out is the word, or underlying completely sick of customers. I strongly suggest they fly on a SouthWest to experience real warm customer service. And frankly, I thought I was possibly treated with disdain because of my race. I am white.

yannick neveux
from Edmonton, AB
After my inbound flight (UA1821) (with United) was reschedule to the next because of extra time necessary for check-in to confirm by agent that I am indeed allowed to travel with my french passport despite an original booking with my Canadian one, I was told very nicely by agent that everything was ok with my return ticket... yet when I went to the Air Canada check-in counter over 2hrs prior my return flight (AC176) I was told that their system was showing my return suspended by United and to call United as they owned the ticket...which I did and was told to go to United check-in....which I did to find it deserted...by the time someone showed-up I had missed my flight....to be told that United system had no trace of my booking or even of me flying with United the night before and that's why my return-flight was suspended...the reason being that the booking was made via Orbits and that United had no access to any of the data...therefore, I was to called Orbits. Yet, Orbits confirmed what Air Canada told me, that the ticket was own and canceled by United and after spending 2hrs with Orbits, I was told that without explanation or apology United had just booked me for the next day to arrive 7 hours later than original booking....no compensation, food or hotel was offered when asked.

Patricia Schulke
from Brook Park, OH
440-420-9923 I booked a flight for Thursday Sept 7th 2017 for PM thinking I was booking for AM When I went to check in I REALIZED MY MISTAKE. MYGRAND DAUGHTER NEEDED TO BE THER Thursday MORNING . When I tried to change reservations to am the only options I was given was to cancel reservations and rebook which cost me another 338$ X 3 for changing only the going to NY reservation We were keeping return flight. The plane we were changed to was empty. I was told ticket prices were like a bucket system , if plane is empty cheap.
I do not think that flight was close to reasonable and will consider taking another airline before using United again . I do not think they were very sympathetic

EDITH SHANKLES
from Lake Village, AR
on august 10th I had a international flight to India which had to be changed cause of a problem with the visa...we were told no additional fees cause of the problem I had incurred...then I was told there was an additional fee of $1056.00 cause of the ticket change... the agent I talked with said when I returned to the states to call ya cause the $700.00 of the $1056.00 would be refunded...however when I called them today they tell me no u can not get anything back...the agent lied to me...ya need to teach your agents to be honest.... using United Airlines I will never use...and I will make sure this is well known...this is not how u run a business.!!!

Margaret G Dew
from Abingdon, MD
Experienced a five hour delay on my trip to Taiwan but on the way back, I experienced a seven hour delay. Staff response was terrible. Did not see a steward for five hours. Pilot discouraged passengers from departing the plane but when the heat became unbearable we left only to be turned right back to the plane which still did not take off for two hours. Pilot kept saying we were departing when clearly we were not. I asked for water too take medication and was ignored. As mentioned did not see a steward again for five hours. In first class there was air conditioning and water so clearly the staff had the capacity to treat passengers as human beings just not if you weren't in first class. The customer service has been abysmal regarding my complaints. I was on hold 45 minutes only to be cut off. Never fly United if you expect to be treated humanely or even if you want minimal respect, the staff is terrible, the planes need maintenance and customer service is nonexistent.

Laura Feltus
from Rockford, MI
My husband is in the middle of trying to get home for his brother's funeral. His flight from Denver to Grand Junction, Colorado was delayed for two hours and then cancelled all because the flight attendant was late. He is now stuck in Denver, Colorado with no extra money thinking he was going to be home by now. He has not eating any meals all day and is very exhausted from his trip and the loss of his brother. Your company should compensate him with a paid hotel room along with a paid meal of his choice and paid breakfast, if he chooses. All because of your employee, I would rate his experience with No stars!!! His flight number was: United Airlines 4608.

Tony Montoya
from Louisville, CO
Water leak in restroom flooded the floor of the airplane. No notice from crew other that to ask passengers to put items on their laps. No explanation, no assurance of problems resolved our issues based on leak. I am involved in training at local schools should an emergency occur this was a poor demonstration.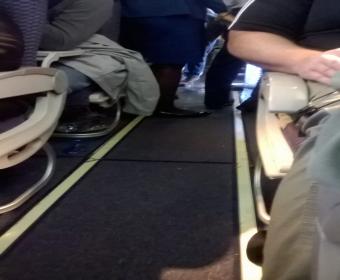 Lynette Pauul
from East Elmhurst, NY
Currently the non departure of UA 745 La Guardia to Denver. onSep 24 206 due to "technical difficulties" is proving very irritating, very little information was given out and quite by accident found out a meal voucher was available. I am on holiday from New Zealand and have wasted hours sitting around the terminals freezing. Only flew United because it belongs to the Star Alliance. Would currently only rate my experience today as one out of five barely. I understand the safety needs but communication seems to be a major issue today for your company.

Beverly
from Archbald, PA
I had a very upsetting experience on a flight with united airlines on Tuesday Sept 13, 2016. My sister, niece and myself were checking our baggage and a gentleman (I did not get his name) but I would have if I had known how rude and inconsiderate he was going to treat us. It was at the FLL airport and he stood behind the United Airlines counter and made us empty all three of our carry-ons on the filthy floor b/c he said our carry-ons were too fat and they needed to be able to fit into the measuring container that gauges the size that is allowed.
I didn't see any problem with my carry on or my sisters.. my niece's may have been a little too fat so we agreed to his demands. We had to sit on the filthy floor and rearrange all 3 of our carry-ons while he just watched us struggle for at least 15 to 20 minutes. Finally after we had to put shoes and some other items in our purses did he agree that they were just OK. So we boarded and to my surprise I saw in the overhead compartments on the airplane at least 10 probably 15 carry-ons that were twice the size of what that gentlemen made us rearrange and separate ending in our purses that we had to carry for the next 6 hours to PA at 10:30 PM. I have traveled on an airplane at least 30 times if not more, and I think we would know by now how big our carry on should be. It was so out of line and I feel totally harassed by the treatment we received from United Airlines.
I have asked numerous people and they all agreed that they have never been asked to empty there carry-ons b/c they were too big. I understand if they were so big that they wouldn't fit in the overhead but that was not the case here. And like I said before I was astonished to see that there was at least 10 or more that were bigger and fatter than ours. I wish I took a pic of the ones in the overhead but I had been crying and I was very upset because I had just left my daughter in Florida and the only thing I wanted to do was get on the plane, close my eyes and cry myself to sleep. I feel we need an apology and some type of compensation for our distress and hardship! And furthermore, I may have to reconsider ever flying with united airline again.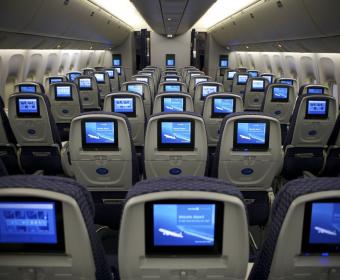 Argelis Hipp
from Bethlehem, PA
I am a very dissatisfied customer who flew in UA Flight # 1033 from Panama City Panama PTY on Tuesday Sept 6 to Houston Texas. I purchased some liquor at Attenza Duty Free Store in Panama and the store tried to deliver the merchandise prior to the plane departure and the captain and flight attendant Supervisor rejected the item. I was seated in row 36C which made it hard to see up front when the items where delivered.
I was very upset since the Flight attendance Supervisor took my name and called the Captain who informed her that they will cancel the purchase. Upon my arrival to Houston I contacted Panama Duty Free Store and they informed me that they had the merchandise and they could not deliver it prior to the plane departure and they never heard from the captain of the plane. I fly to Panama frequently because I am a native of this country and I reside in the US but I am retiring and building a house in Panama . I am extremely sad to know that I use your services 3 to 4 times a year on an average and I was treated so unfairly by the captain and the Flight Attendant Supervisor.
When you have poor experiences like this you can rest assure that I was not happy because I never got my duty free items and I will share this story with family members and friends. I just hope that your crew members and Captain become more sensitive to customers needs and try to reach out and be more flexible since you gain more customers with positive experiences not negative ones. Thank you for your time I plan to send this letter to the CEO of United Airlines Mr Hart in Chicago to also make him aware of this incident.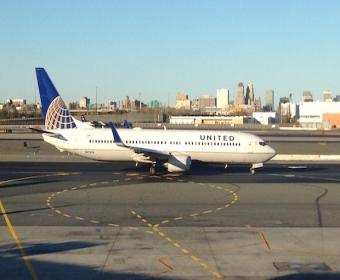 Elaine Marie Connor
from Shingle Springs, CA
Had my delta flight rescheduled to United Airlines from SYR to SMF on August 16, 2016. Was due to leave SYR @ 5:25pm arrive @ SMF @ 10:08pm. arrived at airport about 3pm. United Airlines flight #3533 & 515 from Chicago to SMF. Then United cancelled my flight and scheduled me for American Airlines and didn't arrive in SMF until 1:30am. My ride home from airport had to be informed many times of the changed arrival time and greatly inconvenienced my generous friend. I am a 77yo woman and this was very difficult on me.
All the hassles of being in an airport and inconveniences of being in airports for so long and arriving at SMF at 1:30 am and being almost the only person there at that hour of the morning. Finally got home @ about 2:30am. It was a long and difficult day. Had some medical issue after I got home probably due to to this very stressful situation. I believe compensation for this most difficult time I have ever had with an airline is called for. Did appreciate that all airline personnel were pleasant and helpful.

peggy
from Rutherford, NJ
I rate this airline -0 , I have talked to several different customer service agents in complaint department. They admitted that their service was unsatisfactory. Then told me the employee would be spoken to. This was terrible for them to do. I have proceeded to make a complaint to the DOT and hope to help anyone else flying with a medical assist dog. I also will be informing the disabilities complaint department as well.

Dr. Andreas Kamlot
from Lafayette, CA
There are very few flights in my life which I will remember for a long time: flight UA 59 will be one of them. Due to my profession and my family ties in Germany and California, aviation is part of our lives. With four people we departed SFO on July 18, 2016 with the Lufthansa airbus A380, flight LH455. The reservations were completed through the Lufthansa website. The quality of the airplane and the trip was as predicted, very good.
With Star Alliance partner United Airlines we returned on July 27, flight UA59. Quality of aircraft: It felt like boarding a 25 year old vessel: seats worn out, magazine pocket ripped and hitting my knees during the entire flight, mono screen for all passengers, extra miniature bathrooms. Entertainment: Mono screen like vintage aircrafts. Could not connect to UA wifi: flight attended explained to us it "rarely works!" - therefore movie streaming not available! 18 hours on board- no movies except Greek Wedding 2 twice.
We departed 50 minutes late. Over Canada we were received two short messages by the pilot about air traffic computer problems. No further updates for the next 2.5 hours until the map suddenly changed on our screen with new destination Chicago. Confusion between the passengers was palpable. We ask the flight attendants - they appeared equally confused. Ten minutes later short statement by pilot that he did not want to "wake up anybody". Terrible communication by the pilot.
Arrived in Chicago, quick refuel within 45 minutes. Passengers hopeful - then brief message by pilot about technical problems with aircraft. No A/C and on board temperature rapidly climbing - 90 degrees outside. Elder patients and our children appeared in mild to moderate distress. The situation threatened to become dangerous. Pilot with minimal updates and no explanations. Luckily doors opened again and passengers had chance to cool off. After additional 2.5 hours we finally departed toward San Francisco. Exhaustion across the airplane.
Again no wifi or movie streaming available. Arrived in SanFrancisco after midnight. Over 18 hours in the airplane. Nightmare not over: arriving gate blocked by another UA aircraft with technical problems. Further 45 minutes sitting near the runway until other vessel repaired. Previously scheduled driver for pickup from the airport not further available at this hour. Had to pay for a taxi with the family to return home.
The quality gradient between Lufthansa and United Airlines aircrafts is dramatic. Booking our trip with Lufthansa gave us the false illusion that the Star Alliance partner United Airlines would provide similar service. Urgent upgrades of UA vessels is mandatory. It reminds me of the unequal partnership between Mercedes Benz and Chrysler. Communication was terrible: The pilot informed the passengers rarely and vaguely. Beside frustration on board, confusion settled in during most of the flight. Sitting in Chicago for 3.5 hours without knowledge of the situation and possible alternative options was extra stressful.
Organization poor: It was unacceptable that no UA gate was available upon arrival. That another UA aircraft had technical issues supports my point 1. On board entertainment not available on United Airlines flights. As a heart surgeon and chairman of our heart institute I consider myself very busy. I never found the time to send a letter to an airline in my life. However, flight UA 59 was such a disaster and created such a stress for our two children (age 2 and 4) and us parents, that I feel urged to share my experience with you.
As a physician I was very concerned in Chicago about the health of various passengers. Our parents from Germany planing to visit us in California for Christmas. My experience with United Airlines prohibits me to book any flights with UA for them.

Michael Closter
from Mt. Pleasant, SC
We had a flight UA3419 Syracuse to Newark August 14, 2016 Sunday 6:09pm. Confirmation # MFTN8X for 2 persons. The flight was delayed first, then cancelled all together. In conversing with a United customer service agent there were no flights available for over 24 hours from Syracuse. With my travel partner and myself needing to get back to work in Charleston Monday morning, we could not wait till tomorrow even, therefore, we had no choice but to rent a car to at least get to Newark Airport for better chance of a flight. We were able to book a flight out of Newark to Charleston at 1:45 on Monday. to get back to Charleston SC.
The cost of the rental car was $109.41, gas $11.01, hotel 90.39, additional parking day at airport $8.00 and lost wages between the two of our jobs. My partner works for Patient Premier Advocates with lost wages of $160. I am self employed and lost wages over $200. I researched a flight from Syracuse to Newark for this Sunday (comparable to last Sunday) and found the cost to be $292 per person at the cheapest rate.
We feel we should be compensated in the amount of $900 for total loss we incurred due to United's inability to full fill their obligation to us. I was unable to attach receipts to this letter, however, I am happy to fax or mail, if you supply me the information.

Diane Mitchell
from Renton, WA
I bought tickets for my daughter and her husband who has never flown and the flight from Dayton to Chicago to Seattle went just fine but there return flight from Seattle to Newark to Dayton well to say the least was the worst act of I don't give a damn that I have ever seen. My family got to Newark and was told there flight to Dayton was cancelled by the FAA and airport was closed. You have a choice of going to Cleveland, Detroit or someone else but which ever you pick that's it as far as you can go.
My daughter called me in the state of Washington crying and hubby in a panic because they couldn't go to Dayton, Ohio. They ended up going to Cleveland oh and had a relative from anna oh drive there and back five hours. She gave me confirmatoin number JD25YJ. They were told since united had nothing to do with it because of FAA doing this they weren't responsible. My husband called Dayton airport and was told airport was open and no problem there.
My question is how does an airline like United feel like they can just leave customers in places where they have to find there own way home. I paid for my family to end up at home on Dayton not Cleveland. My family distraught and confused. United corporate headquarters failed them and me. I don't know if they will ever fly to me again after this. This is totally unacceptable.

Roxanne S. Mittlesteadt
from Schaumburg, IL
We were scheduled on August 10, 2016 on flight 565 DCA to ORD. I called to see if the flight was on time before we departed for the airport. I was told by an agent the flight was cancelled due to weather and we were now booked on flight 3441. I was never notified of this and explained this to the agent. She insisted the flight was cancelled and did not know why we were not notified. I checked on the Internet and there was no info that the flight was cancelled. I called again.
Another agent told me the same thing, the flight cancelled due to weather and he gave me the same bs on the phone. Weather was fine and no other flights were cancelled from DCA or Dulles. We then went out to the airport for the 3441 flight a few hours later and saw the flight 565 had not been cancelled and had left for Chicago. Flight 3441 also had an almost 2 hour delay.
I missed a night work meeting that I was scheduled to be at, wasted the day, waited for a flight that was delayed,was lied too, and arrived home 4 hours later than I was scheduled for no reason than an incompetent agent, XM, changed our flight for no reason. I spent half the day trying to get answers and finally got a supervisor.This all was verified by a supervisor,Asia, H6, when I called to find out why we were switched to a different flight for no reason and lied too while we were now waiting for this delayed flight.
I also had paid for economy plus on flight 565 which I received a partial refund for as we did not have these seats on the flight that this agent switched us too. I expect more than compensation for the lies, being switched to another flight for no reason, being delayed 4 hours on flight we should never had even had to be on and having to call, be put on hold, and not having any one be able to explain why this happened and missing a night work meeting because someone decided to switch out flight that they should never have done.

Donna Scott
from Newport News, VA
I was to take United Airlines, flight number 4367 at 6:09 a.m., from Richmond VA Airport, USA to my daughter's destination wedding in Montego Bay, Jamaica on Thursday June 23, 2016, schedule for 5:00 p.m. I was to arrive in Montego Bay at 12:40 p.m. June 22, 2016. the passengers had boarded the plane. The plane had backed up and prepared to take off when the pilot informed the passengers there was a mechanical problem and the passengers had to disembark. My understanding was there was a compressor problem with the plane; the flight was canceled and passengers had to rescheduled their flights. There were three of us traveling with the same flight itinerary, in a timely manner a United Airline agent was available to assist us in finding another flight.
The gentleman traveling with us informed her of our need to reach our destination for the wedding. the United Airline agent stated United Air did not have flights until the next day. Richard Mason then asked about other airlines and the United Airlines agent informed him that United Air only had agreements with Jet Blue and Delta. We were informed there were two seats on Delta and she could only put him and his wife on that flight . He asked if she could find a seat for me, mother of the bride. She said no. I asked why and she stated a certain number on my ticket was not same as the number on theirs. When I asked why the difference in the numbers on the tickets would not get me seat the United Airline agent did not respond. All attempts to put me on a flight with them was futile.
Maybe an hour went by and the agent told me she had seats on American Airlines for the couple I was traveling with. I insisted the couple i was flying with take the flight and i would continue to work on securing a flight for myself. At that point the United Airline agent left the customer counter with no explanation and returned in approximately fifteen minutes. The agent said to me and I quote IF I wanted a flight the next day she could MAYBE get me on a flight 10:05. The wife of the couple I was trying to fly with asked her why maybe. The United Airline agent turned and went through a door behind he airline counter and came back. I asked her if she find an earlier fight on another airline the next day and the United Airline agent said no because she had already printed out the Delta flight. I was speechless.
When I asked for her supervisor the agent informed me SHE was the SUPERVISOR. Meanwhile I'm on the cell phone with my son-in-law and he asked to speak to the agent to help resolve the situation. She stated she would not speak with him. I had to request a hotel voucher and shuttle information so I could stay in Richmond, VA until the next morning. I live in Newport News, VA and had traveled to the Richmond Airport the the couple going to the wedding. I was given a voucher to the Richmond Airport Hotel which was not fit to stay in. The agent did not provide me with a food voucher. I arrived at the hotel around 2:15 p.m. This is after I arrived at the airport at 3:15 a.m.on June 22, 2016. Please not that twelve hours had gone by since arriving at the airport.
When checking into the Richmond Airline Hotel the clerk inquired about my food voucher as he gave me the schedule for dinner. I sent 10.00 to eating at Applebees in the Airport. I saw the United Airline Agent who gave me unprofessional service with disrespect as I was getting my luggage to go to the hotel and I kindly asked her if she could be of any additional help. She said the only thing she tell me was to use my cell phone and call United myself and maybe a flight could be found that SHE was unable to see. I thanked her and wished her well. I prayed and called. The call was answered immediately and within fifteen to twenty minutes flight UA4367 was booked for me the next morning departing at 6:09 a.m., connecting in Newark to Montego Bay. During this entire time she as condescending, rude, disrespectful, not once did she actually look at us, etc. I have traveled abroad and in the USA. This is the first time i encountered this kind of behavior from an airline employee. My daughter's wedding was late at her insistence.
The wedding was after 6:00 p.m. She was kept informed I was on my way. I was not able to have a complete shower, etc. I paid for a room that I did not use on June 22, 2016. I was unable to eat on Friday, June 24, 2016 due to an upset stomach, diarrhea, nausea or leave my room until later in the evening for dinner all due to my experience at a United Airline counter in Richmond VA, USA. I thank you and i am looking forward to a very positive response from United Airlines in reference to this situation in the very near future.

Dr Venkatraman Gopal
from Chennai, TN
My ticket was in United airlines traveling from Houston to Chennai. My confirmation reference was GXWTML . The itinerary for the travel was as follows. Take off was delayed in Chicago to Frankfurt flight UA 907 and consequently missing the connecting flight UA 9130 (Lufthansa LH 758). Went to the UA service center at Frankfurt airport who issued me a ticket on an alternate route to Chennai via Dubai. The itinerary was to travel to Dubai by LH 630 on 9th July 2016 and then travel to Chennai by EK544 on again 9th July 2016. That is the connecting flight EK544 was booked a day earlier; that is on 9th July 2016 instead of 10th July 2016.
So I was stranded in Dubai with no flight to Chennai available for the next 4 days. I ran from pillar to post and ultimately I found two Lufthansa officials (Majid Yaqoob & Derek Fernandes – duty Managers of Lufthansa at Dubai airport) working until early morning of 10th July 2016. They stayed back after their working hours to help me and finally got me a ticket from Abhu Dhabi to Chennai by etihad airlines' flight EY270 on 10th July 2016 departing at 1405 hours. I had to travel by surface to Abu Dhabi International Airport which was about 1 hour + by road.
I was delayed by a day filled with lot of anxiety running around from here and there. The service desk of United Airlines at Frankfurt had a UA employee who was in a hurry and was not patient enough to complete issuing ticket by alternate route. She asked me to collect the ticket from the next service counter which had a Lufthansa employee who with great reluctance went on to issue the ticket to Dubai and also booked my ticket to luggage. She asked me to pick the luggage at Dubai and check in from Dubai at Emirates counter to Chennai. Very bad service indeed. I am 71 years old with health problems and I just could not keep awake, leave alone going through long queues. Incidentally in Frankfurt I went through security check at least 3 times in my effort to find a service counter of United Airlines. I had a large luggage also.
By arriving late I missed an important family function, for which I can not add any values. I was sick for a days after arrival and only today I started feeling normal. I request refund of my entire ticket or compensated adequately for the troubles I underwent. I am a citizen of United States and am sorry to say that I had never been subjected to such agony and anxiety in my life time. No hotel, no food, no lounge waiting, no service except being rude – in short nothing was offered to me to reduce my pain or anguish. But for those two Gentlemen of Lufthansa at Dubai airport, I would have appealed to US judiciary for meaningful compensation.

Steven Macarus
from Astoria, NY
I wanted to let someone know how frustrated and disappointed I am with my recent experience with United. I was scheduled to fly out of Denver at 5:40 P.M. on 7/6. I was flying to LaGuardia and was scheduled to land at 11:30 P.M. When I arrived at my gate in Denver, I discovered that my flight was delayed by 20 minutes. No big deal... Except it didn't end there. The delays kept coming. Unfortunately, no one was working the desk at the gate so there was nobody to communicate with in an attempt to get answers.
Finally, at about 5:30 or so, we were informed that the delay was caused by a problem with the plane not connecting properly to the ramp. We waited while that was fixed, passengers exited the plane and the cleaning crew did their job. We boarded the plane at about 6:15 and were informed that we would not be able to land at LaGuardia because of a curfew at that airport. Instead we were going to land in New Jersey. Then... some other mechanical problem developed. We were told, repeatedly, that the situation would be fixed in "about 15 minutes or so". We finally were able to take off at about 8:45. Three hours after we were scheduled to leave! I understand that things happen, problems occur, blah blah blah, but it is unprofessional and unkind to LIE to passengers... telling us over and over again that we would be leaving in a matter of minutes.
To make the experience even worse, when we arrived at Newark Airport at 2:00 in the morning, we were forced to wait in a line while customer service provided us with taxi vouchers. While I appreciate that United worked to get all of us home to New York, there must be a better solution that making people (who have already been inconvenienced by a number of hours) wait for more than 30 minutes to get the voucher. THEN... THE ICING ON THE CAKE OF SHAME... We had to wait for over an hour to be put into a taxi. There was one woman filling out the forms needed for the cab drivers to be reimbursed while three men (including a Supervisor named Lou Thomas) stood around doing nothing. Now I realize that these people don't work for United, but it was because of United's problems that we found ourselves in need of the taxi.
I finally arrived home at 5:00 A.M. Nearly six hours after I was supposed to be home. I was exhausted and sore from carrying my luggage for the additional 90 minutes it took to get into a cab. I was in no condition to go to work, today, since it would have meant less than two hours of sleep. Sadly, if I don't work I don't get paid. Not only did United rob me of my time but it cost me nearly $200 in lost wages.
While some of these issues could not be avoided, I do think there is room for improvement in policy, communication and execution. I sincerely hope that you will look into these issues and work to find more passenger friendly solutions. I will definitely remember this experience when I book my next trip (I will be traveling to Chicago this September) and beyond. I would be lying if I said that the bad taste left in my mouth over yesterday's experience might still be lingering at that time. It certainly has the potential to influence which airline I choose for my future plans. Thank you for your attention to my letter and the frustrations I experienced. I hope that you find my comments helpful and that you will look into making some changes as to how you operate.

L Covington
from Spokane, WA
This is re: SkyWest #29931 and a service experience on June 15, 2015 on a Spokane overnight I encountered with her. She was extremely discourteous, rude and demanding to this associate. We have contracts with several airlines and I have only had a handful that have been as detrimental to my service to other guests as she was. She didn't like what we had on our menu and as I was waiting on other tables, followed me around the dining room and kept insisting on a previous visit she had had a certain Item. I suggested a few items on our menu and she then asked if there was somewhere nearby that might have her special salad. I gave her lengthy directions, while ignoring my other guests to do so, and explained where she could possibly find her salad. She walked outside, then turned around and returned, complaining that her arm pain made it to difficult to walk far. She decided to stay and eat in our restaurant.
She proceeded to order, and when the food was delivered, didn't expect to pay extra, as she had visited 3 years ago and wasn't charged extra. I explained we had new kitchen mgt., new guidelines and we had to charge for everything that came out of the kitchen. She became argumentative and unpleasant and continued to press the issue, I gave her extra items at no charge, but explained this wasn't policy. She paid, I thanked her and told her to have a nice day. My on sight HR and newly hired F&B decided to take her comments, not listen to my service challenges with Sally and take disciplinary action. We have a phone number to call for unruly SWA and FED EX guests who don't adhere to pleasant conduct, and in all my time with this hotel we have only had to call once.
I wish any service person who encounters this much luck, as she is truly an overly demanding person, who won't be told no, and will do what she can to get any hospitality personnel into trouble. Thank you for your attention to this unfortunate service interaction.

Lani Sifling
from Upland, CA
They did not pick up the baggage change from American Airlines and left my son's (and his roommate) bag sitting in Madrid. We only knew that because I had to track it through American. They were left in Tel Aviv for 6 days with no luggage and no help. A call center in India is the only way to contact them. United Airlines was not helpful or understanding at all.

Evelyn Harrell
from Magnolia, TX
I am currently having a bad problem at the Houston International airport. I am traveling with 18 others trying to get home to Baton Rouge , La. We left from Denver Co. at 3:05 pm and we were to change planes Houston however we were given several departure times and finally to we would have to wait 24 hours or more before we could leave out. In this group several persons have Diabetes, Arthritis, Sleep Apnea along with a host of other physical impairments. I have insulin that must be refrigerated and I was told to go to customer service and ask for Ice. I am also one of 5 persons in a wheelchair. I spoke to Corey in Michigan who made a suggestion. This is a very poor way to say you recognize the Americans with Disability Act . I feel that your airline has no regard for the disabled or handicap . This was first and last time using this airline.we are now trying to rent vans to go home in the morning at a cost to us. You should be ashamed of your actions.

Ms Cornell Nitschke
from Corpus Christi, TX
I was on Flight UA0099, Seat 33C, Melbourne, Australia to LAX which left on 15th May, 2016. From the beginning we experienced problems with the Entertainment system on the flight from the moment we left. 40 minutes into the flight the Pilot informed us he would need turn the system off and restart in 20 mins. After this occurred we were able to use the entertainment system but it was never functioning properly during the entire flight and at one stage I had to ask the air hostess for assistance and she advised me she would need to reboot my screen. Again it worked but it was not a 100%.
When we were about 4 hours from landing the Pilot again informed us that the entertainment system was not functioning again he would now have to turn it off for good. Fortunately, I had a book to read but I was looking forward to listening to some music while doing so. The Pilot informed us to write to United via a website which while he quoted I did not understand. He informed us we could redeem some sort of compensation for the lack of entertainment on the flight.
Over all I have to say the flight did not seem long as to compared to the past as this was the first time I had travelled on the Dream Liner and I certainly felt good after the flight. Staff were friendly and it was only the entertainment system which marred the experience which over all was a very good flight. Returning home on Flight UA0098, Seat 31J on Thursday 2 June, 2016.

My flight information is leaving from Puerto Rico, United Flight #841 at 2:22pm, to Chicago. We will start on Saturday, May 28, 2016, arrival at the San Juan Luis Munoz Marin International Airport, approximately 1015 am we left the Adventures of the Sea Caribbean Cruise Ship headed to the above listed airport, arrived at 1045am. On arriving at the Airport we were notified that an earlier flight had been cancelled and they had to get those passengers on a flight first. We did not get finish with our check-in until 1:47pm. So we were told to hurry and get to gate B8, mind you there is seven(7) people in our group, I am 70 yrs old and we had my cousin, who is 75 yrs of age, in a wheel chair rushing to get to gate B8 after going through TSA pre check.
So we made it flight was beautiful until we landed at Ohara Airport, Chicago. First of all we were to pick up our luggage at the baggage claim area, I think on ramp #4 of which my luggage never showed up. We filled out a Delayed Baggage Report at 7:18pm, come to find out that in Puerto Rico the agent that check all seven(7) of us in placed baggage tags on any bag rushing to get us on the plane, so after checking all baggage tag numbers my bag was missing but it had Lashandra Sandifer tag on it. After calling your United Airlines Baggage Resolution Center - 1-800-335-2247, we were told that my luggage was still in Puerto Rico it never made our plane and will be placed it on a United Flight arriving in Chicago at 6:18 pm on Sunday May 29, 2018, we will deliver your bag to you, we will need Lashandra Sandifer baggage tag and ID. So I, Joyce Gordon called the Resolution Center again to change the delivery information.
I have called the Resolution Center several times to find out where my bag is. Lashandra Sandifer received a call from Ohara Airport that night May 29, 2016 from 773-601-1203 at 7:05pm,from a woman letting us know that my luggage had been damaged, when we tried to ask questions the lady hung up the phone and didn't leave her name. So we called back at 7:14pm asking to speak to the person who had just called us, the lady on the phone stated she was on another line and could she help us, we told her that we were inquiring about what happen to my luggage and why was the women being so unprofessional by hanging up on us, she stated that we would just have to wait until our luggage got delivered and hung up again without leaving her name or any other information. This Department at Ohara Airport baggage pickup was very unprofessional. so I called the Resolution Center again, by the way everyone I talked to at the Resolution Center ( about five (5) different people) was very nice and professional.
So today, Memorial Day, May 30th 2016, at 12;31pm, I have not received my bag yet, I did call the Resolution Center back again, who tracked the bag as being on the delivery truck that was a little behind but on their way, that was at 8:15 am, no bag yet. not only did United mess up our Sunday but now the holiday, which we have plans for, they have both of our numbers, so far no calls no word on where my bag is. I will be putting in a claim form and writing a letter to the Corporate Office, which I no you no that already, I'm tried, my holiday is mess up a lot of things in the luggage was for this holiday.

Stephen J De
from Parker, CO
Had lots of problems renewing Red Carpet membership. Tied numerous times on line, no luck. Called Premier Number and was passed to Millage Plus Desk and then to someone else not Red Carpet. So I go shunted around twice. So after 3 tries finally got some help. Love United but it should not be so hard to renew, had many problems with trying to renew on line.
Have feedback for United Airlines?
Thanks for your feedback!
Sorry. Please try again later!