United Airlines
Contact United Airlines Corporate
Toll free phone number: 1-800-864-8331
---
United Airlines is a major American airline headquartered in Chicago, Illinois and is publicly traded on NYSE:UAL. With 8 domestic hubs and 1 international hub the United fleet is 715 strong with over 375 destinations. In 2014 revenues were reported as over US 38 billion. There were over 84,000 employees reported in 2015.
If you have a problem with your United flight, call 1-800-864-8331 or with baggage call 1-800-335-2247. You will find helpful contact numbers here. Or if you need to call support while mobile, try the mobile phone contact information. Common problems include flight delays and customer service complaints.
If you would like to contact acting CEO, Brett J. Hart you may address you postal correspondence with United Airlines, Willis Tower, 233 S. Wacker Drive, Chicago, Illinois 60606. Mr. Hart was appointed acting CEO in October 2015 after then CEO, Oscar Munoz had a heart attack.
United began in 1926 as Varney Air Lines and has a rich history of holding many 'first in the airline industry' innovations. The Gershwin Rhapsody in Blue theme and slogan 'fly the friendly skies of United' are iconic. Social presence may be found on Google+, Facebook and Twitter.
United Airlines Contact Information
Report complaints to corporate and get satisfaction
United Airlines headquarters address

77 W. Wacker Drive
Chicago
IL 60601
United States

Company website

1-800 phone number

1-800-864-8331

Support email address

customer.service@united.com

Better Business Bureau rating
Browse reviews of other Airlines
Top United Airlines Complaints
Browse more than 154 reviews submitted so far

Donna L Cookson
from Waterville, ME
Flight UA986, Gate 43 Seat 38J CDC-ORD Paris to Chicago Gate 43 Time 11:40 am. I am a retied 71 year old female professional. My seat was at the rear of the airplane therefore I waited to board. The incident happen while trying to get to my seat. The incident was with a male flight attendant. He as heavy set, reddish/blond hair, working I think in first class. He was working the left side of the plane as you board. While boarding I observed first class relaxing and enjoying there drinks. The attendant was ahead of me coming toward me. He was very agitated and made it obvious he was not happy. I continued toward my seat, but there was a newspaper card in my way. (Perhaps he was trying to give out newspapers?)
This attendant came up behind me, took my right arm, lifted my arm and oversized handbag, placing it on the cart. The attendants touch was hot, and his anger was pliable. I moved forward and another male (younger) attendant was coming toward me. I voiced my complaint that the attendant behind me was very, very rude. His eyes go big but said nothing. I found my seat and tried to calm myself down. I was very upset for being treated this way. I do not know why I was treated so poorly. I do know from my work life these types of situations can go bad. You need to stay calm. If I had engaged him, the situation could have escalated. Please do not let this happen to anyone else. I feel he needs help.

Jeremy Schureger
from Hoboken, NJ
To United Airlines corporate offices. Here is my complaint. My name is Patricia Moore and I've been a long-time, loyal United customer. It was with excitement, that my husband, Jeremy Schurger, and I booked a trip to New Orleans on October 31st, 2015, 6 months in advance with 10 of our friends. We had group outings planned for Halloween and spent a good amount of money on elaborate costumes. However, these plans were disrupted on that day. After checking in our bags, we proceeded to our gate in Terminal A. We met all of our friends and proceeded to the gate for boarding. At this point, my husband and I were randomly told to step aside, that there was a weight restriction, and we were the last to check-in, so we could not get on the flight. A flight that was booked and confirmed 6 months in advance.
After asking the gate attendant for an explanation, she became very abrupt, did not offer a satisfactory explanation, and let another stand-by passenger board the flight, after telling us only 1 could go. The attendant proceeded to put us on the next direct flight, 7.5 hours later. We were compensated $150. Needless to say, our luggage continued on to New Orleans, and we missed all of the pre-planned activities with all of our friends. As you can imagine, we were quite upset. Our vacation was ruined. This flight was not overbooked. We were told our seats sat empty.
Upon our return, we did some research, speaking with associates who are United employees. We were told that this is common, but the protocol is to FIRST ask for volunteers to give up their seats. This DID NOT happen. We have many witnesses that can attest to this. Secondly, if they could not find volunteers, it is United's policy to compensate 4 times the original price of each ticket. The $150 was an insult. I don't know the name of the gate attendant, but she was very unprofessional. At this point, we are so upset with United, we are vowing to never fly them again, take our story to the news, etc, unless we are compensated the amount 4 times our cost, as per your protocol.
I would appreciate a prompt response, and hope to resolve this matter. Our flight info was UA4255 on October 31st (EWR-->MSY) in Terminal A.

LAWRENCE SIMMONS
from Olive Branch, MS
I purchased a ticket from memphis, tn to newark, ny, on unitedflight ua4411k/ date 1/15/2015, from there to beijing people china, on flight us89, then to yichang, china . When i arrived at airport in memphis, tn. I checked my bag.
I was told the plane had a problem, and i was going to miss the connecting flight to ua89 to china. I was given the option of flying the next morning at the same time. The next morning i was told my bag had gone to newark on another flight. It was not there. I have called united over twenty times, told the first 2 days my bag was still in memphis, tn. My father and mother went to the airport, got with the supervisor of baggage, she called newark and was told the bag was there, and they would put a rush on it and send it on to china. We called the toll free number for united 800 335 2247, and was told it was still in memphis. We were give a number to newark baggage, which was never answered. We called back and was told newark would not look for the bag. My parents again went to the airport, and were told they were couldn't do anything because they can't track a rush. Bag tag, which their company put on the bag. We have contacted air china, they say they never got the bag and united has it. The united people told us unless i filed a lost bag claim in china at the final destination i would not be reimbursed. When i first landed i attemped to do this but was told the bag might be on next flight. I insisted upon filing on the 20th and they brought the forms to my hotel, which i have copies of. United refuses to help, i furnish copies of my telephone bill with over 30 calls to united and air china. Enough is enough, what can i do. I have only two outfits which were in my carry on, i am here for three weeks, what can i do. My parents who are 80 and do not ceed to be going to the airport from mississippi, are going again tomorrow

We've had 2 delays In 1 week due to maintenance of your aircraft. I've had this current trip planned for a few months now. Paying around $1500.00 for my tickets and this continues to be a very big issue for me. Please give me 1 reason why I would continue to do business with United Airlines? I think United should take a better look at the 100 hour inspections. And now we just had our flight canceled. Thanks a lot

Roger Bryan Bocus
from San Fernando, SFO
Here is my complaint to the United Airlines Customer Services Manager. HC4LT9. I am a business man who travels regularly. Timing is very important to my business for schedule meetings and my customers contact and business. I was scheduled to fly from DCA to IAH to POS on the 15/02/2016. Your airplane was already taxing when encountered a maintenance (Computer) problem. We all sat on this plane for a period of over 3 hours (that was disgusting).
We were finally returned to the gate and left for Houston not until 1:30pm arriving after 4:00 pm missing my connection to POS. You customer care personal was not so caring after being told there was no accommodation for the group of us now stranded. After a loud out-bust by some of the customers one of your agent contacted Washington to find out the real reason for the delay (It was maintenance and not the weather). That was then corrected and vouchers were given for accommodation.
The wait to the Hotel was over 90 mins and I had to assist two of the passengers with their incidental deposit as to be able to spend the night in the hotel (Park Inn Suite).
The flight to POS on 16/02/16 was also delayed. We all had to deplane (due a maintenance problem) and re-board another plane again. I missed my scheduled meetings which I had rescheduled for that night at the airport.

Lin Fong Hom
from Los Angeles, CA
What is the protocol for duplicated seating assignment? On Feb. 16, 2015, I was en route to New Orleans from Los Angeles, via a layover in Houston. I was already settled when a couple rudely stated ," You're in our seats!" I took out my boarding pass and sure enough I'm in the correct seat. The white male attendant then took my ticket, not theirs, and proceeded to have my boarding pass reprinted, so that I was reassigned a new seat. Upon returning to the plane, he handed the ticket to a female attendant who proceeded to hand me my newly printed boarding pass w/a new seat. At this point, I am pissed to say the least. I told her that I was first to board the plane, first to settle in my assigned seat, and in no way was I going to move because if anyone had to give up the assigned seat, the couple w/ the duplicate seats would have to.
I demanded to know why I was being assigned a new seat when the male attendant did nothing w/the couple's tickets. Switching attendants to settle the same problem is horrendously unprofessional. She replied with, " I know nothing about the situation, but this is your newly printed boarding pass. I refused to move and in my mind if the Fire Marshall had to called in so be it. I felt that the situation was racially biased. I am Chinese American in my late 40's and so were the anglo couple also in their late 40's. Please respond as to the proper protocol regarding duplication of assigned seats. As a supervising manager, the actions of both of these airline attendants were unacceptable, especially in light of the fact that the couple effortlessly were reassigned new seats.

TiffanyNameth
from Tiltonsville, OH
Plan was delayed 20 minutes from Pittsburgh due to deicing the plan; arrived in Houston at 11:30 missed my connecting flight to Lafayette: which was suppose to depart at 11:25 a.m. Scheduled another arrive Flight to take off at 2:46 p.m. delayed until 4:40 p.m. on December 19,2014. December 28th,2014 arrived at Houston on time; flight was suppose to take off at 7:10 p.m. delayed until 8:30 p.m. Had made prior arrangement to have a service pick me up at the airport; had to call and tell them my flight would be delayed. Flew United years ago at that time it wasn't that much of a hassle. Wondering if I should even venture flying United again!

I was traveling on a business trip from Washington DC to Redmond Oregon on Friday March 28th. Our plane got in from Chicago to San Fransico at approximately 9:00 PM. At 9:35 PM the intercom said that our flight UA5414 was cancelled. We were told to go upstairs to the United desk for further instructions. The united agents said that there were no flight on other airlines and United was not going to put on an additional flight. They told us that they could not get us out until Tuesday April 1. They said that they would put us up in a motel for 2 night which is 2 nights short of the time United was going to delay. I had to get home to take care of animals and get back to work of which I had a important meeting on Monday. The United staff was very callis to what inconvience that United created by cancelling the flight. They could of rented a van or bus to drive us to Redmond which most passingers would of done. United did not offer any vouchures of any kind to help soften the blow. Out of the blue after 2 hours of offering us no real solutions they said that they would put on an additional flight Saturday morning. Some people left the airport and did not know about the additional flight because they took the information the agent gave them offering them no solutions until Tuesday. I feel that United owes us an apology, a truthful explanation and a flight vouchure before I want to fly and recommend United to anyone. I have flown on several airlines and I have never been treated so poorly and unprofessional as we were treated by United. Other airlines will do anything to make up for their mistake and this was United's mistake.
Bill Lang
6424 SE Scenic Drive
Prineville, Oregon 97754

Dear United:
As a 1 Million miler, I greatly resent your pulling UA Flight 5177 away from the terminal on 28 March only to sit on the Tarmac.
As I write this, we have been on the Tarmac for 1.4 hours and now the airport is shut down or closed.
I am in an upgraded seat 2C but would far rather be in the terminal.
Why on earth would you not leave everyone in the terminal until the weather passes?
It can't be to maintain on time departure because we left late anyway.
Gary Jones

Teresa Langley
from La Quinta, CA
On July 27 th I traveled from Florida to California. No problem with my flight. But I traveled with 2 pieces of canvas style roller luggage ~ one piece is totally unusable now. The piece has small area holes that were not there before. I had to purchase two new pieces for my return trip to Florida. If there is a number for United Airlines corporate complaints, I would really appreciate it!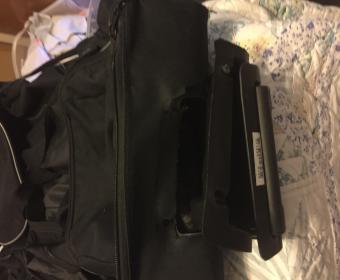 jackie O.
from Destin, FL
My husband is a contractor for the military. He has orders from the government for us to move to Japan. I called United Airlines Saturday, May 2nd for the first time to inquire about our luggage restrictions. i was told that since we have orders we were able to take 4 bags. Today, he checked in and was charged $400 for his third bag. I called after he told me that I could take 4 bags when I flew on June 2. I called United again today, May 8 and requested the information again with the hopes I could get it in writing via email. I was transferred to someone who spoke English as a first language (no other person I talked to fully understood me maybe? But, is that my fault??). The lady I was transferred to was RUDE when I told her what I was told and the outcome with my husband's check-in. She did not have good customer service skills.
I think it is horrible customer service on United Airline's behalf that my husband serves his country in a HUGE capacity. He is an aircraft electrician fixing the Air Force's F15s. His job is crucial to the military. We have moved THREE times in less than a year. Our life is very much like the military only much LESS stable. And, we have orders from the US Government, but are only allowed to check two bags at 50 lb each even though we are to move for 8-12 months for him to complete his job. My husband is no longer active duty with the USMC, but he is serving the Air Force. It's horrible you treat people like this. We are not just traveling. We have ORDERS from the US GOVERNMENT.
If my flight was not booked, I would definitely find another airline who is more respectful to customers on the customer service line and who trains customer service personnel correctly. Why did it take me getting transferred on my 4th call to get told the "correct" information (even if it was in a rude tone)?

Had 48,400 miles removed from my frequent flyer account because I did not have activity for 18 months. Asked to have them reinstated and they refused. Gave no options such as a penalty fee for reinstatement. Got screwed and without recourse. American Airlines allows miles expired after 2002 to be reinstated for a fee of $200 for up to 50,000 miles. American also sends out notifications of miles about to expire. Did not receive any notification that miles may expire and now am looking at getting screwed out of about a $1,000. There sole intent is to have as many frequent flyer miles expire worthless so as to reduce their liability. No one at United to whom I made this accusation argued my assertion. Horrible, horrible program. No wonder their customer satisfaction is so low. Sorry I could not rate them with zero stars.

Daniela Vargas
from Chatham, NJ
2 of my family members and I, were supposed to fly from NEWARK Airport to DULLES in Washington DC, to catch a plane there to SAN JOSE, Costa Rica. The flight to DULLES was delayed, which made it impossible for us to catch the connecting plane to Costa Rica. I made a huge line to ask the lady in charge of my boarding gate what to do, because we weren't going to make it on time to board the plane in DULLES. The lady never got to me before they ended the boarding there, I had to interrupt her to get an answer from her which didn't even make sense.
She told me to go to the customer service. I went and made another hour and 1/2 of angry people line there, and when I finally got to the end, the guy told us that the only option for us was to wait until FRIDAY 01/01/16 (Today being WEDNESDAY 12/30/15). Now we need to wait 2 DAYS to reach our destination! Our whole purpose of the trip which was to spent the 31st of December with our family was ruined because of some delay the United airlines had on their end.
Not only that but our bags left the airport already so now we have to let them sit in Costa Rica while we wait for our flight on Fri 01/01/16. This has been the worst experience we've had and I am 100% sure I will never use this airline again! If a customer months in advance for an airline to take you somewhere on a specific date, it's their responsibility to assure that this happens. I was at Newark airport from 4 am- 9.30 am, spent all this time there just to know that I am not reaching my destination until 2 days later.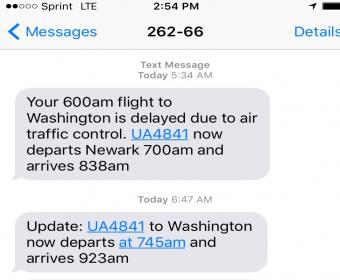 Me and my wife was catching a flight UA1764 from Orland to Newark 3.30 on the 25.11.15 to catch a flight to London-Heathrow.We got the on plane and as we was about to move away from terminal the captain said there was something wrong with the baggage door, after about half an hour we were told to take our small hand baggage and go back to the terminal as the plane needed to be pressurized, after another half hour we were told to collect all our hand baggage from plane as it would not be flying.This meant we would miss our connection at Newark, we were then told to go to gate 48 to fly to Newark and then fly to Heathrow the next day at 7pm as this was no longer an option for us as we had family commitments.
So my wife asked if we could get another flight, after an hour we was told we could fly with Virgin that night to Gatwick so we had to go to reclaim our baggage which took another hour as they could not open up the plane straight away. Then we had drag our cases to the main terminal to the Virgin desk after all this stress because we had to fly to Gatwick then get a taxis to Heathrow as our car was parked there which cost £91.00 which really stressed me out. so I would like the taxis fare back and compensation for the stress to both of us .we are 67and68 year old and this does not help at our age.

Kip jones
from Naperville, IL
I'm 6'8. I'm on flight ua5396 on mon feb 9th flying to Fort Wayne in. from Chicago at 12:45. I set in my assigned of 10b. All passengers were aboard. I ask to move to an open exit isle seat. The stewardess said no. Company policy is no unless you pay extra for those seats. Really??? Wow??? That's certainly some greed over common sense!!!

I had to change a flight date from March 26th to March 30th. I was charged $200.00 to make the change plus an extra $132.00 for the extra fare, which I agreed to because I had to be back in Wi by 4:00 PM. I was booked on Flight UA 4823 IAD-CLE which was to leave at 12:06. The plane was delayed over an hour and I missed my connecting flight to Milwaukee. United had to rebook me on a later flight UA4987, I did not arrive in Milwaukee until 6:00. United change the flight on me which I now I feel I deserve a refund of the $332.00 because that ruined my plans. I had the expection of being in Milwaukee at 3:30 not 6:00. For that I could have booked a 1 way ticket a lot cheaper.

RUINED ANNIVERSARY THROUGH SPRINGFIELD/BRANSON AIRPORT
An anniversary trip to Jamaica we booked approx.8 weeks before our anniversary.
We were to leave SGF on March 7 @ 5:57am from SGF arriving 3:55pm in Jamaica to celebrate our 34th wedding anniversary March 8th.
SGF to ORD to Jamaica on United Airlines.
We made arrangements for someone to care for our animals, kenneled our dog, spent the night at our daughters so they could take us to the airport.
Arrived at the airport at approx. 5:00am got in line, everything was good, when we heard a lady in front us say United had just cancelled the flight and a few moments later cancelled appeared on the flight board. We continued to wait in line and after 10-15 minutes, then a man comes around giving us an 800 number to call. We called the 800 number and gave them our conformation number and were told that we were booked on a flight for March 10th an and I told them no we were booked for the 7th and was told there was nothing they could do and we could stay in line and see what the agent had to say. At about 6:00am we got to the counter and the agent told us that we had booked at a bad time and everything was full in all the airlines. We asked what happened and we were told it was just something that happens!!! And the soonest they could get us out was March 9th going through Delta airlines and they would extend our vacation returning on the 16th, but we did not know if we would have hotel reservations through the 16th. We asked what kind of compensation we would receive and we were told not to worry about that now and nothing more was said. All they could do was get us out on the 9th and at that point another agent spoke up and said if we wanted to leave today then we need to go to another airport. We asked if United would get us a rent a car and the agent stated No, since we were dropped off, we needed to call who dropped us off to come and get us and take us to another airport! Because we were not going anywhere from SGF and that we had to go to another airport
We were able to get our son in law to pick us up, and that made him late for work! We drove back home, picked up the dog from the kennel costing us $16.00, calling the caretaker for our other animals.
Spent 2 hours on the phone trying to rearrange our resort with airlines and finally our resort helped us coordinate with the airlines the best they could.
Then we arrived at SGF on 9th went to check in with Delta airline arranged through United and were told we needed a Visa to go and then we needed to pay for our bags because we were not going Intl, so going back and forth until I was again in tears, we were finally Oked for the flight after almost an hour it was just chaos no one knew what to do (4 different agents). We did not arrive until 8:00pm and did get to the resort until 10:30pm missing the whole day and nothing was open to get something to eat.
Now to our return trip on the 16th.
We were returning on United airlines departing at 1:14pm, when we arrived at the gate it says departing at 12:20pm great! Then it was changed to 2:24PM and we connected at ORD at 8:13pm, got through all the chaos at ORD at the gate and now the flight departs at 8:40pm we just made it, then it changed to 9:35pm, then after 9pm it changed to 10:30pm, then about 10:00pm they cancelled the flight. Leaving us at customer service with about 50 people ahead of us. An employee passing by made a statement why don't some of us go downstairs to the ticketing counter. We made our way with 10 people ahead of us and finally at the ticket counter to book our flight and get a hotel room and to make them aware that I was a disabled veteran on meds and would be out in the AM . There were no flights available until 8:13pm on the 17th leaving us at the airport 24 hours then may be we would be able to get a flight, but we could get on a standby list. All food was closed and was told to call the hotel and was given a number for the shuttle, I called and it was the wrong number waking some poor lady up and then we had to go back up to the counter and get the correct number. Finding the shuttle pickup was almost impossible with the directions we and about 6 other people received. We finally made it to the shuttle and about 45min. later got our shuttle. When we got to our room we had 5hours before we needed to get back to the airport.
We arrive back at the airport at 6:00am and we are on a standby list and at this point my husband has no more meds and is a Disabled Veteran. We are 2nd and 3rd on the list, we were able to be ticketed for the first flight out, we entered the plane and found that there was only two seats available leaving me standing and had to returned to the counter. A passenger had boarded the plane without checking in! I was then put on standby for the next flight so I waited until the flight was on the board and ask if I would be able to get on the flight and to my amazement I

SHARDA TARA
from Meerut, UP
The person at toll free number at Gurgaon should be indian who can understand English speaked by indian because my husband contact who was foreign lady who was unable to understand English and could not able to solve problems

Albert "Al" Freitag
from El Dorado Hills, CA
On June 13, 2018 at apx. 12:40 P.M.after just deplaning from flt.# UA-4927 at Providence, R.I. I fell while attempting to sit on a wheelchair just outside of the aircraft door. I hit my head above my right eye causing a bruise and on my right side causing a break in rib #7. My doctor told me it will be about eight (8) weeks for it to heal. It is painful.
For more and complete details contact me at the above e-mail address or (916) 933-2751.
Al Freitag

Melvin Ritchie
from Cincinnati, OH
We wen on vacation on May 21 2018 and on our first flight in Cincinnati was cancelled so they helped get us new flights. We were told everything was good we were to fly to Chicago leave at 10 am and then our connecting flight was at 5 pm ok good. We get to Chicago and go to check on our next flight and to our surprise it is at 5 pm the next day. We wait in a line for 3 hours to get things straightened out and they got us a room and a meal for the night and left the next morning needless to say it put everything a day behind and we lost money on our hotel where we were staying and had to rebook. On our way home 06/18/2018 same sort of thing everything was good till again in Chicago. We get to Chicago and were running close on our next flight and we have to recheck our baggage and stand in another line for 2 hours just to find out that our flight again to Cincinnati was cancelled and we would have to wait till the next day again for another flight this was at 7 pm I had to be at work at 6 am so I could not wait till tomorrow to fly home. We would up having to rent a van costing us over 300 dollars of our own money and over 40 dollars in gas just to get home. It was something we completely hated no sure we will ever fly United again after this fiasco all 6 of us just want United Airlines to make this right!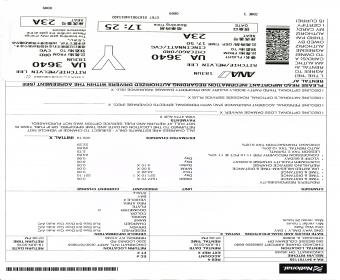 Barbara D Holder
from Gary, IN
I arrived from after a five hour wait at Dallas airport to Chicago Illinois, Monday June 18, 2018 upon arriving I was told my luggage didn't arrive . I filled out a form. on Tuesday I was told that the luggage was ready for pickup. I called and informed them that I was a senior and lived in Indiana. They said we will have it delivered. Wednesday I received a notice that my luggage was on its way. Thursday I received a message that it had been delivered. I called and stated it has not been delivered I'm at home and no one has come. Friday I called and was informed that the luggage was scheduled for delivery on Saturday morning. I expressed my anger and they connected me to a supervisor. Upopn speaking with the supervisor she said the delivery company was going to call me. unbelievable they stated we left your luggage on the side of the house . It rain all day on yesterday, stormed. I looked out and sure enough they had left my luggage outside on the side of the house where a BIG SIGN SAYS do not go up these stairs., I have no way to get it down and it is soaking wet. I was told by the delivery company this is a policy of United - to leave the luggage if no one is home or answers!
SHAME ON UNITED AIRLINES
SHAME ON UNITED

Shelia Williams
from Springville, AL
We had a Flight on Sunday May 27, 2018 Flight# UA6185K to Las Vagas. SJ Williams, Shelia Williams, and Makenzii Williams. We had set on the aircraft for for 5 hours before they told us to get off the plane due to mechanic problems. When we got off the airplane we had to get in line to re-route us to our destination. But we didn't a flight out until 10:00 PM central time. When we arrived in Houston, TX they said they was going to put us up in one of the airport hotel. They took us out to a Holiday Inn that we wasn't aware of. I lost money at the Venetian Hotel in Las Vegas we had to pay for a day that we wasn't there and had reservation to go to the Grand Canyon which was pre-paid in advance and lost money their too. United Airline is responsible to give us our money for our lost but we haven't received anything. Also, the customer services at the Birmingham Alabama airport was very, very poor they was horrible. They was arguing with the passengers. Also, one lady I have their name is you need them I will gladly give their name to you. After we stood in line over an hour and half she brought a group of people and put them in front of us and that pushed us back further in line. We are very angry and upset with the customer service in Birmingham. After we sit on the aircraft 5 hours the attendant gave us hot water to drink with no ice and it was horrible. Also, coming back home another aircraft was delayed in Houston, TX. We didn't get home until later that evening on June 1, 2018. You can contact me at 256-295-6240 or 256-478-6868 so we can discuss this matter. We didn't get to Las Vegas until that Monday instead of Sunday. If not I will be going to the Better Business Bureau regarding this situation. Thank you, Shelia Williams

Howard Hashimoto
from Hilo, HI
On a 6 day trip to Japan with a stop over in Guam on October 7, 2017. Did not receive our bags when we landed so we filed a claim (File Ref # GUM 16950M) at the United missing bag department in Guam on October 8. Filed a Customer Property Claim Form (Interim) on October 26, 2017 because we did not receive our bags for 4 days. About 12/20/2017, I called the Baggage Resolution Center and they said I had filed a loss claim so I had to resubmit an Interim claim. I do have the original copy which shows that I had submitted an Interim claim. Resubmitted an Interim claim on January 10, 2018. Was told by the claim department that the processing would be done by March 19th but have not gotten any response. All the copies of tickets and baggage claim receipts were submitted with Interim Claim. According to your "Notice of Baggage Liability Limits" , we are entitled to compensation Please let me know what your office has decided. This complaint is for both my wife, Joyce Hashimoto (United Frequent Flyer #CB779266), and myself (United Frequent Flyer #SV020876). Thank you very much.

george elias
from Cleveland, OH
my name is George Elias I was traveling from Cleveland Ohio to Beirut Lebanon on the 18th of Feb 2018, My confirmation # was ET840N all my fights starting from Cleveland (an hour delay) to Houston were my flight was also delayed Germany were delayed, therefore I missed my MEA flight in Germany to go to Lebanon. This was a horrible experience. I'm sorry to say it was my worse travel experience with United airline .I addition, the driver who was suppose to take me from Beirut to north Lebanon, left me at midnight and I ended sleeping on the benches in the airport.
I would like to be compensated for the agony that I experienced in this ordeal trip. Please advise.

Ron Sasina
from Hayward, CA
I am stunned by the stupidity of your flight attendant who required a dog to be put in the overhead baggage space. An unquestionably disgraceful action to take.
You have taken responsibility; however, the flight attendant has not and hides behind a false statement. Please do more than reprimand this employee and terminate her employment with your company. Likewise, other attendants on the flight should be asked why they did not intervene.
This situation makes it impossible to ever fly with your airline again.

arlene caplan
from Chester, NJ
i tried to make a reservation from pbi to ewr on tuesday, march 6th. i tried to make the reservation less than 3 weeks out. i have a lot of miles. i used to have a united plus credit card, but i found it so difficult to use the mileage i closed it out. in trying to make this reservation i was offered 60,000 miles and over $200.00 a ticket. the retail price of the ticket when i called was 16.00 more a ticket. when i said to the reservationist on the phone that it doesn't make any sense i wasn't saving anything and she agreed. i tried again today to make a reservation using miles to go from pbi to ewr on tuesday or wednesday march 27th or 28th returning on monday april 2. i was told i had to use 50,000 miles each for the return flight because there was no economy tickets for mileage on the way back plus the 32500 miles each on the way there plus over 200.00 each for the flight from pbi to ewr plus the cost of the return flight back. like the flight on march 6th it was easier to just fly jet blue and it was cheaper. i guess you know that the cover of university of chicago business school magazine sometime this past year said "united is trying to be less awful". you are not succeeding.

mike.mccoy@greatwesternbank.com
from Sioux Falls, SD
We flew AL 1655 back from Cancun 2-10-18. They were late getting there due to a late inbound flight (as emailed from UAL). We got into Chicago late, with the majority of the plane having connections. When we got there we were running through customs when a guy from ??? gave us express tags. Fine, but no one new what do with them. Got down to claim and recheck bags, gal said too bad, you missed your flight, even though there was 20 -25 minutes left. Then the Sh&t show began. The ticket agents claimed weather was the issue and basically F-You..this went all around until they finally gave out some vouchers, after security called, plus mgt. This continued the next day..Rescheduled 3rd flight, no help at counters, ect..Still out another $150 bucks plus my extra day to relax. Hard to find a reason to take UA again. Backs up all the social media goings on the last year.

Alexandra Tountas
from Libertyville, IL
When booking my flight from Houston to Chicago on February 25, 2018 I was double charged $188.30. I called Reservations on 2/3 as soon as I saw it was deducted from my bank account twice. My Confirmation number is IMNTVR. I've called every day since 2/3 and spoke to numerous Supervisors, Sasha, Andy, Frank, etc. who insist that I will get my refund within "24 hours". However, even after my Banker called stating that she needs a simple note on United letterhead, the Supervisor, Frank, insisted that they have no way to send a fax or email to release my funds. It is now 4 days later and I still have not received my refund for the duplicate charge. My banker says you have it on hold until Feb. 9, 2018. No one at United knows HOW to release this hold. I find it ridiculous that even your Supervisors claim they cannot reach your Accounting Dept. and I've been told they do not have phones!!
I've also had to sign up for a new mileage plus account as my old one has "disappeared" and I've lost my miles. I will definitely think twice about flying United in the future. Please issue my refund ASAP! Thank you.

Peggy Strutz
from Phoenix, AZ
My sister and I had received a credit in the amount of $125.00 each last April. I called and spoke with your service department to retrieve the certificate numbers to book another flight. They told me that they have no record of this. What is going on? You did send me an email with the certificate numbers last April but (totally my fault) I may have deleted them by accident. I am disappointed that you would keep a record of this for your files. How do I obtain my credit?
Our names are Peggy Strutz and Karen Strutz
flew last April from Phoenix, AZ to Washington DC
My phone number is 480-244-5473
My email address is pegstrutz@yahoo.com
Hopefully you can rectify this situation.
thank you for your prompt attention to this matter.
Peggy Strutz

Howard hogan
from Glen Cove, NY
Let me preface, I have enjoyed flying united historically and will continue using your airline in the future. This experience was an oulier for us, but I believe should be shared. My wife, daughter and I were flying from DIA to OHare this past week and had a connecting flight to Asheville at O'Hare. The flight from DIA was delayed and we were tight against the connecting flight. We asked the flight attendant if she would be able to help us if the time was very tight when we landed by calling the other gate when we landed to let them know we were on our way. The flight attendant told us that she was not allowed to do so, which we found strange because airlines in the past have done so before. When we landed we found out the gate changed to a terminal on the other side of O'Hare, we were going to have to run to see if we could make it. I again request assistance and was told flatly, "no". I was surprised and frustrated. My wife and daughter and I ran to the terminal, I have a heart condition and a bum knee...it was not a pretty sight! We made it to the gate after they had closed. After some significant begging and some kindness by the united gate attendant, they let us on. It was a poor experience and did not reflect well on United. Thank you for your time and consideration.
Sincerely, Howard hogan

gary kaufman
from West Salem, OH
made reservations #p8r23k many months ago. I was assighned seat 17 d/e from Chicago to san juan. After my wife and I were in our seats two other people came by with the same seats on their boarding pass and the seats on our boarding pass. Solution was to have us gather all our belongings up and move to the back of the plane. I had these seats for months and was already sitting in them so why did I have to move. This was very inconvenient and to the BACK of the plane in undesirable seats. Please explain this action and why I should fly with United again.
Gary Kaufman

Donald Usher
from Castle Rock, CO
My name is Barbara Mendehall Prince, My husband was a pilot for you and had a crash and was killed in the 80s I had two children at the time and was all alone to take care of my young children, until this young gentleman a friend of my husbands decided to marry me and take care of me and my kids. Well im 77 years old and am traveling except I have to pay alot of money to fly because you took away my flying privileges away because I remarried. I think that is very unfair and I will never have my husband back and he worked hard for you and he is in heaven and Ive been flying a different airlines but I don 't know how long I have left so I would like to fly United one more time for my husband. I'm going to maine for a wedding next year so if you can help with the price I would really appreciate it. THANKS AND HOPE YOU CAN HELP

Leslie Murphy
from Great Falls, MT
On October 14th, 2017, my husband (Tom) and I flew United Airlines from Great Falls Montana, to West Palm Beach Florida. My husband had a board meeting he had to attend in West Beach Florida the following day. We left early in the morning on Saturday the 14th to make a connection in Denver, etc. The plane could not land in Denver because of fog and then because of fuel shortage landed in Wyoming to re fuel. We spent almost 2 and a half hours on the landing strip in the airplane in Wyoming and then flew back to Denver to land. Because of such a long delay we missed our connection and had to wait in a customer service line- (the only one open at the time) for three hours to speak to a representative. Finally after 6 hours we were told we had to spend the night in Denver and we could only fly to Fort Lauderdale in the morning and we would have to rent a car to get to West Palm Beach. Our luggage was lost and it took til 10:30 that night to finally track down our luggage in Denver. Tom missed his Board Meeting which was serious for him, and we had to pay $30.00 a day for the car rental because we couldn't return it in West Palm Beach. We fly all over the country and we know that their are situations that occur beyond anyone's control but we felt the United did not have appropriate customer service in making us wait for 6 hours before we could make different arrangements. No compensation was given for hotel or meals or rental cars. We also felt that the luggage was a huge error in that no one could find it til 10:30 that night. My husband's board meeting caused him extreme difficulty and we have to re schedule a meeting which is a huge expense. WE would like to be compensated for all of our additional expenses while flying with United Airlines. I would be more than glad to send you a copy of our itinerary from that day.
Thank you so much for your time in this matter,
Leslie Murphy

Nicholas Harvey II
from Houston, TX
On 10/9/17, I had take a United flight from Akron Ohio(flight UA4716) to Houston TX with a layover in Chicago(flight UA1218). While in Chicago, they informed me that I had to leave my carry on luggage at the end of the walkway so that they can put underneath the plane(cargo) area. When I arrived at Bush airport in Houston, they had informed me that my baggage was still left in Chicago on the walkway and that they never put it on the plane. Unfortunately my car keys were in the bag(baggage #4016 997852). Therefore, I had to take an uber to and from the airport to my home, which cost $45 each way. In addition, I had to take an uber to work that morning costing me another $9. Lastly, I had to pay for an extra night of storage for my vehicle($8) since I couldn't drive it home. I am very upset and would like to be compensated for my inconvenience. It was not fair for me to pay all of these extra fees due to the fact that you left my bags in Chicago airport. Please contact me at 281-235-7213 or nickharvey28@gmail.com
Thank you,
Nicholas Harvey II

Elisabeth E. Hau
from Newport Beach, CA
The complaints are many. Dating back to Dec. 2016 and Jan. 2017, but my latest is this. On my last flight with U.N. this is what happened. On
Oct. 23 2017 i had a flight from PWM to EWR and then from EWR to SNA. My almost new luggage was badly damaged for one thing. It is a hard
cover case the corner was crushed plus it has a cut on the side, and can't be repaired. Also I had given when i booked in september row 8 from
EWR to SNA why this was then changed to row 23A I don't know. I have a problem with my hip and walking that far back was a problem for me.
Also ;when going to the lounge at EWR with my voucher I was told by a very nasty counter employee no. even so, one other lady said yes come
on in. The shenanigans by UN is over the top. I feel discriminated I needed a wheelchair to get around at the airport to be treated that way. My
vouchers expiration date is 10/31/17 . My next flight on U.N. is in Dec. and I'm very concernd about it.
A reply how U.N. is going to handle my luggage case is appreciated
Sincerely elisabeth E. Hau
949-642-0665

GERALDINE PAGE
from Chesapeake, VA
THE FLIGHT WAS CANCELLED FROM MIAMI TO NEWARK NEW JERSEY, I ACCEPTED THAT THE PROBLEM I HAVE IS WITH THE AGENTS AT THE TICKET COUNTER TO CHANGE MY FLIGHT. I FELT LIKE THEY DISCRIMINATED AGAINST ME BECAUSE I WAS A BLACK WOMEN
AND THE REASON I SAY THIS IS BECAUSE WHEN I GOT TO THE COUNTER TO CHANGE MY FLIGHT FOR A LATER FLIGHT I WAS TOLD THE NEXT AVAILABLE FLIGHT WAS THE NEXT DAY AT 11:45 I ASK THE AGENT DID HE HAVE ANYTHING EARLIER AND I WAS TOLD NO.
SO I GOT OUT OF LINE AND THE CUSTOMER BEHIND ME TOLD ME SHE WAS GIVEN 9:45 PM THE SAME NIGHT. I WAS VERY UPSET WHEN I HEARD THAT SO I GOT IN ANOTHER LINE THEN THEY TOLE ME THE COULD GIVE ME A FLIGHT THE NEXT DAY AT 7:30AM THE NEXT MORNING, I SAID OKAY THE AGENT TOOK ALONG TIME PROCESSING WHILE SHE WAS SPEAKING SPANISH TO HER CO WORKER AN THEN SHE TELLS ME THATS ALREADY BOOKED AND THE NEXT FLIGHT OUT WOULD BE 3:00 PM THE NEXT DAY. I TOLD HER I COULD NOT WAIT THAT LONG BECAUSE I WAS A DIABETED AND NEEDED MORE MEDICINE THEN ALL OF A SUDDEN THE 7:30 AM FLIGHT WAS AVAILIBLE. I FELT LIKE THEY WERE HOLDING CERTAIN FLIGHT FOR CERTAIN PEOPLE. I WAS VERY DISAPOINTED WITH THIS SERVICE. I HAVE FLOWN WITH UNITED SERVERAL TIMES.

Ulrich Schaupp
from West Palm Beach, FL
Confirmation CZP48Q Flight UA 106 Sept. 23
still waiting for partial refund for me and my wife on this flight no AUDIO or internet food was terrible !
long time frequent flyer Ulrich Schaupp AR 821024

Raymond and Mary Stefanacci
from Morrisville, PA
while my flt mileage from newark nj to denver was 1604 miles each way ie 3208 times 2 tickets=6416 miles ,i only received 595 miles per ticket=1190 total miles. im told by united that i am only entitled to this amount based on the cost of the ticket not the miles actually flown.i have been saving my points for a trip to europe for my wife and i and i am very displeased with this policy. was i wrong to believe that your mileage plus program does not mean the miles traveled???? I drove from pa. to newark just to get a united flt. i believe i should be awarded the difference between the 6416 mileage indicated on my itinerary and the 1190 issued me. if this is your policy, their are many other airlines to choose from. i have only chosen united over other carriers and now that i am retired and have time to travel i would hate to change now.please advise as soon as possible as to the disposition of this matter
cc newark star ledger
r phil. inquirer.

Rather not say
from Gulf Breeze, FL
The flight from Kauai this last Friday night , the flight attendants definitely had attitudes. I'm not sure if burned out is the word, or underlying completely sick of customers. I strongly suggest they fly on a SouthWest to experience real warm customer service. And frankly, I thought I was possibly treated with disdain because of my race. I am white.

yannick neveux
from Edmonton, AB
After my inbound flight (UA1821) (with United) was reschedule to the next because of extra time necessary for check-in to confirm by agent that I am indeed allowed to travel with my french passport despite an original booking with my Canadian one, I was told very nicely by agent that everything was ok with my return ticket... yet when I went to the Air Canada check-in counter over 2hrs prior my return flight (AC176) I was told that their system was showing my return suspended by United and to call United as they owned the ticket...which I did and was told to go to United check-in....which I did to find it deserted...by the time someone showed-up I had missed my flight....to be told that United system had no trace of my booking or even of me flying with United the night before and that's why my return-flight was suspended...the reason being that the booking was made via Orbits and that United had no access to any of the data...therefore, I was to called Orbits. Yet, Orbits confirmed what Air Canada told me, that the ticket was own and canceled by United and after spending 2hrs with Orbits, I was told that without explanation or apology United had just booked me for the next day to arrive 7 hours later than original booking....no compensation, food or hotel was offered when asked.

Patricia Schulke
from Brook Park, OH
440-420-9923 I booked a flight for Thursday Sept 7th 2017 for PM thinking I was booking for AM When I went to check in I REALIZED MY MISTAKE. MYGRAND DAUGHTER NEEDED TO BE THER Thursday MORNING . When I tried to change reservations to am the only options I was given was to cancel reservations and rebook which cost me another 338$ X 3 for changing only the going to NY reservation We were keeping return flight. The plane we were changed to was empty. I was told ticket prices were like a bucket system , if plane is empty cheap.
I do not think that flight was close to reasonable and will consider taking another airline before using United again . I do not think they were very sympathetic

EDITH SHANKLES
from Lake Village, AR
on august 10th I had a international flight to India which had to be changed cause of a problem with the visa...we were told no additional fees cause of the problem I had incurred...then I was told there was an additional fee of $1056.00 cause of the ticket change... the agent I talked with said when I returned to the states to call ya cause the $700.00 of the $1056.00 would be refunded...however when I called them today they tell me no u can not get anything back...the agent lied to me...ya need to teach your agents to be honest.... using United Airlines I will never use...and I will make sure this is well known...this is not how u run a business.!!!

Margaret G Dew
from Abingdon, MD
Experienced a five hour delay on my trip to Taiwan but on the way back, I experienced a seven hour delay. Staff response was terrible. Did not see a steward for five hours. Pilot discouraged passengers from departing the plane but when the heat became unbearable we left only to be turned right back to the plane which still did not take off for two hours. Pilot kept saying we were departing when clearly we were not. I asked for water too take medication and was ignored. As mentioned did not see a steward again for five hours. In first class there was air conditioning and water so clearly the staff had the capacity to treat passengers as human beings just not if you weren't in first class. The customer service has been abysmal regarding my complaints. I was on hold 45 minutes only to be cut off. Never fly United if you expect to be treated humanely or even if you want minimal respect, the staff is terrible, the planes need maintenance and customer service is nonexistent.

Laura Feltus
from Rockford, MI
My husband is in the middle of trying to get home for his brother's funeral. His flight from Denver to Grand Junction, Colorado was delayed for two hours and then cancelled all because the flight attendant was late. He is now stuck in Denver, Colorado with no extra money thinking he was going to be home by now. He has not eating any meals all day and is very exhausted from his trip and the loss of his brother. Your company should compensate him with a paid hotel room along with a paid meal of his choice and paid breakfast, if he chooses. All because of your employee, I would rate his experience with No stars!!! His flight number was: United Airlines 4608.

Tony Montoya
from Louisville, CO
Water leak in restroom flooded the floor of the airplane. No notice from crew other that to ask passengers to put items on their laps. No explanation, no assurance of problems resolved our issues based on leak. I am involved in training at local schools should an emergency occur this was a poor demonstration.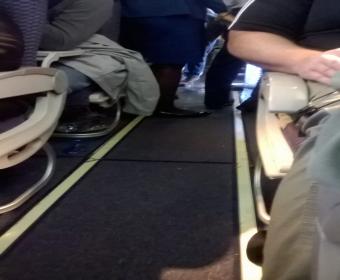 Lynette Pauul
from East Elmhurst, NY
Currently the non departure of UA 745 La Guardia to Denver. onSep 24 206 due to "technical difficulties" is proving very irritating, very little information was given out and quite by accident found out a meal voucher was available. I am on holiday from New Zealand and have wasted hours sitting around the terminals freezing. Only flew United because it belongs to the Star Alliance. Would currently only rate my experience today as one out of five barely. I understand the safety needs but communication seems to be a major issue today for your company.

Beverly
from Archbald, PA
I had a very upsetting experience on a flight with united airlines on Tuesday Sept 13, 2016. My sister, niece and myself were checking our baggage and a gentleman (I did not get his name) but I would have if I had known how rude and inconsiderate he was going to treat us. It was at the FLL airport and he stood behind the United Airlines counter and made us empty all three of our carry-ons on the filthy floor b/c he said our carry-ons were too fat and they needed to be able to fit into the measuring container that gauges the size that is allowed.
I didn't see any problem with my carry on or my sisters.. my niece's may have been a little too fat so we agreed to his demands. We had to sit on the filthy floor and rearrange all 3 of our carry-ons while he just watched us struggle for at least 15 to 20 minutes. Finally after we had to put shoes and some other items in our purses did he agree that they were just OK. So we boarded and to my surprise I saw in the overhead compartments on the airplane at least 10 probably 15 carry-ons that were twice the size of what that gentlemen made us rearrange and separate ending in our purses that we had to carry for the next 6 hours to PA at 10:30 PM. I have traveled on an airplane at least 30 times if not more, and I think we would know by now how big our carry on should be. It was so out of line and I feel totally harassed by the treatment we received from United Airlines.
I have asked numerous people and they all agreed that they have never been asked to empty there carry-ons b/c they were too big. I understand if they were so big that they wouldn't fit in the overhead but that was not the case here. And like I said before I was astonished to see that there was at least 10 or more that were bigger and fatter than ours. I wish I took a pic of the ones in the overhead but I had been crying and I was very upset because I had just left my daughter in Florida and the only thing I wanted to do was get on the plane, close my eyes and cry myself to sleep. I feel we need an apology and some type of compensation for our distress and hardship! And furthermore, I may have to reconsider ever flying with united airline again.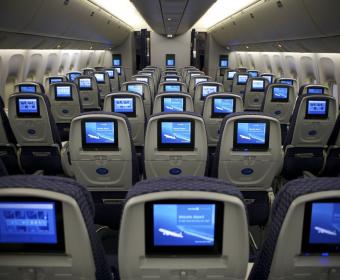 Argelis Hipp
from Bethlehem, PA
I am a very dissatisfied customer who flew in UA Flight # 1033 from Panama City Panama PTY on Tuesday Sept 6 to Houston Texas. I purchased some liquor at Attenza Duty Free Store in Panama and the store tried to deliver the merchandise prior to the plane departure and the captain and flight attendant Supervisor rejected the item. I was seated in row 36C which made it hard to see up front when the items where delivered.
I was very upset since the Flight attendance Supervisor took my name and called the Captain who informed her that they will cancel the purchase. Upon my arrival to Houston I contacted Panama Duty Free Store and they informed me that they had the merchandise and they could not deliver it prior to the plane departure and they never heard from the captain of the plane. I fly to Panama frequently because I am a native of this country and I reside in the US but I am retiring and building a house in Panama . I am extremely sad to know that I use your services 3 to 4 times a year on an average and I was treated so unfairly by the captain and the Flight Attendant Supervisor.
When you have poor experiences like this you can rest assure that I was not happy because I never got my duty free items and I will share this story with family members and friends. I just hope that your crew members and Captain become more sensitive to customers needs and try to reach out and be more flexible since you gain more customers with positive experiences not negative ones. Thank you for your time I plan to send this letter to the CEO of United Airlines Mr Hart in Chicago to also make him aware of this incident.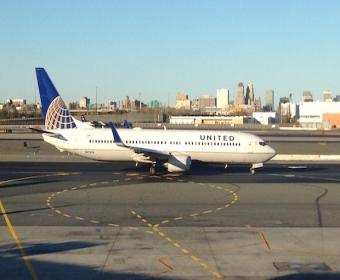 Elaine Marie Connor
from Shingle Springs, CA
Had my delta flight rescheduled to United Airlines from SYR to SMF on August 16, 2016. Was due to leave SYR @ 5:25pm arrive @ SMF @ 10:08pm. arrived at airport about 3pm. United Airlines flight #3533 & 515 from Chicago to SMF. Then United cancelled my flight and scheduled me for American Airlines and didn't arrive in SMF until 1:30am. My ride home from airport had to be informed many times of the changed arrival time and greatly inconvenienced my generous friend. I am a 77yo woman and this was very difficult on me.
All the hassles of being in an airport and inconveniences of being in airports for so long and arriving at SMF at 1:30 am and being almost the only person there at that hour of the morning. Finally got home @ about 2:30am. It was a long and difficult day. Had some medical issue after I got home probably due to to this very stressful situation. I believe compensation for this most difficult time I have ever had with an airline is called for. Did appreciate that all airline personnel were pleasant and helpful.
Have feedback for United Airlines?
Thanks for your feedback!
Sorry. Please try again later!