Ashley Furniture
Contact Ashley Furniture Corporate
Toll free phone number: 1-866-436-3393
---
Ashley Furniture is the #1 furniture manufacturing company in the world with 500 storefronts in over 123 countries. There are production plants in China and Viet Nam. Revenues in 2015 were reported as over US 4.15 billion and employees worldwide number over 22,000.  At one plant over 65 acres is under one roof.
To reach customer service, call 1-866-436-3393 or find Support here. If you would like to contact CEO, Todd R. Wanek, you may address correspondence to him at: 1 Ashley Way, Arcadia, WI 54612, USA. The corporate office phone number is 608-323-3377.
Ashley Furniture site is separate from the Ashley Furniture Homestores site. Ashley Furniture deals primarily with the construction of home and business pieces. By the year 2000 the Arcadia, WI plant employed more people than the city had population. Social presence for Ashley Home Stores is on Facebook, Twitter and Instagram.
Ashley Furniture Contact Information
Report complaints to corporate and get satisfaction
Ashley Furniture headquarters address

1 Ashley Way
Arcadia
WI 54612
United States

Company website

1-800 phone number

1-866-436-3393

Support email address

contact@ashleyfurniture.com

Better Business Bureau rating

A-

Customer service hours

Monday-Friday, 7am-6pm CST
Browse reviews of other Furniture Stores
Top Ashley Furniture Complaints
Browse more than 73 reviews submitted so far

Christy Chavez
from Long Beach, CA
I have ordered furniture from Ashley Homestore in the past and have been completely satisfied with the furniture and quality I received. I ordered 3 bar stools in store and had them delivered the next day.. Awesome up front service, however I am not pleased with the quality of the barstools I ordered and tried to return them only to find out they don't take returns of any kind. In a world where customer service is put first I feel totally scammed and cheated with the whole experience. I understand the refusal of items that have been in the customers hand for an extended amount of time, but I ordered the stools one day, received the stools the next and wasn't happy and tried to return them but had no luck. It is really disappointing to learn you have no option other than to keep the items even if its not up to quality that you thought you would be getting. I am leaving this review in hopes that if enough people experience the same thing, their policies will change. It's a total disappointment and I feel cheated out of money. I will advise others to not even look at this store as an option to purchase anything.

We ordered a dining set, mattresses, and living room set. On delivery, one end table was broken and our coffee table was not available, so we had to decline delivery of the end table and now wait a month for a new delivery of the new end table and coffee table. Ondelivery day for the tables, the delivery person told me the cocktail table was broken and we now had to wait for a replacement. How is it possible for a huge, experienced furniture company to have such poor results with furniture? They deliver constantly yet they do not ensure the pieces aren't garbage before delivery day? This is unacceptable and very frustrating.

latreva allen
from Washington D.C., DC
Hi,
I recently went to your store in Humble Texas and I was working with an employee that had been there for over 8 years. She showed me several sofa sets and sectionals. Well the sofa set that I wanted wasn't in stock until July 23 she had to find me something else. I could tell she was getting very impatient with me and so she told the Manager Calvin to assist me when i come back because she was frustrated at the fact the sofa sets that I was inquiring about wasn't in and so i was going back in forth trying to find out which item would work for me because everyone that i wanted wasn't available. i feel as though i was given bad service and i feel as though if you don't give good customer service then you may need to find somewhere to work. i have purchase several items from Ashley and i am very frustrated with you all and i am also thinking about canceling my order because of the service i have received when the items i purchase isn't cheap as it is. i want to spend my money at a place i know is going to look out the customer. please have another manager to contact me . Thanks

I wish I could give them 0 stars!!!!!! THEIR Customer service was HORRIBLE and Extremely unprofessional.. THEY need NEW STAFF at the Concord Pike DE location. My husband and I were finishing our purchase order on Saturday and the woman in the finance department gave us an attitude immediately. She got smart with a few of her coworkers as well, one coworker even told her (and I quote) "you are in front of customers shut the F up" that's how bad it was. She told me what my balance was and I handed her my card and I told her this is for my balance, then she entered my card information in the computer printed me copies of the receipts and told me everything was taken care of. Then I received a call the next day, informing me that they never submitted my payment and we have to go back to the store if we want our couches to be ordered. WHAT?????? So, my husband and I had to return back to the store to pay for our furniture that we thought was taken care of the day before. Of course we are disappointed how this transaction was handled. My husband walks in and we met Hector the only professional person in this store, then the manager gets an attitude immediately and tells my husband to keep his voice down when he wasn't speaking loud at all. My husband apologies because we have manners. The NO name manager, he never introduced himself, goes over and pulls up our information as we explained to him how we were treated the day before and Hector agreed with us. While he is reviewing our information, he gives us an attitude and then says very arrogantly "What were you doing today since your time is SOOO Valuable" WOW my chin dropped. I know that's when my husband had enough!! My husband got offended because of the attitude and unnecessary comment from the manager, and my husband tells him "you just gave me an attitude" then the manager FREAKS OUT, gets loud and shouts to my husband "I was going to give you a couple of hundred off but since you don't want to tell me what you were doing I'm not helping you." My husband apologies again and tells the manager "I work 60 hours in 4 days, I have little time to get ready for a family event, so my time is very valuable to me" Then the manager insist that this was my husband fault and runs from behind the counter and gets in my husband face to the point that my husband has to stepped back. He was trying to intimidate my husband. He tells the manager sir you need to get out of my face. The manager did not step back and continued to point in my husbands face. The manager yells at us your order is now cancelled and tries to kicks out of the store, but I stayed and asked him to please provide me with a canceled order receipt. The manager yells at us again GET OUT of the store I explained to him that I was not leaving until he provides me with a receipt that shows that my order was cancelled. I do not trust him at this point. The manager then RUNS out of the store to go smoke a cigarette and then gets in his vehicle and leaves, meanwhile I'm waiting for my cancellation receipt. We finally received it and I asked the woman what the managers name was and she said NO that she was not giving us his name, then co-worker said you are not getting any names. That's insane NO ONE was wearing name tags... PLEASE DON'T GO TO THIS STORE, I WILL GO TO headquarters with this no one should go through this experience while shopping in their store for furniture and spending thousands of dollars. I really thought that my husbands was going to get hit by this manager. The only positive thing that came from this was that we saved thousands going to Raymour and Flanigan after this experience and bought a better sectional.

Gloria Manazer
from Somerset, NJ
I was told that I could have a partial shipment, and I could have the partial delivered on Saturday, June 8th. I called on Friday, June 7th and left a message for Kim in DC no call back. Spoke with her on Saturday, she was going to have DC manager call me, no call. Called the store and spoke with the person who did my sale, 3 hours later, she called back and said it wouldn't be here until the 18th. Called and asked for Store Manager in Myrtle Beach, and he was busy. My son and I are sleeping on the floor. I had even offered to pick it up with no one answering back. We just moved into a new home, I bought a kitchen set a year or two ago and had problems as well. This will be the final time I order from Ashley; even though I have two more rooms I was going to purchase product from your store. No, I will go elsewhere!

dawn M roland
from Cookeville, TN
My tables delivered with Mark's. Filled in with black marker, TABLE IS GREY.delivery driver did it and called service. 1 chair with crack, 1 missing button on other. Garage sale appearance . Customer service just goes around n round service dates? They dont show up

Jane Thompson
from Azusa, CA
I bought a sofa table and they didn't call me to check out what day I wanted it delivered. They took it upon their own date, when they told me of the date. I called them right away to say I had a Dr appt that morning and could they come in the afternoon they said NO their can't be any change. This Dr appt was set 5 months. So I called the Dr to change my time and now I have an appt in Oct. this delivery was a nightmare the piece of furniture was damaged and now I have a date in a week to get it redelivered. I guarantee you I will not purchase anything else from your company unless you make this right

My wife and I purchased a sofa set on 5/7/19 it was delivered on 5/17/19. My wife called the store on 5/19/19 and spoke with someone from the store and told them that we weren't happy with the sofa set and they said they would call us right back but no one ever called.So the following day my wife called back and spoke with the manager Maria and she said that there wasn't anything that she could do, I have two Herniated disk in my back and this sofa set is really causing me a lot of pain. My wife explain to them that we wanted to upgrade the sulfur to a more soft the one But they insist that there was nothing they can do very disappointed with Ashley furniture.

I went into Bloomington, IL store and bought sofa item #1200038 $299.00, and mattress item #M72731$269,00. It specifically states online there is free shipping. The store manager stated that the sofa ships for free but the mattress shipping was $60.00 that it didn't say it was free shipping online. The whole problem with this is I am buying this not for myself but a member of my church who going through a rough time and is in need of these items. I just feel awful and have lost all respect for honesty in people. This will not stop here, this will be passed on if this problem is not resolved. I don't even want the money I want the person who straight up lied held accountable. I hope this issue will not be ignored because I guarantee it wont be on my end.

Monique
from Mount Vernon, NY
Ashley furniture is a fraud!!! I purchased furniture the sales person said, l had six months no interest to pay it off. I get my first bill, l see interest on the bill. I contacted customer services, l went back to the store and spoke with a manager, repeat. To be told the sales person made a mistake and for that he was fired, yet, l am still paying interest. It's been one month, l am still dealing with the same issue. Oh, to top it off the furniture is still wrapped in its original plastic. The moving people never put it together. It was my worst experience purchasing anything from this store. I will go back to bobs furniture!! A very angry customer.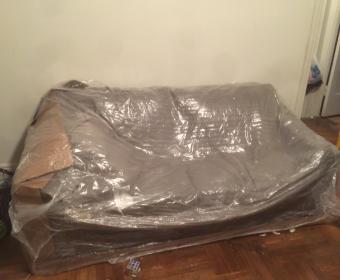 I recently purchased my queen size bed at Ashley furniture store in Montclair. The sales person name was Lorraine. Very bad service from the very first start. No customer service experience. Was not a sale experience, but I decided to proceed and buy my bed here anyway.
I received the wrong foundation it was the wrong size. They refuse to exchange it even though it was the sales person mistake.
I honestly will never buy anything from there again. I spend over 1,000 in credit and this is how they take care of there new customers. Wow.
No wim stuck with a bed I didnt want and they told me I had to purchase a new foundation board if that's not the one I like. Seriously.

Momi Knight
from Bedminster, NJ
I wish I could give this place 0 star... when We stopped by around 2 pm. There are 5,6 sales peoples there not doing anything and only few customer was there. 2 sales associate was helping customer at that time.while We looking around, one associate walk by and she told us items are 50% off and left. She didn't give us other info but she was with other customer so we kept looking around. She walk by again while later and she asked me if we have any question, I told her I'm fine right now because we were still looking. Other associates were not even greeting us. Felt like they were ignoring us or no interest to sale anything at this whole time. Me and my husband were joking about they must not commission base. (There are no engagement with customer at all) Anyway. So when we found one, I want to talk to the lady who told us about 50%off sale because she was only associate said something about it. But I couldn't find her at that moment so when other associate come close I was going to ask question but he came to ask about our business and want to get our business card! (We were wearing jacket that has our business logo on it) and after he get it he left... there are no "Do you have any question?" Or "Did you find anything?" ... nothing.... before I want to say something he was gone... then finally When I found her, I asked question and she told me again that items are 50% off not much other info And she said I'll be back after help someone else. We said ok and waited about 20min. She never came back so I looked over where I thought she was and I found that she was just chatting with one of associate. Few other associates come by while we were waiting but didn't even looked at us. We started frustrated so we left! We were little upset about how they were but we really liked that items so decide to get it in next day. Went back at 10am. Different associate was there and greeted us. And we asked about 50%off. Then he told me that was just yesterday 12 hours deal. And he said they should mention that yesterday to everybody. Well.. they didn't say anything about yesterday 12 hours only !!!!! I told him how it went yesterday. He kept saying " if there were busy" ... no. It wasn't busy at all. But also he didn't even try to do anything about it. Im not saying give us same deal but was not our fault we missed sale. I work retail I know customer service. Even you might know nothing you can do.. try to do something. Show customer you care. This make me mad not only one day but two days! Worst customer service ever!!!!!

Lisa Dumont
from Oakland, NJ
The furnature I received looks like aweful plastic. I am a long time customer and they will not exchange even if I buy something else. Shameful. Its stealing money from customers. And I was not told about the no return policy.

So, the Ashley furniture store in Mount Juliet, Tennessee disgraces Ashley furniture all together! I have shopped at Ashley's furniture for years. The Ashley furniture store in Mount Juliet, Tennessee is the most disgraceful store I have ever shopped at! Their belief is they would rather steal money from their customers than to be honest. They ignore you when you call, even when you ask for a miniature. You wait for an hour and call back and get another response that the manager is meeting with personal friends and family and I would just have to wait! Then when I finally call another time 20 minutes before they close I get the recording that they are closed for the evening even though they close at 9 p.m.! Why is this happening within the Ashley stores? I may never shop Ashley furnitures store ever again, even after I've spent over $100,000 at your stores. I will not be robbed intentionally, from your stores. You may call me at (629) 867-8909 or email me at 987 at dale.porter987@gmail.com

We ordered a dining room set back on 2-23-2019. 8 wks later we got part of it. We called 8 times with a promise for the sales representative to call us back. Or Representative name was Spicer.Sales ASSOCIATE 206.We have never Experience people like this before. Never call you back promise you a delivery of six weeks get just part of it eight weeks later. We are going on the 14th week still no chairs etc. This place needs to be managed differently for it is building a terrible name here in Savannah Georgia! experience people like this before. Never call you back promise you a delivery of six weeks get just part of it eight weeks later. We are going on the 14th week still no chairs etc. This place needs to be managed differently for it is building a terrible name here in Savannah Georgia !! It's under the name of Tammy Nobles. We will never buy from Ashley's again!! They missed out on a lot of other furniture that we were looking for. Took our business elsewhere!!

ralph diaz
from The Bronx, NY
bad experience with the baychester store was told that the delivery will be btw 3-7pm they never called to say if they will make it or run late. I called them they put me on hold for 30 mins.i got a call at 8pm from driver that he will be here in 30 mins. he never show up.very discusted I will never ever shop at ashely and I will tell all my friends to stay away

I bought at dining set for 1400.00
It was delivered damaged
I tried to call customer service after waiting for 45 min I was told they cant help me
I went back into the store where the store manager told me that my problem was 1st world and that I needed to go put some makeup on. She refused to give me her card or her managers info.

I bought a silver chill firm mattress on 4/20/19. It was delivered on 5/2/19. Around 2:00 o'clock am 5/3/19, I was awaken to a very strong odor and realized it was coming from the mattress and the odor was in my apt. , every room. I called Ashley around 10 am and couldn't get anyone, when they finally answered the phone and I explained the situation, I was told to call 866-787-7930. I explained the odor was so strong it gave me a headache and if someone could come and examine the mattress. I was given the run around and told they could not do anything probably until Monday or possibly Tuesday. I am a senior citizen with a disease called fibromyalgia as well as arthritis. I have no place else to go and can't sleep in my bed because of the strong odor from the mattress. It amazes me how they can charm you when they want your business and get it, but when something is wrong with your product you're put on the back burner. Shame on you Ashley, God don't like ugly. I like to thank Shadine for trying to help, the supervisor wouldn't even take the time to talk with me or even call me back. I won't be recommending Ashley or dealing with them again.

We purchased 8 dining chairs from the Ashley Homestore in Snelville, GA. They were from a catalog the salesperson showed us and we could not feel the quality of the chairs before purchasing.
On delivery of the chairs we found they all had not been sanded down properly and had splinters and chipping in many places. We called the store right away and they said they would send a technician to asses it. The date they gave us was about ten days later.
The tech arrived and took many pictures and said there were too many areas that needed sanding but apparently he had to write in his report that he offered and we declined to sand it right there in my dining room. I said I am not declining to have it corrected but it must be done somewhere in their premises. He did his report and left and when it was emailed to me I saw that he actually wrote that he offered to sand it "but customer declined" and now the store is refusing to act further on it.
This is terrible customer service by Ashley Home Furniture in Snelville. I seem to be stuck with furniture that is splintering and is likely to hurt us but they do not want to do anything to remedy it.

I purchase a living room suit and a comfortable suit on the 4th the 8th delivery date 4th to 14th paid cash for my purchase was told my delivery will be delivered on the 4th the 27th that's my coffee table no one called me and told me that it would not be delivered on the 27th that's what I was promised when I contact them they told me that they were behind on delivery not my fault contact me that's a logical thing to do so I paid 119 for tables that not being delivered on time with someone please call me I was told I had to wait to Wednesday for my delivery it's not fair I don't appreciate it please give me a call 904-662-7055 thank you

My wife and I just purchased a recliner sofa set from Ashley Furniture in Gonzales Louisiana. On the sofa recliner we noticed it was uneven; we took pictures and took it to our salesperson (Sandy) she was very professional and pleasant and told us it would be replaced; however we needed to call back the next day to speak to (Erica) in customer service at the store. We did exactly as instructed; we spoke to Erica and she was to return our call to get things set up for the exchange. However a person name Reggie called back; he stated he looked at the sofa pictures and implied that due to us sitting on the sofa was the reason for the unevenness; we explained to him no one had been sitting on the sofa because we had just gotten it. He became very unprofessional and rude to my wife and stated "he don't recommend another sofa because it would be the same problem and we would be stuck with it and they could not change it out again even if the replacement was received in the same condition. He then stated let's cut the bull of the he say she say" this was after my wife said to him if we sit on this sofa it is likely to become uneven; but this did not happen to the one on display in the store. She told Reggie we came back into the store to buy a power pack and we examined the display model and it was not uneven. Reggie was very rude and disrespectful to my wife. I don't appreciate her being treated in this manner. We have purchased and been customers of Ashley Furniture for years; and this is the first time we were treated in such a disrespectful manner. I would like to have Reggie reprimanded and we would like some type of compensation to accommodate the disrespect and poor customer service he displayed to us If you want further contact we can be reached at 225 673 3018 or 225 978 4706

Jodie Pass & Deopra Clayton
Good Afternoon,
A bedroom set purchase was made back in September 2018. In December 2018 a call was made to the protective plan purchased through Ashley's Furniture about a leg that supported the rail breaking. The representative advised that the leg and the wood planks on the rail was not supported under the plan. On April 21,2019 the left side of the bed collapsed, leaving one side standing the another side on the floor. On 4/22/2019 the customer service for the protective plan was called, as well as the customer service from Ashley's Furniture. We were told to take pictures of the bed along with the serial number, and once reviewed it would take up to 5-7 days for the parts to be ordered, then they (Ashley's) would set up a day the bed can be swapped out. I advised the representative of the predicament we were placed in relating to not having a bed to sleep, and was told that we had to come up with other alternatives. On Wednesday we called back, to see if the pictures were submitted, just to be told, that they had a 72hrs window to review and respond and submit a claim. Today we were called back and asked the type of frame the bed had (although a serial number was supplied), which delayed the processing of the paperwork. In addition we were advised that this process can take up to 3 to 5 business days, and we would have to wait for a call to see when the swap can take place. The bedroom set with the mattress ordered, cost over $7000.00. We were treated as royalty when we were in Ashley's looking for bedroom furniture, and after the purchase we are being treated like feces. I would never ever purchase anything from this store again, and advise everyone reviewing this message to stay away from any purchases from this company. All they want is your name on the dotted line, along with the monies associated. Once that take place, you are treated unfairly! Shame on you Ashley Furniture!!!!!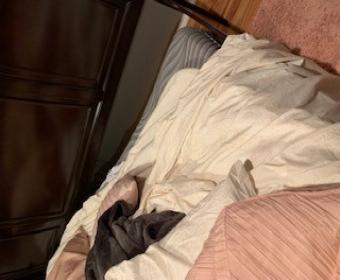 We purchased table around April 14 this was a Saturday we called Monday morning as soon a we could get through I informed the laud we wish to cancell order because it would not fit our space, she said she was going to charge me for shipping, out if $215.00 I received $75.00 refund this is no way to treat your customers

Customer service/delivery is the worst. Unfortunately 1 star is lowest we can give. Ordered furniture in February. Ashley moved delivery date 3 times. Promised to have all my furniture if I moved date to 4/20/19. I agreed. Delivery arrived TV stand/end table missing. TV bridge/pillars damaged. Though I have both a love seat and couch with electric recliners only 1 plug was delivered. I was told Ashley would call by 130pm 4/20 to arrange new delivery date, never called. I called back on 4/23/19 customer service could not help me, I needed to arrange another delivery date on 5/7 transferred to set up delivery call was disconnected, called back once again customer service could not help and I could not be transferred to arrange delivery because "they were too busy answering other calls" promised some one would call me back in the next 5 hours. No one wants to help, no problems are resolved. Only answer ever is to schedule another delivery date for missing/damaged items.

nancy haartick
from Massapequa Park, NY
Nancy Haarstick
115 Devonshire Drive
East Norwich, NY 11732
To Customer Service,
Please be advised that I purchased a dining room set in your Carl Place Store in Nassau County. Was guaranteed delivery for Christmas this did not happen, no furniture for the holiday and many relatives coming, very upset? Was told because of the inconvenience delivery charge would be refunded in full? Many phone calls to customer service with no resolution. Then requested service for the dining room set. The service tech was horrible and very unprofessional to say the least. Then another call was placed because service tech was unable to address issues. Hardware was sent then received a call that service tech would be coming. Thereafter, received a call that they were not able to locate replacement part and unable to service chair. However, I paid for the extra furniture replacement plan. What is going on, I paid for a service and now am told that service does not exist.
I am a very unsatisfied customer. I would appreciate a call back to discuss this matter further before going to Consumer Affairs. I can be reached at 516 830-0099.
Nancy Haarstick
Cc: CEO of Ashley Furniture

I've purchased several times from Ashley furniture and their delivery is terrible.. almost 2 months since purchased items and still haven't been able to complete the order.

Upholstered bed ordered mid-march for delivery March 26th, moved to 4/2/19 due to manufacturing delay. Arrived 4/2, only be partially assembled due to missing pieces. Parts ordered, 7-10 days for delivery. Day 11 I called was told indefinite delay, no ETA. Been sleeping on floor for 14 nights. No eta on parts, June backorder on just the footboard, replacement bed backorder until June, will not take bed back without a 10% restocking fee. I'm at a loss....the bed is paid for, I've slept on the floor for two weeks with no end insight.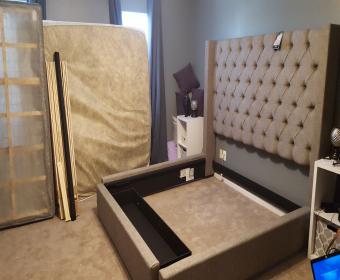 Derek & Jessica McNerney
from The Bronx, NY
Good morning. I am writing this letter in reaction to an experience we recently had at the Farmingdale New York store location. Firstly, my wife who is 7 months pregnant went into the store a few days prior and picked out some furniture. I returned to the store with her on a different day and we asked to speak with the same representative, who's name was Donovan. He came up to us and politely explained that he was with another customer and he would be with us shortly. Soon after that, Bill approached us and told us he would be assisting us while Donovan was working with another customer to "speed things up a bit". While Bill was assisting us we were approached by at least three other people who also began working with us as well. During this time, the communication was terrible and Bill ran back and forth multiple times changing numbers again and again. While we sat and waited the other sales reps. and other individuals also came and spoke with us. It seemed that the communication was minimal and that working with multiple people caused a lot of confusion. The numbers for prices etc. had to be changed again and again while we sat at a table wondering what was going on. It came to the point where we were given multiple prices and then Bill would disappear with the initial writeup and then reappear with a completely different write up.
While this whole process was taking place, Donovan asked us to walk over to a section of the store to speak with the manager as he was instructed to do so by the manager. We went to the middle of the store and were asked if Donovan had asked Bill to come and work with us or if he took it upon himself. We had no idea at this point and felt very uncomfortable standing in the middle of the store having what seemed like should have been a private conversation between the team at Ashley's and should not have involved us.
After about three and a half hours everything finally seemed to be in order, my wife was asked to sign off on a few papers which were poorly explained and laid out for us. Finally we left the store with our purchase and our receipts. Again, we were still very confused and uncomfortable at what took place at this point. When we were just about home which was about 30 minutes away we received a phone call saying that they forgot to charge us for the $598 mattress which we had purchased along with our bedroom set and couch. We had to drive all the way back to the store to figure out the issue. I stood waiting for two sales reps. and the office staff figured out what had happened. While printing the receipt the printer broke down and I was left waiting for another half hour while the issue was resolved.
In all, this was a horrific experience for both myself and my pregnant wife. We hoped to come in and make a purchase and walk out happy customers but we are truly disappointed and left uncomfortable with the events that took place. We spent nearly $6,000.00 and feel that we should have been treated much better throughout the process. Please let me know what can be done to resolve this issue. I thank you for taking the time to read this letter and to address our concerns.
Sincerely,
Derek McNerney
drockmac@gmail.com
516-581-7835

Purchased a rocker recliner on jan 31st 2019. Did not get til march 21st 2019. Sent back due to defeat on right arm. Got new chair noticed two weeks later right arm is botched and need stuffing. Company is sending another part that sucks!! Who wants a brand new chair to be ripped off and another added. I want a new chair How simple is that . I am a new, dissatisfied customer and will never ever buy from your company again. And will not recommend your company to others. Report also sent to BBB

We purchased a loft bed from the Capital Blvd. store in the beginning of March. I explained then to the salesman I had done business with Rooms 2 Go for years but because of a recent delivery that went very bad I would not buy from them anymore. I was told not to worry that Ashley Furniture had hired a new logistics company with professional installers and would not have any issues. The furniture was delivered on March 21st. My wife and mom were home for this delivery as I could not be because of work. During the delivery my Mom questioned the installers about several loose bolts and handles being put on the chest of drawers. For the chest of drawers she was told that was not their job and responsibility of the homeowner. On the bolts she was told they could not tighten them as the bed was assembled. When I got home and inspected the furniture there were several nicks in the wood and almost half of the hardware was missing and not installed. I first called the store and was told to call customer service and after speaking to 3 different employees there spoke to a manager that provided me the number. When I called the number it was non-existent. I called once more and there were no records of any previous conversations or calls as I had explained to them about the unacceptable delivery. So, I then went by the store and the manager had given me a bad number but explained I must deal with customer service even though the sale came from this store. The next day I spent hours on the phone with several employees and was told to send photos immediately so we could get this resolved. I sent photos to 2 different customer service reps and never got any response. I called again to follow up and no one there knew the other reps I spoke to and was asked to send to a different email address. I forwarded the many detailed photos to that address. At this point I asked just to have the furniture picked up and I no longer wanted it from them. After the rep looked at the photos she stated she could clearly see where hardware was missing and the various damages. She offered to send me new pieces and in return compensate me for all the troubles. She also stated they would not discuss compensation until they had made a good delivery. I was most upset for the fact that where most of the bolts were missing were the boards that actually hold up the mattress. I explained my 5 yo daughter or one of her friends could have been injured if this fell. I agreed to receive a 2nd shipment with the understanding of compensation. Today April 9th I received the replacements. The delivery went pretty good but the installers struggled a bit to put this together. I did observe them the entire time to make sure it was right. I was satisfied with the end result. Later this afternoon I called customer service to discuss my compensation. Then I was explained that their compensation is in the form of a gift card to purchase more furniture at the store. I explained this was not acceptable and was looking for something that assisted towards this purchase. I was told after speaking with a manager they would take $50 off this purchase. This was a huge slap in the face and I told them to keep their card and the $50. I will not ever be doing business with Ashley Furniture ever again. I explained if I had known compensation was a gift card to buy more furniture I would have just had the original shipment returned and been done. This is very poor service and feel I was mislead throughout this entire process.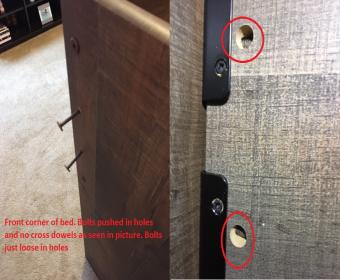 Bryan Renfroe
from Bedminster, NJ
Horrible customer service after I purchased a bedroom suit. Rude unprofessional management. I'll never buy from them again. They delivered our bedroom suit on Saturday but didn't have our mattress or box spring. Had to sleep on the floor until Tuesday. I'd never recommend this store

Jodie Shover
from Charlotte, NC
I am not one to complain but I am new to the Savannah, GA area and decided to purchase my new furniture through Ashley which was the biggest mistake ever. I spent almost $5000 for an entertainment center and bedroom suite. I had to wait 3 weeks to get my furniture which is way longer then any other place I looked into. They were to call me a week after my order with a delivery date and that never happened. I had to call them and finally got an answer after 2 weeks. The delivery time was 12:30 to 3:30 the following week and they called me hours ahead of that and said they were on their way. I wasn't home so they tried to reschedule for another day. I explained the time they gave me and they said I should have answered my phone and I would have known they were coming early. I was able to get the number for the actual delivery guys and talked to them and they said they would be right over. ( Independent contractors were so nice and helped me out more then Ashley would) When I finally had my order delivered it was wrong. My mattress was delivered to the wrong address days before by the actual Ashley store and when my neighbor said something to me I realized they had my mattress. Even though it was wrapped in plastic it had stains all over it. The bed that Ashley sent was wrong. I ordered a platform bed that didn't require a boxspring and they brought a normal slatted bed that I couldn't even use. They also forgot to send my end table that I spent an extra $300 for. When I called Ashley they said they would order the correct bed and another end table and told me to get some plywood to throw on the bed they brought so I could use it for the next month until I get the correct bed. Needless to say I don't have the time or money to be buying wood and trying to make it fit on a bed that I didn't even order so we are sleeping on the floor for the next month. The worse part of it all is this is my first experience with Ashley and the mistakes were made by the store and they will not do anything to try and help with the situation. No compensation for the major inconvenience or trying to rush my correct bed so we aren't on the floor, absolutely nothing. This is the worse experience I have ever had buying furniture and I will never go back to any Ashley store. The customer service is horrible. It took me over an hour to even get anyone on the phone when I first tried to call about the issue. The delivery guy was the one that was finally able to get someone on the phone for me. That is not acceptable at all. The lack of customer service and willingness to help their customers has cost Ashley a customer and a lot of money as I planned on buying the rest of my furniture to furnish my new home from them but have decided after this experience to go somewhere else. I really hope that something is done about this so no one else has to go through this.

Major Issue with Couch
Tue, Apr 2, 2019 10:37 am
Carly Blake (clreichert05@aol.com)To:contact + 1 more Details
Hello,
I really didn't want to have to write this letter today, but I am extremely disappointed with my ongoing experience with Ashley Furniture. Many years ago I had a God Awful experience with Bob's Furniture and I swore I would never purchase from them again. So when the time came to purchase a new couch, I decided to go with Ashley because the quality seemed much better. Little did I know I would find myself saying Never Again. I purchased a couch on March 16, 2018 in the Paramus NJ store. The delivery for the item was not until April 1. This was far out, but because we were having work done, I agreed to the date. My husband and I took an unpaid day off (which equates to over half the price of the couch) to meet the delivery guys and get everything in the house. On Sunday March 31 we never heard from Ashley about a delivery time. We figured, as with some places, we might hear in the morning. The saleswoman said that deliveries started as early as 6am and an alert would be at 5am. I awoke at 5am and heard nothing. I was not able to get a human being on the phone until 8am. Once I did, she stated that we had no delivery scheduled for April 1 (despite my paperwork confirming it). She stated that the couch was back ordered and wouldn't arrive in the warehouse until April 22. Delivery won't take place until after that. NO ONE contacted us. I was told over and over to call the customer service back to "find out what happened". Each time I waited on hold for one hour and nothing was determined or resolved. The first time I was told to call back at 9am when the store opened. When I called back at 9, the new person said that the store didn't open until 10 and to call back again. Once again this is after WAITING FOR AN HOUR. I called back at 10. They called the store and I was told that the manager named Kelsey from the Paramus store would call me to discuss my options. She was supposed to call me within a few hours. She NEVER called me. I was told to call customer service if I didn't hear anything which I did. I waited on hold yet again. Yet again no information was given. The kicker in all of this is I am 8 months pregnant. The only reason I agreed to all of this was that April 1 would be the latest we could take the delivery without causing an issue. This pushes it way to close. I won't have anyone to accept the couch. So now I have a couch coming more than 3 weeks late to a house that won't even be home to accept it. I have been sitting on the floor as there is nothing else in the room. So I want to thank you for that as well. I thought Bob's customer service was bad, but the fact that I cannot even get anyone to call me back to find out my options is absolutely unacceptable.
I was originally so happy with my purchase. I recommended it to a friend and co-worker. He ran over to the store and ordered a bunch of furniture for himself. His delivery is in the next week and I have greatly encouraged him to cancel the order. I don't want him to go through what I went through.
The best part of all of this is I work for an international media and news organization. After reading MANY MANY other complaints, I am ready to share this story with the legions of producers that I work with and know in other organizations. No one should be treated how myself or the tons of others I have read about. Something needs to be done about this. I would NEVER have gone with Ashley if I knew this was going to be the outcome. Customers really should be your top priority and from what I have seen that is the furthest from the truth.

Reginald Chapplé
from Memphis, TN
My wife and recently purchased a bedroom sets from the Ashley in Southhaven Ms. Purchase was made 2/4/2019. Delivery was made to 4545 Sweet Whisper Ln. Memphis Tn. 38125 everything was delivered except our Five Drawer Chest / Starmore. Since then my wife and I have been told weekly that this item will be delivered. We are receiving emails and phone confirmation that it will be delivered. But it is always some problem the day of delivery. We have spoken to your associate that work at the Southhaven branch and they tell us the same. It will be delivered. We have made our first payment towards this bedroom set and want to keep it. Can you please see into the problem is. Thank you.

To who may Concern;
I had one of my most terrible experiences of my life last night at Yorba Linda Ashley Furniture Store.
On 2/13/2019 I purchased a complete bedroom set from this store. Sale Associate(SHER AHMADYAR) AND the disrespectful, rude STORE MANAGER (CHARLES HAMILTON).
I chose exactly the FLOOR SAMPLE Bed set.
The Bed, Vanity/mirror plus the drawer were available to be delivered plus ONE night stand. Sales guy Sher Ahmadyar told me, out of 2 nightstands one nightstand will be delivered and the other nightstand will be back order and I will receive the secound Nightstand on 3/18.
At the time of delivery they said none of nightstands are available SO both nightstands are backorder! and they told me that your sales person gave u wrong info, they are going to be delivered on the 25th.... I had 2 rounds of guests who came from out of state to stay at my house and I counted on at least ONE night stand by their bed!
While the sales person SHER AHMADYAR ignored my calls and texts on his personal cell phone which he provided me also ignored all messages that I left him at store to follow up my case and give me a correct delivery date.
... finally on 3/27th ( ONE MONTH AND HALF AFTER PURCHASE DATE) I got the delivery of 2 WRONG ITEM, totally different nightstands that where not even on the floor as sample when I placed my order!...by trick and dishonesty he invoiced and sold me the cheap nightstands... I clearly pointed at the nightstand that was sitting by the bed set that I ordered and he invoiced a cheap version of the nightstand that matched to the bed set I ordered , hoping that I am stupid enough, or have poor memory or I wont follow up or i wont even notice that difference between what I had ORDERED and what I RECEIVED!!!
since I was at work.. my son had signed off the delivery, getting home from work I saw the wrong nightstands and rushed to the store to get to the bottom of this matter …at that point I was still thinking that a mistake has happened and they will apologize and fix the problem.
when I got to the store SHER AHMADYAR denied that there was a mistake!!! (how can someone sell and deliver to you cheaper items instead of the actual items that u have CHOSEN (sample on the floor) at the time of the purchase!? still deny it and lie into ur face ! )
after I realized that it wasn't a mistake , it was a true decision that sales person had made with support of the manager, with hoping that I don't realize it, I asked them to correct their wrong action … solve the issue .. take away the cheap nightstands and deliver the right items ASAP.. and they both started ridiculing and teasing and ignoring the issue … other costumers started inquiring that why I am unhappy and they told each of those costumers that it was a honest mistake and they gonna fix the issue, they will make it up to me, will send me home happy and they distracted other costumers who were concern about me and didn't want to experiencing the same tragedy … then both MANAGER AND THE SALES GUY teased/ridiculed and ignored me, still I stood there for over ONE HOUR and I was keep asking them both " WOULD U SOLVE THIS MATTER? I HAVE A KID AT HOME I NEED TO GO TO MY FAMILY, YOU GUYS CANT IGNORE ME " (hopefully you can watch the whole scenario if the store has the surveillance system .. the way the store manager, CHARLES HAMILTON conducted this matter was so unprofessional, very humiliating, so disappointing and absolutely disrespectful, a true example of charlatan act, we do not have and accept this attitude in my town yorba linda.
(teasing and laughing at the costumer... hoping that I get tired and leave the store ).. I stayed bc I needed an answer or a fix .. I deeply feel tricked and been rubbed financially and emotionally... I stayed and stayed... CHARLES HAMILTON came to me and said leave the store or I call the police … I stayed and said u need to fix this … apparently it wasn't a mistake and it was a true decision on tricking the customer so I stay till u fix this matter.. he called the police ! whilw I was talking to the Yorba Linda police officers,even they were surprised regarding the way SHER AHMADYAR and CHARLES HAMILTON conducted this OBVIOUS matter....TO TRICK THE COSTUMER, DENY IT, NOT WILLING TO FIX IT, TEASE AND RIDICULE THE COSTUMER, AND CALL THE POLICE !!
looking at the bedroom set in my house just makes me sad and disappointed of humanity and respect..
I am a professional citizen, a surgical nurse in ophthalmology department at YORBA LINDA Kaiser permanente , taking care of other human being equally from heart with respect, high quality care and service and with work ethics and passion... that's how I make a living and take money home to my family, up on my feet from 5AM to 5PM serving all patients equally.
There is no way I can tolerate such behavior and attitude, tolerating this way of conducting business, this way of tricking other humans and sit quiet so these 2 Sales person and his manager keep this awful attitude, trick more people, rub other people financially and emotionally like this .
apparently they dont deserve this job, they need training to learn about work and bussiness ethics, respect and humanity, AND TO MAKE MONEY RIGHT WAY.
Yorba Linda is a nice city with respectful folks living in it, its OUR TOWN. I have at least 50 family members 60-70 friends and many many people (as my patients) live in this town and we have been in Ashley many times ... Ashley Furniture store has been in our town for so long , ofcourse with better service, reasonable sales people UNDER SUPERVISION OF REASONABLE STORE MANAGERS with work and bussiness ethics.
Yorba Linda residents have been experiencing honest, pleasant, respectful and friendly customer service in this old stablished town, we do not have tolerance for such humiliating attitudes and behaviors that CHARLES HAMILTON AND SHER AHMADYAR had with me last night.
I am impatiently looking forward to talk to the main responsible supervisor who is in charge of these sensitive matters FIRST to Clarify the details regarding my case and the way I have been treated in the store SECOUND to make sure hopefully no one else experience such terrible behavior and attitude.
ASHLEY deserves better TRAINED representatives in their stores as MANAGERS.
Include is my contact info,
PLZ Contact me ASAP, Sincerely, Mona Merati.
714-334-2388 CELL
MMERATI_H@YAHOO.COM
INVOICE #710989780
CASE# 01460112 ( as I talked to costumer servise representative AND consumer affairs last night and they all noted the details of what happened)
the floor sample item which I ordered is B693-93 rom Demarlos
the item that wasnt even at store and they invoiced and sent me is B693-92

Was a big fan of Ashley's furniture until I bought my living room set ..
So I bought my whole living room set paid in full there at the store on 02/24/2019 we set up the delivery date and they told me all my stuff would be delivered on 03/07/2019 then it was my tables to my set is going to take a week longer but we'd definitely be getting them by 03/18/2019 .. so that day comes and goes I call and that's when I'm told oh sorry there at the warehouse and will be shipped out tomorrow 10 days go by. I call aging wanting to know where my tables are to my livingroom set that i paid in full for .. and the lady tells me oh the tables that were set to ship out they gave to another customer and to bad my old/new tables wont be shipped till 04/27/2019 .. I asked for a refund she tells me oh to bad we dont give refunds then tells me if I dont like get a lawyer!!! Needless to say I'll be taking that action and I will be calling the CEO EVERYDAY till my tables are delivered to me .. alot of people have a group going to do a class act civil lawsuit I'm also thinking about getting in touch with their group lawyer as well .. ashleys furniture warehouse is nothing but a SCAM .. they have no problem with taking your money and keeping your furniture that you pay thousands of dollars for ...

Darryl Trent
from Napa, CA
On going issues with purchase,
We keep getting the run around. I have logged over 4 hours of on hold time and still no resolution. I should have read the yelp reviews (Yelp Ashley furniture Rohnert Park, CA) before I purchased over 6k of furniture.
Detailed Yelp review coming soon.

I have been waiting for service on my chair for over a month (for a motor) almost a month before to get it checked, now they have no appointments to replace the motor in my chair until April 10th. No appointments on my days off-Mondays or Saturdays. I just cannot believe that Ashley's furniture is so bad that the repair people are booked for almost three weeks? I will never, never, ever buy from your company again. I spent a lot of money on two chairs and I cannot get serviced better than this. I am very angry and disappointed and I will tell people what I think about your company. Facebook is next.

Adrienne Anderson
from Norcross, GA
The reclining sofa we bought from them in September 2017 the cushions has broken and there is no replacement for them. The store cannot help. We cannot find no one in corporate that would be willing to help.
We paid over 2000.00 dollars for this sofa.
The furniture is no good. Someone needs to know this.
All we want is it to be fixed or replaced.

Patricia wellington
from Huntsville, AL
I purchased several pieces of furniture over a month and a half, and it has not yet been delivered. I have placed several telephone calls to the store, and left several messages for my salesman, as well as, the store manager, and I have not yet received a telephone call back from the store to address my concerns regarding my purchases. I am very disappointed, at the level of customer services that I have received since this transaction started. Which is very frustrating and has caused me many problems, as a result. I was notified by the salesman several weeks after the order was placed that the tables were discontinued. As a result, I had to select from the floor display. Which was two weeks ago, and the furniture has not arrived. I will be visiting the store in person on Monday March 18, 2019, to cancel the purchase. This is very unprofessional, and I will never do business transaction with this company, or refer a friend.

Verbally demeaned and challenged by a manager regarding a purchase I made and had delivered on January 2, 2019. I have been in co tact with the store and customer service multiple times. I had a brand new mattress with a hole I it, took about two months to get a replacement. I had a broken wall shelf delivered that I had to return to the store. I was also missing a piece of furniture, an armoire. K also a a Lee's than par sectional that lost form in all the cushions, appeared lumpy and unfilled. I had to make multiple calls and talked to assistant managers and was shuffled between them. I was finally contacted by the general manager, Her name was Naieshia. She was truly unprofessional and challenged every complaint. She was not apologetic because she was actually argumentative. I felt so demeaned and belittled as a customer. I am truly disappointed I'm Ashley furniture. I would like to file a formal complaint. I have never been so disatisfied with a purchase. I will never recommend or buy again with your company. Please contact me at 901-319-4889.
Renee Mitchell
Tampa, FL 33606

Arthur Green
from Somerville, TN
To whom it may concern,
My name is Arthur Green I purchased a king size tempurpedic mattress from your Ashley's Home Store in Tupelo MS on January 4, 2019, which was delivered January 12, 2019.
As a selling point, my salesperson, Keneisha, told my wife and I we had a 90-day trial period on the mattress. She said that we could try three different mattresses within those 90 days if we were not satisfied. After a month, we decided to try a split mattress; therefore, we contacted the homestore and our salesperson, Keneisha. She gave us a contact number to call to arrange the mattress switch. My wife was told to take photos of the mattress without the sheets or coverings and email to Lisa. After not hearing from anyone for several days, my wife called and was told that we needed to take photos with the mattress' law tag included. We searched the mattress for the law tag and could not find it. We called customer service again and was told that they could not honor the trial period without the tag. After going to the homestore to locate and identify the law tags on other mattresses, my wife spoke to Cora, who in turn sent an Ashley representative to my house to look for the tag on the mattress. My wife explained that Ashley deliverers set up the mattress and it has not been moved. When we purchased the mattress the salesperson nor anyone else told us we must visually inspect for a law tag upon delivery. The representative confirmed that the tag was missing, and called Cora at the store to say that the mattress was delivered with no tag. The representative explained that it was the deliverers's responsibility to ensure that the bed and mattress with the law tag was properly set up and tested before departure. Cora called my wife to state, not to worry, she would speak with management and everything would be taken care of since it was obviously delivered without the law tag. We thought the problem was resolved until the store manager, Chad, said that tempurpedic will not take the mattress back without the law tag and therefore Ashley cannot honor the contract.
Please, Sir or Ma'am, I am a retired United States Marine Corps combat veteran diagnosed with serious nerve and spinal damage along with sleep apnea due to combat stress. I purchased this mattress believing it could help with my medical condition. It is hard to believe that a trusted company such as Ashley Furniture delivered a mattress without a law tag which may possibly be a used mattress. In addition, Ashley refuses to honor the contract, and voids the warranty to a five thousand dollar mattress due to their own negligence and delivery.
Please look into this matter and properly resolve it by delivering to me a new warrantied mattress with the law tag attached.
Respectfully submitted,
Arthur Green
MSgt USMC Ret

Sonya Stewart
from Charlotte, NC
I ordered a 3 piece living room reclining set and 3 piece table and end tables on Feb 9, 2019 from the Ashley Furniture Home Store Outlet in Charlotte, NC. The delivery date was initially scheduled for Thursday, March 7 but I had to change to Saturday, March 9th, with a delivery window of 8:30 - 11:30 am.
So naturally I had all the old furniture removed as instructed on my sales order terms and conditions in anticipation of the arrival of my new furniture. As I'm writing this, it is now 3:40 pm on Saturday, March 9th, and I have no furniture, no phone call or text from Ashley Furniture Home Store or the delivery company contracted to deliver the furniture.
I did call the local customer service at 2:12pm and spoke with Shaniqua, who advised they were running behind....no kidding!!!! If they were running behind, common courtesy would have been for them to call and let me know there was a delay in the delivery time.
This is my first experience with Ashley Furniture and probably will be my last.

they scheduled repair twice in this month but no ones showed up first they scheduled for february 14th and then for today february
26th but no one showed up yet i took a day off twice my phone number i.e. 5103046973

Richard Ward
from Spartanburg, SC
My wife and I went to the local Ashley Furniture Store in our town of Spartanburg, SC. The salesman was pleasant (Lee was his name) and so was the manager. We saw the furniture we wanted, in the color that we wanted and paid cash for it before leaving. We were assured that our furniture would be delivered on the 9th of February and that we would receive phone calls prior to the delivery. We did get a phone call from the warehouse telling us that our furniture would be there in two days on the 7th of February. So..... we gave our old furniture away in order to make room. On the 8th Ashley called and said that our order had been put off until the 23rd. Reason stated: "supplier production insufficient" or some equally bad lie. (They gave our furniture to someone else who wanted the same thing but financed it for a higher cost is what I supposed).
Well, when I called and told them that we had already given our old furniture away and had none to sit on they could off no resolve. I asked if they had something we could use in the meantime and they said they don't do that. I told them that I wanted a refund then so that we could at least buy something to sit on until we decided on something else. They said that they could refund our money but there would be a 10% restocking fee. I hit the roof! A restocking fee when the furniture that we ordered hasn't even been made yet, according to them! In addition to the restocking fee it would take another 10 days to receive our refund by mail. What a bunch of B/S. DO not buy from them. AS far as I'm concerned they should be paying me for wasting our time! Instead, they made money off of us and did absolutely nothing! Do not buy from Ashley Furniture in Spartanburg, SC.

Rose McDonald's
from Riverview, FL
I was in the brandon warehouse and there is a warehouse manager called ron is a piece of shit and nose as the big ones of ashley have that person so unpleasant rum is their man treats very badly to people

I purchased 4900dollars of product from a local Ashley retail store on2/4/19 was delivered on 2/07/19 upon the technician assembling the bed we notice a big gash on the headboard also,also the matterss that was purchased is too firm on my lower back which makes it discomfort,I'm very displeased with customer service whom I talk with 2/07/19 she whom gave me a name of Legia I spoke with on the phone she told me she had 7 of the bedroom set I bought(headboard was in stock) that she was going to contact me back Friday on 2/08/19 have not heard anything back. I'm very displeased I would like to return my bedroom due to the unconcern.my sale order number 2784239326.

I ordered a what I thought was a dining room set, turned out to be just a table. I have been trying to return it since the day it was delivered and have waited on the phone numerous times, with wait times of 30 plus minutes. Scheduling a return pick up, and then on the day of the scheduled return pick I received a text and email saying that the date has changed to pick it up. I called to talk to someone about this change and have waited 30 plus minutes just to be told that I had the wrong department, and then transferred, and told the same thing, WRONG DEPARTMENT. I will never own a piece of Ashley furniture, not will my children, nor theirs, and anyone else I can tell about such horrible service, I am posting this all-over social media, and contacting corporate.

Tammy Jones
from St Louis, MO
my family has been purchasing furniture from you for many years and have never been informed that if something did not fit or the color did not work out that you could not return it. They highlighted other statements on the form, but not that one. I think that should be the first thing they tell you considering every other furniture store lets you return with a small restocking fee. I even told the sales clerk that I was not sure if it was going to be to big or not and she never mentioned anything about making sure it was going to work out because we have a no return policy. Very disappointed and will probably never return. I would truly love a response back.

Pete Ward
from Port of Spain, POS
Good day,
During August 2018 I purchased furniture in the amount USD7284.35 to be shipped to my home in Trinidad.
The items were purchased at your store 1301 W Osceola Park, Kissimmee, FL 34741. Before purchasing the items it was confirmed that I would be able to claim for a tax rebate since I have now already paid taxes in my country upon importation.
I have been working with the store manager completing forms and provided the Bill of Lading document as requested. After following up, today I still haven't received a proper response nor have been able to settle the rebate.
I am reaching out to your complaint center as the next step in escalating this.
Regards,
Pete Ward
Have feedback for Ashley Furniture?
Thanks for your feedback!
Sorry. Please try again later!