Wendy's
Wendy's Complaints Continued... (Page 3)
1668+ reviews added so far. Upset? Call Wendy's corporate: 614-764-3100

Ann hardy
from Providence, RI
Waited 25 min in drive thru.15 from ordering screen to receiving my food. I watched many cars leave the line. I was patient looking forward to my food. I was disappointed. The fries were cold, chicken nuggets were cold, the bacon was burnt and I was not given a receipt. Not even a sorry for your wait.
This was the Wendis on Cottage st in Pawtucket, RI

Brian Max
from Bedminster, NJ
I love the food at Wendys. However the service has gone downhill the last couple years. I have to check every single thing in my order. I have not gotten my change and on three different occasions in the last month I was missing a Daves double sandwich. Literally got shorted $25 in the last month. I get no receipts to prove it either. Wendys at Harlem and Higgins in Chicago. I finally had enough and called the manager 1443 Brandon. He said it was an honest mistake. Im starting to think otherwise. Your company will close and you job will be gone if Wendys continues to go down this path. I cannot be the only one with complaints Please train your employees accordingly. It was not that busy at 11:30 on a Thursday night.

mary
from Philadelphia, PA
This lady had given me a nasty rude attitude and the name on the receipt name denise is whom I am talking about because she refused to give me fresh fries. will not be attending there again.

Maureen Meindl
from Islip Terrace, NY
I ordered a chili with cheese ... got no cheese. Also ordered 2 fries which were half raw

Wendys has good food but almost every time they get our order wrong. About 2 months I called to let them know they said I could get my right order if I came back. Not only did I hey the wrong food but I also had to go back. I thought maybe they'd offer us a pie or something but know they just looked at my daughter and me and not in a nice way. Today we're went there and my husband ordered a double swiss burger he got a single and were paid for a double. The reason we went there is becouse the house was sprayed for fleas. I ordered a chili (I like those) the girl who gave it to me my was very nice, but I didn't get spoon and I can't go in the house right now. I'm not sure if I wanna call McDonald's usually puts you on a list if they mess up but wendys does not and I'm not going back tonight. Im upset that I paid more money then the burger we received cost and its not the first time and sometimes I just can't run back. This is the wendys in silver spring shores ocala Florida 34472.

Val Jean
from Washington D.C., DC
I went and made an order during rush hour at 6721 S Potomac St
Englewood, CO 80112
United States
And they completely had my order incorrect. Due to the fact that I had to go back to work I didn't have the time to address the issue at the time. I went back an hour and a half later on my last break to address the issue and the "manager" in the drive thru was rude as fuck. She wasunwilling to help me and didn't resolve my fucking issue. I overpaid for my fucking meal and didn't even get my order correct. I expressed that I was so upset for the first time I didn't want a second fucking order but she did not help. You all need to check your fucking employees and start fucking caring for people. I'll never go to this fucking location ever again. They're all failures.

Went through the drive through at your Downey location on Lakewood Blvd and Lety was giving me attitude because I told her that I did not want to wait in the parking lot for my order. She proceeded to get upset and raise her voice because I didn't want my money back, and I didn't want to replace it with another item. I wanted what I ordered and because the staff and herself were falling behind on time she was getting frustrated with me and asked me "what do
you want me to do then" all I wanted was what I ordered. I finally got my order and she comes up to me and says there you go, there's your order not even 2 minutes. When I asked her for sauce she walked away and ignored me and I sat in my car wondering if she was going to bring it or if she chose to ignore me. When she came back she told me that next time she's going to have to charge me extra for ranch. I'm very unhappy with the way this location handled something that wasn't my fault. You need new workers who understand how to treat a customer with respect.

Kathryn Staddon
from Guelph, ON
I just went through the drive-thru at the Wendy's located on Wellington in Guelph Ontario. I had to treat my order multiple times to two different people at the speaker...got to the window and was asked what my order was...got the bag with my meal then asked if I had a vanilla frosty and lemonade (only ordered chocolate frosty). I got home to a double baconator when I ordered a single no cheese no onion extra mustard extra mayo (multiple times). Also handed a fork with my frosty (asked for a spoon to an eye roll and huff). I'm not impressed whatsoever.

Donna moore
from Bedminster, NJ
My food is always cold for the last 2 years coming to this Wendy's I've NEVER shad a hot meal EVER airs always cold I'm referring to Wendy's in Ottawa, Kansas it's the only Wendy's in town, I love the food just wish it was warm when I got it.

Howard Holland
from Perry, FL
Wendy's Newberry Road Gainesville Florida, spilled liquid in numerious places resulting in slippery floors. Trash on floors. When reported, cleanup Lady gave a dirty look. Dangerous slippery! Bathrooms also not tended to. Water on floor excessively & trash also. Tables dirty & wet. No noticable cleaning.

Jack Carson
from Twinsburg, OH
Last week we stopped in at Wendy's Restaurant #00008769 at 9:30 pm; it was not busy at all and they are open till 10:00 pm so we ordered a large chili and a large choc frosty. The man in charge said they were out of chili and out of frosty's. He and girls were just standing around talking. So we walked out. Today, we went to same Wendy's for lunch and ordered a meal; Lg chili, LG Choc Frosty, Jr Chburger Deluxe, Double Cheese and small fries. The Frosty looked strange in color....very dark....and when I tasted it I knew something was wrong. Consistency was very grainy and liquidy...not thick and creamy and smooth which is the traditional Frosty. So manager offered a vanilla frosty instead which was just as bad if not worse. Very disappointed in our experience at this facility which is where we go at least 6-8 times/month. The manager said they just did not put air in the machine.????

The Wendys on E Central Expwy in Killeen Texas. The manager was very disrespectful to me on 6/12/19 at around after 10p.m. He told me " fuck you" and he was not professional.

Purchased Berry Burst salad, take out and didn't get almond nuts or any nuts that supposed to go with the salad. I started to buy this salad last and enjoys it. I buy it everyday since. But yesterday evening, when about to eat it at work, I didn't get the nuts. which spoiled my appetite. It's perfect salad with complete ingredients. Please look into ii, if you value your customers. Thank you.

I arrived at Wendy's in South Euclid on zmayfield Rd about 11:35 PM. It was approximately six cars in the drive-through.ahead of me The store was lit up and so was the drive thru menu . The Internet said they close at midnight. The line was moving really slow I thought it was because they were so busy people were at order menu a long time. By the time I got to the window it was 11:57. I was sitting there with window cracked waiting and saying hello getting poured on by rain. . I kept saying hello honked horn and no answer. Now is like 1205 snd like three cars behind me. I finally pull to window honk horn the guy comes to window and I ask is the speaker broke? The guy says no we closed. I said I have been in line for about 30 min. Several cars have. . He says oh we closed all our stuff shut down. I ask what time you close? He says 11:45. I say you suppose to close at 12 but you all just made up your own hours I suppose. He chuckled and said yeah I'm sorry the speaker should have said we closed. So You guys wait until car comes to your window and you say you closed but you don't bother to turn out lights or even say we closed at speaker? This is just rude and unacceptable. This how store looked at 11:30 and still at 12:05?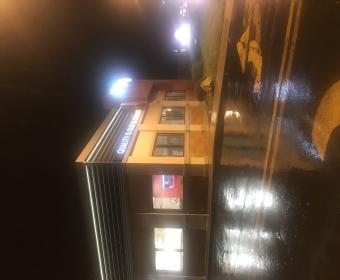 Amanda hassan
from The Bronx, NY
I went to the Wendy's location at Atlantic ave in Brooklyn. I was in the drive tru waiting for 30 mins. Then when I got to the window the lady that works at night was very rude and has an attitude. Why would you treat your customers so bad after having them wait for so long ? Then I asked for a bbq sauce and she closed the window on me. And she seen me still waiting there and she said "what else" I said my bbq sauce. I am never going back to that place. Worst customer service ever !

Martice A Hall
from Fort Worth, TX
Wendys Restaurants #00008264 404 East FM 1382 Date: 06/12/2019 Time: 6:29 pm Host: Dhaakirah Cashier: Rommie.
During the point of sale the African American woman cashier and the Hispanic drive thru window employee both spoke terroristic threats to the customer. "We are going to keep killing you" was the terroristic threat or threat to life. In the community a large number of these women have been suggesting and encouraging anti social groups and social paths to prowling a police officer and family members (Our family Mr. Hall) whereabouts and to attack for no cause of action. We will be contacting all Federal State and Locol Law Enforcement Agencies

Tiffany Dawn May
from Hudson, OH
The lady charged my card twice and yelled at me and told me to get out of the store after there screen said my payment was approved 2 times they hurt my feeling and I will not be eating at Wendy's because I refuse to be yelled and and for the lady to be rude to me

Store was nasty casher was a rude service sucked want never stop here again. Should send a white person into store and order something see how you get treated if your white poor management

Debra
from Marshfield, WI
Fries were greasy and cold. Double bacon cheeseburger burnt. I loved my strawberry salad but now my husband won't return!

Debbie Wilson
from Richmond, QLD
On 6/17/19 2 aprox 7:30 I went Wendy's Store on Corner of El Camino Real & Redhill in Tustin, California. I ordered thru drive thru, which was the CRAVE Chicken Sandwich I ordered GRILL-Bbq. Combo First of all he was rushing me and I made him aware he was rushing me I know what I want paid for my order it $9.96. Went home opened my order it was not what I ordered something else. I went back to Wendy's went inside to show the incorrect order-received apology and asked what did I order I stated the Bbq Grilled Chicken Sandwich. The manager came asked if I wanted spicy I said no I order grilled no spicy she said ok. I was given a supposedly correct order Got home my order was incorrect again. Instead I received Spicy fried Chicken Sandwich took a bite could not eat too spicy. I went online and chatted with someone who took my contact information. I have never been contacted about this poor service. I threw that combo in trash could not eat! your non-contact reflects the poor service I received. This appears to be part of your Wendy's Culture. Reminds of Wells Fargo Bank who I no longer bank with because of their non-sense-poor customer service and fraud.

John Clark
from Bedminster, NJ
I have never experienced such horrible service before. Counter person spoke very little English to start with. I asked for non sweet tea 3 times and she got it wrong every time. I then asked for a refund and was told she was not allowed to do that because she didn't know how. Horrible

ARVIS HALL
from Suffolk, VA
I work for the city of Suffolk Va and I went to the Wendys at 728 N Main St where I was very disappointed in the service from the young lady at the drive through. I have never been so humiliated in all of my life with the fast food service that I received from her today around 2:00 pm. She was rude when I was placing my order, she never repeated back to me what I ordered and it did not show on the screen so I asked her if she had one plain bacon cheese burger and she said with an attitude YES! so I asked her if she had the bacon cheese burger with everything except tomatoes and she repeated with an attitude, YES! so I told her that I was asking because it did not show on the screen, so I drove around and she made me wait while she was getting other orders from people in the drive through and my food was sitting there. Then she told me the total and I gave her my money which was six dollars and eighty some cents, and she gave me my change back without saying thank you dog kiss my foot or anything, so I said Thank you and she ignored me! then she handed me the bag and I asked her what her name was and she said with an attitude CIERA, so I told her at that point that I was going to report her for her nasty attitude and I drove off. This is not good customer service and she should not be serving on the front line of your franchise. This is really making your rating go down a lot and after this I spoke with another customer who frequents Wendy's the same one at lunch time and she readily knew who I was speaking about, she said she always experience that attitude with her and this lady is also a City Employee in Suffolk Va. I am a Christian and I hate to see our young people given a chance in this world and they don't even know how to treat other people who are helping to pay their salary. I am bring this complaint to the central office in hopes that someone will speak with this young lady or take her off of the front line and put her on cooking and wrapping the burgers, because she is a very, very nasty, non professional young lady with a bunch of tattoos on her arms which is unprofessional as well, and she has gray/blond and black braids or twist in her hair. very pretty girl but NASTY And UNPROFESSIONAL! I pray that I will hear from you in an email letting me know that you received this complaint or I will take further if I still see her working days or evenings on the window. If she does not want to work she should be home and working in the public.

Edith M Stiltner
from Bryan, OH
Bryan Ohio 8-7-19 7:00 pm only 3 customers already seated and eating,yet no clean tables for my husband (post kidney transplant)and I to sit at and we wiped them ourselves. 1 person taking orders and others on phones. Then a job interview or review took place at a nearby dirty table. Then today 6-12-19 at drive through, only day I don't check the order before pulling away. Had to wait for girl who forgot my drink.Get home to find husbands taco salad is missing sauce,sour cream,chips and extra onions I paid for. We live 2 blocks away and go there frequently. Not impressed. Edith Stiltner

Stacey Stevens
from Syracuse, NY
I came into the Wendy's on Thompson rd in Syracuse ny on Monday around 2pm and waited for almost 20 minutes for my food and it was not even fresh. People can get sick from that. I was not impressed with that. Besides the food not being fresh the employees were very friendly and the facility was clean.

went to a Wendy's in Metairie La at the corner of Veterans Blvd and Carrolton Ave at about midnight and they said they were out of hamburgers only had chicken products................not the first time this has happened...........i'll stay away from Wendy's from now on

debra hickam
from Gurnee, IL
I feel need to report, I checked from my phone of the RetailMeNot today Tuesday, June 11th at 7:13 pm for Frost $.50 and I went to Wendy at 7:30 pm across the street from Gurnee Mill, I requested four vanilla and four chocolate Frost for $.50 and they told me there are not $.50. I asked for the manager and explained to the manager that I have RetailMeNot and showed him on my phone stated Wendy $.50 Frost, The manager will not give me $.50 for the Frost. I feel he does not care or responsibility for the mistook and very disappointed that I make a trip to get Frost for my family birthday today.
Thank you!

Brandon Blakey Jr.
from Banks, OR
I gave my two weeks notice at the Coos Bay , Oregon location . I had another job lined up with more hours and more money . I had to end up calling in at Wendy's to be at training at my other job a few days later. Our manager fired me right that minute . She also a short time before my incident had two other employees walk off the job while the drive thru was jammed because of the same awful manager . She treats people so poorly . I didn't deserve this . I will move forward at the work force employment here in town . Thank you , Brandon Blakey You all need to get rid of your manager before the whole place falls apart totally.

Demie Gaskins
from Bedminster, NJ
If there were negative stars I would give it that. I have not been pleased with my local Wendy's in Chesterfield, South Carolina for as long as it's been established. The employees are illiterate and do not comprehend the most simple orders. Then when confronted and asked to make the order right they give attitude instead. The only way possible to better this establishment is to gut it completely and start over or shut it down to make something else.

Teri Peterson
from West Jordan, UT
Spicy chicken sandwich used to be a healthy, meaty chicken breast. Today I received a chicken sandwich that was pounded down to barely a 1/4 inch, thin as a McDonald plain hamburger for $6.00. Tasty but definitely not a. $6 sandwich. Profits versus quality product will end these companies. Not ordering again.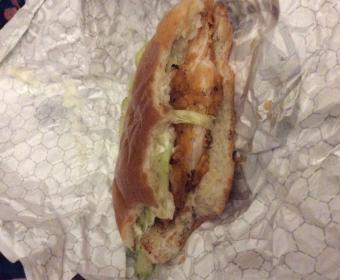 Patricia Powell
from Coal City, IL
I just left a Wendy drive Thur here in Griffith Indiana that had me wait during a shift change which I didn't mind that much only to find out the item I wanted to order is out there were no sign put up the item I wanted is something that came back and is being advertised a lot this upset me cause I sat and waited even during there shift change for nothing it was for a salad me and my husband really wanted

Ben mulhall
from Louisville, KY
I go to Wendy's two sometimes three times a week. I'm single I live by myself and sometimes I just don't feel like cooking and I really do like Wendy's cheeseburgers so I honestly go there a couple times a week. Most of the time, let's say 90% of the time I have no complaints but it seems like here lately that my order is wrong. I always get the same thing. A double meal (used to be the #2 combo) without onions without tomatoes without lettuce and add extra pickles. Every time! Now when I go there it is a crapshoot if I'm going to get it the way that I ordered. I get home to eat My dinner and there's usually onions on there or there's usually tomatoes. I know it sounds petty but it ruins my dinner and I pay anywhere from $20 to $30 at Wendy's a week and I expect to get what I want. I don't think that it is too much to ask. I'm just tired of paying for something that I don't like when I bring it home. I'd like to consider myself a valuable customer to Wendy's and you guys are on the verge of losing me because someone isn't paying attention. Please make it right

Purchased a small chili as always and fries and burger.
got a sample size cup of soupy chili.
Never going back to Wendy's
and to top it of he said we don't have hot sauce anymore

Brennan Dalton
from Lehi, UT
Showed up at the Lehi Location at 47 S 850 E Lehi, UT 84043 at 11:15, knowing that the scheduled closing time is 1:00 AM, and the lights were still on, and I waited at the drive thru saying "hello, is anyone there?" and backing up and re attempting to get their attention with no response. I pulled up to the drive thru window to see all the employees cleaning and ignoring me waving at them for ten minutes and I saw 3 more cars behind me trying to order and being ignored as well. I waited in the parking lot and at 11:30 four employees came out and gathered in the two vehicles in the picture I am uploading, not saying a word and just driving away. The customer service I experienced ridiculous and they didn't even let me know or explain why they were closing. They ignored me and left. We expect a restaurant to treat us with respect as someone who is also working in the food industry and even if we are tired near close, we still have to make sure we make food up until close. If they would have gave us a reason or at least let us know they weren't open rather than ignoring our attempts to get their attention this may have not been such a big deal.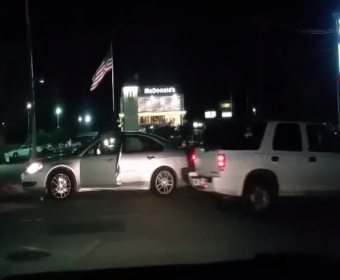 Beulah King
from Jonesboro, GA
I ordered Large Chile, chicken nuggets, and a drink at the drive through drive thru on June 10th about 9:30 pm. When I drove up to the drive thru a bunch of bugs when flying all outside the windows and around the windows the cashiers was keep swatting the bugs and spraying the bugs to no avail. The cashier told me that I lot of the bugs got on my car. To my horror my car was covered all over with those bugs from Wendy's drive thru window. I finally told them that I wasn't going to get my order because they had too many bugs and I got bugs inside my car from Wendys that I have to spend money to try to get rid of them. The bugs also got inside my car when I attempted to pay the lady. Somebody needs to call sanitation on Wendy. If Wendy have problem with bugs in the drive thru they should have closed that area. I went inside I saw ants around the door but it wasn't that bad as the drive thru. This experience messed up my birthday.
Beulah

Stephen Courtney
from Denver, CO
This place us so slow and get some help. Close the location.

It's stupid that you don't have your fish sandwich all the time. It's literally the BEST fish sandwich among ALL the fast food restaurants. Please consider having it year round.

Louvonna Lawson
from Dayton, OH
What is going on with Wendy! We went in to have dinner. 3 people standing behind the counter. 2 at the drive thru. We stood at the counter and Nobody said anything.The drive thru lady said some one will be with you in a minute. Still the other 3 just stood in their little group talking like they had nothing to do. We walked around the counter they looked at us and kept talking to each other.Three of us looked at them , and nothing ,No hello,no nothing we waited a few more minutes and I said let's go where some wants to wait on us to have dinner.I know a lot of People and the word is out that you all don't care about your customers. I really do not think I will be going back . Answer me or not But you guys really need to work on your Customer Service..Or the money you need will go to someone that Cares.

This is the 2nd wendys i have visited in 3 months. Both located in chicago on Harlem ave. 60631 and 60634. Horrible service food slopped together incorrectly and slow workers very uncaring and confused. Your restaurants have gone completely downhill. I will never eat at another wendys again!

Good afternoon,
My husband and I decided to go to Wendy's for the 50 cent Frosty on Sunday the 26th of May. It was our anniversary and we had just returned from a fishing trip. We stopped in the Wendy's located on W. 140th and Lorain Road in Cleveland, Ohio; which had recently been remodeled. We were distraught at the sight.
The store was filthy. At 4:05pm, the counters were not wiped down, the dining room looked as if it hadn't been touched by any employ for hours. Worse of all, one young gentleman told us he would be right back, walked out the right-side door and into the bathroom, upon his return he turned on the water by the sink behind the customer counter, ran his hands under the water (no soap at all) and wiped his hands on a paper towel and returned to the counter to help a customer.
We were so sick to our stomachs that we just walked out of the restaurant without a purchase.
A week later, on the 8th of June we decided to make another attempt at another location, on Harvard Avenue and Jones Road, near our home in Cleveland, Ohio.
Once again, the store was filthy with food and trays on the floor behind the counter and the dining room had not been touched as several tables had ketchup residue, salt and papers left on the tables. We asked for a large regular Frosty and a Vanilla Frosty. The female employ made an effort to pull up the handle on the dispenser of the vanilla, but nothing would come out except for some drops, she made another attempt before asking a co-worker for some assistance. The second employ made another attempt to dispense the Frosty, with no luck. The second employ moved one machine and must have flipped a switch, but was able to get it to dispense the Frosty. But rather than change out the testing cup with a fresh one, they filled the tester cup with my serving.
When I got it home and eating my Frosty, as I got towards the bottom, the Frosty was thin, sour and had changed in consistency from the testing that was done in the store. I did not get sick from it because I was wise enough not to eat it and just through it out.

SEAN CRABILL
from Huntington, IN
Was eating my side Caesar salad during lunch and took a bite and bit down and felt something hard in the salad. When checked what I ate there was a small little rock/ pebble that was now split in 2 pieces. Never has this happened to me before at Wendy's on Lima Road in Fort Wayne Indiana 46825.

Ashley
from Lynchburg, VA
I love the experience I get when I come through the drive thru...the lady that takes my orders is very friendly. She makes my kids happy because she knows them by name

Mr. Michael Wagner, cincinnati Ohio
from Cincinnati, OH
My friend & I could not receive service at your Hartwell store in Cincinnati, Ohio. The store is very poorly run. It seems the staff does not know what they are doing.

Jakhya Chandler
from Hobart, IN
I came to 4140 W Belmont in Chicago Illinois Saturday June 8th and purchased a meal inside of my drink was the pop machine nozzle. It caused me to get very sick I had to rush to the Er where I was treated for hours had to receive and IV in my arm as well as medicine and a shot. The general manager Javonna Britton did not contact me I went in to the store Sunday and she was not much help.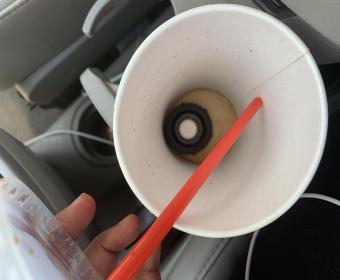 Every Wendy's Resturant in Lafayette, La. is disgusting. Especially if you go after 9pm all of the food I order be cold and nasty like its been sitting there all day and this is on many occasions cause I like Wendy's. It's really bad you spend money to get bad results, and the Managers are worse than the employees. They all need to be shut down instead of stealing money. I'm not a fan of Wendy's anymore and will not be returning!!

I somtimes come to thr wendys at western blv in raleigh Nc and the service is always taling 10 minutes to get through. I usally come around noon or 2pm around that time and I keep getting bad service.
I asked to s0eak with a manger today and she just walked off and did not care. I had an emplyee give me her name and all that they can tell is her Name is Z and she is the one in charge and nothing I say or do will change anything.
I have been a customer at wrndts for a while and I undstand work can be stressful but I did not deserve to be talk down by emplyees and mangment working for your reasutrant. If it happrens again im taking legal action I have the right to eat @ your store.

I went to Wendy's yesterday (2929 E. Main St., Cortlandt, NY). I noticed that none of the workers were wearing any gloves while working and handling food. This concerns me. I hear things on the news, all the time, about hepatitis, e-coli, etc... I don't appreciate having people handle my food with no gloves. One of the employees was scooping French fries, with prongs, into the cardboard French fry holders. But in between that, she was picking up the ones that dropped out onto counter with her hands and putting them back. Then she handed them to another girl, who was not wearing any gloves, and she put them in my bag. Her fingers were inside the holder, touching my fries. I don't know how other people feel about this, but it bothers me. I'm not saying these people aren't clean but at the same time, I don't know when or if they washed their hands at all, especially after using the restrooms. I have been here a few times and each time, they are not wearing gloves.

The Wendy's at Eola and Ogden in Aurora IL is sooooo slow. We have been waiting in the drive through for 15 mins with only 2 cars ahead of us. Three different prospective customers behind us have given up and have left. This is not a one off. This place is ALWAYS slow when we come here. Just thought someone should know.

Placed order.manager told me to wait aside for 4 mins. 30 mins go by i walk up to window and ask whats taking so long she said were making it right now. i said ive been waiting here for 30 mins now. im all set i want a refund .manager refused to give my money back. other employee was insisting on me taking the food they were making. i kept saying no i wanted my money. threats were made by calling the cops on me to leave the drive thru window because i was asking for my money as they were telling me NO.manager shut the drive thru window on my face mulitple times .super rude!! told me only way i would get my money was by going inside. had to call the cops to get my money !! never freaking again am i going to wendys. they deserve to be fired for the disrespect and not putting customers first.

The Wendy's in Prince Frederick, MD 20678 has just recently been completely remodeled and the company did a great job. HOWEVER, the ladies bathroom and I have been told the same problem in the Men's bathroom, THEY DO NOT HAVE ANY HOOKS IN THE STALLS OR on the wall next to the sink. IT IS IMPORTANT to hang up or place your pocketbook or coat on a hook and not on the floor. Please see that this problem is corrected quickly. It really is necessary.

To begin with my boyfriend went thru the drive thru and asked for the giant JBC meal the worker instead of saying nicely that they didnt have it no more he gave him attitude then they didnt serve it anymore. So he went on with ordering the rest of our order. He ordered two baconator meals, a kids chicken nugget meal, three spicy chicken wraps and a crispy chicken blt. When he got home he did not have the kids meal nor the right crispy chicken blt sandwich. We also received an extra medium fry which we did not order. I looked at our baconators and they had lettus and tomato on them which im pretty sure only comes with mayo, ketchup, bacon and cheese. He went back to pick up the kids meal and got nothing but attidltude again. He also told them that our fries were cold he did not get an apology or anything about the mix up. He did not get a name but a description of the man. He was an older white man with a white beard and was wearing glasses. Was not happy with our service. We did not get a receipt either so we dont know what exactly was on our order.

Nina laxton
from Cleveland, OH
I have been to Wendy's on Maysville Pike in Zanesville Ohio four times and it takes them at least a half an hour to answer the intercom in the Drive-Thru I sat here for 30 minutes today the 6th and 9th of 19 and it took them a half an hour to give me my food I can tell you for a fact that there was five cars that drove off because of being upset on how long it took to place an order and to receive your food this place needs to be checked out ASAP they were not busy I had to holler over the intercom to get somebody to answer me and that is the third time I've had to do that I go to a lot of Wendy's and I think that Wendy's is the worst Wendy's I've ever been to

Faye Ivey
from Atlanta, GA
I went in to wendys before work today. I ordered the S awesome chicken with no bun and sauce on the side. When I got my sandwich there was no cheese on it. When I asked instead of them taking it and apologizing to make it right, i was handed a piece of cheese. I asked for a manager. All the manager did was come over to the register and let the cashier issue me a refund. Never once was i apologized to or even knowledge by the manager. I am fuming. I will never go to this location again. Her lack of customer service skills is disgusting and repulsive. I was at the wendys on highway 34 in newnan Georgia at around 1130Am on june 9 2019. I want and demand a formal apology. I have been in customer service for 25 years and would have been fired for her the attitude of this manager. I am highly offended and repulsed. I took my money and went next door to Burger King. But she was absolutely horrible. Her name i believe was something that begins with a D. If I have to take this matter higher than Corporate just simply for the lack of customer service skills I most definitely will. My name is Faye. My phone number is 631 417 2600. Email fivey41@gmail.com. thank you.

Store number #00002346
5422 Baum Blvd. 15232
Drive thru took super long. No cars in parking lot. No customers really inside. But 20 minute trip around a drive way. Each car sat at the window for an extra amount of time. I only ordered 2 Jr.BCB PLAIN. 2 large Coke's. Small frosty The ice was almost all the melted when I got my drinks. And the burgers still weren't ready when I got to the window and waited some more.
Oh yeah. Ok spoon to eat my frosty with either! That just made me sad right there I'll contiune to be a customer of course. Just not at that location.

Stephanie Divine
from Louisville, KY
I ordered to biggie deals and a 4for4 deal for my grand daughter on bradstown rd all the Food was cold ,didn't get our cookies and they didn't give us our sauces for the nuggets no napkins the worse Wendy's I every went to cold burger cold fries cold nuggets

Sybil Schiffman
from Hagerstown, MD
Wendy's employees need an attitude adjustment. I ordered a taco salad through the drive thru. The bag that was handed to me was smeared in chili. I showed it to the employee and, while I held it out of the car window, she wiped part of it with a napkin. I told her it was still sloppy and she wiped it again. Her attitude was not pleasant. She did not say anything, but acted like this was a really big deal and appeared to be put out. She did not smile or offer to change the bag. When I got home, the inner paper bag was also smeared with chili. Your employees need to be taught to be considerate and pleasant. After all, if there were no customers, there would be no Wendy's and there would be no jobs.

The Wendy's at the corner of Katy Fort Bed Rd and Colonial Parkway in Katy Texas, 77493, is beyond horrible. The manager (a male) is rude and doesn't smile or even say thank you when spoken to. Further, today, we placed an order in the drive-thru, were VERY specific about making the burger ONLY with bacon and asiago cheese and NOTHING else. When we got home, it was loaded with onion, tomato and mayonnaise! Could have killed my daughter. We returned and told him and once again, with a stone face, he fixed a new one and give it to her. This man needs to be fired and the staff too!

Aaron Hetz
from Corydon, IN
on 6/9/2019 at 11:10 AM at Wendy's store number 3012 (Corydon, IN)
I ordered (in the Drive thru)a triple baconator (just the sandwich, not the combo, and had to correct the attendant 2 times that I didn't want the combo, only the sandwich), and a large water. I noticed on the screen, the following words:
Baconator Triple 7.49
LG FREESTYLE 1.99
Dasani Sparkling
Total Items 2 9.48
tax 0.66
PUW Total 10.14
I opted to not inquire until I was at the window, due to the difficulties in ordering the sandwich. When I pulled up to the first window, I asked the young man (not the person I spoke to over the speaker) if they were charging me for a bottled water. He asked "someone" (twice) over his intercom if they had indeed charged me for a bottled water, then told me "No sir, they are not charging you for a bottled water." I handed him my debit card for payment (expecting the total to change from what was showing on the screen (initially 9.48 for the sandwich and the 'Dasani Sparkling', which is outrageous by the way.)
He rang up the sale and asked me if id like a receipt? I said yes, and when he handed it to me, I noticed that I HAD indeed been charged 1.99 for a water. I got to the second window, and after a wait of 3-4 minutes, the girl handed me a large plastic cup of cold beverage, I asked her "did I get charged 1.99 for a water?" The girl replied, "Yes sir, we have to, if you'd ordered a small of medium, we wouldn't have charged you, but for a large we HAVE to." I didn't argue with her, I pulled away from the window, and as I did I took a drink of my 1.99 water to discover that it was soda water.
If this is a new policy at Wendy's restaurants, the public should be informed that customers will be charged (excessively) for large waters, in addition to being charged (excessively) for the food they order (7.49 for a triple baconator - its good, don't get me wrong, but that is simply outrageous!!).
And serving soda water? (I've worked in fast food, and I know its not truly soda water, it was something like cola without the syrup)
So, for $9.48, I got a decent sandwich.
if this is the direction that Wendy's is going as a company, you will go without this customer, and anyone else I can influence.
I am at work, and unable to load an image of the receipt, but I will keep it as a reminder of where to go (and where NOT to go) on my lunch breaks from work from now on.
Sincerely,
Aaron

Faye Ivey
from Atlanta, GA
I went in to wendys before work today. I ordered the S awesome chicken with no bun and sauce on the side. When I got my sandwich there was no cheese on it. When I asked instead of them taking it and apologizing to make it right, i was handed a piece of cheese. I asked for a manager. All the manager did was come over to the register and let the cashier issue me a refund. Never once was i apologized to or even knowledge by the manager. I am fuming. I will never go to this location again. Her lack of customer service skills is disgusting and repulsive. I was at the wendys on highway 34 in newnan Georgia at around 1130Am on june 9 2019. I want and demand a formal apology. I have been in customer service for 25 years and would have been fired for her the attitude of this manager. I am highly offended and repulsed. I took my money and went next door to Burger King. But she was absolutely horrible. Her name i believe was something that begins with a D. If I have to take this matter higher than Corporate just simply for the lack of customer service skills I most definitely will. My name is Faye. My phone number is 631 417 2600. Email fivey41@gmail.com. thank you.

Mike Orcuilo
from Elk Grove Village, IL
I went through drive thru this afternoon and had the most horrible experience. The guy screamed "wait" in a loud and rude tone, then after 10 minutes I beeped the horn and he yell back "wait", in an even louder tone. I commented how unprofessional and rude he is and he replied, "were busy, it's only food"!
I guess a, "please wait" was too much to expect? When I got to the window, he practically threw my drinks at me, and sent a girl to the window to give me my food. I told the girl that guy is an asshole! He then comes to the window and starts screaming at me. I extended my middle finger and drove away as he was still screaming at me. What kind of people does Wend's hire? I've been a good paying, and frequent customer at that store for over 5 years.
This gentleman was of Spanish decent, had grayish hair and had tattoos on his arm, just in case anyone cares to investigate this. This guy shouldn't be working in a customer service job anywhere, let alone for Wendy's.
I sure am glad a got it ALL on my iPhone, however I refuse to post it on ALL social media platforms until I speak with my attorney.
Wendy's has lost a life long customer today, and I feel I have to share this disgusting experience with people as I am currently researching how many similar complaints this store has. Maybe the owner needs be made aware.
Regards,
Mike Orcuilo

Lamar McHugh
from Acworth, GA
I just tried online ordering for Wendy's at 8659 Hiram Acworth Hwy, Dallas, GA 30157. Online ordering went well and received the text and headed out to pick up my order. As I pulled up to the pickup line, I told the employee, a nice guy who tried to help, that I was there to pick up my online order. He asked me to drive around to the first window where he told me he had not received an online order and that I must be at the wrong Wendy's. I handed him my order which clearly showed I was at the right place. He asked me to hold on and went to get his manager. After showing them my order again, they found it and asked for payment. I showed them I had where I had paid for it online but they asked for the card and ran it again. Both of the employees were very nice and courteous, no issue with them but your online ordering clearly showed that they were not trained nor had a clue of what to do. I blame corporate for failure to advertise online ordering without ensuring all employees were properly trained.
With all the above said, I am concerned that I have paid for my online order twice. The order number is 90300001 and the purchase date is 06/08/2019. My Amex Authorization number is 861042 with a total amount of $20.18.I can be reached at lamarmac@bellsouth.net or 404-713-4822 if you need additional information.
Here is hopinig

PAMELA WARFORD
from Akron, OH
Guacamole salad had brown lettuce throughout. Not fresh at all. I went through at lunch and salads should be fresh. Made me have gastric issues

Mary Carpenter
from Darby, PA
On my recent visit to our local Wendy's in Ridley Park, PA, I placed an order for an Avocado Chicken BLT. It was part of a takeout order. When I got home, the sandwich didn't have any avocado and the French fries were limp and soggy. I hope this doesn't happen often because the inconvenience will now keep me from returning. I asked them to make a fresh one made correctly and I'm pretty sure they just glopped avocado on it and just rewrapped. The sandwich was less than lukewarm when I got back home.
Thanks for your attention to this matter.
Mary Carpenter

Store at Major Mackenzie and Bayview , at 6pm order for 2 sarlad and a burger , wait for almost 20 minutes,( only 4 people working) then found out no Forks , The whole store don't have any forks at all ! And the bun is 'Cold' , This is quite unusual for Wendys to have such Terrible service , after all I know Wendys well , Hope some one better do something about the management of this location before they ruined Wendy's name

Lance Raff
from Newark, NJ
I asked for a lemonade little ice, after drinking it the glass was filled half way
With ice went up for a refill they said no refill on lemonade, policy !!
Is that worth a customer.

Sue Stanton
from Chicago, IL
Slow unorganized confused employees. I waited for my order 20 minutes and when i asked why its taking so long they had no idea what my order was! Also the food was made sloppy and incorrectly !

Tracy Riggs
from Little Rock, AR
I have been to the Wendy's on baseline road in little rock twice this week and have gotten bad service and gotten the wrong food both times. I am very disappointed for a fast food chain that normally has good food and good service to do such a poor job. I think that some one from the corpate office need to do a surprise inspection on this store and see how the employs really don't care to provide a good experience for the customers that come in to eat.

ROSALIND POWELL
from Southfield, MI
The problem is your managers that are working at your Detroit store on 14401 w 7 mile, Detroit, Mi 48235. Is denying there high school employees breaks. They're working from 4-8 hours n can't even get a 15 min break. I personally heard 1 of the managers say to a young employee and I quote OH you THOUGHT THIS WAS A REAL JOB.
What type of business are Wendy's running. I spoke with a lawyer and pulled up the equal opportunity employment and no were does it state your managers can deny them any type of break, nor is this legal. What type of example are your managers showing the employees who are experiencing there 1st jobs.
I'm completely disappointed in how that store is running.
Ms. Powell

Went to Wendy's new store in Warrenton on Thursday 6/6 about 7:00. There was a line which I expected due to the popularity of having Wendy's on the north coast.
It took almost 35 minutes just to get up the place my order. I don't mind lines but this was not what I would have expected from Wendy's.
Oh wait the best part is still to come
When I finally got around the corner after another 10:00 to pay, the young lady at the window was taking an order from behind me, from what I heard the customer was upset about the wait. The young lady became upset and said " we have been short staffed since we opened and we are doing the best we can. I felt bad for her and "I said don't tell your customers "
I have been in retail Management for many years and that is one of the important statement that "we were never to say" as it's not the customers problem.
Then the car in front of me got up to the window and begin complaining about her order, there were 3 employees talking to her. This was another 12:00 minutes, by time I myself was getting a little upset. They got her food and she finally left.
They should have asked her to move out of the line and one of the employees could have worked with her and the rest of the line could have been helped timely.
Finally I got to the front to get my order, I could see they were trying to do what they needed to do but ask the my order be fresh not setting there. The girl said they brought it up. The fries were not great and the sandwich had cooled that I had to reheat it once I was home. From start to finish it took almost an hour, for something that should not hav taken more than 15 to 20 minutes.
I usually I don't write, I really want to see Wendy's do a great business here.
One thing I have learned since lives no here people talk about the customer service they get.
I am not writing this to be rude but this so unacceptable even for fast food...I know Wend's can do better than the other fast food here on the north coasts.

Got wrong order hot overcharged and they gave me attitude when i complained And didnt even get my order correct once i complained

I visit the Wendy's in Easton PA off of 25th street often but I am about done. The wait either thru drive thru or inside is ridiculous so bad that it could be over 45 Mins. This is suppposes to be fast food. The service is horrible. It is also at any time of day it takes forever and plenty of workers so no excuse for the long wait time. This last time this is what our fries looked like. Really all burnt.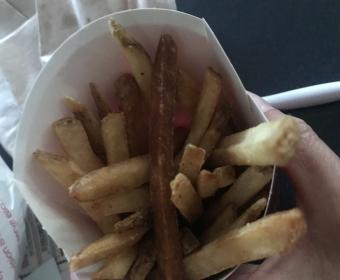 Michelle
from Henderson, NV
Your employee are been treated poorly your manager or make lies to cover there back for there mistakes you need to make should what is being told to you is the true the manager are also make it hard for people that work for you to get a job elsewhere which is against the law please take a look in to the individual policy of the management I know the company may not be a where but please look in to it thank you for your time and help

michael griffin
from Washington D.C., DC
Wasilla Alaska Drivethrough waited 45 minutes stuck in line! Then they got my order wrong! Manager was rude about the wait! Worst experience ever!

Anup kumar
from New Delhi, DL
Greetings.
Sir,
I am an Indian citizen. Want to work in your company and ready to invest..£ 3,00,000.00 & above.for long term without benefits in turn.
Please go through my attached brief CV.
Look forward for a sponsorship from your end.
Waiting for the positive reply.
Anup kumar.
+91 9354413627

I purchased 3 full size salads at Wendy's in Paramount California costing 25.98. My orde was incorrect. I called to complain and "Lety" took down my name and number and told me to return to the restaurant with my receipt. I returned 2 hours later only to be told to come back in the morning and speak to the morning manager Xochitl. I wasted my time and gas. All I want is my ordered fixed.

L. Carling
from Delta Junction, AK
This store/restaurant is alway out of drink products and can't ever seem to be stocked correctly. Out of my five or so visits over the past year, the have been out of ice, straws, and CO2. The evening manager always blames the owner because the owner always takes products away from his North Pole, Alaska franchise to use in his Fairbanks, Alaska restaurant.
One time we ordered Frosty's, but they had no spoons then either to eat it. The manager told us that if we wanted a spoon that we would have to go to either McDonalds across the street or to the grocery store down the road. That's crazy!!
Tonight, June 6, 2019, they were out of CO2 that provides pressure to serve soda type drinks. They gave us a choice of ice tea or a Frosty for our drinks and when we asked for a compensation, the manager told us they can't. That's BS!!
I hope Wendy's corporate reads this as this bs needs to be stopped!!

Go to Wendy's about 2 times a week. Always order salad--mainly chicken pecan. Returned it because lettuce was wilted and brown. Bottom of salad was gooey because of very brown lettuce. Was given a new salad and took it to go. Tried to eat it but couldn't because of the thought of the 1st salad, so threw it away. At the same time another customer returned 2 salads. Stood in line over 10 minutes to get order. Others waited even longer. Manager was yelling at employees. Pop machine was not working so all had to drink either tea or lemonade. This was Wendy's in Portage Indiana on route #6. Will not return to a Wendys again.

Jessica
from Bedminster, NJ
Warrenton store needs help!!!!

Have been eating your salads for years. Especially the chicken pecan. Was at your restaurant on route 6 in Portage Indiana. Ordered the chicken pecan and received not only wilted lettuce, but also, completely brown and at the bottom was was sticky from the old brown lettuce. Took it back and was given another which I took home. It was fine but realized
That the bad experience was so bad that I could not eat--threw it away. Will never order salad again. Service was horrible. Waited at least 10 minutes. Manager was yelling at employees. Forget the salad incident---you have lost a long time customer!! I average 2 times a week . Another customer brought back two salads!!

Sue Budzielek
from Lake Station, IN
Have been eating your salads for years. Especially the chicken pecan. Was at your restaurant on route 6 in Portage Indiana. Ordered the chicken pecan and received not only wilted lettuce, but also, completely brown and at the bottom was was sticky from the old brown lettuce. Took it back and was given another which I took home. It was fine but realized
That the bad experience was so bad that I could not eat--threw it away. Will never order salad again. Service was horrible. Waited at least 10 minutes. Manager was yelling at employees. Forget the salad incident---you have lost a long time customer!! I average 2 times a week . Another customer brought back two salads!!

Pat Schriever
from Charleston, WV
I was there today bout 430 and got salad and double cheeseburger now I always go there but today salad was old lettuces you can tell and cheeseburger look haft now only few bites than trash I told them and nothing

D Tucker
from Ashburn, VA
Wendy's in Nederland tx was unclean both interior of store and parking lot. Service was extremely slow. Men's restroom was filthy. Both soda machines weren't working.

Sheryl Horton
from Clanton, AL
Every time I go to Wendy's, something is left out on my salads.One day 2 dressings and no nuts the next visit no dressing the next you might get nuts but every time it's different and getting a receipt when using your debit card is like pulling teeth. I love the food but the service is not up to par

Lue Ann Roberson
from Statesboro, GA
Workers at Wendy's are claiming and eating customers food. The act is done on purpose. It's a game for them and a way to get more food... withholding part of customer meal is paid for and is literally took from the customer once it is delivered at the customer window .

Brenda Ellis
from Boiling Springs, SC
stopped at Wendy's at exit 407, off I-40 in Tennessee -- Pigeon Forge Exit. Purchased a single and a double. These were the worst hamburgers we have ever had from a Wendy's. The meat tasted sweet. Believe meat was about spoiled. Hamburger meat was over-cooked, hard, and tasted awful. Guessing hamburgers had been cooked several days ago. The hamburgers were awful. The buns were so old that the outer layer of the bun was peeling away from the rest of the bun. We went thru the drive-thru and were back on the highway before we started eating. I would give you information from the receipt if I had one. Did not receive a receipt. The time of our purchase was a little after 2 P.M. on June 6, 2019.
Hope this is not an example of Wendys quality. Anyone stopping at this particular location will not be a returning customer. If I could give a "0" rating I would.
Brenda Ellis
423-667-1168

Kay L Bailey
from Fort Wayne, IN
Have eaten at Wendy's on Broadway in Fort Wayne since teaching near by...now retired teachers meet...so it has been about 20 plus years...ready to find a new place.. too dirty...floors are Not swept and when we mention it..they don't care!!

M Villa
from Bedminster, NJ
Ordered chicken-avocado sandwich on Monday June 3... in a hurry, on my way to a meeting. The chicken was tasteless with the texture of rubber or plastic. Not a fan of fast food but this was the WORST I have ever tasted. Let my colleagues at the meeting know about this terrible experience.
Las Vegas, New Mexico.

Jessica Shaw
from Indianapolis, IN
I brought a JBC and bit into it and choked on a long think piece of black hair I threw up 3 times! Went to the location the night manager was so rude didn't even apologize just opened register up and gave me my money back and to top it off she gave me too much money back!!! She didn't offer me another sandwich free meal anything she was sooo rude!!!!! Wendy's on county road D in maplewood mn 55109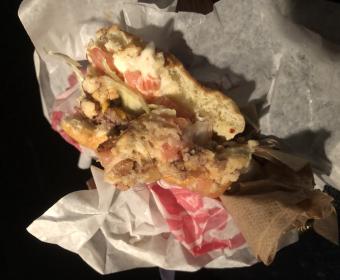 Pls install blue recyclable bins and get rid of your straws. U need be more environnemental conscious save oceans and planet reduce your carbon footprint Asap tkx.And get all your stores windsor ontario to open 930am instead of 1030 am

LaKeyshia Manning
from Spokane, WA
I went into my local WENDY'S I specifically asked for all of my food to be fresh. I really emphasized for my nuggets and fries to be hot and fresh. The manager and employee LIED!!!!!! to my face and said they were fresh. They weren't Hot out of the Grease!!!!! If I pay my money I expect to receive what I asked for. Not to mention my burger was wrong!!!!!! I'm so disappointed in the service I received!!!!! So I feel as though they should be trained properly and not argue with the CUSTOMER!!!!!!! REQUEST!!!!!!

Ms neal
from San Francisco, CA
Ordered a half salad june 4 2019.valleji ca redwood st.wendys.did not receive my half salad.because wr went thru drive the line was to long.so we tried calling to inform them i didnt receive the salad that was paid for.we came back today june 5 2019.and was told they didnt have any leftover food.i dont know what that means.spoke to the manager and she stated she was not going to give me a salad.i have my receipt.and explained to her.that we didnt receive the salad that we paid for.This is soo unacceptable.waited in long drive thru line 15 min just to be told i wadnt going to receive what i didnt get.or my money back.it was only 4.99 but this is poor customer relations.i want my money back Asap.at this point i will not patronize this wendys ever again.Wpuld appreciate a respinse from corporate about my compaint.Thank you sincerely Ms.Neal

Pamela Anderson
from Bedminster, NJ
Yeah I visited may 30 they dropped my food in a puddle during the drive thru then had someone rebag it without changing the food or even the wrappers. I didn't get all my food had to go back in just to get was owed only some of what was missing. Called the number gave my complaint was told I would hear back in my email and yet to hear anything. This is completely outrageous. I want to know what is going on. If it's nothing then so be it. Regardless I will not be returning

Lucinda Simpson
from Doylestown, PA
I tried to order a salad at 8:30 pm only to be told that they are "out of salad." This store is open until midnight. I left, it was all I wanted.

I went for lunch today to my local Wendy's. The apple, pecan salad I ordered had a total of one very small pecan and about six small apple chunks. I would expect to see more pecans & apples if that is the name of the salad. It was all iceberg lettuce!!
Very disappointed customer.

Bev Wood
from Gadsden, AL
Ordered grilled bbq $5+ chicken sandwich at the drive thru. No receipt and got a burger. Took the burger inside and they nicely exchanged but gave me Fried chicken sandwich. Not at all what I ordered and I left unsatsfied.

Got lunch there today and in the drive thru after I handed my debit card to the employee in the first window, she never said hello, or anything. She handed my card back to me and I said thank you and she said, "alright". Really?!?!
Then I get to the second window and the employee handed me my drink after saying "half sweet half unsweet?" Then closed the window. Then he handed me my bag without a word. I gave him a look and then he said, "oh, thank you". I'm sorry but that is unacceptable. I usually have great service at this Wendy's but this was awful. I mean, do they realize we don't have to eat there? If they don't want to thank people for their business then they are in the wrong line of work.

Angela T
from Fort Lauderdale, FL
Went to Wendy's last night 6/4/2019 around 8pm time frame. The door was locked to enter Wendy's even though we could see customers sitting inside and sign said eat in dining open till 10pm. Drive thru was open however we were just going to leave. Then Wendy's worker came out and we got back out of the car and asked if they were closed and she said no. We asked why was door locked and she said computers went down even though drive thru was still working. We went inside to register and see several workers sitting in the back of the restaurant talking sitting and dong nothing. When they saw us they acted like they did not want to get up and serve us like we were inconveniencing them. Finally they got up after about 20-30 seconds and the young lady came to the register and didn't say hello or anything, no smile, no emotion and just stated dine-in or carry-out. We ordered and paid and she did not speak otherwise. We got our food and it was fine. One of the coke machines was broken and out of order. I do think some of the workers have no personality and I felt like the girl at the register didn't want to be there working. Customer service sucks every time we come to this restaurant and so this will be our last time. We will go further down the street to other locations.
This is the address for Wendy's
4510 Fayetteville Rd
Raleigh, NC 27603
(919) 661-0711
Poor customer service and workers act they dont want to serve customers at this location but want to still be paid.

Lorraine Cox
from Toronto, ON
I had a meal at Wendy's on the weekend and I tried to recycle my containers and there wasn't 1 bin of recycling, I can't believe in this day and age, that they don't have the recycling bins. I will never eat at Wendy's again.

Ken Capo
from Chicago, IL
I waited about 15 mins in the drive thru & then left the drive thru, went insife & waited another 14 mins. 1 guy working the front end & NOBODY had any sense of urgency. Terrible..

They closed the doors early last night around 9:30 and it was dark in side and one of the new guys were jerks last night

Hi, I went to Wendy's yesterday and got one of there southwest (large) salads. The lady at the window had a big smile and was very friendly.
When I got home I had to small salads. I called the manager and was told that they had run out of salads and that's why I got two small instead of one large? I said I just wanted to call because I thought I might have gotten someone else's order.
I ate one of the salads yesterday and it was just okay some of the lettuce was brown and I threw that away and something burnt my tongue like a spice not hot temperature . Today 7/18 had the other one for lunch and it was horrible, the lettuce especially on the bottom was completely brown and the cheese was lumped together. avocado had a strange taste, the dog wouldn't even eat it, it also had that spicy burn the tongue taste. I ended up throwing the whole salad away. I know they said they ran out of lettuce and I was the last person to get a southwest salad, so I feel I got all the left overs, and on the second salad there was only one piece of bacon. Thank you

Very dirty..peru ind..sticky floors..dirt..papers everywhere..wont go back

Denise Steward
from Washington, DC
On 07/16/2019 I was in the Wendy's on 3620 Washington Blvd around 8:45pm. It took 15 minutes to get my order. I ordered a spicy chicken sandwich and a bowl of chili. The chicken was soggy and greasy I had to take the breading off just to eat the sandwich the chili was fine. While wait for my order the cashier and the young lady at the drive thru window started arguing about how she was cleaning the frosty machine. The cashier told the young lady that she was cleaning it wrong and that some could get sick and the young lady said that she didn't care they went back and forth for about 5 minutes the manager didn't do much to stop them. What disturbed me the most is how the young lady working in the drive thru didn't care if someone got sick if the frosty machine wasn't cleaned properly. Neaveah was the cashier that was telling the other young lady that she was wrong.
Thank you
Denise Steward

Ross Gilbert
from Colorado Springs, CO
My wife and I decided to try the berry burst salad from the store in Canon City, Co. Great salad, no blueberries!
We decided to try another salad at a different store, Fountain/Security, Co. We ordered the apple pecan. No pecan, but they gave us 2 bags of almonds. Maybe we're expecting too much or not ordering right. Probably won't try it again. Thanks for your time.

Ed Powell
from Lee's Summit, MO
First, my wife and I enjoy eating at Wendy's very much which is the reason I am reaching out. Who owns the Wendy's in Lees Summit MO? It is and has been for a long time a terrible experience. Some would say a joke. The service is bad, often out of things, very slow, very unprofessional, food cold too often, just a very poorly managed restaurant. This is a shame since it is the only one in our area. Can you not inspect or audit or train the owner/manager to run a better store? This has been an ongoing problem with this store for a long time...poor management, unskilled workers, unprofessional service and always dirty.

Barnett Williams
from Indianapolis, IN
My daughter slipped and fell on some water at this location and hit her head on the drink machine. She got a concussion from this injury and they altered the video footage to make me look like a lier!!!! Y'all will not get away with this! At the minden location!

Mai Orama
from Buffalo, NY

Tracy Mcduffie
from Santa Ana, CA
Very poor service I will not never go back there sun city.ca

Mark Brown
from Boston, MA
I do not appreciate being asked to donate money to a charity that I don"t know anything about. Also, I went there to purchase food, not to be panhandled. This puts a customer on the spot. They lost a customer.

Clayton Ga. store and Franklin N C store. I eat at Wendy s a min of 4 times per wk. these 2 stores are a disaster compared to the many I visit. Staff are are the same. Sandwiches ore made. Tough meat. Tasteless. Fries yesterday trashed by all. Cold fries. Gee. A a min small drink. 2.29. Really??? Mgr to the district level. No response Sad

Jenna Kocher
from Pittsburgh, PA
I went to the wendys on butler st. in pittsburgh on 7/16/2019. I ordered the chicken parmesan crisp salad @ a large unsweet tea. The salad was to have grilled chicken in it. When I got home. The whole order was wrong. I received spicy chicken on my salad. And a large sweet tea. I'm a diabetic so the tea was dumped out. And I don't eat spicy foods. So that went in the trash. It was a waste of close to 10 dollars. Very dissapointed.

RANDALL L HILL
from Baltimore, MD
My wife and I were coming home late from a Hospice where her brother was being kept and we stopped here because they were open late. (Not Busy).
We had a simple order. I ordered the triple Baconator , my wife ordered the Homestyle Chicken Sandwich. We were told that they were out of the Homestyle so they gave us two pieces of I really don't know what, instead of what was supposed to come on the sandwich.. We didn't check our bags until we arrived home, so we had no recourse at this point. My wife tossed hers in the trash. I ate mine even though it was cold and tasteless. "I was hungry" You know what I mean?
This visit was a very sad excuse, even for fast food. (fyi: We had a long wait in line).
I usually enjoy Wendy s food, but I'm not sure any more.

Margaret Haskell
from Satellite Beach, FL
I had checked menu before stopping g at store. I went in and asked for the Mushroom burger only to be told it was no longer offered! I was so so disappointed. As stated , is shown on WEB menu. Please please consider bringing back. Mushrooms with grilled onions would be delicious! Why was decision made? Have been going there in 5 states I 've lived.

Jeff Aldrich
from Olympia, WA
Went through the drive thru at 7530 Martin Way E, Olympia, WA 98516 and ordered a Baconator combo w/ coke and NO ketchup about 25 minutes ago. When they asked if I wanted a receipt, I said no thank you. Now I'm home and this burger is covered in ketchup (including the wrapper) and there are 2 - 1 1/2 in. by 2 in pieces of bacon (that is ALL - on something called a baconator???). I'm all the way home and pissed. The staff was very nice and the service was quick. I'm just upset that after craving this burger, that's what I got. Not okay Wendy's!!! I don't have a receipt, but my card was swiped: Jul 16 WENDYS 11196 - OLYMPIA WA $10.48. Approximately 3:05pm PST.

Grace
from Woods Cross, UT
I was recently on a road trip with my family and stopped at the Wendy's located in Nephi, Utah (7/11/19). I stood in line for at least 30 minutes so should have known I was wasting my time and just left but thought I've waited this long and I have a long drive ahead of me and a lot of hungry mouths to feed so I'll just stick it out since I'm only the 4th person in line.There was a gentleman that was inline between me and my son who left shortly after I arrived making me the 3rd person in line. My son decided to put his order through the online app so we had to wait for his food anyways (making me the 2nd person in line). When I finally got to the front of the line (after a 30 minute wait) the kid at the register wouldn't even take my order. He just kept looking back to see if the 5 people working in the kitchen was ready for him to put in another order. Being at the front of the line gave me a good view of what was going on. While waiting (at the front of the line) I noticed the lady in the kitchen pushing the meat down on the grill without gloves on and then touching other items in the kitchen without having washed her hands, so essentially cross contaminating. I've worked in fast food before so I'm assuming the reason they wouldn't take my order as soon as I reached the front of the line was because it would make their prep times look bad having it take so long for my order to be cleared off of the order board. The lady touching the food without gloves and the fact that I knew it would be at least another 10 to 15 minutes AFTER they took my order (which they wouldn't even take) helped me decide that I wasn't that hungry after all and I didn't have any more time to waste. I left without having placed an order and drove to the next town and found a Carl's Jr who quickly and efficiently took my money ($60) in exchange for food for my family of 8

Deb Kral
from Plainville, MA
My granddaughter and I were just at Wendys in Mansfield,Massachusetts. We were in the drive thru line for 10-15 minutes and during that time we saw two different people have to get out of their car and go inside due to wrong orders. When we ordered our food we were very specific as to what we wanted which included a PLAIN Doublestack with NOTHING on it including no condiments just the 2 burgers and a bun. The person repeated our order back to us correctly and it showed up correctly on the screen as well. However, when we got our order the Double Stack came with EVERYTHING on it! My granddaughter also had a hair in her milkshake! Needless to say, she did not enjoy her lunch. Three wrong orders within 10-15 minutes does not seem like a very good record. Hopefully this will be looked into and improvements made.

I had to place my order 3 times and it still came out wrong and the crispy chicken sandwich was simply awefull. It was dried out piece of chicken with a piece of lettuce I wouldn't give to a rabbit. The slice of tomato was almost invisible. Some thing has gone wrong with your company! Maby you should go back to Daves principles. Crispy s chicken is going to hurt your business in this area of you don't get your act together.

N Greiner
from Chesapeake, VA
There are girls that work here with very long and unruly hair that are not wearing hair nets. They are serving food without following proper hygienic practices.

I have been a customer for 30 years.Iam also a truck driver. My wife and came to store and placed order as always got it and left. Was at truck stop in kenly nc I-95. Dont have a reciept do I would have went to any other store and complained.we ordered awesome bacon double cheeseburger comb. A Daves double combo, and a baconator combo. We left with order we was gave, got down the road about 60 miles and found out this was not correct order, or it was made wrong. Either way it was wrong. We ask you to please fix this. We are very loyal customers. Thanh you Terry Jones, phone# 252-469-6881

Ruthie Paul
from Evansville, IN
I ordered 2 S'Awesome cheeseburgers last at the First Ave. location Evansville, In. 2 sandwiches and fries cost $13. It was worth 0! Sandwiches didn't look anything like the picture and clearly was not fresh. It should have had 3 pieces of bacon and had maybe 1 all broken up and 1 pickle, no lettuce and it was not a third of a lb. of meat. It must have been microwaved because the bun was flat and stuck to the food. A $1 McDonald's cheeseburger would have been better! Absolutely the worst fast food ever!!!!!!!!!!!!!

Patricia Hillman
from Mount Prospect, IL
Really Wendy's 60 cents for cheese on a small chilli I can see extra charge up to 25 cents but that is really unreasonable charge for a small amount of cheese

Kristine
from Arbutus, MD
Tables and floors were disgusting. Had to wipe our own table off before we sat down. Then I went to the bathroom and there was NO toilet paper in either stall!

We recently had lunch at the Wendy's located at 1507 E Fowler Ave, Tampa, Fl. I've patronized Wendy's restaurants for many years but never had I seen such a disgusting location before.
Dirty inside and out. Tables and chairs in disarray and unkempt tables. The staff were very rude especially the woman behind the cash register. The cook next to her was equally as rude as she continued to engage in conversation while preparing our food.
The cheeseburger that I was given was most likely cooked several hours prior to our visit as it was hard and barely hot. The French fries were equally as bad as hey were cold and old.
I will never return to a Wendy's restaurant again as I was appalled at the conditions and determined the money spent was a complete waste.
Thank you.

Pamela G Prince
from Fennville, MI
The Wendy's in question is in South Haven, Mi. I was there with my family 7-12-19. First the drink machine had no ice, the soda was flat and warm And they were out of straws. Instead of letting people know when they ordered, or even running across the street to Walmart, they let every single customer discover it themselves. To which they replied " the truck is on it's way". Very disgusted we sat down opened our burgers to discover they were cold. Who is running the ship??!!! Very disgusted!!!

After work I had gone to Wal-Mart in Harriman commons to shop it was 11:30pm. I ordered a number 1 single large with a coke. I only have one word DISGUSTING! The burger was set and sloppy and the fries were soggy and cold. The kid working the window didn't seem to care at all and from the drive through window I could see another employee handling food with no gloves on. I will never go back to that Wendy's again at the Harriman commons and will let people I know as well. PLEASE GET ROBOTS that will actually serve a hot decent meal.......

Karen Harper
from Birmingham, AL
Very poor customer service at restaurant #00001253
Did not receive chili with taco salad order. Called store and no answer after 3 attempts with several rings. Drove back ro drive thru. Given chili with no apology, no recognition of my Wasted time

Damon Hinton
from Lawrenceville, GA
pulled up to drive thru,. manager working window asked for my order loud and aggressive.. I replied give me a second please.. he replied "O SURE,. TAKE ALL NITE IF U WANT, I GET PAID BY THE HOUR!"... i never placed my order but drove to window to see face to face... still being rude trying to justify his actions I asked for the store #... he never returned.. I will never return to Wendys.. this was the store on Lawrenceville-Suwanee rd. just off 85 n.. in Suwanee

Jerri Wetherington
from Simi Valley, CA
This location is a fairly new store to our city. I have been a regular customer since they opened, visiting at least 2 to 3 times a week. I usually get the taco salad (half size) and the apple pecan salad (half size). They are the BEST salads ever! However, on July 10th approximately 3pm I went to the drive through and ordered my salads. It was hot, so I also ordered two large chocolate frosties. I gave the gal at the window my debit card, she was friendly and efficient. After receiving my debit card and receipt, my salads and frosties followed quickly. She just handed me the bags and never said thank you. My friend and I decided to go to the local park to eat our salads. When we open the bag(s) neither one had napkins or utensils. My bag with the apple pecan salad had NO DRESSING and NO PECAN package in it. So...there we were unable to eat our salads. Even if we had utensils, I would have had to eat dry lettuce with white cheese chicken and apples. The packets were not in the bag. So, we did get spoons for our frosties and thats what we had for lunch. I thought it was procedure that my order is repeated at the window as it is handed to me. I have never had to make sure there were napkins, utensils and related food packets in my bag on previous visits to the drive through. This left a bad experience for me and I am not sure I will visit this location again anytime soon. There is another location at the west end of town on Los Angeles Avenue. I may try that one because like I said, the salads Wendy's now offer are very good. I was pleasantly surprised!

Betty Harbin
from Louisville, KY
On Saturday, July 13, 2019, I purchased a full sized Apple Pecan Chicken salad at the drive through at 978 Breckinridge Lane in Louisville, Ky. After paying for my order, I was left at the pick-up window for about 10 minutes with no other interaction until the person at the window brought my order to me and informed me that the chicken had to be grilled. I thanked her and left. Later when I started to eat my salad, I found that there were no pecans at all and almost no blue cheese. I tried calling the store 6 times and got no answer. I finally gave up and called 888-624-8140 to report this issue. The representative promised to have someone to call me. Last year I had a problem with an order (I asked for a full-sized salad and got a half-sized salad at full price) and when I called and explained what had happened, the manager gave me his name and said to come anytime to get a replacement. I love this particular salad and the location. Please get them straightened out.

Pat Anzalone
from Forestville, NY
It was July 11th between 8 an 8:30 pm Wendy's on Rt 60 in Fredonia NY I went threw the drive through an ordered a med frosty, chocolate. I pulled up to the cashier an proceeded to sit an wait almost 15 min while the girl took orders !!!!! There was no one in front of me as they had received there food an were gone. Not wanting to wait any more I drove off !!!!! I nor my family will not be ordering anything from your establishment again.......there's plenty of other fast food restaurants to choose from.....you need better service !!!!!! I've heard others complain about you store.

mary allen
from Modesto, CA
I ordered a rootbeer float with a special request of more ice cream and less rootbeer at the restaurant located at: 3250 Dale Road, Modesto, CA. My order number is 3259, date of incident 07/13/19 at 7:57 PM. When I approached the drive thru window I attempted to inform the cashier of my special request, but was ignored, as all three cashiers were involved in a conversation regarding an order that they must have been having problems with so I waited. When they were finished with their conversation, I attempted again to get their attention and asked the black woman with red and white braids, who I assumed was a manager since I visit this restaurant regularly and see her there, but she did not hear me. She went to get the rootbeer float, then came back and it was more rootbeer and less ice cream, which was not what I ordered. I mentioned again that I wanted more ice cream and less rootbeer. Then she proceeded to pour the rootbeer out in the sink sloppily in front of me and went to put more ice cream in the cup, then handed it to me disrespectfully. At that point I had no appetite for it, but just took it anyway so as not to cause an altercation. I have already made a complaint to a telephone representative, and I also contacted the restaurant and spoke to a person who said they were a manager. There were two black ladies working there tonight, one with braids and one without braids. The one without braids is alway very nice, but the one with braids is mostly rude and I noticed she is rude and pushy towards the other employees as well. In closing, the lady with the braids was very rude and disrespectful toward me tonight. She handled my food with gross negligence simply because I asked for my order to be a certain way and because she did not listen to me, she got it wrong. I hope someone will contact this restaurant and let them know not to treat people this way, and to handle every customer's food with care. My contact number is (209) 303-0235. Thank You Mary Allen

Tanisha culbert
from Norfolk, VA
They took our order without sayin the credit card machine was down and then she got an attitude and slammed the window in our face screaming out in our faces and she also said don't give us our food

Debbie antonio
from Stuart, FL
Placed an order at the take out window tonight. At island crossing in HOBE sound Florida., got home, and all of the order was not in the bag. Was missing a spicy chicken sandwich and lg fries. Had to wait for our order, this is uncalled for, it was not busy, it should not have been a problem filling an order that they had to bring out to our car. If this is Wendy's way of doing business, I am very dissapointed, and will not be visiting again to soon.
Debbie Antonio

Diana hoyd
from Hebron, OH
Wendy's in downtown newark ohi o is a drug house. You should be
Sad to put your name to this place. Go there and see what is going on. It is sad that you let this happen.

I think the New Philadelphia 4th street Wendy's should fix their drive thru screen so you can see what they say you ordered and also make sure they give you a receipt with your change, ordered burger with no onion, got home and had onion. No receipt or board to know if they did right.

Dana Gilbert
from Cleveland, OH
We stopped at your restaurant in Cleveland TN, to feed our youth group. We traveled here for Warrior Fest, people come from all over to this every year. Let me just start by saying I hate to complain and tried not to in front of the children as for we are their youth leaders. But, we will never come back to eat at this place again. The service was horrible for starters, the food was beyond cold and stale. We didn't receive half our order. I showed them the recipe before leaving the counter with the food, over and over and still ended up getting it all. We had to repurchase another meal, and some of our combos didnt receive their fires. The bathroom had roaches crawling around in it. Beyond nasty was the words. Please see to this place because it by far is giving Wendy's franchise a HORRIBLE reflection.

Gerald McCormick
from Washington D.C., DC
I am at 2245 n meridian st Indianapolis Indiana location.
Was in drive through for 25 mins with 3 cars ahead of me. Was told at the speaker that I should just go inside for faster service
Once inside I see the problem there are 6 young people behind the counter, they have very vulgar music playing from a cell phone. They're are dancing and laughing it up. One guy is walking around back and forth with his phone in his hand.
I ordered my food and paid, it's been 10 mins and they tell me they are out of mushrooms so I told them to make me a single and keep they change.
Very poor service you need to do something about this.
Also the entire floor is very very sticky.

James franklin
from Orlando, FL
My name is James Franklin I am a big rig driver for McLane.I eat at Wendy's very often an as you know I have to park out back.So you all need to know that one of your employees is outside almost every time I come there to eat,out back sucking another employees dick...I usually come between 2 or 4 in the morning an I've seen her several times...I do not know her name but I know she's the chubby black girl,that usually works drive thru...I know this because she's taken my order before after coming from outside doing nasty things.I do not appreciate seeing this type of prostitution or whatever.An I don't care for her to take my order anymore..an I will not be eating there anymore,until I know she is no longer there.Please handle this situation or i will refer to higher powers

Kathryn Brumitt
from Centralia, IL
My husband went through the drive up and ordered a summer salad, in Edwardsville Illinois, when he was driving out, he threw his trash out into the trash can in the parking lot and the lid from the can wasn't on tight and fell onto our car door that caused a scratch. Just wanted to let you know so the workers can make sure the trash lids are on tight!

David Cross
from Hampton, VA
the store on GW. Memorial Hwy. was in the drive thru, about 2pm on JUly 11,2019 the drive thru was very slow , two cars ahead. i order a double stack, with just mustard and pickle. when i finally got it, the server did not say nothing, no thank you or sorry for your wait. when i opened it, the meat was cool and just a dap of mustard. Wendy's has gone done hill. you need to get back to customer service..retain your employees and maybe the owner. this is not the only wendys that does this. sad.

Richard Gonzales
from Sacramento, CA
i went to the store in Sacramento Ca.on Power Inn Road at apx. 10pm on 7/12/2019 .. I ordered a 4 for 4 .. a frosty and a sunday .. When I recieved my order I noticed that the frosty I ordered was melted .. I asked the girl why my sunday was melted and her reply was she didnt know and that i should have gotten chocolate instead of vanilla .. I used to be a chef and I manage a couple of fast food stores early in my career .. So I know that the product comes from the same machine and doesnt matter if its one flavor or the other .. She didn't offer to get me another sunday .. She just gave me some random excuse that makes no sense .. WHAT SO EVER !!! By the time i drove to the street which is about a hundred feet from the window the sunday was completely melted and spilling out of the cup in my car .. I had to throw it away ..

Chad Welch
from Swansboro, NC
I have not visited my local Wendys resturant since Mid April of this year. It is typically a great experience and the food is awesome. On July 11 a $20+ charge applied to my account. I have not been to this resturant in months. I am being told now that the resturant had a new system installed in April and that it had glitched and that any person who has been to this resturant since April to current is being charged again. I have cancelled my debit card for fraud reasoning and have a new card on the way. I am disputing this charge and any other charges that appear on my account. Regardless if it was a technical issue due to new equipment or not I find it very disturbing and unbelievable that it would take the resturant or corporate nearly 3 months to figure out there was a problem. I know several others in my nieghborhood who have been affected by this issue and are taking the same measures. This same charge was on my wifes account as well.
Please help me understand, especially with the economy the way that it is, that it would take nearly 90 days to realize there is an issue. At this point, the problem becomes yours not the consumer. You can not just out of the blue recharge an account without the consumer being notified in advance. This ignorant oversite has my bank account overdrawn.I am a disabled retired military and am on a fixed income. This is unsatifactory.

Tammy Spears
from High Point, NC
Me and my family went to Wendy's on south main street in High Point NC. We had to wait for a very long time. And then we had to pull up and wait again they made us wait so long.

Everytime I go to Wendy's its for your taco salad. First they never have one. But tonight instead of telling me they were out they took one of the other salads took every thing off it. Never added cheese or diced tomatoes. I was in drive thru. I know to check bag went b ack in asked the lady to tell me what kind of salad was this she couldn't tell me the manager told me that was a taco salad. I got home all the condiments go with your chicken salad only the chili was there. I will never and I mean never eat Wendy's again. I will start a boycott of the one I dealt with. In Worcester. Mass. Near holy cross college

Marilyn Rios
from Sebring, FL
Whent yesterday bough a southern avocado salad the big one when I opened in my work it was no avocado in the salad. I call and ask for manager explained she ask me to come back any time and I will get a new one. Went today in my lunch break and explain the situation agan to the lady in servicar and one guy was there tooo. He start acting like I want to get advantage or I was complaning with no reason. He serve me the guacamole in a separate container and mention more than 3 times she can't say we don't gived to her this time and keep bringing up and down the gucamole. I think that is disrespectful they get pay because we keep businesses if you mistreat your clients not giving for what they pay and them treating them like they have no reason to complain for what realy happened. Thay have no knowlage to handle situations they sould be train to work and treat costumers with respect.
Very very disappointed with all the servis. Avon park florida

Philip Mowbray
from Reynoldsburg, OH
I visit the Wendy's on South Hamilton Rd. Groveport regularly. Yesterday (Thursday) there were eight cars in the parking lot in close to the door spaces an I was the only customer in the dining room. There is a shopping center parking lot attached to this lot. It seems the crew, out of consideration to the customers park there. Thanks for listening.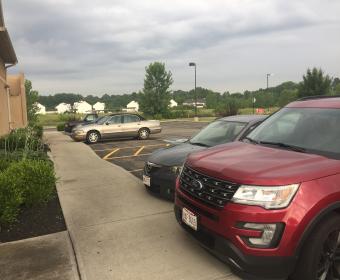 Ive been sitting waiting on a order for about twenty minutes, unacceptable. Wendy's four winds st. Thomas. Additionally you are always out of stuff. Need better service.
Have feedback for Wendy's?
Thanks for your feedback!
Sorry. Please try again later!