Wells Fargo
Wells Fargo Complaints Continued... (Page 5)
320+ reviews added so far. Upset? Call Wells Fargo corporate: 866-878-5865

Kyle Terzian
from San Jose, CA
I was at the 360 N. Capitol Wells Fargo Branch in San Jose Ca. trying to pay a mortgage payment for my niece. When I asked how much it is so I can write a check to pay I was treated in a very disrespectful manner. I was made to feel like I was trying to steal information when all's I wanted to do was pay a mortgage payment. I felt bullied by the back manager at that time I asked him for his card. This is how I learned his name. This Wells Fargo manager has little to no customer service skills. I run a facility for Veterans where there are 130 beds and I have to be respectful to these man and women who served our country. This manager would not be allowed to work with these Veterans with the behavior he displayed when dealing with me as a customer. I had to go to the the downtown office to make this mortgage payment where I was treated with dignity and respect. Thanks for hearing this complaint.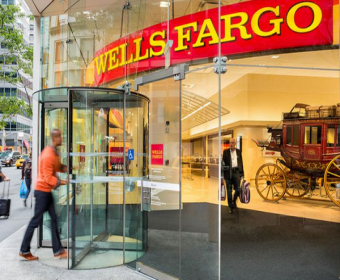 Kelly Crawford
from Garland, TX
I am appalled! Your website does not list the branch I opened an account. Had to call other branch to get number. They did not answer and forward my call to call center, they could not find my branch. I never received my card. Gave her my SS#, and she could not verify me. 27 minutes later I was pissed and ready to pull my money out off Wells Fargo due to the horrible customer service!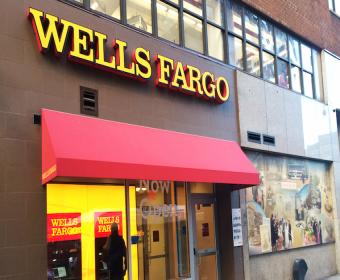 Faustian carter
from Fayetteville, NC
I deposited a check on 8/31/15 to assist with paying bills for Sept. My check was held for 10 days then cleared after a monthly draft was over drafted. I would like to have those overdraft fees reversed ASAP since I prepared to have the funds available, but the bank decided to hold my check for 10 days. Is this really your corporate policy?

Robert Zsidisin
from Louisville, CO
When I log onto my account, which is about once a week, I get a note to change my sign-on name, and my password. I do not think that is necessary. If your worried about security, I can create a secure system that is unbreakable! That is correct-unbreakable. Years ago I was a crypto analyst and devised unbreakable codes. Who and Why said I need to change my ID and password every week?

Rolly Vital
from San Jose, CA
I called Wells Fargo Dealer Services on 8/31/15 to inquire about my auto loan account. I spoke to Meoshia Lewis, who did not provide me her last name or ID#, which I was told by her supervisor Jamal (ID# 5356) that all customer service reps my must either provide ID# or last name when answering a call. My complaint is that during my call, Meoshia intentionally hung up on me when I asked for her ID# and said that I would like to speak to her supervisor because she was not "customer service friendly," and did not address my concern/issue. Horrible customer service from them.

Amber Hudleston
from Houston, TX
I visited a Wells Fargo branch at Westheimer and Lazy Hollow in Houston Texas. A teller (Rita Isidienu) persuaded me to open a checking, savings and credit card account. I asked her to let me give it some thought. In a few weeks I received the cards in the mail. Several calls to her only ends in promises to look into the matter.

Troy Gatewood
from Iowa City, IA
I called when I got my bill. I am so used to just paying my bill that I just sent it in last month. I did not look at the bill. For some reason the payment was processed late last month. I have never had a late payment with Wells Fargo. So when I opened my bill this month I happened to look at it. They had charged me a late fee for the previous month, and a new late fee. Because I paid the regular payment, which did not include the late fee . They assessed me another late fee. so now I am past due with an extra $ 60 owed for my next month minimum due. I thought if I called this could be taken care of. I am never late, so they would understand and help me. They man was horribly rude.
Customer service at Wells Fargo told me I only made a "partial payment" because I didn't pay the late fee. I said I didn't know it was processed late, so I just made my regular payment. He said nothing he could do. He said not Wells Fargo's problem. So I asked for a supervisor. Amber told me they would waive the original late fee (one time only). I said thanks. But I am still owing the extra money when my payments due, plus the other late fee. She said you sent it in the mail late, and its not our fault. You didn't make you payment . So terrible. I would think they would value my account. I pride myself paying my bill on time. Now I am still past due for no reason and have a huge next month payment. I need to speak to someone else on this..

Norval Dale
from Omaha, NE
I have been a Wells Fargo client for approximately 15 years. About 1 1/2 years ago Wells Fargo supported my Veteran's Home Loan, for which I am very thankful. Following the purchase of our home, we remodeled using available credit lines and a small loan from the bank. In May of this year, I applied for a loan to help reduce our credit card debt and assist with expenses for my special needs daughter. That request for credit was denied. I did not ask for reconsideration of the loan, although I do not believe I received a fair evaluation. In the denial letter however (Wells Fargo reference 20151470100046), I was told the reason for the denial was: Garnishment, Attachment, Foreclosure or Repossession, Collection action, Judgment, Tax Lien of Charge Off.
I responded to that letter and asked where that information had been obtained, as I have NEVER had any of these problems, nor have any of the three (3) major credit reporting companies ever indicated such difficulties. My letter was apparently forwarded to an Office in Des Moines, where we have traded correspondence for over a month. Most recently Des Moines sent me a letter dated August 6, 2015 and received today; saying that I need to contact Wells Fargo Mortgage regarding my credit bureau complaint. Frankly, I don't believe I have a credit bureau complaint, as they say they have never reported the above, to you.
All I have asked for, is the source of this erroneous information and to make certain it is not part of my Wells Fargo's records.

Raffey
from Las Vegas, NV
The owner just left the property a month or so. I would like contact Wells Fargo that others have squatted to an abandoned property in my neighbors. Please direct to the right department who to call.

I am sick to death of you (WELLS FARGO), putting a hold on my card and not contacting me. I have asked numerous times and given my current number numerous times As well as changing it on my online account, and you people refuse to do it. Tonight is my last straw when you shut it off while my daughter is 5 hours from me . EVEN after I told you that my travel plans will be between New Mexico and Texas. I am fed up with your incompetence. I have almost $300,000 in your bank, but apparently that doesn't mean Anything to you. You people can guarantee that I will be removing my money as soon as I find a competent bank.

Stanley kairawicz
from Salt Lake City, UT
I have a safety deposit box in the sugarhouse branch Utah for ten years. I went in Monday and they told me they had no record of me. I get no satisfaction at all told me they would investigate. They act like I am at fault. I believe someone at the bank cleaned out my box. I have been dealing with the bank for over ten years. I do not no where to turn.

catherine coleman
from Oakland, CA
Multiple visits to Wells branches and still my business is incomplete and immensely frustrating. As a non-profit organization board member I needed to have account statements sent to my mailing address, after our Treasurer died suddenly. Three visits to Wells with the same needs, and I dread going back. The incomplete and conflicting advice has wasted a good deal of my time (not to mention Wells' time), and left me feeling a bit like Alice in Wonderland going into a strange universe.

I have been trying to do a short sale for more than 2 years. This loan was transferred to an attorney office along with other loans apparently because there is litigation between Wells Fargo and a third party. If I call the bank, no one talks to me, and they refer me to the attorney's office.
It has been very difficult to work with the bank through this law firm; we have had more than three buyers that backed up from the deal because when everything was ready the bank came back and asked for a higher amount, or because we did not get a response from the bank and/or the law firm.
Wells Fargo does not want to work with us. We are trying to do the right thing and it is very frustrated when a bank does want to help and our hands are tide.

Betty Carmena
from La Habra, CA
I called Wells Fargo regarding when I would receive my new debit card, which expires, in Aug. She, Janice, was talking all over me. She just went on and on, with stuff that I never asked her about. I know my rights, and I have dealt with customers for over 30 years, with BBB, as a supervisor. Had I heard my employees talking with customers like she was, her job would have been in question, or in jeopardy. No one called me about amounts that was in questions on my debit card.
I called them about something totally different, She said had I not called, they would have temporary blocked my account, and I wouldn't have known why because, they failed to contact me. I am in Dr's care, and I am very upset, as I have other bank accounts that I deal with. I certainty do not need someone talking over me, like she knew it all, not giving me a chance to talk.
I question the training that you're supposed to give your workers, now that I have experienced this Janice's approach. Very upset with you and if need be, if someone does not contact me, and push it under the rug, I will contact someone else, higher.

Shavon Fabela
from Los Angeles, CA
I made an appointment to open up a credit card/debit card on Monday May 4, 2015 at the Gardena Location on Redondo Beach Blvd. to get info about consolidating my credit. The girl that helped me, Maritza, said she would call me within 24-48 hrs. I waited and she never called me. I waited until Friday May 8, 2015 and finally called her. I left numerous messages not only on her voice-mail but with her manager.
I spoke to the manager and he said Maritza would call me the following day (Saturday) She never called me. I called back on Monday May 11 and he said he would call me back at 5:30 that is when I get off work. He never called me. I am getting frustrated that no one is helping me, giving me the run around.
I don't understand this poor customer service. If they can not help me they should let me know right away instead of wasting my time. I find it really upsetting and I will take me questions and need of help to another location. I just want to let this go noticed that this bad customer service and something should be done about it.

Thomas Anderson
from Saint James, MN
I received my bill on 05/08/15. It showed my last month payment that I mailed on 04/20/15 was not posted and a $26.00 late fee was added to it. I checked my bank statement and the check had not gone thru. I went online right away and made the payment (that was 6 days late) plus the current month payment.
On Sunday (Mother's Day) I received FIVE Phone calls from Wells Fargo!!!! I explained the reason and said I had made a payment. FINALLY after the 5th call every half hour, the calls stopped. Well, MIRACULOUSLY, the next day my check that was sent in April was found by you and posted!!!!! Not sure how that was just FOUND the next day! Harassing phone calls on a Sunday for a payment that you must of lost in my file somewhere, plus a $ 26.00 late fee???? Really??

Jack L Marsh
from McCall, ID
My wife got talked into a WF Visa. Said it would pay 5% points redeemable in cash. The refused to tell her how to redeem points. Told her do it on line or the phone. They no longer have personal service. When we try to do something on the phone we usually are on hold for 1/2 hour. This is not the only complaint. This is just the straw that broke the camels back. If I listed all the complaints it would look like a book the size of war and peace. Pain in the but to switch banks but We are going to do just that.

Adrienne Williams
from Chesapeake, VA
On April 28 2015, my parents arrived for a scheduled appointment with Annelyn Vitug at Wells Fargo located at 672 Battlefield Blvd Chesapeake, VA. My elderly Mother, confined to a wheelchair, had to use the restroom. I asked the teller where is the restroom? He said, we do not have a public restroom. Then a bank representative told me to take my mother across the street to Rite Aid. I pushed my mother across a busy street in a wheelchair to use the restroom.
How can your staff be so insensitive to an elderly person confined to a wheelchair? Your facility has handicap parking and ramps, but no restrooms?!?! The staff at Wells Fargo at 672 Battlefield Blvd Chesapeake, VA should be ashamed of themselves. How dare you send an elderly woman to another establishment to use the restroom. The experience was very humiliating to my parents.

Rosalyn O. Gale
from Bossier City, LA
Every year I get notice from Wells Fargo that my mortgage is going up do to insurance or tax increase. It is never specific as to which went up. I found out neither has increased. I believe Wells Fargo is using a standard form letter just to increase payment. I have called to get the increase corrected and all I get is there is nothing you can do until next year when Wells Fargo access again. It is a circle of rip off with the only end is to get out of business with Well Fargo. I am currently research lawsuits against the company to put a stop to this.

I've waited 4 hours for an underwriter to finish my loan. The loan person inside Wells Fargo said it would take 15 min to look at it. I've been sitting in here for 4 hours and the guy is waiting for his auto loan check so I can receive the truck I am buying. Poor service on the other end. There needs to be a underwriter at every bank so things go smooth. This is a bad day if you see this asap help.

mark burkett
from Sylmar, CA
Wells Fargo charging customer for copies of checks. (check 21) this charging started on my accounts several months ago. Bank stop sending copies with monthly statement. When local bank (granada hills branch) was asked about this (surcharge for including this in statement now applies) $1.00 per month or per check - bank did not make this clear.
This just show how little corporations care about costumer service. I have had over a 20 year banking relationship with wells fargo. I would like justification -under check 21 law - California, how wells fargo can legally charge these fees. I will consider moving my funds to another bank, I also have maintained a balance of over twenty thousand dollars in your bank. (small amount - I know) I would rate this bank with an F- , if there was a lower score - wells fargo would get that from me.

Keith D Dawson
from Elizabeth City, NC
My name is Keith D Dawson. On March 14 2015, I visited the Wells Fargo branch at Southgate Mall Elizabethcity N.C 27909. My purpose was to take advantage of 0%APR credit card. I told the banker Cindy Walker that I already have one of their cards. That I did not want to carry another card. That I was able to payoff original card. So I wanted to know the best way to go about applying for a new card. Do I just apply? Or do I pay off card first? Cindy applied for her words the top of the line card. I was approved but for a much lower credit limit. Later the next week, Cindy called me. She said that if I payoff the original card they would be able to transfer my credit limit from the original card to the new card. I do not know who she talked to.
March 21 2015, I returned to the branch. Talked to Cade Turner about paying off original card. He called someone in that dept. I was advised on the phone by that person (name not known) to pay off and CLOSE original card. Then they could transfer my credit limit to the new card. I did this over the phone at that time. I was then told that they did transfer and combine my credit limit to the new card. Then I was told the 0% apr does not apply because of the card I had at the time. I applied for the new card not only that but my interest rate is HIGHER than the original card.
March 28 2015, I returned to the branch. I talked to Jermaine Dillard about my problem. He called that dept. and was told their was nothing that could be done because of the original card. He made notes and told me he would put them on Tonya Schmitt desk the store manager so she could get involved in it.
April 3 2015, I returned to the branch. I talked with Tammy Spruill. She called the dept. that handles this and again was told nothing could be done . Tammy sent a email about my problem, including my contact info. I did not receive a call back from her the next week. Sometime during that week, I was on the well fargo web site and noticed all my rewards points gone.
April 11 2015 I returned to the branch. This time I spoke with both Tonya and Cindy. Tonya said she would make a call to expadite affix to the problem. Then told Cindy what she had to do on her end.
April 17 2015 I returned to branch. Cindy tells me that the only thing that can be done is to reverse everything that has been done. They will reopen the original account at original credit limit and interest rate and restore rewards points. I did none of this on my own. All was done at the bank's advice.
So, in a attempt to get 0%apr credit card. I get the top of line card not at 0% but higher rate than I had before and loss of rewards points. The bank's fix: reverse everything like nothing ever happened. This is a bank error not mine. I thought the goal of this bank was my financial success. How is this helping me to succeed financially? If you can not help me please give me contact info of some one who can. All I want is the 0%apr lower interest rate my points restored

Toni-Lynn Sabatino-Stiver
from Garden Grove, CA
I was trying to use on line banking and was denied access due to my reporting fraudulent activity previously. In or to gain access, I was asked a series of questions that I never was asked by the bank, including what state was my social security card issued in. I gave an incorrect answer by using the state my card was issued in rather than the state my mother used to enroll me in Social Security and realized I never gave that info out. My father, who is 82, had the same thing happen except his answer was correct, and the fraud employee refused to recognize that even when my dad insisted. The question is where does the info come from and why is the account owner not asked to verify the info? Lastly, why does the fraud department not ask these questions when the account is applied for and insist on using info that is either incorrect or unknown to the user.

Ehab Abusaada
from Orlando, FL
I have applied for secured credit card which means that it is my own money that the bank is taking, I was contacted by the bank to apply for it despite the fact that I mailed my application, I was told that this will take five minutes and ended up being half an hour on the phone. Than I was notified that I need to go to any Wells Fargo branch to submit my SS card which I did. Now I received a letter in the mail from Wells Fargo asking me to mail a copy of my SS card !!!!! (Great secure method).
I called the number stated on the letter, and a guy called Chris answered my call. The guy was so rude, he would not listen to what I was trying to tell him and kept on talking over me, ( great customer service NOT!). Now Chris wants me to go back to Wells Fargo branch to submit another id ..... I would like to remind Wells Fargo that secured credit card will be using my own money and the bank's money and for that I have to keep going forward and backward to the bank.
When I asked to speak to a manager, Chris respond was " there no manager to speak to you" I find it very difficult to believe that a bank have no manager to talk to clients !!!!!! At this point I told Chris to cancel the application and his resonate was " ok than". This was my first experience with Wells Fargo and I am surprised that customer staff can get away with such behavior. I will expect to be called by a senior member like a manager if Wells Fargo got any, to explain why customers get treated in such a bad manner and what will be done about it.

Dana Hoodenpyle
from New York, NY
Wells Fargo Made me accept a Bank Cashiers check in lieu of straight cash, the amt was 20, 000.00. The Check was acidently thrown away, as the Reciept looked exactly like a check and was on top. In small print it said customers copy. AXX Backwards to start with, and they prob have made a lot of money by making this easy to mix up. I went to the Bank and ask Wells fargo to place a stop payment on the cashiers check and re-issue me a replacement.
First Wells fargo said no problem, we can do it immediatly for .02 percent fee. Then after 2 hours of paper work and waits, that changed to a 2 percent fee 400.00. I was PO about this out landish fee, and Wells fargo inisted they get this fee up front. I paid it, and they said I would have a replacement check in a couple days. A day later they called and said they were refunding my 400.00 and I would have to wait 90 days to get my money back.
Wells fargo then refused to put anything in writing, or provide me a copy of the cashiers check. I filed on line complaints with the Federal reserve. After that Wells fargo Fraud dept has shut off my ATM Cards on a dailey basis, they leave only one on. Of course its the one that does not have any funds in that account. So I am forced to use a card with no funds and get whacked over and over again with 35.00 over draft fees. I called Wells fargo and complained and ask that these over draft charges be removed, as they were making me use a accout with no funds. They refused becuase I filed complaints with the FEDS. Is there anyone out there who will assist, I want to file a class action law suit. This has to be a clear violation of the RICO LAW

Lori Cordero
from West Palm Beach, FL
On March 23rd 2015 , I deposited two checks into my bank not knowing that my bank not Wells Fargo had put a two day hold on the larger check. I deposited a check into my sons well Fargo account that day for 1,900 so he could get an apartment. The check did not clear because of my banks hold and Wells Fargo put a hard hold on my sons account. My check cleared on the 27th when Wells Fargo re deposited the check and the 1,900 has disappeared. Wells Fargo states it did not clear my bank had to send several faxes for 2 weeks saying the money was removed by Wells Fargo.
I have been on the phone with them every day requesting my money back since they refused to acknowledge to my son that they had the money. Yesterday my son account was closed because it was not beneficial to Wells Fargo to have him as a customer. Now they acknowledge they have the money however he has been told he has racked up insufficient fees for the last 3 weeks even though all along they have my money and after the fees are taken out they will mail him the check which he will receive in 7 to 10 days. I went back to bank demanding my money stating my son has been homeless in a different state all because they will not release the money, they could have cared less stating there's nothing they can do. To date no check . How can a financial institution steal people hard working money and not be standing before a judge for fraud.

Arlyn M. Koss
from Anaheim, CA
Flooding in my home occurred on February 16, My insurance company settled my claim. Sent me the check along with Wells Fargo's named on the check. Went to a branch near my work to get them to endorse it. I was informed there was a check list I must provide before any money was to be released. I submitted all documents they had sent, each day I call to get the status of my claim, there seem to always be one more thing they need, whether it be a signature missing from contractor on the estimate of their work, even though their signature is already on waiver of lien and W-9.
The affidavit and release clearly says that it needed to be notarized, one of the representatives I spoke with, said none of the paper I submit need not be notarized. But of course I needed to get that notarized. Clear air test clearance, called my insurance company, they said in the state of California it was not required, unless it was mold or fire that cause the damage to my home. Now they want the proof (receipt) that the company who did the asbestos abatement was paid. My insurance company paid them, I have no reason to have such a receipt. So now I wait for them to send it to me, so I can submit it.
Each time I have called, they are wanting documents I have already submitted, that was not showing on their computer even though it was clearly posted on my to do check list as approved, of which I have checked on line the night before. There have even been instances that they couldn't pull out my account to find my papers I submitted. I got to speak with a representative, that was helpful, she told me that she was going to review all the documents I submitted and that she would get back to me. 3 days have passed, no phone call. So I tried to reach out to her , I was told they didn't know who she was.
I am going on my 8th weeks without the use of my home. Besides all the money I have spent on faxing, express mail, and notary, I had to rent the pod to store my furniture in for another month. Not to mention the contractors demanding to be paid. I already had one of your inspectors come out to my house once to show that work is being done to my house. Your company just keep on knit picking, as to delay release of money needed to complete my home.

Timothy Perez
from Sacramento, CA
I made a withdrawal for $940.00,on 04/03/15, the teller had not scanned the money,through the money machine.She counted out (nine- 100 $ bills,and (two- twenty $ bills, knowing that (one-100$ note, was already marked,with a pen marking,which it automatically. Should have raised a "red flag" after all we as customers put our trust in the bank, it should not have been given out at all ".i thought it was marked as a good note" so i went to make an ATM deposit at BofA just down the street, the Atm accepted all (eight-100$notes,but one.i then went inside the branch,to a teller to finish my deposit,the teller scanned it, and said that it was a "counterfeit" note,so we have to keep it and fill out a report ,and send it to the "Secret Service" leaving me out of a "hundred $ dollars,which came out of my direct deposit from Social Security. I then waited for the receipt to be faxed back from the Secret Service as proof that the receipt stated "Counterfeit" , in hoping to be reimbursed by wells fargo,but was told that one you "leave the premises. We cannot do anything about it, myself having psychological. Issues in understanding what is happening,i feel that as a loyal wells fargo customer, that i have been taken advantage of.I really hope that this does not continue to happen to other customers.i would like to be reimbursed.

Joan F Herdrich
from Laguna Beach, CA
I went to the Dana Point, CA branch on Golden Lantern St. on April 1, 2015. Previously, I went to the branch office in Laguna Niguel and needed to present my husband's death certificate on 3 different dates. The last visit at the Laguna Niguel branch, included eliminating my husband's name from the account. About a week later, I found I could not access online banking. The reason I went to the Dana Point branch was to find more competent service. I encountered Richard Toscano, Assistant Manager with my problem. The problem was that my deceased husband and I were sharing the same profile for online banking. The information Mr. Toscano provided was accurate, however, his manner was unsympathetic, defensive and dismissive. He would benefit from some education in people skills. I don't believe I am the first client with a death of a spouse and a similar problem. I also believe there is a way to discuss the joint account and profiles without breaching confidentiality as Mr. Toscano implied. I was unprepared to discover I was blocked out of online banking. My suggestion is to provide a detailed explanation of the implications of removing a name from an account. As a result of this encounter, I am considering closing my account with Wells Fargo bank.

Juan Espinoza
from Covina, CA
I am having a very difficult time getting help with my mortgage payments. I have been declined based on my affordability but I would not be asking for help if I did not need the help. I can't afford my payments and I have been fighting with Wells Fargo for almost 6 months. I DO NOT WANT TO LOSE MY HOUSE TO FORECLOSURE. We have left several messages for our single point of contact and she does NOT call back

Phillip Lipoma
from League City, TX
Your branch at 1681 West Fm 646 in League City Texas is without doubt the most user unfriendly bank I've ever visited. Today I went to cash one of my company checks made out to a laborer of mine which he endorsed and I also endorsed and your bank manager refused to cash it. A procedure I've done at that very bank many times in the past. Mind you now, this is a check drawn on my company account and endorsed by me and I provide adequate ID. That bank manager (642795) would be better placed in a Walmart store. Fortunately for you, your bank across the highway employs individuals with a good amount of common sense and although in-convenient for me, I was able to conduct business there. That branch would be better closed.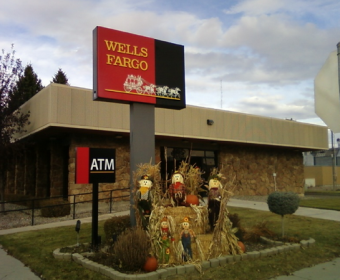 Sharon Strahm
from Pacifica, CA
Hi – I was just shopping at the Pacifica California Safeway store, where there is a Wells Fargo office. I was appalled at the way I was treated by the counter clerks. I do not normally bank at this location not much at Wells Fargo, and I bank at several other banks, where I hold most of my funds, and will continue to do so. I stood by the counter, waiting patiently. The clerks all looked at me and they saw me waiting. They did nothing. They did not say anything. And then when someone opened up to help with customer service, hey took an older gentleman before me. He had been waiting there less than I had and he was not in any sort of line. And then the next person opened up their teller window for customer service, then took another person who was waiting at a line around the corner.
I protested, and said you see me waiting here… don't you? I've never been here before and don't know where your lines are. I'm standing right in front of you. And I know you looked at me and saw me waiting. Are you going to tell me that I have to go wait in that line now? The tellers just looked at me and said there's a line. Unbelievably bad customer service. Appalling.

Mike the manager of Desmoines Wa. Branch, jumped the gun having me set up an estate account for my brothers Tyrone Lewis who passed 2/24/15 He was not licensed to set this up he had Angela do this and she said,after calling your brokerage dept. telling me I had to go to probate. They said that there were no beneficiaries for this account. Ty's son and daughter were the beneficiaries on the checking and savings account and received the money and the account was then closed. I could not get to first base at the court house so I had to use my lawyer Brian Russel. Ty had a will and I am the executor. When I called your department and was told it was an annuity and Paul and Jennifer were the beneficiaries and no need for probate. I am upset because I had to spend about $1,500 of my money to pursue something that was wrong information.

Foreclosed property in Jamaica NY in which Wells Fargo refuses to evict the drug addicted squatters that are using the home for drug transactions and other illegal activities. The police has been called to the home numerous occasion, the grounds are not kept up and drug addicts continue to occupy the property. The address is Jamaica NY 11434. Numerous calls have been made about the situation but nothing is being done especially the previous owner has been deceased for a number of years... It will force us neighbors in the community to contact the public advocate to investigate Well Fargo policy on their procedure with foreclosure. Neighbor whom must deal with this everyday!

I informed a teller at Wells Fargo that I was told by my doctor that I could no longer work due to kidney disease & was filing for disability. I asked them, as a long time customer what I could do to mitigate fees associated with being overdrawn. I told them I was waiting on my tax return to be direct deposited any day but I didn't know if I should just close my checking account and keep the savings open or how I should proceed. I was told that as a long time valued customer, they would be happy to simply cap my fees at a daily rate instead of a per insufficient transaction rate which if the deposit!

My mother took out a Reverse Mtg loan with Wells Fargo in 2006. She died on January 22, 2015. I have been trying to get a payoff amount from them so I can pay off the loan and retain possession of the home. I sent them a copy of my birth certificate as directed to prove I was a daughter. They have denied that request and will not give my sister the information either, even though she is listed as the contact person on the death certificate which was sent to Wells Fargo.

Gary Sanders
from Birmingham, AL
This is concerning a loan I got last month to purchase a boat. Instead of a boat loan the loan officer gave me a personal loan at 9% interest. During the process I asked the loan officer if I could just cash in a cd that I had and make the boat purchase instead of getting a loan. Her response was that interest on the loan wouldn't be much. Ha! My first month was over $90 interest which is way more than the $25 for cashing in the cd early. I have no doubt that she knew what she was doing. This was at the Pinson Alabama branch. Well I cashed in the cd and paid off the loan today and it cost me over $68 more than it would have if she had been honest. Is it Wells Fargo's standard operating procedure to screw the customer regardless to make a dollar? This could all have been avoided if she would have said yes it's cheaper to cash in the cd and let me pay for the boat to begin with. I have got a lot invested thru Wells Fargo. This has thoroughly made me mad and I'm not sure what I'm going to do but I'm thinking about it.

marsha dougherty
from Cedartown, GA
I made a mobile deposit on 3/18 and it said successful. Then wells Fargo took the deposit back out of my account. Called and they have to figure out why and may take 10 days? Why? This is the stupidest thing I have heard they are really that in component?

I am getting very suspicious e- mail about me being awarded a large sum of money from Wells Fargo 5071 Moose Falls Drive Las Vegas, NV the e-mail that was sent to me stated that I have to send $250 for insurance of receiving this large sum of money. Here is the information w.bankus@aol.co.uk hotline 0114400801 Mr.William Donahue, Regional Fiduciary Manager/ Secretary general, head of the wells Fargo bank branch of Las Vegas. NMLSK ID 39880. I am trying to confirm the truth of this e-mail.

John Alaniva
from Helotes, TX
Poor single, elderly, Mexican American customer has health issues, after years of making mortgage payments could not anymore so we tried to sell home with Wells Fargo telling us they would assist....... Finally received cash offer closing today and Wells Fargo stepped in and said NO because it was already in forclosure process for April 7th 2015. This closing would have paid off existing loan and this home has a FOUNDATION ISSUE of about $12,000 which Wells FARGO knows about!! So they will take less money, hurt this poor ladies credit all because the process was underway? Wells Fargo strikes again but many good realtors in SA won't use them again regardless!!!

I made an online payment to my credit card account in the amount of $5,000 on February 27, 2015. I made similar payments to Chase and Bank of America as I am in the process of paying down my credit cards. The Chase payment posted the next day and Bank of America posted on March 2, 2015. When the funds still had not posted and were not available at Wells Fargo on March 3, 2015, I called to enquire why. I was initially told that because of the large amount of the payment it would not post for 4-5 business days. I asked for a supervisor and was told that any online payment in any amount is held for 5 business days while they check for availability of funds and fraudulent activity. I took great issue with this and demanded that my payment be posted and funds available today, March 3, 2015.
I was rebuffed and told that they were not my funds, but belonged to Wells Fargo and essentially on loan to me via the credit card. I then reminded this incompetent, unfriendly person that I had a checking account with Wells, two auto loans with Wells and that I took great offense to them referring to my transaction as possibly fraudulent. I contacted my bank and they confirmed that Wells already had possession of the $5,000 and they had no internal policy of holding funds beyond 2-3 business days. I advise anyone with a Wells Fargo credit card to never make an online payment, but pay in cash at a Wells location via a teller. Totally non-customer friendly bank with incompetent supervisors with no ability to communicate in a professional manner. I would give ZERO Stars for my experience!

On February 9, 2015, I took all of my documents to HR Block office to prepare my taxes, the tax advisor, Diana Stafford, informed me that my Form 1099-R from Wells Fargo was coded as Taxable income. This was a ROTH IRA that was transferred from CT where I had opened and contributed to it after taxes, 1099 should have been coded non-taxable as I am 64 years old and retired.
I drove to the local branch office in Clemson, SC and spoke to Chase Fryer, Customer Sales & Service Rep. who assured me that he would get it corrected and would notify me within 5 business days. I never heard back from Mr. Fryer so I contacted Ron Szczepanski, Financial Advisor, and he in turn referred me to CSR named Rachael at (864) 255-8244, she also assured that she would look into this matter and call me back, which she did not.
Messages were left with no return calls. I was finally directed to another CSR, Mae Reid at (864)467-2808 and was told that Rachael was out of work due to family emergency, and that Mae would now assist with this matter. I spoke to Mae last week and she told me that she had turned this matter over to the Legal Dept. It is now March 2, 2015, and this matter has not been resolved and it prevents me from filing my taxes in a timely matter and I expect a refund. I respectfully request that this correction to my Form 1099-R be expedited and mailed to me ASAP and in any case no later than March 9, 2015.

Li Fang
from San Gabriel, CA
I just found out my Wellsfargo credit card has unusual activities today, was panicking and called the lady trying to close it. She was very impatient with me and was giving me a lot of bs later I found she was lying. She was obviously having a bad day, and let it out on me. Cause I let her know I was having billing concerns and fraud... ask if she can clarify for me, which is within my right as a customer to ask. She started to raise her voice and said I should make up my mind what I wanted to call for... I even told her I selected the billing department cause I have questions. Anyway the fraud was more of a concern so I ask her to look into it.
Without letting me know she will close my card account altogether, I told her I might need to look more closely into the bill... she raise her voice again and said is this your only fraud charge or not... then pressure me to answering a yes or no only. As I was explaining to her I called her right away cause I found one, I'd need more time to look over, please stop my card now just in case... she told me this "I'm going to stop the card and you can view the account later and let me know if there are others ones you missed". She LIED. She only close my account... I end up found out after I hang up and had to call back again to resolve it through another girl who is nice enough to help.
At this point, what's running through my mind is I've being a loyal customer for over 8+ years. I was always telling others how great the service was. Now I'm traumatized by that lady's bad attitude toward her work and I didn't need or deserves this kind of treatment for banking through you guys.

Sierra
from Panama City, FL
So I went to do my cash refund for income tax and then is the 1 year that I have used well fargo for direct deposit for anything and I used the check that I signed up with for the saving account and they never informed me that they have a efile rounting number I contacted customer service to see if the direct deposit with go threw they told me no because of the routing number is for deposit in the bank not direct deposit messed up my taxes. Wells fargo sucks balls

I am a Realtor. I submitted an offer-to-purchase in late October to resolve a foreclosure problem for a mutual client. This would result in a large payment to Wells Fargo, and saving a home for our client.
However Wells Fargo will not phone me, E-mail me, Fax me nor anything. I guess a wait of 4 months is not enough? I have called, Faxed, E-mailed until I have lost count in trying to get someone to talk to me. My client has been assigned a number of agents from Wells Fargo, but every time I think I have found someone to help, that agent disappears, and I have to start all over. Yet, Wells Fargo continues to call the client, who gives the agent my name and number, but I never hear from them. Wells Fargo should be embarrassed about their lackadaisical attitude toward the American public, which keeps them in business.

To whom it my concern I called in to make a payment to customer service. The payment was schedule to be paid on Jan 25 th 2013. I then proceed to ask the representative would my mortgage be in danger of foreclosure she stated that it would not go into foreclosure as long as Made the payment by the 25th. . On Jan 17 I got a call stating that home my home was in foreclosure and that I needed to pay the balance due. If I would have been told that I needed to make a payment before the the 16 th I would have. Do to this misrepentation my home should not be in foreclosure and i should be allowed to make my monthly payment per schedule and work toward getting caught up. Please contact ASAP at 813-494-7067. Carlton Brunson

credit defense department. In August I open a credit card. I was not aware that I signed up for this program. In March . I mention to them I wanted out. They stated I would be cancelled. On or about 4/23/12 I called and was concerned about my bill and I spoke with Mr. John Vitao he stated he did not see anything where I had called to cancelled the program.
When I called that department-defense Mr.Zack, stated he did see where I had called to cancelled it in March, he did not know why it had not been cancelled.Then a few days letter I received a copy where my signature had been signed on a piece of paper. When I signed there was a very small machine I signed with and could not see all of the paper work.
If this is the case I have a right to cancelled this program. I would like my money back. Also I felt this was in retalation about my phone called. I felt the first guy was not very help full at all. Also this will lead me to cancell my Raymour and Flaingan furniture account. I call Wells Fargo about this matter, so one stated I would get a call in 48 hours. Sofar, no response as of yet.

I was charged a wire transfer fee from Wells Fargo credit defense refund that I thought was unreasonable. In attempting to call and take care of it amidst all the other things that I would rather be doing on a Saturday I encountered Casandra at your phone bank. When I could not remember my last Wells Fargo transaction refund amount the date and place of it, Casandra would not assist me or talk to me about my account though i provided my social, date of birth, address and last deposit amount (which I never had before). Casandra was then rude and spoke to me in a very condesending tone as if i were a child who needed correction. She then refused to transfer me to a supervisor and after she told me that she would she transferred me to the Wells Fargo credit defense automated machine where I had to begin this pain staking process all over again.
I would like to receive a telephone apology from Casandra, an an explanation from her supervisor and Wells Fargo as to why I was treated this way. I am a Wells Fargo customer, it is not Casandras money deposited in my accounts and I should not have to go through an interrogation to ask a simple question about a fee.
I await your response about the Wells Fargo credit defense refund, I believe I am entitled to.
John Purcell

I called customer service at approx 5:00 pm on 11/8/2011 and spoke to a "steve" as he refused to give me his last name I cannot provide it here. I explained that my account had been charged doubly for my monthly car payment as well as a couple of other credit card payments. I asked how this occured. He explaine that it was my fault in some detail. I explained what had occured when I was asked to go in and verify my bill pay set up when the switchover occured from Wachovia to Wells Fargo.
I explained that the dates were detailed on the page showing when a guarantor would receive payment based on my send date. I adjusted the dates to take into that account so I wouldn't be late on my payments. Therefore I ended up double paying on my bills. I asked him why he hadn't explained this step when he "told" me what I had actually done. He told me "rather impertantly" that it was a manual modification that I chose to do. I explained that based on what I was seeing on the screen and the dates being displayed that I didn't think I had a choice.
He was rude and condescending in his tone and his manner. I explained that I would like his name and I wanted to close out my accounts if I couldn't count on WF not to double charge me. He refused to give me his name at all and told me the call was being recorded. I said "good - then you should understand good customer service and that is when a customer ask you something such as your name or to speak to your supervisor that you should comply".
He continued to run around in circles telling me that he would explain and answer my question ... I said ok .. what is your name ... this went on for some time and to no avail. He finally buckled and told me his name was Steve ... again I asked for his last name and/or his supervisor. He continued to circle around the question and was extremely rude. He finally told me he would get a supervisor ... that took quite a bit of time. A gentlemen came on and in a very deep tone said ... something to the effect of ... "yes ... can I help you".
I began to explain about the bill pay miss understanding and got only a couple of sentences in and I was cut off. The loud beeping in my ear was the signal that your organization has some very poor customer service. So this "Steve" was incredibly rude ... I truly believe that the supervisor "whom did not give a name" was a fake. I will be taking my business elsewhere as soon as I can. I am very disappointed in your organization and most importantly in your shoddy customer service.

Mon 21 Jan 2013.- I'm 73, legally divorced in California in 2003, and did have a WFB account since 1992 thru 2003 when I requested that my name be taken off the accounts in light of my divorce. I subsequently left for Chile, my country of birth, to retire on Social Security since it is obvious that I cannot afford to live in the US anymore...not on $1.730 a month.
My daughter, Francesca who lives in California, opened a Direct Deposit (ETA) account at Wells Fargo back in Dec 2012 under my name and hers. The purpose is to receive my Social Security pension and manage it online from Santiago, Chile. The problem arose very recently when using my PC here in Chile I attempted to reach my account online at a Glendale branch and was faced with security questions and answers that date back to 1992 !!!
Apparently, my name and SS# are still in WFB databases and I suspect triggered outdated security questions (mortgage holder in 2000?, my dream job back in 1992?, etc..etc. taken from public records circa 1990s. I called their 800 numbers several times this past week (at one dollar a minute) and I spoke to 7 (seven) people at Wells Fargo Online Banking, Security Questions and Anti-Fraud units but to no avail....they refuse to budge, suggesting twice that I get on a plane from Santiago to California to talk to them in person...
I pressed the point that this was and should be treated as a BRAND new account..and with no relation whatsoever to previous banking accounts with them..Again, no avail, no exception...They repeated their mantra that they were following bank procedures FOR MY PROTECTION and there was nothing they could, unless I went to visit them!! PRESUMPTIOUS, ARROGANT attitude on WFB part with a staff NOT ABLE TO THINK OUTSIDE THE BOX !!! Some didn't even realize I was calling from abroad.
We live in a globalized, cashless, electronic transfer type of society where I can buy and disburse money anywhere in the world...Is Wells Fargo living in such security fear, thinking that every PC that reaches their systems is trying to defraud them ? Bank fraud existed before the Internet and will continue to surface...no matter what... So, please unfreeze my online access and let me manage my account.
My Suggested Solution: Contact the Glendale Branch, treat my account as brand new, and develop new, contemporary security questions through my daughter or myself.
Thank you
Mr. Jaime Silva
Santiago, Chile
jimrsilva@gmail.com
Have feedback for Wells Fargo?
Thanks for your feedback!
Sorry. Please try again later!