Verizon
Verizon Complaints Continued... (Page 2)
378+ reviews added so far. Upset? Call Verizon corporate: 1-800-922-0204

Gaetano DeNardo
from Springfield, MA
We went to the Verizon mobile phone store at the Engleside Mall in Holyoke MA. This was in late June 2016. We asked for information on a phone that we can buy minutes of call time without a contract. We were told that they could do that. We bought a phone and paid thirty dollars for the minutes. We were told that when the minutes available got low we could purchase more time and carry over any extra time. We traveled to Boston on Saturday August 6. 2016.
Just outside of Boston I called my son to let him know we would be at his home shortly. A recording said that we were out of time. I could not complete the call. On Monday August 8, 2016 we visited the Verizon phone to see what happened. They said that the money we paid was flipped over to a thirty dollar a month plan and that they would investigate this. We decided that we did not want the phone and received a refund on the phone, however, they said that they could not refund the thirty dollars.
We used less than 7 minutes of time on the phone. Even though the customer service rep was courteous I feel that we were taken advantage by giving us wrong information about buying minutes. I fell we should receive a full refund of thirty dollars.

pam summerfruit
from Poway, CA
I have been with your company for approximately 30 years and have never been so upset as I was last Friday, 7-22. I contacted your online chat service center for help. I purchased 2 phones on March 26, they were the BOGO Samsung phones, at the time of purchase the representative told me that I would receive a $600 visa card for the promotion, he said it would be mailed directly to me within 90 days. I waited more than 90 days and never received it, the representative from the online chat said that there was no problem and give me a code for the rebate center, it wouldn't work so she gave me the number of the rebate center.
I called them, a representative answered, she obviously had a language barrier, after talking to her, she transferred me to another representative, by that time I was upset, I then explained my situation for the third time, he told me that there was nothing he could do for me because the promotion had ended and he hung up on me! I was never told when I purchased the phone that I needed to go online and put a code in. I feel that I have been lied to and mislead, I would appreciate a response to this email.

Beverly Southard
from Mount Holly, NJ
I decided to file a complaint, I have had service with Verizon , and been a very happy customer, up until it was time to renew my services with Verizon. Upon calling to renew what services I had, I was told they couldn't offer me the package I had and my rates would go up, I told them I had no choice but to go back to Comcast which I was not happy about, which is what I did. Whats upsetting to me is I get a offer from Verizon to come back offering me a 3 year contract for the exact same price I was asking for and a gift card included. I am now under contract with Comcast for 2 years.
Why was I not offered this to begin with,and if you did offer this to me at the expired time I gladly would of excepted the 3 year agreement without any gift card. You are loosing many customers because of this problem. We also have Verizon wireless and pay a great deal you mean to tell me u couldn't work out a deal for the same package, don't you realize for what u pay in advertising and mailing alone why not save money and make the customers u have already happy that would stay with you and who does pay on time.

Pamela Earland
from Philadelphia, PA
I am a retiree from Verizon for many years. I have had Verizon services for landline phone, cell, FIOS. Now I just want to terminate one line (267-512-4545) on my Verizon wireless account which is still under contract. The phone cannot be fix and not due for an upgrade. I understand there is a termination fee for early termination however I consider myself a loyal customer and keep all Verizon services current and up-to-date.
Verizon is the largest telecommunications company in the United States and beyond. Please, I am asking Verizon to waive this one-time termination fee for this line, I still have two Verizon mobile lines on my account. Verizon prides itself on community and consumer commitment. It will be greatly appreciated if Verizon would see it in hearts of hearts to waive this one-time termination fee. I will be anxiously waiting your response.

Michael Auth
from Silver Spring, MD
I wish to make a complaint on the technician installing service in Maryland, 20853. This technician thru his blue rubber gloves and other wire ties onto my property. This event occurred between 3:00 - 7:00pm. on July 9 , 2016 and I had to remove his litter ladder after he departed.

Karen Buckland
from Holley, NY
I was a loyal customer with Verizon for land line services for over 34 years and Verizon Wireless for more than 8 years. On March 30, 2016 I changed to a different wireless company since I was so frustrated with Verizon's lack of service in my area. I had my numbers ported to the new company. Then I receive a bill from Verizon Wireless for March 19 to April 18. I agree that I owe for Verizon services from March 19 until March 30 - when my wireless number was "ported" to the new company. I do not agree with being charged from March 31 to April 18 for services that I did not have.
I have called Verizon Wireless on 3 separate times trying to explain this -- no one listens. I am not paying for services I did not receive. I am frustrated with Verizon's constant calls to pay the balance of the bill that I do not owe.

Thomas Bargowski
from Winchester, MA
On screen program guide had incorrect movies listed several times this week in the Boston Metro market (Winchester MA). Two SPECIFICS of many. TCM Saturday Morning June 4 time slot for 4 AM Movie listed was "Foreign Affair" with actual movie shown "Days of Wine and Roses". TCM Wednesday Morning June 1 time slot for 3:15 AM Movie listed was "Children's Hour" with actual movie shown "These Three". Whoever is programming the TV On Screen Guide needs to pay attention to the job assignment given, and to be held accountable.
Also, Verizon places barriers in their Contact Us list when a customer wishes to report a complaint. Dropdown menus put the customer in a circular loop never getting to the correct place. However, most aspects of the FIOS, Internet, and land-line, etc are outstanding! This complaint is one of frustration with the incorrect listings, and the inability to report the problem.

Kathleen
from Falmouth, MA
I've paid my Verizon bill for March, April, & May. There were billing issues but they got straightened out. That is until Directv called and said I owe them for April and May. So what exactly did Verizon do with the money they were supposed to give Directv for my bill? I've never seen a more screwed up company in my life . I have already spent hours on the phone with them and they still manage to mess up my billing. I want this resolved once and for all. In short they have stolen money from me that is supposed go to my Directv bill.

Gerard Garcia
from Summit, NJ
To whom it may concern at Verizon Wireless. Having broken my phone, I went to a Verizon store on Rt. 22 for Buying a replacement. They suggested I take a 2 years contract and my Samsung 7 will cost me only $199.00 vs. $700.00 + (the retail price). I agreed as I was satisfied with Verizon since my business has had cell phones (3 of them).
Unfortunately, When I received my bill, I discovered that my monthly phone bill was going from $20 to $40 monthly for that phone for the next 24 month. Of course the salesman never mention that the phone will cost me $480 additional over the next 2 years. That is not a deal, it is thievery.
I am flabbergasted that your company would deceived they customers like this and I assure you that all my positive publicity all this years will become negative for the future and I will switch all my business phones to another company as soon as I can.

Lizzie Giles
from Columbus, GA
I called in March and spoke with an employee re: cancellation of service. She explained to me the cost involved to cancel the service at that time. I called again later in March and spoke with someone re: same issue and was told that she could suspend the service for 30 days until I decided what I wanted to do and could visit a local store with my decision. I went to a local store on 4/13/2016 and advised the employee that I wanted to cancel my service. I was asked why and I explained to them that I was very displeased with the service and my experience with Verizon. I called again on 4/14/2016 and explained that I had visited the store on the previous day and the service was not discontinued.
So, I stayed on the phone with the employee; and was later told that the issue was taken care of. However, I have received E-mails stating: I requested suspension of my line(s) without billing due to my device being lost or stolen. I never reported a device stolen or lost; I only want to have the services discontinued. I have responded to E-mails on 2 occasions with the same request, to no avail. I also wrote a letter with the same request and mailed it to the office in Acworth, Ga after receiving a letter from that office dated 4/26/2016 with the same info: stating, "You requested to have your line(s) suspended without billing due to your device being lost or stolen". I am not interesting in resuming service with Verizon.
Account number: 425044417-00001. No one never made mention of your 14 day return policy until I visited the store on 4/13/16. My first experience was not a good one!! Only want to close account, it appears no one can handle closing of this account. I have spoken to several individuals re: closure and I keep receiving correspondence re: an issue that is not mine. (No lost or stolen device)

Shannon
from Huntsville, AL
My complaint is on behalf of the employees that you employee. I am the wife of an employee that works in a retail store. It absolutely shocksme at the number of hours that you require your employees to work nights and weekends. I have never known a company to care so little about the family aspect of an employees life. My husband only started with your company because there were no other companies hiring at the time, and it was detrimental to our family that he had a job, and income. He was promised that he would be moved into a position (business specialist) that would better accommodate family life (Monday-Friday 8-5), and his court ordered visitation time with his children, but that has yet to happen.
We have been on the brink of divorce because the managers refuse to work with him on suitable working hours to also be able to support the needs of his family. We have started losing court ordered visitation time with his daughter because of the hours he is required to work, keeping him from being able to have the visitation time that he was awarded through the courts. If this continues to happen, he will lose all rights to his child all together, due to the number of weekends he has had to forfeit due to his work schedule.
The managers that make the schedule don't seem to care. He is scared that if he says anything or complains, or asks for a better schedule, that he will be fired, which is sad all together. As more and more companies move their work hours to accommodate their employees needs and family life, as other companies are seeing the importance of family, we notice that Verizon is doing nothing in regards to family, except for your customers cell plans only.
You want to send your employees out of town for training, taking a vital member of the family away for days at a time, or inventory, that keeps the employee at the store until at least midnight, and most cases much later than that. Then they want to tell the employees that they have to go to "team building" events at places like the bowling alley after store closing hours, or that there is a Christmas party, but for employees, like Verizon has not already stolen enough personal/family time from the employees, but any event that encourages the employees to bring their families.
This is a very important matter if you plan to hold on to excellent employees that are selling the crap out of your products, and that care about their job and actually want to come to work for you. At this point, you now have at least 1 employee that plans to seek employment elsewhere, where family and family time are actually encouraged. I get it, you are retail, but come on, at least act like you care about your employees.
I have seen recently on social media how many other Verizon employee families are fed up with the lack of family time due to the schedules that you give your employees. You want to maximize open store hours, then maybe you should consider opening your stores at 8am and closing at 6pm, at the very latest, or at least listen to your employees when they are about to lose all rights to their children due to the hours that you are requiring your employees to work on nights and weekends.
Thank you for taking the time to read this. Hopefully changes are in the very near future. I cant see how the complaints that I am seeing are helping Verizon as a company.

Judy Cagle
from Laurel, MS
My husband and I were in the Laurel, MS store on 4/6/16 to obtain a new phone. Loud rap music was playing in the store. While this is not my favorite music, I have learned to tolerate it for short periods. The particular song playing used the F-word several times and also described what black people would like to do to white people. The employees of the store. We did speak to the manager (who is black) and they turned the station. This is very inappropriate music for the business setting. I have been a long time customer, and I am also a stockholder in Verizon. We left without a phone and are rethinking our loyalty to Verizon. Surely this is not the image you want for your store.

sandra piedra
from Fairfield, CA
I went to Verizon store in Fairfield, CA on 1586 Gateway Blvd yesterday 4/5/16. My new phone died after 3 months so I got a new one in the mail and went to this store to get it activated. My old phone needed to be surrendered which I have no problems with. I wanted to leave it in the store but John gave me a hard time and an attitude about shipping it via UPS. He would not help me with this and I explained to him it made no sense to ship it when I can just leave the phone with him. Horrible customer service. I will now go complain on yelp and others. Thanks, but once my contract is up, I will be changing carriers.

Rich McFeely
from Grand Island, NE
We have been inundated with calls which belongs to Jamie Bond. He is a fugitive from justice with outstanding warrants and owns a smart phone recently put back in to service. Whenever his wife disappears, his former whole community including fabricating names and phone numbers in disguise become apparent. We have a business and have been harassed daily all day including her families throughout the United States. Police do nothing. You guys gave this guy a loaded weapon which he abuses and accuses people to the point that we can't conduct service. I will see if the State Attorney General can help interfere with his Verizon service. Many families are scared of his threatening calls and he has acquired an app to disguise his number but we all know who it is. He is not giving you guys any P.R.

This week I went in to pay my bill and asked for the sales associate to help me review the bill as I couldn't understand why it was so high. We have a family plan with 12 gb of data, so there is no reason to go over this. When the associate looked over my bill he kept asking about a number that I did not recognize, while digging around we realized that someone was on our plan that we did not know nor did we authorize to be on there.
After speaking with a very rude associate named Katie in the fraud department we were informed before Verizon would help us with the issue we had to file a police report. So we did this and provided them with the case number, only to find out that even though we have been paying for a strangers phone for 15....yes 15 months at $45 dollars a month Verizon only wanted to credit our account $280. His phone alone for 15 months was $600 not to mention that every month he made the bill go over for using to much data.
So we were charged crazy amounts of money for this! I am so upset and have contacted a lawyer.

Sherry Facteau
from Plattsburgh, NY
In July of 2015 I purchased an LGG4 phone on the payment plan. Phone was $600. Yesterday I went in to change phones because I did not like the LG and they had deals going on the Samsung and also a trade in policy. This LGG4 phone was only worth $130 for a trade in? Seriously? Its not a year old. I paid off the balance of the phone and switched to a Samsung and am now paying monthly on that but if Verizon does not send me a check for at least $170, half of what the phone is worth, then they lose a long time customer and I will let everyone I know know.
This is crazy. Was supposed to get up to $300 back on trade in but customer service rep unable to tell you exact amount until new phone purchase and transactions run through - how convenient, not for me or for her but sure was for Verizon. I could have and should have backed out right then. Verizon you need to make this right. My next complaint is to BBB and then FCC.

John Dwyer
from Fayetteville, NC
I switched my daughters phone from sprint to Verizon on 1/8/16 (adding to my account) and got an phone 6. She turned her old phone in on 1/21/16 and received a credit of $23. I submitted online for reimbursement of the sprint $180 cancellation fee on 2/15/16. This included both required documents. On 2/17/16, I received an email stating it couldn't be processed. When I checked status it stated invalid and the email or receipt for old phone turn in was not submitted. I contacted customer service on 2/19/16 and resubmitted both documents vial email to switch resubmissions. I received email confirmation that it was received. Today I checked status and it says invalid again due to needing email receipt for old phone trade in. This is now over 60 days since I purchased the phone. I expect immediate satisfaction.

Lyna Havalda
from Grand Blanc, MI
My bill kept going up and I was eventually told you are screwed and to ride it out. Paid for a phone that wasn't used for almost 3 years. 6 months later thought it was over and is now on my credit report. Overcharge, late fees, not allowed to upgrade my phone. I have also filed a complaint with the BBB. I was treated terribly by staff and supervisors on several occasions. This company has no idea how to treat a customers. I was not allowed to use a discount thru my employer. I have found other coworkers that have had the same experience. We are discussing our options if we ban together as a large group.

Giuliano Farina
from Union Township, NJ
I had called in to complain about the price of my bill. The woman I spoke to provided me with two loyalty discount options I called back and asked the associate to see if their supervisor would be able to grant me both loyalty options since I've been a loyal customer for over 10 years and the associate came make and told me that I was granted the combined options of lowering my bill $20 a month and be granted two new iPhone 6s phones at a monthly charge of $12.64 for both phones for 24 months. I called back due to not receiving the confirmation email and the resent it and once I asked to confirm the offer the associate told me that the prior associate couldn't offer me both I explained that she had gotten confirmation from the supervisor but she became nasty and said sorry but no way!

walker thomas
from Chicago, IL
Several months ago I contacted Verizon to confirm time left on contract. We were planning to change wireless providers. I was told that Verizon had a senior plan that was much less than we were paying at the time and with increased minutes/texting was included. We decided to go with that plan which was $40 for two phones ( just one phone had texting). a few months later our rate increased and we were told there was not a senior plan. Either one of your executives was lying or Verizon does not honor their word.
During the months of Dec, Jan and Feb we were both in hospital which caused additional use of phones. We are now paying a much increased amount (absolutely over-kill) for additional minutes. Not happy and would like a resolution for this problem. Due to health we cannot make a provider change for several months, however, asap we will make a change and hope the new provider will appreciate good customers. We have been with Verizon for over fifteen yrs.

john minozzi
from Jupiter, FL
I returned a still new phone in new condition with the plastic still on, to the Verizon store at the Gardens Mall in Palm Beach Florida. All they had to do was put it back on the shelf. I had them reactivate my old phone because I was not happy wit the new one. They charged me a $35.00 restocking fee. A few days later I was in another Verizon store looking at phones, and they told me they don't charge a restocking fee. I feel ripped off. Their arrogance didn't help.

Michael Byington
from Wichita, KS
My iPhone 4S was wearing out. Some functions were no longer working. I called Verizon and a very nice lady sold me and iPhone 5s and made some other changes in my wife's and my joint plan. The verification e-mail never showed up, however, so when I called to find out why I had not received my phone, I was told that the order was canceled. I re-established the order. I have two addresses because of work obligations, so I gave them the address the phone was to come to. The verification e-mail never showed up in my inbox again, but this time, when I called the 611 number back, a nice robot did my confirmation verification over the phone.
I then got a notice that they had tried to deliver the phone, and did not leave it because I had to sign for it. There is seldom anyone at my Wichita home address during normal delivery hours, I work long hours and my wife is usually not there either. I called the 611 number again and another very nice representative told me that the delivery address could be changed and that they could immediately inform the shipper. I gave them my office address, and instructed our front desk staff to sign for the phone when arrived. When I got home that evening, there was a notice on my home front door that they had attempted to deliver the iPhone to my home again.
I called the 611 Verizon customer service number yet again. This Verizon representative got the shipper, UPS on the line with us. The UPS rep and the Verizon rep could not seem to agree on whether Verizon had in fact properly sent the revised address, but ultimately, the UPS rep said that it made no difference. They had attempted to deliver the phone the maximum number of times and they were not going to deliver it again.
They wanted me to travel to the far western part of Wichita (I am based downtown.) and pick the phone up. I have a disability and only drive in familiar areas because of it. I would have to pay a driver or a taxi big bucks to pick the phone up at the address they gave. The UPS rep said that they could send the phone to a closer UPS office to downtown for an additional $6.00 charge payable by me. This was still over four miles from downtown.
I told the Verizon and UPS reps that this was not acceptable. Verizon had promised me that they could deliver the phone to my office address, and this was what I expected to happen. They both essentially said that this was no longer possible. Finally, I was told that my only option to have the phone delito my office was to have UPS ship it back to Verizon. The order would then be canceled, and I could then replace the order.
The UPS rep then left the line. I told the Verizon rep not to cancel the order, and to simply have the existing order shipped to my office address. he said that Verizon policy would not allow this simple solution to take place. I asked for a supervisor, and he too told me that such a simple and straight forward solution was against Verizon policy. He did offer to call me and assist me in re-placing the order. Given no other choice, I agreed to this, but I am very angry. Had Verizon representatives told me I had to be present to sign for the phone, I would have never given them my Wichita home address.
This information was not provided. Had Verizon and UPS communicated effectively when I discovered the signing problem, the phone would have been delivered to my office. I have already spent over five hours on the phone with Verizon customer service representatives attempting to resolve this rather need. Although your representatives were all pleasant, they were all utterly ineffective because your company policies apparently do not them to logically solve problems. All of these delays are either Verizon's fault for not giving m complete information, or they are your shipper's fault.
I believe that, at the very least, I should be compensated for my time wasted on what should bea simple upgrade function. I believe you should credit my account at least $150.00

John Caleb
from New York, NY
Last week, I used the Verizon chat service to make a payment arrangement, because I was broke until my next pay check. The agent I had corresponded with allegedly arranged for a late payment deal. Evidently, the arrangement was not truly made, and therefore, my service was suspended. Today, I received my pay check, and payed the bill. Also, to find any way to correspond of converse with any Verizon employees by way of the Verizon website, or elsewhere for that matter, is like looking for a needle in a hey stack. I therefore have great contempt for Verizon, & plan to make my complaints know publicly, and immediately discontinue with Verizon upon any reasonable opportunity.

Stephen Arndt
from Apalachicola, FL
My wife went into the Verizon store in Crawfordville, Fl to get help with her tablet. The employee, Anthony , tried to sell her a smart phone and tried to talk her out of her prepaid cell phone. He quoted her a price which was only 10 dollars a month more than her prepaid flip phone. She went for the bargain and before you know it Anthony had removed 29 hrs off her cell phone and the price ended up to be hundreds of dollars more for the new phone. My wife told him this was not acceptable and to restore her cell phone to its original 29 hr condition.
He was not able to do that, even when calling the company. FRAUD We later that evening tried fixing the problem with Verizon on the phone. Five hours later after being switched from department to department they kept telling us that they could not restore the cell phone to its original condition because they no longer offer that plan. They, in fact, supported the representatives' fraud. I have terminated the contract with the cell phone and the tablet since the store and the corporate phone company would not assist us in righting a wrong.

Nancy Collins
from Clearfield, PA
At the end of September/beginning October 2015 my neighborhood's Verizon internet was out. Many of us began making calls to Verizon. Over a period of two weeks---TWO WEEKS---we went without our internet. When we called the customers service department (who all speak only broken English) we were repeatedly told it would be fixed on a certain date and then wasn't. We would then call again only to be told it would be fixed on another day. Again, it wasn't.
As stated, this continued for two weeks. We were never given any explanation, only told "There's an outage." This past Thursday 2/11/16, our internet went out again. Again my neighbors and I have been calling Verizon. We were told the outage would be repaired by yesterday (2/13) and it wasn't. To add to the frustration is the fact of not being able speak to anyone who can clearly speak English. Do you know how difficult that is for the customer?
This entire experience has been thoughtless, rude, unprofessional, and it's quite clear that Verizon doesn't care about this or its customers at all. We've already begun the process of contacting our local representative, the BBB, the PUC, and FCC. We are expecting to hear from Verizon (someone AMERICAN), and we expect this to be addressed immediately and we expect it to not happen again. There is no excuse nor valid reason to treat your customers with such disregard.

Geneva Bass
from Arlington, TN
I ordered a phone on the 3rd, Verizon got the address wrong, they corrected the address, never didn't receive the phone by 02/09/16. Find out the phone was on it's way back to Texas. Verizon wants to reorder and make me pay the taxes again.

Nike Aristilde
from Flushing, NY
I recently brought a new iphone 6 and I had to get a new nano sim card to fit the phone. I went to Verizon to obtain the new sim card. I then called Verizon to activate my new sim card and the customer care representative removed my unlimited text messaging feature. The customer care rep told me that he would fix the problem and put in a complaint to different department to get the get my feature put back onto my plan. After contacting them again several weeks later was still being processed.
They told me it just takes time while the department reviews the matter. I have patiently waiting and nobody has provided an answer as to why this matter is taking so long to be fix. I finally called this morning (Tuesday, February, 9, 2016) and I was told that my text message feature was denied due to the fact I had a low minute plan that wasn't compatible with this plan. This doesn't make since I had this feature on my plan since i joined Verizon back in 2013. I changed my minutes package in 2014 to a lower amount, but I still had unlimited texting. However, then once I changed my sim card this issue arose.

Donna Dycus
from Barnhart, MO
I got an upgrade to iPhone 6. I am 60 years old and need extra help to understand these new things. The store in Nashville Illinois only had one person working both times I was there. I had to wait at least 20 minutes both times. I went back the second time to get help with stuff the employee did not help with the first time. They should know to tell you basic things. People were also waiting as I was being helped which I think made the employee rush. The second time I went back it was for her to transfer my pictures! She should have done that when I upgraded. When I talked to my daughter she asked me things to which I said I didn't know. My daughter was aggravated and said that the person was not helpful to me.
So I went back and waited at least 20 minutes and she transferred my pictures which should have been done the first time. When I got home I realized I have videos of my grandkids. I want to keep them of course!!! So after not getting good service in Nashville Illinois, I went to Salem Illinois where my daughter lives to ask questions. I asked about transferring my pictures and was told their machine was broke. She told me to go to Centralia Illinois. I had other questions as I was standing there looking at my phone and when I spoke first, then looked up she had moved away from me. So I was speaking to no one. She said oh did I have more questions? I said yes. She answered and moved away again.
Then when I had another question she said it again. Oh, do you have another question? Obviously, I have not left your store and I'm still standing at the counter what do you think?? I have received terrible service at both those locations. Oh and the store in Nashville where I upgraded gave me no idea of what to expect on my bill. That was a question my daughter asked me. When I upgraded from a flip phone to the iPhone 4, there was little change in my bill. However, I don't think that is the case this time. Not because your employee was helpful in that matter. She said nothing about my bill. So, I am bracing myself for the change. Sincerely. Not a happy Verizon customer.

James M. George
from Hyattsville, MD
On November 4, 2013, a representative with Verizon corrected a misappropriation of funds from my Prepaid account by crediting $110. To alleviate a re-occurrence, the representative encouraged and I signed up for a plan that included automatic payments to keep my account active and a $1.99 charge only on days the phone is used; otherwise, the balance remains and keeps building. Several months ago, I noticed another substantial misappropriation as my account balance had been reduced to an amount of approximately $82.00 after being in the neighborhood of $190.00, previously. The phone connected to this account is used sparingly, mostly when I travel and otherwise lays dormant for long periods of time.
As a result, the balance now being shown on my account is out of line with its usage and other than a recent adjustment of rescheduling the next automatic payment to April 13, 2016, Verizon has been mostly unresponsive. My letter dated December 5, 2015, and a follow-up on December 30, addressed to an office, P.O. Box 5029, Wallingford, CT 06492 and lengthy telephone conversations with customer service, 800-837-4966, 888-890-3721, requesting a review and correction to my account have not elicited a satisfactory resolution. My hope is that this complaint will do so. Please accept my sincere appreciation for any action that you may take to resolve this matter.

Marlice Nisbet
from Laguna Niguel, CA
On Monday 1/10/16 I scheduled a disconnect for my Verizon services effective Friday 1/15/16. They disconnected my services in error on Tuesday 1/11/16 leaving me with no phone line. I am 80 yrs old live by myself and have no cell phone. After speaking with numerous agents since Tuesday, over 8 hrs in hold time and promises to correct the situation, I am still without a dial tone in my home and a service tech has failed to fix their error. I will be filing a formal complaint with all applicable government agencies.

Doug DeBlois
from Saint Louis, OK
On 1-9-16 I pulled my phone out of my pocket and somehow it went into the factory reset. I tried to log back onto my gmail account, I couldn't because I cannot remember my password SO I went on line to get my password went thru all the security questions and it doesn't give you it. I stopped and took the phone to a verizon store in Belle Plain MN for help spent 6 hours at the store and 75 miles over three days to try and get this resolved and they sent my phone into a 72 hour lock TWICE! I will be without my phone for 6 days!
This security thing with google is ridiculous! Obviously if I'm answering the security questions correctly I OWN THE PHONE and should not have to wait 72+ hours to use my phone. And talking with people at your stores, that are supposed to be able to help me, is a joke. Employee's from your stores should be able to get hold of SOMEBODY and get the phone unlocked! Because of Verizon and Googles stupid policies I'm paying for a phone that I cannot use for anything! I should not have to pay for your policy screw ups this should of been a very simple thing to take care of but it wasn't! Believe me I will be passing this on to family and friends and anyone I talk to to tell them about my experience with Verizon. I am a VERY DISSATISFIED customer!

Maria De Jesus
from Las Vegas, NV
I was a former employee of Verizon at the W. Craig Store in North Las Vegas from 2012 to 2013. My store manager was Juroy Rudolph and the assistants were Antonio Blandon and Sarai Flores. On my last day of work in February 2013, I left my concession phone with the store manager because he advised me to leave it as he would mail it back. I had the box sealed and labeled with all the correct information. A month later, I received a bill for the cost of the phone. I called the store many times to touch base with Juroy to clarify the issue but he was always busy to talk so he would have the person I talked to tell me that he mailed it.
I kept receiving a bill for about 3 months and finally I surprised him in May 2013 and talked to him personally in the store and he assured me that it was mailed via Fedex a long time ago and that he just cleaned out his office and it's not there. But I still received the bill and every time I called the store and again I visited the store (because when I called it seemed like Juroy and the other managers were always "busy" to talk. When I got there I and was told that Juroy is no longer at the store and was on medical leave.
I asked if the other managers - Antonio Blandon and Sarai Flores could help me but was told they moved to other stores and none of the other managers there could help me. After I couldn't get help or any answers from the store, I called the customer service number 800-922-0204 and no one was able to help me there either. I've had one or two people tell me they would get back to me, but no one called. This is very wrong to treat a former employee this way especially because this has affected my credit.
I was a good employee and I worked hard when I was there. I am writing to you because I want to get Verizon service ( we have bad service with my current provider) for 3 lines and get the device installment plan. I qualify for $0 deposit (application # 749510891) but because of the problem with the concession phone your records are showing that I can't qualify for device installment. If no one would help me I would go to the TV station here and file a complaint or I will write a letter to Dan Mead, CEO for Verizon. I am not asking for a lot. I am just asking for you to do me right because I did not do anything wrong here.

I have a Verizon HTC Desire phone. In the last 12 months I have had it replaced 5 times. I took it in 4 days ago to be replaced, waited in line. They sent me a new/refurbished phone (#6) yesterday. When I tried to install the SIMM card it would not accept the card. I called Verizon customer service, They said to bring the phone to the corporate store so they could look at it. When I arrived at the store (for the 6th time by the way) there was an hour wait to be seen. Finally I was seen. I explained my frustration to a Mr. Tony Teague who said "you should get rid of this phone and upgrade.
I said that I would love to but don't you think Verizon should cut me some slack on this and take these phones back. He agreed but apparently it wasn't up to him to make that decision. After talking to what I can only assume was his superior, 25 minutes later he came back and said that they could not do it. I left horribly frustrated. If Verizon puts their name on a phone and value their customers, they should treat them better. I will not support this company anymore. And will with all my being promote my family and friends to do the same.

We have been with Verizon for years but we have never had so much trouble as we have had since we upgraded to the Quantum. The last 4 months we have had to open an investigation into where I payments have been going. The bank shows they were received by Verizon but we aren't getting credit for them. We have spent a lot of hours not minutes but hours on the phone with different people but to no avail. We are never informed of what was discovered in the investigations. We were made to send in more money to keep from shutting my service off. Now we NEVER pay late we always schedule the bank to pay on the due date.
I was treated like a dead beat not paying my bills. This is January 4th and we still do not have this straightened out. Our last 2 payments are in limbo with you somewhere. I am thinking when and IF this ever gets corrected about cancelling my contract and paying the early termination just to get away from Verizon. I am 66 years old and my husband is 69 we cant deal with all this. We only stayed with you because WE THOUGHT we wouldn't have any problems. The price is too high and customer service sucks.

Mary Posey
from Douglasville, GA
Loss phone on Nov 16 and December 27, 2015 on one of our numbers in our plan. Activated a new phone for another number on our plan on wednesday, December 30. On the next day, call tech support, level 2 tech, Clarence Blasio, told me to head to the nearest store to fix my problem. They could not help, called support back they had me go into another store check my numbers and the wrong phone had be assigned to the wrong number in the system, go in the store to resolve.
The next Verizon store rep( Charles at Arbor mall, Douglasville, Ga.) went as far as saying my grandson might had messed with my account, little did he know our grandson had no contact with us since September, instead of saying verizon somehow messed up our account. Still to the day problem not resolved and most likely will not be in the future. Now remind you I did all this while suffering from an injury, I cant believe I pay for service like this.

Louis Smoot
from Florence, SC
I had a Droid turbo for about a year and I had to order another one because of maybe dropping it but having the New one that came in the mail that I've had for a little over a week it decide to just DIE on me? I need a phone that's working, especially me being a Network Marketer! This company is horrible.

Charles Newsome
from Belfast, TN
Never received my debit cards from returning my phones! Was charged over $700 for tablets that I was told were FREE!!!! Have had charge disputes for EIGHT months....customer service sucks so bad, I gave up! Changed carriers, and have been a customer since conception. Verizon absolutely sucks for customer support.

rafael quesada
from Kearny, NJ
I was lied to about lifting my restriction. I was told that if I made a payment arrangement, that the restriction would be lifted. Of course that was a lie that I found out after being on hold for over an hour. Verizon uses Shady business practice and lies to their customers. And the sad part about it is that they don't care. they are quick to lie, and there customer service is a 0 on a scale of 1 through 10.

Scott Dalgliesh
from Bradenton, FL
Unbelievable what your company has put me through. If you think this is false check the comments in my order #0f3411479 that's your people. I placed this order ten days ago. Last night your people told me the order was never shipped. Today Echo says he wants 48 hours to track. How can you track something that wasn't shipped? Are you kidding me? This Echo person what an ass. Maybe he should wait ten days for his paycheck. I was also told that the connection was done yesterday. This I know was a lie also, I tried my phone and it didn't work. When I told him to cancel the order her could give a dam. Wow look for my posts throughout the internet Ill go to Comcast which I would had had hookup 5 days ago.

I recently went to Verizon store D0200 01 4154 McKinley Pkwy Buffalo and bought a Galaxy S6. I was quoted by my sales rep benesro B1333, $12 per month for the phone or $288. When I went home and looked at my bill the phone was charged $376 or $15.82 per month. Quite simply, I was lied to. When I went back to complain I got an attitude from the rep who did nothing for me other than to say that's the agreement. I will never buy a Verizon product again after my 2 year sentence with you. Furthermore, I will let everyone I know about my experience and implore them not to support Verizon. I am extremely disappointed in this company and my phone call to the Verizon corporate offices.

Christine Chudzik
from Waldport, OR
For years I had a basic phone and the speaker quit, I called to get a new 'free' phone, and told them I just wanted basic plan like I had but needed a Sim card phone so I could take pictures and send them to my family. I don't care about apps etc. and will never use them. I would like to know how to get Amazon off my phone as well. I don't buy stuff I can't see. Now back to complaint. now my bill its $20 higher then it ever was even though I still have the same old share unlimited talk and text I ever had...same services but I have to pay and extra $20? I talked to a rep and he said it was because of the type of phone, when I ordered it I told them I could not afford to have my bill go up I needed it to remain at the $40 level it has always been. Verizon customer service rep told me that the extra costs work out in order for that new 'free' phone to get paid for.
Underhanded dealings at the least. And to top it all off even though you are doing away with contracts I can't get out of this for 2 years. If I had known this I would have never continued with Verizon, and I have enjoyed your service for years. I called on Dec. 1st and was told I am screwed. I will file a report with the Better Business Authorities. I was given bad information at the time I got the phone and I did question as to why I had to get into another contract after all these years. I am on fixed income which I explained when I got the new phone and could not afford more charges. I was lied to and now there is a possibility that I will not be able to afford to have this phone. So if I cannot pay what are my options. Sign me Totally Pissed Off at Verizon corporate headquarters for this problem.

Dave Van Buskirk
from Erie, PA
I called the local Verizon company store regarding an upgrade. They said they did not not stock the phone in question and refused to order it in.They said I could order it and if I didn't like it I could return it for $35.00 ! That is not fair. Ship it to the company store and let them return it if I don't like it. I tried the chat line and that was useless. The "chatter" was either playing stupid or actually was. The phone I wanted was a Samsung Convoy w/camera. The store employee said "that phone won't be around long". If that is the case, take it off the web site of phones that can be purchased. I have been with Verizon for over 20 years and my current employment allows me a discount to Verizon on my 3 phones due to their service being by Verizon. In spite of all those good points, I am inclined to start looking at other providers.

William
from Mount Royal, NJ
A Verizon salesperson came to our door, and after I told him that I wasn't interested, he continued, asking, "Why not?" Instead of taking No for an answer, I had to be "rude" and shut the door. That type of sales tactic just turns people off to Fios.

Chris Lombardi
from Union Township, NJ
11/07/15-I call Verizon answering a $69.99/Triple Play offer. The female operator refuses to honor the offer. The offer was clearly printed on the outside of my bill. Verizon fails to honor their advertisement. I gave the operator updated e-mail and cell phone number information which was never updated. Verizon continues to send information to the old e-mail and cell phone number. The installation was arranged for 11/12. I took the day off from work. Verizon fails to respond and fails to notify me of the cancellation. I lost a days pay. The installation was rescheduled for 11/21. Guess what? Verizon fails to respond a 2nd time and one again fails to notify me of the cancellation. 11/21 I called a Verizon rep. named Keith Morton. He writes a totally different order than the first one. Plus it doesn't include the original $69.99/Triple Play order. What the heck is going on folks? I'm just about to go to Comcast and order their Triple Play offer which is less expensive than what Verizon is now offering.

Anatoliy Zeltser
from Concord, CA
I would like to express the problems I had with my recent experience with Verizon services/request. In my particular case – I placed an order to move from old "high" speed DSL service to FIOS (As per offer received thru e-mail: FIOS 50/50 internet plus phone line for 49.99 ). A day after I placed the order for the double bundle package, I received an offer for a triple bundle package for 79.99 Internet + phone + TV. I called Verizon and asked the agent if I could switch to the triple bundle instead while keeping the same installation date as it was set up for November 14, 2015. After being on the phone with the agent for over 40 minutes, the agent confirmed my appointment for the triple bundle package would be on the original date Nov. 14, 2015 between 8 a.m. and 12 p.m.
On November 14, 2015 no one showed up. I called up Verizon and found out that my installation was re-schedule to November 19, 2015 between 8a.m. and 12p.m. I told the agent that this was not acceptable and after a long conversation (being on hold and etc for about 30 + min) I requested the TV service taken off my account and have the original double bundle installed on Nov. 19 2015. The agent told me that she processed my request and confirmed the double bundle installation for Nov . 19.
On November 19, technician arrived on time but had an order for the triple bundle instead. He told me that he couldn't change the order but he did do the install in a very professional manner. The following day I called Verizon again and told the agent that I didn't want to keep the TV services and to please take it off my account. The agent told me that if I do this now my double bundle will be priced much higher than the original offer price of $49.99. For being loyal customer with Verizon for over 15 years, this is not acceptable and if my request will not satisfied by Verizon, I'll go for other options from different providers like Cablevision/Optimum and /or ATT and Direct TV.
Just as a side note, I originally had Directv and was able to hook both Fios and Directv at the same to my TV so that I could compare picture quality from both services side by side. Surprisingly, Directv produced a noticeably better picture with all types of channels and resolutions, HD and non HD included.

david pitcavage
from Sewell, NJ
My wife and I have an Lumia 822 and would like to up grade to a new phone. No matter what store we go to they all badmouth windows phone. Then try to sell me a Samsung, or a iPhone. When asked if they ever used a Windows phone they say no, they say we could by one on line. I can't believe that you allow your employees to do this. I need someone to help no criticism . I'm a customer looking for a windows phone, why do I have to look to other carriers for one. We enjoy the windows operating system.

James Swain
from Taylor, MI
I went in to purchase a new i phone for my wife. She has sprint now. I was going to upgrade my plan to add her. I was told the purchase price was 349.00. After 2 hours and getting all the info to port her number I was told they could not do the deal that was promised. I was told they made a mistake but they could put me into another phone for that price. This is not an acceptable solution. I feel verizon should make good on what was quoted. A Darden was the specialist. at the Taylor Mi store.

Gary Cummings
from Bridgewater, NS
When I signed up for my Verizon wireless I was told I had a plan which allowed me to call Canada to US and from Canada. Turned out not to be true. When next I went to Canada I added a plan that gave me 100 minutes from Canada for 5.00. Then I had to return to Canada for two months and when trying to add calls again was told I couldn't do that anymore because my phone would now have to be 4g. To use my phone I would have to upgrade.
I make calls and get calls only No need to upgrade. Consequently. I have had to shut my phone off and can not use it for Nov or Dec. Still getting billed for those months regardless. This is wrong If I violated the contract it would cost me and so should it work in the opposite direction. I always pay my bills but in this case I just want to find another carrier and if this can't be resolved and feel I shouldn't have to pay penalty as it is Verizon that isn't being honorable. Would rather this was resolved by Verizon and stay with the company that up till now have always respected.

Cassie Brennan
from Washington, DC
After realizing that my Verizon bill went up $70 in a month I called to make adjustments and get into a new plan. They tried to sell me on a new bundle that will essentially cost me $600 more each year than a new customer. When I explained that I have been with them for years and pay my bill on time each month they gave me the run around. After speaking with 3 people, being put on hold to "talk with a supervisor" that couldn't speak with me, and then told they would call me back in 1 hour I never got a response. Good bye Verizon!

Anyone considered a class action lawsuit against Verizon support department? I purchased a Galaxy S5 and had to purchase a new bluetooth to work with that phone - no problem, my choice for a new phone - not compatible with old tech bluetooth. However when Verizon added car mode, hundreds if not thousands have had issues with the new Verizon phone updates. 4 days of messing around - hard full resets - phone hooked up to computer for updates - which I would have to start over every time someone called or text. When that didn't work, I had to make an 80 mile RT to nearest store, (Best Buy) only to be told it is an update issue. Customer since 1990, and they will not give me credit on my bill or a new bluetooth. Which means they can update again and keep making my bluetooth(s) obsolete with every software update.
I was offered another phone with old software - but of course once they update it - I would have the same issue and my phone works. Also, with all the new updating they did in the last 4 days - I now have even more apps that cannot be disabled, eating up my data. I went to Costco in WDSM and they do not even have headsets and will not until closer to Christmas. Now that I am back home - 40 miles away, I was told Verizon would give me $5.00 for my 80 mile RT, Screwed up bluetooth, lack of finding another bluetooth - (while still being on the phone with the umpteenth customer service - tech support) - day of no computer or phone due to downloads/uploads - losing data with hard resets - the cloud which I am now forced to use - didn't save everything - and 4 days messing with Verizon customer service and tech support - $5.00 for all of that - plus I get the expense of finding another bluetooth, purchasing it - and hoping Verizon doesn't make that obsolete too.
The reason I like the bluetooth is because of the rural area there is some amp in the bluetooth for clearer calls, plus it makes it easier to do whatever I need to do hands free - Thank goodness Iowa is not a hands free state yet, I'm going to MN in 2 days and that would be an $80 ticket. Sometimes calls have to be made. Believe me - the "thank goodness" comment is Sarcastic. $5.00 was offered by Jessica - tear 2 Tech Supervisor Badge V0GAJ94. Before that the guy's badge was V1REIJ6. I probably have a dozen names. All I had to start over with and all who jerked me around.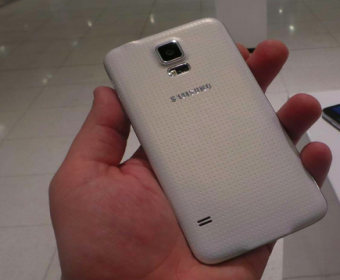 robert misenor
from Johnston, RI
Wife and I purchased Verizon cellphones and were sent two Verizon rebate debit cards ($50x2) . When the cards arrived the wife put them aside to do Christmas shopping. Luckily before she went out this weekend I looked at the cards and noticed they expired 8/15, I called your customer service dept. and got a polite answer saying to bad. We were not told of a time limit and the wife did not notice the 8/15 expiration date. This type of customer service will make us consider our move to more Verizon products.

Gary Callaghan
from Lady Lake, FL
I have a contract for 500 mb. For both my wife and I for over 120 dollars a month . We have added 500 and now pay over 130. Per month. I have tried to get the 10 gig plan for less than what we paid for a lousy gig. I have been refused and told I have to wait till my plan expires. I am to believe you cannot refuse me what u give to other customers as long as I get another 2 year contract. I want whatever special is offered to other Verizon customers. I would like this corrected and want to hear soon. I noticed the customer service ratings are quite low and I can see why. All I am asking as to be offered what others are offered.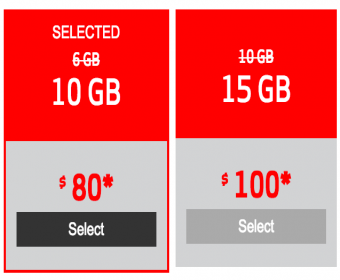 Robert Lafever
from Pelzer, SC
I call about updating two month early mine granddaughter birthday was 10-19 the lady said she could approve it she said nothing about returning the old phone so my daughter order the phone she does not remember the lady asking for a return phone have try for days trying to get some done the first person told me they would listen to the tape to see if the lady ask for a return of the old phone I told them if she told my daughter she would need to return the old phone I would be glad to pay if not I should not have to pay he that would be fine I have not hear nothing from so I have keep trying the last lady she was supposed to be a supervisor she said I would have to pay and they would not listen to the tape l would like someone to help or tell me why I would have to pay if the lady did not tell me to return the old phone. l have had Verizon almost 18 years and not mush problem till now.

I have been a customer of Verizon for 10+ years. Last month we finally upgraded to smart phones. Worked with the Solon store. The gentleman that assisted us wrote everything down as to what we would be charged and what our bill would be. In addition he suggestively sold us 1 Verizon Tablet which we paid for in full. He explained there would be a $10.00 access charge monthly to add this. Because we had to wait for our daughter to come home from college to complete upgrading. At this time we were told if you turn old phone in you get the tablet for free. So in addition to climbing on to this deal., the tablet purchased the day before, we turned in the phone for 440-785-5535 and were told they would credit our account. The very next bill not only was I not credited but there were 3 activation charges on my bill for $40.00 each that was NEVER discussed with us.
We went to the Solon Store to discuss this and to my disappointment we spent well over an hour for this sales person to review our account & run in and out of a room discussing it with the manager (Which by the way NEVER attempted to speak to us even when we requested it.) We ultimately were told the 100.00 credit for the phone was now applied only after it took 30 minutes for Verizon to find the phone to prove we turned it in, but no one attempted to resolve the activation fee issue. The BS explanation we received was that they would have to discuss it with the (Corp manager) that serviced us that day before they could do anything about the fee, really he is going to remember everything he discussed with us on 2 occasions. After 10 years seriously considering new co. 1 1/2 hours of our time in your store & basically was made to feel like we were totally blown off and wasting Verizon's time. Very Disappointing!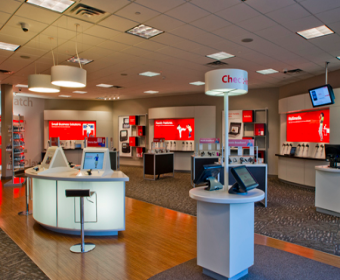 Lori Wood
from El Paso, TX
I have filed a claim for my daughter's phone. Yes it was dropped but before that happened the phone (Droid Mini) was not charging fully and would die in less that 3 hours. I have insurance on both our phones, but after filing a Verizon complaint I am informed that I have to pay $149.00 for a replacement phone. Why am I paying for insurance on a phone when I have to pay for a new phone? I have been a customer for over 3 years and the bill keeps getting higher and higher. I am active duty Military and have never received my discount for being in the Military, finally yesterday they tell me I must submit an LES which I have no problem doing but I showed them my military ID, why have they never told me before That I needed to bring in my LES? I explained all of this to the sales rep at the store but all she did was give me phone #'s to call since I was not buying anything. I am telling my family members that have verizon to look into better cell companies that do not charge you for insurance that does no good. i am going to look for another cell provider myself.

Sue Nichols
from Prescott, AZ
Cell tower in Prescott Valley, AZ approved by town in fall, 2015, stalled by leases Feb. 2016, constructed and completed some time before July 2015. It has not been activated and we (anyone who has tried) can't get an answer locally from Verizon or at the Verizon customer service numbers that people have tried. The area involved is the 86315 area code and encompasses virtually everyone living north of highway 89A. Most of us go from one bar to none with a smart phone, service slightly better with old style phones. We all just want to know when this tower, located at corner of Viewpoint Dr. and Park View will be operational... Not much to ask!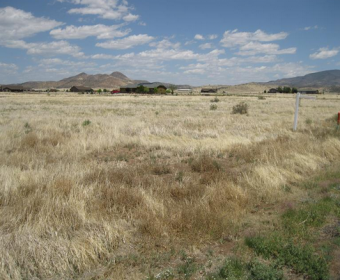 Moses Saxon
from Selden, NY
I changed carriers in May 2015, and carried all of my set top boxes to the Hempstead office on May 21, 2015. I was billed $ 1,090.80 for non return of equipment. I called Verizon customer service department on several occasions and was told that they had no records of such, and that my account was turned over to a collection agency. I faxed my receipts to the agency, and they were forwarded to Verizon, and as yet no action has been taken. I am sending a letter to the CEO next.

Curtis Hester
from Philadelphia, PA
I was informed by service rep in Verizon i was eligible for Verizon FIOS retirees ultimate package which was cheaper than dsl + directv package I already had. Received 2 bills from Verizon each 200.00. Called to verify discounts am told by service rep i am not eligible for discounts because I took buyout in 2010. I would have never switched services if i known i didn't qualify for discounts. The reps working for Verizon seem to leave out this bit of info when signing people up. Called and change triple play package today with Verizon 10-18-2015. The only beef i have with Verizon is that they will only adjust previous 451.00 bill to just 401.31 that's from August to October 2015. They wont even meet me halfway. It doesn't seem right that they mislead and misinformed me about services they say I was eligible for and knew I wasn't. I have been a customer for 40 years and worked for them 30 years. Verizon has really dropped the ball when it comes to customer service...not the same company I remember.

Deneice Ontko
from North Jackson, OH
I have been a customer for several years and had a serious negative experience yesterday and I am very frustrated. I spent over 2 hours chatting with 4 different Verizon reps and no on resolved anything. Unbelievable. Please tell me who I can contact in management who cares and can assist me. I have also tried to get the corporate offices on the phone to give them my feedback and find no direct line to reach them. It is almost like they do not want to hear from you.

Monique Morales
from Rialto, CA
Had my iPhone locked due to password. Called Verizon they stated they could do nothing about it until I got to a computer. I was on vacation and had no access to one for 5 days. I called back and they said I had to call Apple Apple customers deal directly with Apple. Customer service rep said call apple. Contacted Apple. I lost all my information after 2 attempts and 4 hours to do a hard reboot. Apple could not correct problem. Called Verizon to see if I could switch the iPhone 6plus and upgrade based on this one giving me issues and I have only had it for two months and I purchased it through them. After being on hold and talking to several reps. They stated no. Wanted me to do another hard boot attempt with them over the phone or I could deal with Apple Directly. This phone cost me 850 dollars and I was left to deal with a hardware issue on my own. At the end of the conversation the rep said I was denying their solutions and he would note it in my file. Thanks for nothing Verizon but taking 850 dollars.

raul aragon
from Sun City, CA
Verizon is still General Telephone and has the same corporate culture as General Telephone. They seem to feel that they are a monopoly, which allows them to hire the Neanderthals from the unemployment lines which give you the "white glove" service we had all come to expect from General Telephone. In the popular commercial on TV you see the guy with the glasses and the bunches of Verizon support people behind them. If you call Verizon for a problem, believe me, you will have to hold and speak to every one of them to get your problem resolved, IF you come to some type of resolution. My recommendation is to use somebody else, ATT, Magic Jack, Time Warner, etc, anybody but VERIZON (General Telephone).

Sonia Correa
from Estero, FL
Horrible! good customer service but it is ridiculous how my monthly bill rises every single month, my plan was $90 per month, the first month i payed $150, second month $250 and 3rd month $280! really? i canceled the contract, got another company, after two months i got just phone line with no internet for $20 monthly, got my first bill $90. They really take advantage of you, never tell you the true, i really hope this terrible company goes broke and vanish from the face of the world!

Virginia Stover
from The Bronx, NY
I'm disputing the fact that my son has been a valuable customer for years and today..9-25..he wanted to upgrade his phone n could not due...to these new rules and regulations that are in effect now. I had,a cellular in my name taking care of the bill all transactions until trying to upgrade the phone BUT set rate. " grandfather rate" did not apply to the upgraded phone. So I discontinued the service and went to a new carrier n the account I was on...I was responsible. ..for phone n bill and now my son cannot upgrade his phone and I'm responsible. For bill ...NOT HIM...and the rules and regulations that apply then..should not be in affect...

Thomas Tully
from Port Jefferson, NY
There is a beautiful park in Mount Sinai, NY called Heritage Park.For over two years there has been a couple of unused splice cases and boxes hanging from the telephone lines right outside this park. Are you guys so busy that you can't take the time to remove this mess? Maybe nobody from Verizon lives in this area and uses the park. Please schedule a crew to take these unused splice cases down before they fall on some child. They are an eyesore and a safety hazard.

Mario Donovan
from Lake Forest, CA
I moved across town and needed to have my dry loop DSL transferred to my new address. I had Verizon DSL at my previous address for over 10 years. Four times Verizon failed to connect DSL at my new address on the promised service dates over the span of 17 days. A total of 16 phone calls and 281 minutes racked up on my cell phone without any result. With each phone call I was starting from scratch because they don't keep adequate records of customer calls. I ended up canceling the order due to the inability of Verizon to provide service to a long time client. Absolutely the poorest execution of customer service I have ever experienced. In fact so bad that it two attempts to cancel the order.

Karen Barrett
from Beaumont, CA
We have been on a Family Plan since October, 2014. Our billing period runs from the 14th through the 13th of each month. We called the 13th of September to change our plan to individual plans starting on the 14th of September. The Family Plan was still in effect from August 13th through September 14th. Our bill on the Family Plan was always $204.xx. Our bills are due on the the 8th of every month. So our bill due on October 8th for the service period of August 14th through September 13th, should be $204.xx.
Instead, they went ahead split the lines and the bill, charging us $50 more than what it should have been for the time that we were still on the plan. We called, the customer service rep was so rude and refused to let us speak with a manager. I finally lost it and started yelling. She then said she'd get us a manager, put us on hold for ten minutes, then came back and said he's too busy, he'll call you later. I am trying to resolve it through Facebook Customer Service. For some reason, no one sees the truth. I am so upset. I am going to have to dispute the charges and file a complaint with the FCC and State Attorney's General Office.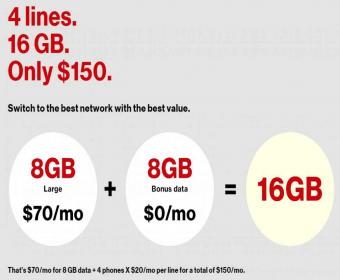 Michael Rorman
from Las Vegas, NV
Purchased a Note 4 and an LG G Pad 10.1 tablet to add to my existing account. Later I broke the glass on the tablet, but didn't have the insurance (my bad). So I asked a phone rep if I could buy another identical tablet, pay for it monthly on their $12.49 for 24 month schedule, and use the same Verizon phone number while still paying off the first device. He set it up and a new tablet arrived in the mail. they provided an address label to return the broken tablet so I sent it back. a few weeks later I get an email that they are going to charge we a fee because the old tablet is not repairable. what? I called to complain and was told that the purchase is considered an "upgrade". final verdict: return the tablet to Verizon or buy a new one at full retail.
My argument that an identical replacement that I am paying extra for is NOT an upgrade fell on dead ears. they also mailed my old broken tablet back to me. I know that paying $299 now is ultimately no more than paying $12.49 for 24 months, but somehow the arrogance of Verizon to make me return the tablet after selling it to me and then charging more after-the-fact makes me feel stepped on. Their argument is that because my first tablet is not repairable they must charge me an extra fee. I clearly told them that it was irrevocably broken right up front and they didn't say a word about any extra fees.
I'm still paying for the first tablet and agreed to pay for the second tablet so how is that an upgrade? If I changed phones they'd let me put the new phone on my existing family plan in place of the old phone, so why can't I do the same with a replacement tablet? My family plan with four phones and the tablet often costs me up to $300, but in December 2016 when the contract ends so does my relationship with Verizon. sooner if I can find a way to do it. Maybe I just don't get it, but I'm flummoxed.

Phyllis Gordon
from Hereford, AZ
I have used Verizon cell service at my home for almost 20 years. While the service is marginal, I always connect. Two weeks ago I lost service to my phone with no warning. After several confusing and unsatisfactory conversations with Verizon customer service, I still have no answers and no service. The only answers I have had are that Verizon is working on the new cell tower that services me to better the service within the year and maybe I should find a new service. I live in a rather remote area with no other options.
This is Patagonia, Arizona. Other people in the area also lost service without notice. Many of us are on Verizon contracts. Many of us depend on Verizon for all phone services including long distance. I depend on cell service just for my personal safety as I live alone and need to have quick contact if I fall in my yard. Verizon pulled the plug on us without warning and left us vulnerable and without service. They should be held accountable, legally.

Patty Simkins
from Farmington, IL
I have had a Verizon slide phone for several years but decided to upgrade recently. When I went into the store I told the gentleman I wanted a Samsung with a charger. I was immediately told there was a $300 or a $400 package. The $400 package I was told was the best deal and he immediately started setting everything up. When I questioned him about the tablet I was not told it would add an extra line and was not told there was a monthly charge. I asked, and was told it was just like my phone, would use that data and so I got it.
When he told me my bill next month would be $516.00 with the taxes I said wait, something isn't right. He said its set up, here you go…… 2 days later I tried to return the tablet along with its case, which had never been removed from the box. When I called the store, before going in to return, I was told there was a $35.00 restocking fee. Ok, I get in there and he says oh no, it's a $70.00 restocking fee, while 2 other employees kept telling him it was only $35.00. He informed me they were wrong. I do not need the tablet, nor do I want it with all of the extra charge.
I am on social security and this bill is ridiculous. Is there anything I can do? I feel like I was totally misled about this. I have never had a problem with Verizon until this. He had me so confused and I really feel I should be able to return this and get those charges off my bill.

Julie Rucker
from Perry, GA
I have been calling in everyday about being charged for calling Verizon to Verizon. From my understanding those calls were free. I hadn't had a problem with them giving me my minutes back until today. Christen in technical was very rude! She told me maybe if I got a different plan I wouldn't be charged. Because I'm on a 99 cent plan that was the problems. No matter what plan I'm on it should not matter if its a Verizon call! And tried to make me feel like I was trying to get over by calling back everyday for my money back! I feel like if they fix the problem I wouldn't have to call back everyday! And Im not being paid for being on the phone with them everyday over an hour at that! I asked for an supervisor she never transferred my call I never spoke to a supervisor.
And told me when I was talking I see you want to talk so I will in other words let you vent cause I see you don't have anybody else to talk to! When asked what her name was she put me on hold without telling me I was on hold an kept putting me on hold! And a few times was sitting there silent without letting me no I was on hold! But when I said something about it she heard what I said and Had a smart comment! If I had to rate that call on stars I would not give not one.
I bet if I put in a application I wouldn't get hired! Knowing I was right of course I got mad! and cant nobody tell me I was wrong! And they were the ones to tell me to call back everyday to get my minutes back until they fix the problem! And I have the text and ticket number to prove it! I will be changing services be cause of this one call! The only reason I kept this service is because my dad is older and does not no how to change it without me an I stay in a different state!

Martha
from Lafayette, IN
Called to find out how to print contact list. 30 minutes later still on phone and the person helping me finally says to log off and try again later in day. Well the list is there, but all the numbers are grayed out and won't print (just the names print).
Went with GTE in 1994 (bag phone) and have NEVER changed carriers. Rates go higher and NO discount for being loyal and NEVER missing a payment. The gal on the other line didn't listen and was READING what I was seeing on line and trying to convince me she was giving me a GREAT deal. Then when I looked on line as a NEW customer, the deals were much better $300 to sign-up or come back. Data and voice plans better too.

Lidia Bohr
from Farmington, MI
I received a promotion via email for a free iPhone 6. For the last two weeks, I have been trying to purchase this item and have been to 3 business centers Costco and SAMs club. I have talk to the customer warranty center, in the last two weeks to probably 7 different people who all said there should be no problem getting this but never follow thru and called back. That is what I am thoroughly discussed with.
How can you operate a business in this matter? I totally agree with people now that Verizon is a terrible company to deal with. You cannot ever get a hold of the same person to work out your problem. If you are sending false advertising through I will see that this gets plastered all over the media. I am sending copies and a letter to the CEO. I feel this is a simple problem and your employees are not schooled or trained to handle situations that arise. I have been a customer with Verizon since 1997, I have four lines, but I will be leaving soon.

Desmond D Johnson
from Williston, ND
I live in Williston, North Dakota and had a phone and wireless internet plan. I called several times and let them know that the wireless would not work in the room. I was living in no response. I paid my bill for the phone always but did not want to pay for something that did not work. Not only would they charge for 4 g that wasn't even here at the time after my credit went down the tube I got ahold of a Verizon and explained the problem.
I settled on an amount but the problem was this was not to be listed on my credit report as being a bad thing and was told it would be removed. It still is there and I have a monthly contract that I pay 130.00 a month for a phone that I paid 600 plus cash for. I know many people have the same plan and pay only 80.00. I am not even going to go there! All I want is the negative Verizon off my credit report that the rep said he would do. Just do what you said!

Robert M. Garriest
from Philadelphia, PA
I don't like the fact that FIOS dropped the Weather Channel from their line up. Accu-weather can't hold a candle to the Weather Channel. Accu-weather looks like an amateur production, when compared to The Weather Channel. I appreciated the variety of storm stories the Weather programmed.
They still gave you the weather at regular intervals during the programs and during commercials, and when the major storms occurred, they were right there on the scene 24/7.
So bury your egos sit down, and negotiate a new contract with the Weather Channel, and bring back The Weather Channel & Weather Scan. Weather Scan gave all the local weather and the traffic conditions in the area.

Leigh AJ Ghiradelli
from Waltham, MA
For the past month or so my android will suddenly become logged out of my home network. I have tried many things including turning it off and on, restarting the phone and shutting down the phone. It's causing my data usage to be all over the place. I called customer service 3 times and 3 times changed my plan because I was told that would fix the problem. Obviously not. My bill is through the roof this month from Verizon changing my plan 3 times to fix it. It's over $220, absolutely outrageous! Can you actually, truly fix this problem or should I just drop Verizon? I've had so many problems since I signed up with you it's almost comical. What do you suggest?

Susan Wolk
from New York, NY
Verizon has now put a second debt collector after me for money I DO NOT OWE (verified by your first debt collector). Because of underground wire problems on 57th St, I had no internet or phone service for 2 months!!!! Besides the fact that you changed the date of repair every 2 weeks (or I wouldn't have let it go on for 2 mos!!), now you are wasting more of my time trying to prove to your collection agencies that these were incorrect charges - for Time with NO VERIZON service. I believe Verizon owes me money!! If you want to pay me to continue to argue, fine. Otherwise you are adding insult to injury by wasting my time

Ed Johnston
from Great Neck, NY
We ordered Verizon home services (phone, internet and cable), and (since we had Verizon in the past and still had their company's battery "box" in our garage) were told that would not have to pay an installation fee again. Less than a month later, we received our first invoice with a $60 installation fee. When I called to tell them about the mistake, I was told there was nothing I could do. So I cancelled the service and paid the invoice, less the $60.
It's over a year later and we have never heard from Verizon. BUT, we hear from different collection companies every five months or so. They are getting progressively more obnoxious and rude. All they want is a settlement -- cash to split with Verizon. Once I explain the situation they insist on written documentation to "document" my claim, then they go away -- apparently it's not worth their time to chase $60 when they realize that my claim is legit and they will only recover a portion of it for themselves.
Now I am waiting for Verizon to contact me ... knowing that they probably never will. Just another collection agency. And more "Offers" in the mail from Verizon, telling us how great they are and how inexpensive their services are. Unless you add on the charges that they don't tell you about.

stanley horowski
from Lorton, VA
twice in one week verison heavy duty truck, backed into my yard when very wet after storm, left several dual tire ruts , damaged paver bourder on driveway also busted up edge of asphalt driveway in serveral places. Cost of repairs per estimates around $1450.00 Have called Verison srveral times they sent someone out to look at damage and all have seemed to disappear. I can be reached @ 703 541-0914 or cell 703-508-7773 thank you.7520 ox road Fairfax Station va. 22039

Sharon Wilkening
from Elk Grove, CA
I received my new phone a Samsung Galaxy S6 in the mail. I took it to your store at 1208 Galleria Blvd, Roseville, Cali to get it activated and transfer my data from my old phone. I was told my old phone was too old to transfer data, and then all of a sudden it magically was able to transfer my contacts. I had taken the box it was shipped in and was told that I would not need the Sims Key and that they would take it. The next day I went back in to get it back and was told they could not find it. I want my sims key back.
I also purchased a Galaxy Tab 4 for a gift. At that time I was told I had 4 days to return it and get a full refund. The next day I took it back and was told at that time that a $70.00 restock fee. If I had known about the restock fee, I would not have purchased it.

Some Verizon tech dug up my yard, leaving it all tore up, and cables in my yard for nearly a Week! I don't even have Verizon, so it was apparently some issue with my neighbors service. A verizon contractor showed up yesterday and put the cable up, but left my yard TOTALLY unacceptable. My sod is all tore up, and missing, and it's hazardous. I want someone out IMMEDIATELY with new sod, and FIX MY YARD to resemble NO WORK HAVING BEEN DONE. Someone needs to call me.

Dallas Rodriguez
from San Antonio, TX
I had just dropped a 3rd line from my account that was never used to lower my bill to $140 or so a month. When it came time to upgrade, I was going to pay the $200-$300 for the 2 year contract upgrade for the iPhone 6. I went into the Verizon retail store and the store rep told me that the EDGE program is better and that I would only pay $2 a month more on my bill and that my overall bill would be about $140 or so.
I saw the bill online in the next few weeks which was then $180+ due to a discount I had on the primary line dropping off. The retail rep never informed me that it would & never told me that it would be $180 or so a month. I have been a loyal customer for almost 8 yrs and always pay my bill. This is outrageous and because of the rep misinforming me I get stuck with the higher bill. That's not right there should be someone in the company that can help me or do something to lower my bill for being a longtime customer please help me.

Eileen Ford
from New Market, MD
I moved. I am suppose to carry my number over. Ronnie came to 6058 Watson Court. Due to the problem with the wire, he told me he didn't know when I would get my phone. Drove off after telling me he was fixing it. I spoke with Lee Watts who came to my house this morning. He did not have an appointment but was very nice. Told me the line is bad, and I had a week to decide if I wanted them to dig. I said I need to check with Hoa. He said plenty of time assured me my line would be up and running so I can check my voice mail. I have 2 wireless phones and a landline.
I have a home business and elderly parents who live with me. You disconnected my number and I tried to call 800 Verizon guy was rude said nothing he can do because of notes of Ronnie last night. I call Lee watts who was here this am. He said he has tunnel vision and to call 800 number. I threw a fit. He said he'll see if he can get a number. I was promised one of my numbers would be up and running. It is not! I need help no one will help. I am so frustrated I was told a supervisor from Ms Coopers office would call me today no call. I tried calling, but I can't get a live person. This is urgent I need my number running until I can get these lines fixed.

Kam-LIN Young
from Honolulu, HI
I've been a loyal customer of 16 years and recently decided a year ago to book a trip to AK for my daughters 12th birthday on board the Disney Wonder. It cost our family $10,788 !!
I really wanted to take my new iPhone 6 on the trip and discovered that my upgrade doesn't occur until 2 days after we return. So, I called customer service to request an early available upgrade date because I was told that it's an option to get it 7 days BEFORE your actual date. When the rep came on the phone, he told me my requested date was 10 days before the Upgrade date and therefore, the answer was NO, but you can always pay for it. I was shocked that I am flying out on July 25, my upgrade date is Aug 5, we come home Aug 3, and they are saying no because the 7th day is 3 days BEFORE WE FLY OUT?
Why can't Verizon do something nice for once after the thousands of dollars I have paid....and also made my family all Verizon customers with iPhones including my child that cost me much more a month then it did when she was only a toddler playing with a fake phone? Seems it could be done....instead of telling a LOYAL CUSTOMER....no.
I'm very disappointed. I would have loved to take photos of Alaska with my new iPhone 6.

Michael
from Halethorpe, MD
Verizon charged us over 300 times the market rate for an international call. For a call to the United Kingdom that was less than an hour long and from a landline they charged us $161.84 plus another $22.44 in fees. So for a call that would have cost about 50 cents at market rates, Verizon charged us over $180. Again, this was for a call that was less than an hour long! I spoke with Robert (employee #Z134170) and a supervisor Daniel (employee #Z695527) and both of them refused to adjust the charges to something reasonable (i.e. even remotely in line with market rates). They kept falling back on the justification that there is no international plan on the account, yet the call was connected. Daniel essentially indicated that Verizon could charge any amount per minute in a situation like this and it would be "valid" and the customer would have no choice but to pay it. I am strongly requesting intervention by the PUC to have this charge adjusted to market rates or at least something close to market rates. I would not be filing this complaint if the charge was even twice the market rate but it is outrageous to be charged 300 times the market rate.

Charlotte Gregorio
from Redding, CA
We ordered a phone for my daughter. We were told the phone would work with the Family Base plan and it did not. We explained to Verizon that we would be sending the phone back to them and to please take it off our bill because it would not do what we were told it would do. We were told by a Verizon Customer Service that they would wave the $35 restocking fee to which they only credited us $10 only to charge us a pro-rated service on a phone we never used. Verizon online service deceives there long time customers Verizon is nothing but liars. They get rich by pulling this crap on the public.

Bryna Harpold
from Deltona, FL
I purchased my new LG G2 phone from your Orange City, Florida location.In all my years of having Verizon service, I've never experienced such inapt representative's assistance. I was under the understanding that if you purchase a Verizon phone from a Verizon store, it would require the sales people to have knowledge of the product they're selling. Today was my fourth encounter with the store and my issue was not resolved. Maybe others understand their device better than I do but my experiences with all efforts to learn how to use my phone have been most frustrating.

Dr Sarri
from Las Vegas, NV
Was grabbed at the fashion mall, Las Vegas, to get their "service." Two iPhones CASH! Since 5 months ago, they were totally irresponsible and irresponsible--calls drop all the time, connections fail, and the online service is lousy! All documented with Verizon via their office at Nashville, TN. Now, being gross violators of the contract, they want to charge $300/phone to terminate!

harold oblinger
from Cuyahoga Falls, OH
I'm being charged for the jet pac services that was activated by an employee who since has been fired for this kind of activity. I like the service and went to get a tablet. I paid for it but would not activate cause of jet pac service that I don't need. I've got AT&T internet. My cell phones are through Verizon. I don't want to change services but I'm so damn mad not getting all this cleared up.

I opened one account with four phones at Verizon and the account Rep open four different accounts with my name. Verizon had to merge all accounts to one line. Verizon is charging me for each account they open and the days they were open. I never ask them to open those account. When I call to explain the issues, they told me it is not their problem and I have to pay the past do bills. I let them know my bill has never been late or no pays. I should not have to pay for the lines I never authorized.

Theresa Pearl
from Fairless Hills, PA
Three channels that I watched were removed with no notice given. I was told it was a station choice. However I have another residence in another county where I still receive them. We are changing from Verizon to another provider! No thanks another unhappy customer.

Robert Flapan
from Garden City, NY
I just spent three days attempting to reach your Hempstead New York office. I actually spoke to someone last week about a :"valued customer" promotion that was expiring. As a minimal user of my "package" it was suggested that I was to call Monday (past) to discuss other possible ways that could limit (dollar wise) my very limited use of my package. Since then in calling Hempstead I have been disconnected several times after being put on HOLD; switched to an automatic answer that advising me that "this is a Information Center Mailbox" and Access is reached by (Insulting)requesting a PassWord!!!. I did try another Verizon number and got a new representative(not Hempstead) who added to the fact another Promotion credit expires in June and suggested calling back in June. Is this "call back" routine a stalling tactic? I now must start exploring your competition's offers.

Avis Bock
from Lynchburg, VA
My internet goes down regularly, & I get the 'no server' message. When I call Verizon, I get a computer that takes me through steps...around in circles if I call more than 1x. If I've already done those steps & need tech help, or just to find out if Verizon is down, I'm put on hold forever. They don't even have a recording telling customers that the problem is on their end or how long the internet/phone will be down. It's always been their problem when it goes down. They've even tried to send someone here at my cost, of course. I've been a Verizon customer for a long time—only because the choices here are limited. The Customer service has been horrible the whole time. They sent me a cell phone that had somebody else's number & I was getting vulgar messages. Then, while I was still trying to get it working, I discovered they'd sent a bad battery in it. They need new folks running the company that are concerned with customers and not just profits.

James Enright
from Riverside, CA
I recently received a warning regarding going over my shared 2100 minutes. I went on the website and was advised by switching plans, to unlimited text and phone with a data package. My bill currently would be approximately $255.00 and monthly charges from this point on would be approximately $285.00. I made the switch. I received my bill today, it was $420.00, with overage charges on three of the four lines equaling $119.35. The charges were spread out through the month, some as early as first part of March.
When I called, I was total the overage is due to the prorated 2100 minutes to 1700, however could not explain why additional charges appeared in the first week of the billing cycle. Bottom line, could not do anything about the bill, charged 119.35 additional for talking on cell phones. I only made the change due to the website, Verizon Wireless, estimates for current and future bills. Total misleading statements. I have been a customer since 1999 and will not be after tonight. Totally disappointed in the business practice of Verizon. I would not have made the change to my account if advised the bill amount would increase to $420.00. The website provided two different billing amounts, one for the current month and another for the preceding months.
As of today, the current bill has additional charges on 2100 shared minutes starting in the first week of the billing cycle. The explanation is prorated due to change and the 2100 minutes was reduce. This does not explain .35 cent charge per minute during the first week of the billing cycle. This is misleading practice and I would have not changed in mid cycle if I was made aware of the additional charges, to the contrary, I was told the current month would be less, thus providing the motivation to change plans.
Once the plan was changed, the bill was prepared and was 47% higher than estimated by the website encouraging the change. I feel this is a business practice of using deciet to obtain a upgraded pack, thus starting the clock again to establish a penalty to switch providers. This was a Win Win Win for the verizon and a difficult situation for their customers. I will be leaving verizon regardless of the finanical penalty. This is an extremely disappointing turn of events from a company I have used for the better part of 26 years.

Unfortunately, I have Verizon and am in Puerto Rico ... have been since December 15, 2014. My iphone 5 worked fine up to around the first part of February 2015. After numerous calls to Verizon tech support, tech determined my SIM card went bad. Verizon refused to send me another Sim Card, nor would they send me another phone. I even called Verizon's Corporate Office and spoke with people there - none would do anything for me. Therefore, I put my Verizon phone on suspension and had to go out and buy another phone with a Puerto Rico phone Company (Open).
I can tell you this, just as soon as I get back to the states, I'm going to drop Verizon and go with a more reliable company ... One that cares enough about their customers, because Verizon cared less about me and refused to solve my phone issue. With the millions of dollars Verizon spends on advertisement, but refused to help a paying client ... is pretty sad. It would have cost Verizon pennies to have solved my phone problem, with either a new activated Sim Card or another phone, but Verizon refused. Now, Verizon will lose me and I will be very vocal to others about how Verizon treated me.

sheila christof
from Fishers, IN
Called Verizon to see if I could get any discounts on my current plan. Spoke to Clifford who told me I would get $65.00 per month for one year. When I received my bill, no discount. Called the day I received my bill and talked to Derek. He couldn't help out. Said he would fill out a 360 form which is to get the recording of my conservation with Cllifford. Talked to Derek's supervisor who said a supervisor would call me in 24-48 hours Of course, after 48 hours, no call from Verizon. Then I ended up talking to Rudy who stated it takes 2-4 business days for some one to call. Of course, after the 4th business day, no call. Then I talked to Ralph in the call center in Kentucky. He stated there is nothing to they could do to help me out. Clifford screwed up so " too bad.' I asked to speak to his supervisor, Julia, but she doesn't take phone calls. Ralph gave me the corporate office address to file a complaint. Ended up with a with a one time, $50.00 discount for my time. Never any follow through on Verizon's part. I was mislead and all they could say is, "too bad".

Patty Hackney
from Athens, OH
I have a cell phone with Verizon. Every month you have to make a payment of 15 dollars or more to keep your number. I do this but I do not use all my minutes because I only use my phone when I am out. I am sick and confined to the house most of the time. I have been a Verizon customer for several years and through these years I have missed my date to renew my time 4 times. Each time I have forgotten by a day or two. The people I have been in contact with have always been very nice and fixed the problem for me as the amount I have lost were not very much.
This time is different, I missed my due date by three days and you company took 117.00 from my account. I talked to a supervisor named Eddie. He informed me that since I have missed my days by three and have ran over my time three previous times there wasn't anything he could do about it. I tried to explain that people do forget and at my age it is very common. I also told him that I appreciated the time before the situation was fixed but since he couldn't return my money on the phone I would have to get another carrier. Now all this being said, I have over 100.00 on my phone in March. I think that my phone should have been credited for 1 year as it would if I had paid 100 dollars cash. I really don't want to change carriers and would appreciate it if you could credit my phone with my 117.00. I would appreciate it if you could possible make this happen.

Rosanne Marie Henegar
from Macon, GA
Today, April 15th 2015, my mom and I went into the mall to go into the Verizon store to have her account changed because my father/ her husband passed March 29th 2015 and he was the main represetative of the account. When we walked into the store, all of the workers looked at us but did not even speak. There was a young lady wearing a white shirt handling a man and a woman with some issue, and there was another young lady on her left taking care of a customer kneeling on the floor. There were two gentleman one named, Trey and one named Torre and they were standing over the lady in white while she was taking care of her customer. We stood in the store for ten minutes with no service and not even a word spoken to us until my mom decided we should leave.
As we began walking out, I got pissed and said NO, HELL NO! I walked up to the counter and snappily stated: "Yes my mom needs someone to look at her account because my dad died and we have the death certificate so you can fix the account for her!?" Then I said, "Can we get some help please!?" Trey seemed to have an attitude decided to "Handle" her business as I stood there quietly watching and then Torre steps over to "Help"Trey with something that seemed like a one man job? After a few minutes, the manager pops out of the back and acts like she is working?? She starts addressing the employees only after I had gotten mad, asking them what they were doing during their attempts to help my mom and she (THE MANAGER) and Torre begin acknowledging customers as they walk in the store. But when my mom and I came in, they didn't even give a — to speak to us and the chunky white dude that was helping old people only addressed us to say have a good day when we were about to leave.
The young lady that sat to the left of the employee wearing white who seemed to be the only one doing her job, got up once to walk to speak to someone and as she walked by she held her nametag under her sweater so I could not get her name. As Torre was "Helping two young chicks and flirting" the manager (Woman) decides to go speak to another verizon employee as he walks back in from break and after talking to him she hides behind Torre doing nothing. Then when she catches me watching her, she covers her nametag with her hand and tries to avoid my mom and I at all costs. The point of this complaint is that my dad died and we are grieving and to be disrespected by the phone company that my dad and mom have been with for over five years really pisses me off. If nothing is done I will take my mom to cricket whom I have been with for seven years, and they take care of me and are friendly and have better deals. I need a response asap because if I do not get one I will continue up the chain until I find someone willing to help.

Phoenix Light
from McDonough, GA
Verizon Wireless has done everything possible to prevent me from becoming a customer.
1. The customer service number automated system does not work unless you are already a customer with a Verizon account number. So what unintelligent bozo would list this number for someone trying to establish service?
2. They can't tell you which credit bureau they use when trying to establish service, so you have to remove the credit freeze on all three bureaus incurring a much higher charge than any other utility company.
3. My Edge order is rejected and no one can tell me why this would be when my FICO score has never been below 790. The sales rep clearly couldn't care less and has no interest in trying to find an answer.
4. Verizon puts a $1 charge through to my credit card used on the Edge order and then credits it back causing my credit card company to send me a fraud alert. Unlike Verizon, the credit card company actually cares and tells me that they did not block the charge and reassures me that my FICO score is one of the highest. They can think of no reason whatsoever that my Edge application should be turned down.
5. After spending many hours going round and round with various Verizon reps, the order finally goes through. Now I start getting calls from the port center. When I call the number they left to give them my account number with my current cell phone provider, I get another automated system that offers no possibility of speaking with a real person. It does offer me an option to key in the account number. I do that, the system says okay and hangs up. The next day I get another call from the port center saying that they need the account number. I tell her what happened when I called the number and she said I need to speak to a real person instead of keying it into the automatic phone responder. Of course, I'm at work and don't have the account number. She gives me another number to call when I get home and tells me if I just keep punching in 0s, it will put me through to a real person. I can then ask for the port center. Well, I tried that and guess what? It's the same number I tried back when I was attempting to place the order. Keying in 0s gets me nowhere. I can't get past the gatekeeper that says I don't have a Verizon account number and then hangs up.
6. I try to enter the Community forum, using the option for people who are not Verizon customers. It refuses my registration because I'm apparently not entering the correct I'm-a-person-not-a-spam-spewer check. But I am entering the right thing and it refuses to generate a new code, so I can't join the forum.
7. They send the phone via FedEx, but I need to sign for it. Why didn't anyone tell me this? I wasted hours trying to figure out how to schedule a delivery with FedEx at a time I will be home. No luck there. FedEx will not allow me to do this. So I either have to drive 30 miles into the closest large city or sign a slip that says FedEx will not be held liable if they leave the package when I am not at home.
Seriously, why would any company make it this difficult for someone to become a customer?!?!

Rakesh Jain
from Troy, MI
When I resigned contract with Verizon they offered 50% discount on my line access charges. Since then no month it was applied and it has been a constant fight to get that credit. Horrible and cheaters and non-trustworthy company

Beth Willard
from Northampton, MA
The phone has been out for 2 days. The Verizon service center is a joke. They promised a technician yesterday...big surprise that no one showed. When I called today, I got shuffled around to different people and phone numbers that would not allow me access to a person. When I asked to speak to a supervisor (Jenna Malo was the name given), they connected me to a number and left me on hold until I finally hung up after waiting 15 minutes (which, considering the runaround I got, is probably how they dump unhappy customers!). They actually told me at 9:30 this AM that I was the next job to be done. That was nearly 3 hrs ago, and the repairman just showed. He only received a notification of my problem this morning. Apparently they are as nice to their repair people as they are to the consumer.
My lost time? about 1 hour telephone, and about 1 hour internet trying to find out how to complain to someone who would listen. Big surprise there - Verizon is so scared of what the consumer has to say that it either doesn't have a complaint department, or is unwilling to provide access to it. But my time is immaterial to what Verizon has cost my company. For 2 days we have tried t operate off a fax line - which means we have lost thousands of dollars due to lost sales - our customers could not get through.
I sure would like to see Verizon try to operate a business on 1 telephone connected to a fax line for 2 days!

Bill Parsell
from Windermere, FL
I have been a Verizon customer for 20 years. We have a disconnect due to confusion between my wife and me as to who paid the bill. Verizon refuses to wave 1 mistake made in 20 years. Great customer service. Today I will start service with another carrier. I feel I have wasted 20 years on your company. Verizon will loose multiple accounts over $100.00. Says a lot about your company.

Rhonda withrow
from Chicago, IL
Cale Hensley which identifies as the store manager is about a rude nasty mouth jerk. Walked thru the door and my husband was on a walker and he stood as my husband struggled to get in. When we finally got in he asked what we "wanted" and when he was told we were there to open an account with our company he was rude once again in saying "well that's what we do I guess" fortunately a young lady walked up and helped us. As she was helping an elderly lady cane in and he was not only rude with her from the beginning, he starting accusing her of blaming them for her phone being old. WHICH SHE DID NOT, we heard the whole conversation. He DOES NOT NEED TO BE A MANAGER. Lastly to really top things off he was walking around talking about other customers that had been in and made a remark of " he was glad she had everything nicely shaved so it didn't hang out to be seen" there is no call in this at all and it was horrible experience from the beginning. The young lady that did help was great though and I appreciate her!!!

Raneda King
from College Park, MD
I had two Verizon accounts that I contacted Verizon for payment arrangements which the representative said my accounts were noted. I asked for payment arrangements because of the government shutdown impacted my abililty to pay both accounts.They weren't noted ( like I thought) on my Verizon accounts and one ended up being temporarily suspended. I had to pay to get it back in current status and have to pay a 50 suspension fee. Not happy!! As a payor on two accounts, Verizon could have given me a waiver especially since I made payment arrangements

Elaine Plunkett 315-633-2031
We were without land line service for 25 days (from Feb. 7th to March 3rd). We made several calls from our cell phone waiting 10 to 15 minutes each time only to be told the service would be back on by 8pm that day or the next day (which never happened until March 4th). We always pay our bill early when we receive it and had relayed that to the Verizon rep. we talked to. We expected to receive either a check for the days out of service (approx. $33) or credit on our March bill but got neither. We have been with Verizon for 20 years and it appears that it is time for a change.

Wanda Sachse
from Hawthorne, NJ
Moving my parents to a nursing home, staying with me until be got things settled. Call to have shut off with forward message to my phone as new number, was told it was free. Well they didn't put message on, called the following week and was told they would, again a few days later well the Dr tried to get them and guess what just busy signal. Can and talked to supervisor Mr REI?. Was told I would have I would have to have turned on again with a fee. Why should I I asked when you just admitted you screwed up. He finally said they would take care of it and he would call me back. Well guess what. No phone call. And the message was on for like an hour. I found out no message when someone called me because they couldn't get my parents due to disconnect notice. How do I get the message on their phone

I've been a Verizon customer for over 15 years, same phone number. This company has horrible customer service and their in store reps outright lie. I went into a local Verizon store to see about getting wireless internet access. The guy at the counter says to me, "We can provide you with internet access for $20.00 per month".
They actually charged me $150 for the supposedly $20.00 per month for 15 days usage a month. The store employee flat out lied to me, he must work on commission. Other companies have MUCH better and honest representatives. Stay away from Verizon.
The sales rep assured me that the amount he quoted was all I would have to pay: no hidden fees. I told him my bottom line, and he stated that I would NOT be charged more than the $20.00 per month that he quoted me. Then January rolled around, and my bill was over four times it was supposed to be. Hours of trying to "review my bill" wasn't helpful and trying to find anyone at Verizon to help me was a waste of time, so I went down to my local Verizon Wireless store and spoke to the "Store Manager, Justin".
When you call to complain and or go to one of their store locations, these idiots can't seem to do anything. How is that for "Service". When I told him to cancel my service and account, he said that he couldn't. How is that for customer service, the store manager can't cancel your account and or service.

Needed to create a clickable link in my verizon.email. I called 1800-982-1502 and someone out of the country picked it up and told me so open the web site and send it to the recipient. I said but I just need how to create a clickable link. The guy hanged up. I called again same person picked up to my surprise and I told him you just hanged up on me but I will not report you..I said I needed a clickable link he said I am sorry let me give you the correct phone #. He gave me the following # 1800-234-3993. When I called that number it said
: (COX COMMUNICATION) I was flabbergasted that some one that is paid by Verizon would do that. After half an hour I called different verizon number (philipine) person was nice I said I want to talk to your supervisor. The supervisor is busy sorry he said he will call you when he is free.
Although I am still waiting for that call your service is awful and it should be improved by tremendously
I believe I will eventually be able to get my answer from You tube (another source)
Thank you and hope you weed out those that are working for Cox, instead of Verizon.

Debbie Reisman
from Clifton, NJ
I have discontinued my service due to rates increasing. I received a bill for a credit if 49.54 . Do they send me a check since I am no longer a customer? Acct# 960-631-745-0001-19.
Thank you
Deb Reisman

Robert Rayman
from Cuyahoga Falls, OH
My wife and I are long-time Verizon customers. We went to Verizon store to replace protective screen on her phone today -- price $38.00. Sales person tried to justify this ridiculous cost by saying it was guaranteed for life. No complaints about sales person, but really $38.00? Her phone stays in her purse most of the time. Damage to screen protector was not serious........we'll just keep the damaged one. You need to re-think your pricing practices.

Steven Tenney
from Lynn, MA
I subscribe with Verizon/FIOS for the "Triple Play Package" including TV, internet, and telephone. I have the Premier package which includes the major network channels. I was told by the Verizon installer that I would be able to stream TV programs to my laptop, but that has proven to be false. Many of the networks that I attempt to connect with will not stream programming I chatted with a Verizon technical support agent and gave her access to my screen online, but she could not help.
I never had this problem with Comcast.

Carol Dow
from Moravia, NY
I called Verizon on 12 / 29 - the person who I spoke with told me that someone would be here to fix Static Problem on 1 / 7 -
No one has come to fix problem -- I've been dealing w / this issue for a Very LONG Time !!!
I called Again today 1/ 8 - Couldn't hardly hear the person that I was talking with - Because the Static Was WORSE !!!
They are telling me that Someone will be coming Saturday 1 / 12 ~ I'm tired of paying for phone service - And Not being Able to hear / talk on phone
WHAT SEEMS TO BE THE PROBLEM THAT IT CAN'T GET FIXED ???

Richard Krimm
from Annapolis, MD
In November, I called to reduce my bill as I am 86 on a limited income.
I have an offer from Comcast for the same service as Verizon for $79.99 a month.
My order Number MD11428878566 dated November 27, 2018 indicated that my
monthly bill would be $158.03. As part of the change, I agreed to drop a number
of channels including ESPN. My bill has not changed. Unfortunately, I have direct
billing and therefore have no way to stop your continuing charging me $228.07 per
month. I have called your office several time. I keep being transferred to various
supervisors. After one hour, without getting anything resolved and being placed on
hold because no one seems to be able to solve the problem, I am disconnected.
Tomorrow, I am going to the Comcast office to change my service.
Richard W. Krimm
richardkrimm@verizon.net
Telephone: 410-757-7017

Libbi Prestwood
from Williston, ND
All 3 Verizon stores in Williston ND are horrible. They have zero customer service skills and are ran by groups of teenagers. No one acknowledges you when you walk in, you have to wait hours (literally hours) just to speak to someone who has no idea what they are doing. It's a chaotic mess. Dealing with these people makes me long for my days as an AT&T customer. Unfortunately everyone in Williston has to deal with these people because it's the only service we have out here.

Joyce Anne Pawlyshyn
from Needham, MA
My Dad passed away in July and his account was supposed to have been cancelled and a new account set up for my mom, instead they begin to double bill her and when I called about it I continued to get a run around. this has been going on since Aug. 1 it is now Dec. 26 and the accounts are messed up still. Finally in Nove. I got my dad's account officially closed which actually was the same account, The over payments were suppose to have been applied to my mom's account; that did not happen instead a check was which cannot be cashed was sent to my dad for the amount of mom's over payments which were made because she was told they were owed plus even one bill there was a notice that it would be sent to the collection agency. We are at loss as to what to do. Only one supervisor ever followed through and even that seems to have gone a missed. I have never dealt with a company this disorganized. I hope if this ever gets resolved I never do again. This whole messy situation has stressed my mother and myself out more then I can even express not to mention the hours I have spent trying resolve an error made by a representative when everything was first initiated. I personally am glad I am with Comcast and not Verizon, if this is how loyal customers like my parents have been are treated.

angry customer
from Plymouth, MN
I paid my bill at !0 am and it is now 1:30 and my services still have not been restored!!!!! I have talked to two different customer service reps and where useless. They took my payment out of my account and claim they never received it!!!!!!!!!!! I'm beyond aggregated and am concidering switching providers this is the second time this has accrued.

jesse j ortiz
from Hackensack, NJ
on Friday Dec 21st while walking out of a store of a shopping mall in Lodi New Jersey I encounter my self in front of one of your speeding trucks that nearly hit me and when I gesture to the driver to slow down , he lower his driver window and his exact words were f**k you. the time was 1445hrs and the # on his truck was 121340127 .42Y.New Jersey plate # XASA88. your driver are reckless and should be retrain on driving laws , parking areas are to be driving at between 5 and 10 miles an hour and not at 35 .

Theresa Marsh
from Danville, PA
Our home phone/internet service has been in and out of service multiple times over the last seven years since we moved into the house. We've submitted many tickets over the years and have had long stretches of time without service for one or the other or both. Currently, we have been without phone and internet since December 1st with two repair tickets submitted, both of which were closed with no contact/confirmation that the issues have been fixed. I called again today to advise the phone/internet are still now working, and I try my best not to lose my mind on the poor customer service reps as I know it is not their fault, and the PA rep I speak to is actually a lovely lady. My husband is furious which adds to the joy of no phone/internet at home. All this is compounded by the fact that although my family has three cell phones, and we are supposedly in a 4G network, we cannot get or make cell phone calls at our house or reliability send or received text messages. It is EXTREMELY FRUSTRATING. Prior to December 1st, we had phone service, but it was hampered by background noise and we were actually crossed with a neighbors line and it was like we were back in the early 1900s with a party line. I am so tired of this happening. I would like someone from Verizon Corporate to contact me on my cell phone (which you should be able to figure out with my name and e-mail). We pay for the privilege of having your services, but Verizon is not providing the services for which we pay.

Tina Litts
from Schenectady, NY
I helped my daughter order a phone online sales chat they told 141 would be taken out of her account on Sunday the 2nd of dec I asked several times and was told the same thing. On Monday the 3rd she checked her bank to find 280 was taken out. I called Verizon told them what happened they canceled the order for us and contacted ups. I was told when tracking number sent the money would be put back. I called back on 6th to find out that was not happening until the was received the phone and was told phone was on its way to Verizon warehouse but they would not get until the 11th and the money would be put back in her account on the 13 or 14. How can it take 2 days to ship a phone to the house but a week to for Verizon to receive back when it was stopped in the middle of transit. We did not even approve the 280 to be taken out. We asked several time to have the money put back it is xmas money for her kids. But we are told you are going by policy but that is not true when you agee to one amount then another is taken out. That is not even legal. My daughter and I have been fighting every since this happened I hope you all are happy with yourself. I was hoping for all of this you would put the money back in her account by Monday but nope I was told. So now our family is not getting along and her kids layway was sent back. I am hope you have not christmas with your family but our family wont.
Thank you
Tina Litts

Kim le
from San Francisco, CA
On Tuesday the 27 of November 2018 I had a issue with a shipment and the supervisor or manager Latoya.smith2 Verizon.com was rude and very disrespectful after she lied about a cannot receive a cellphone which I went to fed ex and received which she said I couldn't and gave me a hard time told me go to sprint hung up the phone disconnected my phone line for 15 minutes and personal issues and no customer service she threatens to take me off Verizon network I did not use any words of profanity or threat all I wanted was he product that I order I a reasonable manner but cutting of my cell phone for 15 minutes is not how a supervisor or manager and threatened to cut of all my Verizon service and telling me to go to sprint is not a way of conducting herself working at Verizon in customer services the talk was around 300 pm California time and she hung up and shut me cell phone down is that how Verizon treats there costumer purchasing a product?my name is Kim Le cell no is 408-250-6094 email is omik25@hotmail.com please review that conversation if it's recorded I never had anything with any phone company treated me or any of there costumer that way

steven b.diggs
from Hampton, VA
I cancelled an account #151-398-100-0001-78 back in May. I received another bill in June for $43.00+43.00 so I called customer service to find out why and they said I owed for may phone service so I tried to explain to them that the phone line was for high speed internet only that I never had a phone and the internet was cancelled on may 18 so after a long conversation I was told I just owed for may and not to worry about June that the account was canceled. So I paid the $43.00 for may that was received by Verizon on June 15.After seeing that on my bank statement I realized that Verizon owed me 24 days from may 18 to June 12 because of the cancellation on may 18.So I called customer service and after a long conversation they agreed Verizon owed me $35.83 which showed up on another bill I received on July 12 as follows $43.00+ -$35.83=$7.17 due. Not believing what was happening I called customer service again and after a long argument they agreed I owed nothing and was assured the account was canceled. However on July 25 I received another bill with a different account number #000961500213-74Y saying I owed $89.50 past due. At this point I'm getting frustrated Customer service basically blamed it on accounting. On Aug.12 I get another bill on the previous account number #151-398- 100-0001-78 for $7.17 past due, I called again and same answer. I get another bill on Aug. 25 on account number #000961500213-74Y saying I owed $89.50 past due the same as July 25. I called again and same answer but was assured again account was cancelled. On September 25 get another bill on account #000961500213-74Y saying I owed nothing $.00. I did not get anything for October. I thought it was over and done with. However on November 12 I get another statement on account #151-398-100-0001-78 showing -$102.99+$.00= -102.99. I call again and was told same thing that accounting was to blame, and after asking about the account still being active was told my name would always be associated with that account. I argued that it was canceled back in May and still active, but as usual it was blamed on accounting and they would not let me talk with accounting adding to my frustration, but they said it will be taken care of, but I told them that was the same thing I was told in September, August, July, June, and May.

Kostas Apostolopoulos
from Spring Lake, MI
U have been trying to contact customer service,at 1800 9229204 unable to get a live person on line,I get a prerecorded machine.my complaint is to block unnecessary phone call,

Patricia Mann
from Los Angeles, CA
Horrible customer service. You have to beg to be put on a list to be seen with your problem. Reps finish with their client to the back of the store. Then you wait a long time for them to come back from the back to attend to their next customer. It's shocking how bad and inefficient the reps are.

Marilyn Huffman
from Louisville, KY
Billing has been incorrect since I went verizen. I set up automatic payments. They continue to bill me with the wrong amount . I am also tired of waiting for a long time when I dial a number. I should be paying 86.46 monthly with military discount. Please contact me ASAP with information 502-664-5286. I am surely unhappy with verizen.

Tom Sonnenberg
from Philadelphia, PA
I just want to set up the new router I ordered. I followed instructions but it did not work. I have been trying to talk to someone at Verizon, but the customer service department puts you on hold for hours. If you ask for a call back you get one hours later and no one is on the phone. If you hold and wait - as I am doing now - it takes hours. Do you really call this customer service?
I am now angry and hate Verizon. I did cancel my wireless (hours waiting) Ordering a new router took hours.
You treat your customers like dirt.
My suggestion - expand your customer service department.

harold brilliant
from Fishkill, NY
live in fishkill, ny, went to the official verizon store in fishkill. have been going there for help for several years. staff has always been overly
accomodating and two ro three recognized me. went there this morning, slow day there (unusual), anyway guy and girl service folks near front door; both asked if they could help me. i said i'll take the girl "she's prettier" joking around. the guy (ass't mgr.? she took her lead from him )apparently took it personally because when he (guy knick-named AJ) found out i didn't have my current driver's license, didn't accept other identification and made me jump thru hoops trying to simply get my tablet programmed. over fifteen minutes trying to get him to help me and all
he would do is ask repedative questions knowing full well he's wasn't stepping too far out of procedural boundries. anyway, very insulting for me,
an 80 year old guy who obviously wasn't trying to pull anything over on them for fraudulant service. and when i said if i was going to cancel my verizon service because of his mishandling of this whole incident, he almost smiled, quickly giving me the cancellation number to call without any effort to get me to reconsider. if he is an ass't mgr, he's CERTAINLY NOT READY FOR THE BIG TIME.

donnie botkin
from Cumberland, VA
i ve had i
1g of data speed since july 3 2018.contacted verizon 5 times .they keep telling me it will be fixed shortly.im not the only one having this problem.i want to know what is going to be done.middlebrook,va.

Brittany
from Pittsburgh, PA
I have been with Verizon for about a month. I left Comcast after four years hoping to be pleased, I am far from pleased. I am on hold for at least an hour every time I call, and often times there is never an answer. The online chat does not help, I am redirected always. I am ready to cancel service so frustrated! what is the point of having customer service if there is never anyone to help. The high call volume and not enough representatives says a lot about the company.

Anna M Mann
from Marlton, NJ
Internet hacked aroud July 19th -have been on telephone for over 4 hour on Fri, Sat, Sun-according to MsAfee-VERIzon
ha cancelled my security …..Techs are rude say they sent messages to cell Phone-do not use cell except for emer-
call backs never occur-mc afee techs much more courteous.I am retiree o Bell Atlantic/Verizon-spent many years in
customer service- please help>>>>>>> Telephone # 609 654 0770 will be at orthopedic surgeons until 1pm
- Worried about bank info being Hacked.
Thank You

Bob Ramirez
from Woodstock, GA
Dropped accumulated data rollover with no reason. I do not trust these people, nor the company. Dismal customer service!!! Thumbs down, about to switch to another carrier....

robert j prata
from Mamaroneck, NY
my bill for internet use, use to be 42.48 per month.then it went up to 53.97 per month with a new contract bringing my total.too 93.84 they told me I had to have a new contract as my term ran out the fee was 34.50.i asked the first contact from Verizon to waive the fee she agreed.so I paid the 53.97.then I recive an email that I now owe 93.84 with late fees connected because I did not pay the fee of 34.50.so I called again.and they claim it can't be done.so in turn I was lied to.if the fee is not refunded to me.i told them before my contract runs out in 6/21/2020 i'll find another company perhaps At&t or someone else.which I will.and you will lose a good client being me over $34.50.its up to Verizon.

John grasso
from Linden, NJ
Purchased an iphone x at the verizon store in woodbridge nj about a month ago. I have been a customer and been going to ths store for about 10 years. I upgraded to an iphone x and asked te salesman if he can save my contacts and photos which they always have done. He told me that it was their store policy that they don't do that any longer. I explained to him that I am 62 years old and wouldn't know how to accomplish this. He said ok but this is the last time. This took him exactly 18 minutes I only have a few photos and contacts. Also there was only 1 other person in the store and sales people were just standing around. Then I asked him to help me with the face I'd. He told me jyou don't need that just use your pass code. I found this to be absurd as the iphone x best feature is face Id. He was reluctant but then helped me. Also there was another customer there where they wouldn't help and just handed him the phone. I've been a customer for a long thine and I find this behavior outrageous. I hope this really isn't your new policy as I have a special needs son who is shortly due for an upgrade. I expect that your company will be willing to help him. I've never had a problem with your products or your service in the past. I want to keep your company but I think this policy if true needs to change.

Erma Shaw
from Grand Blanc, MI
On July 17, 2018, I applied online for cell phone services with a sales representative for my son Anje' Shaw. She checked his credit said it was OK and that he would not be charged an upfront fee, but rather pay $75 in state taxes. We decided to go to the Verizon store instead of ordering online. He verified his identity, by presenting his ID and social security card. While at the store, he learned that his application had been placed on hold and the transaction could not be completed. We returned home and called Verizon. He learned that his application was on hold due to suspicion of fraud. He had to call several times prior to receiving an answer. Also, he had to wait on hold for a long time before anyone answered. He was than told that he had to wait for 48 hours for his application to be released.
He called back on July 20, 2018, as directed and was told that he had to verify his identity although he had shown proof of his identity at a local Verizon, he was required to submit documentation, i.e., proof of a mortgage, a utility bill, drivers license and social security card. He informed the representative that he lived with us, his parents, and the mortgage and utilities were our responsibility. He requested whether he could show his ID and social security number. He was told that it had to be all of the requested info prior to release of the hold status on his application.
He said that's OK and disconnected the call. I have never known for any of the above mentioned documents to be a requirement in obtaining cell phone services. My experiences with Verizon was never of a suspicion of fraud. I and other customers were required to show our IDs and say our social security numbers. My son is a young Black man, and I believe race was a factor in his treatment by Verizon representatives' suspicion of fraud.
Please investigate the matter and notify me of the outcome. I can be reached at (810) 922-2308.

William E Robinson
from Richmond, VA
I have called every number on the internet to complain about how my service was connected. It is a hour wait. Poor service from a company that is in the comunacation business Sorry for spelling. Ready to go back to Comcast

Charles Wallace
from Herndon, VA
I have sent a complaint before regarding someone setting up our online account and changing the information so we cannot get online to our account. This has not been corrected. The idiots have the account still blocked so we cannot retrieve our account. Someone needs to call me back ASAP regarding this issue or we are closing our account at Verizon! This has gone on to long and no one from the corporate office is taking this security issue breach serious. My next move is to send a letter to my Congressman for support in this matter.

john lee
from Lake Havasu City, AZ
i received my new phone through insurance adjustment for cracked screen. i took my damaged phone with my new phone to my verizon store @ hwy 95 in bullhead city, ariz 86442 to have everything transferred to my new phone. the attendant assured me tha every thing got transferred then he had me erese everything on old phone to mail back. i got home and found that all my contacts were gone and my recent messages. i think you need to train your people on what they are suppose to know! john lee

I called today at 11:07pm at 1800-922-0204. Some lady named Mahoney or something like that she spoke to fast answer the line and said what is your name? I said Olga Diaz-Aranda she stood quiet and then said again what is your name again I said Olga Diaz-Aranda after seconds she said what is your number I said 708-328-1718 she said is not coming up. I said 708-328-1718. she repeat a different number with a 6 I said there is no 6 I said 708-328-1718 I repeated like if I was talking to a preschool. She said was is you password. I said 0805. Then she said your balance is so and so. I said that is not what I am calling for? I know what my balance is. She not even asked me what can I help you with? What time of workers do you have working for Verizon? She is so slow and not just she couldn't find me in the system, she never asked the reason for my call. I need a better representative who know what they are doing to call me tomorrow morning after 10:00am.

Krigel Yuriy/Tatyana Okun
from Centereach, NY
Verizon Complaint.
Tatyana O
121 Grimsby str
Staten Island NY 10306
I would like to make an official complaint about Verizon home Phone (718)980-7743, Internet and Television contract fraud.
I had my service many years with Verizon and never had a situation like that. I did update my service on 10/04/17 under Order number: NY00344983271. The reason for update was to increase internet speed 150/150. I'm checking my Internet speed every day. Example yesterday speed was 152/154; it is correct speed as per my contract. I didn't call Verizon with complaint about Internet.
On 09/13/18 I received 3 e-mails from Verizon Company. Verizon Company decided to change my contract under new Order: NY11347885509. Decrease my Internet speed 100/100 and increase price for my bundle service without my permission and any contact with me. Verizon didn't call or send me any e-mails about the changes on my account before 2/13/18.
I would consider Verizon fraudulent. I didn't request any technicians appointments, but received notification on 2/13/18 from Verizon, technician have made attempts to upgrade the wiring in my home, so I'm able to receive the full Internet speed I did signed up for. Unfortunately, I wasn't available at the scheduled appointment on time. As a result Verizon will lower my Internet and change my contract. How would I know about technicians appointments, if Verizon never contacted me.
I called a Verizon supervisor yesterday and asked to change everything back, but I only received notification about continuation of changes on my account.
Please help stop mistreating valued Verizon customers. I'm really upset with Verizon customer service.
Thank you Tatyana

Ronald Turner
from Silver Spring, MD
Why does my internet service slow down on weekends. I pay for a download/upload speed that is not available every weekend. Please explain!

Carolyne Meddings
from Hurricane, WV
December of 2017 I sent my Granson's tablet back to the repair shop in Nashville Tn. to be replaced or repaired. It was gone for over month, and returned to me saying it had water damage and would not be covered under the warranty, and wanted $150.00 to repair it. To start with I can buy a new tablet for less than that, also my grandson was playing with the tablet when it quit working and it has never been in or near water. Also I am still paying $10.00 a month for the tablet that he can not use. I think that saying it was water damaged is just away of getting out of the warranty, I would like another box to ship it back in and I would like to have someone else examine it. I contacted the service center and ask them to send the pictures they said showed water damage and they have never replied. My contract will be up soon and if this is the way you do business I will be finding another cell provider.

ken mason
from Westfield, NJ
ON MY LATEST BILL I WAS CHARGED ABOUT SEVEN DOLLARS FOR CALLS I DID NOT MAKE AND DID NOT REQUEST ANY ASSISTANCE > TODAY I PAID MY LATEST BILL BECAUSE I FEARED VERIZON WILL CEASE SERVICE AS THEY HAVE DONE IN THE PAST!!!MY PHONE NUMBER IS FOUR SIX SEVEN TEN NINETY SIX

Freddie E Bolling
from Providence Forge, VA
On Friday, January 26, 2018, at approximately 3:00 pm, Verizon contract workers were installing lines behind my home located at 10006 Christians Dr. in Glen Allen Virginia, 23060. During the course of the installation my Comcast lines were cut. I informed the man working that he had cut off and he stated that he would call a supervisor. I waited thinking that someone would come to my home, apologize and inform me what would be done to correct the problem. To my surprise he drove off and I've heard from no one. This is no way to run an business...zero customer service. My wife attempted to contact Verizon but after waiting on the phone for an hour she gave up. Again zero customer service. We are constantly be bombarded with advertisements, phone calls and neighborhood visits from your representatives attempting to get us to switch to Verizon FIOS. I am glad I didn't switch and at this point I never will. In the meantime I've had to cancel appointments and rearrange my schedule to wait for someone to come and repair the problem your people caused. I feel that I'm at the least owed and apology for the inconvenience you have caused to me and my family. My phone number, should someone wish to call is 804-672-3130, but after the service I've received so far I don't expect to hear from you.
Fred Bolling

Jeff Long
from Frederick, MD
I called Verizon to get internet phone and tv the sales person told me that I have Fios I do not have Fios the salesman then told me that with Directv I would get NFL ticket free I did not with the package I ordered I was also told that I would receive a $100 debut card witch I did not that is 3 lies in 1 conversation in the next 3 days I spent no less than 8 hours with customer service because the DSL never worked right so completely disappointed I sent back all the equipment they sent me I never used the services the phone was local calls only witch I was never told I couldn't call outside local so I never used any services I did not feel that I should pay for anything sense I was lied to 3 or 4 times so now they have ruined my credit over a $74 bill it is very clear I didn't have the services I wanted because I was lied to just to get me to sign up and talk my money but if I didn't get any of the service I ordered why ruin my credit I was the one that was lied to
Sincerely
Jeffrey Long

Agnes Albert-Loth
from Laurel, MD
Dear Sir, Madam,
I want to dispute the October, November and December 2017 bills, and request you to please close my Verizon account retroactiverly to mid-September, 2017 (day I called to close my account).
Please find below background information:
- I am Verizon Customer for more than 10 years.
- Around mid September 2017, I had requested Verizon Customer Service to close my account. I had also requesting them to send a final paper bill to my home address for payment. Since that time, I had never received any paper bill nor e-bill.
- Surprisingly, in October , 2017, I received an email from Verizon regarding an overdue payment of my account amounting $264.34. I immediately called Customer Service for clarification. I was told that they did not close my account as instructed, and that the bill was related to an early termination fees for my iphone. However, they still bill me data usage and the Jetpack, although I had mentioned to them that I lost the Jetpack many years ago and had not used any data with it (you can check my account and will notice that I had not used the Jetpack).
Customer service staff told me that she closed my account on that day, and that I will receive two paper bills, one final bill and another bill of $54 for the month of November. Since she is not able to stop the billing cycle for November, I should dispute the second bill.
- On November 15, 2017, I received a paper bill of $317.59. I called Customer Service the same day, and learned from the Collection Service that they did not close my account. I explain my case to the collection service staff and her supervisor. Both of them did not listen to my problem, they persisted to say that I did not ask to close my jetpack. Shockingly, when asking to whom should I report my problem, the supervisor nastily and repeatedly made me understand that I should not escalate the case to a higher level, because what I will get is an increase of charges. She mentioned that she will close my account. 
- On November 20, 2017, I receive another email showing two bills, one for an overdue related to November and another bill for December. There was no mention about the final bill. 
I am very frustrated with the entire situation, with the way your customer service and collection service treated me. I had spent a lot of time and energy calling them to explain my situation, but to receive conflicting abd confusing messages. In the end they keep my account open so that they can continue to charge me service that was not provided.
I am now asking you to please take an appropriate action to close definitely my account retroactively to September 2017, and confirm in writing that my account is closed.
I am looking forward to hearing fron you.
Sincerely,
Agnes Albert-Loth

Lori Anthony
from Wilmington, DE
We have had Verizon phone and internet service for years and years. We live on Emrey Lane, Spring City, PA. East Vincent Township. Over the last 7-10 years we have had many many many problems with our internet service. Not only is it unbelievably slow, (less than 1), but also is very sporadic. Over the last year, we are even starting to have problems with our phone. Repairmen have been at our address and that of our neighbors many times and have told us it is because we are still on copper line and it is deteriorating. (we've been here since 1984). There is FIOS on Hill Church Road, but not down our road.
PLEASE HELP. A very helpful repairman here during the summer said he had put us on fast track because of our numerous numerous problems. It is nothing to lose internet several times per day. The repairmen at my neighbor's house today said they put in a work order because the wires in the box were so bad they cannot assure us of phone service or connectivity. 3 households out of 4 on our street are senior citizens and we need reliable service. I also earn my living using the internet from my home, typing medical records, which only compounds my problems.
We need help!!!!

Kit Powell
from Fargo, ND
I talked to a lady on Monday about upgrading to a x she said she would sign me up over the phone with a new plan and $300 credit for my phone. I decided to go to the store and talk personally and I went they told me to go to a corporate store after she said she would give me a $200 credit I said no and went to the corporate store the next day So o did and was helped by a ride from the start and not any help whatsoever! Telling me the plan he wantedand ignored what was forwarded to the the store from her so I left and called Verizon and got another person that was no help ! I'm seriously thinking of canceling and trying a different company!! Never been treated like this and helped me with nothing!

Bobbi Clarke
from Brockton, MA
I have my cell phone service from Verizon but am thinking of switching to another service solely because Verizon spams me at least three times a day with unwanted phone calls, trying to up-sell me. This is the worst form of spam and is sufficiently annoying that I may be forced to switch cell phone service to another provider .

I purchased a replacement phone from the Verizon store #1 (located at 28th and Kraft) in Grand Rapids, MI in July or August and dropped it last week. I went to the store and found that it needed to be replaced but they did not have one so I went to the Verizon store #2 in Woodland Mall in Grand Rapids, MI. They did not have the phone but said they could order it and have it sent to my home. I purchased the phone for $49.99 but was charged an additional $30 which I was told was an upgrade fee. When I asked what that was when I just wanted to replace (with the exact same phone) the phone I broke and was told that purchasing a new phone was an upgrade. When the phone arrived at my home, I was unable to activate it so went back to Verizon store #1 and they activated the phone. When looking at my receipt, I was asked if I knew they charged me an upgrade fee and I had a two year contract when previously I was on month to month. I told them that Verizon store #2 told me there was an upgrade fee because I purchased a new phone. Verizon store #1 told me that I could have simply purchased the new phone for $49.99 plus tax and no upgrade fee was required.
I don't know the relationship with the company and the individual stores, but feel I was lied to by Verizon store #2 if no upgrade charge, or two year contract, was required to purchase a new phone and I would not have known about the two year contract if Verizon store #1 had not told me about it when they activated the phone. This type of deceitful behavior under the Verizon corporate name does not reflect well on your company and I shall be warning people to be very skeptful when performing transactions with your company in the future.
Thank you,
Lois Hecker

Rita McLean
from Oakland, CA
As the owner of Yahoo, I am curious as to what Verizon is doing about getting Yahoo email back-up and running. I have not been able to login for several days to check my mail and it is very frustrating. I did not change my password; I have tried re-establishing by going to help and following all the instructions to no avail. I had to sign-up with another email vendor, but there is important information that I saved in my Yahoo account.

Robert Walker
from Granville, MA
My Dsl is down more than up. I have reported it numerous times and NOBODY CARES. Upload speed on tests ranges from 0 to .15 mbs . Since it is so slow I do not get the download. Indian techs tell me nothing is wrong. Verizon SUCKS!!!!! If I could get cable I would be gone.

Jeffery Jennings
from Milford, MI
hello I have been with Verizon since my first phone years ago. My main residence is in whitelake mi. but have another in westbranch mi. at the westbranch place out by clearlake in foster township we could get wireless to connect to weather internet and so forth. around april of this year that ceased phone calls are ok sent a text is ok but wont send if you add a photo . you cannot connect to any apps or receive any of your e mails this has happen to all in the area and they have complained also. I am not asking for something we didn't have as up until around april all that was available . called in april or may was given a complaint number said it would be checked into. still no service.
Have feedback for Verizon?
Thanks for your feedback!
Sorry. Please try again later!