Verizon
Verizon Complaints Continued... (Page 3)
378+ reviews added so far. Upset? Call Verizon corporate: 1-800-922-0204

Angela Bonura
from Monroe Township, NJ
For the last five months, I didn't get a single bill from Verizon. They sent it to the wrong address, in which they added charges for duplicate bills when I never received the original ones. Then, I paid $96 for iPhone 5, and they called to say that they could lower it $10. I wanted the insurance off which would have been another $10 off as well as the late charges (which should never have been penalized to me). I spoke with Brad at 4:25pm today 4/13/15 and he said that he would take care of it. Fingers crossed, but every month the same thing happens. The billing department does what they want and they do not listen to the customers or their representatives. They even took money by wire when I mailed them a check! I never gave them permission for this which scares me! What other money will they take from me without my permission? Might as well switch to AT&T and not deal with this hassle.

My iphone had problems. Took to store. They said my phone under guarantee so they ordered NEW phone. I received a used phone. 4s. Yrs ago same thing happened. Used phone the worse than my phone. Then verizon exchanged the used phone for a new phone. This time I was told I had to take the used phone. It's verizone policy. I've been with verizon 12 yrs. this is first time I'm unhappy. I will never recommend verizon again. I will look for other options when contract expires. Thank you

janet valot
from Petoskey, MI
I went to florida in September 2014 to stay with my daughter, I had computer service installed there with Verizon. they said my first 2 months would be 55 a month and then would drop to 35 a month because of installation charges. so in November December January and February I paid the 35 a month, I had to leave Florida early so I canceled around the 24th of February and sent back the equipment I thought I might get a small refund back. Now here it is April 13th and I get a bill in Michigan for 129.00. If I had owed money my bill would not have dropped to 35 a month. No one can explain it to me and I am very upset as I was planning on going to Florida again this year and installing internet again. They never said anything other than it was 40 to install it.

jgaffney
from Westbury, NY
I am writing on behalf of my 95 year old mother, we called repair for her phone line, repair said it was an outside problem they would send a
technician, technician comes tells us the line can't be repaired, how can you explain that when he did not check the pole outside did not
get out of his truck to check the line, all he wanted to do was to sell fiber optics which we do not need or want, just fix the line, so he claims
they can't fix it. so explain how the phone that they said couldn't be fix received two phone calls, on that phone, so we called again and
said the phone is working, then later on that night the phone went dead. explain if you can. then that wasn't enough they called my home
at 1:30 in the morning to say the service was cancelled, that is not very professional or acceptable, I have told everyone what you did and
everyone says the same thing.. try to sell people something they don't want. so you make threats to turn their service off. you should be
ashamed to turn off 95 year old woman's phone.

Rick Whitten
from Wyoming, MI
Unable to resolve why my Verizon bill was so high this month. I changed my plan on 03/04/15 and instead of prorating my bill and my plan you back charged me to 02/15/15. I have been a customer since 1998 and don't feel I have been treated fairly. Tried to take of this last week with an online chat and the person ended the chat with me for no apparent reason. Without resolving my issue. Very unhappy with Verizon today.

Keith Mitchell
from Chesapeake, VA
I'm having an issue if you can look at my account the telephone number starting back in August I had a whole lot of issues with the phone and service so eventually I decided to cancel the service at this point now I wanted to come back to Verizon, however because of a mistake and things that happened with Verizon and I'm not able to come back even though I have a negative balance I was trying to get with the edge program I spoke to maybe 5 representative today no one really helped me so I'm emailing you a reference to this if you can give me a call when she take a moment to look at it.

Julie Benner
from Charlottesville, VA
My boyfriend was mislead about his data plan and ended up with a $600 bill in one month that Verizon refuses to prorate. They have handled this very unprofessionally. He was about to add his business cellular to his plan - they are losing the opportunity have a loyal customer with not only personal lines but a business account as well. This is bad service by Verizon - they should own up to their miscommunication and resolve his issue in a professional and respective manner. He was on the phone for literally 2.5 hours last night trying, very nicely, to be heard. All they could say was, "there isn't anything we can do for you, sir." That's inexcusable service, especially in this day and age, and over such a seemingly small amount in terms of Verizon's overall revenue.

I called Verizon 3/25 because my hd channels weren't workong, after going thru the long automated system I finally got s real person. After talking with him and after he "tried" to fix my issue we created a fix request for 4/3 between 3-5. On 4/3 at 1pm the tech called and said he would be at my home in 30 minutes. 1:30, 2:00, 2:30 went by and he didn't show. I called him to see where he was and he said he came to my house and no one was home. That was absolute crap because I was home waiting for him, so that's the first issue. So I updated my request to 4/11 between 10-12. I took a screen shot of the confirmation and I am SO glad I did. So of course this guy never showed up so I called Verizon. They said the ticket was canceled on 4/3 and I kept arguing with them that I had the confirmation it was successfully updated. I kept being put on hold and they they just kept telling me there is nothing they can do since it isn't in the system. They also said their dispatch center is at max capacity for my area and they can't get someone to come out until Monday. I HATE Verizon and I am going to switch, their customer service is absolute BS!

Betsy L. Kruckenberg
from Morrisdale, PA
I am constantly getting unwanted calls from solicitors asking for donations. Sometimes as many as a dozen a day and they start very early in the morning. A lot of the time when I answer the phone there is no one there. I feel I am being harassed. I am on the National Do Not Call Registry but it doesn't seem to do any good. What can I add to my phone line to block these calls. It is almost impossible to get any answers when you call your Verizon number. I am about ready to change phone companies.

kathleen Brace
from Diamond Bar, CA
Verizon on FIOS I was told need to purchase a new battery for my internet to work; I purchase new battery with Jon help; had battery replaced; then my router was out and I needed a new router; this was sent to me and on Sunday 4/5/15 I called customer service to assist me in getting on line.... the assistance was very poor. I had to argue that this was wireless but he said that I only could use my wireless lap top with either cord connection to use my computer. that would be me sitting in my closet to use my lap top. after disconnecting the either connection I got on line with help with Mark....then I got dissed out again. my balance is paid up but have not been able to use my computer since Monday 4/6/15. in the mean time with no internet your office leave messages to send back all my equipment to your office and my internet connection again was disconnected again....your office need to update your files; stop harassing me with this return all my equipment or you will charge me for the equipment. I am paying for the service but your office has discontinued my service my service I spoke to customer service Mark than transferred me to Kenisha who was no help. I on my own hit the reset button and seems is working. I am not hording your equipment will return your router but in the manner of how you requested was rude and provided really bad customer service. the phone calls asking for all equipment to be returned back sounded like I was in arrears of my account n credit balance showing I have paid upfront. to have the continuous service; but your office sent to me t shows how disconnected you are to your customers. I expect that customer service should be better than what you have provided me. in future I will definitely have reservations on referring others in obtaining the FIOS service....oh I fixed the on line issue without your support help. they too were incompetent in assisting me in getting on line!

Scott Griffis
from Palmdale, CA
On 03/27/2015 I paid my Verizon account $733.08 using my personnel checking account. I had forgotten that I had set up that same payment with Verizon Bill Pay, also in the amount of $733.08. After seeing what had happened I notified Verizon Customer Service of the double payment that I had made, the representative told me that they would return the overpaid funds within 6 to 10 days. To my surprise on 04/02/2015 I checked my checking account to find that Verizon Wireless again had taken $733.08 out of my account. I called Verizon Customer Service, and spoke to an extremely rude person who spoke continuously for 5 minutes, while I was shouting into the phone in order to let her know she had my issue wrong. Again I was told by their representative that Verizon would credit my checking account within 6 to 10 days, and that this would include my banking charges for over draft in the sum of $175.00. So on 04/08/2015 I check my checking account to see if Verizon had returned the money they have promised to return, and I'll be dammed, they took another $733.08 from my account again.
I called Verizon Customer Service again to be told that they were very sorry for all the issues that this was causing me, and that they would make sure that this was taken to the proper department this time so that it could be handled properly. So today 04/10/2015 I received a courtesy call from Verizon Customer Service regarding if I was satisfied with Verizon Customer Service. I bet that the young lady on the other side of the line wasn't quit ready for me and my disenchantment, and the utter disregard relying in the truth with Verizon Customer Service. She got both barrel, and after a lengthy conversation with Lacey I was to find out that all the other Verizon Customer Service Specialist have been lying to me about the credit that I was to receive within 6 to 10 days. I would like to know who wrote the script that the Verizon Customer Service Specialist read from, because it is great for Verizon. I was told by every Verizon Customer Service Specialist that the checking fees that had occurred due to Verizon removing the money from my account, that I would have no issue in getting the $175.00 back from Verizon Wireless, another lie.
Verizon Wireless has great cell service, but Verizon Customer Service Specialist need a lesson in humility, and compassion for it's customers.

Peter Fenger
from Hamburg, NY
You removed the WEATHER CHANNEL and replaced it with ACCUWEATHER. WHAT A SHAME. Accuweather is useless to me as it does not tell me about local weather in Buffalo, NY. It is worthless and a discredit for showing it. The weather channel, even with its recent changes that degraded it is still very useful. In the recent snow storms this winter they kept me up to date on the serious situation. You people sure have screwed up. I can not even get my local weather on TV except at news time and then I have to wait to see it.

joan thoreson
from Racine, WI
I purchased 700 minutes, prepaid on Dec 23,2014. My cell phone is used only as a backup for my home phone or if I am traveling. I did not try the phone till Mar of 2015. I was told I was disconnected, I went to a Verizon store on Apr 10 to check out the problem & was told that I had called on Feb23,2015. That is NOT true, I had not used the phone at all & no one else has access to it. I have tried the customer service # to no avail. Verizon, I want my money back for the prepaid minutes I have NEVER used.

Robert Dzialo
from Fredericksburg, VA
Exactly what happened is that I chose Verizon. I have been frustrated from the beginning by the Verizon policy of allowing confusion to reign if it prevents a clear channel to address concerns. This starts with two business entities; one VERIZON the other VERIZON WIRELESS. There are no business, regulatory, or accounting hurdles that could not be remedied if Verizon chose to provide excellent customer care instead of being obsessed with internet speeds and investors. Unfortunately consumer choices of providers are limited but wouldn't it be nice to be proud of ones reputation based on trust and openness.

Sue Montgomery
from Laurel, MT
I went into the Verizon store on 24th st in Billings Mt. and requested to come back to Verizon from my straight talk. ( I left Verizon because every time I had a problem with service it took me about 1 hour to get help) I found the same problem at Walmart but for different reasons. Walmart has a better system but fewer trained people to help and therefore takes about 1-2 hours to get help. Verizon has better customer support but has a system problem that requires more time to get support. I wanted to come back to Verizon. Shelly told me my activation would take about 24 hours and then to call and add money to my monthly prepay account of 45.00. This didn't happen after 48 hours so I went in to the Laurel Mt store and got Corey and Kyle to help me, they said they couldn't help me because they didn't know what Shelly did. Shelly was in a meeting. I waited 2 hours. No help. I called back the next day which is today and talked to Verizon in Laurel and they said Shelly never called them so they couldn't help me. I called Shelly she was still unavailable. I called back again asking for corporate office because this has taken 3 hours of my time and still no service. Is this the kind of service Verizon is proud of?

ROGER MIKLOS
from Key West, FL
Since returning from a trip to the Bahamas, when I received a bill for over $900 which contains calls that never happened, I have made several calls to Verizon and spoken with supervisors, some of whom did not seem to even understand how the system works. At last the other day I was contacted and told that over $200 would be subtracted from the outstanding bill and even though I still felt I was not happy with what remained, I said I would comply. Now today I get a text message asking me to pay the $900+ So after many calls on your automated computer system I speak to someone who sounds like they understand and they stop me and say they will call back BUT even though my phone # is on your computers
He eventually texts me that he has tried calling me several times but got no reply. BUT he called a 765 number, which is the number of my house address!! Now I can't talk to him as you never get the same person on the automated system. Give me a break! I get no respect.

I am and have been a loyal customer to verizon prepaid for 5 years now. I have had no complaints with yalls service till now. I have 4 prepaid accounts with verizon prepaid and all 4 accounts are on the pay as u go plan. and i put 100.00 on all 4 accounts to carry me for 1 full year. I just found out recently that as of april the 1st that yall have done away with the 6.99 a month mobile email for the people who are on the pay as u go basic plans/phones. I am extremely upset about this. that has been very important for me for quite sometime. I dont want to have to move all 4 of my accounts to another provider like AT&T or sprint or some reseller. Your service is real good and i like Verizon. So please please bring back the mobile email to the pay as u go customers and the basic phones. A disappointed customer.

Barbara Greer
from Tyler, TX
I went to the Verizon store where I purchased my phone last May. I asked if they do cracked screen repair to my phone. The man who helped said "No." I asked if he knew where I can get it repaired. He told me that there is a place two buildings over from them that repair screens. Before I could look around in the store at the phones on display, he escorted me to the front door and held the front door open for me to leave. I did not get his name and that happened this morning on April 8, 2015. Is that Verizon's new policy - to escort you to the door rather than asking if there is anything else I need?

Jacob Johnson
from Detroit, MI
Over the last month I have been experiencing a gap in my service, where i can't make calls and it says that there's no mobile service but can still receive texts and use data. Having talked to reps at the local store i am dismissed because i have a crack in my screen, which was made worse by them. I have been a customer for the last 10-15 years as well as my family. we have 6 phones with them and have been looking to add at least 2 more to our family of phones. However with these recent developments, we are hesitant to add them and are considering to change all of our phones to a different service. I live and work in the Metro Detroit area so i really am finding it difficult to understand why i am lacking in proper service?

Mindy
from Wapakoneta, OH
My daughter's phone stopped working because of a bad SIM card. We went to the Verizon Store on Allentown Rd, Lima, OH. A salesman asked if we needed help, I told him that my daughter's phone was not working. My daughter told him the SIM card needed replaced. She had read online, before we left the house, that the card would be replaced at no charge. The salesman said we would have to make an insurance claim that would cost $170 deductible or upgrade to a new phone for $40. We did not want an upgrade. He said they had a phone my daughter could upgrade to at the Lima Mall, kiosk. He said that he would send someone to get it. I again told him we did not want the upgrade. The two salesmen went over to the end of the counter and began to whispering to each other. When I approached them, they stopped talking. I told them I wanted the phone back and my daughter and I would decide later what to do.
The salesman returned the phone and we left. We went to the kiosk in the mall. My daughter told the salesman her SIM card was not working. While we were talking to the salesman, the Allentown Rd. Salesman showed up. He said, "I told you I was coming for your upgrade." I reminded him I never wanted an upgrade. He picked up a box and left. The salesman that was helping me said, "well that was condescending!" Not sure what he meant by that statement, I ignored him. He handed my daughter's phone back to her and said it was fixed. I told him, "Thank you!" I also told him I never asked for an upgrade, only for a new SIM card. He shrugged his shoulders and said, "You don't want an upgrade, you don't want an upgrade."
Although the salesman at the mall fixed the problem at no charge to us, as it was supposed to be, both of the salesmen we dealt with were rude. I plan to share my experience with your company with my family, friends and social media. I believe your company needs to train your salesmen in customer service and common courtesy. I have been with your company for several years, but as our contracts end I plan to seek other options for a cell phone provider. It would be nice to hear back from you regarding this matter, but others have told me that responding to complaints is not high on your priority list. It's my hope they are wrong!!

HC Reid
from Germantown, MD
We switched to Verizon 7 months ago and as part of our signing on, we were promised rebates for all four of our phone lines. I have attempted t o write call do anything to get this rectified....only to be given false promises and no call backs. I have now tried to write various corporate offices in the Verizon organization to no avail. I see online several others have the same dilemna....and no rebates...If it helps the Chief Marketing Officer for Verizon is Diego Scotti. Any help or direction for getting our rebates is soooooo appreciated.

Matt Stewart
from Powell, OH
I purchased an upgrade iphone for my son back in December at the Perimeter drive store in Dublin, Ohio. The two salesman were younger and closer to my Son's age of 21. They did a nice job in selling the phone to us. Then they asked if we wanted insurance. They began to tell us all of the advantages and if we bought the top level insurance the phone would be replaced free if anything happened to it. My Son told them that he goes to college and lives at the university. They said this is perfect for him. A replacement phone if he damages his phone. I bought it thinking this was a good deal. They did not say anything about a $150 admin. fee. My Son's phone got water damaged and he needs a replacement. We contacted the insurance company and they said that he would need to mail the phone to them and pay $150. I am very upset. Although I did not read the entire insurance contract, I did believe the salesman. I have been with Verizon for at least 15 years. My entire family is with Verizon. I have had nothing but good things to say. Even though I could get better rates with other carriers, I stay with Verizon.
I would like to see if there is anything you can do to assist me with this dilemma. I feel that I was sold something that is not what I expected. I would not have purchased this insurance had I known the cost to replace it. I have already spent $10.99 per month since December and now have to pay another $150 to replace it. This is not good business.

beatrice welles
from Mesa, AZ
I bought a new BlackBerry Classic through Verizon. The first one was a dud and I had to wait another week to get a new one. Now I have an issue with not being able to access the touch screen I have looked through every manual and gone to Verizon and NOBODY I mean NOBODY knew anything about it. They almost didn't know how to turn it on!! I bought it from them. I pay a fortune every month and they can't figure out a phone they sell l the time! Come on!!! I can't be without my phone as so many of us I do business with m] phone. It's lile living in the prehistoric ages. HELP

lori cooper
from Mount Pleasant, MI
My parents switched to Verizon wireless . A lady came out from the clare location for the $25 a month plan and she was suppose to come back out to help them get caller id on their phones they had before and they bought 3 phones that they cant use because the lady keeps not showing up to give them service on the new phones. They have called serveral times and have left messages and have went in to talk to a person also. All they want is the stuff to work.

On Octocer 2014 I purchased my iPhone 6 from the verizon store in Frederick. On March 2015, I lost my phone. When I called verizon customer care! I was told I didn't purchase insurance coverage. When I checked my sales receipt from October I realized that the sales associate put my insurance covarage under s different phone number. I went to the store where I purchased my phone only to be mistreated by the assistant manager. He told me it was my fault for not calling them first to fix the mistake the sales associate made. I am so frustrated and disappointed by them now. But the worst is that I still don't have a phone.

Got connected to internet/wifi and cable. Told we would get a certificate for a free tablet. Certificate arrives and impossible to get "free tablet". First they tell me I have to pay $80 and will get an $80 rebate. Second tells me I can get a free tablet IF I sign a 2 year contract for service, which I don't want. Third tells me I can pay $80 and get an $80 rebate, PLUS I have to sign a 2 year contract. ALL BULL!!!

Verizon verbally told me that there would be no early termination penalty after over a year of poor service. $490 termination penalty on my last bill before I switched. They are cheats and they lie.

I went online to chat and the representative said to call the I-800 because they couldn't accept payment for the payoff of Edge Up Plan. I call and they not only tell me the incorrect amount but they have already charged it to my card before he even explained what he was charging me. I told him an amount and he said oh yeah, charged the card and told me a totally different amount of almost $400 difference! What an idiot! And then placed me on hold when I asked to speak to a supervisor. They play this game like they're going to help you, put you on hold and don't come back. Then want to try to get smart with you after you've been on hold or talking to their representative for more than an hour! It's like dealing with Aliens!

I called Verizon the week of March 16 to the 20th. They told me that I was going to get a technician on my Apt. On March 23 between 8 and 12 that day. The technician was delayed and was not going to be availed to show up until 1:15. I received an email with this notification, which I call and explain that we had take the morning off for the installation but that we were working in the afternoon. They change the installation day for Saturday the 28 th of March from 11-2. My wife and I we wait all day and nobody show up, plus we never get any email or call telling us about the situation that day, like the company did the first time. This will be strike 2 for us , twice we wait and twice no one shows up at the apt. I found the second time extremely rude that we didn't get anything , a phone call or an e-mail. This is not good for your reputation. You can look at my order and can see how bad this it was. My order number is MA00253021704. What are you going to do in respect of this disappointed that I have with your company? Thanks in advance for your concern regarding this issue.

Ever since I signed up with Verizon for internet service I have been repeatedly harassed to get Fios.I must have told them a hundred times that I don't want it.I get phone calls,e-mails,letters,agents at my door.One time I called them to cancel something and the women went into her crap about Fios.I told her three times I did not want it.She went right ahead and put in an order for a guy to come out to set it up anyway.I was just lucky I checked my e-mail and found a conformation.I had to call and let them know I never ordered it.In the last four days the same guy has been here three times harassing me.Telling me I have to get it.I told him to not bother me any more.He left and had the nerve to call me a cranky old lady.These people won't take no for an answer without making threats to cut off my service.This last guy says he is the manager for my area.OH,and the women who ordered fios without my consent also threatened to cut off my service.The service I have is still on Verizons website,so why are they trying to lose a customer,which they are as soon as I can find someone else.I have been an excellent customer and this is what I get for it.As long as those people are taking my money how dare they threaten me.Fed up customer,Janet Knight

I went into Verizon store this morning. Store phone number. My Galaxy s4 is and has been turning off on its own. I took battery out last night and left it out. It now will come on and shut off. The store rep. saw this. I bought this phone 3/20/2014. Today is 3/30/2015. 10 days over warranty. The tech says a new phone wilkl cost over $500.00. That is not the biggest issue. I have all my phone numbers and pictures that are lost. I feel at least the phone should be replaced. Remember it is not working!! Please respond. This phone is needed.

Bo Brahms
from Buffalo Grove, IL
BEWARE current Verizon customers involving a new Verizon scam involving consumer fraud that is impacting thousands of customers. It is called the Edge Program. After customers are told by Verizon that they qualify for an upgrade, customers are not told that they will be responsible on the next billing cycle for an additional $300 fee as part of the Edge Program, even though the customer did not sign up for Edge. After several calls to Verizon Customer Service, it is impossible to remove the $300. Customers will be told that someone (for example a Manager) from Verizon will get back to the customer between 24 to 72 hours, but that never happens because there is no Trouble Ticket number nor does anyone at Verizon take ownership of the case. Note that each time you call Customer Service, the Verizon staff have their name automatically attached to your call, but attempting to reach that same person in the future is impossible. I have been informed by Verizon that the underlying purpose of the overcharge to existing customers is to boost revenue, and that Verizon will not reverse the $300 overcharge because it will impact financial reporting.

Jason Peterson
from Mountain View, CA
Dear wallet hoarding Verizon wireless, please unlock my note 4's radio antenna. I know it has one. Under NO circumstances will I ever stream music with your high priced data plan. But once I get sick of carrying 2 devices during my walks(one the note 4, the other a cheap mp3 player with the ability to receive over the air free radio, which I went out to purchase for this feature only!) I will have another company buy out your contract with me. It is not a Samsung issue, nor a google issue, as other carriers with the same model have access to the radio. FCC maybe a better contact regarding this matter?. Thank you.

Bob Abrams
from Buffalo Grove, IL
BEWARE current Verizon customers regarding a new Verizon scam that is impacting thousands of customers called the Edge Program. After customers are told by Verizon that they qualify for an upgrade, customers are not told that they will be responsible on the next billing cycle for an additional $299 fee as part of the Edge Program, even though the customer did not sign up for Edge. After several calls to Verizon Customer Service, it is impossible to remove the $299. Customers will be told that someone from Verizon will get back to the customer between 24 to 72 hours, but that never happens because there is no Trouble Ticket number nor does anyone at Verizon take ownership. Note that each time you call Customer Service, the Verizon staff have their name automatically attached to your call, but attempting to reach that same person in the future is impossible. I have been informed by Verizon that the underlying purpose of the overcharge to customers is to boost revenue, and that Verizon will not reverse the $299 overcharge because it will impact financial reporting.

Tim daly
from Newton Lower Falls, MA
A verizon fios worker was working on the fios box for my condo. While they were working they completely cut the wrong connection cord which was connected to my condo. This was a known mistake that the worker made. The worker tried knocking on some of the condo doors nearby to explain the mistake he had made. I get home from work that evening expecting to be able to connect to the internet. Do some work from home. And the internet won't connect and we are completely out of cable. I spent over 3 hours on the phone with verizon fios reps who kept putting me on to the next person. I was never notified about the mistake that the worker had made about completely pulling my connection. I had work that I needed the internet for. A rep had told me to go to a mcdonalds or starbucks to do my work. They said the earliest a service person would be able to arrive would be on Sunday. Which was 3 days away. For a clear mistake that they made. That I was never notified about. The service worker just left!

Mark Lewis
from Zanesville, OH
I left verizon to go to sprint for a better phone deal, just couldn't afford verizon anymore.I did this one year ago and had requested a final bill,Long story short i have never received that bill. Now in that process i had moved and called 6 times because i never had got the bill,and all 6 times i gave my new address. Now thanks to verizon i have been turned over to a debt collection and my credit has been been affected.I have always had good credit and for your Billing Departments inability to send a bill to the correct address has cost me a lot. I did contact your Corp for help and giving this woman my address she even too sent to my old address. I'm like what U did the same thing.She even said she looks in notes to where i had called to make my changes and said she couldn't find any. She is a liar. Her name was Laural from your Corporate. All i ask is a final bill to get this taken care of and my credit restored because i dont feel this is my mistake. Still is been about 3 weeks that i have talked to someone and still have not received a bill. I am not the only person verizon has done this too,its like we are punished for getting a better deal.pls if someone can help me with this i would appreciate it.

so I have been a customer for 5 yrs plus...I assed a phone for my son to my account using the EDGE program...cool no problem. So I figured ok Ill upgrade my husbands and my phones also on the EDGE program...but FIRST I made sure specifically that there were no hidden on secret fees by doing so and also didn't want that much of a change in my bill....the rep assured me that my bill would be about $235 after tax and fees.......needless to say when I got my bill.....$401.36, I was LIVID called customer service many time, the extra $150 in fees was equipment tax charged up front on all 3 devices to which I was NEVER told/warned about. Had I been I would have added one new ph9one a month to avoid sticker shock. But anyways, the rep said nothing they can do to help me, escalated it to a supervisor who would call me in 15-20 mins.....3 hrs later no call. Hung up....called back to a diff rep, they escalated it to a supervisor and someone would call me about 1....2 hrs later no call, I called back this rep could only give me a $50 credit for the inconvenience. I took that but it don't change the fact I was never told of the additional $150 fees to begin with.

Jensen Roth
from Clearwater, FL
I have been a Verizon customer for 20 years and for the most part, I have been happy with my phone service. With that being said, I bought a new Samsung Galaxy S5 in September 2014. It has been a great phone and until 2 weeks ago I did not have any issues with it. However, it started losing it charge in about 2 hours and was constantly searching using GPS. I called Verizon and was told that they would send me a new/refurbished phone sine I had just bought it in September. I got said replacement phone on Tuesday of this week and it was just the body of the phone. No new SIM Card, no battery and no back.
I called Verizon and asked about this and was told that is how they do things. Commence the head scratching. You have now just sent me a "replacement" phone that was not working and you want me to put items from that phone into the new one? I did so and was instructed on how to re-setup my new/refurbished device. With the old items in it. Everything seem to go smoothly and I got the phone working and was able to make a test call with no issues. I spent another couple hours finishing with the app set up getting pictures and contacts reloaded and all the other tweaks the go into getting a new/refurbished phone.
Skip forward one day and this is what I had. About half way through my day I noticed that I had not gotten a single call or text message. I also noticed that my phone was really HOT. So I shut it off and left it until after work. When I turned it back on after work, I could not make a phone call or send a text. It also was heating up doing nothing with it. I came home and called Verizon once again. The first tech person instructed me on all the possible fixes that she could try and still nothing. So she got me to Tech 2 support, who took me through every menu of my phone to find a solution to no avail. I was then told I would have to do a Factory Rest on the phone I just got finished setting up less than 24 hours before. Getting pissed off at this point is what was starting on my end. I did as instructed and it still was not working. During all of the the Verizon Tech 2 support person noticed that my phone was as about 105.8 degrees, to which I said I was fully aware of. It was at this point that I asked to have my phone replaced with something else. I was told that he did not have the power to do this and that his only option was to send me yet another "replacement" phone. Why would I want another refurbished phone to only have it do the same thing again possible, is what I asked him. He agreed and I asked it I could speak to his supervisor to see if he could make this happen. Cue the WORST Verizon representative EVER!!! First of all I got no name from him and he was short/rude to me from the start. I asked hime several times to please just replace my phone with something else. I was told he could send me a new battery overnight and see if that fixed the problem. I told him that that was unsatisfactory and that he needed to make this right. He said he could not. I asked to speak to his supervisor, to which I was told that he could put me on a list to have a callback from his manager in the next 24 to 48 hours. So I am without a phone for this time I asked? He replied that was the best he could do and I was placed in hold. After 5 to 7 mins he came back on said he had ordered a battery and I should have it by 3pm tomorrow. He did not give me an order number or an order location number. I asked him if he could provide me with some reassurance that I would be speaking with his manager and he said I am done and hung up. Needless to say I am NOT happy at this point.
I called back when I had a chance and was told by the Tech 2 support person I was speaking with that they did not see any order or and notes from the supervisor on the issues I was having with my phone. So I am still with out a phone and still do not have any answers on what Verizon is going to do to make this right. I call back this morning and spoke with Matthew in the Boise, ID support center and he was very helpful. He said that he wished he could just send a new phone and the problem would be solved, but he could not because he works in Global Tech Support and is not regular Tech Support. Continue head scratching. He did say he was going to send me a new SIM card and a new battery to see if that would fix the problem. I just want a phone that works, is that too much to ask for? And I still haven't heard from a supervisor! Verizon's customer service is non existent.

Anthony
from Millersville, MD
I have had a long time with verizon wireless and fios, there are 3 stores in my area 2 of the said stores are VERY VERY helpful and care about the end user/ consumer of the product. I went to the MARLEY STATION verizon store and they were not just rude to the other coustomers, they were very unprofessional. if i could give this store a negative score i would.

John McAdoo
from Carlisle, PA
On March 18, 2015 overhead line work was done along Walnut Street, Carlisle, PA. Work signs were posted. Branches were broken off trees on my property and thrown on the lawn where they were left. I had to file a police report to get this mess cleaned up. The tree was not trimmed properly and broken stubs are unsightly. I also cleaned up a handful of single strand, uninsulated wire that was left at the work site. Someone should answer for this unprofessional type of work!

Melody Shackelford
from Seguin, TX
I have been with Verizon for years and had never had an issue but I recently tried to upgrade my phone. It had been over 2 years and I was eligible for an upgrade. Going into a Verizon store in Seguin, TX, I was told by the sales associate that I was NOT eligible and if I chose to upgrade anyway (my old phone wouldn't even turn on, so I HAD to have a new phone!) I could only purchase certain styles of phones. The only way I could pick my phone was if I changed my phone number. Being quite aggravated by this point, I finally did change my number and got a new phone AND also was "given" a jet pack because it was "free". I was told my first bill after purchasing this new phone would be quite a bit higher but the following bill should be about the same as what I had been paying. OK...the first bill was almost $400. I paid that, thinking that it was the "HIGH" bill. Imagine my dismay THIS month when my bill is $272.00. Over $100 more than my "normal" bill! I notice, besides all the added charges on the new phone, I am also being charged $20 a month for the FREE jetpack, which I had never even used. You can't find an e-mail to send in inquiries or get help from anyone. I am really frustrated with this. Since I am paying nearly $300 a month, it might be worth paying the $300 service cancellation fee. I HATE liars and I feel I was lied to by the Verizon sales rep that was helping me. Perhaps I need to file a complaint with the BBB.

Jim Patterson
from Midland, TX
I have received hundreds of calls from VERIZON 512-551-1712 asking if I am someone I am not. When I wait online for as much as 15 minutes to tell a real person that this is not me they say they will note it. I am having trouble doing my job and since I am employee repeated interuptions such as this could cost me my job. At that point I will contact my attorney. STOP the CALLS. I AM AN AT&T Customer and this has got to stop. NOW !

Arlette Henderson
from Mableton, GA
Been with Verizon since the early 90's. Was ready to change the contract (due to personal matters) in February when it was supposed to end in May. Was mainly $167 a month for 2 lines. In original talk with Verizon was told if i stay with them it wasn't going to be a problem because it was going to be a new 2 year contract. Originally asked for a Samsung phone (and was sent one) but then sent it back because i realized i was going to get a Ipad soon so decided next phone will be Iphone 6. Didn't even touch or open the phone in anyway. Sent it back immediately on my end but it seems like it took for ever for Verizon on there end to claim it was received by them.
Out of nowhere I was told in one call that i would have to pay a total of $426 BUT once this monthly cycle is over i would get a refund of the following: the return of the Samsung galaxy phone, my husband's termination fee and my termination fee. I thought i'm getting back enough to buy my Iphone 6 and with a little more pay for the Iphone 6 plus. I would not have to add the amount on to the monthly fee. Two different people i talked too with Verizon agreed with this ("you will be able to buy the phone''). ONE of which told be i had enough to pay the phone but so convinced me that he could get me down to $106 a month since now i was going to be by myself (with 3G's and with my galaxy tab).
He was the one who convinced me to stay with Verizon. Today i opened the website and it showed i had a $10 credit. It shows i have termination fee for husband and still could not understand why i only had a $10 credit. I spoke to someone with Verizon who claims it shows nothing i'm talking about (not surprised now because they probably say something and write differently). All the ones i spoke to today says a change in my plan would be in May.
On my Verizon pay page it showed where i had a sent back Samsung phone and a new date for a plan to start was Feb 18. Today i got I was told by a first and then a supervisor that i have only $10 i will be getting back. I got nowhere with them so i ended to contract and got a new one (phone stayed on today but with someone else). I called Verizon back because i am going to file a complaint only to be told i still have a plan with Verizon because of my galaxy tab. I was like i could not believe how Verizon tries to still get over on people. She said now that part is cancelled and now may add up the cancelled fee. I will find a way to place some kind of complaint because the earlier supervisor said a end of contract amount would be $250 but i already know that is another lie!

Patricia Lennon
from Baldwin, NY
I switched to Verizon with the promise of a $400 Visa gift card. They even sent a postcard indicating that I would receive the reward after three months of billing cycle. After I had not received it, I called and they claimed I was receiving some other discount that could not be combined with the gift card. I told them I signed up through the huge advertisement on the website and received the postcard indicating my reward. They refused to budge. I asked the representative if others had had a similar issue, he said yes.

Karen McElvain
from Kalispell, MT
I discovered within a week of changing my plan that I was lied to about future charges and since it was a "new contract" you would not fix it. Contracts can be changed, and you may not seem to know it but if you lie about contract inclusions then the contract is actually null and void. My attorney will easily get me out of this and you may end up paying me for damages. It is a simple change and you would not lose any money by fixing this contract. You will however lose money by not satisfying my small plan issue. It would be in your best interest to simply redo my "contract" to what I initially requested. I have been a long time customer and can tell you this, if you refuse to change the contract then you will lose me as a customer and I definitely will no longer recommend your services and in the future will discourage everyone I speak with regarding the lousy customer service.

Colleen Sullivan
from Adrian, MI
Hi, I would like to file a complaint against Comcast/Verizon(3rd party). I had contacted Comcast in June with a way to decrease my payment . They helped me out and then told me they were partners with Verizon cellphone service and I could receive a discount on my cable bill and cellphone bill by getting service with Verizon. (I was never told anywhere at this time that the Verizon rep I was talking with was a 3rd party and not directly employed by Verizon or Comcast.) The guy I spoke with seemed really friendly and helpful and told me some great offers for joining Verizon and Comcast together. I was told him I had service with Sprint for over ten years and was for the most part happy with them, except for some drop calls lately, and calls / text not going thru and the price increase. He told me that Verizon would pay off and get me out of Sprint contract early termination fees( since I told him I had just got a new phone for my son at Christmas and a tablet for my mom. ) I said that would be awe some.
He then proceeded to tell me I would receive a $100.00 gift card for each new line. He also told me my rate for cell phone service with unlimited talk and text and 10 gb of data for$ 168.00 a month plus tax and fees.( the price was in that range, I can't remember the exact rate). He told the contract with sprint would be paid off in 2 to 3 days after activating my cell phone with Verizon. I told him I needed to think about it. He said he would call me back. I agreed that was fine. I thought about but still was not sure, since I was still doing research of cell phone towers, cellphones and service in the area. When he called back, I told him I needed more time to think about this and he told me he would call me back again. Which he did and I agreed to sign up for service with and at the end of the phone call I asked him again about my Sprint contact and he told me that my cell phone contract with Sprint would be paid off. Once I activated the new phones.
I told him my son wanted the new LGG3 phone that was coming out in a week and that I would order his phone than. (He already had the LGG2 phone he got for Christmas.) Well when the shipment arrived I had 4 phones. so there must have been a misunderstanding I assumed. So they day they arrived Chris's phone was on sale for $99.00. So I called and ordered it. While on the phone they told me there would be no activation fees if I bought 50.00 worth of extras. Which I did, it was more than that. When our phones arrived I told them I did not want the 4th phone that came with the order. They said do not open it and bring it back to your local Verizon store and it would be returned to them at no cost. Well a few days later after my sons phone arrives and the extra stuff I ordered, we activated our phones. Well I tried!!.I called Verizon and they told me to go up to the local Verizon store and they would help me. So that is what I did. But they could not activate all 4 phones until the other phone was returned. So I gave it to them.
They told me they could not help me after being on the phone with Verizon themselves and I had to take the phone to a corporate store. I said no problem and went the next day to Toledo to a corporate store. When I arrived I thought this will be easy and only take a short time to switch contacts. Well I was wrong!!!!! I really felt sorry for the Verizon guy that helped us!!He and a manager were on the phone with Verizon several times for over 2 hours trying to get my acct straightened out. I was told the person or persons who did the order did not know what they were doing. I tried to return the unopened phone and unopened box to them and they would not take it. They said I had to send it in myself since the phone was not ordered directly through Sprint but a 3rd party. I agreed, but they could not set me up on a plan until the phone was returned and recorded it was returned. I thought my problems could not get any worse. I was wrong. Once the phone was returned I called Verizon and they did not have the phone plan I was told.
It was also a lot higher than I was quoted and that I need to call the Comcast/Verizon people. So I did. The person said they could not help me with the rate. I had to call Verizon and get a plan from them and that was not their job. I explained the situation of what I was told and basically the person said they were not a Verizon rep and the person told me what I wanted to get service sold. So I called Verizon back and set up a plan at the lowest rate available to have shared data. I was not happy but I took it anyways. Well a few days later I get a bill in the mail from Verizon and there were activation fees on it. So I called Verizon and the girl was really nice and helpful. I explained the situation to her and that I had bought accessories so there was no activation fee. She said she would submit it and give it to her supervisor and that it would be applied to my acct correctly. I said that was fine. A few days later the gift cards arrive. I thought my problems were done. I was wrong again and received a bill from Sprint for early termination fees.
I called Verizon and they said they do not pay off early termination fees for people. That I had to call Comcast/Verizon it must be a deal they have. So I called Comcast/Verizon up and told them what I was told. The girl said they do not do that and she would get a supervisor on the phone. I was told they would listen to the phone calls with the rep I spoke with and any others. I was on hold for over 2 hours answering questions. I was then told they could not find anywhere about him saying the early termination fees would be paid off or the amount of service. I argued and argued some more with them. I was basically being called a liar. I said I was not happy and I would be contact the better business bureau and my local call for action news channel 7 in Detroit Michigan or in Toledo Ohio channel 13. To get this settled!! I called Verizon itself back up and they said there is nothing they can do for me. I feel I was treated unjustly and lied to so much of the time and everything was a struggle. As of today the activation fees have not been paid by Verizon.
I was told it would several billing cycles to have the credit applied. I feel Verizon and Comcast need to take responsibility for their 3rd party they hired. Someone needs to do something. The girl I spoke with at Verizon said this happens a lot. Then why is Verizon or Comcast not stepping up and taking responsibility for their eservices. Someone needs to be responsible for the 3rd party. I just want action, my sprint termination fees paid off and an apology from the 3rd party for basically calling me a liar.

Guy Mckee
from Euless, TX
Customer for over then years. Transferred service to ex wife in January. Paid final bill and was contacted by Verizon asking me if the transfer was Ok. I initiated it so yes it was Ok. Then asked if I needed email associated with account-No. Then told everything was good, account is closed and transferred, no balance on account.
While attempting to start new service at my new home my service request was blocked. After 7 hours on the phone, over a dozen people I talked with I was told I owed 142$, WHAT? Final call was to get this under control. Did I say I was with Verizon ten years and I am a wireless subscriber with two lines. At one point a customer service representative zeroed out my bill. This was then overturned the next day and I was told too bad!
This is service, did I get a final bill No. Did anyone try to compensate me for the hours on the phone trying to straighten this mess out, NO. So instead of keeping a happy customer, really two because my ex wife is also one, they've nearly assured that once my cell service contract is up I'm gone. If I can find service with anyone at the location I'll go with them!

Barbara Stone
from Haines City, FL
I would NEVER be a Verizon customer again, even if my life depended on it. They lost my cell phone business about 3 to 4 years ago due to all the BS from their so called customer service. They play games and don't give you what they say they are going to do for you! I have had to go with Verizon on my recent move back in October as Brighthouse was not available where I live. What a nightmare!!!!
I had internet and phone, now I just got the service in October and we have had nothing but problems with the internet service!!! Constantly cutting off. I finally called them because I was tired of unplugging and plugging it back in to reset the modem. Kind of hard to do anything you need to do online like pay bills or play games when your internet service keeps cutting out on you! In 2 1/2 months Verizon was out here twice and the problem was always at the box by Publix!!!!!! So if this problem keeps up, wouldn't that tell you, YOU need to fix something at that so called box????? NO, let's just keep making our customer unhappy... After all, that must be Verizon's motto...
HOW UNHAPPY CAN WE MAKE OUR CUSTOMERS! Phone call after phone call, sitting on hold time after time, asking for a manager or supervisor and never getting one so the story continues. I have had ENOUGH after only 5 months! That is pretty SAD if you ask me. I just called and canceled my service effective Monday 3/16/15, I will NEVER consider Verizon again! Even upon canceling and literally breaking down in tears because I am so frustrated paying these past 5 months for a service that literally DOES NOT work half the time, not ever getting to speak to a manager or supervisor when I call and then I tell Tonya why I am sooooooo upset... also told her I was upset due to all the above...
NEVER once offered to have me speak to a supervisor or manager, never have been offered any kind of discount for alllllllll the BS I have put up with, BUT YOU BET YOUR A$$ THEY WANT MY $$$$$ WHEN THE BILL IS DUE! VERIZON DOES NOT HAVE CUSTOMER SERVICE IT IS A SAD EXCUSE!!!!!!!!!!!!!

Barbara Stone
from Winter Haven, FL
I would NEVER be a Verizon customer again, even if my life depended on it. They lost my cell phone business about 3 to 4 years ago due to all the BS from their so called customer service. They play games and don't give you what they say they are going to do for you! I have had to go with Verizon on my recent move back in October as Brighthouse was not available where I live. What a nightmare!!!! I had internet and phone, now I just got the service in October and we have had nothing but problems with the internet service!!! Constantly cutting off. I finally called them because I was tired of unplugging and plugging it back in to reset the modem. Kind of hard to do anything you need to do online like pay bills or play games when your internet service keeps cutting out on you! In 2 1/2 months Verizon was out here twice and the problem was always at the box by Publix!!!!!!
So if this problem keeps up, wouldn't that tell you, YOU need to fix something at that so called box????? NO, let's just keep making our customer unhappy... After all, that must be Verizon's motto... HOW UNHAPPY CAN WE MAKE OUR CUSTOMERS! Phone call after phone call, sitting on hold time after time, asking for a manager or supervisor and never getting one so the story continues. I have had ENOUGH after only 5 months! That is pretty SAD if you ask me. I just called and canceled my service effective Monday 3/16/15, I will NEVER consider Verizon again! Even upon canceling and literally breaking down in tears because I am so frustrated paying these past 5 months for a service that literally DOES NOT work half the time, not ever getting to speak to a manager or supervisor when I call and then I tell Tonya why I am sooooooo upset... also told her I was upset due to all the above...
NEVER once offered to have me speak to a supervisor or manager, never have been offered any kind of discount for alllllllll the BS I have put up with, BUT YOU BET YOUR A$$ THEY WANT MY $$$$$ WHEN THE BILL IS DUE! VERIZON DOES NOT HAVE CUSTOMER SERVICE IT IS A SAD EXCUSE!!!!!!!!!!!!!

Cyndi
from Washington, DC
Where do I begin? I live in a shared house in DC (not uncommon) and we share our utility bills. Again, nothing special there. The roommate leaving had the Verizon bill and we needed to switch it to a roommate that was staying. This had been done before with no issues, so we were not expecting the still ongoing 2 month saga that has been Verizon customer service.
First, they couldn't even find our account. Yeah. It took two weeks for them to find us in their system even though had just paid the bill and were still getting service. We gave them phone numbers, account numbers, email addresses, even the number on our router! You get the picture. Still nothing. We had to wait for them to find it and each time we called for an update we got a new rep and had to explain everything all over again. They finally fixed the problem after TWEETING at them that we were still waiting. Ridiculous.
They tweet that all is fine now and we call and the rep finds our account right away. Lovely. Then he proceeds to tell us that we cannot keep our LOYALTY discount because we are changing names on the account. We tell him we got that discount because our house had consistently had Verizon for years, and when we last switched the bill to another roommate that loyalty discount was kept on. Plus, no one in the two weeks had said we wouldn't be able to keep our discount. And believe me, we asked. We ask to speak to the supervisor and she says she can do nothing for us. Not even offer us some kind of special for all the hours and trouble we went through to keep our service.
Fine. One of our roommates gets a discount through her job so we decide to let the issue go and just move on to getting a brand new account. We call again the next week to set this up and my roommate spends 2 hours just trying to set up this new account. (Hilariously at one point the rep says we should've been able to keep that old discount. HA! We're over it by now.) The rep takes about an hour to understand that we want a new account, screw the old one, but we'll do self instillation because we paid for the router and instillation the last time. She says all they'll have to do is send a signal and we'd be good to go.
Fast forward to the next day and we still don't have service. They tell us customer service for self instillation is closed after having us hold one the phone for AN HOUR. We want to cry but still push on and try to set it up ourselves that night. Turns out we're connected but have no Internet. THEY NEVER SENT THE ORDER IN.
Long story short, my next place better not have Fios. I don't even care that it's faster at this point, the horrible customer service is not worth it. Oh, and that customer service section never closes. They told us today we should not have been told that.

I received a mailer at my home. I called verizon (literally) 10 TIMES. These idiots tell me that they have no eay to remove my name from their mailing lists. They tell YOU to go to DMA, DO-Not-Call, etc. And when they don't they simply hang up on you. I am filing with BBB and my local news advocacy group.

Just walked out of a Verizon store. The guy wouldn't even give me his name. All I said is I was eating next door and did not have a lot of time just wanted email to be put back on my windows phone. He proceeded to try to sell me a new phone. Called me rude. They seem to want your undivided attn so they can push unwanted products and services. I am very busy and have spent far too many Sunday afternoons at Verizon stores. His name I later got ...John at the Geary st San Francisco shop.

Kim Tomco Karaffa
from Grafton, OH
My Galaxy 5 was not charging. I went to a store in Parma, OH on 3/4/15. They were great & ordered me a new replacement phone. I upgraded my insurance for $2 to get overnight shipping. I called Verizon in the afternoon on 3/5 to find out why my phone wasn't here. They said it would be here tonight. I called again at 8:30 and spoke to Victoria. She stated that they had shipped it to fed ex, so it was no longer their problem. I have had a phone with Verizon for almost 20 years. She was the rudest customer service agent I have ever spoken to, at any company. She rudely told me it was not her problem, intentionally read the tracking number so fast I was unable to write it down, then when I asked her to repeat it, she read it so slowly that there was 4-5 seconds between numbers as if I had a cognitive impairment. When I asked for her name to file a complaint, she became even more rude and sarcastic on the phone. I am appalled at her behavior. Instead of assisting me to find the missing phone, she became argumentative and extremely unwilling to help. I am ready to pull my 4 lines from Verizon. I have never been treated so rudely by a company.

William Marsico
from Forest, VA
I went to a Verizon store last week to get a new cell phone. While there the agent convinced me to by wireless capability for my home, and the device would only cost me $1.00. I bought it and took it home to install. After spending 2.5 hours with a technician, it was determined that the device would not work in my home, so I took it back to the store, and they accepted it. When I got back home I went to use my internet and found out it was down, and so was my land line phone. When I called Verizon, I was told that my number had been ported over to Verizon wireless. When I called Verizon wireless they told me that my number had been ported back to copper. After many hours on the phone with different customer service representatives, and someone in the billing department, I was told that my account had been closed, and that I would have to open a new account.
They could give me back my old number, but a technician would have to come out to the house to do (what I don't know) and it would be about a week before he could get here. I asked why they could not just reconnect me like they disconnected me, and they could give me no real answer. And I was also going to be charged an installation fee of $29, but then the customer service rep said that she would waive the fee. I can hardly wait to see bill. I still have my Verizon modem so I don't know why another one has to be installed. This whole thing is Verizon's fault, and yet I am going to get billed for something I did not do. Today I got a message telling me that a package from Verizon was being sent to me. I can only assume it is another modem which I don't need, and will probably be charged for. I am a Verizon stock holder, and have been with Verizon for a long time (about 30 years), but I am considering switching carriers soon, because of all the run around. By the way, do you know that Verizon Wireless and Verizon Landline are two different companies, and they do not talk to one another. No damned wonder things are so screwed up and nothing gets done easily.

Steve
from Pleasantville, NJ
Offered incentives via e-mail including but not limited to increased data. When contacted Rep repeated all offers. Upon agreement I was notified that [all of the offer ,data increase for the year was in error. Mind you this was two monthes later. Supervisor response was although their was a record of offer, it was in error. However, they would extend the offer if I prepaid up front. Verizon lies have made a thirty year plus customer chalk off the days till the end of my contracts that pay them $500 plus per month. Be careful all those who entertain their business.

Verizon has overcharges and has been uncooperative in interactions. Our charges are easily $75 more than should be in a one month cycle. Shame on Verizon for no transparency, poor communication and over charges. I am looking for a buy out plan. Our phone is for one person, it should never reach the near $200 mark.

On Nov 30, 2011, I ordered the Verizon FIOS "triple play" package- TV, phone and internet services, and scheduled the install on Dec 17, 2011. The Verizon web site stated I should allow a 4-6 hour window for the install. The person I spoke with stated I needed to be available between 8am and 5pm (9 hr window). They stated a tech would call Dec 17 (the day of the install) to coordinate their visit. They assured me that despite the wait, billing would not commence until installation was complete.
Dec 17 arrived and I checked the Verizon site in the morning. It showed an appointment and an installations scheduled between 8am and 5pm. I decided to call at 8am to verify, but got a recording stating that their offices did not open until 9am. I called about 9:15 and was told that there was an order in the system, but that there was an error code, and that the call was not dispatched. After spending about 45 minutes on the phone, they stated that I did not need to stay on, that they should be able to figure out what the error meant and correct it. I stated that I already set aside the day and wanted to have the install performed on the scheduled day as agreed. They stated that they should be able to correct the error and have FIOS installed that day. (End of call about 10am.) I asked that they follow up and apprise me of the status, and they agreed to do so.
I did not hear back, and after several hours called Verizon (about 12:30) to make sure then error was corrected and that the install would be completed on 12/17. The rep stated that there was an error on the system of the installers' group, but no error on their system. They could not tell me what the error meant.. I stayed on over an hour and a half while they tried to find out what was going on. I had to ask to speak with a supervisor SIX times (politely 3 times, then demand 3 more times) before they would put one on the line with me.
The supervisor stated that the order has a defect and would have to be cancelled, and that we would have to start from scratch. This would mean a completely wasted day, and likely having to a number of wait weeks more before I could get FIOS installed. I explained that I was very unhappy, and chose to cancel. The supervisor stated that I would get a call later confirming the cancellation.
I got a call later that day stating that the error prevented them from cancelling the order, and that it would have to wait until their business office was open on Monday. He also suggested that Verizon might charge for services. (Mind you, services I never even received, since they never visited, and never installed anything.)
If there was a problem with the order, Verizon had 17 days to realize and correct their error, or at a minimum, notify me of a problem so that I would not have wasted a day for no reason at all. If I had not called to find out the status, the day would have come and gone with no word from Verizon. This is not a way to generate goodwill with a customer. I was finally so disgusted with Verizon's handling of the matter that I chose to cancel my order. I am currently evaluating other vendors.
I naively anticipated that Verizon would provide efficient and professional service, but I was most disappointed to find out that they were disorganized, had competency issues, and were not customer friendly.

We went to a Verizon authorized dealer (jw wireless) to buy a I phone 4S. They brought it out and opened it , gave it to my wife. The representative told us it had a 50 dollar discount. So I paid an got the receipt it said I phone 4s. A couple months later my cousin was using the phone and told us it wasn't the iPhone 4s it was the IPhone 4s. They probably ran out of 4s and just to make the sell they sold us a IPhone 4. I called Verizon they couldnt help us because it was past 14 days. I have been a loyal Verizon customer for a long time so the could rip me off like that . I wanted to change all my familys phones from android to iPhones ,after that experience I'll think twice about it.

I have/had an account with Verizon. I recently went into the Verizon in Chicago, Il on 79th and Cicero to upgrade my phone. I went in and stated that my battery is no longer working and that I would like to see my options, possible upgrade.
The sales person looked up my info and said that I could get the same phone, and have a lower bill and stay month to month until I seen a phone that I liked and then I could upgrade.
I thought that was great and said for him to send(mail me the phone). I also paid a fee to pay for a months worth of use. I recieved the phone on the following Tues. , however to my SURPRISE no battery comes with the phone. Refer to above where I stated that the purpose of me coming to the store was because my battery was dieing. The salesperson NEVER mentioned that no battery was included!!!
I return back to the store and talk with another sales person and explain my story, he smiled and said he knew who I was referring to (salesperson) and that has happened before!! I said I also paid a fee to have my phone paid for a month.
He looked up my account and said since it was a month by month bill I am going to lose my money since the phone does not come with a battery. I would lose my money because my battery on my old phone was no longer working and I had no use for the phone.
I asked to talk wtih a supervisor. He laughed and said "he is just going to tell you the same thing." I find that to be VERY rude, and asked him again to speak to the manager. The sales person came back and said the manager was on the phone and that he would be a minute. I said I would wait.
A few minutes went by and the sales person went to the backroom and then came walking out with the manager talking. The manager walks away and the sales person said that the best they could do was order me a new battery that would take 2 business days. I remind you that I have no phone and have already waited 3 previous days.
I said that I would like to purchase a new phone and could he just credit my account, since I would be giving money to Verizon anyway seeing that I would like to buy accessaries plus the cost of the phone would be still a bill.
He said no.
I am upset that the manager would not even acknowledge that I was in there are that his employee is the one who in causing my inconvience! I let the salesman know that I will be canceling my service, and his response was, ok.
I had been a customer to Verizon for a few years and enjoyed the service however, due to such extreme rudeness, especially since it was Verizon's employess fault, I am canceling my service.
I am hoping that you look into that store and I hope that other customers are not treated as poorly as I have been.

Years ago, I had Verizon Fios Triple Play. Things would stop working for no reason, and every time I called, they could never find my account in their system without a 15min run around. I could never get them to fix why my number wouldn't pull up my account (had to search by address or ssn, which had a 50/50 chance of pulling up my account), and after awhile I got sick of dealing with them and went to comcast (an equally bad service, who could at least find my account when I called every month when it stopped working).
Well, I should have known better when I got Verizon's offer this past June for Triple Play at an amazingly low price. Like a big dummy, in July I called them to set it up. It's now October, and they still haven't been able to come out for the install.
They set my first appointment up for 3 weeks in the future (early Aug install). That week they went on strike, and never showed up.
They finally got back to me after the strike and set up a late Aug-early Sept install date. They never showed up for that, due I guess to all the work they had from the hurricane of the week before.
They again called in Sept and made a date for the last week in Sept. No one showed up again, with no known reason.
I've spent hours on the phone with them, and all I get is the run around. They want to make ANOTHER appointment for 2 weeks from now, but they possibly can't get my phone number to transfer from my current phone company (my current phone company has no idea what they are talking about). They won't even let me speak to a manager, or give me the email or phone number to HQ or a complaint dept.
So here I sit. It will take at least 3 months to get service turned on from when I first called them. Unless they want to give me a hugh incentive for putting up with all this nonsense, I may as well stick with Comcast. At least Comcast can find my account when I call because their service is out again. (It was out again just 6am this morning)

im from the bronx and i have been a verizon wireless customer since 2006. absolutely no complaints until i tried verizon fios and one bill. my wireless bill is on average 300.00 per mo. i had 5 lines 2000 min unlimited txt and data. when i signed on the fios, being as though its a verizon company. it only made since to have the bills combined to" Onebill". the problem was that neither verizon wireless nor fios would except my payments. this went on for 3 months. at which point i cancelled my service with Fios and went back to Optimum. i cancelled my contract with fios because had neither company except my payments i wouldve ended up being in a deep debt as i am now.
i am now in debt to fios for 1406.00 and i refuse to pay simply because these late payments affected my Fico score. it isnt my fault that no one would except my payments. my credit went from approx and 816 to the high 600s. i was in process of purchasing a home and this effected me adversly. when i contacted fios on numerous ocassions attempting to remedy the situation no one would work with me. i offered to pay this debt in exchange of removing this stain from my credit report. to no avail. furthermore, i got into shouting and cursing matches with the customer service reps.
fatigue with the situation i kind of gave up. now at the recommendation of my wife im giong to do what ever it takes to straighten this all out. i strongly recommend that you dont sign any contracts with fios. the customer service is the worst. but once you sign on the line no matter what you are promised on the bill will differ wildly. trust me.

Well this is long but will try to keep it as short as possible. My complaint starts in Sept 2011. I live in a rural area and have since sept 05. The first couple yrs I would get just enough cell service to let me know if someone called or a voicemail but if I tried to answer it I would get a drop call. Well a little over 2 yrs ago my sister and even a few that owned cabins in the area would be able to send and receive calls even get emails and the web if their phones had 3G.
Well after the spring of 2010 I called verizon and asked about why I could only get limited service while others got full service.Their answer was I needed to up gradwe my cell phone. Well I am a home body and I go to work and home and with where I live I get about 20 minutes or so of signal before I have to go into work ( I can't take my cell into work do to the nature of my work)I also work 6 days a week and I get about 20 minutes of signal before loosing service on the way home.
So for at least 6 days a week I have use of my cell for a total of 6 hrs a week (giving 30 minutes of service to and from work. So anyways to upgrade my cell I now would have to get a phone with internet on it which for 6 hrs a week and calling who I need to doesn't leave much time for the web so I really don't need or want it. But in order to get rid of my land line I would have to. I kept toying with it and then in June of 2010 I upgraded to the blackberry I have now. I wanted to make sure I had good service before dropping my land line. March of 2011 I was having no problems with my cell so I paid the last bill and shut my land line down.
NOW the problem starts. in Sept of 2011 I lost signal and so did all that came to their cabins which we all have different phones from 3G to 4G but when the signal was lost for a few days I called Verizon wireless and the person I talked to said I needed to update my phone by dialing*228. I said okay and did that ( didn't help my signal). I called back and they told me I would have to call from another phone so they could run test on it. I told them it isn't my phone being there are at least 6 different types of phones not getting signals.
Now Oct comes and goes and after numerous calls along with my sister and others we were all getting different asnwers to why we no longer get the signal. Hell one of the guys that owns a cabin near me works for verizon and had checked into it and they told him they had re-adjusted the towers a 1/4 turn that is why we no longer get the signal.
Well my contract requires me to have a home phone or cell if they have to call me at home. This would be okay if I had a signal at home but as I said I am a home body and when I am off work for my 2 days there are times I do not go into town for either day but now I have to drive 11 miles before getting a signal and have to make that drive a couple times a day to see if work called. If I have no phone at home I can be fired over it. So with the numerous calls and even trying magic jake ( which will not work normally with satelite..MJ will tell you it does work but what they don't tell you is there is about a 30 second delay between you saying hi to the one you called and another 30 second delay for them to say hi back, so that type of call is impossible to have a concersation with)
So now it is the thanksgiving holiday so I call on that wed to order a new line (as any chance of me getting a cell signal is a lost cause) So being I have to be at home between 8 am and 5 pm with my secdule I make a appointment for today Dec 12th and I have been here all day except for 30 minutes at 2 pm that I drove down to a signal to check my voicemail to see if they called. Well I even left a note on my door when I left and when I would be back just in case they showed while I was gone. It is now 4:10 pm and I still don't see anyone around.
The thing is I have to work the next 6 days and will not be off until next Monday so it may end up being another week. I did check my order status when I went to check my voicemails and the status said it is scheduled for being activated today.
I think I will call them around 5:30 and if they can't just flip the switch I will make a appointment but they will be made to come in the morning before I go to work (as I work 2nd shift and am home til 1pm) Or if I have to take a day off work I will tell them they will pay my daily wages for that day. I would terminate my cell but then I get stuck with early termination fees of about $400. So much for trying to save a little on bills...THANKS VERIZON

We are not currently a Verizon customer. We were contacted a couple years ago by Verizon regarding switching to Verizon for service. We said we'd be interested if you would include internet service, & were told that you could NOT, due to our location.
We continued to receive calls asking us to switch phone carriers; told the telemarketers why we were not interested. No one has ever contacted us to say you can now include internet service, yet we continue to get calls on a frequent basis (sometimes MORE than once per week). We have been asking Verizon reps who call to put us on their "do not call list" for over a year & explain why.
Some of them indicate they have made some notation & that we won't be called, yet Verizon telemarketers continue to call asking us to consider switching to your service. We received two calls today; when we asked to speak to a supervisor after identifying the call as being from Verizon, the caller hung up.
Obviously, Verizon has lost the ability (or the desire) to control it's telemarketing centers and effectively deal with data generated by calls that do not result in sales, forgetting that those who are not customers now may be future customers.
It has been years now, and we are tired of it. It is unlikely that we'd ever switch to Verizon now, even if you could offer telephone & internet service to this location, because your continued calls disrupt this office and have damaged your reputation.
Please forward the name and address of Verizon's legal counsel, so that we may begin in earnest our consideration of action against Verizon. Verizon's three years of harassment by telephone, continuing despite our repeated requests to cease & desist, clearly indicate that they have no interest in stopping without some further action on our part.

I have had my cell phone services through verizon wireless for years. I have never been so disgusted with their company before this past year! I have 3 phones and a computer on my plan and i pay more for my services than most people!!!! I even have an 18% discount on my account and I still pay more! I have asked them to take one of the phones off seeing that we do not use that line and they told me that i would have to pay $175.00 to take it off of there!!! My own phone and I have to pay $175.00 WTH???!!!!
If you are late on payments the charge $30.00 per phone line, And they wonder why ppl are dropping them as their cell phone carriers.
Let's not forget the boggus taxes and service fees on the bill. NO ONE SHOULD HAVE TO PAY THIS MUCH FOR A CELL PHONE BILL!!!! $256.00 a month just to have cell service & I don't have a home phone!! When I had probems with my phone...they sent me a refurbished and if it's not back in 5 days they charge you any where between $300.00-$500.00, the phone isn't even worth that much!!!
I have recently just got a new job and trying to pay off my bill is highly IMPOSSIBLE they say OH the financial services will work with you to get it paid off...LIE!!!!! The data plans are not worth what they ask for them. I have had more dropped calls with this service than any other time. Problems with my phone freezing up, not working correctly. I'm about to switch phone companies I'm not happy with verizon any more and I do not wish this upon anyone!!!

I have been corresponding with Verizon since April 2012 to have our land line and internet service set up. First off: they delivered our modem to the wrong address - the delivery person just left the modem there without any comment or signed receipt 2nd: I asked for another modem - I was told I was going to be charged because they'd already delivered it - I explained that I'd never received it and they had not record of anyone signing for it, but they insisted that I would be charged regardless. 3rd: More phone calls were made and was put on hold for at least .5 hour each time and was assured the modem was on it's way - no modem 4th: Our land line was working - finally - it was now June, but still no modem 5th.
Finally received the modem - yay! - it's now October and we follow all the instructions and it all works! - can you believe it??? 6th: The next day, our phone keeps ringing with an odd ring - when we pick it up, someone else it speaking - weird - we call Verizon - they tell us they will have it repaired - we call and say say it's been taken care of - that's funny, because it still isn't working they assure us once again, that it is working, but of course it isn't - they will send a technician the next day to fix it - he never arrives, but they tell us the problem has been resolved 7th: it is now October 31st and we still do not have any land line service. What the heck does a person have to do to get this company to react? It is unethical, dishonest and so frustrating!

Verizon has extremely poor customer service. For two weeks my father in law had tried to transfer his service and could not get the phone service to work: he could call out, but no-one (including verizon) could call in. He made numerous calls to Verizon and than I started geting calls from Verizon regarding a 3rd party authorization. These calls did not identify his account as the needing verified and on my calling Verizon rep could provide any info regarding what the 3rd party authoriaztion was regarding. I continued to receive calls from Verizon (Thankfully I am with Bright House) until I finaaly got a supervisor and we made the connection to my father-in-law's account as we were the emergency contact and they couldn't call him.
She started a case number and resolved the issue. Now Verizon continues wtih their automated calls to my address reference my number. Today I spent over 1 hour on the phone, was disconnected 3 times, sent to the wrong department twice, and repeatly asked to talk to a supervisor but was refused. The associates were completely unhelpful, could not understand the problem even with the reference number. This was the worst case of customer service I have ever experienced and being over 50 yoa I have seen some bad customer service. I am in retail and I would be fired without delay if my demeanor or performance was as poor as I expererienced today and it was not one associated, an isolated case, but five different person this date alone.

With Verizon Wireless Wi-Fi, sent back defective Wi-Fi around 11-13-11 in self-addressed envelope, I thought case was closed, now they are billing me for 269.99 for unit they say they didn't receive. Their records are all messed up they gave me tracking number for Fed-X, and that was wrong, and then they gave me tracking number for the Post Office , which is not the right one, I did take it to the Post Office, but they can't provide correct tracking. Records are wrong , several different stories each time I call, They wanted me to file claim against the Post Office for their unit which was under Federal express tracking number, Go figure, Talked to Supervisor have gotton no where.
They haven't even searched the warehouse for the unit, They say there is no margin for Human Error on their part. They will turn my service off and send to collection agency If I don't pay. Supervisor says that can't do anything about it, and I have to pay. I need help with these people!

I am still getting a one bill from Verizon (combination of FIOS and cell phone bill). I do not want it, never ordered it. The once call was supposedly cancelled initially on 10/1/2012 at 650pm. Well still got them, called Verizon again in January and February complaining I am still in one bill. I was told the March bill would be split, guess what, bill due 3/31/13 is one bill again. I am looking for someone to assist, step in and tell them enough. The only recourse is to not pay the bill

After seeing some of the other complaints about verizon internet bundles, mine is nothing compared to theirs, but here goes! As you know, these days when you sign up with a TV provider for an internet bundle they tell you that you have a 2 year period with a guaranteed monthly fee for their service. If you stop service, companies like Verizon internet will charge you an early cancellation fee. Each month that fee goes down. Point being, Verizon has you in contract for 2 years and can raise their price to you by playing with words. I will explain this later if you wish. Here is what happened to me, and you tell me if it's legal. Almost all providers have several different plans to choose from. I chose one down from the top and had the Verizon internet bundle (TV, internet and phone) and had it for 14 months. Still had 10 months to serve out my sentence. I am a 49er fan and in my area, they don't show their games down here (La Quinta, CA.} I wanted to cancel my TV provider, pay the 10 month fee and cancel my subscription. The verizon internet employee at the local office did some research and told me that if I went to their TOP choice plan, I would get all the games. I said "I don't think so" and she said "you can make the switch for 30 days, and if you're not satisfied, you can go back to your old contract (or plan)." I said "OK" after 3 weeks (21 days) I was not satisfied and had Verizon put me back to my old plan. I was told at that time, my phone bill will go up $10.00 because I got out of my Internets old plan and now wanted back in. I went back to the Verizon employee I first talked to about the bundle, and she called her superior and got me back to my old plan without the $10.00 a month phone increase. BUT I WAS NOW IN A NEW CONTRACT @ 24 MONTHS AGAIN!!!!!!! That's extortion! I'm a hostage and the trap is the Verizon internet bundle! If I knew that to begin with, I would never have made the 30 day change to begin with. "They" are telling me that to Verizon employee made a mistake, and "they" are sorry, but those are OUR rules. I acted on the information given me by an employee and the" boss" over-ruled it, AND I PAY !!!! Can you tell me I'm wrong? Who can help me with this injustice?

In Northern VA, Verizon uses a company, S&N Communications for their FIOS project. On Tuesday Aug 9, 2011, this company sent out guys at the behest of Verizon to dig up my property with the intent of installing FIOS. The problem is that I did not ask for this to be done. The workers from S&N Communications did "not ring my bell" or "knock on my door" to insure that they were doing the correct thing at the correct address. I have had multiple conversations with Verizon which in turn turned this over to S&N to handle.
I only asked that S&N mitigate the damage to the tune of $78. which they flatly refused to do. This is new construction property. I had just had my lawn landscaped on the Saturday before and consequently had to have it done again on Thursday, Aug. 11, 2011. (Mind you this was done during the strike, so who knows which idiot passed on the wrong information)
Shame on Verizon and shame on S&N Communications. They should be held accountable for the damage done to my property. I want recompense.

I called Verizon at 5:35 pm January 17th 2013 from NY and a gentlemen by the name of Bob Pierce picked up. He was very rude and did not help me at all. I was telling him about my issue. I ordered your service through Direct tv to get the bundle package back in December. I cancelled the service before the technician came to my home. I did however receive the DSL modem in the mail. I called Verizon and they told me that they would send a return label for the modem. I called a total of 4 times and still haven't received no labels. I then received a bill online stating i have service. I called 800-837-4966. Thats when Bob came on. He did explain that i couldn't return the modem after 30 days but i was never informed of that by Direct tv and Verizon. I told him that's not my fault and he said he couldnt do anything about that. I then said i wanted to speak to a supervisor to see if maybe they can help me since he cant but he denied me and threaten to hang up on me on multiple occasions. I asked him why i couldn't speak to a supervisor and he said that he dont need to do it. I was appalled by his customer service skills and am not happy at all. He claimed that the supervisor is sitting next to him and they are not allowed to speak to me. If he couldnt help me, I wanted to speak to someone else to see if they can. If he isnt a supervisor, he shouldnt speak on their behalf.

Tryed two times to have Verison as my land line and internet service, first time the company cancled due to a strike the second time was told the installers would be at my home between 8am/11am no show no call. Called Verizon at 11:30AM was told a man was on his way did, the tech did not show up until 12:45PM, asked what happened the installer was short with we me, asked how long it would take comment was he did not know but when the install was completed he could tell me. At that point asked for him to leave. Called customer service 3 time on three diffrent dates over a two week time frame and asked to have a manager call me back,5 weeks later still no call.

We have had nothing but problems with Verizon since we singed up for their Internet service. When we try to pay our bill via Internet it says the account number is invalid. When we call to pay our bill by phone it takes forever for them to find our account. We verify our information to ensure it doesn't take as long the next time we call but when we call again they can't find us. Depending on who we talk to we are told different amounts that we owe. Our service has been turned off three times because when we made a payment by phone the person told us the wrong amount to pay. Today our service was turned off again! When I called to find out what was going on they said we didn't pay our bill however we called on Feb 8th and made a payment by phone. They say there is no record of us even calling that day. That's interesting because the payment was debited from our bank account. The lady I spoke with told me I was wrong and needed to make a payment to restore service. After I told her again that I already made a payment she said fine you need to fax a transmittal from your bank and we will investigate it. So not only do I not have Internet when the bill was paid, I work from home and can't get anything done. Not to mention I now have to go to the bank to get the transmittal so I can fax it for investigation. So who knows how long I will be without Internet and will not be able to work. When I asked to speak to a manager I was hung up on. I'm assuming the rude lady put a note in my account because my husband called later to try and find out what was going on and the guy was just as rude and told him we already called today. I am over Verizon! I can't not wait to switch service providers!!! Worst company ever!

Yesterday my daughter and I (and my two young grandchildren) went to the Verizon office near the Costco in Mountain View to have three telephones charged currently to her account moved to my account. A transaction that should have taken at the most 15 minutes in my opinion took almost an hour and a half. I do not know all the reasons why there was such a terrible delay. If the sales rep did not know how to do it, I would suggest better training before letting him assist customers. The computer also would not let my credit card be used to charge the service for all three phone lines. We had to migrate from computer to computer to finish the transaction.
There were several delays when the representative had to call over another person to do something for him on the computer. My goodness! If a computer system and I were as inept as what I experienced yesterday, I certainly would be fired from my job. Also, I am somewhat disabled and cannot stand for long periods. There was only one chair behind the counter in the office, so I asked to use it. If customers are to be asked to wait long periods as we did, there should be some accommodation for them. This was a very disappointing and ineffective interaction with Verizon. I do not look forward to doing business in person with the company.

I am a Verison wireless customer, and would like to get an early upgrade to the I-phone 5 for Christmas. I talked to several Verizon representatives and they all told me that Apple has a rule that they are not allowed to give early upgrades to the I-phone, otherwise they gladly would.
I found this very upsetting that I wanted to upgrade my phone, and join the Apple community, yet you will not allow Verizon to give me a slightly earlier upgrade to your product.
My wireless company should be able to do what they need to in order to keep me as as valued customer. And Apple is preventing them from doing so. This makes me reconsider ever getting an I-phone if Apple service is going to be this disappointing.
Thank you for your time and consideration of this issue, and I hope you think of the many customers that may decide not too join Apple because of this.

Not that you care.. I paid a servise guy,Luis, $ 100 to fix my line. We have 2 lines in our home. mine did not get serviced bc he did not have a ticket to do a second line. I offered him the money, it was fixed but he said there was water in the box across the street and this will happen. I also contacted Rasshaan Woods. He said I could contact him bc his wife worked the call center and she wold get the wrok ticket done.
Well, he also said that the lcable would not be fixed bc they want to push FIOS. Well, the lines are in and we are not offered FIOS!!! We were without phone service for a month after the 10/29/11 storm. It is now spotty and now no service. There is no help fromVERISON only animated messages leading to nothing.\I am so PISSD about not having service. I AM HAVING TREATMENT FOR CANCER AND DOCTORS NEED TO CONTACT ME! If this were you, would you like to be in my situation?
Out of 2 months, we are out of service 6 weeks. Cretiting us is not a bandaid. we need the service. if you can not provide it, we need to look elsewhere. This is a serious situatiojn, you are TOO BIG of an operation to think of your customers.You think only of the money.I am sick, you do not care, shame on you!!! AND I WILL make this known. I jhave contacted you many times, used your"techs" that are worthless, AND paid them to help..go figure..
I thought VERISON was the BEST, It is a BIG disappointment!!

We came to the Verizon Wireless store in Lancaster Ca., because I had a problem with my cell phone service. We talked to a sales representative named Celina. Instead of resolving my problem, she found out I had only one hotspot, and said I could get you another hotspot for less money, then your paying for the one hotspot, and your monthly bill would be less. All you have to do is pay the $50.00 for the hotspot and mail in this $50.00
rebate, and you can use it to pay the bill with it. I said, can you bill me? She said, yes. Then we left. When we took it home the following day, we found out it was slow and didn't work very well. We found out it wasn't what we wanted and we took it back. Celina said we can't take it back without the manager's okay. She wanted to know what was wrong with it, I said it didn't work very well, and it was slow. She refused to take it back, and I had to talk to the manager. I asked to talk to the manager, and Celina said that he was out of the office, but I will have the manager call you. I waited several days, and received no call from the manager. To make a long story short, the manager never called me, and I tried to get in touch with the manager, either he was never in, or they would say he was going to call me back because he was with a customer. I tried to get the person who answered the phone, to make arrangements to take the hotspot back, and they said they had to talk to the manager. We went into the store, to talk to this person named Hugo, and told him we wanted to return this hotspot and he said he would talk to the manager about it, (finding out later he was the store manager) and he would get back with us in a couple of days. We never heard from him. Then I received a bill in the mail for $358.84. We went into the store to return the hotspot and dispute this bill. Hugo said it was over 14 days and he stated why the bill was so high, and said our monthly bill would be $179.00 plus tax. We told him Celina lied to us and said our bill would be less then what I was paying before. When before, it was only $161.00 a month. So she increased the amount of the monthly payment and contradicting what she had previously stated.

I have called numerous of times trying to settle a matter of all my phones my line my husband line and our daughter line. For some reason the phones all three lines will come-on and go-off by themselves all the times dial other numbers we are not trying to dial.
This keep happening and when I call a agent to discuss the matter it's thrown in my face of the agent saying, well we have not heard of any complaints about those phones Samsung bright, but that don't matter about know one else, when other customers call and complain you take the situation seriously , I had two of the agent s to tell me I don't believe that all three phones are doing the same thing that is impossible, so they sent out new recondition phones and quest what it happen again and still is giving us problems.
I know one of the Verizon agents or super is willing to help just keep sending out the same old (RECONDTION DAMN PHONES) I CAN NOT WAIT WHEN MY CONTRACT IS OVER I PROMISE I WILL NEVER DEAL WITH VERIZON CELL AGAIN AS TO WHICH THE COMPANY WANT MISSED OUR FUNDS AS TO WHICH IT WAS TOLD TO ME, IT PROBERLY WAS A SLIP OF THE LIPS, BUT IT WAS SAID, SO THAT MAKE CUSTOMER LIKE ME SAY THE HELL WITH THIS COMPANY OVER ALL, I just wanted to be heard and to see if anything will come out of this.

I have been trying to get Verizon to return an extra payment that I mistakenly made. They first said it would take 17 days. They removed the payment on the same day it was made! Then they said I could expedite matters only if I got a letterhead from my bank stating they would not stop payment on the other payment. My bank cannot stop payment on a transaction that has already posted.I called the next day. I asked to speak to a supervisor 3 times. 3 Times they gave me another customer representative. I finally got someone in the business office. She told me they had to have proof that the funds had cleared my bank. I told her if the funds had not cleared my bank it would reflect so on my account! She finally said she would fix it and my funds would be returned. I call back on Mon. as I still have no money. They tell me it will be another 10 days even though the refund has been approved.I believe they are purposely delaying returning my payment until the end of the month so they can draw interest on it.

I went to the verizon store to get a basic touch phone. The sales associate said you can no longer get a basic phone from the store. You must order it online. I asked so if you look at a phone online without being able to see touch listen to and you dont like it do you cancel the $35.00 restocking fee? The answer is no. I am moving all phones to another carrier as contracts run out. No customer service no customers. $300.00 a month will go to sprint most likely.

I've spent five hours with verizon today trying to resolve a simple phone number change and still no resolution. It seems to me a bit crazy that one of the nations biggest "communication" carriers has no way to communicate from call center to call center and that there is no possible way to track or contact customer representatives who worked with my account. Every time I call, I can't be transferred to someone I've explained my situation to and I have to explain my 15 min story "every" time I call. I had a good impression of Verizon until now and it will take a lot for me to ever gain their business and trust back. It's one thing if someone can't help, it's another when someone says they will help or call you back and then they don't.

First, I am a senior citizen. When I receive utility or any other bills, I review them, and iif found to be accurate, I pay them. I do not scrutinize every line of print on every page. Upon receipt of my 1/11/13 Verizon statement I was astonished to find a $ 604.93 charge for International Calls instead of the normal $ 50.00- $ 75.00. Upon close review, after Specials and Promotions at the bottom of page 3, I found Change in Service and Partial Month in bold print. In calling Verizon Customer Service I learned that the plan had been changed and the call limit was now 500 minutes instead of unlimited. I told the representative that had we known this we would have gone back to purchasing calling cards. In further questioning I learned that the notice was advertised in Need To Know Information of the Sept. and Oct. 2012 bills. I had my Nov., Dec., and Jan. bills in front of me during the call which didn't contain the notice.Unfortunately for me,I never read the notice. She also said they sent emails, which I never received. She said they could issue a credit but it wouldn't be processed. In all fairness to the consumer why couldn't this change notice be placed in the section pertaining to VLD Service instead of being buried on the last page. At least they could have placed an asterisk in the billing section referring you to a pending change. Upon review of my account I was told to expect another $ 400.00 to $ 500.00 charge next month. I feel this is a rip off and definite abuse by Verizon to the Consumer. Although it may be legal, it certainly is not ETHICAL. I believe my complaint deserves consideration. We wish to keep the service, monitor the minutes, and use calling cards once the 500 are used. That is unless VERIZON has another gimmick These charges should be reversed and in the future they inform customers of pending changes in the section of the bill where the charges are placed and not buried in the rear of the statement.

I was suppose to have the movie channels free for three months,only had them for 1 month,and only one 1 tv .They said thats not possible to have it on 1 tv and not the other.I never got the movie channels back,the last time i called i spoke to 4 different people people,i thought i had it finally solved until they hung up on me.I was on the phone that night for over an hour,and i told them that,they didn,t have the decency to call me back.I was suppose to have these until oct. 10th.The last bill octobers even says i had the movie channels,WHICH I DIDN,T. I know when they see that it is me calling they make me wait along time and quite a few times they never answered my, cordless died,that,s how long i was waiting . when my contract runs out i am not going to renew. This was my last complaint,there were more before that.

I am in Killdeer ND., and I have ur 4glte wireless system for my laptop and it wont hold any signal and the system is so slow,, I don't think I am getting my money's worth and I don't think should be paying for something when its not working properly, every time I start doing something I loose the signal and I have to start all over again, I need either to get an break on the monthly fee or get some kind free signal booster from Verizon, Thank you David Poe

I tried to enter into a Contract with Verizon and keep my same phone number and I was told that my phone service with T-mobile was dis-activated and Verizon was not able to activate my service with my phone number. There is no reason fo T-mobile to have cut my services to this as my bills are paid. Please activate this number so that I can continue with the contract change to Verizon. If you need to call me.

My problem started on 11/4/11.When I went to use my cell phone that morning the screen said searching for service. The next day I went to the verizon store to see if they could reslolve my issue. They said they would send me a new one whichthey did. when I recieved it I activated it and found the same problem,searching for service.I went back to the store They looked into it again and after an hour they determined that I somehow recieved another one in a million phone with the same problem.
I just went online to try to find someone who could help. The only person I could find was a sales rep. I asked her to refer me to someone who could help me she gave me an 800 number, well I have no phone hence I could't call anyone i asked her to refer me to someone online she said there was noone to refer me to. I need to state that this is not a customer friendly company, who apparently does'nt care if they lose one small insignificant customer. I sincerely hope that many others like myself see their uncaring attitude towards the small guy. And decide to move on!

Took my iphone to store because it was under warranty and on off button was sticking. Service rep looked at phone and stated yes their was a problem and it could be replaced but warranty was up the week before.After further checking it turned out warranty was not up and they did send me a new phone and I had to return old phone to them. After they recieved it they charged me $199 and stated the one I sent back had water damage. I am upset because rep at store checked phone and never stated it had water damage. It was a minor problem and I would of just kept old phone rather than have to pay $199 for a phone that they now sell for $99. Why do they get to keep a phone I paid for and still make me pay $199 for a new one I would rather return the one they sent me and got my old phone back. And why am I forced to take their word for it that it had water damage when the store rep did not state that was it's problem after he inspected it. This is totaly unfair.

I called Verizon on several ocassions and went throught the terrible phone system that cuts you off before you even get to speak to a human being which is rare with Verizon. I even went on-line to the chat that was also terrible. Are there any human beings that work there. After finally punching random buttons on the phone out of frustration I finally got a human being. I asked them the change my package because paying $200.00 month for TV was not in my budget. Well we went through the packages and finally got the bill down to something affordable SO I THROUGHT.
Well I get my bill for a WHOPPING $600.00 WTF!!!!! Direct TV is intalling my dish tonight. I'm so disgusted with Verizon I can't even speak to them to them to find out what happended and what charges they added to my bill when I took some of the packages off. Worst customer service ever!!! Worse than Comcast...geez. Even went to their satellite office in Bowie, MD and they were useless, they directed me to the phone to call customer service.

My husband recently decided to switch to Directv & verizon, triple play. things were going ok, until last week when the tv sreen had a pop up stating that a wireless device was detected and we needed to insert the key code. We looked at our wireless router and got the code and tried to insert it and a screen came up saying the code was invalid.
On Monday February 18 I cslled Verizon tech line explained to technician and he proceded to instruct me on changing the key code and said that should resolve my problem. Because I trusted that he had resolved my problem I did not procede to install the key code while he was still on the line, and since it was almost supper time I figure I would wait till later to do so. I own an I pad, and later that evening as I tried to access my e-mail, I was told that I had no internet.
At this point my I pad no longer recognized the wireless adapter. I tried to install the codes in the tv and that basically told me that he codes and the router were invalid. , thinking it was directv, called them to help me and after two hours on the phone, the said to call verizon.
I called verizon, I spoke to a gentleman, who after an hour of trying to fix the problem he told me that I needed a computer specialiist to fix the problem, and I told him I was not about to pay for a specialist and he no, he meant I should call apple to come and fix the problem.
I am sorry to say that at that point, I told him thank you and that my thought was that the service people manning the lines were totally incompetent. I tested my I pad and it works perfectly well everywhere else except in my home which tells me that it is a router problem, I called verizon again todat and told them I wanted another router and a serviceman to come to my home so that we can resolve all issues and Mary or Marie, said she was not authorired to dispatch a serviceman and I askedd to speak to a servisor who kept me waiting for a good 15 minutes before he picked up, and as I waited I decided to go on line and as I signed in, it took me to a screen that said that my verizon email was the one that I used with my former internet carrier.
I asked the supervisor about that and he said we had given it to them, that's not possible because whenever we were asked for another address we declined and besides why would we give an address that was going to be cancelled when veriaon was installed. I did however, have that address listed with my personal account with verizon for my cell phone which is something that was never disclosed to verizon or any other representative. I feel that my privacy at this point has been compromised and that verizon does no longer adhere to the high standards that i always believed it had.

While trouble shooting a problem on one phone, they entered another line and deactivated it without permission, and then lied about doing it. They were very unknowable, and didnt know the difference between a 3G and a 4G phone. Didnt understand a SIMS card, that a 3G phone doesn't take a SIMS card. The manager and the other employee of the Tiffin Ohio store were very rude and repeatedly lied to us about doing it, after they were shown what they did wrong. And never apologized about anything.

I am extremely upset with Verizon. I have been a VERIZON EMPLOYEE and customer for many years. Let me start by saying that back in December 2012 my husband Droid incledible 2 stopped working. My husband returned the phone via United States Post Office in Garland Tx the Main post office where he works. The phone would not hold a charge and can not be used so I went to the Verizon store and got a replacement the next day.
2 weeks went by and my husband dropped the phone cracked the screen and you were able to use it but could not see who was calling or could not see the text due to the screen color being distorted. Went back to verizon store and another phone was ordered and I received the next day. My husband returned the phone in the same way as the previous phone.
Verizon received one phone but not the other. I called in January to dispute this charge $487. This was including the taxes that were billed to me. The representative notated the account and was real helpful at the time, the next month came and I received a call from financial services and I explained I am disputing a charge and all the representative were sympathetic and willing to help.
However the 3rd month rolled and same thing called and spoke to customer service which informed me that that ESPN number was found on someone else's account and a credit should appear on my bill, wellfinancial services called me because customer service and financial services do not communicate the dispute. This person Carolyn informed me that she could not hold my account until I give them a tracking number and I had to call customer service myself and get the tracking number, if I did not do this they will disconnect my service. Now I am on a transplant list so therefore my service can not be interrupted for no time.
I am permanently disabled even though I am still employees with Verizon I am on medical leave. I explained that the esn# as I was told is on someone elses account and has been located, however since I do not have a tracking number thru the post office due to my husband working there and shipped it from the main post office he was not issued a tracking number. However the label had Verizon's information and my information.
Now they informed me I must pay the total amount so my services would not be interrupted. I asked to speak to a supervisor this representative informed me I had to hang up and call back she could not transfer me to a supervisor, but she was more than able to transfer me to customer service. Which I spoke to the representative which informed me that she couldn't help me.
She saw the notes from day one and the remarks that the esn# was on someone else's account, then she inplided that I could of sold the phone or given it to the person that activated the account, but was not able to give me any other information. I have never worked for anyone which accused me or implied that I sold the phone or gave it to someone else to avoid not paying my bill. I am not only appalled by the accusation but disgusted that an employee for 18 years would get treated this way.
I do not have this useless phone that do not work, I do not know how to refurbish a phone to fix it then to sell it or give it anyone else. I am filing a formal complaint and also contacting the courts to file a motion to take my company that I work for to court behind this matter of $487 . How can I tell anyone or refer anyone to verizon when I am stuck paying for a phone that I returned, to avoid interruption of service due to my terminal illness?
There is no way I will ever refer anyone to do business with Verizon. I am ashamed to be an employee that would do such a thing. I am filing a claim to get my money back, if I do not get satisfaction or no response I will go to my local news and inform them of your employees implying that all of this is not true. Sincerely Lady Fisher Verizon Employee.

went to verizon website for a smartphone, was redirected to wirefly scam for cellphone thru verizon, got the so called smartphone, found out in my area no promise that a smart phone would work in my home in SC, wirefly says 30 day guarentee, found out the hard way verizon says 2 weeks, sent the first smartphone back to wirefly they suggested maybe fault of phone itself, got the second phone tried 24 hours sent back due to same results, finally got in touch with verizon tech, there responce was they had several complaints in my area due to service issues with smart phone.
used the phone for less than a hour got a bill for 369.00 dollars got that bill down to 115.00 dollars, got the runaround the entire time, paid them 15.00 dollars was going to pay as prompt as they treated me now I have a collection service calling me, HMMM, I would NOT recommend verizon wireless for anything, I have a broadband card with verizon going to cable modem asap, STAY away from Verizon wirefly scam all the way.

David Richardson
from Tulsa, OK
Got a phone I never ordered from Verizon. Received a phone fraudulently in November, contacted Verizon fraud, to investigate, sent me a return box. Now I'm being billed for a phone I never ordered, plus do not have I sent it back and they wont zero balance the account, unless I get a police report filled out and sent to them. More hoops for me to jump through for something I never ordered or wanted. I will never be a Verizon customer after this experience.

judie powell
from Avenel, NJ
It seems I was unhappy about my current bundle with another company.. Decided to go with Verizon. Direct tv for my t.v... Then told to add Verizon for my phone. Which after two weeks of this was then told fios is not available for my area.. Can't understand this since I spent hours and days with different representatives of Verizon.. Then to be told there is no waiting list to get it..Its the luck of the draw when you call for it. Which means I would have to call every hour on the hour to see if there is room on the grid... This to me is totally wrong. Can someone help me with this problem. I have been a loyal Verizon wireless customer for years.

Valerie Reuss
from Rochester, NY
Verizon customer service told me that virgin mobile would contact me regarding an individual who has used my name and stole my son's phone number by using illegally gotten information to have the # ported to your company. We filed a police report and are waiting to hear from the Department.

I was offered, explained and requested a plan , only to find out on my new bill that I did not get that plan – and now told its to late to get plan ., plus its not a good plan for me anyway. I was offered one thing and set up for something else
I feel duped. I did not authorize 60 loyalty plan , I don't want it , I should get what I was offered on that date. My Verizon notes show a promotion plan offered to me on 2/26/14
So I feel frauded because I was offered one thing and just now offered nothing but excuses and apologizes.

My wife and I just got new 5c I phones after having t mobile for about 20 years. It seem that we lose our signal and get cut off in the middle of a conversation. We went into the Verizon store at the airport center dr in Jacksonville Fl to try and get some help. The employee was as rude as can be and would not even look at the phone but all he tried to do is sell us an adapter for $250.00 to increase the signal. If we had known that was going to be a problem with Verizon we would never have changed. If the gentleman would at least have spent some time and explained things to us or at least really listened about our problem. He said there was not a tower close by and because we were so close to the airport we would get BAD reception. Not very good representation for a company. Please can you try and help with our situation. 

I contacted Verizon in regards to my malfunctioning iPhone 4. After hearing the complaints and them testing i was told that I could send someone directly to the store to get the phone and to put the old one in the mail. Upon that person arriving, nothing had been entered into the system. This started approximately two and a half weeks ago. During that time span I have spoken with over 15 Verizon employees as well as writing this complaint. i would like you to review all the things that has occurred, and with the seriousness of sharing my physical condition I feel like this should have been taken care of immediately. Please contact me as soon as possible.

I had Verizon Internet in Virginia. When I terminated the account, Verizon continued to charge me phone line support. I applied for a mortgage loan and saw the collections on my credit. I attempted to resolve this many times. I now live in Texas which complicates matters. I could not get it resolved and hired an attorney. He suggested I pay the $99 plus dollars which I did not owe just to get it off my credit. I did that. About two weeks ago, I have yet another collections agency contacting me about this paid bill.
I mailed them a letter plus the BOA bill payment receipt showing the payment and date cleared. I sent the same information to Verizon Dispute resolution manager at one Verizon way in Arlington Virginia but the letter was returned as "unable to forward". I have already paid a bill I do not owe and certainly don't intend on paying it again.

This store agreed to swap an AT&T equivalent phone for a Verizon phone at a 120 dollar credit. The AT&T phone was in mint condition and had no issues. All went throufgh as planed. After sevral days of use and playing with the phone I'd looked to discover that it was an 8gig phone where the AT&T phone was a 16gig unit. I returned to the store to question this and request an equivalent 16gig replacement. The young lady ( a stretch to call her that ) said that there were no prepaid I-phone 4's that were larger than 8gigs and that I basically should have checked before signing on and that my old phone was already turned in for disstruction and could not be returned. Again I complained about this and simply said I'd rather have my money back if I couldn't get an equivalent phone. Upon stating this, they simply said there was no way to give me any money back as the purchase was for a gift card only and that also this should have been discussed with me in detail before purchase..yet it was not. Now i'm stuck with the forced purchase of someother of your product through this scam. I'm very disappointed in your willingness to engage in deceptive practices to gain customers. I, for one, am not all satisfied with how Verzon conducts itself and will do my best to warn people I know of your deceptive behavior. I will also forward my concerns to the Federal Trade Commission to lodge a complaint against you there, hoping that this kind of treatment stops soon. You're a discusting group of people bent on gaining market share at the cost of good custmer satisfaction which is unfortunate because it doesn't really have to be this way at all.

george bacigalupi
from Oakley, CA
I went in to my local store and had the worst customer service by a manager and an employee that I will never be walking into another Verizon store. I was deceived and lied to several times. I was added another sub account and whole separate plan that I NEVER agreed on, wanted, was explained or mentioned. Now as I get a bill I been in a 2 month fight to get it straightened out and taken off. Manager refuses to disconnect line and says if I do I have to pay a early termination fee now on a line I never agreed to. it has been a very very frustrating time trying to deal with Verizon. Please contact me at 650-922-9258 if you can help.

Nancy Reynolds
from St. Marys, GA
Want to cancel the contract on my tablet. Contract is up on 9/22/17. I am told that I have to wait until 9/22/17 exactly to cancel or incur a hefty cancellation fee. What if it is not possible to reach you on 9/22? There are two major hurricanes coming up the coast, I may have to evacuate. I am 71 years old O may be sick or have an accident. Why can't I cancel today effective on 9/22? This is reminiscent of the old book club scams. They are illegal and I am quite sure that this is also.
Nancy Reynolds

Toni Norman
from Fort Washakie, WY
I paid for prepaid services on 8/25/2017, My cellular data would not come on. I call on the 8/25, 8/26, and it finally went on. Yester day 8/29 my phone could not get or receive calls and no cellular data. The customer support is now saying 3-5 days for service, with no further explanation.
I'm very upset that it should take that long.

James Lane
from Pittsburgh, PA
My service went out on sunday called for a tech to come to my home and fix the problem. I was told because my service was needed for medical
reason that someone would call Monday between 8 am and 11 am. No one called so at 10 am I called again and was told someone would get in touch with me by 2pm. At 2:30 I called again and asked to speak to super viser at this time I was promised that someone would call by 5pm .
after 5 I called again and talked to don McIntyre who had me speak to Scott fisher. it was now explained to me that it was to late to get someone
to my house. 6 times I was lied to, they knew at 10 am I was not going to get any help. Scott aplogised several time he said Tuesday he would try to get someone out. Is this the way Verizon treats its customers, with lies and false promises. I waited all day and never once did I get a phone call !!
my account # is 7248631768322.

Joseph doherty
from Middletown Township, NJ
I cannot understand why i can't get verizon fios in leonardo new jersey where i live. My sister lives on center avenue in Leonardo and she is able to get FIOS tv. I am unable to get this service, even though i live less than a mile away from her.Why not wire the whole town so everyone can get this service.Verizon made an agreement in the 1990's to wire the whole state with fiber optics, but they got out of their commitment.

John B. Trickel
from Bristol, PA
I just got off the phone with Verizon Fios Customer Service Department. I am very upset over the early termination fee that they are trying to charge me. I have been using them for a long time. I do not recall ever agreeing to a 2 year contract. I am thoroughly disgusted with this company. I will never use this company again!

Hello this is Steven Petras #4058 I would like you to take into consideration that I have been trying to order the specific phone for over three months I started in October with A-1 Wireless they were unable to complete the transaction due to incompetence. It seems they placed the order and while I was waiting for it I checked in on it and the order mysteriously disappeared in the system. I then contacted Verizon to help me with this issue you ordered the wrong phone and send it to the wrong address.
When I went to retrieve the phone. They wouldn't give it to me even after I showed my identification which clearly stated that I was the owner of the package. After having to get the police involved I was finally given my phone. After opening the package realized it's not the phone that I ordered. I'm pretty sure you can go back and listen to the recording. It would show the iPhone 7 Plus 256 gig in jet black ones ordered. I'm not sure why it would take this long to get the correct phone in the hands of the customer.
All the while my wife is in the hospital in ICU. I feel that as a customer I went above and beyond what would be expected in order to obtain the correct device. At this point I would have to ask for some kind of compensation for all my wasted time and frustration. I would like this case to be reviewed thoroughly as to why I should even continue my service without being respected and treated fairly.

Patricia A. Sturgeon
from Norfolk, VA
I have been a loyal customer of Verizon since long before they were Verizon. My first phone was with AT&T under mine and my first husbands name. I never missed a bill and there were never any problems. Then when I remarried years later I've had my service under the last Name Sturgeon and I have been at this address for over 20 years, with no problems. Last week I called and had to make some changes in my service and I dropped the in home service that was costing me $11.99 a month and I just have to trim all of my bills as much as possible.
I was assured that a technician would be at my house today Nov. 29th, between 8am and 5pm. Verizon even sent me an email saying they would be here between 1:30 and 2:30 or at least inform me via email of their progress. Needless to say no one ever showed up and no one bothered to email anything. But early this morning my phone went out and all it says on caller ID is no linw. There is no dial tone, nothing. When I called about that I was told it would be Dec. 1st before anyone could get here.
Now I am alone with no phonw at all. What gives. I've had this phone in this house for over 20 years and now all of a sudden I say I'm dropping a service ( that covers inside repairs) and my phone goes out. And you are sending a technician to fix it. I mean it does seem kind of strange don't you think? And I have to wait until the first of Dec. This just isn't right. If you wish to contact me you can do so by email, since I have no phone. Also when are the rest of the changes going to be taken care of?

Amber Blomquist
from La Crosse, WI
I am being harassed by one of your workers while he is working. Eric Hodgins has sent me hundreds of abusive in nature text messages while at work. He also is using drugs and drinking a lot, and I think that has a lot to do with his actions. I will not be coming to this Verizon location (Onalaska, WI) ever, and my company is switching cell phone providers because of this being allowed to happen in the workplace. I am afraid to enter the store for fear of how he will act, and I think it is very unprofessional to not drug test and help employees who are struggling with drug addiction.

nina kay
from Chicago, IL
called 11/9/16 to set up service tech to install phone service, was told that it would be 11/17/16. 11/17/16 no service person came. therefore called the 800- Verizon (which is a horrible system), got transferred 3 times, spoke to a "joe" who stated yes there was an order for a service person, but the order was submitted incorrect.
Therefore needed to wait another week, but didn't give me a date or time, and transferred me to "sales" to see if they could expedite the service call. the person I spoke with (sorry I didn't remember the name, very upset at this point). who literally gave me the run around and said that "no" it can be just turned on remotely, and that "they" would call be back around 5:30pm to check. guess what no call, I believe he only said that to appease me, knowing that I still needed service and still would have to call back the next day.
Today I called the lovely 800 Verizon number and got disconnected, had to recall and put back on hold and be transferred 2/2 the person on the line stated it was out of her scope to assist with setting up a service call. I was transferred and spoke to a "mike" who seemed to be able to assist. guess what. I have to wait till 11/13/16 to be able to have the service person come and set up the line. If there was another option for another phone service, I would have gone that route versus being submitted to a run around.

I have been a customer since 1997. I have always had good service up until I started receiving my bills in June, July, and August. All of a sudden our data usage sky rocketed. So, right away I called and spoke to one of the representatives and he gave me a list of things to do. I have 4 iPhones on the plan. We had done everything the was requested. But yet our bills are $100.00 to $200.00 dollars more a month than the normal amount of $240.00 to 260.00.
I called again the next month because our data usage had gone way over again (even though we shut down pretty much all of our apps like the first rep. suggested) This had happened 3 to 4 months in a row. Each month I would call Verizon asking for a explanation. They could not answer me why. In the previous years we had only gone of data usage maybe twice. Again no explanation why. Also, during the calls, the rep.s had offered me a discount, which at the time I really appreciated.
I would then get a e-mail stating the amount I was to pay. So, that is the amount I had paid. This had happened each time I had called. Then the succeeding bills would have the amount discounted ( the difference between the e-mail amount and actual bill) added on the regular bill. I couldn't understand why I kept getting overcharged when I had paid the amount that the e-mail said to pay. Very frustrating! Now for the 2 to 3 GB of data that we went over each month will now cost me about $400.00
It seems to me, that from my readings, that this has happened in the same months to other people as well. My contract is up next month. Maybe it is time to jump ship?

Robert Behr
from Gaithersburg, MD
I have a serious complaint about Verizon. I have been unable for 2 days to receive my messages which are on my telephone in spite of several calls and a visit by a Verizon service person. Verizon has been unable or unwilling to understand my problem. Verizon has repeatedly failed to explain to me why they can not help me to be able to receive my messages which are stored on my telephone.
When I activated my phone I hear the typical tone which indicates that a message has been stored but when I called Verizon no live person answered me with instructions how to retrieve my messages.
Verizon finally agreed to send a service specialist to my home who fixed my telephone explaining that he had fixed the problem so that I would see a flashing red light indicating that I have a message. I would have to click the red light and my message would be available to me. I called again but received no help.I then received a call from a Verizon person named Jim who said since I have no mail box my messages could not be delivered. When asked he said that I was not qualified to establish a mail box.
Bottom line--- I still do not have my messages. Request your urgent help. Please contact me asap with positive help.

John Kramer
from Oroville, CA
Over the past 3 months, Verizon keeps placing a 7.99 charge on my bill claiming the charge was due to a purchase from Google Play Store. Once again this morning my phone woke me about 1am with a notice from Verizon that I had made this 7.99 purchase again. Once again I am going to have to call Verizon to get the charge removed. I am seriously considering getting a new phone service. And I think it would be nice if the Federal Trade Commission would look into this matter. I have no doubt Verizon and Google are probably making a lot of money making fraudulent charges on peoples cell phone bills.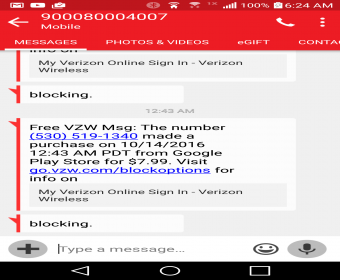 Mercedes Vargas
from Fresh Meadows, NY
I ordered my new iphone 6s plus on 09/16/2016. I paid $89 in taxes for the phone. The phone was to be mailed to my job however, when it came time to pick it up from UPS, I was unable to because I did not have ID with my job address on it. I called Verizon that evening and was told that I could re-order the phone, pay the taxes a second time and when they receive the original iphone 6s plus, they will refund me. The new order for my phone was made on 09/22/2016.
On 09/27/2016 I received a text message to call Verizon and I did. My second payment did not go through and I had to provide a credit card for the payment of the taxes. I paid and the phone was shipped and delivered to my house on 09/29/2016. I've called Verizon regarding my refund and was basically told that they didn't know anything about a refund. Apparently, a "notation" was never made.
I'm getting the big you're out of luck when it comes to the $89. The young lady I spoke to said I would be refunded $25. I pay too much money to Verizon as it is. I want my refund.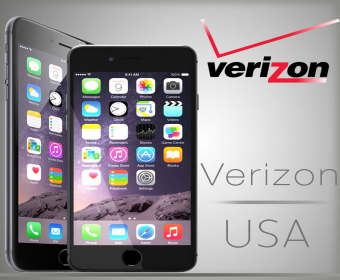 George Hampton
from Mullica Hill, NJ
Went into Verizon store at 269 north broadway, RT 49, Pennsville NJ. There were 2 salespeople waiting on 2 customers. There was one customer ahead of us and one customer left. The salespeople never acknowledged us and let the customers chit chat for almost an hour. When it was finally our turn, we asked why and were told he had to talk to the customer and if it was you, your wouldn't mind. Very poor service and management. Will never go back there or tell anyone to use that store.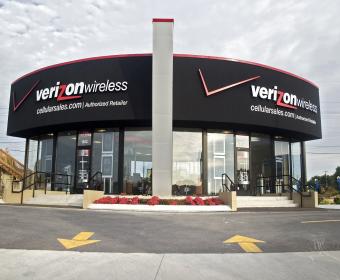 Howard
from Philadelphia, PA
Moved to a new condo and wanted internet. I signed up for service with Verizon. I had a written confirmation of an installation date and time. I received my router in the mail. 2 days prior to the installation date I called to confirm my installation time and day and was assured they would be there as scheduled. No need to tell you what happened next. They were scheduled for 8:00 A.M. - 12:00 P.M.
When no one showed up I called at 12:30pm and was told there was no appointment confirmation, so they never showed up. I was so upset after taking time off work, I just hung up on the service person. P.S. This was 3 days ago and they have made no attempt to contact me. So here I am sitting at Starbucks using their WIFI.

Elaine
from Northampton, MA
I purchased an iPhone 6s on Sunday, September 4th, 2016, from the Verizon Store on Boston Road in Springfield, MA; as a first time user, I registered for a much needed workshop. However, within days I received an email canceling the workshop without explanation. I called the Boston Road store for guidance on how to re-schedule a workshop. I spoke with Edwin who said someone would call me the next day to set up a one-on-one workshop. He emphasized that this one-on-one class would be even more beneficial than the class workshop.
The next day no one called so I called the Verizon store at 5:00. I asked for Edwin and this time he provided another and different answer from the day before. I was told that my request was passed along to others who were now going to "reach out" to me next week. Edwin kept talking about the new release but I kept going back to my needs and the class Verizon had promised at the time of purchase.
Progress was not being made so I asked to speak to a Manager and Dina, who identified herself as the Assistant Manager, came on the line. Dina was in defense mode and her tone was that of someone who thought there was a conflict requiring confrontation. I had to stop her and ask her not to interrupt in order to "hear" that I was looking for a solution and not a confrontation, a re-scheduling of the promised workshop. Dina, like Edwin, kept talking about the new release. Again, not the reason for my call. She encouraged me to try Apple for workshops and willingly said I could return the purchase for a full refund. (With a $35.00 restocking fee.) Dina had a self-imposed argument to "win" and I did not understand her approach to customer service.
From Dina, I asked to speak to the next person higher up and Paul came on the phone. After hearing again about the new release date, I left it with Paul that he would try to schedule some time within a week or so for my class. I gave him my available dates and asked for the corporate telephone number. For a communications company, the communication was poor indeed. I have a phone I do not know how to use. I have spoken to three people all of whom were unable, or willing, to find a solution to address the promise Verizon made to me. A class. A simple class. I plan on following up with corporate as well as filing this online complaint.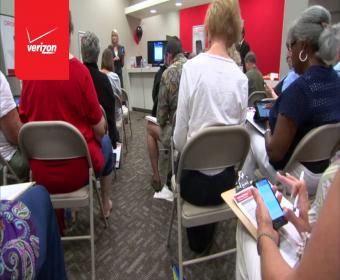 This has been going on for two years. I am constantly bombarded with emails for a customer who is not me!! I have received his bills, know his address, his phone numbers, how many people live in his household, how many phones he has etc. I have called and called to advise Verizon they have the wrong email for him. We have even called the customer. We receive an invoice for his new phone and called who sold it to him. He said he would take care of it. Today Roger got a new Razor phone. How do I know, received the email. So frustrating!

Cecilia Ventura
from New York, NY
On August 6, 2016, I called Verizon in order to remove the cables hanging in front of my house. In addition to remove the cable boxes and rewire in the back of the house due a contractor is repairing the front of the house. I just bought the house and I had in mind to get Verizon as my cable company but after all I went through with your company it is out of my plans. Verizon gave me an appointment for the next day in which the technician never showed up. I called Verizon again and the repair department gave me another appointment for August 8,2016 and the technician did not showed up again, then I called Verizon and the representative told me that the technician said he did not have access.
I informed to the representative that the technician never showed up because I was in front of my house from 8:00am to 5:00 with that heat waiting for that unprofessional and irresponsible technician. Then again I called Verizon the repair department gave me another appointment for August 13, 2016 between 8:00am to 10:00am and I was waiting there since 8:00am. The technician called around 8:00 to confirm the borough, but he never showed up. I called Verizon, the employee said the technician will be there before 12:00pm and i said okay.
He never showed up but one of the repair department called me before 1:00pm stating that the technician said he went to my house at 8:30am and there was not access. I was so angry and I told the representative that I don't want to know anything else because I was in front of my house since 8:00am. How is possible that those technicians play with the clients in that way and Verizon allows them to do so. It is shame that a prestigious company like that plays with a human being and don't get reprimanded. I'm really disappointed from Verizon and I do not recommend it to anybody. this was a horrible experience for me as a professional person.

Gaetano DeNardo
from Springfield, MA
We went to the Verizon mobile phone store at the Engleside Mall in Holyoke MA. This was in late June 2016. We asked for information on a phone that we can buy minutes of call time without a contract. We were told that they could do that. We bought a phone and paid thirty dollars for the minutes. We were told that when the minutes available got low we could purchase more time and carry over any extra time. We traveled to Boston on Saturday August 6. 2016.
Just outside of Boston I called my son to let him know we would be at his home shortly. A recording said that we were out of time. I could not complete the call. On Monday August 8, 2016 we visited the Verizon phone to see what happened. They said that the money we paid was flipped over to a thirty dollar a month plan and that they would investigate this. We decided that we did not want the phone and received a refund on the phone, however, they said that they could not refund the thirty dollars.
We used less than 7 minutes of time on the phone. Even though the customer service rep was courteous I feel that we were taken advantage by giving us wrong information about buying minutes. I fell we should receive a full refund of thirty dollars.

pam summerfruit
from Poway, CA
I have been with your company for approximately 30 years and have never been so upset as I was last Friday, 7-22. I contacted your online chat service center for help. I purchased 2 phones on March 26, they were the BOGO Samsung phones, at the time of purchase the representative told me that I would receive a $600 visa card for the promotion, he said it would be mailed directly to me within 90 days. I waited more than 90 days and never received it, the representative from the online chat said that there was no problem and give me a code for the rebate center, it wouldn't work so she gave me the number of the rebate center.
I called them, a representative answered, she obviously had a language barrier, after talking to her, she transferred me to another representative, by that time I was upset, I then explained my situation for the third time, he told me that there was nothing he could do for me because the promotion had ended and he hung up on me! I was never told when I purchased the phone that I needed to go online and put a code in. I feel that I have been lied to and mislead, I would appreciate a response to this email.

Beverly Southard
from Mount Holly, NJ
I decided to file a complaint, I have had service with Verizon , and been a very happy customer, up until it was time to renew my services with Verizon. Upon calling to renew what services I had, I was told they couldn't offer me the package I had and my rates would go up, I told them I had no choice but to go back to Comcast which I was not happy about, which is what I did. Whats upsetting to me is I get a offer from Verizon to come back offering me a 3 year contract for the exact same price I was asking for and a gift card included. I am now under contract with Comcast for 2 years.
Why was I not offered this to begin with,and if you did offer this to me at the expired time I gladly would of excepted the 3 year agreement without any gift card. You are loosing many customers because of this problem. We also have Verizon wireless and pay a great deal you mean to tell me u couldn't work out a deal for the same package, don't you realize for what u pay in advertising and mailing alone why not save money and make the customers u have already happy that would stay with you and who does pay on time.

Pamela Earland
from Philadelphia, PA
I am a retiree from Verizon for many years. I have had Verizon services for landline phone, cell, FIOS. Now I just want to terminate one line (267-512-4545) on my Verizon wireless account which is still under contract. The phone cannot be fix and not due for an upgrade. I understand there is a termination fee for early termination however I consider myself a loyal customer and keep all Verizon services current and up-to-date.
Verizon is the largest telecommunications company in the United States and beyond. Please, I am asking Verizon to waive this one-time termination fee for this line, I still have two Verizon mobile lines on my account. Verizon prides itself on community and consumer commitment. It will be greatly appreciated if Verizon would see it in hearts of hearts to waive this one-time termination fee. I will be anxiously waiting your response.

Karen Buckland
from Holley, NY
I was a loyal customer with Verizon for land line services for over 34 years and Verizon Wireless for more than 8 years. On March 30, 2016 I changed to a different wireless company since I was so frustrated with Verizon's lack of service in my area. I had my numbers ported to the new company. Then I receive a bill from Verizon Wireless for March 19 to April 18. I agree that I owe for Verizon services from March 19 until March 30 - when my wireless number was "ported" to the new company. I do not agree with being charged from March 31 to April 18 for services that I did not have.
I have called Verizon Wireless on 3 separate times trying to explain this -- no one listens. I am not paying for services I did not receive. I am frustrated with Verizon's constant calls to pay the balance of the bill that I do not owe.

Thomas Bargowski
from Winchester, MA
On screen program guide had incorrect movies listed several times this week in the Boston Metro market (Winchester MA). Two SPECIFICS of many. TCM Saturday Morning June 4 time slot for 4 AM Movie listed was "Foreign Affair" with actual movie shown "Days of Wine and Roses". TCM Wednesday Morning June 1 time slot for 3:15 AM Movie listed was "Children's Hour" with actual movie shown "These Three". Whoever is programming the TV On Screen Guide needs to pay attention to the job assignment given, and to be held accountable.
Also, Verizon places barriers in their Contact Us list when a customer wishes to report a complaint. Dropdown menus put the customer in a circular loop never getting to the correct place. However, most aspects of the FIOS, Internet, and land-line, etc are outstanding! This complaint is one of frustration with the incorrect listings, and the inability to report the problem.

Shannon
from Huntsville, AL
My complaint is on behalf of the employees that you employee. I am the wife of an employee that works in a retail store. It absolutely shocksme at the number of hours that you require your employees to work nights and weekends. I have never known a company to care so little about the family aspect of an employees life. My husband only started with your company because there were no other companies hiring at the time, and it was detrimental to our family that he had a job, and income. He was promised that he would be moved into a position (business specialist) that would better accommodate family life (Monday-Friday 8-5), and his court ordered visitation time with his children, but that has yet to happen.
We have been on the brink of divorce because the managers refuse to work with him on suitable working hours to also be able to support the needs of his family. We have started losing court ordered visitation time with his daughter because of the hours he is required to work, keeping him from being able to have the visitation time that he was awarded through the courts. If this continues to happen, he will lose all rights to his child all together, due to the number of weekends he has had to forfeit due to his work schedule.
The managers that make the schedule don't seem to care. He is scared that if he says anything or complains, or asks for a better schedule, that he will be fired, which is sad all together. As more and more companies move their work hours to accommodate their employees needs and family life, as other companies are seeing the importance of family, we notice that Verizon is doing nothing in regards to family, except for your customers cell plans only.
You want to send your employees out of town for training, taking a vital member of the family away for days at a time, or inventory, that keeps the employee at the store until at least midnight, and most cases much later than that. Then they want to tell the employees that they have to go to "team building" events at places like the bowling alley after store closing hours, or that there is a Christmas party, but for employees, like Verizon has not already stolen enough personal/family time from the employees, but any event that encourages the employees to bring their families.
This is a very important matter if you plan to hold on to excellent employees that are selling the crap out of your products, and that care about their job and actually want to come to work for you. At this point, you now have at least 1 employee that plans to seek employment elsewhere, where family and family time are actually encouraged. I get it, you are retail, but come on, at least act like you care about your employees.
I have seen recently on social media how many other Verizon employee families are fed up with the lack of family time due to the schedules that you give your employees. You want to maximize open store hours, then maybe you should consider opening your stores at 8am and closing at 6pm, at the very latest, or at least listen to your employees when they are about to lose all rights to their children due to the hours that you are requiring your employees to work on nights and weekends.
Thank you for taking the time to read this. Hopefully changes are in the very near future. I cant see how the complaints that I am seeing are helping Verizon as a company.

Judy Cagle
from Laurel, MS
My husband and I were in the Laurel, MS store on 4/6/16 to obtain a new phone. Loud rap music was playing in the store. While this is not my favorite music, I have learned to tolerate it for short periods. The particular song playing used the F-word several times and also described what black people would like to do to white people. The employees of the store. We did speak to the manager (who is black) and they turned the station. This is very inappropriate music for the business setting. I have been a long time customer, and I am also a stockholder in Verizon. We left without a phone and are rethinking our loyalty to Verizon. Surely this is not the image you want for your store.

sandra piedra
from Fairfield, CA
I went to Verizon store in Fairfield, CA on 1586 Gateway Blvd yesterday 4/5/16. My new phone died after 3 months so I got a new one in the mail and went to this store to get it activated. My old phone needed to be surrendered which I have no problems with. I wanted to leave it in the store but John gave me a hard time and an attitude about shipping it via UPS. He would not help me with this and I explained to him it made no sense to ship it when I can just leave the phone with him. Horrible customer service. I will now go complain on yelp and others. Thanks, but once my contract is up, I will be changing carriers.

Rich McFeely
from Grand Island, NE
We have been inundated with calls which belongs to Jamie Bond. He is a fugitive from justice with outstanding warrants and owns a smart phone recently put back in to service. Whenever his wife disappears, his former whole community including fabricating names and phone numbers in disguise become apparent. We have a business and have been harassed daily all day including her families throughout the United States. Police do nothing. You guys gave this guy a loaded weapon which he abuses and accuses people to the point that we can't conduct service. I will see if the State Attorney General can help interfere with his Verizon service. Many families are scared of his threatening calls and he has acquired an app to disguise his number but we all know who it is. He is not giving you guys any P.R.

This week I went in to pay my bill and asked for the sales associate to help me review the bill as I couldn't understand why it was so high. We have a family plan with 12 gb of data, so there is no reason to go over this. When the associate looked over my bill he kept asking about a number that I did not recognize, while digging around we realized that someone was on our plan that we did not know nor did we authorize to be on there.
After speaking with a very rude associate named Katie in the fraud department we were informed before Verizon would help us with the issue we had to file a police report. So we did this and provided them with the case number, only to find out that even though we have been paying for a strangers phone for 15....yes 15 months at $45 dollars a month Verizon only wanted to credit our account $280. His phone alone for 15 months was $600 not to mention that every month he made the bill go over for using to much data.
So we were charged crazy amounts of money for this! I am so upset and have contacted a lawyer.

Sherry Facteau
from Plattsburgh, NY
In July of 2015 I purchased an LGG4 phone on the payment plan. Phone was $600. Yesterday I went in to change phones because I did not like the LG and they had deals going on the Samsung and also a trade in policy. This LGG4 phone was only worth $130 for a trade in? Seriously? Its not a year old. I paid off the balance of the phone and switched to a Samsung and am now paying monthly on that but if Verizon does not send me a check for at least $170, half of what the phone is worth, then they lose a long time customer and I will let everyone I know know.
This is crazy. Was supposed to get up to $300 back on trade in but customer service rep unable to tell you exact amount until new phone purchase and transactions run through - how convenient, not for me or for her but sure was for Verizon. I could have and should have backed out right then. Verizon you need to make this right. My next complaint is to BBB and then FCC.

John Dwyer
from Fayetteville, NC
I switched my daughters phone from sprint to Verizon on 1/8/16 (adding to my account) and got an phone 6. She turned her old phone in on 1/21/16 and received a credit of $23. I submitted online for reimbursement of the sprint $180 cancellation fee on 2/15/16. This included both required documents. On 2/17/16, I received an email stating it couldn't be processed. When I checked status it stated invalid and the email or receipt for old phone turn in was not submitted. I contacted customer service on 2/19/16 and resubmitted both documents vial email to switch resubmissions. I received email confirmation that it was received. Today I checked status and it says invalid again due to needing email receipt for old phone trade in. This is now over 60 days since I purchased the phone. I expect immediate satisfaction.

Lyna Havalda
from Grand Blanc, MI
My bill kept going up and I was eventually told you are screwed and to ride it out. Paid for a phone that wasn't used for almost 3 years. 6 months later thought it was over and is now on my credit report. Overcharge, late fees, not allowed to upgrade my phone. I have also filed a complaint with the BBB. I was treated terribly by staff and supervisors on several occasions. This company has no idea how to treat a customers. I was not allowed to use a discount thru my employer. I have found other coworkers that have had the same experience. We are discussing our options if we ban together as a large group.

Giuliano Farina
from Union Township, NJ
I had called in to complain about the price of my bill. The woman I spoke to provided me with two loyalty discount options I called back and asked the associate to see if their supervisor would be able to grant me both loyalty options since I've been a loyal customer for over 10 years and the associate came make and told me that I was granted the combined options of lowering my bill $20 a month and be granted two new iPhone 6s phones at a monthly charge of $12.64 for both phones for 24 months. I called back due to not receiving the confirmation email and the resent it and once I asked to confirm the offer the associate told me that the prior associate couldn't offer me both I explained that she had gotten confirmation from the supervisor but she became nasty and said sorry but no way!

walker thomas
from Chicago, IL
Several months ago I contacted Verizon to confirm time left on contract. We were planning to change wireless providers. I was told that Verizon had a senior plan that was much less than we were paying at the time and with increased minutes/texting was included. We decided to go with that plan which was $40 for two phones ( just one phone had texting). a few months later our rate increased and we were told there was not a senior plan. Either one of your executives was lying or Verizon does not honor their word.
During the months of Dec, Jan and Feb we were both in hospital which caused additional use of phones. We are now paying a much increased amount (absolutely over-kill) for additional minutes. Not happy and would like a resolution for this problem. Due to health we cannot make a provider change for several months, however, asap we will make a change and hope the new provider will appreciate good customers. We have been with Verizon for over fifteen yrs.

john minozzi
from Jupiter, FL
I returned a still new phone in new condition with the plastic still on, to the Verizon store at the Gardens Mall in Palm Beach Florida. All they had to do was put it back on the shelf. I had them reactivate my old phone because I was not happy wit the new one. They charged me a $35.00 restocking fee. A few days later I was in another Verizon store looking at phones, and they told me they don't charge a restocking fee. I feel ripped off. Their arrogance didn't help.

Michael Byington
from Wichita, KS
My iPhone 4S was wearing out. Some functions were no longer working. I called Verizon and a very nice lady sold me and iPhone 5s and made some other changes in my wife's and my joint plan. The verification e-mail never showed up, however, so when I called to find out why I had not received my phone, I was told that the order was canceled. I re-established the order. I have two addresses because of work obligations, so I gave them the address the phone was to come to. The verification e-mail never showed up in my inbox again, but this time, when I called the 611 number back, a nice robot did my confirmation verification over the phone.
I then got a notice that they had tried to deliver the phone, and did not leave it because I had to sign for it. There is seldom anyone at my Wichita home address during normal delivery hours, I work long hours and my wife is usually not there either. I called the 611 number again and another very nice representative told me that the delivery address could be changed and that they could immediately inform the shipper. I gave them my office address, and instructed our front desk staff to sign for the phone when arrived. When I got home that evening, there was a notice on my home front door that they had attempted to deliver the iPhone to my home again.
I called the 611 Verizon customer service number yet again. This Verizon representative got the shipper, UPS on the line with us. The UPS rep and the Verizon rep could not seem to agree on whether Verizon had in fact properly sent the revised address, but ultimately, the UPS rep said that it made no difference. They had attempted to deliver the phone the maximum number of times and they were not going to deliver it again.
They wanted me to travel to the far western part of Wichita (I am based downtown.) and pick the phone up. I have a disability and only drive in familiar areas because of it. I would have to pay a driver or a taxi big bucks to pick the phone up at the address they gave. The UPS rep said that they could send the phone to a closer UPS office to downtown for an additional $6.00 charge payable by me. This was still over four miles from downtown.
I told the Verizon and UPS reps that this was not acceptable. Verizon had promised me that they could deliver the phone to my office address, and this was what I expected to happen. They both essentially said that this was no longer possible. Finally, I was told that my only option to have the phone delito my office was to have UPS ship it back to Verizon. The order would then be canceled, and I could then replace the order.
The UPS rep then left the line. I told the Verizon rep not to cancel the order, and to simply have the existing order shipped to my office address. he said that Verizon policy would not allow this simple solution to take place. I asked for a supervisor, and he too told me that such a simple and straight forward solution was against Verizon policy. He did offer to call me and assist me in re-placing the order. Given no other choice, I agreed to this, but I am very angry. Had Verizon representatives told me I had to be present to sign for the phone, I would have never given them my Wichita home address.
This information was not provided. Had Verizon and UPS communicated effectively when I discovered the signing problem, the phone would have been delivered to my office. I have already spent over five hours on the phone with Verizon customer service representatives attempting to resolve this rather need. Although your representatives were all pleasant, they were all utterly ineffective because your company policies apparently do not them to logically solve problems. All of these delays are either Verizon's fault for not giving m complete information, or they are your shipper's fault.
I believe that, at the very least, I should be compensated for my time wasted on what should bea simple upgrade function. I believe you should credit my account at least $150.00

John Caleb
from New York, NY
Last week, I used the Verizon chat service to make a payment arrangement, because I was broke until my next pay check. The agent I had corresponded with allegedly arranged for a late payment deal. Evidently, the arrangement was not truly made, and therefore, my service was suspended. Today, I received my pay check, and payed the bill. Also, to find any way to correspond of converse with any Verizon employees by way of the Verizon website, or elsewhere for that matter, is like looking for a needle in a hey stack. I therefore have great contempt for Verizon, & plan to make my complaints know publicly, and immediately discontinue with Verizon upon any reasonable opportunity.

Stephen Arndt
from Apalachicola, FL
My wife went into the Verizon store in Crawfordville, Fl to get help with her tablet. The employee, Anthony , tried to sell her a smart phone and tried to talk her out of her prepaid cell phone. He quoted her a price which was only 10 dollars a month more than her prepaid flip phone. She went for the bargain and before you know it Anthony had removed 29 hrs off her cell phone and the price ended up to be hundreds of dollars more for the new phone. My wife told him this was not acceptable and to restore her cell phone to its original 29 hr condition.
He was not able to do that, even when calling the company. FRAUD We later that evening tried fixing the problem with Verizon on the phone. Five hours later after being switched from department to department they kept telling us that they could not restore the cell phone to its original condition because they no longer offer that plan. They, in fact, supported the representatives' fraud. I have terminated the contract with the cell phone and the tablet since the store and the corporate phone company would not assist us in righting a wrong.

Nancy Collins
from Clearfield, PA
At the end of September/beginning October 2015 my neighborhood's Verizon internet was out. Many of us began making calls to Verizon. Over a period of two weeks---TWO WEEKS---we went without our internet. When we called the customers service department (who all speak only broken English) we were repeatedly told it would be fixed on a certain date and then wasn't. We would then call again only to be told it would be fixed on another day. Again, it wasn't.
As stated, this continued for two weeks. We were never given any explanation, only told "There's an outage." This past Thursday 2/11/16, our internet went out again. Again my neighbors and I have been calling Verizon. We were told the outage would be repaired by yesterday (2/13) and it wasn't. To add to the frustration is the fact of not being able speak to anyone who can clearly speak English. Do you know how difficult that is for the customer?
This entire experience has been thoughtless, rude, unprofessional, and it's quite clear that Verizon doesn't care about this or its customers at all. We've already begun the process of contacting our local representative, the BBB, the PUC, and FCC. We are expecting to hear from Verizon (someone AMERICAN), and we expect this to be addressed immediately and we expect it to not happen again. There is no excuse nor valid reason to treat your customers with such disregard.

Geneva Bass
from Arlington, TN
I ordered a phone on the 3rd, Verizon got the address wrong, they corrected the address, never didn't receive the phone by 02/09/16. Find out the phone was on it's way back to Texas. Verizon wants to reorder and make me pay the taxes again.

Nike Aristilde
from Flushing, NY
I recently brought a new iphone 6 and I had to get a new nano sim card to fit the phone. I went to Verizon to obtain the new sim card. I then called Verizon to activate my new sim card and the customer care representative removed my unlimited text messaging feature. The customer care rep told me that he would fix the problem and put in a complaint to different department to get the get my feature put back onto my plan. After contacting them again several weeks later was still being processed.
They told me it just takes time while the department reviews the matter. I have patiently waiting and nobody has provided an answer as to why this matter is taking so long to be fix. I finally called this morning (Tuesday, February, 9, 2016) and I was told that my text message feature was denied due to the fact I had a low minute plan that wasn't compatible with this plan. This doesn't make since I had this feature on my plan since i joined Verizon back in 2013. I changed my minutes package in 2014 to a lower amount, but I still had unlimited texting. However, then once I changed my sim card this issue arose.

Donna Dycus
from Barnhart, MO
I got an upgrade to iPhone 6. I am 60 years old and need extra help to understand these new things. The store in Nashville Illinois only had one person working both times I was there. I had to wait at least 20 minutes both times. I went back the second time to get help with stuff the employee did not help with the first time. They should know to tell you basic things. People were also waiting as I was being helped which I think made the employee rush. The second time I went back it was for her to transfer my pictures! She should have done that when I upgraded. When I talked to my daughter she asked me things to which I said I didn't know. My daughter was aggravated and said that the person was not helpful to me.
So I went back and waited at least 20 minutes and she transferred my pictures which should have been done the first time. When I got home I realized I have videos of my grandkids. I want to keep them of course!!! So after not getting good service in Nashville Illinois, I went to Salem Illinois where my daughter lives to ask questions. I asked about transferring my pictures and was told their machine was broke. She told me to go to Centralia Illinois. I had other questions as I was standing there looking at my phone and when I spoke first, then looked up she had moved away from me. So I was speaking to no one. She said oh did I have more questions? I said yes. She answered and moved away again.
Then when I had another question she said it again. Oh, do you have another question? Obviously, I have not left your store and I'm still standing at the counter what do you think?? I have received terrible service at both those locations. Oh and the store in Nashville where I upgraded gave me no idea of what to expect on my bill. That was a question my daughter asked me. When I upgraded from a flip phone to the iPhone 4, there was little change in my bill. However, I don't think that is the case this time. Not because your employee was helpful in that matter. She said nothing about my bill. So, I am bracing myself for the change. Sincerely. Not a happy Verizon customer.

James M. George
from Hyattsville, MD
On November 4, 2013, a representative with Verizon corrected a misappropriation of funds from my Prepaid account by crediting $110. To alleviate a re-occurrence, the representative encouraged and I signed up for a plan that included automatic payments to keep my account active and a $1.99 charge only on days the phone is used; otherwise, the balance remains and keeps building. Several months ago, I noticed another substantial misappropriation as my account balance had been reduced to an amount of approximately $82.00 after being in the neighborhood of $190.00, previously. The phone connected to this account is used sparingly, mostly when I travel and otherwise lays dormant for long periods of time.
As a result, the balance now being shown on my account is out of line with its usage and other than a recent adjustment of rescheduling the next automatic payment to April 13, 2016, Verizon has been mostly unresponsive. My letter dated December 5, 2015, and a follow-up on December 30, addressed to an office, P.O. Box 5029, Wallingford, CT 06492 and lengthy telephone conversations with customer service, 800-837-4966, 888-890-3721, requesting a review and correction to my account have not elicited a satisfactory resolution. My hope is that this complaint will do so. Please accept my sincere appreciation for any action that you may take to resolve this matter.

Marlice Nisbet
from Laguna Niguel, CA
On Monday 1/10/16 I scheduled a disconnect for my Verizon services effective Friday 1/15/16. They disconnected my services in error on Tuesday 1/11/16 leaving me with no phone line. I am 80 yrs old live by myself and have no cell phone. After speaking with numerous agents since Tuesday, over 8 hrs in hold time and promises to correct the situation, I am still without a dial tone in my home and a service tech has failed to fix their error. I will be filing a formal complaint with all applicable government agencies.

Doug DeBlois
from Saint Louis, OK
On 1-9-16 I pulled my phone out of my pocket and somehow it went into the factory reset. I tried to log back onto my gmail account, I couldn't because I cannot remember my password SO I went on line to get my password went thru all the security questions and it doesn't give you it. I stopped and took the phone to a verizon store in Belle Plain MN for help spent 6 hours at the store and 75 miles over three days to try and get this resolved and they sent my phone into a 72 hour lock TWICE! I will be without my phone for 6 days!
This security thing with google is ridiculous! Obviously if I'm answering the security questions correctly I OWN THE PHONE and should not have to wait 72+ hours to use my phone. And talking with people at your stores, that are supposed to be able to help me, is a joke. Employee's from your stores should be able to get hold of SOMEBODY and get the phone unlocked! Because of Verizon and Googles stupid policies I'm paying for a phone that I cannot use for anything! I should not have to pay for your policy screw ups this should of been a very simple thing to take care of but it wasn't! Believe me I will be passing this on to family and friends and anyone I talk to to tell them about my experience with Verizon. I am a VERY DISSATISFIED customer!

Maria De Jesus
from Las Vegas, NV
I was a former employee of Verizon at the W. Craig Store in North Las Vegas from 2012 to 2013. My store manager was Juroy Rudolph and the assistants were Antonio Blandon and Sarai Flores. On my last day of work in February 2013, I left my concession phone with the store manager because he advised me to leave it as he would mail it back. I had the box sealed and labeled with all the correct information. A month later, I received a bill for the cost of the phone. I called the store many times to touch base with Juroy to clarify the issue but he was always busy to talk so he would have the person I talked to tell me that he mailed it.
I kept receiving a bill for about 3 months and finally I surprised him in May 2013 and talked to him personally in the store and he assured me that it was mailed via Fedex a long time ago and that he just cleaned out his office and it's not there. But I still received the bill and every time I called the store and again I visited the store (because when I called it seemed like Juroy and the other managers were always "busy" to talk. When I got there I and was told that Juroy is no longer at the store and was on medical leave.
I asked if the other managers - Antonio Blandon and Sarai Flores could help me but was told they moved to other stores and none of the other managers there could help me. After I couldn't get help or any answers from the store, I called the customer service number 800-922-0204 and no one was able to help me there either. I've had one or two people tell me they would get back to me, but no one called. This is very wrong to treat a former employee this way especially because this has affected my credit.
I was a good employee and I worked hard when I was there. I am writing to you because I want to get Verizon service ( we have bad service with my current provider) for 3 lines and get the device installment plan. I qualify for $0 deposit (application # 749510891) but because of the problem with the concession phone your records are showing that I can't qualify for device installment. If no one would help me I would go to the TV station here and file a complaint or I will write a letter to Dan Mead, CEO for Verizon. I am not asking for a lot. I am just asking for you to do me right because I did not do anything wrong here.

I have a Verizon HTC Desire phone. In the last 12 months I have had it replaced 5 times. I took it in 4 days ago to be replaced, waited in line. They sent me a new/refurbished phone (#6) yesterday. When I tried to install the SIMM card it would not accept the card. I called Verizon customer service, They said to bring the phone to the corporate store so they could look at it. When I arrived at the store (for the 6th time by the way) there was an hour wait to be seen. Finally I was seen. I explained my frustration to a Mr. Tony Teague who said "you should get rid of this phone and upgrade.
I said that I would love to but don't you think Verizon should cut me some slack on this and take these phones back. He agreed but apparently it wasn't up to him to make that decision. After talking to what I can only assume was his superior, 25 minutes later he came back and said that they could not do it. I left horribly frustrated. If Verizon puts their name on a phone and value their customers, they should treat them better. I will not support this company anymore. And will with all my being promote my family and friends to do the same.

We have been with Verizon for years but we have never had so much trouble as we have had since we upgraded to the Quantum. The last 4 months we have had to open an investigation into where I payments have been going. The bank shows they were received by Verizon but we aren't getting credit for them. We have spent a lot of hours not minutes but hours on the phone with different people but to no avail. We are never informed of what was discovered in the investigations. We were made to send in more money to keep from shutting my service off. Now we NEVER pay late we always schedule the bank to pay on the due date.
I was treated like a dead beat not paying my bills. This is January 4th and we still do not have this straightened out. Our last 2 payments are in limbo with you somewhere. I am thinking when and IF this ever gets corrected about cancelling my contract and paying the early termination just to get away from Verizon. I am 66 years old and my husband is 69 we cant deal with all this. We only stayed with you because WE THOUGHT we wouldn't have any problems. The price is too high and customer service sucks.

Mary Posey
from Douglasville, GA
Loss phone on Nov 16 and December 27, 2015 on one of our numbers in our plan. Activated a new phone for another number on our plan on wednesday, December 30. On the next day, call tech support, level 2 tech, Clarence Blasio, told me to head to the nearest store to fix my problem. They could not help, called support back they had me go into another store check my numbers and the wrong phone had be assigned to the wrong number in the system, go in the store to resolve.
The next Verizon store rep( Charles at Arbor mall, Douglasville, Ga.) went as far as saying my grandson might had messed with my account, little did he know our grandson had no contact with us since September, instead of saying verizon somehow messed up our account. Still to the day problem not resolved and most likely will not be in the future. Now remind you I did all this while suffering from an injury, I cant believe I pay for service like this.
Have feedback for Verizon?
Thanks for your feedback!
Sorry. Please try again later!