Home Depot
Home Depot Complaints Continued... (Page 8)
475+ reviews added so far. Upset? Call Home Depot corporate: 1-800-430-3376

Jim love
from Riverdale Park, MD
It has been more than two weeks i have been trying to order a counter top.
I have given your store the measurements. I have call a few times only to find out that they are working on getting what it woild cost. I do understand that it may take a little time. The lady i talk to said she would get back to me. Well not sure because the last tome i called she was not working that day. The employee o talk to said he would let her know i called.
If your company does not wish have my busses thats ok. But it would be nice just call and let me kmow.
Bridhgeport store in WV

Debra m
from Sebastian, FL
I was at Home Depot in Merritt island Fl today looking at counter depth frig, spoke to appliance , I asked her to call Palm Bay store as I was there yesterday, she called told me if was gone, I called after to find out it was still there, so Deborah was to hold it for me. My husband and I got there, frig was there, 878 Samsung, I ask for military discount to complete with lowes, it was turned down, when I ask for delivery and was told that it will cost 79.09 and everything in the store claims free shipping with AnY order of 396 or more. I went to CS as there wasn't a Mgr in the store, spoke to CS Mgr she gave me a number to call, I called CS spoke to gayla she was to give me a call back on situation waited 4 hours no call . I will shop at lowes and do will the combat vet ma in Florida abs annex if this is the way you trust us,
Debra Mull

Harvey Schuler
from Pleasant Hill, CA
I am the Vice President of Pace Incorporated in Concord Ca. We have been long term commercial customers. Account Number: 6035322531913584. in May of 2017 there was unauthorized use of a very old card from a former employee. The card had not bee used for over 15years and all of the sudden on a holiday weekend 5/28/17, 5/29/17 it was used in 15 transactions at three different southern California stores in a 22 hour period. 10 of the transactions were for $900.00 or more totaling $10,419.00. We are in close contact with the retired employee Andy Dunivan and he is confident the card was properly disposed of years ago. Home Depot was notified by 5/30/17 that these charges were unauthorized yet made no attempt to prevent $9,000.00 worth of gift cards from being redeemed! I have spoken with Vicky at the security Ops Division and she informed me that Home Depot was NOT defrauded that Pace INC. was defrauded. and the charges would be our burden to bare. Their " investigation " is a joke! Vicki claims that checking photo identification is an individual store practice not a company policy. Yet in nearly 20 years of using this card I am ALWAYS asked for Photo ID if its over $50.00. I would appreciate someone from Home Depot contacting me about this and NOT Citi Bank. Pace INC does not feel that this is our total burden to bare. Thank you Cell: 925- 768-4843

Niki DeYoung
from Columbia, SC
Your complaint line isn't very user friendly. Please see below.
08/28/17
I ordered over $9000.00 worth of flooring not quite a year ago from Home Depot I was told I have a lifetime warranty on the flooring. I called Home Deport to report a transom had come up between the kitchen and the foyer and I had a small spot in front of the dishwasher. A fellow came to check it out. I was told my dishwasher was leaking. So the next Saturday I went to Home Depot to purchase a new dishwasher and decided to buy a new stove, also. (almost $2000.00). It was delivered on Thursday, August 3rd. They installed the stove but couldn't get the dishwasher to fit. I had paid to have the old dishwasher removed but they were going to leave it, I said oh no, had to have the neighbor come over and cut the legs off the old one so they could take it out. I asked why there was water under the sink, and was told because it leaked a little when they undid the old dishwasher. Then the water started running out under the flooring, Keith and I sopped water all evening, and then used a fan to dry the floor. When I awoke the next day my floor was ruined from the dishwasher to the kitchen door. Warped, uneven, plus the inside of the cupboards were warped, a real mess I went back to Home Depot to report the problem on Aug. 4th, Spoke to manager Bill. He just kept saying that the contractor didn't work for Home Depot and he couldn't do anything about it. I finally left, telling him "I can't talk to you anymore". He had no sympathy, no I'm sorry, nothing but the contractors didn't work for Home Depot. Needless to say I wasn't a happy customer.
I text Sierra (the GOD send of the Home Depot on Pleasantburg Drive, Greenville, SC) She had worked until 6am that morning but still called me at 11:30 am. She had Tim Foley (VP over flooring) call me. I explained what had happened. He asked me to come to the store that evening, he would be gone but LeAnn would help me, Keith and I went to the store around 5:30 pm, met LeAnn. She called Mike in plumbing; he took Keith over to the plumbing department, got a part and brought it back. She said here you go; this is what you need to fixed the problem. I said are you kidding me. (Keith and I are both in our 70's and they expected us to repair the part ourselves) Mike said yes it's easy. You just cut the pipe and put in the new one or call a plumber (on a weekend) or LeAnn suggested calling our home owners insurance. She did say that a claim had been filed. Tim had already told me that he had filed the claim. She was no more help than Bill the manager, just had a sweeter voice. We left, not happy at all.
A friend came to help repair the valve. So we went back to Home Depot Friday evening, to get the tools that we needed. We were given a hack saw, and told to cut the pipe and put on the new valve, WRONG. The hacksaw made the pipe out of round, and jagged so the valve wouldn't work. The next morning, another trip to Home Depot, (told by 2 different employees that they thought the company was taking care of this for us, I said I thought that too) given more parts, and told to use a blow torch, de-sodder the pipe and put on the valve. After 20 minutes of using the blow torch, we used Google, It should have only taken 5 seconds to de-sodder, Back to Home Depot again, got a pipe cutter and 2 valves. Problem solved.
I purchased a new dishwasher that day and it was delivered the following Thursday. Still doesn't fit, Called Tim and told him the other dishwasher didn't fit either. He has made 5 appointments to come to the house (we live less than 5 miles from the store) to help but never showed for any and never called, The last appointment was set for 4:00 pm Thursday, Aug 17th. I was leaving on a vacation, told him I was to board the plane at 5:55 but he could call me until I had to board the plane. I didn't hear anything so I called him back. He would be there at 6:00 pm. When I departed the plane, I had a voice message that Mickey would be there at 6:40. Not good because Keith had to leave at 6:30. I have heard nothing back from Tim.
Shirley called on Thursday, Aug. 24 to ask about getting the transom fixed, I explained to her what had been going one. She apologized, said she hadn't been told any of this. She was leaving on vacation but would be back on Monday. She said if I hadn't heard anything by then to call her back. She did give me the claim number and a phone number. I called to find out the claim hasn't been assigned to anyone. I call Shirley back to give her an updated status. She will try to expedite the process
I have done everything that Home Depot asked of me. And still here we are, with molding warped cupboards, warped Pergo flooring, and no transom, plus I now have bugs because of the mold and water damage. I have a new dishwasher sitting in the kitchen (not installed) and I can't seem to be able to get any help. What started out as a small problem has turned into a major issue?
VP Tim, Manager Bill and LeAnn need to take lessons on customer service from either Sierra, Shirley. or Jim in appliances. At least they have listened and tried to help. I feel like 3 weeks is more than enough time to get helped.
Niki DeYoung
100 Bonnie Woods Drive
Greenville, SC 29605
864/386-9069

Fay Harris
from Macon, GA
I ordered a washing machine on line and paid for delivery, installation, and for disposal of old washer. During the chat on line I told the person of the problem. I was not asked at any point if the washer had any amount of water in it. I however drained the washer down to a small amount of water because I didn't want a sour smell in my home. The delivery men refused to turn water lines completely off, as they were supposed to attach the new lines from the kit I purchased with the washer. My brother did it for them.
Then they refused to move the washer because of the water, even as they were told that we would take care of any spilled water. My brother had to move the washer as the two men watched. The movers from Spirit movers were very unprofessional. Now I did go to the local store and told them of the complaint. I was refunded 59 dollars. I am still unhappy about this event and I still have to dispose of the washer, which will not be easy to do. If I had known that this was going to turn out this way, I would NOT have made the purchase! In the future you may need to stress the need to honor a commitment to sub contractors so that your costumers will remain your costumers.

Tyrance Reed
from St Louis, MO
I bought a 22'' lawn mower the first week August 2016 (refurbished). The first week of September the self propel stopped working. I took it to the Cross Keys store to have it fixed only to have it held and "worked on" and told that the manufactures warrantee would not apply. well after picking it up and paying for supposed work, I used it once and it would not work any more.
I also took my 30'' in to have the self-propel fixed on it. I was asked about the tune up which I said do it as well and put new blades on it. I know the tune up is changing the oil, filter, and spark plug it was kept for a week and when I picked it up and used it the self-propel did not work. I took it back and was told that it was the belt and the wire. I paid and got it and it still does not work.
I noticed that the blades were not changed the first time and I was charged for it. But when I mentioned it was told that maybe I was cutting wet grass. Tough when I picked it up the second time the blades were new. I am trying to get a business in lawn-care going and can't do much with badly maintained equipment and having to put customers on hold. it's bad business. I have spent much money with Home Depot to the pointe that I was going out of town and as I came through the x-ray at the airport, the TSA agent said to me 'You look familiar ", I said You look familiar to me too but I can't think of where I know you from.
He then said, "Do you go to Home Depot", I said , yes a lot. He sais "That's where from". If that does not say how much I use the store, I don't know what does. Though my machines do have wear and tare, I paid to have them fixed to work. One is not working( the one just purchased and used one month) and the other is barely working. I need to know what can be done about this. I do have paper work on this situation.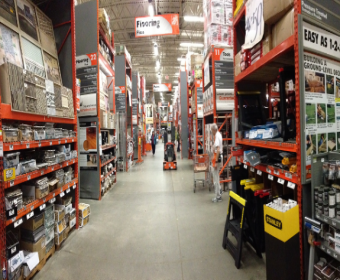 Russell
from Southbury, CT
On the 25th of sept my wife and I ordered a Samsung refrigerator from the store in Danbury ct. On sept 28 to be delivered on October 5th.My wife noticed the item was on sale so she called to get the sale price which was 321.60 less. She spoke to Carmen and was told a managers approval was needed. For the next four days numerous calls to get the approval went unanswered. We finally drove back to the store which is 30 miles away after being left on hold for over an hour. This would be on the 3rd of Oct about 230 pm.
Spoke to Carmen again and although she was very nice was unable to get approval because apparently manager was not available in the store. The names of the people responsible were Al Conklin and Tonya. We finally canceled the order after not getting the approval which we were told should only be a formality. With the exception of Carmen the customer care service at this store is completely non existent. Because of the management here Home Depot lost a sale worth $2384.00 to Sears. Both my wife and I think Home Depot should take a look at their customer care in the management area.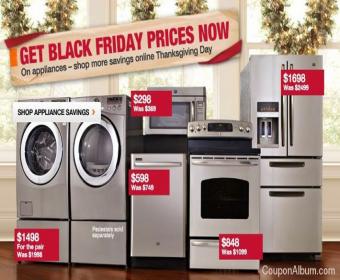 Eva Williams
from Jonesboro, GA
I bought a 24.6 cu, ft. French Door Samsung refrigerator on 19 September, from the Home Depot, 11075 Tara Blvd, Lovejoy, GA, and it was delivered on 22 September 2016. My paperwork stated the refrigerator that I currently had in my home would be removed and hauled away. After they installed my new refrigerator the delivery people stated, "we did not come in a truck with a lift, so we will send a message to our company and have someone come and pick it up". Although, you delivered a large size refrigerator they could not remove a refrigerator that was a little smaller because the old one was too heavy. The old refrigerator was placed in the front of my house, today is 26 Sept and it is still sitting in front of my house.
On the 22nd I had not heard from anyone so I called the number for the Appliance Delivery and stated my problem to have the old refrigerator removed. The person I talked to was rude and stated that no one was in my area but she would send someone tomorrow which would be the 23rd of Sept. I asked at what time and she stated that she did not know but for me to just wait until someone showed up and that I did not need to be home. I did not trust her so I called the Lovejoy Home Depot on the 22nd and asked to speak to a manager to expressed my concerns, they transferred me to Logan the person who takes care of these types of issues.
I explained to Logan what the problem was and told her about the rude person I had just talked to pertaining to my refrigerator still sitting in front of my house. She called me back and stated that the refrigerator would be picked up on the 23rd between 2 and 4 o'clock. I knew that they would tell Logan the exact same thing that I was told with no intentions of picking up my refrigerator. Needless to say it was not picked up and today is the 26th of Sept so for 5 days I have had the large double sided refrigerator sitting in my yard with company having to walk around it.
My money can be accepted and after that my issues and concerns are just thrown by the wayside. This is the second time I have bought something from Home Depot and had major problems, I should have gone to Lowe's. I am very, very upset and do not understand why I have to go through this every time I buy a large ticket item from Home Depot.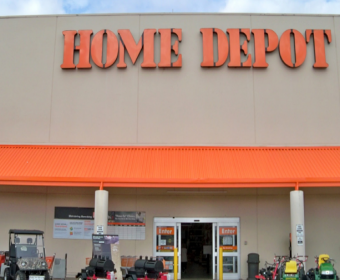 Carleen lewis
from Pompano Beach, FL
Almost three weeks ago I purchased a cooktop in store. Was not able to fit, per Home Depot contractor. This was never communicated with store, and so I had to make numerous calls and emails after which the cooktop was collected from my home. I spoke with store representatives as well as sent emails regarding a suitable fit. Again no response and so I had to visit store and each time no one is able to assist. I was told that I would receive a call from manager or credit. To date neither of the above. I will therefore seek legal advice, as they have taken my money and have forfeited their side of the contract.

Candy Dyckman
from Cape Coral, FL
I hate to give one star because our sales person was so nice as was the delivery driver. Beyond that the experience is frustrating and I would say there is no such thing as customer service at home depot. We bought a washer/dryer last Tuesday 8/16...why is that in caps? Because if you pay Home Depot they should take care of an issue not the customer spending 2 days and phone calls to Home Depot store, Home Depot number attached to delivery form, LG, Deliver service, Customer Service complaint/resolution (Not) and still I wait.
Saturday 8/20 on delivery the dryer was damaged (the box looked great but the front of the dryer was smashed..now how does that happen) so it was never taken off the truck. It is now Tuesday 8/23 at almost 4:30 pm and I still have no idea when the replacement dryer will be delivered but well someone from LG is supposed to call me tomorrow (um yeah because they called me today like they were supposed to? nope) to tell me Thursday or Friday deliver....I work people I can't just take off...well I was told if when they call it is not an automated delivery notification you could ask for a time that works for you.
This is not customer service....customer service would be the delivery driver calling someone saturday to say hey damaged dryer when is the next date to get one out to these people? I was warned to go to Lowes...next time I will listen

Gary Richmond
from Parker, CO
Took two items without receipts to Home Depot for a refund or store credit. Home Depot would only refund one item and not the other without the receipt. I asked for the manager. He came and I asked him to authorize the refund or store credit. The value was $3.30 on a Home Depot product but he would not without the receipt. And he gave no explanation why the discrepancy as to why they would refund one item without the receipt and not the other.
So I took the store credit for the one item and made a small purchase to use it and when I got home I went to www.homedepot.com/survey that was on my receipt and completed the survey with the only complaint being not being given a refund on one of two items. The end of the survey asked if I wished for Home Depot to contact me and I answered it yes and gave my contact info. They never responded.
It really is a petty issue but they should realize that pissing their customers off just sends them to Lowes. I went on line and looked at scads of Home Depot reviews and lots of folks are giving their business to Lowes due to dissatisfaction with Home Depot customer service.

Giuseppe Matera
from Overland Park, KS
A few month ago I and my wife went to home depot between 159th Street and 151th Street on root 7th, to buy an internal door. After a few weeks I got the costume door that I ordered. Unfortunately the door was broken when it got to me, and I sent it back. The drive that delivered the door to me said a lay claiming that I knew, and I knew that the door would be broken. I did not understand what he was claiming since I paid for a new door, and not a broken one. I sent back the door.
I went to complain at Home depot headquarters and the CEO, and after a while they told me they would send me anew door. Yes after a few months they sent me a new door, but it was not the one I chose. The door is made very poorly and the glass is not the one I had chosen the first time. I decide to keep the door because I did not want to wait a few more weeks to install a door. But since I have another door to install, I will not buy anymore from home depot. I will buy the small stuff on the shelves, but no more the costume made stuff. After many years I learned, and now I will try other places.

Robert Yentzer
from Valdosta, GA
Several months ago we bought a new lawn mower at Home Depot in Valdosta, Georgia. It quit working and we took it back. Was told had a 30 day return policy but they could send it off for a fee which we paid. Was told it would be a couple of weeks. Last week we got a call from the store saying they just shipped it and it would be 6-8 weeks. This is not acceptable as cannot mow the grass and have company coming for the 4th. They waited 2 weeks to send it off after saying it would be back in 2 weeks.

Michael McNatt
from Bear, DE
I recently purchased almost $900.00 of rails and posts to construct a post and rail fence in our yard, I placed the order online and when I went to pick it up there was a lot of confusion and what should have taken about 10-15 min. ended up taking an hour. The employee waiting to put the material on my trailer could not seem to get a "spotter" to help him move the packages through the store. This is a lot of money to for my wife and I and we had be putting some aside for over a year to do this job.
When I started the project the next day I was very disappointed with the railings, they were not anywhere near uniform in size, they were not similar in shape and in some cases I had to saw the ends because they were too thick to fit in the holes of the posts. This is unacceptable to me and I am sure others, fortunately I was able to modify where I needed to but I am certain that there are others that would not have been able to.
These materials were purchased at the Home Depot in People's Plaza, Newark, DE 19702. Please contact me about this problem.

Charles Stubblefield
from San Antonio, TX
6 months ago I visited home depot 1066 Central Parkway San Antonio, 78232. I was looking a light bulbs, a salesman recommended the Led bulbs as he told me they would last as long a 20 years and point it out on the promotion. I bought 3 of the top of the line.He told me they would save me over a $100.00 during their lifetime. I asked him if they failed could I bring them back for a replacement and he said yes.
Today one failed and I took it back to the same store. The young lady told me they would not replace it and If I had a complaint I had to take it up with the manufactory. (I did not buy it from the manufactory, but from Home Depot) I have spent over $3,000 dollars this year with Home Depot, I'm sure Lows will look forward to my business. I left the as the the young lady was picking up the parts from the floor. PS: I dislike liars or company's that don't stand behind what they sell.

willie marshall
from Jonesboro, GA
I bought a home at the end of May and my credit score was 772-736-716. I asked HOME DEPOT for a project loan for $10,000. Instead, Home Depot sent me a credit card and a letter that implied my credit score was 695 and because of my score they would only give me $5000. I called customer service to find out where did they get the low score from I spoke with someone name Derrick in the credit department. He informed me that my card is void and hung the phone up without an explanation.
This was unprofessional and very humiliating. I have never been so insulted in my life. I am not sure what my options are at this time however, I was informed to contact you and that you may be able to assist me with reactivating the card, correcting a wrong, making me whole again and providing an explanation. I'm asking if you would give this your highest priority. I really need this credit line it was to allow me to complete the work on the home I just bought. Thank you in advance.

Jeffery Ainsworth
from Hallettsville, TX
I was scheduled to deliver 9 pallets to a Home Depot in Laredo. It's by a Walmart and Academy. Got there 4 hrs early let them know in receiving I had arrived but not expecting to get unloaded until my appoint. Time between 9:15 and 10:15. Went back at 9 and they said it would be 10 . Called not to complain but let the Mgr know that I was told I would be unloaded at 10 but I honestly couldn't understand what he was saying. Another he went by and another. Walked back to receiving twice once seeing several people in the window, rang the bell with a guy looking right at me and walking out of that area and another girl walking off as well.
Walked back to my truck and saw 2 people BBQ asked them if they were in receiving and I feel like they were because he couldn't come up with answer very quickly. 5 times I went to receiving and I gave up and went to bed. Wake up at 3:30 am 5 hrs late to the forklift driver honking his horn continuously driving back and forth to wake me up to pull 1 tarp off of the 9 pallets. That is pathetic and so unprofessional. These people don't care. It's people like this that indirectly not knowingly contribute to accidents with semis involved I think.
All I'm saying most of the time when were unloaded were on our ten he break and if Home Depot says that if the drivers aren't on time they won't get unloaded then it should practice what they preach and not be 5 hrs late waking up a driver that had been asleep trying to get his rest.

Jerry L. Morgan
from Union, KY
First I have been a Home Depot customer for many years, I experienced a very embarrassing incident on May24@7:30pm. Upon checkout I was informed that I could not get my 10% military discount because not every item was discounted and only when I paid was I able to see what was discounted. The cashier was rude and when asked to talk to a manager I got a disgusted rolled eyed look. The manager would not talk to me but told the cashier she was right and that's the way it was.
Incidentally there was a customer in front and in back of me who was veterans also and we were all stunned. I have always respected Home Depot and valued its 10 % discount. I did not purchase anything and went to Lowes who thanked me for my service and as always gave me my 10 percent. If this is your policy, that's ok but all veterans organizations need to know this.. I'm hoping this was a misinformed manager and a misguided rude employee. Awaiting your reply.

Jarvaughn Rogers
from Oakland, TN
Purchased a Smart LG Laundry washing machine from the The Home Depot in Collierville, TN, it was delivered December 30, 2015. I called The Home Depot in Collierville to complain about the machine as it was not cleaning our close they told me they weren't responsible that I should call LG from the number in the book I received. I called LG and they sent a repairman out and reset the machine however it still would not clean our close so I called LG again and a repairman came out and reset the machine but it still will not clean our close.
My cousin went to The Home depot with some of our laundry to show him the results of a cleaning by the machine and talked to a manager by the name of Kevin who told her there would be no problem on getting a refund and that they would call her the next day to take care of the matter no call came therefore my cousin called Kevin and he denied saying he would refund the money on the machine. I called LG and spoke with a gentlemen and after telling me there was nothing more he could do he referred me back to the Home Depot. Their idea is to bounce you between The Home Depot and LG with both throwing the responsibility back on the other.

Gerald J. Smolinski
from Vero Beach, FL
In the last 10 years we have spent tens of thousands of dollars in the stores located in Palm City Fl, Chattanooga Tn, Port Charlotte Fl and Vero Beach Fl. Remodeling our homes and other properties. In January of this year we purchased a $6900.00 complete new air conditioning unit from Home Depot. Recently we were trying to order $1600.00 worth of cabinets. Finishing the order and arranging for delivery, we were told that they will NOT deliver to the second floor. We were also ordering all new appliances with the same issue--no 2nd floor delivery.
This policy has eliminated Home Depot from being our go-to company. We are in our 70's and cannot understand this policy which is certainly not user friendly for us. I am certain that we are not the only customers who are dealing with this lack of service. And we certainly have rethought our future shopping at Home Depot.

It has now been a month since purchasing an expensive, top of the line impact driver from Ridgid. I purchased the product because it offered a Lifetime Service Agreement and was, I guess, supported by Home Depot. I have followed the detailed instructions to the letter and submitted registration for this product online. Twice. I've been rejected twice. ("Unfortunately, we encountered an issue when cross referencing your product and/or proof of purchase information with our records and were unable to upgrade your products to Lifetime Service Agreement (LSA) status")
I've double checked all numbers. Twice. I re-submitted online, as I was told I could do by both Home Depot and the Ridgid documentation that came with the product. Twice. I've been told by a recorded message to call back during business hours - at 3:30pm on a Monday afternoon, and 3:45 and 4:10. I am now told by the second rejection email, that I need to re-submit by "certified mail", the "original" receipt, which would mean I would have no way to return the product, the customer id and the rejection email and wait another eight weeks for Lifetime Service Agreement approval - which would run over the 90 day registration period. You have to be kidding!
Two and a half hours time spent online, entering registration numbers, verifying registration numbers, trying to phone Ridgid for help and explanations, time spent writing letters to Ridgid, Craig Menear at HD, gas and time to the post office, standing in line and $5.55 to mail certified letter. Is this the kind of experience Home Depot would like to be running through its' customer's mind the next time they're standing in front of another Home Depot product contemplating purchase? Really?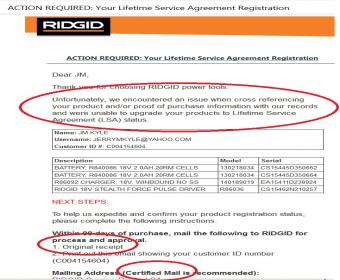 Hector Cardona
from Elkridge, MD
On 08/02/2015 I purchased several items from Home Depot Store on 9051 Snowden River Parkway Columbia MD. I am a busy person and forgot to returned items that did not work and did not fit my project. Since I have never had any issues returning merchandise back and received store credit I did not bother to remember to return items and completely forgot I had them on my truck. I found them the other day and since I needed other merchandise I went back to the store and tried to return or get store credit for what I had.
After initial process I was told that I was past my 90 days and that I would get store credit. The clerk took my driving license and told me I was denied because of my tendency to return items (not accurate quote but it was what I understood) and gave me a receipt with the following Transaction #132650095-503-THD and was done again later after my conversation with the rep at the #866-550-3133 I called to fix this issue. After waiting for a while she told me the reason I was denied it was because I was past the 90 days and that if the store did not help me I would need to write the Corporate office. The Store manager went through the motions again and got the following same message and Transaction #132650230-060-THD.
I am a customer who over the decades has spent thousands to fix my home and I have dealt with many issues but issues I could deal with. The items I am trying to return do not exceed $52.00. This is more about principle than money.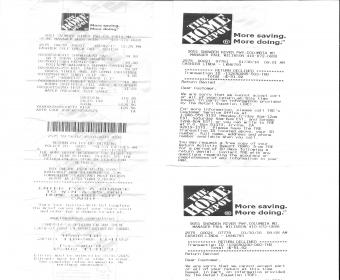 Home Depot took my pro rewards away. I lost all my points! I went to buy 20 gallons of paint today and I don't seem to have a discount any more! Really! I liked shopping at your store in Chehalis. I really liked the people at contractor sales. Ill miss them because I was offered Discounts at a paint store. now Ill have to go there. You say Its because I haven't bought enough paint last year? You don't know! I send all my customers there!
Its the only discount I get from Home Depot -- or used to! I can go to the lumber yard and get contractor discount on every thing but I haven't just because of the people and the one perk I had of the paint discount! You didn't even warn me about doing this.

Joseph Bray
from Olive Branch, MS
I ordered a refrigerator in January of this year (2016). We requested that the doors be changed to open to the left instead of the right. The refrigerator was delivered on 1/7/16, with the doors unchanged. I decided rather than asking the delivery guys to change it, I figured it should be a simple enough job to do myself so I let them go. Little did I know that these hinges were going to be over engineered. The refrigerator has to be nearly turned upside down to remove the bottom hinge and move it. I gave my local Home depot a call and asked if they could come out and correct the doors. I was told probably the most ridiculous thing I've ever heard. I was told I would have to purchase another refrigerator. Keep in mind, I am a retired hydraulics mechanic. I am looking at this hinge and all that needs to be done is for the refrigerator to come up off the floor and taken loose to move. I won't shop Home Depot again.

Gregory Wilkins
from Youngstown, OH
I was recently in the Home Depot located in Boardman, OH.(330)965-4790 on 08 Jan 2016 to purchase Wild Bird Seed. I selected a 40 lb. bag of the Farmers Delight that Home Depot carries for their customers. I proceeded to check out at the register. What I would like to bring to your attention is that the unprofessional behavior of the cashier, Jayne(JKG2096). I am concerned and frustrated because Jayne reacted in a bothered manner once I showed her my retired military I.D.
She then proceeded to inform me that she was unable to pick up the 40 lb. bag which was in a condescending tone. I do not mind having to assist a Home Depot employer, however, not when their tone and attitude was disrespectful and rude. I am a local homeowner and have been frequenting this store for over 9 years. As a loyal customer and a Veteran with 26 years of service to my country, I felt mistreated and looked down upon. I was taken back by this behavior due to that fact that I didn't provoke this type of behavior from your cashier. In all, I was hoping to receive a better quality of customer service. Thank you for your time looking into this issue.

Charlene Burke
from Lewiston, ME
We bought kitchen cabinets, $2800.00 worth. While putting in the counter top, which one section was not cut, so they didn't fit. We tried to modify them, but they still wouldn't fit. I called Topsham, Maine Home Depot, where we got them, explained what was going on to a lady named Audrey. She took all the info, I sent her a picture, she talked to a manager, and got back to me. She asked if I had a way to get the counter top back to the store and I said yes. She said to bring them back to the service desk and there would be new counter top, all cut waiting for us. We get the counter tops back to the service desk, the new ones were there and that's when the trouble started. The man at the service desk, his name was Loren, gave us a hard time. Every little thing we said he had to call someone.
He said because they were cut, they were unsellable. I told him Audrey said to bring the old ones back and pick up the new ones. He just kept arguing with my husband. I was at the point where I said to my husband, let's just go to Lowes and get what we need. It's pretty bad when we spend almost $3000.00 dollars here and get hassled like this. Then again he had to call someone and told us to wait. He then changed his tune and did the exchange. It turned out alright but we were there for almost 2 hours it shouldn't have happened. I will think twice about Home Depot before we do another renovation.

Sonia Di Stefano
from San Diego, CA
Had a bathroom vanity made and the workmanship was very bad. Don't know who you use to make the cabinets but they apparently don't take pride in their work. Had to hire someone to fix the problems because Home Depot wouldn't take them back. This is a sample of how things look. Drawers don't close correctly.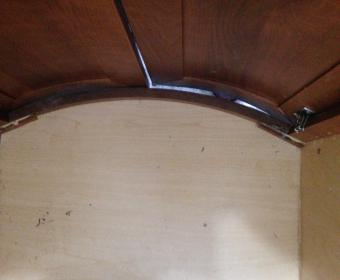 Theisa Cano
from Kansas City, MO
I bought a roll of multi color led christmas lights planning to return and buy 4-5 more rolls. I came back the next day to get them and they were all sold out so I bought 4 rolls of clear ones instead. I wanted to change to roll of colored lights but I couldn't find my receipt. The store would not let me exchange and would only credit me the lowest price the lights had ever sold at which was about $1.47. I paid over $6. This is outrageous. I wasn't asking for money, just an exchange because the store didn't have what I needed. As usual. I have never had this problem before especially for a simple exchange. I will shop elsewhere from now on. There are plenty of other businesses that would appreciate my patronage.

Michael Childers
from Shelbyville, KY
I write this complaint with much disappointment with the decline of the customer service at the Home Depot. However as a professional myself I believe you need to know about my negative experiences. Keep in mind the 2600 Hurstbourne PKWY located in Louisville Kentucky is the only store involved. I have a property management company and deal with both the Preston and Hurstbourne locations. The Preston Highway store without question is excellence concerning customer service: Within the last week I purchased approximately $1100 worth of appliances the Hurstbourne store. A problem occurred with our new range and we realized we had no manuals. My wife called your Hurstbourne store and after a 20 minute hold time she was told she should have received the manual with the delivery. He continued to tell my wife if she was having problems with the range she needed to call GE.
When she ask for the phone number she was told to go on line and print the manual and the number probably would be on the manual. He said he would look into the situation and call her back. That was a day ago. On December 3rd 2015 I went to the same store to purchase a Christmas tree light tester. When leaving the store one of your women employees ask to see my receipt. I started to look in my bag and remembered the receipt was in my wallet. When reaching for my wallet this woman attempted to jerk my bag from my arms in front of several people. Handing her my receipt I told her asking to see my receipt was one thing but being rude was another. After leaving the store and driving home for about 5 miles the more upset I became and decided that I should call the store manager and report this incident.
After calling and being placed on hold for around 5 minutes I decided to drive back to the store. This all took place around 5:30 – 5:45. Upon arriving I went straight to the service desk and ask a gentleman the name of the store manager. I was told he was not in and I requested his name which he wrote down on a piece of paper. Curious as to the problem I told him what had happen. I told him about being on hold and suddenly relized I was still on hold and allowed him hear the Home Depot recording on the speaker. He looked down at his phone blinking and read me my phone number and ask me if that was it. The store traffic was very slow that night and only one other customer was ahead of me at the service desk and just think I drove back 5 miles to the store with my phone still on hold after waiting 5 minute to go.
My point is your employees are not answering your phones. They are allowing your customer to remain on hold and maybe encouraging them to hang up. The employees may have been tired or whatever but your Hurstbourne store needs help. Consider this as a courtesy corporate complaint because if this was my business I would sure want someone to tell me. I did speak to the assistant manager and pointed this women out to him. I enclosed a picture of this women if it uploaded correctly because I didn't get her name.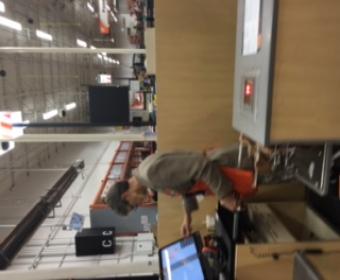 John L. Turner
from Macedon, NY
Please cancel my Home Depot credit card due to what I have just read on facebook. I am a veteran and if this is how you treat veterans I will shop at Lowes from now on. By the way they do give veterans a discount. Home Depot should be ashamed of themselves for not honoring our veterans.

Kimberley Fangel
from Natick, MA
An advertisement at the entrance to homedepot brought us into the store to purchase granite countertops, the ad stating 7 days installation from day of payment we purchased on November 14th and as of today November 22nd we have no countertops and template is to be taken tomorrow according to the store. When we spoke to the Assistant manager, Marvin he had no answers we were told the store manager would reach out on Monday. After I called and spoke to the manager he was less then helpful and rude. "What do you want?" During the holidays it gets busy we can only do what the installer can do. This is not my problem as I have paid in full and expect what I paid for in the time frame I was told would be done in. NO APOLOGIES at all for this inconvienience as I was expecting to have my counter for the holiday and now I will have Plywood that my husband will have to put down. We have purchased our entire kitchen from homedepot over $25,000 in supplies we should be valued customers not made to feel second rate. Please look into this matter.

Manager gave me a price on an item. When I came to get it he would not honor that price. I complained on Facebook and home depot complained to Facebook and got me suspended. You think that will keep me from letting everyone know how much you suck. Wrong.

Aurea Balenbin
from San Francisco, CA
A couple of years ago i purchased double pane windows which had a lifetime warranty. I called in to fix sliding door window and was scheduled an apppointment for Nov. 11, 2015 between 2-4. The appointment was a no show and i did not get a phone call on reason for the no show. I called daily from Nov. 12 - 16 for status and was given a run around. Below are the reasons/excuses i was given by Home Depot employees: David Benzo installation manager is in a meeting and will call you back (to date no phone call). Another manager with phone number at corporate promised to look into the problem and promised to call me back on 11-13 (to date no response) Called the Home Depot complaint line on 877-654-6688 on Nov. 13, 14, 15 and 16 and was told that someone would call me back. I talked to Char to schedule an appointment but was told that the next available is for Dec. 9 which to me is unacceptable since i had an appointment on the 11th which your company did not meet therefore i should have priority. Dealing with your company has been a nightmare and i am reaching out to you for resolution.

Domenica Lancia
from Tampa, FL
3 days before Veterans day My 84 year old step father showed his VA ID for a discount at the cash register and the clerk told him he was not entitled to it because he was not service connected. This man served in the Korean War was discharged with honors. It was the appropriate Id as it is the id issued to him by the Northport VA in Long Island and he was in Florida to attend the Veterans Day parade at the Tampa VA. As I was driving home I glanced back in my rear view mirror and saw the tears rolling down his eyes. This man never cries and is a man of few words. This is what America has come to, three days before Veterans day.

nancy blaustein
from Los Angeles, CA
On the line for 17 minutes before I could speak with someone in the kitchen department. Waiting wasn't as much of a problem as the music on the line. It was loud, too loud and unappreciated. Really hate being on hold, not because I'm special but because the music is horrible!

Tami Price
from Ellisville, MS
My name is Tami Price. I'm writing to you in regards to a situation that happened in November/December 2013. During this time I lived in Kingsland Georgia. I became friends with a wonderful young lady by the name of Mendy Langley. I met her at church several years prior to this event. She is a domestic violence survivor, and also a survivor of Spina bifida … her type is very rare…. she has endured many years of suffering while as child and continues to live in pain 24/7 and will till the day she dies. She is a mom of 3. Her oldest is a daughter that has learning difficulties and will forever live with her. Her second is in 3rd year of college.. ( most of his schooling was home schooling until high school) his college is paid for by his high grade point average and other grants. Her youngest is now in 6th grade and like her brother is smart beyond her years. You might be wondering why im telling you all this. Great question.
In the winter of 2013, your store in Fernandina had a manager there by the name of Douglas Bischoff (sp) and his assistant Sandy. One day he approached one of his customers and asked them if there was anyone they knew that needed some "help". He was looking for someone that fit the need for some program where the store shows up with a semi-trailer and several dozen employees and the media is involved somehow. That customer gave them my friends name as they attended the same church and he knew of the sad situation she was in . ( husband abused her and children and then dumped her after 20 plus years of marriage and him in the navy.He dumped his family and left her with no health coverage and putting his 3 children on the "system" so he could go have a fling with someone 20 years his junior) anyway Doug contacted my little friend.. ( who during this time was EXTREMELY shy and had panic attacks over the littlest thing..) this is when I came into this picture with home depot…she didn't want to be home alone when these people came over.
I was there when Doug and Sandy both came and Doug informed Mendy that they would indeed be taking her on. They told her to get ready to have a big semi-truck and 30 plus people there in 3 weeks. They also brought her and her children a Christmas tree and ornaments and a few presents a few weeks later .. again telling her to get ready. Then the week came and went… Doug would say the funds have been allocated we are just waiting on this and that… and oh the Ac /heat had to be done by a licensed person in Georgia.. as his store was just over the fl/ga line. A month goes by… nothing… but they send her some room heaters… a patch… she and the girls are still dealing with temps in the home in the 50's… another month goes by.. Nothing.. but promises .. Doug telling us not to give up.. this WILL happen… then next thing we know...
NO DOUG at Florida store.. HE had been promoted and now is up in Brunswick, Ga. Sandy the assistant in Florida has no idea what to do… we are still being told it will happen… well by this time I end up relocating several states away.. Doug KNEW this was coming and he told ME that it would happen before I left. Well it is now going on the 2 years and not one thing has ever come of this promise that I personally take from Home Depot. My friend is way too shy and doesn't want to cause ANY problems for anyone… however I on the other side am beyond frustrated over this entire ordeal. This has showed not only her and her children not to trust Home Depot but anyone that makes promises. They have already been hurt enough from a man that walked out on the family and has not looked back. I am seeing my friend face yet another winter without all the things promised to her and her children.
If it were something like we MIGHT be able to help … but for them to build up the hopes of children and an abuse women is something totally different. I am to the point of now going around my friend and letting hopefully the right people know how this person represented Home Depot and giving Home Depot the opportunity to set this right. I'm enclosing MY contact info at the bottom of this letter. If you have ANY questions contact me… I don't want my friend put through one more thing from home depot other than a semi truck pulling in her front yard.

Marc Richmond
from Brentwood, TN
I have a real dilemma here with Home Depot. I bought a lake house on Lake Brownwood that needed some serious renovations done to the floors and kitchen which I ordered and had installed through Home Depot. Unfortunately I ran into some problems with uneven floors in the kitchen and had to work on them to have the laminate flooring installed the following week. During this time I was also working with HD to upgrade the kitchen cabinets and counter tops. I ordered cabinets in Sept, paid for a contractor to come out and measure to verify the measurements given for the cabinets - the contractor didn't want to provide the store with the measurements as I was looking at doing the majority of the work myself (moving power and water lines, adding additional power receptacles, etc.). Chris (Manager) stepped in - we got the measurements finally but I didn't want Perry (contractor) involved with the install- during this time I was told that the caI have a real dilemma here and need your assistance.
I bought a lake house on Lake Brownwood that needed some serious renovations done to the floors and kitchen which I ordered and had installed through Home Depot. Unfortunately I ran into some problems with uneven floors in the kitchen and had to work on them to have the laminate flooring installed the following week. During this time I was also working with HD to upgrade the kitchen cabinets and counter tops. I ordered cabinets in Sept, paid for a contractor to come out and measure to verify the measurements given for the cabinets - the contractor didn't want to provide the store with the measurements as I was looking at doing the majority of the work myself (moving power and water lines, adding additional power receptacles, etc.). Chris (Manager) stepped in - we got the measurements finally but I didn't want Perry (contractor) involved with the install- during this time I was told that cabinets would be ordered and any modifications due to incorrect measurements could be done by amending the order. Subsequently Home Depot had another contractor (Byron) come out and measure the cabinets the beginning of Oct. the measurements were obtained and a Delivery Date of 11/24 was given.
Come to find out the order was never placed In telephone discussions with Jessica (CSO) who was also under the impression that the order was placed. Then a new delivery date was established for 11/9. On 11/2 I received a call from the cabinet company asking to verify my order, subsequently I found out that my order was placed on hold for 2 weeks due to a "glitch" and a new delivery date was established for some time in Dec. I received a call from the delivery company for delivery either 12/3 or 12/10.
I find this totally unacceptable as I still have to have the Granite counter tops measured and installed after the cabinets are installed. When this project was undertaken we had a vision of the kitchen being completed for the holidays, hopeful for Thanksgiving but definitely by Christmas- this doesn't appear to be the case as I was told it could be 3 to 4 weeks for the counter tops to be measured, cut and installed. My other issue is that I have already paid for my cabinets and counter tops in Sept through the HD Project loan program- They are requesting Payment on 11/19- I have not yet received any merchandise ordered on that loan and am reluctant to begin payments until after all merchandise and services have been delivered.

Beverly
from Washington, DC
Read the about the veteran being denied his veterans discount because he didn't qualify! Do you need to be reminded that if it wasn't for veterans of all ages especially the retired ones that there may not even be a home depot! Hence you wouldn't have a job!! To sit on your ass and pass judgment on others who have served our country! Clearly you are self absorbed greedy cowards who take take and take from customers who you claim to care so much about and you don't want to give back a little to the people who have served our country! And if that is not enough you hire manager's who don't have a clue as to what it means to be a veteran!! And probably talked there way into position with little or no work ethics. So if you choose not to honor every one of our veterans active or retired then I choose not to shop at your store!! While remodeling my home! Lowe's is my store of choice. They homer all our veterans!

Edwin Slater
from Boerne, TX
Found washing machine with damage at Home Depot in Boerne about e weeks ago. Talked to the department manager, Greg, who told me he could not sell it until they had a replacement for display, which would take a week or so. Greg said he would call me when he got the replacement. Greg said he would sell it for $325.00 and might could go a bit less due to the damage. I checked last week and learned a replacement was due in today. Went to store, found they had received a replacement, went to buy it and was told it would be $371 or thereabouts. Greg was there (in the back somewhere as the salesman went back to check with him) but would not come to the floor. Told the guy to keep the thing as I do not do business with liars. Will not ever in my life show with you people again and will advise my contacts on the various social media of this, in detail.

Nancy Dillon
from Carlsbad, CA
We did an online order to ship to store #6651. We are very disappointed in this store the way we have been told over and over are order was their and we live 35 miles way to go down to find out that NO the order was not there. four times this has happened. We would call to make sure. Say are you sure. and the would say yes customer service. The this last four time they said they would deliver the stuff as soon as it can in. And everyday this goes on we are losing money off our job. And not only this we lost a very big job. Because of this order. Now we spend thousands of dollars at your store to have this happened. In Tehachapi, CA which is much farther from us was the nicest people. When we have jobs and promise our customers we would have the stuff there at a certain day. This doesn't mean your store can jerk us around. This has caused a lot of stress. And very disappointed with your store on how it handled our order.

Ronald previty
from Cape Coral, FL
Last May, we had a small Kitchen build in our all weather lanai and wished to have a small 5 Cubic inch refrigerator placed into or sink/cabinet area. Having purchased the sink and plumbing at Home depot, I decided to purchase the small refrigerator there also. To my surprise, there were many that could fit and were priced well under $200. After pointing out one on the shelf, a salesman said to us "that refrigerator will not work as a built in cabinet model because it has no ventilation to the front. You need a model that you can only buy on line made by "summit" " and it costs $526.00" "this is the only way you can do it!" So we went on line, and did the purchase and had it shipped to our nearby Home depot store.
We picked it up and had it installed. It worked for 14 months and died. Summit said the warranty is only good for 12 months and that this unit is not meant for a built in situation anyway. Summit refrigerators are also not very kind about offering any kind of rebate or incentive to solve this matter. Sadly, Home Depot also is so far not taking any kind of personal responsibility even though they are the ones that suggested this expensive alternative in the first place. Our local Home depot has wonderful people in their customer service department, but I think their hands are tied.

james graham
from Lehigh Acres, FL
I was buyer landscape items for our home and got ready to check out, the cashier in the outdoor section, was not experienced and did not know much about the items I was buying, I had in my cart 18 pavers which she could not identify, finally out of frustration, I went to the isle where they are and got the item numbers and gave them to her, no help. She finally found a paver at about the same price and I said use that. I had your coupon which would expire on Oct 3ist if using a home depot card which I gave her, she said it would not accept the card, it was a new card and I had taken the sticker off which says "Your replacement card is ready to use.
Remember to take the enclosed coupon with you, at that point, some 15 minutes later I gave up and went to the main part of the store. In order not to have the same experience, I took pictures of the item displays along with the unit prices and item numbers. The woman at this check out was trying to help and had all items on the list completed, by now I could not find the Home Depot card, left it on top of the pavers, which I went back and got. She said no problem enter your ss number which I did and she said we don't even have and account. I was livid and paid with my debit card and left, I didn't even get to use the 10% off coupon which is one of the reasons for shopping at your business anyway. It seems to me others have had similar experiences and I thought, maybe, it was some of their own fault, but this was certainly the shopping trip from hell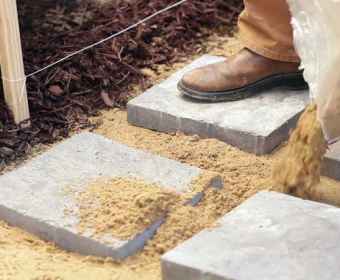 Janine Marchese
from East Meadow, NY
I purchased carpet from home depot about 1 yr and 10 months ago, and it is all worn down and ripping. I paid a lot of money for that carpet and I have to replace it because it looks so bad. I am disappointed that I have to go through the manufacturer to see if I am eligible to get compensated. I would like to find out as soon as possible. I've been a shopper of Home Depot for years and would like to continue shopping there.

Michael J Astyk
from Buffalo, NY
Very unsatisfied with the service at Harlem Rd Cheektowaga 14225. We wanted to purchase a new shed and purchase the additional warranty and labor to have it constructed. When in the store, we couldn't find anybody to help us, workers were walking right by us and not even answering our questions. I ended up driving 20 miles out of my way to another Home Depot and found the service much better, workers willing to go the extra mile for me. I do not think I will be purchasing from them again.

Paula Waffle
from Auburn, NY
Called customer service to make a purchase of 5 pallets of wood pellets from the Auburn Home Depot. Customer Service rep said I would get a 10% discount on the purchase. Went to the store and they said they could not give me a 10% discount on the purchase. See below: Please call store 6846 at (315)252-4540 concerning a promised discount on your order, anyone with the customer service can assist you.

Terri Boughner
from Stow, OH
Our company is a residential construction company in NorthEast Ohio. in 2015 we have increased revenues exceeding 45%. We are a family owned and operated company. We have currently purchased from our local Home Depot store an excess of $40K so far in 2015. A new project to begin in November that could increase those numbers. Although I am sure, 40K is not a large amount of the yearly sales, it is about 70% of the material costs YTD for our company. We do not hold, nor have applied, for a Home Depot credit line as our company has the cash flow needed without this store credit. Last night we purchased a new Dewalt miter saw from the Chardon store. The price was $599 and a free table came with that purchase. We noticed that the same dimension, amp and dual bevel sliding compound miter saw from Dewalt was a "special buy" at $399. But no free table. (the Table is $199) So our determination is that the there is no real deal. $599 or $598. Actually the 399 with the table was a 1$ value. We purchased the $599.
My complaint is that when dealing with the manager of the store, I pointed out our purchase history for the year and that we don't get any consideration different than Joe Homeowner. I was told that there is no incentive for professional companies other than a credit account. Even with that, unless we purchase over $2500 in a single purchase, there is no discount. We purchase almost daily due to lack of space on the job site. Yesterday was just under $700 the day before that $600. and so on. I also noted that we used to get coupons and deals IE: $25 off next purchase of ...We don't get any of that anymore. He stated only companies with credit get those. Some special treatment should be given to commercial customers without credit lines with Home Depot. Just because we don't have a credit line, does not mean we are not purchasing large amounts of product from your store. We will be looking for other organizations that treat commercial customers with a bit more care.

Kim Bell
from Washington, DC
Why are customers allowed to bring large dogs into the store? In the past 2 days I have visited 2 different Home Depot stores, one in Woodbridge, Virginia and the other in Springfield, Virginia. The store in Springfield allowed a man to bring in a large Doberman Pinscher and the store in Woodbridge allowed a man to bring in a large German Shepherd - neither were service dogs. Is this your policy to allow large dogs in your store that could possibly cause harm to your customers? I am not a dog lover, actually I am afraid of dogs and I should not be subjected to be afraid while shopping. If this was a Pet Smart Store, I would understand but it isn't and I ask you to please reframe from allowing customers to bring in pets. If you continue this policy, please let me know and I will take my business elsewhere.

Tracey Green
from Deer Park, TX
This is a second hand complaint that I hope you take seriously. I was on Facebook today and read a post about the Home Depot manager at E Spokane # 4714 in Spokane Valley, WA 99212. The person that posted this was taking up for our military. All Home Depot stores should provide discounts to our military and the fact that this manager did not is very disappointing to me. My father served in WWII and was in the reserves so you can understand why I would be upset at the very hint of disrespect to a veteran. Please reply to me and let me know the status of this issue. I eagerly await your reply.

rosanne cotchen
from Johnstown, PA
I am writing with an inventory complaint at our local HD in Johnstown, PA. We always buy at HD. We started a patio with paver SKU#524-290. We purchased approx. 400 to start. When my husband went for another 200, (your inventory was showing 350+/- there was only 55? After many questions and looking for these pavers that were showing "in stock" an associate finally figured out that one of the cashiers put in the wrong SKU for a purchase of these pavers.
They used a SKU for red pavers therefore showing that the red/charcoal were available. I can't tell you how many times I've called/stopped regarding this product. We actually had to make two different trips to your associate stores out of our area (Altoona & Greensburg) to purchase more. Mind you these stores are not a hop, skip & a jump from here. They are approx. 1Hr. away from our home. We had no choice. We needed them. This not only cost us our time but gas money & mileage on our vehicle. This all began last Tuesday, the 18th and our store still cannot give us a date of when the pavers will be arriving let alone when and if they were ordered and this is over a week later. Your input on this matter is appreciated.

Lisa Mielke
from Brooklyn, MD
I would like to report a complaint from Store # 4714 E. Spokane. 5617 E. Sprague Avenue, Spokane Valley, WA 99212. I apparently have been given information that recently a veteran came to this store and made a purchase. When he asked the cashier if he was eligible for a veteran's discount he was denied. I would like a response in writing and on Facebook from this store's manager and from the CEO, Craig A. Menear about the current store policy that is in place and that was in place about giving a discount to our military families and veterans? I hope to hear back from you soon.
Have feedback for Home Depot?
Thanks for your feedback!
Sorry. Please try again later!