Home Depot
Home Depot Complaints Continued... (Page 4)
475+ reviews added so far. Upset? Call Home Depot corporate: 1-800-430-3376

Neal Brookman
from Yuba City, CA
Purchased LG dryer three yes ago. Also purchased 5 year protect policy. Problem occurred with dryer and had HD schedule repair service. Person didn't come nor did they call. Had to wait a week for repair to not show or call.. Called and spoke with store mgr that night. Seemed to want to address our issue. Said he would give to day mgr and have him call. Waited until noon with no call. Went to HD next day and contracted mgr. I told him why i was there. Said he gave complaint to an appliance person. Appliance person had not addressed the issue, said he had been busy. Appliance person asked who didn't show . Told him Quality App. He said they have reputation for that (then why use them?).
He called HP protection and they scheduled an appointment for the following Tuesday (another week). On Scheduled Tues Swift App arrived and said the dryer needed a control board. Said he would order and it would be 3-5 days before part arrived. On eighth day I attempted contact with Swift. No answer so I left message. Called total of three times with no answer and no return call. On Friday Sept 21 I went back to HD and spoke with night mgr, Allen. Told him my story. Said he would take care of it and have day mgr handle. I remarked I hope better than first one. He said day mgr would do it as he, Allen , was his boss. He said he would have mgr call me before noon.
No call fro HD the following day. That evening I Went back to HD and spoke with Allen again. Told Allen no one had called. He said that he would turn it over to someone in appliance. Through all of this (almost one month) Home Depot personnel say they will help but don't follow through, don't call and really don't seen to give a damn about the problem. A lot of money was spent to get the protection plan. It appears I have spent money for a nonexistent policy. I'm so angry about this that I could scream. But that wouldn't get things done. Your people actually don't seem to give a s--t! If anyone contacts me about this I will be extremely surprised. Seems the only choice I have is to go to local TV and see what they can do.

Kenneth Puglisi
from Chicago, IL
My order of a Kitchen Cabinet has been very badly handled from the start. The cabinet was ordered through your Elston/Leavitt store. The salesperson and reviewer where both JM93C6. The salesperson ordered the wrong size decorative end panels, which have had to be reordered. When the cabinet was delivered it came without the crown molding and the light rail. The delivery man, who apparently was contracted and not a Home Depot Employee, told me that those pieces were on the Home Depot truck and would be delivered later that day. The reason why they were not included with the pieced he delivered was not explained to me. I know that they were delivered to your store, because I got an email from you notifying me of that. They were not delivered and after 4 phone calls I finally found out that you lost them and had to reorder them, I have been a Home Depot customer for a long time and if this is not resolved in a timely fashion I'm afraid I will have to become a Lowes customer instead.

Eva Gidova
from Secaucus, NJ
I am a single mom and I ordered a refrigerator through online from home depot store account #W900167455. I used all my money so I could keep food for my daughter. I made ordered on October 12, 2017. And set up delivery for October 14, 2017. They charged my credit card same day. They called me on Friday October 13, 2017, that delivery will be made on October 14, 2017 between 4:30 to 8:00 pm. I was home waiting for delivery. But no delivery, no refrigerator and no money. Home depot is the worst store. Because of them I have no money and no food to store for my daughter. If you will not solve this as soon as possible I will complain every hour, and every where. And they called me at 8:45 pm and said they will delivery a REFRIGERATOR ON TUESDAY NOW!!!!!!!!! IT'S REFRIGERATOR .
Eva Gidova.

Richard Scheeder
from Seattle, WA
Home Depot sells used Railroad ties on line. I went to the Silverdale WA. store to make a purchase of 24 used ties.
I was told they do not have store pickup or home delivery for my area. but contacted the Sequim store and an order was placed from the Silverdale store for delivery to my home----after extensive work on the part of the Special Order staff---in keeping with HD service policy.
Whether by error or practice and calls to the Sequim store , the RR ties were delivered to my home from the Sequim store (Order H4716-37397).
I found I needed 8 more ties this last week and attempted to order the ties at the Silverdale store. Initially I was again advised there were problems placing such and order. I asked why they could not ship the ties to silverdale as is done with anything else ordered on line and not available in the store inventory. I also talked to the Swing shift Special order staff who reiterated the problems but was gong to investigate options the next day .He had suggested I rent a truck and drive to Sequim to pick them up. NOTE: I AM 80+ AND NO LONGER PICK UP RR TIES --IF I EVER COULD. I decided to go into the Silverdale store to resolve the problem in person. The concerns about placing such an order were again raised by the Special order staff. I also asked why Sequim store could not transfer my order to the Silverdale store if they could not deliver from Sequim. Again after much back and forth between Sequim Pro- staff and Silverdale special order staff the order was placed (H8998-37459). I told my contractor the material was coming.
The next morning I received a call from the lady who had assisted me in Silverdale saying they would have to refund my payment since they could not get the RR ties from Sequim. I declined to have my account credited and still wanted the ties I had paid for the previous day. I was to receive a call back. I have not had a call back.
I do not know the status of my documented paid order except that my last call from Silverdale was that they could not fill the order.
I see the problem as HD Corp.carrying and selling items but unwilling to bring the items into the store or transfer between stores. If you sell on line you need to be able to ship to home or at least to the local store.
My problem now is my project will not complete with the people I have hired to build my retaining wall if I cannot provide the materials needed for completion.
For the staff that tried in every way to assist me I have he utmost respect as they were clearly working to maintain the HD ADVERTISED service reputation.
They are stopped by management rules which prevent them from providing the full ADVERTISED service to the customer for all products sold by HD.
I question the management of the store and higher ups ----not the staff--- for lack of a system that assures all HD items are available --by every means possible--to deliver to the customer.
In the above cases the store manager should have resolved the questions with the customer--in lieu of leaving the dedicated staff to provide answers not in their authority. During at least one instance I know the staff urgently and unsuccessfully tried to get a manager --at my request.
Please advise me----In lieu of Silverdale store management -----of the status of my order to prevent further delay in my work.

Darelene & Ken Carpenter
from Lake Forest, CA
October 9, 2017
Darelene & Ken Carpenter
On June 30, 2017, with the assistance of Home Depot Sales Representative, Brady Beach, we ordered new black aluminum fencing and a matching arched gate from Finyl Vinyl. It was supposed to take five weeks to complete the job. We are now beginning the FIFTEENTH week and the job is still not completed.
We expected our fencing installation to be completed within the first two weeks of August. We called Finyl Vinyl and Brady Beach multiple times in mid-August to get a status since we'd had no word on the status from either souce. Mr. Beach never answered our calls. Finyl Vinyl finally responded and informed us then, that although the fencing had a 5-week lead-time, the gate had an 8-week lead-time, an important fact not provided at the time we signed the contract with Mr. Beach. Surely your sales rep should have mentioned this manufacturing lead-time disconnect to us—that was important information.
Finally, on 8/21, we were notified by Finyl Vinyl that our installation could be scheduled for 8/29. As we were leaving on vacation 8/24, we made arrangements with our neighbor to oversee the installation while we were gone. We specifically requested that Finyl Vinyl confirm the install date with our neighbor so he could be present. They agreed to do this. They waited until the last minute to call him (day before) and he was not available on that date so they moved the installation date out 15 days (to 9/13) due to their "busy schedule." We were not due to return from our trip until 9/15. The installation should have been completed by that time.
On 9/13, the installation crew was a No-Show and no one coordinated this information with our neighbor. When he called Finyl Vinyl to find out what was going on, he was told the crew was "busy" and would be there instead on 9/14 between 12noon-3pm. Our neighbor rearranged his schedule so he could be there but once again, they were a No-Show. Finyl Vinyl did not communicate this information to him. When our neighbor called Finyl Vinyl on 9/14 at 3:30pm to see what was going on, he was told the installation was being moved out yet another day, but the crew would be dropping off the supplies at our home at end of day. Our neighbor specifically asked that he be contacted when they did that (he lives across the street) but they dropped everything and left without contacting him. He only saw the materials later when he walked outside.
Finally, on 9/15, the crew arrived at 7am to install the fencing. Again, they ignored our instructions to check in with our neighbor when they arrived. The installation was completed but they installed the wrong gate design. We'd ordered an arched gate and they brought a straight-across design. They asked if we would accept it anyway. We said NO. I want the gate I ordered, not the one they made by mistake. Now, I have to wait for another 8 weeks before I get my gate installed. I called Finyl Vinyl on 9/27 to ask about whether there had been a "rush" put on the replacement gate manufacture since it was their mistake and I shouldn't be inconvenienced for at least another 8 weeks because they made a mistake. The woman I talked to seemed surprised that I'd ask about something like that and she had no idea what was happening nor did she seem inclined to follow through on my request. After a few more comments from me, I heard some "tapping" (keystrokes) and she finally agreed to send the manufacturer an email. It's no surprise to me that I've heard NOTHING since then.
This has been the worst Customer Service experience we've had, beginning with your Home Depot Sales Representative. It was as if once we signed the contract, he was done. I do not believe that is representative of Home Depot's customer relations. The finished fencing product is very nice but our experience has been nothing short of POOR. If Finyl Vinyl sticks to the normal lead-time (and I have no illusions that Finyl Vinyl has done, or plans to do anything to prioritize the gate manufacture) and if we don't get pushed aside by any "big jobs" somewhere, we may see our fencing installation completed in 19 WEEKS. It was bad enough to deal with the original delay-upon-delay situation but now the gate too? We have a spa in our back yard and are supposed to have a self-locking gate. It was bad enough to have to wait for the originally-stated 5-week manufacture period. When I mentioned my concern with the gate situation, the woman at Finyl Vinyl told me just to put netting across the opening. I'm sure that would be an effective deterrent…Never.
I believe we should be compensated in some way for our inconvenience and our general level of continuing frustration with this whole situation. We went to Home Depot for our fencing because we had such good customer service in the past when we had laminate flooring installed. This situation with Finyl Vinyl has been a nightmare.

Dwayne Williams
from Detroit, MI
I set up an appointment for a kitchen refacing a floor to be put in as well as a stone countertop I was contacted by the individual who was supposed to come out at around 8:05 this evening and he began to you know ask me the questions of how many kitchen cabinet doors do I have how big is my kitchen and I asked him I said well isn't that what the point of scheduling the in-home visit is for and he went on to say to me well yeah but I just you know I know you're in the Detroit area and I just you know this is very expensive and I said I said okay what does that mean you know I know a lot of people that call from the Detroit area once again seems to think that you know they're only going to be spending around $1,000 but I wanted to ask that man I said we'll do you call all your customers and say this to them you know sometimes people are really happy you know what I think this was a very discriminatory call you know I'm not sure if I want to use racial but it was very discriminatory and I was totally unhappy with it and I'm just really irritated right now but it was I was very uncomfortable with it and I definitely intend on canceling my appointment I had schedule with him and my name is Dwayne Williams my phone number is area code 313-926-2851 thank you

Dwayne Williams
from Detroit, MI
I set up an appointment for a kitchen refacing a floor to be put in as well as a stone countertop I was contacted by the individual who was supposed to come out at around 8:05 this evening and he began to you know ask me the questions of how many kitchen cabinet doors do I have how big is my kitchen and I asked him I said well isn't that what the point of scheduling the in-home visit is for and he went on to say to me well yeah but I just you know I know you're in the Detroit area and I just you know this is very expensive and I said I said okay what does that mean you know I know a lot of people that call from the Detroit area once again seems to think that you know they're only going to be spending around $1,000 but I wanted to ask that man I said we'll do you call all your customers and say this to them you know sometimes people are really happy you know what I think this was a very discriminatory call you know I'm not sure if I want to use racial but it was very discriminatory and I was totally unhappy with it and I'm just really irritated right now but it was I was very uncomfortable with it and I definitely intend on canceling my appointment I had schedule with him and my name is Dwayne Williams my phone number is area code 313-926-2851 thank you

lisa t, jackson
from Upper Marlboro, MD
paid 4,000 to have custom closet installation in july 8th when purchased new home. first the installer was 2 and half hours late then he brought his son with him. then the child went into my bathroom and decided to play with soap and had water everywhere. when installer left he did put on paperwork job incomplete. Because didn't have enough materials,August 25th or 26th hadn't heard from no one at home depot about completing closet, so I called was being transferred all around, being told we don't do installations .called numbers I was given I spoke with supervisor dale he sent a different installer out to see what needed to be completed and take measurements. I was informed may take to 10 or 12days for materials waited and waited 3weeks, did not get a call to set up time when materials come .Monday October 2nd I called being transferred all around finally I was transferred to a nice and professional employee that went above and beyond to help me. called 301-459-2755 was told they don't do installations a manager even told me he would have to investigate what I'm talking about my closet install, gave him angela's name and said he would call me back , he hung up on me didn't get any info to call me back or anything. kept calling finally got a very nice gentleman , he put me on hold and called them call went directly to Angela. Then she acted like I didn't have no installation because I would have to go through her until I reminded her of the first installer that had car trouble. Then the guy asked her why if he called and got through why my calls were being transferred. why? because she was rude and unprofessional as well as the other young lady that transfer calls to her. I told her I was going to make a complaint about her and the young lady. so apparently they didn't want to deal with me. but I paid my money up front and you want to give me attitude. customers are why you have a job. the supervisor Dale was very unprofessional as well and then I let him know this entire department should be written up, the entire chain of command because no one knows anything or they don't follow through and make sure when installers come back with paperwork and the job say incomplete, do you file paperwork as complete. it told me that no one cared because its a job to them so it can fall on someone shoulder to be blamed. Today October 3, 2017 I get a call and the supervisor dale tells me the wrong materials were not the correct measurements. I informed him he didn't call me back from 4weeks ago now I had to call like he said to see when will my closet be complete and get the run around on the phone for 2and half hours trying to get him or Angela. It's disappointment when employees work for companies and think they can be rude unprofessional. Especially when Home Depot want money up front. But now I'm into the 4th month of waiting for completion. I told Dale I was calling corporate to make a complaint on all of them they all dropped the ball. And really didn't care. no one checked paper work when returned to office, no one notified me I had to call and be transferred all around md,d.c., Virginia stores, please tell me why. Apparently he knew I was serious less than 5 minutes I get a call from Don the manager he say's were short some of the materials and were trying to get expedited to get job complete. I really don't know who to believe whether its a supervisor or manager. I thinks its sad this is the way home Depot treat customers.

Jon Griffin
from Portland, OR
We ordered windows and a sliding glass door from the Warrenton,OR HomeDepot in May 2017, The order couldn't be initiated until Miles @ 503-267-7716 verified I was a real person, he drove to my house, between Longview & Cathlamet, WA, to meet me. He took my order, around the end of June. Later when we inquired as to how the order was going, Miles told me the cc# number wouldn't work. I finally convinced him That was B.S. so June 29th, Miles punched in the correct cc#, we were in motion again until the order arrived at Warrenton. This order for windows and a glass door went downhill from then. HomeDepot staff lost our windos and sliding glass door. The order was supposed to have been cancelled August 28th by Miles when I contacted him. I called him the 29th and he said, "the order had been cancelled, It's out of my hands". Yesterday, we get a call from Shauna 877-903-3768 ext 3768 63635, she was calling to schedule the install. She seemed surprised that we no longer own that property and that order was supposed to have been cancelled in August. At this point, we will never, never, visit another HomeDepot store, if this complaint is not heard and acted upon.
Contributors
Shauna 877-903-3768 3768 63635
Miles 503-267-7716
Michael Forte 503-298-1177

joseph dinnocenzo
from Cape Coral, FL
I bought a chain saw for $169.00 plus tax.i had it 3 days and it quite working .It is hard starting finaly get it running and 5 minutes later cuts off it is defective.I went to home depot on skyline in cape coral fl where I spend thousands of dollars per year.i have a company called parker house rentals in the cape and buy all materials from home depot .I follow the procedior to return they sent me to the rental tool department to have it checked out I left it there for 10 minutes while I got more materials came back and the man running the department had a real attitude towards me he says it works have a nice day .that is really poor customer service .I got mad spoke to the manager and she gave me the runaround also she was very profesional .they should post a sign where u sell gas operated power tools so people know what to deal with before they buy the product I am very disappointed in your people I don't know if this letter means anything but I belive I may decide to do my business else where loosing a good customer over $169.00 dollar item is crazy look up my business and see what money I spend there .well I hope we can resolve this in a fairly manner thank you ceo joseph dinnocenzo

Kimberly Eley
from Hopkins, MN
We just purchased a refrigerator and stove last week from Home Depot- I decided I would also like the matching microwave oven- when I went to order it I was told I had to pay $59.99 to have it delved to my home- I work in Batavia NY where I wanted to pick it up( which you have a store)- no way was I going to pay that additional fee- so I talked to the asst manager she would work around the delve fee by giving me a discount of the price of delve- where I am having the issue with- is that I also had a coupon for 10% off the microwave which helped make the decision to buy the microwave- she told me I would not be able to use it and she considered it double dipping- which in my opinion it was not-
I was not going to pay delve fee no matter what- and I was going to get the 10% off the appliance- so due her not working this out-
I am now buying the same microwave with no delve fee and 10% off at Lowes( which was the same price as Home Depot)
so you not only lost this sale but also any I might have made in the future due to this situation al for another $34
if you look at out past buying we have spent a lot of money redoing and restocking our house
Kimberly and William Eley

Richard Buss
from Kaneohe, HI
On Aug 31, 2017 I purchased a dishwasher, it was delivered on Sept 6 and not working. I called that afternoon, the following day, and finally went to the store (an hour drive). I was told to call Maytag as Home Depot doesn't replace. Maytag closed, called on Monday, repairman came and said the appliance was defective. Called Home Depot, 2 hrs on hold so drove again to Home Depot only to be told to call Maytag as it was out of your hands. Maytag tells me it will be 3 to 4 weeks to repair the new item I purchased from Home Depot. At this point I will never purchase anything from Home Depot in the future if this is an example of your customer service. You don't answer your phones forcing customers to physically to your store to report broken items delivered by your vendors. This is beyond unbelievable. I did complaint to your Honolulu representative (store) and got nowhere. I only give you 1 star above because there is no lower mark available.

Brian chiu
from Quincy, MA
i order a stove 2 weeks ago and they were suppose to delivery it but they kept playing around saying they will deliver it in less than 30 minures but nobody shows up. I guess this is how home depot treats there customers after they accepted our money. They need to fired or get rip of the people who handles the stove deliverys in the quincy ma area. They wasted 2 of my Saturdays waiting for it to be deliver and i'm wondering if i have to sue to get compensated for my time and distress. 2 week of takeout is no fun.

Vic Feuerstein
from Roundup, MT
I purchased over $4000 worth of Cascade Tuffbilt metal fencing, including 26 - 5' x 8' fence panels which are still stacked next to my garage because even though I made the order at the local store in Billings Montana with the assistance of an Associate I do not have posts to put up the fence. I have tried three times to get posts. No one seems to know how to acquire the 73003517 line posts (I need 24 of them) or the 73003524 corner posts (I need two of them). This has been going on now for weeks. Winter is coming on and all I have at this point is $4000 worth of fence panels that cannot be installed while I am out the money and absolutely no one seems to have a way to get the damn posts.
The phone complaint system does not work. The on line complaint system gets no response.
In the absence of an answer, I am going to call CEO Craig A Menear at home after hours every night.
Vic Feuerstein
11506 Otis Creek Road
Shepherd, Montana 59079
406-947-2253

Jose Flores
from Hammond, IN
Just need a follow up ...FYI been shopping at the Hammond store the last 3 days around 4 pm today Sun. the 3rd...only one register with and attendant ...l like to use your self check registers very convenient ...but 2 down the last 2 days today long lines and 3 registers down plenty of help but no managers around...why who maintains the registers.. ...Thanks Jose...Hammond,indiana>>>>

Jim love
from Riverdale Park, MD
It has been more than two weeks i have been trying to order a counter top.
I have given your store the measurements. I have call a few times only to find out that they are working on getting what it woild cost. I do understand that it may take a little time. The lady i talk to said she would get back to me. Well not sure because the last tome i called she was not working that day. The employee o talk to said he would let her know i called.
If your company does not wish have my busses thats ok. But it would be nice just call and let me kmow.
Bridhgeport store in WV

Debra m
from Sebastian, FL
I was at Home Depot in Merritt island Fl today looking at counter depth frig, spoke to appliance , I asked her to call Palm Bay store as I was there yesterday, she called told me if was gone, I called after to find out it was still there, so Deborah was to hold it for me. My husband and I got there, frig was there, 878 Samsung, I ask for military discount to complete with lowes, it was turned down, when I ask for delivery and was told that it will cost 79.09 and everything in the store claims free shipping with AnY order of 396 or more. I went to CS as there wasn't a Mgr in the store, spoke to CS Mgr she gave me a number to call, I called CS spoke to gayla she was to give me a call back on situation waited 4 hours no call . I will shop at lowes and do will the combat vet ma in Florida abs annex if this is the way you trust us,
Debra Mull

Harvey Schuler
from Pleasant Hill, CA
I am the Vice President of Pace Incorporated in Concord Ca. We have been long term commercial customers. Account Number: 6035322531913584. in May of 2017 there was unauthorized use of a very old card from a former employee. The card had not bee used for over 15years and all of the sudden on a holiday weekend 5/28/17, 5/29/17 it was used in 15 transactions at three different southern California stores in a 22 hour period. 10 of the transactions were for $900.00 or more totaling $10,419.00. We are in close contact with the retired employee Andy Dunivan and he is confident the card was properly disposed of years ago. Home Depot was notified by 5/30/17 that these charges were unauthorized yet made no attempt to prevent $9,000.00 worth of gift cards from being redeemed! I have spoken with Vicky at the security Ops Division and she informed me that Home Depot was NOT defrauded that Pace INC. was defrauded. and the charges would be our burden to bare. Their " investigation " is a joke! Vicki claims that checking photo identification is an individual store practice not a company policy. Yet in nearly 20 years of using this card I am ALWAYS asked for Photo ID if its over $50.00. I would appreciate someone from Home Depot contacting me about this and NOT Citi Bank. Pace INC does not feel that this is our total burden to bare. Thank you Cell: 925- 768-4843

Niki DeYoung
from Columbia, SC
Your complaint line isn't very user friendly. Please see below.
08/28/17
I ordered over $9000.00 worth of flooring not quite a year ago from Home Depot I was told I have a lifetime warranty on the flooring. I called Home Deport to report a transom had come up between the kitchen and the foyer and I had a small spot in front of the dishwasher. A fellow came to check it out. I was told my dishwasher was leaking. So the next Saturday I went to Home Depot to purchase a new dishwasher and decided to buy a new stove, also. (almost $2000.00). It was delivered on Thursday, August 3rd. They installed the stove but couldn't get the dishwasher to fit. I had paid to have the old dishwasher removed but they were going to leave it, I said oh no, had to have the neighbor come over and cut the legs off the old one so they could take it out. I asked why there was water under the sink, and was told because it leaked a little when they undid the old dishwasher. Then the water started running out under the flooring, Keith and I sopped water all evening, and then used a fan to dry the floor. When I awoke the next day my floor was ruined from the dishwasher to the kitchen door. Warped, uneven, plus the inside of the cupboards were warped, a real mess I went back to Home Depot to report the problem on Aug. 4th, Spoke to manager Bill. He just kept saying that the contractor didn't work for Home Depot and he couldn't do anything about it. I finally left, telling him "I can't talk to you anymore". He had no sympathy, no I'm sorry, nothing but the contractors didn't work for Home Depot. Needless to say I wasn't a happy customer.
I text Sierra (the GOD send of the Home Depot on Pleasantburg Drive, Greenville, SC) She had worked until 6am that morning but still called me at 11:30 am. She had Tim Foley (VP over flooring) call me. I explained what had happened. He asked me to come to the store that evening, he would be gone but LeAnn would help me, Keith and I went to the store around 5:30 pm, met LeAnn. She called Mike in plumbing; he took Keith over to the plumbing department, got a part and brought it back. She said here you go; this is what you need to fixed the problem. I said are you kidding me. (Keith and I are both in our 70's and they expected us to repair the part ourselves) Mike said yes it's easy. You just cut the pipe and put in the new one or call a plumber (on a weekend) or LeAnn suggested calling our home owners insurance. She did say that a claim had been filed. Tim had already told me that he had filed the claim. She was no more help than Bill the manager, just had a sweeter voice. We left, not happy at all.
A friend came to help repair the valve. So we went back to Home Depot Friday evening, to get the tools that we needed. We were given a hack saw, and told to cut the pipe and put on the new valve, WRONG. The hacksaw made the pipe out of round, and jagged so the valve wouldn't work. The next morning, another trip to Home Depot, (told by 2 different employees that they thought the company was taking care of this for us, I said I thought that too) given more parts, and told to use a blow torch, de-sodder the pipe and put on the valve. After 20 minutes of using the blow torch, we used Google, It should have only taken 5 seconds to de-sodder, Back to Home Depot again, got a pipe cutter and 2 valves. Problem solved.
I purchased a new dishwasher that day and it was delivered the following Thursday. Still doesn't fit, Called Tim and told him the other dishwasher didn't fit either. He has made 5 appointments to come to the house (we live less than 5 miles from the store) to help but never showed for any and never called, The last appointment was set for 4:00 pm Thursday, Aug 17th. I was leaving on a vacation, told him I was to board the plane at 5:55 but he could call me until I had to board the plane. I didn't hear anything so I called him back. He would be there at 6:00 pm. When I departed the plane, I had a voice message that Mickey would be there at 6:40. Not good because Keith had to leave at 6:30. I have heard nothing back from Tim.
Shirley called on Thursday, Aug. 24 to ask about getting the transom fixed, I explained to her what had been going one. She apologized, said she hadn't been told any of this. She was leaving on vacation but would be back on Monday. She said if I hadn't heard anything by then to call her back. She did give me the claim number and a phone number. I called to find out the claim hasn't been assigned to anyone. I call Shirley back to give her an updated status. She will try to expedite the process
I have done everything that Home Depot asked of me. And still here we are, with molding warped cupboards, warped Pergo flooring, and no transom, plus I now have bugs because of the mold and water damage. I have a new dishwasher sitting in the kitchen (not installed) and I can't seem to be able to get any help. What started out as a small problem has turned into a major issue?
VP Tim, Manager Bill and LeAnn need to take lessons on customer service from either Sierra, Shirley. or Jim in appliances. At least they have listened and tried to help. I feel like 3 weeks is more than enough time to get helped.
Niki DeYoung
100 Bonnie Woods Drive
Greenville, SC 29605
864/386-9069

Fay Harris
from Macon, GA
I ordered a washing machine on line and paid for delivery, installation, and for disposal of old washer. During the chat on line I told the person of the problem. I was not asked at any point if the washer had any amount of water in it. I however drained the washer down to a small amount of water because I didn't want a sour smell in my home. The delivery men refused to turn water lines completely off, as they were supposed to attach the new lines from the kit I purchased with the washer. My brother did it for them.
Then they refused to move the washer because of the water, even as they were told that we would take care of any spilled water. My brother had to move the washer as the two men watched. The movers from Spirit movers were very unprofessional. Now I did go to the local store and told them of the complaint. I was refunded 59 dollars. I am still unhappy about this event and I still have to dispose of the washer, which will not be easy to do. If I had known that this was going to turn out this way, I would NOT have made the purchase! In the future you may need to stress the need to honor a commitment to sub contractors so that your costumers will remain your costumers.

Tyrance Reed
from St Louis, MO
I bought a 22'' lawn mower the first week August 2016 (refurbished). The first week of September the self propel stopped working. I took it to the Cross Keys store to have it fixed only to have it held and "worked on" and told that the manufactures warrantee would not apply. well after picking it up and paying for supposed work, I used it once and it would not work any more.
I also took my 30'' in to have the self-propel fixed on it. I was asked about the tune up which I said do it as well and put new blades on it. I know the tune up is changing the oil, filter, and spark plug it was kept for a week and when I picked it up and used it the self-propel did not work. I took it back and was told that it was the belt and the wire. I paid and got it and it still does not work.
I noticed that the blades were not changed the first time and I was charged for it. But when I mentioned it was told that maybe I was cutting wet grass. Tough when I picked it up the second time the blades were new. I am trying to get a business in lawn-care going and can't do much with badly maintained equipment and having to put customers on hold. it's bad business. I have spent much money with Home Depot to the pointe that I was going out of town and as I came through the x-ray at the airport, the TSA agent said to me 'You look familiar ", I said You look familiar to me too but I can't think of where I know you from.
He then said, "Do you go to Home Depot", I said , yes a lot. He sais "That's where from". If that does not say how much I use the store, I don't know what does. Though my machines do have wear and tare, I paid to have them fixed to work. One is not working( the one just purchased and used one month) and the other is barely working. I need to know what can be done about this. I do have paper work on this situation.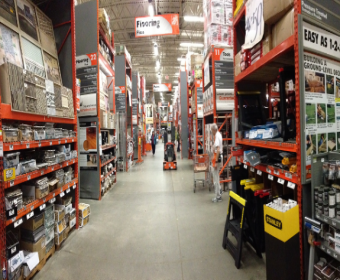 Russell
from Southbury, CT
On the 25th of sept my wife and I ordered a Samsung refrigerator from the store in Danbury ct. On sept 28 to be delivered on October 5th.My wife noticed the item was on sale so she called to get the sale price which was 321.60 less. She spoke to Carmen and was told a managers approval was needed. For the next four days numerous calls to get the approval went unanswered. We finally drove back to the store which is 30 miles away after being left on hold for over an hour. This would be on the 3rd of Oct about 230 pm.
Spoke to Carmen again and although she was very nice was unable to get approval because apparently manager was not available in the store. The names of the people responsible were Al Conklin and Tonya. We finally canceled the order after not getting the approval which we were told should only be a formality. With the exception of Carmen the customer care service at this store is completely non existent. Because of the management here Home Depot lost a sale worth $2384.00 to Sears. Both my wife and I think Home Depot should take a look at their customer care in the management area.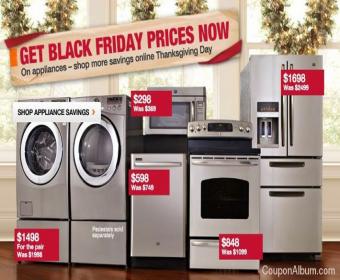 Eva Williams
from Jonesboro, GA
I bought a 24.6 cu, ft. French Door Samsung refrigerator on 19 September, from the Home Depot, 11075 Tara Blvd, Lovejoy, GA, and it was delivered on 22 September 2016. My paperwork stated the refrigerator that I currently had in my home would be removed and hauled away. After they installed my new refrigerator the delivery people stated, "we did not come in a truck with a lift, so we will send a message to our company and have someone come and pick it up". Although, you delivered a large size refrigerator they could not remove a refrigerator that was a little smaller because the old one was too heavy. The old refrigerator was placed in the front of my house, today is 26 Sept and it is still sitting in front of my house.
On the 22nd I had not heard from anyone so I called the number for the Appliance Delivery and stated my problem to have the old refrigerator removed. The person I talked to was rude and stated that no one was in my area but she would send someone tomorrow which would be the 23rd of Sept. I asked at what time and she stated that she did not know but for me to just wait until someone showed up and that I did not need to be home. I did not trust her so I called the Lovejoy Home Depot on the 22nd and asked to speak to a manager to expressed my concerns, they transferred me to Logan the person who takes care of these types of issues.
I explained to Logan what the problem was and told her about the rude person I had just talked to pertaining to my refrigerator still sitting in front of my house. She called me back and stated that the refrigerator would be picked up on the 23rd between 2 and 4 o'clock. I knew that they would tell Logan the exact same thing that I was told with no intentions of picking up my refrigerator. Needless to say it was not picked up and today is the 26th of Sept so for 5 days I have had the large double sided refrigerator sitting in my yard with company having to walk around it.
My money can be accepted and after that my issues and concerns are just thrown by the wayside. This is the second time I have bought something from Home Depot and had major problems, I should have gone to Lowe's. I am very, very upset and do not understand why I have to go through this every time I buy a large ticket item from Home Depot.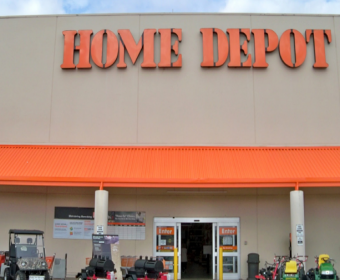 Marianne and Steven Danilak
from The Bronx, NY
Purchases a double wall oven on receipt #H1245-15194 at your New Rochelle store. The oven was delivered on Friday Sept. 9th. Your installers were scheduled for Monday 16th. My husband and I took the day off. Two brothers showed up around 5:45. They had no cutting tools with them. They said that the oven was too big and they couldn't do the job. We drove to Home Depot to try resolve the issue. We spoke with the appliance manager and asked if we could return the oven and reselect something else. We offered to pay a restocking fee. I've been doing customer service for the last 38 yrs for a major retailer for furniture and rugs. I found the young lady to be combative. I was rather surprised at her attitude.
We then spoke with the operations manager Treacy-Ann Burnett who was helpful. She could understand why it would fit. Shre offered to credit back the installation fee if we got someone else to do it.. Our carpenter looked at it yesterday and couldn't believe they couldn't do it. All that was needed was to cut about 2 inches off the cabinet. I found out since that the company that was sent to my home has had a lot of complaints. Tracey offered to give us a $25 gift. Knowing that Home Depot sent out a company that has had many complaints $25 doesn't cut it. The main issue I have is the way we were treated by the appliance manager. She was just unwilling to help!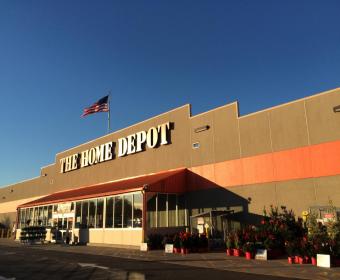 Carleen lewis
from Pompano Beach, FL
Almost three weeks ago I purchased a cooktop in store. Was not able to fit, per Home Depot contractor. This was never communicated with store, and so I had to make numerous calls and emails after which the cooktop was collected from my home. I spoke with store representatives as well as sent emails regarding a suitable fit. Again no response and so I had to visit store and each time no one is able to assist. I was told that I would receive a call from manager or credit. To date neither of the above. I will therefore seek legal advice, as they have taken my money and have forfeited their side of the contract.

Candy Dyckman
from Cape Coral, FL
I hate to give one star because our sales person was so nice as was the delivery driver. Beyond that the experience is frustrating and I would say there is no such thing as customer service at home depot. We bought a washer/dryer last Tuesday 8/16...why is that in caps? Because if you pay Home Depot they should take care of an issue not the customer spending 2 days and phone calls to Home Depot store, Home Depot number attached to delivery form, LG, Deliver service, Customer Service complaint/resolution (Not) and still I wait.
Saturday 8/20 on delivery the dryer was damaged (the box looked great but the front of the dryer was smashed..now how does that happen) so it was never taken off the truck. It is now Tuesday 8/23 at almost 4:30 pm and I still have no idea when the replacement dryer will be delivered but well someone from LG is supposed to call me tomorrow (um yeah because they called me today like they were supposed to? nope) to tell me Thursday or Friday deliver....I work people I can't just take off...well I was told if when they call it is not an automated delivery notification you could ask for a time that works for you.
This is not customer service....customer service would be the delivery driver calling someone saturday to say hey damaged dryer when is the next date to get one out to these people? I was warned to go to Lowes...next time I will listen

Gary Richmond
from Parker, CO
Took two items without receipts to Home Depot for a refund or store credit. Home Depot would only refund one item and not the other without the receipt. I asked for the manager. He came and I asked him to authorize the refund or store credit. The value was $3.30 on a Home Depot product but he would not without the receipt. And he gave no explanation why the discrepancy as to why they would refund one item without the receipt and not the other.
So I took the store credit for the one item and made a small purchase to use it and when I got home I went to www.homedepot.com/survey that was on my receipt and completed the survey with the only complaint being not being given a refund on one of two items. The end of the survey asked if I wished for Home Depot to contact me and I answered it yes and gave my contact info. They never responded.
It really is a petty issue but they should realize that pissing their customers off just sends them to Lowes. I went on line and looked at scads of Home Depot reviews and lots of folks are giving their business to Lowes due to dissatisfaction with Home Depot customer service.

Giuseppe Matera
from Overland Park, KS
A few month ago I and my wife went to home depot between 159th Street and 151th Street on root 7th, to buy an internal door. After a few weeks I got the costume door that I ordered. Unfortunately the door was broken when it got to me, and I sent it back. The drive that delivered the door to me said a lay claiming that I knew, and I knew that the door would be broken. I did not understand what he was claiming since I paid for a new door, and not a broken one. I sent back the door.
I went to complain at Home depot headquarters and the CEO, and after a while they told me they would send me anew door. Yes after a few months they sent me a new door, but it was not the one I chose. The door is made very poorly and the glass is not the one I had chosen the first time. I decide to keep the door because I did not want to wait a few more weeks to install a door. But since I have another door to install, I will not buy anymore from home depot. I will buy the small stuff on the shelves, but no more the costume made stuff. After many years I learned, and now I will try other places.

Robert Yentzer
from Valdosta, GA
Several months ago we bought a new lawn mower at Home Depot in Valdosta, Georgia. It quit working and we took it back. Was told had a 30 day return policy but they could send it off for a fee which we paid. Was told it would be a couple of weeks. Last week we got a call from the store saying they just shipped it and it would be 6-8 weeks. This is not acceptable as cannot mow the grass and have company coming for the 4th. They waited 2 weeks to send it off after saying it would be back in 2 weeks.

Michael McNatt
from Bear, DE
I recently purchased almost $900.00 of rails and posts to construct a post and rail fence in our yard, I placed the order online and when I went to pick it up there was a lot of confusion and what should have taken about 10-15 min. ended up taking an hour. The employee waiting to put the material on my trailer could not seem to get a "spotter" to help him move the packages through the store. This is a lot of money to for my wife and I and we had be putting some aside for over a year to do this job.
When I started the project the next day I was very disappointed with the railings, they were not anywhere near uniform in size, they were not similar in shape and in some cases I had to saw the ends because they were too thick to fit in the holes of the posts. This is unacceptable to me and I am sure others, fortunately I was able to modify where I needed to but I am certain that there are others that would not have been able to.
These materials were purchased at the Home Depot in People's Plaza, Newark, DE 19702. Please contact me about this problem.

Charles Stubblefield
from San Antonio, TX
6 months ago I visited home depot 1066 Central Parkway San Antonio, 78232. I was looking a light bulbs, a salesman recommended the Led bulbs as he told me they would last as long a 20 years and point it out on the promotion. I bought 3 of the top of the line.He told me they would save me over a $100.00 during their lifetime. I asked him if they failed could I bring them back for a replacement and he said yes.
Today one failed and I took it back to the same store. The young lady told me they would not replace it and If I had a complaint I had to take it up with the manufactory. (I did not buy it from the manufactory, but from Home Depot) I have spent over $3,000 dollars this year with Home Depot, I'm sure Lows will look forward to my business. I left the as the the young lady was picking up the parts from the floor. PS: I dislike liars or company's that don't stand behind what they sell.

willie marshall
from Jonesboro, GA
I bought a home at the end of May and my credit score was 772-736-716. I asked HOME DEPOT for a project loan for $10,000. Instead, Home Depot sent me a credit card and a letter that implied my credit score was 695 and because of my score they would only give me $5000. I called customer service to find out where did they get the low score from I spoke with someone name Derrick in the credit department. He informed me that my card is void and hung the phone up without an explanation.
This was unprofessional and very humiliating. I have never been so insulted in my life. I am not sure what my options are at this time however, I was informed to contact you and that you may be able to assist me with reactivating the card, correcting a wrong, making me whole again and providing an explanation. I'm asking if you would give this your highest priority. I really need this credit line it was to allow me to complete the work on the home I just bought. Thank you in advance.

Jeffery Ainsworth
from Hallettsville, TX
I was scheduled to deliver 9 pallets to a Home Depot in Laredo. It's by a Walmart and Academy. Got there 4 hrs early let them know in receiving I had arrived but not expecting to get unloaded until my appoint. Time between 9:15 and 10:15. Went back at 9 and they said it would be 10 . Called not to complain but let the Mgr know that I was told I would be unloaded at 10 but I honestly couldn't understand what he was saying. Another he went by and another. Walked back to receiving twice once seeing several people in the window, rang the bell with a guy looking right at me and walking out of that area and another girl walking off as well.
Walked back to my truck and saw 2 people BBQ asked them if they were in receiving and I feel like they were because he couldn't come up with answer very quickly. 5 times I went to receiving and I gave up and went to bed. Wake up at 3:30 am 5 hrs late to the forklift driver honking his horn continuously driving back and forth to wake me up to pull 1 tarp off of the 9 pallets. That is pathetic and so unprofessional. These people don't care. It's people like this that indirectly not knowingly contribute to accidents with semis involved I think.
All I'm saying most of the time when were unloaded were on our ten he break and if Home Depot says that if the drivers aren't on time they won't get unloaded then it should practice what they preach and not be 5 hrs late waking up a driver that had been asleep trying to get his rest.

Jerry L. Morgan
from Union, KY
First I have been a Home Depot customer for many years, I experienced a very embarrassing incident on May24@7:30pm. Upon checkout I was informed that I could not get my 10% military discount because not every item was discounted and only when I paid was I able to see what was discounted. The cashier was rude and when asked to talk to a manager I got a disgusted rolled eyed look. The manager would not talk to me but told the cashier she was right and that's the way it was.
Incidentally there was a customer in front and in back of me who was veterans also and we were all stunned. I have always respected Home Depot and valued its 10 % discount. I did not purchase anything and went to Lowes who thanked me for my service and as always gave me my 10 percent. If this is your policy, that's ok but all veterans organizations need to know this.. I'm hoping this was a misinformed manager and a misguided rude employee. Awaiting your reply.

Jarvaughn Rogers
from Oakland, TN
Purchased a Smart LG Laundry washing machine from the The Home Depot in Collierville, TN, it was delivered December 30, 2015. I called The Home Depot in Collierville to complain about the machine as it was not cleaning our close they told me they weren't responsible that I should call LG from the number in the book I received. I called LG and they sent a repairman out and reset the machine however it still would not clean our close so I called LG again and a repairman came out and reset the machine but it still will not clean our close.
My cousin went to The Home depot with some of our laundry to show him the results of a cleaning by the machine and talked to a manager by the name of Kevin who told her there would be no problem on getting a refund and that they would call her the next day to take care of the matter no call came therefore my cousin called Kevin and he denied saying he would refund the money on the machine. I called LG and spoke with a gentlemen and after telling me there was nothing more he could do he referred me back to the Home Depot. Their idea is to bounce you between The Home Depot and LG with both throwing the responsibility back on the other.

Gerald J. Smolinski
from Vero Beach, FL
In the last 10 years we have spent tens of thousands of dollars in the stores located in Palm City Fl, Chattanooga Tn, Port Charlotte Fl and Vero Beach Fl. Remodeling our homes and other properties. In January of this year we purchased a $6900.00 complete new air conditioning unit from Home Depot. Recently we were trying to order $1600.00 worth of cabinets. Finishing the order and arranging for delivery, we were told that they will NOT deliver to the second floor. We were also ordering all new appliances with the same issue--no 2nd floor delivery.
This policy has eliminated Home Depot from being our go-to company. We are in our 70's and cannot understand this policy which is certainly not user friendly for us. I am certain that we are not the only customers who are dealing with this lack of service. And we certainly have rethought our future shopping at Home Depot.

It has now been a month since purchasing an expensive, top of the line impact driver from Ridgid. I purchased the product because it offered a Lifetime Service Agreement and was, I guess, supported by Home Depot. I have followed the detailed instructions to the letter and submitted registration for this product online. Twice. I've been rejected twice. ("Unfortunately, we encountered an issue when cross referencing your product and/or proof of purchase information with our records and were unable to upgrade your products to Lifetime Service Agreement (LSA) status")
I've double checked all numbers. Twice. I re-submitted online, as I was told I could do by both Home Depot and the Ridgid documentation that came with the product. Twice. I've been told by a recorded message to call back during business hours - at 3:30pm on a Monday afternoon, and 3:45 and 4:10. I am now told by the second rejection email, that I need to re-submit by "certified mail", the "original" receipt, which would mean I would have no way to return the product, the customer id and the rejection email and wait another eight weeks for Lifetime Service Agreement approval - which would run over the 90 day registration period. You have to be kidding!
Two and a half hours time spent online, entering registration numbers, verifying registration numbers, trying to phone Ridgid for help and explanations, time spent writing letters to Ridgid, Craig Menear at HD, gas and time to the post office, standing in line and $5.55 to mail certified letter. Is this the kind of experience Home Depot would like to be running through its' customer's mind the next time they're standing in front of another Home Depot product contemplating purchase? Really?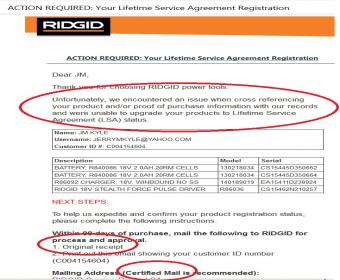 We are very disappointed that your paint personnel gave us the wrong paint. Joe went in and asked for cement floor paint and was told that using the cheapest wall paint would be fine as long as we seal it with a polyurethane, which they also provided, with instructions on how to use it. This paint & polyurethane peeled off the floor. Joe went back, told them what happened, and was told to purchase stripper because it would take only the top layer off and would only need to repainted top coat. Not the case, it melted all layers off all the way to the cement, thus forcing us to remove everything and start over. We re-purchased the same supplies for the second time; repeated the process and the same thing happened.
When returning to the store a different paint employee was present, who told us we should not have used any of the previously purchased products, but should be using an epoxy paint for cement flooring and a sealer called wet look sealant. He explained how to use it, what to expect, and what to watch for. We just finished the room using this method and have only had a few spots that are questionable but overall it is pretty good.
We expect Home Depot to refund us the money for the 4 gallons of paint, the 2 cans of polyurethane, the 2 cans of stripper, and all the supplies. BTW the stripper was like rubber cement inside the can which means it was previously opened and used. We are quite frustrated and angry! Not only did we spend over $600.00 on the wrong materials, but also wasted two weeks of our valuable time dealing with this, not to mention gas and time returning to your store.
We expect you to resolve this situation to our satisfaction immediately!

Hector Cardona
from Elkridge, MD
On 08/02/2015 I purchased several items from Home Depot Store on 9051 Snowden River Parkway Columbia MD. I am a busy person and forgot to returned items that did not work and did not fit my project. Since I have never had any issues returning merchandise back and received store credit I did not bother to remember to return items and completely forgot I had them on my truck. I found them the other day and since I needed other merchandise I went back to the store and tried to return or get store credit for what I had.
After initial process I was told that I was past my 90 days and that I would get store credit. The clerk took my driving license and told me I was denied because of my tendency to return items (not accurate quote but it was what I understood) and gave me a receipt with the following Transaction #132650095-503-THD and was done again later after my conversation with the rep at the #866-550-3133 I called to fix this issue. After waiting for a while she told me the reason I was denied it was because I was past the 90 days and that if the store did not help me I would need to write the Corporate office. The Store manager went through the motions again and got the following same message and Transaction #132650230-060-THD.
I am a customer who over the decades has spent thousands to fix my home and I have dealt with many issues but issues I could deal with. The items I am trying to return do not exceed $52.00. This is more about principle than money.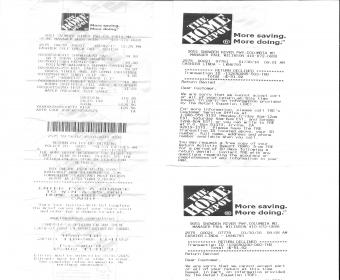 Home Depot took my pro rewards away. I lost all my points! I went to buy 20 gallons of paint today and I don't seem to have a discount any more! Really! I liked shopping at your store in Chehalis. I really liked the people at contractor sales. Ill miss them because I was offered Discounts at a paint store. now Ill have to go there. You say Its because I haven't bought enough paint last year? You don't know! I send all my customers there!
Its the only discount I get from Home Depot -- or used to! I can go to the lumber yard and get contractor discount on every thing but I haven't just because of the people and the one perk I had of the paint discount! You didn't even warn me about doing this.

Joseph Bray
from Olive Branch, MS
I ordered a refrigerator in January of this year (2016). We requested that the doors be changed to open to the left instead of the right. The refrigerator was delivered on 1/7/16, with the doors unchanged. I decided rather than asking the delivery guys to change it, I figured it should be a simple enough job to do myself so I let them go. Little did I know that these hinges were going to be over engineered. The refrigerator has to be nearly turned upside down to remove the bottom hinge and move it. I gave my local Home depot a call and asked if they could come out and correct the doors. I was told probably the most ridiculous thing I've ever heard. I was told I would have to purchase another refrigerator. Keep in mind, I am a retired hydraulics mechanic. I am looking at this hinge and all that needs to be done is for the refrigerator to come up off the floor and taken loose to move. I won't shop Home Depot again.

Gregory Wilkins
from Youngstown, OH
I was recently in the Home Depot located in Boardman, OH.(330)965-4790 on 08 Jan 2016 to purchase Wild Bird Seed. I selected a 40 lb. bag of the Farmers Delight that Home Depot carries for their customers. I proceeded to check out at the register. What I would like to bring to your attention is that the unprofessional behavior of the cashier, Jayne(JKG2096). I am concerned and frustrated because Jayne reacted in a bothered manner once I showed her my retired military I.D.
She then proceeded to inform me that she was unable to pick up the 40 lb. bag which was in a condescending tone. I do not mind having to assist a Home Depot employer, however, not when their tone and attitude was disrespectful and rude. I am a local homeowner and have been frequenting this store for over 9 years. As a loyal customer and a Veteran with 26 years of service to my country, I felt mistreated and looked down upon. I was taken back by this behavior due to that fact that I didn't provoke this type of behavior from your cashier. In all, I was hoping to receive a better quality of customer service. Thank you for your time looking into this issue.

Charlene Burke
from Lewiston, ME
We bought kitchen cabinets, $2800.00 worth. While putting in the counter top, which one section was not cut, so they didn't fit. We tried to modify them, but they still wouldn't fit. I called Topsham, Maine Home Depot, where we got them, explained what was going on to a lady named Audrey. She took all the info, I sent her a picture, she talked to a manager, and got back to me. She asked if I had a way to get the counter top back to the store and I said yes. She said to bring them back to the service desk and there would be new counter top, all cut waiting for us. We get the counter tops back to the service desk, the new ones were there and that's when the trouble started. The man at the service desk, his name was Loren, gave us a hard time. Every little thing we said he had to call someone.
He said because they were cut, they were unsellable. I told him Audrey said to bring the old ones back and pick up the new ones. He just kept arguing with my husband. I was at the point where I said to my husband, let's just go to Lowes and get what we need. It's pretty bad when we spend almost $3000.00 dollars here and get hassled like this. Then again he had to call someone and told us to wait. He then changed his tune and did the exchange. It turned out alright but we were there for almost 2 hours it shouldn't have happened. I will think twice about Home Depot before we do another renovation.

Sonia Di Stefano
from San Diego, CA
Had a bathroom vanity made and the workmanship was very bad. Don't know who you use to make the cabinets but they apparently don't take pride in their work. Had to hire someone to fix the problems because Home Depot wouldn't take them back. This is a sample of how things look. Drawers don't close correctly.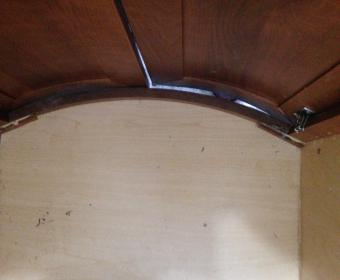 So I am at Home Depot today and the older gentleman in front of me shows his ID for a veterans discount. The clerk tells him he does not qualify for a discount so the gentleman asked to see a manager. They ask me to go to another line because this may take a few minutes. I tell them no thanks I want to hear this. So a young cocky full of himself moron comes to talk to the gentleman and says no you do not qualify. The gentleman tells him he has always gotten a discount there. So the moron says well we have told our people to tighten the rules and we only give what corporate requires we give and you do not qualify. The gentleman says he will then take his business elsewhere. The young moron replies that is your choice. The gentleman starts to leave and I step in.
I tell the moron if one of your idiot friends walked through the door right now you would have the option of giving him a discount and with your attitude you would do it. So step over to the register and give this guy his discount. He says he does not qualify for it. So I tell him look here is how this is going to work. Either you give this guy a discount and I call Home Depot corp and tell them how good of a manager you are in spite of the stupid policy. Or I go home call Home Depot corp tell them I stupid the policy is and their manager is a moron, then I blast face book and it goes viral and you get to be the moron you are.
I think you know which one he chose!
So people please blast Facebook with this story.
It was Home Depot store E Spokane #4714
5617 E Sprague Ave
Spokane Valley, WA 99212
What a shmuck, he also told the gentleman that he would have to talk to the CEO of Home Depot to change his mind. I hate people who do not respect our military.

Brian barry
from Asbury Park, NJ
Tried to get parts for a screen door tonight at the west long branch, new jersey store. After looking for screen door parts for 25 minutes and not finding the parts, and not finding any associates, I asked for help from a young man who walked me to the front to two other associates who then referred to a third large woman who was quite demeaning and pointed to aisle 11 for the parts is a nasty and demeaning tone. I looked up and down the aisle and could not find them. Obviously none of these three women were interested in showing me the customer where the parts were. After spending another 20 minutes looking, there were no parts in aisle 11.
I went to the front again and again they did not know what to do again. 5 people on your staff just standing around talking and talking on cell phones instead of taking care of customers. Finally i found one good guy, Frank who got me to the part in less than 5 minutes. It appears the store is lacking the basics of customer service and the how can I help you attitude. I have been a customer for many years and never gad a poor and humiliating experience such as this one.
Please see photo of employees in front of store on cell phones while they are suppose to be working.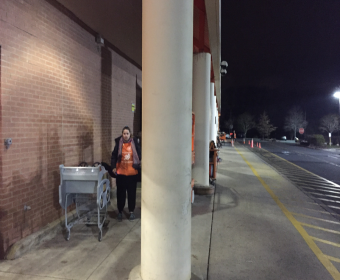 Daniel Beaton
from Ossining, NY
I have been a loyal customer at Home Depot since 1991. My Pro # is 9149800603. Today, at the Home Depot in Hawthorne, NY, at about 2;45pm, My wife and I went to return some items and buy some items. I returned three linoleum tiles that the cashier said "did not come up". This was fine with me, but I asked some questions. I asked "is it possible that I bought these items here, but, that Home Depot no longer carries them? The cashier said "sounds goods to me". I said "what? I'm not asking you how it sounds". I then asked "is it possible that I bought then at a different Home depot that carries them?" The cashier replied "Sounds good to me". I said, "What? I'm not asking you how it sounds. He then said, "do you want a head cashier?" I said yes.
The head cashier, Cesar came over after 10 minutes and reiterated the same responses and the cashier and defended his answer of "sounds good to me". Cesar would not answer either of my questions and become belligerant. In the mean time, the line for returns grew longer and our voices grew louder. Basically, instead of answering my questions, Cesar defended the cashier, made it seem like I was doing something wrong, and caused a scene in front of several customers.
Embarrassed and frustrated, i said "this is unfucking believable", and went to look for the store manager, many of whom I know. I asked another employee to summon the manger. I told her that I did not want to speak to the the head cashier and that I needed to speak to the store manager. She got on a phone an talked to someone and told me that the manager was coming. Then, Cesar, who is tattoo riddled and who acts like a tough guy, approached me and said that he was the manager. I said "no you are not, you are the head cashier". I told him that I had never seen him in the store before today. He said " I have worked here 7 days a week for 3 years". I said "with no days off?" He said "yes, no days off". Clearly Cesar was lying and be belligerent to a me. We were at the self checkout area, and several customers witnessed the incident.
Then, Cesar said, while he was approaching me and getting very close to me "why don't you take your tiles and leave?" At this point, I was afraid for my safety and felt like he would strike me. I turned around and left. Then I remembered that I had a door lock in my hand that I needed to pay for, so I turned around and paid for it in the self checkout line. The store manager on my receipt says Fred Schlott. If you don't fire Cesar, I will be filing a police report.

Theisa Cano
from Kansas City, MO
I bought a roll of multi color led christmas lights planning to return and buy 4-5 more rolls. I came back the next day to get them and they were all sold out so I bought 4 rolls of clear ones instead. I wanted to change to roll of colored lights but I couldn't find my receipt. The store would not let me exchange and would only credit me the lowest price the lights had ever sold at which was about $1.47. I paid over $6. This is outrageous. I wasn't asking for money, just an exchange because the store didn't have what I needed. As usual. I have never had this problem before especially for a simple exchange. I will shop elsewhere from now on. There are plenty of other businesses that would appreciate my patronage.

Michael Childers
from Shelbyville, KY
I write this complaint with much disappointment with the decline of the customer service at the Home Depot. However as a professional myself I believe you need to know about my negative experiences. Keep in mind the 2600 Hurstbourne PKWY located in Louisville Kentucky is the only store involved. I have a property management company and deal with both the Preston and Hurstbourne locations. The Preston Highway store without question is excellence concerning customer service: Within the last week I purchased approximately $1100 worth of appliances the Hurstbourne store. A problem occurred with our new range and we realized we had no manuals. My wife called your Hurstbourne store and after a 20 minute hold time she was told she should have received the manual with the delivery. He continued to tell my wife if she was having problems with the range she needed to call GE.
When she ask for the phone number she was told to go on line and print the manual and the number probably would be on the manual. He said he would look into the situation and call her back. That was a day ago. On December 3rd 2015 I went to the same store to purchase a Christmas tree light tester. When leaving the store one of your women employees ask to see my receipt. I started to look in my bag and remembered the receipt was in my wallet. When reaching for my wallet this woman attempted to jerk my bag from my arms in front of several people. Handing her my receipt I told her asking to see my receipt was one thing but being rude was another. After leaving the store and driving home for about 5 miles the more upset I became and decided that I should call the store manager and report this incident.
After calling and being placed on hold for around 5 minutes I decided to drive back to the store. This all took place around 5:30 – 5:45. Upon arriving I went straight to the service desk and ask a gentleman the name of the store manager. I was told he was not in and I requested his name which he wrote down on a piece of paper. Curious as to the problem I told him what had happen. I told him about being on hold and suddenly relized I was still on hold and allowed him hear the Home Depot recording on the speaker. He looked down at his phone blinking and read me my phone number and ask me if that was it. The store traffic was very slow that night and only one other customer was ahead of me at the service desk and just think I drove back 5 miles to the store with my phone still on hold after waiting 5 minute to go.
My point is your employees are not answering your phones. They are allowing your customer to remain on hold and maybe encouraging them to hang up. The employees may have been tired or whatever but your Hurstbourne store needs help. Consider this as a courtesy corporate complaint because if this was my business I would sure want someone to tell me. I did speak to the assistant manager and pointed this women out to him. I enclosed a picture of this women if it uploaded correctly because I didn't get her name.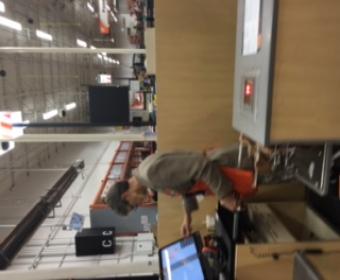 David Clapp
from Oneonta, NY
Went to home depot in Oneonta, NY. Bought a washer and dryer for almost 1,000 dollars. Arranged for delivery, got up to the front to pay and they said they would NOT honor my husband's military discount as items were on sale. So for the sake of around $60 you lost a $1,000 sale. We are informing all VETERANS of this. Working in retail myself I know word of mouth causes damage. Lowe's is up the road will go there to make our purchase and do our business with them in the future. My husband has stage 4 cancer because he protected our country so thanks for nothing.

John L. Turner
from Macedon, NY
Please cancel my Home Depot credit card due to what I have just read on facebook. I am a veteran and if this is how you treat veterans I will shop at Lowes from now on. By the way they do give veterans a discount. Home Depot should be ashamed of themselves for not honoring our veterans.

Kimberley Fangel
from Natick, MA
An advertisement at the entrance to homedepot brought us into the store to purchase granite countertops, the ad stating 7 days installation from day of payment we purchased on November 14th and as of today November 22nd we have no countertops and template is to be taken tomorrow according to the store. When we spoke to the Assistant manager, Marvin he had no answers we were told the store manager would reach out on Monday. After I called and spoke to the manager he was less then helpful and rude. "What do you want?" During the holidays it gets busy we can only do what the installer can do. This is not my problem as I have paid in full and expect what I paid for in the time frame I was told would be done in. NO APOLOGIES at all for this inconvienience as I was expecting to have my counter for the holiday and now I will have Plywood that my husband will have to put down. We have purchased our entire kitchen from homedepot over $25,000 in supplies we should be valued customers not made to feel second rate. Please look into this matter.

Mr. Roger Martinez
from San Antonio, TX
Do veterans get a Home Depot discount? There is a story on facebook that a veteran went to (store #4714, 5617 E. Spraque Ave. Spokane Valley, Wa. 99212) and was told he no longer qualify for a veteran discount any more.---- if so-- why is it I have not seen any thing saying that vet. get a discount - I'm 65 year old and a vet - and have been shopping for years at Home Depot -and have never been ask or told about it. Also I applied for work at Home Depot year ago and did not hear from them.

Manager gave me a price on an item. When I came to get it he would not honor that price. I complained on Facebook and home depot complained to Facebook and got me suspended. You think that will keep me from letting everyone know how much you suck. Wrong.

Aurea Balenbin
from San Francisco, CA
A couple of years ago i purchased double pane windows which had a lifetime warranty. I called in to fix sliding door window and was scheduled an apppointment for Nov. 11, 2015 between 2-4. The appointment was a no show and i did not get a phone call on reason for the no show. I called daily from Nov. 12 - 16 for status and was given a run around. Below are the reasons/excuses i was given by Home Depot employees: David Benzo installation manager is in a meeting and will call you back (to date no phone call). Another manager with phone number at corporate promised to look into the problem and promised to call me back on 11-13 (to date no response) Called the Home Depot complaint line on 877-654-6688 on Nov. 13, 14, 15 and 16 and was told that someone would call me back. I talked to Char to schedule an appointment but was told that the next available is for Dec. 9 which to me is unacceptable since i had an appointment on the 11th which your company did not meet therefore i should have priority. Dealing with your company has been a nightmare and i am reaching out to you for resolution.

Stephen J Healy
from Plainfield, IL
I have order a Anderson window that came incomplete. It was order to have a motor the motor did not come with it the contractor asked the home deport clerk if everything was included in price and was told yes. When I picked up the window the motor was not in the box. I went to palatine store and was told I would have to pay for the motor . The contractor was with me and said that this has never happen before. We settled on paying for the motor and NOW I have to wait till Dec. 4. REALLY. I called the palatine store twice yesterday 11-11-2015 talked with Adam once was told that he would help me get it soon and he would call me back. I told him I was going to email the corp. office. I have been a Loyal home depot customer but I am losing faith. Now I have a bath that is at a stand still. I will let people know how unreliable your business is. Thanks for listening but I am sure it will not go anywhere.

Janet Cooper-Davis
from Riverdale, IL
I had a death in my family. A family member purchase a washing machine for me at this time.I did not have the opportunity to use the machine immediately. When I did I was not satisfied with the preference of the machine. I contacted the store and was told by an assistant store manager that I could swap it out. I was also told I could do this at any HOME-DEPOT store. I went to the nearest HOME-DEPOT store in Hammond Ind. and was told the same thing if I had purchase the machine from them. I went to the store where the machine was purchase and was told the manager made a mistake and got no cooperation from them. I explain that the machine was of inferior quality defective and sub-par performance. The customer service rep had a Oh Well attitude and basically said I'm stuck with it I was even welling to up-grade and pay more money. Can you HELP?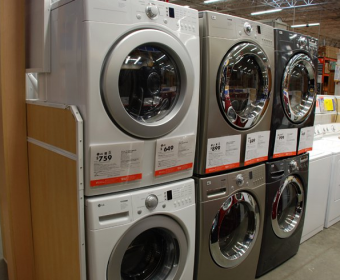 Domenica Lancia
from Tampa, FL
3 days before Veterans day My 84 year old step father showed his VA ID for a discount at the cash register and the clerk told him he was not entitled to it because he was not service connected. This man served in the Korean War was discharged with honors. It was the appropriate Id as it is the id issued to him by the Northport VA in Long Island and he was in Florida to attend the Veterans Day parade at the Tampa VA. As I was driving home I glanced back in my rear view mirror and saw the tears rolling down his eyes. This man never cries and is a man of few words. This is what America has come to, three days before Veterans day.

nancy blaustein
from Los Angeles, CA
On the line for 17 minutes before I could speak with someone in the kitchen department. Waiting wasn't as much of a problem as the music on the line. It was loud, too loud and unappreciated. Really hate being on hold, not because I'm special but because the music is horrible!

Tami Price
from Ellisville, MS
My name is Tami Price. I'm writing to you in regards to a situation that happened in November/December 2013. During this time I lived in Kingsland Georgia. I became friends with a wonderful young lady by the name of Mendy Langley. I met her at church several years prior to this event. She is a domestic violence survivor, and also a survivor of Spina bifida … her type is very rare…. she has endured many years of suffering while as child and continues to live in pain 24/7 and will till the day she dies. She is a mom of 3. Her oldest is a daughter that has learning difficulties and will forever live with her. Her second is in 3rd year of college.. ( most of his schooling was home schooling until high school) his college is paid for by his high grade point average and other grants. Her youngest is now in 6th grade and like her brother is smart beyond her years. You might be wondering why im telling you all this. Great question.
In the winter of 2013, your store in Fernandina had a manager there by the name of Douglas Bischoff (sp) and his assistant Sandy. One day he approached one of his customers and asked them if there was anyone they knew that needed some "help". He was looking for someone that fit the need for some program where the store shows up with a semi-trailer and several dozen employees and the media is involved somehow. That customer gave them my friends name as they attended the same church and he knew of the sad situation she was in . ( husband abused her and children and then dumped her after 20 plus years of marriage and him in the navy.He dumped his family and left her with no health coverage and putting his 3 children on the "system" so he could go have a fling with someone 20 years his junior) anyway Doug contacted my little friend.. ( who during this time was EXTREMELY shy and had panic attacks over the littlest thing..) this is when I came into this picture with home depot…she didn't want to be home alone when these people came over.
I was there when Doug and Sandy both came and Doug informed Mendy that they would indeed be taking her on. They told her to get ready to have a big semi-truck and 30 plus people there in 3 weeks. They also brought her and her children a Christmas tree and ornaments and a few presents a few weeks later .. again telling her to get ready. Then the week came and went… Doug would say the funds have been allocated we are just waiting on this and that… and oh the Ac /heat had to be done by a licensed person in Georgia.. as his store was just over the fl/ga line. A month goes by… nothing… but they send her some room heaters… a patch… she and the girls are still dealing with temps in the home in the 50's… another month goes by.. Nothing.. but promises .. Doug telling us not to give up.. this WILL happen… then next thing we know...
NO DOUG at Florida store.. HE had been promoted and now is up in Brunswick, Ga. Sandy the assistant in Florida has no idea what to do… we are still being told it will happen… well by this time I end up relocating several states away.. Doug KNEW this was coming and he told ME that it would happen before I left. Well it is now going on the 2 years and not one thing has ever come of this promise that I personally take from Home Depot. My friend is way too shy and doesn't want to cause ANY problems for anyone… however I on the other side am beyond frustrated over this entire ordeal. This has showed not only her and her children not to trust Home Depot but anyone that makes promises. They have already been hurt enough from a man that walked out on the family and has not looked back. I am seeing my friend face yet another winter without all the things promised to her and her children.
If it were something like we MIGHT be able to help … but for them to build up the hopes of children and an abuse women is something totally different. I am to the point of now going around my friend and letting hopefully the right people know how this person represented Home Depot and giving Home Depot the opportunity to set this right. I'm enclosing MY contact info at the bottom of this letter. If you have ANY questions contact me… I don't want my friend put through one more thing from home depot other than a semi truck pulling in her front yard.

Marc Richmond
from Brentwood, TN
I have a real dilemma here with Home Depot. I bought a lake house on Lake Brownwood that needed some serious renovations done to the floors and kitchen which I ordered and had installed through Home Depot. Unfortunately I ran into some problems with uneven floors in the kitchen and had to work on them to have the laminate flooring installed the following week. During this time I was also working with HD to upgrade the kitchen cabinets and counter tops. I ordered cabinets in Sept, paid for a contractor to come out and measure to verify the measurements given for the cabinets - the contractor didn't want to provide the store with the measurements as I was looking at doing the majority of the work myself (moving power and water lines, adding additional power receptacles, etc.). Chris (Manager) stepped in - we got the measurements finally but I didn't want Perry (contractor) involved with the install- during this time I was told that the caI have a real dilemma here and need your assistance.
I bought a lake house on Lake Brownwood that needed some serious renovations done to the floors and kitchen which I ordered and had installed through Home Depot. Unfortunately I ran into some problems with uneven floors in the kitchen and had to work on them to have the laminate flooring installed the following week. During this time I was also working with HD to upgrade the kitchen cabinets and counter tops. I ordered cabinets in Sept, paid for a contractor to come out and measure to verify the measurements given for the cabinets - the contractor didn't want to provide the store with the measurements as I was looking at doing the majority of the work myself (moving power and water lines, adding additional power receptacles, etc.). Chris (Manager) stepped in - we got the measurements finally but I didn't want Perry (contractor) involved with the install- during this time I was told that cabinets would be ordered and any modifications due to incorrect measurements could be done by amending the order. Subsequently Home Depot had another contractor (Byron) come out and measure the cabinets the beginning of Oct. the measurements were obtained and a Delivery Date of 11/24 was given.
Come to find out the order was never placed In telephone discussions with Jessica (CSO) who was also under the impression that the order was placed. Then a new delivery date was established for 11/9. On 11/2 I received a call from the cabinet company asking to verify my order, subsequently I found out that my order was placed on hold for 2 weeks due to a "glitch" and a new delivery date was established for some time in Dec. I received a call from the delivery company for delivery either 12/3 or 12/10.
I find this totally unacceptable as I still have to have the Granite counter tops measured and installed after the cabinets are installed. When this project was undertaken we had a vision of the kitchen being completed for the holidays, hopeful for Thanksgiving but definitely by Christmas- this doesn't appear to be the case as I was told it could be 3 to 4 weeks for the counter tops to be measured, cut and installed. My other issue is that I have already paid for my cabinets and counter tops in Sept through the HD Project loan program- They are requesting Payment on 11/19- I have not yet received any merchandise ordered on that loan and am reluctant to begin payments until after all merchandise and services have been delivered.

Beverly
from Washington, DC
Read the about the veteran being denied his veterans discount because he didn't qualify! Do you need to be reminded that if it wasn't for veterans of all ages especially the retired ones that there may not even be a home depot! Hence you wouldn't have a job!! To sit on your ass and pass judgment on others who have served our country! Clearly you are self absorbed greedy cowards who take take and take from customers who you claim to care so much about and you don't want to give back a little to the people who have served our country! And if that is not enough you hire manager's who don't have a clue as to what it means to be a veteran!! And probably talked there way into position with little or no work ethics. So if you choose not to honor every one of our veterans active or retired then I choose not to shop at your store!! While remodeling my home! Lowe's is my store of choice. They homer all our veterans!

Richard Tanner
from Seaside, CA
I had purchased a dryer to be delivered today , 11/3/2015 , sometime between noon - 4pm to 19 Pronghorn Run , Carmel Ca. 93923. I received a voicemail confirmation on 11/2/2015 , from Temco Logistics ( someone Home Depot subcontracts for deliveries ) stating the above. Their contact number 1-510-675-9150 , ask for Gabby. The trucks shows up to deliver at the wrong address. He is instructed the correct address and how to get there. He refuses to deliver stating he does not have enough gas. Mind you the above address is only 2 miles down the road, 5 minutes tops. so he gets in his truck to leave and head back to his companies location which is about 70 - 75 mile from my location. Now he has gas to drive there but not to deliver. I called his office (the number listed above) 5 minutes after he leaves my location. The office returns my call 5 minutes later stating he said he has left the property and cannot go back. Mind you it takes 20-25 minute for a truck that size to leave this property. I tell them the driver is still on property. They do nothing, but offer to deliver on Friday 11/6/2015. I need the dryer today not Friday I explain. Nothing. I call Home Depot, talk to 4 different people in the so called customer service department. Nothing. I just get transferred from one person to another. I am a very very very unhappy customer , mind you we have commercial account with you and spends a very generous amount of money each month. You call this customer service. I would like to suggest you be careful on who you sub contract to make deliveries on your ( Home Depot ) behalf.

Edwin Slater
from Boerne, TX
Found washing machine with damage at Home Depot in Boerne about e weeks ago. Talked to the department manager, Greg, who told me he could not sell it until they had a replacement for display, which would take a week or so. Greg said he would call me when he got the replacement. Greg said he would sell it for $325.00 and might could go a bit less due to the damage. I checked last week and learned a replacement was due in today. Went to store, found they had received a replacement, went to buy it and was told it would be $371 or thereabouts. Greg was there (in the back somewhere as the salesman went back to check with him) but would not come to the floor. Told the guy to keep the thing as I do not do business with liars. Will not ever in my life show with you people again and will advise my contacts on the various social media of this, in detail.

Nancy Dillon
from Carlsbad, CA
We did an online order to ship to store #6651. We are very disappointed in this store the way we have been told over and over are order was their and we live 35 miles way to go down to find out that NO the order was not there. four times this has happened. We would call to make sure. Say are you sure. and the would say yes customer service. The this last four time they said they would deliver the stuff as soon as it can in. And everyday this goes on we are losing money off our job. And not only this we lost a very big job. Because of this order. Now we spend thousands of dollars at your store to have this happened. In Tehachapi, CA which is much farther from us was the nicest people. When we have jobs and promise our customers we would have the stuff there at a certain day. This doesn't mean your store can jerk us around. This has caused a lot of stress. And very disappointed with your store on how it handled our order.

Ronald previty
from Cape Coral, FL
Last May, we had a small Kitchen build in our all weather lanai and wished to have a small 5 Cubic inch refrigerator placed into or sink/cabinet area. Having purchased the sink and plumbing at Home depot, I decided to purchase the small refrigerator there also. To my surprise, there were many that could fit and were priced well under $200. After pointing out one on the shelf, a salesman said to us "that refrigerator will not work as a built in cabinet model because it has no ventilation to the front. You need a model that you can only buy on line made by "summit" " and it costs $526.00" "this is the only way you can do it!" So we went on line, and did the purchase and had it shipped to our nearby Home depot store.
We picked it up and had it installed. It worked for 14 months and died. Summit said the warranty is only good for 12 months and that this unit is not meant for a built in situation anyway. Summit refrigerators are also not very kind about offering any kind of rebate or incentive to solve this matter. Sadly, Home Depot also is so far not taking any kind of personal responsibility even though they are the ones that suggested this expensive alternative in the first place. Our local Home depot has wonderful people in their customer service department, but I think their hands are tied.

james graham
from Lehigh Acres, FL
I was buyer landscape items for our home and got ready to check out, the cashier in the outdoor section, was not experienced and did not know much about the items I was buying, I had in my cart 18 pavers which she could not identify, finally out of frustration, I went to the isle where they are and got the item numbers and gave them to her, no help. She finally found a paver at about the same price and I said use that. I had your coupon which would expire on Oct 3ist if using a home depot card which I gave her, she said it would not accept the card, it was a new card and I had taken the sticker off which says "Your replacement card is ready to use.
Remember to take the enclosed coupon with you, at that point, some 15 minutes later I gave up and went to the main part of the store. In order not to have the same experience, I took pictures of the item displays along with the unit prices and item numbers. The woman at this check out was trying to help and had all items on the list completed, by now I could not find the Home Depot card, left it on top of the pavers, which I went back and got. She said no problem enter your ss number which I did and she said we don't even have and account. I was livid and paid with my debit card and left, I didn't even get to use the 10% off coupon which is one of the reasons for shopping at your business anyway. It seems to me others have had similar experiences and I thought, maybe, it was some of their own fault, but this was certainly the shopping trip from hell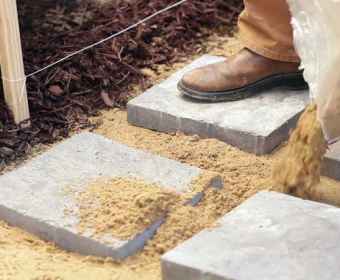 Janine Marchese
from East Meadow, NY
I purchased carpet from home depot about 1 yr and 10 months ago, and it is all worn down and ripping. I paid a lot of money for that carpet and I have to replace it because it looks so bad. I am disappointed that I have to go through the manufacturer to see if I am eligible to get compensated. I would like to find out as soon as possible. I've been a shopper of Home Depot for years and would like to continue shopping there.

Michael J Astyk
from Buffalo, NY
Very unsatisfied with the service at Harlem Rd Cheektowaga 14225. We wanted to purchase a new shed and purchase the additional warranty and labor to have it constructed. When in the store, we couldn't find anybody to help us, workers were walking right by us and not even answering our questions. I ended up driving 20 miles out of my way to another Home Depot and found the service much better, workers willing to go the extra mile for me. I do not think I will be purchasing from them again.

Paula Waffle
from Auburn, NY
Called customer service to make a purchase of 5 pallets of wood pellets from the Auburn Home Depot. Customer Service rep said I would get a 10% discount on the purchase. Went to the store and they said they could not give me a 10% discount on the purchase. See below: Please call store 6846 at (315)252-4540 concerning a promised discount on your order, anyone with the customer service can assist you.

Terri Boughner
from Stow, OH
Our company is a residential construction company in NorthEast Ohio. in 2015 we have increased revenues exceeding 45%. We are a family owned and operated company. We have currently purchased from our local Home Depot store an excess of $40K so far in 2015. A new project to begin in November that could increase those numbers. Although I am sure, 40K is not a large amount of the yearly sales, it is about 70% of the material costs YTD for our company. We do not hold, nor have applied, for a Home Depot credit line as our company has the cash flow needed without this store credit. Last night we purchased a new Dewalt miter saw from the Chardon store. The price was $599 and a free table came with that purchase. We noticed that the same dimension, amp and dual bevel sliding compound miter saw from Dewalt was a "special buy" at $399. But no free table. (the Table is $199) So our determination is that the there is no real deal. $599 or $598. Actually the 399 with the table was a 1$ value. We purchased the $599.
My complaint is that when dealing with the manager of the store, I pointed out our purchase history for the year and that we don't get any consideration different than Joe Homeowner. I was told that there is no incentive for professional companies other than a credit account. Even with that, unless we purchase over $2500 in a single purchase, there is no discount. We purchase almost daily due to lack of space on the job site. Yesterday was just under $700 the day before that $600. and so on. I also noted that we used to get coupons and deals IE: $25 off next purchase of ...We don't get any of that anymore. He stated only companies with credit get those. Some special treatment should be given to commercial customers without credit lines with Home Depot. Just because we don't have a credit line, does not mean we are not purchasing large amounts of product from your store. We will be looking for other organizations that treat commercial customers with a bit more care.

Kim Bell
from Washington, DC
Why are customers allowed to bring large dogs into the store? In the past 2 days I have visited 2 different Home Depot stores, one in Woodbridge, Virginia and the other in Springfield, Virginia. The store in Springfield allowed a man to bring in a large Doberman Pinscher and the store in Woodbridge allowed a man to bring in a large German Shepherd - neither were service dogs. Is this your policy to allow large dogs in your store that could possibly cause harm to your customers? I am not a dog lover, actually I am afraid of dogs and I should not be subjected to be afraid while shopping. If this was a Pet Smart Store, I would understand but it isn't and I ask you to please reframe from allowing customers to bring in pets. If you continue this policy, please let me know and I will take my business elsewhere.

Tracey Green
from Deer Park, TX
This is a second hand complaint that I hope you take seriously. I was on Facebook today and read a post about the Home Depot manager at E Spokane # 4714 in Spokane Valley, WA 99212. The person that posted this was taking up for our military. All Home Depot stores should provide discounts to our military and the fact that this manager did not is very disappointing to me. My father served in WWII and was in the reserves so you can understand why I would be upset at the very hint of disrespect to a veteran. Please reply to me and let me know the status of this issue. I eagerly await your reply.

rosanne cotchen
from Johnstown, PA
I am writing with an inventory complaint at our local HD in Johnstown, PA. We always buy at HD. We started a patio with paver SKU#524-290. We purchased approx. 400 to start. When my husband went for another 200, (your inventory was showing 350+/- there was only 55? After many questions and looking for these pavers that were showing "in stock" an associate finally figured out that one of the cashiers put in the wrong SKU for a purchase of these pavers.
They used a SKU for red pavers therefore showing that the red/charcoal were available. I can't tell you how many times I've called/stopped regarding this product. We actually had to make two different trips to your associate stores out of our area (Altoona & Greensburg) to purchase more. Mind you these stores are not a hop, skip & a jump from here. They are approx. 1Hr. away from our home. We had no choice. We needed them. This not only cost us our time but gas money & mileage on our vehicle. This all began last Tuesday, the 18th and our store still cannot give us a date of when the pavers will be arriving let alone when and if they were ordered and this is over a week later. Your input on this matter is appreciated.

Lisa Mielke
from Brooklyn, MD
I would like to report a complaint from Store # 4714 E. Spokane. 5617 E. Sprague Avenue, Spokane Valley, WA 99212. I apparently have been given information that recently a veteran came to this store and made a purchase. When he asked the cashier if he was eligible for a veteran's discount he was denied. I would like a response in writing and on Facebook from this store's manager and from the CEO, Craig A. Menear about the current store policy that is in place and that was in place about giving a discount to our military families and veterans? I hope to hear back from you soon.

Tom Paget
from Lakeland, FL
Takes 5 weeks to get a storm door installed. The level of service I received by you is at an all time low. The door needs to be measured before the install (takes about 2 weeks for someone to measure). Then the store says the technician measured the wrong door (takes another week) to remeasure. Takes another 6 days for someone to call me to let me know that the measurements are in and that someone would contact me to setup installation. I called the Bustelton Store in Philadelphia yesterday to speak with a manager who assured me someone from the install dept. would call to schedule an appointment. The install dept. called last night at 5:30 PM to inform me the next available time to install is another 2 weeks. Home Depot this is awful customer service. I will be returning everything I purchased and never shop here again. I'll make certain to tell my story to other people in a similar situation.

Joseph Fera
from Dearborn Heights, MI
I have been rebuilding my home since the flood of 2014, I'm retired and on Social Security so the military discount I get really helps. I was at the Home Depot today, ( 7-27- 15) at about 11:30 am. I was purchasing over $100.00 worth of supplies. When I showed the cashier my military ID, she told me they don't do military discounts anymore, I told her she was wrong because I was just there the day before and purchased dry wall and supplies and received my discount.
She then called her supervisor, a big black lady showed up as her supervisor and started waving a bunch of papers at me saying they never do military discounts only on the 4th of July, I told her I was just there the other day and I have been getting my military discounts for the past year, she very loudly told me I was wrong and became very argumentative. It was very embarrassing because other customers were behind me, so I left everything there and went to Lowes. Apparently your employees and supervisor at that store don't know your company polices.

Virginia Jenkins
from Altoona, PA
We ordered a countertop and backsplash from your store in Altoona,Pa. From the very beginning there were issues. First we were mislead about the countertop we wanted. When the person came to measure he told us that particular countertop would be pieced and I wanted one piece. We had to go back to the store ( which is 50 mins. from our house ) and order a solid wood one. When they came to measure for that one, we were told it would be about 3 weeks. About June 1 should have been the time. We didn't hear from anyone so I called the store and was told that the people they had to install it was under new management. We kept calling to find out when it was going to be installed and we were told that we would be put on the top priority list.
When the day finally came that the installation was going to happen, the installer only had the countertop and not backsplash. They were 4 hours away and I couldn't believe that they would not have checked the goods before they left the shop. We were told it would be a while before they could come back and install it. All this time, my kitchen was tore apart waiting for the complete installation of the countertop; I told L.E. Smith, the installation people, that this was unacceptable and I wanted it by the end of the week. They called and said they would be able to do it, A different installer brought the backsplash and when he came, again hours away from our location, he didn't have any caulking with him. What he had was dried up.
My husband had to take him to our local hardware store to get some. When I came home from work, the backsplash was not flat, it looked like there were gaps all around. I called and told them I was not happy and was told that the installer said it was a good job. I asked for someone to come look at it and they sent someone. I was told this was their best man (from L.E.Smith's) It was bad and Rick told me he would order another backsplash and fix it right. He was supposed to come July 1 or 2 and said he would come later in afternoon so I would be here, and that he would be the one putting it in. We got a message when we were out of town that they would be installing it on June 29. I was not home when it was installed, my husband was.
When I got home from work, I noticed right away that they damaged the drywall in 3 different places and that they did not clean the caulking off the countertop, it looked awful. My husband and I had an argument about it, and HE fixed the drywall and repainted and went to home depot to BUY some cleaner to clean the countertop. I was and I am still furious with him. He called home depot and told them of the problems and it was decided that they would give us $150,00. I told them to keep the money.
This is not about money. I am very unhappy and dissatisfied with the whole experience and just want you to know how unhappy and how frustrating this was for me. My husband and I are still not speaking and I know you don't care about that, but I want you to know how a simple countertop installation could be so messed up. I will not be using home depot for any more home projects. Please feel free to call me if you have any questions for me.

Pam Wiechmann
from Las Vegas, NV
Ordered blinds (Living room and kitchen) in March with an install date of May 5th. On May 5th, installer is missing some parts for the kitchen blinds & has to re-order these pieces. The parts arrive 2 weeks later & install date of May 21st. On May 21st, the installer has the necessary parts for completion of one window however the wrong color wand was shipped for the other window. I was promised the correct wand would be ordered & sent directly to our home in a few days. I have made several calls with absolutely no results.
I have been more than patient. I received a message yesterday and returned a call to Rockwood & was told the person that called is not in today. I then called to our local HD store & spoke to someone in the blind dept. who said they would call Rockwood & call be back. A rep. from Rockwood called & did not know the color of the wand. I advised it is the same color as the other window and matches what I ordered. I was then asked to take a picture of it and send to them? Unacceptable!

Janice Doran
from Chalmette, LA
I purchased a Samsung washing machine and the extended 3 year warranty. The washer is barely 2 years old and it broke. I contacted the warranty dept. and was then referred to Solar for the repair. Well, after scheduling a service call, which took 6 days for them to actually come out to my home, I learned they had to order a part. Now I am waiting for the part to come in. This is completely ridiculous. The washer is still not fixed and I have to wait another 6 days.
I seriously doubt I will ever purchase another appliance from Home Depot again. The service warranty is a Joke!! But the laugh is on the customer. I will never recommend to anyone the use of Home Depot appliances. As I write this letter, I am still without a washing machine, and I am sure there will be some other excuse from Solar again next week.
Horrible service by Solar, and I am frustrated totally with Home Depot's input, or lack thereof, since I have called several times regarding this matter.

John Krpec
from Pearland, TX
The service at Home Depot was awful and the information the Home Depot representative gave me was incorrect and sent me on a wild goose chase. After finding what I was looking for, I returned to him and explained that next time he needs to tell the customer that he didn't know what they were looking for instead of sending them on a while goose chase.
After many words went back-and-forth the Home Depot representative told me "I can take this apron off" as if he wanted to go to the parking lot and fight. Not sure if this is standard for Home Depot, but I thought someone should know what is going on at the Pearland store.
The manager, John, was very respectful and did take the time for me to discuss this issue and then asked was there anything else he could help with. I said, I would like to file a complaint and he gave me everything I asked for and took charge of the situation.
This happened on 5-21-15 around 7:00pm. Not sure what the gentleman's name was but John, the manager, should know him well after this ordeal. The Home Depot store in located on the west side of Pearland on Highwayay 518.

Tamira
from San Francisco, CA
If I could give them zero stars I would!
I ordered an electric dryer not realizing I needed a gas dryer. No biggie, when the dryer came I denied the delivery as instructed and called to order the gas dryer. I was assured by the sales representative that my card would not be charged for the electric dryer because it had not been "delivered." Fine, yes let's order the right one if you are sure I will not be charged twice. "No worries, if it does get charged, by the time the new charge is due to be deducted, your money for the electric dryer will be refunded automatically." Ok I ordered it.
Fast forward a week, check my account and I have bounced items, bank charges and a negative balance. Sure enough Home Depot charged me for both dryers. Called them and was told to wait 3 - 5 business days and the money would be refunded. On the 7th business day I call and was told, "We have to wait for the third-party vendor to refund us our money before we can refund your money." WHATTT????!!! What happened to the 3 - 5 business days, and why do I have to wait for a third party, I didn't pay a third party I paid Home Depot.
Needless to say, it is supposed to take another 3 - 5 business days to get my "refund." In the meantime, my account is in the negative with no end in sight, my bank can't do a thing until Home Depot refunds my account and all I keep getting from Home Depot is, Sorry. I will never make a big purchase with Home Depot, and I have made it my mission to tell everyone I know how horrible this company treats people!!

Gary Lehwald
from Portland, OR
On 5-8-15 I went to the Home Depot in Salem Or (3021 Cherry Ave) to buy some outside plants. They were advertised for $7.88. When I looked at them they were too small for what I wanted to do. There was a display that had the flowers I wanted but were not a hanging basket. I have baskets and decided to get the plants and make my own baskets. The sign on the display said "marked down" from $9.88 to $2.88. Great deal, so I got four of them.
When I got home and checked the bill I was surprised to find out they were really $7.88 ea. I went back to the store and ask what happened to 2.88 The lady took me to the display and showed me the sign. I ask her so what it says 2.88. She informed me I was reading it wrong that they are 7.88 but the sign does look like 2.88. I am pissed and might shred my card and start shopping at LOWES. Not happy at all with you guys!

William Kleinschmidt
from Leesburg, FL
Had bought Ridgid Pressure washer model RD 80971 with an extended warranty. Ridgid gives a 3 year warranty plus the extended 2 years. Pressure washer pump stopped producing high pressure on 05/06/2015, so I called and they said the warranty was expired. The machine was bought on 12/19/2010 and that is only 4&1/2 years old. I faxed papers to you and I was told I would here IF they would repair on 05/13/2015. Then you would set up a repair date.
I waisted my money on this plan and expect my money back. I am having it fixed because I need to finish around the house before I go on Vacation. I DON'T have a month to waist on waiting for you to repair it. I expect a response and then will decide to cancel my credit card and have any future dealings with HD.

Michael Andrews
from Memphis, TN
After consideration, feeling that Home Depot was a reputable company and under the assumption that they would staff competent and skilled professionals, I entered into a contract with them to provide what was called a "small" bathroom remodel project at my home. Home Depot assigned and directed this work to be performed by a third party contractor known as Romanoff Renovations. The project began Tuesday, September 2, 2014, and was estimated to take 4 or 5 days. Sadly this project escalated into a 6-week fiasco due to incompetence, negligence and mismanagement on the part of Romanoff Renovations personnel.
As a result the entire remodel is substandard and non-conforming to basic standards and practices. The drywall finishing is substandard, the shower curb tiles are misaligned and the entire shower structure is out-of-square. The glass shower surround key components were initially installed backwards and had to be re-ordered and re-installed. All of this was a direct result of Romanoff Renovations knowingly assigning duties to persons that were neither trained nor skilled to perform the work.
Six weeks later on, December 7, 2014, damage was discovered in the great room that shares a wall with the shower. The water pipe that connects to the shower head was not fitted properly. This connection was made by Romanoff Renovations personnel but not by the project plumber. This negligence caused a leak to occur every time the water to the shower was turned on. Water had destroyed all the wall insulation, the drywall and a large portion of our hardwood flooring in the great room and a portion of the bathroom wall adjacent to the shower. This damage was reported to my local Home Depot, as instructed on my contract, who in turn contacted Romanoff Renovations.
The local Field Manager contacted me and had a plumber come out and fix the leak, however, black mold was found throughout the wall, base molding and hardwood flooring and, therefore, a mold remediation company had to be contacted to perform mold removal at my home and air testing completed before repairs could be started. This required them to remove a large portion of the wall in our great room and bathroom and remove a large area of our hardwood flooring. Following that we had to have new drywall installed, taping, mudding and sanding performed over the next month requiring three (3) attempts to achieve acceptable results.
Damage to our hardwood flooring was so extensive that total replacement of the entire floor was the only option. Our current flooring had been discontinued and was no longer available so, over the next month, I was instructed to find new flooring. Each time I approached them with a possible material I received some reason they would not agree. A Regional Manager for Romanoff Renovations took over my case and told me I had to select flooring from Home Depot only, even though my current floor did not come from Home Depot or any other box store, and I was given a "not to exceed" cost per square foot. The amount allotted did not equal what my current floor was worth per square foot. When I objected, I was met with a "final settlement" monetary offer she stated was "fair market value". I told her I did not want money, I wanted my home back the way it was before they damaged it. Even though Romanoff Renovations admitted total responsibility for all our damages they were not willing to provide satisfaction.
I once again contacted Home Depot for their help in resolving my damage issues. The local Store Manager attempted to help but was told by his District Service Manager that he would be taking over my case going forward. I was told he would be "reaching out" to me on several occasions and attempted to contact him several times but could not reach him or get him to call me back. I finally sent him a letter requesting nullification of my current Home Depot contract and a refund of the money I have already paid to date. In my Home Depot Contract it states that "Home Depot will attempt resolution of any claim within sixty (60) calendar days of receiving notice", it also states that "Home Depot warrants the workmanship of the installation for one year from its completion date. During the warranty period Home Depot will repair, at no costs to consumer, any defects due to faulty workmanship." I believe failure to honor these conditions constitutes nullification of my contract, however, when he finally did respond it was to reject this nullification. They were negligent in assisting with resolution to a problem caused by a party they employed to perform services on their behalf and they clearly violated the terms of their own contract. Now they are unwilling to offer satisfaction to me although I have incurred costs; not to mention mental anguish, physical illness, overwhelming disruption of our day-to-day living, etc. (too many to list on a single page.) They want their money.
This has been such a horrible experience and I do not want another consumer to go through this. It has consumed and wasted time in my life I can never get back. Neither the Home Depot District Manager nor Romanoff Renovations Regional Manager cared about my home or the stress and frustration this situation caused. They appeared only concerned about their bottom line. I found them both to be extremely unprofessional and condescending. So please reconsider before you ever allow any of these people to enter your home. I certainly wish I had the opportunity to reconsider.

Althea Wright
from Inverness, FL
I purchased a new Fridgedaire Range which was delivered today soon after lunch. At the time of purchase I was told that a new appliance cord was required for installation of a new range. I paid for the new cord ($22) at that time and it was to be delivered with the range.
Luckily, my kitchen wasn't ready for the installation and they left it for my remodeling guy to install. I went to check on the cord and found that I did not have a new cord but my old one was put on the new range. I would have never have discovered this if it had been installed. Feeling ripped-off, I called the appliance department of the Home Depot. I was informed that the new cord was needed or the warranty would be invalid. They said they could have a new one delivered on Friday. I said no way, it must be here today (Monday) or I would report a fraud. A subsequent return call revealed that a new cord would be delivered to me today. It was also revealed that the delivery person stated that he did not have a new cord on the truck and therefore installed my old one.
Why didn't he tell me that that was what he did? If this would void my warranty, why not say that someone would deliver the correct cord? OR - Why not tell me that I would get a credit for the undelivered new cord? He knew that it was on the delivery slip. He admitted to the salesperson that he know that I was to get it.
Later, the delivery guy called and said that he was on the way with the cord. Also, said that old cord use did not void the warranty. Still waiting for delivery person - wonder where he got the new cord from? He knows that I am pissed. He does not know that I will have a recorder recording every word that he says.
So, who is lying, Home Depot or delivery guy? He also said that Home Depot always tells customers that they must buy the new cord - but is is not needed. Is this an ongoing FRAUD? FRAUD by Home Depot and FRAUD facilitated by delivery people? Do they split the take?

Yvonne Beaudet
from West Grove, PA
We purchased a patio set from the online store as they did not carry size of table we needed or chairs in store - we selected the set from a larger display set - we did purchase the umbrella and stand within the Glen Mills, PA store on April 12, 2015. My husband is a Vietnam Veteran, they would not accept his license (which states he is a Vet), or the DD214 discharge form. Need to have an ID from the VA hospital or Vet Admin. - which forces us to use their doctors/hospital. This is discriminating. He served for 1 year in Artillery and put his life at risk. 10% discount is the least he deserves. Also, product when received in shipping was damages/legs dented and bent and tiles do not sit flat on table top & boxes were torn. We are NOT packing it up and shipping it back or paying for the cost of either. But your company needs to send a representative to our home to inspect it. That is real customer service.

Alexandra Schlotzhauer
from Roachdale, IN
I would like to make you aware of the issue I have encountered at a Home Depot store in Indianapolis.
My husband and I closed on our new home April 20th 2015. We went to Menards the same day to order 3-rail white vinyl fencing. We were told they could not get the posts here for 2-3 weeks. At that point, I called the Home Depot on High School Road in Indianapolis. I spoke with someone who called the distributer and assured me that if I ordered it through Home Depot and paid for it by end of day Tuesday, April 21st, it would be in by Friday, April 24th, 2015. This is crucial because my husband has taken off work from the 28th to the 2nd to help me put up this new horse fence.
I was told that they could not take my debit card information over the phone as it exceeded the 500$ limit. So I drove over an hour to the store Tuesday morning. Upon arrival, I asked an associate if they would price match with Menards as your posts are 24.97 and Menards are 17.99. I was told that you would not price match. I agreed to pay your price because I was assured the posts would be here that Friday. I paid for the entire order in full and was told I would receive a call when it arrived.
Fast forward to yesterday, April 28th, 2015. I called first thing in the morning to come pick up the posts. I was informed by a different associate that my order would not be in until May 5th. I explained that that was unacceptable and that I had been ASSURED it would be here by the end of the previous week. The associate said she would call the distributer and call me back. I never got a call. So my husband and I drove over an hour to the store to get some clarification.
Upon arrival, I spoke with Tony D, and assistant manager. He told me that there was no way that my order could or would be here before May 5th. He apologized profusely but couldn't offer any solution other than 10% off my order. That does not solve the problem. I have spent over 1300$ on just posts for fencing, 130$ does nothing for me and is honestly insulting. Tony said he would try to look for another solution and promised to give us a call. Again, no one called me.
Today, Wednesday April 29th 2015. My husband and I are traveling to Terra Haute, Indiana, to pick up the remaining rails for the fence (your company doesn't carry 16ft rails). I have yet to hear from your company so I called corporate. At around 9:15am I was connected with Yolanda. She listened to my issue and contacted the store manager. When she came back on the line she told me that the store manager, Erica, was on the phone with the distributer when I first placed the order and heard them say the posts would be delivered by Friday, April 24th, 2015. Yolanda put me on hold and continued speaking with Erica. Yolanda came back several times while I was on hold and updated me as to what was going on. By the end of the call (9:32am), I was informed that Erica was in contact with the distributer and she would call me back with shipping information with in an hour. She did not call me back.
Wednesday, April 29th, 2015 11:31am. I called Erica back and she said that the distributer told her it was being put on today's truck and should be there tomorrow but to call back before 2:30pm to get confirmation that it got on the truck. Erica told me that she would call me back with that confirmation. I thanked her and hung up. She did not call me back with confirmation.
Wednesday, April 29th, 2015 2:43pm. I called Erica again to check on the confirmation. I was told she just got back from lunch and needed to call the distributer then she would call me back. At 2:54pm Erica called me back to tell me that the post did NOT make the truck today and they would "hopefully" make tomorrow's truck. I asked Erica if it would have made a difference if she would have called BEFORE 2:30 as the distributer had asked her to do. She said she didn't think it would have. She told me that she repeatedly asked to speak to a manager and was told they were in meetings all day thus not available. I asked when I could expect the posts. She said it would "hopefully" go out tomorrow and would take 1-2 business days to get here. She then told me that she would give me a call tomorrow afternoon with an update.
I then tried to call Yolanda back at the number and extention she gave me but only got her voicemail. She had said to call her if things were not resolved. So I left a message for her to call me back at 3:22pm. She did not call me back.
My issue has not been resolved. It is about to be Thursday, April 30th and we are without posts for our fencing. My husband works for the USPS and only gets one day off of work every 2 weeks. His next day off is Mothers Day and we will be putting up dog fence that day. This week was scheduled time off of work that could not be rescheduled.
We must get this horse fence up this week. If we do not get these post by Friday, we will not be able to put up the fencing ourselves. I cannot put this fence up myself once my husband goes back to work as we have a 5 month old son that I care for. This means that we will have to pay for someone to install the fencing before May 12th so that we can move our horses to our new property when we move.
Because your company has dropped the ball numerous times, I would like this situation resolved quickly and adequately. I am losing money by ordering these posts through Home Depot. I am losing money by having to hire someone to install this fencing if your store cannot get me the posts by Friday May 1st. My husband has lost money by taking off of work and not getting this project done. Due to these facts, I would like you to either get me these posts by Friday morning May 1st or pay for the fencing to be installed once the posts arrive.

William Henry Chaney
from Chatham, VA
My father-in-law purchased a Powermate Tiller on 03/22/2014 for $311.79. He is retired from the military and is 78 years old. He and his wife live on a fixed income each month. Each year he can't wait for me to plow and help him plant his garden. He has used the very old worn out tiller for 25 years.
Last year, he decided to purchase a new tiller from Home Depot. He normally makes his purchases at Lowes, but this time I talked him into spending his money at Home Depot. We used the tiller for about 3 hours last year. We then winterized the tiller according to the manual.
We started to use this tiller this spring, and it will not run longer than 20 seconds. I went to the local store in Danville, Virginia to return this tiller and get a new one. I did this at the beginning of March, less than a year since the purchase. They told me the store warranty was only 30 days; therefore, I would have to bring it to the store and they would send it off to be fixed. They told me this would take at least 3 weeks. They also gave me an option to drive it 60 miles myself and drop it off.
This was heart breaking since my father-in-law was ready to start the garden process. He swore he would not spend his money at Home Depot again if this wasn't corrected. I also spend money at Home Depot and I tend to agree. If we had made the purchase from Lowes, we would have had a year to return it to the store. Once again, the tiller still appeared new with only 3 hours of work used on it. I feel I am responsible since I persuaded him to make the purchase at Home Depot. Please Let me know what I should do?

Derrick Lassen
from Romulus, MI
I worked for HICKMAN for assembly of gas grills at the Dearborn Heights and Southgate, Michigan HOME DEPOT locations and I have never been paid. Many phone calls have been placed, time submitted as stated to do, and I would like to know how to proceed with filing a complaint. My own personal Tools were taken by workers, I was told that a check was in the mail almost a month ago. Has anyone else had this problem??

Arthur Ford
from Winston-Salem, NC
I wanted to have a Gate Replaced at my home and was scheduled to have a home estimate. The contractor was late and dismissive. And at the end of the conversation, I was told they would reply to me in writing an estimate. After waiting a week for a reply I presented to the store. The response I got from the company was that not our department. I was given a 1-800 number which I called and spoke with a CS rep who tried to call contractor they did not answer the phone at 4:40 in the after noon. I guess it is Miller time. I was treated as if I was unimportant which is contrary to the mission statement of home depot. I does not matter how good your products are if the staff don't care about what they are doing.

shaewn shenesta
from Chehalis, WA
I purchased a vacuum cleaner with a 2 year warranty and the manager was very rude. he said that my warranty didn't start until after the manufactured warranty and refused to give me my money back even though I had receipts of purchase and extended warranty. This person even embarrassed me by telling me I was talking to loud to him. I want justice done on this matter or else I will go as high as it takes to see my boss handled appropriately.
.

Michelle Hayes
from American Canyon, CA
While in lawn and garden. They had isle blocked - waited and waited to get items and after waiting awhile I asked should I go to lowes and employee said yes right in front of assistant manager - I will never shop at Home Depot again - I will shop at lowes - I get better service there and there items are priced the same as hike depot !! Your assistant manager was so unprofessional.

Mary Wallace
from El Dorado, AR
On 11/08/2013 i purchased two frigidaire wall ovens. Today 4/22/2015 i turned the lower oven on and it is making a loud noise. I called the eldorado home depot and explained to one of the sales reps what was happening. She looked up information told me i had an extended contract that would cover repaires. I called 800-466-3337 and was transferred to a trouble shooter named sandy she asked me if i could turn off the breaker to the oven and i told her i could not because i did not know which breaker it is. I told her my husband was not home to assist me she asked me if could wait until he comes home and he turns off the breaker i told her no.
She then said to me that if a service person comes and if the breaker reset the oven i would have to pay for the service. I told her i did not agree because i had an extended warranty. In a very nasty tone she said to me you don't have a warranty you have a service plan. I immediately said to her give me a manager or some one other than you because you an i cannot get along she stated certanily and put jeff on the phone. Jeff comes on the phone and said to me sandy is right and if you dont know the difference between a service plan an a warrant i will explain it to you. Hearing jeff say this made me very upset and i told him i did not call to get to learn the difference between a warranty and a service plan. And that i wanted some one to come out and service my oven. In his ugly tone he told me that he would set up a service but i would pay it what is wrong was not under my plan.
I am very angry at sandy, jeff, and venessa because instead of them addressing my problem they a talking down to me and trying to educate me on the difference between a warranty and a service plan when all of this was said and done my problem was not solved. My over is yet screaming. Jeff said to me i will give you an appointment but it will be just like sandy said you will pay if it is the breaker. I hung up on jeff and called back to the department and i asked for a manager. I was given venessa. Venessa was also laid back and making sure she keep in tune with the two reps but i told her that i was no longer calling about the service i was calling about how i was talked to by jeff and sandy. In a very no caring voice she said she would address this issue.
Then she went on to tell me that they were right to try an trouble shoot before service what i have to do before a service person comes out should be explained to me before i buy a warranty oh no correction service plan. Because of the insults i relieved by all three of these reps. I am going to go back to the store and request my money back. It is my goal cancel this warranty oh my bad service plan or what ever you all names it. I am so pissed that i want to say bad words curse words is not my first language. I was born in the error that the customer is always right and i have spent my hard earned money for something that requires me to climb in a crawl space find breaker and then i will be given the service i paid for. I have been a customer of home depot for 20 years. I will not accept or tolerate any down talk from any one i give respect and i demand respect. As you read this you too may be like jeff, sandy, and venessa you may not care about how i feel. But there is a god that sits high and he looks low and he see service contracts written that cannot be used by customer when needed. This is a sad thing.
I am so angry that i will not come back to home depot any more if you check my track record from california to arkansas i have rentals that all merchandise is purchased at home depot however there is other places i can spend my hard earned money. People like jeff, sandy, and venessa should not be allowed to communicate with a customer that are in need of immediate service. They haven't learned how to talk to customers and address there needs.hours later i am yet in my kitchen listening to a singing oven. I am not pleased with the service i have recieved from your warranty oh i mean service plan. When i bought this warranty i thought i would be able to use it without having to solve the problem my self.
I am a mad customer with a singing oven in eldorado arkansas.

Scott Garten
from Miami, FL
On Saturday, April 18, 2015 at 2:49pm, I bought a 10 FT Harper Gazebo, along with other items from Home Depo at 150 Midland Ave, Portchester, NY 10573, Manager Trevor Meinke. They said it will be delivered Mon. April 20th. I called when there was no delivery. They said it rained and there were no deliveries made. On Tuesday, everything was delivered except the Gazebo. Home Depot Delivery man stole the Gazebo. I paid over $2,000.00 for merchandize on Saturday, and I did not get my item! That is Grand Theft. Home Depot, you are a thief. You are responsible for all employees. I have to call the police and get Attorney's involved. Why should I have to do this. I just want my Gazebo delivered this week.
Order ID 1212-360058 1,072.68, SKU#1000-023-721 10 FT Harper Gazebo. The store Inventory is not updated. Now, they tell us that it's on back order but on Saturday it was not. You need to fire every manger who does make sure inventory is updated, delivery items are moved immediately from store floor so they won't be sold. The Gazebo was there on Saturday and now its on back order. Home Depot doesn't care at all, its just another stolen item at another store. Home Depot's Motto "more savings, more doing"--well its like "more slacking & more stealing and no doing."

david piwinski
from Cleveland, OH
Purchased quite a few items as this used to be my store for home repair. I went to check out and was having a problem with one of the items. The item was grass sod. Apparently, there was no sku on the sod only a price. I was told by the cashier to go find a sku for the product or it could not be purchased. When my wife looked around for help, none was to be found. I was told by several employees that it would be a while before it could be found. Cashier was pretty annoyed by now and was told that the sod could not be purchased, and I would have to come back because I was holding up the line. Can you imagine that? I left my 400.00 worth of purchases at the check-out, asked for the store manager who was out to lunch, and drove off. I never will shop at Home Depot again!!!

Daisy Diaz
from Hialeah, FL
We have been waiting for an order from the home depot in hialeah for 2 wks. The order should have been at Caicos Caribbean Lines for freight forwarding 2 weeks ago. I am on the phone today for almost 1 hour and I still don't have a status on this order. Your store manager is unavailable to answer and your freight department is not answering. Please help for we have a 3rd party waiting on a response as well. The order is for Bransford Dean and Claudio (Hialeah Store) assisted him with the order.

dominick iannizzotto
from Brentwood, NY
I purchased a set of shower doors and the installer did a terrible job with the installation. I went into the Commack, seeking help and possibly someone to take care of these doors for me with a proper installation. A lady named Nancy listened to my dilemma, and I was told she would have someone come to my home with a NEW set of doors and install them free of charge and return my original purchase for the old doors.
She came to my home 2 days later with a man named Peter, and my wife said they brought in a new set of doors. I was at my job at the time. When I returned home a few hours later, my wife said the new doors were not installed and that they put them back in the truck. They supposedly repaired the old doors and left. At that time, the doors were worse than before they did the so-called repair. When I went back to the store on Friday evening at 6pm, I spoke to the manager on duty and told her my story. She said she new about the situation, and that she was told that new doors were installed. They Never were as I stated. I still have the OLD Doors and the same off the track problem.
At this time, I threw up my hands and knew Home Depot would DO NOTHING about this fiasco and the night manager got very huffy. This is not a good story to go around, and I would like to know WHAT HAPPENED to the new doors that were never installed. Were they used for another use for someone else?? I still have not received my credit I was promised for the junk doors I now have hanging in my bathroom with a wife that has M.S. I'm sure you know what that means, and I know no one at home depot cares. I intend on contacting the better business bureau, consumer affairs, and small claims court about this matter of lies and phony promises. I have been a customer of home depot for years but will never buy another item from your franchise again.
My name is Dominick Iannizzotto and you can check your records for my purchases for many years. I will eat the $215.00+ and advise my family friends and neighbors of this fiasco.

Today, I visited home depot and purchased a hanging plant. When I left the store and got to my truck, I was stopped by a young man who came running from the store and said to me "show me your receipt". I replied, "why and who are you?"..he said "I am security for home depot" I said show me your ID, he refused and to prevent an altercation, I showed my receipt. I returned to the store in shock, but most of all deeply humiliated because, this person was really accusing me of stealing. I am a senior citizen who go in home depot 1 or 2 times a day. I spend a ton of money in this store, I am extremely angry that I would be approached in that manner.
I can clearly understand asking to see a receipt at the door when leaving the store, but at my truck, as if he expected to catch me with a stolen item. I remain in disbelief that I was profiled as a possible thief. This is unacceptable. In today's society I understand and appreciate security, but please train them on how and when to approach people. This incident could have ended with me in handcuffs being accused of something that I have never done in my 73 years on earth, stealing.. I patronize this store because I would like it to stay in Jackson, but I will not be humiliated and spend my money.

Kathy Warren
from Gilbert, AZ
On 2/10/15 I went to Home Depot to buy a hot water heater. I found the one I wanted (sku0000-100-979) and when I went to pay, they asked if I wanted installation. I asked what that would be, and they said $892.00. I thought that was high and told the women at the checkout counter. She said that also included a $200.00 permit required by the City and if I found an independent installer it would be required as well. She said if I didn't pay it there were stiff fines as much as $600.00. Based on that information, I paid $892.10, with an install date of 2/12/15. I asked for a breakdown of the charges, they gave me a receipt of the bundled $892.10 with no explanation of the permit.
On 2/12/15 the installer came as planned and efficiently changed out the h/w heater in 30 minutes. There was no paperwork left with a permit number so I called Home Depot and asked about it. I spoke to a manager at the store I purchased it, and he ensured me the cost included a "required" $200 permit fee. I called the installation company and they said they weren't sure of the permit fee and would call me back. The next day I called them back and they told me I didn't pay a permit fee. I asked for a breakdown of what the $892.10 involved and again I received a bundled invoice. I called Home Depot back they said they would get back to me. I received a message on my phone while I was on vacation from Dee saying she sent me a copy of my invoice to my email address. AGAIN a bundled invoice with no description of what the charges were for. I am very disappointed in this scam! Had I known I didn't need to pay a $200 permit fee, I would never have agreed to the $892.00 charge. I believe this practice is fraudulent and a misrepresentation of city code requirements! If Home Depot wasn't acting in a fraudulent manor the invoice wouldn't be bundled into one charge and the charges would be transparent! Shame on you Home Depot!

Curt Cronch
from Pittsburg, KS
I bought a washer/dryer from the Evansville Indiana East store in March with delivery expectations of delivery the following week.
As of today April 16, 2019 I haven't got a delivery. I have called several times and been given different delivery dates but still no delivery. I need to do laundry and do not feel any of this has been acceptable. I plan to ask for my money back soon.

Sharon Barrow 806-268-6141, Dalhart, Texaas 79022
from Dalhart, TX
On April 12, 2019 I went to Home Depot 2410 S. Georgia St., Amarillo, Texas 79109, 806-468-9100. I went to plumbing I am nearly 67 years old. I started loading 200' of 4" sch 40 pipe on a cart. There were 2 older guys with home depot attire talking to a female. They both looked at me and continues talking. After I finished loading all my pipe and fittings, this one guy came up to me and ask if he could push the cart up front. I told him you seen me load all this pipe now you want to push my cart. I think I can do that myself. Another time I was looking for a brushed nickel trip lever. I ask the same stupid gut where they were and he informed me that they didn't sell them separate. I found what I was looking for and I find that stupid guy and said, I thought you don't sell them separate. They are very lazy at that store. But to finish my complaint. After checking out I ask the girl that checked me out if I could get help loading this and she said she would get some one. I pushed my stuff to the loading zone, unloaded everything but the pipe. I waited and waited about 10 minutes. No one came. I went back in the store and ask a lady if I could get help loading my pipe. She called for assistance. I went back out and waited another 15 minutes. I went back inside and ask a gut if I could get some help. Sure, he called for assistance at the loading dock. 10 more minutes went by and still no one. So finally I started loading the pipe myself. This gentleman ask if I needed help and I said yes please. I done ask 3 times inside for help and no one came. I was mad and crying, I had cut my hand on the pipe and was bleeding all over the pipe. I got my pipe loaded with this gentleman's help. As I was leaving the parking lot I called and spoke to a manager named Roberto. I told him what happen and all he said was, "I'M SORRY." Sorry my ass. We live 90 miles one way to Amarillo. We are plumbers, we buy a lot of material there. I don't like going there because you ask someone where something is and they don't know or we don't carry it. They are lazy especially in plumbing. Don't get me wrong there was a young gentleman that helped me, he was very helpful. I hate that store and I don't hate anything but that store. I dread going there.

Christina Robinson
from Santa Rosa, CA
We started a remodel in July and met with a HD designer In Rohnert Park. She was very pleasant but not very experienced. It took 3 months to get my cabinets ordered due to long gaps of no communication and scheduling. When they arrived half of the cabinets has toe kicks and the other half did not. The cabinets on each side of the range were too large because she did not follow the measurements provided. Again at the longest wall measurements were not followed and the cabinets were given 3 4inch fillers on one section to make them fit which through the whole kitchen out of balance and looked terrible. My 9' x 5' kitchen island, none of the cabinets had toe kicks. We contacted HD immediately and met with the special projects manager, Trinidad and a different designer, Christine. We al decided that 5 of the cabinets needed to be reordered and my contractor would modify the toe kicks on the other cabinets. We discussed that once this was all done Trinidad would issue us a credit for all the mishaps and delays. This took another 5 weeks. My countertops arrived scratched and after another 3 months of delays they were replaced and we were given a $2k credit. I spoke with Trinidad today and he offered a $2k credit. There has been a 6 month delay of mistakes on Home Depot's part. I am a Caterer and this kitchen is to be used for my business. I have missed out on $12k in business and that is on the conservative side. Not to mention, having no kitchen for our personal use and having to pay my contractor for modifications. I have spent over $60k at HD on this remodel and I have a Project Loan through HD for $32k. I feel that $6k credit is extremely fair when you add up all my losses.

Dallas Watson
from Fair Oaks, CA
On 4/6/2019 We purchased a patio set and 11ft patio umbrella and had planned to pick up the next day on will call. The next day we get a call saying unfortunately they needed to cancel the order because the umbrella wasn't available. After reaching the store we found the umbrella was available. We rented a Home depot Truck loaded our purchases. The husky tool chest we wanted was not available at the store but was available at the Rancho Cordova Location. After dropping off our purchases at the use I went over to the Rancho Cordova location to buy the tool chest. The tool chest was a higher price than showed online by 170 dollars which didn't make any sense to me. The online price was 628 and showed available at their store. They wanted to sell it for 798. The operations manager Christina Feiler said they would not sell it at that price. The manager then found the item online for 628 but for the Carmichael location not the Rancho Cordova location. The manager said I would have to take the rental truck back to Carmichael purchase the item there and then return to get that price. I couldn't believe what a waste of gas money and time. As I returned to Carmichael home depot after speaking with a manager they allowed us to keep the truck for longer and sold us the Tool chest at the online price. They would not give me the veteran discount on the item. After paying for the item I went back to Rancho Cordova Home depot. I provided them the receipt and was waiting with the truck to pick up my item. I then received a call from home depot customer service saying unfortunately they were going to have to cancel my order on the tool chest due to it being sold already. I couldn't believe it. After speaking with a customer service associate at the store by the name of Will and about 30 minutes later we found they sold the larger model not the one I had purchased. As the searched for a forklift to load the tool chest into the truck the associate asked for assistance from one of the forklift operators who seemed to be frustrated. His comment as he walks away to get the forklift was there needs to better Fucking communication around here. As he says this a man with a young boy walks in. Using foul language in front of customers and children should not be acceptable in any circumstance but especially in the customer service industry. As I saw employees standing around I though surely someone will help me move this large tool chest but again I was wrong. I moved the 500 pound tool chest past 3 employees and behind the registers and was almost at the truck when an employee finally assisted. The Tool chest was loaded on the truck by the forklift operator and I headed out after tying it down. Once I got home I was ready to unload when I found out the truck I rented had a busted lock for the lift and ramps. Just great now I have a 500 pound tool chest that I have to figure out how to get it off the truck with no access to the ramps. With the help of multiple friends I was able to get it off the truck. After spending 1500 dollars at home depot this weekend I can tell you this makes me want to shop at a different department store. I know I'm only one customer out of millions that shop there but if changes don't take place especially at the Rancho Cordova location then they will lose many more as time passes. The disrespect, rudeness and attitudes of the employess and manager was unacceptable.

Jim Clemens
from Waukesha, WI
I would like to address this to Home Depot management who believe that as a corporation, it is important to honor and reward Veterans, especially disabled Veterans by giving them consideration in your stores. I am a service connected 100% disabled Vietnam Veteran. I live in Waukesha WI and have traded at the HD since it was opened. They always took good care of me. In the past, I have had a HD credit card, and presently my wife has one. By identifying myself with my Veterans card I have always received a 10% discount. This is great, and I exclusively shop at HD because you have this policy. Some months ago, I was shopping at the HD store in West Allis WI when I came across oak veneer flooring, exactly what I needed for my condo. It is beautiful flooring. I did not have my wife's HD card on me, so I paid cash for the whole batch. I misplaced the receipt. I laid the flooring and at the end had 4 unopened boxes left. I took them to the HD in Waukesha. I went to the returns department where the clerk at the register refused he let me return them. I was under the impression that you could return unopened items for store credit. He soon became very defensive, and refused to give me his name. I asked to see the store manager and he reluctantly called the manager to the floor. Manager talked to the clerk, his name on my receipt was Jack. The manager belligerantly asked me the same questions that Jack did, and said I could not return the product. He refused to tell me his name and when I requested his business card he ordered me to leave the store or he would call the police and have me banned. Fearing for my safety I left. I need someone to call this manager to account. Is your consideration for disabled Veterans for real, or just a pretense? I prefer email response so I have a record of your response.

Bharat Rawal
from San Francisco, CA
Dear customer service personnel
Till today I haven't got any response from Home Depot regarding issue with glass on Anderson 100 Series window Job # 10857469 . Job site 1165 Santa Fe Albany CA.
See attached e-mails
Thank you
Bharat Rawal <bkrawal2@yahoo.com>
To:
Robert A. Turner
Cc:
LEILANI_R_BALLEZA@homedepot.com
,
Jean Colvin
Mar 26 at 1:52 PM
Hello Robert
I was informed by Leilani Rina Balleza (March 15 Email attached )that you will be contacting me directly
My contact Information
Bharat Rawal
Phone # 415 922 2292
Mobile # 415 535 6835
Looking forward to hearing soon
Bharat
I purchased and contracted with Home Depot to install Anderson 100 Series window Job # 10857469 . Job site 1165 Santa Fe Albany CA.
Unfortunately, this window has not performed as expected, and I believe the defective glass should be replaced under terms of the warranty.
To resolve this problem satisfactorily, I would appreciate a repair as soon as possible.
I am looking forward to your reply on this matter.
Sincerely,
Bharat Rawal
Balleza, Leilani R <LEILANI_R_BALLEZA@homedepot.com>
To:Bharat Rawal,Turner, Robert A
Cc:George Palen,Jean Colvin
Mar 15 at 7:48 AM
Good morning,
I have reached out to our installation manager Robert regarding your concerns on the glass. He will be contacting you directly on this service request. I have also copied him on this email.
Thank you,
Leilani Rina Balleza
HDE Sales Manager – PacNorth
The Home Depot
510 219 5629

We have been working with Home Depot for 3 months on our kitchen. A project that was slated to be done in 6 weeks. While the General Contractors that HomeDepot have provided have been helpful. We have endless issues with support from the local employees in Warrenton, VA. 1. Starting with the designer who designed our kitchen and then quit but failed to keep any of the files on file. 2. Getting cabinets that were of lower quality than what we paid for and were promised with. While the managers at the store corrected the mistake, these delays have been ongoing. We finally received our updated cabinets (only to have them delivered by FedEx in multiple shipments with no warning from the store). Next, the countertop. - Home Depot sent us their contractors to do the measure. The sub sent people who were incapable of communicating but only communicating additional charges. While we agreed on the measurements of the countertop, when it was finally delivered it was wrong. Despite numerous attempts to try to talk to them, I was told this is what we ordered. The counter was installed but was short everywhere, and according to the general contractors did not meet code. We're now 3 weeks without any update on resolution. Eating out every day for all meals is getting a bit cumbersome as well as laundromat bills. I'm raising this as an issue to see how Home Depot plans to resolve this.
I will be sending my bills for all meals and an itemized listing of laundry charges.
I can be reached at 540.428.4352
anitavw@msn.com

Greg Beckham
from Sun City, AZ
My complaint is not with the people that work there,they work very hard . My complaint is with the lack of employees.I was on hold three times just to ask the appliance department a simple question about a water filter and was disconnected three times.I worked with customers for 40 years and if I did my job the way your employees have to I wouldn't be working very long.Hire more people please so we can get what we need.This is the Cottonwood store in cottonwood az 86326 agin its not the people who work there its corport not hireing enough people to help customers. Garden department the same story one person working in that department. My wife has MS and has a hard time standing and walking so having to wait long periods of time because you want to save money,not the Home Depot I know from yrs ago. Just like every other construction materials store you are going to the down hill fast.Do your job and hire more people.Oh ya there is always Lowes but id like to give you my money but keep it up and you wont.Its not just me so many people complaining in line,until I ask cashier to please call for help. I hope you really read this it is time that you wake up in your big office and here the people that pay your wages,401K retirements,just do your job.

My husband is a vet and has been purchasing large purchases from home depot in sevierville tenn for over 5 years ( since we moved from ohio) and has always gotten a va discount until today. My husband has a va card from the va with his picture on it and us army on it, they Refused this the manager says this did not prove he was a vet. How can you say my husband is not a vet when the card is for medical care only issued to vet. I called corp they said the card was not on there list. I fine this insulting my husband can fight for usa and then you home depot refuse him a little 10 per ent discount after risking his life like so many have to protect your freedom. You have lost a good customer and I will make sure other vets know of this.

This concerns the Owensboro KY store. I paid for installation on a backsplash in my kitchen. Someone came out and took pictures and measured. I paid for my installation. I picked up the items needed. 3 weeks later the contractor comes out. Tells me the board that was picked up from the store wouldn't work. He calls his boss, boss calls Home Depot. Home Depot tells him that I was suppose to have the board put up before they got there. Never was I told that I was suppose to have the board installed. I called the home depot and asked for a manager. The manager Jennifer started laughing. I asked why she stated that one of the cashiers said that I said in a earlier conversation that I would not call back until I have calmed down. They thought it was funny that I was upset. Not professional at all. When I received my estimate the board was listed with everything else. Why would I pay to have it installed when it was on the list that the sales people made up. Jennifer the manager was rude and so was the cashier in question. I demand an apology from her and the cashier and I want my backsplash and board installed at no extra cost. I am not going to hire a separate person to install the board which wouldn't work anyway.

Kim Croke
from Dudley, MA
We have been long time customers of Home Depot and have always preferred HD over Lowe's and have done many home project through our many year with HD - - however, I think that decision is changing. I have never been so disappointed in Home Depot. We ordered $10k in custom cabinets on 2/15/19 and due to an error by the design representative, one cabinet had to be re-ordered. We asked for it to be RUSHED since we had to postpone the carpenter. I was told it was supposed to arrive 3/27 -but after sending my husband to the store -who waited and hour and a half -I received an email later stating the cabinet has AGAIN been delayed until 4/2 --which now makes me have to cancel the carpenter AGAIN!!! It is no wonder why box stores are closing - Amazon can get orders shipped in 2 days, but Home Depot's email stated (and I quote) "I do apologize again, we can't control our trucking companies, and sometimes delays do happen" ! seriously?! This has now delayed our project 4 weeks! My house is in complete disarray and having to reschedule a carpenter AGAIN. When the mistake first happened, the design representative tried to blame me! He said I told him to make the change. He and I did discuss the cabinet and I was actually home on the phone with him measuring and he said it would come down into the 'casing" of the door if we made the change - I told him so long as the door opened, I could live with it hitting the casing. I think he forgot to account again for the 4 inch molding at the top & the cabinet came down OVER the door by 2 inches! But he tried to blame me. Pete Foley is the manager at the Worcester Home Depot and he was very good to try and help --however, this problem just keeps escalating. I am still in need of granite/quartz countertops - however, I think I'm done with Home Depot. This is just unacceptable.

This is the worse experience in my life as a poor adult!! I was super excited on getting me a washer and dryer in which I paid 1700.00 dollars on at your store. I clearly told the lady I wanted something simple and easy and she assured me if I didn't like it I had thirty days to decide and keep some clothes to wash instead of going to the laundry mat to wait and use it all I could use it to see if that's what I wanted.. this is misleading and very unprofessional and it make the company look horrible. Now when I ask how I return it it is in the policy that there is no costomer remorse yet that's exactly how the lady got me to take it and see because I just wanted an updated turn knob not a rocket ship. My feelings are hurt more than anything because she knew I didn't know the policy and it wasn't recorded what she told me and that is the only reason I even got them that day. it hasn't even been thirty days. I ordered them on march second got them on wed two weeks later and I called them two days ago about getting something I comprehended like I wanted to begin with. if this is how you treat your costomer and let your employees keep doing to get a sell I will never in my life even walk through those doors and neither will anyone that I know.. This not only affects me but it makes your company look horrible because I can even go to a used appliance store and they give you thirty days to guarantee the product. You don't ever have to worry about me making this sad mistake again, im a single mother with four kids and we saved to get these so we could get clothes caught up and now because your delivery just stuck the vent through the floor lint is all up under my trailor so if anyone flicks anything we loose our house too, and we still cant get clean clothes with this space shuttle we know nothing about. thanks and god bless you and your company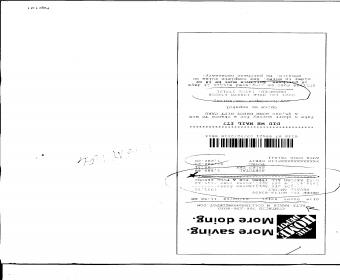 I bought granite from Home Depot at the same time I bought the cabinets for my kitchen. I spent a few grand. Received someone else's order when the cabinets were delivered. Took a week but the issue was resolved. Had someone come out and take a template for the granite on 2/25/19. I was told it would be a maximum of 3 weeks to receive the countertops, but hopefully sooner. I started calling when it hit week 4. I got a hold of someone on Thursday who told me that they forgot about the order and would have it resolved the following Monday. Never heard from the "middle man" company contracted by Home Depot. Finally was able to talk to a representative on Tuesday who notified me that they didn't even have my granite yet!!! I am now waiting another 2 weeks for them to get the granite and install. It will be a total of 6 weeks. In the mean time I am spending beaucoup of extra $$ eating out over and above the 3 weeks budgeted since I do not have an intact kitchen, not to mention the frustration of having to track down someone to do their job. Terrible customer service and in reading all the reviews on the Home Depot website I'm astounded they are still in business. I will be taking my business to Lowe's as I continue my home remodel. Craig Menear clean up your company!!

I ordered and paid for an over the range microwave and a refrigerator on 3/19/19. I waited a week to get it and the delivery company was very disrespectful. They stated that they could not hook up the new one because we had not turnt off the water. After the gut looked under my sink, he said he could reschedule the deliver. He took it outside and had me to sign that he left the microwave. I called the homedepot line, and while I was talking to them I told him not to worry about hooking it up and to just take it back in the house. He had me to restate it, and he then started talking Spanish and walked to his truck. I walked in the house to show him where to put it and he jumped in the tuck and sped off. Now I have to wait until Sat.
This is very unprofessional. Your company agent was on the telephone with me and heard the conversation. her name is Honour. This is no right and customers should not be treated this way.

emma rivera
from The Bronx, NY
My husband and I went today to buy some plants. There were not many plants. We decided to buy a plant but it did not have a price so we were told by the man that provide service in the plant area to go to customer service and gave another plant so the can use that barcode. I went to the Home Depot in New Rochelle in NY by Home Depot. The lady called Joan in customer service refused to service me. She stated for me and my husband to go to the other cashier at the end of the store that it was for customers service only. The area was empty and refused to service us. Another lady behind me went to purchase as i did and she took her merchandise and charged her for it. I really felt discriminated by this lady. I have been shopping in Home Depot for many years and feel everyone should be treated equally.

Irene Fu
from San Jose, CA
I would like to address a highly unsatisfactory delivery service. Coming from living in a condominium with HOA, it is impossible to deliver earlier than 9am. Considering this fact, I have notified the Home Depot representatives repeatedly andyet, all of my deliveries are set for 7am. I ordered $4,000 worth of appliances and they haven't been delivered due to inflexible and inconsiderate times. The most unbelievable issue is that this problem comes from such a large company like Home Depot. I'm not purchasing from a small local gender, this is "Home Depot" I am talking about. I am highly upset at this level of service and I would like to hear from you soon to address this problem.

Toni Riehl
from Allentown, PA
Bought my son and daughter in law dishwasher. It was delivered today damaged and installed. If you look st the front you may not notice as much but this is what was delivered and installed horrible can't even open the door without rubbing cabinets. Then to call customer service is a joke. I was asked if we would like to keepnwith a discount. 847.00 I don't think so it's unfunctional. There are a few pictures but this needs to be handled quickly. Un believable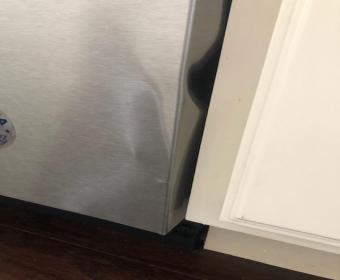 Jeff Schofell
from Fort Worth, TX
Placed an order SKU # 0000-515-664 This was supposed to be a laminate floor install … Received a call from flooring company to schedule ( not from receiving ) to let me know flooring had arrived and wanted to schedule install. Then upon calling to pick up and deliver flooring was met with rude and insulting customer service person that guided me to three different departments that referred me back to her. After an hour and a half I received my order. Then plumbing company called to schedule and was met with they were only supposed to disconnect toilet ( Stated in order washer/dryer also ) would be set between 8:00 AM and 9:00 AM to get ahead of installers !! Plumber arrived at 10:00 and only removed toilet ! Flooring company set appointment for 9:00AM to 11;00PM they showed up at 11;45 .. I was then notified that NO one spoke English ??? Also that the floor had to be ground down . ( This on a floor that had laminate before) OK so they ground concrete to make level ? Then crew chief arrived 4:00 PM to see that crew was going to finish same day. At 8:45 PM received a call from owner that the flooring crew wanted him to sign off on install and pay additional 250.00 for grinding floor. I responded that account was with Home Depot and I would handle with them.
Plumber from company that removed toilet set return appointment for 9:00 AM on 3-19-20 on 3-19-20 was notified that there was NO record and they would see when this could possible be done ? Received a call from plumber ( ARS ) that it would be between 1:00PM and 5:00PM ?
Plumber called and will be there 12:00 noon ( YEAH ) .
I work for Specialty Restoration of Texas and will be letting each office in Dallas, Waco, Tyler, Killeen, Austin, and Houston that they need to try other vendors to get jobs scheduled and materials ordered.. NEVER have I had to deal with this much to please a customer !!!

Algirdas Talis
from Henderson, NV
I bought a GE Washing Machine on March-9-2019. It was to be installed on March-13-2019. When the dilevery and install company you use hot here the could not install the Washer do to the Hot Water supply line being froze at Water shut off valve. So I went to Home Depot bought a new washing machine water shut if valve and had my son install it. As He was a home builder and know's how to do these things but is disabled now. This was on March-14-2019. I called the company to come and finish the install. The gentleman scheduled me for Tuesday March-19-2019. I called today to see the time frame that they would be here. The lady said they would not because the guy that wrote they new W.O did it wrong. And that my problem How!!!!. At this point I'm sick and tired of the B.S associated with Home Depot and it's incompetent people you hire to do your dilevery and installs. Incompetent is being very nice on my behalf. Now I just want you to remove the washing machine from my home and credit my credit card. I will be doing all my home improvement purchases from Lowe's now. I will contact my bank to stop payment on my card in 24 hours if you do not credit me in this time fram. My 250,000+ followers will be getting the scope on Home Depot and it worthless contractors and not to buy anything from you but go to Lowe's instead. I will also tell them to read reviews on Home Depot because you gave a lot of unhappy customers around the country wY more than Lowe's. Again you have 24 hours to remove and credit my card. Than I'll start charging you a storage fee.
Sincerely
Algirdas Talis
A PISSED OFF CUSTOMER

Teresa Harrelson
from Bedminster, NJ
You advertise that you give Veterans discounts. But you don't mention only a few select kind of Veterans get those discounts. I find that it false advertisement at its best. The definition of a true Veteran is one that served honorably in any branch of the United States Armed services and was honorably discharged. I went into your store today in Lake City, Florida to purschase a Garage Door opener and have it installed. Went I went to the register I'm sure you can guess what happened to my discount. I DIDN'T GET ONE!!!!! Shame on you!! I want you to fix it and tell the people on social media that you apologize for dening all Veterans that which they truly deserve. Yes admittedly I had still purchased the item. But I will not under any circumstances purschase another thing from your company ever again until this is resolved. Now I know why your customer rating sucks.
A PROUD VETERAN!

The Home Depot in Green Bay only gets one star, and that is for the quality and reasonable prices of their merchandise. As far as customer service goes, it is a definite zero! On March 3rd, we bought a Maytag dryer. We filled out some paperwork which we were sent home with a copy of. Delivery was expected on that Friday, which they said they would give at least a half hour heads up before they arrived. My husband and I both had to work, so we arranged for my daughters 18 year old baby sitter to come to the house. Well, Friday came and I got a phone call just as I was punching in from break, I answered it, and it was the delivery driver Trevor stating he was only 5 minutes away! So I called the sitter quick and told her to get over there. Any ways, the delivery guy later texted me and told me he was unable to get the old dryer out, and that there was no way the new one was going to fit. I was at work so did not receive the text until about half hour after the fact. He decided to just leave the dryer there, even though he knew there was absolutely no way this unit would fit, unless we remodeled that section of our house. He told me I had 48 hours to return the item if it ended up not working out. So when I got home, I called Home Depot. The first time I was on hold for a not joking, 10 minutes. I hung up, next time was 5 minutes and someone picked up and tried paging store manager, waited another few minutes, until Sue got on the phone. I told her the situation, and all she could say was that she had to speak with her manager about it, and she would have to call me back. So, 45 minutes later, Sue calls me back, rude as can be, and states that there is absolutely no returns on appliances. That they are "special orders" and special orders are non returnable. I asked her how is a dryer a "special order", it wasn't like I had it special made just for me, it is a dryer... I told her that if my husband or I would have been able to been around, we would have denied the order, but the sitter and driver were both unsure what to do, so they left it. Fridays apparently are the only day they deliver to my area, which is not a great day for people that work full time. She then snapped at me and said, well was your sitter at least 18?? I said yes she was. then she asked if the dryer was removed from the box. I said yes. My daughter told me that she never saw a box, that when they unloaded it from the truck it was not in the box. Also that the sitter took a towel and dried the top of it because it was wet from them bringing it in. She told me that we should have received paperwork stating that there were no returns, which we did not. We did receive one that states special orders may have a 15% restocking fee, which again I don't see this a "special order" .Any ways, I was not getting anywhere with Sue, except very upset with her poor customer service skills, So I told her I would just have my husband call when he gets home. At this point, I am just done. That night, after work my husband goes over there, and speaks to the Store Manager Josh. He said that we should have been told by the sales associate, and signed a piece of paper stating that there are no returns. I sent a copy of all the paperwork in order to my husbands phone. Josh stated that there was a page missing. Well that was all we received. Josh ended up making my husband upset and he said a few things he probably shouldn't have, but quite honestly, I don't blame him.
That night, I texted the delivery driver and told him that there was absolutely no way that dryer was going to fit. He agreed and said he felt bad for even leaving the unit behind. He said he would have his office schedule a pick up for Tuesday, and I would receive a confirmation call about it on Monday. I asked how do I go about getting refunded, and he said his office would take care of everything, that I had nothing to worry about. This made me happy, because he had very good customer service skills, and finally it seemed like we were getting somewhere. Monday rolled around, and by 5:00, I didn't receive a phone call. So, I texted Trevor asking him if they were still coming Tuesday, and if not if there was a contact number for me. He never responded. I looked at the paperwork he left behind, and found his offices number. I called it and the man told me that they have nothing logged for a pick up for me. He told me that all returns have to be through Home Depot, that they do not handle any of that. So at this point, I knew I had to do something else because I was getting no where besides upset.
Here I sit with not only our old dryer in our house, but a nice $700unit sitting by our kitchen table that we can not use. All I want is a full refund, and for the dryer to be picked up, so I can move on and get a dryer I can use. I have never been so upset with such all around poor customer service.

I purchased a refrigerator from Home Depot on 2/24/19 that has an ice maker. Today, 3/11/19, l was informed by your employee when they arrived that I must remove all items from the old one first before installation could begin. I didn't understand why we couldn't just move the old one to the side so my stuff could stay cold and transfer the stuff in my old one to the new one once the installation was complete. It took me over 30 minutes to remove everything and find a cooler to hold the frozen stuff. I was soaking wet with sweat by the time I completed this task. Then, I was informed by your employees that they didn't even know how to turn off the water and bleed the water line for the icemaker and installation, and I was going to have to do that too. Your employees were there to do the least amount of work as possible and still get paid. I was LIVID! I told them to take the refrigerator, and I will request my money back. Home Depot did not hold up their end of the deal. I feel violated. I took the day off from work and lost a whole day of wages to get my new refrigerator. I don't know that I have ever been so angry to tears ever in my whole life. Now, I have to wait until Friday to get my money back. I was told when I purchased the refrigerator that your employees would know how to install the line for the icemaker. I was absolutely lied to my face.

I was in the Home Depot on the morning of 3/11/2019, in Wilkes Barre, PA. I asked a women employee in the window/door dept for help with selecting concrete for a project. She made a call to get me help and never gave me a status if someone was coming. I waited five minutes and no one came. Frustrated, I left and went to Lowes. Your employees at the Home Depot in Wilkes Barre need a lesson in customer service.

Byron Corzine
from Carbondale, IL
I started on a remodeling of my kitchen last August. The first step was putting down new vinyl flooring which was purchased at Home Depot. The vinyl planks were delivered and left on a palate in my driveway. I asked the two guys who delivered them if they were not supposed to bring them indoors. They said they were not. I put a furniture cover over them to protect them from rain, but the great fluctuations of temperature and humidity at that time of year caused warping. When the installers hired by your firm began to install them, they would not hold together. Thus, all new flooring had to be ordered. This time the planks were brought in the house and approximately six weeks later the same guys came and installed the flooring.
The next step in the project was cabinet installation. You company delivered the cabinets and put them in my garage. The cabinet installers hired by your company came from French Lick, Indiana (3 hours one way) to install the cabinets. They saw them stored in the garage where there is no heat. The cabinet installers told me that Thomasville would not honor the warranty on the cabinets if the cabinets are not acclimated to the room temperature for at least 72 hours. Thus, some men from the local Home Depot came and moved the cabinets indoors. During this time period there was an inspection made to be sure there were no missing or wrong cabinets. The guys from French Lick made another trip to install the cabinets. They were able to install most of them, but there were parts missing. Thus, they could not complete the job. The parts missing were ordered, and the installers from French Lick made another trip. They charged Home Depot more than the original contract. Your company ate most of the $1600 extra. But, I had to pay $600 extra. This was totally wrong on your part to charge me for this. But, by this time we are well into 2019, and I still do not have a completed kitchen. The installers came for this third time, but still were not able to finish the project because of pieces missing. So, I still do not have my cabinets completed.
All new appliances were originally ordered from Home Depot around Labor Day, but because the cabinets were not ready they could not be delivered. You only keep an appliance order in storage for a certain period of time before the order is cancelled. This is what happened, so I had to reorder all appliances. The refrigerator, stove top, and dishwasher were delivered, but the oven-microwave combination was backordered. This was in January. The backorder was to be until February 8. February 8 came and we got the message that they are still backordered until March 8. March 8 came, and we again got word the oven-microwave combination is backordered until April 12. This is totally unacceptable.
Jamie from the local Home Depot (Marion, Illinois) is trying to locate the oven-microwave combination that we ordered, So far we have not heard from her.
I cannot have the electricians that I hired finish connecting all appliances until we get them. This has been the worst experience I have ever had with any company. I am going to devote my time on my days off from work as a pharmacist to try to get this project completed. It has been seven months since we started, and we still do not have a kitchen. I still will have to have a drywall person repair the drywall, paint and install the backsplash. This whole project has been a nightmare.
Please call me to help me somehow. My cell phone is 618-889-2340. My home phone is 618-993-2294. I live at 116 North Chamberlain Drive, Marion, Illinois 62959. All of my dealings have been with the Home Depot here in Marion, Illinois. George Trammell, the cabinet designer with the Home Depot here in Marion originally designed our cabinets. He should have told me that I needed a contractor to coordinate everything.
As it stands now I am out over $25,000 , and I still do not have a kitchen. George either retired or got fired. A lady named Jamie is trying to help us now. But I think we need help from a District Manager perhaps. Please call me. Thank you.
Sincerely,
Byron Corzine

p richards
from St Louis, MO
I work for a company that delivers to many Home Depot locations. Your store in Falls Church, Va., seems to only have receiving hours from 2pm to 5pm. This not only makes it difficult to schedule deliveries, but almost impossible to service other customers in that area at the same time. As a distributor, we can not work with such a small window to make deliveries. I will continue to shop at other competitors.

On 2/16/19 I purchased a dryer from HD on Sunset Blvd.in Lexington SC. I was refused the 10% military discount. Mgmt. advised me corporate won't allow it. Since I purchased most of my appliances from this store (check computer) I found this regrettable I checked at Low's who was definitely ready to give me the 10% discount for the same dryer, for the same prize that H:D charged without the discount.
I am in the market for additional appliances and surely will consider Low's.
HD lost a good customer, friends and family

i wanted to return a lawnmower that no longer starts. I bought it exactly one year ago, and was surprised after all the money i have spent at your camarillo location they would not let me exchange it. My wife and i were very disappointed.I would like to know if there is any way to satisfy me as a loyal customer, or should we shop at a competitor. Thank You

I went into the Home Depot store in Capital Heights, Maryland to purchase appliances. My sale associated was Tom who was very pleasant and efficient initially. I bought a refrigerator, microwave, and dishwasher. My problem started with the delivery of the products and the rude statements made. I cancelled the entire order and asked for a full refund. Tom tried to process but had to ensure that all items were processed back into the inventory. I made seven trips to the store and had a very unpleasant conversation with the store manager Ashley. She was short, non-responsive and uninterested. I asked her why my refund was not processed and she advised that it was done incorrectly to begin with. I was promised that the refund would be processed promptly to no avail. It took me nine trips to get this rectified and asked for some sort of compensation. She became very irritated and called her manager for a $25.00 gift card that was to be mailed to my residence. To date, I have not received the gift card but more importantly I was extremely disturbed with the rude manner in which she conducts herself. I will never step foot in that store again.

back in december homedepot online offered fence for 10.75 a section when i call to place my order just so happen to be out of stock so what that said i was told that when the fence come in i would still get it for that same price welllll guess what now that the fence is in stock homedeopt tell me that they can not sell it to me for that price i need to pay 36.00 for it now .been trying since dec 28th to get this fence every time i call in i doc my notes @ home time/date who i spoke to the customer service dept is not worth getting my blood pressure up all they do is try to talk circles around you they did nothing to help me also every time i ask to speek to someone higher then yourself to help me im told im the highest there is i really dont hope so for homedepot good but i believe so with a customer service dept like that i would rate you a -0

Adam Ortiz
from Rialto, CA
Ok where do I start the manager that they called treated me like I stole the bits I purchased he's name is Adrian he works at the store in upland California advisely he thinks I stoled the bits he has no right to be such a asshole to me.i show him what door I came in and even a worker said they saw me bring the bits in the store this is bullshit the manager refuses to give me my bits back he said I can't wait a hour for till he looks at the camera I've been here waiting for a long time all ready..

My husband purchased a Maytag dryer on 2/16/19 ( Invoice # H4286-65966 was to be delivered on 2/21/19 ,well the dryer came and the men who were making the delivery said it would not fit going down the stairs to the basement after measuring the box it was in and not the machine itself ( we already measured the old machine and stairway before going to the store to pick out the dryer ) so they put the dryer back on the truck without opening it and returned it . So my husband George age 79 went back to the store to get the dryer redelivered and he had to repurchase the machine again Invoice # H4286 - 66327 and we had to wait another week to get it delivered 3/2/19 which was canceled due to snow now again we have to wait another week (both my husband and I work during the week till 5:30 so that only gives us the weekend )If I knew it was going to be this difficult to deliver a dryer and remove a old one I would have went elsewhere ..We should not have to wait 20 days for a dryer that was in stock because of the lousy delivery services..This will make us think very hard about purchasing anything again from Home Depot..
George & Sherrill Sadowski
Home Depot Store 4286 Johnston RI

I ordered windows on 1/18/19 1131.01 ord id h6661-229106. the guy taking the order was real good, he said 3 can be delivered to my house, the other 2 I would have to pick up. ( I do not answer my phone to unknown numbers, as there are to many spammers ) I received a message 2/1/19 on my phone from the delivery guys, gave them a time they dropped them off. now two more weeks go by and I have not heard from your company, so I call to check status, they say we shipped them back because we could not get a hold of you, WHAT???.... so I ask for a manager, Nancy claims she is a supervisor and yes we sent them back, oh boy I was mad, she said she would reorder and have them sent to my house. yea, thank you Nancy... well 2 week later (today) 3-1-19 I call to check status and was told they are here? WHAT? I said, Nancy said they were shipping them, she said oh let me check....(hmmm something is fishy....) she comes back and says she has to send me to the frt desk....I wait, the phone rang for at least 3 min, I told my wife let me go talk with Nancy. I drove to van nuys home depot where they were ordered and asked for Nancy in customer service, well the teller said she is not in today let me find another and walks off with my invoice, i wait what seemed like forever and went looking for her, she said im waiting for a supervisor.. oh my I was pissed I asked for my paper work and left. well before I got to my car I decided to go to the windows desk, and was greeted by the guy who ordered them, he said he sees no notes, he could reorder them.....oh boy I had to get otta there rite now ……..came home and wrote this letter sooooooooooooo what on earth can you do for me? you are the best deal in town and I feel like I never wanna step foot in another home depot …………does any management care about customer service? where are my window's? please respond... my phone number is 818 219 7960.. please leave a message with a good return number.. email flyntone@aol.com

The online order is terrible with extremely slow delivery. I placed online order on Feb 13, the estimated delivery was Feb 25 to 27. The actual delivery was March 4....Imagine that...The customer service was awful. When I called for slow service, they claimed there is nothing they could do and there is nothing wrong with their process. I will never order from Homedepot any more.

DAVID Williams
from Jacksonville, FL
I'm writing this letter to complain about the service or lack of in repairing my Homelite 2700—PSI 2.3 GPM presser washer. On January 23, 2019, I dropped my presser washer off at your rental department to see why it will not start. The service man informed me that it would be a week and a half before he could get to it. No problem. I went back to pick it up after receiving a call that it was ready on January 30, 2019. I paid a total of $79.13, 20.00 dollars deposit and $58.85 when I picked it up.
I tried to start the presser washer after I returned home, with no success. I called Home Depot back at several tries to start the presser washer. I finally called Home Depot, and the service guy told me it might be flooded. Let it set, and try to start it later.
On February 6, 2019, at around 4:00 p.m., I brought my presser washer back to the Home Depot (1919 Wells Road, Orange Park, Florida to have your service man see why It wouldn't start after he said he had fixed it a couple of weeks earlier. I took all the gas out of the tank to transport it to the above location. The service guy asked me if any gas was in it, I told him I took the gas out of the tank for transporting it to their location. He said he'll take a look at it. I walked around the store and purchased several items. When I return, the service man told me I had water in the gas. Let me back up here. When he claimed he fixed it the first time, he was talking so fast; I forgot to ask him to start it up. I put the presser washer back into my car.
He showed me some gas in a plastic container; and said water was in the gas. I could see the difference in the two substance in the plastic container when he shined to light on it. Because he was fast-talking, and at that point, I was so disappointed, I didn't know what to do. I don't see how water got into the fuel being that I took the gas out of the tank. He wants to charge me another 79 dollars to repair it. I wasn't satisfied with the first repair he claims he had corrected; I don't think he understands the lifetime value of a customer. Can you please look into this situation. I feel like I've been hustled.
David Williams
6613 Arancio Drive, West
Jacksonville, Florida 32244
C 904-254-7230

DAVID Williams
from Jacksonville, FL
On February 13, 2019 at around 4:00 p.m., I brought my presser washer back to the Home Depot (1919 Wells Road, Orange Park, Florida to have your service man see why It wouldn't start after he said he had fixed it a couple weeks earlier. I took all the gas out of the tank to transport it to the above location. The service guy asked me if any gas was in it, I told him I took the gas out of the tank for transporting it to their location. He said he'll take a look at it. I walked around the store and purchase several items. When I return, the service man told me I had water in the gas. Let me back up here. When he claimed he fixed it the first time, he was talking so fast, I forgot to ask him to start it up. So I put the presser washer back into my car.
He showed me some gas in a plastic container, I'm sure it was water I could see the difference in the two substance in the plastic container. Because he was fast-talking, and at that point, I was so disappointed, I didn't know what to do. I don't see how water got into the fluid being that I took the gas out of the tank. He wants to charge me another $59 dollars to repair it. I wasn't satisfied with the first repair he claims he had performed, I don't think he understand the lifetime value of a customer. Can you please look into this situation. I feel like I've been hustled.
David Williams
6613 Arancio Drive, West
Jacksonville, Florida 32244
C 904-254-7230

Andrea Ficaro
from Chicago, IL
I placed a special order for blinds on 9/6/18. It was the first time I ever heard the word valence return. When I came home and looked at my existing valance returns, I knew there was a problem with my order. The next day I called the store and spoke to someone in the blinds dept. and explained that although I was ordering inside mount blinds, some of the 3 of the windows, aside from the one on the door which would be outside mount, would need valances with returns. This is because the depth of those windows isn't quite deep enough for the blinds so they stick out some. I emailed pictures as Home Depot staff requested and then I waited for a call back that same afternoon as promised. That call never came so I sent another email the following day. 3 days later I received an email and was told that valance returns were added to my order. I responded by telling the staff member that I wanted my returns glued. She told me the installer would do this in my home. That sounded odd to me so I emailed her on 2 occasions to confirm this and she never replied. I decided I would wait until the installer came. About 2 weeks later, I kept receiving calls from Home Depot that my order was ready for pick up. I thought this was odd b/c I chose installer pick up when I ordered and thought I had paid for this service. I tried to call for a few days but no one in blinds ever answered the phone. So, I stopped there one night after work to see how large the boxes were and if I could take them home myself. When I arrived, no one was in the blinds dept. I was told they were all at a training. I explained by situation and a staff member went into the back to get my order. He came back with 2 rather small boxes and said it was my order. I questioned that by saying I ordered blinds for 6 large windows and didn't think the order would fit in two small boxes. He said I can open them and check if you want. I said yes please. He sliced one open, looked inside and said yeah, there's 6 in there. I said OK but still doubted his answer. I stopped at the customer service desk on the way out and expressed my concerns to the girl working. While doing so, I looked in the box that the staff member, Daniel, told me contained my order and saw that all that was in there was 1 valance!!! He flat out lied to me. Moreover, the woman at customer service said this was only 2 of many more boxes. Customer service called Alicia, who is the "fixer" of installation projects. She took me back to her computer, I explained the whole situation with the valance returns and forwarded the pictures I had sent to the first girl, Lauren Trush, who told me that the valances would be glued by the installer in my home. Alicia clarified that "glued valance returns' are produced in the factory and come out as one smooth piece. So, Lauren, whether out of laziness or ignorance, also lied to me.
Alicia was confused by the situation with the returns but she was able to determine that night that the returns Lauren ordered were not going to fit.
It was my suggestion that the installer come back out and measure again so we could get all the information that was needed and get this rectified quickly. She told me she wanted to talk to him first. The next day I was told it was decided that he would do the measurement when he came out to install the blinds and the valances that didn't need returns. He came on Saturday Oct 20th and told me he would forward the report with the correct measurements to Alicia that day. I contacted her on 10/24 after not hearing from her. On 10/30 I emailed her again. That night she sent an email with the new valance order. I sent one back to her to correct the new order b/c she only had 2 new valances ordered when I needed 3. She also had them listed as outside mount when they were supposed to be inside mount. She then sent an email saying that she ordered the new blinds and valances and was it ok to Fed Ex them. What new blinds? I had to ask b/c I didn't need new blinds just the same 3 corrected valances. I also told her NO on the Fed ex and wanted her confirmation that the installer would pick them up. On 10/31, I also had to correct her on the number of valances needed and again ask for installer pick up. She said she would correct the new order a AGAIN. On 11/1/18 I asked her to send the new order so I could make sure it was correct and again asked her to confirm she wasn't sending them Fed Ex. After receiving the new order on 11/1, I had to correct her AGAIN that these should be INSIDE MOUNT valances. I asked a 3rd time for her to confirm these would be picked up by the installer bc I didn't want them sent via Fed Ex. On 11/5, I had to send another email asking this same question b/c I had gotten no response the other 3 times I asked. Then she told me I would have to pay for installer pickup. At that time, I had to remind her of all the trouble I'd had with my order so far and that I felt Home Depot should be covering the installer pick up. She said OK. Yet, on 11/14 I got an email from Home Depot saying the valances were being shipped to my address. So,I emailed her again and asked why I was getting this email if she put it in for installer pickup. I was told not to worry, that the installer would be picking up the valances. The 2nd install was scheduled for 12/15.
So, Dave the installer comes with the new valances and as he's putting them on, I realize that even after all the emails I sent to her, they were WRONG AGAIN!!!! Like I told Home Depot at least a dozen times, the valances with the special size returns were supposed to be "glued returns" meaning that factory puts together one smooth piece. The valances the installer was putting up were not glued by the factory, but came in 3 separate pieces. When looking from the side, you can see the separation of pieces. The installer said he would tell Alicia at Home Depot and I also sent her an email that day. She emailed me on Monday the 17th saying that the store would reach out to the vendor that day. 2 days later I emailed her again b/c I had not heard back. On 12/20, she emailed saying that they spoke to the vendor and had made the special order for 3 new valances with glued returns This order was supposed to be done correctly two months prior.
She told Home Depot would honor a 10% refund credit one the order was complete due to all the trouble I'd been thru. This was nice but didn't seem like quite enough given the amount of time I'd wasted going to the store, emailing her back and forth to correct her work, getting up and waiting for the installer for 4 hours on two separate dates. I was willing to let it go at this point b/c I didn't want to waste all the time I'm wasting by writing to you now.
After they placed the new order, I set a new install date for 2/11/19. I wait another 3 hours and 45 minutes for the installer until I receive a call that he was going home sick and couldn't make it to me. I rescheduled a 3rd install date for this morning. 2/23/19. I again got up before 8am to wait for the installer and was relieved when he arrived by 8:15. He snaps on 2 of the valances and then tells me that the 3rd one was done WRONG AGAIN!!!!!!!!!!!!!!!!!!!!!!!!!!!!!!!!!!!!!!!!!!!!!!!!!!!!!!!!!!!!!!!!!!!!!!!!!!!!!!!!!!!!!!!!!!!!!!!!!!!!!!!!!
The return length was made too long. I don't understand how that happened since there are two identical size windows that these returns were needed for and the other one was the correct size. I've emailed Alicia at the store again and the installer says he will send her the report so that the correct size can be reordered AGAIN. Then I can wait for the 5th time for the installer. It will be the 4th time he'll come to my home to complete the installation of 6 blinds. This process has been absolutely ridiculous! I may have been offered a 10% refund credit (i'll see it when I believe it) but I can tell you with 100% certainty that I will never use Home Depot for another installation project again. The incompetence is unbelievable! It seems as if Alicia never listened to me, read my emails, knew how to use the Home Depot computer system, checked her work or really gave 2 hoots about whether my project was done correctly. The only way 10% is appropriate for this situation is when used to describe the amount of effort put in by Home Depot staff.

Hi
I've been a loyal customer for many years. But your store in richmond ca. has a problem and its getting worse. Many latinos are using valuable parking spots thru-out your lot all day long and not buying anything. They are either looking for work or selling mangoes and oranges. The place is a zoo. They block the walkways around the entrances, throw trash on the ground, and harass valuable customers as they approach the store . They hang out in the lots sitting and standing and block empty parking spots because they won't move. Trash bags hang from the trees in the parking lot where trash builds up from them. They can be seen pissing between the cars in the lot also. I won't let my wife go there and shop by herself anymore. Your security used to keep them out of the parking lots but I guess management there doesn't care anymore. If this doesn't change I will boycott your stores and tell my fellow contractors to do the same. Our vehicles are getting broken into right there in the lot.

Went on website and saw that if you ordered $45. It more that you could get free delivery to your home. So I placed an order and it totalled $60. I chose to have it sent to my home address so I would not have to drive the half hour plus each way. After completing the order i was sent a confirmation regarding my order. I saw that only 2 of my items are being sent to my home address and the other items were being delivered to the store I didn't want to drive to. I called to cancel the order two order twice and was told that the 2 items that were being shipped to my home could not be cancelled, some of the items that were being shipped to the store were cancelled, however a couple of store bound items could not. I would have to wait for them to be delivered to the store, call the store and cancel them and then wait for a refund. Last time I will ever purchase Anything else From Home Depot. !!!. When I called about cancellation the call advised to hang on after speaking to a Rep to take a survey. Both times I waited over 2 minutes and nothing. I guess they know if they don't disconnect the customers will eventually hang up and their Crappy service won't be judged

I have been a customer of home Depot ever since the store opened in Westerly Rhode Island, I spend over $10,000.00 per year in the rental department alone. On Thursday February 14 2019 I rented a dump trailer for a 24 hr period. We took the trailer to job, loaded and went to dump, the electric hoist went up only half way due to weak battery, had to unload concrete and broken block by hand. The trailer has a solar powered charging system so we went to job ,loaded trailer and went to dump,no power for dump cylinder. So we had to get a truck and jumper cables to get it to work.
I returned to home depot in westerly RI to see if they would change battery and be on my way back to work instead the tool rental supervisor had me unhook and put towards the sun ,saying "its solar charger and is weak due to bad weather, go inside and we will take care of it. Well I go inside and wait 20 minutes and the sales associate says he will be in to see what he can do , I replied you can refund me my money because the tools do not work, at that point he said the store manager would come down to take care of situation,
In the meantime ,another 29 minutes the rental supervisor come up and accuses me of making 4 runs with it because the GPS said so and also suggested that I overloaded it.1) I made two trips both unable to unload, 2) I have rented this piece of equipment more than 7 times this year and know how to load.
After 45 minutes the store manager Felix shows up, Attempts to intimidate me with glaring stares I will not be intimidated by anyone I told him to stop staring at me in that fashion and forget it and I will pay for it, And it has not even been 4 hrs He did not say one word to me, he continued to stare and then tell the associate to charge me $42.00 and walks away, NOT ONE WORD DID HE SAY TO ME.
Im sure you can review the video and make up your own mind.
Me and my company will no longer do business with Home depot,We are cancelling our charge cards as well as our employees and all Contractors in the area that i will share my experience with and lets not forget socual media, Home depot is there to help us work on compleating our projects not hinder them. Those were the last words i said as I left your store for the last time.
A very unhappy customer
William Barber
Westerly RI 02891

I am writing about a Home Depot policy that is, in my opinion, unfair to the customers. I purchased an Electrolux Washer/Dryer (over the phone from California) for my daughter in Austin. As you know, the purchase includes delivery & installation. I admit the purchase was a year ago, but my daughter hasn't spent much time in her apartment. The washer recently began to leak, and the dryer vent is clearly not hooked up properly, as her apartment steams up and "stinks" when in use. The units are still under warranty, so my daughter called Eloctrolux, they promptly came out, but told her the units were "installed incorrectly, the dryer shakes because it was never secured to the washer--(they're stacked))--the dryer vent is not installed correctly, and the constant shaking coud be why there's a leak." She then called Home Depot, and they sent out the company contracted to install--they would'nt touch it because it was "outside the 30 day period." As a building contractor for 40 years, I'm very well versed with these kind of issues. I agree that in most cases, if there was no leak for 30 days, one can assume the installation was done correctly, however, it's possible that the leak was a very slow drip, and took a long time to show itself, or perhaps the Eloctrolux technician is correct and because the dryer was never attached to the washer, the shaking caused the leak. That said, it's pretty obvious the dryer vent is not secured properly. Maybe there's a bad hose, or washer. Bottom line, as said, the Electrolux technician said it was installed incorrectly. We paid Home Depot to do the install, but their policy won't allow them to guarantee their work if over 30 days. As a licensed contractor, I am responsible for everyone I hire for 10 years if that employee or sub contractor does something incorrectly. So as it stands now, my daughter has to pay someone to un-install, and then re-install, when it's clearly Home Depot's responsibility. The customer service people I talked to admitted that this problem has occured before. I called a local appliance store--they said if we would have purchased the appliances from them, they woud've sent someone out to fix the problems immediately. This is clearly unfair to the customer. Please respond at your earliest convenience---
Thankyou,
Jerry Isaacs
(925)360-6074
mrandconst@aol.com

It takes 20 to 30 mins for someone to answer the phone. Then they ask you twice what did you say. Your service is terrible and it is a wonder you are still in business. Even when you get to someone thay transfer you two or three times before you can even talk. What a disaster for Home Depot.

Julia CottmanBey
from Philadelphia, PA
My complaint is with your delivery service they to not want to do their job. I have made three (3) purchases since September 2018 . Each time it was some made up problem. This time I purchased a washer on February 2, 2019 . Measurements were made correctly before purchase delivery person try to say they weren't returned product. I had a professional contractor do my measurements to make sure they were right said there was no reason my should not had been delivered. Already had two washers before , also a dryer that was delivered from your company. As a senior and long time customer it has caused me an inconvenience not once but twice. My space is 27cu ft.

rented small compressor an floor nailer in Bloomfield CT. Jan 29 2018 ..compressor waqs rented damaged cause as I brought it home an turned it on the on lever broke ........ Brough it back UR employees put it in the on position an gave back 2 me.. Finished the job, brought it back, was told I owe $300,00 dollars for negligence...What I can't understand is WHY U WOULD SELL A INSURANCE THAT CAN'T HELP U IFSOMETHING IS BROKEN...I BOUGHT INSURANCE AN IT'S NOT REVELANT ,SO WHY SELL IT AT ALL? OFFER THE OPTION TO COVER THE EQUIPTMENT UR RENTING .. SO BASICALLY I BOUGHT AN INSURANCE FOR NOTHING . IF I BOUGHT AUTO INS I HAVE OPTIONS INCLUDING WINDSHIELDS TO COVER ME IN AN UNFORTUNATE INSIDENT .U SHOULD DO THE SAME AN NOT BURDEN UR LOYAL CUSTOMERS WITH THIS BULL SHIT ..SHM IF U BUY INS U THINKN UR COVERED.....THIS NEEDS TO BER BROUGHT TO THE ATTORNEY GENERAL OFFICE OF MISLEADING PRACTICE.. CHANNEL 30 NEWS WILL GET A COPY TO LOOK INTO

I was at Home Depot Barnes rd North Conway n.h.today 2/6/2019 after spending over $250 dollars my wife and I stopped by service desk to ask a question about the policy of matching a competes price. The girl at the desk said it would be up to the manager,he said the item was not the same and my wife showed him the picture from Lowe's and his store he kept diving me differant answers and I asked if he was going to honor the lower price thr clerk stated to write the order and when I asked for the military discount he said I couldn't, get that I asked where in the store was a sign not giving the military discount I finally had enough of his shit and I told the clerk to stop writing the order the store help in great but th manager is full of himself I hope that you will address this mangers attitude

Vivian Keels
from Stamford, CT
This complaint is in regards to a door with an oval glass shaped design like a stain glass window in the middle of the door. I purchased a storm door and the door with the stain glass that had a five year guarantee. About 4 months after the doors were installed the glue that was used began to seepout onto the glass and from the start of this problem until now they have not come out to repair or even look at the door. Recently they said they can't send someone body out that I need to take a picture. However, I asked them to send a representative to look at the door and to take a picture because I do not have a smart phone. You have my permission to email Carolyn Cropper; ccropper73@gmail.com a copy of who can help us get the door repaired because my email is new, as a senior, I feel I am being taken advantage of and I have invested over $500 and also I spent quite a large sum of money for a heating an air system, for bathroom fixtures, paint and floor covering for the kitchen at my NC property. It is the Norwalk Home Depot store that is not resolving this issue and they are saying the contract has expired but I have constantly called them and waited half and hour to forty-five minutes to talk to someone. For further information I am located at 8 Lakewood Drive, Norwalk, CT 06851. Validation No.SV995 is my reference no.

Larry
from Apple Valley, CA
I was at one of your Home Depot 12218 Apple Valley Rd, Apple Valley, CA 92308 yesterday 2/2/19 and at the checkout I asked about military discount as I always do. Besides the great service when I shop there I like the fact that you give us a discount. I served one tour Vietnam back in 1972 and served two years in the Army because I was drafted. My point is that when I showed the person my drivers license it is stated Veteran. The person stated that I need a government issued card to prove that was a veteran. I have VFW, American Legion, and Amvets memberships. What I don't have is a government issue card. I am not a 20 year veteran where you would automatically have one. I would like to thank you for the time you have assisted me in a discount. Going forward I believe I will need to shop somewhere
Larry

My husband and I purchased an LG WM3700HWA washer on Tuesday, January 29th at the Home Depot Store in Greensburg, PA. We were told the washer would be delivered today (Feb 1). The delivery men showed up around 9:45 and although our driveway was plowed they would not come up the driveway because the truck was so large they would not be able to turn it around. My husband took his pickup truck down the drive way so they could load it on the back of his truck. They loaded the washer onto his truck, he brought the truck up the driveway and upon removing the washer from my husband's truck to bring it into our home the delivery men dropped the washer. They inspected it, and it was dented on the side and the front panel was bowed out in the center. My husband called the store in Greensburg and a washer cannot be delivered till Wednesday, 5 days from now. No apology was made.
Our first question is, why would Home Depot send out a truck to a residential area so big it cannot be turned around in someone's driveway? My husband was a plumber in business for himself and has fairly large delivery trucks come up our drive way that are able to turn around.
Secondly, I know these washers come from a warehouse in Sewickly which is about 30 miles from here, so is it not possible to have a smaller truck make a delivery the same day that this occurred to satisfy a customer which I might add has spent quite a lot of money at Home Depot stores in the last 10 years or more? I have a laundry tub full of wet clothes because my washer broke Monday Jan.28th and now no washer till next Wednesday Feb 6th?
And last but not least, what discount is Home Depot going to give us for the inconvenience your delivery men have caused us? Our laundry room is on the second floor of our home. We had to move living room furniture, furniture in the laundry room, lay down coverage for the carpeting so it wouldn't get dirty and now we have to move this all back and go through this again next Wednesday!

I have appreciated treatment as a military veteran of Vietnam receiving 10 % discount on purchases. This week at the Hwy 70 S store in Bellevue Tn. I was denied the discount because my card didn't show a service connected disability. Although it doesn't say on my VA card, I receive 60 percent service connected payment. Your associate was very poor in the fashion she communicated this new rule.
Thank You

Rose Neveux
from Harbor City, CA
It is literally IMPOSSIBLE for me to get in touch by phone with our local Home Depot in Torrance. I called and waited at least 15 min., then asked my husband to hold on a I had things to do. We NEVER got a pickup. I want to buy a $5000 PLUS walk in bathtub with jets. I was told to call 1 800 430 3376. Absolutely NO assistance from them. Finally today, I asked to speak to the store manager, but was told I would have to seek to an assistant. He. in turn, said I could always speak to a manager. NOT TRUE!! The Dept. reps NEVER pick up the phone. They most likely are out of reach. Can you imagine how frustrating this is to any customer? Look at our account--Leo Neveux. We have spent thousands and thousands of dollars over the years. We are 83 years of age. When we built an apartment on our R2 property, just about everything came from the Torrance store. TELL ME HOW DO I GET IN TOUCH WITH OUR LOCAL HOME DEPOT DEPTS. I truly believe you would consider some type of consideration, be it in immediate response or discount in addition to our military discount. PLEASE call me at 1 310 326 7411. Hopefully, you will correct the frustration when trying to call the Torrance Home Depot.

Laura Franchi
from Gulfport, MS
The entire shop/order/shipping was horrendous. Missing items, double orders. My refrigerator/freezer doors still scrap as it was never leveled. I have never received my new handle. Feet for the dryer were missing, so not installed. My oven light burned out in 7 weeks. Tried talking to mngt for mth, only to get excuses. No help, no follow up, no resolution. Lowes is quite happy to help me with my new house though
Have feedback for Home Depot?
Thanks for your feedback!
Sorry. Please try again later!