Holiday Inn
Holiday Inn Complaints Continued... (Page 5)
219+ reviews added so far. Upset? Call Holiday Inn corporate: 1-800-621-0555

Merleane Williams
from Homestead, FL
I recently stayed in your hotel in Orlando,Florida at the Holiday Inn water park suites I booked 3 rooms to accommodate myself and grandkids I was appalled at the nastiness of the rooms the toilet had so much mold in it that my seven year old granddaughter was traumatized and didn't want to sit on any of the toilets on this entire vacation there was mold on the shower walls the kitchen sinks has so much scum around the rim I was just disgusted. The service was horrible I would ask for towels and it would take an half of day to receive to receive them I was even told they were out of washcloths until Tuesday!!! It appeared to be a very busy time at the hotel but that's no excuse for The dirtiness!! I had rooms 1323, 1325, and 1327 on July 20-24th. You all need undercover boss to this hotel site and a mom panel to show you guys how to properly clean a room!!!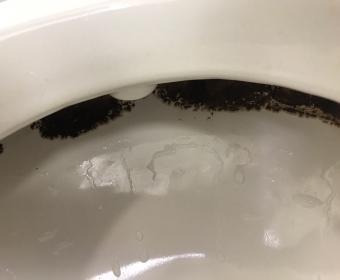 Simona Eta Boner
from Thessaloniki, B
Staying at Holiday in Thessaloniki Greece. It is 4:39 am. The room stinks to high heaven like sewer. The air condition unit has been leaking and flooding the room. Hotel management promised to fix the problem but did not do anything about it. The packed the floor around the unit with towels and told me "thechnitian comes tomorrow. The other rooms I offered were even worse. One had a very loud AC - the other had an AC unit that was located right next to the bed. I am still staying in my room and feel very disappointed and upset. Feel that my holiday has been badly effected by the lack of service and care of what is supposed to be quality 5 stars accommodation. I want to be compensated for my pain and suffering.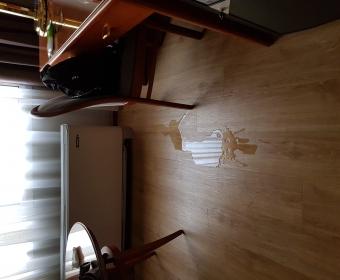 Daly patto
from Pakenham East, VIC
Dear who may concern
I Daly patto stayed in holiday inn Osaka I was very desppointent my family and came all the from Australia to Japan to stay at holiday inn we always had great expreince staying in holiday inn but Osaka holiday inn it's dirty it smelled.
our three rooms were smoking we choice non smoking their was 9 of us 6 adults and 3 kids plus I got a room of 2 single beds I choice double beds me my husband and two kids age 11,and13 slept in a room with 2 single beds plus even my sister inlaw her room was 2 single beds 2 adults one child and the other room was just 2 single beds 2 adults but all smoking.
The rooms were dirty and dusty smelled like smoking next day we had to check out cause the smell was bad my daughter has asthma we couldn't stay.
We were there from 4th July we checked out on the 5th July instead of 10th July.
We booked it through hotel.com
I'm very disappointed with holiday inn this time.
I'm going to put bad review on trip adviser.
Thank you

Sherry West
from Solon, OH
I, Sherry West ,resided at the Holiday Inn , Strongsville, Oh, on 7/12/2018 - 7/14/2018.After checking out I emptied all garbage into the trash can, which included cigarette buts, ashes, and other items. My husband would frequently go outside to smoke. he'd keep his ash tray to prevent littering. I checked out on the 14th of July. before I check out, I personally went to my both rooms I rented and cleaned the room due to,(OCD). My account should have been closed when I checked out, however, it wasn't. The following day, Holiday Inn Hotel garnished $250.00 x 2 , from my account. accusing me of smoking in the room. I don't smoke, and I don't allow my husband to smoke around me, or onside a room any room that I'm in. Because house keeper spots cigarette buts in the garbage can isn't sufficient evidence of smoking inside the hotel room. I never left my room during my stay no one had smoked anything inside the hotel. 500.00 was garnished because there was assumed evidence of smoking. I am asking for a full return of $500.00. Im requesting my deposits incidentals which was $35.00 x2, for two days which is $140.00. Do to the false accusations, I have been inconvenienced tremendously. I lost 2 clients because my money has been tied to a false accusation.Im asking that my money be returned immediately, and an apology from the staff who assumed i was smoking in the room, because they spotted cigarette butts in a garbage can while cleaning the room. I deeply regret staying at the Holiday Inn at Strongsville, Oh.
truly,
Sherry West

Gaylon Wood
from Conroe, TX
I have been a member of your Holiday Rewards club for over 30 years. At the last stay I had on June 21 / 22 at your facility 4575 E Ira Lane in Phoenix AZ, I was told that before I could check in that I must let them run a credit card with $.01 on a tab in case I damaged their facility. Is this a new policy? Also the $.01 is still on my credit card, it has not been removed. What is going? Is this the way long term user of yours of your facilities are going to be treated from now on? Member no.330827849.
Gaylon Wood

Melisa Cole
from Chicago, IL
June 16 or 17th ... $915.99 was taking off my bank card. And I cancelled my reservation june 19th cause I don't hv that kind of cash just laying around. And I waiting on the return of my money!!! It would be nice to notify someone that ur takin out the full payment for a hotel stay!!! Cause i could use that $915.99 for my bills and rent that im behind on.
Poor service !!!

Julie Shortt
from Fort Lauderdale, FL
Let me just start off by saying the gentleman who checked me in was very nice and pleasant. My first complaint is I was promised early check-in I did receive a phone call around 10:30 a.m. inquiring about the early check-in and asked me if I wanted to be upgraded to a sweet but unfortunately I cannot upgrade. Then I was told around 1:30 I should be able to check in early before 3 p.m. I then called about to due to me not hearing from anyone and they at the front desk how did Vice that I could not do it until regular check in at 3 p.m. . As I got to my room after that there was a clump of hair on the pillow case the outlets to plug in your devices we're hanging out of the socket which had to be pushed in by myself. The bedside lamps did not turn on at all. The bed was very uncomfortable needs a new mattress. The guests in the other room next to mine were very loud as they were in and out a couple of times in the middle of the night and this was a joining room so you could hear better then normal and I was not joining with the other guests. The server for the breakfast has to really change attitude when she is asked questions as to where items are found. I was really expecting a higher-quality loom and service as to where the hotel is located at. Very disappointed and glad I only stayed for one night. I will not return back to this location

Brent Coleman
from Austin, TX
I made a reservation for 6-21-18 at Holiday Inn Express & Suites Austin South 701 East Stassney Lane Austin....Phone number 512-851-1000.
I made a reservation a few weeks prior and was not able to stay with Holiday Inn on 6-21-18. I called to cancel and was told I could not cancel. Due to me making the reservation in advance and receiving a discount for doing so. I ask if I could reuse the reservation in the future, no answer. I was transferred to the manager Tonya. I left a message with Tonya on 6-20-18. No return call. I called back on 6-22-18 and left a message. I was hung up on .I called back and left a message for Tonya.
My complaint is no one has called me back to date!!
The I don't care attitude and hiding behind a big corporation has become tiresome to people. I will file my complaint and take my business elsewhere.
Brent Coleman
214-533-6333

Harp
from Sioux Falls, SD
We were NEVER told there would be a charge for my 5# dog. So called "pet friendly " is not adequate. I have stayed at many luxury motel/ hotels, and have NEVER been charged or had to sign a contract. How bizarre and disappointing. We will NEVER stay at another Holiday Inn Express with or without a pet( family member)

Craig Wallace
from Orlando, FL
Witness employee stealing from guests! Victor Lawson, banquets , Donald, night houseman.

Steve Polecastro
from Whitewater, WI
Made reservations on Feb. 20 for a Holiday inn Express in Minneapolis Minn. for a family wedding and reservations were confirmed. On May I was notified that my reservations were no good. I called the Holiday Inn Express and they told me that the had overbooked and because I did not pay with a credit card I was being cancelled. Talking to Bridgett she really didn't care that I made my reservations on Feb 20. I believe Holiday Inn Express should have notified me before May 1 when the wedding is on May 5. I will not use a Holiday Inn ever again.

Al Waldorf
from Sterling Heights, MI
Reservation was cancelled 4 days prior to reserved date due to urgent matter.
Holiday Inn Indianapolis Carmel 251 East Pennsylvania Pkwy Indianapolis IN 46280 US
The Hotel charged me 148.73 due to a third party Sitesearch LLC 2 week policy.
I pleaded with them that they might understand the urgent matter.
They refused to reimburse the payment.
This is certainly bad business and will tarnish the Hoiday Inn reputation.

Lauren Wilder
from Charlotte, NC
To whom it may concern:
I traveled to Virginia Beach this past weekend to celebrate my 25th birthday. After enjoying a very relaxing and enjoyable stay at a Virginia Beach hotel, I traveled to Norfolk and checked into the Holiday Inn Virginia Beach/Norfolk on Greenwich Road. Unfortunately, my stay at this Holiday Inn was one of the most terrible hotel stays that I have ever experienced. After checking into the hotel, there were a number of issues that made my stay, and my birthday weekend a very disappointing get-away.
Included below are the issues and concerns that I encountered during my stay:
1) The side chair in our room had a very obvious and somewhat disgusting stain (see attached photo).
2) I was unaware that there was a conference at this location. The conference attendees were quite loud
and obnoxious. When we returned from dinner, we were unable to get on elevator because there was
flash mob dancing in front of the elevator.
3) Once we were able to finally get to the elevator, there was a repugnant smell made me nauseous.
4) When we finally prepared from bed and pulled the sheets back, there was black stringy hairs on the
sheets (which made me think that the housekeeping staff did NOT change the sheets). I called the front
desk and explained the situation, and they agreed to bring us replacement sheets. After waiting about 10
minutes, a bellman knocked on the door and handed me the sheet. He appeared to have an attitude
and instead of coming in and replacing the sheets or apologizing for the inconvenience, he said nothing
and turned around and left.
5) I was already disgusted that I had to look at the obviously slept-on sheets, but I feel it was very
inappropriate that I would have to change the dirty sheets that should have been clean to begin with. To
my dismay, the replacement sheets that were up by the front desk did not include a fitted sheet - only two
top sheets. To top this off, one of the replacement sheets was dirty!!
6) Trying to rest in a bed that you sense is not clean is disturbing, but the noise level from the conference
attendees traveled up from the lobby making it impossible to rest. Our room was on the sixth floor, but
we could STILL hear the very loud noise convention attendees (who were screaming, singing, etc.).
7) The crowd finally settled down around 2:00 am and we were finally about to get to sleep. However, I
was startled awake by a loud banging on my door by some drunk idiot!
This letter is to express my concerns that the hotel was not at the level that I expect when I think of the Holiday Inn franchise. I feel that it is the responsibility of Holiday Inn staff to ensure that all guest feel accommodated and comfortable. The lack of clean furniture, odor control, clean and fitting sheets, courteous bellmen, and crowd control all contributed to my having a horrible stay for my birthday celebration. From my frequent stays at the Holiday Inn, I have come to expect so much more than the service I received at this hotel.
I travel often and usually ask for a late checkout during my stay, but given my experience at the hotel we left the next morning at 7:45 a.m. because we were simply outdone with our stay at this Holiday Inn. Even though the front desk was staffed with two employees as we walked out, no one bothered to speak or bid us a good stay. I am truly disappointed with the Holiday Inn Virginia Beach/Norfolk and felt compelled to write a letter to express my disappointment. Hopefully, your corporate office can do something to improve the level of care and attention of this location.
EDIT: It's been almost 2 weeks. Since I posted his on Holiday Inn Norfolk- Virginia Beach and no one has reached out to me.

Danielle Madrigal
from Fayetteville, NC
I stayed 2 nights at the Holiday Inn Express in Simi Valley. The 2 nights cost $311.00, and was not worth it. The first evening we ckecked in the room, the air conditioner didn't work, the toilet kept running and the sink smelled like a sewer. I told the counter clerk; we were then moved up a floor to the opposite side of the building. In our "new" room the cable was not in service both days, I asked one of the cleaning staff member for some extra towels, which I did receive 2 for all 3 of us, but it took nearly 10 min just to communicate with the house keeping worker.
He didn't speak or understand a single word of English. When I did laundry my money was taken out of the machine while I went to get change. I think I finally lost my patience when some man, which I learned later was a maintenance employee was banging on my hotel room door; and kept trying to come inside my room. When i asked who it was surprisingly no response (no English) . As I mentioned all of these mishaps while staying at this hotel, the person at the front desk apologized but did nothing more. Why would a hotel say "satisfaction guaranteed or your stay is free" and not live up to it.
This hotel didn't even return my calls after leaving messages for Manuel General Manager. I will not be going back there again.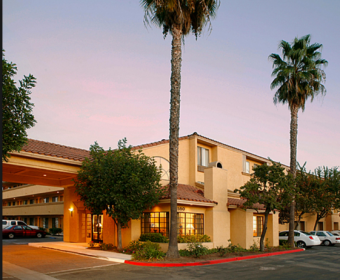 Debra Ploss
from Boise, ID
The carpet was so filthy we had to lay the bath towels on the floor in order to walk around. There were spots of blood on the comforter and sheets. Could not switch rooms it was full. Told by Holiday Inn customer service we could not get a refund for 5-7 business days. It was all the money I had to spend for a special weekend with my partner. This was a complete failure and disappointment. We stayed friday and saturday night, check out on sunday. By the time saturday morning, by 1:30 am the headache started, then the vomiting.
By the time we checked out we both were extremely ill. With the filth being stirred up from the carpet it is surprising we only had to suffer from saturday morning (1:30 am) through wednesday. I have all the samples needed to started the process of having this looked into by the appropriate authorities. This was appalling and disgraceful. We will never stay at another Holiday Inn.

David martin
from Newark, NJ
I stayed at the holiday in at 1301 belvidere rd. west palm beach fl room 609 on 4/ 13/16. The room carpet was filthy lot of stains. Bathroom floor dirty. And sheets did not smell very good I travel to WPB 4 times a month. First time at the holiday in. No more for me. The stay in another hotel was much cleaner room yours truly.

Great spot to stay. You will not see many Holiday Inn complaints or negative reviews on the internet because the corporate office does such a good job of keeping the hotels clean and well maintained. If I cannot book a nice 4-star or 5-star hotel, I always go with Holiday Inn.

I love travelling in most of my vacations along with my family and I need everything to be perfect and peaceful. When I was browsing I got to know about Holiday Inn Hotels with reasonable prices, pleasant atmosphere and family-friendly services. I got a wonderful discount offer in this trip up to 30% and i have opted to step into Holiday Inn for my next vacation. Holiday Inn also arranges Groups and Meetings events, birthday parties, membership, club offers. You can book the reservations online at anytime and also get the travel advisory tips for your long trips. Wow, it's really amazing.
Have feedback for Holiday Inn?
Thanks for your feedback!
Sorry. Please try again later!