Holiday Inn
Holiday Inn Complaints Continued... (Page 3)
219+ reviews added so far. Upset? Call Holiday Inn corporate: 1-800-621-0555

Rickie Conway
from Dallas, TX
Just checked in at your Holiday Inn Express 1686 Beach Blvd, Biloxi, Ms and was told a lightning strike damaged the elevator, ice machine and computer last night. I have had both knees replaced and a back surgery & need both shoulders and neck surgery age 64. My wife has rheumatoid arthritis, fibromyalgia and back, neck and knee problems and we both have problems climbing stairs. Luck for us we are on the 2 nd floor but had plenty of things to pack including an ice chest that a guest helped me with . We brought our 4 & 10 year old grandsons for a short trip to the beach before school starts. I feel we should receive a reasonable discount for the lack of services that should be expected by all guest but especially those who are handicapped. I asked that we be moved to first floor for tomorrow night but didn't get a response from the staff. Please email me with a response & a call to 337-592-3452. Thanks
Rickie Conway

Merleane Williams
from Homestead, FL
I recently stayed in your hotel in Orlando,Florida at the Holiday Inn water park suites I booked 3 rooms to accommodate myself and grandkids I was appalled at the nastiness of the rooms the toilet had so much mold in it that my seven year old granddaughter was traumatized and didn't want to sit on any of the toilets on this entire vacation there was mold on the shower walls the kitchen sinks has so much scum around the rim I was just disgusted. The service was horrible I would ask for towels and it would take an half of day to receive to receive them I was even told they were out of washcloths until Tuesday!!! It appeared to be a very busy time at the hotel but that's no excuse for The dirtiness!! I had rooms 1323, 1325, and 1327 on July 20-24th. You all need undercover boss to this hotel site and a mom panel to show you guys how to properly clean a room!!!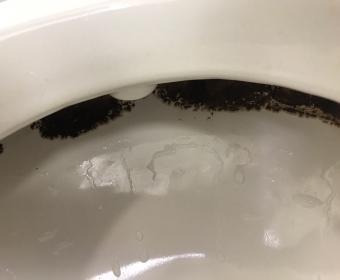 Simona Eta Boner
from Thessaloniki, B
Staying at Holiday in Thessaloniki Greece. It is 4:39 am. The room stinks to high heaven like sewer. The air condition unit has been leaking and flooding the room. Hotel management promised to fix the problem but did not do anything about it. The packed the floor around the unit with towels and told me "thechnitian comes tomorrow. The other rooms I offered were even worse. One had a very loud AC - the other had an AC unit that was located right next to the bed. I am still staying in my room and feel very disappointed and upset. Feel that my holiday has been badly effected by the lack of service and care of what is supposed to be quality 5 stars accommodation. I want to be compensated for my pain and suffering.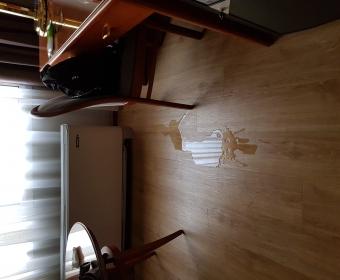 Daly patto
from Pakenham East, VIC
Dear who may concern
I Daly patto stayed in holiday inn Osaka I was very desppointent my family and came all the from Australia to Japan to stay at holiday inn we always had great expreince staying in holiday inn but Osaka holiday inn it's dirty it smelled.
our three rooms were smoking we choice non smoking their was 9 of us 6 adults and 3 kids plus I got a room of 2 single beds I choice double beds me my husband and two kids age 11,and13 slept in a room with 2 single beds plus even my sister inlaw her room was 2 single beds 2 adults one child and the other room was just 2 single beds 2 adults but all smoking.
The rooms were dirty and dusty smelled like smoking next day we had to check out cause the smell was bad my daughter has asthma we couldn't stay.
We were there from 4th July we checked out on the 5th July instead of 10th July.
We booked it through hotel.com
I'm very disappointed with holiday inn this time.
I'm going to put bad review on trip adviser.
Thank you

Sherry West
from Solon, OH
I, Sherry West ,resided at the Holiday Inn , Strongsville, Oh, on 7/12/2018 - 7/14/2018.After checking out I emptied all garbage into the trash can, which included cigarette buts, ashes, and other items. My husband would frequently go outside to smoke. he'd keep his ash tray to prevent littering. I checked out on the 14th of July. before I check out, I personally went to my both rooms I rented and cleaned the room due to,(OCD). My account should have been closed when I checked out, however, it wasn't. The following day, Holiday Inn Hotel garnished $250.00 x 2 , from my account. accusing me of smoking in the room. I don't smoke, and I don't allow my husband to smoke around me, or onside a room any room that I'm in. Because house keeper spots cigarette buts in the garbage can isn't sufficient evidence of smoking inside the hotel room. I never left my room during my stay no one had smoked anything inside the hotel. 500.00 was garnished because there was assumed evidence of smoking. I am asking for a full return of $500.00. Im requesting my deposits incidentals which was $35.00 x2, for two days which is $140.00. Do to the false accusations, I have been inconvenienced tremendously. I lost 2 clients because my money has been tied to a false accusation.Im asking that my money be returned immediately, and an apology from the staff who assumed i was smoking in the room, because they spotted cigarette butts in a garbage can while cleaning the room. I deeply regret staying at the Holiday Inn at Strongsville, Oh.
truly,
Sherry West

Gaylon Wood
from Conroe, TX
I have been a member of your Holiday Rewards club for over 30 years. At the last stay I had on June 21 / 22 at your facility 4575 E Ira Lane in Phoenix AZ, I was told that before I could check in that I must let them run a credit card with $.01 on a tab in case I damaged their facility. Is this a new policy? Also the $.01 is still on my credit card, it has not been removed. What is going? Is this the way long term user of yours of your facilities are going to be treated from now on? Member no.330827849.
Gaylon Wood

Melisa Cole
from Chicago, IL
June 16 or 17th ... $915.99 was taking off my bank card. And I cancelled my reservation june 19th cause I don't hv that kind of cash just laying around. And I waiting on the return of my money!!! It would be nice to notify someone that ur takin out the full payment for a hotel stay!!! Cause i could use that $915.99 for my bills and rent that im behind on.
Poor service !!!

Julie Shortt
from Fort Lauderdale, FL
Let me just start off by saying the gentleman who checked me in was very nice and pleasant. My first complaint is I was promised early check-in I did receive a phone call around 10:30 a.m. inquiring about the early check-in and asked me if I wanted to be upgraded to a sweet but unfortunately I cannot upgrade. Then I was told around 1:30 I should be able to check in early before 3 p.m. I then called about to due to me not hearing from anyone and they at the front desk how did Vice that I could not do it until regular check in at 3 p.m. . As I got to my room after that there was a clump of hair on the pillow case the outlets to plug in your devices we're hanging out of the socket which had to be pushed in by myself. The bedside lamps did not turn on at all. The bed was very uncomfortable needs a new mattress. The guests in the other room next to mine were very loud as they were in and out a couple of times in the middle of the night and this was a joining room so you could hear better then normal and I was not joining with the other guests. The server for the breakfast has to really change attitude when she is asked questions as to where items are found. I was really expecting a higher-quality loom and service as to where the hotel is located at. Very disappointed and glad I only stayed for one night. I will not return back to this location

Brent Coleman
from Austin, TX
I made a reservation for 6-21-18 at Holiday Inn Express & Suites Austin South 701 East Stassney Lane Austin....Phone number 512-851-1000.
I made a reservation a few weeks prior and was not able to stay with Holiday Inn on 6-21-18. I called to cancel and was told I could not cancel. Due to me making the reservation in advance and receiving a discount for doing so. I ask if I could reuse the reservation in the future, no answer. I was transferred to the manager Tonya. I left a message with Tonya on 6-20-18. No return call. I called back on 6-22-18 and left a message. I was hung up on .I called back and left a message for Tonya.
My complaint is no one has called me back to date!!
The I don't care attitude and hiding behind a big corporation has become tiresome to people. I will file my complaint and take my business elsewhere.
Brent Coleman
214-533-6333

Harp
from Sioux Falls, SD
We were NEVER told there would be a charge for my 5# dog. So called "pet friendly " is not adequate. I have stayed at many luxury motel/ hotels, and have NEVER been charged or had to sign a contract. How bizarre and disappointing. We will NEVER stay at another Holiday Inn Express with or without a pet( family member)

Craig Wallace
from Orlando, FL
Witness employee stealing from guests! Victor Lawson, banquets , Donald, night houseman.

Steve Polecastro
from Whitewater, WI
Made reservations on Feb. 20 for a Holiday inn Express in Minneapolis Minn. for a family wedding and reservations were confirmed. On May I was notified that my reservations were no good. I called the Holiday Inn Express and they told me that the had overbooked and because I did not pay with a credit card I was being cancelled. Talking to Bridgett she really didn't care that I made my reservations on Feb 20. I believe Holiday Inn Express should have notified me before May 1 when the wedding is on May 5. I will not use a Holiday Inn ever again.

Al Waldorf
from Sterling Heights, MI
Reservation was cancelled 4 days prior to reserved date due to urgent matter.
Holiday Inn Indianapolis Carmel 251 East Pennsylvania Pkwy Indianapolis IN 46280 US
The Hotel charged me 148.73 due to a third party Sitesearch LLC 2 week policy.
I pleaded with them that they might understand the urgent matter.
They refused to reimburse the payment.
This is certainly bad business and will tarnish the Hoiday Inn reputation.

Lauren Wilder
from Charlotte, NC
To whom it may concern:
I traveled to Virginia Beach this past weekend to celebrate my 25th birthday. After enjoying a very relaxing and enjoyable stay at a Virginia Beach hotel, I traveled to Norfolk and checked into the Holiday Inn Virginia Beach/Norfolk on Greenwich Road. Unfortunately, my stay at this Holiday Inn was one of the most terrible hotel stays that I have ever experienced. After checking into the hotel, there were a number of issues that made my stay, and my birthday weekend a very disappointing get-away.
Included below are the issues and concerns that I encountered during my stay:
1) The side chair in our room had a very obvious and somewhat disgusting stain (see attached photo).
2) I was unaware that there was a conference at this location. The conference attendees were quite loud
and obnoxious. When we returned from dinner, we were unable to get on elevator because there was
flash mob dancing in front of the elevator.
3) Once we were able to finally get to the elevator, there was a repugnant smell made me nauseous.
4) When we finally prepared from bed and pulled the sheets back, there was black stringy hairs on the
sheets (which made me think that the housekeeping staff did NOT change the sheets). I called the front
desk and explained the situation, and they agreed to bring us replacement sheets. After waiting about 10
minutes, a bellman knocked on the door and handed me the sheet. He appeared to have an attitude
and instead of coming in and replacing the sheets or apologizing for the inconvenience, he said nothing
and turned around and left.
5) I was already disgusted that I had to look at the obviously slept-on sheets, but I feel it was very
inappropriate that I would have to change the dirty sheets that should have been clean to begin with. To
my dismay, the replacement sheets that were up by the front desk did not include a fitted sheet - only two
top sheets. To top this off, one of the replacement sheets was dirty!!
6) Trying to rest in a bed that you sense is not clean is disturbing, but the noise level from the conference
attendees traveled up from the lobby making it impossible to rest. Our room was on the sixth floor, but
we could STILL hear the very loud noise convention attendees (who were screaming, singing, etc.).
7) The crowd finally settled down around 2:00 am and we were finally about to get to sleep. However, I
was startled awake by a loud banging on my door by some drunk idiot!
This letter is to express my concerns that the hotel was not at the level that I expect when I think of the Holiday Inn franchise. I feel that it is the responsibility of Holiday Inn staff to ensure that all guest feel accommodated and comfortable. The lack of clean furniture, odor control, clean and fitting sheets, courteous bellmen, and crowd control all contributed to my having a horrible stay for my birthday celebration. From my frequent stays at the Holiday Inn, I have come to expect so much more than the service I received at this hotel.
I travel often and usually ask for a late checkout during my stay, but given my experience at the hotel we left the next morning at 7:45 a.m. because we were simply outdone with our stay at this Holiday Inn. Even though the front desk was staffed with two employees as we walked out, no one bothered to speak or bid us a good stay. I am truly disappointed with the Holiday Inn Virginia Beach/Norfolk and felt compelled to write a letter to express my disappointment. Hopefully, your corporate office can do something to improve the level of care and attention of this location.
EDIT: It's been almost 2 weeks. Since I posted his on Holiday Inn Norfolk- Virginia Beach and no one has reached out to me.

Danielle Madrigal
from Fayetteville, NC
I stayed 2 nights at the Holiday Inn Express in Simi Valley. The 2 nights cost $311.00, and was not worth it. The first evening we ckecked in the room, the air conditioner didn't work, the toilet kept running and the sink smelled like a sewer. I told the counter clerk; we were then moved up a floor to the opposite side of the building. In our "new" room the cable was not in service both days, I asked one of the cleaning staff member for some extra towels, which I did receive 2 for all 3 of us, but it took nearly 10 min just to communicate with the house keeping worker.
He didn't speak or understand a single word of English. When I did laundry my money was taken out of the machine while I went to get change. I think I finally lost my patience when some man, which I learned later was a maintenance employee was banging on my hotel room door; and kept trying to come inside my room. When i asked who it was surprisingly no response (no English) . As I mentioned all of these mishaps while staying at this hotel, the person at the front desk apologized but did nothing more. Why would a hotel say "satisfaction guaranteed or your stay is free" and not live up to it.
This hotel didn't even return my calls after leaving messages for Manuel General Manager. I will not be going back there again.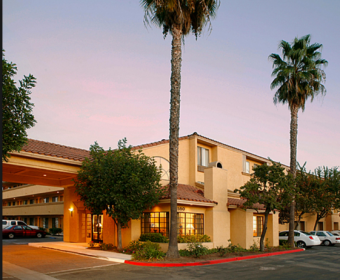 Debra Ploss
from Boise, ID
The carpet was so filthy we had to lay the bath towels on the floor in order to walk around. There were spots of blood on the comforter and sheets. Could not switch rooms it was full. Told by Holiday Inn customer service we could not get a refund for 5-7 business days. It was all the money I had to spend for a special weekend with my partner. This was a complete failure and disappointment. We stayed friday and saturday night, check out on sunday. By the time saturday morning, by 1:30 am the headache started, then the vomiting.
By the time we checked out we both were extremely ill. With the filth being stirred up from the carpet it is surprising we only had to suffer from saturday morning (1:30 am) through wednesday. I have all the samples needed to started the process of having this looked into by the appropriate authorities. This was appalling and disgraceful. We will never stay at another Holiday Inn.

David martin
from Newark, NJ
I stayed at the holiday in at 1301 belvidere rd. west palm beach fl room 609 on 4/ 13/16. The room carpet was filthy lot of stains. Bathroom floor dirty. And sheets did not smell very good I travel to WPB 4 times a month. First time at the holiday in. No more for me. The stay in another hotel was much cleaner room yours truly.

Great spot to stay. You will not see many Holiday Inn complaints or negative reviews on the internet because the corporate office does such a good job of keeping the hotels clean and well maintained. If I cannot book a nice 4-star or 5-star hotel, I always go with Holiday Inn.

I love travelling in most of my vacations along with my family and I need everything to be perfect and peaceful. When I was browsing I got to know about Holiday Inn Hotels with reasonable prices, pleasant atmosphere and family-friendly services. I got a wonderful discount offer in this trip up to 30% and i have opted to step into Holiday Inn for my next vacation. Holiday Inn also arranges Groups and Meetings events, birthday parties, membership, club offers. You can book the reservations online at anytime and also get the travel advisory tips for your long trips. Wow, it's really amazing.

Gloria D. Wilson
from Southfield, MI
I gave the Desk Agent 2 cards,(my mistake) one to charge my room one for the $25 hold. The agent charged both cards. They said they reversed it,my visa company stated they did not. I've asked them to please have the charges removed, no one is taking responsibility for their mistake. One person was to fax a letter to the visa credit card company, she did but left off pertinent information. I called again this morning the person who made that error is off. Mind you this has been going on since Tuesday June 25th 2019, today is Saturday the 29th. I have been inconvenienced and according to visa this could go on for 10 days. Not only was I stressed about my brother's illness the reason I was there for a hospital procedure on Wednesday I have added stress. Because of this. AND NOT ONE PERSON HAS APOLOGIZED FOR THIS HORRENDOUS ERROR!!!! How disappointing. I have gone to Holiday Inns for years and have never been treated so horribly... It's obvious the people at this location does not care about my card being in limbo for 2 weeks and surely Holiday Inn doesn't because of the money this company has. But I am a senior and I do not have money! I live from social security check to social security check. I don't have assets, 401K's etc.

Shaquinta Platt
from Washington D.C., DC
Poor customer service. We were notified the pool was out of order after we checked in and told that we would not be refunded because we entered our room but we could check out the following day. Call 1-800# and was sent back to the front desk that we were complaining about and hung up on 3 times. I will NEVER stay at another holiday inn and will encourage all family and friends to do the same.

Frederick Porter
from Miami, FL
Worst place to stay if you are a family of color. My family moved to florida from out of town and booked this hotel. We needed it for 3 weeks until our apartment was ready. Our family was of 5 people so we paid for a larger room. On our third day we asked that they do not service the room because the baby was asleep and did not want to rouse her. They daid fine and did not service the room that day. The next day I was in the shower and a worker by the name of Dee Rodriguez knocked on the doir and my 15 year old answered. She said to her "we have to service the room everday at 12 or you all have to get out". I was shocked by this and confronted her after my daughter told me about this. She then repeated what she said so I told her I will have to report her. I reported her to the general manager Ahmed and he said he will take care of it which I doubt he did. Fast forward 3 days later we get a phone call from Ahmed and he says our family is too big to stay there and we have to check out the next day. Worse experience ever.

Lucy Radon
from Kansas City, KS
Room not ready at the time of check inn. Everybody was extremely slow and rude. After long flight we had to wait for 1h. And the representative was saying she is sorry but she didn't do anything to help. Very poor customer service. Horrible

Robert Kirby
from Kissimmee, FL
I wish for this correspondence to be forwarded to Customer Relations:
I wish to pass along a company that maintains a rental office at your 5750 TG Lee Blvd Holiday Inn Hotel. I am not one to read reviews and pass immediate judgement on a hotel, restaurant or rental service. I tend to try the experience myself and then pass long a good or bad comment.... which is is as much as anybody can do.
I'm not gonna air my laundry out on Hoilday Inn's clothes line but I will pass along one thing or more or less-a word to the wise; you would wise to terminate the rental space to operate the agency out of your hotel at that address.
Their business practices are not in keeping with excellent customer relations that Holiday Inn has lived by since I took my first hockey road trip to Clarenville, NL. There is something morally and operationally wrong with Value Car Rental business practices and the way they are treating people who have paid them their hard earned money is unacceptable in 2019.
I will say this, Value Car Rental are operating in a trillion dollar tourist FLA zone and are taking advantage of innocent families who have worked to build a wonderful vacation experience on a simple thing like a flight delay. Read their policy and see for yourself. I ask you, could Holiday Inn live by these things- I think not.
I am attaching the experience through Google Reviews that many more have had and given all these people who will never rent from them again, I suspect your hotel, if it hasn't already.
Here is an old adage - "you are judged by the company you keep".
https://www.google.ca/search?q=value+car+rental&ie=UTF-8&oe=UTF-8&hl=en-...
If you wish to discuss this further, it would be my pleasure to discuss in further detail.
Regards,
Robert Kirby
709-690-3339

Melissa miloshevsky
from Washington D.C., DC
First of all this was my first experience in ocean city Maryland and we decided to go to Holiday Inn Saturday June 15th for the air show. We waited in line for over an hour and then when they finally open the pool. They open the pool to the guests and they decide after the fact that if you do not have a wristband you have to get one. Then they go and say that we can not sit at the chairs or go in the pool. We spoke to someone over the phone and they told us the pool and the deck is open up to the guests. Now we got told it wasn't. Then a guy who was getting wristbands and handing them out to everyone on the deck. Absolutely nonsense! Poor management. I'm not from around this area! We drove 3 hours away for us to hear that. It was a waste of time. My first experience here sucks now!! I am really not happy! So hope corporate can help in this action. New manager at the holiday inn in ocean city Maryland on the beach. So I will not be coming here

Julia M Dunham
from Carmel, IN
Josephine Vigil is based out of Utah. She is an employee of yours. I have a restraining order against her. She is stalking me through my mothers neighbors in Carmel, Indiana. Please contact Chief Barlow of The Carmel Indiana Police Department. I have complained to that department about her. She is a mistress of my husband Bill Dunham and she is a problem.

Melissa Aiken
from Chicago, IL
Upon checking into the Holiday Inn Express at College Park MD, there were dead gnats all over the bathroom countertops. We noticed ants in the room and another bug. We were told at check-in there were no other rooms available even though I requested a lower level room and we were on the top floor. The bathroom shower drain was filled with black mold and mildew. I killed a bug in my BED. The following night I killed another bug in my BED (ant). I contacted the front desk and was offered no remedy other than a manager would call me "in the morning". The manager did not call the next day. I contacted IHG and later that afternoon, then the manager finally called. I was told I could change rooms but would not have a suite (which I was paying for) and would not receive a lower rate for a smaller room-- and declined initially. However, after ordering food it was swarmed by ants-- I have photographs. My food went to waste as it was covered in ants. I had to kill and clean up dozens of ants. I called the front desk and requested the room change. We changed rooms and the new room also had dead gnat on the bathroom counter. We checked out the next morning and was told the manager would call me to make the situation right. The manager never called-- I had to call the hotel the following day to speak to the GM. I have wasted so much time on this issue and it put an incredible damper on our vacation!
Another complaint is that my daughter went to purchase ice cream at the front desk and was charged $7.00 although the posted sign indicates the ice cream is $4.00. This is a deceptive and misleading trade practice in violation of Maryland commercial law section 13-301 (unfair or deceptive trade practices). I have video of the incorrect price posting and the hotel staff confirming the price is $4.00 and then backtracking and telling me it is $7.00 after I explained my daughter was charged $7.00.
The general manager has offered $250.00 off my total bill of $977.00. I find this insulting as I requested 2 nights be comped. I should not have to pay ANYTHING for a hotel I could not sleep, shower, or eat comfortably in. I certainly hope Holiday Inn Express will reconsider their $250.00 offer and make this right.
Please contact me at melissa.aiken@live.com 414-430-4089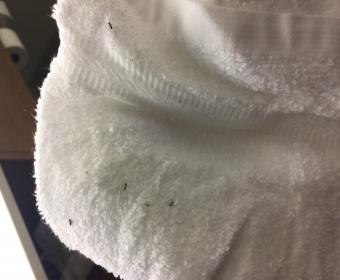 Maria masuhr
from Ponte Vedra, FL
Hello,
The staff was very polite & courteous . When I arrived & went up to my room the lady handing out the tv pamphlets just walked right into the room while I was changing. She was not aware that I had checked in. The pillow covers had black spots on them that appeared to look stained almost like mold. The bathroom towels had the same black spots on them. All of this I did not see until I had to use them. The tub also appeared dirty. For the price of this room I would expect un stained linens & better privacy. I mentioned it to the front desk & that I even took pictures all she said she would let housekeeping know. Again at this price I will rethink staying at the location.

Kathleen Brandon
from Philadelphia, PA
I just recently stayed at the Belle Vernon, PA Holiday inn. The staff was nice, however the elevator was broken and we were on the 3rd floor. I just recently had vein surgery, have a bad knee and have lymphedema (extreme swelling, that (edema) leaks out of my legs. So walking 3 flights of stairs is not the easiest thing. The gal tried to put me on the 1st floor. But they were booked. The manager gave me 25% off. Which was nice bit I feel it should be more. I called the corporate office and the guy said he can't do anything. I said that is very sad.
Pretty sure that will be the last time I stay at the Holiday Inn. I would have thought at least one night free for incomvience, especially when you are paying about $100 a night.

Mary Paradis
from Bennettsville, SC
After my husband had been bicycling 10 1/2 hrs in the pouring rain raising donations for the National Children's Cancer Research Fund, he needed to get his clothes washed and dried for the next days journey off 100 miles.There were a single set of a washer and dryer then a stacked set. I washed and dried a set in the singles. When the wash was done the dryer was not. I put the wash in the other dryer in the stacked set. I proceeded to add my quarters when I realized there were two separate slots and I had put my change in the one for the washer instead of the dryer. When I went to the desk I was told they couldn't refund me. I told her all she had to do was look at the machine to see that I had put money in as it registers the total but she said she could only break a couple fillers worth of change again for me. Seriously! You can refund for a machine that is on your premises and shows that you put the money in. Some one gets the money out of the machines so she could be refunded. Then there was a smoke alarm going off for about 10 minutes. I finally called the front desk to tell someone. The alarm continued for about another 10 minutes before someone stopped it! The room was right next door to ours. I assume someone was smoking, but had there been a real issue sir took way too long to resolve. Lastly I was just going to overlook it when I thought it was my only issue, but when I entered our room the bathroom floor had muddy shoe prints on it. I had no real complaint about the facility. It is a nice hotel and all the staff other than the night shift women were very hospitable. I think they should rethink their no refund policy on the washer and dryers. It's better to refund $1.50 or $2.00 then loose a patron! I have photos if you want of the amount I entered into the machine and the mud on the floor.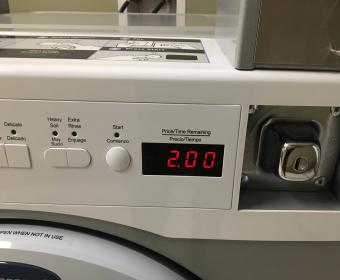 1.Room had an odor
2. shower curtain was dirty, had blood on it and also was torn.
3. Telephone didn't work, maintenance had to go find a cord cause the one in my room didn't work and had to work on the outlet cause it still wasn't working
I felt like I rented a motel instead of a hotel. This is unacceptable. I drove over 20 hours to get here and I expected much more especially when you are a well known brand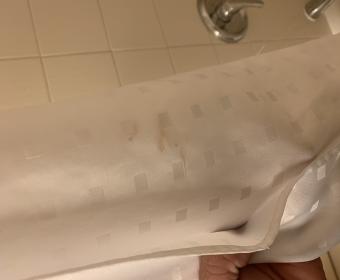 Frank Barela
from Las Vegas, NV
When we arrived to our location, My wife and I did some grocery shopping. As we were putting our groceries away. We noticed some ants that were crawling around. We wiped counters down again. We went to the cupboard and the plates were filled with dead ants. We notified staff and hours later someone from maintenance came to our room. My children (ages 5-13) were in room and their grandparents were watching them for my wife and I were having dinner. The staff proceeded to spray some sort of liquid in the room where the kids were. I got a phone call from my daughter stating my youngest was gagging and finally threw up. I told my children to open the sliding door and get out for a bit while we returned to the room. I spoke to one of the staff to get a SDS sheet of the chemicals that were used. It's been 24 hours and NOT ONE PERSON IN YOUR EMPLOY HAS PRODUCED ONE. I believe it's a federal law that anyone can get a copy of this sheet. With the amount of money that I have spent to give my family a vacation and for this establishment to be so 1. Careless 2. Disrespectful 3. Unprofessional it's very disturbing that a request to gain information on chemicals that made a child feel sick feel on deaf ears! This place should not have any right to claim they are "Family Oriented".

Stephanie Shubert
from West Lafayette, IN
I stayed at the holiday inn Express indy airport on March 17th for one night and was charged for 2 nights and even though I never signed anything or reserved a room for the second night they charged me anyways. I contacted them and have been trying for months to get it taken care of. They sent me to customer service who gave me a case number and said someone would call me back and when I called back they said I had to contact the hotel that charged me. It's been ridiculous.

Checked in at 4:00 today. My husbands card was declined, but mine worked, same account by the way. He used his card before we arrived and after we checked in. I commented on how cute the IHG rewards basket was, because we are members, but was never offered anything. Got our things to our room and went across the parking lot to Main Event. Came back and was looking for a Diet Coke or Pepsi to use to mix a drink with, but there was only a diet Dr Pepper in the pantry. No vending machines anywhere, so my husband went next door to Hilton. My mother, however, wanted a Dr Pepper, so grabbed one our of the pantry. She took it to the front desk and the same guy that checked us in told her it would be $3.00. I asked if it could be our IHG gift, and he said no, your husband chose points instead. Well, my husbands card was declined, I checked us in, and there was never an option, and we weren't awarded points.
When in the room, we tried to chewing for out international flight, but couldn't get the WiFi to work on any of our devices. I called the front desk and the same guy answered and said it's not working, it's a problem with the internet company, and there's nothing they can do about it.
So, I guess on the return trip we will stay at the Hilton. My husband said they were awesome to him there.

H. Matthew Casey
from Weatherford, TX
Dear Mr. White,
It is with regret that I write this letter.
I had reservations at Holiday Inn Marina Hotel 26-28 April to attend the Knights of Columbus convention. Unfortunately, I suffered a severe injury where I broke my back the 2nd week of April. On 18 April I called to cancel my reservation since it was obvious I would not be able to attend the convention. My wife has a recording of the conversation with the representative that I spoke with. It is clear in the recording that she understood I called to cancel my reservation. I don't know what went wrong in the process to cause it to not be canceled and frankly that is not problem. I don't know what y'all's procedures are nor should I be expected to ensure that they are followed. In the recording it is clear that the rep had all my information and knew I was calling to cancel my reservation.
However, I noticed that on 29 April I was charged by "Holiday Inn Corpus Christi" $146.05. I called some time ago in an attempt to resolve this, but the Holiday Inn representative never called me back as promised. I called again on 6 Jun and eventually spoke to Mr. Belle Tohnya. Apparently he believed I was lying to him about canceling my reservation and refused to give me the benefit of the doubt or to accept that an error was made by Holiday Inn. He refused to refund my money. I made it clear to him that I could prove I had called to cancel my reservation but that didn't matter to him. It should. My concern is that if he treats me this way, I can rest assured that he treats other customers the same way. The difference between me and other customers is that they may not be able to prove their case, whereas I can. I feel for those other customers who are taken advantage of by narrow minded management. It's a poor reflection on Holiday Inn and, frankly, a poor reflection on you as upper management sets the tone for the subordinates to follow, and thus the overall corporate environment. I hope his actions are not reflective of you values and ethics.
Under the circumstances, I would expect the manager to use some discretion and customer courtesy and give the customer/me the benefit of the doubt. Otherwise your managers are nothing more than robots. Further, since I called to cancel my reservation well outside the window of not being eligible for a refund, by refusing to refund my money Holiday Inn is stealing my money. Is Holiday Inn in such a bad position that it is necessary to steal from customers?
Holiday Inn shouldn't put me in a situation where I feel it's worth my time (and yours) writing to you; but Holiday Inn has done just that because a lower level manager couldn't handle this matter any other way. Holiday Inn shouldn't put me in a position where I have to sort through phone records to prove I called to cancel my reservation; but Holiday Inn has done just that. Holiday Inn shouldn't put my wife in a position where she has to spend hours searching for a deleted file to recover of an audio recording she made of me actually speaking to the Holiday Inn representative who took my call to cancel my reservation; but Holiday Inn has done just that. Holiday Inn shouldn't put me in a situation where I have to go to outside sources to contest a fraudulent 'no-show' charge; but Holiday Inn has done just that.
And for what? Less than $150. It's plum ridiculous. Clearly I am very dissatisfied with Mr. Belle Tohnya as a manager. He's been over promoted. His decision has caused me to waste much time. How many other times has his decision making led to others wasting their time, including yours? Regardless, I hope he is not representative of all your managers.
Regretfully disgusted,
Matt Casey

Sam smith
from Kansas City, MO
For nearly $200 a night you think the staff could kill a false fire alarm-
After 3 wake ups and a call we're assured is done-
Following the next three and a visit now at 1:30am, we're advised everything's fine and to go back to our rooms-
Appreciate the hospitality and the lousy nights rest Holiday Inn!

Sandy Richardson
from New Iberia, LA
I accidentally booked a hotel in Mexico instead of Laredo TX.
NO ONE
COULD HELP !! I need someone who speaks English to call me ASAP!!!

Cindy jones
from Anaheim, CA
My company book the hotel and they didn't let my coworker to check I did not have no problem checking in yesterday I think it wrong that they have my coworker waiting to get into a room

Let me start out saying that I had stayed there 3 years prior to my recent stay and loved it, also my aunt use to work there, I would of rated it a 5* then, but as of last week I will never stay at another holiday inn and I will tell everyone possible my experience, I checked myself and my 87 year old mother into 2 rooms, she had longer sat down in the chair in the room and had a bed bug crawling on her arm!!!!! The manager was very rude and disrespectful and handle this situation so wrong, all we wanted was a refund for the 2 rooms as we wanted to leave and go to another motel room, don't forget we were only in the room 10 minutes but not only rude we didn't get a refund!!!!! ... don't stay here.....

Rhonda Hall
from Suitland, MD
I had two reservations at the Aruba location, the 1st arriving Wednesday, May 22nd thru Sunday May 26th, and the 2nd reservation was for 1 additional night Monday, May 27th departing May 28th. When I checked in I was advised that I would be charged for both reservations along with a $250 deposit for the 1st reservation & a $50 deposit for the 2nd reservation. I was not only charged for both reservations totaling $1483.54. I was charged an additional 1233.54 (for a room that no one could explain to me) and a additional $250 deposit totaling $3267.08. I was unaware of all these charges being held on my card until I was off the property at a restaurant and my card declined on Friday, May 24th. I returned to the hotel and spoke with the Evening Manager, Avtar and was told that he would have to have the Day Manager investigate. Because I was there visiting for a special event, it was difficult speaking with the Day Manager, Carlos, until my last day. I was offered breakfast for 2 prior to checking out of the hotel. I was extremely irritated because I was inconvenienced for a few days until my bank release the additional funds that was being held. I believe more should have been done to accommodate me for the error made on the part of the front desk staff checking me in.

JoAnne Kimling
from Glendale, AZ
Holiday Inn & Suites Scottsdale North Airpark still has a hold on my money on my credit card I checked in on June 1,2019 checked out June 2,2019 I paid cash when checked out For some reason the date my bank received to release hold was June 7,2019 I have called the hotel and I was nor getting anywhere I called my bank and they called the hotel and told them what they needed to release hold John who work at front desk sent sometime but the name on card was wrong amount was wrong you have had the use of my money there is still a hold on my account can not use my card I'm on vacation thank God my Husband had a little cash the hold made me over draw my account and it costed me NSF fees 70.00. I didnot see any sign saying they will hold my card 7 days I told them on the 1st I would be paying cash so they held room charges plus 100.00 so one charge was 207.18 and 241.38.we work hard for your money and we don't get to travel a lot we live in Michigan and we are visiting family in Arizona we are leaving on the 7 to go to Chicago for gradation I will think twice before I book a room at Holiday Inn again.
UNHAPPY CUSTOMER: JoAnne Kimling

Patrizia Nugent
from Detroit, MI
Membership 245152129. My husband has been a IHC member for years. Our family stayed overnight at the Holiday Inn Forest Park (St. Louis) Missouri. While here the shower curtain rod broke and fell down on my daughter. We immediately called the front desk and maintenance came up. However they were unable to repair and replace the curtain rod. They did NOT offer any other accommodations to us. So as a result 3 of the 5 of us were unable to take a shower and had to take sink showers. When we addressed the problem with the front desk in the morning the manager authorized a $20.00 discount for the inconvenience. I'm sorry but according to the company's hospitality promise "making your stay a complete success is our goal. Just let our manager on duty or front desk staff know if any part of your stay isn't satisfactory. We promise to make it right or you won't pay for that part of the stay". So having a working shower is only $20 portion of our stay. I feel that the manager could have done more to reimburse us for 3 having to take showers in the sink. Not being able to stay did NOT make our stay a success. If you want or need any additional information you can reach me at 567-218-5820.

I have submitted a complaint on May 28th, 2019 but received any response from anyone. I made a reservation on March 19th, 2019 to stay at Holiday Inn in Seaford Delaware from May 23rd - May 26th. Two hours before I was to arrive, I received a phone call from them telling me their credit card system was down and I would have to pay cash for my stay. Well unfortunately I did not have cash to pay for it. They offered no solution. I called
Holiday Inn corporate office and told them my situation. The only thing they said they could do was make reservations to stay at another Holiday Inn even further away from where I was originally going to stay. And that the rates would be higher than what I was going to pay to stay in Seaford. I refused to pay anymore than what I was going to pay. They did give me a little bit of a discount. But I feel I still should receive a refund for part of my stay. The Seaford Holiday Inn said when they called me that they were no longer affiliated with Holiday Inn. But they were when I made my reservations. That's why I feel I should get a refund. I was 5 hours away from home for 3 nights and had to scramble to find another place to stay. Highly disappointed!!!!
Debbie Sherman

brian miranda
from Victorville, CA
To whom it may concern, I am writing this because I recently stayed at a Holiday Inn in California and was accused of smoking in my room. I do not even smoke and received a bill charging me a 250.00 dollar fine, witch I think is completely unheard of and a complete scheme. When I asked the Manger he explained to me that he was taking the word of a security guard who had smelled smoke in the hall-way, I then told him how could he prove to me beyond a doubt that the smoke was indeed coming from my he stated " he couldn't prove it but was taking the word of the guard". I don't you can just assume and charge someone without proof, I am asking for a refund of my money on the grounds that it could have been anyboby in that hall-way.
Thank You
--Brian Miranda

Marcia Olson
from Bedminster, NJ
Booed a room last fall for my sons wedding. They got me a room also. Told hotel wanted to keep the room l booked so my daughter and family could have it. Talked to them June 1st make sure that room was still there and it was. When. Backed in June 1st found out out someone else was in that room. I was not called to see if I wanted. still wanted that room after I told them i did. They did if d a room for my daughter. ended. putti them in the room that my son booked for me which had more things in it. Tell your staff that they do not give away. your room without calling you. This was in Northwood Iowa. Not sure will stay there again ng them in

Let me start out saying that I had stayed there 3 years prior to my recent stay and loved it, also my aunt use to work there, I would of rated it a 5* then, but as of last week I will never stay at another holiday inn and I will tell everyone possible my experience, I checked myself and my 87 year old mother into 2 rooms, she had no longer sat down in the chair in the room and had a bed bug crawling on her arm!!!!! The manager was very rude and disrespectful and handle this situation so wrong, all we wanted was a refund for the 2 rooms as we wanted to leave and go to another motel room, don't forget we were only in the room 10 minutes but not only rude we didn't get a refund

Triple A (AAA) members discount is better than military discount. That's not even the worst part. The regular price for room is better rate then the military discount. This is why I dont go nowhere cause things like this piss me off. Thanks Holiday inn. My first vacation and the hotel takes all my damn money. What in the world.

Jerry Bridge
from Bedminster, NJ
The worst customer servious I have ever had at a motel. Called the front desk multiple times this evening on 5/30/19 to get them to shut down the music coming from a company that has a tent set up in the parking lot. They are blast the music extremely loud. I had to call the police at 10:10pm because the front desk could care less about the guest getting their rest. Plus my room 545 was over charged $1900.00 and I still can't get them to reverse the charges. I travel all over the US and this motel is the worst. Its shameful corporate would allow trash to manage their motel and damage their reputation. Everyone I work with out at the refinery has nothing good to say about this motel. And if my checking account isn't reimbursed by next week my attorney will take over

Nicole Russell & Eric Cardinal
My name is Nicole Russell. I am both a Marriott Bonvoy and IHG Rewards Member (Club Member # 261395991. We travel often between work and leisure. That said, we made reservations at the Holiday Inn Express in North Attleboro, MA for Saturday, May 11th with a check-out on May 12th (Confirmation #259328710. We were there visiting Bryant University with our son. We have stayed at many different hotels over the years and this particular stay stood out as being one of the most revolting experiences. The staff were great, however our room was less than desirable. Although we were not asked if we were IHG Members, therefore didn't receive points for our stay. I will contact them direct. We stayed in room 210. The second we opened the door, we were met with a very unpleasant odor. As we entered the room to place our bags down, noticed above the 1st bed a huge water stain on the ceiling. I then went into the bathroom to set our toiletries down, only to see a ton of fruit flies. I wish I had taken a picture at that time as there were probably 15 of them in there. I did get a picture later that evening, with still more fruit files. We had friends who came up from MV to visit, and stayed in the room next to us. When they came to our room to say hello, as their 4 years old daughter walked in the room, she said..."what is that smell, it's stinky". Overall it was a very unpleasant experience and we would never stay at that location again. Attached are pictures.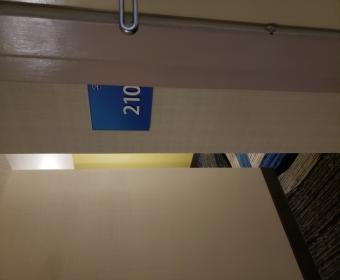 Lisa Foley
from Lexington, SC
I recently stayed at the Holiday Inn Express in Forest City NC. After a long day of sight seeing and travel we finally were able to book a room and settle in for the evening. Upon pulling back the comforter of the bed my husband discovered stains on the sheets. We were already in our lounge wear and had unpacked and settled in for the night. I pulled the entire comforter back and discovered sequins on the sheets. I travel frequently for work and pleasure and have never experienced such a thing. We called the front desk and she offered us to switch rooms. As I mentioned we had already unpacked and quite a few items that we would need to repack. Quite frankly I didn't trust that a different room would yield a different result so we opted to remain in the room. The front desk person brought up sheets and offered to help make the bed. We took the sheets and made the bed ourselves. We were offered a small discount and points, but I feel that more should have been offered as stains and sequins in a bed are just absolutely unacceptable! I would expect that we would be offered a free night stay given the circumstances. It is absolutely disgusting and we will definitely write a very bad review of this property if I do not hear a response.
Thank you and I will look forward to hearing from someone.

Sharon D. eley
from Plainfield, NJ
I need someone from The Comporate office to please call me 7323626518. I had my family reunion 5/24-5/27, 2019 at the Clark NJ Holiday Inn and I need to speak with someone ASAP. Thank you so much

The indoor pool was closed due to maintenance which was not specified on the web site. I chose this hotel only cause it advertised they had an indoor pool. Had to pay for parking, waited an hour and half for dinner that was literally ordered at the door. Very short staffed, when I did voice my concerns to the manager and said I was disappointed in the service, the parking issues, the pool being closed but not noted on the web site, and that it took so long when the food was ordered in advance, not to mention it was horrible tasting. I explained that this is unacceptable, that I was disappointed that guests are treated this was. She never looked my in the eye, never said sorry for your bad experience, nothing, but and I quote, " welp sorry there's nothing we can do." I never been talked to or disrespected that badly in a hotel. I took pictures of what we found under the bed, cause when I complained about it being dirty the response was, " well I call housekeeping if we have anyone here." Not one person followed up with me. I will never recommend this hotel and I will be sure to post it to all the people I know. Go to the Merriot instead

Barbara Demicell
from Albuquerque, NM
April 11, 2019 I booked May 21 - 24 at the above mentioned hotel through Priceline. At the time of booking, there was NO indication that the hotel was under remodeling.
Unfortunately, I paid for all three nights in advance. This was a vacation with celebration of granddaughter's graduation.
The first room, the second bed was sagging and we were right down the hall of construction and it was loud, I called Priceline as that is what I was told I had to do. The lady on duty was to put us in a room as far away from construction as possible and with better beds. However, upon getting settled in the second room, we were RIGHT BELOW CONSTRUCTION. Starting at 8:00 AM we had the "jack hammer" going and we could not even stay in our room. Besides the room was old, sofa I would not even consider sitting on it. I could not sit in the room at all to read and relax, nor was there any other place in the hotel where you could do this as all of the furniture downstairs in front of the TV, breakfast room, I would not sit on either. NO WHERE to relax and enjoy our stay. The elevators were continually used with the construction workers, dust and dirt everywhere,
The swimming pool was being redone, no hot tub, NO amenities except the breakfast.
I called Price Line to relocate to a different Holiday Express at which time I was told they could not do that as the money had already been paid this the Midtown hotel.
This was the most miserable vacation I have ever had. I have stayed in several of Holiday Express Hotels and they were always at the top of my list.
Unfortunately, no one really cared that they were under construction nor the comfort of the guests.
Basically, this hotel should have been shut down during construction
For what I paid and what we went through I should be given a refund for at least half of the expense of the room.
Images are on my cell phone or I would attach them

Richard Rex
from Newark, NJ
My wife and I recently traveled from Northeast Indiana to Pittsburg, Kansas to attend the High School Graduation of our Grandson there. We stay nearly exclusively at IHG Properties because they are all fine hotels, the prices are very reasonable and the reward points are good. I am retired from the Navy, and shop through the Military Exchange System. When we travel we turn most of our travel funds into gift cards so that when the vacation trip is over there are few to no charge accounts to pay off. We have for years used Vanilla Visa cards for travel purposes. The ONLY hotel where this has EVER been a problem is in Pittsburg, Kansas. We have stayed there several times and it has always been a drama. On this particular trip I knew in advance through reservations. The reservation Confirmation # 44577085 was for two nights at Holiday Inn Express & Suites
Pittsburg
4011 Parkview Drive
Pittsburg, Kansas 66762
United States
The room was an Executive King Suite. Room # 208 and Folio #120308. As I stood at the Check-In Desk, I opened the package for the Payment Card. This was a 400.00 Vanilla Visa. When the attendant ran the card she informed me that it had failed. I explained that it had just come out of the package and was brand new but she tried it several times and it failed. She said they sometimes had problems with these cards but she would get it straightened out in the morning with the manager. With that, I gave her cash to secure the room for the two night stay. She said when the card cleared she could return the cash. This was a VERY important point because that was nearly all of the cash we had allowed for the trip. We went directly to our room and on my laptop, I checked the card and it was exactly as I had said and there was 400.00 available on the card. I took the laptop down to the desk, but they still could not manage running it. The next day was much the same all day. After the Graduation, we returned to the room and I checked the card again. At this time there were a number of charges to the card. The first charge was a payment to that very hotel at 1:07 in the afternoon for over 200.00. At 1;43 there was another charge to STARBUCKs for 25.00 then at 1:44 there were two more charges to STARBUCKS for 100.00 and 65.00. After many many calls to customer service lines, it was verified that the first charge was absolutely made by someone working at the Hotel. The other three were likely online purchases by someone at the hotel for STARBUCKS gift cards. The Police were called but ironically never did show up and the same attendant at the front desk just couldn't imagine how such a thing could have happened but the card was left with just over seven dollars out of 400.00. Having a travel schedule and certainly lacking in travel funds we could not stay any longer and left as planned in the morning. Eating was VERY light on the way home but we survived well enough. The point is though that our stay in Pittsburg at this hotel which was supposed to cost us 338.00 ended up costing us 731.00. There was never any explanation, never any apology, no bonus points. no coupon, NOTHING! This was a great inconvenience to us but much more than that, it was a crime and the crime was committed by someone in the employ of the hotel and whoever it was is still working there. The only redeeming factor was that the Hotel was generally a nice facility just as we have come to expect. The Lady who managed the breakfast area in the Hotel was spectacular. She was extremely cheerful and greeted everyone pleasantly and by all appearances seemed to purely enjoy her job. Additionally, we spent one night on the way, and one night on the return at the Candlewood Suites in Paducah, Kentucky and the stay there in both cases was just as great as we have long come to expect. We have NEVER had any similar experience at any other facility but 400.00 is a great deal of money in my budget and this experience does certainly cast some question on future travel plans. I hope you can help in some way for ourselves and for any others who have the misfortune of finding themselves at this same Front Desk.

raymond ortiz
from Garfield, NJ
my Brother and I raymond ortiz stayed at the holiday inn montegobay Jamaica.upon retrieving our personal belongings from the safe,i raymond ortiz ,was robbed of 200.00 hundred dollars.the front desk was of no help we spoke to lerven sims the properties and securities person and her attitude was of no help unprofessional,and appeared to be bother that I felt maybe my brother and I were well to do gentlemen why are we complaining,that is not the point if it happens to us it will happen to those who save there monies a lifetime.this branch has no idea what takes place at this resort there staff begs the patron for monies and food and drinks I was one who fed them ,daily.I will be happy to come back down and point all to them and who and point out that ms .sims don't know what she is doing.my brother and I stayed ther 05/18/19 thru 05/25/19 and will never come back to that slum lord.we did file a complaint with the front desk

Sheila Moss
from Cleveland, OH
My complaint is the house keeping! I was out of my room by 10:00 am and return at 3:15 and room was not clean! This happened 2 time !

Travis Barker
from Bloomfield, IN
I made a reservation at the holiday inn express at Cloverdale Indiana by mistake. A friend told me to stay at the inn at DePaul in green castle and gave me the holiday inn's number by mistake. I had no idea a reservation had been made at the holiday inn until I received my credit card statement. The holiday inn could not contact me because the hotel clerk had written down the wrong phone number. I do not feel I am responsible for this bill because of the following reasons.
1. The reservation was made by mistake
2. The clerk had written down the wrong phone number and I could not be reached.
3. I did not check into the holiday inn or use any of their services.
4. I contacted Christina Payton the manager at holiday inn after noticing this charge on my credit card. Christina Payton said she would reverse the charge when she confirmed with housekeeping that I did not check into the room. Then Christina said the owner would have to reverse the charges.
5. I repeatedly attempted to contact Christina Payton when the charge remained on my bill but she would not return my calls.
6. This is poor customer service and I will never stay at a holiday inn if this is not resolved.

Beth Wiegand
from Bedminster, NJ
I booked a reservation 2 months ago through hotels for everyone and subsequently received an email stating they were going out of business and to check with the hotel to confirm reservations. I did, and received a confirmation number and was assured, multiple times, that my room reservation was confirmed. However, when I arrived to check in I was told my confirmation number was not valid, and there was "no room at the inn". So what is the point in having a confirmation for a reservation? No more Holiday Inn.for me. Ridiculous.

Charlotte Olson
from Bedminster, NJ
Hello, I had made reservations with your location in SanAntonio (217 N. St.Mary's Street) a few months ago. After I had made the reservation (within 15 minutes) my husband mentioned parking and the cost of daily parking. I proceeded to call the Hotel back and ask the price of parking. They told me it would be $27 per day. Unfortunately that was not in our budget so I cancelled the reservation. Apparently the employee that I spoke to failed to cancel the reservation. I checked my account yesterday and noticed that a $200 charge had been taken out of my account. I immediately called the location and they refused to give me my refund. They told me to call guest relations which I did with no luck there either. With this being said I would like to add that I completely understand that if I would have made the reservation and just not showed up this would be justified but that is not the case. I can not afford to do something like this. I am a responsible adult and would have NEVER done something like that. I cancelled my reservation and I'm being charged for a mistake that was done by one of your employees by not canceling the reservation. I am not financially able to have $200 taken out of my account. I budget, plan, and save for stuff like this. I understand mistakes happen but it's not fair that I have to pay for a mistake I didn't make. I'm really hoping I will get a response from someone and this will be made right. We stay at Holiday Inn every time we travel and you I would like to continue doing so. My phone number is 417-342-9343. Myvreservation was made for May 23rd check in date. If you have anymore questions please call me.
Thank you,
Charlotte Olson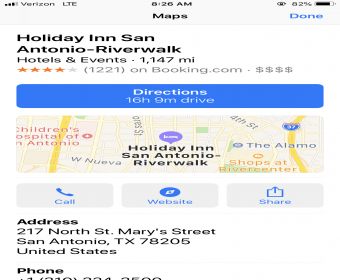 Dr Don Cook Sr
from Los Angeles, CA
There was no parking in the parking lots.Asked to park in the Sizzler Restaurant parking behind the building on the street over.
Must move vehicle before Sizzler opens at 9 am. We had to walk up an alley to get back to the hotel. Local city residents were hanging out in the alley. This is neither safe nor secure.
Where am I to park after I move my car as others will not have left as check out is at noon?
You advertise as rate includes parking. This is incorrect. We did not receive parking. We are not satisfied! Your response is greatly appreciated.
Respectfully submitted,
Dr. Don Cook, Sr.
314-707-7717

My name is Bill Haughton. I booked a reservation at the Holiday Inn Express in Orange Beach, Alabama, 24700 Perdido Beach Blvd. on March 23rd thru a third party online (Hotels For Everyone) My check in date was May 23rd, and checkout date was May 26th.Itinerary number: H255-1975280 Upon arrival on May 23rd, the lady at the desk could not find my reservation. I produced the itinerary, and after looking it up informed me that apparently, the third party I booked thru, had cancelled my reservation. She then spoke with the general manager, and he told her the third party company had gone belly up, and there were at least 70 claims on them. That I need to contact my credit card company to get reimbursed. I asked her what I was supposed to to now though? I drove 5 hrs to get here. She replied that I could book it again, but would have to pay again. There was no apology, nor was I even offered a discounted rate. I had no choice but to drive the 5 hrs back home, as my vacation has been completely ruined. Needless to say, I am extremely upset over this matter. I realize that it is not the fault of Holiday Inn that the third party company cancelled. However, Holiday Inn allows these companies to book for them, so ultimately Holiday Inn shares the responsibility in my opinion. I called the corporate headquarters today in Atlanta. I was given a case number: 10462268383 and was told that someone from Holiday Inn would be calling me. As of now, it has been 3 hours, and no one from Holiday Inn has called me. This is totally unacceptable. My credit card company is looking into this matter, and I am reasonably sure I will be reimbursed the money. However, this is not all about the money for the rooms I paid for, which was a total of $923.51. It's about my ruined vacation, and time lost, as well as the extreme stress and anxiety I have suffered as a result. I would greatly appreciate someone from corporate contacting me about compensation for this incident. My phone number is: 662-295-1816. My email address is: haughton@gmail.com Attached is a photo of the itinerary.
Sincerely,
Bill Haughton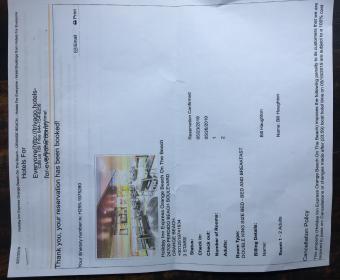 Two time I tried to get to there reservation and two times I was put on hold and no one ever came to the phone. I have reservation there for the 15th of July and have to cancel due to family issues.
Mr. Ragin RET MSG
609 330-1382

Lynn Hopson
from Grants Pass, OR
On Wednesday, May 21, 2019 I made a reservation at the Holiday Inn at 8439 NE Columbia Blvd. near the airport in Portland, OR. The reservation is for June 5th. The number is R1509214728. I did not realize that I was making it through a 3rd party called Res Desk. I thought it was the Holiday Inn. I inquired of the young man who handled the reservation if it was a reservation that could be cancelled if need be, as that has always been the way I have handled reservations before. He said that this was not the case with this one. I was hesitant to book, as one never knows if something might happen prior to the time of the reservation. He was quite brisk and quickly pursued obtaining the booking and had it in my in box on e-mail practically before I could even think clearly. He was very adept at his job. It was very unsettling to me being told I could not cancel and get my money back if something came up to preclude me making my trip. Generally there is no need to cancel, but it so happened that within the hour, a family matter transpired that will in fact keep us being able to use the room. The room was $212, and that is a lot of money for us to lose. I tried diligently to get some satisfactory closure on this matter by speaking with several people. Irina, the manager of the hotel we were booked at was very nice, but very busy. I spoke with her 3x, only to be put on hold repeatedly with no closure. At one point, I inadvertently got the manager at the Holiday Inn Express near the same location, and he said since this had all transpired within an hour, he would try and help me if he could, but then he realized I was at a different hotel. I am hoping you can help me resolve this in a satisfactory manner.
Thank you. - Lynn Hopson

Early in April 2019 I booked a room through Med-Stay for a surgical procedure Starting May 9th to May 17. the hotel is Holiday Inn Express
6119 Farrington Road Chapel Hill NC 27517. Due to complications The Doctor had to cancel the surgery. I called the Hotel on the 8th or 9th of April to cancel the reservation. The person I talked to cancelled the reservation, and when I asked for a confirmation number she said that she had cancelled the reservation and could not provide me a confirmation number. I asked for her name and she said it was "CiCi". I said okay and hung up. On June 14th I noticed there was a charge on my credit card of $190.68 from the hotel. When I called the Hotel and inquired about the charge I was told that because it was Graduation weekend at UNC they would have to charge me for two nights at the hotel. When I cancelled the reservation I was never told about this policy. there is no notation on my reservation sheet about special event cancelation. When I made the reservation through MED-STAY I was assured that cancelation was possible as long as I notified the hotel by the 9th of April. I think I am due a refund of $190.68, because I was not informed of the cancelation policy for special events. I am a Gold Elite member 108 109 331.
Thank you, David L. Griffith

Charged my credit card for making a reservation $67.65 I think the is a little extreme. The person I spoke with indicated that the charge was the room rate no indication there was a charge for making the reservation. I would like to be reimbursed for this extra amount.

I called to book a group reservation for 30 rooms for May 22 - 24, 2020. Spoke to a Jazzmin several times. She put me through to the Group Desk. The group Desk told me they could not accommodate me because they had to take their outside guest first. What the hell are we, chop liver. We are all ouside guest. Also when I asked some questions regarding the room tax amount, they did not even know this. I am contacting the better business bureau regarding this refusal to make reservation.

I stayed in the Holiday Inn in Blythewood, SC, the hotel there will not return my incidental fee, they said they have but my bank statement says they haven't I called my bank and they said get a statement from them saying that it has been released and they will refund my money, well the hotel has made ever excuse in the world not to do that. I am starting think they are trying to keep my money. Very service, extremely disappointed.

Had to be moved to a different room d/t live bugs in the bed.. in addition long dark hairs on bathroom floor on arrival to the second room.. other than getting moved to a second room .. no compensation regarding the stay.. I have stayed at many holiday inn (both leisure & business) .. never experienced any thing like this.. so dissatisfied..

This hotel has the worst customer service OMG, I had a Plastic Surgery conference in Boston, South Bay my conference was ruin cause of their bad staff, they are not profesional at all, I would never recommend this hotel or do any of my conferences, sorry but it was bad no one called to apologize for the inconvenience or refunded any money back they charged 1000 per night ridiculous not considering I was doing an event there already.
Have feedback for Holiday Inn?
Thanks for your feedback!
Sorry. Please try again later!