Holiday Inn
Holiday Inn Complaints Continued... (Page 3)
274+ reviews added so far. Upset? Call Holiday Inn corporate: 1-800-621-0555

Early in April 2019 I booked a room through Med-Stay for a surgical procedure Starting May 9th to May 17. the hotel is Holiday Inn Express
6119 Farrington Road Chapel Hill NC 27517. Due to complications The Doctor had to cancel the surgery. I called the Hotel on the 8th or 9th of April to cancel the reservation. The person I talked to cancelled the reservation, and when I asked for a confirmation number she said that she had cancelled the reservation and could not provide me a confirmation number. I asked for her name and she said it was "CiCi". I said okay and hung up. On June 14th I noticed there was a charge on my credit card of $190.68 from the hotel. When I called the Hotel and inquired about the charge I was told that because it was Graduation weekend at UNC they would have to charge me for two nights at the hotel. When I cancelled the reservation I was never told about this policy. there is no notation on my reservation sheet about special event cancelation. When I made the reservation through MED-STAY I was assured that cancelation was possible as long as I notified the hotel by the 9th of April. I think I am due a refund of $190.68, because I was not informed of the cancelation policy for special events. I am a Gold Elite member 108 109 331.
Thank you, David L. Griffith

Charged my credit card for making a reservation $67.65 I think the is a little extreme. The person I spoke with indicated that the charge was the room rate no indication there was a charge for making the reservation. I would like to be reimbursed for this extra amount.

I called to book a group reservation for 30 rooms for May 22 - 24, 2020. Spoke to a Jazzmin several times. She put me through to the Group Desk. The group Desk told me they could not accommodate me because they had to take their outside guest first. What the hell are we, chop liver. We are all ouside guest. Also when I asked some questions regarding the room tax amount, they did not even know this. I am contacting the better business bureau regarding this refusal to make reservation.

I stayed in the Holiday Inn in Blythewood, SC, the hotel there will not return my incidental fee, they said they have but my bank statement says they haven't I called my bank and they said get a statement from them saying that it has been released and they will refund my money, well the hotel has made ever excuse in the world not to do that. I am starting think they are trying to keep my money. Very service, extremely disappointed.

Had to be moved to a different room d/t live bugs in the bed.. in addition long dark hairs on bathroom floor on arrival to the second room.. other than getting moved to a second room .. no compensation regarding the stay.. I have stayed at many holiday inn (both leisure & business) .. never experienced any thing like this.. so dissatisfied..

This hotel has the worst customer service OMG, I had a Plastic Surgery conference in Boston, South Bay my conference was ruin cause of their bad staff, they are not profesional at all, I would never recommend this hotel or do any of my conferences, sorry but it was bad no one called to apologize for the inconvenience or refunded any money back they charged 1000 per night ridiculous not considering I was doing an event there already.

I arrived to check in at Holiday Inn College Park, MD at around 4pm and didn't get a room until 9pm. They didn't have the rooms clean and they were short of staff. It was a disaster. The group that I traveled with, Soul Nation, had to help the employees of Holiday Inn clean the guest rooms. With that being said, I missed the dinner and the comedy show. I feel that I should be compensated for this mishap.

On April 27,28 , and 29 th we had our Annual State Convention At Corpus Christy Texas. Well I And another Guest Had our reservation with our confirmation number and upon arriving at the Motel I go to find out that we only had reservations for just one night and we had to go to another Holiday Inn with No Transportation To our Convention. I have always been at our convention and Never had this take place before. I missed part of our meetings as a Result. And Yes The Second motel had not been cleaned and there were soiled Bath Towels And Toe Nails Clippings On The carpet. Completely the room had not been serviced. And then They Didn't Give Us The rate promised to the Knights Of Columbus. And Yes We Were Expecting That Rate as Promised. If Holiday Inn Can't Deliver , I Don't Think That I'll Ever Stay At Another One Again !!!

Aaron Christ
from Fairbury, NE
I never complain and this is completely out of character to me. Out of all the hotels I have stayed at in my life this was by far the worse experience I have ever had in 43 years. I often choose Holliday Inn because until yesterday I saw it as a quality hotel. The staff especially desk clerk Lexi treated me like I was nothing more than a huge bother. I didn't not feel like my business was appreciated or welcome in any way and a very huge special day in my life was brought down by the treatment I received. Me aside I even witnessed her treat my parents who are in their 70s with this same attitude and other family members also staying during this same night told me they were not impressed. I had a $118 reservation that was not honored and what made it worse I was charged $190 not Budgeting that for my stay and was yelled at with Lexi staring they were busy this weekend and now that's my price even though I had a month plus old reservation. Never experienced this type of service from a holiday Inn or anything even close and will probably never go back again unless someone actually cares enough to make things right.

Not a complaint, but asking that the new Chico Holiday Inn Express people mow the grass on their property facing Springfield Dr. It looks soooo messy and attracts trash, homeless and makes area look uncared for, thus, so will the motel be that. PLEASE, PLEASE MOW THE GRASS NOW! Thank you.

I recently book a room at the Holiday Inn Express in Pella, Iowa for the Tulip Time Festival.
The fee for the room was ridiculously inflated, due to the festival, but I justified the expense due to the fact there was a pool, hot tub, and a hot breakfast served complimentary. When we arrived, the staff was less that courteous and informed us the pool was out of order. Considering the fees mandated to stay that weekend, one would assume that because we were not getting what we paid for, a discount would have been applied. That was not the case. When I asked, I was met with unprofessionalism and extreme defensiveness. Eventually a manager stepped out from the back and applied a $30 discount...however, that alone is unacceptable. We were met with further disappointment the following morning when we learned from other guests, that they had not informed everyone at check-in that the pool was out of order. Further disappointment again, after we had returned from a long day at the festival to find housekeeping failed to visit our room. We also asked to check out early because of the lack of follow through in service we expected when booking online, and were again met with unprofessionalism and denied that option. Had we known the pool was out, we would have never booked in the first place. Had we known the poor service and unprofessionalism we would have experienced, we would have never came to Pella in the first place.
Holiday Inn should be ashamed of themselves for the service provided, the ridiculous inflated prices, and the experiences received during our stay there. Even the lowest rated hotels are able to provide the very basics. You can guarantee we'll be sharing our review of the Pella, Iowa Location to anyone that will listen, including publicly posting our experience on Tulip Time Festival pages. Families deserve better than what was provided.

I stayed at Holiday Inn Express (Lenwood Drive, Barstow, CA) on 4/14 - 5/3/2019. I was planning to come back, so I made a reservation for 5/5 - 5/31. I checked out on 5/3 at around 6 AM and asked the Manager on Duty if I can leave my luggage in the hotel, since I'm coming back anyway in a couple of days. She declined to take it, citing the hotel does not want to be responsible for storing the luggage for any guest. I was flabbergasted. I've been travelling a lot - - - Diamond member at Hilton and Elite member at Marriott - - - and this was the first time that I ever heard of such policy. Needless to say, I cancelled my reservation and booked at a nearby hotel who agreed to stow my luggage.
I understand that this branch in Lenwood has a high occupancy rate. But is it a valid reason to cut down on customer service, especially to those who are coming back and have already made the reservation?
Another Issues:
1. Guest Laundry have only 4 machines, yet 3 of them were out of service during the duration of my stay.
2. Men's restroom on the 1st floor reeks with urine smell
3. Room 338 bathroom floor tiles are cracked

We stayed at the Holiday Inn Express at 2720 N. Glenstone Ave. in Springfield, MO, in room 527, on Thursday night, May 2nd. The condition of our room was unacceptable, and should not have been in the rental rotation. The bathtub coating was peeling, and a poor attempt had been made to repair it. We did NOT want to take a shower in the tub. It was disgusting. Our television in the room was also not working properly. I called the front desk, and a maintenance man promptly came to our room. He also could not get the remote to work, and went and got us a new remote, with new batteries. It still didn't work, and he decided that the television was just very old, and needed to be replaced. The front desk offered to move us, but after a 9 1/2 hour day on the road, we were too tired to move all our bags, and just stayed. The front desk sent up free breakfast buffet tickets, but we needed to get an early start on another nine hour day, so we did not use them.
I feel that our room was in such poor condition, that half of our bill should be refunded. We had been staying at the La Quintas on our three day trips to and from Arizona for eight years. We decided to try another hotel that was a bit more "upscale", and we were VERY disappointed in the quality of our stay. We certainly will reconsider staying at a Holiday Inn Express again.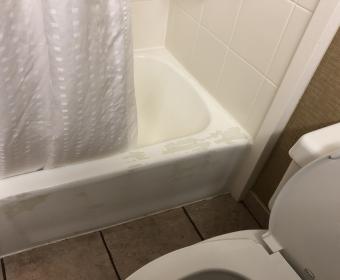 Betty Widner
from Albuquerque, NM
I made a reservation with Holiday Inn Express, Las Cruces, NM...January 24, 2019.
I requested a top floor away from the elevator. We were given a room on the 3rd floor, when i questioned the gentleman, he said I must not have
contacted them personally. I checked my phone and yes I had called 575-527-9947 back in January. Then he said oh well you no a room
request can never be guaranteed.
If that is a true statement of Holiday Inn, why would I ever bother, and in the past why has there never been a problem..
This Guy, no longer a Gentleman, was a Takky Takky rude Man.
I will continue to stay at Holiday Inn when I travel, but everyone dealing with this guy should be made aware of his BS.

On 4/19/19 we registered at the Holiday Inn Express Shelbyville/Indianapolis, 38 W. Rampart St., Shelbyville, IN 48176. At 4 am the hotel lost power and there core no heat with the temperature outside at 39 degrees. My husbaNd requires a Medical machine which we could not use. We tried to sleep and ended up getting up around 7am and found no hot water and of course no breakfast. Now I realize that the power outage was not the fault of the hotel, but My husband was in the lobby right after the electric went off and the owner arrived and when he found out it was not the hotels issue he stated he was glad because he wouldn't have to reimburse any guest. Now I did not receive what was paid for and I at least expected a partial reimbursement and did not appreciate attitude for something that wasn't my fault either. Did not even receive any kind of apology, this was not a good business practice and next time I may have to look for a Marriott and it's a shame cause we have stayed at that hotel several times. You need to trai. Your franchises better in public relations.

Montel & Christine golatte
from Los Angeles, CA
Someone tired to steal our truck 2010 Cadillac Escalade so we then had to have it towed to Cadillac to take it out of anti theft system lock. Well we had to stay here another night we are now staying here with no power power went out and not only that my key never works so I had to go downstairs to the front desk and give us a new key every time I came to my room!! I am very unhappy sacred with no power this is HORRIBLE!!!!

Melvin Thomas
from Kansas City, MO
My wife had her first assessment for lung surgery at Barnes Jewish Hospital.
After checking in, we returned to the front desk for our "$10 parking permit". Charging a guest for parking is outrageous when they are there for medical treatment. My wife who is on oxygen asked Kevin (mgr) about places to eat as we were not familiar with the area. He told her he did not recommend places but preferred to let guests discover on their own. He told her to go left or right at the corner (Euclid). She stated since she required oxygen she was not able to walk around looking and asked him if we wanted Italian, would that be left or right? With other customers present, he continued looking for something behind the desk. Then, turned his head and asked her if she wanted him to spell it out for her! We were both speechless! Even the desk clerk was taken aback. Also, the room was poorly designed with no place to open our luggage, a corner sink with no counter space, bath towels were kept outside the bathroom and the carpeting was stained. It was not a relaxing stay for someone seeking medical care. It is promoted as being close and convenient to the hospital. It should be more accommodating to guests.
Thank You,
Melvin Thomas
207 310 8112

The Holiday Inn at the following address. 6921 South Lindbergh Boulevard. St Louis Mo 63125....We have stayed in this particular hotel 2 times, and both times have been awakened by house keeping before 8am. The people here are rude as hell. With the exception of the front desk lady named April. The swimming pool is cold as hell for being a indoor pool. The hot tub feels nice but all the jets are on the seat so they are going up your butt instead of on your back.

Maria Krohn
from Marshfield, WI
I am upset because when we book are hotel . They didn't let us know about the pool Not working ,My kids was looking forward going swimming . They should put that on the website . I felt like I was cheated
Thanks ,
Maria

Thomas conlan
from Lindenhurst, NY
I called the Holiday inn Express in Pennsylvania to book two rooms which they said breakfast was Included However if I used my Military Discount I was not entitled to the breakfast. I was and am appalled at the way you treat our veterans and plan to let everyone know how your company treats our veterans

JAMES ALLEN JR.
from New York, NY
April 16, I called the Holiday Inn in Somerville Mass, 02143. 617-628-1000! I was confirming a event reservation for Jehovah's Witnesses on April 19, 2019! Front desk person name Amy answered! She asked me to repeat what I told her on function Friday 19? She raise her voice belligerently! She hung up! (I called back a young man answered I mentioned his coworker hung up on me told him reason of calling back he couldn't find any info) I called the Kingdom Hall! I was told the Memorial Jesus Death is at that location! I called back I got Amy! She said "you suppose to be a Jehovah's Witness you are rude!" I never said I was one of Jehovah's Witnesses! But I did encourage her attend the Memorial not accuse anyone anymore! Jesus did gave his life up for "rude" people my life forever as I am studying Bible try not to be rude! I am not perfect! Jesus provided pay my debt with his life to God for everones guilty crimes! That behavior is not acceptable to Holiday Inn! I hope she makes adjustments!

Sabrina hernandez
from San Jose, CA
I was having a very nice weekend. At this hotel my daughter's re 11 and 13 i get a a knock on the door saying my daughters are to loud and they accused me of smoking when i have a two year old in the room with me i get my girls to calm down and im takung my son a bath yo leave abd ebjoy the day they call and ask to search my room so permission was given after i was done getting my son dressed so they came in and did an expection i was not told that they are going to keep my deposit till it was time to check out the next day so making poor judgement on me is very wrong i feel if they didnt feel welcomed at breakfast they starred at how much i ate and my daughters being on computer botherd them made us feel awful for our first experince on a vaction at a motel and they got me 500 dollars for two nights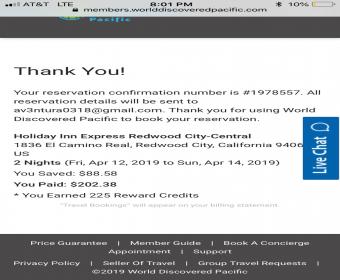 Robbin Johnson
from Chicago, IL
My conf. # 48054624 and the room number was 331
IHG # 281042750
I stayed at the Holiday Inn St. Louis/FAIRVIEW Heights 313 Salem Place FAIRVIEW Heights IL 62208.
I arrived on 4/12/19 (MY Birthday) after 11pm when we got to the room it was very cold in the room we tried to adjust the temperature it didn't move. The vents was blowing cool air still. Let the front desk know the issue.
On Saturday 4/13/19 I left room early didn't get back until after 5 stopped at the front spoke with the young man at the front desk to let them know the it was still cold in the room and that the remote didn't work. He was very nice and came back up to the room to see if he fix it. And he wasn't able fix the issue. Another you man came up I think his name was Chad. He also tried to fix it seem to be blowing out warm air. I left the to go to dinner and another event. Got back to the room after 12am and it was blowing cold air again and you couldn't adjust the temperature it was stuck it wouldn't move at all. I was very disappointed with this stay we also had kids running back and forth in the hallway. I checked out on 4/14/19 early before 7am I also let the person Dale at the front desk know the the room was still cold.
Robbin M. JOHNSON
binj02@yahoo.com
773-583-4880

No name
from Stockton, CA
On March 16th 2019 I made a attempt to check into the holiday inn & suites address 1600 East First Street Santa Ana, Ca 92701..I drove down from Stockton Ca which was about a 6hr drive I made the reservation for my daughters 13th birthday weekend we were going to Disneyland/California adventure upon arriving to the hotel we were a few hours early although I knew a room may not be available I still checked with the front desk which the very nice lady at the desk told me to check back in about a hour and she may have a room available... It was close to 12 o'clock noon so I drove to get a bite to eat with my daughter and her best friend to kill time I checked back about 1pm I was told a room was available she just needed a card and photo ID I handed both to the desk clerk and she stated that no prepaid cards were allowed so I said that's weird because this was the card I used to book the hotel as well as was charged $115.14 I assume for the deposit so I politely asked if there was anything else that could be done she said she'd get me an manager...so then came a manager by the name of Theresa who was not as pleasant upon seeing me she looked bothered like the first lady I encountered I explained the situation to the manager and asked is there anything that can be done I can pay a higher deposit or with a different card I had a credit card which she never even looked at but she said no we can not help you or accommodate you because need " a bank issued credit card" I asked why can't I just use any credit or debit card she states that it needed to be " bank issued" I explained to her that I was tired I had been on the road driving since 530am with 2 kids and just wanted to enjoy my weekend with my daughter and her friend for her birthday and that I had never heard of such hotel policy I advised this lady I was in no way trying to be problematic I just was tired and I didn't understand this " bank issue" card policy... I was trying to talk off to the side with her and she proceeded to the counter where another guest were checking in and advised me nothing could be done and she wouldn't accommodate me or my children nothing could be done embarrassed that the person next to me as well as the ladies waiting in the lobby behind me can hear me pleading with this lady to help me is outrageous so I asked for her name which she gave I then asked for the desk clerk name who was now helping the gentleman standing rite next to me name..the manger gave me a nasty attitude hit a button on the desk and told me I need to get out now and I don't need to identify the desk clerk just the manager but I need to go...get out!... I said really I have to leave for asking to identify a worker and now the people in the lobby are hearing this lady put me out of the property... I didn't want to cause any problem and also there were children and others present..I just left the property with little sleep and 2 kids and no place to stay 6hrs from home I couldn't risk driving home and falling asleep behind the wheel and I didn't want to disappoint my daughter for her big "13" I was devastated ...I called guest relations and opened a case and the lady in guest relation couldn't get in contact with the property to get a resolution but she says the property should have accommodated me or found a neighboring hotel so I was left driving around looking for a last minute hotel for the weekend I was left to stay in a motel 6 property which was not in the best shape for 2 kids but what choice was I left with...only to wake up Sunday morning to see another charge to the very same card for $100 so now that is $215.14 that was charged to me while being told by manager and guest relation that I would be refunded I had to call guest relation again and I was told that I would have a check mailed to me because your company does not hold on to customer card info which is crazy because my card was obviously charged twice now I cant get through to anyone to find out if my payment has been mailed...I have been on hold for over a hour on multiple occasions trying to reach guest relation I am utterly disappointed and disgusted in the treatment I received from this company and I hope another mother and child does not have to witness such shame and disrespect over a misunderstanding...I hope this reaches someone to have some type of action taken against this rude manager with obviously no customer service whatsoever

Ava Duckett of Ava's Works Productions
from Canton, GA
I am writing this letter on behalf of Ava's Works Productions, to first thank you for the opportunity to stay at the Holiday Inn at 10000 Baltimore Avenue in College Park, Md. Your group sales person, Ms Crystal Walker was very professional and as accommodating as her abilities would allow. She was courteous, professional and showed us that she had our best interest at heart. However, there were multiple situations that would have us to consider using another facility on our return. Below are some of the concerns that need to be addressed:
On Friday, April 5th, the communication was poor between the guests and your staff. We were told breakfast would start at 9:00 AM which seemed strange and not the norm but there was no reason to question the clerk at the front desk. Because we were not given the breakfast tickets, the following morning could have been a disaster with 43 guests coming to breakfast "late" and not having breakfast passes. However, Ms Walker contacted me very early that morning with apologies, letting me know we needed tickets. She also contacted the front desk making them aware of the situation. They made tickets for us and informed me that the time we were told was incorrect. It was not my job to knock on doors, correcting problems created by your hotel. However, because of Ms Walker, we were able to diffuse a potential bad situation.
.On the evening of April 6th, I approached the front desk to get breakfast tickets for the next day. I was told by your front desk (A gentleman with an accent) that; "The hotel has changed the policy and you will not need tickets for breakfast tomorrow. Just go in and give your room number. Breakfast starts at 7:00am" I took his information and shared it with the group. The next morning, (April 7th), was chaotic. The Hostess was not kind in letting my group know that without coupons, you cannot eat for free. When I arrived, my entire group was standing, not knowing what to do. I went to the front desk and Ms Anita tried her best to quickly resolve the issue by writing up tickets to accommodate the group. She was very patient, friendly and accommodating to our situation. Please be advised that while this is all going on, there was a manager on duty (Mohamed Yansaneh) that watched his employees struggle to try and set things straight. After the group started eating, we were told the children's free meal was only items from the menu and we would have to pay if they went to the breakfast bar. Unfortunately, everyone was already going through the line. We were never made aware of that prior to going through the line.
On that same evening, I brought the bus back to eat at the hotel restaurant 2 hours before closing. We could have gone somewhere else but everyone agreed to dine in your establishment. However after getting there, they were asked to choose the food bar instead of the menu because they may not be able to accommodate everyone. They were short staffed (2 people) That is poor planning on the hotel's part because there were at least 2 other large groups staying there that weekend. Because they were short staffed, some of the parents ended up buying Pizza for the children which forced them to eat in your open area. That was acceptable other than the loud, vulgar language coming from the bar. Rowdy and loud can possibly be tolerated, however vulgarity is never acceptable. These children's ears were privy to this and the Manager did nothing to stop it. Some of us were in the restaurant and some were in the open eating area but both places were forced to deal with that type of behavior. There again, no Manager ever tried to stop the loud cursing. I understand the high volume coming from a bar, but the vulgarity was insulting and disturbing to my group.
Our rooms were not serviced. When the group came back from the production the evening of the 6th, they had to call down for towels and other items while kicking dirty towels to the side. No beds were made and some had to come down to get clean towels.
Finally, your GM, Mr. Yansaneh was very disappointing to work with. He made no effort to assist any of the employees who were doing their very best to straighten out each problem. At check-out, there was a question of $129.00 that was thought to be due by us. I knew it was a zero balance and needed the manager to confirm. He made excuses and said he had no way to reach Ms. Walker who initially handled the account. He told me that I would have to wait until Monday to clear the matter up. I was not leaving the CC information of one of my investors accounts open to charge more. He was so non-challan and made no effort to help clear up $129 charge from an over $5,000 hotel bill. It was only when an associate of mine who has knowledge of hotel protocol started investigating which forced Mr. Yansaneh to finally reach Ms. Walker to confirm that our bill was clean.
While I commend you on the cleanliness and most of the courteousness of your staff, I have to say that, without making some type of restitution, I would not consider returning next year or referring my business associates to The Holiday Inn. Ms. Walker did her very best to work with us but there were too many large groups for one person to handle.
Thank you
Ava Duckett
Ava's Works Productions
240-441-3199

I am staying at the Holiday Inn at 550 C SW St. Washington DC
To babysit my grandson for 9 days ( my son works for the government and is here from Germany for seminars)
My flight arrived 2 hours ahead of my sons and when I arrived at the Hotel @ 2 pm they told me the room was dirty and and they would contact housekeeping so I could get in there, I explained the reservation is in his name and I was told it wouldn't be a problem me getting in the room as I am handicapped I had no problem waiting till 3, when I came back to the desk I explained them the situation to another person they told me the room was still dirty and asked me to wait another 1/2 hour, when I came back to the desk a 3rd time I was told it was STILL dirty it's 3:30 at that point the gentleman who was helping me went and talked to someone out back and came back to let me know the room was clean and ready, I gave them My confirmation # and explained that my son Will arrive @ 5 and that i have crones disease and I needed to get to the room because I couldn't take care of what I needed to in the main bathrooms, I was told they needed my credit card to be able to get into the room, I asked for a manager and spoke with Daniel and explained the situation once again, he out right refused to let me in the room without MY credit card, this is all in my sons name, I am elderly and handicapped, it's not right that I am being treated this way!
My husband and I are ING members and stay frequently at Holiday Inns.
After this experience we will be sure to stay at other hotels in our travels.
Teri Mathews

TOM WALLACE
from Toledo, OH
I WAS KICKED OUT OF A HOLIDAY INN - EVICTED AFTER IT WAS RESERVED FOR A MONTH FOR MY 59TH BIRTHEDAY
THEY LOCKED MY ROOM AND TOOK MY KEYS BECAUSE THEY SAID THEY SMELED POT IN MY ROOM
WE CHECKED IN, MY GIRLFREIND SAID THEY BOOKED THE WRONG ROOM, SHE HAD THEM SWITCH RMS AFTER I WAS IN THE RM FOR 5 MINUTES
WE WENT TO RM NUMBER 2 UNPACKED, HIKED, ATE DINNER THEN WHEN WE RETURNED MY ROOM, THEKEY DID NOT WORK.
THE DESK CLERK STATED SHE WAS ASKED TO TELL ME TO LEAVE BECAUSE "THEY SMEELD MARIUANA SMOKE IN THE ROOM AND IF I DID IT QUIET THEY WOULD REFUND MY MONEY. THE SUPERVISOR REFUSED TO SPEAK WITH ME. WE WERE PUT ON THE STREEET AND I NEED UPPER MANAGEMENT. THE SOONER THE BETTER. WALLACETOM15@YAHOO.COM. VIOLATED, MISTREATED UNJUSTLY ACCUSED HERESAY

Brenda Freese
from Ocala, FL
I have stayed at two holiday inn over the past several months. I probably won't be staying again. The reason is the decor is ULGY, very ugly to the point where it makes me anxious and aggravated. The decor is obnoxious, and does not feel inviting, welcoming or calming. While the beds are okay, and the staff professional and helpful, I simply cannot stay where I do not feel welcomed or calm.

Audra Guglielmetti
from Piscataway, NJ
We stayed at the Holiday Inn in Budd Lake N.J. for my daughters dance competition Groove Competition. A room block was provided to us. We have stayed in other Holiday Inns before for other dance competitions and I have had to call due to there times other guests were very loud etc but this time was horrendous.
There was a wedding room block at the same time we were here for the dance competition. We were initially on the 5th floor. In the afternoon the sounds heard of people having sex was very uncomfortable when I was in the hallway with my children. Upon our return from the competition this evening we got off the elevator and the smell of marijuana was overpowering. There was also a smell of cheap beer and the noise was a lot throughout the floor. When we got to our room the noise from the room next to us was so loud at 11 pm my family couldn't get to sleep. I called the front desk to complain and the gentleman offered to move our room. At 11:15 pm I packed up my family and switched rooms while all were exhausted. I appreciate that there was at least a room to switch too because my next option would have been to check out.
There was quite a mix of guests in the hotel and quite frankly I felt concern for my children's safety. Typically they will go from room to room with their dance friends and hang out but we did not feel safe to allow them to do so without supervision. My friend traveling with us had a drunk man try to enter her room! Very uncomfortable for families traveling with young children. The smell of cigarettes as you enter the hotel was disgusting and people congregating smoking their cigarettes at the entrance and in the evening it was drunk men smoking when we arrived. The bar is open in the lobby area therefore the drunk men and then the children being walked through the lobby with drunk adults loud and rowdy is not appropriate.
I had to call this to your attention and I will be sending a letter to the dance competition company as well. I would hope instances like this could be avoided in the future for traveling families especially here for an exciting event, dance competition weekend.
Audra Guglielmetti

Christopher Stephen Whatley
from Keller, TX
Your 1-800 reservation line which goes to India. I am a loyal IHG rewards member (488 905 379) and booking a room over your 800 line has become such an amazing PAIN IN THE ASS...I am now directing my employees to attempt to find any suitable option other than H.I. Express. The voice on the other end cannot be understood because of very heavy accents. They quote rates higher than the rates on line and you have to insist on the rate listed on your H.I Express web-site. I have no image to attach. The image I want you to put in your brain is a customer now searching for other lodging options...Imagine this image....see me "walking away" from H.I. Express and going to Marriott Courtyard instead.
Most Sincerely,
Chris Whatley

Mike Huschen
from Roanoke, IL
Visiting Iowa for College visit. My son wanted a hotel with hot tub. We got there and it has a plat form built over it with a table a chairs. The Website shows a hot tub. Frustrating as that is what my son wanted prior to his college visit. Its the Holiday Inn Express in Coralville Iowa. my reservation number was 25415381. Our family was not happy. Up date your website. Please.

Amy Hillyer
from Aledo, IL
To whom it may concern,
My company uses the holiday inn express on a regular basis. I have been staying at one or the other holiday inn express hotels in the Chicago area every time I have a corporate meeting to attend. Every time we have an issue about them not having what they need for charging the room to my bosses corporate credit card (and HE makes the reservations!) The only person who has ever been helpful and knows what is going on is the gentleman manager I think his name is Muhammad? I'm not 100% but he is at the N Cumberland ave location in Chicago. Usually I thouroghly enjoy my stay until now.
As usual I was greeted with the same hassle over card payment for room, I explained to the female (she identified herself as a manager) that the Male manager knew what to do because this ALWAYS HAPPENS. I mistakenly believed her when she said "ok" and proceeded to request a card for "incidentals". To my total shock this afternoon I discovered that the hotel had charged me $139 and change! Since I was unaware of this I also was confronted with multiple negative charges to my debit account because the hotel charge made my account NEGATIVE! I only use this card for minor charges so I do not maintain a lot of money in that account, basically a couple hundred goes in each week that I use for whatever. I immediately called the hotel, I have received an email outlining the fact they charged the WRONG card and initiated a refund. My problem is I am now incurring overdraft charges AND am not able to use my card because it is not yet showing up as a credit to my account! I am being punished financially and mentally stressed because your hotel made this error! I am extremely unsatisfied to say the least. Thankfully the overdraft charges are going to be minimal but it is still an incredible inconvenience. I honestly am not comfortable ever giving my card for incidentals in the future, I no longer trust I won't be wrongly charged. I will attach the email proving exactly what I said happened. The same thing happened to my coworker who stayed that same night in room next to mine, however she evidently caught it sooner so was credited hers within an hour. Since it's Saturday, I'm stuck because the banks are closed.
I am due back in Chicago in a month, depending on how this gets resolved will dictate if I request my company use a different hotel chain in the future. Any replies may be made to my personal email account, I merely had email receipt for refund sent to my corporate email so as to provide my company and manager a statement for record.
Sincerely,
Amy Hillyer,
Insurance agent
Combined Insurance
Amy.Hillyer@yahoo.com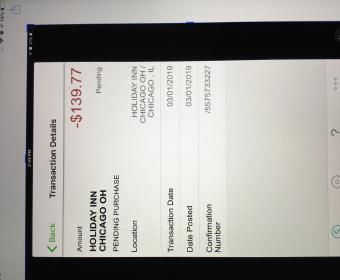 Cyndi Wildroudt
from Pompano Beach, FL
Good morning,
I am writing today to file a formal complaint of the Holiday Inn Express located at 9400 19th Lane Vero Beach, Fl. 32966.
My son's travel baseball team was playing at Dodgertime for the first time ever and we decided to book our room with the Holiday Inn Express. We booked our room in January, 3 people, for the weekend of 2/15-2/18. We drove in from Ft laudedale the evening of the 15th, arrived at your hotel around 6:30pm. We checked in went up to our room only to find out it was one bed for all of us. I went back downstairs to see what the mix up was, and was told that was the only room available. I explained when we booked we told them 3 people would be staying in the room, the gentlemen at the front desk verified that information to be correct, but proceeded to ask me if I requested 2 beds??? Are you kidding me? Wouldn't common sense tell you that if there are 3 people there should be more than 1 bed? He then said to me...well you never know now a days. Seriously?? I proceeded to call around to other hotels in area and because of this big tournament in Dodgertown all rooms everywhere were booked and I had no other choice but to cram us all into this room. I had to drive to a Walmart in the area to purchase an air mattress, blankets, sheets and a pillow...because yes, that same gentlemen said there were no extra bedding available. So, now I am paying 200.00 a night to stay in this room, and had to spend more money for additional accommodations for my son.
I have never been so disappointed in a hotel stay then I am right now. Not only for the 1 bed, the "friendly" front desk service, but the room stunk like sulfur. ( you all may want to check for mold). I can not believe for a big corporation as Holiday Inn that this is the service you provide to your guests.
I really hope that this is looked into and would love to hear your response to my complaint.
Cyndi Wildroudt

Checked into Holiday Inn Express Spring Hill, TN 02/14/19 and was not satisfied with my queen "suite". Only thing that made it a suite was addition of a couch. Asked to change to regular queen room, was told could not, even after being shown the regular room by employee on duty. And, if I wanted a credit on the suite had to vacate in five minutes. Directions came from same employee, Tonya Kitchings, who was very rude to me earlier in the day, when making the reservation. She had been contacted by evening employee by phone for direction. So, I could not rent another room and had to get out in five minutes. During reservation process, Tonya said price had gone up while she put me on hold and there was nothing she could do about it, and asked if I still wanted the room. I asked then if there was someone else who could help me, and she said no.
Have to say, not used to being treated this way. It was late in the evening, and very inconvenient.
Thank you.

Greg Pasaporte
from San Ramon, CA
When we were checking in at the reception on 2/2/2019 @ 10:45 pm. Mr. Cortez the receptionist was very rude. I 'm trying to ask him about the breakfast that was paid already but he's asking a paper as a proof for the payment. Anyway, while I am looking for the email, he keeps on talking that distracts me. Finally I found the email and showed it to him. Then he gave me the voucher for the breakfast.
My concern is that. This guy has no manners in interacting with the customer. Very poor customer service. I was so disappointed with my stay in this hotel. Rm no 3316 bldg 3

William kern
from Clearwater, FL
Credit cards and jewelry sold from hotel room

Joel Goldberg
from Brooklyn, NY
We checked in about 3 PM on Sat Jan 12. Dropped our bags off in the room #242. Used the bathroom before going out. We told the front desk there was some thing wrong with the toilet. We saw that renovations were going on on half of the floor. We came back to the room about 10 PM. Went to the bathroom to find that we had 2 towels for four people one being a child that is five years old. We found some one to give us more towels. Which came in handy when the toilet started to over flow. We called the front desk and they told us that nobody was on duty to help us. Seeing that we can't use the bathroom we wanted another room. We called the front desk again to see if we can change rooms. This time nobody answered the phone. I went downstairs to talk to someone but nobody was there. The phone were ringing like crazy. People started to come down to complain. Some people started to call your main office. About One AM someone came down and said he wasn't there because he had a flood on the 4th Floor. He gave us another room on the same floor #250. Which wasn't any better because we had to sleep with our jackets on. The only ones that was enjoying the room was the 4 brown bugs I had to Kill. If I didn't have something to do the next day I would have packed up and went home. The man at the front desk did tell us this was just a little better. We packet up the car at first light and went in to have breakfast. I thought cooks in the military were bad but your cooks made them look good. At checkout we told the front desk what we went through his answer was if i"m off i don't give a f__k, what goes on here. They took $40 off the bill and said have a nice day. I thought we should of been treated better. At least offered a complementary night on them at another hotel or maybe a weekend on behave of the company cause of how bad of a night we had.

Shannon Holbrook
from Pittsburgh, PA
I stayed at your hotel last night, I'm a single mom alone with three kids. I was aware my ride was going to be late and the front desk was made aware of this as well. As people often do this person I was depending on wasn't to the hotel on time to get me. So what was I told?? That if my ride wasn't there by 2:30 that we had to leave. Thank you so much for making an already very stressful situation for my family, a whole lot worse. A man that I was told does matainace treated us the worst. We we're scared and upset a little understanding wouldn't have hurt anyone. It was made clear to the desk staff I would be having to wait in the hotel a little while. I had no control over how quickly my ride picked us up. So with hardly and money at all I went across the parking lot to the restaurant there. And u know what they treated me with more kindness respect and understanding. I am disgusted by the way your staff handled this! I promise I will tell everyone who will listen about u throwing a mother and her children out in the cold. I hope the roles are never reversed and u are alone and scared. Because maybe the world will show u the compassion you failed to show us
Shannon Holbrook

Angelena Coleman
from Waukesha, WI
Ive stayed at this location quite often check my account.I use all my points or pay at this location.
My issue is 2 things.There is only one elevator and has been for awhile and always a crowd waiting for because there is only 1.
An even bigger issue is the fact that the door nearest the elevator is not secure anyone can walk in-and-out of the hotel and I have seen it happen especially when Bar Louie is having something that is an safety issue. That's a problem!
I have addressed this before and nothing has happened and that door has been this way at least 4 months that I'm aware of.
I decided after my last stay that I wont be staying at this location anymore and it's very convenient for me and I use to enjoy staying in matteson but I need to feel safe. It's very unfortunate.
Thanks,
Angelena Coleman

Lorenzo U. Sahagun
from Virginia Beach, VA
I made a reservation to have a dinner dance (inauguration of Officers for Zambales Association) at 5655 Greenwich Rd. Virginia Beach Virginia 23462; to be held on April 13, 2019; I consulted Ms. JoAnn Sipe on December 2018 and she confirmed that Holiday Inn can accommodate us to have our event. The menu, date, and priced are all confirmed on January 4, 2019 by Ms. JoAnn Sipe and me.Before hand, when I was talking to her, she told me that we are the first to served for April 13, 2019, we do not have a problem
On January 08, 2018, Ms JoAnn Sipe notified me that April 13, 2019 was completely book and we will not be able to hold our event on the contracted date. .

GEORGINA COSTELLO
from Austin, TX
Made reservations at the Holiday Inn Express on Bintu Lane, in San Marcos, for January 19th, one night, leaving on the 20th. I could not find my email confirmation on this reservation, and requested another one be sent to me. At first she told me there were NO reservations in my name for that date, then said yes, she would send me an email confirmation on it.
I never received my email confirmation, and the lady that I was talking to was NOT very friendly. Also, your online price now for that exact room is $85.49....when I made this reservation back in December, it quoted me a price of $118.19. I asked if I could get this room for the $85.49 price on the 19th of January, and she gave me a flat out NO.
I think this entire situation is a very bad public relations deal....discourages me from making reservations ahead of time. I did this because I wanted to reserve a Handicap room, with roll-in shower, ground floor. I was told at the time of making this reservation that it was the LAST room available on that date. It also, discourages me from staying at any more Holiday Inn Express Hotels. Haven't even stayed my night yet, and are already unhappy with your service!
Georgina Costello

Diane Nowell
from Spring Hill, FL
fradulant use of my credit card. had to leave early for family emergency

Nadia Omary
from San Francisco (Financial District), CA
Hotel removed my & my finances personal belongings from our room while it was still occupied by us, with a do not disturb sign displayed. Hotel did not return our belongs, did not provide us with reimbursement, no explanation, no ownership, no sense of urgency and no follow up. they told my fiancé their is nothing they can do, and they do not know where our belongs are.

bryan brumby
from Ashburn, VA
We stayed at the Holiday Inn Express in Hiawassee, Georgia this past weekend for our son's wedding. Housekeeping never cleaned our room i.e. taking out trash, making beds, taking out used towels and replacing them with new ones. I went to the Manager on staff after 3:00 P.M. He said, "there is no excuse, apologized, and told me to place the wet towels on the furniture in foyer." He said, "it won't happen again and proceeded to get me towels." My husband and I are both disabled and I had to roll the towels in my walker to get them to the room!!! The next day we came back to the room and the same thing happened again. NO HOUSEKEEPING SERVICE!! I went back to the front and the same manager was on duty. He didn't apologize for the lack of service this time and handed me plastic garbage bags to clean the trash myself. I called Guest Services; was told to wait 48 hours for resolution; nothing happened; and we were still charged the full amount for our stay. I will be glad to post this on all the travel sites and blogs to make people aware of this travesty. confirmation number46560709

Tamara L Watkins
from Buffalo, NY
The general manager of the Hopkinsville, KY Holiday Inn falsely accused me of threatening an employee in the parking lot. I didn't do it. She embarassed, humiliated, and bullied me off the property! This woman threatened me with trespassing charges and told me she would call the police on me. There were witnesses onlooking this. A civil suit is what's going to happen.

My Complaint is that while I'm a regular customer each week of a two night stay. I find it very dishearten that the kitchen staff on the weekend are very rude and very uneducated about personal hygiene and customer service when helping the customers. The staff wants to serve warm milk as the fridge is broken and food is prepared with no gloves or hairnets. The kitchen weekend staff are rude and customer service training is needed. A staff member has asked me to not enter the kitchen as I stood in the door way of the kitchen to ask for a tray. The staff member went on to make negative comments about me as the customer to another employee. Not sure if the facility has ever had Customer Service training 101 or not? My suggestion is that someone hire up check on what the issue maybe with the following Holiday Inn Express Salisbury, NC location.

Sofia
from Youngstown, OH
Stayed at this hotel in August. Was overcharged for an additional 3 days after we checked out and left the area. Tried to contact the management to settle the dispute. Management never returned my phone calls. Amount in question is $503.00. This is not insignificant. This hotel is running some sort of scam, double charging for their rooms. They charged us for a room that we did not use for three days. Room must have been given to another consumer who also was charged. Will NEVER stay at another Holiday Inn anywhere. Fraudulent practices.

Elaine Westermeyer
from Pearland, TX
I am filing this complaint as a rewards member # 165459801, who is a frequent business traveler and stays at many hotels. Upon attempt to check-in, the front desk staff completed paperwork and stated he would call my cell when room was ready. Please note, he did not call, I had to call the holiday in staff member. When I checked into the room, I was shocked at the condition. The pillows were flat and you could tell were old and worn as well as the sheets, towels and duvet. Please see attached vent from the bath room that was filthy as well an unhealthy. Although there was a vent in the bathroom, it was nonoperational. I asked for additional coffee and was told no as the limit is two Kuerigs' per room. This is sad response for a hotel staff member to tell a guest. The hotel is providing a service and being paid.
I am one not to complain however the quality of this hotel is unsatisfactory. I am requesting rewards points for one night in this category hotel due to the inconvenience. Please respond to my cell: 727-249-4698.or email.
Thank you,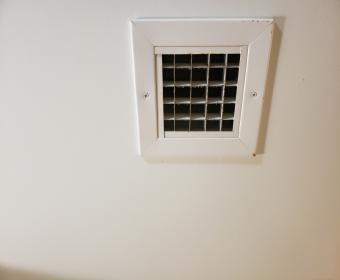 john traas
from Lakeland, FL
reservation # 45543802 Stayed at Holiday inn express October 18 and 19 2018
Reserved a handicap room with walk in shower.
Checked in late on Oct.18 and had to ask for senior discount,which was given.
Room given was # 402 with a tub and a bench under the sink.
Wife is disabled and cant do tubs. Wheelchair bound.
Nothing was available that night.
Took a shower. No HOT WATER. Desk informed me: HIGH USAGE
.Tried at 3 a.m NO HOT WATER.
Oct. 19 went to the desk and complaint. Promise by the clerck taht it would be taken care off.
Came back that night. SAME ISSUE. Other area hotels did not have rooms available.( St. Marys county fair)
Due to late hour, nothing could be done. Wife could not shower now for 2 days.
I PAID 282.61 IN GOOD FAITH.
Came back in Florida and tried to speak to the manager ( she was off during my stay)
I called 4 times and was put on hold and even disconnected. Promised return phone call. NEVER happened.
Since she does not want to return my phone calls I contacted the St. Mays county health department.
I am sure she will talk to them regarding the hot water issue.
I am awaing a phone call from the health department which they promised to report their findings
John Traas 491 Lindsey drive Lakeland Fl. 33809 863 859 1307
.

Gwynette ChaneyOlden
from Tulsa, OK
I reserved 2 rms for my HC like I do every yr for the past 15 yrs. When I arrived on 10/18/18, I was told their was only 1 rm reserved. I awoke to hotel staff walking in, so, I approach the front seat to fund out that I was charge a no show fee on the rm the rep couldn't find the day before when I chk in. When I attempted to shop, I was inform that the $1900 I had to spend for the HC weekend were exhausted by the Holiday Inn I was staying in. I arrived back at the hotel and demanded a refund as my account had been charge 5 or 6 times totaling $1900+ for 2 rms for 24 hr period. I was promised by David Cochran & David Littlefield at the 6200 N. Robison Ave in OKC 73118 that I would be charged for 2 nights instead of 3 and my funds would be returned to my account by Saturday at the latest Monday 10/22/18. In speaking with my bank, it was recommended that I file a complaint as Holiday Inn should have returned my funds to my account when the mistakes were made and I should file a fraudulent form for the egregious conduct displayed towards me, a loyal consumer. So I am trying to find out what I need to do at this point to get my money returned to my account. Please call me at 918-219-6424 or email me at gvswilson@hotmail.com please. So very disappointed and angry about the way this was handled.
Gwynette Chaney Olden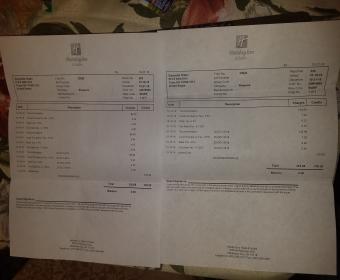 Kathleen and Marco Alvarado
from Manitou Beach, MI
We arrived at 930 pm in Richwood, KY. Had booked the only room avail. When we entered the room it smelled like a mixture of filthy carpet, mold and cat urine. I immediately went to the desk to complain. Clerk said there was no other rooms and she couldn't do anything for us, except take 20 off and switch our room for the next night. When I went back to the room my husband Stepped by the bed and his sock was SATURATED with something wet. We put towels on the floor and by morning they were soaked. We then Looked around and checked the bed on the other side and the whole floor was soaked under the whole bed. I'm sure the air conditioner was leaking for who knows how long. In the mean time, the smell kept me up all night, I was all stuffed up, had a headache and had to take my inhaler. I was furious and went to the desk to tell the girl. I asked for the manager and she told me there was no manager there and she took my phone number to give to the manager. I told her I could not believe they rented a room out in this condition and the whole night should be complimented for our misery. She said she couldn't do anything about it and would have the manager call. The manager never called us to rectify anything. I feel we deserve a full refund for that night. Any decent business would make this right with their customer. I feel like we were just ignored with this complaint.

Steve Broadwell
from Cheshire, CT
We were solicited to participate in a 2 hour presentation for the holiday inn club vacations. To start, making the reservation was quite a time consuming and frustrating endeavor that I won't even get into. My issue is with the promised $100 voucher at the end of the presentation. We did eventually get it in the mail, and filed it for future use.
About 6 months after our stay when we wanted to use it, we were informed that it had expired. No one told us it had an expiration date during the presentation. I don't understand the rationale for an expiration date on something like this. It was a surprise to us.
When I called them they said sorry, too bad (my words), but I could tell they had no sympathy at all.
You have one unhappy/disappointed customer.
Steve Broadwell

Linda Andrews-banks
from Los Angeles, CA
I am currently staying at your hotel. I came out to celebrate my granddaughter birthday I have two adjoining rooms. There are know complimentary gifts for your guest.unless you are a spire,platinum, or gold member. I wish water could be offered to all guest. They use to offer a complimentary drink.

Chelsea
from Minneapolis, MN
Found a cockroach and room smelled moldy

Rickie Conway
from Dallas, TX
Just checked in at your Holiday Inn Express 1686 Beach Blvd, Biloxi, Ms and was told a lightning strike damaged the elevator, ice machine and computer last night. I have had both knees replaced and a back surgery & need both shoulders and neck surgery age 64. My wife has rheumatoid arthritis, fibromyalgia and back, neck and knee problems and we both have problems climbing stairs. Luck for us we are on the 2 nd floor but had plenty of things to pack including an ice chest that a guest helped me with . We brought our 4 & 10 year old grandsons for a short trip to the beach before school starts. I feel we should receive a reasonable discount for the lack of services that should be expected by all guest but especially those who are handicapped. I asked that we be moved to first floor for tomorrow night but didn't get a response from the staff. Please email me with a response & a call to 337-592-3452. Thanks
Rickie Conway

Merleane Williams
from Homestead, FL
I recently stayed in your hotel in Orlando,Florida at the Holiday Inn water park suites I booked 3 rooms to accommodate myself and grandkids I was appalled at the nastiness of the rooms the toilet had so much mold in it that my seven year old granddaughter was traumatized and didn't want to sit on any of the toilets on this entire vacation there was mold on the shower walls the kitchen sinks has so much scum around the rim I was just disgusted. The service was horrible I would ask for towels and it would take an half of day to receive to receive them I was even told they were out of washcloths until Tuesday!!! It appeared to be a very busy time at the hotel but that's no excuse for The dirtiness!! I had rooms 1323, 1325, and 1327 on July 20-24th. You all need undercover boss to this hotel site and a mom panel to show you guys how to properly clean a room!!!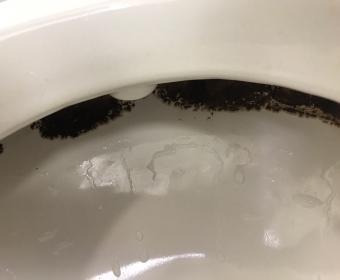 Simona Eta Boner
from Thessaloniki, B
Staying at Holiday in Thessaloniki Greece. It is 4:39 am. The room stinks to high heaven like sewer. The air condition unit has been leaking and flooding the room. Hotel management promised to fix the problem but did not do anything about it. The packed the floor around the unit with towels and told me "thechnitian comes tomorrow. The other rooms I offered were even worse. One had a very loud AC - the other had an AC unit that was located right next to the bed. I am still staying in my room and feel very disappointed and upset. Feel that my holiday has been badly effected by the lack of service and care of what is supposed to be quality 5 stars accommodation. I want to be compensated for my pain and suffering.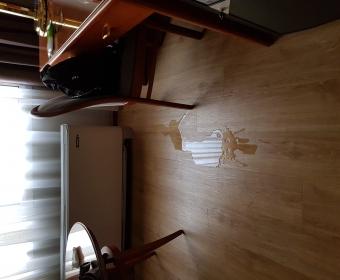 Daly patto
from Pakenham East, VIC
Dear who may concern
I Daly patto stayed in holiday inn Osaka I was very desppointent my family and came all the from Australia to Japan to stay at holiday inn we always had great expreince staying in holiday inn but Osaka holiday inn it's dirty it smelled.
our three rooms were smoking we choice non smoking their was 9 of us 6 adults and 3 kids plus I got a room of 2 single beds I choice double beds me my husband and two kids age 11,and13 slept in a room with 2 single beds plus even my sister inlaw her room was 2 single beds 2 adults one child and the other room was just 2 single beds 2 adults but all smoking.
The rooms were dirty and dusty smelled like smoking next day we had to check out cause the smell was bad my daughter has asthma we couldn't stay.
We were there from 4th July we checked out on the 5th July instead of 10th July.
We booked it through hotel.com
I'm very disappointed with holiday inn this time.
I'm going to put bad review on trip adviser.
Thank you

Sherry West
from Solon, OH
I, Sherry West ,resided at the Holiday Inn , Strongsville, Oh, on 7/12/2018 - 7/14/2018.After checking out I emptied all garbage into the trash can, which included cigarette buts, ashes, and other items. My husband would frequently go outside to smoke. he'd keep his ash tray to prevent littering. I checked out on the 14th of July. before I check out, I personally went to my both rooms I rented and cleaned the room due to,(OCD). My account should have been closed when I checked out, however, it wasn't. The following day, Holiday Inn Hotel garnished $250.00 x 2 , from my account. accusing me of smoking in the room. I don't smoke, and I don't allow my husband to smoke around me, or onside a room any room that I'm in. Because house keeper spots cigarette buts in the garbage can isn't sufficient evidence of smoking inside the hotel room. I never left my room during my stay no one had smoked anything inside the hotel. 500.00 was garnished because there was assumed evidence of smoking. I am asking for a full return of $500.00. Im requesting my deposits incidentals which was $35.00 x2, for two days which is $140.00. Do to the false accusations, I have been inconvenienced tremendously. I lost 2 clients because my money has been tied to a false accusation.Im asking that my money be returned immediately, and an apology from the staff who assumed i was smoking in the room, because they spotted cigarette butts in a garbage can while cleaning the room. I deeply regret staying at the Holiday Inn at Strongsville, Oh.
truly,
Sherry West

Gaylon Wood
from Conroe, TX
I have been a member of your Holiday Rewards club for over 30 years. At the last stay I had on June 21 / 22 at your facility 4575 E Ira Lane in Phoenix AZ, I was told that before I could check in that I must let them run a credit card with $.01 on a tab in case I damaged their facility. Is this a new policy? Also the $.01 is still on my credit card, it has not been removed. What is going? Is this the way long term user of yours of your facilities are going to be treated from now on? Member no.330827849.
Gaylon Wood

Melisa Cole
from Chicago, IL
June 16 or 17th ... $915.99 was taking off my bank card. And I cancelled my reservation june 19th cause I don't hv that kind of cash just laying around. And I waiting on the return of my money!!! It would be nice to notify someone that ur takin out the full payment for a hotel stay!!! Cause i could use that $915.99 for my bills and rent that im behind on.
Poor service !!!

Julie Shortt
from Fort Lauderdale, FL
Let me just start off by saying the gentleman who checked me in was very nice and pleasant. My first complaint is I was promised early check-in I did receive a phone call around 10:30 a.m. inquiring about the early check-in and asked me if I wanted to be upgraded to a sweet but unfortunately I cannot upgrade. Then I was told around 1:30 I should be able to check in early before 3 p.m. I then called about to due to me not hearing from anyone and they at the front desk how did Vice that I could not do it until regular check in at 3 p.m. . As I got to my room after that there was a clump of hair on the pillow case the outlets to plug in your devices we're hanging out of the socket which had to be pushed in by myself. The bedside lamps did not turn on at all. The bed was very uncomfortable needs a new mattress. The guests in the other room next to mine were very loud as they were in and out a couple of times in the middle of the night and this was a joining room so you could hear better then normal and I was not joining with the other guests. The server for the breakfast has to really change attitude when she is asked questions as to where items are found. I was really expecting a higher-quality loom and service as to where the hotel is located at. Very disappointed and glad I only stayed for one night. I will not return back to this location

Brent Coleman
from Austin, TX
I made a reservation for 6-21-18 at Holiday Inn Express & Suites Austin South 701 East Stassney Lane Austin....Phone number 512-851-1000.
I made a reservation a few weeks prior and was not able to stay with Holiday Inn on 6-21-18. I called to cancel and was told I could not cancel. Due to me making the reservation in advance and receiving a discount for doing so. I ask if I could reuse the reservation in the future, no answer. I was transferred to the manager Tonya. I left a message with Tonya on 6-20-18. No return call. I called back on 6-22-18 and left a message. I was hung up on .I called back and left a message for Tonya.
My complaint is no one has called me back to date!!
The I don't care attitude and hiding behind a big corporation has become tiresome to people. I will file my complaint and take my business elsewhere.
Brent Coleman
214-533-6333

Harp
from Sioux Falls, SD
We were NEVER told there would be a charge for my 5# dog. So called "pet friendly " is not adequate. I have stayed at many luxury motel/ hotels, and have NEVER been charged or had to sign a contract. How bizarre and disappointing. We will NEVER stay at another Holiday Inn Express with or without a pet( family member)

Craig Wallace
from Orlando, FL
Witness employee stealing from guests! Victor Lawson, banquets , Donald, night houseman.

Steve Polecastro
from Whitewater, WI
Made reservations on Feb. 20 for a Holiday inn Express in Minneapolis Minn. for a family wedding and reservations were confirmed. On May I was notified that my reservations were no good. I called the Holiday Inn Express and they told me that the had overbooked and because I did not pay with a credit card I was being cancelled. Talking to Bridgett she really didn't care that I made my reservations on Feb 20. I believe Holiday Inn Express should have notified me before May 1 when the wedding is on May 5. I will not use a Holiday Inn ever again.

Al Waldorf
from Sterling Heights, MI
Reservation was cancelled 4 days prior to reserved date due to urgent matter.
Holiday Inn Indianapolis Carmel 251 East Pennsylvania Pkwy Indianapolis IN 46280 US
The Hotel charged me 148.73 due to a third party Sitesearch LLC 2 week policy.
I pleaded with them that they might understand the urgent matter.
They refused to reimburse the payment.
This is certainly bad business and will tarnish the Hoiday Inn reputation.

Lauren Wilder
from Charlotte, NC
To whom it may concern:
I traveled to Virginia Beach this past weekend to celebrate my 25th birthday. After enjoying a very relaxing and enjoyable stay at a Virginia Beach hotel, I traveled to Norfolk and checked into the Holiday Inn Virginia Beach/Norfolk on Greenwich Road. Unfortunately, my stay at this Holiday Inn was one of the most terrible hotel stays that I have ever experienced. After checking into the hotel, there were a number of issues that made my stay, and my birthday weekend a very disappointing get-away.
Included below are the issues and concerns that I encountered during my stay:
1) The side chair in our room had a very obvious and somewhat disgusting stain (see attached photo).
2) I was unaware that there was a conference at this location. The conference attendees were quite loud
and obnoxious. When we returned from dinner, we were unable to get on elevator because there was
flash mob dancing in front of the elevator.
3) Once we were able to finally get to the elevator, there was a repugnant smell made me nauseous.
4) When we finally prepared from bed and pulled the sheets back, there was black stringy hairs on the
sheets (which made me think that the housekeeping staff did NOT change the sheets). I called the front
desk and explained the situation, and they agreed to bring us replacement sheets. After waiting about 10
minutes, a bellman knocked on the door and handed me the sheet. He appeared to have an attitude
and instead of coming in and replacing the sheets or apologizing for the inconvenience, he said nothing
and turned around and left.
5) I was already disgusted that I had to look at the obviously slept-on sheets, but I feel it was very
inappropriate that I would have to change the dirty sheets that should have been clean to begin with. To
my dismay, the replacement sheets that were up by the front desk did not include a fitted sheet - only two
top sheets. To top this off, one of the replacement sheets was dirty!!
6) Trying to rest in a bed that you sense is not clean is disturbing, but the noise level from the conference
attendees traveled up from the lobby making it impossible to rest. Our room was on the sixth floor, but
we could STILL hear the very loud noise convention attendees (who were screaming, singing, etc.).
7) The crowd finally settled down around 2:00 am and we were finally about to get to sleep. However, I
was startled awake by a loud banging on my door by some drunk idiot!
This letter is to express my concerns that the hotel was not at the level that I expect when I think of the Holiday Inn franchise. I feel that it is the responsibility of Holiday Inn staff to ensure that all guest feel accommodated and comfortable. The lack of clean furniture, odor control, clean and fitting sheets, courteous bellmen, and crowd control all contributed to my having a horrible stay for my birthday celebration. From my frequent stays at the Holiday Inn, I have come to expect so much more than the service I received at this hotel.
I travel often and usually ask for a late checkout during my stay, but given my experience at the hotel we left the next morning at 7:45 a.m. because we were simply outdone with our stay at this Holiday Inn. Even though the front desk was staffed with two employees as we walked out, no one bothered to speak or bid us a good stay. I am truly disappointed with the Holiday Inn Virginia Beach/Norfolk and felt compelled to write a letter to express my disappointment. Hopefully, your corporate office can do something to improve the level of care and attention of this location.
EDIT: It's been almost 2 weeks. Since I posted his on Holiday Inn Norfolk- Virginia Beach and no one has reached out to me.

Danielle Madrigal
from Fayetteville, NC
I stayed 2 nights at the Holiday Inn Express in Simi Valley. The 2 nights cost $311.00, and was not worth it. The first evening we ckecked in the room, the air conditioner didn't work, the toilet kept running and the sink smelled like a sewer. I told the counter clerk; we were then moved up a floor to the opposite side of the building. In our "new" room the cable was not in service both days, I asked one of the cleaning staff member for some extra towels, which I did receive 2 for all 3 of us, but it took nearly 10 min just to communicate with the house keeping worker.
He didn't speak or understand a single word of English. When I did laundry my money was taken out of the machine while I went to get change. I think I finally lost my patience when some man, which I learned later was a maintenance employee was banging on my hotel room door; and kept trying to come inside my room. When i asked who it was surprisingly no response (no English) . As I mentioned all of these mishaps while staying at this hotel, the person at the front desk apologized but did nothing more. Why would a hotel say "satisfaction guaranteed or your stay is free" and not live up to it.
This hotel didn't even return my calls after leaving messages for Manuel General Manager. I will not be going back there again.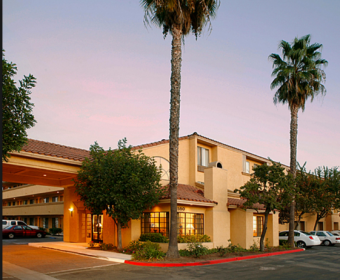 Debra Ploss
from Boise, ID
The carpet was so filthy we had to lay the bath towels on the floor in order to walk around. There were spots of blood on the comforter and sheets. Could not switch rooms it was full. Told by Holiday Inn customer service we could not get a refund for 5-7 business days. It was all the money I had to spend for a special weekend with my partner. This was a complete failure and disappointment. We stayed friday and saturday night, check out on sunday. By the time saturday morning, by 1:30 am the headache started, then the vomiting.
By the time we checked out we both were extremely ill. With the filth being stirred up from the carpet it is surprising we only had to suffer from saturday morning (1:30 am) through wednesday. I have all the samples needed to started the process of having this looked into by the appropriate authorities. This was appalling and disgraceful. We will never stay at another Holiday Inn.

David martin
from Newark, NJ
I stayed at the holiday in at 1301 belvidere rd. west palm beach fl room 609 on 4/ 13/16. The room carpet was filthy lot of stains. Bathroom floor dirty. And sheets did not smell very good I travel to WPB 4 times a month. First time at the holiday in. No more for me. The stay in another hotel was much cleaner room yours truly.

Great spot to stay. You will not see many Holiday Inn complaints or negative reviews on the internet because the corporate office does such a good job of keeping the hotels clean and well maintained. If I cannot book a nice 4-star or 5-star hotel, I always go with Holiday Inn.

I love travelling in most of my vacations along with my family and I need everything to be perfect and peaceful. When I was browsing I got to know about Holiday Inn Hotels with reasonable prices, pleasant atmosphere and family-friendly services. I got a wonderful discount offer in this trip up to 30% and i have opted to step into Holiday Inn for my next vacation. Holiday Inn also arranges Groups and Meetings events, birthday parties, membership, club offers. You can book the reservations online at anytime and also get the travel advisory tips for your long trips. Wow, it's really amazing.

James Sylvester
from Jacksonville, FL
the manager is unresponsive to my questions. Also came into our room without being asked. When asked why he was in our room he kept nodding as if it were his fault.

Kim Howlett
from Lansing, MI
Drew Caudal, General Manager with the Holiday Inn did not resolve my issue with price gouging. We always stay at this hotel, however, his name was given to me after staff reserved my room for $126.72. I received a call back from a professional staff name Patty who said my room would be charged $175.12 each night. I was very upset and asked to speak with the general manager who was Drew Caudal. I also had IHG rewards that was no good to use as a discount there amount was even higher price. My $126.72 was jacked up to a higher price at $175.12. I should have been informed of this when I reserved the room. I contacted IHG my rewards club since 1991 who stated Drew Holiday Inn Express spelled my name wrong they couldn't pull my rewards up in the system. It was a nightmare to seek resolution. Drew was condescending and provided poor customer service to me. I contacted the Sponsors of the event at this hotel, DE who was made aware of the price hike to their partners. I won't stay at this hotel anymore and will inform more of the partners at the meeting of what happened to me. I also had to cancel my IHG rewards because as was mentioned their discount was no good to use toward this increased price. Covid has left many without jobs, homes, health, business closing etc., we should not have to be punished with increased price gouging having these events in the hotel was a luxury to help them. An unnecessary stress factor. The better Business Bureau was contacted concerning false advertising of prices and poor customer service.

Kathy Kuhns
from Charleston, SC
I am in Charleston SC on a business trip with 2 of my employees. The conference we are attending is within walking distance. (It was booked and we weren't able to get rooms there) I booked and paid for 3 king rooms, 1 adult each for 4 nights. I figured Holiday Inn is a good hotel chain and the location was perfect so why not.
On the first night, one of my coworkers stated she had killed several roaches in her room. When she called the front desk she was told "oh, my apologies".
Night 2- The same coworker was sleeping and the fire alarm in her room went off. She got up thinking there was a fire, walked down 8 flights of stairs, went to the front desk and told the lady what is happening in her room. Your worker told her that they were on a circuit and aware of the problem as they had to move another guest earlier that evening. They never moved her to another room, just told her there was nothing to worry about and told her she could go back to bed.
The next morning when she told us about her night, we looked in our rooms and found that my other coworker doesn't even have a smoke detector in her room. There are just wires hanging out of the wall where it used to be. Is this not a safety hazard?? Do you think the Fire Marshal would be ok with this and allow you to stay open??
Night 3 - I now have become the roach killer in my room. These bugs are crawling up the walls!!! So here I sit in my room trying to relax, however still on bug patrol, and out of nowhere this horribly loud noise is coming from the room next to mine. I am located right next to the mechanic/sprinkler room just off the lobby. It sounds like there is a airplane jet engine about to come through my wall. I just left my room and walked to the front desk. When I asked what the noise was, I am told that it is the DRYER. I told him that it is so loud in my room that I can't even hear my TV. Again I get.... "my apologies" It's 9:30 pm. I have to be up early.... how long does this run??
Night 4 to be determined. I don't know if I can stick it out here one more night. Shame.... I spent a lot of money for the 3 of us to stay here for this experience.
I would like to suggest that you send someone to this location to check things out. This place needs closed and major repairs need done. There are buckets and pails sitting in the lobby and breakfast area where water is coming through the ceiling. The bathroom off the lobby is gross. There has not been toilet paper for 2 days, there is a huge hair ball on the floor and a woman's fingernail laying on the floor now for 2 days... I think it's the front desk gals as she was missing one. I'm positive this has not been cleaned in quite some time!
This place is truly giving the "Holiday Inn" brand a horrible name!
I have NEVER stayed in a place like this!! And I never will again.
I would appreciate a response to this please. 937-681-2088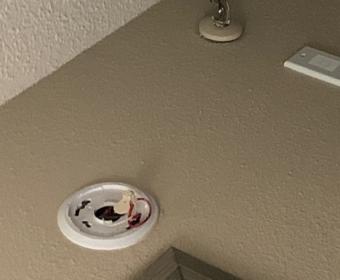 Jen Music
from Batesville, AR
My husband works for Cox Enterprises that has you as a preferred hotel, that is until our experience today with the manager Percy at 160 Union Avenue in Memphis, TN. In front of hotel guests he yelled at me telling me that I was being loud & I apologized and informed him that I'm deaf in my right ear and heard of hearing so I didn't mean to sound loud. He then proceeded to argue this as-if I was disrupting others and said I slammed the microwave (which I did not). My husband gets off work to pick us up and goes in to talk to him and he had complete disregard for my medical issues, and when I tried to say to him, calmly (watch the cameras and you'll see I'm right) "sir I feel it's inappropriate for you to embarrass me about my medical condition" he interrupts me saying "we're done here" over and over every time I tried to say that one sentence. I'm completely shocked at what took place and how he could be in management and treat someone that way for no reason. If you see the footage you will see he was completely blowing the situation out of proportion. It's never ok to mistreat someone, especially a customer, like this for a medical condition they can't help. I asked who his boss is and he said he didn't have anyone above him and then said word for word "I am the end all be all" when I called to ask who his boss was. Please have someone contact me as I would line to escalate this fora resolution before I seek out legal council against him and Holiday Inn. I've never been treated so bad or embarrassed in my life.

Dave Rifkin
from Manahawkin, NJ
Incident at Holiday Inn Express – Charlestown, WV
Manager on staff: Kaysi M.
General Manager: Jason Butt
Date of incident: 9/18/2021
Person injured: Nancy Rifkin
Time of incident: 6:15pm (approx.)
On 9/18/2021 my wife and I checked into the Holiday Inn Express – Charlestown, WV (Rm. 1090) at approximately 5:00pm. Initially we had intended to stay just the one night but, after looking at the room, and the property, we decided to extend the stay for two nights.
My wife and I returned to our room, got changed into our bathing suits so we could take advantage of their outdoor pool. We spent approximately 45 minutes to an hour in the pool before returning to the room to shower for dinner. My wife got in the shower at approximately 6:05pm; at approximately 6:15 I heard a large crash and my wife called out to me. I ran to the bathroom to find my wife on the floor by the toilet, wincing in pain and shaken. I looked at the water in the bathtub and it was approximately 4" from the top of the tub (my wife was NOT taking a bath). I immediately reached down to pull open the drain and the entire stopper pulled out in my hands. The water began to drain and my wife told me to replace the stopper before the water completely drained so the maintenance staff could survey the situation. She began to cry and I helped her to her feet and tried to calm her. I helped her to a chair and asked her if she wanted to go to the emergency room. She was concerned about the expense this would incur due to being out of state and out of network; she just wanted to go home.
I went to the front desk to report the accident and inform the manager (Kaysi) that we would be checking out. She informed me that the emergency room was very close if we decided to go.
I returned to the room and convinced my wife to go to the emergency room just to be safe.
I returned to the front desk and told Kaysi that we were going to the emergency room. If we find that she is just shaken /scared and it's nothing serious, we might stay for the two nights but, we wouldn't know until we hear from the doctor. Kaysi told me that she would be able to comp our stay if we decide to check out that night.
My wife and I arrived at the emergency room at 6:45pm (approx.) and she was brought in to see the doctor around 7:15pm. X-rays were taken and the doctor pressed around to see where she was injured.
At approximately 8:10pm I was called to sit with my wife. *(Kaysi called me just as I was walking in to the building to inform me that she had written up an incident report that she'd need me to sign when we returned.) I asked Kaysi to send the maintenance staff to the room while we were out to address the toilet and any other issue related to the drain.
The nurse gave her a prescription pain killer at 8:25-ish. It wasn't until close to 9:30pm that the doctor came in to give us the results of the x-ray. He said he could not see a break but, that didn't mean there wasn't one. He said a rib could have a hairline break but, not show in an x-ray. He recommended we start pain killers (Naproxen or Motrin) and, depending upon my wife's pain tolerance, we should head home so she can see her family practitioner.
It is now 9:30pm (approx.) and neither of us had eaten dinner so we found a local restaurant that was open late. By the time we finished dinner and got back to the hotel it was close to 11:00pm. I helped my wife to bed and went to the front desk to review / sign the incident report. I needed to make one correction to the incident report; on the second page Kaysi had checked that medical treatment was not required. I disagreed and my wife most certainly did require medical attention as evidenced by the lengthy visit to the emergency room.
I told Kaysi that we'd be checking out and leaving in the morning; I recall her telling me that she had intended to comp the stay due to the incident. I thanked her for her understanding and went to the room. I saw that the toilet had been straightened out but the drain we the same as before we left. Kaysi told me that the toilet was temporarily fixed; would work for the evening but, a more permanent repair would be needed after we had checked out.
*I have come to find that, technically, we should have been moved to another room due to the fact that the problem area that had contributed to the accident (tub drain stopper) had not been addressed and could create a problem again if not for us; any future guest.
Needless to say, we both had a restless night and got up early so we could start our long drive home to NJ as soon as possible. We were packed and loaded by 8:00am so I went to the front desk to hand in our key cards and get a copy of the incident report.
The desk agent (Mateo) retrieved a copy of the incident report for me as well as a copy of the receipt. Expecting to see a charge of zero dollars I saw a charge of $248.59 on the invoice. I questioned Mateo about this as I was under the impression that Kaysi was going to forgive any charges due to the inconvenience and injury my wife and I experienced. Mateo was unaware of any comp agreement and he had no note from Kaysi to that effect. I told him I would call Kaysi when she got in to work later in the day.
I called Kaysi at 3:15pm (9/19/2021) and asked her if we had been charged for the night's stay. She told me we had been charged. I told her that I thought she had told me she would be comping our stay and she told me that she charged us for the one night and would have given us a $20.00 discount for the second night (which we didn't use).
I told her that I didn't see why we were being charged anything since we spent 90% of our time there in the emergency room due to an injury my wife incurred due to a faulty drain in the tub. She didn't offer to provide a refund so I told her I would be taking this issue up with my credit card company and I would be filing a dispute.
On Monday evening (9/20/2021) my wife visited our family physician to be checked out following our trip. After looking over her injuries and doing a thorough check, he had put her on a medical leave until October 7, 2021 if she has healed sufficiently to be able to perform her job 100%.
So, not only did the lack of maintenance on the tub drain cause my wife to spend an evening in the emergency room, have bruised soft tissue / ribs, a severely bruised arm, and a shortened birthday getaway. We will now be faced with a bill for a visit to the emergency room, a bill for a visit to our family doctor and lost revenue due to being placed on medical leave.
I also find it upsetting that, after having to leave a message with IHG's customer care line on 9/20/21, I have yet to receive a return call from anyone regarding this incident.
*9/22/2021: Called Customer Care and spoke to a representative (Kale) to start a case regarding this incident. Case number – 10496390713.
*9/23/2021: Received a call from Jason Butt (GM of the facility). Right from the start I felt it was being handled unprofessionally as I could tell Jason had me on speaker phone and had not announced that fact to me. I asked that he take me off of speaker phone, which he did.
He told me that he had received my case regarding this incident and, since I had already contacted my credit card to file a dispute, he said that he was going to close the case and not dispute my claim. I would be getting a refund for the one night and not charged for the second night (which we didn't stay for). He went on to say that the issue with us being charged was just a matter of miscommunication at which point I assured him that it was NOT a case of miscommunication. I spoke to Mateo (agent on when we checked out) and later in the day I contacted Kaysi (manager on duty when we checked in) and they both confirmed that we were being charged for the one night.
Throughout the conversation Jason interrupted me on numerous occasions (something who has ever been through management training should know not to do when you have an upset customer in front of you or on the phone). He also seemed to have a slight attitude which angered me as well.
I expressed my disappointment in how this incident had been handled from a local and corporate level. His only comment was that he would not be disputing my claim and I would be getting a refund.
I reminded him that, in addition to the insult of being charged for the one night stay (which we were being reimbursed for but, only after I disputed the charge with my credit card company), we will be faced with the expense of a trip to the emergency room, a follow up visit with our local family physician when we got home. The physician put my wife on a 2 week medical leave because she is unable to perform her job in her current condition so we will also be faced with lost revenue as a result of this incident.
There was never an offer to cover the emergency room expense, no offer of even a voucher for a free night in a Holiday Inn Express of our choice; I hardly even got an apology from him about this happening to my wife at his facility.
To say that we are disappointed in the whole outcome of this would be a vast understatement.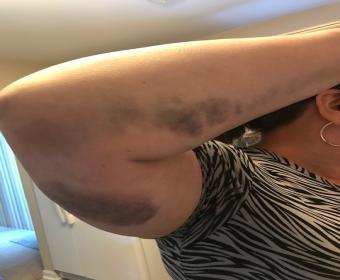 Kathy Bragg
from Moorestown, NJ
Kathy Bragg
Hi my name is Kathy Bragg,
I stay at your Ben Salem Pa location at least once every 1-2 months. Each time has been a bad experience. I stay there because it's in the Parx casino parking lot and they give a discount for Parx customers.
During one visit my sister and I checked in, went to our rooms and when we went to leave our room we couldn't get out, the locked jammed. We made several attempts and finally the door opened. We told the front desk and they said they would send someone up to fix it. Several hours later we came back to the room to get ready to go out to dinner, when we left the room, my sister had to go back in to get something and again the door didn't open FROM EITHER SIDE!!! So they didn't fix it!! What if there had been a fire?! How was my sister going to get out of the room?!!
Other times we have dealt with insanely rude employees, dirty rooms, wet carpets and mildew smells. Every time when I ask to speak to a manager there is never one available to come to the desk. Each time I call on the phone I'm told there is no manager there. Does your hotel hire managers?
One time we were told the pool would be open and when we got there it was closed.
Several times we went and there was no toilet paper and the next day we had no fresh towels. We were told they only give clean towels the next day if we call the desk to ask. Shouldn't your cleaning staff supply fresh towels in the morning and also supply TOILET PAPER?!!
I was there again this past weekend and again there was no toilet paper. And when we went out to the pool it was dirty. The 5 foot end of the pool had dirt and leaves, A LOT of them. So we went in the other end and had to stay away from the deeper end so we didn't have to swim in dirt!! However, when I went to get out of the three foot end of the pool there were cigarette butts floating by the steps in the pool. I know your staff is not responsible for the inconsideration bs of your customers but your staff IS responsible for maintaining the rooms and the grounds.
As I said I go quite often with either my sister or friends, usually my
Also I want it known that I have been trying to resolve these issues for since August of 2020. No manager has ever returned my call, that's why I finally decided to contact your corporate office. I never should have had to take it this far.
sister or my friend books the room and we split the cost. Unfortunately I have yet to have a good, CLEAN experience.
I will be staying there again the weekend of September 18th, I think at this point we deserve a free room, if not for this visit then possibly for the next. And perhaps you should better train your employees. They simply don't care. I have stayed at Holiday Inn in four other states and have never had an issue. So what is the problem with your Ben Salem Pa location?!

Mary Seaman
from New York, NY
I checked in at the Holiday Inn in Nashville Tennessee on 4th Street. We requested a room with 2 queen beds and a pull out couch. When we got to the room it did not have a pull out sofa. I went back to the desk and the gentleman said "you requested a room with a view". I told the gentleman we did not request a room with a view and he said "well that's what it says you requested". Then he changed to room to have a pull out sofa bed. We went to the new room and it was dirty - sheets all over the floor. I went back down and asked that he put us back in the original room and he said no that he was going to give us a room with a pull out couch. Then he said the couch is not a pull out bed. It just pulls out. I said we needed a pull out bed and he said none of the rooms have that. However he still I sit later on changing the room and gave us yet another room. When we went to that room it was a connecting room. We went back down and requested that we be cancelled and he said they would charge us. I explained that the situation was not our fault and we had stayed in holiday inns our entire trip without issue until now. He still said they would charge us. There was no apology or asking what could be done like maybe putting us in a holiday inn express. He was rude and unhelpful. He acted quite annoyed. I have had very good experiences prior to this . It is unfortunate as I do not even want to stay in Nashville now.

Dezzerey
from Syracuse, NY
I am writing in to file a complaint about fraudulent charges on my sisters credit card when we came to stay at one of your holiday inns. What I don't like is feeling like I can't get a room through your establishment. I feel like should I use my bank card or credit cards your employee is going to try to steal my money or try to make fraudulent charges. It's not ok that your employees take what is not theirs. Moving forward I will be letting everyone I know not to go to Holiday Inn because their employees like to steal credit card info and think they are about to purchase things.

Betty ellinger
from Woodway, TX
Corey was new and I understand but he was so slow and took 30 minutes to check in and missed a lot of the things he should ask for. I had to leave because my husband was in icu at Scott and white, my daughter stayed until morning. I had a wreak going home and someone stole my purse with my credit card and Id. I canceled my cards when I got home, but the one there actually went through. I called back to get a copy of drivers license but he never sent it to me and I called again the manger said she to had contact him to do it which is ridiculous! I told her I was going to report to corporate. I don't want to get anyone in trouble but when someone is in dire need this really heartless.

Frank Mastroianni
from Vaughan, ON
Terrible service. I booked a room at the holiday inn
at Niagra falls on 5339Murray street a room by the pool 3 weeks in advance and was confirmed by the manager that it was booked. I then get a call two days later and was told the room was no longer available. I asked for the manager about the situation and I was told that I was speaking with the manager. She said I csn book another room even though I booked in advance and have it cancelled fir no reason and can come down to see if there was a room for me by the pool. I then asked to speak to the owner Coco who I had met many times birng a repeat customer every year. The manager refused to pass the message and was thrn told to go gladly find another hotel because the room I booked was no longer available. This lady should not be working as a manager. I have made a complaint to head office about this. I have been going there for the last 10 years just to get my room cancelled and told to go elsewhere. Coco you seriously need to change your management staff. Terrible service.

Ricky R Kwit & Mary Jo Boland
from Bettendorf, IA
We requested a pet-friendly room at the Murphysboro Holiday Inn Express tonight at 8 pm. We were told that since this hotel was brand new (open one week ago) they were not accepting pets. And we were told to drive 15 miles down the road to the Holiday Imm Express in Carbondale.
I thought ALL Holiday Inn and Holiday Inn Express locations were pet friendly. When did your policy change?

Roberto Cosme
from Clearwater, FL
Not a complaint. I want to say thank you to both Nigel and Judy at Holiday Inn Clearwater Florida for being outstanding employees! I travel A LOT! I'm retired from NASA and have my own business that requires a tons of travel. I've stayed in many different hotels. These folks have been top notch front desk associates. I hope Holiday Inn recognizes the efforts they make to keep guests happy.

Marivic Manangan
from Atlanta, GA
Our family stayed in Holiday InnExpress in Moss Poiny Amoco Drive Mississippi for 3 night. When we check in evening time front desk lady was very accommodating, she even offer free drinks to other occupants that already stayed in hotel , So the next. day since the service was good we decided to extend our stay for another day . Evening front desk stayed we can get fmdrinks and snack for kids who is swimming in the pol. . On our thir day in hotel my son got 4 drinks for each one of us , We we're about to leave to got to beach front desk African Lady brought with her another lady stating that my son was stealing the drink. Was so embarrassing that I have to return the drink , Day shift front desk is very rude . Even during breakfast the server told me if I need the drink it's free at the front desk but sane lady at front desk very hesitant to offer even bottle water. Seems like she own the place and even control other staff . I observe they way she treat her other co worker. I ask one of the staff if that front desk lady is always rude and the staff said , Yes? Iwe were planing to stay one more night but since they presented such unacceptable attitude towards their costumer , we decide to find another hotel nearby. Hope you give your staff proper customer service enservice

Jamiya Blackwell
from Hartwell, GA
Saturday I had reservations at Lavonia Hotel. When I booked I asked specific questions at how many people would be allowed in the pool area and the guy told me there was no limit. He never told me anything about a party room I just learned that from the manager TODAY and she was no better than him. Long story short after only being at the hotel for 30 minutes my party(5 year old birthday)was approached my the COPS not one but TWICE. We were asked to leave, which was not a problem because I would never want to stay there and they treat their guests that way. All I'm asking for is my refund which they would not give and they would not let me talk to a manager. I have never been treated like that in my life. I got treated like I was a nobody. The front desk clerk should NOT be the Face of your establishment. I run a business myself and would never allow my customers to be treated so poorly. I asked the manager do they have recordings because I definitely need that and she told be rudely that I will not be getting a refund and if I needed anything else to talk to cooperate in which she would not give me the number that I needed to look it up myself.

Tara Snow
from Summerside, PE
Hi,
I didn't have time this is the same room I stayed in last time I was there.
Room 201 needs upgrades bad the paint is peeling in the bathroom and the hot water or lack there of.
We had lukewarm to cold showers and I didn't have time as I was helping build a Camp and didn't have time to come down to speak to you.
I lost my lip chap under the bed and went to go get it well I was disgusted and mortified.
Gum, nerds, pop bottle and a few coins i use to clean hotel rooms.
Staff are wonderful but the rooms leave less to be desired.
Thanks for reading what I had to write
Tara

Latonnya Sanders
from Smithfield, NC
My family block was not kept. The manager, David, reached out to me after 2 days and was supposed to look into it and get back with me. He didn't. The group person, Patti, never called me back. My toilet didn't work and Grayson didn't know how to fix it and therewas no maintenance available. If I ever need to book for my family or myself it will never be at Holiday Inn Express. If anybody ask me about Holiday Inn Express I would advise them not to stay.

Camille Ulizio
from Grand Blanc, MI
Myself handicap & uses a walker & can only sit in higher seats. My husband victim of a car accident. Can't put any weight on his leg at all 79 staples after surgery. We're forced out of our room into the lobby & not granted a 1pm check out. We need 3 people to move my husband & a certain vehicle. The manager didn't even try to accommodate us. That still left 2 hours for our room to be cleaned. I would tell handicap people NOT TO COME HERE!!! They DO NOT CARE!!!

Jennifer jones
from Chicago, IL
I stayed 2 nights there and it was very bad for me I feel like evil is around there and I was a target I was poursply being messed with I felt like staff was rude to me my coffee maker caused smoke alarm to go off u can smell the electric on it the desk tells me oh the coffee pit would not do that and acted as if was smoking or something never even got ne a replacement for my room everyone I went yo smoke or left to go out my key would not open my room or the outside door I had to constantly go get key reprogrammed and then I leave fir the day I come back to the do not disturb on my door that I did not put on there and again was treated as if I was a nobody and losing my mind when I checked out I had left housekeeping a lil tip cause that's what I do but I feel like its a shame the way I was looked up and Saturday night slit 9f weed was smoked in hall area reeked so bad of weed it was despicable thetd was also yelling going on nothing was said and I was asked my address 3 different times for the desk computer im very very very upset and feel like I was a nobody just like I've felt my life..the professionalism was not good towards me was not good and I will never stay there again..I worked for your company before and did hotel qirk.my hole life and I would never give none a bad experience like that hotel did me my couple days

Albert Canon
from Colorado City, TX
Our room was booked at least 7 weeks in advance of arrival. Upon arrival I was asked when I would like to have the room cleaned and serviced, we arrived on Tuesday and I wanted the room cleaned on Thursday, that did not happen, ok clean on Friday that didn't happen either! We originally were going to stay 5 nights! The room was sort of cleaned upon arrival but the carpet was very stained and had a nasty appearance. We are IHG Platinum members and have stayed at several facilities but the one in Corsicana, Texas is the worst! On Tuesday night the fire alarm went off, their explanation oh this happens all the time! Not acceptable in my opinion and I'm a 30 year veteran firefighter!

Karen Vondrak
from Merrillville, IN
We were told at the desk the cost for that night would be $156. Slid under our door was a bill for 146. We were charged 166. The breakfast was terrible. Muffins were smashed, orange juice machine wasn't even turned on and there was very little choice. I would give that hotel an F minus

Betty C Hill
from Montgomery, AL
Dear Sir/ Madam;
I am writing to express my dissatisfaction with the overall services at your Holiday Inn located at 7927 NW7th Avenue, Miami, FL.
My first compliant began with the traveling agency with whom I made the reservations. I made reservations for two of my siblings who along with myself were attending funeral services for one of our dear cousins.
I had made it clear that they would be paying for their rooms upon their arrival and my charge card was to reserve their room. Upon my arrival, I learned that their bills were charged to my card.
Secondly, when I entered the room 606, I could not believe what I saw. I had paid for a queen size room but was given a king. Then upon looking at the bed, I was further shocked. The condition of the bed was beneath the standard of hotels we support. I have pictures to substantiate my concerns. There were no preparations for dinner in the diner. Was told that a cook could not be found. Did not see any dinner preparations for Friday nor Saturday. Upon arrival, the coffee dispensers were empty as well. I felt that this may have been influenced due to my having seen only Black and Brown people checking in. Due to our distance travel, we had planned to do all of our eating in the hotel. Of course, we had to use Uber for our meals.
I called the front desk to ask for a queen size room and was then given room 307. One of the beds had a big hump in the middle of it. Then when attempting to turn on TV, it would not come on. I called the desk to report it and was told maintenance would be sent up. I called the front desk again after about a hour had passed and was told they had been very busy checking people in and at that point I expressed my dissatisfaction with the services I had received as a guest at this hotel. About 15 minutes later, a young man from the front desk came to the room to discover the remote needed batteries.
My daughter ended up sleeping with me because of being uncomfortable trying to sleep with the hump in the mattress.
Over the years, my husband and I have stayed at your holidays and we have never experienced such displeasures
and negligence of services.
I look forward to hearing from you regarding my concerns.
Sincerely,
Betty C. Hill
2319 River Road
Fort Valley, GA 31030
23bettyc23@gmail.com

Maegan Gregory
from Dallas, TX
Upon checking in at the Ada Oklahoma location, it appeared to be a nice quiet modern hotel, at checkin I used my credit card but they told me they wouldn't charge it till check out which was fine with me . My famiky and I was staying there during a home remodel . The next morning I woke up to 4 notifications on truinf to charge my card different off the wall amounts. I went down to the desk and talked with the lady and she asked if I could stop that and I said I could pause my card . She then advised me to . Each day I extended almost 3 weeks we were there and never had a issue other than daily getting bout 10-15 notifications all of which I screen shot and finally I went to talk to the front desk and told them I'm not unlocking my card to be charged all those amounts that didn't make sense when the right amount 1718.00 wasn't ever a charged amount . However that being said it was not my fault they told me that my card would be charged at check out then randomly telling me to pay or vacate the property literally one morning after wishing me good day as I walked our the door to run errands . When I got back I told them I'm contacting my bank and would get back them . They called my room 4-7 times harassing me again . All while this is there mistaken issue not mine . So I made arrangements to go elsewhere and told them I'd contact them over payment once I was advised what to do. Still a week later I'm getting random notifications of charges that don't pertain to my bill. I've made several attempts to reach corporate but no luck yet hopefully this works . My number 5803997809 I have uploaded jist s few of ALL THE NOTIFICATIONS IVE GOT! I'm very much aware of my bill needing paid and intend to pay but not till these other attempted charges are taken off and I stop getting harrssses over how I WAS TREATED AND WHAT I WAS TOLD AND THE END RESULT ! They should of charged me at check in to begin with and I would like a phone call from a much higher employee to further this

Camecia Clerk
from Madera, CA
Only 2 sets of towels in the room with 3 guests-I went down around 11:30pm to get another set so I could shower and they had NO clean towels. I thought that this was absolutely ridiculous! I was tired and dirty and I couldn't shower! So I need to know is this a regular part of the system or did they just fall off tonight? Either way -I'm highly upset!
Reservation for Camecia Clerk in May 1, 2020 at 7730 Centennial- Germantown- Memphis, TN

Mandy Fine
from Waxahachie, TX
I recently stayed at a holiday inn express in Poteau, Ok and had the worse experience I've ever had at a hotel. I've stayed at many Holiday Inns over the years and never come across this issue. we traveled 5 hours to attend a wedding in this city and the marijuana smell was horrible throughout the hotel. You can smell it as soon as you go into the hotel and in the elevator. During the night you can smell in room. It was a horrible night which we didn't sleep. I paid for 2 nights and we left before the second night because of the marijuana smell. The staff could care less and didn't ask when I checked out early. Another thing is I've never paid for my stay before checking out which I thought was weird. If you could refund me for my second night which i didn't stay I would appreciate it.
Sincerely,
Mandy Fine

Johnnie L. Dennis
from Elizabethtown, KY
I stayed at the Holiday Inn Express Inn, Cleveland, MS. When I checked in the hotel Friday, the first thing that caught my attention were the carpets appearing dirty and old. As I waited for the clerk to finish checking in another customer a patron walked up telling the staff about not having hot water in his room and his TV not working. I immediately became concerned my decision to say at the Holiday Inn Express over my past trips In Cleveland staying at the Hampton Inn.
On Saturday morning I got up to shower and noticed the shower had no curtain, no bath towels, and there was no hot water. Our family had reserved a few rooms that weekend and we all realized none of the rooms had hot water, and most had no bath towels. I went to the front desk on Saturday and voiced my concerns about the rooms not having hot water, a shower curtain, or bath towels. The staff was friendly, professional, and empathetic to my concerns. I told the front desk clerk that I would be out my room for a couple hours and asked if she could address my concerns. She said they were aware of the hot water and a technician was contacted and was expected to fix the hot water issue in the hotel. She also told me she would contact house keeping to put up a shower curtain and bath towels in my room.
After being away from the hotel for over 3 hours shopping, I returned to my room only to find that none of the things I had asked about had been corrected. I had an event that evening and only had a couple hours to get ready. I went once again to the front desk and inquired about nothing being corrected from my earlier complaint. The front clerk apologized handed me a stack of towels, and a shower curtain she also said once again that the technician would be on site soon. I got ready for my event in a cold shower, couldn't immediately figure out how to hang the shower curtain, and noticed that the clerk had handed me a few bath mats instead of bath towels. Because of my time constraints I had to Soldier Through.
Upon returning from my event later Saturday evening I noticed that my bathroom faucet water was hot. On Sunday morning I borrowed a bath towel from one of my family members in another room, got in to shower and confirmed the hot water had been restored. But I never received any bath towels during my 2 night stay in the 2 rooms reserved in my name.
I am writing this letter to say the staff was nice and professional. The Holiday Inn Express in Cleveland, MS does not uphold the standard that I have grown accustomed to at previous stays with this hotel chain in my travels. My stay was very disappointing!

Jane deeken
from New York, NY
We stayed at your hotel in Vero Beach,Fl.
Everyone and everything was good and comfortable. One exception to your staff if you catering person Diana. I received so really unusual service from her on the morning of April 4th 2021.
I tried to order some food from her as she appeared from her catering area. Firstly she was not wearing a face mask. Secondly , she announced that at this time I would have to wait 10-15 minutes because she was starting over and making everything fresh.
I went back to the room and my partner and I got ready for the day and back down to get breakfast.
We asked the front desk if the breakfast was over and he went to find her. When she arrived,She rudely said she only had one item left to serve. There was a family of 4 behind us
She then said I only have one serving left. We said ok we would leave and find breakfast on our own.
I would have to say Diana is The flaw in your plan. She is obviously not competent enough to handle her job or protect others from a very serious disease by wearing a mask
Here is the thing. After all the good work everyone in your organization did to make our stay fun clean and safe Diana will be the reason we won't return.
As a favor to all your good employees and management I am letting you know where you are failing your guests. Jane Deeken/ Max Shuppert

Jeremiah Roehrig
from Defiance, OH
We booked a room at Louisville northeast on chamberlain dr. Tye pool was broken and no breakfast as advertised the time of reservation. The breakfast was a carry out bag and pool was closed both days. The staff and hotel were great but i feel i paid for these two amenities and they were not available. I would like a refund as i had family down tye road who stayed at a hotel with both pool and breakfast available
Thank you
Jeremiah Roehrig

I used to travel weekly and stayed at Holiday Inn quite often, but this stay was the WORST one yet.
There is NOT a boat ramp that the guests can use as advertised online. We called the hotel before booking and asked if we can park with a jet ski and if we can use the boat ramp and we were told "yes". In addition, when we arrived at the hotel, we were handed a map showing the boat ramp. However, when we went to the boat ramp, we were told the ramp was privately owned and we could not use it for staying at the Holiday Inn. So I called the hotel and spoke to the manager, Rick. The manager informed me that the boat ramp is a separate entity and I will have to call the dock master for details. I then informed him that we specifically called the hotel before booking and we were told that we could park with our jet ski and we could use the boat ramp. However, the he kept on saying "I don't know what was said or the context" even though I told him what was said. I was basically accused of being a liar. I then informed him the only reason we booked the hotel was because of the boat ramp; and we took off work and drove 6 hours one way to get there; and at that point, we had been driving around for over an hour trying to find a boat ramp. I was being told again the boat ramp was a separate entity and I will have to call the dock master; he stated again "I do not know what was said and the context when you called". His only remedy was for us to depart early. The entire conversation went around and around in circles. This was the WORST customer service we experienced at any hotel. There was no professionalism or curtesy towards the customers. The overall hospitality from Management to Security was very unpleasant and unprofessional. Not to say that the bathroom exhaust fan fell on top of our friend's head while she was in the bathroom. The hotel is very RUN DOWN and there were CODE VIOLATIONS throughout the facility.

Thomas Davide
from Grand Island, NY
For 9 years I traveled the northeast and used my holiday inn gold elite membership whenever I could. I had over 59,218 points that as a gold elite member should never expire. Due to my retirement in 2017, I no longer travel and I found out today while attempting to book a room using my points that Holiday Inn changed my status to just plus membership in 2018 . By changing my status meant that i use or lose my points after one year. Sure enough, when I went to book my points for vacation today, I was informed my new balance is 0. They expired my points in 2019 without the courtesy of an email; letter in mail; or a call informing me that 1) my membership status had changed and 2) that my points would expire at end of that year (2019) . Is that the way Holiday in treats their loyal customers of over 9 years traveling?
Disappointed in Buffalo New York

Katie Cazassa
from Charleston, WV
Our room is literally covered in ants. They are on the walls, end table, bed, and carpet! I complained to the front desk about this problem and was only given a can of ant spray and a 25% discount! I have kids in my room that are sleeping, I can't go and spray ant spray all over in there and there is so many that it isn't going to make much of a difference! Very disappointed and disgusted!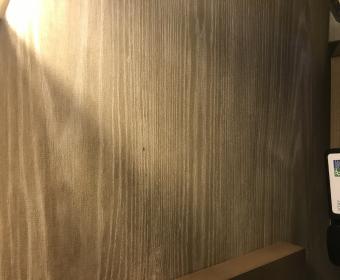 Janet L. Knick
from Anderson, IN
My husband and I stayed at the Holiday Inn Express in Austinburg on June 3, 2019. When we left, my husband did not see my jacket which was layng on the bed and failed to pick up my new, never worn sweat jacket. Two hours after departing, I realized that he had not brought my jacket. I immediately called the motel and the supervisor to whom my phone call was transferred stated "yes, we have your jacket - this happens a lot". I asked if they could send it to my home address and the response was yes, it would be sent by United Parcel. I repeated my home address and my phone number. When we arrived back home the end of June and the jacket had not arrived, I once again called the motel and was referred to the supervisor who said "yes, we have your jacket, but will need your credit card number in order to send it to you." So, now she has both my jacket and my credit card number. It is now July 20 and I still have not received my jacket. What kind of service is this? It certainly does not reflect what I expected and makes me wonder if I wish to book future stays at a Holiday Inn Express. As far as the facility otherwise, it was find. I hope you will impress on the employees the importance of follow-through on commitments and the importance of good customer service.
And, I would still like to get my jacket!! Thank you!

Terrible, my situation went unresolved.

On July 5, 2019 I had the opportunity to stay at your hotel in Bay City, MI at 3959 Traxler Court. I was awakened at approximately 3:00 a.m. with the chirping of the fire alarm. I called the front desk and he asked me if I could remove the battery, I am 73 years old and was not able to stand on the bd and do this task. The gentleman came up and was able to remove the battery and then had to leave the alarm hanging so it would not longer chirp. Then in the morning I wanted to go down for breakfast and the elevator was not working so I had to walk down for breakfast and back up after breakfast. The next hard part was walking down the three flights of stairs with my luggage which was not an easy task. They did credit my bill $30 which I though was very nice but I am writing to see if any further consideration can be made. My folio number is 119989 and my son-in-laws name is on the registration (he booked two rooms). I look forward to your response. Thank you.

Mary Schmidt
from Fort Worth, TX
My husband and I were traveling. We were tired . I used Booking.com.The web site stated that the Holiday inn was let friendly. I wrote on the request that we had a little dog. We get there and check in. My husband takes the dog for a walk. We get kicked out. My husband and I chonic health problems . The staff was rude. They didn't help us. We weren't in that room . I feel we were taken advantage of. We were charged four hundred dollars . It was highway robbery I may never stay at Holiday inn. Is this how you treat people, especially ones who are handicapped!

Worn wilder
from Chicago, IL
My wife made a reservation and she was age discrenimated against cause she looked younger than she is and the lady was extremely rude to her and we had a confirmation email to her email and confirmation number is 48465715 it was set for 285.98 the reservation was for the 15 to the 17

My credit card was charged multiple times. It took multiple phone calls to get a refund.

Darrell Jones
from Bedminster, NJ
Believe someone from Corperate should visit the Holiday Inn Express in Ada, Ok. I would not want a place in as bad of condition representing my name.. After waiting in lobby for an attendent at the desk, found out pool was closed for renovation, could have been inform of the when I was making my reservations. But to find out it has been closed for over a year and all the area is being used for is storage of furniture was something else. Then, I had resired a two room suite, checked in walk into a one room with two beds, back to the office to be told my room had been doubled book, then said "oh you were supposed to have gotten the room next you also". I know if I had not gone back down to complain they wouldn't of said anything and would relented it out. Maintenance on the place is going down so fast, while checking in had to wait while they unstop someone cammo, which I understand can happen, but happen in my room also close to bed time. I've stayed at this holiday inn before, but will no longer stay there again. I've always enjoyed the Holiday inn chain but now will have to reconsider my choices.
Thanks,
Darrell Jones
P.S. This complaint survive doesn't work either. Never receive an email to verify my email address so that my complain could be register. Then again maybe it does, maybe that's how your problems are answered.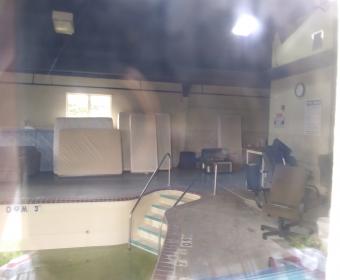 Linda Houle
from Dallas, TX
Checked in and got a room, couldn't open the door. Finally got in and the beds looked like someone sat and laid on them. Wet hand towel on the bathroom counter, dirty mat on the floor. Requested new room, the girl at the desk never said sorry or anything. Gave us another room which smelled so bad of damp musty odor, AC made terrible noise all night, bathroom had mold and pink scum in shower!!!! What a shit hole!! I have a sore throat today from breathing in that nasty smell. We will never ever stay at a Holiday Inn property!!! They need to fix this place!!!! I would request a refund but probably won't get one!!!

Chester Moore
from Fernandina Beach, FL
We arrived on Sunday, July 7, 2019, to our 2 bedroom suite.
After check-in we entered our room to find half the towel supply needed for a 2 bedroom.
The desk clerk never holds us we had to get towels from them when we needed them and did not expect there to be fewer than required.
So the next day we thought the maid would supply them when they cleaned the room but found out, the guest had to go and get our own towels. We were on 5th floor at the very end of the hall making the long walk back to the desk after just passing it, when we desperately needed a shower after swimming with the manatees. This was not just annoying it was poor customer service, to say the least.
I would like to list some of the issues we had with our Room 544
Some of the lamps were broken leaving dark rooms dark
The ice machine wouldn't turn off, therefore leaving mounds of ice to break apart each day
The kitchen had no drawers for silverware but plenty of silverware being stored in the dishwasher (how do you keep the clean from dirty ones)
The microwave was on a piece of wood that stuck out 10" into room, at my exact height, therefore hitting my head on its corner several times. They had the paper towel roll mounted behind the microwave to make it difficult to reach.The 2 showers were bad. The one wouldn't drain so we had to shower standing in 3" of dirty water
The other bathroom's shower head was filthy and blocked so there were only several holes leaving only some mist spraying thin streams of water towards the wall and the curtain. The first day leaving water all over the bathroom floor.
We stay at many holiday inns, (we are gold members, #415793948). We have never encountered such a filthy and unorganized room along with poor maid service.
We had invited guests with us and it was very embarrassing.
CWM

Believe someone from Corperate should visit the Holiday Inn Express in Ada, Ok. I would not want a place in as bad of condition representing my name.. After waiting in lobby for an attendent at the desk, found out pool was closed for renovation, could have been inform of the when I was making my reservations. But to find out it has been closed for over a year and all the area is being used for is storage of furniture was something else. Then, I had resired a two room suite, checked in walk into a one room with two beds, back to the office to be told my room had been doubled book, then said "oh you were supposed to have gotten the room next you also". I know if I had not gone back down to complain they wouldn't of said anything and would relented it out. Maintenance on the place is going down so fast, while checking in had to wait while they unstop someone cammo, which I understand can happen, but happen in my room also close to bed time. I've stayed at this holiday inn before, but will no longer stay there again. I've always enjoyed the Holiday inn chain but now will have to reconsider my choices.
Thanks,
Darrell Jones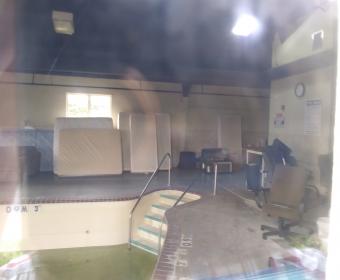 We went to Hershey Park to celebrate our daughter's 14th Birthday. It was 4th of July weekend. We booked the room two months in advance and bought our Park tickets. We drove 3.5 hours to get there. When we checked in, our toilet was clogged. Housekeeping brought us a plunger. Later that evening the toilet overflowed into the room leaking urine and fecal matter all over the floor. The Manager said there were no other rooms and no plumber on site. We desperately tried to find another room. At this point our Autistic son was having an anxiety attack. We were desperate to get out but might have no choice but to stay if no other rooms were available in the area. When I told the manager this, she called the police. We did find a room in the Hilton. As were packing the police arrived. This is the absolute WORST customer service I have ever seen. The staff was rude and completely unsympathetic to our situation. We will NEVER stay in another Holiday Inn EVER.

Suzanne Cachon
from Woodlane, NJ
The hotel room was dirty. The floor was not vacuumed my two boys found a dead spider on the floor there was hair still attached to the hair dryer and the tub looked like it was untouched. There were only two hand towels in the room. The bed smelled like someone sweat. The worst part was taking a cold shower. When I went to the front desk to let them know the answer given was sorry we are at full capacity nothing we can do. If your water heater can't handle full capacity then they shouldn't have full capacity. I have never gone to a hotel and experienced a cold shower. Do not charge the price you do for your rooms and not give at minimum warm showers. The front desk could have offered something off the price, tell me they will look into it but all I got was nothing we can do about it. Very poor customer service.

JESSE THOMAS
from Mesa, AZ
Made reservation in sept 2018, for a room in sept 2019, didnt receive a call or email so i call them, didnt have my reservation and hotel is sold out. The from desk wouldnt do anything for me, short of them apologize to me. Can i expect this service from now on. Being a priority club member, i spent many nights with Holiday inn.

Juanita
from Bedminster, NJ
We spent the night at one of the huntsville's locations we were always under the understanding that breakfast was included with our stay well we ended up having to pay $10 a person for breakfast there was not no coffee so apparently we had to pay for the coffee or you had to have the one that was in your room that was terrible but I don't believe that this was right I find it to be stayed at a lot of Holiday Inn Expresses and breakfast was always included if we knew we had to pay $10 a person we would have went out to eat because that breakfast definitely was not worth $10 a person considering my daughter had a bowl of oatmeal and a couple pieces of strawberries they had a funny taste to them the Grits were cold we could have lived with that but the fact is we most likely could have went out and had a good breakfast without having to pay $10 person we never were informed of they had waffles children didn't even get waffles this was the worst experience we've ever had makes me wonder if I ever want to stay at another one no breakfast whatsoever that that that was the clicker at at Holiday Inn Express that's the big deal a with with Holiday Inn Express the the great breakfast but I'll tell you you sure couldn't approved it by us and then the fact is we had to pay an extra it was 2174 two people so it cost us $43 we could have went and had steak for that price at least the Grits would have been hot when we checked in we were told breakfast was at 6 actually breakfast was at 7 but we couldn't even get coffee without having to pay for it I've never ever experienced terrible terrible at a hotel as as this one was not even a cup of coffee I had experience with my house flooding and had to stay at the Holiday Inn Express in Clanton Alabama it was fantastic breakfast was hot good but and I never paid a dime so for us to go to another Holiday Inn Express and ended up having to pay $10 a person for breakfast if this blows my mind my daughter she did the reservations I think she did it under I can't remember what the point is no matter what we should have been informed breakfast was going to cost us $10 each after paying $109 plus tax for a room to sleep I add that this this just still blows my mind here I just can't understand it I I really will think twice about ever booking again little on booking again with American Express

Dorothea/Horace Enow
from Temple, TX
My husband and I booked on the 07/06/2019 through the 07/09/2019. / We gave our ATM card for security and told the desk person
at the same time and several more times that we will pay cash when we check out. It was explained to us several times , that the card
will not be used by Holiday Inn if we want to pay cash. On the 9th of July we checked out and we paid , I have a receipt , $ 380.02 cents cash.
To my surprise , I found out when checking my account that My credit card ATM from Bank of America was also deducted on the 9th of July 2019.
Since then I went to my bank , who told me that Holiday Inn is not realizing the funds , and I talked to the managers of Holiday Inn now three times
and they give excuses . This is beginning now a hardship since ,today is the 13the of July and still nothing has moved on my bank Account . I believe I should have just gotten a check back for paying twice. I am now writing to your office, because this is getting a hardship on our end, looking for the amount of 380 dollars and visiting the bank and getting promises from the management of Holiday Inn that doesn't lead to nowhere. I am no asking you to look into this situation , that made our stay in the aftermath very difficult. This stay at the Holiday Inn was supposed to be a long needed , relaxed weekend for us and is now turning into a nightmare. Please help us to end this ugly situation by either cutting a check at the Inn or discussing this with the appropriate source to return our money to our checking account Thank you , Dorothea and Horace Enlow, 4801 Stone Pointe Drive, Temple, Texas

FWilson
from Olive Branch, MS
Holiday Inn Express Merriville IN, quoted me one price during the reservation of rooms for my family retreat but increased the price from $98 a night to $240 a night.. I was sent a confirmation with the room prices but Lisa Eylens refused to honor the reservation price first quoted..Very Poor Customer Service skills and Lies to customers and Will Change the name and Price on your reservation..Very Unprofessional.. They will tell you one thing and do another once you attempt to reserve your rooms.. BEWARE‼️

Diana Roberts
from D'Iberville, MS
I had made a reservation for 2 nights with Holiday Inn Express Broadmore in Lafayette Louisiana for July 12- July 14, 2019. I made this reservation to attend a local festival there in Lafayette Louisiana. Unfortunately the festival was canceled on July 11 at 5 pm due to Tropical Storm Barry. The state of Louisiana was placed in declaration of emergency. I live in Mississippi and also did not think it was a good idea to drive to state placed in a state of emergency. I attempted to cancel this reservation with the hotel and was told there was no cancellation policy. Was told to start with by Daphne there at the hotel that is was due to a went through a 3rd party. I spoke with Booking on 07/11/19 and 97/12/19 who agreed with the cancellation and even emailed the manager there by the name of Cindy to cancel and refund my money. Cindy refused and stated that since my room had been on hold for a month that she felt the $98.06 she charged me was valid. I called the customer complaint line for this hotel and spoke with assist on 06/12/19 who informed me that she could not override the local owner of the hotel there. I am letting you know that this is poor business policy at that hotel since I only canceled this room due to act of God and my event being canceled. The manager there and front desk have not been helpful at all and in fact very rude. I have been informed by other would be attendees to this event that their hotels and Air BNB's have refunded them with no problems. I again believe this is unfair to my as a customer and I have shared this experience with all my friends and others who would have attended this yearly event. So this hotel has lost not only myself but other potential customers and has also created a bad name for your company.
Thank You!

Nickolas Morgan
from Baton Rouge, LA
I've got 8 kids coming from Navarre Beach on Sunday back to Louisiana with a small hurrican coming in tried to rent 2 of your rooms in Mobile Alabama on our card but they refused because they all under 21 I'm just trying to take care of the kids don't understand I guess you and the law would ruther see them Dead on the enterstate

I have a Past Due invoice for $129.90 dated 3-26-19 from your franchise located at 901 S. Shary Rd. Mission, TX 78572 956-424-7788 I have mailed and called trying to collect and now I'm getting that they have a new owner and I have to find the old owner to collect. I don't understand how this bill is not being paid as we serviced Holiday Inn Express just as they asked. Is this typical of the way you change management because its very poorly monitored, as this location has the same manager who called us to do the service and he is very well aware of this Past Due Amount and the change over and he is the person who told me to go and find the old owner. I would like to be paid in full by July 18, 2019 if not sooner and I would like to hear back from you as well. My office number is 361-814-7200 ext 10
Thank you
Paula Kessler 7-11-19

Dear Holiday Inn Express,
I made a reservation for my 24-year-old daughter by phone at the Holiday Inn Express at Peachtree Corners / Norcross yesterday. My husband's company is represented by Corporate Lodging (CLC), and has been for more than ten years. We travel A LOT and often look for HIExpress locations because our experience has always been fantastic. The reservation was made, confirmation number given, and all was good. When my daughter showed up to check in with my CLC card, the agent (Maria Munez) wouldn't accept it because the card had my name on it - not hers. This has NEVER been a problem for us at any other HIExpress - again, my daughter is an adult with the same last name and same address as my husband and me. I spoke to Ms. Munez by phone and she told me I would have to drive my ID up to the hotel in order for the reservation to stand. I stated my objections (evening rush hour in Atlanta is exactly why we made the reservation in the first place), but I agreed to drive up in order to show her my license in order to comply with CLC procedures. I left immediately and arrived a little over an hour later. The traffic was not good, but I made the drive anyway in order to complete the check-in process.
When I walked into the lobby, I was informed by a very smug Ms. Munez that the reservation had been cancelled! I didn't really receive a clear answer when I asked her why she had cancelled it, only that the manager (who was not on the property) had agreed to cancelling it. I then asked if I could go ahead and make a new reservation, and I was informed that the hotel was now full. No more rooms. I was not at all happy about what had taken place as it seemed a sort of revenge strategy because I was upset about having to make the drive up there. When I asked for more information, Ms. Munez continued to repeat the same words "If you have any further questions or concerns, you can take them up with the manager." Of course, the manager was not there and talking to the manager in the morning would not help the present situation at all.
I continued to try and get an answer as to why she had cancelled the reservation when she knew I was driving up there. I was doing what she told me I needed to do! Again, she did not really respond to my question but continued to refer me to the manager. I then asked what the policy for cancelling a reservation is...she stated the hotel calls the customer before cancelling. This call did not happen for me. I did not get a call which I would have received on the drive up there. She stated she didn't have my phone number, so she couldn't make the call. She didn't have my number because when the reservation was made, I was not asked for my phone number as I usually am when I reserve rooms with HIExpress. She seemed so concerned about following CLC procedures to a ridiculous extent, but didn't follow HIExpress procedures when she decided to cancel my reservation! Her attempt to follow CLC procedures appears to be only because she was angry with me. Why else would she have cancelled my reservation? If she was such a stickler for doing things the right way, she would have 1) found my number (it must be in HIExpress records somewhere...), or 2) held the room until I arrived.
Obviously, I was not at all happy with this treatment. She offered NO assistance to me at all, and seemed genuinely happy to inform me that the reservation had been cancelled. I'm guessing she thought there might have been some kind of misrepresentation going on, but when I agreed to drive up there to remove any doubt, that should have been enough for her to AT LEAST hold the room until I arrived.
SHE created this problem by 1) not calling before she cancelled the room, 2) not holding the room until I arrived, and 3) offering no assistance or even empathy to my situation. Again, she seemed genuinely pleased to inform me of the cancellation. (Was there perhaps another room at another HIExpress nearby that she could have arranged for me?) She did not represent what I have come to appreciate as excellent customer service through HIExpress employees over the years. She also seemed incapable of understanding why I was so upset. I agreed to do what she said I had to do (drive up there with my ID), then she proceeded to cancel the room anyway. She was clearly trying to get back at me, and I know that that is NOT what HIExpress would consider exemplary customer service.
By the time I arrived, she had created a serious problem that she couldn't fix. Her hasty and vengeful actions which were perhaps compounded by what I can only attribute to a lack of experience resulted in a serious situation for me - her customer. In my 53 years of life, I have NEVER been treated like this. Never. And I certainly do not expect this kind of treatment from a HIExpress employee. She didn't apologize for what she had created by cancelling the reservation when she knew I was on the way, she was clearly angry with me for questioning repeatedly what she had done and why, and she seemed intent on somehow turning this into something I had done wrong instead of working to help the situation. She even went so far as to make a comment about not losing her job over me, and how I didn't want her to come out from behind that desk...? Not sure exactly what she meant by that, but it seems rather inappropriate.
Again, since she had cancelled the reservation and (apparently) given it to someone else, there wasn't a whole lot she could have done at that point, and she knew that. Instead of admitting she had made a mistake in acting so hastily, she became argumentative, defensive, sarcastic, snide, and combative. I admit wholeheartedly that I was upset as well, but I hope someone at your corporate offices can understand why. My reservation was cancelled FOR NO REASON! It was getting later, and I had the ridiculous task of finding another hotel room for my daughter!
Her behavior was simply inexcusable. She never should have cancelled the reservation when she KNEW I was on the way. At the very least, I should have received a phone call. Not having my phone number and not being able to follow HIExpress procedures for cancellation is another reason why she should have waited until I arrived. She should have known that! If you can't locate the customer's number, you don't cancel the room! Instead, she attempted to use not having my number as an excuse.
I simply cannot fathom why she cancelled the room. There is one thing I want to be very clear about, she can't say that she wasn't sure I would actually drive up there. When we hung up the phone, there was NO QUESTION that I was driving up there. I even made a comment about how long it would take me due to the traffic through Atlanta. She admitted while I was standing at her desk that she knew I was on the way. And the sarcastic and condescending tone when combined with the very satisfied look on her face when she informed me the reservation had been cancelled was enough evidence for me that she felt somehow empowered by taking the room away from me.
I was very upset last night, but after finding another room for my daughter (NOT at a HIExpress), I went back and forth on whether or not to even complain. But after thinking about it this morning, I do not want this experience to just go away. This predicament was inexcusable. Ms. Munez created a terrible situation - one that does not reflect HIExpress' commitment to their customers. She was really rude to my daughter and myself (clearly made up her mind that we were criminals), and she showed absolutely NO empathy. My daughter is a professional athlete, and I'm a teacher! We are not criminals! If a two-time teacher-of-the-year has an issue with an employee, I promise you, it's something to look into.
Overall, this experience has not changed my opinion of HIExpress because we have had so many amazing and wonderful experiences with this hotel chain. The hotels are often located in the perfect spot, they are reasonably priced, of course many locations accept Corporate Lodging, and the employees are wonderfully qualified and trained in the art of customer service. Ironically, one of my survey responses about my very positive experiences at at least one of your locations was actually posted on the HIExpress website a couple of years ago! I have expectations when it comes to customer service, but I am not unreasonable. I do not expect a reservation with a confirmation number to simply be cancelled. I don't think that's too much to ask for.
Unfortunately, this was NOT my experience at this particular location. I'm disappointed in Ms. Munez but not in HIExpress. This would not have happened at another location. I'm sure of it. I would strongly suggest that Ms. Munez receive additional training on how to handle a situation like this in the future. A patient and common-sense approach (simply waiting for me to arrive) would have been a much more reasonable and professional approach. She needs training - not everyone who has some kind of issue with their reservation is a criminal.
I would appreciate a response at your earliest convenience.
Thank you for "listening".
Margaret (Peggy) Davenport
100 Brookfield Court
Tyrone, GA 30290
bdavenport@numail.org
Confirmation #: 27667176
Have feedback for Holiday Inn?
Thanks for your feedback!
Sorry. Please try again later!