Dish Network
Dish Network Complaints Continued... (Page 5)
336+ reviews added so far. Upset? Call Dish Network corporate: 303-723-1000

Why I should continue with DishTV? I can opt for other option who gives better service. This is my mind set for next. Not getting response for continuous followup "CALLME"/"CALLBACK" ON 57575. I do not understand why you are not responding for customer care? I am not getting signal since 28/12/2015 no body is available to listen my complaint. I had purchased new connection on 28/01/2015 Probably if there is problem with setup/Viewing Card, it is falling within one year of service i.e. within guarantee period. You must replace the faulty one immediately. Details are subscription no.21506410, STB No. DST14150063653, Model no.7012S,Chip ID 00584821001. Date of installation 28/01/2015.Please attend my complaint immidiately to celebrate year ending programmes. Balance amount on this VC is 606.08 next recharge date is 07/03/2016.

D. Bauman
from Oxford, MI
Sales personal and company employees have outright lied to me on NUMEROUS occasions. Even when complaining to them about all the deception and lies, they lie about their lies! Shame on you Dish Network! Do yourself a HUGE favor and get your TV feed through the two paper cups and a long string before you deal with this corrupt corporation!

Angela hansen
from San Francisco, CA
Someone used my card without authorization from me personally. Dish charged my card for 360.00 on 12/26/15 at 4pm. I called dish and they said they would try to refund it, but couldn't guarantee that it would get refunded because the person who illegally used my card didn't pay their Bill. I have not and will not ever own dish. I need my money replaced or I will contact an attorney to take care of the matter.

Dennis Keith
from Silt, CO
Never contacted re billing question. Rudely transferred by the service rep 12/22/15 11:50 hours without listening to what I had to say or want. A VERY RUDE practice to your customers. was asking to add my son and was going to inquire about "bundling" Inter-net with my acct. Your rep just without wanting to listen or deal with it pressed a transfer button back to main menu. Which by the way wont let you talk with a rep again. I need a consistent reliable ISP as I use the service for work as a Sheriff Deputy. I doubt this will be read or acted on but would like a reply.

Christopher Edmondson
from Rocky Mount, NC
Someone used my debit card to get service with Dish Network without NY authorization. I was told by dish that it'll be refunded within 2-3 business days then by another customer service representative 7 days I'm sick of the run around I have kids that are looking forward to getting toys for Christmas and I can't wait 7 days it did not take 7 days for them to take it off my card.

James Neubauer
from Omaha, NE
I have ordered the NHL Center Ice package several years in a row. My favorite team are the New York Rangers. My complaint is that over half of the games (Rangers) broadcast have been in SD. I know for a fact Direct Network offers the Rangers game in HD. Center Ice is a "premium" service and to me viewing the game in sd is not a "premium" product! If you ask me hockey is a game best viewed in HD. The puck is so small and moves so fast, it is nearly impossible to enjoy the game in SD! Otherwise my family and I love Dish. But this Center Ice thing May just be a deal breaker.

Barbara B. Myers
from Meridian, ID
Was quoted a monthly charge. The person to whom I was working with made a mistake and I now have to pay more than the price that was quoted. They talk in circles, and that is why I repeated the monthly fee many times to make sure I understood exactly what he had quoted me. Why would I want to pay more for the same services prior to this. With the new charges there is no savings and I could have done much better going with someone else. I don't think I should be forced to stay with a company that makes you pay for their mistakes. Do you think Dish would be satisfied if I made a mistake and paid them less? How can you prove fraud when its their word against yours.

Melissa core
from Autryville, NC
On closing my account I was told that I had three receivers in the home which in fact I had two receivers one being a dual receiver. I returned both boxes from my home as Star Tv was here during phone conversation and put the equipment to the side. Dish is now trying to charge me for the third box which I do not have. When a tech came out and switched rooms for me around Christmas time I do believe for my daughter he took that third box. Said that the box was no longer needed. (It was connected to the dual receiver in the living room). I am an honest person. I will not keep something that is not mine. Star TV was here and saw how everything was connected. Calling DISH and explaining what I have and what has happened has been very frustrating and disheartening. I can't return something to DIsh when I don't have it. When speaking to the supervisor it is frustrating when he tells me I'm giving conflicting information. When asked if I could try to tell him again he refused to listen. I would like this charge removed from my account. I do not have your equipment.

richard studer
from Sioux City, IA
NOT happy with not getting to see the Vikings play the Packers on Sunday. Instead you are showing the 49ers Vs Seattle in the Midwest? A lot of customers are VERY pissed off (making comments on FB) and have to go elsewhere to watch the game. I have seen EVERY Minnesota game this year. So why the hell cant you show this one. Most important game of the year. I may be reconsidering my choice in switching to DISH. Been having to RESET my system too many times also and customer service support is horrible.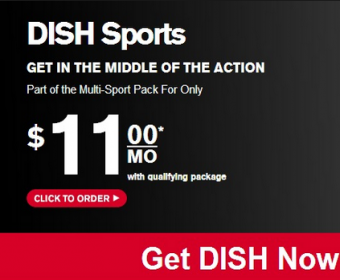 Melinda Harbison
from Mamou, LA
I was with Dish for about 5 years. I had 4 rooms with dish. I had internet. I called for dish to come out and fix the TV in my grandsons room in December of 2014 but when he left the new flat screen tv could not pickup any channels. also I had trouble several times with the local stations especially fox 10. I had internet problems and was charged extra 15 a month for technical problems. Well then i lost my job and i called dish to tell them i would be late paying my bill and that i deserved a credit for the times i did without local stations if it was not 10 it was channel 5 or 3 I was told that i would be given credit this never happen. I was told I had not returned all the equipment such as the modem after accusing me and not having the courtesy to call me back and telling me that they indeed had received it i called a total of 4 times and was told by someone that they did receive it and that i needed to pay my bill. So then in the middle of my tv show dish cut off service no warning and sent boxes one day UPS the next few days.
Then I told UPS i did not have the boxes ready they said they would be back in a few days to get the boxes. So i called Dish I was told i owed 990.00 and and I said no way in heck I also was told I owed penalties on internet for breach of contract and that I would have to pay it. I called and talked to someone in Internet she said I signed a contract and I ask for a copy of the contract that I signed on Internet because it was cancelled along with Dish. After calling for a week and all the promises of they will call me back and was told i did not owe anything for internet and that I had been credited I thought this was handled.
So my daughter and husband got Dish in their names here at my address and they had bad reception with the Joey things and all kinds of rudeness when they called dish. However they moved and of course moved dish with them. So I called Dish two weeks ago explained that I use to have dish in my name and that I wanted to make sure all the issues I had before were handled so the girl that I talked to was for a change very nice gave me a price took my credit card information took a Dollar out of my account and ran my credit and said it would be 300.00 for me to go back with Dish. I told her could not afford that much and I would check with Direct so she then said well she would just run it in m husbands name and she did and he was approved, so she gave me a price of 19.99 for 150 stations I ask if it was going to go up after it was installed she said no she said they would be out on a Thursday to install it.
The very next day I got a call from a very very rude lady with dish that the order had been cancelled and that i had to pay 392.00 to have the service with Dish and that this included the internet that i only had for 6 months and had a lot of trouble with. I would like to have dish back but I am not paying 392.00 dollars and I ask three times if I had a pass bill with Dish I was told no. This is unfair and I want immediate action to have it handled. I would not want to file complaint with consumer affairs and or the BBB but I have been treated unfairly. Please call me at, see the following information.I was not allowed to talk to a Supervisor I was told not one there and then I ask for supervisor to call back no one ever did. This is a shame for Dish and I am very disappointed in your customer service department.

Steven Husson
from Lititz, PA
Called complaint line to request how to lower monthly charges. After an hour on the phone they ended up increased the bill. I called again, same results twice. I wrote two letters and they failed to respond to either. I called again and requested immediate termination. After hours on the phone they finally relented, however, they then charged me 294.50 to terminate. I had already paid them additional service charges after I request ways to reduce the bill. They lied twice. I was forced to terminate do to fraud. These people are horrible to work with. I spent hours on the phone. Now their collections people are calling me twice daily. Stay as far away as possible from Dish Network. Their customer service is right up there with Comcast. They lie and fail to respond.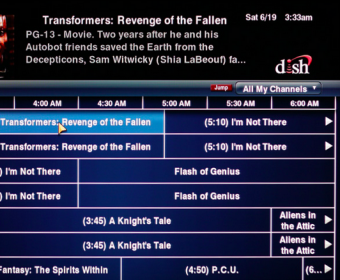 Alice and Phillip Polen
from Minneapolis, MN
Today, I am trying to get Dish service at a new second house location. They are asking me for my Social Security number over the phone to check my credit witch I do not give out to anyone over the phone. I have been with Dish for many years at my present home and have the payment taken directly from my checking account. Now if I do not give the dish agent my Social over the phone they will not open the new home account. The 1st person I talked with was very rude and I ask for his supervisor named Cliff = FTMC and he was a smart ass. I need someone to contact me and see how I can get set-up.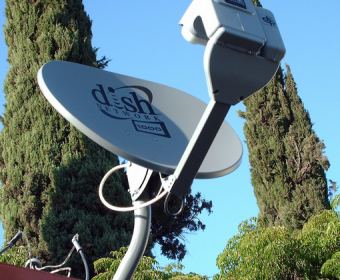 Karen Sheppard
from Texarkana, TX
A Dish Network support tech was sent out about three months ago, and I paid him to locate my dish in a better place to receive good signals. He promised me that he would come back, bury the cables, take down the 4 dishes that are on my roof, seal the holes so that my roof wouldn't leak, and take down the extra wires draped all over my house from previous "fixes". Well, he has never returned, and I can't find him. I also chatted with dish, telling them I needed a new remote for my living room. I printed the conversation, and it's 7 pages long, and I still don't have a new remote (this was 3 weeks ago).

Greg Glenn
from Fort Myers, FL
Had Dish installed last Saturday and it did not even work for 1 day. Called Dish on Sunday to get it fixed because it was just installed the day before. They told me they could not get anyone to repair it till that Friday. I told the that was not acceptable that they had just installed it the day before. In so many words they said to bad that is the way it is. So I called back and changed the repair to be on Saturday. Guess what the lady did not change so I get a call Thursday that the repair man will here Friday between 8-12. I called them back told them I had called and changed the repair to Saturday because I work. They see where I called but didn't change the date and they are full for this Saturday so if I want Saturday it would have to be next Saturday.
Now 2 weeks with out TV so they offer me not to charge me for the 2 weeks I don't have TV. Now isn't that great they won't charge me for something I never had. How big of them. I talked to several customer service managers (so called) that were very rude and short and did not give a damn. I said sense it has not worked I would like to cancel it. They told me they would charge me $450.00 cancellation fee and it did not work for 1 day. I would not tell anyone to get Dish I would say get Direct TV and I will tell every one I know and the 2 hundred people I work with not to get Dish Network.

Anita Frank
from Houston, TX
I call to ask about a charge that was being charged to my account as an automatic draft and was told to send my bank account information and I stated that it was illegal to do that via fax if the information was not secure. I was refused a manager and I want the $1.00 put back into my account and as soon as my contract is up I will be canceling my service this is poor customer service.

Antonio Rios
from Queens Village, NY
I received a bill for 203.67 and have never had Dish or cable. Acc. 82559009415912994. Ref. Please correct your records. This bill came from ERC dated Oct. 29, 2015. Thank you for providing a place for me to share my story. Dish Network has been nothing but trouble since I signed up and is a complete waste of money. I would caution any customers of the problems I have had with their corporate office.

Chris & Margaret Petersen
from Germantown, MD
On 9/10/15 we had dish internet installed, IT IS the worst internet service we have ever had. we called to have it removed and one of the Dish Network reps Mr. Oritia told us you can't! I said I do not like the service, a cloud interrupts it. he said maybe a storm but not a cloud besides you have a two year contract and that that!!! I said let me speak to your supervisor or someone in legal, he said have your lawyer us our legal department does not talk to customers. I said by law I have 30 days to cancel and it was affirmed by your rep Pam, he said nope and then ended the call! I want this service and your equipment removed from my home and all billing stopped at once.

Virginia Johnson
from Phoenix, AZ
Dish Network turned me into collections on 12/14. I had no idea I owed them any money. The account was not in my name, and the address was in a different town than were I live. The billing was going to the address and never came to me. They would not remove the collection from my credit report even though it was fraud on someone else part. I have even paid the bill in hopes to get if off my credit report but that was not enough for Dish. How do they get away with ruining people's credit?

Teddy L. Thomas
from New Orleans, LA
I am very dissatisfied with my service. I have been a customer for over 10 years. Dish had a technician come out to my house three weeks ago to correct problem so I could go camping October 17-26. Problem was fixed and when I plugged in my receiver today it will not work. Called and dish informed me for $150.00 and $9.00 a month they could get a technician out here on October 26. Obviously it's a little too late if I can't get problem solved before Saturday October 17 to go camping. This is an ongoing problem that we have requested to be fixed three other times. Please contact me if you can be of assistance to me.

Dixon Bennett
from Houston, TX
KHOU Channel 11 in Houston, Texas is blocking Dish Network from showing their content. I missed 'Blue Bloods" Friday night and will miss other CBS programming until you and Belo (I assume) work out your differences so I am paying but not receiving what I am paying for. This situation needs to be resolved immediately. I have also contacted KHOU.

Sondra L. Hill
from Martinsburg, WV
Some time ago, we had issues with the satellite and lost service. After a call to Dish they said a service techician would be sent to check, which was done. In that process I was offered a "free" DVR , which was sent to my home. Later found out there would be a charge for $10 a month and now an extra $40 per month. None of this was explained to me when the so called gift was offered, so I decided to cancel service with Dish as of termination date of 10/20/2015, which by the way is stated on my bill. When called about the cencellation for service as of 10/21/2015, I was told the contract will not be up until February of 2017 due to the installation of the new service of the DVR. I want to know why this was not explained to me when the DVR was offered due to the issues concerning the satellite service.And would like it resolved as soon as possible. I plan to contact the Consumer Protection Agency as soon I submit this complaint.

Cindy Vogler
from Manistee, MI
I'm not very happy with the loss of my local channels. Since I'm paying you for them, I should get either a lower rate on my bill, or those stations back, or both. The choice is yours, if you don't want to loose another customer.If you want to contact me, you can send me an E-Mail to my address above. Also, you can send it to my home address. I will be waiting to hear from you, so please make your decision soon.

Penny Little
from Virginia Beach, VA
Wanted to share my frustrations with Dish taking off Channel 7. I pay 209.00 a month to be able to watch shows that I have watched for years and now you have cut off one that I love to watch . I have been a Dish customer for years. ​This is very disappointing and I'm pretty sure if we don't get Channel 7 back I will be calling Direct TV. I'm sure that my bill will not come down due to you turning off that channel? In the world of business the customer should get what they pay for and this is insane. I want Channel & back.

jeff friedman
from Porterville, CA
on Friday aug 14 I called to report our system wasn't working. after an hour of "troubleshooting" I had to get to work and declared it may be easier to switch to direct tv. at that time I was told we would receive a new box in 2 working days and that we would have to install it ourselves ! really? so to recap we have now been without tv for 3 days because of faulty equipment thru no fault of our own, we also have to install it ourselves. strange, when we see dish techs driving around our area all the time. add to that the waiting for the ups or whatever and hope someone is here to receive it. Incredible! Is this the best you can do for your customers? we may be talking to direct tv very soon.

Bought my own dish 500 sat dish and box and subscribed to Rv pkg mainly to see NASCAR races and after less than a year i find out i will have to upgrade to a costlier pkg to gain one channel to see races. What a rip. Was told i couldn't just add the Fox channel. Then today i couldn't see race because the local channels were offline and problem was being addressed. Channels have been of line all day.
How convenient this happened on the same day as the Daytona race. Watched it on a damn local channel. I know that nobody cares at dish, but i don't care who i pay my money to for pay tv either. I have as much loyalty to you as you are showing me. Your a crooked outfit and all of these dishonest practices will come back to you in the end and the customers will get the last laugh.

Misty Fox
from Portland, OR
Have been a customer with Dish since 2006 and I stumbled upon some erroneous charges at $28.00 extra a month I called and explained I did not approve these charges nor did I request them, I was told by not calling in sooner to cancel them that that act was "approving" my charges. I explained how unethical it was that they were dumping charges on people and expecting them to notice as a dispute. I also asked for a supervisor "GAVE" he was HORRIBLY rude and stated that again by my not calling to cancel these charges dating back to Feb 2015 that I was "giving my approval".
I told him I was taking this to the local media and this was not acceptable practice I told him he would be "famously jobLESS after the recordings of him hit the media and his supervisors".
He then had the ironic audacity to state" that he didn't give me approval to record him" I said "well I did not give you approval to slip in $28.00 a month charges on my bill for the last six months". I repeatedly asked for a supervisor and was denied by Gabe as he apparently "has no supervisor". Who do I call and how do I submit a formal complaint if I am being blocked by a horrible unethical employee?

Jeremy manuel
from Ville Platte, LA
Our box stopped working so dish network sent new box by FedEx, after hooking box up called to activate as instructed. Spent almost an hour on phone unplugging then plugging up to wall. Taking the card out then putting back in! Then the nice lady informed me that the new box is defective! And apologized stating that a tech will come on 6/17/15 with yet another box and upgraded!
Tech did come hooked everything up and was working great, until about 8:30 pm when the remote for TV 2 stopped working, will not change the channel appears to be hung up, called dish for support, went through all the plug and unplugging again spent an hour doing all this stuff just for the tech support person to say again that the remote control must have a defect and will send another in 3 to 5 days. I feel very irritated and very upset that dish network has so many defective equipment.
We have been a customer for several years, and do not appreciate the sorry equipment that has a defect. After 3-4 hours we have played with this garbage and talked to two different support, I then started reading the instruction book, none of the things the support manager said worked, but I did figure out how to reset the remote for TV 2 was a process to do without the help of dish support employee. Who never was able to fix problem. Need to educate support personal the correct troubleshooting problems! I am very unsatisfied customer from the lack of support with our problem and with the faulty equipment!
If you value your loyal customers management needs to address problems and attempt to satisfy complaints and start using equipment that actually works! I have never had so much irritation and hassle just to watch tv! It really makes me want to change to direct tv, my parents have direct tv and has never once had so much problems. I personally would never use Dish again.

Wanda Willis
from Modesto, CA
I ordered Dish Network about a year ago, from the beginning we have "pop-ups", a blue square telling us to go online to verify that the channel we WERE watching was part of our lineup, how stupid is that? Also sometimes it is impossible to get a picture, I complained about that and was asked if "snow" was on the dish outside.
Sometimes we just shut it off and forget TV, it is so frustrating to deal with so often. We have 4 sets and it happens to all of them every day. Someone from the office sent a technician to check things, it's still the same, but he was generous enough to tell me he wouldn't charge the customary service call fee of 98.00. That was generous since I didn't cause the problem. It's his service that we are paying for and not getting.
He also told me that if the technician has to come back, they will ONLY charge me 10.00 for something they didn't do the first time. We are really disappointed with the service. I am considering canceling. I know there is an astronomical fee to cancel but we are sick of the hassle. We don't want to change but those constant pop-ups are terrible. Also my contract comes up for renewal the end of June, and I have been told there will be a huge increase in my rate, more money for the same problem.

Mary Kobold
from Stoutsville, OH
We went to Dish for our internet service. I am disabled and use the internet a lot. I can't believe I only get 10mgb. I am out of mgbs within 1 to 2 weeks. When I call they say that's all I can get for a month. Then they offer 1 to 5 mbs to make it thru. That's still not enough. What I didn't know is that I can't cancel for 2 years due to contract. I have been with Dish for years with our TV. But something needs to be done to up the service. I will definitely let people know to check carefully before signing to Dish Net. Let me know What I need to do to get better internet service thru you. If there's nothing you can do. I will cancel my net service.

Wanda Willis
from Modesto, CA
I signed up for Dish about a year ago. I have no complaints with the picture my complaint are those constant pop-ups. They happen every day on each of my 4 TV's. Sometimes I can get rid of them and sometimes I just give up and turn it off. It is driving me crazy. I had Comcast for over 30 years but they stopped being honest with me so I had to switch and now this!!!!
I called a service person and he offered to send a technician out at no charge, (wasn't that generous?) to see if the issue could be resolved, it WASN'T resolved and I don't know what to do next. He said if they had to come back my charge would only be $10.00. I don't understand why I am paying for a service that I am not getting and he wants to charge ME to solve his bad service??
I understand that if I cancel that I will have to pay a $300.00 penalty, I am a senior citizen, Social Security income, $300.00 would be very hard for me to pay, why am I penalized for bad service. I am supposed to renew next month so I have to decide if I should try to pay the penalty and try another provider or not. Is there ANY possibility that these pop-ups can be eliminated or not?

I have tried to resolve this matter of a refer a friend since Feb 2015. The last 3 times I was told it would be on the next billing cycle Yet again it wasn't. The last person (JAX) said again the credit would appear and yet it hasn't. The problem I have is not only do I seem to get the run around but when I inquire about this, they want me to provide account info on the party that signed up which I wasn't to happy with.
When I voiced my concern, I had to go round and round until they pulled up my account which showed the certificate that was used and of course I was told it would be on next billing cycle. That was in March and yet I have not received it and I just paid my bill today 5/11/2015 and of course the billing is 30 days in advance. I regret referring a friend as the customer service with Dish sucks!!

Craig Honnet
from Kalaheo, HI
I have been having my service suspended just about every month for over a year now (the last time for nine days) while talking to customer service again and AGAIN getting nowhere. The last rep (I think was a person that could barely speak English) tells me that you cannot accept my check as payment, not because they bounce but because there is always one thousand dollars plus in my account. He gave me some crazy story that I couldn't even figure out what he was talking about.
My billing closes on the 13th and I get the bill on the 23rd or 24th and it is due on the 26th. Even when I send a check right there from the post office there is no way you will get it on time even with a grace period. I pay my electric, water, sewer, property tax, insurance, American Express, master card, visa card among others by check and have NEVER had a problem with anyone but your outlandish company. Now why is that? And pleeeeease don't give me the same BS I've been getting from your customer service clowns which each time the story is different. The last one was the best....."the computer runs everything." Talk to me human being.

Bob Johnson
from Helendale, CA
I had a problem with my Dish system. A repair person responded and replace the receiver. The repair person showed us some item offered by dish and one of the items was a Sound Bar & Woofer System in the amount of $349.00. We purchased this item and after one day we decided that we didn't care for this item.
I called several numbers and was instructed to call 1-800-333-3474, which I did. The person I spoke with explained that the item would have to be returned. I explained we had not received any shipping boxes for these items and if I shipped them and they were damaged I would not take the responsibility for the damage. He said that was my problem. I asked to speak to a supervisor, he told me it would take a minuter to arrange that.
He came back on phone explained that he had to ask a few more question. I explained to him that he was unable or unwilling to take care of my problem and I demanded to speak to a supervisor. I would not speak with him any longer and again demanded to speak to a supervisor. He still didn't get me a supervisor and said that he would be sending by Email a return label and would get me some boxes for shipping.
This has not happen yet and that was on 6/14/15 at 9:35 AM. I am demanding to speak with a supervisor at once and that these items be pickup or the correct container to ship them back to you and a refund of $349.00. If someone doesn't reply about this at once I'm canceling my DISH completely!

Robin Thomas
from San Antonio, TX
I have been in contact with your customer service dept. and then transferred to a supervisor to fill out a tracking form which I was told I would receive a call within 24/48 hours for an update. I did not receive a call so I called today. I gave them the Supervisor's name -Maria YI2. They could not find an extension to contact her. They could not give me info. on why or who would of called me for the tracking info. Every question I asked they had no answer.
This is the biggest run-a-round and full of bull ever. I have a spotless record and make payments way before the payment date and have been with you all a very very long time. The lies and I don't know's are very unprofessional and just flat out makes Dish sound like they don't know crap! I definately will be looking into new options for my service. You all have inadequate service and bull for customer service.

Tara Piller
from Portland, OR
I signed up for dishTV over a year ago. I should have seen the red flags then. First they signed me up for a larger package then we had discussed. I only get a few channels after that. My bill was twice what it should have been. For a year I was charged $39-$45. Charging for HBO that I didn't get or order. I was credited 1 months credit. I want it all back. They put it in my sons name, telling me I had all control. Didn't have Any trouble taking money from my bank account. I couldn't do it without my son even though I'm on the account also.
I wanted to add internet they sent me many offered. But couldn't do anything for me after I finally got to talk to someone. The reps I spoke to were Way out of line. The one guy kept saying smart aleck comments to me when I asked to speak to someone else. She didn't handle things any better.
When I first signed up I was told it was a 1 yr sub. But it was 2 yr. I feel I have been totally screwed from the beginning. I want them to end my contract with out coming back on it for early termination. And I want the over charges they charged for something I did not have for 1 year. I don't want to make this complicated it's already been complicated.

millie adley
from Choudrant, LA
I tried calling the dish representative who hooked up my dish two Saturdays ago and the person that's over him I still have not received a call back from either one of them I changed to dish to save before I changed I called and talk with a man and explain the 7 special programs that I needed he said no problem I cant get good times Sanford & son and a few others today I was at someone else house going through their channel. I saw with my own eyes the programs that my dad miss dearly shows I have been calling in about every since my dish was hooked up they are on channel 232 so I rush home to find out I do not have that channel my dad is 89 years old when I changed to dish he has not been the same this is very sad he doesn't ask for much so I have to do what is best for him because I was missed informed are miss led I have called tonight since I have been home 5 different numbers for dish the lines are busy are when the phone ring then line hangs up in my face what is going on with direct tv I never had this problem I have called dish about 30 times tonight this is sad and it hurts because my dad is hurting and I cant get any help I pray this will be resolved soon I cant take any more disappointments.

Brenda Jolliff
from Cedar Rapids, IA
I have cancelled my TV Dish Network which was bundled with CenturyLink for phone & wireless internet. I have sent my equipment back which have been rec'd by Dish & have paid my final bill which has been received by Dish. I am receiving a bill thru my email for an Account # 247523 for the amount of $301.61 which they are planning on deducting from my bank account on May 19,2015. What is this bill for? CenturyLink took back the phone line & wireless using the FCC agreement. I have called Dish Network several times & they say my account is closed with them & the account# 247523 is not there's. I want to stop them from deducting from my bank account ... I would like a paper bill explaining these current charges & or is it final but no one can find me but yet I am receiving emails with Dish name. Please explain...

Invited friends over for the fight. What do you know yall decided not to carry UFC. If UFC won't be carried by the next fight we will be canceling our service.

Brent L Cawley
from Port Orchard, WA
I have been a DISH subscriber at home and with my RV before you came up with DISH FOR MY RV which advertised that it would solve all my problems. So I bought a new Satellite Dish and DISH receiver for my motorhome and spent a lot of money to purchase and have it installed. Set up and activation was fairly simple, and I tested in my driveway and everything worked fine. Your literature stated that I did not have to call to stop service at the end of a monthly period, but to simply not pay the bill and my service would stop until I was ready to use it again.
Today I got an email billing me for a second month and stating that I was one month past due. I tried online chat for about an hour with a customer service rep and eventually her supervisor and met with a huge cultural and understanding difference. I then called an 800 number and got bounced out of the system three times and told to call different 800 numbers. I finally got through and apparently got another CS Rep from India who just did not understand my request. I told her this was their last chance before I disconnect DISH for good and trash my antenna and receiver. I am fed up with Dish Network! They have just lost a customer!!!

Frederick Roach
from Saratoga, CA
I truly enjoyed the programming that Dish network put out, until dish network presumed that they knew best what I actually enjoyed watching and decided to cut it from my programming! I am very disappointed that Dish cut Ovation Channel because YOU said nobody watches this channel. So I guess you are referring to one of your long time customer's as not counting. This was truly upsetting to me considering Iove the good wholesome programs of this channel that Ovation puts out! So what are you planning on replacing my programming with and assuming you know your customer's best? One TRULY UPSET DISH NETWORK CUSTOMER ! I sincerely hope you start listening to your current customers before they become former customers. Thank You

Lena Edwards
from San Antonio, TX
I am writing because I am getting NO WHERE with customer service or supervisors that refuse to give me contact info of who can help me resolve an issue that I have. Long story short I am being accused of downloading movies over my internet and the times this was done my husband and I were at work. I have never receive notifications of anything being done on my internet thru email, phone calls etc from your company. I understand that piracy laws, but I was in no way involved in these incidents that took place. I do not understand why someone at your company did not call me or something to help me resolve the issue when it first started, so I could reset my password, unplug my router when I am not at home or something! We rent movies from DISH all the time as well as UFC broadcast that cost $50 +, I am not gonna download a movie that I can get at Red box for a $1.00! I am upset at how I am being treated and the condescending way your supervisors have spoken o me and treated my situation. I prefer to not sit here and write a long email that may not even be read, I would love to speak to someone in your company to help me resolve the situation and tell me what my options are for finding out WHO did this so I can take the measure I need to so that I am not in a court of law defending something I didn't do!

There was no contract presented to be signed during sign up. It was stated several times that this would be a great savings. payment by electronic pay would save even more. We were told that it would be easy to cancel contract after such poor service. After canceling our subscription, to Direct TV, Dish Network took Money out of our account, I am writing to cancel our dish account due to non performance on your assurances of service. Direct TV did not waive our contract fee, it was not "easy to get of our Direct tv contract." We incurred $385 in fees. Vomage @9.99the phone service you recommended is not compatible with Satellite TV. Century Link @35.99 is not about the same in price it is $24 more per month or an extra $264 a year! The current Dish internet is not compatible with Dish TV , on demand TV as it eats up all the data usage allowed according to the Dish TV technical dept. The installation team, did not show up between 12 and 4 to disconnect the TV in the bedroom, and they did not call. I called them and asked them to call before they come. if they were coming the next day or so. I called them at 5pm and asked them to call before they came .
They did not call and appeared at the door at 7am on Saturday, asking to be allowed in, disturbing our houseguests and the one day my husband could sleep in. I called to find out how to hook up the on demand service and was told the service team would be here yesterday, Mon between 12 and 4. Again no phone call to let us know they would not be here. Further when I called the shop was told the dish internet did not support the on demand option on the system. Why would we want an internet that did not support the cable on demand option? This does not save us time or money and does not perform as promised - please close our account.

Ronald Deckard
from Charlestown, IN
Paul (the dish net. tech.) came out to my house to fix a no picture.We,ve been with dish net 17 years and have had good results and great pictures during this time. My dish is about 375 ft to the house. Paul said this is too long and he would have cancelled my install 17 years ago if he had the installation order. Again my pictures are good when working.maybe 4 or 5 outages in 17 years and none because of the distance. My sevice is out now and paul said he hopes its not the cable. He checks and said it is in fact the cable. I saw the cable on the ground at approx. the half way point and ask if we could splice it there to see which half is bad? (to save $ on me paying for the cable) Paul said no because the splice would corrode.Ive done hundreds rg-59 and rg-6 splices and used shrink boots. Ive had some under water for 11 years (no problem) Im ready to see if Direct tv knows how to take care of dedicated customers.I am so pissed off. I said Im going to Direct tv. a few minutes later my phone rang and someone said they would connect me to dish network to help me cancel. (NOT GOOD FOR BUSINESS FOLKS)

Coralee Campbell
from Ashburn, VA
I do not like the idea that you removed ovation 245 from my service. I always watched Artful Defective and many other programs.. please, reconsider. Thanks. I have stood by you for many years as you have taken care of me don't watch a lot of different stations but my son fills in some of the others. I DVR meant to watch when programming is not what I like.

Robert Duarte
from Auburn, AL
You cancelled ed another good station. All I'm beginning to see with dish is informational programs and too much sports, old shows, and cartoons. I've been with you for two years and maybe it's time for me to cancel my service and move to Comcast or DirecTV.

Ashley Duncan
from Alpharetta, GA
I am filing a complaint against Dish Network.... You do not value your Customers...My first Complaint is that when I signed up with dish the contract said that my bill would not go up for 12 months... My bill started out at $60 then within 5 months it went up to $100... I called and I did not get anything out of anyone... So, I paid the bill.... My second Complaint is that Dish gives there customers the option to get a billing statement mailed to them.... I chose that option to get it mailed to me... Well,Dish also does not send there statements out on time... For the month of March I received my bill on the 17th, I mailed it off the 18th, the bill was due the 21st, Dish cut my service off the 23rd and cashed my check on the 24th... I called and talked to a representative and a manager... The Manager told me to take my business else where... So, I did... Then I called today to cancel my service everyone that I spoke to even managers they told methat fee because it was dishes fault told them that I was not paying it.. They told me it would go on record and I told them that it would not I was because it was dishes fault. Please help me resolve this problem and get the fee waived for the amount of $220.

Rose Williams
from Centralia, IL
Was promised special pricing for 12 months, which now I am not getting. Was getting the 200 channels for 39.99 and now I am paying 34.99 for 55 channels, which is advertised on internet for 19.99. I would like to get the 200 channel package back for the 39.99 for the remaining 9 months of my 12 month commitment. If this can't be accomplished. I will have to shop elsewhere. You say your customers are important to you, well now you need to prove it. Thank you!

Timothy Milloff
from King George, VA
I have a dual receiver, tv2 in my bedroom has never worked properly, When i got online with a repair technician he asked over an hours worth of idiot questions from a checklist but never resolved my problem. He is sending a new remote which I strongly feel will not fix the problem. He told me if I want to switch to two receivers witch would cost an additional fee (ok with me) BUT I would have to sign a TWO year contract. (not OK) If this problem is not resolved I am going to switch carriers. Also I should get credit for the loss of service!!!

I want the AMERICAN HEROS channel back! It is very frustrating to pay for services and then have the channels agreed upon discontinued. Either return the contract channels or return the money!

We were told we had 2 ppv free movie certificates. We did not see anything that we cared to watch on ppv. We wanted to watch a movie on video on demand. Well, after an hour with 5 different people all of whom said we could use our certificates for video on demand, we were finally told we could not because it costs one dollar more than ppv. During the fiasco we had to log in which we never did before, change our password and look for things that did not come up on our computer. I am to old for this type of stuff. Great way to treat a loyal customer of yours that has been with you for 12 years. I would never recommend dish to anyone after that.
Have feedback for Dish Network?
Thanks for your feedback!
Sorry. Please try again later!