PETCO
Contact PETCO Corporate
Toll free phone number: 1-877-738-6742
---
Call the PETCO customer service hotline at 1-877-738-6742. You can use PETCO's Live Chat for customer service needs here. They have a company help page at www.Petco.com/help.  The company's customer service team is also on social media. So, if you do not get a response by phone or chat you can attempt to connect with them on Twitter or on their Facebook page.
Founded in 1965, PETCO (Pet Animal Supplies, Inc.) has grown to over 1400 locations across North America.  The major pet retailer has their corporate headquarters in San Diego, California and corporate offices in San Antonio, Texas. The privately held retailer is owned by CYC Capital Partners and Canada Pension Plan Investment Board.
Common problems reported by consumers include poor customer service, rude employees, poor treatment of animals, unhealthy fish, and grooming issues. If you have experienced anything close to these comments, please let us know immediately.
PETCO Contact Information
Report complaints to corporate and get satisfaction
PETCO headquarters address

9125 Rehco Road
San Diego
CA 92121
United States

Company website

1-800 phone number

1-877-738-6742

Support email address

support@petco.com

Better Business Bureau rating

A
Browse reviews of other Pet Care
Top PETCO Complaints
Browse more than 122 reviews submitted so far

I went to the San Juan Capistrano Petco to visit with the two cats up for adoption. I also looked to purchase a bag of cat food for my two cats. While shopping there was a teenaged girl and her younger sister with a four week old kitten. They were asking for some assistance about what to buy for the kitten. As I was talking with her a female manager approached and was providing them with information as well about how to rub the cats "private parts". I then tried to explain why to the young girl and the sales associate turned to look at another associate and very obviously rolled her eyes. I informed her that I actually volunteer in the cat room at the local shelter. She rudely replied "good for you." I proceeded to leave the store. I will not shop there not any Petco. I will also not recommend Petco to any of may family or colleagues. She was rude, dismissive and unprofessional.

Kimri White
from Raleigh, NC
Today at the Durham, NC store I was denied the opportunity to purchase goldfish for my daughter as a Christmas present. I was told repeatedly that it was for the "good of the fish" that he could not sell them to me because my brand new 10 gallon tank was not properly prepared (it needed to be on for at least 3 days). I told him I understood that but even if I couldnt put them in the tank I would still like to purchase them (since tomorrow is Christmas) and I would put them in a regular bowl until the tank was ready. Still, he REFUSED to sell me the 15 cent fish because he did not approve of the environment I would be taking them home to.
How insulting! My daughter will not have her fish tomorrow because the self-righteous salesman did not think that I could properly care for some goldfish. I called customer service and another Petco employee stated that the life of the goldfish was a very serious consideration and I should understand that they are just looking out for the well being of the pets. This implies that I am not taking the life of the fish into consideration and AGAIN that is insulting!

I seriously don't get paid enough for my job. I work in the grooming department at Petco which isn't so bad…until yesterday's freak accident! This grungy, oily haired 40-something man comes into to the store to get his dog's nails clipped. The dog looks like a black lab mixed with something, fairly normal sized. Well, turns out it was mixed with a rottweiler! Seriously…YOU try clipping this dog's nails! It was going fine until I got to his back paws…I don't know what I did, but the next thing I know, this dog has turned on me and taken a HARD bite on my left ear and jaw!! Blood? Yes. Pain? Oh heck yes! Don't worry…since it's a part of my job, I CAN'T sue them…just gotta suck it up and look like Mike Tyson for a few weeks.

Dorothea Kibler
from Minneapolis, MN
My boyfriend and I went to our neighborhood Petco, in West St. Paul, MN 55075-Store Number #1652. We saw the following Savannah Monitor (see attached picture) at the store. My boyfriend loves these lizards and that's why we have at home a healthy 4 month old Savannah monitor, named Reptar, my boyfriend had bought when he was less than a month old. So it was to both of our horror to see this poor lizard in such shape. The lizard in the picture was actually trying to be sold at the Petco store.
Because both my boyfriend and I have a soft spot for reptiles (we have adopted a 8ft, red-tailed boa, adopted a 3yr. old ball python, and bought a baby ball python)...needless to say we are experienced in these reptiles. When my boyfriend inquired about the Savannah Monitor on Friday, 8/26 to the clerk and the manager he was received with snippy attitude and they completely tried to pawn off that the lizard came from the Rochester store, meaning they are taking no responsibility for his current condition. The store clerk lied saying it was taken to the vet and fed a "pinkie" just yesterday...but yet they just got the lizard in on Wed. 8/24...the day we first saw him(we came in that Wednesday...we wanted to buy him then and there but had to wait till our payday on Friday).
And if he actually ate a baby newborn mouse he would of had energy and some life to him. For anyone who knows anything about these lizards know for one they need calcium powder to make sure they gain enough calcium to develop properly-there was none. The crickets in the cage were huge...bigger than the ones our Savannah could eat-so I know for a fact he would not be able to eat them if he wanted to. The cage had wet sloppy moss substrate which is not their habitat type. The poor thing already looked dead because he was just lying out in the open because he had NO hide to hide in. We of course bought him in hopes we could nurse him back to health.
On Saturday we took him to our "reptile guy/friend" to see what he thought about his condition. He was just as angry and upset as we were of his condition. Even though he felt our lizard was probably already beyond help, he was still able to help us assist feed him two small roaches. We thought after our lizard would eat he could regain his strength and would hopefully be fine. On Sunday we assist fed him again two small roaches. We thought he was getting better because he was actually moving around and going in and out of his hide. Before, when we first brought him home wherever we placed him in his habitat he would stay for hours till he would walk maybe a few inches from where he last was. Sadly, just last Sunday 8/29 he walked into his shallow water dish to soak himself but as my boyfriend went to check on him his mouth and eyes were wide open. He probably passed shortly after he got in his bowl with his last bout of strength.
Just today Mon. 8/29, we brought his little deceased body back to Petco to return him. Now some people won't get it but my boyfriend and I got really attached to him. We love reptiles like most people love puppies or kittens...so even though we only had him for a few days we were heart broken. We really thought we could help him survive and push through his life of being starved for who knows how long! I was extremely upset when the same clerk was there. We told her we did actually get him to eat but he still passed away on Sunday. She looked almost amused and had the audacity to say, "My condolences." in a mocking tone like it was a big joke! Really!
We actually cared for this lizard, for all I know she was the one who starved him and neglected him! She was the one like a tape recorder repeating over and over how he was a transfer from Rochester....which shouldn't matter because once he's at your store, you need to make sure he gets the best care possible.
They basically let this lizard starve to death and couldn't care less! A Savannah Monitor is an intelligent lizard. They can actually learn their names and come when called, plus they can live up to 20 years and grow up to 4 ft. long if well cared for. He was such special lizard that could have lived two decades but they just left him to die. Both the clerk and the manager were upset we even wanted to buy him because they questioned us and whether or not we could give him better care then them, damn right we could!!! And did for the last days of his life.
I don't know if this will get anywhere but at least others will know you should never buy any animals from a horrible place like Petco(we originally just bought substrate from that location but will not be returning-ever!) We also saw a poor baby bearded dragon a month or so ago that had a broken leg...who knows what happened to that little guy. I don't care if it's a dog, cat, lizard, or any other type of animal I cannot stand animal abuse or neglect and that's what this situation was. Thanks for taking the time to read my long story.
In reference to the picture...they labled him a baby Savannah Monitor but even a baby should not be that thin. They actually can grow really fast if you feed them the right food and with the right habitat. Clearly whoever previously cared for him did neither. He was so thin he almost looked like a different species of lizard because Savannah Monitors can get fairly stocky even as juveniles.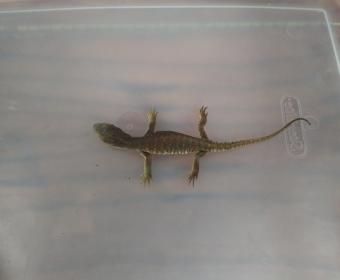 Humberto Alvarez
from Weslaco, TX
Grooming associates should not retaliate if question why it took four hour to groom a Schnauzer pet. Retaliation in making me wait to trim the nails of a dog that came after my pet dog who had been there for four hours. I didn't want to wait because I conceived it to be a form of retaliation- so I took my pet and paid at the retail counter. Service should be prompt and service scheduled-appointment should be adhered. Happened on June 18,2016: ref: associate #16: ticket#2413120716: Pals#423404769: store#2413: phone# 956-969-4959.

The Petco in Avon Ohio is the dirtiest store. Understaffed. The cats in cages are never cleaned. I feel so bad for them. You can never find anyone in the store to help you. Only the girl that's at register. She tries put is busy.

Dennis Borman
from Bellefonte, PA
Looked on Internet and found dog crate on sale for 34.99. Wife went to store purchases purchased the same sku number and was charged 99.00 for the same kennel. Original price 79.99 on Internet on sale for 34.99. Called store and they stated that was an online price and they do not match price. What is going on with the store in state college. All other stores we have ever shopped match price on their Internet price. Needless to say had to return item for over twice what it was listed for on internet. Big ripoff and will not shop at store again. What a disappointing venture not to mention had to drive all the way back to the store.

So I lost My 250 phone after leaving petco the ladies said if they found it they would save it well I came back after 3 days to check because my hamster was dyeing and they said we found it I was like ok one good thing and then they said it was in the dour so they checked and to find out nothing was there so cold hearted jerk took it and then they did not even look at my hamster because I bought I some where else I hate pet co and will never return so thanks for that you lossed, a member and costumer.

Sylvia Wilkinson
from Trussville, AL
I did not want my Maltese shaved and she scraped her neck so bad we are having to put medicine on it every day. I showed her where the two matted spots were and I said yes cut those two off., but I like her hair long for winter. When I returned, I wanted to cry. She shaved ALL the hair off of my Maltese and really made a mess of her.
That made me fuming mad. My husband paid the $57.00 and said lets get out of here before you exploded. I want my money back, but I'm sure that will never happen. The girls name was Heather at The Hoover Petco in Birmingham, Al.

Ronnie Dias
from Pittsburgh, PA
I took my Mini Schnauzer in to be groomed. The groomer called me and informed me she would have to shave her instead of dematting her. I told her any other Petco I have taken her to had no problem dematting her. I told her that was fine but I was not happy about it. Within 5 minutes the manager called me and informed me I would have to come pick her up and take her to a Vet and have the matts cut out that they would not touch her. I have never been treated this way at any other Petco. I have spent hundreds of dollars at Petco stores and my dog has never been groomed at any other place. I have used Petco's from Florida to Pennsylvania and have never been treated this way. I took her to a private groomer and she had no problem dematting my dog. I will never spend another Dollar at a Petco store and will recommend my friends go elsewhere to have their dogs groomed and buy their pet care stuff somewhere else. Already 2 of my friends have decided to take their business elsewhere. As far as I'm concerned the groomer is lazy and didn't want to do her job. I will make sure everyone knows Petco groomers don't want to do the job. I will be filing a complaint with the better business bureau and will post my experience on social media. You don't have a 0 in your rating or I would be rating it a -10.

Lisa
from Miami Beach, FL
I came to Petco to get my dog vaccinated. When I arrived they did the paper work and then gave my dog a shot of Benedryll since she is 4 lbs. I waited for the next shot and all seemed good. When I returned home I realized that the 1 year supply of worm pills turned into 6 months because they didn't give me the right amount so I called and they sent out. Then I went again to get the last of the shots. I arrived right on time 30 minutes prior to closing at 230 by the time I got to the front of line 240pm the Vet Dr. Furgang said she would not take her because she needed to take a shot of benedryll and to wait 30 minutes before she administered the vaccine.
She then proceeded to take all the other dogs and would not take her. A women walked in with a 4lb or less dog like mine at 2:50pm and the woman asked if she can get a copy of the rabies shot paper that she lost and Dr.Furgang said I can re-give her a rabies shot the girl seemed livid because she couldn't understand why the vet would say such a thing I told her she can call love my pet and get a copy. The vet was willing to take her but not me. When I approached her she totally disregarded me. Since then my dog has a large bald spot where she was vaccinated. I called the office several times in Pompano to get a supervisor and no one has ever returned my call. I also called Petco and reported it they said they would get back to me and still I await. What in the sam hill is going on? I took my dog back to New York where she had her last shots and it was a pleasure working with the right staff. Thank you.

I signed up for my dog to have training classes. The trainer called me, and we agreed on April 2, 2014 at 2pm to 3pm. We talked a week before the training class. I told her I could not do evenings and she got a class together for 2pm. I showed up with my dog. It was raining and also had a bad hail storm I drove in, to get there on time for the class. I got wet trying to get my dog out of the car and into the store. Then I find out the cancelled the class. I told them no one called me. The person working in the store, said it was the manager who cancelled the class and it wasn't the trainers fault. I feel it was both their fault, for not calling the customer to let them know.
The manager never came out of the back room to apologize. He or she sent the employee out to apologize to me and offer me five dollars off for my unconvinenced it caused me. I was truley upset. They should of given me half off the six sessions of training and the manager should have come out of the back room and spoke to me. I told them I would go some where else for training and they could keep their five dollar off coupon. I spend a lot of money in that store, between dog, cat, bird, food and grooming. They just lost a good customer. How dare them offer me five dollars off for my inconvience. I should of received a phone call after I left that store from the manager. I'm sure his employee told him how I felt. I'll be going somewhere else, unless they want to offer me more for their rudeness and my inconvience.

Montserrat Serra
from Midlothian, VA
I would like to inform PETCO that today Sunday February 10 I had a very bad customer care experience at one of your stores at Westchester Commons in Midlothian, Virginia.
At around 2 pm I went to the store with my 2 young children to purchase a few new pet fish. My son has a bottom fish feeder and he wanted to buy a similar type because it has been very easy to care. When I asked the employee that was working in the pet fish area (I realized later that she was also the store manager) what type of fish would she recommend to purchase, she suggested that I tested my fish tank water before purchasing any new fish, since I mentioned that some died in the past (we have had the fish tank for over 6 years and we had some Beta fish that died). When I asked her again if she could describe or recommend any easy care fish, she repeated the same thing and continued working on what she was working on that area and declined to provide me with any information in regards what type of fish I could purchase or how I could come back with a sample of my water to be tested.
So me and the kids went and figured out on our own what type of fish to get, and when we made our choice, another store employee got the fish for us. When we went to pay for the fish at the cash register, one of the store employees took the price note abruptly out of the employees hand and told her that we were not allowed to purchase the fish. She raised her voice to the employee and mainly to me and told me in a very rude way that I could not buy the fish because I told another employee that all of our fish died and that our fish tank was not treated within 48 hours prior to our purchase. When I asked if this was a new rule or a new policy for customers that wanted to buy new fish, she said that this rule has been always in place and that it is part of the store policy.
That employee and also the store manger who came out again to reiterate the same policy, made me feel very embarrassed and got my child very upset since the fish were taken out of his hands. She thought that we were not prepared to have the new fish but instead of educating us on how to get our tank prepared or how to treat our water before putting our new fish, she decided to strictly and rudely inform us of the store policy and made us look incompetent in front of all the store customers.
I hope the store addresses this issue with that employee and her manager, because that is not how customers like to be treated. I understand the fish buying policy to ensure that customers provide the best care to our pets, but I felt very embarrassed for the way I was treated.
However in our way home, I decided to use this opportunity to discuss with my children what was right and what was wrong to learn and grow from that bad experience. But I am now afraid to go back to that store and deal with that same manager again. I hope PETCO can ensure me that this type of customer care will not happen again, otherwiseI I will not go back to that store.
Thanks.

Was checking my dog at Cedar Park Petco last weekend, and a tall lady named Mika was checking in for me, she seems like she didn't know anything about grooming, ask me some questions made me really uncomfortable, seems like she has no experience at all. Till later other lady shown off, she told me she is my groomer, I felt more safe after she told me. I recommend that tall lady Mika needs more training for asking customers grooming questions because all her questions and talks made customers felt not safe and uncomfortable to leave my puppy there. Hope Petco will taking care of this problem.

REBECCA knight
from Hammond, LA
I had requested a total full refund and did not recieve it back in my bank account. i chatted to an online person and was told specifically that the money would be put back in my bank account and has nothing been done yet . This has gone on this December the 4th and i do not appreciate any of it, i will not ever buy online again.

Pat blake
from Woodstock, CT
I signed my puppy up for training classes. The Killlingly CT store cancelled classes and didn't even notify me. I also bought things and wanted to return them but they couldn't be bothered saying that they could not be returned due to company policies. I then went out of my way to go to another store and was able to exchange the items for things I needed. In the meanwhile I cannot get my puppy trained without going out of my way. Private classes are not good for me because I am retired and cannot afford them. My puppy is now mean and will not listen to me.

Robert J Fuerneisen
from Ferndale, MI
Just picked My dog from Your Warren Michigan store
Over the phone I was given a price $25 for a wash only
when I picked up My dog I was told it was $34 they did more then wash Him
The Manager came up and told the groomer to remove $9 from the bill
The Girl at the desk was very snotty and was making a big stink about it
when I went to pay for the Dog wash the girl at the register said " I can't do this "
I have to get a Manger That was standing 4 feet away and had just Marked the bill $9 off
I think You should replace the cheer leader type people and hire Adults
When I got home with My dog He was still Wet and had something oily on his ear
My Wife cleaned it off and dried him with a hear dryer
My Dog Lightning has been coming to Petco (started as a puppy) for 6 years
I think We are going to a better Groomer from Now on
this Is very sad Robert J Fuerneisaen

mary foster
from Cottage Grove, OR
took my poodle in for a trim mellissa worked on him she shaved him almost balled and cut him had to take him to vet for stitches he had 3 put in his leg.he did not get the poodle cut I wanted very dissipointed in her job she should not be in the business. will let others know of this and they will lose business over this.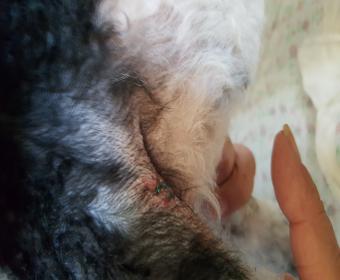 mary foster
from Cottage Grove, OR
took my dog oreo for regerler trim and they cut him had to take him to vet for stitches three of them pic attached and they shaved him never gave him the puppy cut I asked for one other time they burned his feet when shaving them the employe name is mellissa at the mc minnville Oregon Petco never dowing business with them ever agen.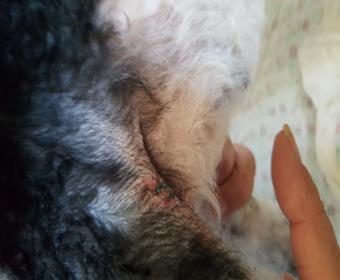 Sonya Himmerich
from San Antonio, TX
I wanted to sign my second dog for training through Petco. I had my first dog trained there by a wonderful trainer.
I waited and waited and then walked around the whole store looking for someone to help me. One employee was helping what looked like an injured kid? And the. The only other employee I saw was the cashier who had. A long line of customers. I finally left without any information or contact with an employee.

robert gassel
from Perry Hall, MD
Good morning. I ordered a 25 lb. bag of Merrick Buffalo/ Sweet Potato on Wed. July 11 and this still has not been delivered. Why does this take so long as I can order the same product, almost identical price, from Chewy and get next day delivery. If you can check, you will see that I spend quite a bit at my local Petco In White Marsh. Unfortunately I was recently in an auto. accident and cannot do any lifting. This is why I ordered the product. Rest assured, never again. I will order w/Chewy, NO MORE PETCO. Have a good day.

Lane Torre
from Tampa, FL
This is a complaint regarding one of Petco's employees at the Spring Hill, Florida store. Address: 7223 Coastal Blvd, Brooksville, FL 34613
As I walking into Petco today (Saturday July 7th) an employee was standing outside trying to sell something. She said hello and I said hello in response. When she tried to go into her speech on whatever she was selling, I said "No, thank you" and tried to continue to walk into the store. She followed after me yelling "I'm talking here. Hey, you! I am talking!" I walked inside and complained to a manager, who seemed very disinterested. I do not appreciate being yelled at and disrespected as I'm trying to enter the store. If this is how Petco employees are going to treat their clients I will never shop here again.

Nancy Estes
from Boston, MA
Racist working register at lower pottsgrove Petco called Peter! Refused to deal with my boyfriend or have any contact with him during our purchase, we bought fish had to return one . And everyone was so nice go to this store at least 2 times a week. But I will never step foot in the store again after the way this man treated my boyfriend last nite. Refused to interact with him and he was the one purchasing the fish

Shannon Penley
from LaFayette, GA
My daughter received a parakeet with cage and accessories as a Christmas gift from her aunt, within a few days the bird died, we took it back and received another parakeet and again within a few days the bird died. We got books on parakeets PRIOR to her aunt purchasing her one, and we did all that we were told to do, and not do. I called and spoke to a manager, after attempting to get someone on the phone for a few days. I explained the situation, and said it was traumatic for a 10 year old to have 2 pets die in a short time, and the items were "gifted" so I was not looking for a monetary refund, but I would like to return the dead bird with cage (cleaned and disinfected of course) and she said that would not be a problem. We go there the next day, and we are not allowed to return the items, we were allowed to return the dead bird, but not the cage, and were told we were not allowed to purchase anymore animals, she was looking at a guinea pig, which she has had in the past, and took very good care of it. Not only were we made to feel like "killers" we were obviously lied to when the MANAGER we spoke to said we could return the items for store credit and then to insinuate we somehow killed these animals for what pleasure? So now my sister is out $80 and my daughter is without a Christmas present. I am sorry the birds died, and while I do not see how we could have contributed to their death in anyway, as we followed all "rules" of having a parakeet, but to tell me one thing over the phone and then to drive all the way there to be told something else, and then banned from purchasing another animal is pretty lousy. If this was explained to me over the phone, I would have probably still been upset, but not as mad as made to look like a complete idiot and "killer" in the store.

Edward Paul
from Camillus, NY
After complaining and complaining for over four months I today had enough; we had repeat deliveries that instead of taking 2 to 5 business days to receive we got our order (repeat) of 12/04/17 today (12/14/17)...NINE working days. This has been the trend for as I mentioned over four months so we canceled three repeat deliveries for different products and split them up with Pet Flow and Chewy. We have repeat deliveries with Chewy for over 2 years now and every two weeks our order is on-time and on-schedule, no fail; TWO business days, ALL THE TIME. Pet Flow has advised us that they are as well 2 days and since we are new to trying them out they asked to let them know if something goes wrong but we should be just as happy with them as we are with Chewy. Speaking with Petco again today they had all sorts of excuses, including Black Friday and November deals, etc, etc but when I asked them to check my file and the frequency & length of time we have been complaining about the manager said she did not understand why this was happening and agreed they (Petco) have a bigger problem that needs to be investigated and she would pass on the information, meanwhile she apologies but just can't do anything about it and it appears, by my file/account, it just keeps happening. No 2 -5 business days, they are 5 - 9 business days, so your repeat order of every 2 weeks ends up taking a month which is completely unacceptable so as I said above, we have had enough of missing our deliveries and complaining and getting nowhere and we canceled all our business with Petco and moved the products over to Chewy (Mr. Chewy, they are so wonderful this company) and to Pet Flow (which we have not dealt with before but the customer service person was at least informative and helpful and polite)....will C how this all works out but too bad for Petco, guess they got too big and the big guys don't know how to accommodate for growth; need to hire a good problem manager to help them find and fix their shipping & delivery up.

Tim Ness
from Escondido, CA
On September 21, 2017, we took our Labradoodle to Petco for grooming - Store #596, 1000 West Valley Parkway, in Escondido, CA. The store was beginning a remodel. About 2-3 weeks after grooming, our dog started feeling ill and bleeding from his urinary tract. We took him to the vet. He was diagnosed with a urinary tract infection and an anal gland abscess. After $1,000 vet bill, he got slightly better with antibiotics, then felt ill again, bled more from his penis. Back to the vet to learn he suffered from an abscess in his prostrate this time. After another nearly $2,000 vet bill, we are headed back Tuesday for another ultrasound, and another $1,000 vet bill. The vet thinks that the bacterial infection was caused by poor hygiene and cleaning methods employed by Petco during grooming. The bacterial infection was spawned by dirty bath water shared by another dog, after our dog's anal glands were expressed then dipped in the tub for bathing. Petco is responsible for our dog's illness.

Judy Byrum
from Lenoir City, TN
Twice the Grooming Manager at the Dickson, TN store has groomed my dog. The first time it looked like a child did it. I had to use my clippers to do it myself after paying $70+ to have it done professionally. Friday 12-1 she groomed him again. His ears were still oily from ear drops I had given him, his paws were still dirty. I couldn't tell his face had been trimmed,ears, belly, legs and paws/ pads had not been touched. I pad $75 for nothing. What happened to the groomers that we're there???? I have taken my dog there for grooming since the Dickson store opened. I won't be back!

Briana Gonzalez
from Dallas, TX
I bought a kennel that was worth $160 because I needed one that day. I bought another online at petco for a cheaper price to return the $160 later. I went 1 day after the 60 day policy. ONE DAY. I'm a masters student working on my thesis and 2 different jobs. I did not have time to go. Aaron a worker at petco said your return policy was 30 days. Aaron obviously doesn't know the policy or needs to be retrained. Additionally, the fact that it was one day i was late and I still bought another kennel from your company is completely rude and terrible customer service.

Stuart H. Tresser
from Brooklyn, NY

rita baldwin priddy
from Chesapeake, VA
We have been taking our dogs to Petco for grooming for the past several years. I called on a Tuesday evening, 9/5/2017, to make an apt, a gentleman took my name as he said the grooming closed at 6, although the store dn close till 9 pm. the next day a lady called from the grooming salon. she was rude from the outset. she indicated that she needed to let me know that to take my dogs there, it was going to be $15 more per dog because I had been undercharged. I told her we'd been paying the same amount for years. she stated well, then, I'd been getting a real good deal and this was district wide, that they had been undercharging. I told her I'd like to see written proof of this change when I came in, but that it was fine I still needed the dogs groomed. she then told me that I wasn't going to get "Jennifer" either, and she could see from our grooming records that's who usually groomed our dogs, and that I could just take the dogs to bloomingpaws salon or vet clinic as that is where Jennifer went. I told her first, I dk who Jennifer was, that we were not in the habit of asking for any particular groomer, and that secondly, I did not think petco would appreciate her referring her business down the line. I told her she sounded a lot like the person in grooming who had spoken to my stepdaughter recently, quite rudely, and had told her she could not be employed at petco in Bloomington bc she didn't live in Monroe county, Indiana. I told her had there been an ability to sue petco for that discrimination, I would have advised my staff daughter to do so, but that it was not a protected discriminatory basis. she then told me that she did not feel comfortable grooming my dogs and hung up the phone on me.
I called back and spoke with the manager, mark, who said he would look into it and call me back. he did not return the call. I explained to him one of my dogs came from a rescue and that I did not want to disrupt where he was groomed. I told him that even though my stepdaughter was now a groomer, I did not want to disrupt him or upset him by taking him to a different location. I stated, however, I did not want this lady, who's name was Tasha, grooming my dogs. I provided my daytime number, which has voicemail, but I have no missed calls or voicemails from Petco.
This treatment of your customers is very astonishing. Your grooming staff member called me with a clear intention, for reasons unknown, not to groom our dogs. Your manager allowed this treatment and failed to respond after indicating he would do so. He stated two groomers had quit and they were shorthanded. I think you have some serious management and customer service deficiencies in this store that need attention. My dogs have been there for grooming I would say for at least five years and we have not had any issues beyond minor scheduling things. Again, treatment of me by your staff manager was astonishing, and being told to take my dogs to another grooming salon by name was simply incredible.
Thank you.
v/r,
Rita Baldwin Priddy
2406 N. Warren Road
Bloomfield IN 47424
812-350-1459-mobile
812-854-6901 daytime number

Kim osman
from Beaverton, OR
On 12/9/16 I went to your Hillsboro Oregon store to buy chicken halo can dog food. They only had 2 cans. One looked old so I looked at the date. It was 1 1/2 years past date. Took it to the manager and she gave sob story and she was tearing part of the label off. Today 12/10/16 I went back to she if they had more. Only one can was there and it was the old can from last night. I took to manager and told her I gave it to a manager last night and I just found it on the shelf. I told her that I was taking pictures of this can and will be contacting someone. They know me well but will not be buying food at your store any longer.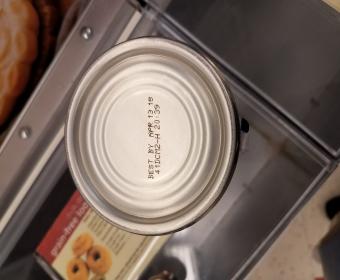 I am filing this complaint because of what was just witnessed in the Wheeling petco in wheeling West Virginia. I was just recently in the store browsing around the store when i realized that there was a hamster that was in very bad condition. His eyes clogged shut with puss and his foot was swollen and he was clearly walking with a limp. I am very disappointed by the lack and care for the animal. He was in desperate need for help that the store refused to give him.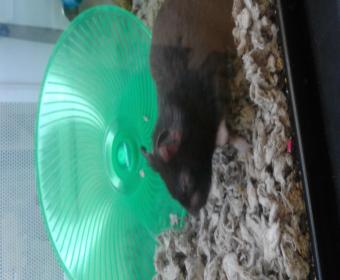 Lisa McDonald
from Honolulu, HI
I signed up for their rewards program in 2015, a part of that program is listed pets get an email for their birthdays. This email usually includes free treats and a percentage off any purchases made within a certain amount of time. I signed up in June. The rules state that any pet listed within 6 weeks will get their reward. Not so.
The first year, Bacardi was skipped, so was Junior. That's what got my attention, Junior and Princess ARE SIBLINGS!!!!! So, obviously they should both get a reward at the same time. Only Princess did. I complained to customer service via email. It took about a month of back and forth emails, but I finally got some kind of reward for the pets that were skipped. Come December and Stupid got his reward. So I thought, ok, it's fixed.
Enter 2016. I went to Petco on my Birthday in July and remembered about the rewards program. I realized that both Baby Cat and Piko had birthdays, yet, no reward. It took me 2 chats and about 6 emails to get any kind of solution. Supposedly the last person I emailed sent my issue to their tech team and it was going to be corrected. Bacardi got her rewards. Now it's October and guess what? This year Junior got his rewards but Princess did not.
This program is Petco's creation, not mine. I am not being greedy, Hawaii is very expensive and so is Petco. They created this program, they need to honor it or discontinue it. They need to do what they promise. If they are going to try and be sneaky and shaft pets here and there to save money they need to be a little smarter and not ignore 1 sibling, that makes it obvious.
I had the email address of the person I was dealing with last time. His name is John L., supposedly he is the Customer Relations Coordinator. So I emailed him thinking he would be aware of my situation and know what to do. He ignored me once, he ignored me twice. It has been 2 weeks since I contacted him. My job requires that I respond to every email within 24 business hours, and I don't even deal with customers. Guess Petco doesn't give a $@#% about their customers.
I am thinking about sending a letter to their corporate offices, but from what I read it won't do any good. Guess I will just stop shopping there. My dog loves to go inside the store and walk around, but that doesn't mean I have to buy anything. Good thing we now have a Pet Smart in Hawaii....they are about to get LOTS of business!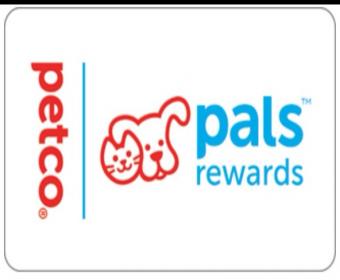 Sharon
from Lewisburg, PA
I am absolutely disgusted by Petco in Muncy and the way they house, treat and care for their animals. They never used to be this way as far as I can remember. Yesterday during my visit I saw a very sad, matted, and malnourished and neglected female chinchilla hiding in the back of its hut. It was the only one in there, tuffs of hair sticking out of its fur all over, no dust bath visible which is essential for their health, and it was evident it wasn't receiving dust baths due to the condition its fur was in.
Not to mention chinchillas like to climb, need plenty of space to jump around and ledges to sit on and wood to chew. That chinchilla had nothing, surrounded by glass with little holes on top of the cage. It didn't even budge nor really even open its eyes when I made the sounds that chinchillas normally respond to. They wanted $199 for her no less and in that condition!? Ridiculous! Now on to the birds, they were in the worst condition of all. They continue to hang at the top little screens of their small enclosures begging to be let out. Screeching for help. One bird was so scared and so stressed from being in that tiny little cage that she was picking the front of herself (breast ) so bad she was bleeding and she had pink diarrhea like splatter all over the cage walls. She was tattered and looked withered away to nothing, barely any feathers left on her body.
The ferrets and hamsters weren't as bad, but the crabs were killing each other and the fish were crammed together. .some alive swimming with the dead ones.. not even bothering to remove the dead ones for the sake of the little kids coming to look, and its not good for business. I walked out of there nearly in tears. And those poor birds, 700-800 dollars a piece. I know no one will adopt any time soon so they are stuck. They don't even have proper enclosures for these animals. It is absolutely sickening. I am officially boycotting Petco and they will not receive my business again.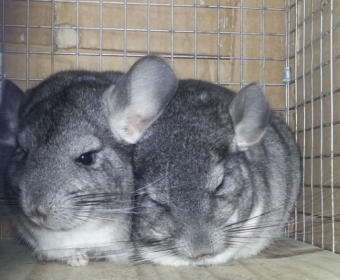 Orin Maher
from Sun City Center, FL
I purchased a can of their new food, Whole hearted, and noticed it says on the label Made in the US with globally sourced ingredients. So I first tried a chat and the rep said she couldn't find the info. I then called and the rep (whom I could tell as with the live chat rep was in another country) and told her I didn't think she could access the info as the live chat rep couldn't. She must have felt challenged and found a some info for me. The lamb is from New Zealand (ok by me), other ingredients are from US and Canada (ok) and as she's reading I hear the alarming Choline and some other minerals are from China.
I hope to save other dog owners from using this food on their pets as I don't do Facebook I am trying to alert others. I hope this helps other pet owners from poisoning their dogs. I did contact Dog Food Advisor as they give it 4 stars and hope now that they are aware will change their rating. It should be interesting to see if they do. I know this site relies on the manufacturers for their ingredient reviews but now that I have alerted them I will be checking back in a month to see if they change.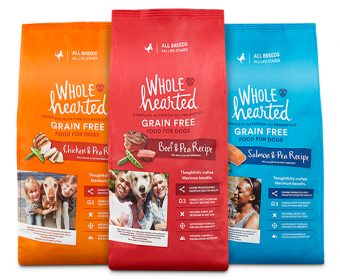 I went to get cat litter and wet food. I had a coupon for the wet food. I pulled my cart to the side to see if I had a coupon to load onto my card. The cashier (Dan) walked up. I said politely, "I'm not ready yet, looking for a coupon online". He ignored me, grabbed my cart, rang up the items, and went to the register. I had told him I wasn't ready yet. I walked up to the register and told him, "I was looking for an online coupon". He said very rudely, "Let me see your phone!" My lock screen was on, so I was in the process of clearing it. I was getting irritated that he had snapped at me already. "I told him, never mind the online coupon. I had a coupon for the canned food. Did you use it?". Everything he said was in a very rude tone. "No, I didn't see it."
He sighed loudly and rang it up. My debit card wouldn't work, so he tried to grab it from me. I didn't even ask him to run it, so I tried it again. It worked. The lady in the other line looked at me like she was embarrassed for him being so rude to me. I asked another employee if I could speak to a PETCO customer service manager, the one that was rude to me. I told him, "You were very rude to me." He said, " You were eating your sucker, and moving slow, and your coupon was underneath your can". I told him I wasn't even ready to be rung up and that if I wanted to eat a sucker, that was my business. I told him I wasn't the even in line yet! He was rude to me, then blamed me when I complained.
He was without a doubt, the rudest person I have ever dealt with at any store. If there was another Pet company in my area, I would NEVER shop there again! This isn't the first time I have had someone at the register be rude to me. Some of the employees are very helpful and polite. The rude ones ruin it.

Jessica Garcia
from Vancouver, WA
I purchased a second collar at Petco about a week ago made by the company Bond & Co due to my male cat that has been escaping outside. I bought the first one about a month ago and had fallen off of him and got lost. The new collar has been worn a week and has already been falling apart. I bought from the company again because I felt the quality was good and would be comfortable for my cat. Unfortunately, I do not have my receipt but would like a refund or a replacement. My Petco number is 9516659908.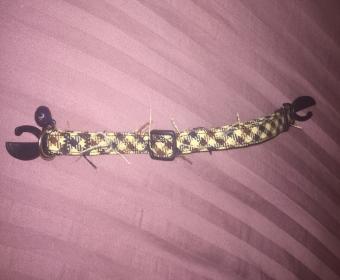 I've gone to the Apple Valley Petco a number of times to get things to add to our fish tank. Whenever this one kid works he simply won't sell us what we ask for (based on a recommendation from our previous visit to Petco). Tonight we tried to buy a snail for $1.99 - "nope I don't think that's what u want" apparently what we want is a fish they don't have which might be in Wednesday. Not helpful. Sell me a snail and let me go on my way. The last lady said we need a snail. Everything else the lady said is true. This kid has turned us away 3 times now - doesn't Petco want to sell things?

Mike Schmidt
from Lawrenceville, GA
I bought a cat tree from PETCO. It was very cheaply made out of cardboard, with the post holding it up made out of crappy cardboard. I called the PETCO customer service and I spoke with France ID # 7285790. France told me to bring the cat tree to my local PETCO in Snellville, Georgia, and that they would give me a replacement cat tree. So I brought the cat tree to the Snellville, GA PETCO. The Snallville, Ga manager in charge admitted to me that they had promised me a replacement cat tree, but they were not going to replace my crappy PETCO cat tree with another one because they thought I had bought cat food.
This crappy made cat tree had the PETCO name on it. I even tried to nail nails to the posts to try to keep them holding the tree up. The tree fell apart. They blamed the age of the product as to why it failed, claiming they stand behind their products for 90 days. 90 days? Really? Does PETCO expect me to buy a new cat tree every 91 days if it is poorly made? PETCO makes crappy products, lies to their customers, and they do not stand by their products.

Megan Pierce
from Lewisville, TX
I'm filing this complaint against a woman named Paige at the PETCO store in Lewisville TX, on 201 N Summit St. Store number 441. This woman is about as unprofessional as it gets, and I really wish I would've gotten her last name. She was blatantly raising her voice at an employee loud enough for the entire store to hear. Whenever you need to address a situation with an employee, you take them to the back and have a talk with them, you don't yell it out for the entire store to hear. Honestly this woman doesn't need to be in any type of manager position, or even working at this PETCO. Absolutely disgusting. I won't be going back until she is gone.

Cathy Polan
from San Antonio, TX
I am very disappointed by the discrimination I've experienced while at the PETCO in Austin, TX. I've also witnessed other customers being treated poorly and even employees. The store manager is a prick, he's racist, and sexist. Why is it none of the females or black people being promoted? I did some research on the company and found numerous others stories and encounters about discrimination at PETCO stores, and its very alarming the corporation refuses to do anything about it. There's even an documentary about it!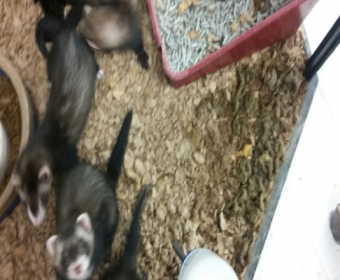 Daisy Pena
from Springfield, MA
Today I went to take my dog for grooming at the new East Longmeadow store and when I got there they told me that they would no longer could cut my dog's hair. It was a complete waste of my time, in addition to that the employee and manager there were very rude about the whole situation.
Also, in the past I have taken her to another Petco store on Boston Road and I noticed that they mistreat the dogs by squeezing their legs and not caring if my dog would whine about it. That seems more like animal abuse to me. Dogs are supposed to be treated with the up most care, especially in a facility that's meant to be "pet-friendly". Never again will I take my pet for grooming there.

Went in for rabies shots and guy upsells me package for preventive health care which I didn't need and doesn't even do the rabies at all. I got back not knowing that happened and asked if I could get the rabies certificate I need for licensing.
Said sorry you didn't pay for that and now that we did the other shots he can't have the rabies shots come back next week and we can do it for free. I put my dog in pain for nothing. Stayed in the line for 70-75 mins before it was all done and that's all they can say! Fuck no I'm beyond pissed, disputing the charge, contacting corporate office and demanding my money back. Sunday's are my only day off and they think I want to spend it in there waiting, hell no!

Karla
from Brookfield, WI
I shopped at PetCo in Delafield, Wisconsin, on Wednesday, June 29th, 2016. I was looking for Milk Bone treats, in the small size, but in the larger size box, I did not see any on the shelves, and there wasn't a sales person around, so I picked up a jar of the Minis, Assorted, paid for that purchase and left the store. Later that evening, when I was on my computer, I saw a survey from PetCo, regarding my experience that day. I was truthful in filling it out, and did receive a call back, from "A Manager", who processed that he had 20 years experience in retail, and realized how important customer service was.
He claimed that the product I wanted wasn't out on the shelves, but was back in the stock room. Did I want to have a box set aside? I replied, that I would like two boxes set aside, and would pick them up today, July 3rd. I arrived about 2:00 PM, when the store was very busy. At that time there was only one cashier, but the "Manager" who I had spoken to, over heard my request. He ordered the only other cashier to go to the back, and retrieve my two boxes.
They were not what I had ordered! I drove 25 miles for nothing! When I got home, I did research,. whether Milk Bone actually did make that size, I had seen it somewhere, but perhaps..

Jamal Oden
from Beachwood, OH
After taking my Cocker Spaniel to Petco on Chagrin in Beachwood, Ohio for the past 8 years. We were called and told to come get our dog and never bring her back. The young lady cut 1/2 of her hair and said Princess bit her. We didn't see a bite and she pick Princess up to hand her to me. So our dog is half groom and half not.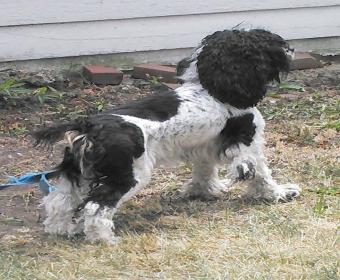 Teresa Ream
from Ford City, PA
I made an appointment to have my dog groomed. When I called, I told the technician that I had an English Springer Spaniel and that he had never been groomed before. I told her that he is 7 yrs. old. She asked if I wanted him shaved or groomed like a show dog. I said not shaved and that I had a picture. She said great! I live over an hour away and was never told that there could be an issue with his grooming. I arrived at 10:05 am the next day. One technician was on the phone, the other was talking to an insurance agent, in the store, about an accident she had with her car. After about 5 minutes, the technician started taking my information and at that time I gave her the picture. I knew then that there was going to be an issue because after looking at the picture, the technician asked how short I wanted him cut. My response was...like the picture.
She insisted that I chose a length from the samples, so I did. Still thinking that she should just use the picture. Then she said that if he gets too stressed, she would have to call and I would need to come back. I said, he would be fine. He just needs to get used to the new environment. I left the store at 10:22 and was called to come back to get him at 10:32. On the phone, I asked what happened. The technician said that he was drooling and had "pooped" and he was too stressed for her to groom him. I asked that she give him a drink and a few minutes and that he would fine. He is healthy, had been to the vet within the past 6 months and has no issues.
She said no, she would not groom him. When I came back I expected to see a very upset dog. He was fine. I asked if he was aggressive and she said, no just drooling. Then, she proceeds to tell me that she ran the clippers down his back. He looks awful. He has a big tuft of fur on his shoulder and nothing is blended from the back to the long fur down the sides. I would think that a trained technician could have worked longer than less than 10 minutes to make my dog more comfortable.
Or, if she thought he was stressed, at least take a minute and fix the mess she created down his back. I wasted my entire morning, wasted gas, and now I will have to use another day to have someone, who actually knows how to work with dogs, fix the mess she made of my dogs coat. I had the feeling that she expected (she was not who I spoke to on the phone) to shave him and did not actually know how to properly groom a Springer. The technician works in the store in DuBois, Pa. Her name is Kerry.

Anonymous
from Greenwood, SC
Greenwood, SC have been a frequent shopper of this particular Petco since it's opening. I've usually encountered nothing but pleasant shopping experiences however, this time, I was met with unnecessary criticism. I had entered the store to purchase supplies for my pet snake who was snuggled up in my pocket book and asked an employee about her opinion on different types of branches to support his weight. She was very helpful as usual, but when walking up to the register, I overheard her speaking to another customer in whispers about my body odor and how I shouldn't have a snake.
I suffer from a medical ailment that prevents me from wearing deodorant. My personal hygiene should be NO indication of the care my pets receive. This was highly unprofessional and very offensive. I do NOT believe that she should be terminated for such a slight breach in judgement. I do not believe any rash action should be taken. I do however believe that additional sensitivity training would greatly benefit all employees, as I'm sure that there are many more customers with embarrassing medical issues such as mine.

Raymond Bacon
from Pasadena, TX
A rescue group, Texas Boston Terrier Rescue , had their van blocking the access to two handicap parking places as well as the access ramp to the sidewalk when my mother, who is disabled and I arrived. The van was off with all of the dogs inside while the " rescue " guys were setting up. I contacted them and they were rude and unapologetic and suggested I should volunteer so they could unload more quickly. There were plenty of regular spaces open at the front of the store. Next time I will contact the police. Your employees could clearly see the van but did not ask them to move it. I was very upset but did not want a confrontation while my mother was present. I have contacted several media sources as well as my contacts on social media. I hope this doesn't reflect your attitude towards the disabled as I would then have to take my business elsewhere.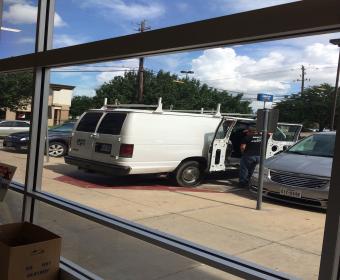 Joanne Ouellette
from Meriden, CT
Pet was tested for heart worm on 5/28/16 test negative. Unable to get Petco to fax approval for medication to ALLIVET. Trying for 1 week so far. Next step. To file a Consumer Protection complaint here in Ct. Please advise ASAP!
Thanks for your feedback!
Sorry. Please try again later!